A modern, spirited and diverse city with the community at its core, Gay Calgary is an offbeat queer destination for those who love to explore.
With a petite but proud gay scene, sparkling skylines, avant-garde dining and proximity to the beautiful Canadian Rockies – where Brokeback Mountain was filmed – there is a lot to love here. And trust us – the longer you stay, the more there is to surprise you.
The largest city in Alberta, Calgary, is a mountain-high city renowned for its high quality of life, proud 'Cowboy' traditions, impressive mountain scene, and meteoric growth as the center of Canada's oil industry.
You can see understand why it is often called the 'Texas' of Canada.
As a result of this oil boom, Calgary has been the fastest-growing city in Canada for the past decade and now has the youngest average age of any major Canadian city. It is also one of the most ethnically diverse, with around one-in-three people living in Calgary being born outside Canada.
There is a lot for the citizens of Calgary to be proud of, and they are not exactly known for being modest. They throw the Calgary Stampede every year – a celebration of all things Calgary, featuring everything from big-name concerts to rodeo shows just to show how great their city really is.
This 10-day event attracts about a million visitors every year and is our favorite time to visit, closely followed by Calgary Pride.
We won't claim the gay scene in Calgary is reason alone to visit – but it certainly has enough to be worth exploring if you are already in the area. In terms of dedicated queer nightlife, there is one excellent nightclub, two fun bars, and a genuinely fabulous pop-up party series, Hot Mess, whose parties are absolutely not to be missed.
Canada is renowned for its openness, meaning gay explorers can be ensured a safe and fun visit in Calgary, where they are free to be themselves and love whomever they wish.
LGBT rights in Canada are some of the most advanced in the world, and in modern times the Government of Canada has a strong history of commitment to protecting and advancing the rights of queer people — both at home and abroad.
While Montreal's Gay Village is probably the most vibrant in Canada, you can also see the physical manifestation of Canada's queer spirit in Toronto's Church Wellesley Village, Vancouver's Davie Village, and Ottawa's Bank Street Gay Village.
Much like in nearby Edmonton, there is no specific gay village in Calgary. However, you will find gay bars dotted around the Beltline area (between 14th and 13th avenues SW from 6th to 7th streets SW), just outside of the downtown.
A youthful city with strong creative tendencies, a thriving culinary scene, live music to die for, and more outdoor adventures than you could ever want…Gay Calgary is guaranteed to be a roaring good time!
---
Are you relocating? This guide will help travelers discover the queerer side of the city. However, if you are lucky enough to be considering a move here, we recommend reading our article about moving to LGBT Calgary or getting in touch with a local gay realtor. They can happily give you no-obligation advice and all the information you'll ever need to know about your new city.
And if you then want their help to find your dream home, you are guaranteed fair, equal, and honest representation. No surprises or awkward conversations are necessary!

Attractions in Gay Calgary
Naturally, being gay does not define which attractions most of us will want to see in each destination, and most queer travelers will merely want to check out the top things to see in Calgary during the day!
We found our favorite memories were hiring a car and exploring the vast and Canadian wild landscapes, dining in the chic, upscale eateries of Calgary's revitalized downtown, and dancing till dawn surrounded by our fabulous queer community.
However, if you're someone who wants to see it all, we have put together a few more popular things to do in Calgary that are sure to keep you busy! Whether you're a refined foodie, an outdoor adventure seeker, or a first-time visitor, rest assured that progressive Calgary will have something for you.
Top Things To Do In Calgary
Banff Winter Wonderland Day Tour
Spend the day exploring the incredible scenery of the Canadian Rockies during this day trip from Calgary to the mountain town of Banff and its surrounding attractions. Check out the surreal rock formations near Tunnel Mountain Drive, shaped by thousands of years of wind and rain.
Then soar above Banff on board the Banff Gondola as you take in incredible views of the town and surrounding peaks. After the tour, you have the option of being dropped off in Banff for your leisure before your shuttle departs back to Calgary. Your Banff day trip also includes round-trip transport from select hotels, coach transport, and a gondola ride.
Downtown Calgary's favorite smokehouse offers a tantalizing menu of bountiful delights, a vast selection of beer, a wonderfully unique patio, and a host of significant special events! The music room downstairs is also a unique live music venue and features a wide variety of genres from local and international acts throughout the entire week.
Studio Bell: Home of the National Music Centre
At once, a performance hall, recording facility, broadcast studio, live music venue, and museum, Studio Bell is the first facility of its kind in North America. Spanning five floors and over 450 years of music history and innovation with collections comprising more than 2,000 pieces that help tell the stories of music in Canada. A range of concerts is also held here and listed on their website.
Devonian Gardens
An urban oasis in the heart of Calgary that offers one hectare of botanical gardens, including over 500 trees, 50 varieties of plants, a 900 sq. ft. living wall, fountains, and fish to explore.
Canada's most visited zoo and one of Calgary's top tourist destinations. Home to nearly 1000 different animals from over 100 unique species spread across 120 acres. The Zoo is organized into six distinct zones and is open every day except for Christmas Day.
Western Canada's largest amusement park with a well-deserved reputation for excellence. Operating no less than 32 rides designed for thrill-seekers of all ages and with a range of beautifully choreographed, high-energy entertainment.
Prince's Island Park
A beautiful, highly used park in downtown Calgary that holds many significant events throughout the year, including the Canada Day celebration and Calgary Folk Festival. Since its development as a park in the 1950s, Prince's Island Park has been recognized as an urban oasis and is an essential contributor to the cultural and recreational quality of life for Calgarians
A museum that believes art is for everyone and seeks to provide vibrant experiences that bring art and culture to life. They are committed to expanding the accessibility and impact of art and culture in our community through exhibitions and programs that provide meaningful experiences for all our visitors.
The Glenbow's art collection comprises 33,000 works, mainly dating from the 19th century to the present, primarily historical, modern, and contemporary work from or about the northwest of North America.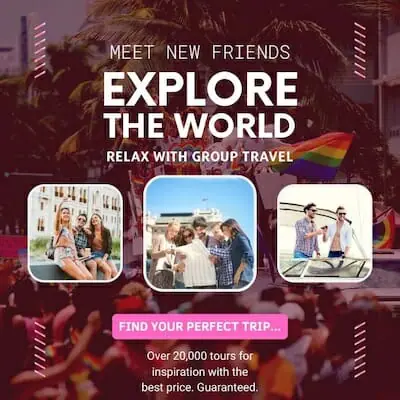 Annual Events In Calgary
Western Canada's largest Bear weekend. Bears, cubs, otters, and gentlemen of all shapes and sizes converge in Calgary for a weekend of local culture, events, and parties.
It is organized by The Fellowship of Alberta Bears, a local group dedicated to providing a gathering space for individuals who appreciate and enjoy the brotherhood of the gay bear community.
The world-famous Calgary Stampede is a unique event and atmosphere that everyone will love – gay, straight, or unicorn. The annual 10-day rodeo, exhibition, and festival is a century-old tradition featuring authentic rodeo competitions, chuckwagon races, grandstand shows, and much more — a fantastic way to enjoy a taste of the Wild West in Alberta, Canada.
Calgary Pride Festival & Parade (August)
The most significant annual LGBT event in Calgary. They aim to bring the queer community together, raise awareness of the issues, end hatred, and claim equal rights for all.
While many parties and gay events take place in the surrounding weeks, the Parade itself is very much a political event intended to give visibility to those who are discriminated against because of their sexual orientation, identity, or gender expression.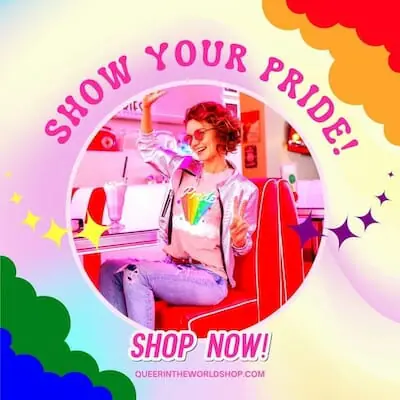 Gay-Friendly and Gay Hotels in Calgary Canada
Being a very liberal country when it comes to sexuality, almost every hotel, and hostel in Calgary can be considered open to LGBT guests.
Being gay-friendly is about creating an environment of inclusiveness, where all people are treated equally, and diversity is welcomed and respected. Elegant design, helpful staff, and excellent value for money never hurt anyone, though! You won't have to hide your same-sex relationship or sexuality when you check in at any of these fabulous hotels – but obviously, you don't have to declare it either.
While there are no exclusively gay hotels in Calgary, any hotel in downtown Calgary or near the Beltline gay bars is sure to have more than a few gay guests staying. Plus, being a stumble home from wherever the night takes you is always pretty desirable.
Otherwise, we recommend finding a hotel that is as central as possible to minimize travel time during the day or to the best nightlife spots after dark.
There are hundreds of other good hotel options in Calgary if you don't find what you are looking for, but we are confident you'll find something here for you. Whether you want a fun and social hostel, a cheap place to crash after a night of partying or a chic designer option to sip cocktails and surround yourself with fabulous people – Gay Calgary is something for everyone!
Relax and recharge in downtown Calgary in this luxury hotel, a favorite stay for business and leisure travelers alike. There are 525 refined guest rooms and suites, which, when it is time to return to your room, will leave you feeling rejuvenated with heavenly bathroom amenities, stunning city views, and an incredibly comfortable bed for a restful night's sleep.
Or fuel your body with a leisurely dinner or craft cocktail at one of the hotel's various restaurants or bars. Completing the temptation is their heated rooftop pool and sauna.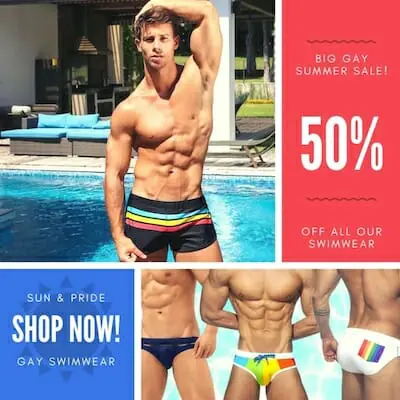 Set in the heart of the Calgary, Fairmont Palliser is a historical landmark offering distinctive accommodation, locally-sourced dining, and impeccable service in elegant surroundings.
For a century, Fairmont Palliser has been the luxury Calgary hotel of choice to celebrate special occasions and to welcome Royalty, celebrities, and visiting heads of state and nations from all around the world.
This hotel hides its age well, however, in all of its guestrooms, which are newly renovated, luxuriously decorated, and elegantly appointed. There is also a modern lobby bar, elegant lounge, café, and fabulous 1920s-themed restaurant, along with a spa, indoor pool, and hot tub.
Experience affordable luxury at this unique, business-friendly boutique hotel located uptown just off vibrant 17th Avenue SW., Close to the Calgary gay nightlife. No detail is overlooked when it comes to your comfort here – from the custom-designed bathroom fixtures to the stylish furniture that has been imported directly from Italy.
The only boutique hotel in Calgary to offer combined accommodation and private in-suite meeting spaces designed with business travelers in mind.
Holiday Inn Express and Suites Calgary ☆☆☆
An affordable and reliable hotel option that also happens to be only a short walk to the Beltline gay bars. Other perks of staying here include their free hot breakfast with healthy alternatives, fitness center, and balcony rooms overlooking downtown Calgary. You can also take the C-Train from the nearby station to any location Downtown for free.
Best Western Plus Suites Downtown Calgary ☆☆☆
A deluxe downtown Calgary hotel that offers affordable prices and spacious suites – 100% of which have kitchenettes. There is also complimentary high-speed Internet access, business center access, fitness center access, parking, and a hot buffet breakfast. An unswerving home away from home.
NUVO Hotel Suites for Residence ☆☆☆
An affordable boutique hotel in Calgary, which promises a unique experience within the free C-train zone and close to the vibrant 17th Ave. While the nightlife is only a short walk away, you can always easily spend the night at home and relax with well-equipt kitchens providing the comfort of a home away from home and a supermarket just across the road.
Perfect for long-term guests, those who are always traveling or want to make their own meals.
Kick back at this newly renovated hostel offering well-priced dorms and rooms downtown with free breakfast and wifi. There is no other hostel option in town, but if you want to save your money and perhaps meet new friends to explore the Calgary gay scene with – this could be the perfect solution.
Gay Nightlife in Calgary
Calgary isn't exactly well-known for its wild nightlife that goes until sunrise, but in our experience, there were plenty of options for us to choose from as the sun faded away, and the moon began sliding into the sky. Fancy cocktails, chilled drinks, live performances, and all-night dancing are each on offer.
Calgary has a fabulous selection of gay-friendly venues to tempt you. Still, only one specific queer club and two gay bars remain open today as a direct result of growing social acceptance and the increasing ability to live our queer lives openly.
Many gay locals today simply preferred to plan their nights around music, DJs, and cool venues rather than the sexual orientation of the crowd. The rising rent prices have also likely hastened the demise of many gay spaces in Calgary.
While we would never give up our hard-fought freedoms, we still think there is something special about queer spaces and that to lose them ultimately would also be a devastating blow to our community.
Besides, who doesn't want to party the night away with our fabulous queer global family? We are just more fun. Regardless of where you head out, night owl adventurers should feel safe in most establishments in this open-minded city.
So, we would encourage you to mix, mingle, and dip your toes into the variety of venues on offer (gay or straight) to find the best for you!
Gay Bars & Clubs In Calgary
Established back in 1996, this fabulous gay bar in Calgary has been providing a safe, happening space for the local LGBTQ+ community for over 20 years. A small two-story bar without pretense boasting a wonderful patio out back and warming fireplace at from.
Everyone is accepted here, and Backlot tries to ensure all members of the community can come out with affordable drinks and Happy Hour specials.
This is in addition to an inclusive range of events, including lesbian dance parties, fetish nights, and cowboy/rodeo mixers. We kid you not! Bring a positive attitude, and an open mind, and get ready to pre-drink, have an after-party, or stay all night!
A well-established gay waterhole in Calgary is popular with older gay men. Texas Lounge also generally has the lowest drink prices in town and daily drink specials that are easy on the wallet.
The bar is now showing its age but is still a great place to chill with a few beers and introduce yourself to the locals. There is also karaoke, DJs, and live performances on busier nights. And Goliath's bathhouse is also next door should you be feeling frisky.
With a healthy love of moving bodies, the duo behind Hot Mess, Blake, and Sean, have become masters at throwing the ultimate dance party.
Usually taking over various locations in Gay Calgary once a month, Hot Mess is a (straight-friendly) all-inclusive gay dance party for those who preach Love is Love. If you are lucky enough to be in town when they throw a shindig, it will be the most fun you've ever had on a dance floor.
The largest gay nightclub in Canada, west of Montreal, opened in 2004 and brought the gay scene into the 21st century. Whether you come to drink, dance, sing, or hang out by pool tables or the fireplace – there is something for everyone. Everyone is embraced here and always welcomed.
There are so many reasons to head here, but we have to say the drag shows are not only super entertaining and engaging – but some of the best we have ever seen in the world. The production, the ensemble, the lights, the sheer electricity from the crowd – it is all palpable.
Check out their upcoming events calendar for karaoke, shows, DJs nights, and the occasional RuPaul Drag Queen. Easily our favorite spot in Gay Calgary for dancing the night away with friendly staff, great lighting, a spacious dance floor, and music that will keep you going all night long!
Other Popular Nightlife Venues In Calgary
(Temporarily or permanently closed. If you know something, please suggest an edit.)
Blurring the lines between live music venues, dance clubs, and art galleries, this late-night venue is perfect for gigs, dancing, and fun. Situated in Calgary's Beltline district, take a look at their list of upcoming events to find something that suits you. Popular with the alternative / artsy gay crowd.
An old school bank turned into a new school pub, a visit here is required if only to see the perfectly reclaimed grand space within The Bank of Nova Scotia building. One of the most beautiful bars we have ever visited, this stylish spot serves upmarket pub grub, craft beer, and cocktails with DJs later at night.
A chef-driven bar in the heart of Calgary's Design District with an arty flair, unique cocktails, and excellent service. The food is also exceptional – so coming for dinner is also another fabulous option. One of the hottest spots in the city right now.
Calgary's biggest nightclub features country and top 40 music, weekly events, and live music. If you have to experience hetero-Calgary, line dancing, and a world-famous tourist landmark – this is the place to go. We had a fantastic night out here in mixed company and would recommend it for the incredible atmosphere alone.
Proof Cocktails and Curiosities
A bastion of classic cocktail culture, this creative and offbeat spot is dedicated to old‑fashion service. A place to partake in a thoughtfully prepared drink, peruse a library of libations, and sample tasty small plates. No reservations are allowed – but in the rare case there is a wait, it is still well worthwhile.
A community focussed brewery that supports Calgary's artists and craftspeople while also creating excellent ales and lagers. 10% of all profits are put back into the local community, so you know you are drinking for a good cause.
A restaurant & entertainment venue inspired by North American tastes, with games and events, extraordinary food, and select craft beers. Boasting the largest rooftop patio in Calgary and being sublimely located in the heart of downtown, it's no wonder National on 8th is so gay-popular – especially on sunny weekend afternoons.
Gay Sauna And Cruise Clubs in Gay Calgary
Had enough of gay cruising in Calgary – either in the bars or elsewhere? Why not explore the steamier side of this sexy town…
While French Canadians in Montreal and Quebec City seem to have bucked the trend of closing bathhouses and gay cruising spaces, Calgary has followed in the footsteps of other North American cities like Atlanta, Washington DC, Portland, and Boston. As a result, there is only one such gay cruising space left in town. You could always try one of the gay hook-up apps…
In such a foreign-friendly city – and country – you should have no issues visiting the Calgary gay sauna and will be welcomed openly, as in the rest of the scene here. You can read our guide, however; if you are nervous about visiting a gay sauna for the first time, you'll know what to expect.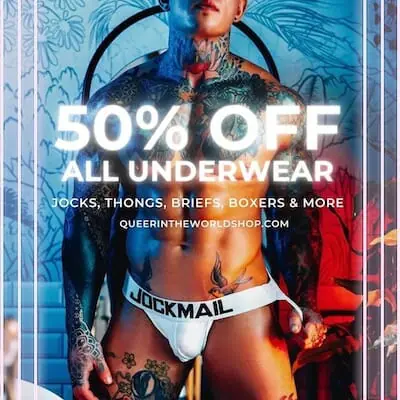 The only gay bathhouse located in Calgary, but at least it is open 24/7 for men seeking hot encounters. Goliaths is a private men's club, and so membership – which you can purchase at the door – is mandatory, and a photo ID is required.
There is a hot tub, showers, adult video rooms and steam room, plus rentals of lockers and single/double rooms. It may be a bit run down and in need of updating, but as the only game in town, it is your only option if you have a hankering. Conveniently located next to the Texas Lounge gay bar.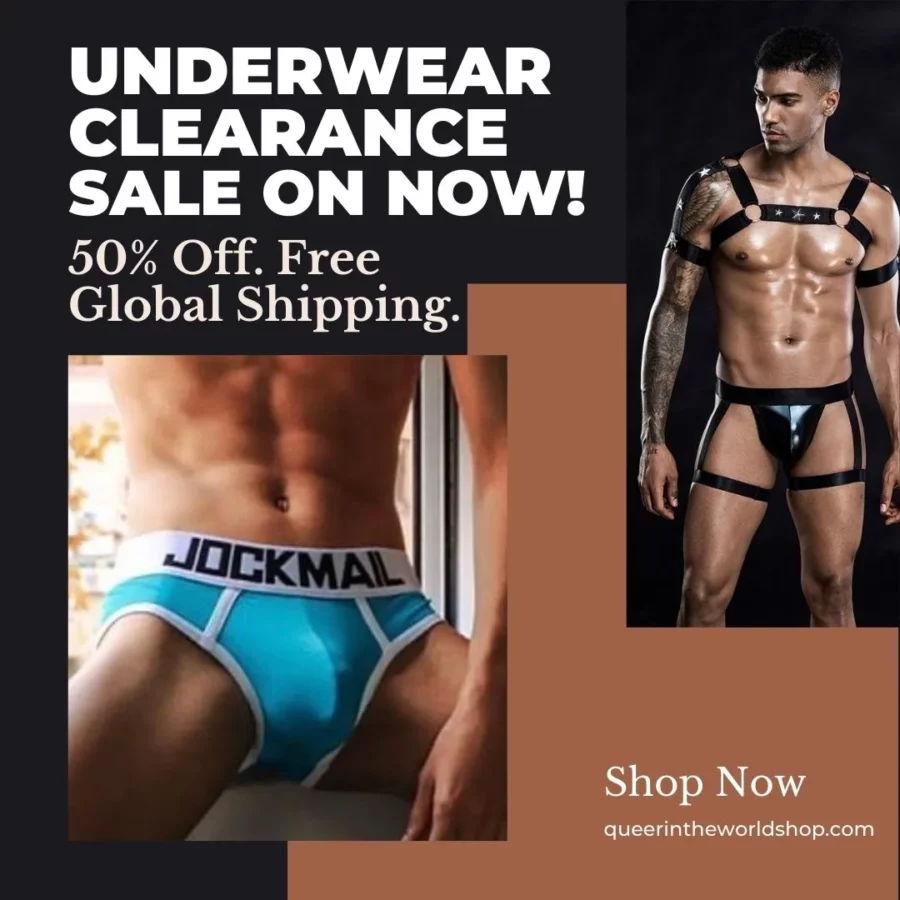 Gay Map Of Calgary
Finding it hard to envisage where everything is Gay Calgary? Hopefully, this queer-centric map helps where we have marked all the bars, clubs, parties, hotels, saunas, massages and more will help you stay in the spot best suited to you!