Weird, pioneering, rambunctious yet caring – Portland Oregon makes for a fabulous, if somewhat unexpected, gay holiday destination.
A city that celebrated individuality, creativity, and non-conforming lifestyles while embracing love, respect, and joy, we were blown away by this community's commitment to diversity – including that of its LGBT population. Adding to Gay Portland's appeal is an almost unfair abundance of natural beauty, a burgeoning food-cart scene, hyperlocal and peculiar zones to explore and plenty of eccentric oddballs letting their freak flags fly at full mast.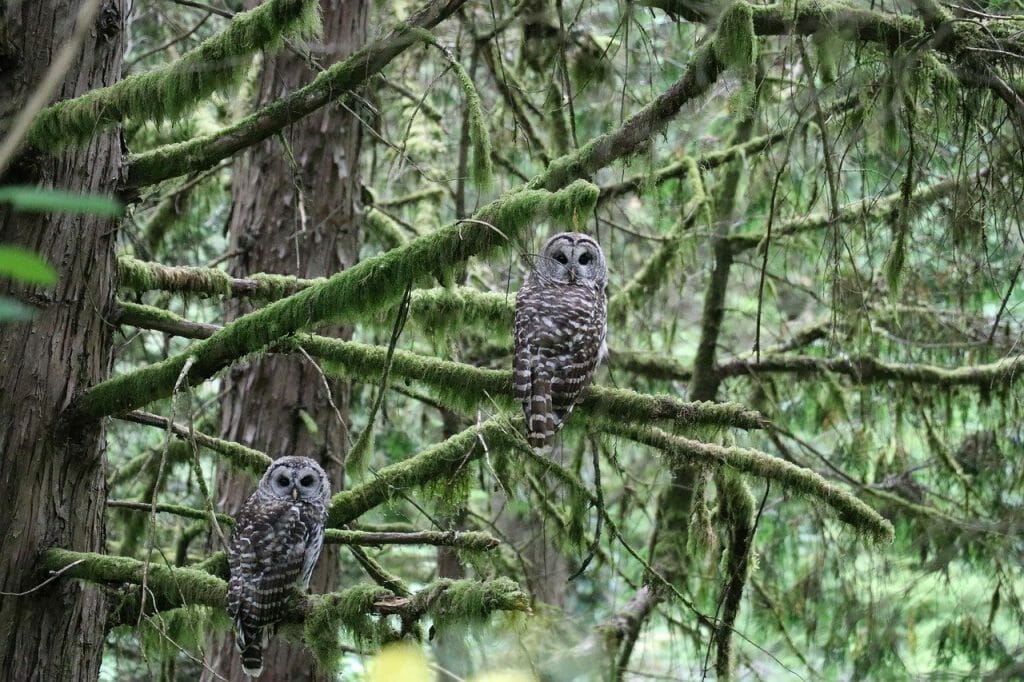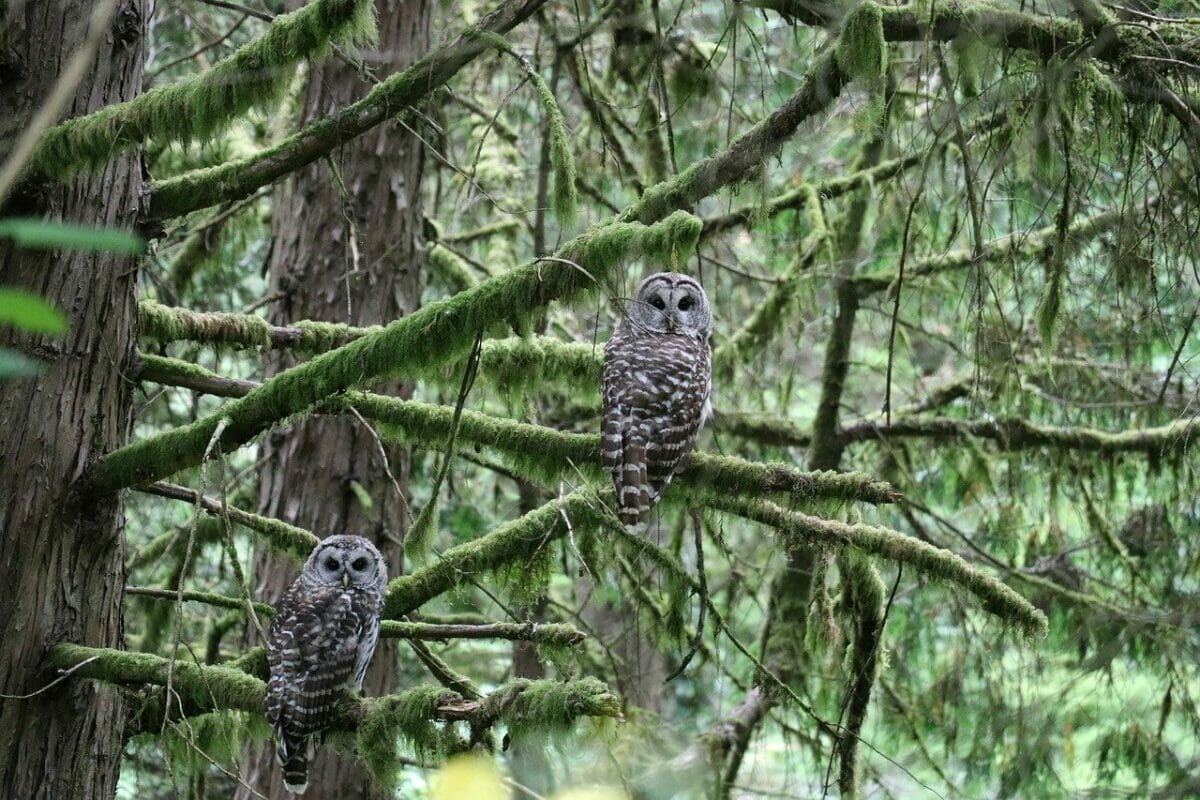 When it comes to the local gay scene, well where do we even start. Not only are there more gay clubs, bars, and bathhouses here than you could possibly visit in one trip – but there are rainbow flags proudly flown across the city to let you know you are welcome absolutely everywhere you go.
Because the entire city is a sanctuary for self-expression, there is no one true gayborhood here and members of the LGBT+ community can be found dispersed throughout Portland. Queer spirit is still strong here, as testament by the broad line up of annual LGBT events including Portland Pride which sees the entire downtown city shut down in a spectacle, unlike anything we have ever seen.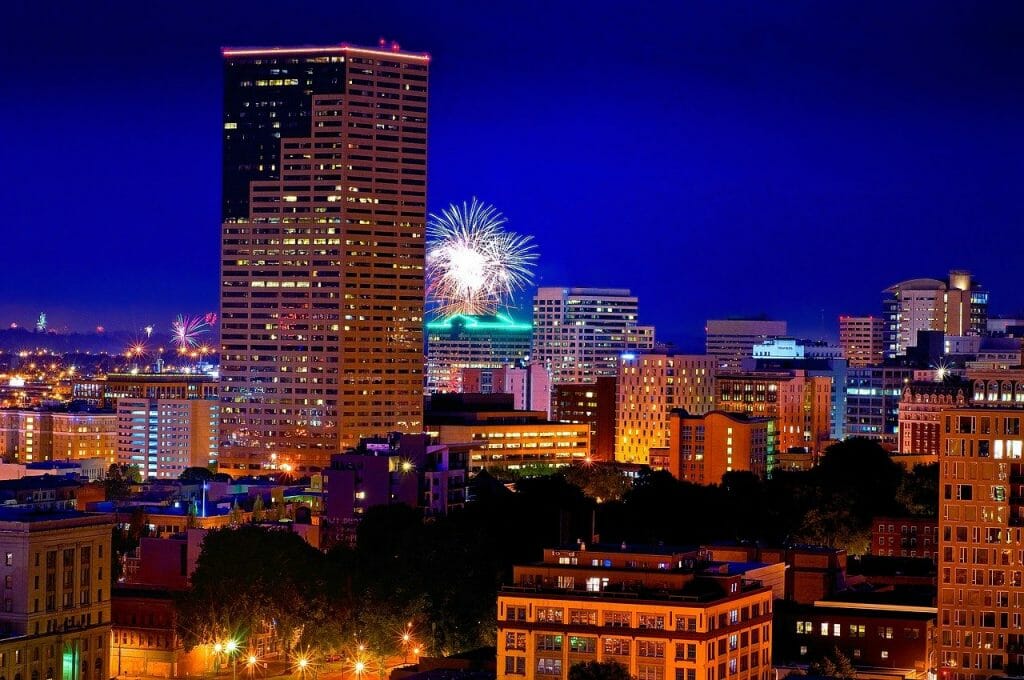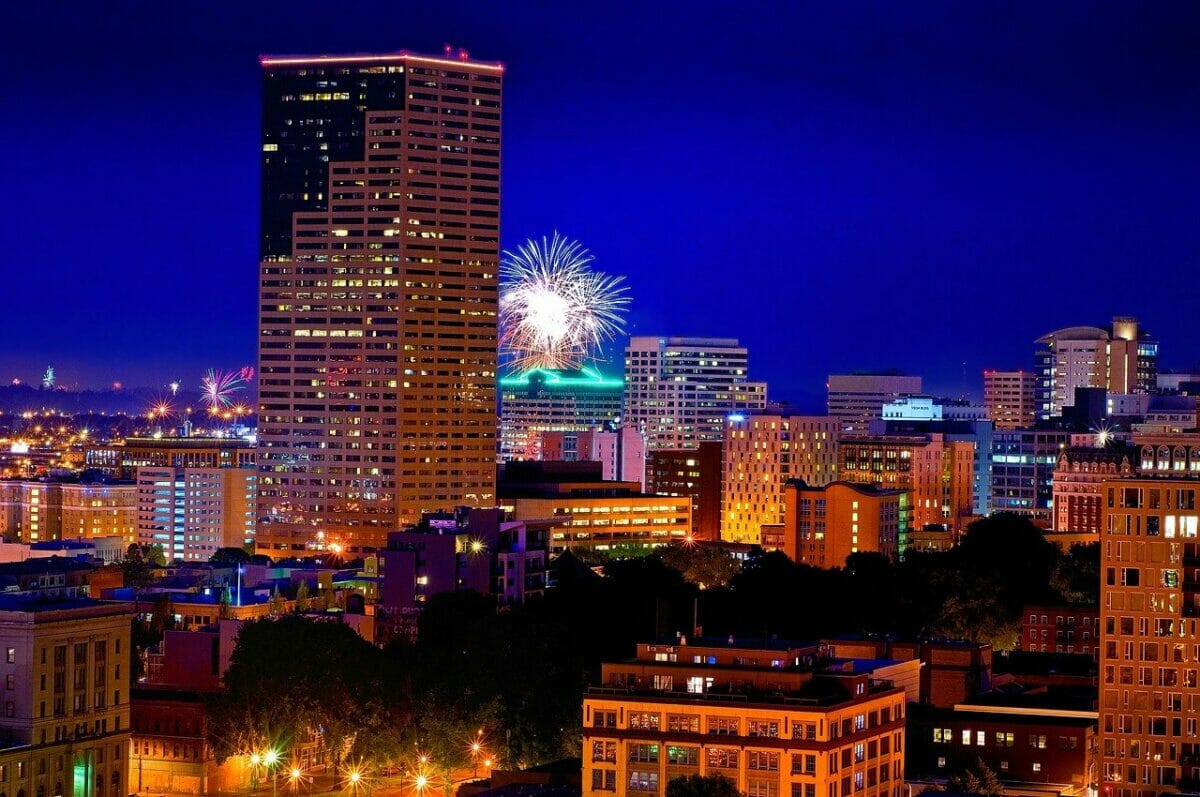 Even if you are not able to visit for these flagship events, there is all but guaranteed to be something every night of the week to pique your interest. BOYeurism burlesque shows, Blow Pony queer party nights, the Darcelle XV camp drag shows, Inferno; women & the Trans* party series and the Club Kai-Kai monthly events are just some of our top picks.
Oh, and did we mention there is not one, but two, gay male strip clubs…. Yes, this is not your average American town. Portland just does things differently.
Are you relocating? This guide will help travelers discover the queerer side of the city. However, if you are lucky enough to be considering a move here, we recommend getting in touch with a local gay realtor. They can happily give you no-obligation advice and all the information you'll ever need to know about your new city. And if you then want their help to find your dream home, you are guaranteed fair, equal, and honest representation. No surprises or awkward conversations necessary!
Weird, cool and wonderfully queer – Gay Portland is waiting for you with open arms…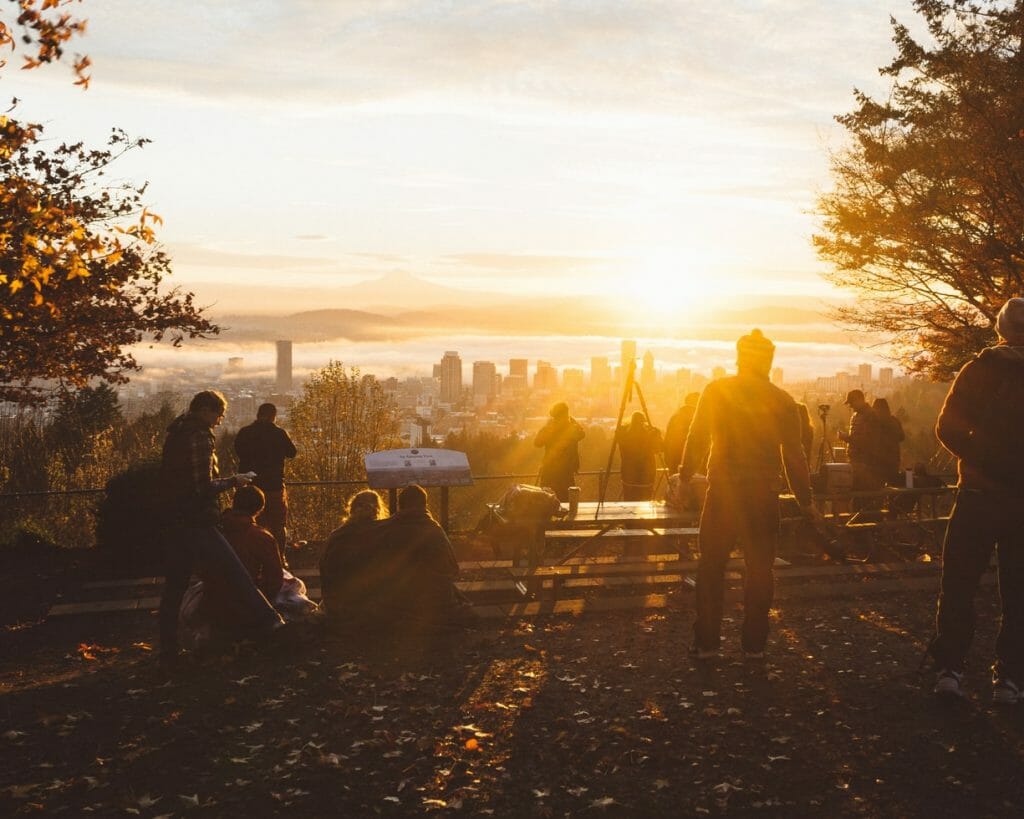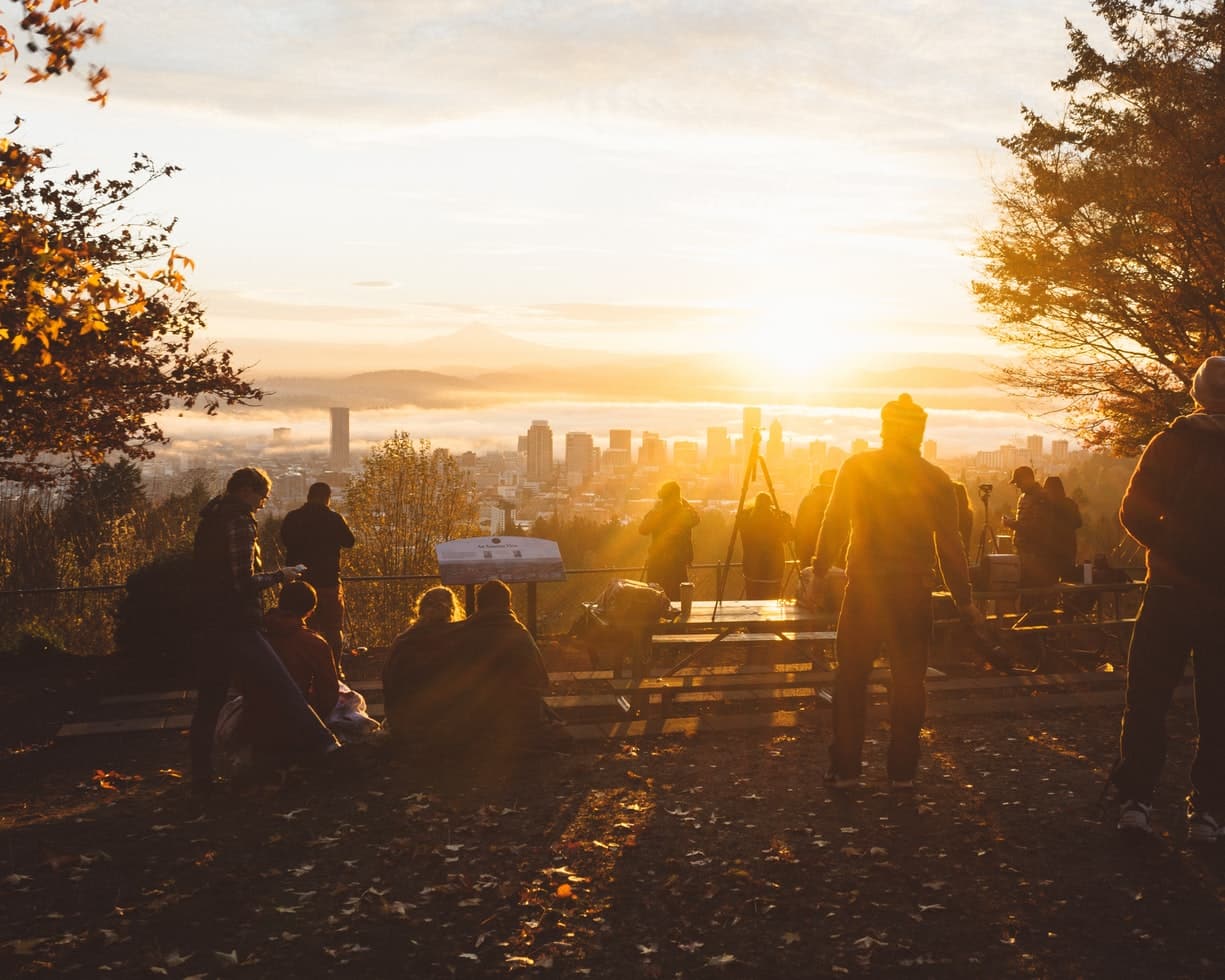 Gay Portland Guide: The Essential Guide To LGBT Travel In Portland Oregon
Being gay does not define which attraction most of us will want to see in each city, and generally, gay tourists will simply want to check out the top things to see in Portland during the day! Portland is an extremely safe and accepting city, and gay people here need not take any more extra precautions concerning public displays of affection than they would in other large US cities.
As we already said, there is a lot to love in this creative and accepting city. Portland blends the approachability and friendliness of a small town with the culture and refinement of a big city to create something unique, that just begs you to explore further and stay longer.
There is a prolific arts community, energetic and distinct neighborhoods to wander, exceptional architecture, a distinguished restaurant scene, and so many more things to do we couldn't possibly list them all. If you plan on getting a lot done then car hire in Portland is a very affordable option and popular to see more far-flung attractions of Oregon State. This is America after all and the car is king.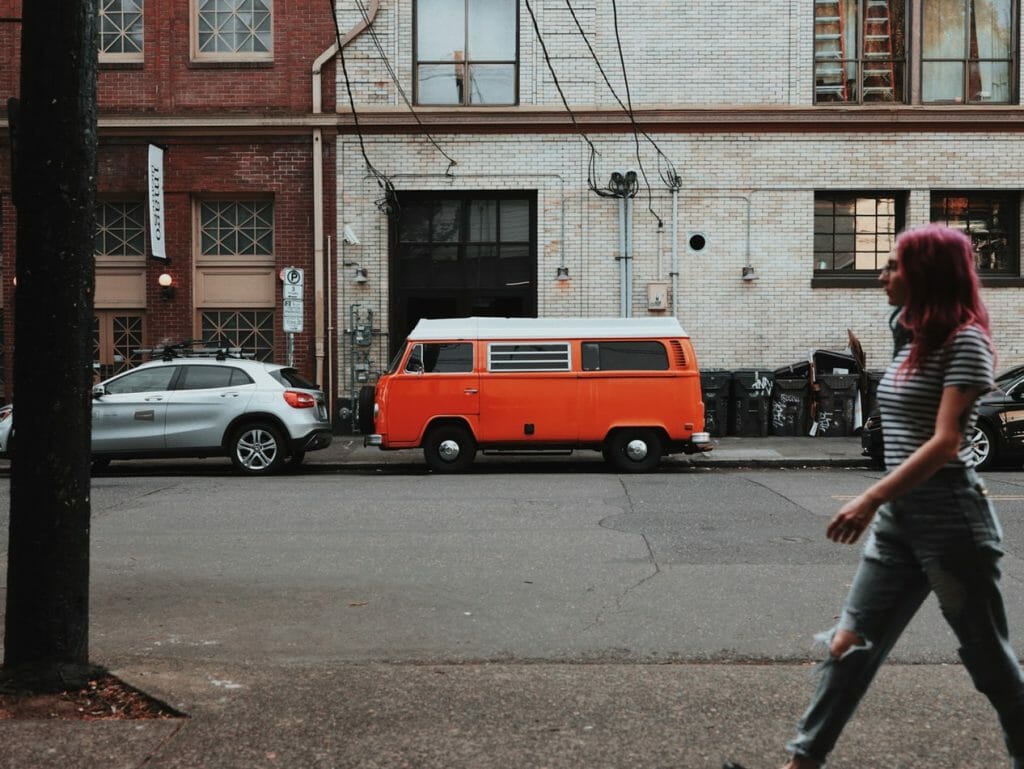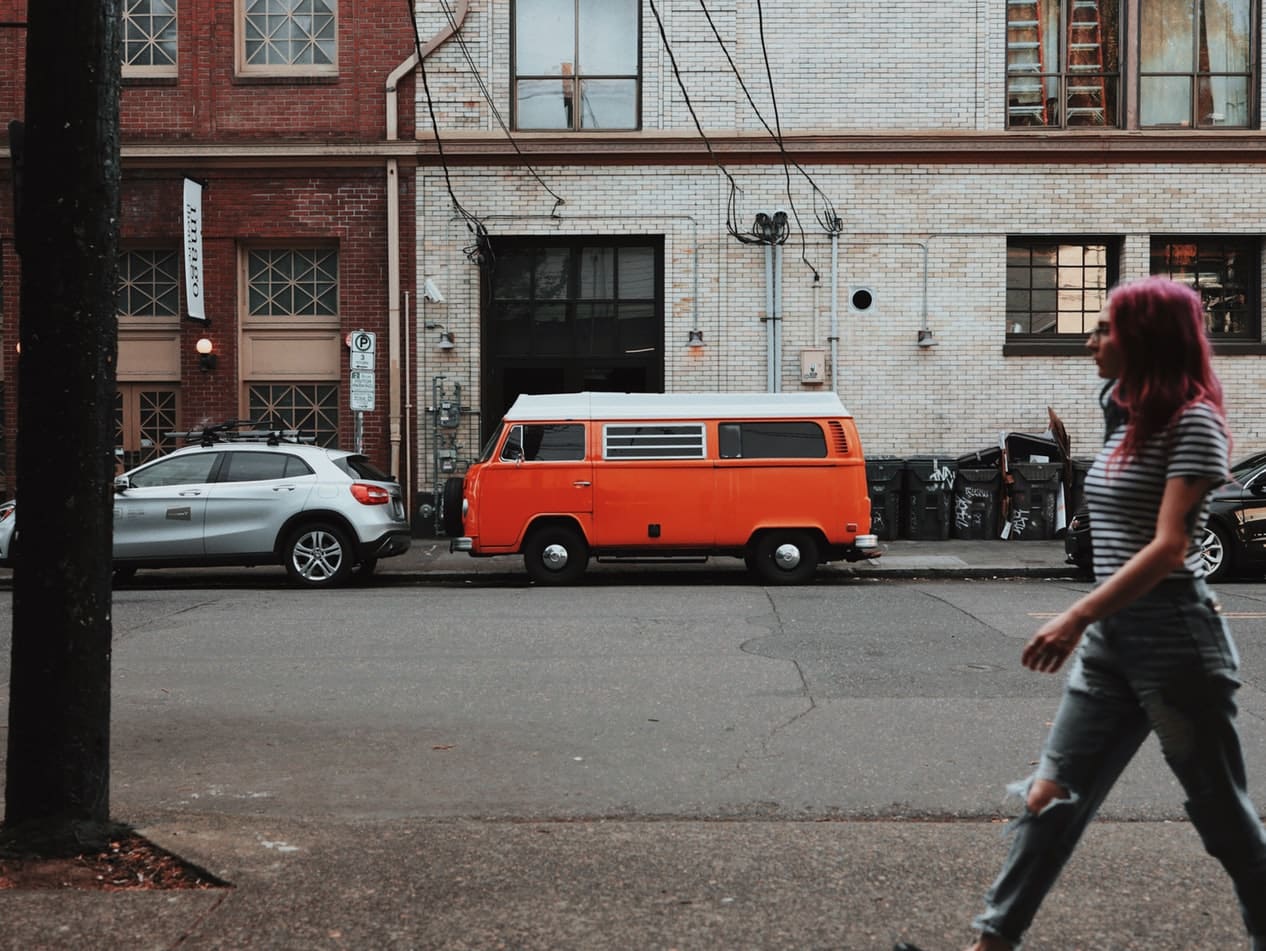 But if you just want to explore the downtown gaybourhood and a few other places – public transport and rideshare apps should be sufficient.
Naturally being gay does not define which attractions most of us will want to see in each destination and most queer travelers will simply want to check out the top things to see in Portland during the day! We found our favorite memories were chasing natural highs in nature, dancing till dawn with our queer family, exploring the superlative craft beer and coffee scene and spending hours wandering hipster neighborhoods dreaming of our move here.
However, if you're someone who can't sit still, we have put together a few of our other things to do in this inspiring city that are sure to keep you busy!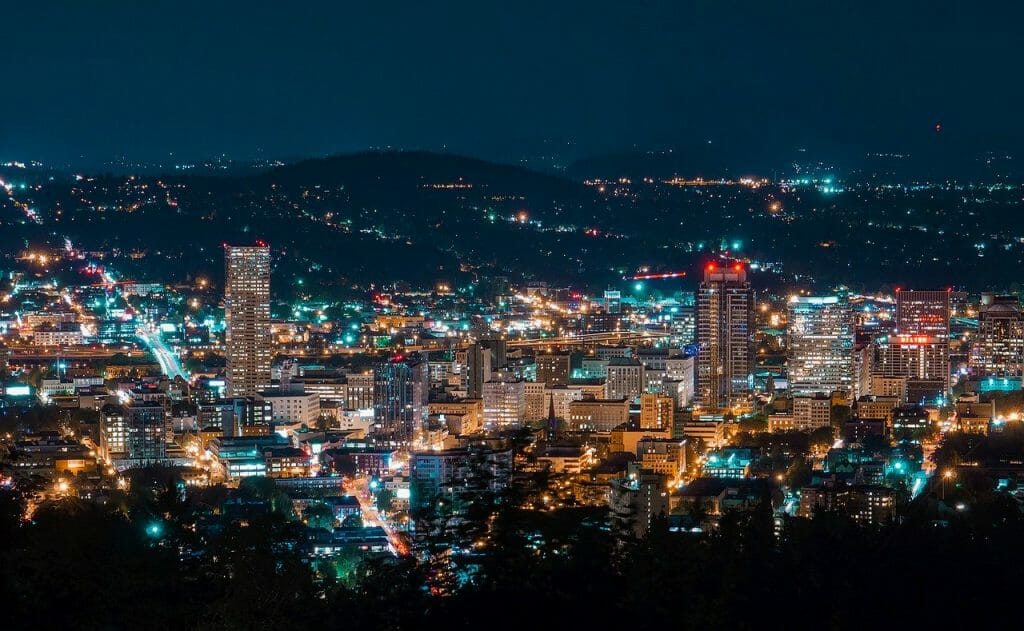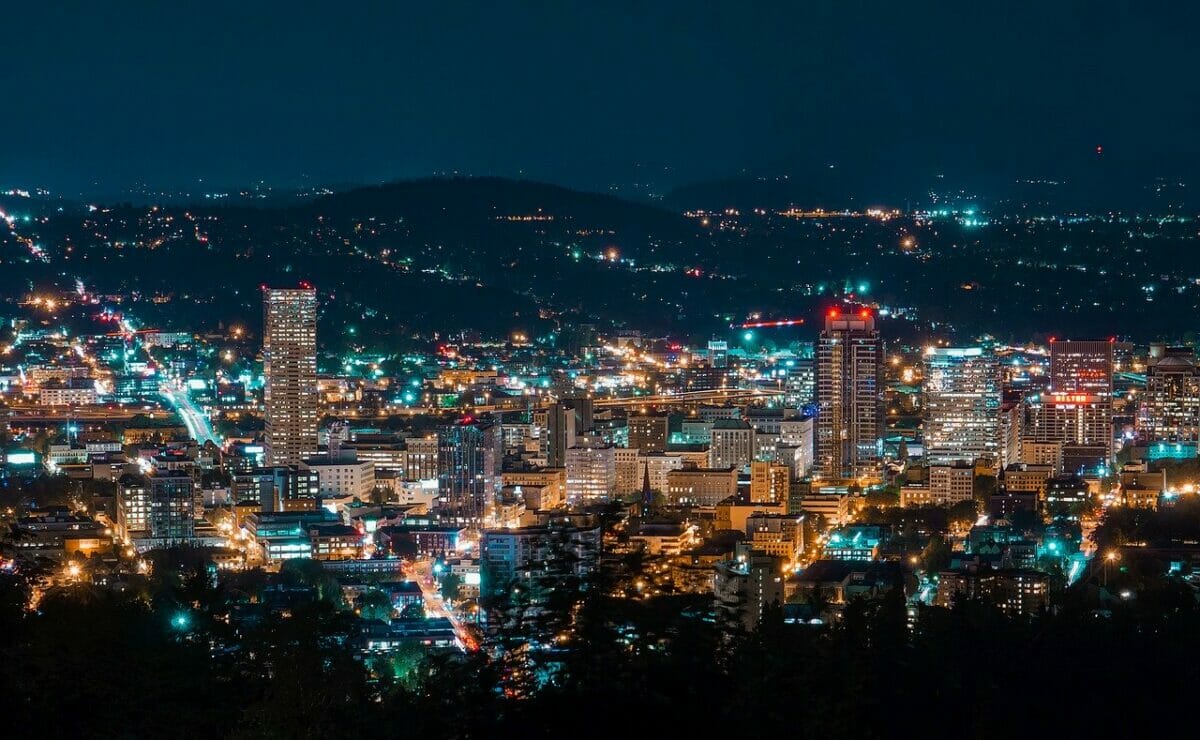 Top Highlights in Portland
Queer Commons @ Hollywood Theatre – A monthly film festival created with the goal of bringing a little more queer content to the big screen. Old and new, serious and cheesy, the films in this series will have two things in common; queer content and nobody dies. Well, the main character doesn't …
UnderU4men – A contemporary boutique specializing in designer gay underwear, swimwear, gym apparel and more – all using natural fabric. With hundreds of amazing brands curated from around the world, you are sure to find a new favorite here. They have their flagship store here in Portland and a second outpost in Seattle.
Mt Hood Day Trip – Head out on a full-day trip on a scenic loop from Portland to Mt Hood – either on a tour or with a hire car. Travel along the Historic Columbia River Highway, see the incredible Multnomah Falls and enjoy panoramic views of the Columbia River Gorge and Rowena Crest. Be sure to stop for lunch in the charming town of Hood River on the way! Portland is all about nature, and this trip has it in spades!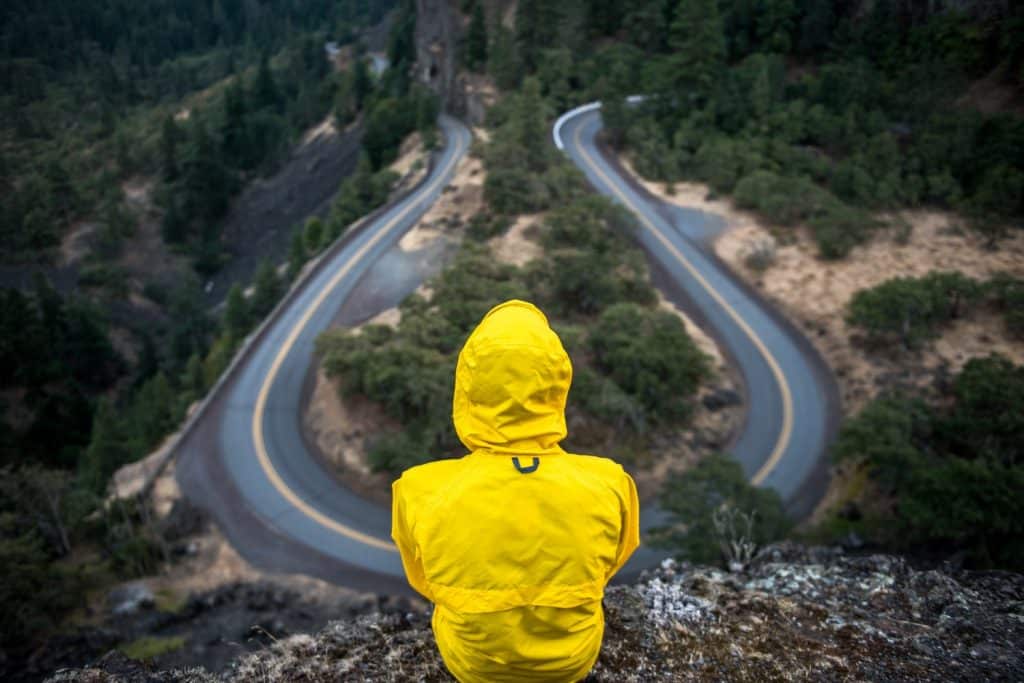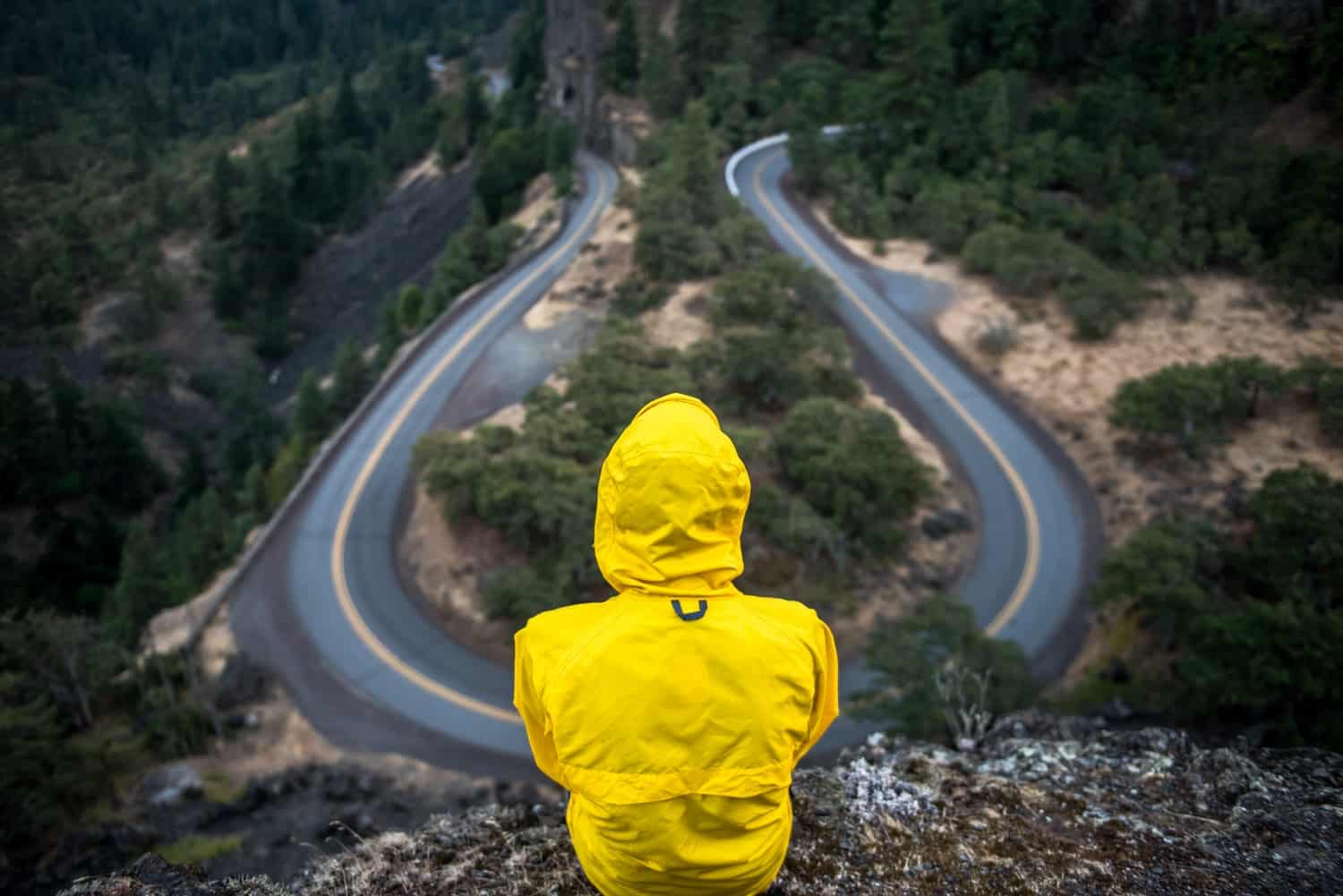 Pittock Mansion Museum – Get a glimpse into Portland's gilded age at the Pittock Mansion, the sumptuous former home of newspaper magnate Henry Pittock. Featuring period furnishings and the very best of early industrial technology, the French Renaissance mansion has been meticulously restored to reflect the sophisticated tastes of one of Oregon's most influential families. Learn about its history on a self-guided tour that earns rave reviews from visitors.
Willamette Valley Wine-Tasting – Experience the best of Willamette Valley wine country on a guided wine-tasting tour from Portland. With a small group of fellow wine lovers, spend half a day visiting three handpicked wineries such as Colene Clemens Vineyards and Montinore Estate. Meet local vintners and sample award-winning varietals while marveling at Oregon's stunning countryside.
Best of Portland Tour – See the best Stumptown has to offer on a small-group tour of the city's top sights and attractions. Learn about local history, culture and everyday life while exploring downtown and its surrounds. Peruse the revamped Pearl District and visit Pioneer Square. Experience what makes Portland unique with stops at the International Portland Rose Garden, Pittock Mansion and Lan Su Chinese Garden. Walk away with a better appreciation for and knowledge of Oregon's largest city.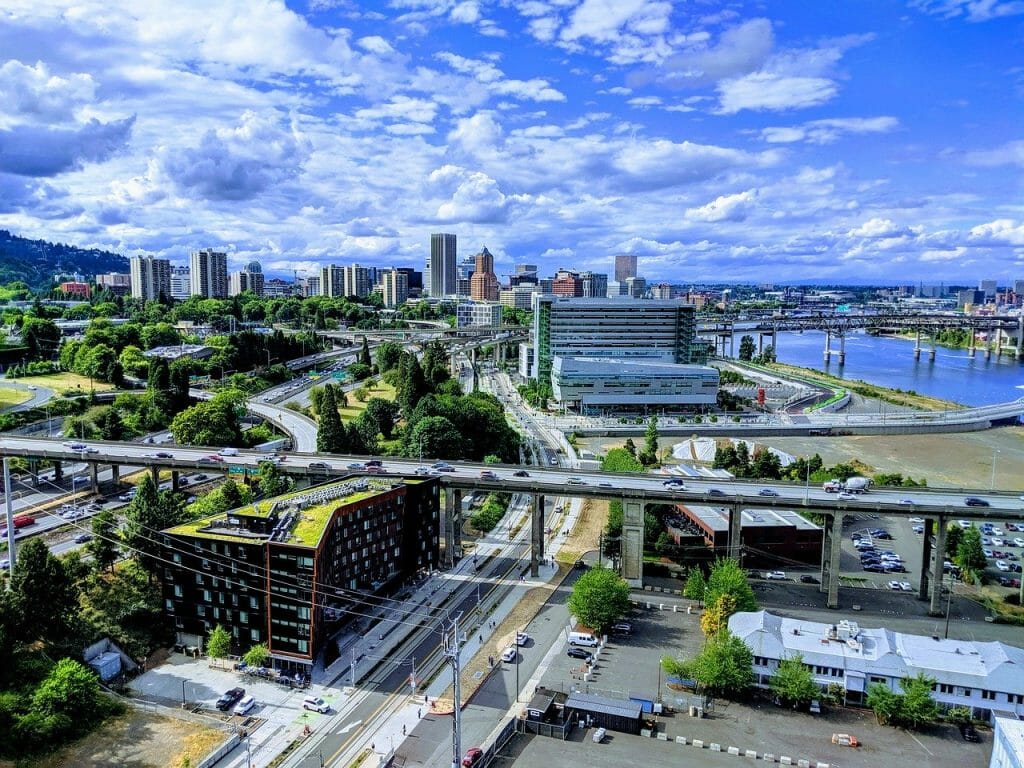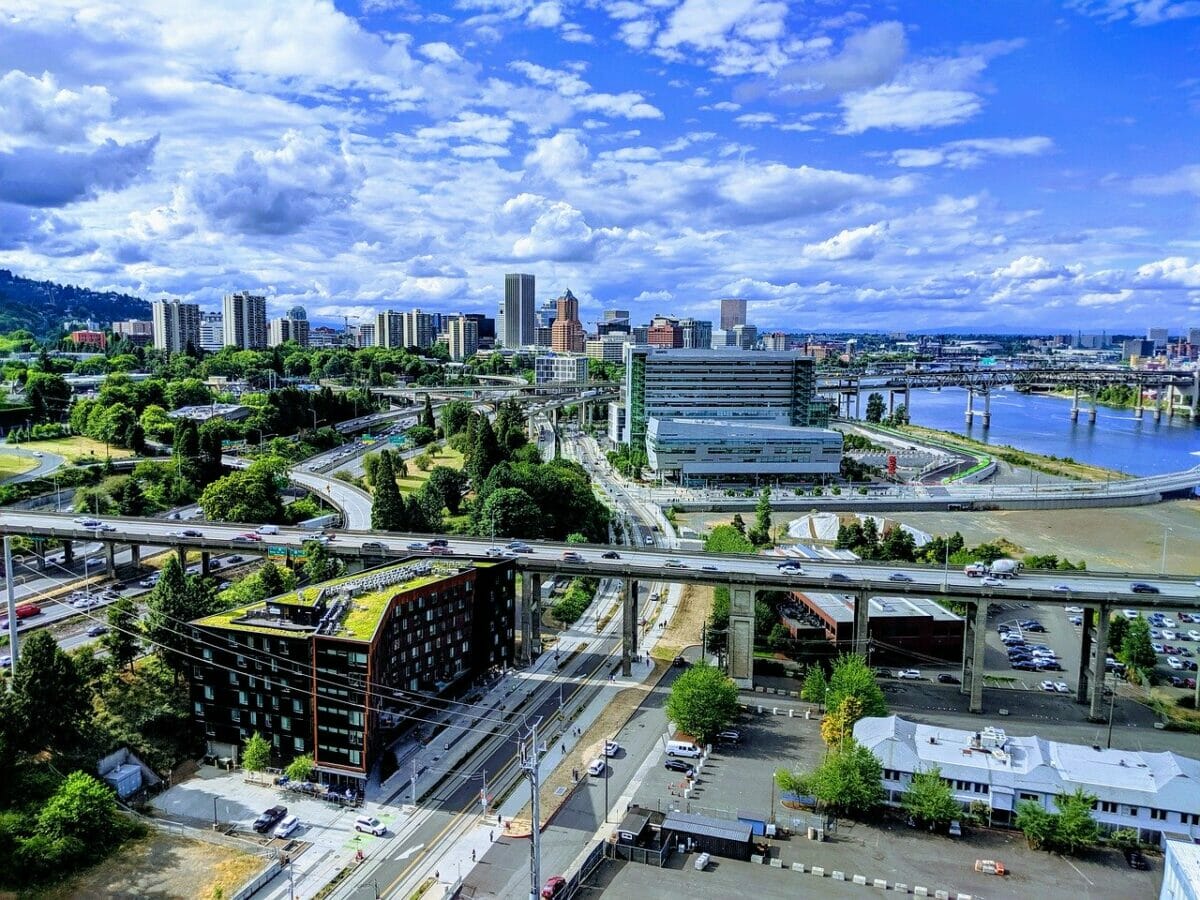 Underground Donut Tour – A tour is for anyone who truly enjoys donuts. At each location, you'll be able to try a curated sample of one of that location's best donuts. Many locations offer vegan, gluten or nut-free options. These tours include such favorites as Coco Donuts, Blue Star Donuts, Nola Doughnuts, Voodoo Doughnuts and more.
Portland Japanese Garden – Among the prettiest attractions in the city, the Portland Japanese Garden has long been celebrated for its beautifully crafted gardens and its authenticity. Here you'll find beautiful koi ponds, elegant stone features, and all sorts of impeccably manicured greenery, plus gift shops and a Japanese teahouse. One of the most authentic Japanese gardens outside of Japan, up there with those we fell in love with in Kyoto, Osaka, Yokohama, and Tokyo.
Downtown Portland Walking Food Tour – With its famous food carts in abundance of restaurants running the gamut from funky to chichi, Portland is a great place for foodies. This small walking tour will take you all around downtown Portland, with stops at a selection of great local eating spots. You can expect to taste all sorts of treats. Typical examples include local seafood, wine, and beer, delicious desserts, and seasonal farm-to-table delights!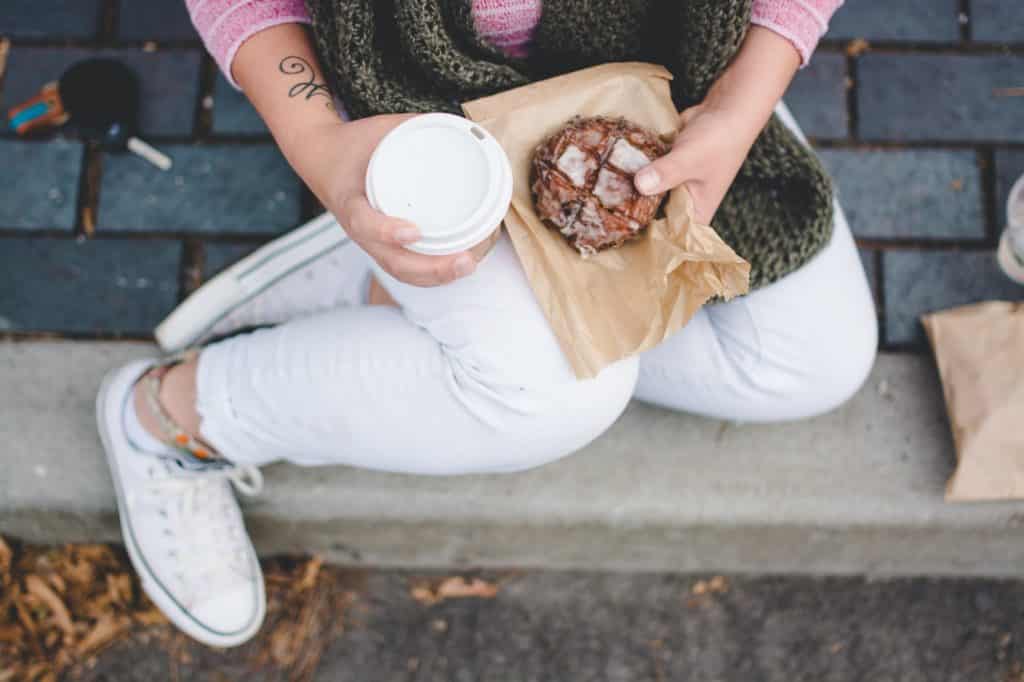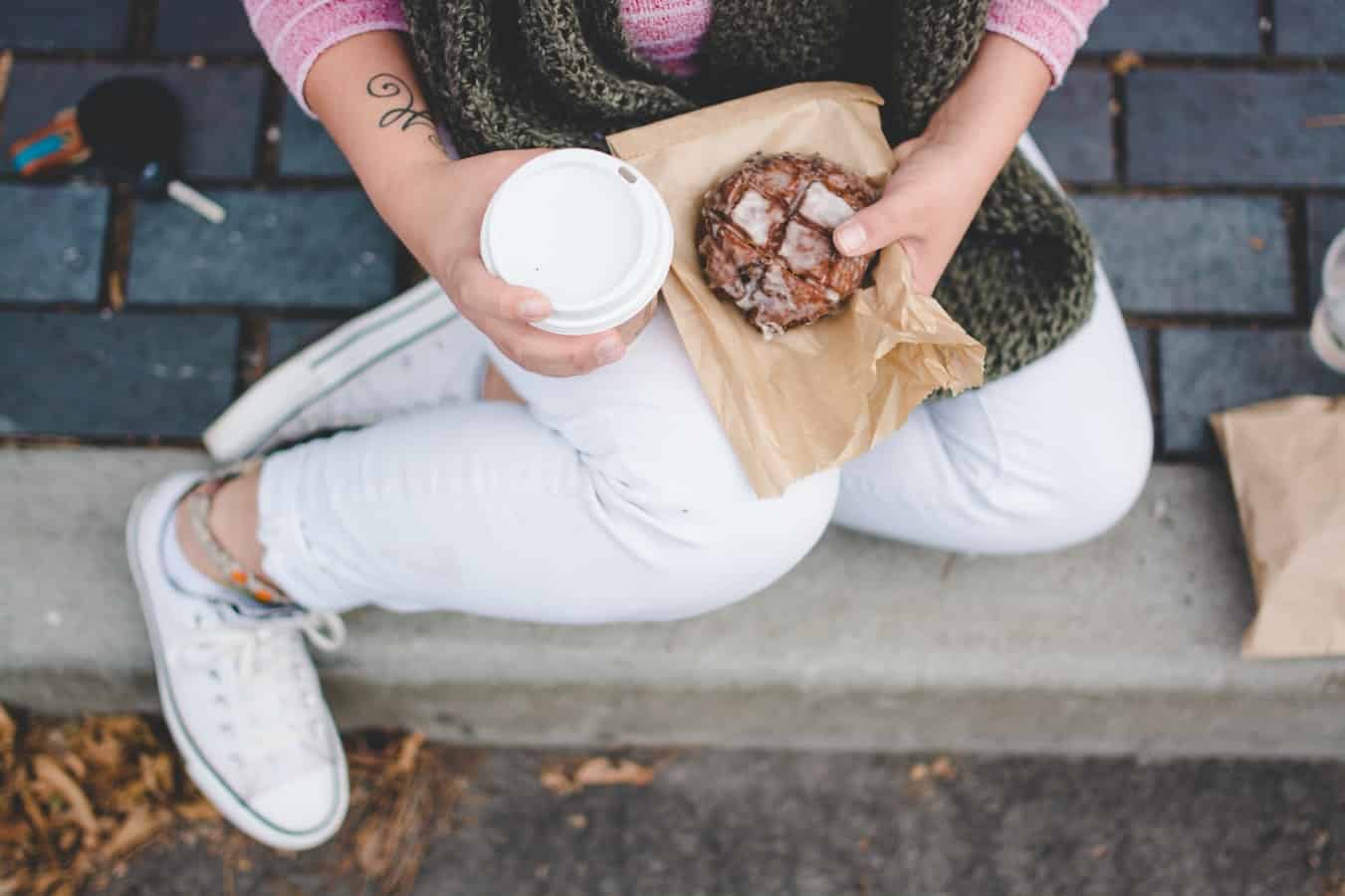 Dinner Cruise Through Downtown Portland – Whether you want to relax after a long day of sightseeing or need to unwind at the end of your workweek, a sunset dinner cruise along the Willamette River is sure to do the trick. The journey offers spectacular views of the Portland skyline and city's main landmarks. Listen to live music while you enjoy a freshly cooked Pacific Northwest meal.
Craft Breweries of Portland – Portland was a leader in the craft beer industry, and boasts more breweries than any city; whatever your beer love (sours? Craft barrel-aging? Belgians? Wits? Imperial IPAs? Fresh hops, dry hops, no hops?), there's certainly a brewery that made its name in that style. For those interested in learning more, the Eastside Craft Brewery walking tour takes you to the side of the river where the hotbed of innovation has always been, across from downtown Portland in a neighborhood packed with breweries young and old.
Portland Hop-On Hop-Off Bus – Explore Portland's diverse cityscape on this hop-on hop-off sightseeing tour. With your 1- or 2-day trolley pass, create your own adventure with 13 possible stops, including the International Rose Test Garden, Powell's Books and the Pearl District. En route, learn about the city's history and culture from your expert guide.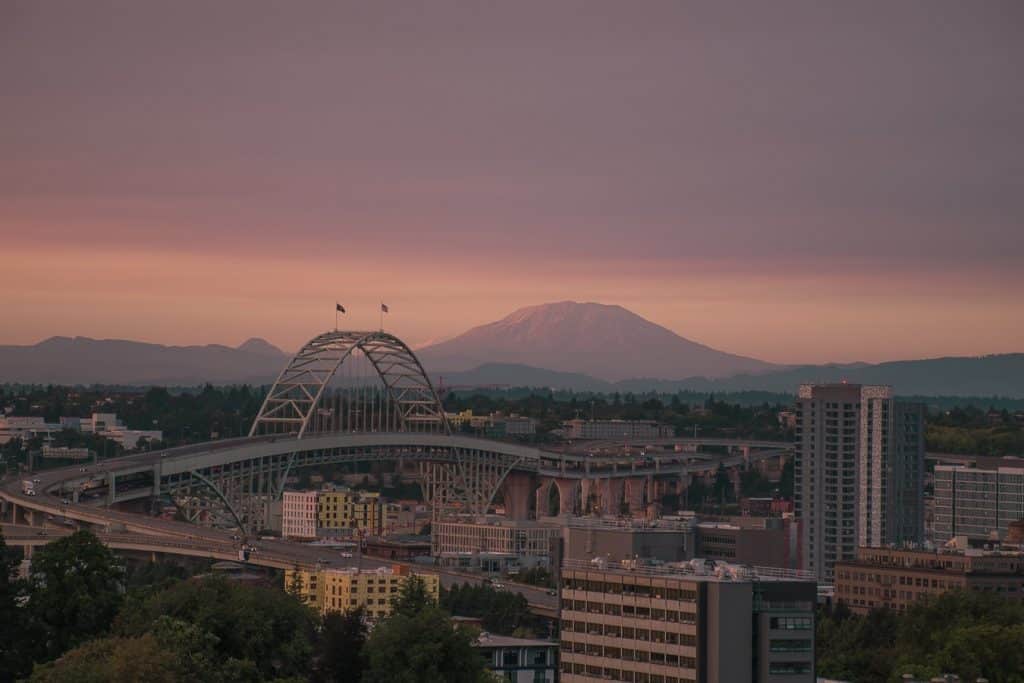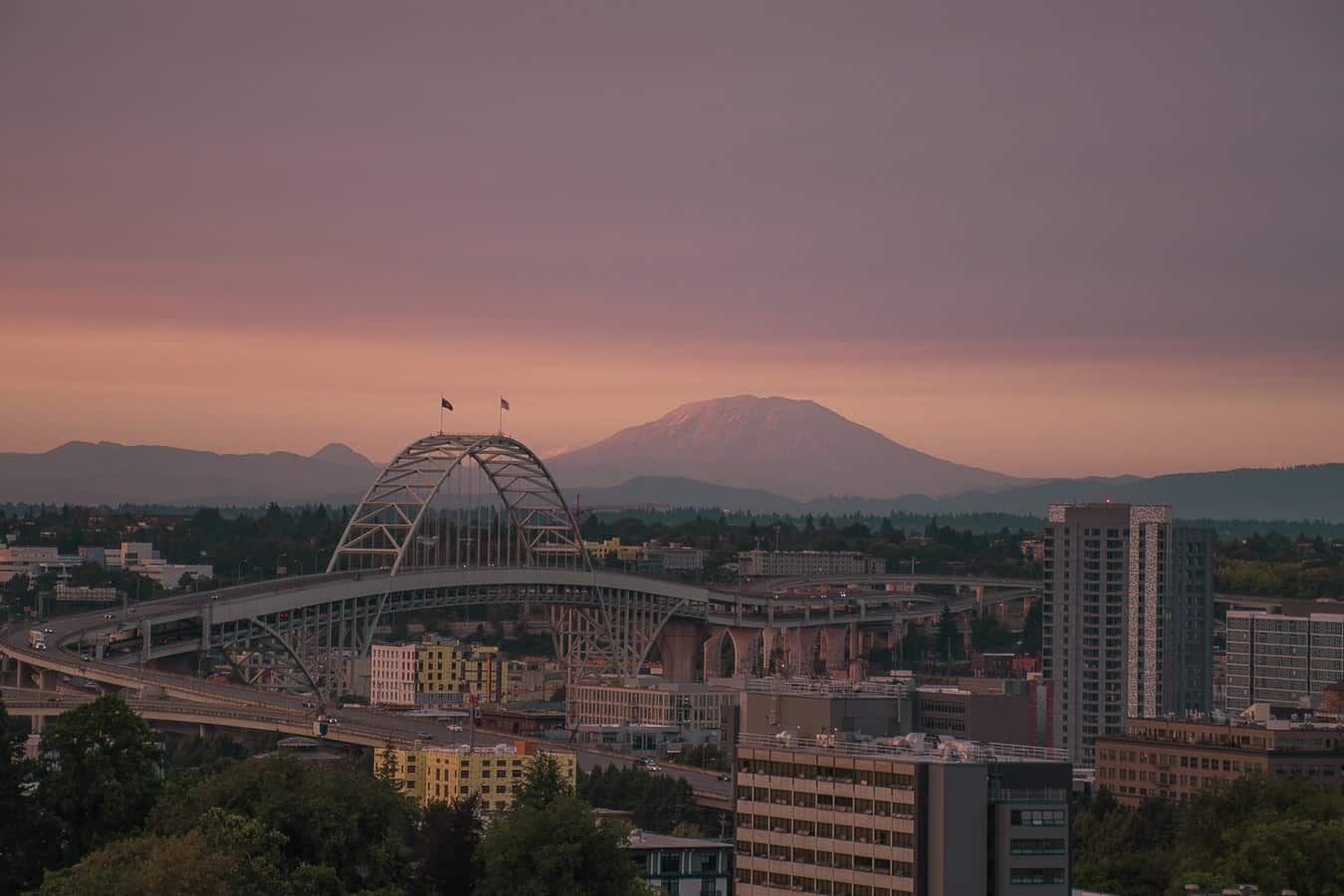 Gay Annual Events In Portland
2018 "Portland Pride Parade" (Gay Pride Parade)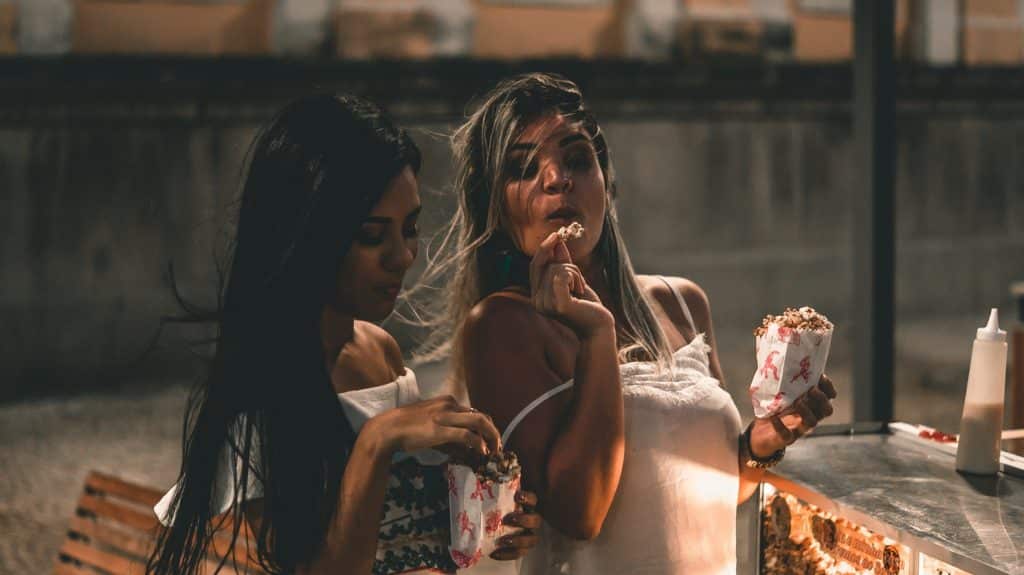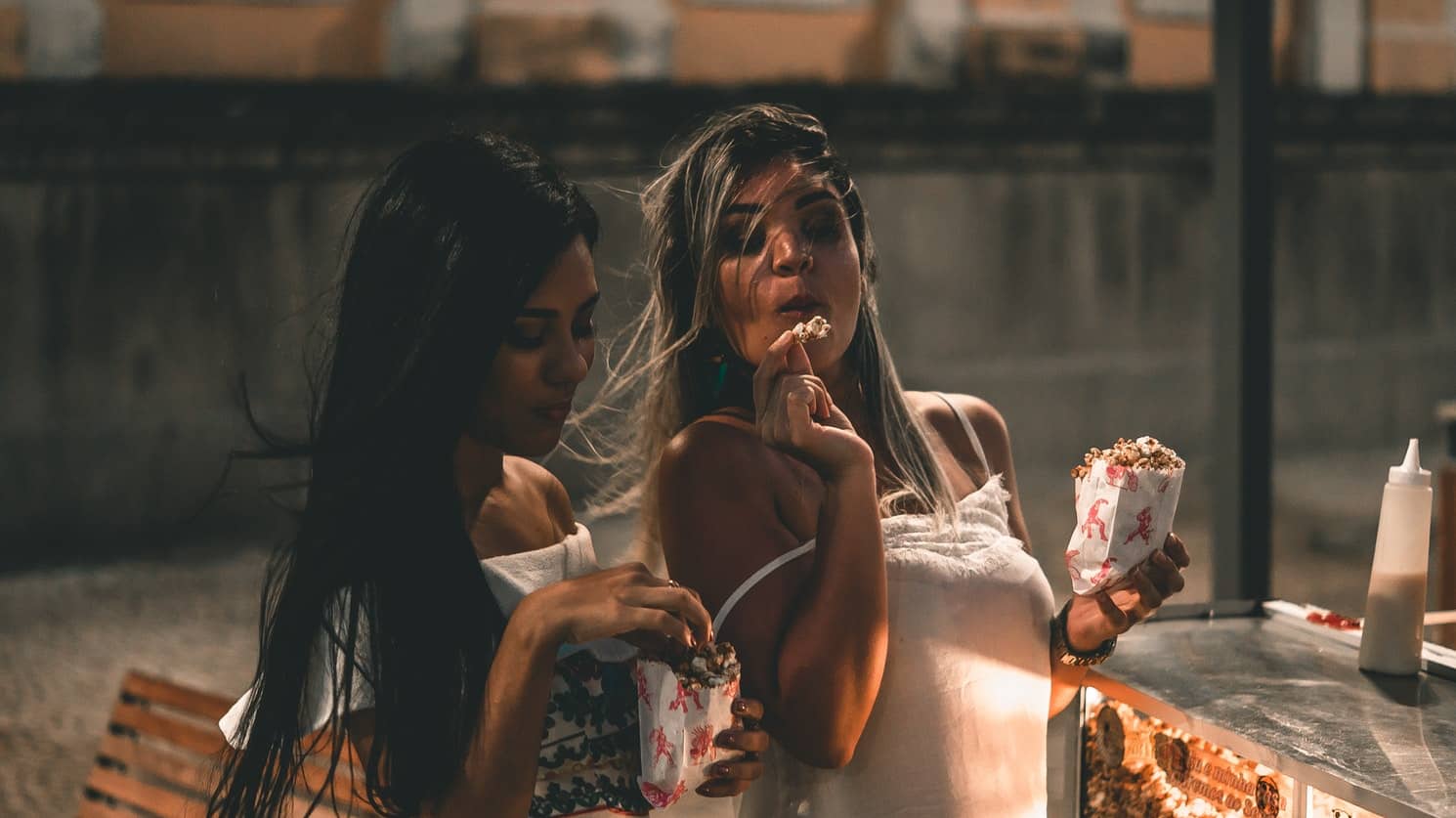 2017 HUMP Film Festival Introduction
BE YOUR MOST
FABULOUS SELF!
PRIDE 2020 COLLECTION
CHECK OUT THE QUEER IN THE WORLD SUMMER LINE UP.
BE THE FIRST TO GET THE BEST!
Shop Now
Gay-friendly and Gay Hotels in Portland Oregon
In this extremely liberal city, you will not find any significant hotel that isn't gay-friendly. After all, being gay-friendly is about providing a non-judgmental and respectful environment in which all people are treated equally. Elegant design, helpful staff, and excellent value for money never hurt anyone though!
Some hotels in Portland have gone above and beyond in recognizing and marketing to the LGBT community and given their popularity with gay travelers we would say it has paid off!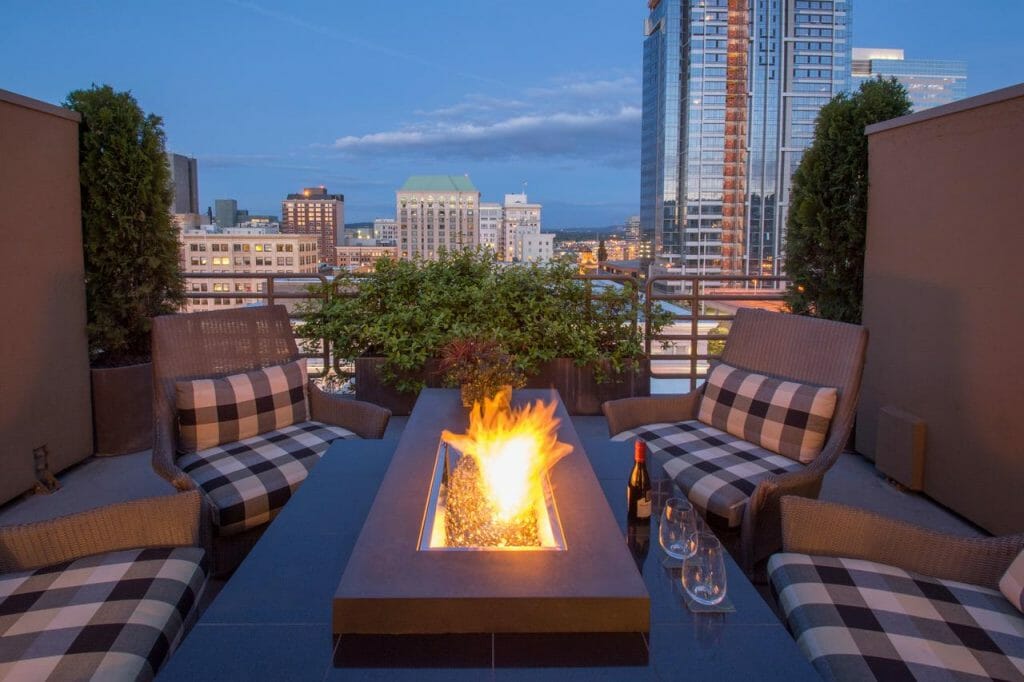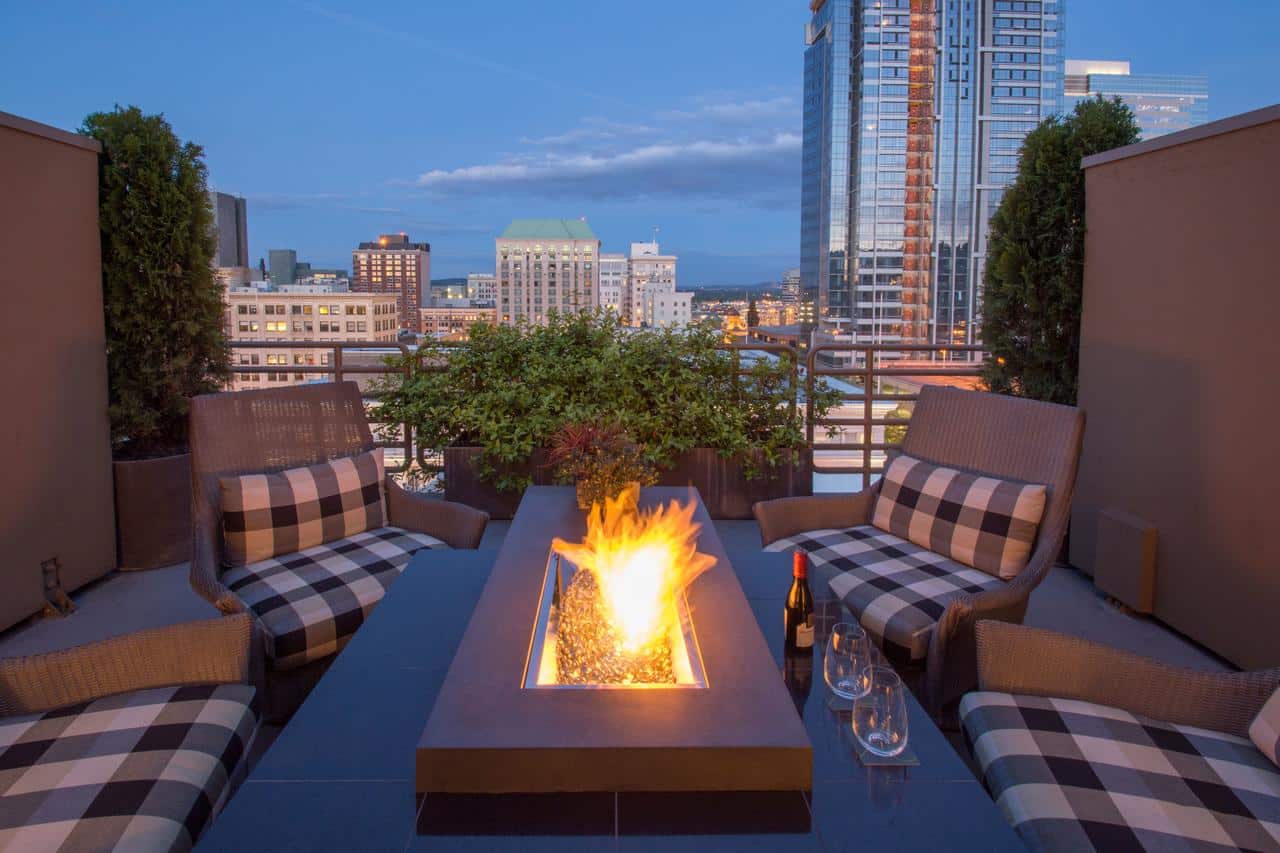 Everybody likes to be surrounded by people with common interests and as such a there a few hotels in Portland favored by the gay jet-set. Most are located either in the upscale downtown or nearby in the Pearl District – close to all the attractions by day and night – and each offers something unique and unforgettable. Sadly there are no exclusively gay hotels in Portland, but we do have a helpful list of the best USA gay resorts if that is more your style.
The following gay-friendly hotels in Portland are only the most recommended, but there are hundreds of other hotels in Portland if you don't find quite find what you are looking for. Whether you want a fun and social hostel, a cheap but private place to crash after a night of partying or a chic luxury option with a pool to spend the day lying by, Gay Portland as something for everyone!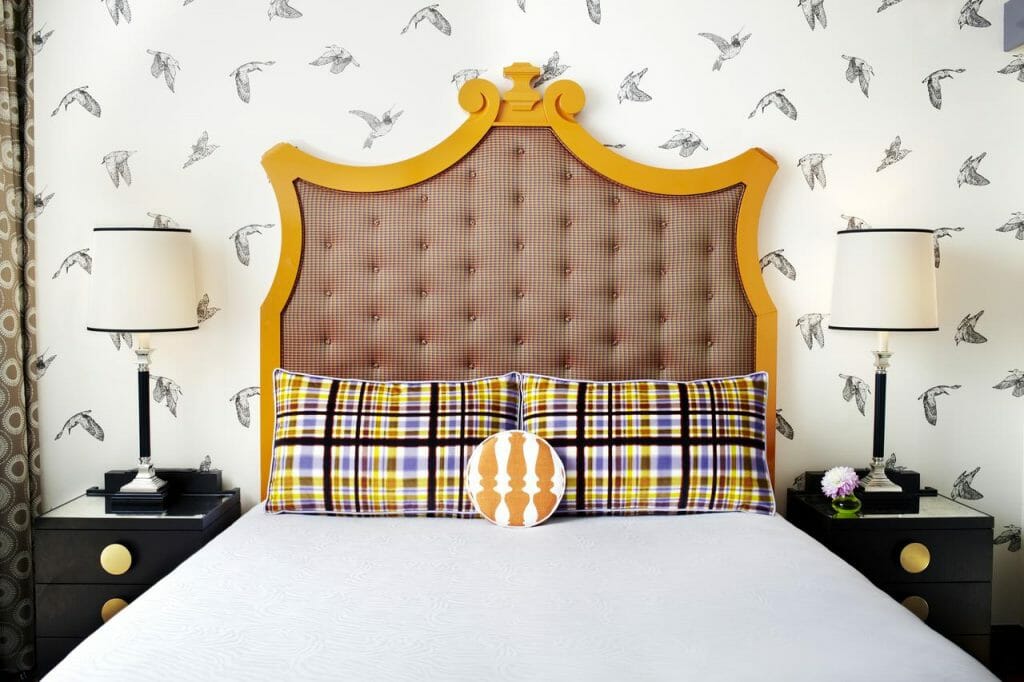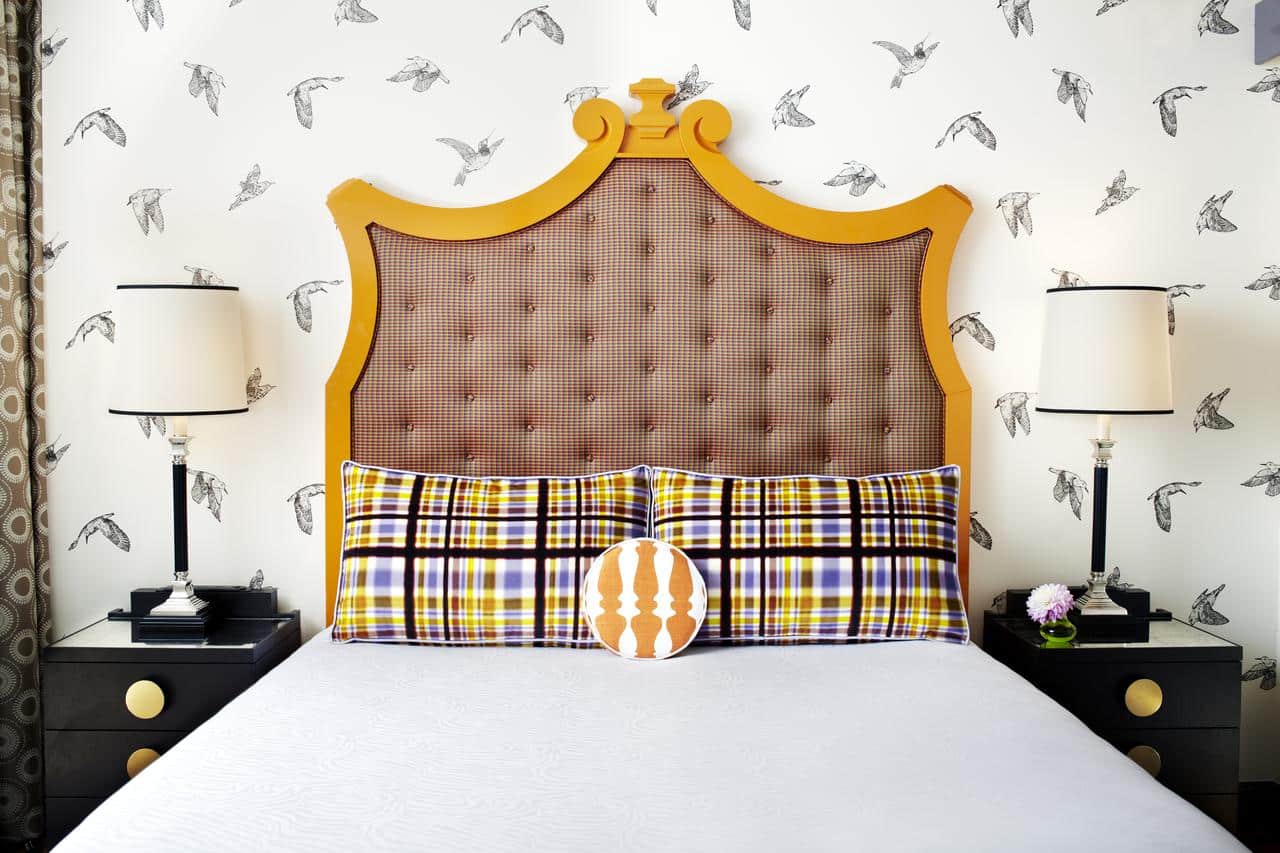 Kimpton's Hotel Monaco ☆☆☆☆☆ – To experience the true essence of Portland, a city with plenty of personalities, there's no better anchor than Kimpton Hotel Monaco Portland in all its fascinatingly eccentric glory. Centrally located and just minutes from the Pearl District, the moment you walk in the doors of this circa-1912 building you'll feel at home among the eco-chic digs, peppered with eclectic furnishings. The Kimpton is always gay-friendly, and this location is particularly gay-popular while being consistently ranked as one of Portland's top luxury hotels. And all for good reason with a cozy salon-style lobby, complimentary WiFi and bikes, spacious guest rooms, and the city's best-hosted wine hour. When it comes to Portland hotels, Kimpton Hotel Monaco Portland stands head and toes above the rest.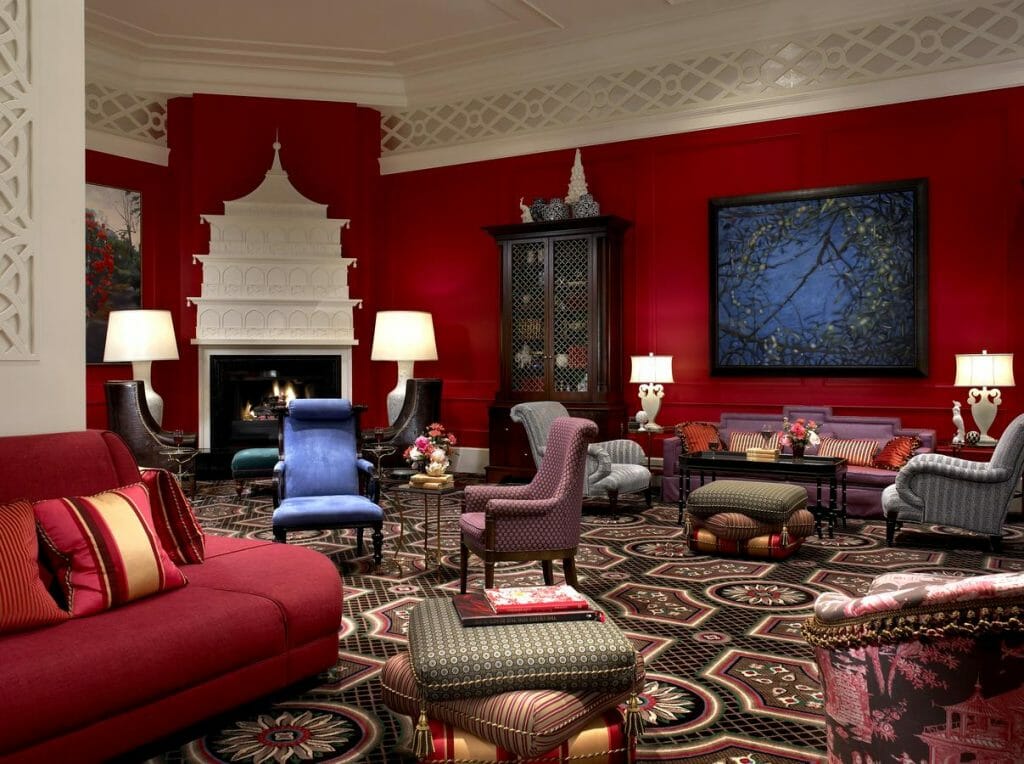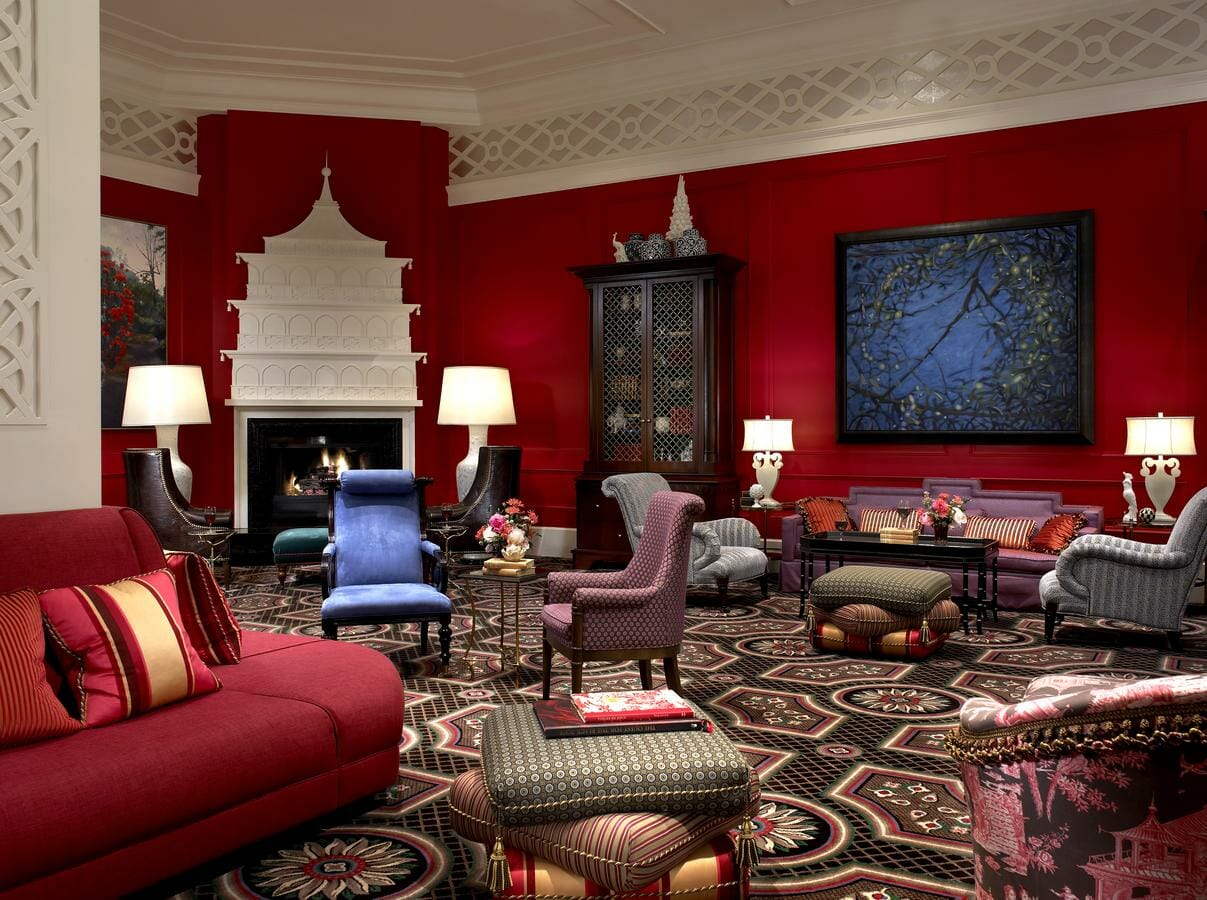 Ace Hotel Portland ☆☆☆ – Located in the iconic old Clyde Hotel in the downtown area so you can walk or take the trolley to many other trendy spots in the city. A hip boutique hotel chain that is very LGBT-friendly that we loved from previous stays in New Orleans and Chicago. Ace Hotel Portland offers a wide range of room options, from spacious deluxe rooms to affordable shared rooms for adventurous travelers. For morning refreshments, they have Stumptown Coffee and the Breakfast 215 cafe or for a sexy date night out-but-in, head to Pepe Le Moko, the onsite basement speakeasy.
Sentinel ☆☆☆☆☆ – A luxury hotel with vision, style, and storied history. Named after the statues adorning its roofline, Sentinel is a luxury hotel in downtown Portland that speaks to forward-thinking movers and shakers. With an extensive list of signature amenities, elegant rooms with early 20th-century décor, a curated Art Collection and two of the city's finest culinary establishments Sentinel is a beacon for creatives, entrepreneurs and thought leaders.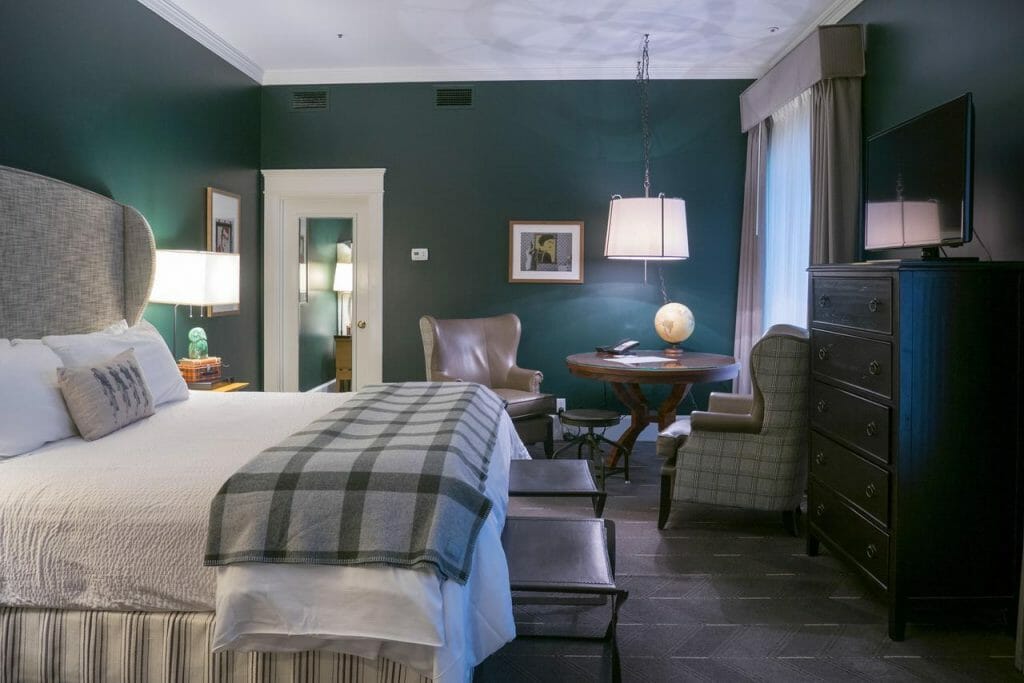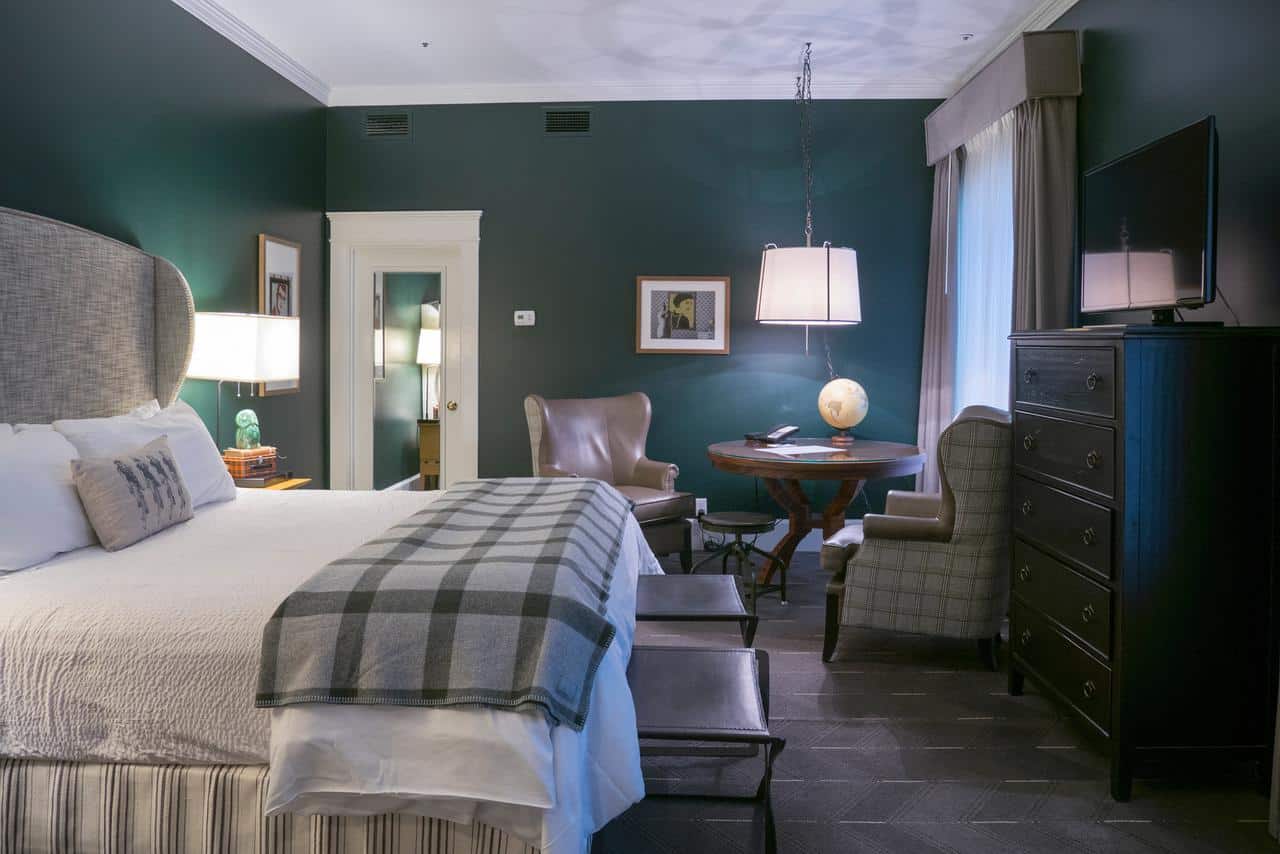 Woodlark ☆☆☆☆ – A lush and contemporary hotel hidden in a historic, downtown Portland building. There are modern, sleek rooms with minimal décor and a pillow menu, a trendy restaurant serves Southern cuisine and a rustic-chic cocktail bar to start or end the night. There is also a lobby cafe serving a grab-and-go breakfast (for a fee), fitness center and valet parking. Pets are happily welcomed.
Juniper Hotel ☆☆☆☆ – A modern boutique hotel centrally located in Southeast Portland is a little more luxury, with spectacular city views, where are all welcome. With 148 rooms combined, Jupiter Hotel and Jupiter NEXT offer a vibrant glimpse into Portland's unique arts and music culture. The city's original, locally-owned boutique since 2004, the Jupiter Hotel recently expanded with the newly built Jupiter NEXT. With two restaurant partners and a music venue on the property, the Jupiter Hotels' lush city vibes are a nod to Portland's rich history of makers and creators all the while looking forward to a dynamic future. Gay-friendly and extremely gay-popular.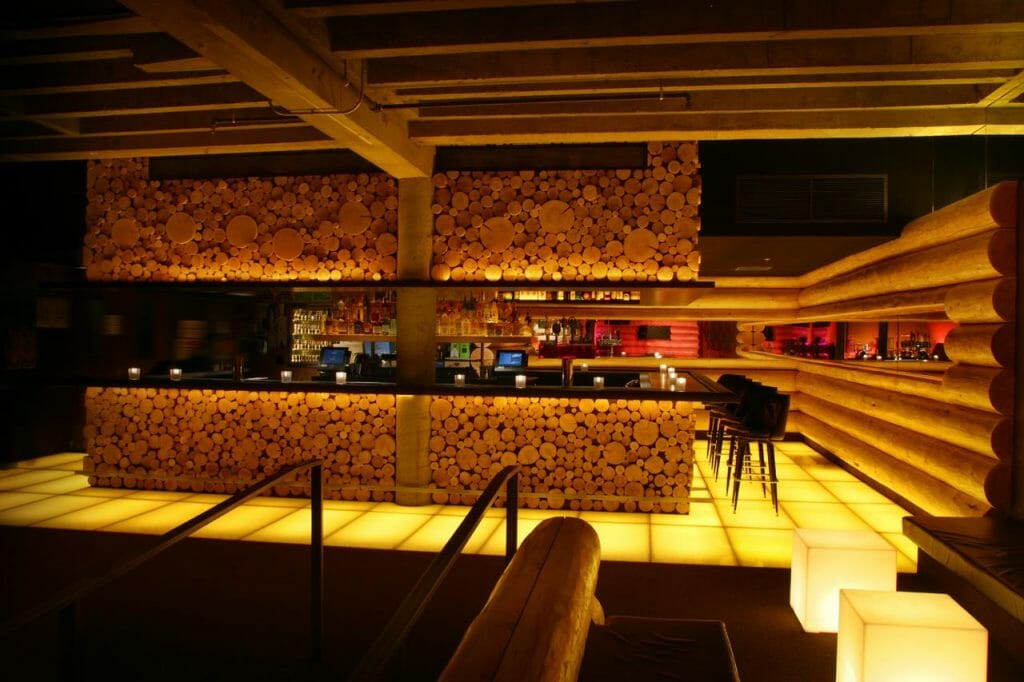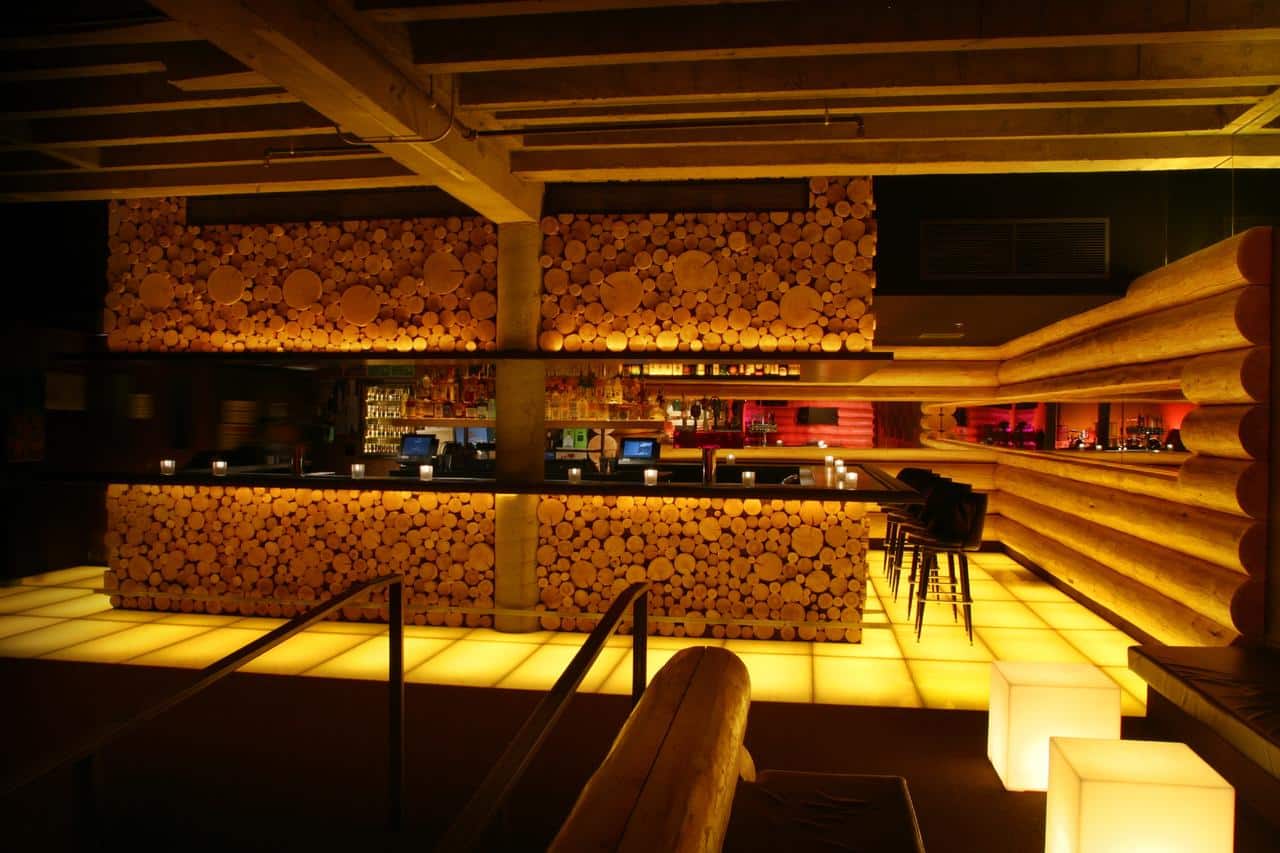 The Mark Spencer Hotel ☆☆☆ – A vibrant arts hotel in downtown Portland offering stylish rooms & suites at an exceptional value. All guest rooms have been beautifully renovated and redesigned boasting modern décor that combines with historic architecture to create a luxurious and comfortable atmosphere for any business or leisure traveler. Wake each morning and head downstairs to enjoy a deluxe, European-style complimentary breakfast in the hotel's atrium, then spend the day in their outdoor courtyard with a complimentary New York Times, or enjoy a workout in the fitness center. For an affordable stay near the Portland gay scene, this is one of our most popular recommendations.
The Society Hotel ☆☆☆☆ – A modern boutique hotel that redefines and resurrect history in what was once a sailor's hotel. Come experience the intersection of the past, present, and future Portland, tucked away in the historic neighborhood of Old Town Chinatown. Change your hotel perspective, where true originals are appreciated, and adventurous travelers meet. Unique and individual, there is a range of rooms including dorm / shared hostel rooms. The beating heart of The Society Hotel is its lobby, where you will find the Society Cafe, a lounge, cafe, and bar, featuring fresh pastries, coffee, and beer from some of Portland's finest.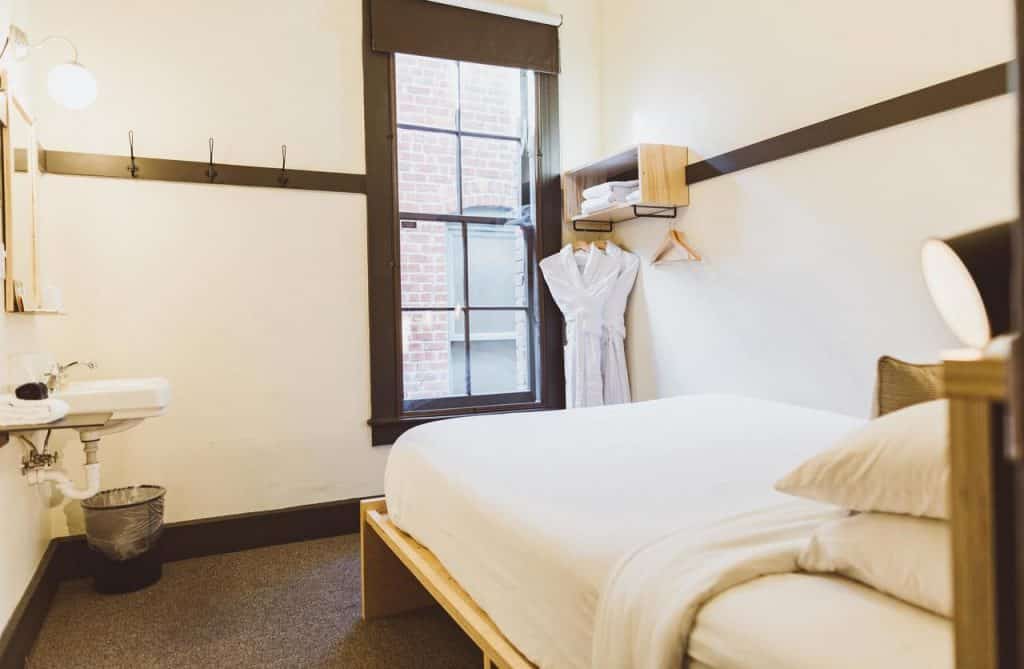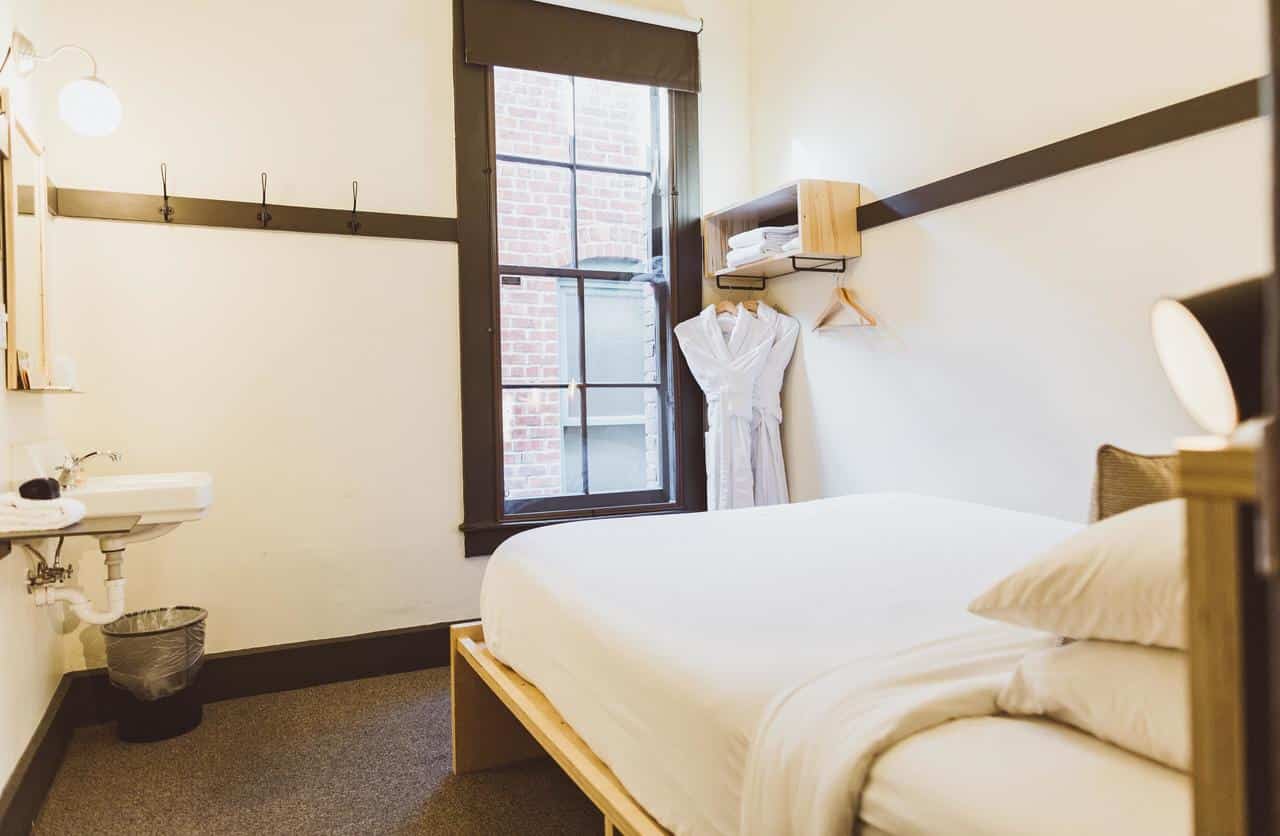 Gay Nightlife In Portland Oregon
While Portland might be more famous for craft beer and informal dive bars, there are a whole host of gay bars and nightclubs to choose between if you'd rather dance the night away with Britney, Ariana, and Cher. Even better, most of the clubs in Portland lean heavily toward "get social and have a good time" rather than the whole "not dressed well enough for our establishment" scene.
This is not a place to peacock – but instead, Gay Portland is where you can actually grab a casual beer, strike up a conversation and make new friends…or more!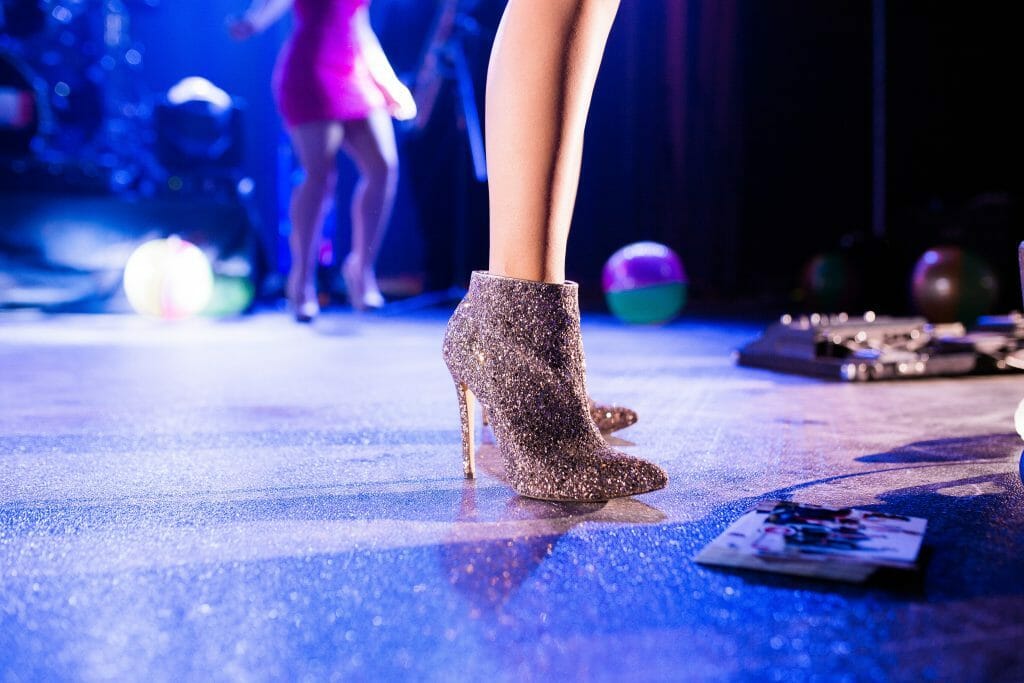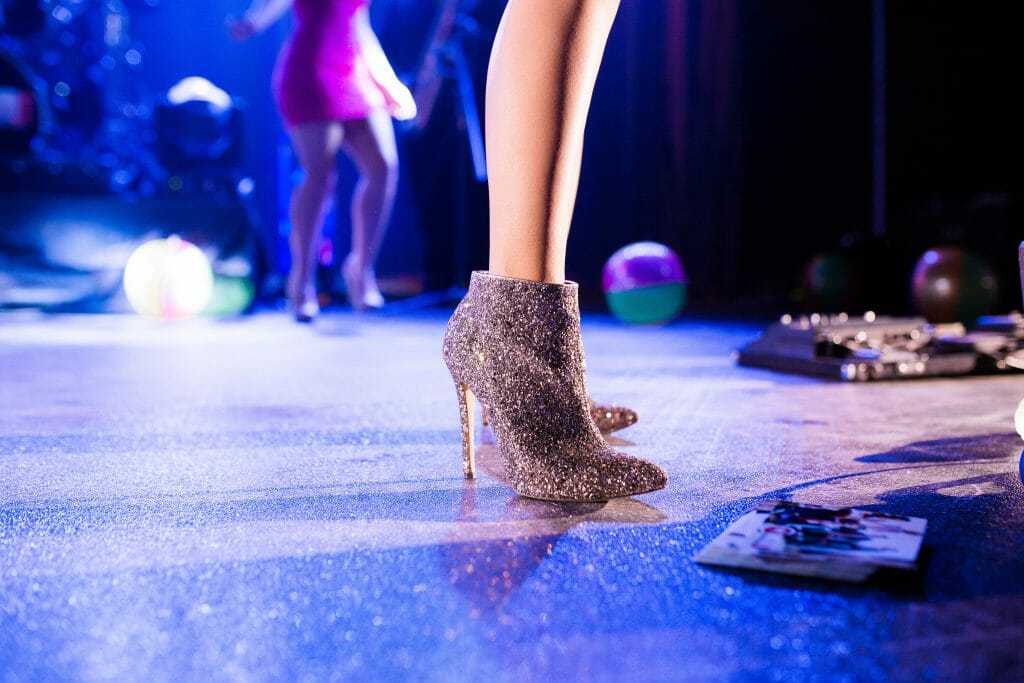 The gay scene in Portland is incredibly spread out – this whole city is queer-friendly after all – but if you are stuck just head to the traditional downtown gay nightlife hubs of Stark Street or nearby Old Town/Chinatown. But you can also find LGBT venues in the hip East Side and leafy Northwest/Nob Hill area. Like many places, the gay clubs don't get going until around 11 pm on weekends, but during the week there are plenty of fun bar events to tempt you in…
Given the crowds we saw most nights of the week, we would say such events have been a raging success!
A good game plan is to mix-and-mingle at a Happy Hour early, check out the innovative PDX dining scene before heading out to one of the bigger club events or drag show (which take place almost every night of the week)…Whatever you're after, Gay Portland can provide!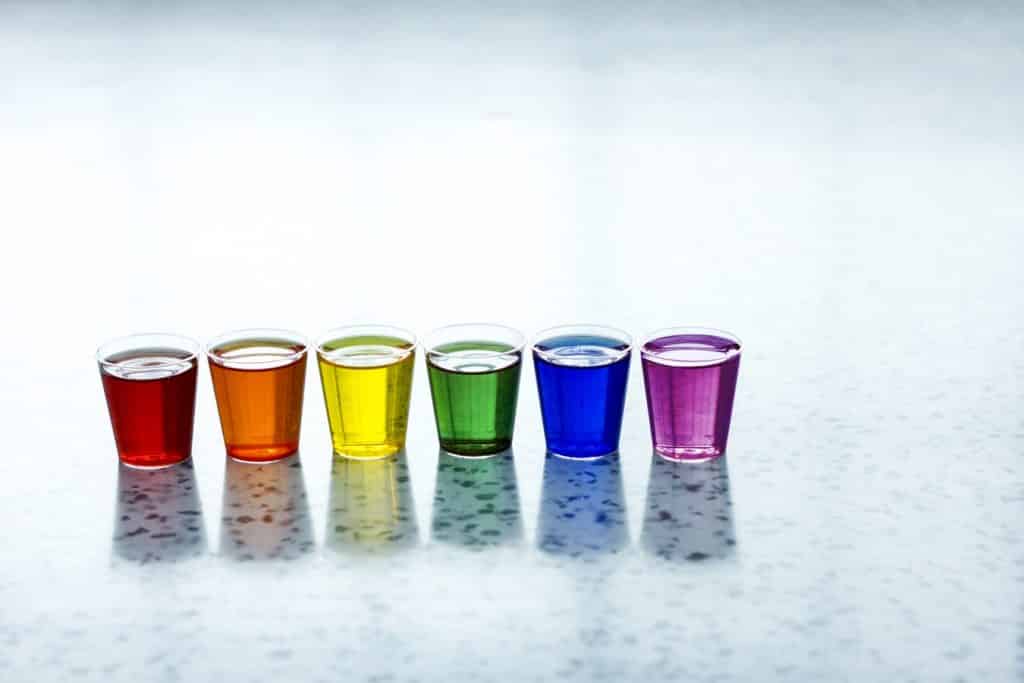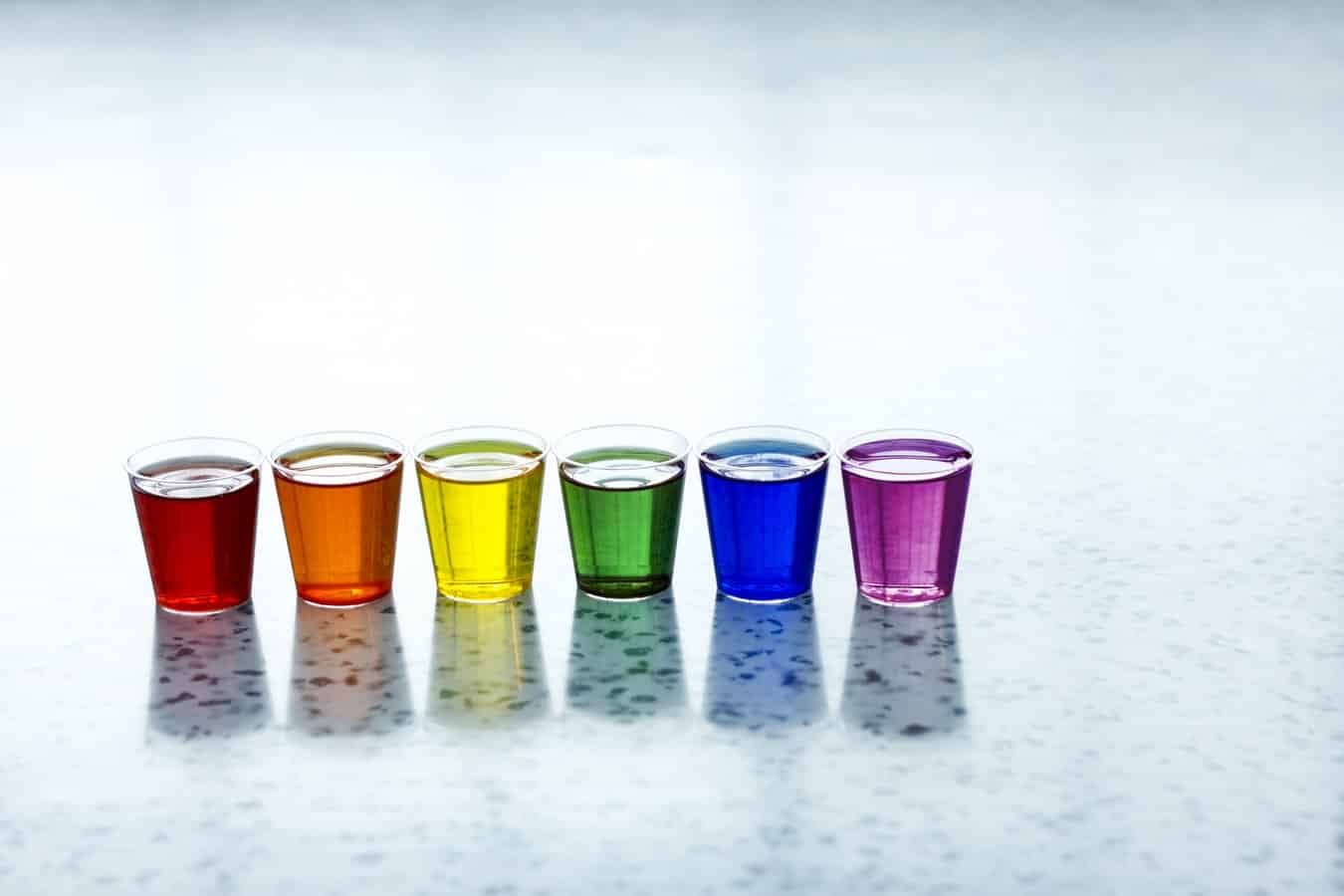 Portland Gay Bars & Clubs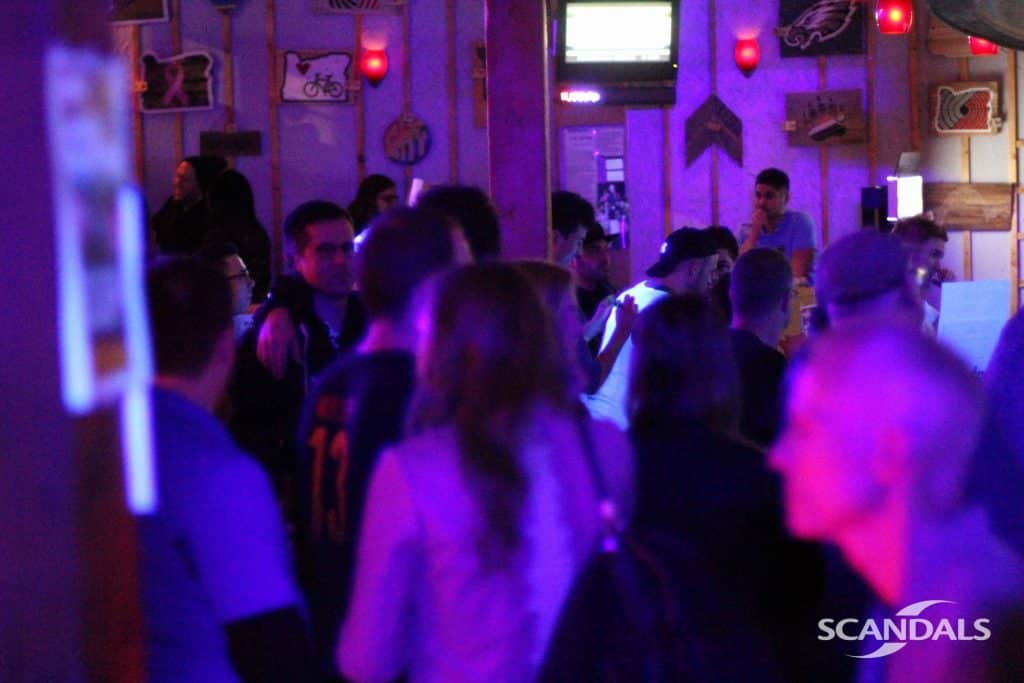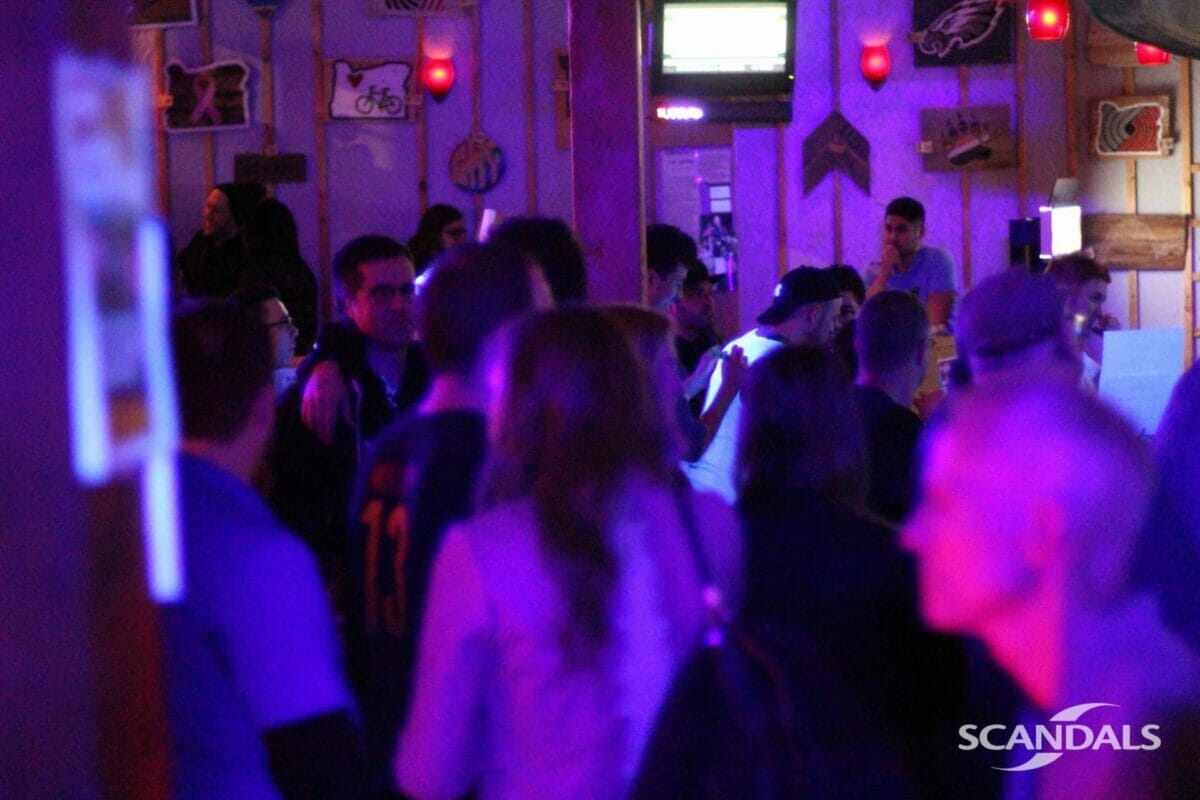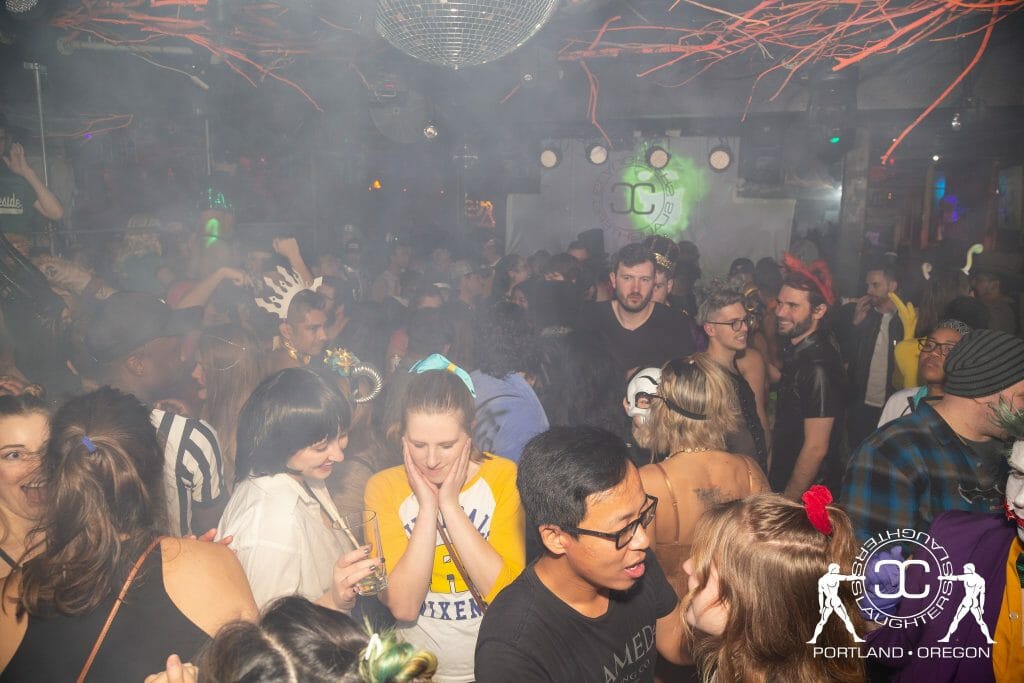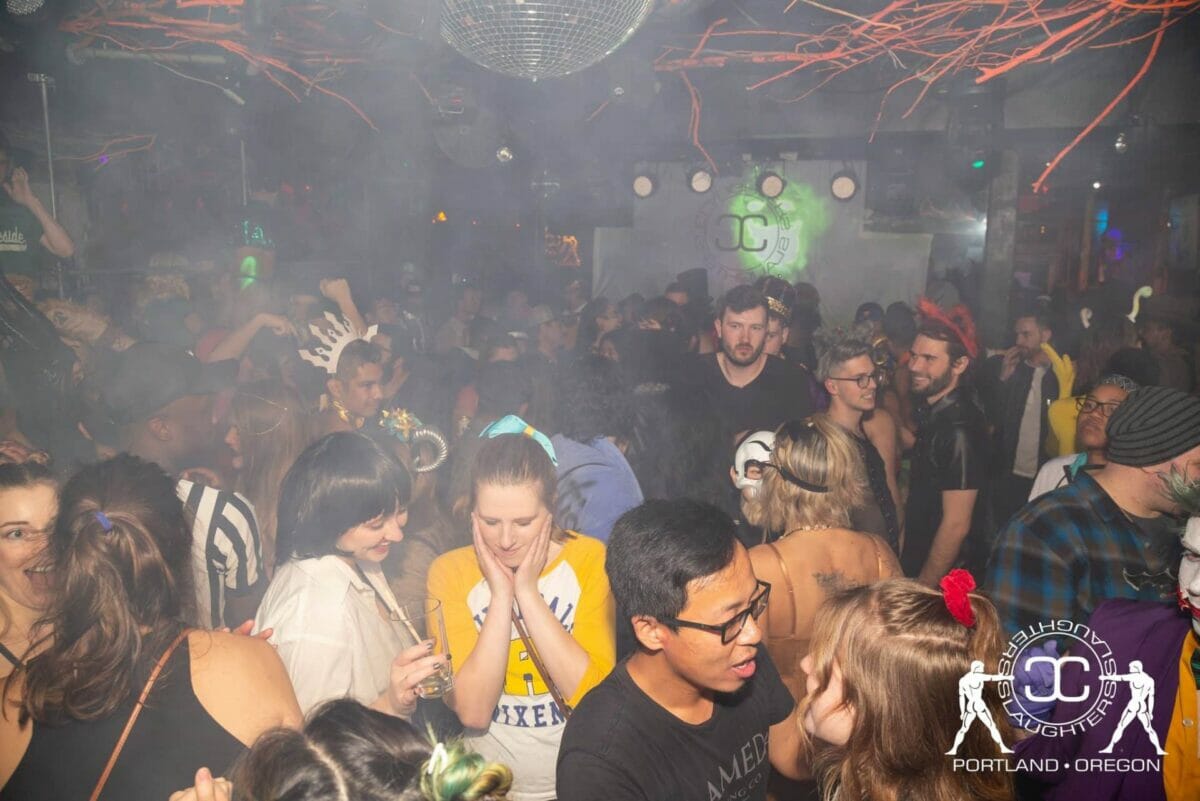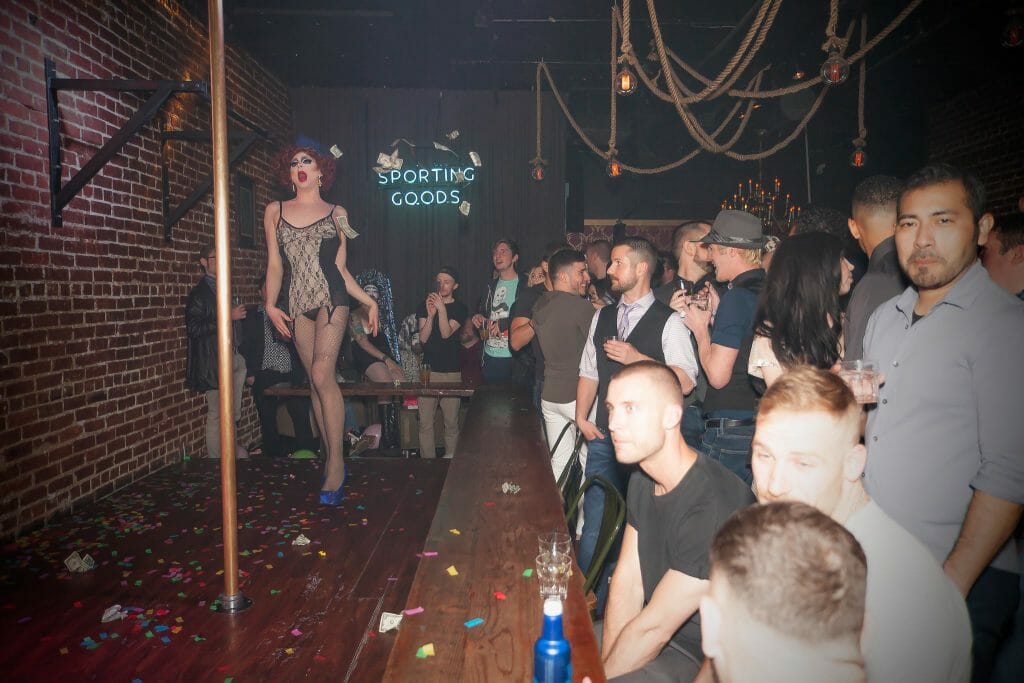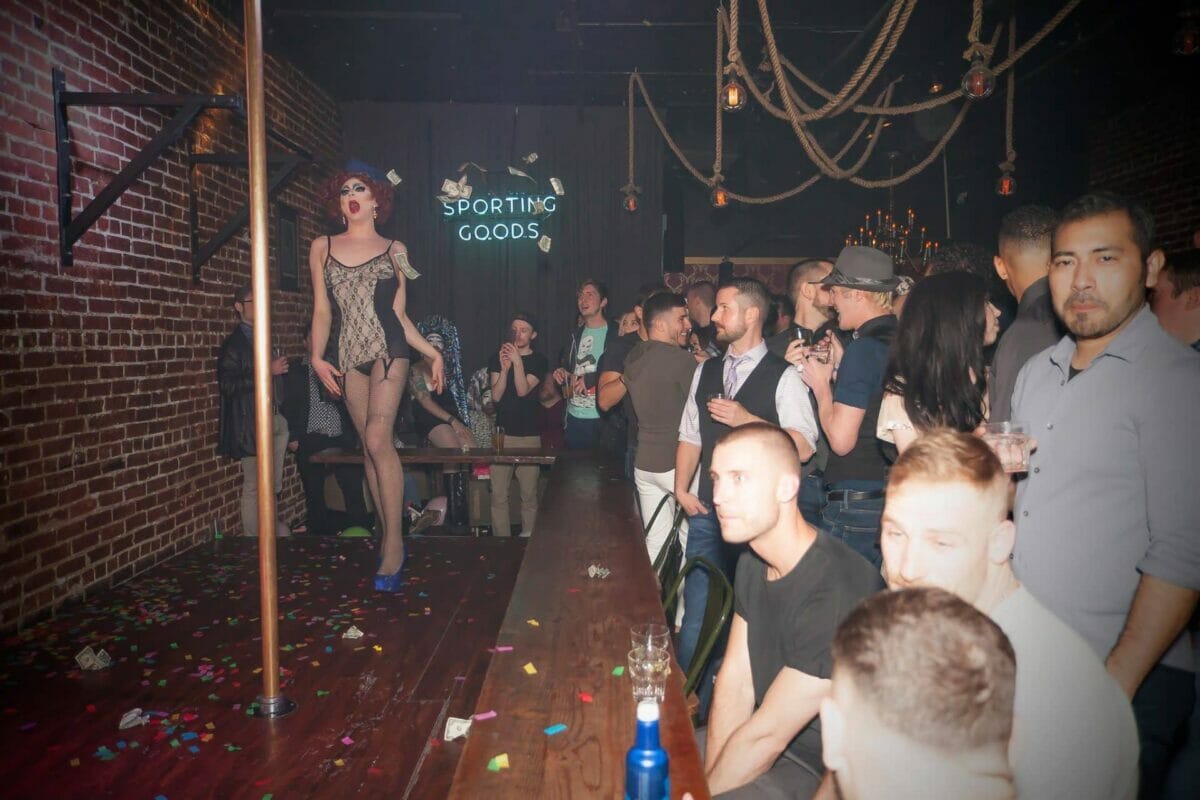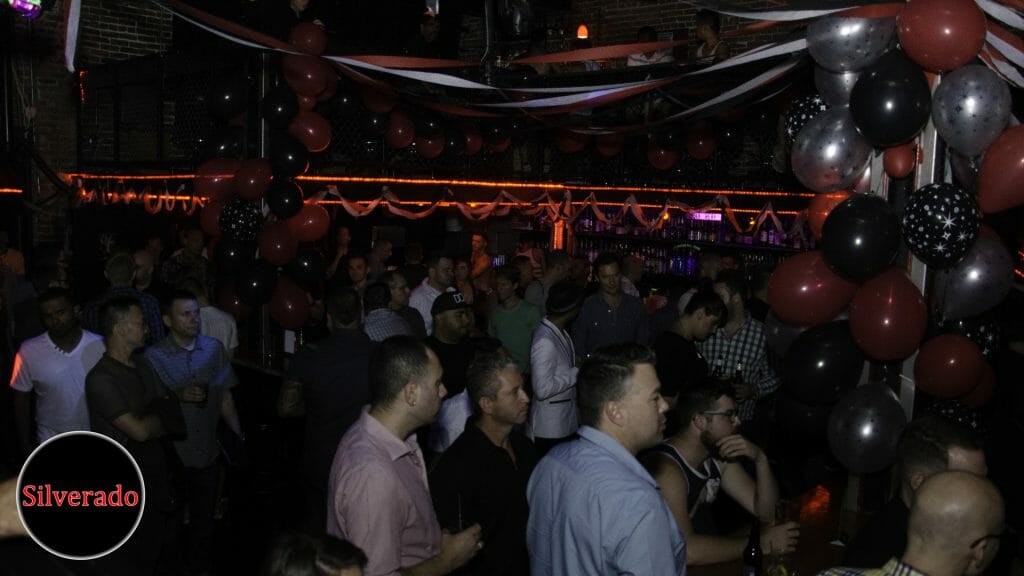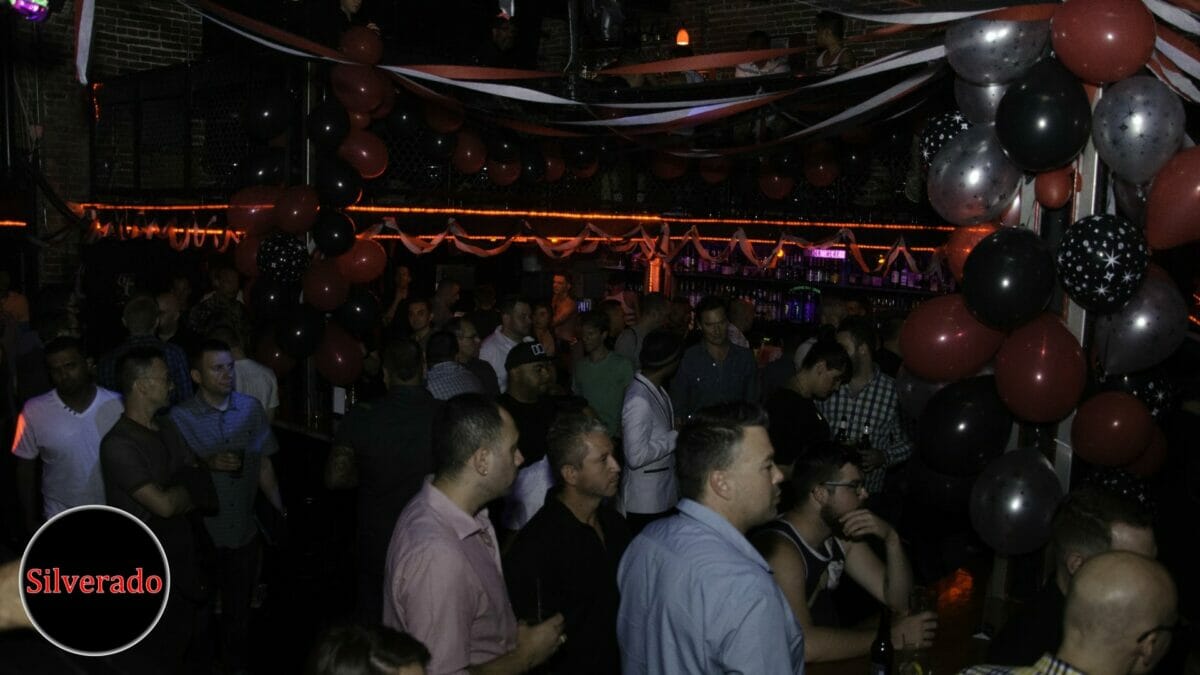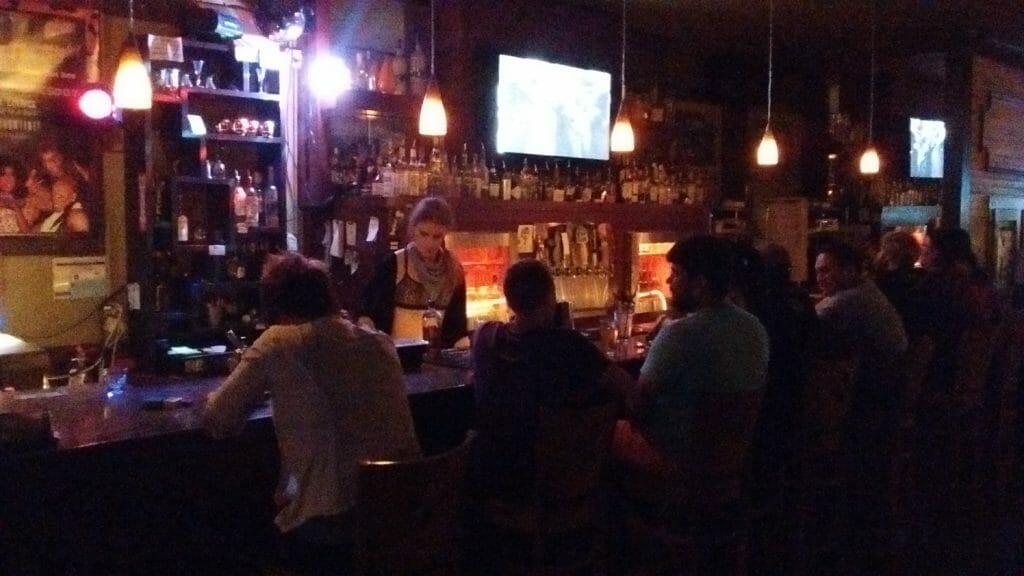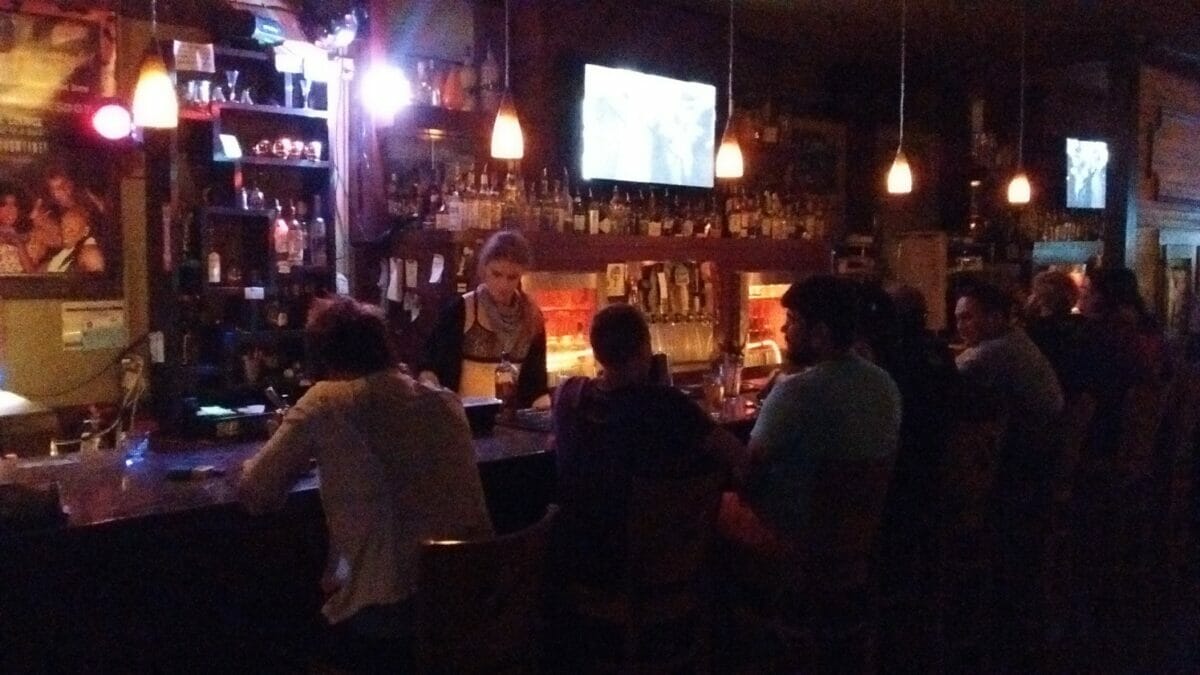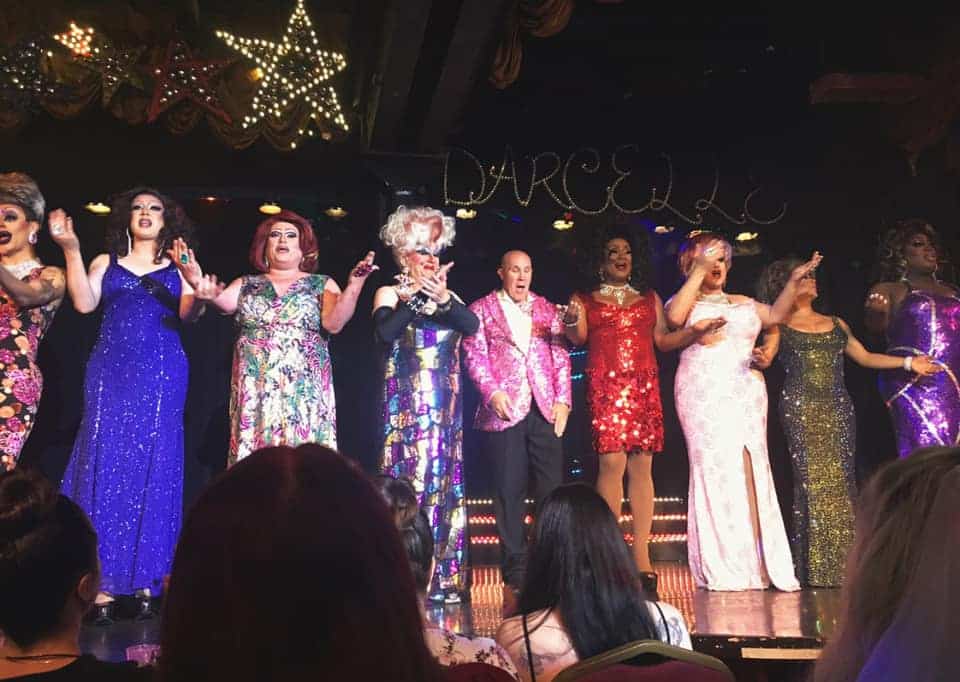 LGBT Parties in Portland
BI Bar @ Crush – A Bi/Pan/Fluid/Queer Dance Party taking place every 2nd Tuesday at 8 pm. Come out for food, Happy Hour drinks until Midnight and to flirt + mingle with anyone you damn well please.
Cake @ Killingsworth Dynasty – A community dance party curated hosted every 2nd Friday and servin hip hop in a and incredibly mixed space for all LGBTQIAA people and their crew.
Club Kai Kai – Portland's biggest drag evetn taking place montly at various venues around the city. The team at Club Kai Kai believe in nothing more than the expression of living life in the moment. This isn't a planned out sequence of events; this is not a drag show. This is a get yourself wet, dance-heavy party, with impromptu drag performances. You may even hear a song and perform your own drag number. Club Kai Kai (at it's most basic) is an experimentation of nightlife, performance, and your gender preference.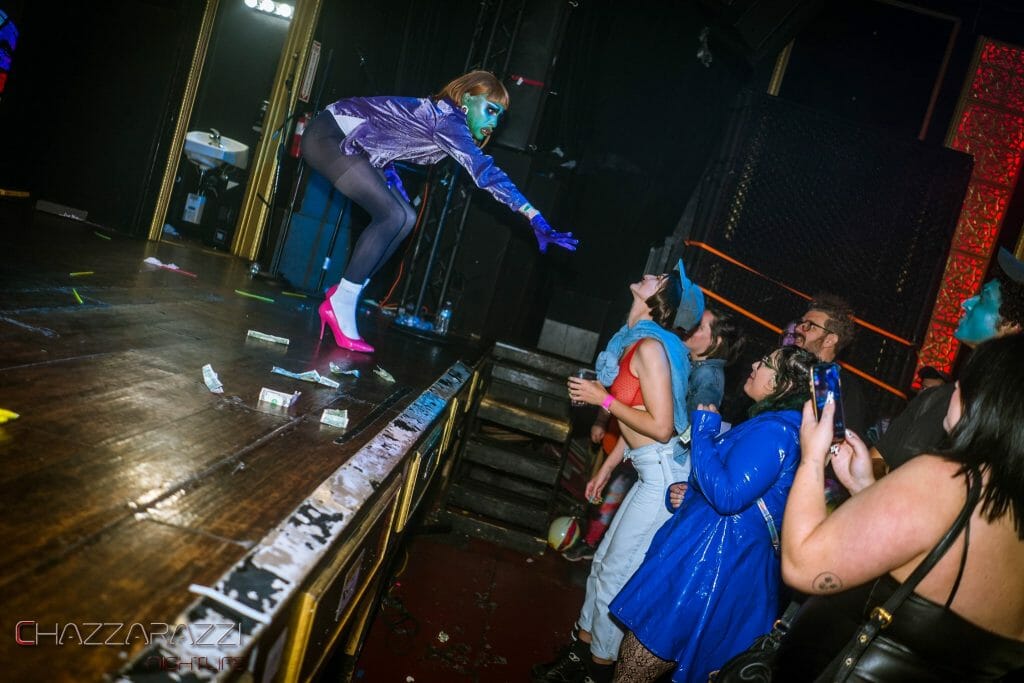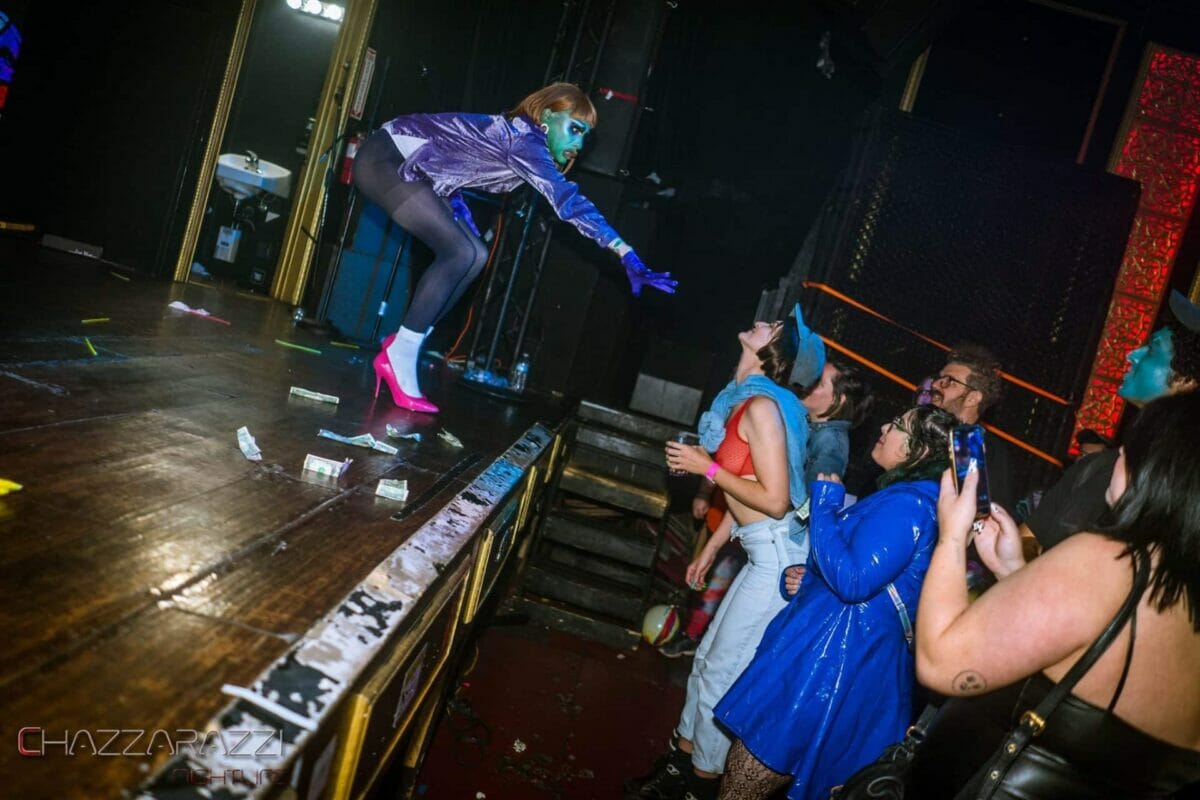 Unity @ Luxe Lounge at Candy – An inclusive monthly party with quality dance music and a luxe appeal. Each event kicks off with a Social Hour / Meet and Greet so you can catch up with old friends and meet some new ones. From 9 til 2 there are DJs and dancing, so let the music set you free on the dance floor!
The Gay Agenda @ Black Water Bar – Every fourth Tuesday of the month, hosts Corina Lucas and Dylan Carlino take control of the Black Water stage to bring you stand-up from the best queer comedians from Portland and beyond.
Blow Pony @ Bossanove Ballroom – A fabulous gay dance series created in 2007 due to a callout in the local queer community for unity and a place where all our sisters, brothers, others and allies felt safe, welcomed and loved. Their concerns are earth liberation, animal liberation, queer liberation, womens liberation, trans liberation, indigenous peoples' liberation and searching the dumpsters for more trash! The recurring LGBTQ-based event is among Portland's most popular, drawing 800 people regularly, and sometimes as many as 2,000 people. All-inclusive, all-fabulous, Blow Pony takes place on the last Saturday of every month and is one queer event in Portland you should not miss!
Bearracuda – Started in San Francisco in 2006, Bearracuda is the largest attended bear dance party and most prolific gay dance event in the U.S. They now have events in 60 cities across the world, including parties in San Francisco, Seattle, NYC, London, Austin, Atlanta, and Sydney. The best place to go in Portland for bears, cubs, otters, beefcakes and other wildlife, though sadly parties only take place a few times a year.
Twirl @ Kenton Club – A monthly queer disco night in North Portland where you'll find DJs spinning the finest in funk, house, boogie, and disco with drag performances and dancing till close! Twirl is about losing yourself on the dance floor and finding friends along the way.
Inferno – A monthly dance is open to women & Trans* community of Portland. Walk into and feel the rush of fun and friendly energy as you smile and ten people smile back to you. The staff will have you feeling at home among the diverse mix of fun-loving people of all stripes, colors, and creeds approximately 30-55. Here is where friendships flourish, business networks are formed, and an entire community of women, lesbians, trans* individuals, and queers come together with joy, love, and solidarity. And who knows…you may even meet the person of your dreams! Inferno also takes place in Seattle, and the same team hosts the Hot Flash PDX lesbian parties for women only.
Inferno Portland Pride 2014
Other Gay-Popular Portland Nightlife Spots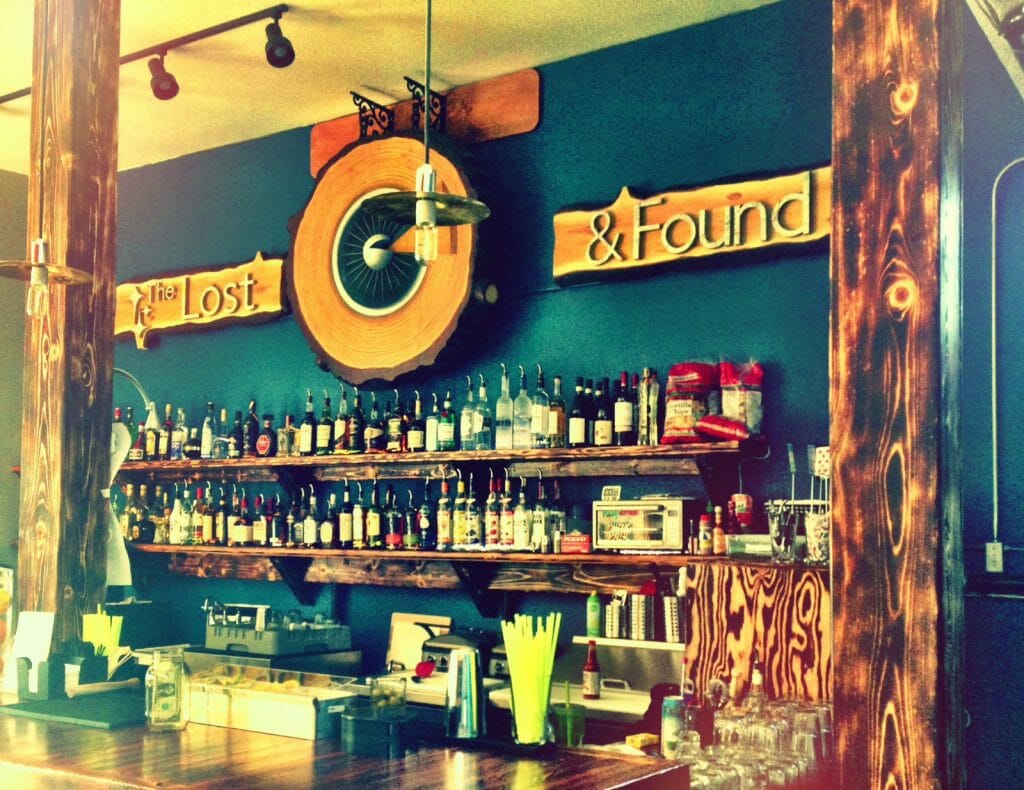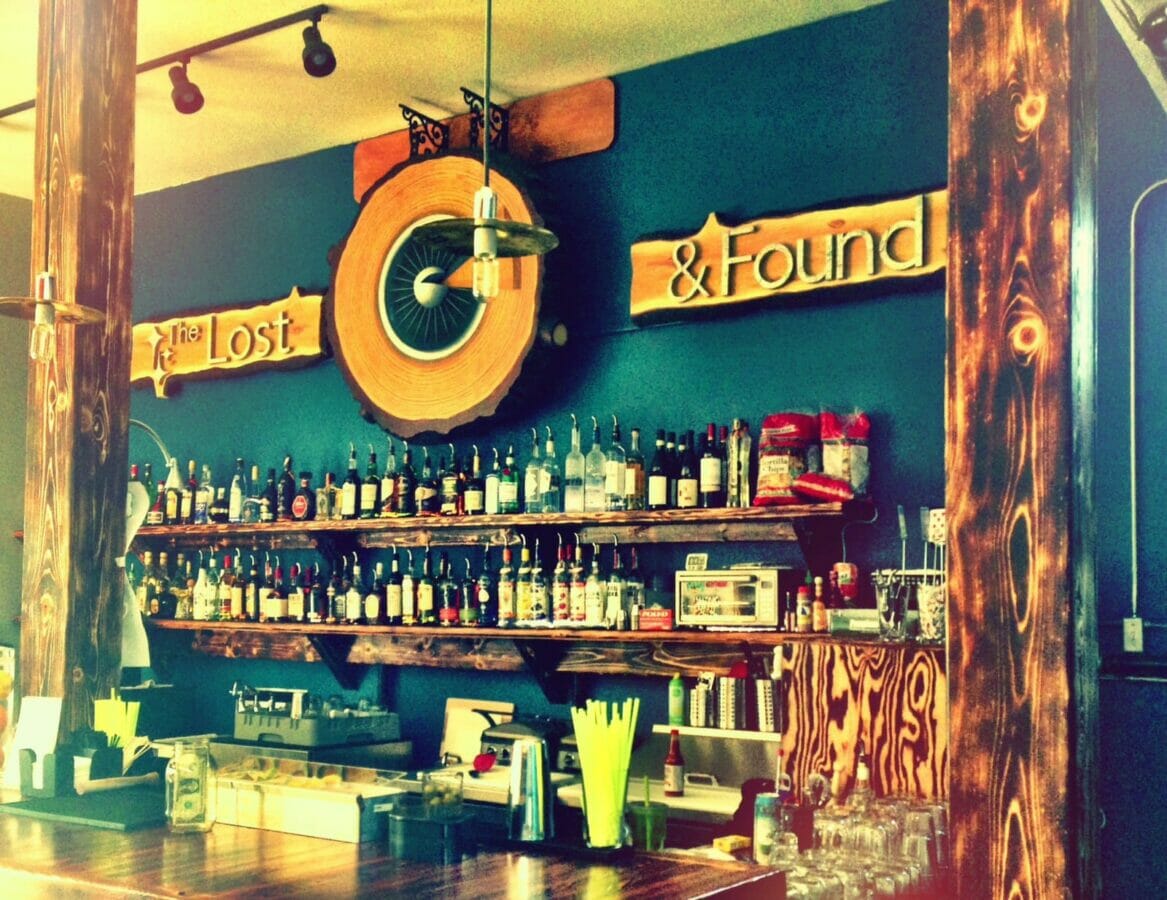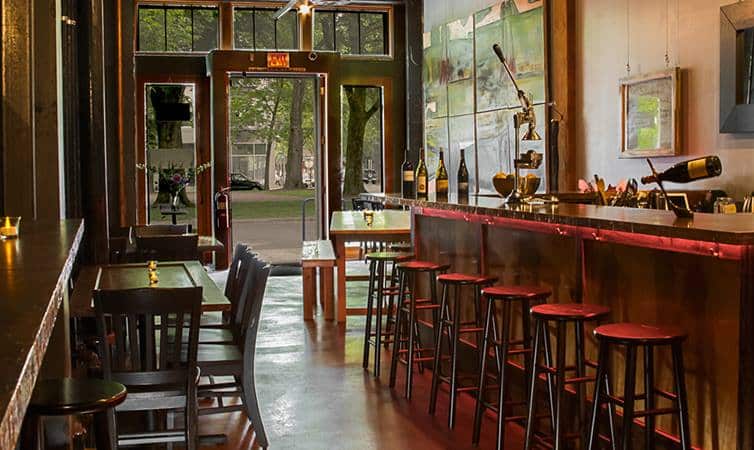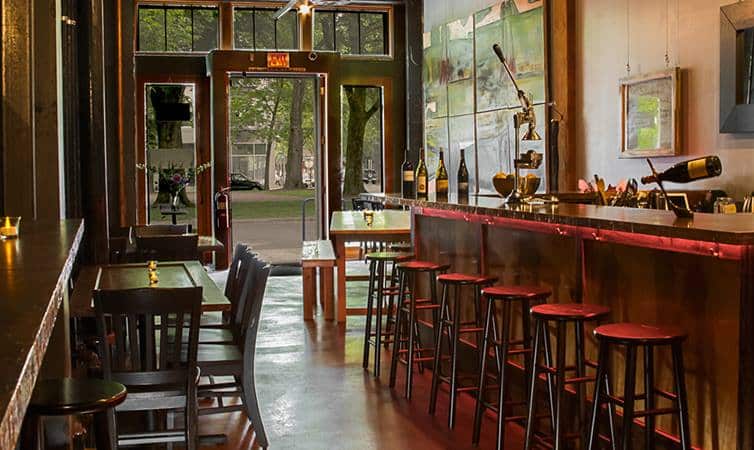 Gay Sex Clubs & Bathhouses in Portland Oregon
Halleloo! Unlikely so many Gay USA destinations we visit … New York, Nashville, Santa Cruz, Honolulu… there is actually a gay bathhouse in Portland Oregon. Two, in fact!
While Grindr and other gay hooks up apps have to lead to the closure of sauna and bathhouses worldwide, we are happy to report that in sex-positive Portland there are still places to go for a hot encounter with no strings attached. Even better, the scene in Portland is generally more inclusive and less hung up on age, race, body perfection and labels.
Use our gay map of Portland at the end of this article to decide which is closest to you. If cruising for men in Portland's gay bars and clubs is a little too indirect, or you just want some steamy action in a sex-positive and safe environment, we promise these are the best cruising spots and gay bathhouses in Portland for you.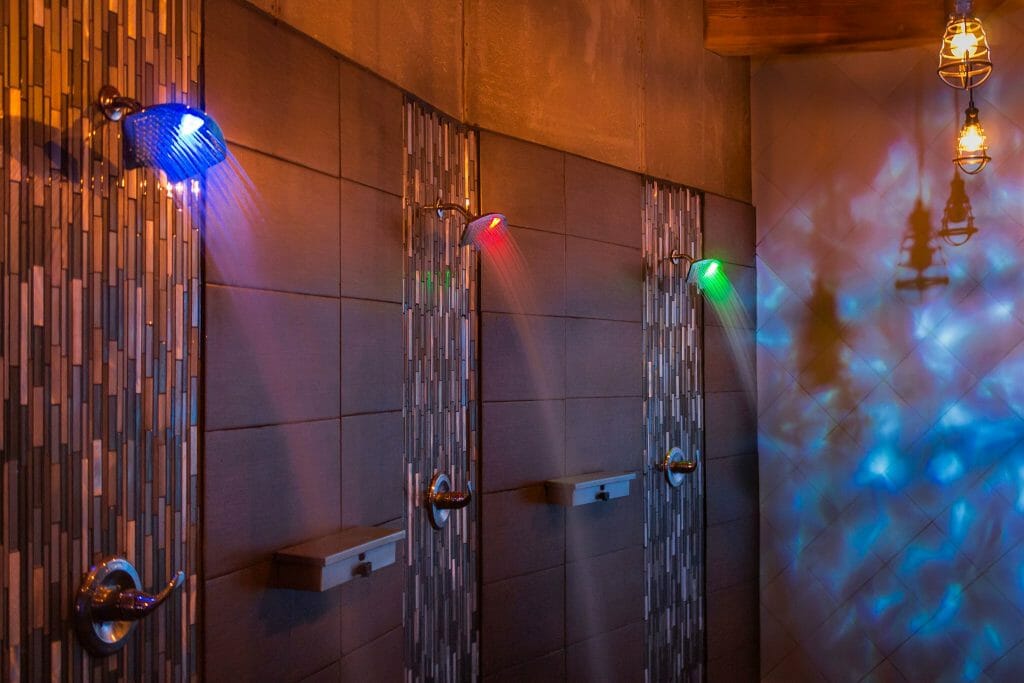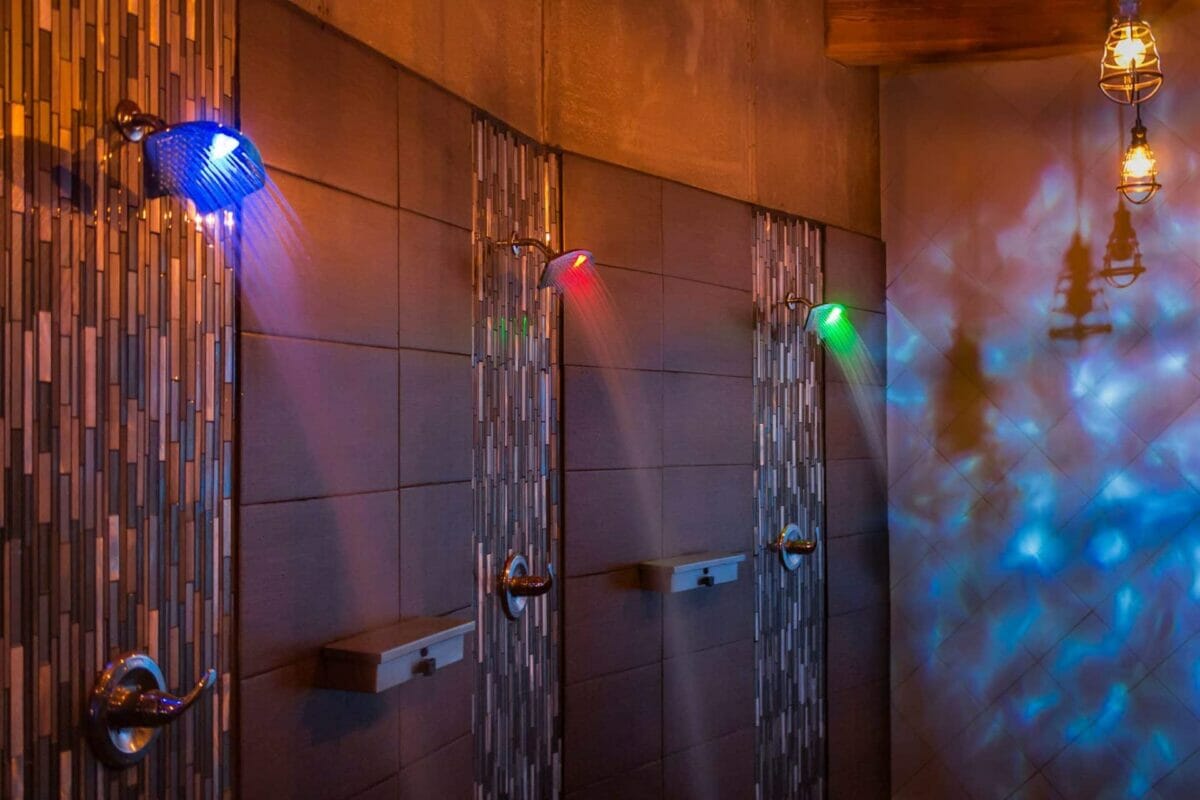 Steam on Sandy Boulevard – Oregon's largest private men's bathhouse built from the ground up in 2003. Steam is an exclusive club for men only and a membership is required to enter. Inside you'll find the Northwest's largest outdoor sun deck, a large Steam Room features amphitheater-style seating, rainfall showers and a large hot tub spa with 70″ big screen. Split across two levels you'll also like a large play area, video lounge, lockers and rooms with full size single or queen beds. Safe, clean and fun – Steam on Sandy Boulevard is one of the best gay bathhouses in the USA!
Hawks PDX – A slightly smaller gay sauna in PDX with lockers, dry and steam sauna, video chill room. At Hawk's we found the clientele to be more beefy, bear types, and Steam more muscular – but there was a lot of overlap. Prices are lower, and there is a sling and large area for group sex.
Gay Portland Map