The multi-cultural megalopolis of Yokohama might be the second largest city in Japan, but being located just 30km south from the heart of Tokyo it is fair to say it is overshadowed by its big brother.
But there is a lot to see in this effervescent city including microbreweries, jazz clubs, a booming arts scene and buzzing bayfront. Not to mention more affordable hotels and a decidedly slower pace of life. Yokohama has a long history of innovation, commerce and diversity owing to it being one of the first Japanese ports to be opened to foreign trade in the 19th century – and while there is a strong gay scene here, it is definitely more orientated towards bar conversations and locals.
That's not to say it isn't fun to explore, it just isn't quite as wild as Tokyo's gay nightlife hub of Shinjuku Ni-chōme or Doyamacho, Osaka's LGBT District.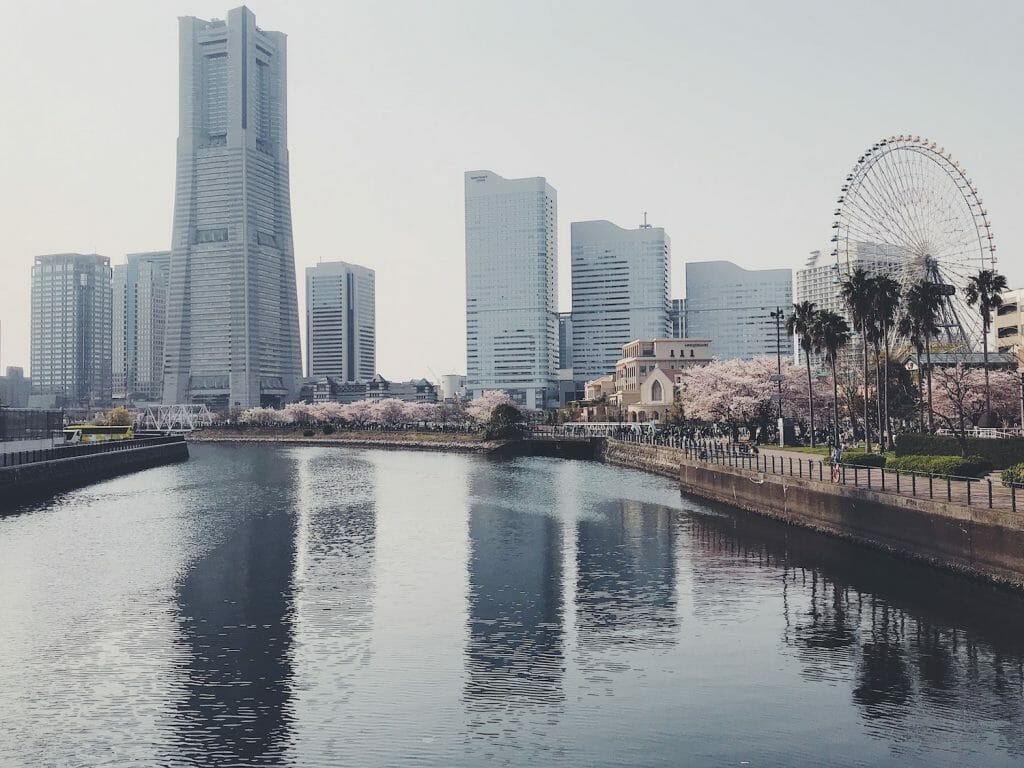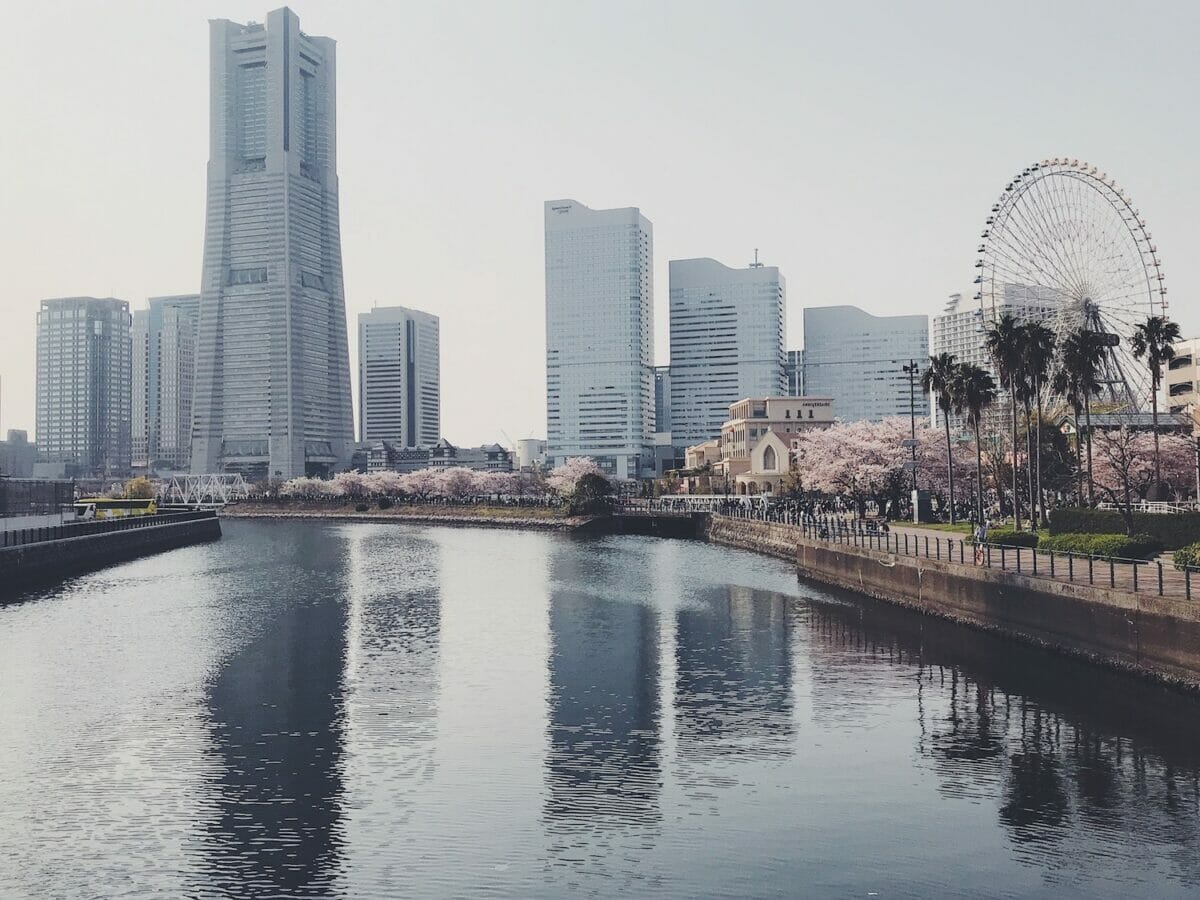 Discreet, compartmentalized, often smaller than a cruise ship cabin and obsessed with order – though thankfully not quite as uptight as Tokyo – the gay bars of Yokohama are uniquely Japanese and an experience to be sure.
Ladies should be aware that many gay nightlife spots in Yokohama do not generally and local attitudes, mean most foreigners can only sample but a few spots as personal friendships with members and strict Japanese only rules dictate who can enter. You might think this is xenophobic – and it is – but this is done in large part to protect members from being judged by unfamiliar standards.
Japan is like nowhere else on Earth, and as anyone who has visited before will know, the Japanese do things very differently. Luckily the ongoing economic stagnation in Japan has made the country – and the gay scene of Yokohama – more open to foreigners and there are now many gay spots who actively court Gaijin (the Japanese word for foreigners) into their midst.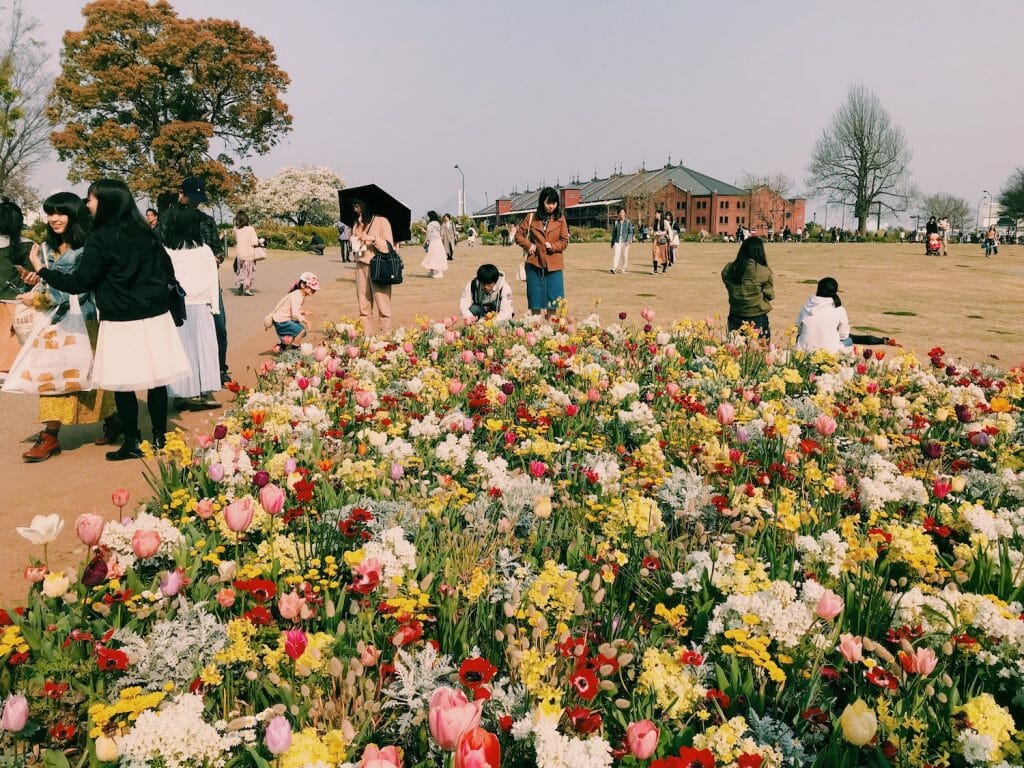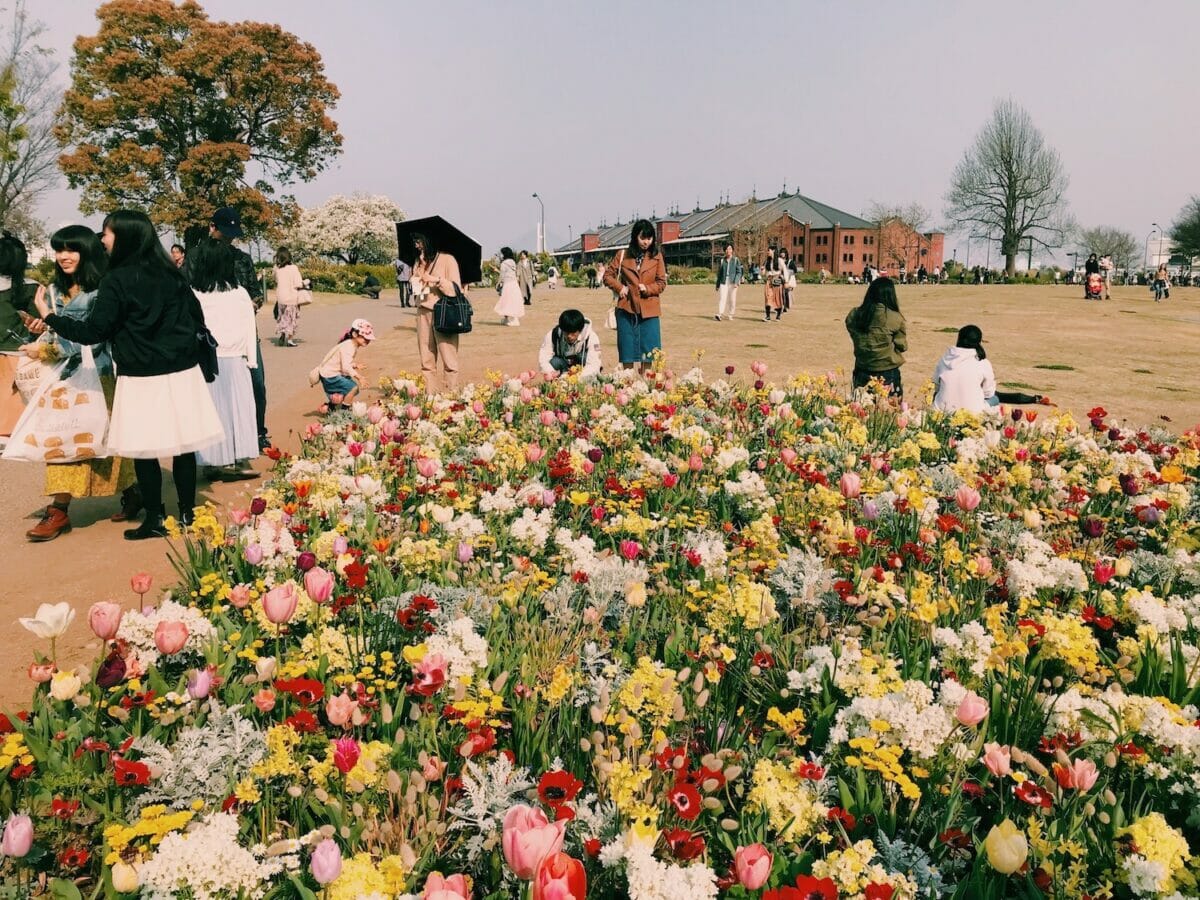 Homosexuality has never been prosecuted in Japan – it was not considered a sin, just shameful – and despite recent trends of tolerance and openly gay spaces in cosmopolitan areas like Kyoto, Nagoya, Osaka, and Tokyo, many Japanese gay men, and lesbians still hide who they are. Being gay is often still seen as a personal choice, and while homophobia is uncommon, Japanese society views being gay as not something to be flaunted or openly discussed.
This live and let live attitude – as long as outward appearances are maintained – towards LGBT people now is actively hindering gay rights in Japan. There is no political and social friction to propel things forward, unlike in Vietnam, China, and Korea. There is few openly gay lawmakers, celebrities or business people and the National Diet has yet to take action on including sexual orientation in the country's civil rights code.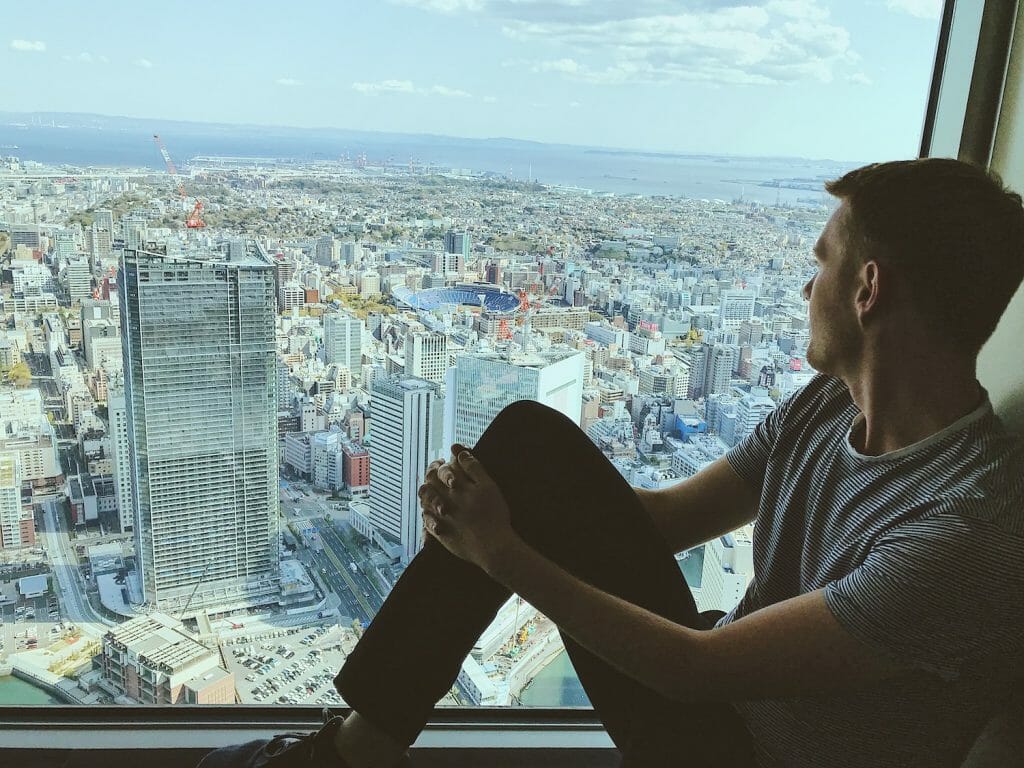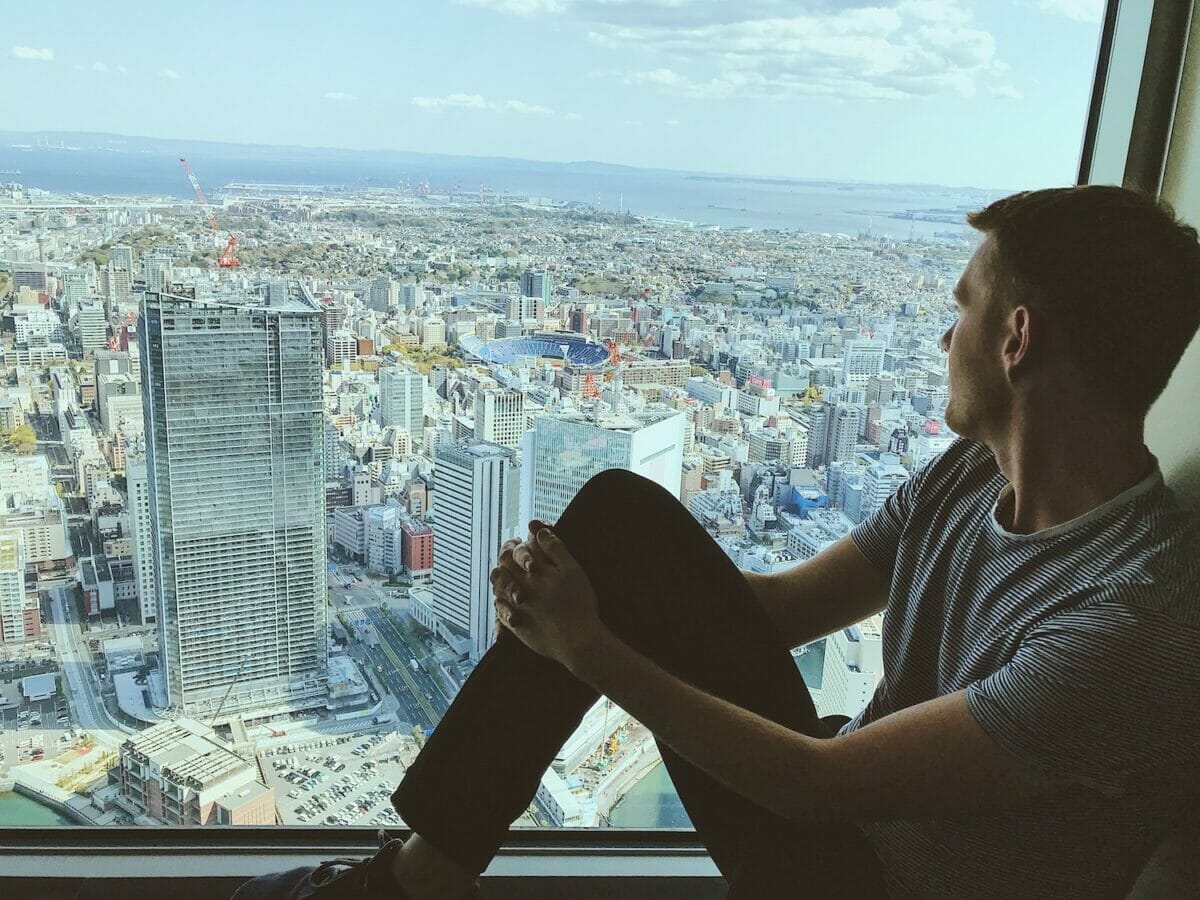 Same-sex marriage is not legal at the national level, though as of 2019, twenty cities and city wards issue same-sex partnerships certificates which provide some benefits, however, they are entirely symbolic. Taiwan currently leads Asia in LGBT rights and with the growing momentum and grand plans of Kansai Pride we hope this will prompt Japanese society and lawmakers to discuss protections and equality for all citizens.
Despite this, gay travelers to Yokohama – and Japan – are highly unlikely to experience any discrimination at all regarding sexual preferences. With a small but tight-knit gay scene, a gorgeous skyline, delicious street food, quirky personalities and plenty of unique attractions, Gay Yokohama is one of the world's most underrated cities and waiting for you to explore it further…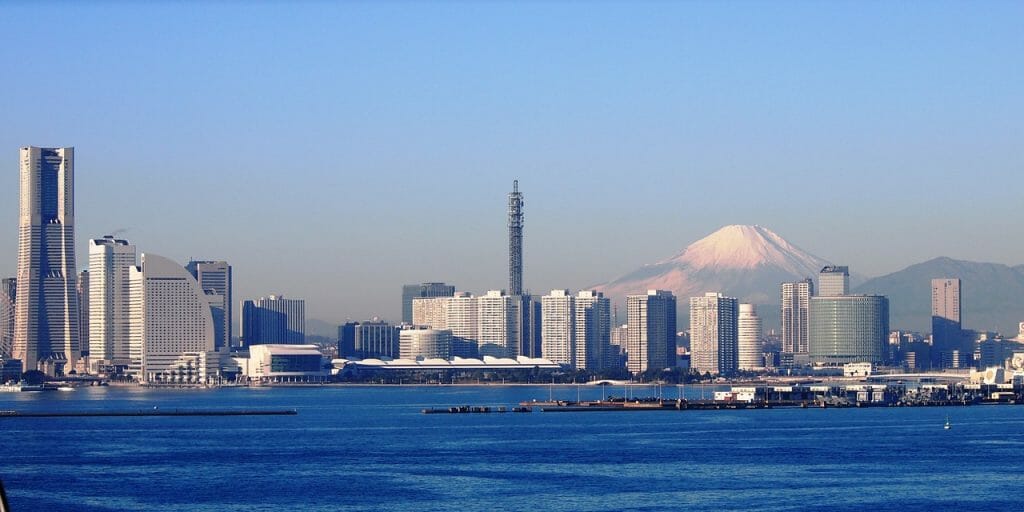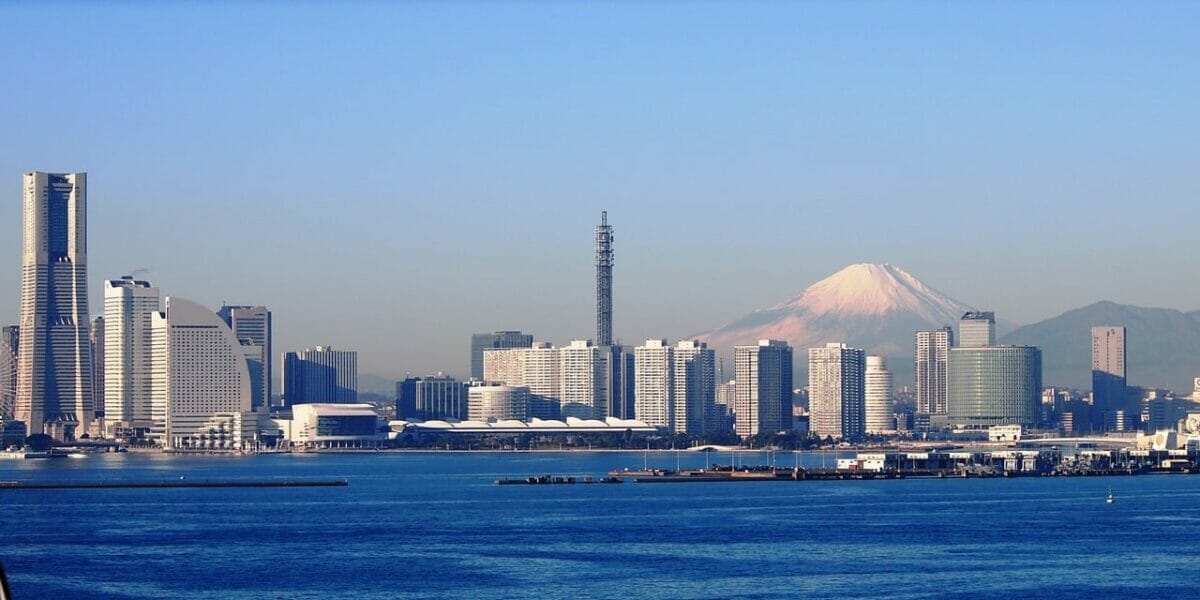 Gay Yokohama Guide: The Essential Guide To LGBT Travel In Yokohama Japan
Attractions in Yokohama
Naturally being gay does not define which attractions most of us will want to see in each city and most queer travelers will simply want to check out the top things to see in Yokohama during the day!
There is so much to do here – but we found our favorite memories were wandering through getting lost in the seemingly endless array of food streets, wandering around the rejuvenated waterfront or using or JR pass to explore the surrounding area. Still – it helps to have some idea what is going on, so here are the best things to do in Yokohama, according to us!
One of the best tips we can give you for exploring Gay Yokohama is to pre-order a travel SIM card for easy airport pickup and activation the moment you arrive so you will not pay a fortune in international roaming charges. Get restaurants recommendation and reservations on the fly, public transport instructions up to the minute, bar opening hours and if it is your thing – access to gay hook up apps to find out more about the local scene.
Mobile data is fast, cheap and available almost everywhere in Asia so it is no wonder most travelers chose to stay connected and to get off the beaten track (without ever worrying about getting lost). So why wait? Pre-order the best local SIM card now to have it waiting for you in Yokohama when you arrive.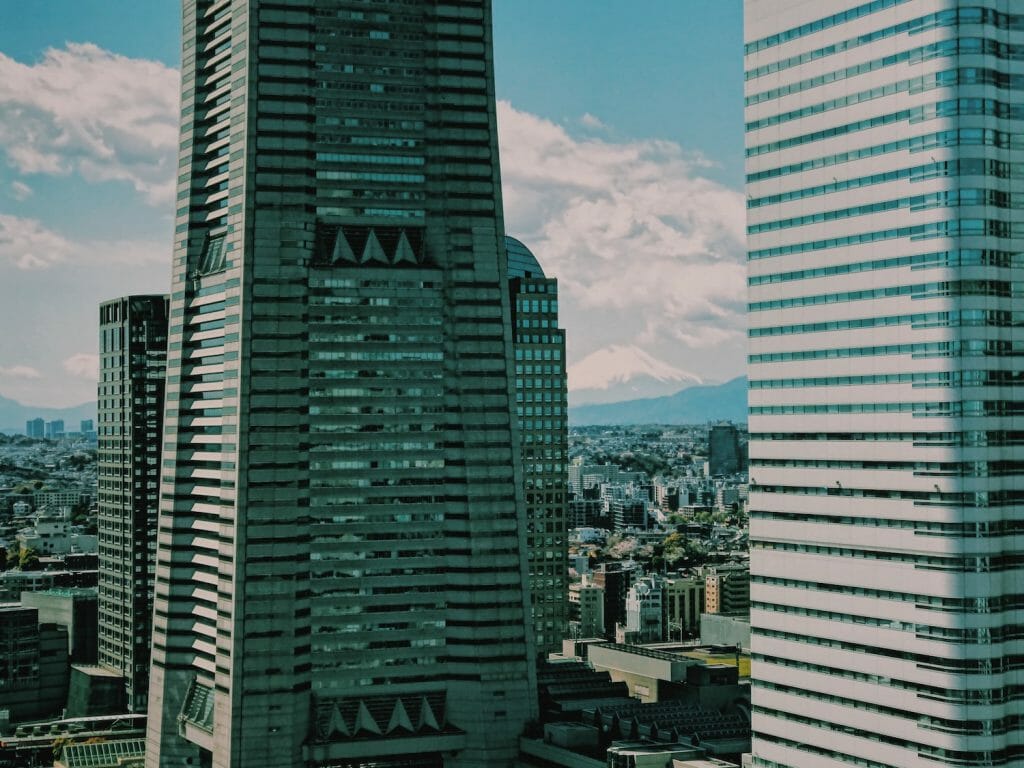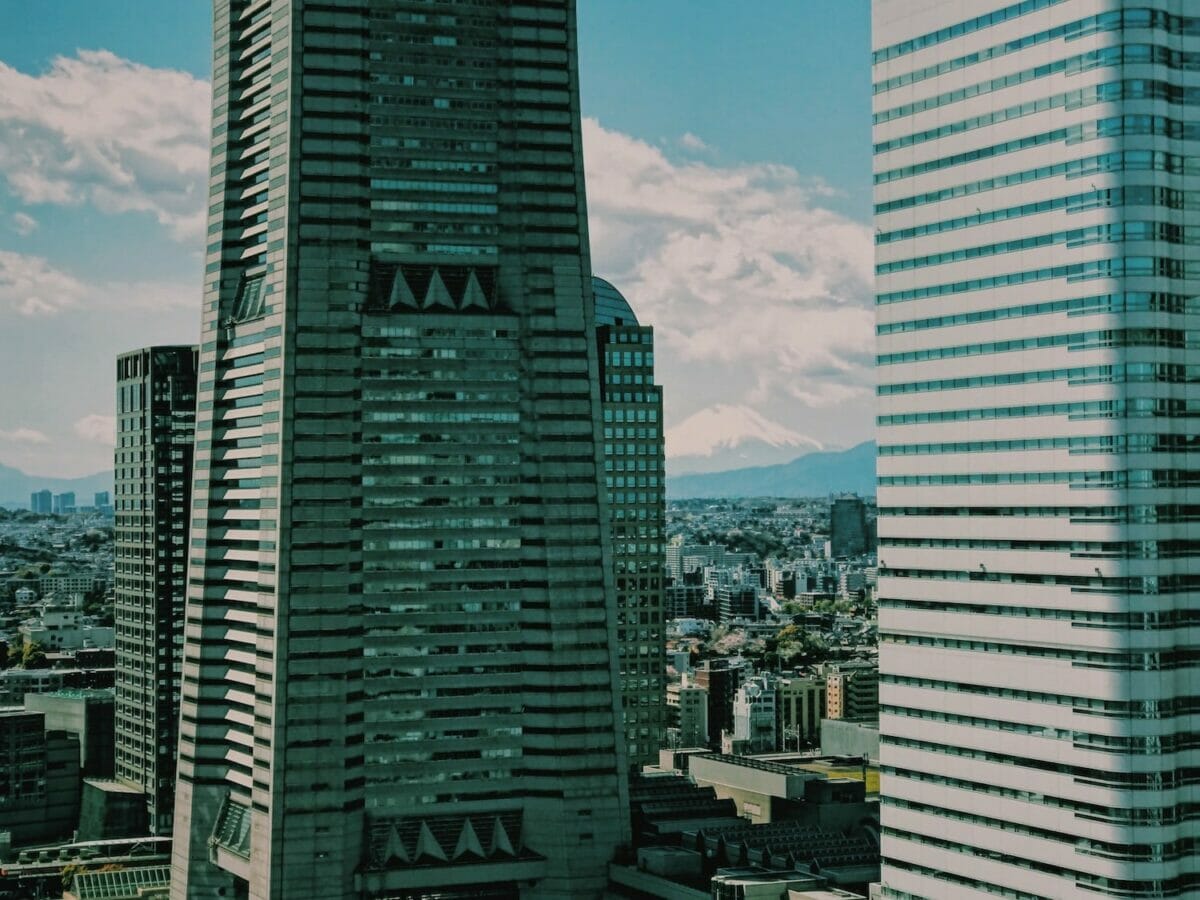 Things To Do in Yokohama
Japanese Style Hot Spring Experience – Enjoy a day of total relaxation with 18 different indoor and outdoor hot springs waiting for you. There is no rush, so why not try them all! There are special hot baths to enjoy: rock bath, jug bath, hot spring pool with massage and sauna and after taking a dip, enjoy a delicious Japanese style meal prepared for you at the on-site restaurant. Even better, the hot springs resort is super easy to get to — located right next to Kami-Hoshikawa Station.
Yokohama Chinatown – The largest Chinatown in Japan and a welcome break if you somehow ever get sick of Japanese food. Popular dishes to look out for include steamed buns (manju), ramen noodles and a wide array of other Chinese dishes, though many of have been Japanized and are not like you would find in Hong Kong or Shanghai. There is also a large Chinese New Year festival held here every year around the beginning of February.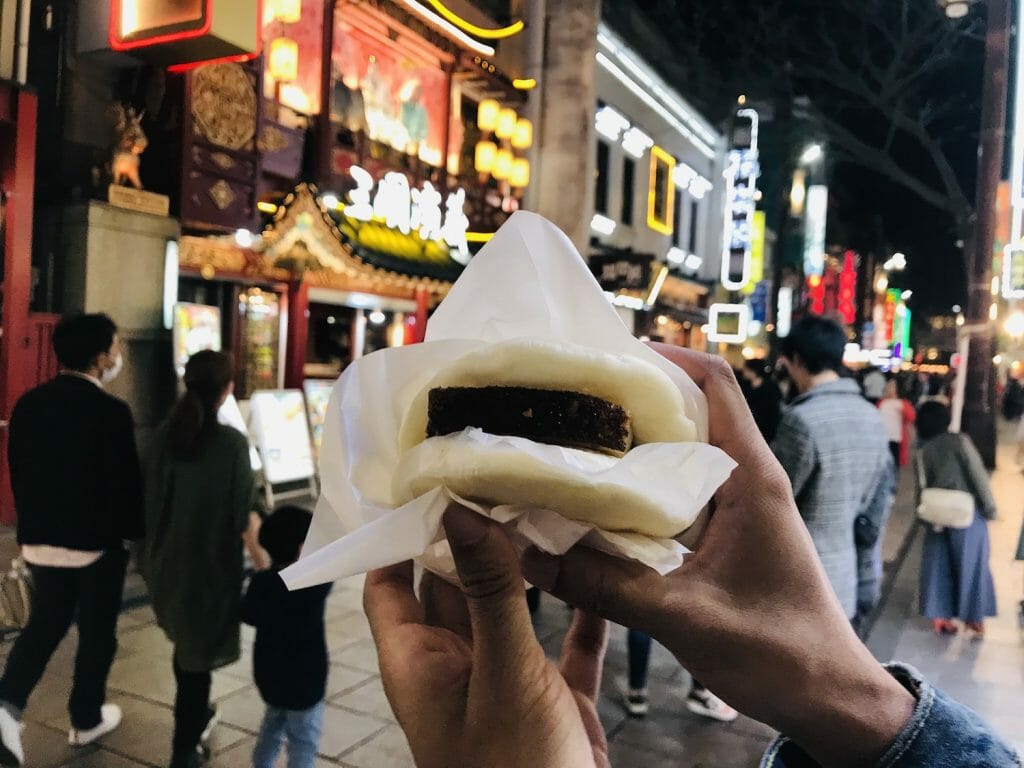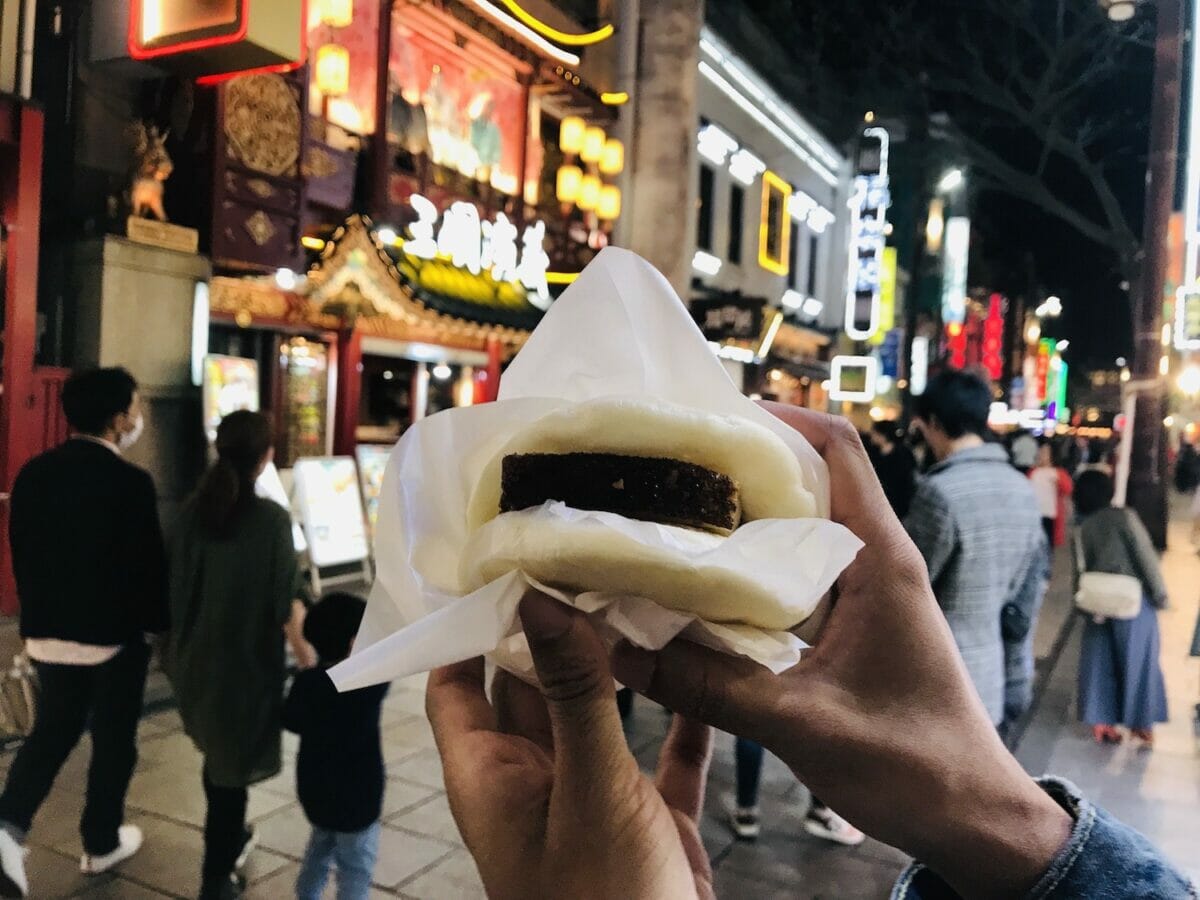 Harbour Cruise – Get wonderful views of the city and the famous Cosmo Clock 21 Ferris wheel from all the way from the sea. Whip out your camera and take spectacular shots of the gorgeous sea and the urban jungle as you are regaled by Japanese entertainers and feast on a delightful lunch or dinner buffet or afternoon tea. Japan is hectic, so why not take a moment out to relax.
Yokohama Landmark Tower – How could you miss the chance to head up the second tallest building and the 4th tallest structure in Japan, standing 296.3 m high. Pick a clear day for marvelous views of Mt. Fuji and Tokyo City – and while you are up there, why not stop for a coffee at the Sky Bar? Perfect to visit by day or by night.
Ōsanbashi Pier – The main international passenger pier at the Port of Yokohama, today worth exploring on a sunny day for its phenomenal views and a recent renovation with has created an extensive, gently curving observation deck on its roof with planted grass areas.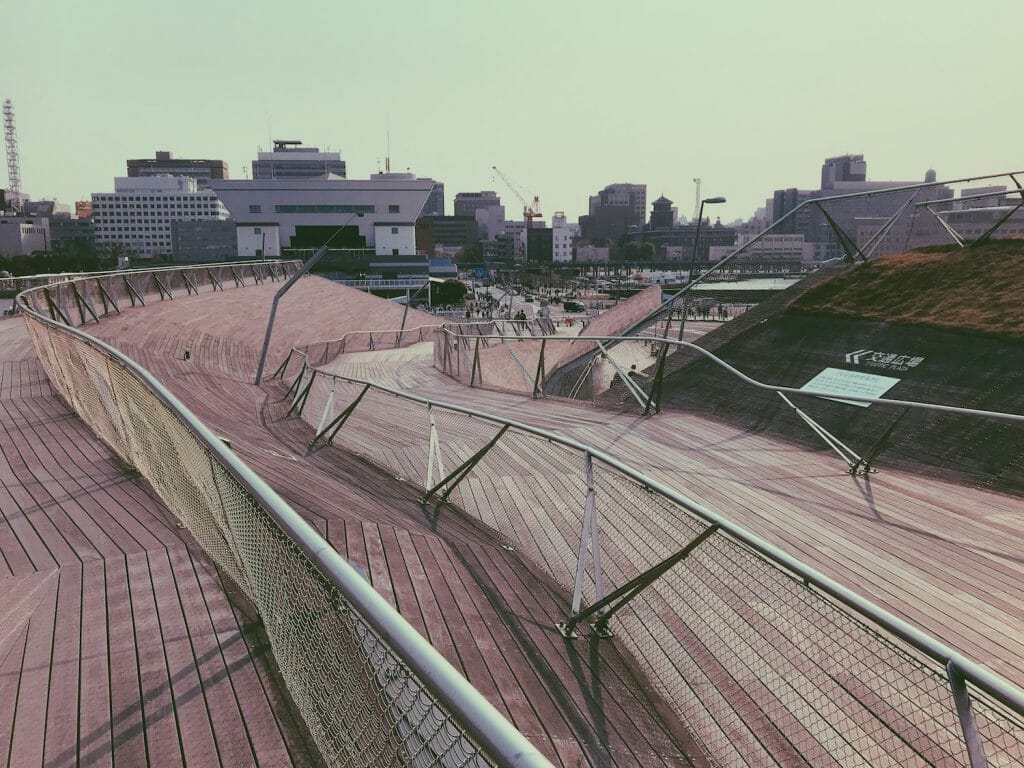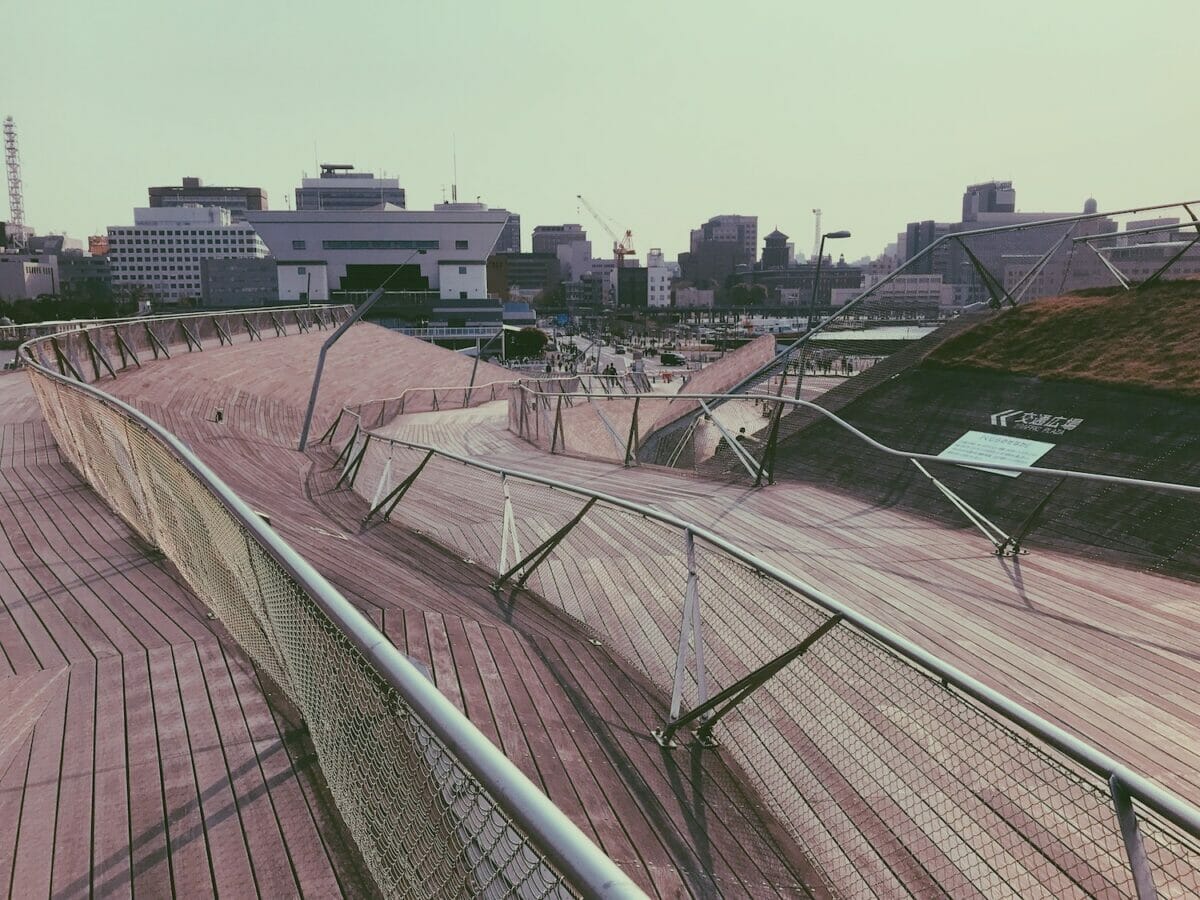 Hokokuji – If you are using a JR pass to get around Japan, skip the crowd of tourists at Kyoto's bamboo shrine and head here. While the main temple hosts a historic Buddha its fair to say the highlight here is the picturesque yet small bamboo grove found behind the temple's main hall, which contains over 2000 soaring green bamboo stalks.
Shin-Yokohama Ramen Museum – Billed as the world's first food-themed amusement park, it falls short here but don't be put off – this is the best one-stop shop to enjoy the flavors of this national dish from renowned shops across Japan without stepping on a plane. Inside this mammoth complex, 10 ramen shops are showcased in a Tokyo street-scape replication from the year 1958, the year the world's first instant ramen was invented, and it truly is something bizarre and unique you just to see. Located out in Shin-Yokohama, it is also a convenient stop if you have a JR Pass as the Shinkansen train stops and departs only a few minutes away for Tokyo, Osaka, Kyoto and the rest of the country.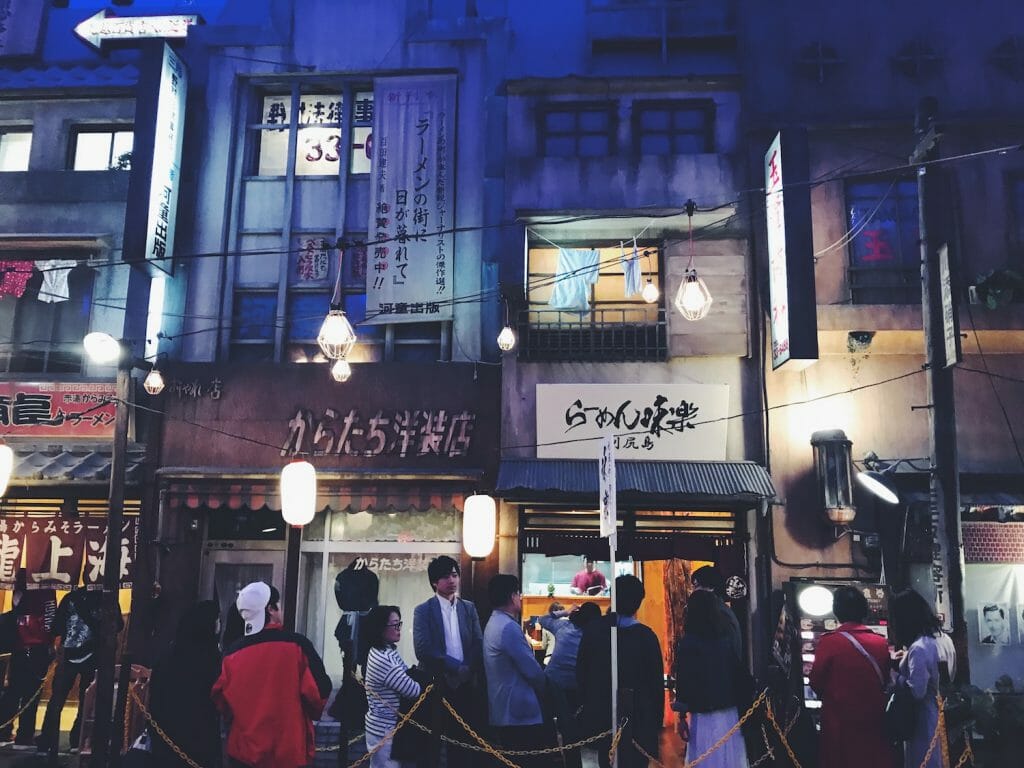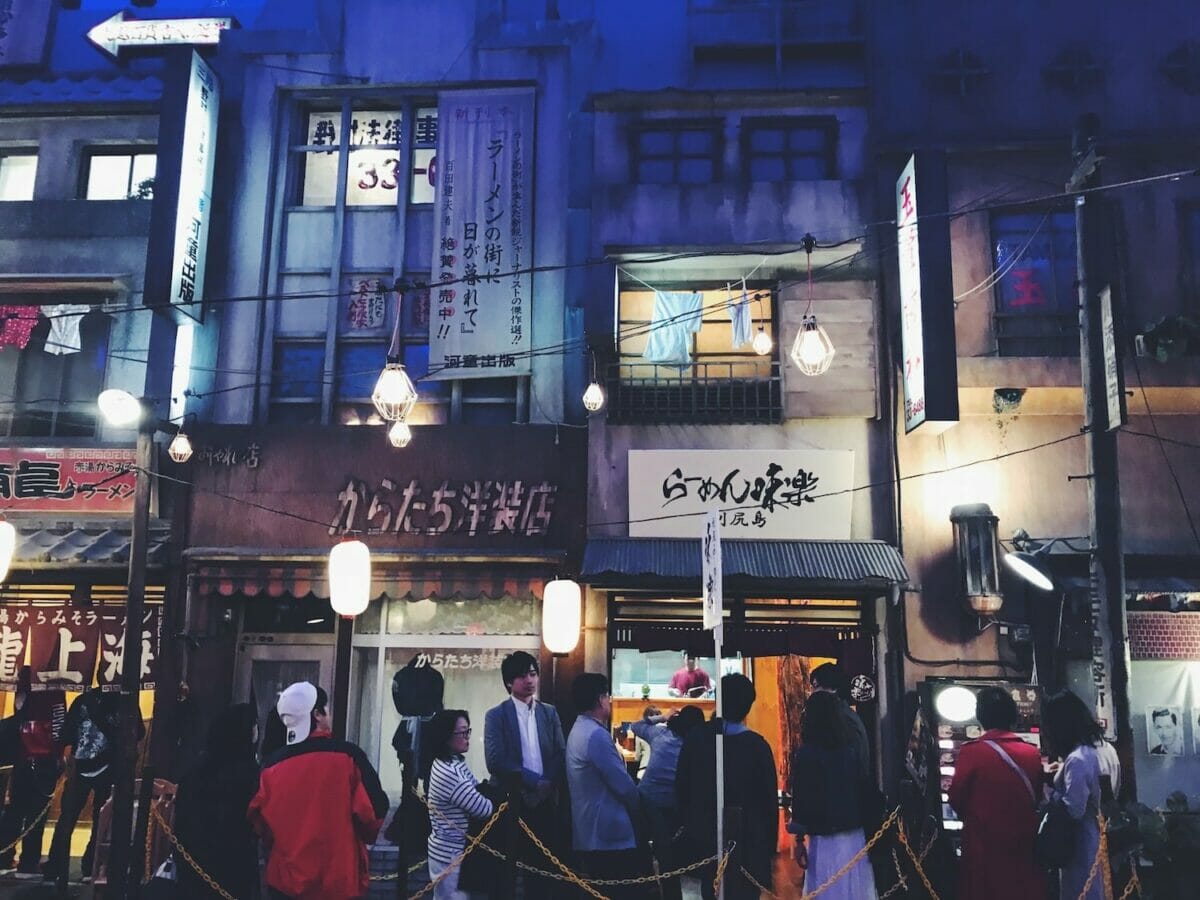 Yokohama Museum of Art -Spend a few hours wandering through this modern museum, home to large collection of art from the late 19th century through to the present day, including Dali, Magritte, Cézanne, Picasso, as well as works by artists who have been associated with Yokohama since the end of Edo period and through the Meiji period. As Yokohama is one of the birthplaces of photography in Japan, there is also a significant collection of photography on display.
Yokohama Cosmoworld – It's not often you get to visit an amusement park right in the heart of a city and yet that is exactly what Cosmoworld offers. A highlight of any visit has to be a ride on the Cosmo Clock 21, formerly the tallest Ferris wheel in the world but now simply the tallest in the world with a clock face. Still, the views of Mt. Fuji by day of the neon-skyline by night are worth it alone.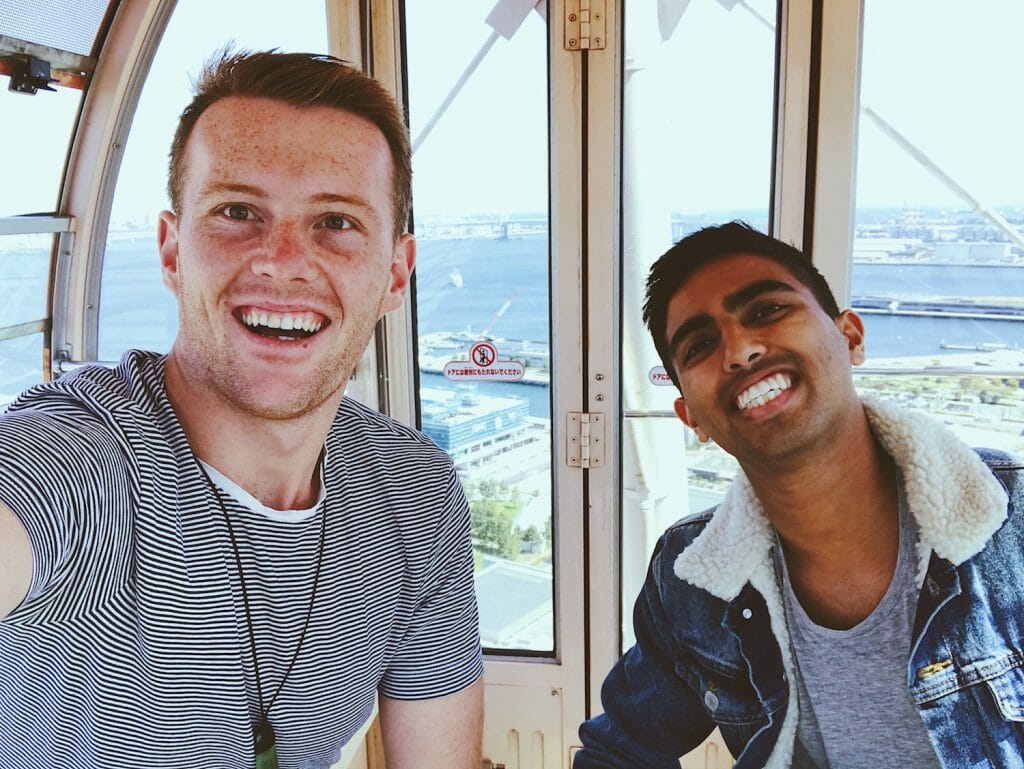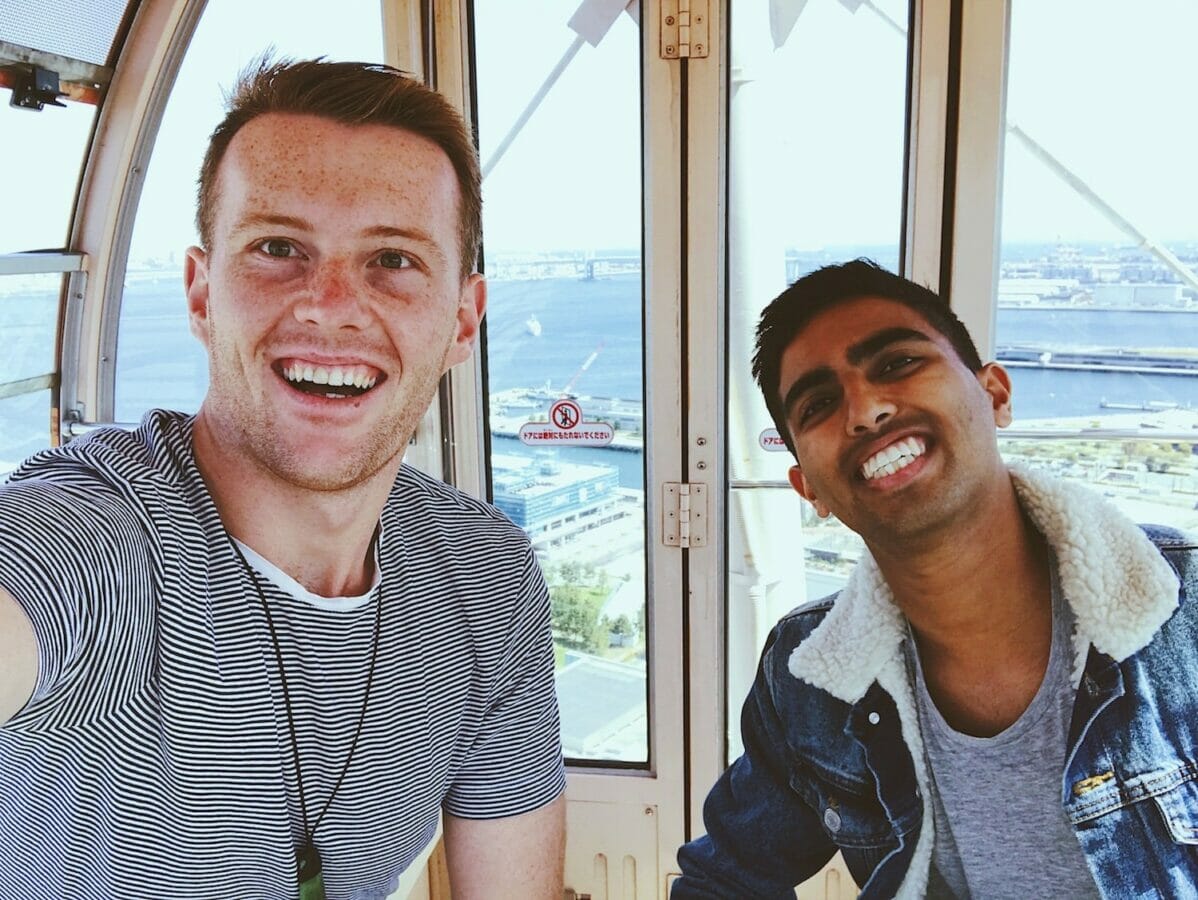 Red Brick Warehouse – An historic building complex recently completely renovated and now hosting design stores, cafes and various one off-events. While we can't recommend Bills café – originally from Sydney – a visit to the nearby (and free) Japan Coast Guard Museum Yokohama is recommended to get a glimpse at the famous North Korea Spy Ship.
Kawasaki Warehouse – A five-story arcade facility in Kawasaki, an easy 30-minute trip away from Yokohama Centre. It is specifically designed to look like the former Kowloon Walled City in Hong Kong, though it also has a gritty Cyberpunk aesthetic at times. Once inside, your efforts to get here will be rewarded with levels of video games, pool tables, crane machines, pachinko and more. The atmosphere here is like no other video game arcade place we tried in Japan and well worth the trip – if only for the Instagram shots and Dance Dance Revolution sets to Justin Beiber.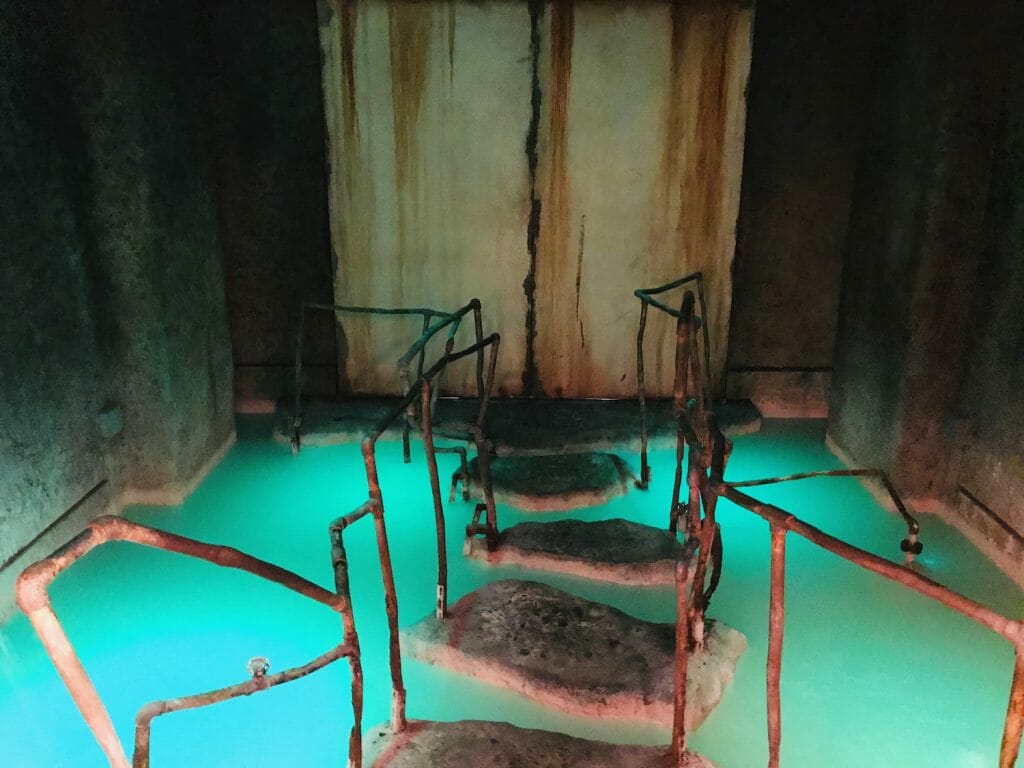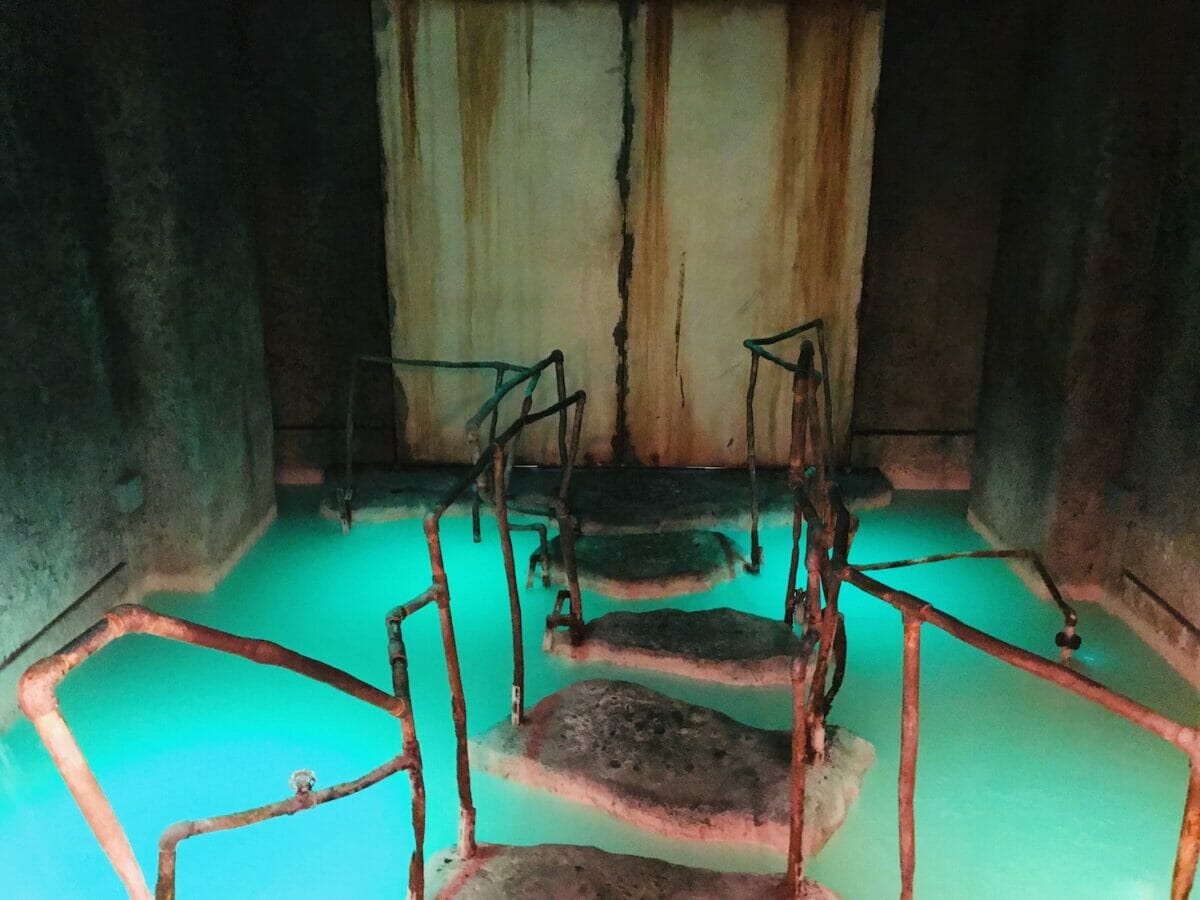 Yokohama Diversity Parade – First held in 2015, this local version of Pride seems to no longer be running. You should instead try to attend nearby Tokyo Rainbow Pride, a surprisingly family-friendly event held in Yoyogi Park in April. While the organizers have big plans to grow the event to the biggest in Asia, Tokyo Pride shows in many ways Japan is in the Stone Age when only 7,000 people participate compared to hundreds of thousands in Hong Kong, Taipei and Sydney – not to mention Europe or US! Still, it's amazing to see NGO's and brands getting on board as the event grows – especially the parade that takes over the streets of Shibuya and Harajuku. In a country where modesty around outsiders is paramount and sexual preference is not something to be flaunted, we can only hope increased visibility in the future helps new generations of Japanese feel comfortable enough to be who they truly are.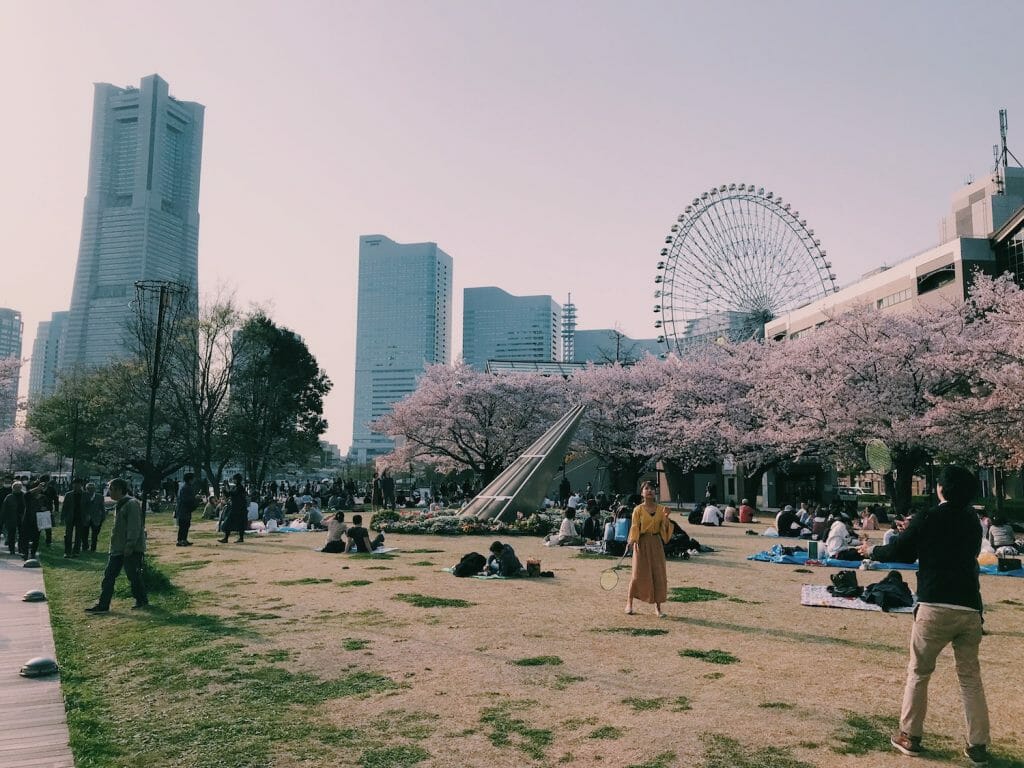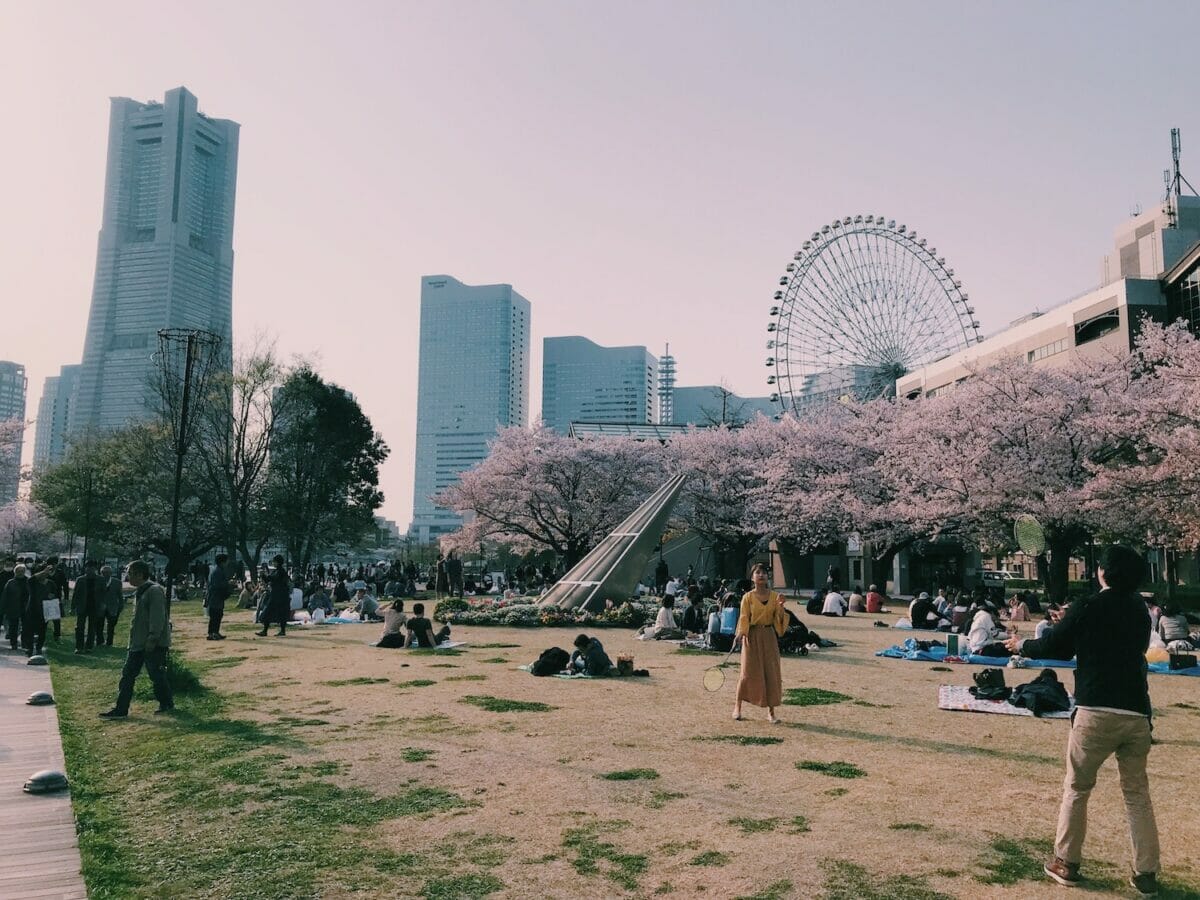 Gay-friendly and Gay Hotels in Yokohama
As Yokohama is one of the more progressive and gay-friendly countries in Asia, pretty much every hotel in Yokohama can be considered gay-friendly, and none of our readers will experience any issues here. After all, being gay-friendly is not all about upscale luxury, but about providing friendly service and welcoming everyone with open arms!
Yokohama, like most cities in Japan, has a severe shortage of space, so room sizes are smaller than almost everywhere else in the world – but as plenty of gay men know, it's not all about size, but how you use it! We are talking about design, functionality and views darling!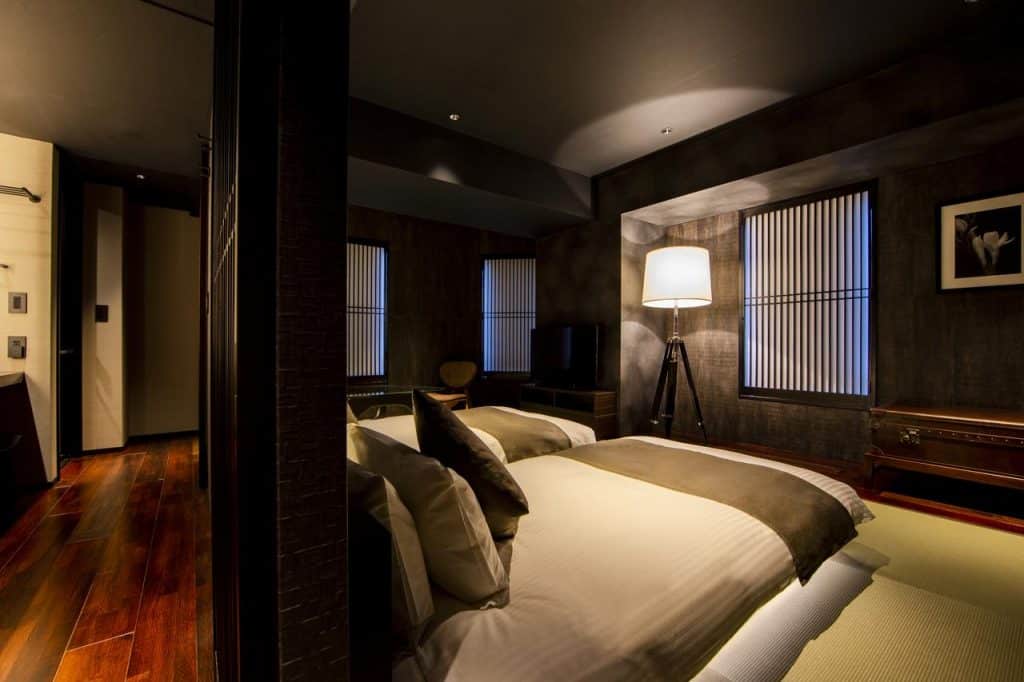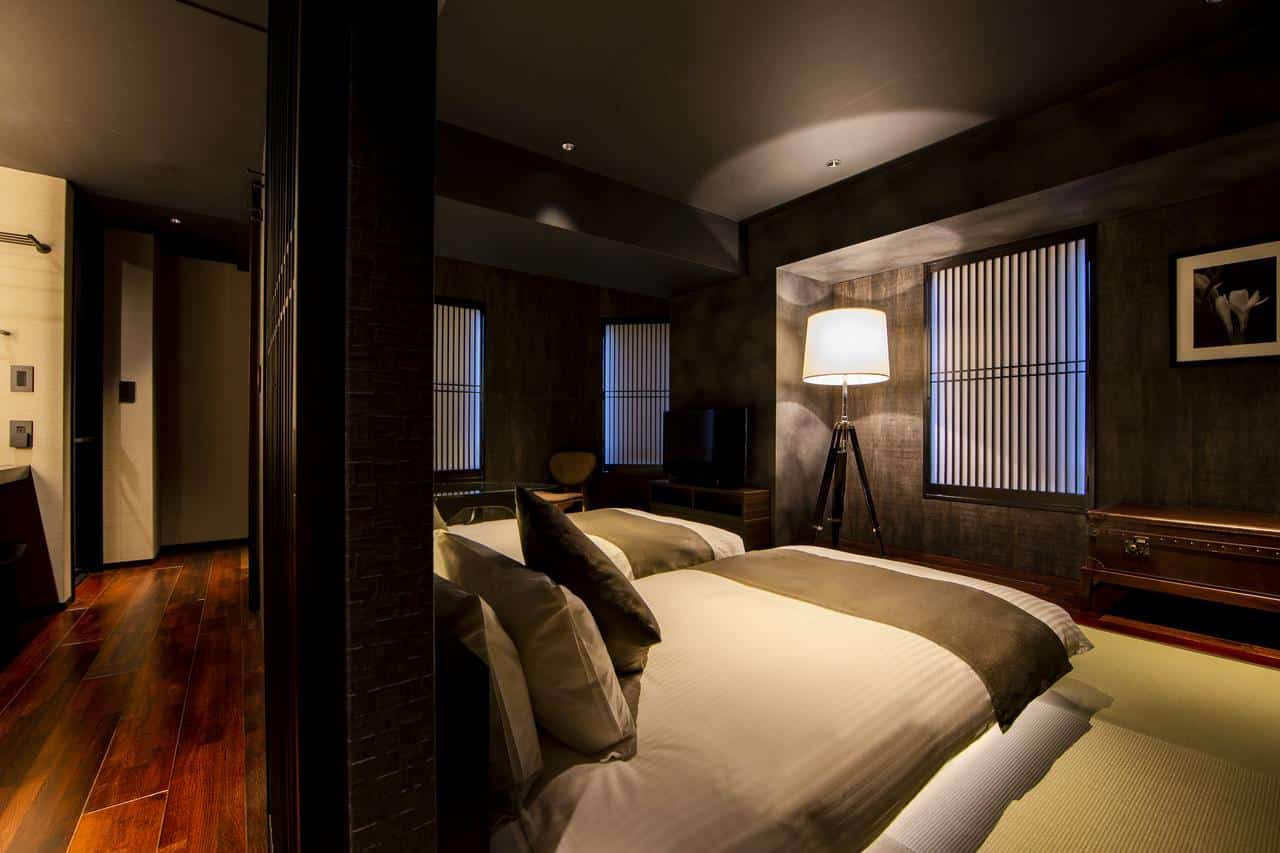 Having said that, everyone likes to be surrounded by people with common interests, and as such there are a few well-known gay-friendly hotels in Yokohama that are hot spots for gay travelers to stay – either because of their location near the Yokohama gay village – the best place to stay in Yokohama if you are looking for gay nightlife – or their design and inclusive vibes.
The following hotels in Gay Yokohama have all have glowing recommendations from gay travelers in the past, but of course, there are hundreds of other hotels in Yokohama if these are not quite what you are looking for. Whether you want a fun and social hostel, a cheap place to crash after a night of partying or an ultra-chic designer option to sip cocktails and surround yourself with fabulous people – Gay Yokohama has something for everyone!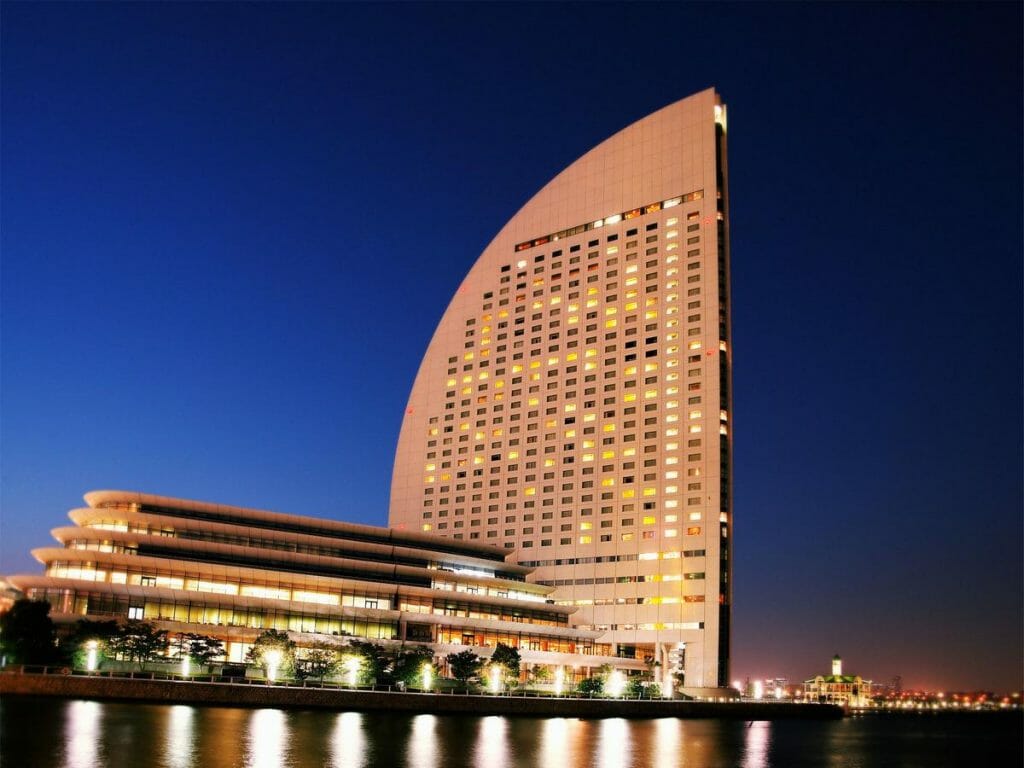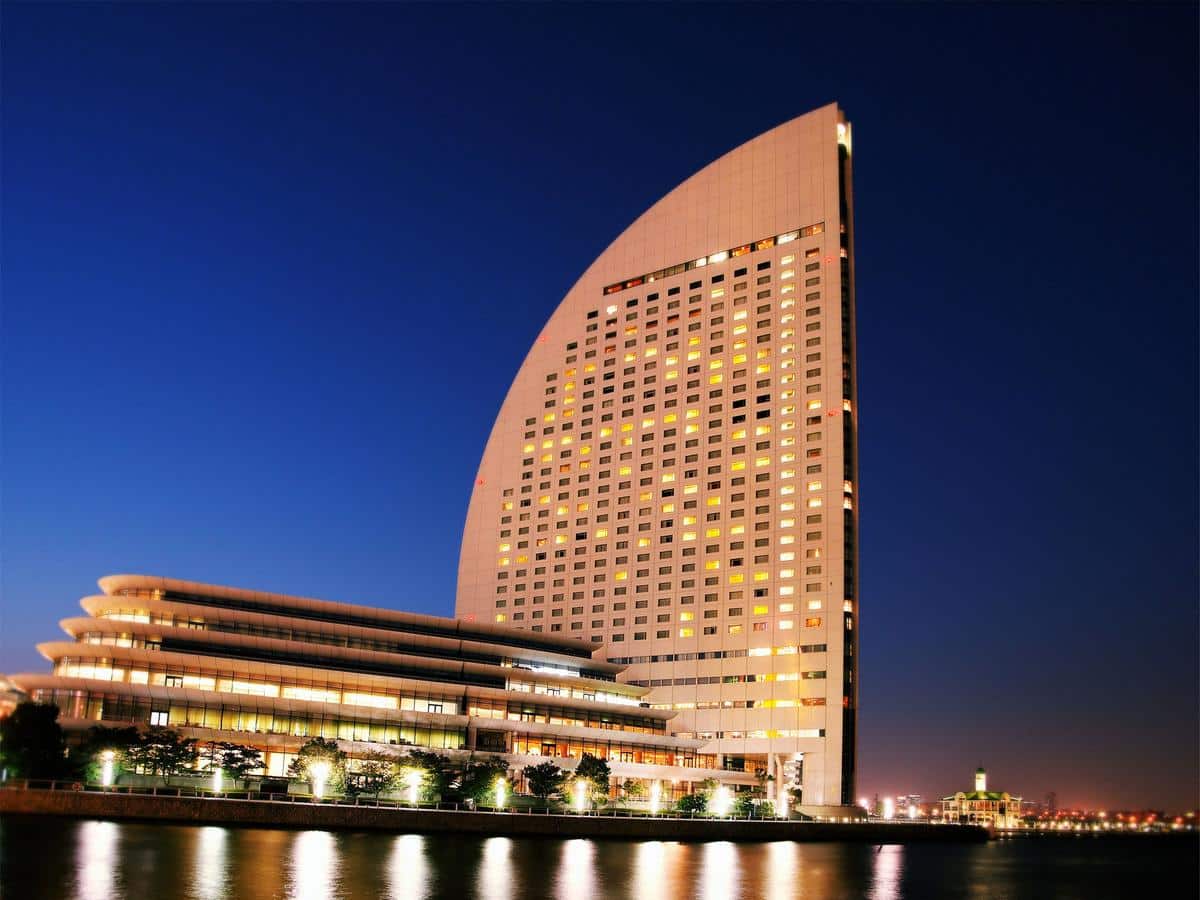 Gay-friendly Hotels In Yokohama
InterContinental Yokohama Grand ☆☆☆☆☆ – A landmark building in Yokohama, this sleek and elegant hotel towers above all other in Yokohama, and is the most popular hotel amongst our LGBT readers…and for good reason. The InterContinental Yokohama Grand soars magnificently above the transformed city center like a sleek yacht under sail and inside you'll find that this iconic hotel in caters to your every need, including with a fitness center, spa, two bars, and five restaurants. Close to all the major attractions in Yokohama, but with the spectacular views of the Bay and Bay Bridge from your sea-view room, its unlikely you'll even want to leave your luxurious confines for long.
Yokohama Royal Park Hotel ☆☆☆☆☆ – Inaugurated in 1993, this hotel is the stunning centerpiece of the Minatomirai 21 area, a city within a city concept in Yokohama, which combines state-of-the-art facilities with a warm welcoming atmosphere. Whether you are staying for business or pleasure, you'll enjoy being pampered by world-class service in lavish surroundings. Spacious rooms boast breathtaking views of Yokohama Bay Bridge and the snow-clad slopes of Mount Fuji beyond. Meticulous attention to detail, superb amenities and first-class hospitality combine to create a hotel which has scaled new heights of luxury.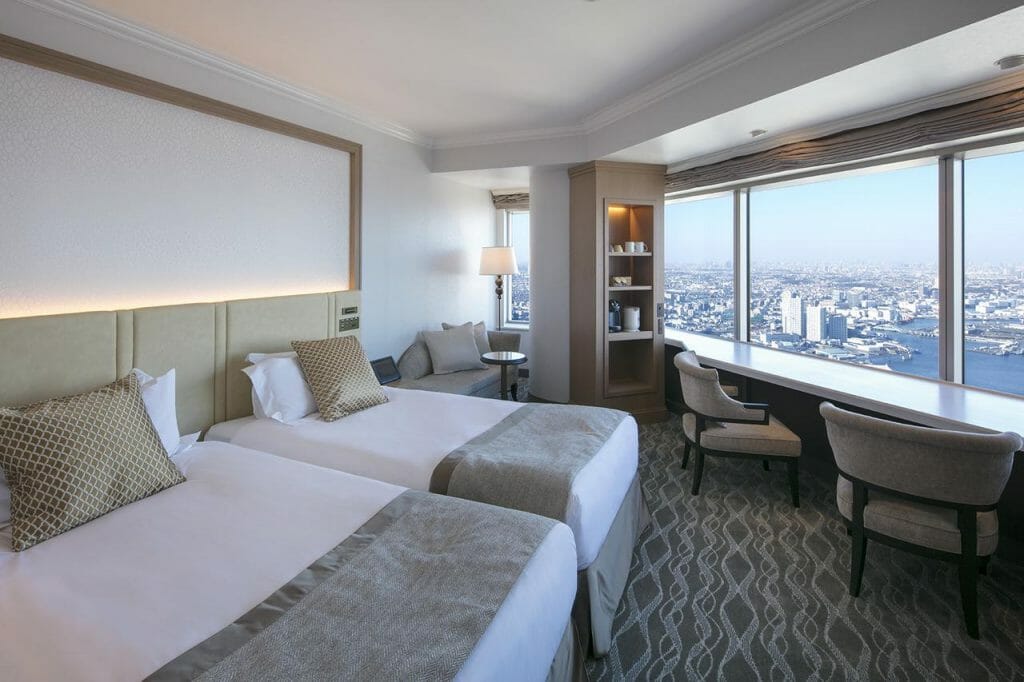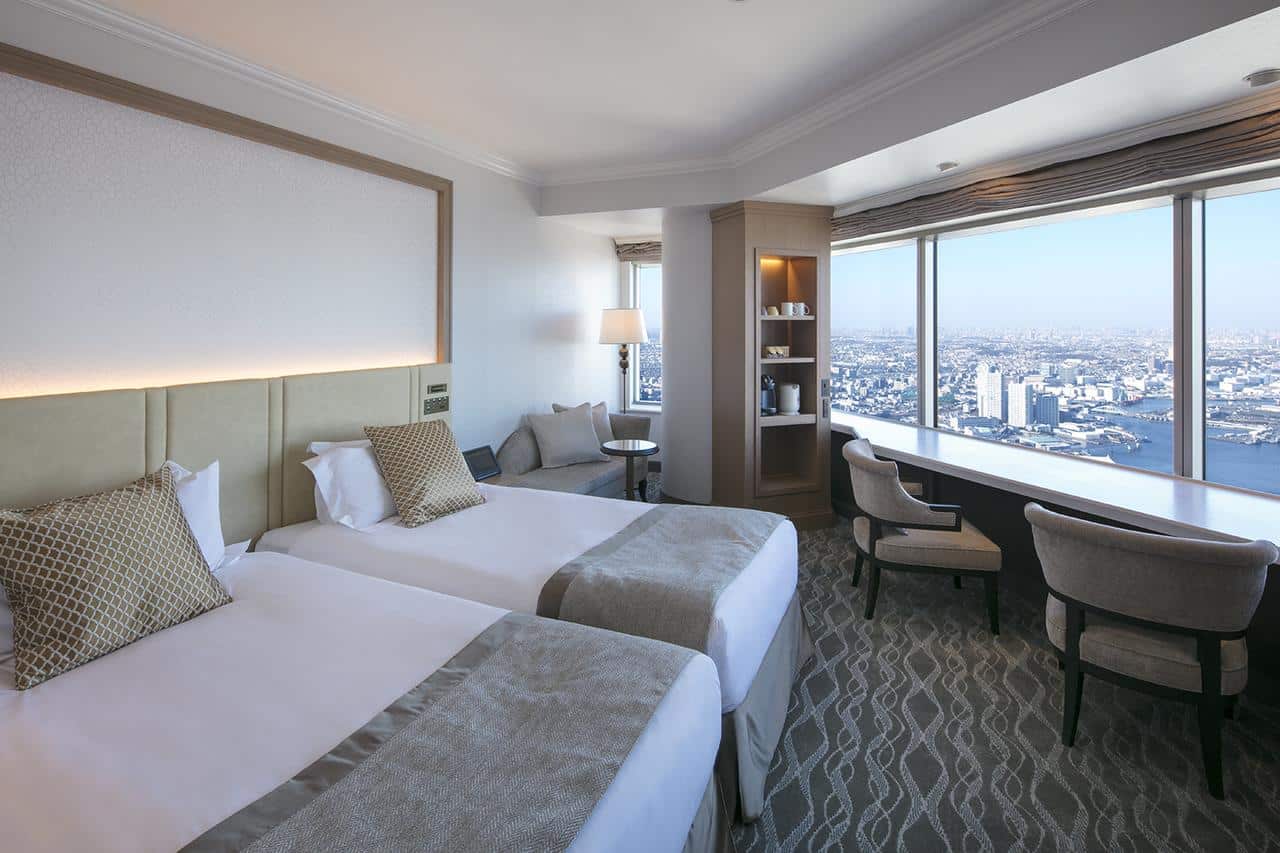 Hotel Edit Yokohama ☆☆☆☆ – A hip, modern and very affordable hotel located close to the gay scene of Yokohama – and with a public transport station just minutes away. Enjoy bright, contemporary rooms, an unfussy restaurant specializing in both stews and whiskey, and staff who are always willing to help – no matter how big or small the problem is. In the heart of Yokohama for those who want to see and do it all.
Prostyle Ryokan Yokohama Bashamichi ☆☆☆ – A new hotel which celebrates the multi-cultural and vibrant history of Yokohama and offers a unique design concept with celebrates Japanese-Western eclecticism. Modern-day wanderers are tempted with a phenomenal sleep on low beds reminiscent of traditional Japanese hotels – complete with furnishings like tatami mats, paper sliding doors, and latticework – yet offers modern luxuries the travelers of old could only dream of. Refined in appearance, there is a sense of tranquility here than money simply can't buy – except it can, and it's surprisingly affordable.
Y's Cabin Yokohama Kannai ☆☆ – One of the cheapest accommodation options in Yokohama, if you have always dreamed of staying in a capsule hotel, here is your chance! With male- and female-only floors, these modern but simple capsules offer Wi-Fi access, flat-screen TVs and lockers, as well as shared bathrooms. The highlight of any stay has to be the communal bathhouse and a sauna to relax before bed in, but there is also laundry facilities and breakfast offers at a fee should you need them.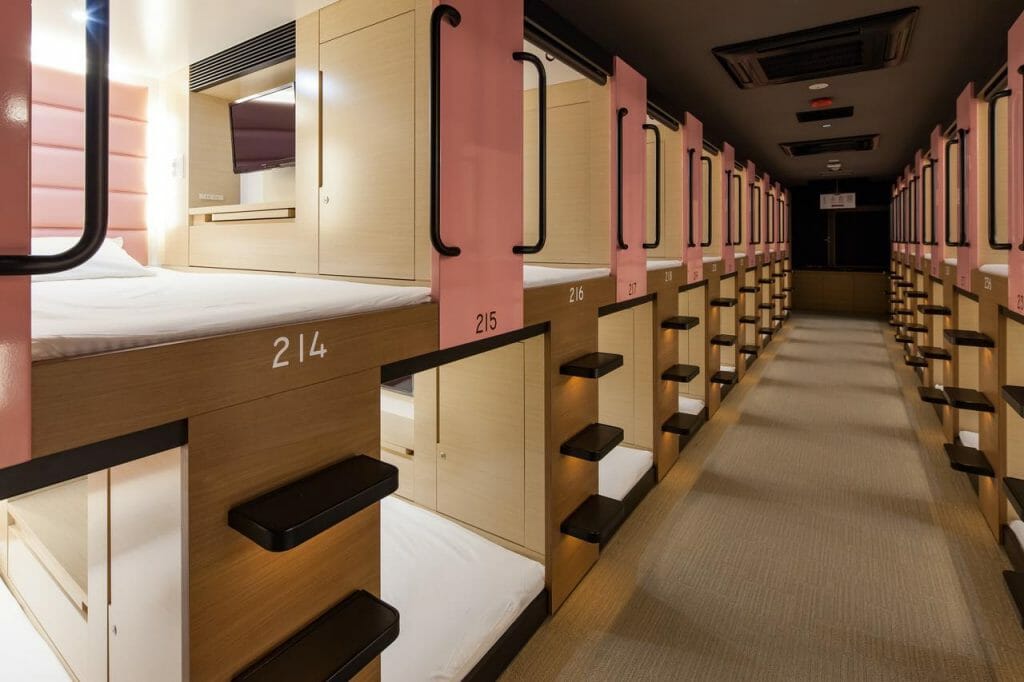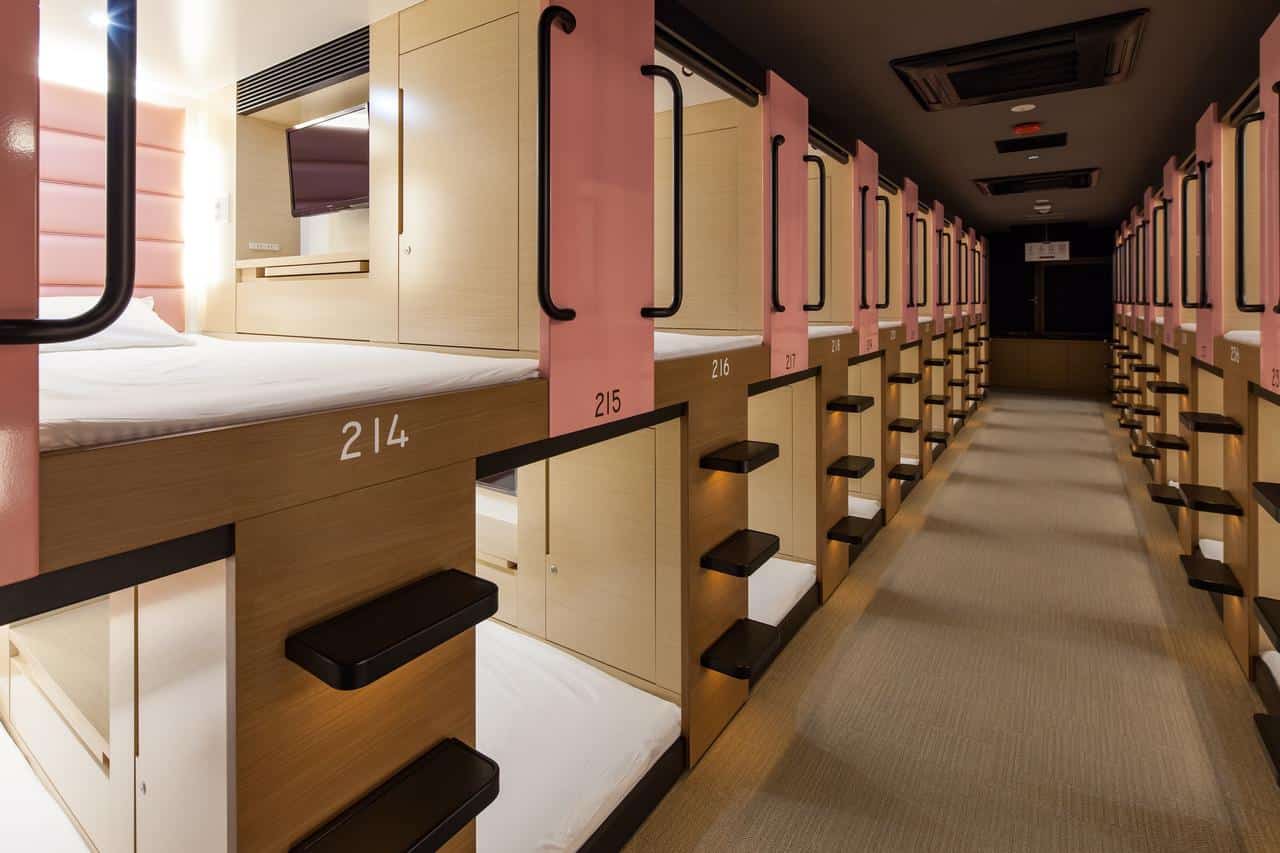 Gay Nightlife in Yokohama
With Japan being one of the most gay-friendly destinations in Asia – joined by the likes of Taipei, Bangkok, Phuket, and Hong Kong – you should feel free to explore any of the nightlife options in Yokohama as you wish. But if you want to make new friends and get together with your global queer family, there are around 30 gay bars and mix bars in Yokohama to explore. Centered around the gay town of Nobe in front of Sakuragicho Station near Motomachi pool, Nobe is on the opposite side across the Sakuragicho Station from Minato Mirai area where high-rise buildings line up.
We couldn't possibly list every single venue here – some of which are little more than broom closets – and have focussed on those that are foreign friendly with a point of a difference. We do have to admit however the gay nightlife scene of Tokyo overshadows Yokohama and here you are more likely to find a quiet conversation and new friends than the wild clubbing experiences of Ni-chōme Shinjuku in Tokyo, which houses the world's highest concentration of gay bars.
Because of the size of bars here, customers usually sit at a bar and spend the night chatting away with other patrons and the normally charismatic bartenders. Karaoke is also very in vogue and is a sure-fire way to get the shy Japanese to open-up. You could also try plying them with alcohol or setting them loose in a dark room, but we will get to sauna and cruise spaces later.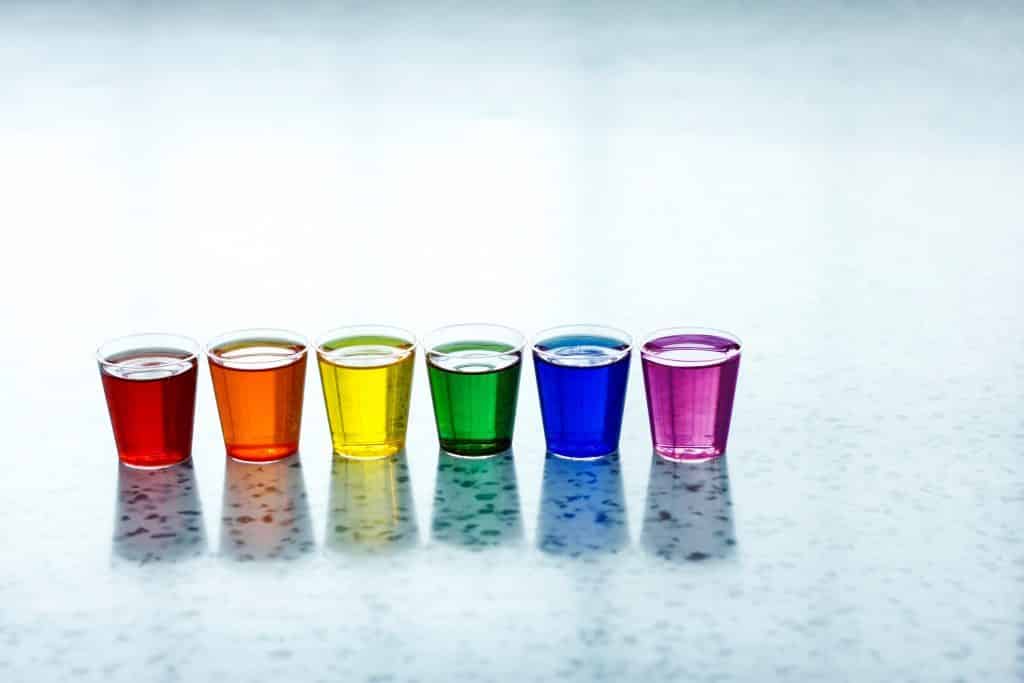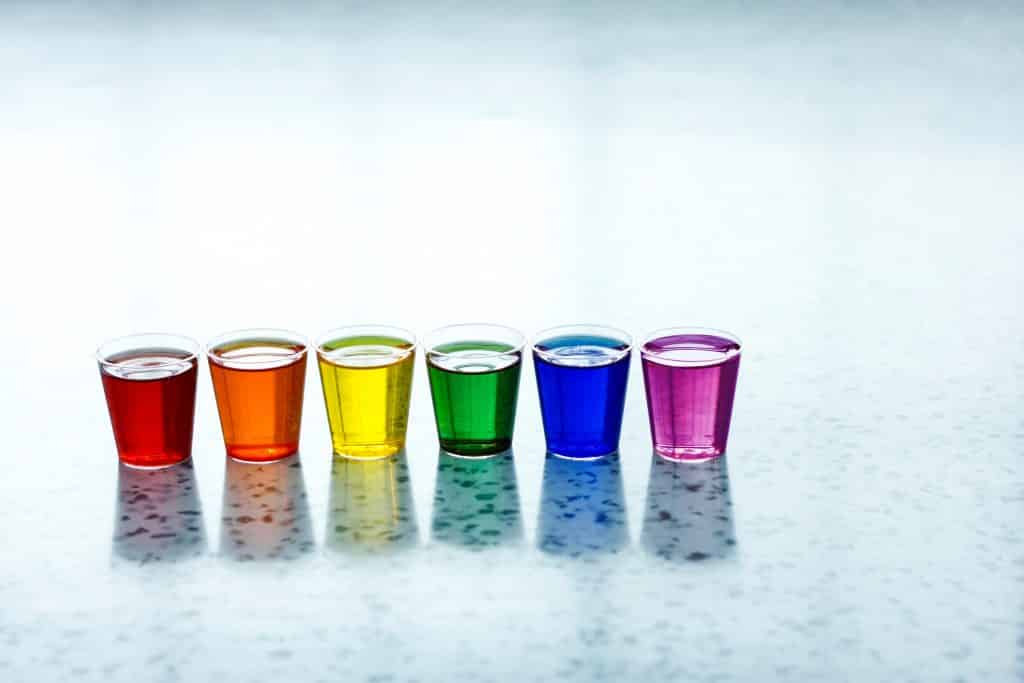 Most of the small bars in Yokohama are frequented by regulars, and so operate a bottle keep system – unheard of in the West – where you keep your own bottle of liquor behind the bar for future visits. The social groupings are these bars are normally very strong with bars organizing outings to onsens, sporting events, picnics and more. They really are a family here, and you can see this normally in photos often displayed around the bar.
We found most bar owners, known as "Mamas" or "Masters" to be extremely welcoming to new customers and gaijin, but not all – especially those where the Mamas or clientele do not speak English. This is to save their patrons from any embarrassment for the most part – and to a certain degree, we understand and agree. Here we have included only those we found welcoming to foreigners, but if you have a local friend or basic Japanese skills we encourage you to the Nobe Gay Town explore further.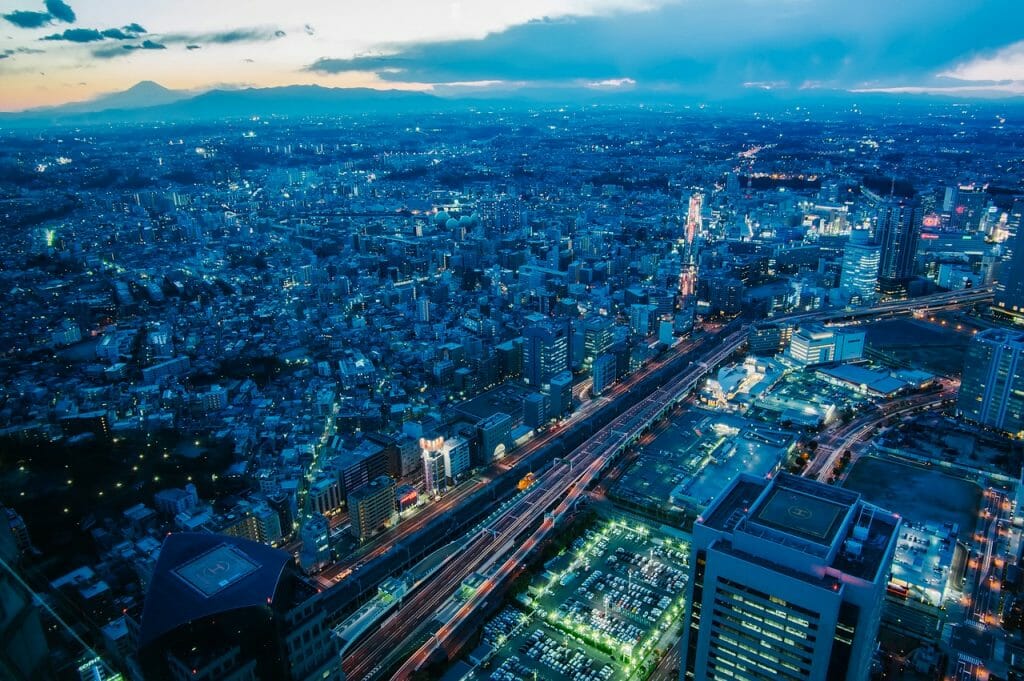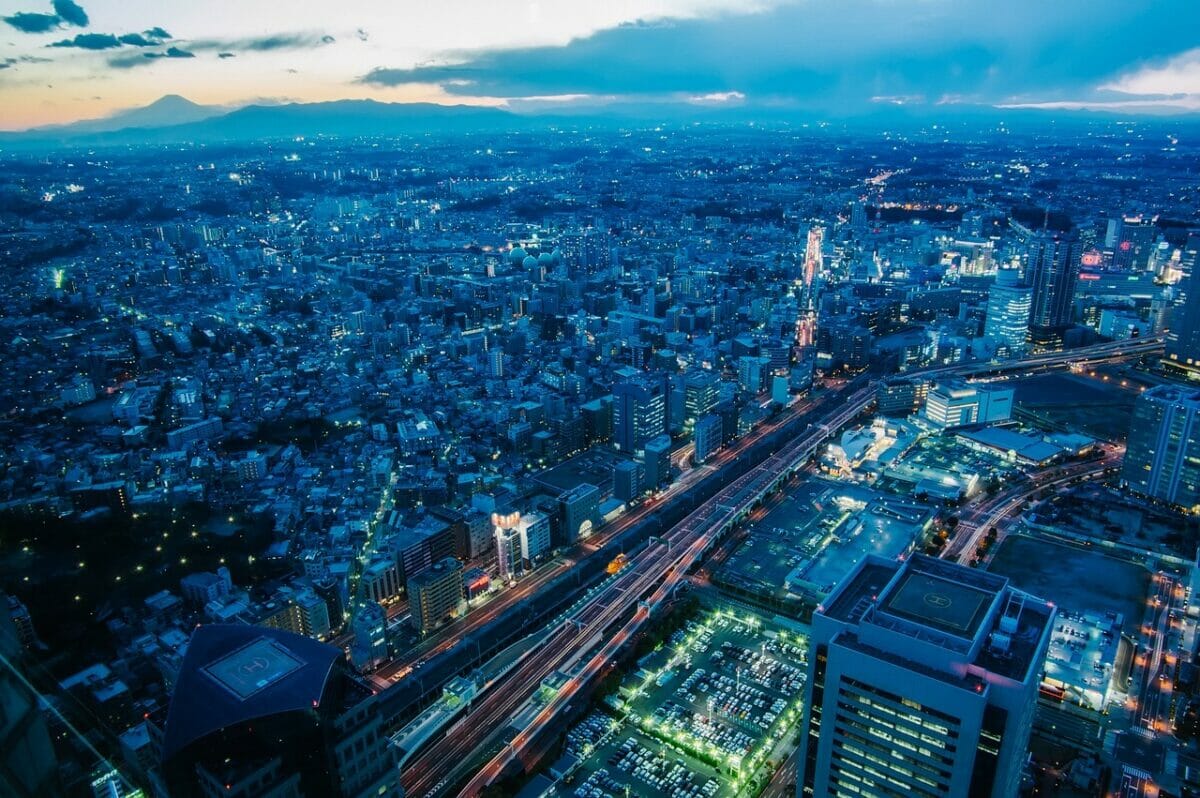 Gay Bars & Clubs In Yokohama
MONS – Our favorite gay bar to head to in Yokohama with karaoke, and free entry to those who can show their passport. Men only are welcomed here – from 7.30 until late. There is an older crowd, and the bartenders only speak Japanese, but the drinks are strong and the patrons welcoming.
10 Carat – Just next door to Mons, this bar idolizes the 70's and 80's with the master, Tatsuya, leading the charge since 1998. Enjoy his warm hospitality, charming personality, delicious snacks…and maybe some karaoke.
Snack The Wing – A relaxed bar playing soft jazz music for their more mature customers.
Underground – One of the newest gay bars in Yokohama, Underground attracts younger guys through to mid-40s with free karaoke and their very popular all you can drink deal for 3,000 yen on Fridays and Saturday's …With no time limit!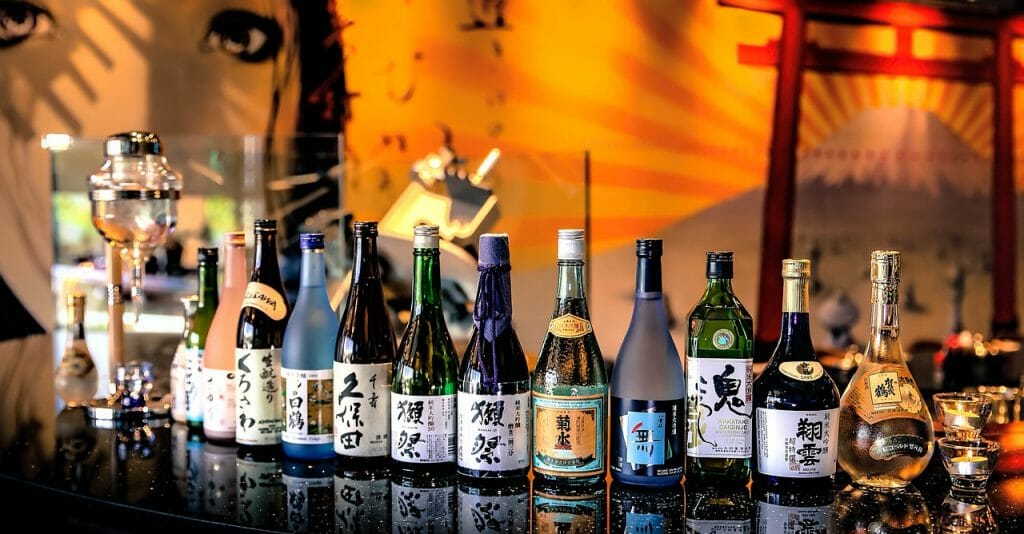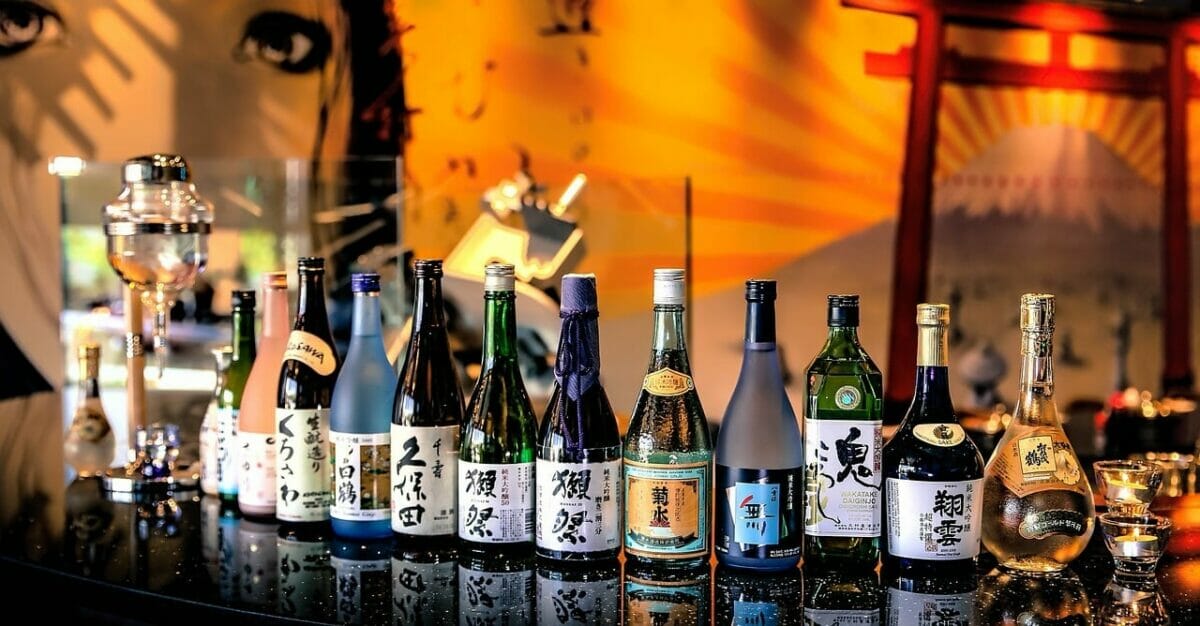 Bar MW – A small but very trendy bar attracting people of various tribes in their 20's and 30's. Frequently hosting fun events, with food and strong drinks aplenty. On Sunday nights they have a 3000 yen all you can drink deal with is very popular, and of course – Karaoke.
Bar 1or8 – Foreign-friendly gay bar with fun karaoke where younger gay locals gather in their 20's and 30's. There is a cover charge of 1700 yen.
Bar Be☆st – A comfortable gay bar where local gay guys in their 20s to 40s tend to gather. Open later than many of the other gay spots in Yokohama and with karaoke, though you have to shell out 200 yen per song. The very friendly master, Tatsuya, will ensure you feel welcome – unless you bring female guests, who are strictly only permitted on Sundays and Mondays
HFS Yokohama – A relatively inclusive and multi-culturally gay bar – compared to many others in Yokohama – that also serve food if you are feeling peckish. We can confirm that HFS stands for "Hay Fever Syndrome", but that doesn't really help much. Entry, however, is 1500 yen including one drink and there is karaoke every night but free selections on Thursdays…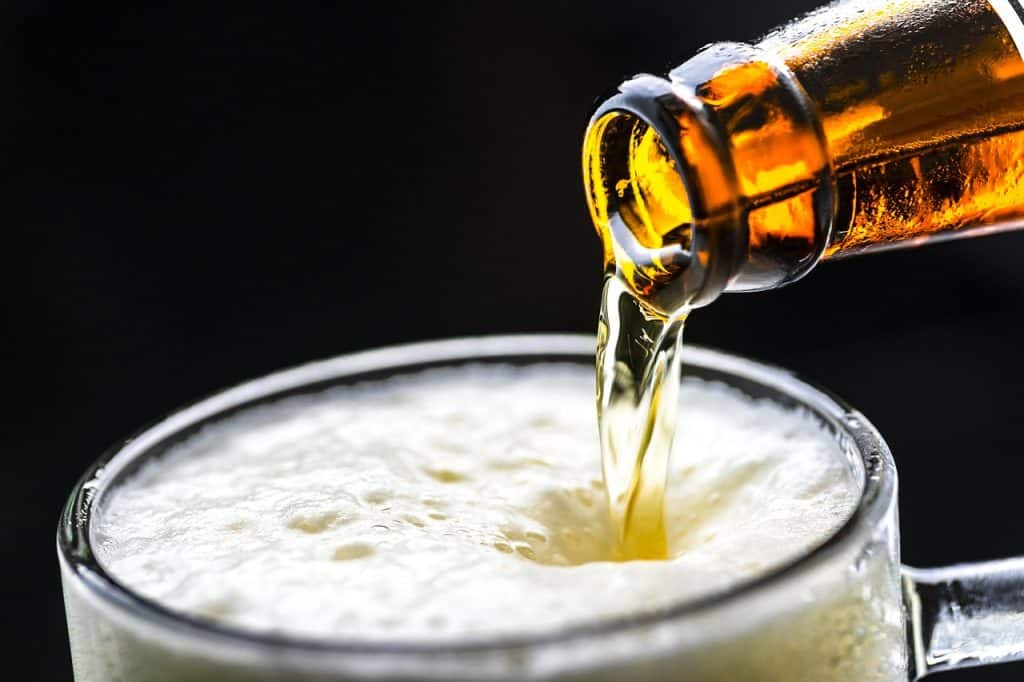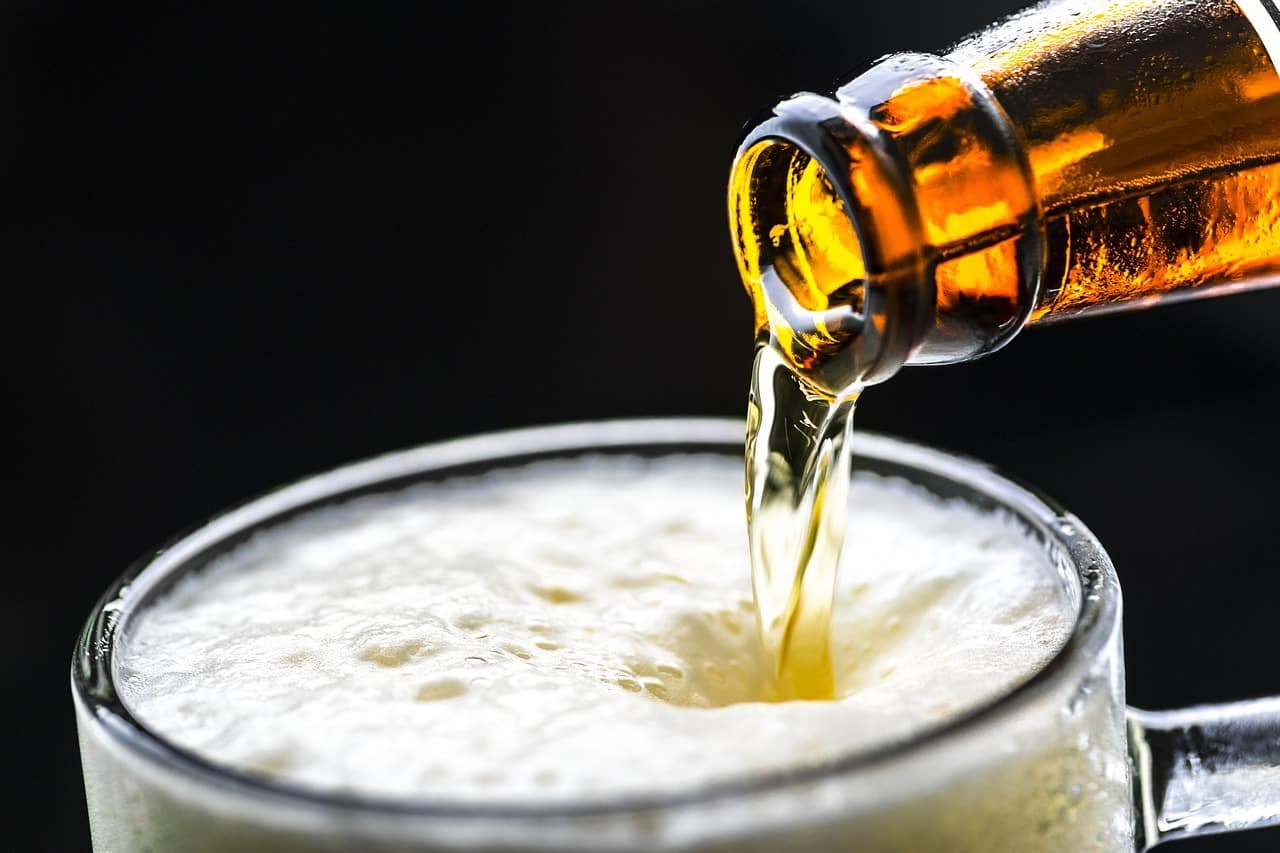 Gay-Friendly Nightlife Spots In Yokohama
Motion Blue Yokohama – An upscale live music venue located in the Yokohama Red Brick Warehouse. Rather opulent and wonderfully located near bayside in Yokohama. Take a look at their schedule in advance or just head in for light bites, fun cocktails, and funky jazz performances. Very trendy with industrial-chic vibes we are just living for – and the most recommended nightlife spot in Yokohama, though it does lack a bit of intimacy.
Actor & Actress – The perfect place for a romantic rendezvous or to see another side of Yokohama. This is where the cities hip and cosmopolitan 'in-crowd' head to let their hair down and have a good time with beer, wine, and creative cocktails. Do not worry if you can't speak Japanese; most of the customers here can hold their own when it comes to English and are generally not shy to either.
Yokohama Partyzone – One of the most international nightlife spots in Yokohama for dancing, letting your hair down and meeting new friends. There is a live DJ on the weekends, though don't go early. The real party only starts after midnight. Lasers, strong drinks, good music and room to move – What more could you want really! A gay club, obviously, but for that, you'll need to head to Tokyo …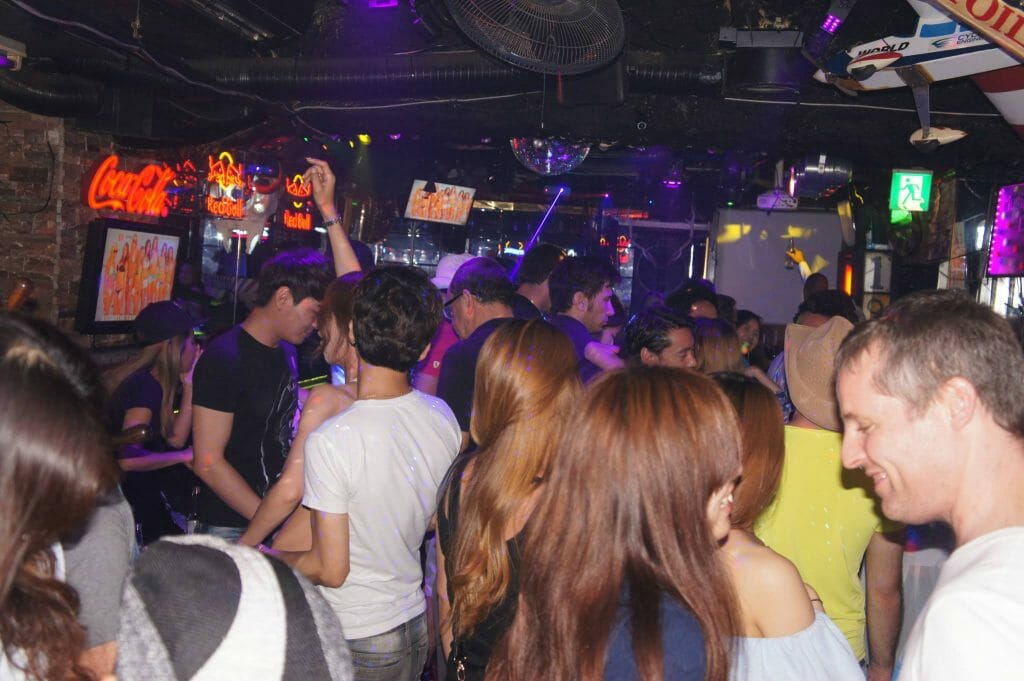 Gay Cruising in Yokohama
There is no gay sauna in Yokohama, but one cruise club which can be pretty fun. For a wider range, we suggest heading up to Tokyo although even here they are not quite as high-quality as Taipei, Ho Chi Minh City or Bangkok.
Since most gay sauna in Tokyo are open 24 hours, it is not uncommon for men to spend the night sleeping in their private cabin afterward, so as the night goes on don't be surprised when the moaning changes to snoring! If you are nervous about visiting, read our gay sauna etiquette guide but just remember: Japanese guys are generally very shy and nervous, so you'll often have to make the first move. Unless you are a dark room, then all their fears seem to melt away…
Across Japan have heard reports that older, hairy or chubbier guys being ignored in some saunas and cruise clubs, and foreign guys getting attitude from some locals. Some sauna have even banned foreigners or have age-discrimination policies. We have tried our best to only include those that are 'foreign-friendly' here.
You can also be an object of curiosity and desire, so it does work both ways. The Gay cruise club in Yokohama is not nearly as popular or busy as, say, those found in Berlin, Madrid, and Prague but can still be a lot of fun, especially when they are hosting an event and the crowds flock in.
We are also unable to confirm if Chrom or Axess are still operating, but were small and very-local gay cruise spaces. Axess for slim or muscled, Chrom for chubbier guys. We suggest asking a local on a hookup app if they are open – and let us know so we can update if they are.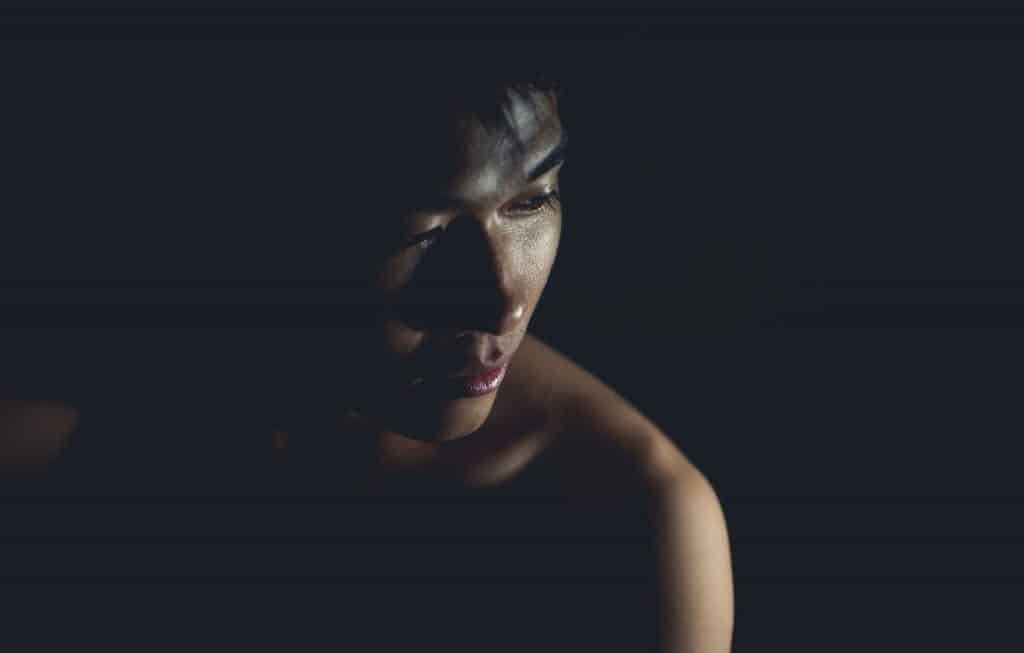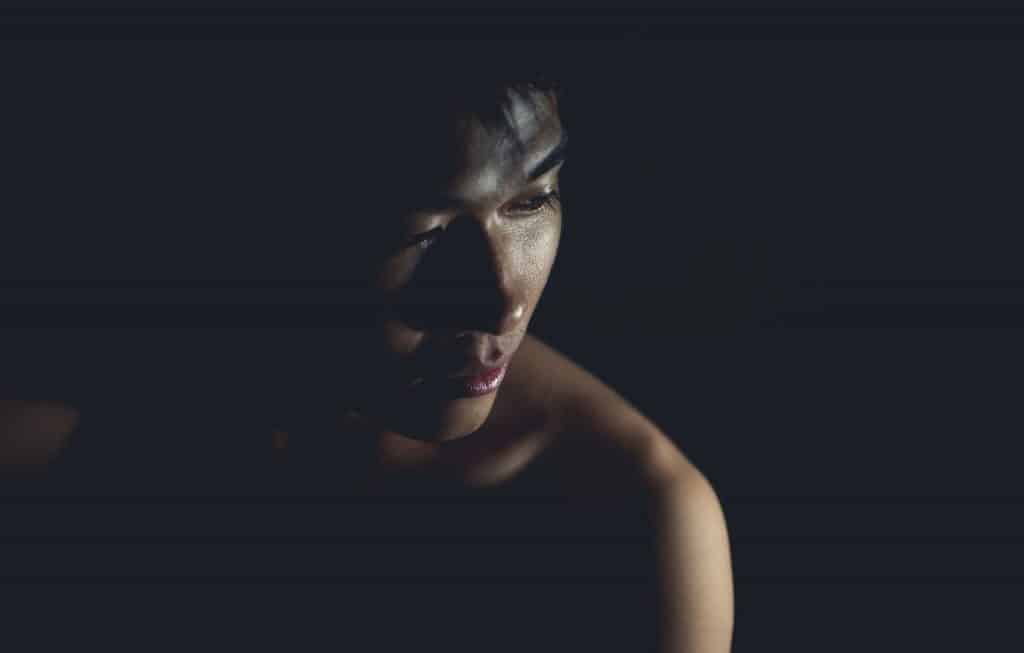 Blazer – A two-level cruise club in Yokohama for men aged 18 to 49. There is discounted entry based on age, student status or holding a current gym membership. Inside you will find a small lounge, smoking area, shower, private rooms with a door-lock, shared rooms and dark spaces and mazes. Lockers, towels, condoms, and lotions are all freely available. Different themed nights are listed on their website. Japanese language ability is recommended but not essential, so if you are feeling adventurous why not give it a try?
Yokohama Light Music Hall (Koonza) – A gay cinema in Yokohama, and the only gay cinema in the greater Tokyo area. Proficiency of the language is recommended, and it is generally bustling with a wide range of customers from young people such as students to elderly people. Gay cinema is space where gay people can watch movies and enjoy meeting with friends, thought the films being screened are mainly gay adult Japanese films to be clear. Open Sunday to Thursday from 11 am to 9 pm and all night every Friday / Saturday. Film times and prices are listed on their website, along with directions. You can find out more about Japan's gay cinemas and what to expect here.