Kyoto, the ancient heart of Japan renowned for its temples, ancient traditions, mysterious geisha and more conservative attitudes. Nowhere in Japan are gay travelers likely to face discrimination, but the fact is that the gay scene in Kyoto is pretty low-key and overshadowed by nearby Osaka.
Kyoto functioned as Japan's capital and the emperor's residence for over a thousand years until 1868, when it was moved to Tokyo in the country's push to modernize. Today, Kyoto remains one of the country's largest cities with a sizable population of 1.5 million people – but it managed to pull off a timeless feel lacking in all of its other major cities.
Saved from the destruction of the atomic bomb during WW2 thanks to its exceptional historic value, Kyoto today is not only a city of historically priceless structures but also of artisans.
Art, music, and literature thrive here, as do cultural experiences. No traveler should leave Japan without trying. Whether you want to sip matcha in a traditional tea ceremony, relax in a traditional ryokan, get naked for an onsen soak, enjoy the splendor of hanami (cherry-blossom viewing) or just partake in some Japanese cooking classes – Kyoto has you covered.
And if you allow yourself, you'll leave a little more cultured and a little more understanding of the uniquely Japanese way of life.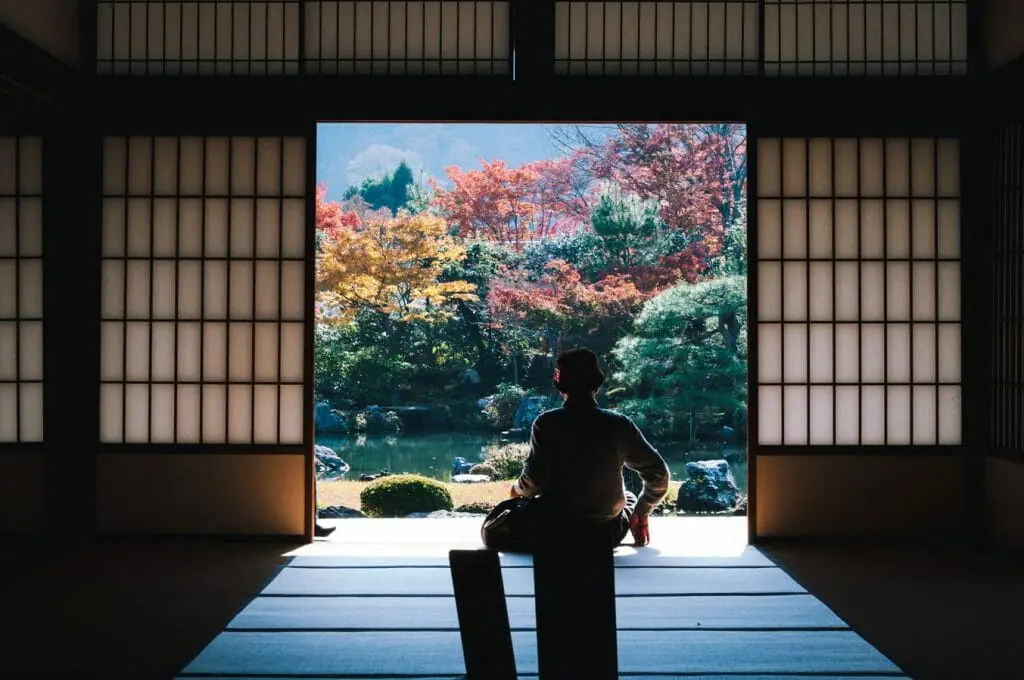 Tranquil temples, breathtaking gardens, traditional teahouses, and cool cafes abound here – more than making up for the less-than-spectacular gay nightlife scene. While gay bars might be somewhat lacking, there is still a lot to love about Kyoto after dark, with a buzzing bar scene, plenty of spots for relaxed cocktails and some surprisingly progressive nightclubs.
Though you might want to relax and take it easy at night here, given by the day, there is so much to explore.
Japan is like nowhere else on Earth, and as anyone who has visited before will know, the Japanese do things very differently.
Homosexuality has never been prosecuted in Japan – it was not considered a sin, just shameful – and despite recent trends of tolerance and openly gay spaces in cosmopolitan areas like Yokohama, Nagoya, Osaka, and Tokyo, many Japanese gay men, and lesbians still hide who they are.
Being gay is often still seen as a personal choice, and while homophobia is uncommon, Japanese society views being gay as not something to be flaunted or openly discussed.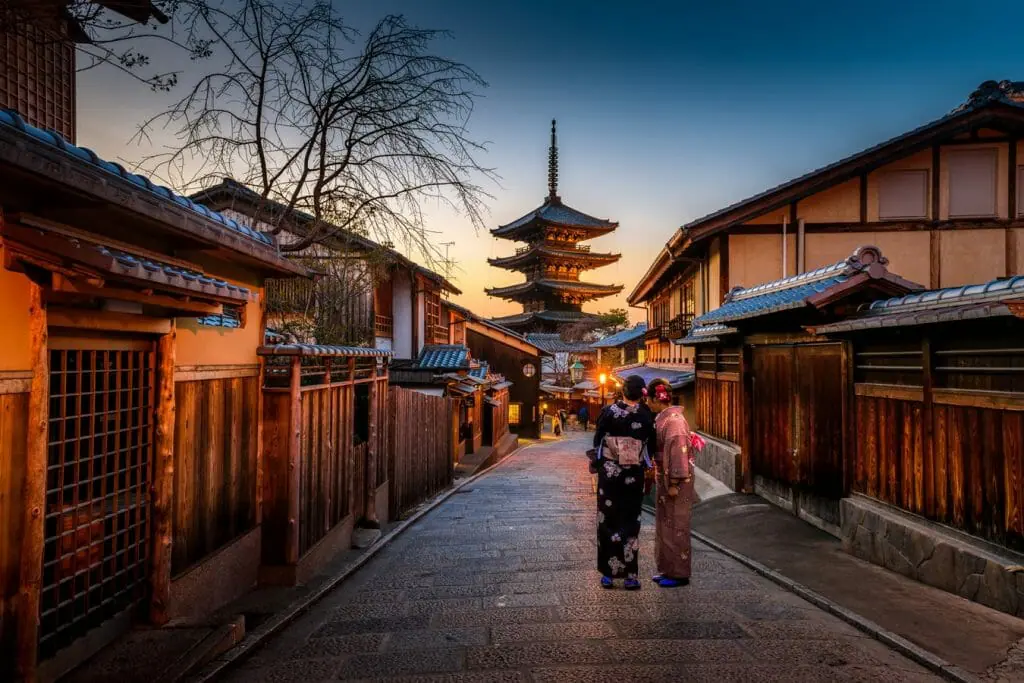 This live-and-let-live attitude – as long as outward appearances are maintained – towards LGBT people now is actively hindering gay rights in Japan. There is no political and social friction to propel things forward, unlike in Vietnam, China, and Korea.
There are few openly gay lawmakers, celebrities or business people, and the National Diet has yet to take action on including sexual orientation in the country's civil rights code.
Same-sex marriage is not legal at the national level, though as of 2019, twenty cities and city wards issue same-sex partnership certificates, which provide some benefits; however, they are entirely symbolic. Taiwan currently leads Asia in LGBT rights, and with the growing momentum and grand plans of Kansai Pride, we hope this will prompt Japanese society and lawmakers to discuss protections and equality for all citizens.
Despite this, gay travelers to Kyoto – and Japan – are highly unlikely to experience any discrimination at all regarding sexual preferences. With a small but tight-knit gay scene, millennia of history, delicious street food, quirky personalities and plenty of unique attractions,
Gay Kyoto is one of the world's most inspiring travel destinations, and waiting for you to explore it further…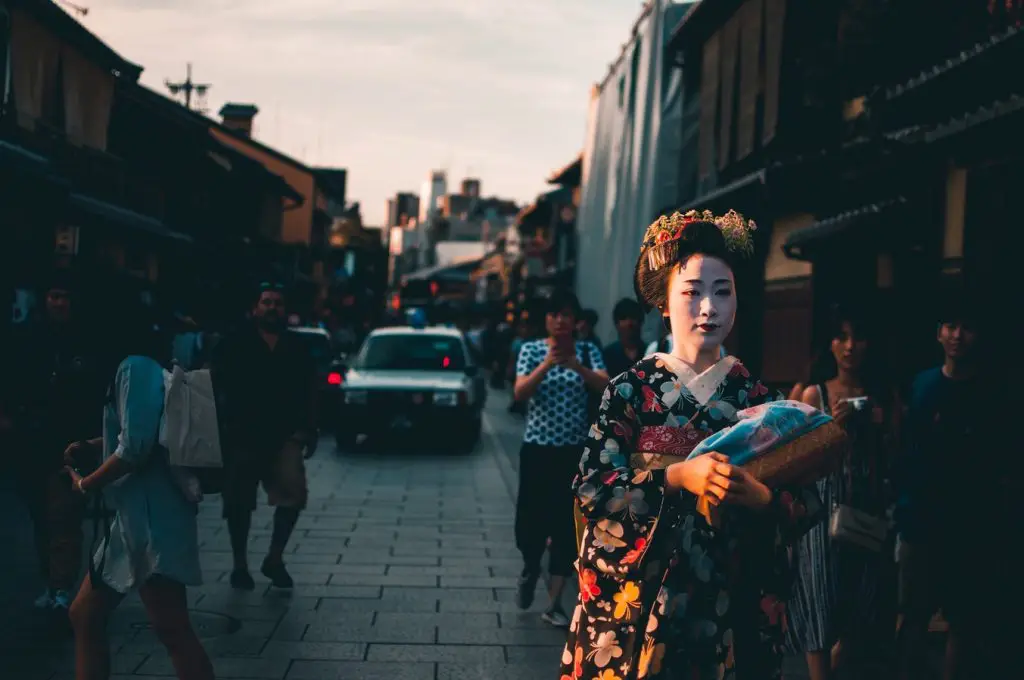 Attractions in Kyoto
Naturally, being gay does not define which attractions most of us will want to see in each city, and most queer travelers will simply want to check out the top things to see in Kyoto during the day!
There is so much to do here – but we found our favorite memories were exploring ancient temples, wandering around the Old Town of Kyoto looking for geisha or eating endless amounts of delicious food. Still – it helps to have some idea of what is going on, so here are the best things to do in Kyoto, according to us!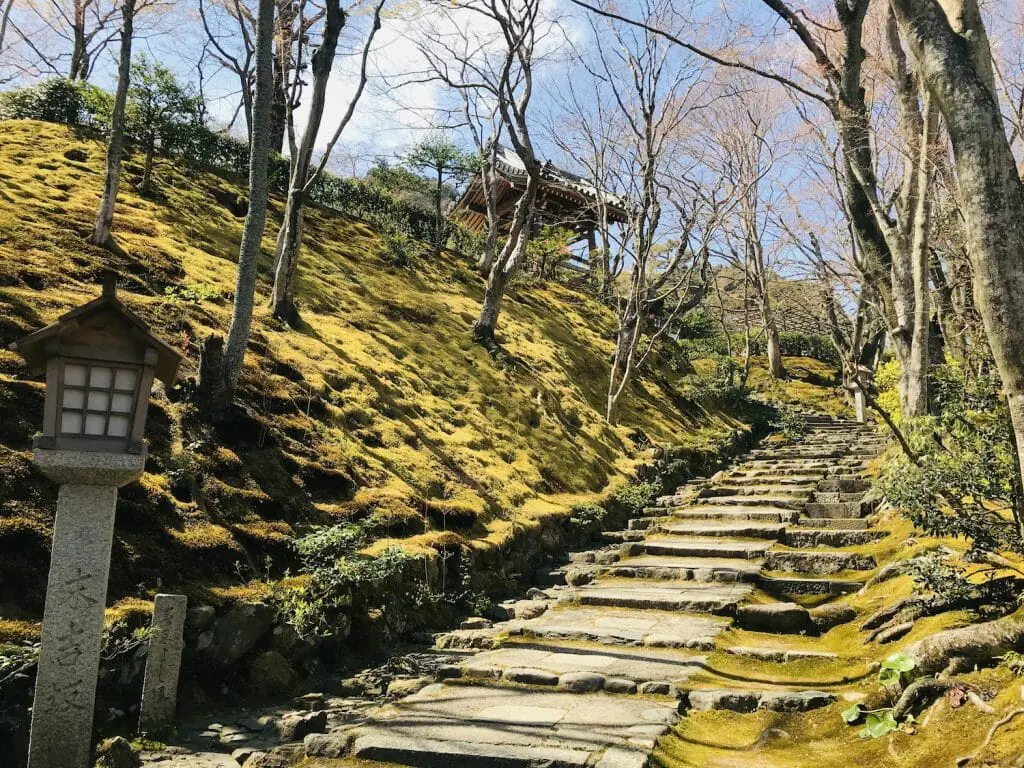 One of the best tips we can give you for exploring Gay Kyoto is to pre-order a travel SIM card for easy airport pickup and activation the moment you arrive, so you will not pay a fortune in international roaming charges.
Get restaurants recommendation and reservations on the fly, public transport instructions up to the minute, bar opening hours, and, if it is your thing – access to gay hook-up apps to find out more about the local scene.
Mobile data is fast, cheap and available almost everywhere in Asia, so it is no wonder most travelers choose to stay connected and get off the beaten track (without ever worrying about getting lost). So why wait? Pre-order the best local SIM card now to have it waiting for you in Kyoto when you arrive.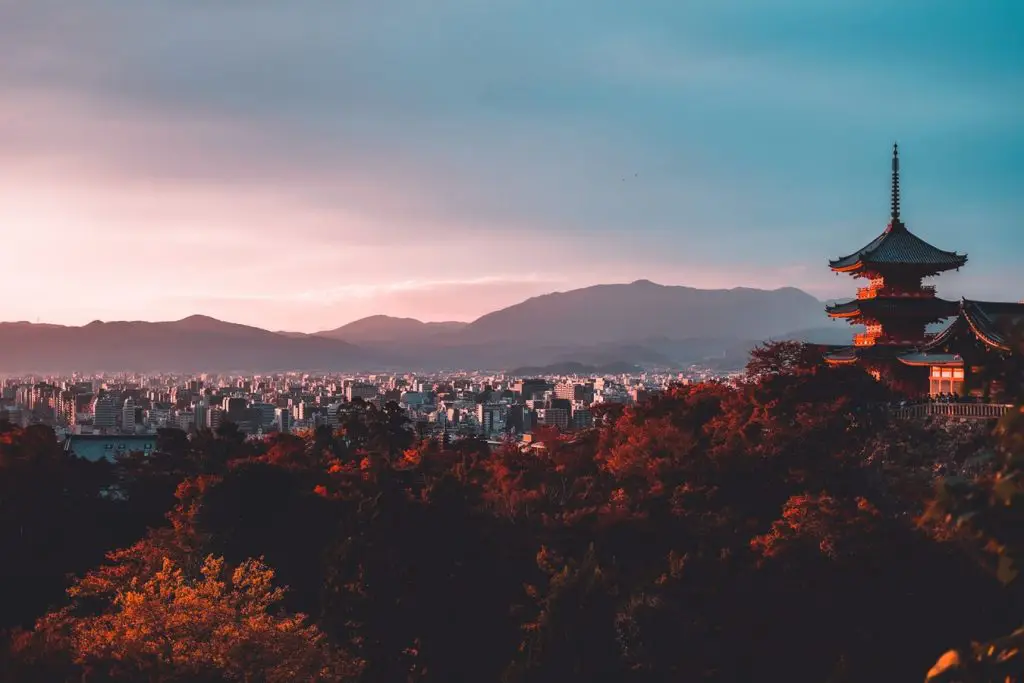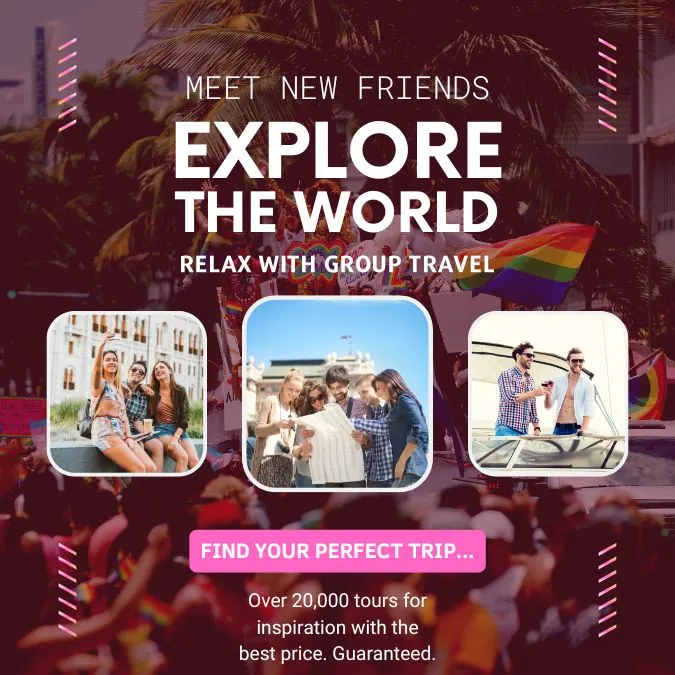 Things To Do in Kyoto
Temple Hopping
Kyoto is home to an astounding 2,000 Japanese temples and shrines with magnificent landscaped gardens and characteristic architecture. We couldn't possibly list all our favorites, but for further inspiration, here of some of Kyoto's best temples.
Kyoto Sake Brewery & Tasting Tour
Learn the history of sake and Taste in Kyoto's major sake brewery district. After learning about the history of the end of the Edo (feudal government) period and Kappa, the mythological creature goes to a hidden sake bar to enjoy more sake tasting.
Deepen your knowledge of sake and appreciate the difference between aroma and flavor with a variety of sake tastings, all brewed right here in Kyoto.
Experience the historic district of Arashiyama, a villa of the Japanese aristocracy with over 1000 years of culture and stories. Visit the traditionally beautiful Togetsukyo Bridge and Tenryuji Temple, filled with beautiful gardens, but don't leave without stopping by the photogenic and iconic Sagano Bamboo Forest.
During peak travel periods, it can get pretty busy, however, so if you can – head here early in the morning or late afternoon.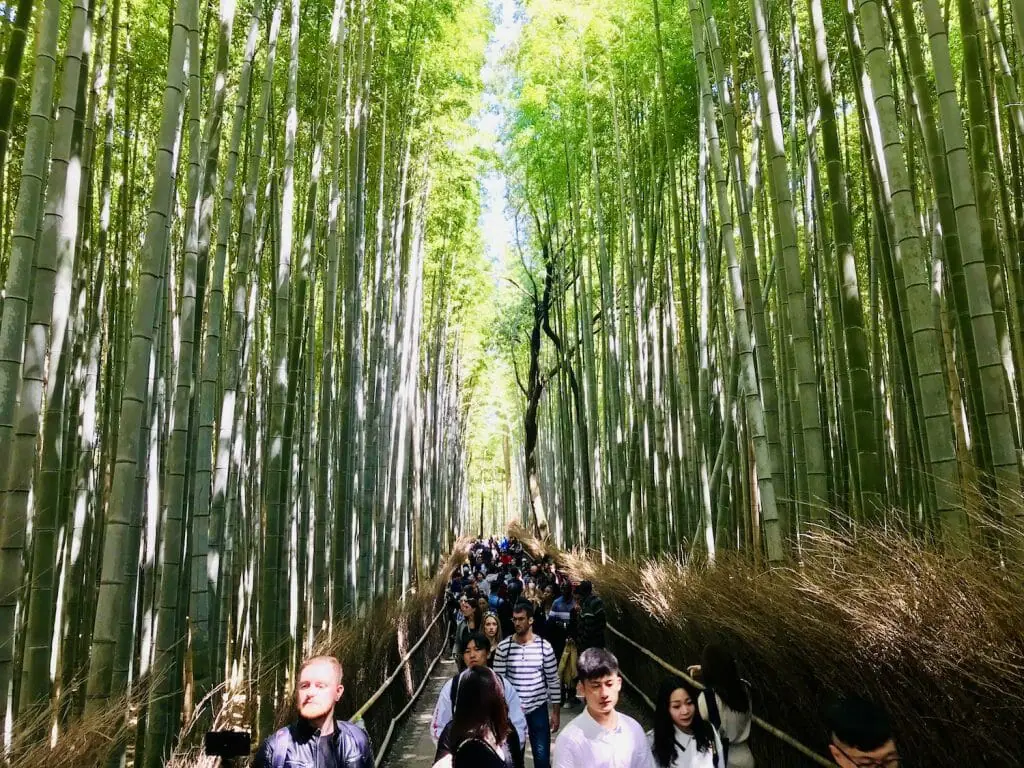 Embark on a 25 min train trip through outstanding natural scenery, and you take in views of Hozugawa Ravine on the journey from Kameoka Station to Saga Station. Regarded as one of the most beautiful railway journeys in Japan, for bonus points, tie your scenic rail journey in with a visit to the nearby Arashiyama bamboo forest.
Enjoy a unique look at Kyoto city from 100 meters up at this observation deck and get a new angle on sightseeing famous sights such as Kiyomizu-Dera Temple, Toji Temple, Chion-in Temple, and even as far as Osaka!
Prepare 4-5 authentic dishes that are often eaten in Japanese homes and Izakaya restaurants and spend the afternoon learning about dashi broth (soup stock for Japanese cuisine) and various types of seasonings (soy sauce, mirin, sake, miso, etc.) from your expert instructor.
Then at the end, enjoy a sociable meal as you tuck into the food that you've prepared and get to know your classmates!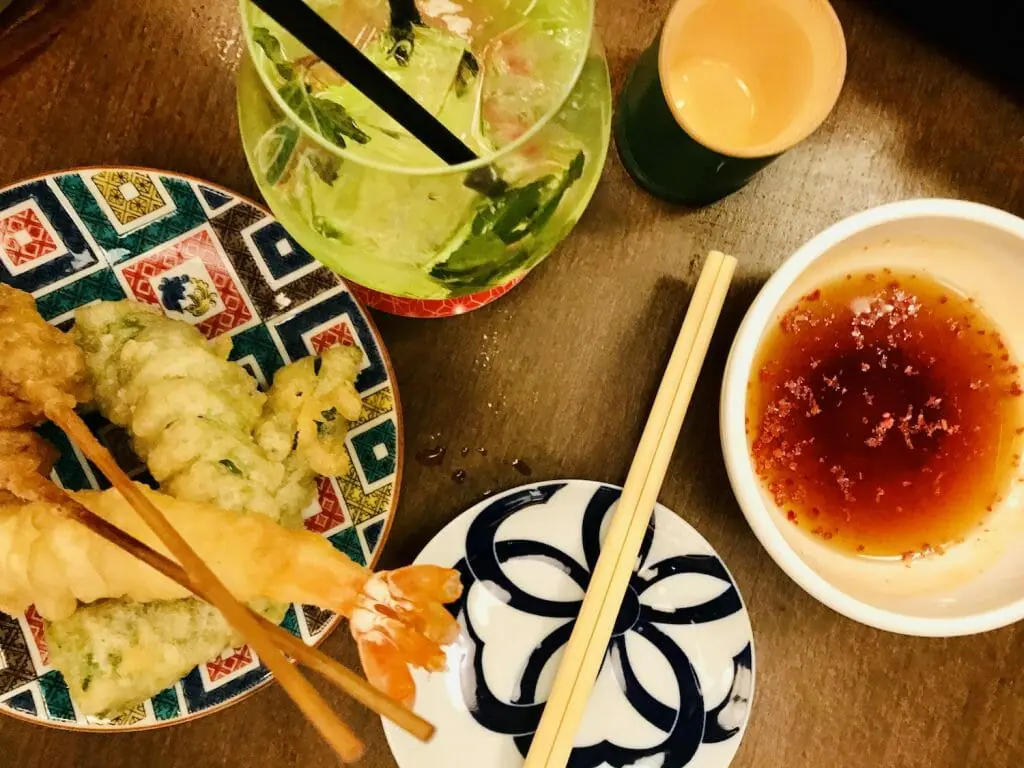 Try Guenpin At A Puffer Fish Specialist
Stop by Guenpin Fugu, the number one pufferfish chain in Japan, and enjoy the unique taste of Japanese fugu. Brave a taste of this poisonous fish, for which chefs require years of training and a fugu license, while you relax in the restaurant's traditional setting and ambiance.
Suppose you are as obsessed with Memoirs Of A Geisha as we are. In that case, you can't miss this tour, where you will visit the three Geisha districts in Kyoto – Gojyorakuen, Miyagawacho and Gion and learn about the process of becoming a Geisha and their daily lives.
On this trip, you will get to explore Kaikado, an ancient shop producing handmade tea caddies and Kenninji, the oldest Zen temple and confirmed birthplace of Japanese green tea. You'll also stop by Tatsumi Inari Shrine, where girls pray to become accomplished geisha and famous names are etched into the structure – yes, it's the same place as in the film!
The Philosopher's Path
A picturesque pedestrian path that follows a cherry-tree-lined canal in Kyoto, between Ginkaku-ji and Nanzen-ji. The route is named because the influential 20th-century Japanese philosopher and Kyoto University professor Nishida Kitaro is thought to have used it for daily meditation.
Best visited in the cherry-blossom season, but there is an assortment of street food options and cafes lining the canal to make a visit worthwhile no matter the time of year.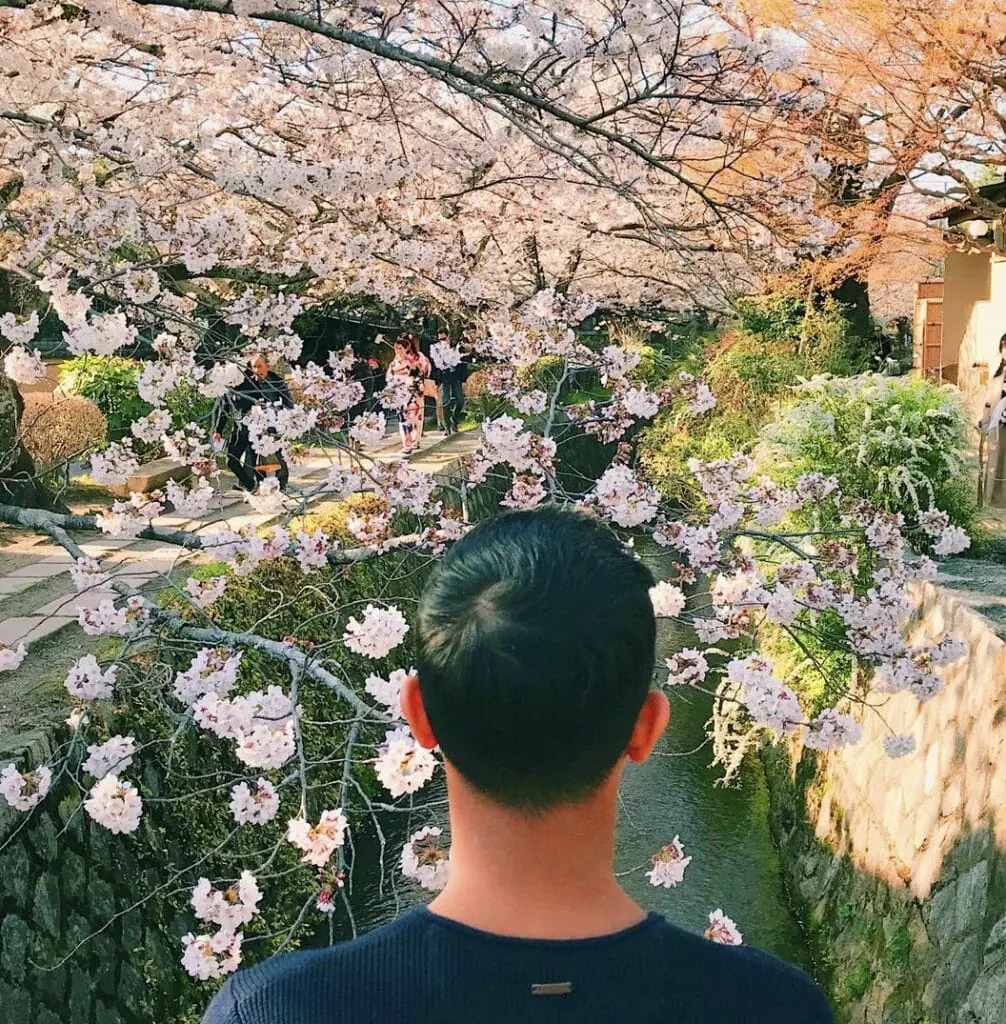 Hope on a train to nearby Osaka, spend the day immersing yourself in your favorite movies with access to all of the Universals-themed zones based on well-known Hollywood blockbusters.
Only a short trip from Osaka Station, we loved the parades, thrill rides, quirky restaurants and enthusiasm of local Japanese in dressing up in theme – but have to admit this location is far, far busier than those in Singapore, Los Angeles, and Orlando.
If you can, get a Universal Express Pass for fast-track access to USJ's most popular attractions to save yourself time.
Make new friends and enjoy a night on a pub crawl through the hidden local izakaya bars & eateries in Ponto-Cho. Experience deep izakaya & food culture in the backstreets of Kyoto that are normally hard to find for tourists at night – and discover more places to try out after the tour ends!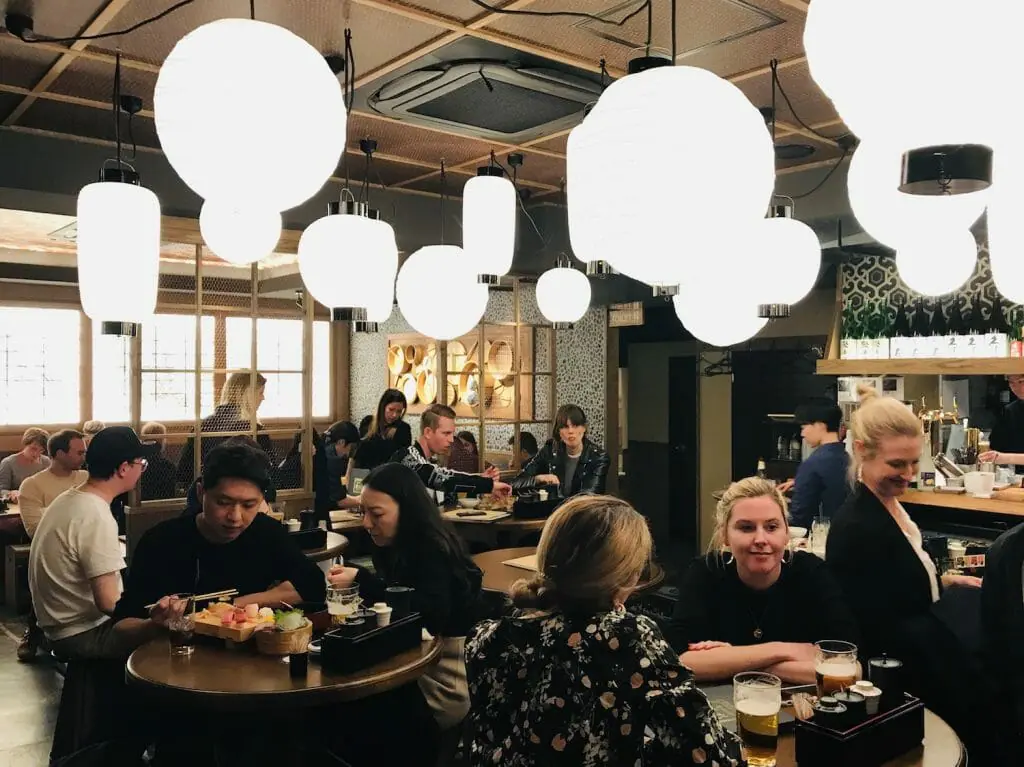 Head out on a real-life Mario Kart tour through the busy streets of Kyoto. There is nothing quite like it in the world, and besides getting your heart pumping and adrenaline running – you will probably be the most popular guy in Osaka, with locals running after you just for a picture! Just don't forget: you will need an international driver's license before you leave home…
Book a day tour or simply use your JR Pass to head out of Osaka and travel back to the 8th century with a visit to the imperial capital and UNESCO World Heritage site of Nara. Discover the area's rich history, wander ancient temples and, of course, take cute photos with the tame 'bowing' deer of Nara Park.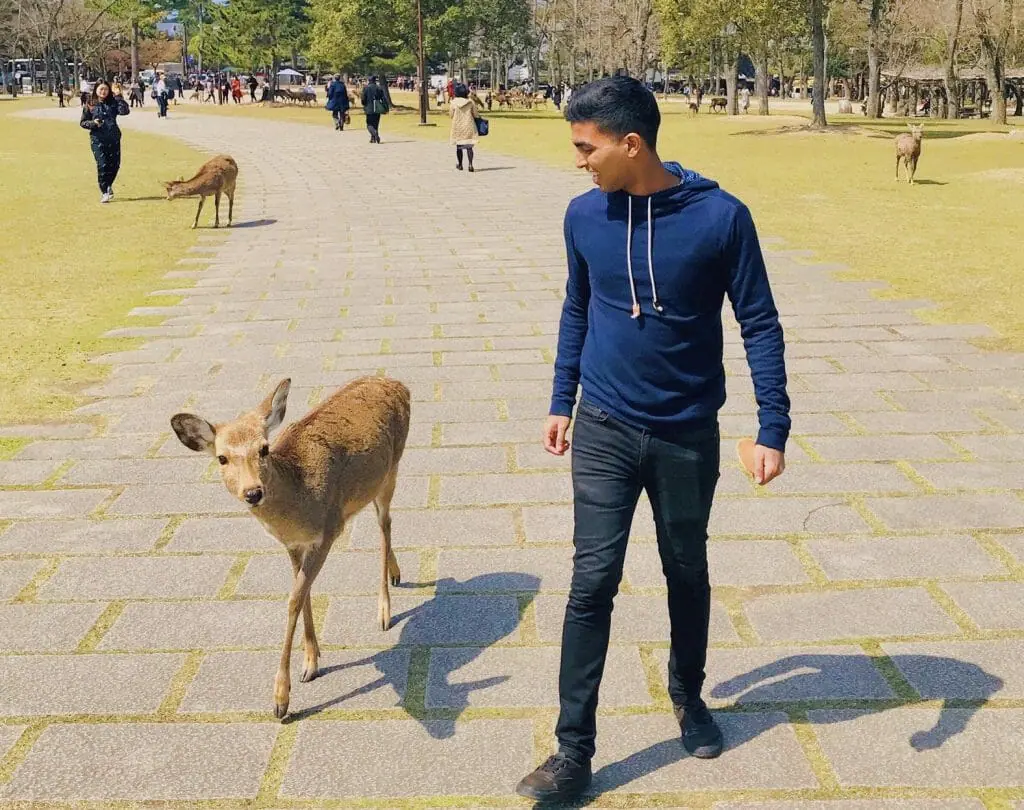 A gay film festival taking place in venues across Kyoto and Osaka in September, and now in its 13th year. Cross genres and themes, this is a festival that believes love is love, welcoming everyone and offering a sophisticated environment in which to interact with the local Kansai LGBT community.
A surprisingly family-friendly event, the Kansai Rainbow Parade is the largest LGBT parade in Japan outside of Tokyo, taking place in nearby Osaka. The event aims to promote awareness and celebrate diversity and features a parade, stage shows, parties, and fun activities in Ogimachi Park every year in October.
While the organizers have big plans to grow the event into one of the biggest in Asia, Osaka Pride shows in many ways Japan is in the Stone Age when only 5,000 people participate compared to hundreds of thousands in Hong Kong, Taipei and Sydney – not to mention Europe or US! Still, it's amazing to see NGOs and brands getting on board as the event grows.
In a country where modesty around outsiders is paramount and sexual preference is not something to be flaunted, we can only hope increased visibility in the future helps new generations of Japanese feel comfortable enough to be who they truly are.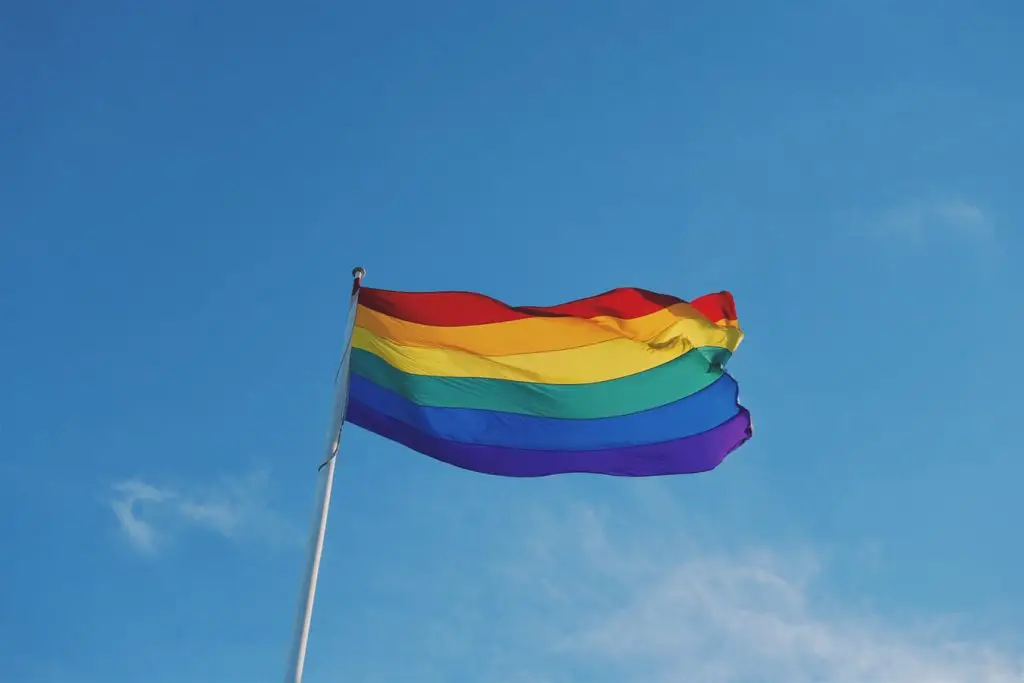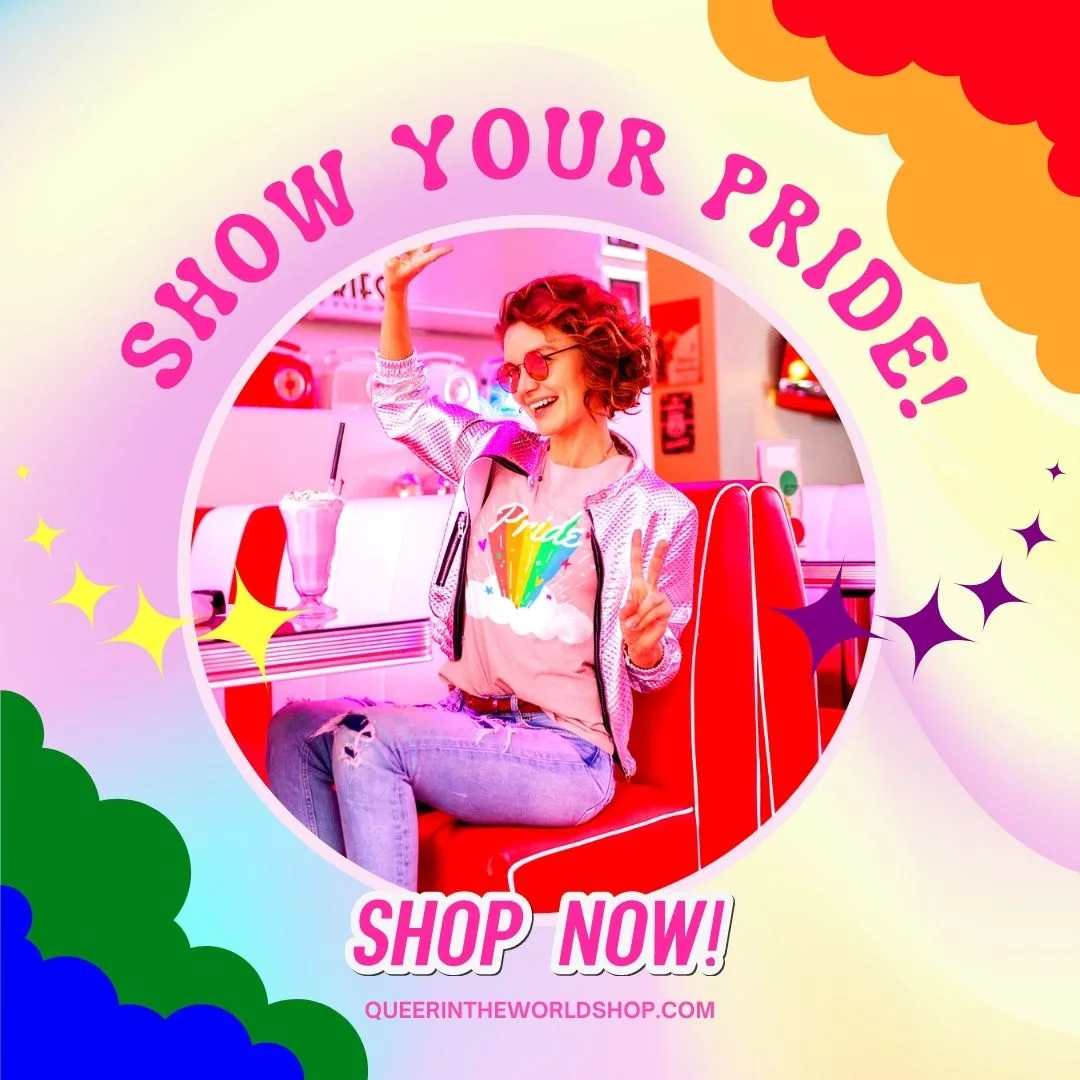 Gay-Friendly and Gay Hotels in Kyoto
As Kyoto is one of the more progressive and gay-friendly countries in Asia, pretty much every hotel in Kyoto can be considered gay-friendly, and none of our readers will experience any issues here. After all, being gay-friendly is not all about upscale luxury, but about providing friendly service and welcoming everyone with open arms!
Kyoto, like most cities in Japan, has a severe shortage of space, so room sizes are smaller than almost everywhere else in the world – but as plenty of gay men know, it's not all about size, but how you use it! We are talking about design, functionality and views, darling!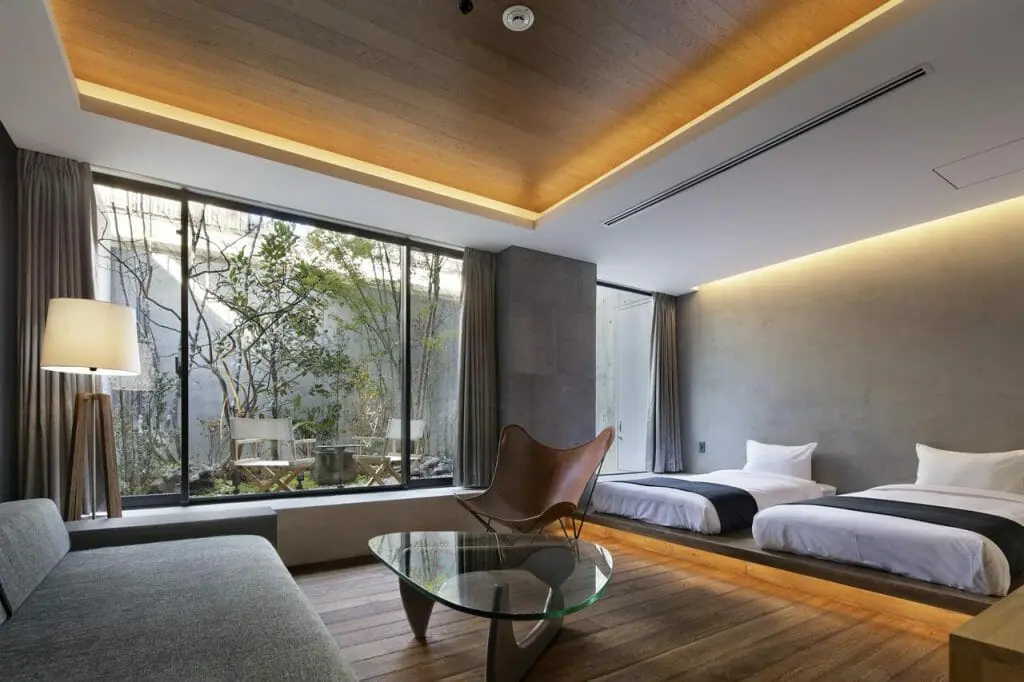 Having said that, everyone likes to be surrounded by people with common interests, and as such, there are a few well-known gay-friendly hotels in Kyoto that are hot spots for gay travelers to stay – either because of their location near the Kyoto gay village – the best place to stay in Kyoto if you are looking for gay nightlife – or their design and inclusive vibes.
The following hotels in Gay Kyoto have all had glowing recommendations from gay travelers in the past, but of course, there are hundreds of other hotels in Kyoto if these are not quite what you are looking for.
Whether you want a fun and social hostel, a cheap place to crash after a night of partying or an ultra-chic designer option to sip cocktails and surround yourself with fabulous people – Gay Kyoto has something for everyone!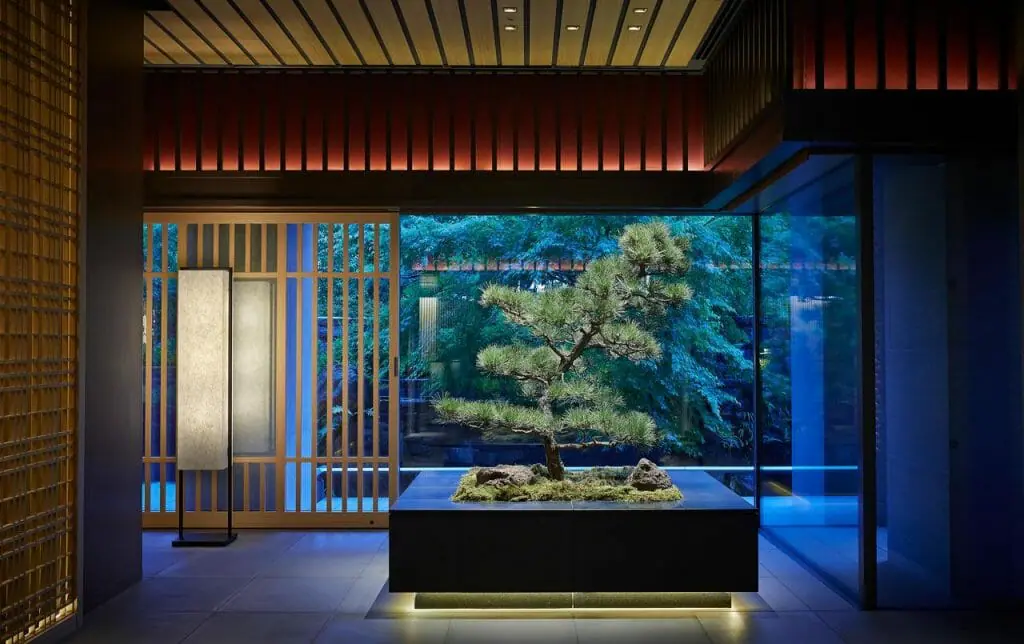 Gay-Friendly Hotels In Kyoto
Escape to a sanctuary of peaceful luxury on the banks of the Kamo river. Frequently named the best hotel in Japan, this fabulous hotel is built on a site favored by Japanese nobility since the 17th century and today continues a legacy of quiet opulence.
Drink in picturesque views of the Kamo River, relax with a spa ritual inspired by Japan's wellness traditions or stroll to nearby Gion to take in the region's finest shopping and entertainment. This Kyoto hotel also features 134 refined guest rooms and suites, internationally inspired cuisine and five event spaces.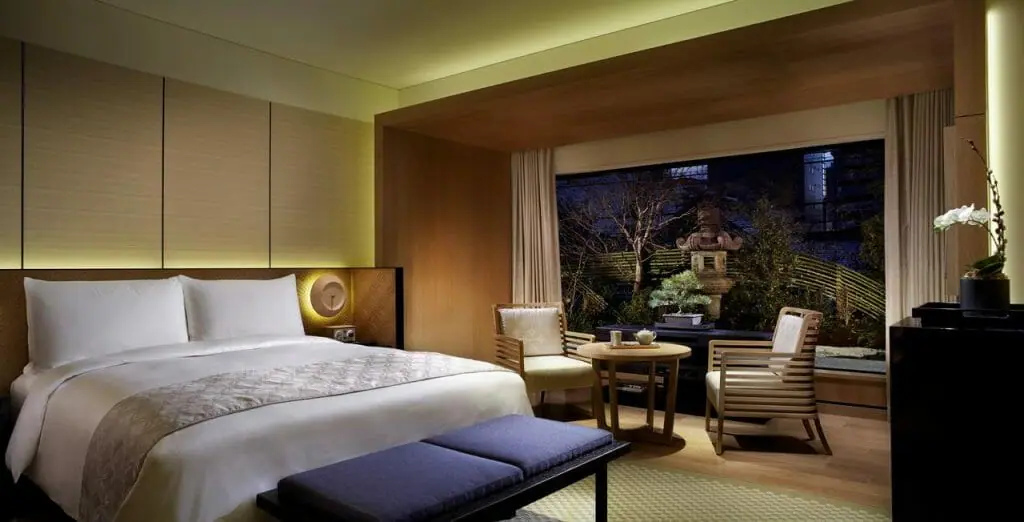 A newly opened design hotel offering rooms as individual as you are and featuring a beautifully simplistic and harmonious design where every element is used and a uniquely Japanese space. You can use the stone spa, dry sauna, hot bath, meditation room and more to heal your mind and body, and you will experience Kyoto's legendary hospitality and care from the moment you arrive.
Ideally located just a couple of minutes from the central exit of JR Kyoto Station, this contemporary hotel has made quite the splash and is frequently booked out months in advance.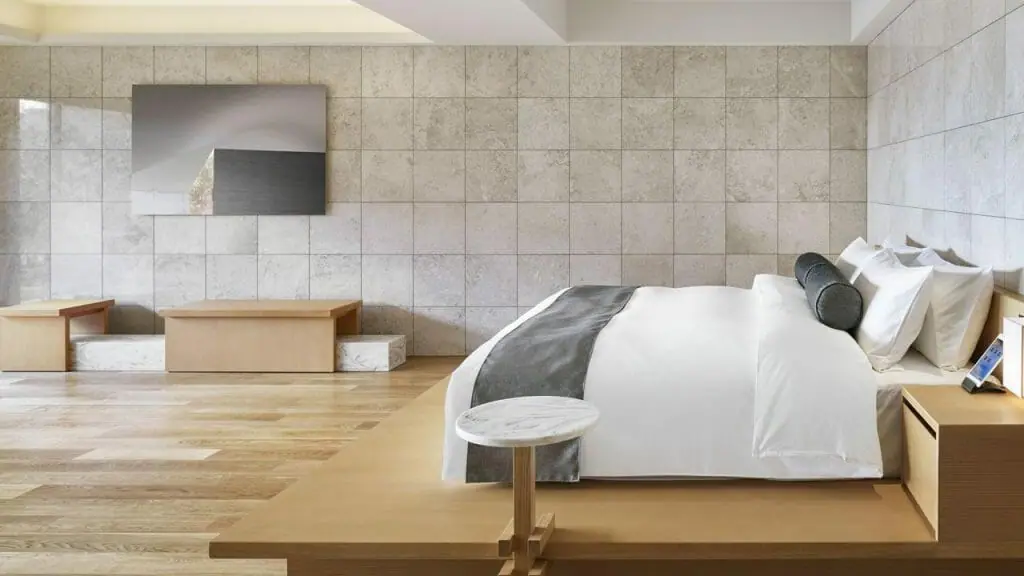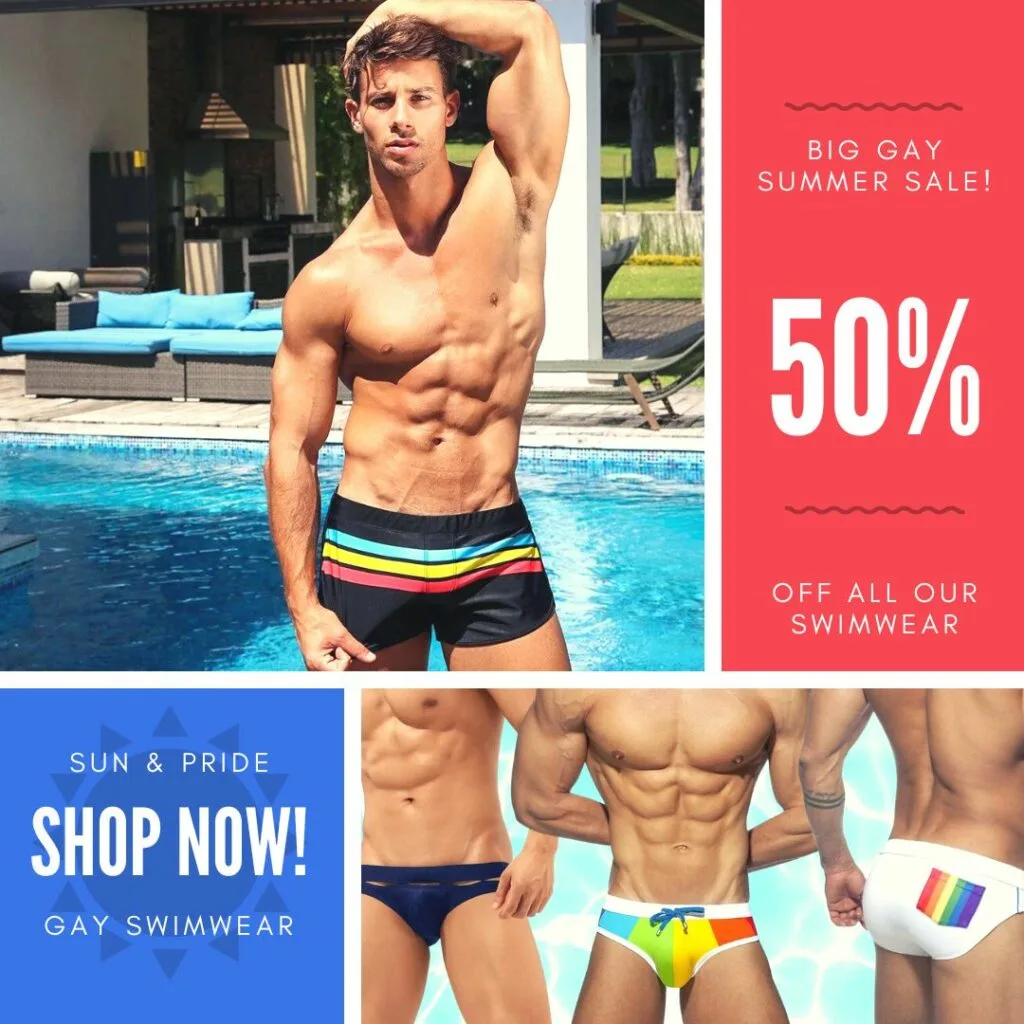 An elegant haven of modern comfort and style, with a convenient location as part of the JR Kyoto Station Building Complex meaning those traveling with the JR Pass can make easy day trips to major metropolitan destinations across Japan, including Osaka, Hiroshima, Nagoya, and Fukuoka.
With its sophisticated accommodations, including 536 beautifully appointed guestrooms located on the 7th to 15th floors of the building, 11 restaurants & bars, and affordable prices – not to mention a stunning sky bar. There is also a gym, swimming pool, sauna, and Jacuzzi, so it's no wonder at all that so many travelers chose to stay in style at the Hotel Granvia Kyoto.
An upscale traditional inn surrounded by Japanese gardens. Once you walk through the gate, you will find yourself in an atmosphere of a mountain village outside an ancient city. A dignified stillness lingers in the air as if the clamor of the nearby Gion area was a different world.
The old wooden doors and antique storeroom doors bring about nostalgic feelings, while in the 8 serene rooms featuring traditional tatami floors and chabudai dining tables, the faint scent of refreshing yuzu citron lingers on. One of the unique hotels in Kyoto – and our favorite place to stay to experience Japan of yesteryear.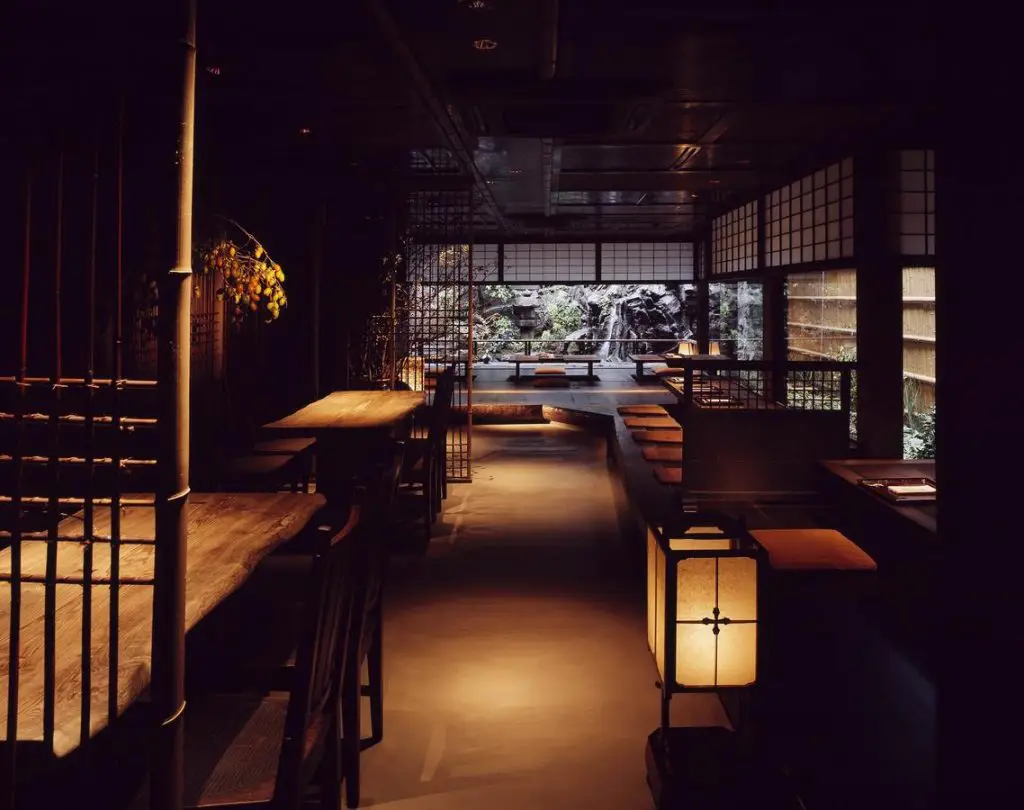 A fusion of modern Paris and eternal Kyoto, the five rooms here are a labor of love of its French-Japanese owners, who opened this small space with the concept of deep, quiet, and immersed in the water.
A continental breakfast is served with authentic French cheese and butter for breakfast and in the evening, relax with wines from well-known French producers in the French Bistro, which cooks with ingredients from Paris and all over Japan.
Gion Hatanaka ☆☆☆☆
(Temporarily or permanently closed. If you know something, please suggest an edit.)
A simple foreign-friendly ryokan right in the heart of the Higashiyama sightseeing district offering tranquil beauty, an oasis of the mountains respite, nestled in the midst of a city.
Here, the mountain will teach the body its ways as you stay in traditional Japanese rooms with wonderful views. Before bed, relax in the gender-segregated bathhouses filled with natural hot spring water.
A sleek yet affordable apartment hotel with 4 room types with sizes to choose from, including terrace types and 2-story bed types to best suit your group's needs. The rooms are spaciously designed for 2 to 4 people and are fully equipped with a kitchen, bathroom, bathtub, showers, A/C and free Wi-Fi.
The core concept is there are 22 special items from Japan to enrich your stay, which can be used in or outside the hotel throughout your stay. The staff will be happy to propose suitable items depending on your needs, or simply choose your favorite item to help you experience Japan to the fullest!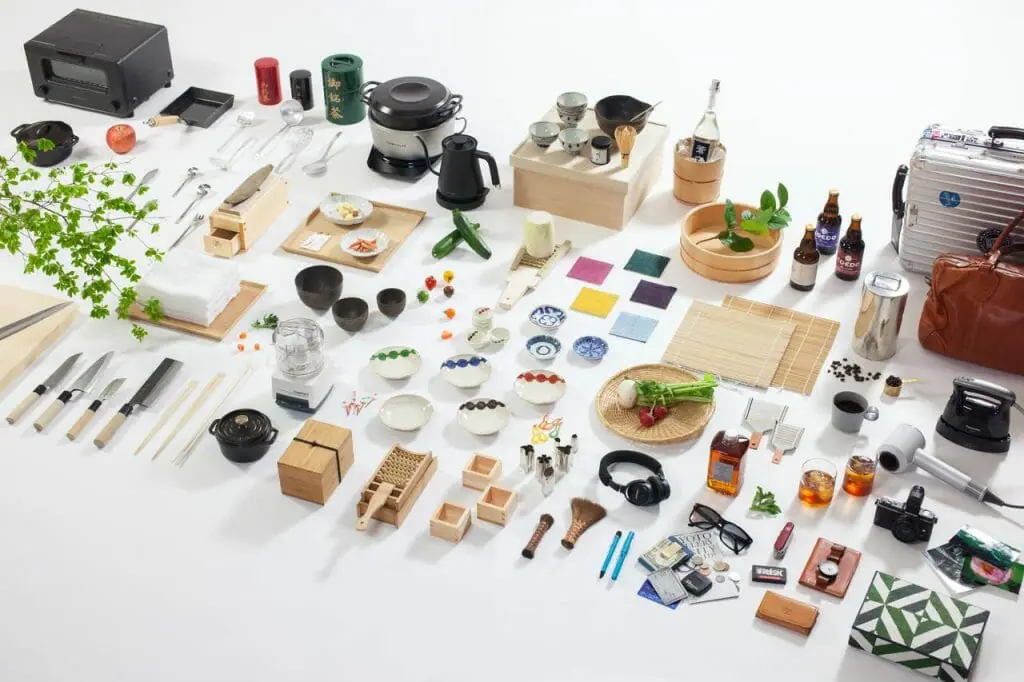 Tokyu Stay Kyoto Ryogaemachi Dori Sanjo Karasuma ☆☆☆
Everything you need, at a price you simply can't ignore: this is our favorite budget hotel in Kyoto! Stylish, modern and clean with airy, understated rooms. There is also complimentary Internet access, flat-screen TVs and washers/dryers in most rooms – handy for those longer trips! The
The Millennials Kyoto dubs itself as the future of lodging. This hostel provides a whole new experience for travelers and is the ideal accommodation for backpackers offering a stylish place to relax, socialize, play, and cook.
Modern and cool at first sight, you might think this is a luxury hotel, except you have the ability to make friends and save your yen. Our favorite hostel in Kyoto, why not try something new …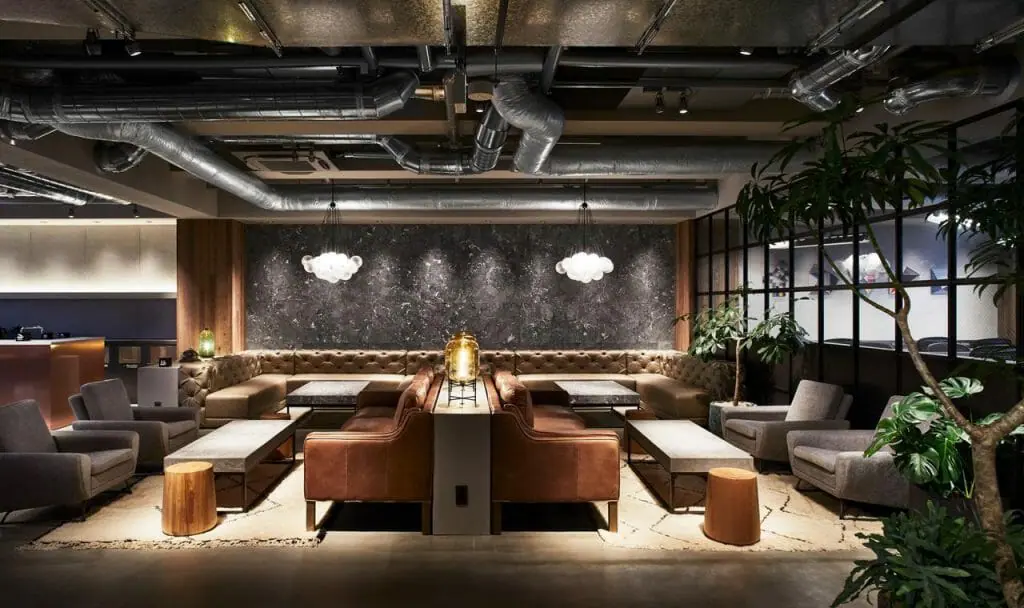 Gay Nightlife in Kyoto
With Japan being one of the most gay-friendly destinations in Asia – joined by the likes of Taipei, Bangkok, Phuket, and Hong Kong – you should feel free to explore any of the nightlife options in Kyoto as you wish. But if you want to make new friends and get together with your global queer family, there are around a few gay bars in Kyoto to explore, sadly.
Yes, the gay nightlife scene of Tokyo and Osaka overshadows Kyoto, and here you are more likely to find a quiet conversation and new friends – though there are plenty of mixed and gay-friendly venues should you feel the need to dance the night away after a few drinks.
Because of the size of bars here, customers usually sit at a bar and spend the night chatting away with other patrons and the normally charismatic bartenders. Karaoke is also very in vogue and is a surefire way to get the shy Japanese to open up…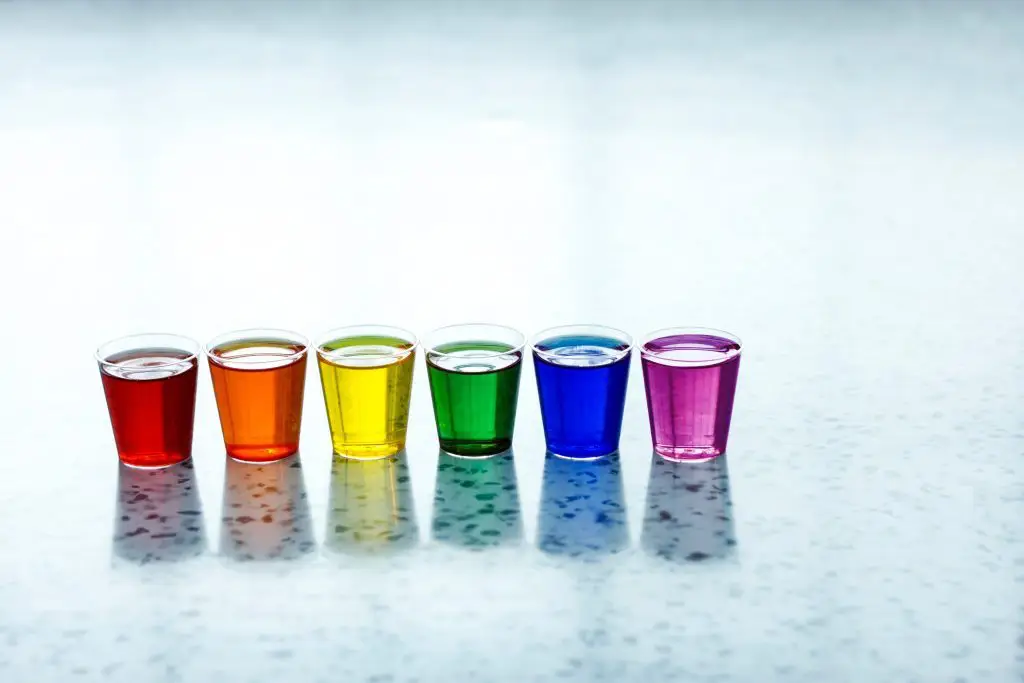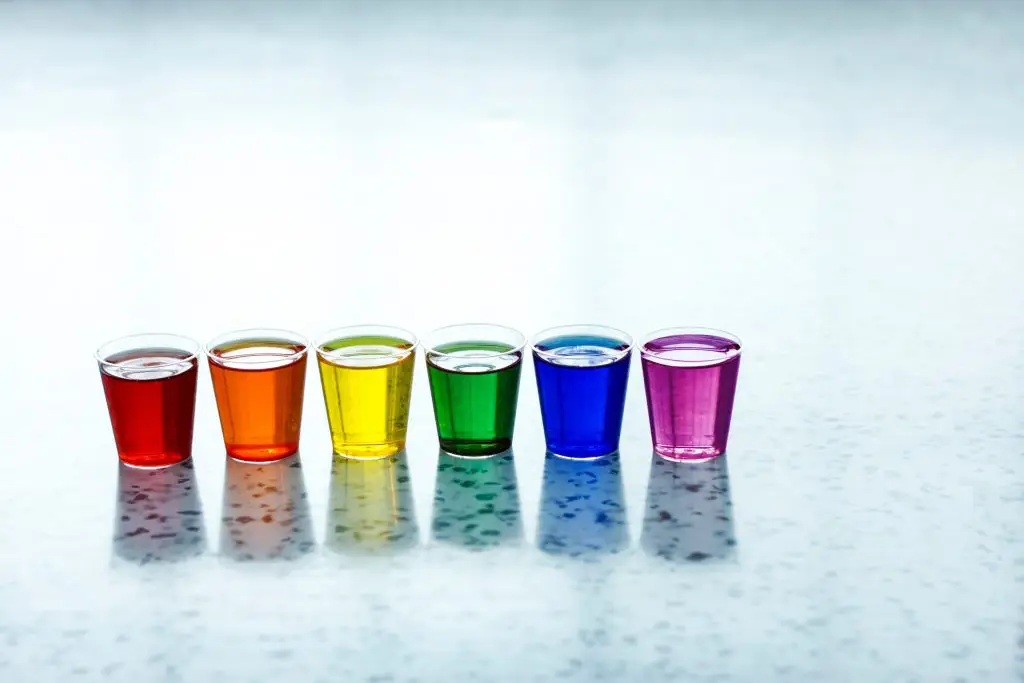 Most of the small bars in Kyoto are frequented by regulars, and so operate a bottle-keep system – unheard of in the West – where you keep your own bottle of liquor behind the bar for future visits.
The social groupings are these bars normally very strong, with bars organizing outings to onsens, sporting events, picnics and more. They really are a family here, and you can see this with plenty of photos of loyal customers displayed around the bar.
We found most bar owners, known as "Mamas" or "Masters," to be extremely welcoming to new customers and gaijin, but not all – especially those where the Mamas or clientele do not speak English.
This is to save their patrons from any embarrassment for the most part – and to a certain degree, we understand and agree. Here we have included only those we found welcoming to foreigners, but if you have a local friend or basic Japanese skills, you can – and should – explore Gay Kyoto further…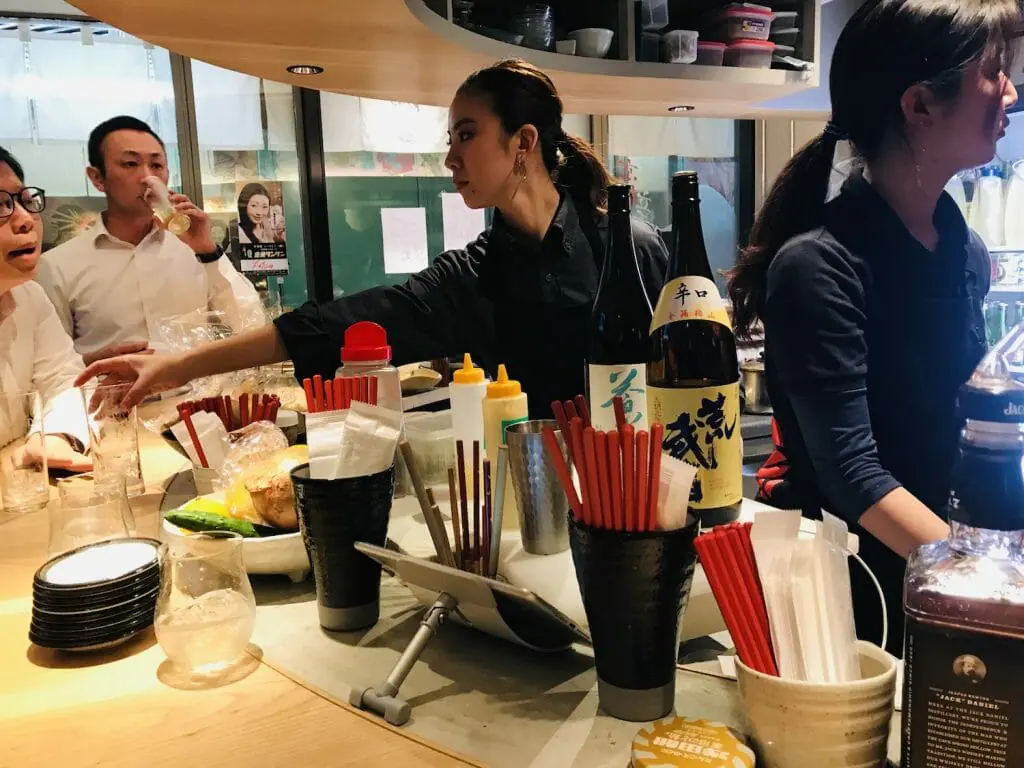 Gay Bars & Clubs In Kyoto
The most popular gay bar in Kyoto – though sorry ladies, it is exclusively for men only. Lesbian Kyoto isn't a thing yet, it seems. Azure is very foreign-friendly and welcoming, with the master speaking fluent English. A cozy, quaint Japanese-style community space and the heart of Gay Kyoto most nights. There is a seat charge of 800 yen, including a snack, and most drinks cost 7800 yen.
Not a gay bar, but gay-owned and gay-popular. A fusion of a 110-year-old Kyomachiya and Art Deco vintage, this is an extremely trendy space that has been woven from the east and west, both now and in the past. By day or night, drop in for premium roasted coffee, casual drinks, or just to soak up the delightful ambiance.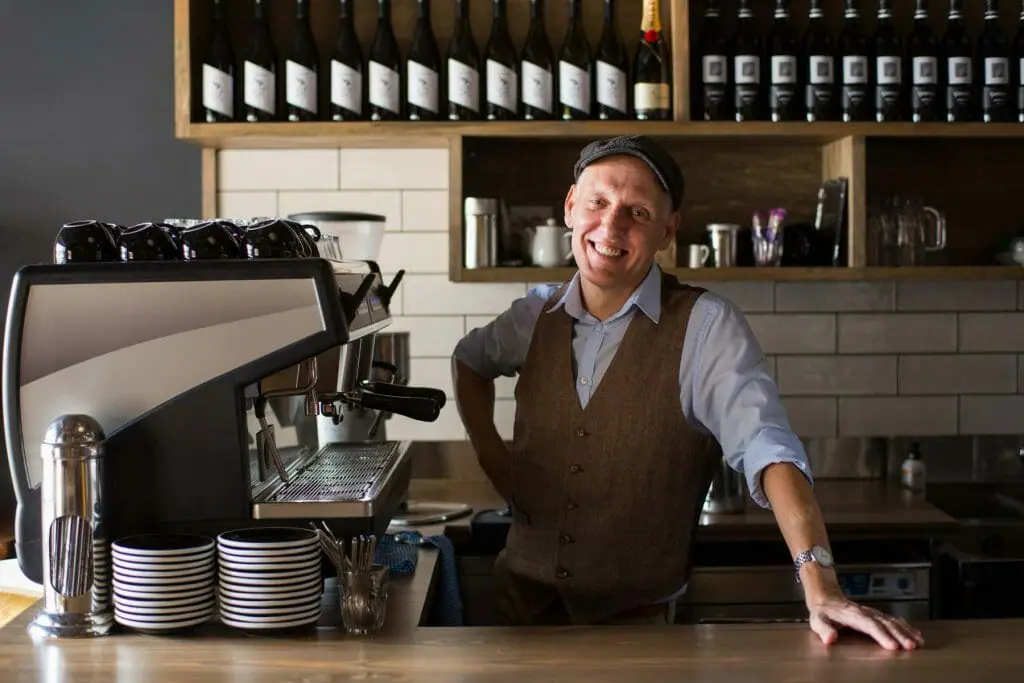 A cute little gay bar for men only where Yuji, the owner, ensures everyone feels welcome. There's a cover charge, but you get your first drinks, and some snacks, plus the ability to indulge in free karaoke if you want to release your inner diva.
Diamonds Are Forever @ Club Metro
There might be a rather low-key gay scene in Kyoto, but on the last Friday of every month, Kyoto throws cause to the wind and hosts the outrageously fabulous "Diamonds Are Forever" drag night. And trust us, this is one event you will not want to miss.
Starting around 10 pm (check their website for details), there are two show times, and entrance is 2000 yen, including one drink or two if you are a student or a foreigner.
Halleloo! A highlight of any trip to Gay Japan, to be sure, and the gayest night of the month in Kyoto. Club Metro is also famous for being the instigator of Kyoto's club culture in the 90s and is well worth a visit on other nights of the month!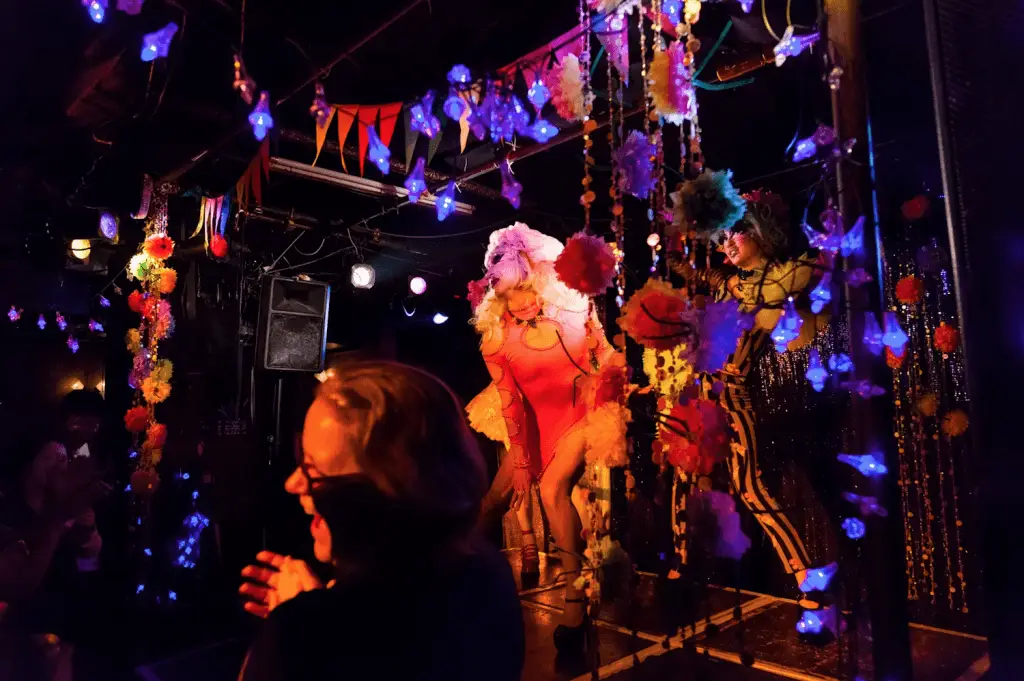 Gay-Friendly Nightlife Spots In Kyoto
Perfect for those long Kyoto summer nights, this laid-back bar offers divine outdoor seating by the Kamogawa river with affordable food and drink options. Popular with the hip and young crowd, there is an even split of genders and a distinct lack of salarymen in suits that tend to take over other bars in the area.
The cocktails are perfectly crafted year-round, but we only recommend heading here during the summer months when the terrace is open.
Southern Court @ Hotel Granvia Kyoto
A modern Izakaya restaurant where guests can enjoy a romantic drink or meal high above the historic Kyoto skyline. Relax as the breathtaking scenery of this ancient capital unfolds before you through the expansive windows of this spacious 15th-floor sky dining and lounge concept.
A distinctive and tranquil bar inspired by the clean design aesthetics of machines (traditional Kyoto wooden townhouses). Tourists and locals mingle side-by-side, enjoying modern cocktails and craft beer while enjoying views of the leafy courtyard. A standout option, even in an already crowded nightlife area.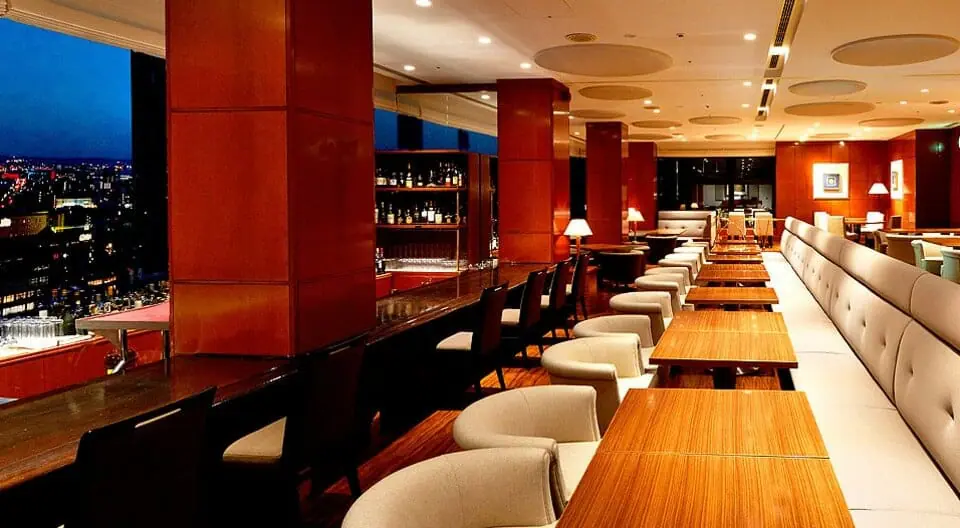 A snug, minimalist tavern concentrating on cocktails made from high-end spirits, including Finnish vodka. The perfect combination of the Finnish-cool design that we loved in Tampere, Turku, and Helsinki with Kyoto tradition in the form of a former geisha house.
This fusion extends into the drinks like, with intriguing concoctions including an outstanding wasabi vodka, and a relaxing tatami room on the second floor in which to enjoy it.
A retro video game-themed café and café offering retro-chic vibes with a distinctly Japanese twist. This bar is a low-key, mellowed-out place where everyone is invited to relax, enjoy cute original cocktails and indulge in a nostalgic video game experience.
A must-try for gaymers, this spot is geek-hip, embracing its nerdiness with 8-bit music and a wide selection of hits from Nintendos and Super Nintendos.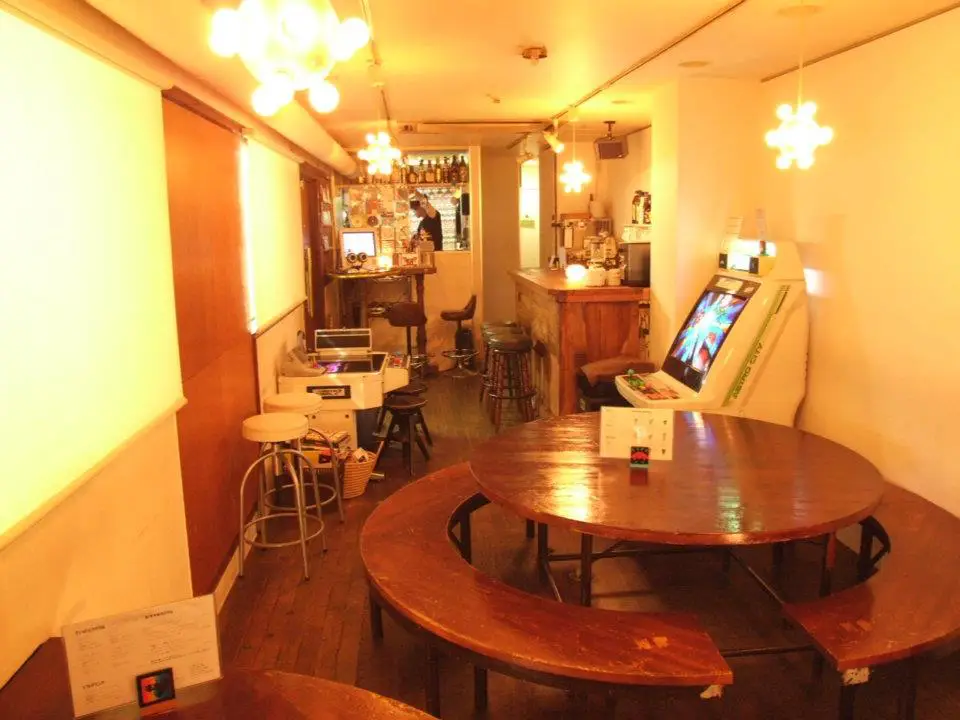 Another popular nightclub in Kyoto with an 800-person. With two floors themed floors, 'land' and 'sea,' this is basically the adult's after-dark version of DisneySea. As a leading destination for youth culture in Kyoto, there are frequent appearances of top artists and collaborations with fashion brands – with details listed in advance on their website.
One of Japan's best nightclubs frequently hosts the biggest DJs from around the globe. The world is absolutely huge and offers techno, house, and electronica across its two floors, so you are bound to find a space to get down and dance.
Since there are no gay clubs in Kyoto, this is our favorite space to head to after a few drinks when we just want to move our bodies and let the music take us over.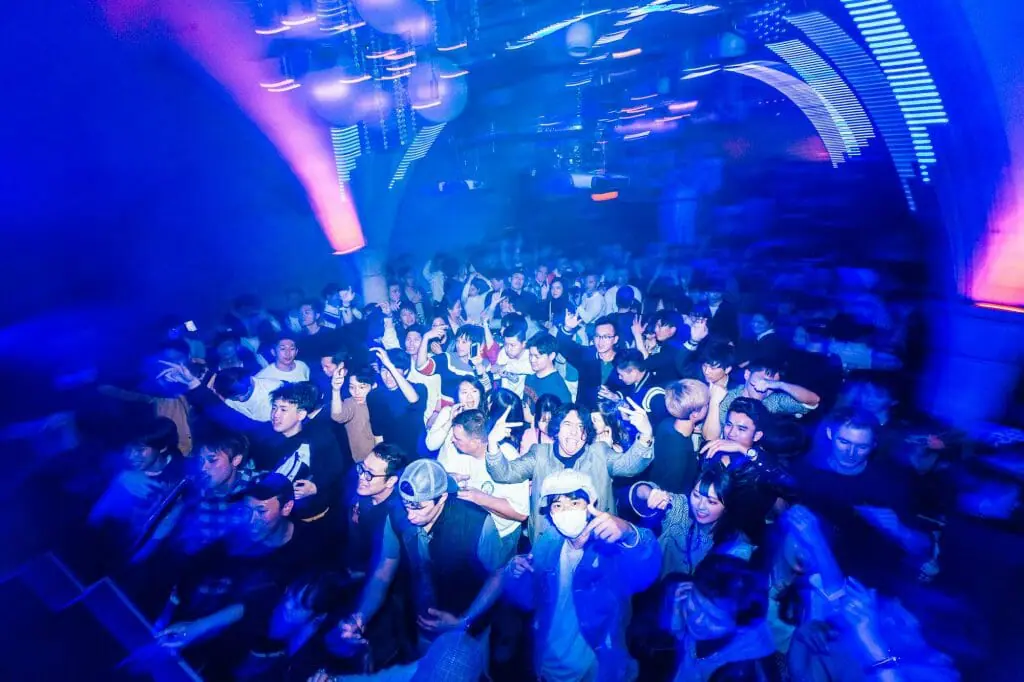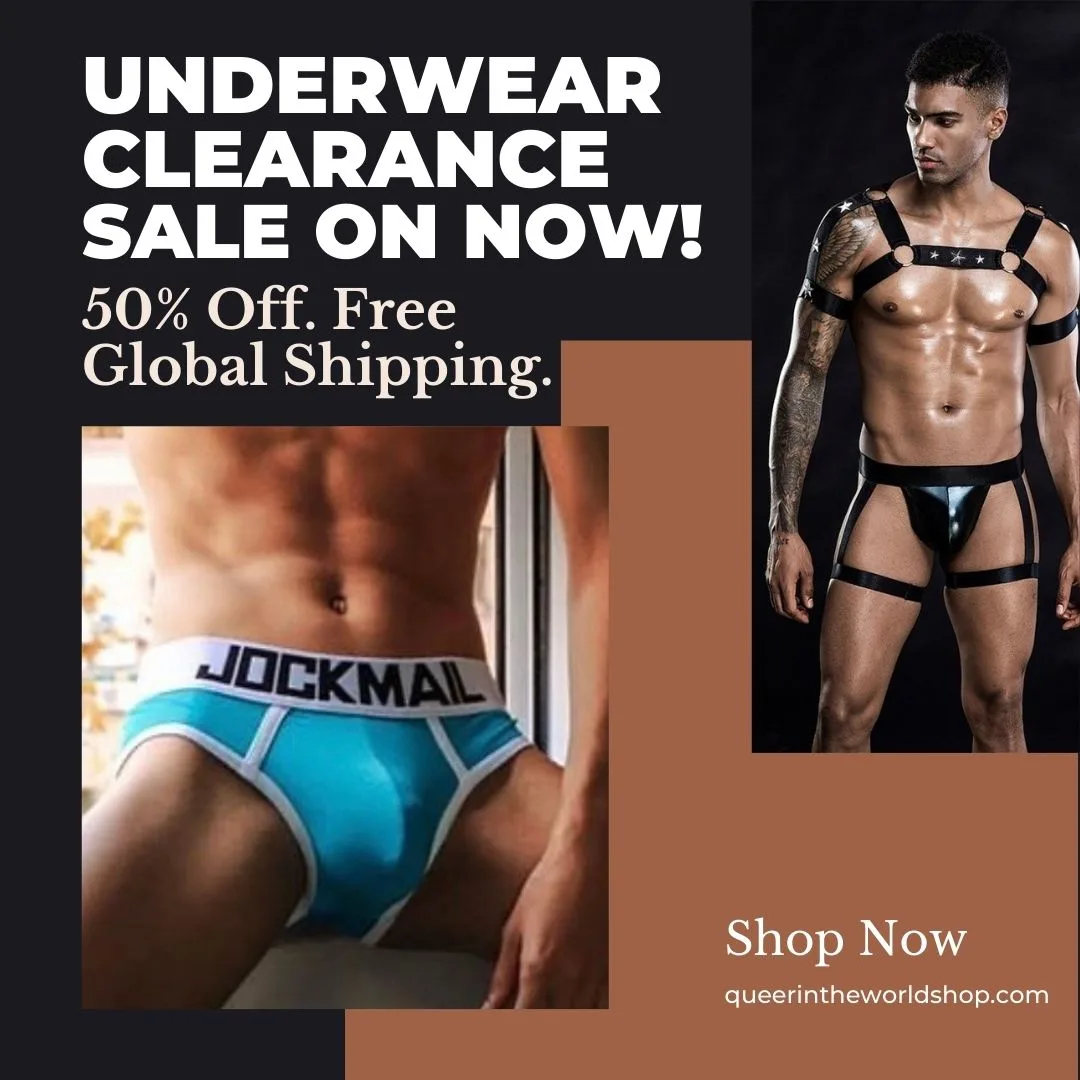 Gay Cruising in Kyoto
There is no gay sauna in Kyoto, so you will need to use your JR Pass and head to Osaka, around 30 minutes away. For a wider range, we suggest heading up to Tokyo, although even here, they are not quite as high-quality as Taipei, Ho Chi Minh City or Bangkok.
Since most gay saunas in Japan is open 24 hours, it is not uncommon for men to spend the night sleeping in their private cabin afterward, so as the night goes on, don't be surprised when the moaning changes to snoring!
If you are nervous about visiting, read our gay sauna etiquette guide but just remember: Japanese guys are generally very shy and nervous, so you'll often have to make the first move. Unless you are in a dark room, then all their fears seem to melt away…
Across Japan have heard reports that older, hairy or chubbier guys are being ignored in some saunas and cruise clubs, and foreign guys are getting attitude from some locals. Some saunas have even banned foreigners or have age-discrimination policies.
You can also be an object of curiosity and desire, so it does work both ways. The gay cruise club in Japan is not nearly as popular or busy as, say, those found in Berlin, Madrid, and Prague, but it can still be a lot of fun, especially when they are hosting an event and the crowds flock in.
There are two regular saunas known to be frequented by gay men in Kyoto, but the owners will not hesitate to call the police on guys being 'public nuisances,' so we have chosen not to list them here. We suggest asking a local on a hookup app for the best current cruising spaces or organizing a meeting privately.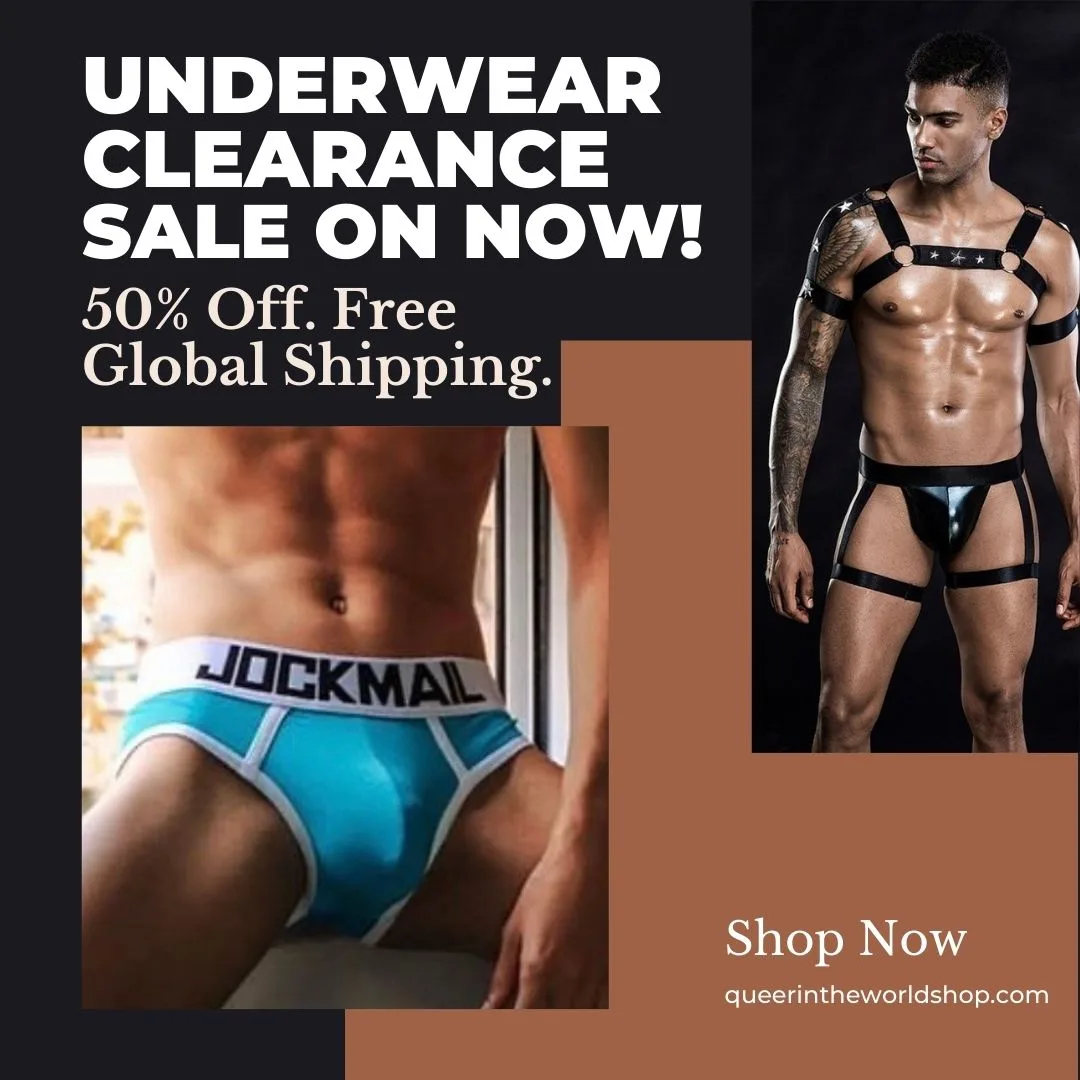 Gay Map Of Kyoto
Finding it hard to envisage where everything is Gay Kyoto? Hopefully, this queer-centric map helps where we have marked all the bars, clubs, parties, hotels, saunas, massages and more will help you stay in the spot best suited to you!