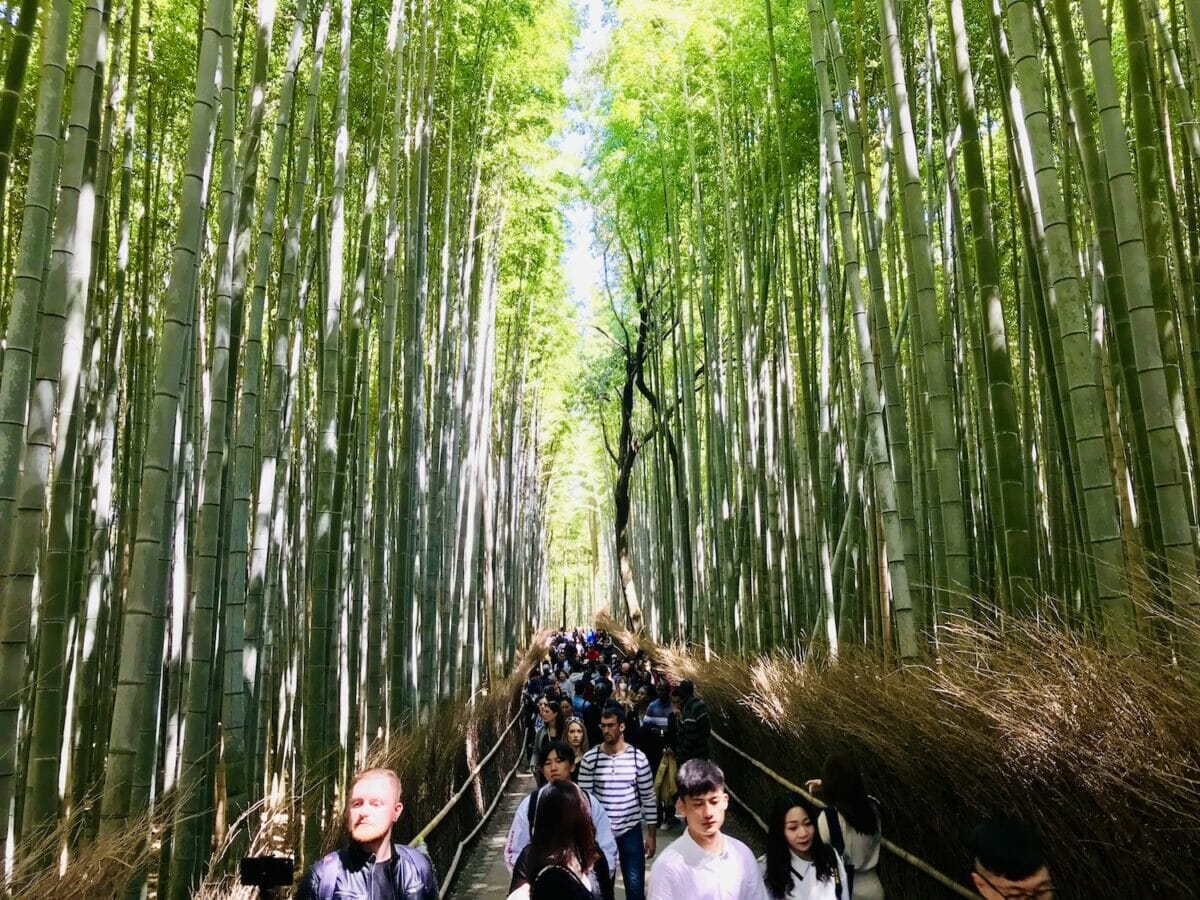 Kyoto is probably one of the best tourist destinations in Japan because of its well-preserved attractions. These attractions are intriguing because they tell a lot about Japan's history.
As a matter of fact, this is only one of the few cities in the country where you could feel the ambiance of the past. Because of its rich history and long-standing structures, Kyoto has a lot of things in store for you.
There is so much to do here – but we found our favorite memories were getting lost in the seemingly endless markets, visiting quiet temples, hitting up nearby Universal Studios in Osaka and getting snap happy at every possible chance!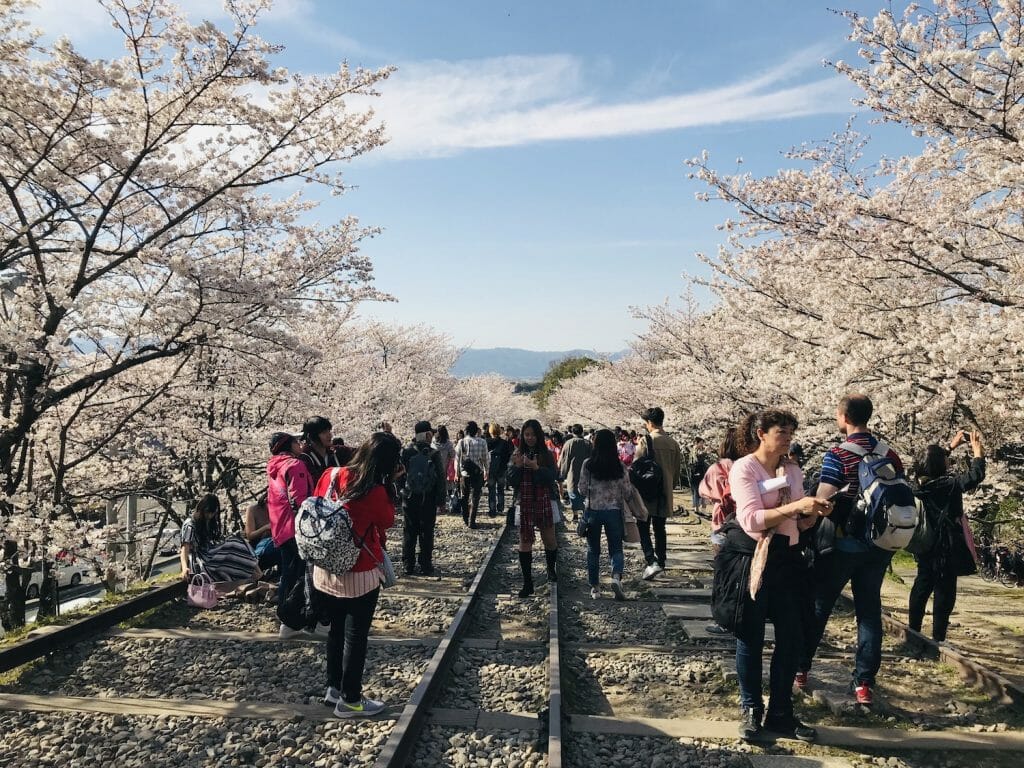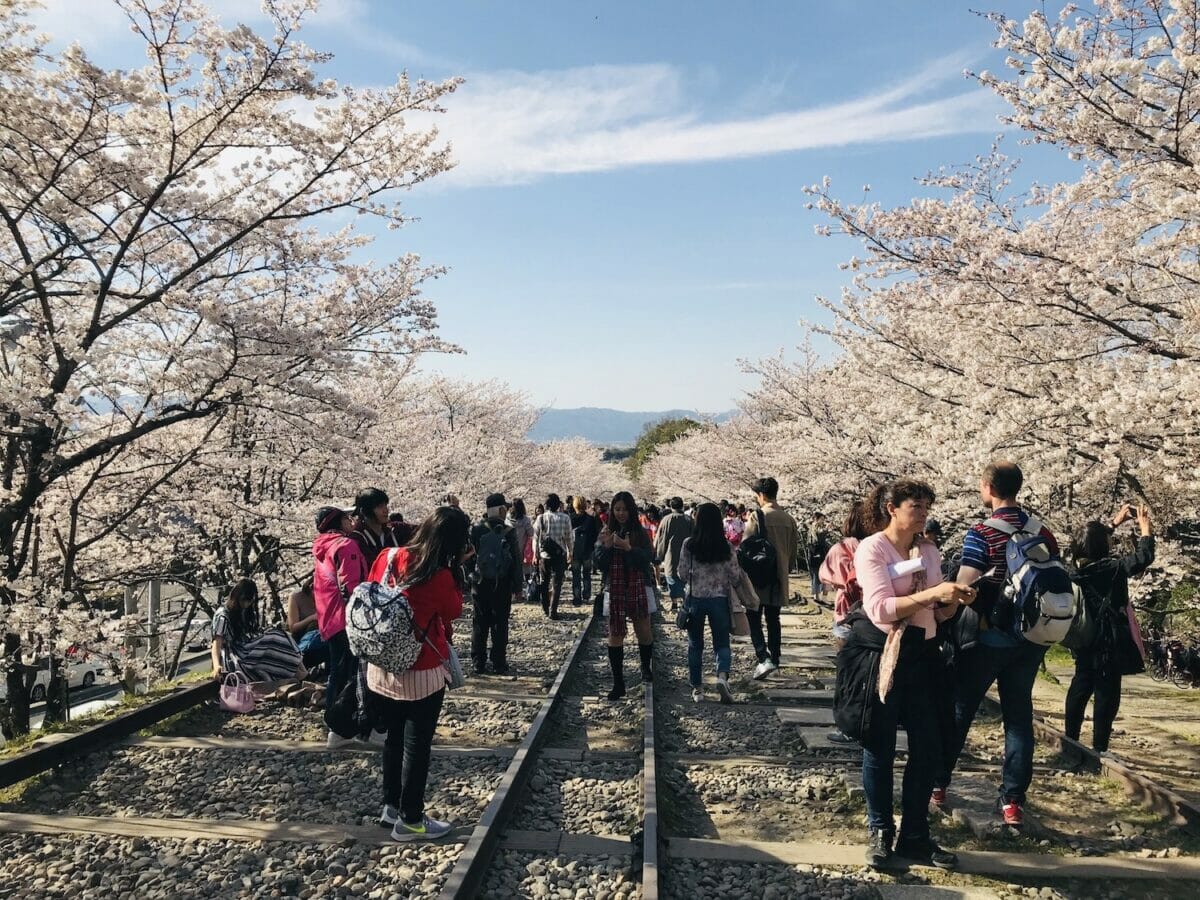 One of the best tips we can give you for exploring Gay Kyoto is to pre-order a travel SIM card for easy airport pickup and activation the moment you arrive so you will not pay a fortune in international roaming charges. Get restaurants recommendation and reservations on the fly, public transport instructions up to the minute, bar opening hours and if it is your thing – access to gay hook up apps to find out more about the local scene.
Mobile data is fast, cheap and available almost everywhere in Asia so it is no wonder most travelers chose to stay connected and to get off the beaten track (without ever worrying about getting lost). So why wait? Pre-order the best local SIM card now to have it waiting for you in Kyoot when you arrive.
Since it is famous for its shrines and temples, you might think that Kyoto lacks any a proper gay scene with gay events. If you carefully traverse your way around the city, you would realize that Kyoto is truly queer as f*ck! There is a strong gay presence in the city if you know where to look. Gay bars and clubs are scattered around Kyoto. And since the gay scene is thriving, gay hostels in Kyoto are also abundant.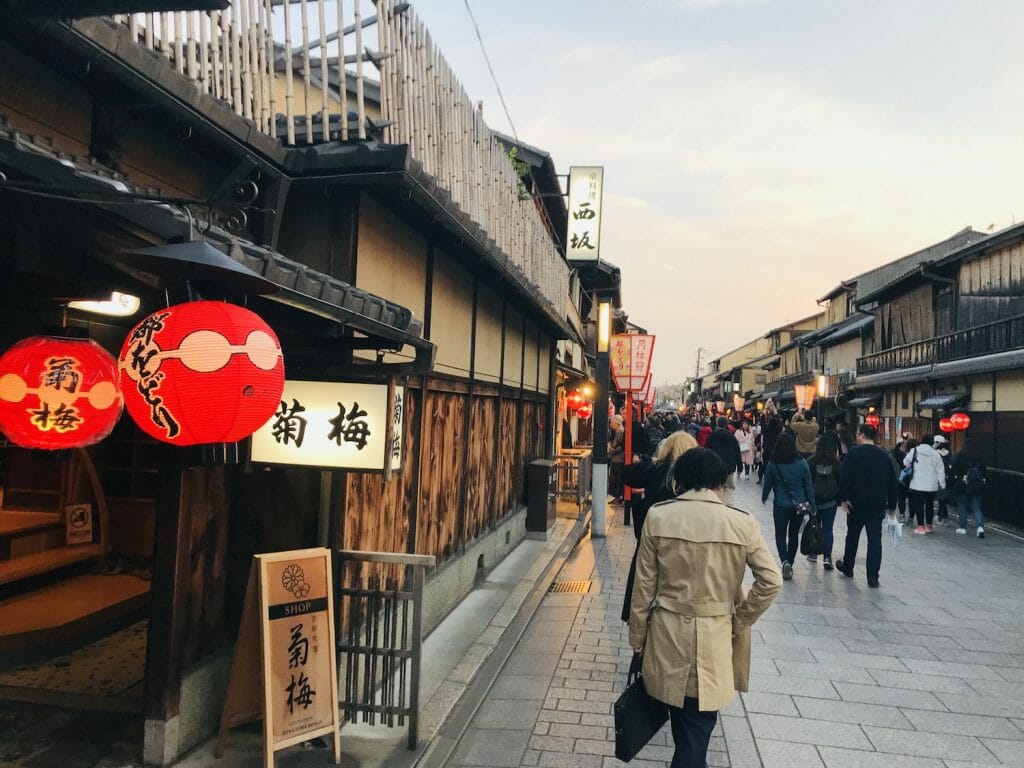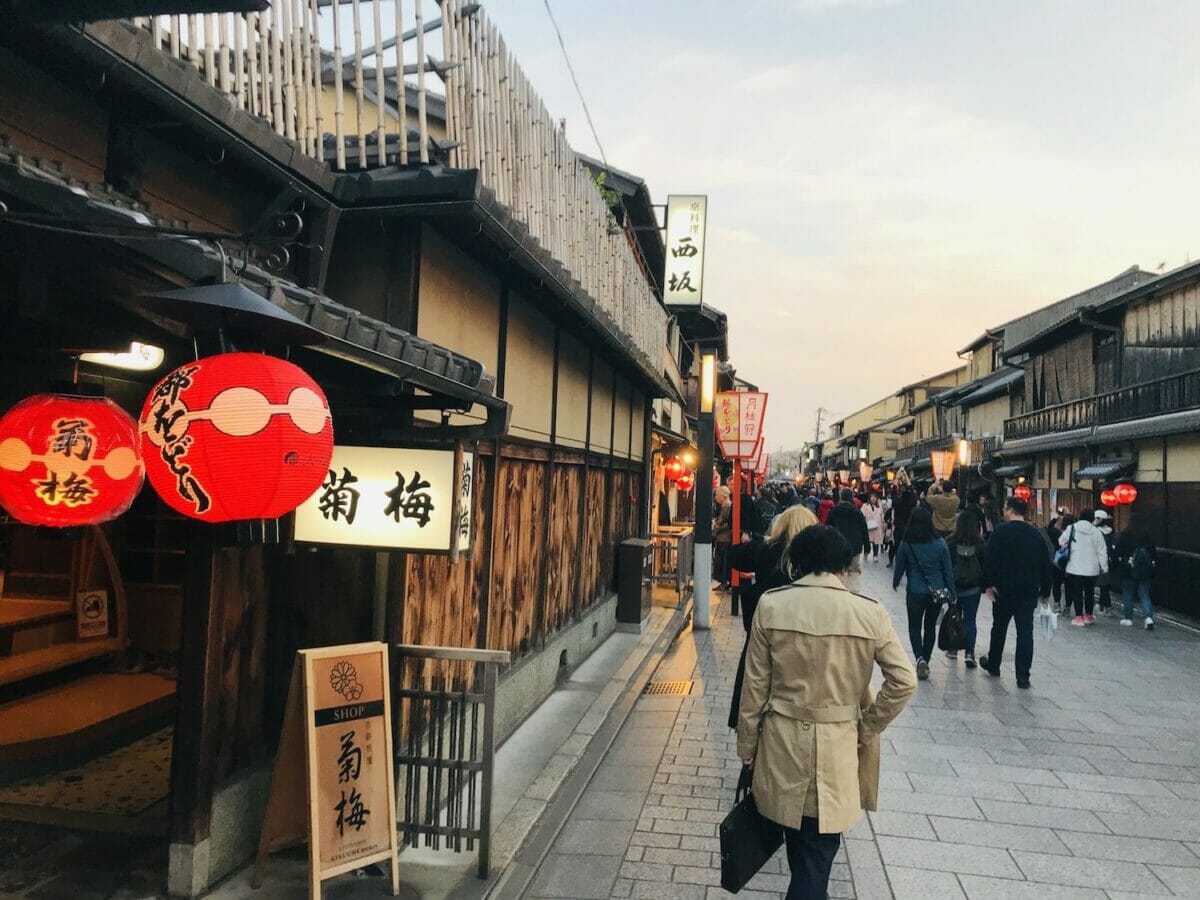 To be clear, however, we use the term gay hostel to let you know they are welcoming to all travelers, regardless of sexual orientation. Because when it comes to discrimination during traveling, ain't nobody got no time for that and we say: Not today Satan!
There are very few cases around the world of hostels specifically catering to just gay men, and we have yet to come across one catering to just gay women. But no to fear – the gay hostels included here are openly LGBT-friendly, popular with our queer community, stylish and extremely well-related. So you can rest easy knowing you are going to be safe, have the ability to meet other like-minded travelers who know love is love and most of all – save some money over staying at a traditional hotel…
These gay hostels in Kyoto are great avenues where you could rest and unwind after an excursion around the city. They aim to provide you comfort and contentment while traveling. Without further ado, here are ten of the best gay hostels in Kyoto.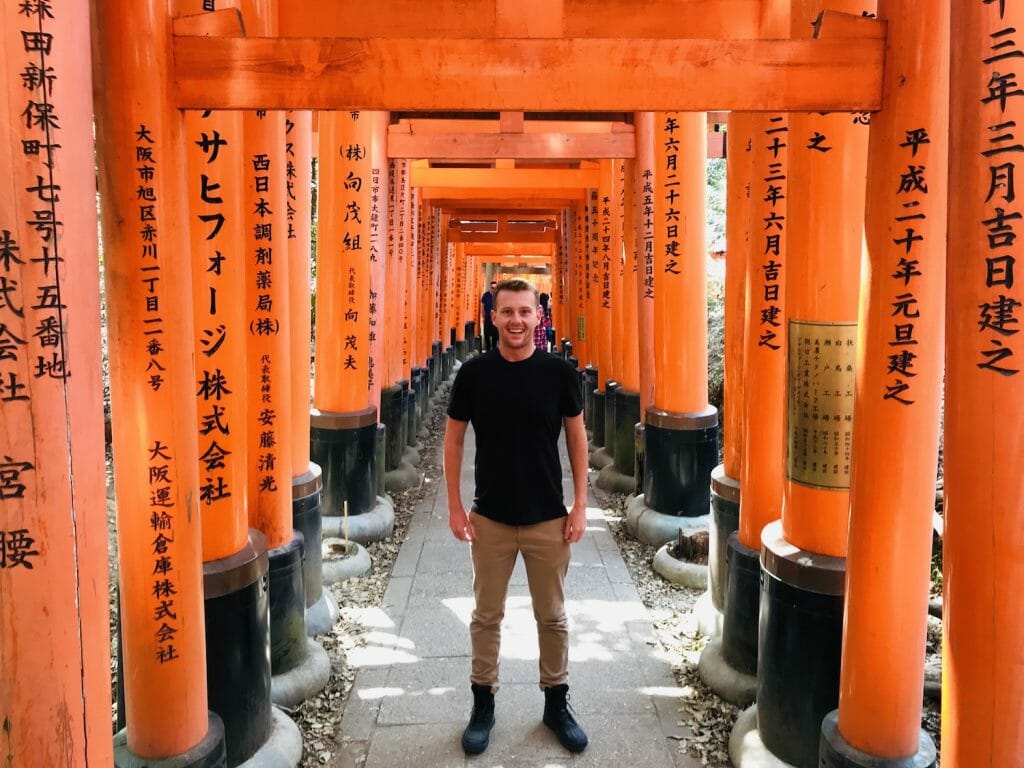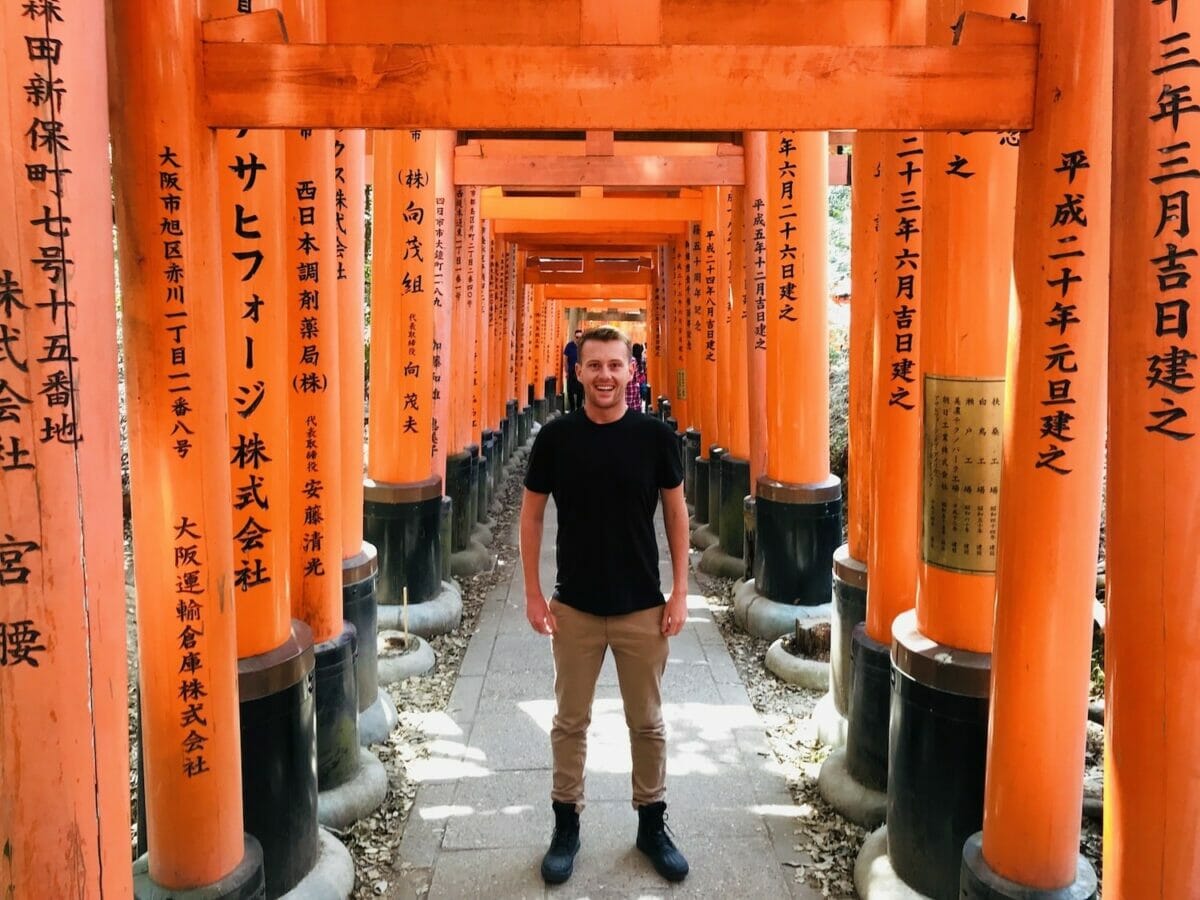 The Most Fabulous And Almost-Gay Hostels in Kyoto! 🇯🇵
In this article we will cover...
The OKI's Inn stands on a former traditional Japanese townhouse that retains the atmosphere of the Taisho Era. The ambiance of this hostel is just mesmerizing. With an interior design that resonates to the tradition and culture of the locals of Kyoto. This is why we placed it as one of the best gay hostels in Kyoto.
This hostel offers simple rooms where you could unwind as you enjoy the culture of the place. These include private rooms with differing features. One of them even has a balcony where you could have a view of the local Kyoto residence. You could even rent the whole house and enjoy the amenities which this hostel offers for a minimum of three nights of stay.
Aside from the rooms, what makes OKI's Inn one of the best gay hostels in Kyoto is its features. A tatami-floored common space is available. Its location is a prime feature since it is near the Furukawa-cho shopping street, a roof-covered retro street.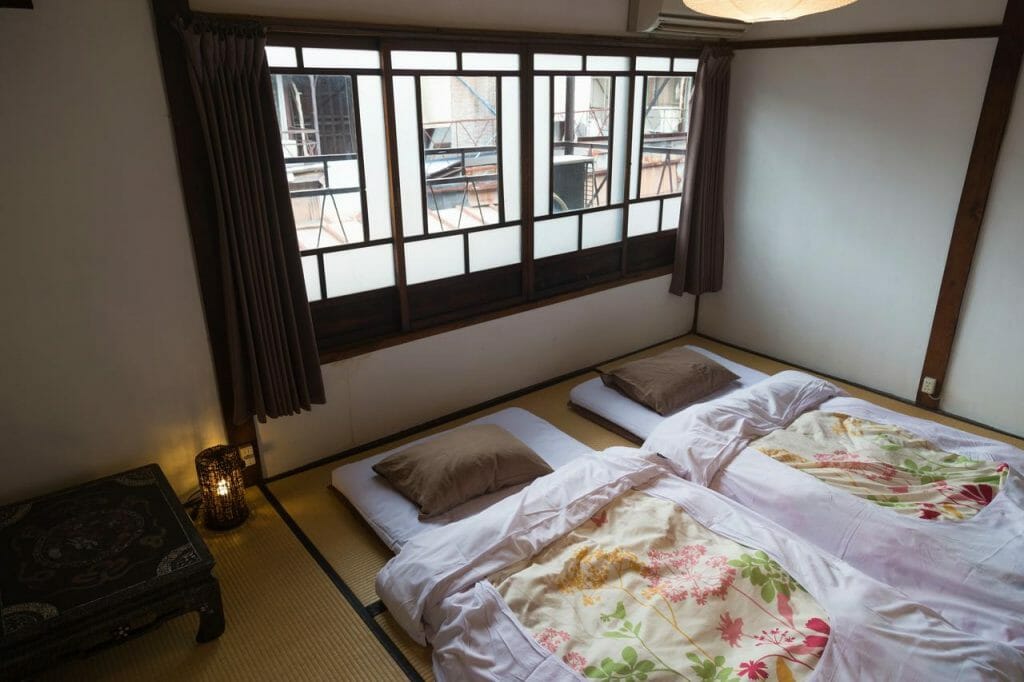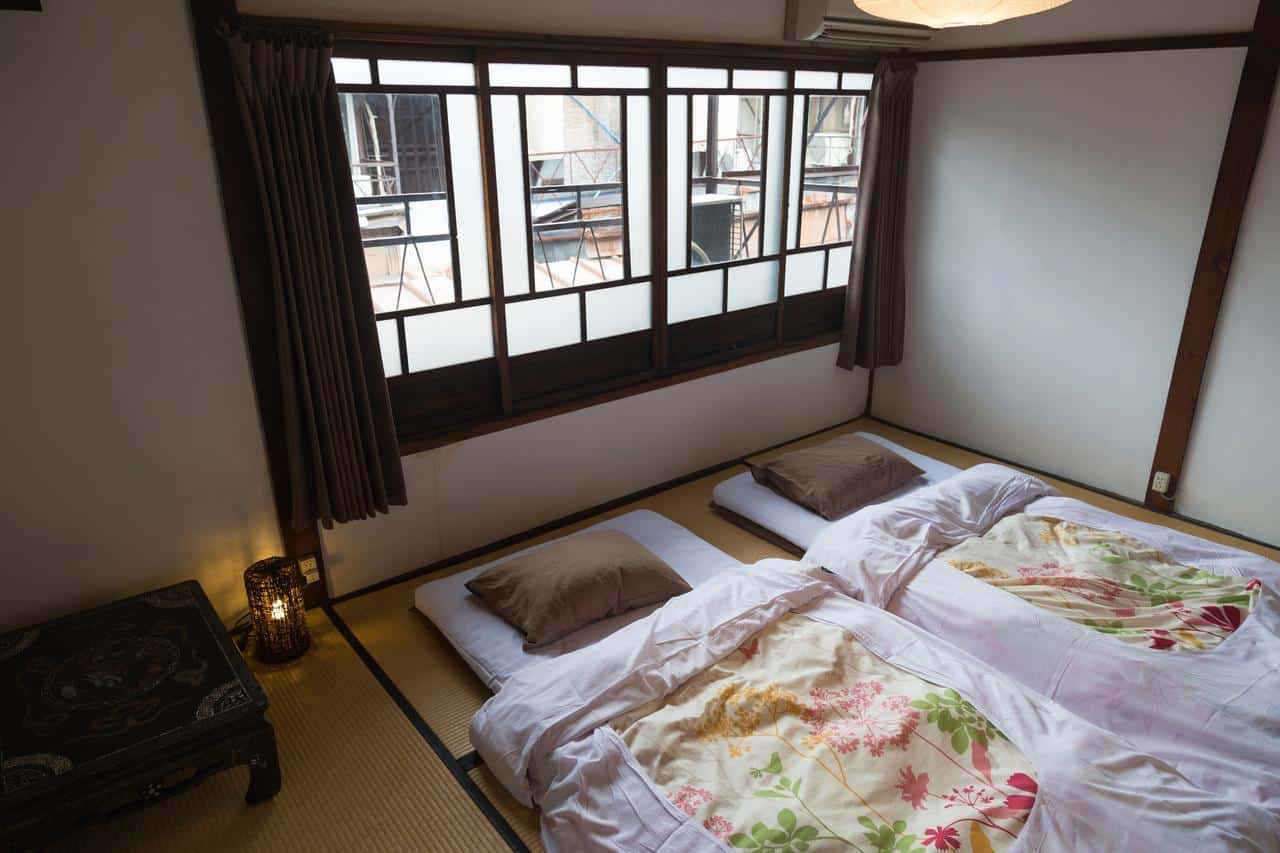 If you are looking for a friendly and cozy hostel in Kyoto, Hostel Ebi has got you covered. Found at the heart of Tokyo, this small but straightforward hostel takes good care of you. This hostel is a place for sleep, so you might not be able to experience a party here. However, you should still try it out. Its perks would surely let you try this hostel out.
Hostel Ebi consists of mixed-gender and female-only dorms which feature free Wi-Fi and air-conditioning. If you want a little privacy, you could opt for private rooms which could accommodate up to four people. Each of these rooms come with a shared bathroom. Inside this hostel, you could find a minimalist lounge and a shared kitchen. Inside the building where this hostel stands, you could find Japanese restaurants and an Irish pub here.
If you want to know more about the gay scenes in Kyoto, you could ask the staff or the owner of the place. They will willingly provide the information you need.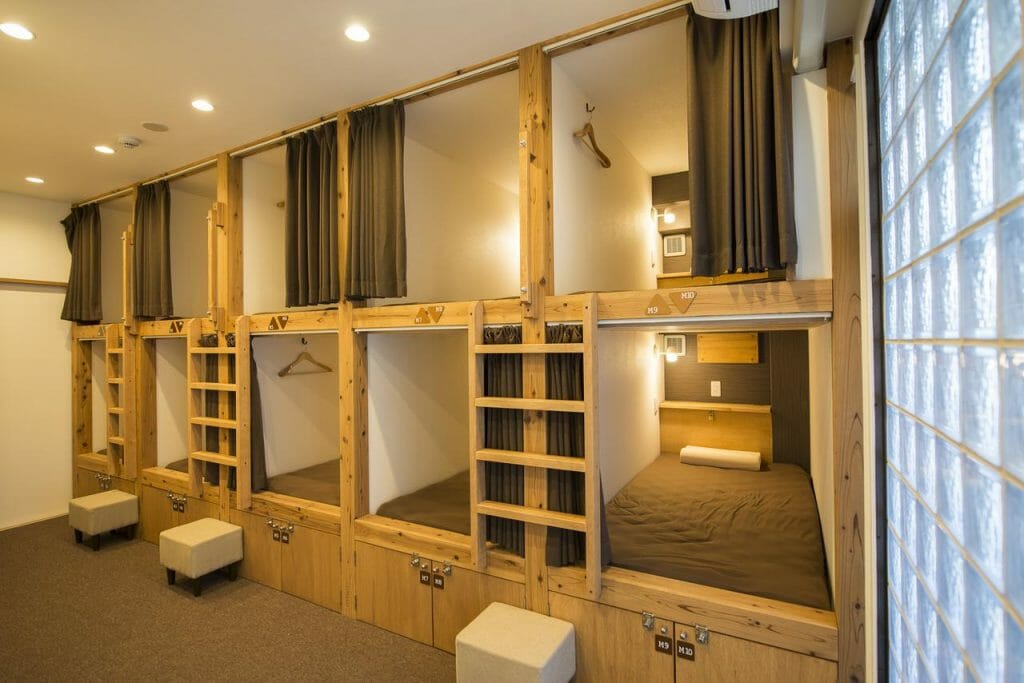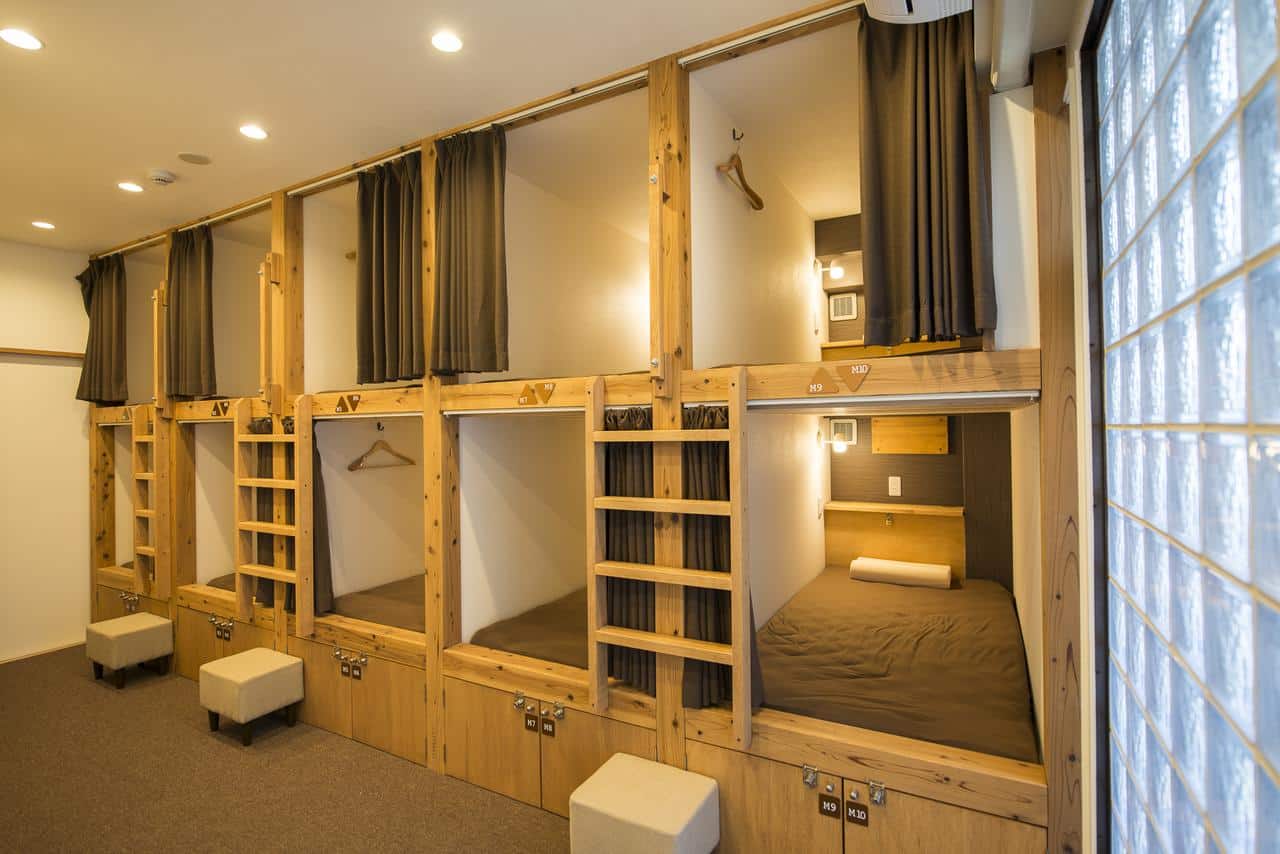 If you are a wandering soul who is looking for an excellent place to feel connected to after walking around the busy streets of Kyoto, we could recommend the Mosaic Hostel Kyoto for you. You could find this informal hostel near Nijō Castle and the Kiyomizu-dera Buddhist temple, two of the most iconic attractions in Kyoto.
From budget dorm rooms to private rooms, the Mosaic Hostel Kyoto offers excellent accommodation to travelers of all types. Mixed and single-sex dorms have a basic yet cozy design. In here, you could avail of shared bathrooms and free Wi-Fi. If you avail of the private rooms, you could have the luxury of using flat-screen televisions and tatami mats and futons. You could also enjoy amenities such as a shared kitchen, rooftop terraces, and a trendy cafe. You could also rent a bicycle and explore what Kyoto has to offer.
This hostel also holds jam sessions, cultural workshops, and drink parties. In here, you will be able to meet various people regardless of language, culture, and generation. With all these things that you can experience, it is rightful to add Mosaic Hostel Kyoto as one of the best gay hostels in Kyoto.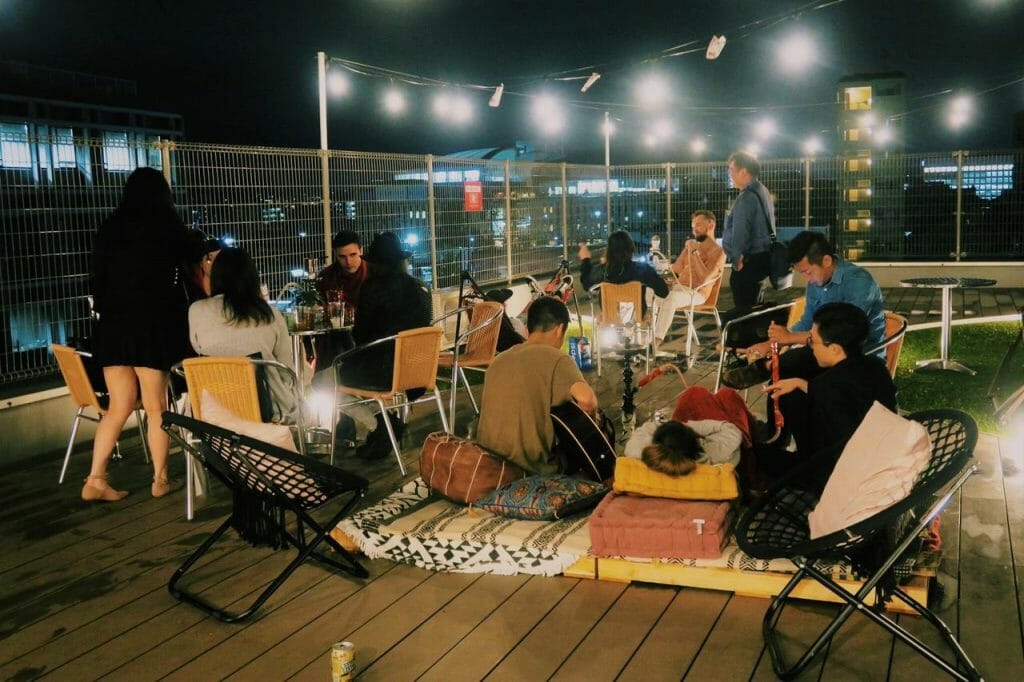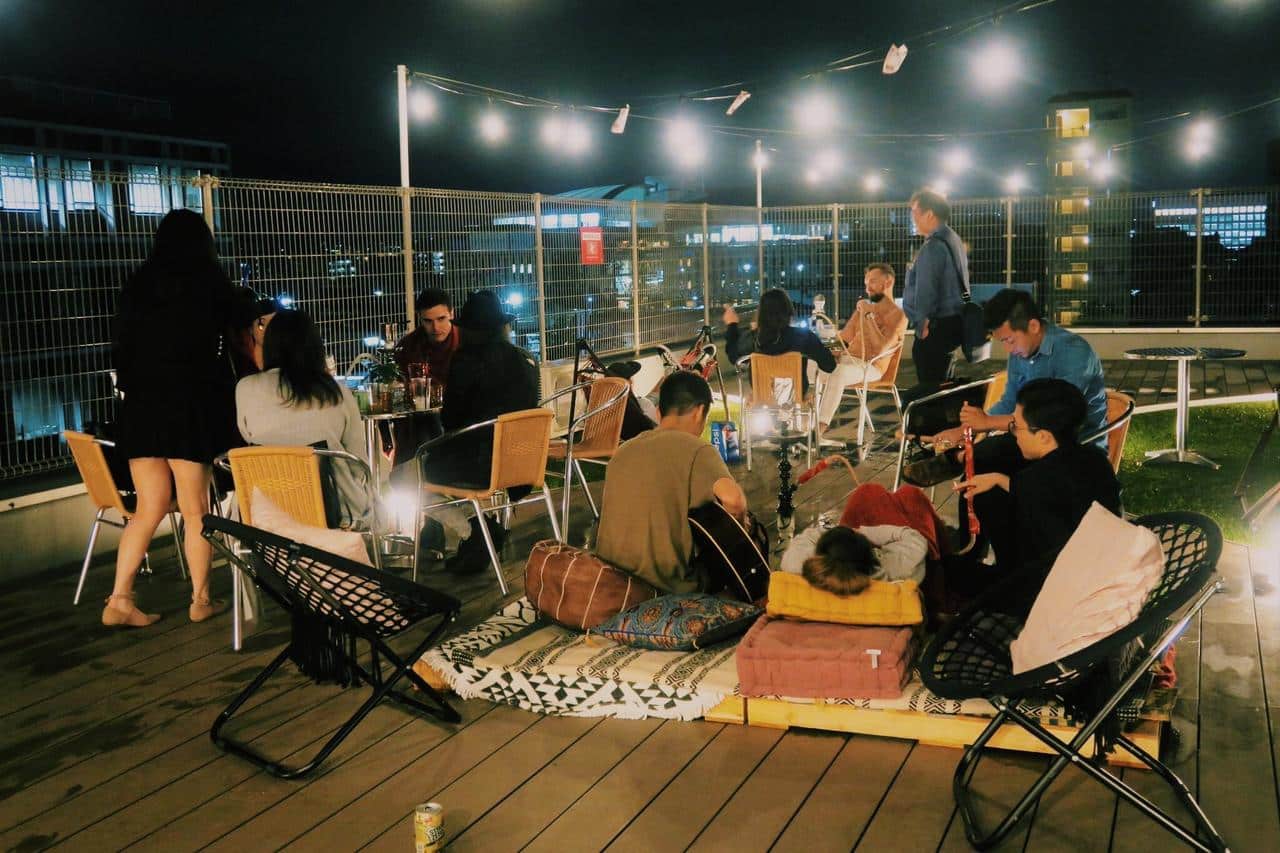 As opposed to luxury hotels, you could actually enjoy minimum space for a comfortable sleep at Piece Hostel Kyoto. This hostel is for active travelers who want to meet people around the world while experience Kyoto beyond the surface. At an affordable price, you could discover the richness of Kyoto.
The rooms of the hostel have a contemporary style. You could choose between single-sex or mixed dorms depending on what you favor. These dorm rooms have air-conditioning, free Wi-Fi, storage lockers, and even shared bathrooms. If you come with your friends or family, you could choose the family rooms which come with pull-out sofas and bunk beds. Private rooms are available for those who want a little privacy.
You could avail of a complimentary breakfast buffet inside its stylish dining room with a terrace. There are also areas where you can commune with other guests such as a library and a kitchenette. You could further rent a bike and enjoy the best in Kyoto.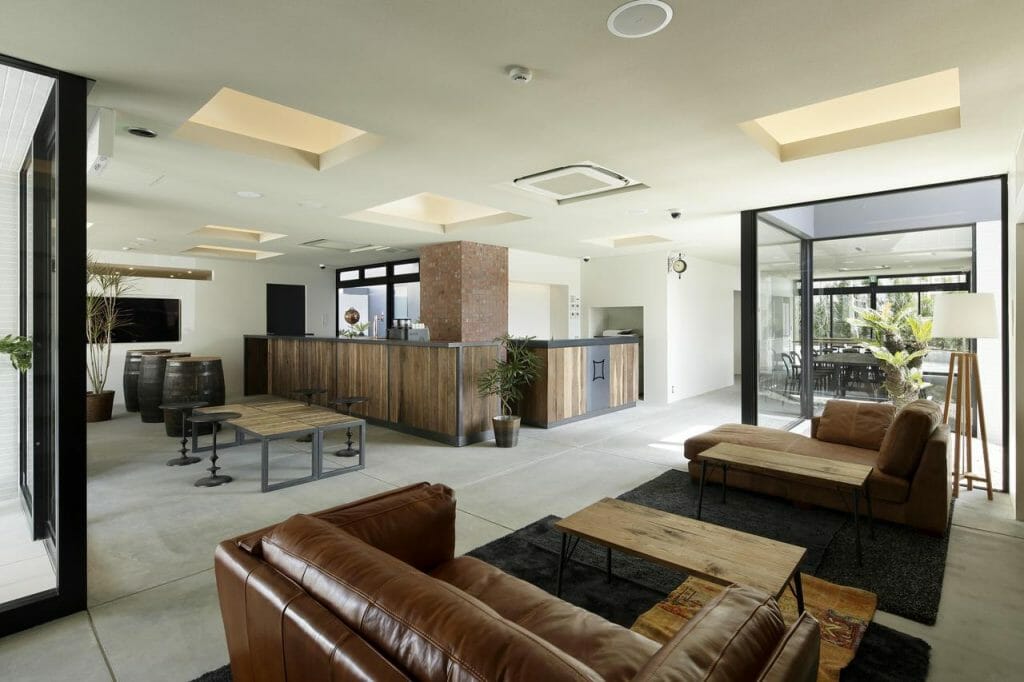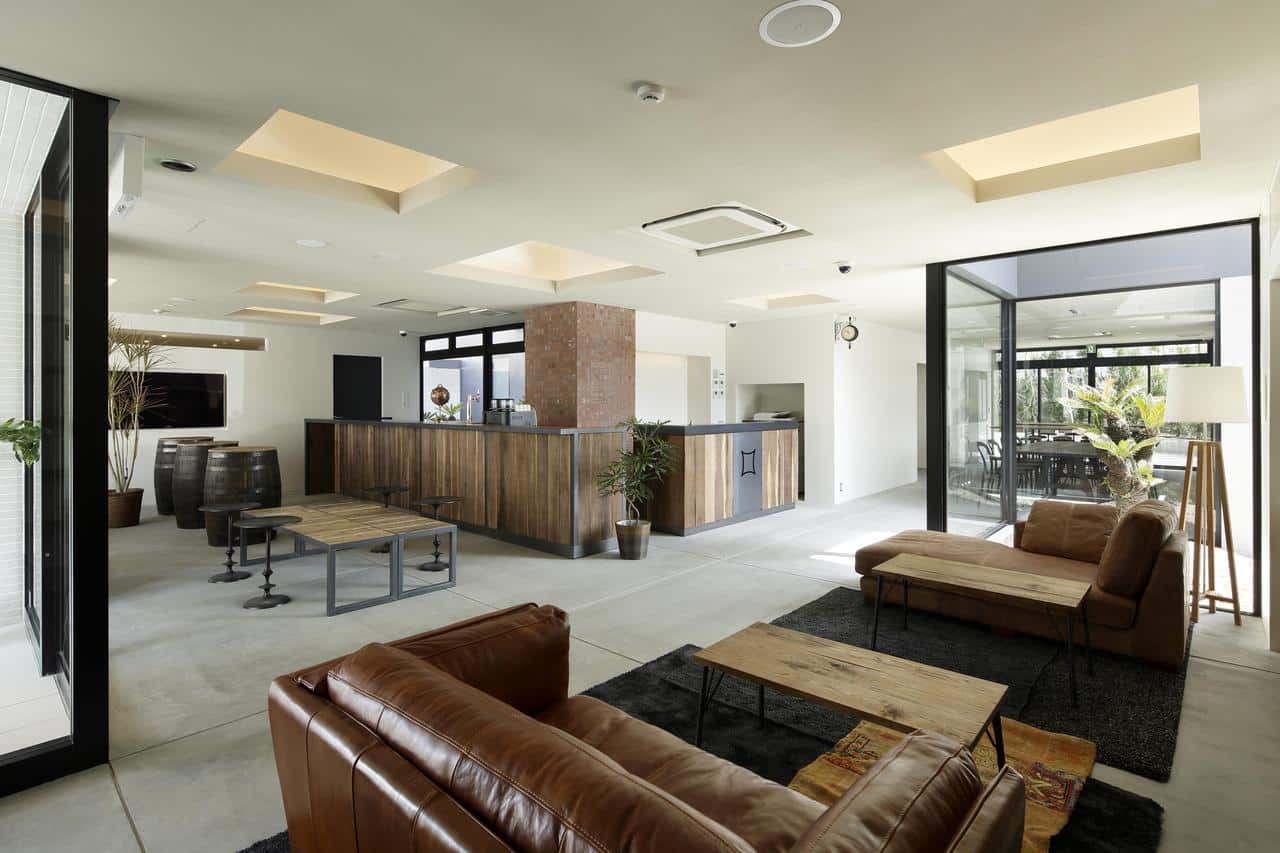 The Millennials Kyoto dubs itself as the future of lodging. This hostel provides a whole new experience for travelers. While an ideal accommodation for backpackers, the Millennials Kyoto is also a great place to relax, socialize, play, and cook. You are free to spend your time exploring what is in store for you inside this hostel – from the rooms to its facilities.
The rooms of this hostel are comfortable, with a trendy style to suit its overall theme. There is a list of places to choose from. Primarily, you could select between female only and mixed smart pods. You could also choose a smart capsule with an eight-inch projection screen. Two smart pods next to or facing each other are also available. Free Wi-Fi, heating, and laundry services are available to make your stay more comfortable. There is also a shared lounge where you could watch television or chat with your friends.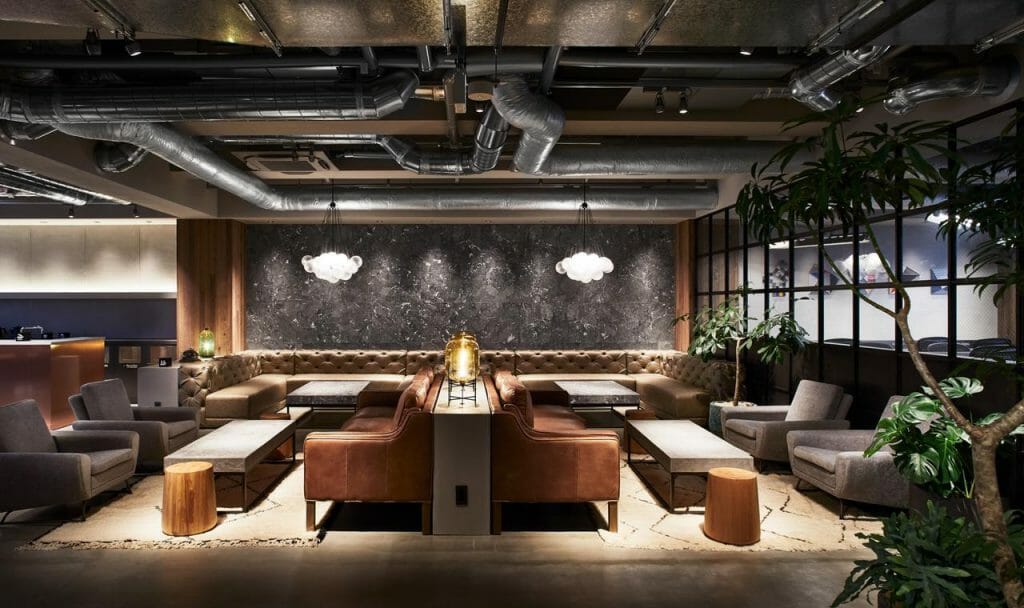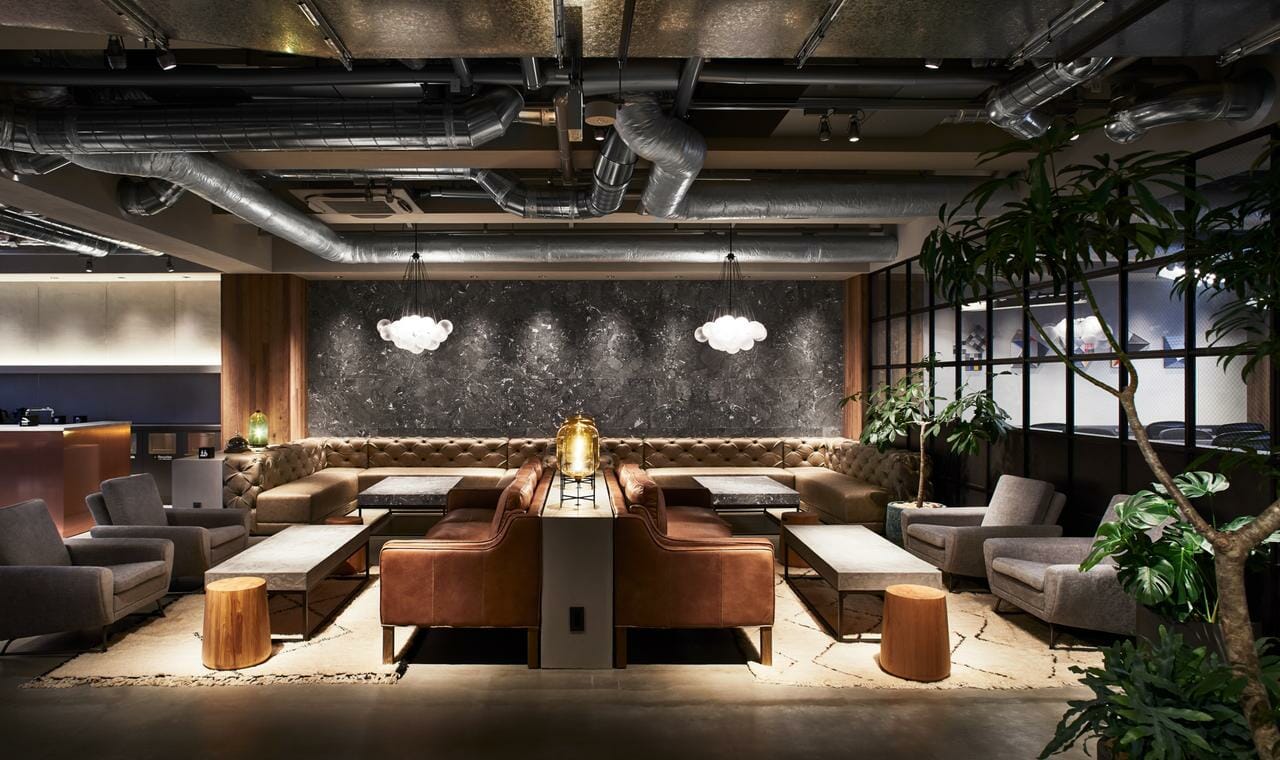 You could find Gion Ryokan Q-behin the historic Gion district where the maiko would walk around. It is just a few minutes walk away from famous shrines to revered temples. It is also near tea shops, eateries, as well as gay scenes for those who are looking for one. Hence, you are ensured that the area surrounding this hostel is beautiful, quiet, and calm.
The rooms of Gion Ryokan Q-beh are relaxed, with female-only dorms or mixed dorms to choose from. These dorm rooms consist of sleeping capsules, and they come with free Wi-Fi and shared bathrooms. If you are still unsure of what to get, you could always try out its private rooms which offer chabudai dining tables, futons, and tatami floors. You could further upgrade your room to include en suite facilities.
There are several communal places to eat and chat. There is a Japanese style tatami floor living room with a guest kitchen. There is also a dining area with chairs and table for those who are not yet into the Japanese style of eating that much. Other facilities include a common kitchen and an observation room.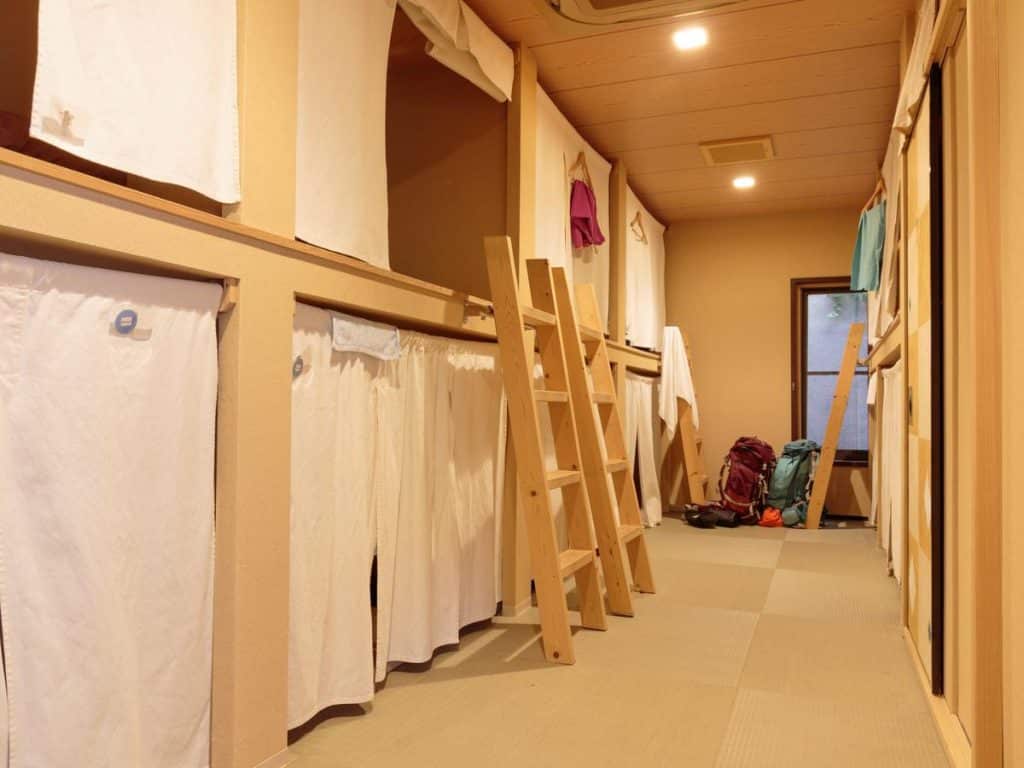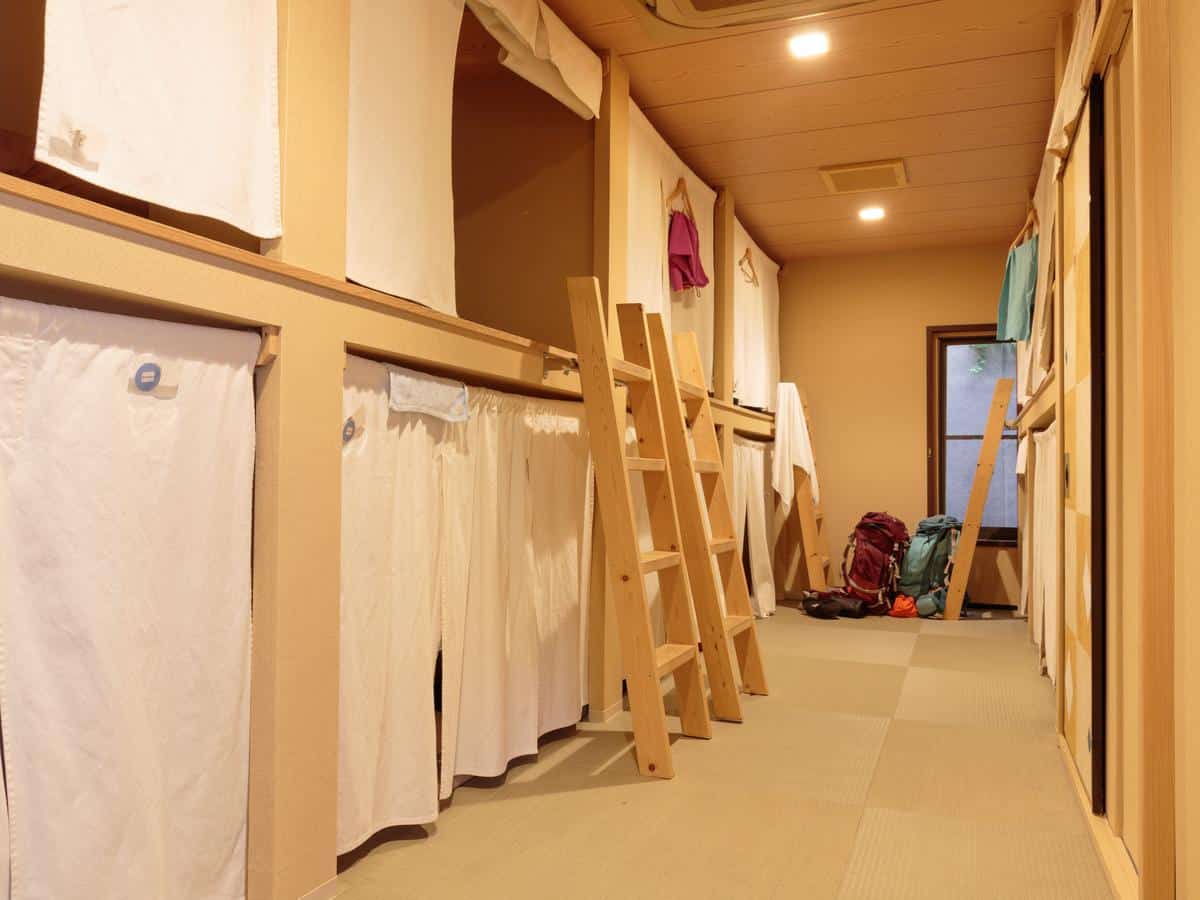 We even included R.Star Hostel Kyoto as one of the best gay hostels in Kyoto for the facilities and perks which it offers. Others also treat this well because of its location, being set in a lively commercial area. So, this hostel could be a great starting point for several attractions in Kyoto such as the Kyoto Tower and the Kyoto Imperial Palace.
The rooms are furnished simply yet comfortably to suit every need of the guest. You could choose between female-only dorms and mixed-gender dorms with free Wi-Fi and lockers. The bunk beds include reading lights, power outlets, and privacy curtains. Like other gay hostels in Kyoto, the bathrooms are shared with other guests. If you are after utmost comfort, you could always opt for private rooms which feature televisions, washbasins, and en suite to some. You could also upgrade to suites to include bathtubs and kitchenettes.
The R.Star Hostel Kyoto has a spacious common room which supports your new way of traveling. There is also a kitchenette for such.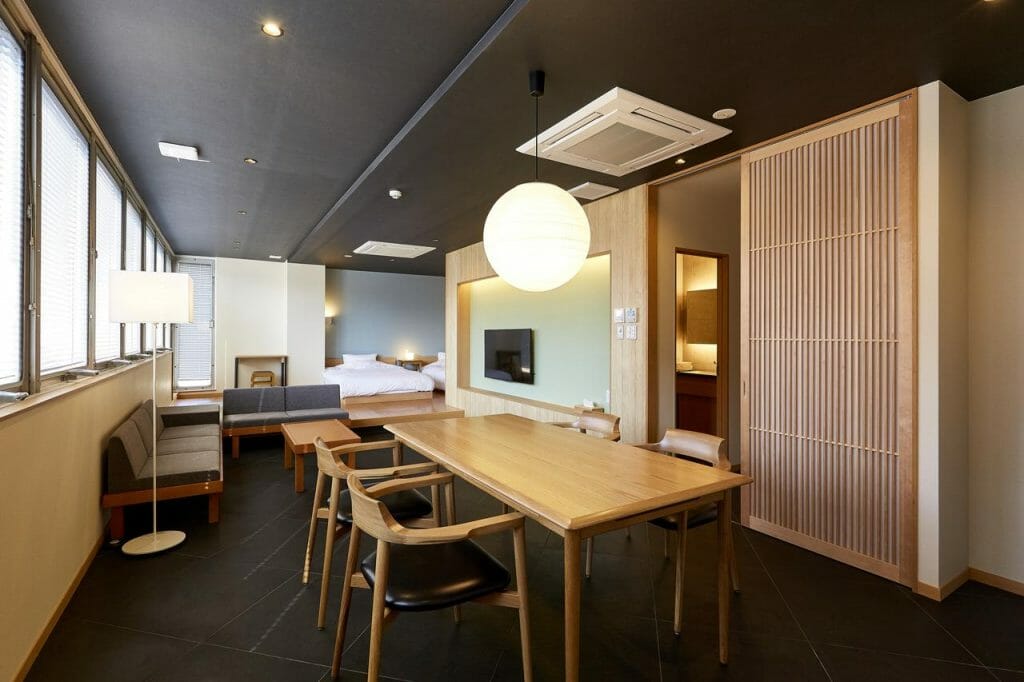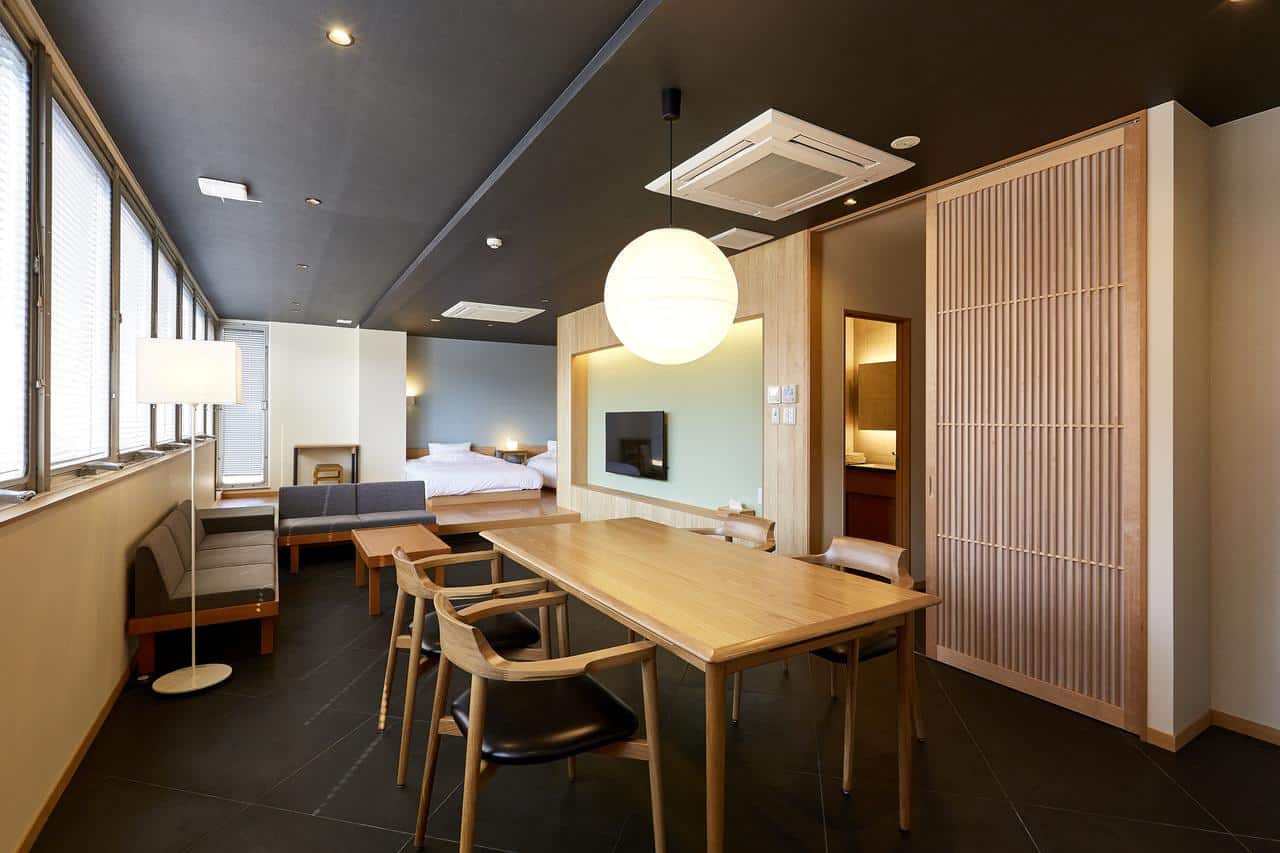 To complete our list, we have ourselves the Hostel HARUYA Kyoto. This is a stunning and culturally-rich hostel that you could find near attractions such as the Kyoto Imperial Palace and the Kiyomizu-dera Buddhist temple. By its location alone, you could already conclude how great this is as a gay hostel. In here, you could avail of female-only dorms which include bunk beds, personal power outlets, and safes. Private rooms, on the other hand, include tatami floors, and futons. All rooms have free access to Wi-Fi and air-conditioning. We know how you are interested in meeting new guests. Thanks to the communal lounge with a library of the hostel, you could surely meet some new friends.