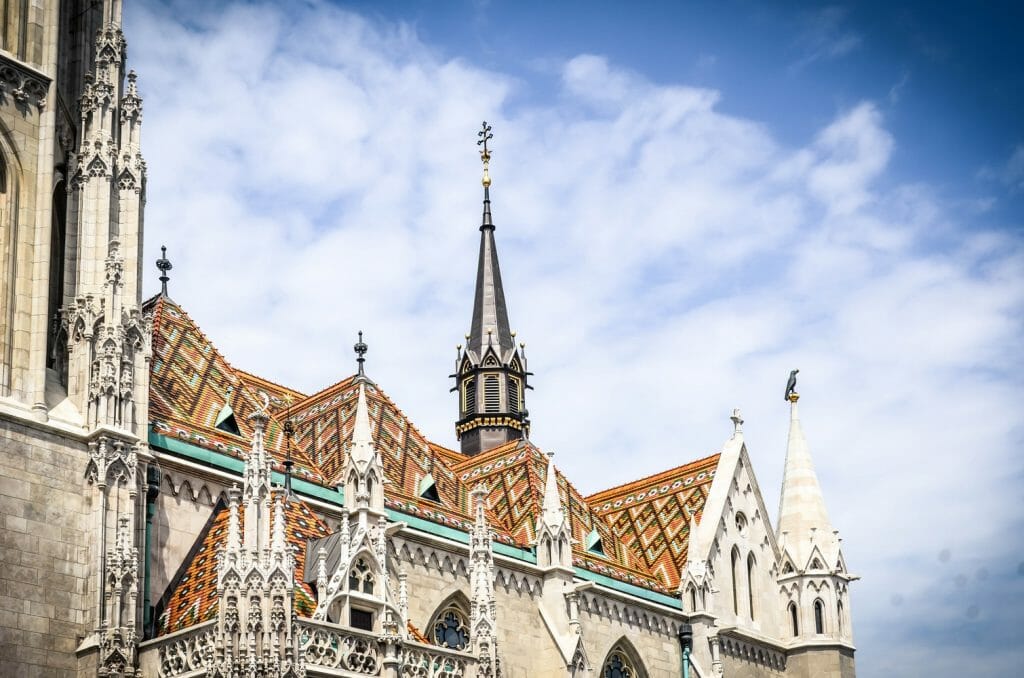 Looming with charisma and uniqueness, Budapest offers a lot of things for tourists and backpackers alike. Its distinctive culture and number of tourist attractions, you will surely have a good time exploring the hidden gems of Budapest.
Budapest, the capital of Hungary, is home to luxurious restaurants and hotels which are worth exploring. Its culture-rich attractions should be on top of your list of places to visit. Its nightlife is to die for since you get to experience it with the locals and fellow tourists.
For the LGBT community, in particular, there are specific attractions worthy of visiting. From trendy bars to sultry cafes, you will not run out of gay scenes in Budapest. Since this gay capital of Hungary has a lot of things in store, this warrants you to look for the best gay hostels in Budapest so you would have a place to stay at.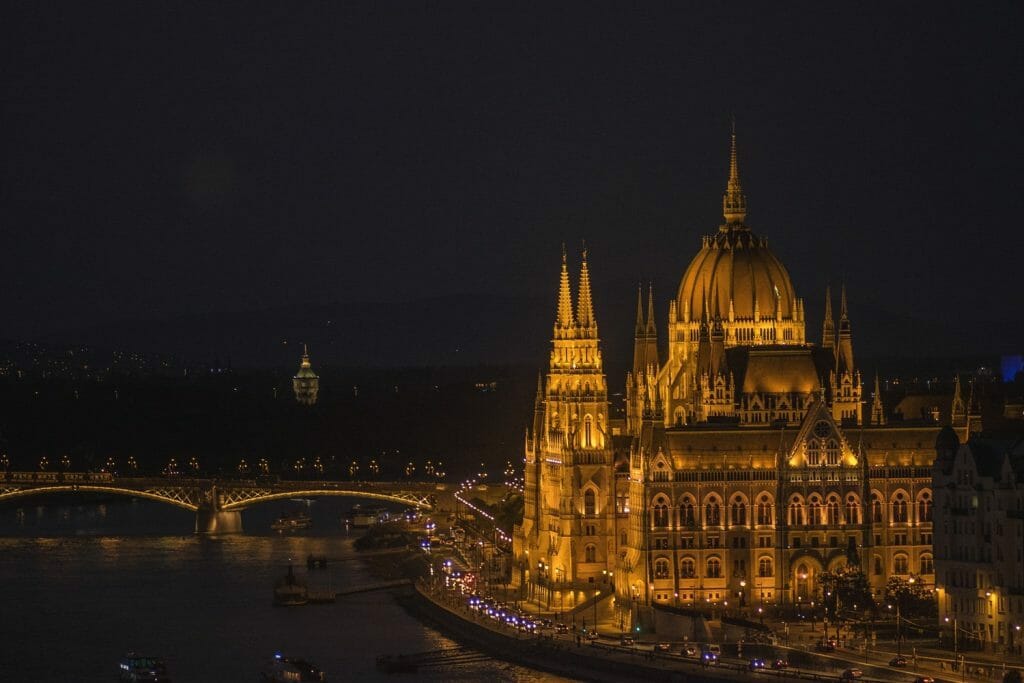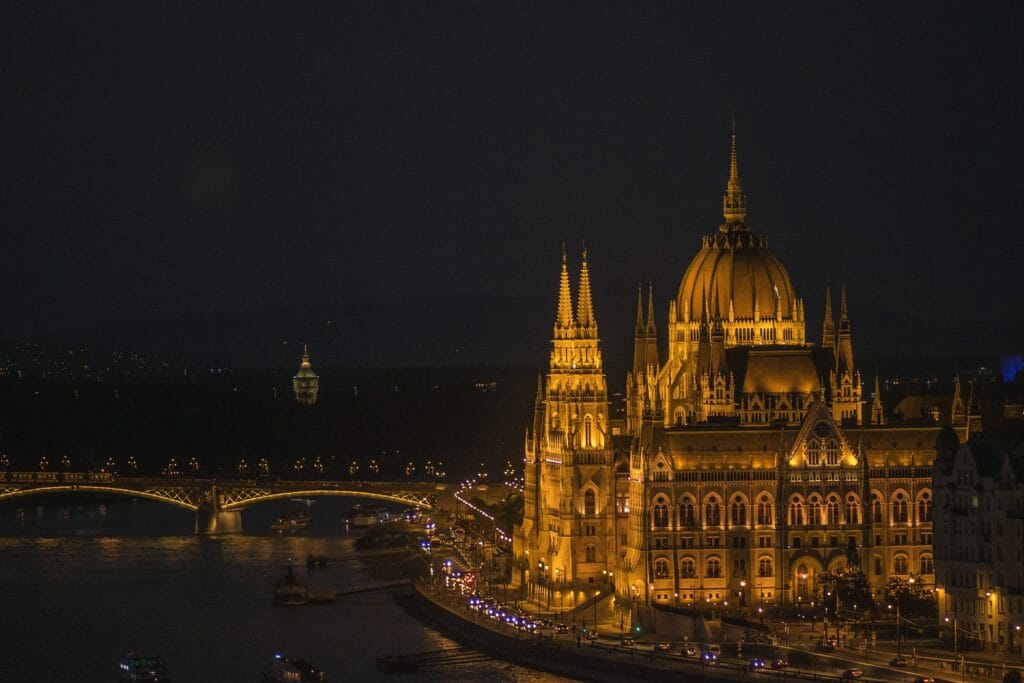 Of course, there are a lot of luxurious hotels around the city. But if you are on a budget, these gay hostels in Budapest would do. Don't get us wrong, though. While they are offered at lower prices, they still provide the same amenities and facilities. Moreover, these hostels are near gay events and gay attractions in Budapest. Hence, you are assured of the quality of these hostels.
To be clear, however, we use the term gay hostel to let you know they are welcoming to all travelers, regardless of sexual orientation. Because when it comes to discrimination during traveling, ain't nobody got no time for that and we say: Not today Satan!
There are very few cases around the world of hostels specifically catering to just gay men, and we have yet to come across one catering to just gay women. But no to fear – the gay hostels included here are openly LGBT-friendly, popular with our queer community, stylish and extremely well-related. So you can rest easy knowing you are going to be safe, have the ability to meet other like-minded travelers who know love is love and most of all – save some money over staying at a traditional hotel…We won't keep you waiting any longer. Here are the seven gay hostels in Budapest which we have handpicked.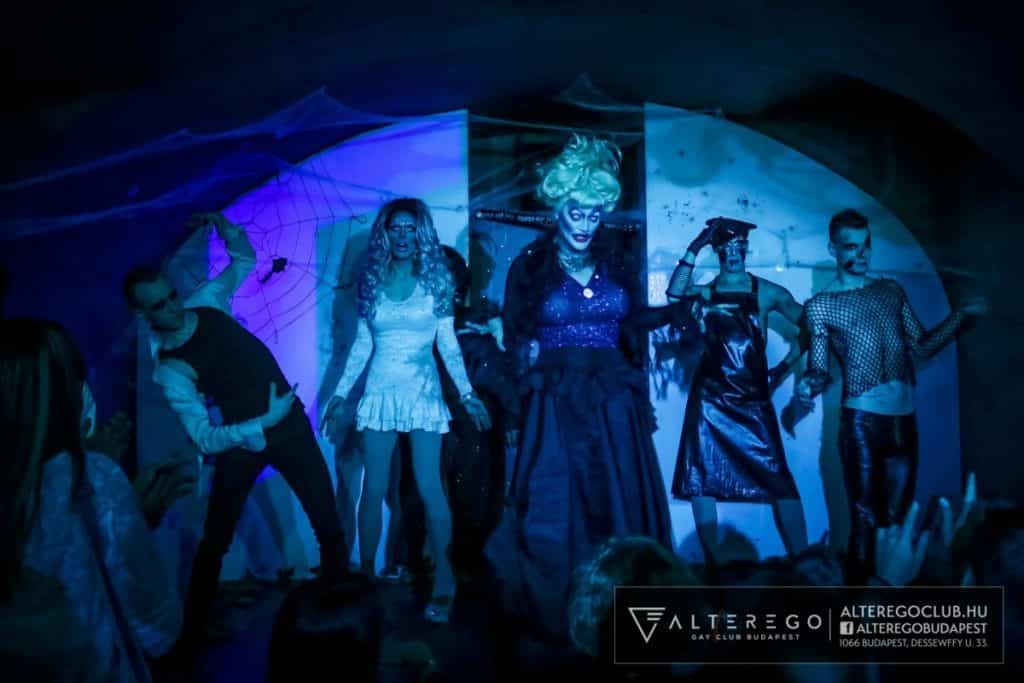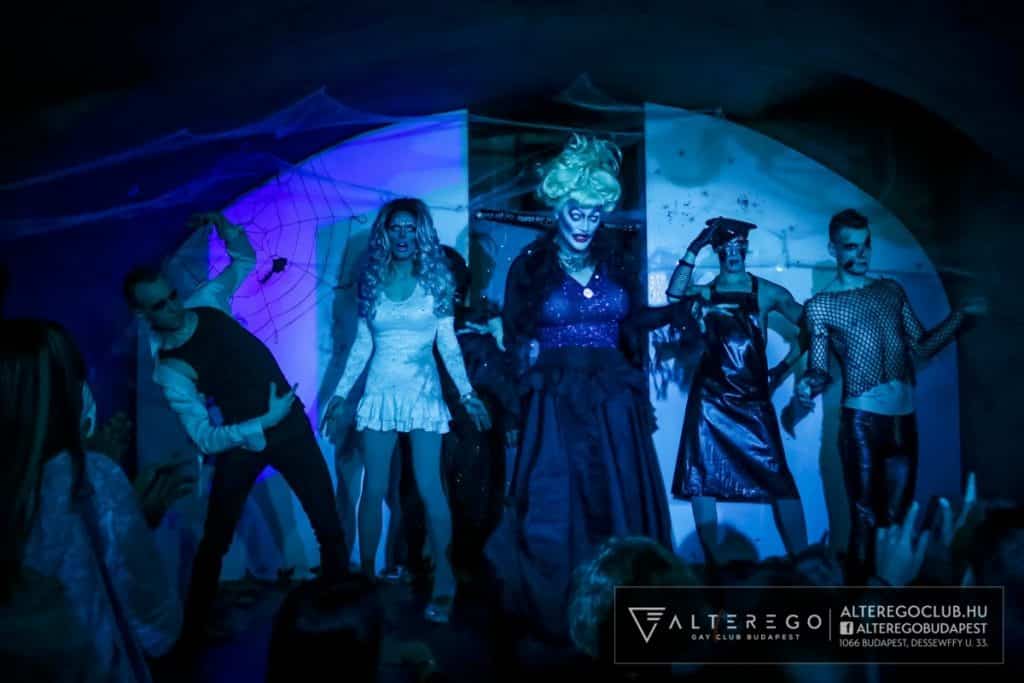 The Most Fabulous and Almost-Gay Hostels in Budapest! 🇭🇺
In this article we will cover...
Noted as one of the best gay hostels in Budapest, Carpe Noctem will undoubtedly change the way you think about traveling. Whether you are a lone traveler or you go in groups, you could experience life in Budapest by starting your journey inside this hostel. Its lively and spacious rooms will surely allow you to enjoy Budapest as we know it.
Situated at the heart of Budapest, this hostel is near tourist attractions such as the Freedom Square, the City Park, the Danube, and Szenchenyi Thermal Baths. It is also near various gay scenes where you could hang out. Bars, shops, cafes, and clubs surround this boisterous hostel. Just by describing its location, we could already guarantee that it is a place is one of the best gay hostels in Budapest.
This hostel consists of dorms, each with a distinctive character and shared facilities. These dorms could accommodate up to eight people. There are also other rooms to choose from: six-bed dorm en suite, double bed private en suite, and quadruple room. You can choose from a mix of bunk beds or single beds depending on the number of guests.
There are several facilities which you can avail of when you check in to this hostel. These include a shared kitchen, a TV lounge with bean bag chairs and sofas, and a guest computer. This hostel also offers excursions and regular game nights, allowing you to meet other guests.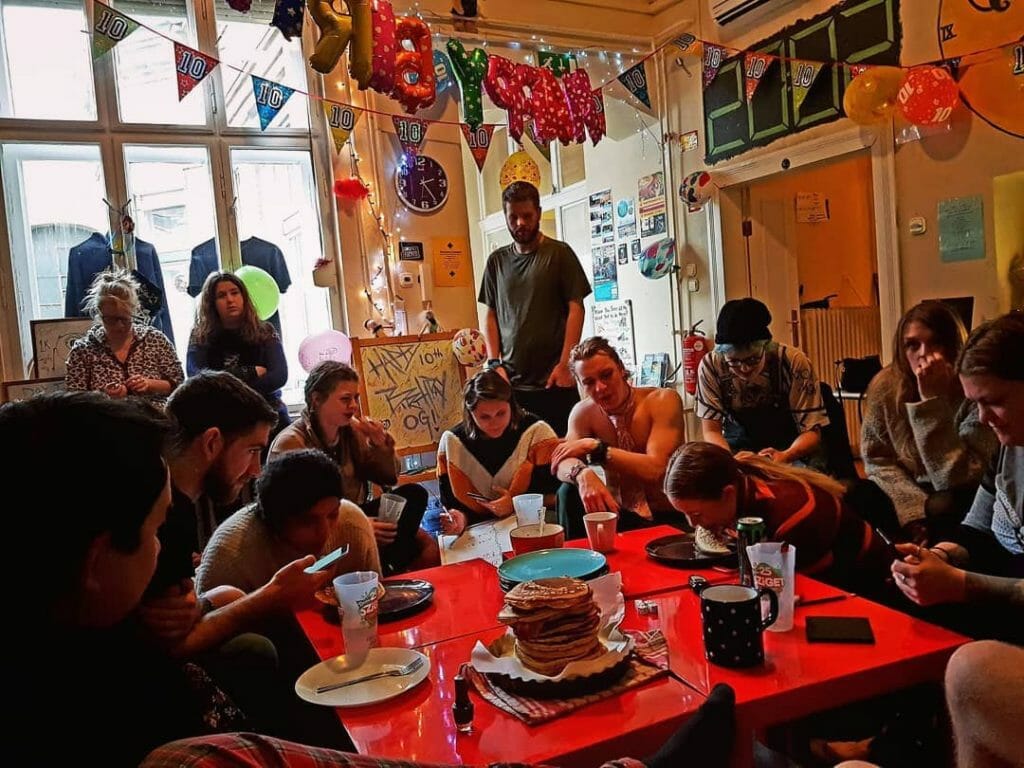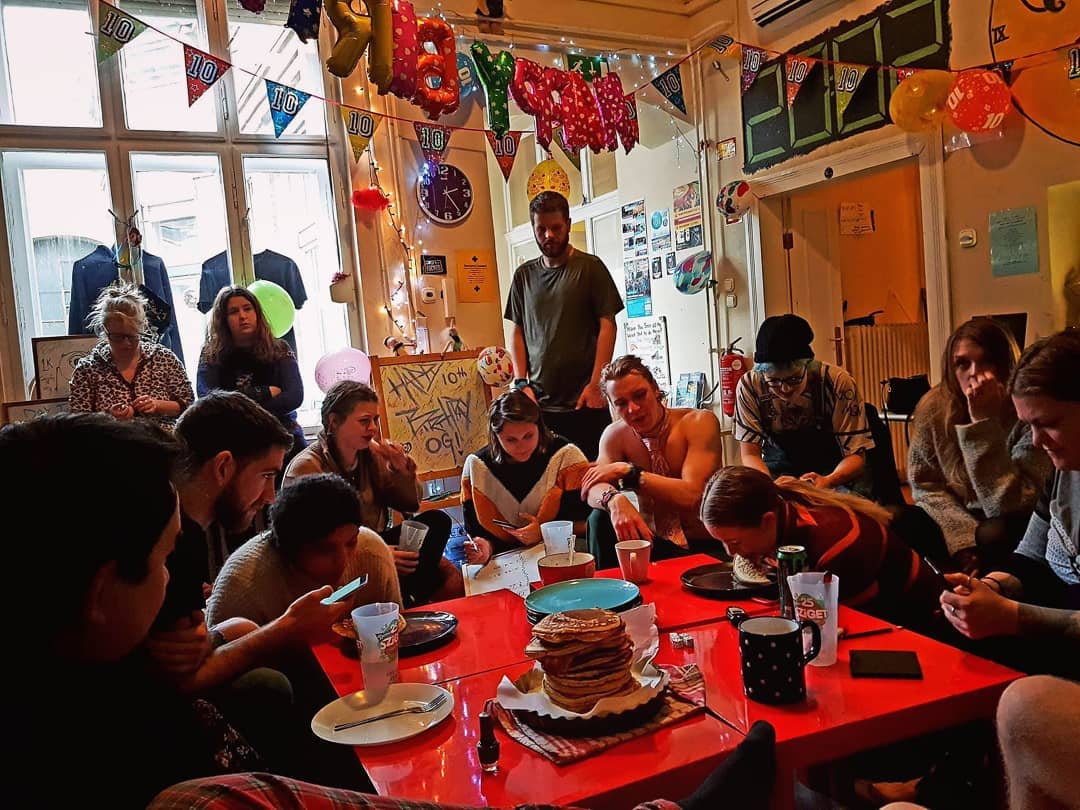 In an enduring structure in a quiet street near the Danube River, we could find the Green Bridge Hostel and Apartments. It offers dorm beds, private rooms, and apartments at reasonable prices. Due to its strategic location near the heart of the old walled city of Pest, a lot of tourists recommend the place also.
Green Bridge Hostel and Apartments consist of cozy and straightforward dormitory rooms and private rooms. These rooms comprise of free Wi-Fi, free espresso, clean toilets and showers, and an easy-going atmosphere, among others. With these perks, you will have all the things you need to have a comfortable stay at the hostel.
The hostel has English-speaking staff so that they could answer all of your questions and comments about your stay. They could also answer your queries about various city tours such as caving and biking and even your travel onwards and around.
Inside this hostel, there is a shared kitchen where you and your friends could cook. It consists of a full-size refrigerator, a microwave, a toaster, and a coffee making facility. After a sumptuous meal, you could relax on its TV lounge.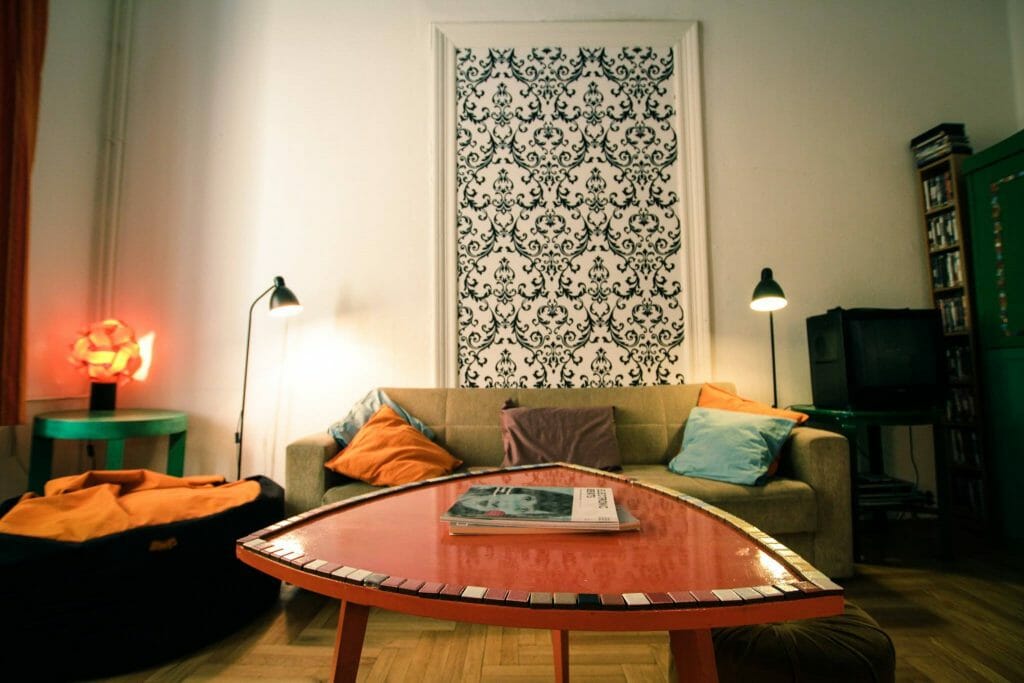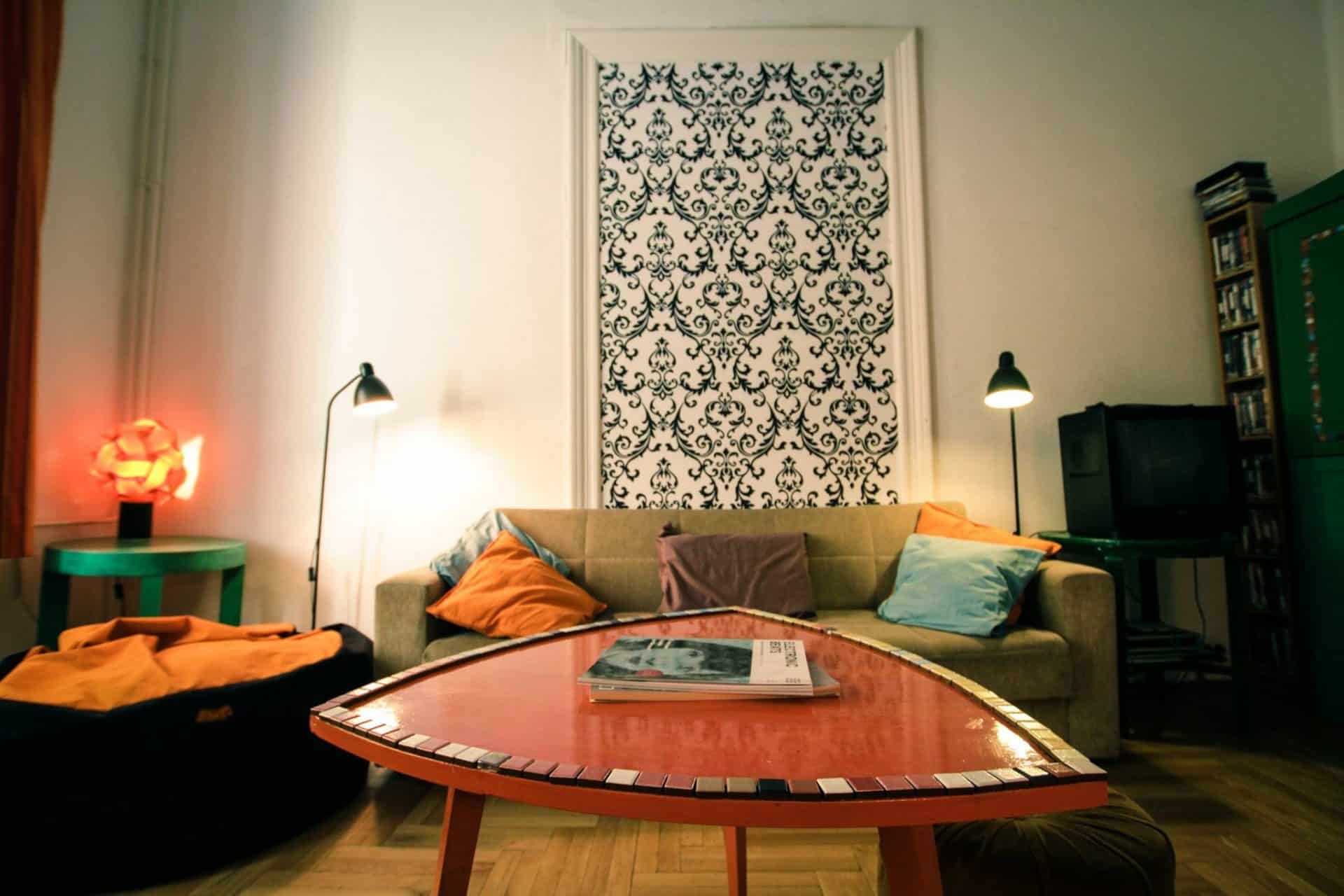 The Hostel One Budapest is one of the best gay hostels in Budapest which is considered as an adults-only hostel. Set among shops and restaurants, this hostel is basically near attractions and even gay scenes. But what sets it apart from other gay hostels in Budapest is that it offers a remarkable social atmosphere.
It hosts events which would develop your socialization skills. These include a family dinner with friends, a day activity where you would explore the city with fellow guests, and a night activity where the staff will take you to various bars and clubs. This way, you will not only enjoy what Budapest brings, but you will also get to enjoy the company of others.
It should be noted that this is not the only feature which Hostel One Budapest offers. The dorms could accommodate up to ten people. The simple rooms come with bunk beds, lockers, free Wi-Fi, and shared bathrooms. Private rooms are also offered if you want a little privacy. This hostel also consists of various facilities such as a fully-equipped kitchen, three common areas, and a hostel bar. You will surely get to know this hostel for sure.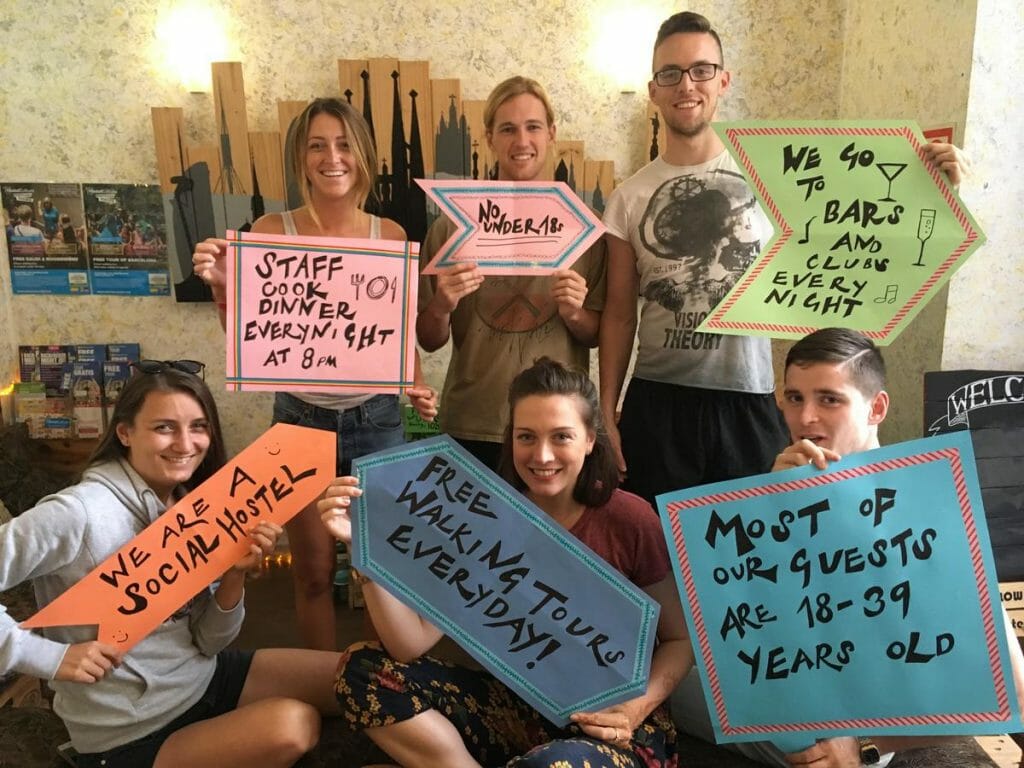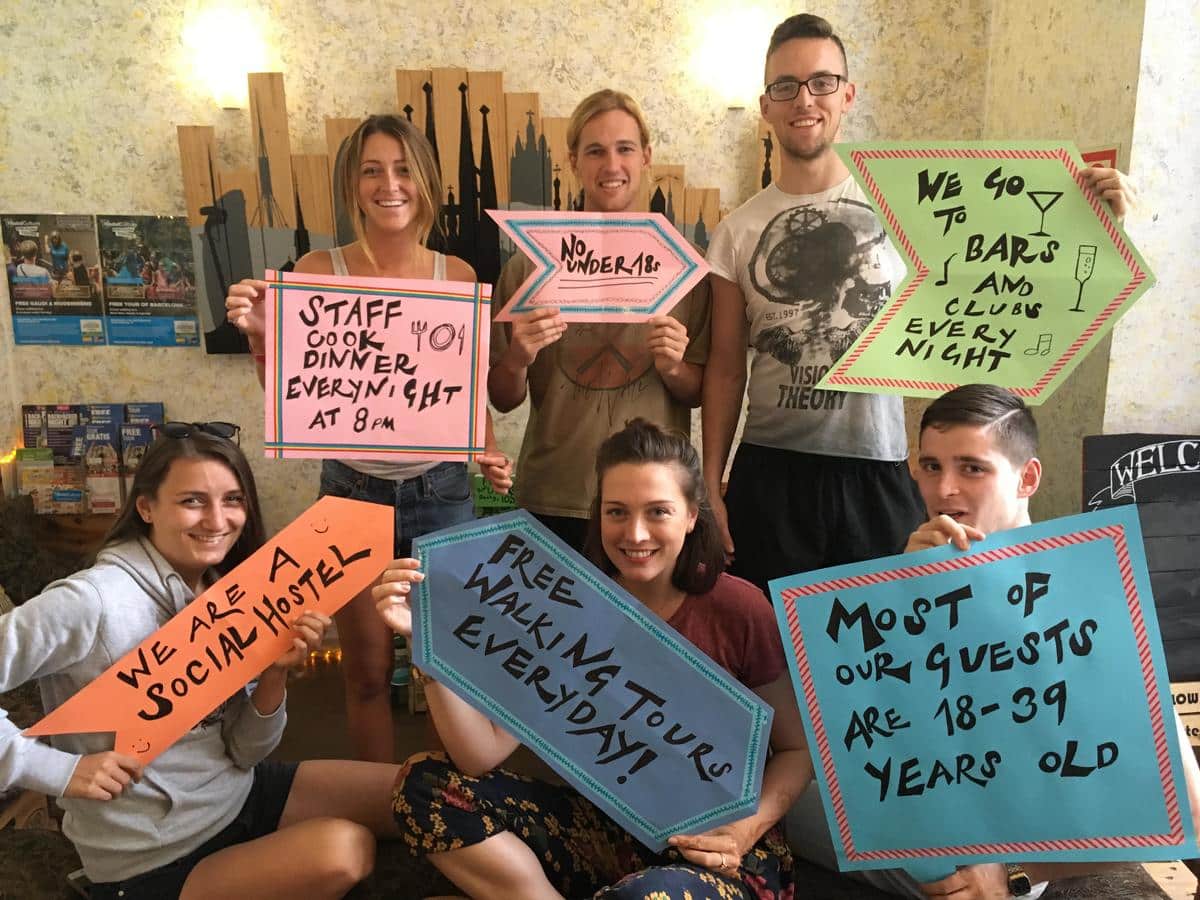 The Meander Hostel in Budapest is a place which you could call home. A haven for backpackers, it consists of perks and amenities which you would surely need.
The hostel is housed in a 19th-century structure, creating a traditional character that you will surely love. Since it is found within the heart of Budapest's central sixth district, you could walk to some of the major sights such as the Chain Bridge and the St. Stephen's Basilica. It is also near the city's theater district, with gay scenes such as bars and restaurants.
This hostel consists of 13 dorm rooms which range in size from four beds to 12 beds and a two-bed private room. These rooms have shared bathrooms and bunk beds. Aside from these, guests will get to avail of facilities such as indoor and courtyard common areas, a well-equipped kitchen, and an onsite bar with karaoke and other events. All the things which the Meander Hostel offers will surely make your stay cozy and fun at the same time.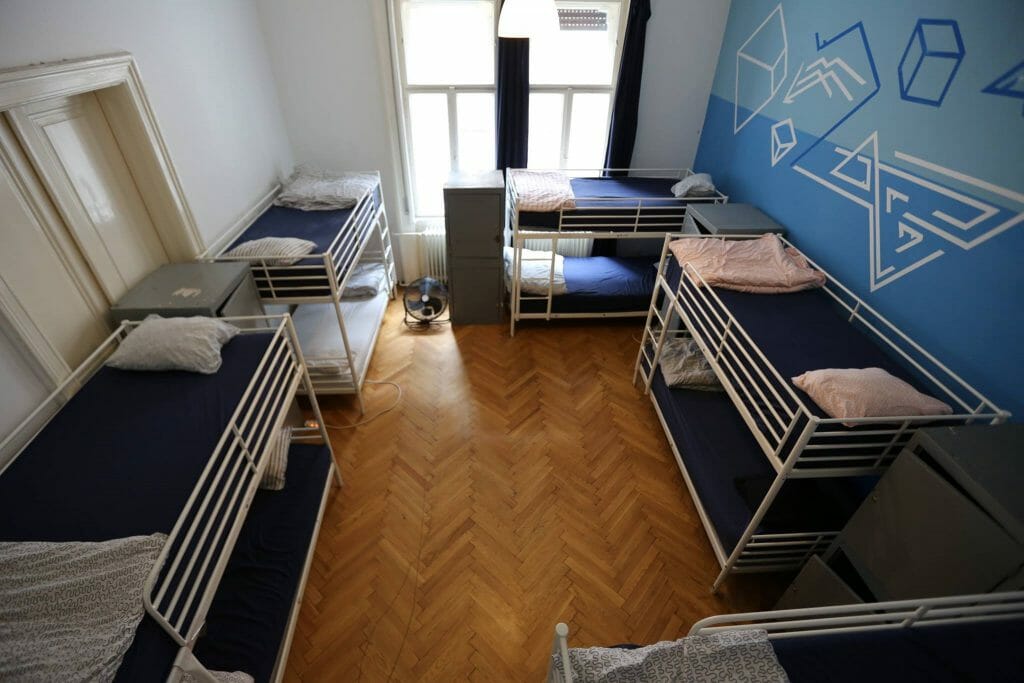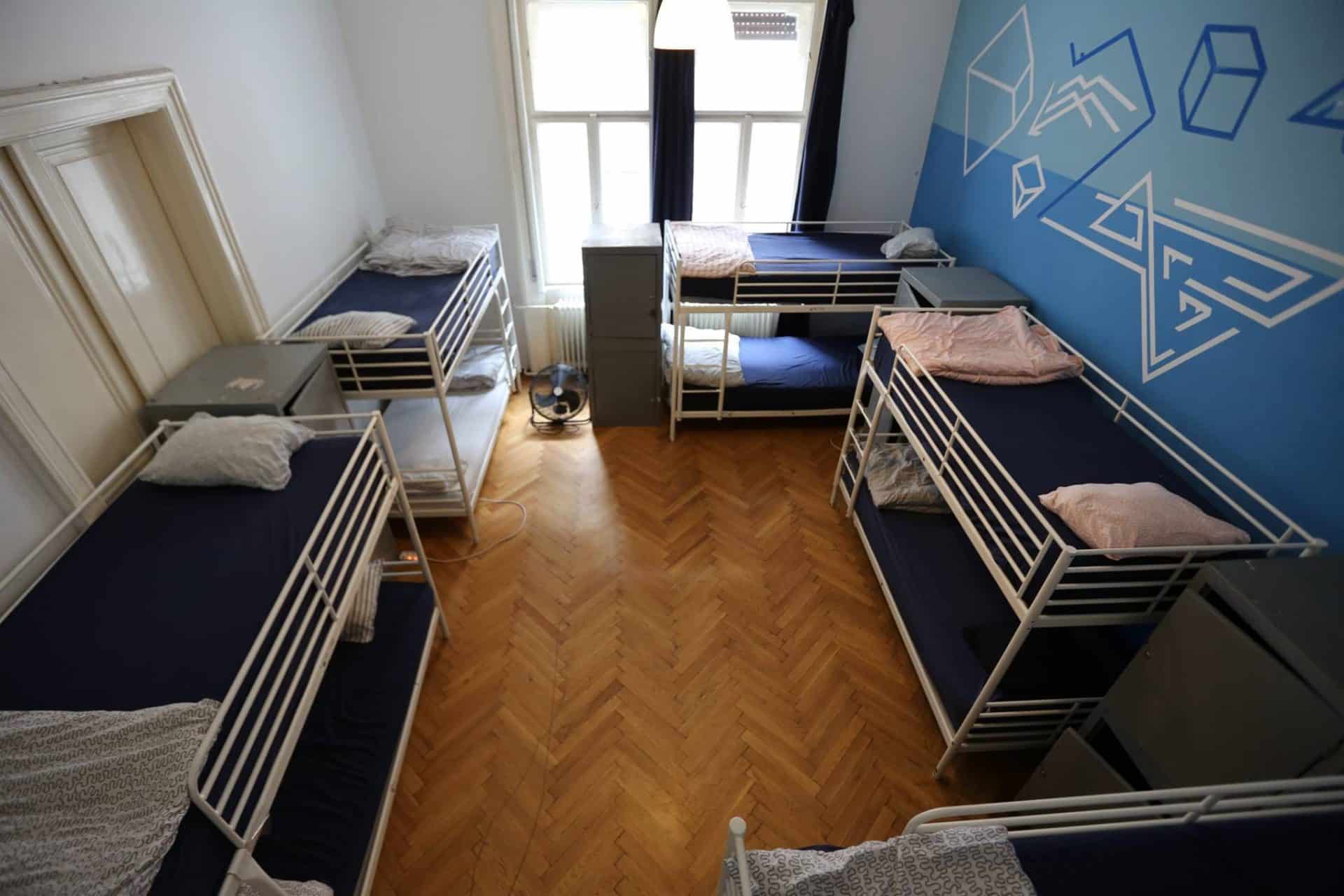 The Corvin Point Hostel is an upscale hostel found at the center of Budapest. It boasts of a fascinating atmosphere, a great location, and clean rooms. It offers rooms and apartments in a genuine Hungarian apartment house. The rooms, in particular, are casual in design. Yet, they are suited enough for backpackers who are into anything.
The dorm rooms are mixed-sex, so you would get to be roommates with various people. These dorms have wooden bunk beds, free Wi-Fi, lockers, and shared bathrooms. If you want a little privacy, you could always opt for the private rooms which consist of en suite bathrooms and flat-screen televisions. You should note that some of these private rooms have mini fridges. If you upgrade to an apartment type room, you will get to have a kitchen.
Like other gay hostels in Budapest, the Corvin Point Hostel also prides itself with its facilities which are of high quality. These include a guest kitchen, a fitness center, and garage parking for cards. You could even rent a bike and explore the city conveniently.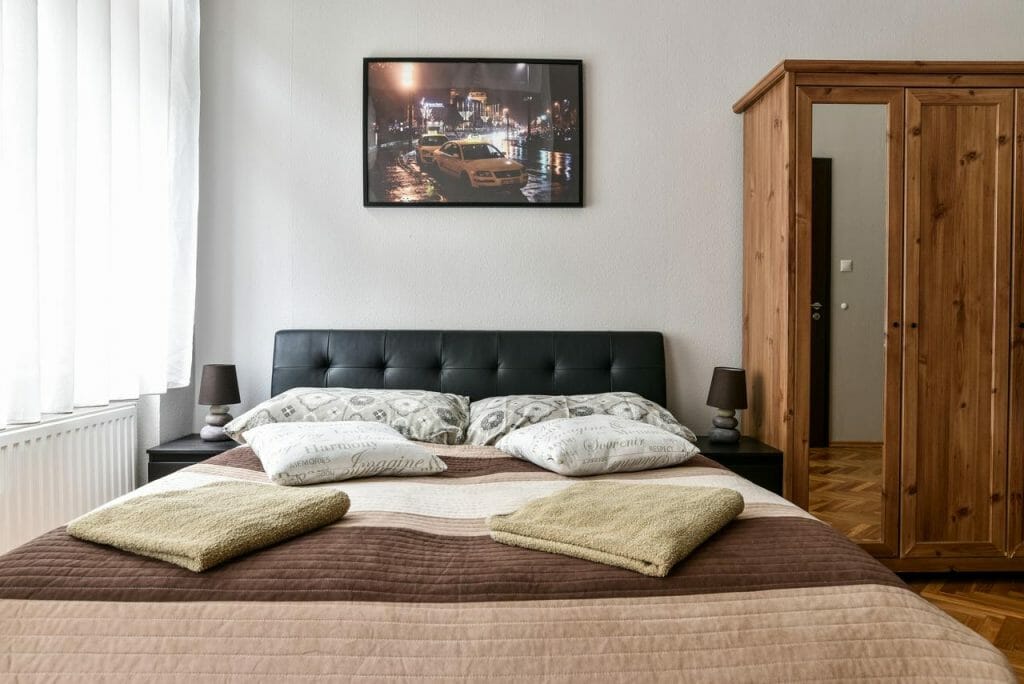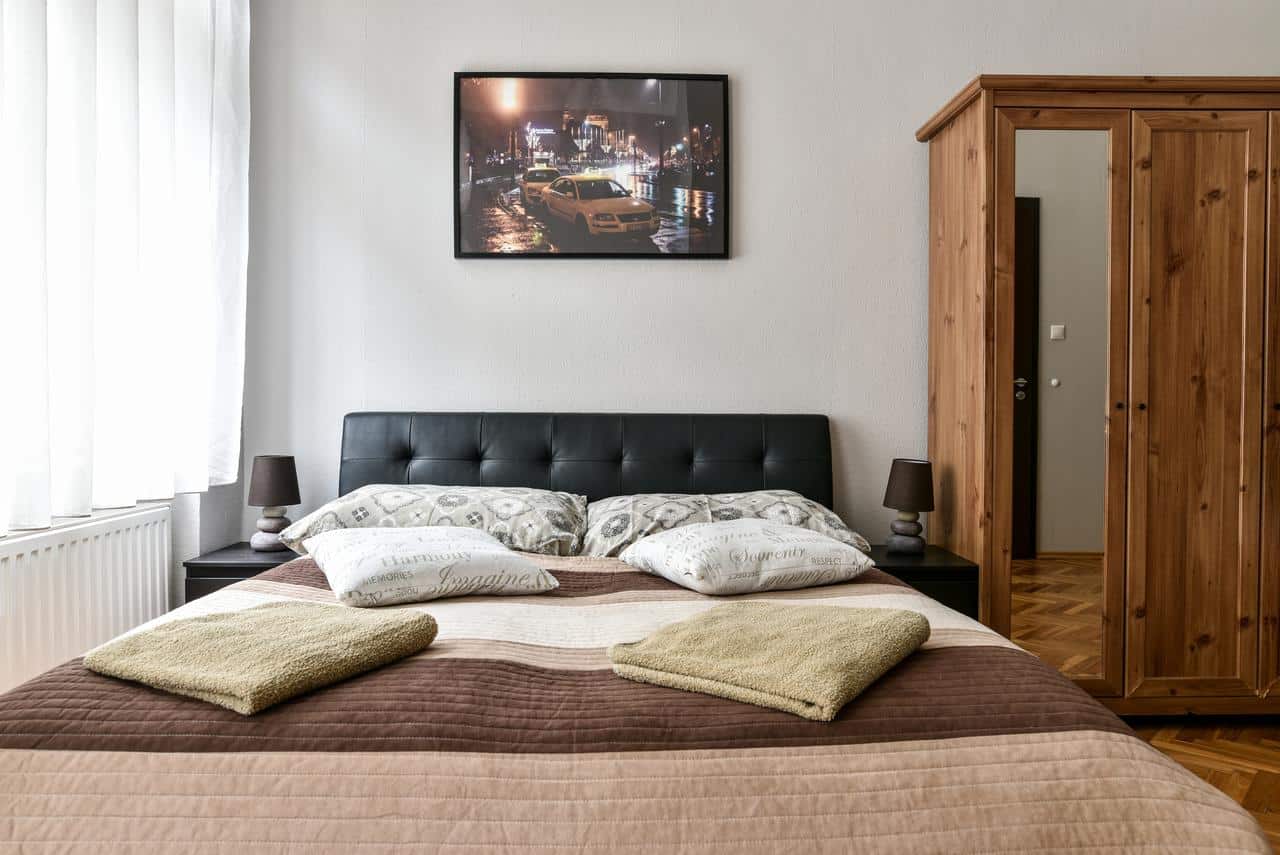 If you are interested in stylish hostels, you could opt for the Maverick Hostel & Ensuites. This hostel is situated in a historic mansion, so you expect that its exterior is above par. Its magnificence and its grandeur will surely entice you. Because of its central location, most of Budapest's popular attractions are within walking distance. Ruin bars and other exciting night programs, some of which are specifically catered for the LGBT community, are just a few minutes away on foot.
The dorms are bright and simple, with features which could cater your every need. These perks include lockers, free Wi-Fi, and shared bathrooms. Some even have bunk beds, fireplaces, and sleeping lofts. If you avail of private rooms, you would be able to avail of additional amenities such as cable television and en suite facilities.
A bar, restaurant, and a cozy lounge are available for you. The hostel also hosts various activities such as social events, pub crawls, and caving tours to make your travel worthwhile. Their staff knows everything that you need to do when visiting Budapest.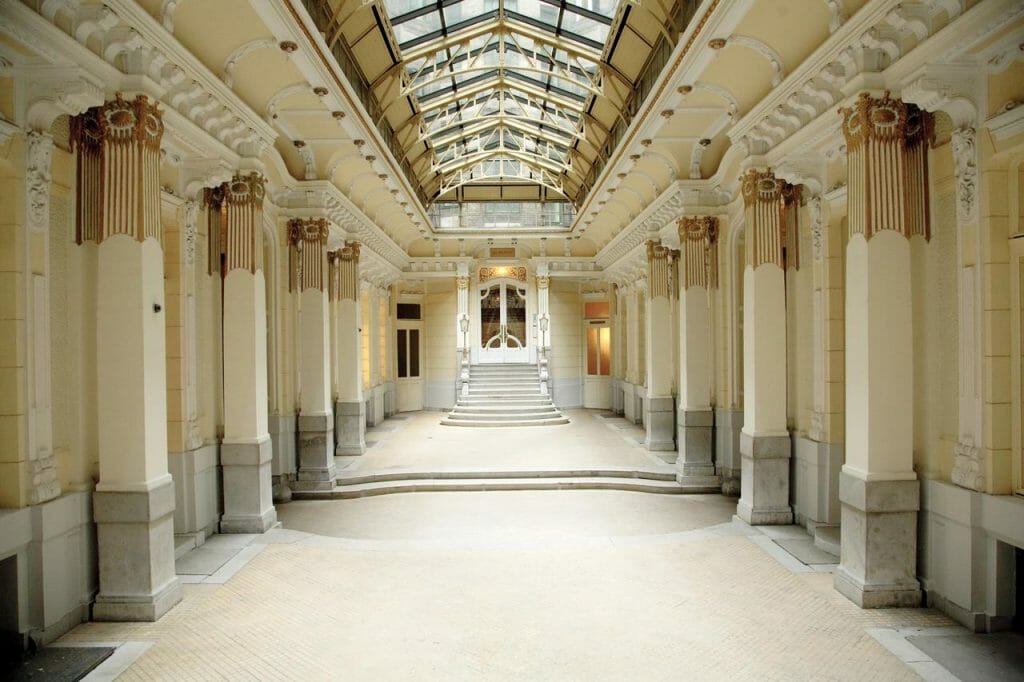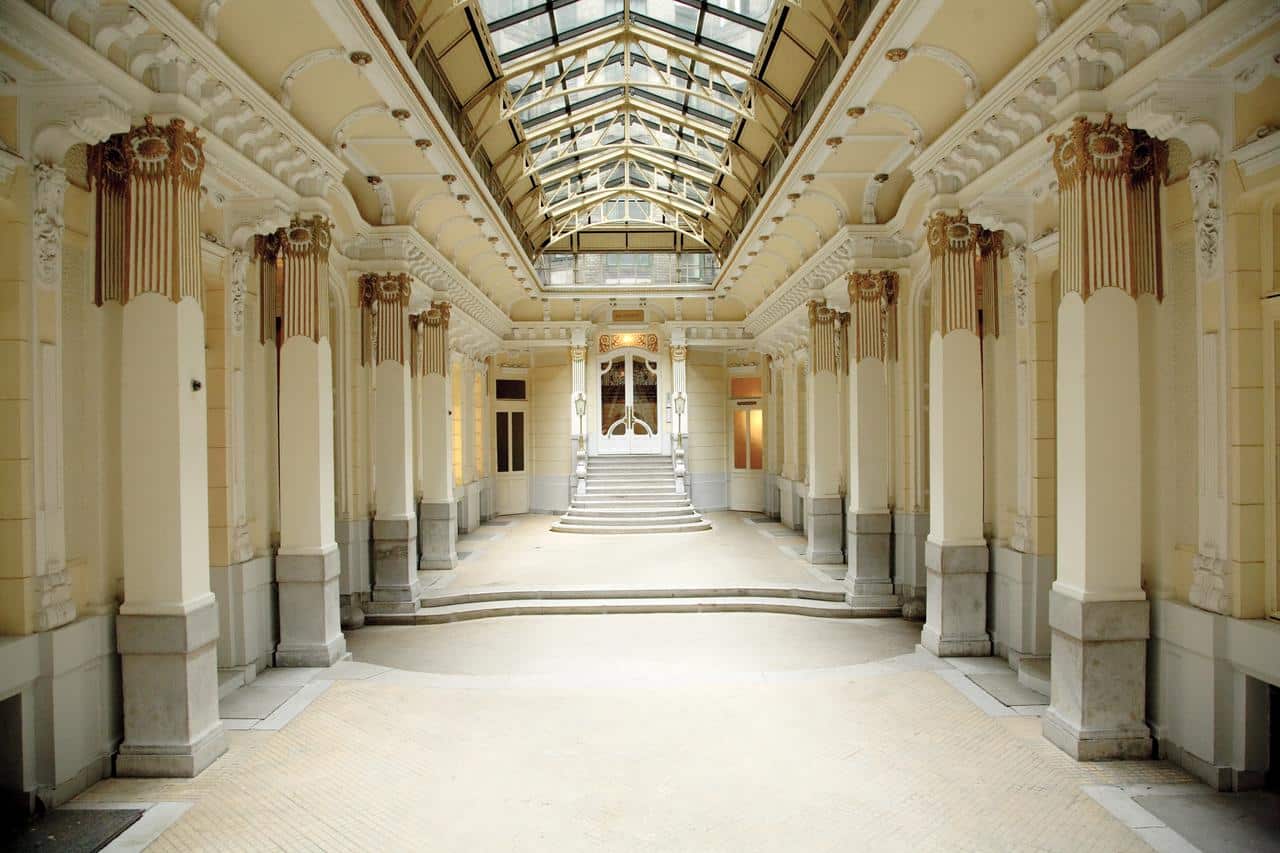 To complete our list, we have added the Flow Hostel. This is a hip hostel that you could find in an area with lots of bars and restaurants. Being a premium quality accommodation, it continues to provide high-quality living spaces with social life and activities. If you would like to experience an authentic Budapest life in a classical old town building, the Flow Hostel is the ideal hostel for you.
The rooms are bright and simple, yet they are aesthetically pleasing to the eyes. You could choose between mixed-sex and female-only dorms. All of its dorm rooms have lockers, free Wi-Fi, and shared bathrooms. If you want private rooms, you will be able to enjoy en suite facilities.
Inside the Flow Hostel, there are various facilities which you could try. These include a shared living area with a modern vibe, a communal kitchenette, and a fitness center, among others. You could also ask the management for bike tours and pub crawls around Budapest.