Gay Busan is one of the world's most underestimated travel destinations, overlooked continuously for its big brother Seoul to the north or any of Asia's more famous beach settings. Better know for Samsung and political tensions with North Korea, in Busan is golden-sand beaches, delicious food, affordable design hotels and a quaint queer scene hidden right in plain sight – you just need to know where to look!


South Korea as a whole has a far less accepting view of its LGBTQ community than most of the rest of Asia – and while the strength of conservatives and the Christian fundamentalists wanes slowly, things are still not where they need to be.
LGBT acceptance as however rapidly grown in the past decade, especially in the younger generations, thanks to international influences, more queer events, and a louder presence of the local LGBT community including –rather famously – celebrity Hong Seok-cheon, coming out in public.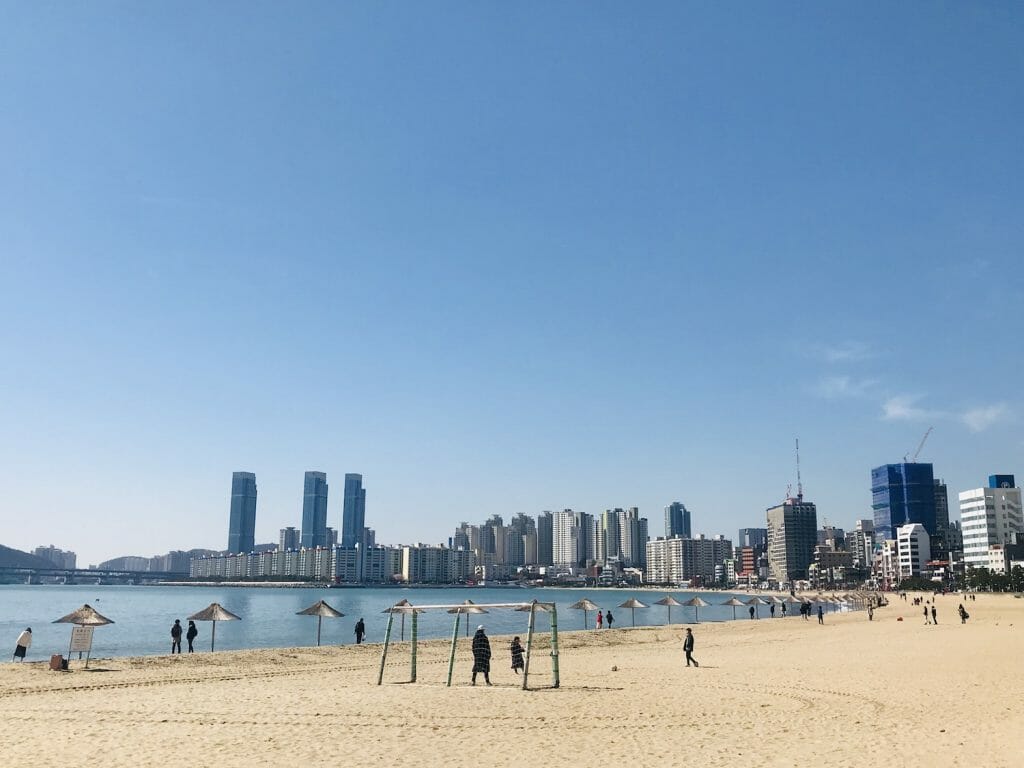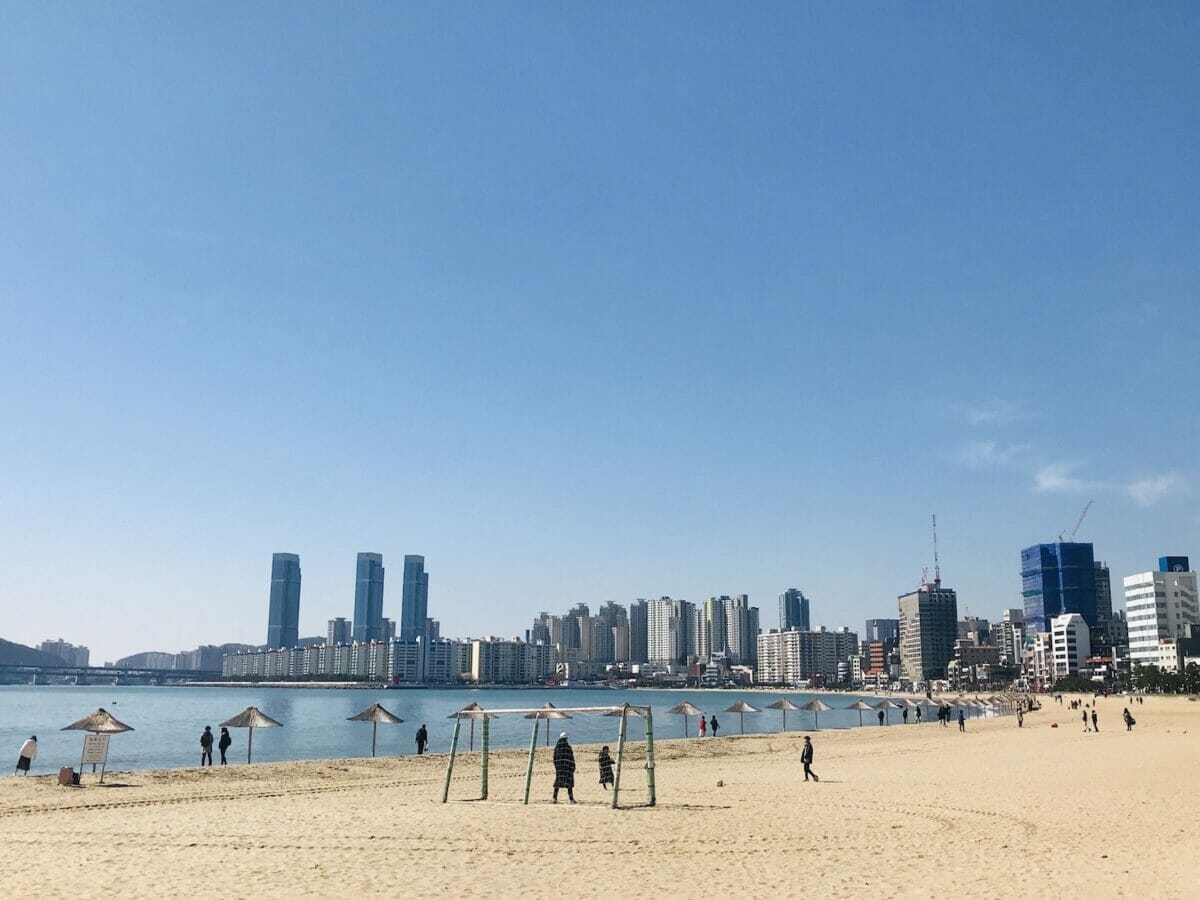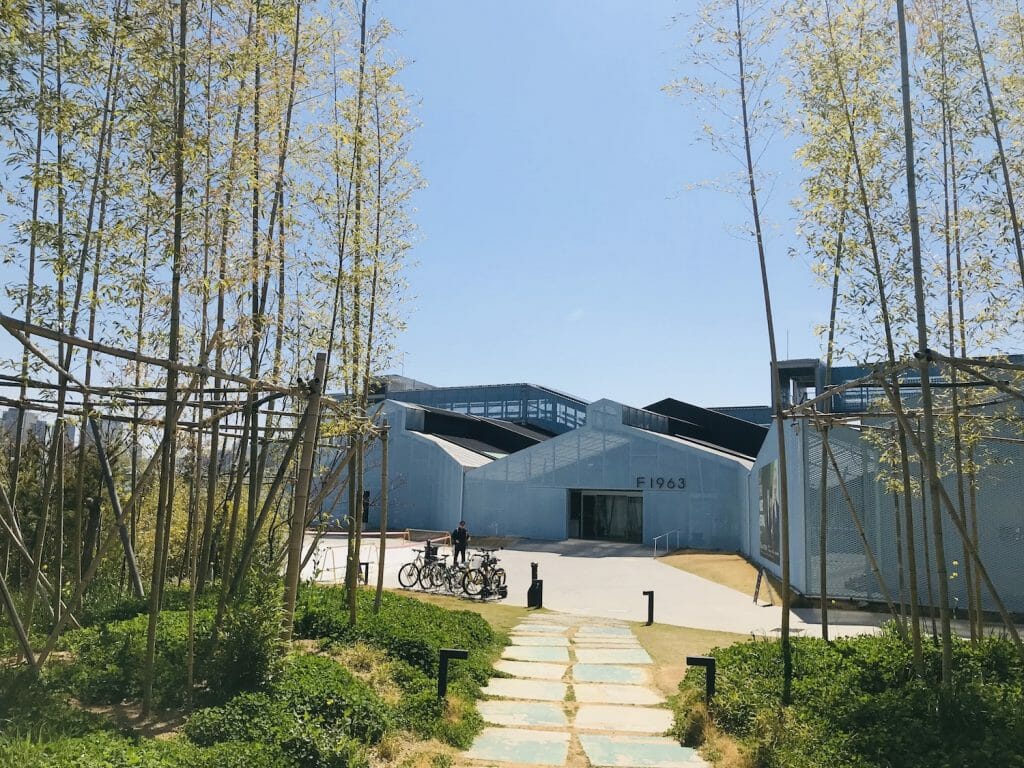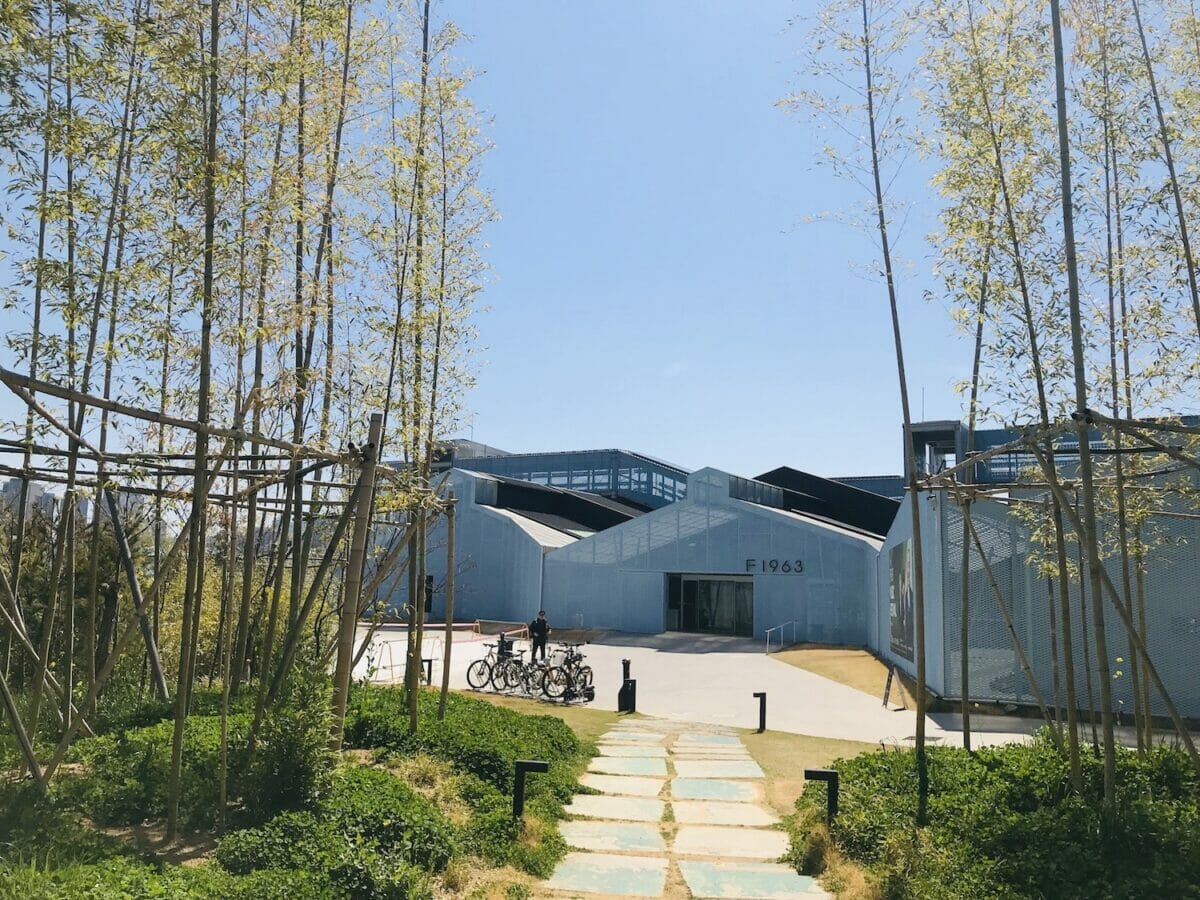 Many in Korea believe they have never met a gay person, and it is a topic not often talked about, with political parties avoiding discussion of LGBT rights and many people burying their heads in the sand. As a visitor you are extremely unlikely to experience any outright discrimination but be aware, many queer locals lead double lives and succumb to the overwhelming societal pressure to keep their sexuality private.

South Korea is undoubtedly one of the more conservative countries in Asia, but even here it technically illegal to be discriminated against on the basis of sexual orientation. Still many members of the LGBT community still face difficulties at home and work, meaning Gay Korea has a long way to go still to catch up with its more progressive neighbors – Japan, Taiwan, Thailand and increasingly Vietnam.


The gay scene in Busan, however, is growing every year and offers a hidden-in-plain-sight gay scene with small bars and karaoke joints – along with some very friendly locals. There are no gay sauna or cruising spaces here, or gay clubs, but if you want to dance the night away there are plenty of clubs filled with foreign holidaymakers to let loose in.
While we can't recommend visiting Gay Busan for its queer nightlife alone – there is a lot of other drawcards here that combine to make this a city worth exploring further. Food, design, culture, history, and beaches – this seaside metropolis has it all, and then some!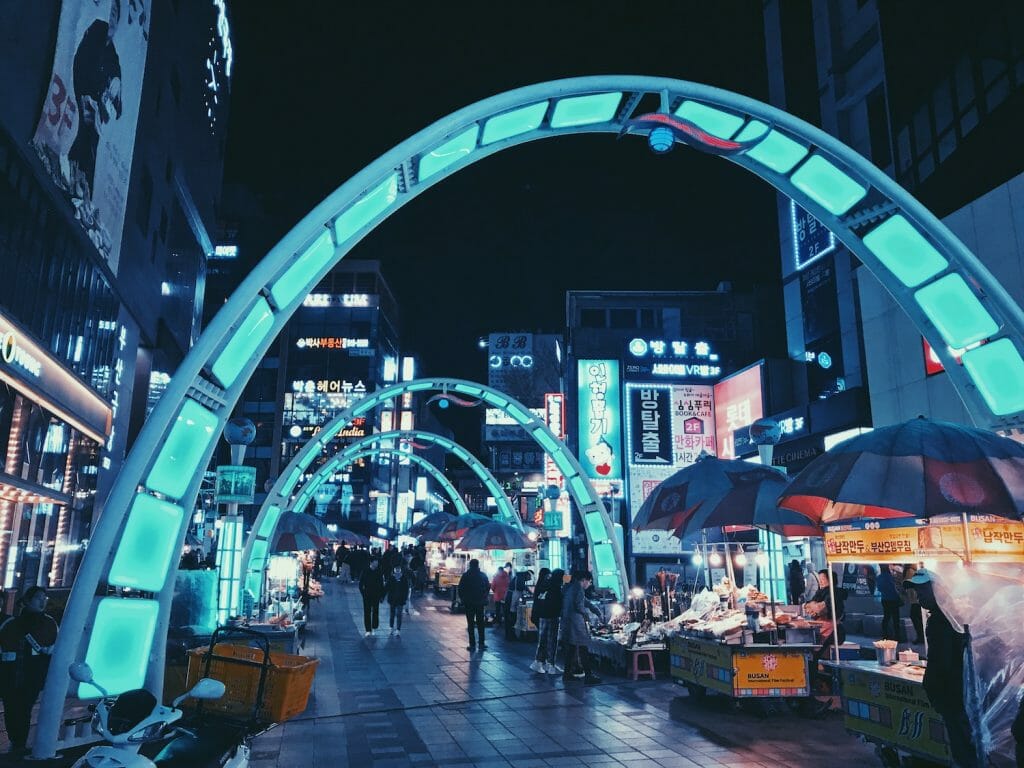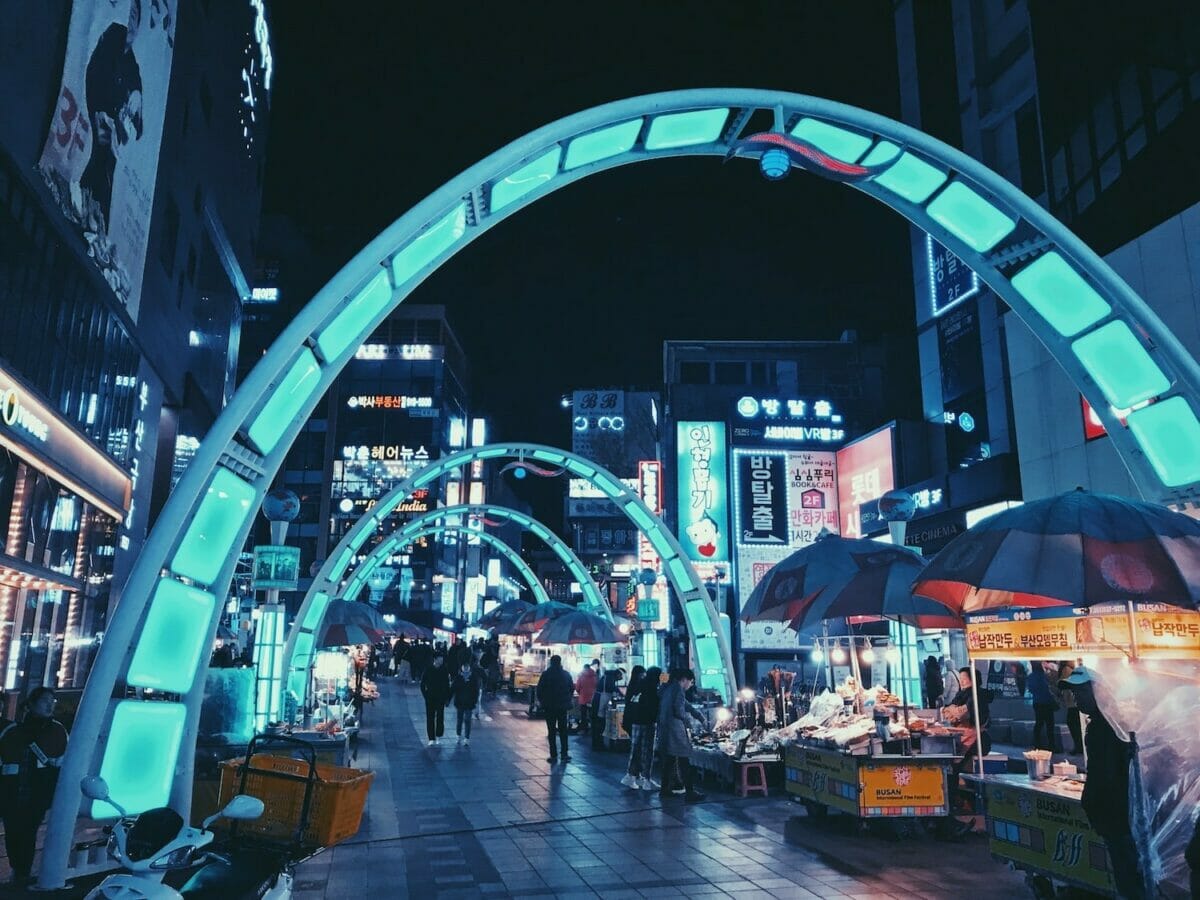 Gay Busan Guide: The Essential Guide To LGBT Travel In Busan South Korea
Attractions in Busan
Naturally being gay does not define which attractions most of us will want to see in each city and most queer travelers will simply want to check out the top things to see in Busan during the day!
There is so much to do here – but we found our favorite memories were wandering through getting lost in the seemingly endless array of food streets, relaxing on the beach or meeting new friends in any of Busan's uber-stylish cafes. Still – it helps to have some idea what is going on, so here are the best things to do in Busan, according to us!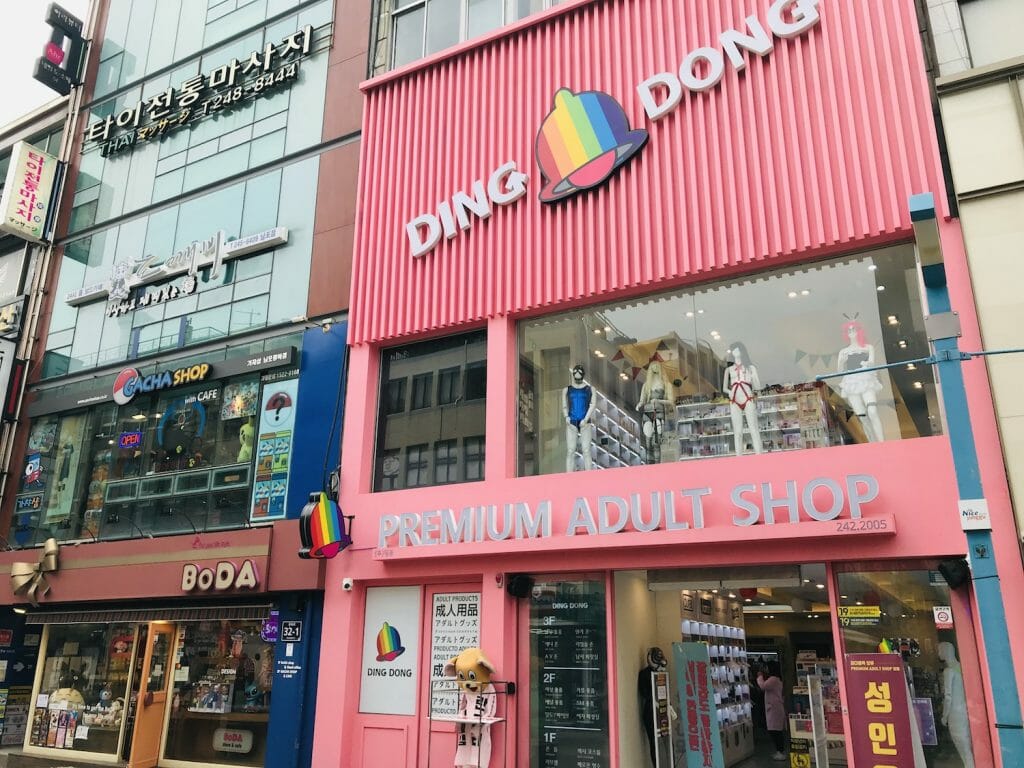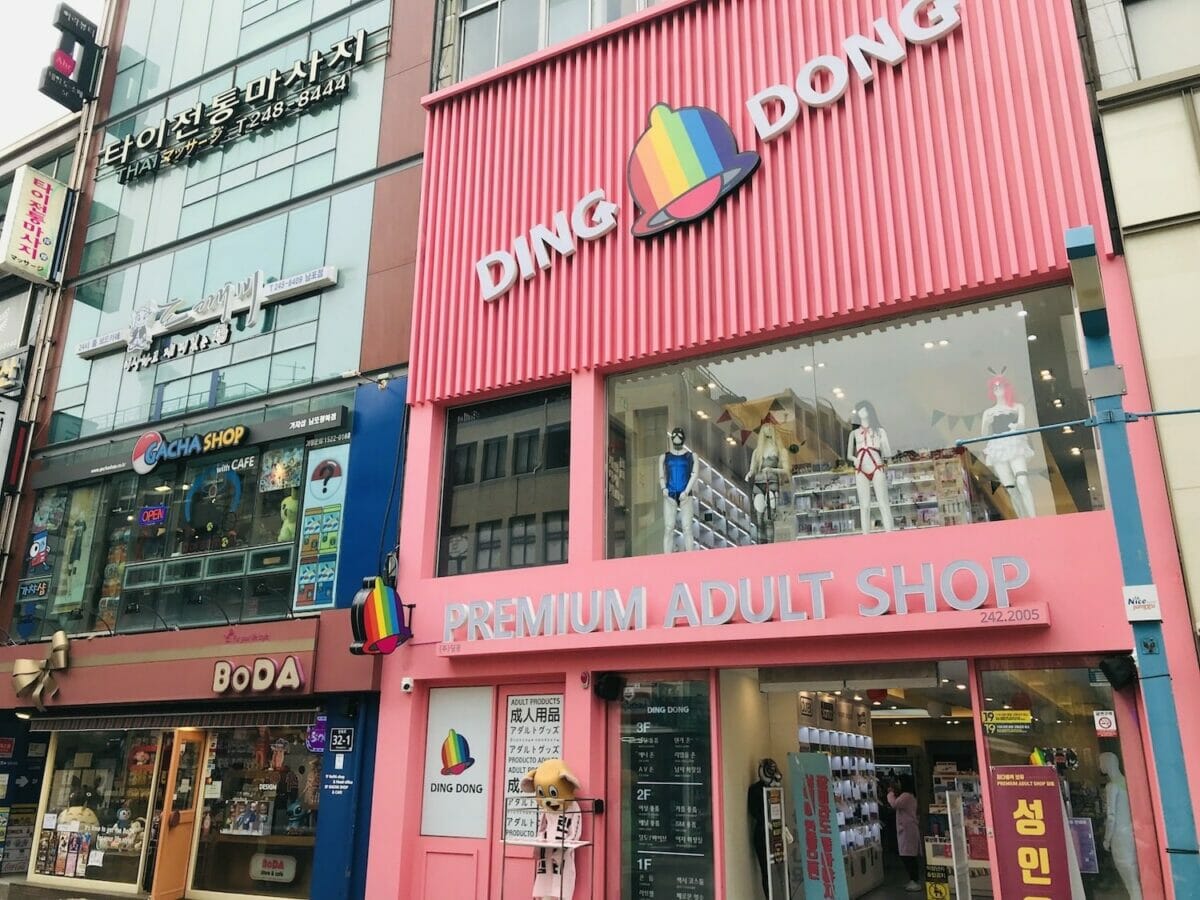 One of the best tips we can give you for exploring Gay Busan is to pre-order a travel SIM card for easy airport pickup and activation the moment you arrive so you will not pay a fortune in international roaming charges. Get restaurants recommendation and reservations on the fly, public transport instructions up to the minute, bar opening hours and if it is your thing – access to gay hook up apps to find out more about the local scene.
Mobile data is fast, cheap and available almost everywhere in Asia so it is no wonder most travelers chose to stay connected and to get off the beaten track (without ever worrying about getting lost). So why wait? Pre-order the best local SIM card now to have it waiting for you in Busan when you arrive.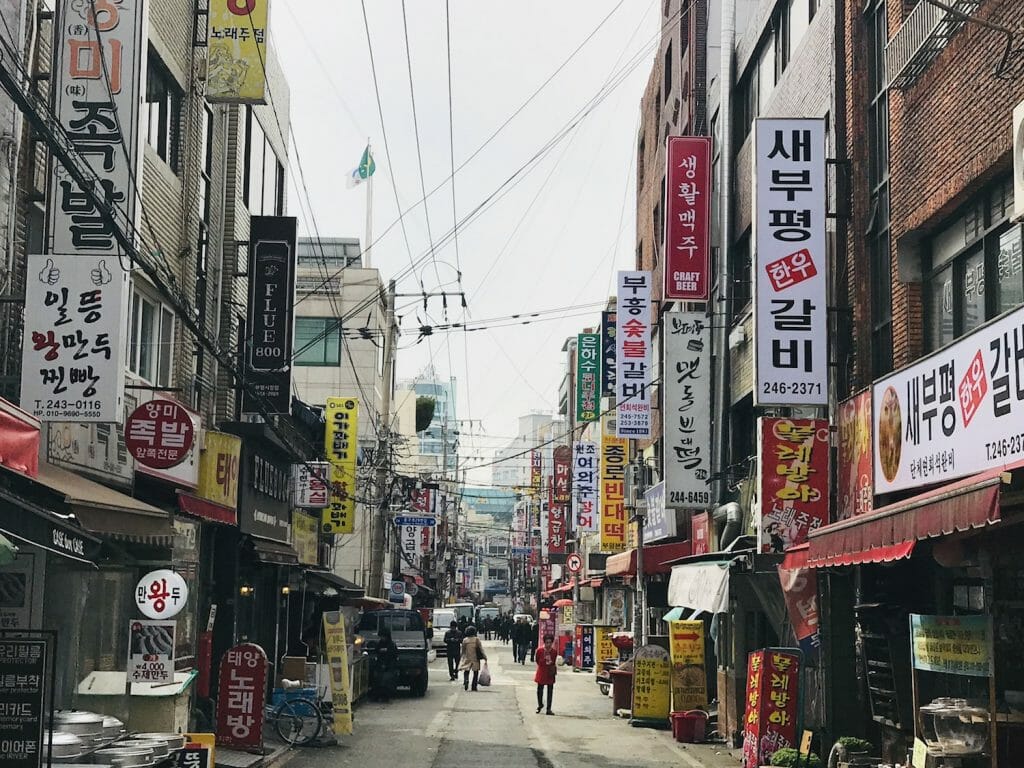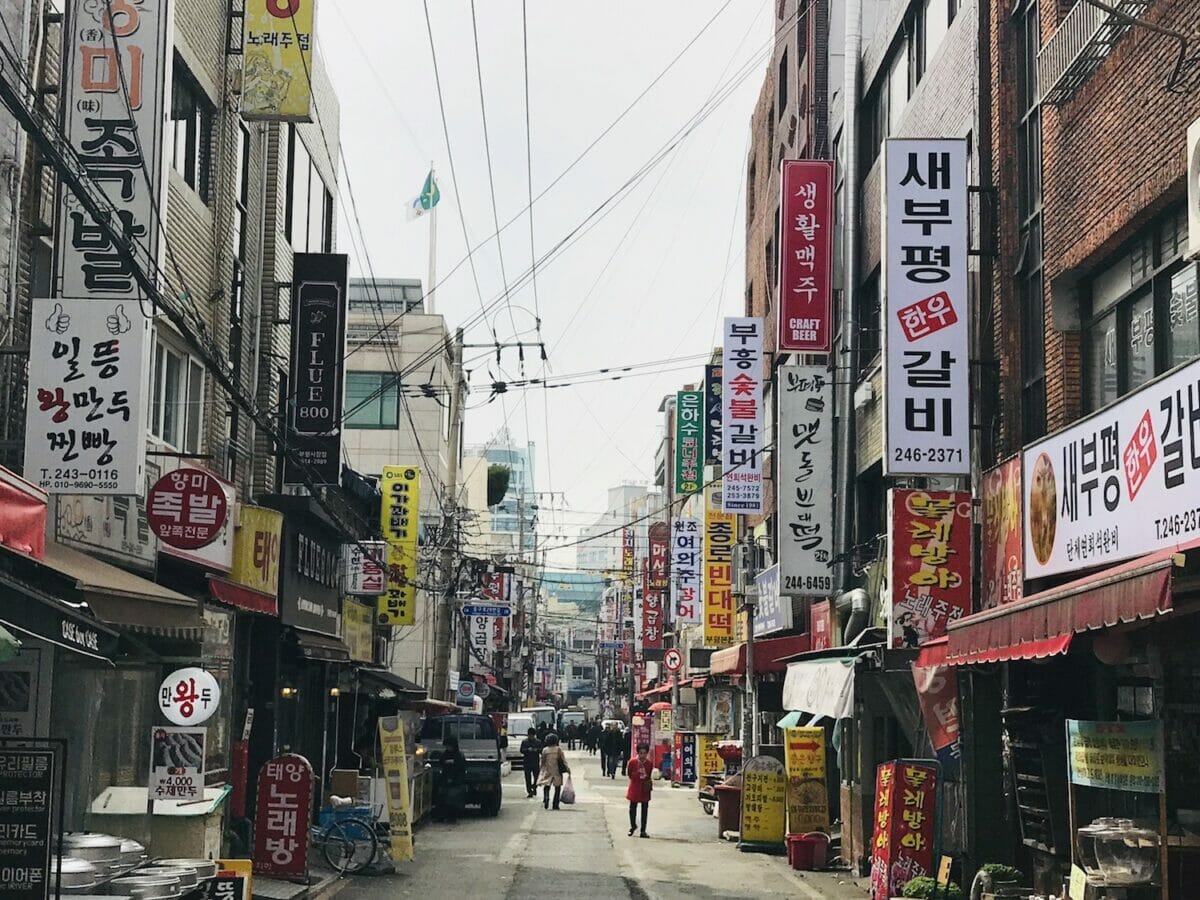 Things To Do in Busan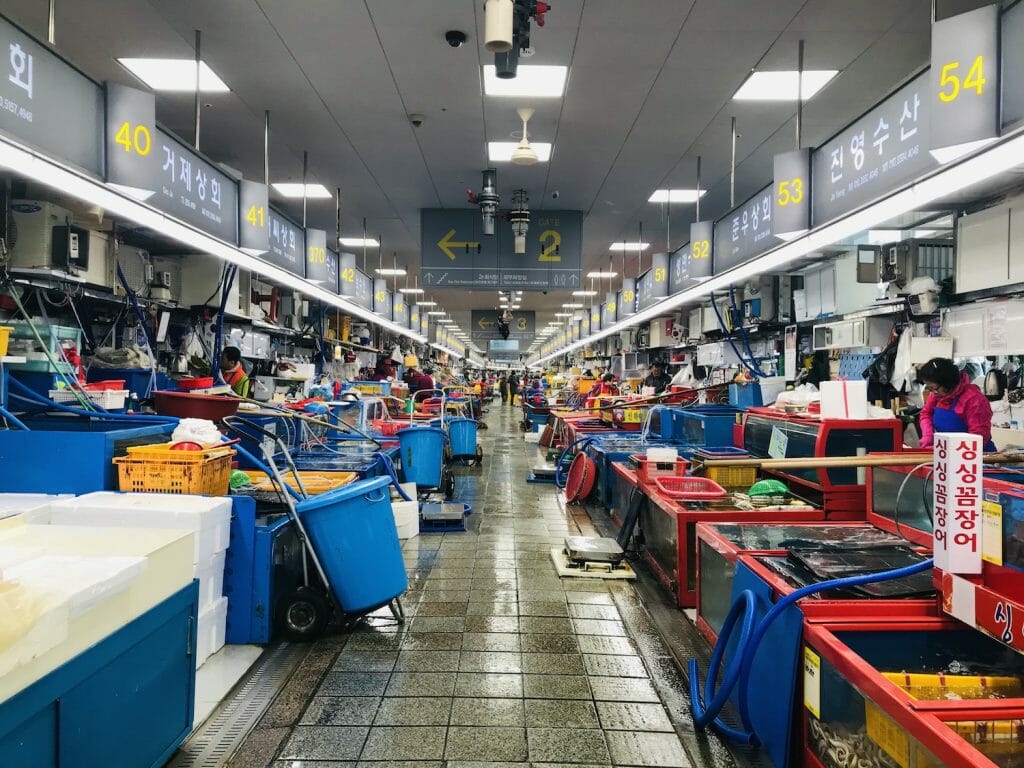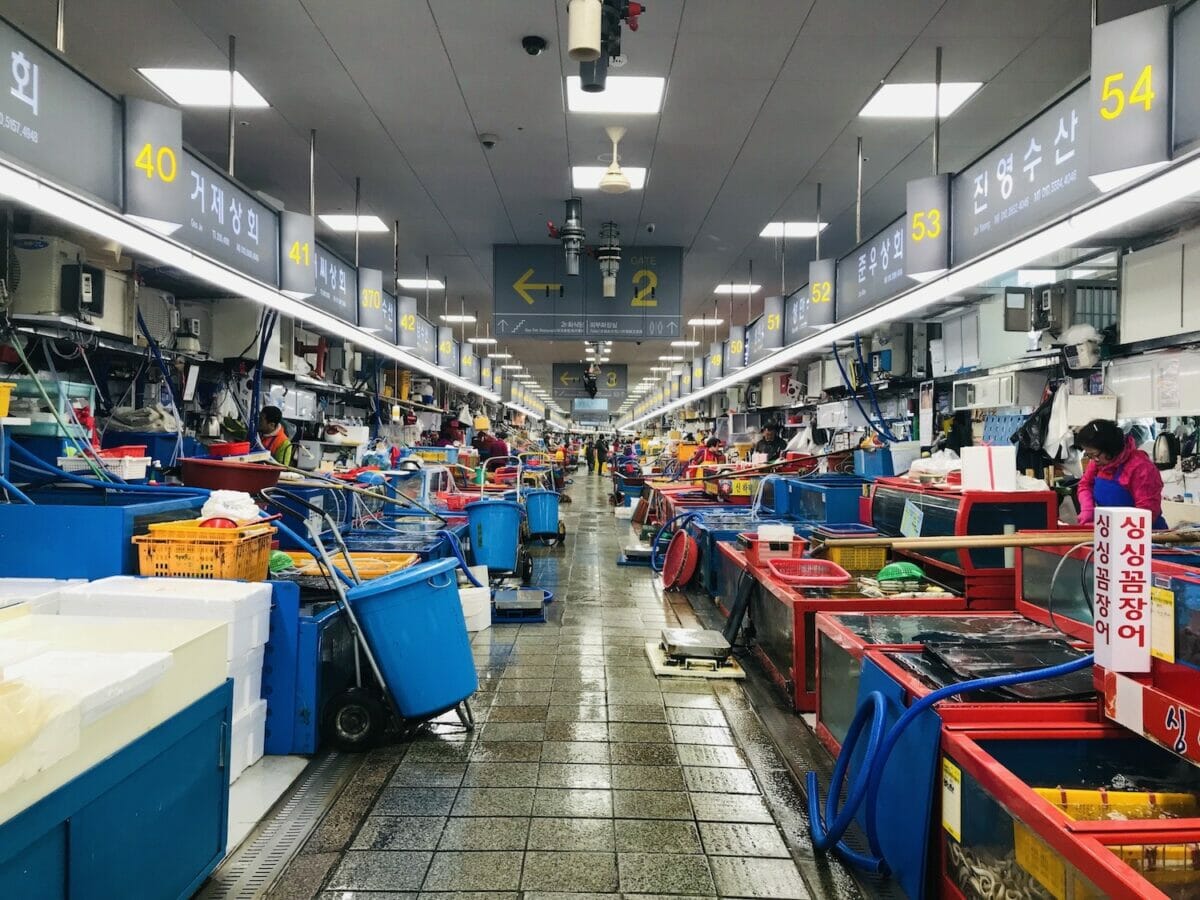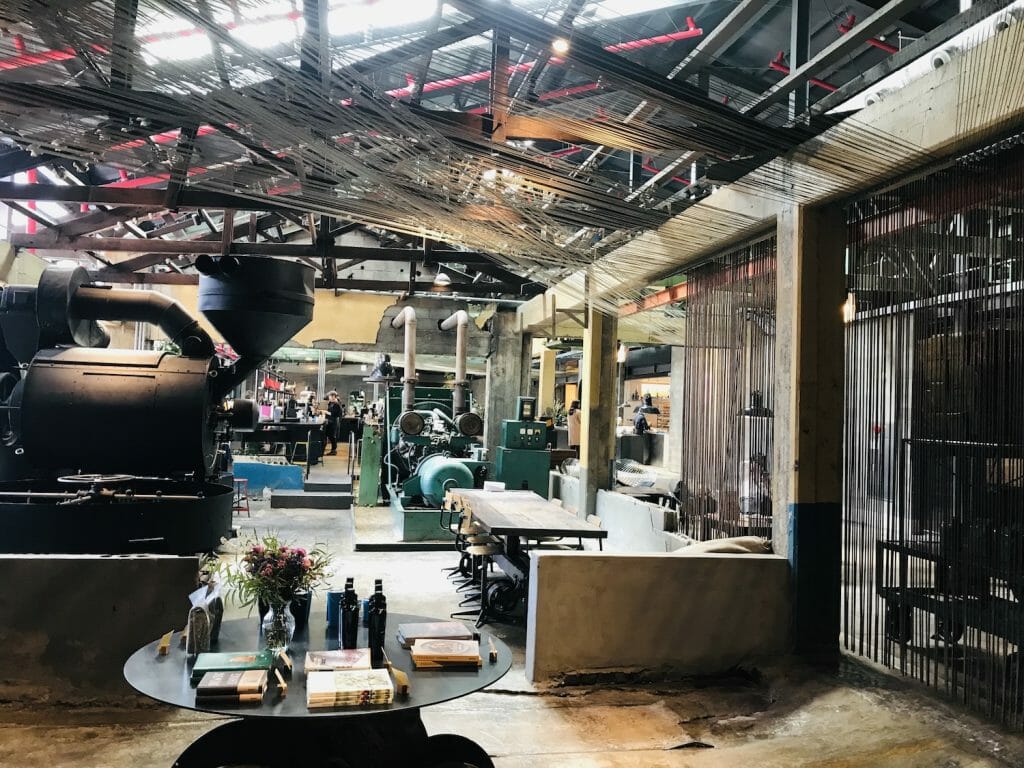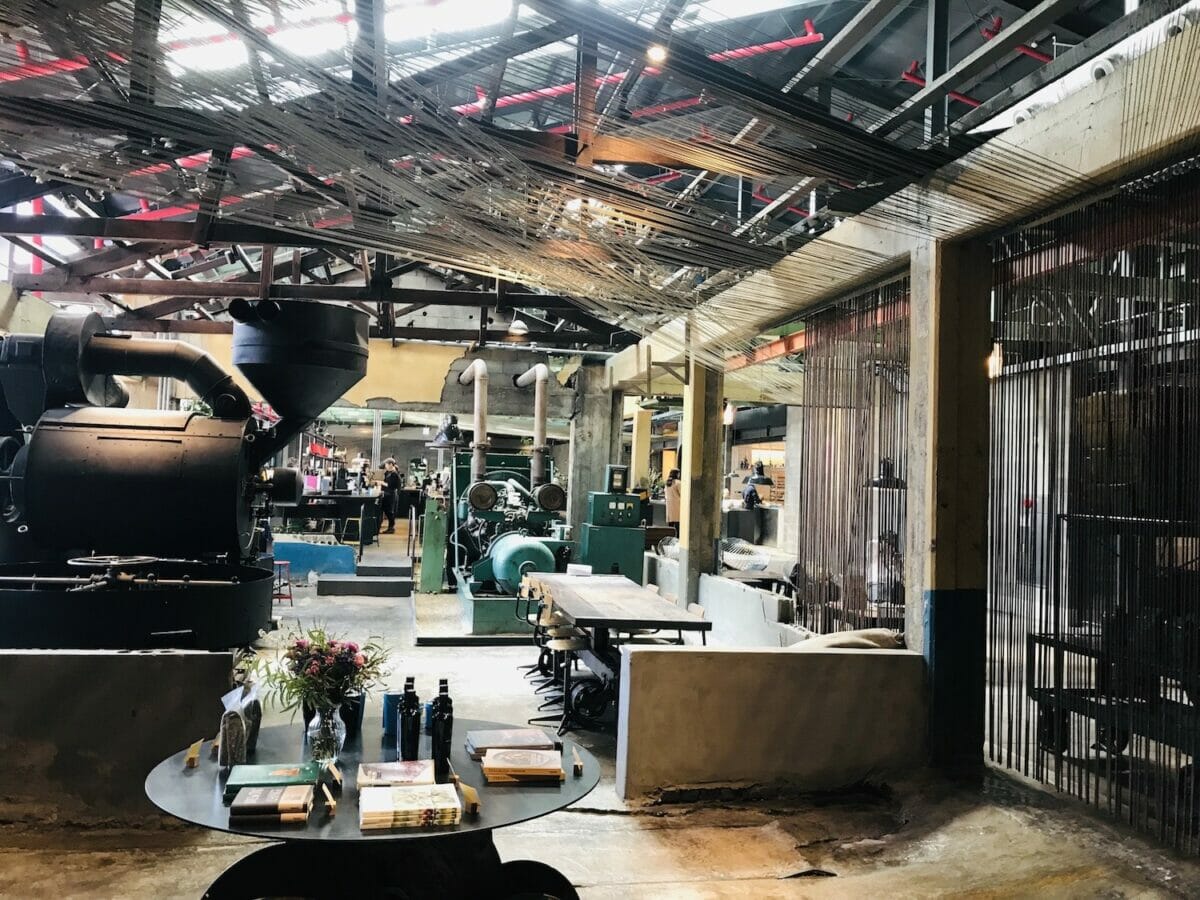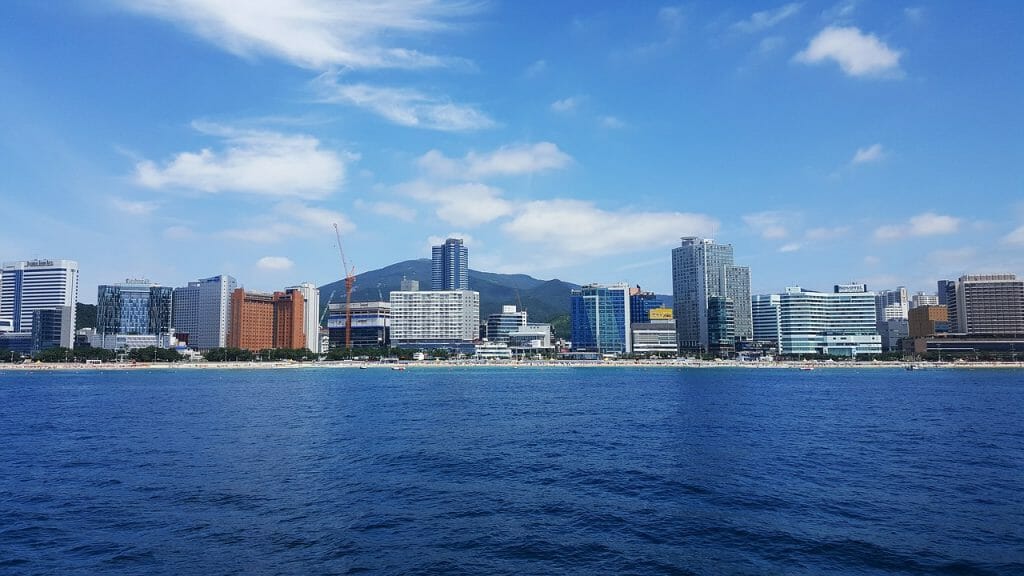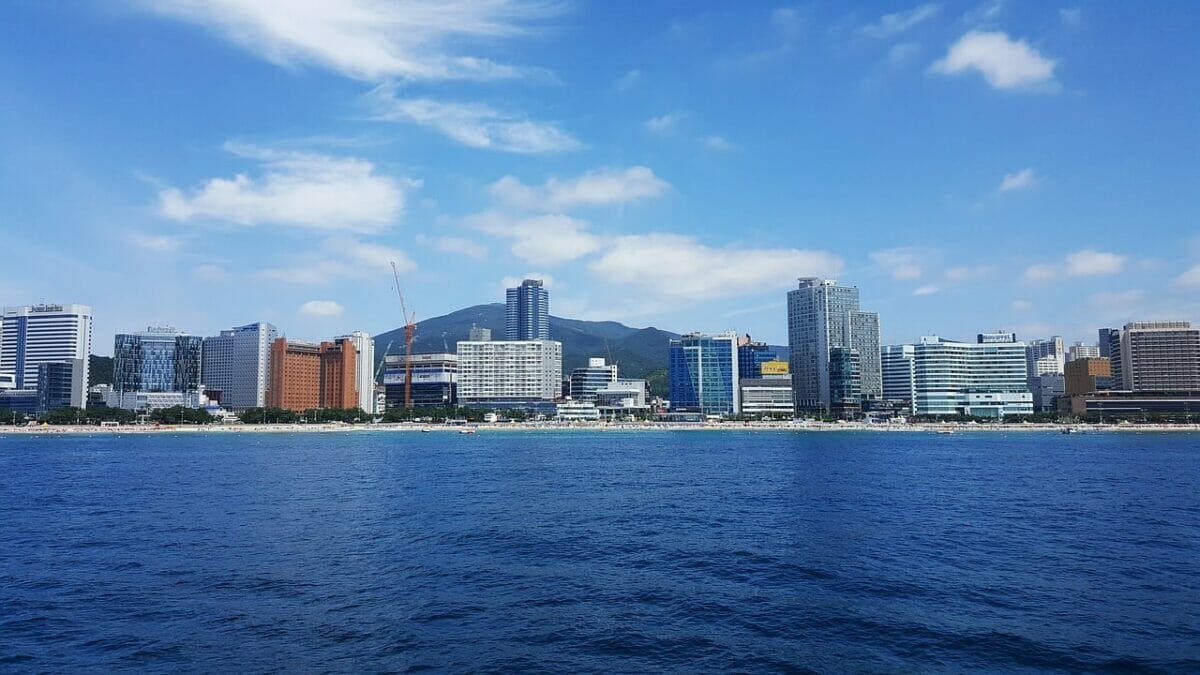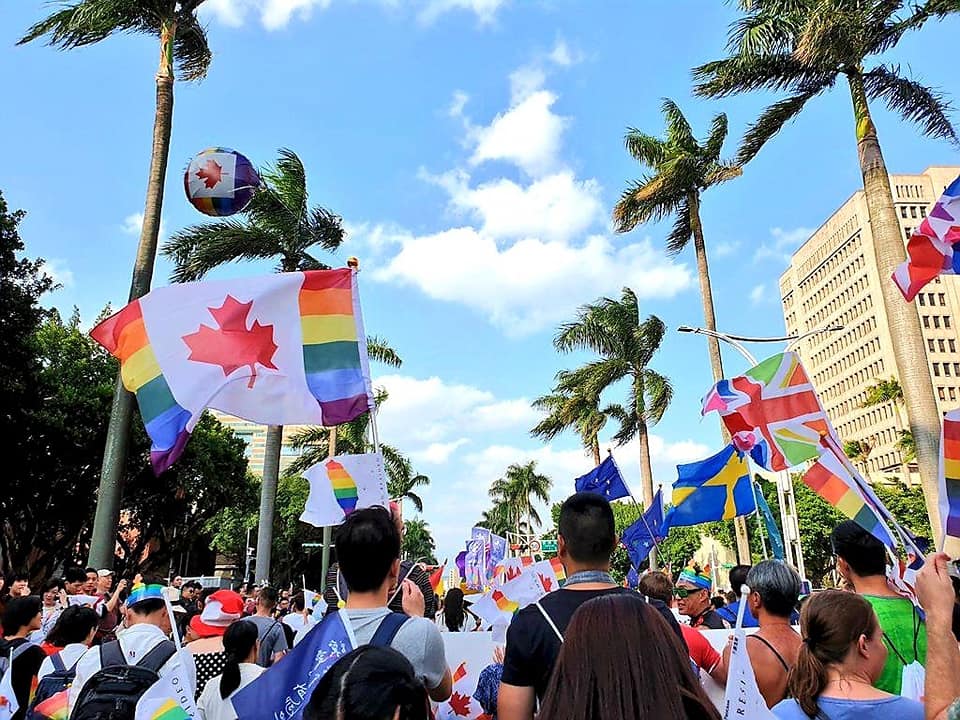 Gay-friendly and Gay Hotels in Busan
As Busan is one of the more progressive and gay-friendly countries in Asia, pretty much every hotel in Busan can be considered gay-friendly, and none of our readers will experience any issues here. After all, being gay-friendly is not all about upscale luxury, but about providing friendly service and welcoming everyone with open arms!
Busan, like most cities in South Korea, has a severe shortage of space, so room sizes are smaller than almost everywhere else in the world – but as plenty of gay men know, it's not all about size, but how you use it! We are talking about design, functionality and views darling!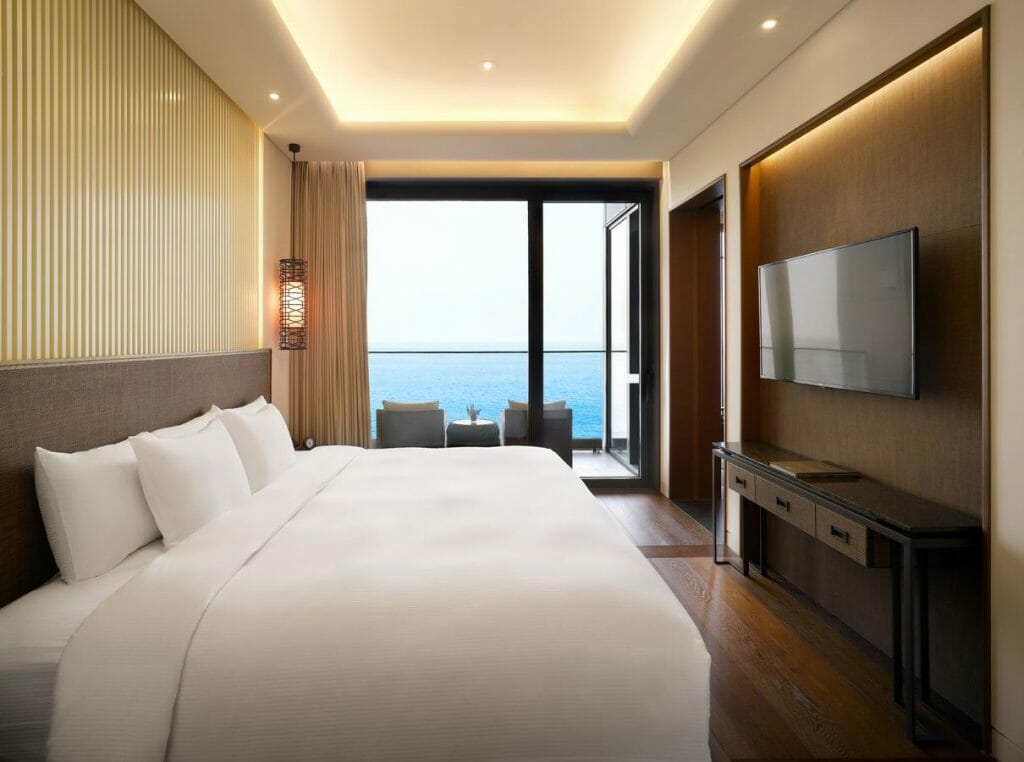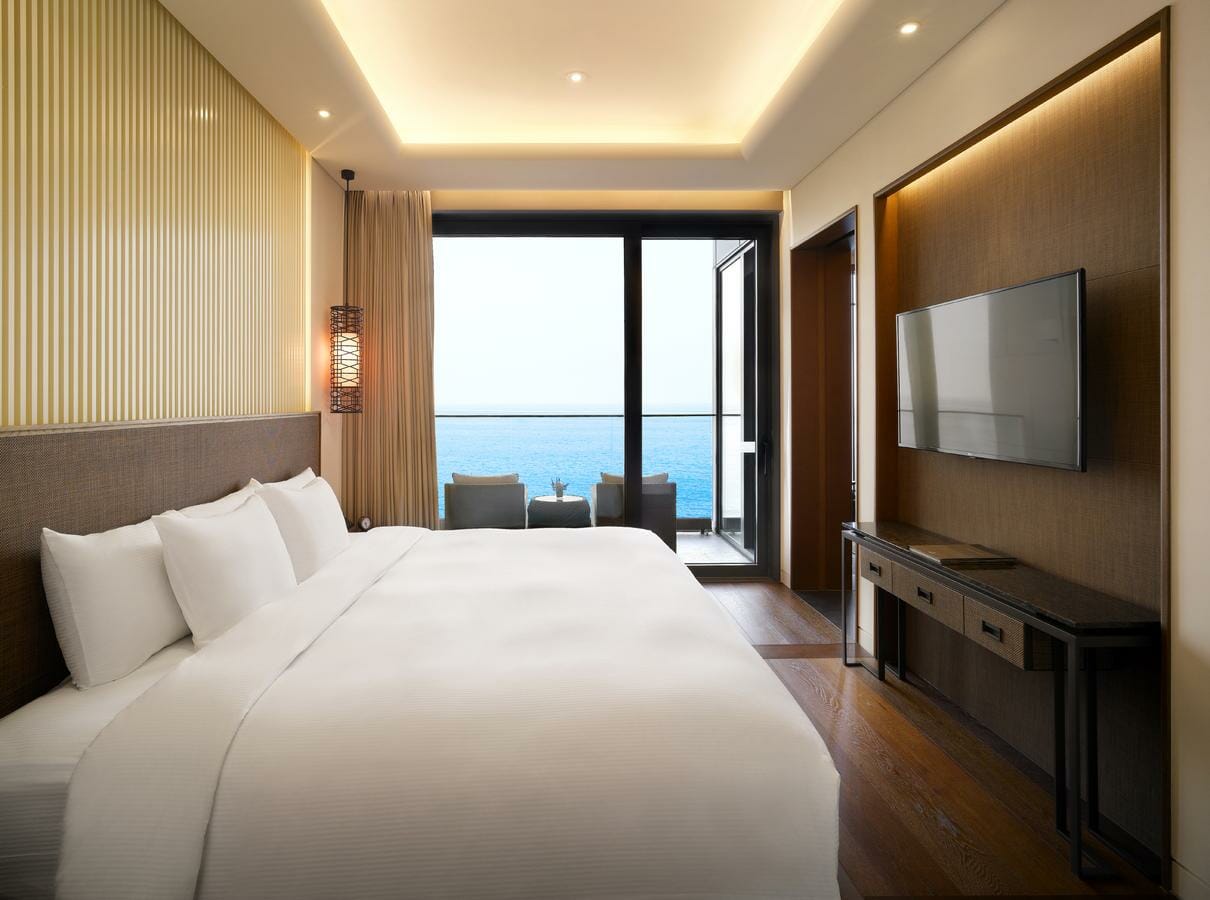 Having said that, everyone likes to be surrounded by people with common interests, and as such there are a few well-known gay-friendly hotels in Busan that are hot spots for gay travelers to stay – either because of their location near the Busan gay village – the best place to stay in Busan if you are looking for gay nightlife – or their design and inclusive vibes.
The following hotels in Gay Busan have all have glowing recommendations from gay travelers in the past, but of course, there are hundreds of other hotels in Busan if these are not quite what you are looking for. Whether you want a fun and social hostel, a cheap place to crash after a night of partying or an ultra-chic designer option to sip cocktails and surround yourself with fabulous people – Gay Busan has something for everyone!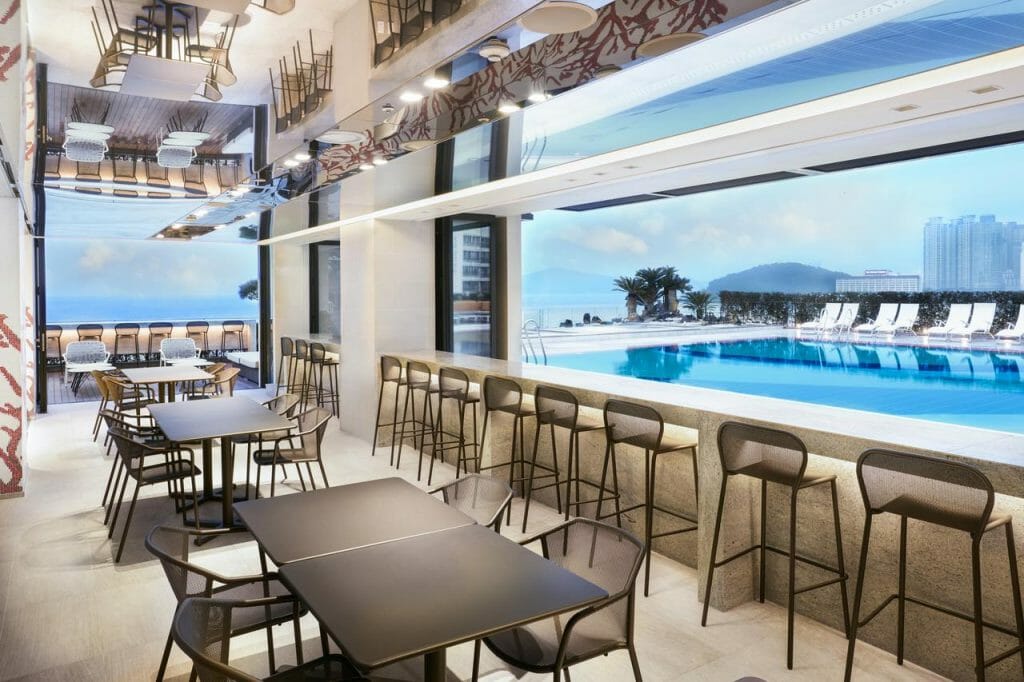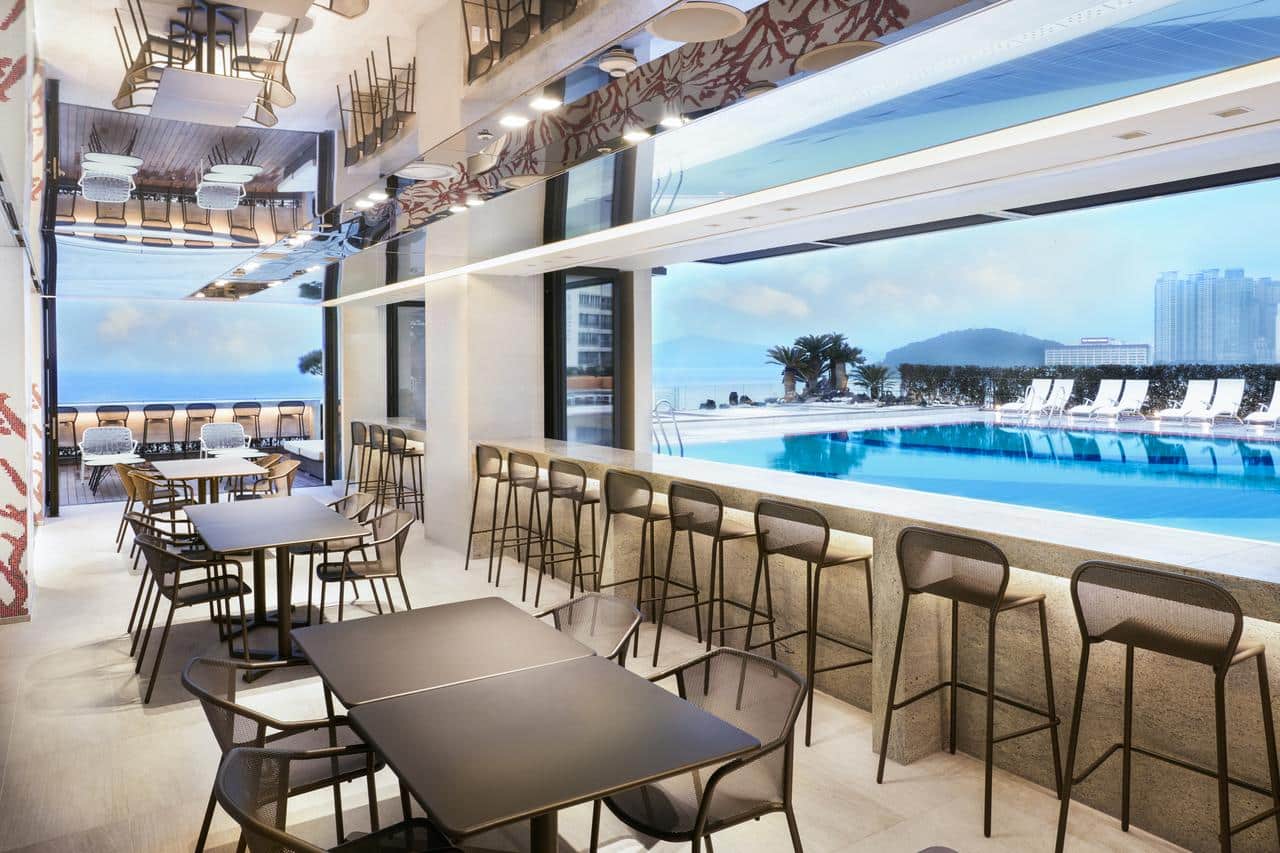 Gay-friendly Hotels In Busan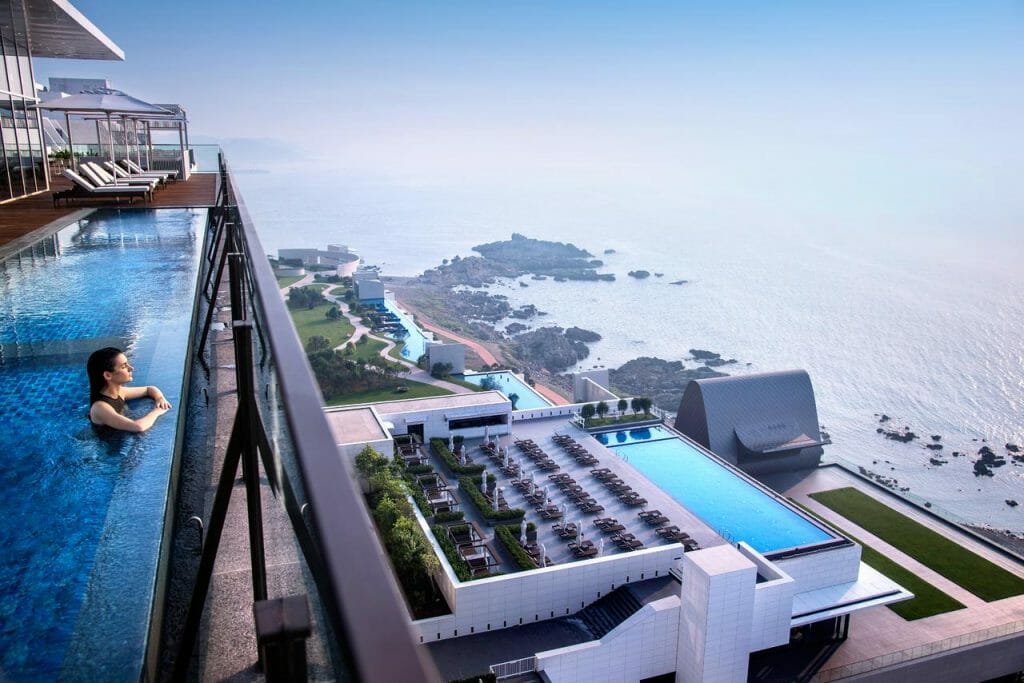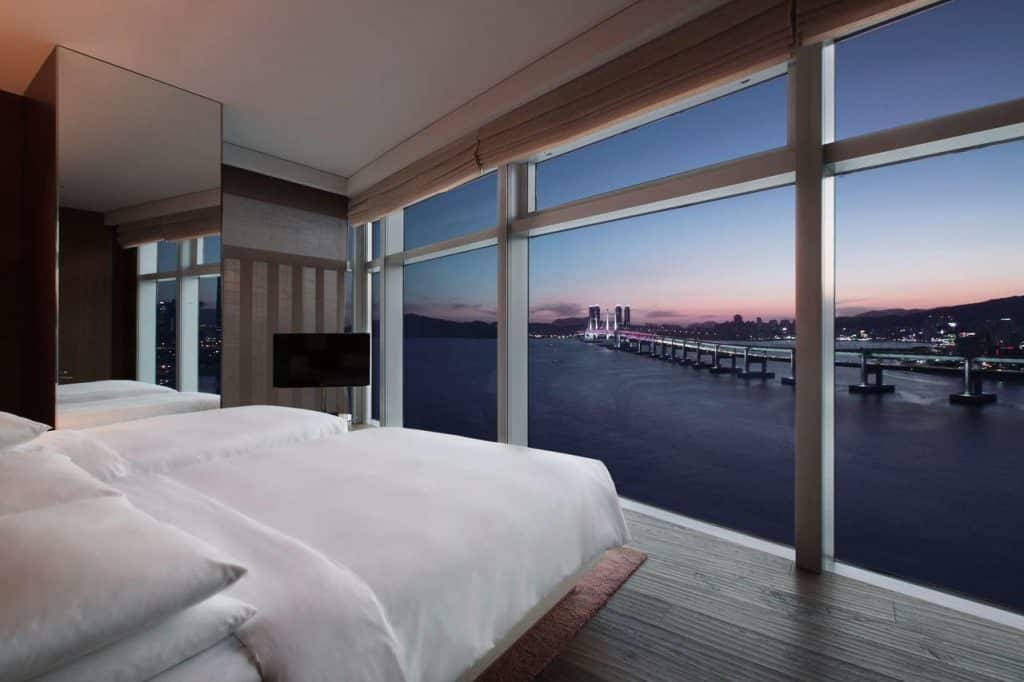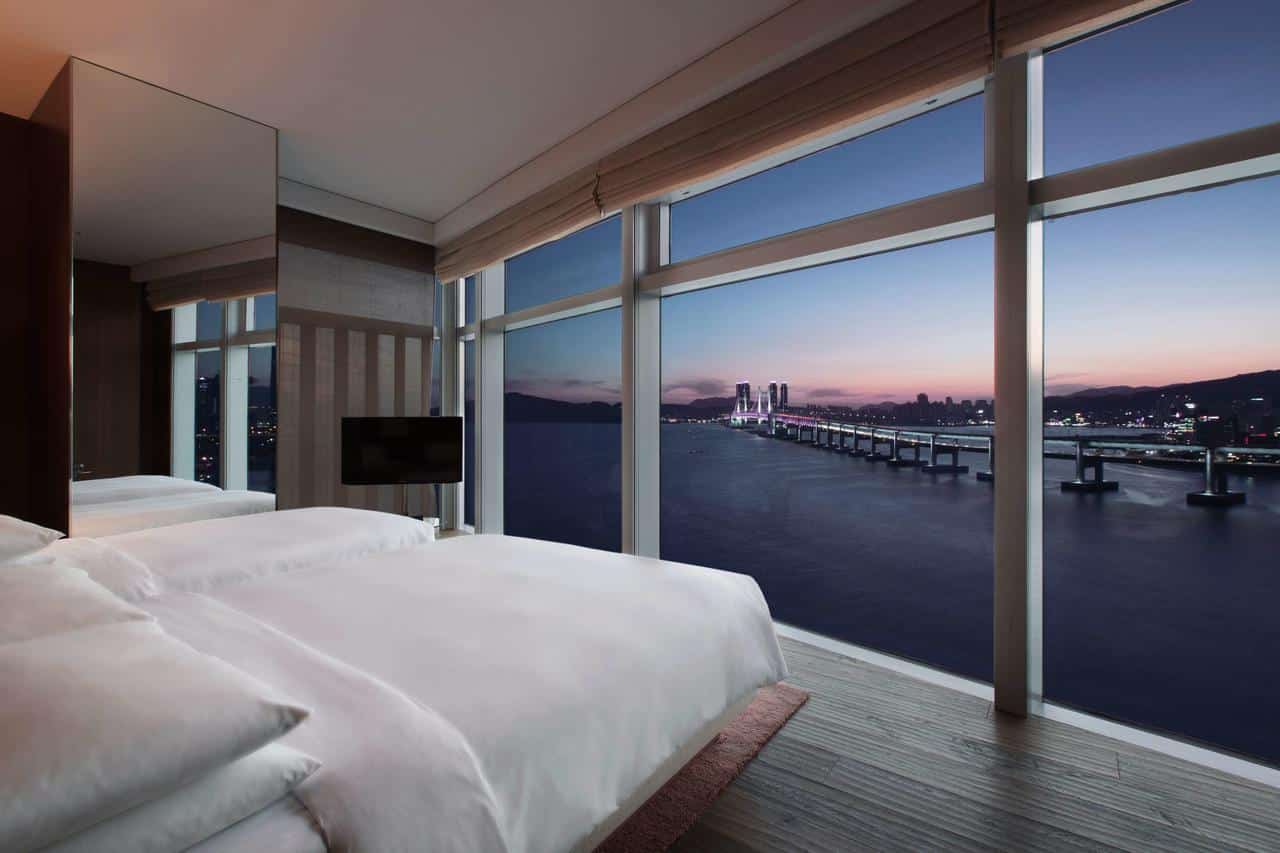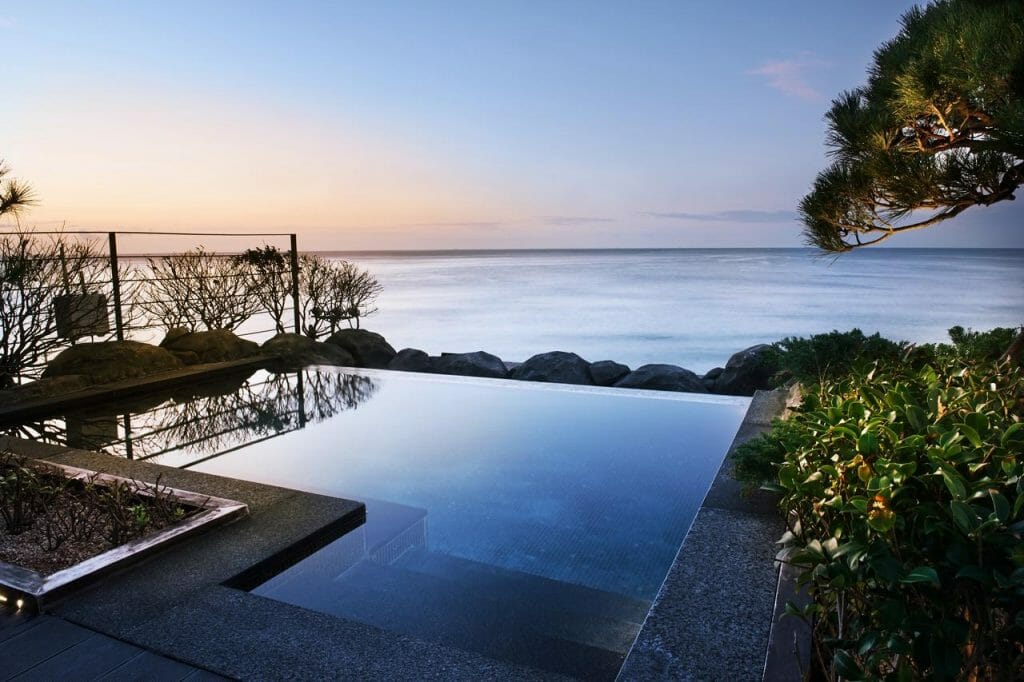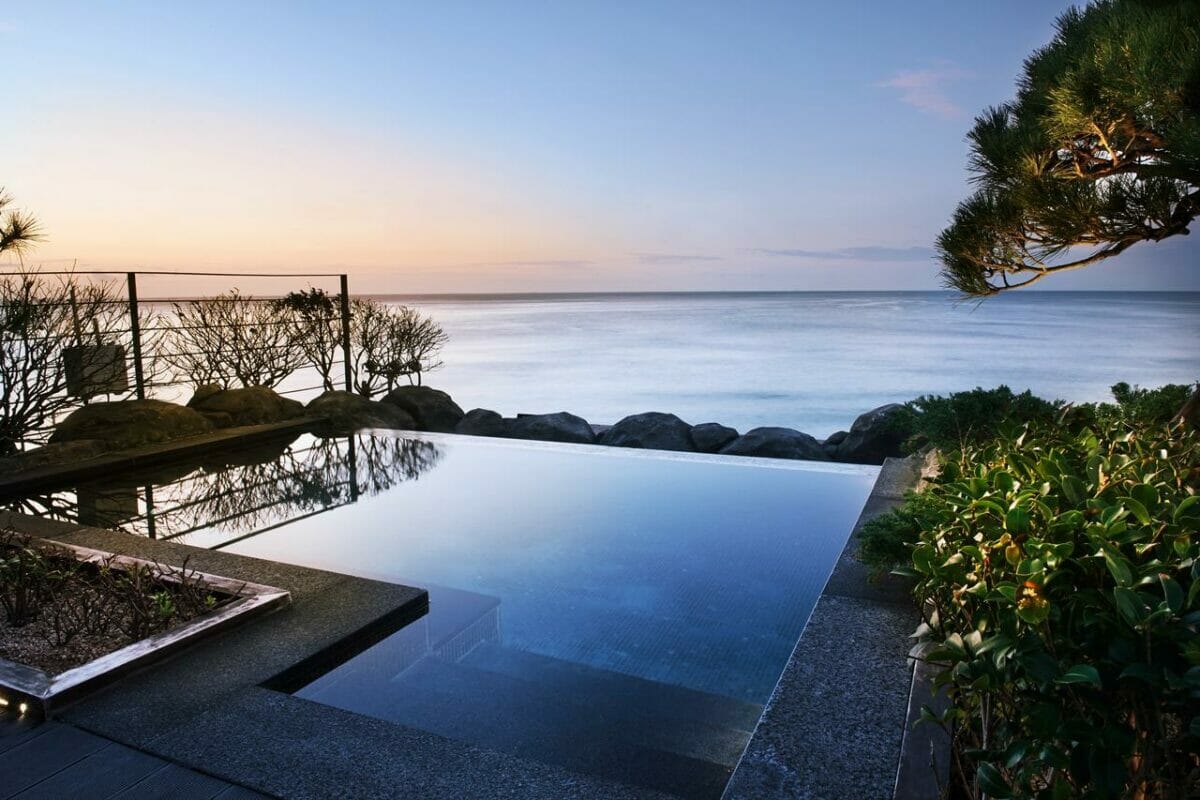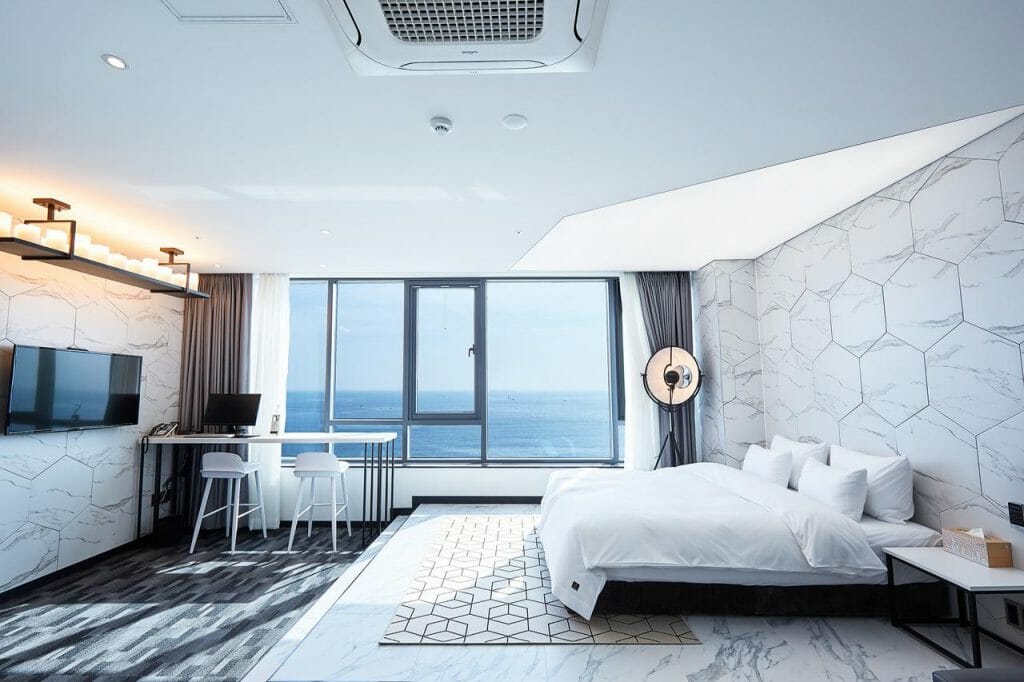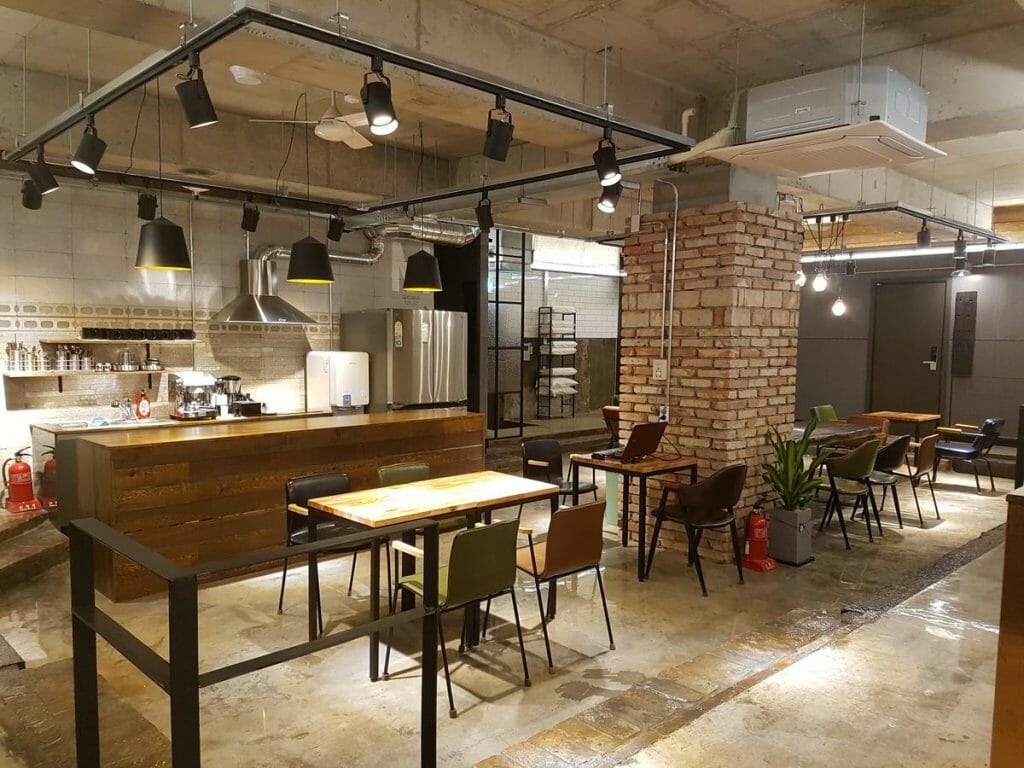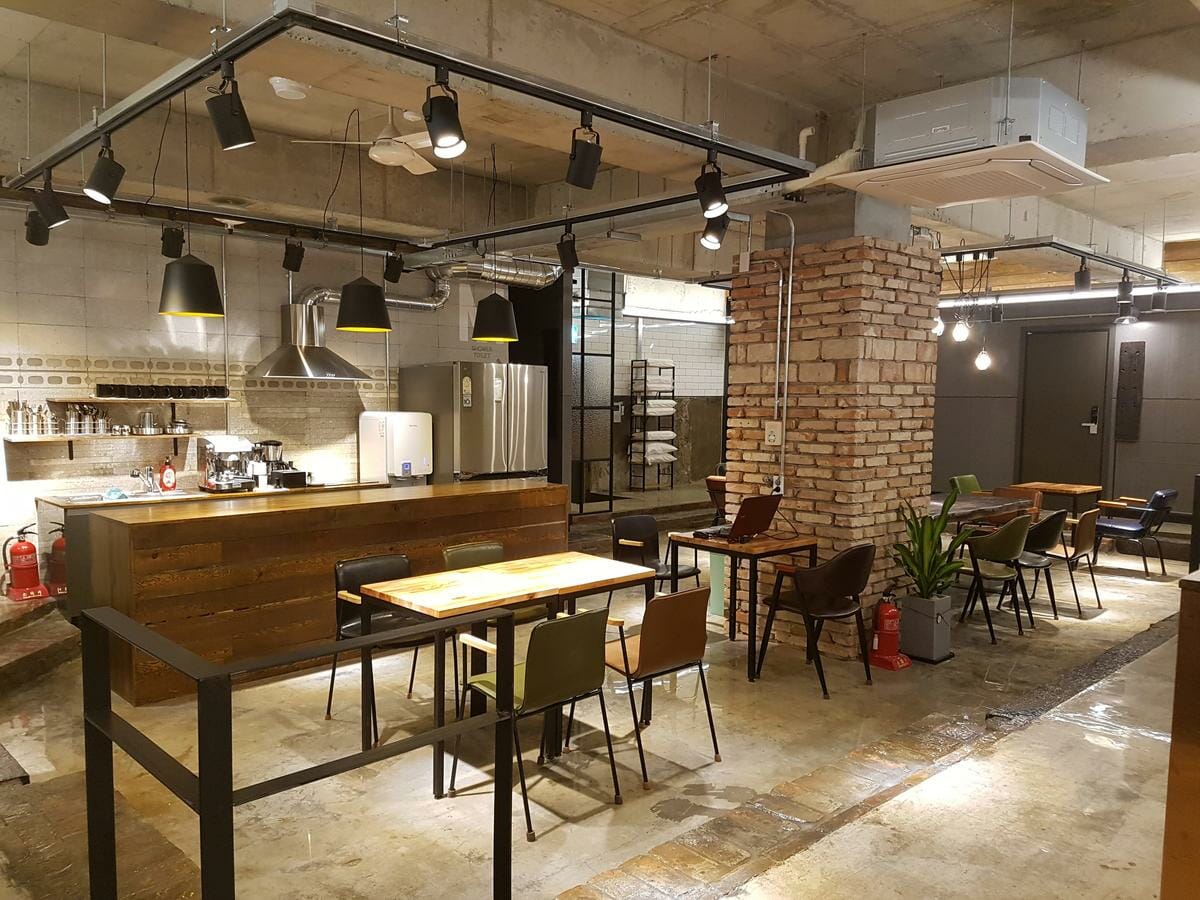 Gay Nightlife in Busan
The Busan gay scene is based around the Beomil metro station and can be a little hard to discover – by design, apparently. Even 'locals in the know' struggle and as a foreigner it can be exhausting walking back and forward trying to find anywhere with homos and alcohol. But trust us, they are here – even if they are all hidden away. The area is very safe however, and you'll see spot plenty of gay men wandering around, so if you get lost you can always ask them.
We couldn't possibly list every single venue here – some of which are little more than broom closets – and have focussed on those that are foreign friendly with a point of a difference. We do have to admit however the gay nightlife scene of Seoul is far, far superior to Busan and here you are more likely to find a quiet conversation and new friends than the wild clubbing experiences of Homo Hill in Seoul.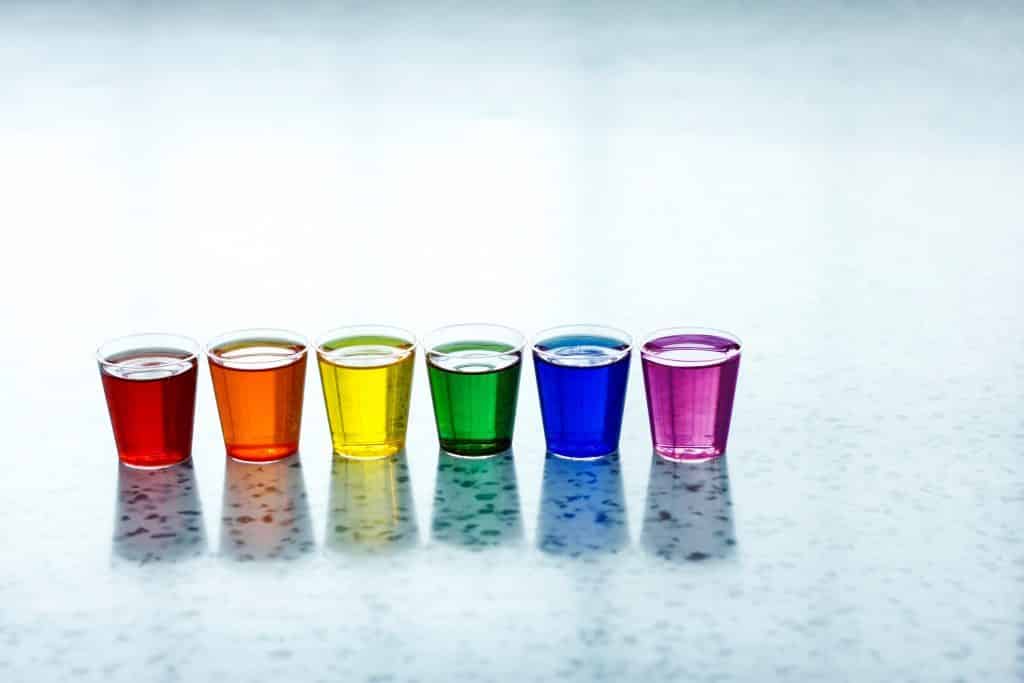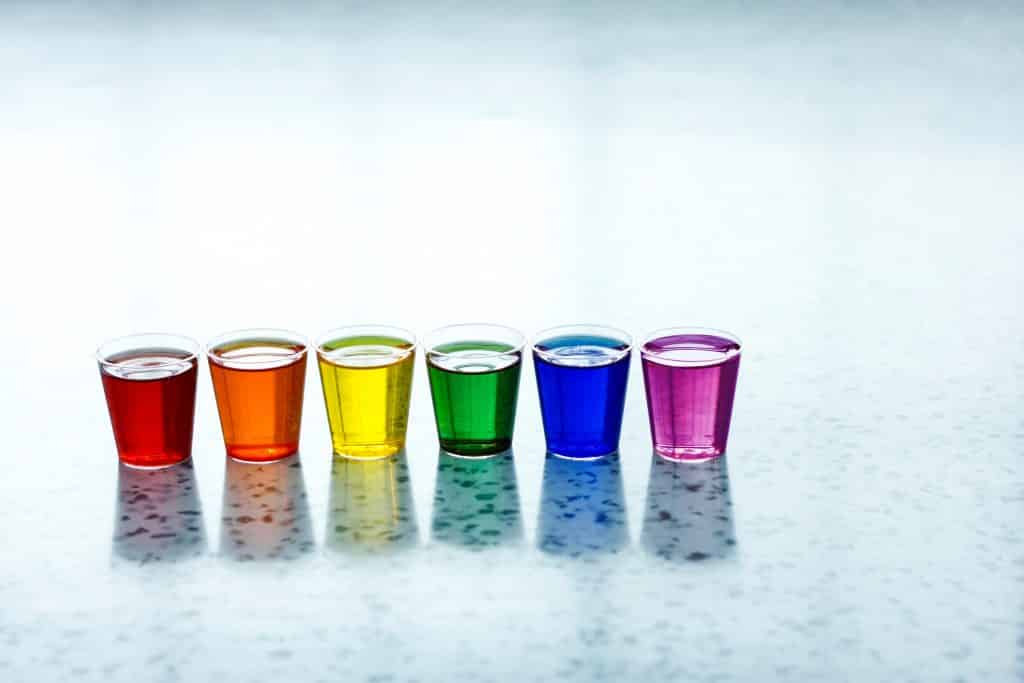 Because of the size of bars here, customers usually sit at a bar and spend the night chatting away with other patrons and the normally charismatic bartenders. Karaoke is also very in vogue and is a sure-fire way to get the shy South Koreans to open-up. You could also try plying them with alcohol.
To get to the main gay area of Busan, take Exit 1 at Beomil Station then continue toward the highway on your left for a half block and make a right at the first (very narrow) street. After around 50 meters you reach the intersection of an alley and in another 20 meter forward, you'll see Soju. If you take a right at this intersection, you will find G-Men and if you go left at the intersection, you'll find Blue. This should be enough to get you started and to know you are in the right area, from here you can ask a friendly bartender. Or, find a local guide for the night on the gay hook up apps for travel.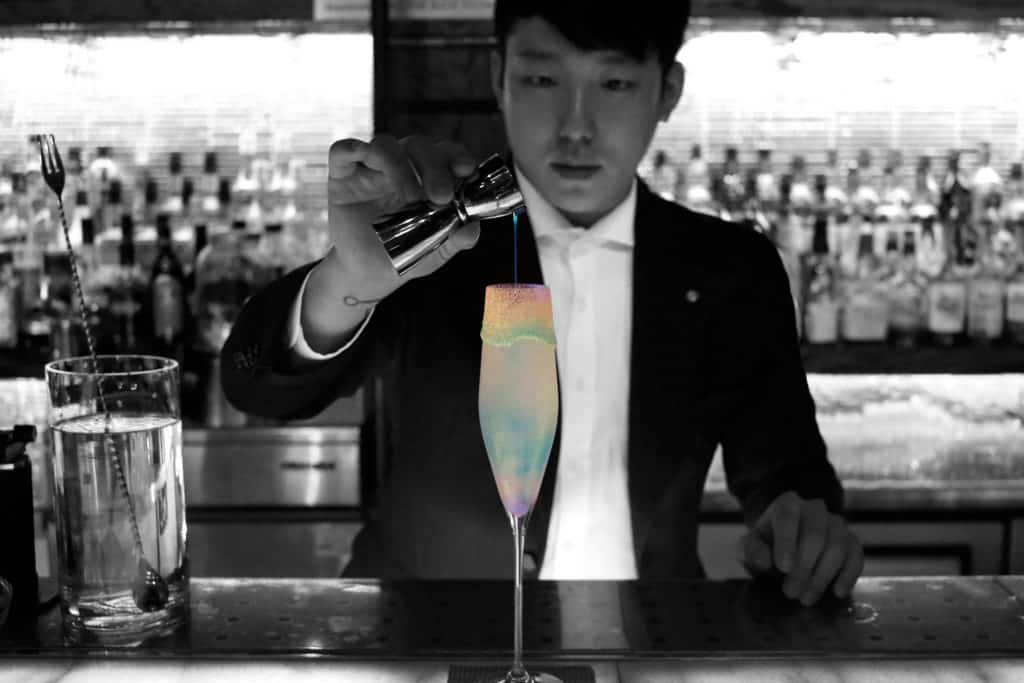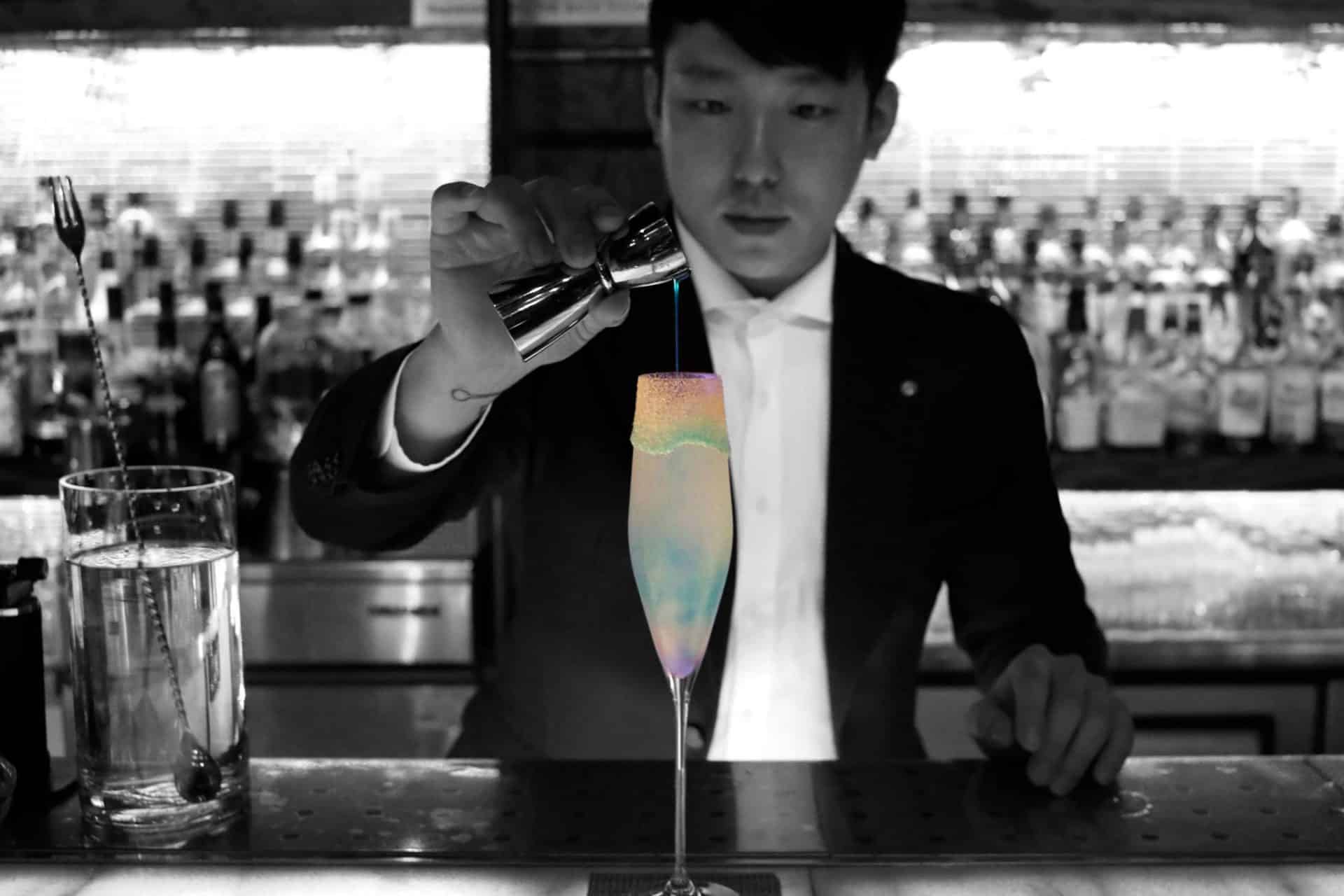 Gay Bars & Clubs In Beomil Busan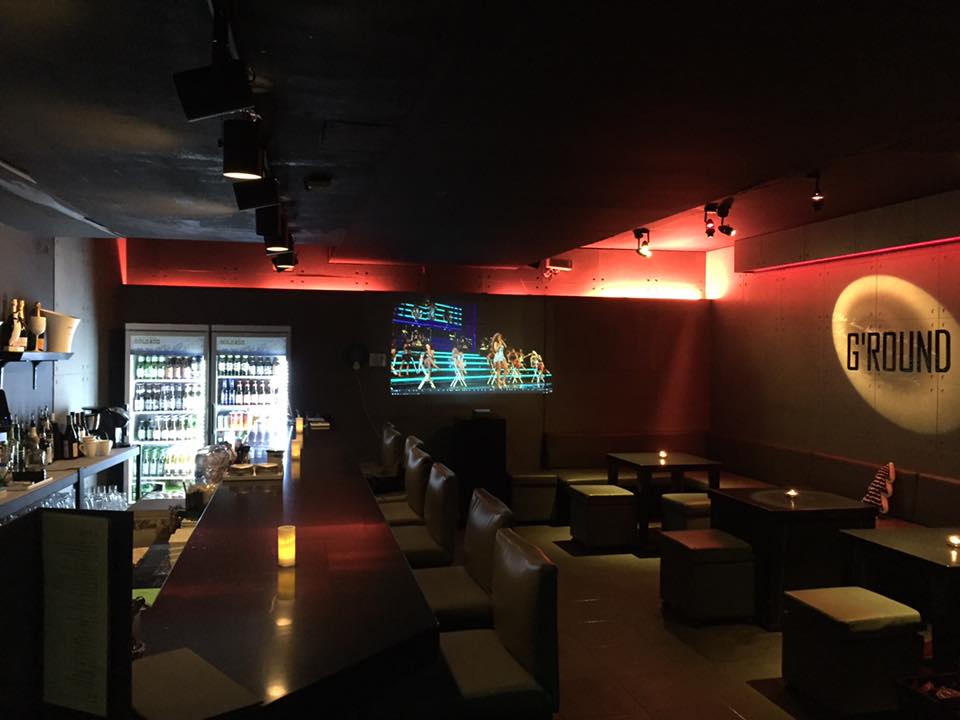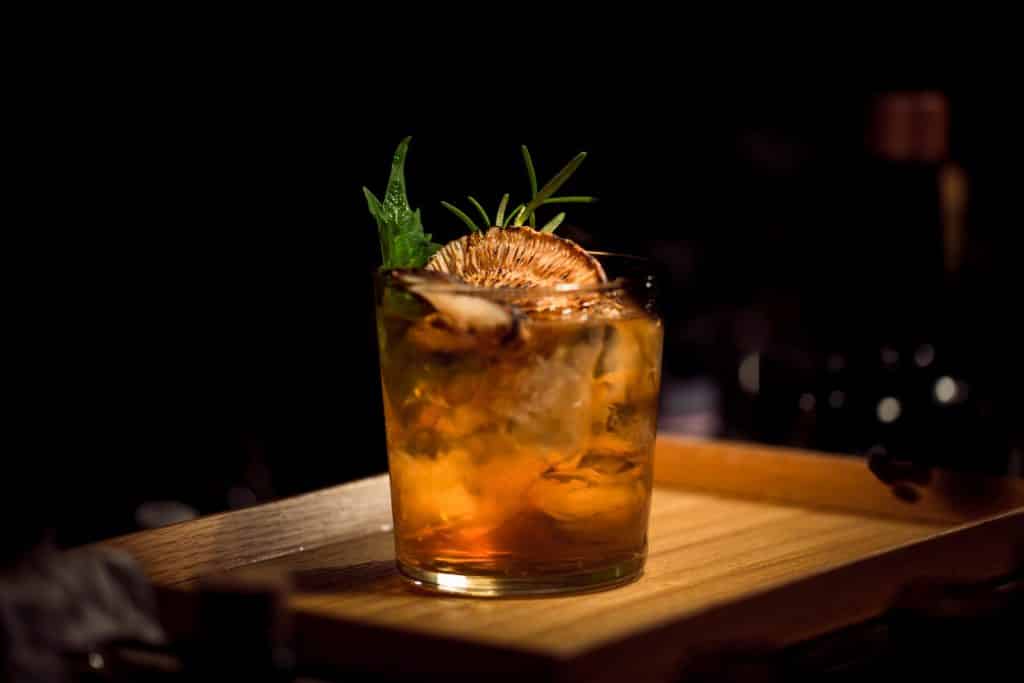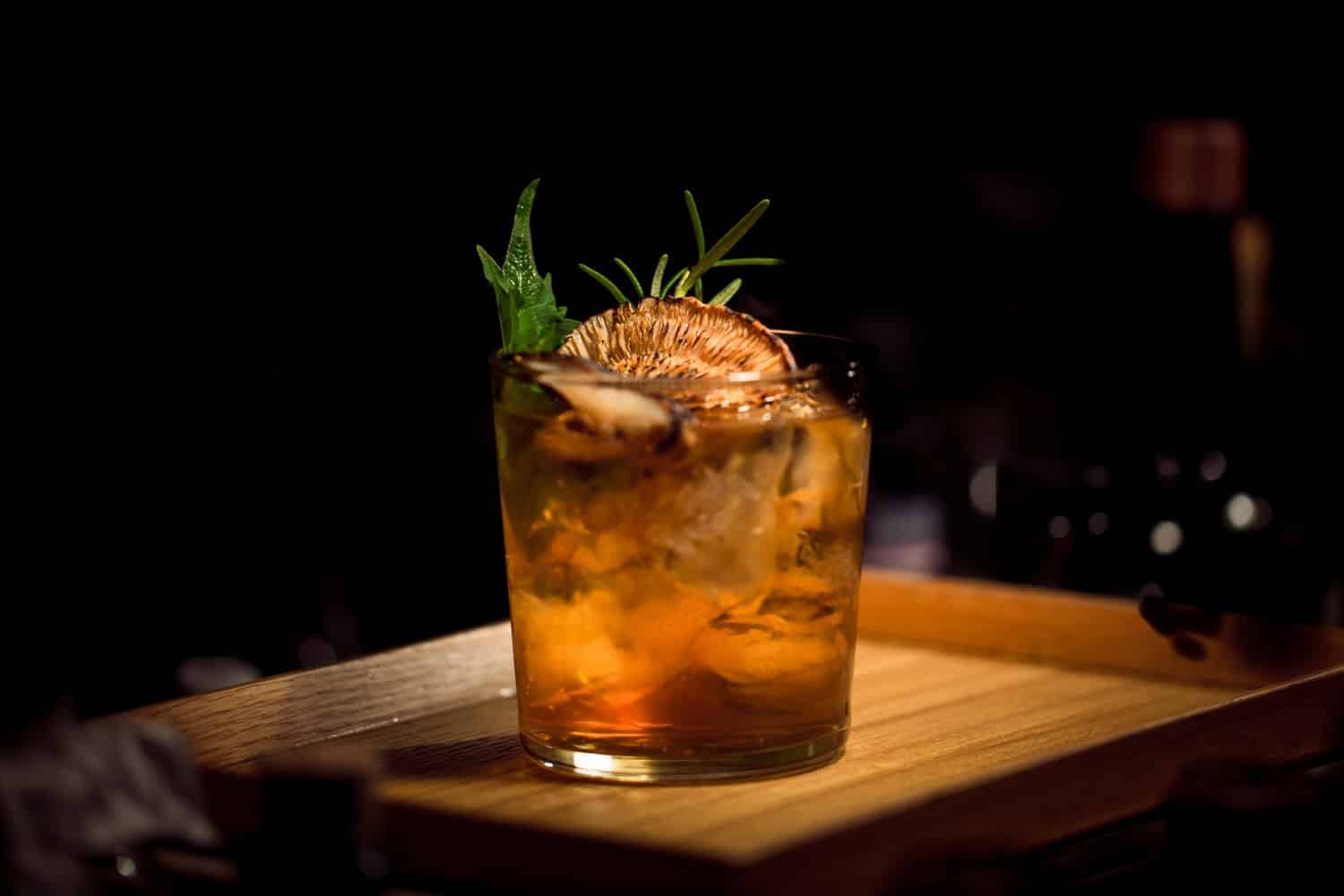 Gay-Friendly Nightlife Spots In Busan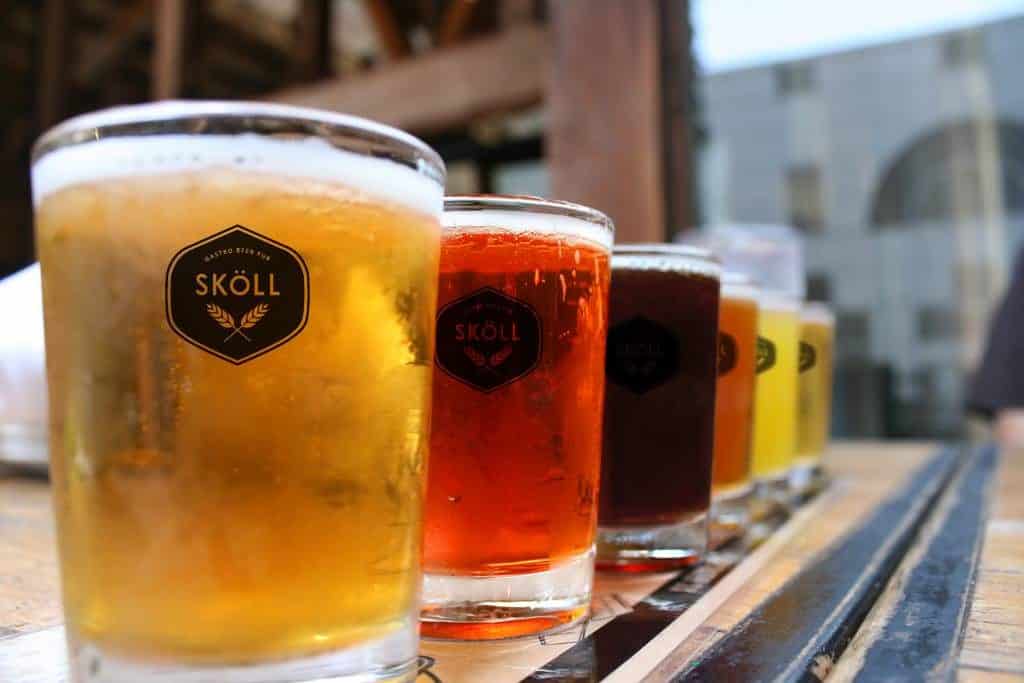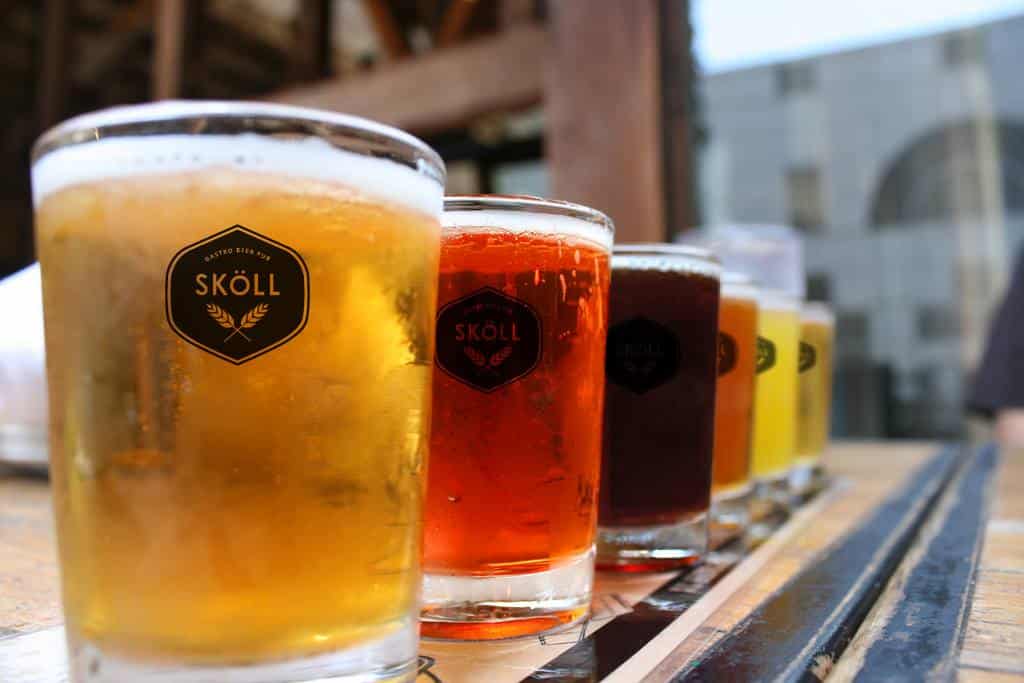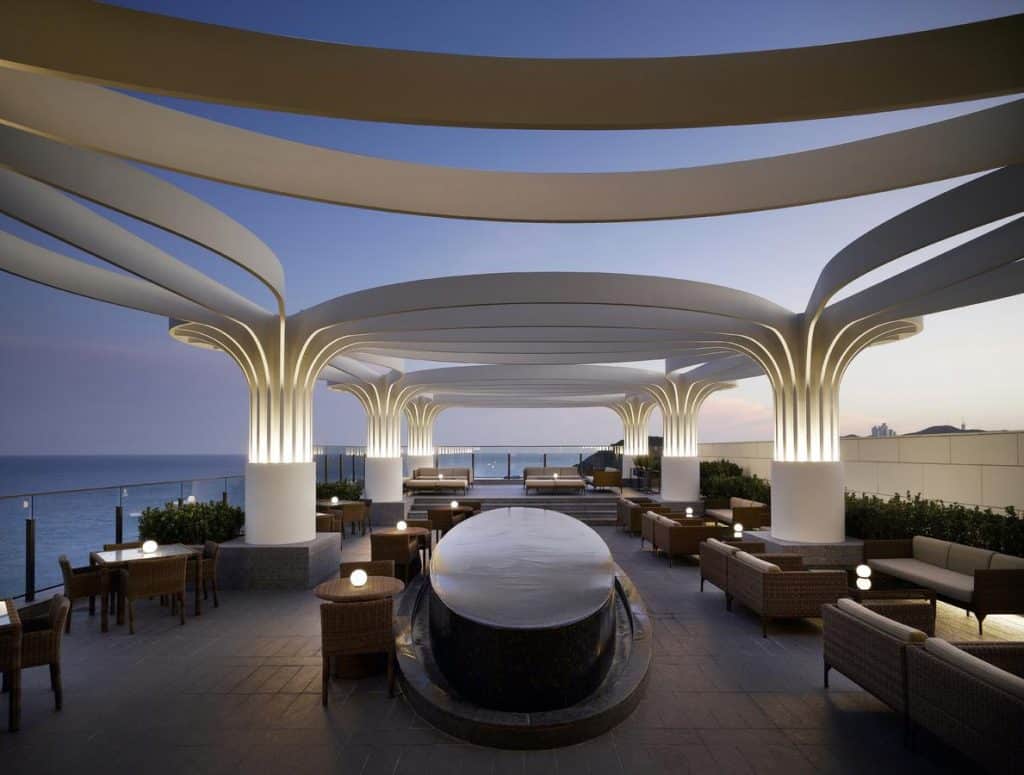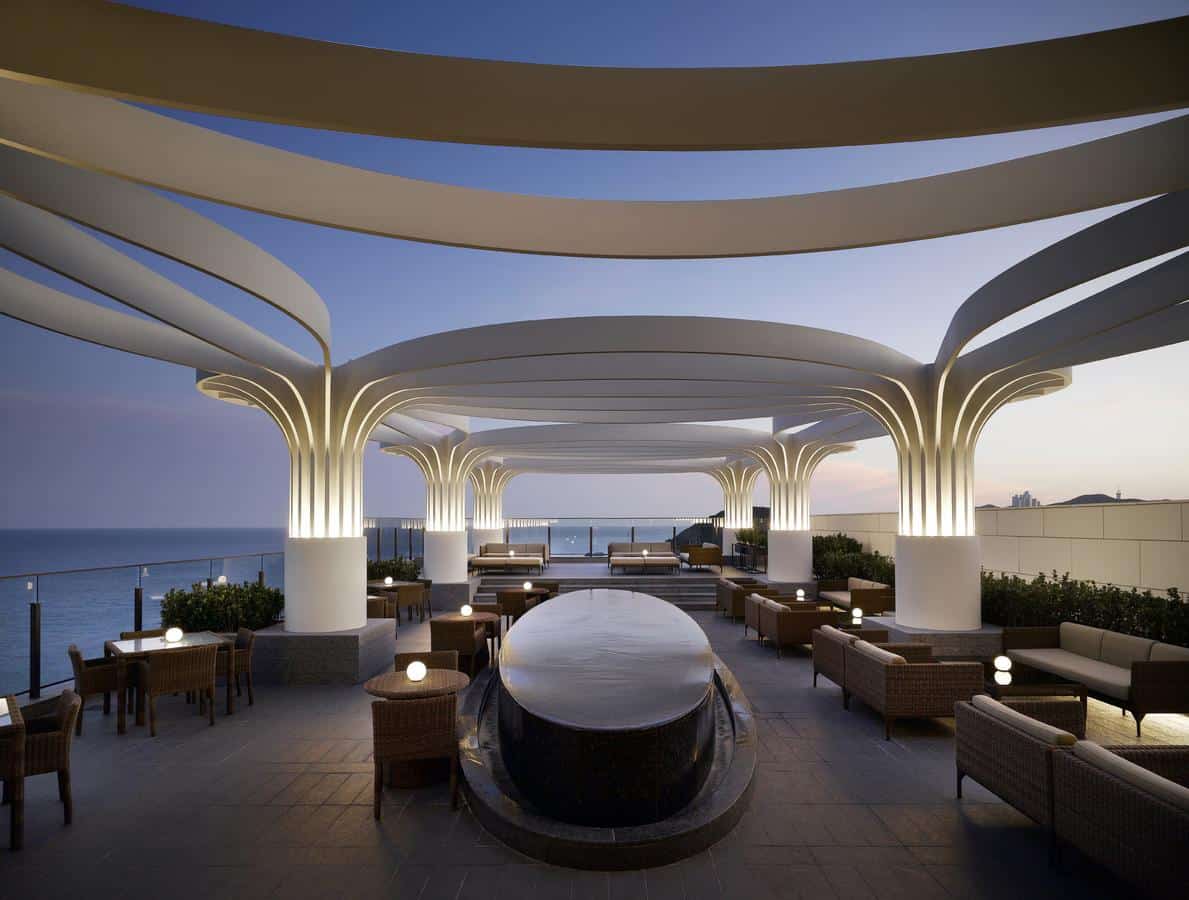 Gay Cruising in Busan
There is no gay sauna in Busan so if hook up apps are not your thing we suggest heading up to the gay cruise spaces in Seoul – although even here they are not quite as high-quality as Taipei, Ho Chi Minh City or Bangkok.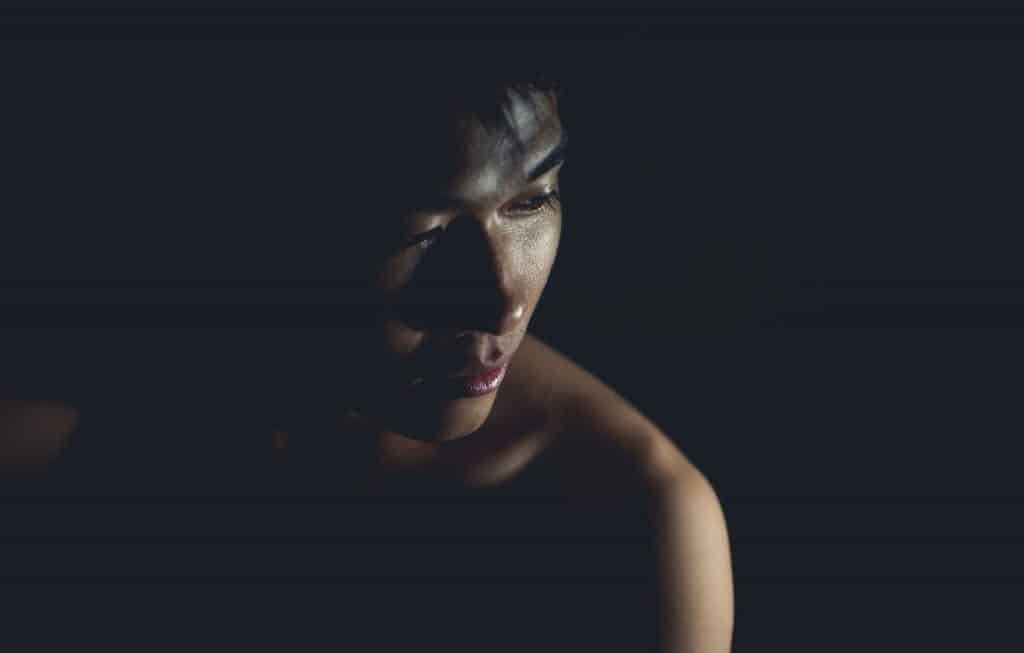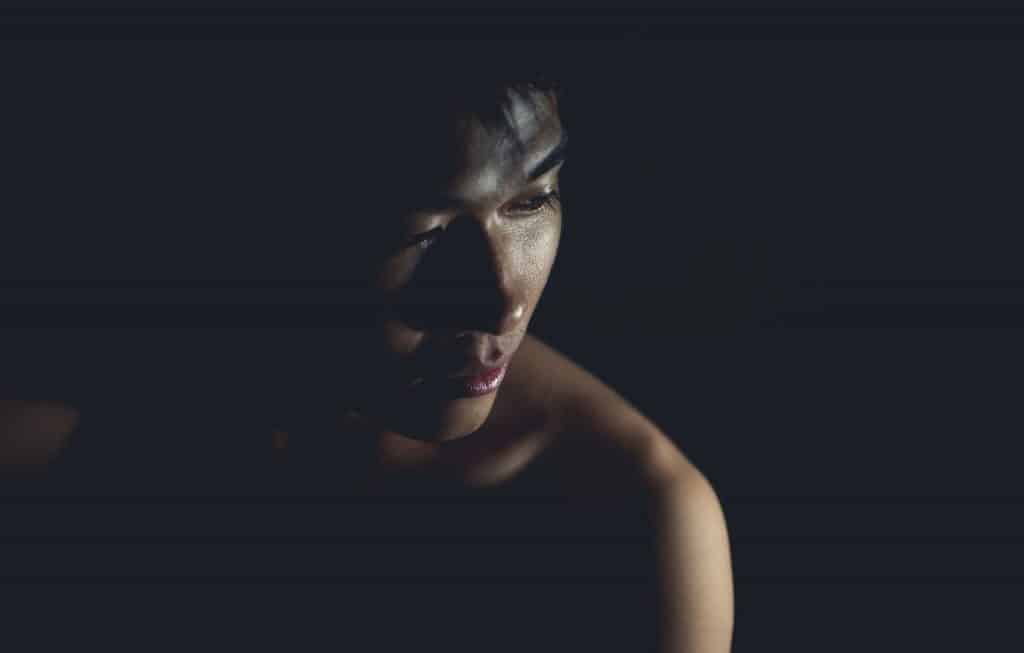 Since most cruise venues and gay sauna in Seoul are open 24 hours, it is not uncommon for men to spend the night sleeping in their private cabin afterward, so as the night goes on moaning changes to snoring! If you are nervous about visiting, read our gay sauna etiquette guide. This makes catching the high-speed KTX train up in the evening to Seoul and returning early in the morning a viable option…


While the gay sauna of Seoul generally accepts foreigners, the gay cruise clubs almost only service locals and most deny entrance to anyone else – a discriminating policy we think needs to end. Older, hairy or chubbier guys also complain of being ignored in some saunas, and some foreign guys talk about getting attitude from some locals. You can also be an object of curiosity and desire, so it does work both ways.

Just to be clear, however, even if you visit Gay Seoul, the cruise spaces here not nearly as popular or BDSM-kinky as, say, those found in Berlin, Madrid, and Prague but can still be a lot of fun, especially when they are hosting an event and the crowds flock in.