Known for its stunning beaches, spectacular temples and fun-loving atmosphere, Gay Thailand is a dream location for many. Whether queer travelers are looking for a chilled holiday or a hedonistic trip, this friendly country will offer it.
The beaches and islands are rightfully famous for their azure seas, full moon parties and seemingly endless stretches of white sand. Travellers can choose to retreat from the world at health resorts or meet the world head on with partying on Ko Phi-Phi. But it's not just the beaches that are worth visiting; inland you'll find lush jungle and emerald rice fields, not to mention Buddhist temples and shrines galore.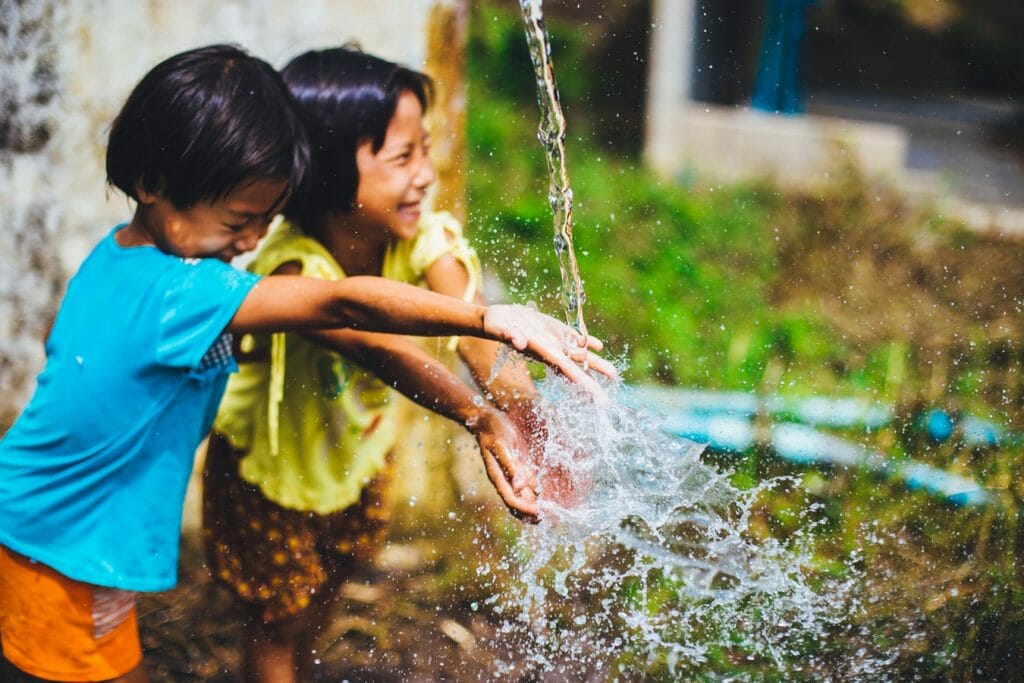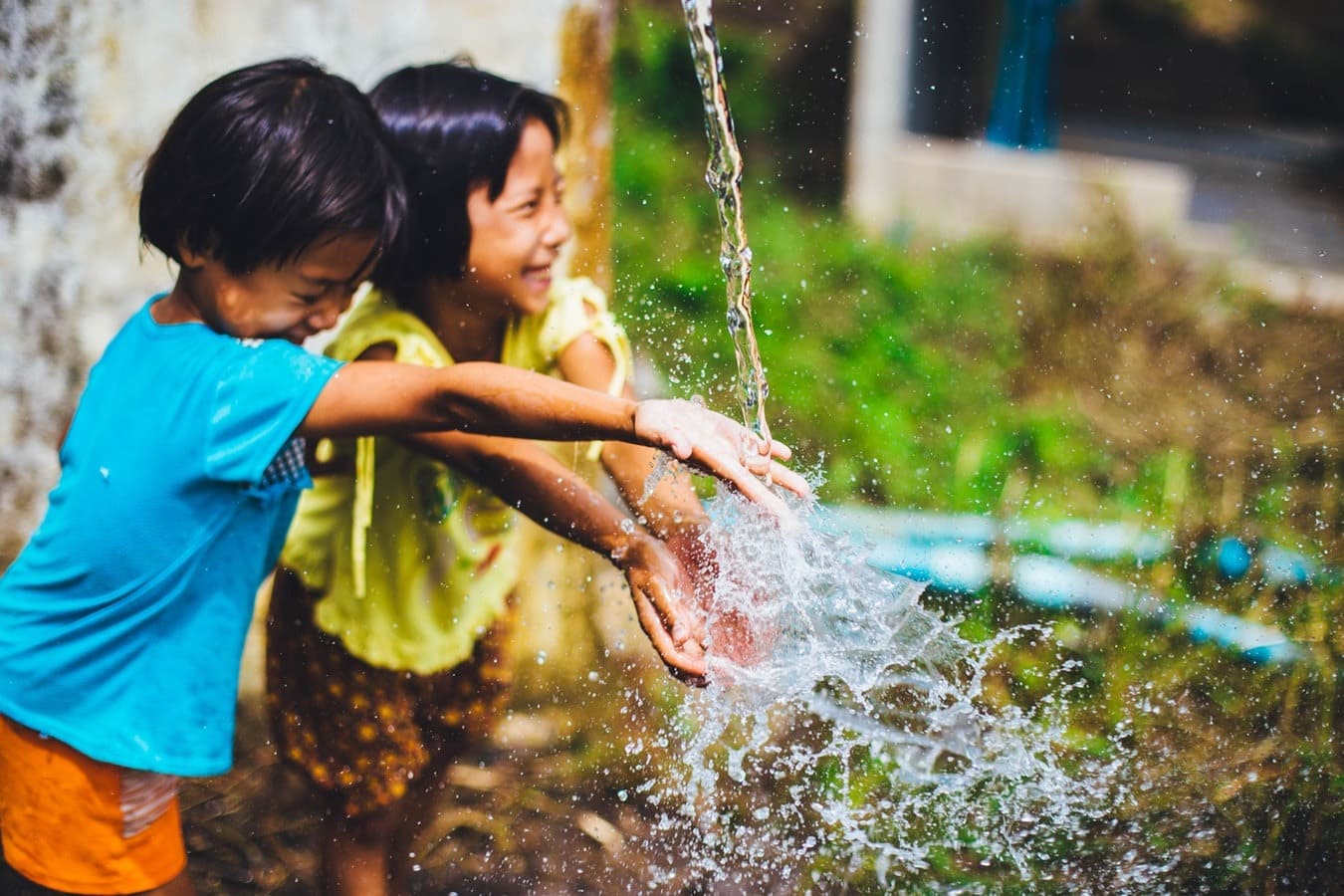 Then there's Bangkok, the hectic, glorious, crowded capital city, known worldwide as one of the most gay-friendly cities on the planet. It's partly this reputation of Bangkok's that brings gay travellers here in droves – but what is the real situation with LGBT rights in Thailand? Is it is as liberal as it seems?
The answer is complex. While Thailand has long been seen as a gay tourist's paradise, the situation for locals might not be as tolerant. This guide aims to offer some insight into LGBT rights in Thailand for travellers planning their trip there.
The Legal Situation In Gay Thailand
While private and consensual sex between same-sex couples was decriminalized in 1956, it was only in 2002 that the Ministry of Health decided it would no longer be regarded as a mental disorder.
The 2015 Gender Equality Act was the first piece of Thai legislation to mention the LGBT community when it banned discrimination according to sexual orientation or gender identity. Previous to this there had been no anti-discrimination laws and none of the Thai constitutions mention sexual orientation.
While Thai same-sex couples are usually tolerated in public, particularly in cities, the law does not officially recognise same-sex marriages, partnerships or civil unions. Although there have been attempts to legalize gay marriage in the past, they have always stalled (most recently in 2014).
Over the course of 2018, proceedings to recognise same-sex civil partnerships started moving again, in response to a petition signed by 60,000 people. The bill would enable same-sex couples to be 'life partners' and afford them the same rights as heterosexual couples. If this is passed, same-sex life partners will be able to adopt, which is currently limited to married couples.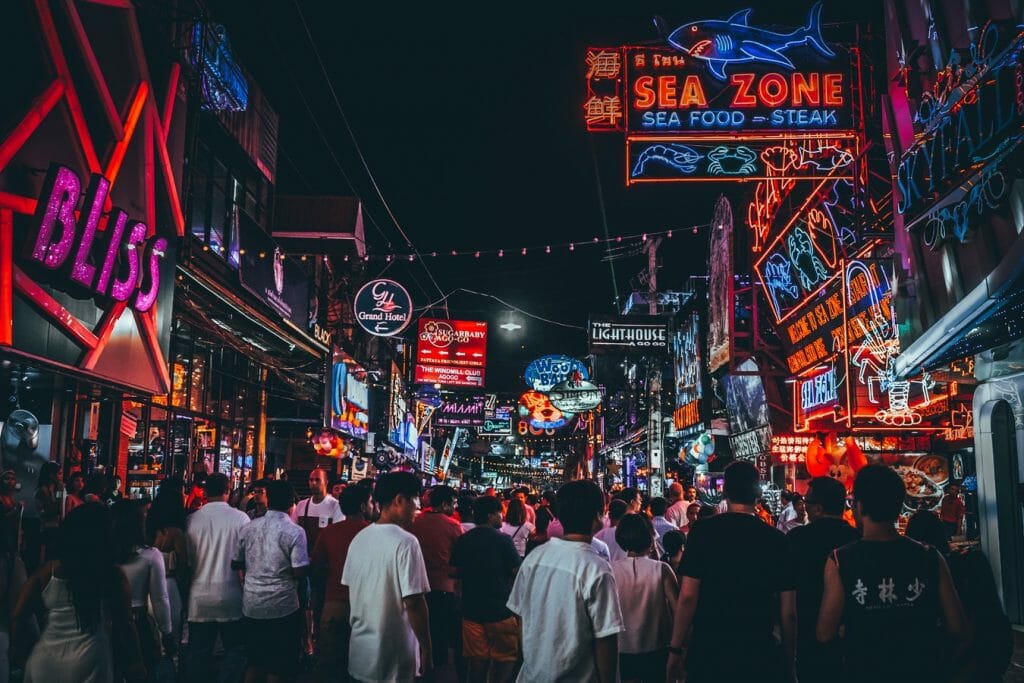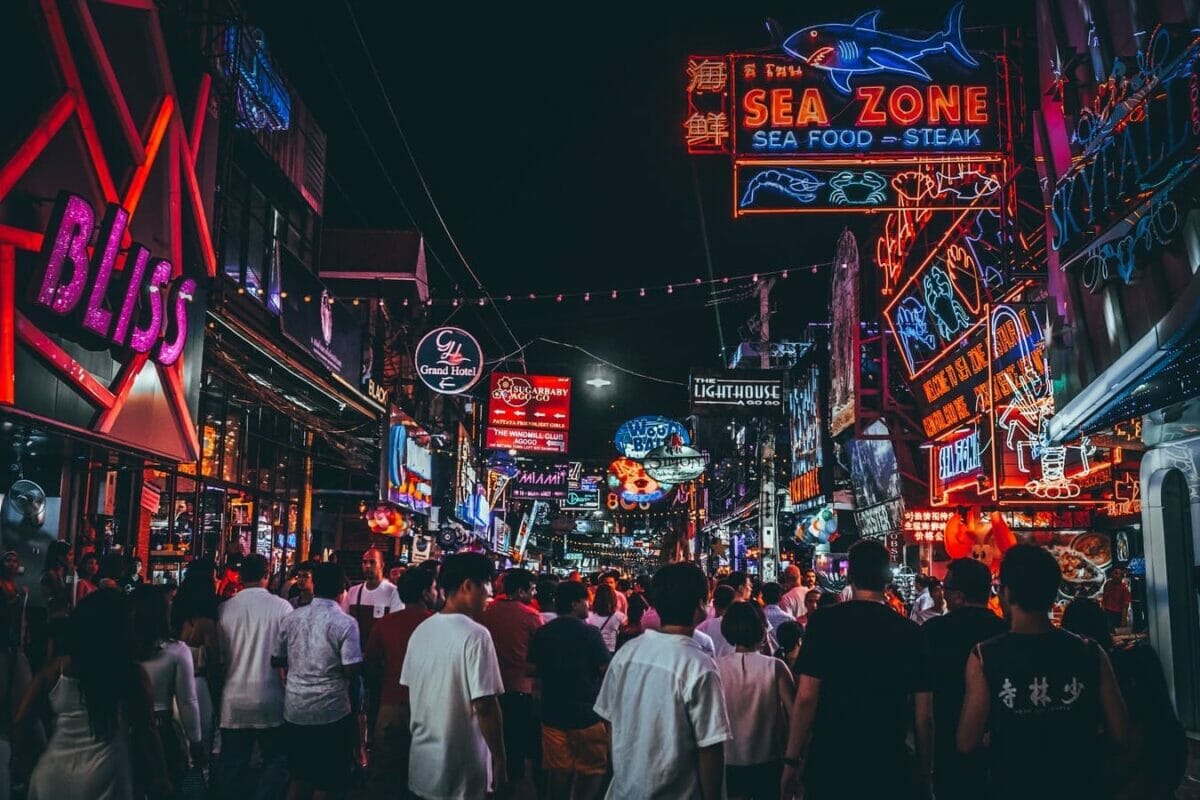 The Social Situation In LGBT Thailand
There is a huge difference between the perception of the country among gay tourists and the reality of the social situation of LGBT rights in Thailand. Although the Tourism Board has actively courted gay tourism, reports have shown that LGBT groups face regular discrimination.
Many gay men and women hide their sexual orientation at work as it is felt it limits their opportunities in more 'conventional' careers. Many members of the LGBT community are limited to work in the entertainment industry; they feel that they are accepted there as a novelty but can't be taken seriously.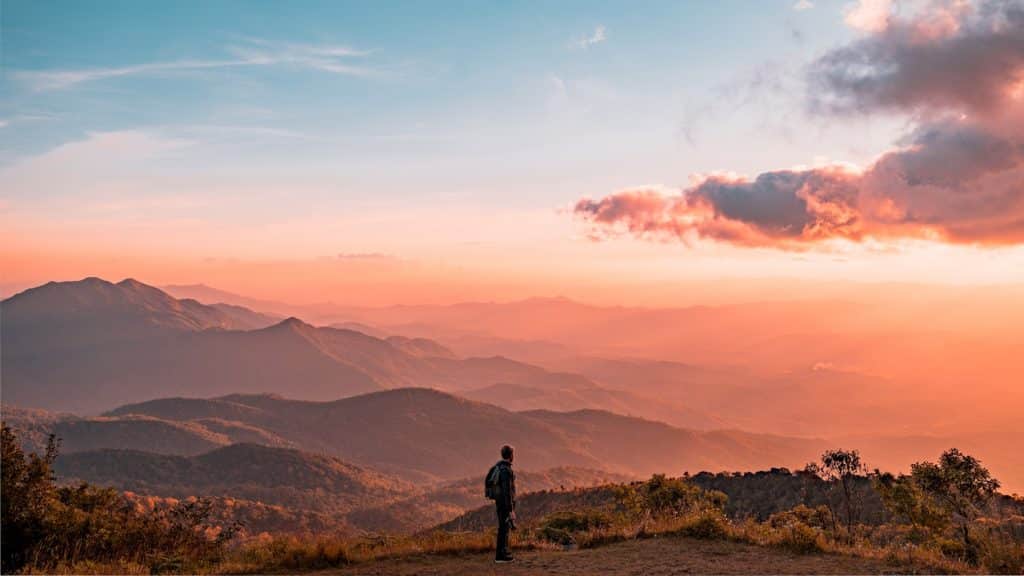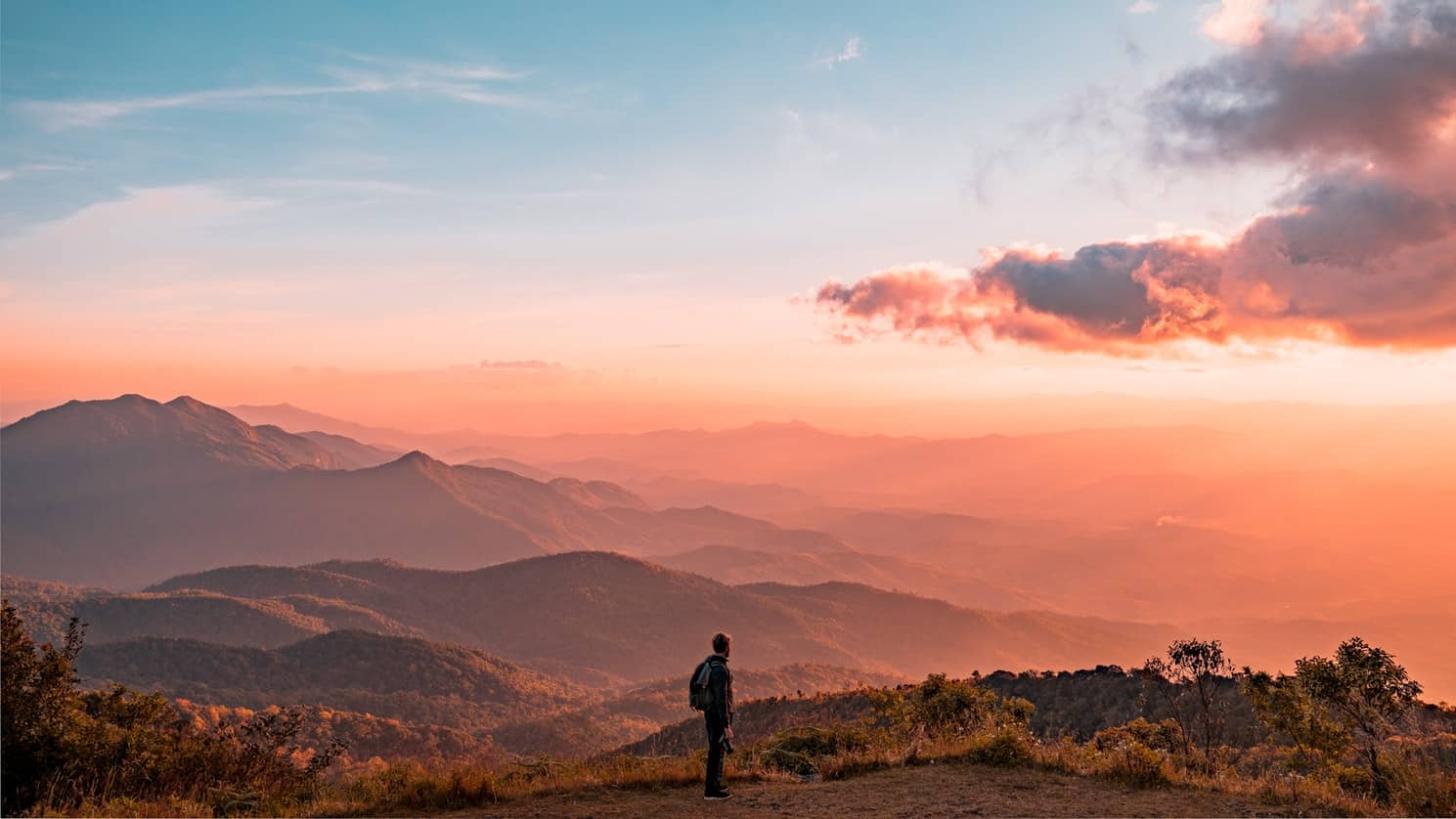 When it comes to meaningful situations, Thai society seems to have problems embracing gay rights. There is little persecution but also little protection, and many might fear familial shame if they come out. A 2014 study of 2000 surveyed LGBT students found that a third had been physically harassed.
Another concerning issue is that Thailand has one of the highest HIV rates in the world, due to a lack of safe sex, the prevalence of sex work and a slow national response.
However, it seems that tolerance is finally starting to extend out of the entertainment and tourist industries. A 2015 poll, carried out in the same year the anti-discrimination laws were finally passed, found that nearly 89% of Thais would accept LGBT colleagues, 80% would not mind if a family member was LGBT and 60% were in favour of legalizing gay marriage.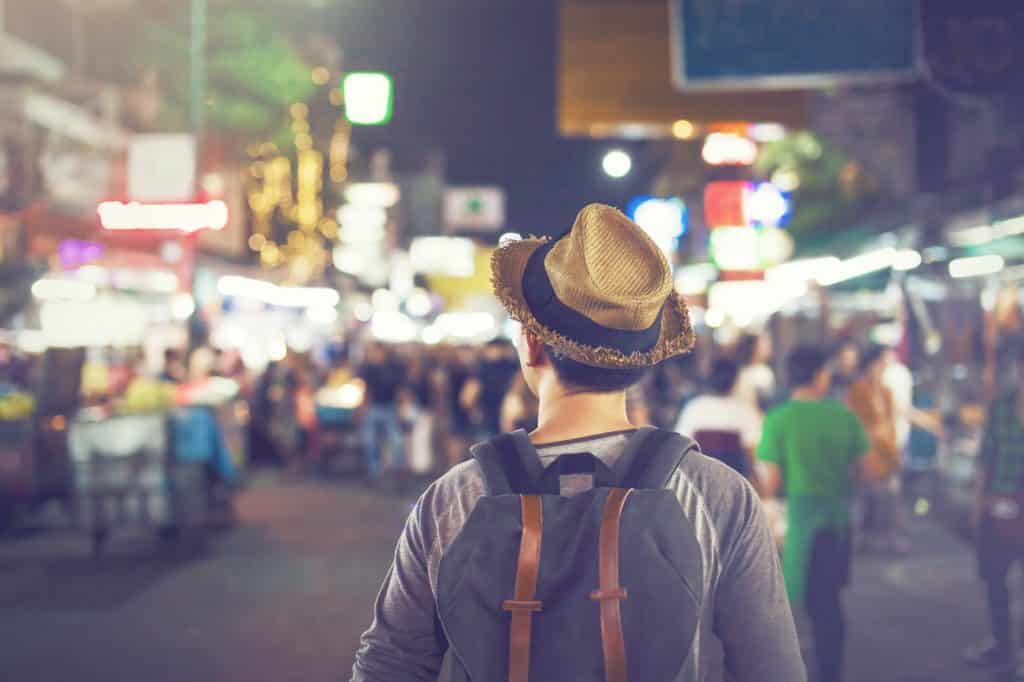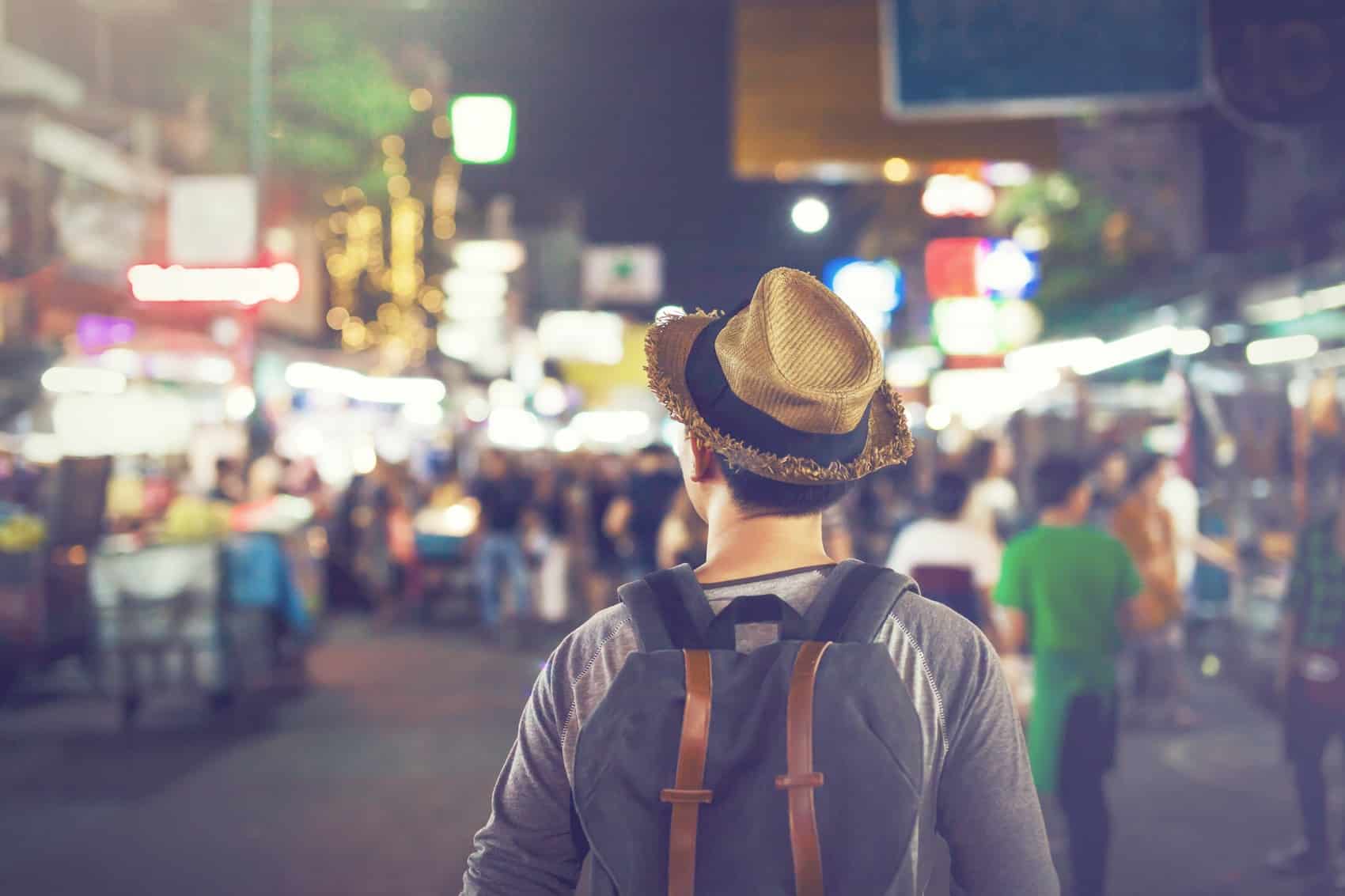 Trans Rights In Thailand
When travellers think about LGBT rights in Thailand, often the first thing that jumps to mind is the famous 'lady boys'. Transgender beauty pageants abound and it would at first glance appear that Thailand has high levels of tolerance for trans people.
While sex reassignment operations have taken place in Thailand since 1975 (and in fact it's a destination for people worldwide to have these), trans people do not have the right to legally change their gender and cannot legally change their names even after surgery.
Trans people also face considerable discrimination in employment; even if they find work, they are forced to wear uniforms to match their birth gender and find judgement in the workplace. It's often felt that transgender people find more acceptance if they 'play their part'; that is, conform explicitly to gender norms.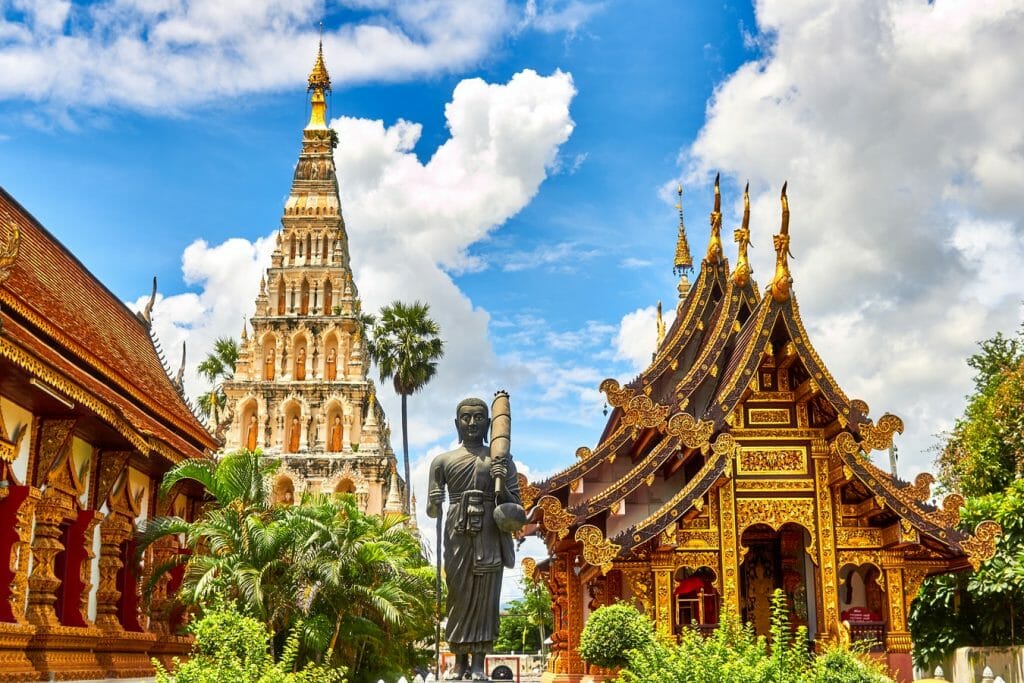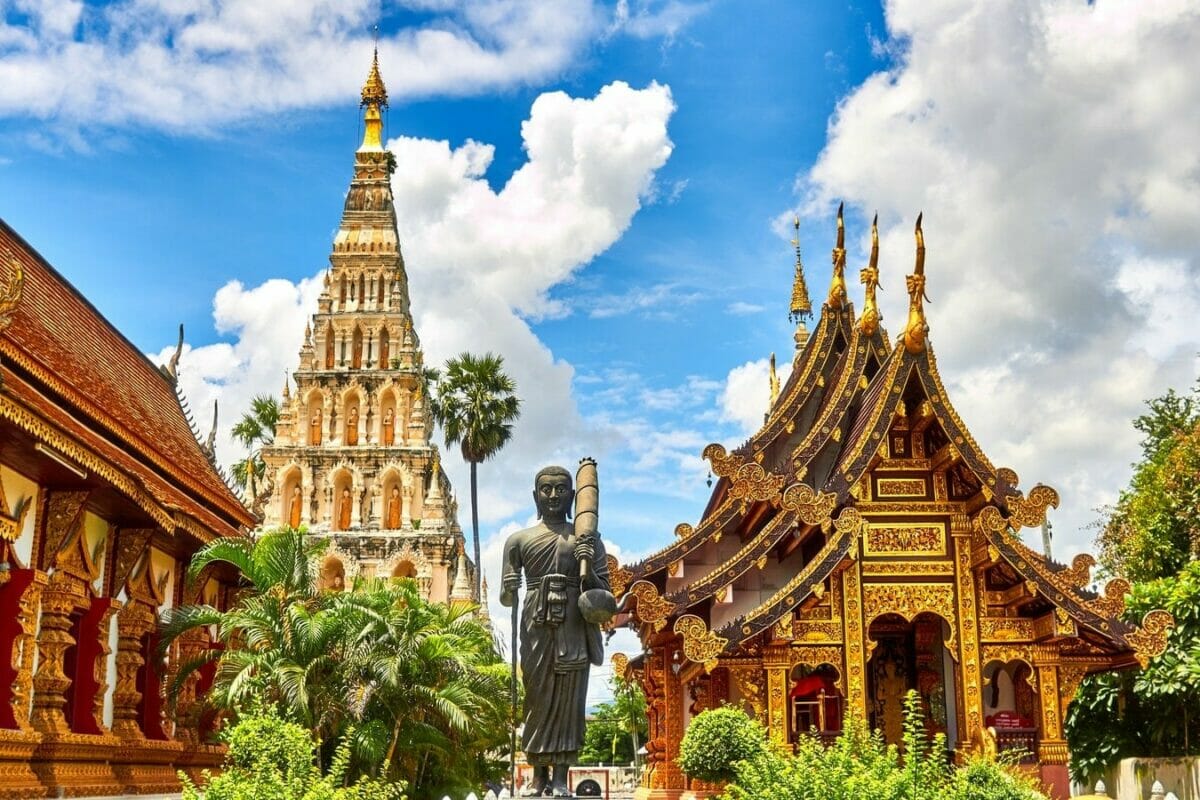 So What Does This Mean For Gay Travellers?
For gay travellers, they can go and have an amazing time without worrying about the complex situation for LGBT rights in Thailand. The country actively markets itself as somewhere people can "be free" and visitors can enjoy wild parties, debauched events and freedom of expression – if they are staying in more touristy or urban areas.
In more rural areas, views will be far more conservative and so LGBT travellers should be more discrete in order to avoid unwanted attention – this will extremely rarely be hostile, but it could still make travellers uncomfortable. Public displays of affection are generally frowned upon whether they're between heterosexual or homosexual couples.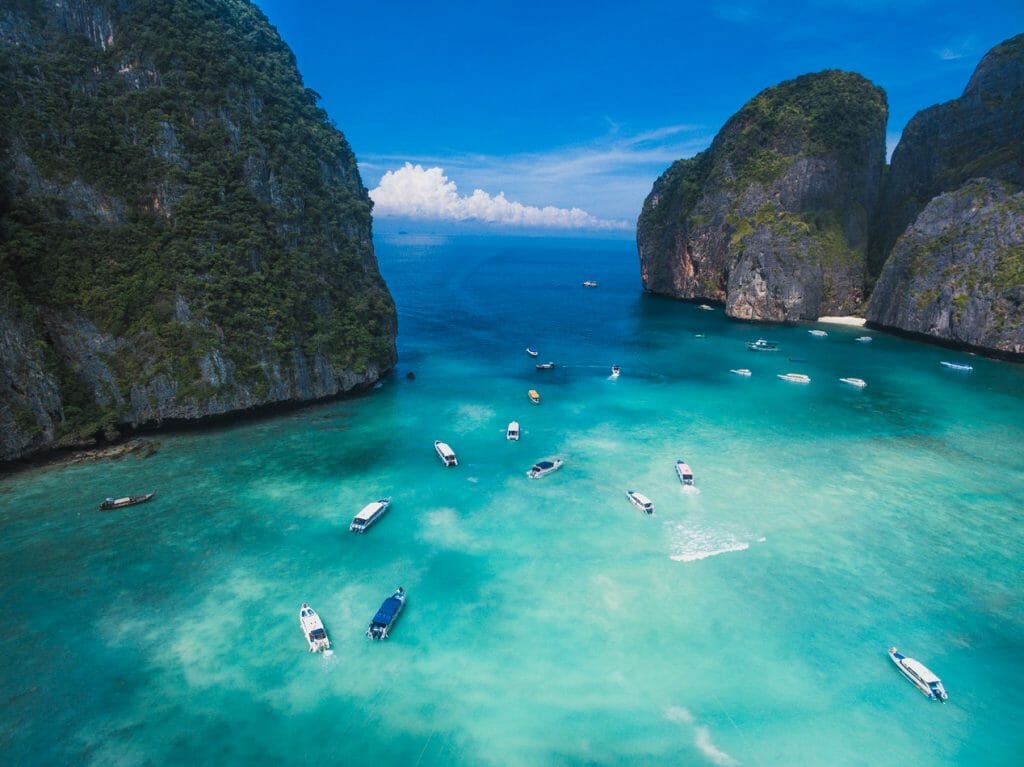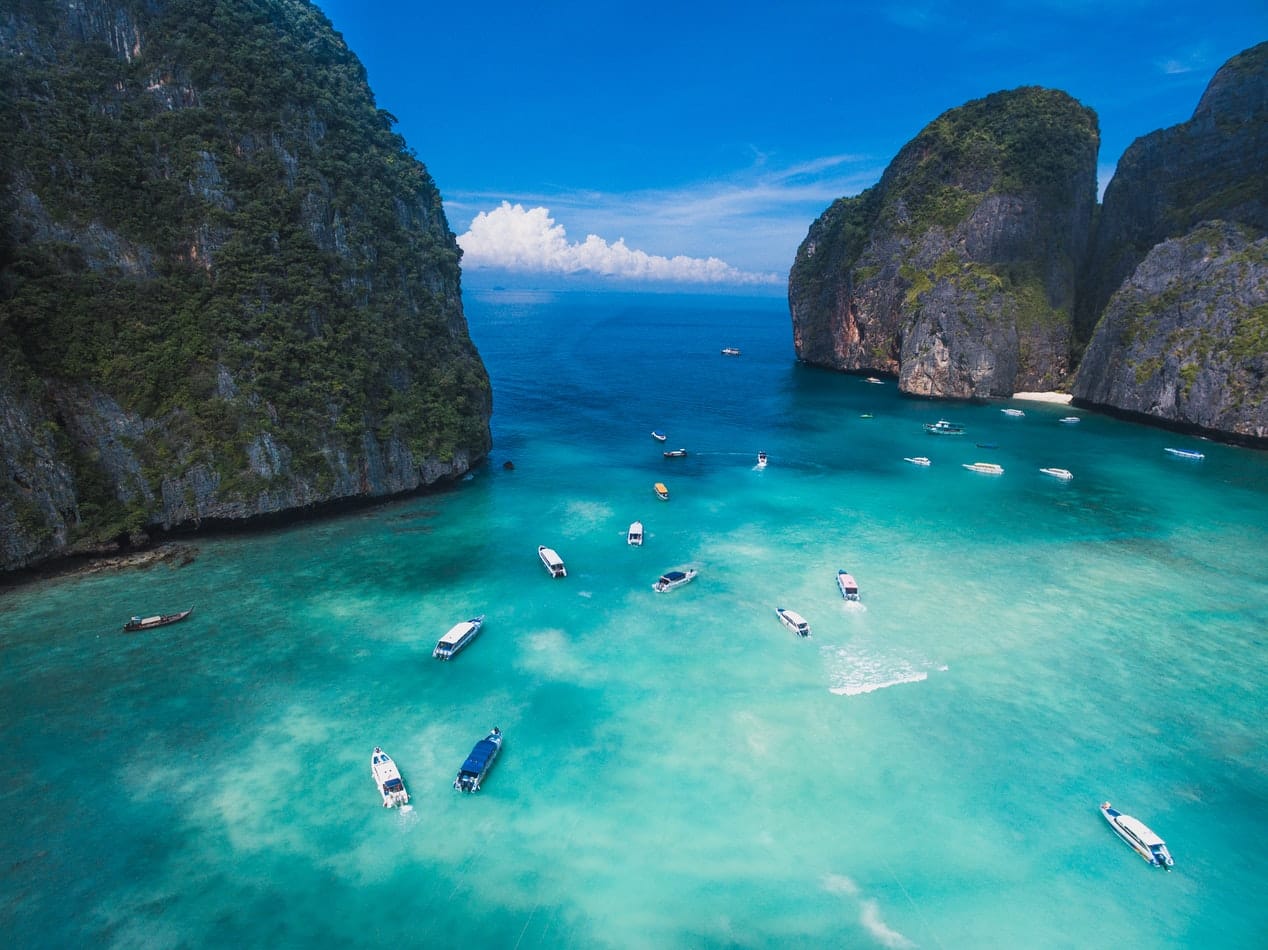 Places To Go In Gay Thailand
An obvious place to start is, of course, Bangkok. Asia's gayest city is a fast-paced cacophony of amazing food, friendly people and the wildest gay nightlife travellers are likely to experience. There are clubs, bars, cabarets, karaoke nights, drag shows and more all catered to the gay community. It's definitely a place gay travellers will feel accepted.
For those looking for a slightly more low-key option (this could be only very slightly), Pattaya offers great nightlife and gay beaches, tropical Phuket is somewhere to lie by the sea during the day and dance on the beach all night; and of course, there are plenty more gorgeous beaches and islands to hop around on that are more off the beaten track.
For those travellers who prefer the mountains to the beach, Thailand's second-biggest city Chiang Mai in the North has a spiritual atmosphere and stunning scenery, although the gay scene is somewhat subdued.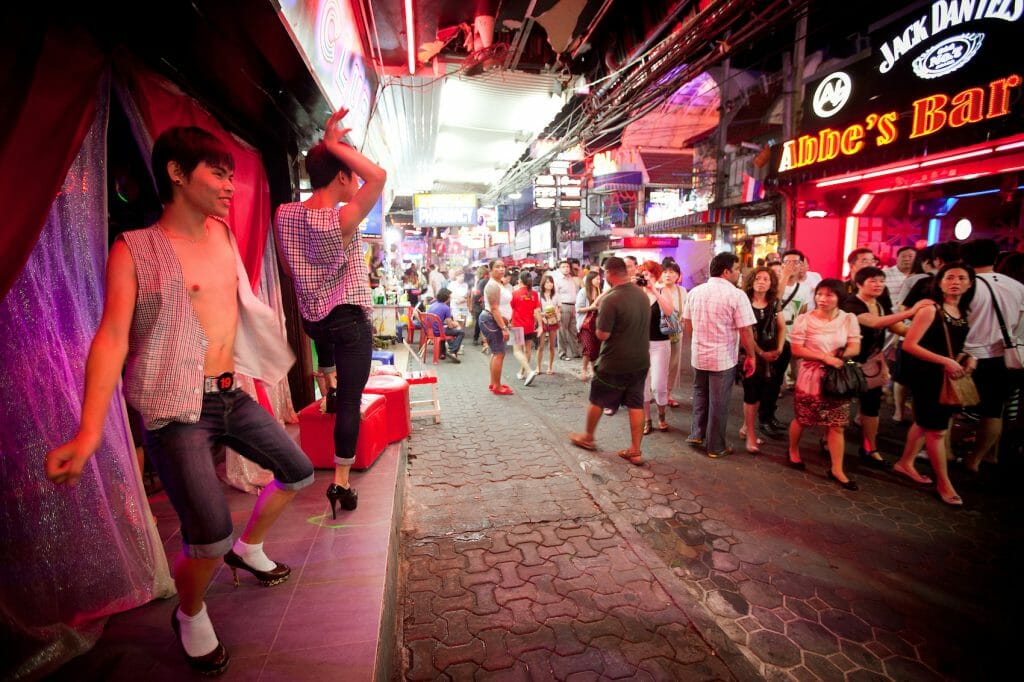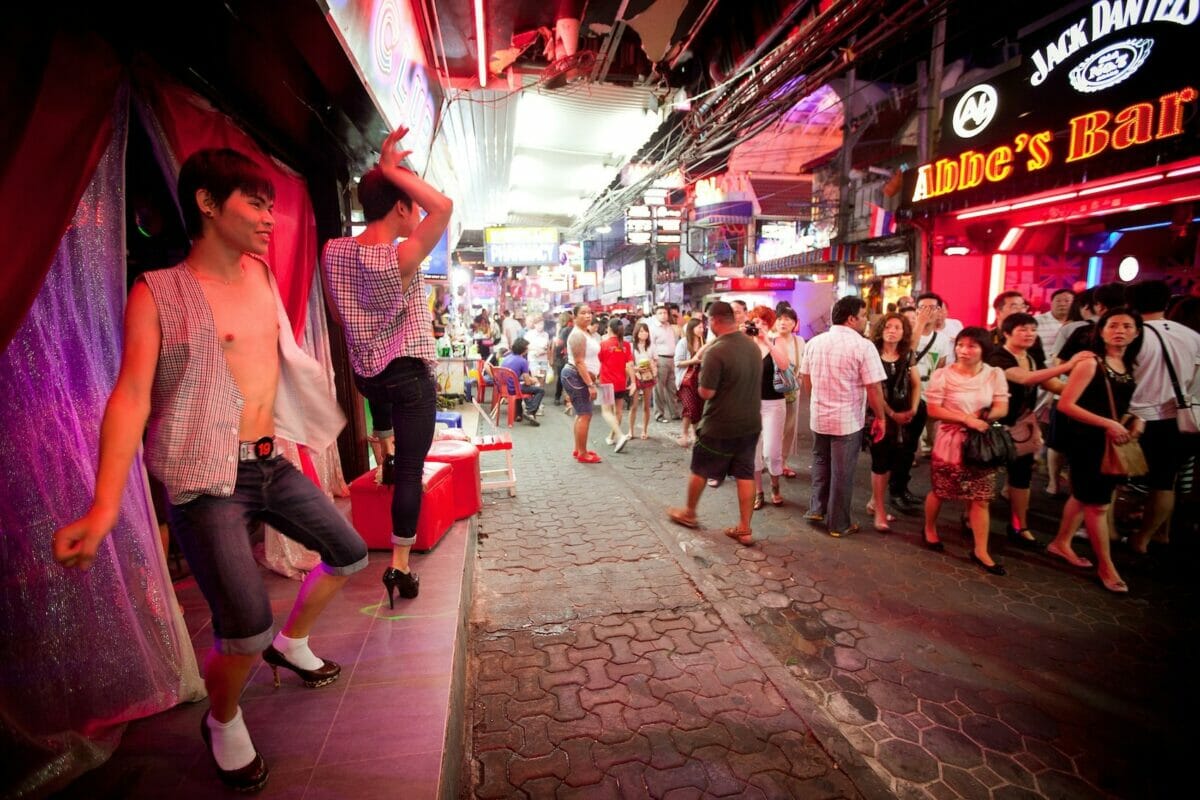 Gay Accommodation In Thailand
As is often the case, the choice of finding gay-friendly accommodation is completely dependent on where travellers are visiting. Generally speaking, in Thailand there should be no problems with finding welcoming and comfortable gay-friendly accommodation in the areas mentioned above.
The more expensive and upscale hotels will never raise an eyebrow at anything their guests want, so for a completely relaxed holiday it could be worth investing in a stay at a luxury hotel – the prices are still relatively cheap compared to Europe and North America.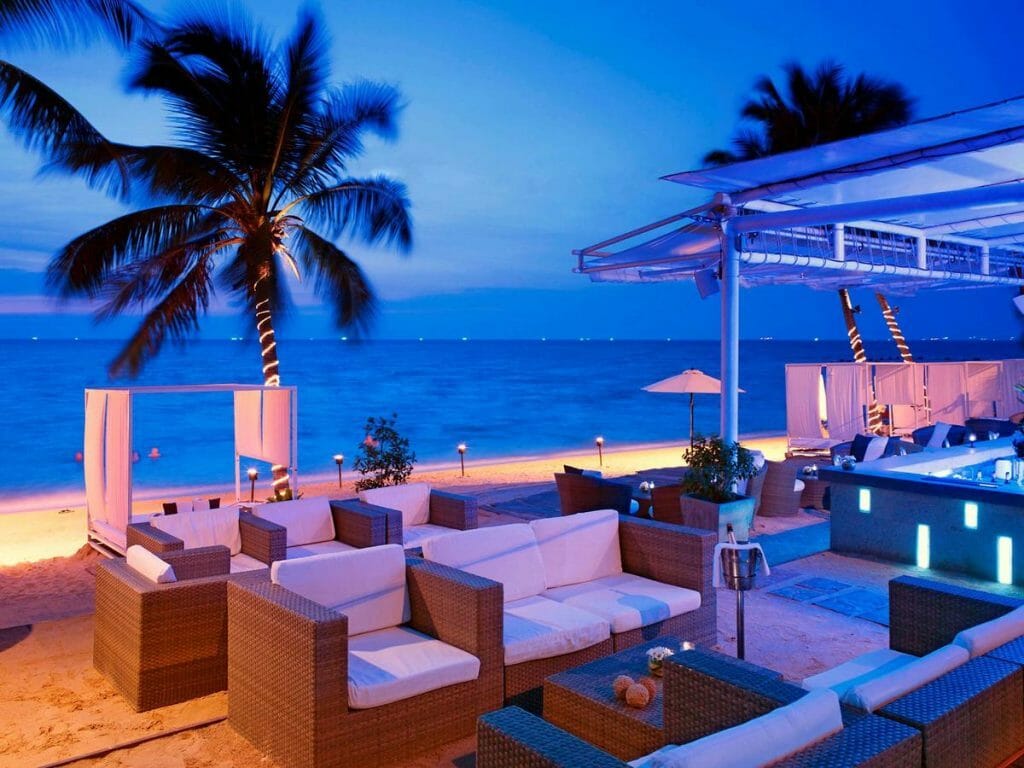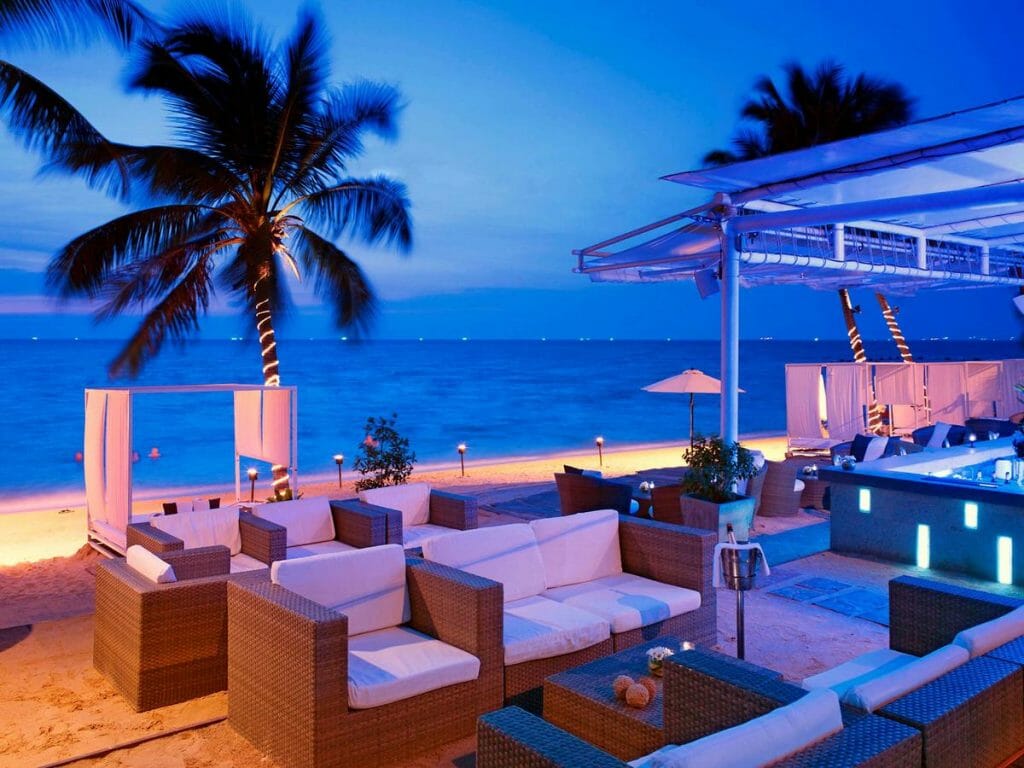 In Bangkok, there are naturally plenty of gay hotels and hostels, mostly near where the gay nightlife scene is. No matter a gay traveller's budget, they'll find the ideal option here.
This is the case in places like Phuket and other islands as well. As well-established gay playgrounds, there are going to be plenty of resorts, hotels and hostels catering to LGBT travellers.
In more rural or conservative areas, it's worth exercising a bit of caution, particularly if staying in a family-run guesthouse or very cheap accommodation.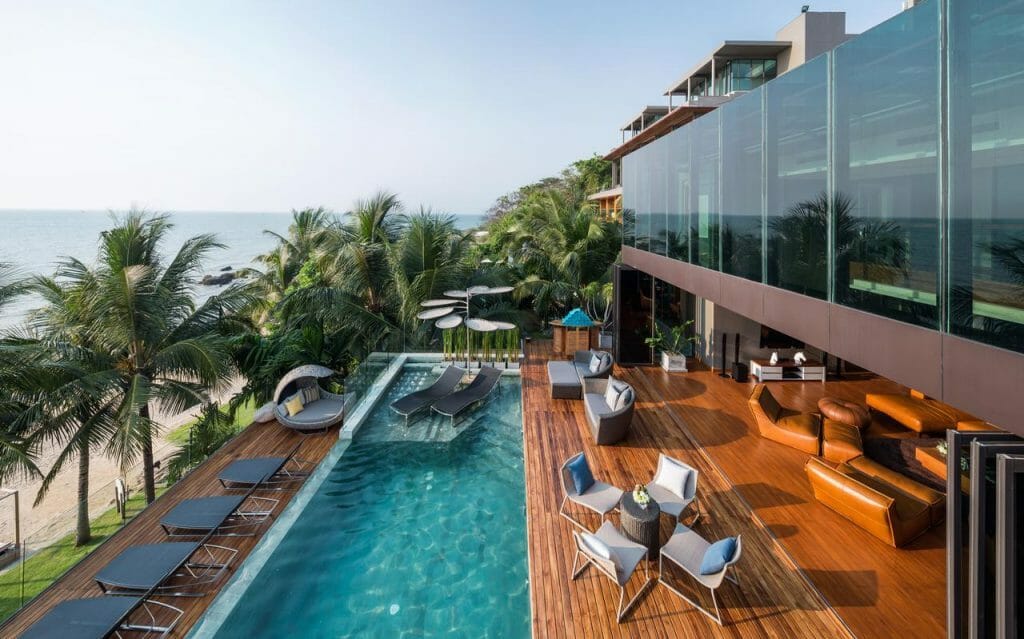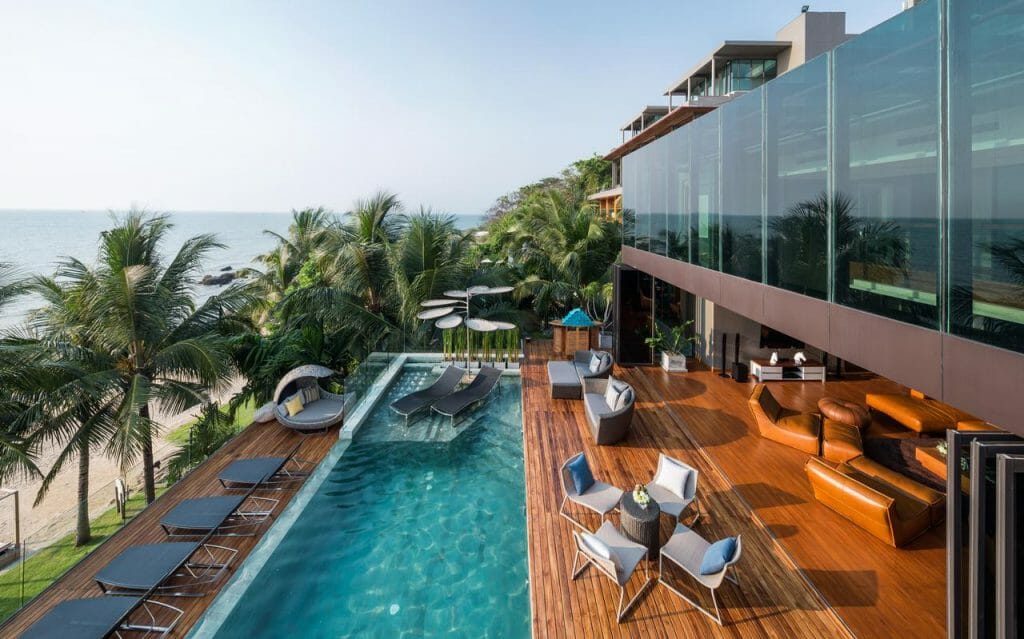 Activities In Gay Thailand
There are a million and one things to do in Thailand, from surfing and snorkelling in the crystal-clear seas to yoga retreats in the mountains to cooking courses (or just eating everything you can find!).
For LGBT travellers who want to tap into the gay scene in Thailand more, then we would of course recommend several nights out in Bangkok. Silom has most of the gay bars and clubs, on Silom Soi 4 and 2 respectively. There's a Gay New Year's party and the famous gCircuit dance party in April. The history of Pride parades in Bangkok is unfortunately a bit erratic, but hopefully they'll be back soon.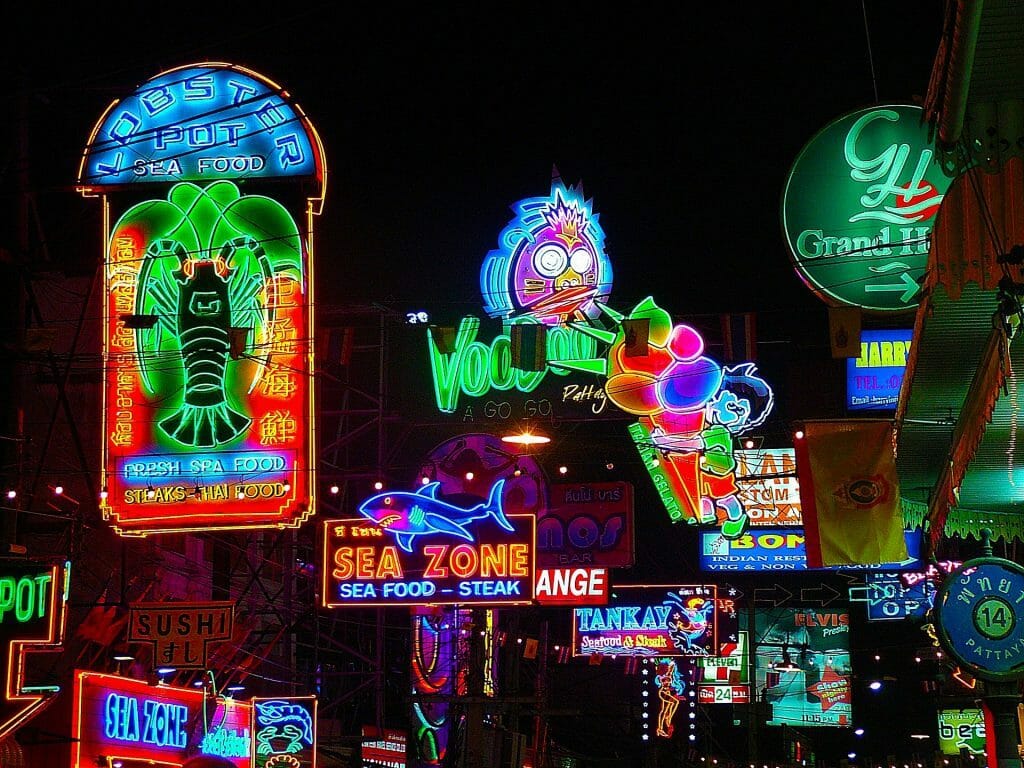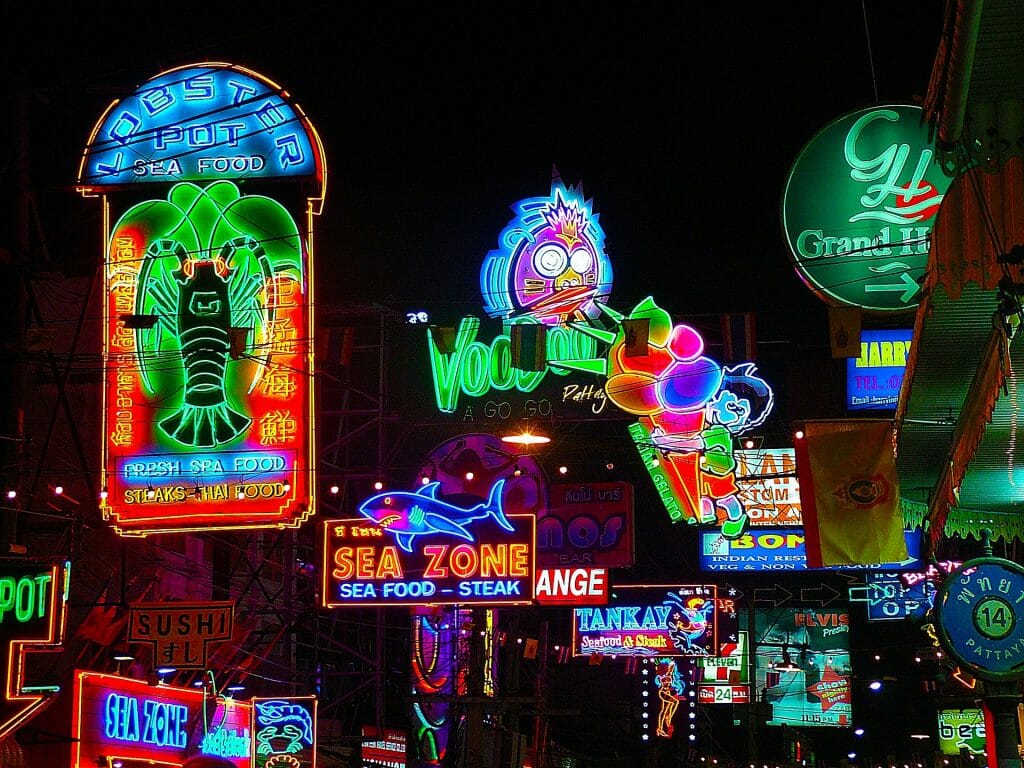 Chiang Mai has some nice gay bars and a couple of pretty wild all-night dance parties. The Full Moon parties meet all expectations and more.
There are, of course, also the options of sensual male massages and trips to the gay saunas in Bangkok. Gay travellers should do some research before going to ensure they are open to foreigners and relatively salubrious; and travellers should be aware of the high prevalence of HIV in Thailand and take responsible precautions.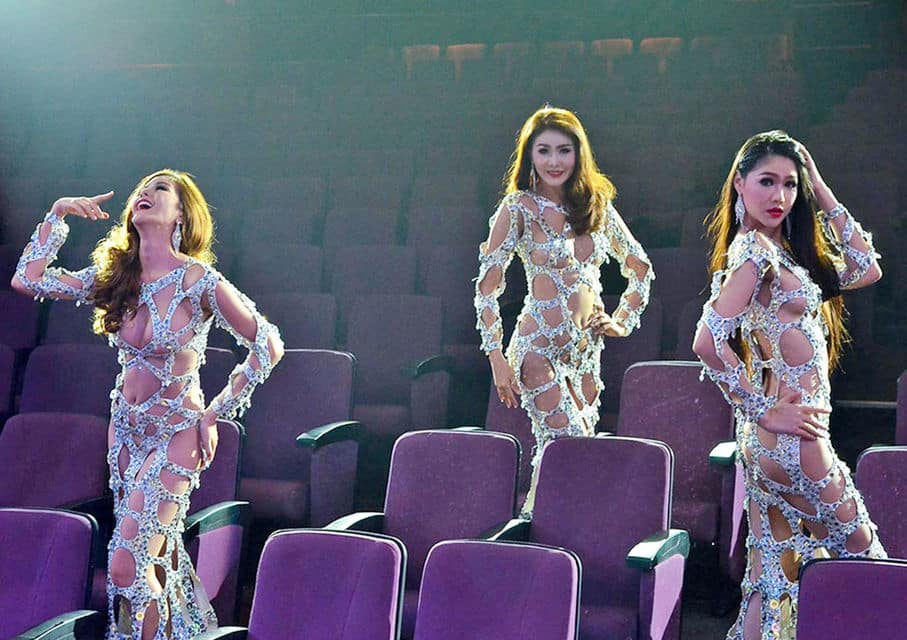 Meeting People In LGBT Thailand
With such an open and thriving gay scene in the cities and resorts, meeting people will not be a problem. Gay hook-up apps are also commonly used with Grindr, Hornet and Planet Romeo being most popular. Use these to meet locals and find out even more secret spots on the gay scene.
We have put together a list of our favourite gay hook up apps to use while traveling, but you might also want to brush up on your gay sauna etiquette if you want some simple, steamy fun…
Things To Things About Regardings LBGT Rights in Thailand
Really, Thailand is not a place to think, just go and have fun! On a serious note, gay travellers need to decide why they are travelling and then plan accordingly. To have wild gay nights and days, choose the correct destination and then sit back and enjoy the ride.
But if LGBT travellers also want to explore more hidden gems and quieter spots, they need to bear in mind the conservative nature of the countryside in Thailand and be discrete to avoid unwanted attention.
So be safe and enjoy!