The Ace Hotel chain has quickly become one of the most appealing lodging options for savvy and stylish travelers. One of the reasons they are so beloved is because each location is a true individual that really reflects the history and culture of the city that it's in.
Every time you visit a new Ace Hotel location, it is a completely different experience. What does stay the same, however, is the energy that you experience when you stay there. It is an incredibly welcoming ambiance, and it has become beloved among the LGBT community for its stylish and friendly atmosphere. Each location frequently hosts events which bring travelers and the community together.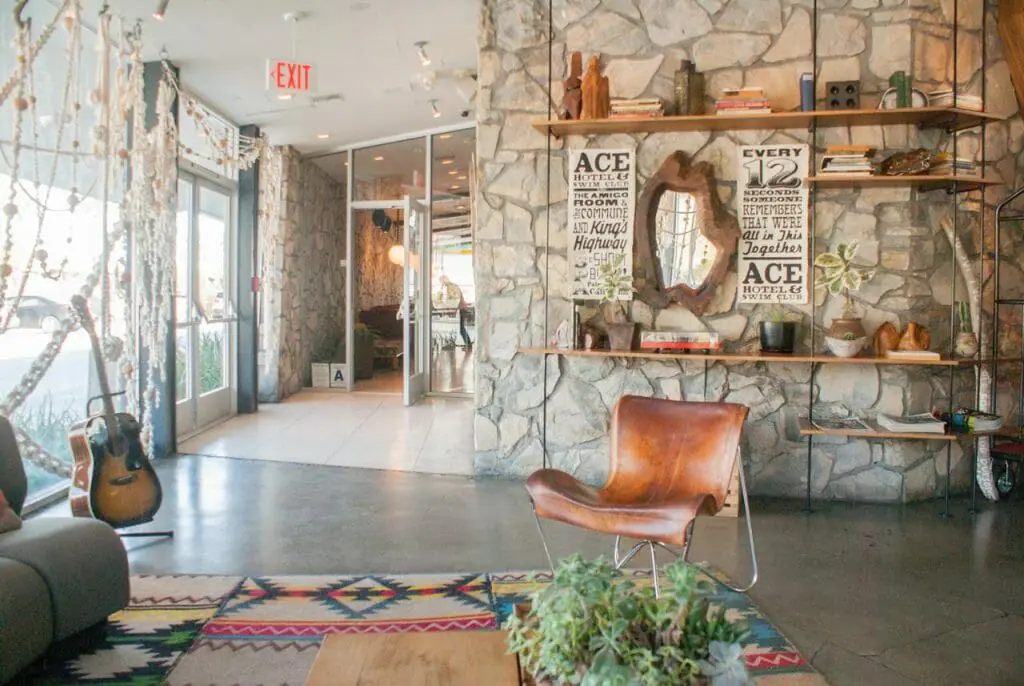 Every location of the Ace has stylish room designs, beautiful communal spaces, and rentable spaces that are perfect for work or social events. Each hotel also had their own unique shop where you can buy fashion and lifestyle products designed with each individual city in mind. The Ace Hotel has locations throughout the United States, and is quickly expanding internationally. They have a very deliberate expansion plan, opening one new location at a time every one or two years.
This gives them the opportunity to really market what makes each location unique. The buildings that the Ace brand uses are always very memorable, and many of them have a historic significance as well. Staying here is a great way to embrace the true culture of each city.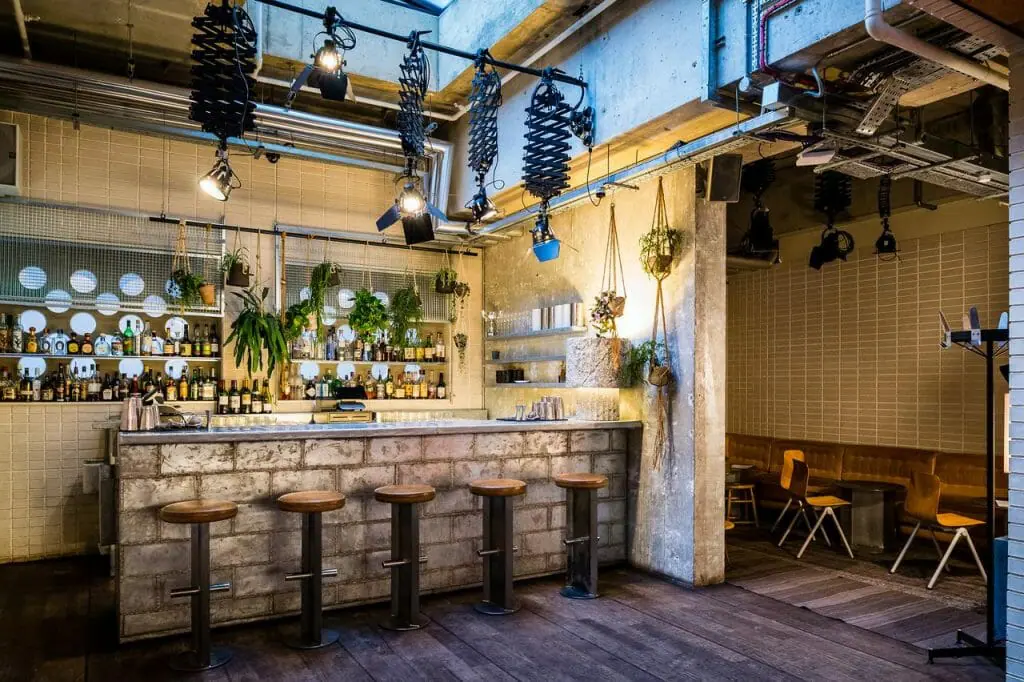 Why We Are Obsessed With The Stylish and LGBT-Friendly Ace Hotel Chain 🤩
The Ace Chicago is conveniently located in the West Loop neighborhood, just a quick walk to the Green and Pink line El trains as well as trendy restaurants and bars. The skyline views at this hotel are mind-blowing, and the building itself is a converted industrial space that was once home to a cheese factory. The rooms have a funky mid-century vibe with guitars and other unique touches.
During your stay, you can enjoy dinner at City Mouse, which serves Midwestern classics by an acclaimed team of restaurateurs. You should also head up to the rooftop bar, Waydown, for views, drinks, and DJ sets on the weekends. If you need some caffeine, there's an outpost of Stumptown coffee on site as well.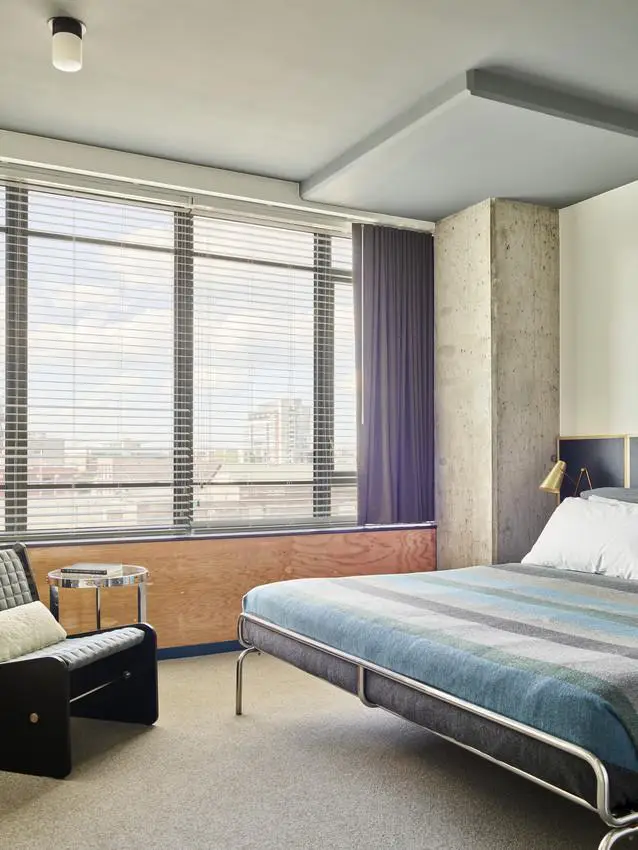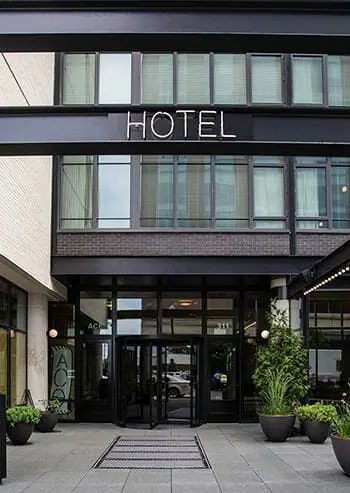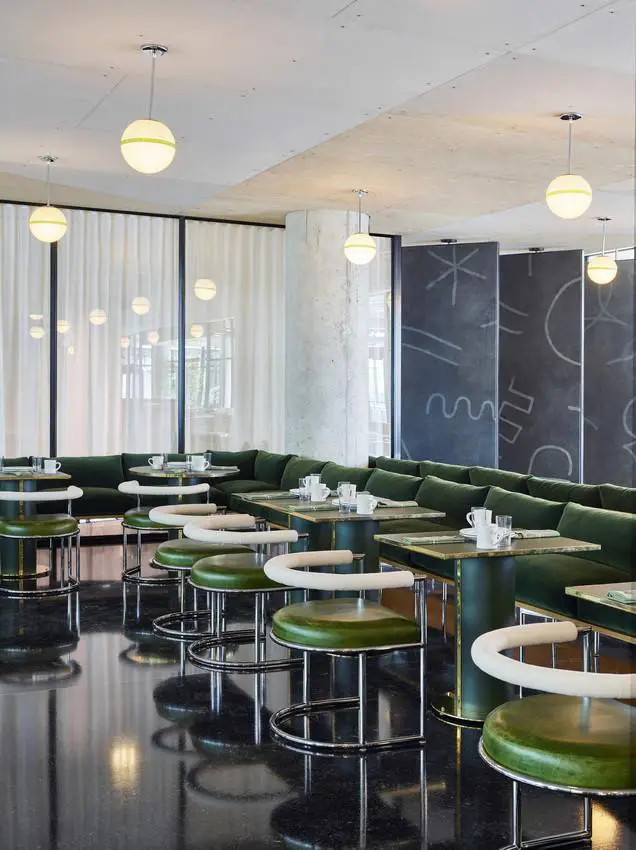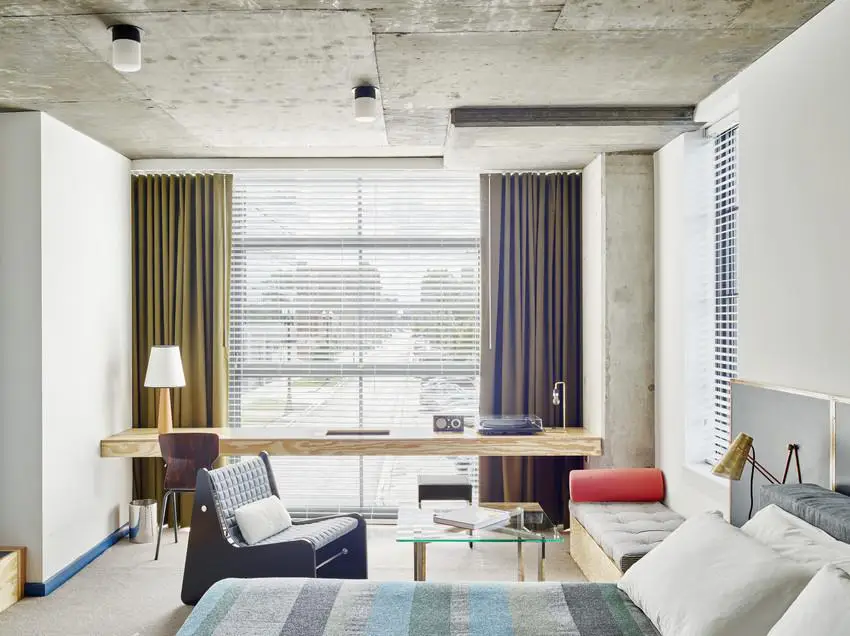 The Ace Hotel Portland is located in the iconic old Clyde Hotel in the downtown area. It is close to the iconic Pearl District and Powell's Books, and you can walk or take the trolley to many other trendy spots in the city. One of the most unique things about this location is that they have beautiful handmade bikes that you can rent for a day of exploring.
They have a wide range of room options, from spacious deluxe rooms to affordable shared rooms for adventurous travelers. For morning refreshments, they have Stumptown Coffee and the Breakfast 215 cafe. For a sexy date night, head to Pepe Le Moko, a basement speakeasy. The crown jewel is the Clyde Common restaurant, which serves family style plates in an elegant setting.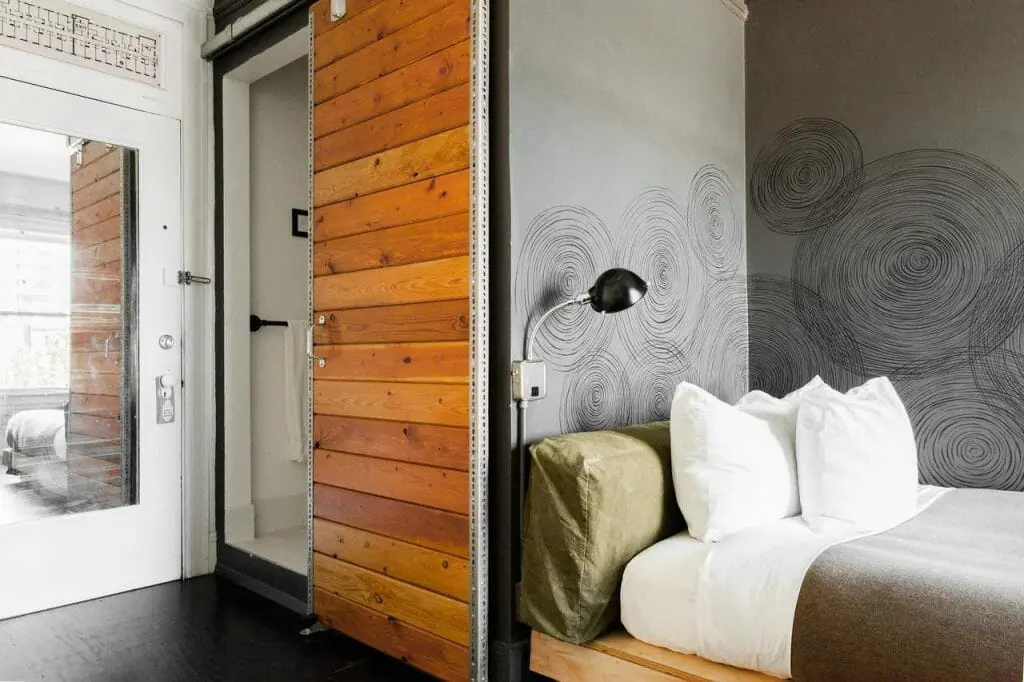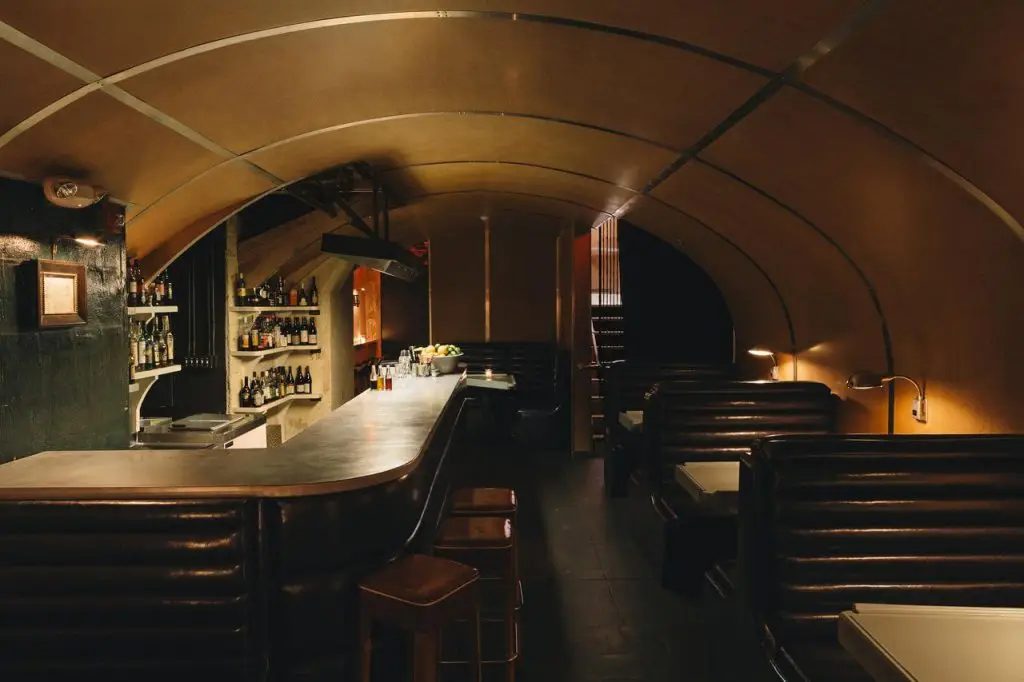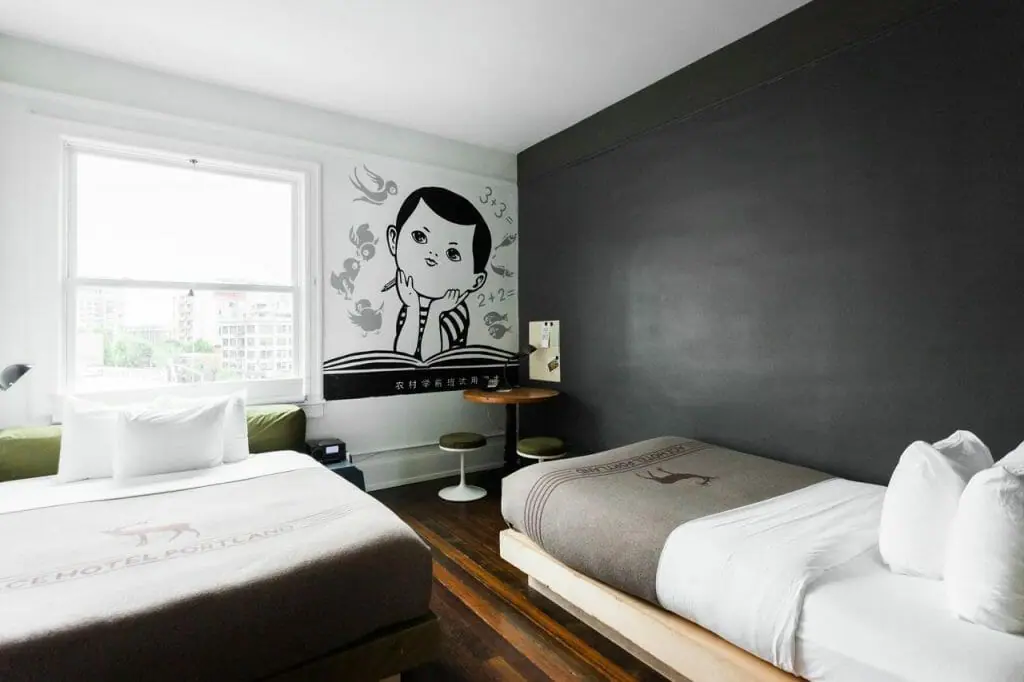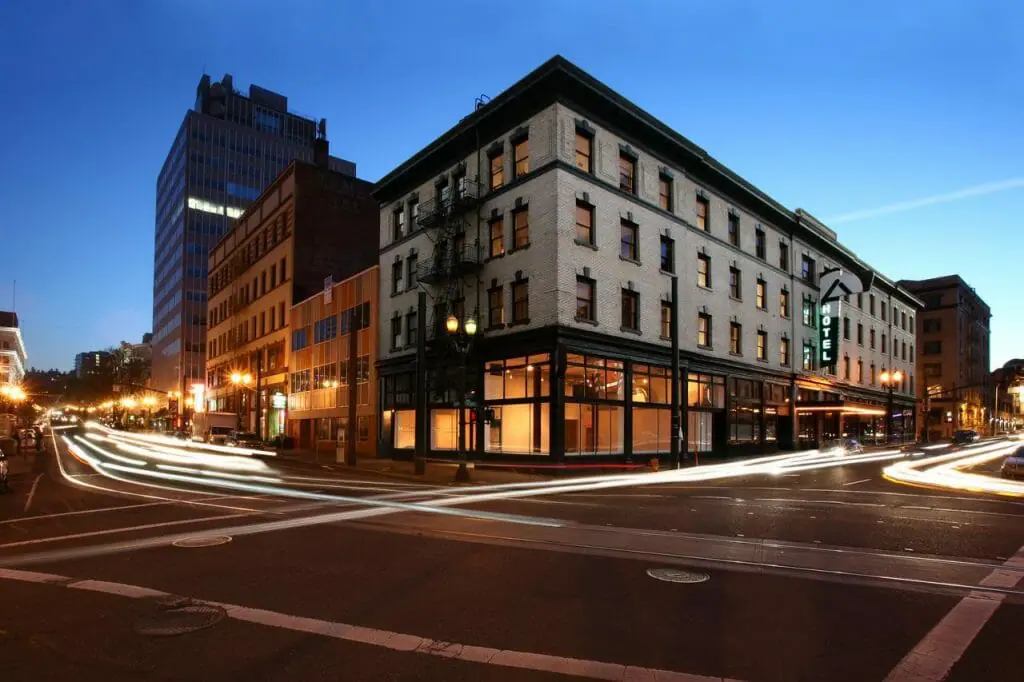 The Ace New York is centrally located in Midtown Manhattan, accessible to anything you might want to do in the city. This historic building has been converted into a space that's ideal for business travelers, creatives, and everyone in between.
The rooms combine coziness and minimalism, and they feature local artwork and design. Some rooms also feature guitars, turntables, refrigerators, and curated minibars. The lobby has a Stumptown Coffee outpost as well as a cozy lobby bar. For food, be sure to hit up The Breslin, which has won James Beard awards for it's delectable seasonal menus. There's also the John Dory Oyster Bar, which serves refreshing seafood in a bright and beautiful space.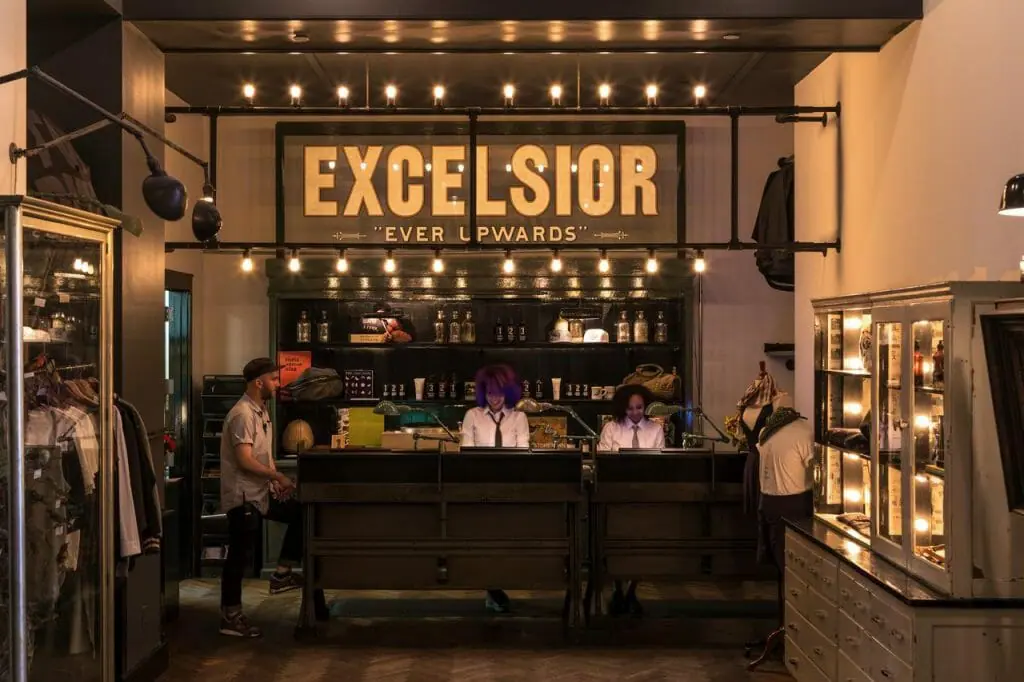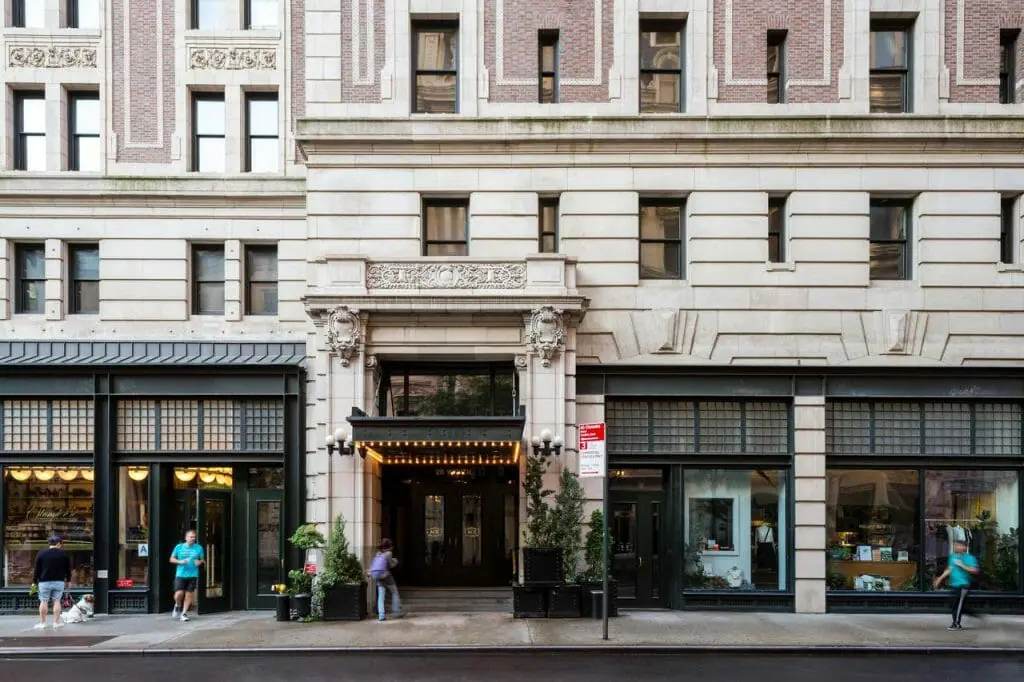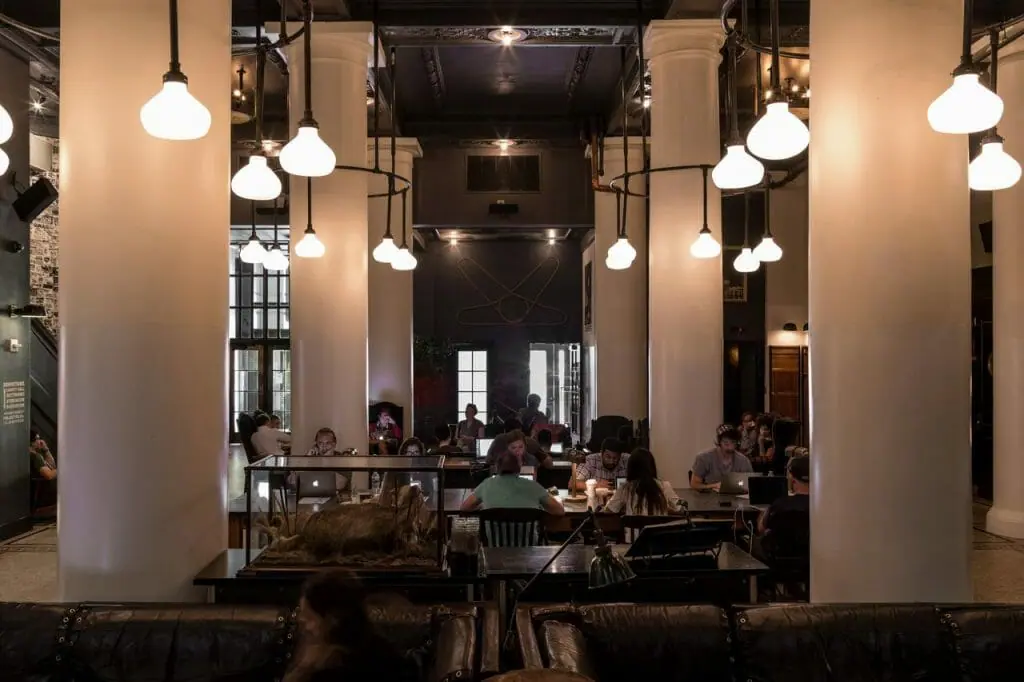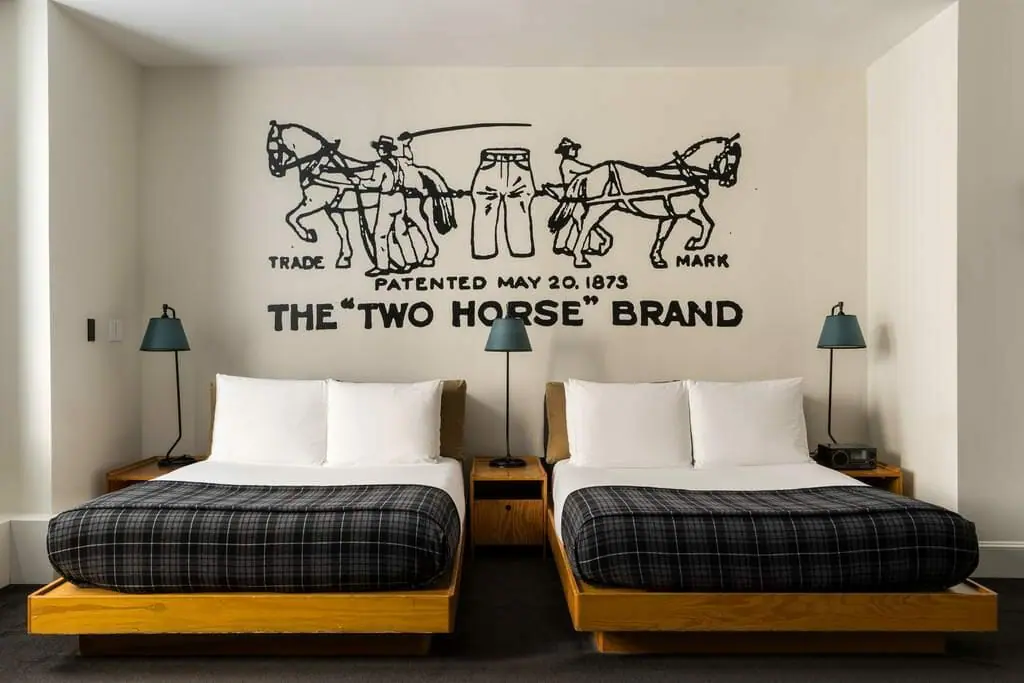 The Ace Hotel is one of the most iconic hotels in Palm Springs, drawing a lively crowd of young, stylish travelers. It's a converted mid-century complex that retains many retro touches throughout the hotel. There are plenty of unique amenities, such as a photo booth, bike rentals, and patios with fire pits. The rooms are very spacious, and many contain waterfall showers, vintage entertainment consoles, and minibars.
This location is also known for their Swim Club and Feel Good Spa, which features two huge saltwater pools, a gym, a sauna, and more. They also host some of the hottest pool parties in Palm Springs. For food, visit the iconic King's Diner, which is a converted 50s restaurant known for fun bingo nights and all-day comfort food.
Grab cocktails or craft beer at night at The Amigo Room, a moody, cavernous bar space that gets lively at night. Halleloo!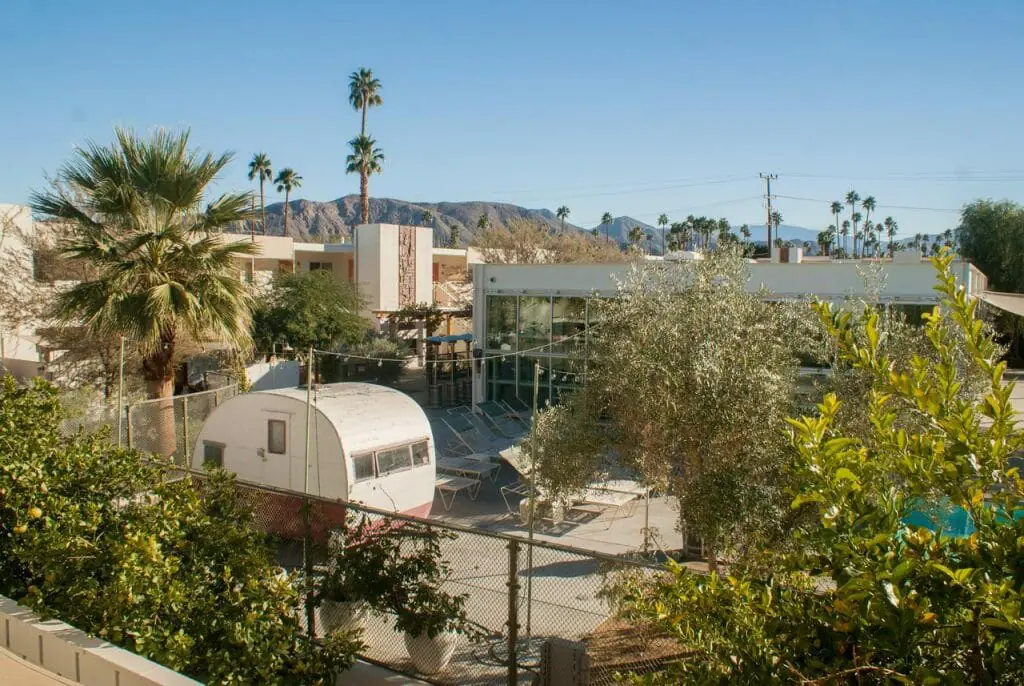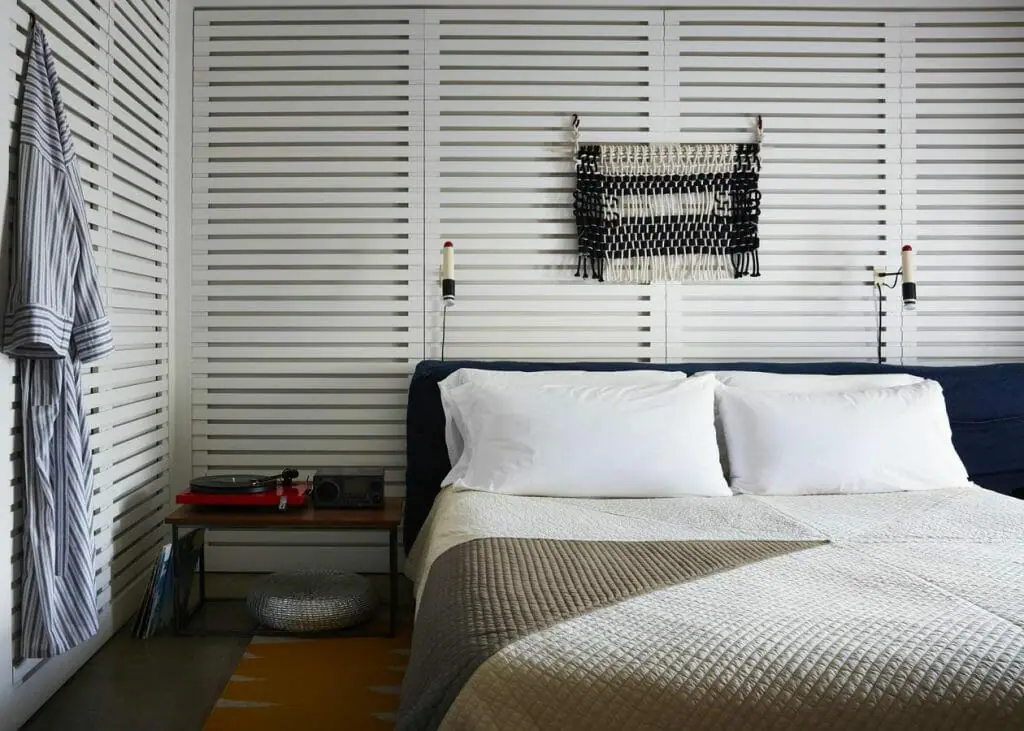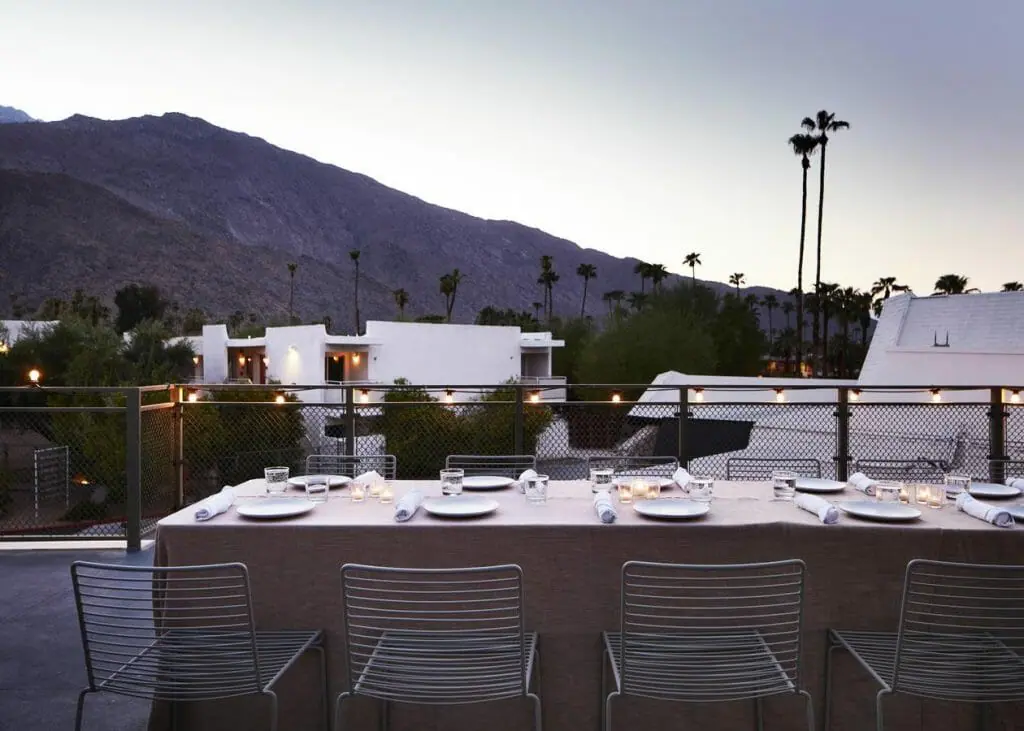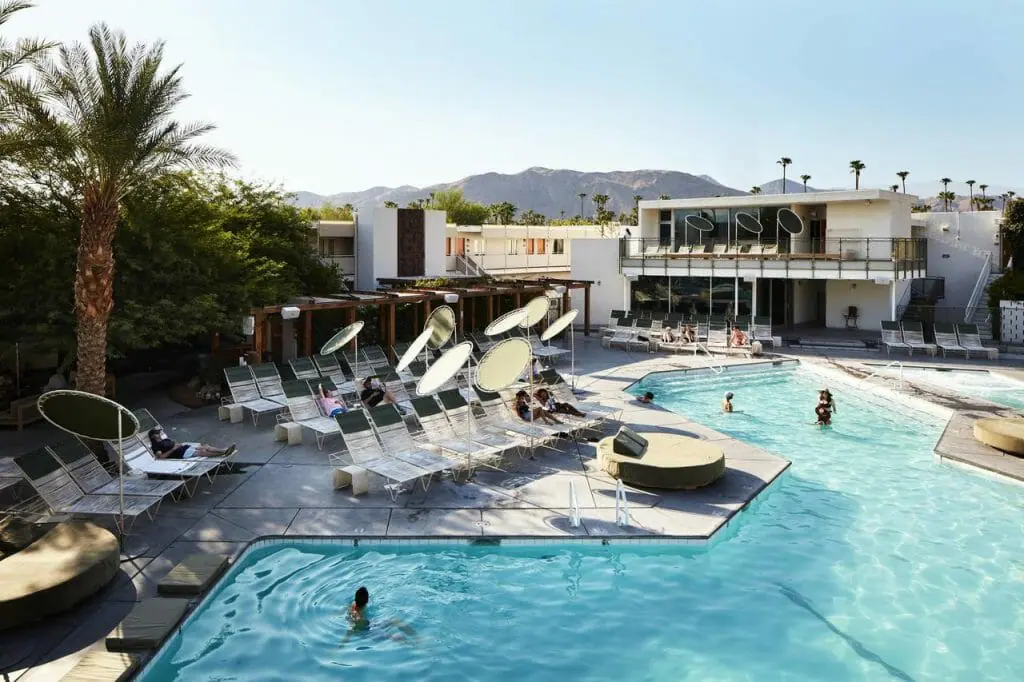 The Ace's DTLA location is popular not only with visitors, but also with locals who flock to the space for food, drinks, and events. It's located in the historic United Artists building and retains the glamor of old Hollywood. The centerpiece of the hotel is the stunning converted theater, which has ornate vaulted ceilings and brings in exciting musical artists and other noted performers.
The rooms here are sleek and sexy with urban downtown views, and many of them even offer private balconies. Get your day started at Coffee Counter, and enjoy food and drinks at Best Girl, the beautifully designed hotel bistro. When you're ready to party, take the elevator to Upstairs Bar for drinks by the pool with incredible views.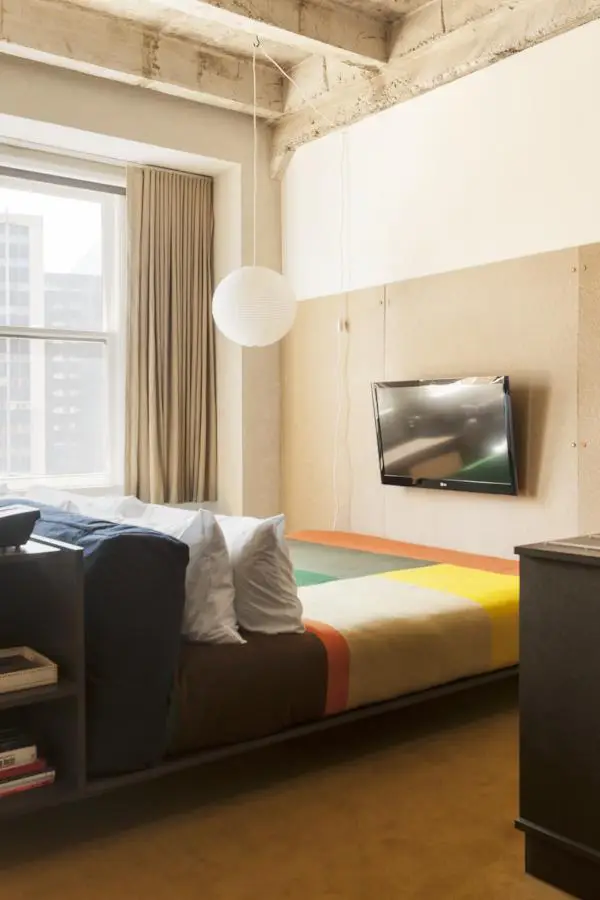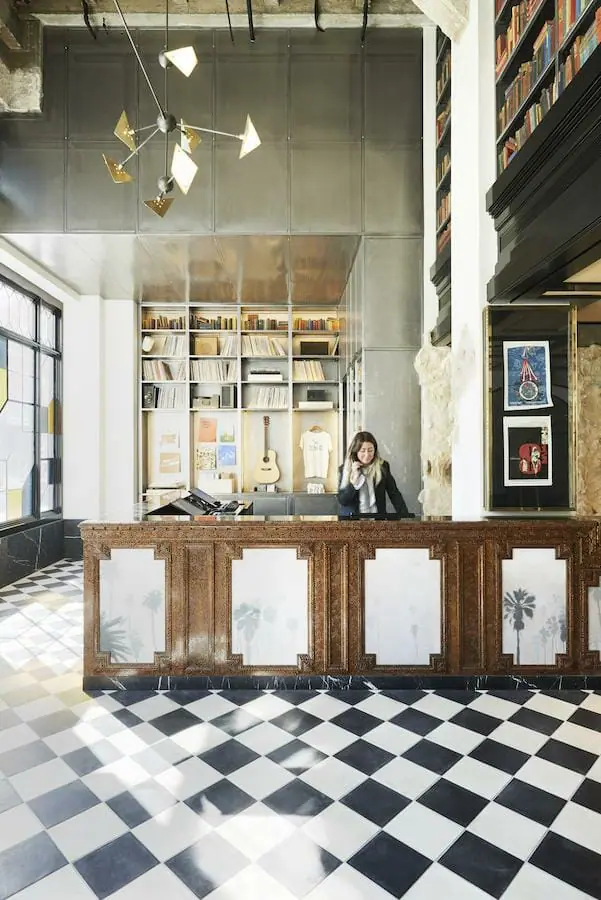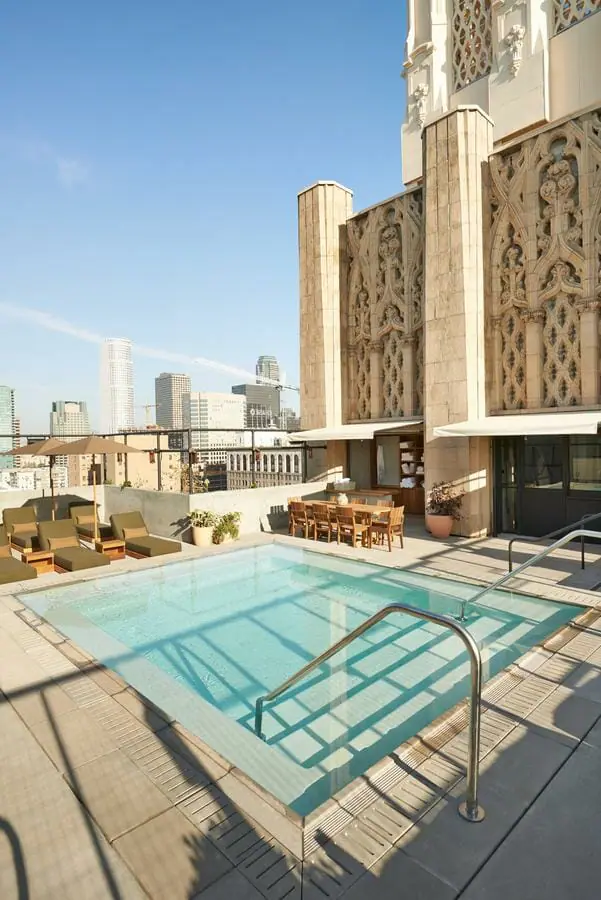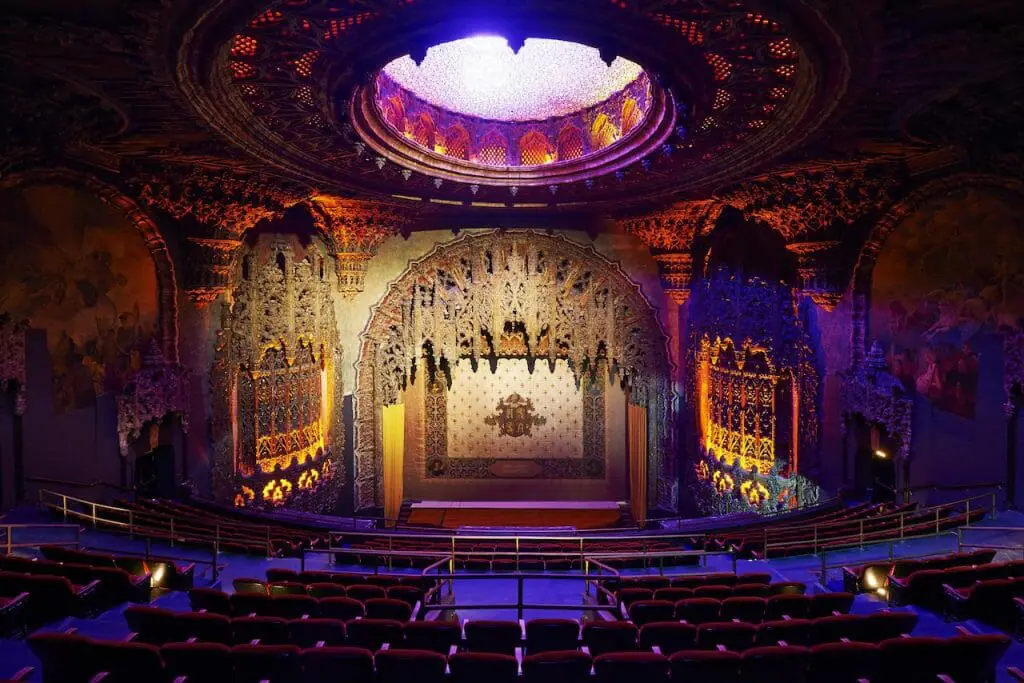 Located in the Warehouse District, this location brings the gothic romance of NOLA to life. The rooms are darkly stylish and elegant with French art deco details. In keeping with the Ace's affinity for live music and events, this hotel is home to the Three Keys music venue, an intimate performance space with a full bar. There are also plenty of food and drink options available here.
In the lobby, you can start the day with Stumptown coffee and finish it with a drink at the lobby bar. Alto is a beautiful rooftop garden, pool, and restaurant where you can lounge away the day, and Seaworthy is a sexy and intimate oyster bar. For James Beard nominated Italian-southern food, check out Josephine Estelle, the hotel restaurant.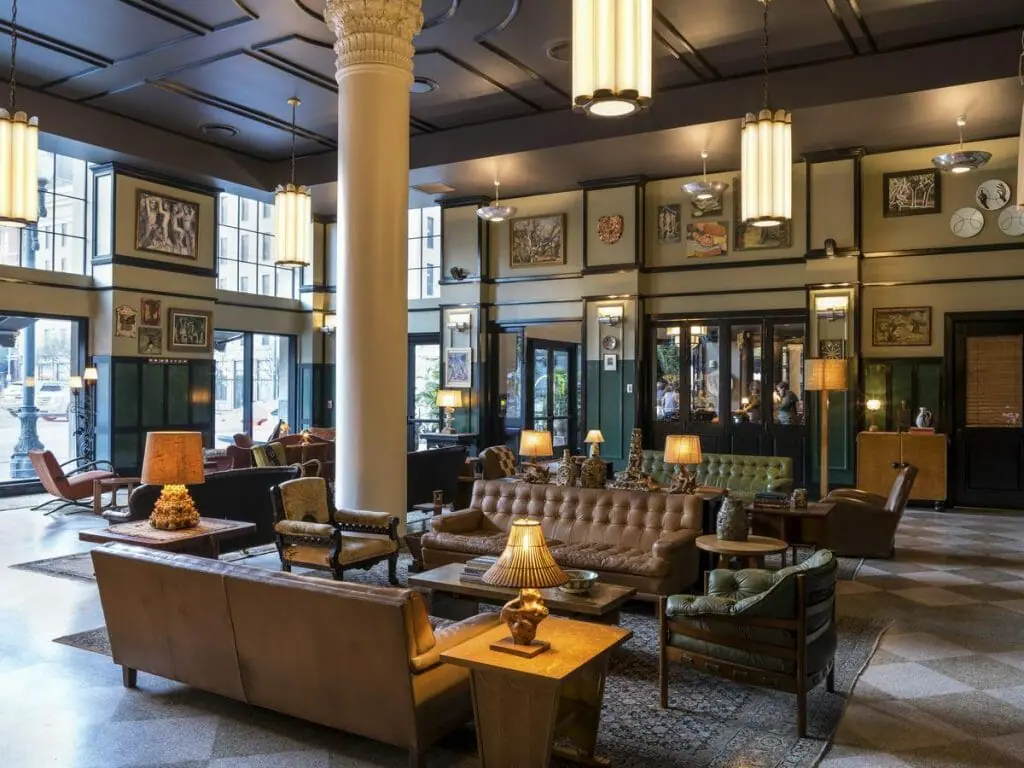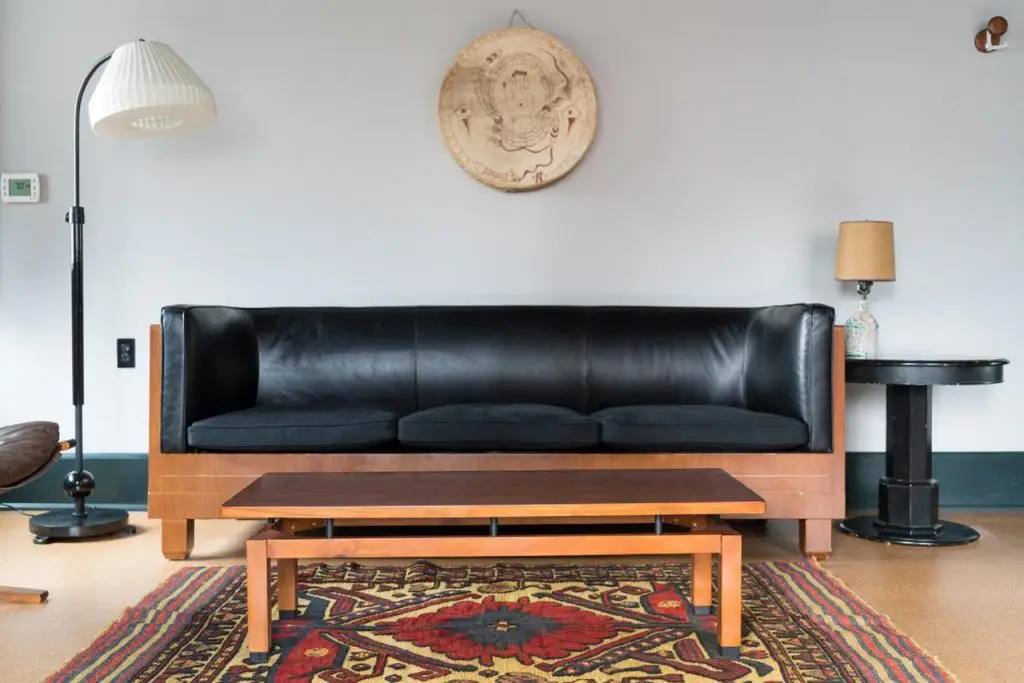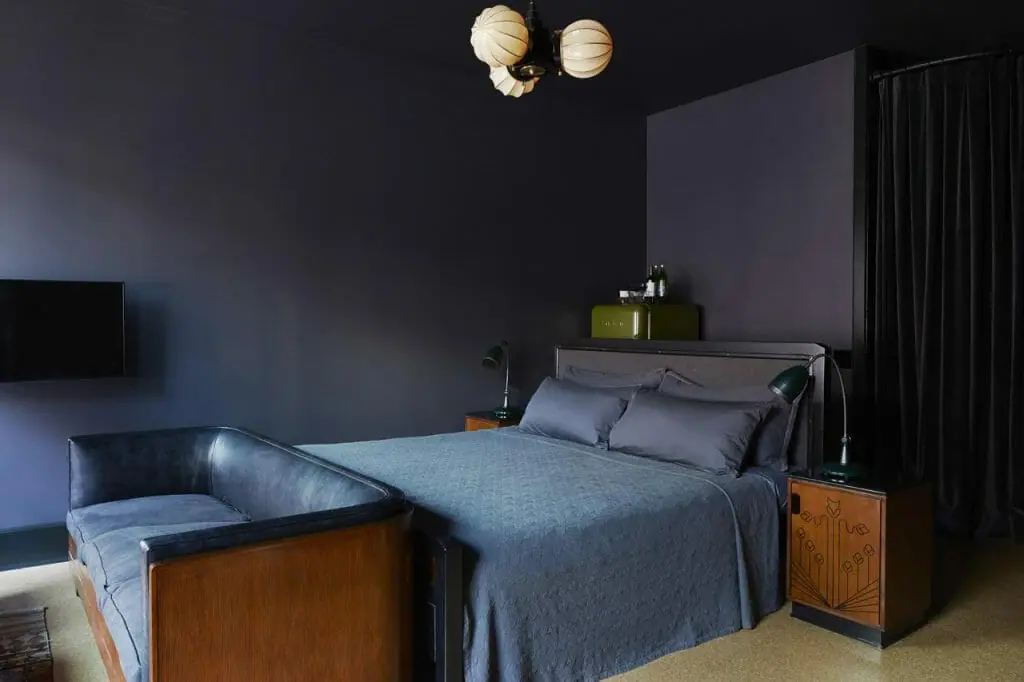 The Ace group owns the American Trade Hotel in Panama City, so it offers similar urban design and exciting amenities that you have come to expect from the brand. The chic but cozy rooms combine black and white with elegant dark paneled wood effortlessly in an incredible design. Rooms come with rain showers, mini bars, and some even have their own patios.
The hotel also has a gym and a library for when you need some downtime on your trip. The Dining Room offers elegant fusion food all day long, with an incredible wine list to match. For cocktails, head to the airy lobby bar, or grab coffee and pastries at Cafe Unido. The star of the show, however, is Danilo's Jazz Club, which hosts incredible live shows while serving craft cocktails.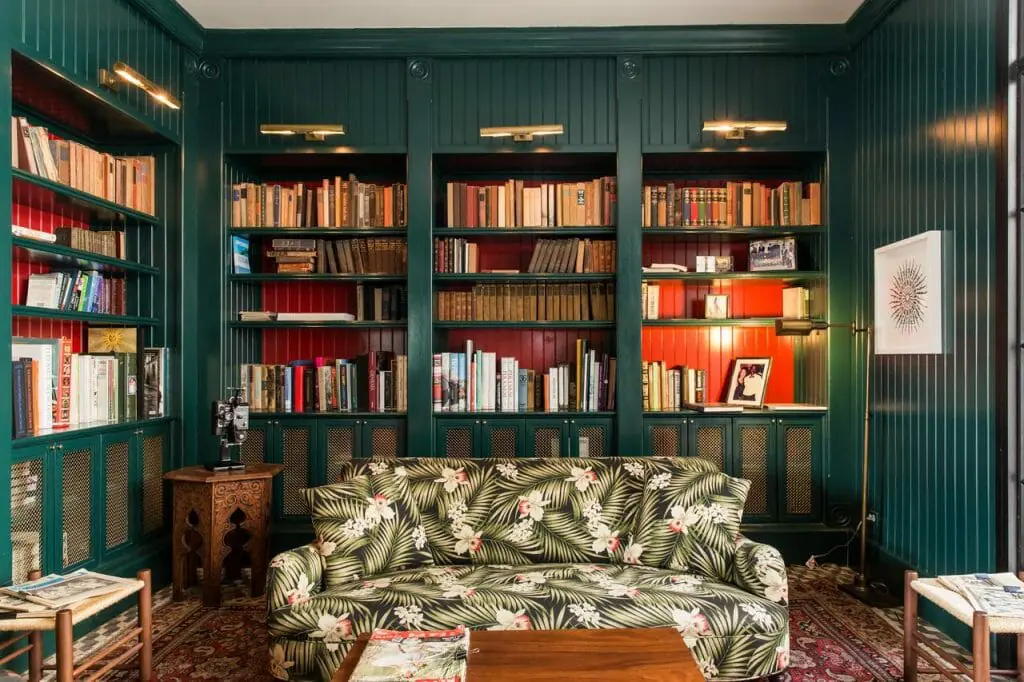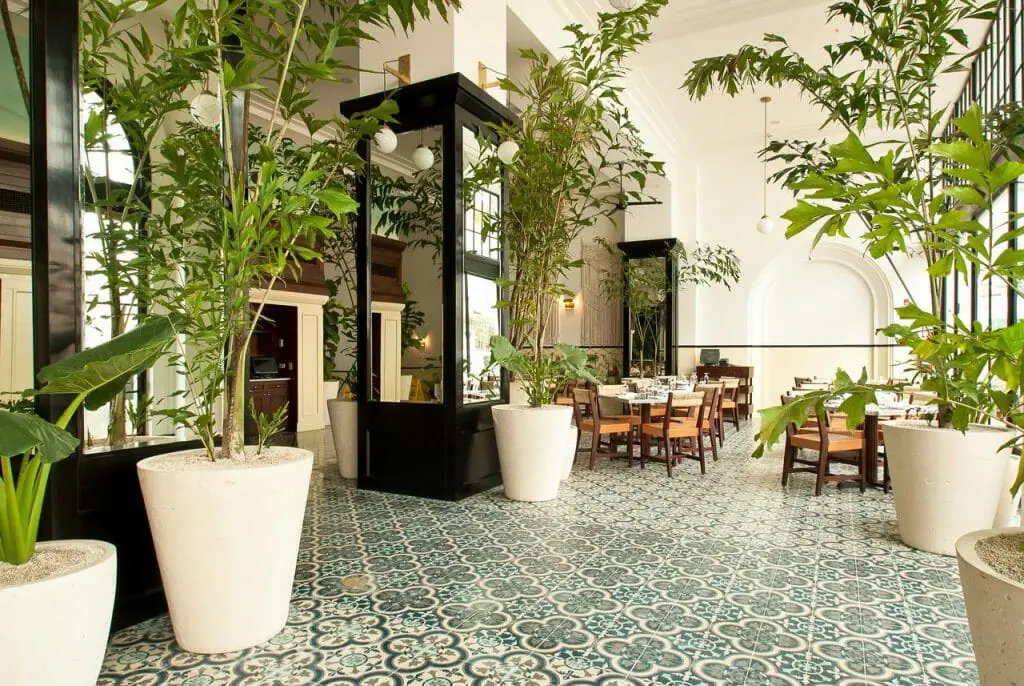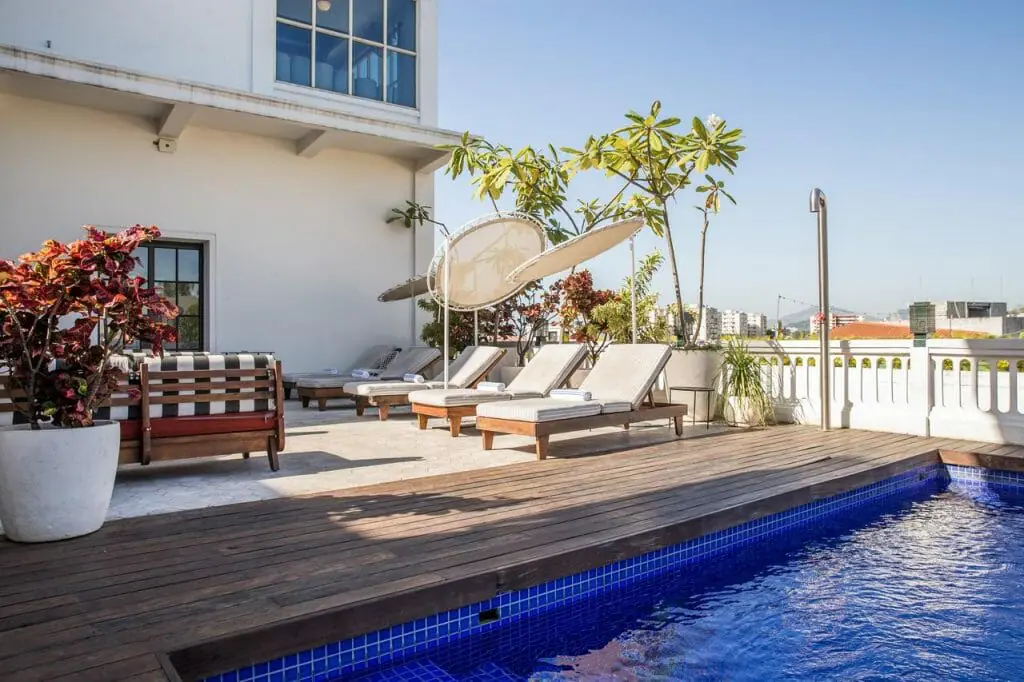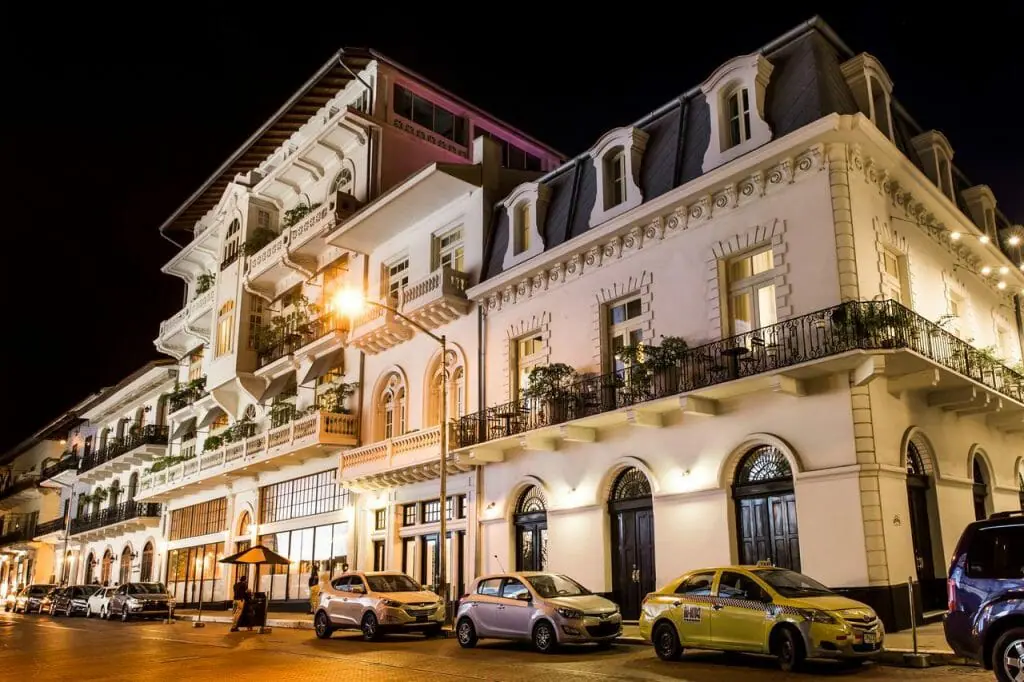 The London location of the Ace is located in the ultra-creative Shoreditch area, close to bars, restaurants, art galleries, and shopping. The rooms are airy and modern, making you feel like you're coming home to a perfectly curated apartment. Before heading out to explain, grab a drink from the East London Juice Co., or a pastry at Bulldog Edition cafe.
You have plenty of options for food and drinks – keep it casual at the lobby bar or head up to the roof for exciting city views. The Miranda Venue is a sexy bar and music space that hosts thrilling events bringing together some of London's top creatives. Finally, grab an elegant dinner at the ultra-modern Hoi Polloi brasserie, open all day.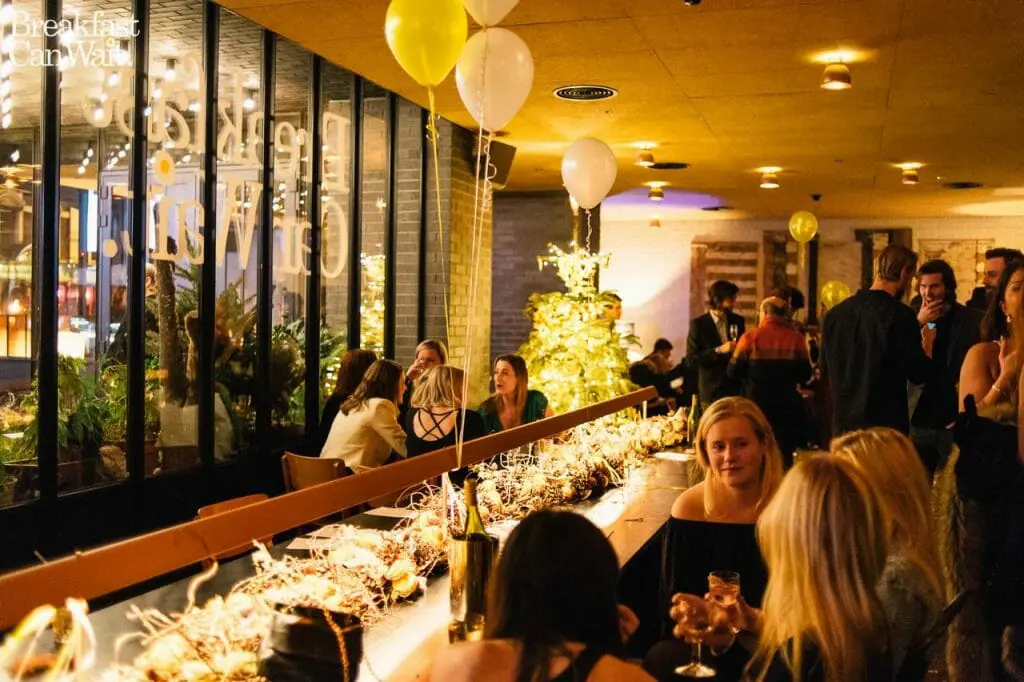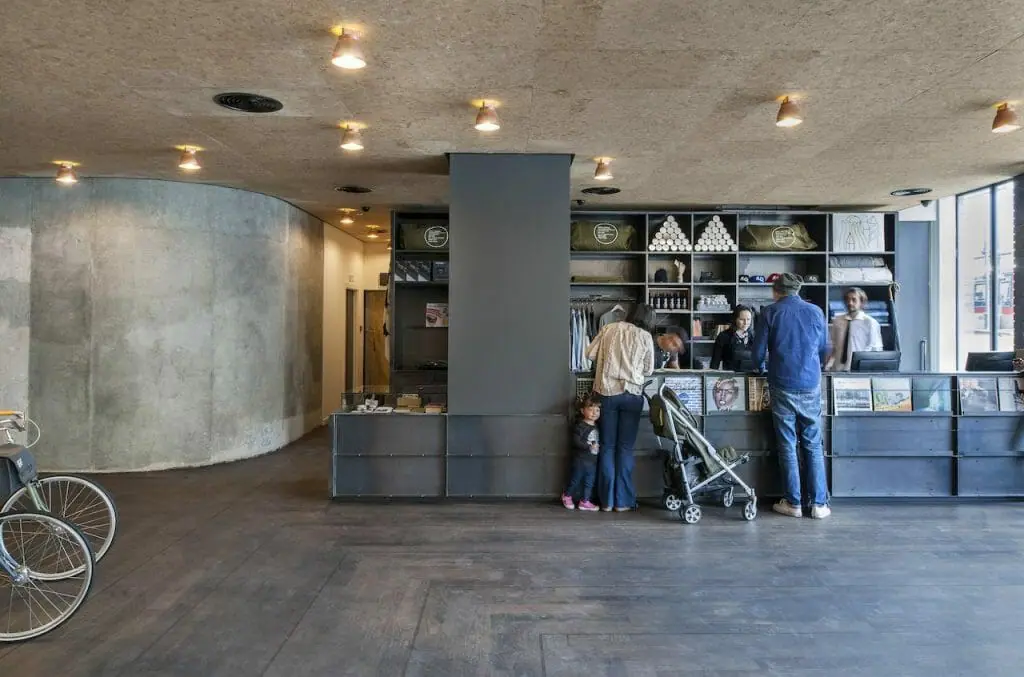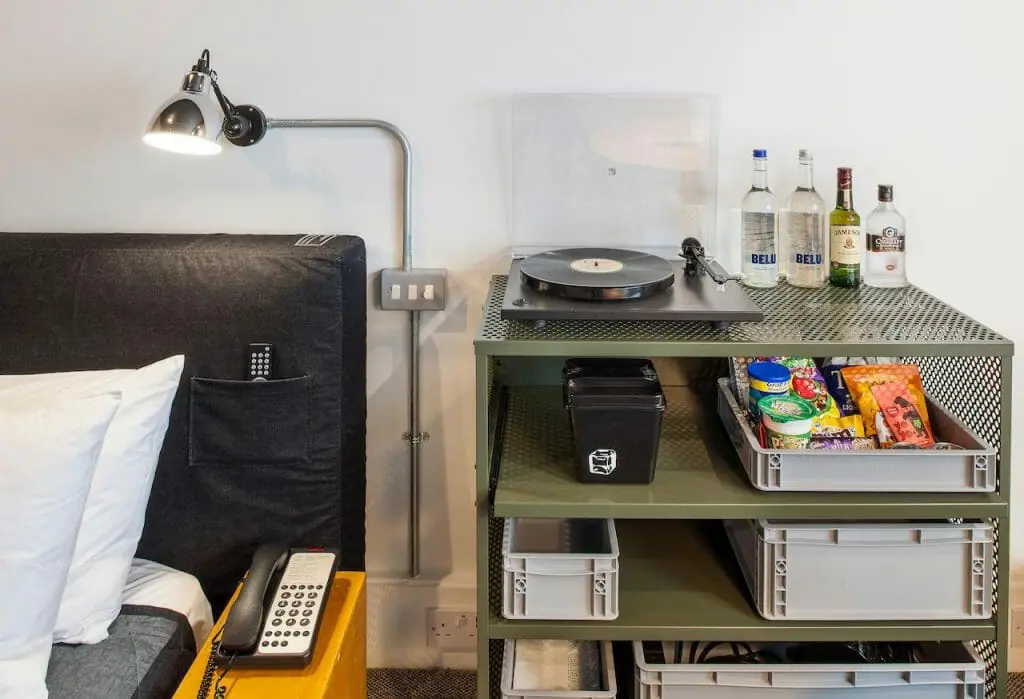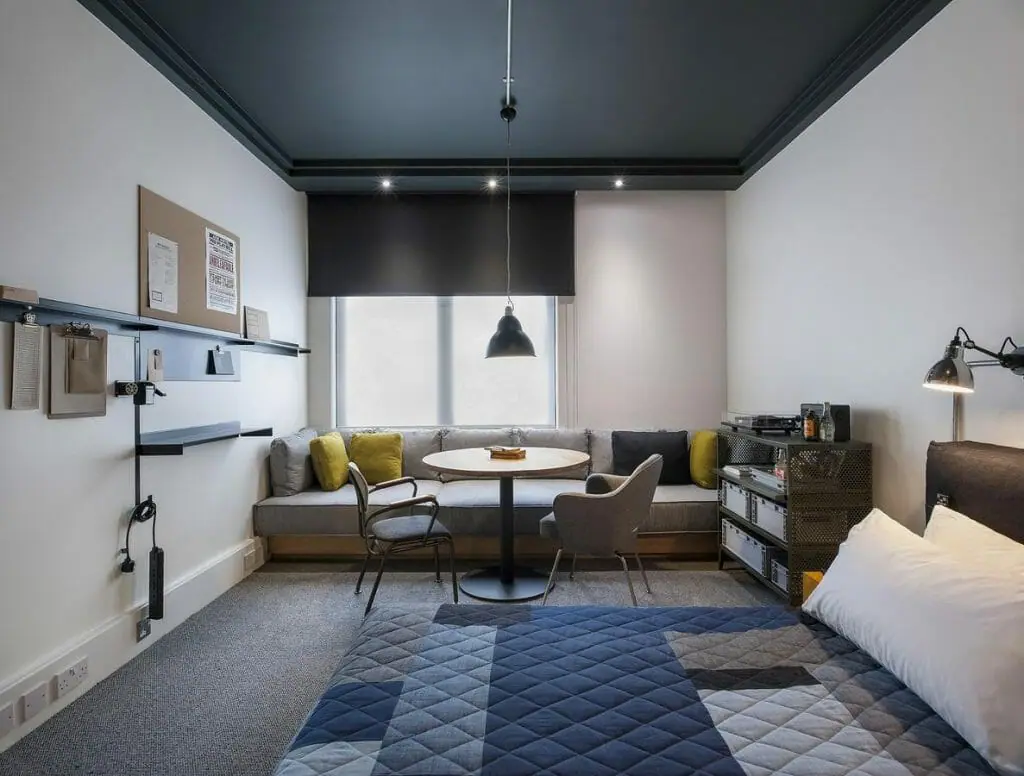 Housed in a historic YMCA building, the Ace Pittsburgh combines vintage elegance and industrial grit. There's a neighborhood vibe and plenty of chic communal spaces to mix and mingle. The dramatic converted gym is an incredible event space that maintains some of the flavor of the building's former life. The rooms have bold, graphic designs and let in plenty of light.
Dine at Whitfield, a charming neighborhood restaurant serving uniquely Pennsylvanian fare, or rent out their private back tavern, the No-No, for a special dinner. When you're ready for a cocktail, head to the lobby bar to relax and socialize.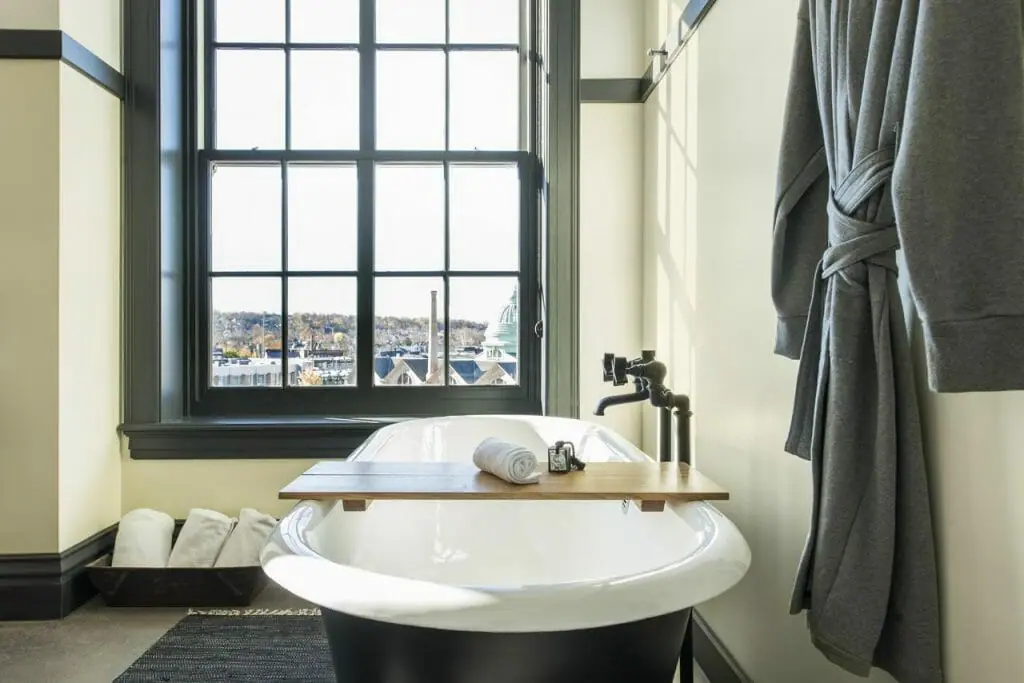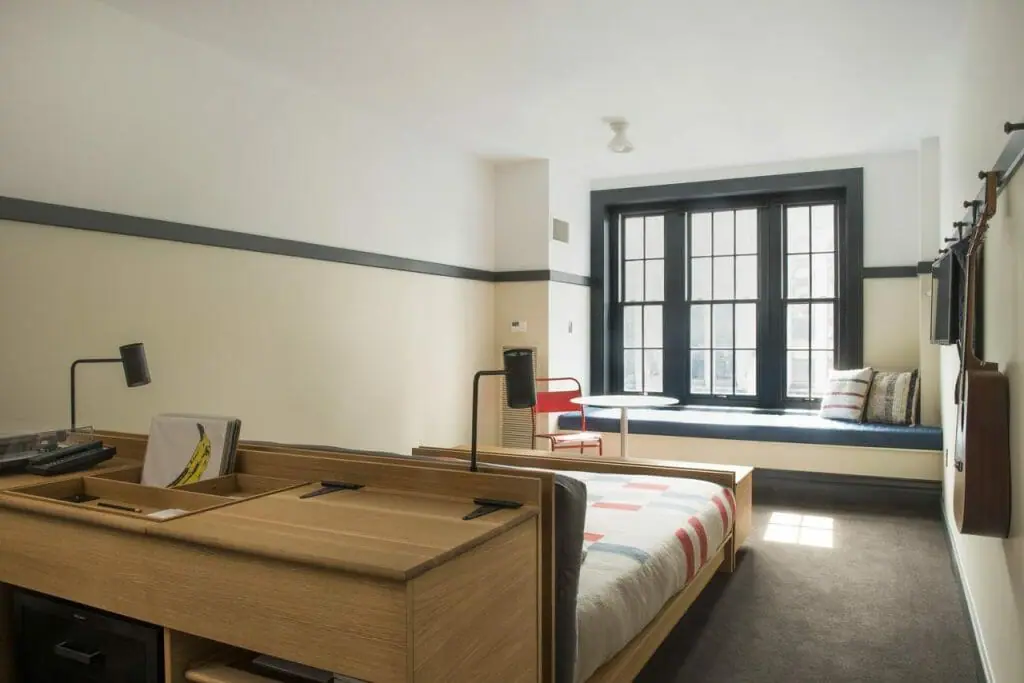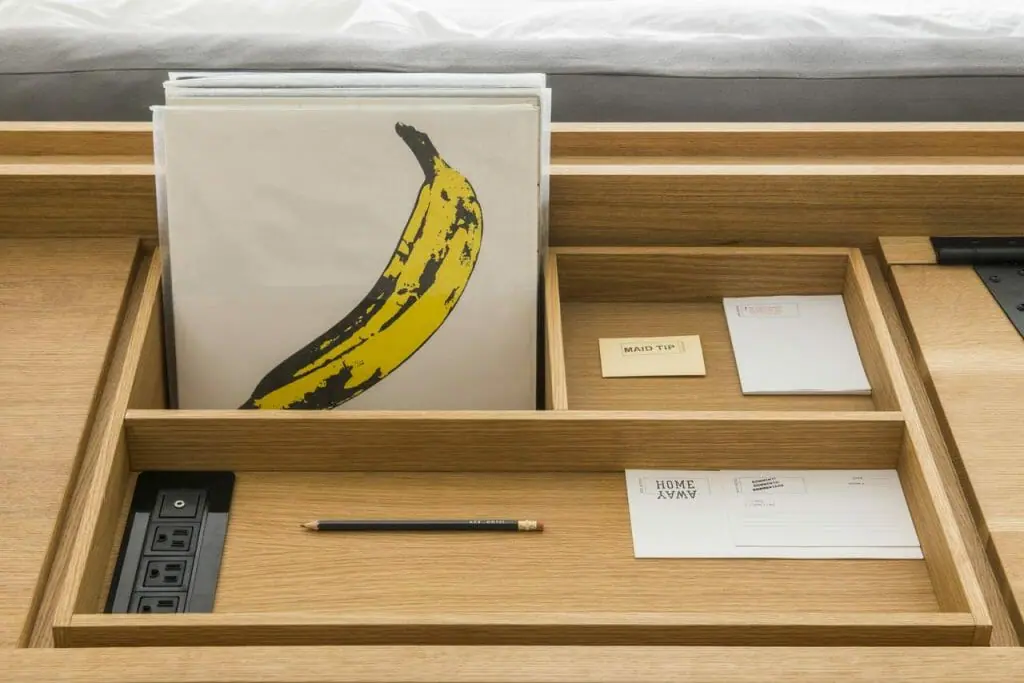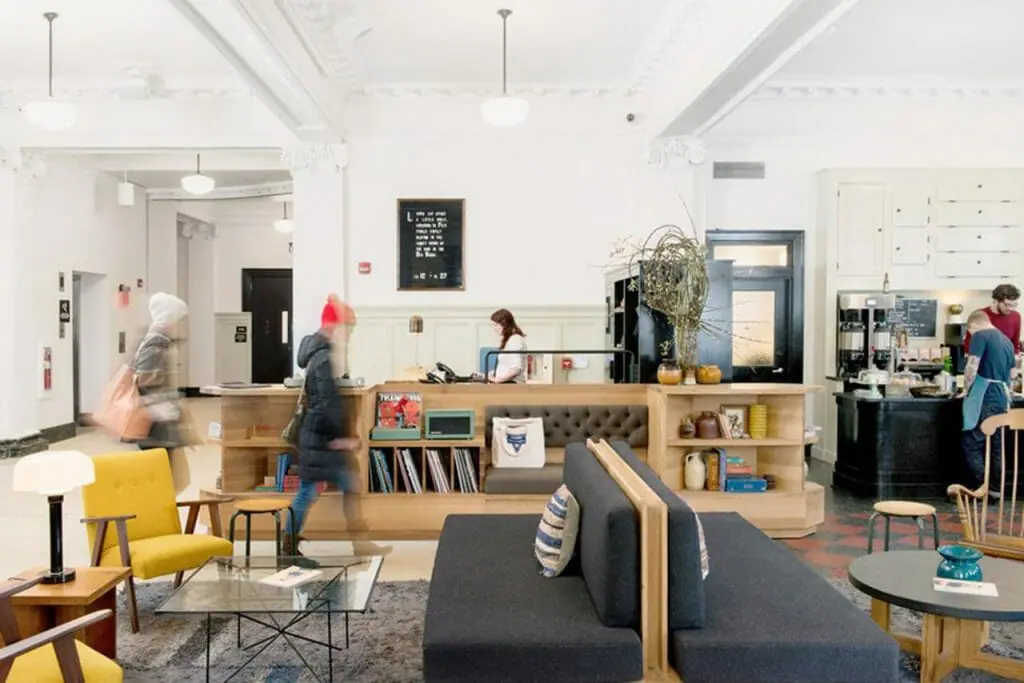 The Ace Seattle was one of the brand's first locations, and it remains one of the city's most popular lodging options for creative, trendy travelers. This location is a converted maritime worker's hotel, and combines industrial elements with local art and luxurious touches. Sadly, it is no longer filled with seamen… but there is plenty of other appealing reasons to visit Gay Seattle to make up for it.
This location has the option of rooms with a shared bathroom, perfect for travelers looking to save a bit of money. There's a cozy breakfast room stocked with Stumptown coffee and plenty of juice and waffles. This location is very simple and clean, without too many frills, but it's still a total classic.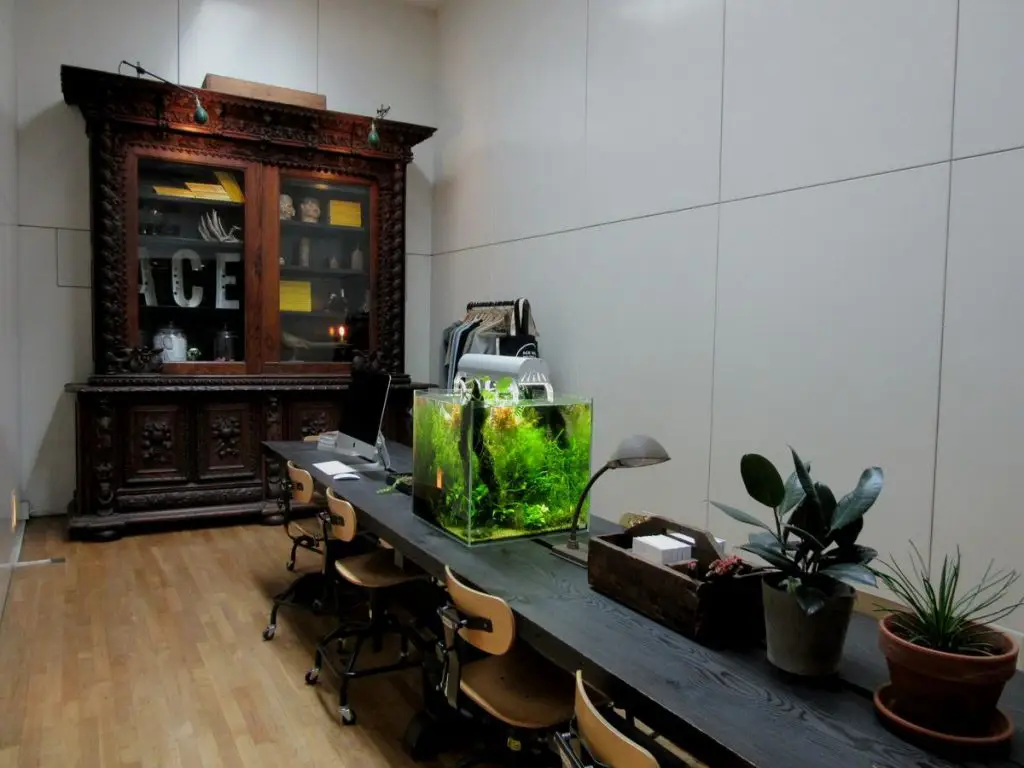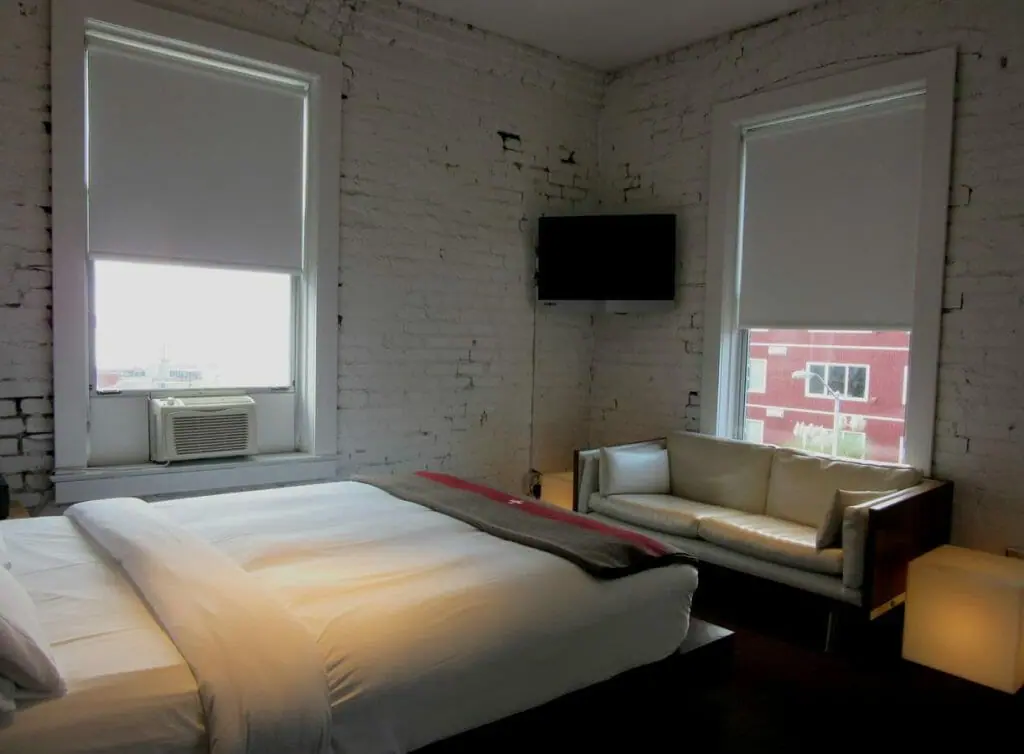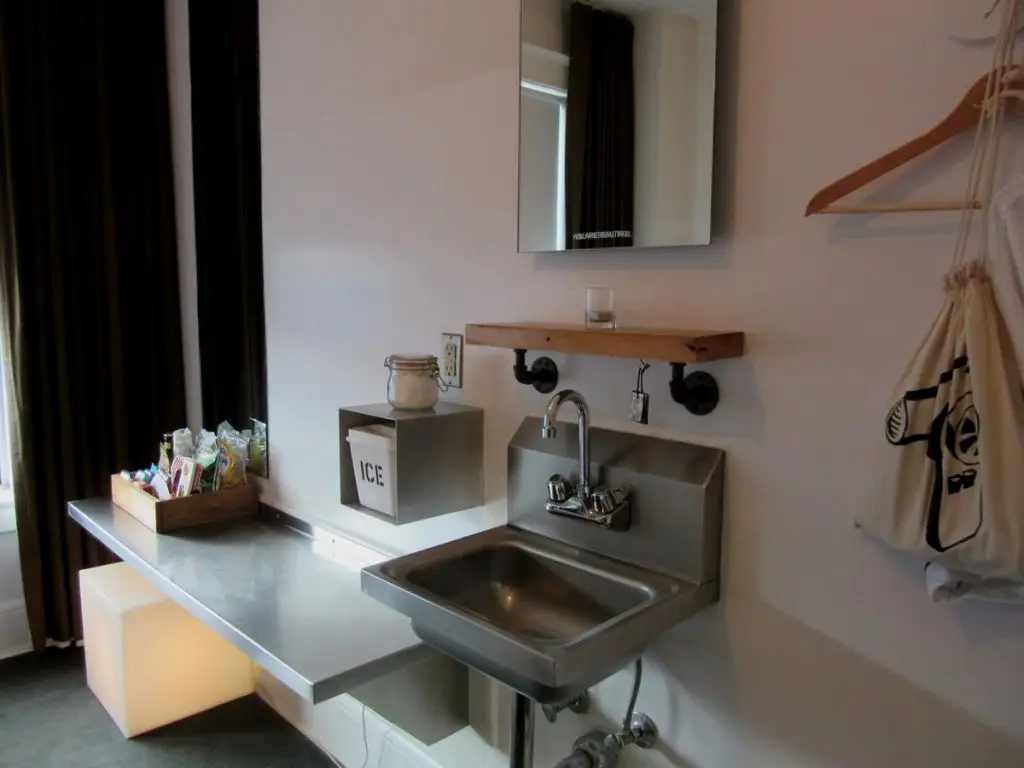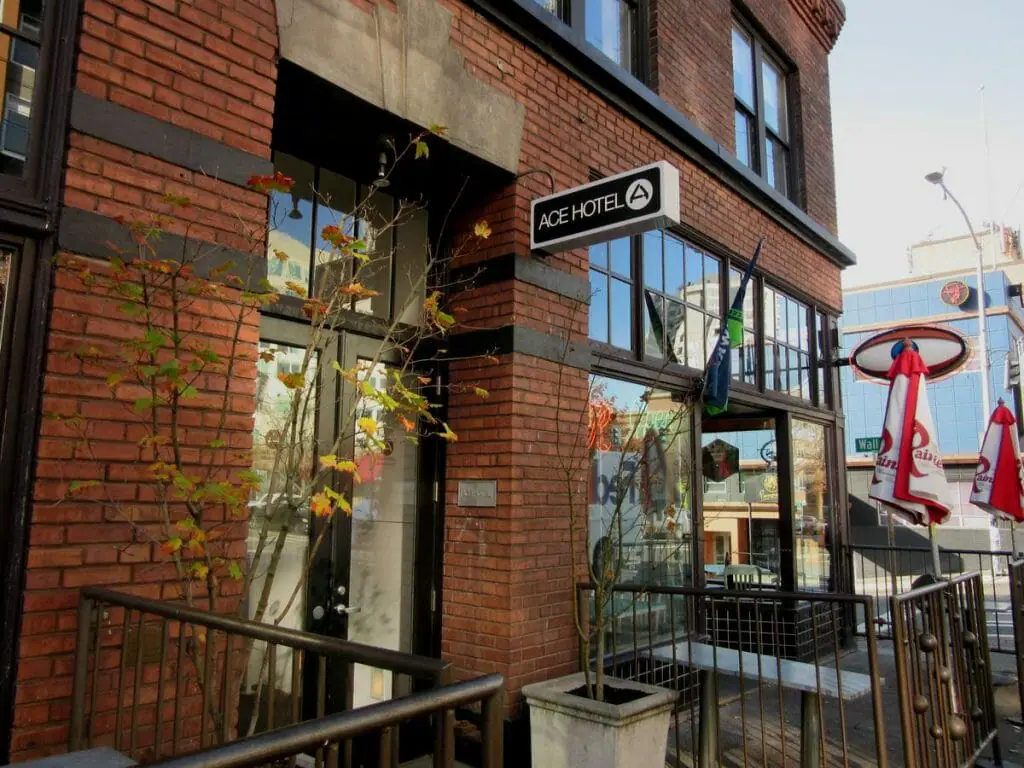 The Ace Kyoto is scheduled to open in 2019, and is the first location in Asia. This location will have plenty of details that take inspiration from Kyoto's historic shrines and temples for a very serene atmosphere. In fact, it will be designed by renowned Japanese architect Kengo Kuma. At the time of writing we had only seen preliminary sketches but suffice to say this will be one of their best locations – ever. See if they are taking bookings for your travel dates…