Pittsburgh is a dream for LGBT+ travelers because of the safe environment where they can have fun and explore safely without worrying about their lives or getting discriminated against for their orientation. You can explore different attractions when you visit, like the Andy Warhol Museum or the Hard Rock Cafe, where you can relax, and the Bue Moon bar, where you can enjoy drag shows.
Although a small city, Pittsburgh City is open, inclusive, and welcoming for LGBT+ travelers. An accommodation that is friendly and safe is a crucial necessity for gay travelers. You won't have to worry about getting one in Pittsburgh because there are several LGBT+ social spots.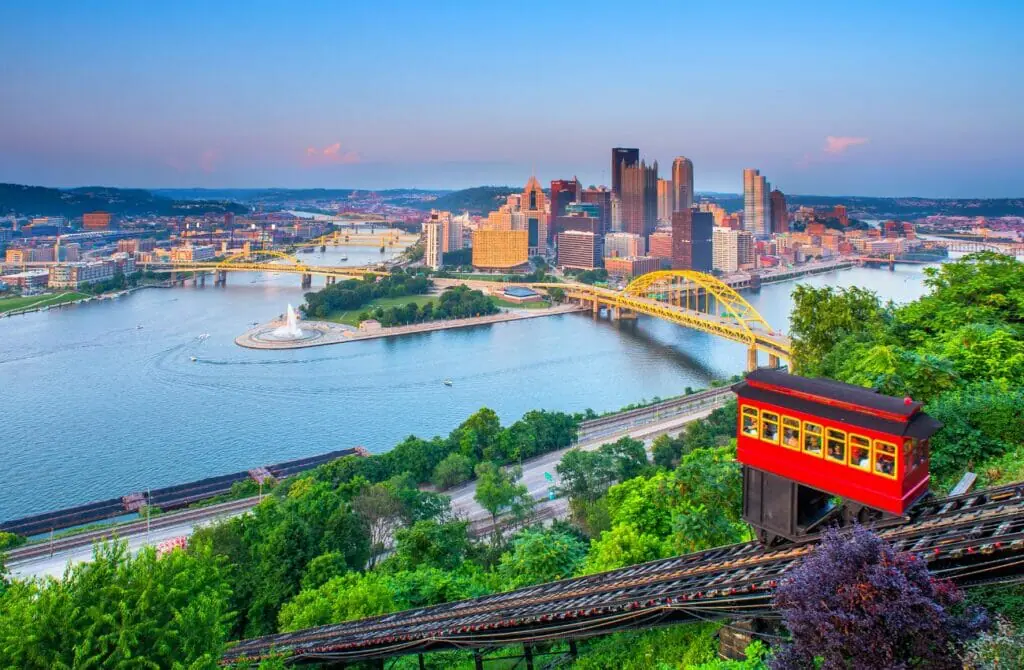 The Omni William Penn Hotel is one of the gay-welcoming hotels, and you can enjoy good American steak here; in addition, other attractions in the hotel will make your stay worth every penny. Also, the Westin Pittsburgh hotel and a host of others are safe and have great valuable amenities.
For gay travelers who love the nightlife, there are a couple of bars they could visit to have a good time in Pittsburgh. The P Town bar is an excellent bustling spot, welcoming to gays. There are different activities to indulge in, from the games and the karaoke nights to the drag shows you are confident of having a good time.
Overall, for those visiting the city for the first time, it is welcoming and inclusive to gay travelers. So, do expect to have a great time!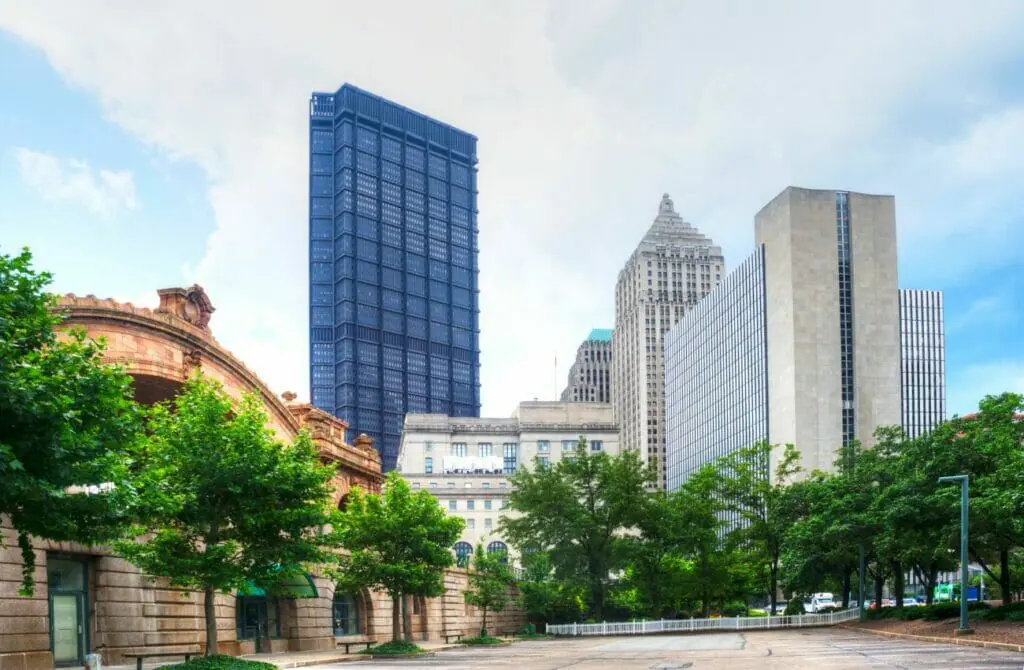 Attractions in Gay Pittsburgh City, USA
Everyone who travels wants to be in a safe environment and do exciting things that suit their taste, and it is the same for gay people. In Pittsburgh, you could visit different attractions and places to have a good time, regardless of your sexual orientation. The reason is that they are welcoming to gay people and travelers.
Although a small city, you are guaranteed not running of places to visit within a short time. There are places you can see, like the 5801 lounge and cafe, where you can relax, order a creamy artichoke spinach dip off their menu, and watch entertaining drag performances. And also, the Hard Rock Cafe, where you can get legendary steak burgers offered with a mix of seasoned fries and freshly toasted brioche bun.
For an experience worthy of remembrance, it gets typically advised that you visit the city and move around on foot and public transport. So that you don't miss out on a location or an attraction you might come across, however, it is still advised that you take the necessary safety precautions.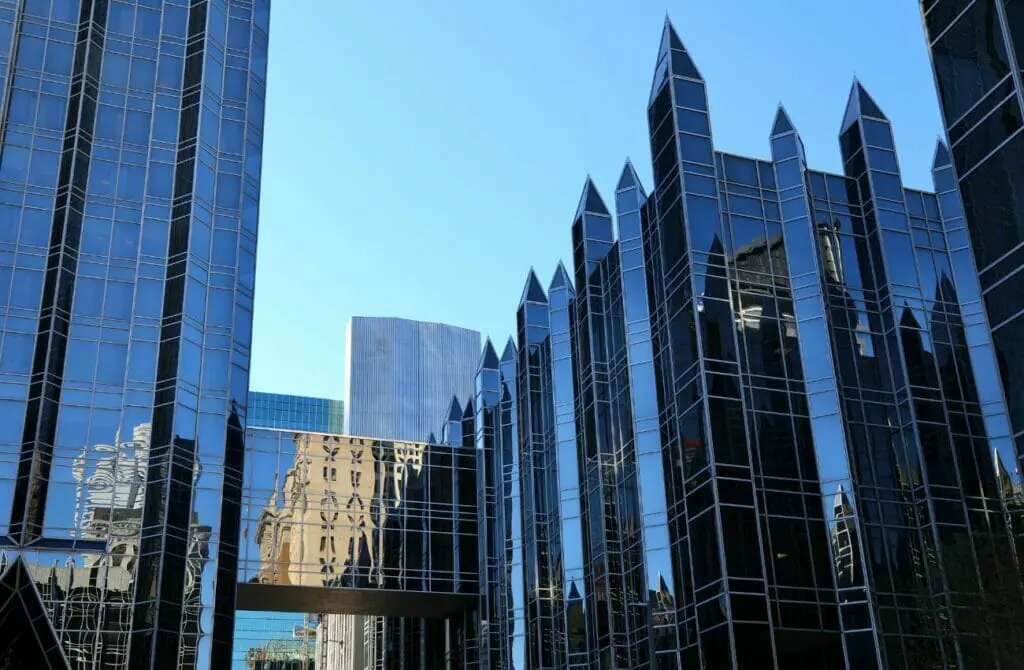 Top Attractions in Gay Pittsburgh City
For LGBT+ travelers interested in pop culture, modern artworks, and, more specifically, the life of Andy Warhol, this is a great attraction to visit. The museum got built interactively, and you will get to relate to the transformation of the artist and his life from floor to floor. The seventh floor shows the works of his early years; the sixth floor is a display of his works from the 1940s, and other floors display other artworks progressively.
The museum is welcoming and inclusive; you can see several of his famous and splendid artworks. Although you would have to check in other museums for some of his unique and renowned art, like the portrait of Marilyn Monroe, for example, overall, it is a great place to visit.
The museum has a chilled vibe, and visitors spend, on average, two hours viewing the whole Andy Warhol art shown. Also, if you want to get items related to Andy Warhol, you can use the available gift shop.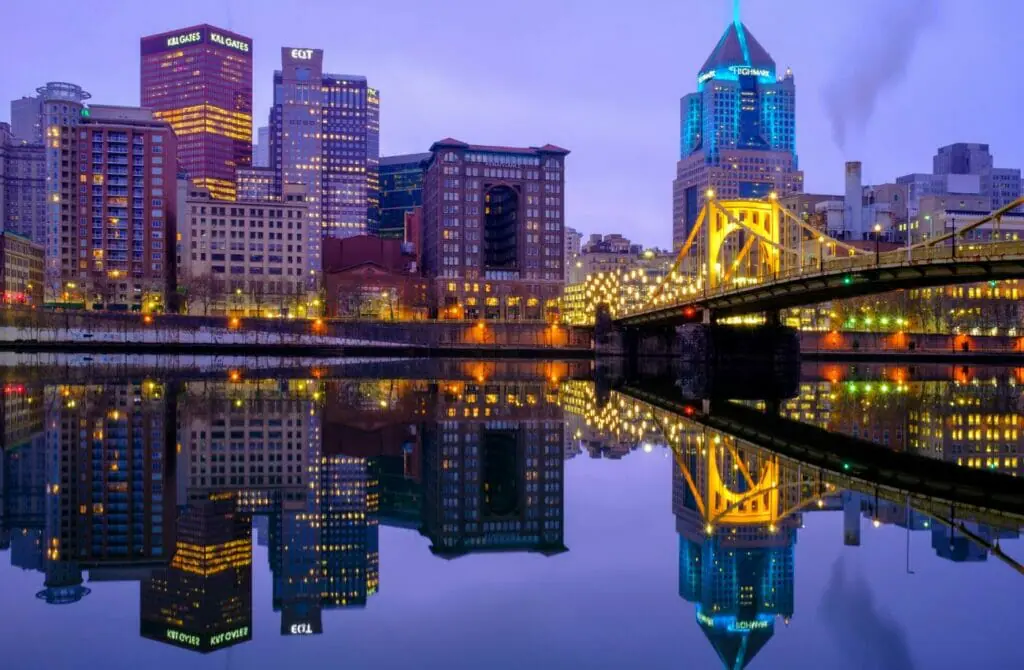 It is a great destination to have fun and relax with loved ones or friends. The atmosphere is excellent, and they play fantastic and beautiful music, so if you are a fan of music in cafes, this should resonate with you.
Also, they've got a reputation for fun, and this is due to the several programming and events they host. For those who love drag shows, it is an opportunity for you to see stellar performances from unique queens. In addition, they've got a great food and cocktail menu.
For those visiting, you could check out their happy hour special or enjoy their unique Monday specialty martinis. Regardless of what meal you choose to have, their crispy wings and handmade white pizza will have you coming for more.
5801 Video Lounge and Cafe have a great design, and for those who want to chill a little and have an intimate conversation with their significant half or friend, you could use the outside patio, which is excellent. Finally, the cafe is a friendly tourist attraction when you want to relax and have fun.
Eleven is a tremendous LGBT+ cafe for those in Pittsburgh who should visit; they've got a great menu; you could try out their prime beef tartare, or if you love steak, you should get a prime strip steak ordered. The cafe is the perfect spot to get brunch and have a chilled time with friends.
The space is quiet, and you enjoy a fantastic experience and an added benefit when you try out their cocktail menu and go with their white cosmo at a location that overlooks the strip edge.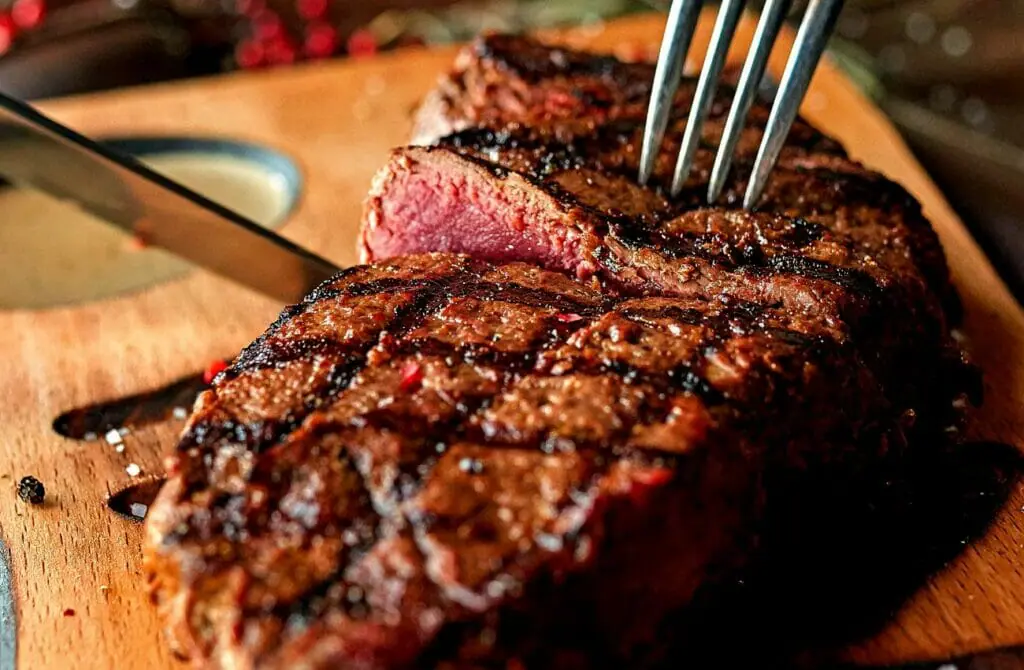 Senator John Heinz History Center
The center is known to be one of the most extensive histories affiliated with the Smithsonian Institution and in Pennsylvania, dedicated to the history of the west. They have great staff who are responsive and polite and ensure you have an excellent time exploring, with different activities that people of diverse ages and orientations can enjoy.
The admission fee is also reasonable, so if you are on a tight budget, this makes for an excellent and worthy experience. For history lovers, the center gets filled with a detailed ton of information that shows different aspects of the history of Western Pennsylvania. For sports lovers, there is an entire section that gets dedicated to sports history.
It is an exciting and fantastic place to visit if you are new to the town and would love to explore. For gay travelers specifically, this makes for an eclectic experience within a safe environment.
Travelers who want to taste live music while having a good time could visit here. They have a great menu with food options, including steak burgers, sandwiches, desserts, and others. You can have a tasty grilled chicken sandwich, fried chicken sandwich, or a New York-styled cheesecake whipped with fresh cream and strawberry sauce.
For cocktails lovers, you can get them at the Hard Rock Cafe, especially their specials; the Caribbean mojito gets made of house-made mint syrup and a mix of freshly squeezed lime and other blends, or you can start with their signature cocktail, named the hurricane.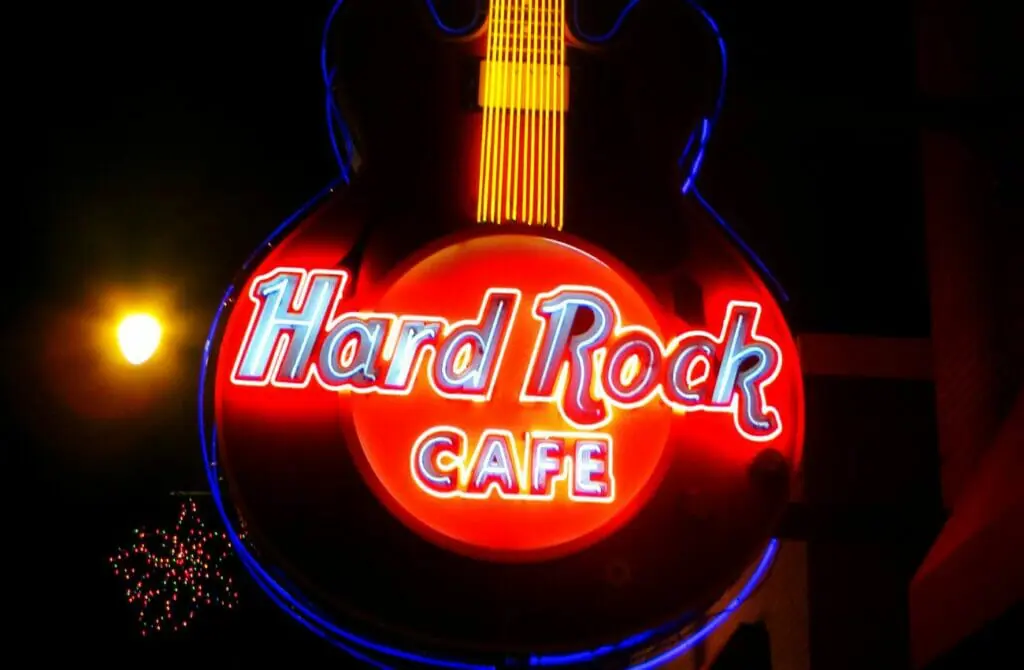 Another restaurant that is an excellent spot to visit for food and steak lovers is the Capital Grille, which is an upscale steak house offering American fare in a classic setting with a refined design.
They've got a fantastic menu with diverse food offerings; enjoy french soup appetizers and other options like the renowned aged sirloin steak. The restaurant is your perfect location for your upscale date and meetings.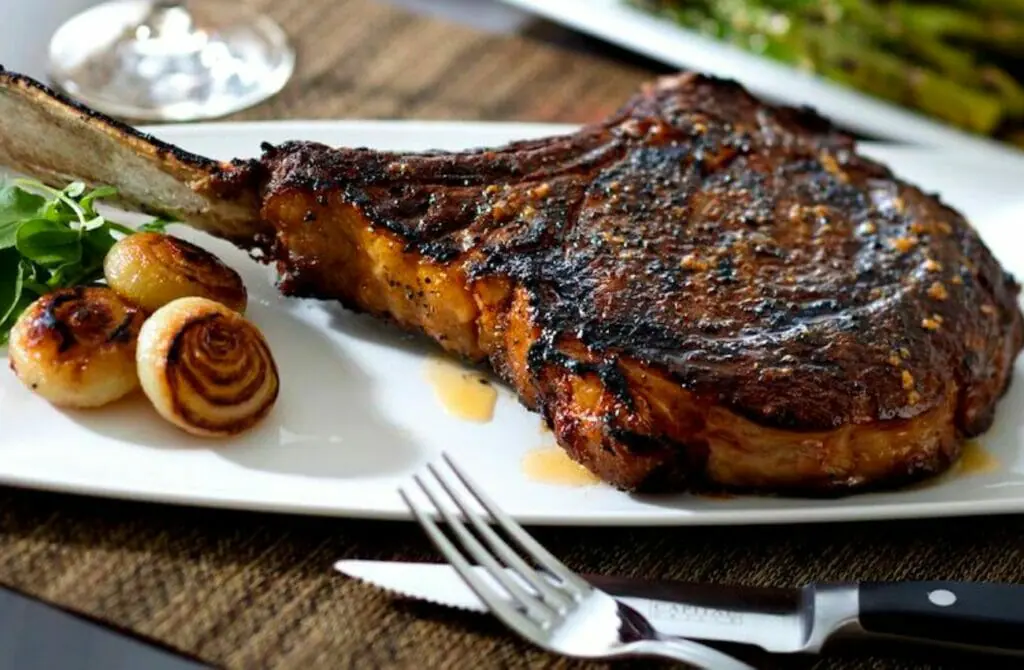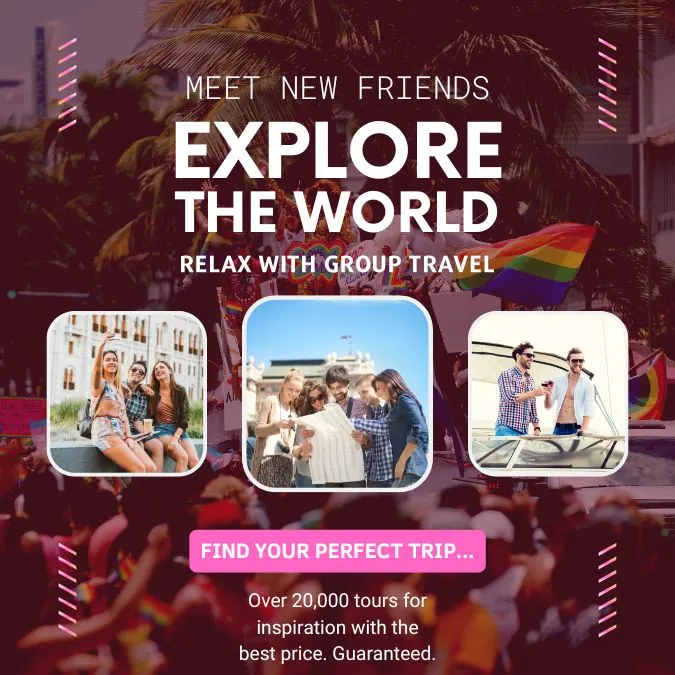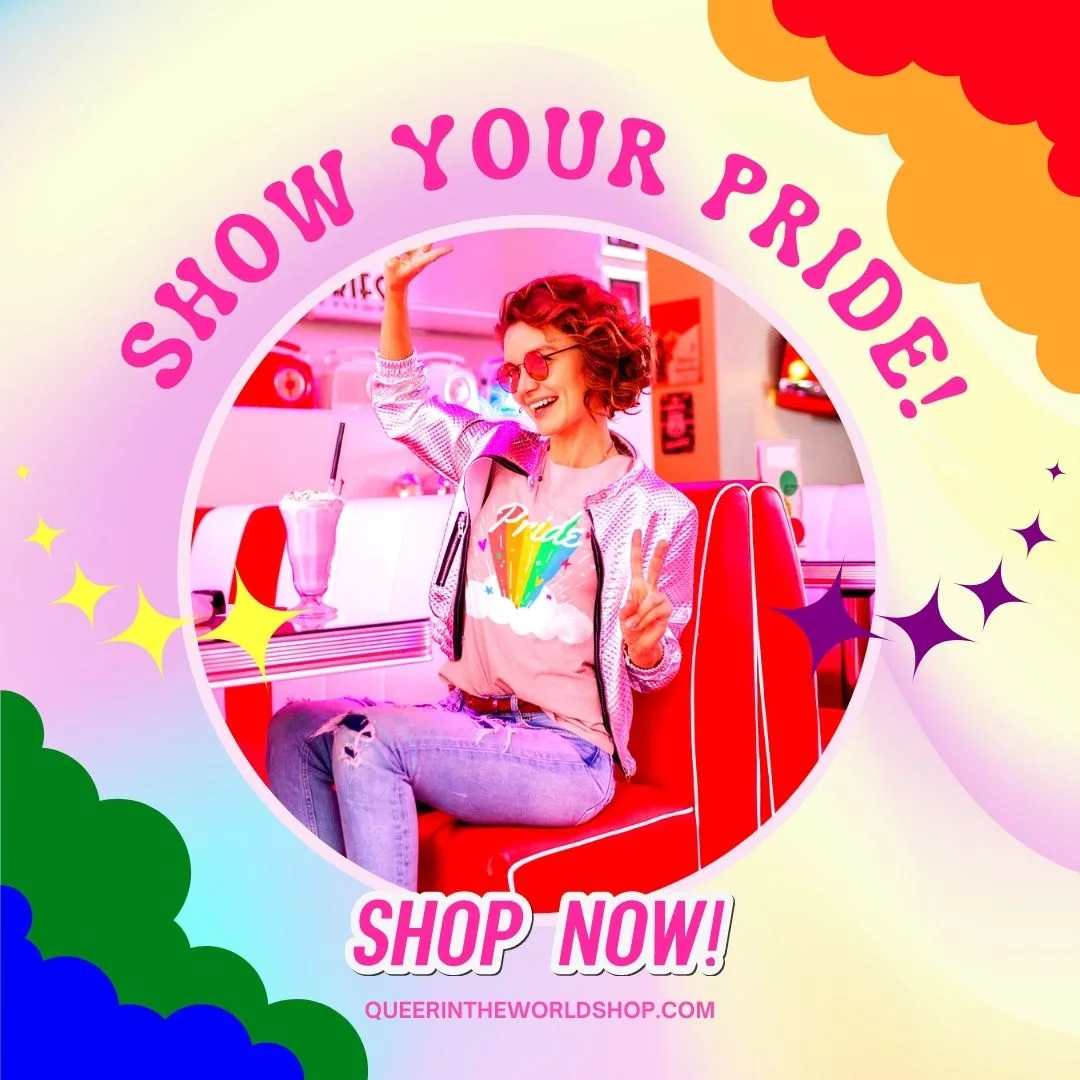 Gay-Friendly and Gay Hotels in Pittsburgh City, USA
Whenever travelers go on trips, they must find a comfortable and safe place to retire for the night. And after visiting different gay-friendly attractions in Pittsburgh, LBGT+ travelers will want a break.
Taste varies for travelers, but what's paramount is retiring for the night in a place with top-notch quality service and amenities. Also, having different options that cater to different tastes is fantastic, and there are various hotels that gay travelers can choose from whenever they visit Pittsburgh.
In Pittsburgh, travelers can taste class, design, and fun at the Omni William Penn Hotel, enjoy exceptional customer service, and have a pool to relax in at the downtown Double Tree hotel. You should take a deep dive into our top picks of the best gay-friendly hotels in Pittsburgh City and make your choice for a relaxed time.
Needless to say, there are also hundreds more hotel and hostel options in Pittsburgh if none of these suit your desired budget, facilities or area – but these are the best hotels according to other gay travelers and us. Whatever your needs are, Pittsburgh has you covered.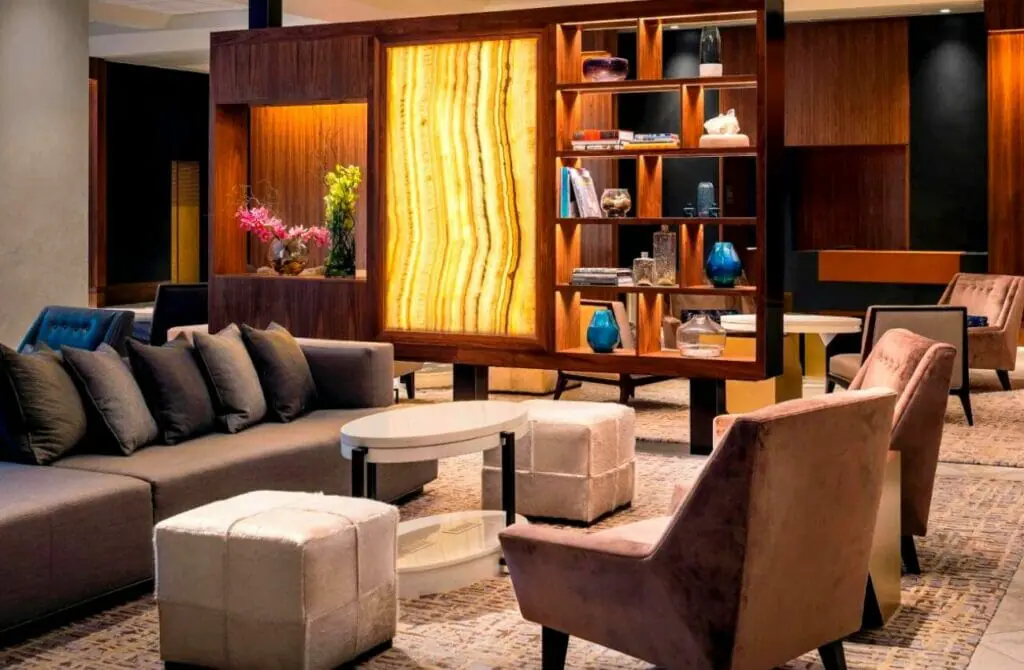 The Westin Pittsburgh is an LGBT+ welcoming hotel situated in a great location with clean and tidy rooms; the hotel has a gym facility you could visit to keep in shape. The gym gets equipped with different equipment, from the treadmill, exercise bikes, free weights, etc.
The hotel's modernist design is alluring, making you feel comfortable. You can easily explore downtown Pittsburgh due to its proximity to unique spots, like the strip district and Kennywood museum.
When hungry and want to grab a bite, why not visit Bill's bar and a burger or the Penn city grill restaurant at the hotel; if stepping out of your room would be an inconvenience, you can use the A la carte dining delivery option for packaged meals.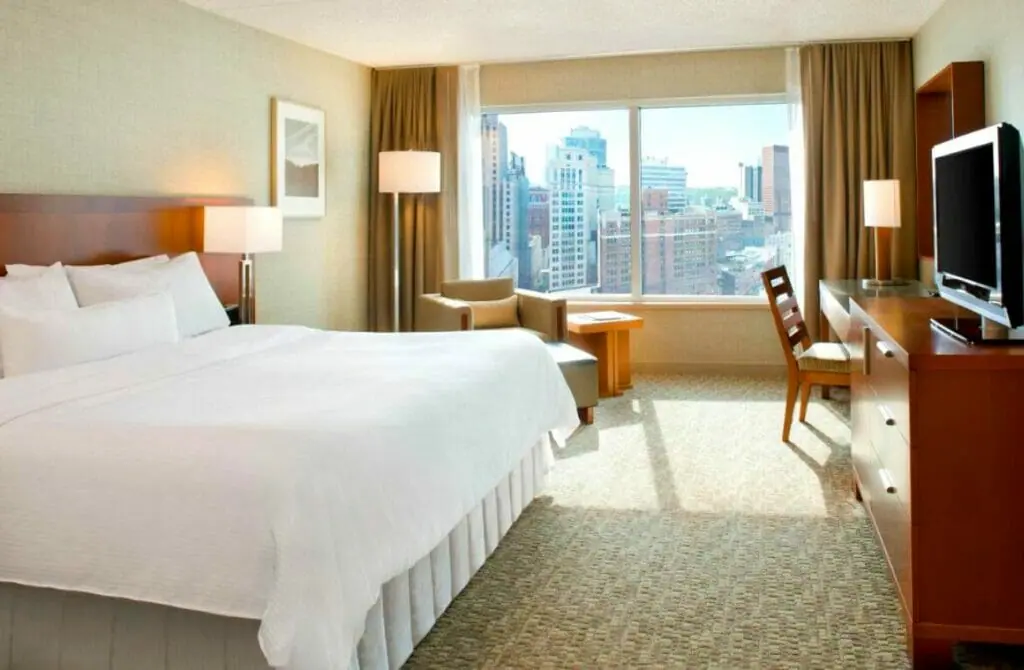 A great hotel with exceptional amenities for those wanting to relax, an onsite indoor pool is available. In addition, there is a bar you could visit with your partner or alone for fun; for those who might do with a snack, there are onsite vending machines you could use.
Their simply designed rooms are perfect for a good night's rest, and their gym facility is accessible for you to step in and keep in form after you wake. Overall, the hotel is a great place; for a four-star rating, they've got exceptional customer service and amenities that comfort visitors.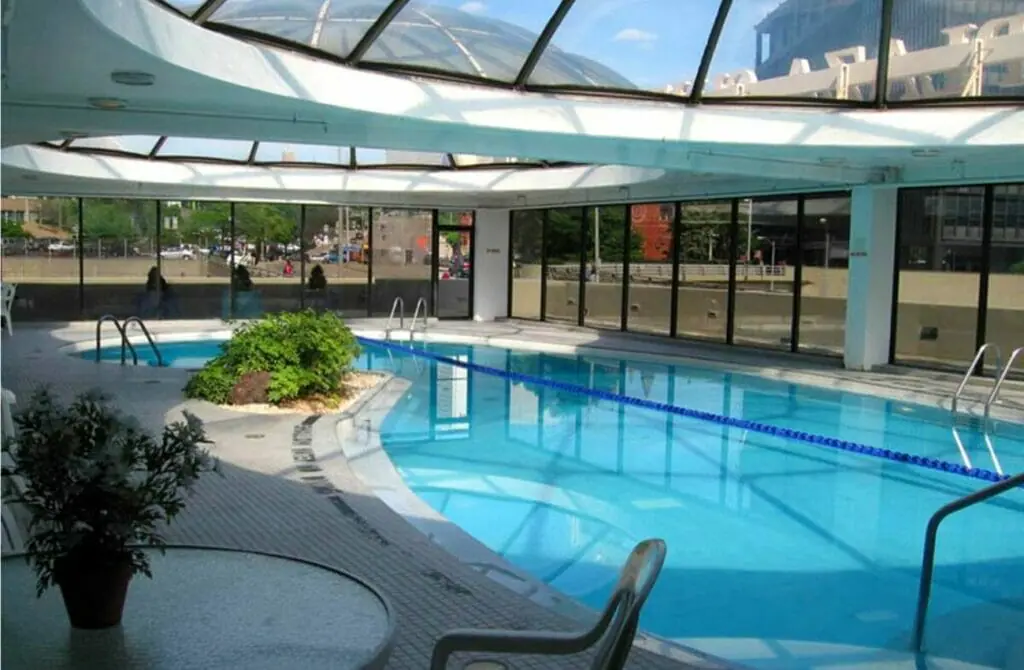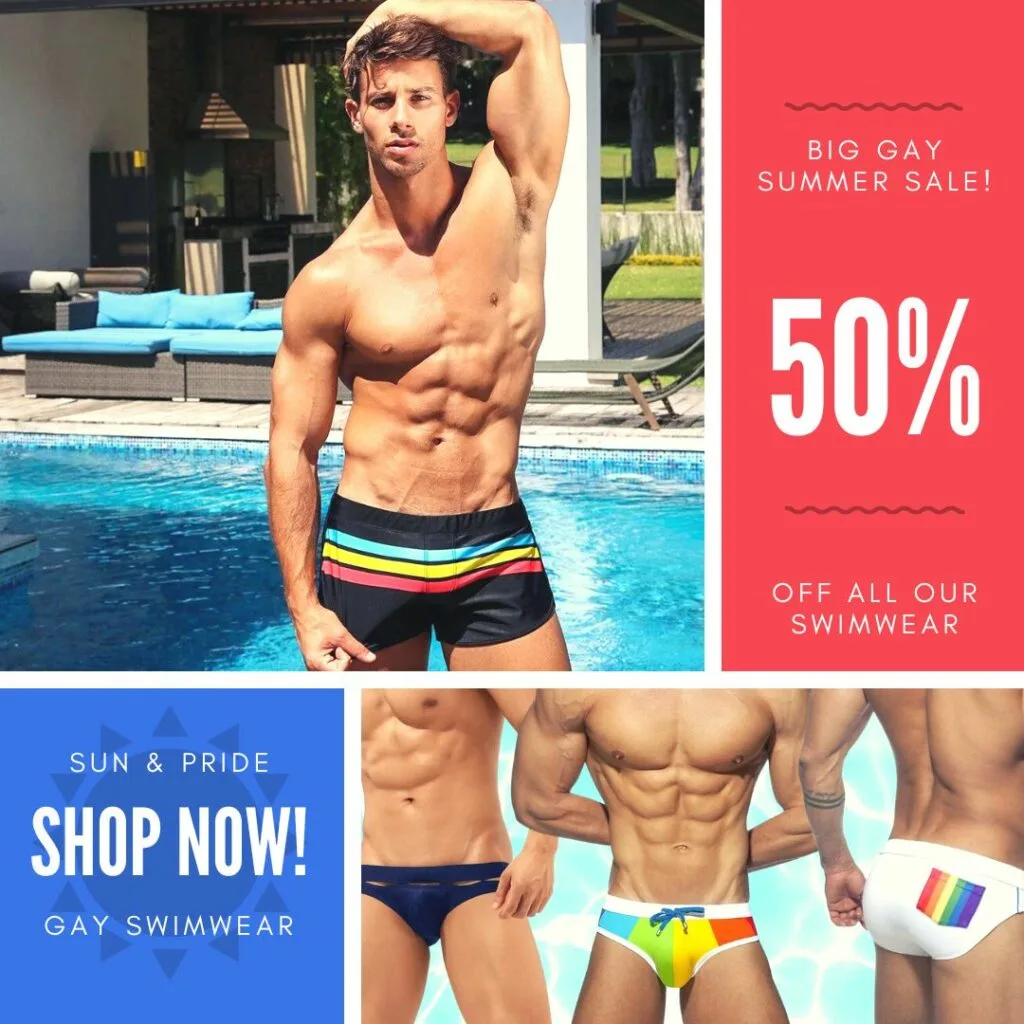 The hotel Omni William Penn is located in downtown Pittsburgh; you can enjoy the various onsite attractions, like the Terrace Dining Room, designed in 1900s architectural style. And you can try out excellent American steak when you need to eat or try out a food option.
The Speakeasy lounge is also available if you want a quality cocktail; you can get fantastic and high-end cocktails here or in the Tap Room, where you can get Pennsylvania beers served in the 30s and others.
The hotel's fitness center is well-equipped, and if you want to keep up with your routine, you can check it out while you are there. Finally, the rooms are spacious, and the sheets are clean and comfortable.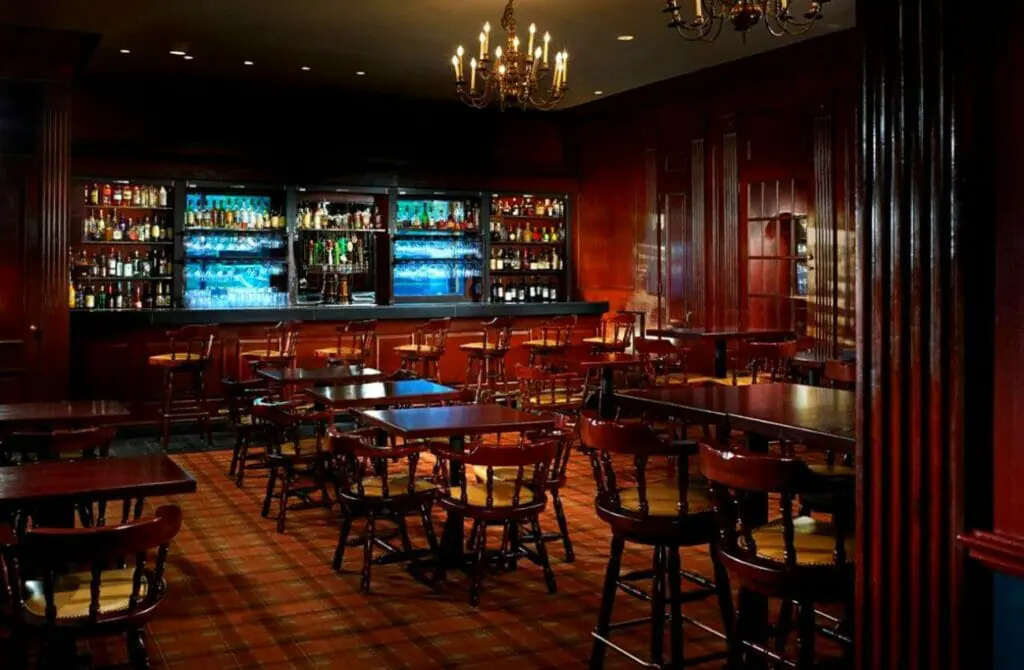 The three-star rated hotel has spacious and beautiful rooms with a high ceiling, and they've also got a coffee maker, which comes in handy whenever you want to make coffee.
The Courtyard has a great location and is about a ten to fifteen-minute walk to the PNC park, with excellent proximity to different restaurants and bars, so you don't have a problem when you decide to visit places. Also, the room has a good bathroom and modern furniture, so you are comfortable at check-in.
The hotel also has a gym filled with modern facilities, where you can train to keep fit.
The Microtel Inn is located minutes from the Pittsburgh Airport, and the design is simple and neat, which gives it a serene look. It is a good deal if you need quiet accommodation after a long flight.
The rooms are neat, comfortable, and smoke-free; although you expect to get little at a two-star Inn, you are sure your money is worth it. For breakfast, you could use their excellent waffle machine, which is incredible, and in addition, they've got a vending machine to use if you want to have snacks.
Overall, if you are looking for a place to layover to have a good night's rest, this is a good bet because they have the basic amenities you need for comfort.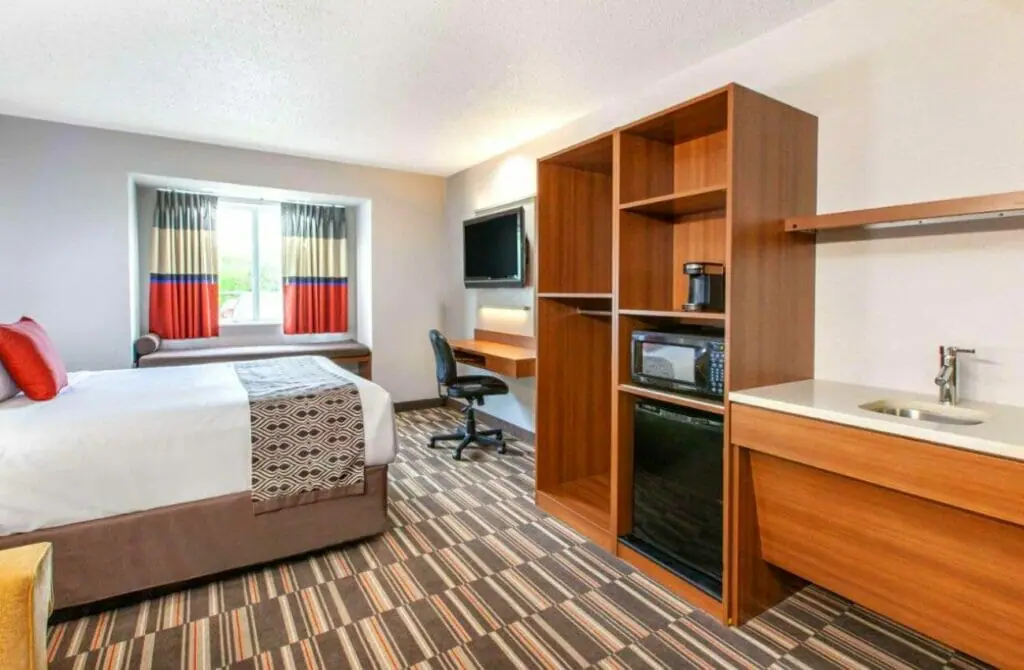 Gay Nightlife in Pittsburgh City, USA
Although Pittsburgh is small, that doesn't mean there is still a bustling nightlife that anyone can enjoy. There are different bars and clubs that you could visit that cater to several tastes, and what's more interesting is that the spots are safe and welcoming to LGBT+ travelers.
For lovers of drag shows, you can get enough of them and other fun events and activities here. There are bars like P Town where you would never get enough dancing if you love to dance. And the Real Luck Cafe bar, where you can watch gay dancers have fun.
Regardless of the entertainment you get, it is still advisable to take basic safety precautions and not have reckless fun. You can choose several options to enjoy the nightlife in Pittsburgh, and we've gone through our top picks you can choose.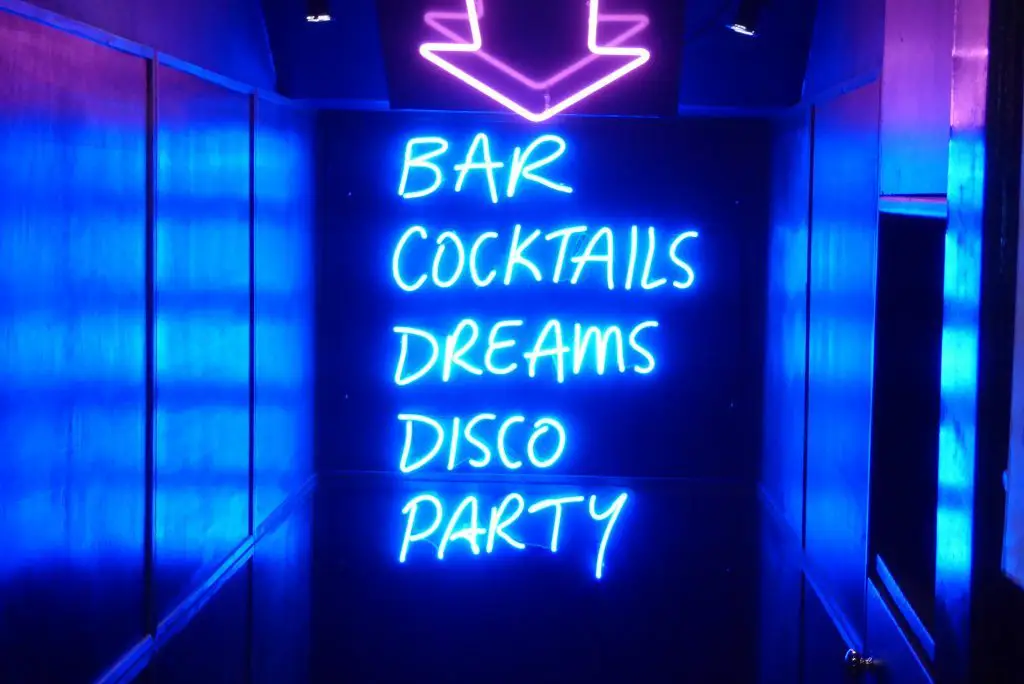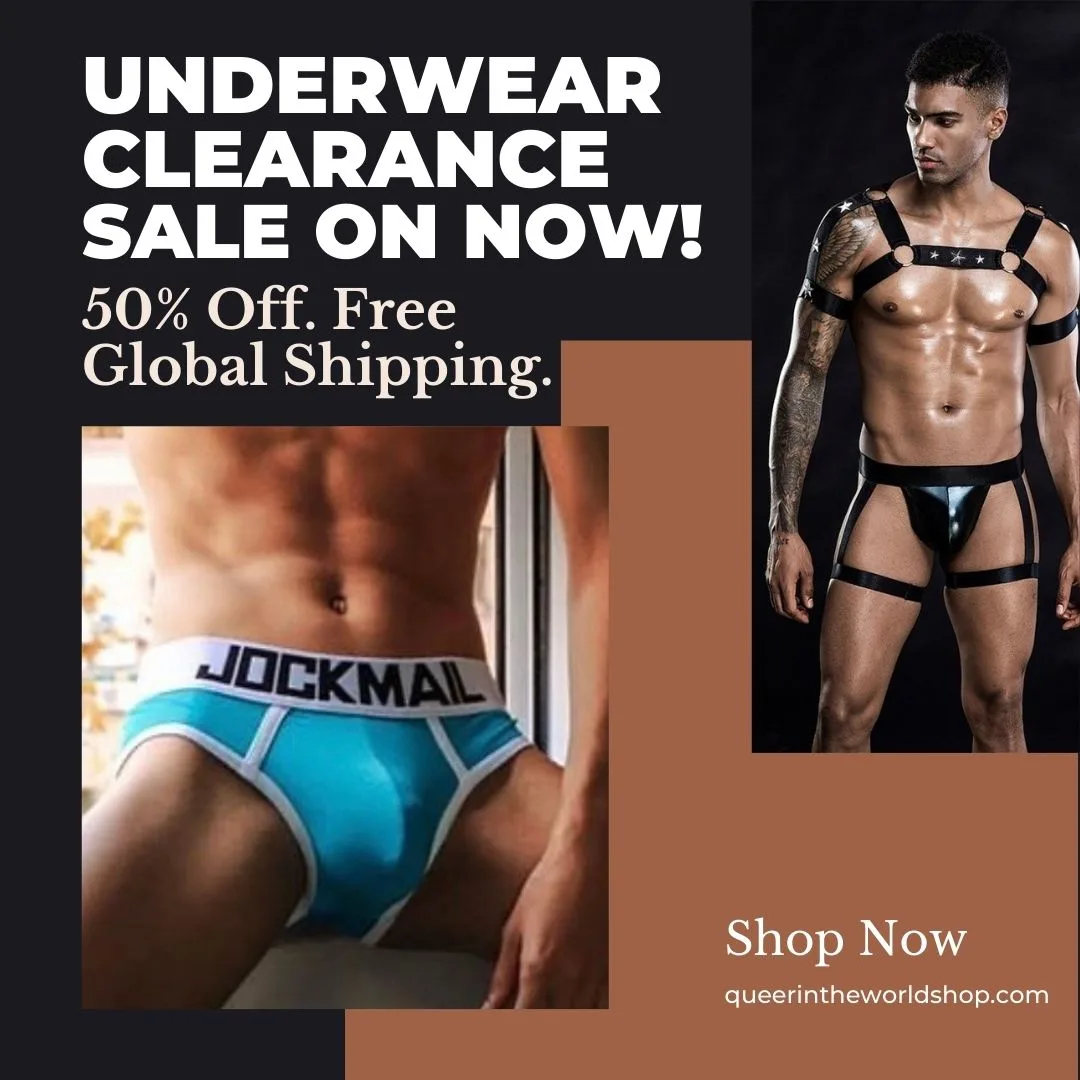 Gay Bars in Kansas City
The bar gets located at Penn Ave, and they host a variety of activities you can engage in for entertainment. There is a dancefloor where you can dance with other visitors to the music played by the Dj, and for those who love to smoke, you are free to do so.
The bar has a host of dancers with natural bodies, primarily male strippers. If you appreciate these sights, you should check out the top floor of the bar where the action happens.
Blue Moon has a cozy and fun energy that's bustling, and If you are a fan of drag shows, then this place will be in your heart because the queens always perform fantastically. The bartenders are friendly and attentive and take your orders speedily. There are karaoke nights; if you love participating in one, this should be a thrill.
Aside from the drag shows and the karaoke nights, they also hold open mic events, which are great sessions, and if you have jokes to make, you could join in the fun and perform stand-up comedy. You can use the pool table to play games with other gay visitors.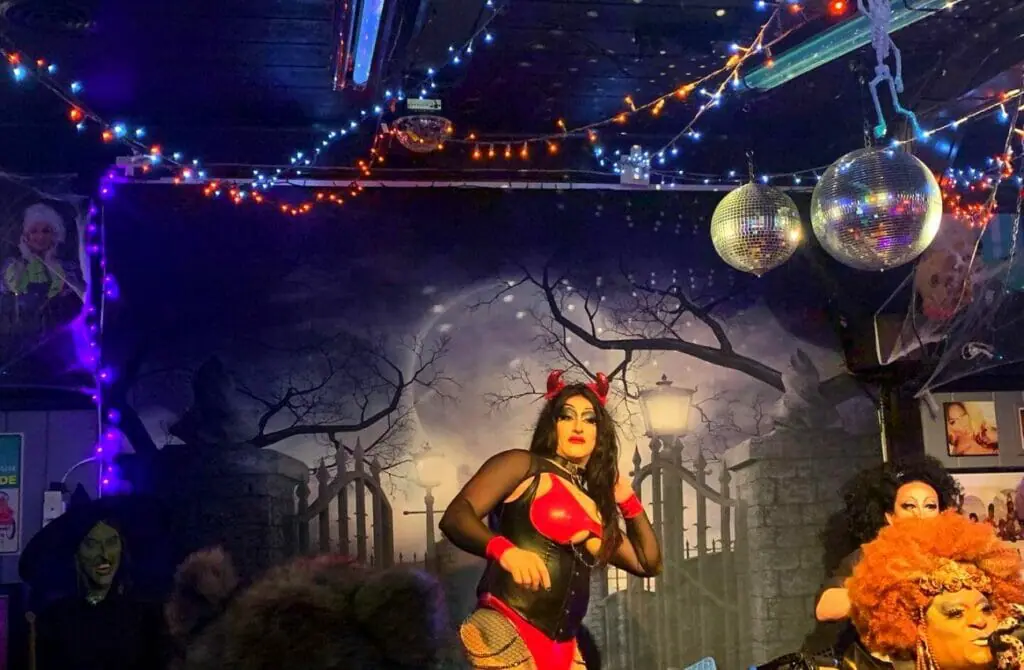 It is one of the best dive bars on the south side of Pittsburgh. You are assured of a solid fun-filled night here. They have excellent customer service, and friendly bartenders will attend to you.
There is a pool table at the back where you can play games with friends or other visitors. There are other games you can play, like the dartboard. Also, if you don't smoke, you might get upset by the smoke, as smoking isn't restricted here. You can use the available ATM if you visit and have no cash to pay. And if you are looking for the best pudding shot spot, this place should tick the box for you.
The bar hosts different games you could enjoy, like the ghostbusters pinball game and a host of others. Also, they have exceptional karaoke nights and would draw your breath because they are beautiful to witness.
The atmosphere at the bar is chilled, and the bartenders are great; at the bar, you will have a fun time watching experienced queens perform drag shows. For those who don't like smoking, you will love this place as there are specified sections for tobacco. There is also an added bar section at the back where you could have a quiet time with friends.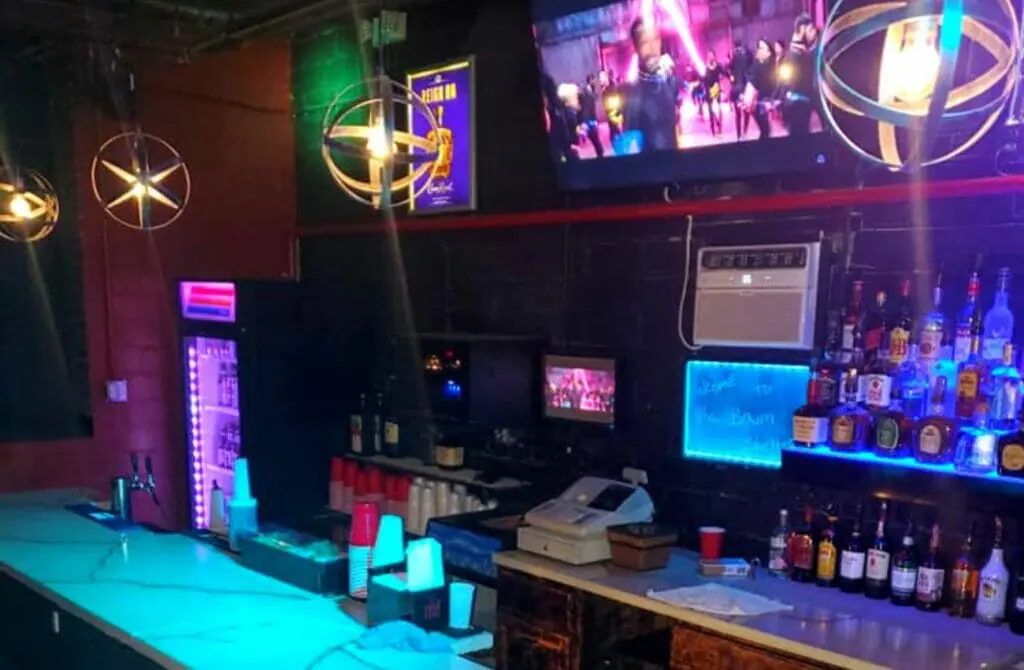 If you love to dance, you will enjoy the dancefloor at this place because it gets filled with people who want to have fun and entertain themselves—a great bar filled with fun activities that accommodate people who visit Pittsburgh looking to have crazy fun.
Also, if you are worried about security, you are guaranteed safety here due to the on-site guard to deal with situations and people who go out of hand. There are two floors, and you can decide to use any of the two, and they've got bars on each floor with friendly bartenders.
You can try out the house cocktails like the watermelon margarita or the Paloma. If cocktails don't work for you and you need shots, you can have the pink starburst or lemon drop.
For fun nightlife, you can check into the bar for entertainment, as it is a great place to chill and have a good time with friends.
Although the location is a little nondescript, the inner atmosphere is a happy mood, there is always good music, and it caters to different audiences, so you might have a thing for it. Also, they have good options for cocktails and drinks you could choose from for the night.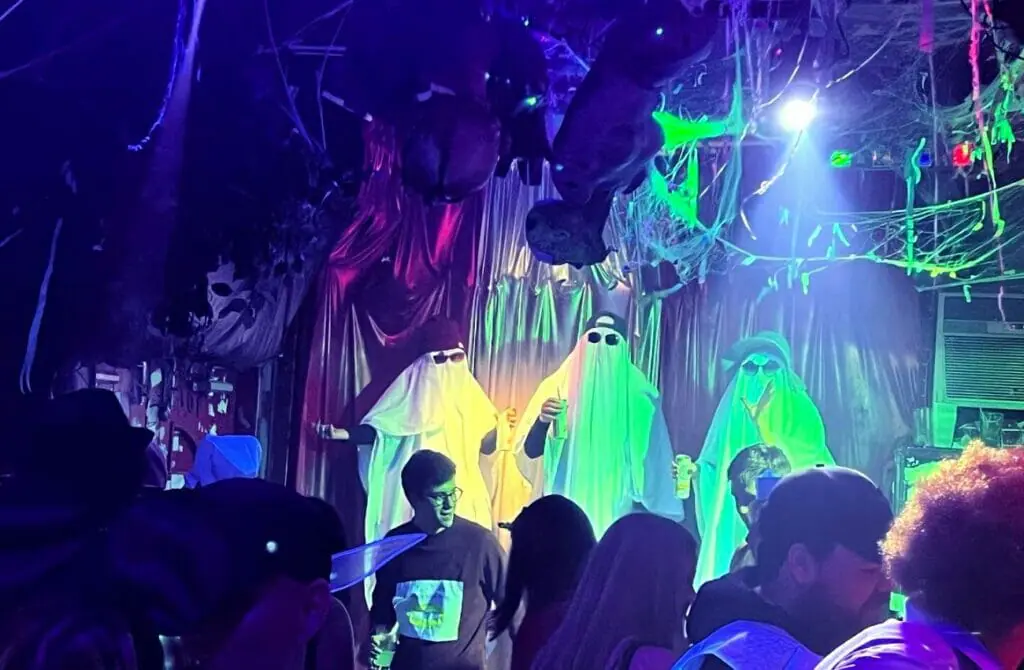 The Cattivo bar is a fun place to visit when you want to experience nightlife in Pittsburgh City. If you love live music, then you should because they have local bands, musicians, and DJs come over and perform.
There are different games you can play while you chill with loved ones, from dartboard games to billiards and a host of others. Also, there is enough space at the bar downstairs and upstairs, both of which have their room where you could grab a cocktail or beer while you have fun. Overall, it is a superb place to spend your night.
There are different things to do and engage in, from the pinball table and the quality drinks they offer with a kind bartender.
For who love tiki will love this spot and how it looks and operates; there are different spots where you can sit with your friend and have a good time within the bar. If you love to dance and will want to, the bar has a dancefloor located at the back. Also, they've got incredible drinks you should try, like the bikini, a mix of pineapple juice, Midori, pineapple rum, and a touch of Malibu.
The bar is Halloween themed, which gives the atmosphere a certain adventurous feel to it. There are karaoke nights, which are fun to participate in and observe, and while you do, there is the bar's infamous drink, spooky juice, and cocktail to try out. The cocktails are fantastic, and the bartenders are friendly.
Many bars can't boast about quality music at their arena; however, the Dj knows how to get the visitors and crowd in the mood with great music, which makes it an entertaining spot you shouldn't miss.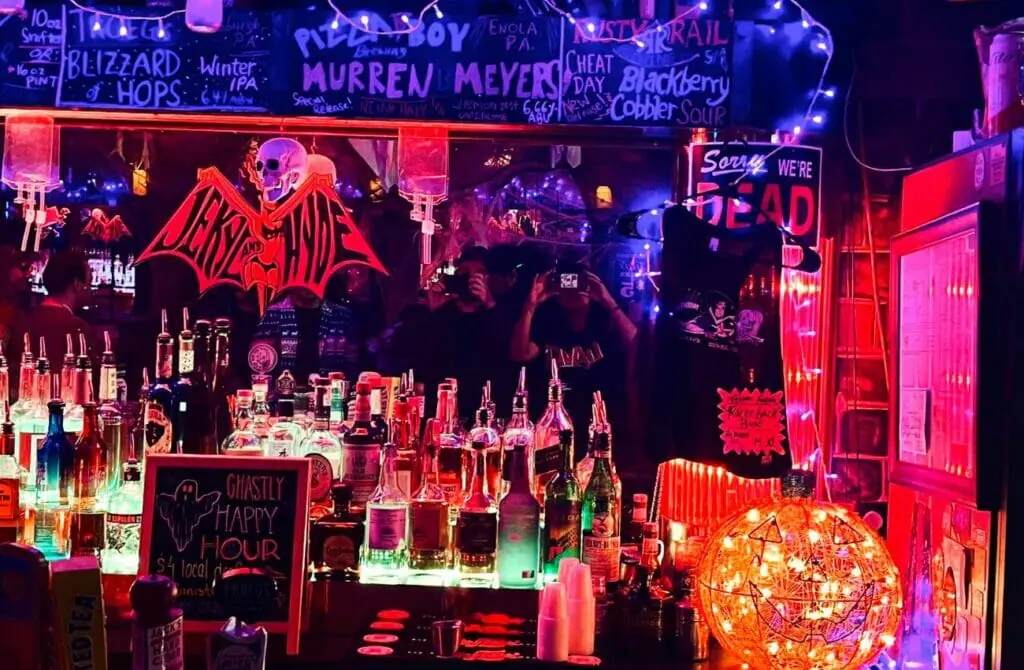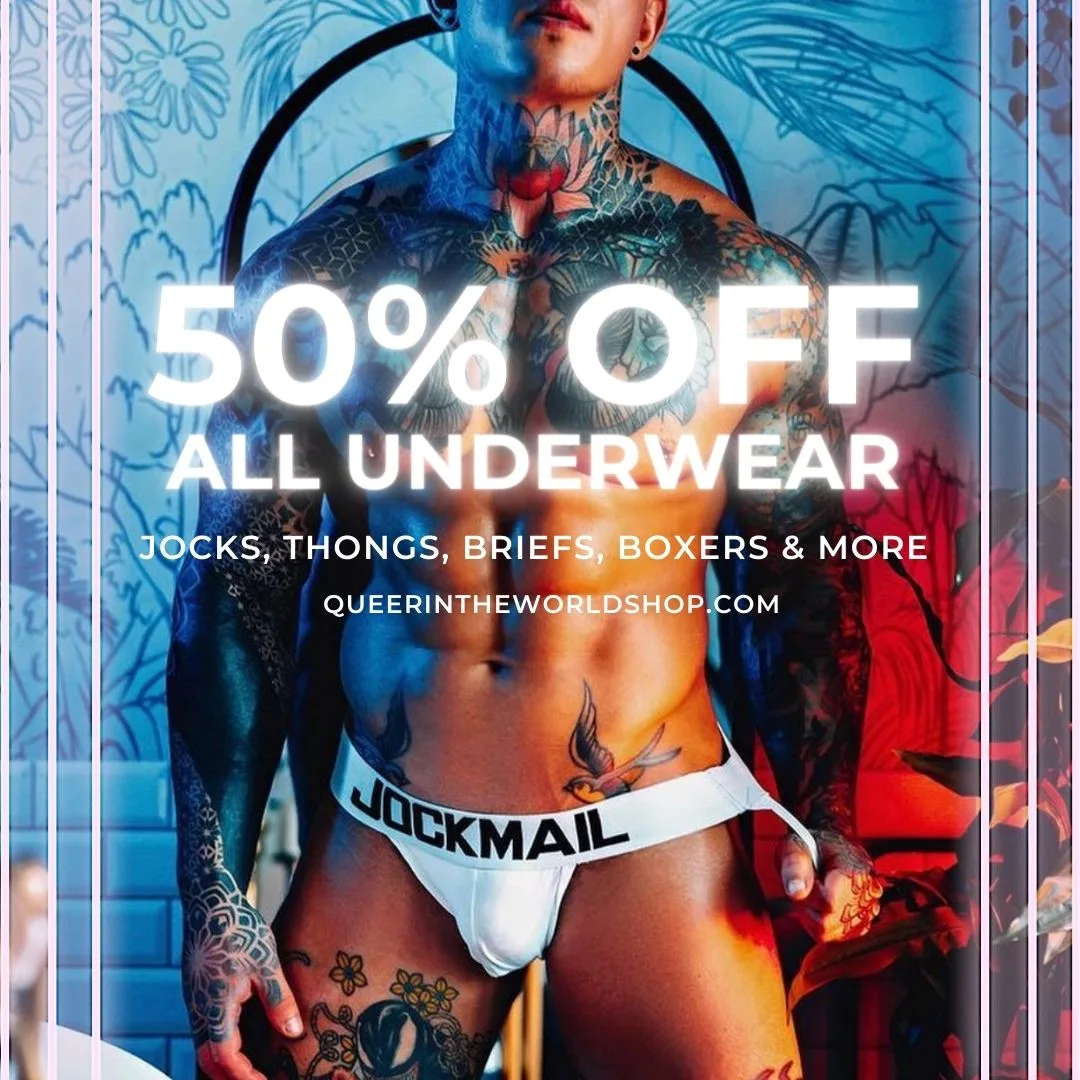 Gay Map Of Pittsburgh
Finding it hard to envisage where everything is in Pittsburgh? Hopefully, this queer-centric map helps where we have marked all the bars, clubs, parties, hotels, saunas, massages and more will help you stay in the spot best suited to you!