There are different attractions in the city that you can visit and have fun with loved ones and friends. If you love drag shows, you will get enough of it here, and there is the bustling nightlife in the city.
Detroit City has had a history of supporting the LGBT+ community, and there is never running out of fun when you visit the city. You could see the Detroit Institute of Arts with friends and feel what it is to have lived in Detroit in the 19th century. And also, check out Bobcat Bonnie's restaurant to get good food and enjoy your time.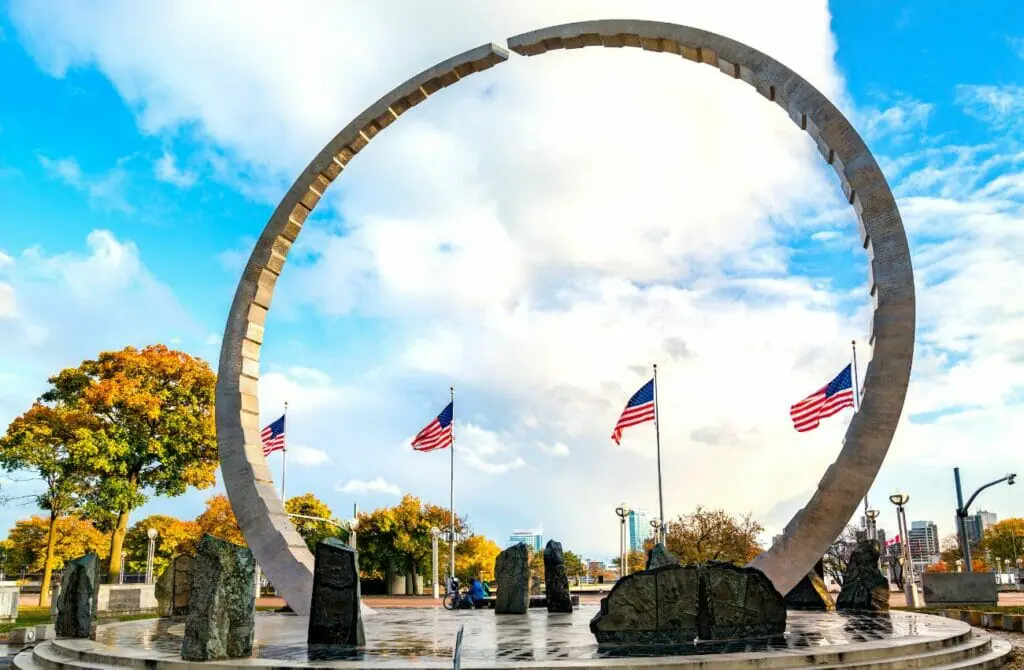 For gay visitors and travelers having a safe environment where they can retire for the night, rest, and explore the city is paramount. And several hotels cater to this, and you check out the four-star Motor City Casino Hotel; for your comfort, there are high-end amenities. In addition, you could check out other hotels like MGM Grand Detroit and the Shinola, which are all great ones.
For those who love nightlife, there are bars and clubs to visit. Some bars have fantastic shows you would want to take advantage of and a great cocktail menu that varies. You can check out the tremendous Gigi's club, which has excellent programming and essential questions that put on an outstanding drag performance. There is also the Escape lounge and the Soho bar to try out.
For those visiting, be prepared to have fun and explore the city that breathes at night and day.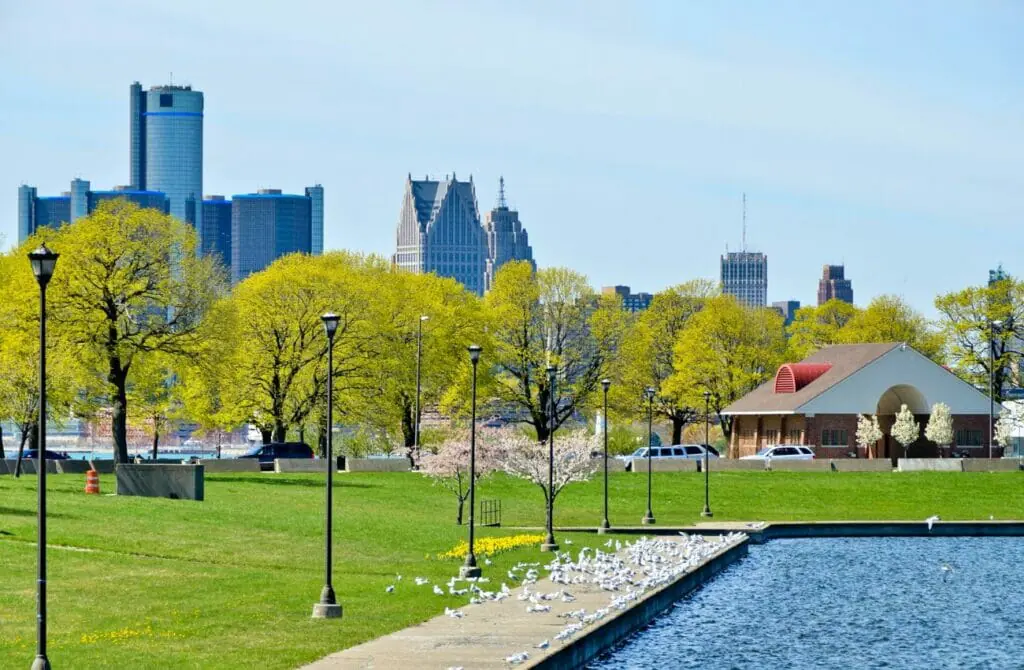 Attractions in Gay Detroit City
Gay travelers have various tastes, and when they travel, they seek to fulfill this, and in a place like Detroit city, you are sure to find attractions that are gay-friendly and safe.
There are fantastic places to visit and explore, like the Detroit Institute of Arts, which has advocated for the LGBT+ community through events and art exhibitions for gay interest. In addition, there are several cafes you can visit to have a good time and make memories, like Bobcat Donnie's, an excellent restaurant to check out when in the city with friends to enjoy.
You should explore using public transport or on foot to get the best out of your exploration and have a fantastic experience. So you can take advantage of exciting places to visit and entertain yourself.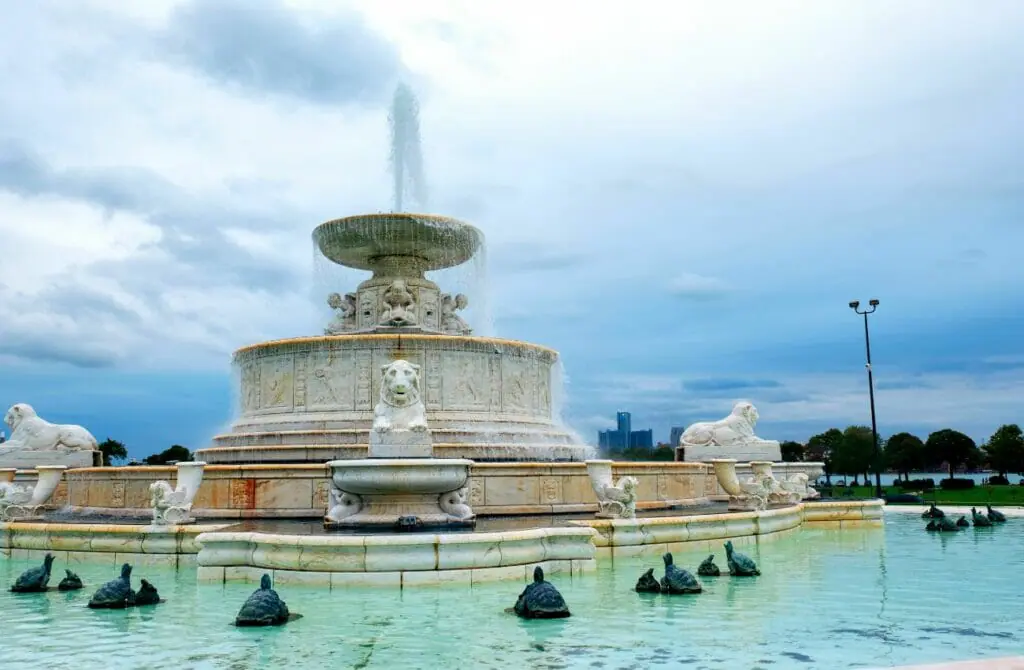 Top Attractions in Gay Detroit City, USA
Another great place to visit is the Detroit Institute of Arts on Woodward Avenue. The institute welcomes the LGBT+ community, and they have great employees who are kind and respectful.
There are three floors, and each has a bathroom to ensure convenience. In addition, the place is beautiful, and tickets are affordable. Gorgeous art gets exhibited, and sections got dedicated to several well-known artists like Van Gogh.
They also exhibit art from different cultures and countries, like Mexico, Japan, Korea, and the middle east; this art ranges from ancient to contemporary. If you need rest when going through the arts, an excellent cafe inside can help.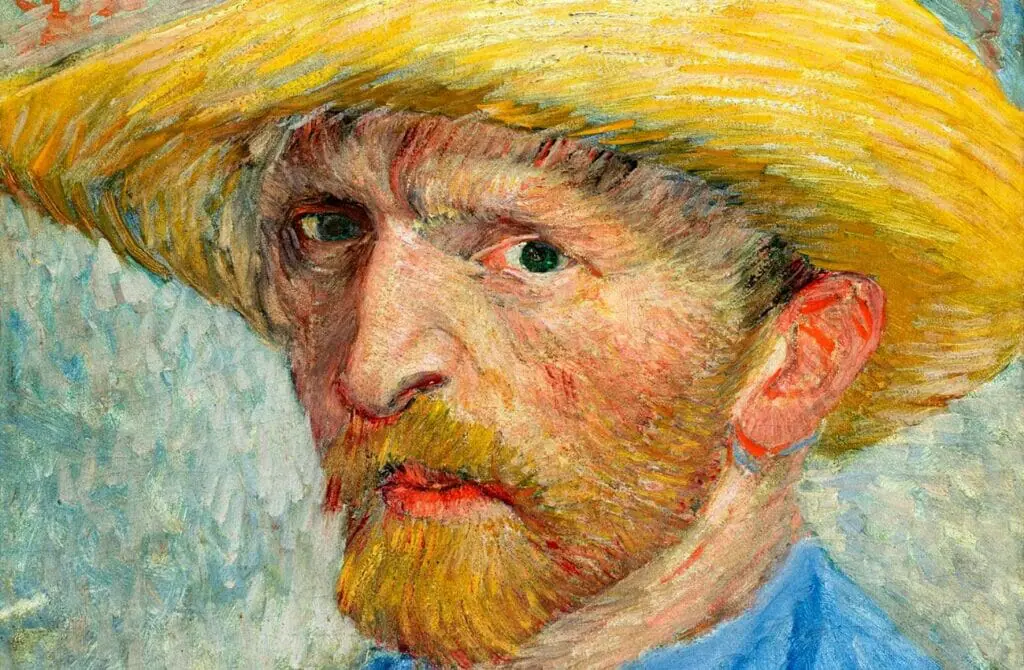 Bobcat Bonnie's restaurant is an excellent place to pay a visit, where you can get a good brunch and experience other locally made food.
The restaurant includes every culture so that you will be comfortable and safe here. The peaceful environment lets you relax while taking your order or meal. The staff are attentive and listen to complaints, and their menu is excellent and includes vegan options, which put a finish to their superb service.
The restaurant has a Monday burger special where they create new themed burgers weekly. You can check in to taste it, and if you want to have brunch, you could hit their BYO bar and taste their fruity mimosa.
The restaurant offers an indoor and outdoor setting, so you can choose which you prefer. For lovers of games, they have a free trivia night where you can have fun and win prizes for participating.
If you want a cafe where you can relax and discuss with friends, this spot is where you should check out. They have an exciting and straightforward menu, and their fresh sandwiches are something you should try out, like the old Kanye, which gets made of roast beef, tomato, mozzarella, and other blends.
The atmosphere is quiet and calm, so if you want to relax, you can do so without anyone intruding on your personal space. To top Spread Detroit's service, they have got employees that are loving and caring. Overall, it's a great place to visit.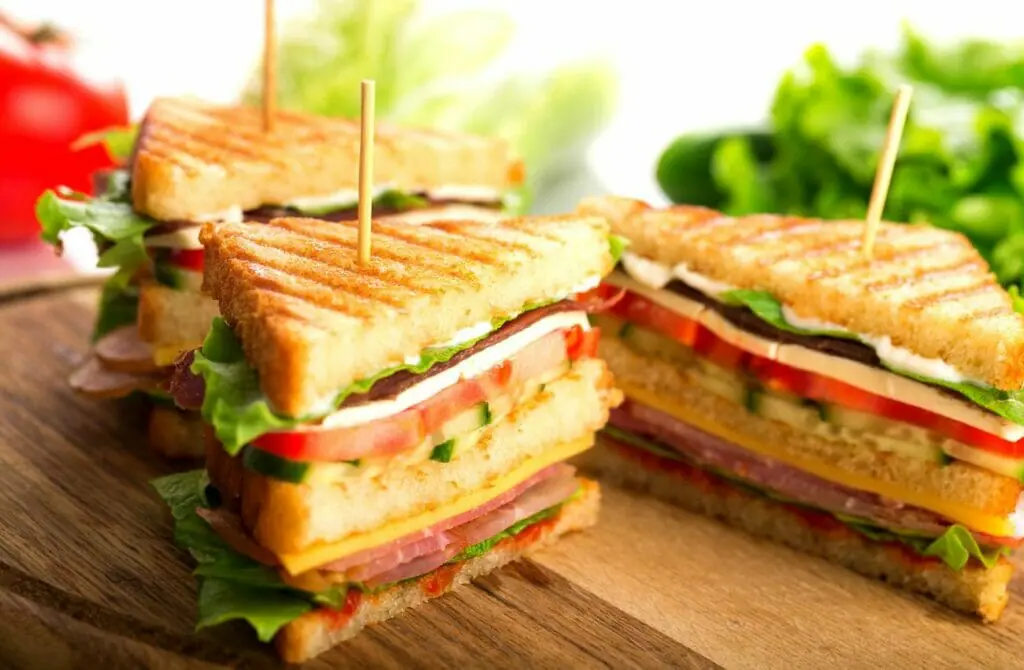 For gay travelers who visit the city of Detroit, the historical museum is an attraction anyone interested in the city's rich culture should see.
The art shows the city's history, from its beginning to its current status, and got founded in 1928. The entry fee is affordable, and the artworks on display are interactive, which makes the experience unique.
You can check out the streets of Detroit on the basement floor and know what it feels like to have been living in the 18th and 19th centuries. For LGBT+ travelers, the staff is welcoming, and it's a safe environment to go to and have fun while you learn about history. It is an excellent place, and you should consider visiting with a friend or loved one.
A cultural institute to visit, the Scarab club is home to local artists and talents. If you want to explore what local artists create, pay a visit.
The atmosphere is intriguing, and you have nothing to worry about as it's a safe environment, and the staff is welcoming. Different sections display various arts. You can check out the art gallery upstairs and the library, where you can look and check signatures.
If you have an event you plan to host while in the city, then you can take a shot at this, as it is perfect due to the chilled environment that got designed with wall paintings and artwork.
Museum of Contemporary Art Detroit
The museum's location was a previous Autocar dealership that got converted.
The art ranges from ancient to modern times, and there is no entry fee which makes it accessible, and for those who want to take a break after exploring, there is a coffee shop you can use to chill.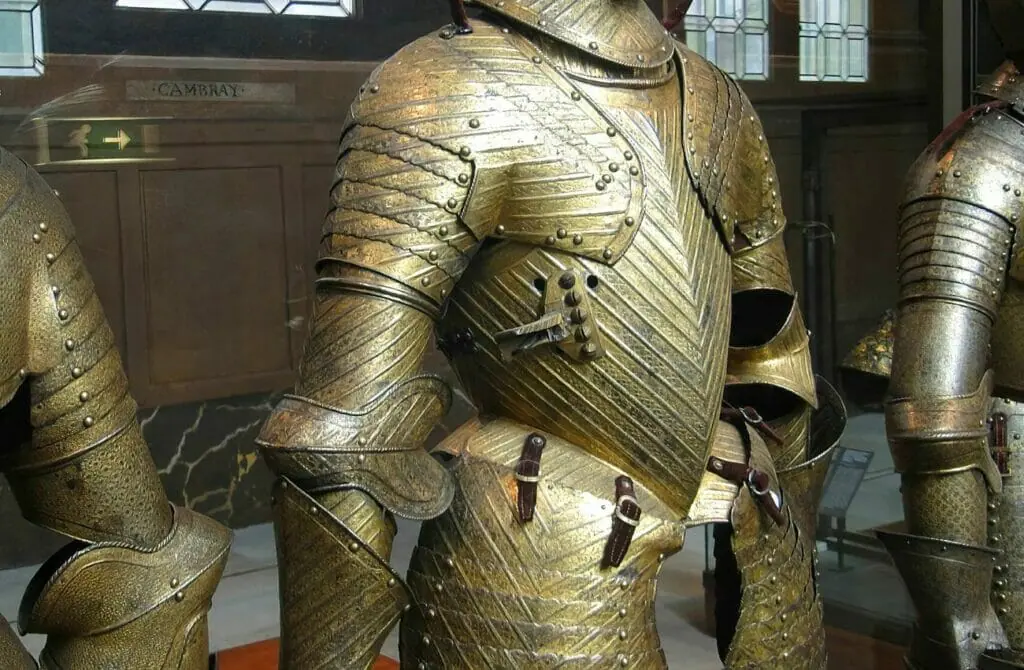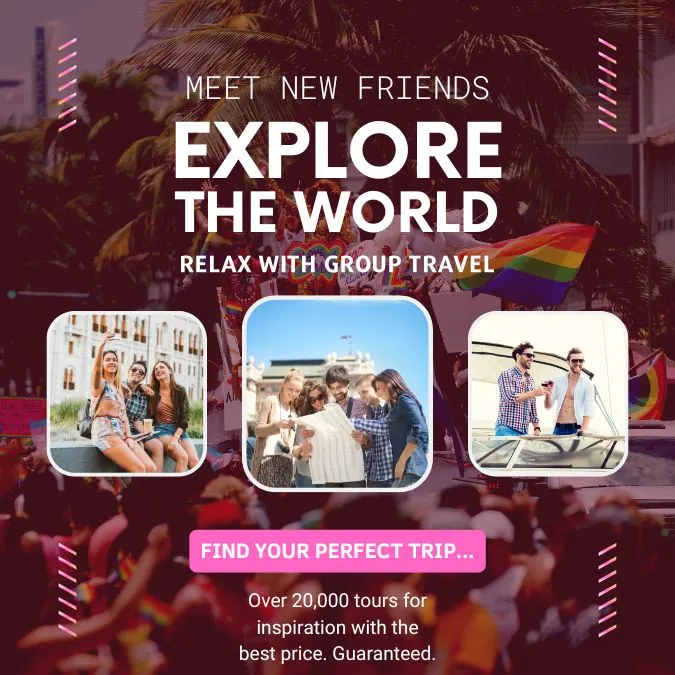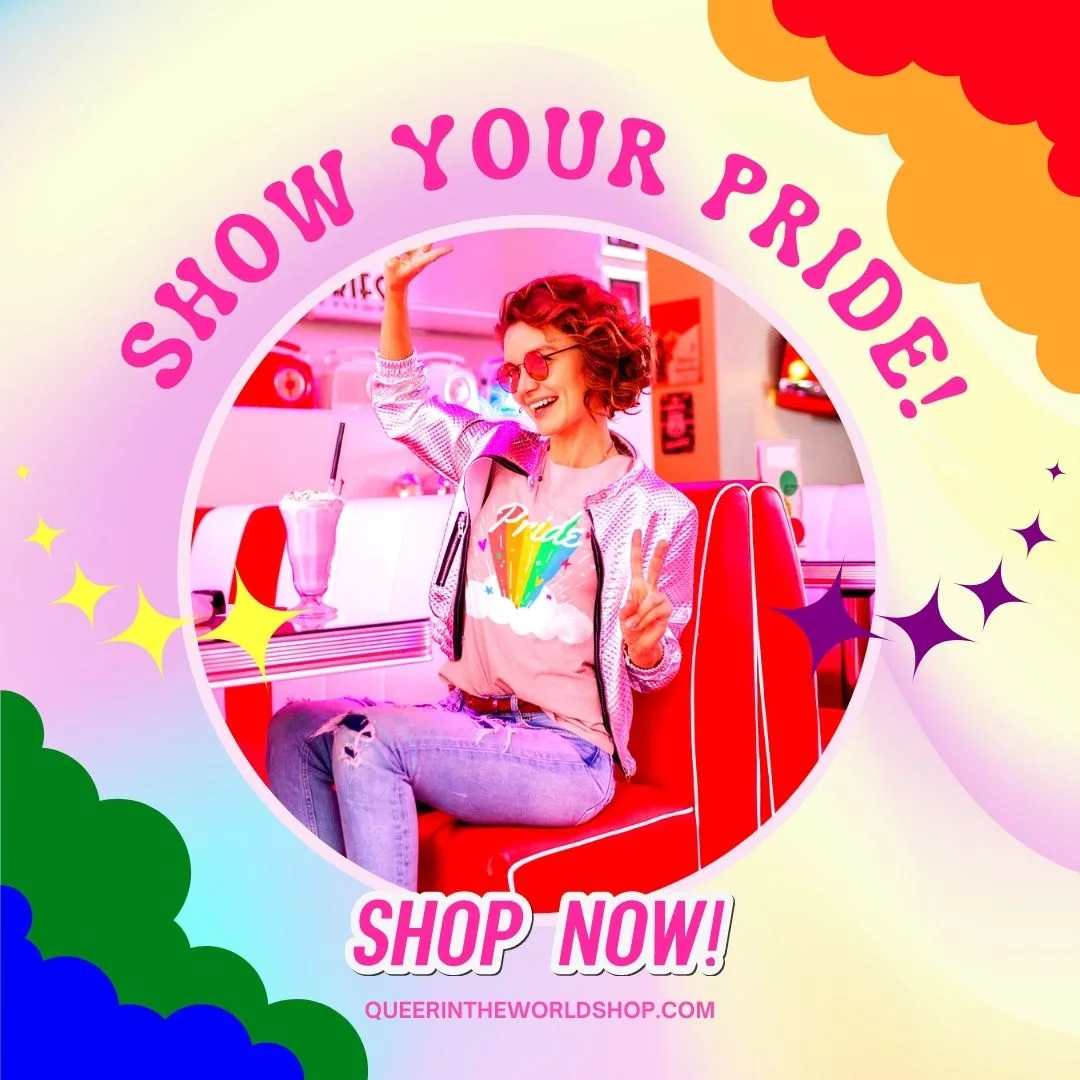 Gay-Friendly and Gay Hotels in Detroit City, USA
Travelers need a place to relax or stay overnight whenever they enter a new city. And in addition, safety is paramount to where you decide to lodge, the reason being that no one would want to face harm.
LGBT+ travelers also need to relax and, more importantly, an inclusive and friendly place. Hotels are the go-to places to retire for the night for comfort because of the available amenities.
In Detroit, there are different hotels you can choose from that could cater to your taste and need regardless of budget, and you are sure to find one that fits. You can get a high-end hotel like the MotorCity Casino hotel, which has a pool and other amenities. In addition, there are more options you could pick from, and we look at our top hotel picks.
Needless to say, there are also hundreds more hotel and hostel options in Detroit City if none of these suit your desired budget, facilities or area – but these are the best hotels according to other gay travelers and us. Whatever your needs are, Detroit City has you covered.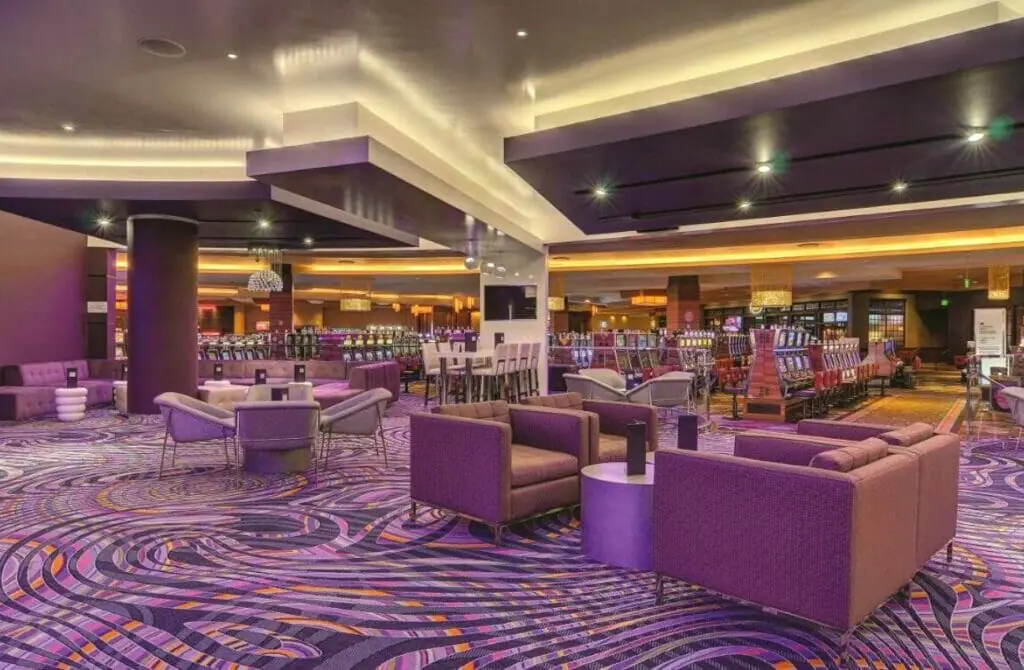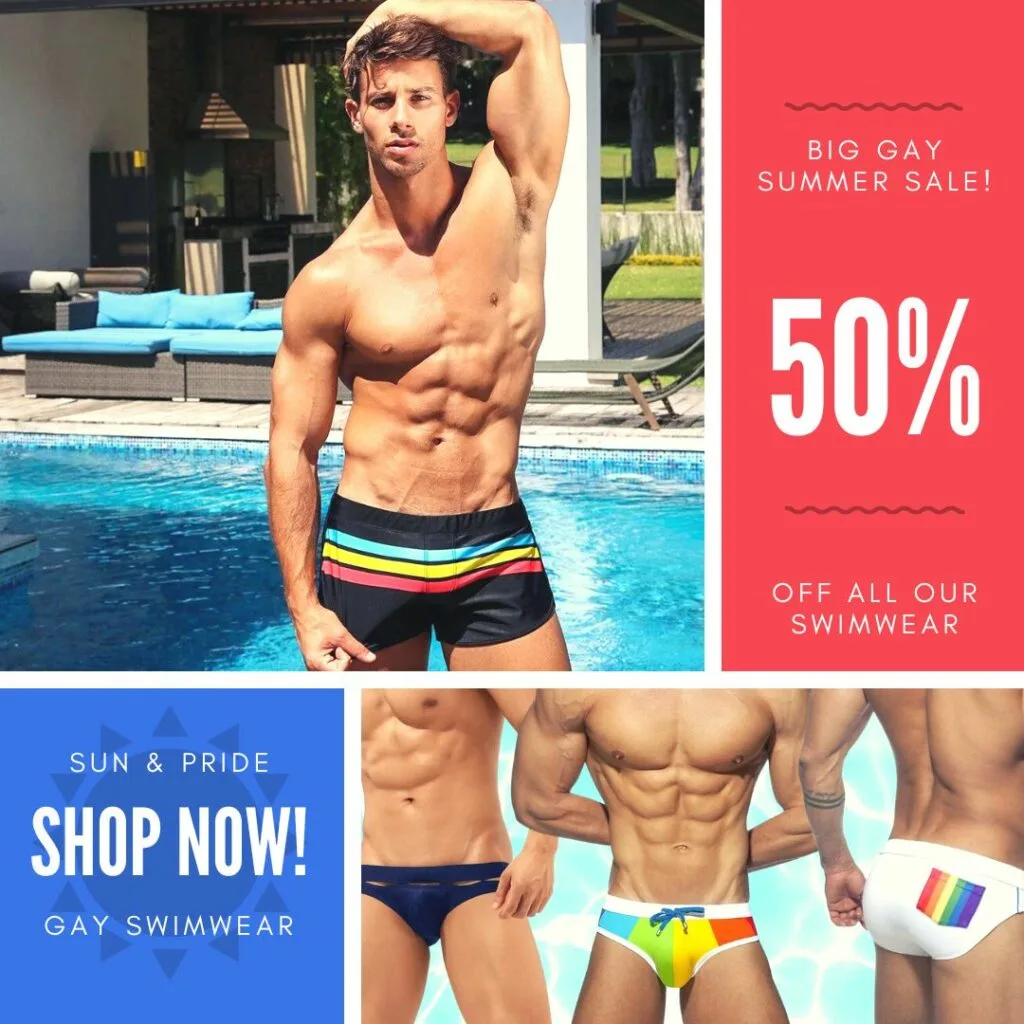 What better to relax than cooling off at a spa with 20,000-square-foot oases? The MGM Grand hotel is a brand worth every penny and is well-deservingly rated four stars.
If you are bored and need to do an activity for fun, then you would love their top golf swing suite, where you can have a kind of golf experience and the good thing here is you don't have to know how to play golf to do so.
The rooms are of modern design, and every one of the pieces of furniture is functional; the room is spacious and has a high ceiling. The beds are super comfortable, and the sheets have a soothing effect on the body when you lie in them.
For those who are hungry and want to catch a bite, you can check out their luxury restaurants and if you're going to have a drink, try out their minibar.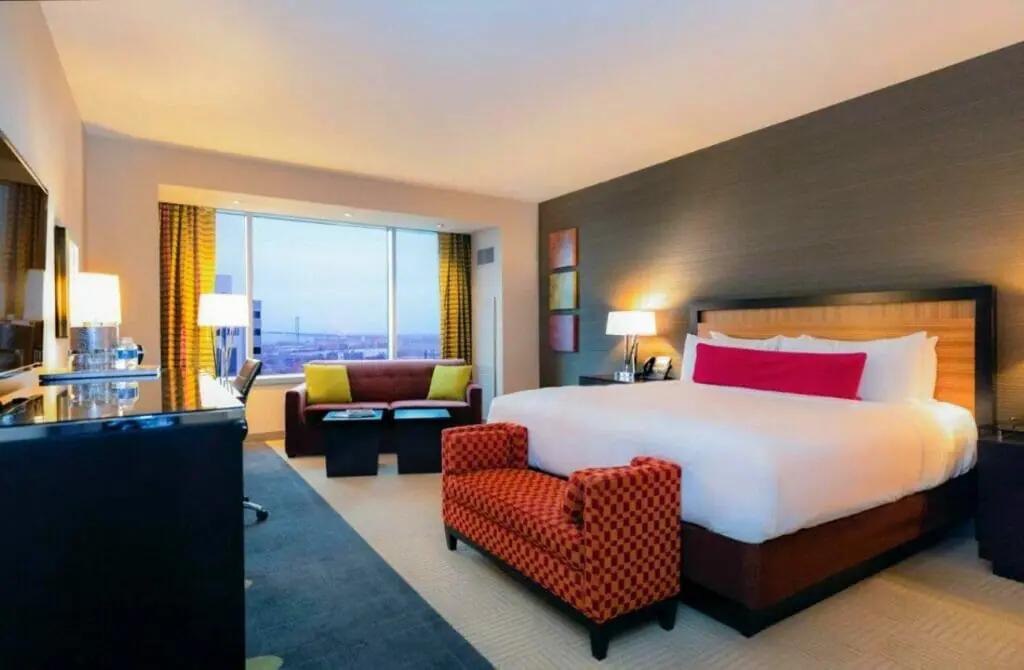 The MotorCity Casino hotel's location is on Grand River Avenue, and several amenities allow you to relax when you check in with them. The rooms are well-designed and furnished with thick alluring wood, which gives class, and the sheets feel soft and comfortable on the body.
You won't want to miss out on their Aveda bath, and if you have urgent work or a meeting to attend, you can use their granite top desk, which comes in handy.
If you want to grab a bite, you can check out their restaurants, where you can get a buffet.
If you wish to stick to your healthy fitness routine, you should pop into their gym, which gets filled with modern-day equipment; Also, there are different SPA areas you could use to ease stress off your system.
You could check out several attractions at the hotel; there is a mini bar where you can relax with friends or loved ones. And the gym is there, which you can use to train if you want to keep your fitness under check or you follow a fitness routine.
The hotel's design is exclusive, its details are exquisite, and the furnishings are excellent. In addition, there is a great light fixture, and the color palette used on the wall is thoughtful, with big and comfortable bathrooms. It is an excellent place to spend the night after a draining day exploring the city.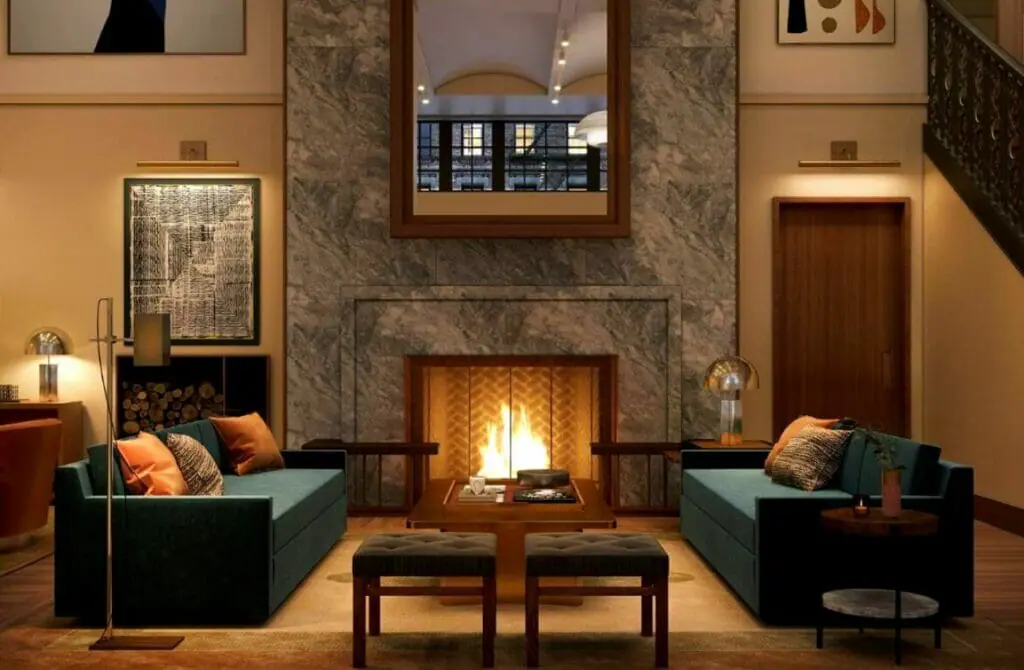 The bathrooms are well-designed, and there are hot tubs for relaxing; ideally, in downtown Detroit, you would only have to spend twenty minutes to get to some beautiful spots.
For those who want to have breakfast, there is a restaurant on site where you can get a quick meal; in addition, the design is modern and minimal.
If you love the nightlife and its beautiful scenes, then the hotel is an excellent location because of its proximity to the gay nightlife area.
If you are on a low budget and would want to stay in a quiet hotel that's low-end, the Red Roof Inn is the place to be.
The hotel's modern and detailed minimalistic design is clean and appealing; the bathrooms are clean with running showers where you can have a hot bath, and the bed is comfortable, as is the warm and soft texture of their quality sheets.
Overall, the Inn has excellent customer service, and the money spent is worth it.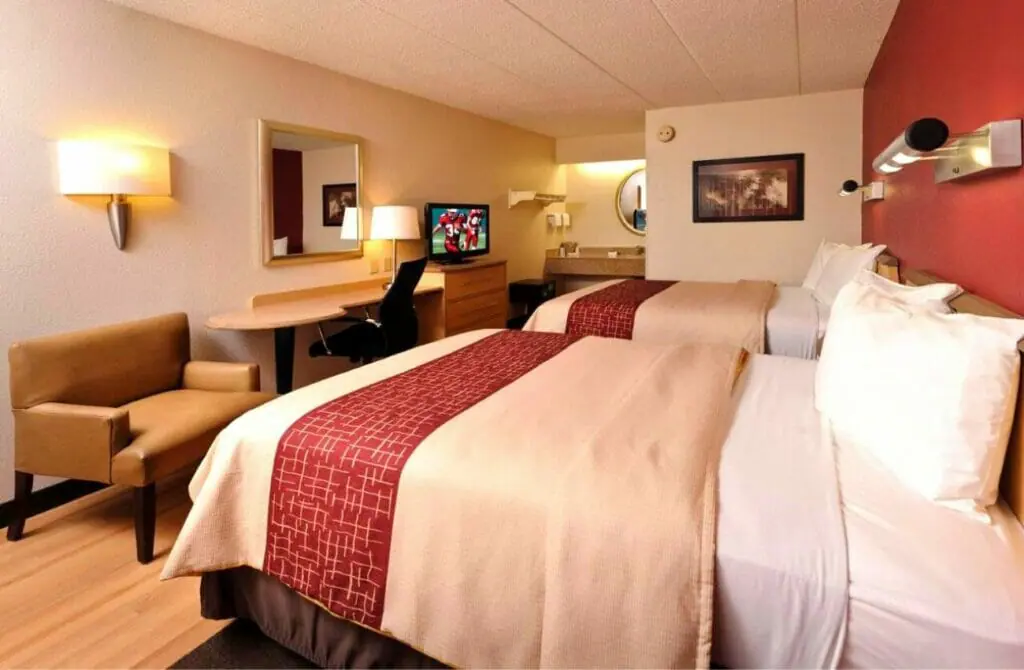 Gay Nightlife in Detroit City, USA
For nightlife lovers, Detroit is a bustling city with different bars and clubs you can visit, and the environments are safe even though you should take basic precautions, and there is nothing you should be scared of here.
You will always have fun; there are drag shows to entertain themselves with and events that make everything fun. There are many options for clubs and bars to visit, so explore the nightlife and enjoy what Detroit has in store!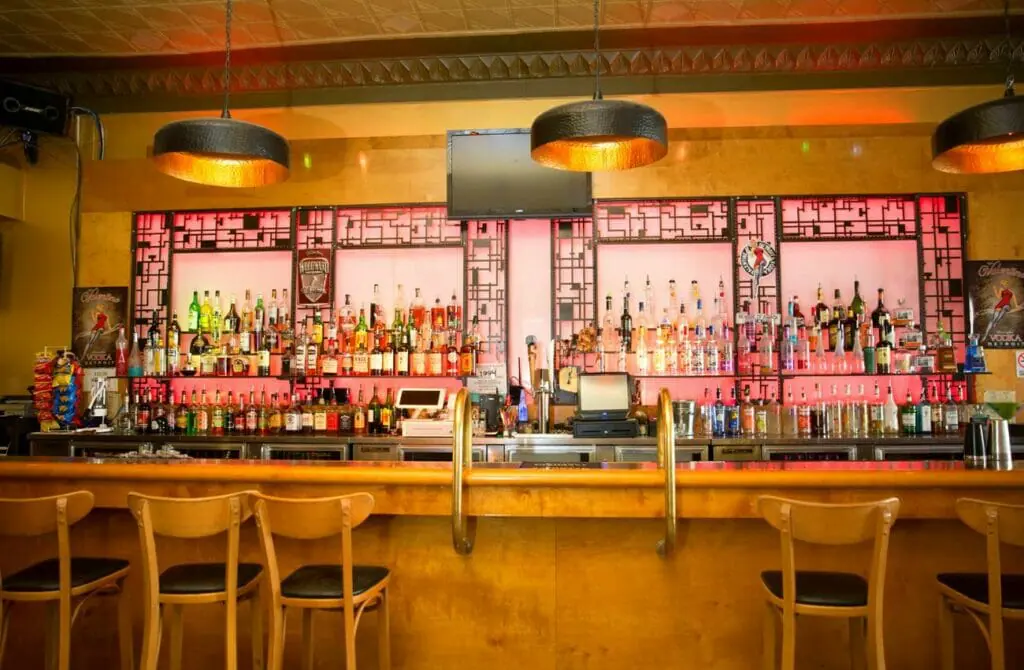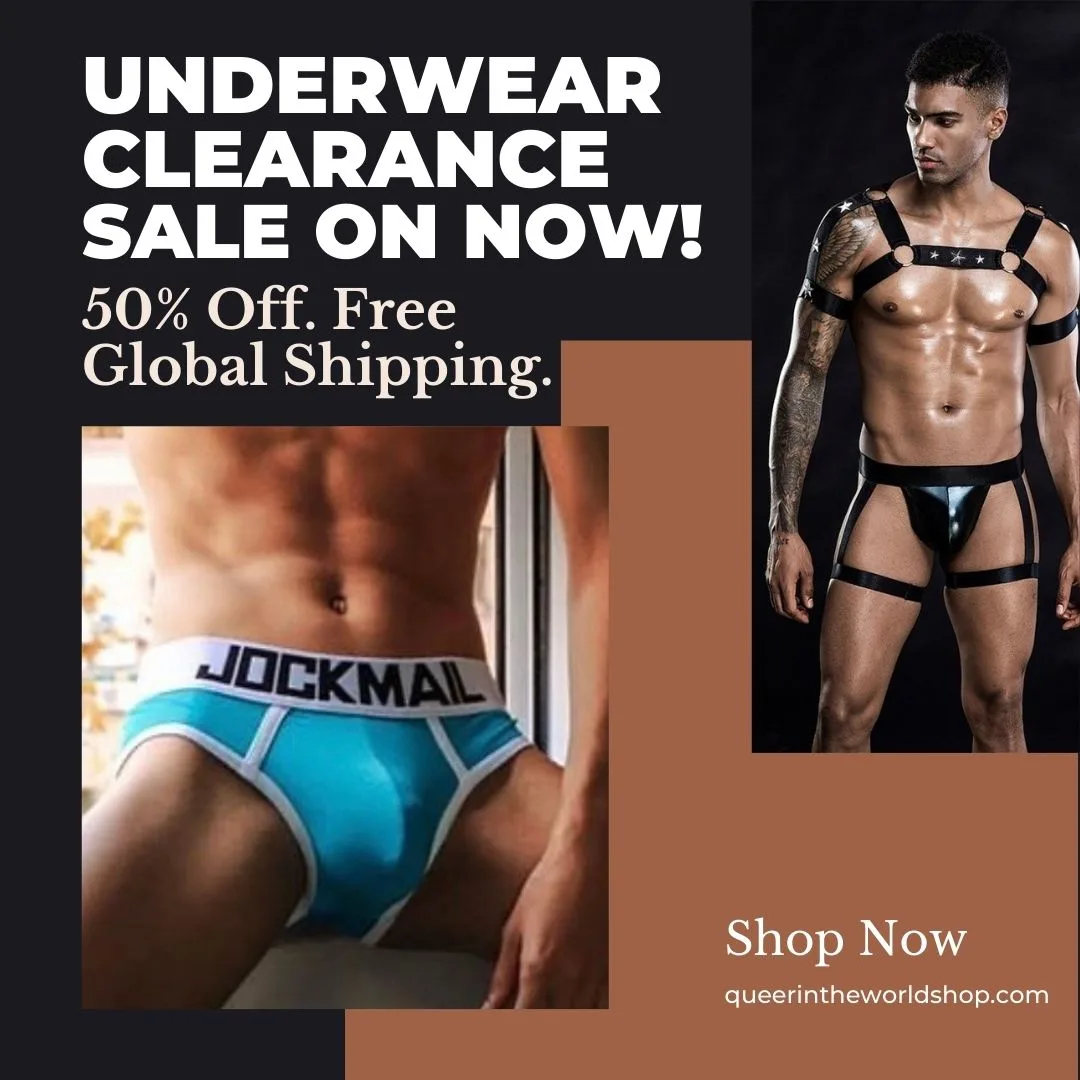 Top Bars in Detroit City
Soho bar is a classy and fun place to visit if you want entertainment with various shows and events.
They have programmed different shows, like the weekly drag shows, which are always shocking, exciting, and humorous, and the quiz shows. They have a good cocktail menu with specials that will blow your mind.
If you are a lover of karaoke, they have it done every Tuesday and Sunday night which is always superb. For those who love parties, they hold some occasionally next door, so if you are interested, that's something you should check out.
For dog lovers, a friendly patio is available at the bar, which you can use. Also, they've got a pool table and nice outdoor seating to chill out with friends.
For those who love bustling, this place is great if you love a bustling bar and want to dance.
There are drag shows; if you love them, you can enjoy phenomenal queens performing. Also, there are two areas, so you can choose which to chill in.
In addition, there is an outdoor bar that has heating, and you can also get different food options at the bar. The dance floor is large enough for you to move and dance freely.
Overall, it's a nice place to visit with friends to have fun with the live DJ giving fantastic music.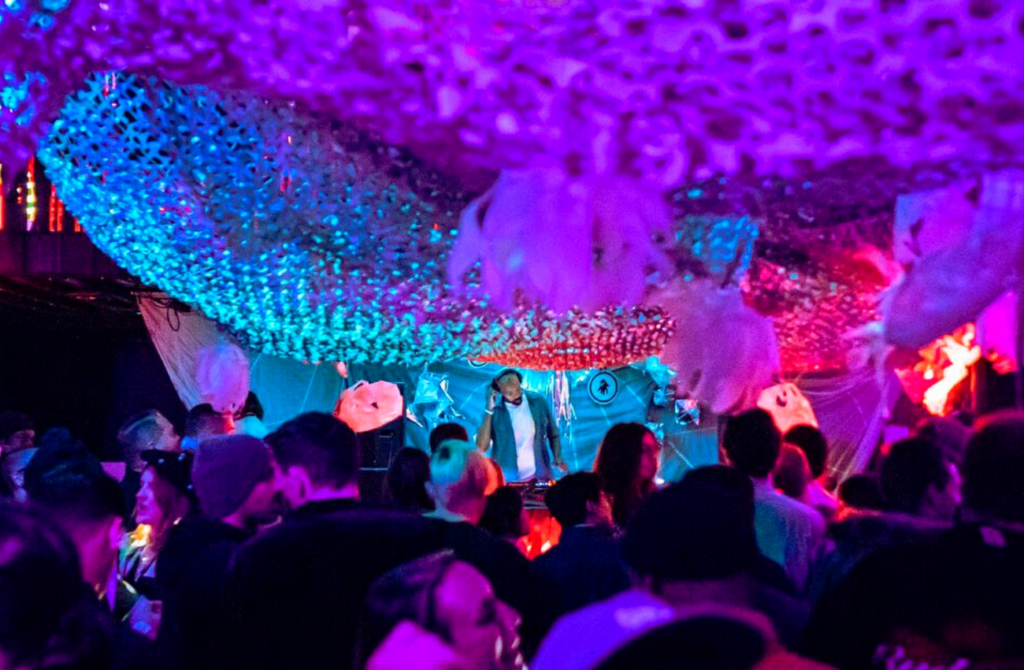 One bar you are guaranteed to have fun at is Adam's Apple bar, and they have a great cocktail menu for those who love to drink, especially the michelada. If you love background music playing in bars, then this place is got it, and they play fantastic music.
In addition, there are karaoke nights on Thursdays, which are usually entertaining. If you love getting into it, then you should perform with other lively, lovely people.
For lovers of food, you could also try out the menu for their delicacies. Finally, Adam's Apple bar is worth every penny you spend.
The Hayloft Saloon is where you can have great fun and entertain yourself with different activities and events.
You could play several games to keep busy while having fun with friends, like pool table games. In addition to the pool table, there are other games you can play, like the dart boards, the video machines, and the jukebox, where you can play whatever tune you want by inserting a coin.
They've got a good drink menu that you can check out, their cocktails are also great, the long island iced tea on the menu is fantastic, and the price is reasonably affordable. If you have a low budget, this bar is the right place you should check out, as it fits low spending and great fun for the upside!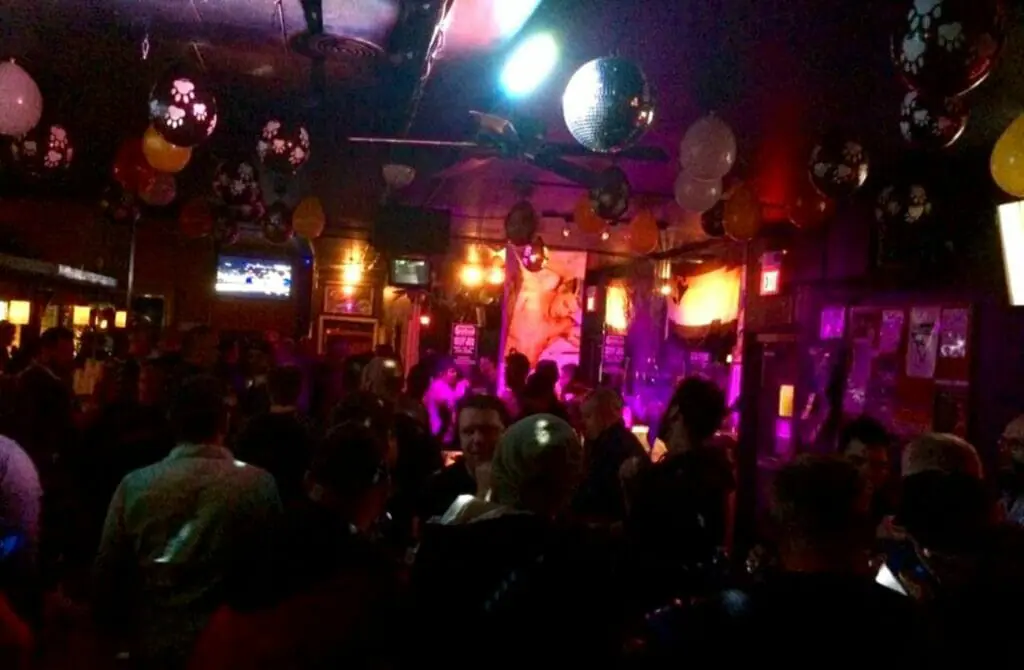 If you are looking for a bustling gay nightclub and bar in Detroit with a dancefloor and hyped vibe, then the Gigi's is your go-to place to have such fun.
There are different games at the bar which you could play, like trivia, and they've got shows to entertain you, like the drag shows performed by admirable queens with great performances.
Also, there is a bar on the up-and-down floor which means you can get a drink from their menu whether you are upstairs or down without the need to inconvenience yourself.
The drink menu available catalogs different sections, from rum to vodka, whiskey, scotch, and beer. If you want to try out one of their whiskey, then you have got to have a go at Jack Daniels or fireball. And if you've got to grab a bite, you could try out their chicken tenders or crispy fries from the food menu.
For those who want to try out the sections, the VIP is one place you should go if your budget fits the bill; the area is spaced and classy. And if you don't like carrying cash around, there is a place for a debit card, so you don't need to worry about having bundles at night.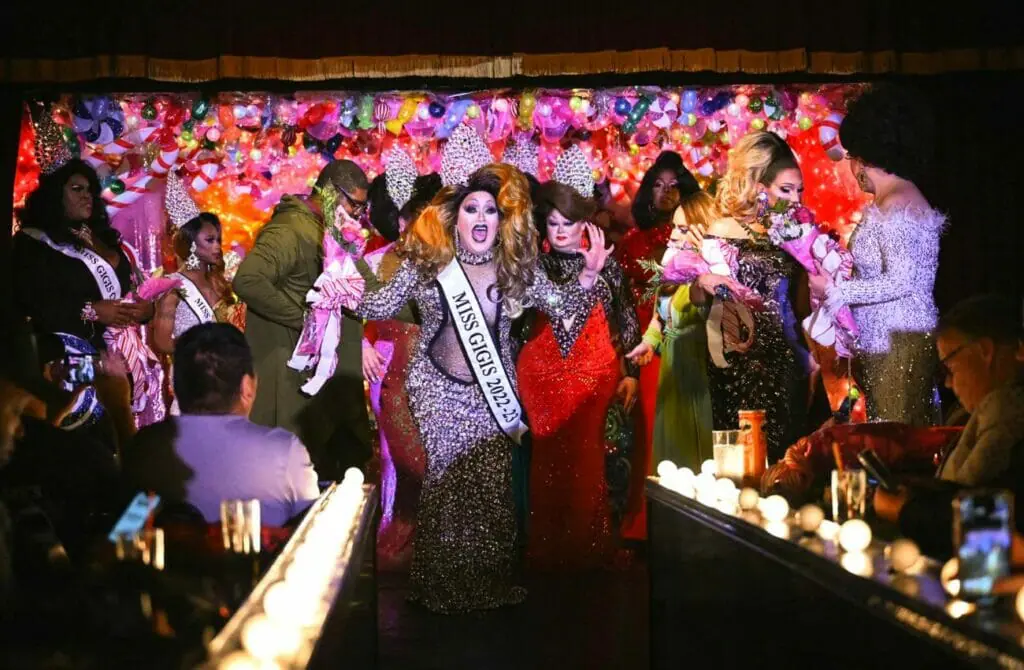 For lovers of karaoke, this place is fun to be at, and they have it every Sunday night, so you are sure to get entertained. Also, their drink menu is diverse, excellent, and affordable.
Be sure to go with cash because they don't accept debit cards at the bar. The bartenders are great; some events occur almost every day at the bar, so there is always fun to be part of for entertainment.
Given its qualities, the bar is an excellent spot to relax with friends and loved ones.
Charlie's bar is an excellent place to chill out and have fun at night. The prices are affordable, and the location is primarily safe, especially at night. This spot is secluded and chilled for those wanting to relax and vibe and has the right atmosphere to help with that.
You could get started with their appetizers or participate in the contest they hold for fun and rewards.
For those who want to play games, they host a couple of them daily, from bingo to dart boards and many others. If you're going to have a drink, they've got good locally-made beer, and their fries taste good for an appetizer.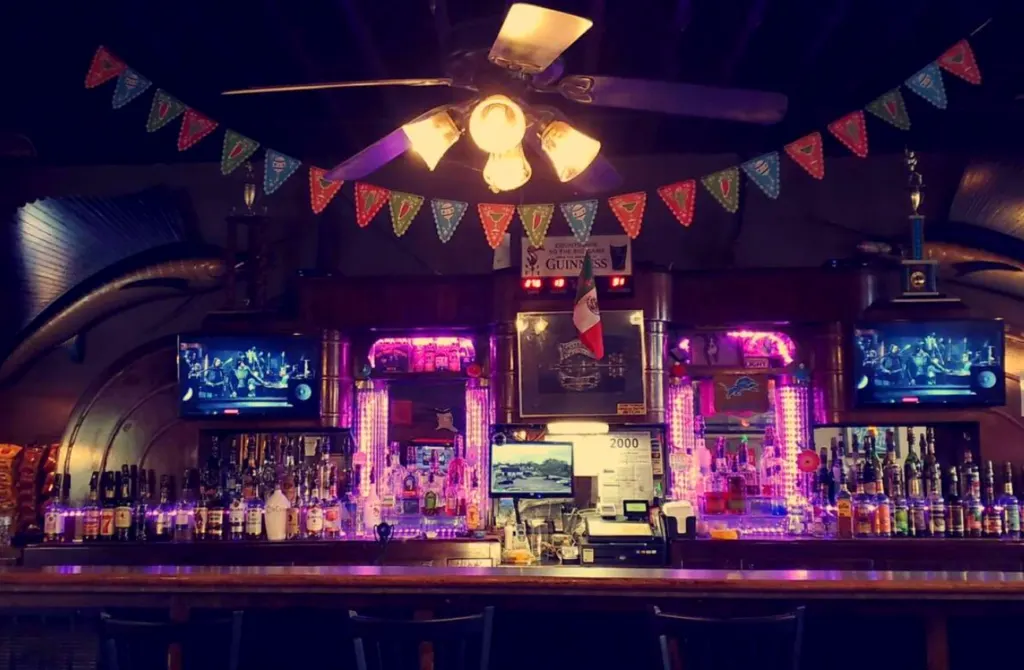 Escape lounge
(Temporarily or permanently closed. If you know something, please suggest an edit.)
The bar has a great cocktail menu, and the prices are affordable.
The bartender is welcoming and friendly, the music is excellent, and they've got a great DJ who plays good music.
If you love your personal space, it's a chilled environment, and you can have an excellent time with friends and have fun without intrusion. Overall, the place is a relaxed and welcoming place to visit for a lovely time, and albeit small, it entertains you.
Another bar to have jaw-breaking fun is the temple bar, and this is because it's got loads of activities you can engage in and do.
If you love music playing in the background, then you would love this spot because of the soothing and great music they play.
They've got a great drink menu and excellent options to explore. Some events happen weekly, and these are all fun, especially the drag shows they host. So, if you are a sucker for peak entertainment events, you should visit the temple bar.
Also, if you love to mess around and do some activities for fun, you could tinker with the jukebox available on the bar floor for whatever tone of your choice.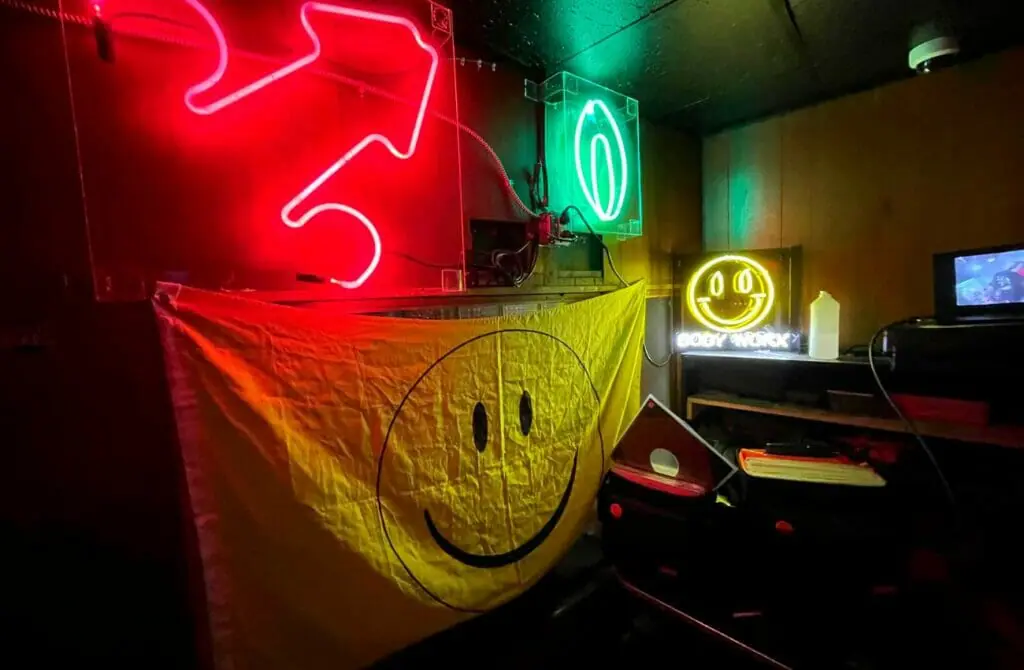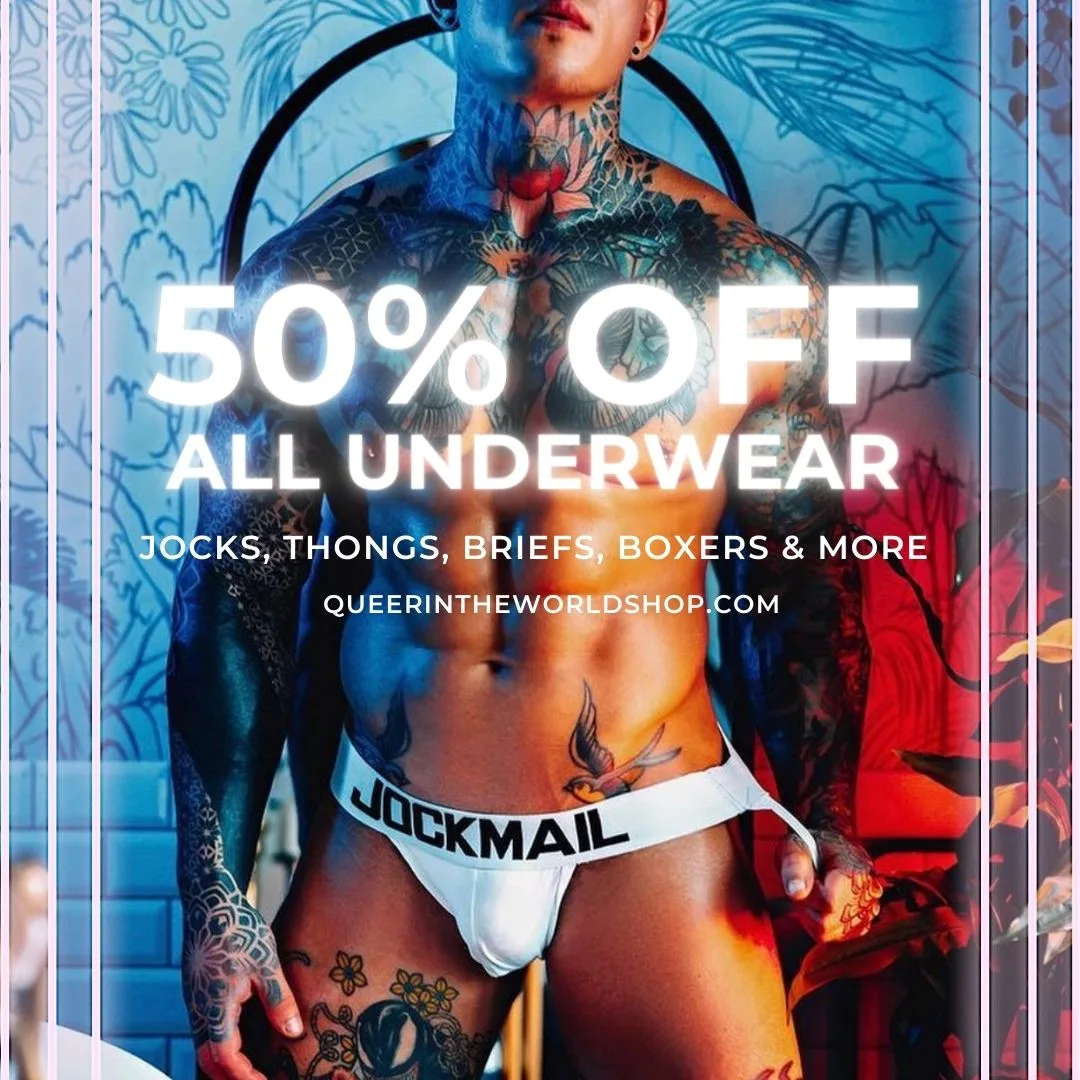 Gay Map Of Detroit City
Finding it hard to envisage where everything is in Detroit City? Hopefully, this queer-centric map helps where we have marked all the bars, clubs, parties, hotels, saunas, massages and more will help you stay in the spot best suited to you!