There are many fun places to visit whenever you find yourself in Oklahoma. For LGBT+ travelers, there are attractions you could see, from the Stitch Cafe, where you could hang out with friends, to the Boom bar for electrifying drag shows and a nightlife you could crave anytime.
Oklahoma City, while laid back and conservative, has an inclusive environment full of diverse people. For LGBT+ travelers, different organizations offer resources, and with these, finding a community to interact with won't be an issue.
For LGBT+ travelers, Oklahoma City is a safe environment, and there are different festivals you could participate in, like the OKC Pride festival; that is if you would love to participate in an active community and awareness campaign.
For gay travelers or visitors, getting safe and inclusive accommodation is crucial. In Oklahoma, there are different safe accommodations with great amenities they could check into for comfort and relaxation while in the city.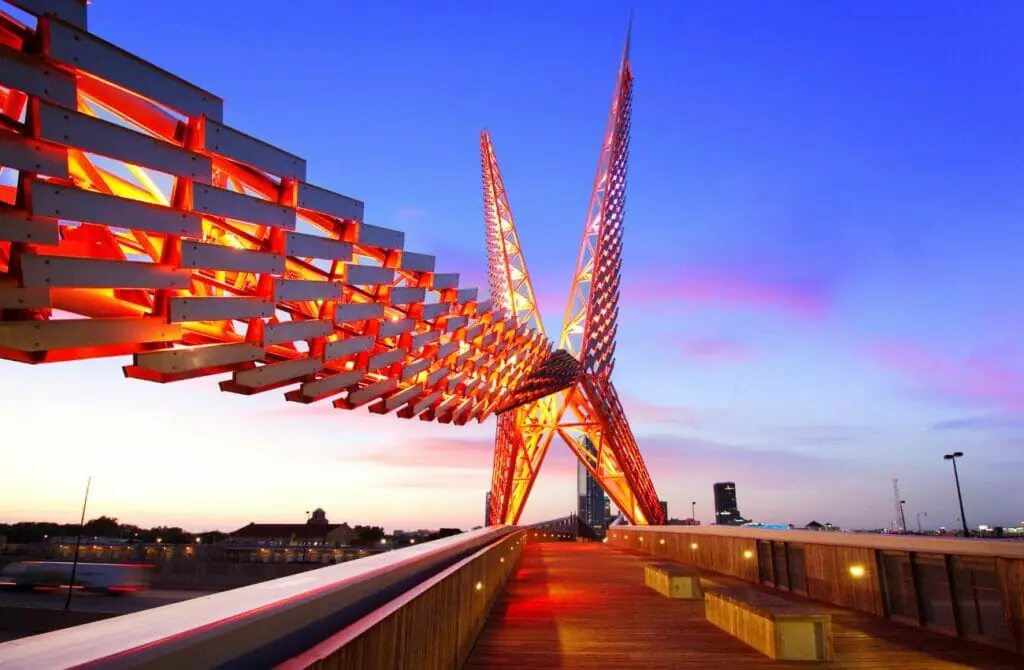 The National Autograph Collection is an excellent hotel that has state-of-the-art amenities, and they are welcoming to LGBT+ travelers. In addition, the 21c Museum Hotel is another great hotel to check into; the aesthetic feeling is excellent, and the visitor gets the sense of an actual museum; LGBT+ travelers are also very welcome here.
For lovers of nightlife, the city has got spots bustling with energy which you could visit to have a great time. Some different clubs and bars have amazing shows, and cocktail varieties travelers and explorers want to have. If you love dancing, then Angles is a gay club to try out.
Finally, for those visiting the city, it is warm and welcoming to gay travelers. However, it is always best to take basic precautions to be safe and ensure well-being.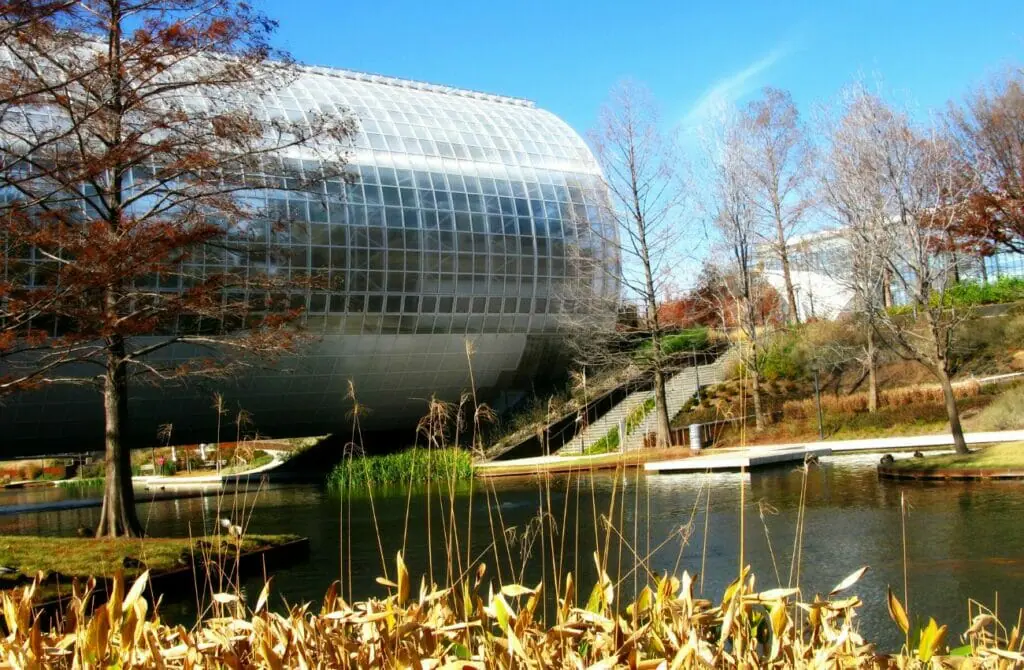 Attractions in Gay Oklahoma City, USA
There are several options for LGBT+ travelers who wish to explore the city in search of fun and activities related to LGBT. The options available are gay-friendly and safe for first-timers who worry about inclusiveness and security.
Home of beautiful attractions, there are different art galleries, like the 50 Penn Place Art Gallery, which hosts excellent works and gets run by renowned professionals with an environment that is welcoming to all humans. There are many attractions for travelers who want an exhilarating experience. The worry would be checking them all out.
There are tips travelers are mostly encouraged to abide by to get optimal out of their visits, and moving around by public transport or foot is a guarantee for a mind-blowing experience, as you notice attractions that you were likely not to if you don't. In Oklahoma, there are top attractions to check out, and we've got our top picks, and we go through them below.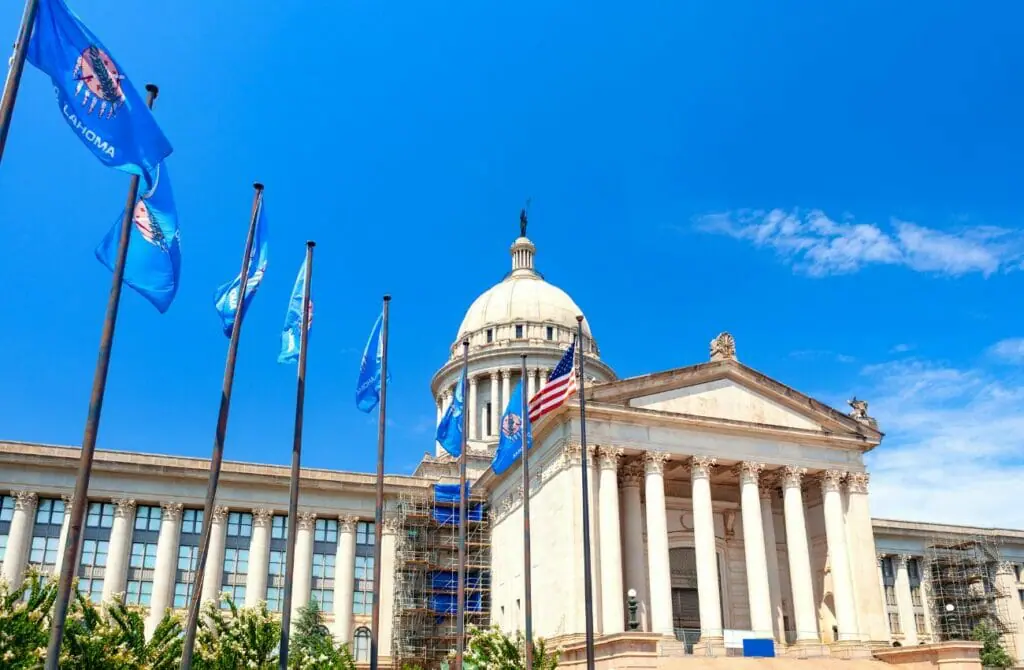 Top Attractions in Oklahoma City
One of the great restaurants to visit in Oklahoma City; they've got a great menu and are receptive to people from the LGBT + community, which is safe for travelers looking for a new spot.
Its design has a fun and lively atmosphere, consisting of well-selected plants and a modernist structure. The foods are great, and they've got multiple options you could choose from, including the alcohol they serve.
Stitch cafe is an excellent place to hang out with friends for gays, and with the great menu they've got, you are sure to have a great time in a well-light environment at a reasonable price.
The Oklahoma City Museum of Art is one of the foremost museums in the city. It has three floors, all big to hold different art exhibitions. Although you pay a fee at entry, it covers access to all three feet.
For art buffs and those appreciative of it, they've got Dale Chihuly's blown glass on display. The pioneering creator is responsible for decorating the famous Las Vegas Bellagio ceiling.
Their reception is warm and receptive to LGBT+ travelers, which is a plus. Every piece of art displayed has a detailed description, which explains it in the simplest of terms for easy understanding; this allows you to appreciate the art and its meaning more profoundly.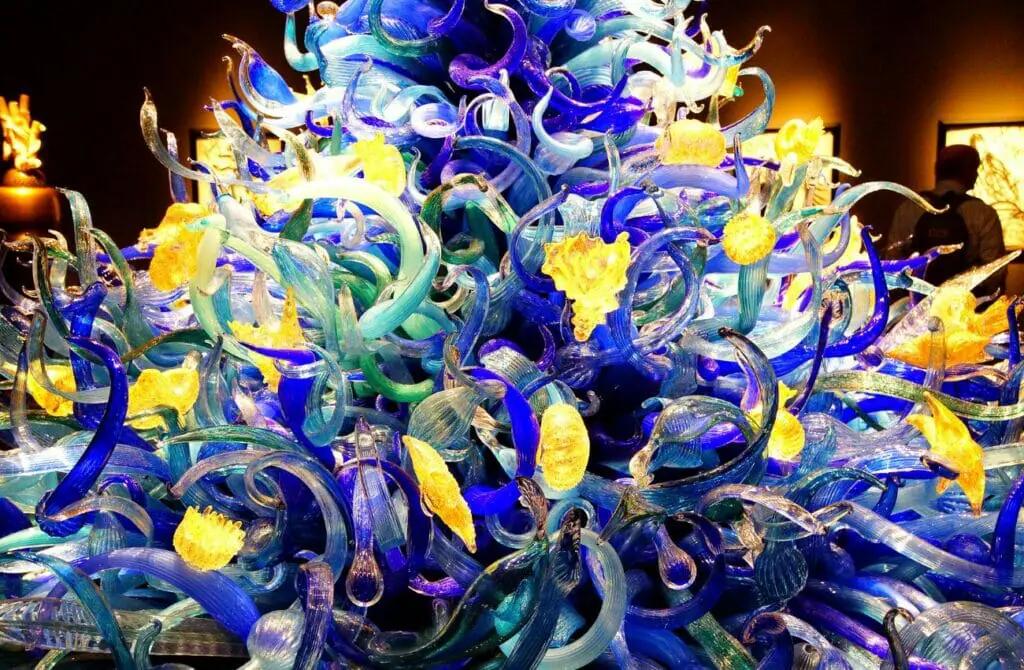 The Penn Place Art Gallery got established in 1994, and the gallery is a place to visit for contemporary art lovers, with a history of showing the works of upcoming and well-known artists.
For LGBT+ travelers, this place is perfect for visiting because of its welcoming orientation to diverse people. For those looking to engage in art activities, they host a couple of them, which include workshops that allow visitors to interact with the artists.
The 50 Penn Place Art Gallery, located in the Oklahoma Arts District, is a hub for thriving and bubbling art vital to the city's art community. For LGBT+ art lovers and collectors, this place is a fantastic place to visit for a unique experience.
Oklahoma City National Memorial Museum
For gay travelers and visitors, one of the places they can get a feel for the history of Oklahoma is the Oklahoma City National Memorial Museum which is a safe and welcoming environment devoid of discrimination.
It got built in tribute to the victims of 1995 Alfred P. Murrah's federal building bombing. It showcases interviews with different survivors and displays additional evidence obtained from the scene of the attack.
For LGBT+ travelers looking for a visceral experience, a museum is a place to visit!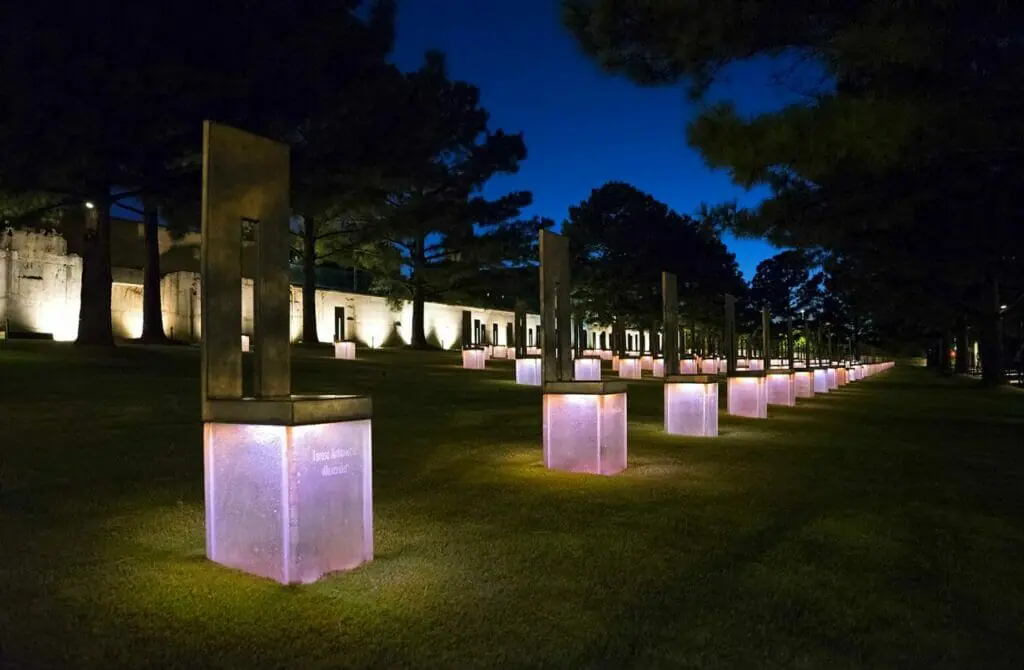 For visitors to Oklahoma City who want to participate actively in the LGBT+ community, the OKC pride fest parade is a good one to witness.
A parade is an annual event that takes place and gets filled with many fun activities ranging from drag shows, music, and much more. The pride fest parade aims to create awareness among the people of Oklahoma and gets organized by the OKC Pride Alliance. If creating awareness while having fun is something you want to do, then you should participate!
Dennis R. Neill Equality Center
The center was established and had been serving the LGBT+ community since 1980. It is located in Tulsa, Oklahoma, and is the region's hub for the LGBT+ community.
They offer support and give out resources and offer support for gays who need them. Also, they provide educational workshops, cultural festivals, and social events.
If you are looking for an inclusive center where you can meet and mingle with other members of the LGBT+ community freely, then you should visit the center.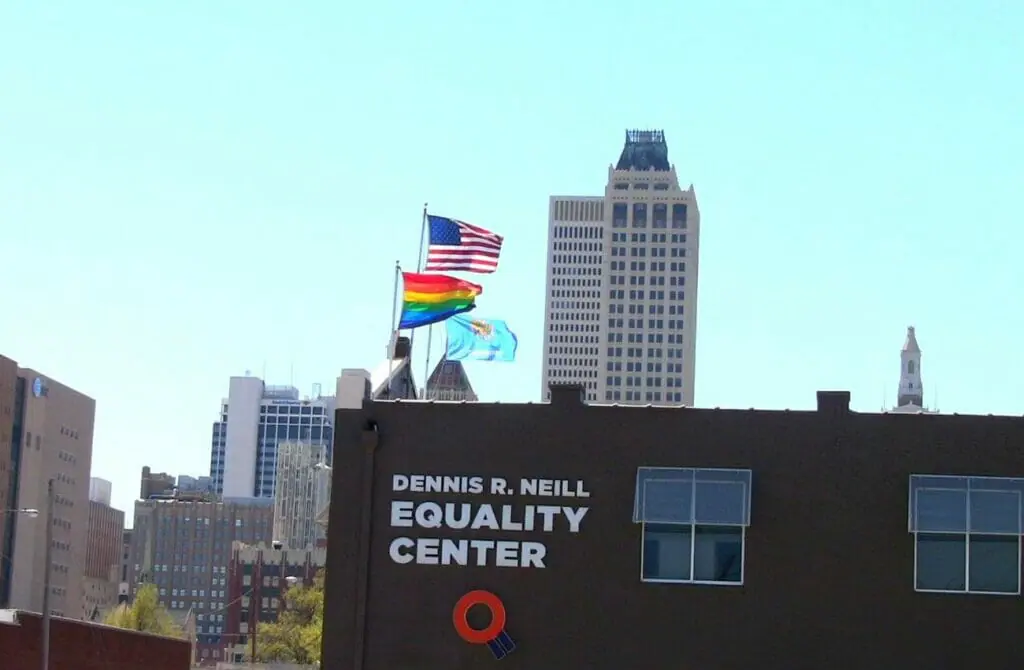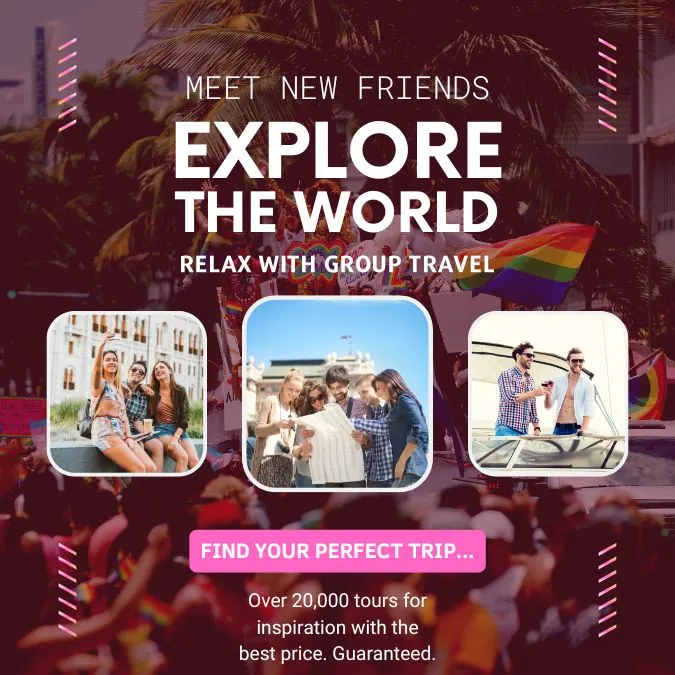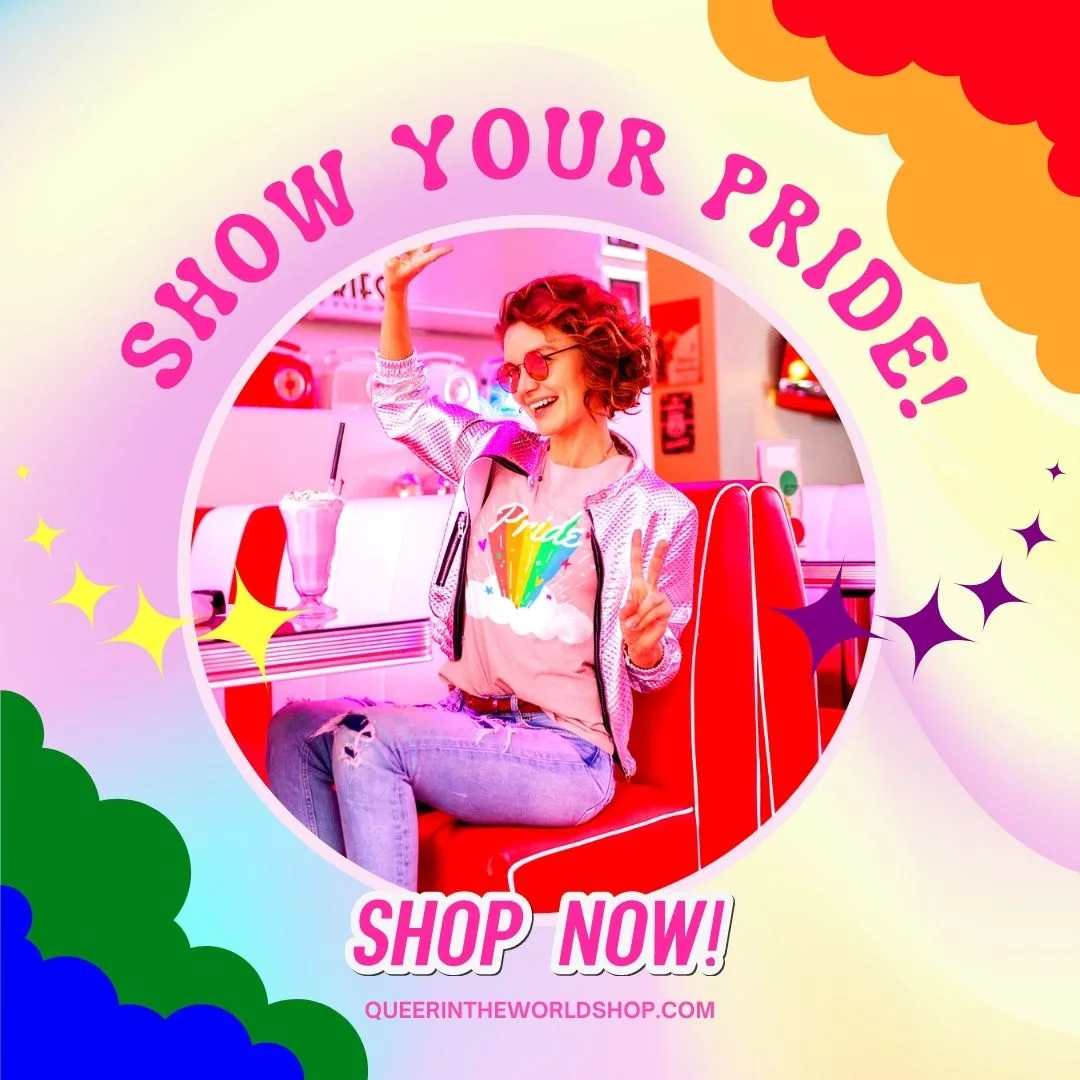 Gay-Friendly and Gay Hotels in Oklahoma City, USA
LGBT+ travelers need a place to rest and relax with the guarantee of safety and security. And the best place to get this is hotels because they have the required security measures and offer travelers comfort. In Oklahoma City, there are different hotels you can check into that offer comfort regardless of your budget because you could get one suited for the amount you could pay.
Particularly on comfort, LGBT+ travelers may need an extra amenity, and hotels provide this, from pools, well-furnished bedrooms, and bathrooms to restaurants and bars. To get comfort in Oklahoma City, The Omni Oklahoma City Hote is one of the hotels you can choose. Although there are different hotels to choose from, LGBT+ are of diverse tastes, and there are quite a couple you could select.
The hotels available range from four-star hotels, taking the National Autograph Collection located in downtown Oklahoma, for instance, and Hyatt Place, which are great places to check in because of their amenities. Inclusiveness and safety are paramount, and you can get hotels welcoming to LGBT+ travelers.
Needless to say, there are also hundreds more hotel and hostel options in Oklahoma if none of these suit your desired budget, facilities or area – but these are the best hotels according to other gay travelers and us. Whatever your needs are, Oklahoma has you covered.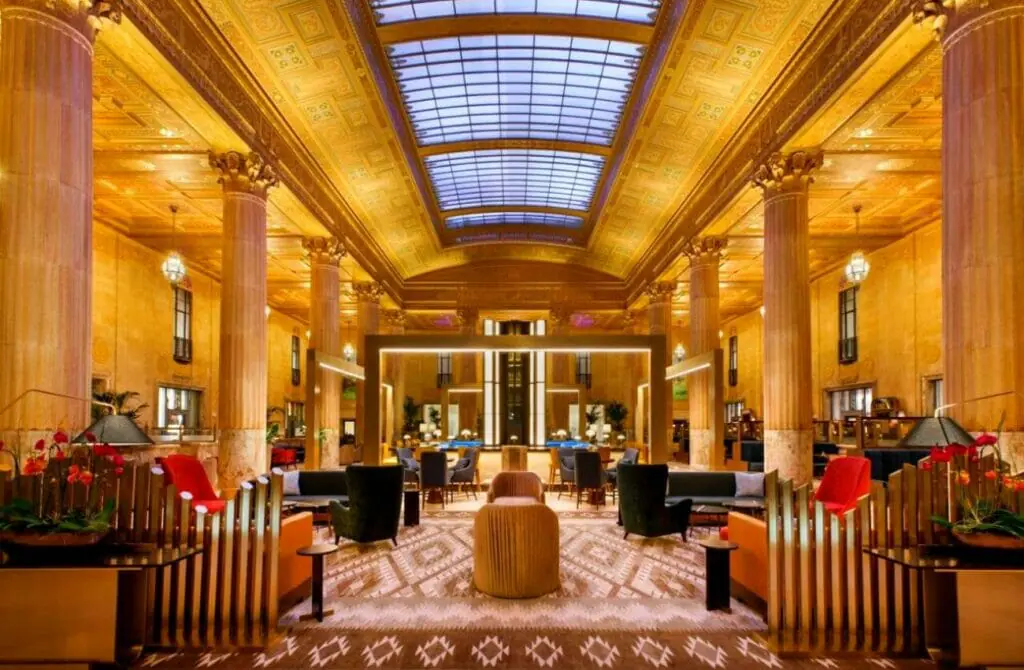 The National Autograph Collection ☆☆☆☆
The National Autograph Collection's location in downtown Oklahoma City and LGBT+ travelers who check in get a warm welcome; besides, the staff is friendly, and the hotel aesthetic is warm with beautiful building design and decor.
They've got amenities to make your stay comfortable and stress-free; they've got free wifi and excellent air conditioning in the hotel. The hotel also has a wellness and fitness center, which is free and contains equipment from the treadmill, weight machines, and free weights.
The rooms have a minibar and a refrigerator which is helpful for those who need to keep any perishable thing they've got fresh. Also, there are bathtubs in some rooms and showers in most.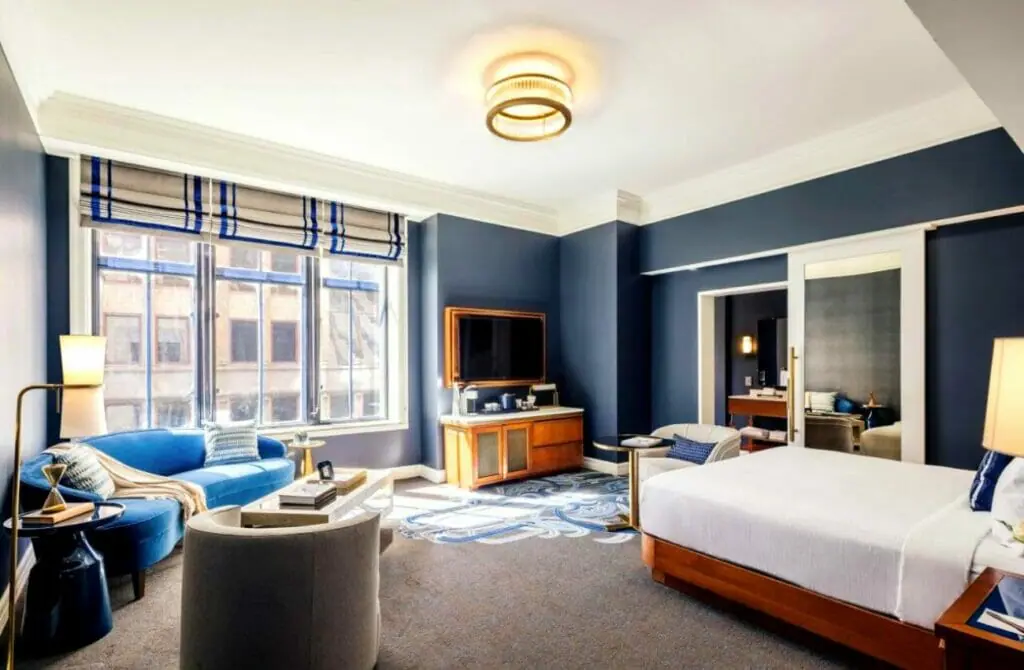 21c Museum Hotel is an excellent hotel to check in for LGBT+ travelers who need a place to rest; they are welcoming and a safe space for gays.
They've got fantastic service in downtown Oklahoma; their food service is excellent, which can be obtained by room service. The hotel's aesthetic is perfect, and it feels like you are in an actual art museum; adding to this uniqueness are the exhibits they've got are adding to this uniqueness.
The rooms have incredible amenities for those who love to brew their coffee themselves; the rooms have an espresso machine, so that won't be a problem. Also, the rooms have showers and bathtubs, and also they've got a good spa area.
One of the best four-star hotels in Oklahoma City, Omni Oklahoma City Hotel boasts excellent amenities that offer comfort, relieve stress, and provide a safe environment for LGBT+ travelers; It is close to scissor tail park.
The design of the interiors and atmosphere are great, as there are no dirty spots with a resort-style to its creation; those who want to relax can use their bar, where they offer a variety of drinks. Also, a rooftop pool is available for those who want to swim, and hot tubs for you to relax and socialize.
For those who want to explore other parts of the city, the hotel's location is in a good place close to other great attractions.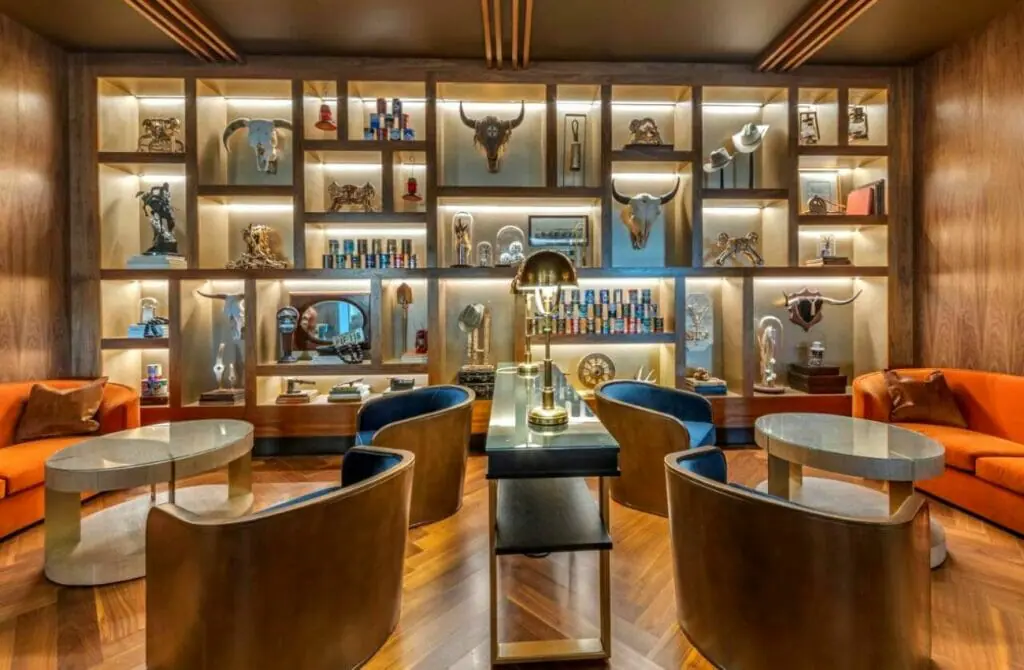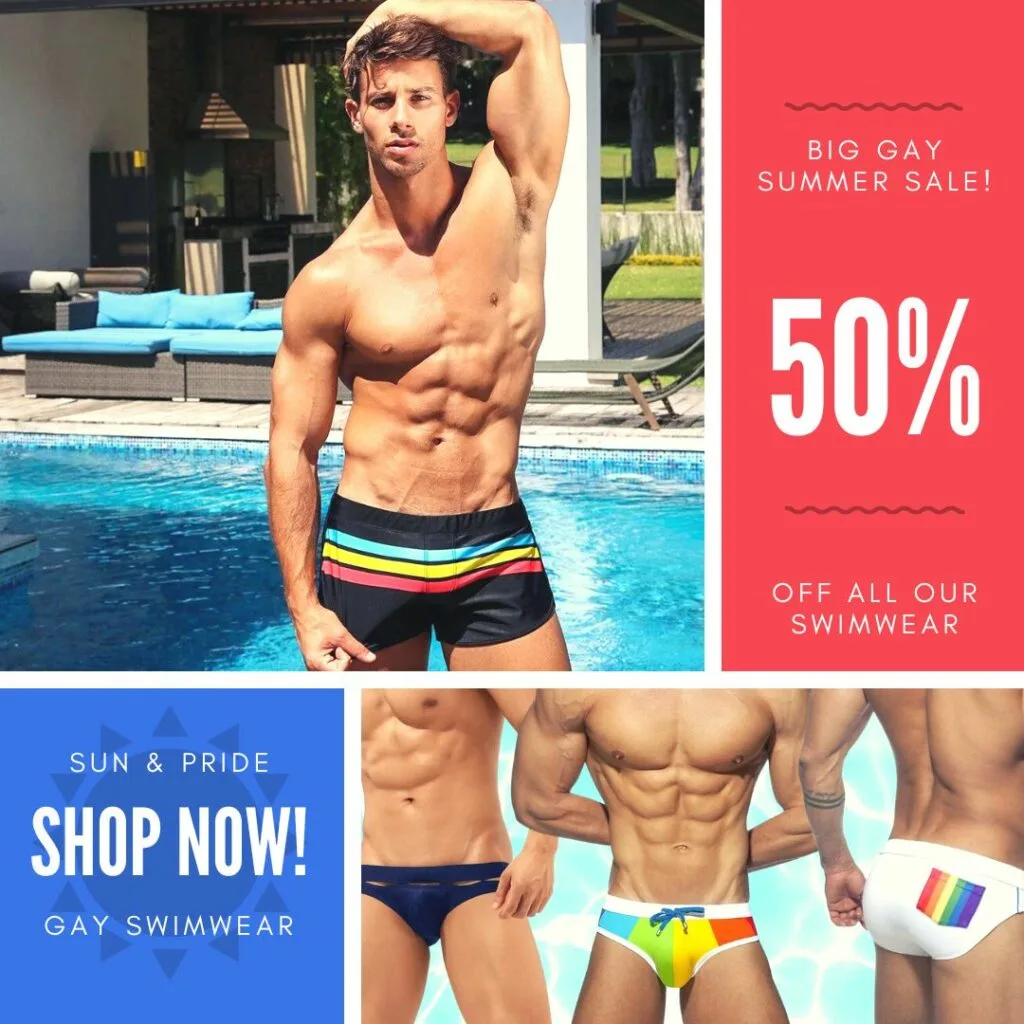 Hyatt Place is an excellent place to check in and retire for LGBT+ travelers, and they've got amenities that make the stay worth it; the hotel is within walking distance of other places to eat or go shopping.
There is an excellent bar for those who want to relax and chill from stress; the rooms are well-contained, and the showers are also great. They've got a lodge and patio for those who want comfort and enjoy entertainment. Also, they've got a great SPA where you can go to relax if you would like to maintain a healthy lifestyle. Overall, Hyatt Place is an excellent place to check in.
For those with a low budget and who want to stay in a hostel, the Econo Lodge Inn & Suites is a place they could check out; they also welcome LGBT+ travelers.
They've got the essential amenities from clean rooms, good air conditioning, and a bathroom with a shower. As for the location, it is near the highway, which is easy to access.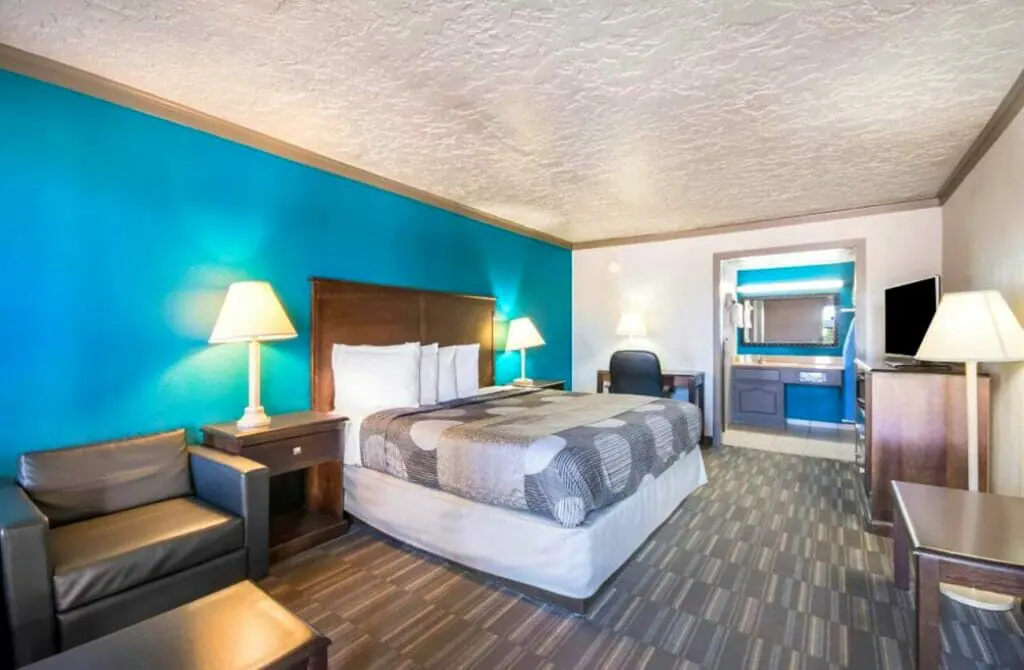 Gay Nightlife in Oklahoma City, USA
Oklahoma City is an excellent spot for nightlife and many places to explore. The environments are safe, and although you should take basic precautions, there is nothing to fear.
LGBT+ travelers are never out of fun to have here, and there are activities and events at gay bars and clubs that would keep anyone entertained. Drag shows highlight different bars, and the performers are good at it.
The bars offer a variety of local drinks, so it's an excellent choice for travelers who want to try out locally-made beverages. There are a couple of top bars and clubs LGBT+ travelers could visit, from Apothecary 39, Frankie's OKC, Tramps, and Phoenix Rising club, which are all excellent places to have a good time at night. So explore the nightlife and what Oklahoma has in store for you!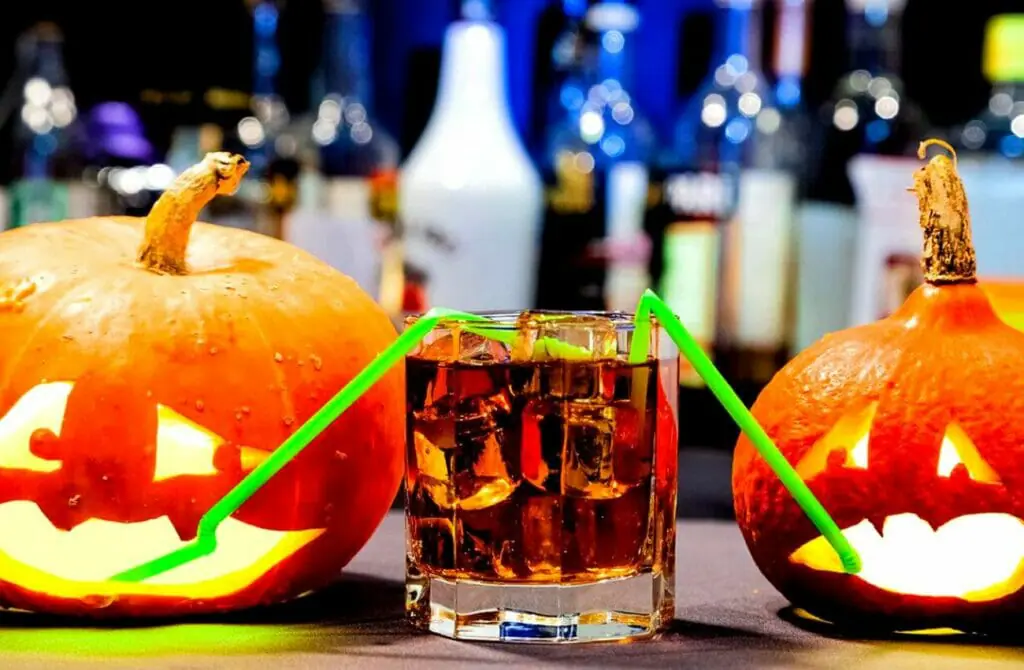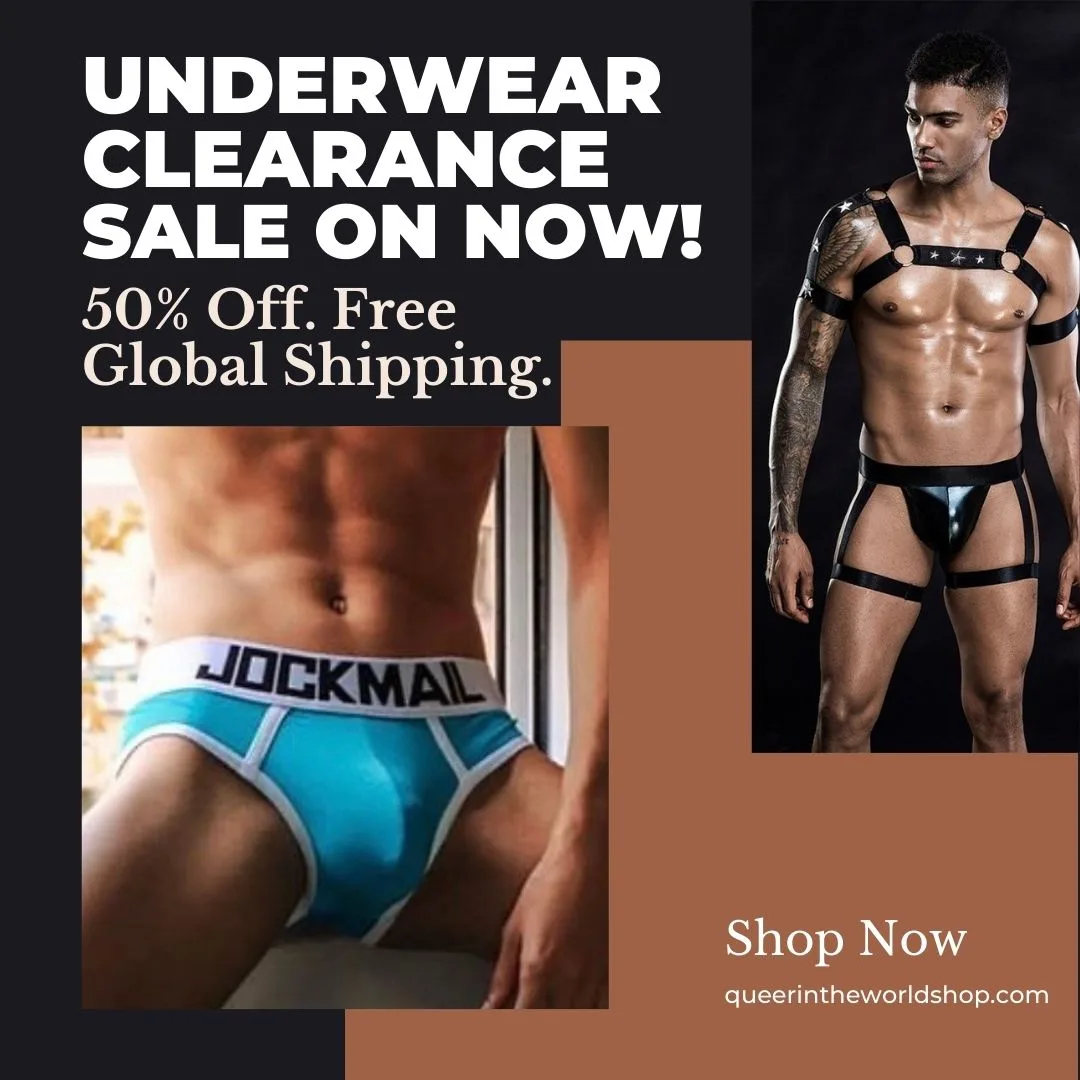 Gay Bars in Oklahoma City
If you are looking for a cool bar to have an excellent time at night, then you should try out Alibi's; they are receptive to gays, and it's a safe environment to have fun.
There are different games you could play, and they've got a pool table where you can play cue sports. Also, they've got dart boards, which you can use to play dart games.
The staff and bartender are friendly, and they've got a good cocktail menu and offer coffee for those who don't drink. As for the music, it is excellent, and their karaoke shows are always a blast.
For non-smokers, it could be a problem if they mind it. However, the bar has an open smoking policy, which is excellent for those who smoke. For lovers of events, they have drag shows sometimes at a decided period and bingo.
One gay bar that is most frequented at night by people is the Apothecary 39. They welcome people from the LGBT+ community, which is a safe place for travelers to hang out.
They've got a great line of activities you could engage in, and in addition, there is a patio where those who want a cigarette might smoke. The bar is one of the best in Oklahoma, offering different drink varieties, from contemporary to vintage.
Although the bar doesn't have a menu, the bartender service is excellent and respectful. Also, those who want a clean air environment can have that here, as smoking isn't allowed.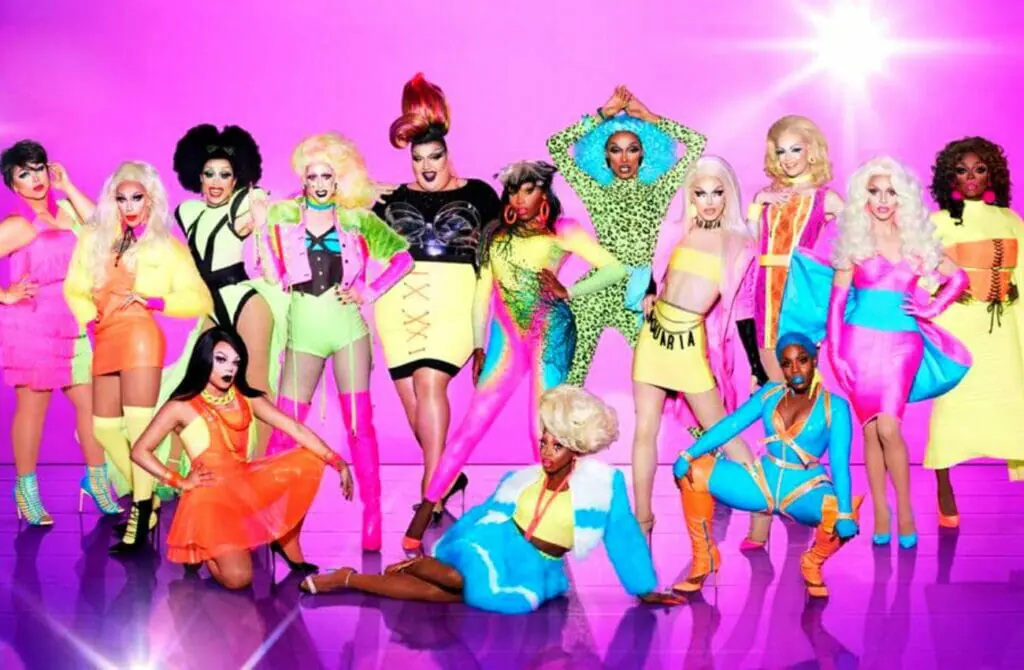 Tramps bar is a great place to visit for an excellent nightlife experience due to the services and events they offer. Also, they are welcoming to gays and are inclusive regardless of their gender.
There is a patio, which makes it excellent when you want to mingle with other people without the noise. The bartenders are great and attentive to your demands. Also, the bar is chill and low-key for those who don't know and don't want a loud setting.
They offer great cocktails, which are affordable, and they play different types of music that are moderate and not noisy.
If you are looking for a great bar that hosts drag shows, you should visit Frankie's OKC bar on May Avenue. It welcomes LGBT+ travelers and is a safe place to have fun.
It might be a little disturbing for nonsmokers to mind the smell of smoke because smoking is allowed in the bar, and for smokers, this could be a perfect place.
Drag shows get hosted every Saturday night, and the queens who perform are well-talented, guaranteeing that you have an excellent artistic, creative, and captivating time. The drinks at the bar are well-priced, and you can choose from their menu options.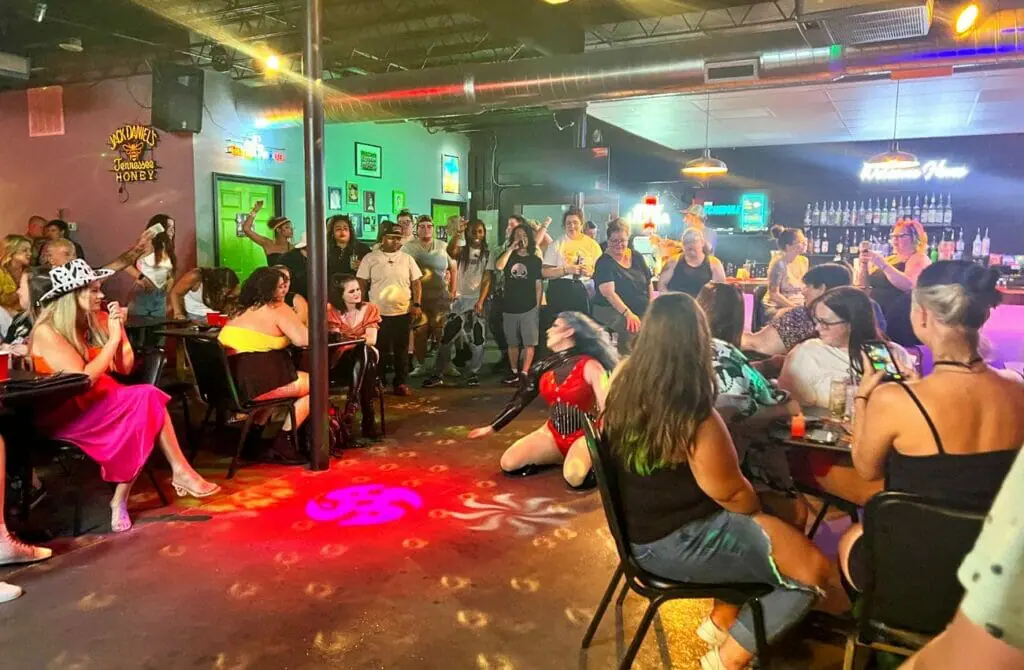 The bar has a lot of fun activities to participate in, and the environment is quite welcoming. You can join in many games; there is a pool table and different board games, including darts.
There is a lovely outdoor area, and you could have a friendly conversation with acquaintances there. The staff is welcoming, and they've got a good drink menu you could use.
The bar would make for an excellent visit for nonsmokers because of their no smoking policy, and they welcome gays.
There is hardly enough entertainment that one can get at The Boom Bar, and for LGBT+ travelers, this place offers great shows and events that would make your nightlife experience worth every penny.
You should see the Sunday Gospel Brunch show if you want a good laugh. They also perform great musicals, which you would love if you are a fan of musicals.
The staff is super friendly and attentive to your complaints and wishes. Also, the drag shows are phenomenal and unique. And there is an awesome patio where you could get to know others better. Overall, if you want a place to have a wonderful time, laugh, make friends, and be happy, The Boom should be a place you visit.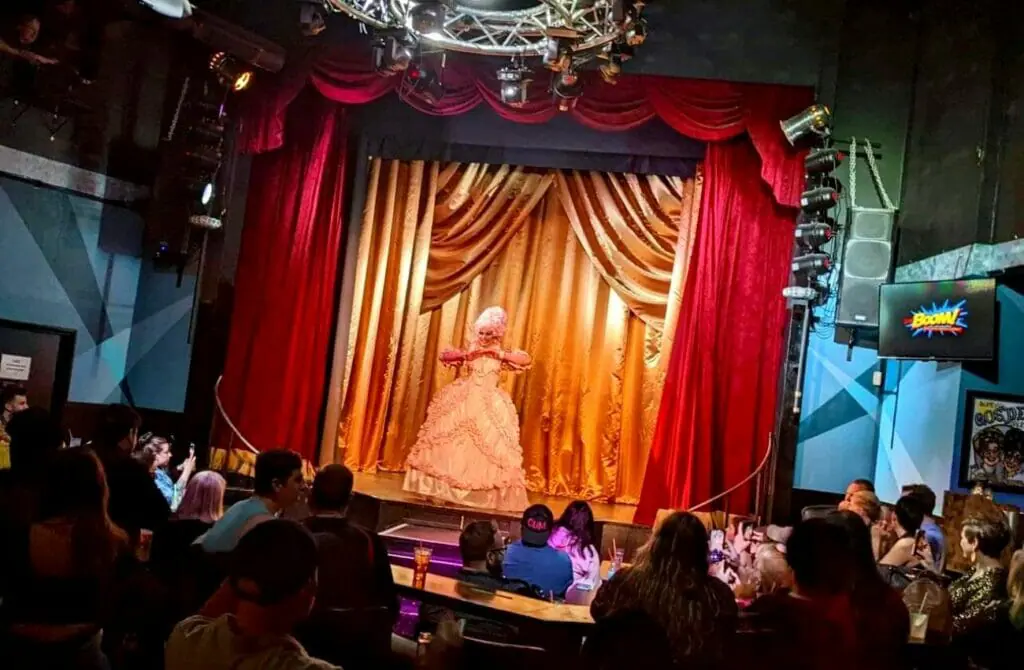 Gay Clubs in Oklahoma City
A gay nightclub, Angles, is a perfect place to hang out if you want the feel of a bustling and energetic place with music in the background.
They've got a great drink menu, and you can get drinks here at an affordable price. Also, they are open to members of the LGBT+ community, so gay travelers are safe here.
They've got a great dance floor where you can dance with others to the music played by the DJ. They've not had a designated smoking area, and anyone can smoke in the open.
Their karaoke nights on Wednesdays are always a blast, and they have drag shows which are fantastic to watch with great queen performers. For a nightclub, it has a great light system and good heat and air conditioning. Overall, it's a great place to have an excellent time.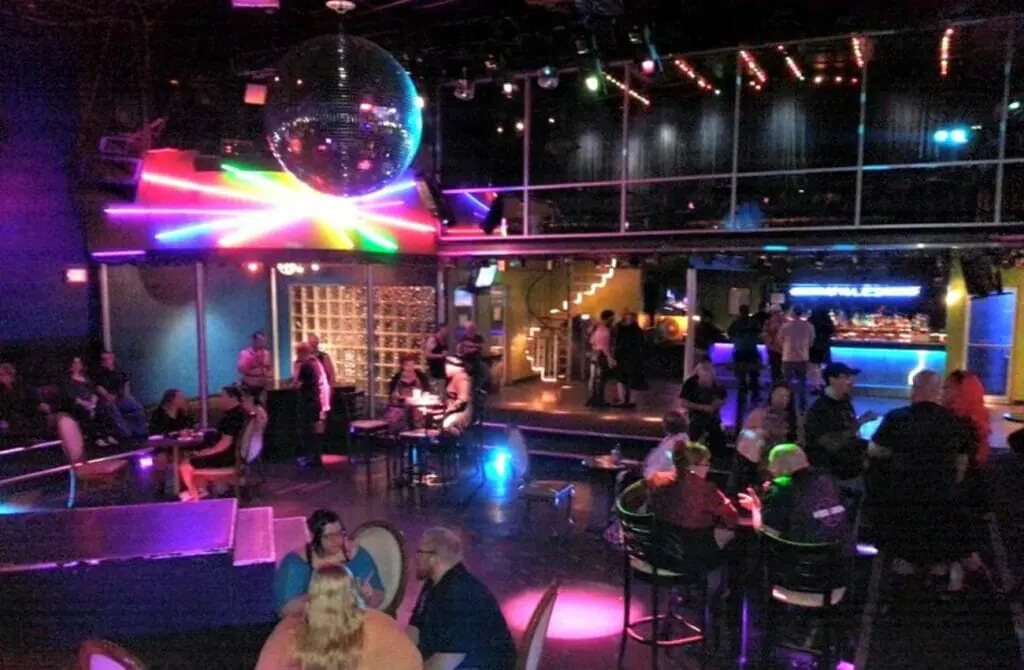 It's a cool bar to hang out with friends because the atmosphere is welcoming. Also, there are different games to engage in, from pool games to darts; there is nothing to get bored doing.
For lovers of live music, you won't get your fill from those who play. In addition, karaoke is fun to perform, and with the lovely people around, you would indeed have fun. Finally, if you want an excellent time, you should visit the Zodiac Club.
If you love nightlife and its different entertainments, you should check out Faces Nightclub Bar. The bar is friendly to gays and is a safe place for LGBT+ travelers to have fun.
They've got significant events and a dance floor. For nonsmokers, this is an excellent place because of its no-smoking policy. The bartenders and staff are friendly and have a great cocktail menu that anyone would love.
Regarding events, there are drag shows at the Faces Club, and they are always fantastic and full of energy; you wouldn't want to ask for less elsewhere, knowing the kind of performance the queen performers pull off.
The sound system is significant for those who love dancing, and you could use the dance floor. Overall, it's a kind and inclusive place to get entertainment with loved ones.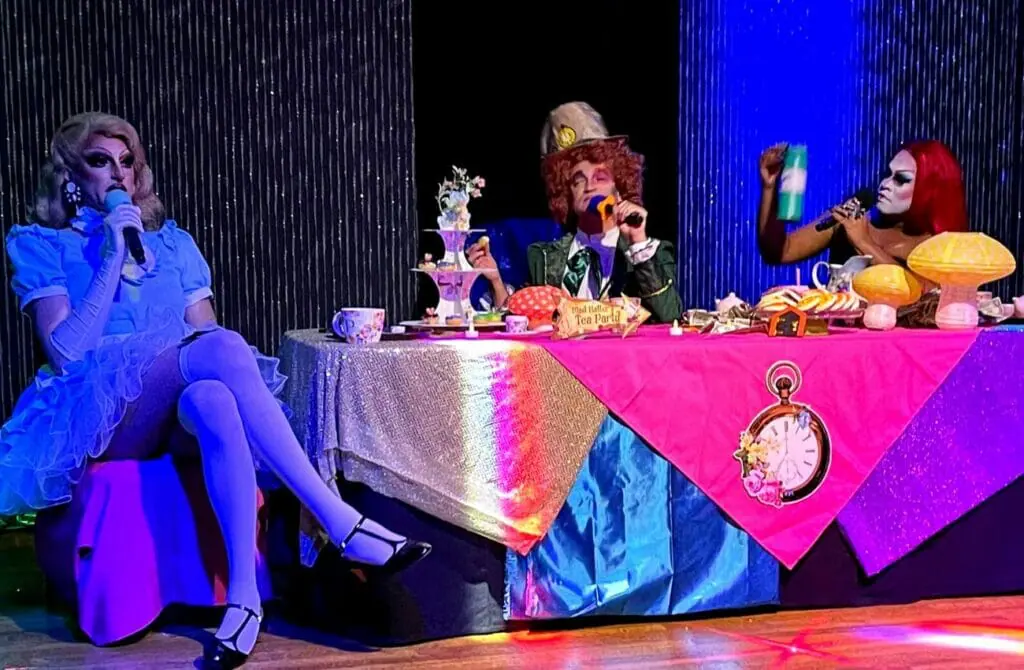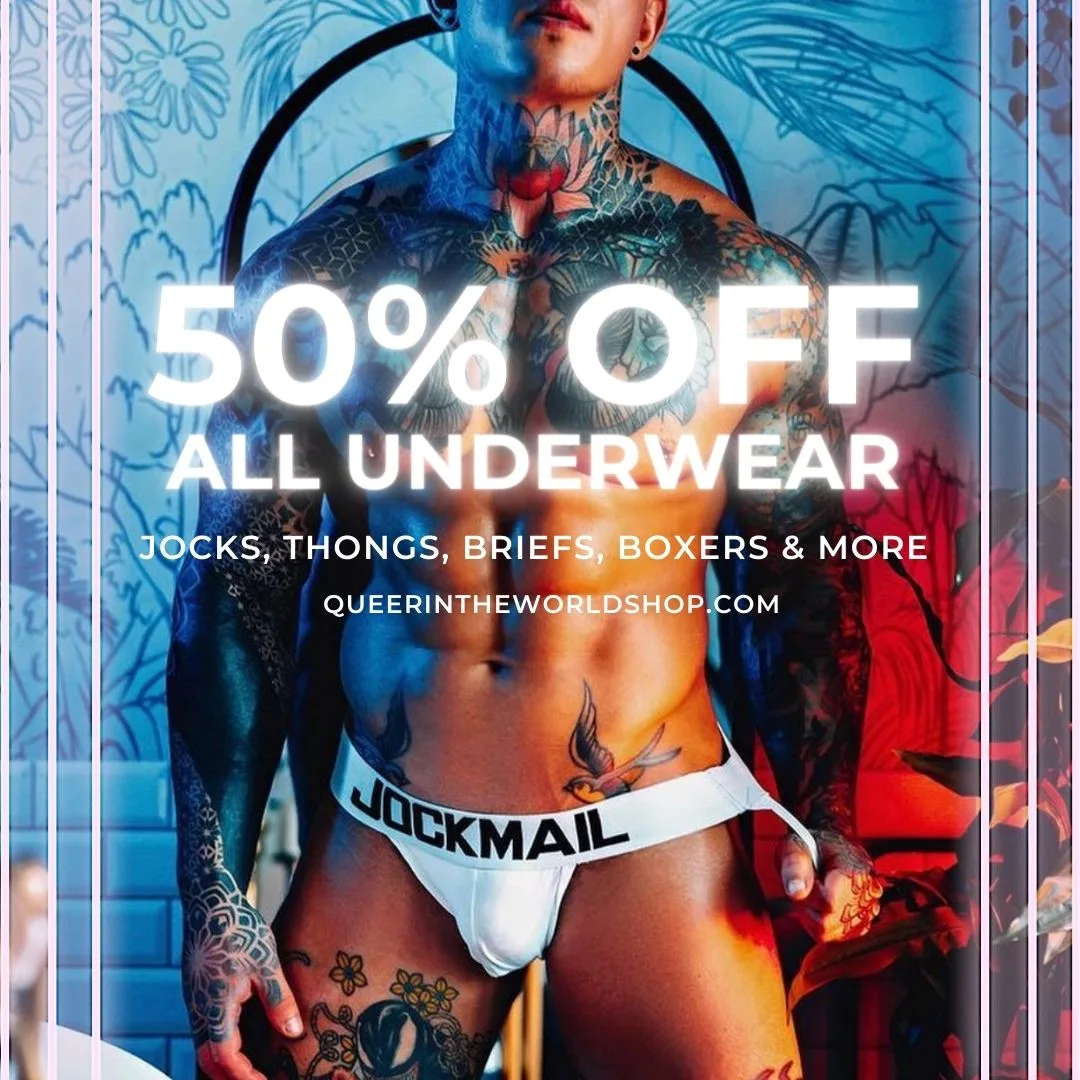 Gay Map Of Oklahoma City
Finding it hard to envisage where everything is in Oklahoma City? Hopefully, this queer-centric map helps where we have marked all the bars, clubs, parties, hotels, saunas, massages and more will help you stay in the spot best suited to you!