Panama City, the nation's capital, is located between the Pacific Ocean and the Panama Canal, which humans built. Panama City has a thriving LGBT community focused in the Casco Viejo area. Although Panama is a devout Catholic nation, Panama City boasts lively nightlife and a vibrant gay scene.
Panama City is divided into three separate cities: a historic district, a renovated district, and highly modern areas. The city has done a fantastic job of preserving its historical areas and attractions and providing its citizens with all the comforts and appeal of living in a modern city.
The historical neighborhood operates far slower than the sparkling buildings, world-class airport, and fast-moving expressways surrounding it.
By visiting Panama City, it is simple to receive a solid overview of some of the most key events in Latin American history, marvel at some wonderful architecture, and get familiar with some of the truly unique wildlife that dwells in this corner of the world.
Panama is well-known for its strong traditionalism. Due to the Catholic Church's disproportionate power in Panama, any attempt by the government to adopt LGBTQ-friendly legislation is almost guaranteed to fail.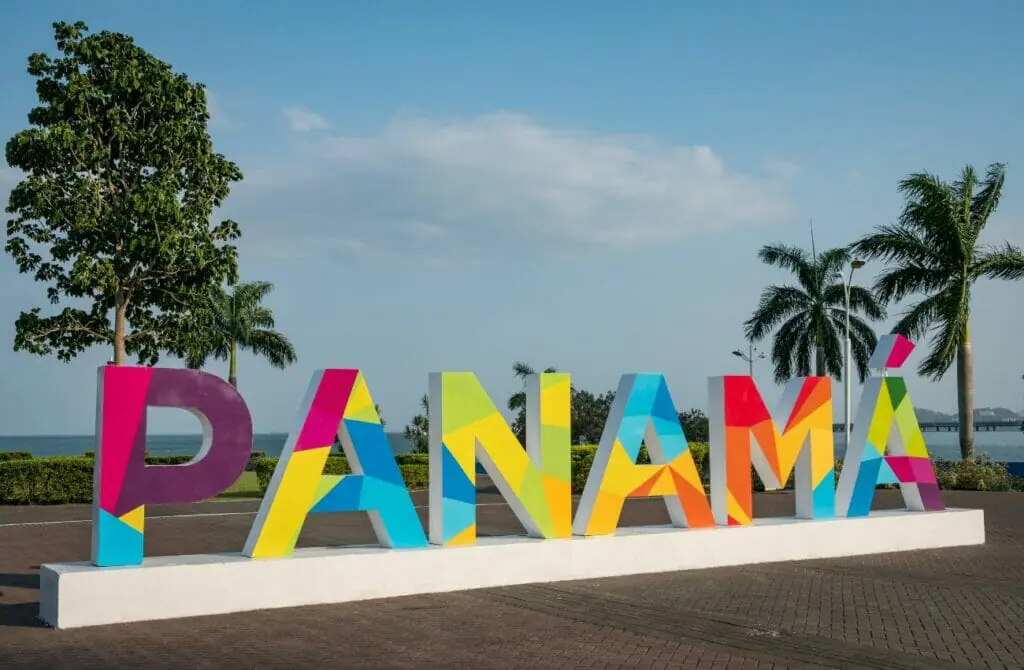 The LGBT community has worked hard to build a strong community that is progressive, welcoming, and compassionate. They've been working for equal rights, and their efforts are starting to bear fruit. While Panama City is a conservative country, it is making slow but steady progress toward the acceptance and equality that the LGBT population has sought.
It would be best if you spent most of your time in Casco Viejo while in town. The area is trendy and active, with plenty of pubs, restaurants, and other places to hang out. The locals will lead you to the gay scene and the events there.
The gay community in Panama City is vibrant and proudly displays its variety. During the day, there are many beaches, woodlands, and historical sites to explore, as well as many more interesting locations and things to do. Once the sun sets, you'll realize that the nightlife in this city is nothing short of spectacular.
You'll never find a better city than Panama City, where the clubs stay up until dawn and the bars stay open until the early morning.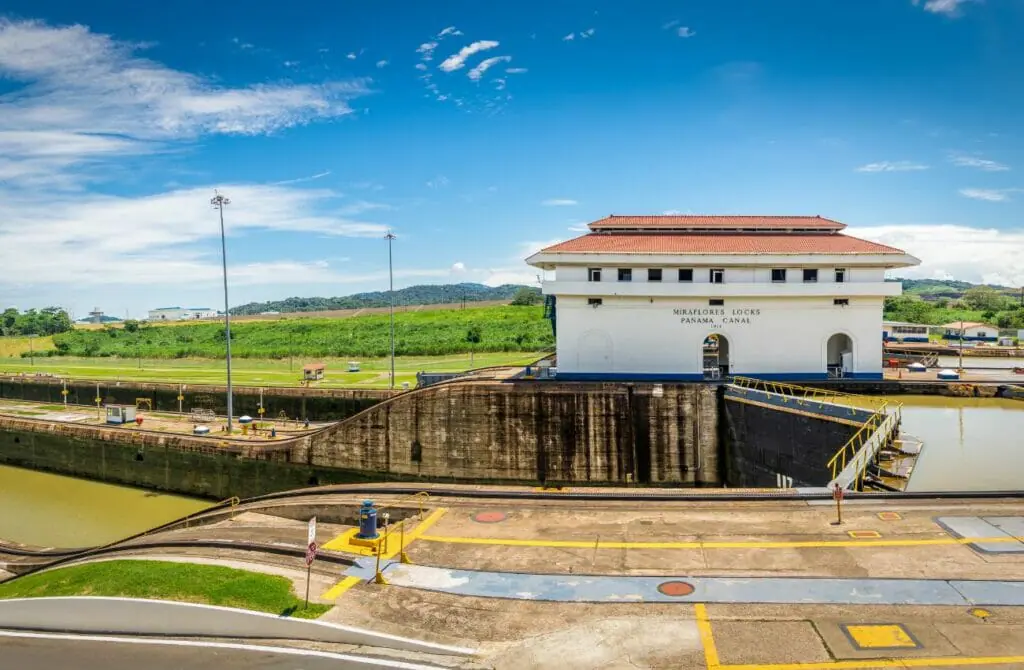 Attractions in Gay Panama City, Panama
As a new visitor to Gay Panama City, there are plenty of things to see and do, regardless of your sexual orientation. One of the best ways to experience any new city is to visit some of its most iconic landmarks and attractions, including historical monuments, museums, and art galleries.
We also love gazing at architecture up close, exploring parks and gardens, sampling the local cuisine, visiting local markets, and attending cultural events such as festivals, concerts and shows.
Even as the out-and-proud queer we are, we still love to explore the city and its culture in the same way as everyone else. Doing so allows us to learn more about the city and its people and gain a deeper understanding of the local culture. As such, these are our favorite must-see attractions in Panama City.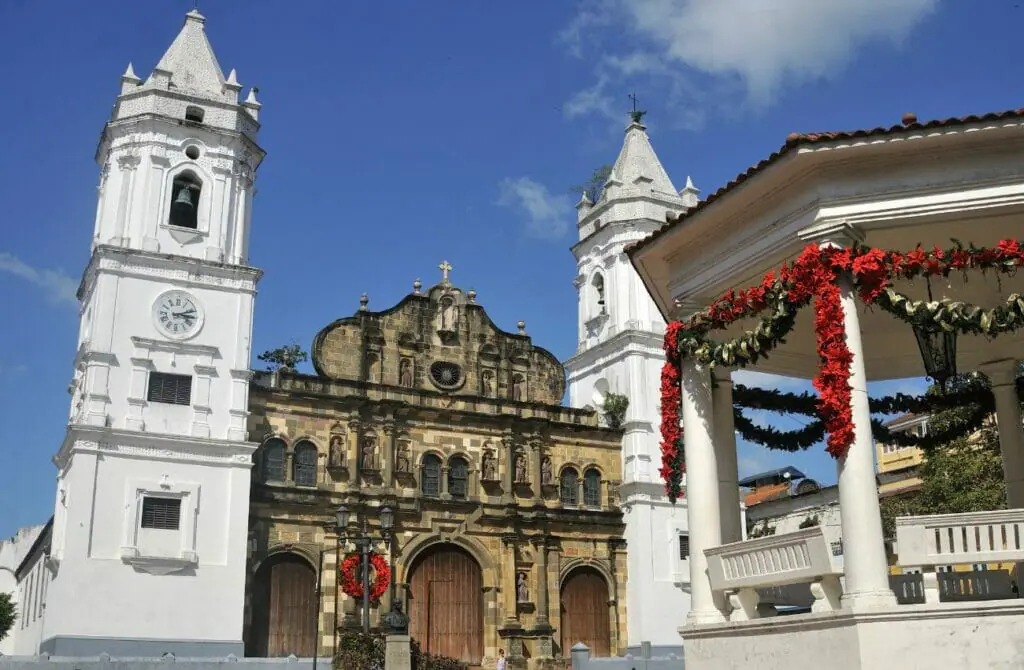 The engineers' skill in building the Panama Canal is one of many reasons this man-made marvel should not be overlooked. The world-famous river that is the focal point of Panama's international image is convoluted and massive in ways that are difficult to fathom.
Since it traverses the country's length, the Panama Canal may be reached from various points. But, if you want to stay in the general neighborhood of Panama City, the Miraflores Locks are your best alternative. Make your way to the location.
The Miraflores Locks may be reached by foot around 30 minutes from the city center. You and your other passengers will notice the atmosphere peaks when a big cargo ship passes through the region. If you want to learn more about the locks and the canal's history, go inside the visitor center. There, you will return to the commencement of the canal's construction.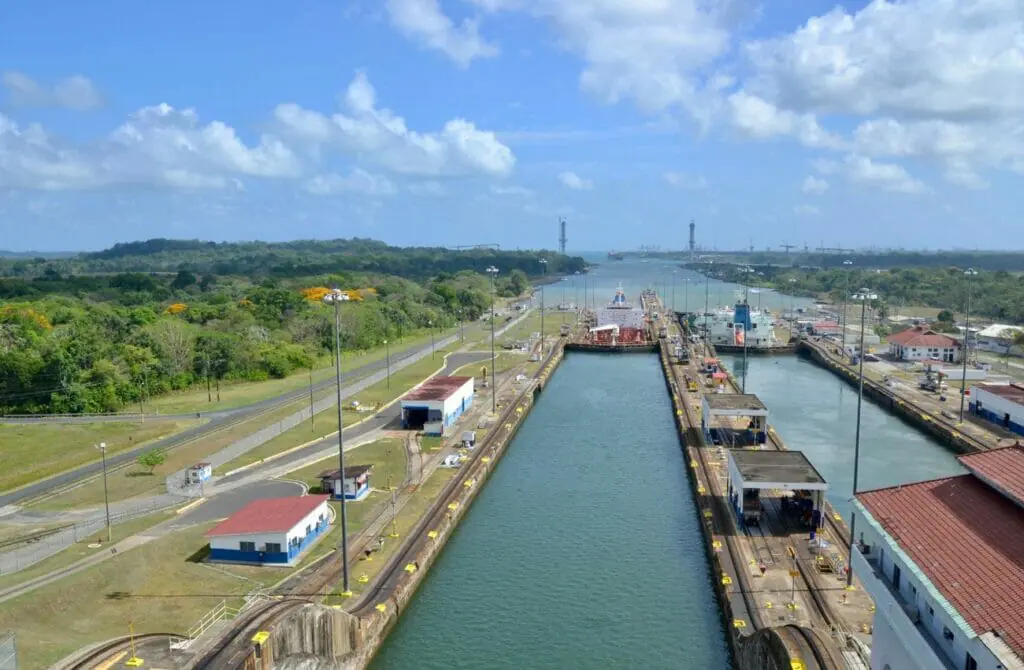 Casco Viejo, often known as Old Town, is a Panama City time capsule. Casco Viejo is home to some of the city's oldest structures, some dating back to the 1600s. This neighborhood's beginnings may be traced back to the renowned Captain Morgan. Captain Henry Morgan, an English pirate, shook up the Spanish authority in Panama by sacking the rich city of Panama Viejo in 1671.
Both of these incidents took place in Panama. Casco Viejo was founded because of this, and although much has changed in the few centuries since then, the link is still extremely important.
Casco Viejo's original streets are often relatively tiny and cobblestone-paved. It was formerly a poor neighborhood but has been rehabilitated as a historic focal point and a dynamic food and drink attraction. When the day's heat sets in, people gather on the streets and go to rooftop bars to drink. Some of them may have been sipping Captain Morgan's rum.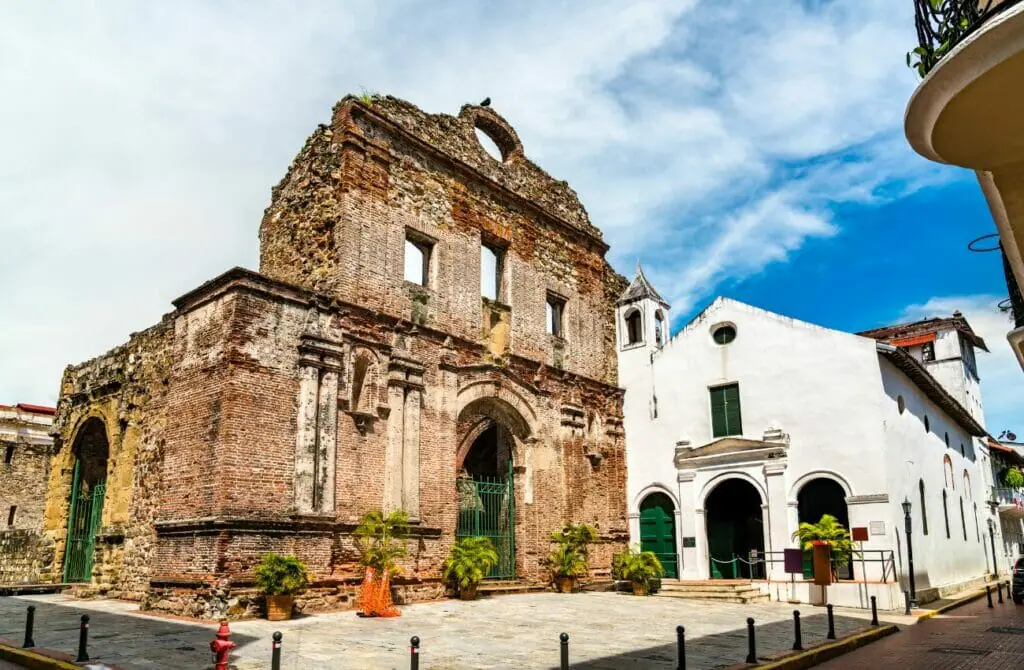 Iglesia del Carmen
In Panama City's architectural environment, old and new styles coexist together. The Iglesia del Carmen is one of the most visually appealing buildings in the neighborhood. Although the famous Church of Our Lady of Mount Carmen was built in the 1900s, its Gothic style makes it seem from the Middle Ages.
The Iglesia del Carmen, Panama's only Gothic church, is a magnificent site. The entry has a front façade with two tall towers and a beautiful arch. A row of gleaming stained-glass windows runs along either side of the space.
Inside, beige columns guide your sight higher into the vaulted arched ceiling and eventually to the far end of the cathedral, where stunning iconography is painted along the wall.
Before visiting Casco Viejo's historic center, it is a good idea to visit Panama Viejo, the city that existed before Panama City. This fading settlement was founded in the early 16th century and is twenty minutes from the major commercial sector.
The Spanish city thrived until Captain Morgan arrived and disturbed the existing order in a manner that will never be forgotten. Today, the ancient city of Panama Viejo comprises 14 major remains distributed over a broad area.
Begin your exploration of historic Panama City in the Museo de Sitio Panama Viejo, where you may examine small reproductions of the whole city. You will better grasp what it was and the purpose that the city's ruins formerly fulfilled after being carried to the city during its flourishing heyday.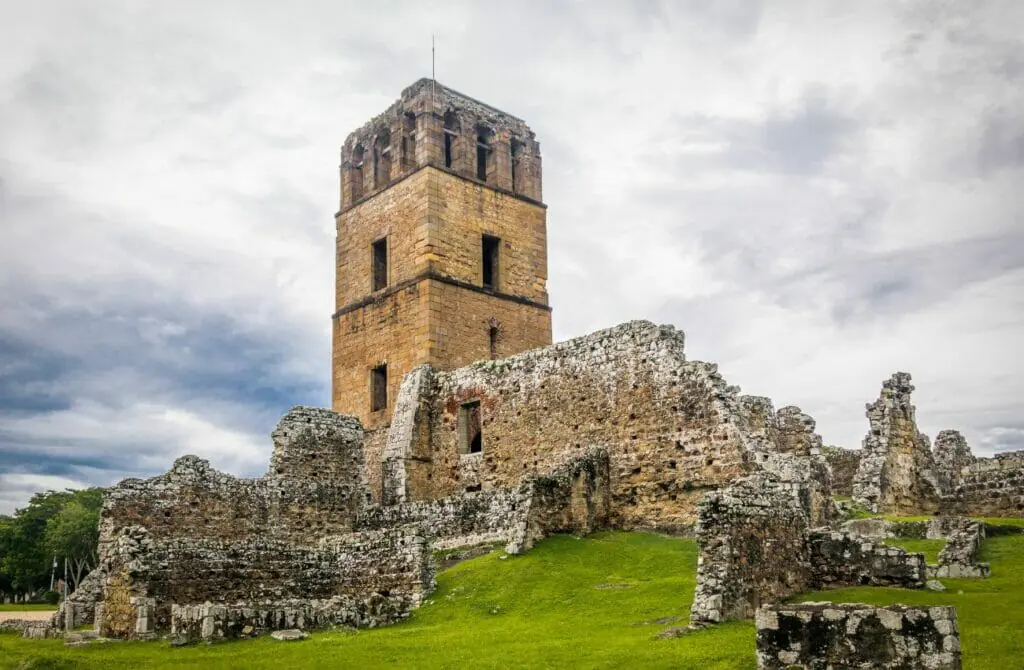 If the Miraflores Visitor Center did not offer you the amount of understanding of the Panama Canal you desired, another option is accessible to you. Visitors to the Panama Canal Museum may learn about the early failed attempts to build a canal and follow a timeline up to today.
The Panama Canal Museum, housed in what was formerly Panama City's major post office, gives a thorough overview of France's early attempts to build a canal. You may learn more about how the United States was responsible for constructing this technical marvel.
The next stage will be to look into the political disputes before Panama's government reclaimed canal control. After that, spend some time strolling around and exploring the Casco Viejo neighborhood's small streets.
The Amador Causeway and the Cinta Costera are excellent places to exercise and enjoy nature in a short time. But none of these activities can compete with a trip to Soberania National Park. Soberania is great for trekking since it is just a half-hour drive from Panama City.
Pathways in the park will take you through gorgeous rainforests, where birds will serenade you with their melodic melodies, local species will hide in the shade of the trees, and waterfalls will mark the point when you turn around.
Wildlife lovers who want to make the most of their visit to one of Central America's best birding destinations might consider hiring a guide. In addition, an expert guide will aid in locating the different species that live in the park.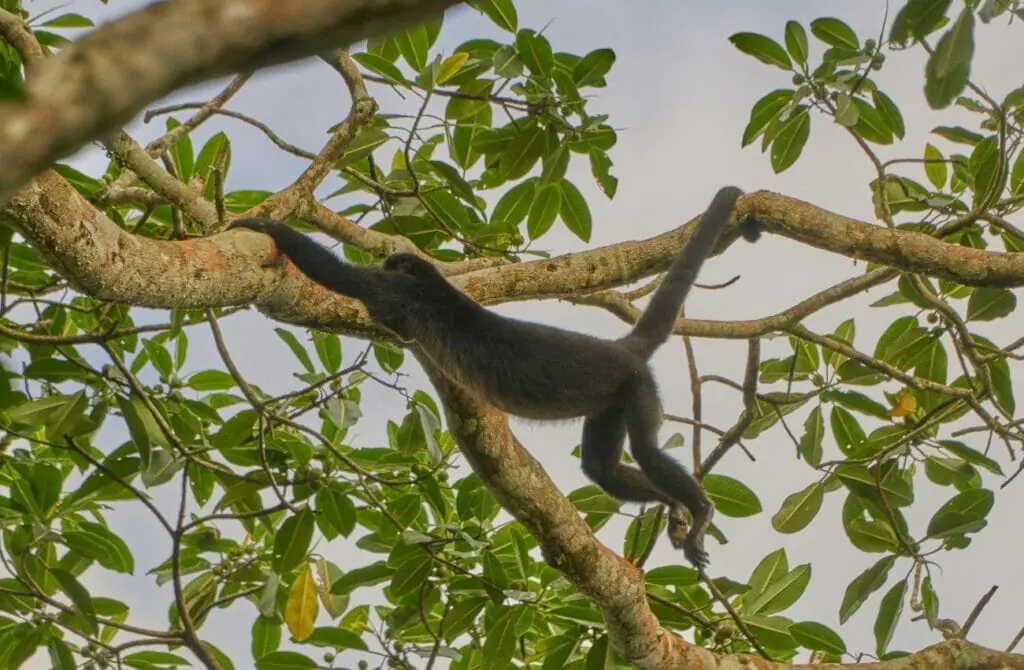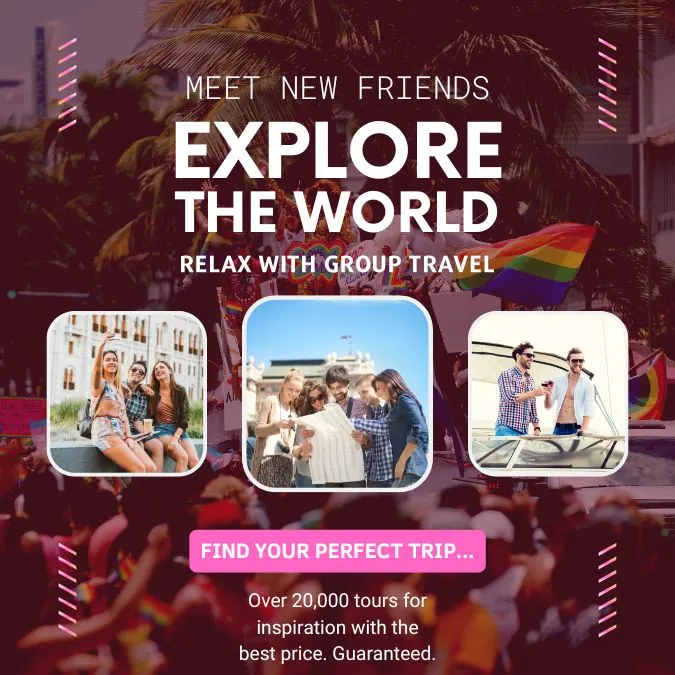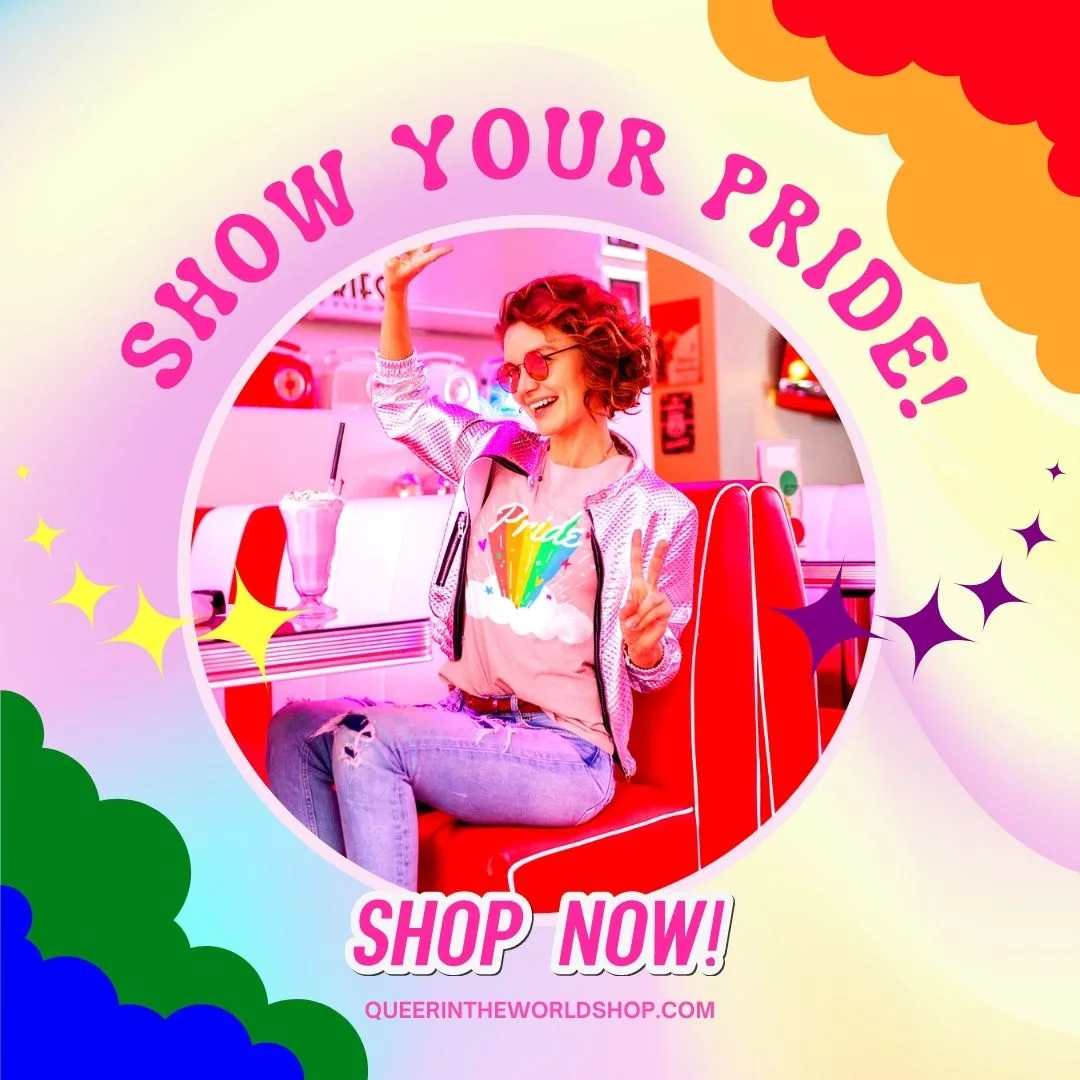 Gay-Friendly And Gay Hotels in Panama City, Panama
Being gay-friendly accommodation means that the establishment is welcoming and inclusive to guests who identify as LGBTQ+. This can include, but is not limited to, having policies and practices that demonstrate a commitment to creating a safe and inclusive environment for LGBTQ+ guests, such as non-discrimination policies and providing support and resources for LGBTQ+ travelers.
Some gay-friendly accommodations may also provide amenities specifically catering to the LGBTQ+ community, such as rainbow flags or literature about local LGBTQ+ events or resources. Furthermore, gay-friendly accommodations may be located in an area known for being LGBTQ+ friendly.
While Panama City does not have any specifically gay hotels or resorts, these are the most fabulous and pro-actively gay-friendly hotels in Panama City. There are also hundreds more hotel and hostel options in Panama City if none of these suit your desired budget, facilities or area – but these are the best hotels according to other gay travelers and us.
Whatever your needs are, Panama City has you covered.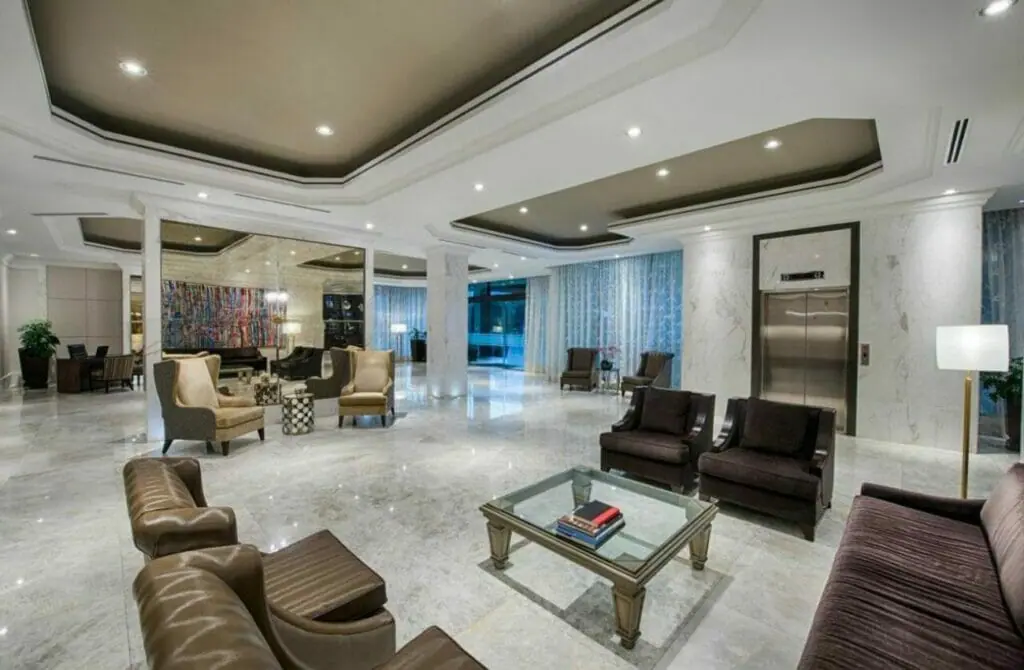 Intercontinental Miramar ☆☆☆☆☆
The Intercontinental Miramar is undoubtedly one of the best hotels in Panama City for gay travelers. The upmarket hotel offers magnificent rooms as well as stunning views. Whichever room you pick, it has floor-to-ceiling windows that give stunning views of Casco Viejo and the Bay of Panama.
Whether traveling with your significant other or a new friend, you made at Casco Viejo, the nicely appointed bedrooms and apartments are perfect for a romantic trip. The best aspect is that Casco Viejo is simply a scenic seaside drive away, which takes only five minutes.
The rooms are outfitted with all the essential amenities required for tourists to enjoy a good stay at the hotel. Aside from coffeemakers and flat-screen TVs, the rooms also include stylish minibars, so you can start the party without leaving.
You'll also like the rest of the hotel, notably the spa and fitness center, which are nicely outfitted. The big, comfy mattresses in each room provide a peaceful night's sleep. Every morning, guests may enjoy a complimentary breakfast buffet, which is meant to help them get their day started well to enjoy their stay completely.
Afterward, make your way to the gorgeous outdoor pool surrounded by lush tropical foliage. In summary, it is a perfect place to relax and soak up the sun while admiring the gorgeous beauty of the Bay of Panama.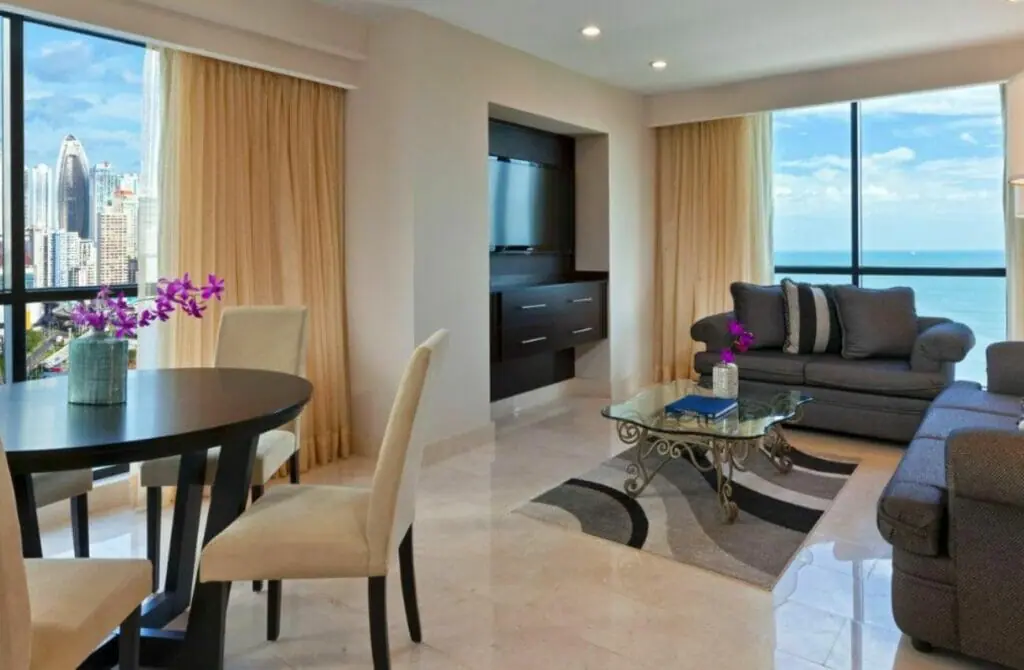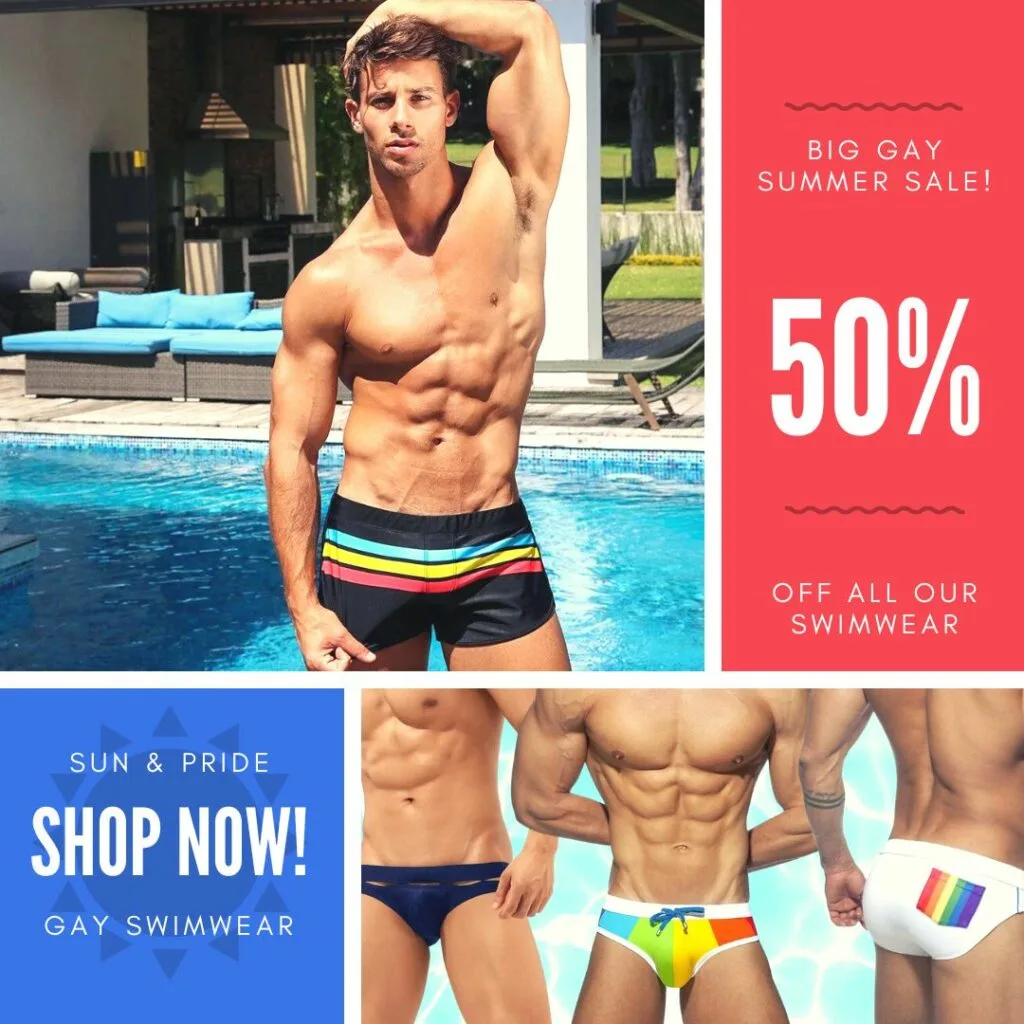 It's no wonder that Las Clementinas Boutique Hotel, situated in the center of Panama City's thriving and throbbing gay nightlife, is regarded as one of the best gay hotels in Panama City, Panama. The building originates from the 1930s and provides the now-intimate and excellent boutique hotel with the feel of a magnificent guesthouse.
The hotel includes several beautiful socializing spaces decorated with vintage furniture and historical photos. For example, on the rooftop terrace, you may start your day well with a great à la carte breakfast while gazing over the historic city below.
In addition, it provides access to a magnificent garden where one may relax with a cup of tea or sit and enjoy a prix fixe breakfast on Sundays. But, if you want to meet new people, the lobby cafe bar, which residents and guests frequent, is the perfect spot.
You'll fall in love with this hotel's suites, which include six enormous one-bedroom flats with fully furnished kitchens and wraparound terraces perfect for entertaining guests. In addition to the comfortable beds, your room will include wonderful hardwood floors, high ceilings, delicate furnishings, and excellent bathrooms with Biogena amenities and rainforest showerheads.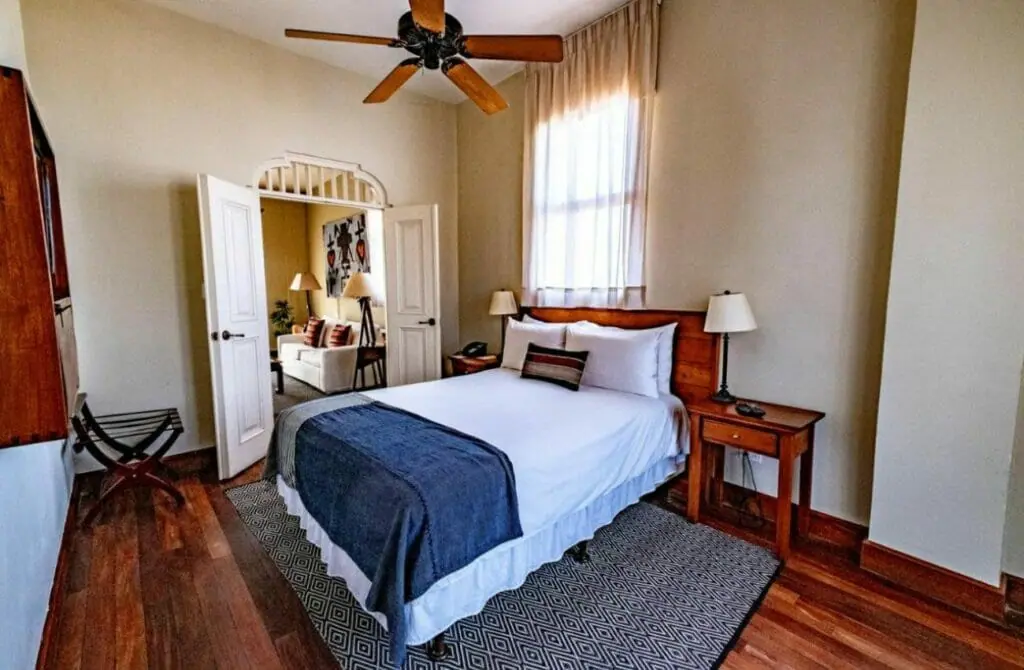 The Casa Sucre, situated in the center of Casco Viejo, is one of the most beautiful and gay-friendly hotels in Panama City's historic neighborhood. The guesthouse welcomes everyone who identifies as LGBT. However, there are only five rooms available. Its tagline is "Midwest friendliness in the heart of Americas," thus vacationing here will be a unique and daunting experience.
Moreover, the gay scene of Panama City is only outside the door, and Gatto Blanco is housed in the building right next door. As a result, this is an excellent option for LGBTQ travelers searching for low-cost lodging in the neighborhood.
This historic hostel, which goes back to the nineteenth century, houses a popular coffee shop among the locals, notably the LGBT population. Coffee connoisseurs will like this business, which specializes in beans derived from Panama's highlands, as a great place to hang out.
You may also nurse your hangover with a substantial à la carte breakfast while taking in the sights and sounds of Casco Viejo. The gorgeous apartments and flats contain elegant designs inspired by colonial-era America and complimentary Wi-Fi.
The apartments provide basic conveniences such as cable television and fully-equipped kitchens, but the most attractive feature is each unit's charming balcony. In the evenings, guests may relax on these balconies while enjoying the natural surroundings' spectacular beauty.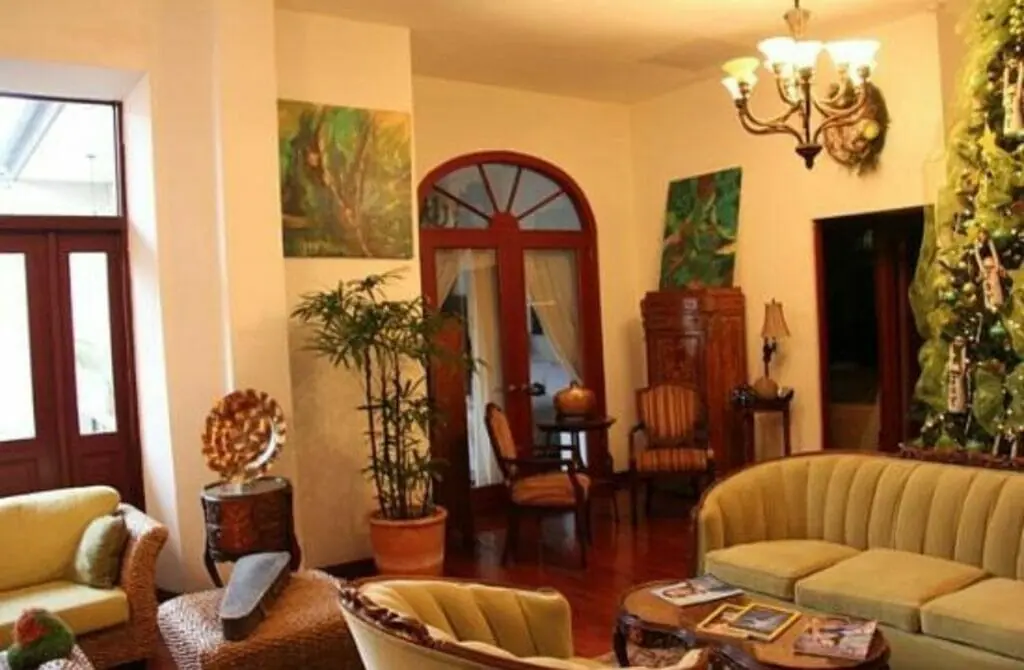 Gay Nightlife in Panama City, Panama
The city sleeps when the sun sets, but it displays a vibrant nightlife scene in the dark. It would be best if you spent most of your time in Casco Viejo while in town. The neighborhood is trendy and active, with plenty of pubs, restaurants, and other places to hang out. After a long and stressful day, unwind by heading out to one of Panama City's numerous busy nightlife places.
Exploring the gay and gay-friendly nightlife in a new city can be one of the most exciting and rewarding experiences while traveling – and Gay Panama City is no exception. Not only will you have the opportunity to meet new people and make friends, but you'll also get a taste of the local culture and learn more about the city's LGBTQ+ community.
Going out and experiencing the queer and queer-friendly nightlife in a new city can also be a great way to break out of your comfort zone and try new things. Whether dancing the night away at a gay club or mingling with locals at a gay-friendly bar, you'll have the chance to make memories and create lasting connections.
So, don't be afraid to step out of your comfort zone and explore the gay and gay-friendly nightlife in Panama City. You'll be glad you did!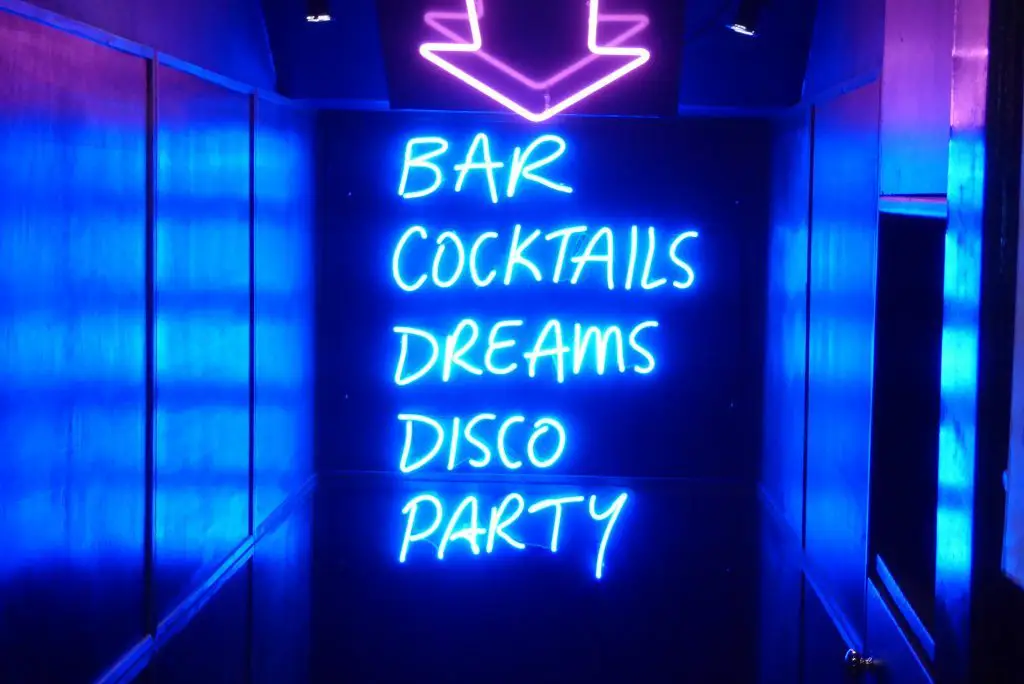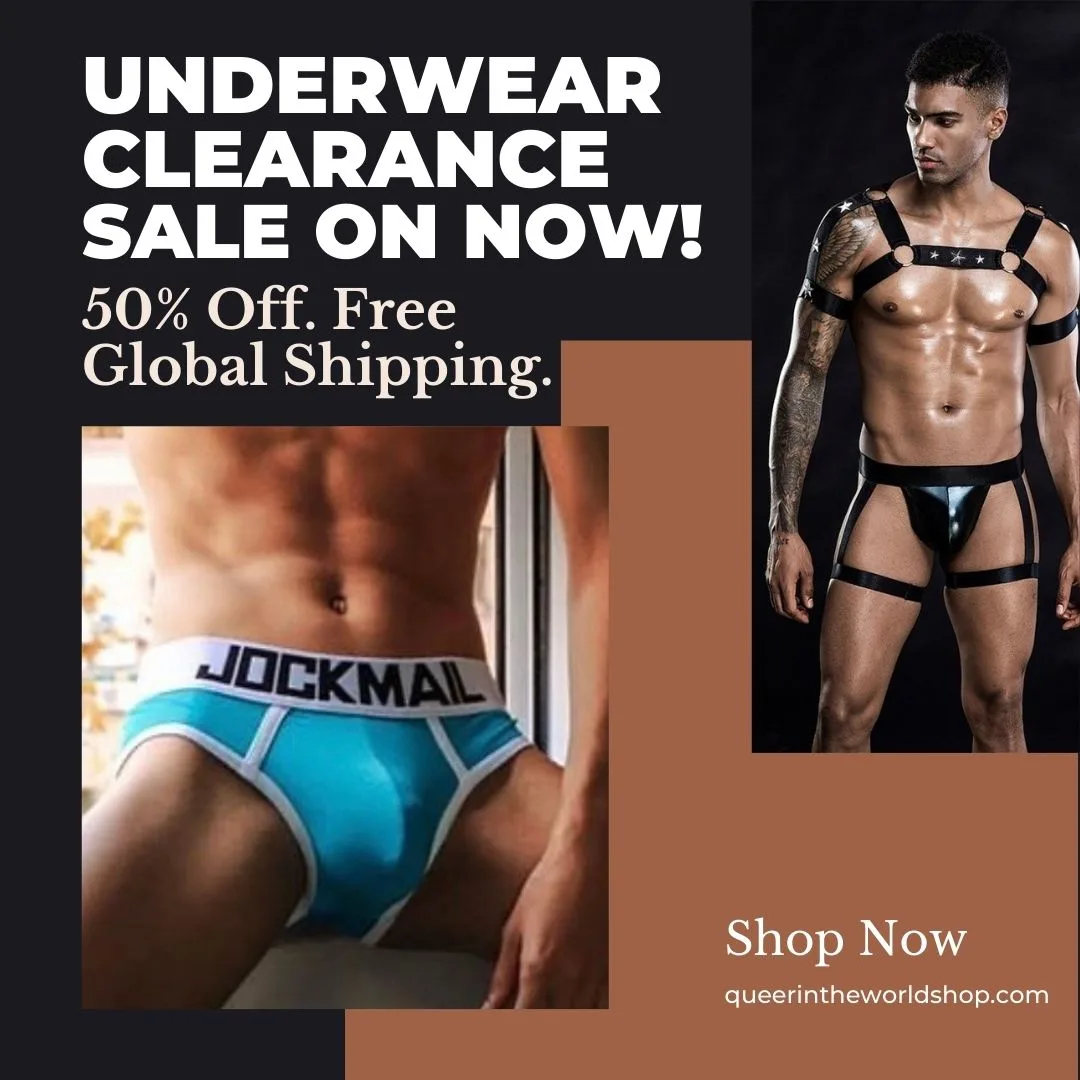 Gay Bars and Clubs in Panama City, Panama
Locals who identify as LGBTQ often gather at this chic gay and lesbian hangout. The drinks are reasonably priced, the ambiance is trendy, and the bartenders and servers are charming. A live DJ will sometimes play the most popular Hispanic pop tunes.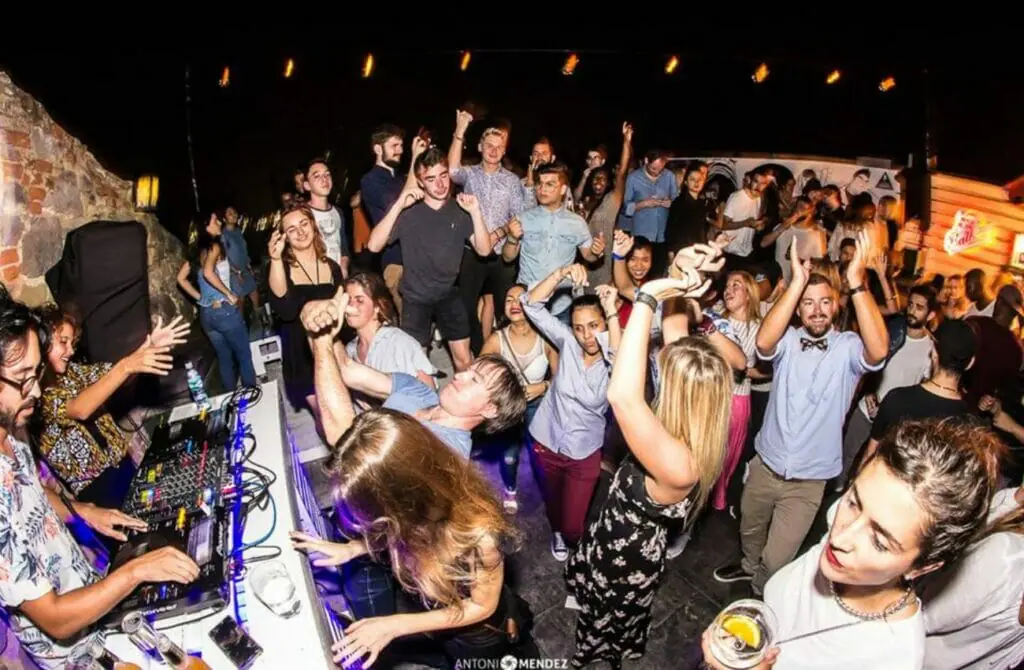 XS Club is one of Panama's most prominent gay clubs. It is popular with young people and is busiest on Fridays and Saturdays. The club is enormous, with fairly priced drinks, a large dance floor, and a smoking section.
This well-known gay bar is where you may meet the most handsome guys in town. It is also the site of the city's best gay party, which takes place on a Saturday night and draws attractive hunks worldwide. As time passes, there are fewer and fewer costumes to select from.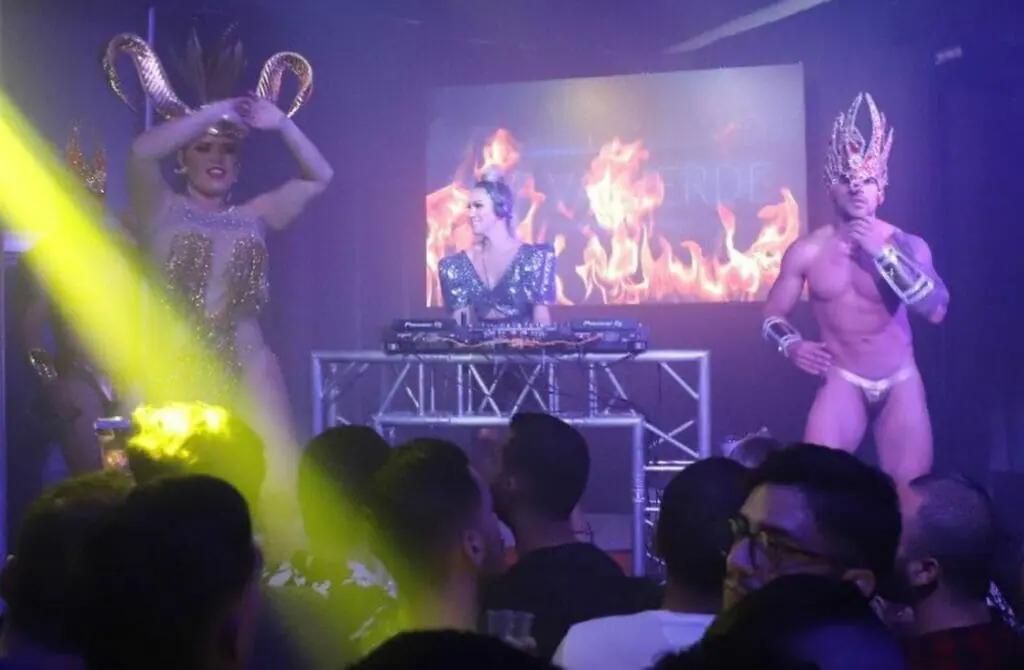 Gay-Friendly Bars and Clubs in Panama City, Panama
If you want to experience the tropical bar ecstasy that Panama City has to offer, the Pedro Mandinga Rum Bar in Casco Viejo is your best chance. The furnishings, glassware, and music create an ambiance reminiscent of swaying palms and soft breezes.
Similar to the rum cocktails made with Pedro Mandinga rums, which are made in Panama with raspadura, an unprocessed kind of sugar. The rums are prepared on a farm run by a family in the village of Chiriqu, and they are aged in bourbon barrels made of American white oak after being distilled.
The Biergarten is an outdoor drinking venue perfect for socializing with close friends while listening to live music. Biergarten is a green park in the middle of the city in the Obarrio business sector. You will be able to experience some of the greatest artisanal beers from nationwide and abroad, as well as an amazing range of meals, in a relaxed and comfortable setting.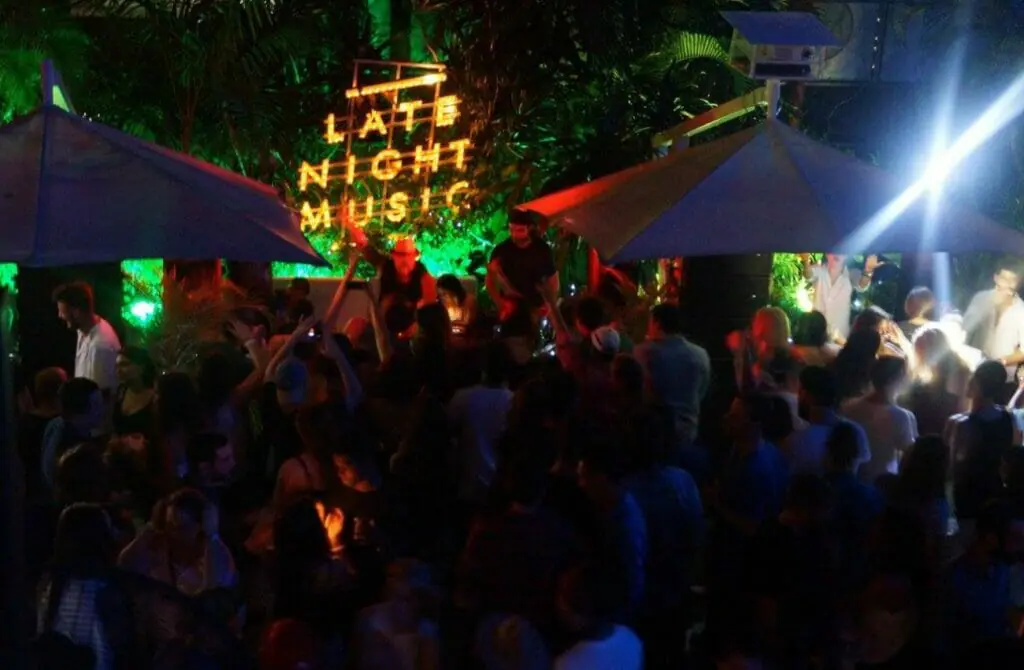 Put this on your itinerary if you'll be in the Casco Viejo neighborhood during your vacation. La Rana Dorada is a stylish and elegant brewpub with an excellent selection of alcoholic and non-alcoholic drinks and tasty food. You may purchase local beers as well as any other beverage you like.
La Rana Dorada, situated in Panama's historic neighborhood and has the atmosphere of a dark pub, is a fantastic spot to go if you want to experience Panama's nightlife.
If you like true craft beer, you'll find it at this tavern, which is why you should visit. It's a great place to hang out with friends, make new contacts, and drink a nice beer simultaneously. The design of the building adds to the ambiance, making it the perfect place to enjoy a night out in Panama City.
This place is great for starting up discussions with strangers and having a good time in Panama City's historic quarter. Chupitos 507 is unlike any other pub you've ever visited. The atmosphere, décor, and general vibe of the establishment are beautiful.
There is some amazing graffiti that is fitting for the bar and contributes to the vibrant and dynamic atmosphere. The bartenders will constantly put on incredible shows and antics that will blow your mind, giving you an unforgettable drinking experience. This tavern is, without a doubt, the greatest place to get a taste of Panama's traditional nightlife.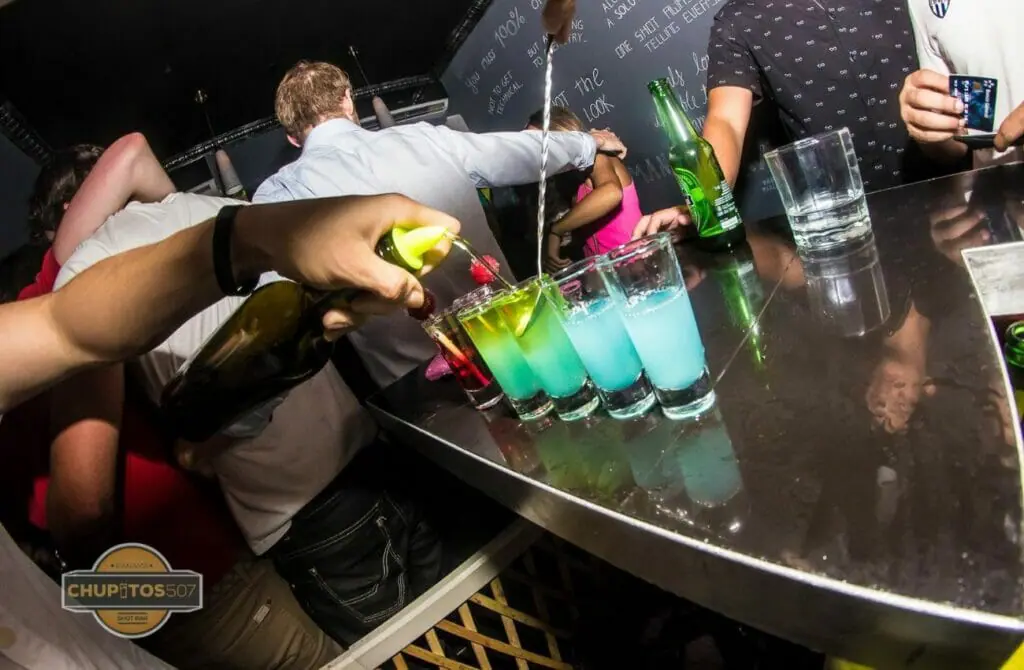 On the handmade cocktail menu at Amano, located in the heart of Panama City, you can find concoctions like the Fosforito, which is made with mezcal, tawny port, melon cordial with spicy agave, and lime juice. Each year, the menu for these specialized cocktails is changed.
There is a complete menu and all of the classic meals. Locals like the relaxed ambiance, a wide selection of Panamanian specialty beers, and the possibility to enjoy all this while sitting in the garden amid the trees.
The bar program at Intimo, located in the San Francisco neighborhood, has been described as "one of the most sophisticated in the city." Although Intimo is most known for its hyper-local cuisine, the bar program has also received accolades.
In addition to beer and wine, customers can expect well-balanced and imaginative libations concocted by New York City's "mixologist in chief," Robert Martin. These libations may feature ingredients straight from the restaurant's garden.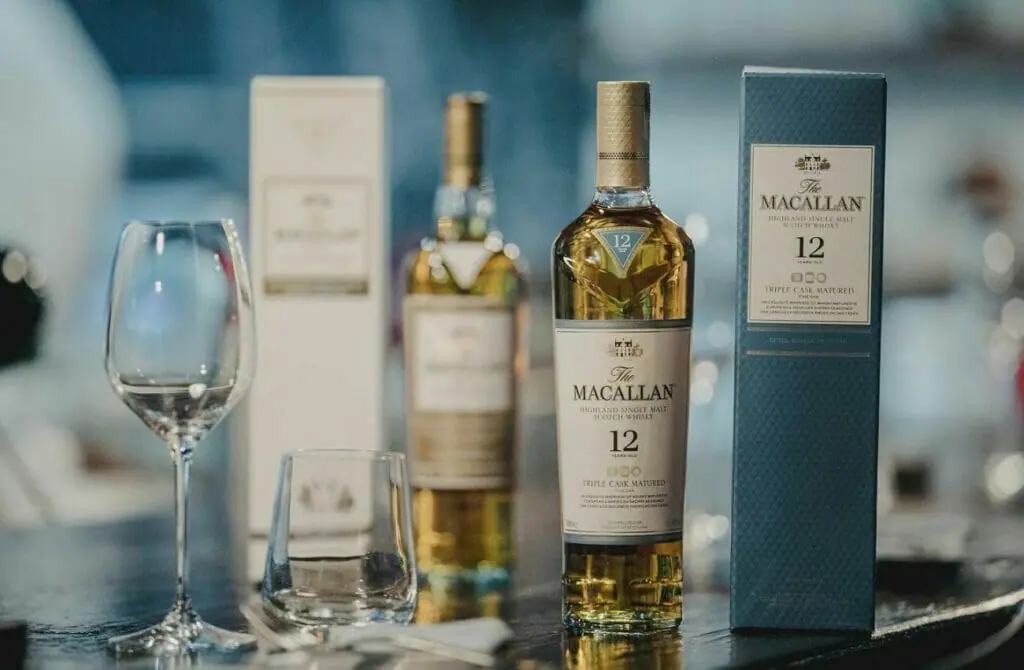 Alquimia, located on the second floor of the restaurant Laboratorio Madrigal in Casco Viejo, serves conventional cocktails like the Sazerac and the French 75 and unique creations such as the Forgive Me, which is made with pisco, St. Germain, lemon, ginger, and apple.
Everything is made using artisanal macerations, syrups, and a large selection of non-alcoholic beverages.
Gay-Friendly Cocktail Bars and Clubs in Panama City, Panama
down from Panama's extremely hot heat. The pure cane sugar raspadura is used to manufacture Pedro Mandinga's award-winning rums, created in Panama's Chiriqui area. Expect a slew of rum-based drinks on the menu and inventive Caribbean small nibbles to accompany your beverage of choice.
The pub is famed for its extended happy hour and recently opened a second location in the Via Argentina neighborhood.
The Salvaje location is a picture shoot disguised as a tavern. Salvaje is one of the rooftops in Casco Viejo that claim to have the best view in the neighborhood, while there are several others.
Check out the Vikingo, a fantastic drink with gin mixed with red fruits, almonds, and eucalyptus and served in a faux tusk. The Indiana Jones cocktail combines ginger beer, cucumber vodka, blackberry, and basil. It is the priciest item on the menu. It is shaped like an armored skull with horns that function as grips.
Gay-Friendly Rooftop Bars and Clubs in Panama City, Panama
CasaCasco, located in the heart of Casco Viejo, boasts five stories of entertainment, atmosphere, food, and drinks. The various restaurants are on the lower floors of the building, the nightclub Club-Disco is on the fourth story, and the rooftop bars 360o Terraza and CasaCasco are at the very top.
The rooftop bar is sleek and elegant, with panoramic views of the sea and the Panama City cityscape. Visitors may choose from a broad range of premium drinks and a menu of small nibbles from each of the three restaurants below.
A vibrant and fascinating rooftop offering a wide range of three of life's greatest pleasures: food and drink, live music, and DJ performances. The Hotel Casa Panama on Casco Viejo's rooftop, which boasts amazing ocean and city views, is positioned at the hotel's very top. Lazotea is a wonderful choice for a gourmet experience, superb mixology, and a relaxing ambiance.
The design of the restaurant is modern, welcoming, and stylish. You may come here for a relaxing lunch in the sun, drinks during happy hour while viewing a beautiful sunset, or a great dinner beneath the stars while listening to live music.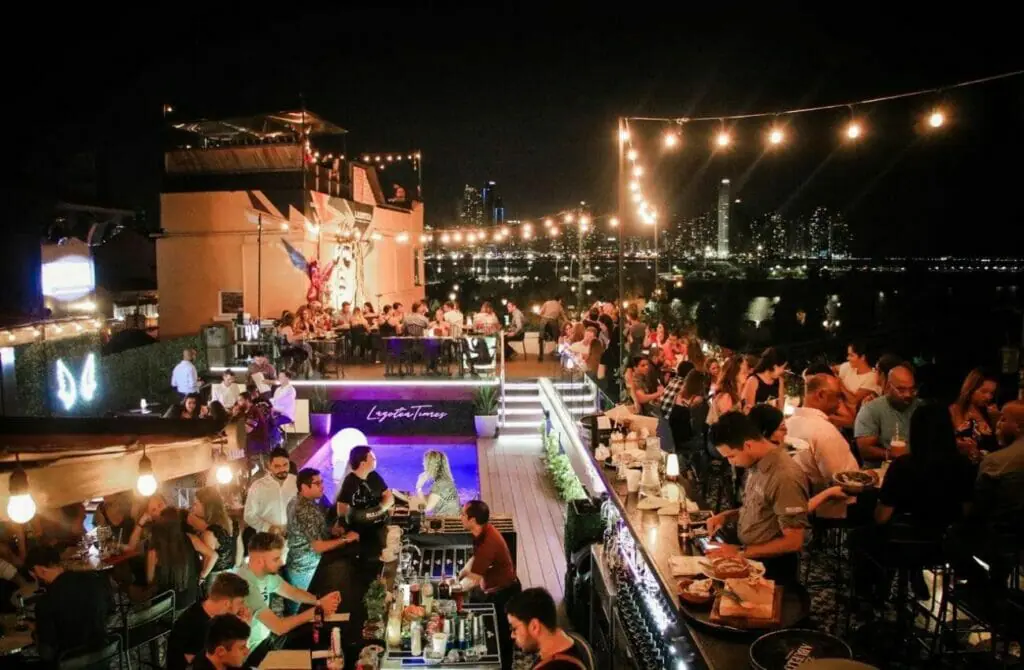 Sama Sky Bar is the place to go if you're looking for a rooftop bar in Panama City with a unique ambiance and a beautiful view of the sea and the city skyline. If you're looking for all these things, Sama Sky Lounge is the place to be.
This modern venue, located in the heart of Casco Viejo and boasts an energetic ambiance and an oriental touch, is a favorite of locals and tourists. After a long day, come here to relax and enjoy the gorgeous sunset, spend an unforgettable evening out with your significant other, or dance the night away.
You may sip your beverages while gazing out over the city at Panama City's most renowned rooftop bar. Tantalo is more than a popular addition to Casco Viejo's rooftop scene; it almost invented it. Casco Viejo was formerly a limited area, and one of the streets there was called Salsipuedes.
Since then, it has grown into Panama City's entertainment zone, with stunning rooftop bars. Tantalo is on the ground floor of the boutique hotel, which offers ten rooms. There is also another restaurant and bar on the ground level.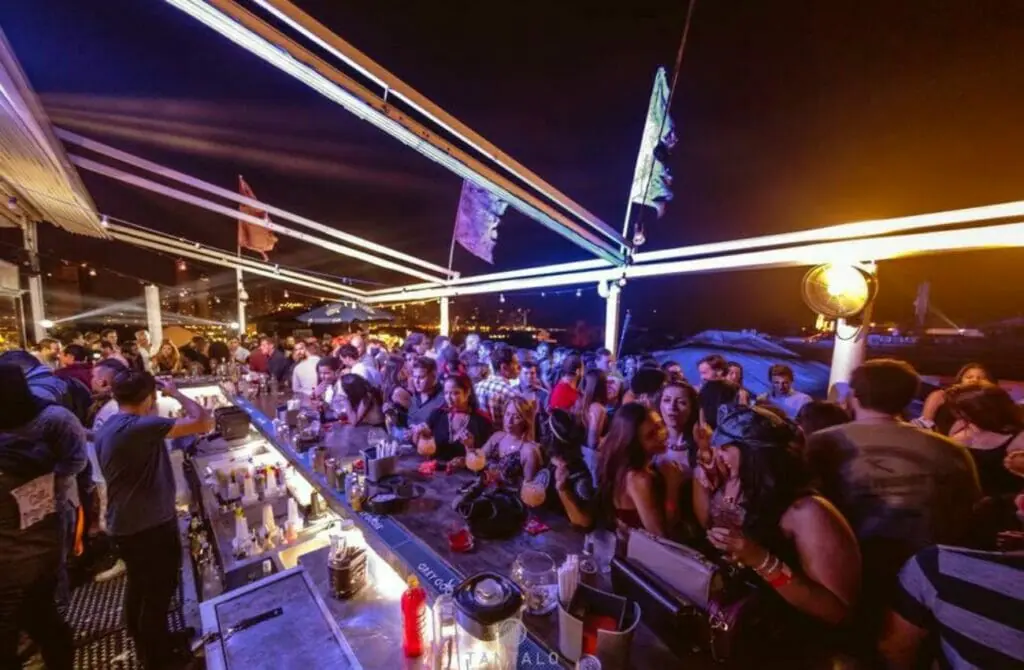 Terrat Rooftop is a tropical getaway above Panama City's San Francisco neighborhood. It was slated for completion in 2022. The modern rooftop terrace is dressed in a vivid and opulent outfit, providing panoramic views of the city skyline.
The tropical influences are also evident in the rooftop menu, which includes a variety of imaginative and delectable cocktails and tapas-style meals made with fresh, tropical ingredients. Visit throughout the week to enjoy the daily sunset happy hour or one of the nights filled with throbbing noises and live music.
Selina Rooftop, one of Panama City's most famous hangouts, is where you can always have a good time with a dynamic crowd. The rooftop terraza of Selina Casco Viejo hostel is spacious, light, and designed in a tropical-chic manner.
It contains a rooftop pool with a variety of plants and flowers. Here, you can enjoy weekly events like acoustic concerts and live DJ sets while enjoying artisan beers, refreshing cocktails, and some of the best views of Casco Viejo and the city skyline.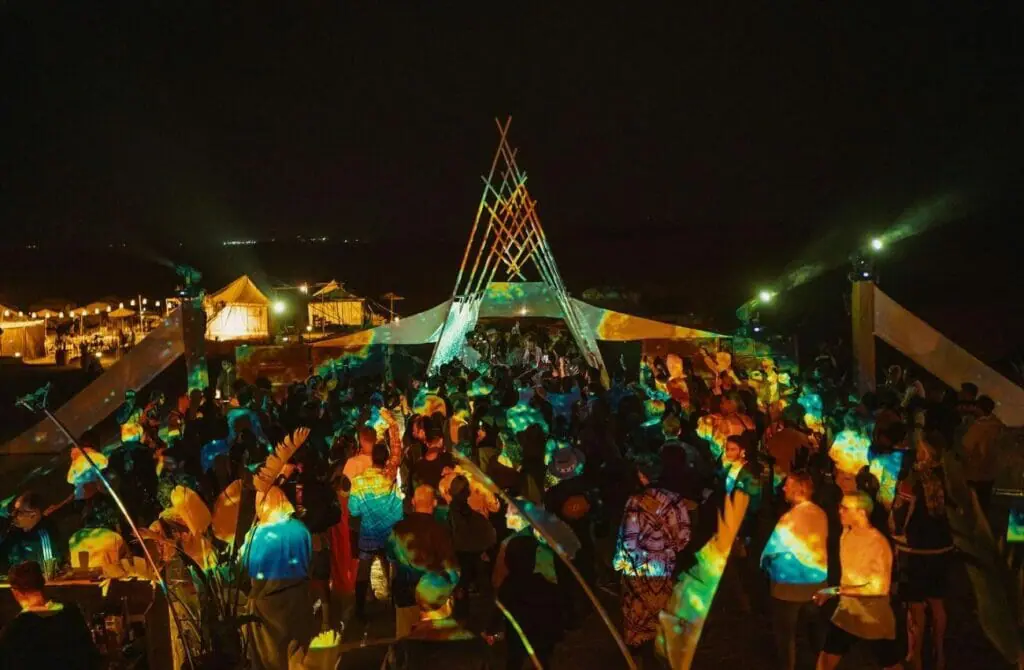 The Gatto Blanco Rooftop Club, located on the top floor of the boutique hotel of the same name, is one of the most prestigious rooftops in Casco Viejo. Because of the great rotation of national and international DJs that takes place there, it is the location to hear some of the most cutting-edge electronic music in town.
A sophisticated cocktail selection is also offered to guests and visitors of Gatto Bianco, ensuring that you have a night to remember while taking in one of the city's most stunning views.
PH is perilously placed. El Faro del Casco Antiguo is a modern and large facility that provides panoramic views of Panama City. It is situated in El Maraón's Bay View condominium development. The interior restaurant on the 27th level, with panoramic windows, and the bright and stylish rooftop bar on the 28th floor provide 360-degree views of the city and the ocean.
Each of these areas is spread over two levels. Up here, you may indulge in traditional dishes with a contemporary twist and a wide choice of drinks as the restaurant attempts to serve clients with an extended menu with a wide range of alternatives.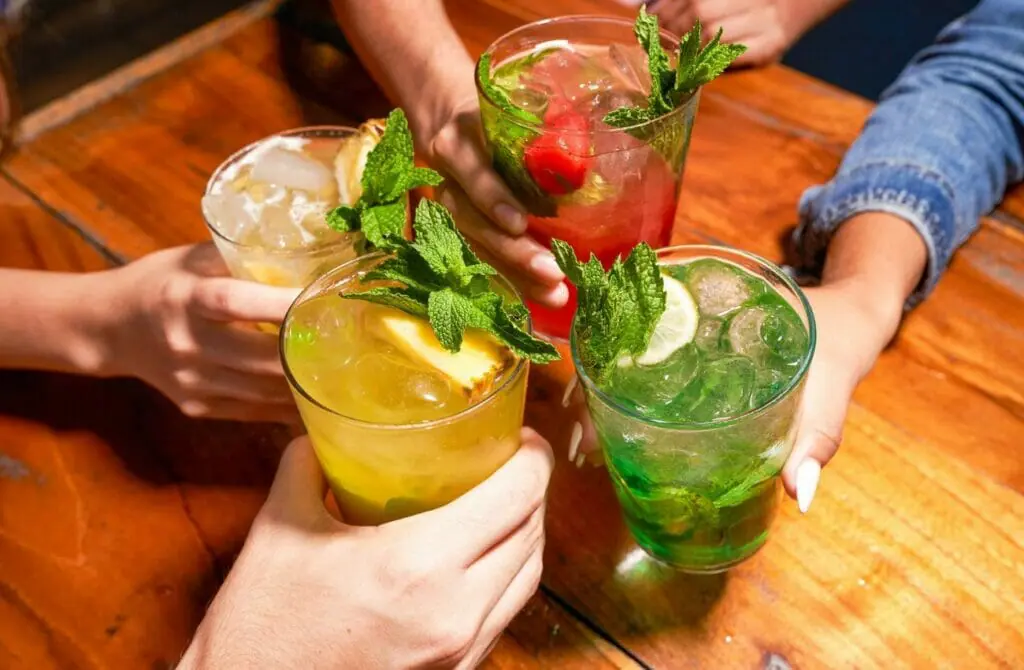 Best Gay Saunas In Panama City, Panama
When traveling to a new city, it can be exciting to head out for more than just a stiff drink. One aspect of the Gay Panama City scene that many queer men enjoy is visiting gay saunas and cruising clubs.
Sure, the sauna culture in Panama City is not as hedonistic as in Amsterdam, Barcelona or Berlin, but these venues still offer a chance to meet new people, socialize, and engage in sexual activity – without resorting to gay hookup apps.
However, it's important to remember that these venues can vary greatly in terms of atmosphere, clientele, and rules, so it's a good idea to prepare yourself before visiting. If you are apprehensive, we advise studying our guide to visiting a gay bathhouse for the first time, which should help set your mind at ease and always practice safe sex.
Additionally, it's important to be aware of and respect local laws and customs regarding gay venues and sexual activity. With a little bit of planning and an open mind, visiting gay saunas and cruising clubs can be a fun and exciting part of your gay Panama City travel itinerary.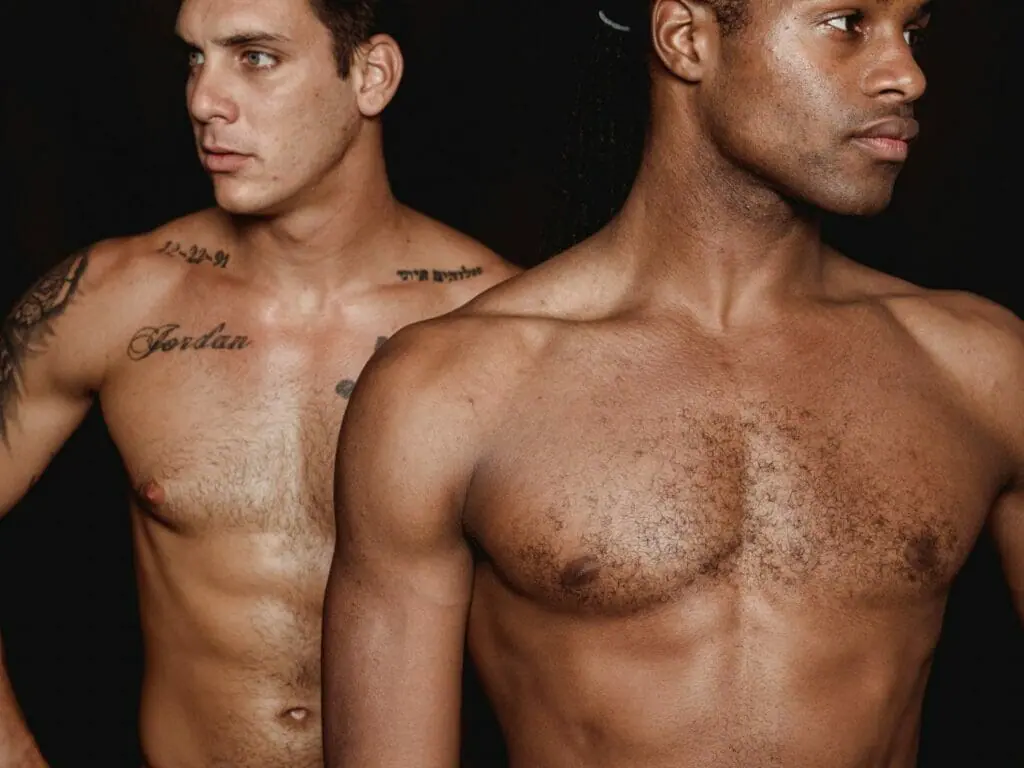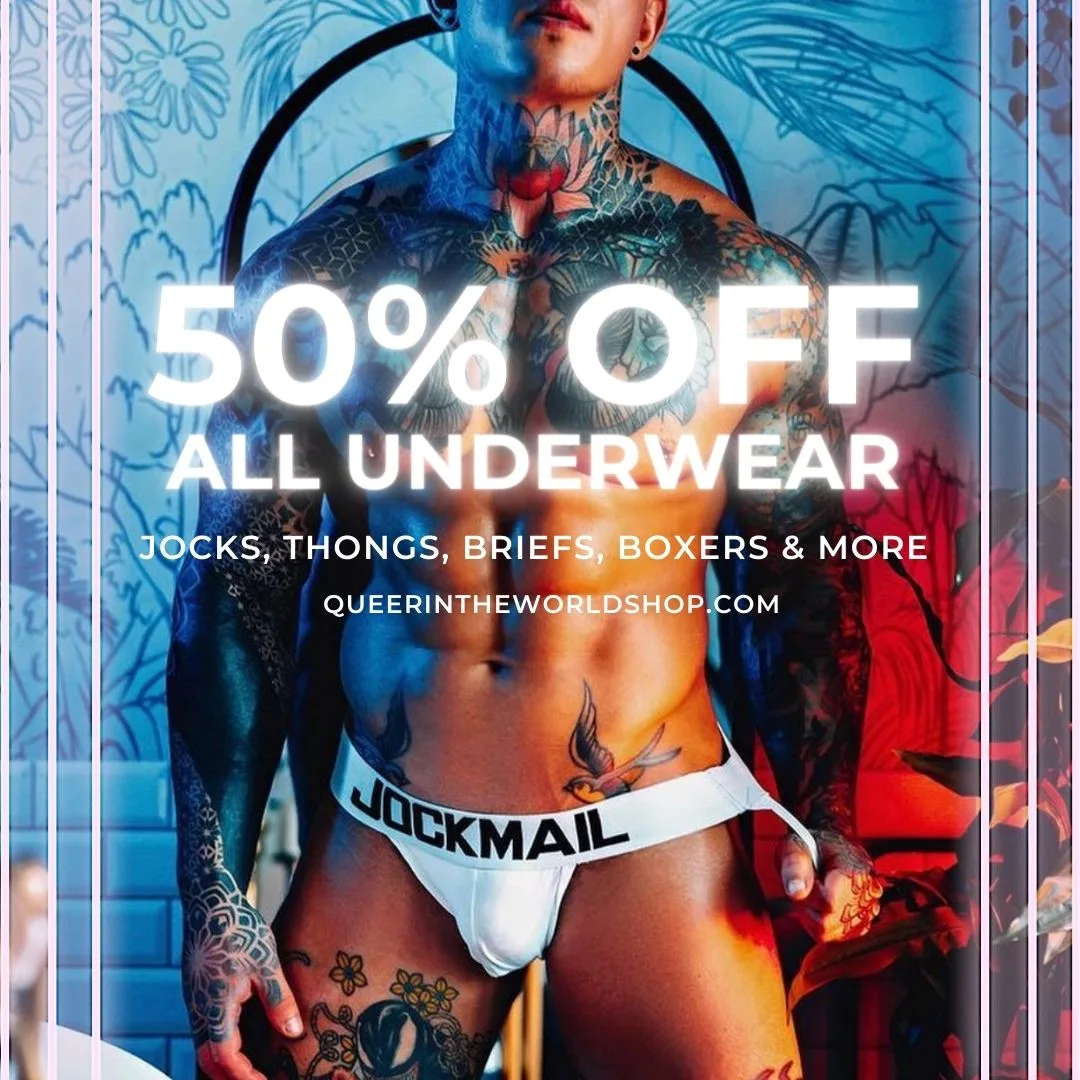 Every day of the week, the only gay sauna in Panama City offers a broad choice of distinctive themed nights. Nude Only, Threesomes and 2-for-1 admission are among the evenings available. Saturday night also features live strippers.
Gay Map Of Panama City
Finding it hard to envisage where everything is in Panama City? Hopefully, this queer-centric map helps where we have marked all the bars, clubs, parties, hotels, saunas, massages, and more will help you stay in the spot best suited to you!