CitizenM is a fun yet sleek hotel chain perfect for millennial travelers looking for a combination of style and value for money. Each location has a friendly atmosphere, and focuses on providing comfort without being stuffy. The hotels are located in some of the trendiest neighborhoods in the world, and they make use of digital technology to provide efficient service.
Originally based in the Netherlands, this chain has been continually expanding around the world over the past several years. The brand focuses on providing accessible lodging options in larger cities that are usually more expensive.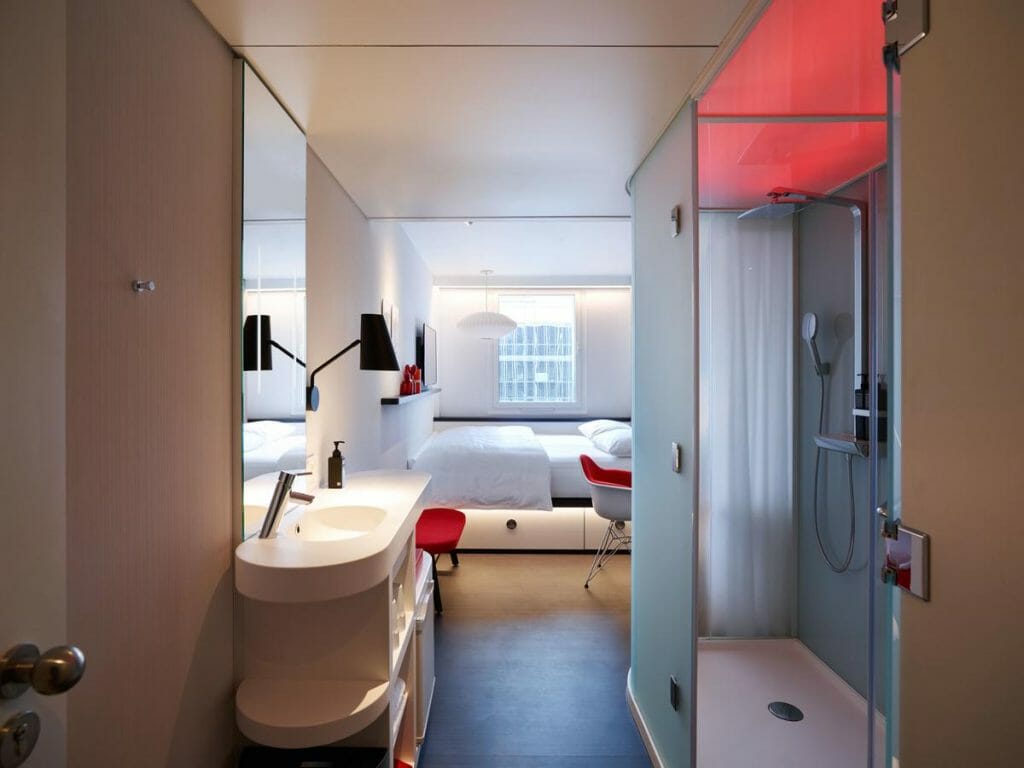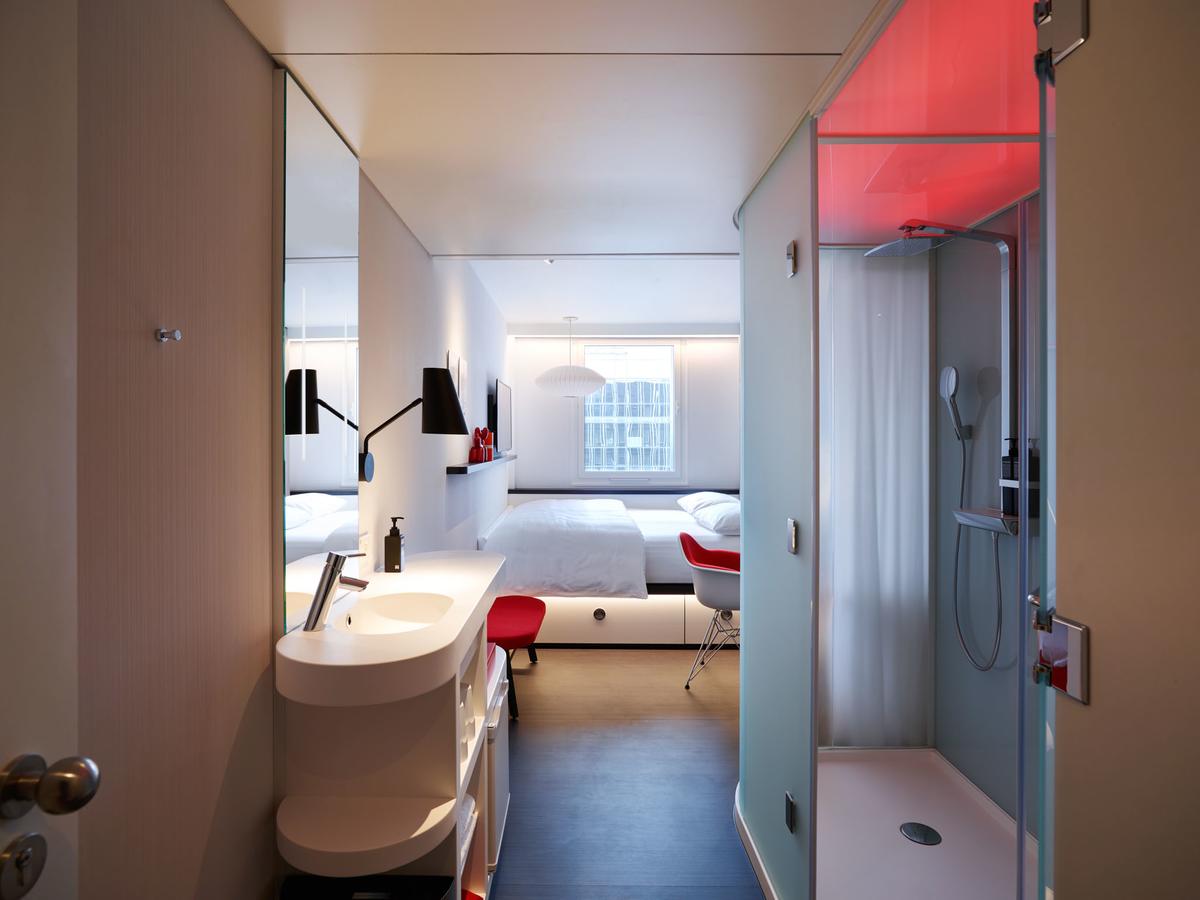 The rooms at CitizenM are small, but they pack a big punch. For very affordable prices, you get an extra-large king bed with a soft and supportive mattress to collapse into after a long day. You also get a luxurious rain shower, hairdryer, and toiletries. The rooms come with fast free WiFi, as well as a widescreen TV with free movies. The star of the show is the MoodPad, a tablet that allows you to control the lighting and temperature of your room easily. The lights have a variety of settings for ambiance, and there are electronic blinds and curtains as well. The rooms are romantic and cozy for couples, but are also the perfect size for just one person.
CitizenM has a variety of other features to make your stay more convenient. For example, there are digital check-in features so you can get up to your room in just a few minutes. They also have food and drinks available 24 hours a day at CanteenM, their hotel cafe.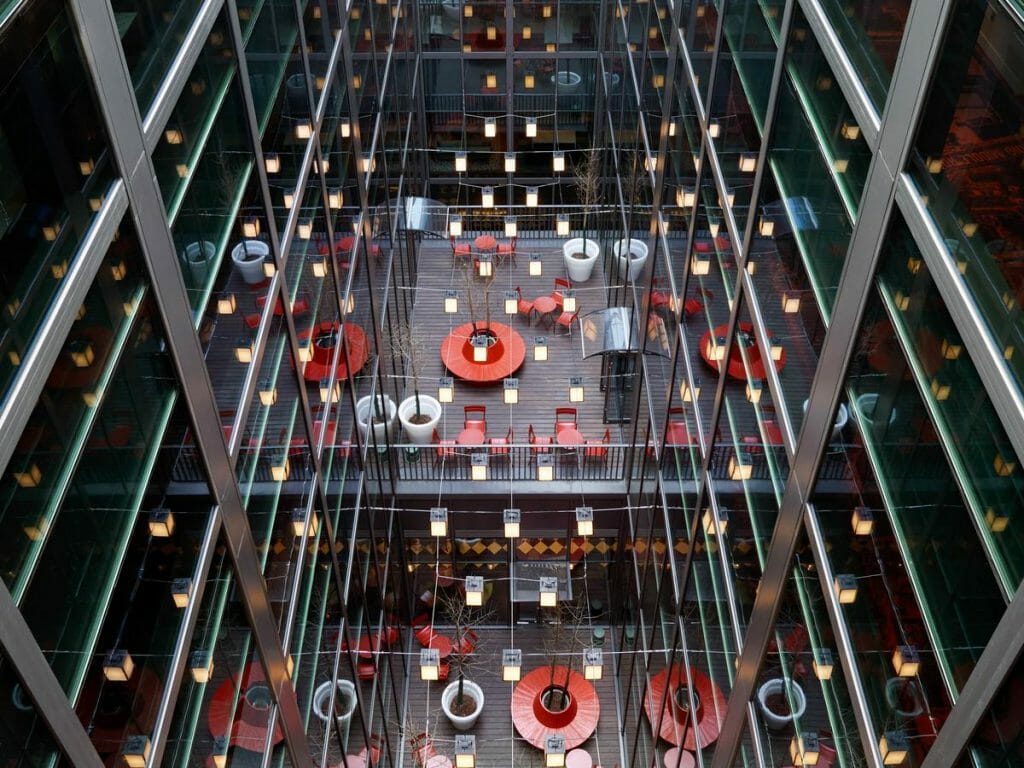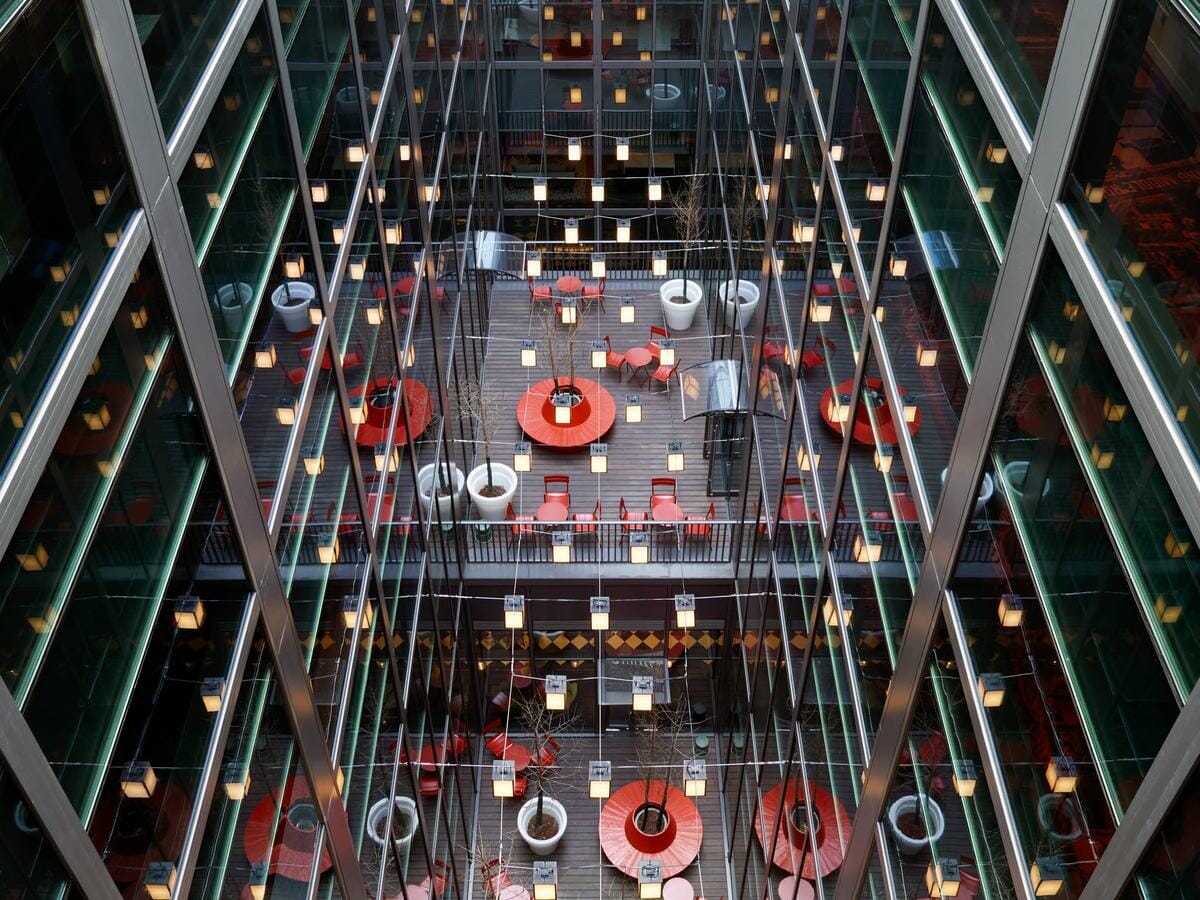 Many locations also feature stylish SocietyM meeting rooms, and some have CloudM rooftop bars as well. All of the design details are bright yet sleek and will look great on your Instagram. They have large, comfortable lobby spaces that are perfect for getting work done or socializing with other travelers. The brand has even put together city guides to help you find the best spots in whatever city you are exploring.
CitizenM Hotels cater specifically to travelers on a budget, showing that you don't have to compromise style just to get a great deal. By streamlining the check-in process and making rooms smaller, they are able to offer great deals to their guests. Each room at the hotels is the same size, and prices are kept relatively consistent. The goal is to offer more of the things that travelers really love, while cutting out the things that seem unnecessary. Here's what you can expect from some of the brand's top locations.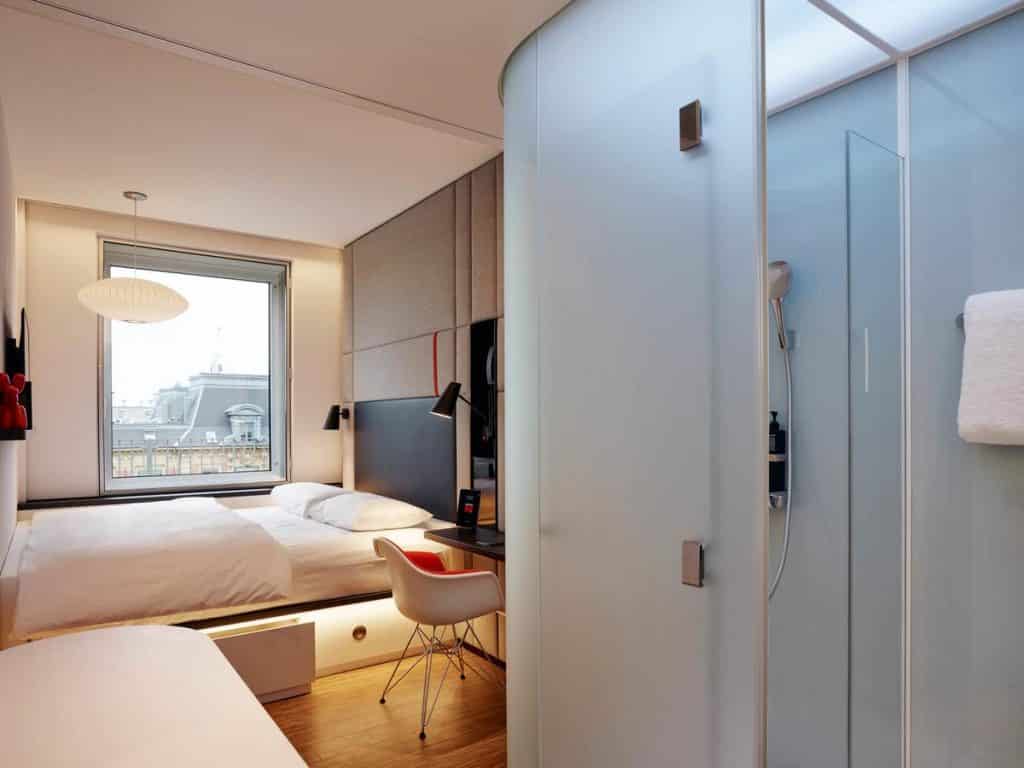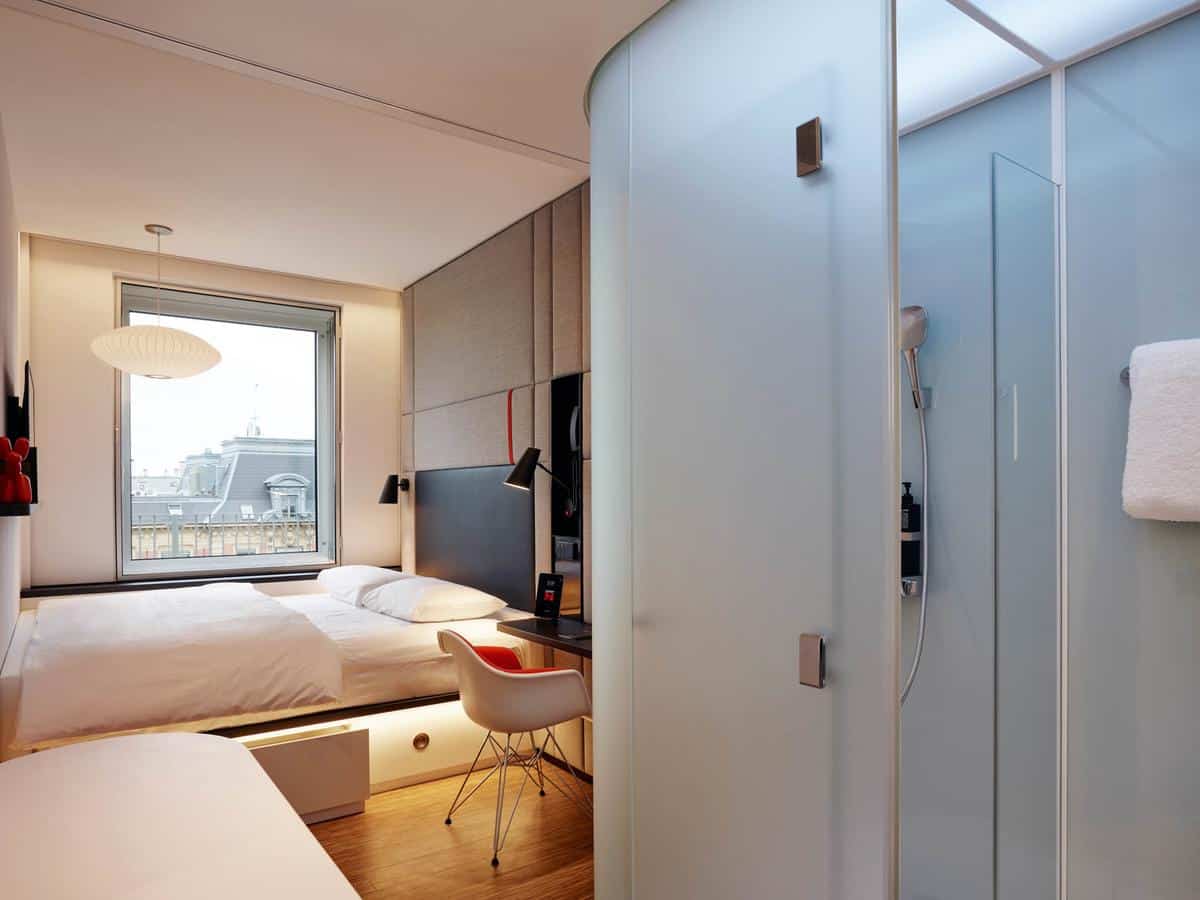 Why We Are Obsessed With The Luxuriously Affordable CitizenM Hotels 🤩
Amsterdam was the birthplace of CitizenM, and there are a few different locations to choose from in the city. The Amsterdam South location is one of the best for business travelers, as it's set right in the bustling Zuidas district. It's very close to a train station that will take you anywhere else in the city. The decor uses lots of bright pops of red, blue, and green, and has a fun mod vibe.
The canteen space has a lively center bar as well as plenty of communal tables perfect for socializing. Cozy decor makes you feel at home while also providing you the luxury of being in the city. The rooms have big picture windows, and the communal areas are equally suited to work or play.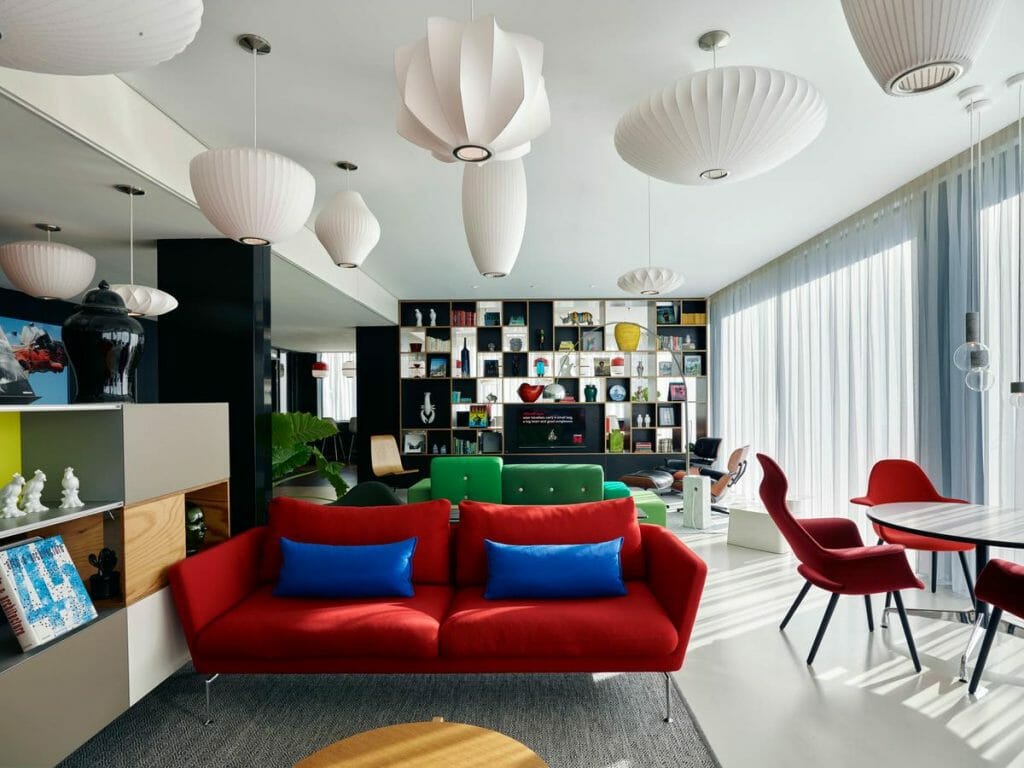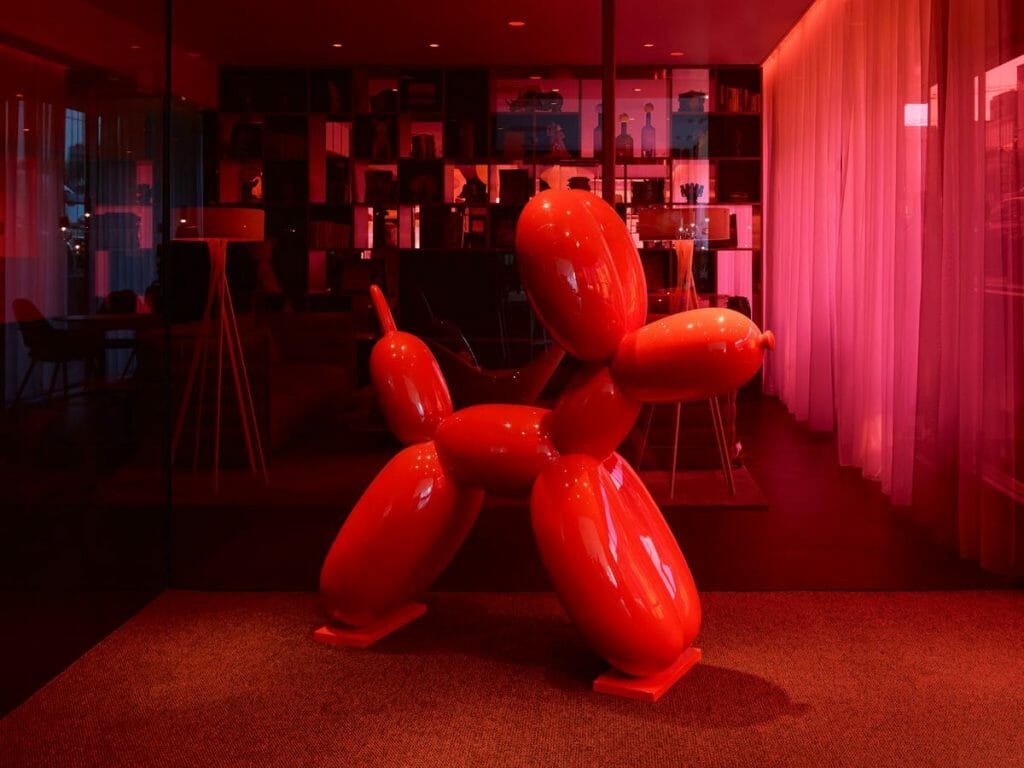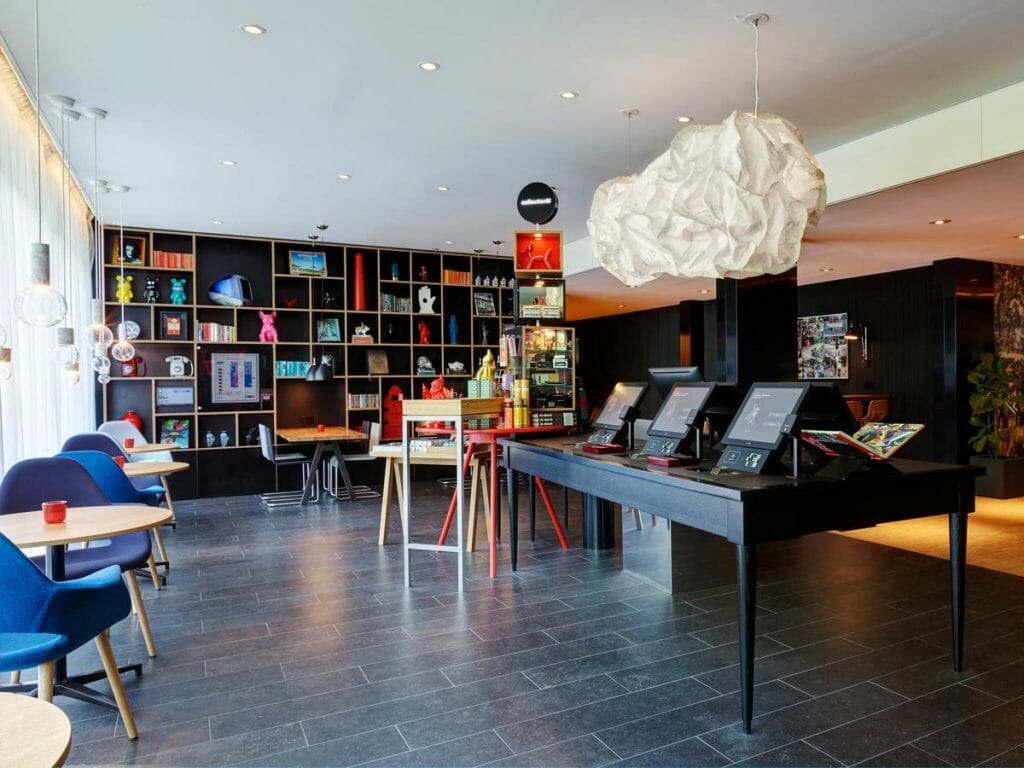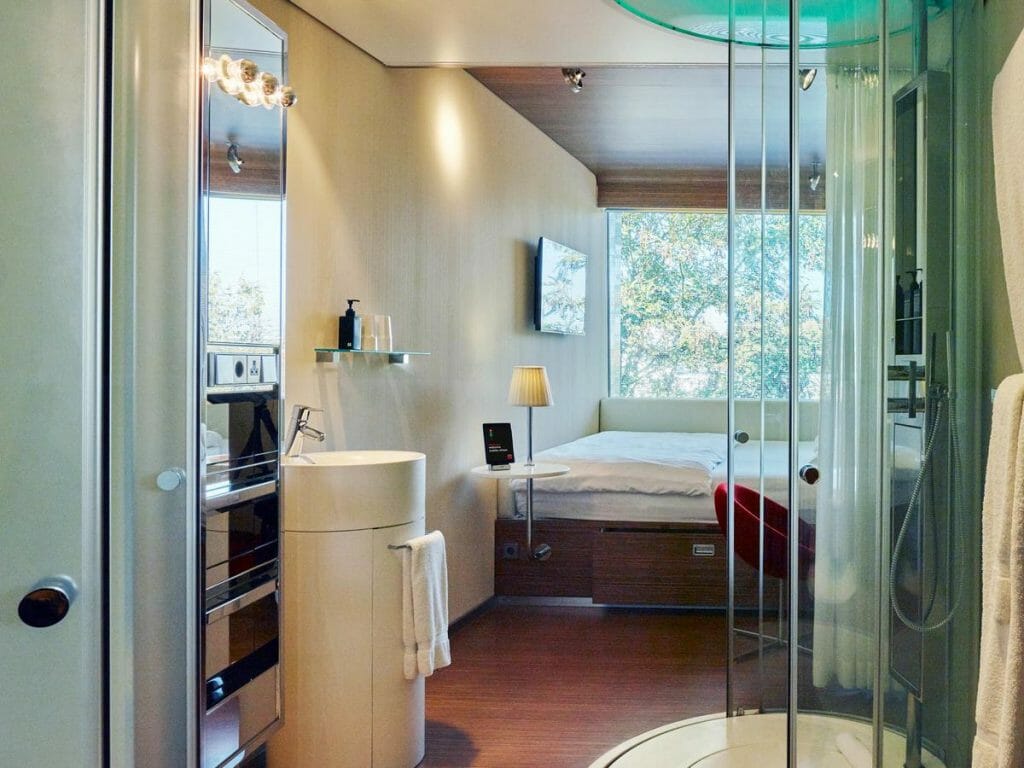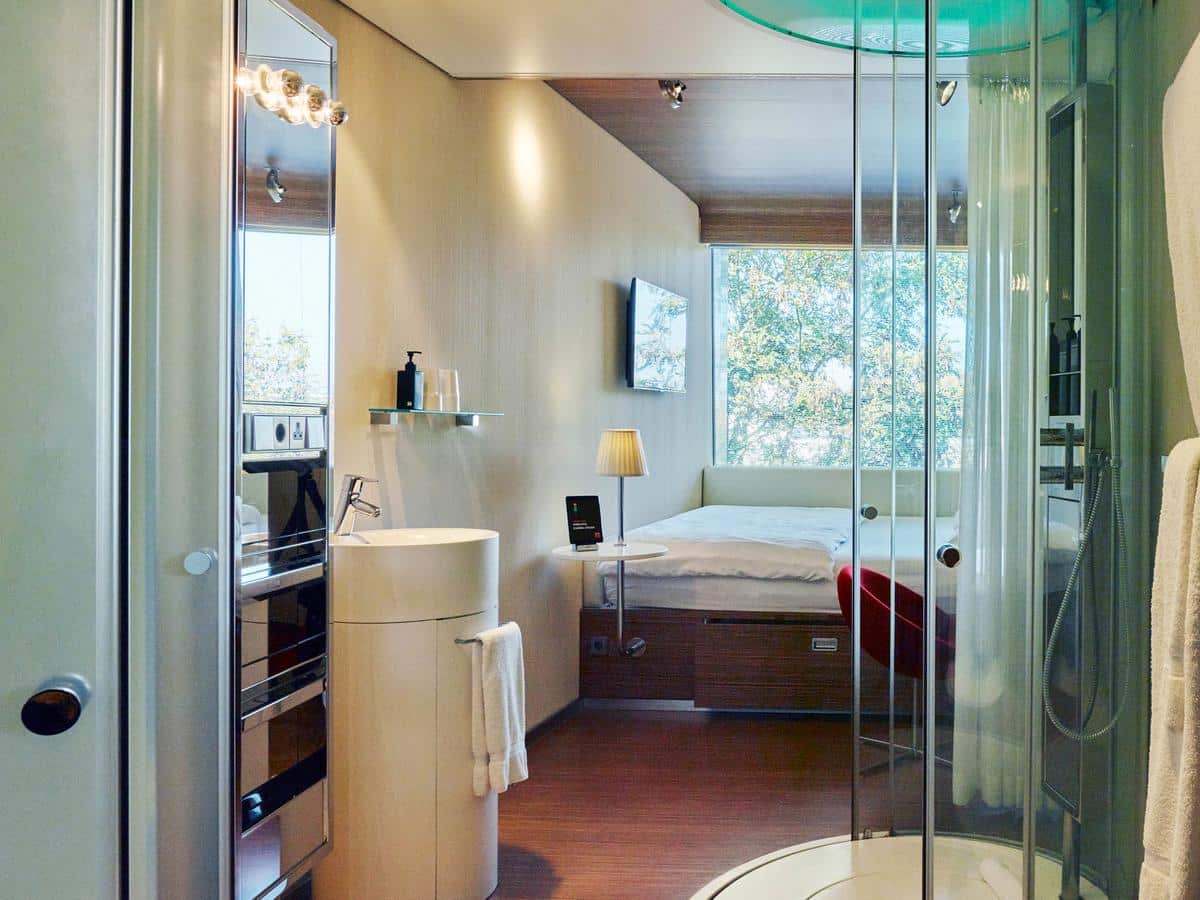 This sleek and sexy CitizenM location is the perfect place to escape the hustle and bustle of the city. It's located in downtown Glasgow, close to local universities and businesses. There's a modern minimalist touch to the hotel, with a base of black and white with pops of red. The canteen has an elegant design that's perfect for a date, business meeting, or even a solo meal.
They offer Scottish food as well as internal options. Their meeting spaces can function as your office away from home, with tons of desk space and computer access. There's even room for presentations and screenings. When you're finally ready to head to bed, the rooms have ambient mood lighting and blackout curtains.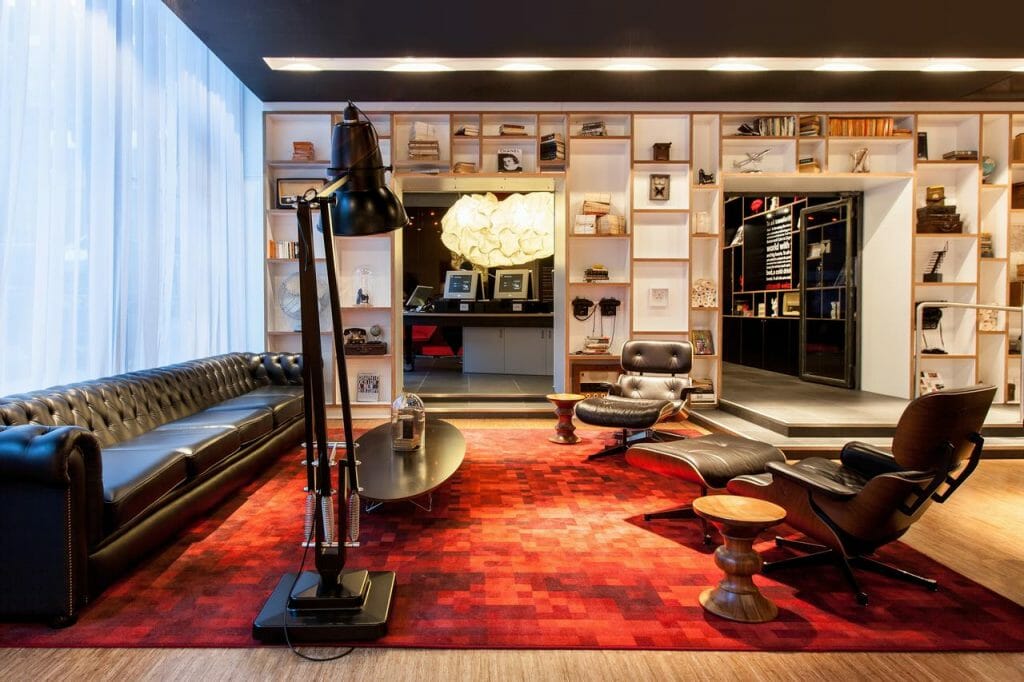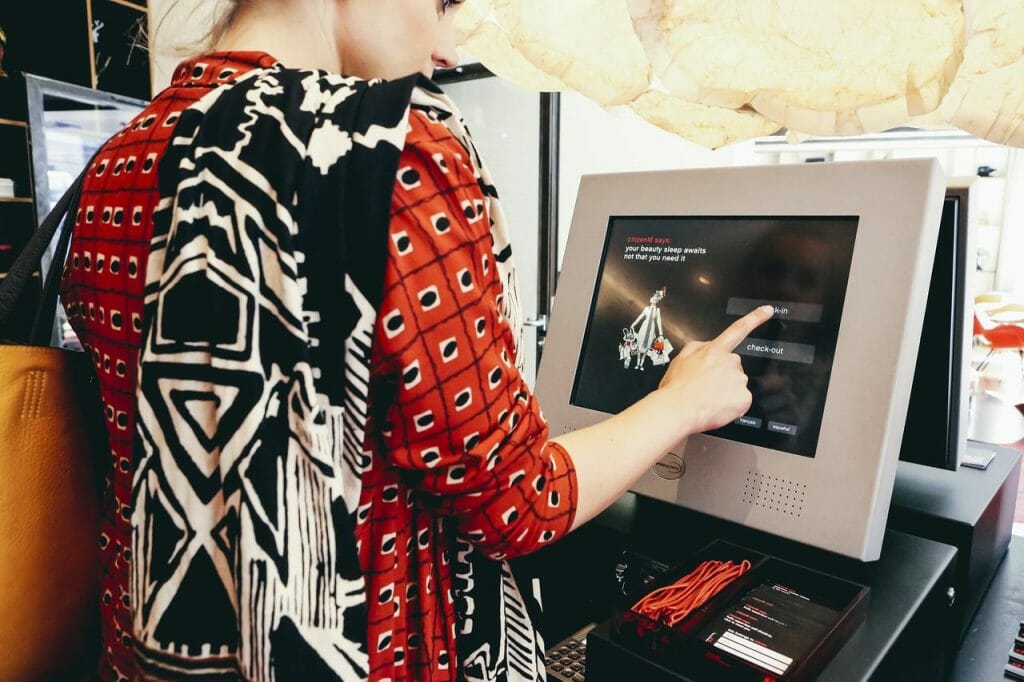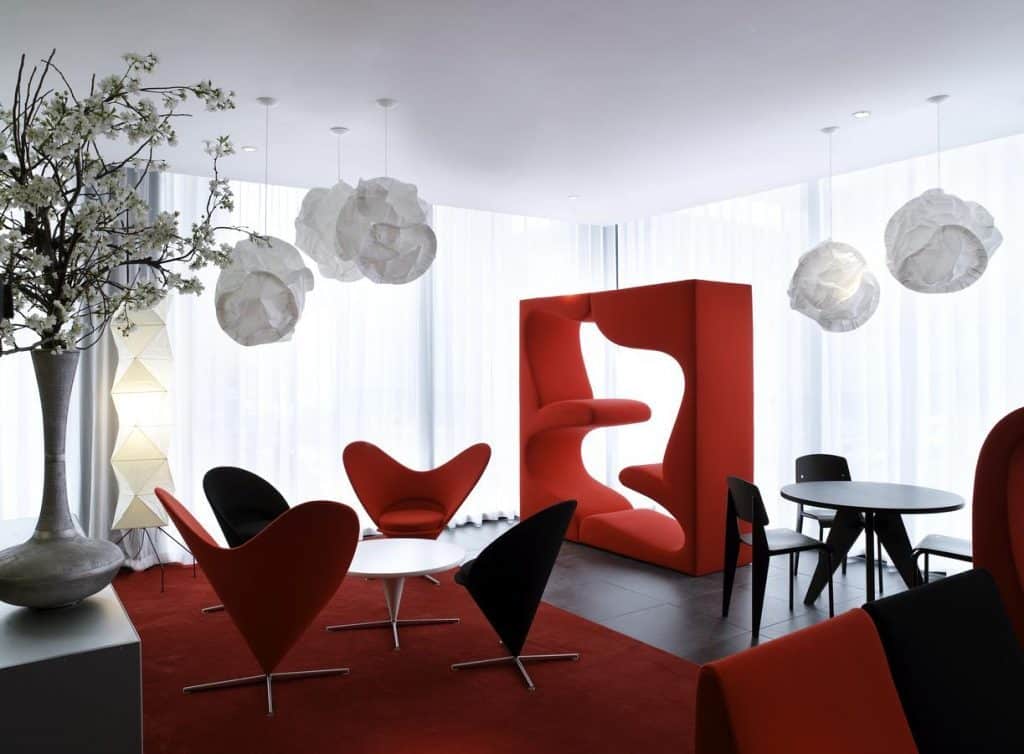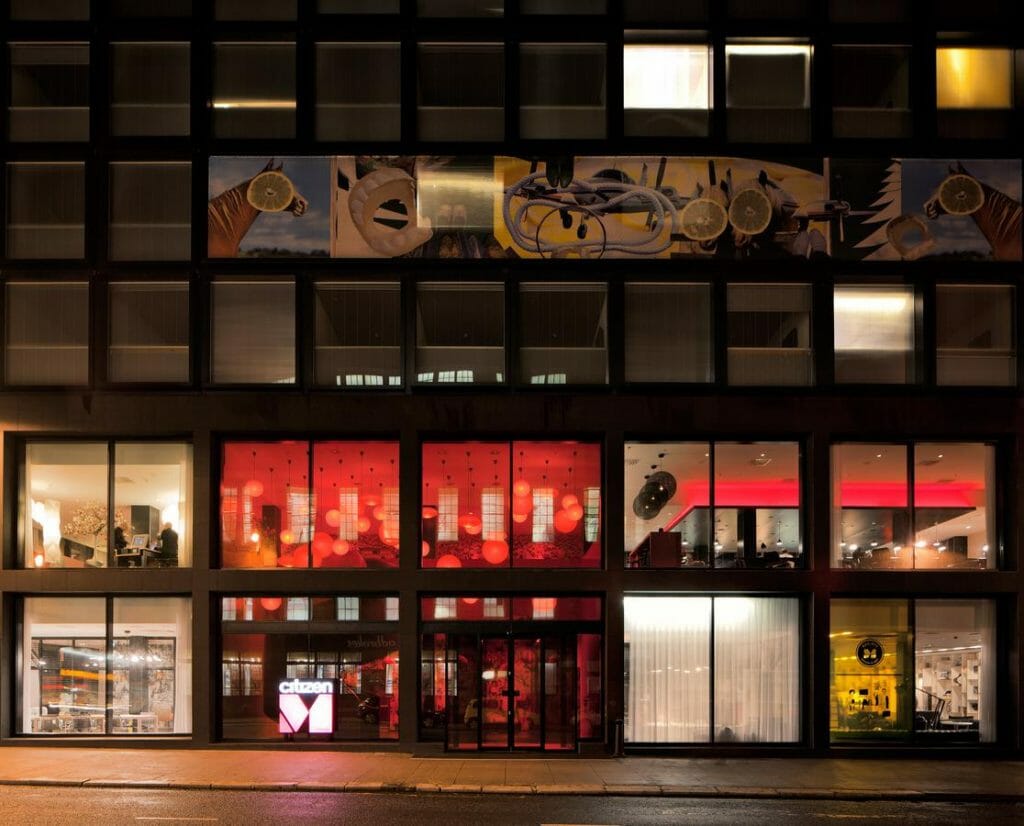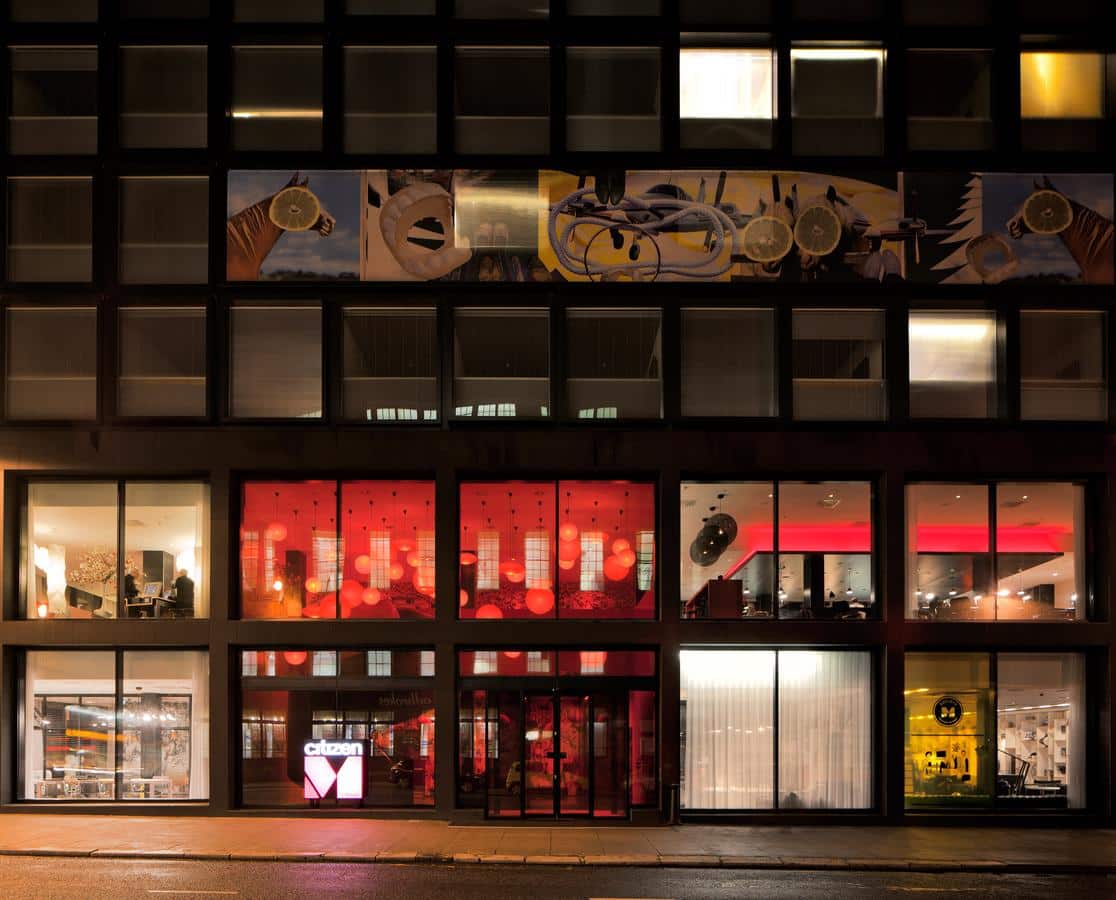 Shoreditch is one of the trendiest areas of London, and the CitizenM is located right in the heart of it, walking distance to notable shops and restaurants. It's also right next to the Shoreditch High Street tube station, which serves as your gateway to the rest of the city.
The decor is full of bright patterns and pop art that perfectly reflect the vibrancy of London. The rooms have stunning urban views, and the lobby is the perfect place to hang out, with a big screen TV as well as plenty of computers if you would prefer to get some work done. If you're feeling peckish, you can grab yourself a snack or order a cocktail at the canteen.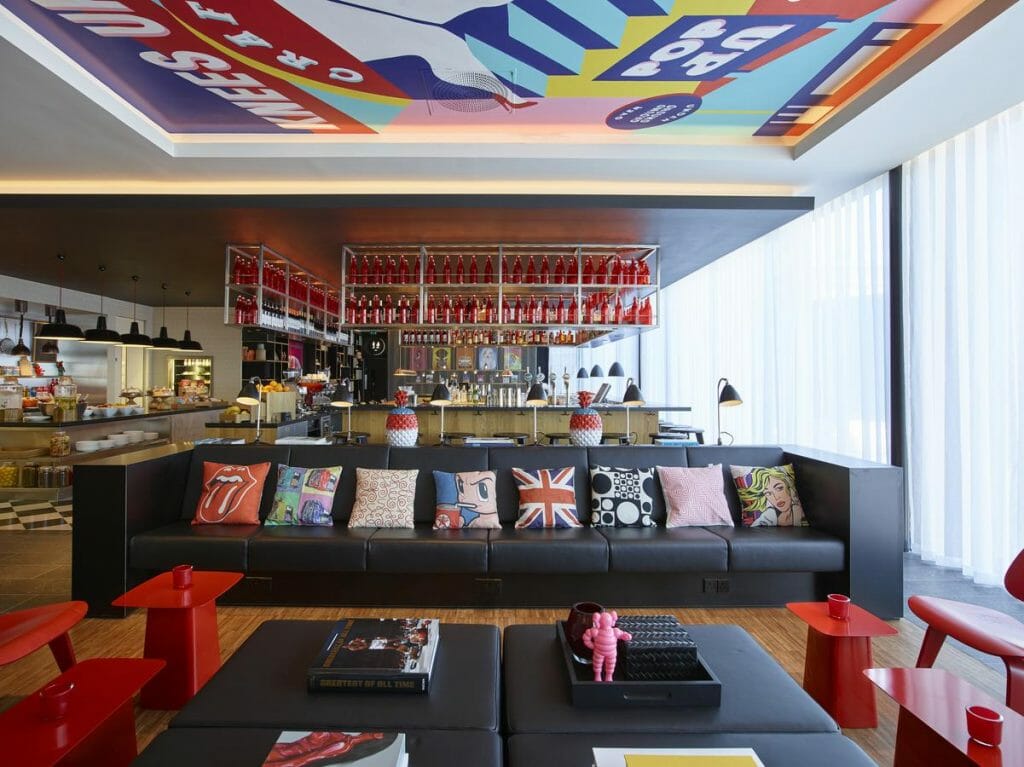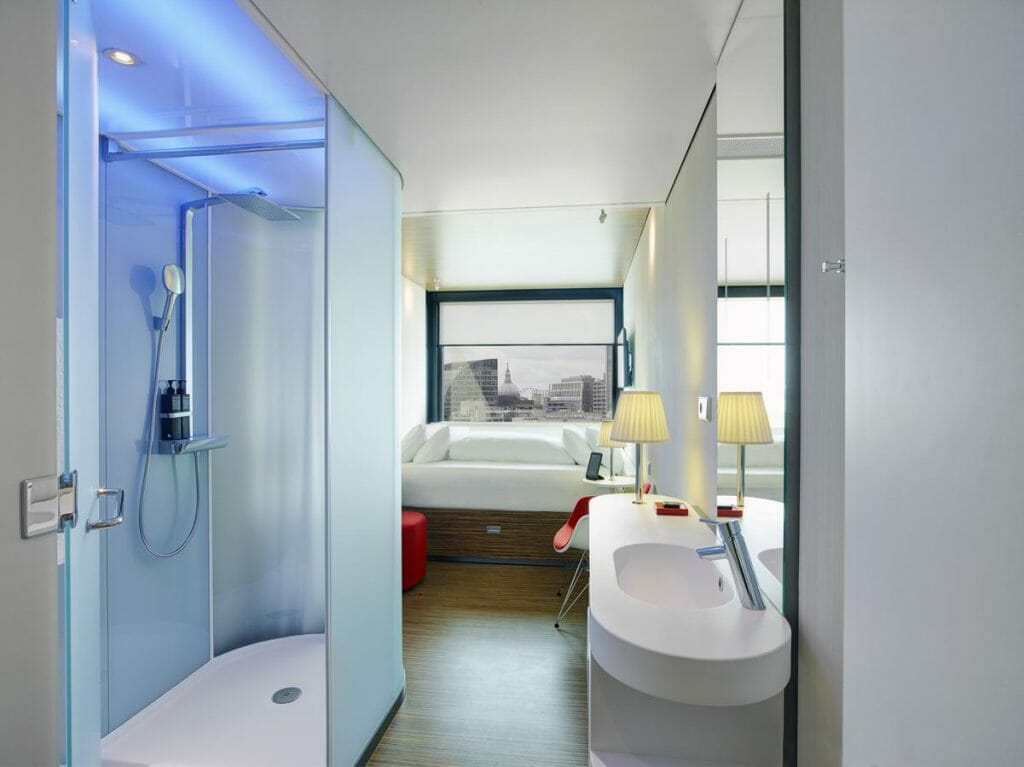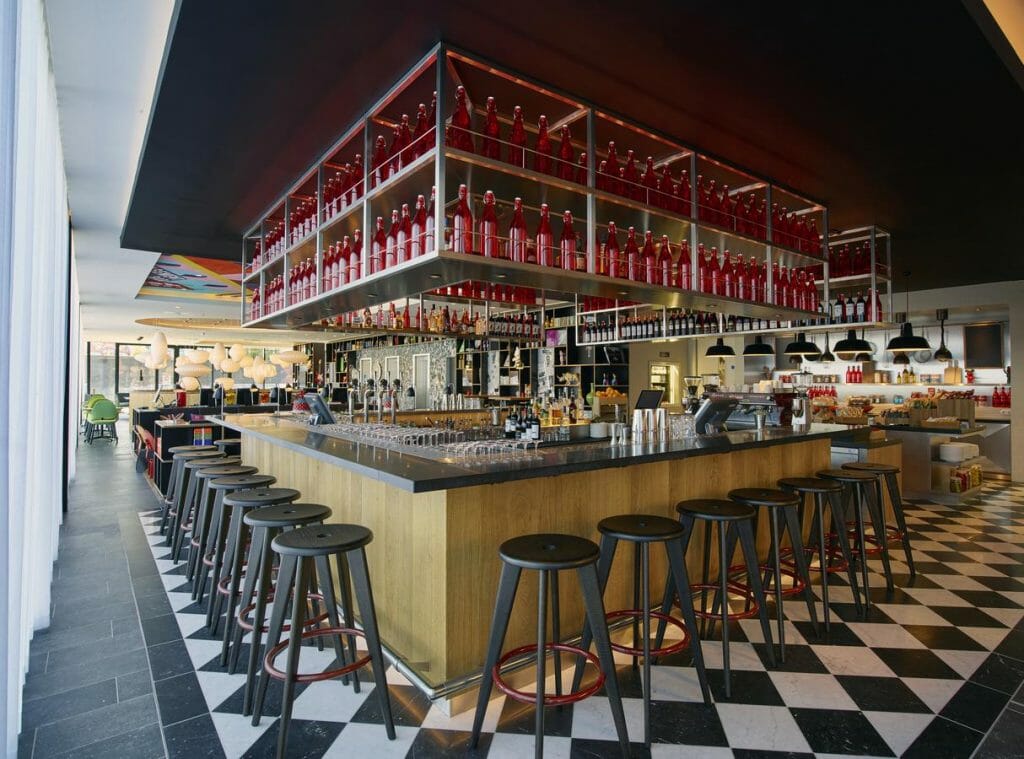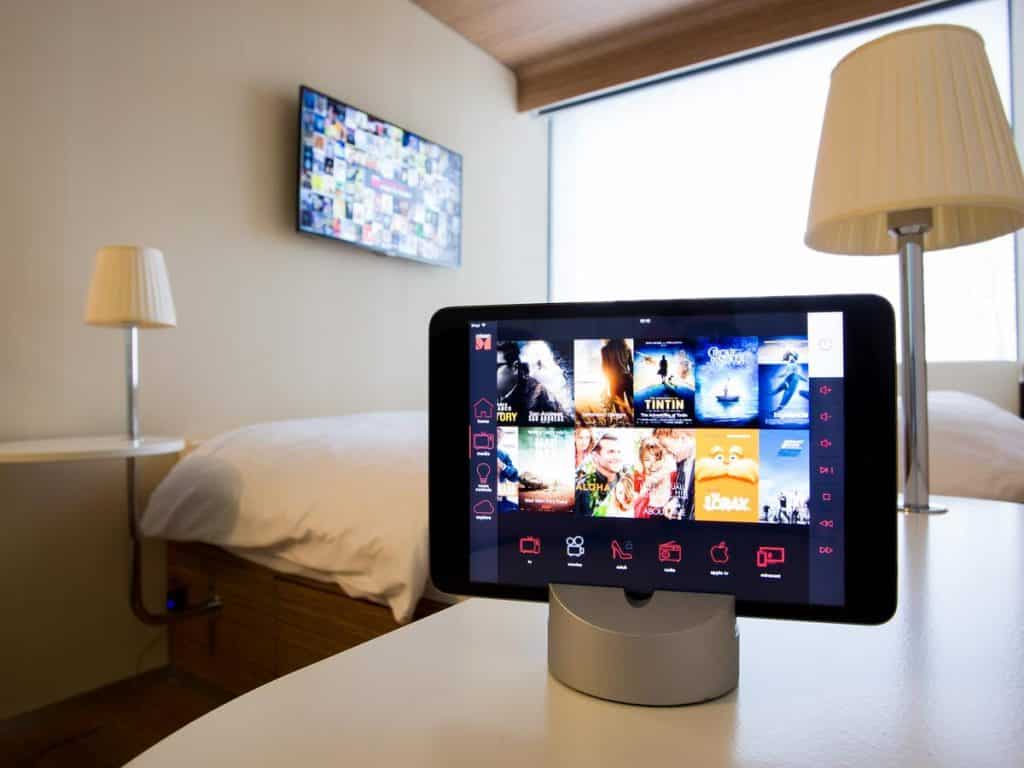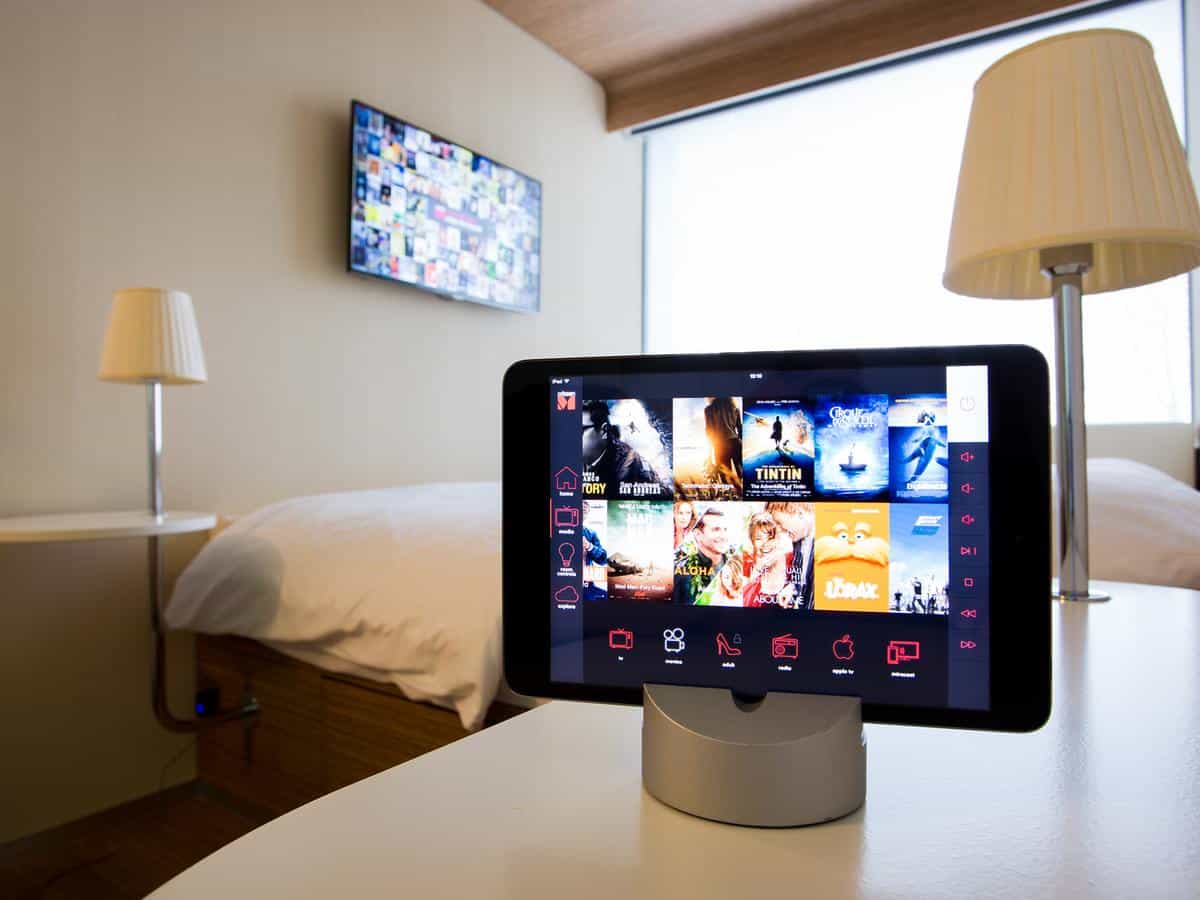 This CitizenM hotel is located right in the heart of Paris, making it perfect for the savvy but stylish traveler who wants to see everything. It's located right on the Seine, and each room has romantic Parisian views. You can also walk to one of the largest transit hubs in the city, the Gare de Lyon, making it easy to get out and explore. The lobby and canteen spaces are fun and bright, but also have a very elegant touch to them.
There are several large and comfortable boardrooms designed to spark creativity while allowing you to be ultra-productive. This is also one of the locations that does offer a rooftop bar, the perfect place to socialize while taking in views of the city.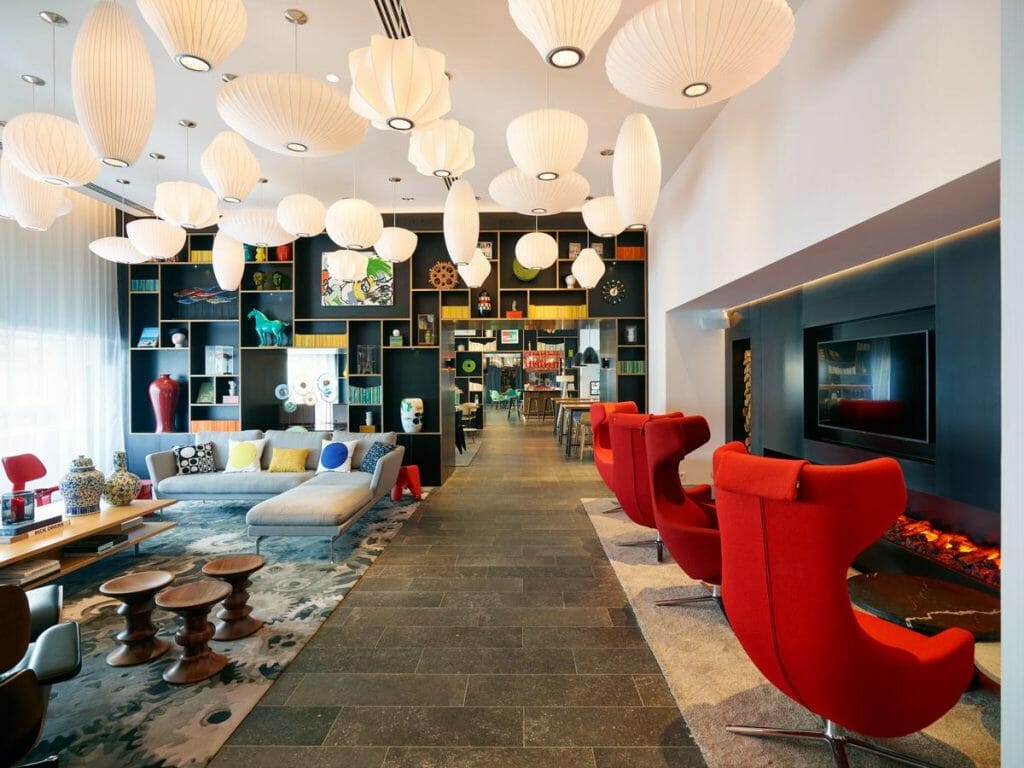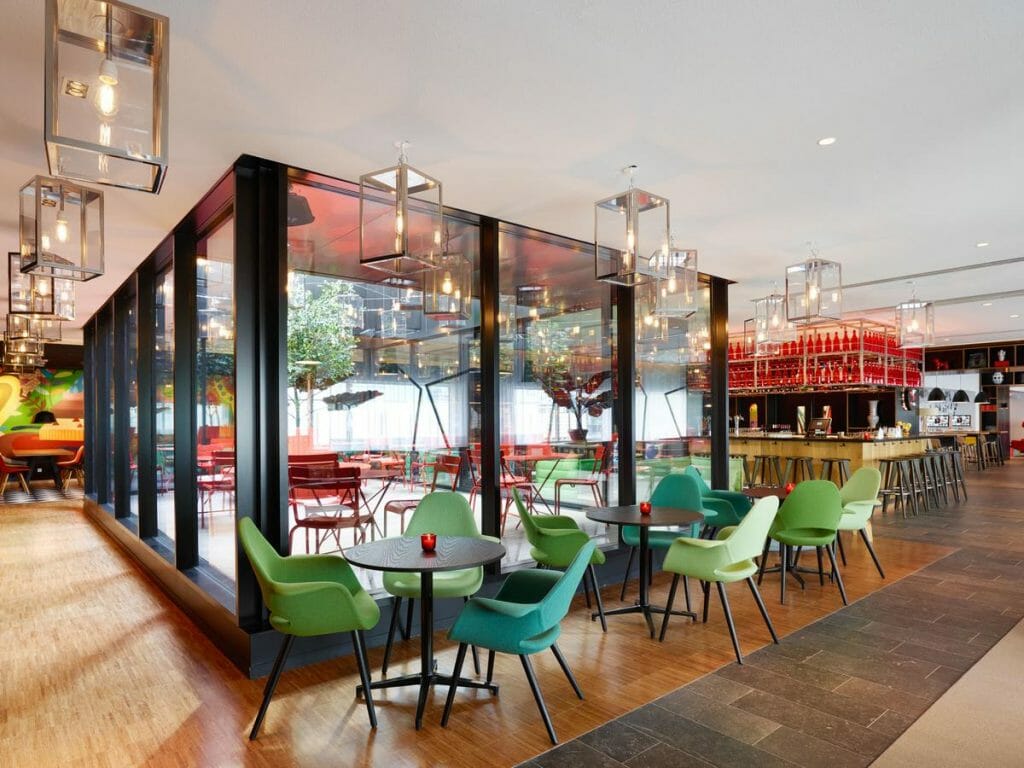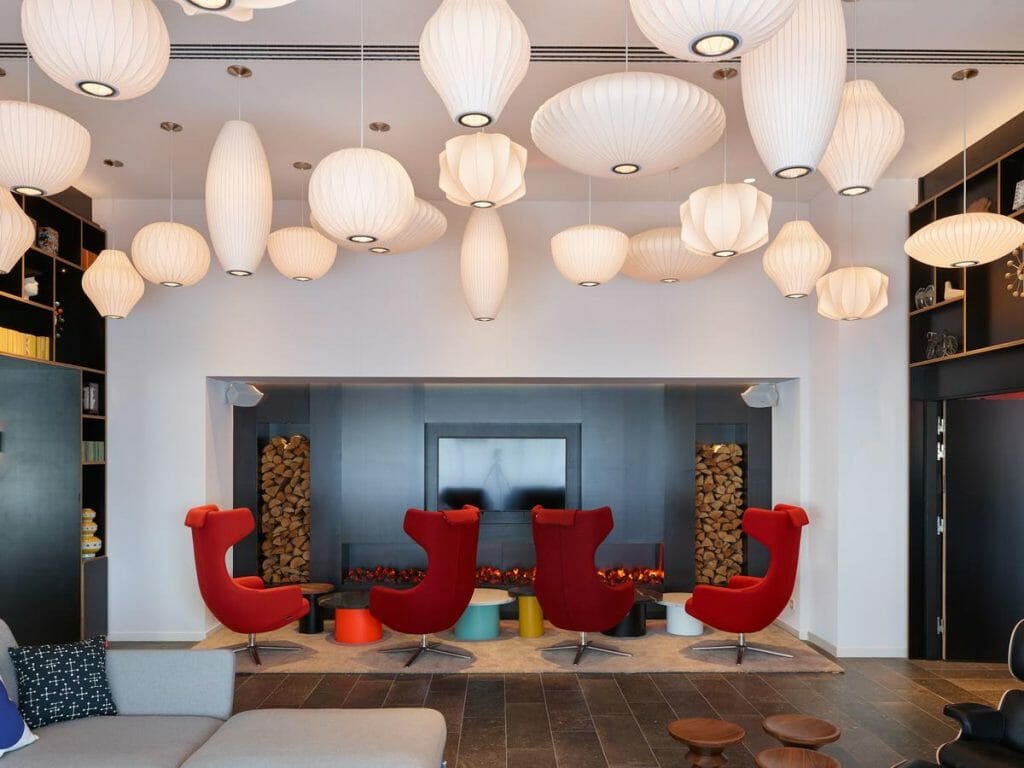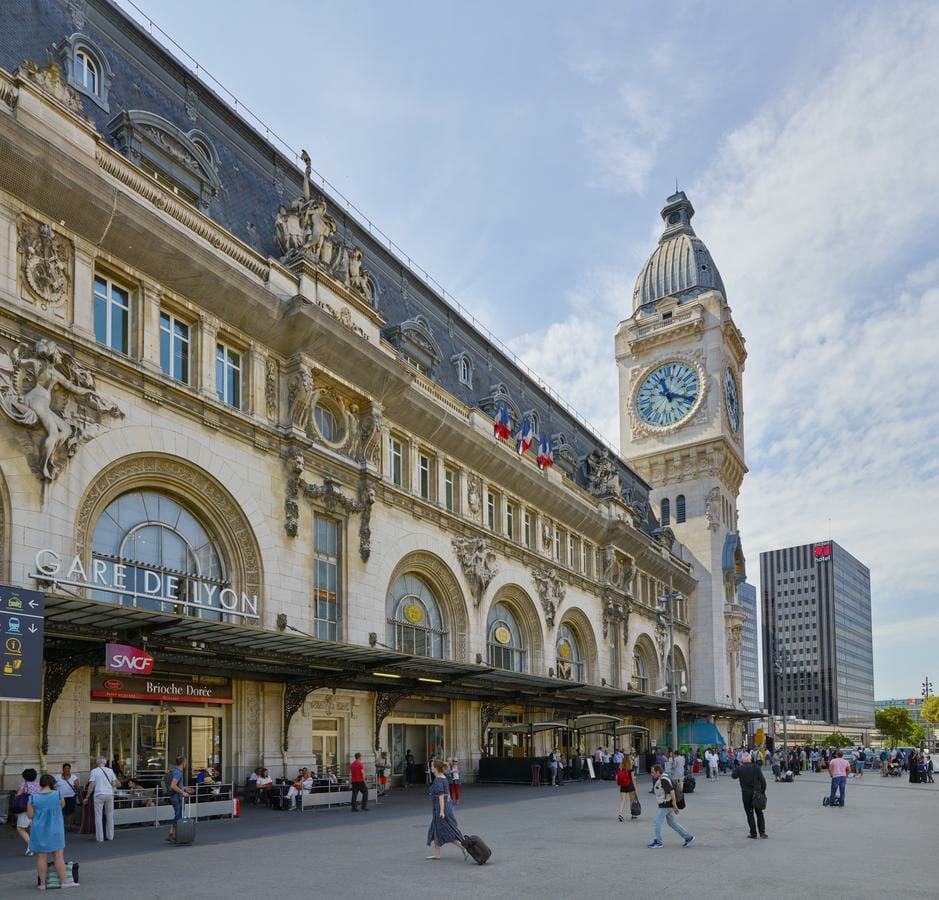 The latest CitizenM hotel is in Copenhagen, a city that is quickly becoming a global center for both business and culture. It's located very close to major attractions, like Tivoli Gardens and the National Museum of Denmark, as well as reliable public transportation.
The chic lobby area brings the style of Copenhagen in, and there's plenty of space to spread out and relax. There's stunning touches like marble and designer furniture, as well as quirky and colorful modern art. After a long day, saddle up to the welcoming bar and canteen area to satisfy your hunger or relax with a drink.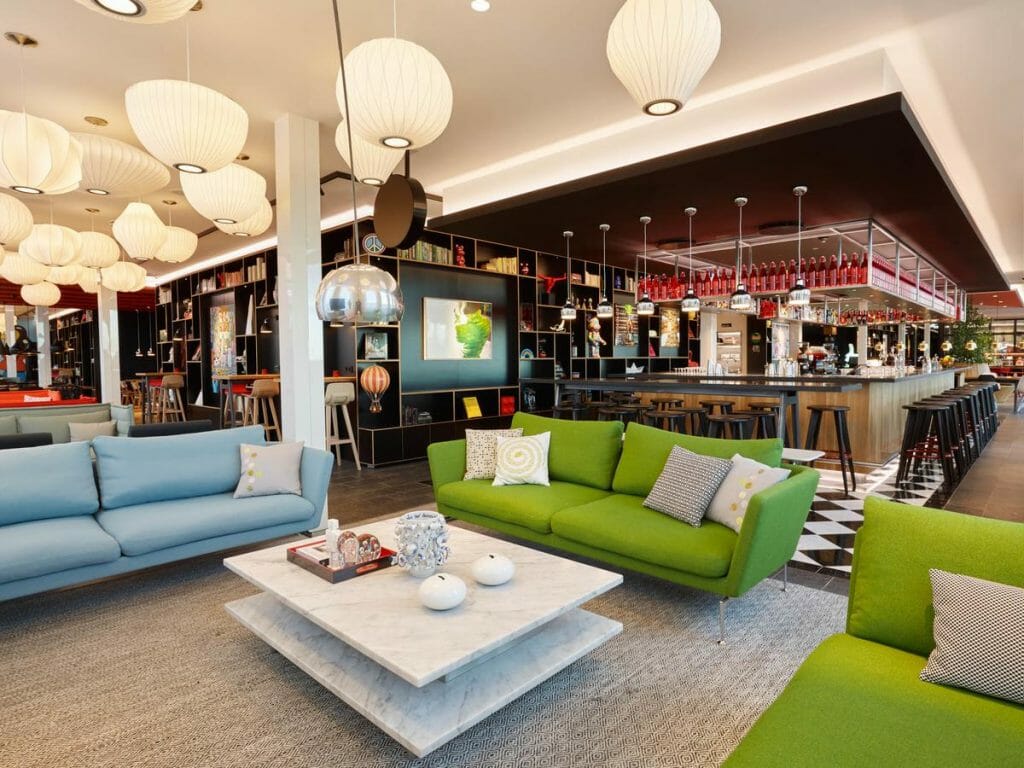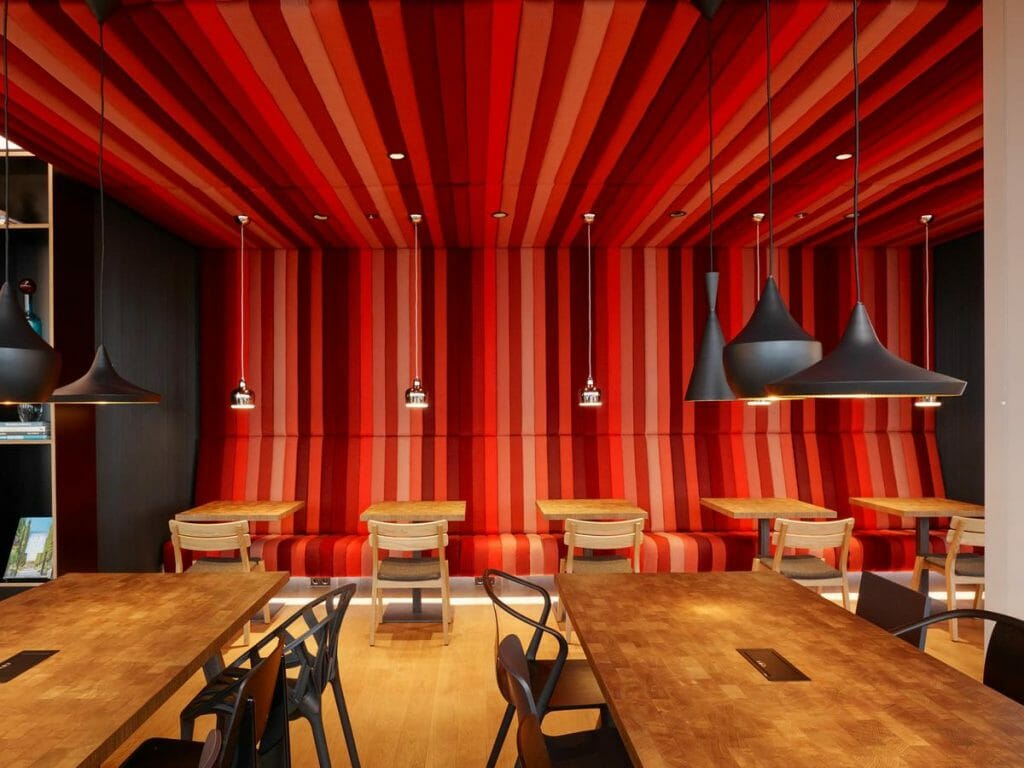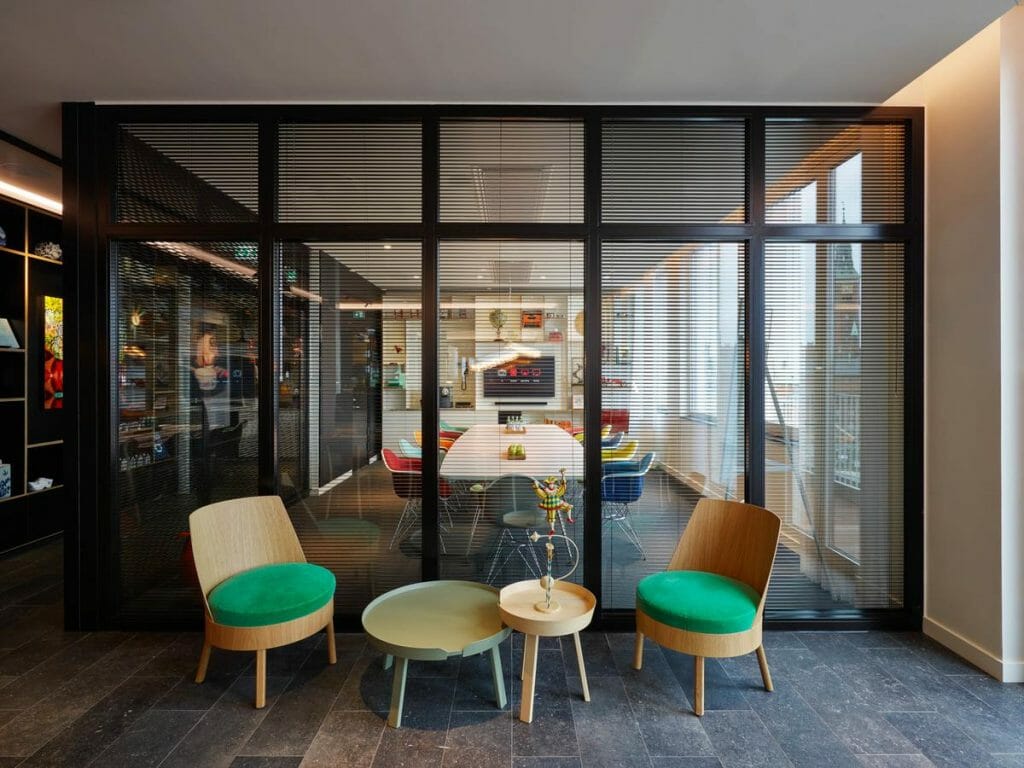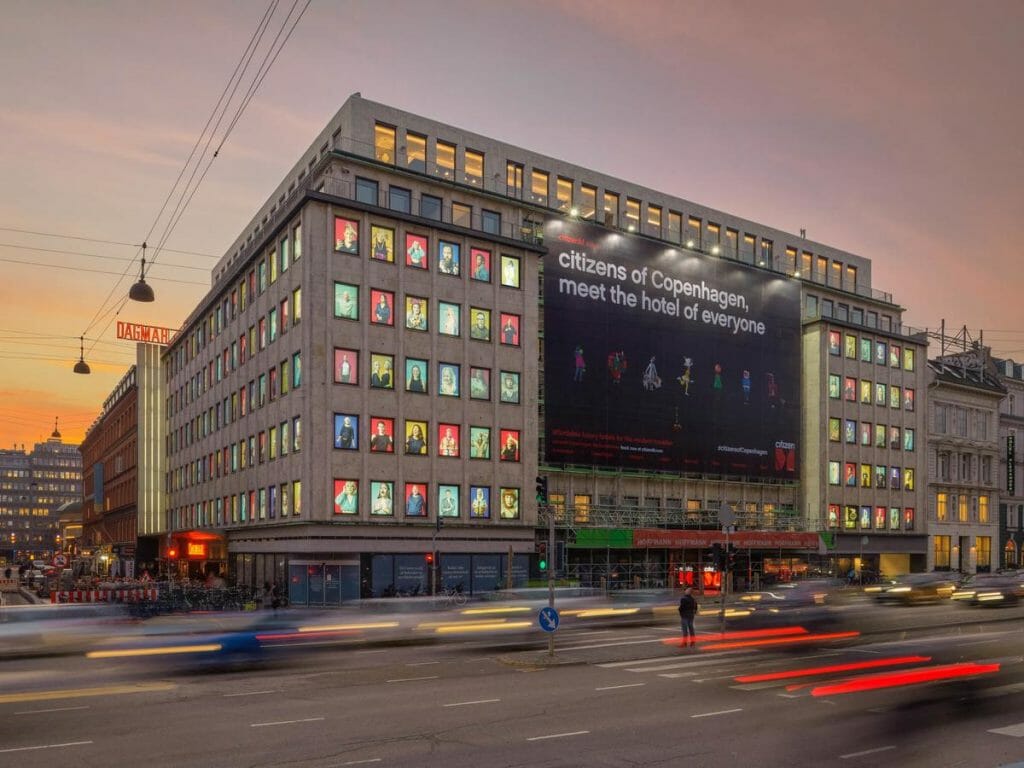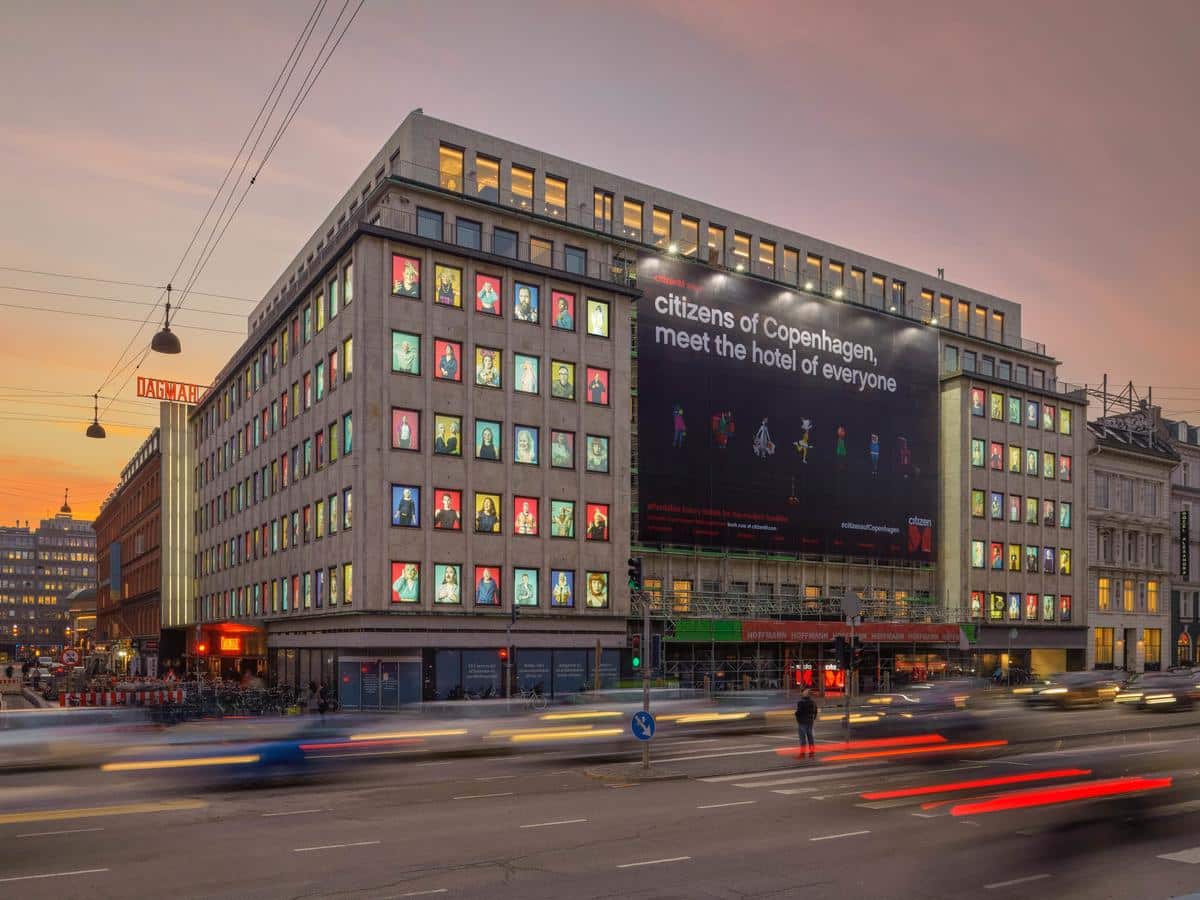 This location can't be beat – you're right at the heart of all the action. Take the subway anywhere in the city, or even walk to one of the many trendy districts right outside your door. This hotel has all of the luxury you would expect in New York, but none of the stuffiness – think light wood and tiling combined with local art and modern lighting fixtures.
Wall to wall windows in each room give you dramatic views, and the gorgeous lobby has high ceilings, a dramatic spiral staircase, and cozy furniture where you can curl up for hours. The two story canteen area has an open kitchen, as well as a bar serving both coffee and cocktails. This is also the tallest building in the neighborhood, and when you head up to the 21st floor, you will be able to take in some truly stunning views with a craft cocktail in hand at CloudM bar.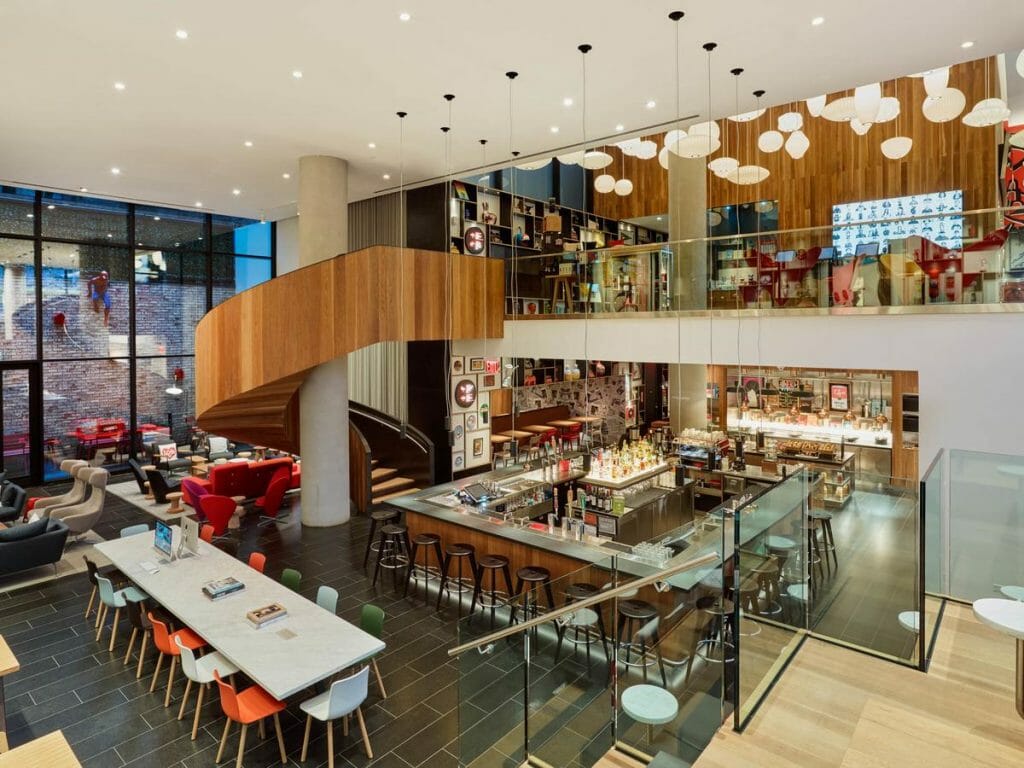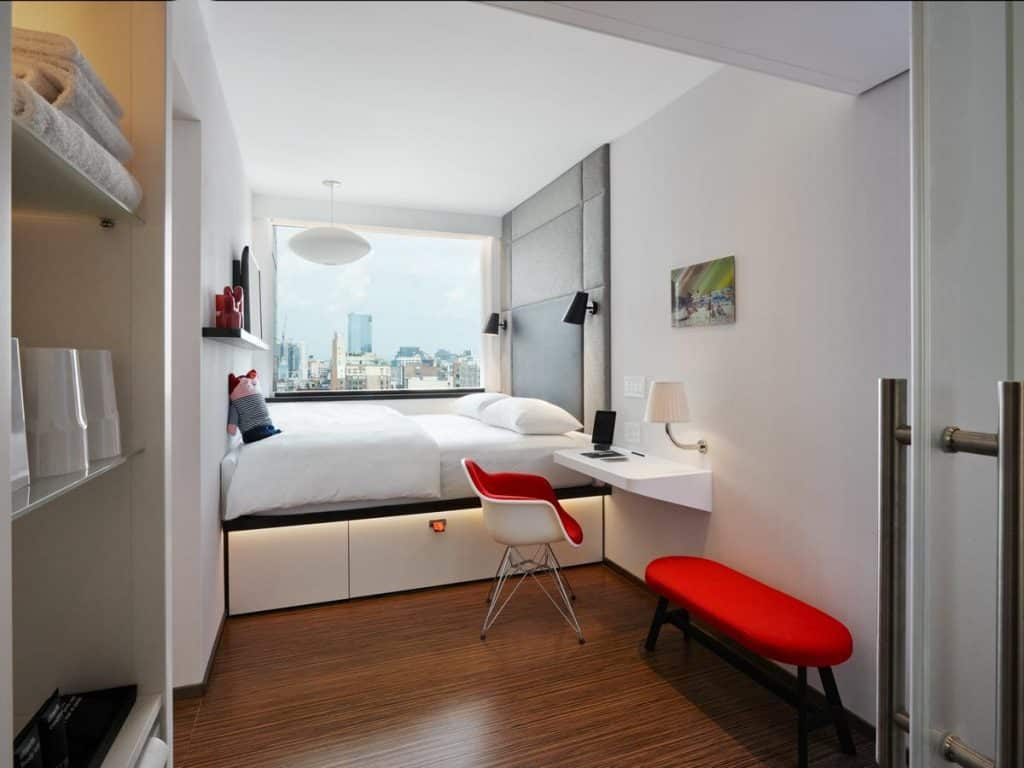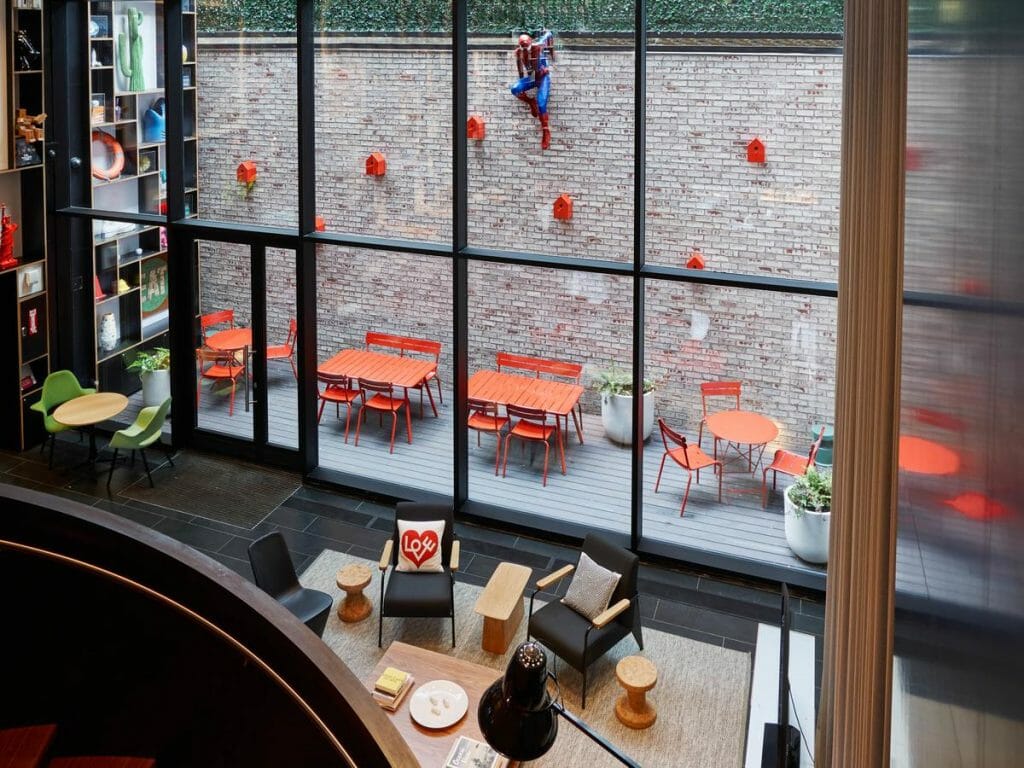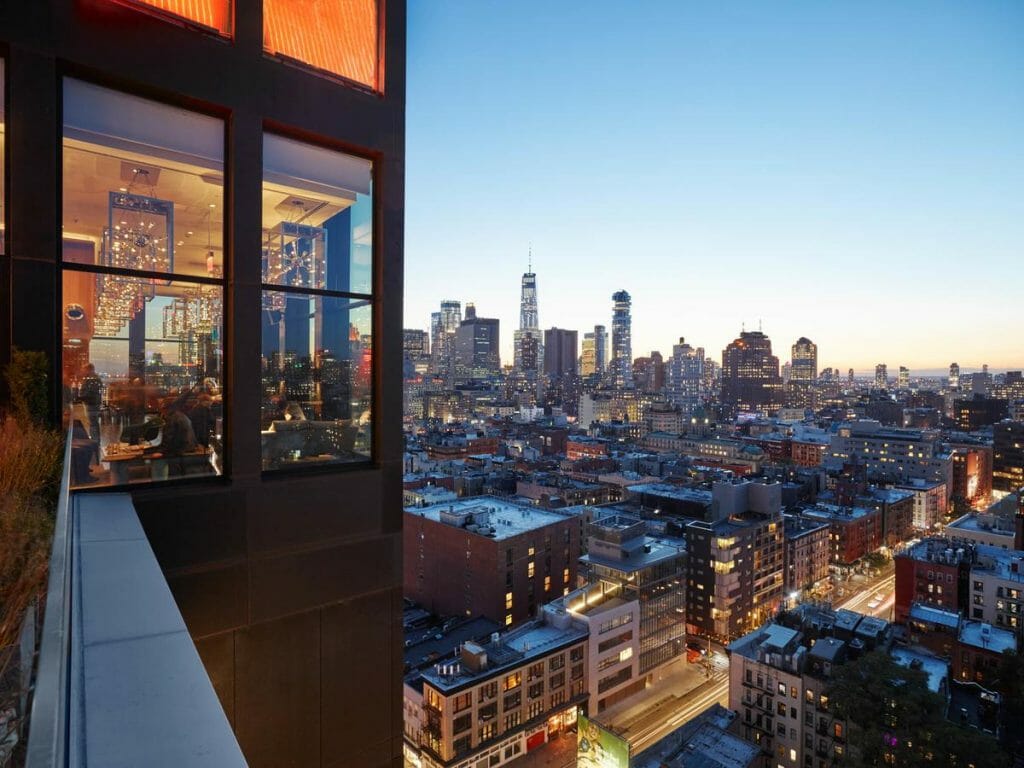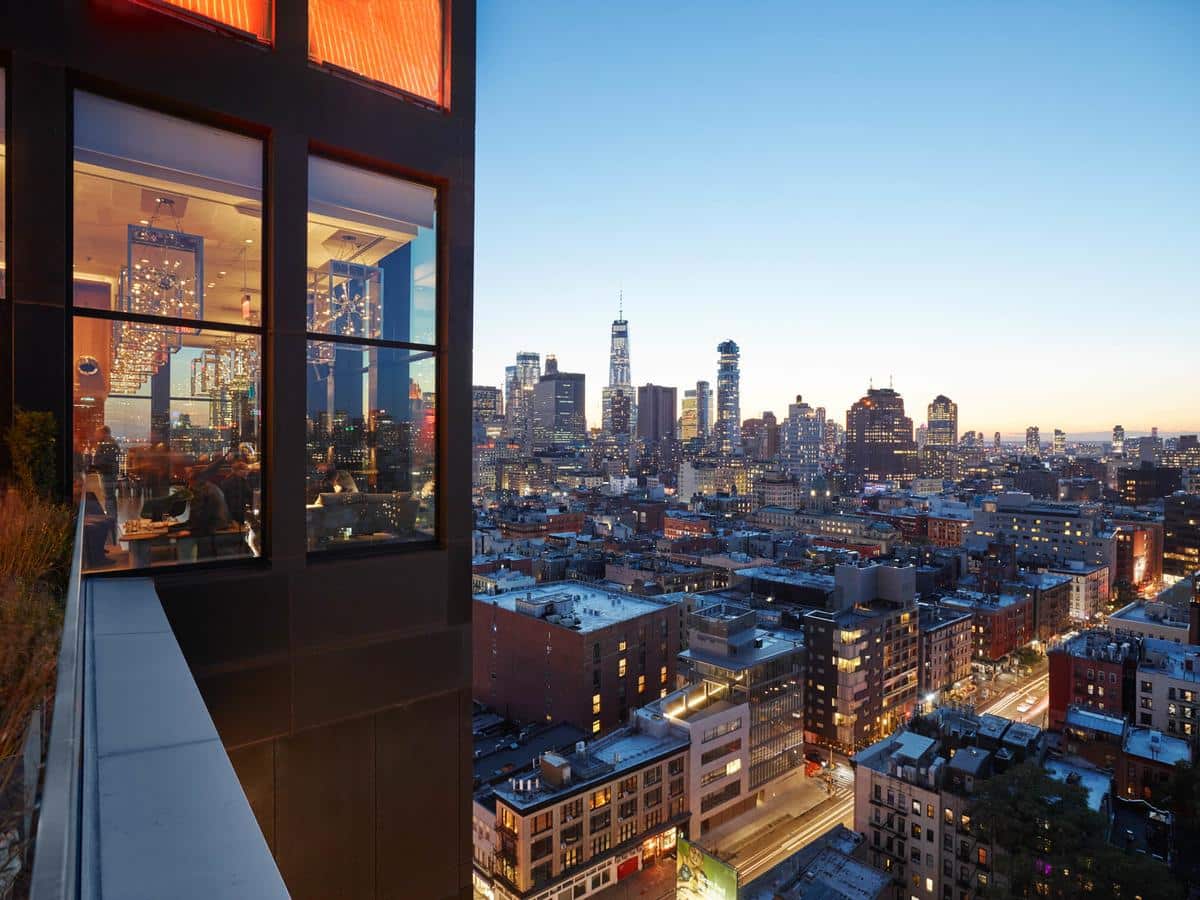 Located in one of the liveliest neighborhoods in Kuala Lumpur, this hotel is close to everything wonderful the city has to offer. You can walk to upscale shops or authentic local food, and you're also close to the stunning Forest Eco Park, which has a dramatic elevated walkway that's not to be missed.
Inside the hotel, there are beautifully designed communal spaces for both work and play, and art that combines Asian tradition with modern pop style. The canteen area has the coziness of an at home kitchen, but the added convenience of a barista and bartender. Large, beautiful boardrooms are perfect for business meetings on the go.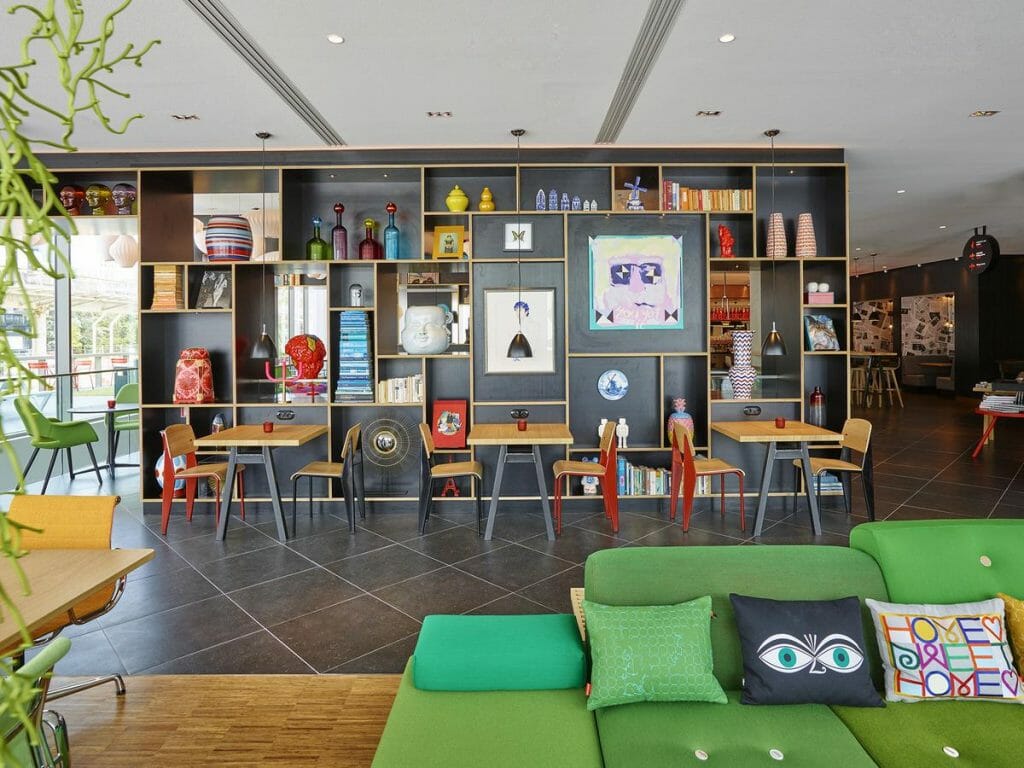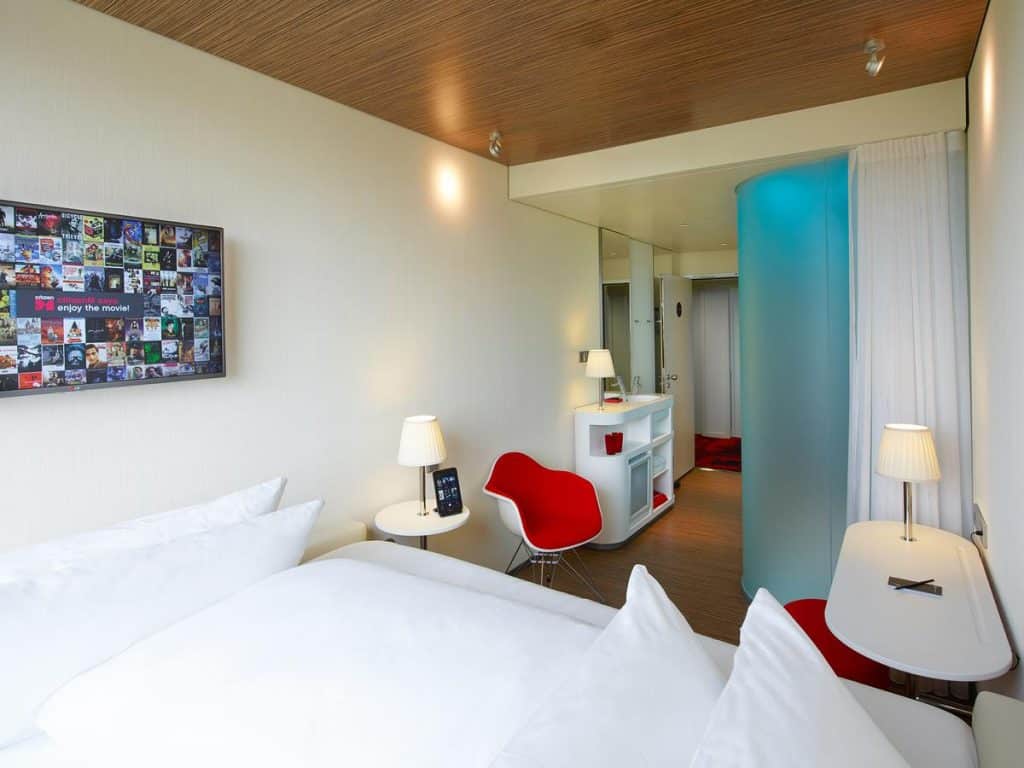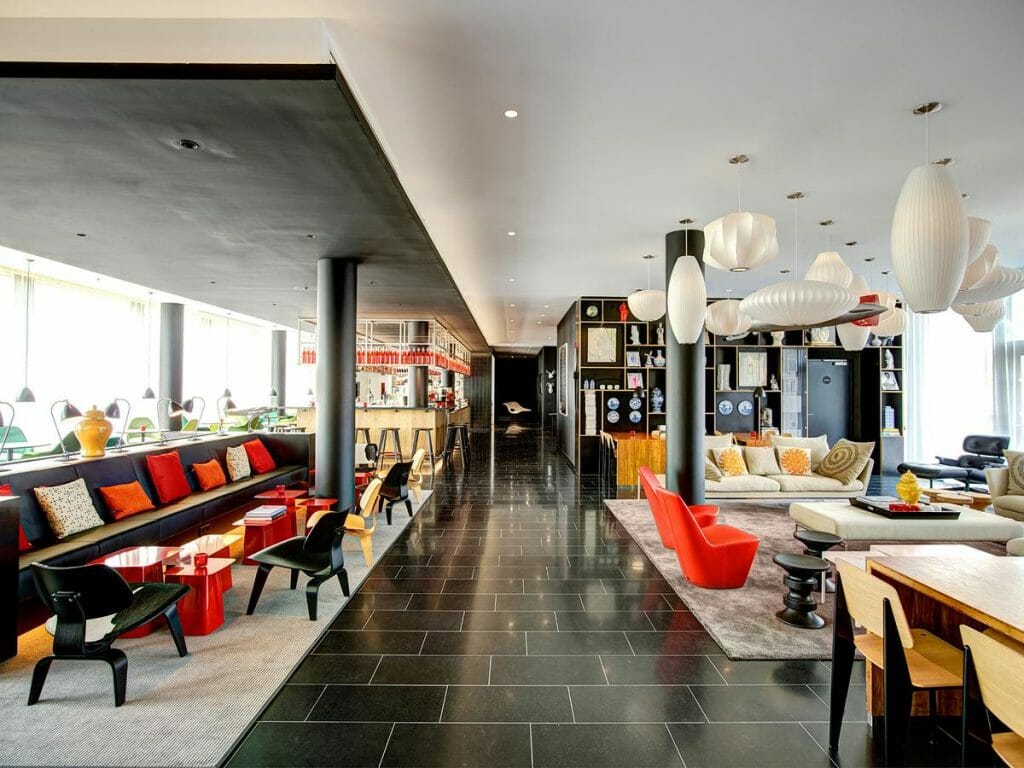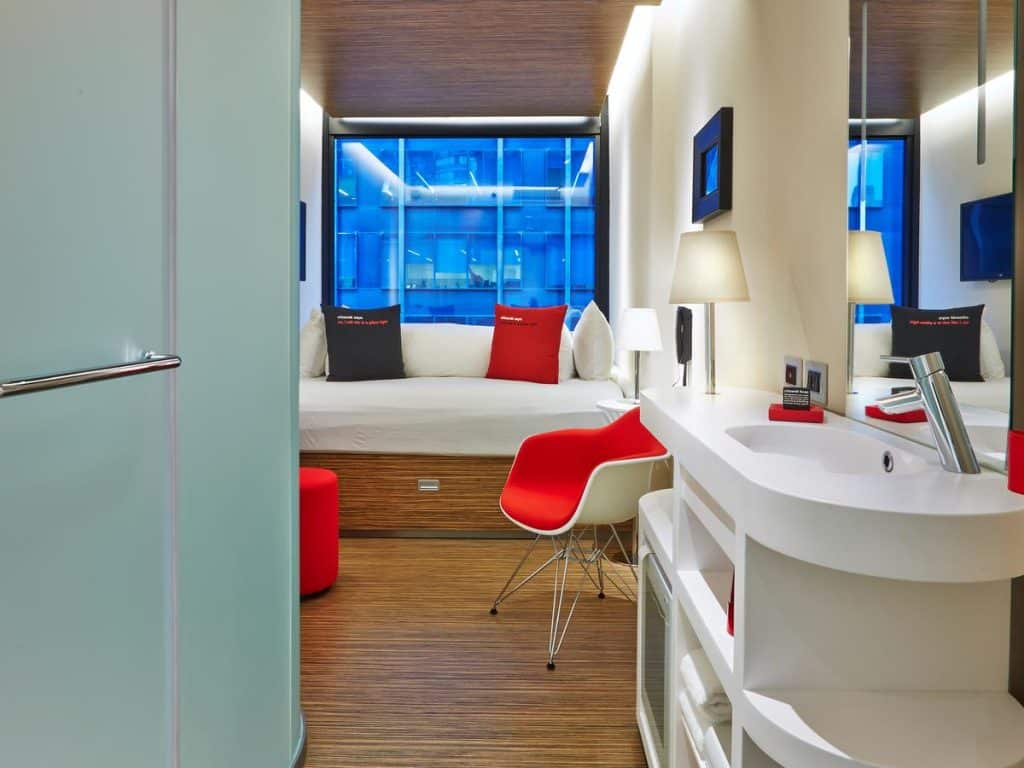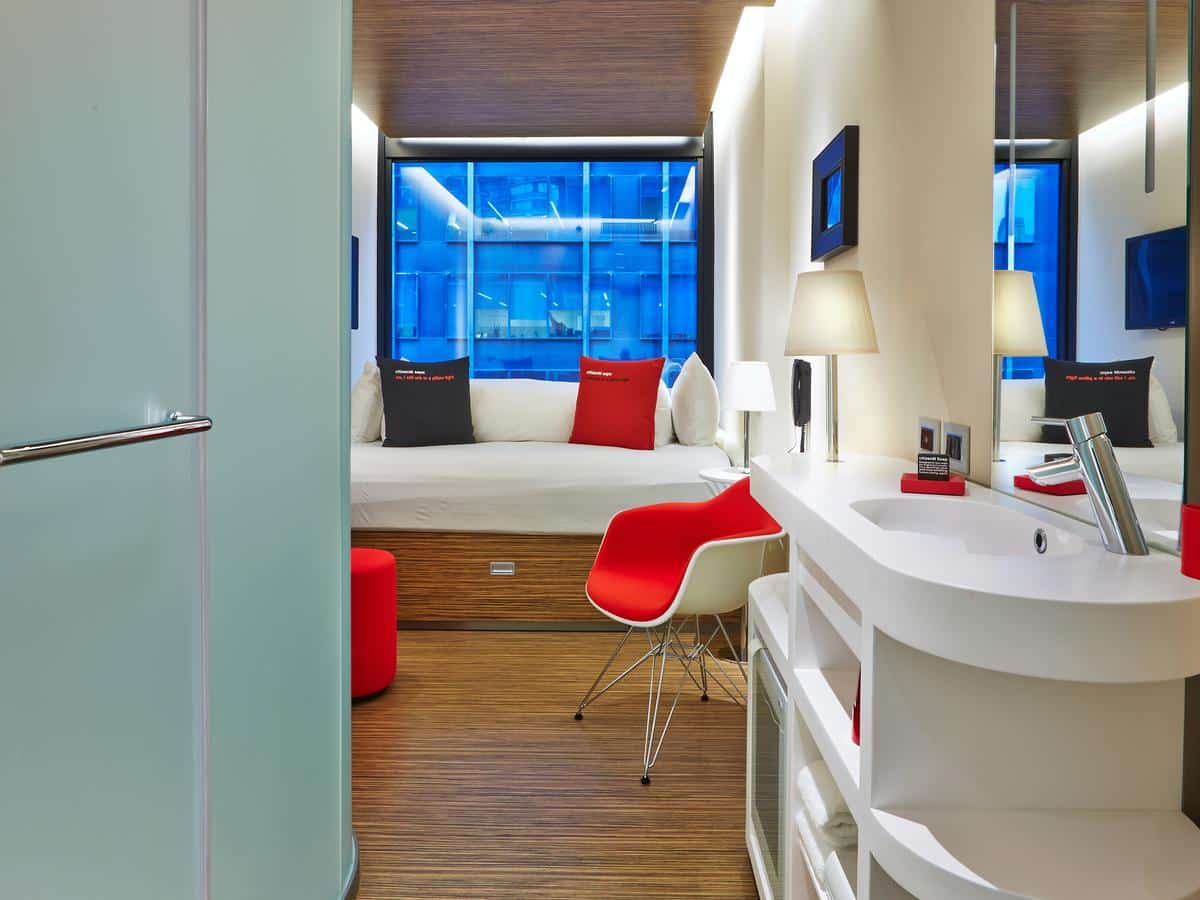 Taipei is a travel hotspot right now, and this hotel is the perfect place to rest your head if you're on a budget. This hotel is located right next to one of the city's historic gates, but you're also very close to three subway lines if you're exploring.
This makes it very easy to get out and explore the city's notable night markets, but when you get back, the canteen is open 24 hours if you want a drink or snack. The stylish multi-story lobby has designer chairs and couches to relax in, and almost every room has stunning picture windows so you can take in the cityscape of Taipei.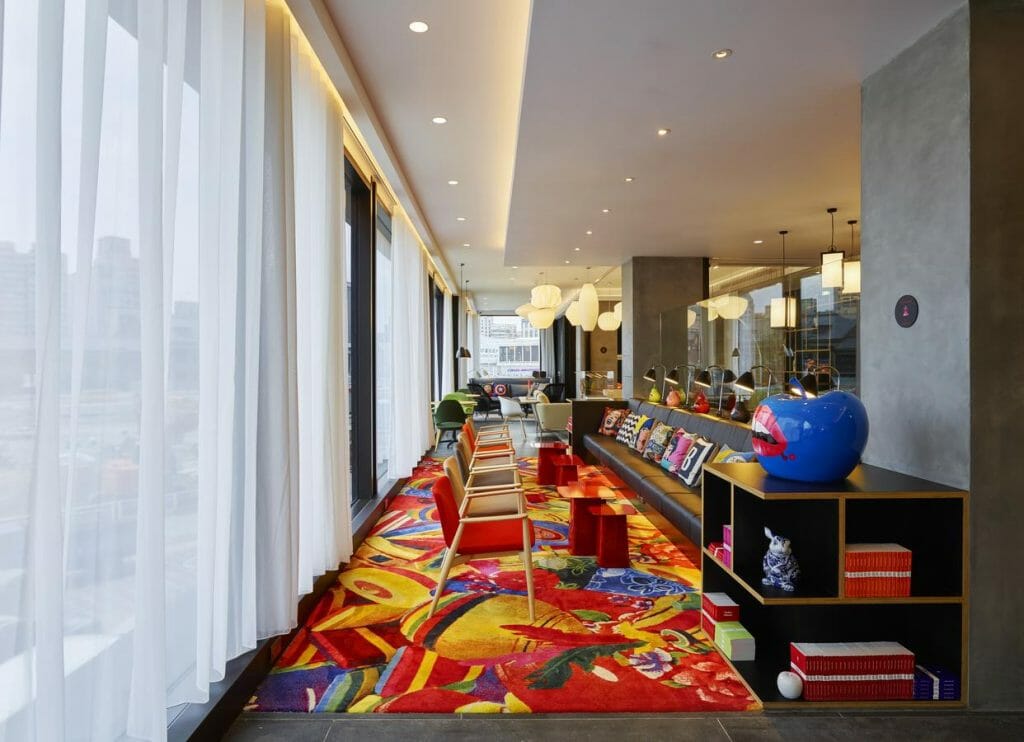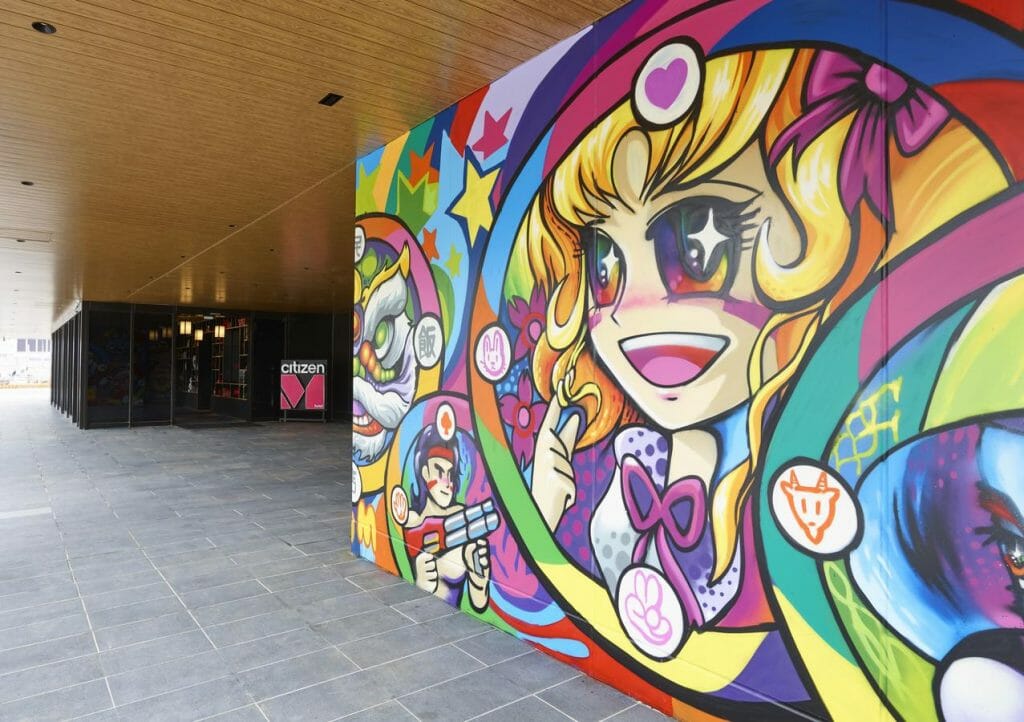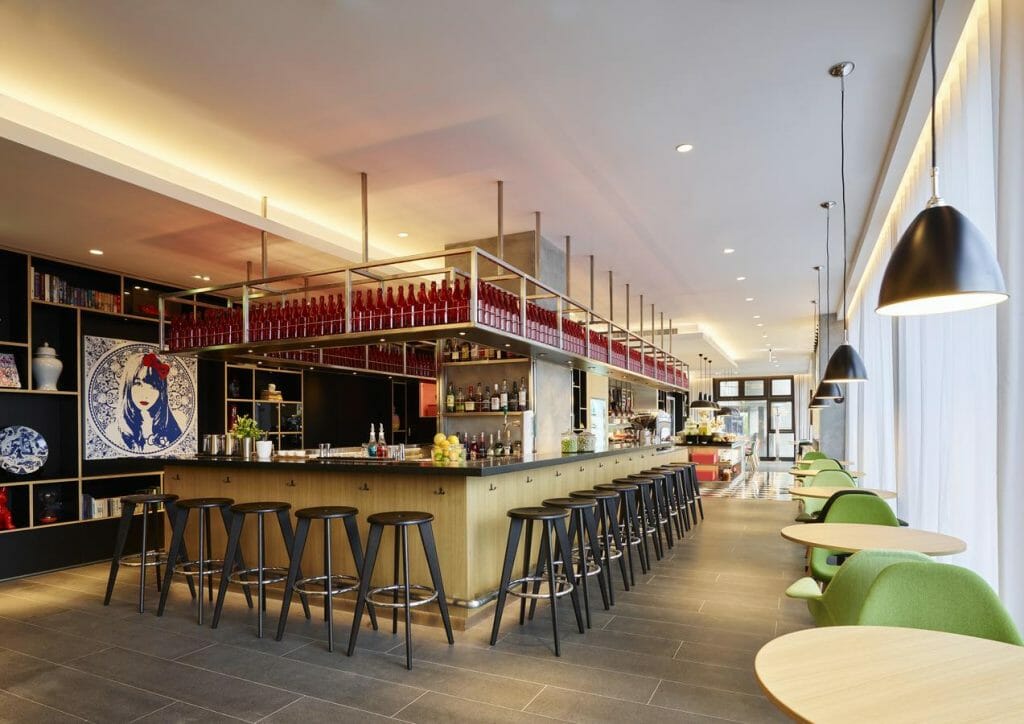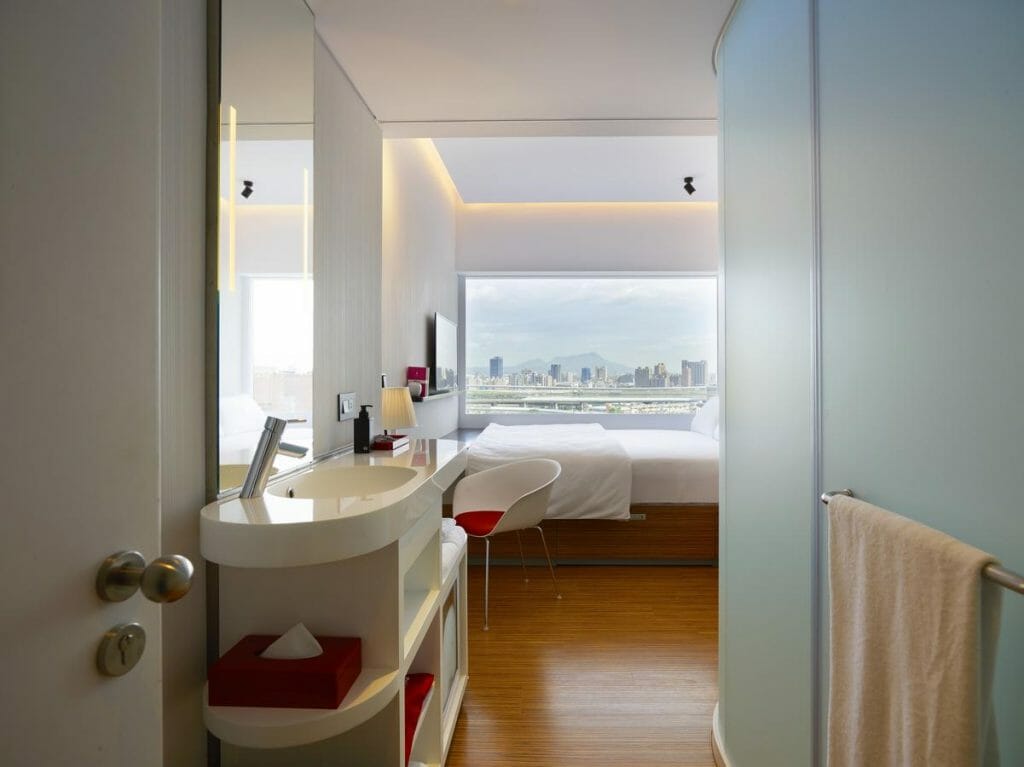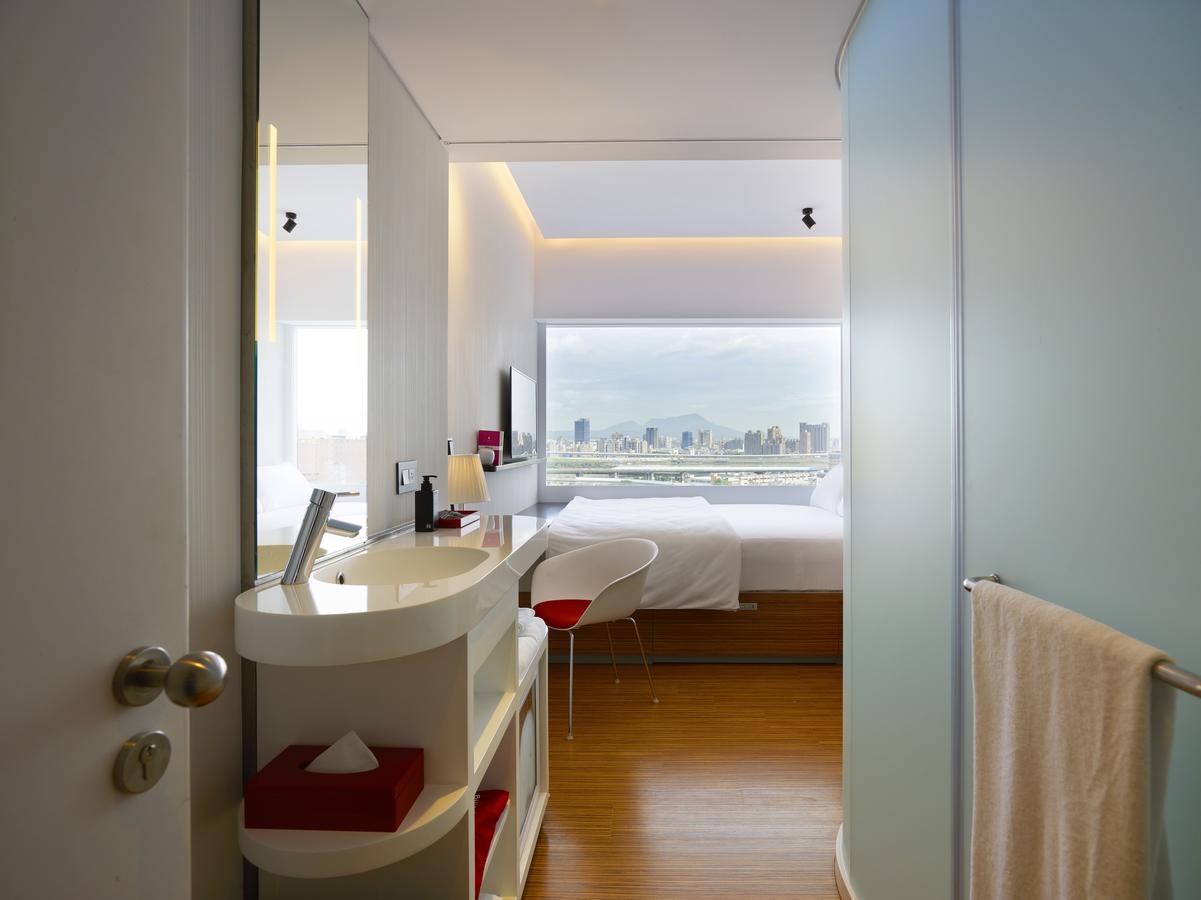 Shanghai is one of the liveliest cities in the world, so the CitizenM is designed to give you a place to relax away from the craziness. The comfy rooms allow you to take a break high above the city, while the spacious lobby has plenty of room to socialize, with a giant open floor plan and a signature dragon lighting fixture. The beautiful and cozy canteen space is always open, a must in a city that's awake around the clock.