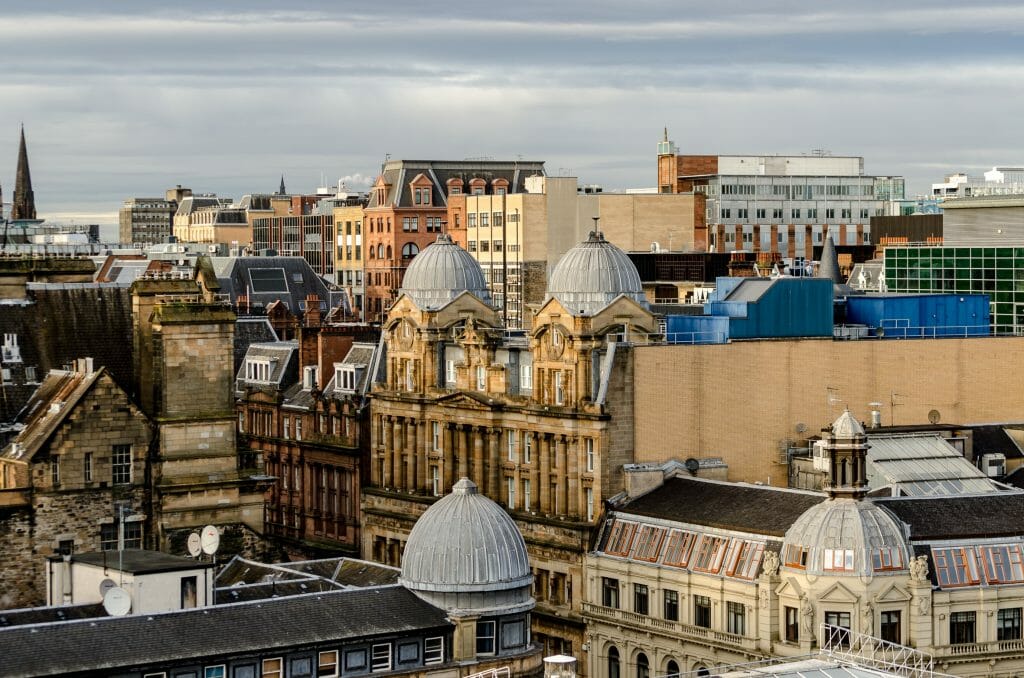 While Gay Edinburgh is generally more popular with tourists thanks to its historic beauty and famous 'Pink Triangle', it is actually Glasgow that has the biggest and most vibrant gay scene in Scotland.
With world-famous nightlife, more LGBT establishments than we can keep a track of and plenty of post-industrial grit, Glasgow is a city re-invented with an undeniably edgy vibe.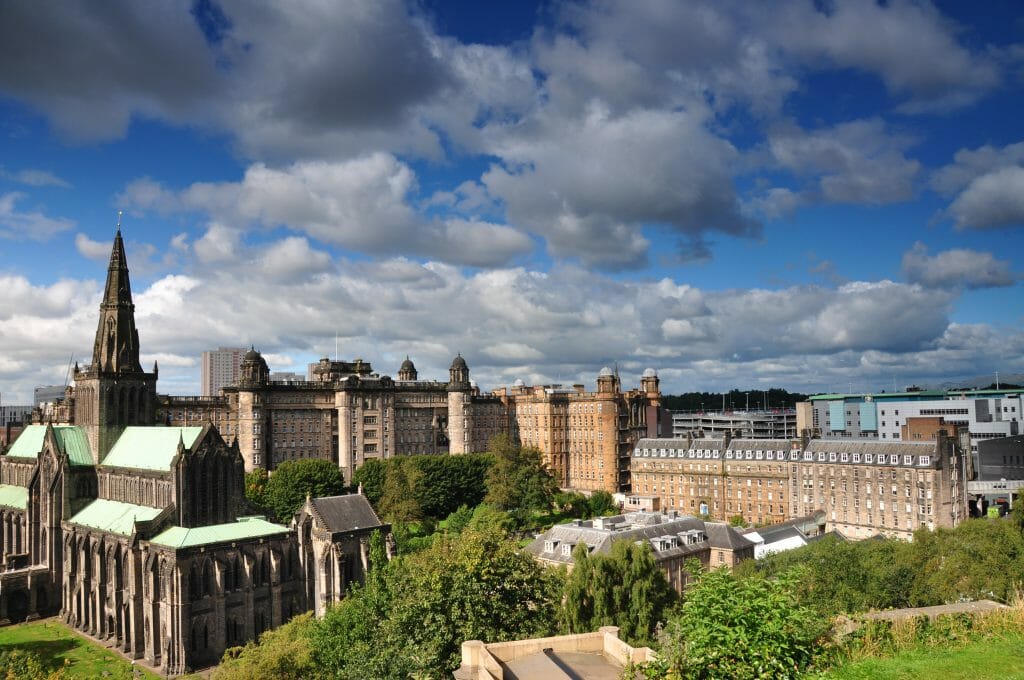 While not the capital, Glasgow is actually the largest city in Scotland and its intriguing Victorian-Industrial urban landscape plays host to worldly queer, student and artistic communities – all of which help make Gay Glasgow this intriguing, sophisticated yet down-to-earth city, and one of the most vibrant places north of the border!
Whether you are looking for creative design spaces, avant-garde burlesque, hipster coffee shops (frequented by even cuter Scottish guys and girls) – or some of the best clubbing in Europe, Gay Glasgow has it all! And armed with this guide, we will make sure you do it all properly and don't f#ck it up!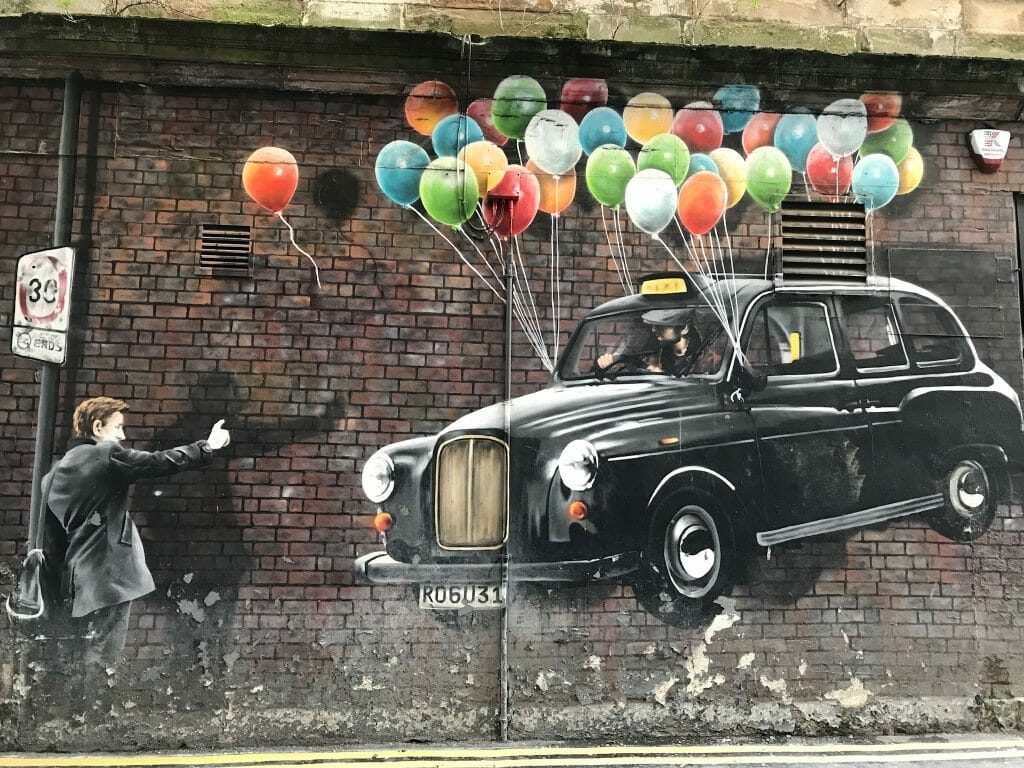 Same-sex marriage has been legal in Scotland since 2014 and in this peaceful and open-minded country, queer travelers are welcomed everywhere with small rainbow flags on almost every store, club and restaurant window. We found Glaswegians warm, open and sincere…once you can figure out their accent and unique vocabulary.
While during the brief, beautiful summer days it is easy to meet gay locals in the parks and around town, in the bitterly cold winters you might want to turn to hookups to meet a friendly local in Glasgow to show you around (or perhaps invite you to a pint in a warm pub!).
No matter where your interests lie, Gay Glasgow offers an adventure like no other with history, nightlife, food, festivals and more…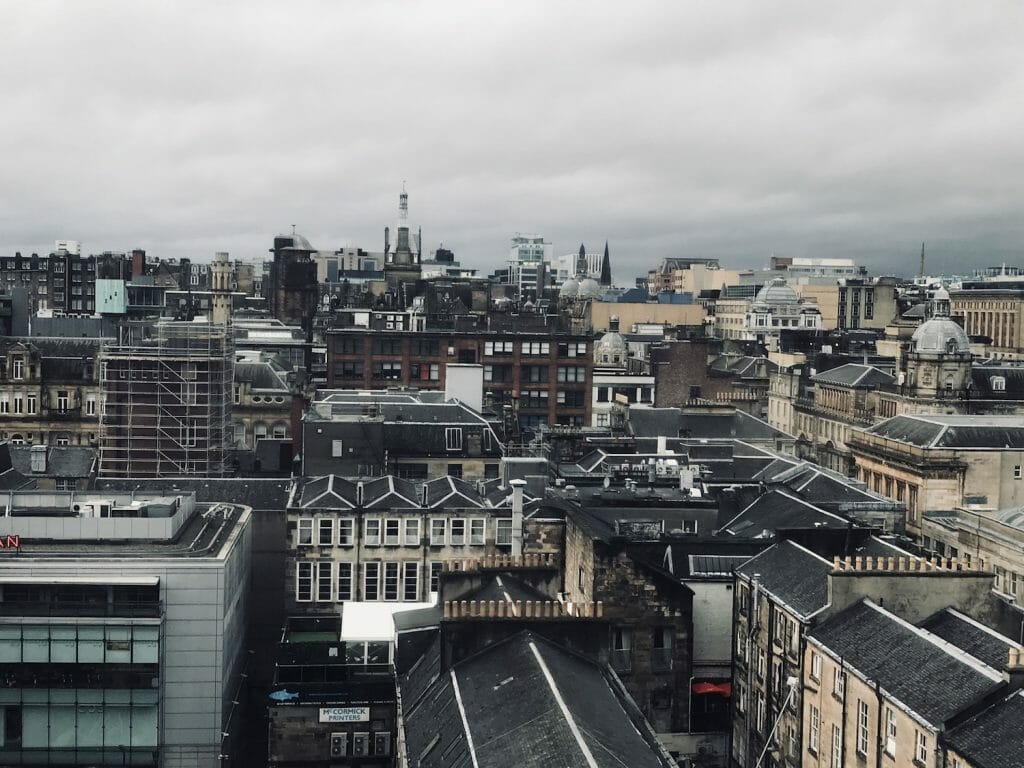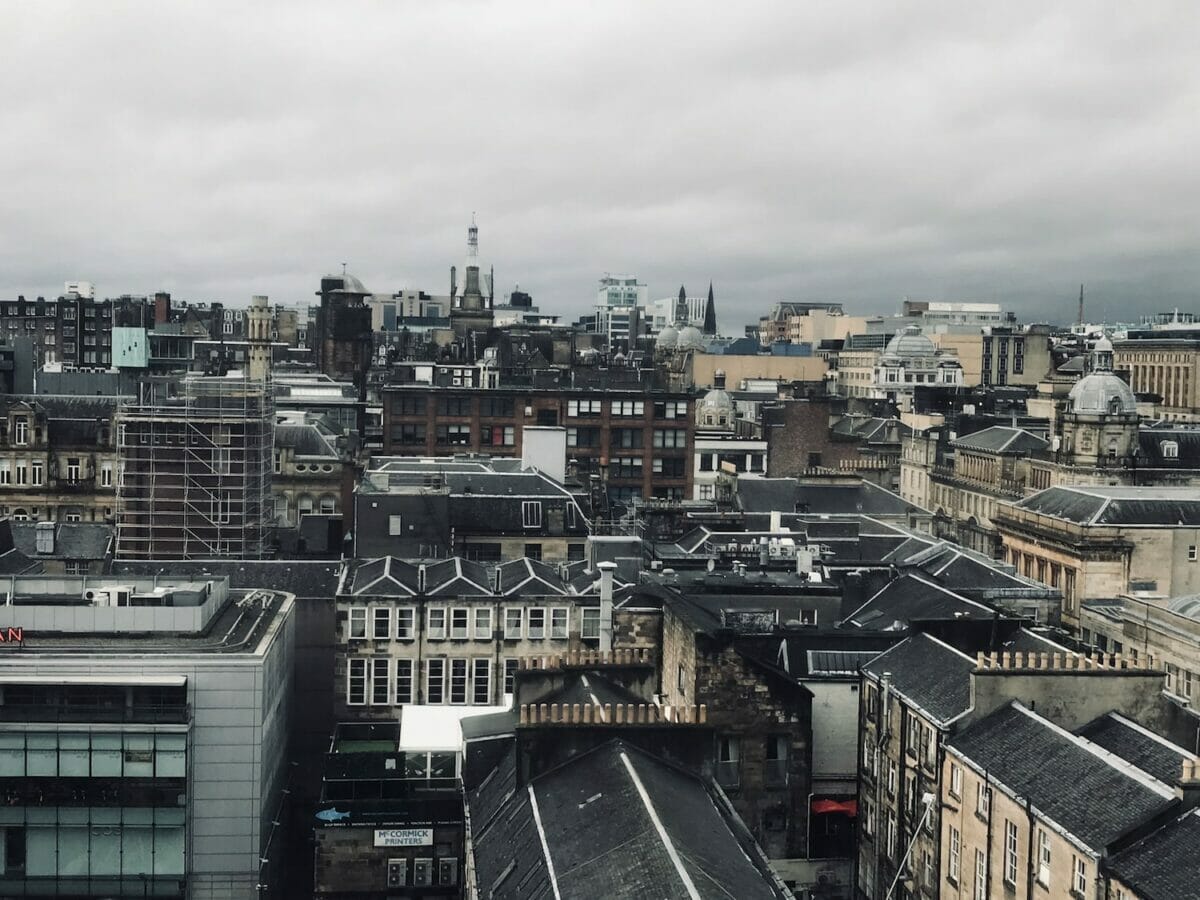 Gay Glasgow Guide: The Essential Guide To LGBT Travel In Glasgow Scotland
Attractions in Glasgow Scotland
Obviously being gay does not define which attraction most of us will want to see in each city and most queer travelers will simply want to check out the top things to see in Glasgow during the day!
Glasgow is a very safe city and gay visitors in Glasgow do not need to take any extra precautions in terms of public displays of affection in this very tolerant and progressive city. While the old city of Glasgow is notable for its 19th century Victorian and early 20th century "Glasgow Style", we highly recommend hiring a car in Glasgow to get out into the famous Scottish nature for a day or two if you can…
Glasgow might cutting-edge art, nightlife and post-industrial style aplenty, there is nothing quite like the nearby lochs and highlands!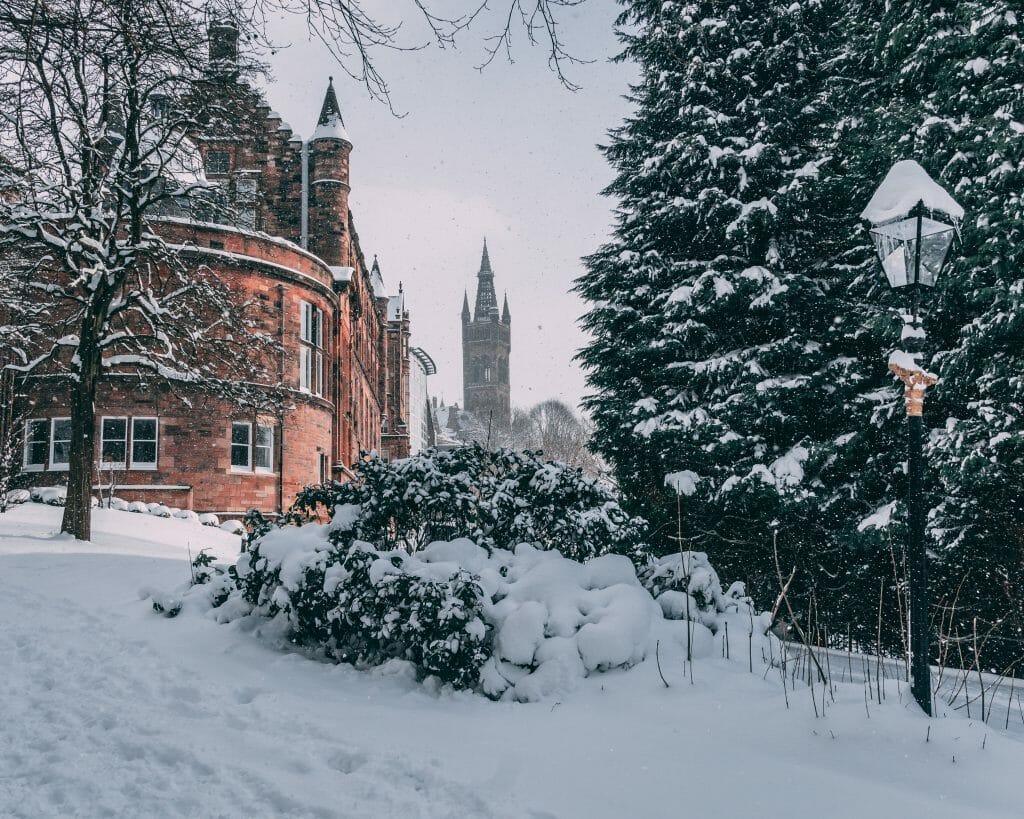 Things To Do in Gay Glasgow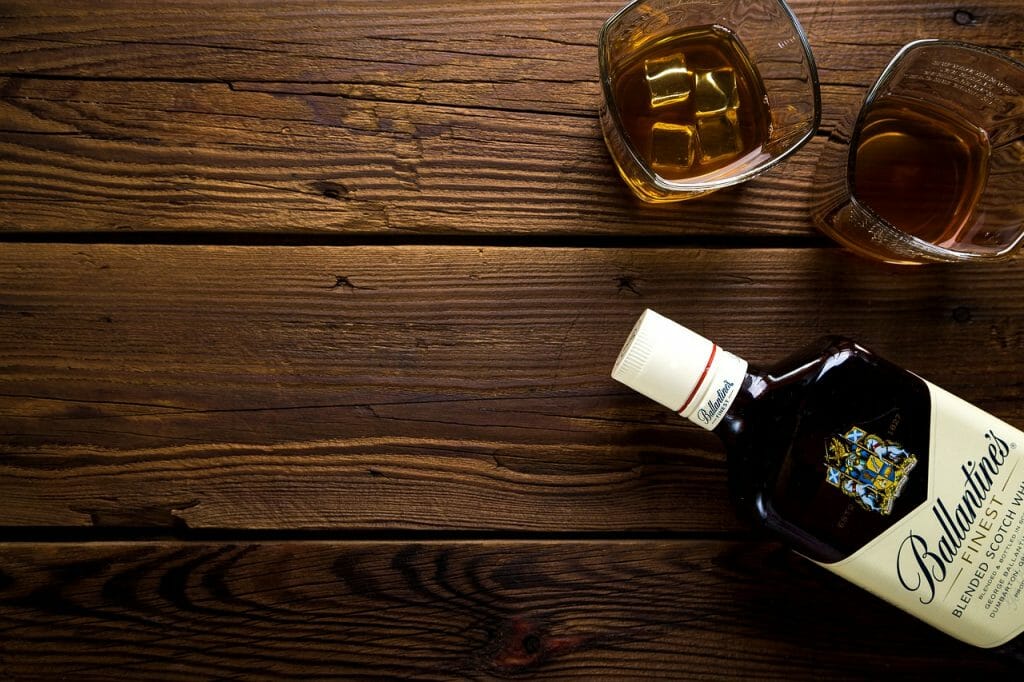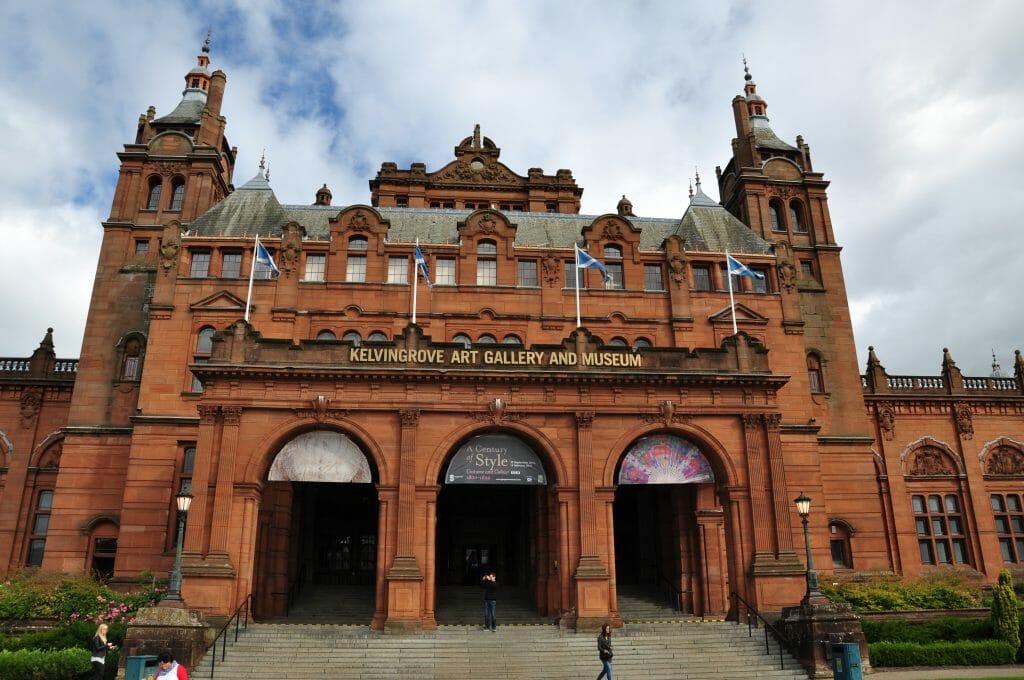 Day Trips From Gay Glasgow
Gay Events in Glasgow
Gay Glasgow is a remarkable city that has hundreds of events on across the year, and queer travelers to Scotland should not restrict themselves to exclusively gay events.
While June is the main month of LGBT celebrations and events for Glasgow's gay community revolving around a huge Pride Festival there are plenty of other gay events in Glasgow to look out for during the rest of the year – and every night of the week you can find live music and plenty of club events.
People in Scotland are incredibly welcoming, so if you can start a conversation on any of popular hook up apps or in person you are almost guaranteed to hear about something somewhere and get invited. Here are the biggest events currently on in Gay Glasgow (just be sure to book your Glasgow hotels far in advance as the good places sell out months beforehand!).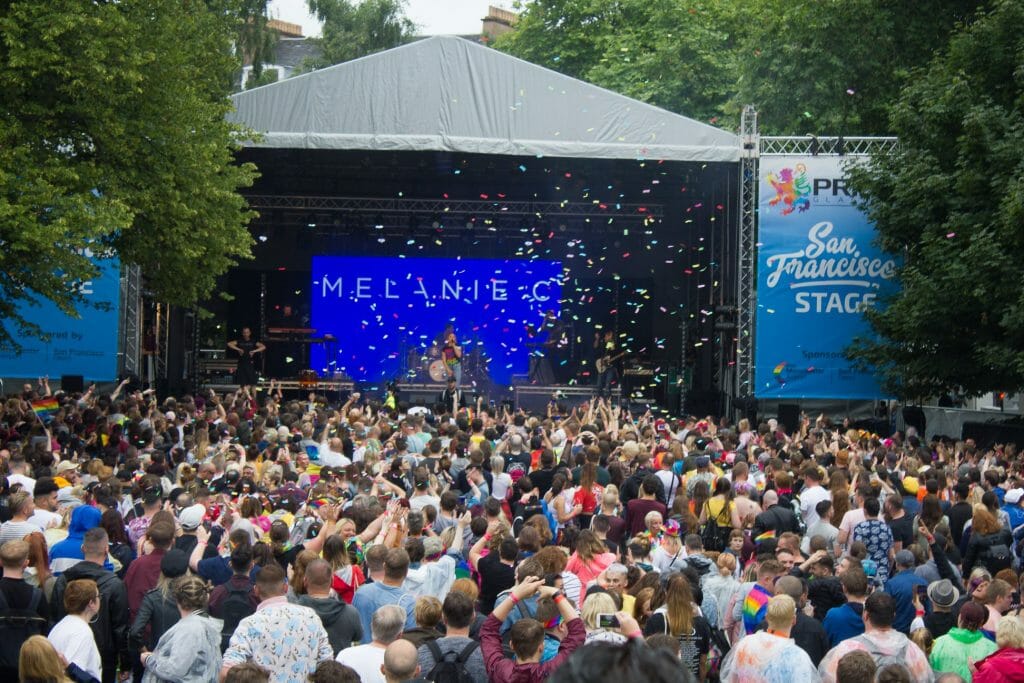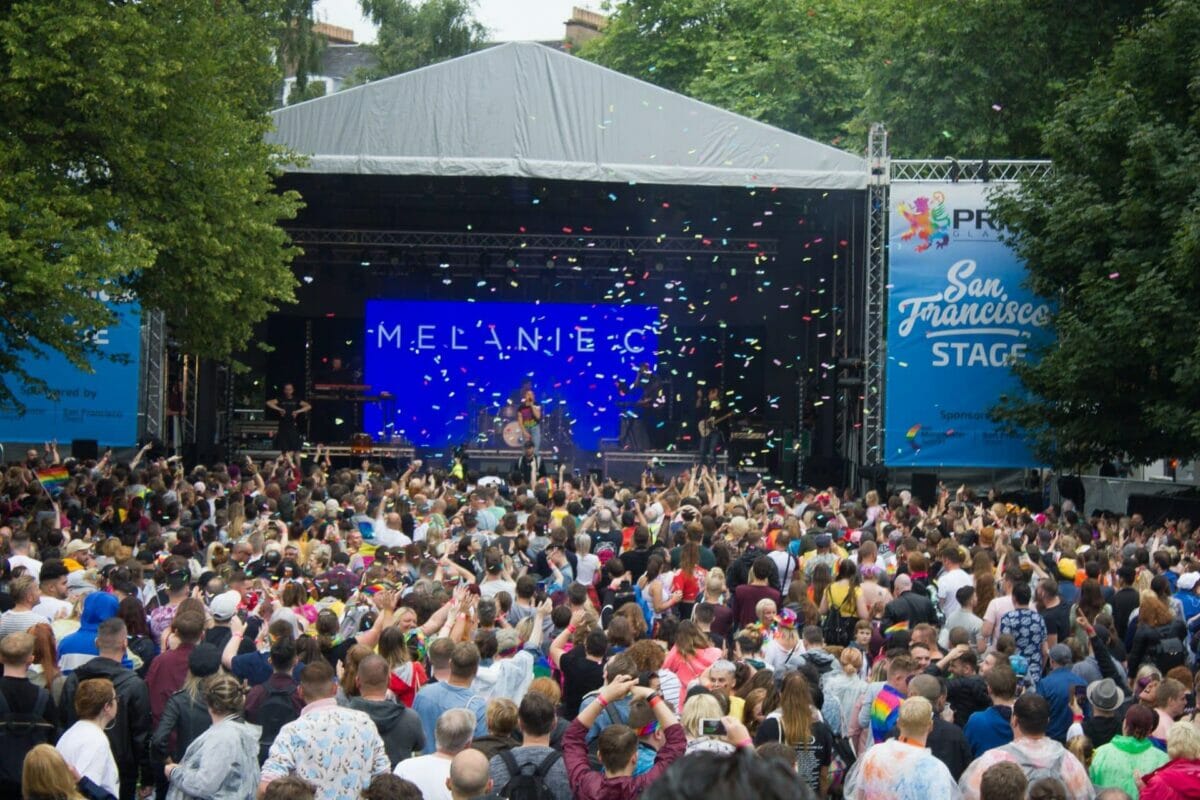 OutSpoken Arts – Scotland's annual celebration of queer culture previously known as Glasgay. A festival of the top and up-and-coming artists from around the world with everything from comedy, music, film, theatre and visual art to performance art, literature, club nights, education events and community celebrations.
Hogmanay – While many gay travelers might be inclined to celebrate New Years on the beaches of Phuket or enjoying the thunder from down under in the Melbourne gay scene, if you can bare the cold then Scotland offer's one of the world's best New Year celebrations. Three days of spectacular events culminating in an all-out New Years street party in Glasgow – Hogmanay is crazy wild and totally unforgettable!
Scotland International Burlesque Festival – With so many burlesque and cabaret venues in Glasgow it was only a matter of time until the producers of London Burlesque Festival set up here. An extravaganza of epic proportions can be expected in June – 2018 is the first year but we are sure it's going to be a hit!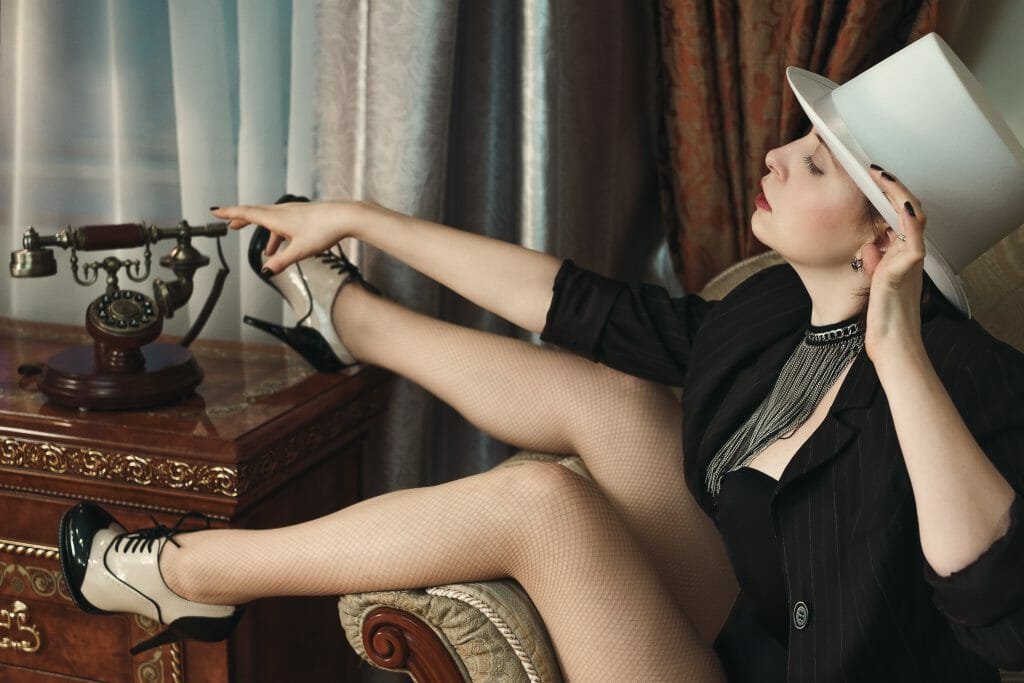 Scottish Queer International Film Festival – The best in queer cinema is shown at this fabulous event every September. There are also plenty of cool workshops, talks, discussions, performance, and parties to go along.
Drag-Opticon – A variety night held annually featuring plenty of drag queens showing their talents in lipsyncing, live singing, stand up comedy, ballet, burlesque, poetry/spoken word, theatrical pieces and – well whatever else they can come up with!
Glasgow Pride – The biggest gay event held annually in Glasgow in June and Scotland's largest celebration of LGBT Pride. The entire pride week is fuelled with parties, picnics, workshops and plenty of art and culture. Everything culminates in a March and fabulous festival in Kelvingrove Park goes into the night. This is one gay event in Glasgow worth planning your trip around, because – well – LOVE IS LOVE BABY!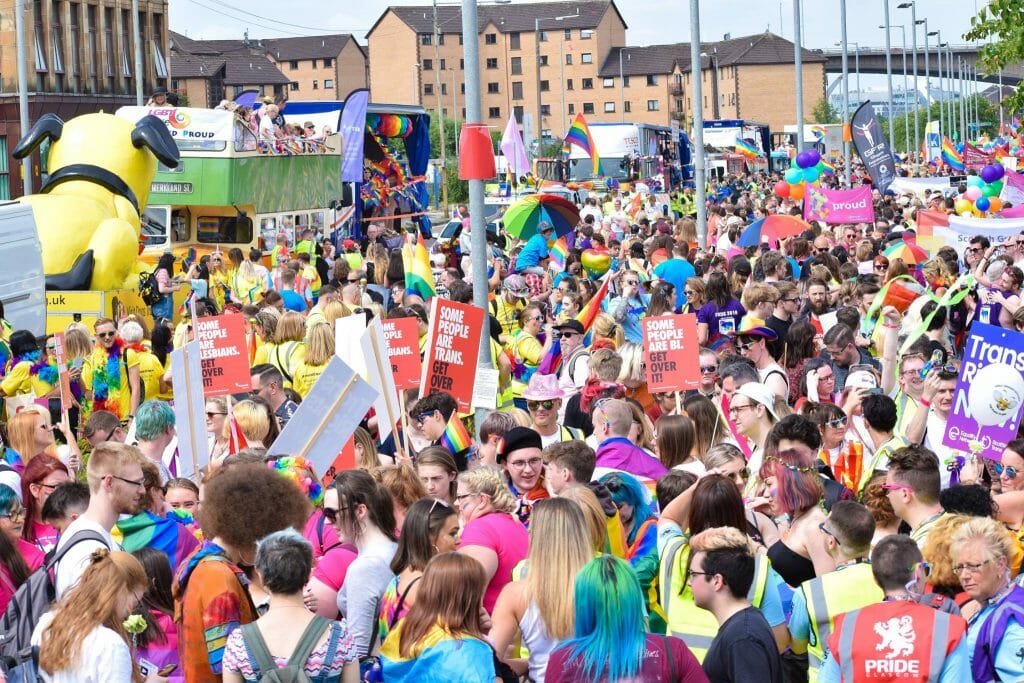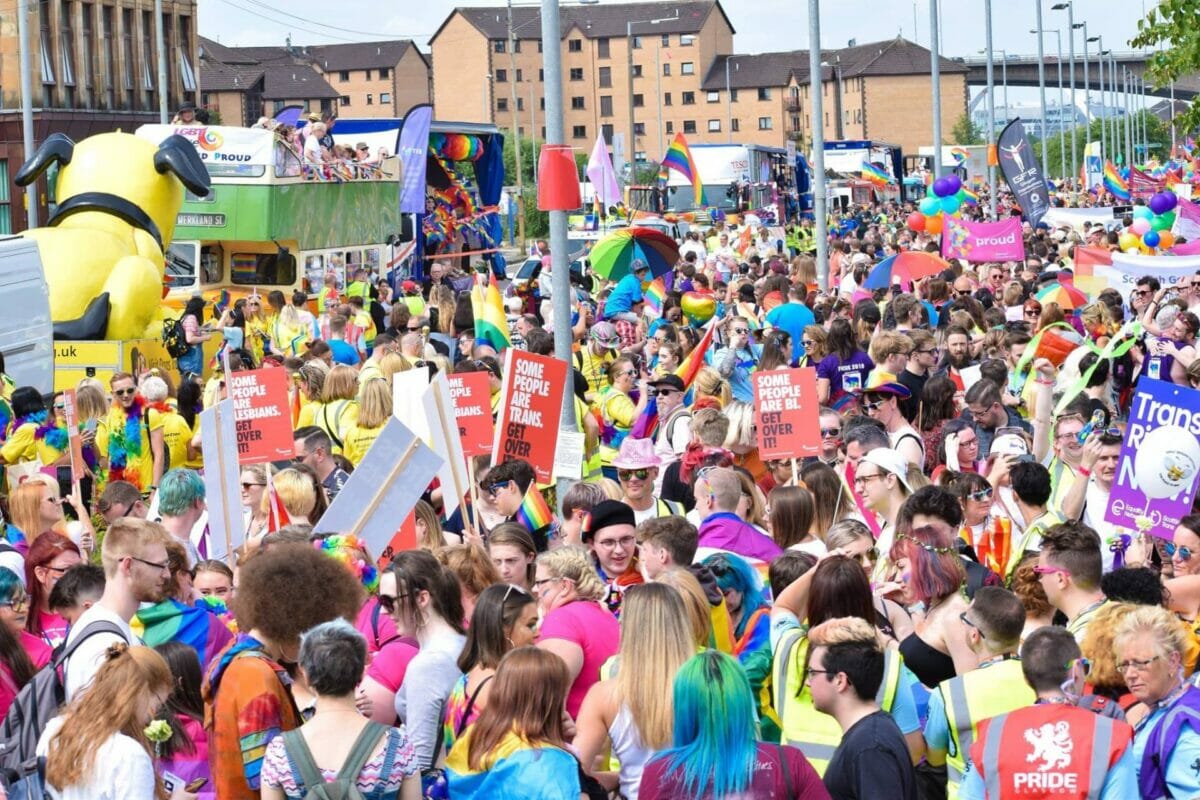 Gay-friendly and Gay Hotels in Glasgow Scotland
As a world leader in LGBT tourism, pretty much every hotel and hostel in Glasgow can be considered gay-friendly – after all, being a gay-friendly it not all about upscale luxury, but about providing friendly and open service and welcoming everyone with open arms.
Having said that, everyone likes to be surrounding by people with common interests, and as such there a few well-known hotels in Glasgow that are known hot spots for gay travelers to stay! The best locations for gay travelers is in Merchant City district which is close to all the top tourist sites and attractions of the Glasgow gay scene – by day or by night.

However, if you are planning to hire a car in Scotland then it's best to stay a bit out of the city or where free parking is available.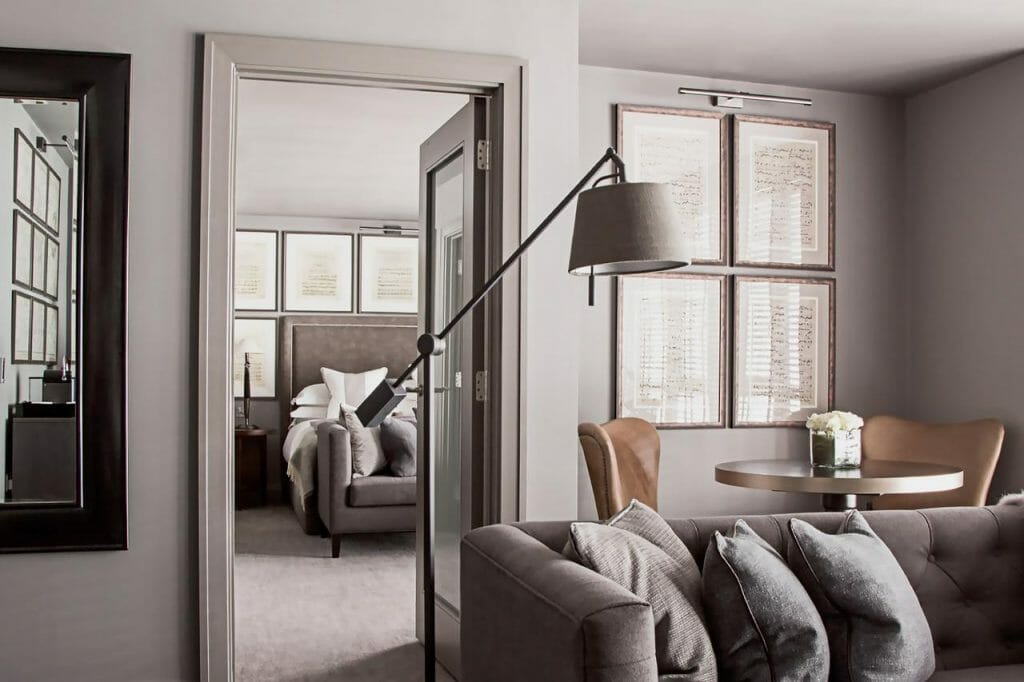 The following gay-friendly and gay hotels in Glasgow are only the most popular with gay travelers but there are hundreds of other hotels in Glasgow if you don't find quite what you are looking for.

Whether you want a fun and social hostel, a cheap place to crash after a night of partying or a chic designer option to sip cocktails and surround yourself with fabulous people – Gay Glasgow has it all!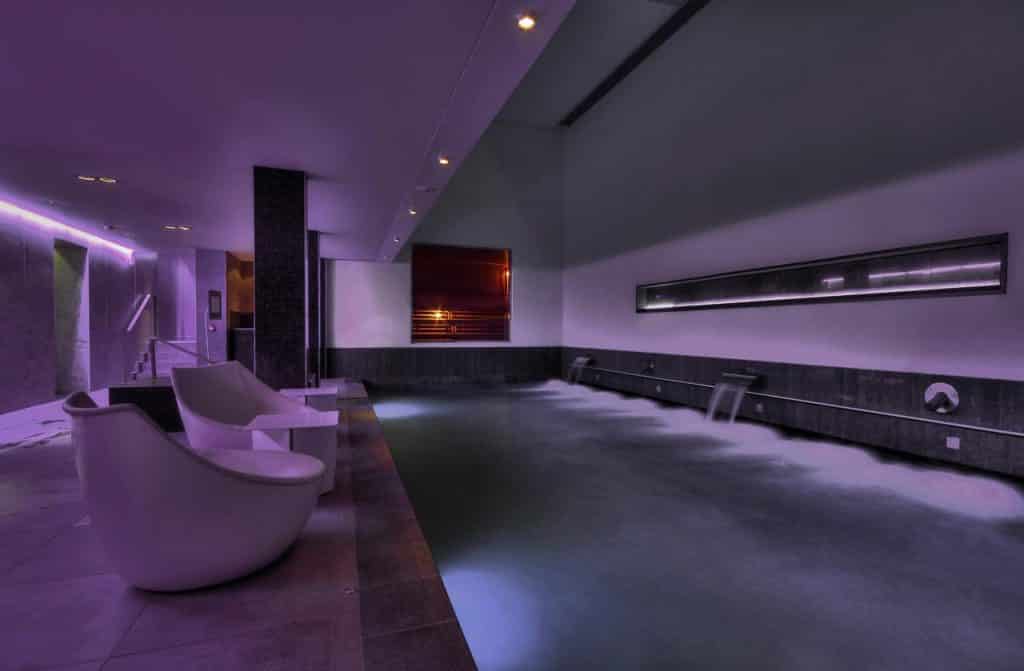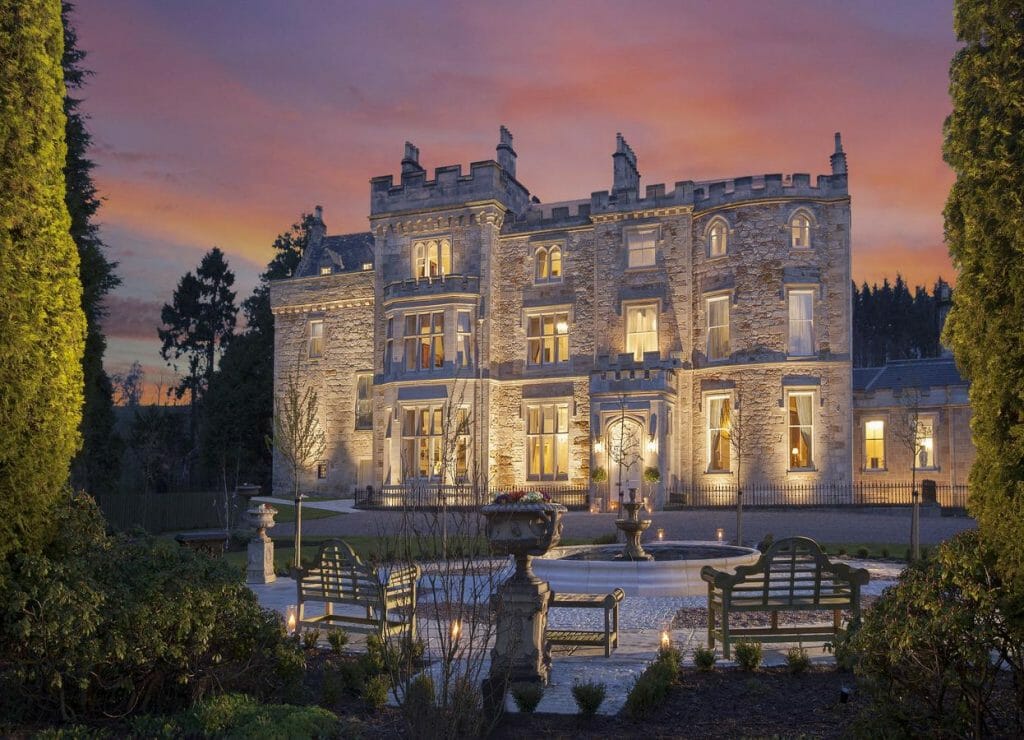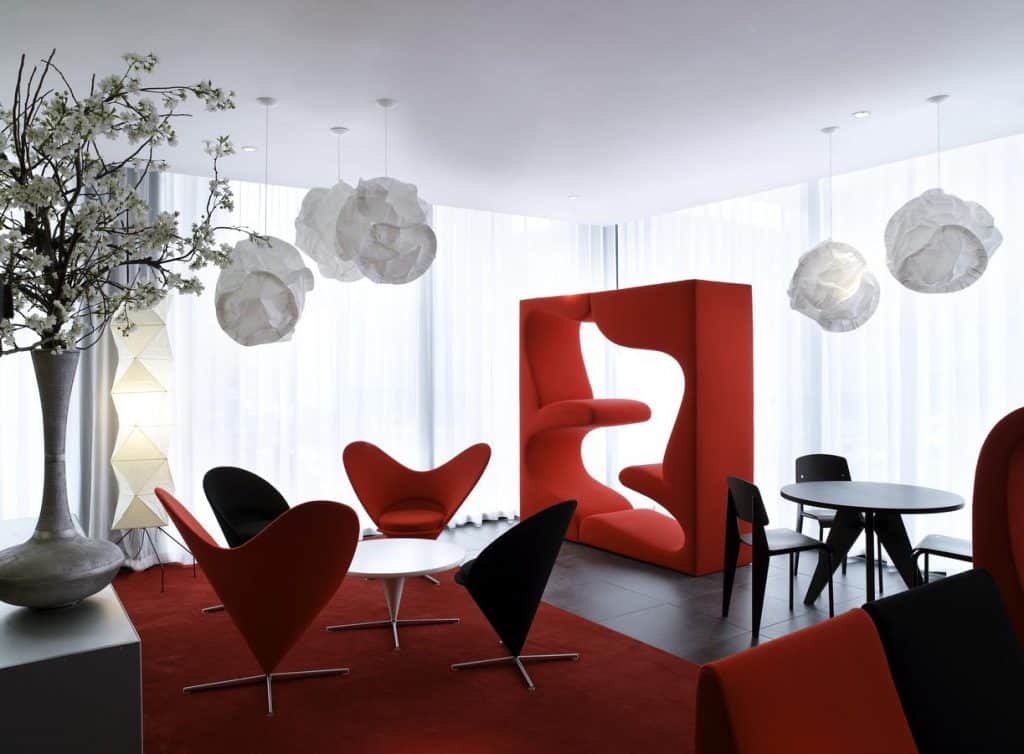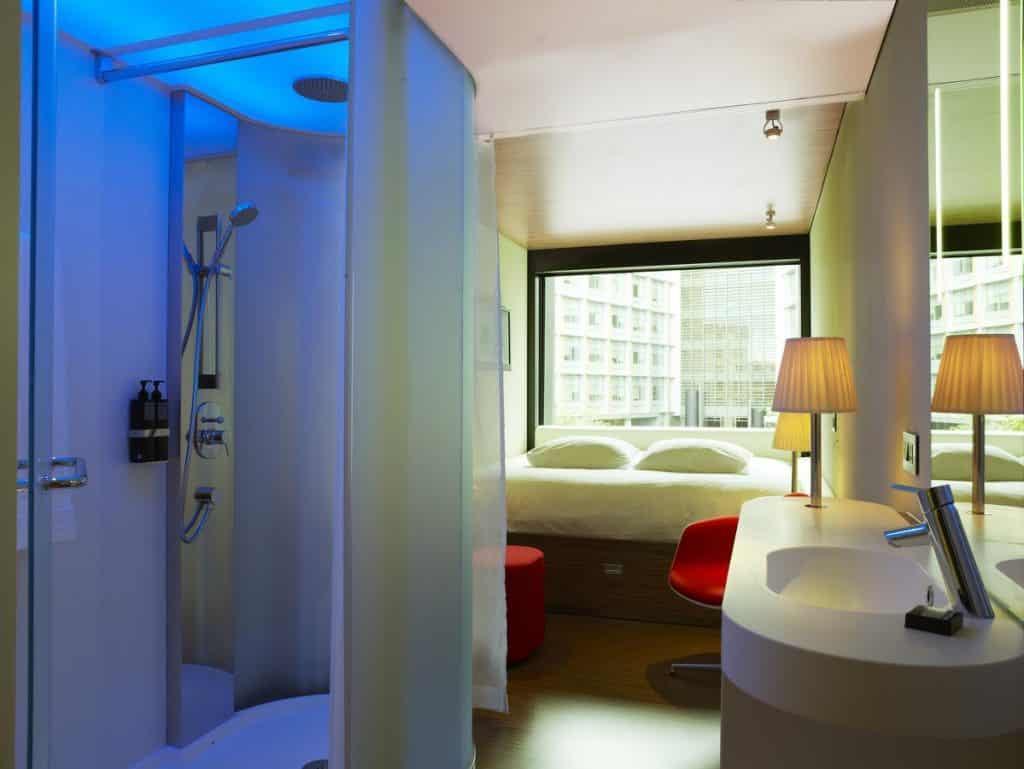 Gay Bars and Gay Clubs in Glasgow
Glasgow's LGBT scene is the reason this city is one of the most gay-friendly places in Europe – and the Glasgow gay bars and clubs are just as great as you would expect given this reputation!
Whether you try the iconic yet cheesy Polo Lounge or sip cocktails at the voguish Katy's Bar, there's a gay bar in Glasgow for all members of our diverse LGBT family. Deciding which place to try first is the hard part – but luckily most of the Glasgow gay scene is centered around the Merchant city part of the city (just head to Delmonicas on Virginia St and look for the flags!)
Being such a tolerant city you are unlikely to experience any issues with displays of affection in public and as such will be welcomed in most clubs and bars in Glasgow – but with such a thriving gay scene in Glasgow you really shouldn't miss a night out here!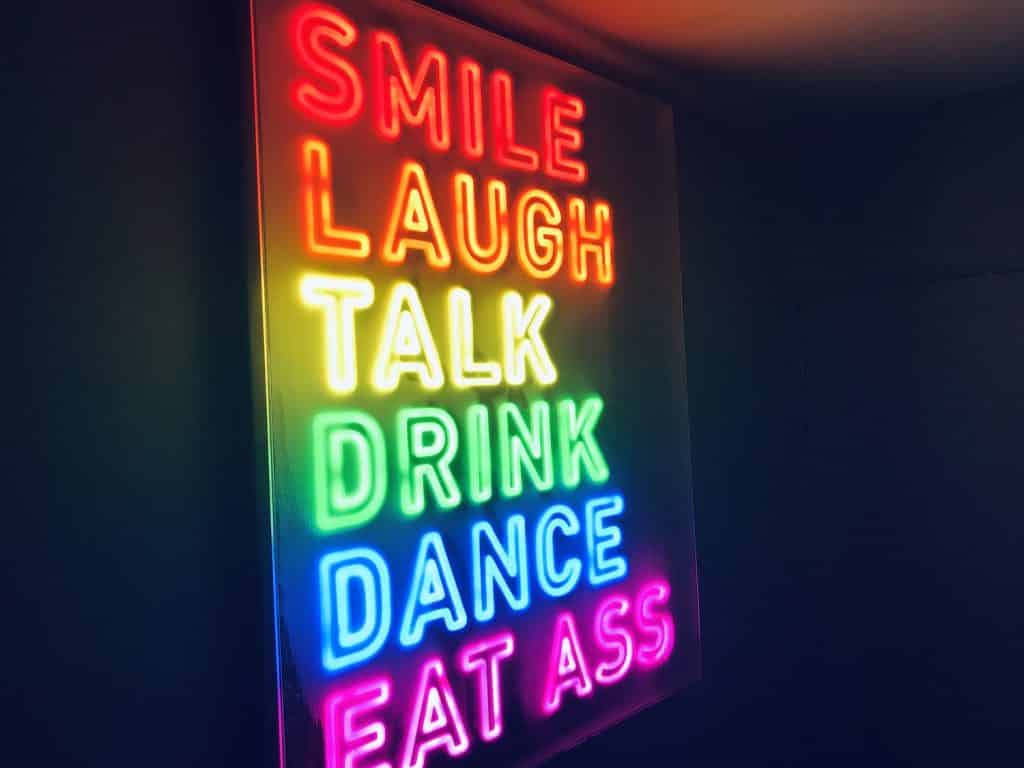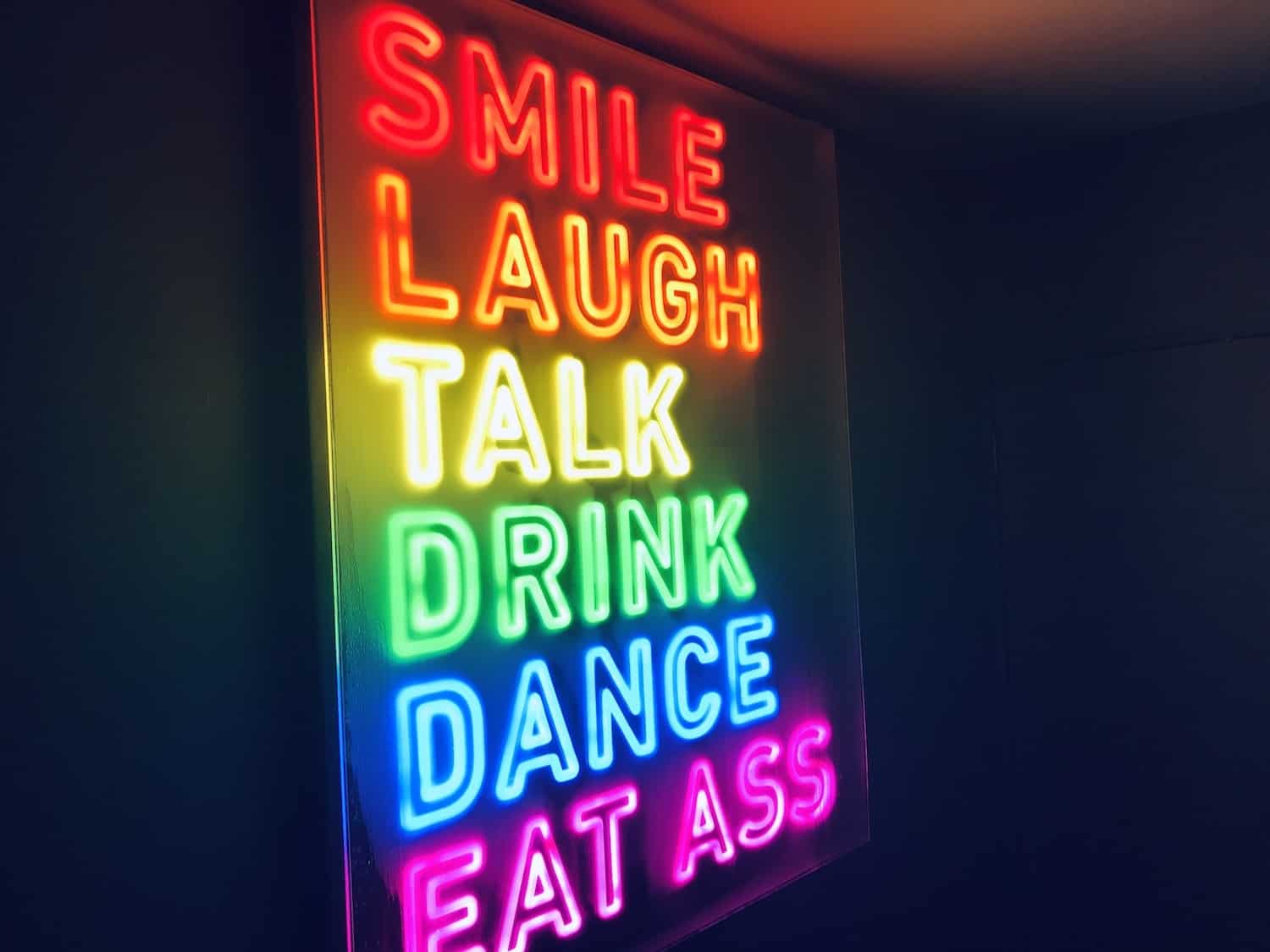 Gay Bars in Glasgow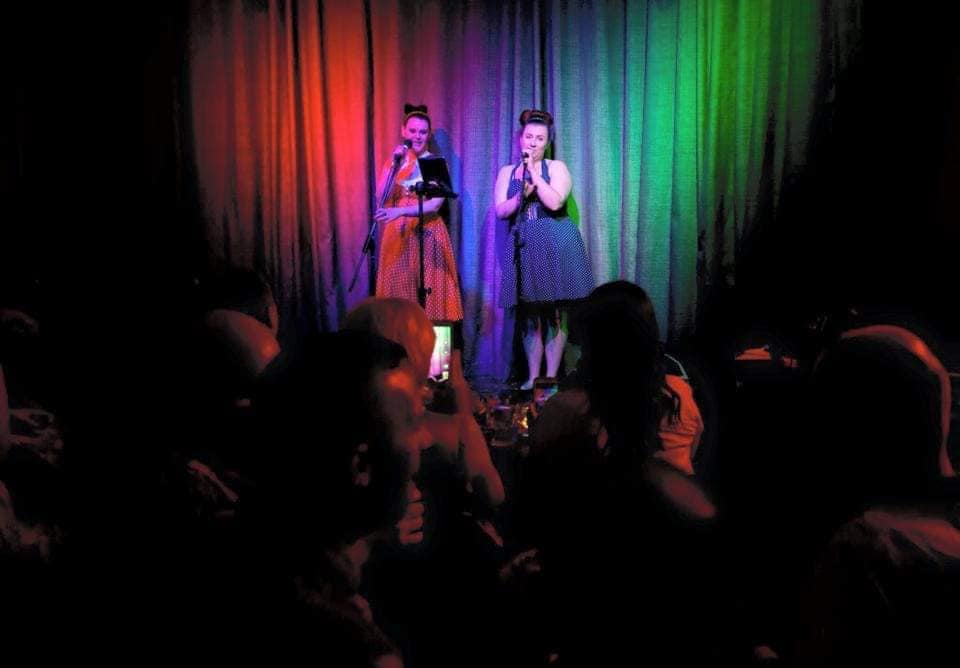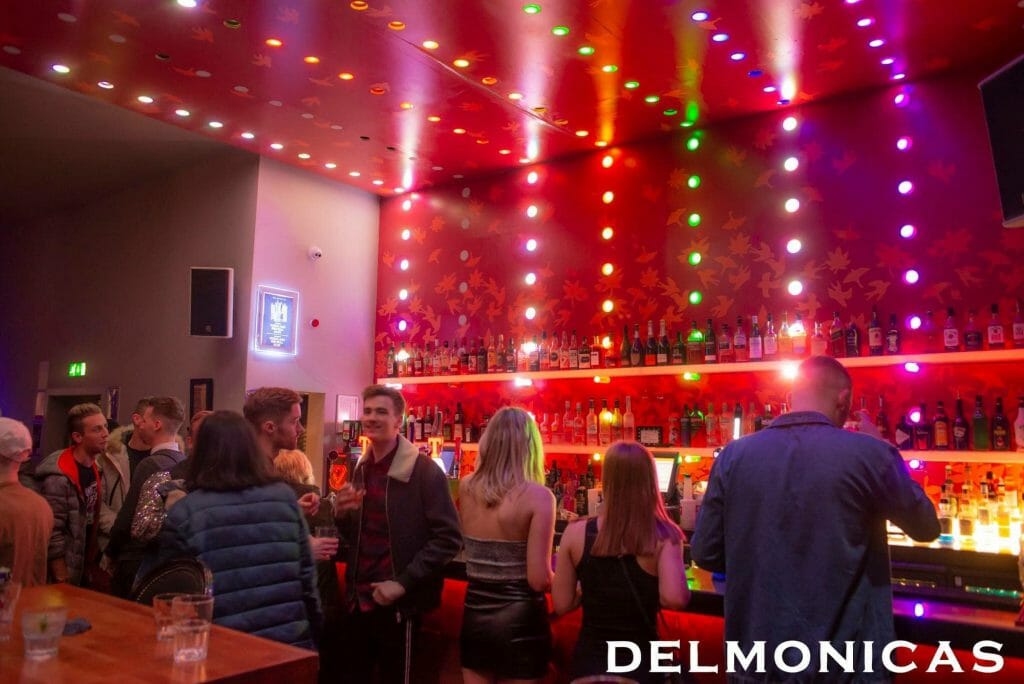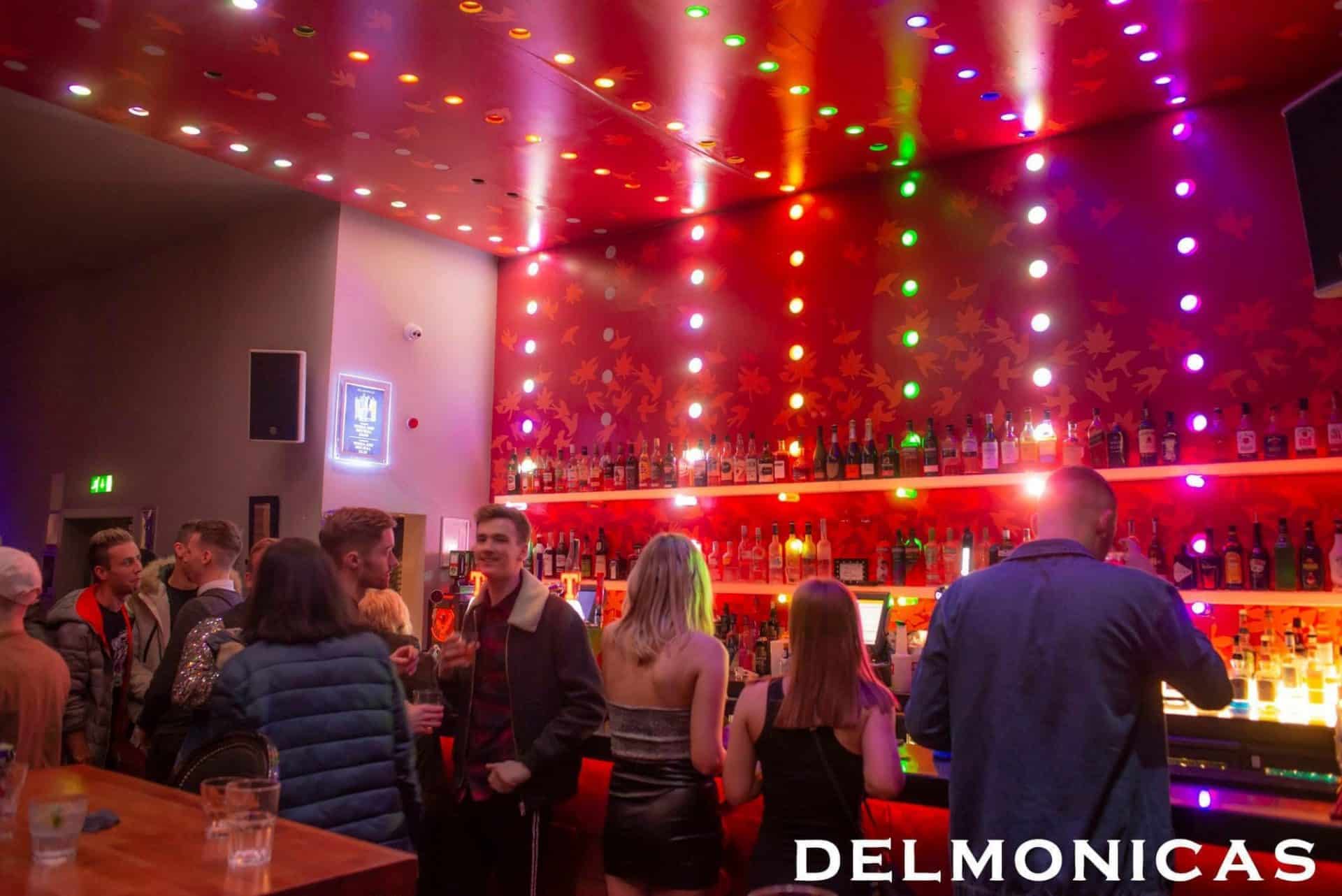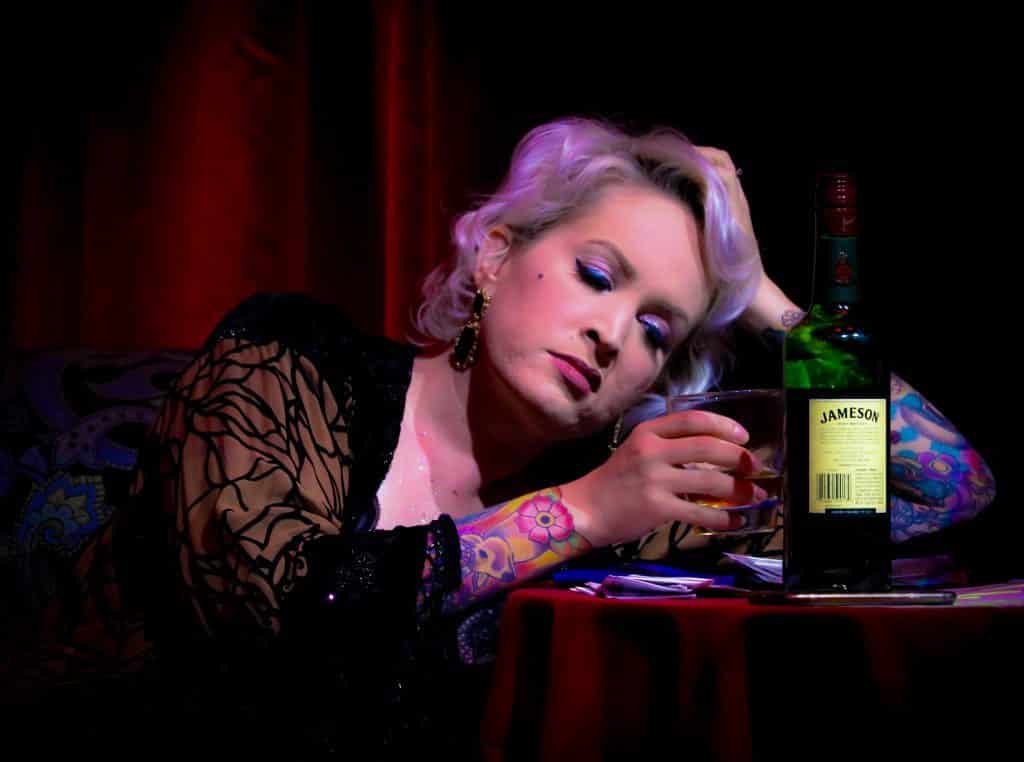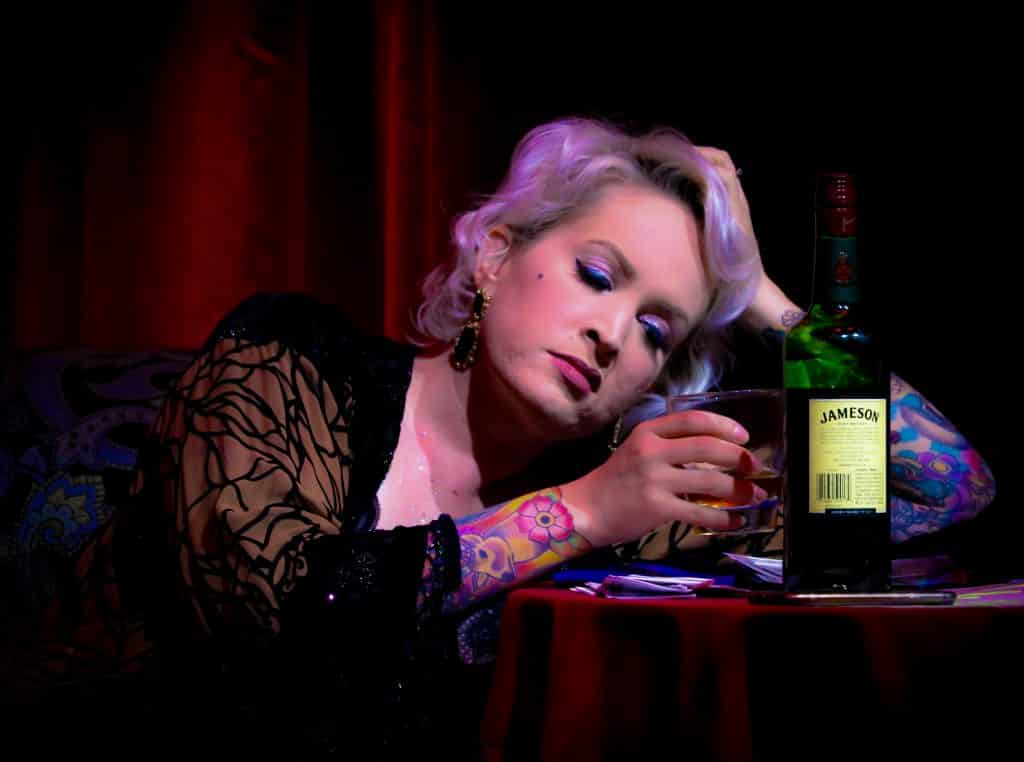 Gay Clubs in Glasgow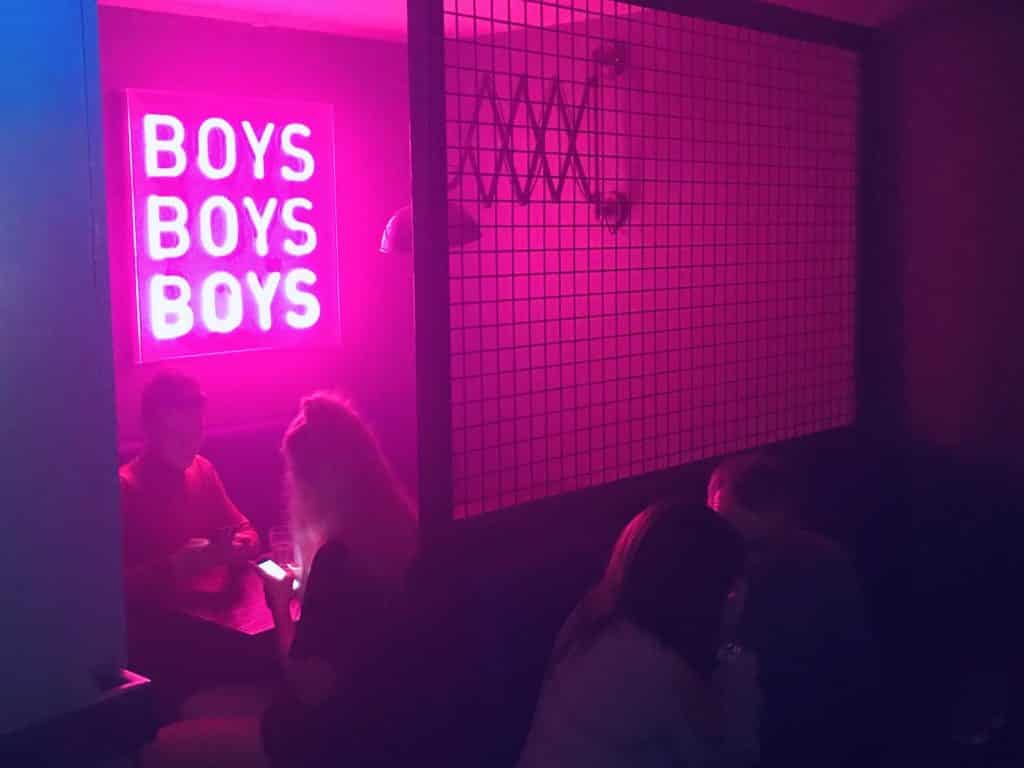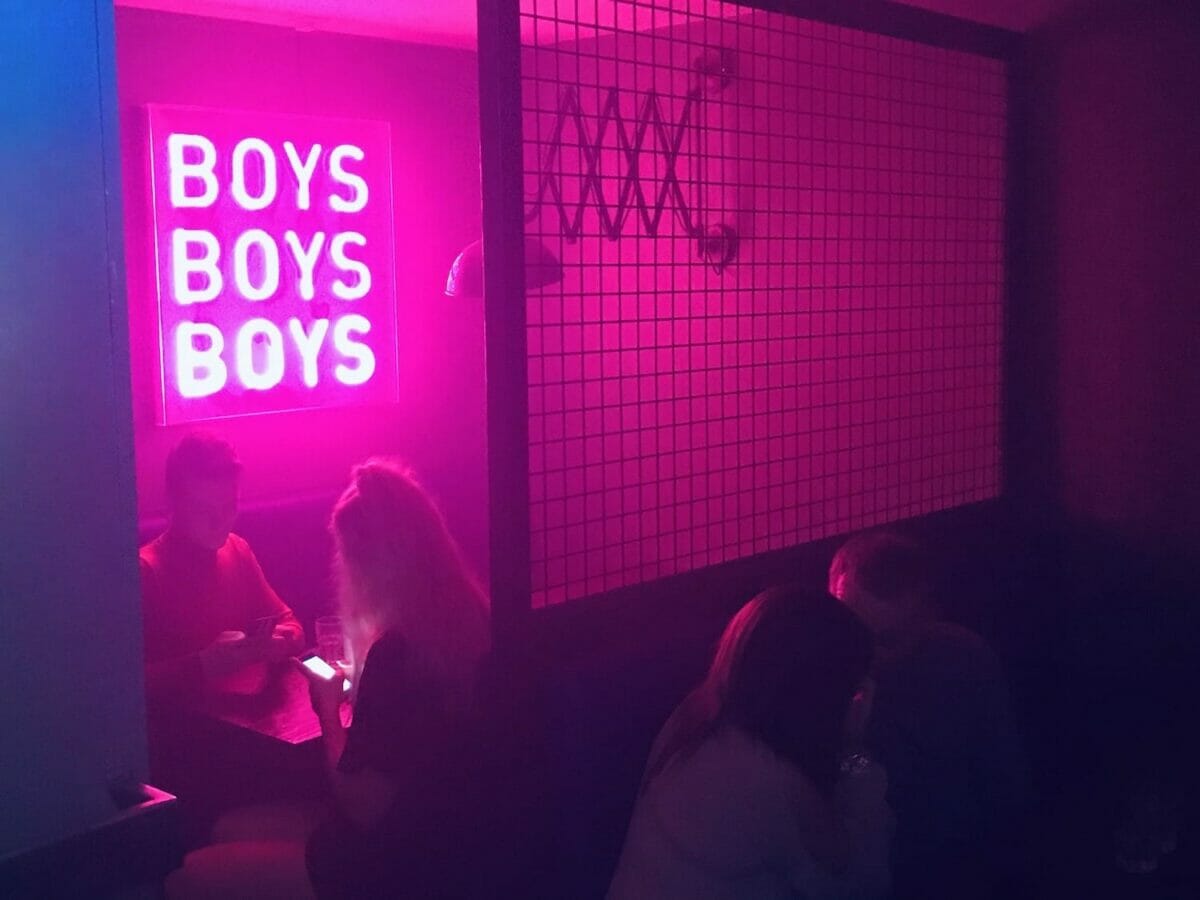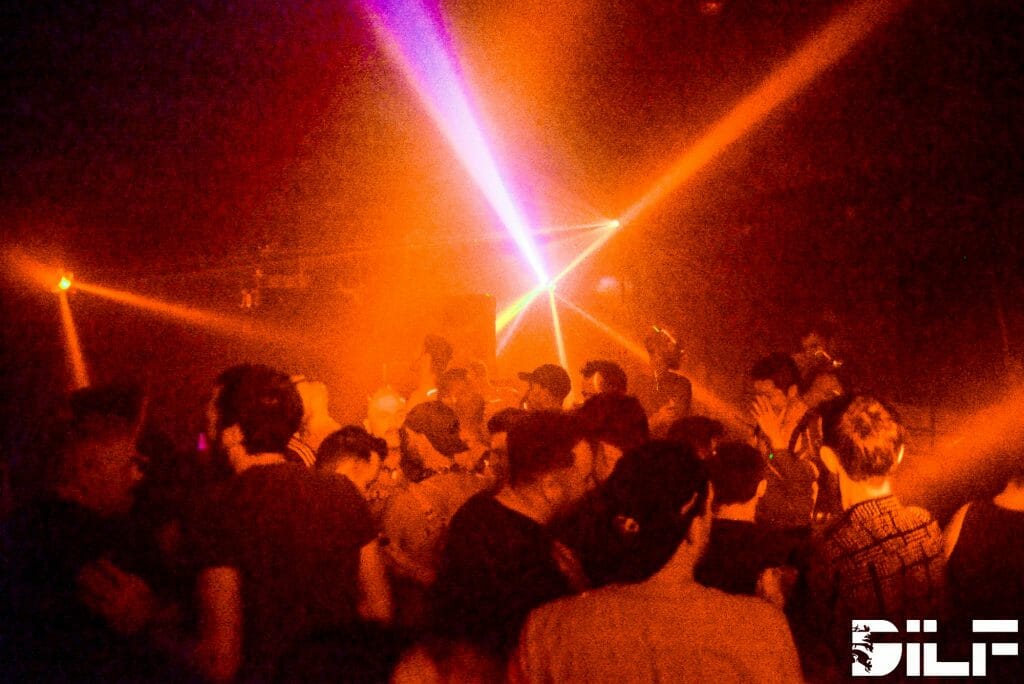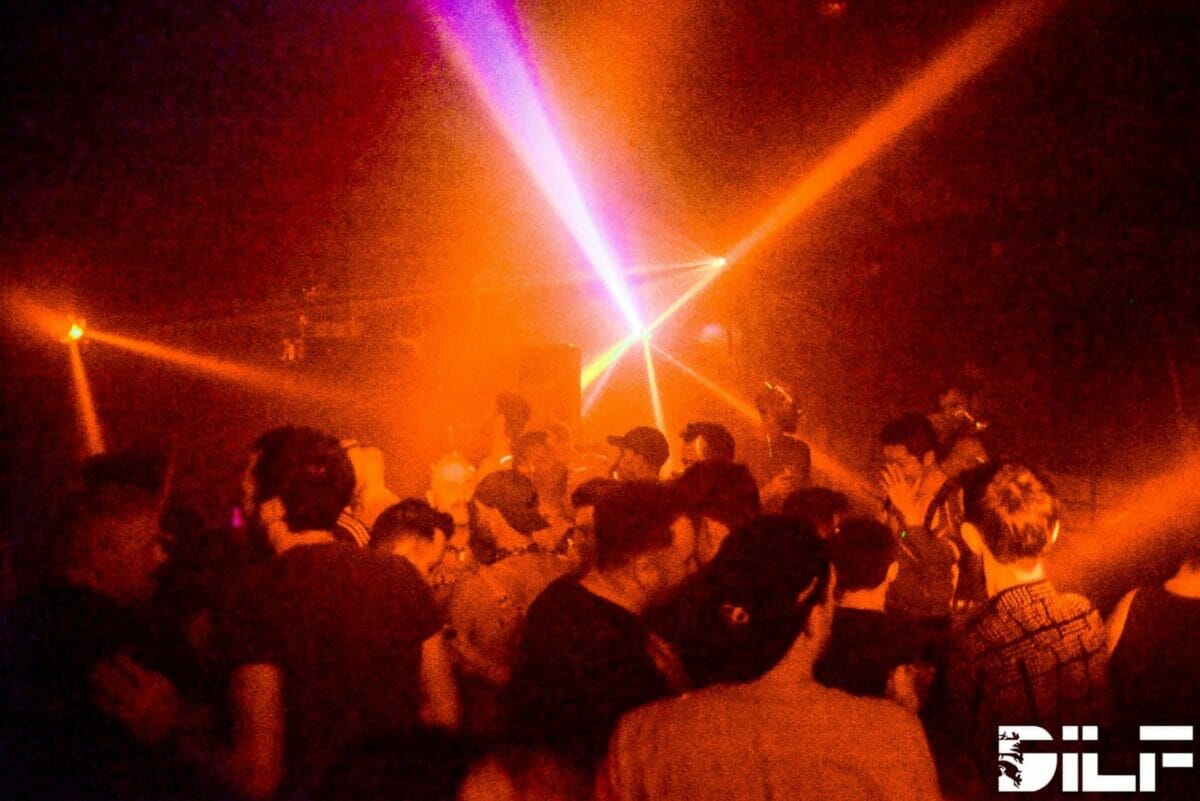 Other Cool Bars in Glasgow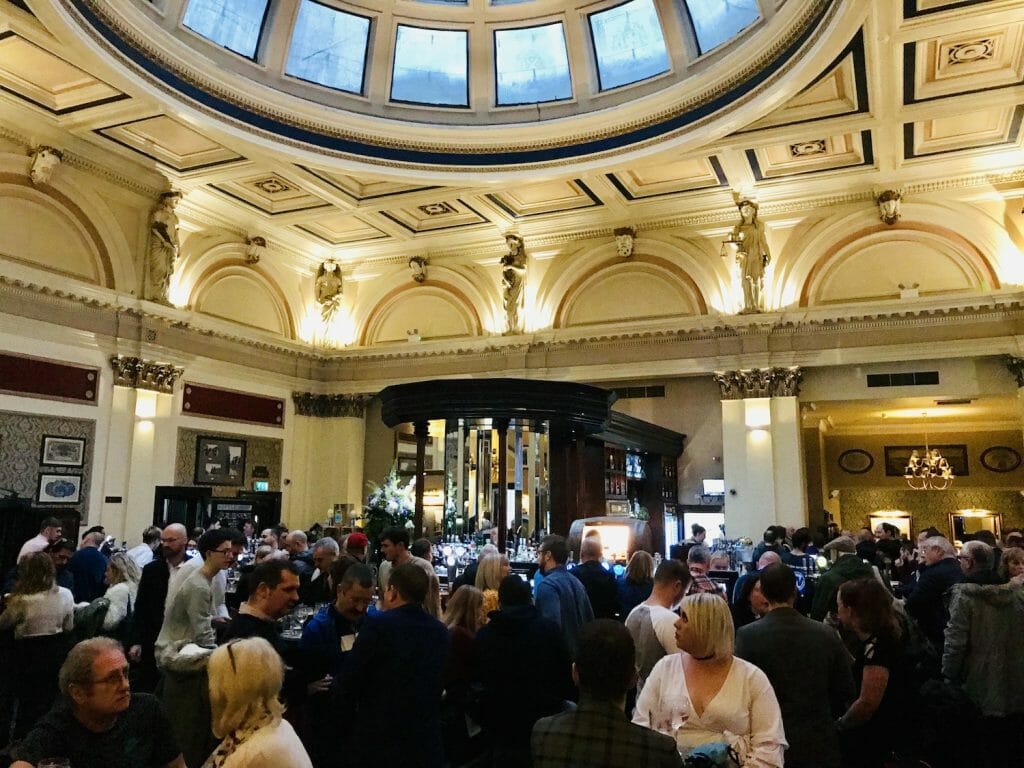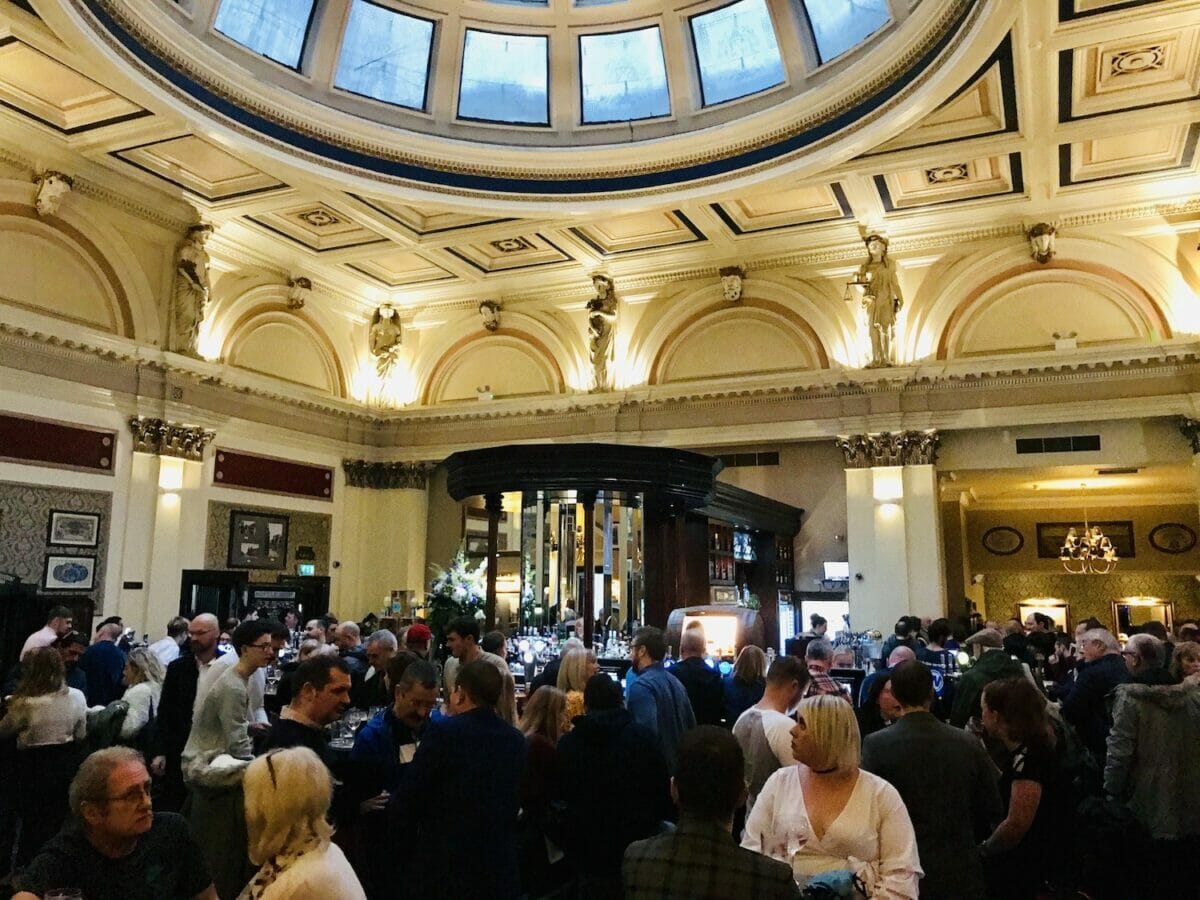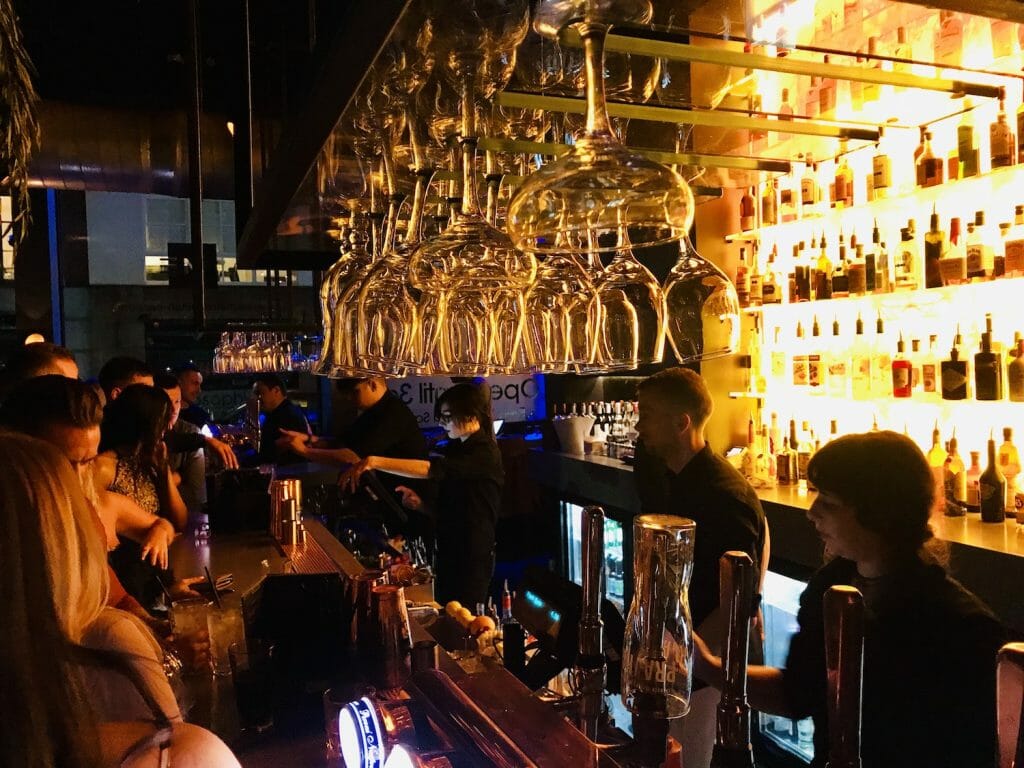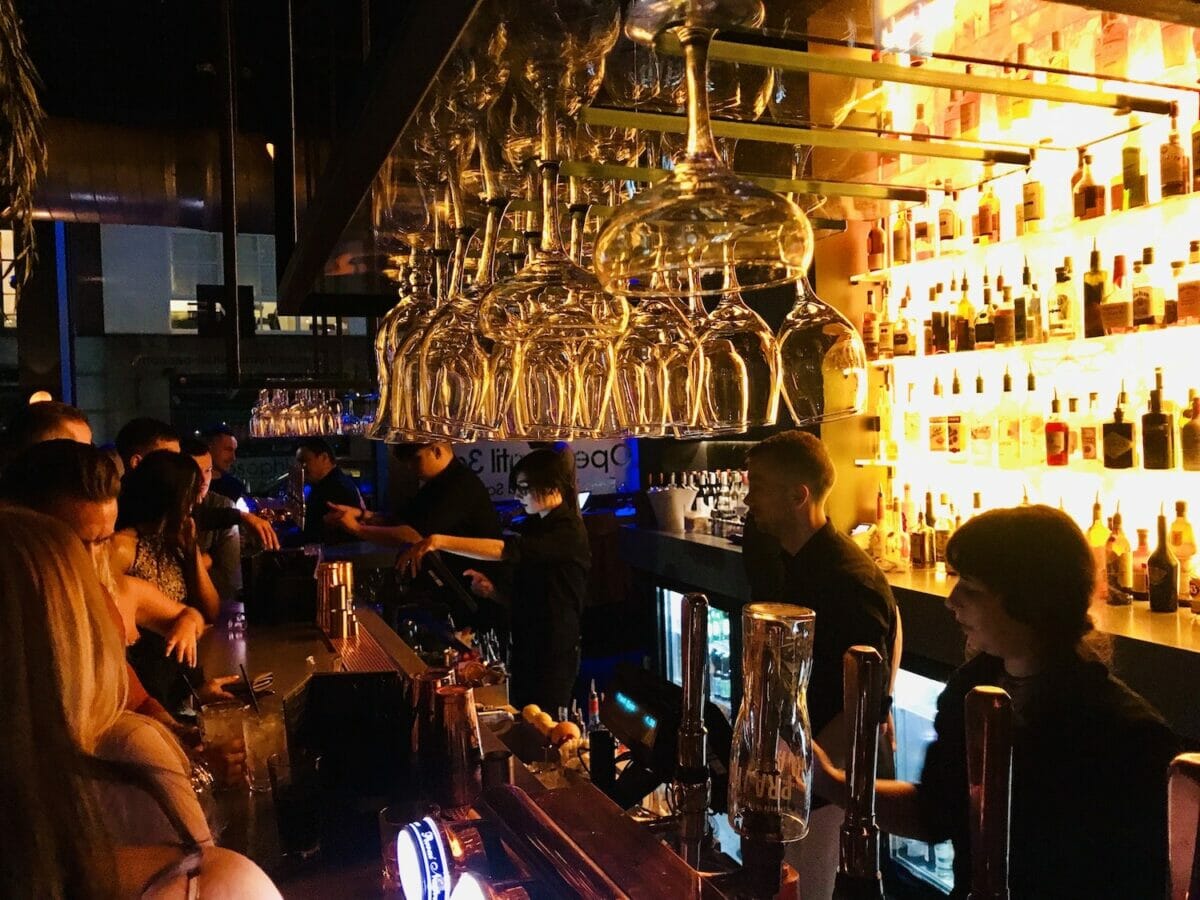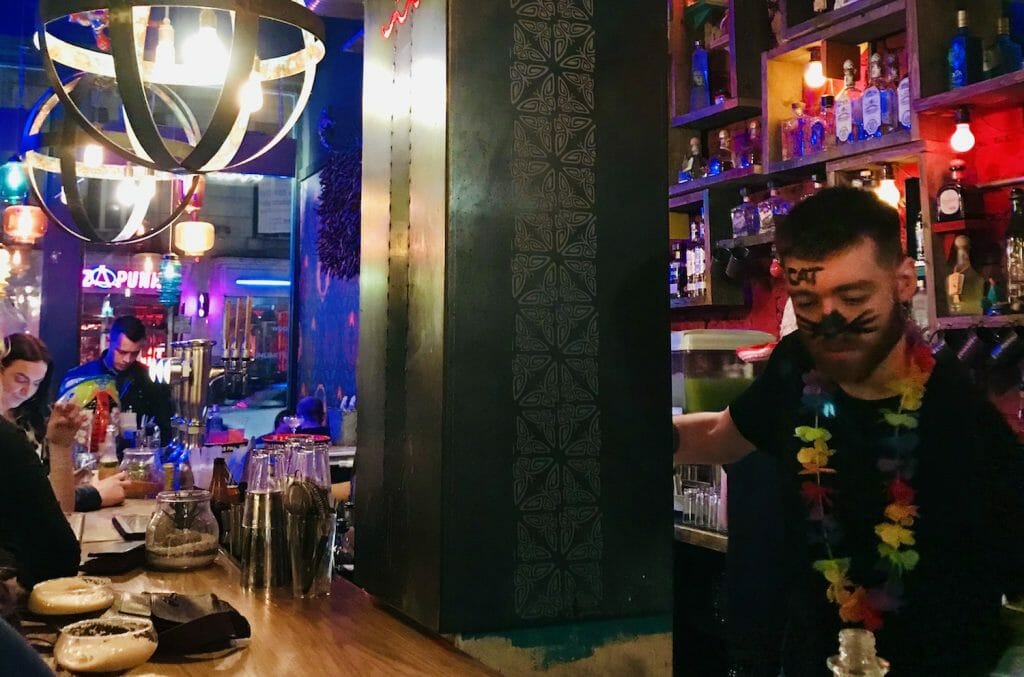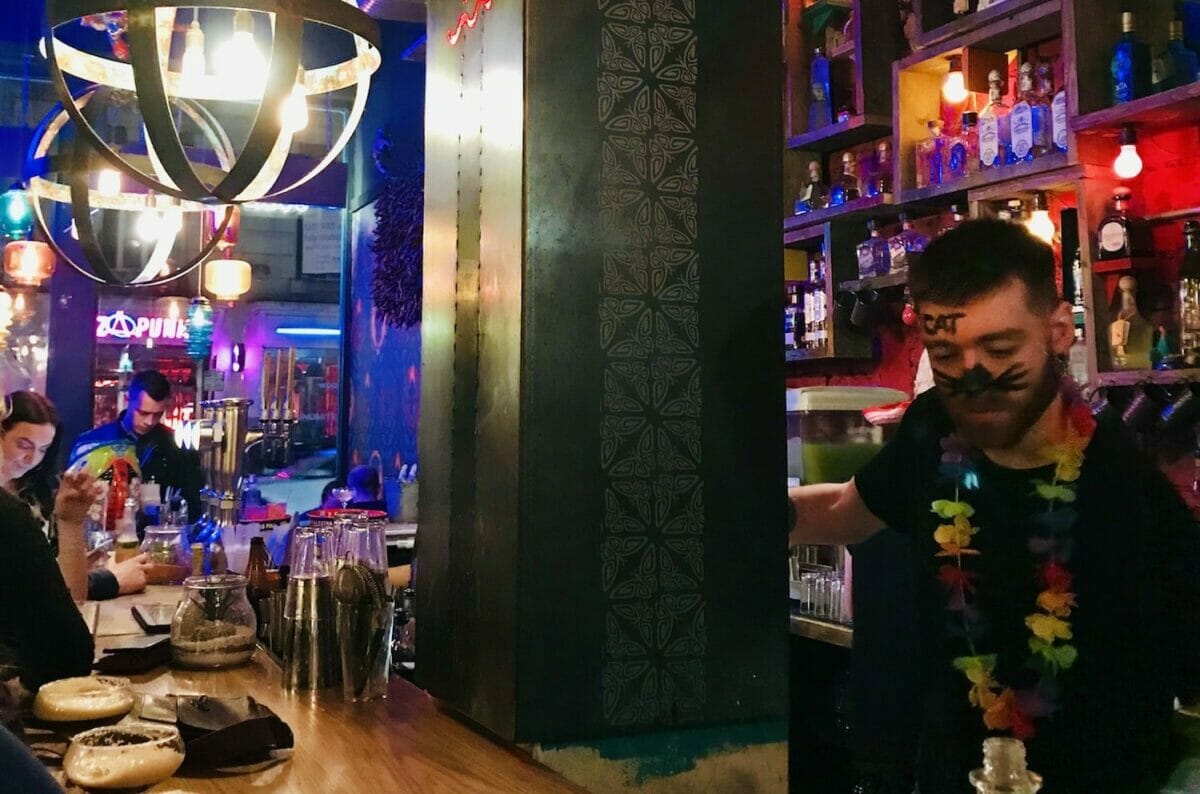 Spa Day & Male Massage in Glasgow
While at night Glasgows's gay scene might come alive, for those who can't wait, don't care about the sights and simply want to take to relax while male massage in Glasgow – there are plenty of options for you whether you want a relaxing spa day or just a simple deep tissue massage.
Here are some of the top recommended spas or spots for male massages in Glasgow!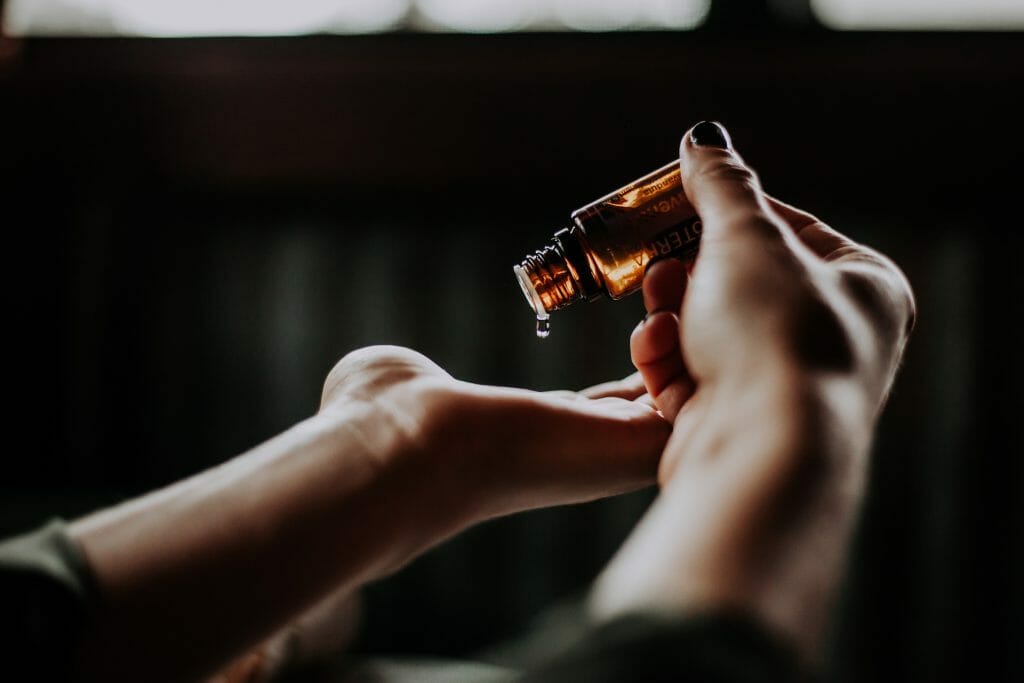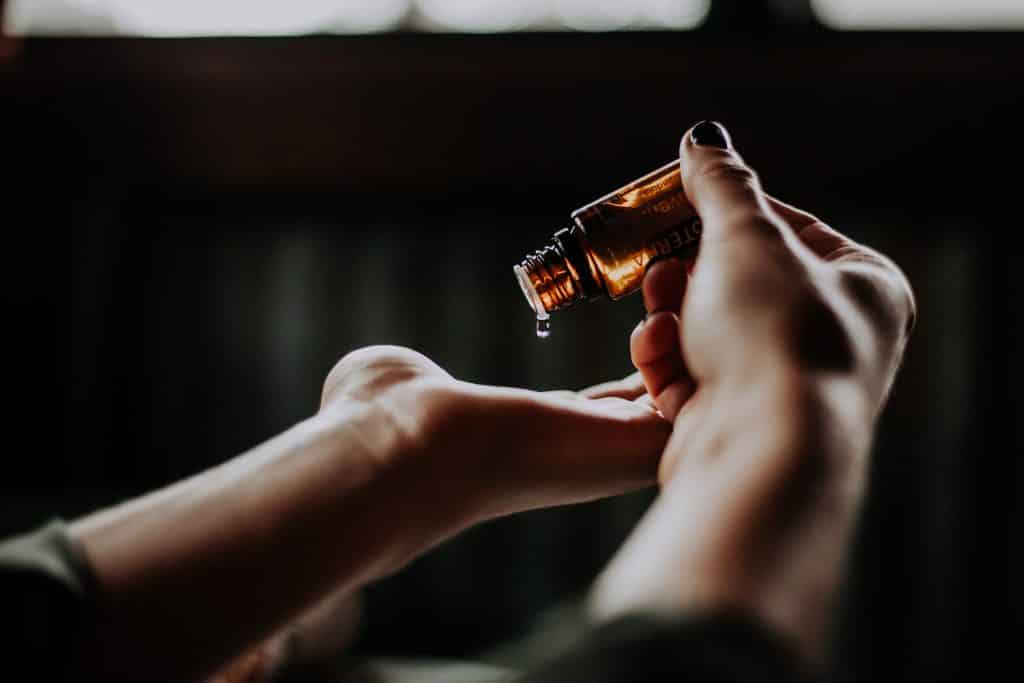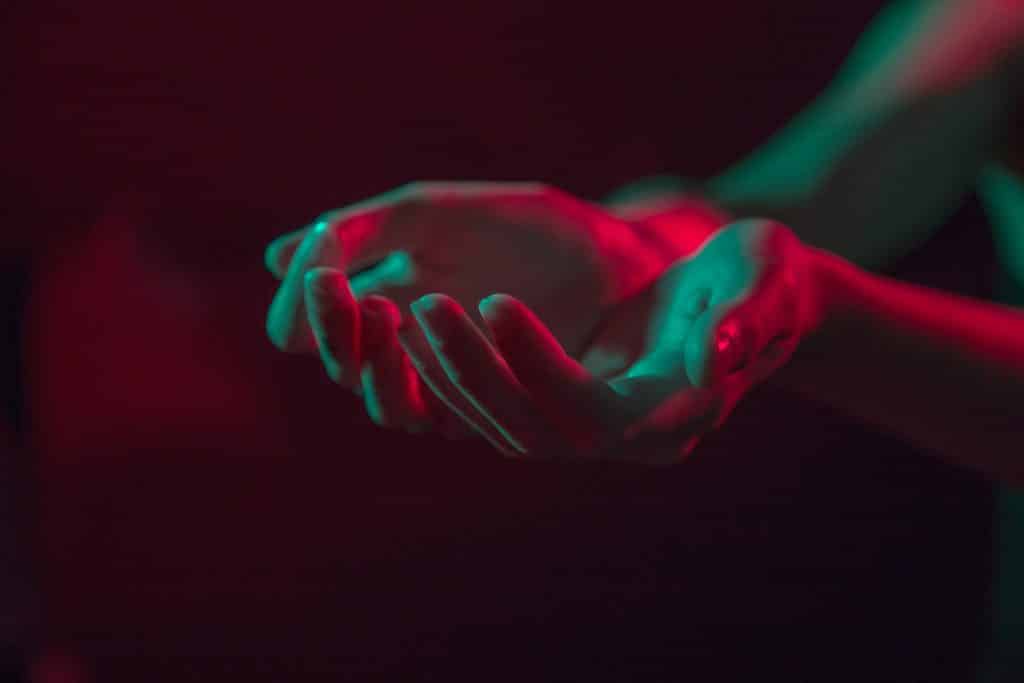 Cruising and Gay Sauna in Glasgow
One place where Grindr and other gay hook up apps have really made a difference worldwide is the closing of saunas and bathhouses. While continental Europe cities such as Vienna, Brussels, and Porto have reversed the trend, the UK gay sauna scene is pretty dire.
In Scotland, the bathhouse/sauna scene has been particularly hard hit and today if you want to explore the naughtier side of Glasgow you now only have one gay sauna in Glasgow to visit (or there are two in nearby Edinburgh). Public cruising in Glasgow was previous popular but it is really not recommended now with previous popular locations having more police patrols and wide-spread CCTV surveillance.