With a population of just over half a million, Oaxaca is a small city by Mexican standards– but with a thriving nightlife and arts scene that punches well above its weight. Travelers going to experience gay Oaxaca can expect plenty of gay nightlife, clubs and bars at night and to explore beautiful churches, ancient ruins and a well-preserved old town filled with art galleries and mezcal tasting by day.
Top this all off by staying in a luxury gay-friendly hotel in Oaxaca and you can see Oaxaca is one city you have to add to your gay Mexico vacation-list!
Note: Mexicans in general are becoming more accepting of differing sexuality and lifestyles, though the Catholic Church's influence remains strong and Oaxaca state is one of the most conservative in Mexico. Thankfully LGBT travellers rarely experience open discrimination or violence but in some situations caution should be applied.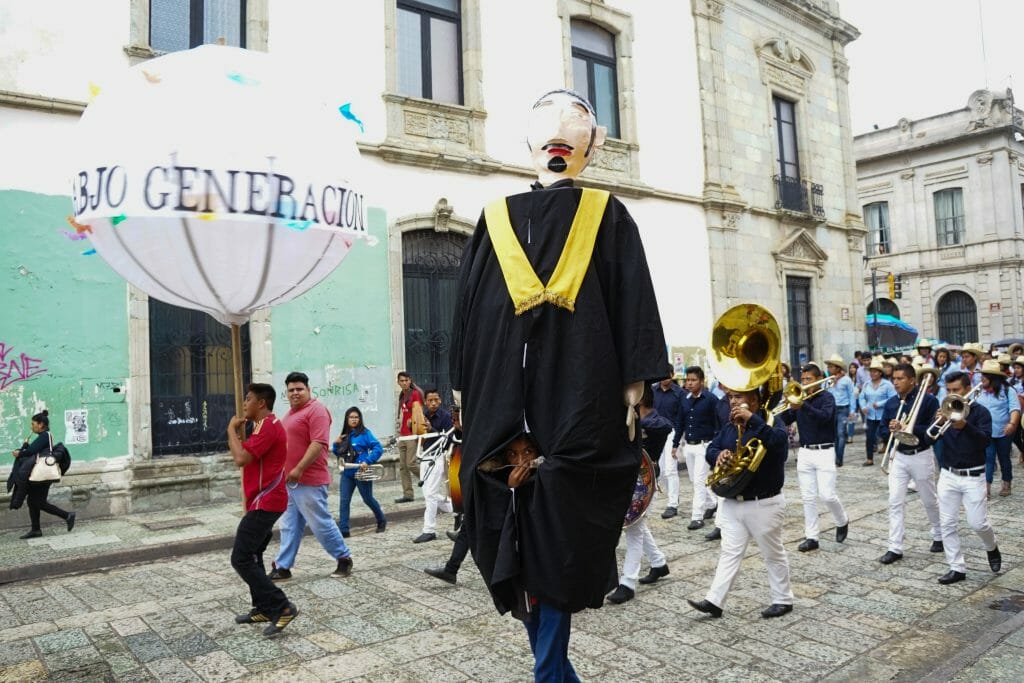 Gay Oaxaca Guide: The Essential Guide To LGBT Travel In Oaxaca Mexico
Attractions in Oaxaca Mexico
While the capital city of Oaxaca in the southern Mexican state of the same name is often looked over by gringos who barely explore this diving country beyond its (admittedly beautiful) beach – this is a mistake as Oaxaca has a diverse of mouth-watering culinary heritage, awe-inspiring colonial architecture and a pleasant climate.
Most of the top attractions of Oaxaca can be seen wandering the historic downtown, but there are a few things out-of-town that you will not want to miss and might require a day-trip.
Are you relocating? This guide will help travelers discover the queerer side of the city. However, if you are lucky enough to be considering a move here, we recommend getting in touch with a local gay realtor. They can happily give you no-obligation advice and all the information you'll ever need to know about your new city. And if you then want their help to find your dream home, you are guaranteed fair, equal, and honest representation. No surprises or awkward conversations necessary!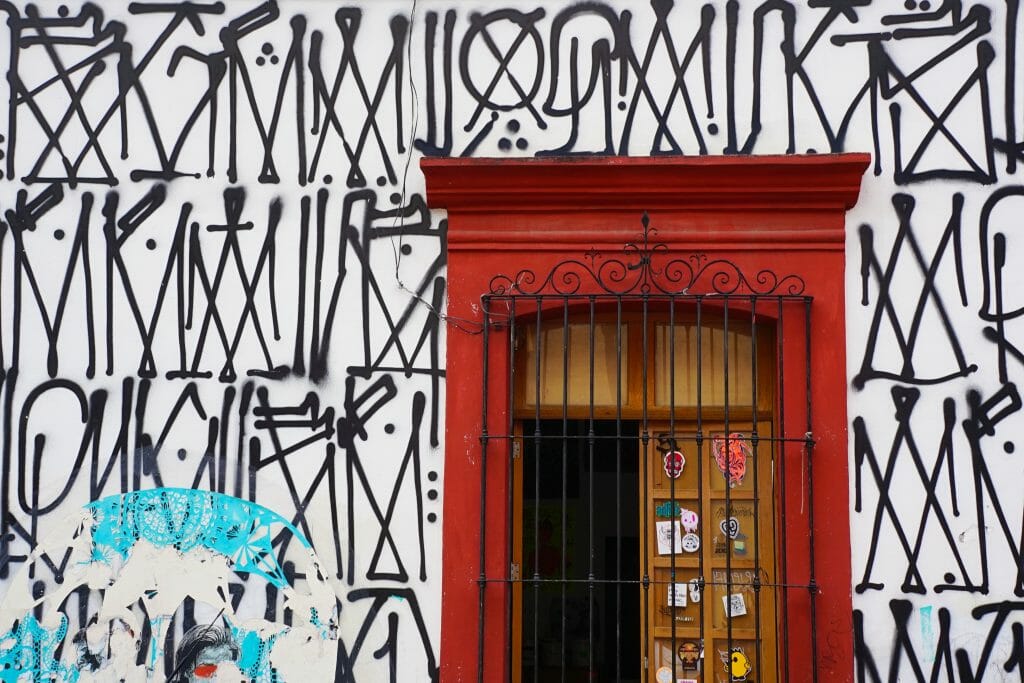 Many of the attractions in Oaxaca gay travellers will want to see are the top attractions in Oaxaca anyway. All travellers in Oaxaca should take caution in less-developed areas with valuables and take taxi's or ride share apps (especially if you do not speak Spanish) at night – and always listen to local advice when exploring. Gay travellers in Oaxaca should take special care in less developed areas in terms of public displays of affection where many residents may be less exposed to LGBT culture and may hold conservative attitudes…Though any reaction is more likely to be curious than outrage. Overall Oaxaca is pretty safe, especially compared to other Latin American cities, and a common-sense approach to travel will generally ensure you have no issues exploring this beautiful and diverse city.
You couldn't resist even if you wanted to step inside the Baroque ecclesiastical – and quite frankly jaw-dropping – Church of Santo Domingo de Guzmán, easily one of the most beautiful churches in Mexico!. For lovers of Mexican Art you should plan time for a visit the Museum of Oaxacan Cultures with many fine examples of religious paintings and sculptures, pop into any of the stunning galleries dotted around town or for something more modern head to The Museum of Contemporary Art (MACO), a strikingly modern museum of Mexican art & history. And of course don't forget to indulge in the Oaxaca City Food Scene as Oaxaca is Mexico's newest foodie gastro-destination, you could write a whole guide to the food in Oaxaca alone – luckily however we don't have to as there is a fantastic write-up to here!