You know the saying: 'When a man is tired of London, he is tired of life.' We're pretty sure Samuel Johnson wasn't speaking about the gay scene in London, but he might as well have been.
Aside from being one of the most exciting and lively cities in the world, with gorgeous parks, great shopping, and fascinating history, London is also one of the most diverse cities you could visit. It's a truly multicultural city with a thriving gay scene, and everyone is welcome to the party.
Soho is the beating heart of London's official gay scene, although there's fun to be had everywhere. Traditionally, this is where gay residents gathered to catch up over drinks in one of the many gay bars; you'll also find world-famous clubs Heaven and KuKlub if you'd like a dance.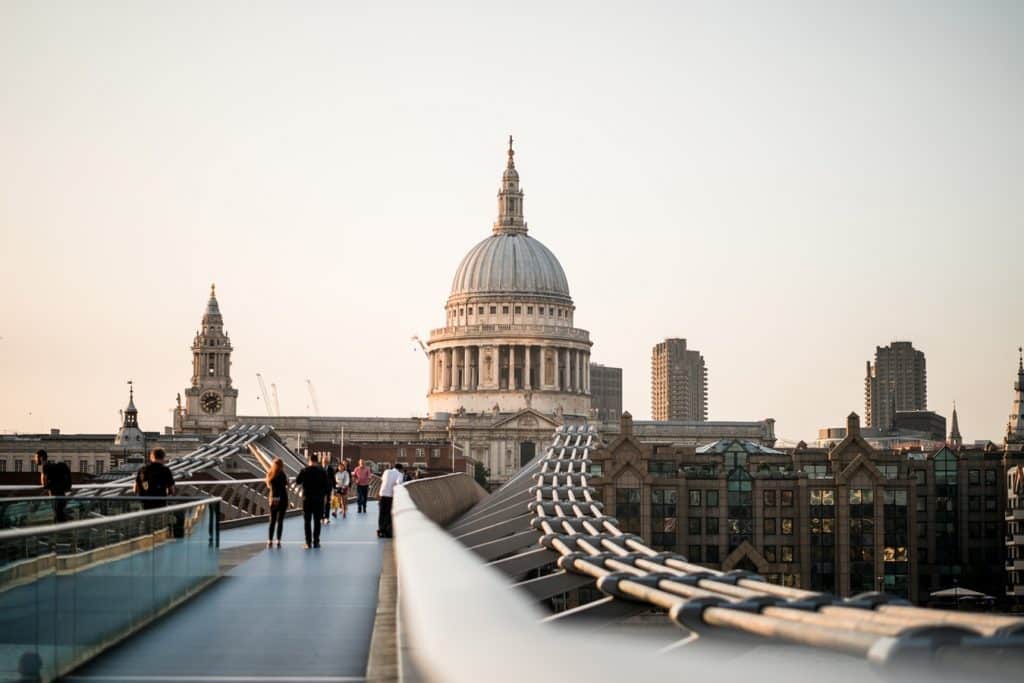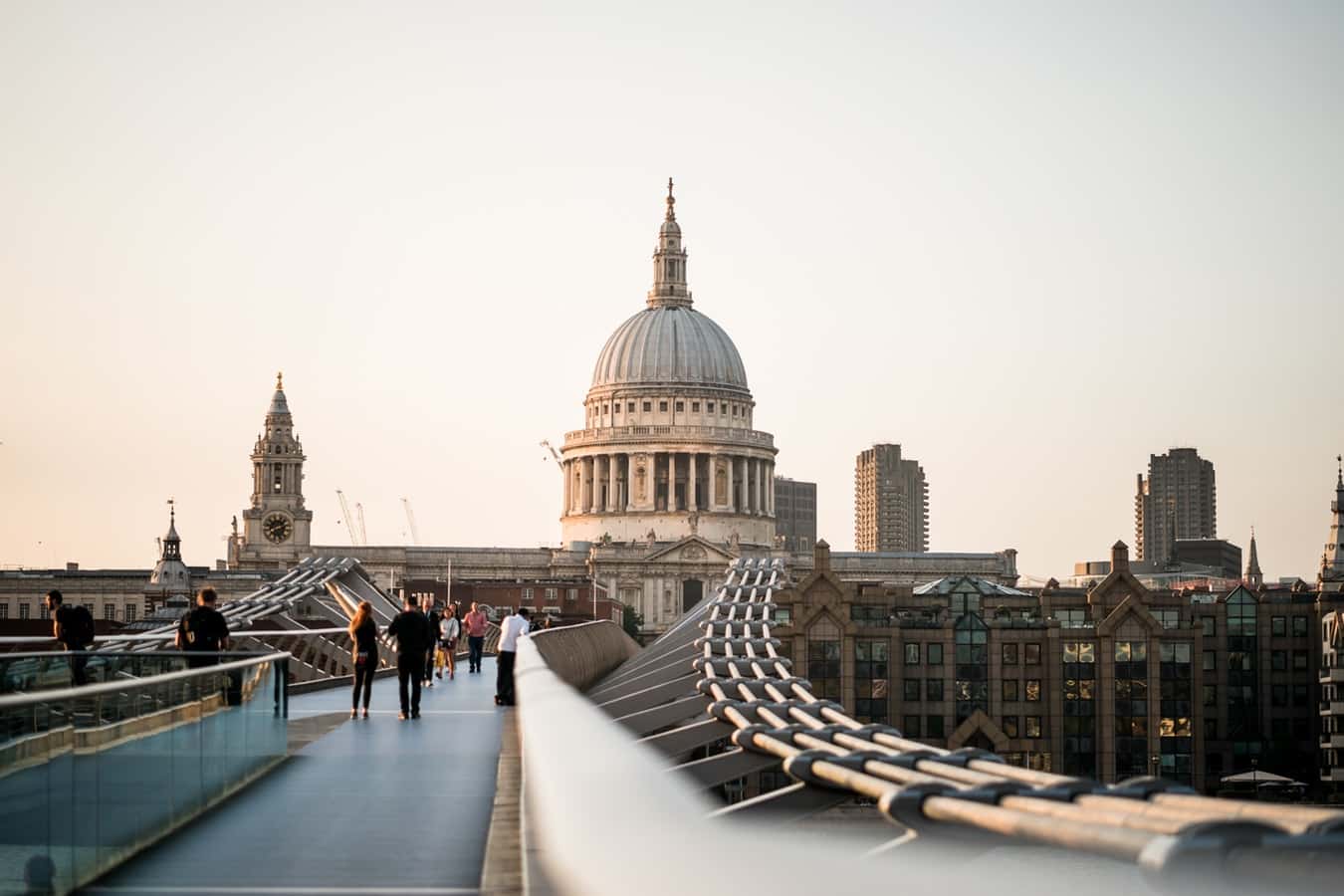 If it's all-night clubbing you're after, Vauxhall in South London is where you want to be. Decadent hedonism makes its home here; get some glow sticks and get going. On the other hand, you might be more interest in hip spaces and contemporary art; the East End is popular with gay visitors for precisely these reasons.
London also has not one, but two, Pride celebrations – both of which are amongst the best Gay Pride festivals in the world. In summer, be part of the rainbow parade sashaying through the streets of the city towards a huge Soho party; in winter, enjoy its more sedate and cultural sibling that aims to celebrate diversity in art.
So in between all this exploring and partying, you'll want somewhere to rest your head, and if you're on a budget, then a hostel is the best option. So are there any gay hostels in London? Unfortunately, there are no more gay hotels around the world: Victoria Gay Hostel in London was the last in the capital, and it is now closed.
Luckily, we have the next best thing to dedicated gay hostels in London – this list of hostels popular among gay travelers for their cool design, great locations, a high proportion of gay staff and fellow travelers and friendly service. Although of course as London is one of the worlds most gay-friendly travel destinations we would not expect anything else!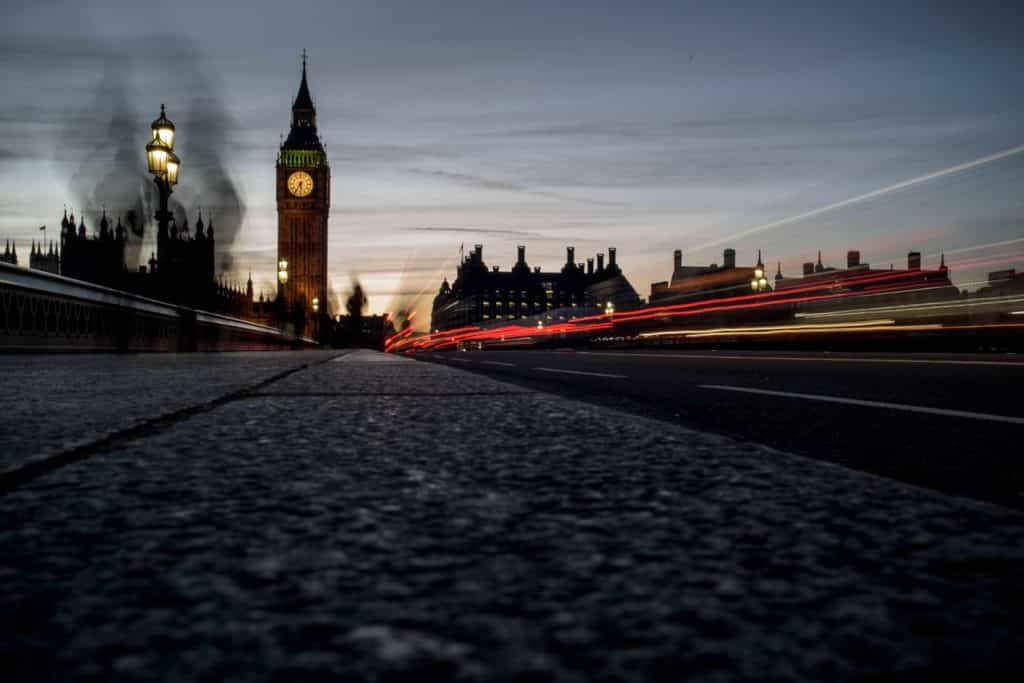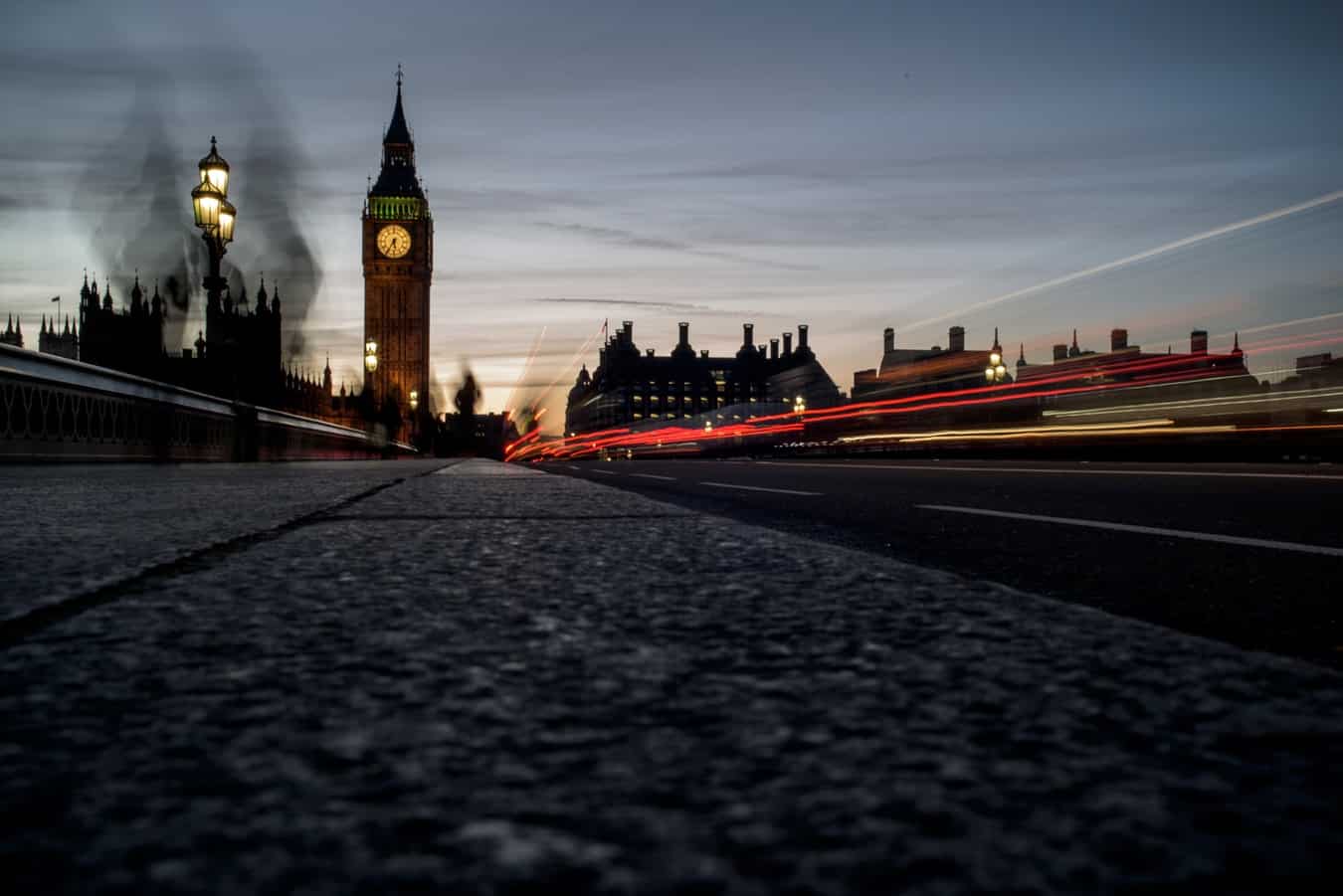 Aside from the fact that they're wallet-friendly, we love hostels because they're such great places to meet people, especially if you're traveling alone. You can always book a private room if you'd like a little more, ahem, 'privacy' at night.
They are not great if you want to make a ton of noise at night, hate sharing space and want to host on gay hook up apps. We thought this went without saying, but after a few emails, we needed to add that in. In this case, some of the gay-friendly hotels in London will be for you – which we have a full list of, and all the bars, cruise spots, and attractions of Gay London in our comprehensive guide.
Now just between us girls, here are our favorite almost-gay hostels in London that are popular with gay travelers. YAS GAWD!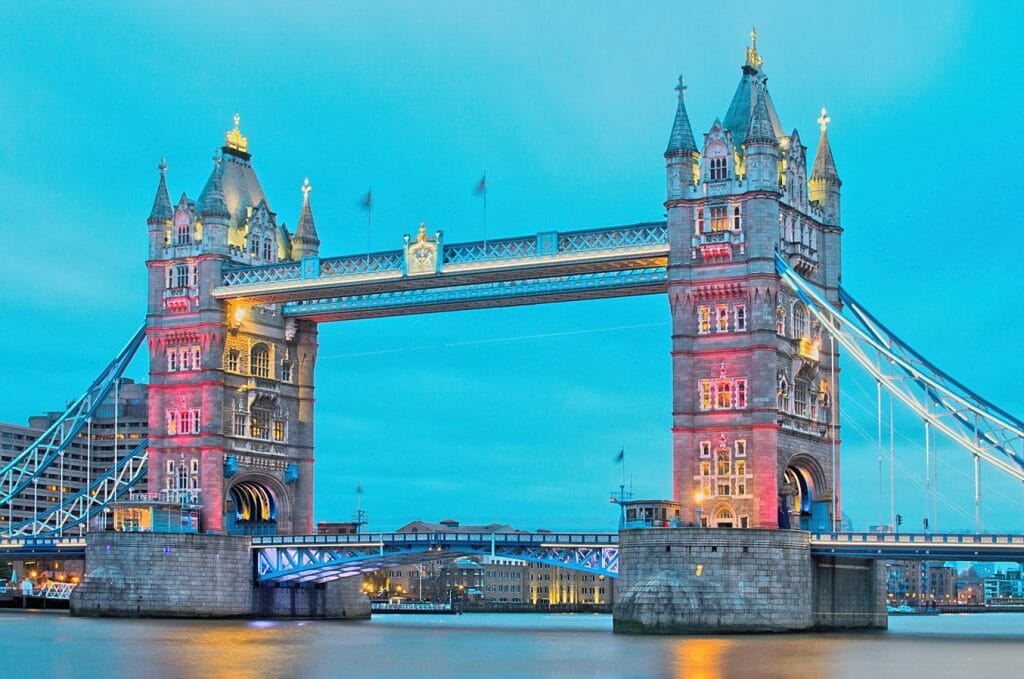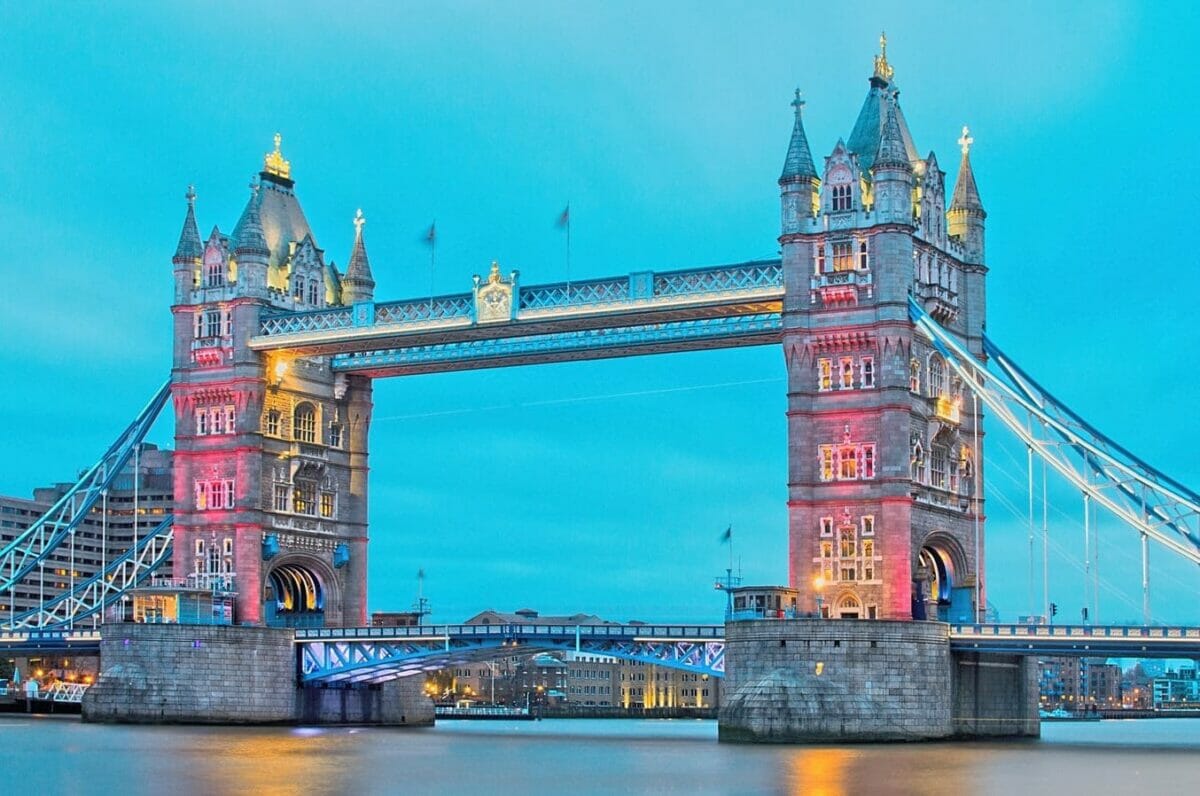 The Most Fabulous And Almost-Gay Hostels in London 🇬🇧 
The first of the Generator chain, this huge and lively hostel has the perfect location right in the heart of London. Located in Russel Square, it's the perfect base to explore the city from, although there's enough going on here to make you want to stick around as well. It's only six minutes from the main train station, Kings Cross, so once you arrive in London you can head straight there, no wasting time trying to find it!
There are dorm rooms for 4, 6 and eight people, with a simple but effective minimalist design and comfortable bunk beds. You can also opt for a private room if you think your night out or with your favorite gay hook up app is going to yield a new friend! WiFi is available in all the rooms, and there are modern amenities.
In terms of facilities, the Generator has everything you could possibly need, from 24-hour reception to 24-hour laundry to vending machines in case of the munchies. The bar is a great place to hang out and unwind after a hard day's sightseeing; you'll meet fellow travelers, enjoy the quirky surroundings (double-decker bus in the wall, anyone?) and even have a cocktail.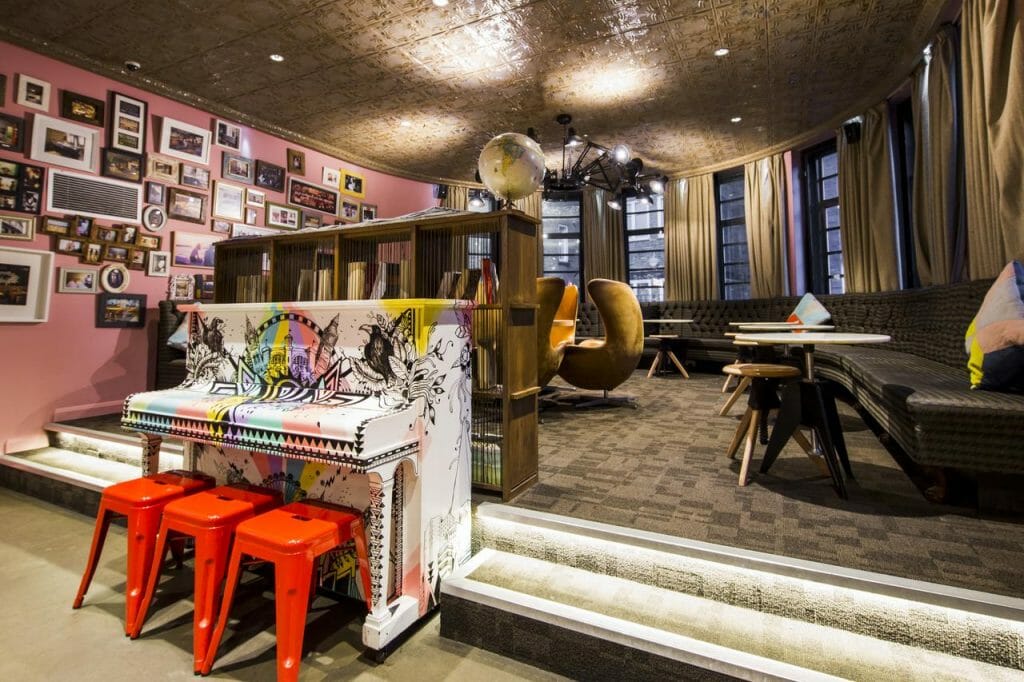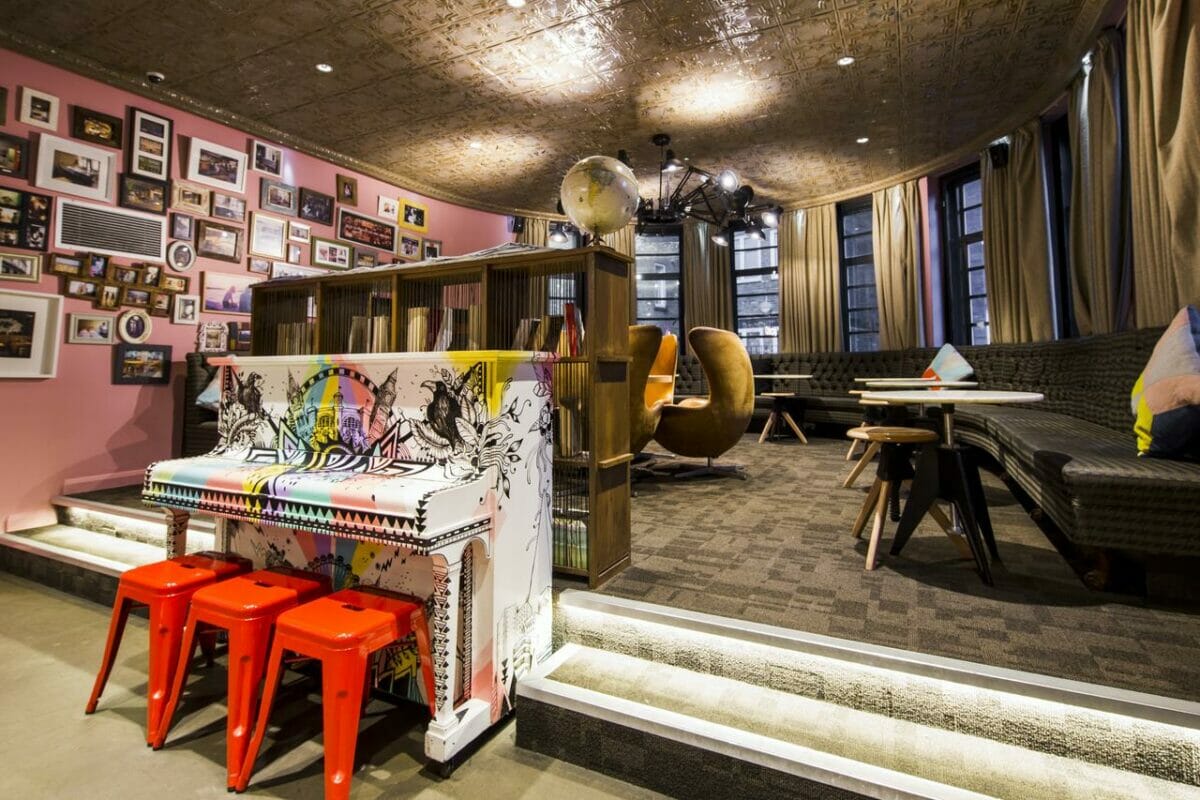 Atlas Hostel is a more intimate choice, particularly when compared with Generator, but perfect for people who want somewhere more peaceful to rest up after exploring the busy capital city. It's near Paddington Railway Station and is just 5 minutes away from the lovely Hyde Park, one of London's many green spaces.
Located in a Regency-style house on a square, inside you'll find rooms that are basic, but clean and comfortable. Choose from larger dorms or snuggle in a private room. The showers are good, and there are laundry facilities as well.
WiFi is free, and linen is included; you can also pick up city maps. At the end of a long day, make yourself a cup of tea or coffee and play a board game, if you'd like!
What makes this hostel so popular is the hosts – guests frequently comment on the warm welcome and excellent service received. We think this, and the location makes this one of the nicest hostels in London.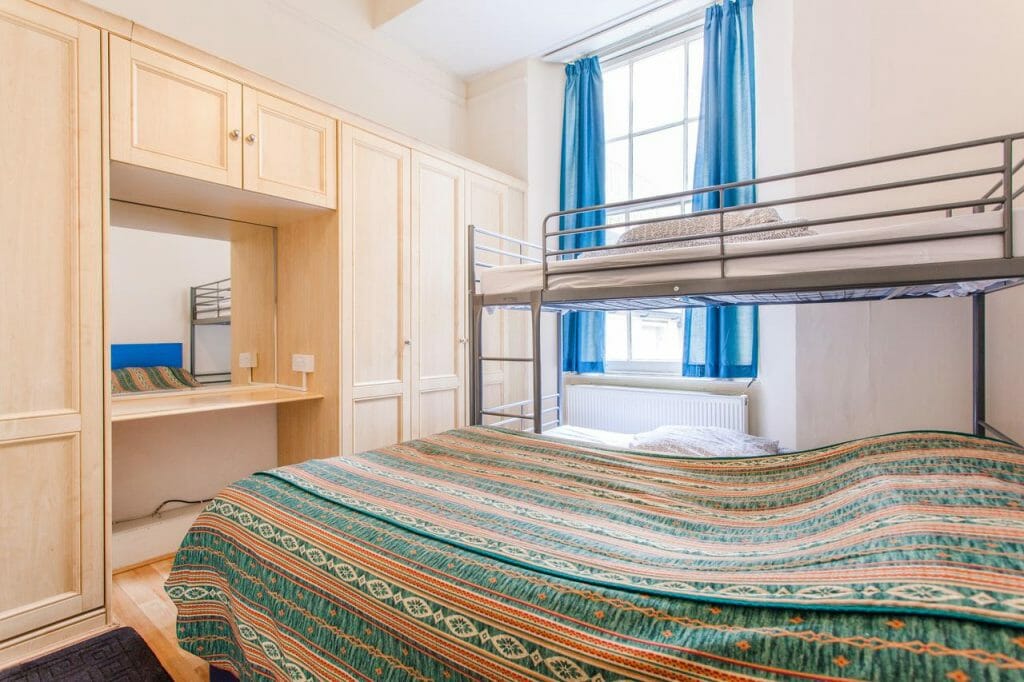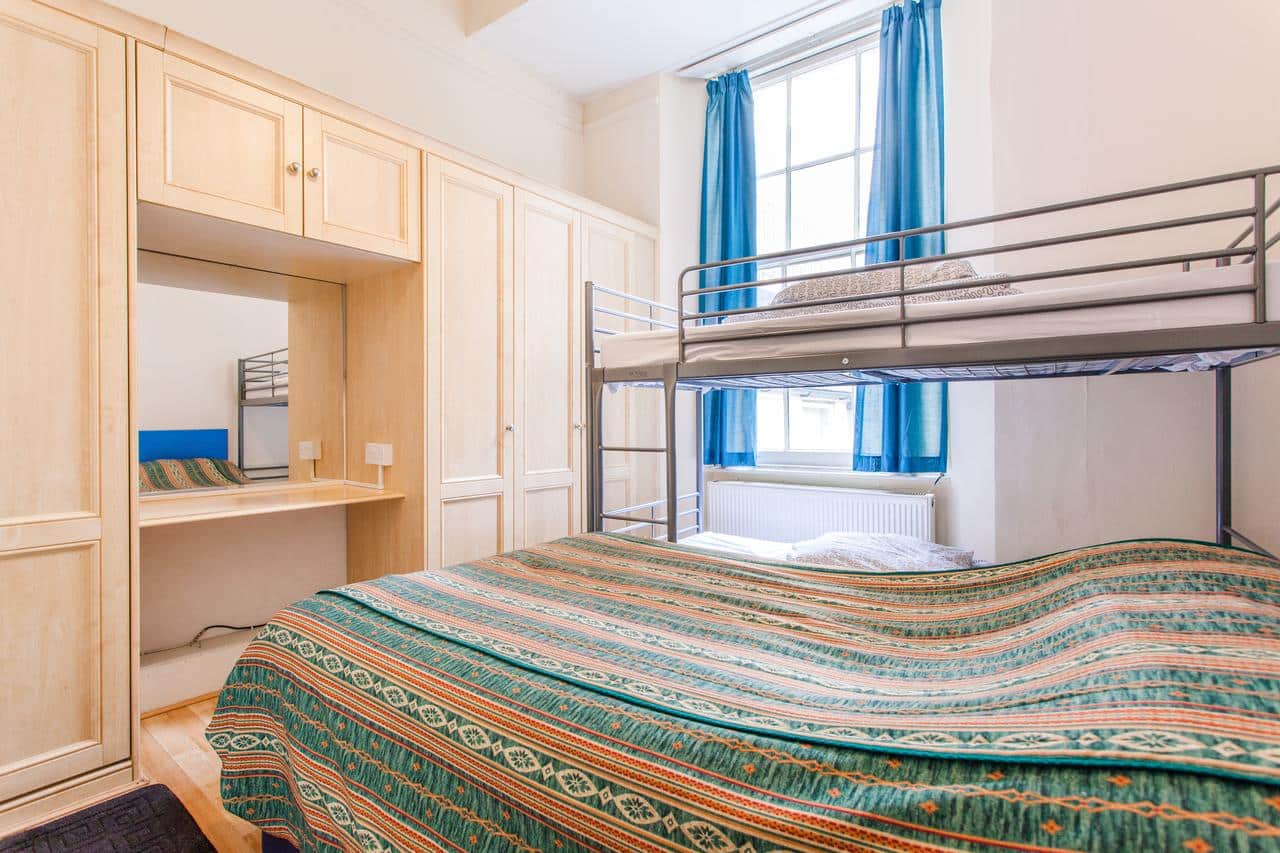 When you arrive at this hostel, you'd be forgiven for thinking you'd followed the wrong directions, but yes, you really are staying in this incredible Victorian mansion. The historic building is full of charm, and while it's located a bit further outside the city center, everything is easily accessible via the underground.
The rooms go up to 18 beds if you're feeling brave, or you can opt for a more manageable 4, 6 or 8 person. In any case, you can be sure you'll meet some like-minded travelers! Some of the rooms enjoy the authentic wooden paneling and all have free Wi-Fi and linen. In fact, the bed will be made for you on arrival, a touch we love.
There are plenty of social spaces, from reading rooms with comfy sofas to chill on to a bar with a range of drinks and snacks on offer. There's even a late-night lounge for when you come back from a night out in Vauxhall with fellow guests!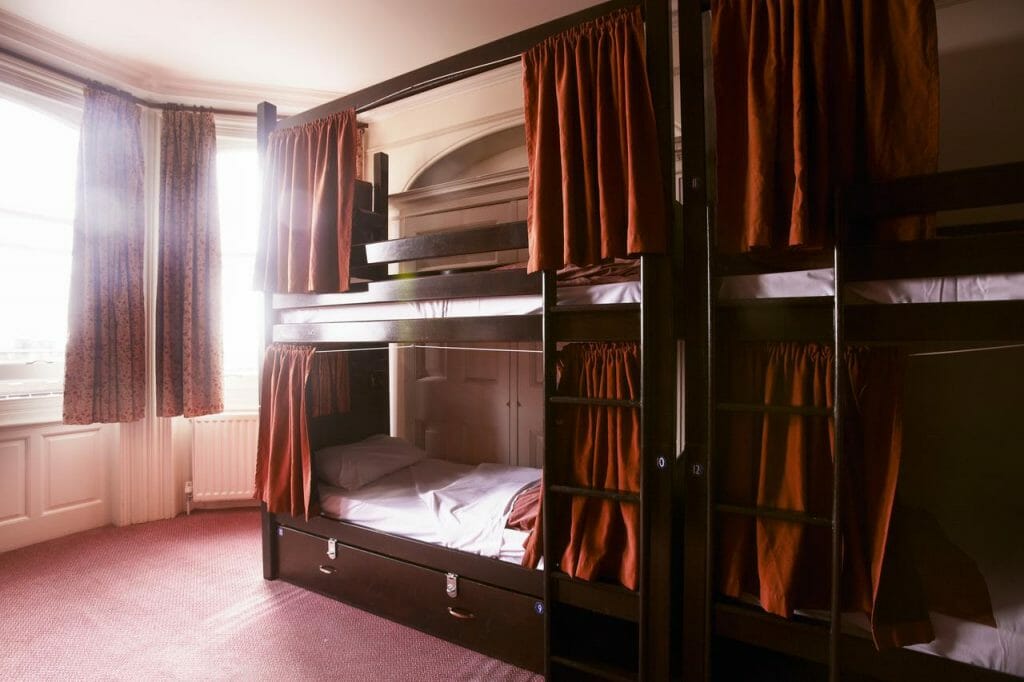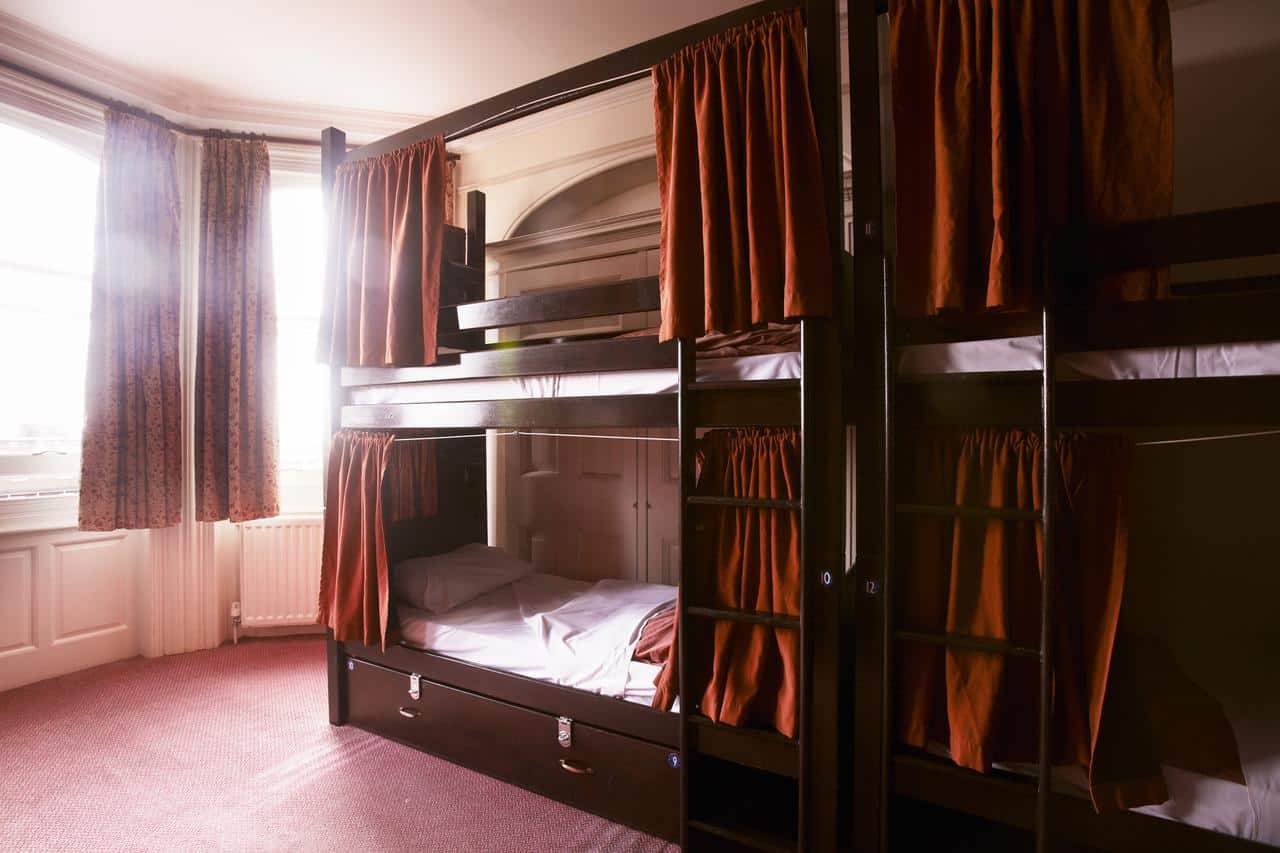 With its funky design, Japanese-style capsule beds and reputation as a party hostel, is it any surprise that this is one of our favorite almost-gay hostels in London? From the moment you enter the brightly-painted lobby you know you're somewhere you're going to have a fantastic time.
The rooms are sleek and elegant, with the capsule beds lit up in a range of mood colors – there are even curtains for extra privacy. For even more privacy, get one of the private rooms, which are great value and have incredible views if you're lucky.
Aside from the wide range of modern facilities and the fun bar downstairs, the location is the best selling point of this hostel. It's right at London Bridge so the hipster food market Borough Market is just 2 minutes away and the clubs of Vauxhall are only a couple of tube stops along.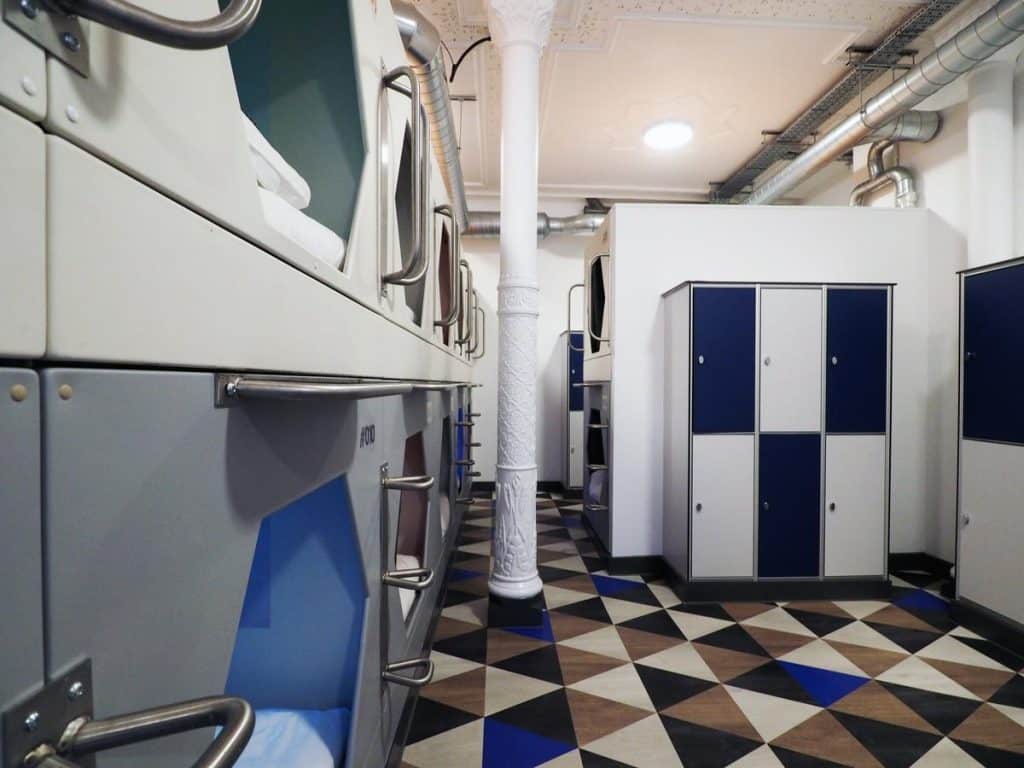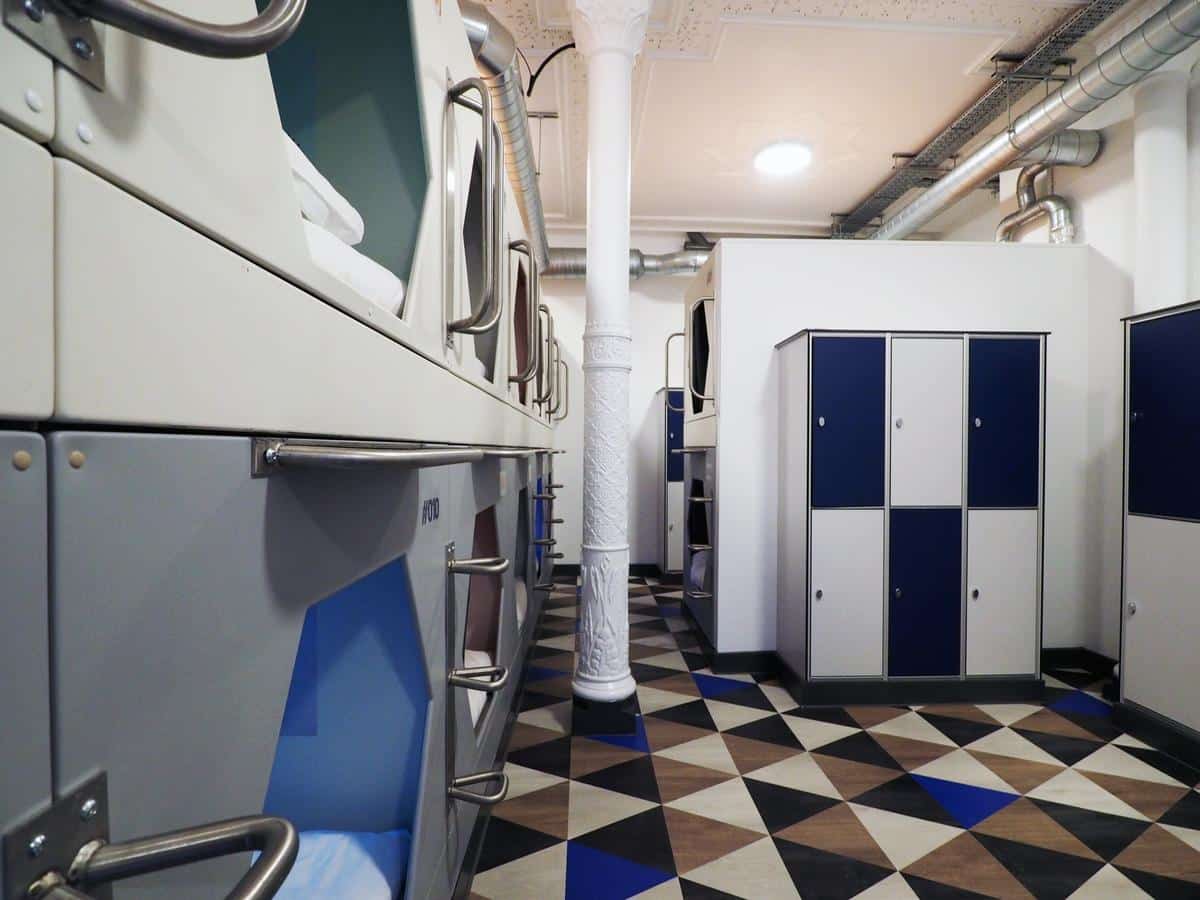 Another option south of the river, we love the traditional English pub on site at this fun and friendly hostel. It's the perfect place to kick back after you feel like you've seen all of London.
The rooms are fresh and light, and pleasantly decorated. We like the more luxurious touches, like the gold frames on the mirrors in the shared bathrooms and the upholstered chairs in the dorms.
There is even a free breakfast option – OK, it's not a huge selection, but a free breakfast at a hostel in London is pretty unusual! The staff are incredibly welcoming and create a lovely atmosphere, perfect for gay solo travelling…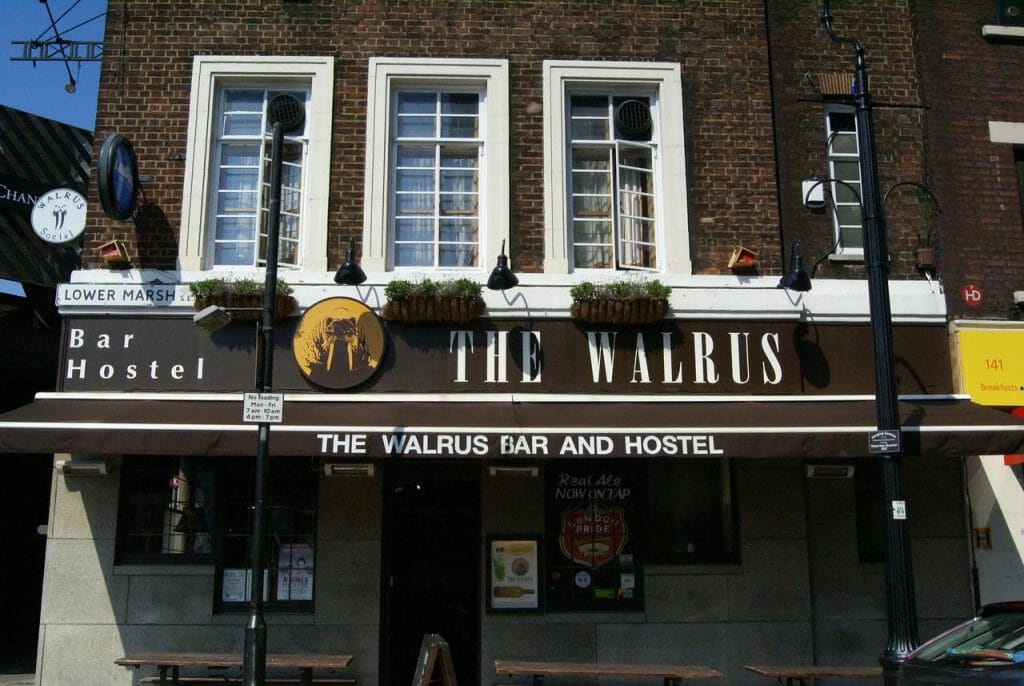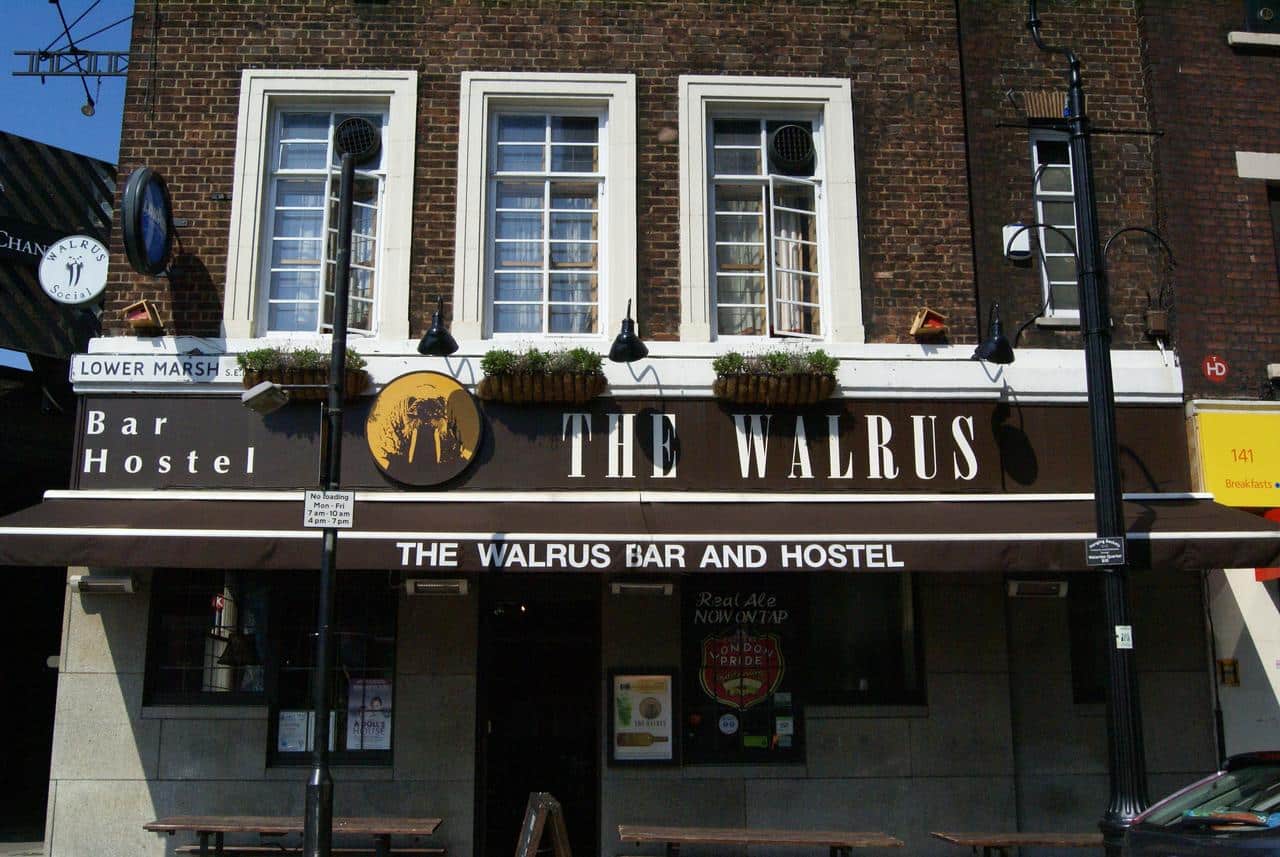 With space for over 300 guests, gay travelers in London are sure to find some friends to explore Soho with in this brand-new, colorful hostel right in the center of the city.
SoHostel has a wide range of room types, from larger dorms to intimate private rooms. We like the playful decoration and how they have thought of everything, right down to labeling the bunks 'upper' and 'lower' (to avoid drunken confusion!). The rooms are clean and good value.
The location is absolutely perfect, only moments away from Oxford Street, Leicester Square and Soho; before heading out on the town, enjoy the happy hour in the brightly decorated bar and get involved in the karaoke night.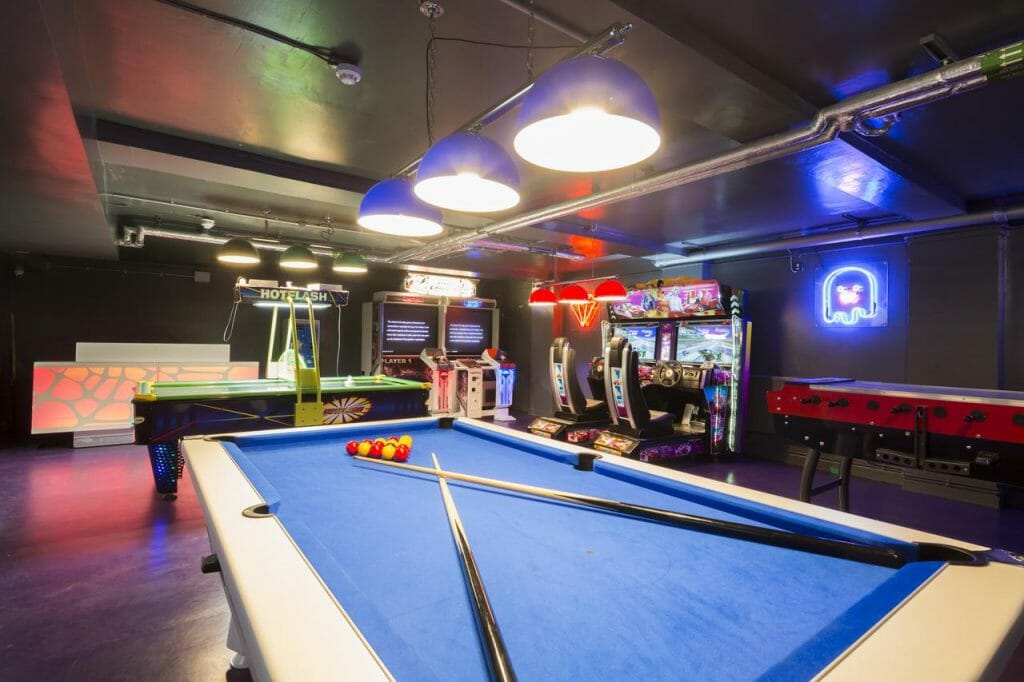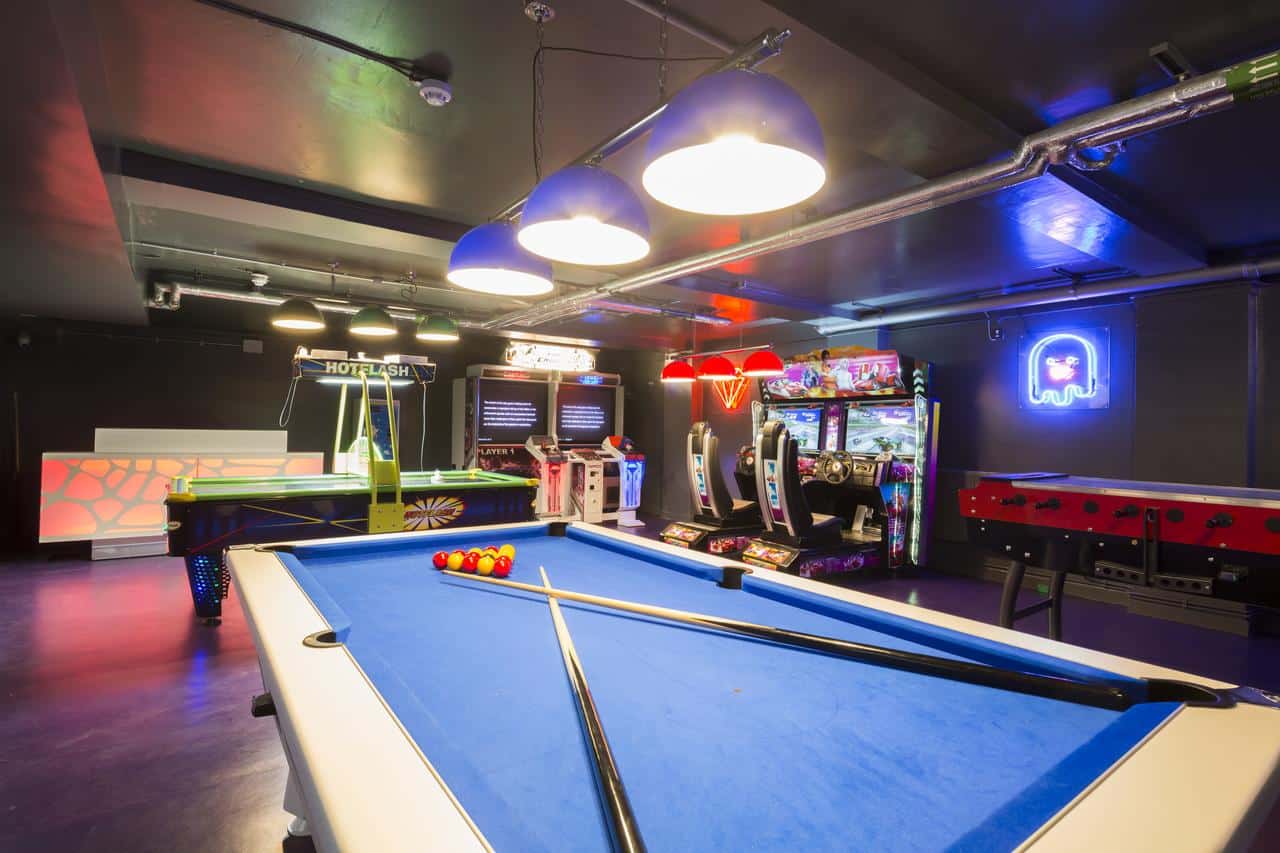 This makes our list of the best gay hostels in London for two reasons: it is the most luxurious hostel we have stayed at, and the age range is limited to 18 – 40, so you know the fellow guests will be chilled and respectful (but will also enjoy a night out!).
Behind the stunning façade of the building in glamorous South Kensington, you'll find clean and comfortable rooms ranging from private to 12-bed dorms, a fully equipped and spacious kitchen and a beautiful lounge area with bay window looking out onto the street.
A great extra is an all-you-can-eat breakfast for only £1, and there's a 24-hour-reception staffed by friendly receptionists always keen to help you enjoy their city even more.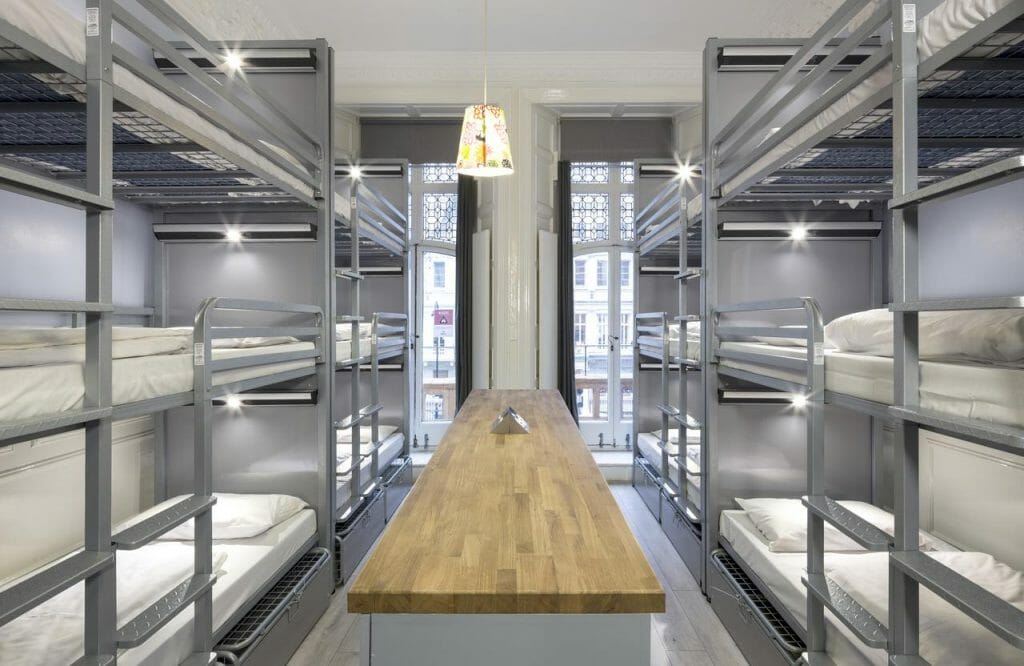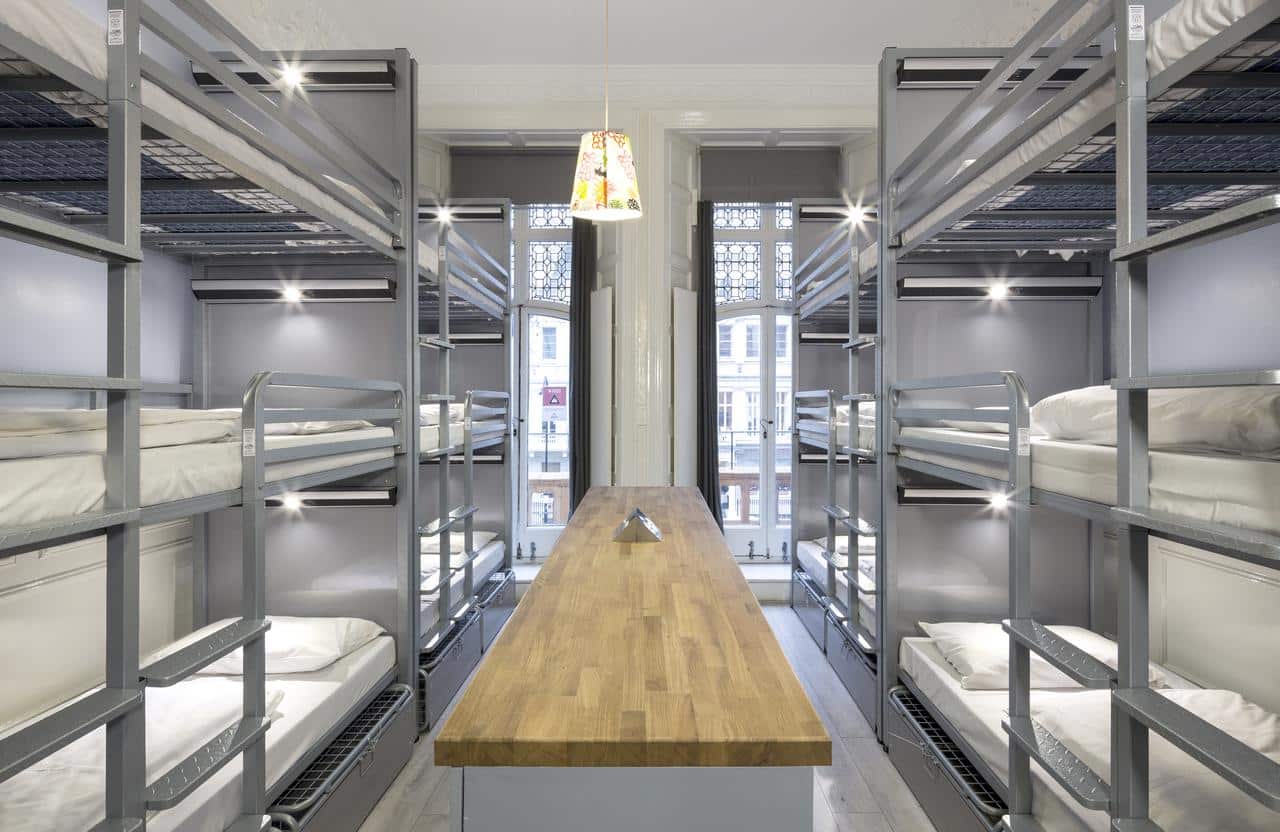 The contemporary design is just one reason why this South Kensington hostel is one of the most popular gay hostels in London. The trendy open space where guests can eat breakfast or have a drink at the end of the day is immediately appealing, and the location is ideal.
The dorm rooms are brightly-painted and welcoming, with crisp bedding and free Wi-Fi. The staff will help you with tips on exploring London and sell tickets to major attractions and tours.
With these kinds of hostels available in London, there's no excuse not to visit the city; even if you're on a budget, you know you'll find some great places to stay and make new friends (or more!). Hyde Park is also nearby for a jog, run or walk to help you stay fit while on vacation – if that is important to you!