Gay Dublin is a unique, vibrant and welcoming city—one of Europe's fastest-growing destinations for LGBTQ tourists looking for alternatives to the normal Berlin, Amsterdam, London etc scene. But like any tourist to Dublin will discover, there is so much more to the Dublin's gay scene than just the traditional gay bars and club events.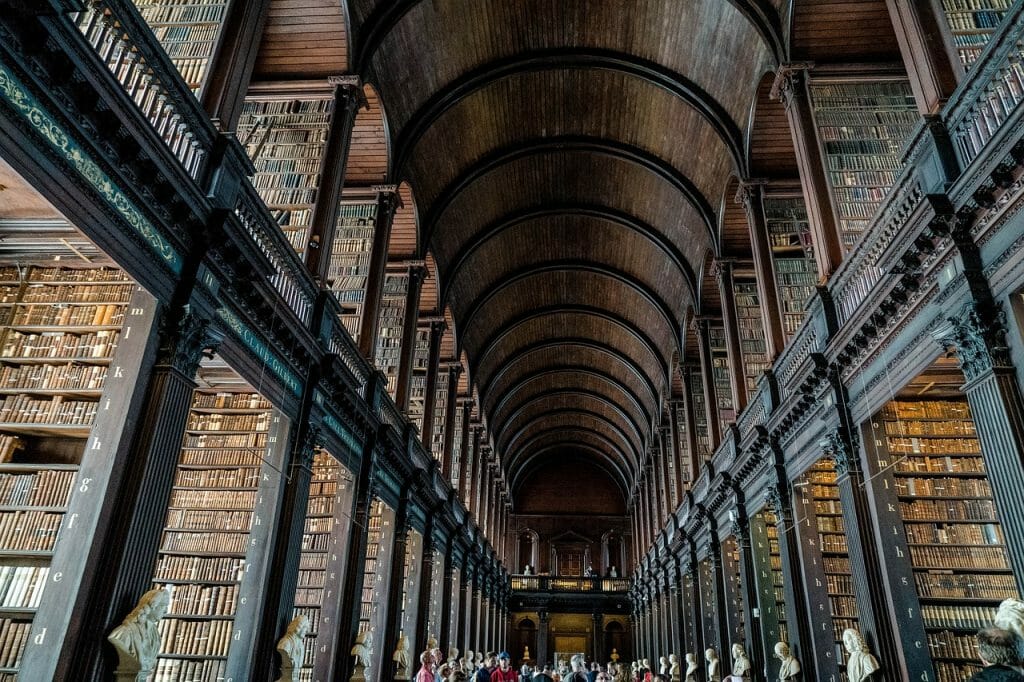 The beauty of Dublin as a travel destination lays in the fact that this is a changing city – and country –  embracing a new progressive culture to shed it's hopelessly religious past and socially conservative past. Gay marriage passed by a landslide public vote in 2015, in 2017 openly gay and biracial Leo Varadkar was appointed as Ireland's Taoiseach (Head of Government) and in 2018 Ireland voted to overturn its abortion ban. All nothing short of 'quiet revolution' that has left Ireland one of the most progressive countries in the world!
Add to the mix centuries of heritage, a reputation for hedonism and a charismatic population who embrace diversity and multiculturalism and it's no wonder that Dublin is making its way to the top of most "best gay travel" lists!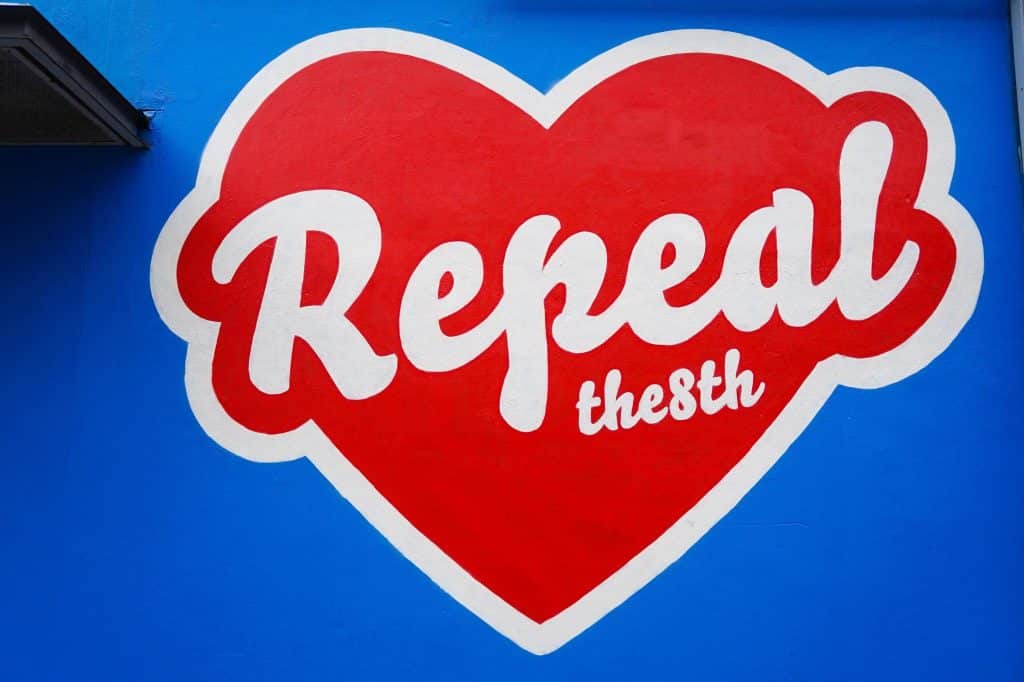 Gay Dublin Guide: The Essential Guide To Gay Travel In Dublin Ireland 2018
Attractions in Dublin Ireland 
Naturally being gay does not define which attraction most of us will want to see when traveling and – generally speaking – queer travelers will simply want to check out the top things to see in Dublin during the day! Dublin is a very safe city, but still, all travelers should take caution in crowded areas or at night in bars with valuables.
There is so much to do here – but we found our favorite memories were tasting Irish whiskey in a small pub, exploring historic castles or getting lost only to find beauty in the strangest of places. Still – it helps to have some kind of idea what is going on, so here are our must-see attractions in Dublin that you should not miss!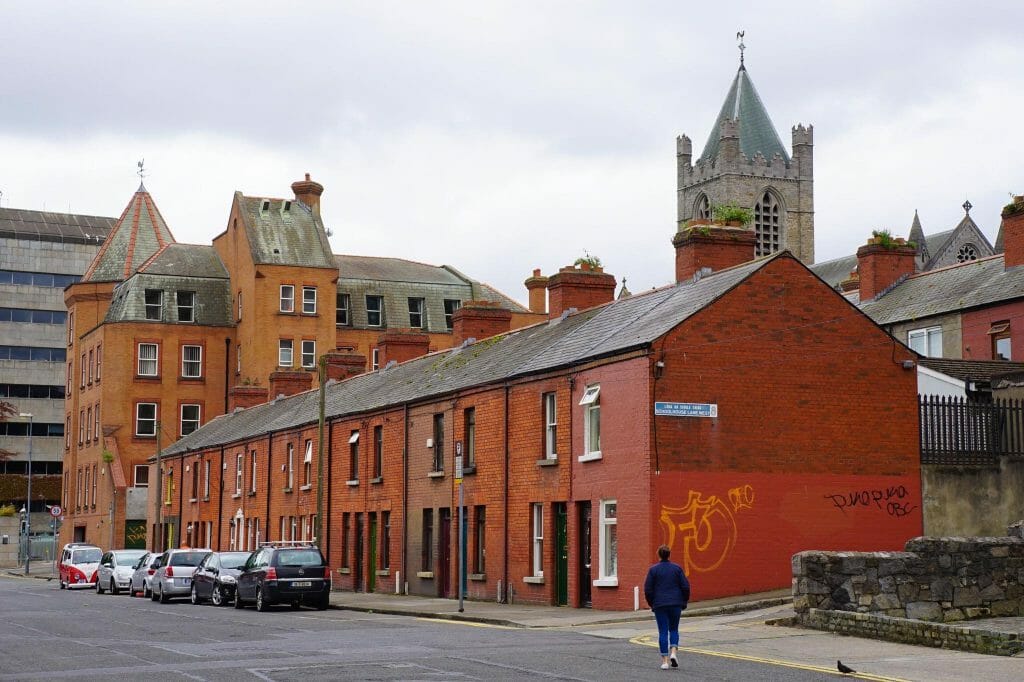 Gay Things To Do in Dublin
Designist – A fun shop to sample a specially curated selection of Irish design projects. A coloration with a large number of Irish designers, there are often product launches, pop-up's, showcases and more here. Every product here is beautiful, useful and affordable so its a nice place to pick up mementos. The
The Grooming Room – A grooming emporium decimated solely to the needs of men with a revitalizing atmosphere and professional treatments. You'll walk about feeling – and looking better than ever before..
A Store is Born – A elusive boutique store only open Saturday's with an eclectic collection of vintage glamour. If your ideal weekend is sifting through 1950s Hollywood faux-couture or finding the perfect silk Kimono this is for you.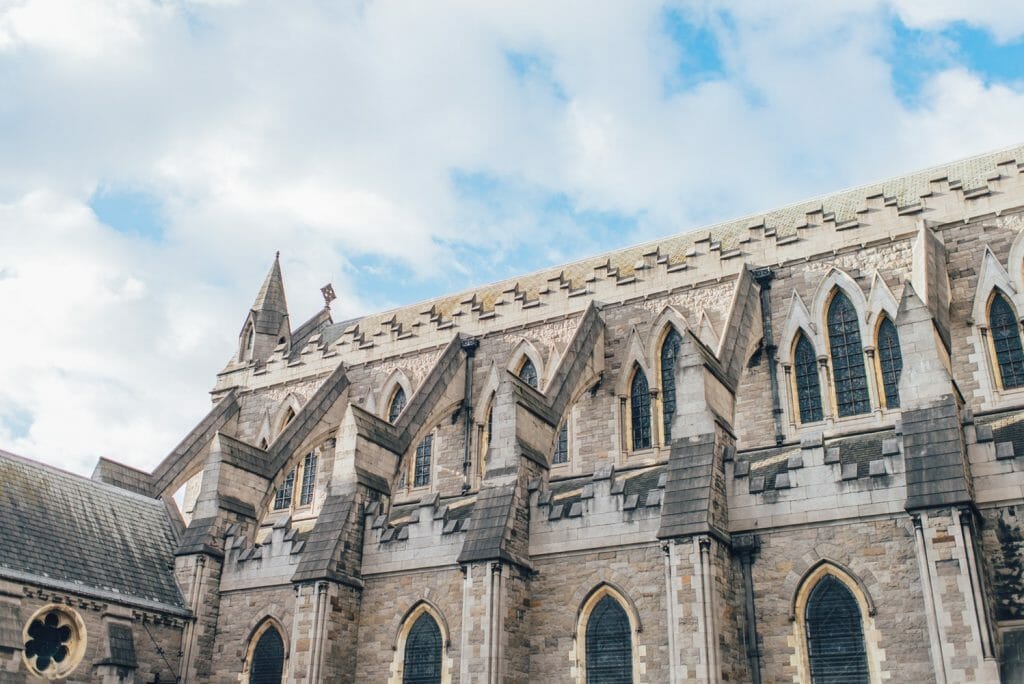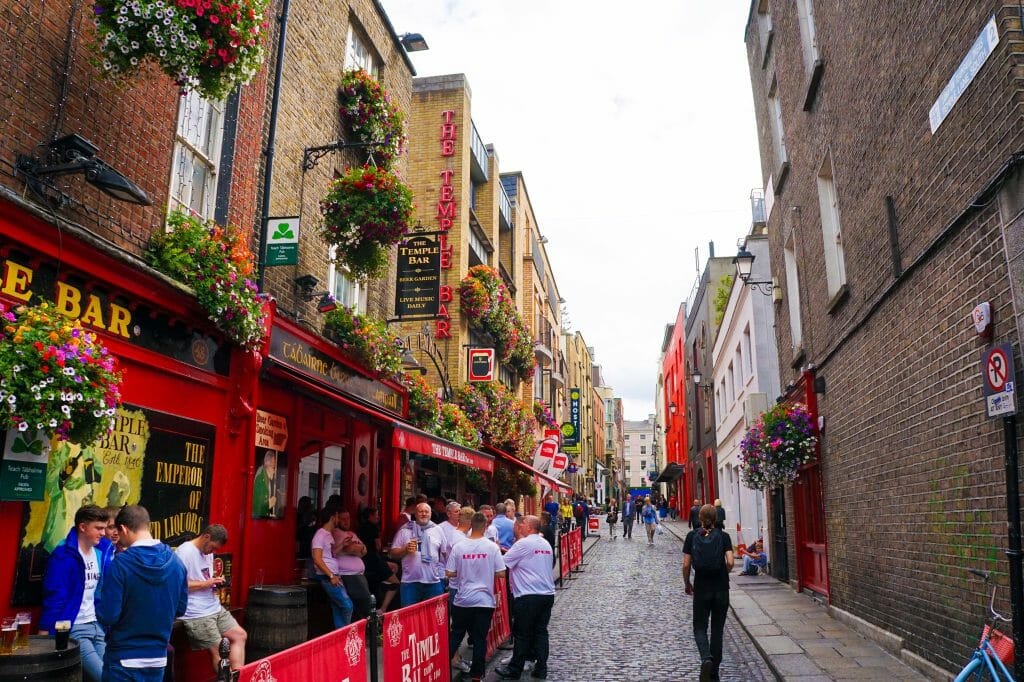 Kilmainham Gaol – Many members of the Irish Republican movement during the Anglo-Irish War (1919-21) were detained in Kilmainham Gaol, guarded by British troops. Today this infamous prison museum explores the dark spaces in which many of Ireland's political prisoners were incarcerated, tortured and executed.
Powerscourt Estate – One of Ireland's leading tourism attractions featuring Powerscourt House & Gardens and Two Championship Golf Courses. On a sunny day, there is nothing better than wandering around the 18th-century stately home with its famous landscaped grounds, themed gardens, and waterfall.
Jameson Distillery Bow St – Expert guides tell the story of Jameson in a recreated distillery scene with tastings and dining. Found on the original site where Jameson Irish Whiskey was distilled until 1971.
Dublin Writers Museum -The Irish literary tradition is one of the most illustrious in the world, famous for four Nobel Prize winners and for many other writers of international renown. Find letters, books, and artifacts covering 300 years of Dublin's acclaimed literary heritage here, yes: there is more to Dublin than just Oscar Wilde…
National Gallery of Ireland – Grand collection of European art spanning the 14th to the 20th-century covering all major schools. The National Gallery of Ireland in Dublin boasts some 2,500 paintings and approximately 10,000 other works in different media including watercolors, drawings, prints, and sculpture. Every major European school of painting is extensively represented. It also houses a renowned collection of Irish paintings, the majority of which are on permanent display.
National Museum of Ireland – The National Museum of Ireland is Ireland's leading museum institution, with a strong emphasis on national and some international archaeology, Irish history, Irish art, culture, and natural history. Take time at The Treasury which features outstanding examples of Celtic and Medieval art, such as the famous Ardagh Chalice, the Tara Brooch, and the Derrynaflan Hoard.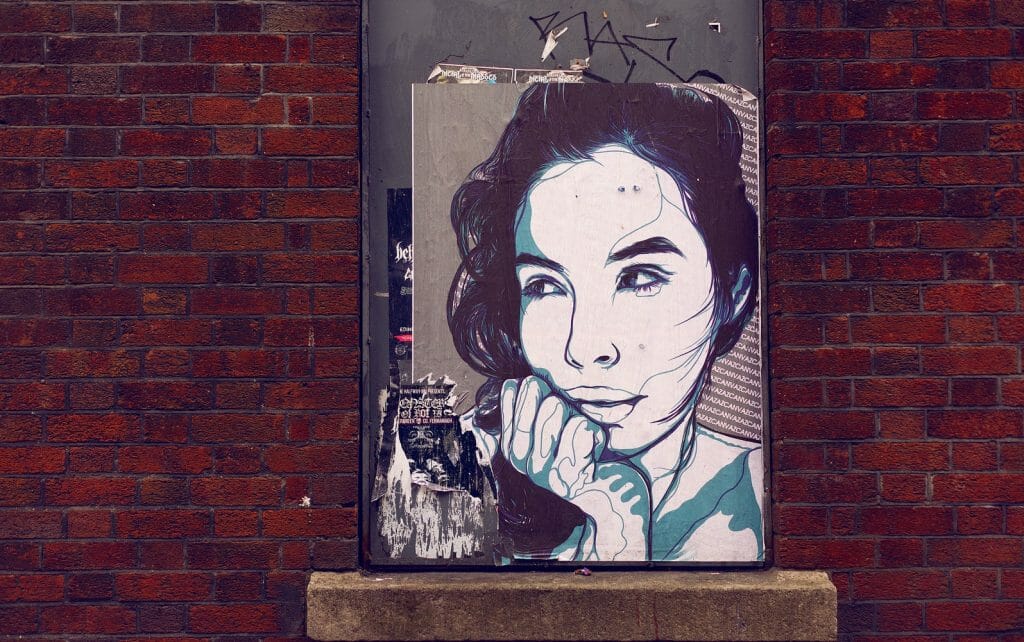 National Botanic Gardens – A large area with naturalistic sections, formal gardens, an arboretum and a Victorian palm house. The gardens are famous for their exquisitely restored and planted glasshouses, notably the Turner Curvilinear Range and the Great Palm House, both recipients of the Europa Nostra award for excellence in conservation architecture
Irish Museum of Modern Art -Ireland's leading national institution for the collection and presentation of modern and contemporary art and is the home of the National Collection. The Museum is housed in the 17th century Royal Hospital building in Kilmainham, Dublin, whose beautiful grounds include a formal garden, meadow and medieval burial grounds.
Natural History Museum – A curious and free throwback to the 19th century with an eclectic collection of stuffed and mounted animals. A grand building with plenty of treasures waiting to be discovered.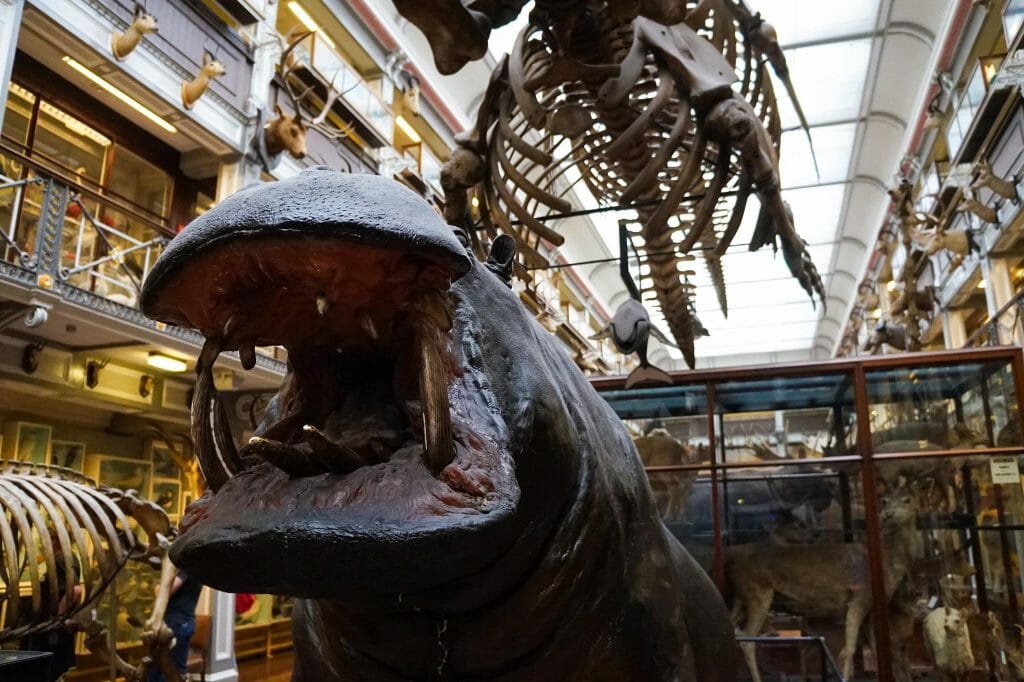 Day Trips From Dublin
Northern Ireland Highlights – Leave Dublin behind for the day and enjoy a trip to the UNESCO World Heritage-listed Giant's Causeway and the Carrick-a-Rede Rope Bridge. Tour Northern Ireland's capital, seeing all the landmark sites, including the Belfast Docks and the Falls and Shankill neighborhoods. After learning about Belfast's political history, travel along the Antrim Coastal Drive, stopping to explore the famous rock formations of the Giant's Causeway and to take the perilous walk across the Carrick-a-Rede Rope Bridge.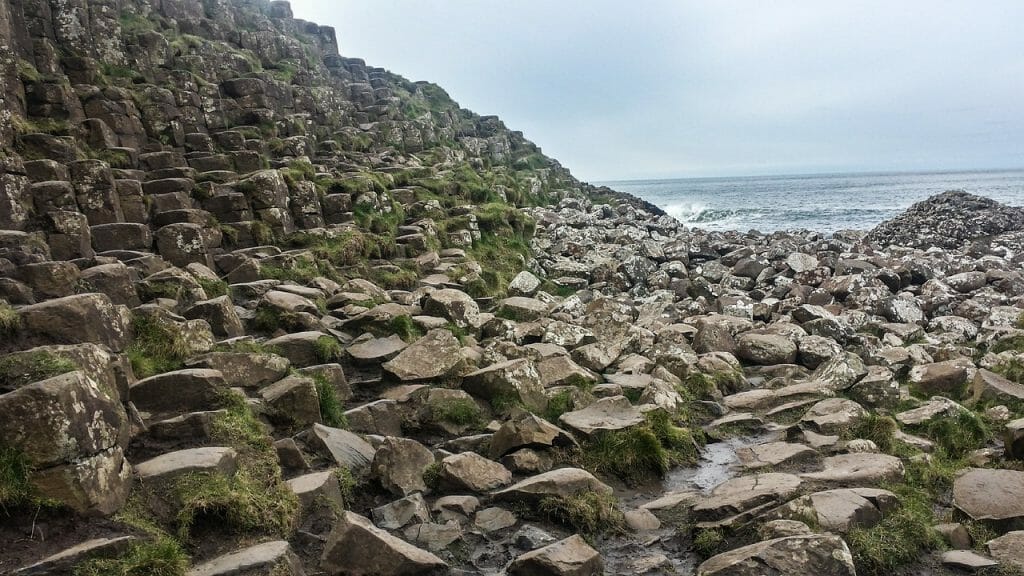 Cliffs of Moher Day Trip – Grab your camera and discover some of the most dramatic cliffs in Ireland. We take an unforgettable journey to the Wild Atlantic Way where you are rewarded with dramatic and breathtaking views that are nothing short of amazing. Along the way be sure not to miss the best of Ireland's dramatic coastline including the Burren and the bohemian city of Galway.
Blarney Castle Day Tour – Discover the highlights of Cork & Tipperary on this popular day tour from Dublin. Visit the most famous castle in all of Ireland – Blarney Castle. Lay back and kiss the magical Blarney Stone and receive the gift of eloquent speech for 7 years.
Ring of Kerry Rail Trip –  Immerse yourself in some of Ireland's most spectacular scenery on a trip to the Ring of Kerry from Dublin. Admire Ireland's coastal landscapes including Dingle Bay and the Lakes of Killarney, but if you hire your own car you can maybe stay overnight and see a lot more…
A city the size of Dublin has plenty more to explore!
We recommend getting a full guidebook if you are staying for more than a night or two. It probably won't have any information on Gay Dublin – that's what we are here for – but it will have useful tips and an exhaustive list of the best attractions across Ireland to assist you on your fabulous adventure!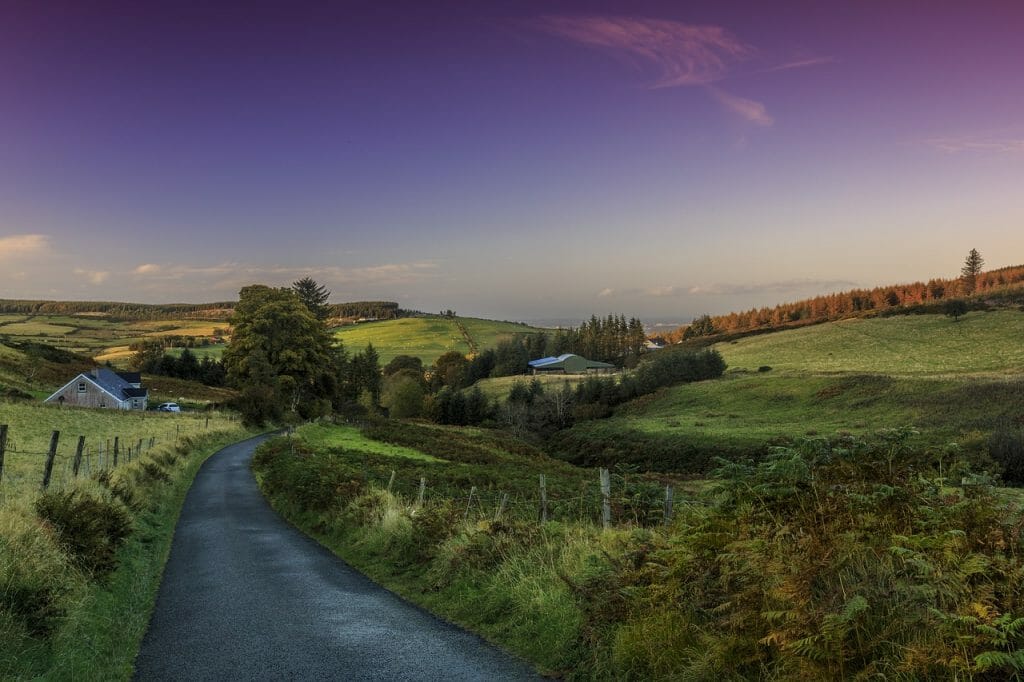 Gay Events in Dublin
Gay Dublin is a city that has hundreds of events on across the year, and queer travelers to Ireland should not restrict themselves to exclusively gay events. While June is the main month of LGBT celebrations and events for Dublin's gay community revolving around a huge Pride Festival there are plenty of other gay events in Dublin to look out for during the rest of the year – and every night of the week you can find live music and plenty of club events.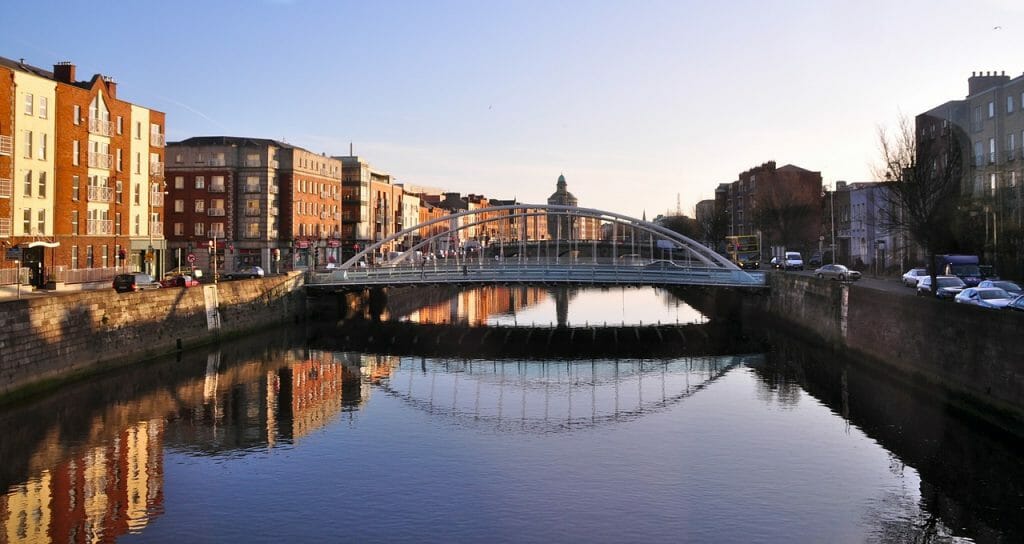 People in Ireland are incredibly welcoming, so if you can start a conversation on any of popular hookup apps or in person you are almost guaranteed to hear about something somewhere and get invited. Here are the biggest events currently on in Gay Dublin (just be sure to book your Dublin hotels far in advance as the good places sell out months beforehand!).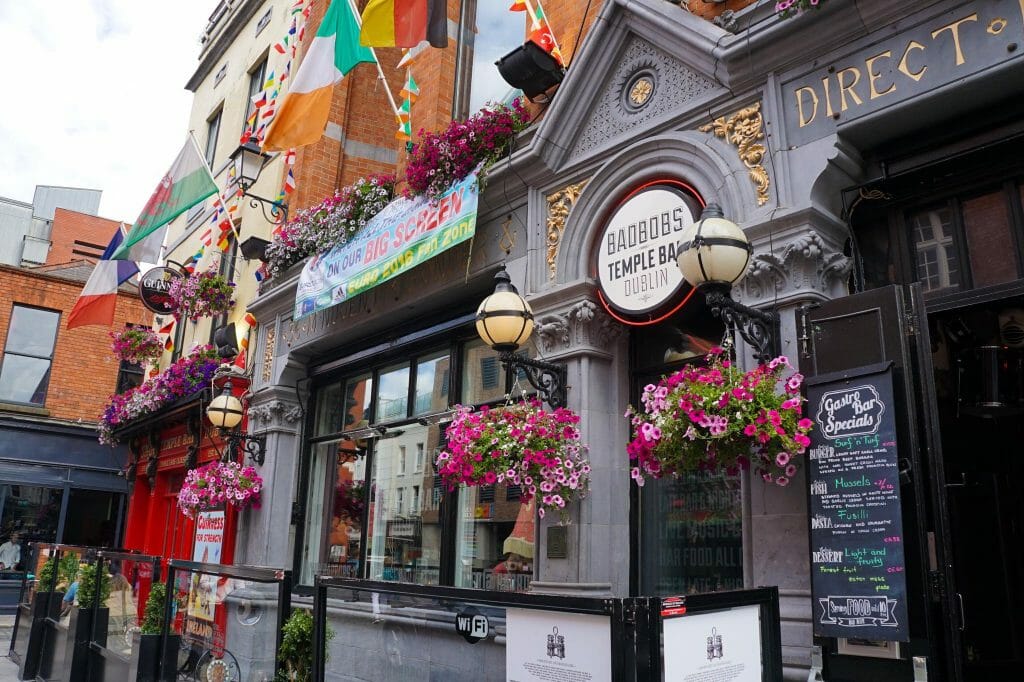 International Dublin Gay Theatre Festival – Started in 2004 to celebrate the birth of queer icon Oscar Wilde, this event focussed on the contribution of gay people to the theatre; past or present. Plenty of international or Irish works with a loose gay theme, the International Dublin Gay Theatre Festival is now one of the largest events of it's kind in the world.
Gaze Film Festival – An annual event dedicated exclusively to screening gay, lesbian, bisexual, transgender, and queer films. Gaze Film is one of the most critical European forums of international LGBT film/video and if your dates coincide if a way to experience a more sophisticated level of gay life in Ireland.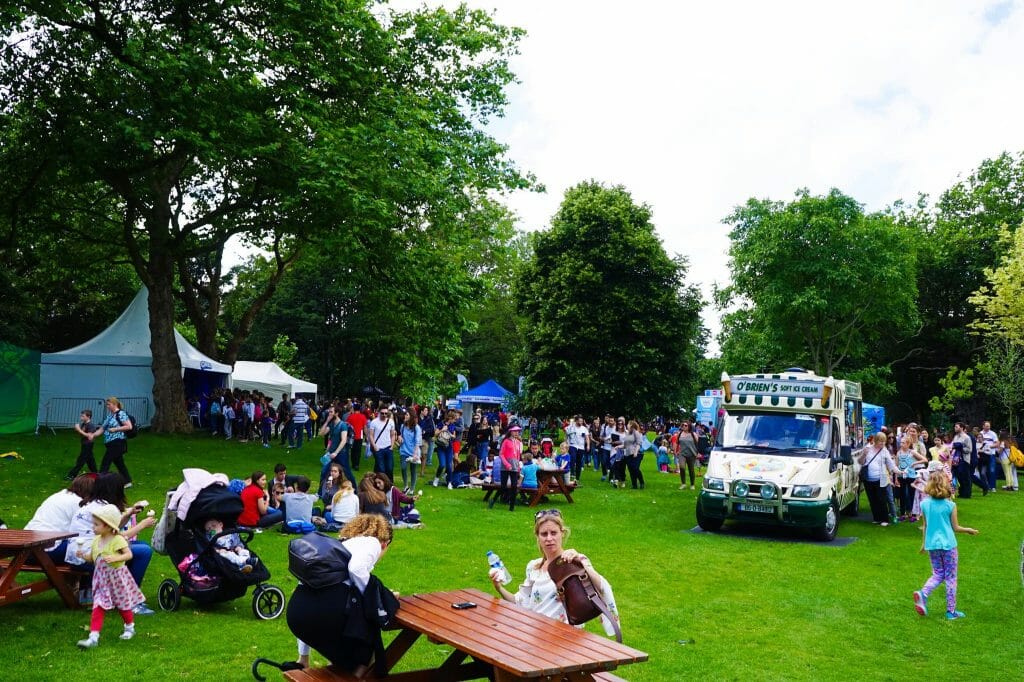 Béar Féile – A popular annual event at the end of March with an international appeal. For all otters, bears, admirers + friends with club nights, uniform and fetish parties, bear strip shows and the all-important crowning of Mr. Ireland Bear Pride. We love the weekend celebration and how welcoming the bear community in Dublin always is!
Dublin Pride – The biggest Gay Pride in Ireland, attracting attendees from all over the world. This week-long party celebrates the role of the LGBT community in making Ireland what it is today, and is entirely worth planning a trip around. Held annually in June, the highlights are the massive street festival in Merrion Square, a vibrant parade, and all the club parties – but there are plenty of other more cultural events too! Today it is mostly about celebrating everything queer and fabulous but of course still much needs to be done to achieve total equality and there is a strong focus on the political roots of Dublin Pride.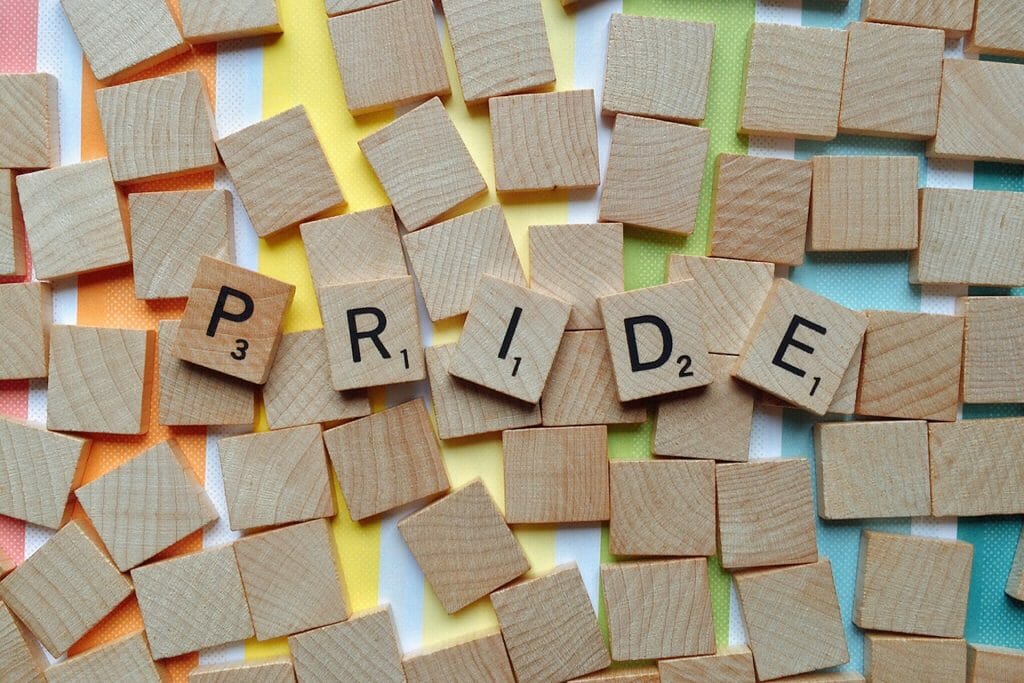 Gay-friendly and Gay Hotels in Dublin Ireland
As a world leader in LGBT tourism, pretty much every hotel and hostel in Dublin can be considered gay-friendly – after all being a gay-friendly it not all about upscale luxury, but about providing friendly and open service and welcoming everyone with open arms! Having said that, everyone likes to be surrounded by people with common interests, and as such there a few well-known hotels in Dublin that are known hot spots for gay travelers to stay!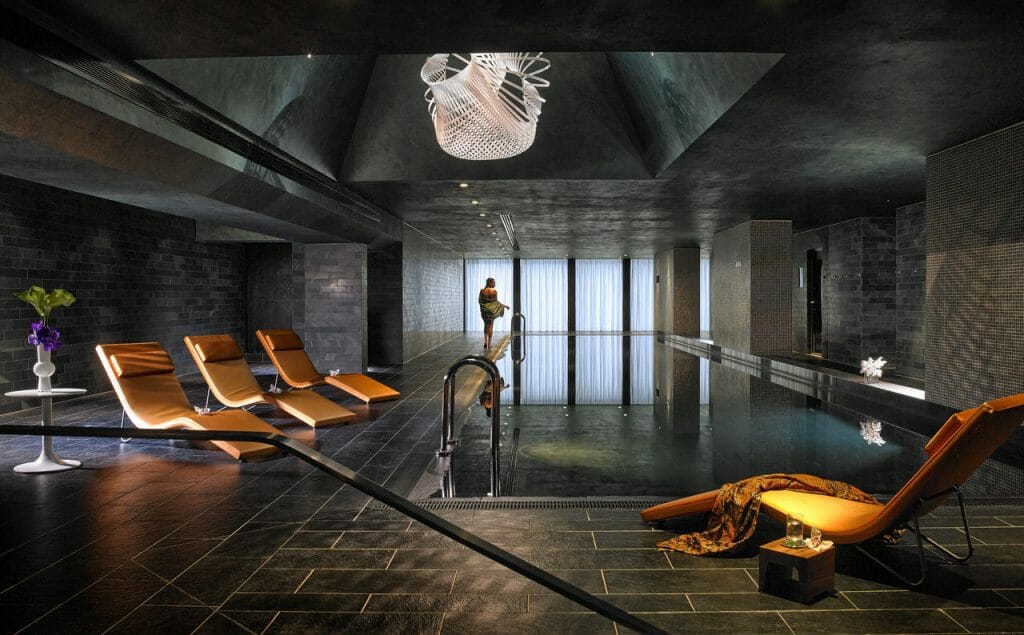 The best locations for gay travelers is close to the Temple Bar gay district, or anywhere in the Old Town which is close to all the top tourist sites and attractions of the Dublin gay scene –  by day or by night. However, if you are
planning to hire a car in Ireland
then it's best to stay a bit out of the city or where free parking is available.
The following gay-friendly and gay hotels in Dublin are only the most popular with gay travelers but there are 
hundreds of other hotels in Dublin
 if you don't find quite what you are looking for. Whether you want a fun and social hostel, a cheap place to crash after a night of partying or a chic designer option to sip cocktails and surround yourself with fabulous people  – Gay Dublin has it all!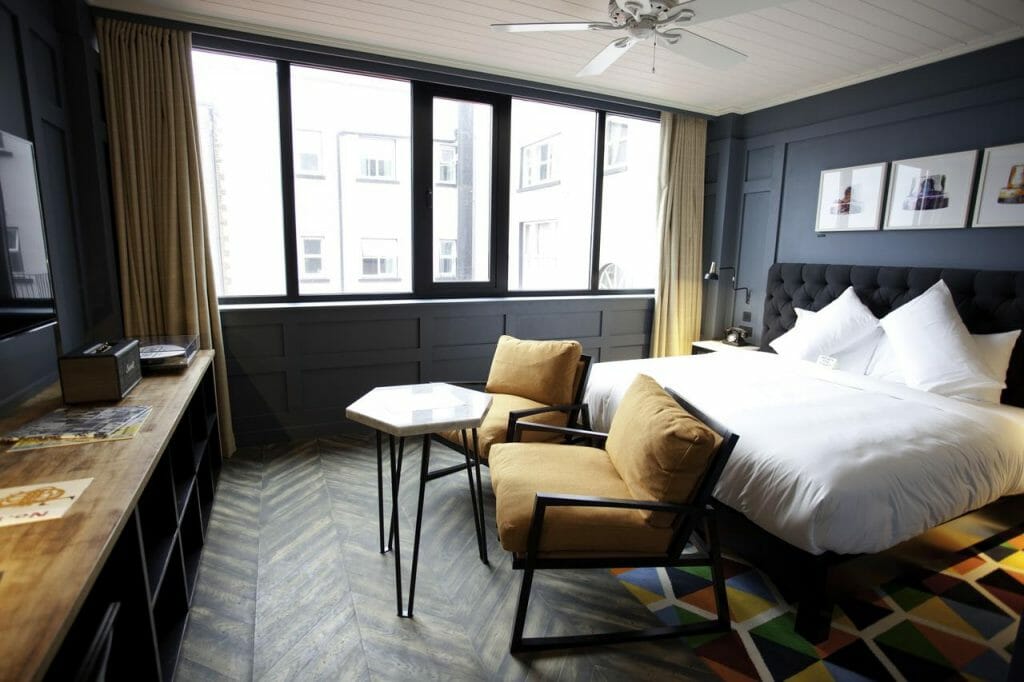 The Dean Hotel ☆☆☆☆ – While there is one gay hotel in Dublin, we much prefer to stay at The Dean and is always our first choice when visiting Gay Dublin and we are not the only ones. A beckon of all the is hip and trendy, this hipster paradise has an insanely popular lobby bar with vinyl turntables and one of the best nightlife spots in town upstairs, the New-Yorkesque Sophie's Rooftop Terrace. Don't worry in the rooms you'll never notice all the action on the top floor, and we loved all the small touches including new-wave Irish Pop Art, Netflix on the TV, Marshall's in rooms amps and blast power showers. You might never leave your room Nothing at the Dean is conventional, and that's just the way we like it!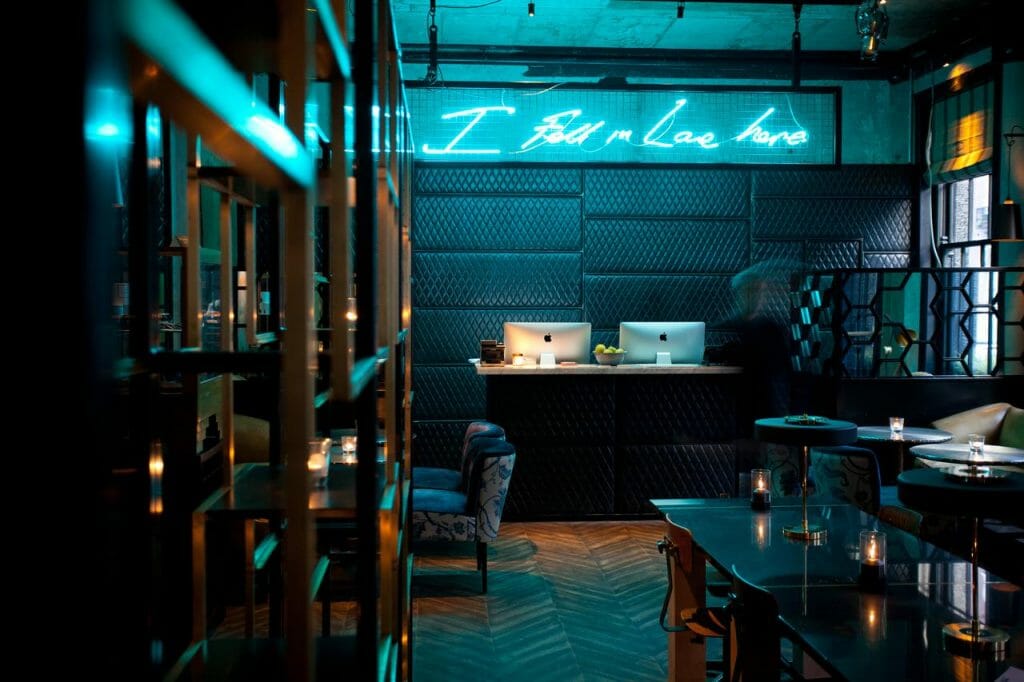 The Marker Hotel ☆☆☆☆☆ – A hip hotel that welcomes you with an ultra-modern checkerboard facade, yes – a luxury stay here is just what everybody needs. Relax in the infinity pool/rooftop terrace, feel inspired by the geometric luxe rooms or indulge in an innovative cocktail in the trendy lounge. The Marker Hotel Dublin has everything you could possibly want, and more..
Conrad Dublin ☆☆☆☆☆ – A 5-star luxury hotel wrapped in a contemporary brick building opposite the National Concert Hall. Managed by the very LGBT+ friendly Hilton, guests can enjoy stylish rooms and suites, wood floors and city views from their bed and a gym and fun craft beer pub downstairs.
InterContinental Dublin ☆☆☆☆☆ – An elegant urban resort in the upscale Ballsbridge neighborhood that is very popular with our readers. Classic rooms with floor-to-ceiling windows, marble bathrooms, and deep soaking tubs are sure to leave you feeling totally renewed, or if not there is a posh spa, sauna, gym and trendy cocktail lounge downstairs.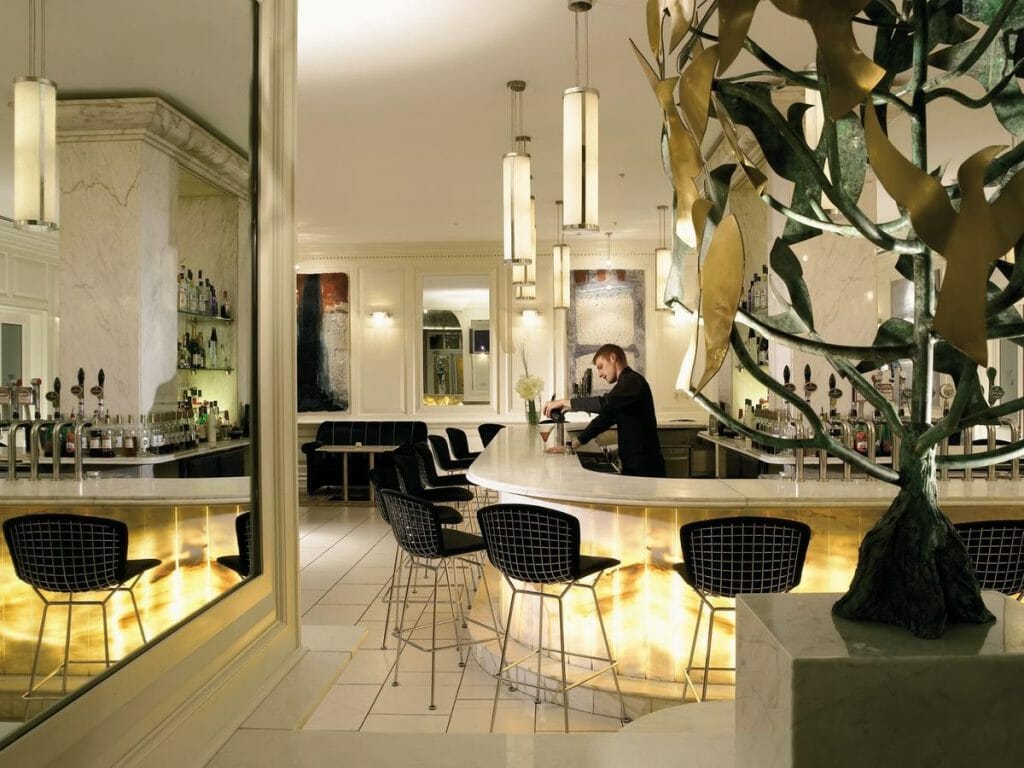 The Croke Park Hotel ☆☆☆☆ – A upbeat hotel boasting modern amenities, spacious rooms, and bike hire. Great value for money though located a bit out of the city center – thankfully guests can hire bikes, take advantage of the shuttle or simply wander to town along the gorgeous suburban streets.
The Morrison Dublin ☆☆☆☆ – A recently refurbished hotel from the Double Tree Hilton with high ceilings, original art, and hand-crafted Irish carpets feature throughout the hotel. A delicious breakfast, enviable location and staff who truly want to make sure you have the best stay possible in Dublin.
Schoolhouse Hotel ☆☆☆☆ – A quaint 19th-century Victorian schoolhouse converted into a warm and intimate hotel that is very gay-popular. We loved the mix of traditional style and modern touches with exposed beams and period details.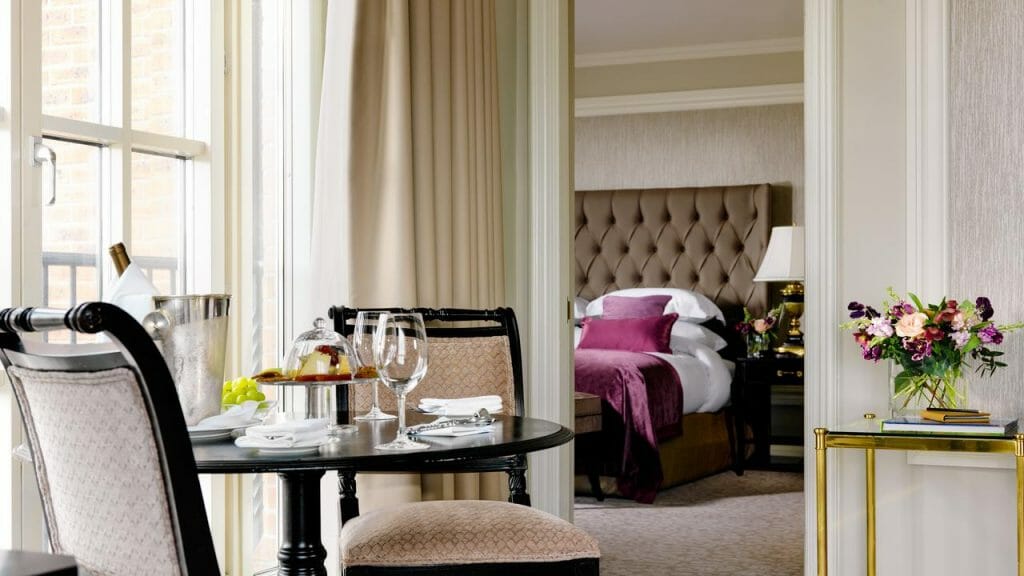 Kelly's Hotel ☆☆☆ – An cozy, chic hotel in the center of Dublin's cultural quarter, you just couldn't ask for a better location. We loved the split-two level suite is explored beams and rainfall show, and the 3 hip bars, hidden cocktail lounge, and lively pub all part of the same establishment.
Temple Bar Hotel ☆☆☆ – If you want to stay in the heart of Gay Dublin then this surprisingly stylish hotel is a popular option. Location, staff, and rooms are all perfect with access to an exclusive bar onsite. Just it can get a little loud in some rooms on the weekend – but earplugs are provided.
Number 31 ☆☆☆ – A ultra-welcoming Georgian townhouse with bold 60s colors and quirky interior. The mix of Irish charm and fun design were always going to make Number 31 an instant hit, but it's so popular you might struggle to book unless your organizing far in advance these days.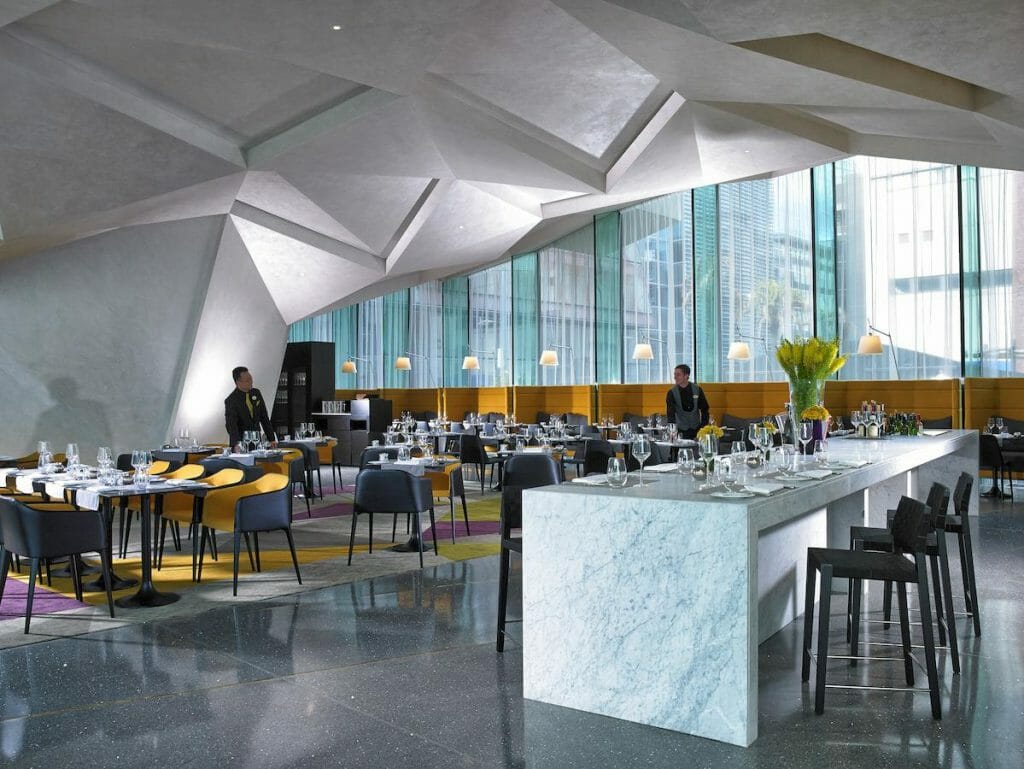 Inn on the Liffey Guesthouse ☆☆ –  A basic gay hotel in Dublin only 400m from the Temple Bar nightlife district – the home of gay nightlife in Dublin. Freshly cooked breakfast, clean rooms, and a small sauna is on site. Low room rates including single rooms and a one bedroom apartment if your sharing with friends.
Generator Hostel ☆☆ – For style on a budget we always recommend trying Generator Hostel, the boutique experience and design-led hostel chain taking Europe by storm. Seriously cool, we love that you get the feel of an upscale chain with young travelers to chat with and discover the nightlife with – gay or straight. We first fell in love with Generator in Paris, but you can also find them in all the big gay cities of Europe: London, Berlin, Amsterdam, Rome, Madrid + more, and they are currently explaining to Miami. Very gay-friendly, we have never been as obsessed with any hostel before…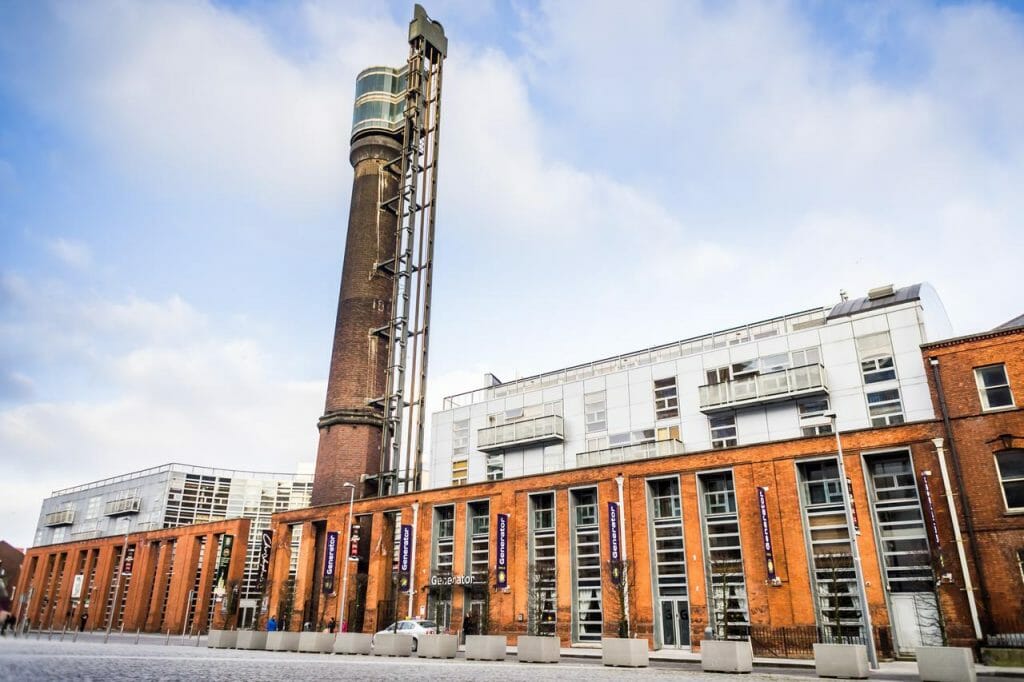 While Dublin might be more famous for its enviable pub-to-person ratios and raucous stag-do getaways, there is also a cornucopia of gay bars and club here catering to a wide range of music tastes and atmospheres. Being such a tolerant society you will be welcomed in most bars in Dublin – but with such a vibrant and fun gay nightlife scene in Dublin, you really shouldn't miss a night out here.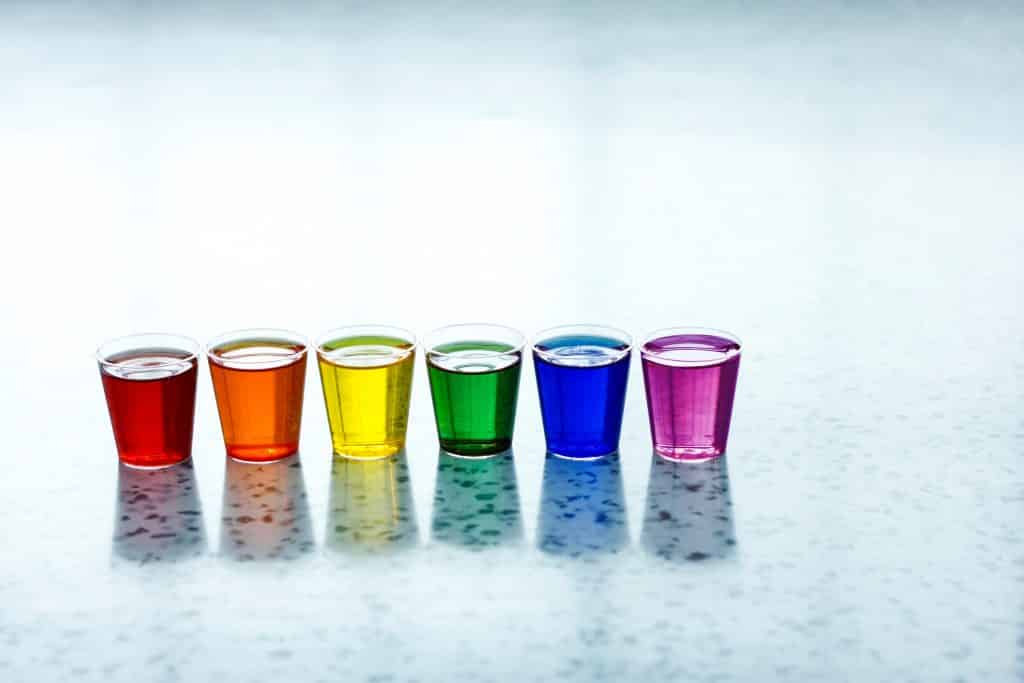 Lesbians and gay men mix frequently in all these bars which makes for an interesting and inclusive night out. If you just want to explore and see where the night takes you then the touristy Temple Bar area is home to most of the extremely popular gay bars. Queer takeovers events of different clubs take place in the weekend, just like Tel Aviv and Munich, and we have collected together our favorites.
Like many Western countries gays in Dublin are frequently choosing to mingle in non-expressly LGBT nightspots, so we have also listed our favorite wine bars, cocktail lounges, and pubs in Dublin where you will be warmly welcomed, no matter gay, straight, or bi, lesbian, transgendered life…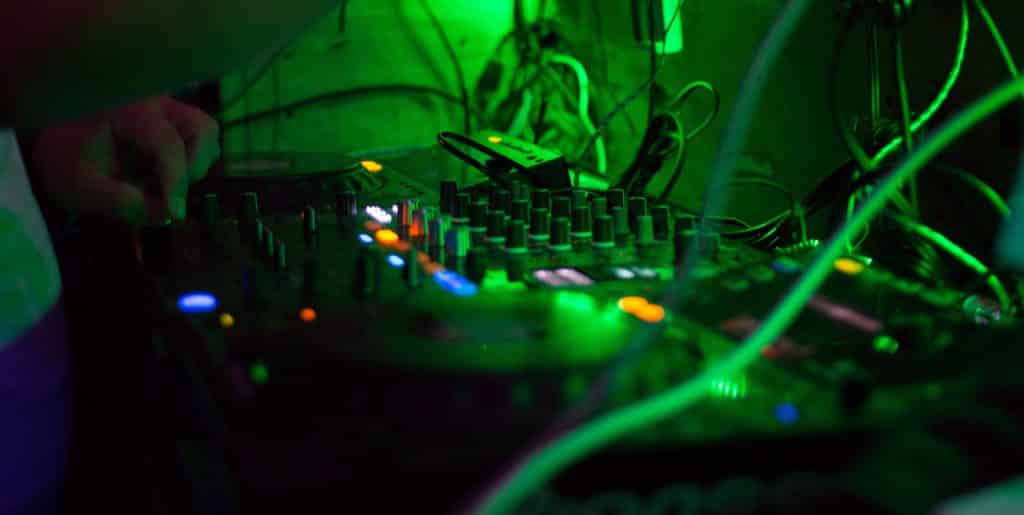 Gay Bars in Dublin
The George Bar – The beating heart of the Dublin gay scene for over 25 years, and still going strong! The George is one of the standard go-to gay bars in Dublin for fabulous events, guest performances, friendly crowds and sexy go-go boys. Weekly drag shows, bingo, glitter bomb parties and pumping dance floors most nights. There is also a busy terrace outside for those rare days it's not raining during the summer!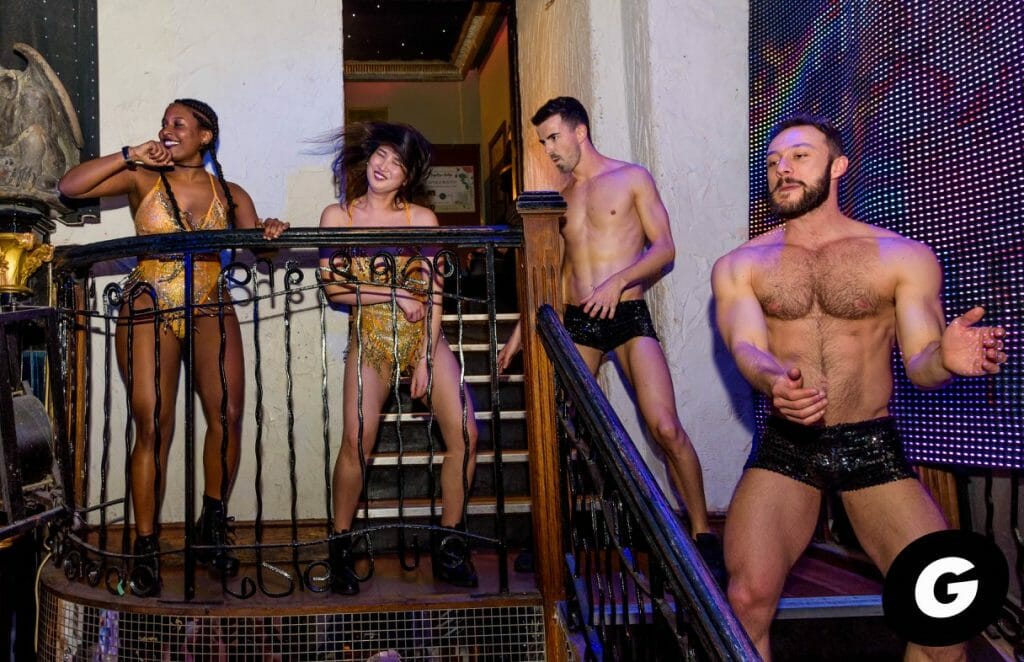 Street 66 Dublin – A gay bar with eclectic further and decor that leave you wondering if you have somehow happened across an Irish house party. Welcoming staff, queer events, drag shows, and delicious cocktails. No attitude fun and an easy place to strike up conversations with everyone around you. Previously known as the Front Lounge.
PantiBar – A stylish and oh-so-sexy bar run by Ireland's most famous drag queen, Panti! Much like Panti, this bar offers an air of sophistication and mystery, but the later in the night it gets, the wilder things become…The best cabaret shows in Dublin with plenty of other upcoming queens and smoldering bartenders. If you meet Panti, you should really congratulate her on the amazing work she has done, or just watch her documentary The Queen Of Ireland which had the highest ever grossing opening weekend for an Irish documentary.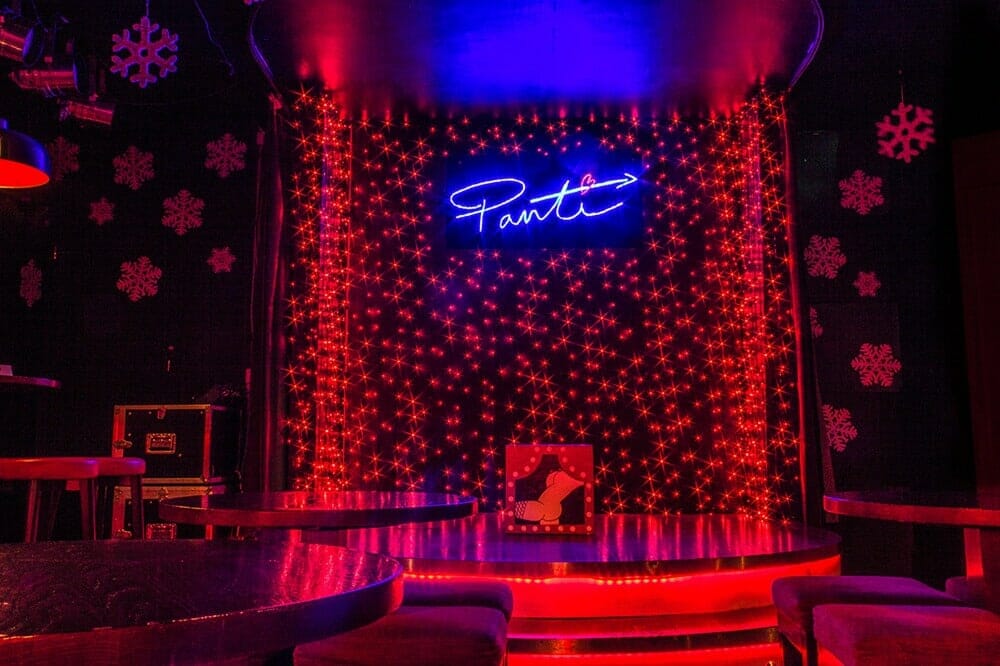 Gay Clubs in Dublin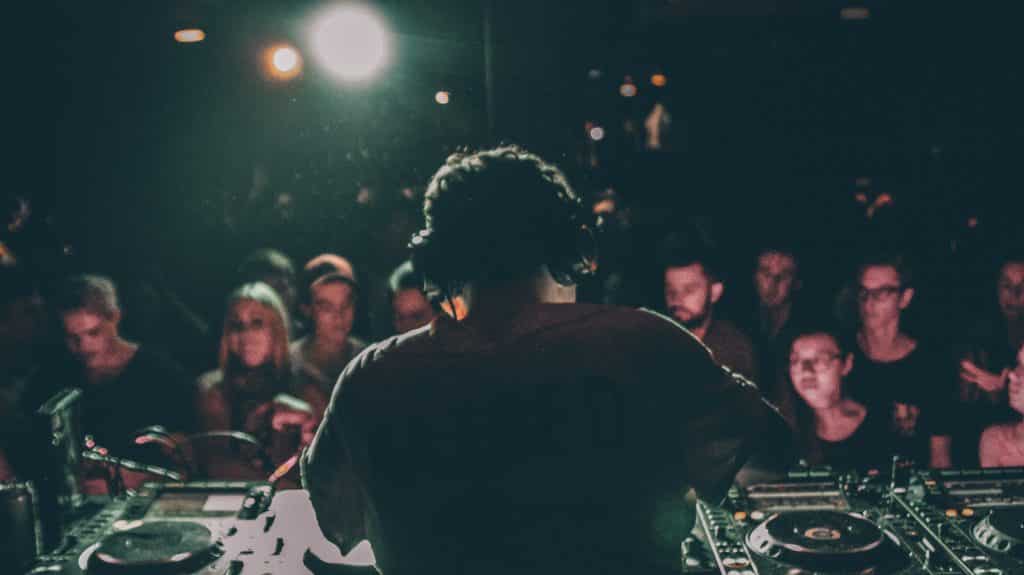 Profile – Hosting infrequent gay parties across venues in Dublin with the top international talent. Always well attended by the hottest guys with crazy entertainment and epic DJs. If you're lucky they will have something on when you're in Gay Dublin…Not that the gay bars in Dublin would disappoint you otherwise!
Bukkake – A funky gay dance party event held every Sunday when the following day is a public holiday. Why have a long weekend if you can't drink and boogie it away right? Topless guys, an all-inclusive crowd and plenty of fun. Bukkake occasionally holds one-off other events and is currently switching venues around since their normal party location is under-renovation. See Facebook for details.
PrHOMO – Another irregular queer takeover of club venues normally hosting 1-2 gay parties in Dublin per month. Expect glitter, over-the-top fabulousness and cheap drinks!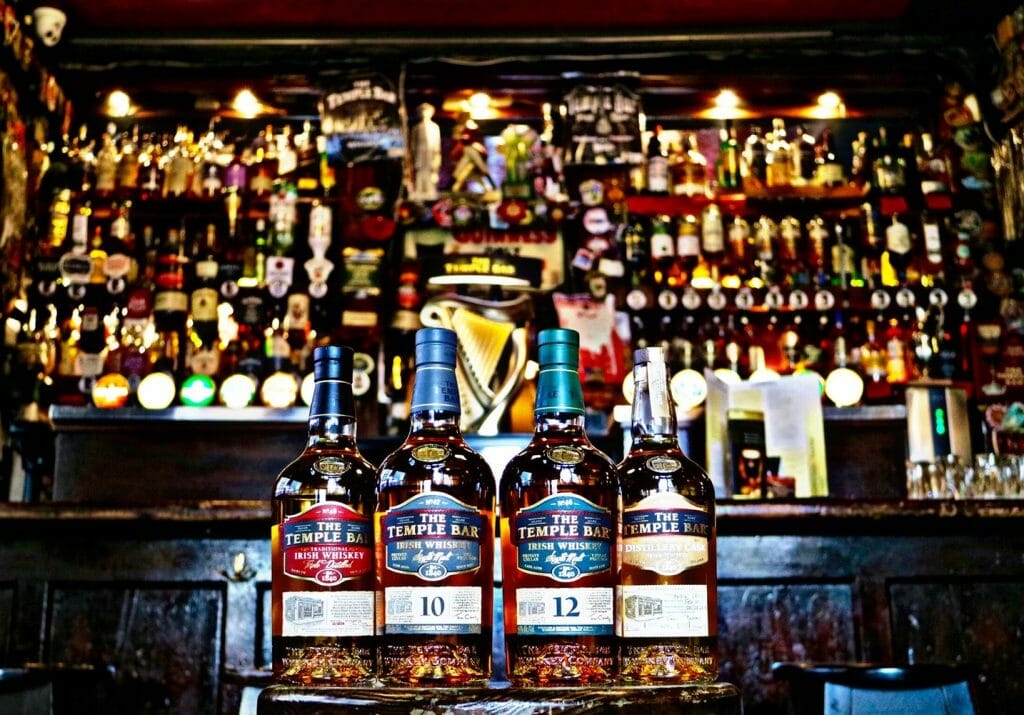 Gay-Popular Venues in Dublin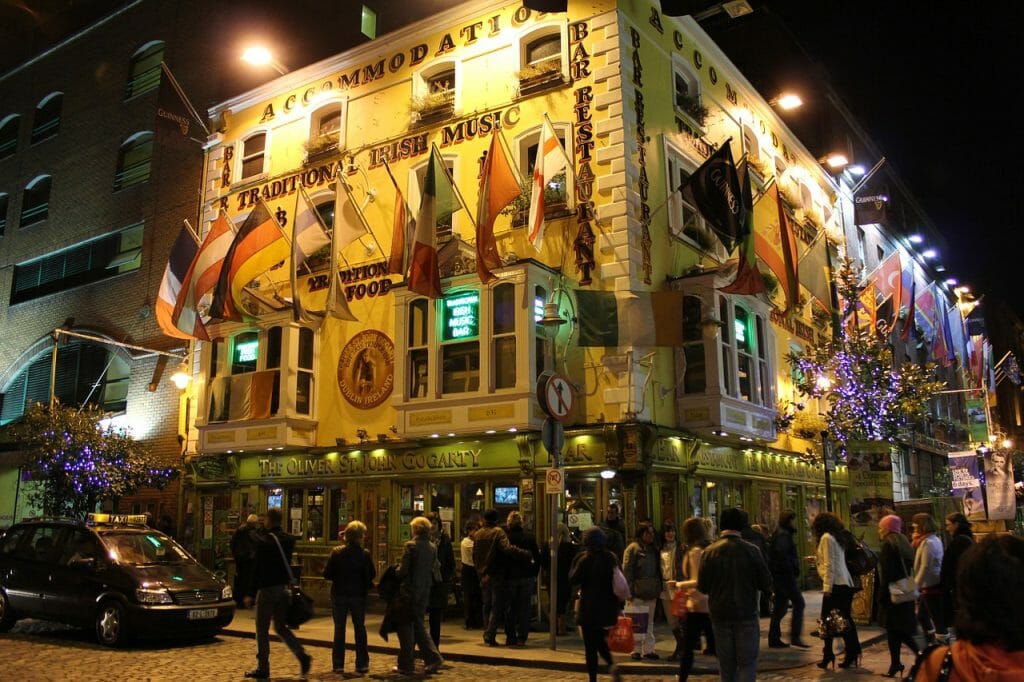 r.i.o.t. – A retro dive bar with Berlin meets New York vibes. The ultimate hipster hang-out completed with almost obligatory neons, street art, and an urban plant life twist!
Liquor Rooms – Designer cocktails and sharing platters hidden away in a funky basement bar with a burlesque circus themed room, a conservatory room, and the 'Boom Room' with plenty of room for dancing, swinging, swooning, swaying and spotting under the bandstand.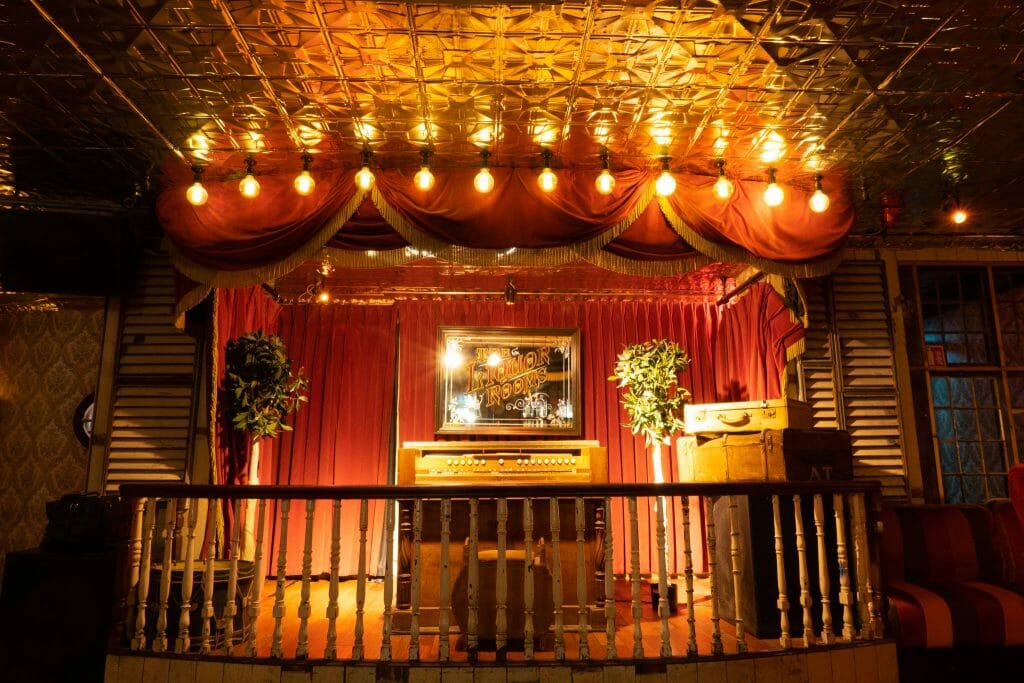 Cobblestone – A local Dublin pub with traditional Irish music every night and the best pint of Guinness in town.
Drop Dead Twice – Spread across two floors in the heart of Dublin's Liberties with craft beer, cocktails, live music and great food. Also, Dublin's only BYO cocktail bar where you bring a bottle of your favorite spirits and their team of mixologists will use their expertise together with a wide range of fresh and homemade ingredients to create a selection of bespoke cocktails…What more could you want!
Sophies Bar @ The Dean – A luxe rooftop restaurant where you can pull up a stool and get comfortable at any time, day or night. Incredible views of the Dublin skyline with an amazing team of bartenders who really know how to create a world-class cocktail. Laid-back vibes during the week-days but on the weekends this is the spot to party til the sun-rises…which you can actually watch from the dizzying heights up here!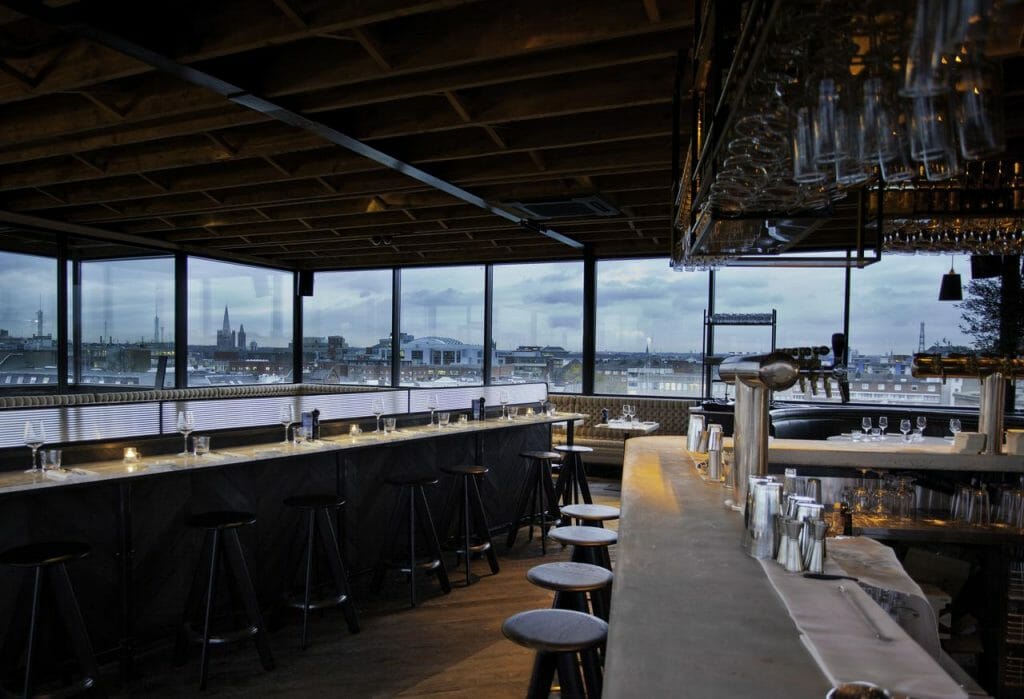 Cruising and Gay Sauna in Dublin
One place where Grinder and other gay hook-up apps have really made a difference worldwide is the closing of saunas and bathhouses. While continental Europe cities such as Prague, Brussels, and Lisbon have reversed the trend, the Ireland gay sauna scene is pretty dire.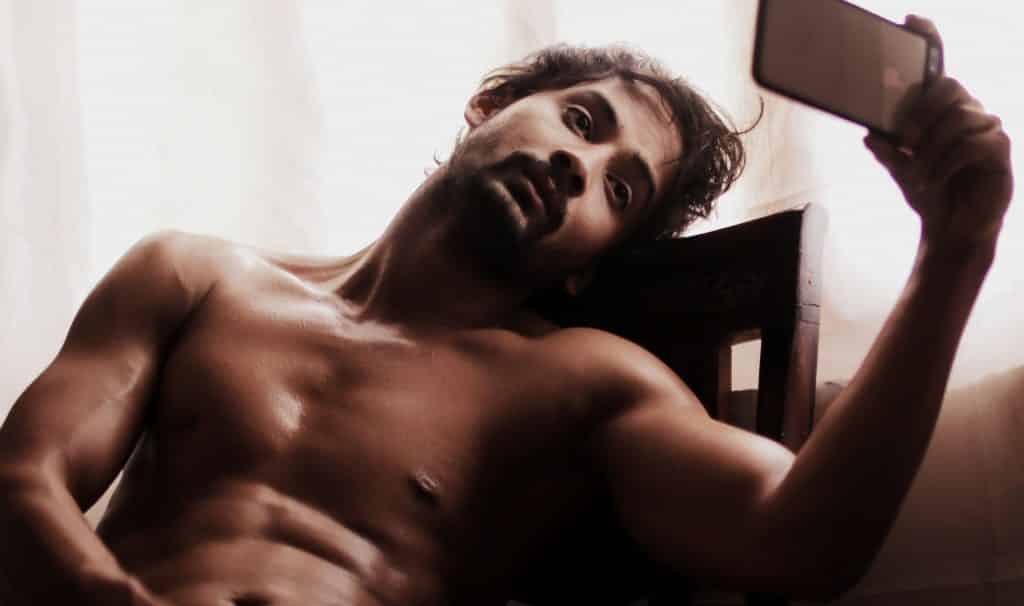 In Dublin, the bathhouse/sauna scene has been particularly hard hit and currently, if you want to explore the naughtier side of Dublin there is now only one true gay sauna in Dublin to visit and two popular gay hang-out spots. Public cruising in Dublin was previously very popular but we do not recommend it anymore – outside of bars and sauna's – as most well-known spots have more police patrols and wide-spread CCTV surveillance.
The Boilerhouse – The best gay sauna in Dublin with modern facilities, a central location and a mixed bag crowd. While generally younger you can find everyone here from out-of-towners to tourist, locals, and students! The Boilerhouse sauna is very welcoming to foreigners and will happily explain to you how things work if needed, and there are various discounts displayed on their website. Facilities include the sauna, jacuzzi, coffee bar, play area, steam room and showers – but there is also private cabins for rent.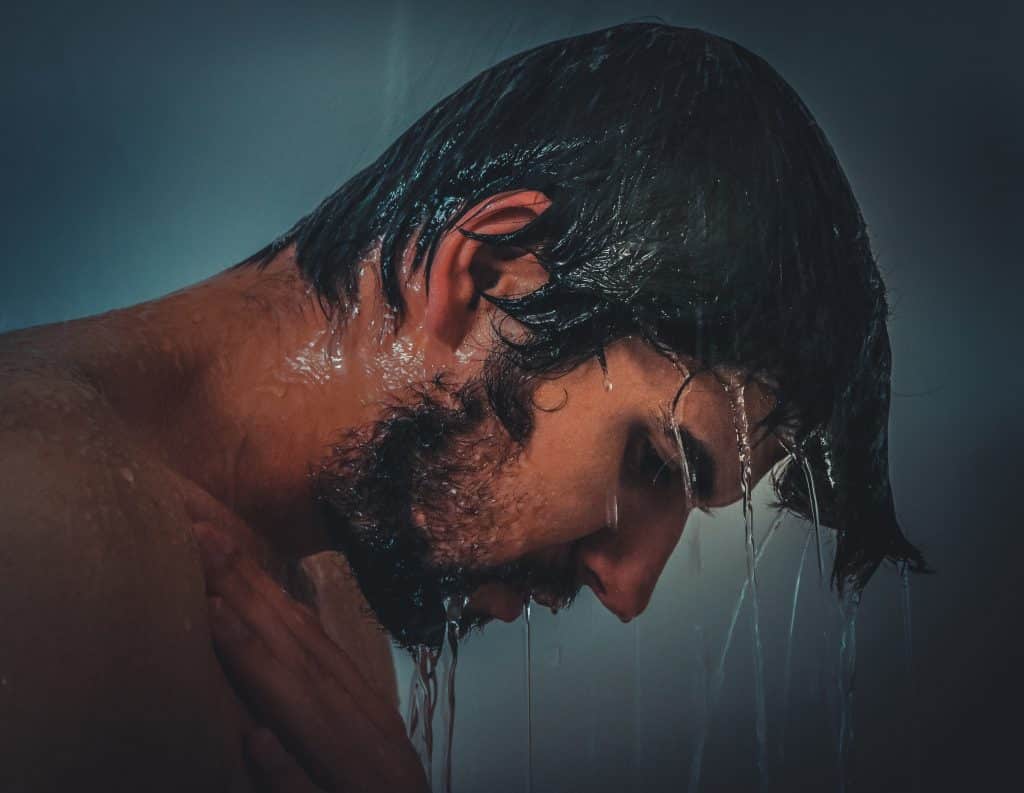 The Dock – A small sauna for those who haven't yet figured out how to work the internet – basically older guys, many of who are not 'out' in their normal life. There is no website, and it is never very busy – but the Dock is part of the Inn on the Liffey Guesthouse, a gay-popular guesthouse with handy location. Open 24 hours over the weekend, there is a small lounge, dark room, and private cabins as the Dock hook-up spot.
Glamworld – A popular sex toys store in Dublin for both gay and straight men, with adult cinema and private rooms out the back.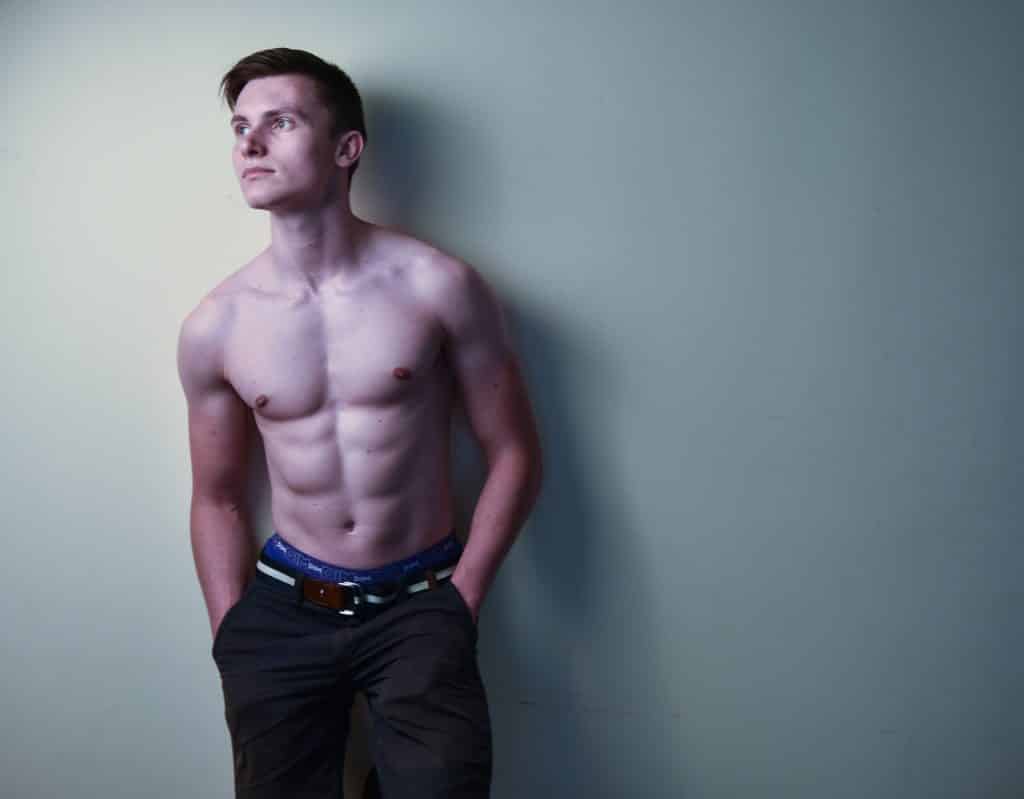 Further Things To Consider Before Any Gay Trip
Now you're all set and prepared to explore our big queer world, why not sort out everything else out all in one go? If necessary for your travel plans make sure you have brought proper travel insurance, protected your privacy by getting a secure VPN, compared all the top hotel booking sites to find just what you're after, reserved an unbeatable rental car price and - of course - booked the best flight deals!
Or maybe just forget it all and go for a last minute cruise or effortless tour instead?
Many gay travelers (including us) indulge in worldwide airport lounge access and pre-arrange airport transfers to take the stress out of travel. Naturally, we would never leave home without a more mainstream travel guide since we couldn't possibly cover everything here!
Just add an adventurous attitude and plenty of smiles - they go a long way - and that about covers it all! Now go out, find your global rainbow family and don't forget to share your best gay stories with us on Facebook, Twitter, and Instagram...We'd love to hear from you!