In the southwest of Ireland, the second largest city in the Republic is known for its dynamic nature towards a growing queer community. It is soaked in the richness of the Irish culture and stunning attractions that will definitely awe you.
Gay Cork City is on an island in the River Lee, which splits into two channels at the western end of the city. The city center is built on the island, while the suburbs are spread out on the banks of the river. The city is known for its beautiful architecture, vibrant cultural scene, and friendly people.
Ireland is known for being one of the most progressive countries in Europe with LGBTQ+ rights. In 2015, Ireland became the first country in the world to legalize same-sex marriage by popular vote. This was a landmark moment for the LGBTQ+ community in Ireland and cemented its position as a country that values and respects diversity.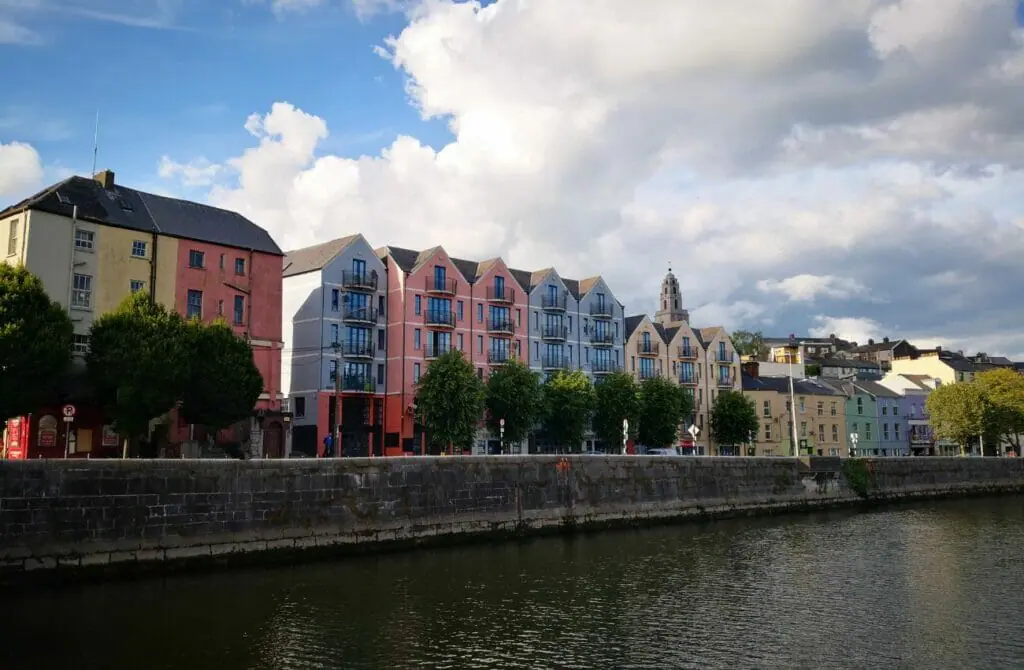 Besides marriage equality, Ireland has also enacted several other laws that protect the rights of the LGBTQ+ community. These include protections against discrimination in employment, education, and access to goods and services, as well as legal recognition of gender identity.
The LGBTQ+ community in Cork City is highly visible and active in the city. Besides the annual Cork Pride Festival, the community also hosts regular events and meetings throughout the year, including support groups and social gatherings. There are also several LGBTQ+ organizations in the city, such as the Cork Gay Project, which provide support and advocacy for the community.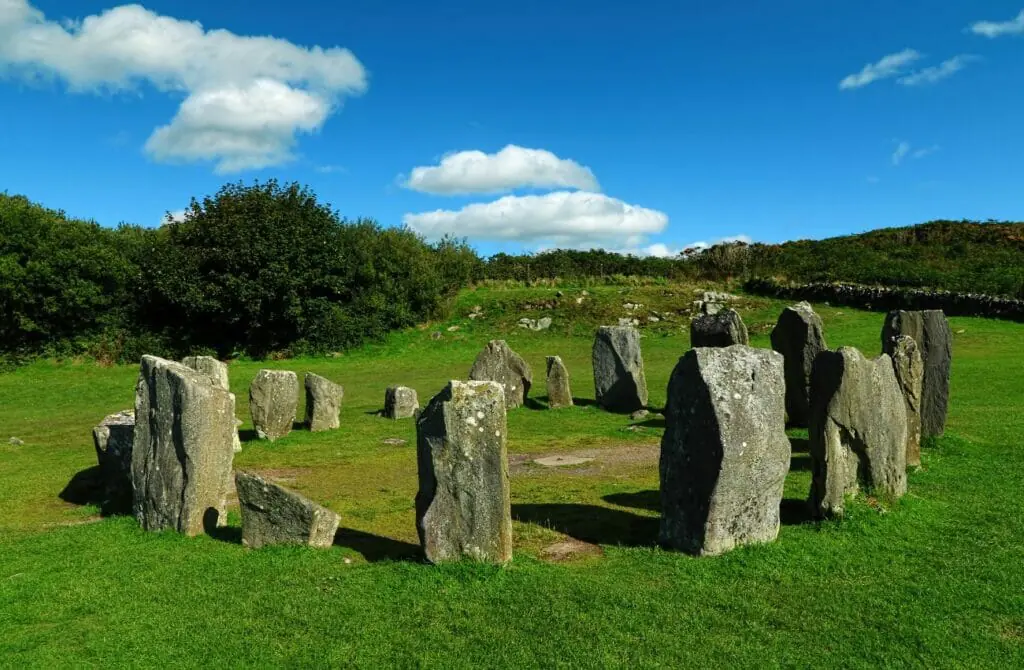 Gay Things To Do in Cork, Ireland
Cork is the Republic of Ireland's second-largest city, behind Dublin. It is on Ireland's south coast and is linked to the sea by York Harbour and a narrow waterway known as Passage West. Cork and the surrounding coastline have a long nautical and commercial history, which is reflected in the city's tourist attractions.
As a new visitor to Gay Cork, there are plenty of things to see and do, regardless of your sexual orientation. One of the best ways to experience any new city is to visit some of its most iconic landmarks and attractions, including visiting historical monuments, museums, and art galleries.
We also love gazing at architecture up close, exploring parks and gardens, sampling the local cuisine, visiting local markets, and attending cultural events such as festivals, concerts and shows.
Even as the out-and-proud queer we are, we still love to just explore the city and its culture in the same way as everyone else. Doing so allows us the opportunity to learn more about the city and its people and gain a deeper understanding of the local culture. As such, these are our favorite must-see attractions in Cork.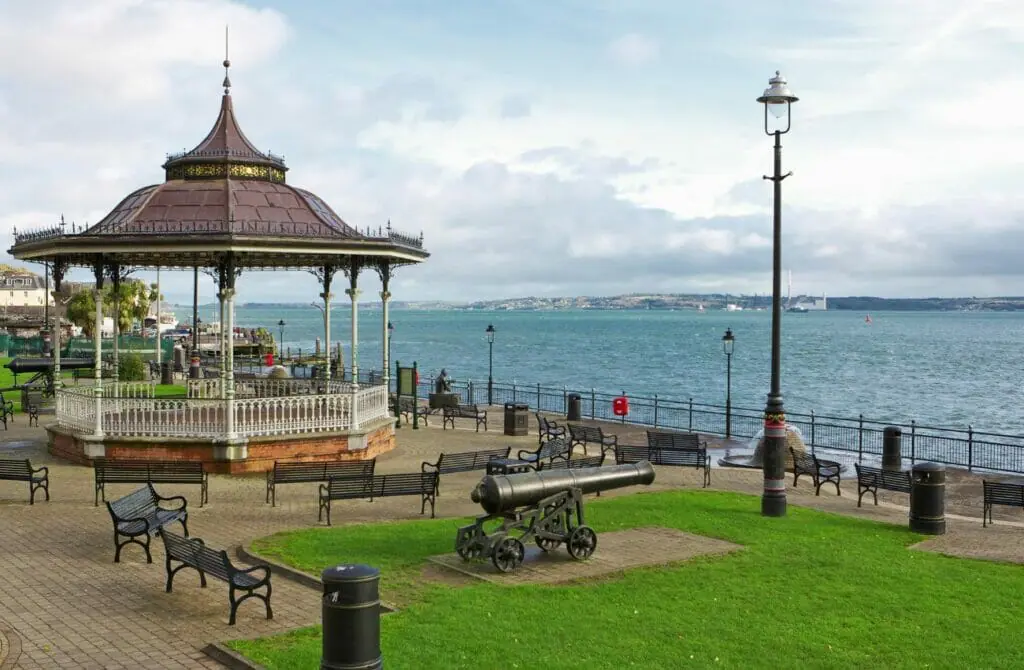 The English Market
The English Market is a historic indoor food market in the heart of Cork, Ireland. It is one of the oldest markets of its kind in the country and has been a hub of activity and commerce in the city for over two centuries.
The market is home to dozens of independent food vendors, selling everything from fresh produce and meats to baked goods and artisanal cheeses. Many of the vendors have been in business for generations, and the market is known for its high-quality, locally sourced ingredients.
One of the unique features of the English Market is its architecture. The building is a Victorian-era structure with a wrought-iron and glass roof that lets in natural light, creating a warm and inviting atmosphere. The market is also famous for its ornate shop fronts and colorful awnings, which give it a distinctive and charming appearance.
The English Market has long been a popular destination for locals and tourists alike and has even been visited by famous figures such as the late Queen Elizabeth II and the late celebrity chef, Anthony Bourdain. It is a great place to sample the best of Irish cuisine and discover new flavors and ingredients.
St. Patrick's Street
Named after the patron saint of Ireland, St. Patrick's Street is a popular destination for both locals and tourists. The street is adorned with colorful shop fronts and banners and is a great place to soak up the lively atmosphere and energy of Cork.
The highlight of St. Patrick's Street is its selection of shops and boutiques. Visitors can find everything from high-end fashion to locally made crafts and souvenirs. The street is also home to several department stores, as well as several supermarkets and convenience stores.
St. Patrick's Street is also an important historical landmark in Cork. The street has been a hub of activity and commerce for centuries and is home to several historic buildings and monuments. Some of the notable landmarks include the statue of Father Mathew, the Crawford Art Gallery, and the iconic spire of St. Anne's Church, which is locally known as the "Shandon Bells."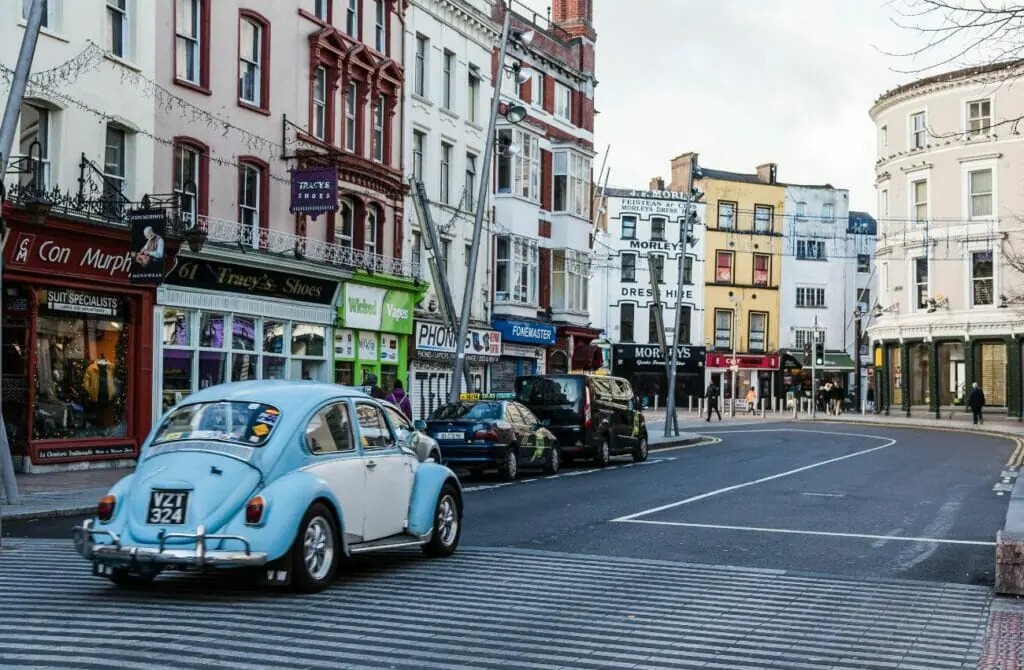 St. Fin Barre's Cathedral
St. Fin Barre's Cathedral is a historic and iconic landmark in Cork City, Ireland. The cathedral is a prime example of Gothic Revival architecture and is one of the most impressive buildings in the city.
The cathedral was built in the 19th century and was designed by the prominent Victorian architect William Burges. The cathedral's exterior is characterized by its unique architecture, including its pointed arches, intricate stone carvings, and stained glass windows. The building is made from local limestone and is surrounded by beautiful gardens and a grand entrance staircase.
Inside the cathedral, you can admire the impressive architecture and artwork. The high vaulted ceilings are decorated with intricate carvings and the stained glass windows, created by leading glass artists of the time, are a breathtaking sight.
There are also many sculptures and monuments throughout the cathedral, including a statue of St. Fin Barre, the patron saint of Cork, and a tomb dedicated to the founder of the cathedral, Bishop John Gregg.
The street is also a great place to enjoy the local food and drink scene. There are several restaurants, cafes, and bars along St. Patrick's Street, offering a variety of cuisine and drinks. Visitors can sample local favorites like fish and chips, Irish stew, and traditional Irish pubs.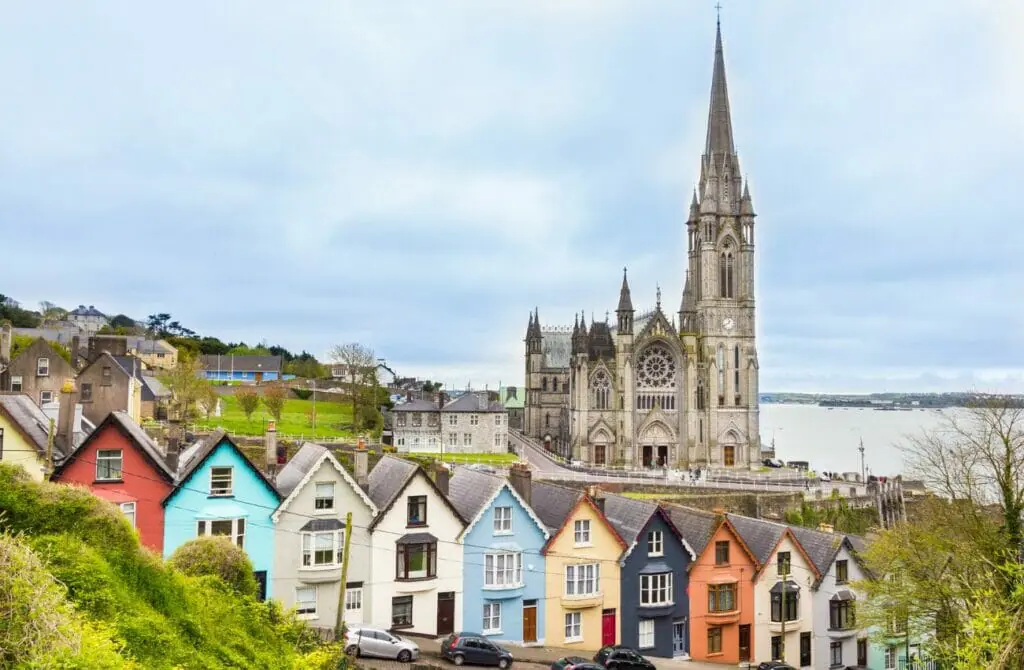 Cork Public Museum
The museum is housed in a beautiful 19th-century building that was once a historic mansion, and it offers a unique look into the city's rich history and culture.
The museum's collection covers a wide range of subjects, including local history, archaeology, natural history, and art. Visitors can explore exhibits that showcase the history of Cork City, including its Viking roots, its rise as an industrial center, and its vibrant cultural scene.
The museum also has an extensive collection of artifacts from the region, including prehistoric tools and weapons, medieval jewelry, and 18th-century furniture.
The highlight of the museum is its exhibition on the life and work of Michael Collins, one of Ireland's most iconic historical figures. The exhibition features a wealth of artifacts, photographs, and personal items from Collins' life, and provides visitors with a unique insight into the man and his legacy.
Besides its permanent exhibits, the museum also hosts a range of temporary exhibitions throughout the year, showcasing everything from local art and photography to international exhibits on science and technology.
The park covers 18 acres of land and is named after Edward Fitzgerald, a former Lord Mayor of Cork. The park is a popular destination for locals and tourists alike and offers a wide range of recreational opportunities.
Visitors can take a leisurely stroll through the park's winding pathways and gardens, enjoy a picnic on the lawns, or relax by the river Lee that runs through the park. There are also several playgrounds and sports fields throughout the park, making it an ideal destination for families with children.
One of the park's chief attractions is the Cork Public Museum, which is housed in a historic mansion within the park. The museum is home to a diverse collection of artifacts and exhibits that showcase the history and culture of Cork City and the surrounding region.
Another popular feature of Fitzgerald Park is the Cork City Gaol Heritage Centre, which provides visitors with a fascinating look into the history of the city's former prison. The heritage center features exhibits on the prison's history, as well as interactive displays that allow visitors to experience what life was like for prisoners during the prison's operation.
Throughout the year, Fitzgerald Park plays host to a wide range of cultural events and festivals, including music concerts, food and craft markets, and outdoor theater performances. These events provide a unique and engaging way to experience the park and the vibrant culture of Cork City.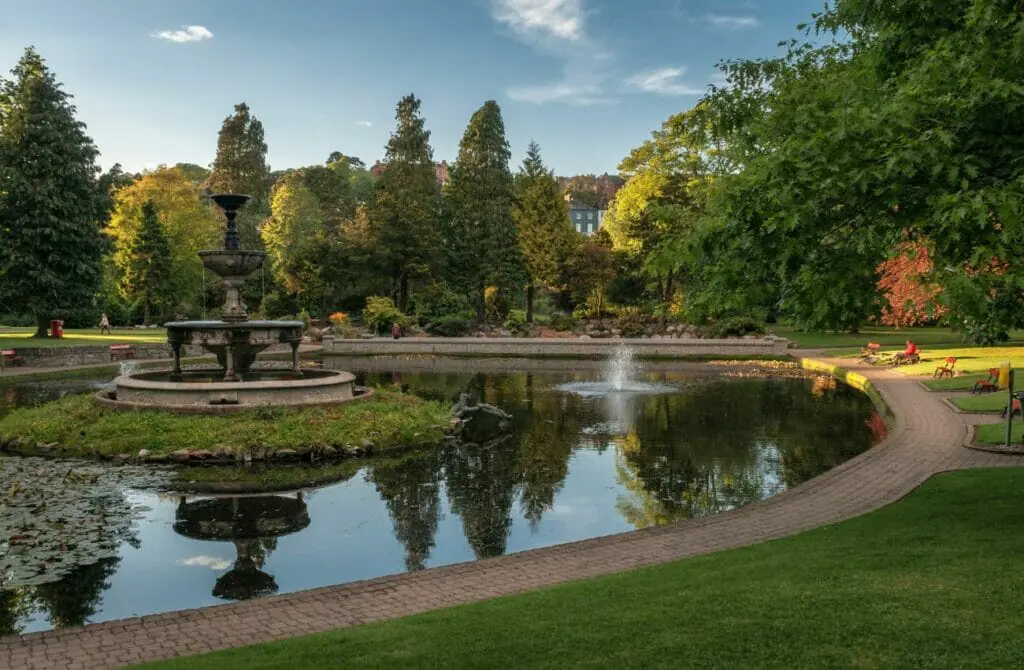 Shandon Bells, St. Anne's Church
Shandon Bells, also known as the Bells of Shandon, is a famous landmark in St. Anne's Church in Cork, Ireland. The church is in the historic district of Shandon, which sits on a hill overlooking the city of Cork.
The church itself is an architectural masterpiece, with a distinctive red and white striped exterior and a magnificent clock tower that is visible from all around the city. Visitors can climb to the top of the tower to enjoy panoramic views of Cork and the surrounding countryside.
The bells of Shandon are another highlight of the church, and they have been an important part of Cork's history and culture for centuries. The bells were first installed in the tower in 1752, and they have since become a symbol of the city's heritage and identity.
The Shandon Bells comprise eight individual bells, each with its own unique sound and character. Visitors to the church can climb up to the ringing chamber to see the bells up close and even ring them themselves.
St. Anne's Church is also an active place of worship, with regular services and events throughout the year. Visitors are welcome to attend services and learn more about the church's rich history and cultural significance.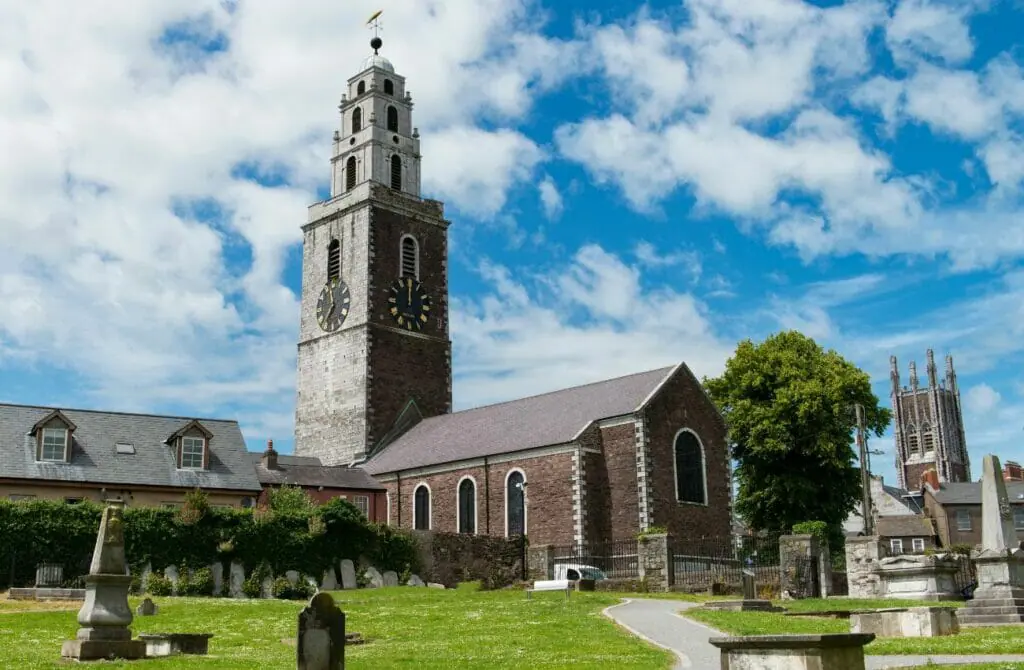 Cork City Gaol Heritage Centre
This former prison, which opened in 1824 and closed in 1923, is now a museum and heritage center that offers visitors an immersive and unforgettable glimpse into Ireland's turbulent history.
The gaol itself is a remarkable building, with an imposing facade and distinctive architecture that speaks to its history as a place of confinement and punishment. Visitors can take a guided tour of the Gaol, where they will learn about the daily lives of the prisoners, the conditions they endured, and the punishments they received.
One of the most striking aspects of the Cork City Gaol Heritage Centre is how it brings history to life. Visitors can walk through the cell blocks, see the original graffiti left by prisoners, and experience the claustrophobic atmosphere of the punishment cells.
They can also learn about some of the most famous inmates of the Gaol, including many political prisoners who were imprisoned during Ireland's struggle for independence.
The museum also features several exhibits that provide further context and information about Ireland's history, including a display of the Great Famine and its impact on the people of Cork. You can also learn about the history of the prison itself, including its role in Irish history and its eventual closure in the early 20th century.
The Ballycotton Cliff Walk
The Ballycotton Cliff Walk is a scenic coastal path in County Cork, Ireland. The walk stretches for approximately 5 miles along the rugged coastline between Ballycotton village and Ballyandreen beach and offers breathtaking views of the Atlantic Ocean and the surrounding countryside.
The trail begins at the Ballycotton pier, where visitors can take in the picturesque fishing village and the historic lighthouse that stands at the end of the pier. From there, the path winds along the coastline, with stunning sea views on one side and rolling green fields on the other.
The Ballycotton Cliff Walk offers a range of terrains, including flat, grassy fields, steep steps, and rocky paths, providing a varied and exciting hiking experience. Along the way, visitors can spot a variety of bird life and sea creatures, such as seals and dolphins, making it a popular destination for nature lovers.
One of the most impressive features of the walk is the Ballycotton Island Lighthouse, which stands on a small island off the coast. Visitors can take a detour to the lighthouse, which has been in operation since 1851 and offers stunning panoramic views of the ocean and the surrounding countryside.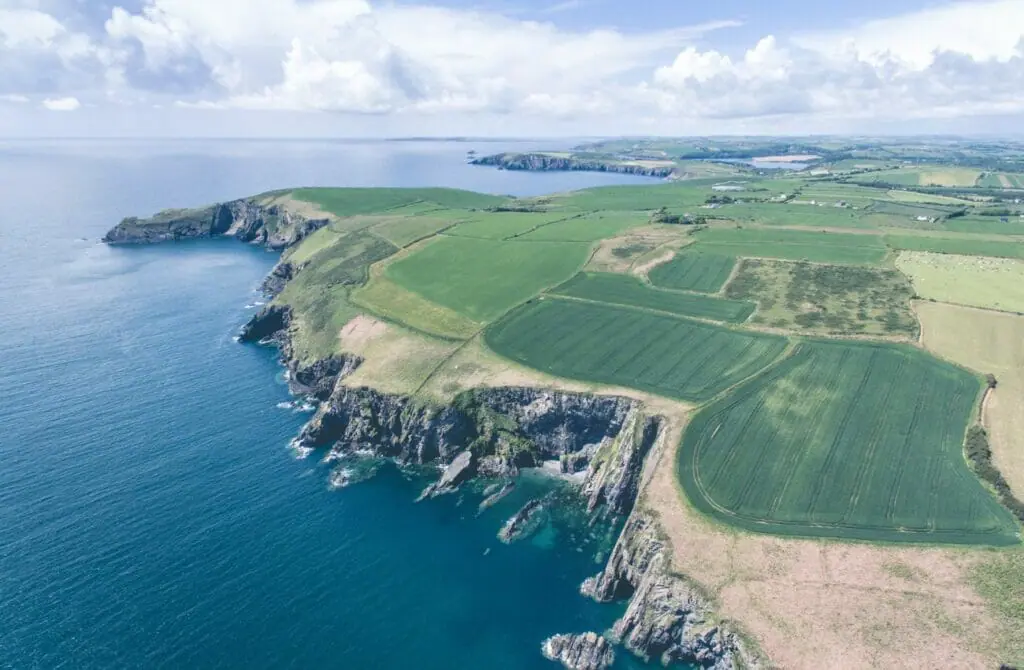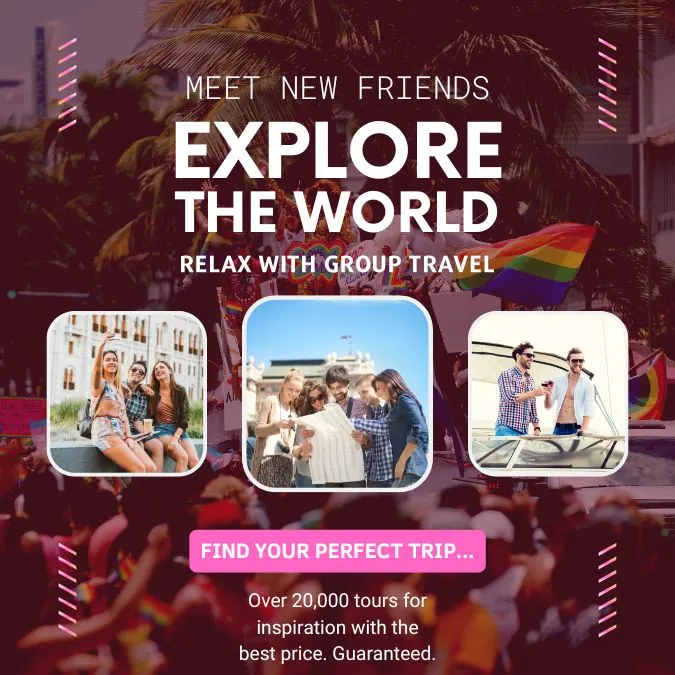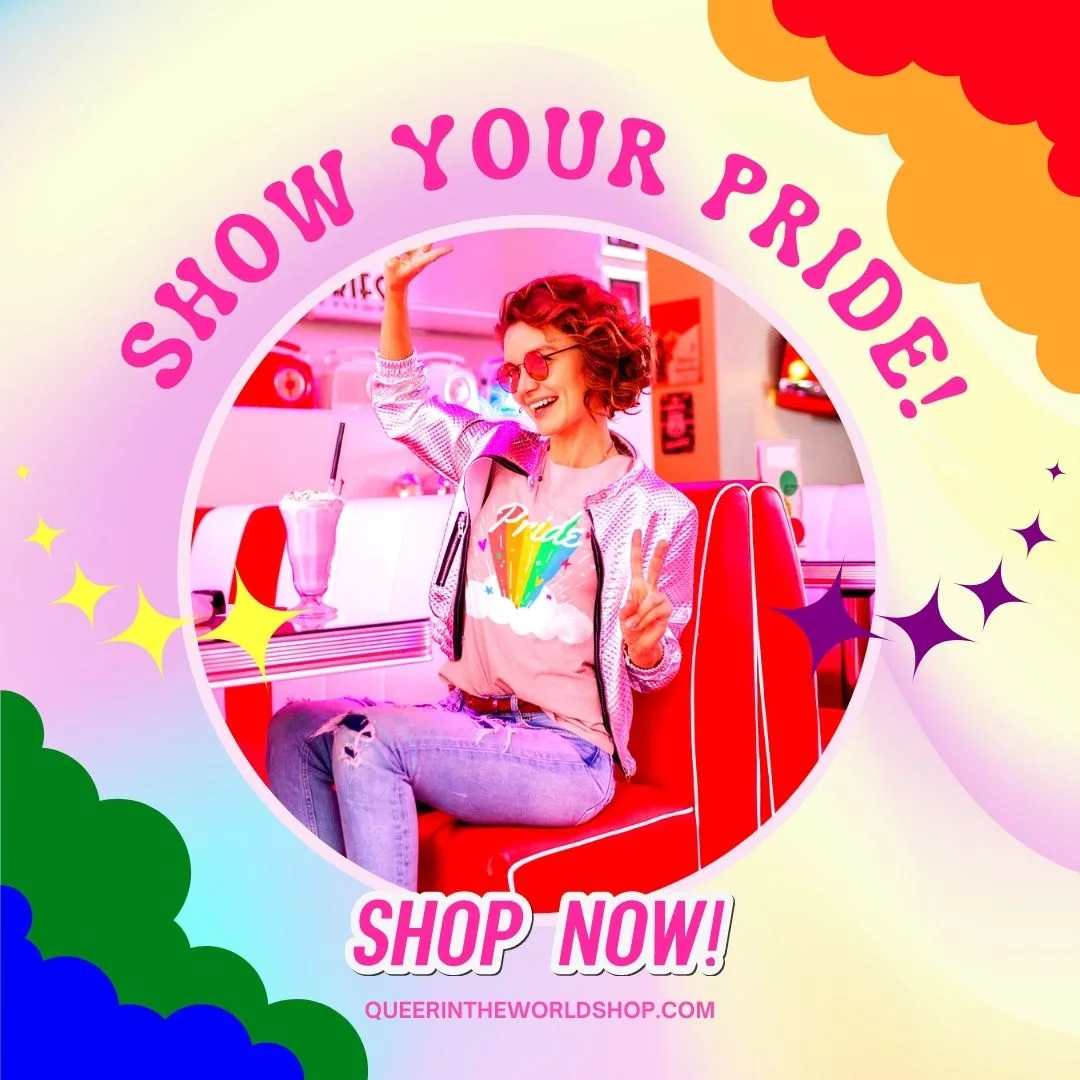 Gay-Friendly and Gay Hotels in Cork, Ireland
Being gay-friendly accommodation means that the establishment is welcoming and inclusive to guests who identify as LGBTQ+. This can include but is not limited to, having policies and practices in place that demonstrate a commitment to creating a safe and inclusive environment for LGBTQ+ guests, such as non-discrimination policies, and providing support and resources for LGBTQ+ travelers.
Some gay-friendly accommodations may also provide amenities specifically catering to the LGBTQ+ community, such as rainbow flags or literature about local LGBTQ+ events or resources. Furthermore, gay-friendly accommodations may be located in an area that is known for being LGBTQ+ friendly.
While Cork does not have any specifically gay hotels or resorts, these are the most fabulous and pro-actively gay-friendly hotels in Cork. Needless to say, there are also hundreds more hotel and hostel options in Cork if none of these suit your desired budget, facilities or area – but these are the best hotels according to other gay travelers and us.
Whatever your needs are, Cork has you covered.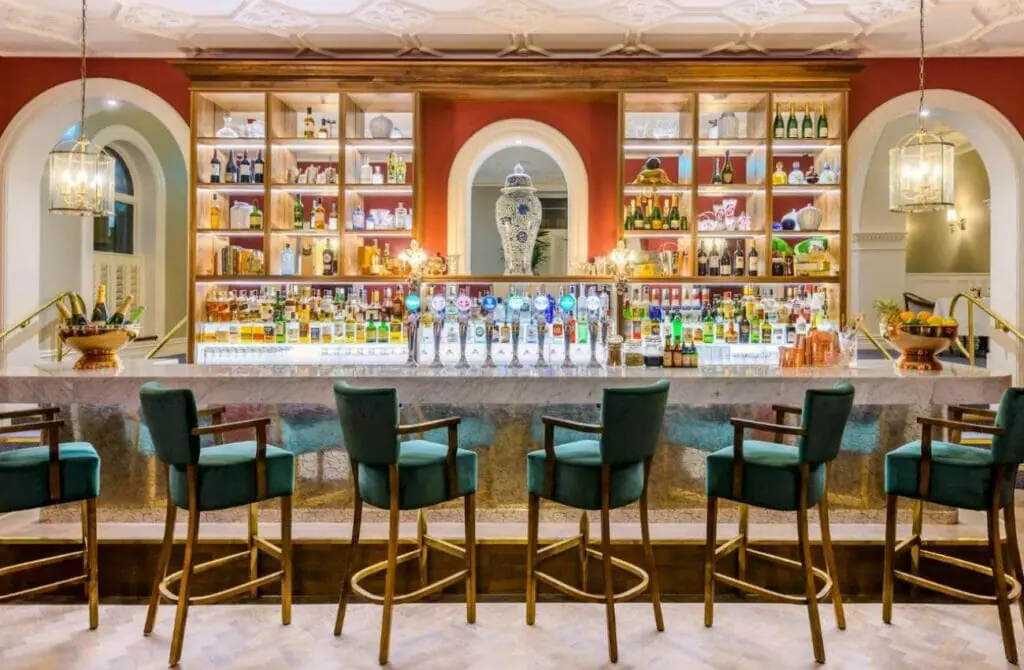 The Metropole Hotel Cork is Cork's most iconic hotel, in the heart of the Victorian Quarter in Cork's City Centre and world-renowned for almost 125 years of hospitality and gracious service.
They have a long history of welcoming stars of movie, theatre, art, and literature, and have evolved from a sweetshop and 'dry' hotel to recovered glory. Our newly remodeled hotel is magnificent and full of charm. Stay here to enjoy the finer things in life, such as outstanding service, elegant decor, decadent cuisine, and timeless elegance.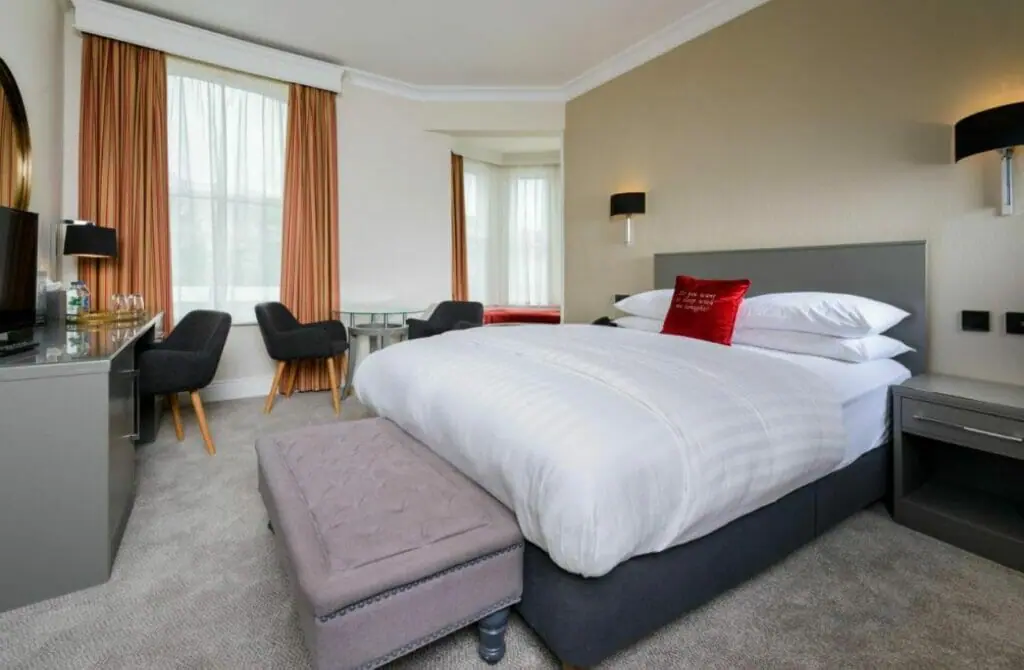 The hotel boasts an elegant and contemporary design that offers guests a warm and inviting atmosphere. It features a modern and sleek design with an eye-catching entrance that gives guests a glimpse of the hotel's unique charm.
The hotel's large glass façade is adorned with a stunning canopy that provides shelter to guests arriving in inclement weather. The surrounding grounds are immaculately landscaped with lush greenery, offering a serene environment for guests to relax in.
The interior design of the Cork International Hotel is equally impressive, featuring a blend of modern and traditional elements. The lobby area is spacious and elegantly decorated, with comfortable seating areas that provide a welcoming atmosphere.
The hotel's guest rooms are spacious and well-appointed, with a modern design that exudes comfort and luxury. Each room is equipped with plush bedding, high-quality linens, and modern amenities such as flat-screen TVs, free Wi-Fi, and air conditioning. The bathrooms are spacious and feature marble countertops, large mirrors, and luxurious toiletries.
Leonardo Hotel Cork – Formerly Jurys Inn ☆☆☆☆
Leonardo Hotel Cork, formerly known as Jurys Inn Cork, is a modern hotel in the heart of Cork City, Ireland. With its prime location, comfortable accommodations, and excellent amenities, Leonardo Hotel Cork is a popular choice for both business and leisure travelers. The hotel features 146 modern and spacious rooms, all of which are equipped with all the amenities for a comfortable stay.
The rooms are stylishly decorated with warm colors and contemporary furnishings, offering a relaxing atmosphere for guests. Each room includes a flat-screen TV, free Wi-Fi, a work desk, and tea and coffee-making facilities. The rooms are also air-conditioned and come with en-suite bathrooms with complimentary toiletries.
Its prime location makes it a great base for exploring the city's major attractions, while its range of amenities provides everything guests need for an enjoyable stay.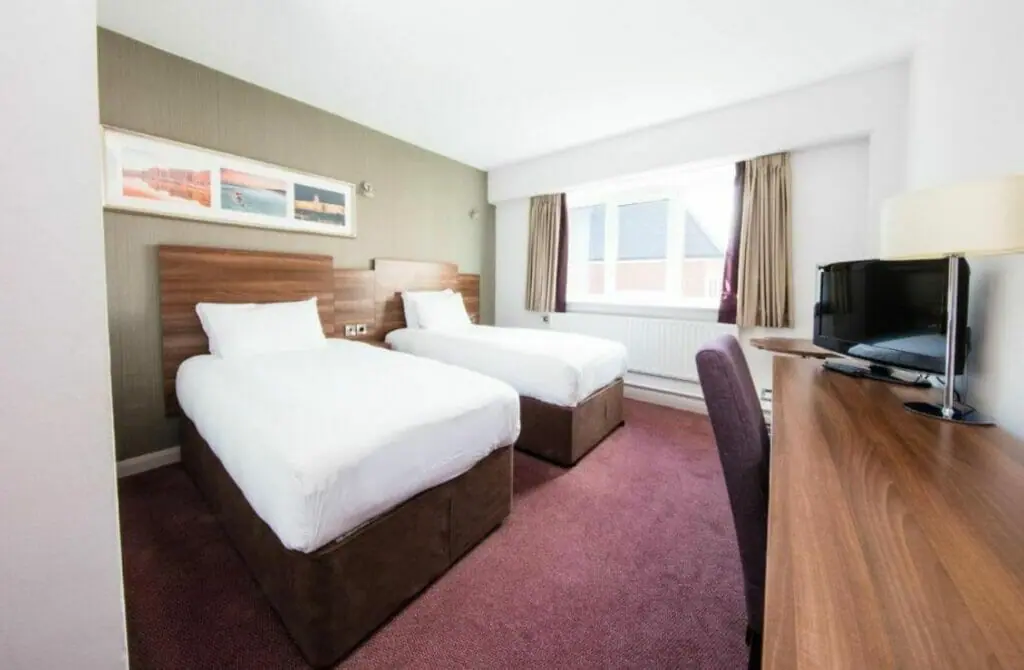 The Clayton Hotel Cork City is a 4-star hotel in the heart of Cork City, Ireland. It is on Lapp's Quay, overlooking the River Lee and is just a short walk from the city's chief attractions, such as the English Market, Cork Opera House, and the Cork City Gaol.
The hotel offers a range of modern, comfortable rooms, including standard rooms, executive rooms, and suites. Each room is equipped with free Wi-Fi, a flat-screen TV, a safe, and tea and coffee-making facilities.
The Clayton Hotel Cork City also features a range of dining options, including the Kudos Bar and Restaurant, which serves contemporary Irish cuisine using locally sourced ingredients. The hotel also has a fitness center, a sauna, and a steam room for guests to enjoy.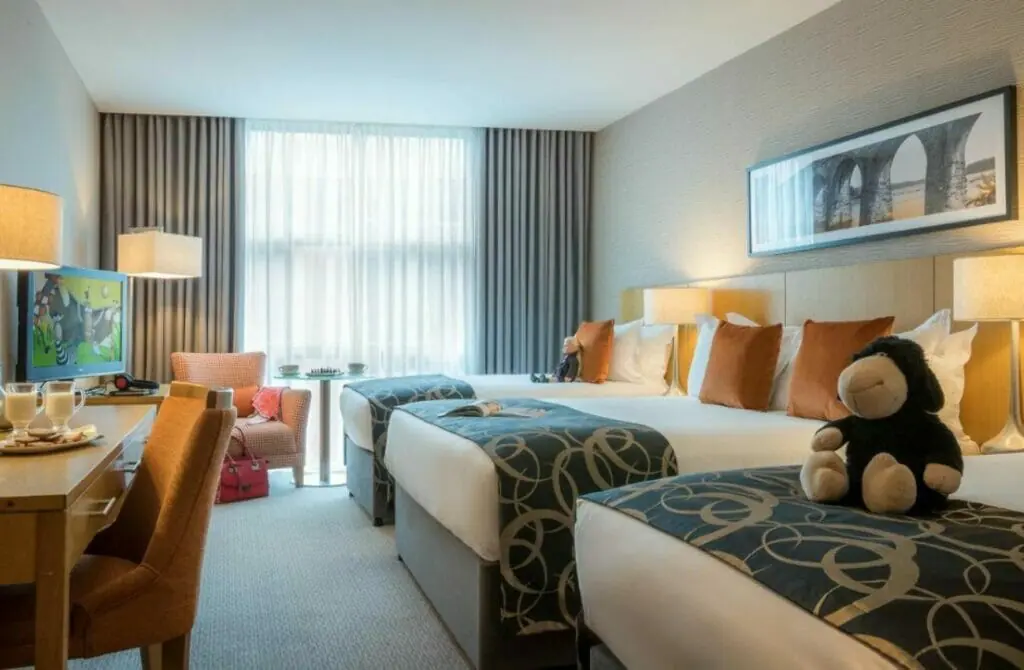 Hotel Isaacs Cork is a three-star boutique hotel in the heart of Cork's city center, just a short walk from the main shopping and entertainment areas. The hotel is housed in a restored 19th-century building and features 44 individually decorated guest rooms, each equipped with free Wi-Fi, flat-screen TVs, and tea and coffee-making facilities.
The hotel's on-site restaurant, Greenes, offers a fine dining experience with a focus on locally sourced ingredients and seasonal menus. The hotel also has a cozy bar, which serves a selection of craft beers, cocktails, and wines. One of the unique features of Hotel Isaacs Cork is its urban garden, a peaceful oasis in the city's heart where guests can relax and unwind.
Sheila's Hostel, formerly known as 'Cork City Tourist Apartments,' is in a prime city center position – Belgrave Place – and is housed in a historic building that was once a school. Liam (Sheila and Frank's son) took over the business in 1995 and has managed it with his wife Kaye for the past 25 years.
We take pride in providing excellent facilities for our guests, including a reception area, common room, movie, laundry, sauna, and a patio garden. The hostel underwent substantial renovations in 2020, including a complete makeover and revised visual identity, which will assist enhance brand awareness and developing a better connection with our target population aged 18 to 35.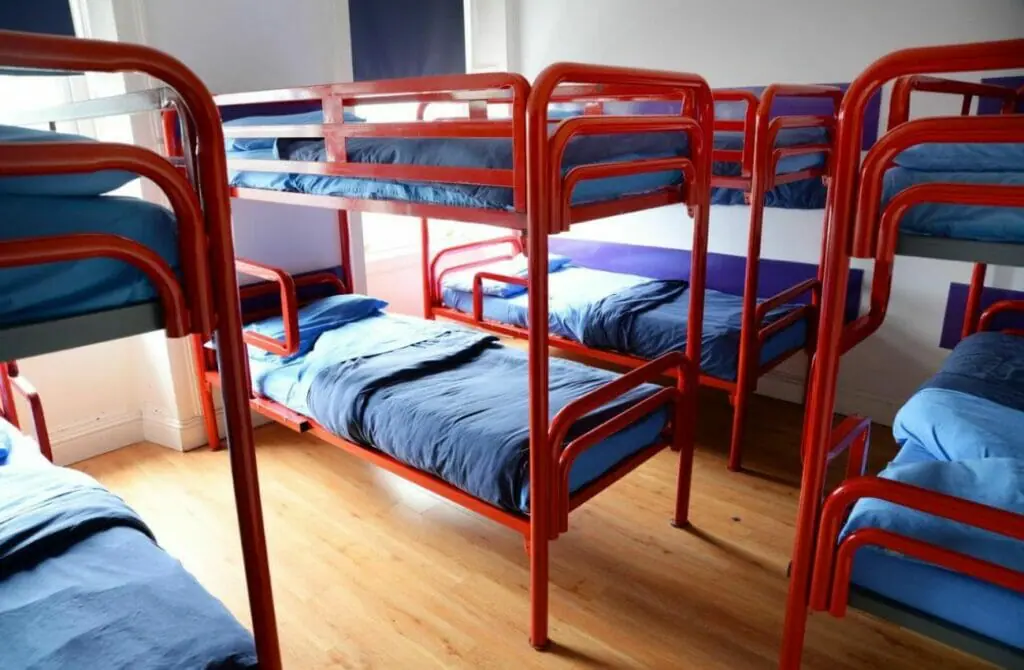 Gay Nightlife in Cork, Ireland
Cork used to have a very robust and loud gay nightlife, but recently, all gay bars in the city were closed. That's every gay bar in Cork was closed except one, Chambers, but despite the closing of these queer establishments, the nightlife in cork still has a little buzz.
Exploring the gay and gay-friendly nightlife in a new city can be one of the most exciting and rewarding experiences while traveling – and Gay Cork is no exception. Not only will you have the opportunity to meet new people and make friends, but you'll also get a taste of the local culture and learn more about the city's LGBTQ+ community.
Going out and experiencing the queer and queer-friendly nightlife in a new city can also be a great way to break out of your comfort zone and try new things. Whether it's dancing the night away at a gay club or mingling with locals at a gay-friendly bar, you'll have the chance to make memories and create lasting connections.
So, don't be afraid to step out of your comfort zone and explore the gay and gay-friendly nightlife in Cork. You'll be glad you did!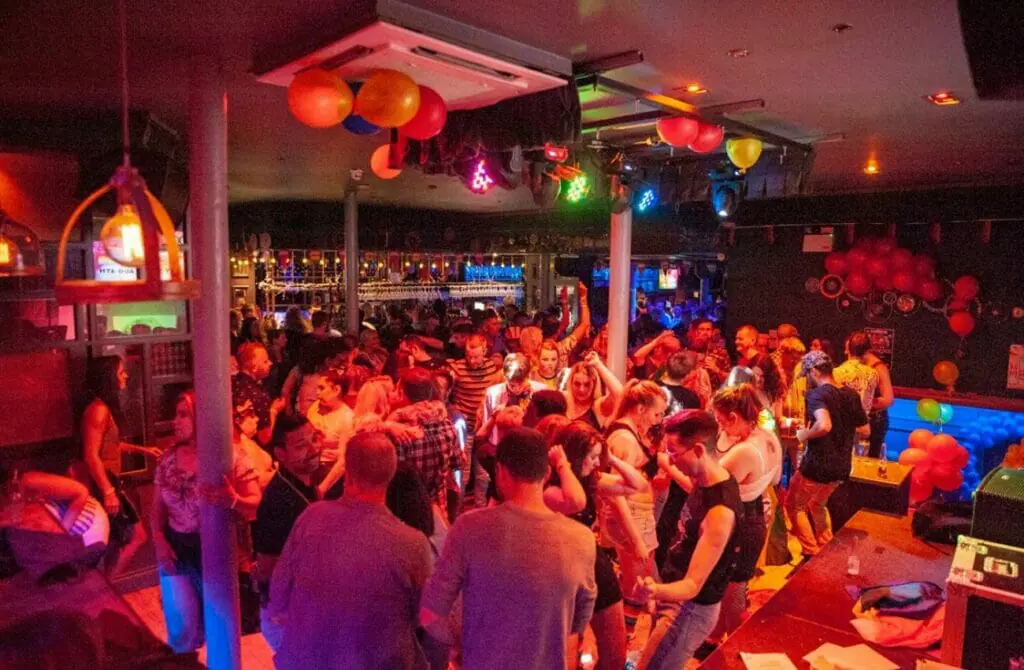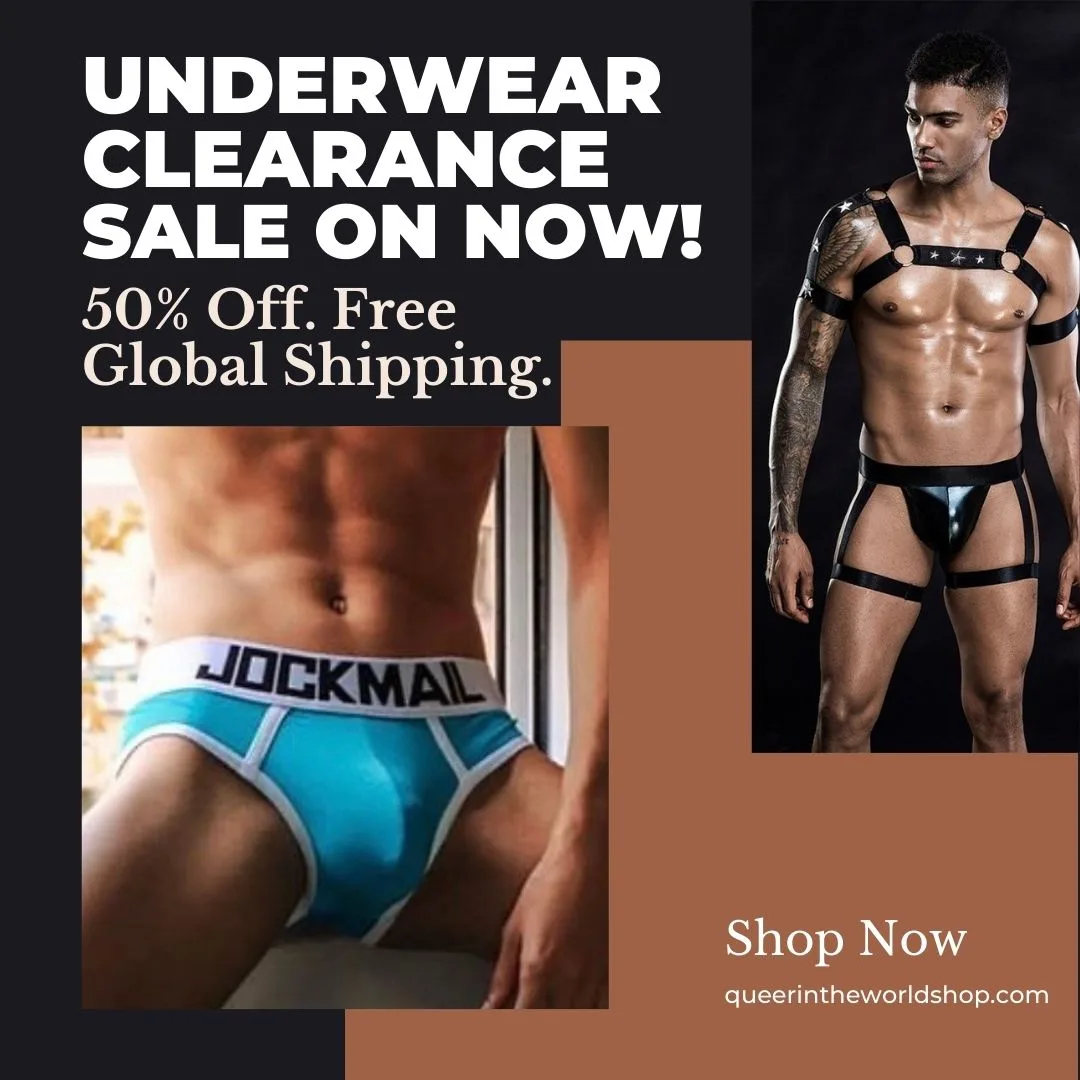 Gay and Gay-Friendly Bars and Clubs
This is the only gay bar in Cork that survived the closing of all gay bars in the city. Everything goes down here, from parties to drinks to music shows. They host drag shows on Sundays and there is also a "Sinners" segment where things become very interesting.
The Roundy is a relaxed café by day and a hip bar at night. Upstairs at The Roundy are live musicians and a vast screen showing sporting events.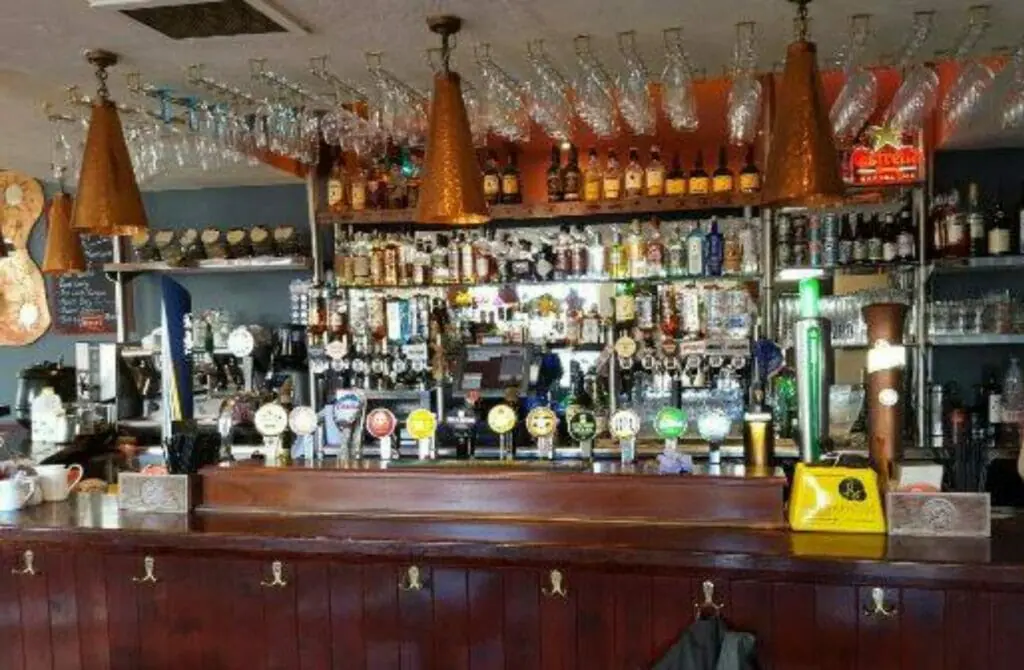 Rearden's is a gay-friendly traditional tavern that has thrived as a recognized icon in Cork since its inception. The pub is famous throughout Ireland as Cork's biggest bar place for live music, entertainment, and a location where sports enthusiasts can catch live matches on the mega screen.
It is in the bustling area known as Washington Street. The pub draws live shows from all across Ireland and is now the place to be in Cork City for entertainment.
This is the oldest pub in Cork; opened in 1698. it is known for its friendly atmosphere, drinks and cool music. They sometimes host Jazz music shows, so if that is something you enjoy, you definitely need to give this place a try.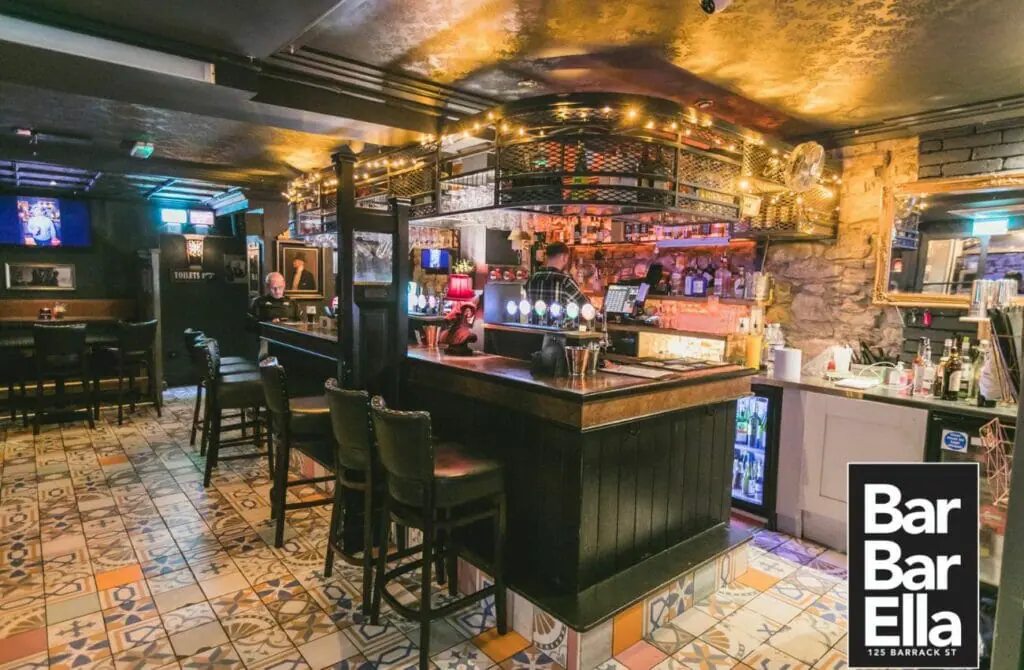 The Shelbourne Bar is an award-winning Irish Whiskey tavern in Cork City, in the city's heart's renowned Victorian Quarter. Well-known for skilled staff, excellent service, and classic setting. And also have an excellent collection of Irish Whiskey, with over 400 unique bottles. It is also gay-friendly.
This bar is the top Sports Bar in Cork City! Serving the Best of Food and Drink in a totally relaxed atmosphere. All-day dining is a top feature of this bar, open from 10:30 am [Monday to Saturday Inclusive] and from 11:30 am Sunday to 10:00 pm. It is also gay-friendly.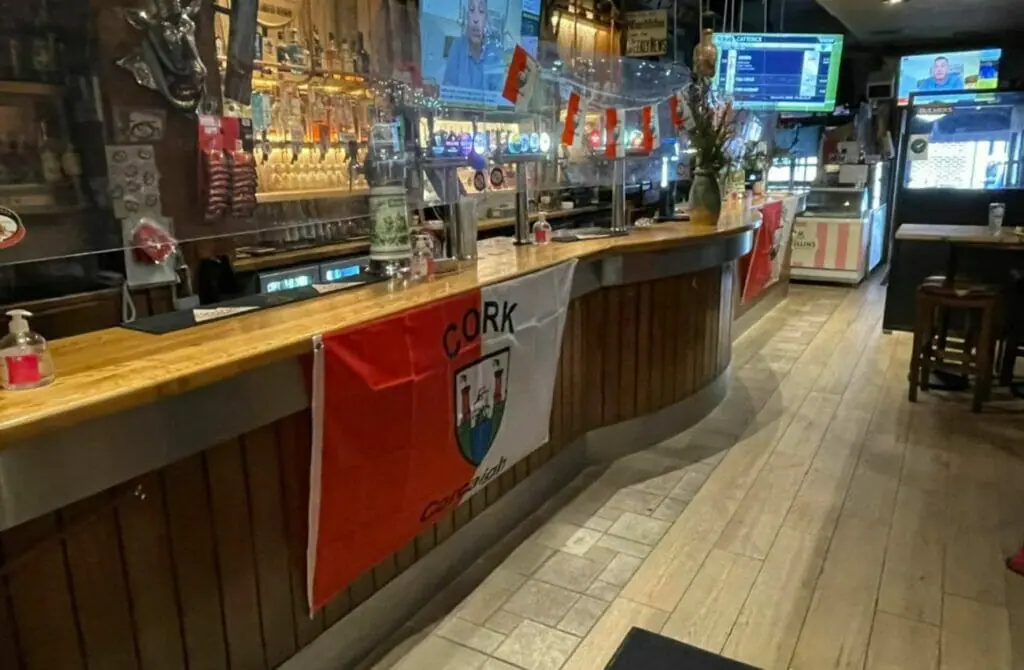 El Fenix, on Union Quay in Cork City, is a must-see for a truly LGBT-friendly history bar experience! Ideal for a pint or two. El Fenix is a small riverbank refuge of indulgence, ideal for sundowners – Strong History, Good People, and Good Surroundings abound! They've also added a new outside seating area along the banks of the beautiful Lee.
Cask is a gay-friendly cocktail bar on MacCurtain Street in Cork City that debuted in February 2017 in a lovely historic building in the Victorian Quarter. In a relaxed manner, Cask embraces energy and creativity.
Cask has been wowing the public and the hotel industry with its innovative, seasonal, nature-led drinks menus, devised by manager and skilled mixologist Andy Ferreira, since its February 2017 opening. You will undoubtedly like your stay here.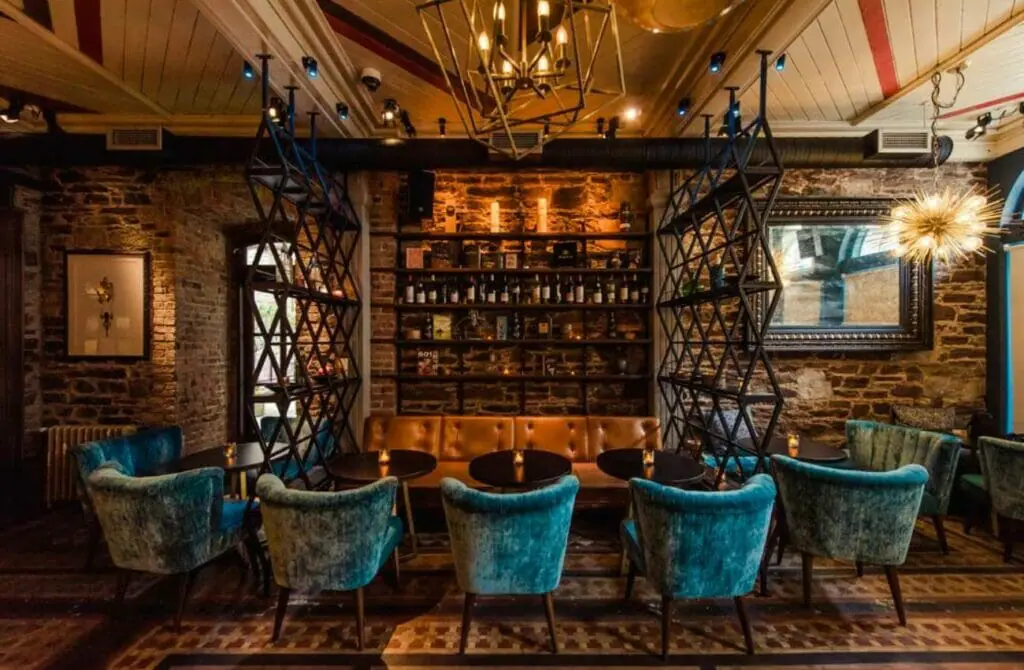 The Raven Bar is a gay-friendly local bar that serves unique cocktails, craft beers, and fine wines, as well as a slice of modern pub cuisine made with only the finest, seasonal ingredients to provide a really gratifying eating experience.
To say that this gay-friendly club is unusual would be an understatement. Settle down, get a drink, and feast on the treasures of this one-of-a-kind bar. Its clientele ranges from the strange to the mundane to the beautifully bizarre.
Edison is another gay-friendly cocktail bar in Cork. it is known for its vast menu of cocktails, craft beers and exciting company.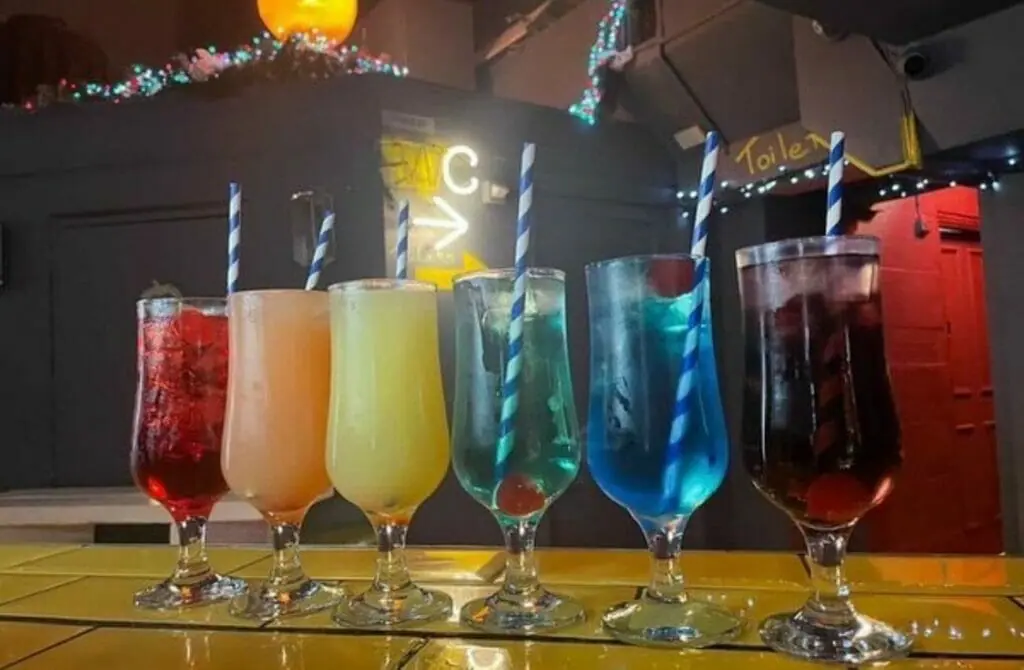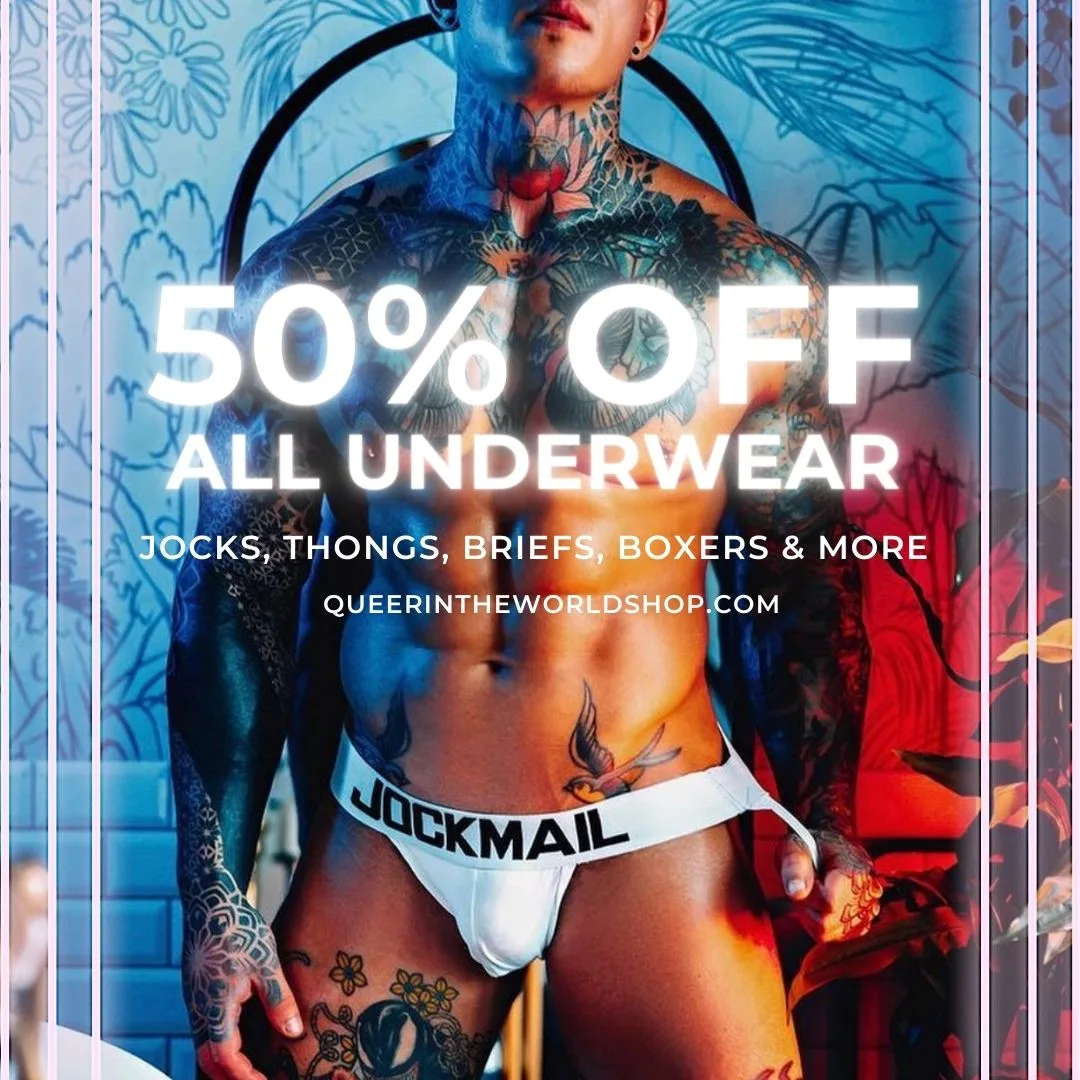 Gay Map Of Cork
Finding it hard to envisage where everything is in Cork? Hopefully, this queer-centric map helps where we have marked all the bars, clubs, parties, hotels, saunas, massages and more will help you stay in the spot best suited to you!