A city transformed, Belfast has gone from being a city plagued by Troubles and sectarian violence that was absolutely avoided to travelers to a cosmopolitan metropolis slowly tempting tourism back as word gets out about its funky hotels, hedonist nightlife, and modern architecture
It's just a disgrace however that in Gay Belfast, the LGBT community are still marginalized…
Yes, in a country where politics and religion are still deeply intertwined, it should come as no surprise that homophobic and transphobic attitudes are amongst the worst in Western Europe – certainly worst than anywhere else in the United Kingdom. Today even Northern Irelands southern neighbor, the Republic of Ireland has leap-frogged it push for LGBT equality.
LGBT inclusivity in the workplace or universities is lower, same-sex marriage is still not legal (despite being legal in the rest of the UK), homophobic attacks are frequent and there is a (largely ignored) mental health crisis amongst the LGBT community.
Without a doubt, Northern Island is stuck in the past, constrained by its complicated politics and history.
Despite this, or perhaps as a result of it, Belfast, actually has a thriving LGBT+ community and a defined gay quarter where its queer community can come together, support each other and party the night away in peace. The city of Belfast, however, is working hard to promote itself as an LGBT destination and for the majority of queer tourists, your sexual orientation or identification will cause you absolutely no issue during your visit.
Just be aware, things are different in Belfast than in rural areas where the characteristic picture of Ireland as an overtly religious and conservative country might not be too far from the truth. And your experiences as a fleeting visitor are likely to be drastically different than those who must live here every day.
However, with a wonderful Pride attended by over 50,000 people annually, a growing range of LGBT support services, forward-looking citizens and dedicated LGBT activities things here are slowly improving and we can only hope in the future Gay Belfast and Northern Island grows to embraces and accepts all of its citizens, LGBT or otherwise.
Gay Belfast Guide: The Essential Guide To LGBT Travel In Belfast Northern Ireland
Attractions in Belfast Northern Ireland
Obviously being gay does not define which attraction most of us will want to see in each city and most queer travelers will simply want to check out the top things to see in Belfast during the day!
Belfast is a very safe city but we still would advise gay travelers in Belfast take extra precautions in terms of public displays of affection. For the most part, we found people in Belfast friendly, tolerant and progressive but sadly there are still people here spewing hate and gay-bashing is not unheard of.
There is a lot to love here in the birthplace of CS Lewis, George Bes, and Titanic, however, so don't let a few idiots stop you getting out and exploring this buzzing and diverse city.
Top Highlights Of Belfast
Gay Events in Belfast
Gay-friendly Hotels in Belfast Northern Ireland
Even while Northern Ireland might be less gay-friendly than the rest of the United Kingdon, you can absolutely still expect not to have any issues as an LGBT traveler checking in to (basically) every hotel in Belfast.
After all being gay-friendly it not all about upscale luxury, but about providing friendly, open service and welcoming everyone with open arms! Having said that, everyone likes to be surrounded by people with common interests, and as such there a few well-known hotels in Belfast that have become hot spots for gay travelers to stay!
The best locations for gay travelers are close to the Gay Quater of Belfast but considered how small Belfast is – no centrally located hotel is ever that far away from the action – by day or by night. Sadly, however, there are no exclusively gay hotels in Belfast.
The following gay-friendly hotels in Belfast are only the most popular with gay travelers but there are hundreds of other hotels in Belfast if you don't find quite what you are looking for. Whether you want a social hostel, a cheap place to crash after a night of partying or a chic designer option to sip cocktails and surround yourself with fabulous people – Gay Belfast has it all!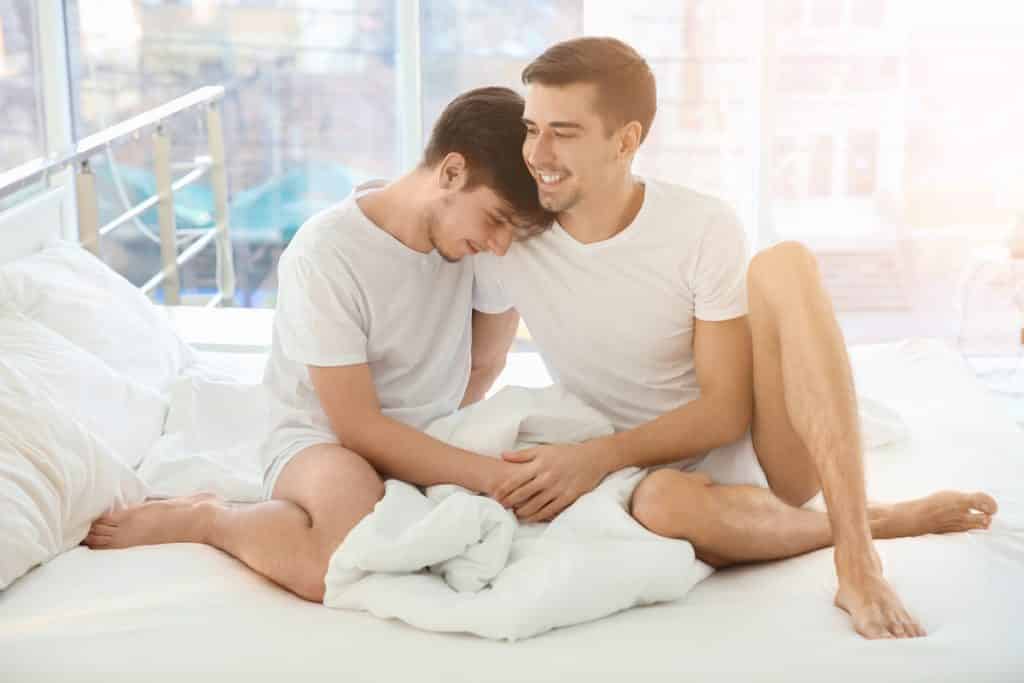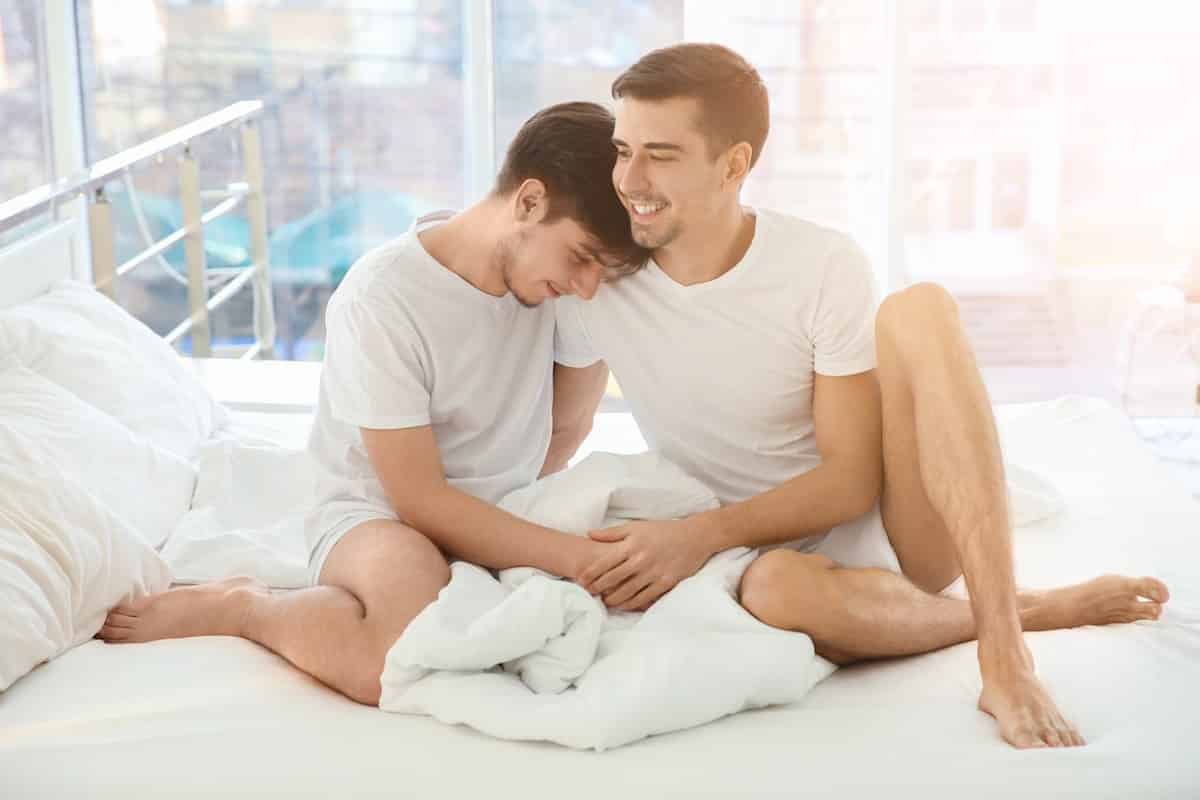 Gay Nightlife in Belfast
While Belfast might be more famous for its enviable pub-to-person ratios and raucous stag-do getaways, there is also a nice selection of gay bars and club here catering to a wide range of music tastes and atmospheres.
All of the Belfast gay bars and clubs are located in the Belfast Gay Quater just north of the city center and are always a good bet for an epic night. Lesbians and gay men mix frequently in all these bars which makes for an interesting and inclusive night out no matter which venue you visit. Like many Western countries gays in Belfast are frequently choosing to mingle in non-expressly LGBT nightspots, so we have also listed our favorite wine bars, cocktail lounges, and pubs in Belfast where you will be warmly welcomed, no matter your sexuality…
Like Dublin to the south, a night out here is going to be absolutely wild and unforgettable and while the gay scene is not quite on the scale of Rome, Copenhagen, Amsterdam or Munich – we were still incredibly impressed by what we discovered here. Hopefully, you are too…
Gay Bars in Belfast
Gay Clubs in Belfast
Gay-Popular Bars in Belfast
Cruising and Gay Sauna in Belfast
One place where Grindr and other gay hook-up apps have really made a difference worldwide is the closing of saunas and bathhouses.
While continental Europe cities such as Prague, Vienna, and Lisbon have reversed the trend, the Belfast gay sauna scene has been particularly hard hit and currently, if you want to explore the naughtier side of Belfast there is now only one true gay sauna in Belfast to visit since the close of Pipeworks. Public cruising in Belfast may previously have been very popular but we do absolutely do not recommend it anymore, as outside of bars and sauna's, most well-known spots have more police patrols and wide-spread CCTV surveillance.
Gay Belfast Map