Experience the sheer joy and energy of Spain's capital from the budget-friendly luxury of a fun and stylish hostel.
More elegant than Barcelona, with dignified boulevards and medieval mansions, Madrid is an architecture aficionado's dream. Lovers of art will also find plenty to feast their eyes on in the many art galleries, and don't even get us started on the food.
Then there's the nightlife – gay or straight, there are enough bars and clubs to keep you busy until dawn. It's a tolerant and welcoming city that just wants everyone to have a good time. While the traditional gayborhood is in Chueca, and that still has the highest number of gay bars and clubs, every neighborhood has plenty to offer gay visitors.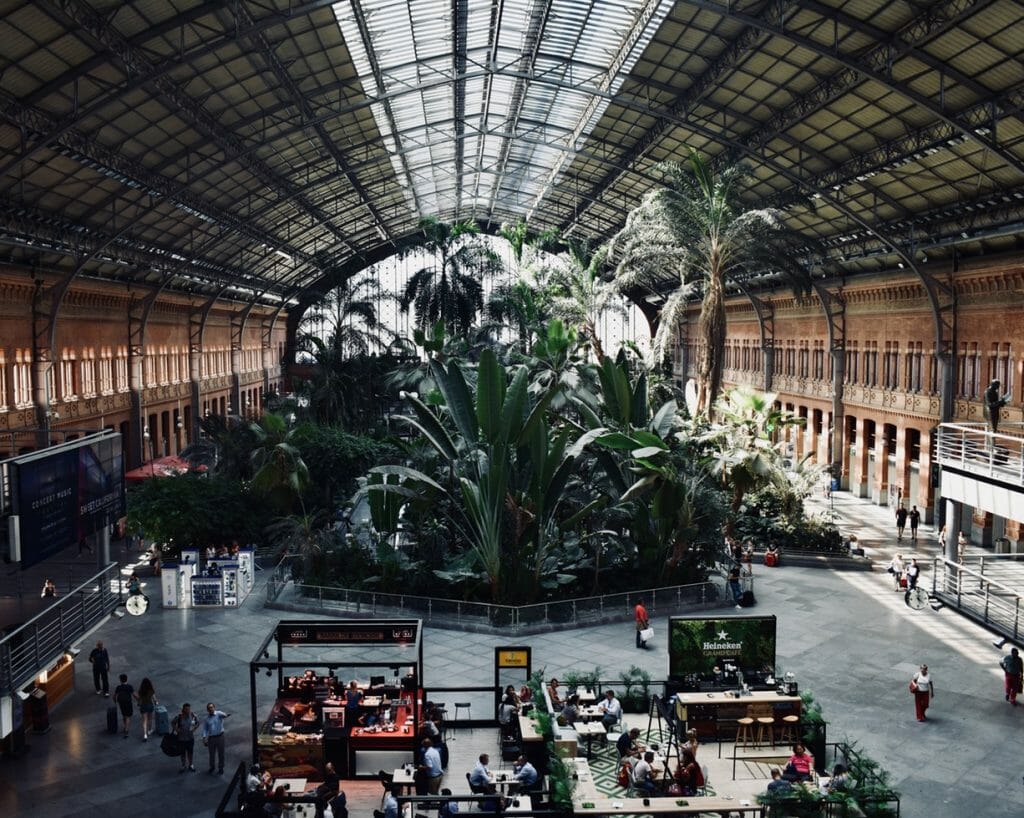 Areas like Malasaña, La Latina and Lavapies all boast a range of places to drink and party, with new things popping up all the time. Clubs are open until so late it's early again, and the vibrancy means you just won't want to go home.
Aside from hosting the biggest Pride Parades in Europe, attracting more than one and a half million visitors each year and being one of the best Gay Pride festivals in the world, Madrid also has a GayDays at the local theme park, WE Festivals around gay pride week and New Year and an LGBT film festival. Plus there are two locations of the fabulously queer Axel Gay Hotel chain, but we are here to talk about hostels of course…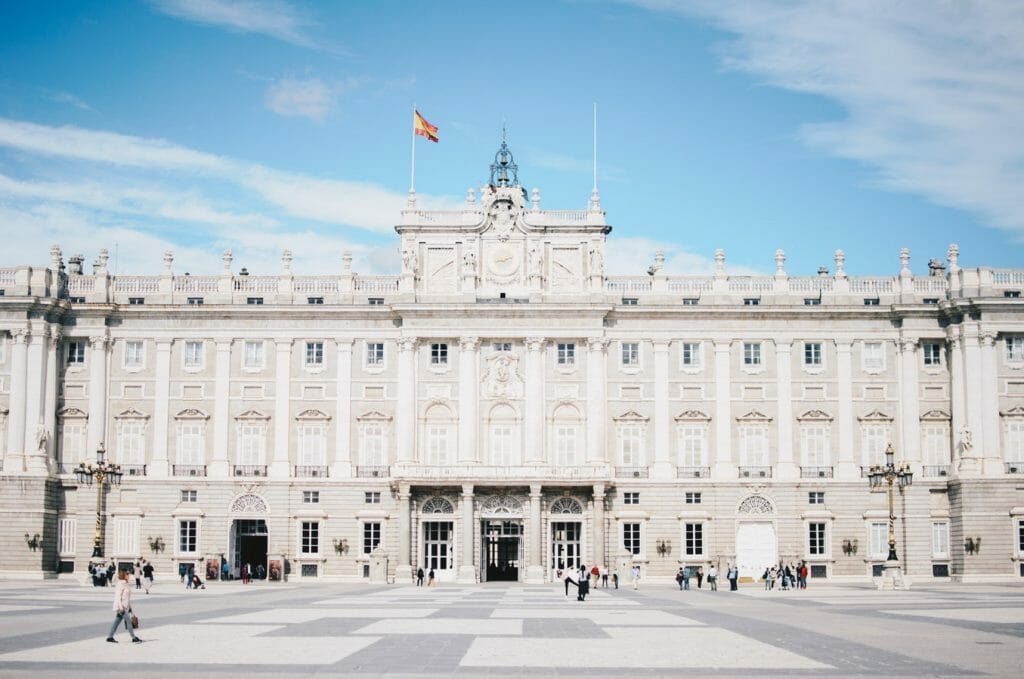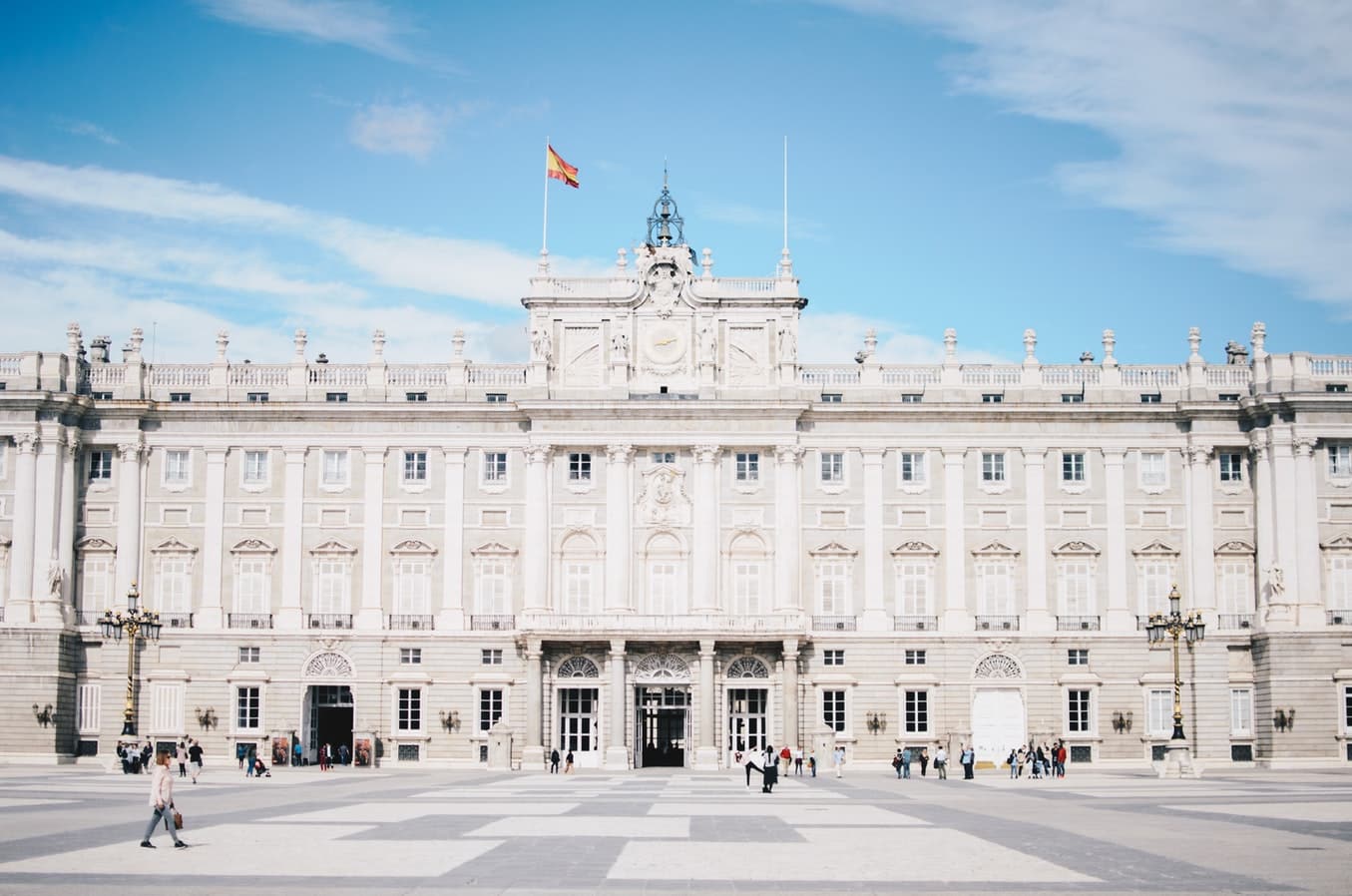 I know; we can't wait to visit again either! So where to stay if you're on a budget? Well, like Berlin, Madrid is one of the only cities in the world to have an exclusively gay hostel, Puerto del Sol, but if that's booked up there's a great range of almost (!) gay hostels in Madrid where you know you'll receive a warm welcome and a place to lay your head after 12 hours of dancing.
Now just between us girls, here are our favorite almost-gay hostels in Madrid that are popular with gay travelers. YAS GAWD!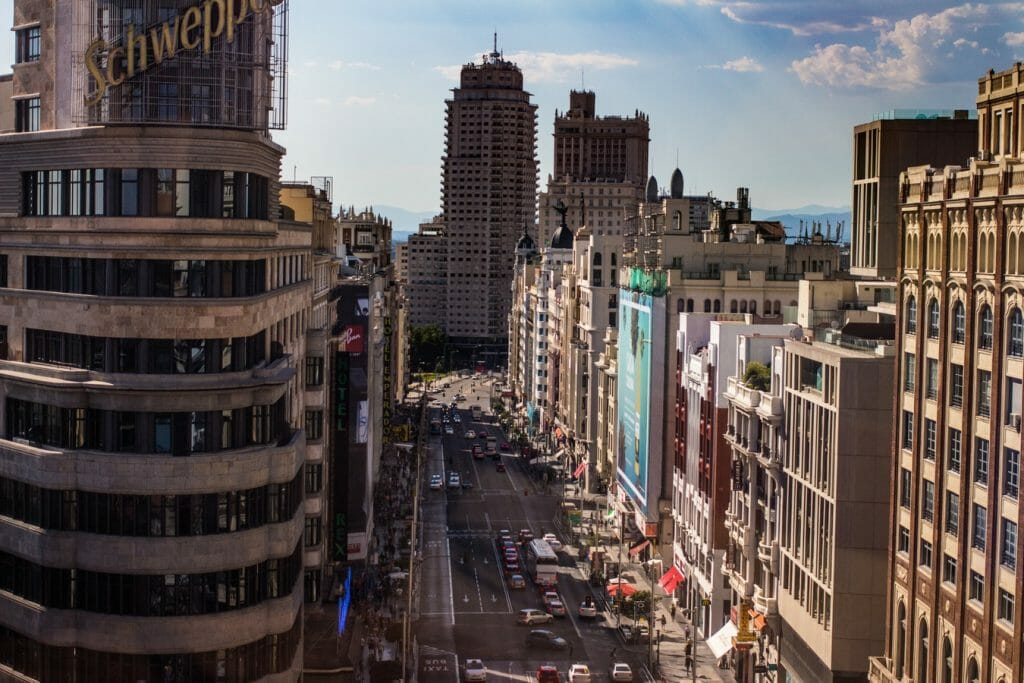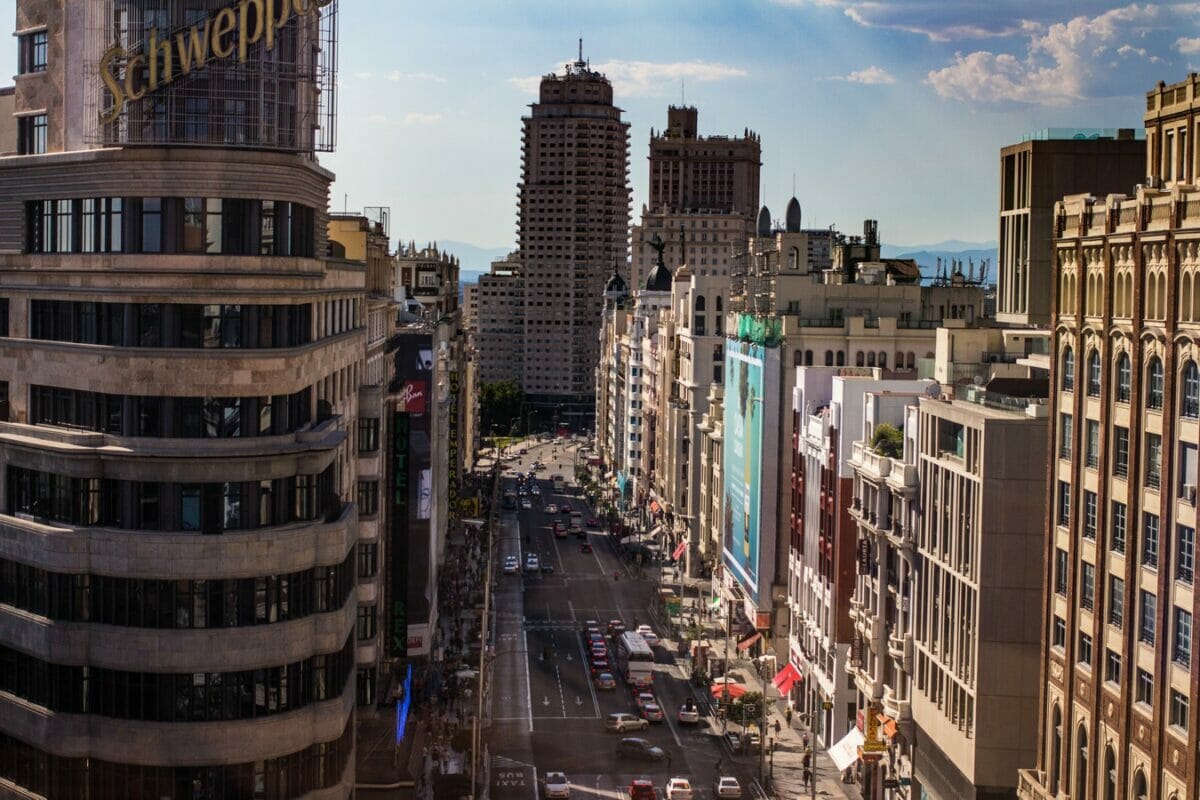 The Most Fabulous And Almost-Gay Hostels in Madrid 🇪🇸
In this article we will cover...
Really, is there a better way to enjoy the gay scene of a city than by staying in a fabulous gay hostel? Don't worry about not being able to find Puerto del Sol; you'll spot it by the enormous rainbow flag unfurling from the roof down the front of the building. We love it already!
It's right in the middle of Madrid with lots of the most popular city landmarks less than a mile away, so no need to negotiate public transport. The rooms range from en-suite private rooms to dorms with shared bathrooms if you're on a budget (or just want to save those pennies for your partying!). If you're lucky, get a room with a balcony overlooking the square so you can sip a beer and watch the world go by.
Of course, the main appeal of Puerto del Sol is the communal atmosphere – it is, after all, the only exclusively gay hostel in Madrid, so you know you're going to meet a lot of like-minded and wonderful gays out to have a good time. Luckily, all the nightlife is not far away, so after some getting-to-know-you drinks in the recreation room, you can all head out for some tapas and a dance!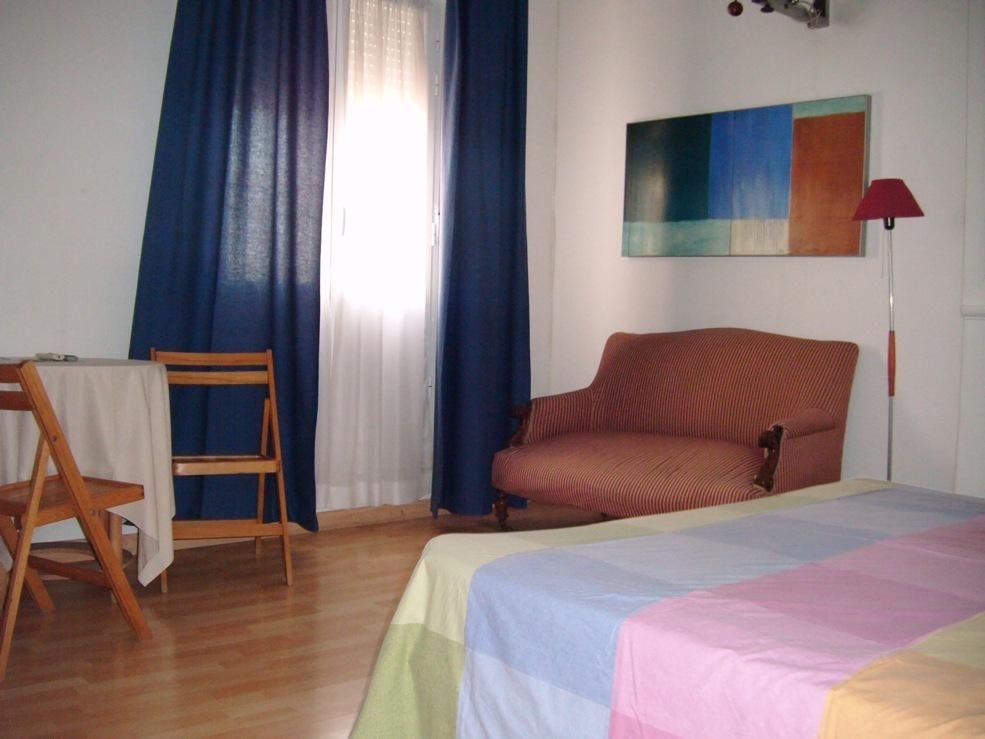 While not exclusively gay, this friendly hostel's location in the heart of the Cheuca's area earns it a top spot among gay hostels in Madrid. You'll find all the best gay bars and clubs right on your doorstep, although the hostel itself is pleasantly quiet, so acts as an excellent retreat where you can recover from the night before.
The location is perfect not just for partying, but also to get out and see the sights. Gran Via, the Reina Sofia and Prado galleries and some excellent tapas places are all under a mile away, so everything you could want to see is easily accessible.
Behind the ornate and elegant front, you will find clean and simple rooms where you can enjoy a good night's rest. The communal lounge is a great place to meet fellow travelers; or if you're coming with friends, book the apartment with a garden view for that extra privacy.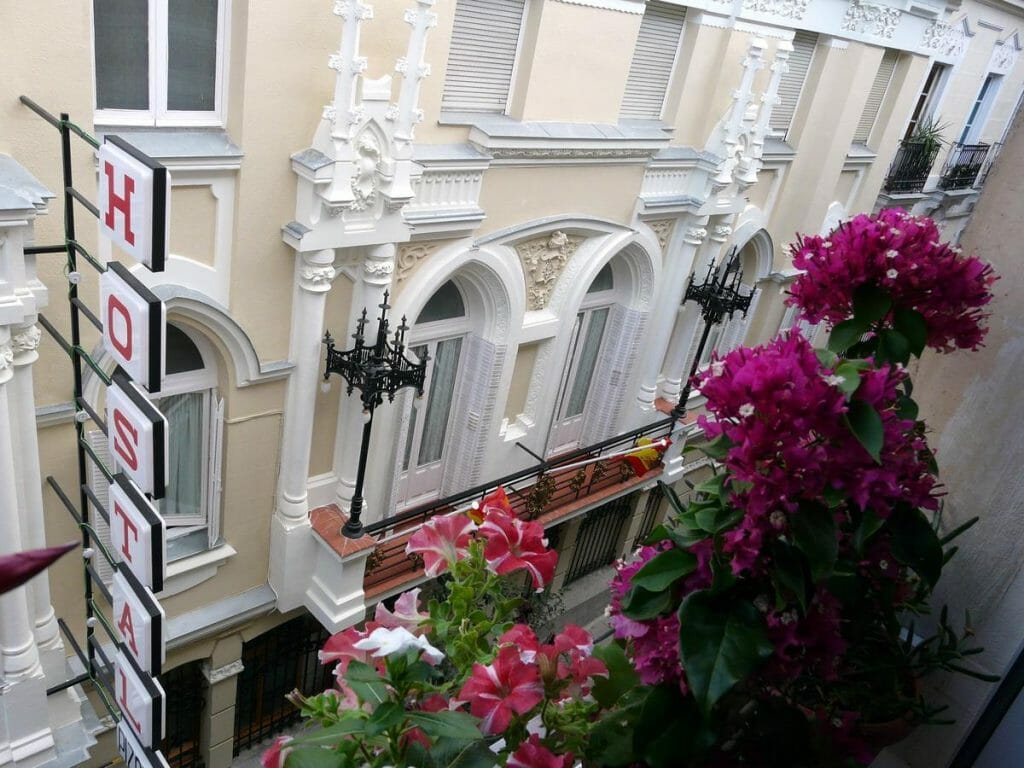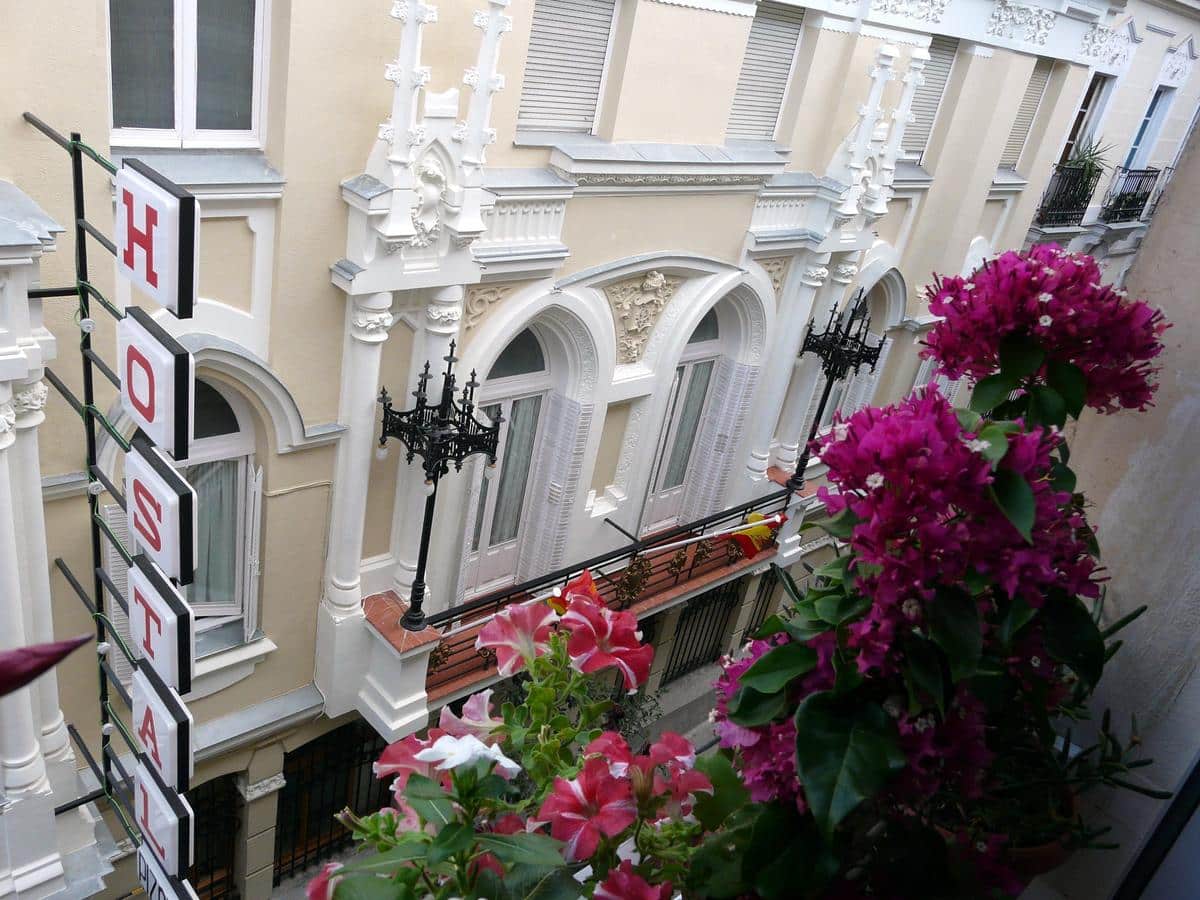 Sun by name, sun by nature; this bright and cheerful hostel is so welcoming that it immediately becomes one of the most popular gay hostels in Madrid. The rooms are light and colorful; we love the touches of sunny yellow that you find all over the space.
The great atmosphere is nurtured by the incredible staff who all clearly love their job. There are communal (free!) dinners each evening and snacks throughout the day. You'll often find guests chilling out with the team, and they're always organizing excursions and nights out, so you'll experience the city like a local – without resorting to gay hookup apps!
There is a mixture of dorm rooms and private rooms, but even the dorms don't have bunk beds (so no precarious climbs up the ladders after one too many drinks!). You'll be in the Centro neighborhood – as you can imagine, everything you want to see in Madrid is nearby.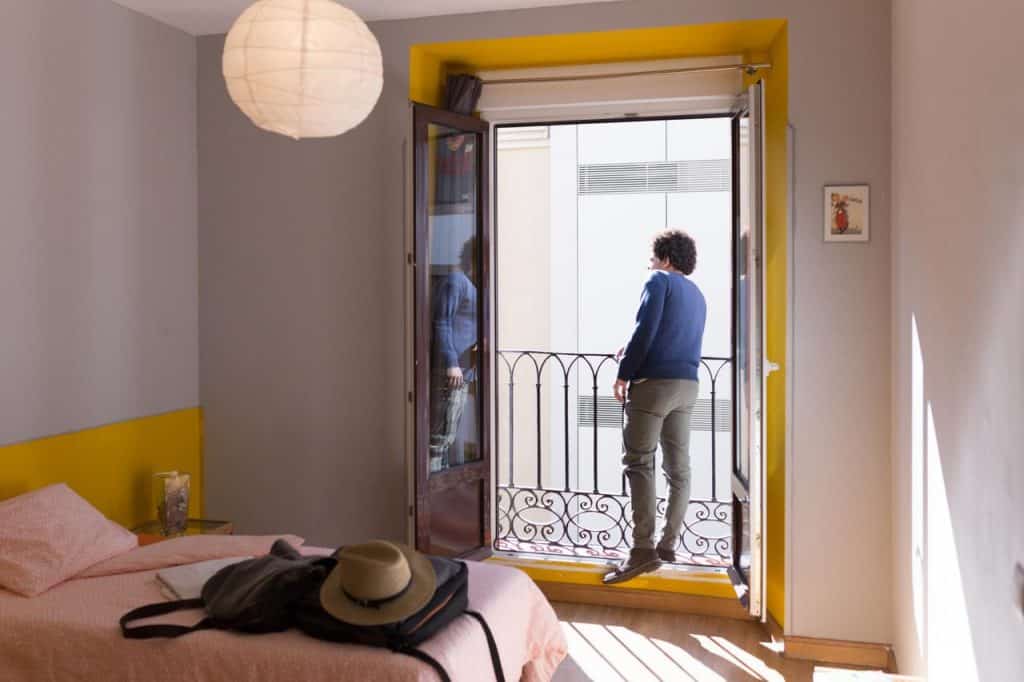 This is like experiencing a boutique hotel experience but at hostel prices. Located in an old mansion in the heart of the tourist area, there's a chilled yet stylish vibe at this beautiful hostel.
We love the natural light and feeling of space, even in the multi-person dorms. If you're traveling with friends, think about getting the private apartment. Light wood and stainless steel fixtures add to the trendy décor, and the communal spaces are just gorgeous. There's a rooftop bar where you can meet other guests over sangria and tapas, while enjoying the cool breeze after the city heat. There's a minimum age of 18, so the atmosphere is more mature than many hostels.
The staff at the 24-hour reception see themselves as 'ambassadors' of their city and so go out of their way to help you enjoy your time there. Although of course, Madrid is one of the worlds most gay-friendly travel destinations we would not expect anything else! Helpfully for them, they don't need to send you far to experience the best Madrid has to offer; the central location does half the job for them!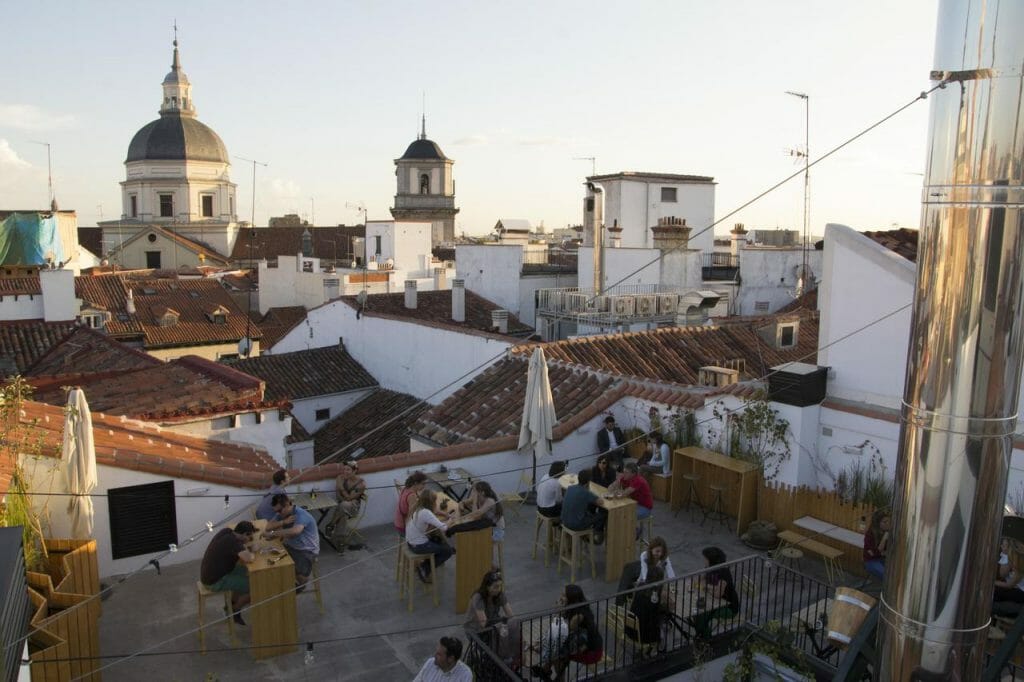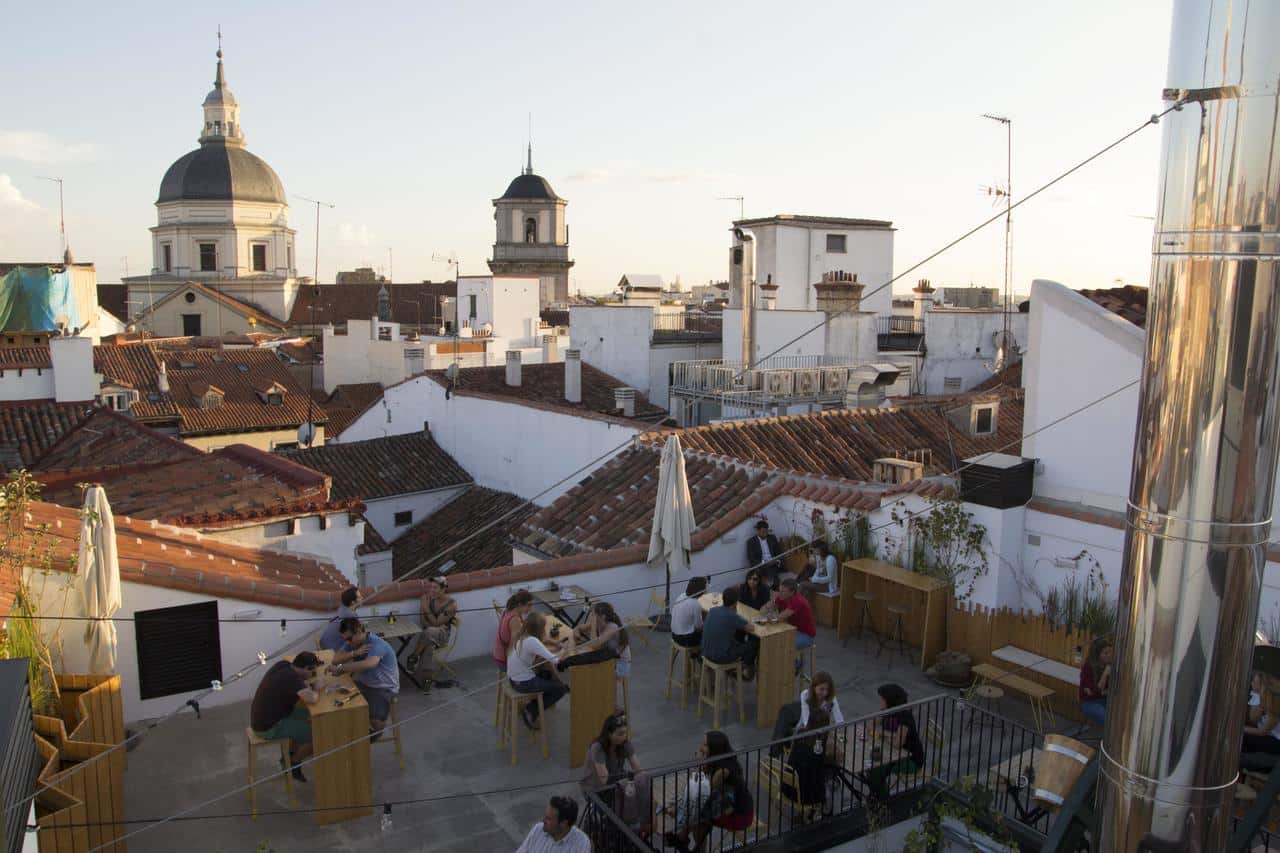 Quirky slogans ('think positive, you could be reincarnated as a rabbit' is one) and Newton-inspired drawings decorate the walls of this completely unique hostel. Taking as its inspiration Newton's prediction of the end of the world, the vibe encourages guests to live life to the fullest while they can. It's definitely a concept we can get on board with!
The décor is contemporary and minimalist, with fun touches like the red-apple shaped bean bag chairs. The bunks are sleek and comfortable, and everyone gets a locker. Dorms sleep up to 12, and there are also 4-bed private rooms. There's a cool rooftop bar with a great view and even a spa and sauna area, so plenty of places to get to know other guests.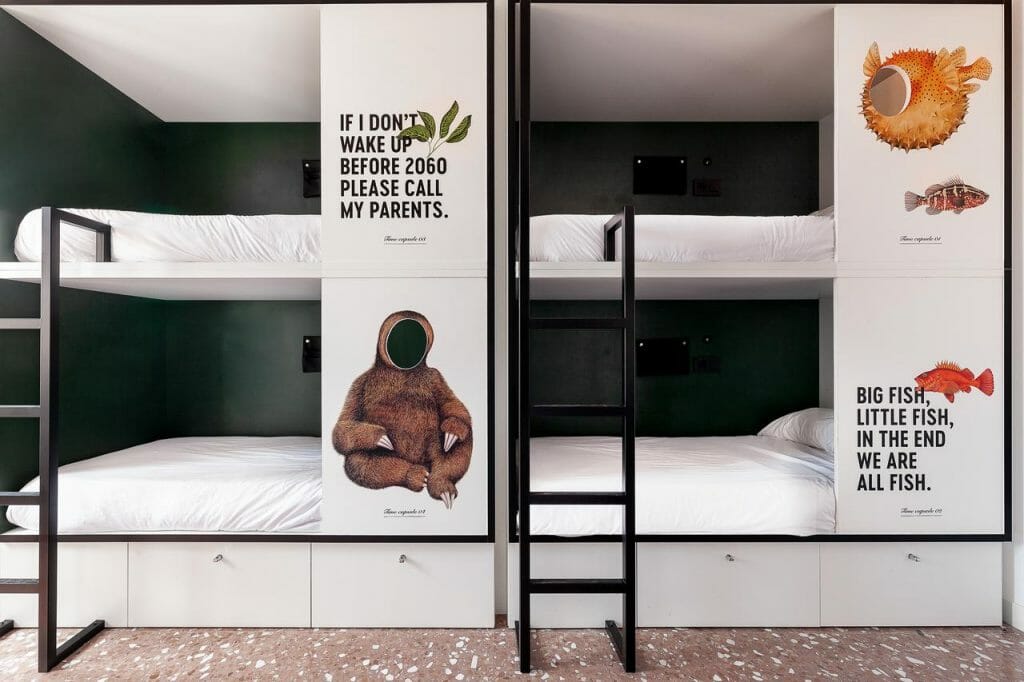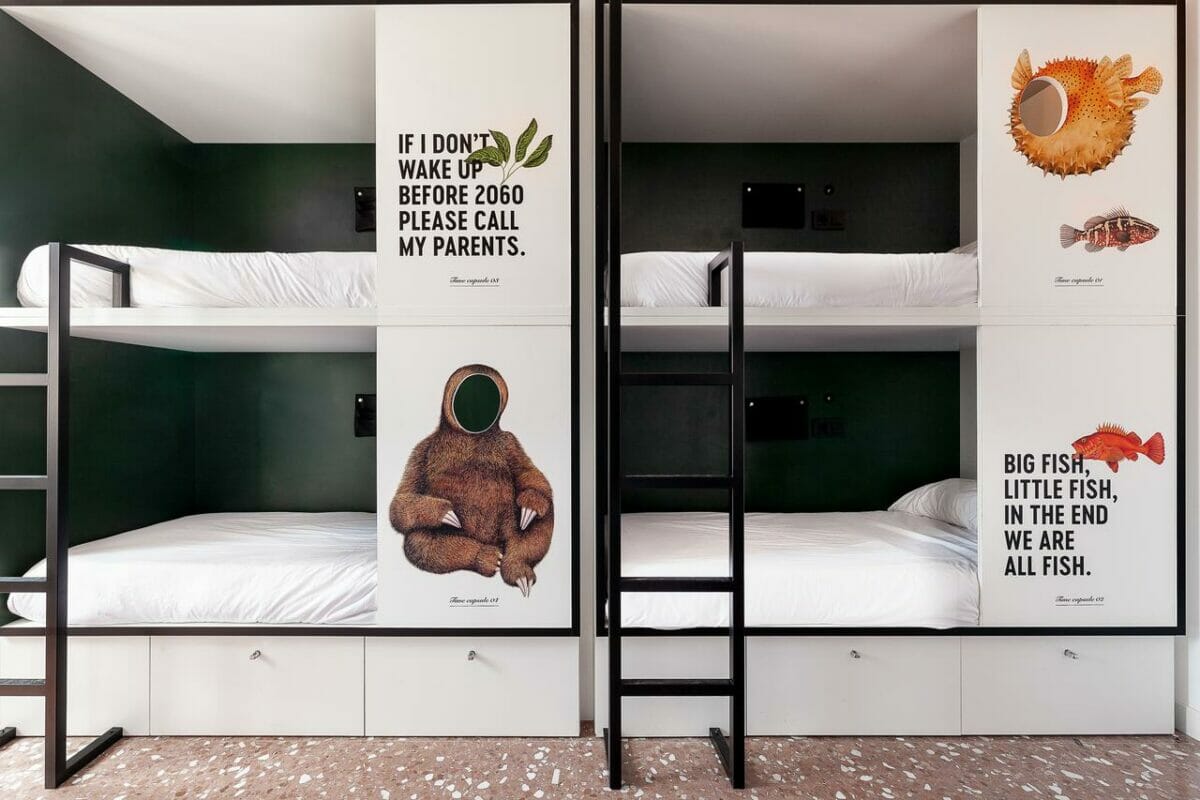 It's the funky design of this unique hostel, hidden behind a traditional Madrid building front, which makes it one of the more fabulous almost-gay hostels in Madrid. The outside might say traditional, but the inside is modern and fun.
Travelers in couples or with friends can choose private rooms while those wanting to get to know others can bunk down in the spacious dorms. Security is not an issue with the big storage lockers and 24-hour reception.
Plenty of communal spaces mean that you're sure to leave with lots of new friends (or maybe more!).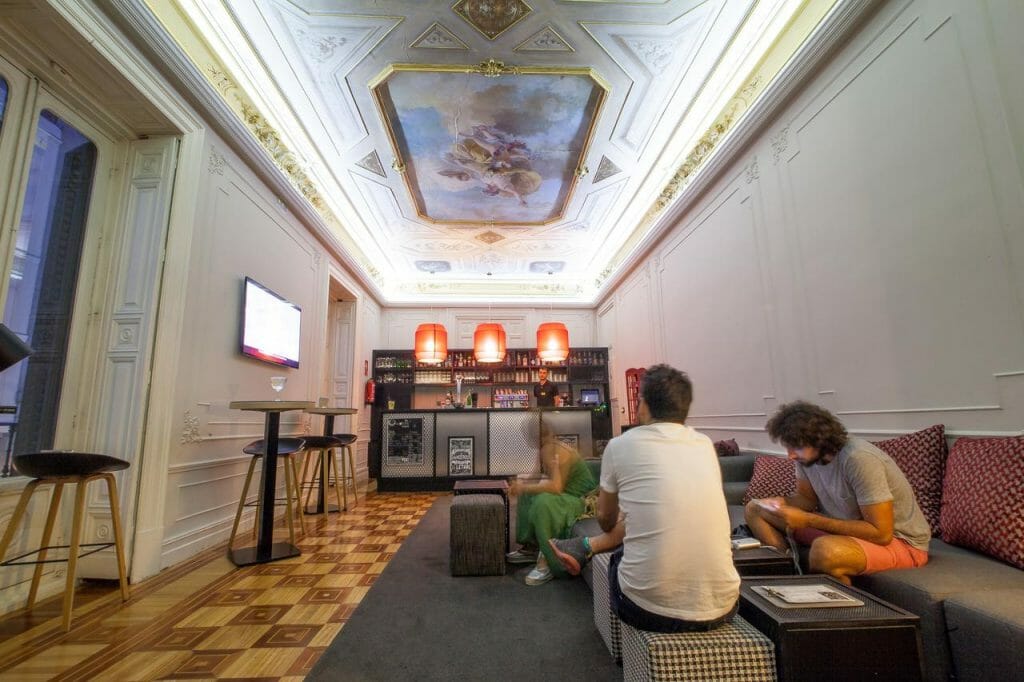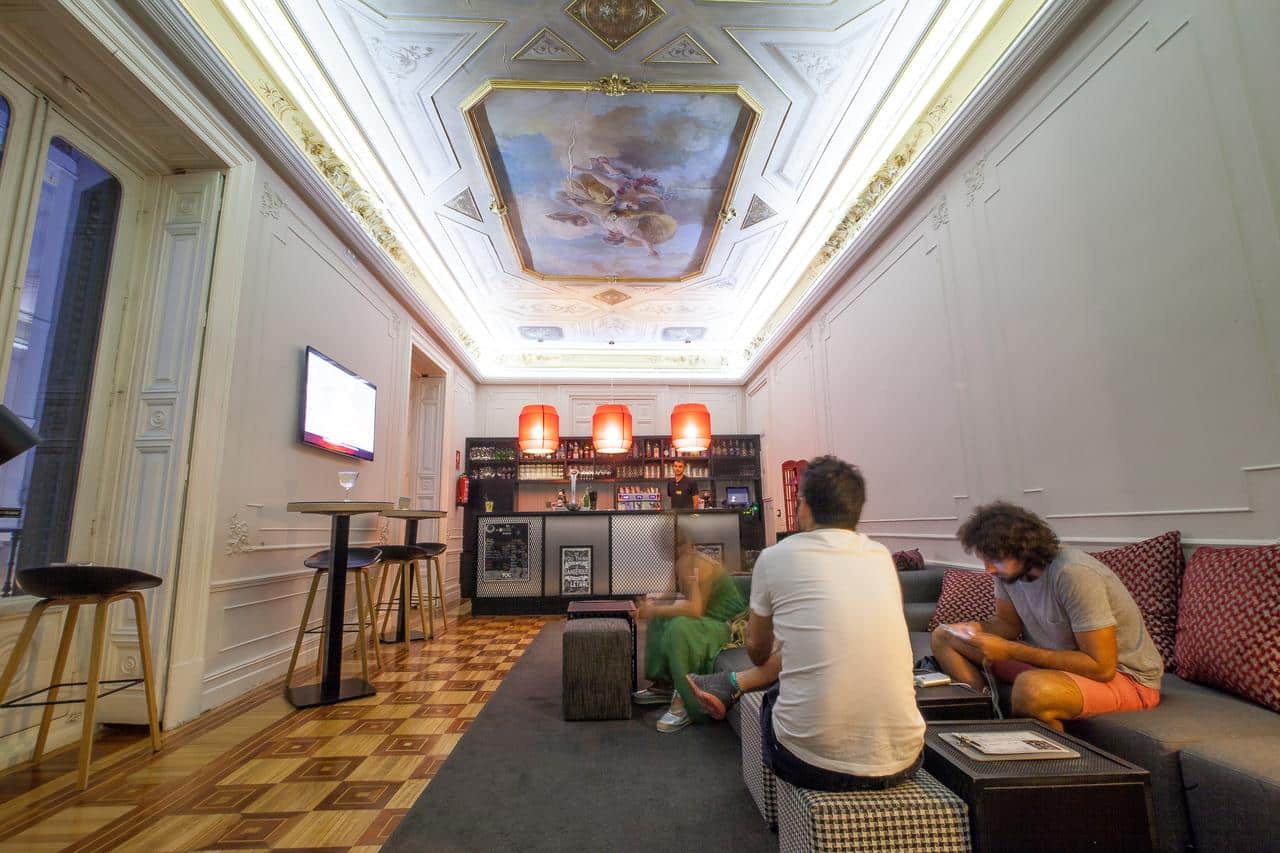 A self-proclaimed 'poshostel' in the heart of Madrid's old town, the Mola offers plenty to help its guests enjoy the wonders of the city. There are free walking tours, flamenco shows, BeerBikes, tickets to football games and lots more; so certainly never a dull moment.
If you do want to explore independently, you're perfectly located for it. Puerta del Sol, Plaza Mayor, and Prado Museum are all walking distance, and there are plenty of bars and restaurants nearby for the foodies.
There are rooms for up to 10 people – get a private one if you're in a couple, or hope to be! The rooms are simple but elegant, with views of the city and attractive touches like the trendy tiles and primary colors.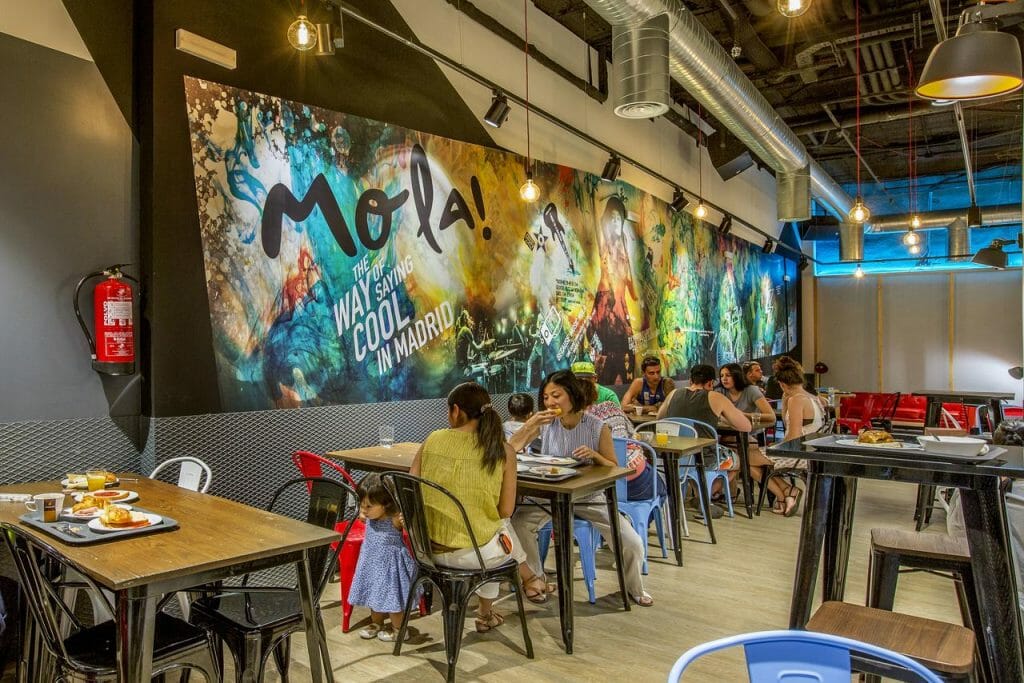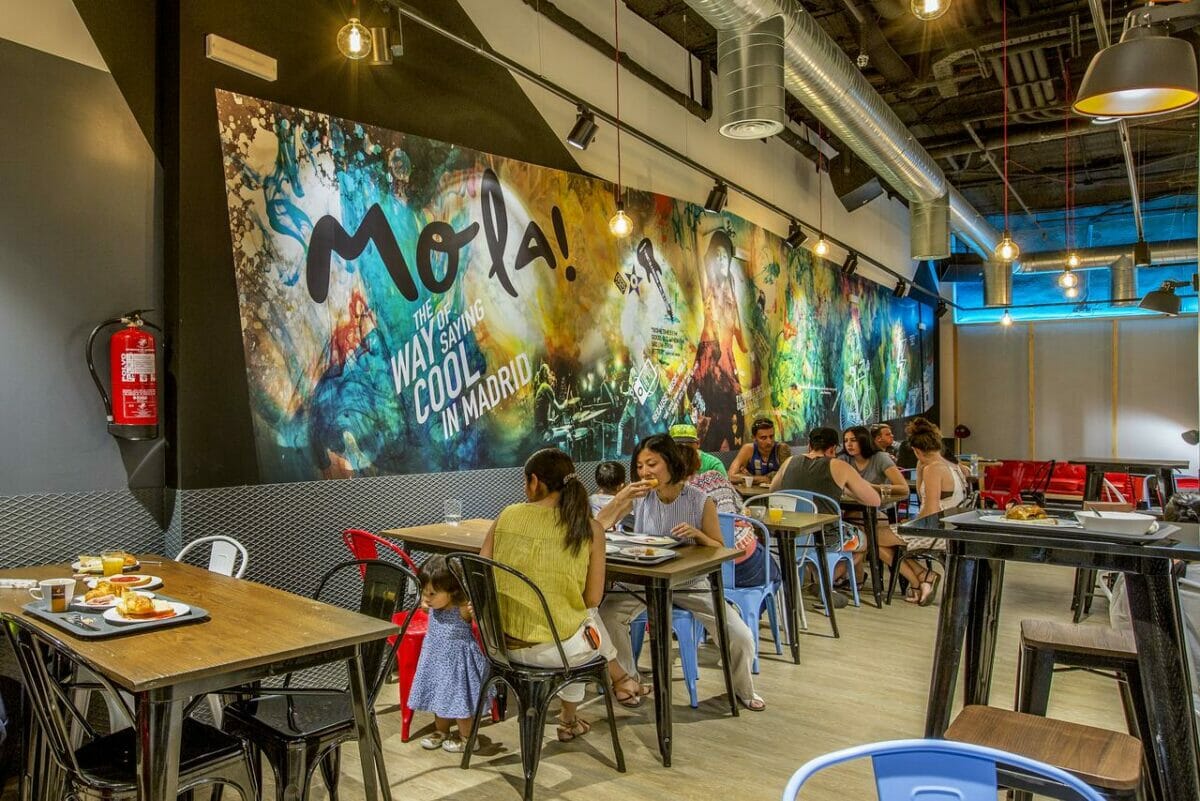 A brand-new and super trendy place to stay with a dark and mysterious 'clubby' vibe; one of the reasons it's on our list of gay hostels in Madrid! Who doesn't love mood lighting against black fixtures and fittings?
The largest rooms are for 6, so there's still an intimate feel about them. There are also private rooms for family or friend groups. If you're traveling alone, you can get to know people in the funky bar.
Whether you want the nightlife of Chueca or the shopping of Fuencarral, you won't have to go far from Bastardo.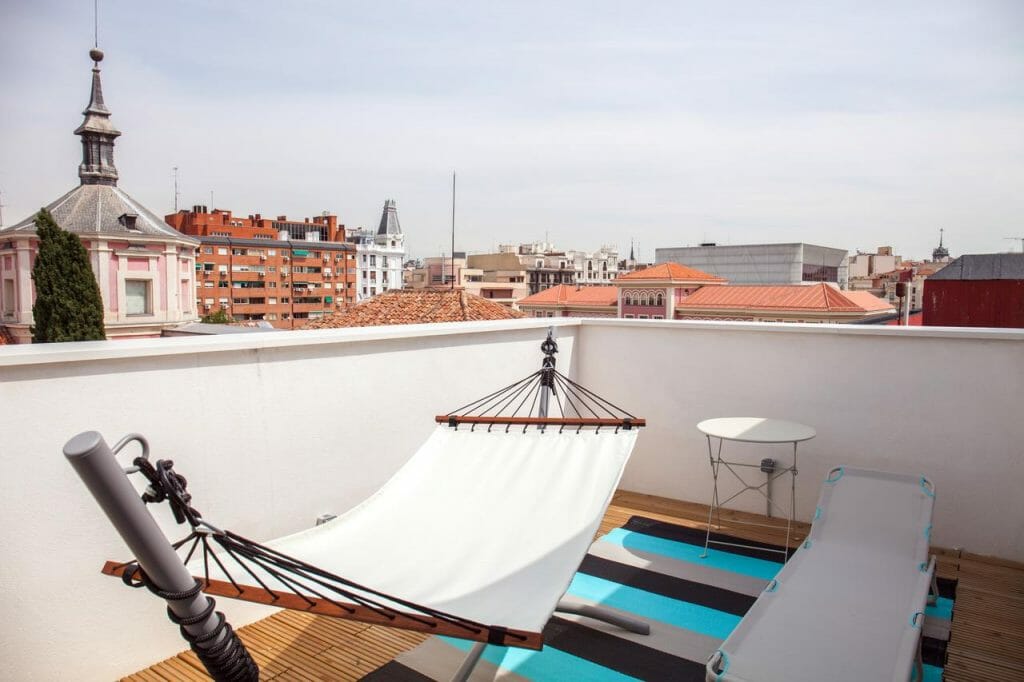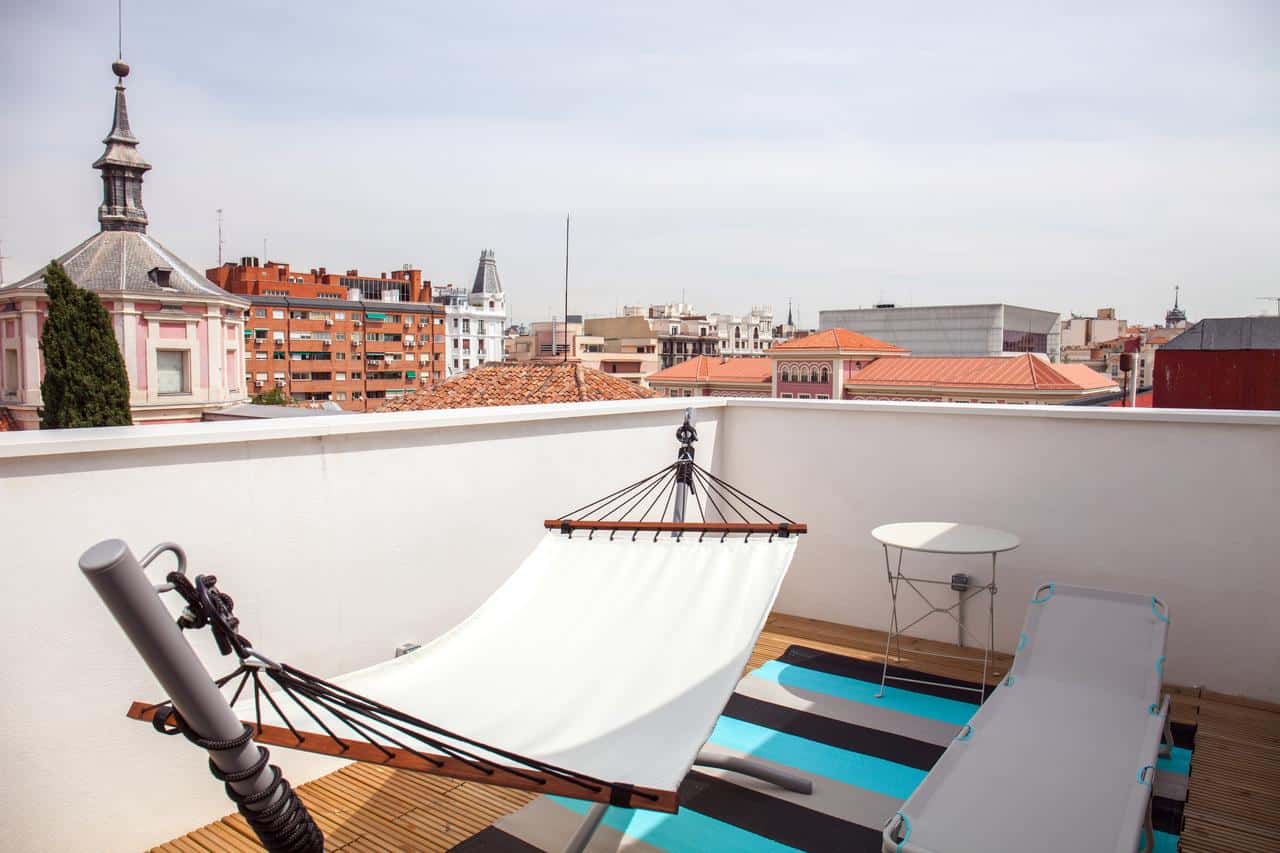 In keeping with all Generator hostels, the Madrid is all about the quirky design and the sociable atmosphere. Attractive communal spaces include a restaurant, a café, a bar and a rooftop lounge area (with paddling pools!). This last is a great place to escape the city heat in the summertime!
Choose from smaller private rooms or up to 8-bed mixed dorms, all of which are ensuite. Even the bigger rooms don't feel cramped, and the stylish décor extends there. The hostel was purpose-built, so all necessary facilities have been thought of, right down to the individual lights and power sockets.
It's just off Gran Via, so all of Madrid's treats are right on your doorstep!