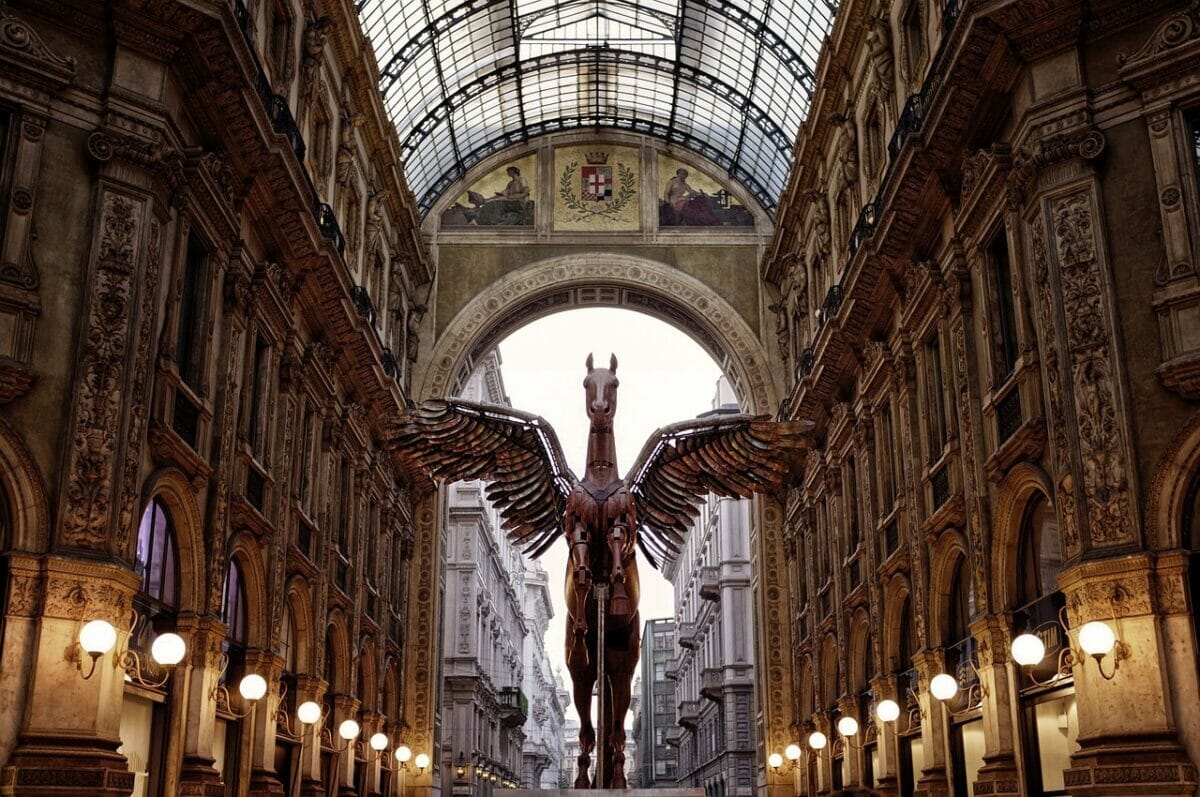 For the members of the LGBT community, the city of Milan is probably one of the best destinations to be when touring Europe. A metropolis of creativity and avant-garde fashion, Milan has proven to be a forefront in such department. But there is more to the city than just arts and design.
Milan is filled with attractions, most of which are rich in history. From the stunning Milan Cathedral to the Castello Sforzesco, the city will keep you busy throughout your stay here. But if you are looking for attractions that are queer as f*ck, there are several bars and clubs where you could experience wild queer parties.
These parties cater to everyone! You should also note that one of the best things about traveling to Milan is getting to experience its gay pride parade. Every single gay guy – from twinks to chubs – would gather and celebrate the true meaning of pride. Sound interesting, right? To keep your stay longer, you should, therefore, look for the best gay hostels in Milan.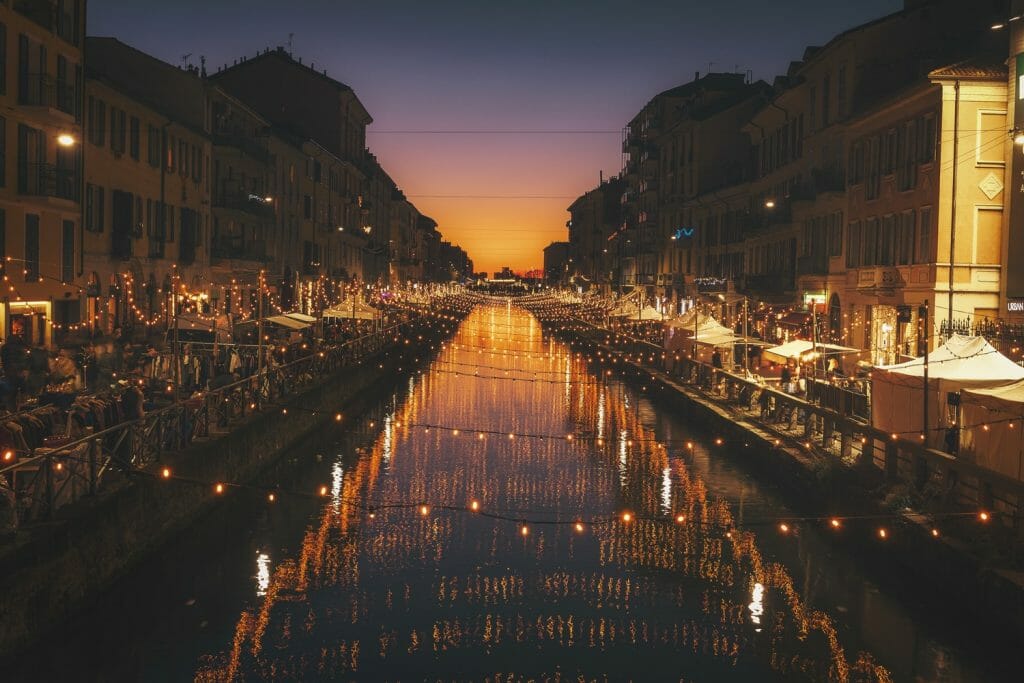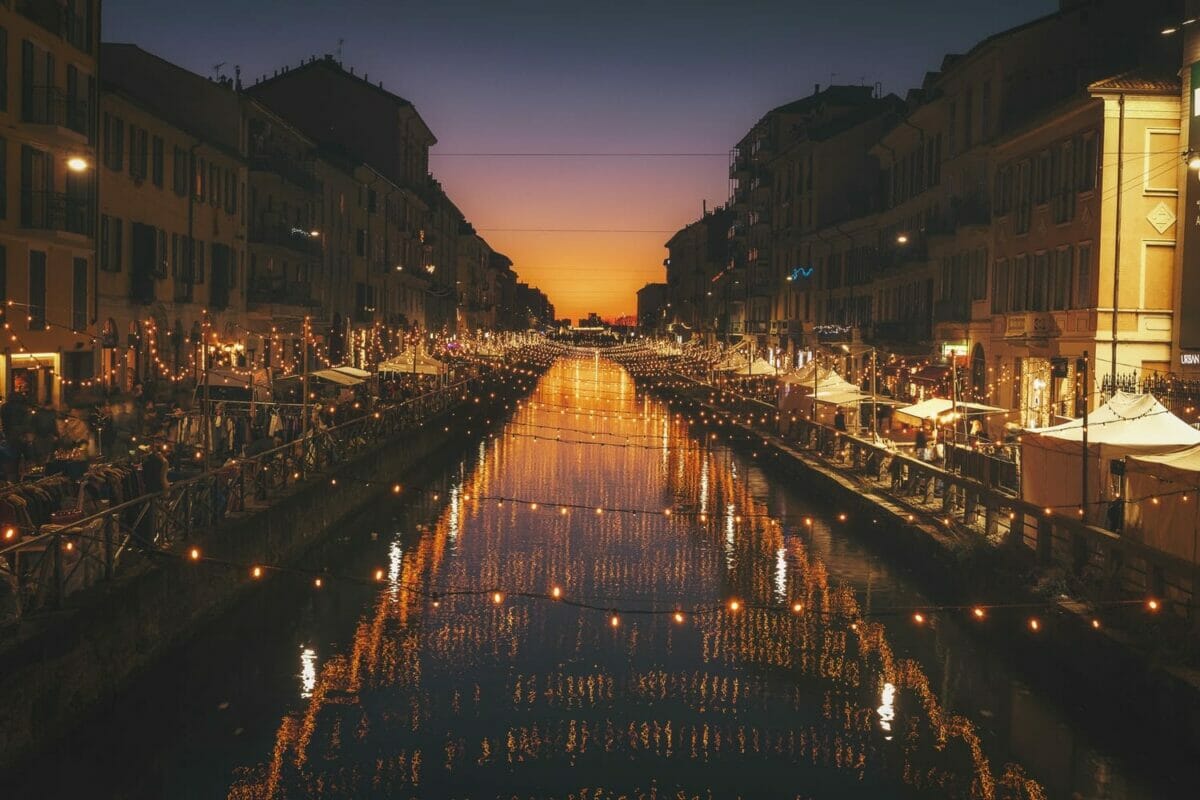 To be clear, however, we use the term gay hostel to let you know they are welcoming to all travelers, regardless of sexual orientation. Because when it comes to discrimination during traveling, ain't nobody got no time for that and we say: Not today Satan!
There are very few cases around the world of hostels specifically catering to just gay men, and we have yet to come across one catering to just gay women. But no to fear – the gay hostels included here are openly LGBT-friendly, popular with our queer community, stylish and extremely well-related. So you can rest easy knowing you are going to be safe, have the ability to meet other like-minded travelers who know love is love and most of all – save some money over staying at a traditional hotel…
There are a lot of gay hostels in Milan. Each of these hostels offers distinctive features which might suit your needs. We recommended the gay hostels in Milan which are near gay scenes so that you will not be hard up in getting to one destination to another. As a matter of fact, some of these hostels are a few blocks away from various gay scenes. We're not going to keep you hanging longer. Here are the standout hostels in Gay Milan.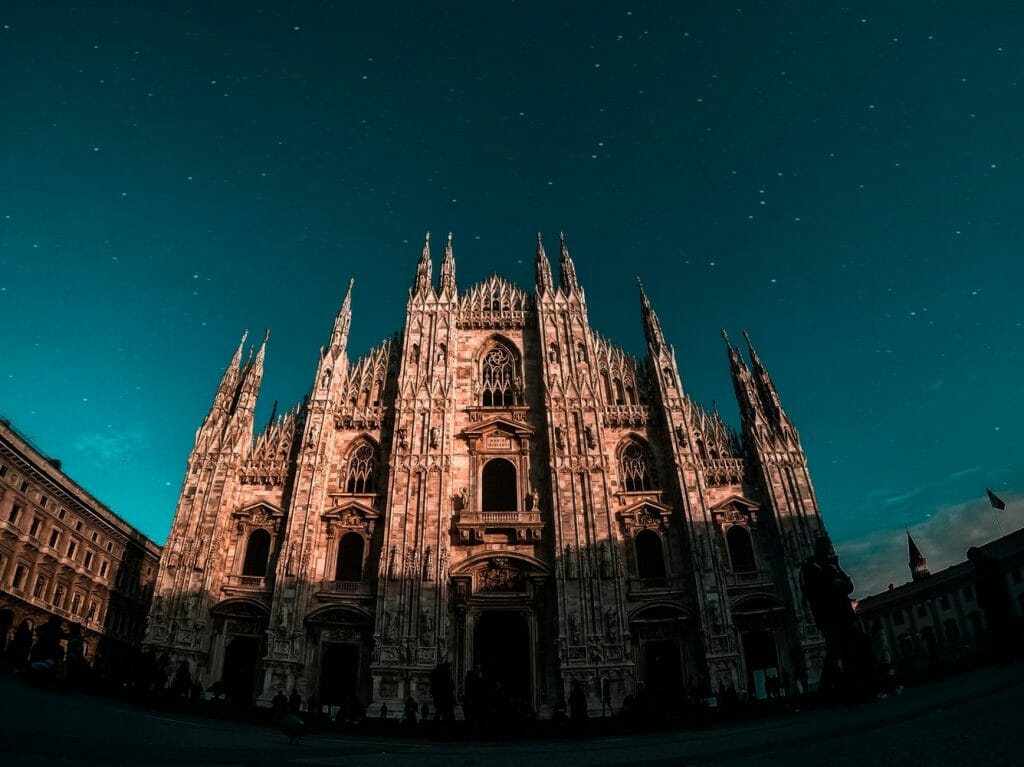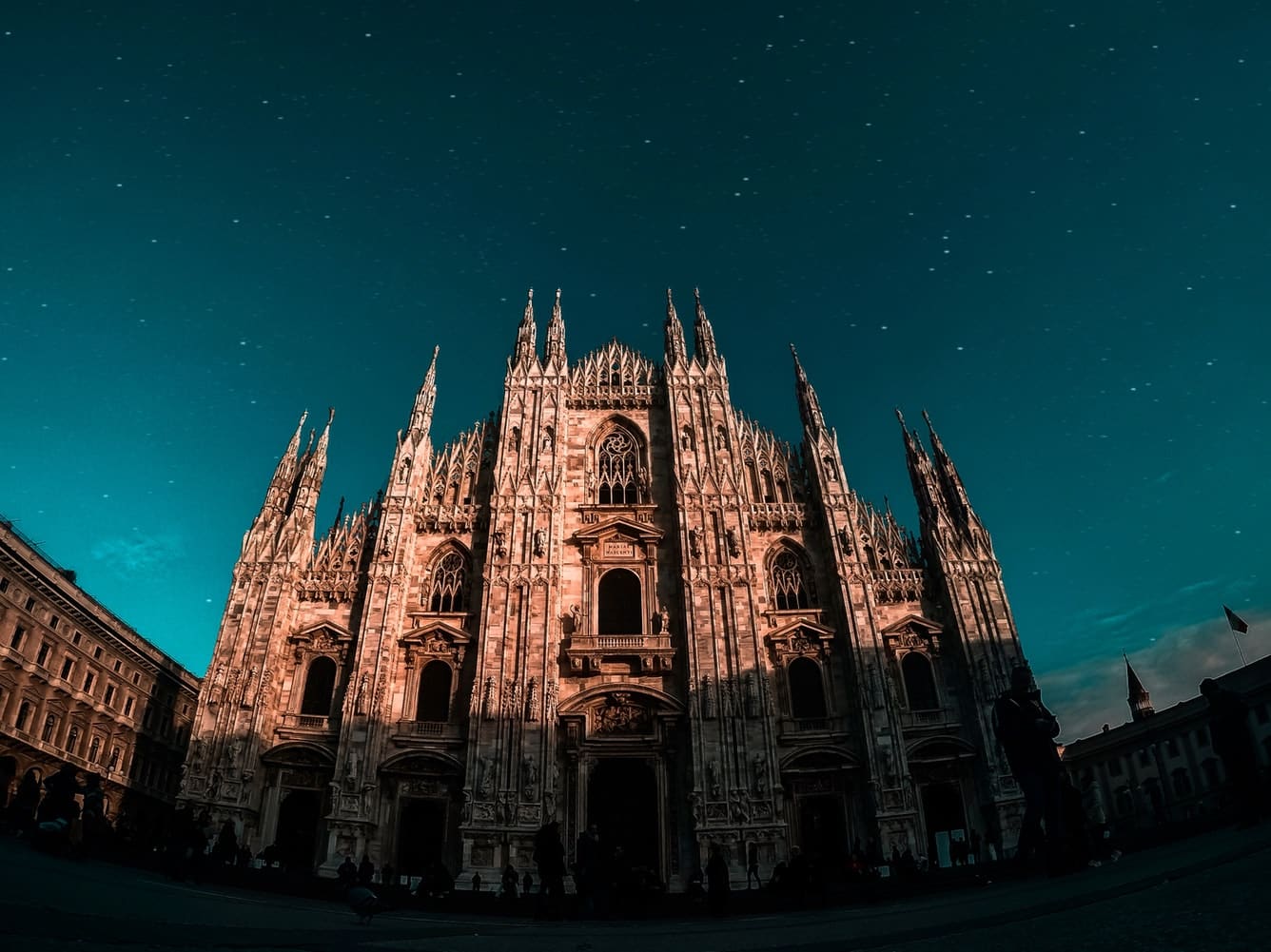 The Most Fabulous and Almost-Gay Hostels in Milan! 🇮🇹
In this article we will cover...
When looking for the ideal gay hostels in Milan, you could try Ostello Bello Grande. This is not your ordinary hostel since it has already had its fair share of awards, ensuring you that it is of good quality. Some of its awards include the Best Large Hostel Worldwide and Most Popular Hostel in Milan Hoscars by Hostelworld. One of the things that make this hostel excellent is that it is near the Milan Central Railway Station. You could find this as a strategic location because you can easily reach all historical attractions through these subway lines.
That's just the tip of the icing. There's more to Ostello Bello Grande than you can imagine. It offers a broad set of events inside its homey structure. These include local evening traditions to brunch on weekends. Inside this lively hostel, you could choose between private rooms and shared rooms to stay at. These rooms feature hardwood floors, en suite bathrooms, and free Wi-Fi. The dorms, in particular, include lockers. If you want a little more specific, there are female-only dorms available for you.
All facilities are free at Ostello Bello Grande. Hence, you could enjoy a worry-free stay while enjoying the best of Milan. These features include a relaxing bar, several common areas such as a garden terrace, a guest kitchen, and a TV lounge. You could also avail of a city guide and explore what Milan has in store. With all these perks, there's no denying that Ostello Bello Grande is one of the best hostels in Milan.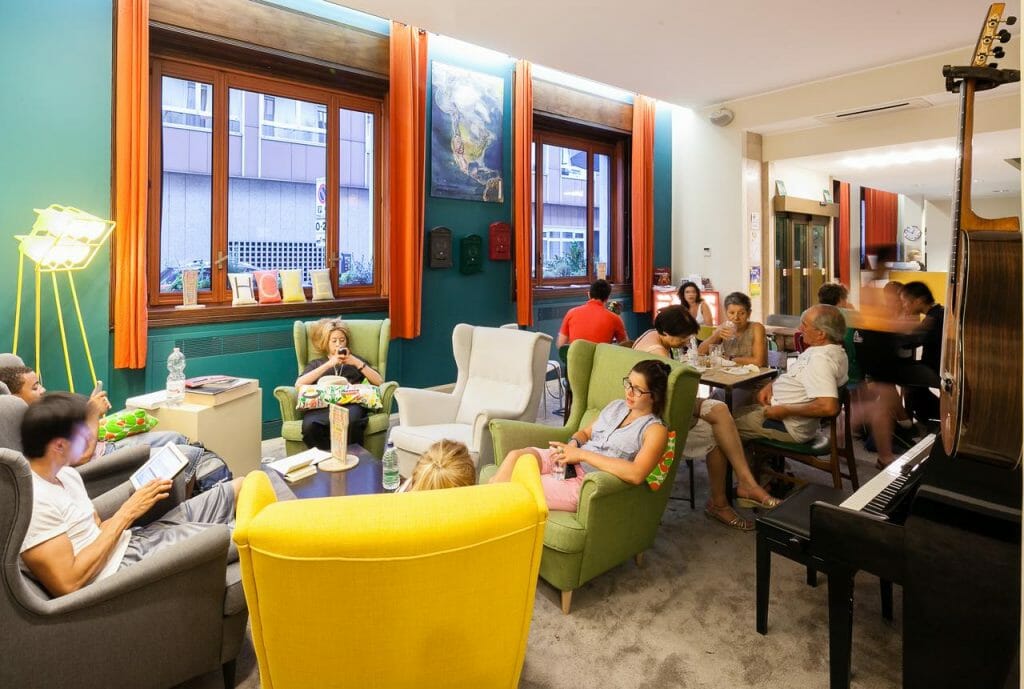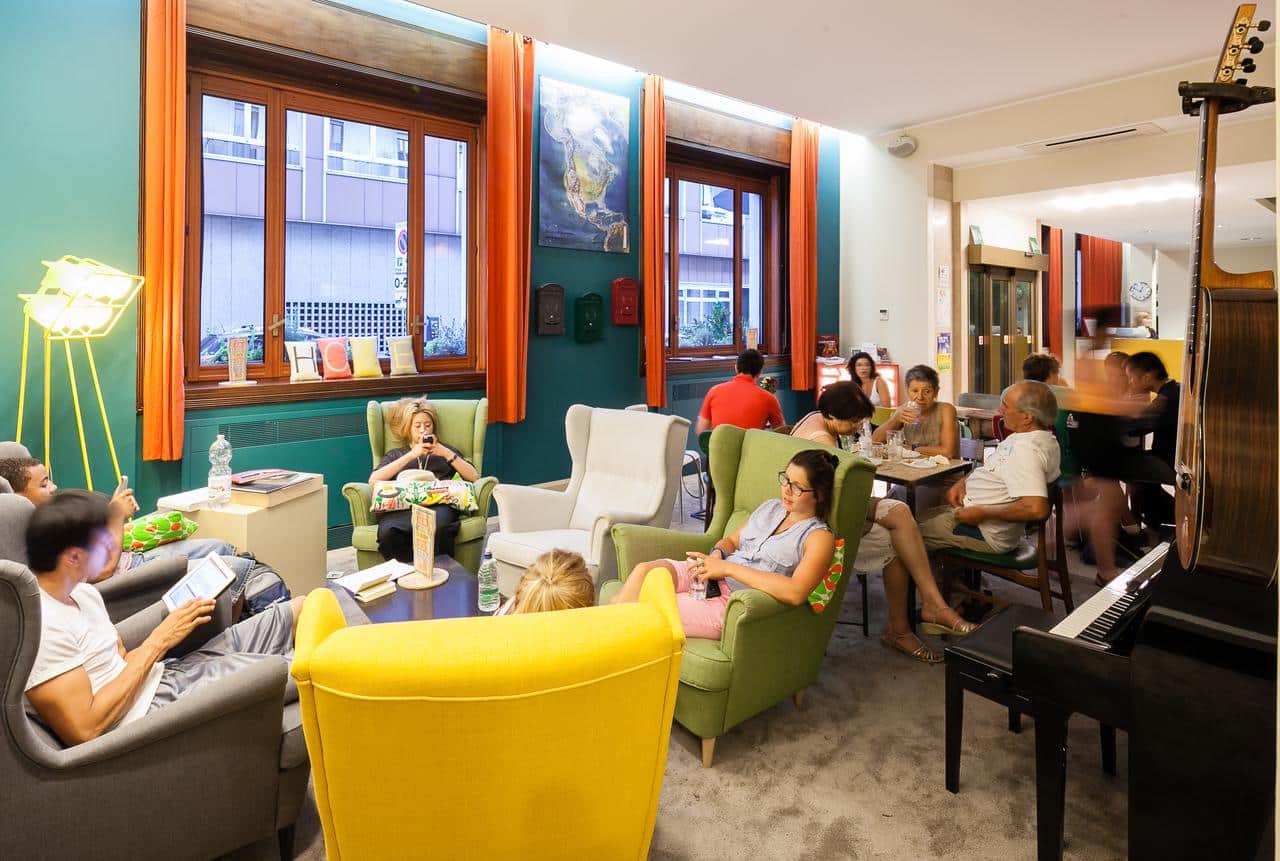 The Babila Hostel stands on a sophisticated and elegant building found at the heart of the fashion quarter in Milan. Similar to other gay hostels in Milan, this place offers smart solutions for backpackers and dynamic travelers. It hosts concerts, programs, and cultural events to make you even more fascinated about what Milan brings. Moreover, the Babila Hostel is near attractions such a Piazza San Babila. Since this hostel is within the fashion quarter of Milan, there are undoubtedly several gay spots nearby so you could check them out also.
When exploring the Babila Hostel, you could observe that the interior is elegant yet understated. The rooms are simple yet very cozy. You could choose between mixed-gender and female-only dorms, depending on your needs. These dorm rooms come with air-conditioning units, complimentary Wi-Fi, and lockers. Some even have bunk beds. If you want to avail of private rooms, you could do so. With bold art pieces and flat-screen televisions, your private rooms will surely be worth it. If you come in groups, you could always choose the family rooms which could accommodate up to four guests.
There are other perks inside this hostel which you could surely enjoy. Some of these are even perfect avenues to find new friends. These include an open bar for relaxation, a gym for working out, a rooftop terrace, and a lounge.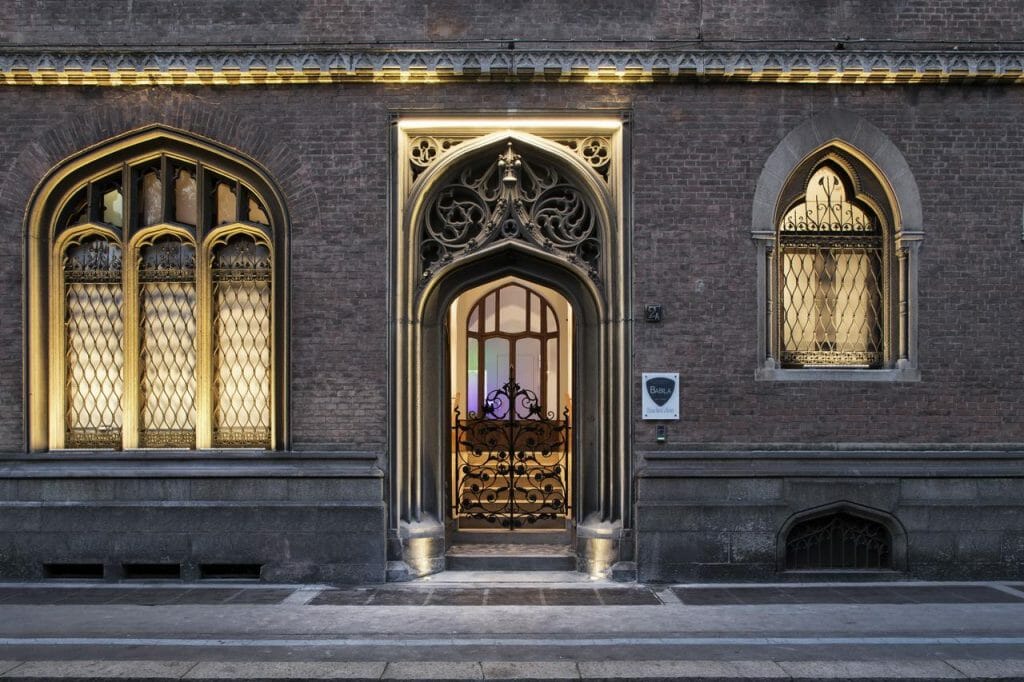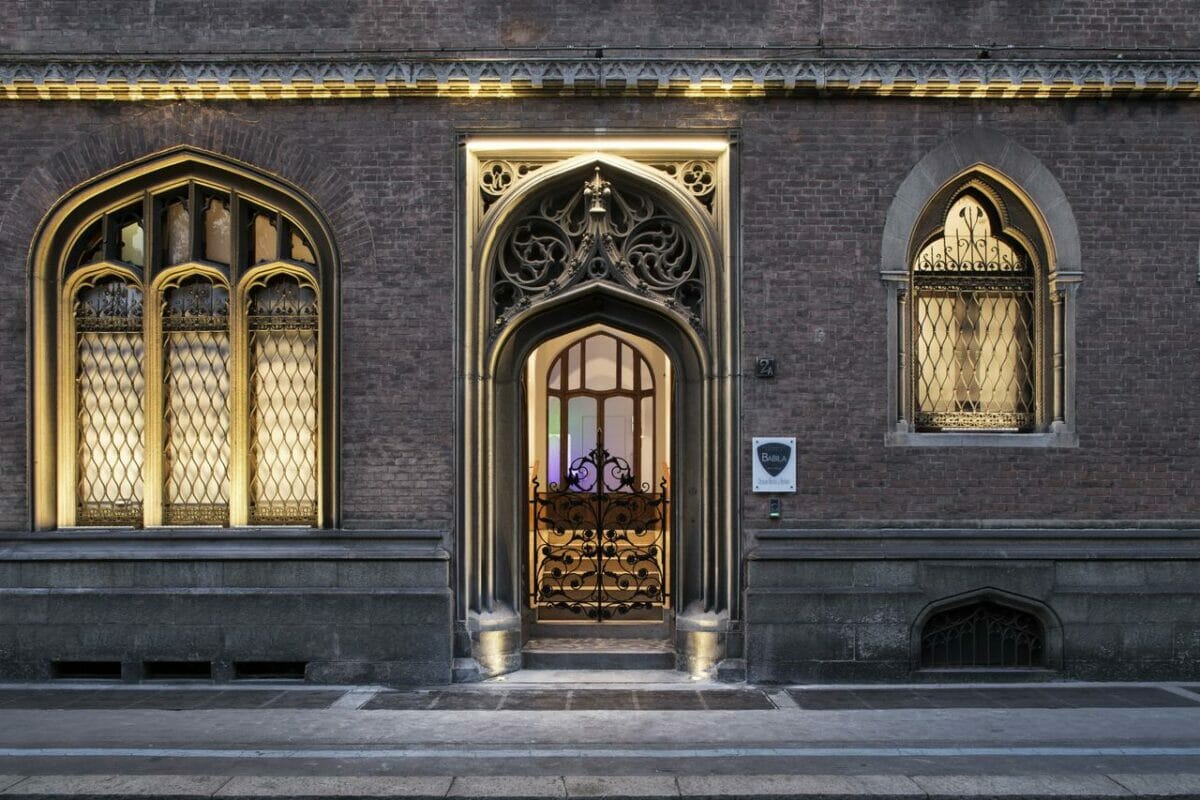 The MEININGER Milano Lambrate is a budget hostel found near a former office building in Milan. It is connected with public transportation options, giving you ample selections for long and short distance travel. Within a short period of time, you will get to visit several places where creativity is deemed necessary. Moreover, you will get a better chance at exploring attractions such as the Milan Cathedral and the Sforza Castle. Many gay attractions are also stationed nearby, so you will have a lot of options when traveling here.
Now let's dig deeper into the hostel itself. The MEININGER Milano Lambrate offers female-only or mixed-gender rooms with simple yet inviting designs. In each of these dorm rooms, you could find lockers, linens, and accessibility to Wi-Fi. Bathrooms here are shared. There are some rooms which have bunk beds! If you are more of an introspective person, you could always avail of private rooms which add en suite bathrooms.
The excellent service of the crew of this hostel would make your stay in Milan better. Its facilities would be on par with other gay hostels in Milan. These include a casual bar, an industrial-chic lounge, a fully-equipped kitchen, and even laundry services. Tired guests could avail of a few more hours of sleep with its late check-out option.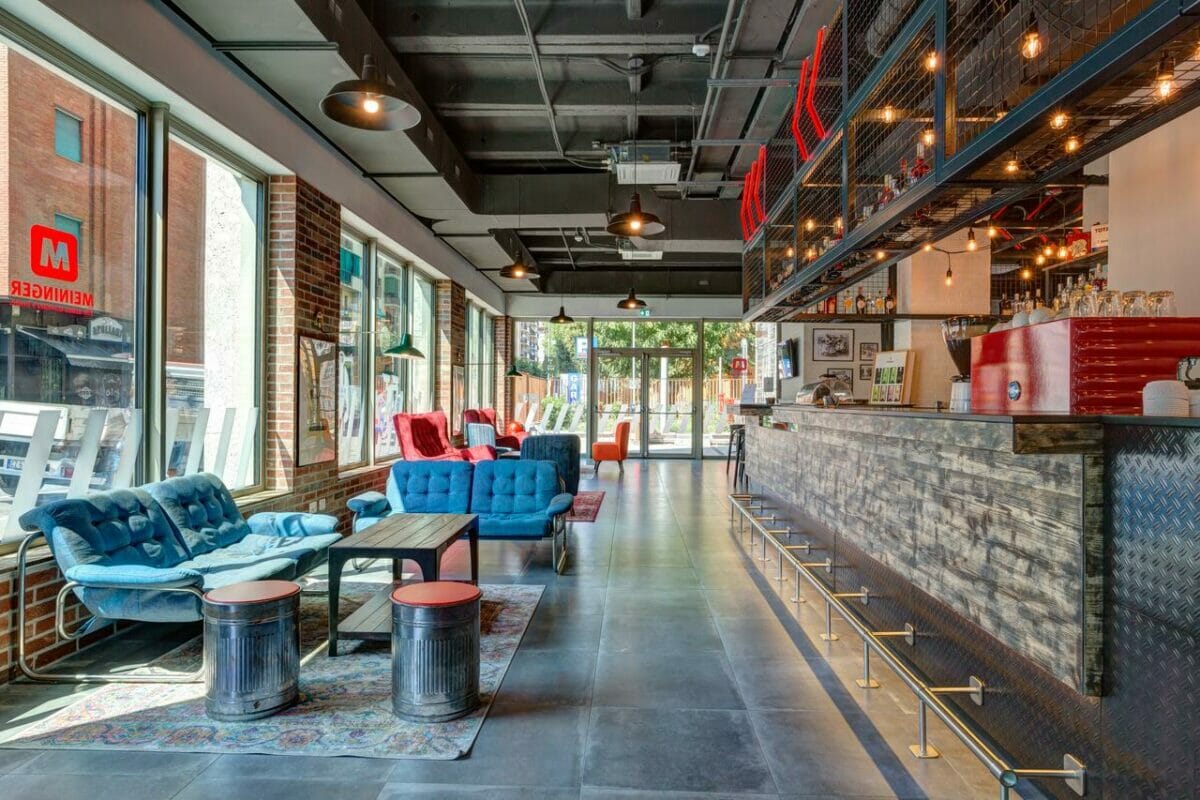 Imagine staying adjacent to a music club. You would surely spend more of your time here than your actual room since it is a gay scene in itself. Well, the Madama Hostel & Bistrot offers a similar experience. You could find this artsy hostel above a live music club, so looking for an outside chill place could be easier to do. The exterior of the hostel is bright and welcoming, while the inside is a work of art. It is the rendezvous for those with a rich passion for the arts and culture. With its hospitality and warm welcome, you will surely enjoy your stay here.
The walls of the dorms have doodles, giving these rooms an aesthetic feel. You could choose between female-only dorms and mixed dorms, all of which have bunk beds, free access to Wi-Fi, air-conditioning, and shared bathrooms. You could also avail of private rooms with en suite facilities.
What makes Madama Hostel & Bistrot distinct from other gay hostels in Milan is that it is also a museum. It houses 15 masterpieces by famous artists. So, the artworks you see on most bedrooms and common spaces are already artifacts themselves.
Aside from the museum, there are other facilities which Madama Hostel & Bistrot offers. These include free admission to the music club, a hip bistro, and a dinner buffet. There is also a laidback lounge with board games.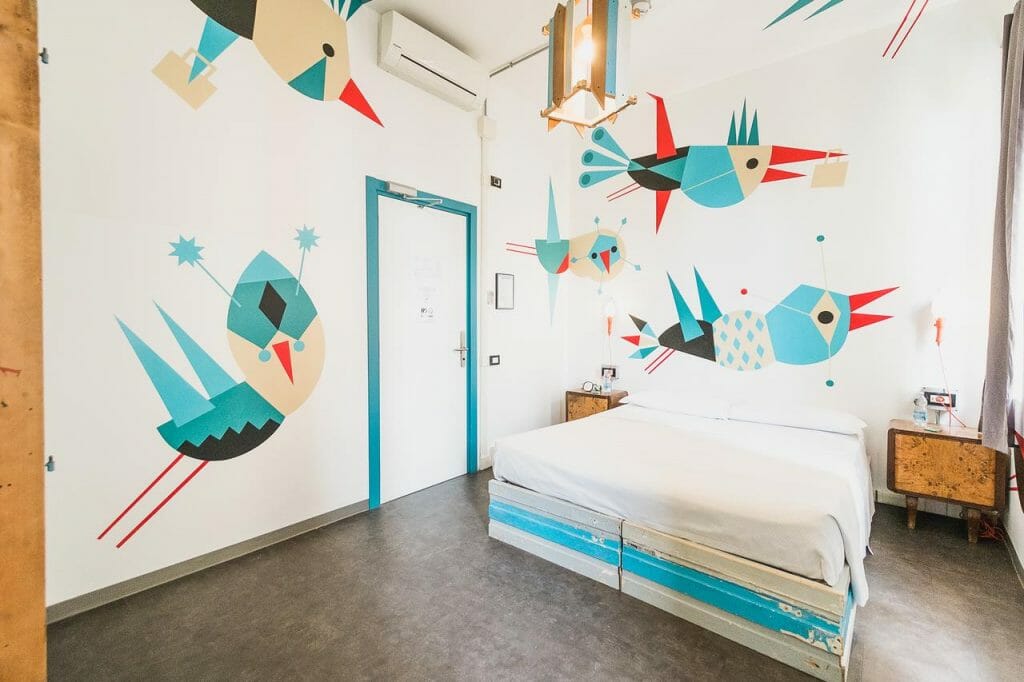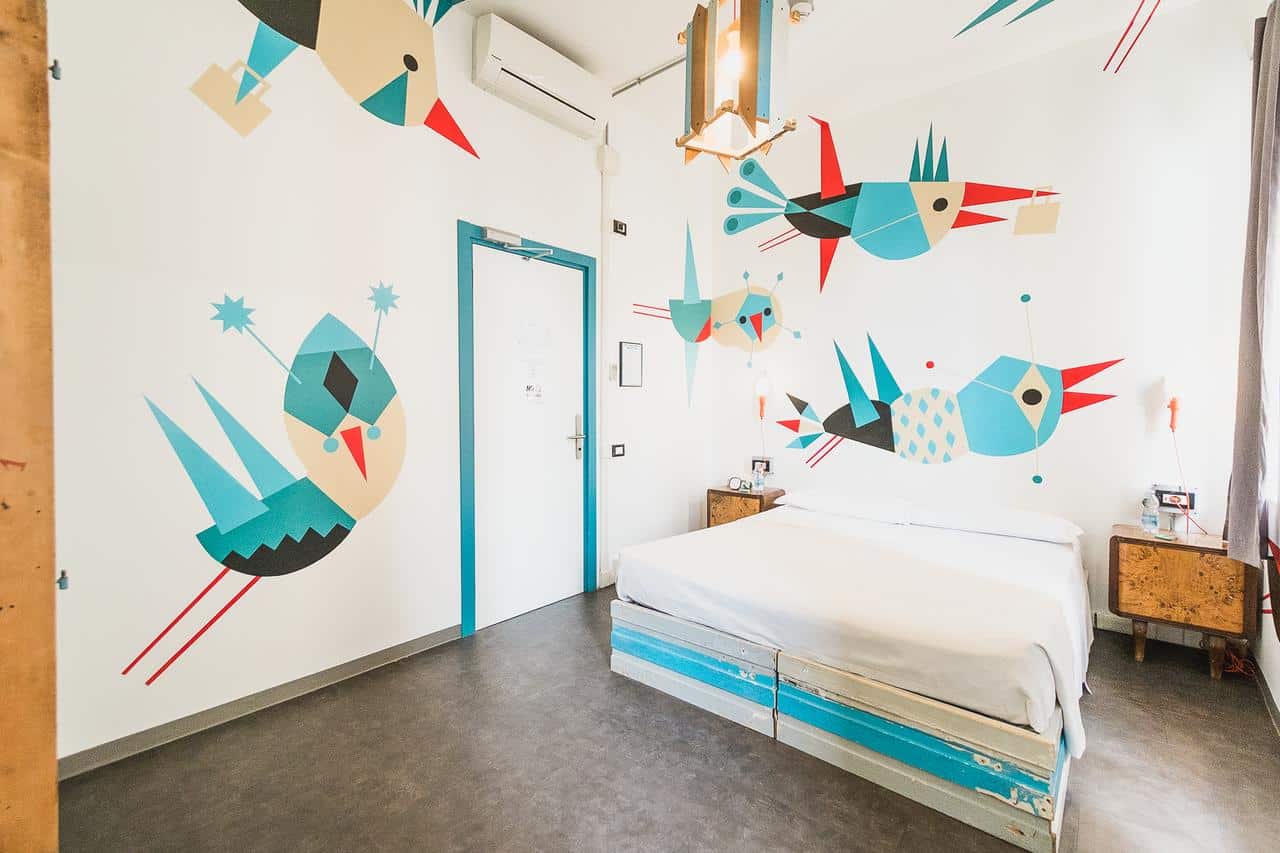 The Koala Hostel is another laidback hostel found at the heart of Milan – almost as laidback as the beaches of Perth or Brisbane…Almost. It offers pampers its guests with Italian hospitality. This allows you to get to know the culture and traditions of the locals. With its perks, you would surely enjoy your stay here.
The dorm rooms could either come in single-sex or mixed-gender options. These dorms are colorful yet straightforward. Being colorful, you will not be bored with the design of this hostel. The dorms feature bunk beds, access to Wi-Fi, and shared bathrooms and lockers. If you want a little more privacy, you could always avail of private rooms which include en suite facilities.
There is a bar/lounge area in the for relaxation. A shared kitchen and a snack bar are also available for your dining needs. Leisure facilities are also present inside this hostel. These include a library, a sun terrace, and a television room. A game room and a terrace are ideal for hanging out with friends.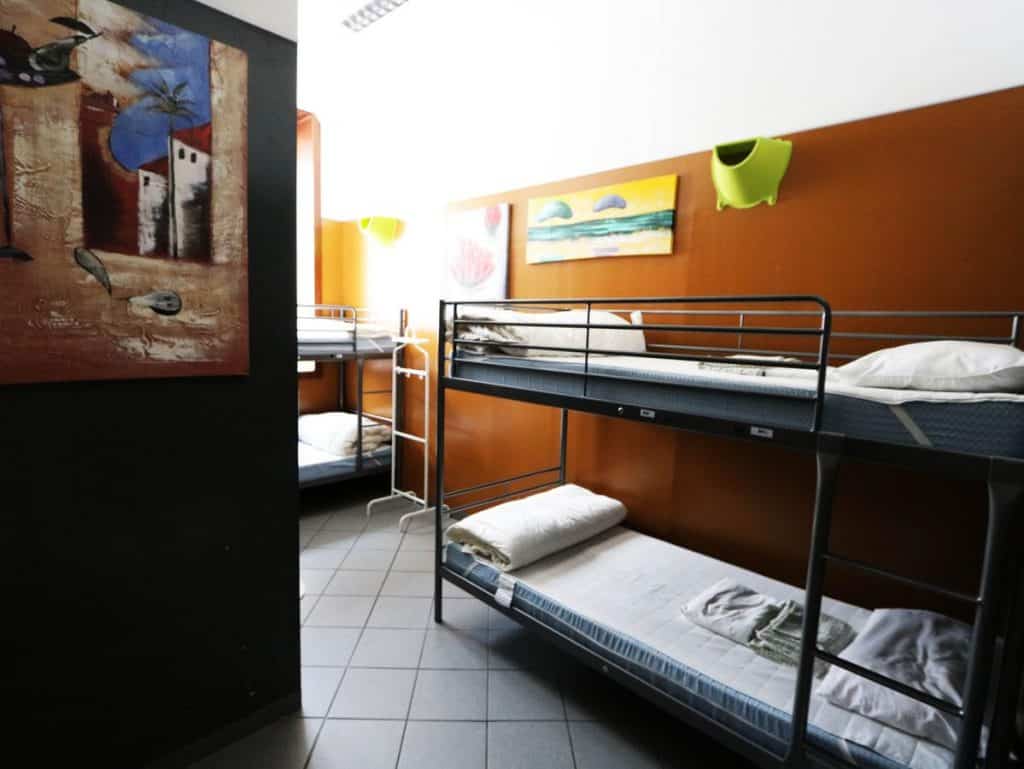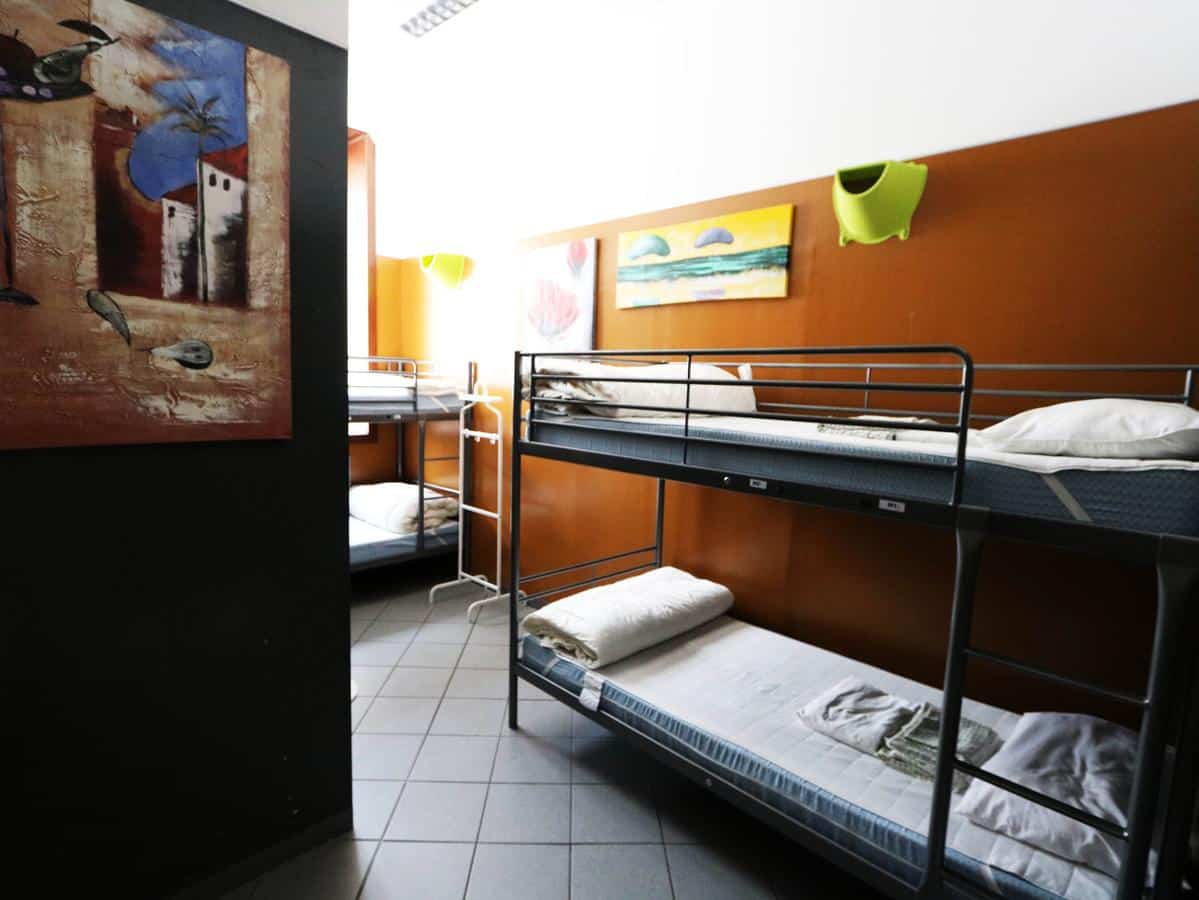 Completing our list of gay hostels in Milan is the MEININGER Milano Garibaldi. This is a modern hostel that you could find in a bright building. It is near the famous metro station and Milan Cathedral. Hence, this hostel is an ideal base when you are traveling around Milan. Exploring the Porta Sempione and the Sforza Castle has never become easier when checking in at the MEININGER Milano Garibaldi.
The dorms are streamlined and colorful, with specifications which could cater to your needs. Primarily, you could choose between female-only dorms and mixed-gender dorms depending on your desire. These dorms include bed linens, bunk beds, free access to Wi-Fi, and en suite bathrooms. Comfy private rooms provide you with more privacy. If you are traveling in a group of four people, then family rooms are perfect for you.
There are various facilities to complement your stay inside this hostel further. These include a lively bar, a relaxing lounge, and an industrial guest kitchen. Bike rentals are also available when you want to explore Milan using bikes.