As a travel junkie, you might always be on the lookout for exciting yet lowkey destinations. You want to enjoy sightseeing around each attraction which straying away from the flock of tourists.
In Gay Lisbon, you could enjoy all of these and more! The capital of Portugal, Lisbon is recognized as one of the most beautiful cities in Europe. With its grand hillsides to its world-class museums, Lisbon is truly a must-visit city. If you are queer, you could also get to try out a lot of attractions meant for you. So, if you're in, better find yourself some gay hostels in Lisbon.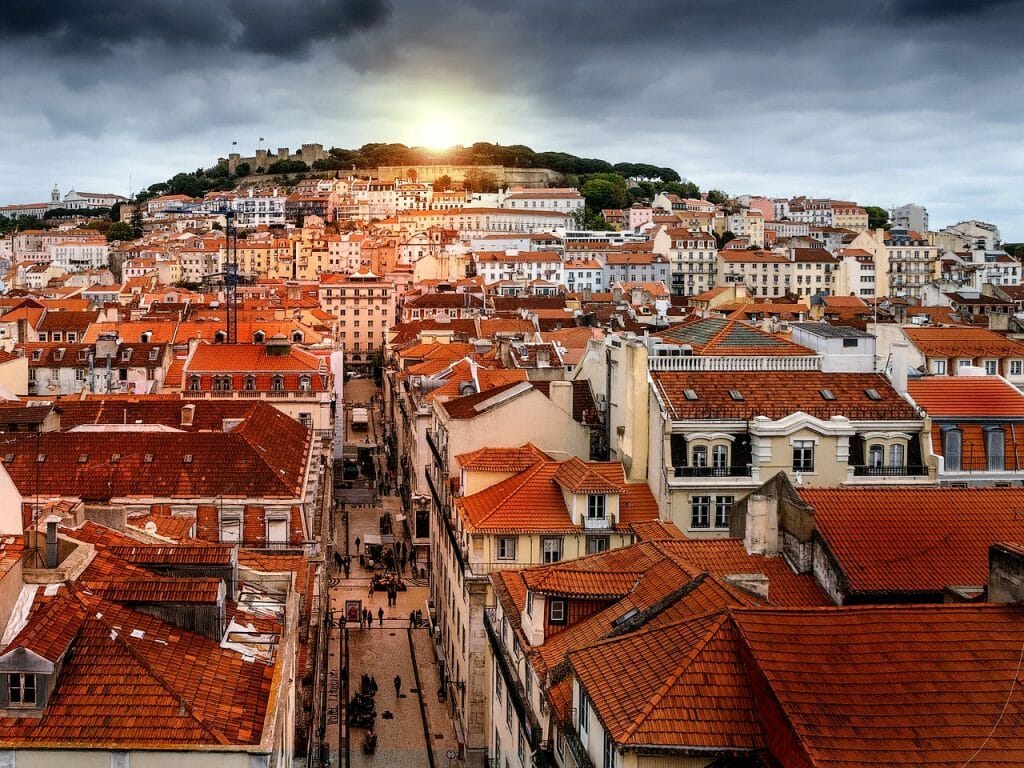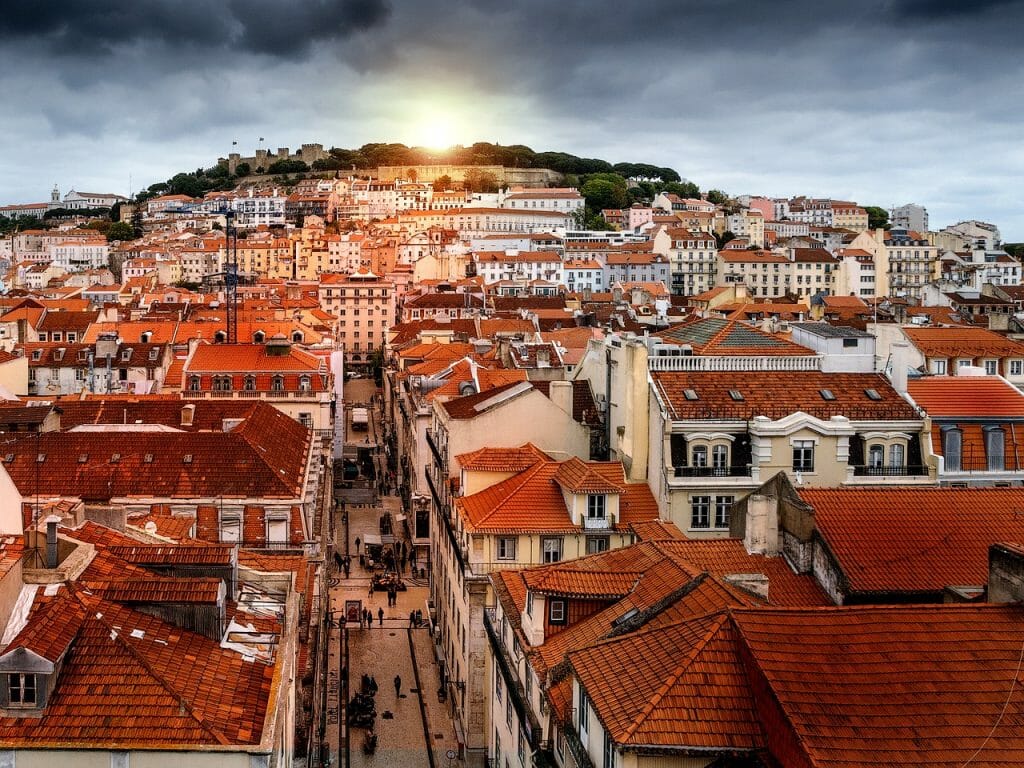 Being a gay-friendly city, Lisbon hosts a lot of bars and clubs where you proudly wear your rainbow pride clothing. You could spend the night watching drag queens sissy that walk, or marvel at go-go boys. Being an accepting city to the LGBT+ community, Lisbon would ensure you that you arrive and leave the city safely. As a matter of fact, the city has progressive gay rights such as gay marriage and same-sex adoption.
If you're sold on the place, the next thing you need to do is to find the ideal lodging to spend at least a night at. To make things more convenient for you, we have identified eight of the best gay hostels in Lisbon for those who are on a budget.
To be clear, however, there are no exclusively gay hostels here – everyone is always welcome to stay. These are just the most gay-popular and gay-welcoming. Gay, straight or unicorn…Love is love, right?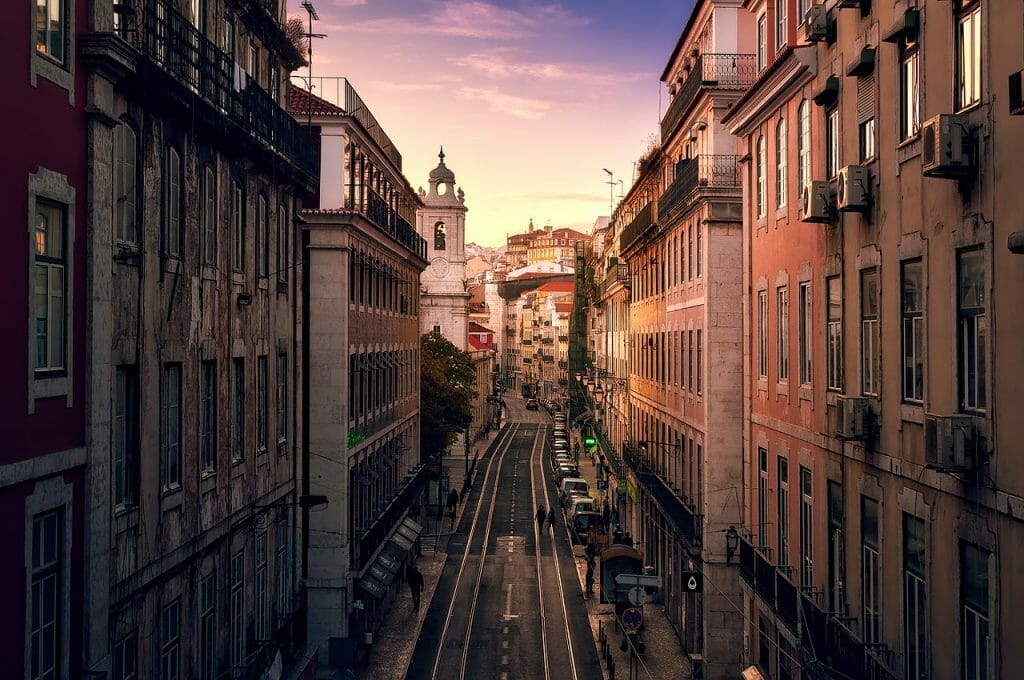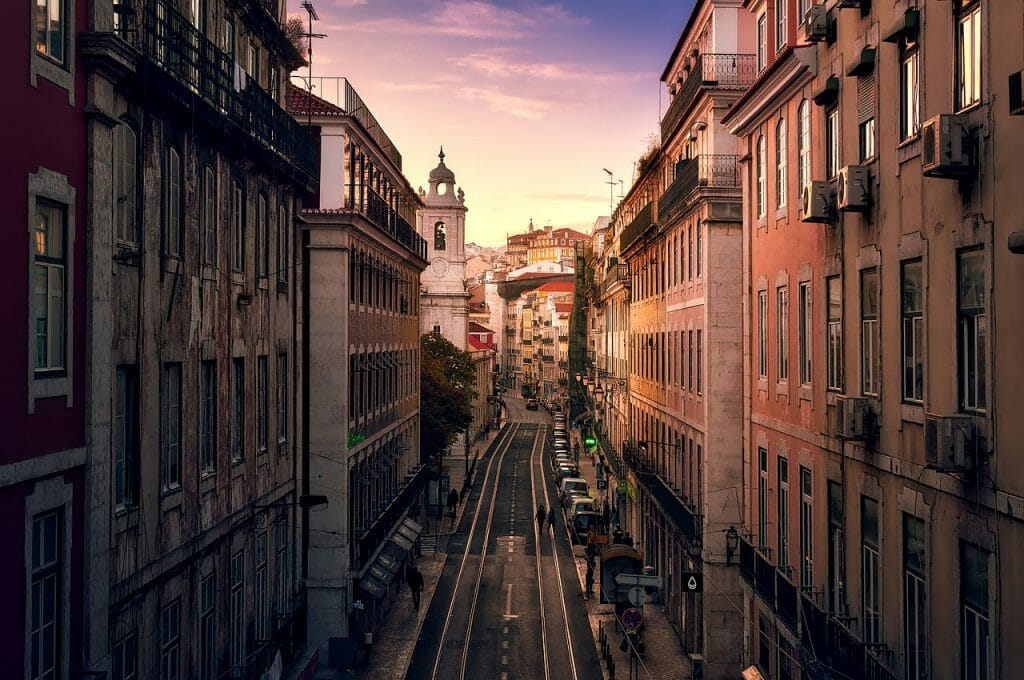 The Most Fabulous and Almost-Gay Hostels in Lisbon! 🇵🇹
To kick off our list, we have decided to put Nomad 64 as one of the best gay hostels in Lisbon. Located at the heart of Lisbon, Nomad 64 has the necessary features to make your stay unforgettable. Because of its strategic location, you could easily explore several gay scenes and attractions in Lisbon, particularly in the San Antonio district. For instance, the famous Bairro Alto is just a 20-minute walk away from Nomad 64. In addition to this, there are several bars and restaurants around where you could meet new friends and acquaintances.
As to the hostel itself, Nomad 64 features a prime example of the Liberty architecture. It offers rooms with a mini-bar, an in-room safe, a microwave, reading lights, and beds with lockers, among others. Other rooms even have balconies with them. The beds are furnished with bunk beds, adjustable beds, and sofa beds. Like other gay hostels in Lisbon, Nomad 64 also features shared bathrooms. Each of these bathrooms has hairdryers, toiletries, and towels.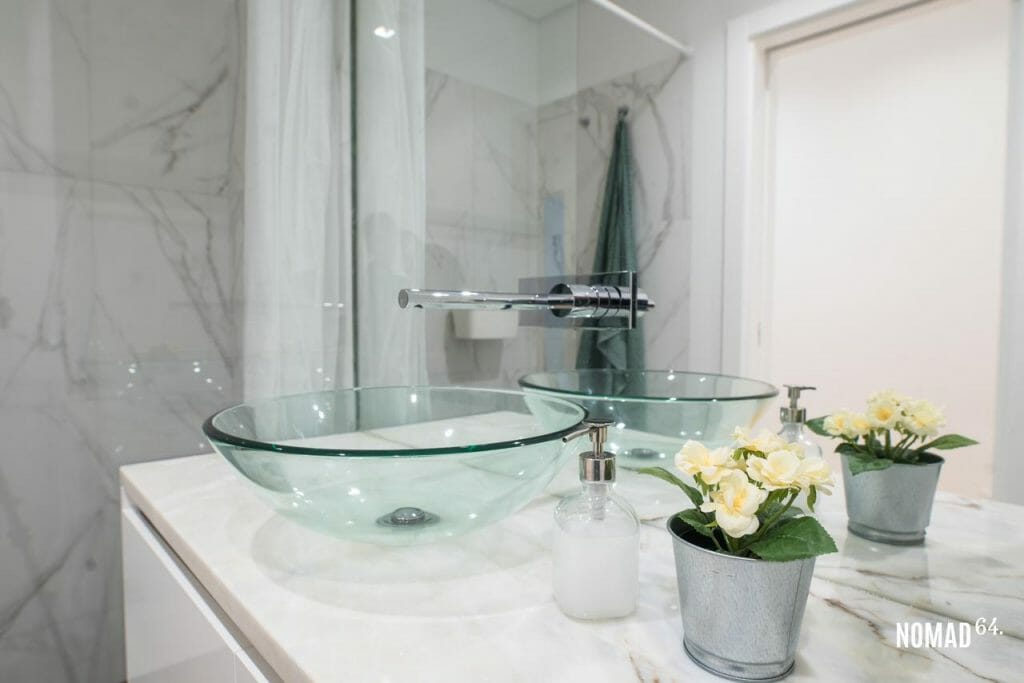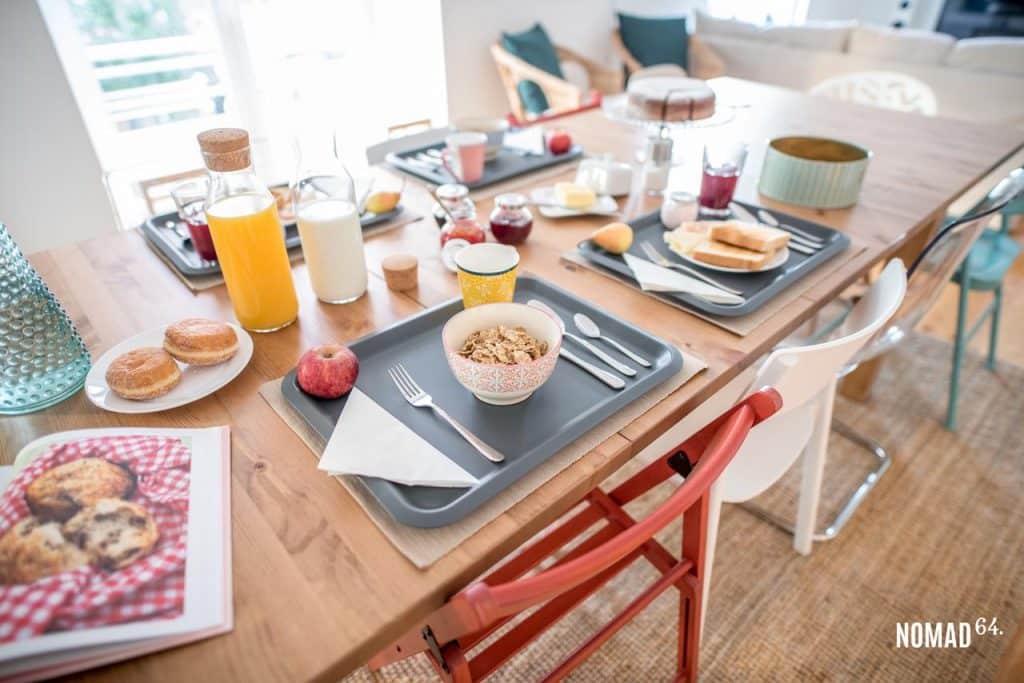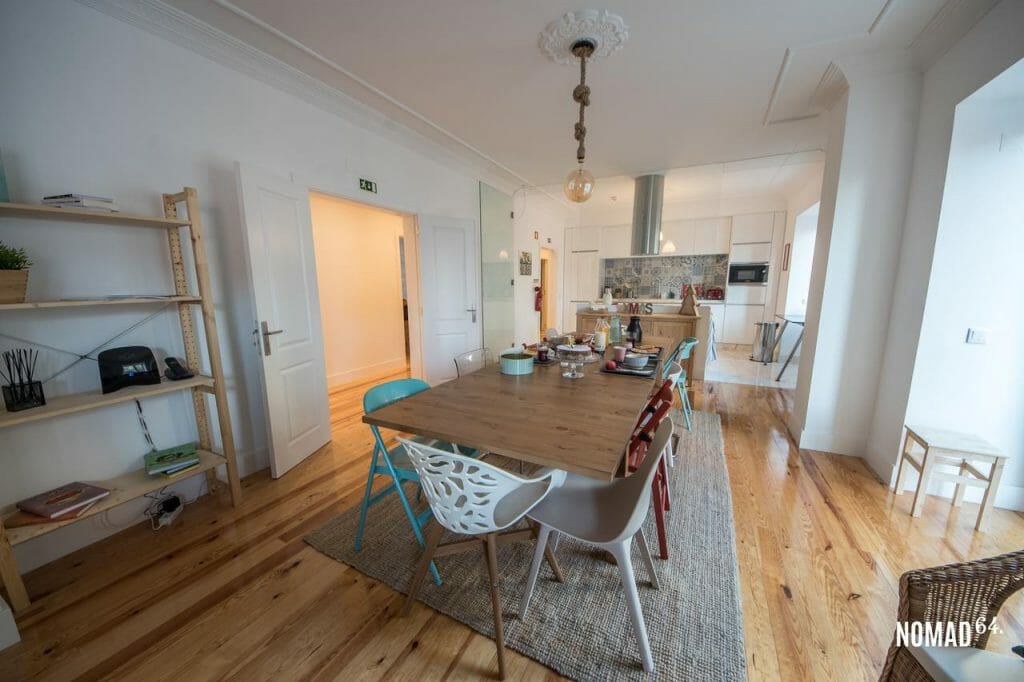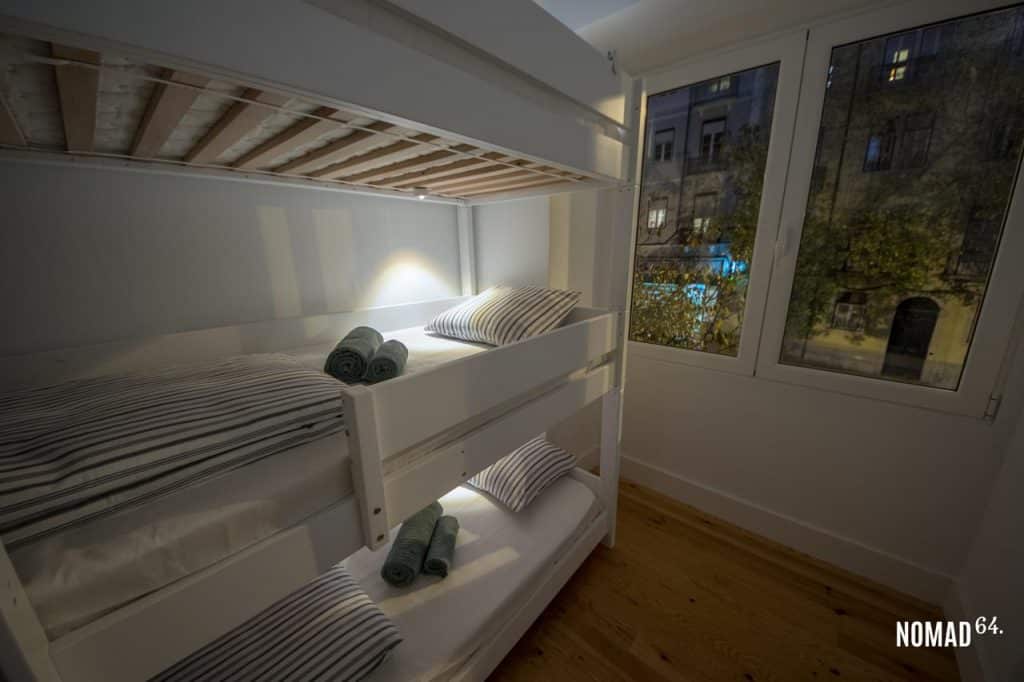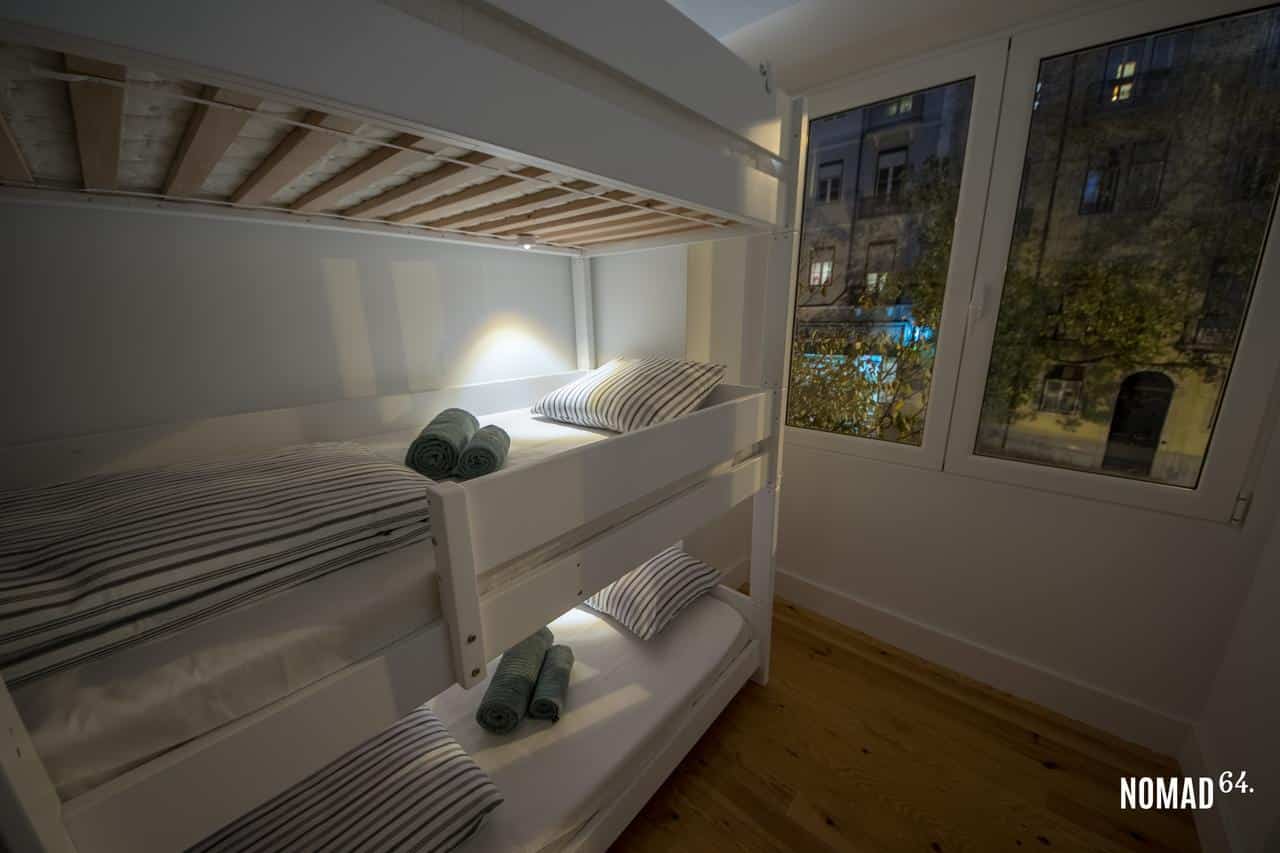 Our next hostel on this list is the Yes! Lisbon Hostel. Also located at the city center, the Yes! Lisbon Hostel offers you easy access to various tourist attractions throughout Lisbon. Bairro Alto, Alfama, and Chiado are only a few steps away from the hostel so you do not need to worry about spending more money on transportation. Similar to other gay hostels in Lisbon, Yes! Lisbon Hostel provides you with the best services that they could render. This way, you would feel relaxed and comfortable throughout your stay.
Each of their rooms has chandeliers and wood furnishings. You could also avail of lockers and free Wi-Fi. For female-only and mixed-gender dorms, bathrooms are shared. However, you could still avail of private rooms.
If you are traveling alone, there is no need to worry at all. Since the hostel hosts several special events like the Tour to Sintra and the Free Walking Tours, you will get to meet new people.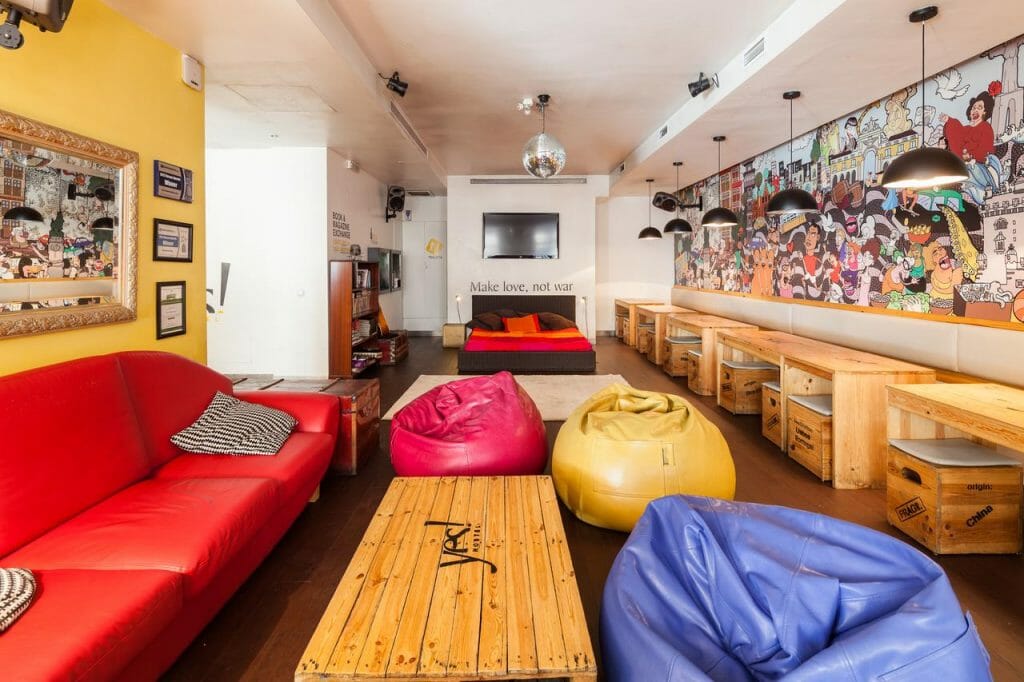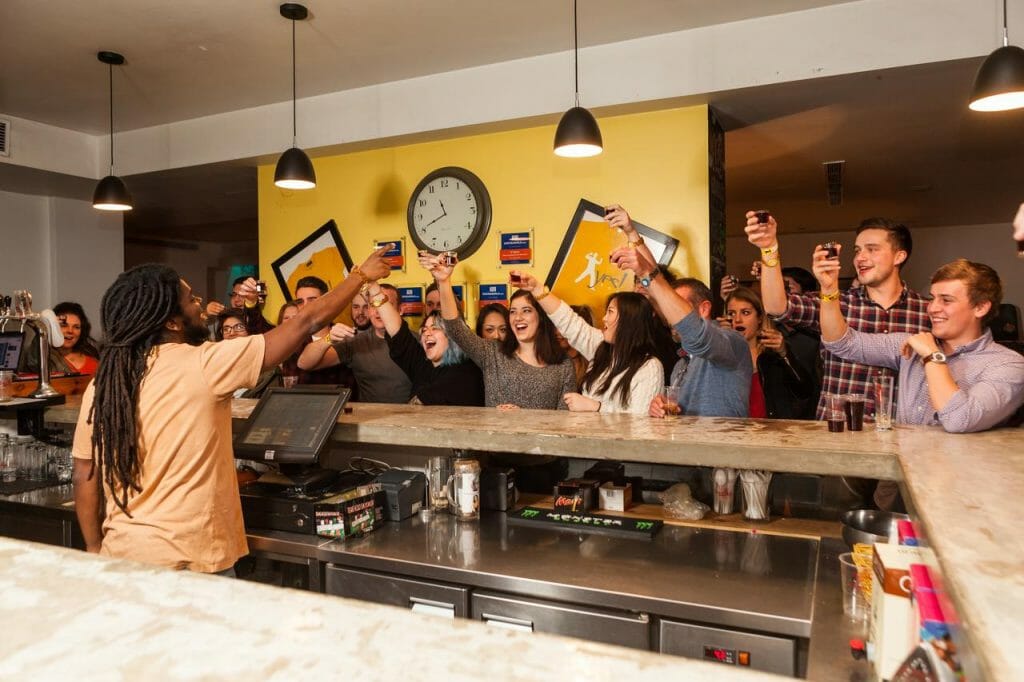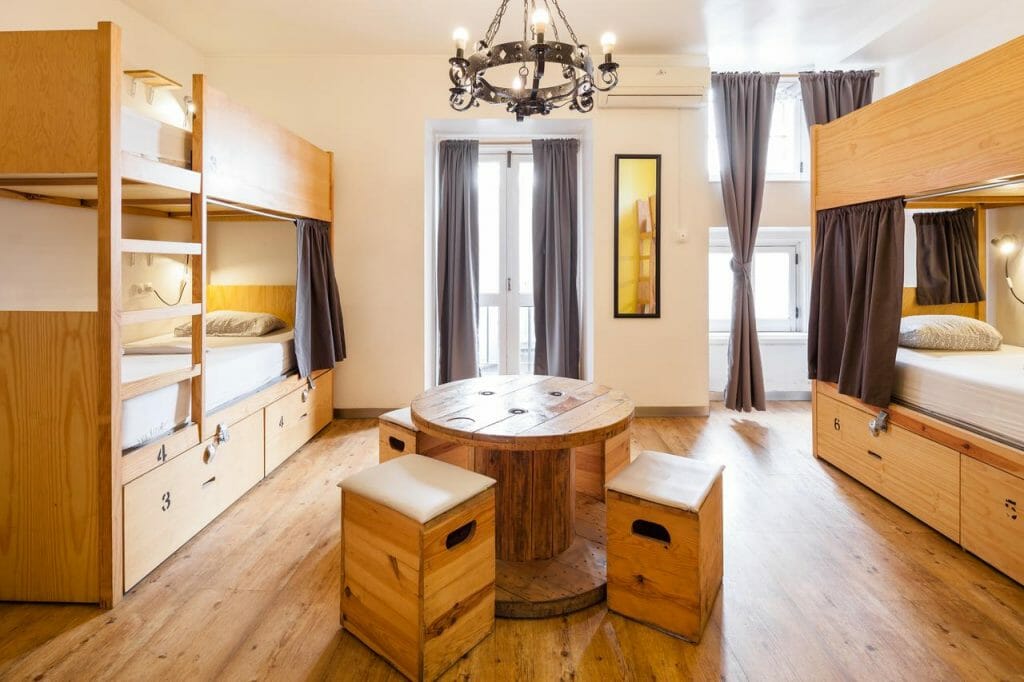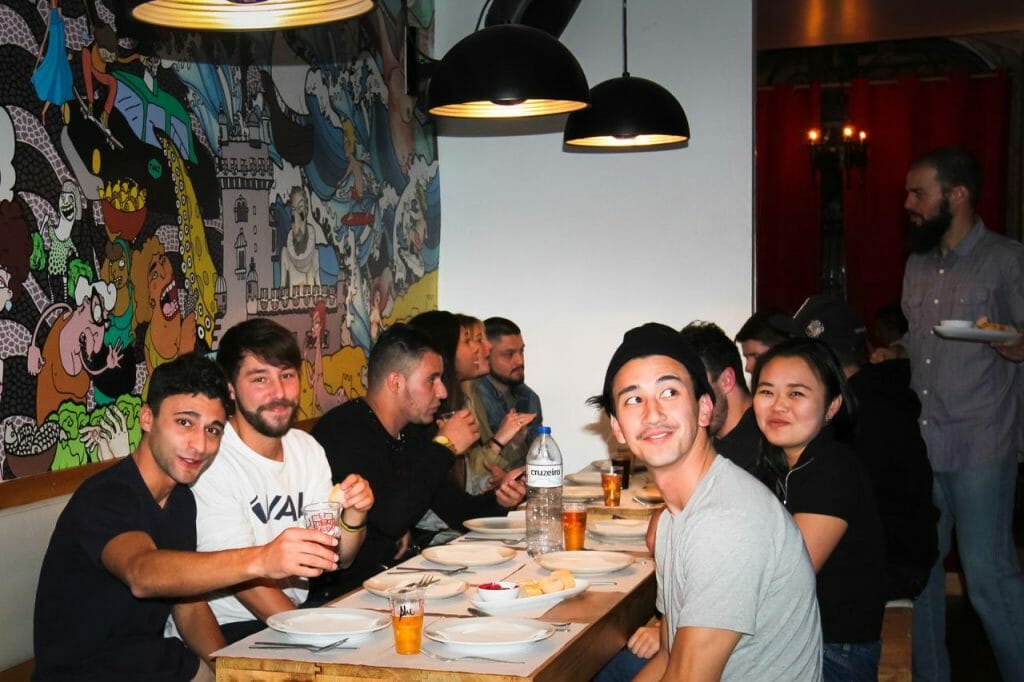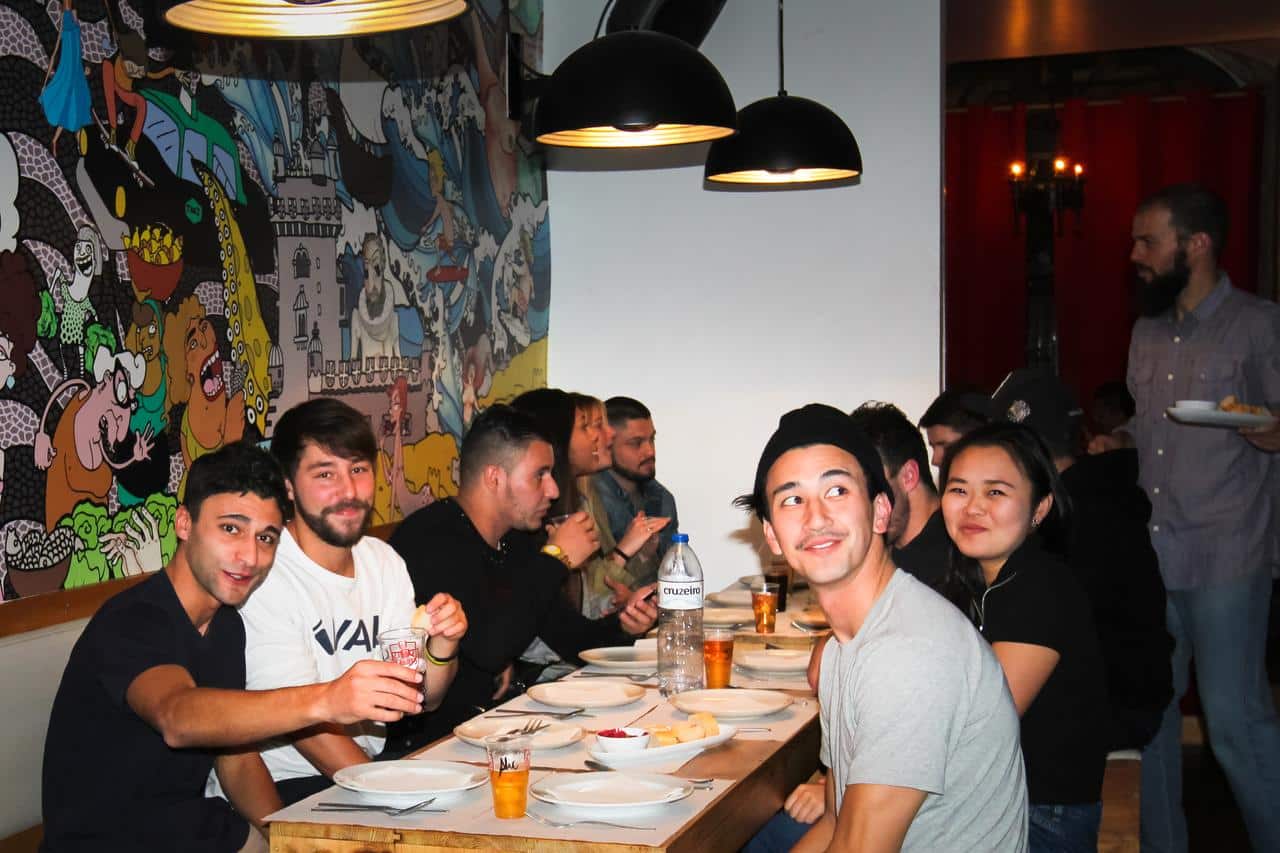 If you are looking for a gay hostel near restaurants, shops, and cafes, you could opt for the Travellers House. Located in a commercial area, Travellers House guests could easily visit attractions such as the Rua Augusta Arch, the Chiado, and the Rossio. Many consider this hostel as a Lisbon classic because of its friendly and lively atmosphere. Because of its spirited ambiance, its guests are always willing to socialize. Hence, you will always find a new friend here.
As to the rooms of Travellers House, you would be delighted to know its features. Each dorm is simple yet colorful. These dorms feature free Wi-Fi and shared bathrooms. If you would opt for a private room, you would avail of additional services such en suite facilities. The hostel also offers studios with a kitchen, satellite TV, and WC. The studios are perfect for budget-conscious travelers who are still willing to fly to Lisbon for a week of excitement.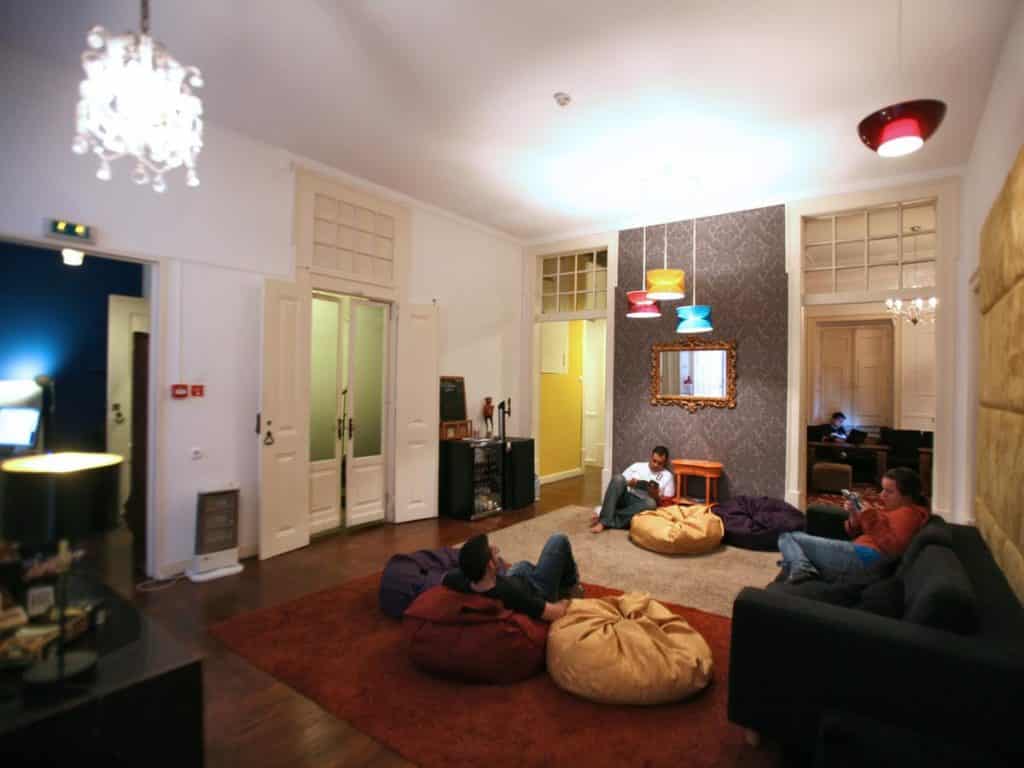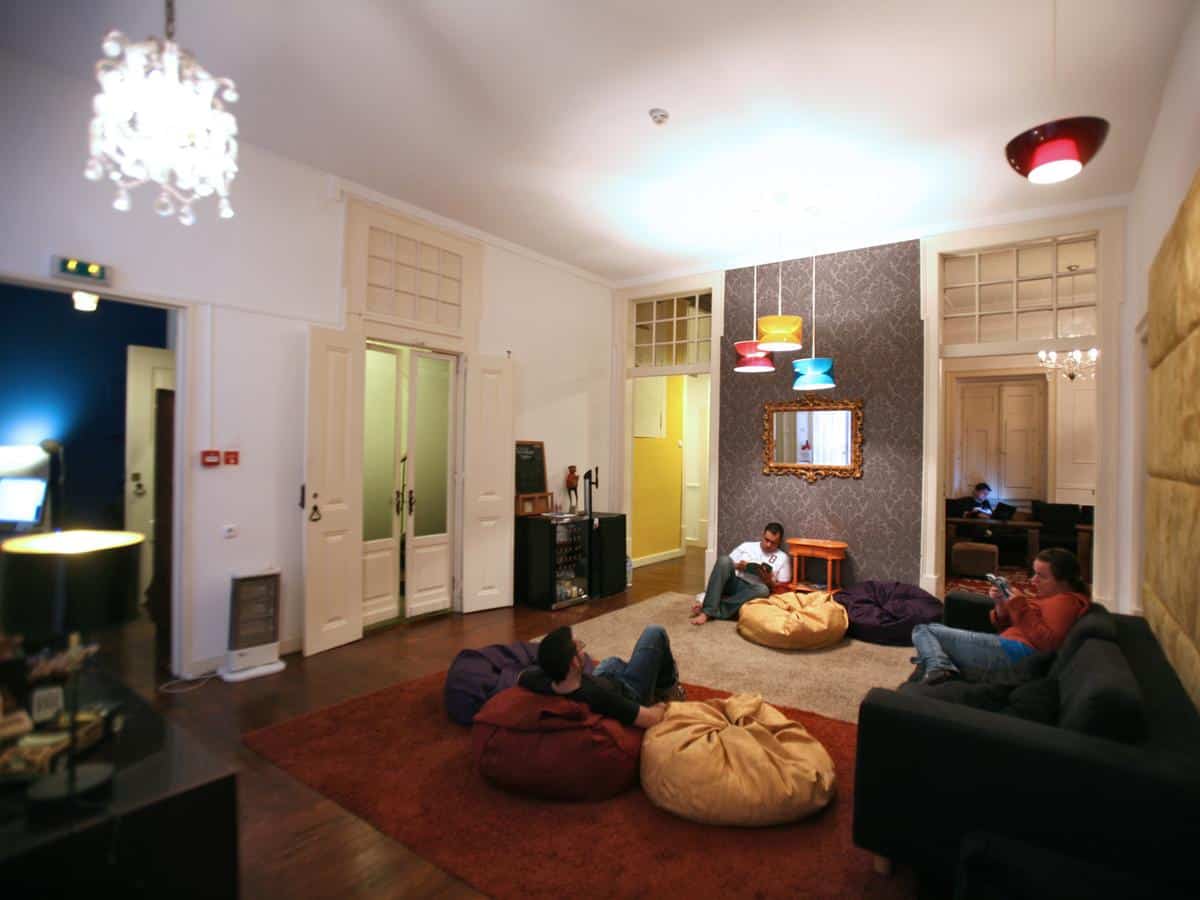 The Goodmorning Lisbon Hostel could be your home away from home when you are in Lisbon. Create good times, experiences, and memories in Lisbon when you take a night off at this exciting hostel. Goodmorning Lisbon Hostel is a hip hostel which is situated in an old-world building. So, you could just imagine the homey ambiance and design of this hostel. The dorms and rooms are bright and lively. Each of these rooms has lockers, bunk beds, and free W-Fi. Other rooms even feature Juliet balconies.
The great thing about this gay hostel is that you would also get to meet new people through its bike tours and pub crawls. Unlike other gay hostels in Lisbon, this particular hostel has vibrant lounges and even a coin-operated laundry facility.
Enjoy your complimentary breakfast and your tea and coffee as you get along with some guests in the hostel. You could get lost in the tiny alleys of Lisbon and have the best time of your lives.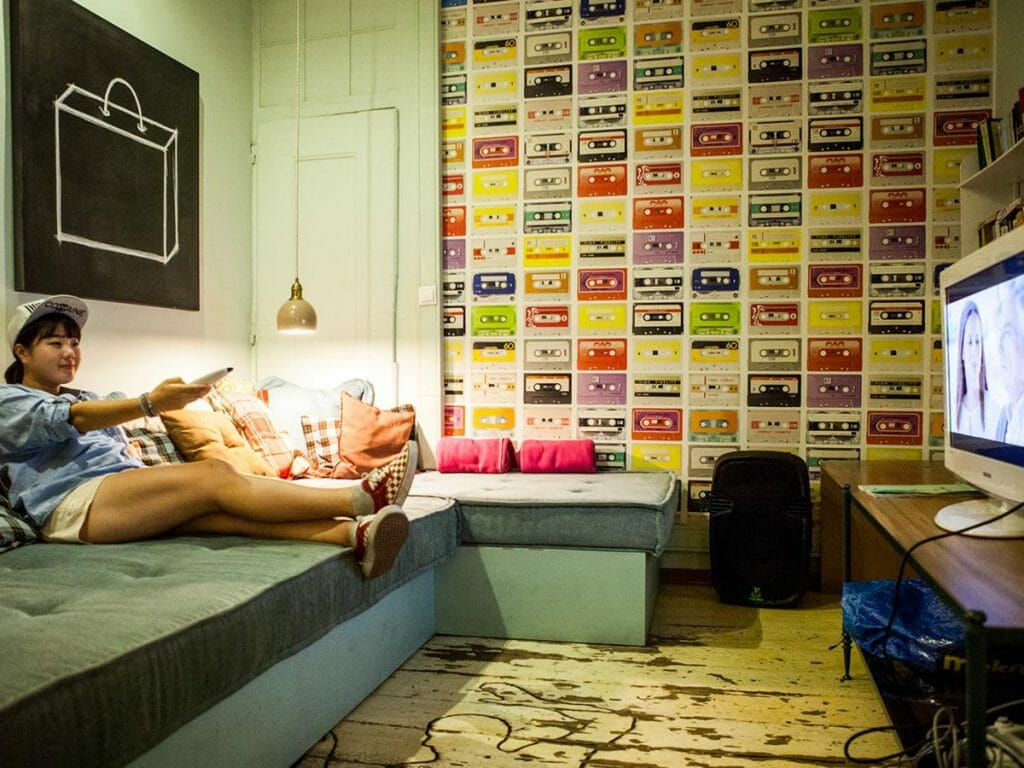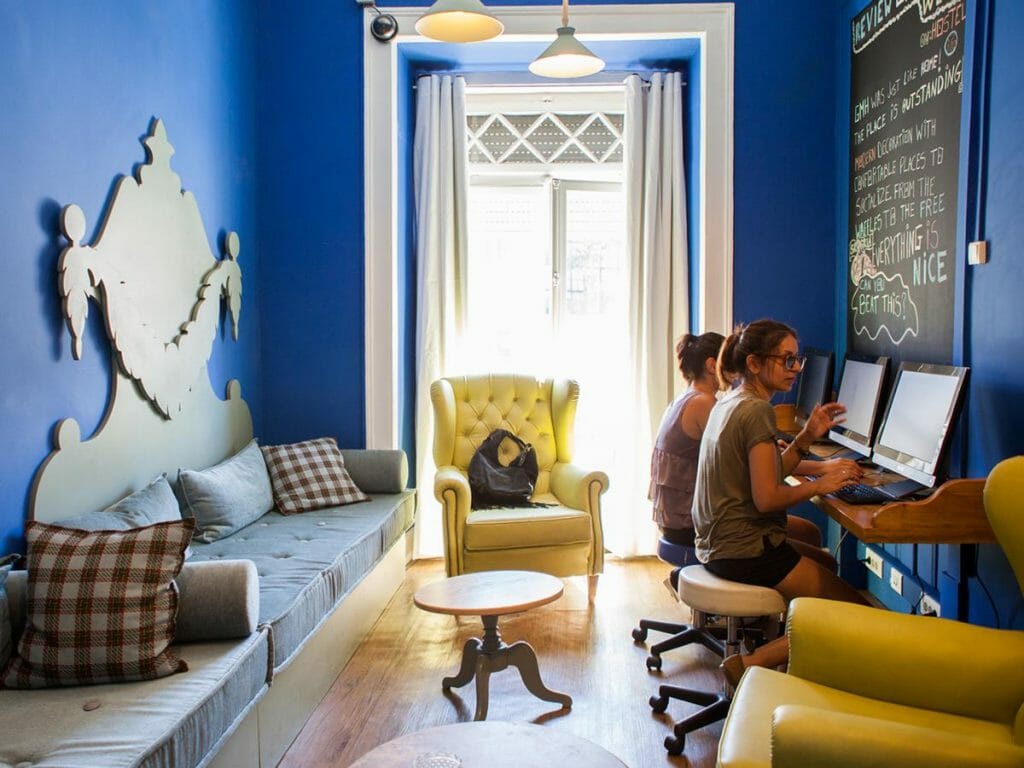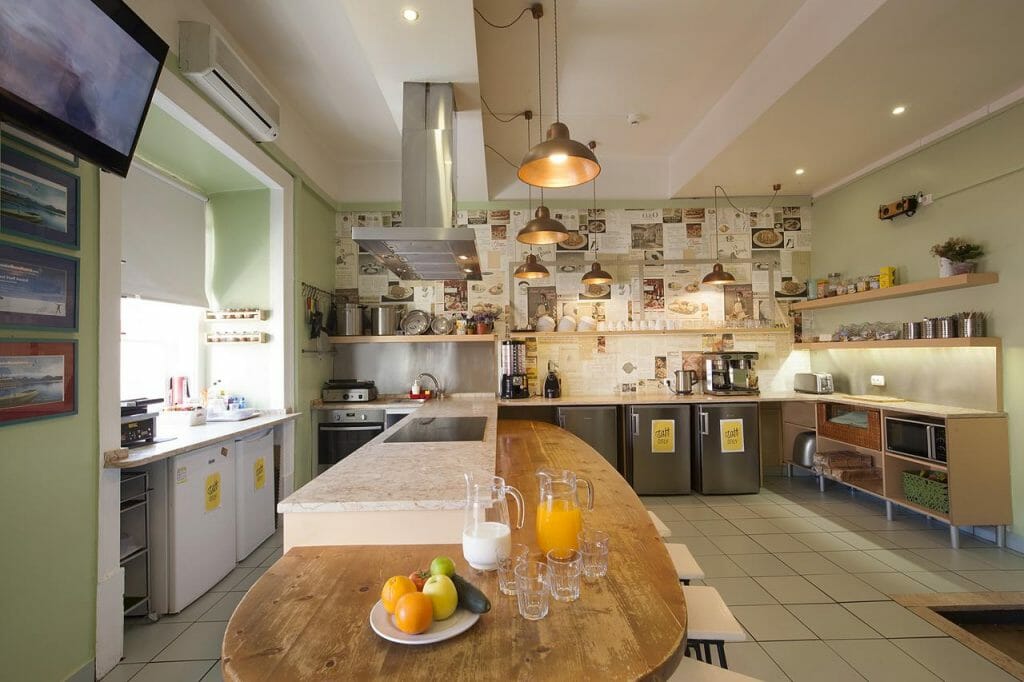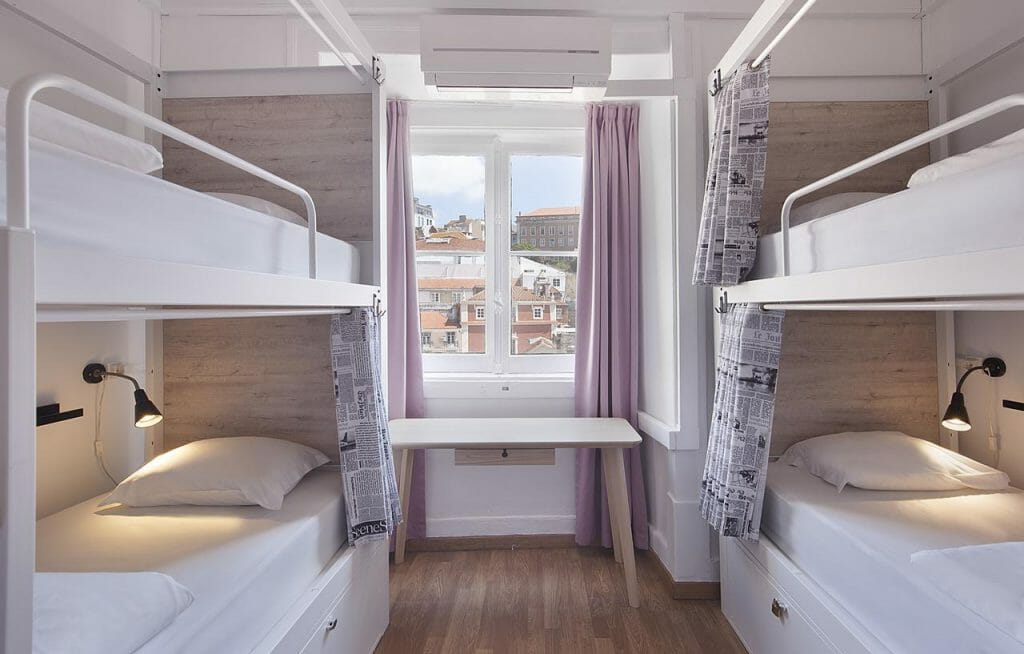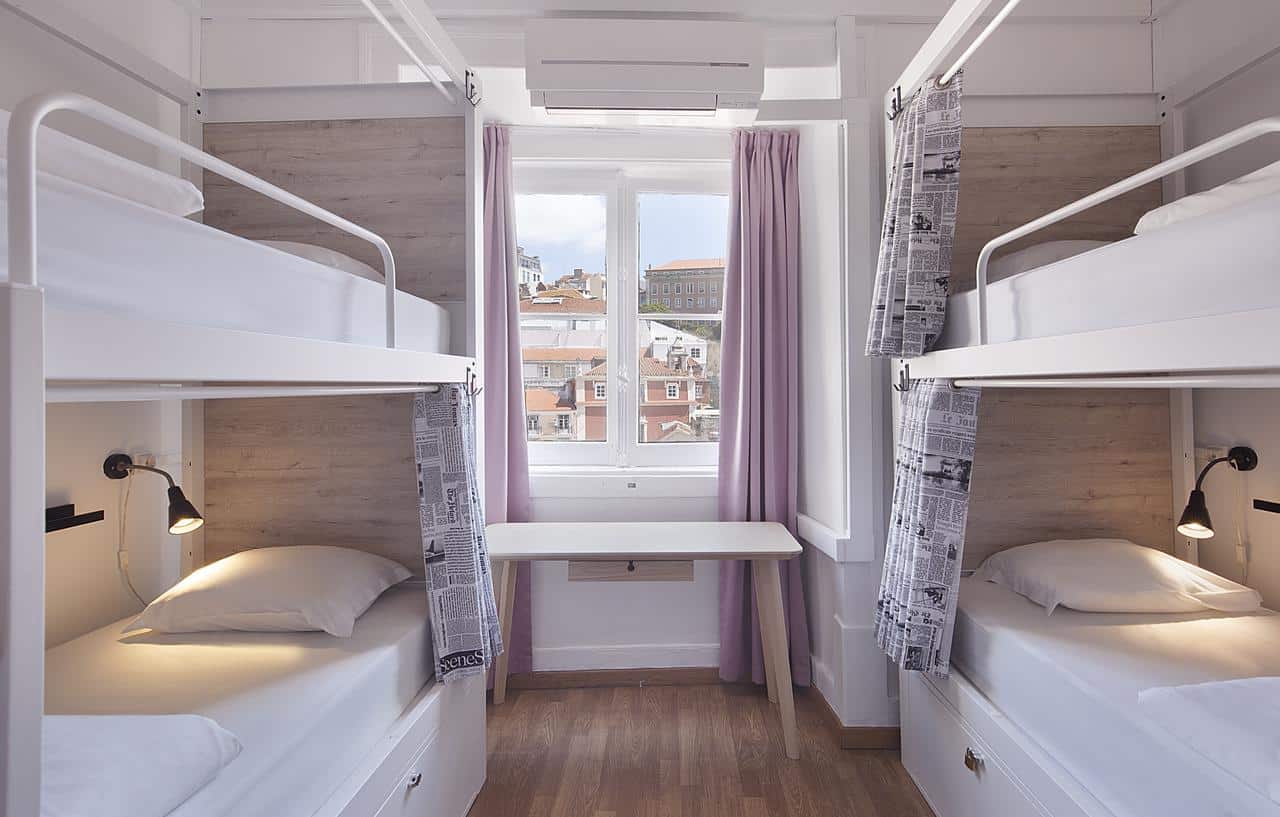 Lost Inn Lisbon is an award-winning hostel which is housed in a stunning 18th-century palace in downtown Lisbon. This relaxed hostel consists of female-only and mixed dorms which are able to accommodate up to ten guests. Each room also features bunk beds and high ceilings. Some of these rooms have balconies. These dorm rooms have fans. But if you want an air-conditioning unit, you could upgrade into a private room.
One of the best things about these gay hostels in Lisbon is that many of them are found at the heart of the city. Lost Inn Lisbon is not spared from these grand hostels. The said hostel is near gay scenes and attractions such as significant monuments and museums, shops, party neighborhoods, and a lot more. After a night of partying, you would wake up with a delicious complimentary breakfast to give you strength for a walking tour. Its staff is always accommodating and knowledgeable. They could recommend the best places in Lisbon to hang out.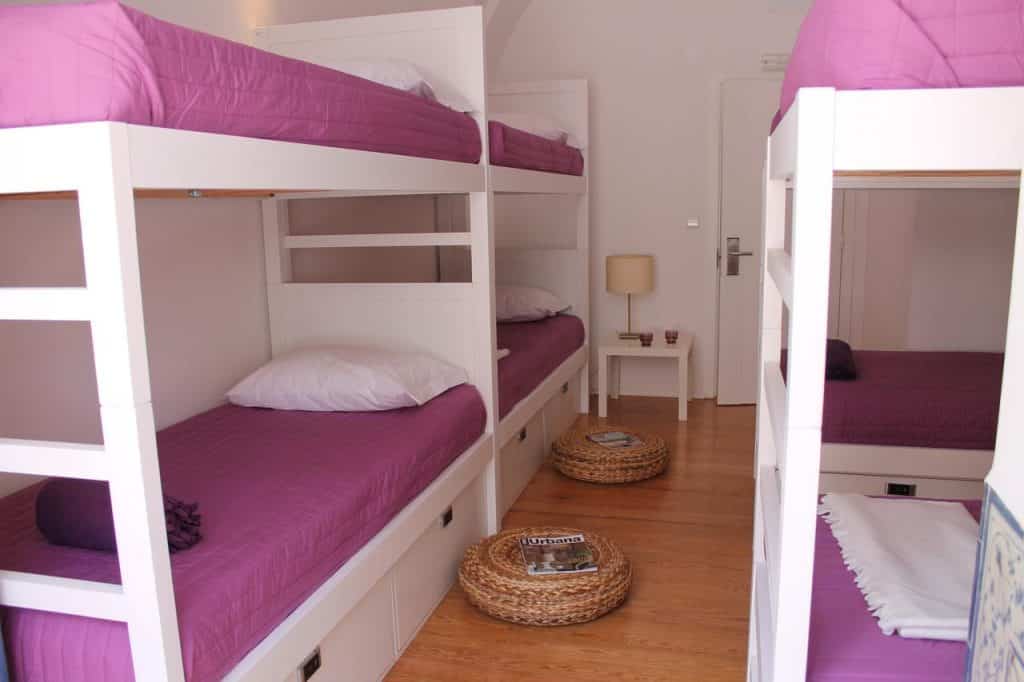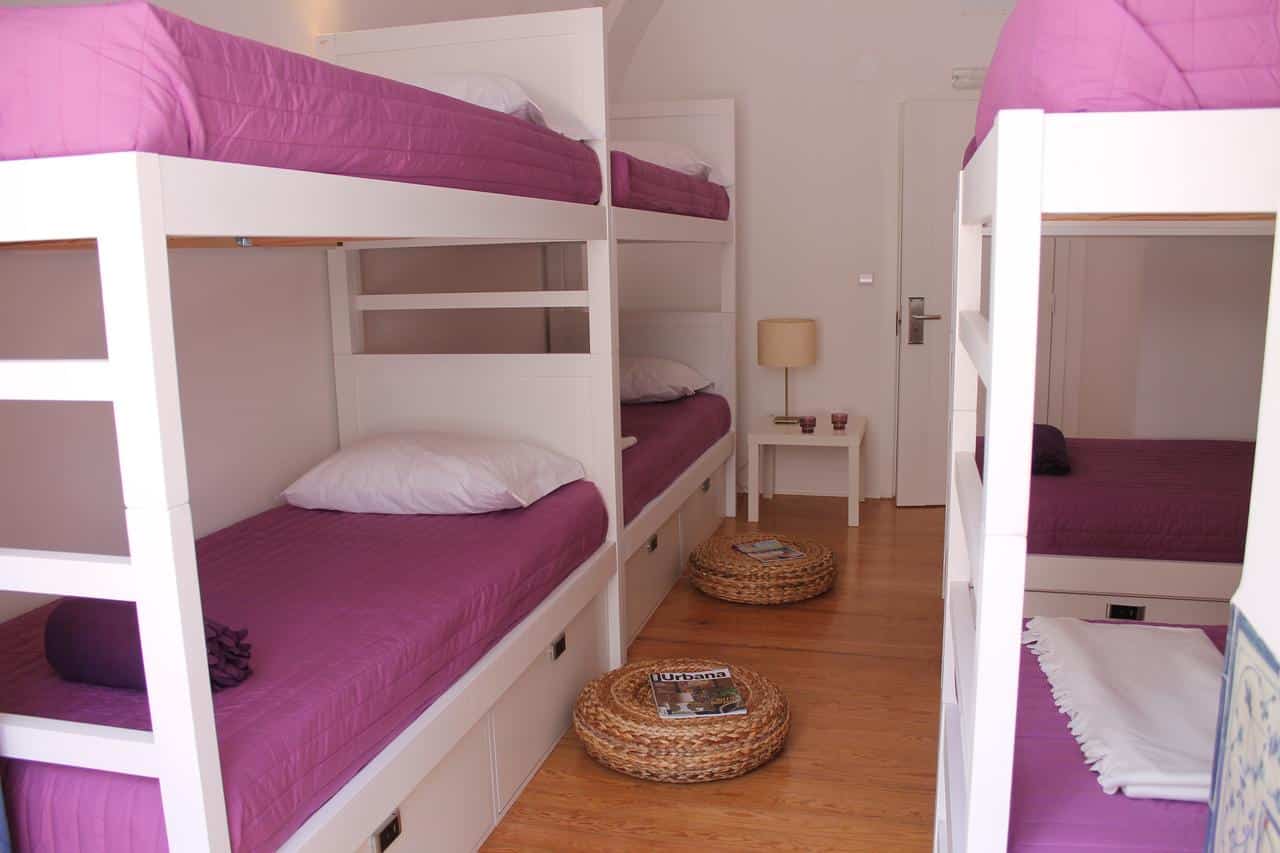 Situated in a premium location in downtown Lisbon, Living Lounge Hostel could be another great choice! This hostel is just within walking distance to the majority of attractions and sightseeing places in Lisbon. These attractions include the stunning Bairro Alto, Chiado, and the Castelo de Sao Jorge.
Living Lounge Hostel has a homey feel with an offbeat decor, making your stay more comfortable. This hostel features mixed dorms which could accommodate up to eight people. Each of these dorms includes linens, free Wi-Fi, bunk beds, shared bathrooms, and lockers. When you check in here, you will get to enjoy several amenities such as a quirky dining room and a vibrant communal kitchen. You could also avail of rental bikes so you could explore the city of Lisbon much better. When you wake up the next day, you can also avail your complimentary breakfast. All these and more if you stay at Living Lounge Hostel.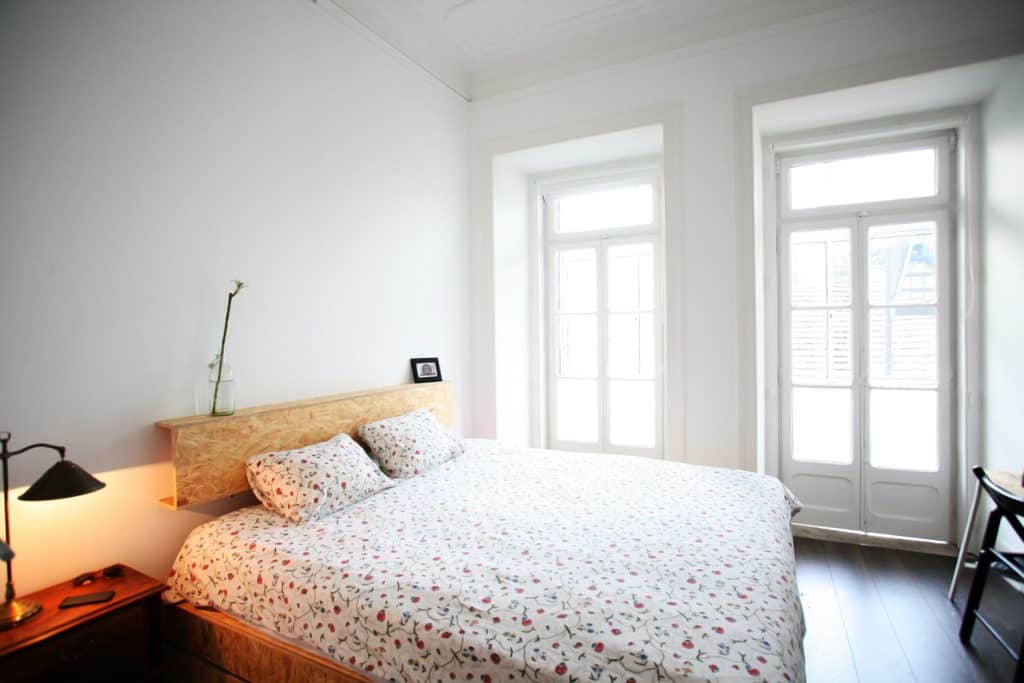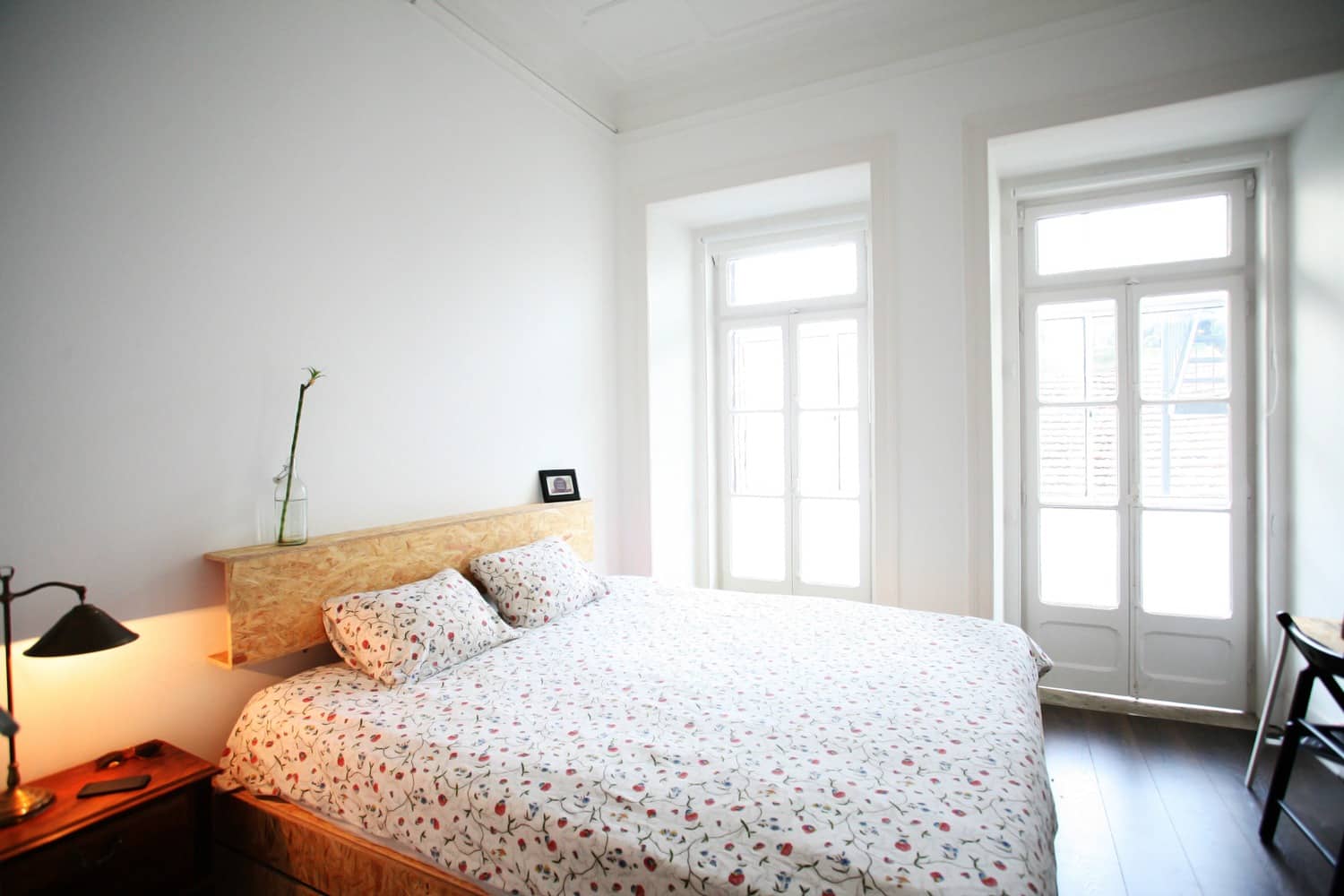 We also added the Lisbon Destination Hostel as one of the most fabulous gay hostels in Lisbon which you could try. This is a casual hostel in Lisbon which offers shared and private accommodations for those who are interested to explore the city. These rooms are bright and dainty. While they are minimal in nature, the accents pop up, giving a luxurious feel. For shared dorms, you could find bunk beds and lockers, most of which have shared bathrooms. Private rooms, on the other hand, have en suite facilities. Several rooms provide you with beautiful views of Rossio and the winter garden.
After checking in at Lisbon Destination Hostel, you could explore the city. Several attractions are just one train away from the hostel. These include the Pasteis de Belem, Lisbon Cathedral, and Sao Jorge Castle. After a night of exploring, you could wake up to a free breakfast, all day coffee and tea, and other exciting amenities.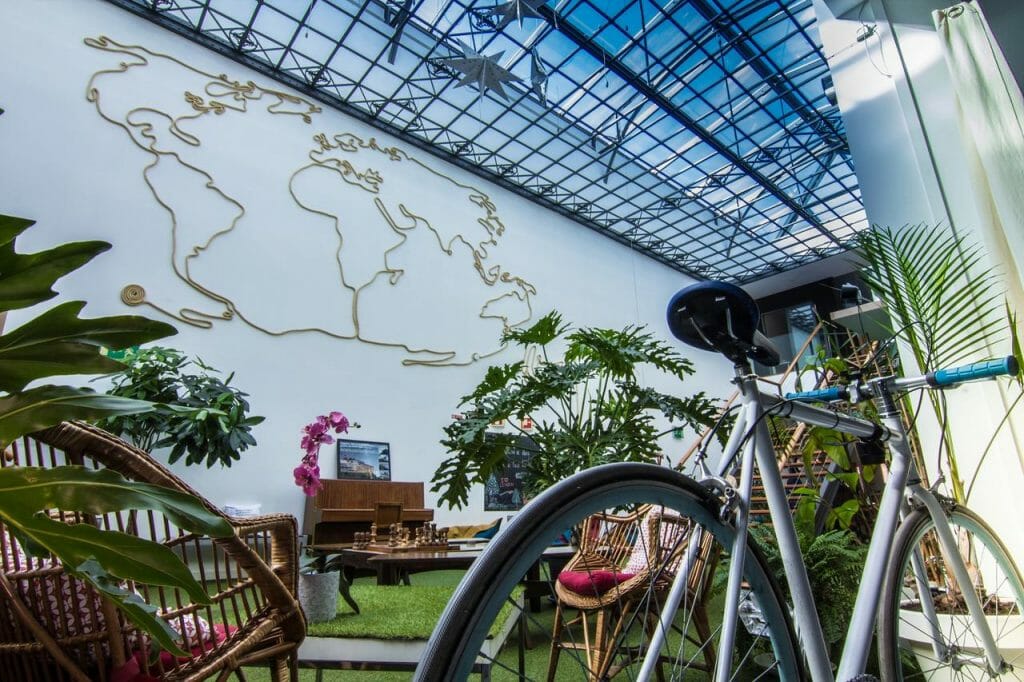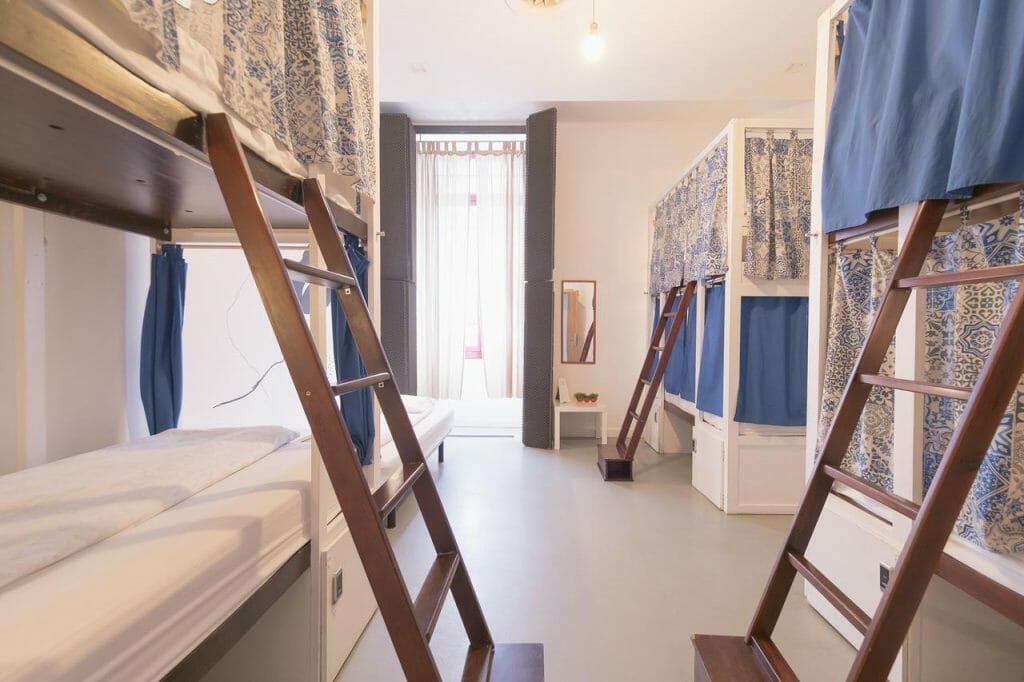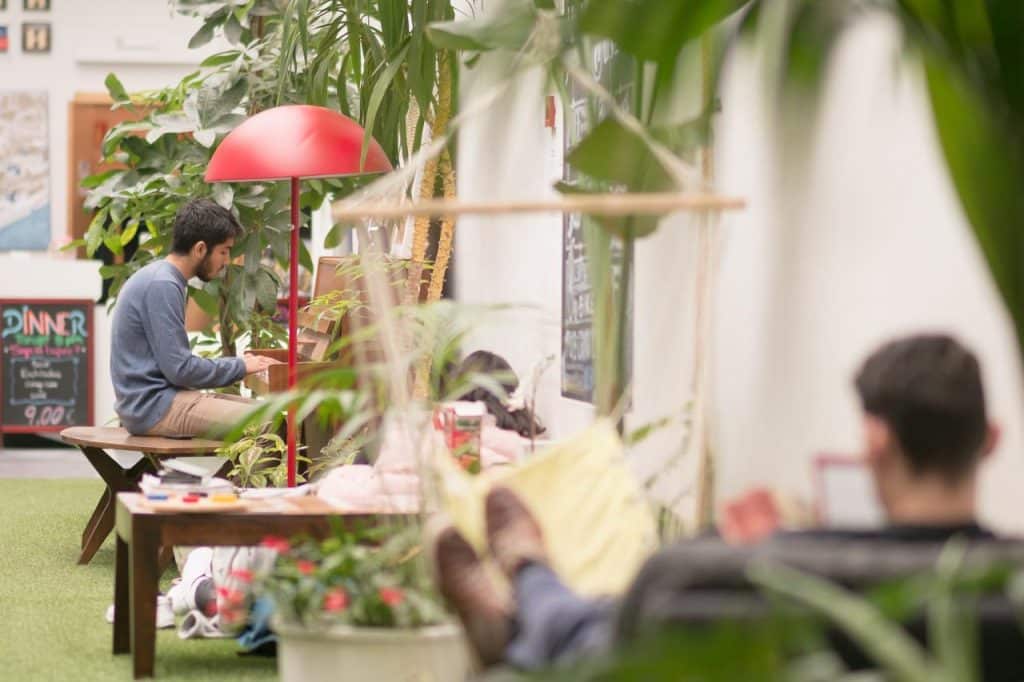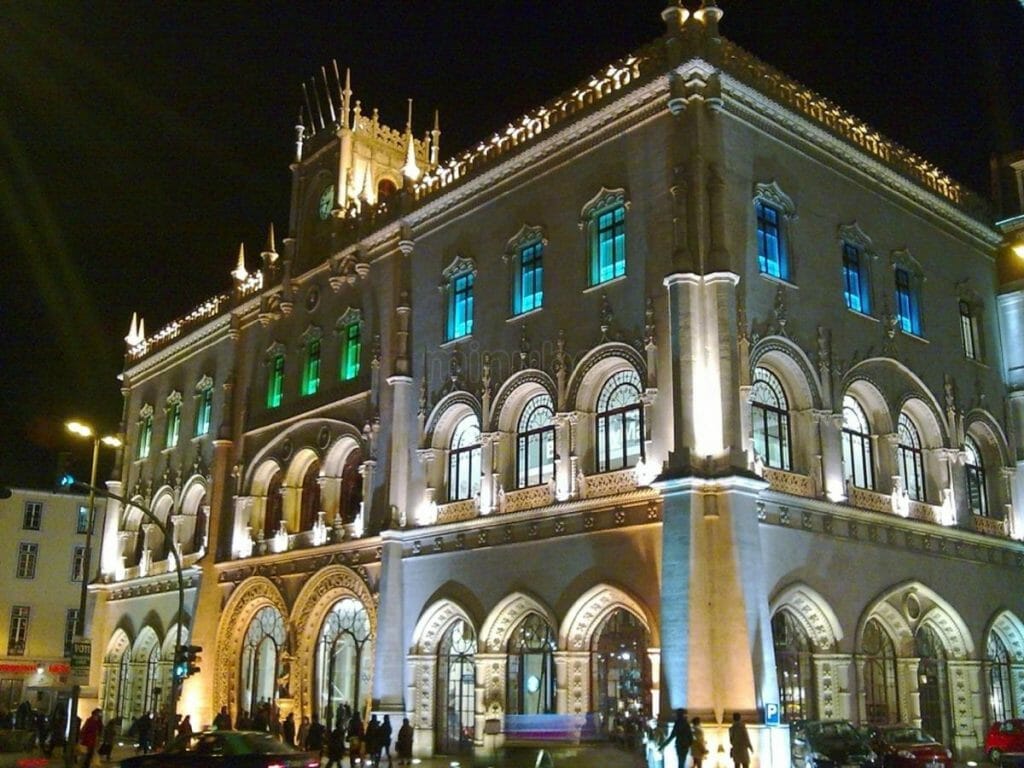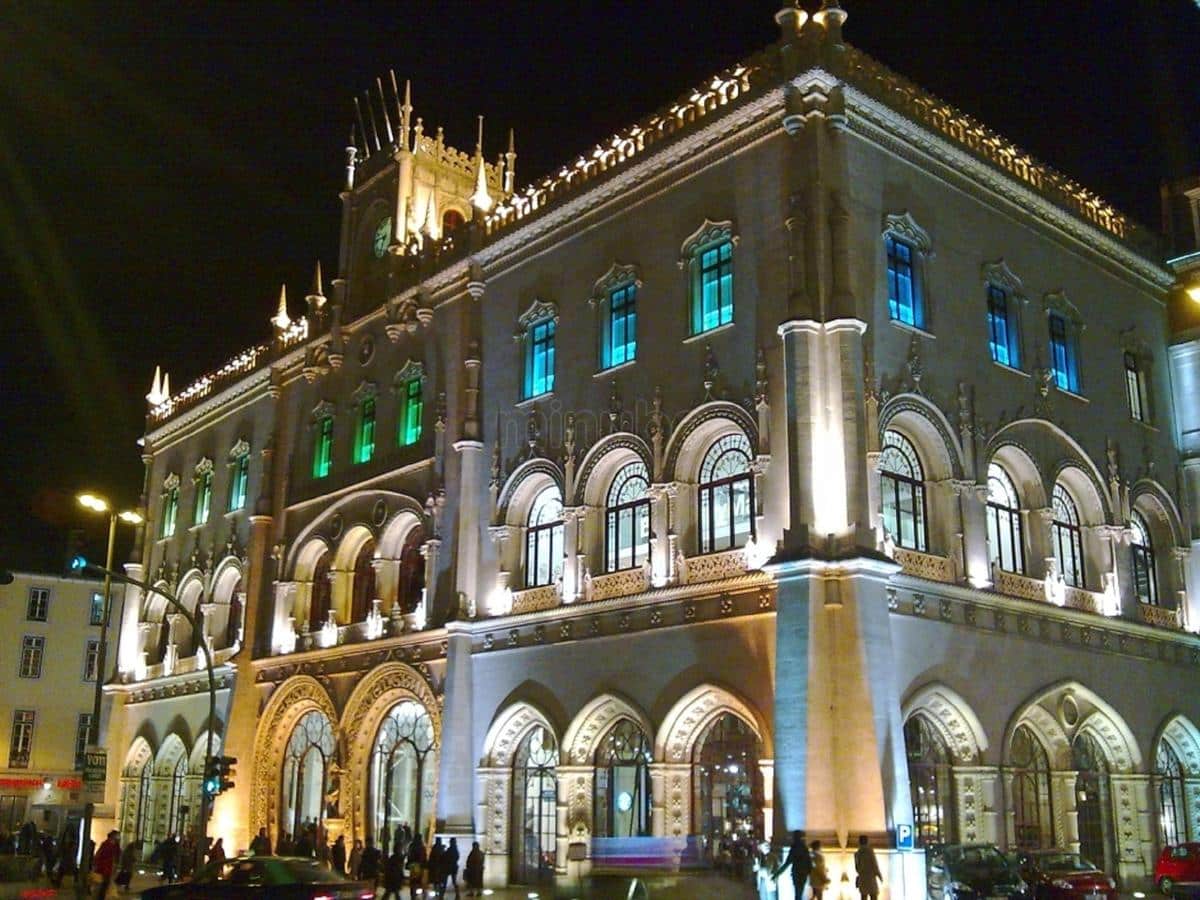 The Sunset Destination Hostel is a comfortable hostel in Lisbon which offers amenities and services which you could enjoy. It is found in a heritage building, so you could expect a pleasant and warm ambiance to welcome you as you arrive here.
This hostel consists of 14 rooms which feature a heating facility, a personal computer, a sitting area, and an iron, among others. These rooms also have beds with feather pillows and personal lockers. They are complete with bathtubs and showers. Outside your rooms, you could further enjoy other amenities such as a swimming pool, a sunbathing terrace, and a deposit box. You could choose among mixed, female-only dorms, and private rooms.
Similar to other gay hostels in Lisbon, Sunset Destination Hostel offers free breakfast, coffee, and tea. There is a bar with a stunning view of the river. If you think the gay scenes are quite far, don't worry. The hostel offers events such as parties and movie nights.