Scathingly hot, wonderfully liveable and insanely laid-back, Gay Perth might be one of the most remote cities on Earth – but thanks to an abundance of beautiful beaches and a surprisingly modern and wild gay scene – it is certainly worth the effort to get here!
Located over 2500 km from any other major metropolis, and about as close to Bali as the other large Australian cities of Sydney, Melbourne, and Brisbane, Perth offers big-city cultural attractions, bountiful nature, a relaxed lifestyle and far more things to do for visitors than we had ever anticipated.
Contrary to popular belief in the more bourgeoisie east and impressions of the outback from Priscilla Queen Of The Desert, modern Perth is sophisticated, cosmopolitan and welcome-to-all with an energetic nightlife scene filled with gay and mixed venues.
Not enough?
There are also luxurious hotels, trendy cafes and colorful neighborhoods galore. And that's before we even get to the myriad of the river and ocean beaches, parklands, bush and Rottnest Island, with its delightful quokka, 's who just love to selfie!
Perth might be located at the ends of the Earth, but this is no rinky-dink rural outpost!
From the impressive towering skyscrapers of its Central Business District to its historic older buildings, some of the country's most respected and beautiful, upscale wine regions of Swan Valley and Margaret River and specialist cocktail haunts – Perth is a shining beacon of modernity and culture.
Gay locals will tell you, being gay just feels normal here – as it should be – and in the inner city especially, a same-sex couple holding hands on the street will not even warrant a second glance.
Gay life in Perth is centered around central Perth, and the gay-popular neighborhoods of Maylands (Gaylands) and Bayswater (Gayswater), but you can find queer folk happily holding hands throughout the city – recently emboldened by the passing of a same-sex marriage bill after a vicious (and unnecessary) national debate and referendum.
It is this inclusive vibe that we found positively affirming and tempted us to stay far longer than we had ever anticipated.
It is also good to note that in Perth, like all of Australia, discrimination on the basis of sexual orientation, gender identity or expression is strictly prohibited, and it is highly unlikely gay travelers will have issues exploring the wonders of Gay Perth. Everything and nothing like you might expect, Gay Perth is bold, incredibly varied, exceptionally beautiful – and waiting for you!
Attractions in Perth
Obviously, being gay does not define which attraction most of us will want to see in each city, and most queer travelers will simply want to check out the top things to see in Perth during the day! Perth is a very safe city, and gay travelers in Perth do not need to take any extra precautions regarding public displays of affection in this very tolerant and progressive city.
If you are at a loss for things to do in Gay Perth or can't decide – we recommend just heading to one of the gay beaches during the day or the seemingly endless supply of trendy coffee-shop and fabulous dining. Or you could explore the wilder lures of Western Australia. You can choose if we mean the wonderful beaches or the hedonistic gay nightlife of Perth here…
Highlights Of Gay Perth
Otherwise known as In The Dark Presents, it is New Zealand and Australia's leading LGBT event producer. Originally from Adelaide and now operating in Brisbane, Sydney, Melbourne, Auckland, and more, they are responsible for bringing sickening drag race artists and other performers to town for one-off events that are not to be missed! Check their website for upcoming events.
An all-inclusive space that is friendly, relaxing and accepting of diversity. Come and join everyone here for a social game of tennis or enjoy a glass of champagne on their brand-new deck overlooking the tennis courts. With 6 well-maintained grass courts and 2 flood-lit hard courts, plus friendly guys and lots of fun – why not give it a go?
Get up close and personal with Australia's finest sea lions just off the Turquoise Coast of Western Australia. Swim with the puppy dogs of the sea and witness the inquisitive, gentle creatures in their natural habitat as you set off on a thrilling underwater adventure through the deep blue ocean.
Take a day trip to Rottnest Island, a popular Perth getaway due to its white-sand beaches, secluded bays, scenic bike paths, and vehicle-free atmosphere. Travel to the island, just off the coast, by high-speed ferry, and then explore at your leisure with a fun bike rental.
Some options are snorkeling or following the trails to West End, Wadjemup or Bathurst Longhouses, the pink salt lakes, or include lunch at Karma Rottnest. Don't leave without getting your Quokka selfie!
Pinnacles Sunset Stargazing Tour
The otherworldly landscapes of the Pinnacles Desert are one of Western Australia's most impressive natural wonders, found just north of Perth in the Nambung National Park. On this tour, admire the Pinnacles at their most magical during a sunset visit, enjoy a candle-lit dinner in the desert, and stay after dark for a thrilling stargazing experience.
Along the way, stop to try sandboarding at the famous Lancelin Sand Dunes, sample wines, and chocolates along the coast, and admire the views along the Indian Ocean Drive.
Chronicling the social, cultural, political and architectural history of Perth with an exhibition gallery that serves as a meeting place of ideas and stories and a micro-cinema.
The Art Gallery of Western Australia
A wonderful museum showcasing historic and contemporary Australian artists, as well as the art of the world. The Art Gallery of Western Australia, founded in 1895, occupies a precinct of three heritage buildings on the southeastern corner of the Perth Cultural Centre.
The Gallery houses the State Art Collection, which includes one of the world's finest collections of Indigenous art, the pre-eminent collection of Western Australian art and design, as well as Australian and International art and design.
Dig into a two-course meal after snacking on fine cheeses and tasting regional wines during this sunset wine-tasting experience. Look out over the vineyard as the sky changes from pink to red until the sun sets under the horizon. Sample multiple local wines and even a few craft beers paired with a cheeseboard at Lancaster Estate in the Swan Valley.
Wave Rock, York, Wildflowers, and Aboriginal Culture
From natural landmarks to Aboriginal culture, this day trip from Perth through Western Australia's wheat belt area introduces you to the regional history and geological beauty that lie outside the city.
You'll visit York, the oldest township in Avon Valley; Wave Rock and Hippo's Yawn, unusual rock formations; Gnamma Holes, an ancient site sacred to Aboriginals; and Babakin, a quaint country town. During the spring months, make plenty of stops to view wildflowers when they're spotted during the tour.
Save time, see a lot of the city, and get easily oriented on this relatively quick walking tour of Perth. Visit historic buildings, nightlife locales, restaurants and cafes, and street art spots. When you're done, you'll have a good idea of where you'd like to spend more time during the rest of your vacation.
Fremantle
Welcome to the bustling, dynamic port city of Fremantle. Just 30 minutes from Perth City, Fremantle has long been renowned for its eclectic mix of arty and alternative types. Fremantle's streets buzz with the song of buskers, the sidewalks fill with a wild collection of art, and music floats out from trendy cafés and bars.
Spend the day exploring the colorful Fishing Boat Harbour or the vibrant weekend markets, and don't miss the Fremantle Prison or Western Australian Maritime Museum – two of the area's biggest attractions.
A quirky, cute and friendly café offering a queer space with a different angle. Founded by local lesbian, Lara Wolinski, the idea was to expand on gay nightlife by providing a fun, gay gathering space during the day with good coffee, wonderful food, and enticing people watching.
Much like the gay cafes, we fell in love with in Rome, Vienna, Berlin – and across Europe in general – we think the Sparrow's Nest fills an important niche, though recently it seems to have moved more towards an everyone is welcome vibe…
Perth Gay Beaches
Like many other destinations in Australia and around the world, Perth has a few nude beaches that draw a crowd of gay sunbathers looking for adventure while avoiding tan lines. North Swanbourne Beach is the most popular, a 20-minute drive out of the CBD, offering 3 kilometers of sanctioned 'clothing optional' sand, clear water, crashing surf and cute guys aplenty.
If you prefer a calm beach to swim at, Warnbro Beach is the other popular gay beach in Perth, with smaller waves and backed by a somewhat cruisy sand dune system, though Rottnest Island offers plenty of secluded bays if all you want to do is get your kit off and relax in private.
Perth International Queer Film Festival
Celebrating all that is great about International Queer Cinema every September, this is a great chance to see some amazing queer films from all over the world, meet other like-minded individuals raise funds for the WA AIDS Council.
The local organization for fans of fur, hosts regular events each month, including the popular Bears Beer O'Clock Sundowner Den Night twice a month. Bears Perth aims to provide a comfortable environment for socializing and meeting new men, and making friends. You don't have to be big, hairy or bearded to be welcome!
An annual celebration of love, diversity, and inclusion, Pride WA stages PrideFEST, an arts and culture and community festival for LGBTIQ Western Australians and allies. Pride's Mission is to encourage the cultural expression, celebration and human rights of lesbians, gays, bisexuals, transgender, intersex, queers and all people of diverse sexuality and gender living in Western Australia.
This event is the perfect way to come out, celebrate queerness and support a good cause. Taking place annually in November, there is plenty of club nights and fun, quirky events to go along to, including fairs, dog shows, talks, cinema, shows and more.
Check out their Facebook event page for more info, and look out for the Pride WA Networking Events held regularly throughout the year if you want to be involved more.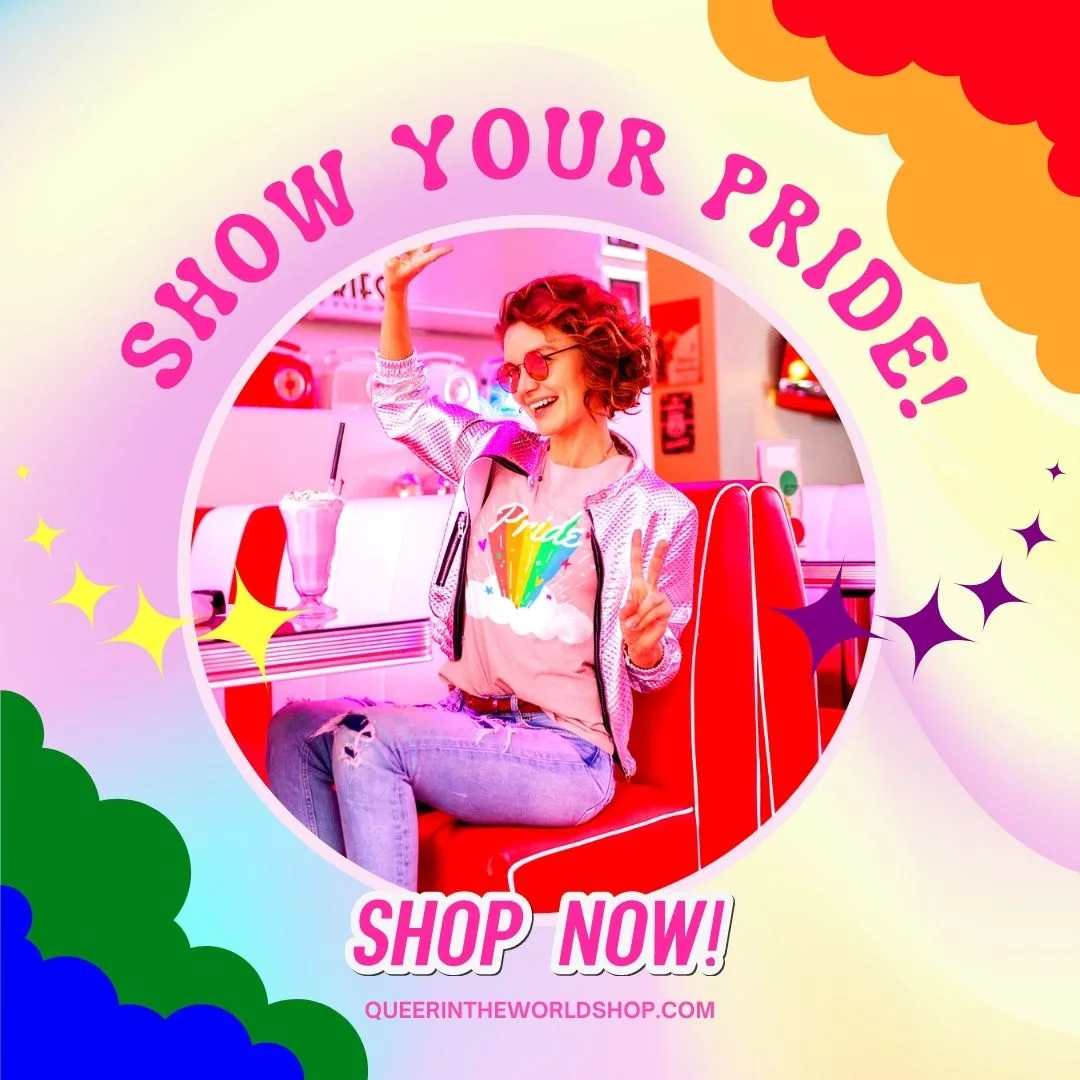 Gay-Friendly and Gay Hotels in Perth
As a world leader in LGBT tourism, pretty much every hotel and hostel in Perth can be considered gay-friendly – after all, being gay-friendly is not all about upscale luxury, but about providing friendly and open service and welcoming everyone with open arms!
Having said that, everyone likes to be surrounded by people with common interests, and as such, there are a few well-known hotels in Perth that are known hot spots for gay travelers to stay.
The best location for gay travelers is in the CBD or the Northbridge nightlife area, which is close to all the gay attractions of the Perth gay scene – by day or by night.
The following gay-friendly and gay hotels in Perth are only the most popular with gay travelers, but there are hundreds of other hotels in Perth if you don't find quite what you are looking for.
To be clear, however, there are no exclusively gay hotels in Perth like you might find in Key West, Fort Lauderdale, Puerto Vallarta or Palm Springs. Still, whether you want a fun and social hostel, a cheap place to crash after a night of partying or a chic designer option to sip cocktails and surround yourself with fabulous people – Gay Perth has it all!
Discover the harmony, spacious rooms and ideal location of The Westin Perth, a gay-popular luxury hotel situated in the rejuvenated east end of Perth CBD. Feel invigorated as you step into the thoughtfully-designed guest rooms, featuring heavenly beds, sleek bathrooms, and signature amenities or pop downstairs for destination dining options to make your mouth water.
There is also a very ritzy bar, or you are only a few minutes away from the gay nightlife options in Northbridge. Find your balance after your journey to Perth in their wellness Level encompassing the eco-luxe Bodhi J Spa, a 24-hour Fitness Studio and a heated infinity-edge pool – or why not consider maximizing your stay by reserving a club room with access to the executive lounge?
Whether you're in town for work or play, your time at The Westin Perth is sure to be a highlight of your Perth visit!
Doubletree By Hilton Perth Northbridge ☆☆☆☆
A newly opened hotel only a 15-minute walk to the gay nightlife scene of Perth. Affordable and modern, many rooms offer city views, and there is a 24/7 gym and outdoor pool.
A boutique 48 ­room contemporary luxury hotel in Perth's newly revitalized historic heart. Occupying state buildings dating from the mid 19th ­century, COMO The Treasury opens up the city with new experiences by way of two restaurants, a bar, and world­ renowned COMO Shambhala wellness therapies.
Designed by Kerry Hill, COMO also provides an elegant, restful base from which to explore Gay Perth with designer details and legendary service.
Situated right in the heart of the Northbridge nightlife area, Attika Hotel brings a level of class, sophistication, and style not seen in the area before. You might look like hell when you return home after a night out, but that doesn't mean you have to stay there.
As one of the best boutique hotels in Perth, these luxury apartments are designed to make you feel right at home with affordable rates, a fully functioning kitchen and modern décor. Everything you need, and nothing you don't – it is no wonder the Attika Hotel is one of the most popular booked hotels by gay travelers on a budget.
A plush, urban chic stay that we are absolutely living for! Impeccably dressed for those who appreciate the finer things, QT Perth is a polished diamond in the heart of Western Australia. Perfect for modern explorers, wildflowers and the creatively charged, this urban oasis is luxuriously perched in the city's trendy hub and only a shiny stone's throw away from the winding Swan River.
Experience an industrial luxe and lavish world of local jarrah timber, rich velvet, polished brass, and black cockatoos at this Perth Hotel as you indulge in the high life, and discover gold in the sun-soaked city. Most rooms have stunning city views, and if that wasn't enough, there is a daily breakfast served in a chic, grill-style restaurant, a modern cafe, a trendy bar, and an otherworldly rooftop cocktail bar.
An independent boutique hotel with thoughtfully crafted bedrooms offering comfort and sanctuary in the center of Perth.
Created by locals and designed to welcome all travelers, the 74 simply and thoughtfully crafted bedrooms here all offer wonderful comfort and a blissful sanctuary after a long day – or, nigh importantly, they all come complete with free wifi, complimentary light breakfast, smart TV's and much welcomed fresh air from opening windows or private balconies.
There are also some funky shared communal spaces for meeting other guests, a complimentary selection of great-looking, easy-riding Lekker Bikes to help get around town, a roof terrace, a coffee shop and a wine bar. Offering boho-chic luxury on a budget, a stay at Ales is a departure from the norm – and we absolutely love it!
Nestled in the heart of the Perth CBD, this refurbished 98-room budget boutique hotel is nothing special but offers gay-friendly service, clean rooms, low prices, and a few special touches. If you are on a real budget but want a private room and something of substance, this is the perfect option.
Perth City YHA ☆☆
(Temporarily or permanently closed. If you know something, please suggest an edit.)
An award-winning hostel ideally located in the heart of the vibrant city center, only minutes away from all major attractions and public transport.
Enjoy amazing facilities like their swimming pool, BBQ, gym and fully equipped kitchen and meet new friends in the social balcony area or over a game of table tennis and pool.
Sure, you have to share a dorm room – but a bed here is a lot cheaper than a private room in Perth and a great alternative to meeting people over hookup apps if you are traveling solo!
The Perth Gay Nightlife Scene
For an isolated city in the middle of nowhere, Perth has some unexpectedly good options for gay/mixed clubs that promise plenty of fun, something for everyone and have some of the best nightlife in Australia.
The Perth nightlife scene is also surprisingly vivacious, open and welcoming to anybody who just wants to have a good time – leading to the fun situation where the majority of recommendations are mixed or simply 'gay-popular' and fabulous venues.
Contrary to what the rest of Australia, and the world, might believe – Perth is anything but boring. In fact, the gay clubs here are truly some of the most inventive, energetic and fun we have ever experienced, with a steady stream of theme nights, drag performances and epic DJs to ensure a night out here is anything but disappointing.
Most venues are located in the Northbridge area, Perth's bustling restaurant/nightclub area, close to the CBD – but a few are more far-flung in the inner and outer suburbs, which could be fun to explore if you have more than a few nights in town.
One thing we also loved about the Perth club scene is it has plenty of fabulous cocktail and food options as well as unforgettable, high-end venues. Sure, they don't come cheap, but while maxing out your credit card, you can expect to sip fantastic mojitos and martinis in charming courtyards or panoramic rooftops overlooking this modern city.
Seriously though, prices here are some of the most expensive we have ever come across and are up there with Dubai, Copenhagen, Luxembourg, and Oslo.
One of the best parts of the gay scene in Perth is that it really doesn't take itself too seriously, and it aims to cater to everyone – so during a week's stay, you are sure to at least find a few events to interest you! So if you are looking for wonderful drinks, camp fun disco music, fabulous drag bingo or even lesbian mud wrestling – you can find it here.
Gay Bars And Clubs in Perth
An energetic and modern gay and lesbian nightclub with epic DJs, fabulous drag queen shows and a chilled rooftop terrace to socialize on. The longest-surviving gay club in the southern hemisphere nestled in the heart of Northbridge since 1975, "The Club" prides itself on being Perth's premiere LGBT hotspot and providing a 'welcoming-to-all' atmosphere.
Connections also happen to have some of the wildest theme nights and entertainment with something for absolutely everyone. You can dance all night in the main room to the latest and future sounds, enjoy the city views and fresh air on the terrace or kick back with your friends, sipping the tastiest cocktails to the smoothest soundtrack in the lounge.
The dress code is left up to your imagination. Nobody will refuse entry based on what you're wearing – unless you're wearing an unattractive attitude – so if you want to wear a tutu, you wear a tutu! One thing's for sure, after one night at Connections, you'll be begging for more!
Check their site for upcoming events, including Perth's most divine divas and poptastic performances, plus lesbian mud wrestling, gender-bending burlesque, and bingo!
With six bars, multiple function areas, private cabanas, an outdoor pizzeria, and three dance floors, The Court Hotel is one of Perth's ultimate gay venues with plenty of entertainment on offer, including DJs, drag shows, quiz nights, foam parties and more.
The outdoor terrace, the largest in Western Australia, is the perfect oasis during the hot summer months while the event's roster is jam-packed with something every night – Much like the Beresford in Sydney, The Court is the sort of place where everyone ends up, one way or the other.
Other Fabulous Bars in Perth
A tropical Tiki Cocktail Bar in the heart of Perth city reminds us of Honolulu, Punta Cana, Cancun, and Ibiza. Pop in for exotic, vibrant and delightfully tacky décor, delicious cocktails, an extensive rum selection, and cool vintage tunes.
Allow yourself to be lured into this overgrown, lush paradise by primitive drum beats and explore a world full of pagan mysteries and Legends of the Pacific. Perfect for a date, tropical holiday, casual drink and celebration, this gay-friendly spot offers a tiki terrific time to be had 6 nights a week.
Often called one of the 'three gay bars in Perth' but technically not a gay bar, but most nights, you wouldn't know it based on our experience!
Tucked in the basement of a CBD heritage building, Varnish pays homage to American Whiskey with Perth's largest showcase of bourbons, whiskeys, and ryes. On the first Monday of every month, they hold a Whiskey '101' Masterclass with a tasting of 4 different styles of American Whiskey, but otherwise, it's just a fun, welcoming venue for socializing with great food and drinks.
A little bird talked, and the secret is most definitely out about this, Perth's most iconic open-air rooftop. With the city skyline setting the backdrop and fabulous cocktails, it's no wonder this spot is so gay-popular. Soak in the views with a cocktail in hand with travelers and locals alike at this rooftop oasis, complete with timber decking, lush trees and plants, and relaxed furniture.
Delicious bites are always available, from burgers and pizzas to modern takes on classics, like the Korean fried chicken with hot & sticky sauce. Lunch turns into late afternoon cocktails, with special features from a signature Espresso Martini menu.
From the evening happy hour and sunset until late, the Aviary is generally jam-packed with some of Perth's most fashionable guys and girls dancing to the fusion DJ sets, so arrive early to avoid a long wait. Or if you want to relax more lookout for their Sunset Sunday Session films!
Bar 138 On Barrack
(Temporarily or permanently closed. If you know something, please suggest an edit.)
Contemporary décor, spacious terrace, complete facilities, and great service – What more could you want from this gay-friendly hotspot just a stone's throw from the CBD and Northbridge?
Conveniently located on Barrack Street between Murray & Wellington, this modern pub with mood lighting & outdoor beer-keg tables tempts you in with a great selection of premium beers, spirits and sumptuous cocktails freshly prepared for you.
With a weekly karaoke night, affordable prices and welcoming owners – Bar 138 is a popular option for starting the night out strong!
Perth's most decadent nightclub, where Perth's fashion arbiters and rising stars rub shoulders with interstate visitors and jet-setting internationals. Located in the heart of Northbridge, this unashamedly upmarket club is an oasis from the streets below, fusing the warmth of timber and leather, together with modern contemporary pop artists and urban bus seats to create an aesthetic of casual opulence.
Geisha Bar embodies the return to small, intimate clubs. The ambiance and impeccable service match the surroundings of this premier establishment. As gay-popular as you would expect, but an altogether mixed and progressive crowd, why not immerse yourself in this sonic temple of underground sounds, designer tees, and colorful cocktails?
Tucked away in Leederville, Niche Cocktail Bar is at the forefront of the sophisticated Perth bar scene with nightly entertainment, and a creative menu of spirits, unique cocktails, wine, and champagne.
A mixed venue but very gay-friendly offering a DJ combination of more refined RnB and Hip Hop, infused with elegant new songs and the best eras in the music industry to create the perfect nightlife experience.
A mixed / LGBT-popular night spot with live bands and DJ music. A bespoke bar and diner serving up off-beat, retro-chic vibes in Northbridge. Check their upcoming events for creative happenings and club nights. Super fun and happens with a good atmosphere every time.
Sex On Premises Venue and Gay Saunas in Perth
Even though Perth is a fabulously steamy vacation destination, there is only one gay sex venue here, and it is not as good as those we came to know and love in Sydney and Melbourne.
The gay sauna culture is not very prevalent here and in no way as popular or as high-quality as you might find in international destinations such as Bangkok, Barcelona, London, and Paris. Local gays here prefer to use hook-up apps or meet at the beach or nightclubs – a sign of the times, we guess.
In Australia, cruising spots are known as gay beats, parodies the beat walked by a police officer or a prostitute. The gay beats in Perth frequently change, but they are no longer very popular and are still dangerous. We do not recommend seeking them out, but we enjoyed our time at the gay sauna in Perth and thought you might too!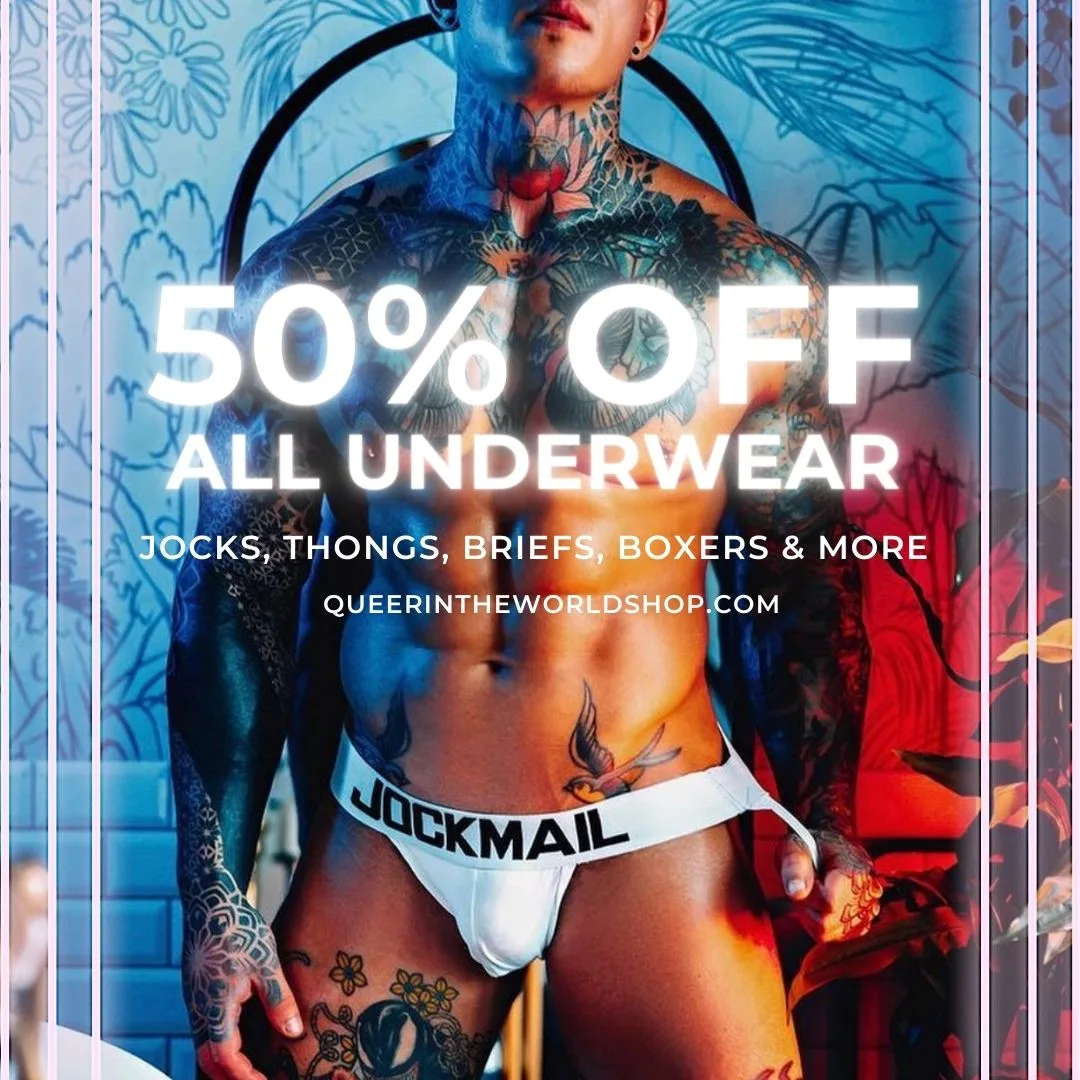 Gay Saunas in Perth
Perth's only gay male sauna is situated in the Northbridge area in the heart of Perth's bustling restaurant/nightclub area, only a few minutes away from the CBD zone, and within easy reach of bus and train services. A clean, safe venue featuring a heated spa, dry sauna, large steam room, licensed bar, cafe, private rooms, and video lounge. There is also a kinky BDSM room with a sling.
You must be 18 years or older to enter, and proof of age may be required for younger-looking patrons – but if you are under 25, there is discounted entry every day!
Open until midnight daily, and 2 am on Friday and Saturday nights, but if you are cutting it close, be aware that Perth Steam Works now operates under the Northbridge Lockout Rules, so you may not be granted access if you are not in 30 minutes before normal closure.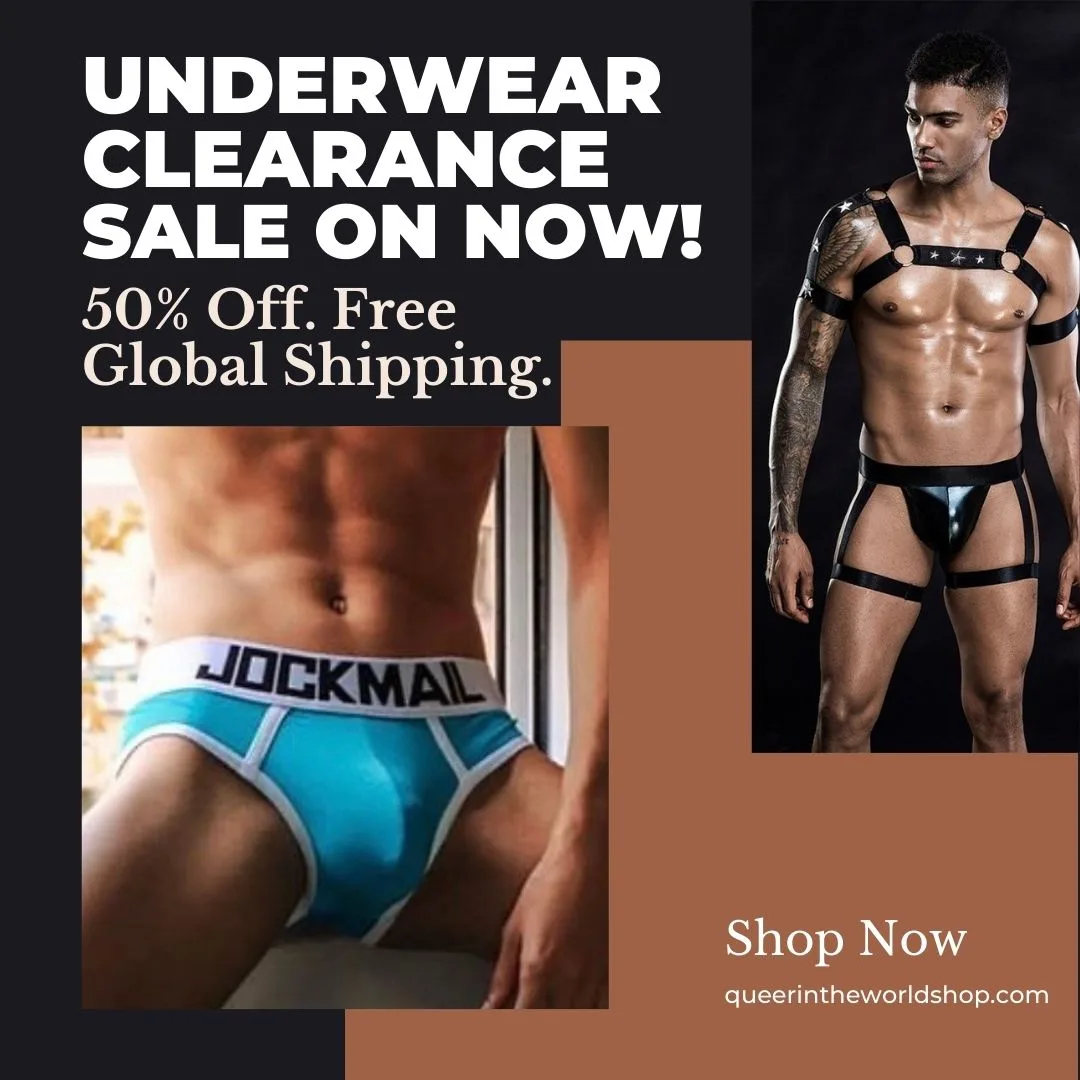 Gay Map Of Perth
Finding it hard to envisage where everything is in Perth? Hopefully, this queer-centric map helps where we have marked all the bars, clubs, parties, hotels, saunas, massages and more will help you stay in the spot best suited to you!