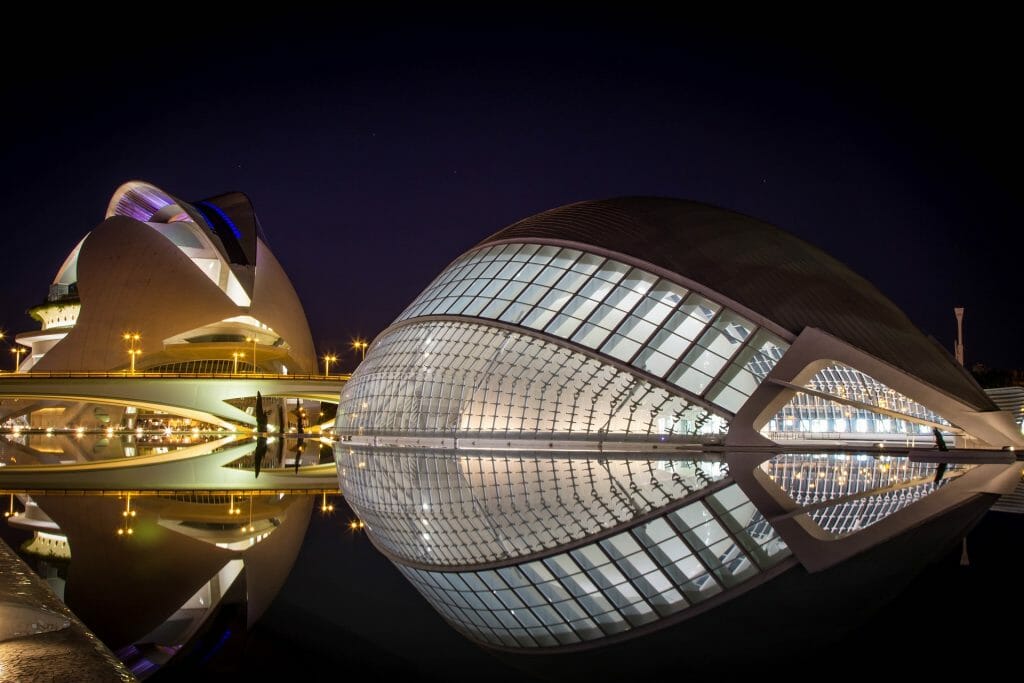 There is much to see and experience in Valencia, the third largest city in Spain. With its rich and culture and traditions, we could not deny that this city is as promising as other cities in the country such as Madrid and Barcelona.
When exploring Valencia, we recommend you visiting attractions such as La Llotjan de la Seda, a Gothic-style civil building, and the City of Arts and Sciences, an architectural complex. You could also enjoy a good serving of paella or drink the finest wines.
For gay travelers, we know that you may want to visit gay scenes and spots. Being one of the most gay friendly travel destinations in the world, Valencia is known for its array of places which cater to gay people. The city takes pride in its mix of gay-friendly clubs, bars, and cafes. Moreover, the city hosts a gay pride parade where wild parties and concerts take place.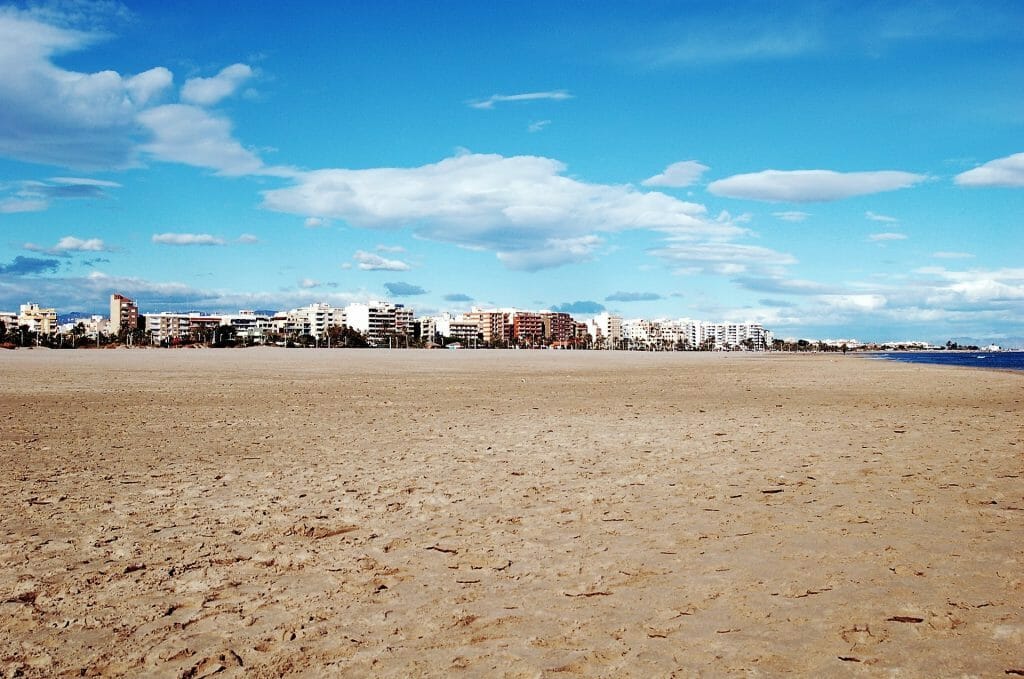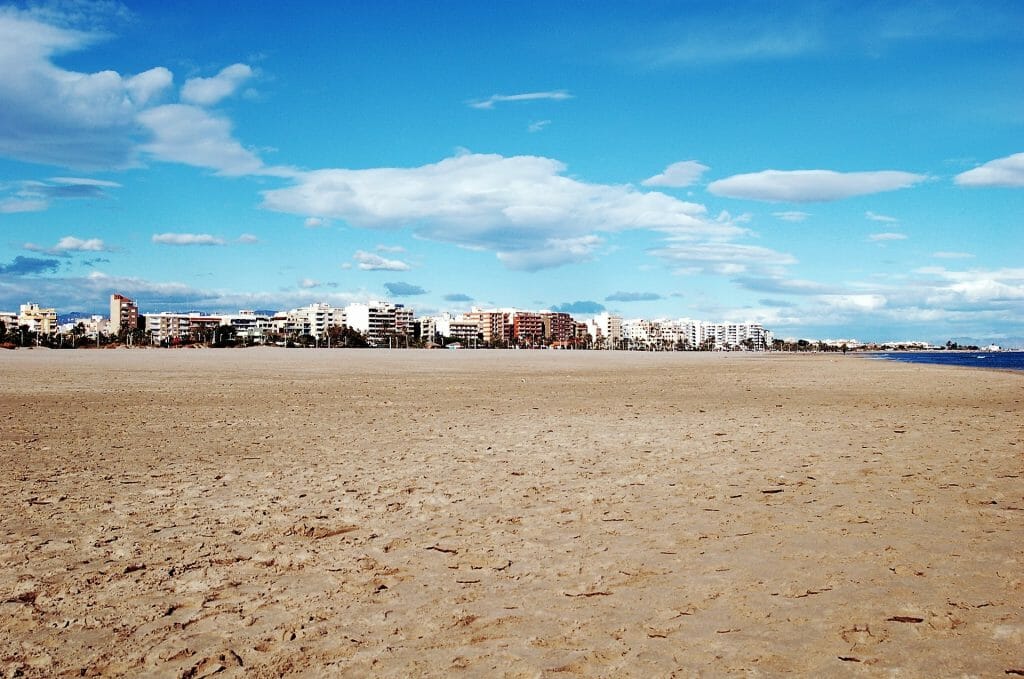 There are also fabulous gay hostels in Valencia which cater to queer travelers. After a long day of tourings, these accommodations are just the place to be. These hostels are specifically designed to suit your needs, from a comfortable sleep to a worthwhile stay. Since you might probably be staying in their dorms, these gay hostels are also great avenues where you could meet new friends. Who knows, you might also find your partner here.
Since you are going to a city with a lot of gay attractions, it is just rightful that you also look for the best gay hostels in Valencia. To be clear, however, we use the term gay hostel to let you know they are welcoming to all travelers, regardless of sexual orientation. Because when it comes to discrimination during traveling, ain't nobody got no time for that and we say: Not today Satan!
There are very few cases around the world of hostels specifically catering to just gay men, and we have yet to come across one catering to just gay women. But no to fear – the gay hostels included here are openly LGBT-friendly, popular with our queer community, stylish and extremely well-related. So you can rest easy knowing you are going to be safe, have the ability to meet other like-minded travelers who know love is love and most of all – save some money over staying at a traditional hotel…
Be mindful of their features because each of these hostels offers distinctive perks. This is why in this article, we are going to do just that. We'll be identifying what's in store for these hostels in Gay Valencia.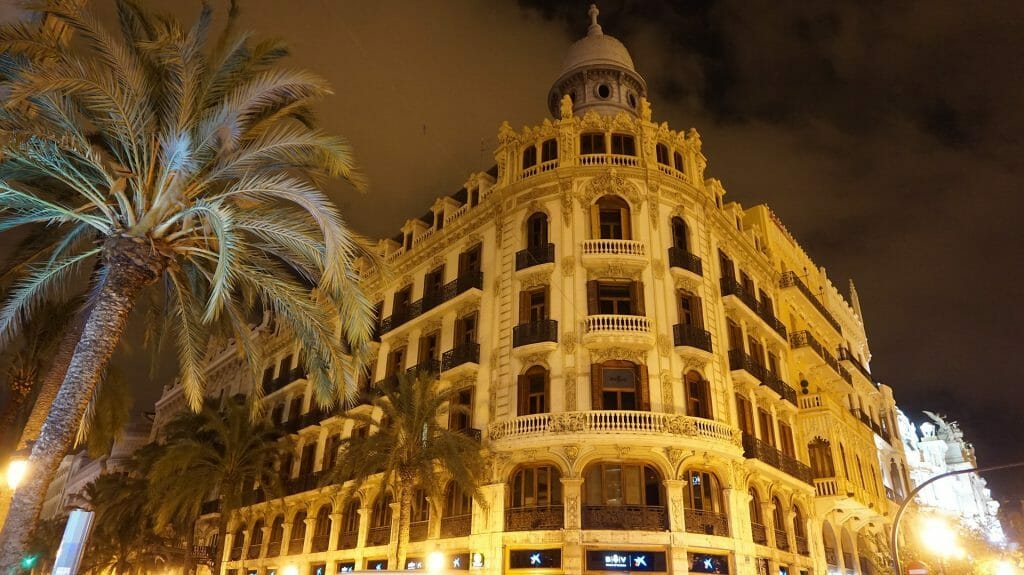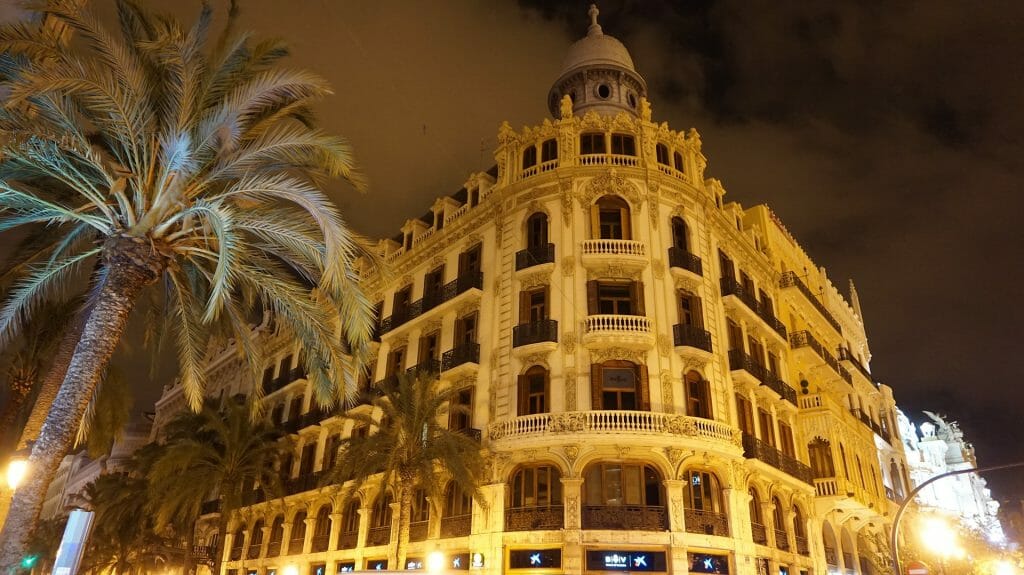 The Most Fabulous And Almost-Gay Hostels in Valencia! 🇪🇸
In this article we will cover...
We're commencing our list with The River Hostel. You could find it at the heart of the historic center, specifically in the park of the Antique Turia's River. This hostel is near attractions such as the Cathedral and the City of Arts and Sciences. And obviously so, it is also close to gay attractions such as bars and cafes. Don't get us wrong. The location is one factor that makes it great, but there are other factors which contribute to its excellence as a hostel.
The River Hostel offers fun and free activities to make your stay enjoyable without actually spending too much. You could chill out on its common areas. You could also enjoy with your friends and other guests the local products that you could find inside the bar. There is a projector where you could play PlayStation, watch films, or even sports.
The rooms found here are comfortable and clean, with bright decorations to lighten up your mood. You could choose between dorms and rooms (some of which are single-sex). When you stay in one of these rooms, you could avail of perks such as complimentary Wi-Fi and shared bathrooms. Pull-out sofas, bunk beds, tiled floors, and balconies are also available in other rooms.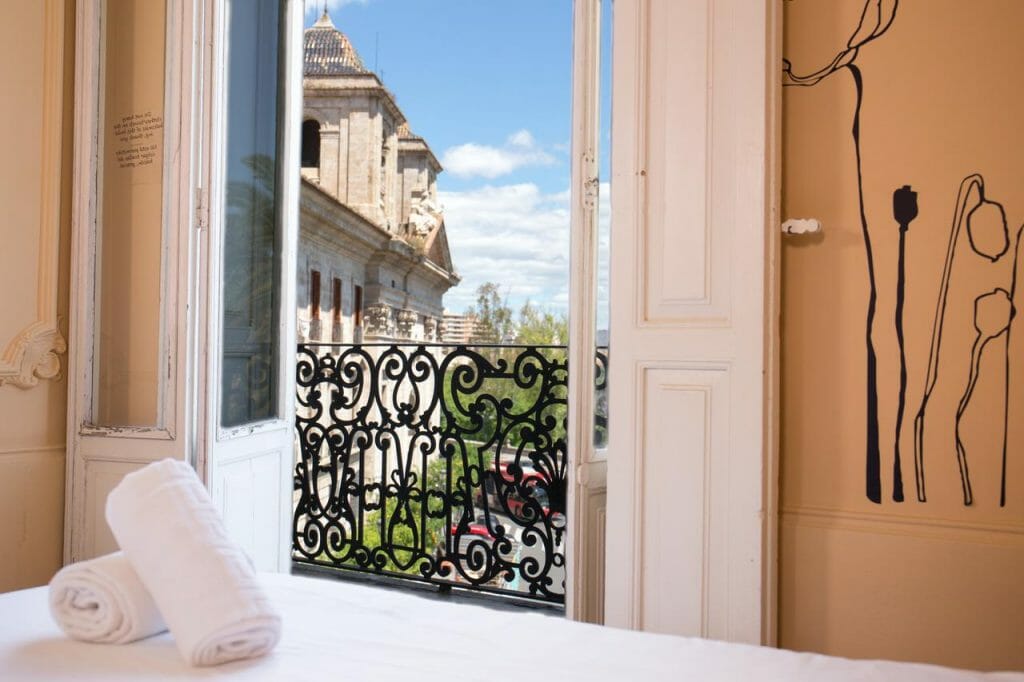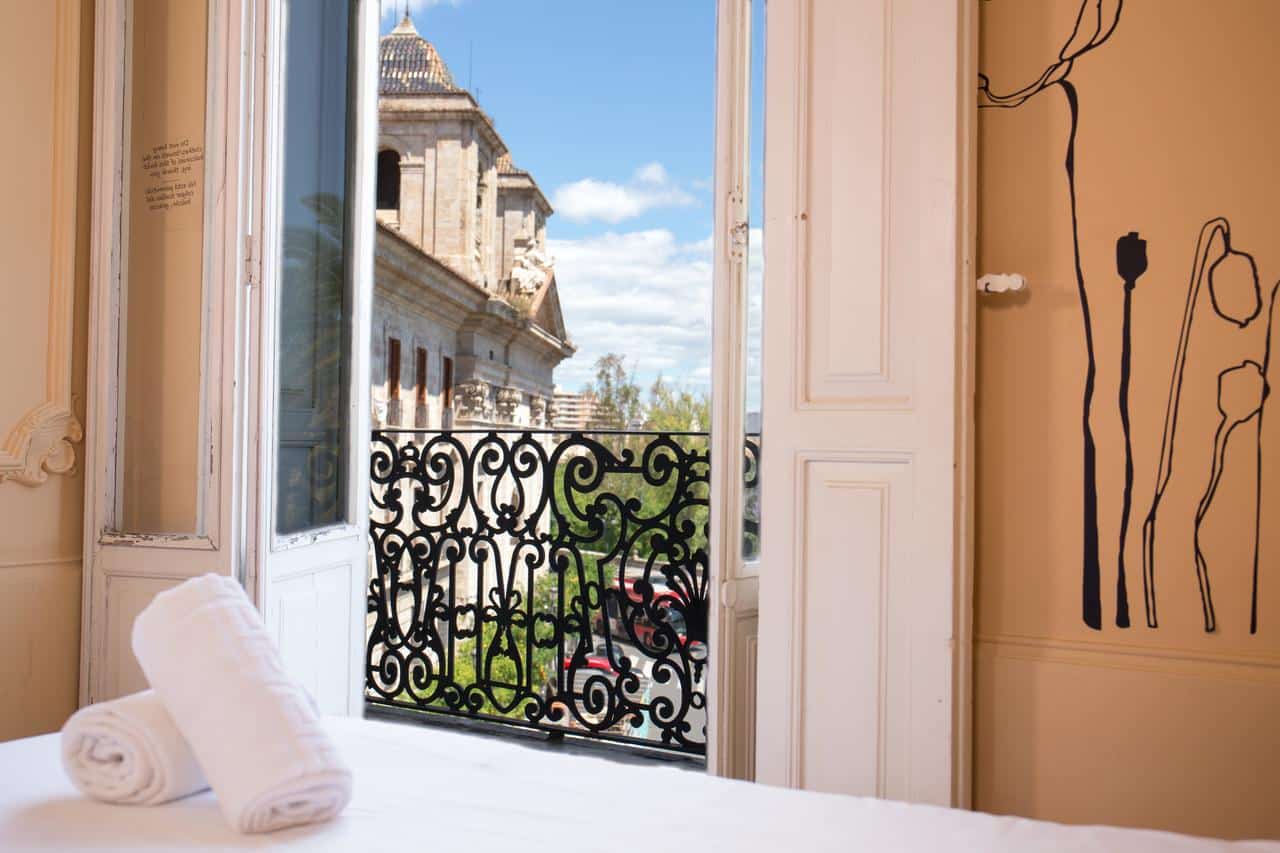 The Center Valencia Youth Hostel is a stunning place in Valencia where you could stay as comfortable and hassle-free as possible. You could find this modern hostel in Barrio del Carmen. It sits next to Serrano Towers and Valencia Cathedral, right at the historic center of the city.
Why choose the Center Valencia Youth Hostel? There is so much to experience inside this hostel, this is why we considered it as one of the best gay hostels in Valencia. Primarily, the colorful designs of the rooms add to their energetic vibe. The dorms could accommodate up to 12 people. When you choose to stay in a dorm you could avail of perks such as access to Wi-Fi, bunk beds, lockers, and shared bathrooms. Rooms, on the other hand, have en suite bathrooms, televisions, minibars, and access to Wi-Fi.
Inside this hostel, you could also try out its fantastic chill-out terrace, with impressive views of the town of Valencia. This is a great place where you could sunbathe, relax, and party with new-found friends. You could also prepare your own dishes in the shared kitchen and impress other guests with your own recipes. Other services include bike rentals, ticket sale for venues and activities, and free walking tours. To avail of these tours, simply ask the front desk officers. They are more than happy to assist you.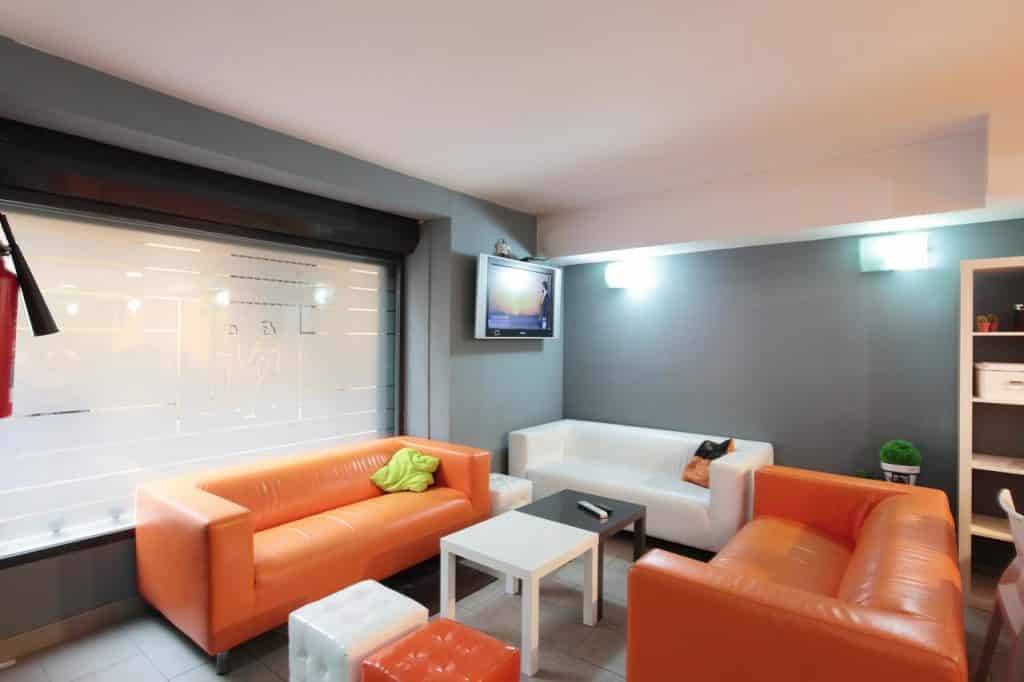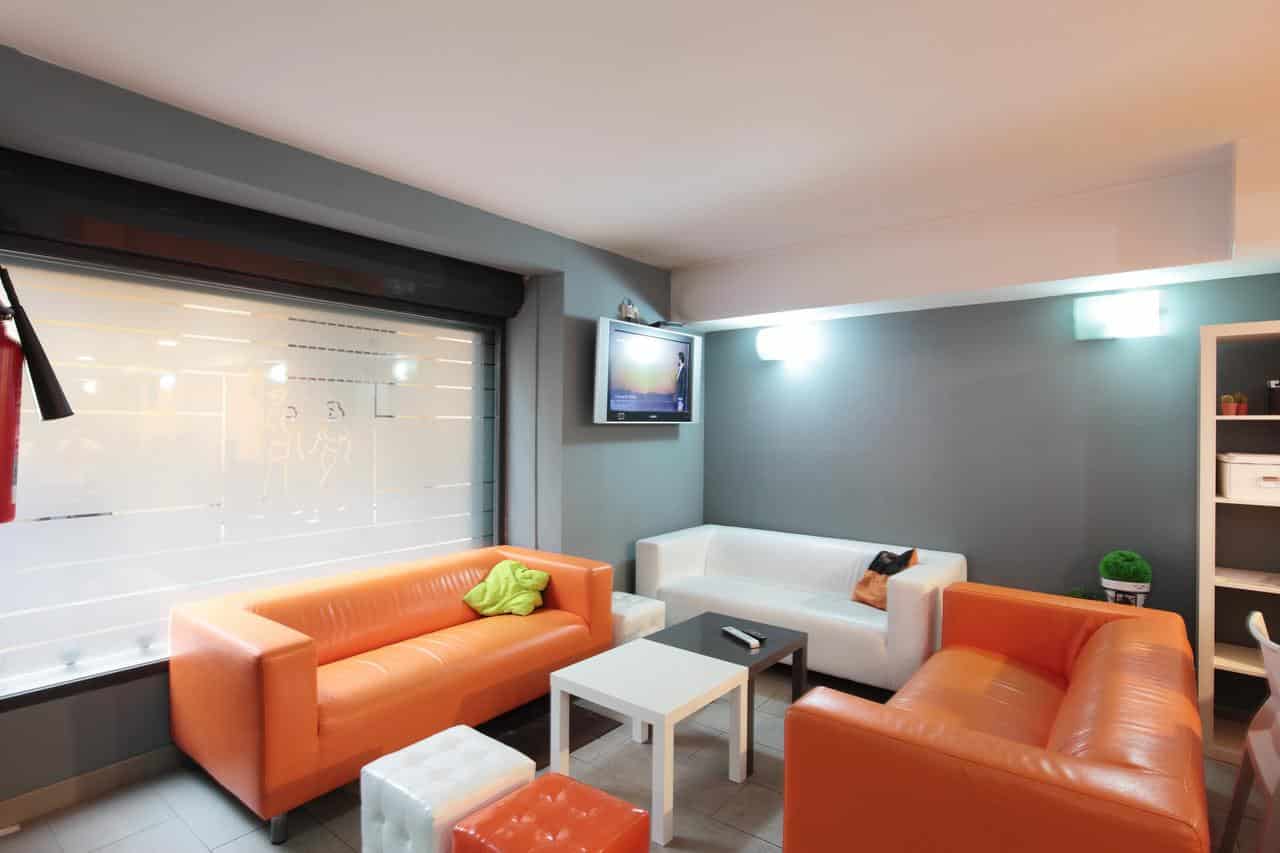 The Up! Hostel Valencia is a relaxed hostel which you could find in the city center of Valencia. It is near stunning attractions such as the Plaza de la Reina and the Valencia Cathedral. With a different concept of accomodation, you will surely love its youthful vibe. Since this is a distinct hostel, there are various things which you could only experience here. For this reason, we included it as one of the best gay hostels in Valencia.
This hostel features mixed and female-only dorms with a simple yet cozy design. These dorms feature bunk beds and shared bathrooms. In addition to this, you will also get to have access to Wi-Fi and linens. To ensure individuality, each bed includes individual curtains, sockets, lights, and lockers. You could always avail of private rooms and enjoy desks and shared bathrooms. Adventurers will surely love the ambiance of the place, but the facilities here are also worth describing.
Up! Hostel Valencia includes an airy bar with a terrace which consists of pool tables and foosball. There is also a large screen where you could watch your favorite movies and your sports teams. You could also rent a bike and tour around the city of Valencia.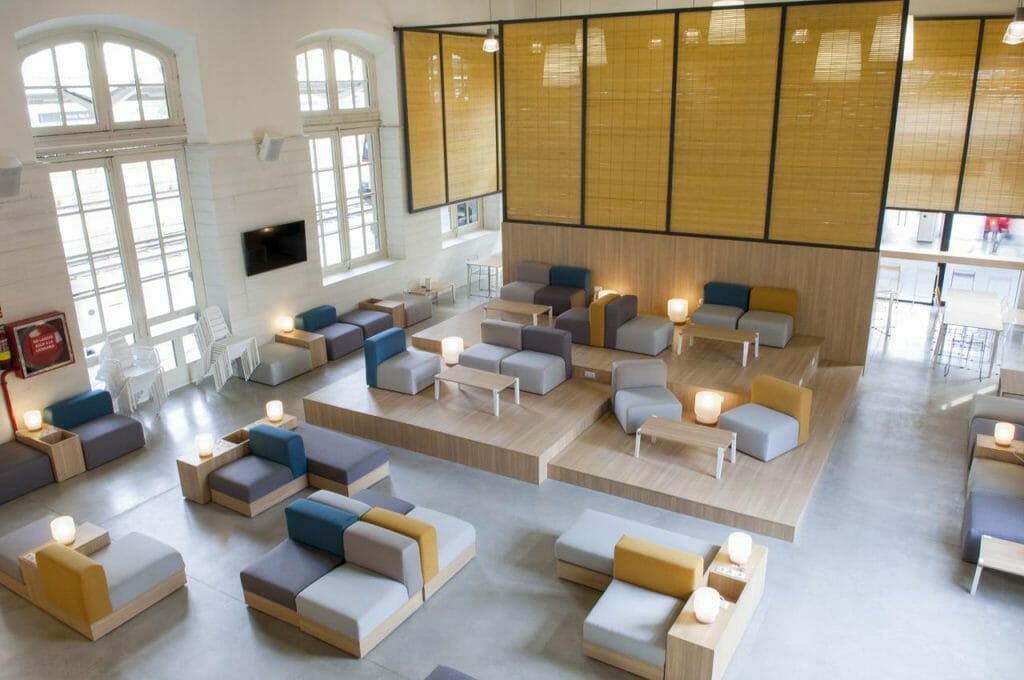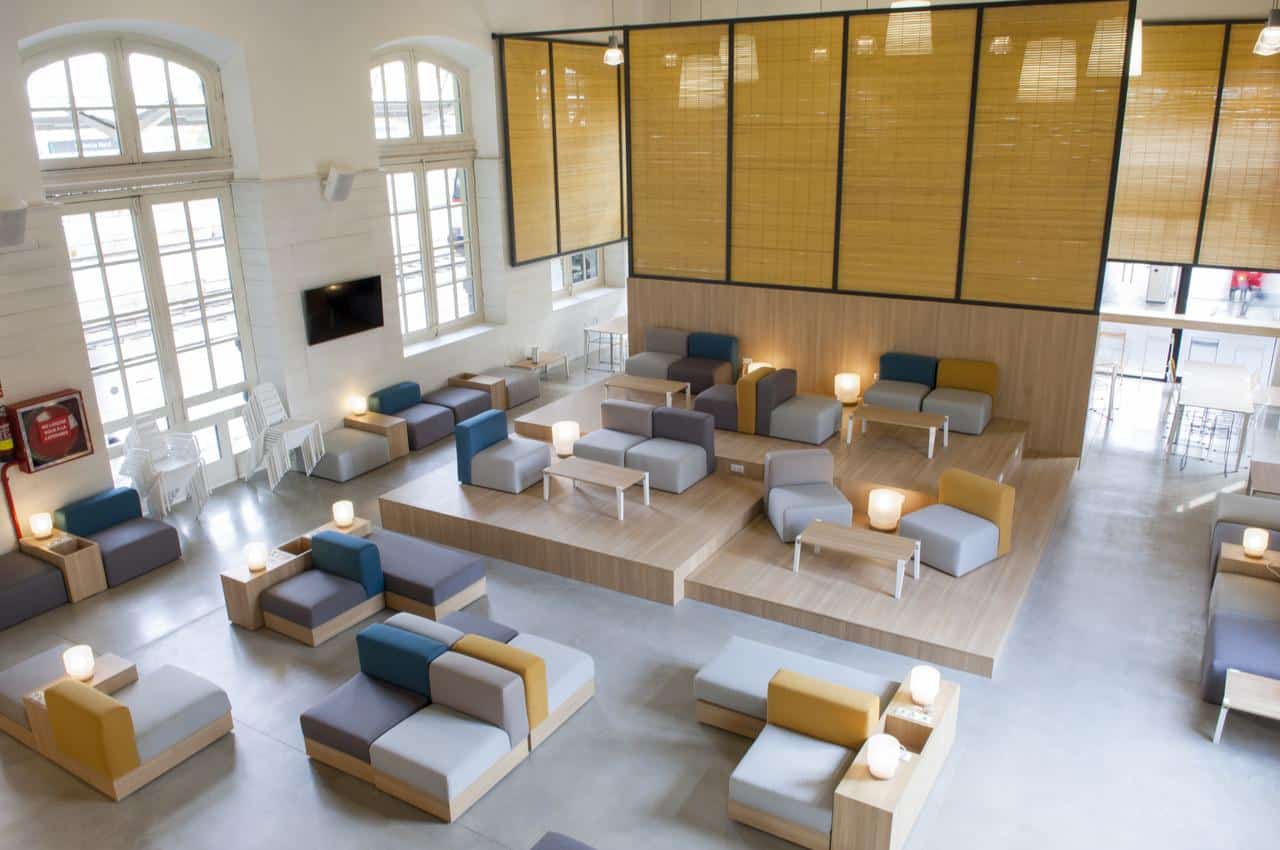 For gay travelers who are after humble and relaxed gay hostels in Valencia, you could choose Cantagua Hostel. This hostel is considered as the home for travelers and backpackers from all walks of life who are looking for a cozy place. This is a place to meet, share, and enjoy memories with other fellow travelers. There's no doubt that the Cantagua Hostel could be your home away from home.
This hostel offers air-conditioned female-only and mixed dorms. Each dorm could accomodate up to ten guests. It features bunk beds with an ensuite. The beds, in particular, has been designed to provide each traveler with a space to stash all the essentials. Its curtains could add to your privacy.
For a cozy stay, you could also avail of various perks such ash free Wi-Fi, a continental breakfast, laundry services, and storage room for bags. You could even find a library and a communal kitchen here where you can enjoy the company of other guests. With focus on culture, environment, community, and comfort, you will surely have a worthwhile stay at the Cantagua Hostel. Being one of the best gay hostels in Valencia, you will surely not reget staying here.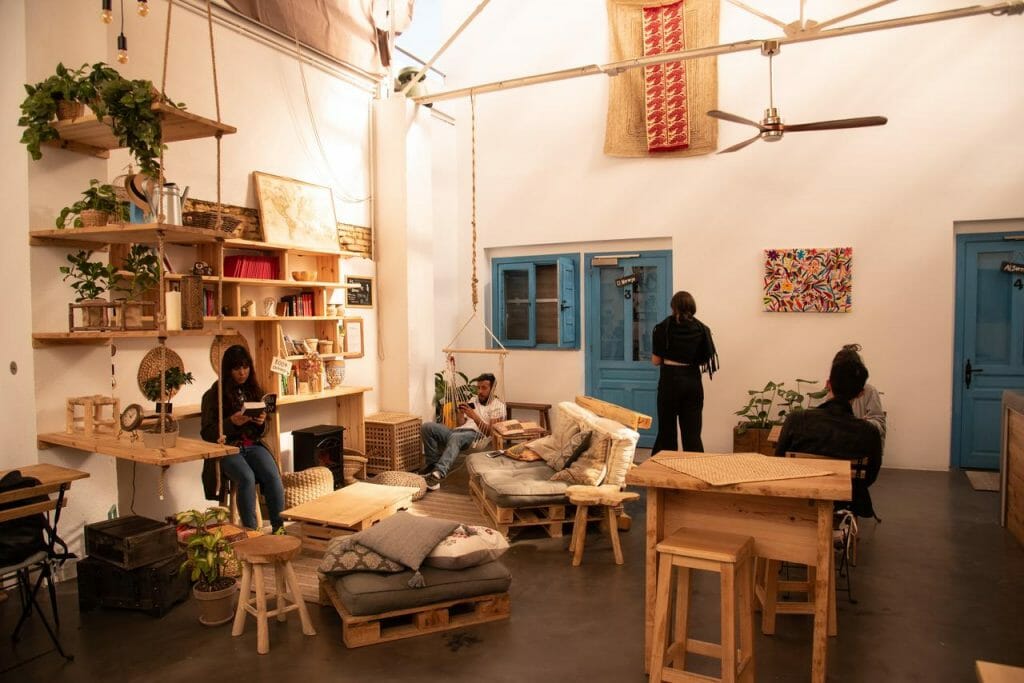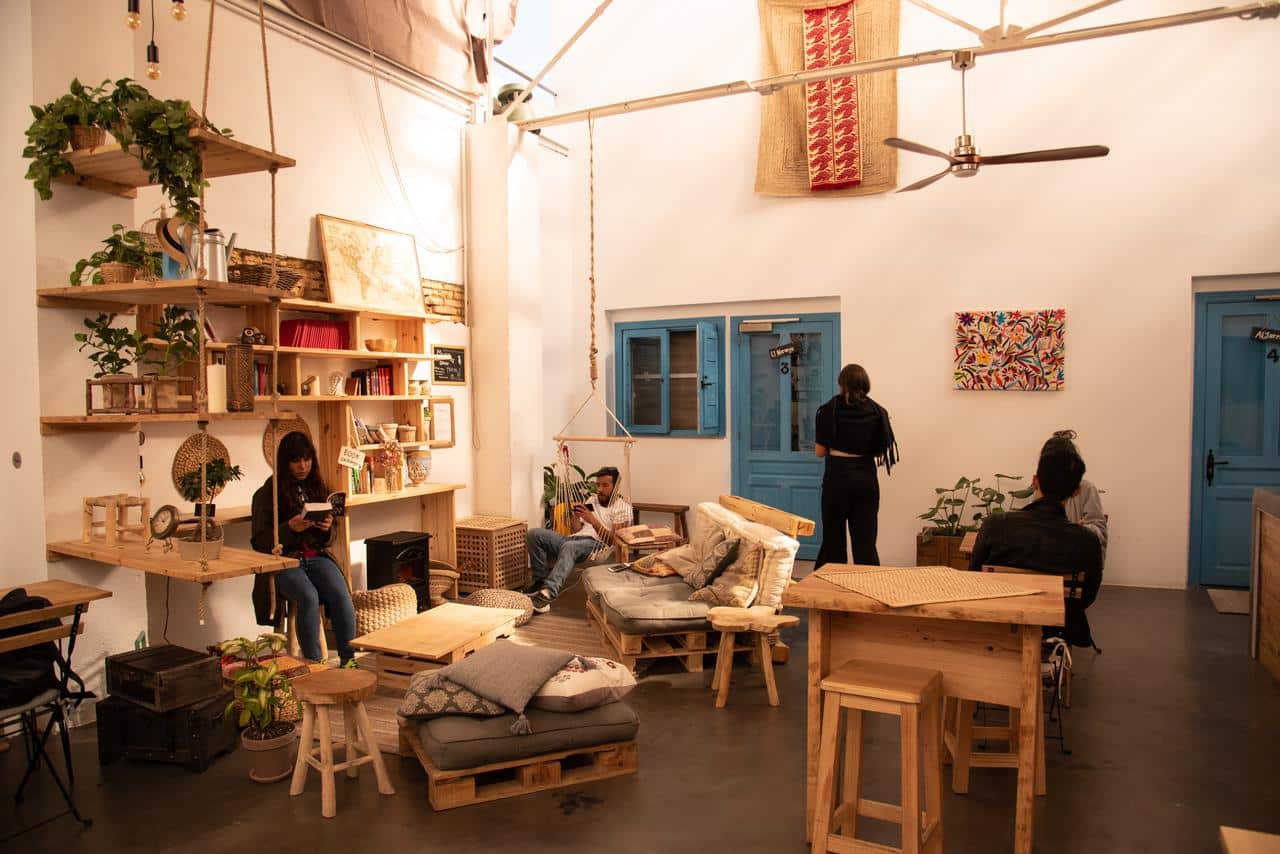 The Red Nest Hostel Valencia is a trendy hostel that stands in the famous La Paz Street of Valencia. This is an excellent base where you could start your travel to any part of the city, specifically the emblematic places around Valencia. While some attractions are walkable, some attractions could be reached easily through the public transport which is near the hostel.
The dorms – which may come in female-only or mixed-gender rooms – are colorful. These rooms are decorated with various themes, so artsy guests will surely enjoy staying here. These rooms feature bunks beds, shared bathrooms, lockers, and free access to Wi-Fi. If you want privacy, you could always resort to checking in their private rooms. Don't worry, these rooms are cozy, so you will have the best sleep when you stay here.
There are other various amenities which Red Nest Hostel Valencia offers. These include a TV lounge, a pool table, a shared kitchen, and a relaxed bar with a terrace. These are great places where you could interact with other guests who are also staying inside this hostel.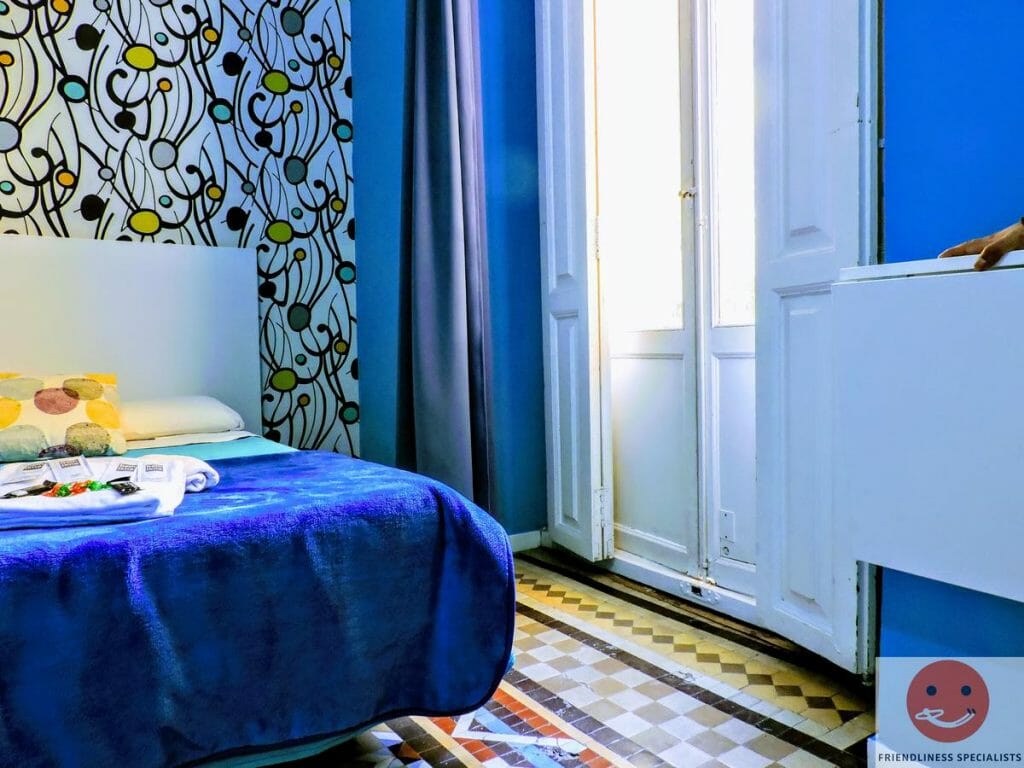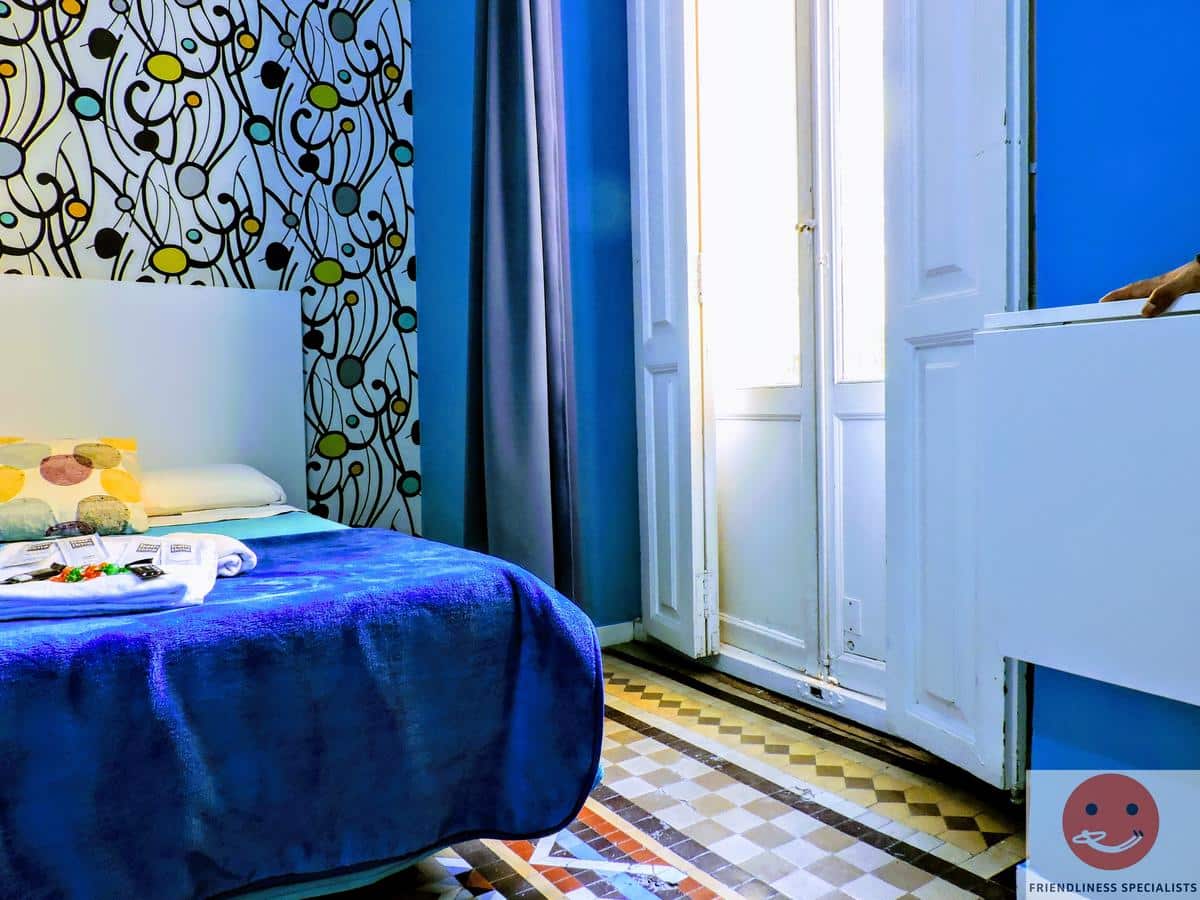 The Purple Nest Hostel Valencia completes our list of the best gay hostels in Valencia. This is a vibrant hostel which offers an excellent location to usual tourist attractions, as well as gay scenes and spots. Being in the heart of Valencia, it is easier and more convenient to go to any place from this hostel.
Most of its customers have praised its affordable price. It also prides itself with its rooms which are simple yet bright and colorful. Some of these rooms have balconies or terraces with stunning views of the city. Dorms have bunk beds, lockers, shared bathroom facilities, and free access to Wi-Fi. You could share these rooms with your family and friends. Or you could share it with fellow guests who are also traveling to Valencia.
There are various amenities which you could avail of only at the Purple Nest Hostel Valencia. In its simple dining area, you could avail of a breakfast buffet at a price. You could also explore its cozy bar, its communal kitchen, and its guest lounge. There is also a furnished terrace where you could just relax after a day of traveling.