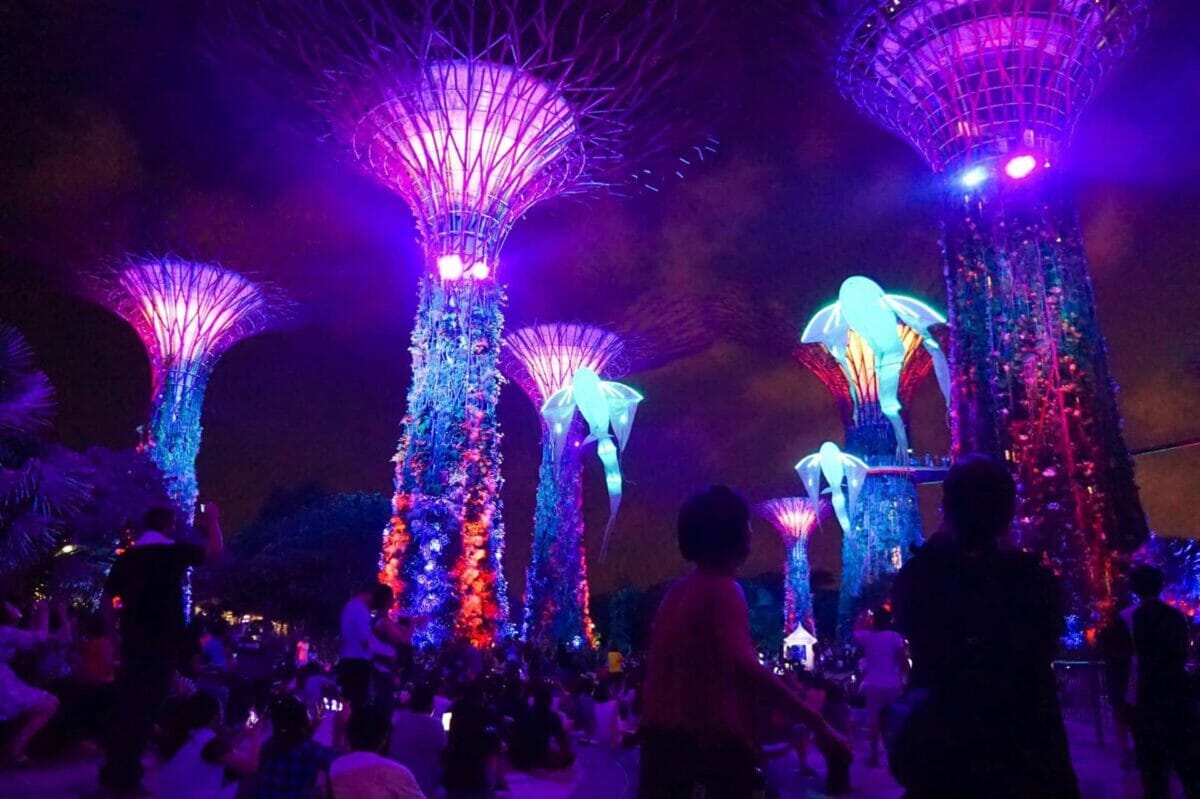 Singapore thrives on being one of the most popular destinations for the LGBT community, however the strict standpoint of the country towards same-sex activities such as gay sex. When the night falls, several of its streets and towns become a haven for queers, with experiences that would make you come back, back, back again.
While Singapore may not be as queer as f*ck as you want it to be, there are still several gay scenes and spots that you could visit. Bars, clubs, and saunas are open for all tourists, especially at the famous Neil Street in Chinatown. There are also a lot of attractions in Singapore, more than you can imagine.
From avant-garde art galleries to enticing green spaces, you will not run out things to go to – but we found our favorite memories were wandering through food markets, laying on the beach at Sentosa Island and brunching in modern cafés before wandering through design studios and admiring the skyline.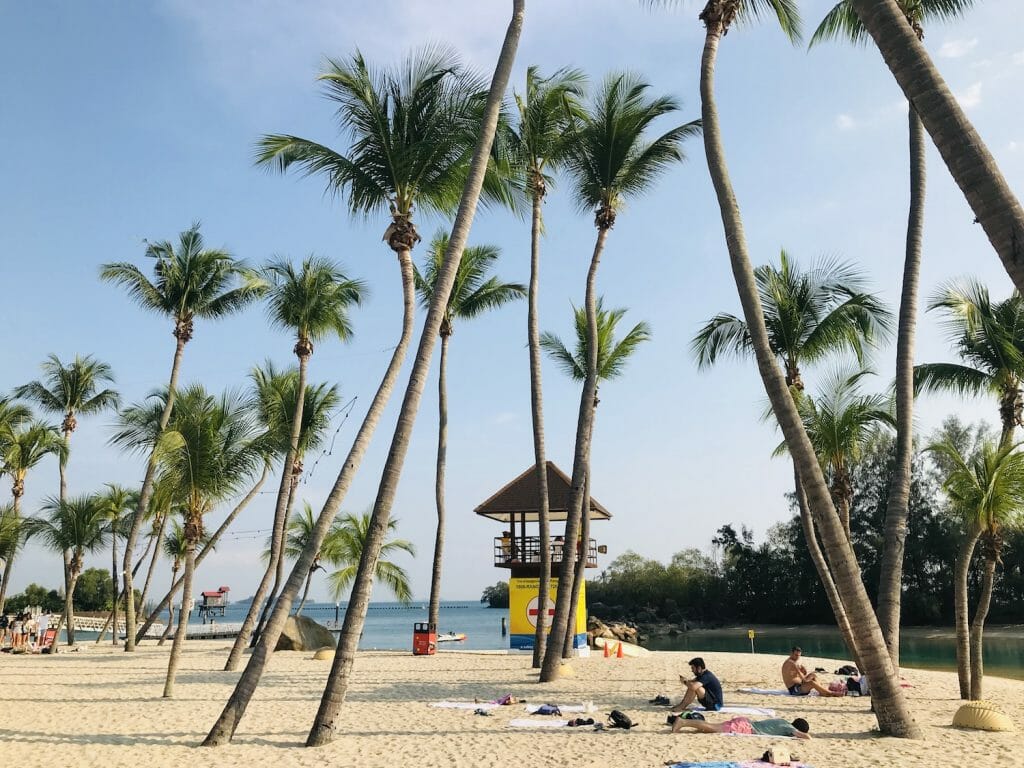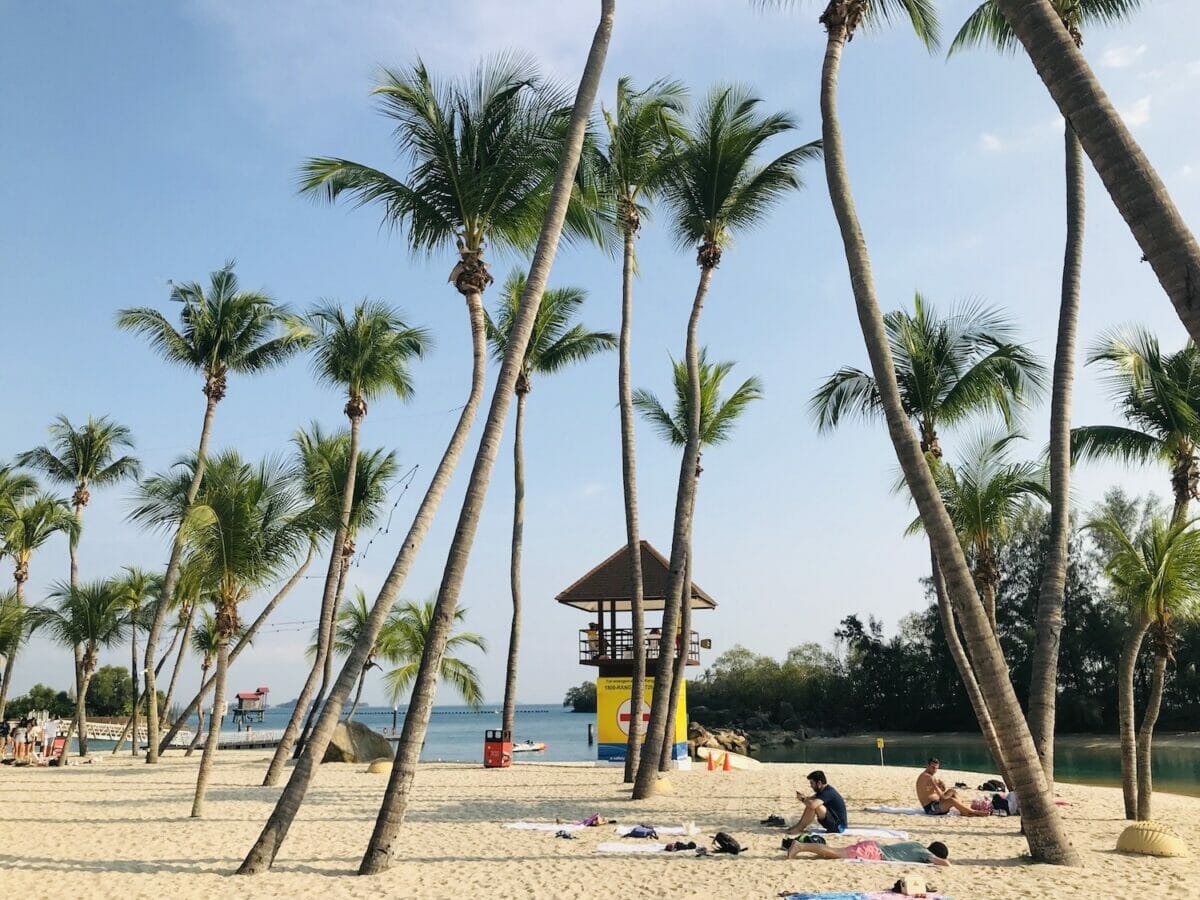 One of the best tips we can give you for exploring Gay Singapore is to pre-order a travel SIM card for easy airport pickup and activation the moment you arrive so you will not pay a fortune in international roaming charges. Get restaurants recommendation and reservations on the fly, public transport instructions up to the minute, bar opening hours and if it is your thing – access to gay hook up apps to find out more about the local scene.
Mobile data is fast, cheap and available almost everywhere in Asia so it is no wonder most travelers chose to stay connected and to get off the beaten track (without ever worrying about getting lost). So why wait? Pre-order the best local SIM card now to have it waiting for you when you arrive. And if you are looking for a place to stay, there are several gay hostels in Singapore where you could stay.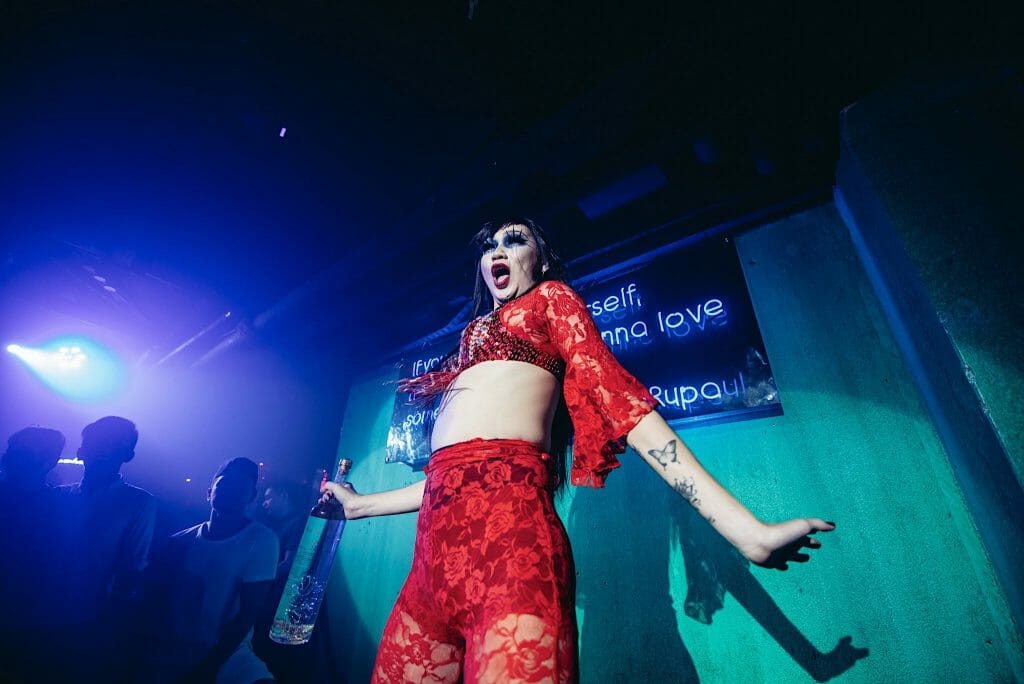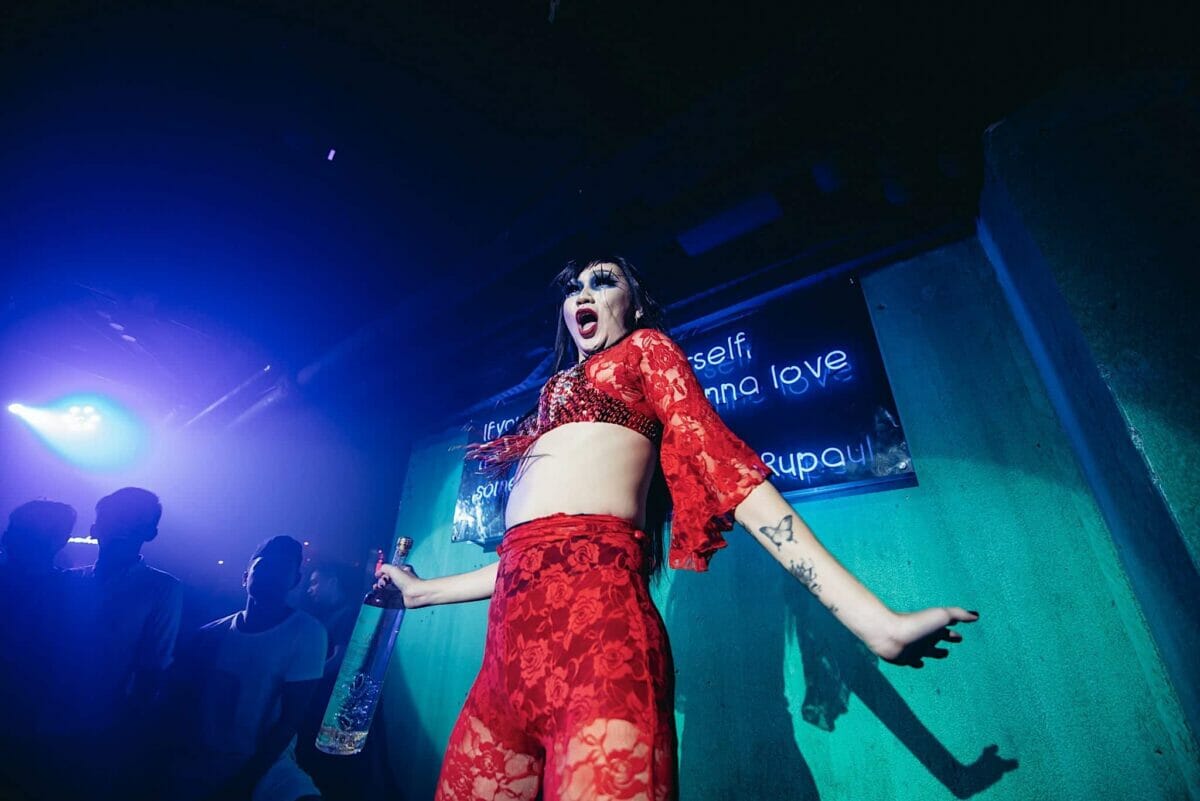 To be clear, however, we use the term gay hostel to let you know they are welcoming to all travelers, regardless of sexual orientation. Because when it comes to discrimination during traveling, ain't nobody got no time for that and we say: Not today Satan!
There are very few cases around the world of hostels specifically catering to just gay men, and we have yet to come across one catering to just gay women. But no to fear – the gay hostels included here are openly LGBT-friendly, popular with our queer community, stylish and extremely well-related. So you can rest easy knowing you are going to be safe, have the ability to meet other like-minded travelers who know love is love and most of all – save some money over staying at a traditional hotel…
These gay hostels in Singapore provide luxury and comfort at an affordable price. You could also feel the warmth and hospitality of the people of Singapore right from the moment you step inside this hostels up to the moment you check out. Most of these hostels – if not all – are gay-friendly in the sense that they provide you services in a friendly and welcoming manner, but be aware that gay sex is still illegal in Singapore.
Having said these, we encourage you to check out these gay hostels in Singapore. Enjoy the beautiful facilities and the excellent company of your fellow guests here in Gay Singapore.
[one_third]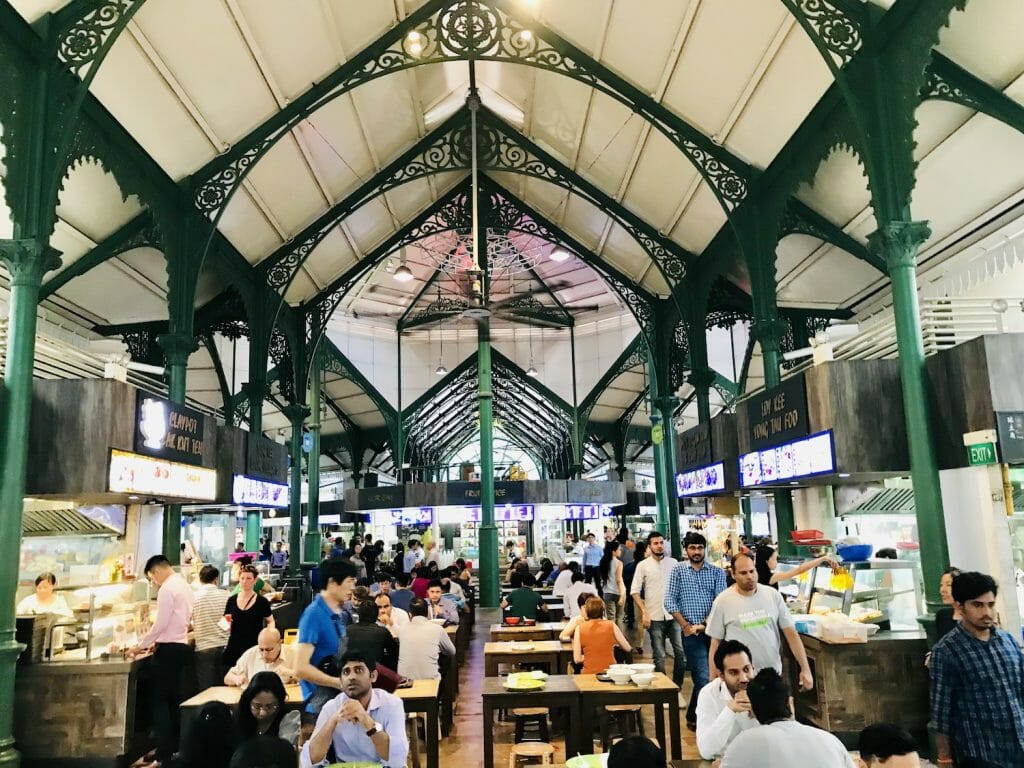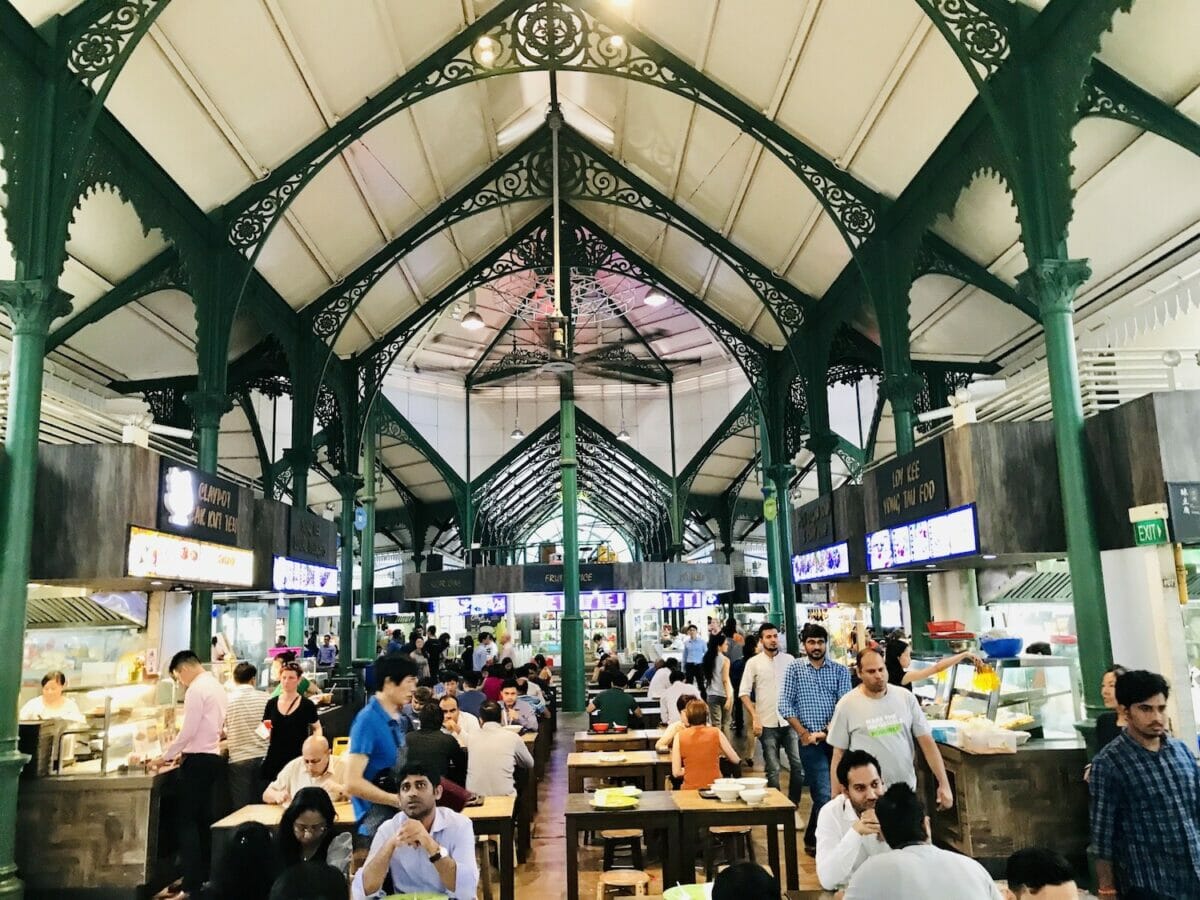 [/one_third][one_third]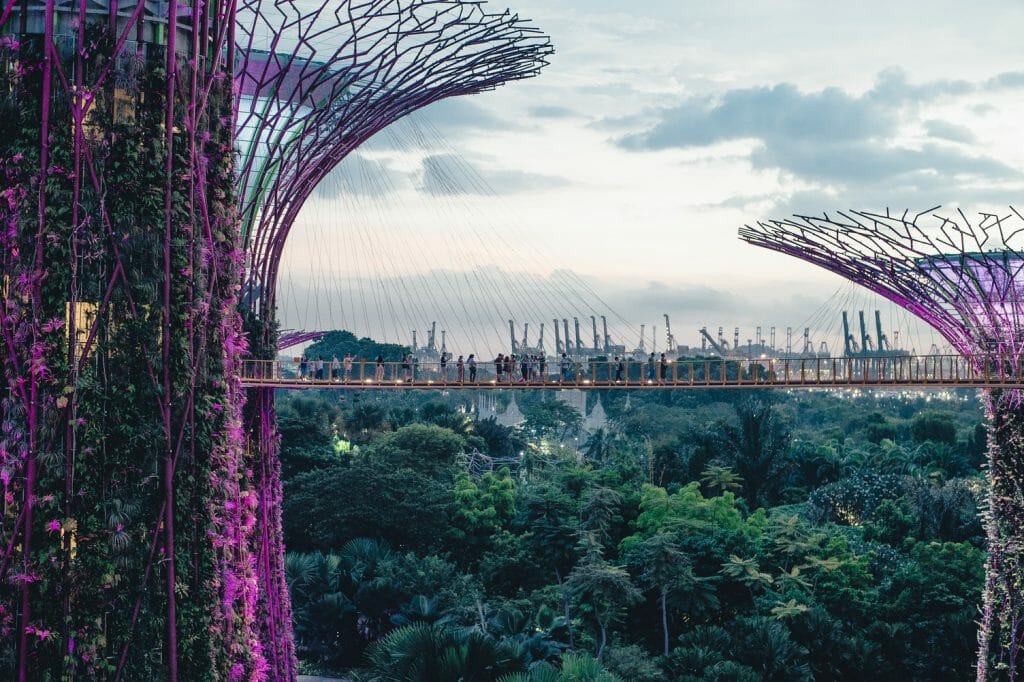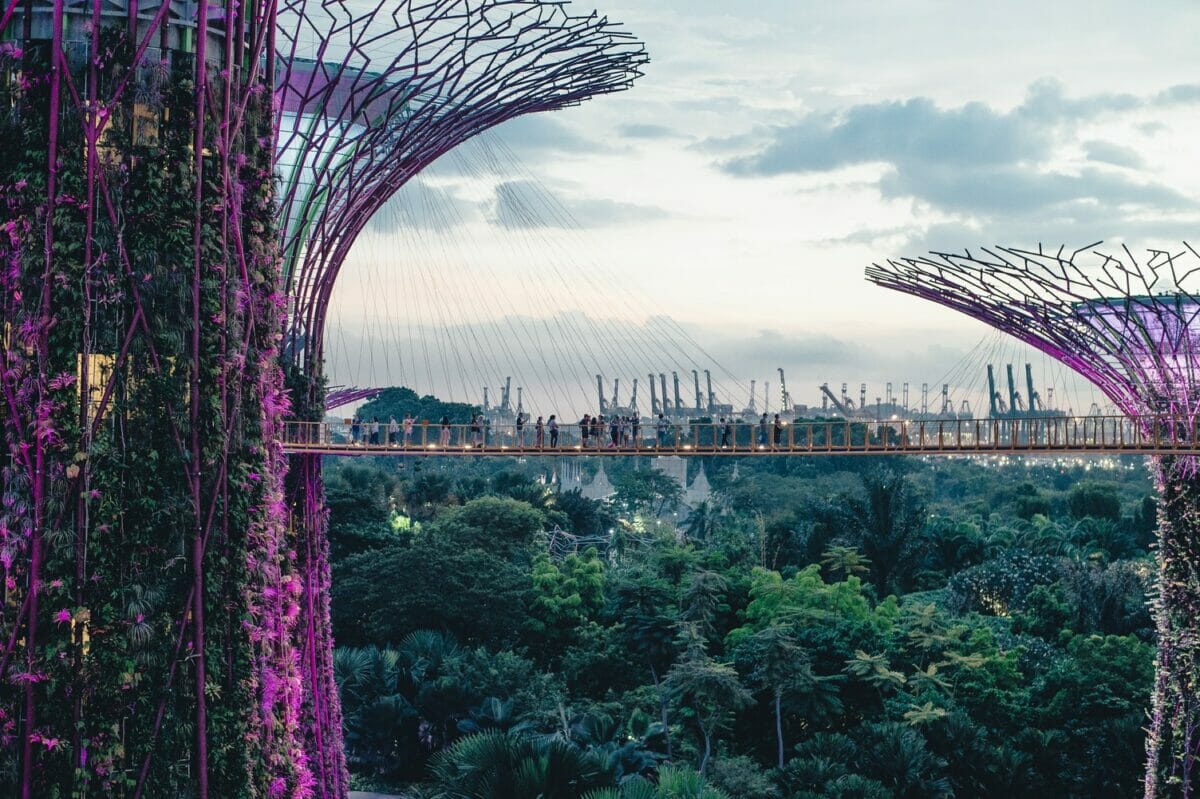 [/one_third][one_third]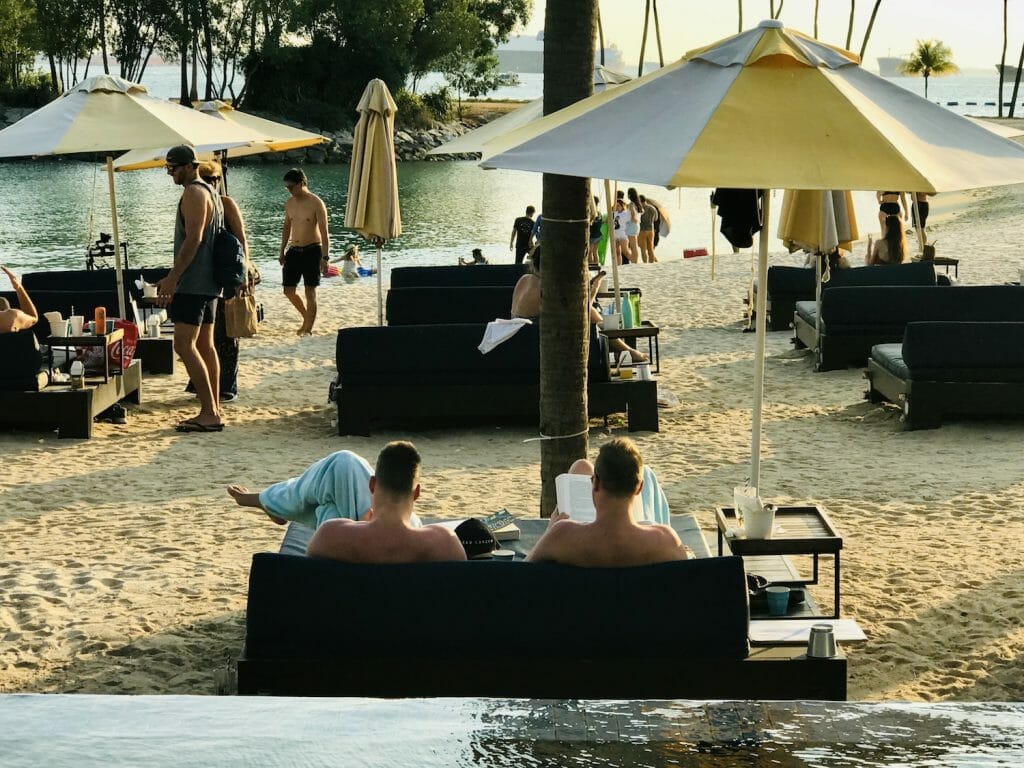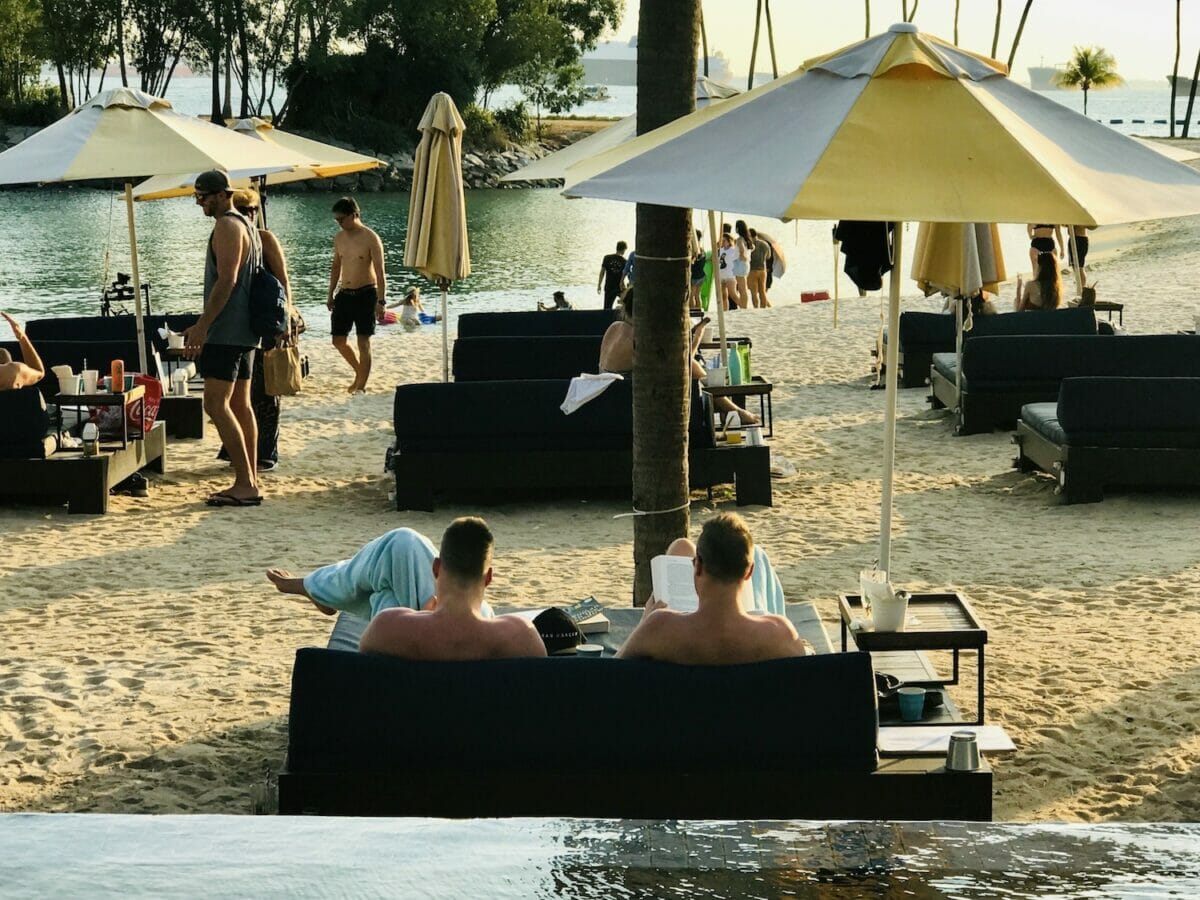 [/one_third]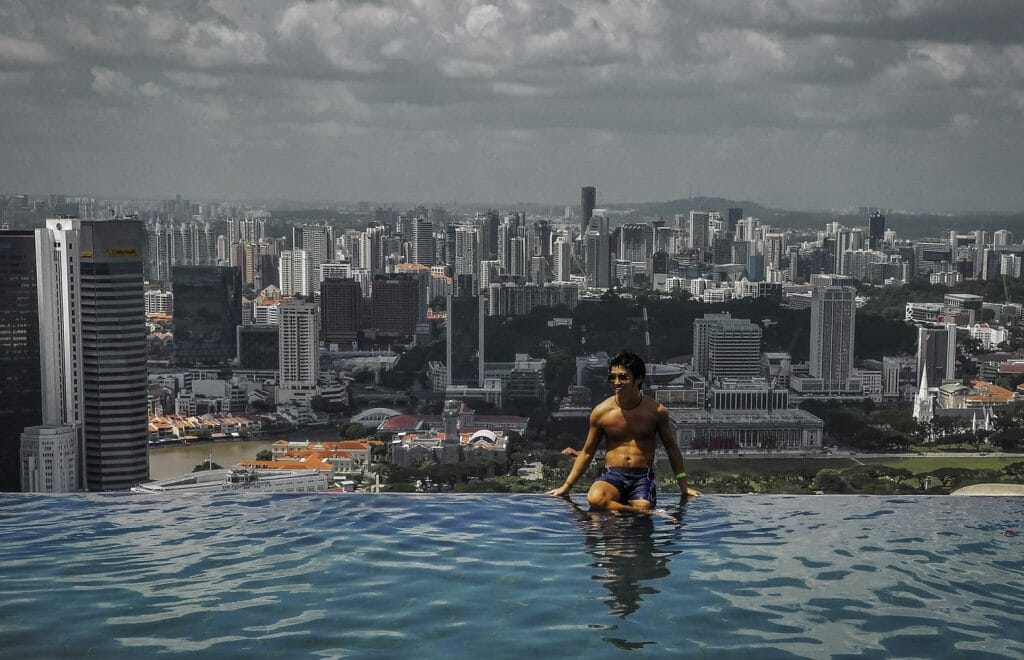 The Most Fabulous And Almost-Gay Hostels in Singapore! 🇸🇬
In this article we will cover...
We highly recommend that you try out Pod Boutique Hotel if you are looking for the best gay hostels in Singapore. It has a 100% gay-friendly service and its ambiance is welcoming to the community. You could find this modern capsule hostel near attractions such as the Merlion statue and the Singapore Flyer. It is also close to gay spots where you could chill out with friends and fellow members of the LGBT community.
The capsules and suites here have a modern and minimalist design. Its ambiance allows you to stay fuss-free and conveniently. You could surely look forward to convenience without compromising quality, comfort, and style. The capsules provide amenities and privacy to make your stay even more enjoyable. There are also personalized concierge services on hand to meet your every need. Other facilities such as free Wi-Fi, lockers, self-contained bathrooms, and 24/7 reception allows you to have a comfortable living here.
Aside from the services which we have just mentioned, the Pod Boutique Hotel also offers facilities such as a simple lounge area, washers, dryers, and a coffee machine. Complimentary breakfast is served.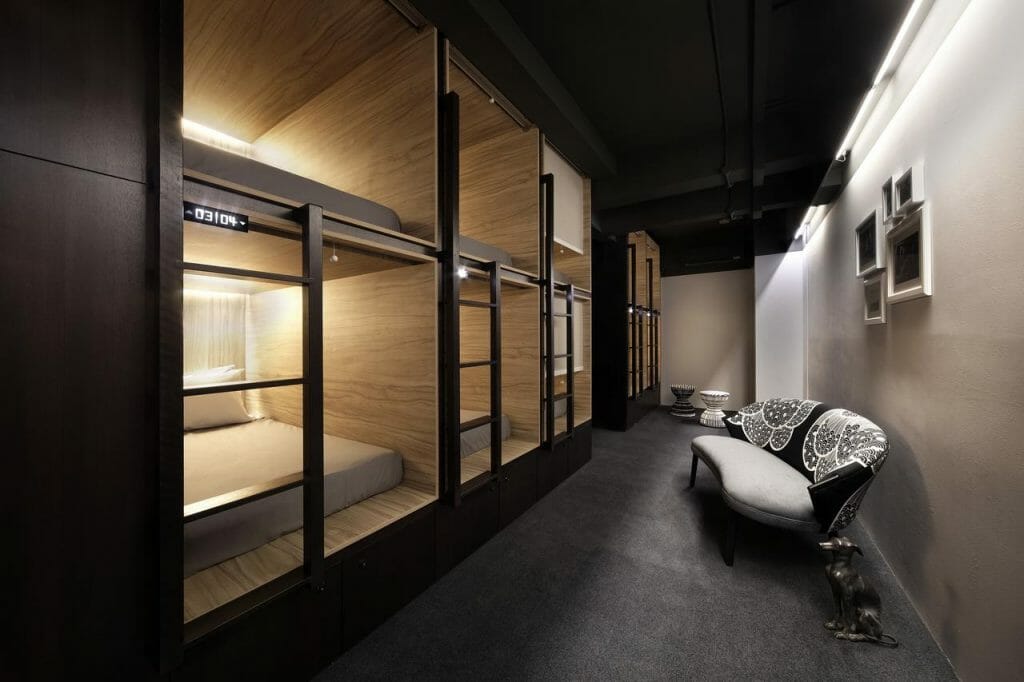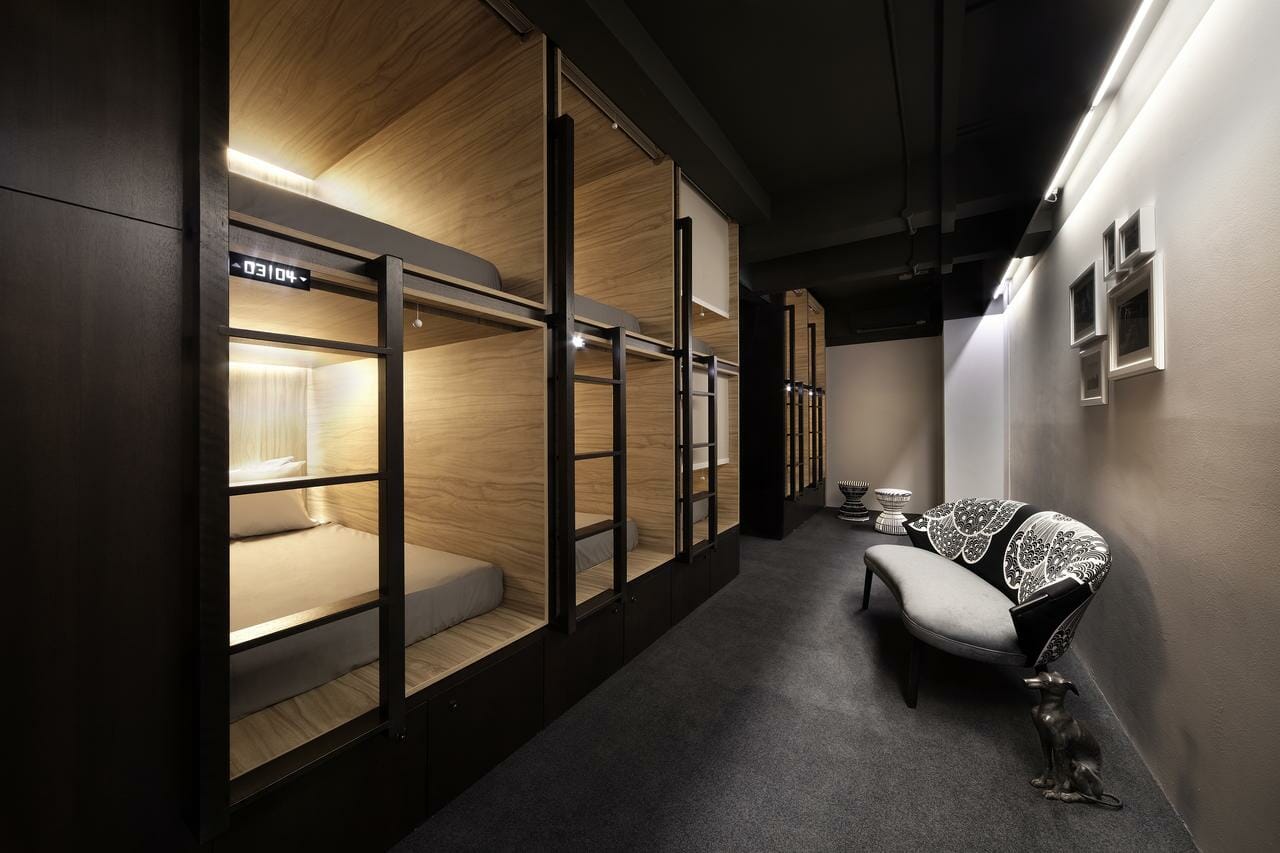 The Hostel Tribe Theory is designed to cater to the traveling startups, entrepreneurial, and creative community. It is a place where you could engage and explore with people with similar interests. You could find it in the vibrant neighborhood of Chinatown. It strives to deliver services beyond clean rooms and a safe atmosphere because the persons behind this hostel know how you feel like a backpacker on a budget.
This hostel consists of hip mixed-gender dorms with capsule-style pods which feature personal lockers, air-conditioning, and shared bathrooms. To keep up with its aim, this hostel has no ensuite rooms. The pods are designed to provide you intimate comfort and passion.
Staying here would allow you to experience a series of events and amenities which could spark innovation and energy. A communal kitchen and a lounge are available where you could interact with fellow guests and entrepreneurs who are also exploring Singapore. In the communal kitchen, you could avail of your simple free breakfast. There is also a stunning workspace in this place where you could spend the day working on your tasks.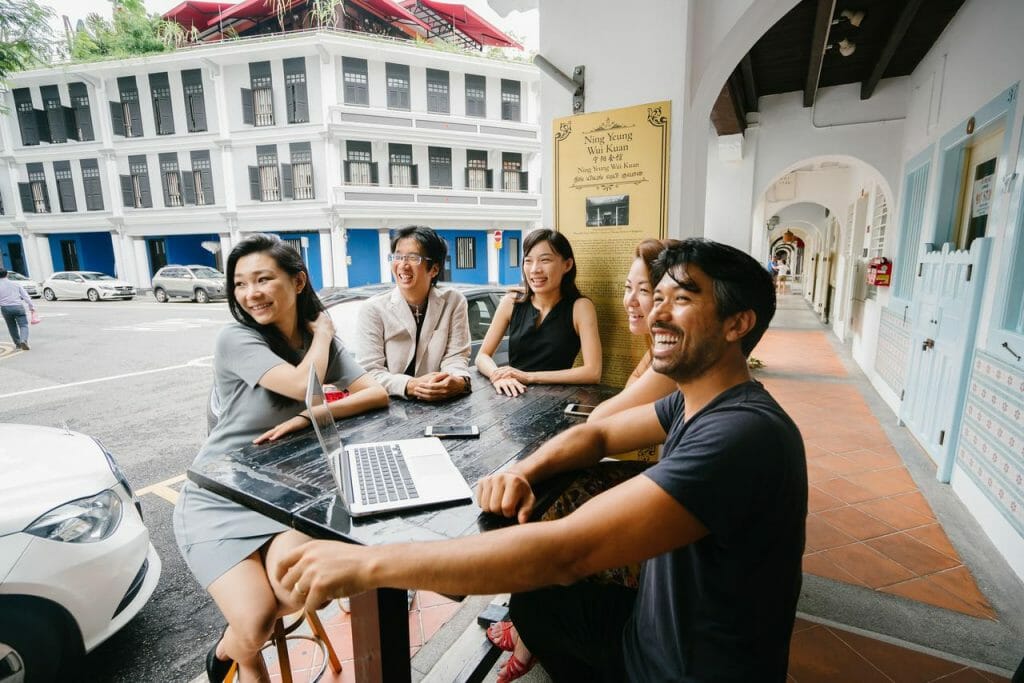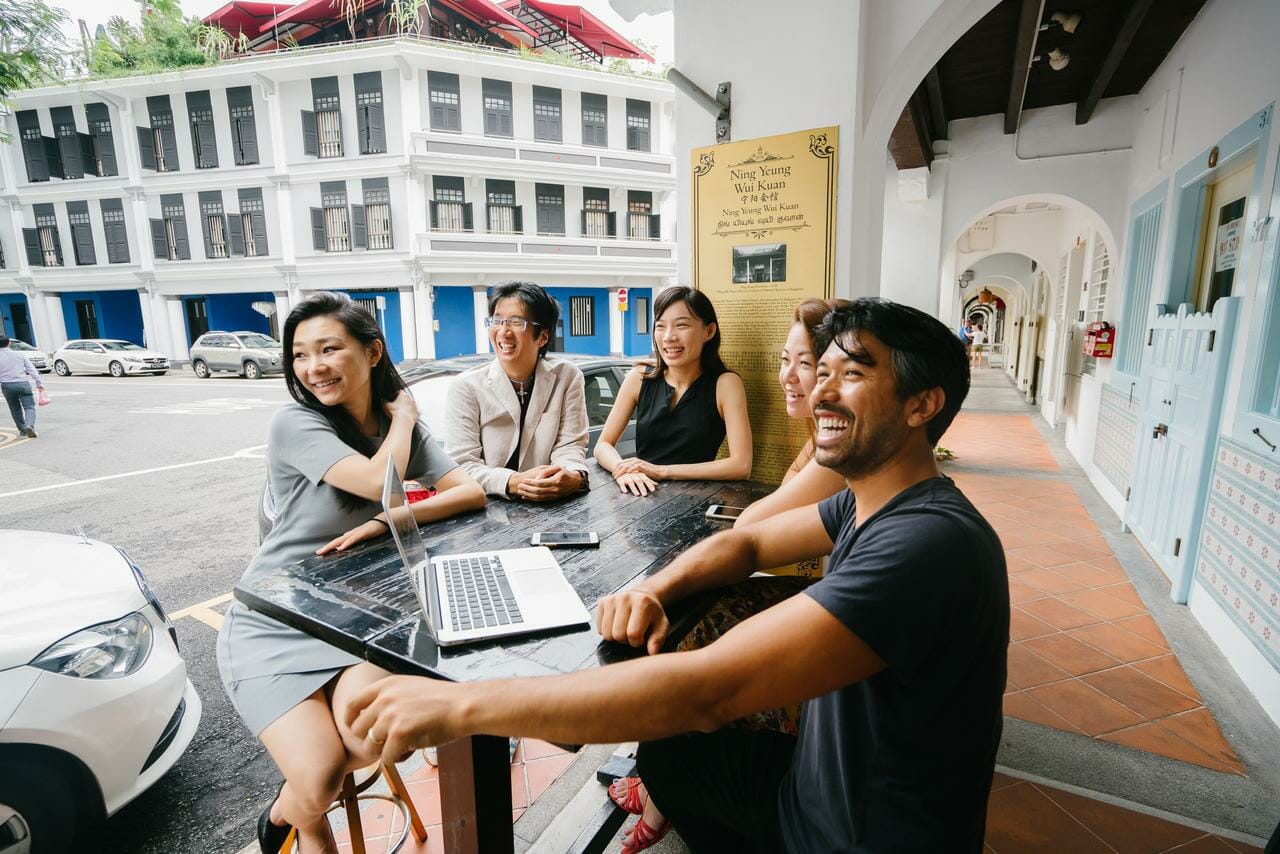 In a bustling area in Singapore where a lot of shops and cafes stand is one of the other almost-gay hostels in Singapore. The Dream Lodge is a fresh and hip hostel that is housed in a 1950s era shophouse. So you could already imagine its unique ambiance. Travelers have designed this hostel for fellow travelers so that you will not worry about any of your lodging needs.
This hostel offers mixed-gender and female-only dorms through sleeping pods with reading lights, electric socket, bath towels, and privacy curtains, among others. Some of these sleeping pods are meant for couples. All of the rooms have free Wi-Fi, linens, and personal lockers. Similar to other gay hostels in Singapore, the bathrooms of this hostel are shared.
The Dream Lodge lets you experience a lot of amenities including a colorful dining area with kitchen facilities, guest laundry facilities, and daily reception service. You could also get to have freebies to make your stay much more convenient. These include free breakfast, free shampoo and body wash, and free hair dryers use, among others.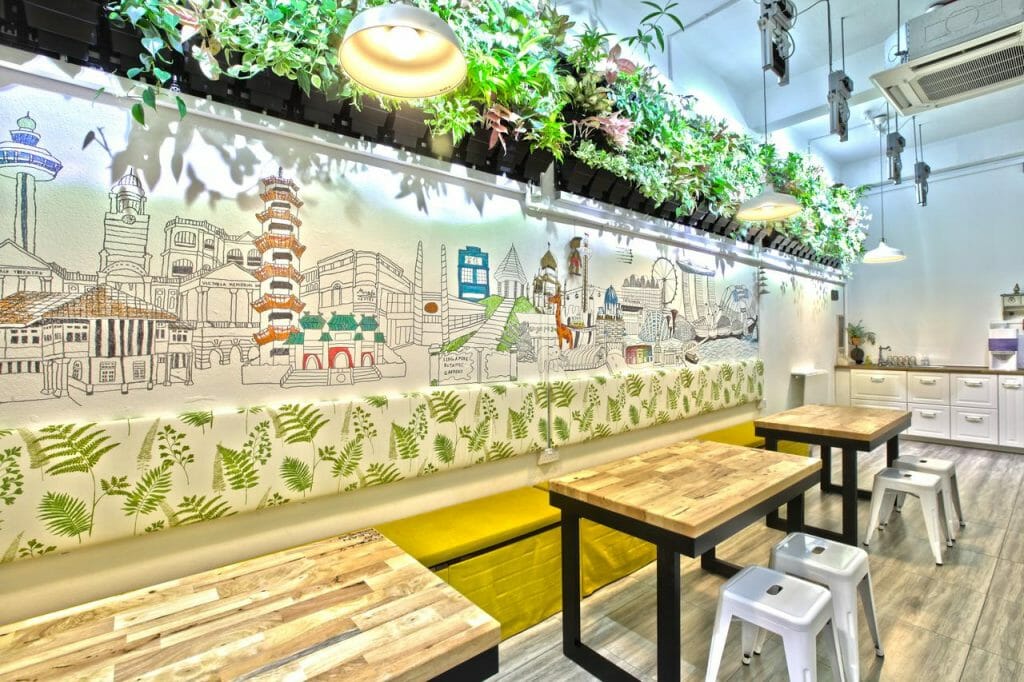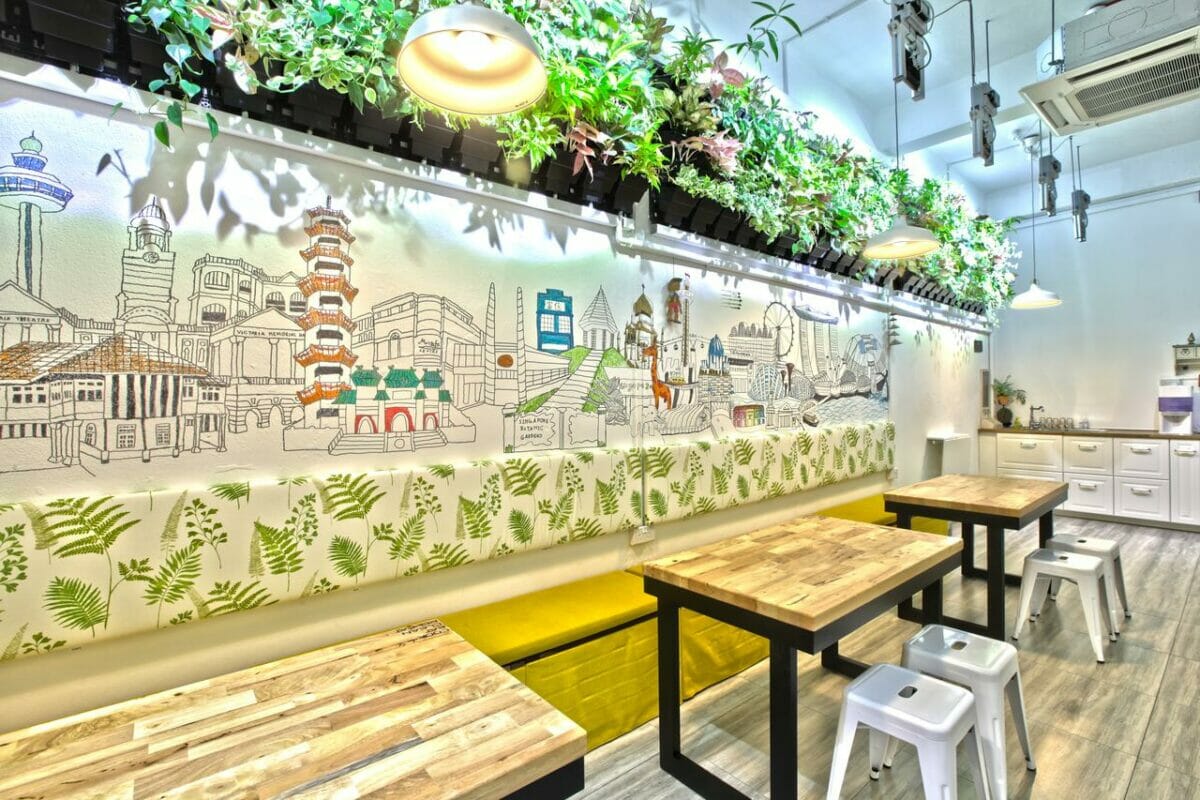 If you are looking for a hostel with a sleek interior design, then The Bohemian Chic Hostel could be the one for you. Found at the heart of Singapore, this heritage hostel offers a convenient location near the Chinatown and the Merlion Park. There are also restaurants shops that you could find nearby.
The dorms have a straightforward yet comfortable design. You could choose between mixed-gender and all-female dorms depending on your needs. These rooms could accommodate up to eight guests. When you check in on this hostel, you could avail of facilities such as a private balcony with blackout curtains, bunk beds with reading lights, and soft linens. Guests get to share bathrooms. In addition to this, additional amenities include free Wi-Fi, airport shuttle, ticket assistance, and laundry services.
There are also new places inside the hostel where you could unwind. These are also the right places which are suitable for hanging out with fellow guests. These include a casual coffee bar, a leisure room, and a jacuzzi. With these amenities, you will surely have a pleasant stay here.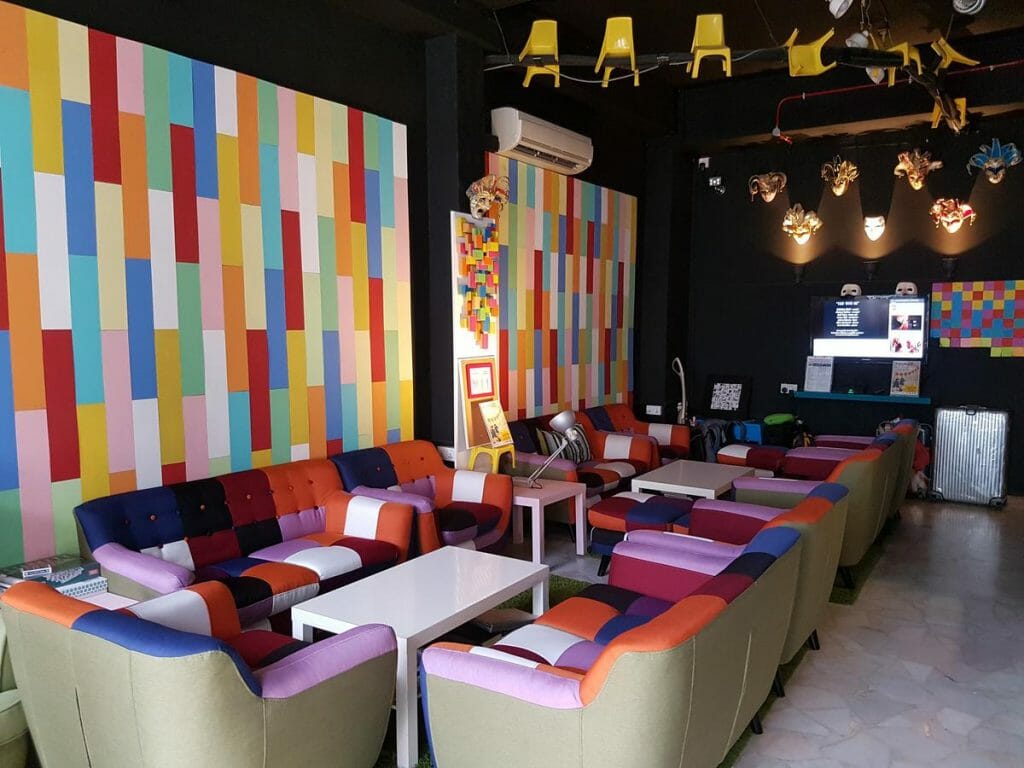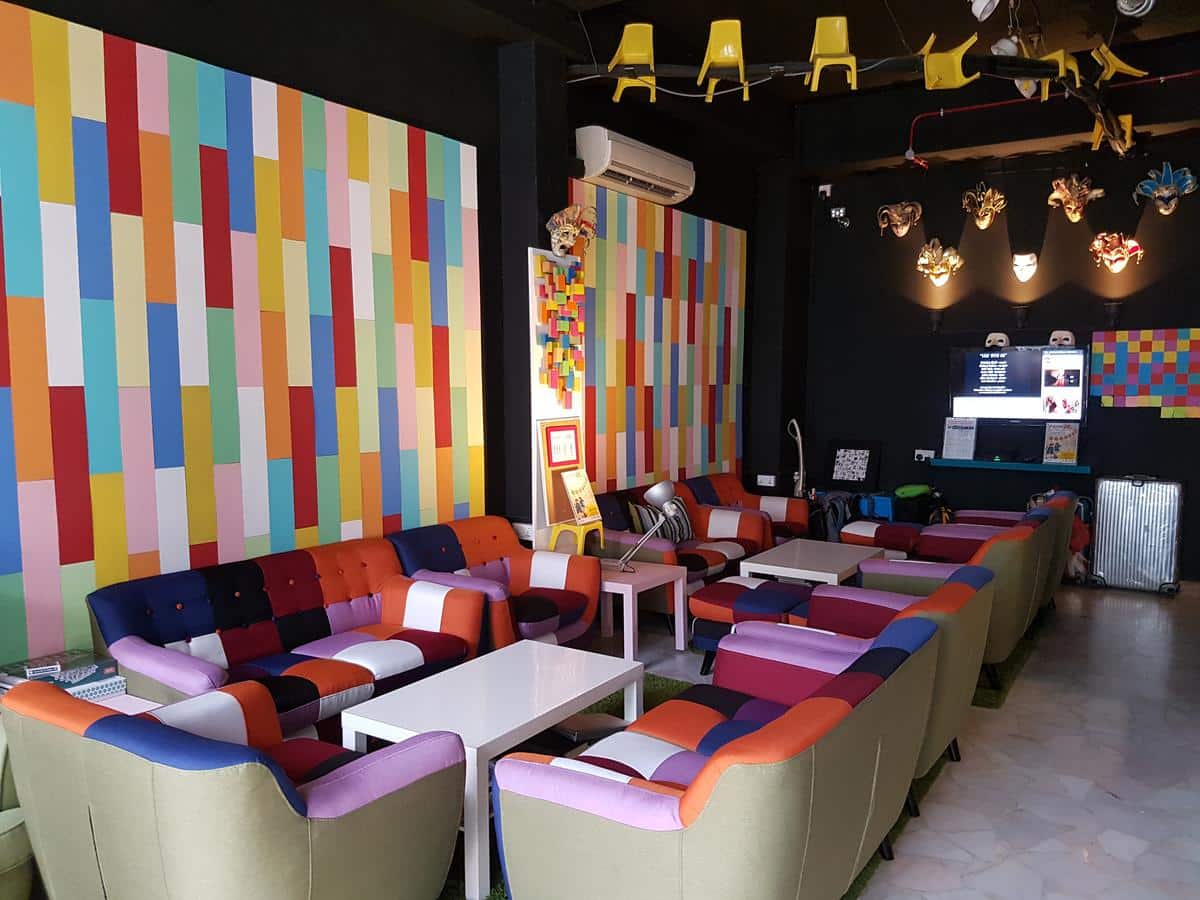 The Beat. Capsules is a hostel that you could find along the Singapore River. It is located in a busy district that is surrounded by shops and restaurants, making this hostel a good base when traveling in Singapore. This is an adults-only hostel, so no children allowed. According to this hostel, what matters the most is the convenience of guests. Hence, it provides only the best services that you could imagine.
This hostel consists of various rooms. For one, there are available mixed-sex and female only rooms which feature capsule-style beds and modern design. The simplicity and modernity of the capsule add to the comfort that you could feel while you stay here. All of these dorms have free Wi-Fi, personal lockers, and linen. Towels are also available but at a certain fee. You get to share the bathrooms with other guests. But do not worry, its industrial vibe is already enticing enough.
The communal kitchen which this hostel has offers views of the city. With its location, you could easily visit bazaars and shop till you drop!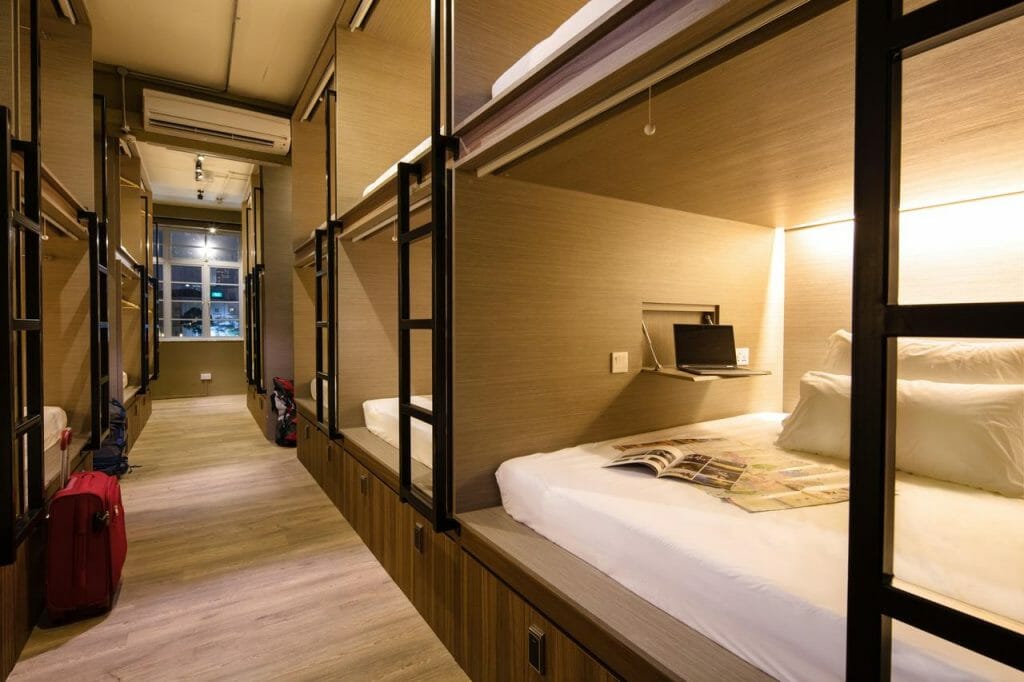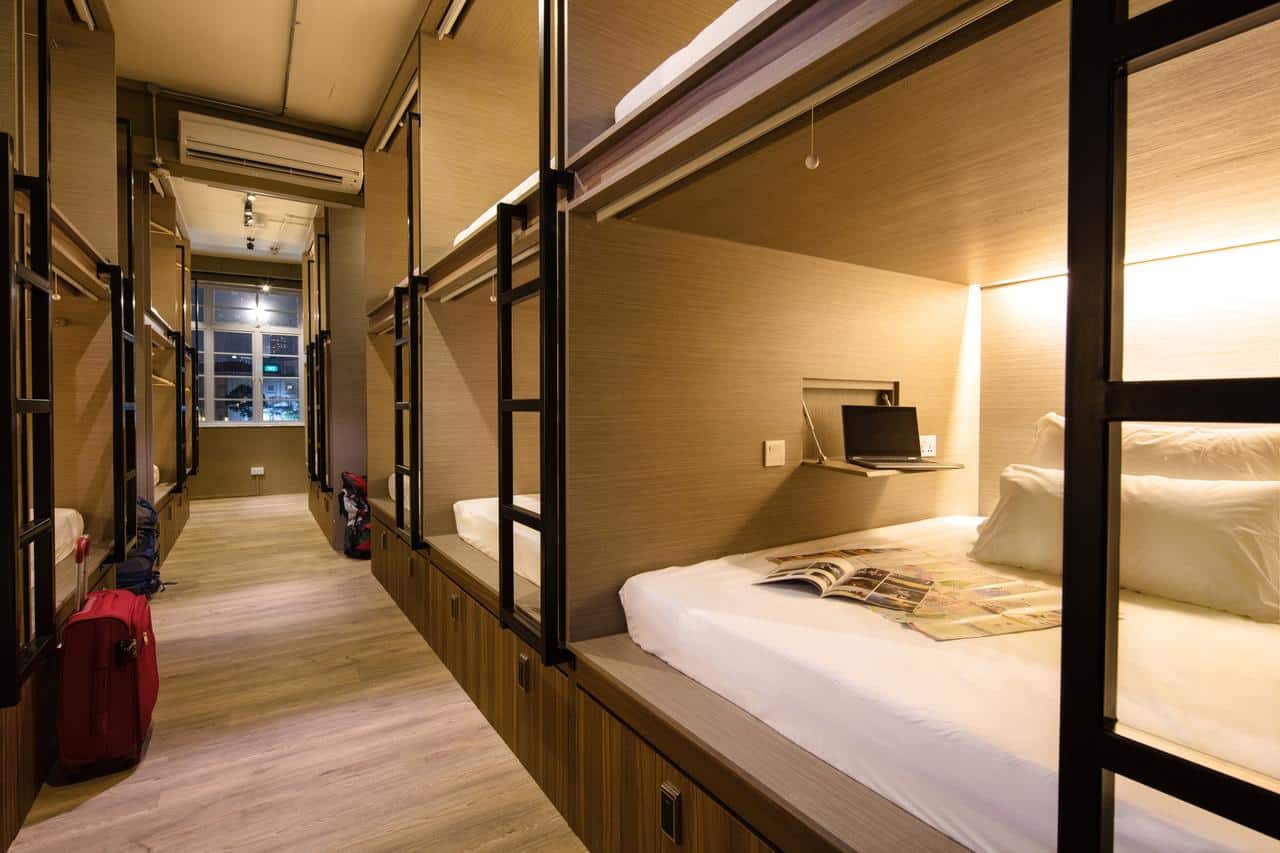 The COO Boutique Hostel is a hip hostel with an industrial ambiance. Being the right combination between a design hostel and a modern bistro bar, the COO Boutique Hostel serves as an ideal dwelling space for backpackers and travelers. So likeminded people who are seeking travel experiences would surely love it here.
Not only is this place dubbed as one of the best gay hostels in Singapore, but it is also known as the first sociatel in Singapore. It provides services and amenities that focus on all things social. So you will surely have a lot of time interacting with fellow guests.
The dorms of this hostel, or should we say sociatel, could accommodate up to eight guests. These streamlined rooms are available in female-only or mixed dorms. On these beds, you could find lockers, and you could access free Wi-Fi. You get to share bathrooms with other guests, but some of them are en suite. Aside from these services you could receive, the hostel also provides you with freebies such as breakfast and loaner bikes.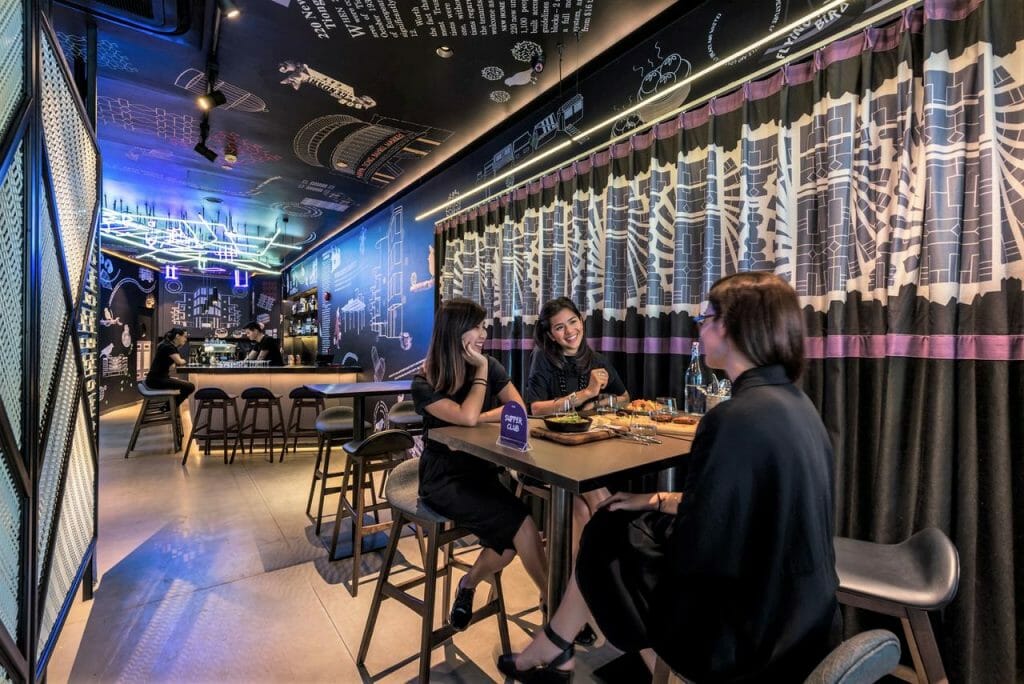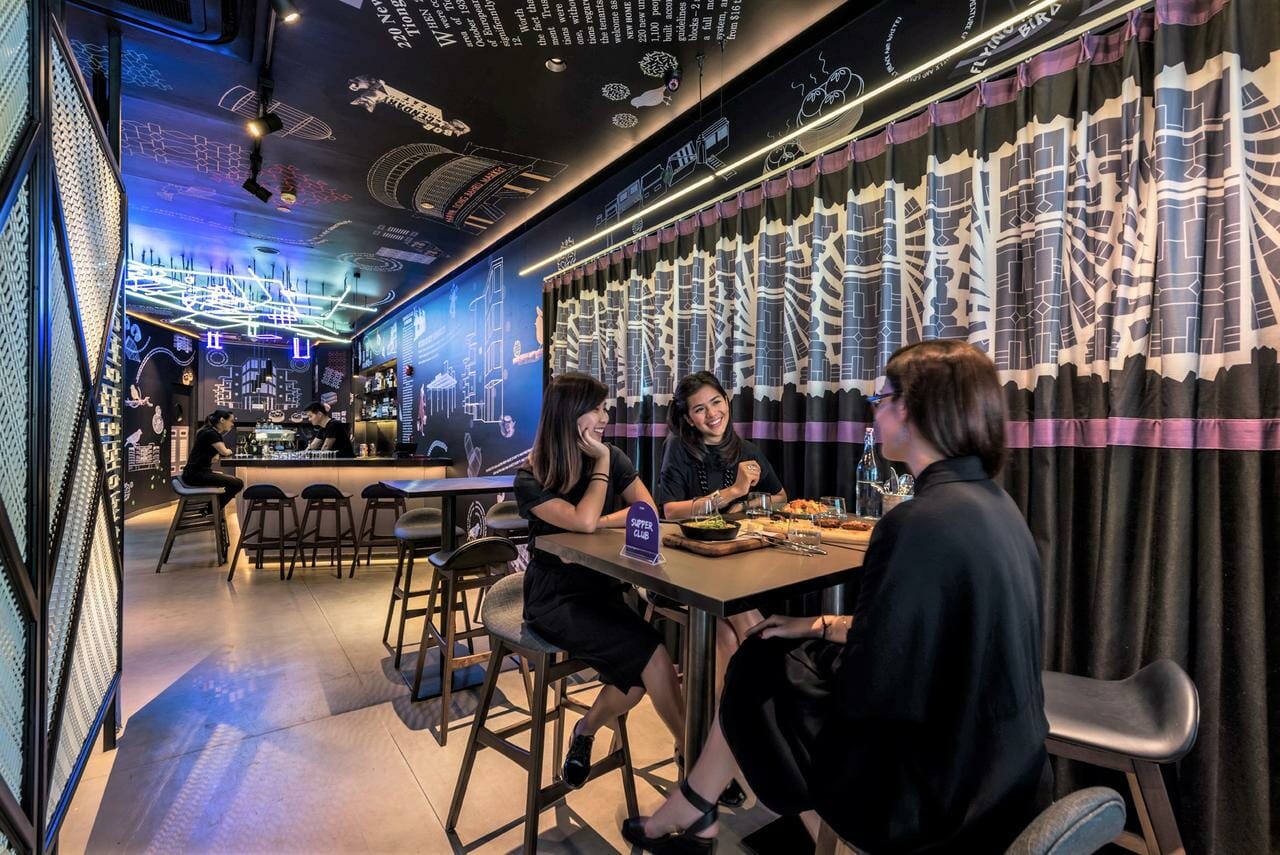 Completing our list is the Quarters Capsule Hostel. This is a trendy hostel that you could find amid the hip Circular Road. There are a lot of bars and restaurants nearby, so you cannot miss having a great nightlife here. At Quarters Capsule Hostel, the warm and friendly service transcend in race, culture, and language. The staff is dedicated to going the extra mile to ensure your safety and comfort.
The hostel has two types of rooms: mixed-gender shared dorm and female-only shared dorm. These cozy dorms come in a single capsule, double capsule, and quad capsule. Each dorm comprises of bunk beds, touch-screen lockers, an ergonomic ladder, and free Wi-Fi. You may share a bathroom with fellow guests, or use en suite bathrooms. While linens are given, towels are available for a certain fee.
Inside this hostel, you could find a bright lounge where you could unwind as you interact with other guests. There is also a shared kitchenette with a fridge where you could cook your favorite dishes.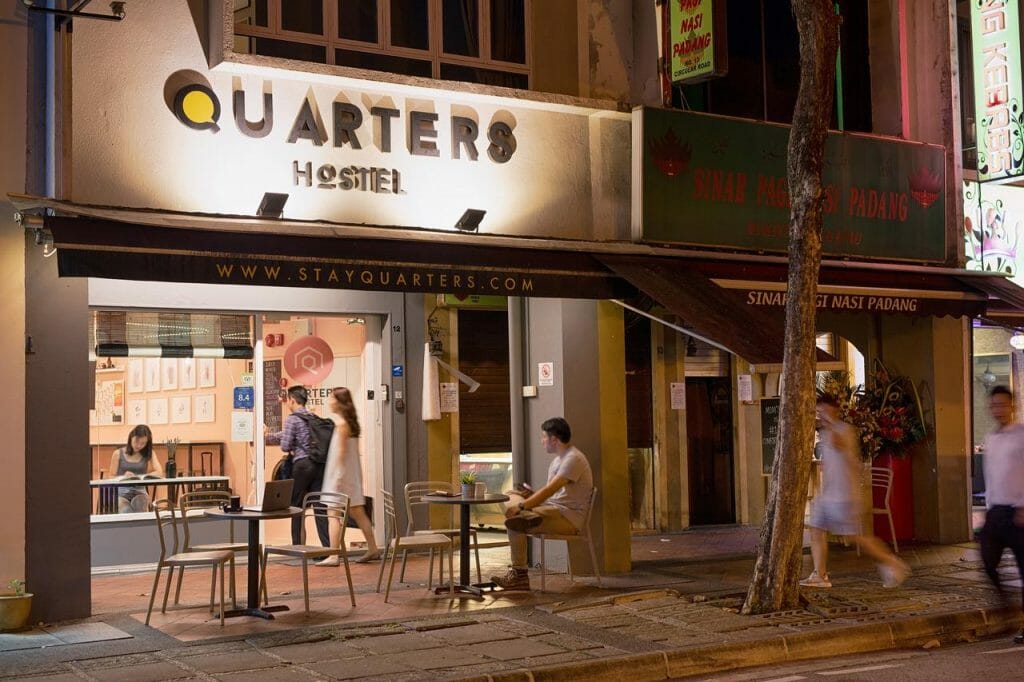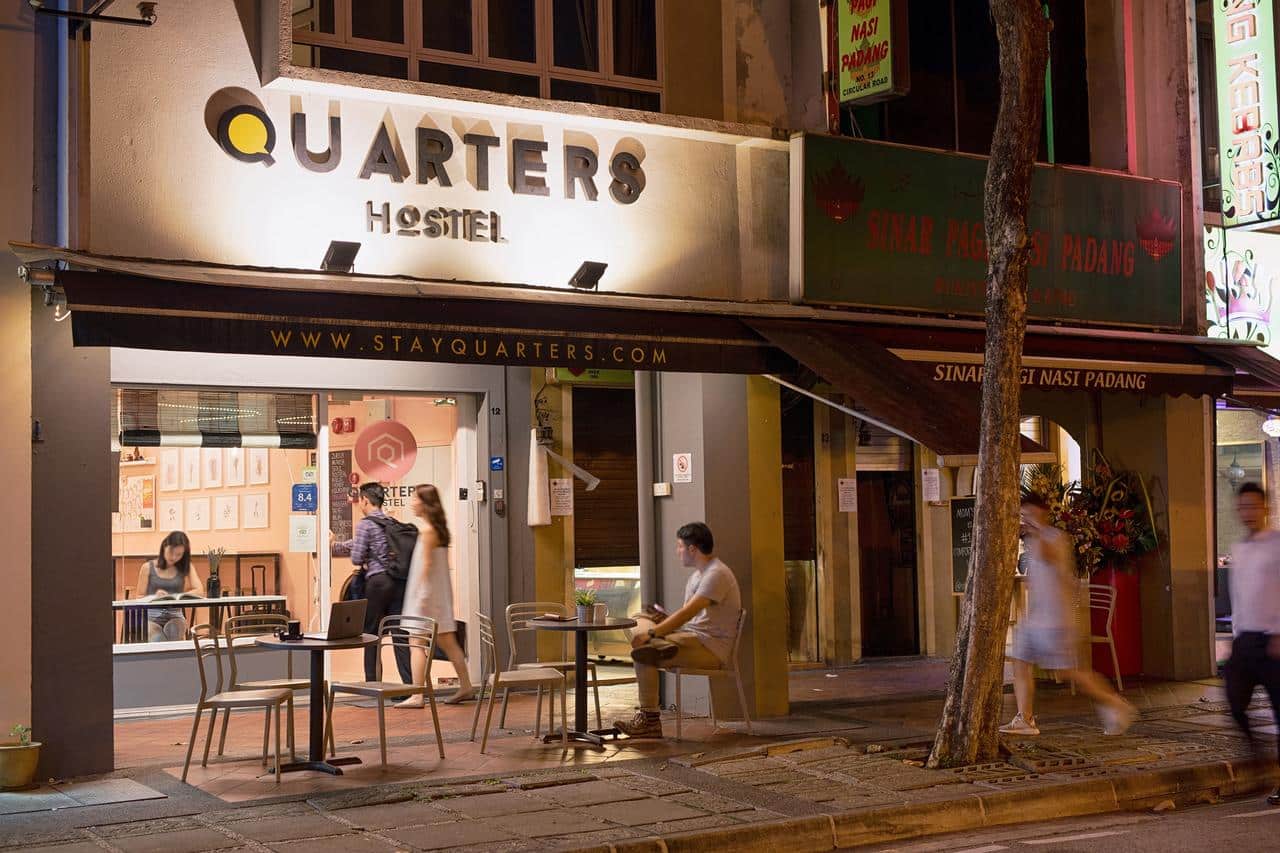 [button title="Not Quite What You Were Looking For? Why Not Explore All These Other Fabulous Accommodation Options Now…🎉" link="https://queerintheworld.com/go/global-hotel-search/" target="_blank" align="center" icon="" icon_position="right" color="#FF1493″ font_color="#ffffff" size="2″ full_width="" class="" download="" rel="" onclick=""]