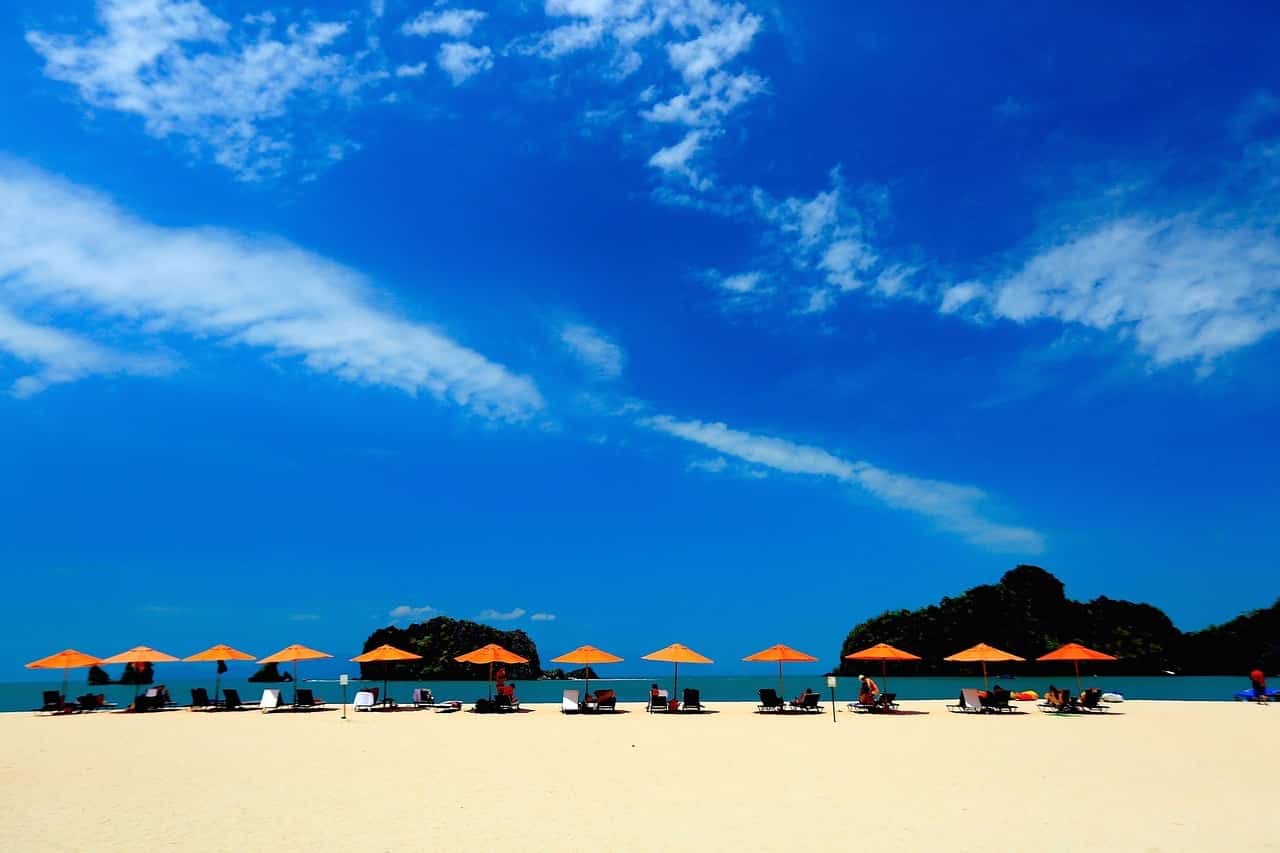 Gay Langkawi is turquoise waters, luxurious resorts, old-world rainforest and plenty of fun in the sun. Just don't expect to find a thriving gay scene…This is still Malaysia after all.
A gorgeous island in an archipelago of more than 100 islands and islets, Langkawi is renown amongst the international glitterati for its sandy beaches, rugged beauty, tranquil spas and yes, relaxed beach nightlife after sundown.
Tucked away off the Eastern coast of Malaysia near Thailand, Langkawi is more liberal and relaxed than the rest of Malaysia as gay travelers will soon notice – and is probably a large reason why Gay Langkawi is popular with LGBT travelers.
You will be welcomed almost everywhere you go: in bars, clubs, and restaurants and will surely have no issues in any of the upscale resort, However, just be aware you will not find a gay scene anywhere near as bizarre as that in Kuala Lumpur, as crazy as Ho Chi Minh City or as open and hedonistic as nearby Phuket if that is your main concern.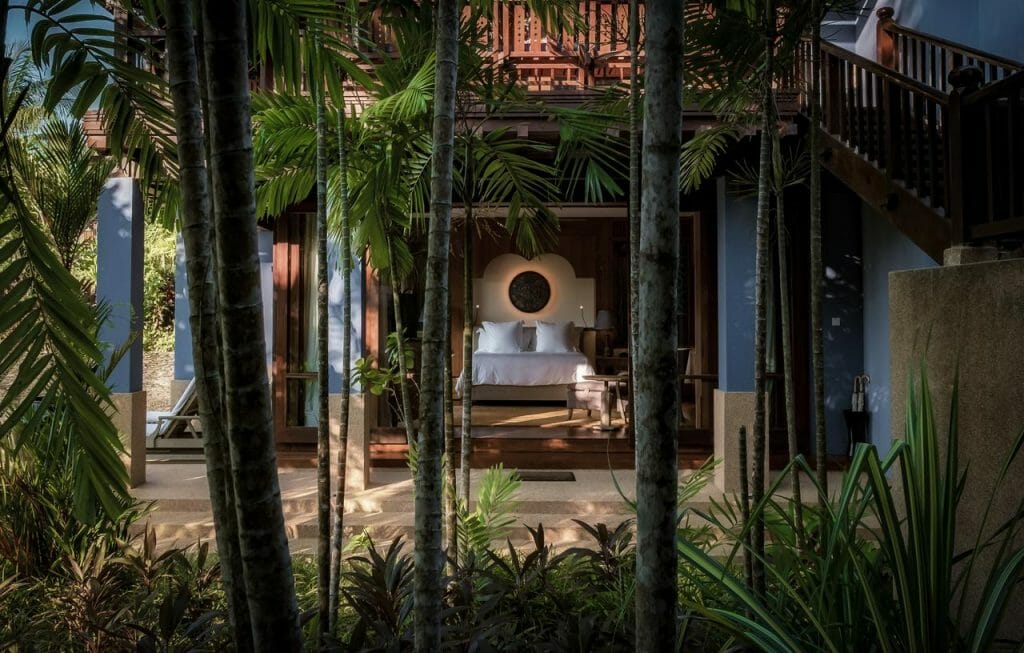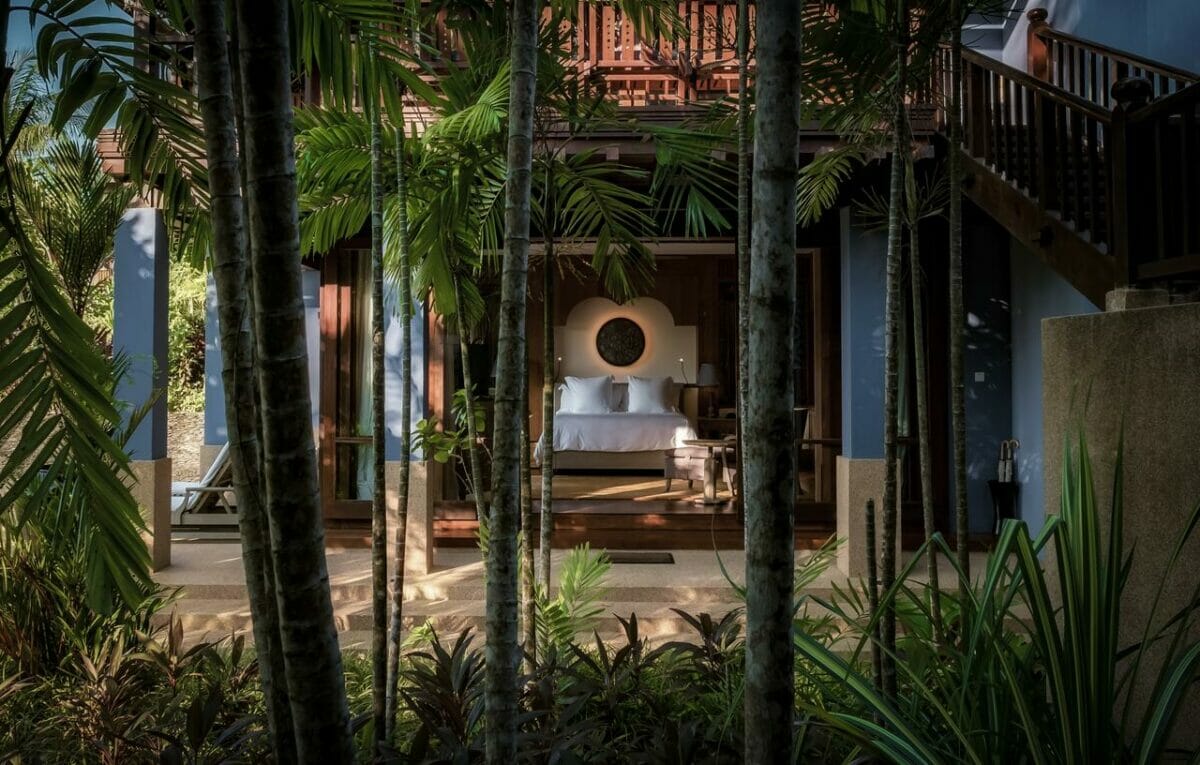 Malaysia is a Muslim majority country and in general, has a low tolerance for homosexuality. But in free-thinking and relaxed Langkawi, it is more often the case of 'gay is OK, just don't use the word.' Outright persecution of LGBT travelers in Langkawi is very rare, but discretion in public should defiantly be applied.
Many Malaysians still hold conservative attitudes to any display of public affection – straight or gay – although people here are surprisingly open-minded, especially in more trendy, upscale areas. As a general rule what gay people do in their own time in Malaysia is largely only an issue if you are a Malaysian politician or want to watch Beauty & The Beast.
Sadly the influence of conservative Islam on mainstream politics and culture in Malaysia is currently increasing – none of which should affect your average gay traveler, however. So come to Gay Langkawi for the luxurious resorts, divine sunsets, duty-free shopping, and mouth-watering cocktails – just don't expect to be met with rainbow flags or out-and-proud gay life.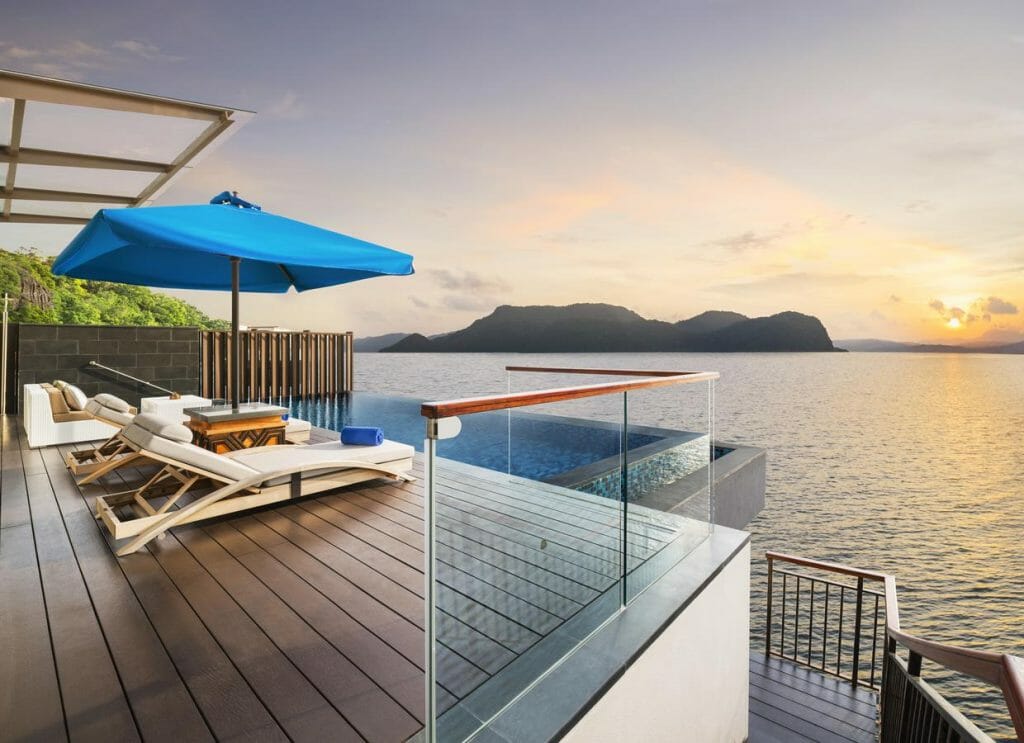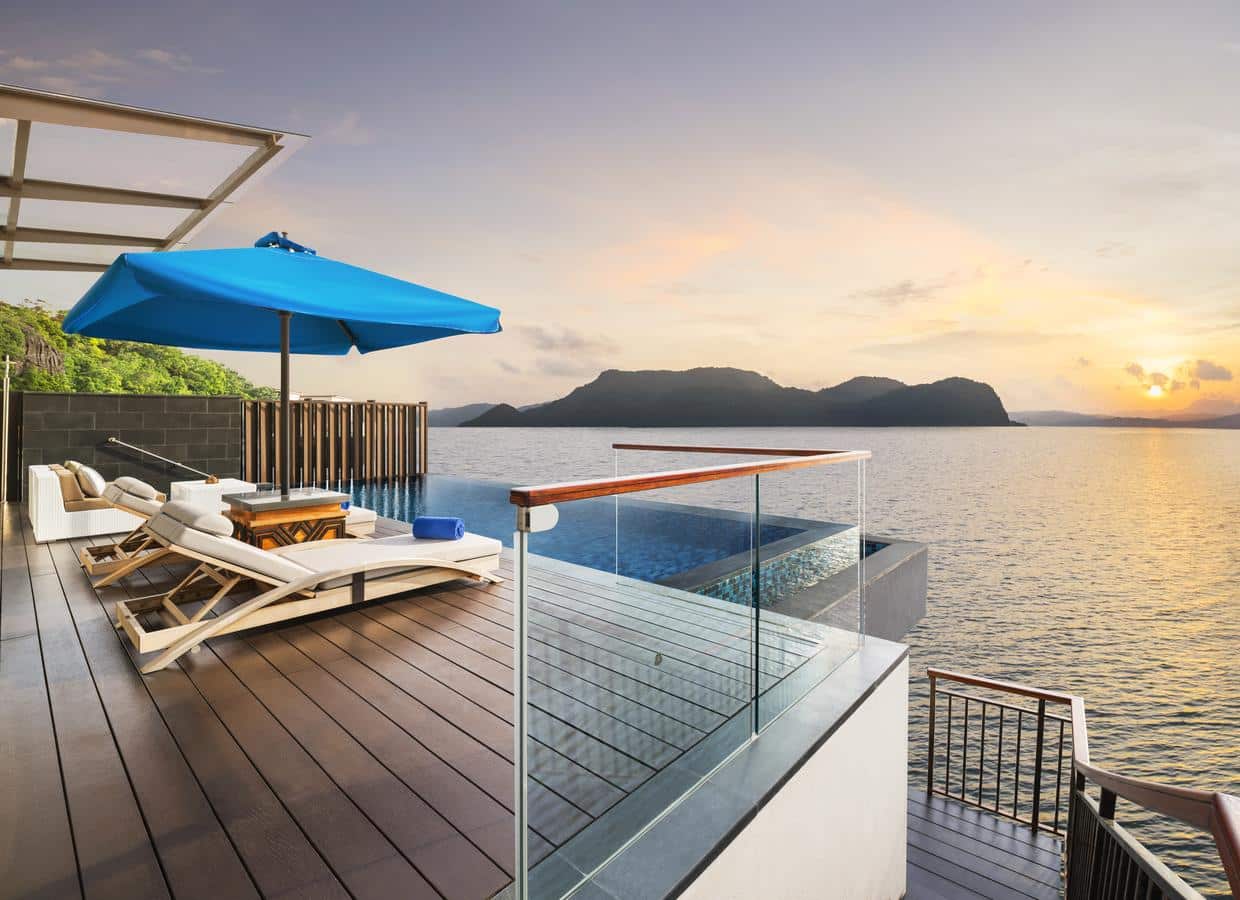 Note: Malaysia retains a British colony era criminal ban on sodomy, poorly defined but includes both heterosexual and homosexual acts, with punishment ranging from fines to prison sentences of up to twenty years and even corporal punishment. Though this law is rarely if ever, applied to foreigners and should not discourage gay travelers from visiting Langkawi it is worth reading up on LGBT rights in Malaysia.
Grindr, Scruff, and Tinder are the most popular hook-up app currently used by gay men in Langkawi. Online censorship is a growing issue in Malaysia, and possession of any pornography is strictly banned in Malaysia.
Gay Langkawi Guide: The Essential Guide To LGBT Travel In Langkawi Malaysia
Attractions in Langkawi
Because gay life in Langkawi mainly occurs online, at night and behind closed doors many of the attractions in Langkawi during the day gay travelers will want to see are the top attractions here anyway.
That is if you can drag yourself away from the pool at your fabulous resort – which is the main attraction of Langkawi for most gay visitors!
One of the best tips we can give you for exploring Gay Langkawi is to pre-order a travel SIM card for easy airport pickup and activation the moment you arrive so you will not pay a fortune in international roaming charges. Get restaurants recommendation and reservations on the fly, public transport instructions up to the minute, bar opening hours and if it is your thing – access to gay hook up apps to find out more about the local scene.
Mobile data is fast, cheap and available almost everywhere in Asia so it is no wonder most travelers chose to stay connected and to get off the beaten track (without ever worrying about getting lost). So why wait? Pre-order the best local SIM card now to have it waiting for you when you arrive.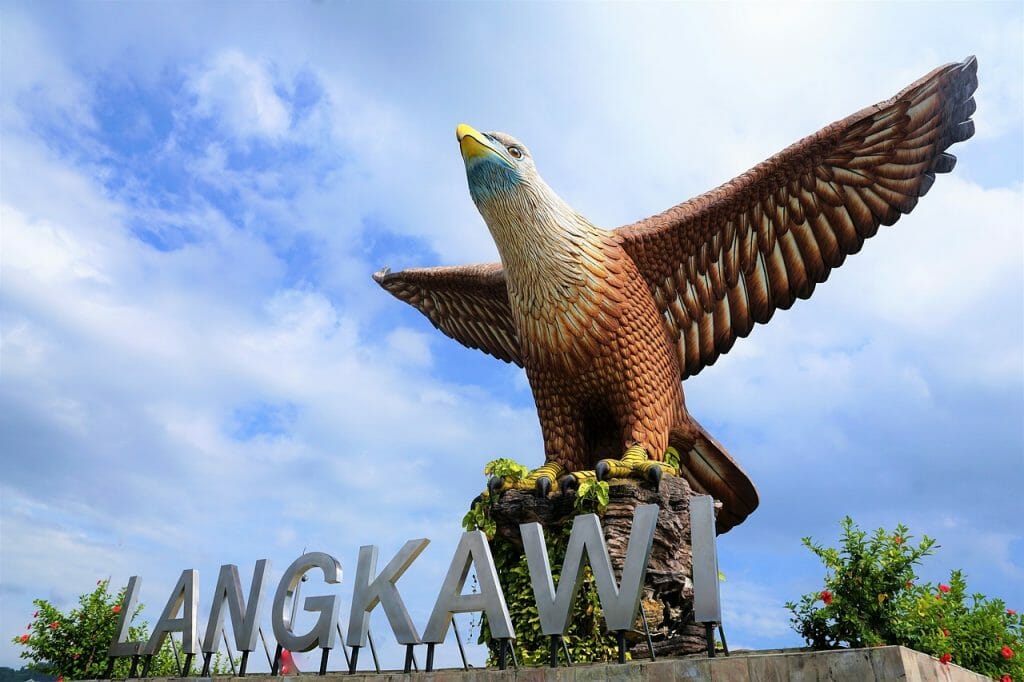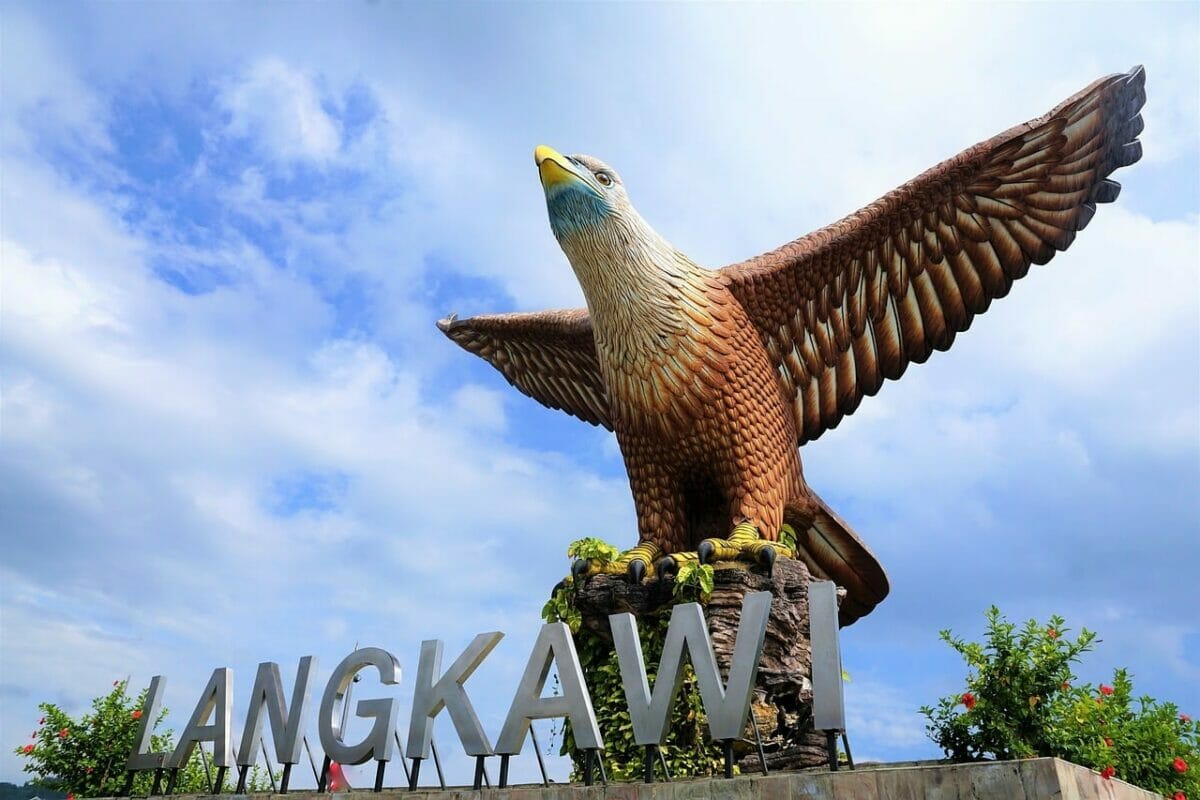 All travelers in Langkawi should take caution in less-developed areas with valuables and take taxi's or ride share apps at night – and always listen to local advice when exploring. Gay travelers in Langkawi should take special care regarding public displays of affection where many residents may be less exposed to LGBT culture and likely hold conservative attitudes…Malaysian people find this very embarrassing even with heterosexual couples.
Overall Langkawi is very safe and a common-sense approach to travel will generally ensure you have no issues exploring this beautiful and diverse city.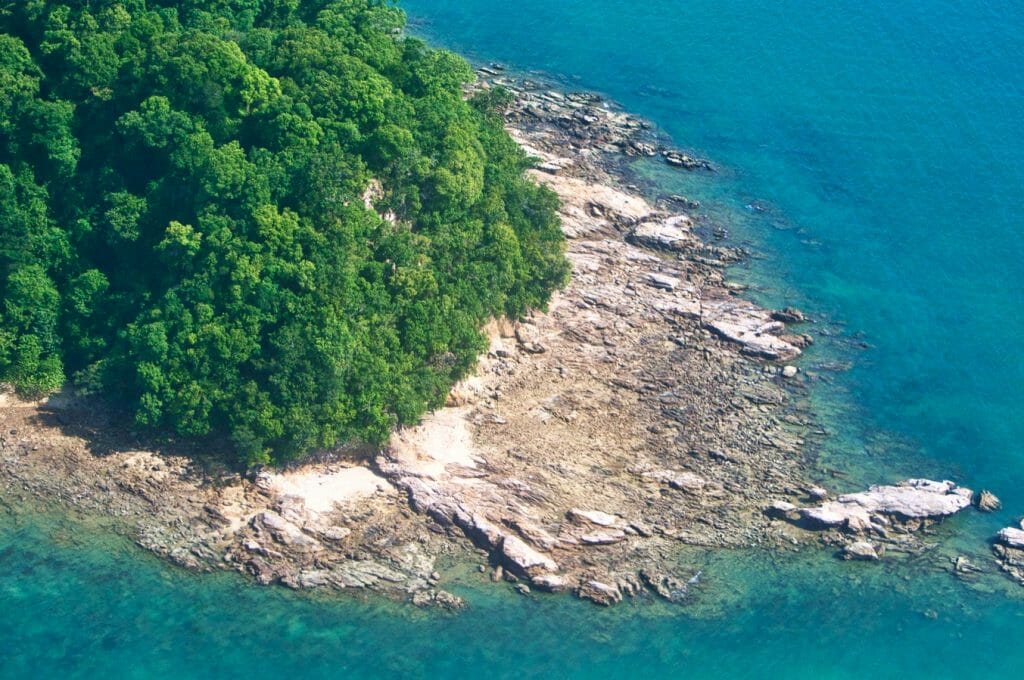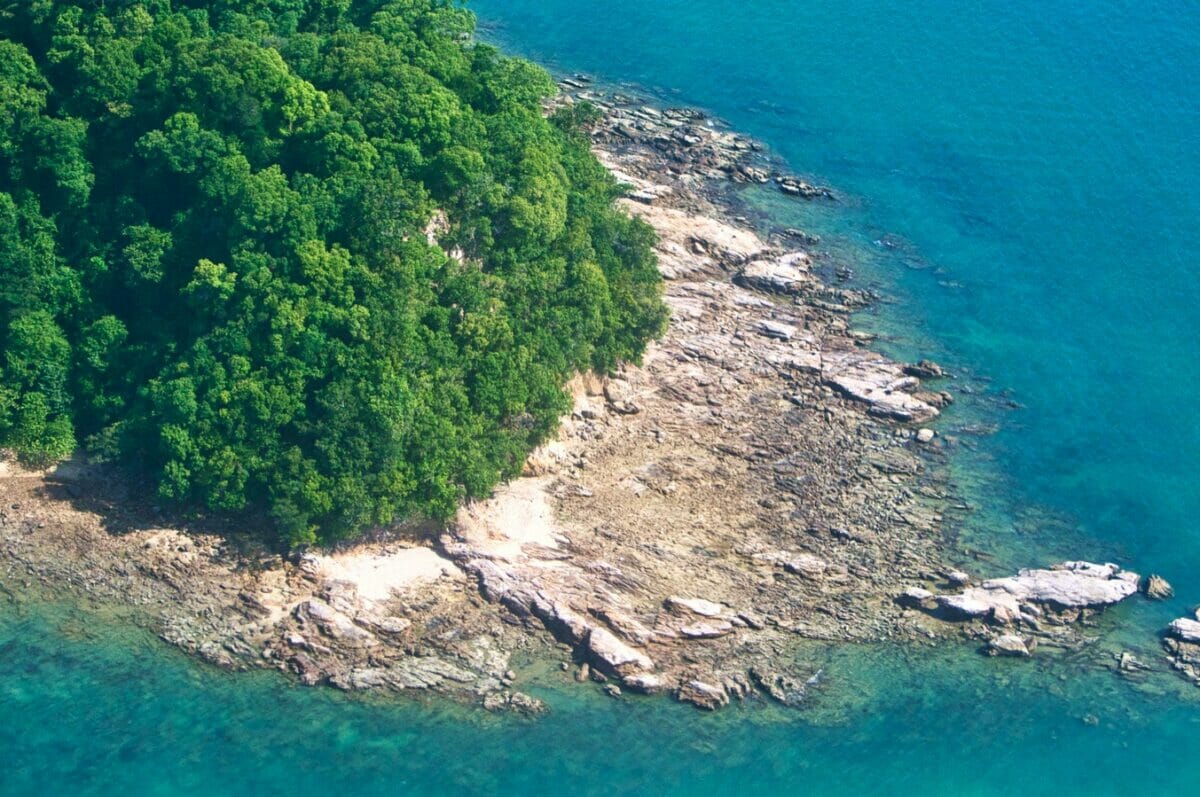 Kubang Badak Mangrove River – Revel in the cool and tranquil blue waters as you navigate your kayak along the Kubang Badak river. Experience the mysteries of the mangrove forest reserve and enjoy a delicious home-cooked lunch while getting the chance to see kingfishers, herons, mudskippers, fiddler crabs and monitor lizards. All finished off with a secluded pool for a refreshing swim!
Langkawi Bird Watching – Head out on a day trip to the lush rainforest of Langkawi, home to at least 267 species of birds where you can see hill mynas, drongos, babblers, eagles, woodpeckers and oriental-pied hornbills all in their natural habitat.
Zipline Adventure Tours – Sick of lounging poolside? Experience a safe but thrilling rainforest zip line adventure on Langkawi island while you experience first hand the rainforest and its tropical inhabitants and explore Langkawi Geopark's 550 million year landscapes.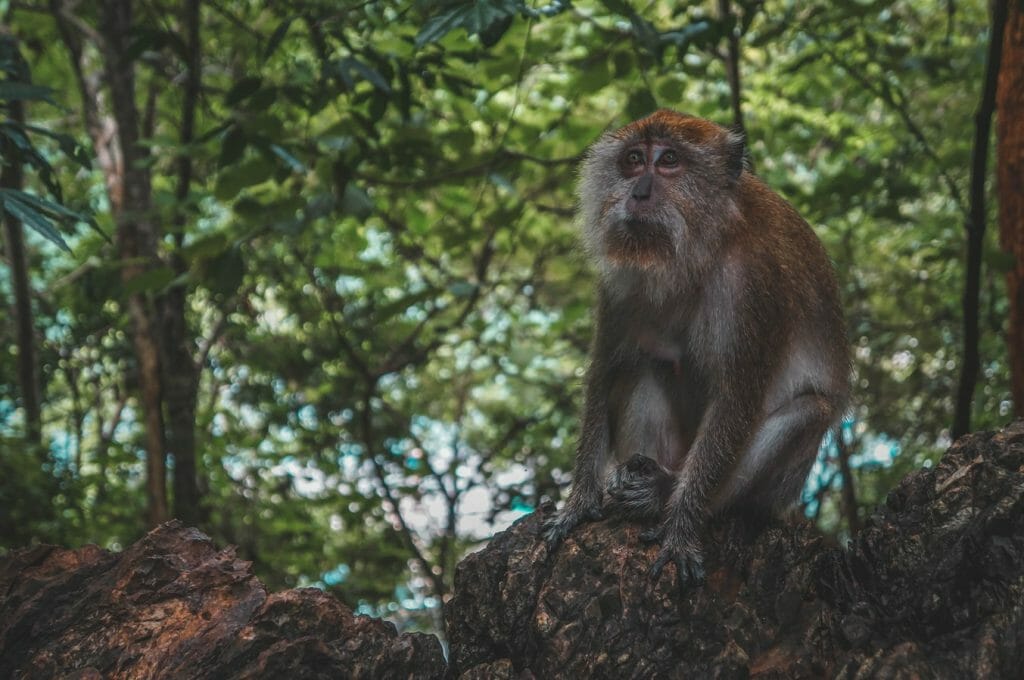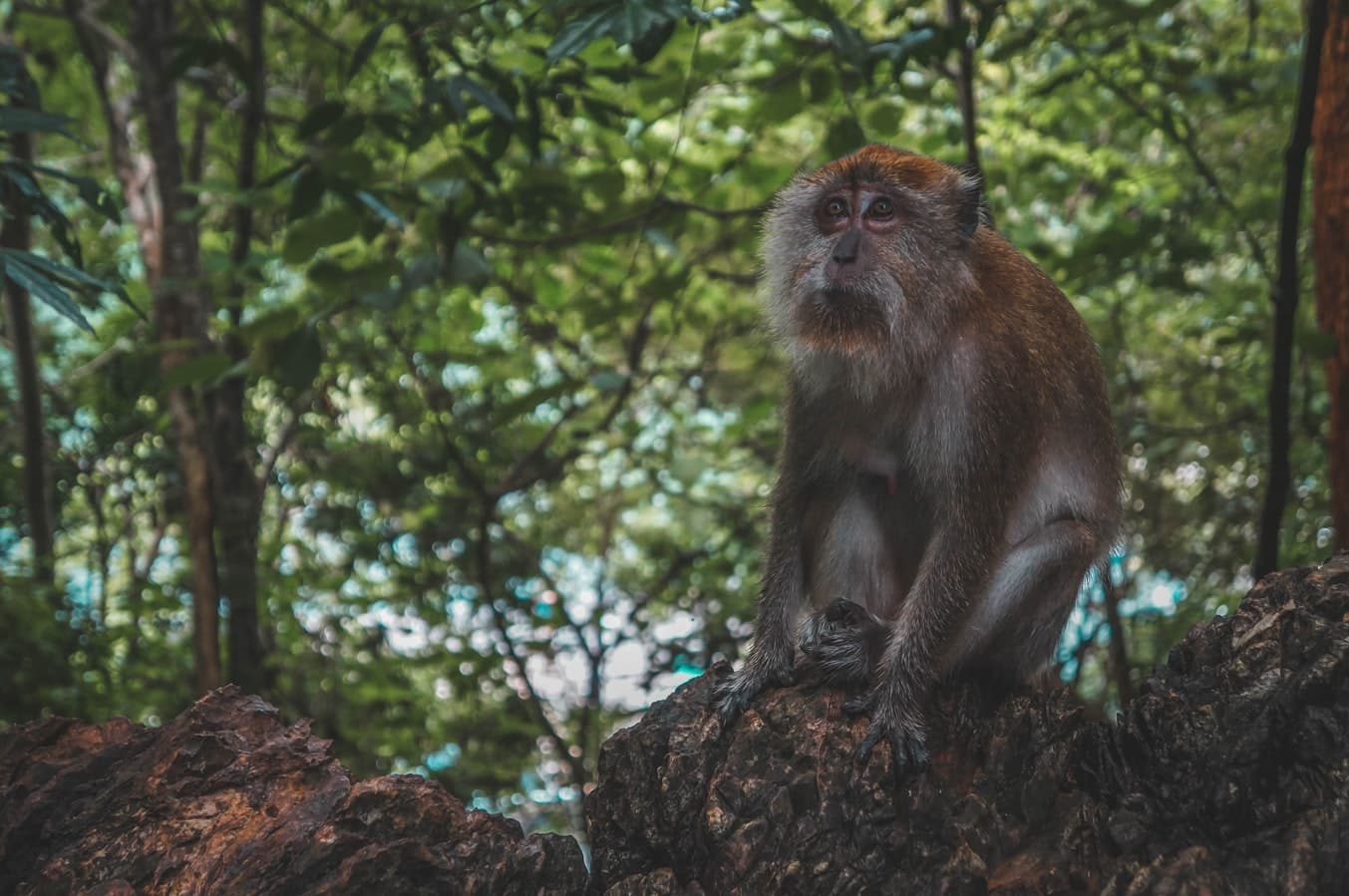 Island Hopping Boat Tour – Zip over to Langkawi's most popular islands on a sensational join-in boat tour. Admire the Lake of the Pregnant Maiden – a mythical lake and unique hill shaped like a woman lying on her back and explore the crystal clear waters and sweeping views of the ocean at the Beras Basah Island.
Snorkeling and Diving Adventures – Experience diving or snorkeling off Pulau Paya, Langkawi's most popular island. Catch the shark feeder in action and get a chance to swim with baby sharks that live by the shore • This is the only place on Malaysia's west coast with exotic coral reefs & marine life species like the moray eel and clownfish.
Luxury Sunset Dinner Cruise – Enjoy the calming breeze with this evening sailing excursions and BBQ while indulging in an open bar of beer, wine, spirits, cocktails and more. Perfect for starting a night off in Gay Langkawi, witness the tropical sun dip below the western horizon of the Andaman and maybe even catch a glimpse of flying fish, dolphins and graceful eagles while you are at it.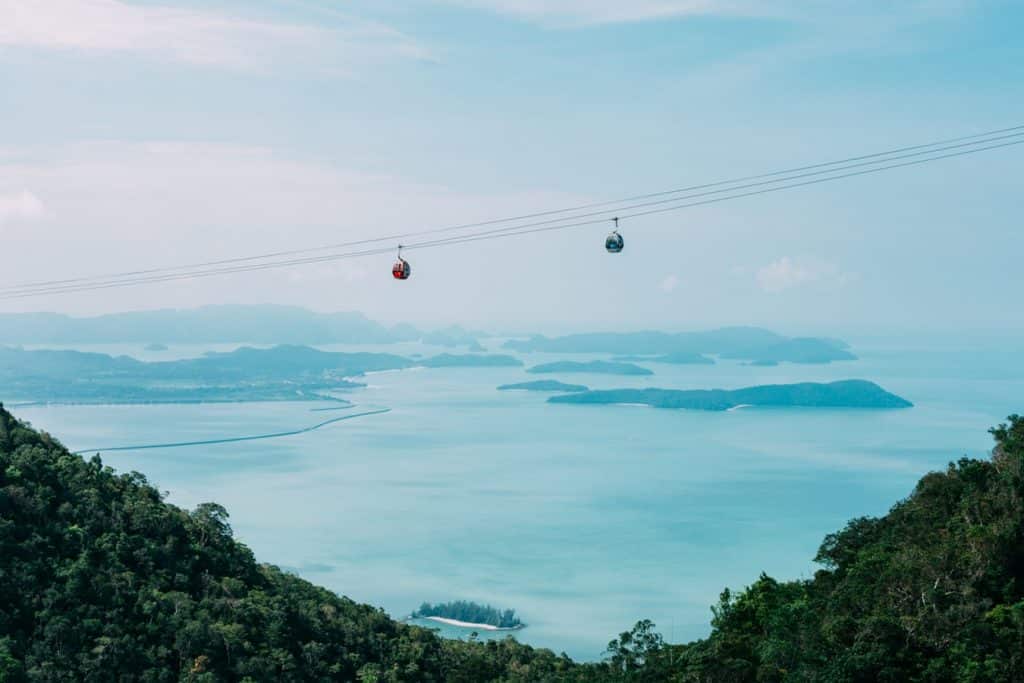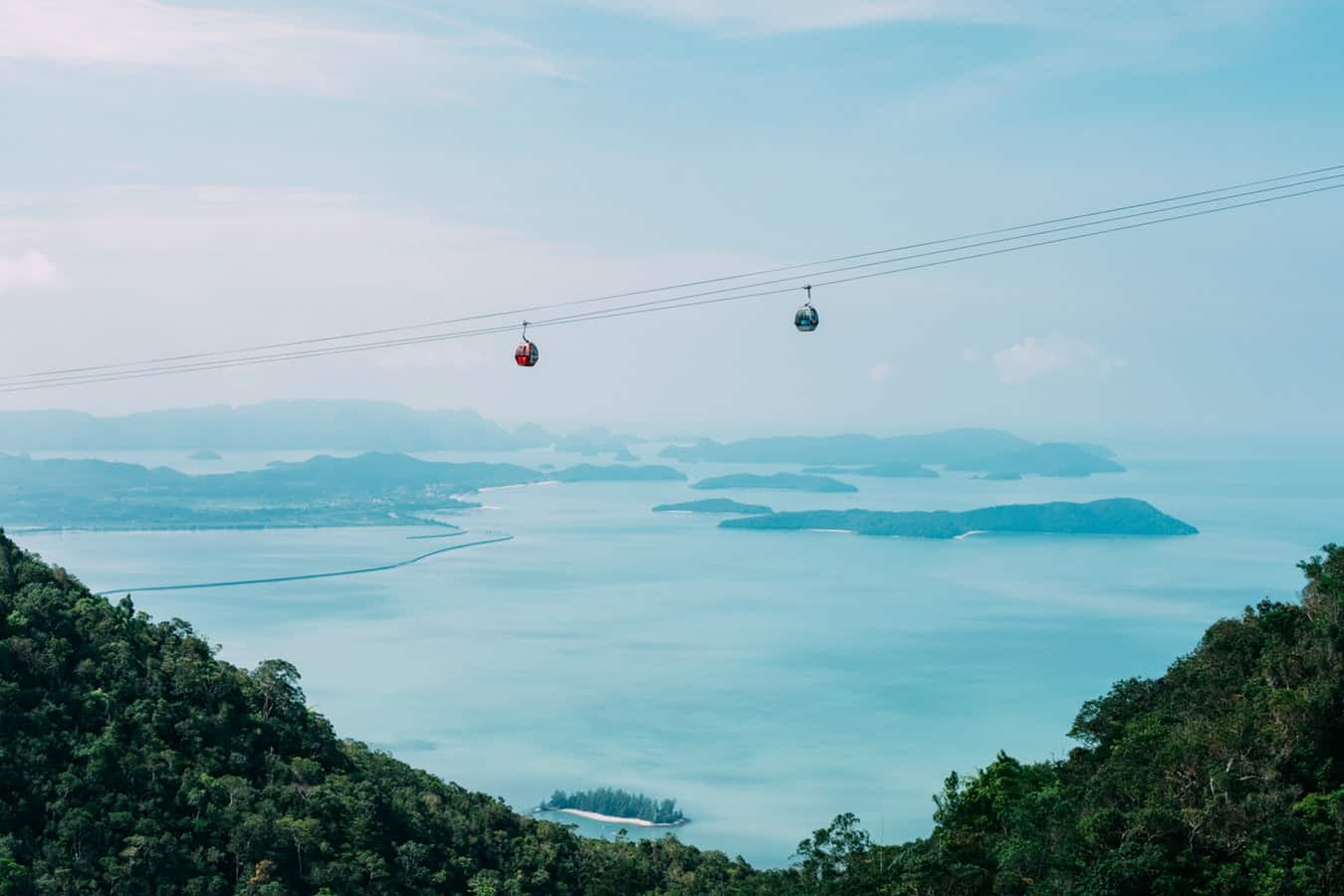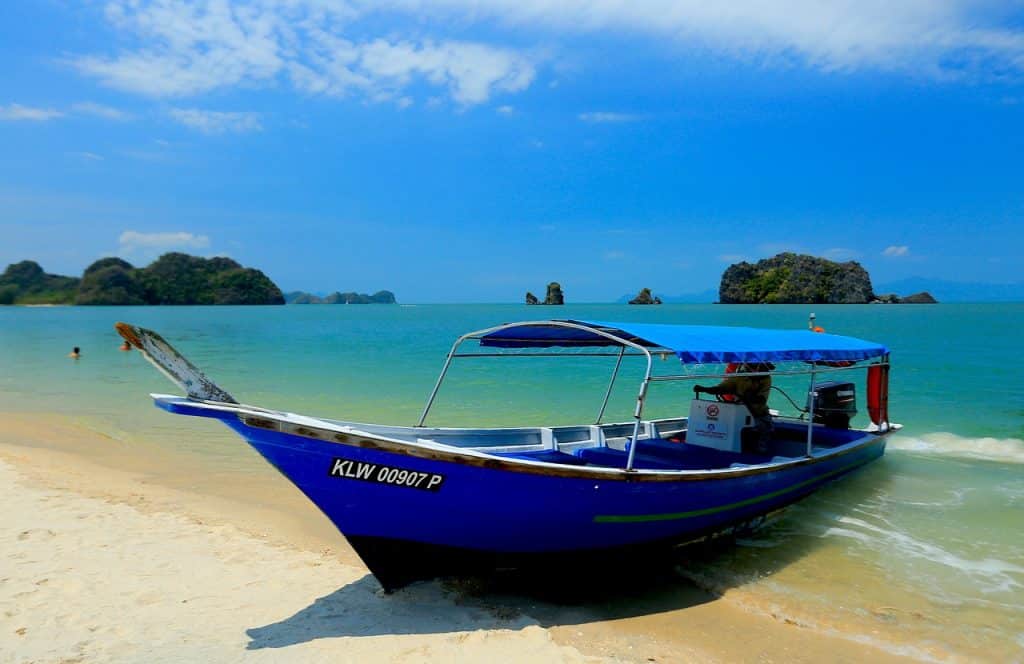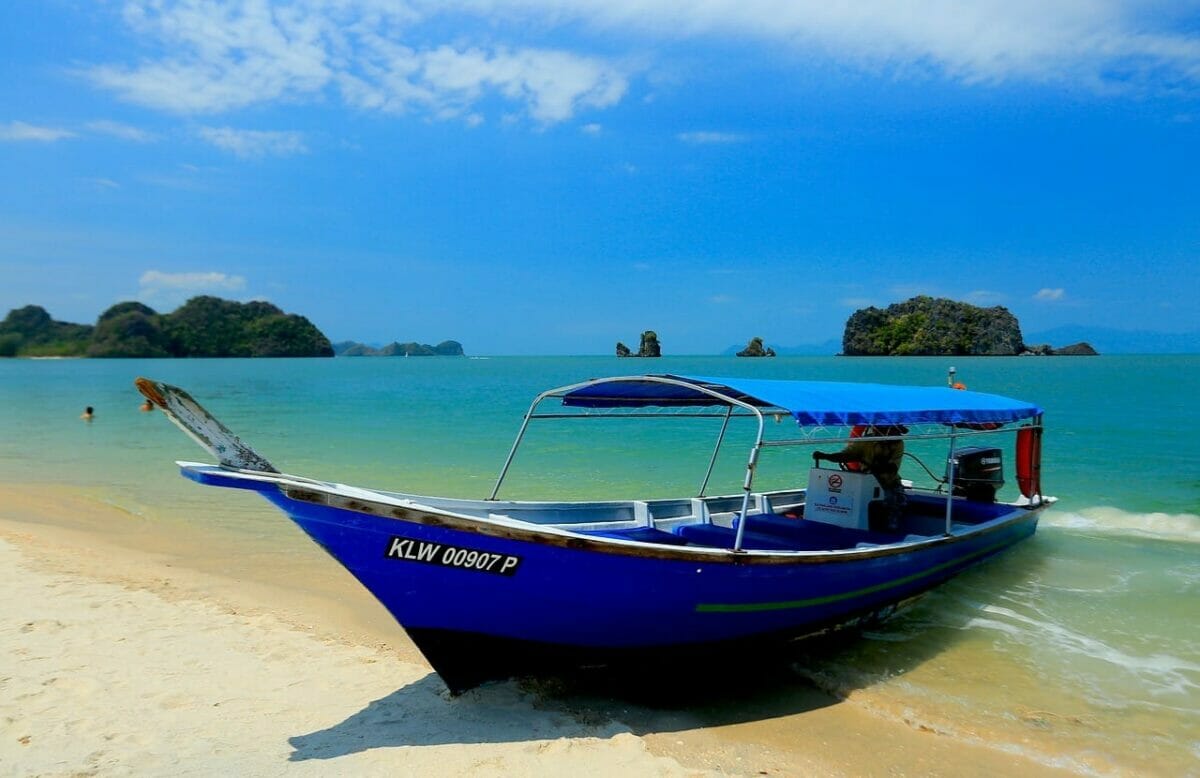 Gay-friendly and Gay Hotels in Langkawi
In Langkawi, you would be hard pressed to find an upscale hotel which had any issues with gay guests, but some discretion can be advised in this often-conservative society. We found some Langkawi Resorts more popular with queer travelers due to their location, luxe amenities and inclusive environment which are features here.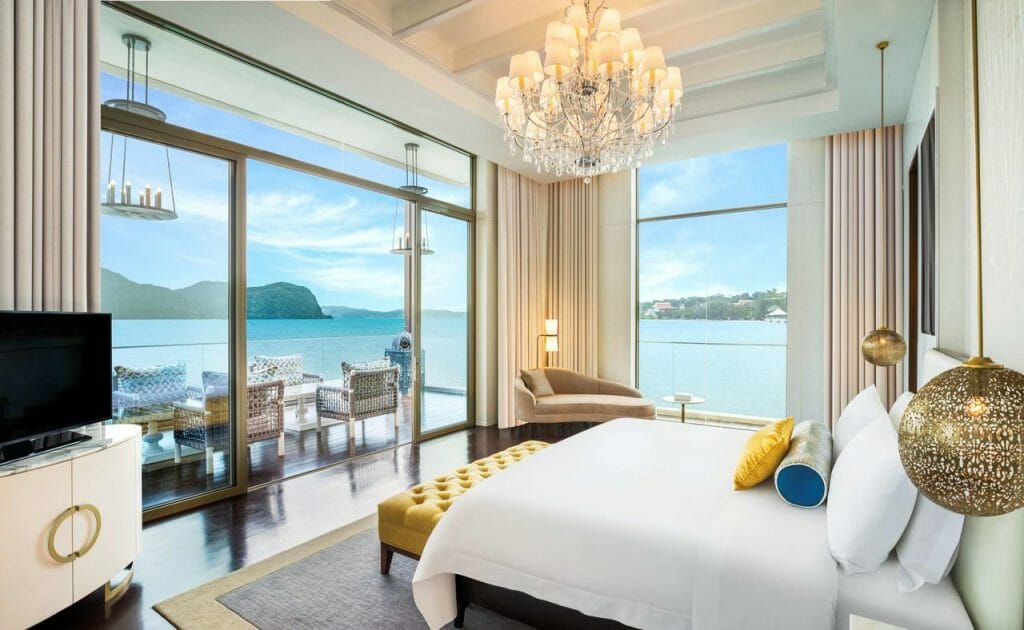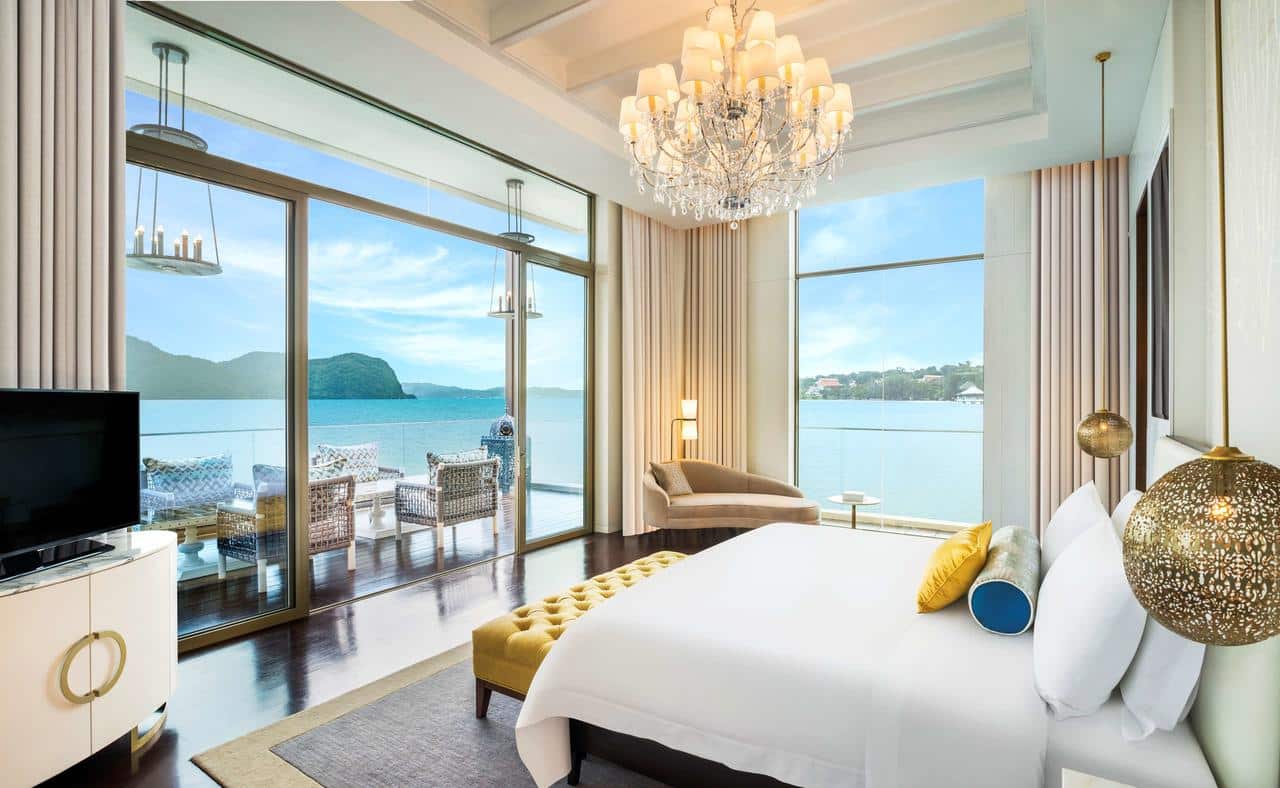 Each resort and area offer something very specific, so be sure to choose the right style and location to meet your needs.
Prices are cheap compared to North American and European hotels (thought quickly rising) and standards are high – so it's a great place to splurge! Of course, there are also hundred's more hotel and hostel options in Langkawi if none of these suit your desired budget, facilities or area.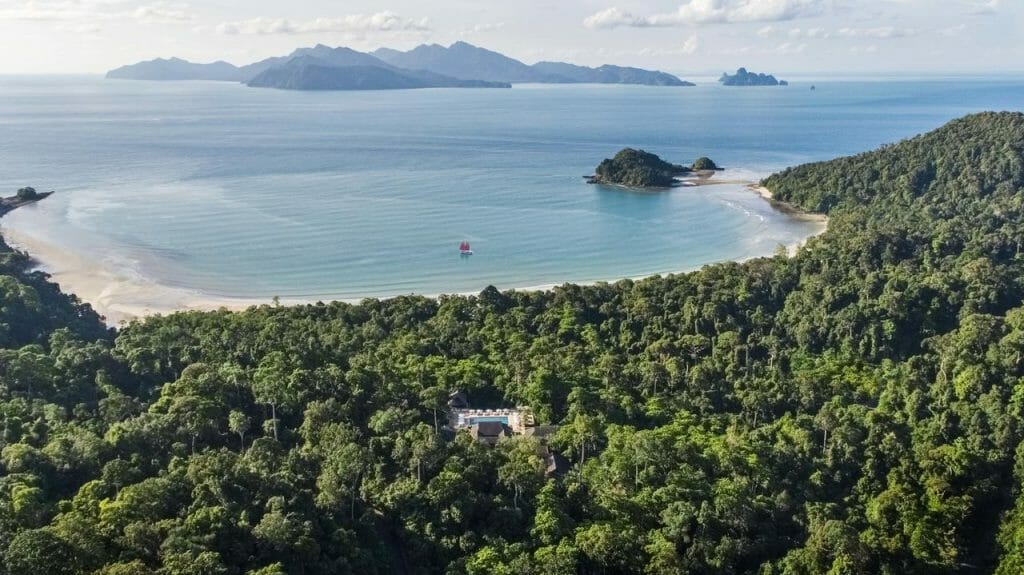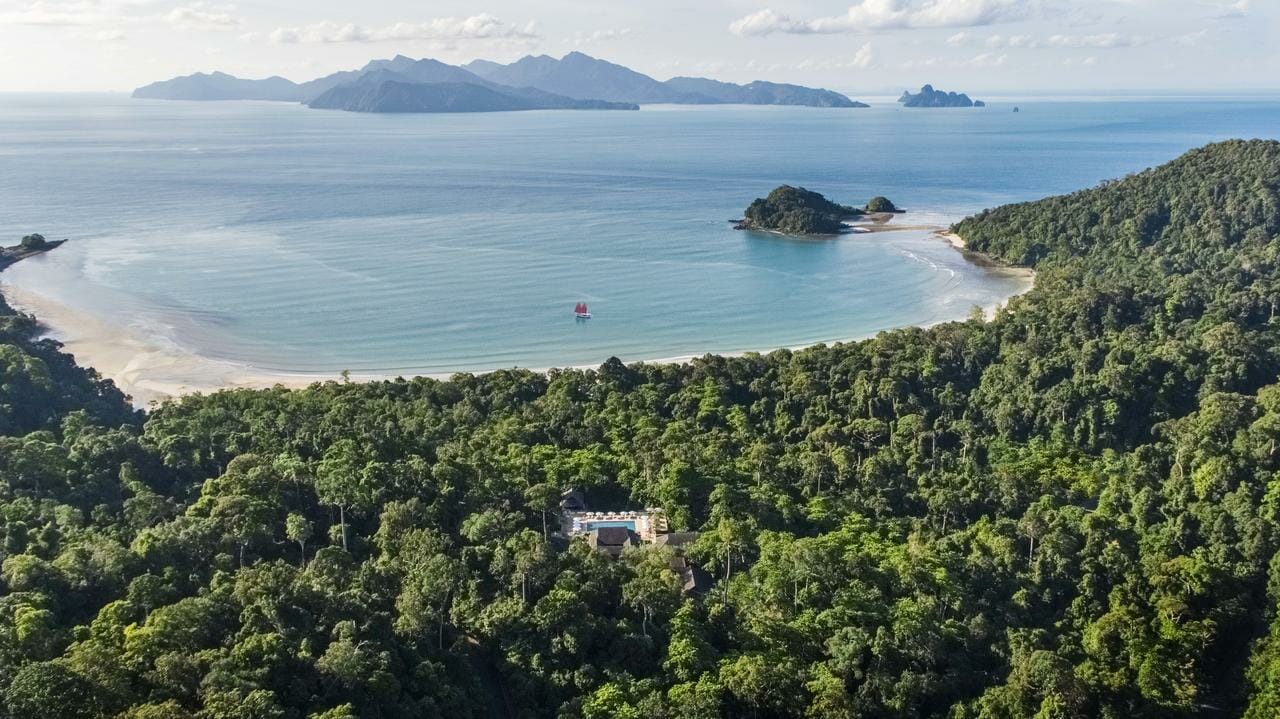 The Datai Langkawi ☆☆☆☆☆ – A luxurious gay-friendly beach resort in Langkawi sublimely places in the heart of the ancient rainforest and perfect for reconnecting and relaxing in nature and relax. The upscale resort has 121 rooms, suites, and villas, all with enchanting views of the lush tropical rainforest and some with the breathtaking vista of the Andaman Sea with Tarutao Island on the horizon. There is an assorted choice of dining experiences inspired by culinary traditions from Malaysia and the surrounding region, each in unique settings that enhance the serenity of the natural environment. There are loaner bicker, a serene spa, and guided hikes through the wilderness backdrop of primordial mountains. This pristine old-growth rainforest is home to a wealth of flora and fauna: you may well spot Dusky langurs, Tokay geckos, and Sunda colugos during your stay…if you are lucky. The resort's private footpath also leads to dreamy Datai Bay's idyllic white-sand beach, frequently voted one of the best beaches in the world. Our favorite resort in Langkawi, and a stay that you are sure never to forget.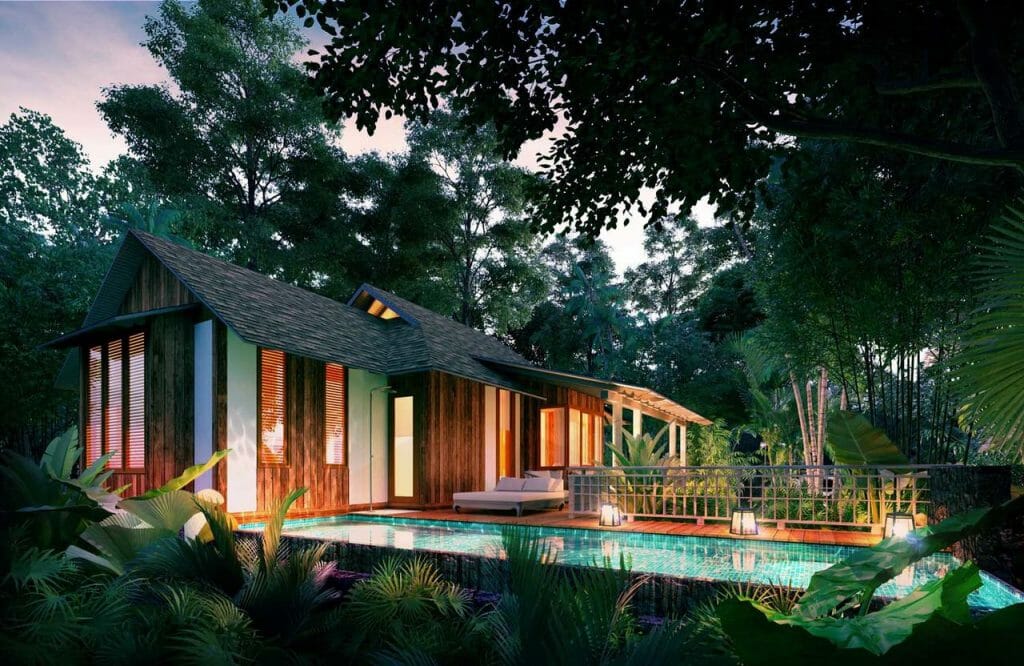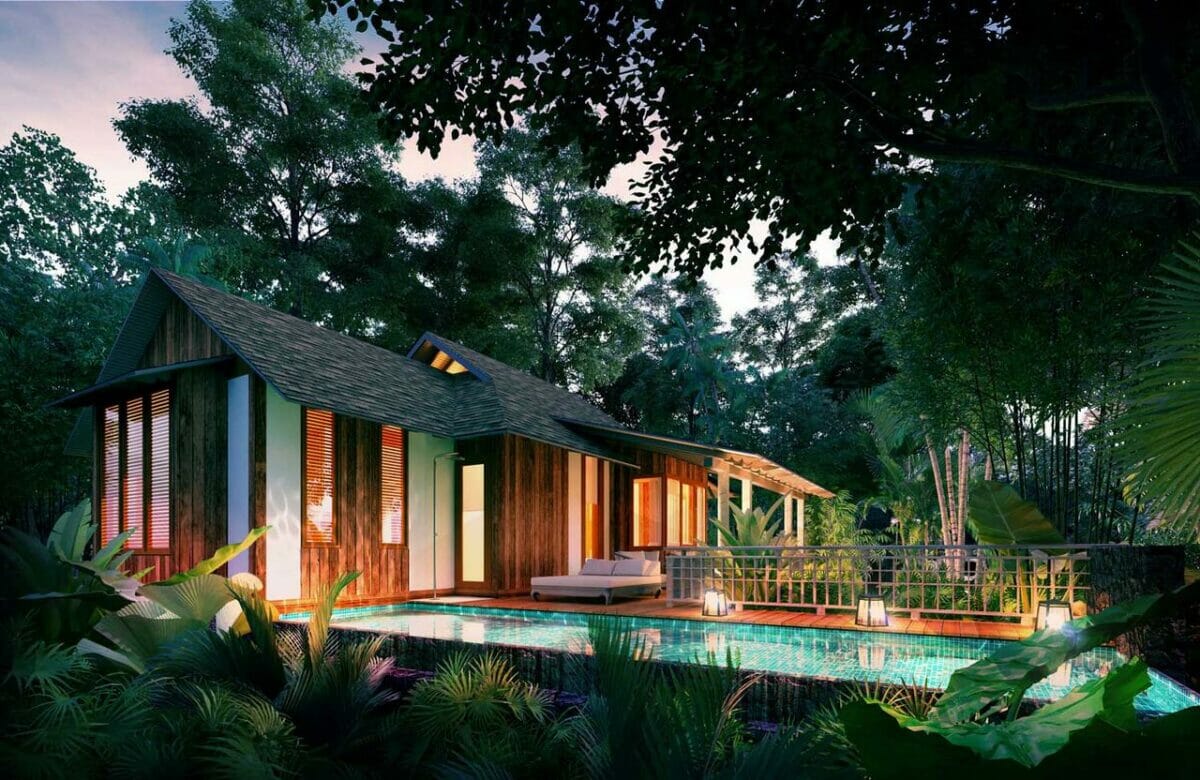 Four Seasons Resort ☆☆☆☆☆ – A jungle clocked island escape within a UNESCO Geopark flanked by ancient limestone cliffs and the emerald waters of the Andaman Sea. This luxe resort offers refined, airy Malay-style pavilions and villas providing a romantic haven for gay couples wanting to enjoy Langkawi together. Wake up with a morning swim in your plunge pool before enjoying breakfast on the deck, then head out to explore the mysterious mangrove forests, winding rivers and ancient sea stacks that create this unique landscape. Find some balance at The Geo Spa, then sit down for authentic Malay cuisine before toasting the spectacular, jewel-tone sunset with a cocktail at the fabulous Rhu Bar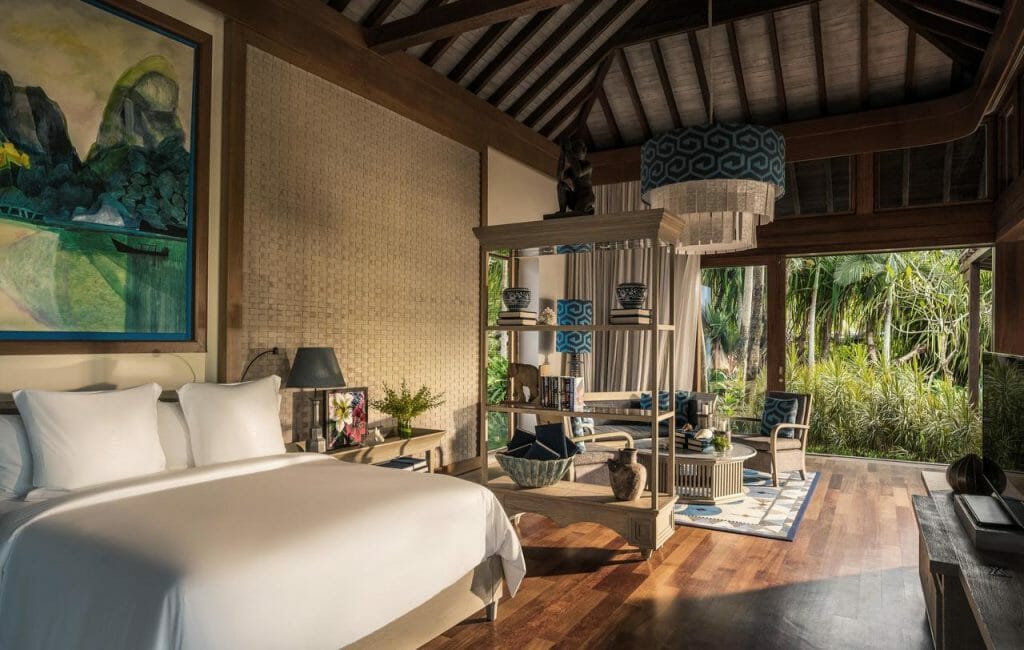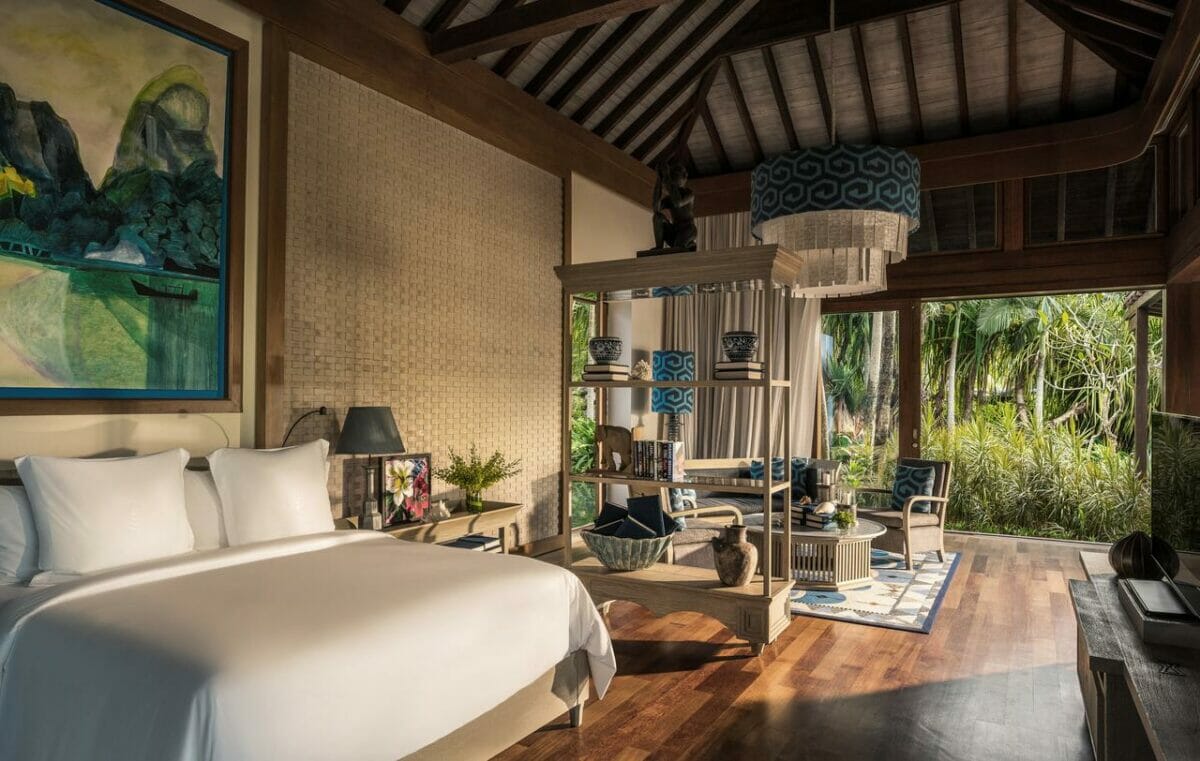 The St Regis Langkawi ☆☆☆☆☆ – An idyllic, refined paradise in 'the Jewel of Kedah' this new 5-star luxury resort is the pinnacle of sophisticated island living set amidst centuries-old rainforest fauna and nature, and the glimmering Andaman Sea. Offer a luxurious beachfront resort experience with 85 suites and 4 over-water villas, there are also 6 dining venues to tempt you to indulge your palate with exquisite masterpieces and concoctions from their esteemed chefs – a true gastronomical delight. There is also the signature St. Regis Butler Service, exquisitely composed spa quarters, the oasis-like seafront outdoor pool and private beach offering you nothing but the best at this opulent getaway.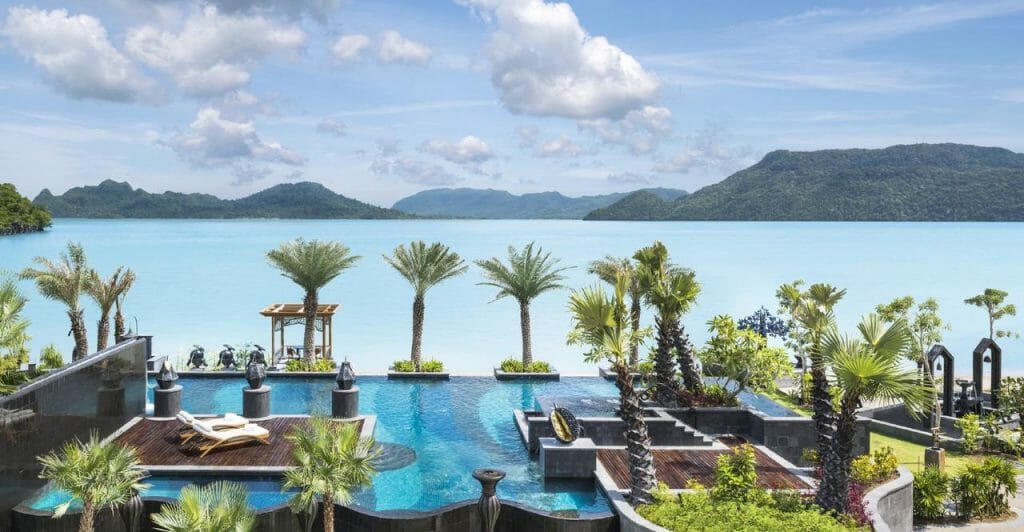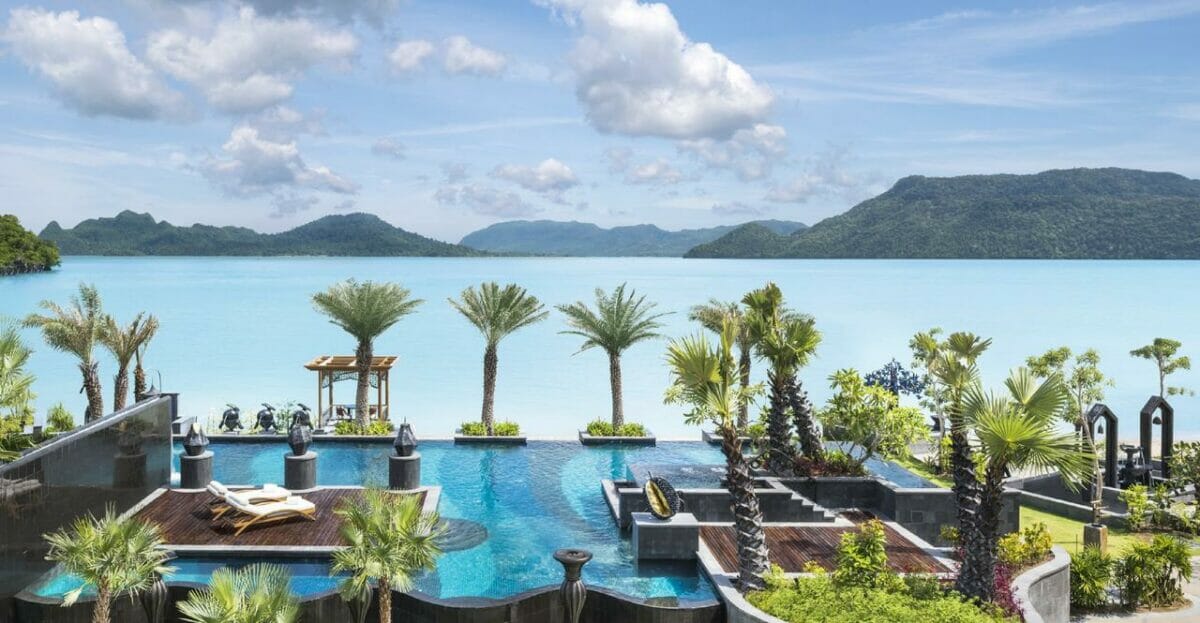 Ambong Ambong Langkawi Rainforest Retreat ☆☆☆☆ – A very gay-friendly resort is tucked away on a hillside amid tropical rainforests offering a tranquil stay only 5 minutes' walk from Pantai Tengah beach. The retreat only offers 10 rooms, but each is elegantly furnished with wood décor, with some suites featuring gorgeous 4-poster beds, and a terrace with deluxe wooden tubs and ocean views. Surprisingly affordable, there is also a bar, spa, yoga deck, pool and incredible Japanese restaurant with views out over the Andaman Sea.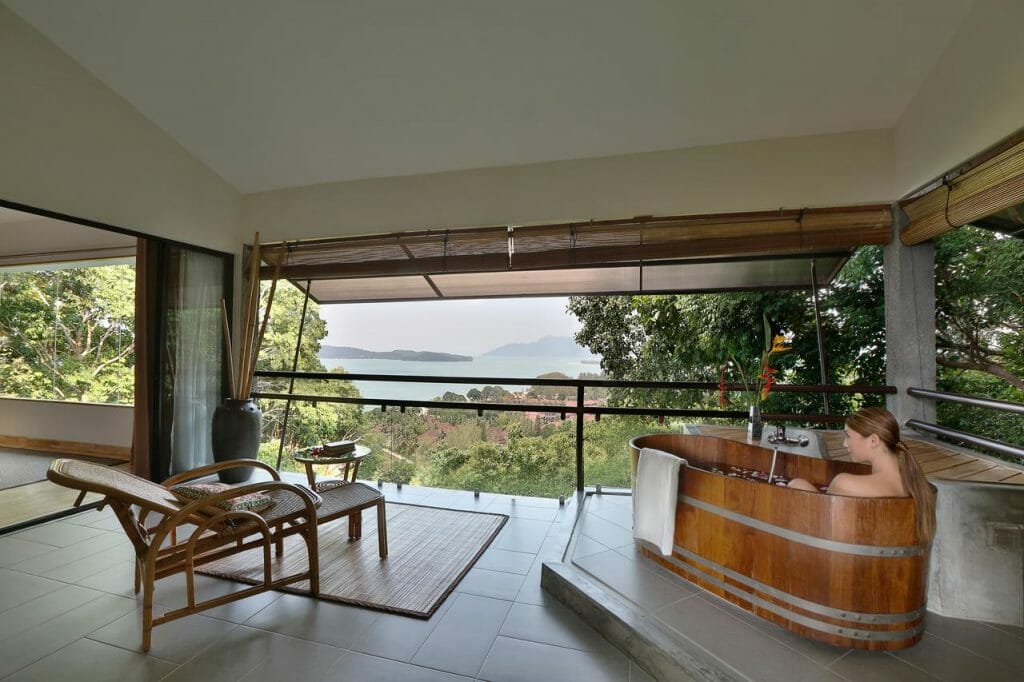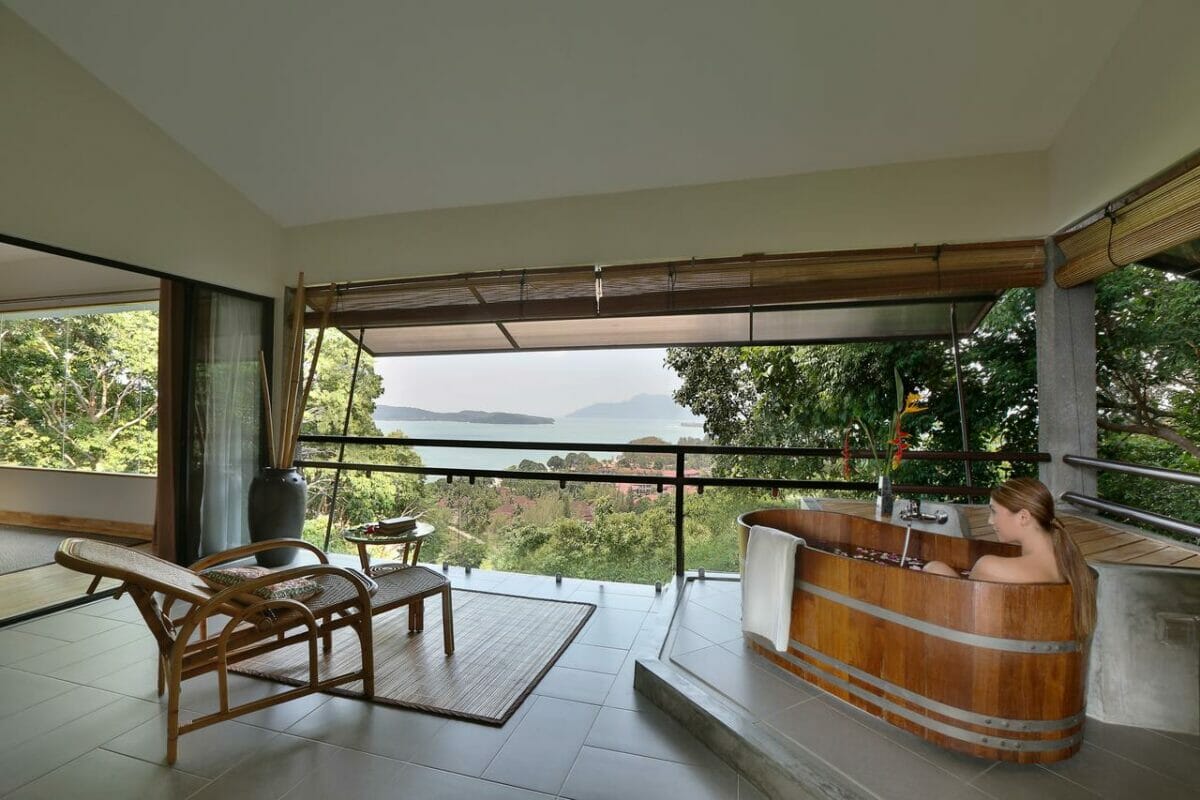 The Frangipani Langkawi Resort and Spa ☆☆☆☆ – A gay-popular but very laid-back oceanfront resort tucked between coconut palms and lush tropical gardens. Casual rooms, some beachfront, are affordable prices and there is a daily breakfast included. Resort facilities include one freshwater pool with a poolside bar, one saltwater lap pool, outdoor jacuzzis, an anti-oxidant Sauna, gym and beachfront bistro.
Camar Resort Langkawi ☆☆☆ – An affordable gay-friendly resort on the white-sand beach of Pantai Tengah. Basic rooms, helpful staff and a private section of beach to enjoy – plus a 75-meter long saltwater pool, the longest pool of its kind in Langkawi!
Tubotel ☆☆ – We don't overly recommend staying at a hostel in Langkawi, but if you want to be surrounded by other travelers and stay really on a budget Tubotel is our favorite. Unique décor, concept-style cube and tube-shaped accommodation with nice ocean views. Very basic, but a great place to meet other backpackers.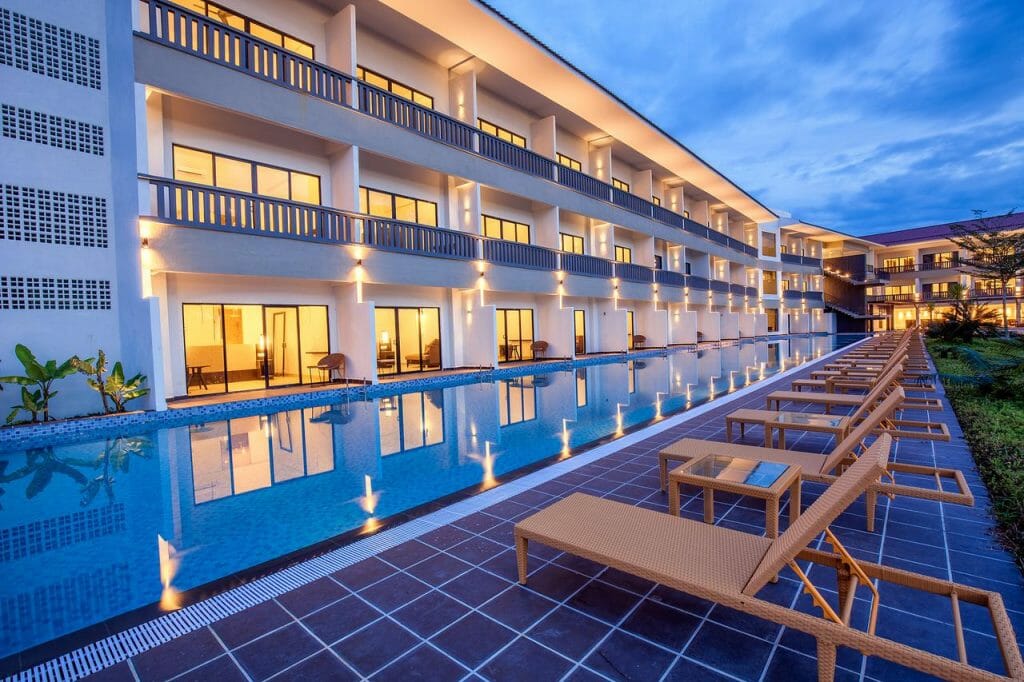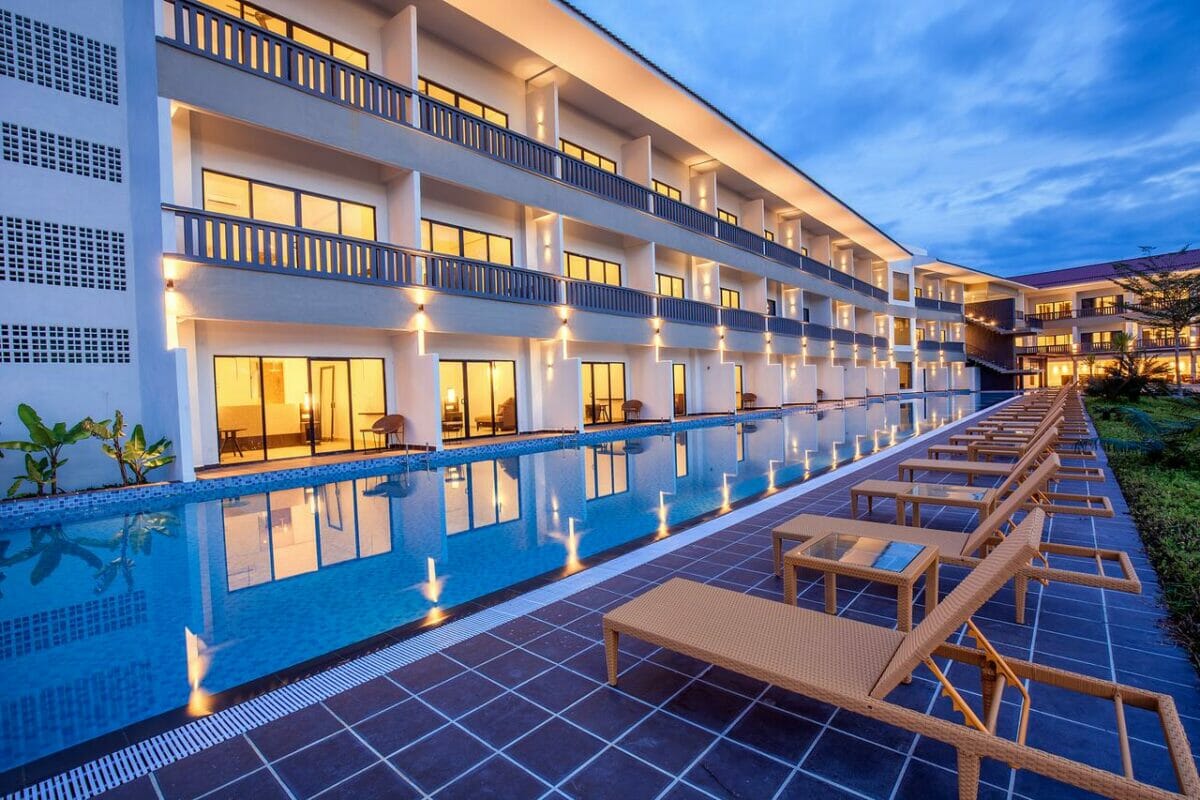 Gay Hangouts and Gay Bars in Langkawi
There are no specific gay bars in Langkawi but there is a small gay scene here focussed around a few different places, and plenty of gay-friendly bars to explore.
Sadly there is no such thing as an openly gay bar in Malaysia – this could lead to serious problems for the owners of the bar including having their license revoked, but there are places that are well-known in the local LGBT community as 'gay-friendly hangout'.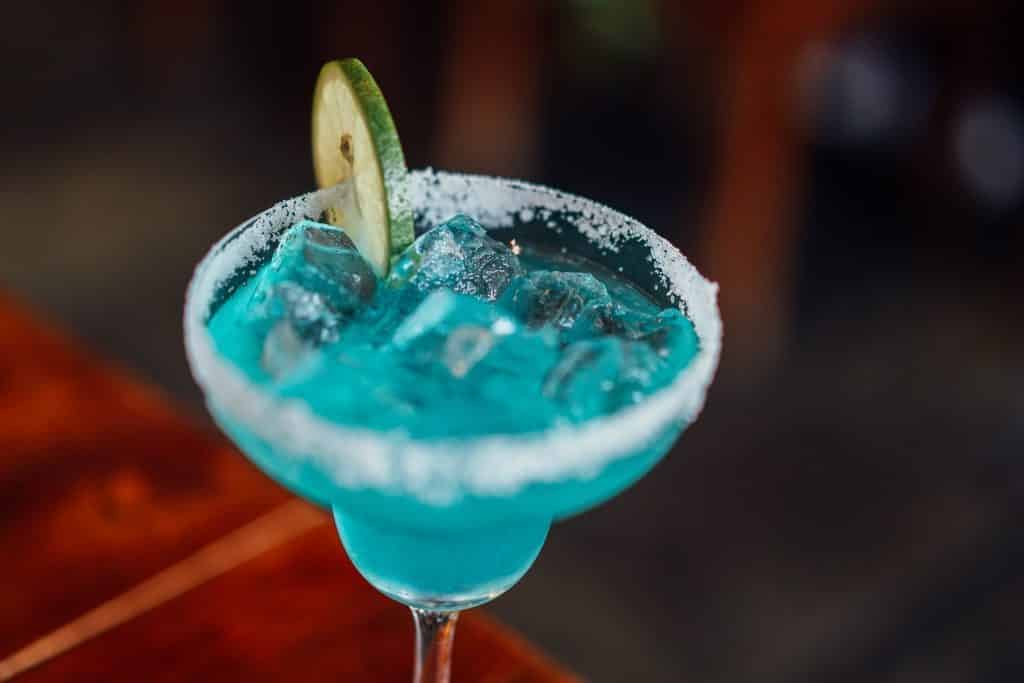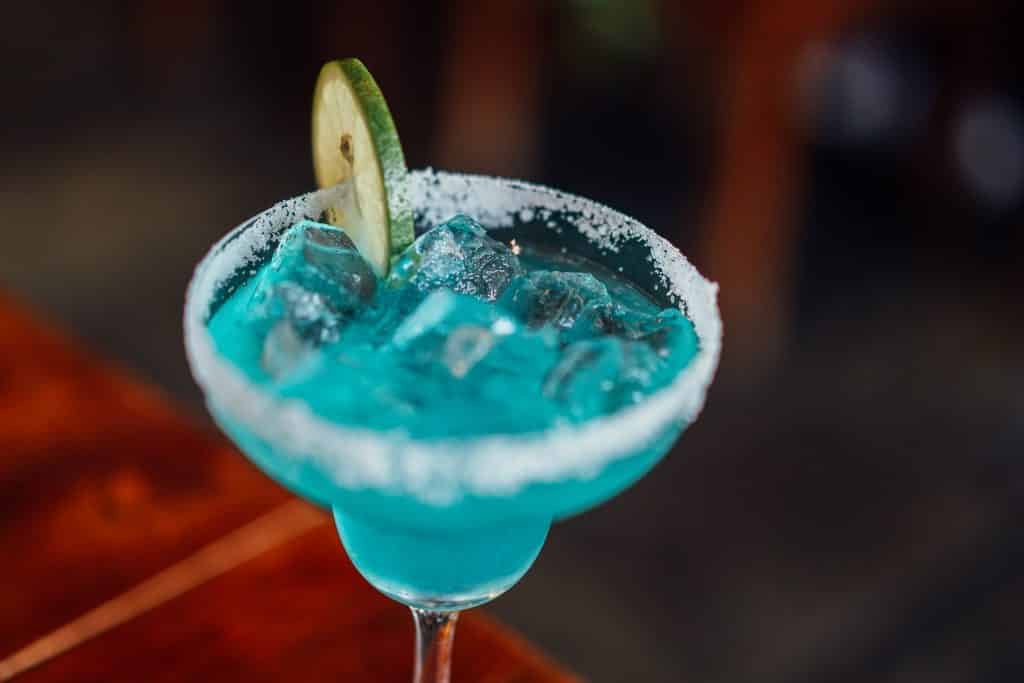 Far more subtle than Kuala Lumpur (whose gay bars really push barriers) – but also without the police raids every few months or years! The main nightlife hub is Pantai Cenang and is known for rows of bars, lounges, and clubs of every different type, making Pantai Cenang the ideal place to head to begin your night out in Langkawi. You can meet gay people everywhere here so often it is best just to choose the venues based on its drinks/music/vibes and see what happens.
Just don't forget your common sense…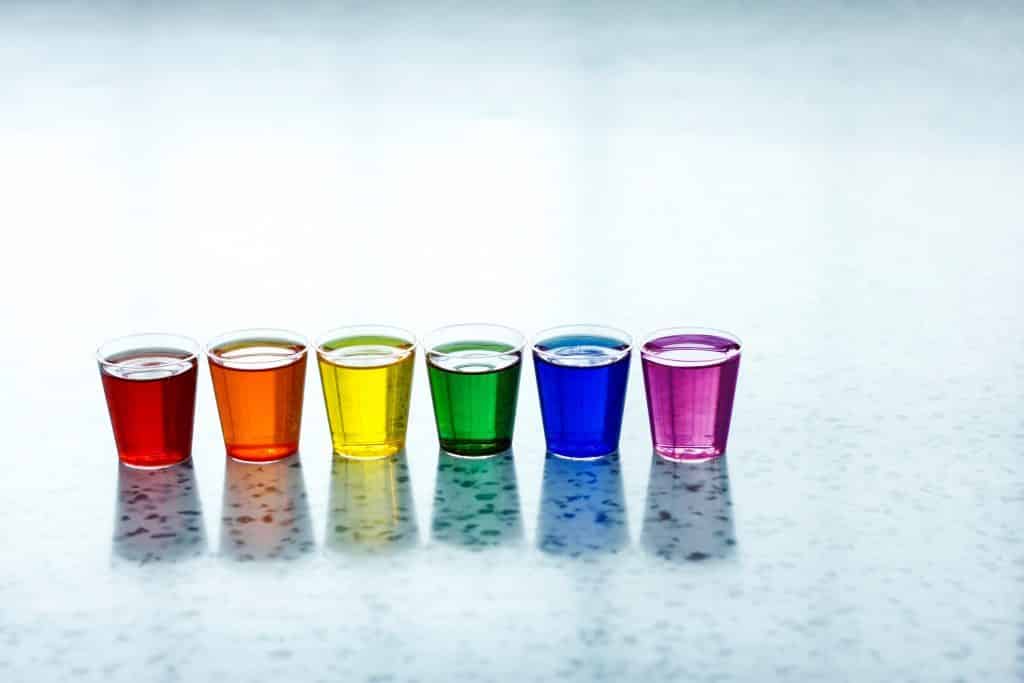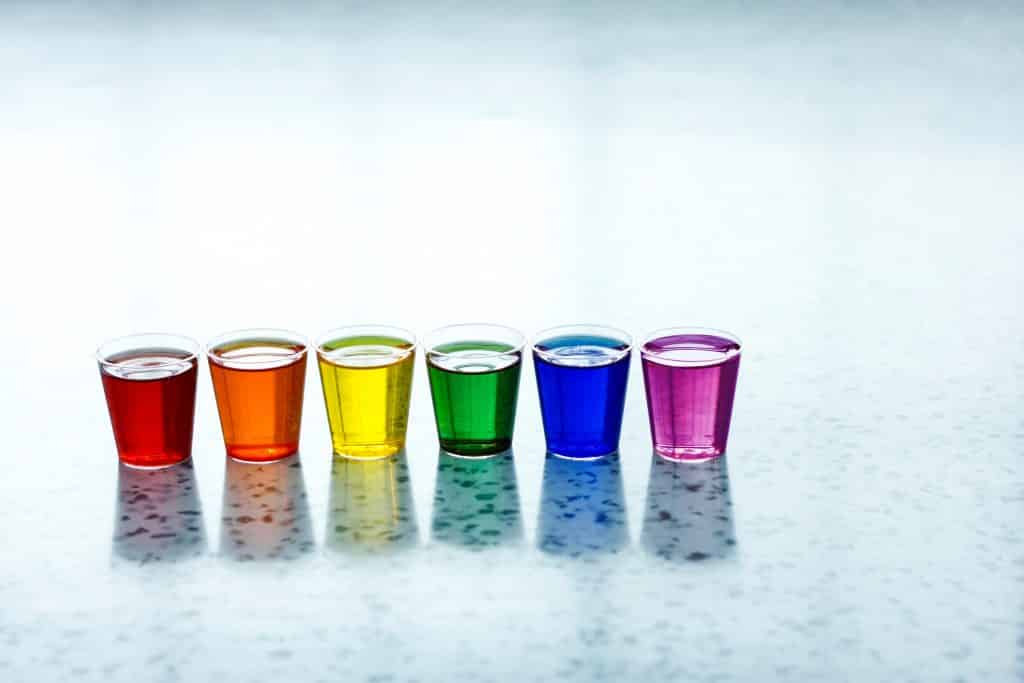 Sunba Retro Bar – The closest thing to a gay bar in Langkawi and a good place to try meet local gays, as well as a variety of expats. A casual meeting place for after-hours drinks and cocktails, where people come to party with DJ music and fuelled by the flaming Flamingo signature cocktail.
ONE Love – A low-key neighborhood bar that seems to draw in local gays to its dance floor most nights. You can feel the love here with genuinely friendly staff, delicious cocktails and a great choice of music from the 80's to current. Of course, if you are a Reggae then you are in for a treat. A rustic wooden shack with cushions on the floor, watch as this laid-back bar transforms into a pumping nightclub after midnight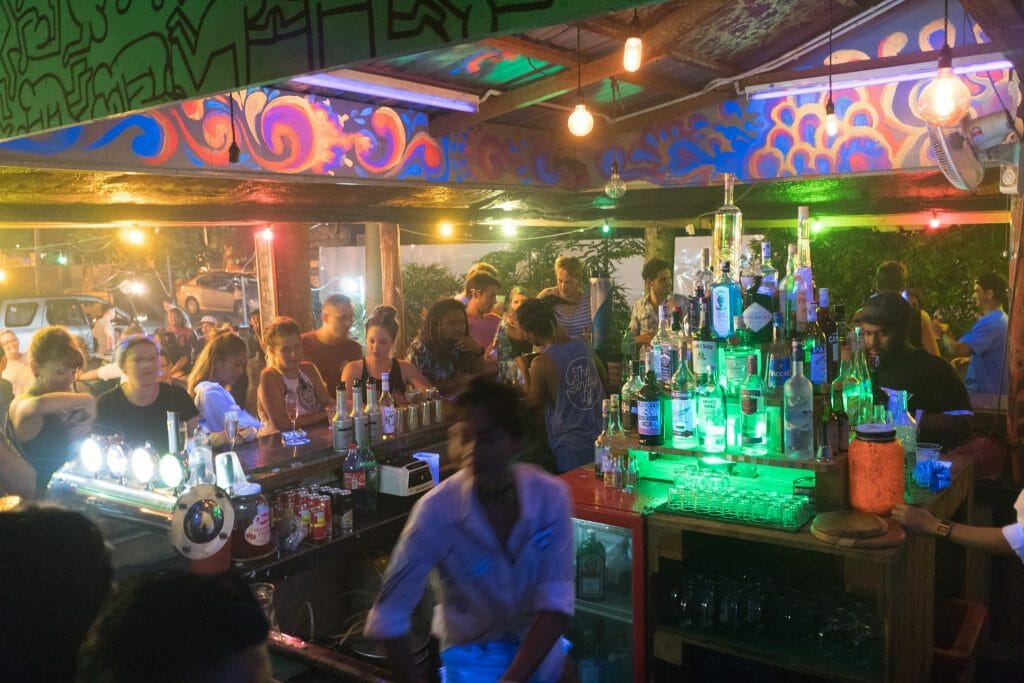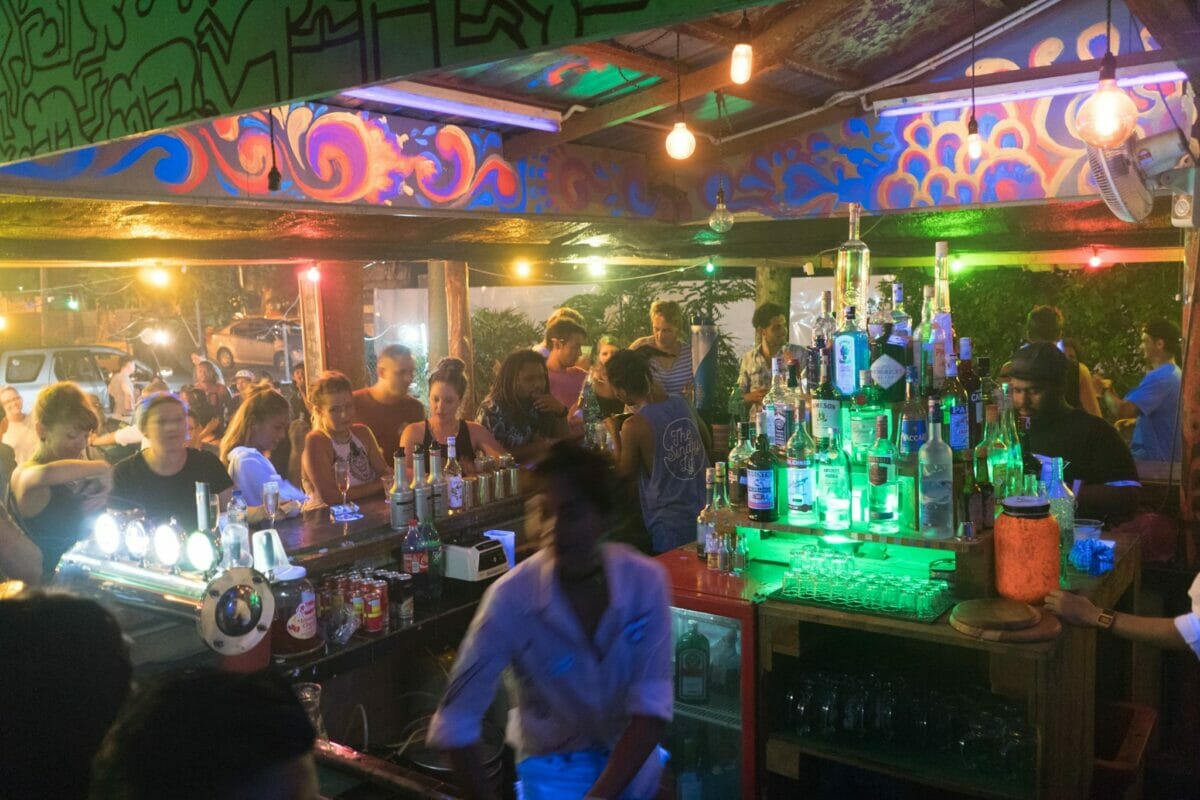 Marrakesh Musicteque – The place to go for live music and late closing hours, the always busy Marrakesh Musicteque nightclub has gigs every night of the week, large space and dance-inducing strobes. Reasonably affordable with a mixed crowd, we have never had a boring night here.
Mali Mali Beach Bar – A chilled out beach bar open 24/7 with snacks, affordable drinks and Happy Hour promotions. There are a great many beach bars around here, but we loved the service and kaleidoscopic array of beach bags strewn around the sand.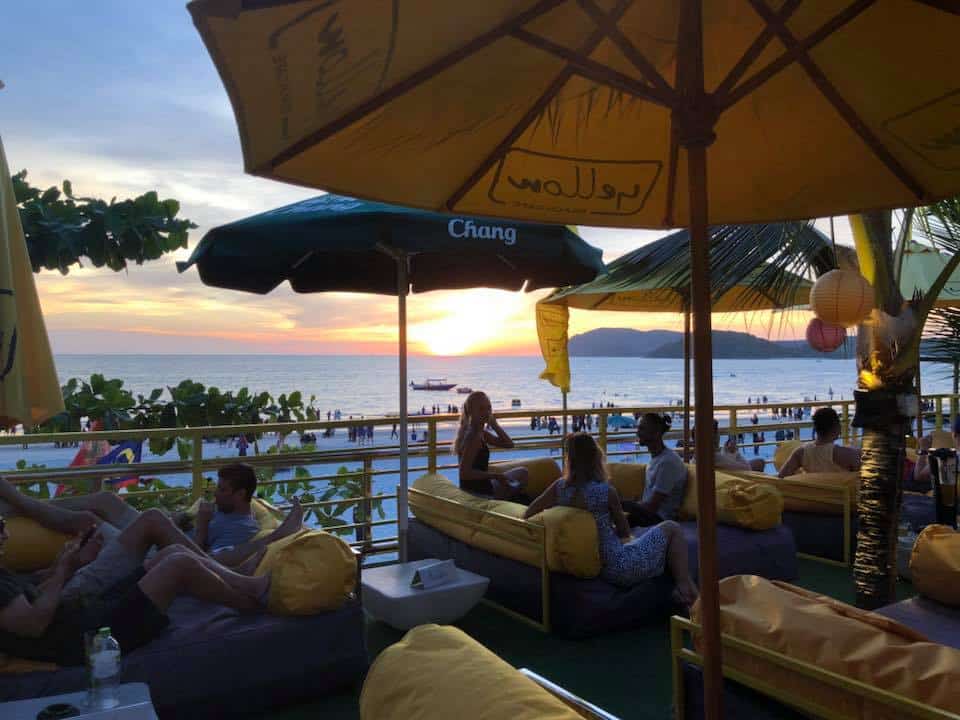 Yellow Beach Café – Ok, this is another one of our favorite beach bars in Langkawi, mainly thanks to its incredibly romantic sunsets, hippy-like bar, and regular music gigs. European owned-and run with very gay-friendly service and a fun selection of cocktails, beer, and wine.
Nest Rooftop Café – One of the best rooftop bars in Langkawi with a large faux-grass terrace, plenty of seating and fun events like live music and movie nights. Being halal-friendly, the Nest Rooftop does not serve alcohol but instead runs a BYO system where for a small fee they will give you a glass, ice, and access to their panoramic views to relax as long as you like.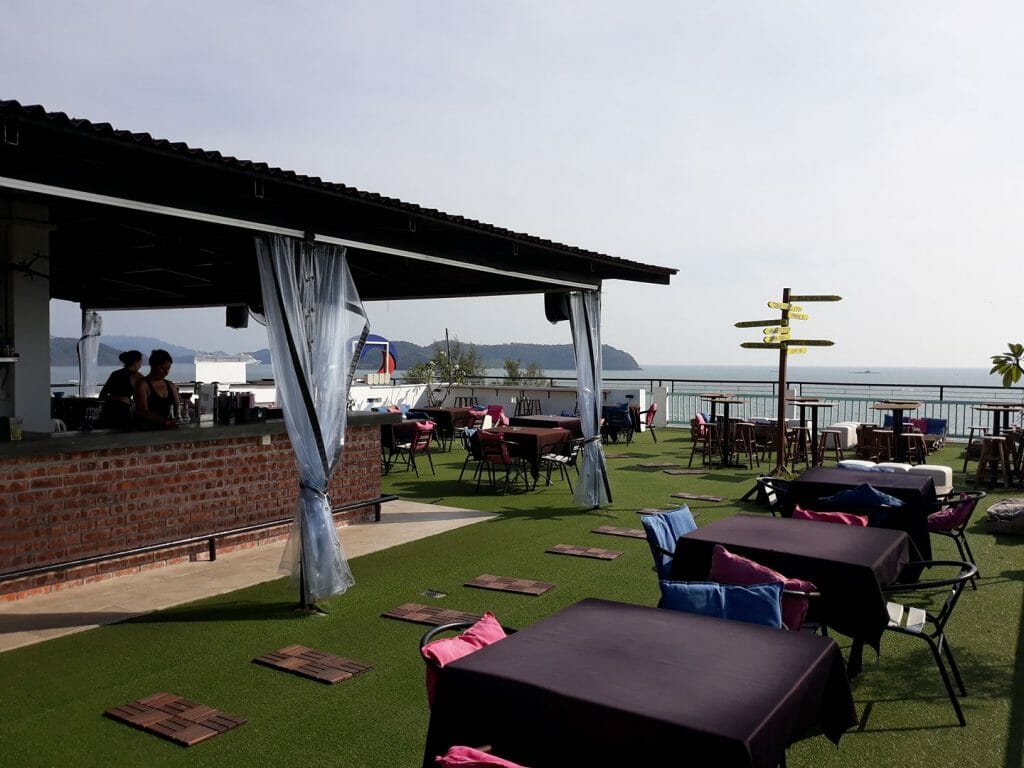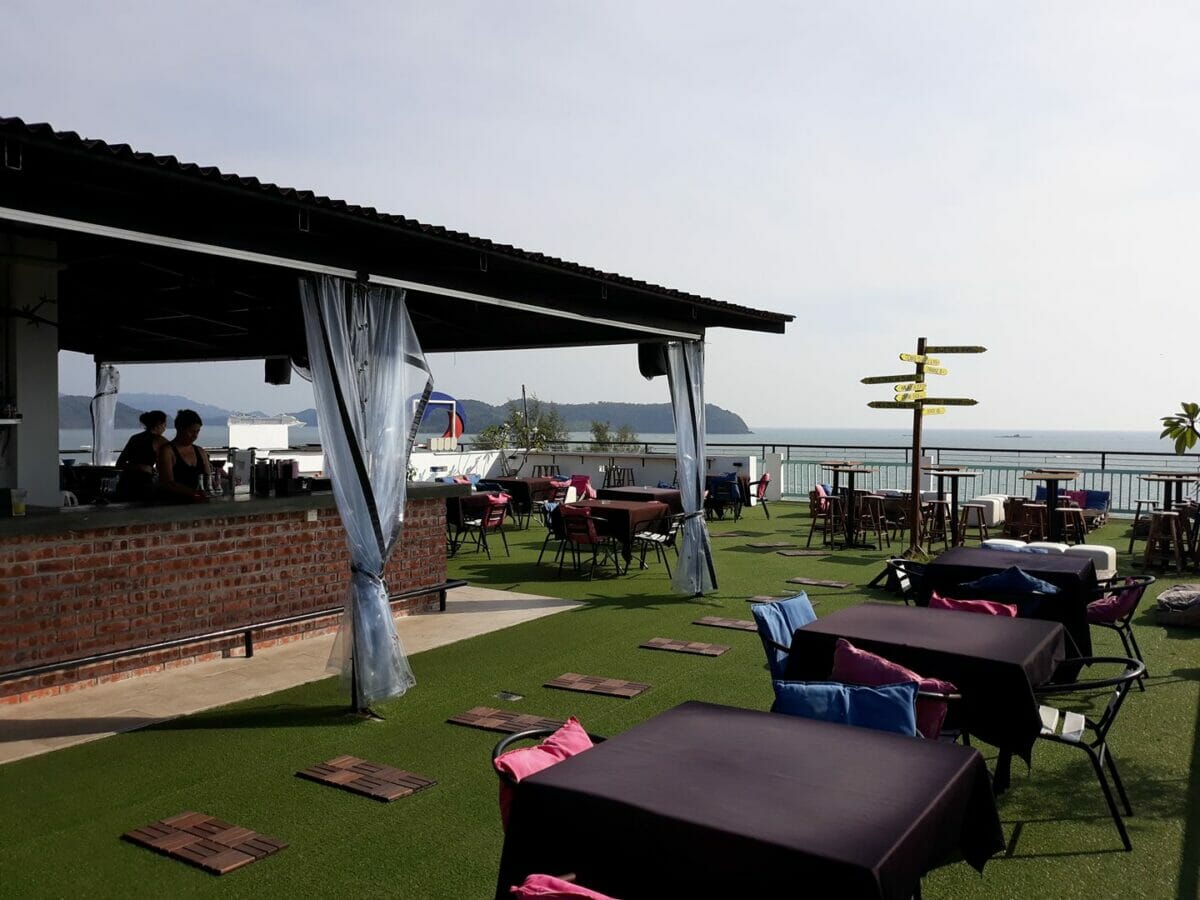 D'Reef at The Cliff – Our favorite spot for sunset cocktails, this chic open-air bar offers panoramic views over the Andaman with elegant décor, professional staff, and affordable drinks – especially during their daily midday to 6 pm Happy Hour. One of the most romantic spots in Langkawi to share with a special someone.
Rhu Bar at Four Seasons – Probably the most upscale nightlife spot in Langkawi with divine house special cocktails, a world-class wine selection and a location on tranquil Tanjung Rhu, one of Langkawi's best beaches. Middle Eastern-inspired décor, Japanese snacks, hanging swings and French champagne? Yes, its no wonder Rhu Bar attracts the refined international jet set – gay, straight or unicorn – because who doesn't want to live the high life every once in a while.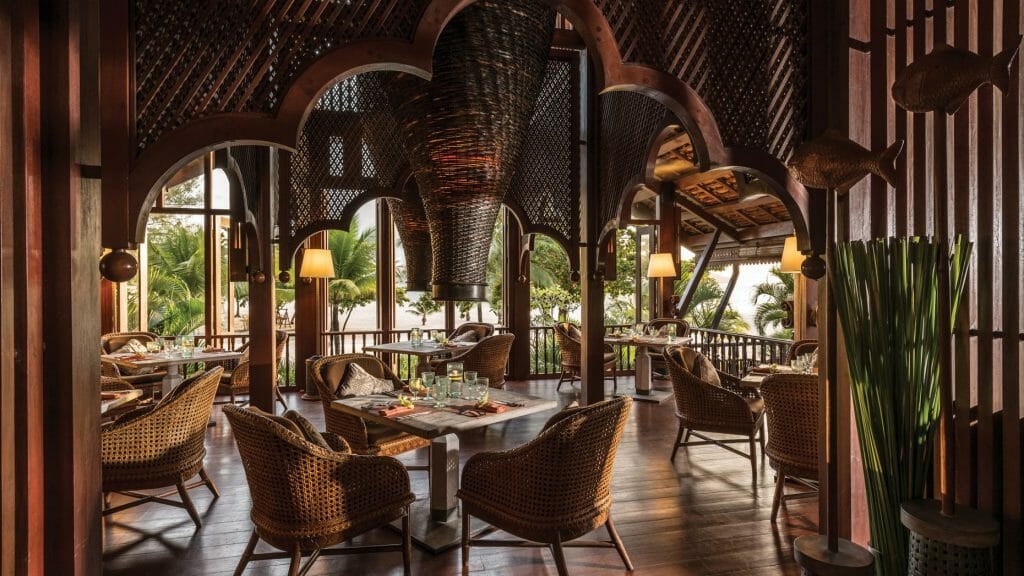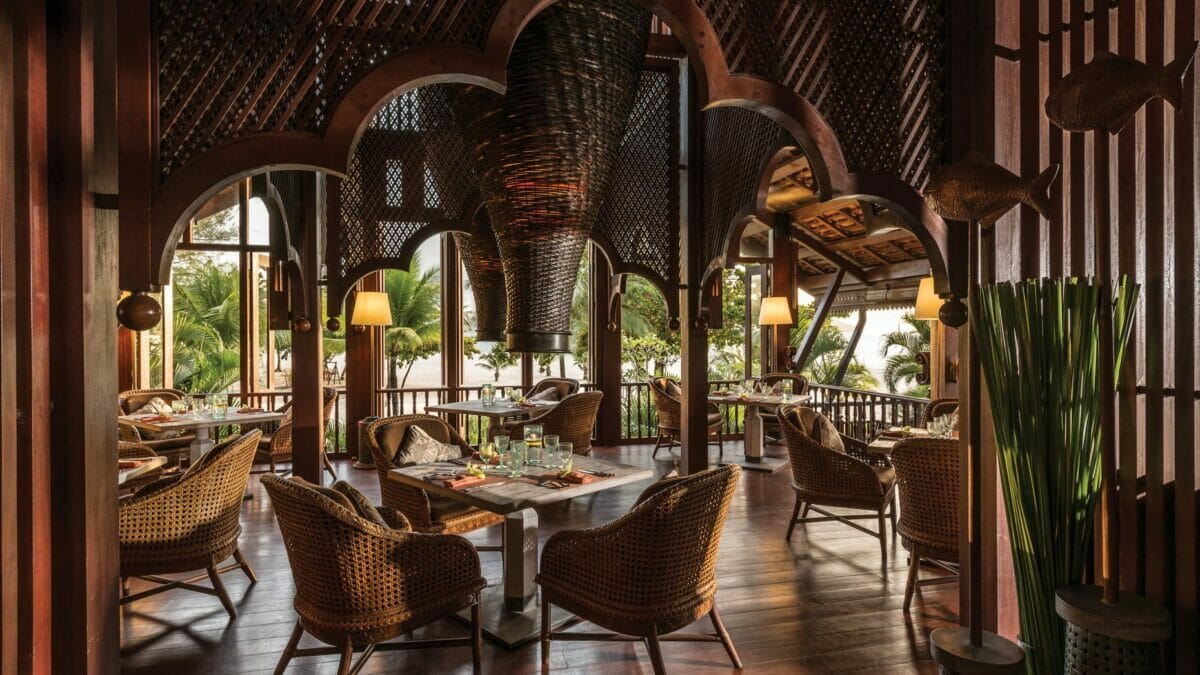 Gay Spas and Man Massage Langkawi
If you don't care about the tourist sites in Gay Langkawi and just want to take advantage of some affordable and high-quality spas then we have you covered. There are no exclusively gay spas in Langkawi but all of these options will provide no issues for solo gay travelers or same-sex couples wanting a romantic indulgence.
There is also a few providers of male massages in Langkawi if that is what you are after.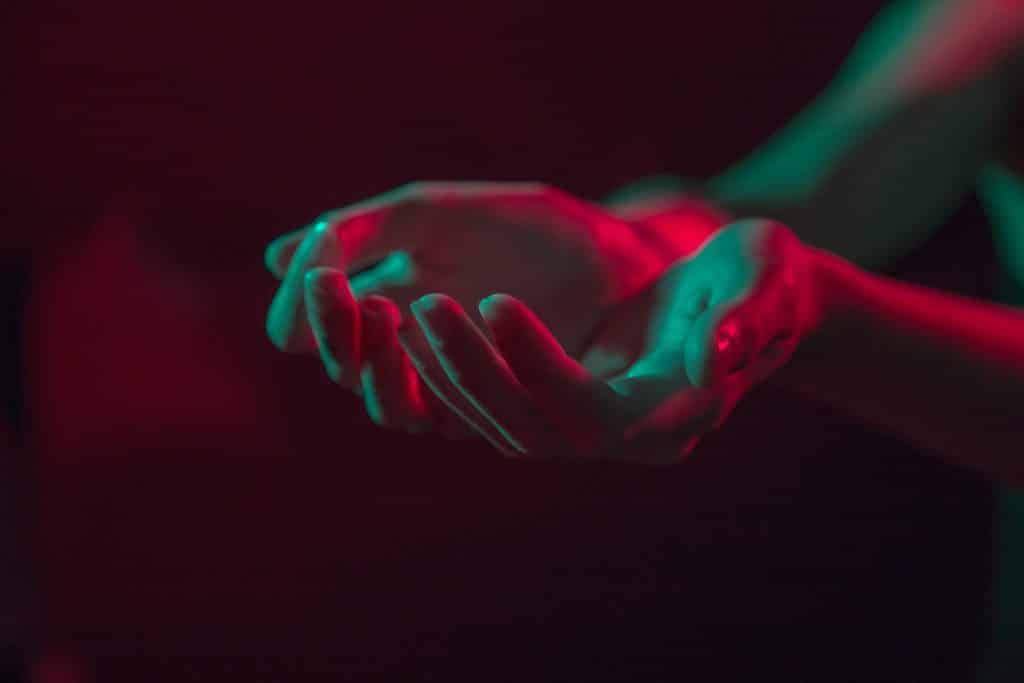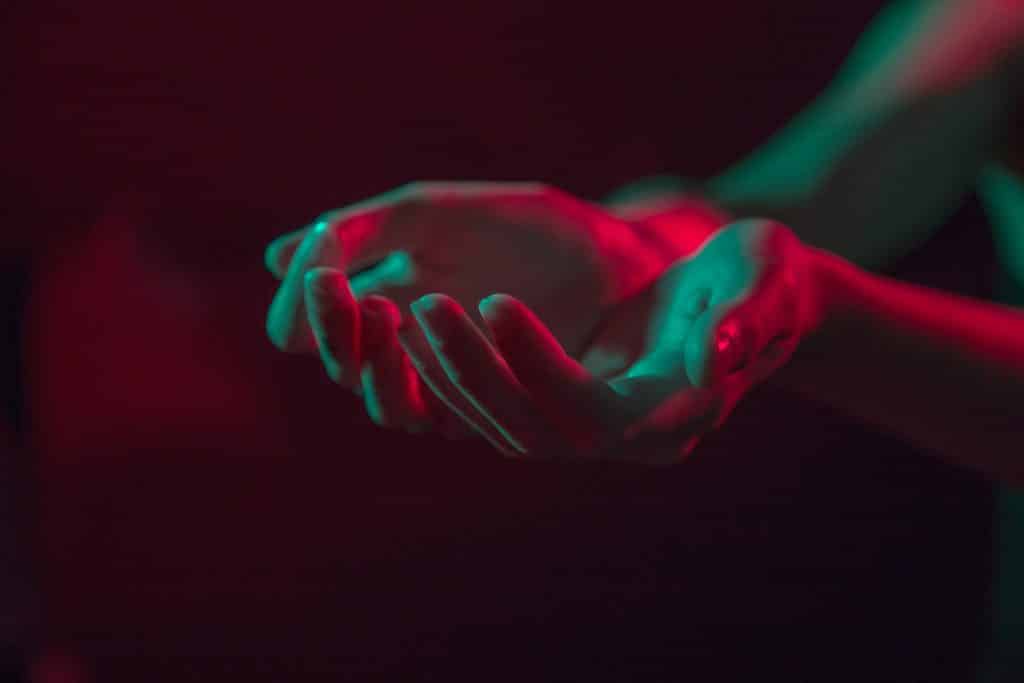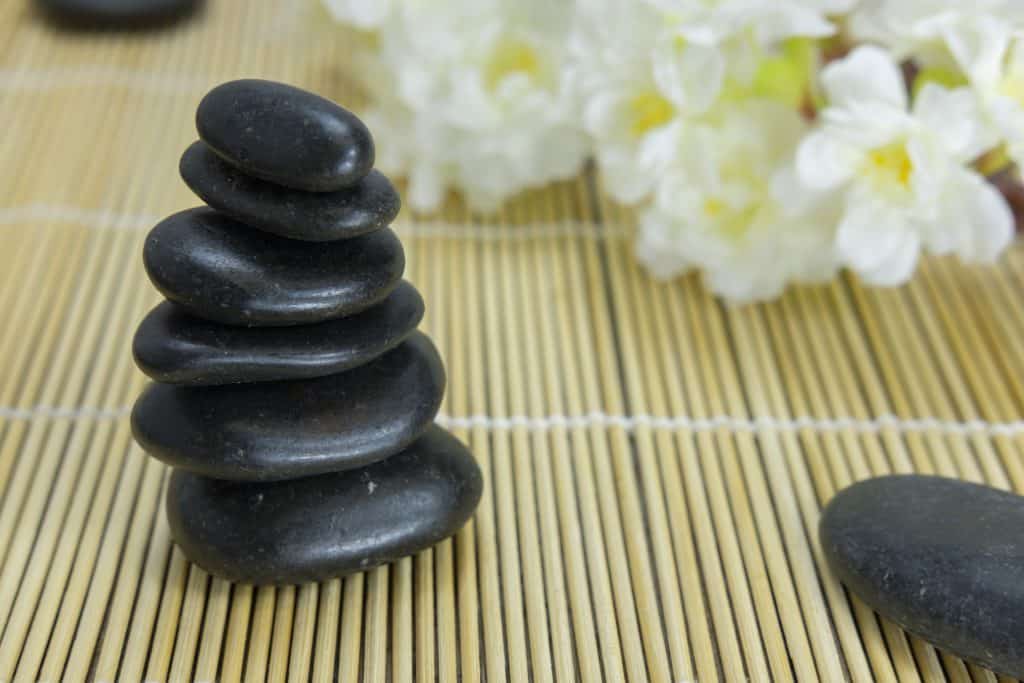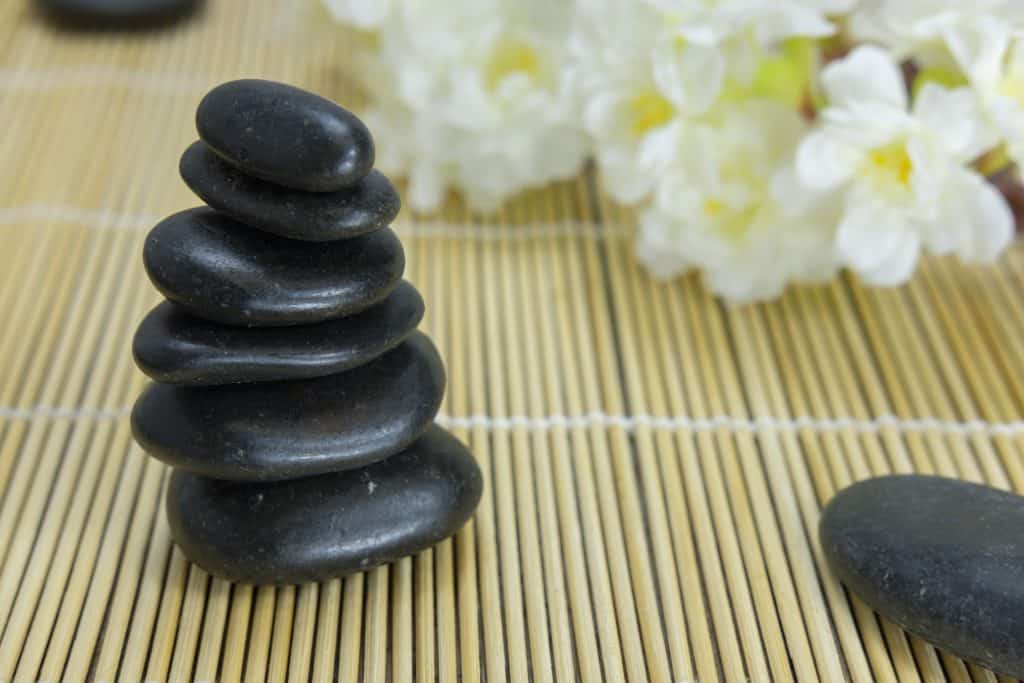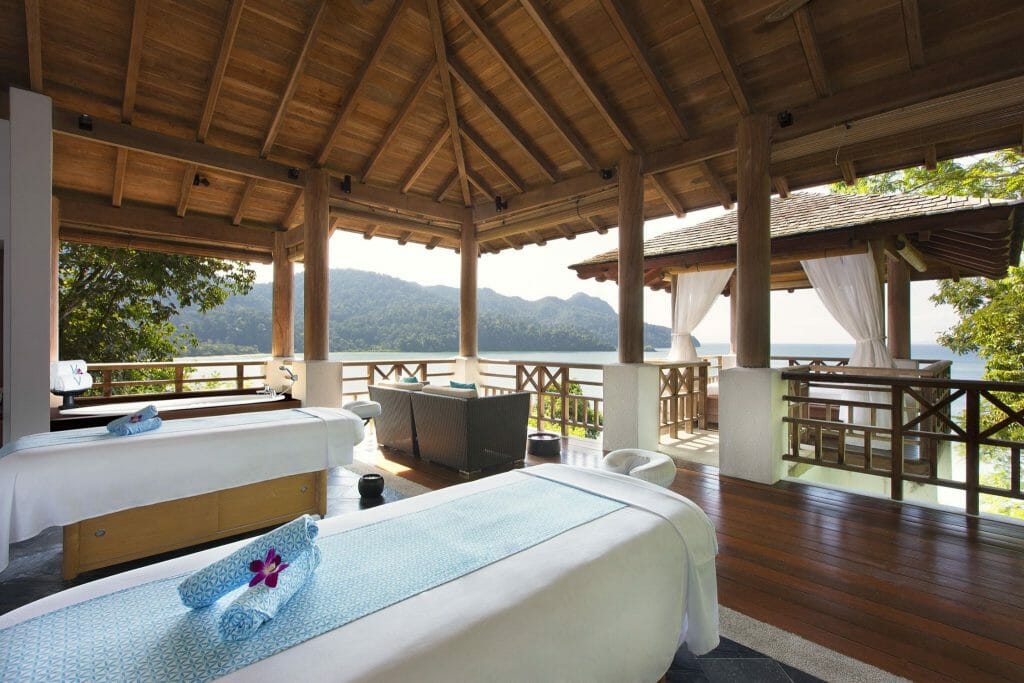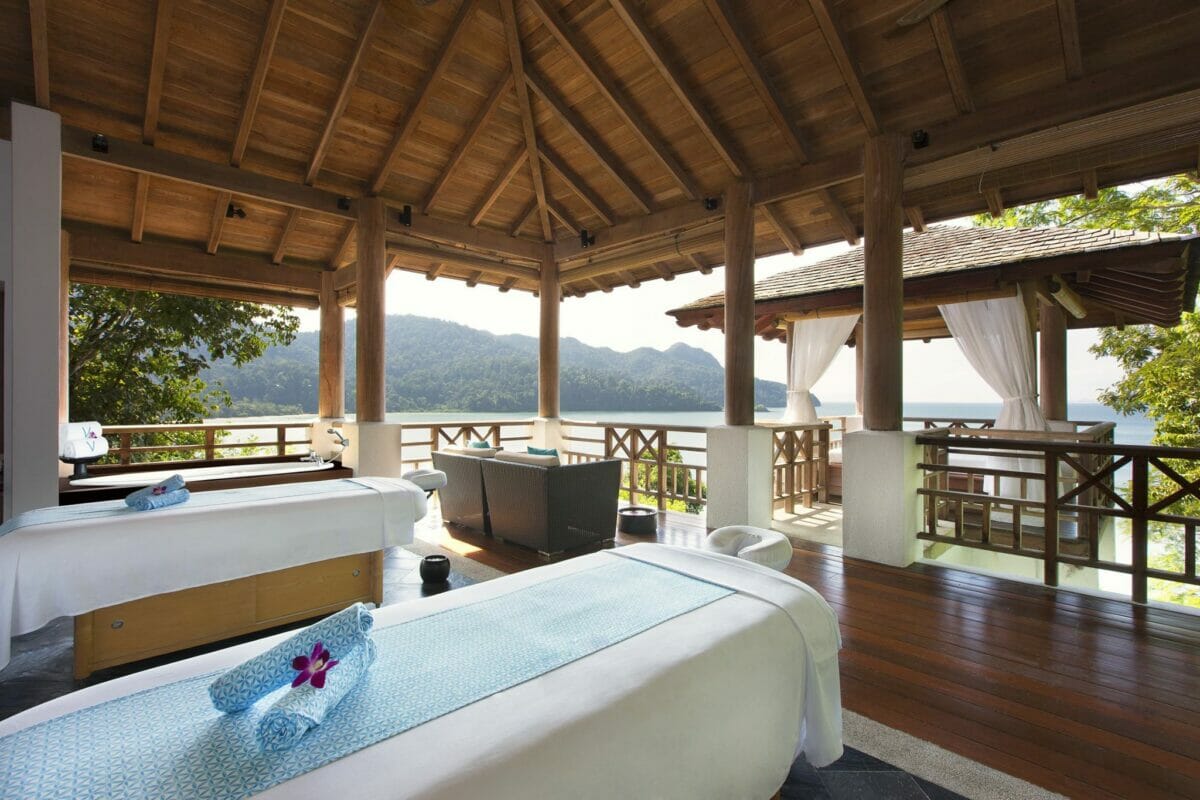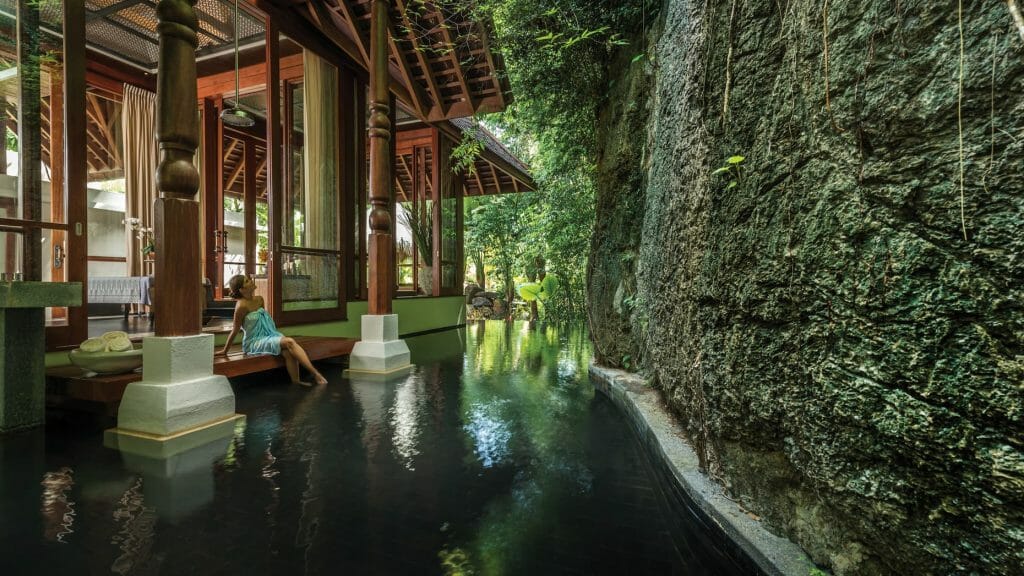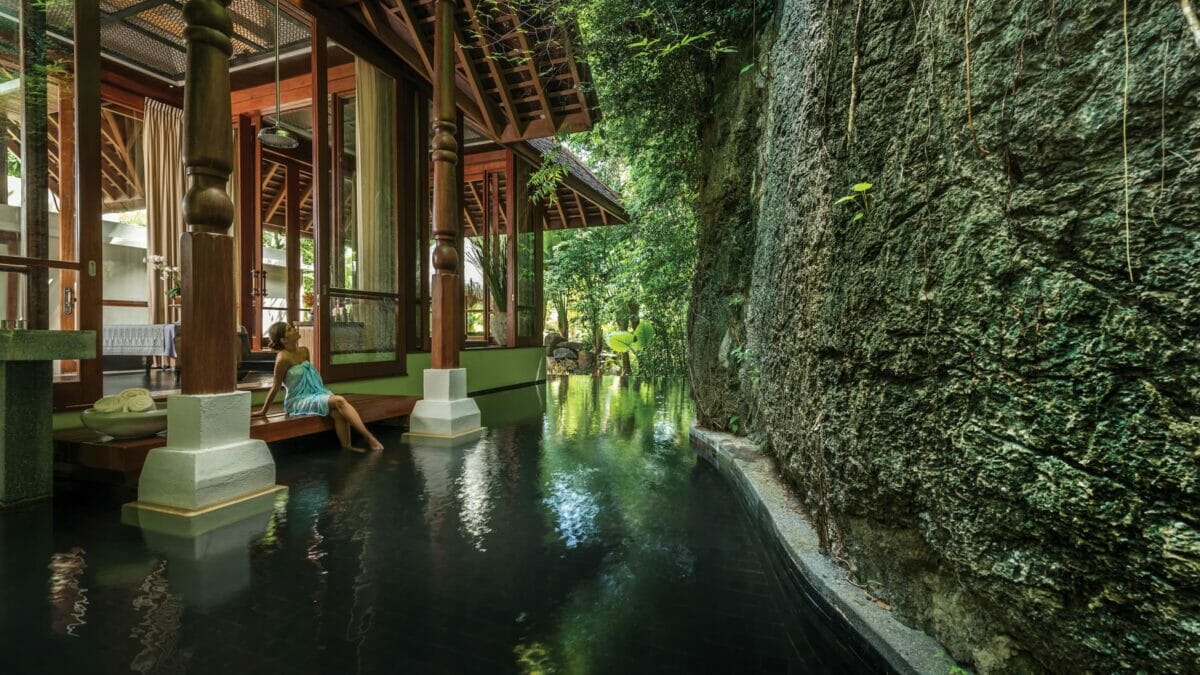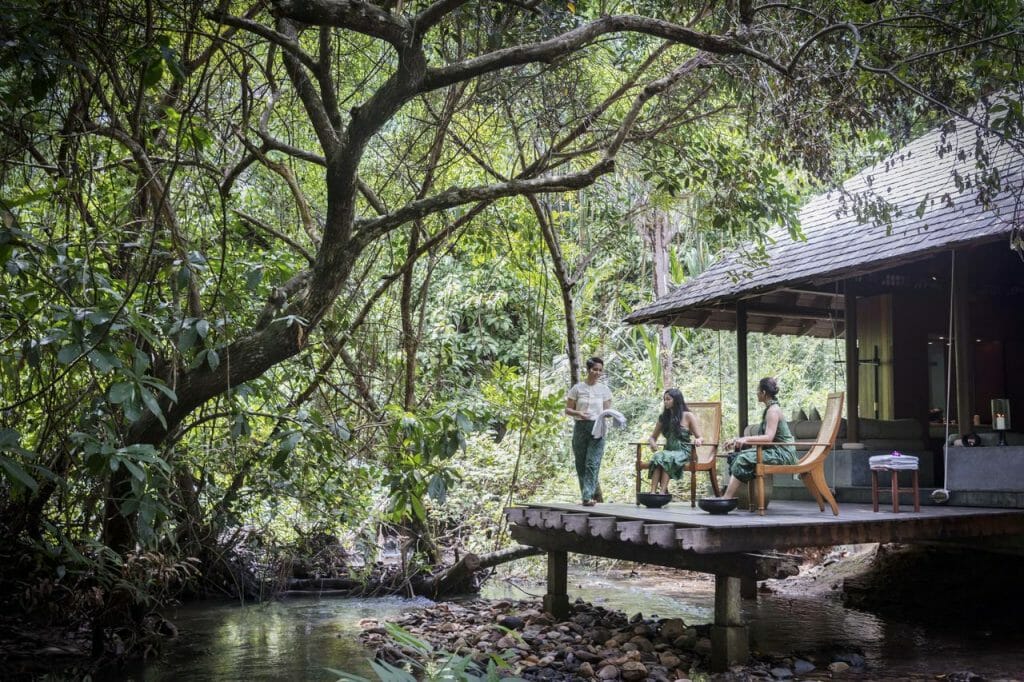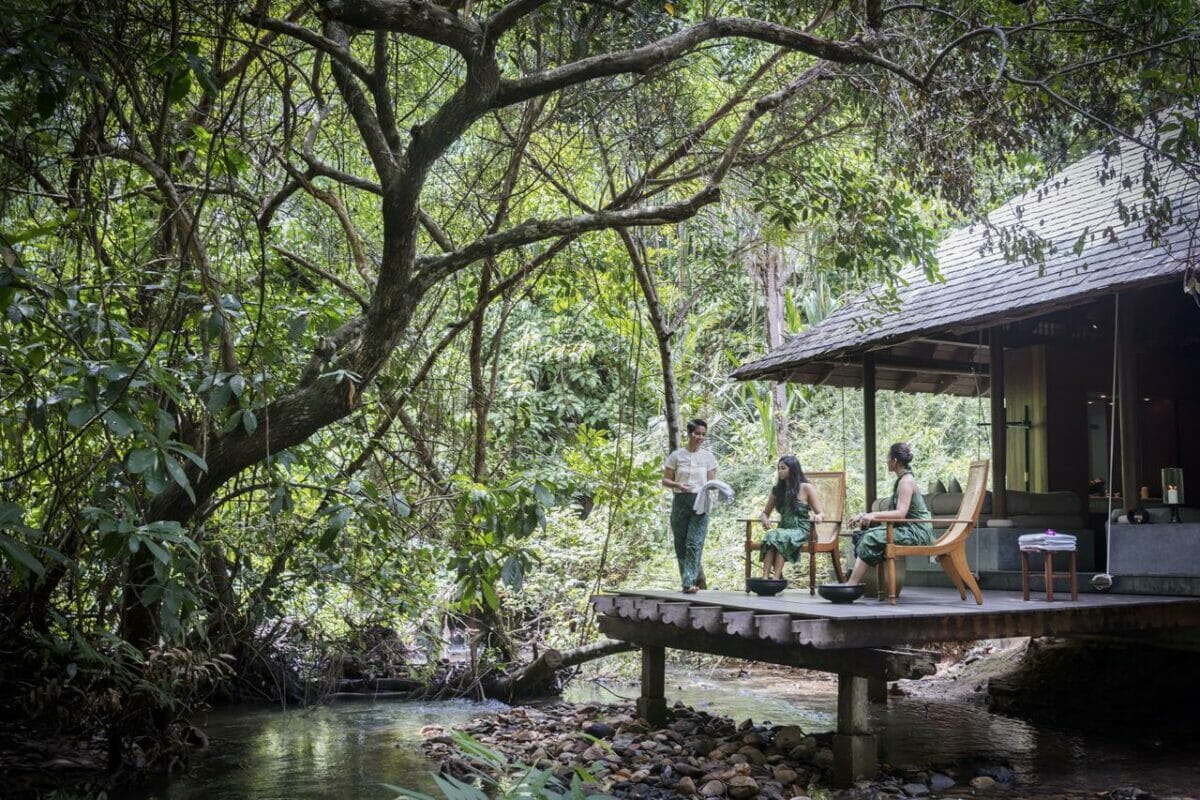 Gay Saunas in Langkawi
For anyone looking for hot and steamy sauna fun, Gay Langkawi may not be the right place for you…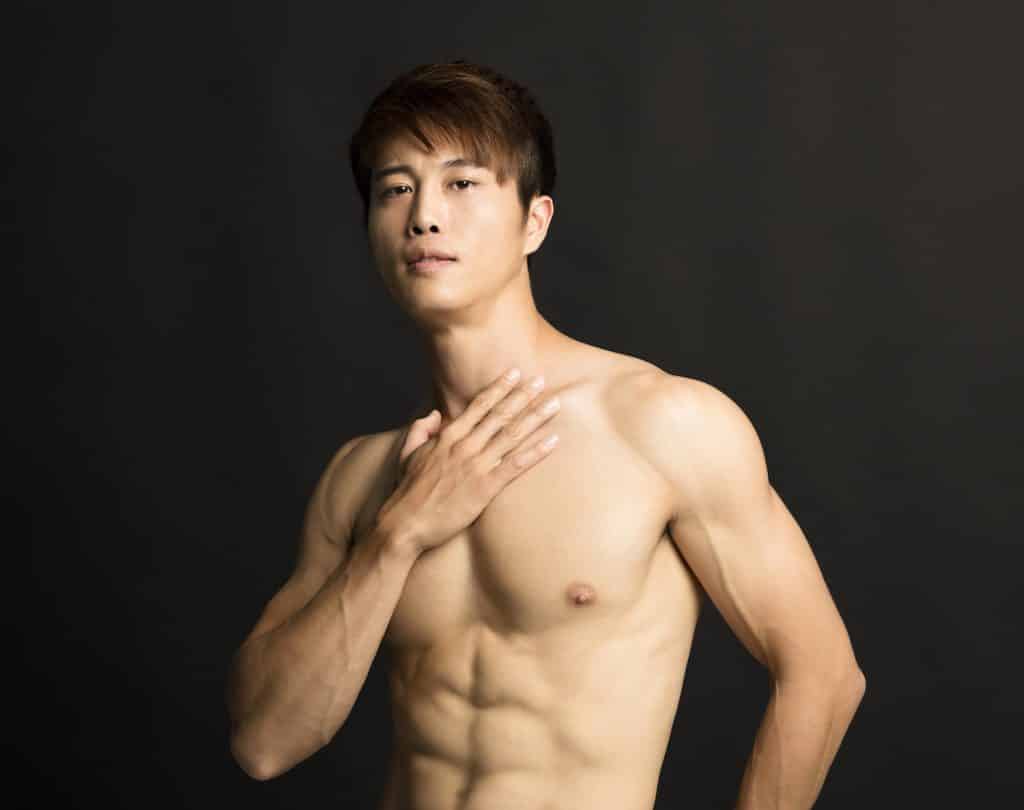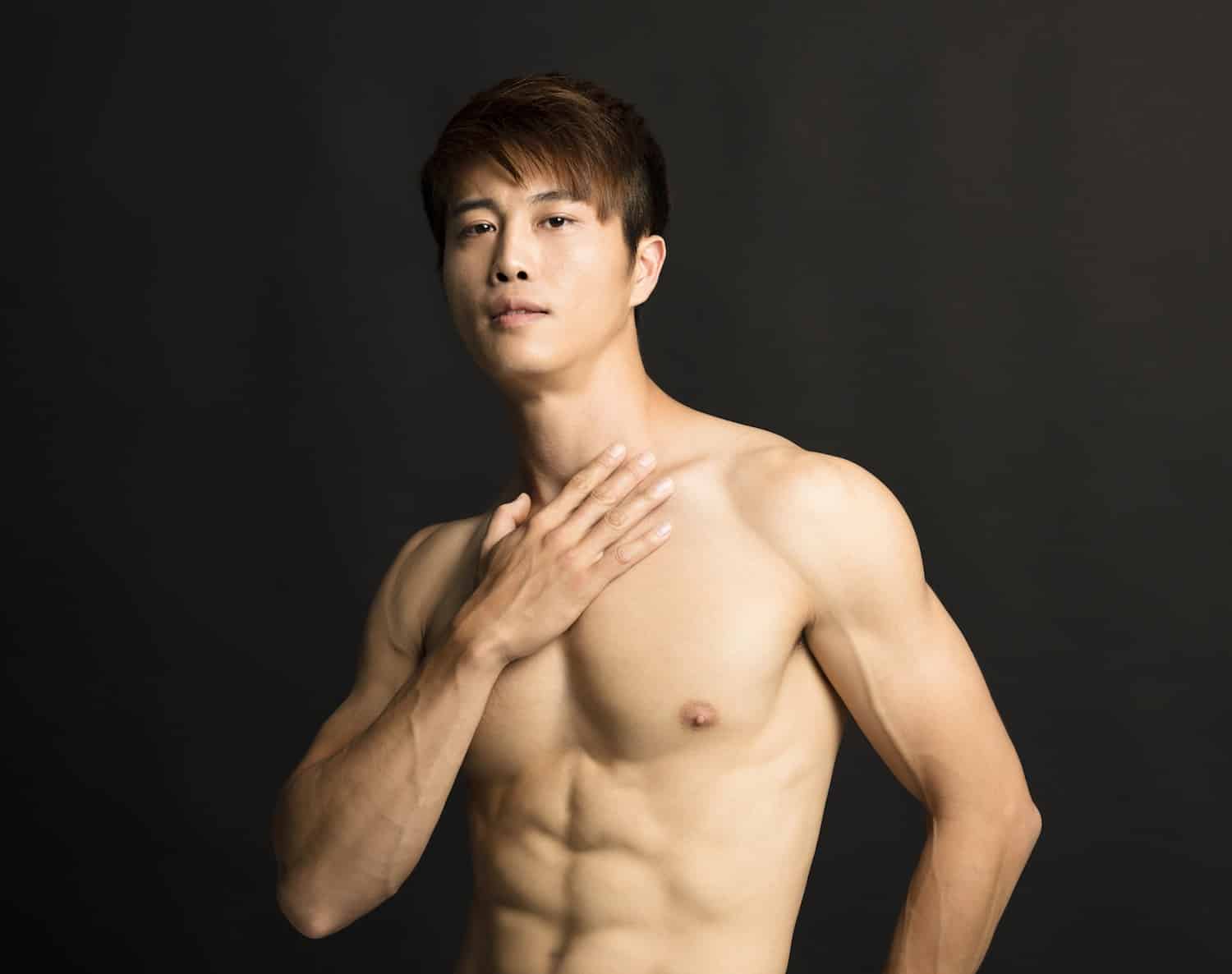 Cruising / public sex is also illegal in Malaysia and often snuffed out by local police, but you that doesn't mean you can't have any naughty fun while on your tropical holiday. Because much of LGBT life in Malaysia takes place in private we recommend gay hookup apps as the most effective way of meeting other gay men in Langkawi.