OK, so you're flying solo and ready to mingle – maybe a gay holiday for singles is exactly what you need? Far away from the tedium of work, the responsibilities of daily life and more than likely all those familiar faces on Grindr back home (or even worse …your ex!)
But where exactly to?
That's where we come in: we've got a list of twenty great destinations if you're going on a gay holiday on your own – though we also recommend some gay travel groups here if you don't want to be by yourself all the time. There's something for everyone here, whether you want to dance on a beach or sample exotic cuisine looking over a cityscape. And of course, all of our gay holidays for singles ideas offer fabulous, queer, glitterati fun and inclusive vibes.
Read on, but don't blame us if you end up wanting to go to all twenty!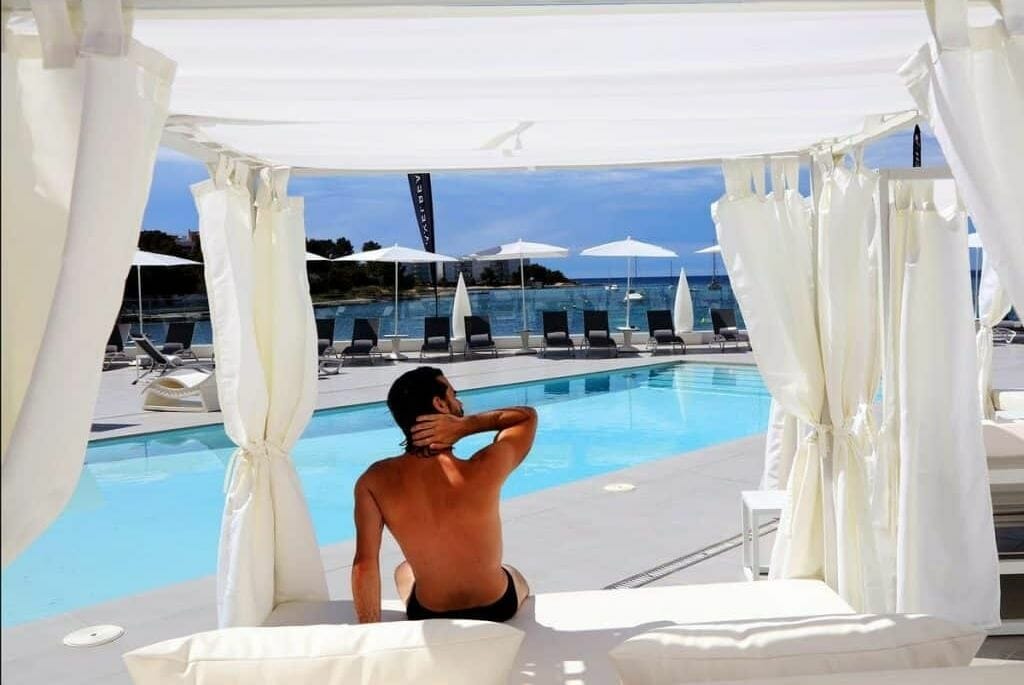 A fast-paced, lively city, Bangkok is a perfect gay destination if you fancy something a bit different and have tonnes of energy! In Thailand, gay, lesbian and trans lifestyles are generally accepted and Bangkok is the hub of that. It's popular with queer travelers for good reason: great shopping, affordability, delicious food, nightlife you'll definitely want to write home about (although perhaps you shouldn't!).
Go if: You want a gay holiday for singles that are all about adventure, wild nightlife and doing as many different things as possible – not just sightseeing.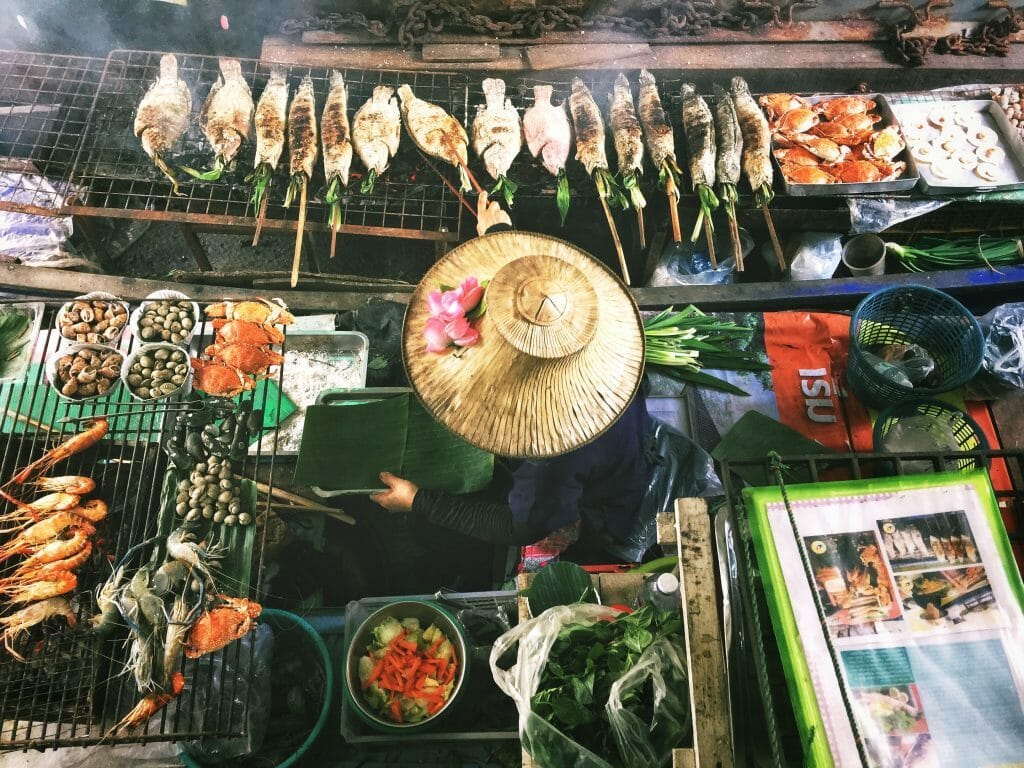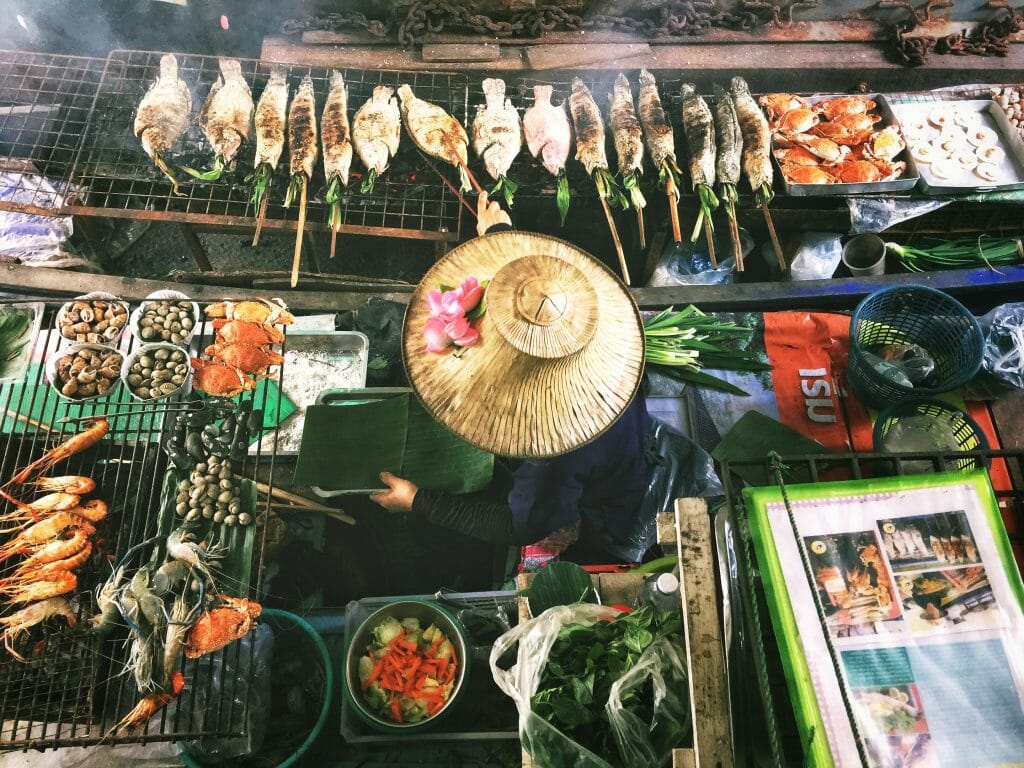 One of the world's most LGBTQ-friendly cities where anyone is always welcome anywhere, there is a lot more to love about Gay Copenhagen then just its queer spirit and admirable history of promoting gay rights.
Copenhagen today is one of the worlds most sought after travel destinations defined by a gastronomical revolution fuelled by New Nordic cuisine, Danish design that embraces simplicity, detail and minimalist beauty, and of course, there is all the museums and cultural treasure stretch back to the Viking for tourists to marvel over.
Add to this Copenhagen is one of the world's most liveable cities filled with animated cycleways, world-class public transport, inviting public spaces which function as living rooms and a full roster of events and it is easy to see why everyone – gay, straight or unicorn – is flocking to this colorful and cool Scandinavian capital.
Go if: You want to experience an intrinsically progressive country and an edgy yet functional city with one of the worlds best pride festivals and more queer spirit than we can handle.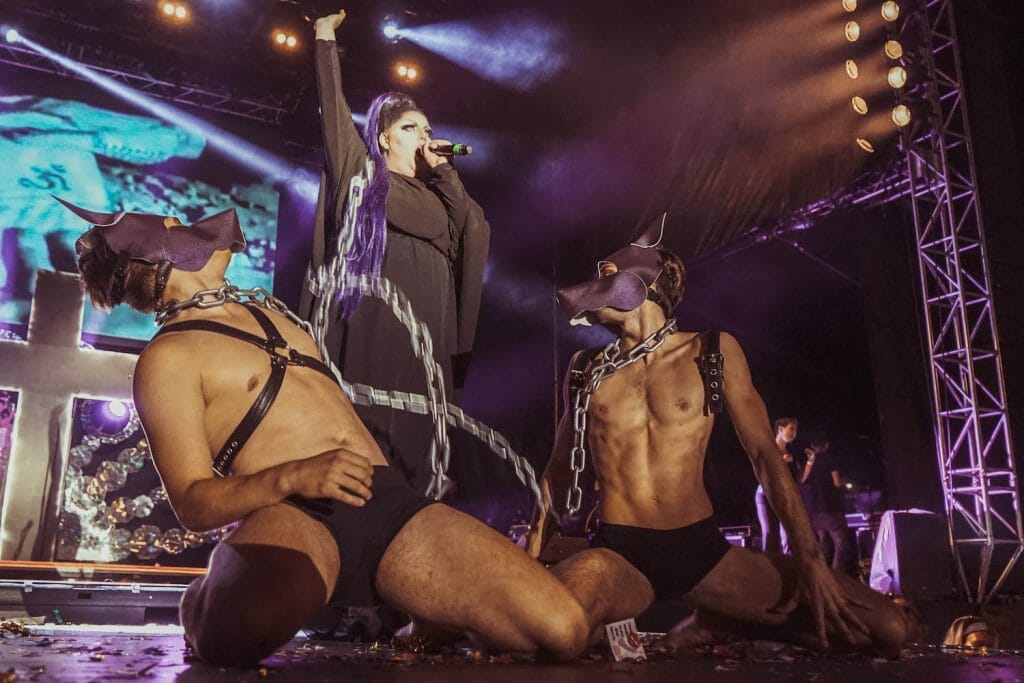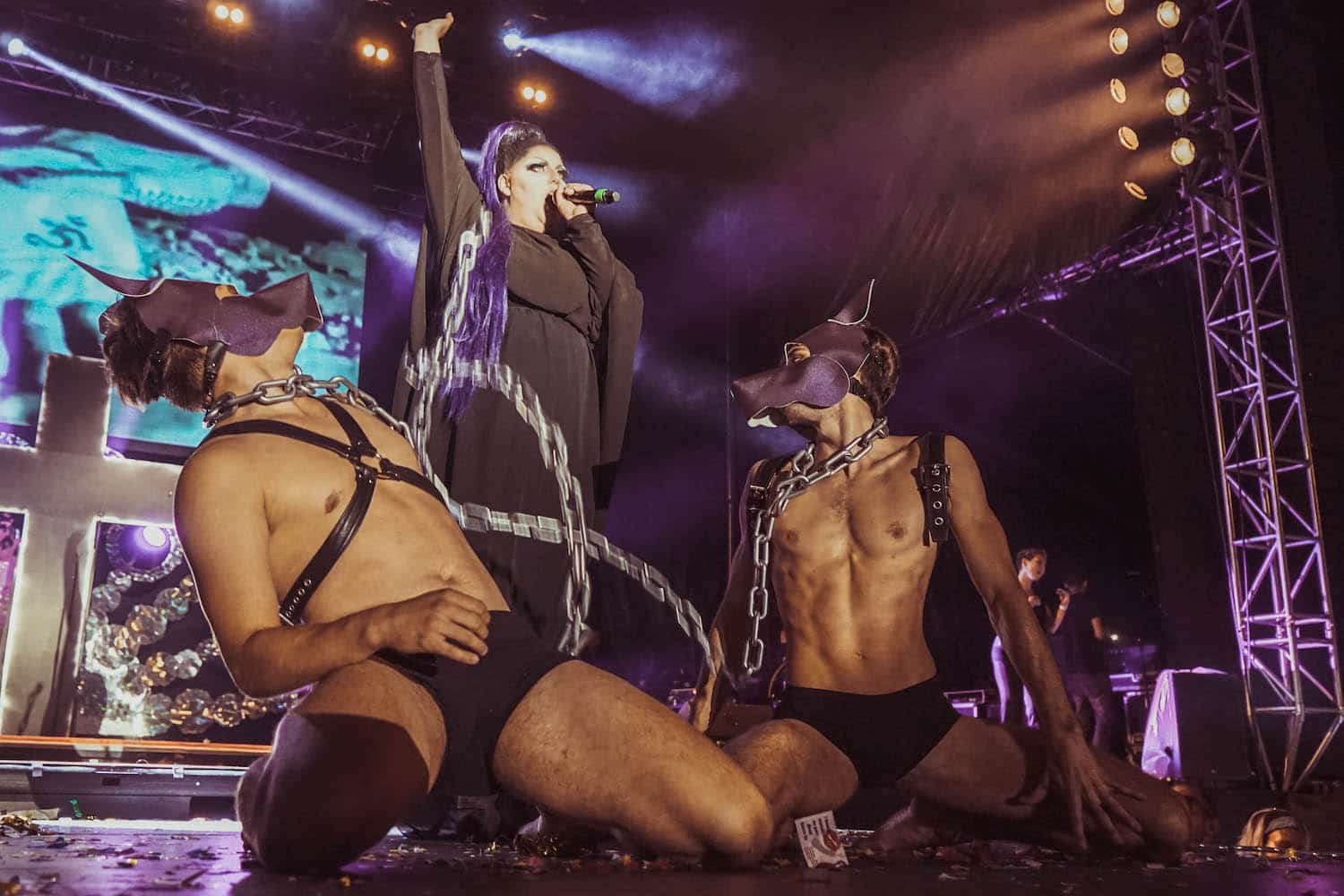 Israel might be getting more conservative, but Tel Aviv remains a must-go destination among the gay community. As well as world-famous nightlife, Tel Aviv also offers white sand beaches, Instagram-worthy markets, and delicious eats. Need any more persuading? An estimated 25% of the population is gay. Do we have to say more?
Go if: You want a beach covered in muscled hunks and cosmopolitan dining and nightlife.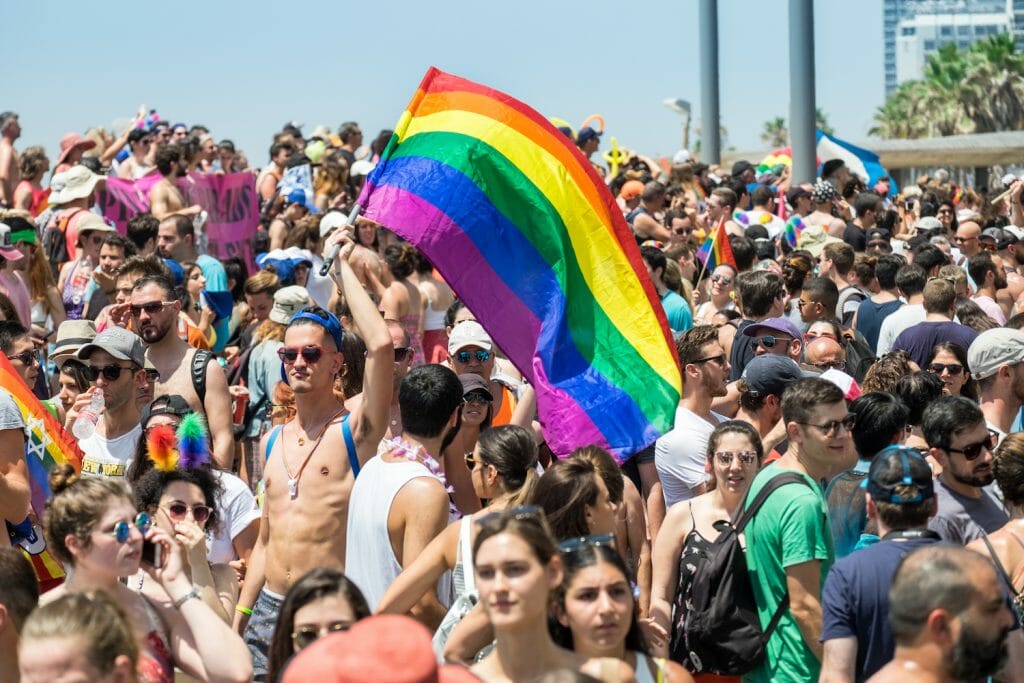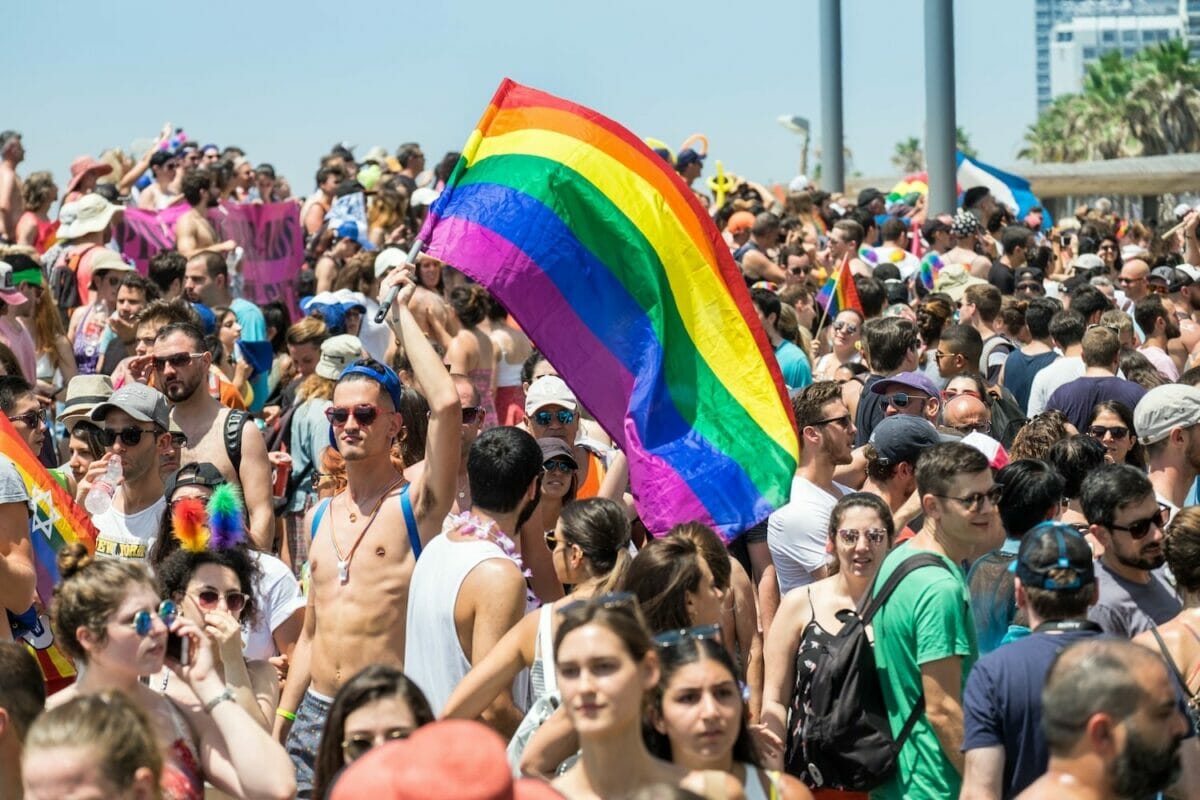 If this is your first single gay holiday, Mykonos might be the best place to start. Brilliantly gay-friendly and welcoming, Mykonos offers a paradise playground for gays looking for fun in the sun and all-night dancing. Similarly to Bangkok, anything goes in Mykonos' gay clubs and summer festivals; you can always sunbathe the hangover off in one of the white-washed hotels.
An added attraction is the XISIOR International Summer Gay Festival: a week in August of beach partying with 30,000 other gays (hopefully mostly single too!).
Go if: You want hedonistic gay nightlife followed by days of tanning on sun-drenched, and slightly cruisy, beaches.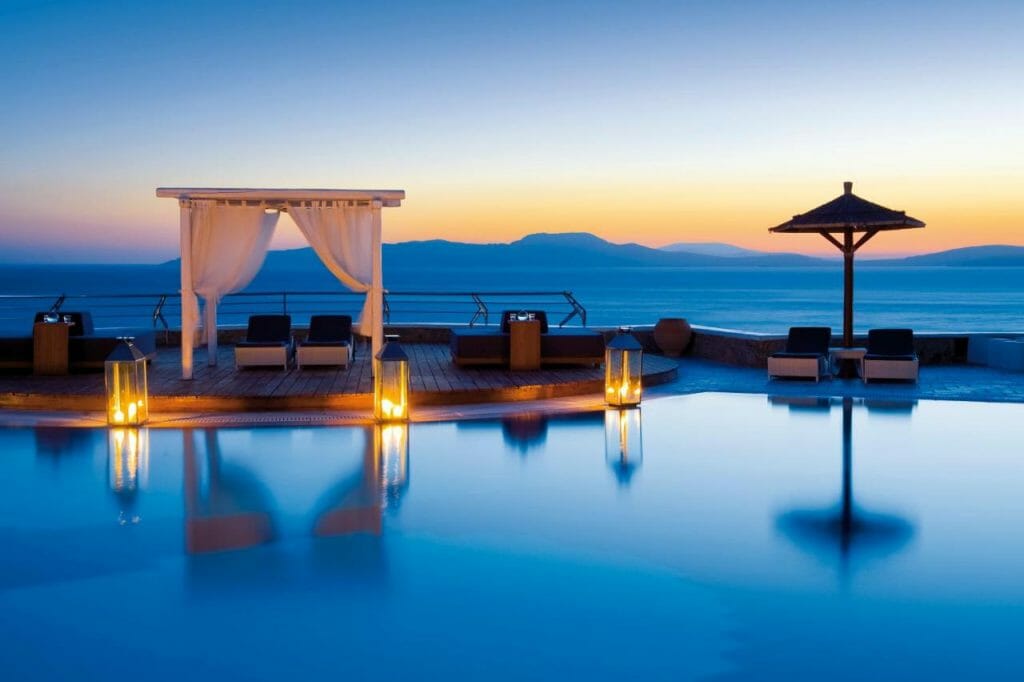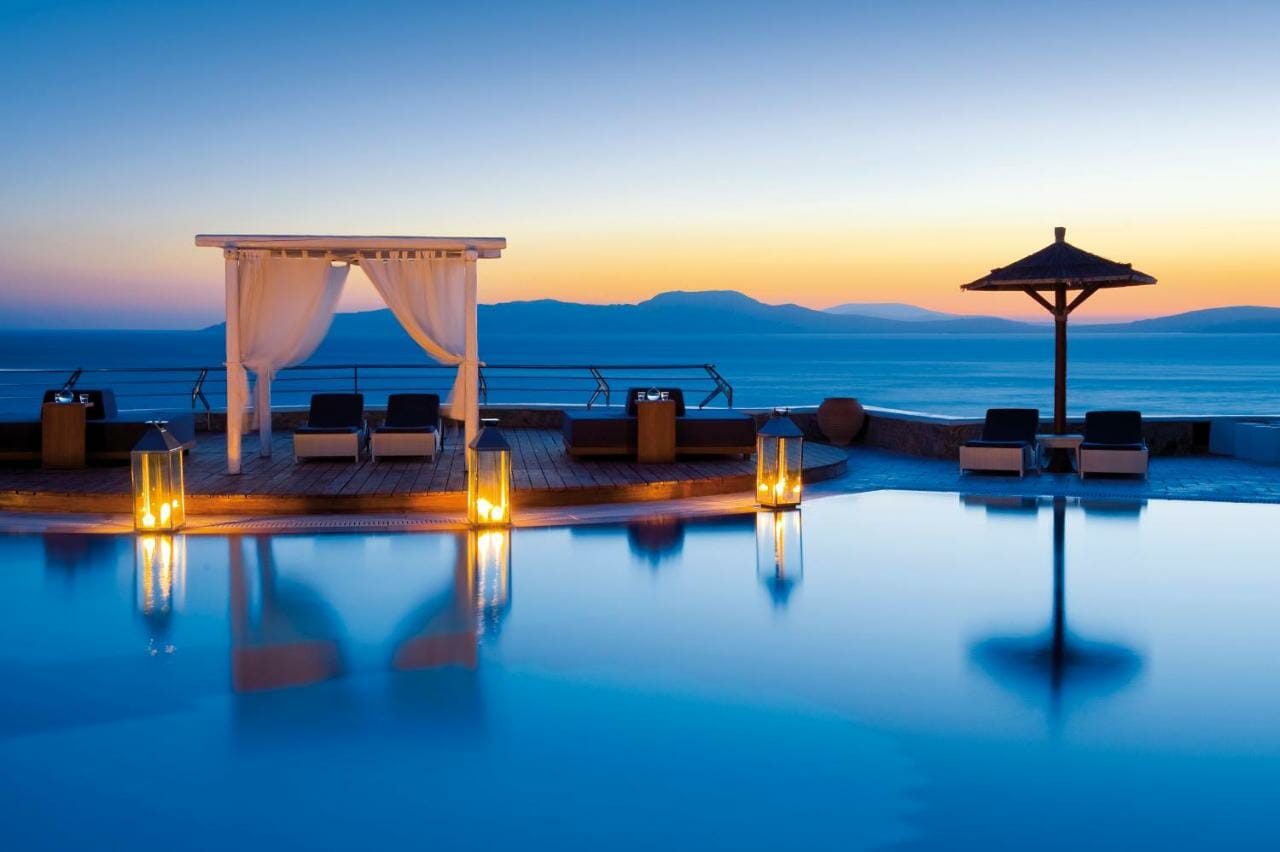 A grand metropolis of love, business, art, design, and shopping where queer people are embraced as a natural part of society, it's no wonder Gay London is one of the world's most famous LGBT travel destinations.
By day there are plenty of sexy English boys and girls picnicking in historic parks, wandering the banks of the Thames or lazing around cafes in London's gay areas but by night is when things really come alive. London is world renown as one of the greatest gay cities on Earth, and no trip here would ever be complete without visiting the expansive gay villages in the Soho and Vauxhall neighborhoods. As you will see, LGBT bars and clubs can be found all over Gay London, but it is within these two neighborhoods that you can really see gay life flourishing.
Energetic cafes, pubs, bars, clubs, and members-only organizations combine to offer a truly diverse range of nightlife entertainment – expand your horizons, London has everything you always knew you wanted…and surely if a few hidden delights you might never have considered.
Go if: You want a gay holiday for singles where you can live out your best queer life surrounded by world-class museums, haute couture shopping, iconic architecture, fine dining, and an utterly intoxicating atmosphere!

Hong Kong makes up for its tiny space by cramming in as many people and buildings and as much gay fun as possible. Don't be put off by the legal status of gays, society, in general, is happy to let you do your thing and there are plenty of activities for gay singles.
This is a truly unique city and well worth visiting. Things are always changing but no matter what's updated its name or moved location, there will always be incredible restaurants, gorgeous views from the skyscrapers and dusk-til-dawn dancing.
Go if: You like the idea of sipping innovative cocktails while gazing out over the iconic city skyline.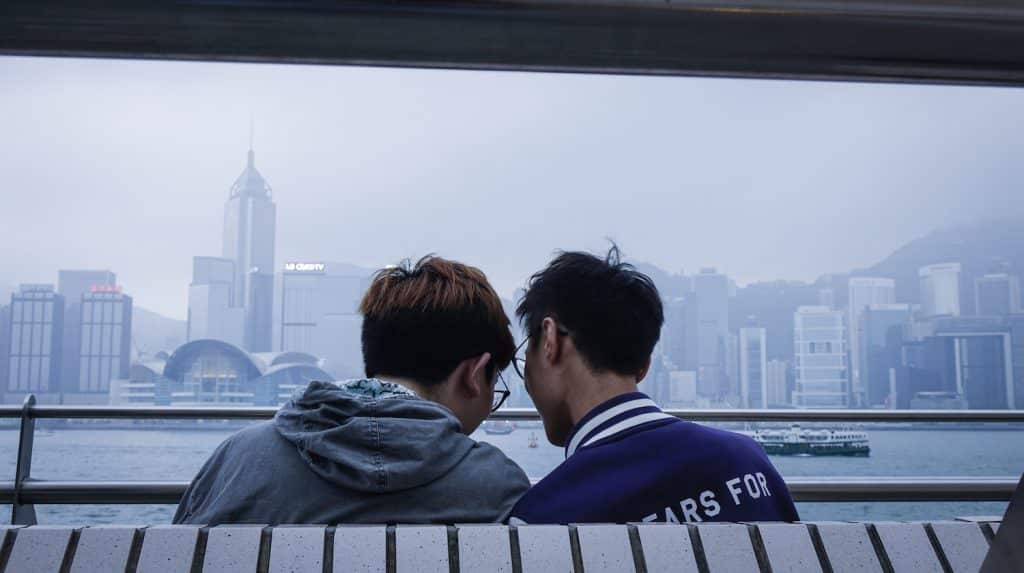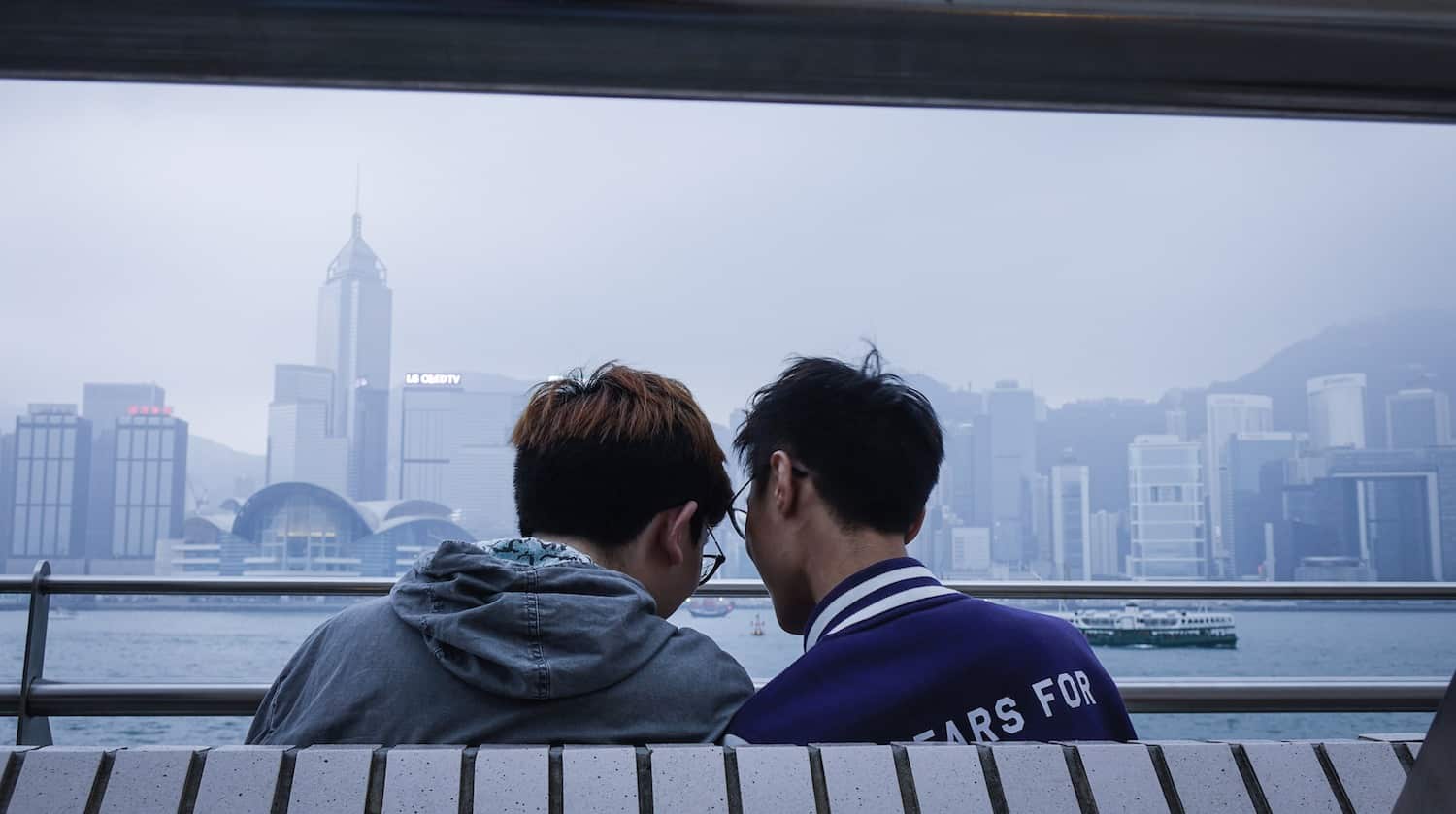 France is one of the most queer-friendly destinations in the world, and Paris is the pinnacle of this: the widespread acceptance has resulted in a gay bar scene that is hard to rival.
You can be drinking cocktails and discussing philosophy one minute, at an underground kink party the next. And that's just a Wednesday night! During the day, you can make the most of the city's famous sights, designer shops, exquisite food and people-watching along the boulevards.
Go if: You like a touch of Parisian sophistication and gorgeous French men on your gay holiday for singles.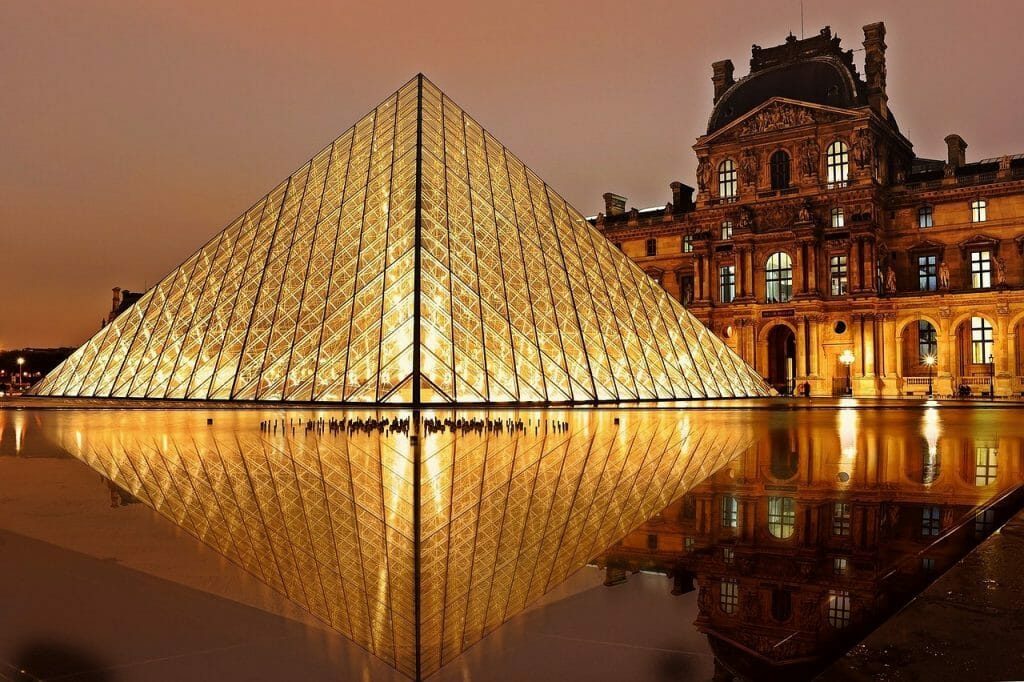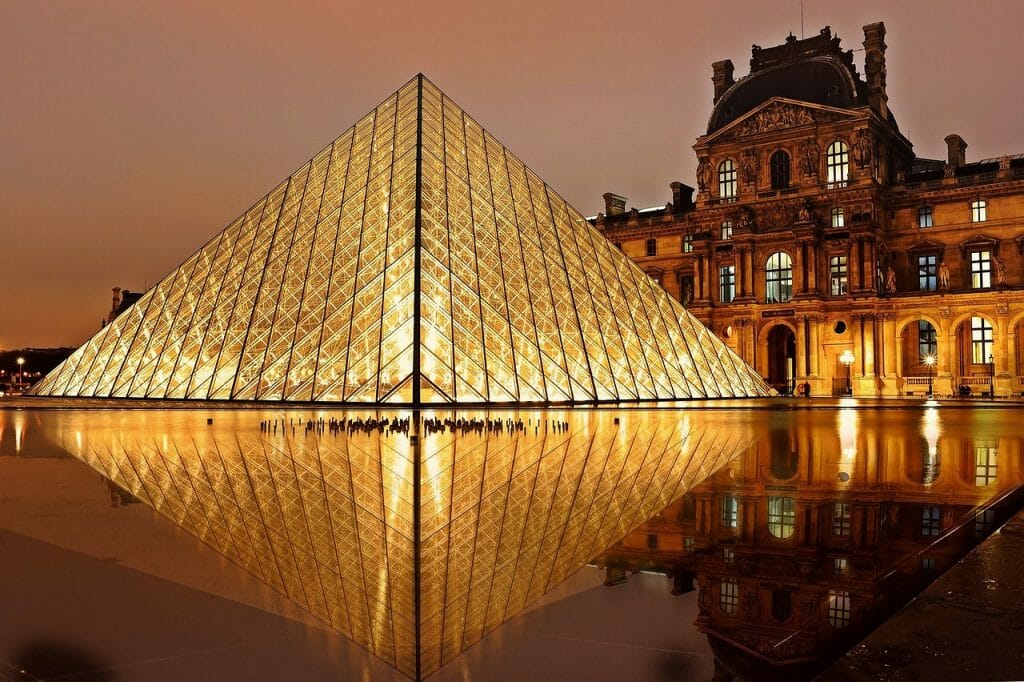 Let's start by addressing the elephant in the room: yes, Nashville is in Tennessee, a state not exactly known for its liberal approach. Gay acceptance is a complex issue in Nashville, but by and large, it is hugely welcoming, inclusive and well worth a trip.
If you're the creative or musical type, this is the ideal destination to discover a flourishing arts scene. Not to mention you'll have the chance to get down and dirty in the city's many gay bars and clubs.
Go if: You love live music, quirky neighborhoods, a good pair of cowboy boots and feel like a single gay holiday with a difference.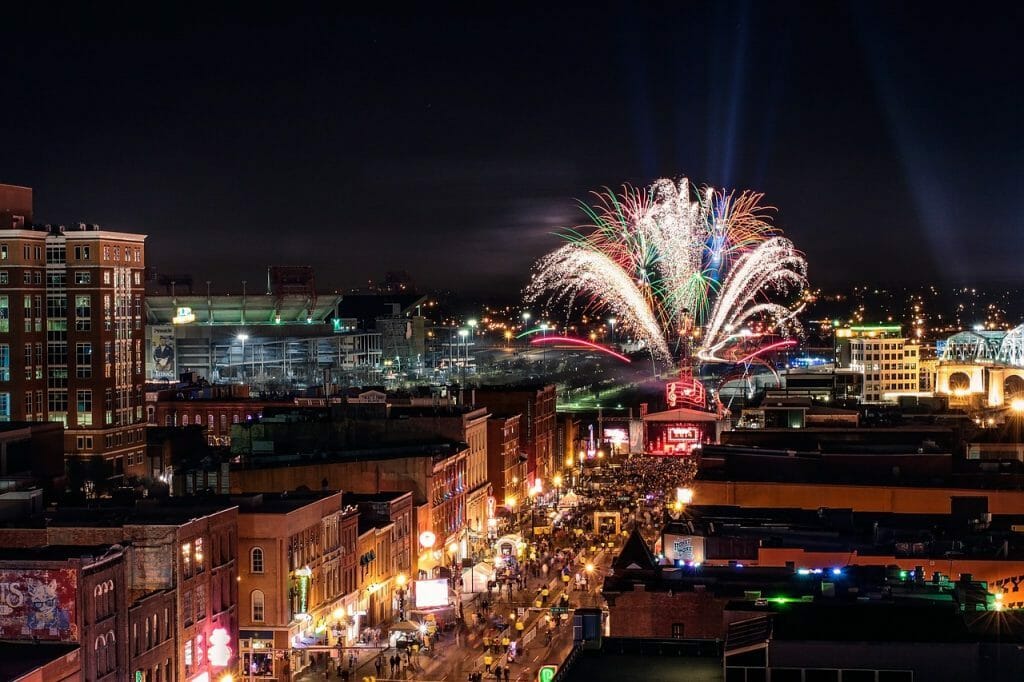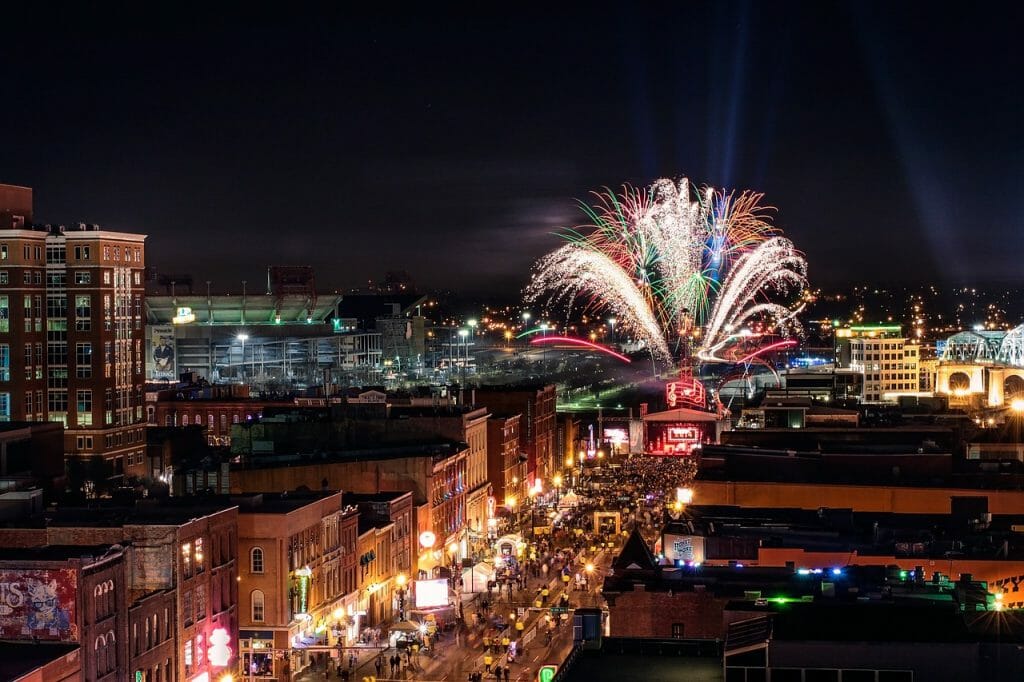 It's official: Gay Palm Spring is back again baby, and us gays are absolutely living for it! We are literally everywhere here from the plethora of clothing-optional gay resorts, to fabulous gay nightclubs, chic museums, hiking trails, modern dining venues and everywhere in between…
Once the glittery desert escape of Hollywood's star in the 50s and 60s, Palms Springs slowly slid into obscurity and decay only to be rediscovered in the last few decades by the gays, and now hipsters, hikers and everyone in between has moved in. With incredible nature, retro-chic vibes, mid-Century architecture, fabulous resort, and an epic line up of events annually it was only a matter of time really we guess.
With over 40% of the permanent population identifying as LGBT+ it is safe to Palm Springs reins supreme and the biggest gayest destination on Earth. Home to America's first all-LGBT city council, Gay Palm Springs is a haven for all those who want to just be themselves with LGBT discrimination is almost unheard of and a host of resorts, clubs, bars, and restaurants all vying for the almighty 'pink dollar.
Go if: You want to travel only a few hours from Los Angeles and San Diego, but to explore a desert haven seemingly a world away from the current Trump era politics of hate and discrimination.

It might seem like a slightly off-the-wall choice but we know that not everyone wants a gay holiday destination that's dawn 'til dawn partying. You might be single, but maybe you just want to meet like-minded people over a beer in the pub after a day of extreme sports, rather than tops off on a podium. To each his own! Let us suggest Queenstown, the 'adventure capital of the world' nestled in New Zealand's stunning Southern Alps.
There's plenty to do for adrenaline junkies all year round, but if you want something special then how about planning a visit during the annual Winter Pride/Gay Ski Week – that's in September, for you Northern hemisphere lot.
Go if: You want a gay holiday that takes in stunning scenery, welcoming locals and cosmopolitan nightlife – or maybe some skiing!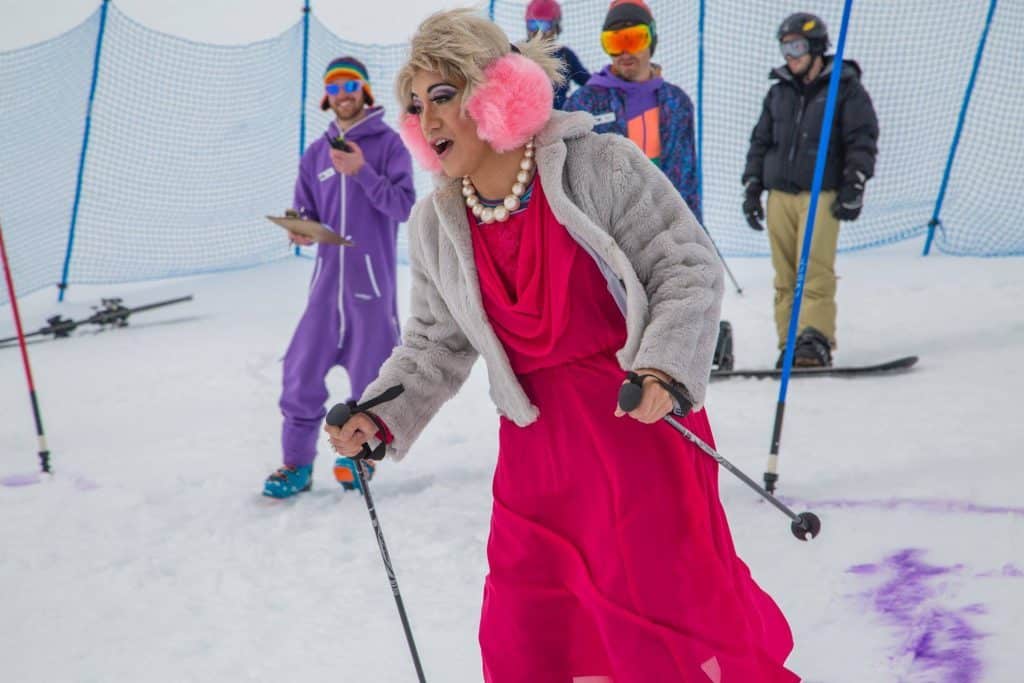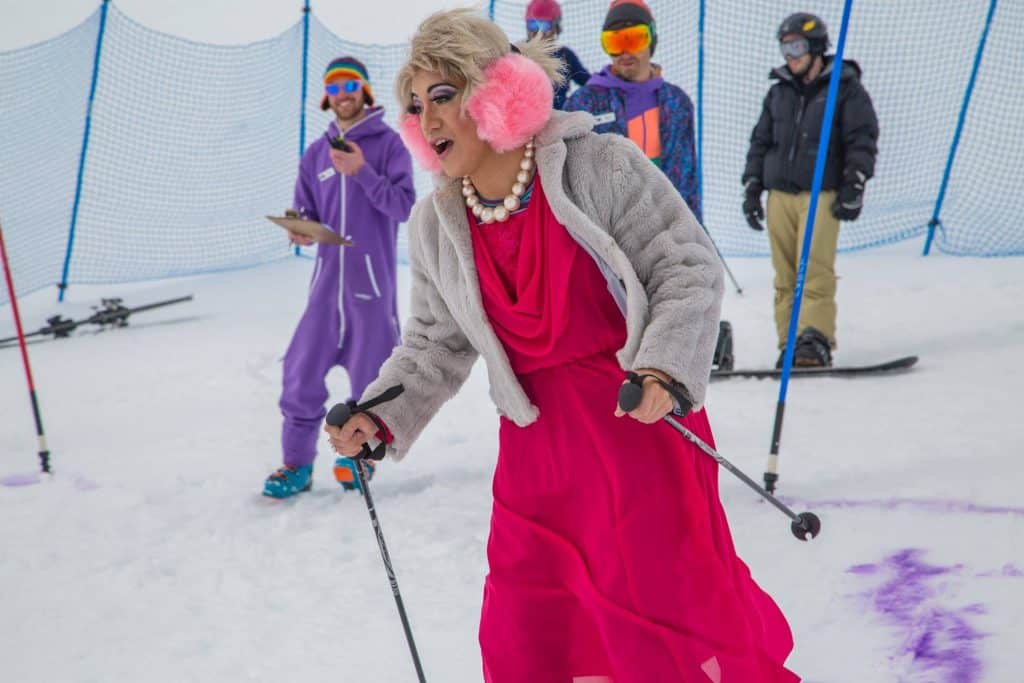 Sydney is a sophisticated and exciting city that's the perfect destination for your gay holiday for singles. The people are friendly, open and easy on the eye; there's a wide range of hipster coffee shops, edgy galleries and quayside walks for you to enjoy during the day. As for the night, there's definitely always something to do (even if it won't get into your postcards). From huge gay dance parties to spectacular drag shows, you'll be sure to enjoy nights and meet people you'll never forget.
Go if: You like gorgeous weather, even more, gorgeous men and a wide variety of day and night activities.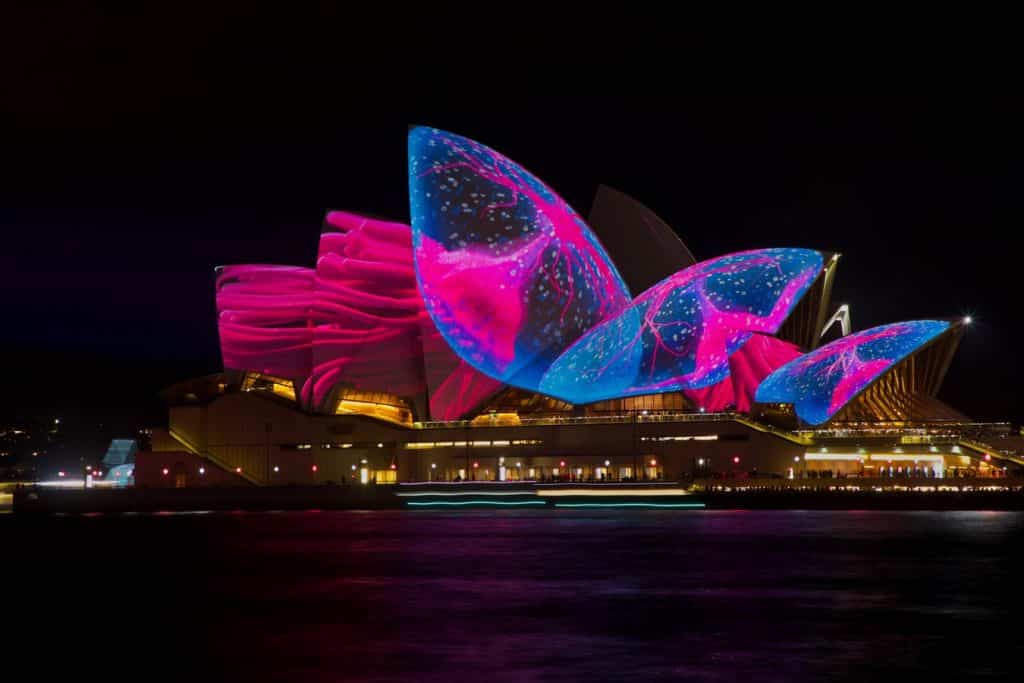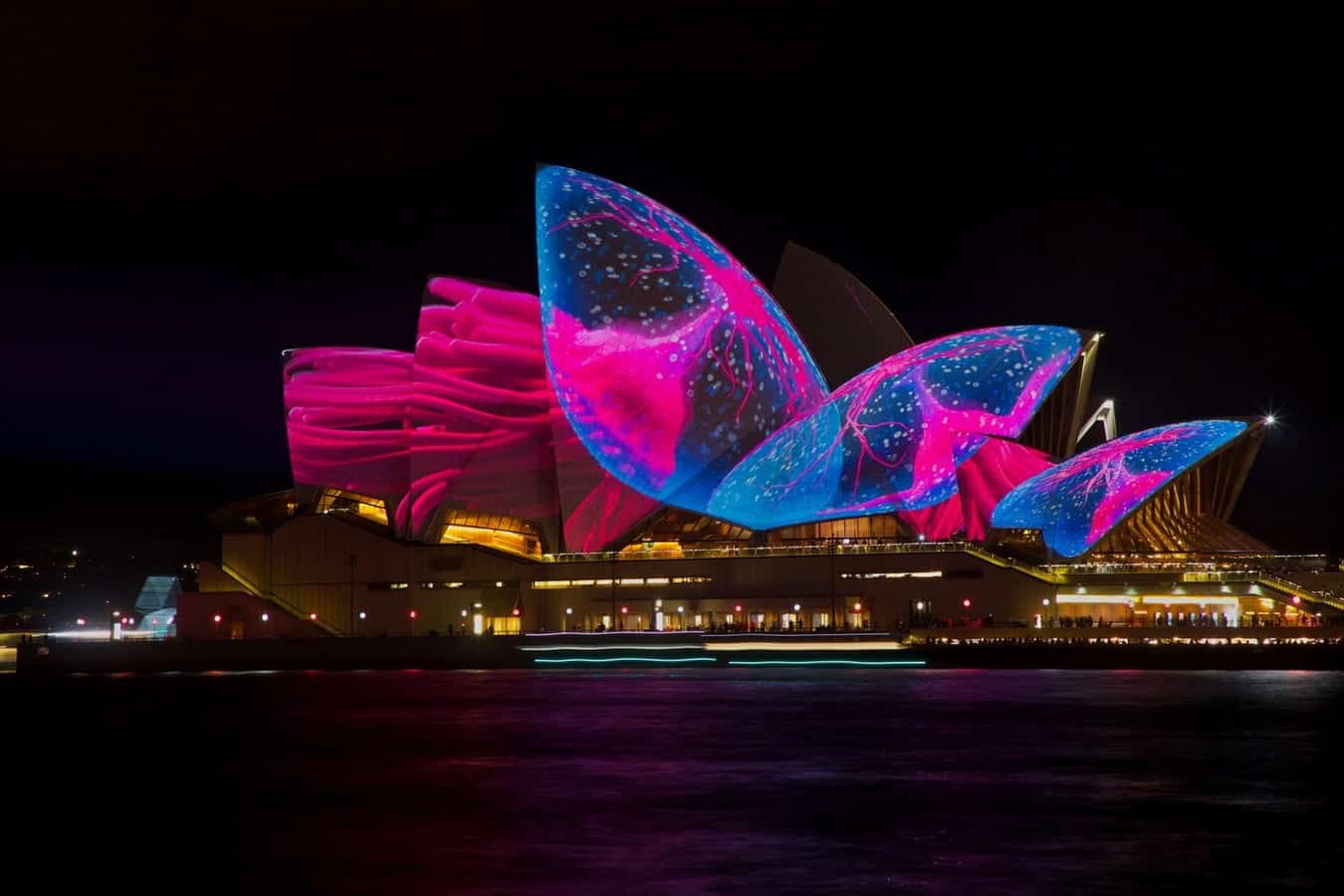 It sounds like cliché, but Tokyo really is like no other city on earth; it's vibrant, it's iconic and it mixes traditional scenes with futuristic cityscapes in a way that can only be experienced. The LGBT scene in Japan isn't without its difficulties, but as a single gay traveler to Tokyo, you're guaranteed not to run into any discrimination.
Instead, you can enjoy sampling the diverse gay scene, the delicious food and the streamlined way of life in this metropolis.
Go if: You want to experience something truly different on your gay solo holiday – with fire-breathing dragon robots and relaxing zen gardens!
Gay Seoul is one of the world's most underestimated travel destinations, overlooked continuously for its more famous East Asian neighbors. Better know for Samsung and political tensions with North Korea, there is a thriving queer scene here hidden right in plain sight – you just need to know where to look!
Fast-paced and utterly obsessed with fashion and technology, the dynamic city of Seoul is also profoundly traditional with peaceful palaces, temples and mountain trails. Skyscrapers overshadow elegant hanok (traditional wooden homes), green spaces and cycle routes soften industrial hard edges and K-Pop can be heard blaring on almost every street corner. Seoulites have a lot to be proud of in their 24/7 city – where you can get whatever you want, whenever you want – and their gay scene here is no exception. We just wish the society at large would be more accepting…
Go if: Food, design, culture, history and wild nightlife do it for you – this sprawling metropolis has it all! With an intoxicating mix of hedonism and religion, what's not to love…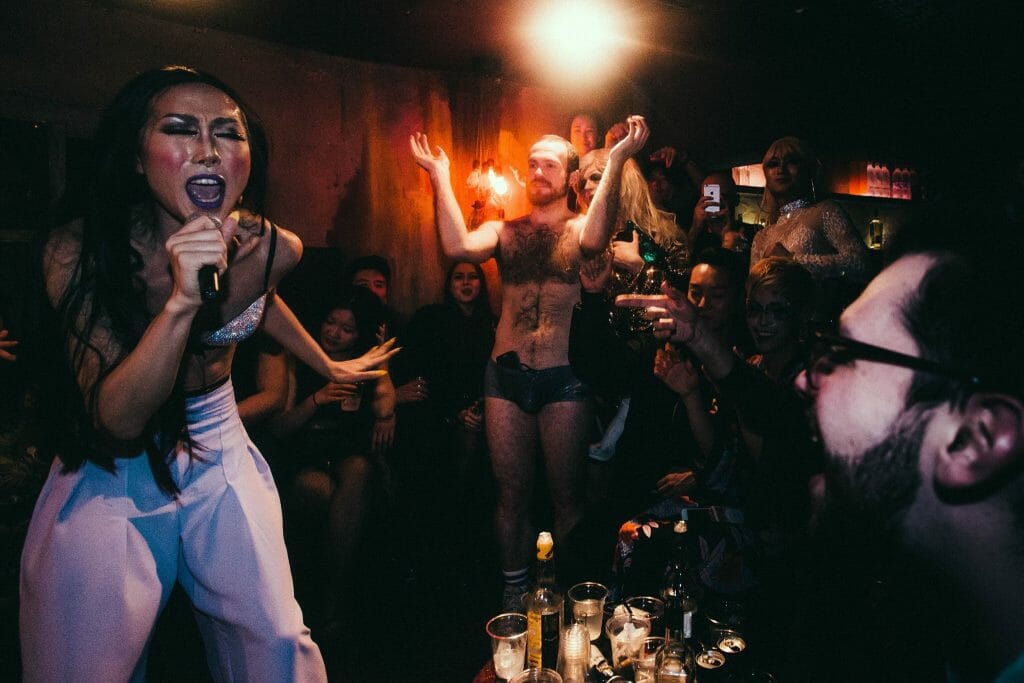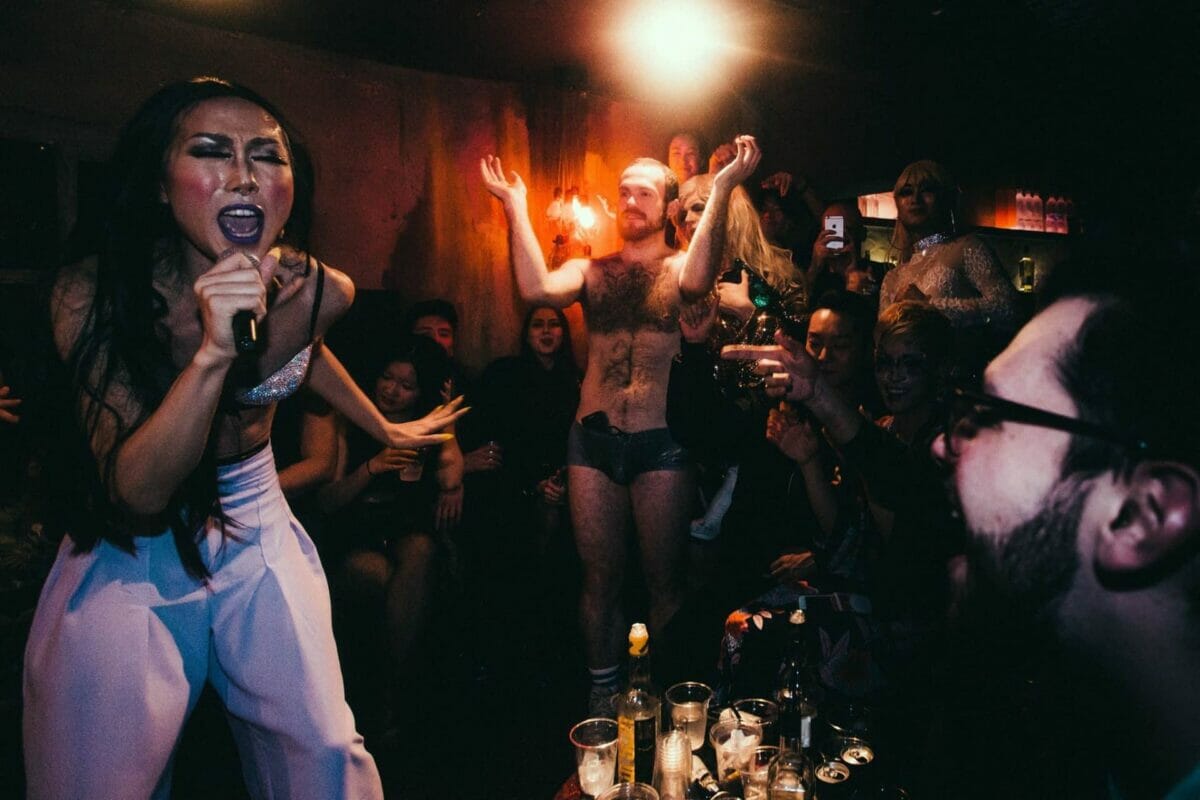 Gay Rome is just one of those cities that everyone dreams of visiting. The eternal city is a vibrant mix of ruins, art, history, street life, and culture – an exhilarating experience that thrills, inspired and never, ever disappoints.
For gay travelers, Milan to the north might have the biggest gay scene in the country – but Gay Rome does not disappoint with a fun gay street (with epic Coliseum views), a handful of gay bars and a tantalizing array of gay dance parties, saunas and cruising spots.
Masculine, testosterone, men only parties are very much a key party of the Rome gay scene, but there is a growing collection of queer take-overs and fun club nights that welcome everybody from across the LGBT+ spectrum.
Go if: You want a gay holiday for singles that involves falling head over heels with cute Italian boys (and girls). High-brow cocktails? Bears with beers? Dark underground fetish parties? Some of the wildest gay parties in Europe? Sign us up…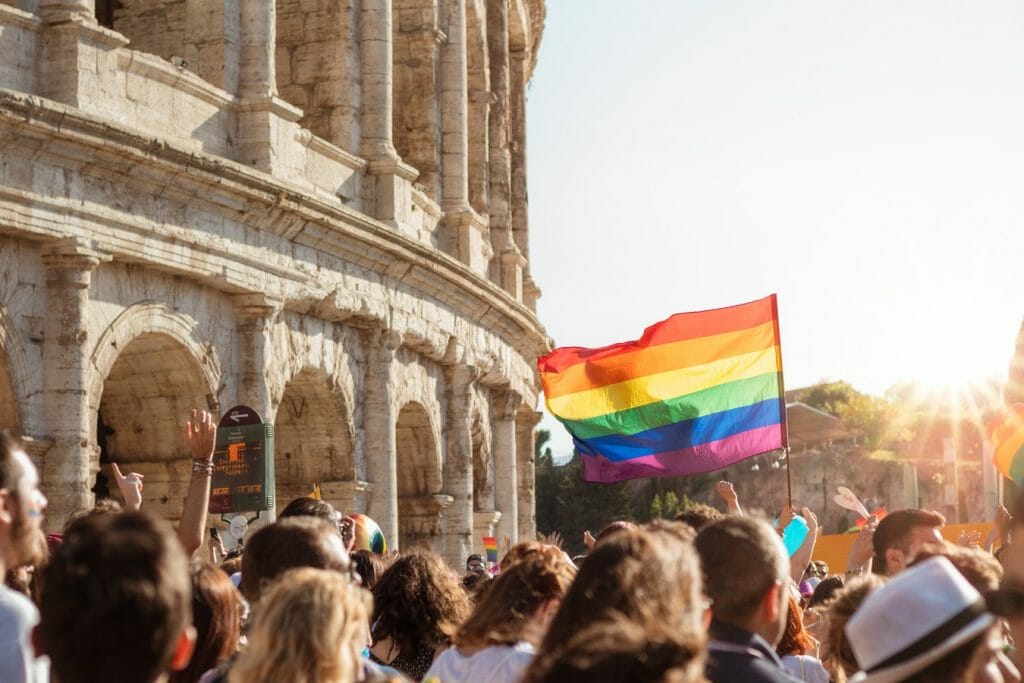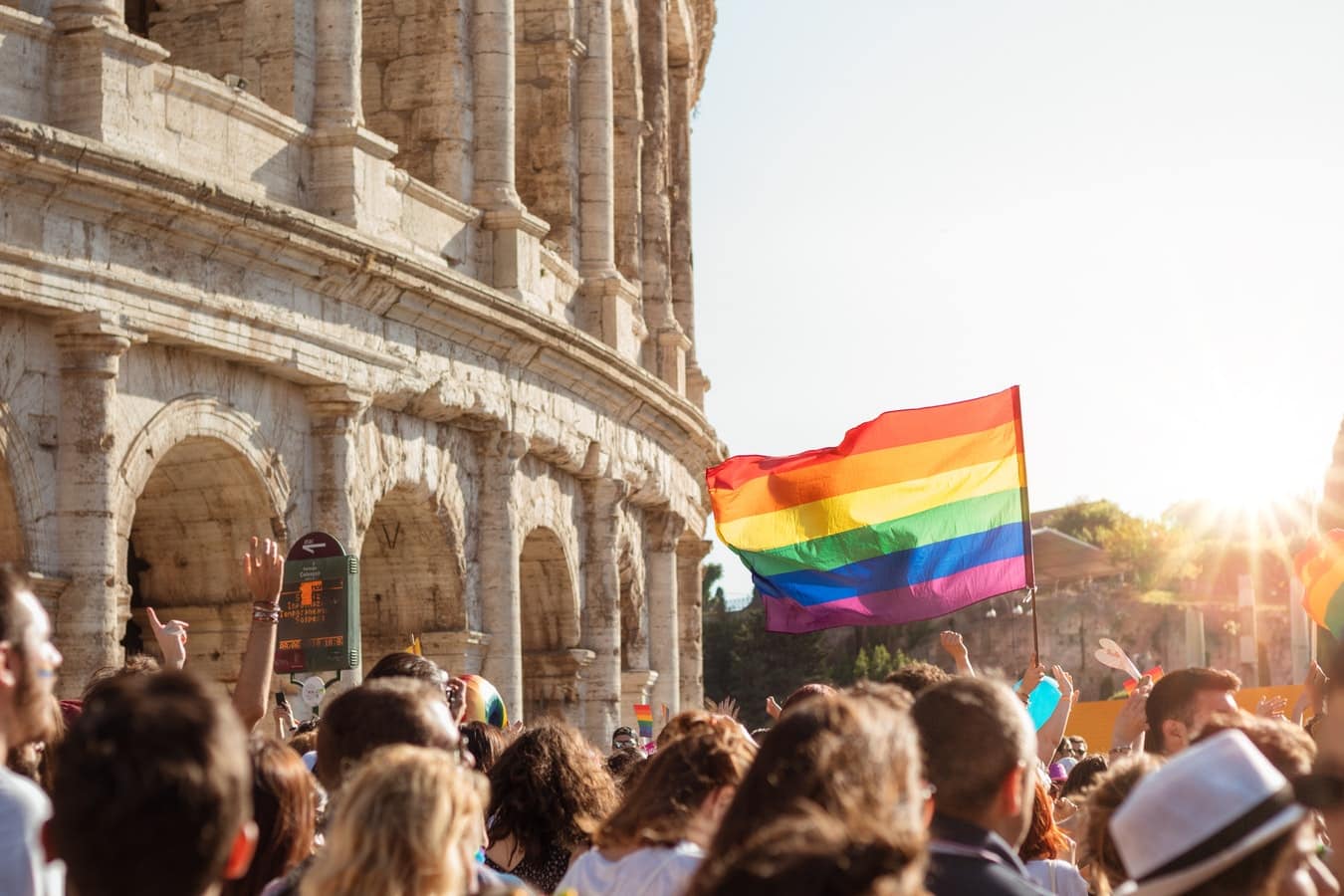 Deep-dish pizza, soaring skyscrapers, vibrant music festivals and … the first officially recognized gay village? Yes, Gay Chicago might not be your first thought when considering gay hotspots in the USA where you can just be yourself, but after you have immersed yourself in the frenzied energy of the Boystown gaybourhood you will soon be wondering how the Windy City managed to keep its fabulousness under wraps for so long….
As the heart of the Chicago LGBT community, Boystown boasts everything from boutique shopping and trend-setting dining to alluring spas and irresistible after-hours entertainment in every form imaginable – and no Gay Chicago travel plans would be complete without at least one night out here.
Go if: You want stratospheric towers of glass that rise from the downtown muddled with capricious public art, relaxing lakefront and cornucopia of world-class dining. All infused with a come-as-your-fabulous-self spirit!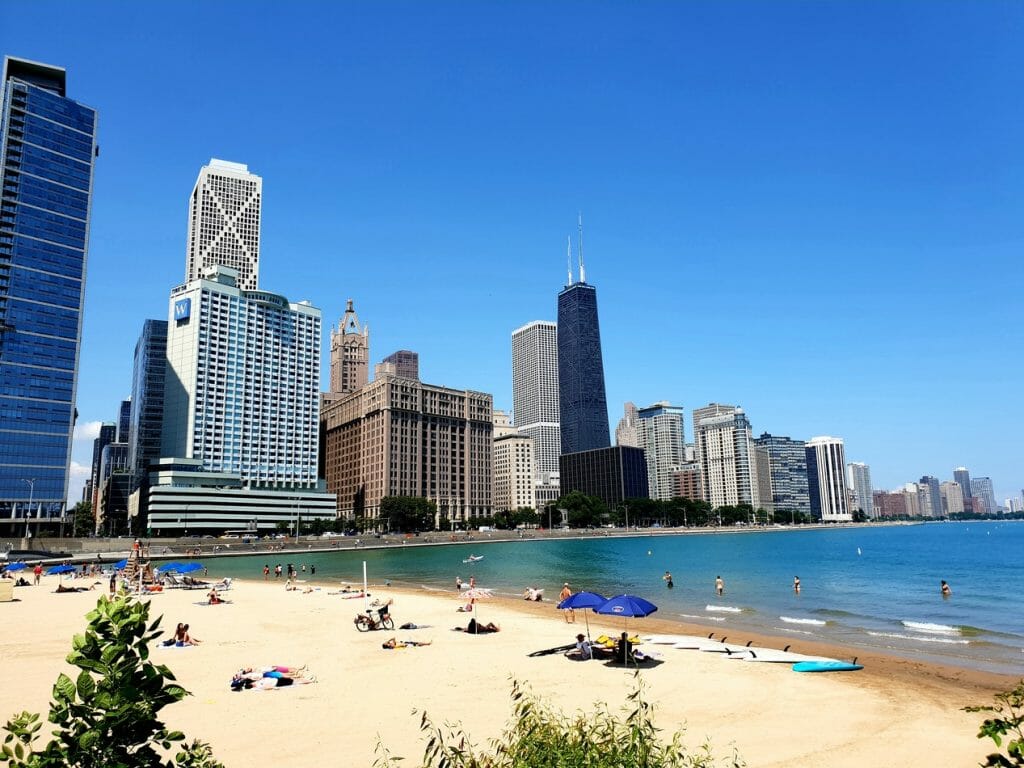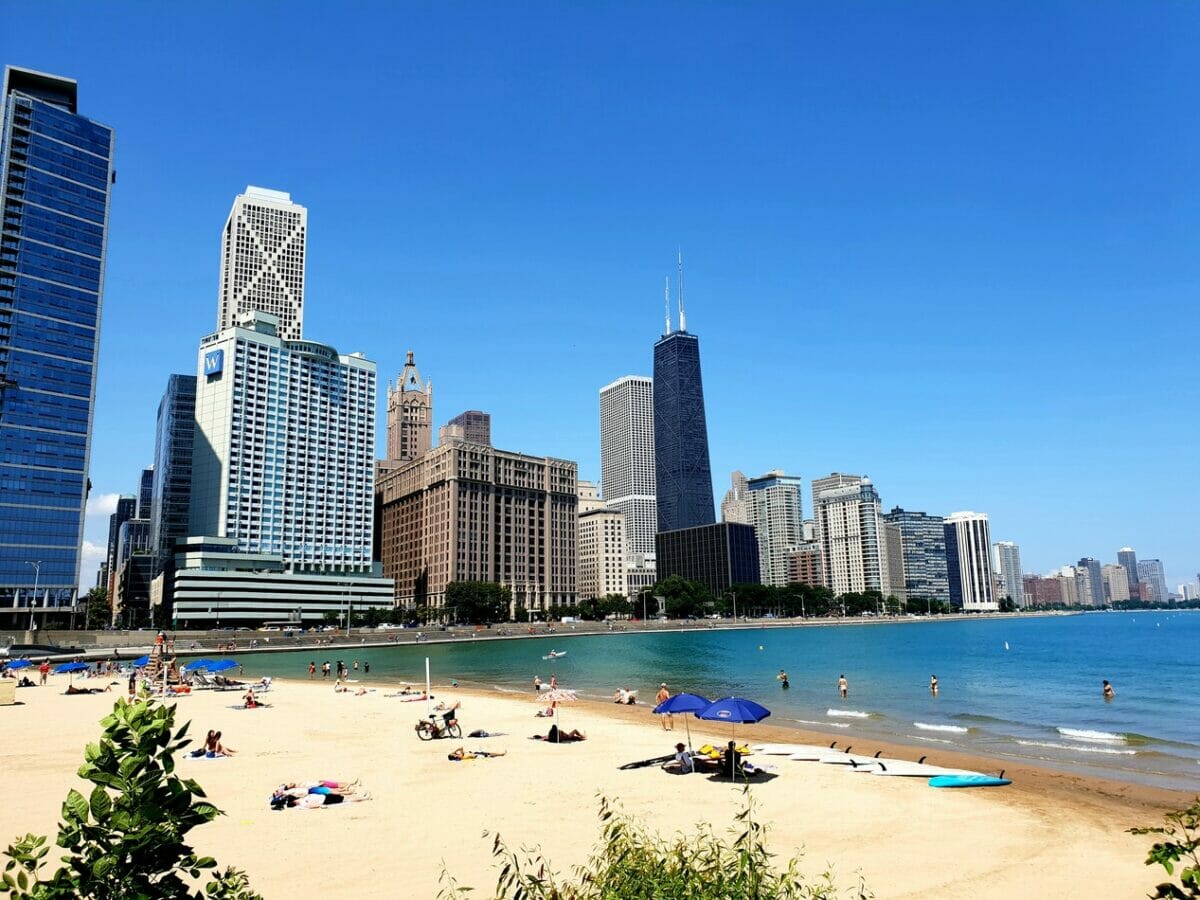 Dubai is a magnificent experimentation in combing intense Islamic traditions with a ruthlessly futuristic vision, all amidst an exquisitely desolate desert landscape.
Dubai is sleek rooftop terraces, vast shopping complexes, a world-class skyline, lavish infinity pools, scorching beach clubs and, well, just an excessive amount of wealth and gold. Many would argue this grand experiment has been a supreme success, but for the LGBT community, this leap into modernity is very much a facade.
We know: all that art, fashion, design, glitz luxury, and wild nightlife…with no gays? "I'm not buying it!"
Yes, this sounds all a bit scary and wild, but in reality, Dubai is something of a Gay Mecca in the region. Not least as it is a hub for one of the world's biggest airlines, Emirates, and all those flight attendant. And the local gay scene is quite vibrant, if very discreet and only known through social media or word of mouth. But it is far better than Gay Abu Dhabi…
Go if: You like undercover hook-ups and cute flight attendants. From the lofty heights of its ultramodern architecture to the fashionable beach clubs, uninhabited nightlife, and opulent hotels and resorts, nothing here is ever understated or straightforward.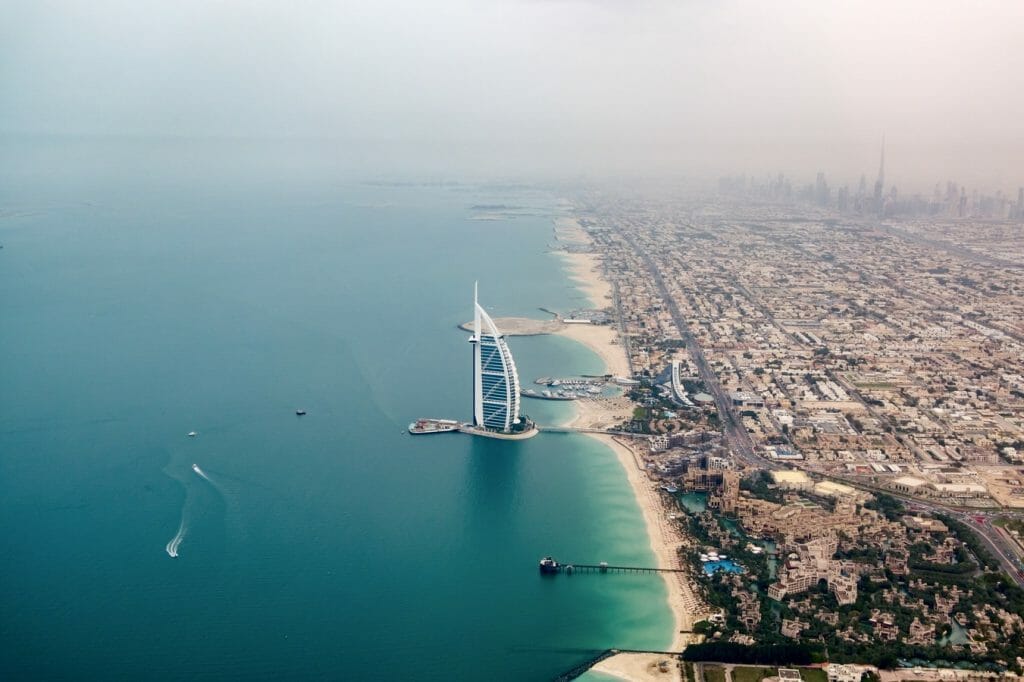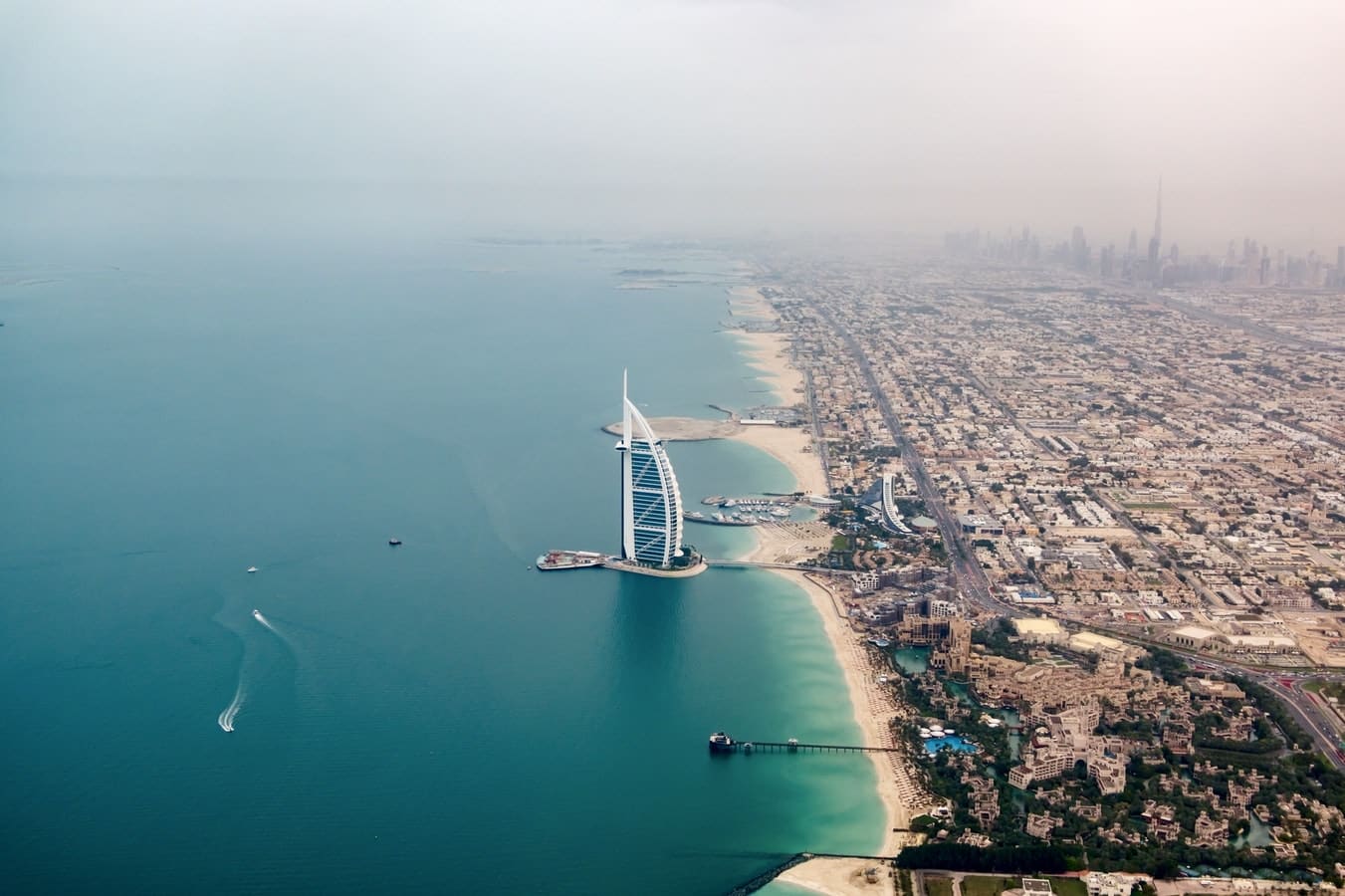 The glittering queer capital of the already exceptionally welcoming and LGBT-friendly Canada. Think Ottawa is your average stuffy capital which only looks semi-alive 9-5 on business days? Think again!
Ottawa is dynamic, fresh, approachable and – dare we say – sexy! With a small yet vibrant and well organized gay community consisting of everyone from activists to professionals, pioneers to young queer visionaries there is always something going on here. Pop-up queer takeovers, drag shows, poetry, bear coffee meetups, and more arts & culture than we thought possible – just to name a few!
Go if: You want to an insane roster of A-list events throughout the year, plenty of the best museums in Canada, leafy green spaces and of course, the chance of bumping into dreamy Justin Trudeau.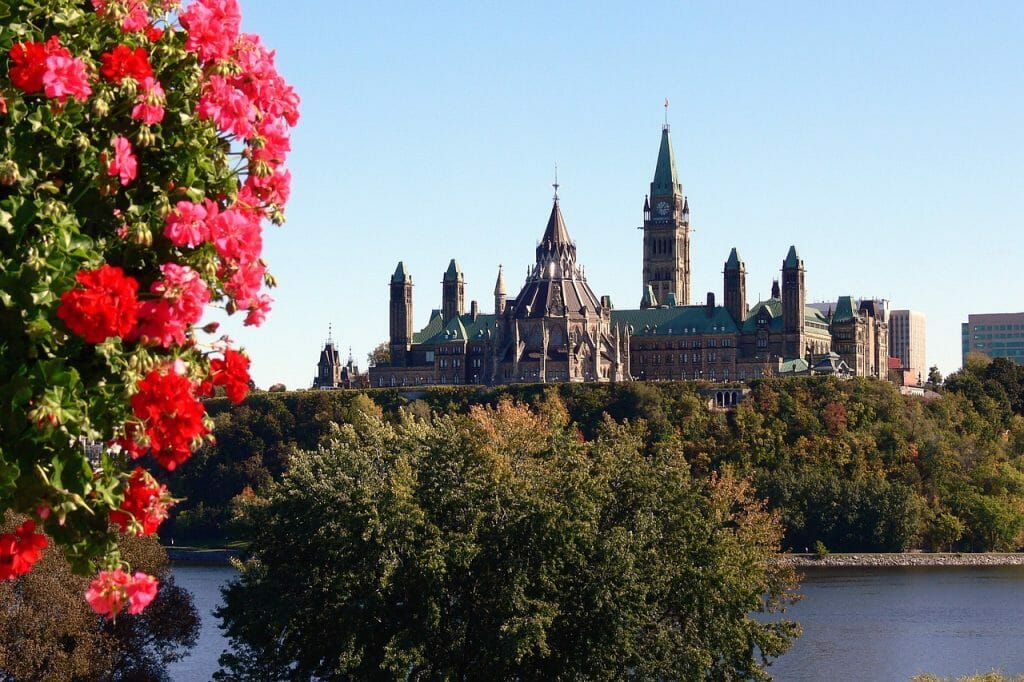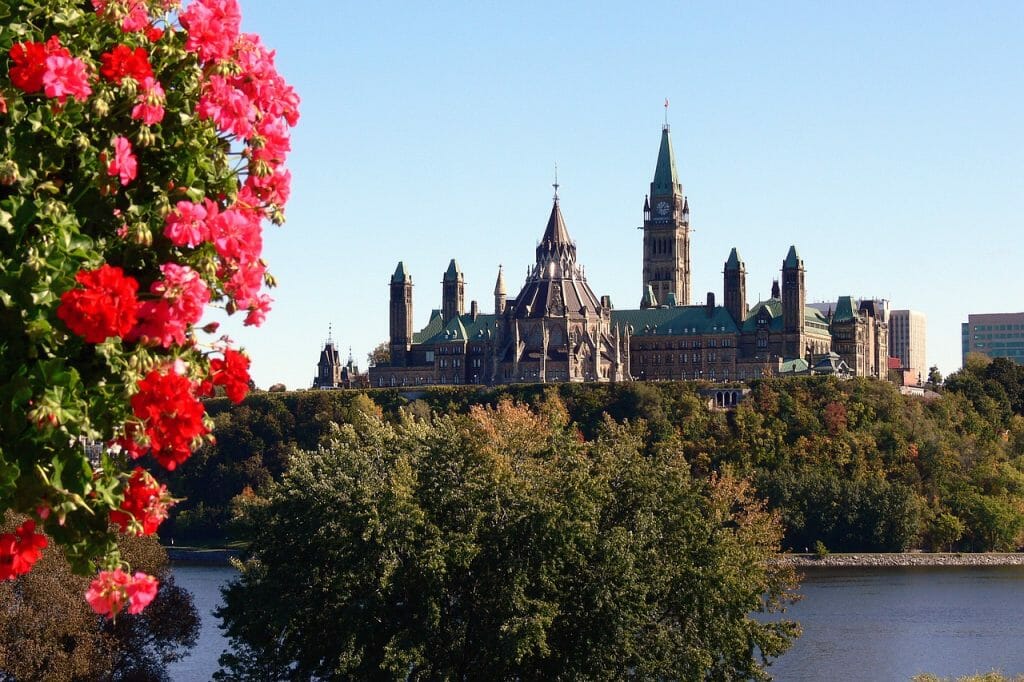 Everyone knows Vienna is full of grandeur, glorious castles and palaces, and opera. That's all well and good, but as a single gay are you going to have much fun there? Hell yes!
There are hidden (and not-so-hidden) gems everywhere in Vienna: from pop-up markets and galleries, to gay dance parties, bookshops, and swimming pools. You might want to try the traditional Sachertorte, but you can also enjoy modern eats and cocktails. Trust us; if you're going on a solo holiday, this is not a place to miss.
Go if: You'll enjoy meeting other gay singles among magnificent architecture, sophisticated coffee shops, and old-world culture.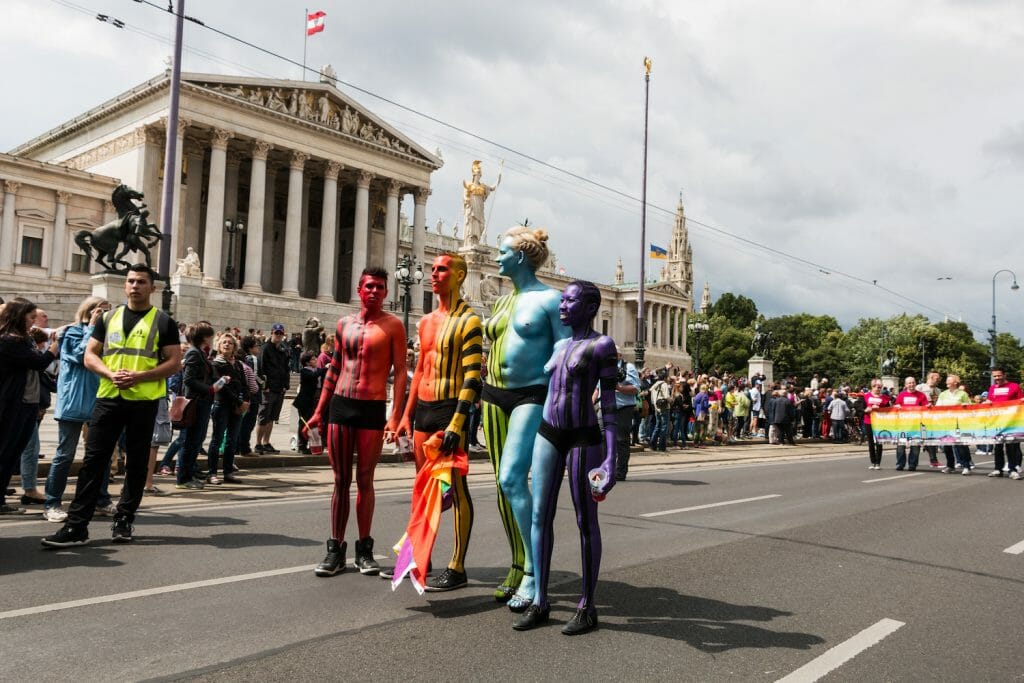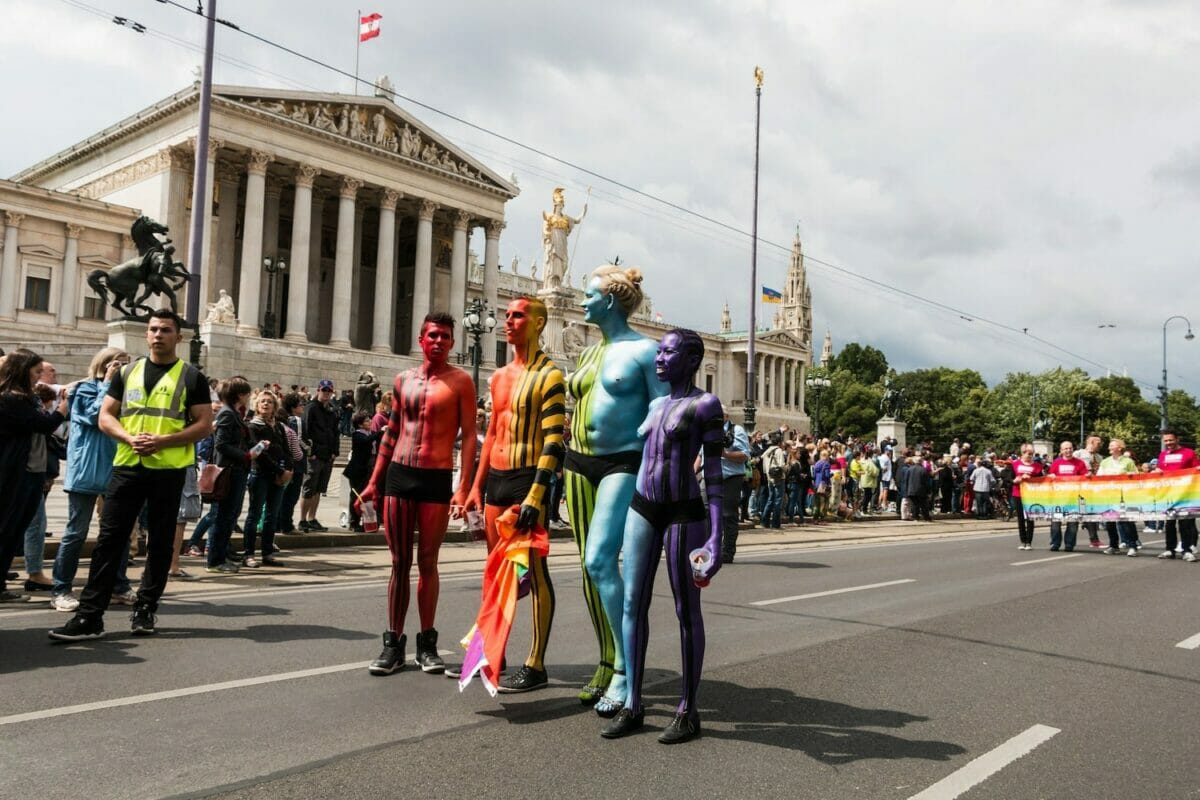 The cultured capital of Finnish Lapland filled with intriguing museums, gorgeous hotels, quirky bars and more than a few sauna options. Not to mention all that expansive wilderness right on your doorsteps where the dense Taiga forest is only broken by the odd husky kennels, reindeer farms and rustic huts perfect for Northern Light viewing.
Of course, in this small town "gay" means something closer to "merry and bright," than it does "homosexual" – there is no camp nightlife nor a gay village or raunchy saunas. For us, this was actually a large part of the appeal… If you wanted a high-energy gaycation, Amsterdam, Fort Lauderdale or Las Vegas might be better options.
There is a fabulous annual Arctic Pride and Rovaniemi is the official residence of the world's most famous bushy-bearded bear, Santa Claus – but for LGBT travelers the appeal perhaps lies more in the complete acceptance they will find in such a liberal and open-minded destination.
Go if: You want to explore a wild landscape and open-to-all hospitality. This is the country that produced Tom of Finland after all – and today Rovaniemi is for everyone to enjoy, after all, no matter their gender, sexual preference or race.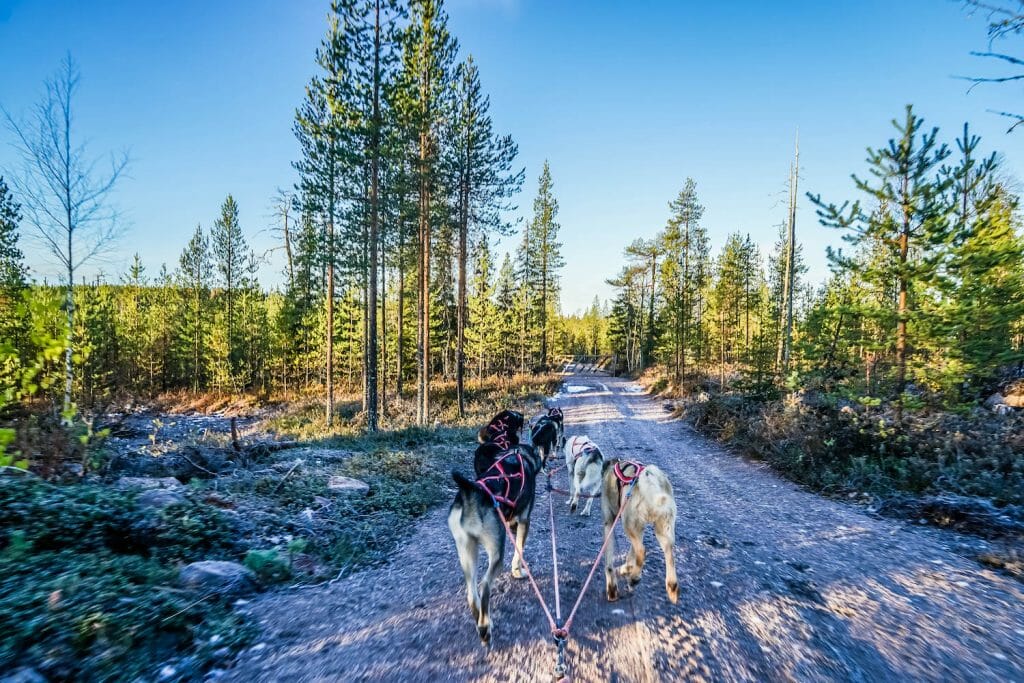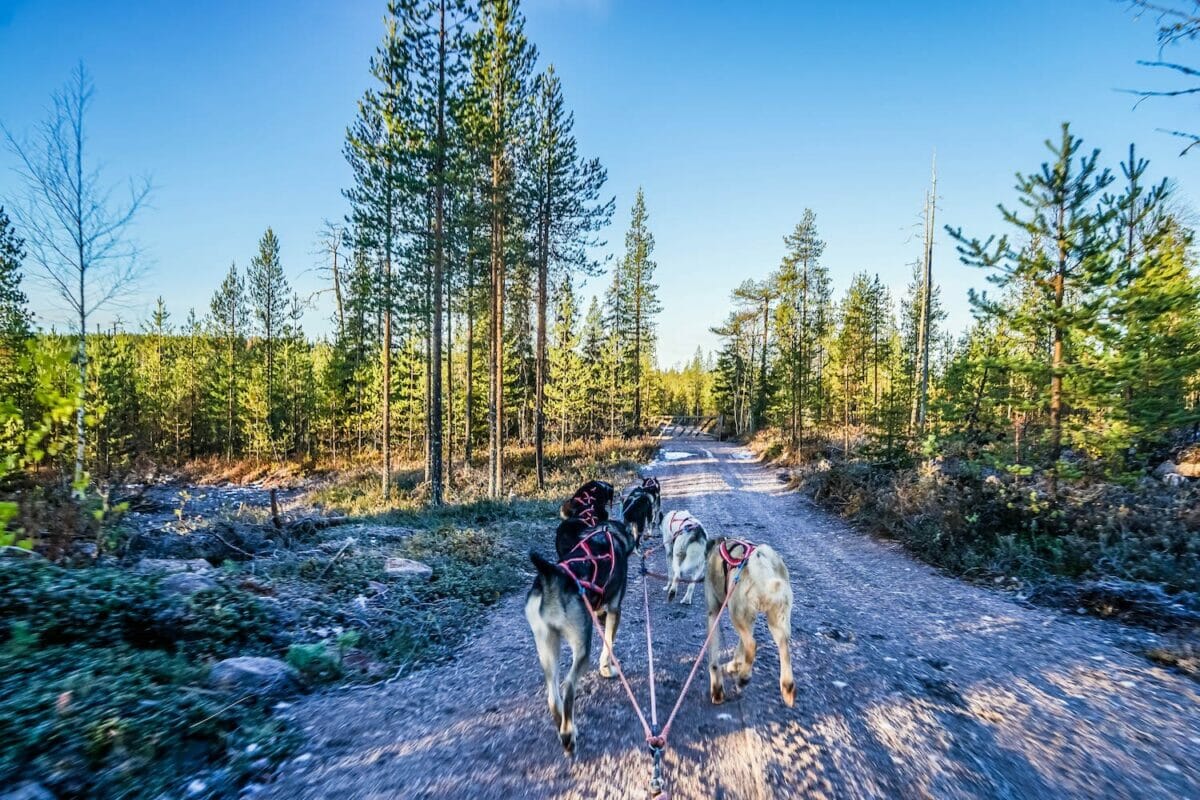 Hugging the twinkling blue Bahía de Banderas and backed by verdant palm-covered Sierra Madre mountains, Gay Puerto Vallarta is one of the world's most famous gay destinations!
A small city with astounding sandy beaches, boutique shopping, world-class dining and a tantalizing malecón (boardwalk), it's no wonder the gays have made this their home! Puerto Vallarta first burst upon the international jet-set-scene after the filming of the "Night of the Iguana" with Liz Taylor, but it was not until the 90s that an LGBT industry pop'd up after the opening of the "Club Paco Paco".
There is no shortage of epic gay clubs, laid-back cocktail bars, gay hotels or sexy hombresin the Zona Romantico, Puerto Vallarta's Gay District – but today LGBT travelers will be welcomed almost everywhere in this tolerant and gay-friendly beachside town. In fact, Mexico, in general, is becoming increasingly gay-friendly as long ingrained cultural mind-sets change as evidenced by the bustling gay scene in cities like Guadalajara, Monterrey, Queretaro, and Puebla.
Go if: You want a gay holiday for singles that's all about affordable luxury, your global queer family, tropical heat and wild nightlife!