OK, so you're flying solo and ready to mingle – maybe a gay holiday for singles is exactly what you need? Far away from the tedium of work, the responsibilities of daily life and more than likely all those familiar faces on Grindr back home (or even worse …your ex!)
But where exactly to?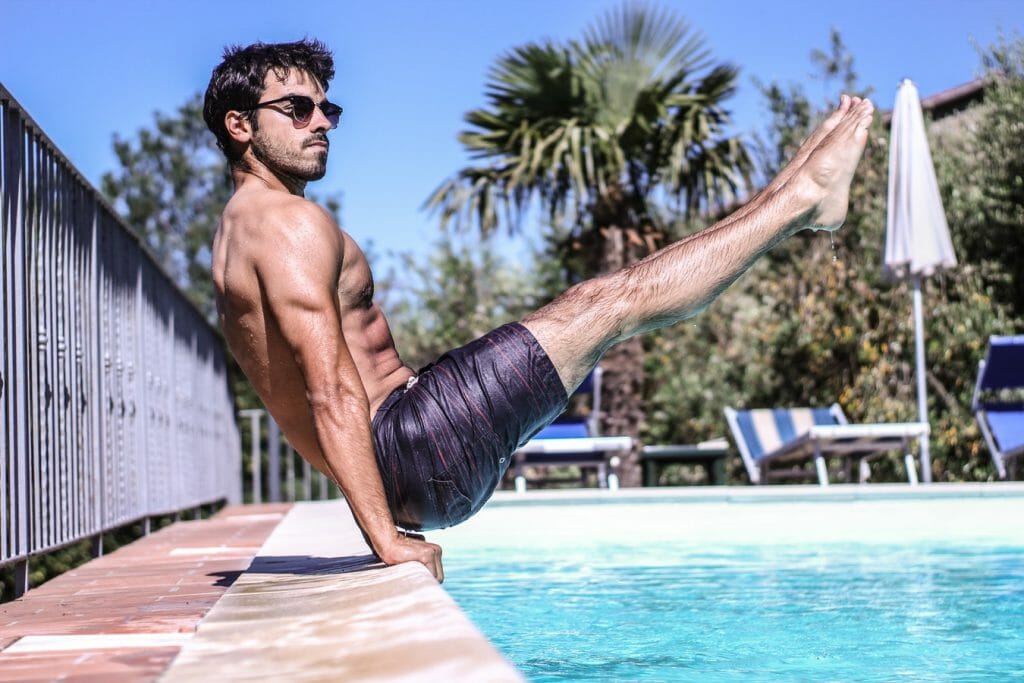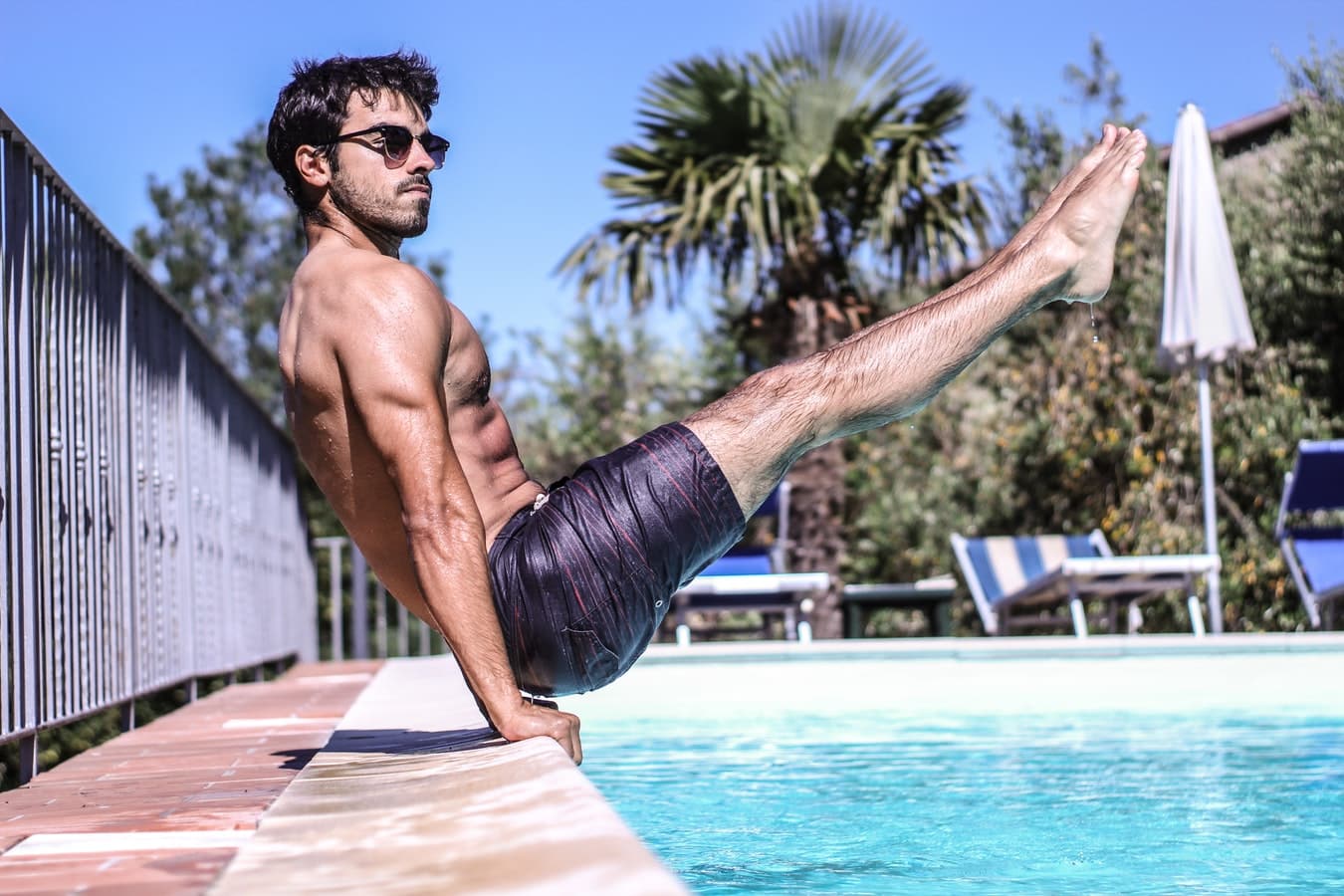 That's where we come in: we've got a list of ten great destinations if you're going on a gay holiday on your own. There's something for everyone here, whether you want to dance on a beach or sample exotic cuisine looking over a cityscape. And of course, all of our gay holidays for singles ideas offer fabulous, queer, glitterati fun and inclusive vibes.
Read on, but don't blame us if you end up wanting to go to all ten!
A fast-paced, lively city, Bangkok is a perfect gay destination if you fancy something a bit different and have tonnes of energy! In Thailand, gay, lesbian and trans lifestyles are generally accepted and Bangkok is the hub of that. It's popular with queer travelers for good reason: great shopping, affordability, delicious food, nightlife you'll definitely want to write home about (although perhaps you shouldn't!).
Go if: you want a gay holiday for singles that's all about adventure, wild nightlife and doing as many different things as possible – not just sightseeing.
Israel might be getting more conservative, but Tel Aviv remains a must-go destination among the gay community. As well as world-famous nightlife, Tel Aviv also offers white sand beaches, Instagram-worthy markets, and delicious eats. Need any more persuading? An estimated 25% of the population is gay. Do we have to say more?
Go if: you want a beach covered in muscled hunks and cosmopolitan dining and nightlife.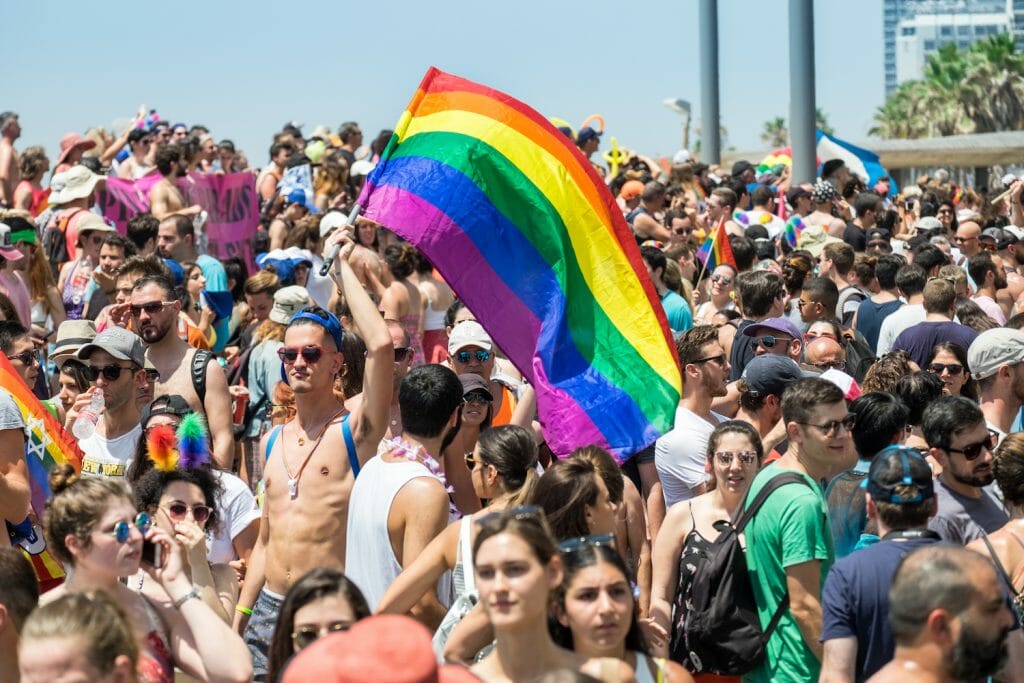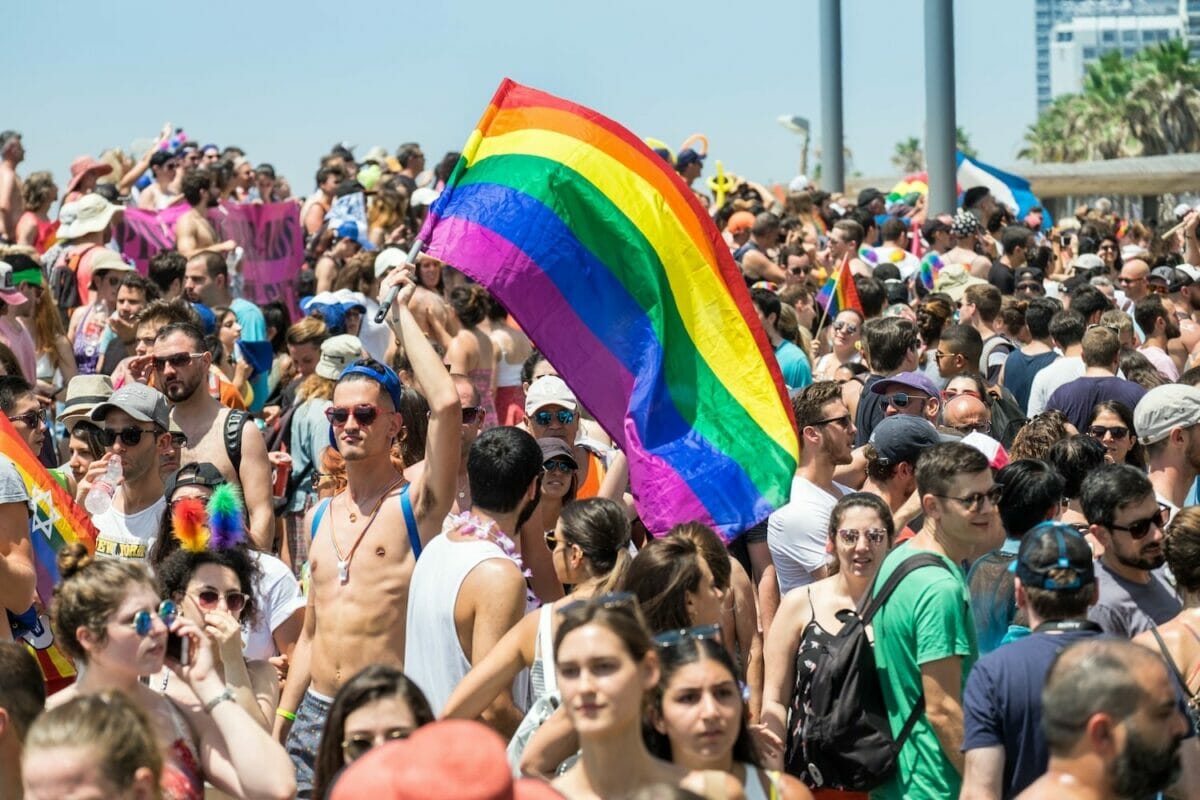 If this is your first single gay holiday, Mykonos might be the best place to start. Brilliantly gay-friendly and welcoming, Mykonos offers a paradise playground for gays looking for fun in the sun and all-night dancing. Similarly to Bangkok, anything goes in Mykonos' gay clubs and summer festivals; you can always sunbathe the hangover off in one of the white-washed hotels.
An added attraction is the XISIOR International Summer Gay Festival: a week in August of beach partying with 30,000 other gays (hopefully mostly single too!).
Go if: you want hedonistic gay nightlife followed by days of tanning on sun-drenched, and slightly cruisy, beaches.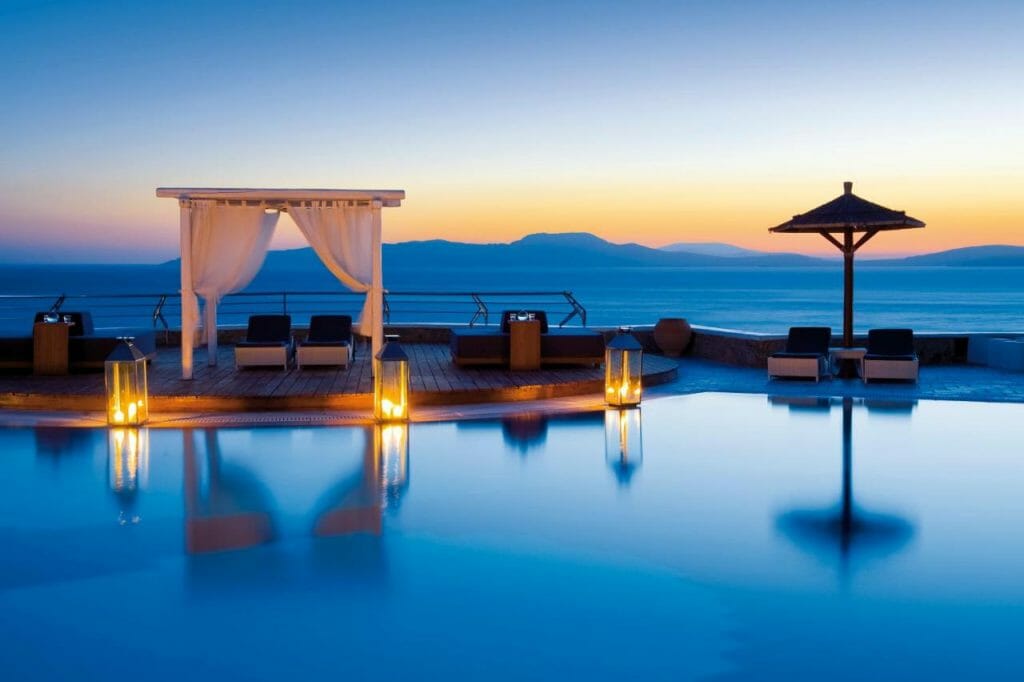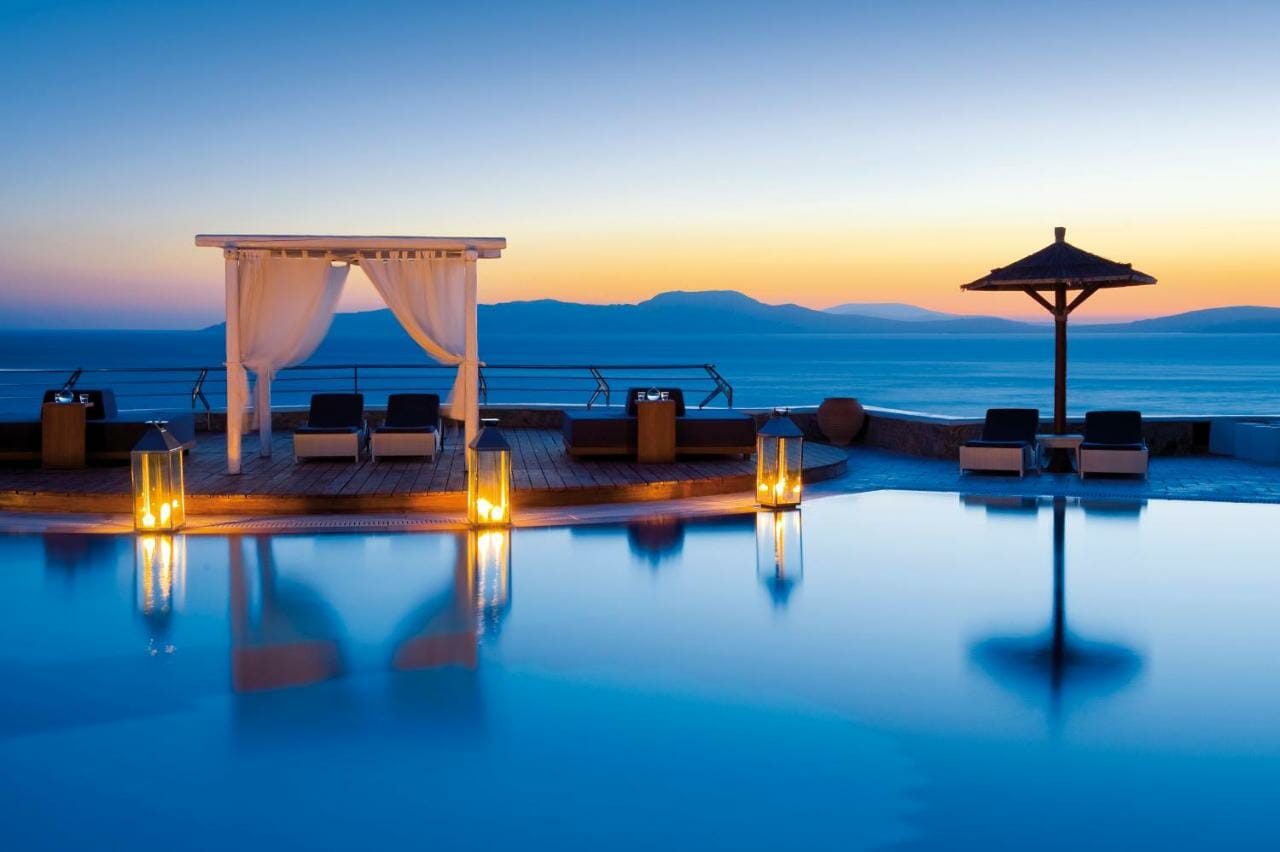 Hong Kong makes up for its tiny space by cramming in as many people and buildings and as much gay fun as possible. Don't be put off by the legal status of gays, society, in general, is happy to let you do your thing and there are plenty of activities for gay singles.
This is a truly unique city and well worth visiting. Things are always changing but no matter what's updated its name or moved location, there will always be incredible restaurants, gorgeous views from the skyscrapers and dusk-til-dawn dancing.
Go if: you like the idea of sipping innovative cocktails while gazing out over the iconic city skyline.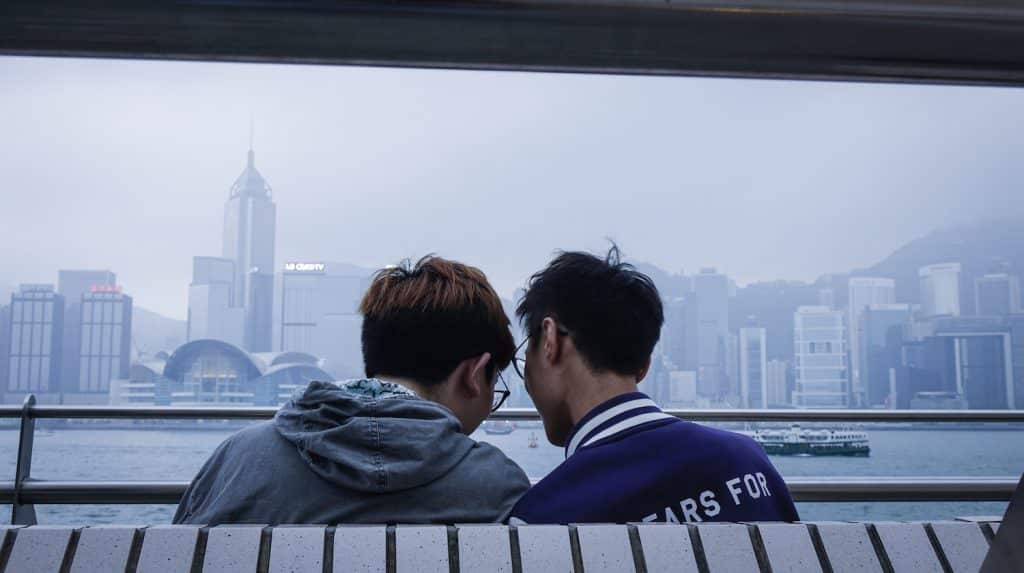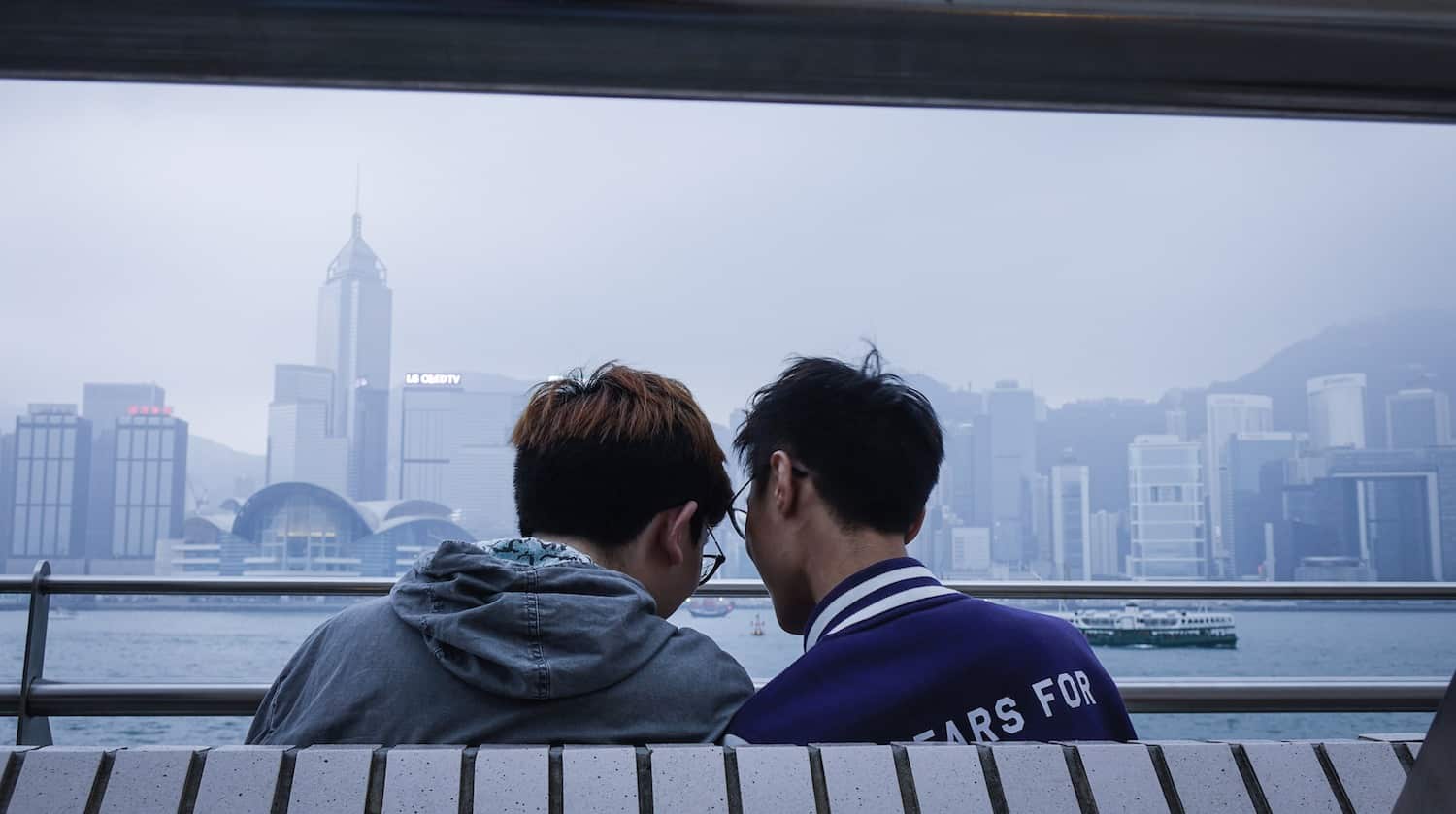 France is one of the most queer-friendly destinations in the world, and Paris is the pinnacle of this: the widespread acceptance has resulted in a gay bar scene that is hard to rival.
You can be drinking cocktails and discussing philosophy one minute, at an underground kink party the next. And that's just a Wednesday night! During the day, you can make the most of the city's famous sights, designer shops, exquisite food and people-watching along the boulevards.
Go if: you like a touch of Parisian sophistication and gorgeous French men on your gay holiday for singles. 
Let's start by addressing the elephant in the room: yes, Nashville is in Tennessee, a state not exactly known for its liberal approach. Gay acceptance is a complex issue in Nashville, but by and large, it is hugely welcoming, inclusive and well worth a trip.
If you're the creative or musical type, this is the ideal destination to discover a flourishing arts scene. Not to mention you'll have the chance to get down and dirty in the city's many gay bars and clubs.
Go if: you love live music, quirky neighborhoods, a good pair of cowboy boots and feel like a single gay holiday with a difference. 
It might seem like a slightly off-the-wall choice but we know that not everyone wants a gay holiday destination that's dawn 'til dawn partying. You might be single, but maybe you just want to meet like-minded people over a beer in the pub after a day of extreme sports, rather than tops off on a podium. To each his own! Let us suggest Queenstown, the 'adventure capital of the world' nestled in New Zealand's stunning Southern Alps.
There's plenty to do for adrenaline junkies all year round, but if you want something special then how about planning a visit during the annual Winter Pride/Gay Ski Week – that's in September, for you Northern hemisphere lot.
Go if: you want a gay holiday that takes in stunning scenery, welcoming locals and cosmopolitan nightlife – or maybe some skiing!
Sydney is a sophisticated and exciting city that's the perfect destination for your gay holiday for singles. The people are friendly, open and easy on the eye; there's a wide range of hipster coffee shops, edgy galleries and quayside walks for you to enjoy during the day. As for the night, there's definitely always something to do (even if it won't get into your postcards). From huge gay dance parties to spectacular drag shows, you'll be sure to enjoy nights and meet people you'll never forget.
Go if: you like gorgeous weather, even more, gorgeous men and a wide variety of day and night activities.

Everyone knows Vienna is full of grandeur, glorious castles and palaces, and opera. That's all well and good, but as a single gay are you going to have much fun there? Hell yes!
There are hidden (and not-so-hidden) gems everywhere in Vienna: from pop-up markets and galleries, to gay dance parties, bookshops, and swimming pools. You might want to try the traditional Sachertorte, but you can also enjoy modern eats and cocktails. Trust us; if you're going on a solo holiday, this is not a place to miss.
Go if: you'll enjoy meeting other gay singles among magnificent architecture, sophisticated coffee shops, and old-world culture.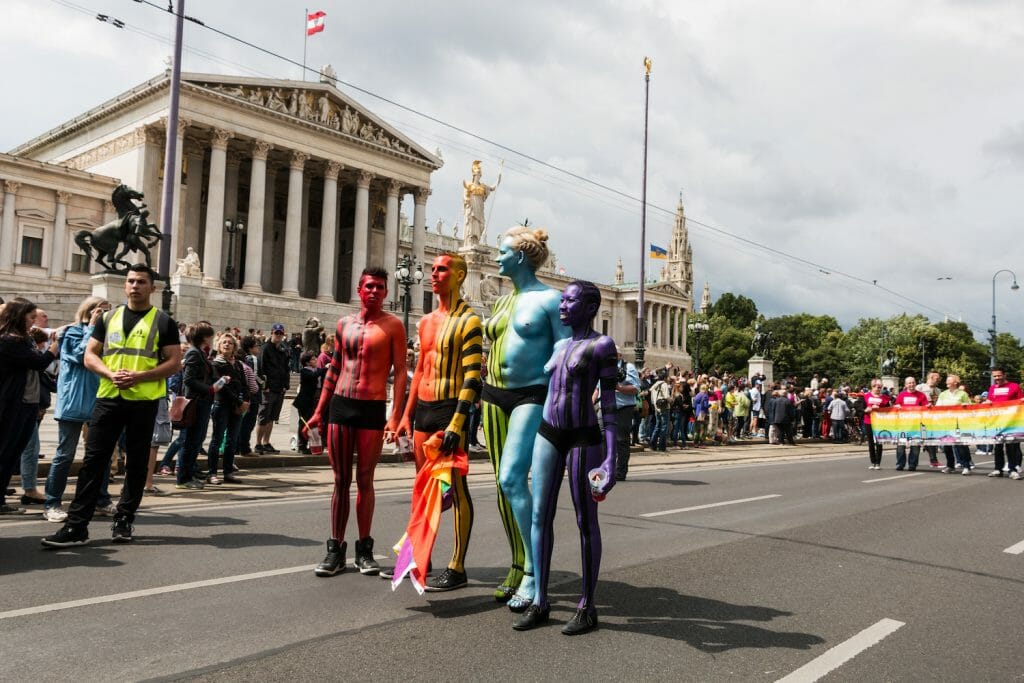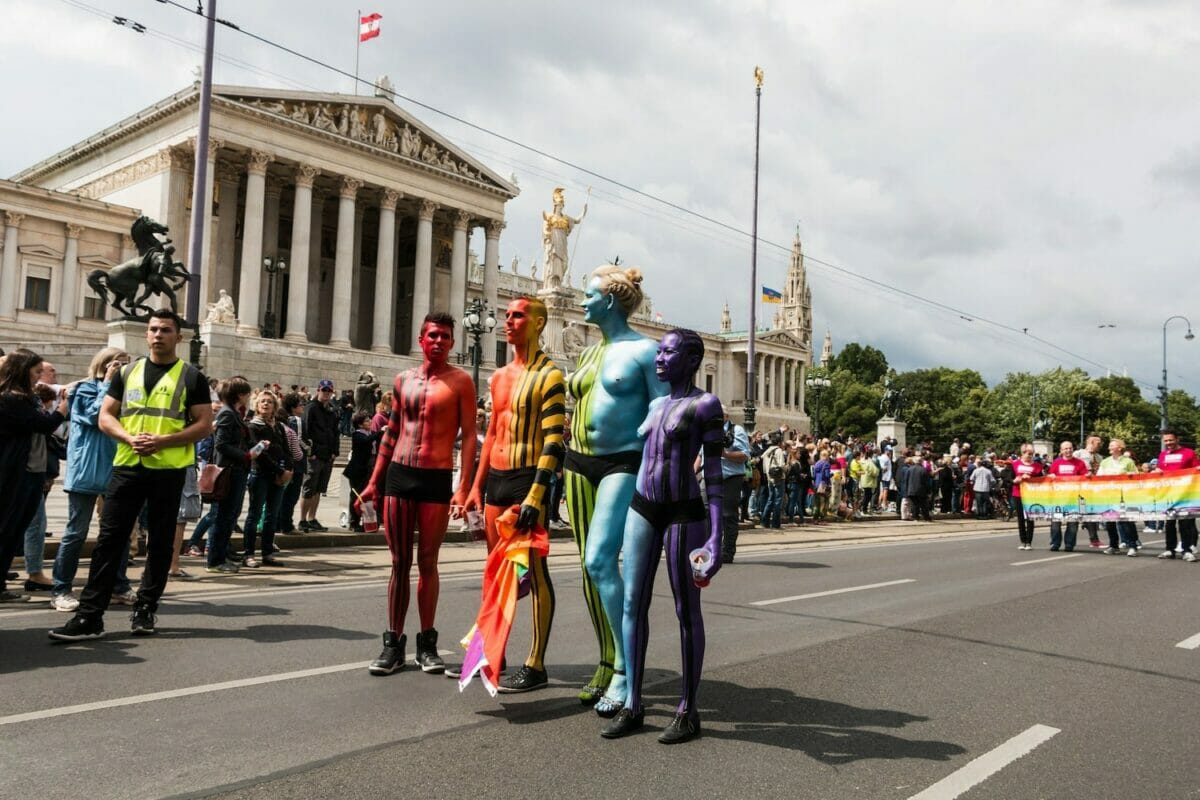 It sounds like cliché, but Tokyo really is like no other city on earth; it's vibrant, it's iconic and it mixes traditional scenes with futuristic cityscapes in a way that can only be experienced. The LGBT scene in Japan isn't without its difficulties, but as a single gay traveler to Tokyo, you're guaranteed not to run into any discrimination.
Instead, you can enjoy sampling the diverse gay scene, the delicious food and the streamlined way of life in this metropolis.
Go if: you want to experience something truly different on your gay solo holiday – with fire-breathing dragon robots and relaxing zen gardens!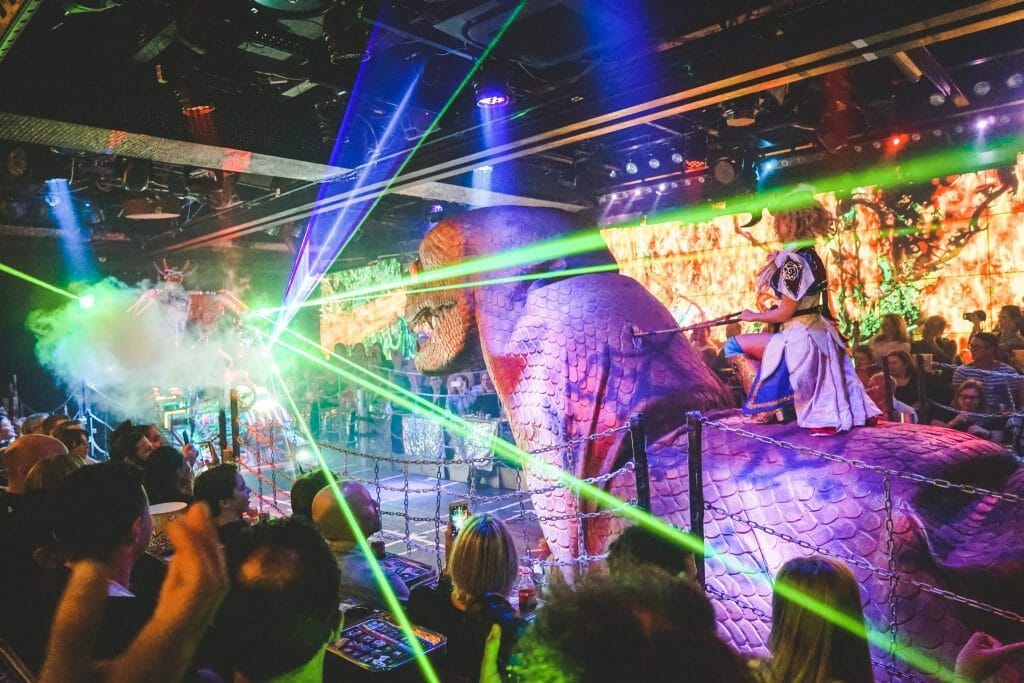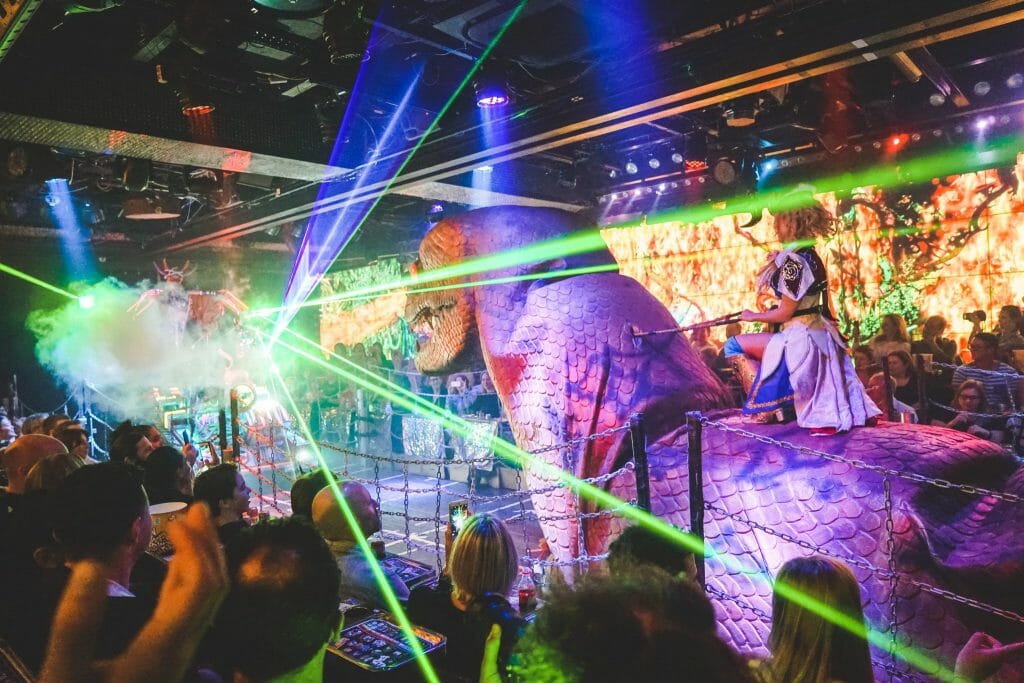 Further Things To Consider Before Any Gay Trip
Now you're all set and prepared to explore our big queer world, why not sort out everything else out all in one go? If necessary for your travel plans make sure you have brought proper travel insurance, protected your privacy by getting a secure VPN, compared all the top hotel booking sites to find just what you're after, reserved an unbeatable rental car price and - of course - booked the best flight deals!
Or maybe just forget it all and go for a last minute cruise or effortless tour instead?
Many gay travelers (including us) indulge in worldwide airport lounge access and pre-arrange airport transfers to take the stress out of travel. Naturally, we would never leave home without a more mainstream travel guide since we couldn't possibly cover everything here!
Just add an adventurous attitude and plenty of smiles - they go a long way - and that about covers it all! Now go out, find your global rainbow family and don't forget to share your best gay stories with us on Facebook, Twitter, and Instagram...We'd love to hear from you!