It was hard to imagine how Europe's City of Cool could get any more all-inclusive, but then came along Milkshake Festival. This annual weekender has one basic tenant: accept everyone and have fun doing it.
Well, that's sure as hell a message we can get on board with. Let's just say that this ain't your standard festival. Yes, there are stages, music, DJs, performance and more glitter-covered fun-lovers than you can count, but there's also a love-filled safe space for freedom of expression with a solid helping of LGBT fun.
It's totally unique and, some would argue, the world's most open-minded festival. It was the brainchild of Marieke Samallo back in 2011 and Amsterdam's famous Paradiso and AIR clubs got together to launch it. Samallo wanted to create a totally free and safe festival that attracted a diverse group and thought outside the box.
While buzzkills thought that it would never sell enough tickets, it has sold out every year since then and grown from a one to a two-day event.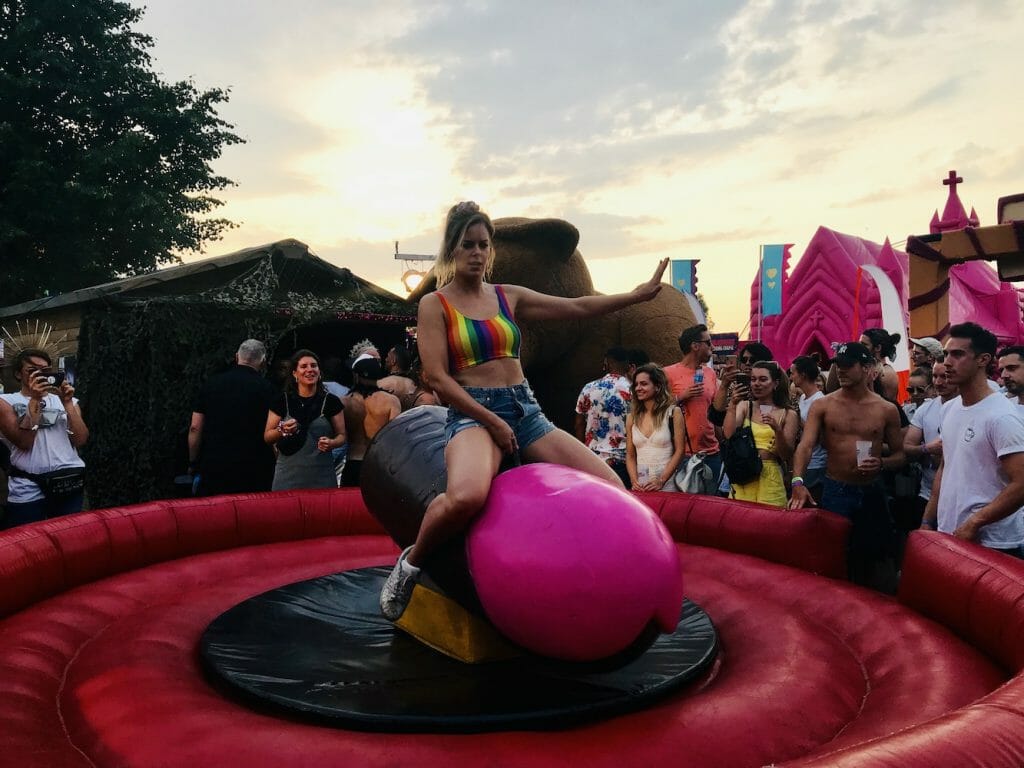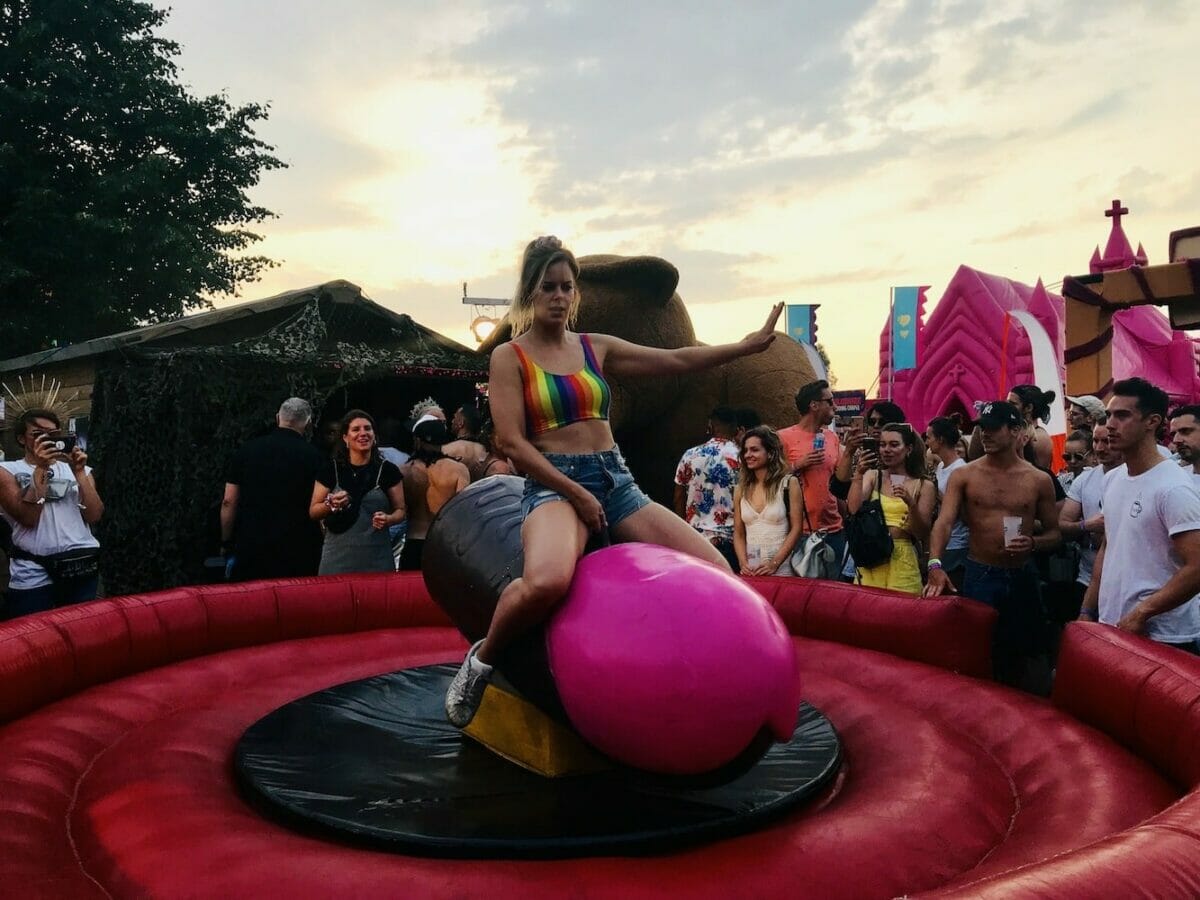 Take that, naysayers! Milkshake was (and is) perhaps so popular because it brings all the glorious colour, chaos and controversy of queer nightlife into the daylight, where everyone can celebrate not only LGBT culture but the open-heartedness of humanity (it still exists, believe us!).
This is not your average gay circuit party. We know that the first signs of warmer weather can trigger anxiety (or more) for those with body image issues, gender dysphoria, scars, eating disorders and more – and this event is a reminder you don't owe another an explanation. Here at Milkshake, and in life, you have as much right to feel the sun on your skin and dance the day away as anyone else!
Now, every summer Westerpark in Amsterdam becomes a beating heart of fun, music, joy and acceptance. Need any more persuading? Here are our top 5 reasons you need to go to Milkshake Festival in Amsterdam.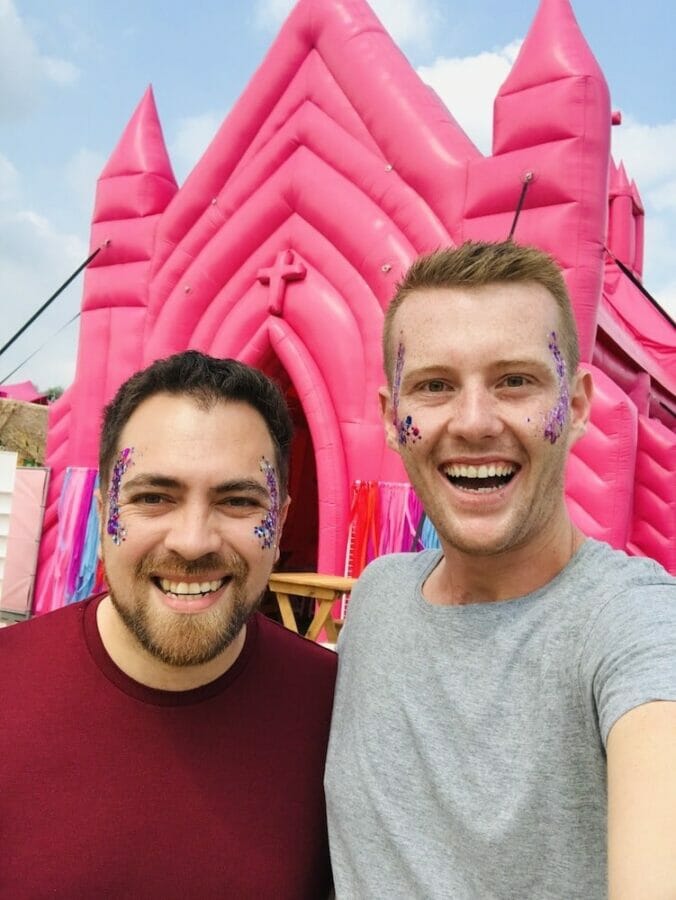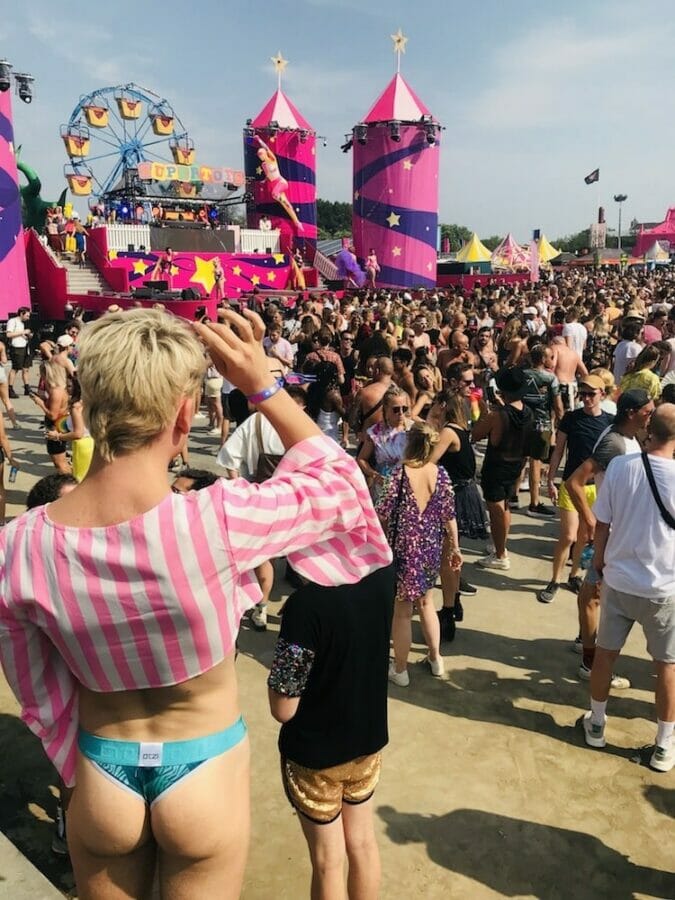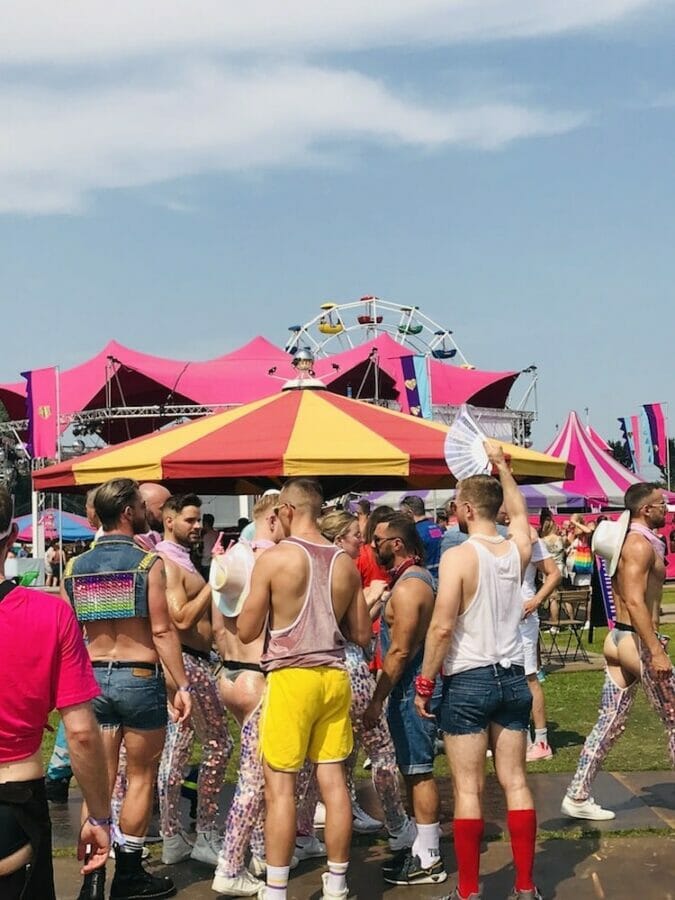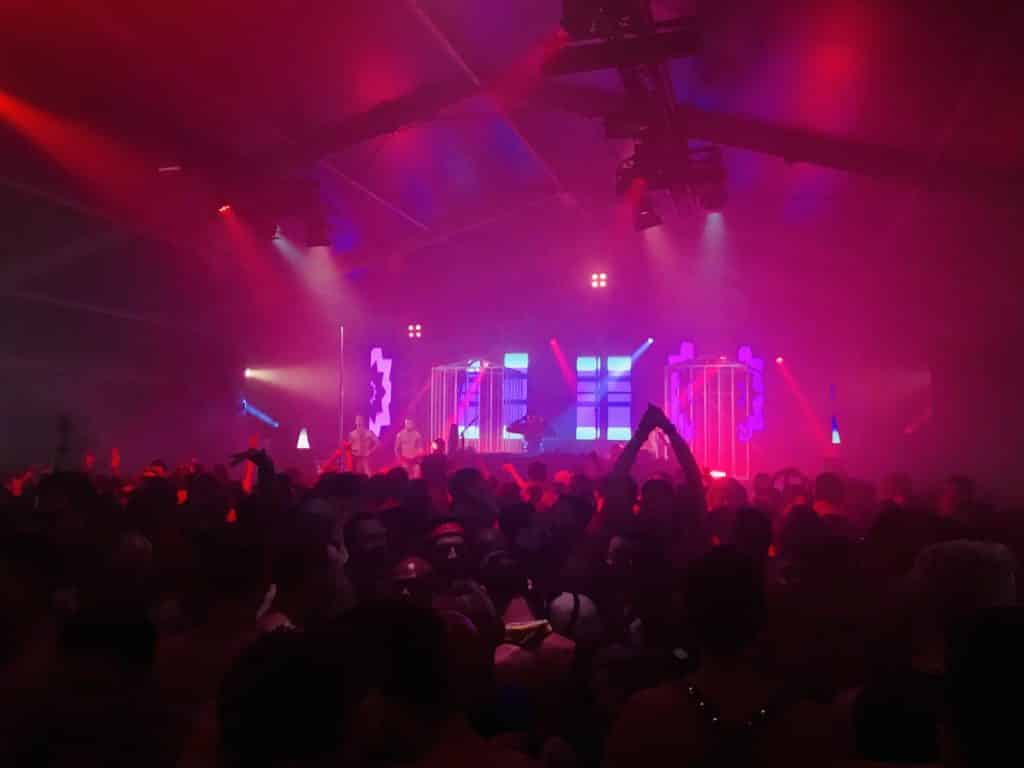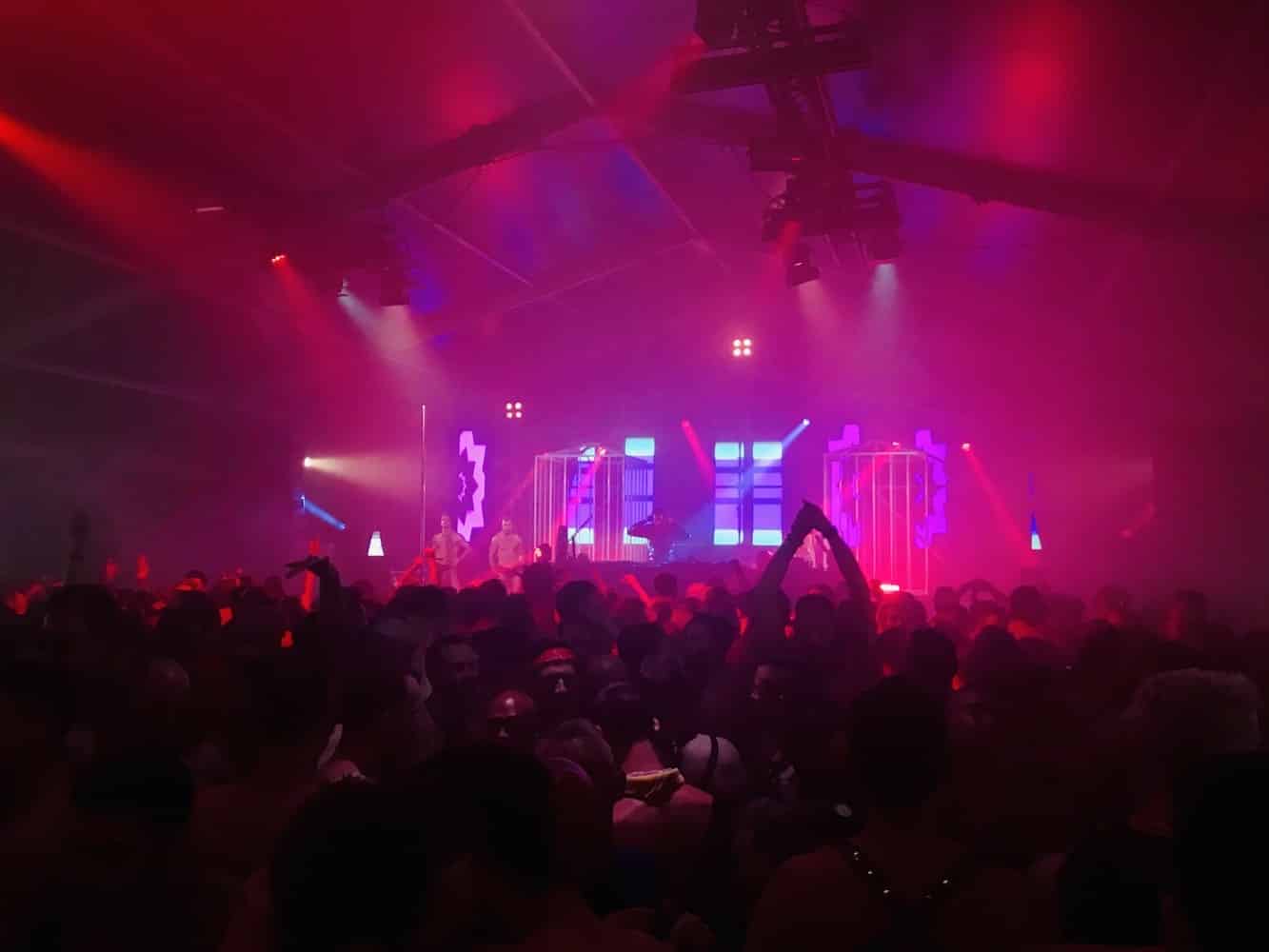 5 Reasons You Absolutely Need To Go To Milkshake Festival In Amsterdam! 🥤
1. Milkshake Festival Is Hyper-Creative And Imaginative!
Basically, with Milkshake Festival, you never know what to expect, even if you've been every year – you only know it's going to be awesome. It switches up the structure, décor, stages and collaborations for each new outing, always maximising the creativity and inspiration.
As well as the music, you'll find art, performance art, drag acts and plenty of activities festival-goers can get involved with. The huge variety of collaborations really help bring the creativity to Milkshake, with previous partners including London's WUT?CLUB, Less Drama More Techno and Transformers. International partners add something new and special to that classic Amsterdam freedom each year.
There are over 1000 performers on each day of Milkshake festival. Basically, that means a fabulous festival packed end-to-end with incredible performances, including everything from parades to drag shows to story-telling and theatre. These performers want you to get involved as well, whether it's getting involved in dildo-making, ring-tossing with giant dildos (spotting a trend here?), or trying to win big at a secret bingo. We just love how much passion and creativity goes into these stages.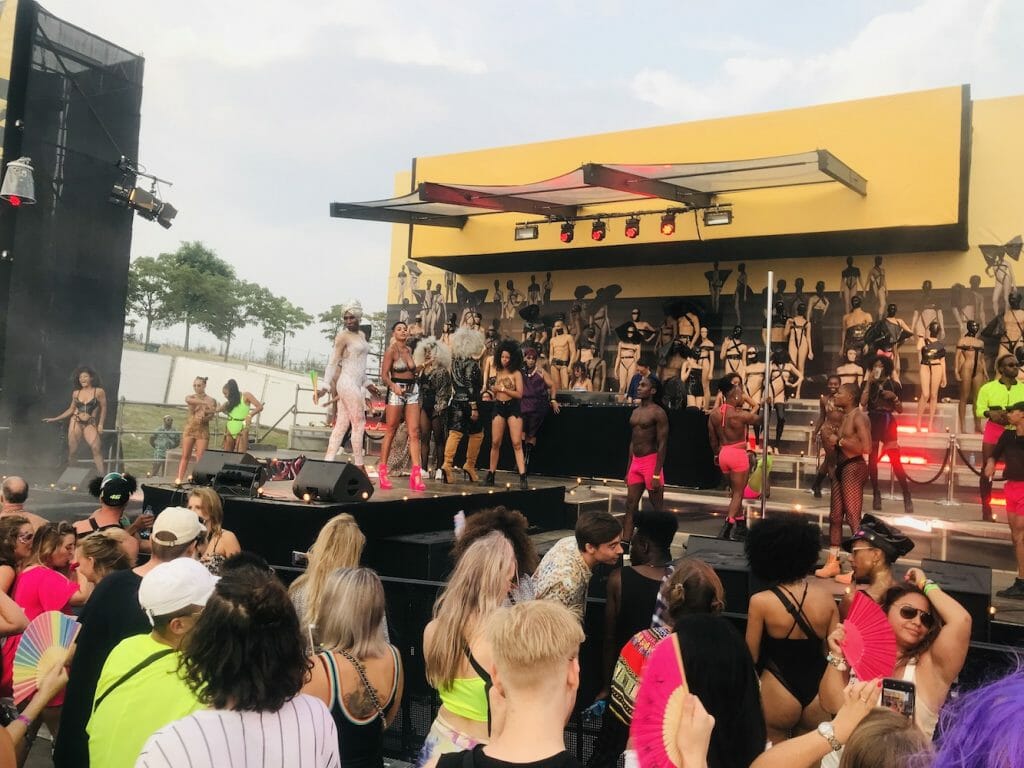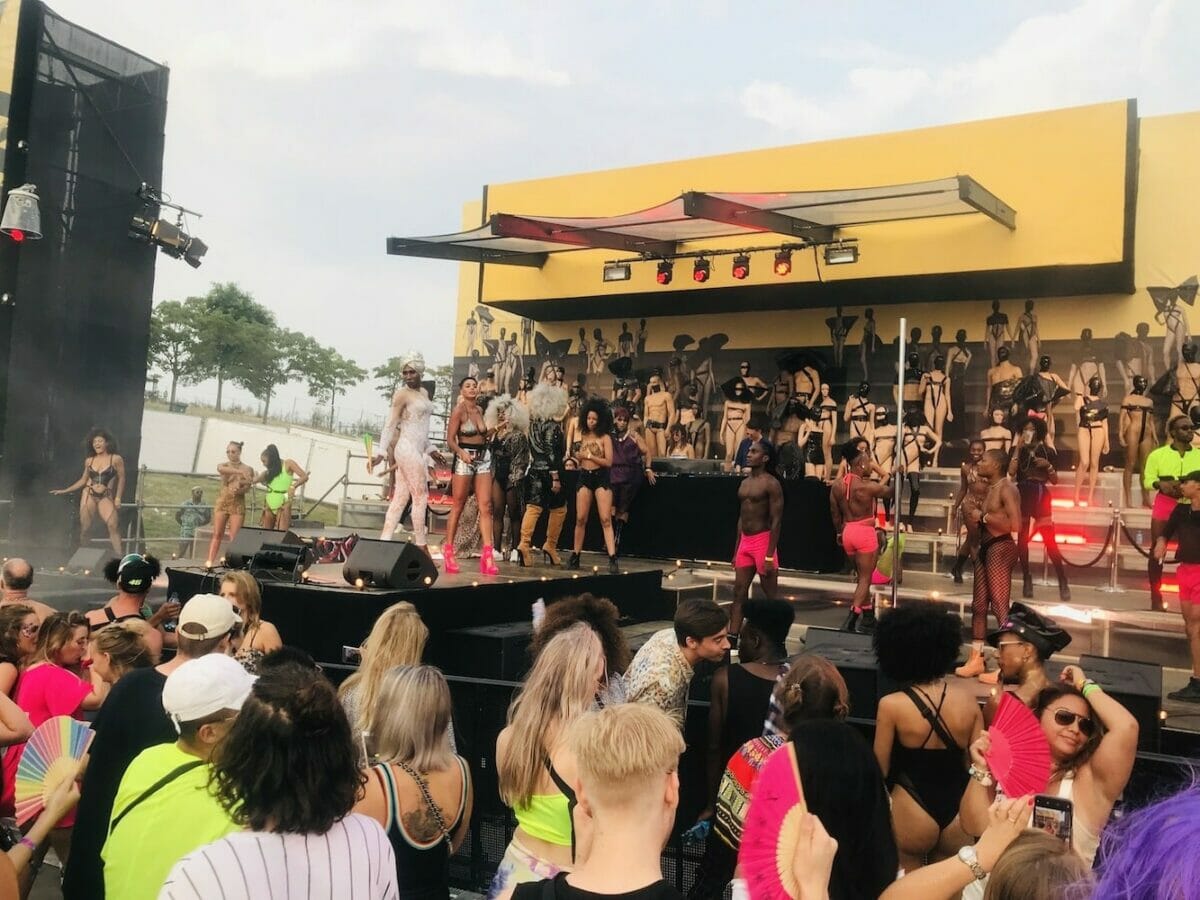 Speaking of special stages, Milkshake also goes all-out with its décor and tributes. The year after George Michael's death Milkshake hosted the 'Wham'bam Thank You Ma'am' stage as a tribute where you could dance your little heart out to Wham and Christmas tunes. Yup, Christmas in July – it's just that kind of festival. There is even a Penis Envy Workshop during Milkshake where you are invited to make new, fantastic genitals out of all kinds of beautiful material! Rethink those genitals baby – and who can say GLITTER DICK!
Art plays a big role at Milkshake as well. One of the most striking examples of this is the 2017 visual experience created by Dutch artist Erwin Olaf including light and music effects with performances and story-telling. And let's not forget the womb-square that allowed festival-goers to be 'reborn'. The décor and stages are works of art in themselves, as are some of the outfits (more on that later).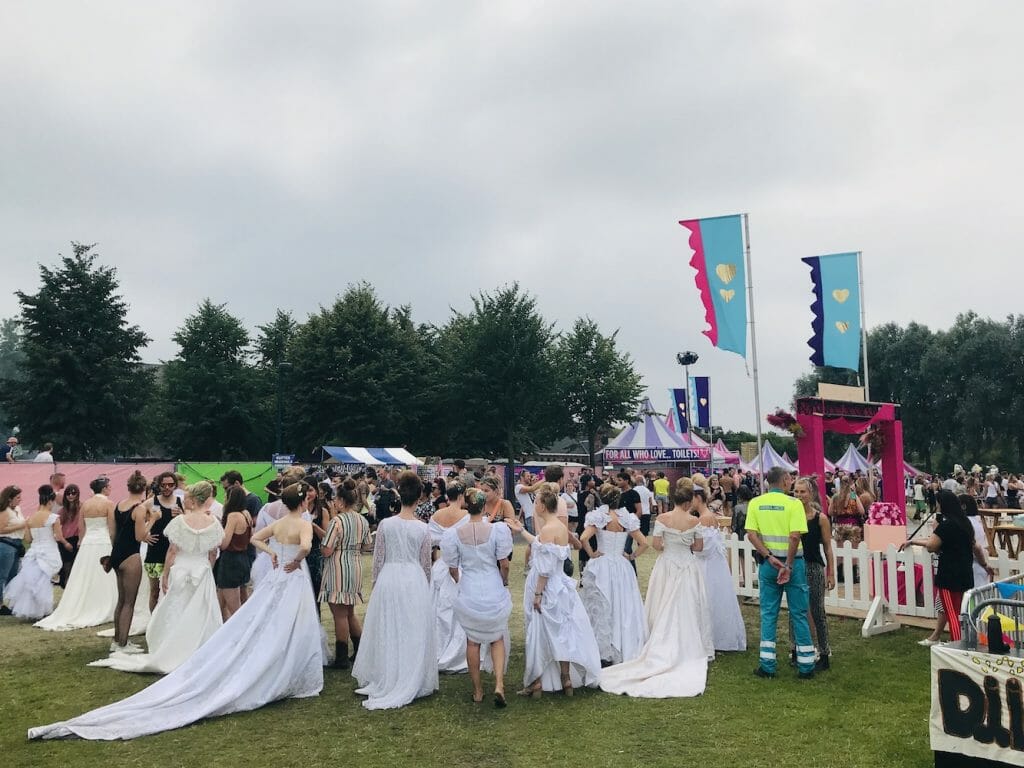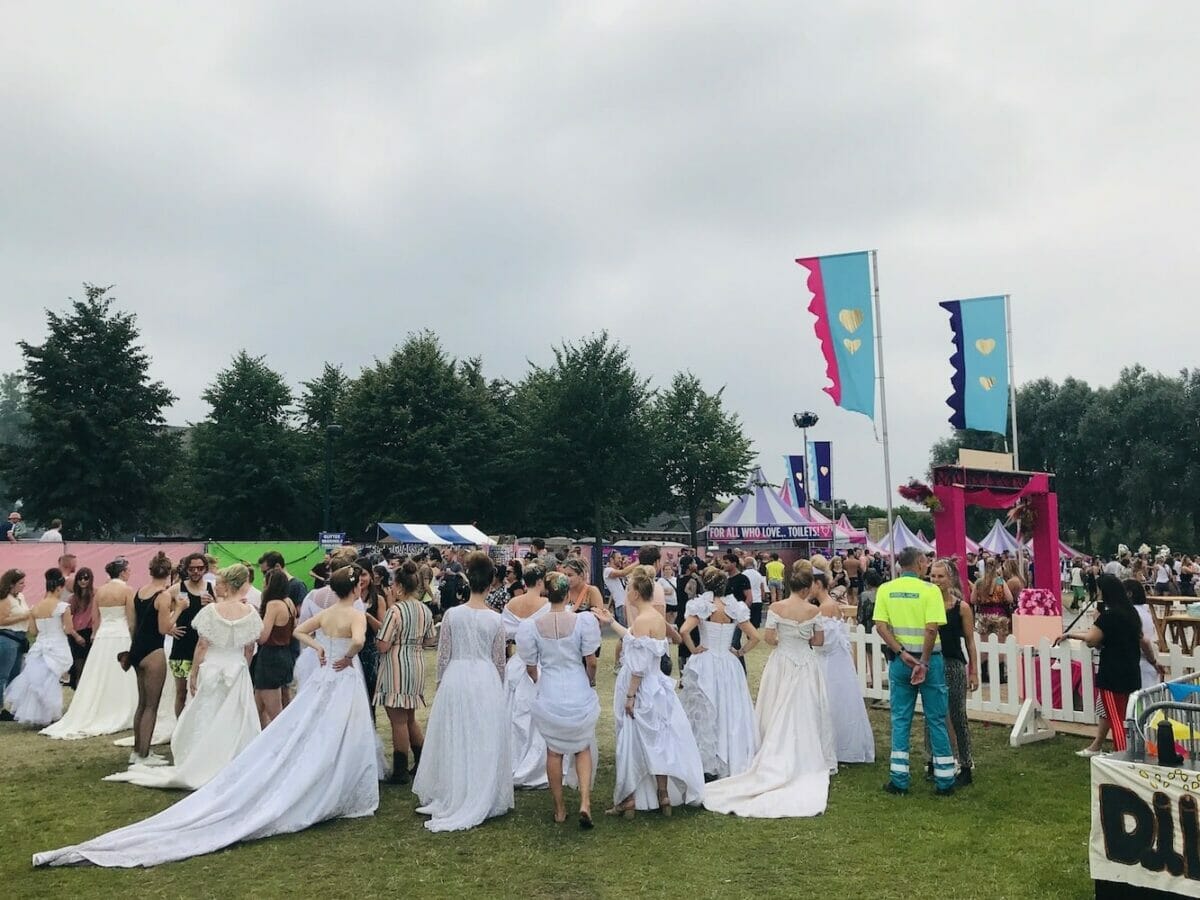 2. Milkshake Is Inclusive, Accessible And Open To Everyone!
While Milkshake might have an LGBT focus, it's really more about acceptance than any single community. The overriding message here is that love, in whatever form it takes, is love – and no one can make that untrue.
We hate to get all political because, currently, it's depressing as hell to think about, but when LGBT rights are under attack even in 'progressive' countries like the US, it becomes even more important to find the courage and the space to proclaim who you are and who you love loud and proud. Milkshake Festival in Amsterdam offers just that space – and we love it for that. Whether you're gay, straight or unicorn, this is a movement you want to be part of.
The festival is a utopian vision made real, where everyone feels welcome as they dance to techno or ride the rodeo penis (honestly). Part of it is escapism, of course, but also as we embrace the unique freedom of Milkshake, we're also taking a stand for love and inclusivity. The accessible atmosphere here inspires you to start treating people you meet in day-to-day life with respect and understanding – so we believe it's a force for good.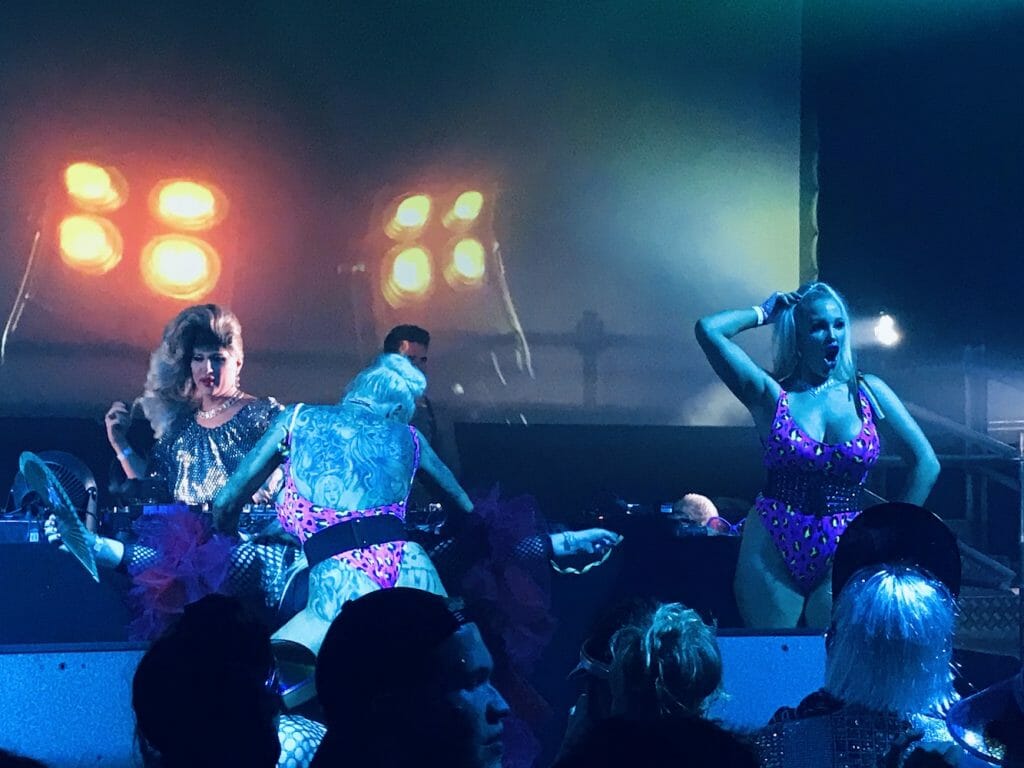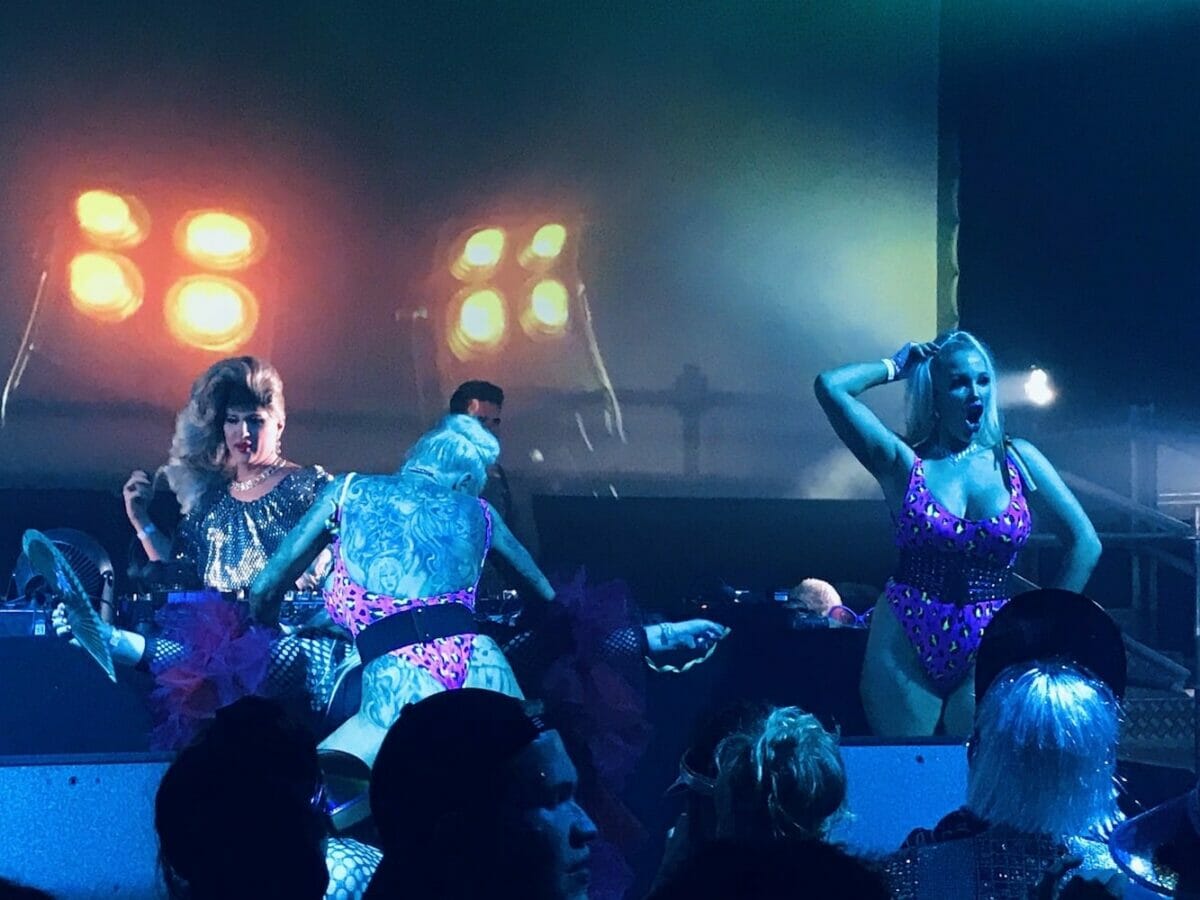 To quote the signs at the entrance: "There's no place for racism, sexism, transphobia, ableism, fatphobia and general hatefulness here." Two examples of this positive and inclusive attitude? Straight people feel 100% part of the Milkshake vibe and 50% of the artists on the line up are women.
Rock up to Milkshake wearing jeans and a T-shirt, sequins galore or nothing at all. Dance all night or chill with a drink. Talk to everyone. Kiss whoever you want. And literally no one will judge you for it. It's all about freedom.
Speaking of inclusivity they also run Mini Milkshake, a full Milkshake experience for people with a mental disability on the Friday before the main event. The aim here is to tailor make various entertainment, decor and music so Mini Milkshake for youngsters with a limitation can be as complete as experience as possible for those attending. Research shows that music can make a positive contribution to people with mental disabilities as it connects and helps to express emotions.
That is why it is so important to the organizers of Milkshake that every human being has the chance to attend. It does not matter what your color, preferences, background and / or needs are, the Milkshake crew make sure you can be who you want to be!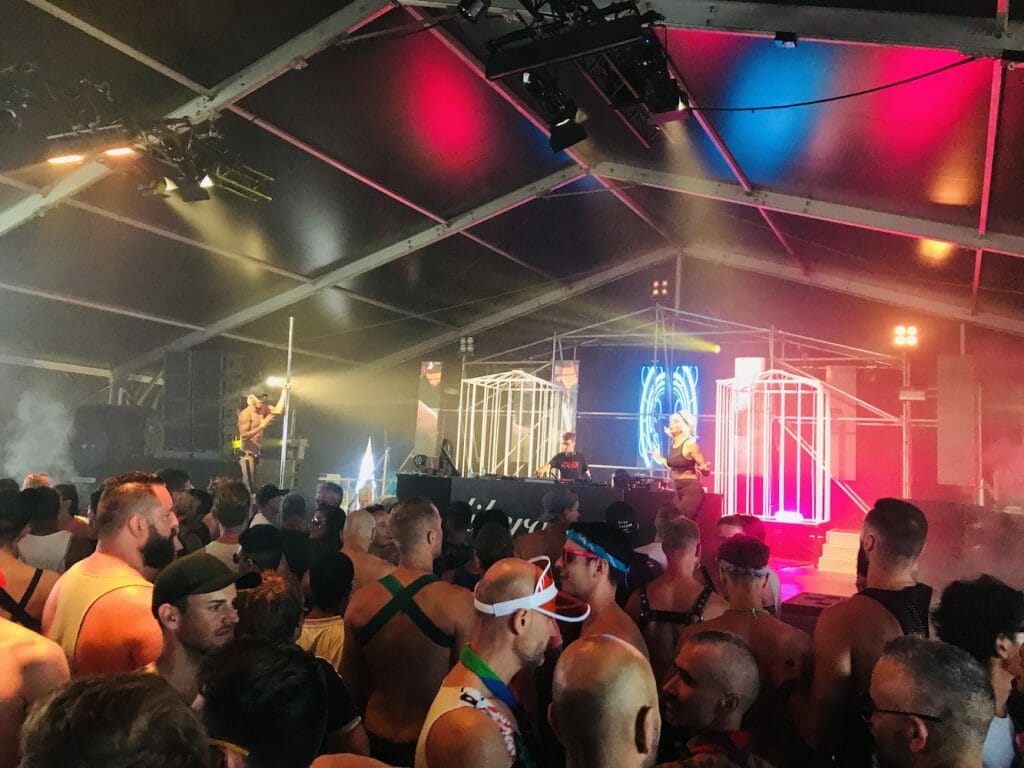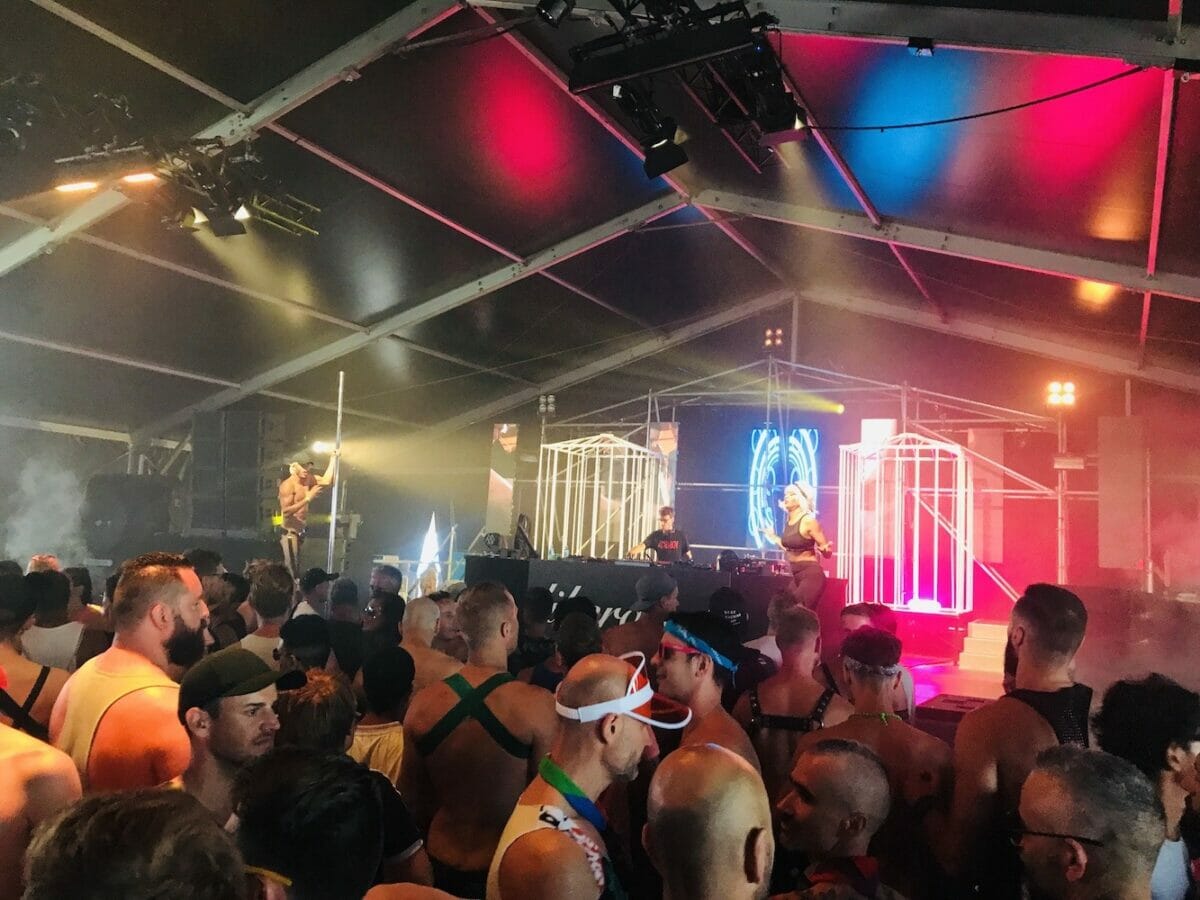 3. This Is One Summer Festival That Won't Break The Bank!
OK, we know this isn't the number 1 reason to go anywhere, but it really helps. The two days of Milkshake festival will only set you back €47.50 (judging by 2019's prices). Seriously, that's like two drinks in some of the touristy bars of Amsterdam, so it's an incredibly good price for all of the fun you'll have.
The relative cost weighed up against the amazing music, performances and general goings-on mean that essentially Milkshake is free! OK, not quite – but almost. And it means you've got plenty of money left over to get some drinks in for your new friends or try your hand at dildo ring-tossing.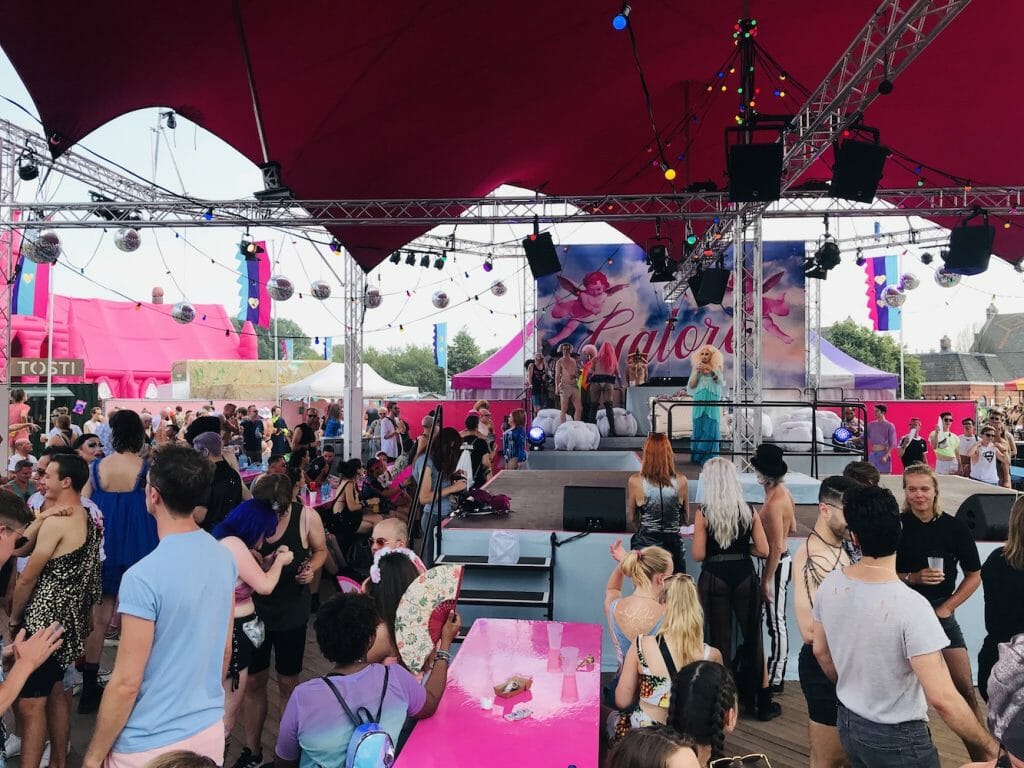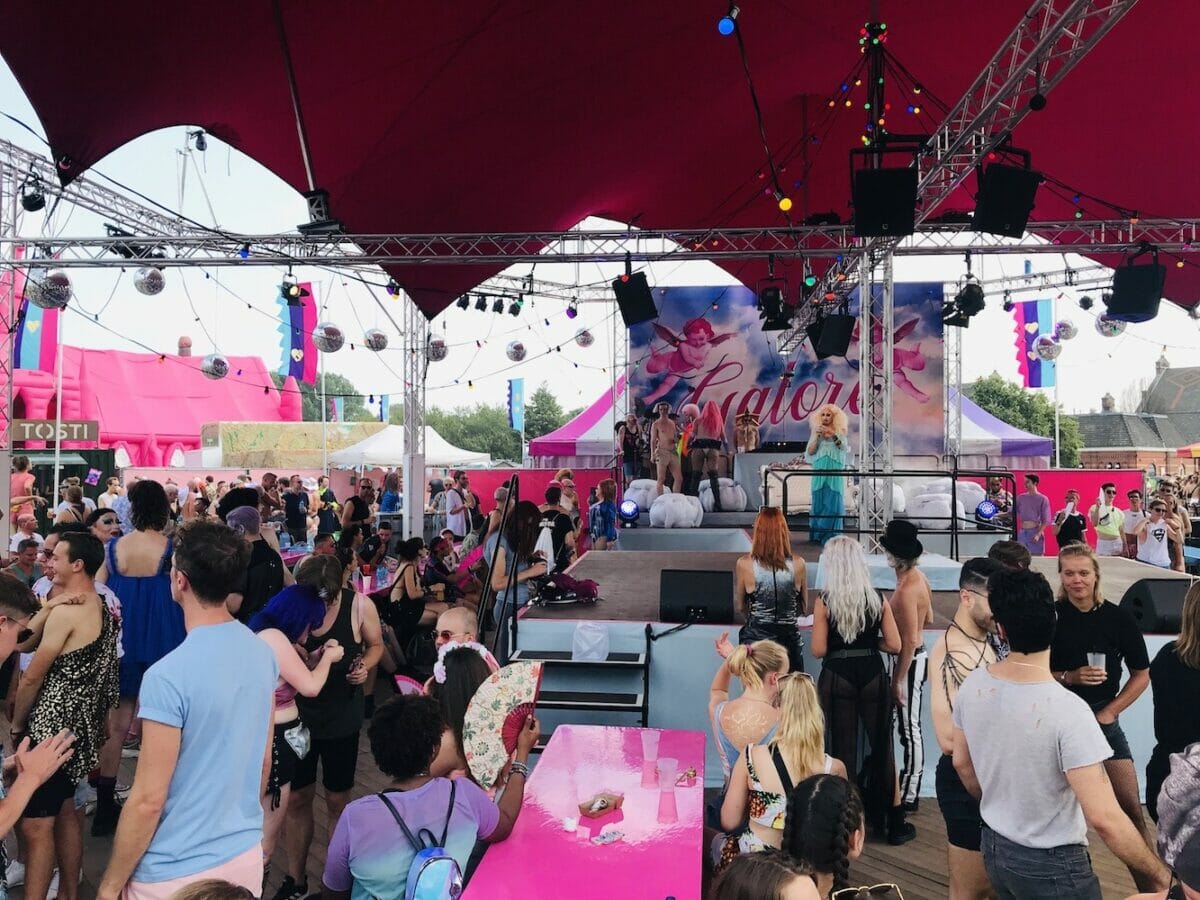 Another amazing thing about this festival is that while Milkshake is affordable, it takes its social and environmental responsibilities quite serious and isn't afraid to let you know how – or do better in the future if they are called out. For example, they separate their waste front and backstage after the event, the use hard cups instead of disposable plastics, there are no straws or trays and all the food partners at Milkshake use bio-degradable disposables.
They compost their GFT-trash and disposables in only 24 hours and encourage public transport while actively discouraging the use of cars. There is a smart power plan which helps use as little power as possible, they don't sell meat, they don't use cash and they have free tap water. They also organize a few events for the neighborhood, including Drag Storytime, as Milkshake knows the sustainability is not just about the natural environment but doing good in the community.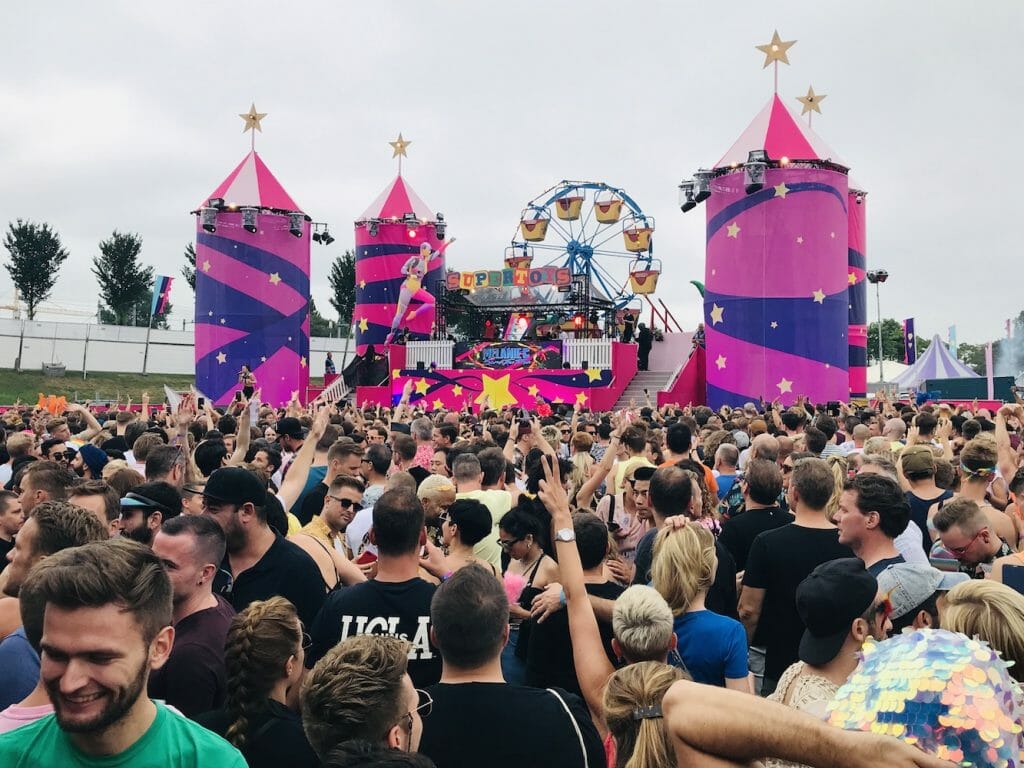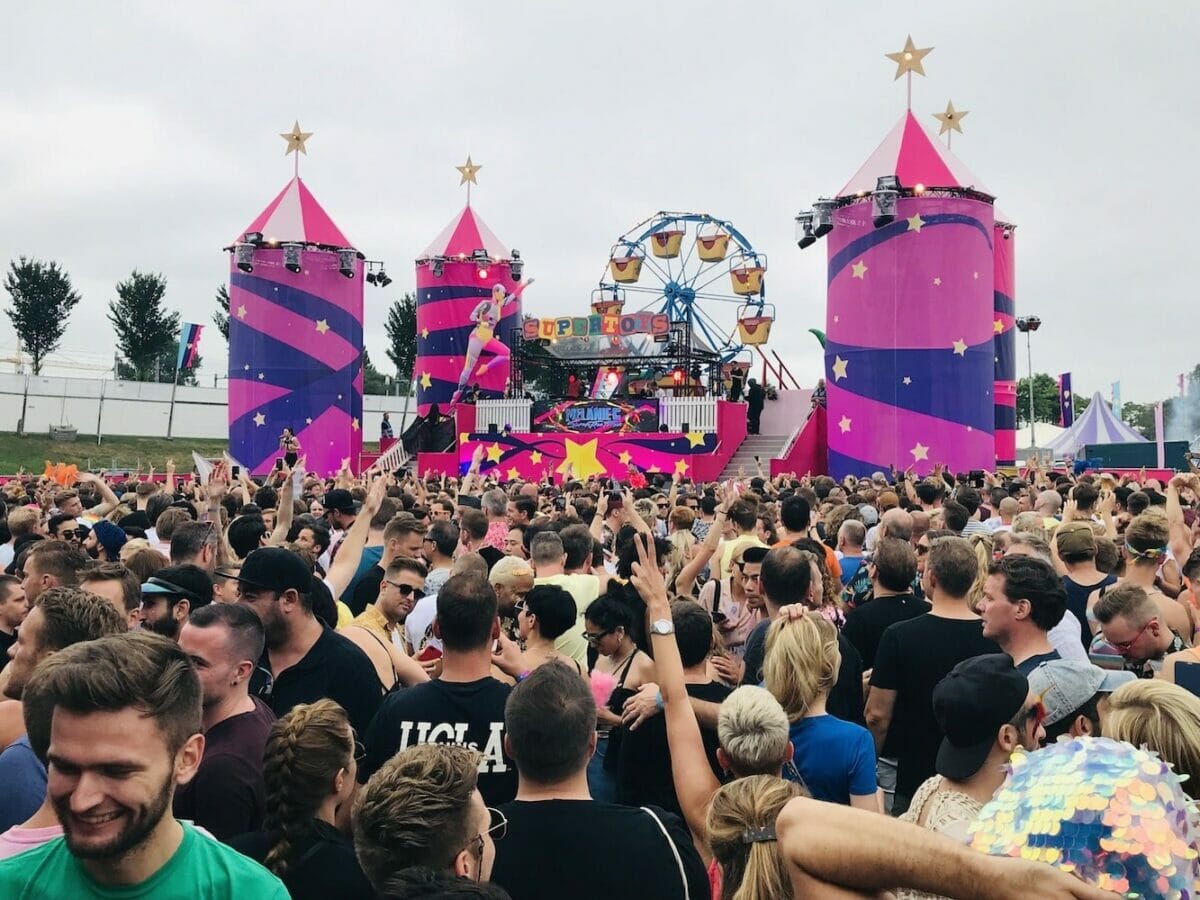 4. There Are Some Seriously Fierce Outfits!
In keeping with the spirit of freedom and expressing yourself, you see some quite wonderful outfits at Milkshake. We mention it here mainly because it's the perfect example of the open-mindedness of the festival – plus it makes (non-judgemental) people-watching a lot of fun.
Milkshake is a cacophony of colour even before you add in the fabulous clothes; once you do, it becomes a riot of neons, pastels and rainbows. Towering sequin headdresses, Berlin-inspired drag looks, the hottest of hot pants, plenty of leather harnesses… you'll see it all here, and more. Or less, as the case may be – we certainly noticed some people birthday-suited up. And among all this, the only looks people get will be admiring ones.
From a festival that has its own special vogueing catwalk and competition, what more would you expect? But equally, if you just want to wear your regular threads – feel free! It's about you being you.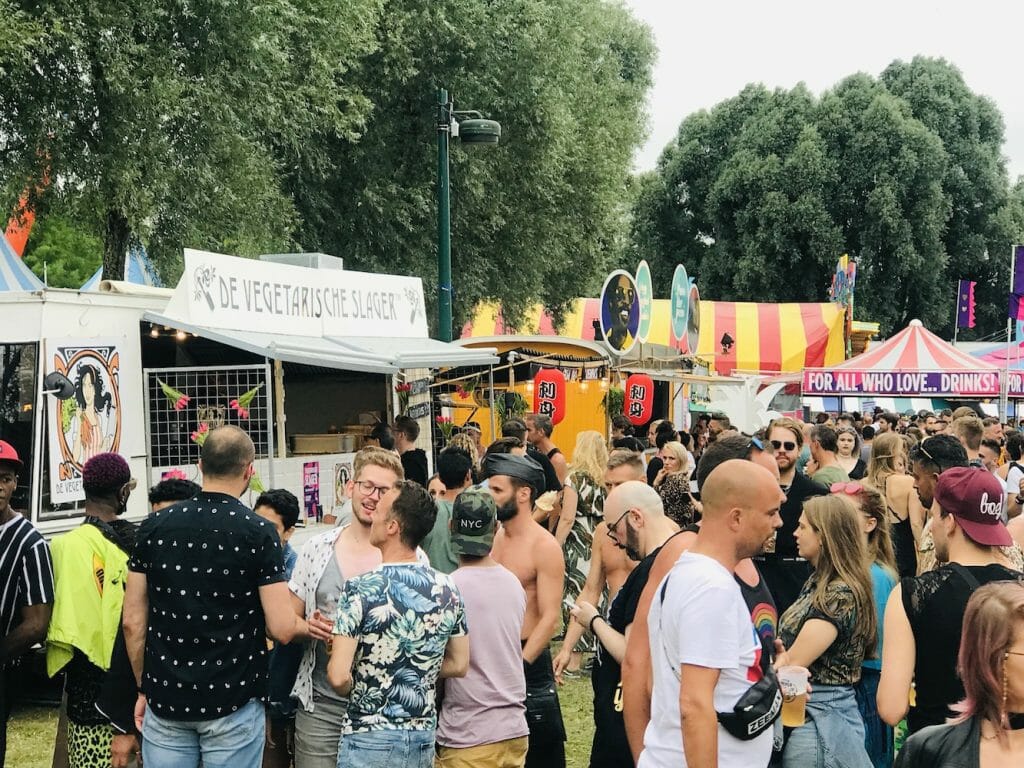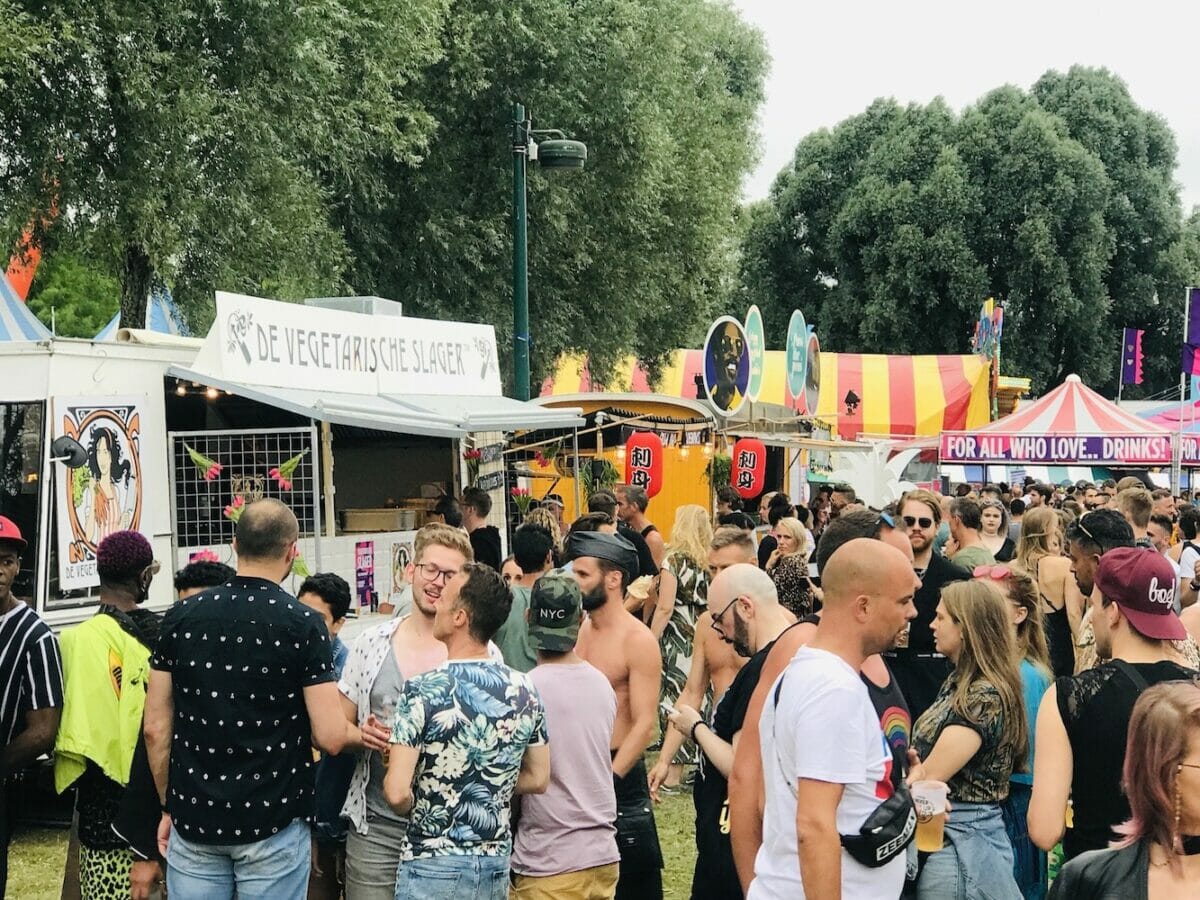 5. At Milkshake There Is Good Vibes All Round!
What is a festival for? For us, and we're sure for you as well, it's not about posing in front of other posers (unless it's in a vogueing competition); it's not about worrying about our safety; it's not about routine.
A festival should be a place of joy, of escape and of self-expression. Milkshake achieves all of this, with a generous portion of creativity, friendliness and general good vibes. Everyone who's been talks about how relaxed they felt there, and how accepted. No one is forced into anything they don't want to do; on the flip side, pretty much anything is possible here.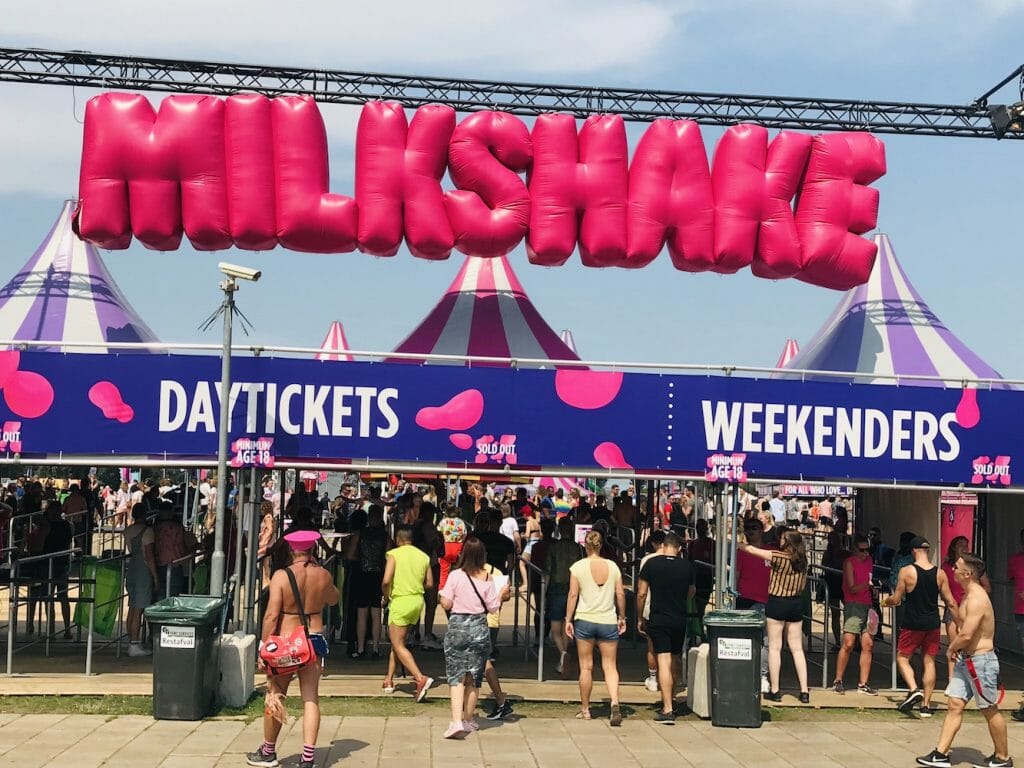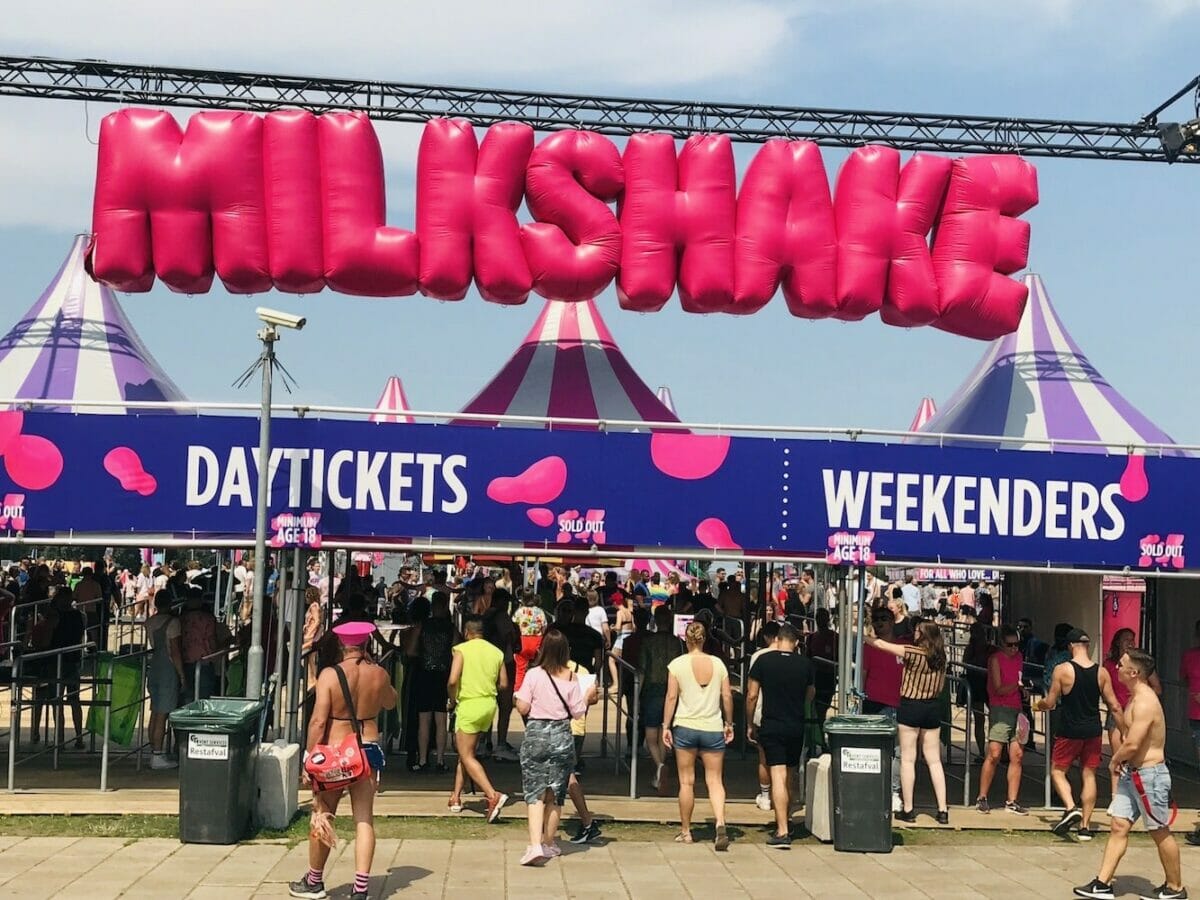 And we all know a party without food is just a gathering, so when you are not watching hilarious drag battles, raving to techno or basking in the sun you can sample some of the best food in the Netherlands with something for everyone's tastes. There is weed burgers, plant based food, candy, mini pancakes, fries, Indian street food and, of course, Milkshakes – just to name a few.
There are surprises everywhere and, as we said, every year is totally unique. It's one of the most diverse spaces we've ever partied in – and once you've done it once, you'll want to come back every year. So, take a sip from the Milkshake cup, do you and dance your queer socks off!