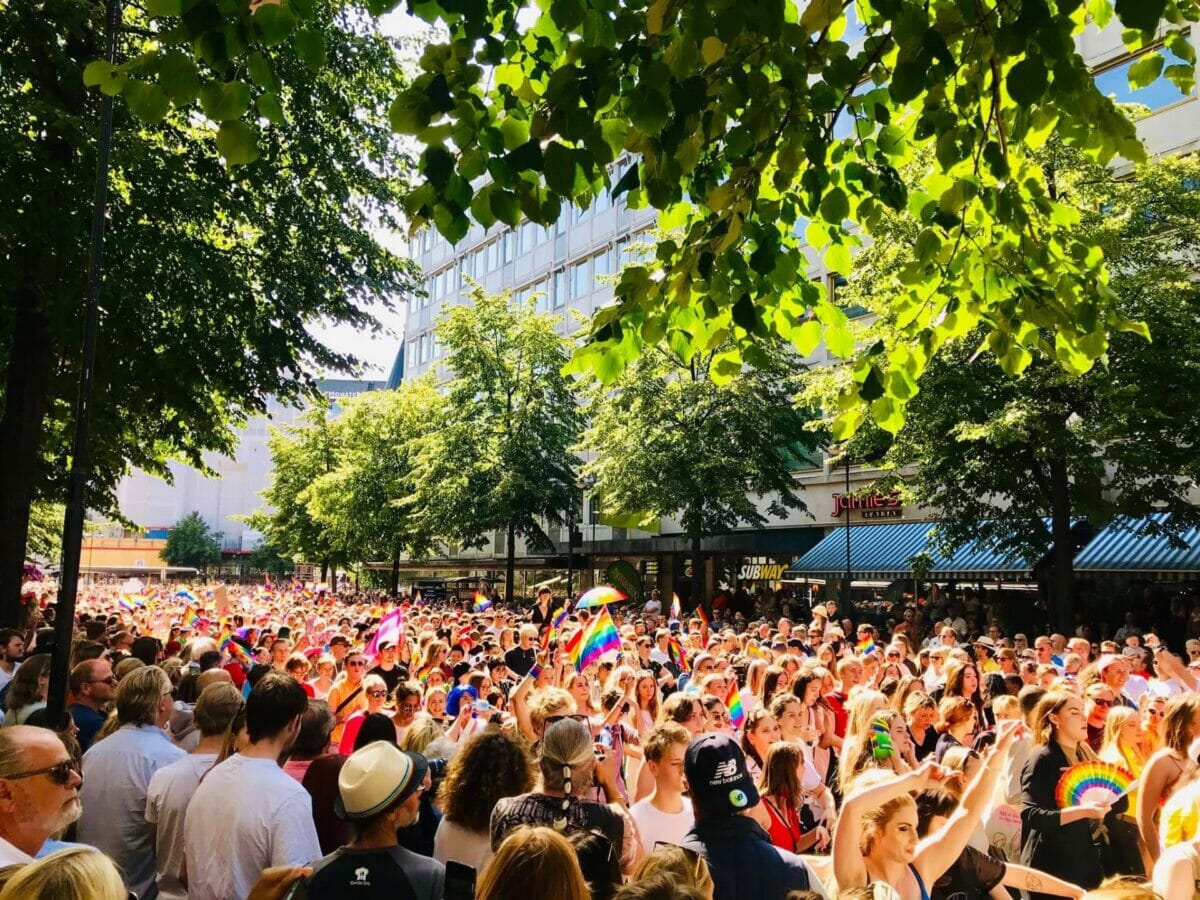 We already know that uber-cool Stockholm is a progressive and inclusive place all year round – during its annual Pride celebration (the biggest in Scandinavia), it's pretty much heaven!
A week of shows, live music, theatre, art, workshops, and seminars culminates in a rainbow-filled Pride parade where over half a million members of the queer community plus allies, friends and family dance, march or strut through the gorgeous streets of Stockholm.
The diverse crowd at Pride is such a heartening reflection of the open-minded Swedish society and the whole country gets involved in the movement.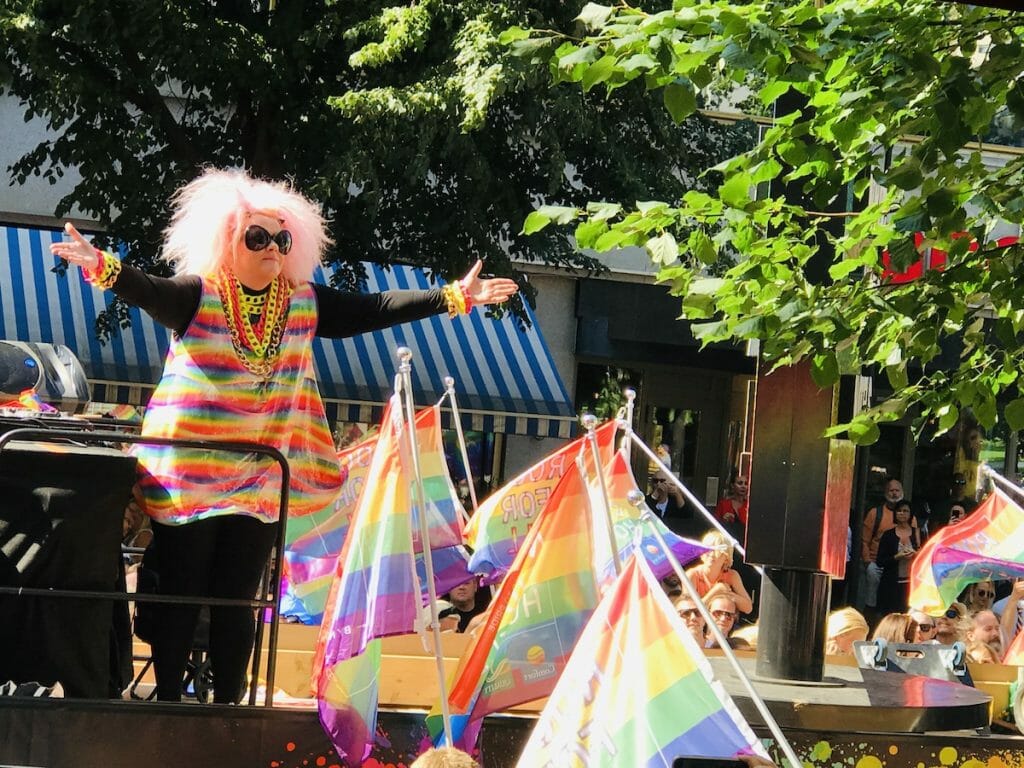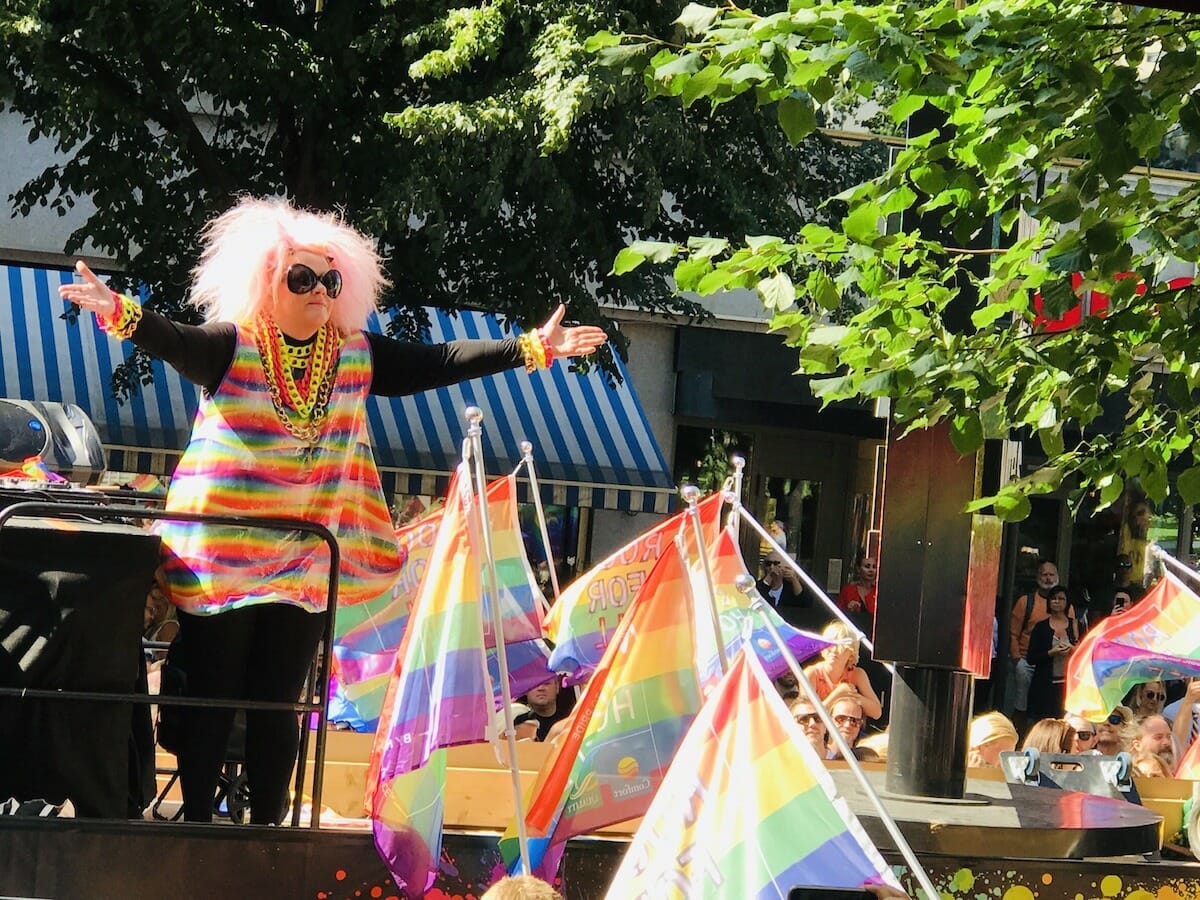 While Sweden remains liberal, across the world LGBTQ rights are still under threat, which is why celebrating and supporting the Pride movement is still absolutely vital. Why not take your stand, enjoy the party and experience one of Europe's most beautiful cities, all at the same time? It takes place at the end of July and beginning of August, so it shouldn't clash too much with any of your other Pride plans!
With so much going on at Stockholm Pride it can sometimes be tricky to negotiate, particularly if you're a Pride first-timer. That's why we're here to help out with a Stockholm Pride 101 guide to answer all your questions about the event – and encourage you to go, of course!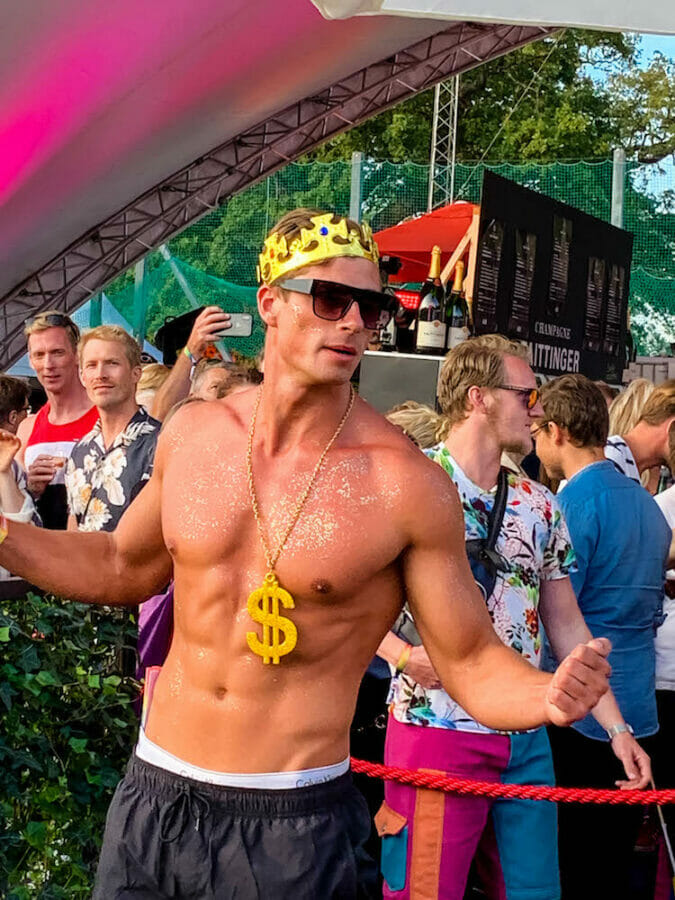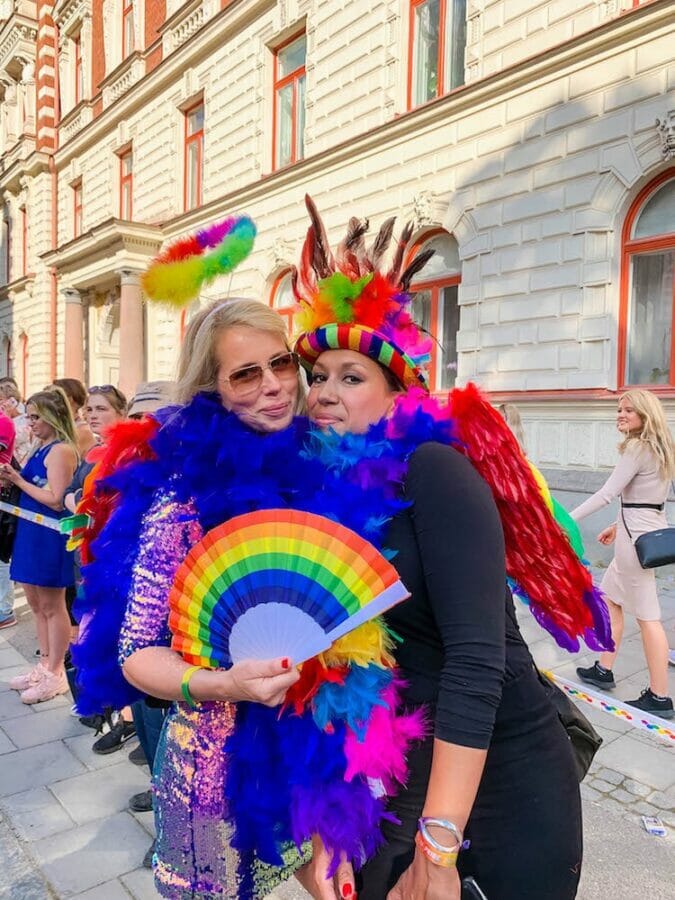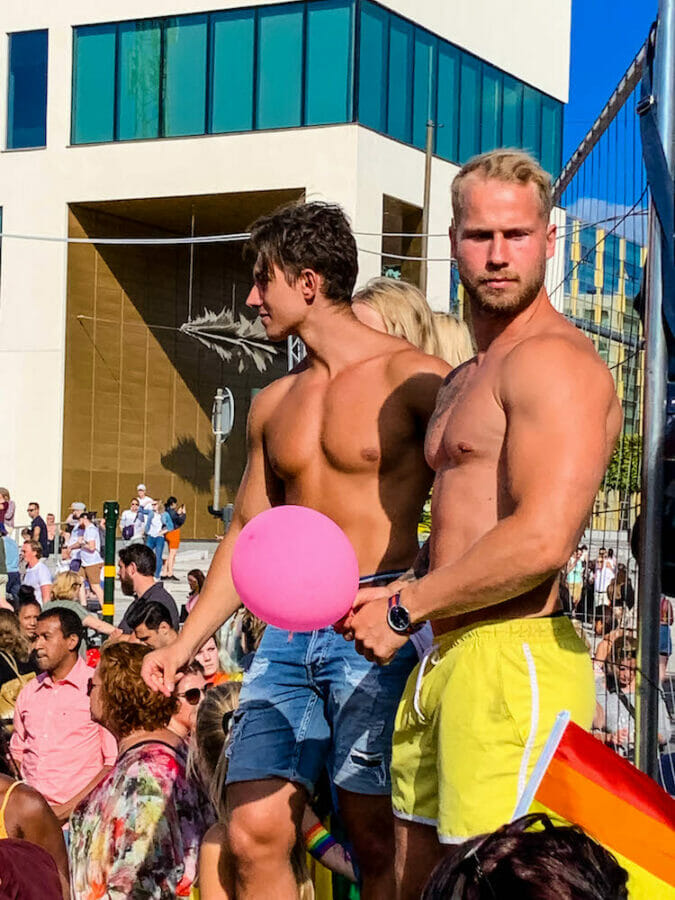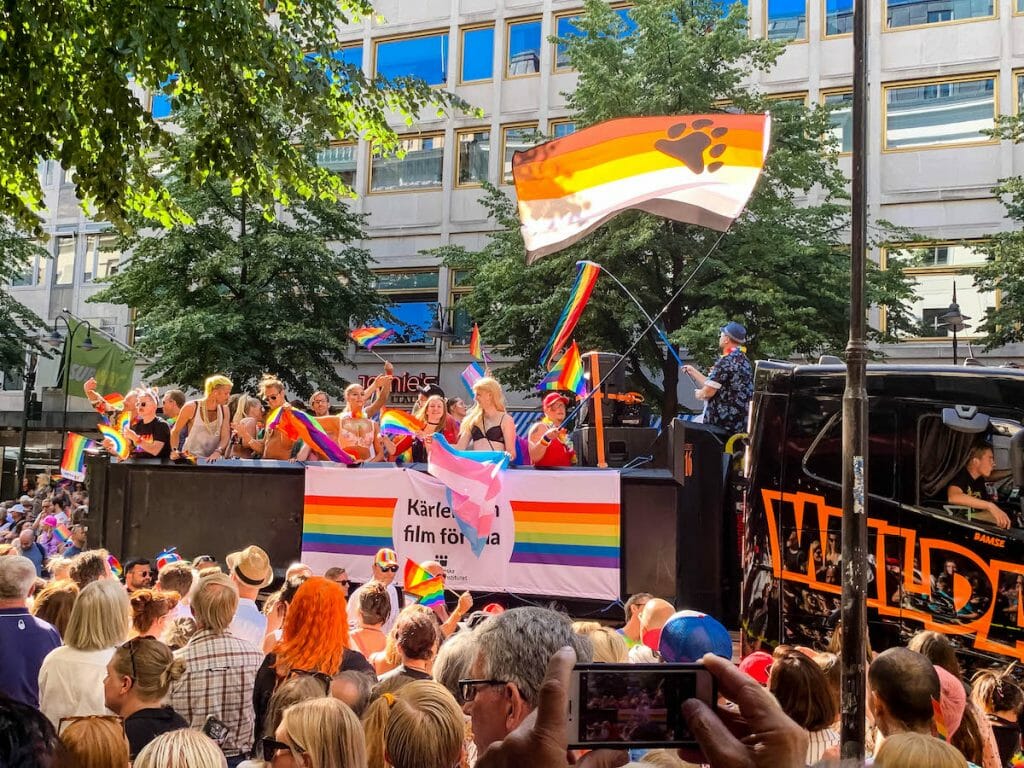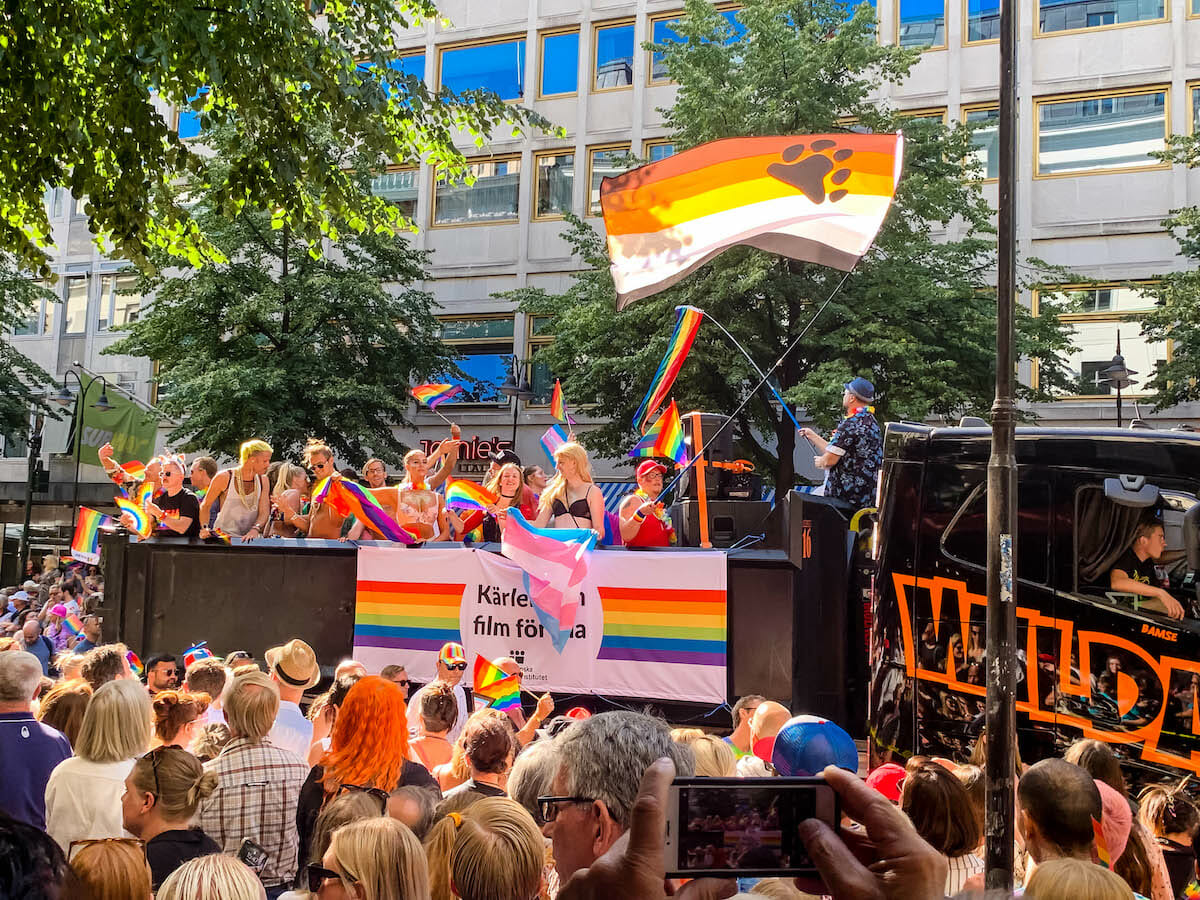 Stockholm Pride 101: The First-Timer's Complete Guide 🇸🇪
How Did Stockholm Pride Start?
Despite the fact that Sweden has been at the forefront of equal rights throughout modern history, the first Pride March didn't take place in Stockholm until 1998. It kicked off then by hosting EuroPride – a privilege it repeated in 2008 and 2018. It's pretty unusual for the host of EuroPride to be one that doesn't already have an established Pride event, so the choice of Stockholm in 1998 was testament to its progressive values and significant LGBT community.
Since then, Stockholm Pride has grown in numbers and in fabulousness, with 50,000 people taking part in the parade in 2019 and almost half a million cheering them on. If you consider the fact that the total population of Sweden is 10 million, so it's an enormous proportion of supporters.
It's always been a highly-regarded event, with plenty of politicians in attendance. Sweden's former Prime Minister Fredrik Reinfeldt took part in 2014, two years before Justin Trudeau made headlines for doing the same thing in Toronto. Sweden's Supreme Commander of the Armed Forces even performed an Elvis song in 2019!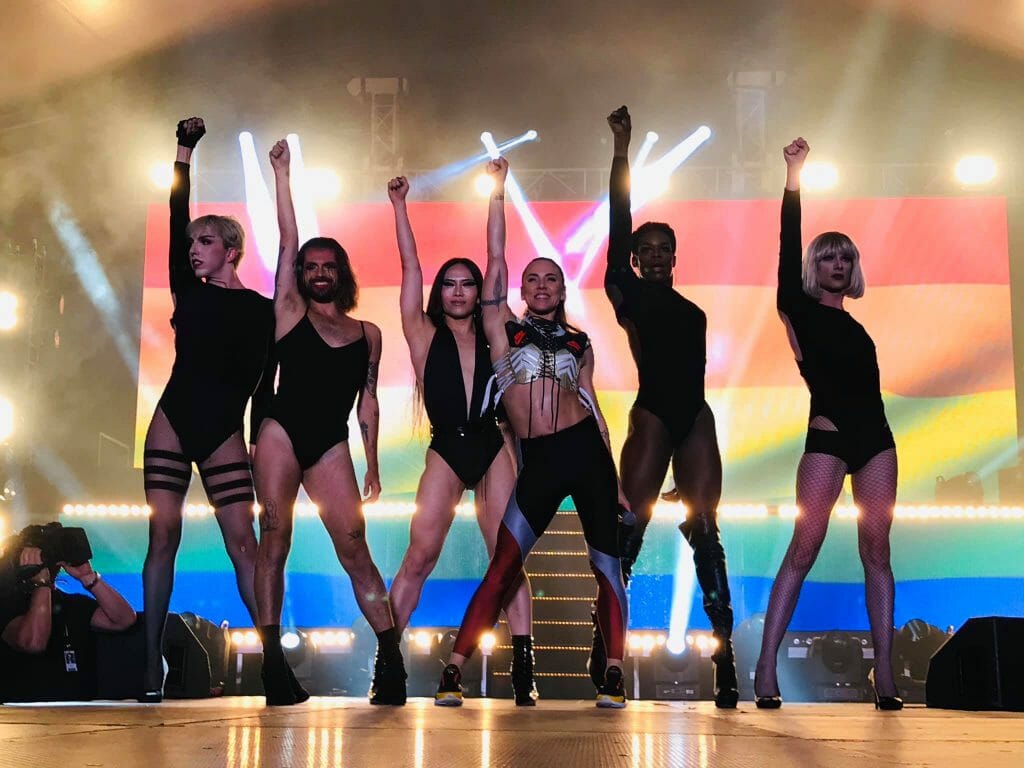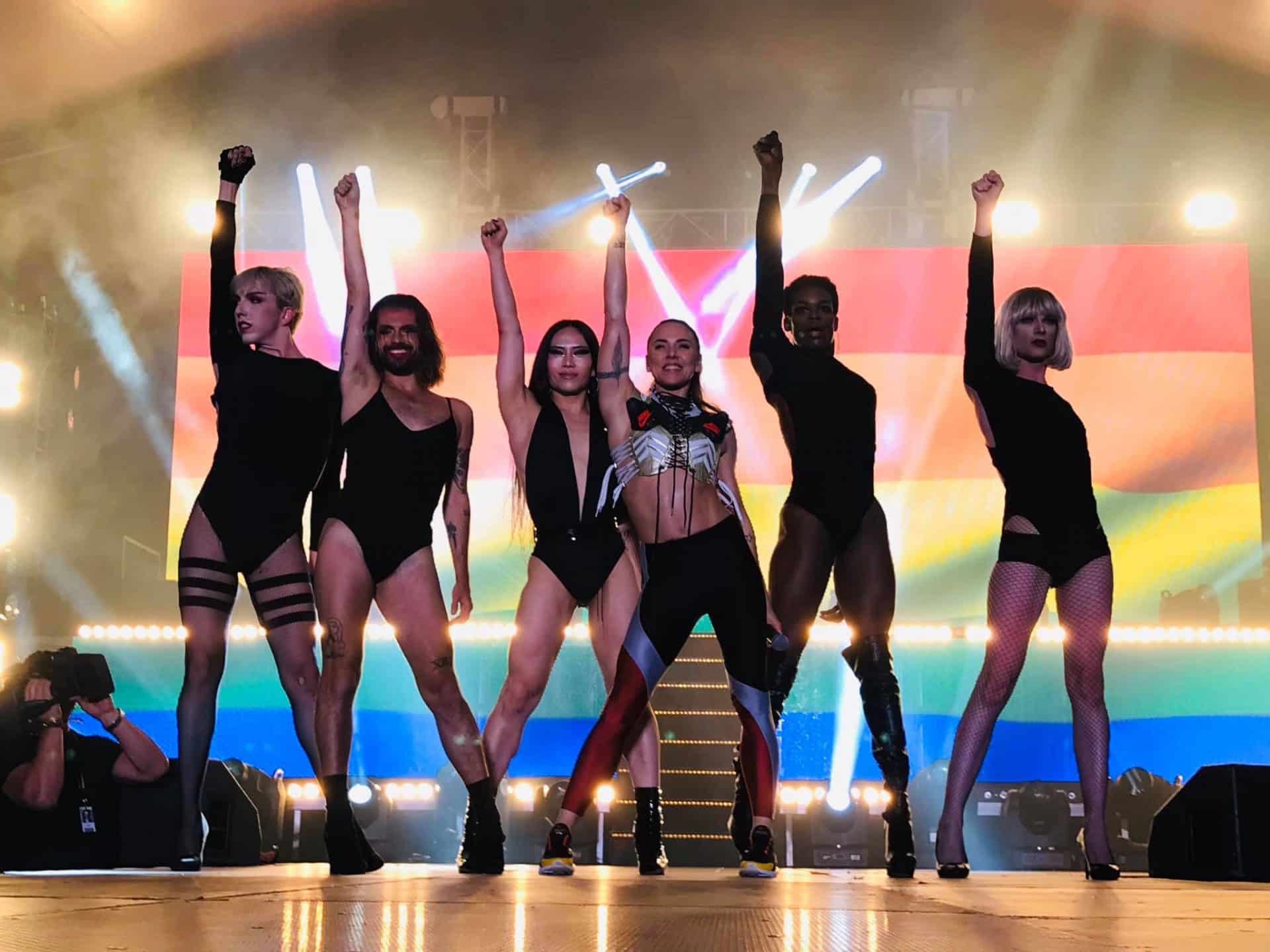 What Is Stockholm Pride Week Like Today?
Where do we even start with describing Stockholm Pride? It's a riotous, welcoming, colourful celebration of all things LGBT; but with a steely determination at its core. Stockholm Pride isn't taking the threat to equal rights lightly and knows that events like this one are part of a wider movement. Pride in Sweden's capital is a week-long salute to diversity and openness. It could look different for every attendee, depending on your preferences.
Some of us love to dance from dusk till dawn and then to dusk again; others like to discuss issues of the day; others want to explore a city when its covered in rainbow flags. Whatever you want to get from Stockholm Pride, you're sure to find it. As with every Pride event, there is no right or wrong way to experience it. It's about doing what you want, finding your own space to be your fabulous queer self, and meeting like-minded people.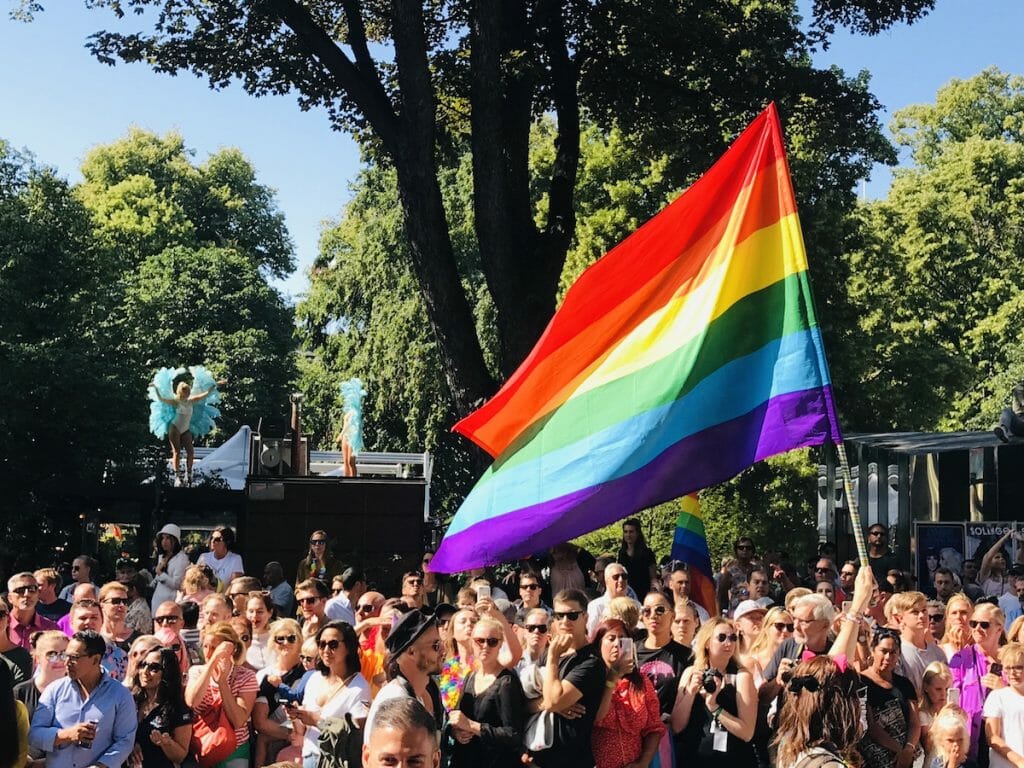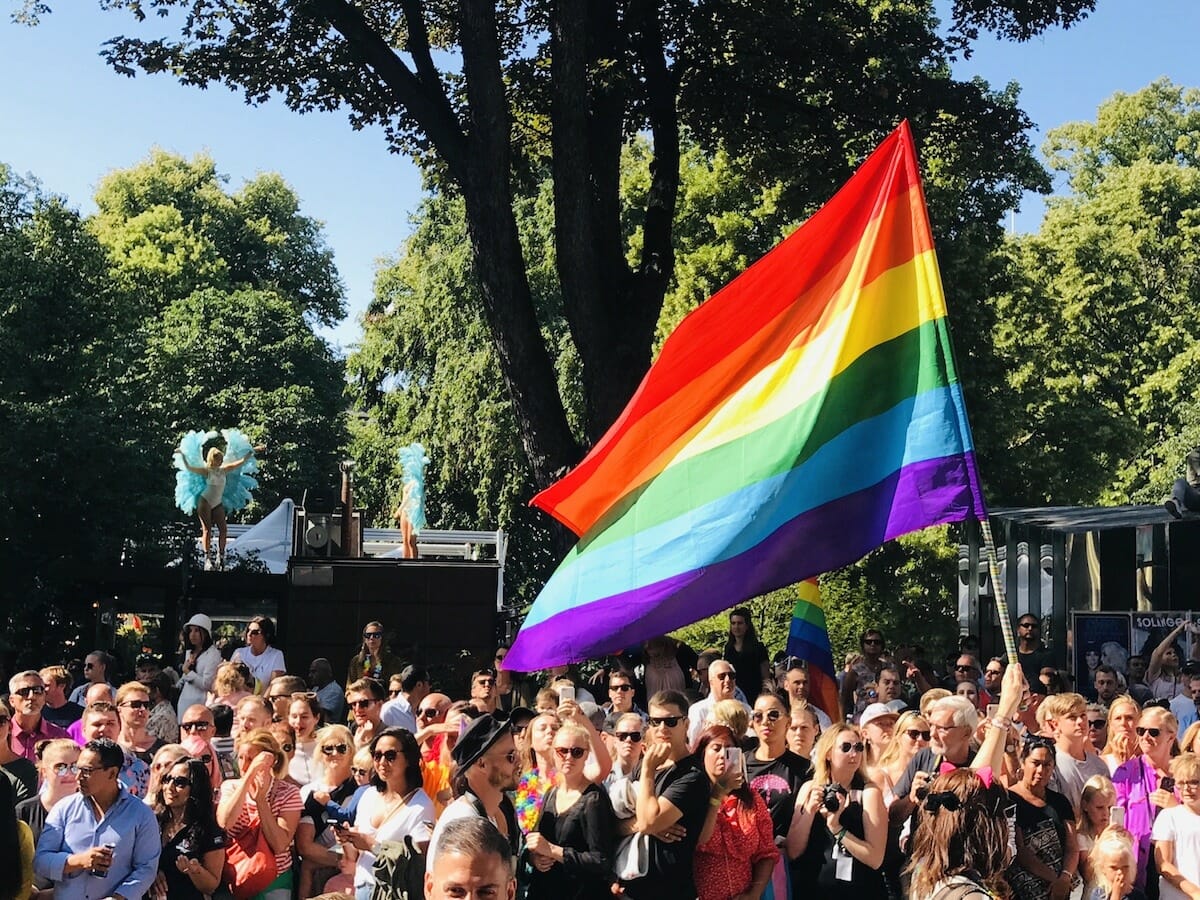 For the intellectuals or the curious, there are often exhibitions, lectures and panel discussions at the beginning of the week. The hub of all the cultural aspects and many of the seminars is Pride House, which is where you can head to find out more about the debates, seminars and workshops going on. 2019 saw panel discussions on young transgenderism, sex toy workshops (OK, maybe a little less intellectual!), seminars on immigration and LGBT issues, and discussions on coming out in the workplace.
As well as Pride House, Stockholm opens Pride Park, where you'll find a range of performances from spoken word to theatre to comedy. It's a buzzing place to be. You can relax with a drink in hand, enjoying the creative atmosphere and the diverse crowd. If you want to take a walk on the wilder side, check out Stockholm Pride's 'Kinky Neighbourhood' (!).
Naturally, there are parties – official and unofficial – going on all week, so if you want to shake your tail feather, you have no shortage of options. We're not going to lie, you'll come across a lot of 1980s-Eurovision-esque music but that's all part of the fun! We love the Pride Circus XL Night at the Disco, where in 2019 Horse Meat Disco and DJ Pam Ann blasted out disco funk for an epic queer party.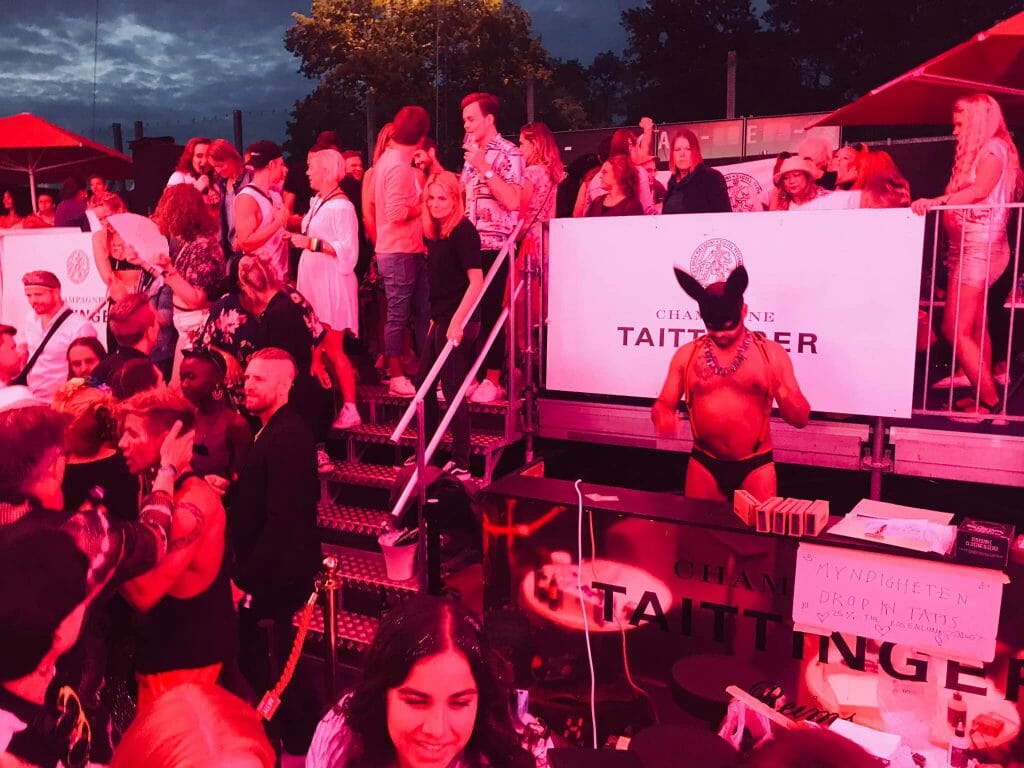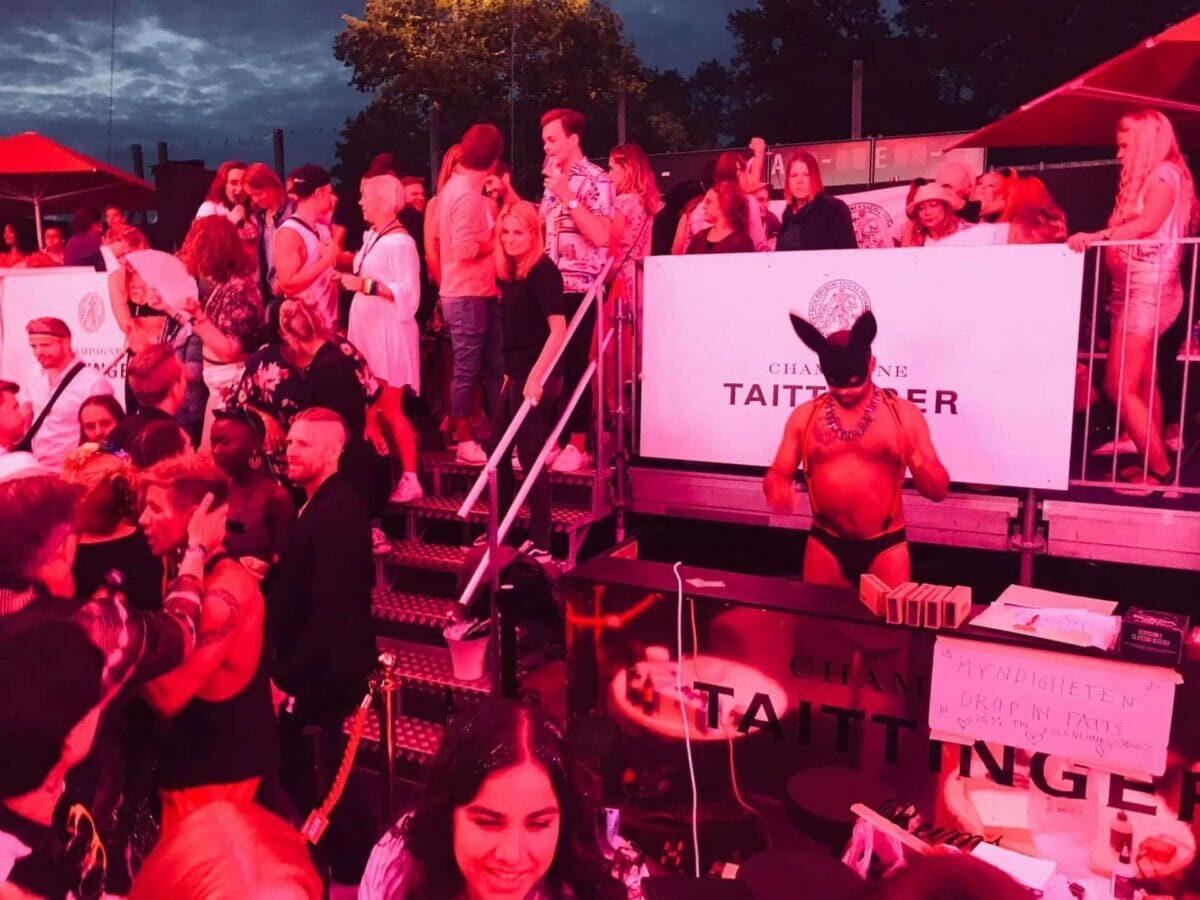 Then, of course, there's the Parade. This is where all strands of the week-long celebrations bind together for four hours of joyful dancing through the streets of Stockholm. Floats, marching groups, banners and flags fill the roads with colour and sound, from City Hall to Pride Park. The sun (hopefully!) shines down on all the fun as participants carry placards highlighting serious issues as well as demonstrating their pride in being who they are.
There's so much going on that you can easily find things to your taste. We'd recommend going to the Parade even if you're not that into the party side of things, simply because being part of something that huge is so moving and meaningful. Otherwise, take your pick and have an amazing time!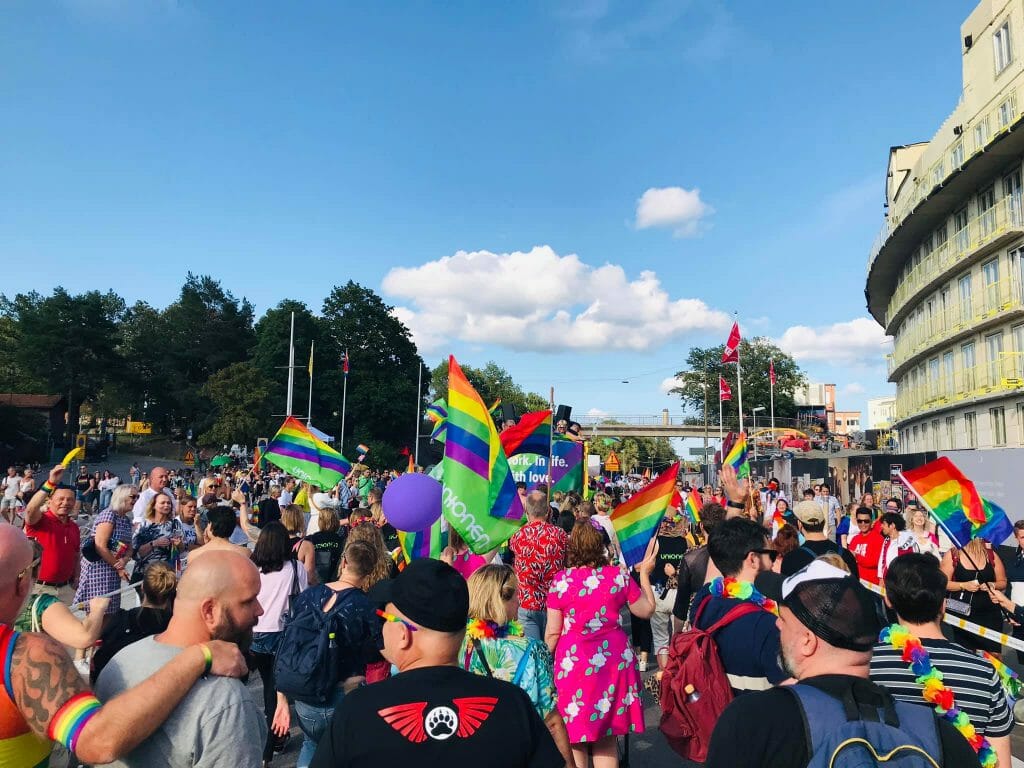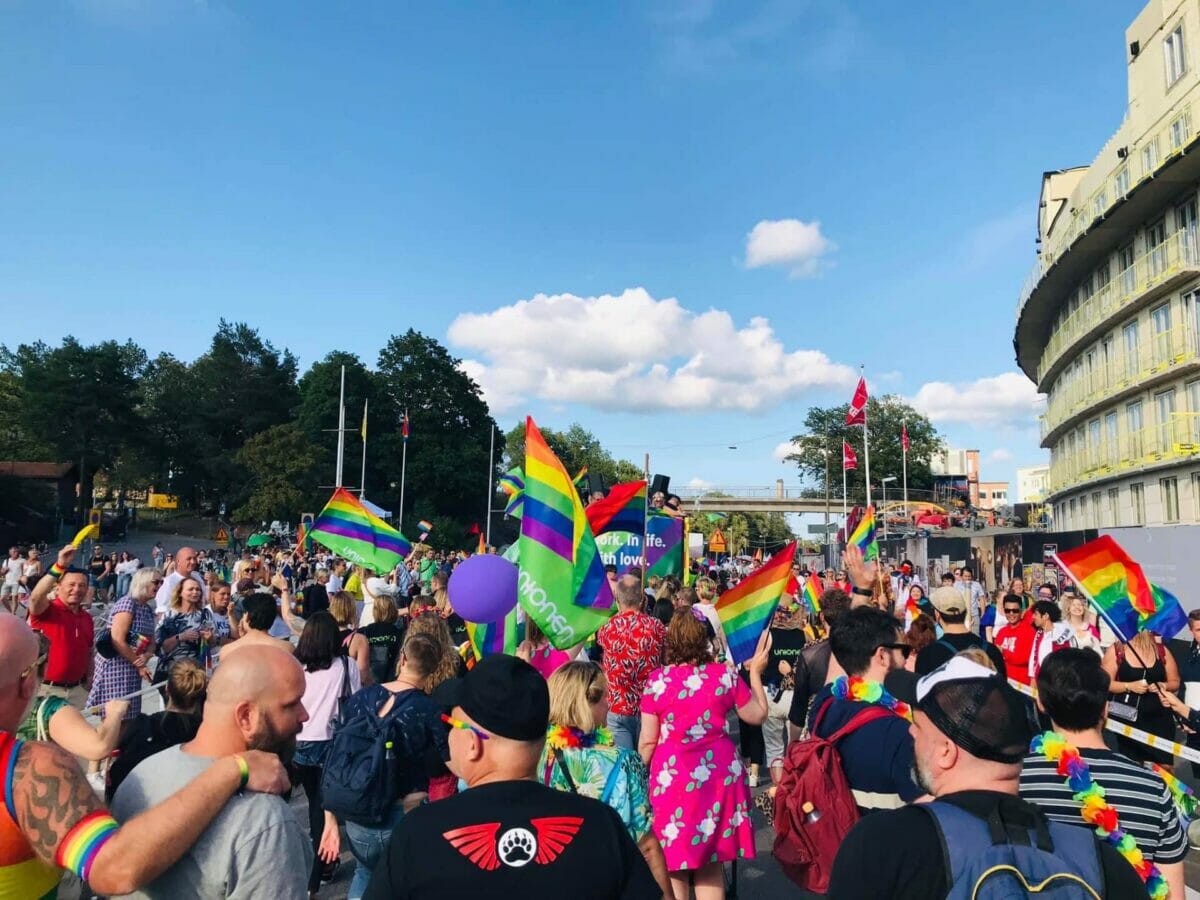 What's Next From Stockholm Pride?
We can only imagine that Stockholm Pride is going to keep going from strength to strength! It's already hosted EuroPride twice so we guess we're going to have to wait until atleast 2028 for the next time, but you never know.
Whatever happens, we're sure that the city will keep delivering the glorious mix of parties, thought-provoking discussions and inspiring art that we've got used to over the years. Love and equality are always going to be at the core of Sweden's beliefs so expect to keep seeing a Pride week that delivers on every count.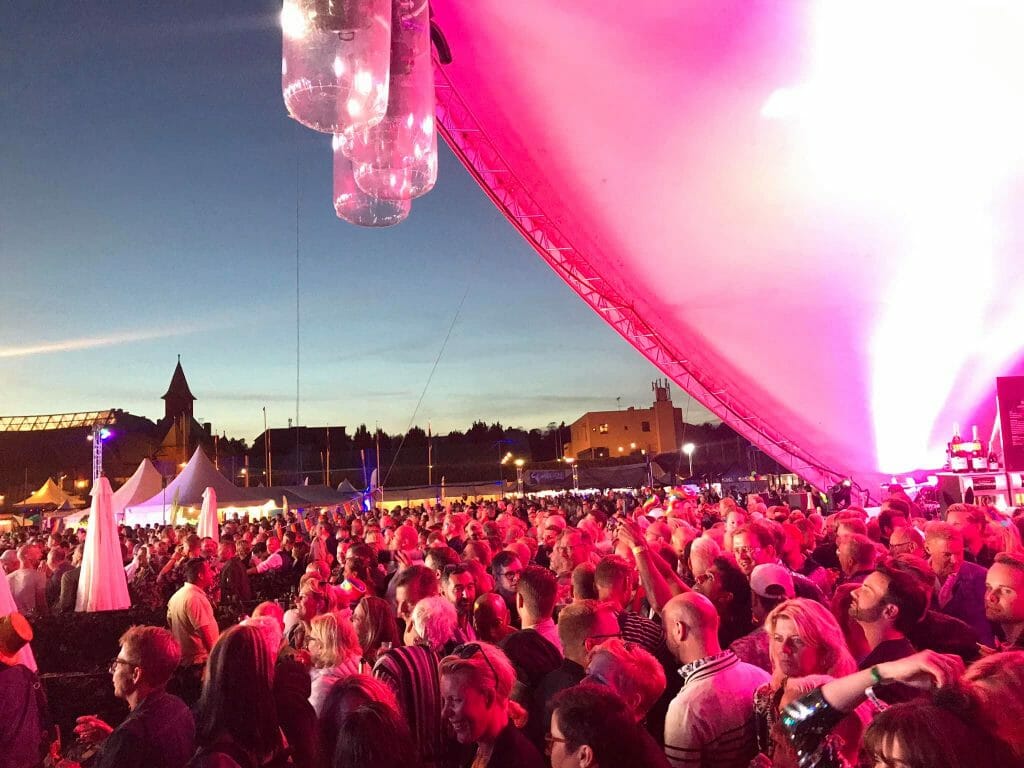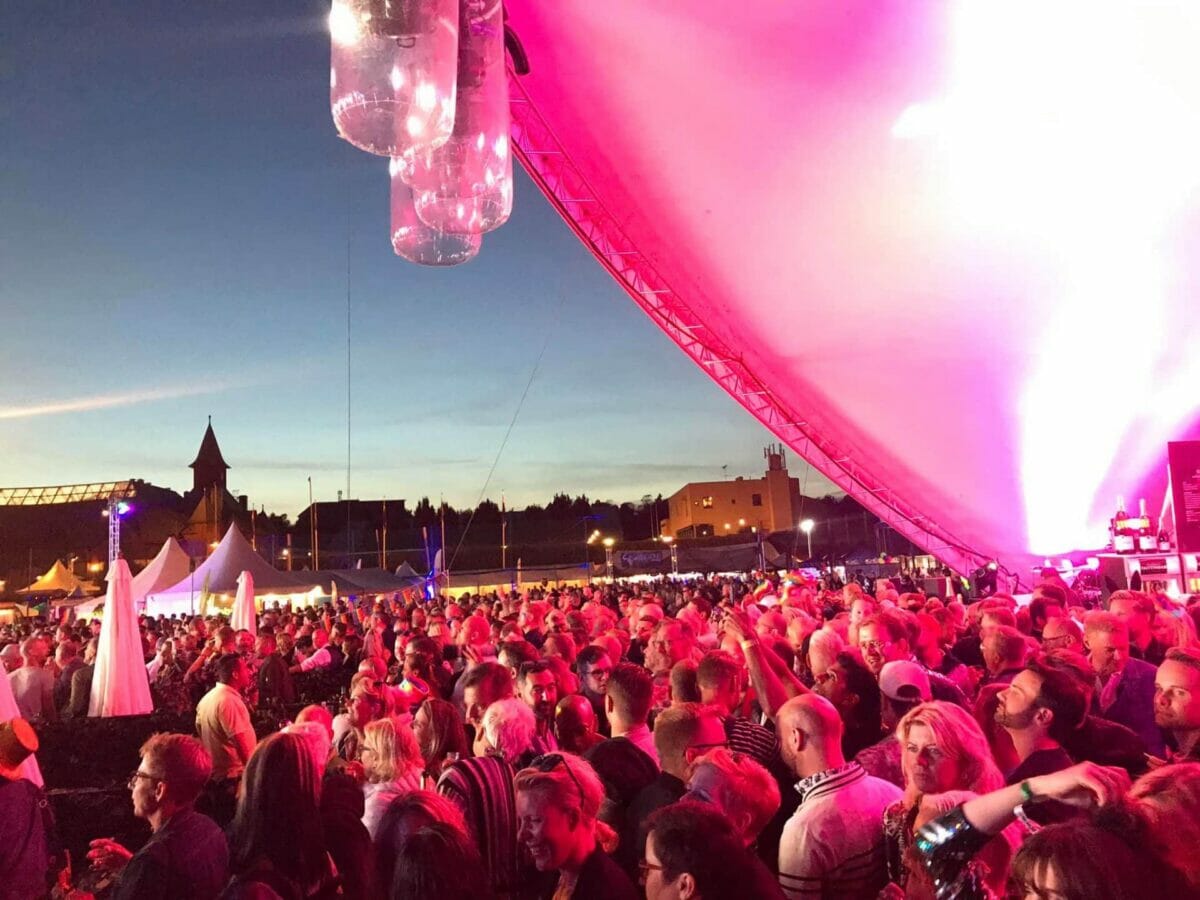 What Do I Wear To Stockholm Pride?
Honey, you wear whatever the hell you like! There are absolutely no rules when it comes to Pride, so throw on whatever combination of threads that make you feel like your best self and head out there to have fun. We have a whole store of fabulous queer outfits for your consideration – or this useful guide for Pride clothing inspiration.
If you like a more adventurous look, feel free to embrace that. There's nothing that Stockholm Pride hasn't seen so there's no need to hide your style. Fly that flag proudly! Chains and leather, sequins and feathers, catsuits, (almost) birthday suits – whatever!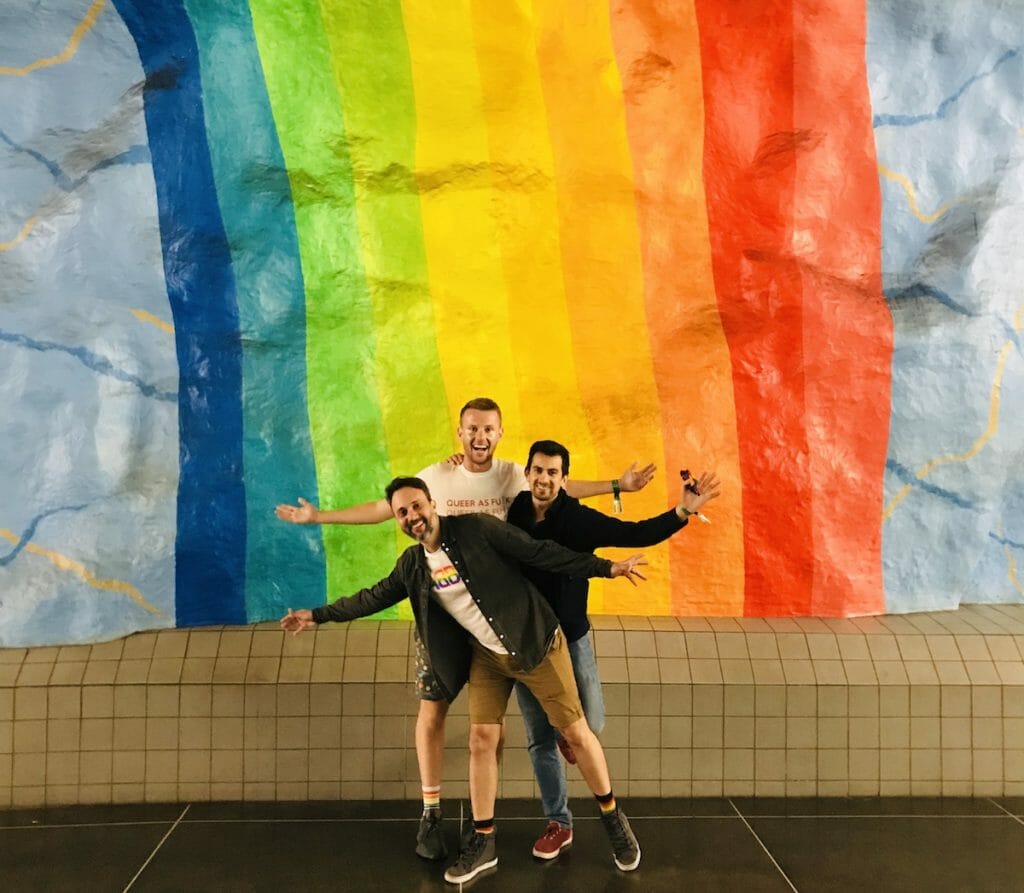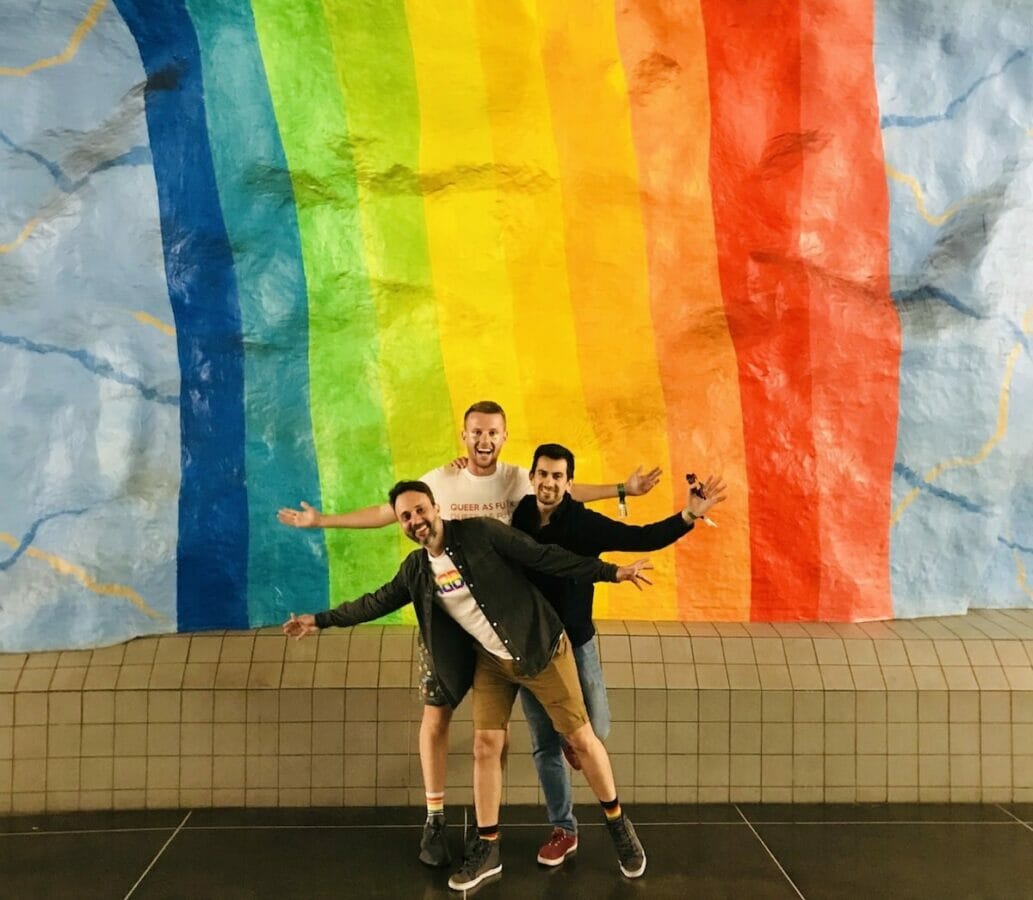 On the flip side, we know that people can sometimes feel intimidated by all the wild looks on show at Pride and we don't want that to put people off. Actually, most people at Pride are wearing their usual clothes (they're just not normally the photos that get published!), so if you want to wear jeans and a t-shirt, do it. The most important thing is that you feel comfortable.
Talking of comfort, we would advise that you wear comfortable shoes. No one likes painful feet on a Pride march. Also, this is Scandinavia, so some kind of waterproof will probably come in handy. If you don't end up wearing it, you can always use it as a picnic blanket to sit on later.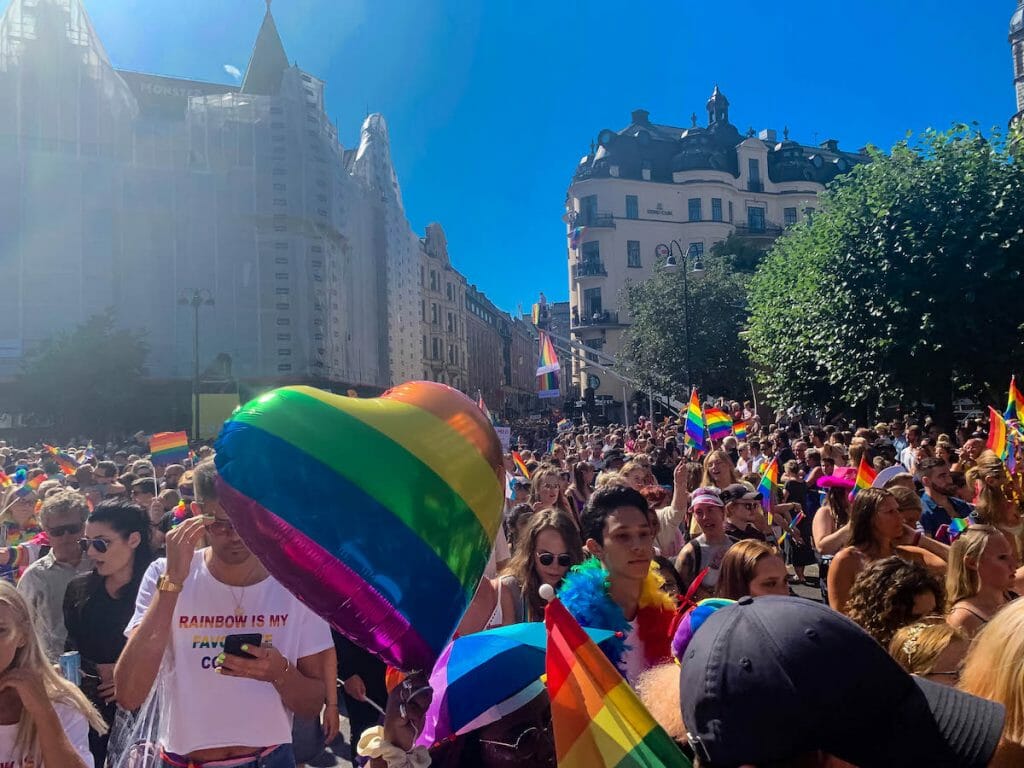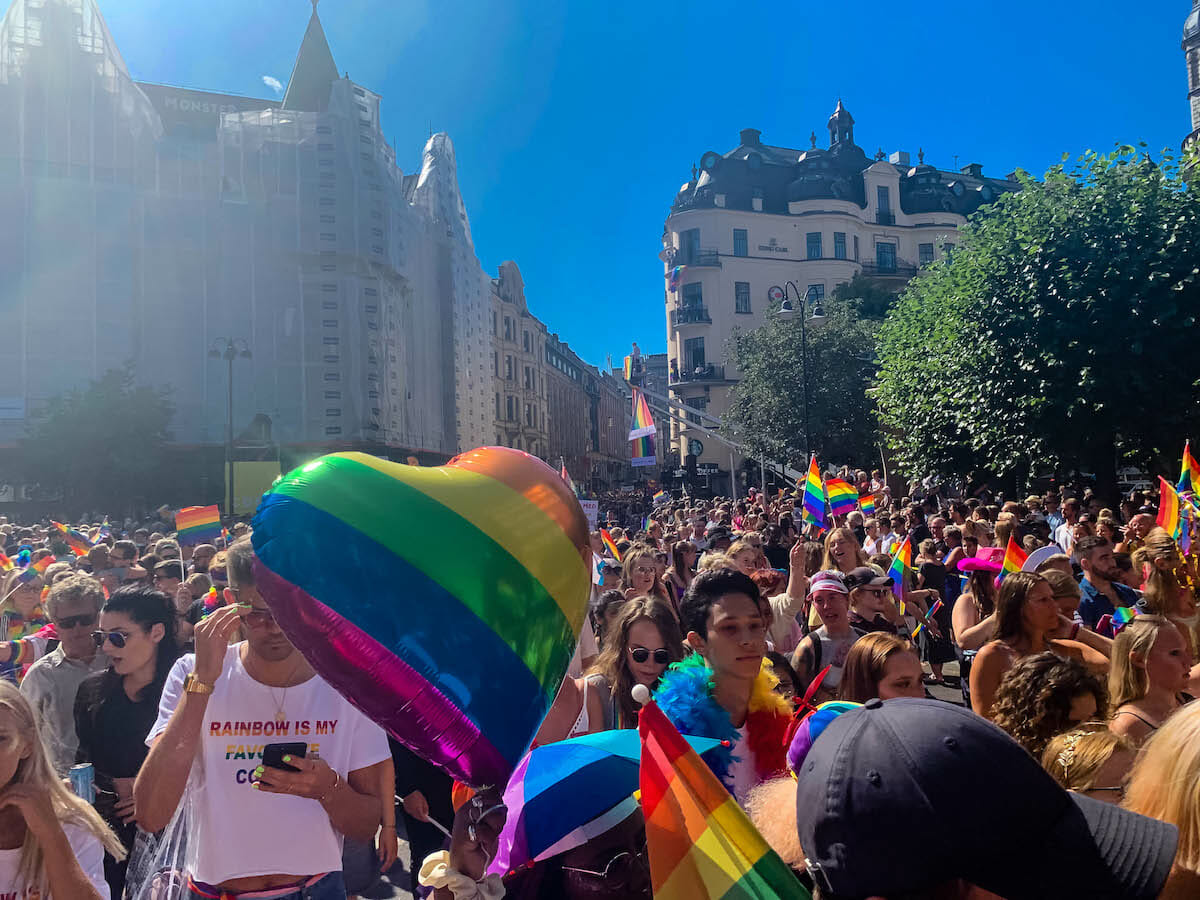 Can I Go To Stockholm Pride Alone?
Do you even need to ask? Of course you can! Stockholm Pride is an open and welcoming place, so whether you want to keep going solo or meet new friends, you'll be able to do that without any embarrassment.
It can sometimes feel like everyone knows each other already, but that's definitely not the case. People are always happy to get to know others at Pride events and the Swedes are incredibly friendly. You'll find yourself with a new gang in no time, trust us! If you feel a bit shy about walking up to people, then why not connect on hook-up apps beforehand?
That way you'll know more about what's going on around the city and have people to enjoy all the fun with.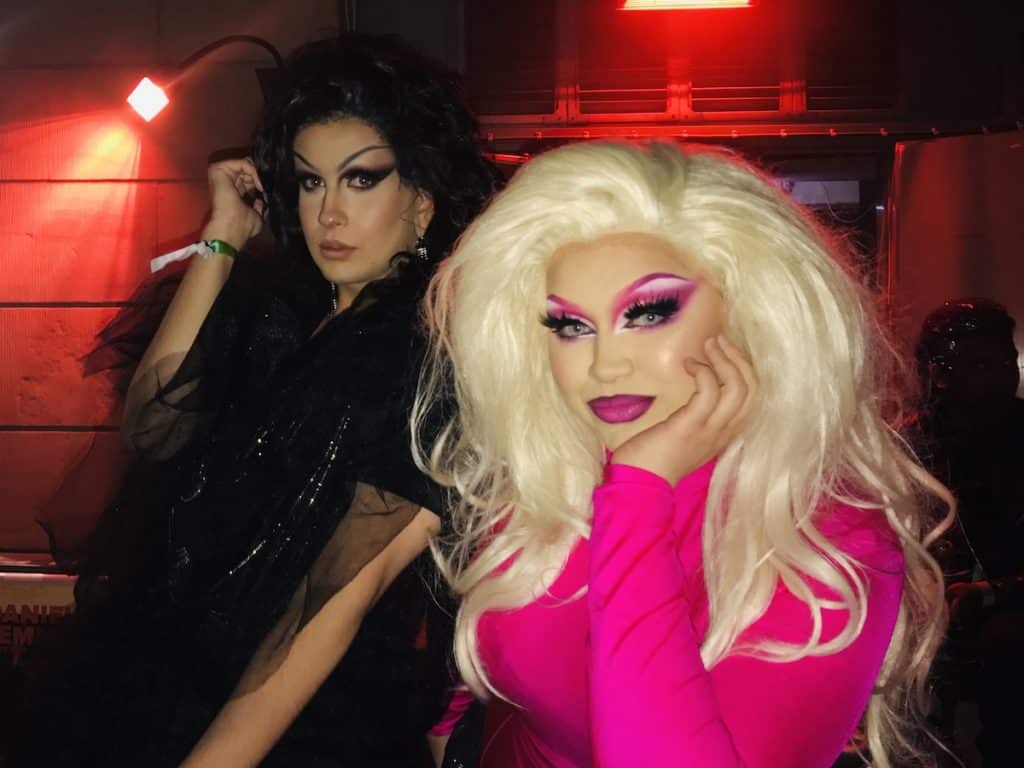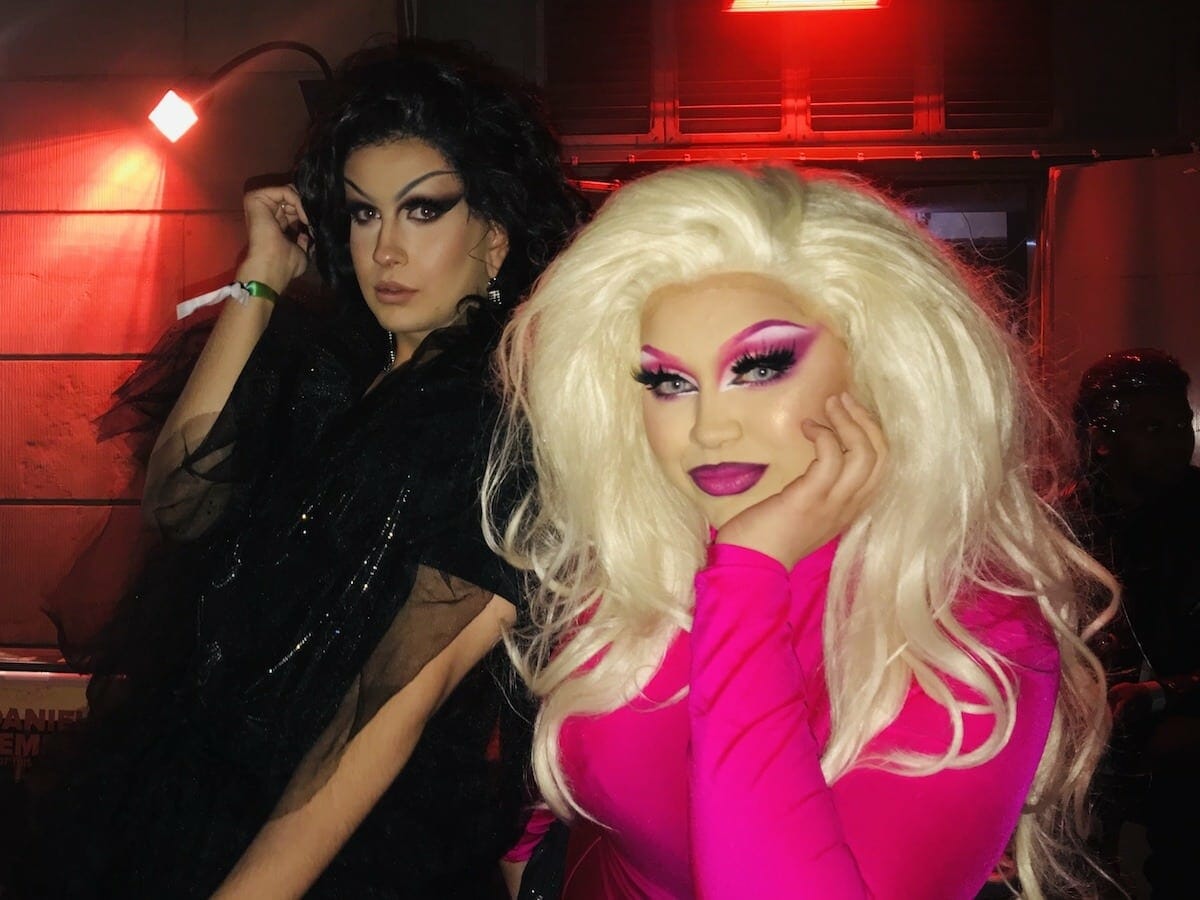 Do I Have To Drink To Celebrate Stockholm Pride?
If we've said it once, we've said it a thousand times: you don't have to do anything at Pride, expect to be yourself. Drinking in the street in Stockholm is technically allowed – except where it isn't as it is up to Swedish municipalities to forbid drinking alcohol in public in specific places. Generally, this is public parks and around schools.
Getting caught doing often means having to pay a fine of around 500 SEK / 50 Euro but in the rare case police actually, pay attention they will simply confiscate your drink and tip it out. In our experience, they only do this when someone is making a nuisance and we didn't see anyone have issues during Pride.
Unlike much more liberal – in this regard – Copenhagen Pride were you can easily grab some bottles or cans in a local supermarket and sip them along the way, here you should apply some discretion.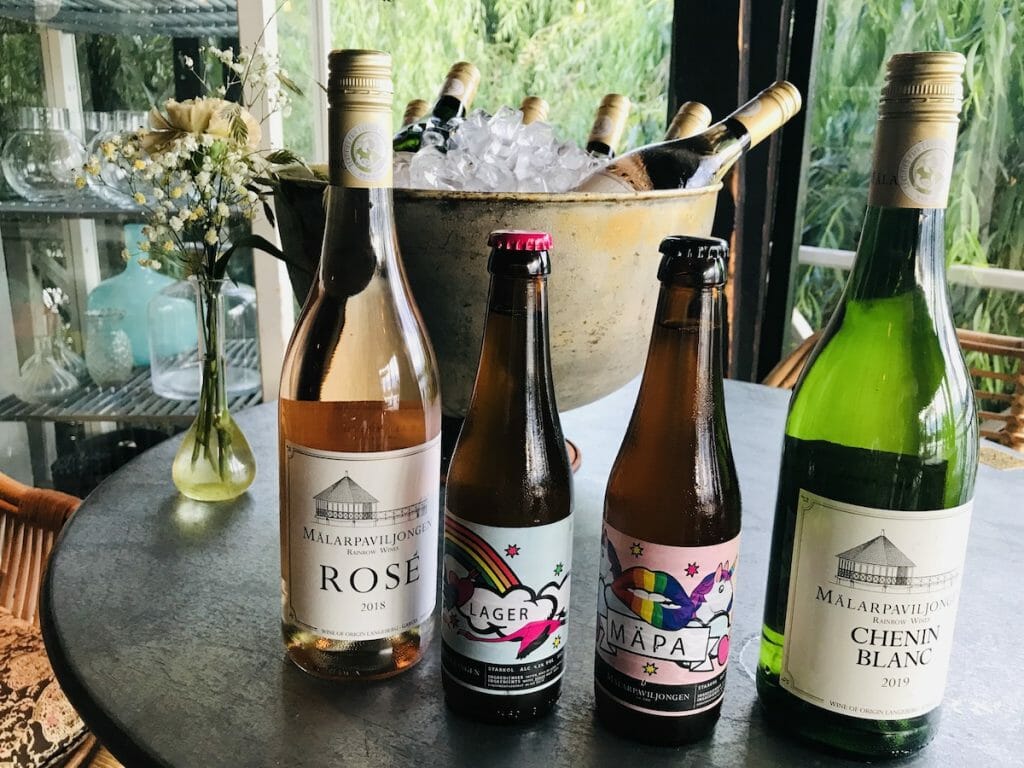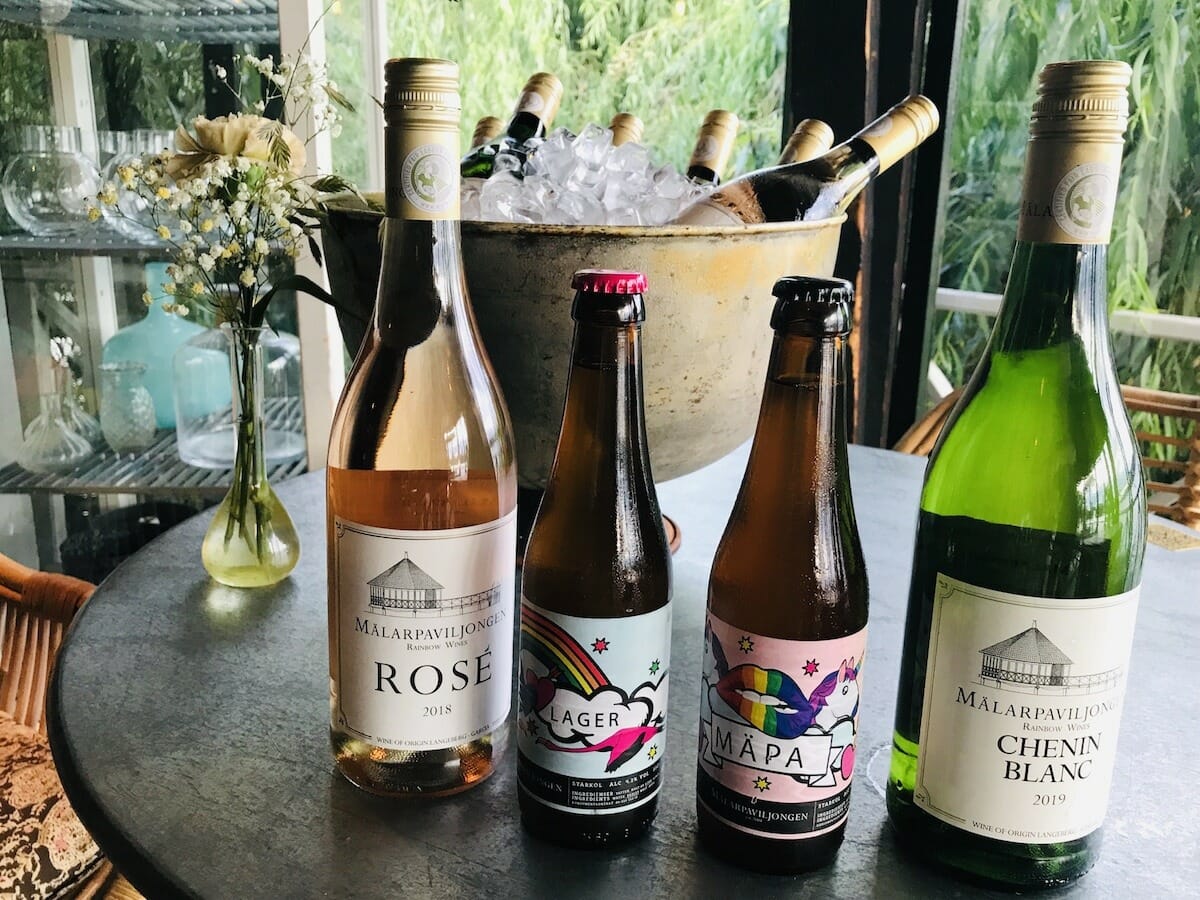 However, there's absolutely no requirement to drink at Pride and, in fact, an increasing number of people are going sober. Remember, you can dance like a wild thing, demonstrate your support for LGBT rights and celebrate gay culture all without being drunk!
It's nice, but not necessary, to have a sober buddy to hang with. Stock up on your favourite non-alcoholic drink (Sweden has tons of delicious options) and enjoy the fact that you won't be suffering from a hangover the next day.
So, that's Stockholm Pride in a nutshell. See you there next year?