You'd have to be living under a rock to not know that Helsinki is having a moment. Once you travel here, you understand why. Laid out along the intricate Baltic coast, this gorgeous city bursts with innovative design, eclectic culture, beautiful nature, and a creative food and drink scene.
In addition to all of these delights, a significant reason to visit Helsinki has been quietly growing since 2004. The reason? Flow Festival, a music and arts festival that takes place over three days in early August at a former Suvilahti power plant and its surroundings.
This industrial backdrop is perfect for the diverse line-up at Flow, which has grown from being a soul and jazz event to featuring a huge range of musical styles and artists. The first year had a mere 2000 people; 2019 saw 83,000 attendees. It might not fit the (unfair) stereotype, but Finns love music festivals. They approach them with the same mixture of dedication and levity that they approach so much else, and Flow Festival is a great example of that.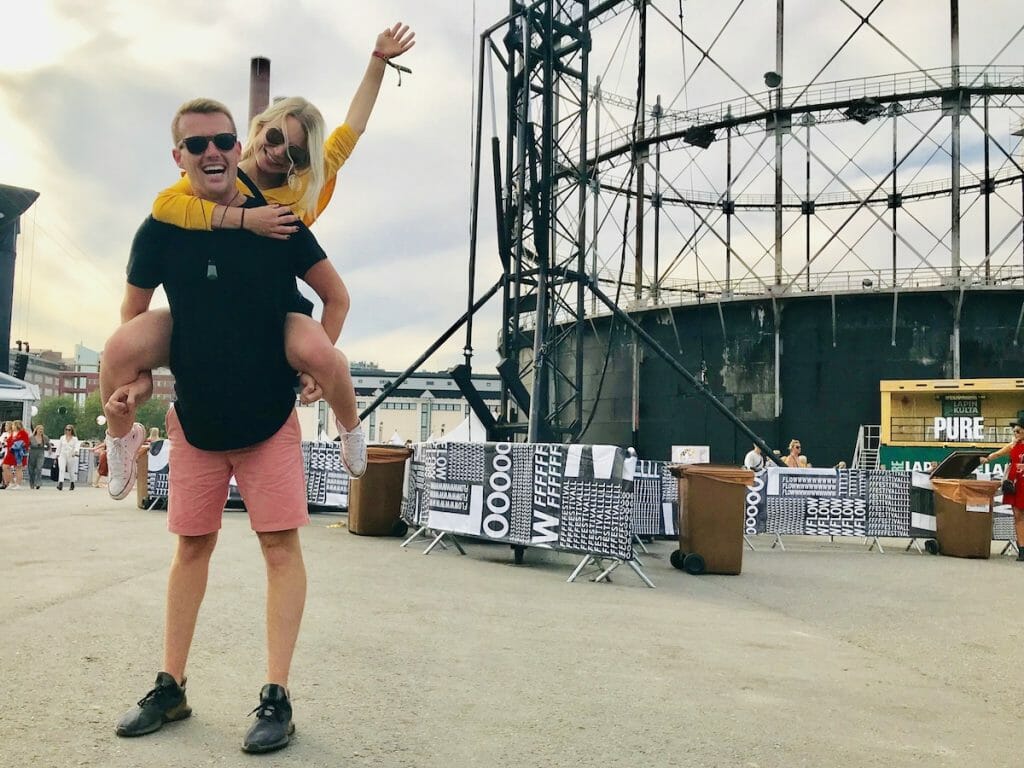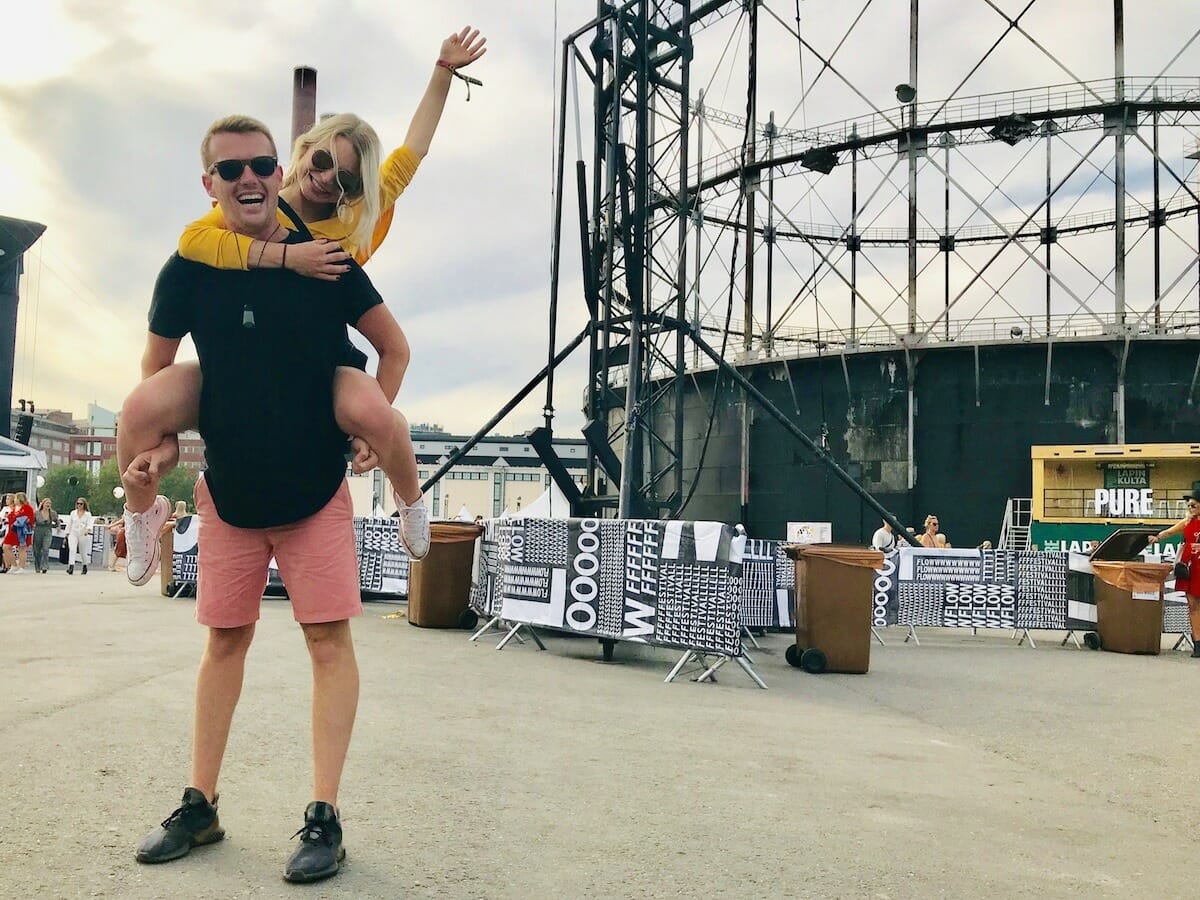 The three days of Flow Festival Helsinki have a chilled and creative atmosphere, all to the soundtrack of some great music and with lots of great food options. Plus, you get the chance to explore this exciting city. Sure its not the gay-centric Milkshake Festival, Mighty Hoopla or Mardi Gras… but everyone here is welcome, and Flow Festival has something extra-special in-store for the LGBT+ community (more on that later…)
Do you need any more incentive to go? Look no further, we've got plenty of reasons for why you need to attend Flow Festival Helsinki next summer!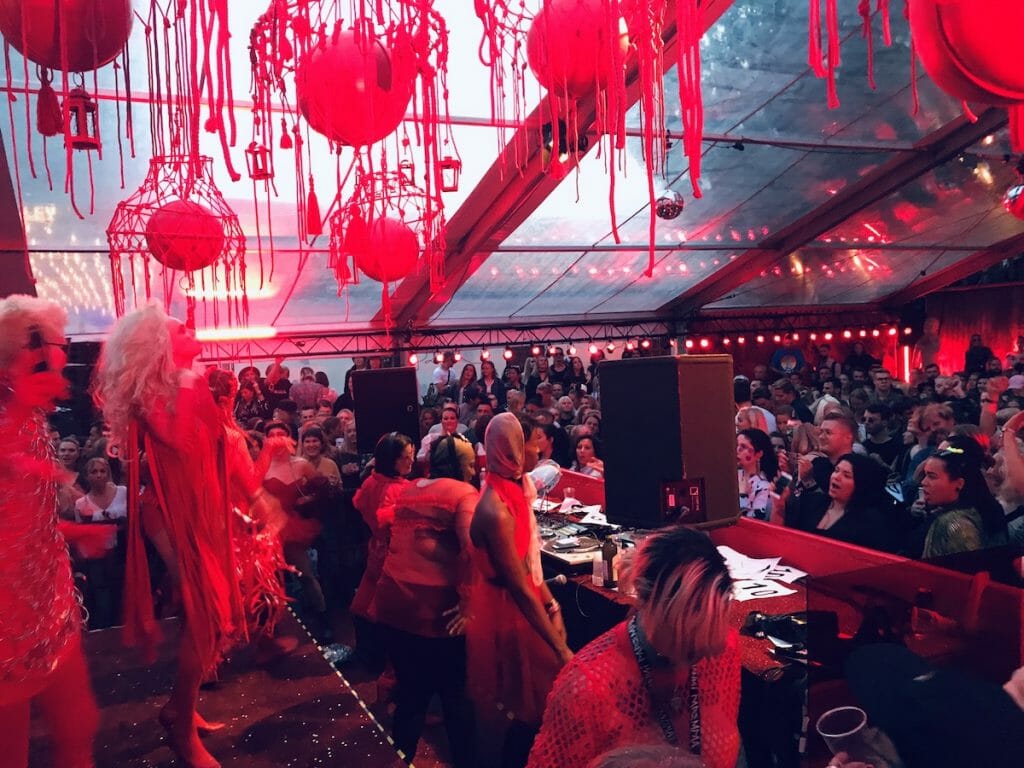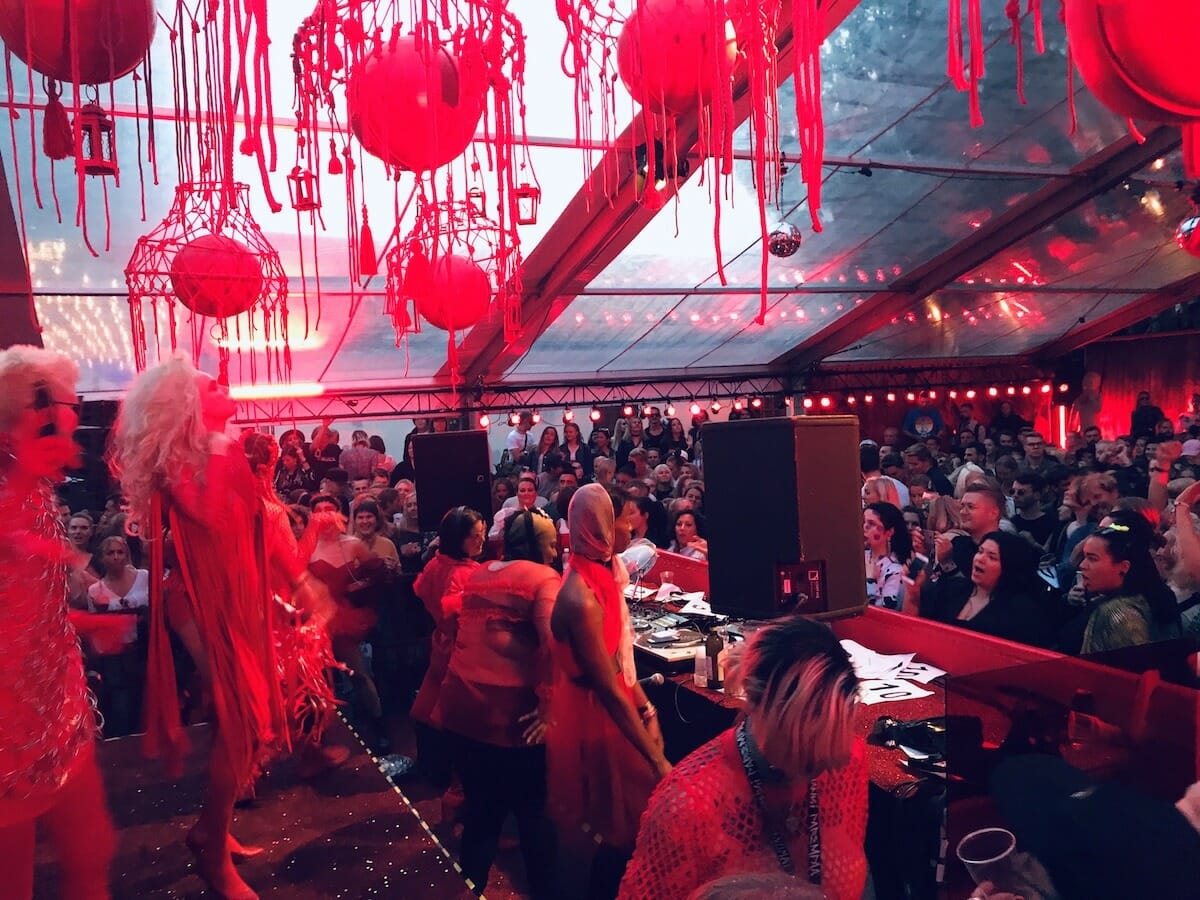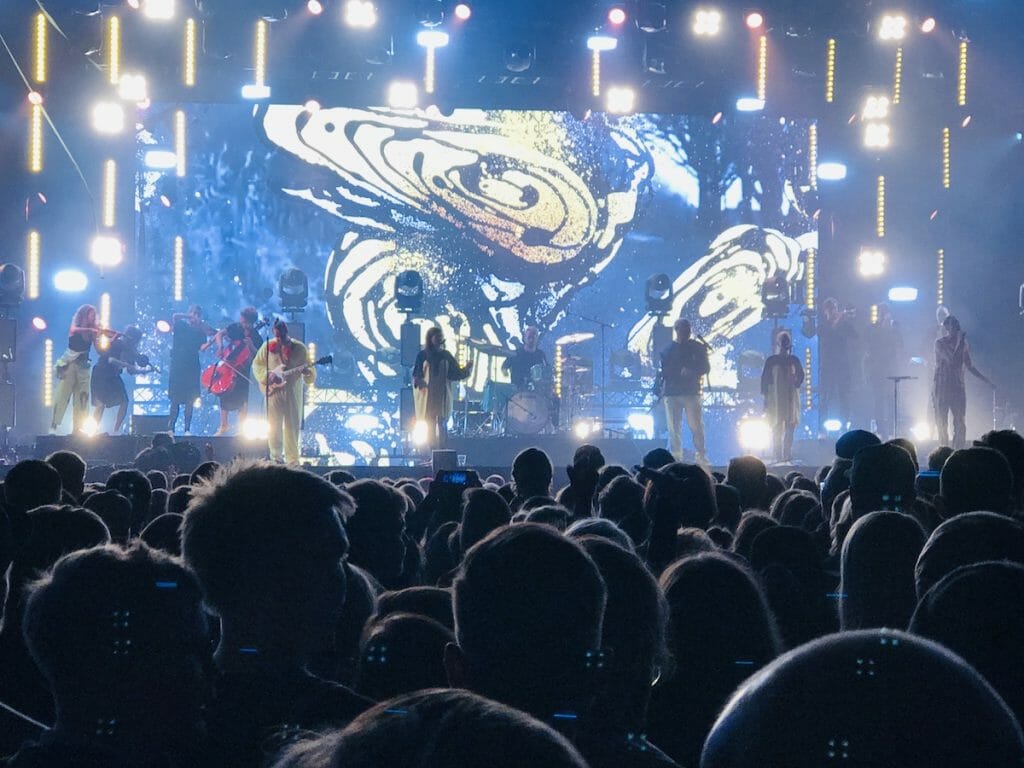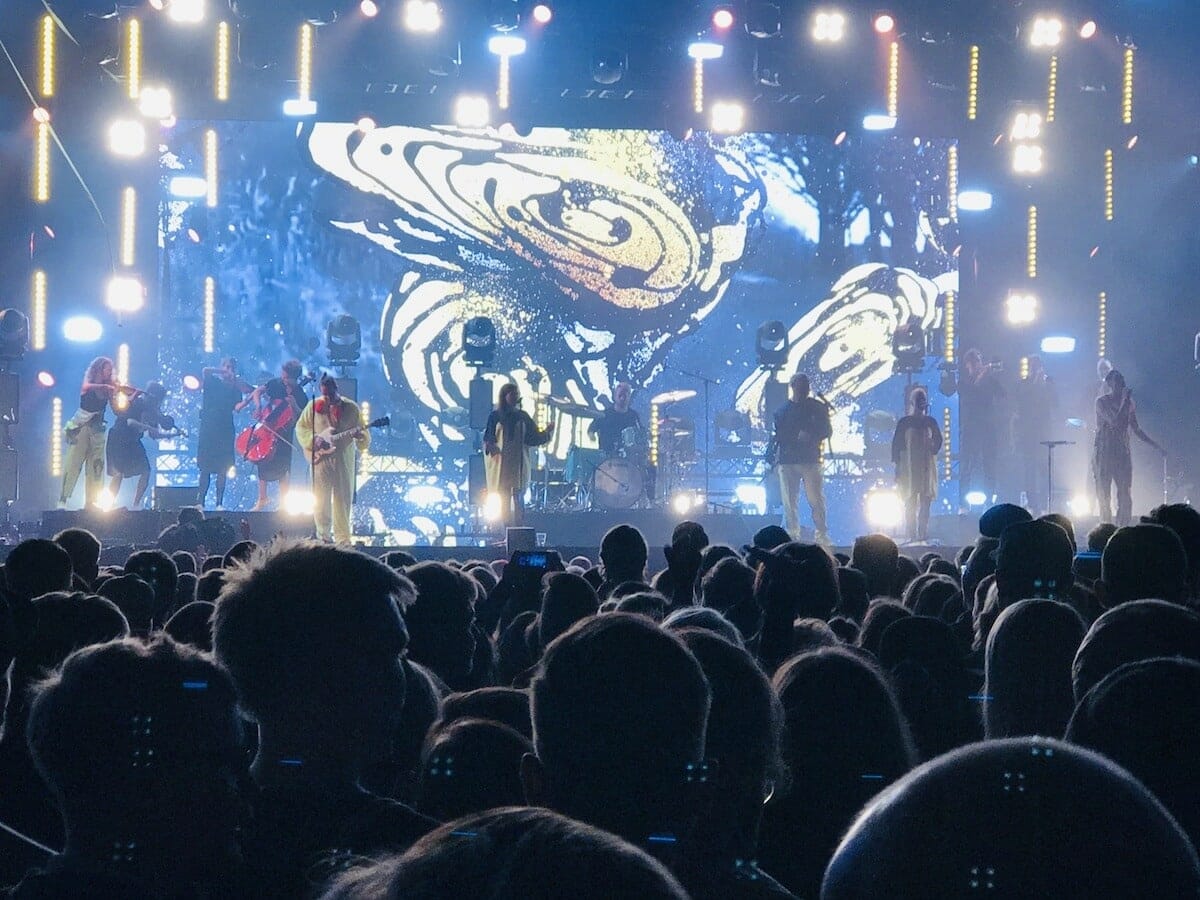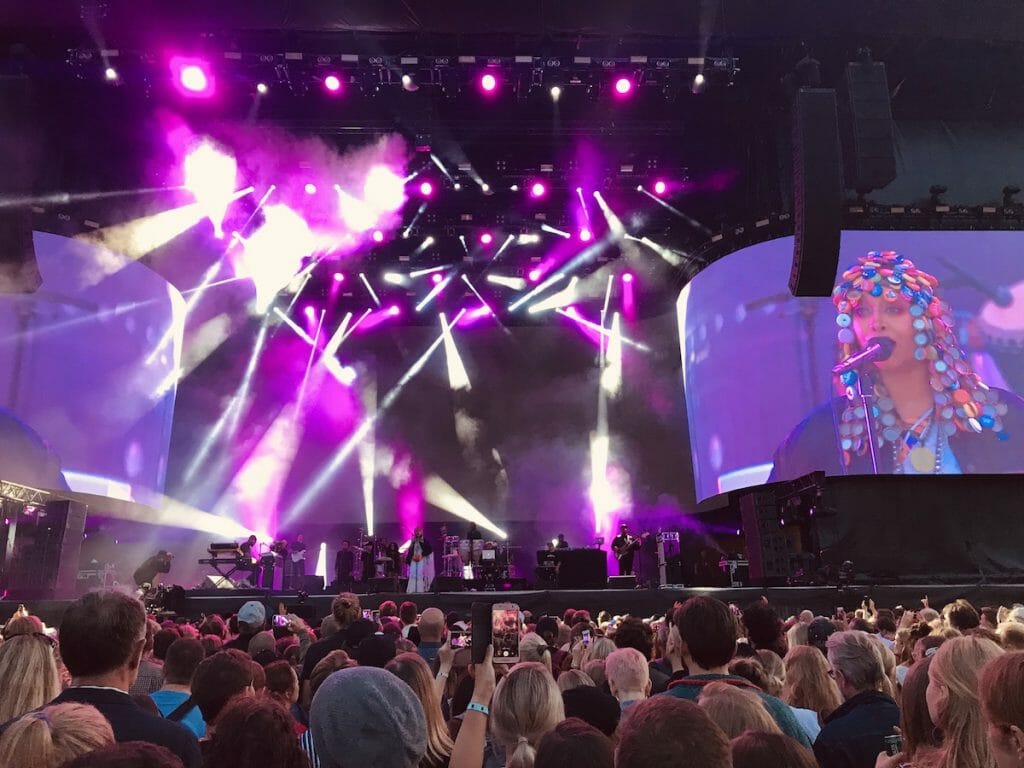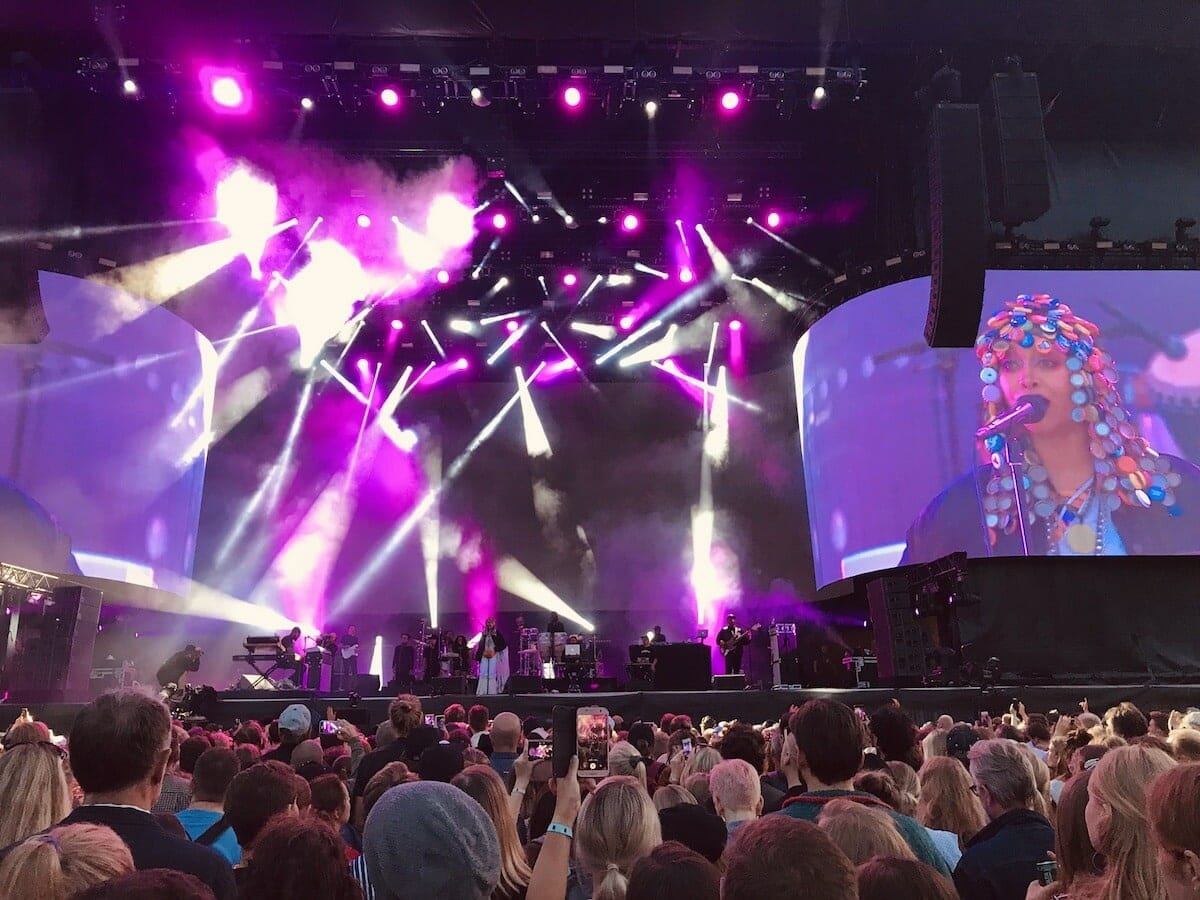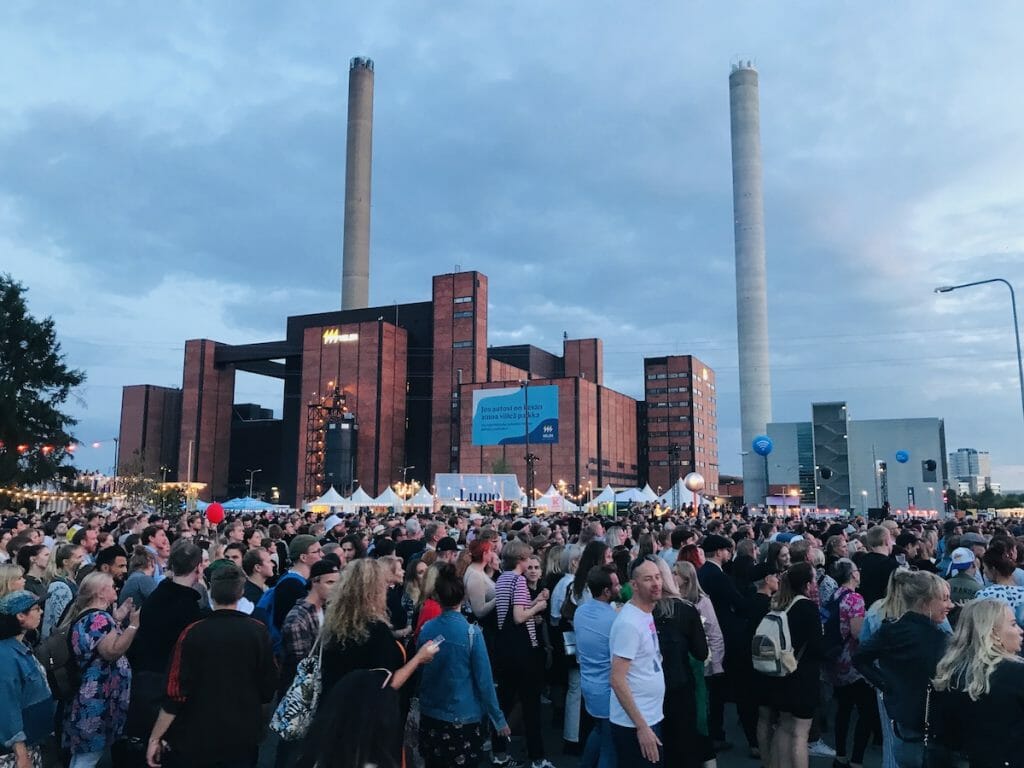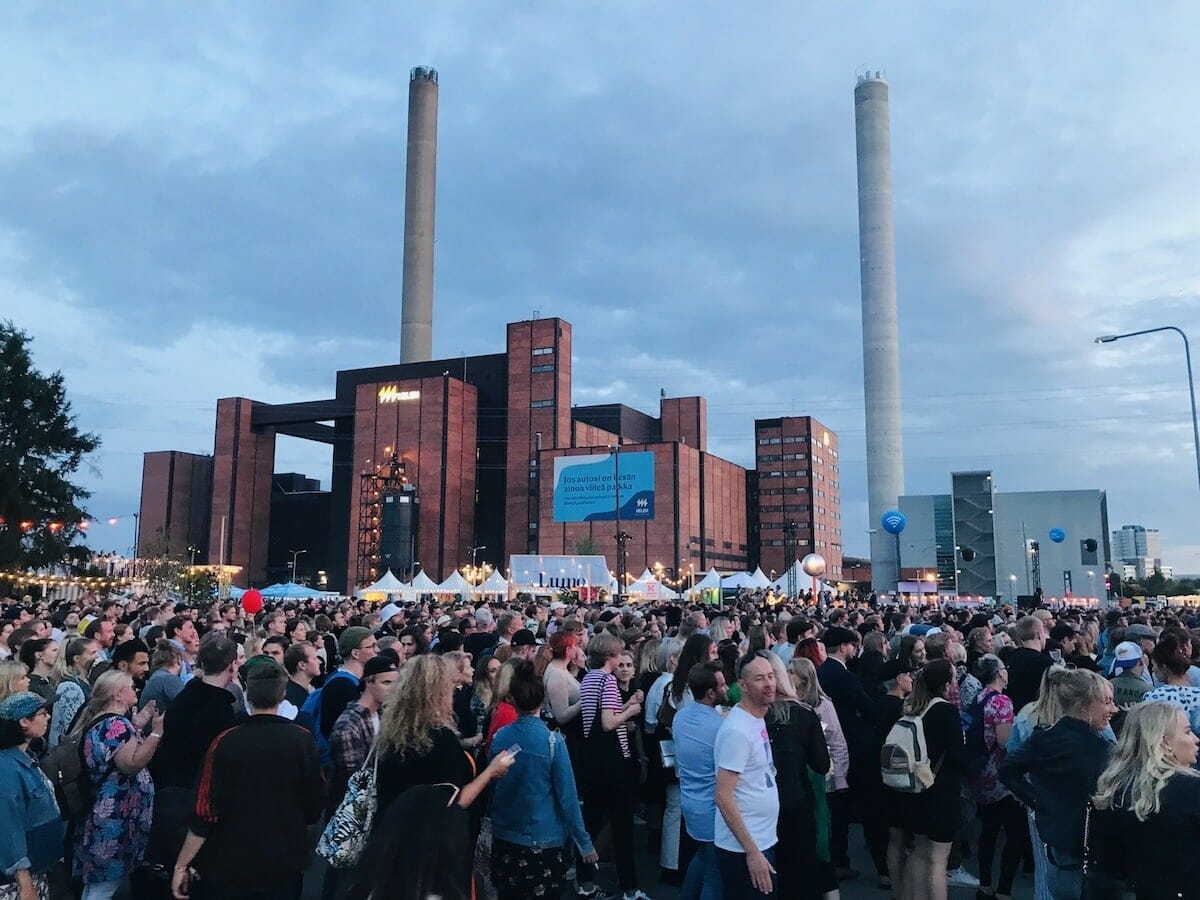 #1. The Flow Festivals Acts Are Awesome…
It's truly amazing how much Flow has grown. It might have started with a focus on jazz and soul, but Flow quickly expanded its line-up to include almost every genre of music and artists from around the world. Rock, pop, electro, hip hop, indie and of course still plenty of jazz and soul grace the 10 stages.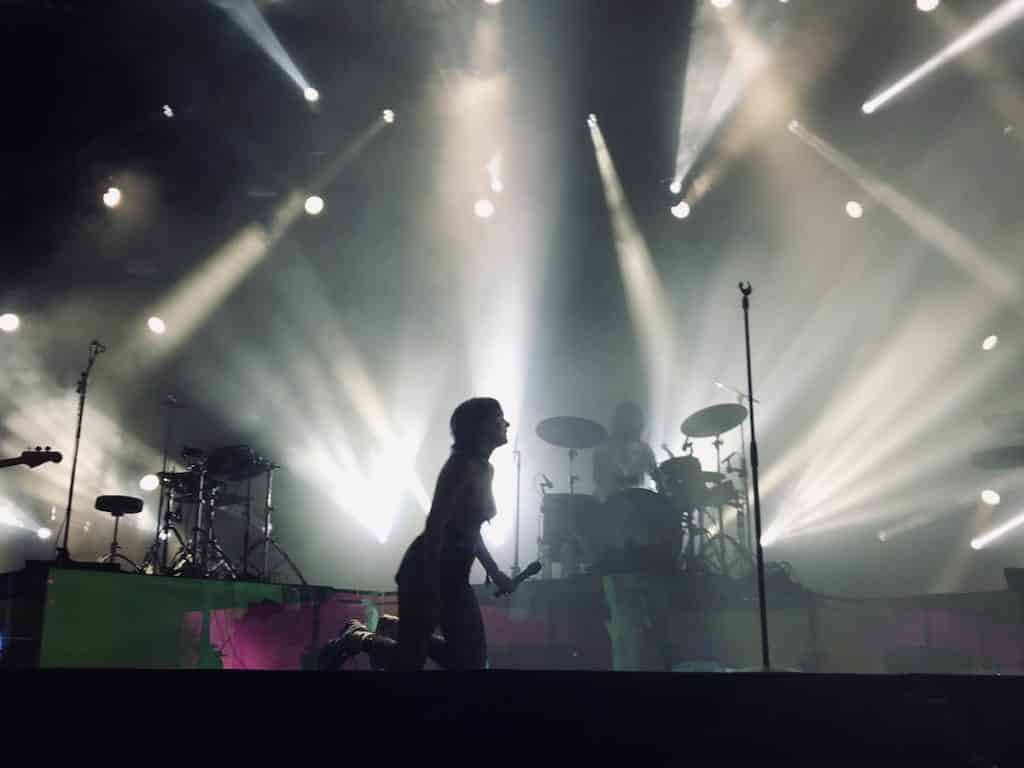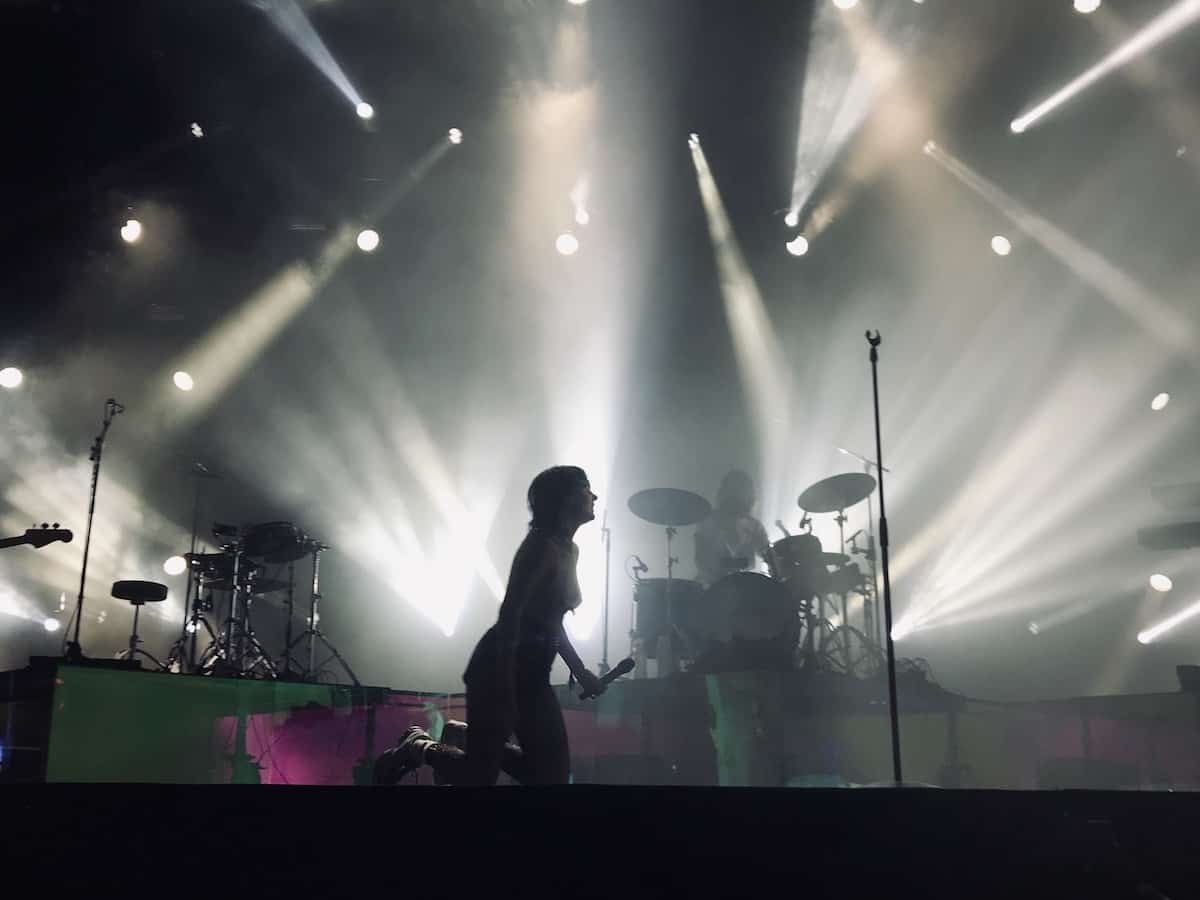 It's seen some fantastic artists over the years. In fact, some of these names are so big, you might wonder how you haven't heard of Flow Festival yet! Bon Iver, Björk, Pet Shop Boys, Iggy Pop, Frank Ocean; the list could go on and on. Old school icons share stages with up-and-coming newbies to create an eclectic line-ups that everyone will enjoy.
There were 170 performing artists in 2019 and a good variety of Finnish acts, like ever-popular Alma, and international ones. The Cure headlined in classic epic style on the Sunday, while Solange kicked things off on Friday. Other recognisable names included Erykah Badu, Big Thief, Neneh Cherry, Tame Impala and Robyn (honestly, is a Scandivanian festival even a festival without Robyn and a huge crowd singing 'Dancing on my own' together?).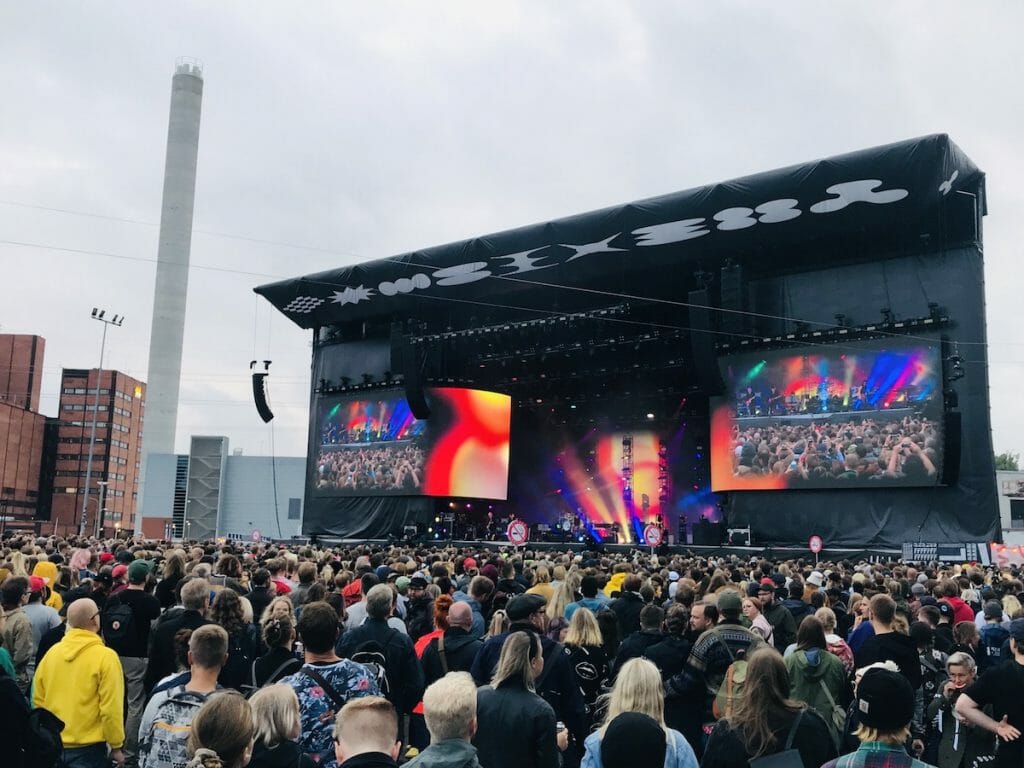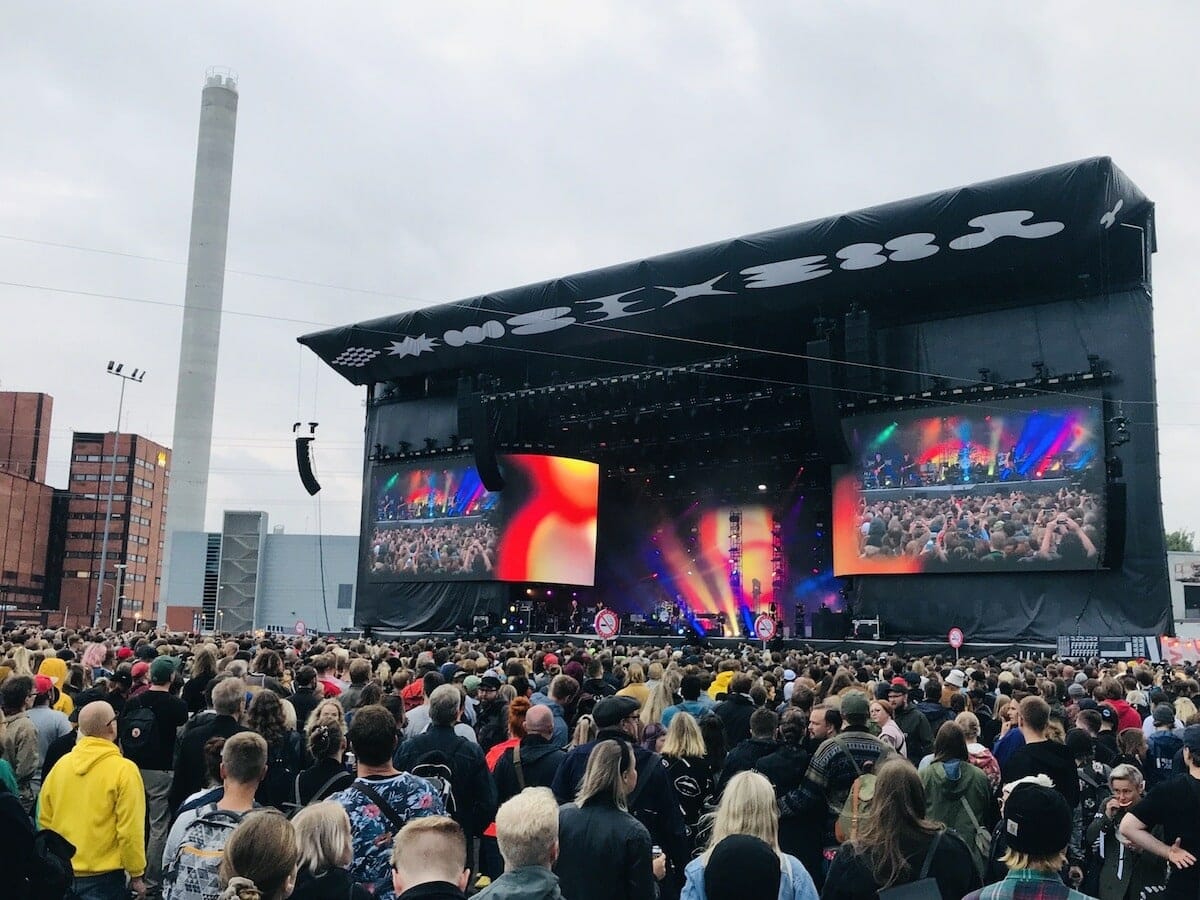 #2. … But Flow Festival Is Not All About The Mainstream Names!
Flow is also famous for its electronic music. Move over Berlin, this is where fans of electronica and techno should head. Resident Advisor, the famous online magazine dedicated to electronic music, has its own stage, Resident Advisor Front Year, where people like Nina Kraviz performed in 2019. Meanwhile, in the intimate green Reaktor Backyard, you'll find all the club vibes with up to 20 DJ sets booked in.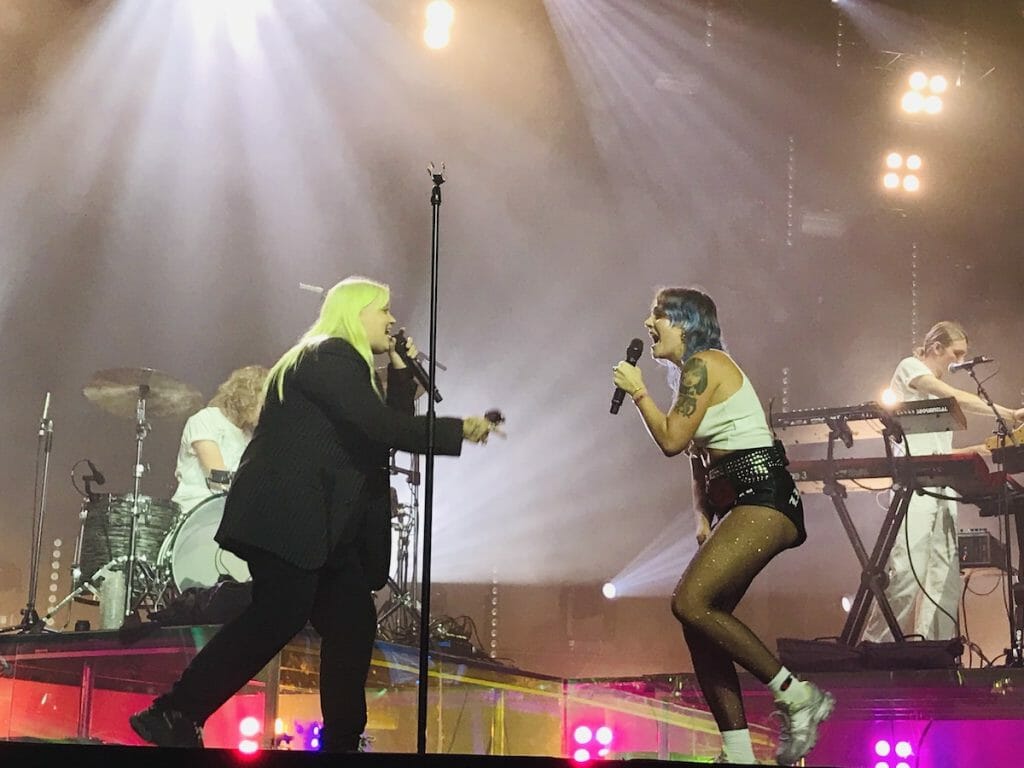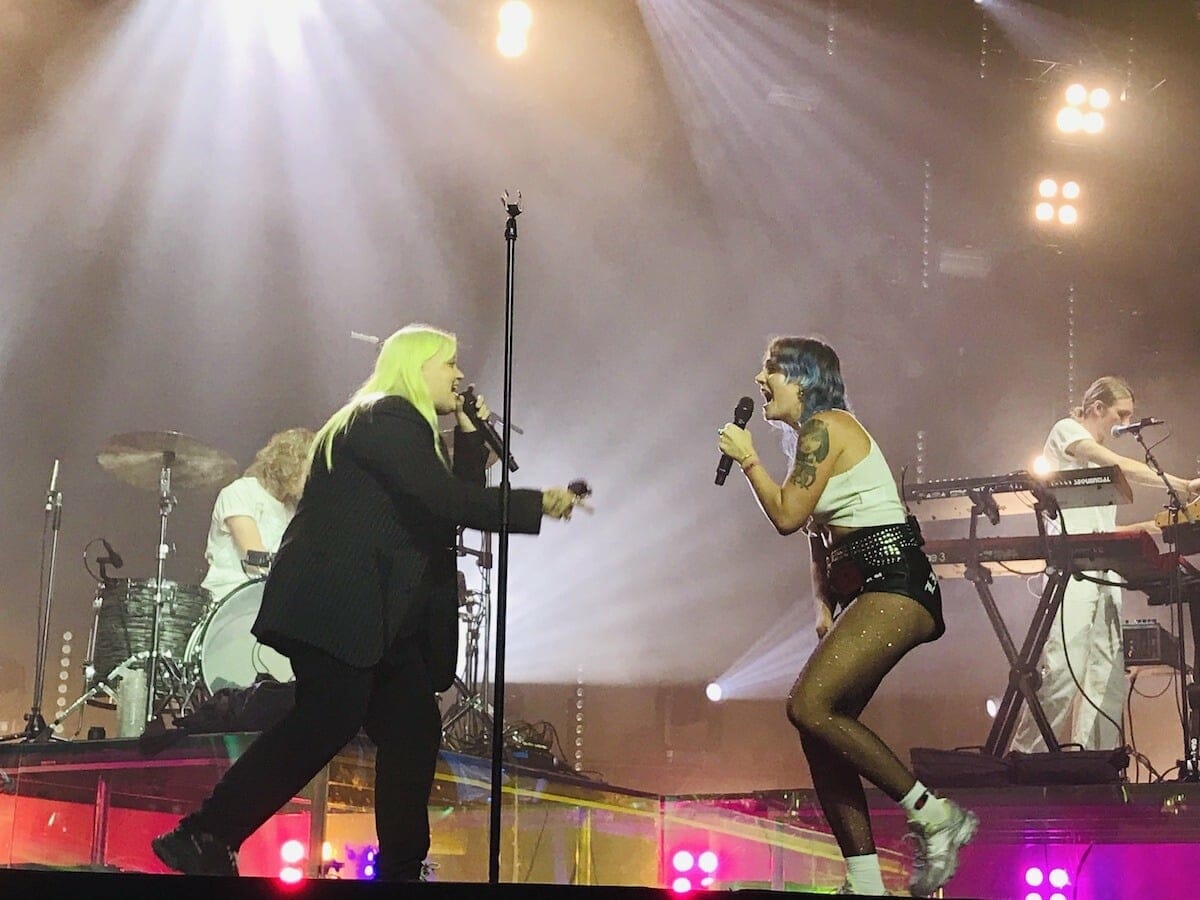 Jazz obviously still features heavily, given that this music is where the festival has its origins. Tenor saxophonist Pharoah Sanders wowed the crowds with his energetic dancing (considering he's the same age as John Coltrane, it's pretty impressive!) and there are lots of pianists, clarinettists and other saxophonists.
Flow Festival even has its own programme of experimental music, The Other Sound. This really shows us that this is a festival dedicated to music, not to ticking boxes of big names. With the Other Sound, Flow curates a compilation of artists pushing the boundaries of music, whether that's using technology, rare instruments or abstract soundscapes. It's definitely worth checking out, even if you don't know what on earth is going on!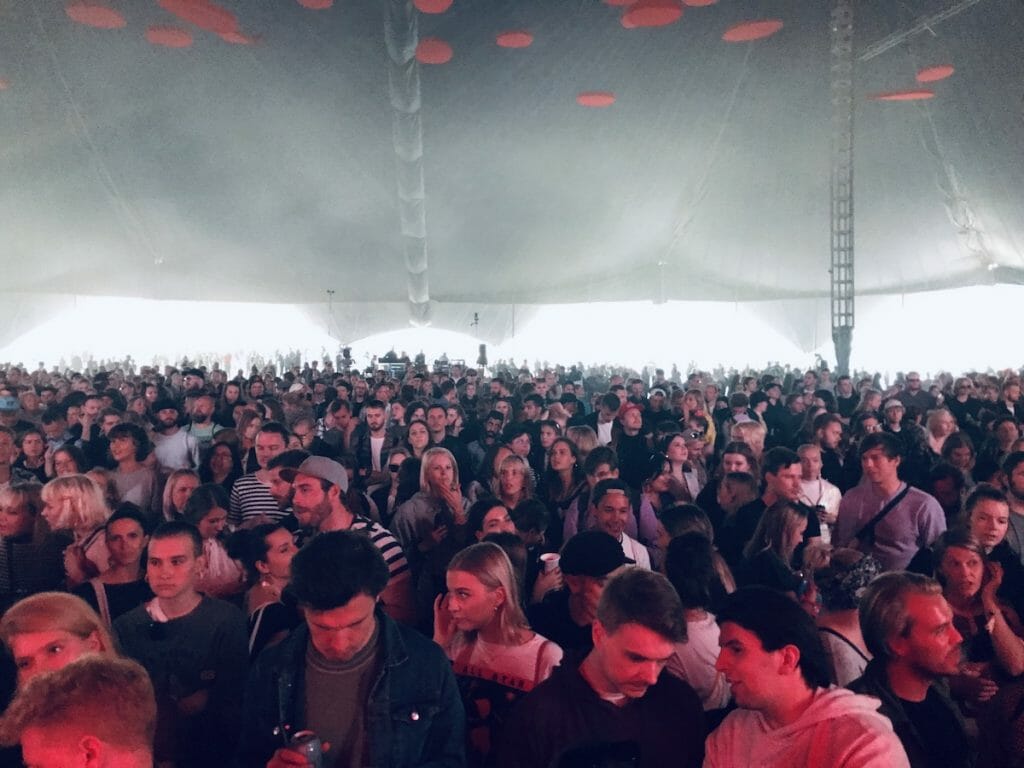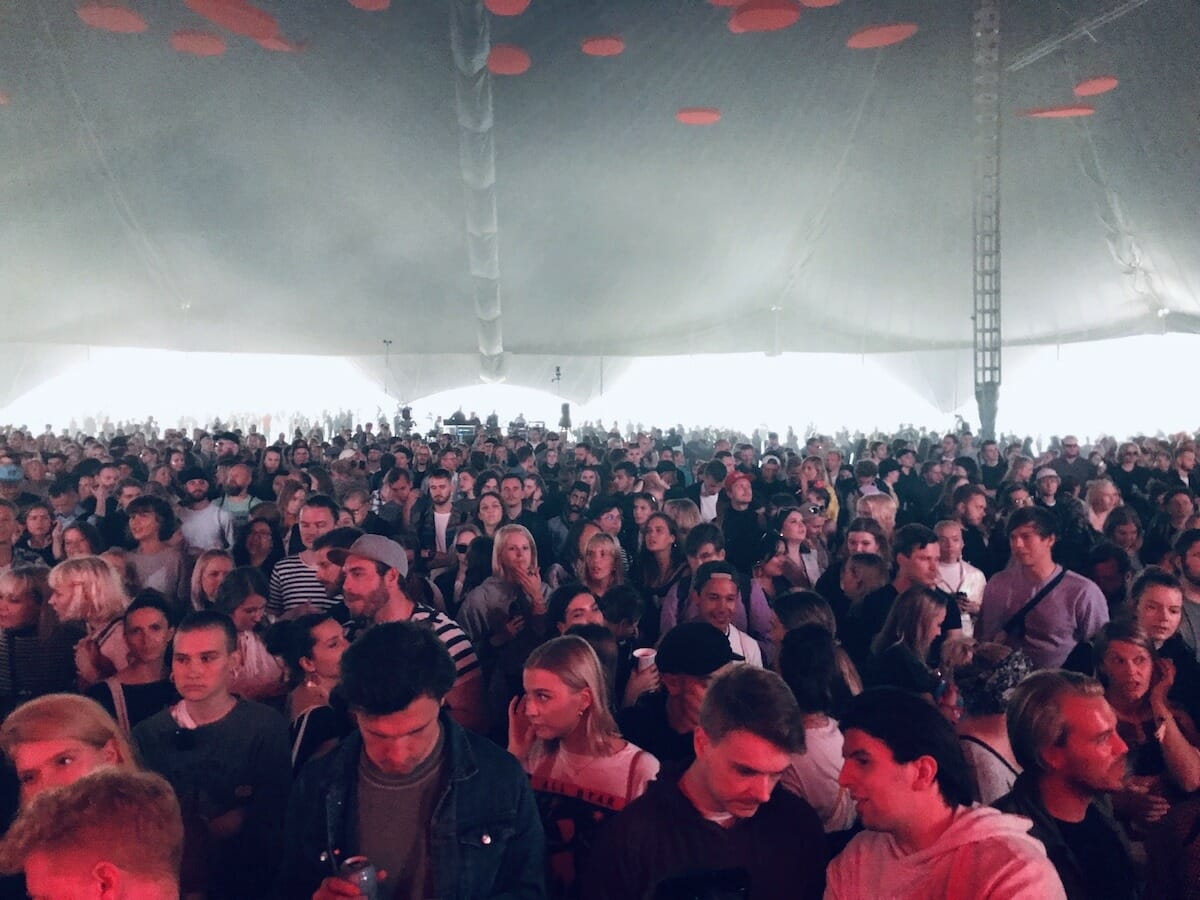 #3. Art Plays A Big Role At Flow Festival
It's not all about the music at Flow Festival Helsinki. The stages and spaces are practically works of art in themselves, with lots of colourful murals and decorations, but there's also a clear focus on performing and visual arts. With a varied programme and several art spaces, you will find plenty of innovation here.
In 2019 the programme expanded and the National Opera's Almi Hall hosted art pieces on the Wednesday and Thursday before the festival properly kicked off. These included audiovisual works, contemporary dance and electronic music. A highlight was a collaboration between Jlin, American electronic music virtuoso, and Wayne McGregor, a British choreographer, who created dance piece Autobiography Edits.
The newest event space in 2019 was Pink Space, featuring cross-disciplinary art pieces including spoken word performances, videos, installations and poetry. There's always something surprising at Flow, and the organisers are not afraid to take risks.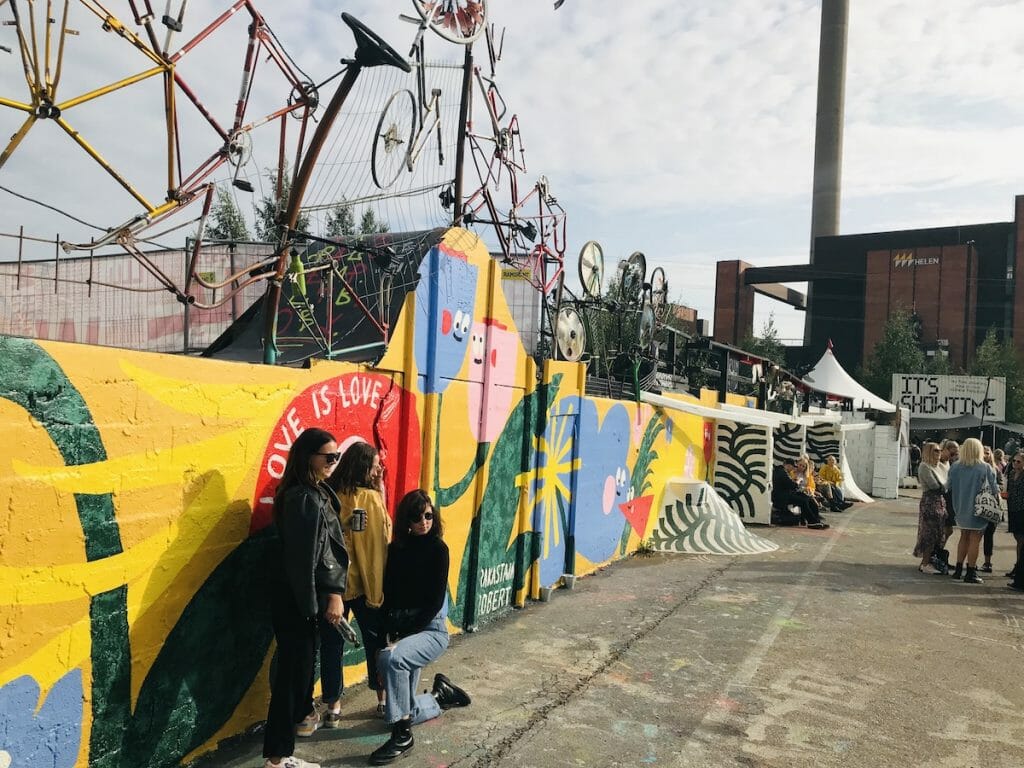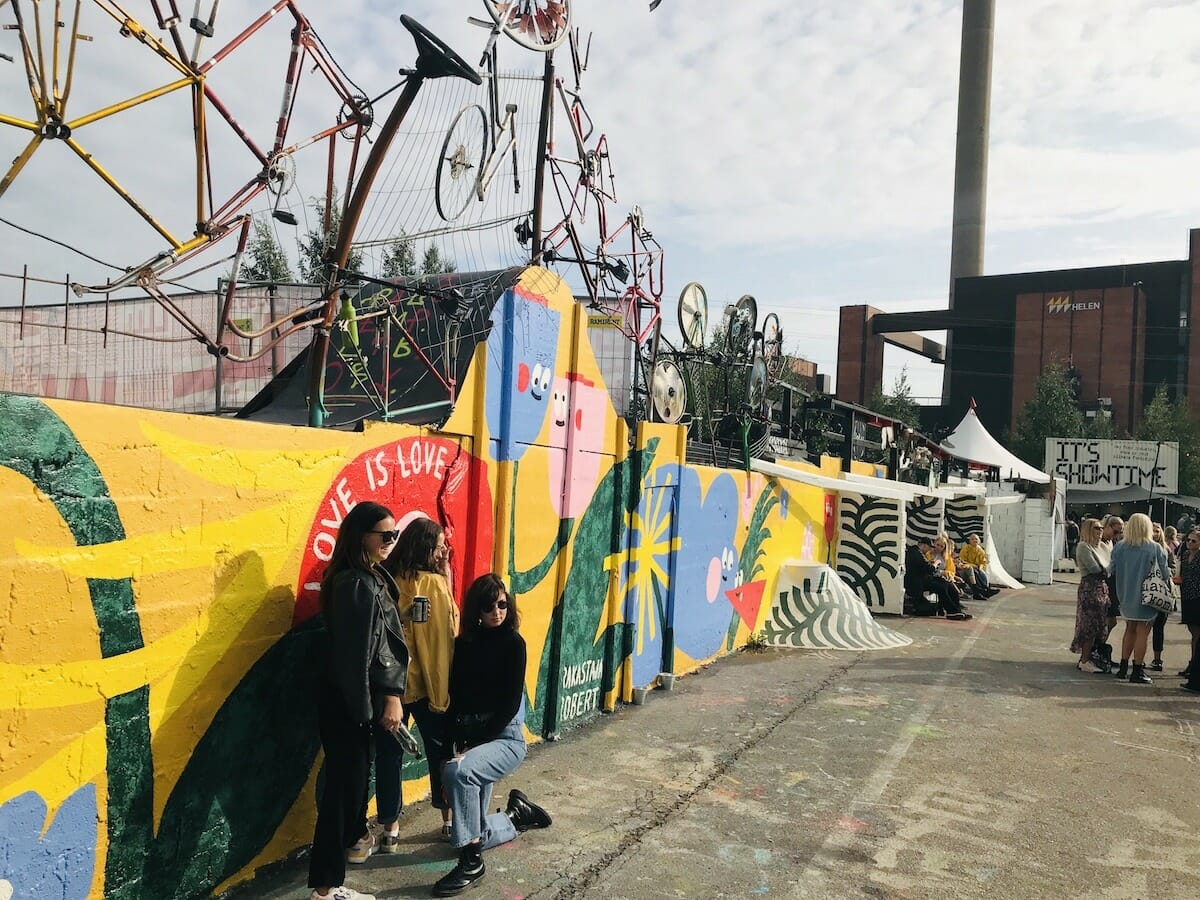 #4. There's An Amazing Focus On Sustainability
With the climate in the danger it is in, we all want to know that we're making ethical choices that help rather than hurt the planet. However, we don't want to stop having fun! Luckily, Flow's commitment to sustainability and being environmentally friendly means you can do both.
The Sustainable Flow programme is at the core of the festival's ethos. It means that Flow is carbon-neutral, having committed to compensating for its emissions. It also recycles or reuses all waste that's created there. AThe audience also has the option to donate their bottle deposits to a reforestation project.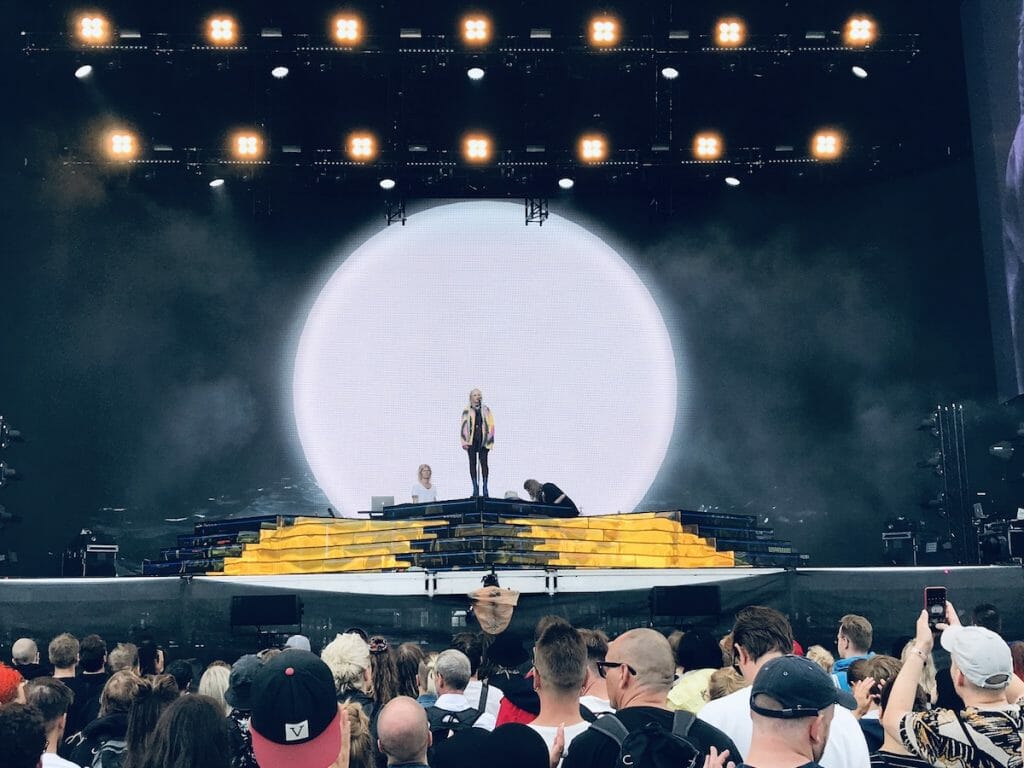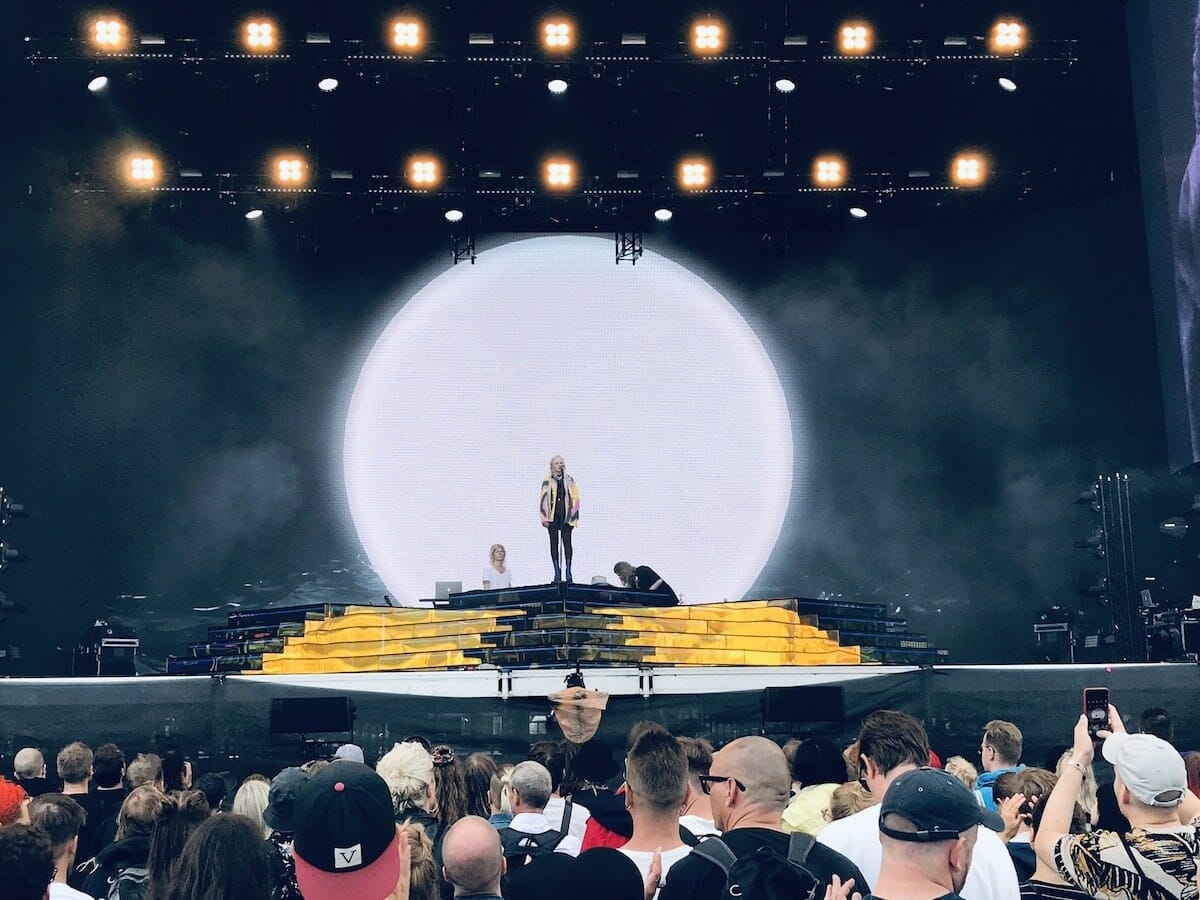 This ethos is immediately noticeable when you're at the festival. Hardly any rubbish is left lying around, in contrast to other places where the ground becomes a sea of plastic cups. round the water fountains you'll find fresh mint to add to your reusable bottle, which is just one of the cute touches that comes from being sustainable.
In addition, Flow actively promotes local business and the use of public transport. 2019 saw the introduction of a new concept, a Sustainability Rider for artists to add to their current contracts to ensure there's a focus on environmental issues. This could include banning single-use plastic or opting for ground transport rather than flights.
A fun festival with a heart? Sign us up! We mean, you're basically partying for the planet.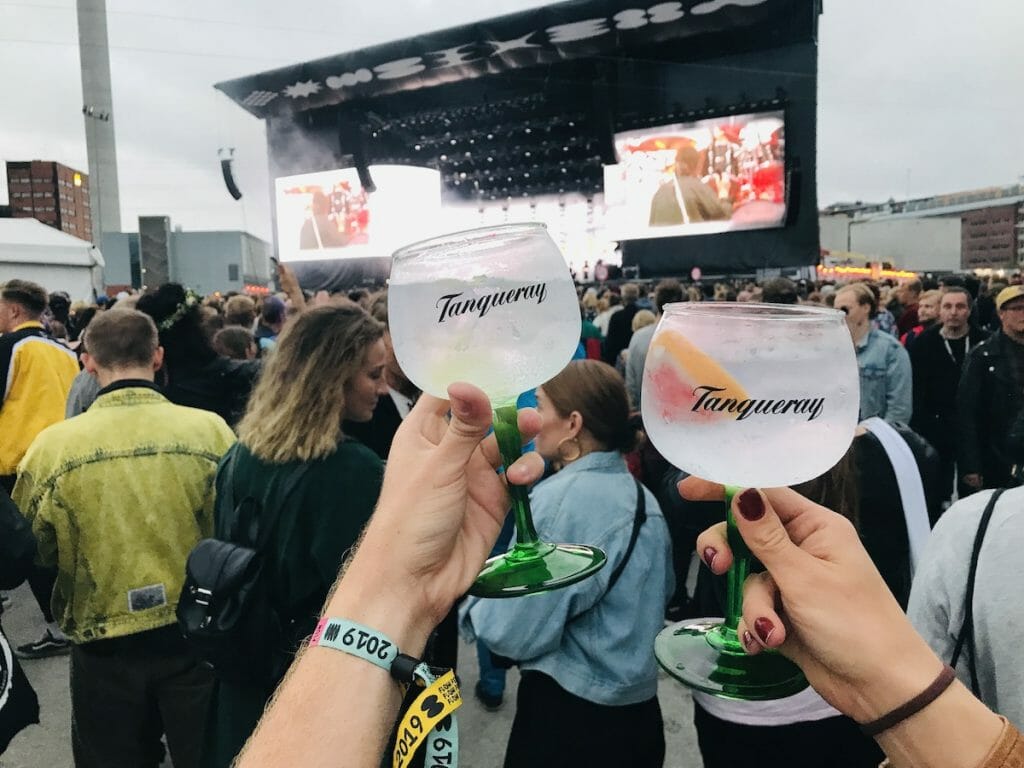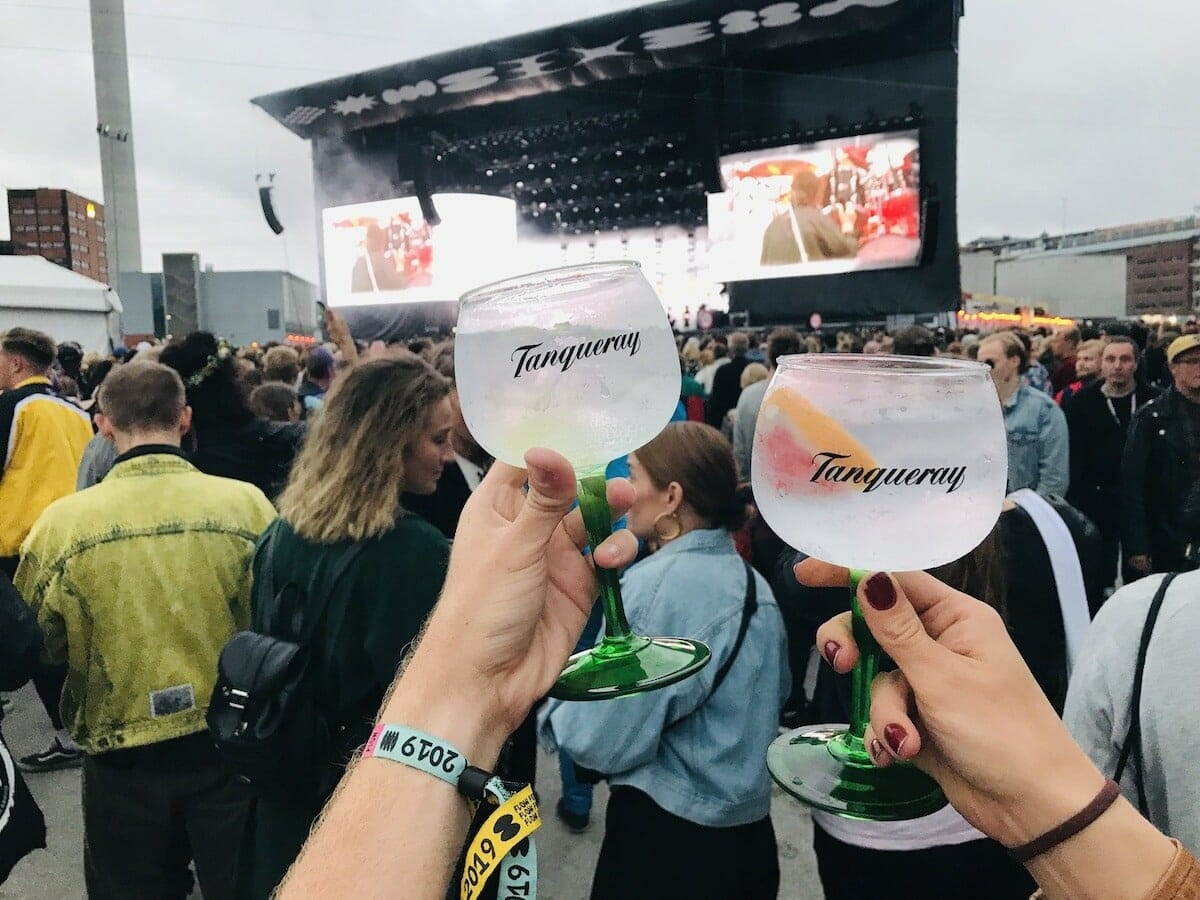 #5. Plus There Are Plenty Of Healthy Snacks!
On the topic of being environmentally friendly, even the food on offer as part of Flow Festival is sustainable and eco-friendly. Ingredients are locally sourced and vegetarian. Some of the nicest restaurants in Helsinki are involved; all of these received the Sustainable Meal training so that on the menu there is at least one Sustainable dish with as low a carbon footprint as possible.
Flow is known for its wide-ranging culinary selection which in 2019 involved pop-ups of 40 restaurants and more than 20 bars. Flow Festival's selection of restaurants is praiseworthy in that Helsinki's most interesting restaurants offer their signature styles and dishes for Flow visitors using locally sourced food with domestic seasonal ingredients. Experimental late-night munchies, juicy burgers, fresh sushi, healthy street food, and festival feasts are all available – and what's more, last year 46% of all meals sold were vegetarian and vegan!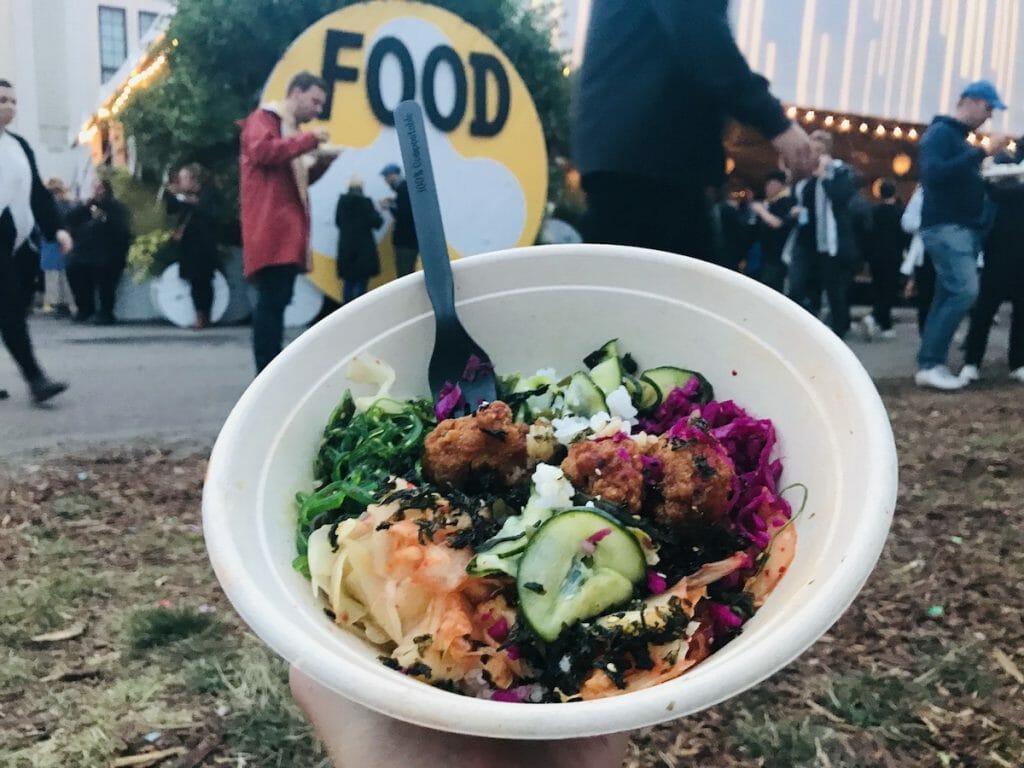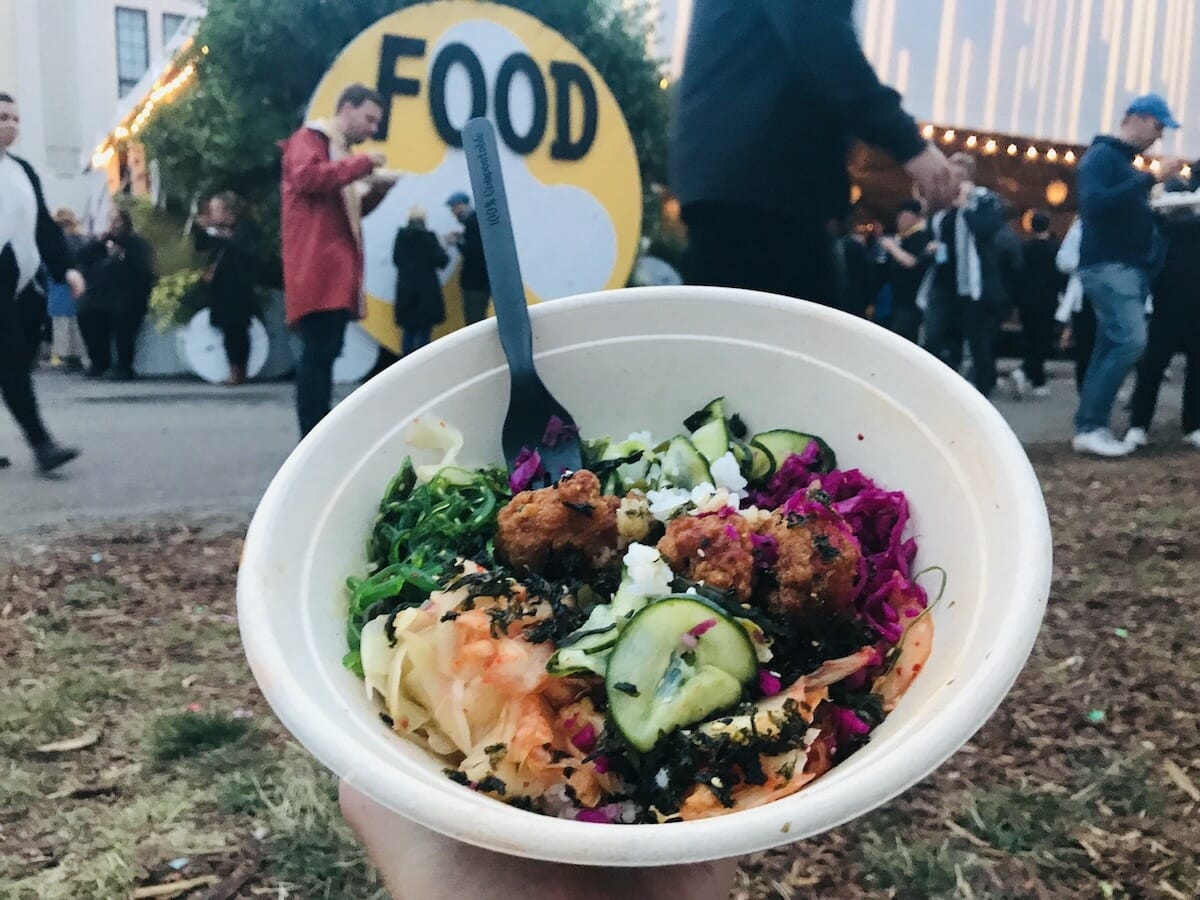 #6. Flow Festival Is Family-friendly…
We love festivals that welcome everyone with open arms. Not only does Flow Festival Helsinki have that friendly atmosphere, it's also developed Flow's Family Sunday to ensure kids can get involved in the creativity. Between 1pm and 5pm on Sunday, adults who have bought a ticket can bring along a child under 12 to join in the fun.
The Voimala building turns into a family-friendly spot with a lovely, verdant backyard area. Here there are events like kids yoga, skateboarding school, animated films, face painting, a recycling themed escape room and plenty of games (of course!). One of our favourite parts was the flea market organised by the Finnish National Opera and Ballet offering some of their amazing costumes for sale. There's also the magical light-themed Skidit Mega Disko where a dance teacher shows the kids new steps while DJ Orkidea spins the decks.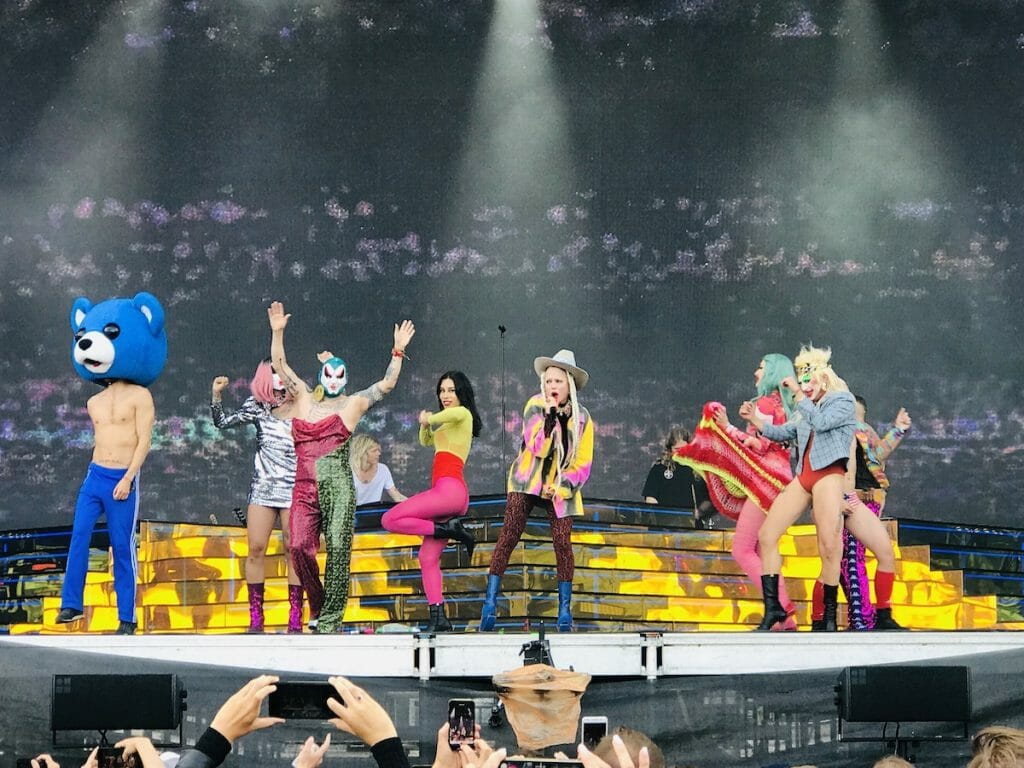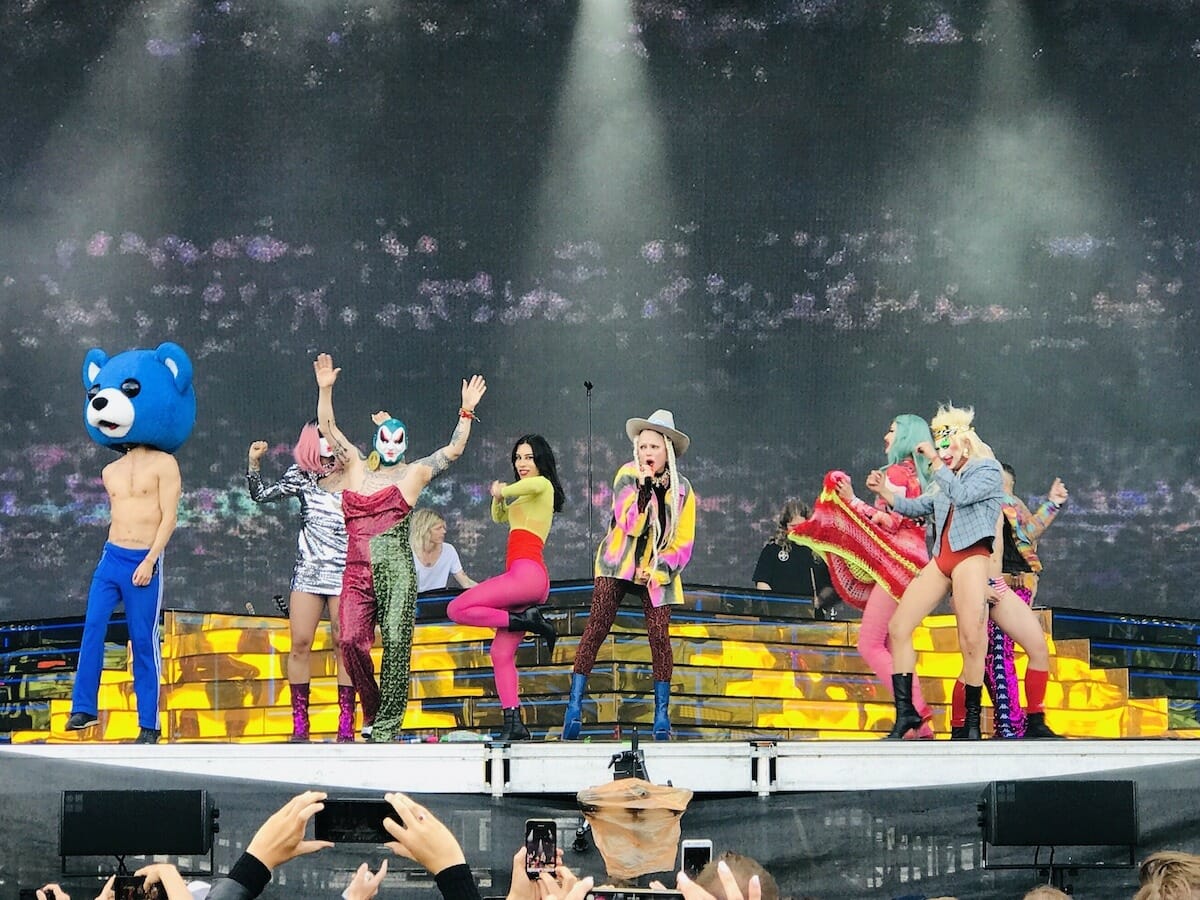 #7. And Finally, Equality Is Paramount At Flow Festival!

Just when you thought the values of Flow couldn't get any better, we tell you that they're a member of the European Keuchange initiative, which commits to having an equal number of male and female artists by 2022. In fact, in 2019 65% of the performers at Flow Festival were female, genderqueer/genderfluid, or non-binary, so we'd say they're doing well on that commitment!
We also loved how queer-friendly this festival was, and as gay travelers, we loved how open and accepting this festival – and Finnish culture – was. And while it was amazing to be welcomed everywhere, we also loved that Flow offered a unique red party center, Red Garden, which welcomed norm-breaking acts each as spectacular as the next – and provided a haven for us gays. When we were lost of options, the Red Garden was the go-to spot.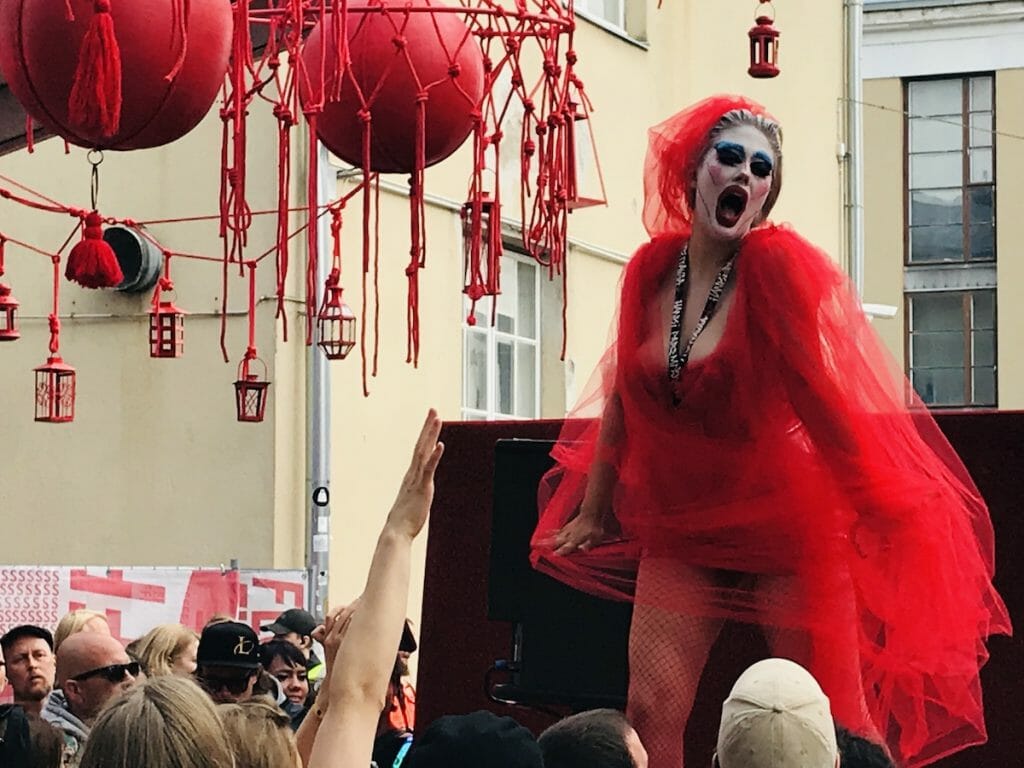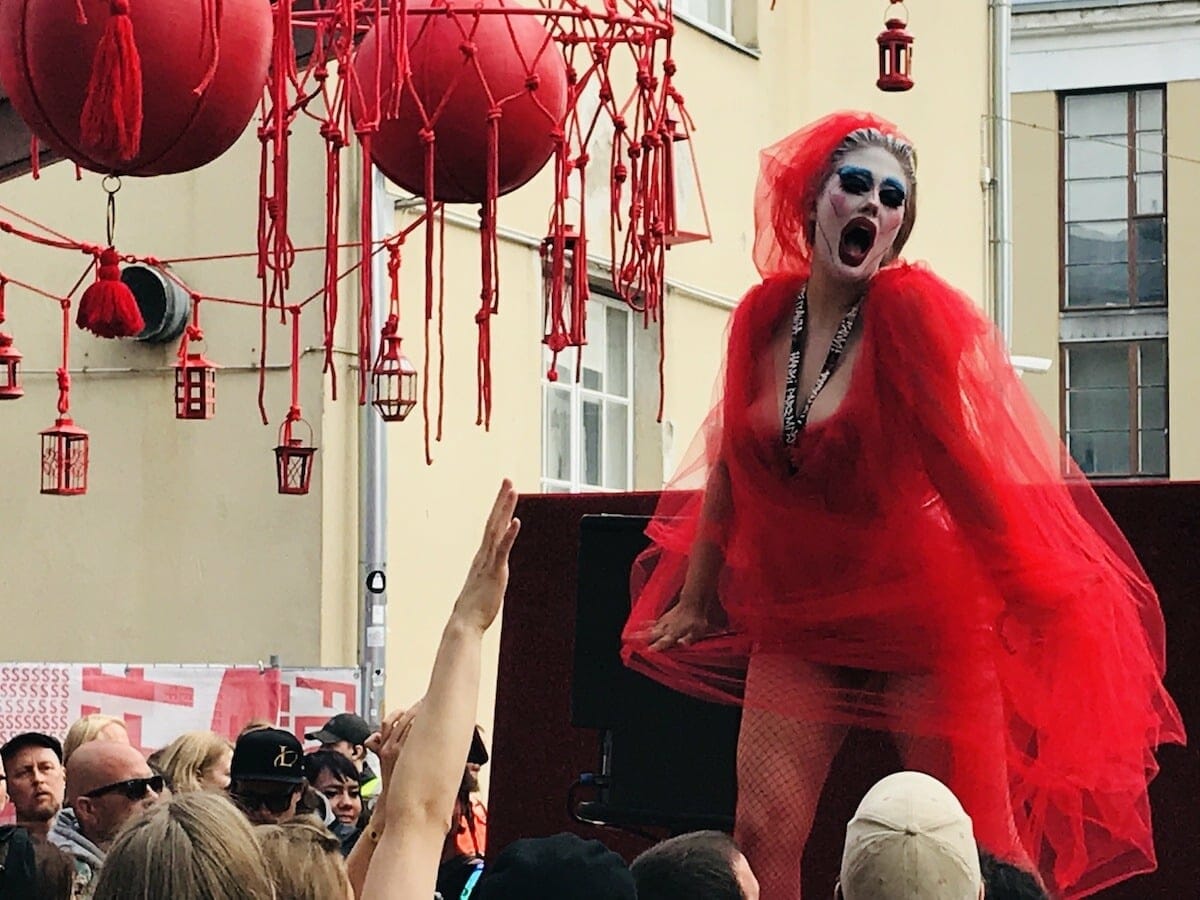 Here you could witness the voguing and ballroom culture-inspired French DJ Kiddy Smile, the fashion-world favorite, Parisian DJ Dustin Muchuvitz, Fecal Matter, the Canadian duo relying on freedom of expression, as well as the hyper-sexual provocateur Bernardino Femminielli.
Ballroom culture and drag art filled the Red Garden several times, and the party oasis was also hosts to such acts such as the House of Mizrahi Finland bringing a group of glittering trans women on stage, My Neck My Back celebrating the racialized, brown queer culture, the club kid collective the House of Disappointments influenced by the fashion world and drag queens, and the House of Auer inspired by, for example, memes. Glitter, wigs, and queer hedonism complete with topical DJs and boundary-pushing performances.
Yes PLEASE!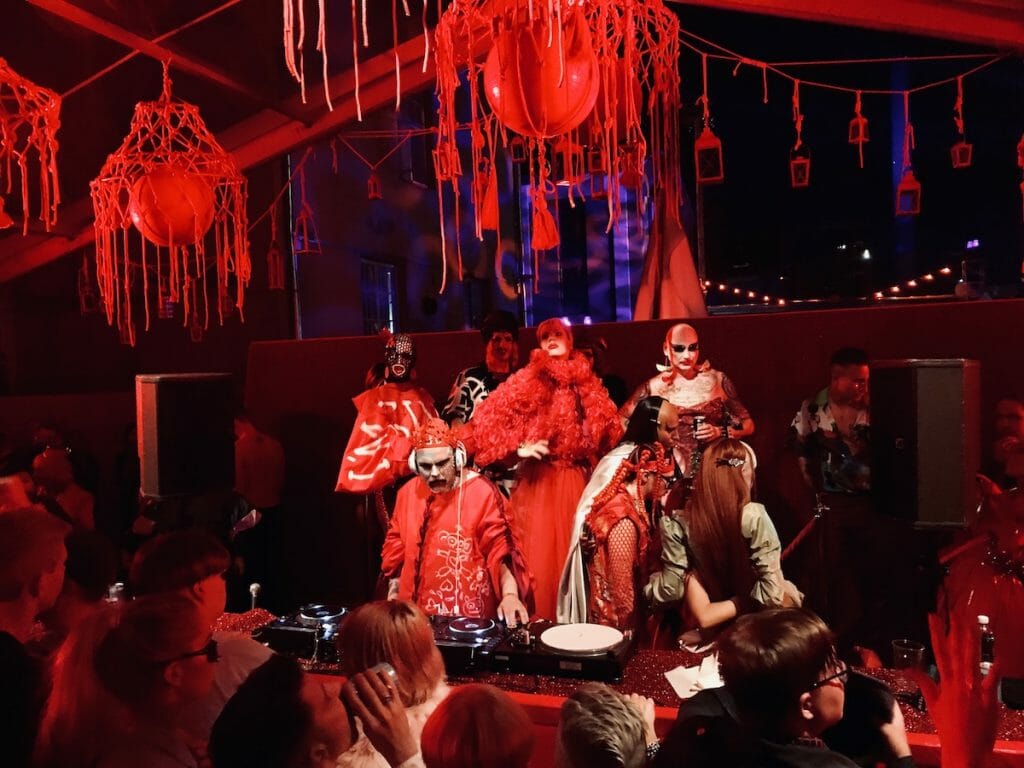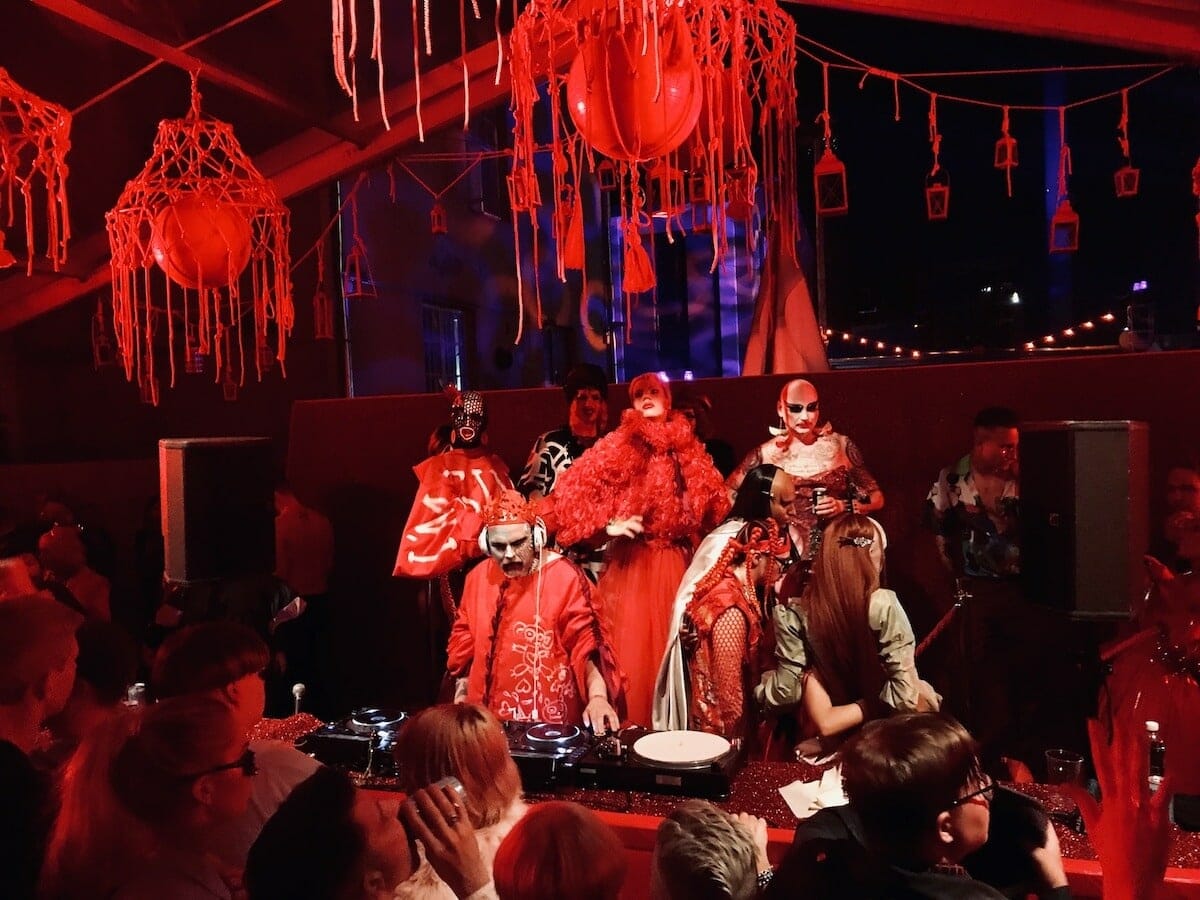 Despite the slightly dodgy weather in 2019, we found it impossible not to stroll around Flow Festival with a huge smile on our faces. It's friendly, authentic and completely laidback. There's no rushing from stage to stage; you simply meander and enjoy whatever act or artwork you come across.
It's a real gem of a festival. As long-time lovers of Finland, we feel like it really showcases the best the country has to offer, both in terms of the vibrant arts and culture scene, and in the matter-of-fact but genuine Finnish hospitality. It might be a cool festival, but it's not all about 'being cool'. Flow Festival wants you to have a good time, to discover something new and to treat each other, and the planet, with kindness.
If that happens at the same time as you dance till dawn to some DJ beats in a repurposed industrial area, all the better! See you there in 2020! Perhaps as a wider trip around Finland with Oulu, Turku, Tampere, and Rovaniemi …