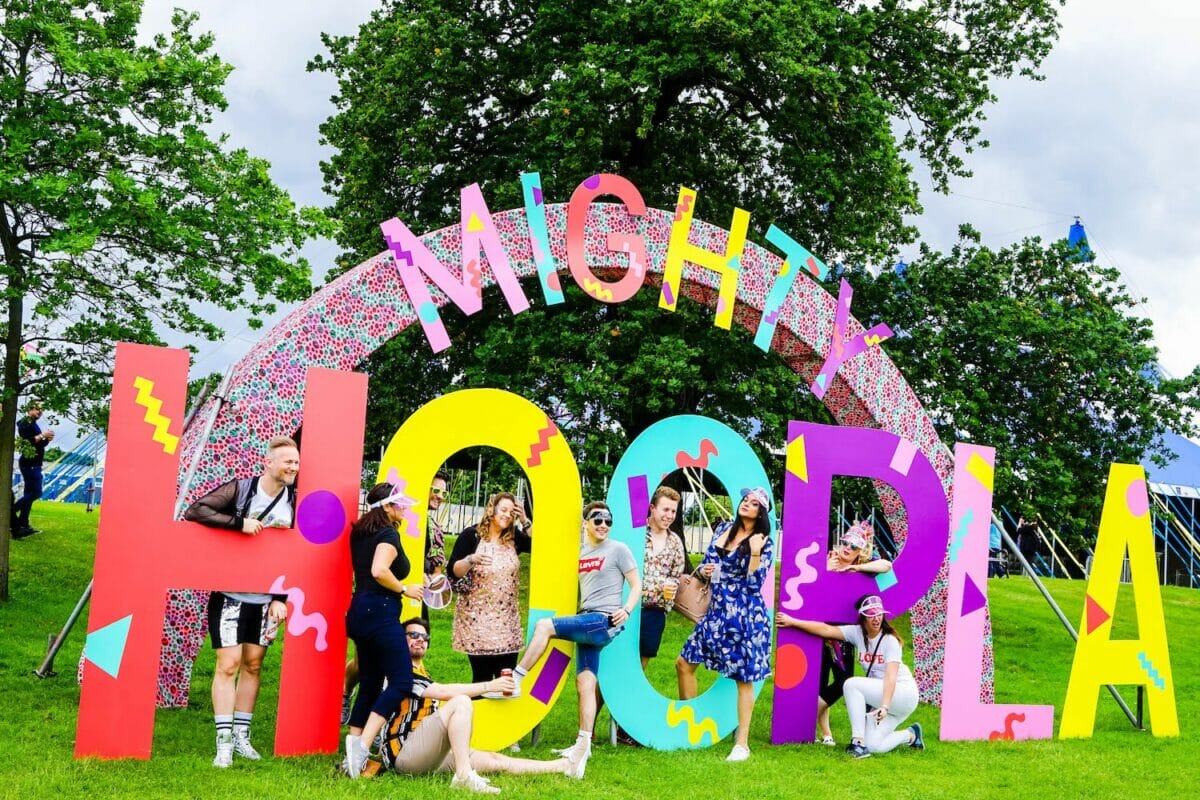 In its third year, the sparkly day festival Mighty Hoopla in London is fast becoming one of our favourite ways to spend a weekend in June. After all, what more do you want from a Saturday than to chill in a park with fun pop music playing, glitter-clad people partying and a glass of Pimm's in hand?
While it's not technically a gay festival, it's definitely got fabulous LGBT-friendly vibes and rainbow colours galore, which is why we think it's the ideal start point for planning your gay summer holiday. Not a festival fan? Need more convincing?
Read on for our 10 reasons why Mighty Hoopla is the ultimate pop festival to kick off your next gay holiday!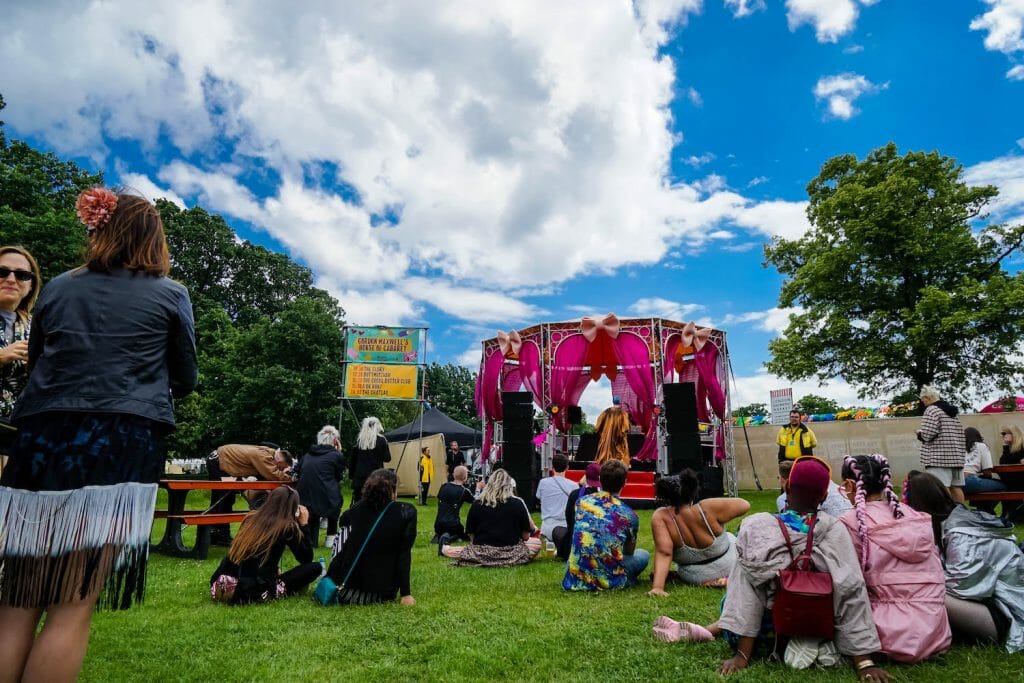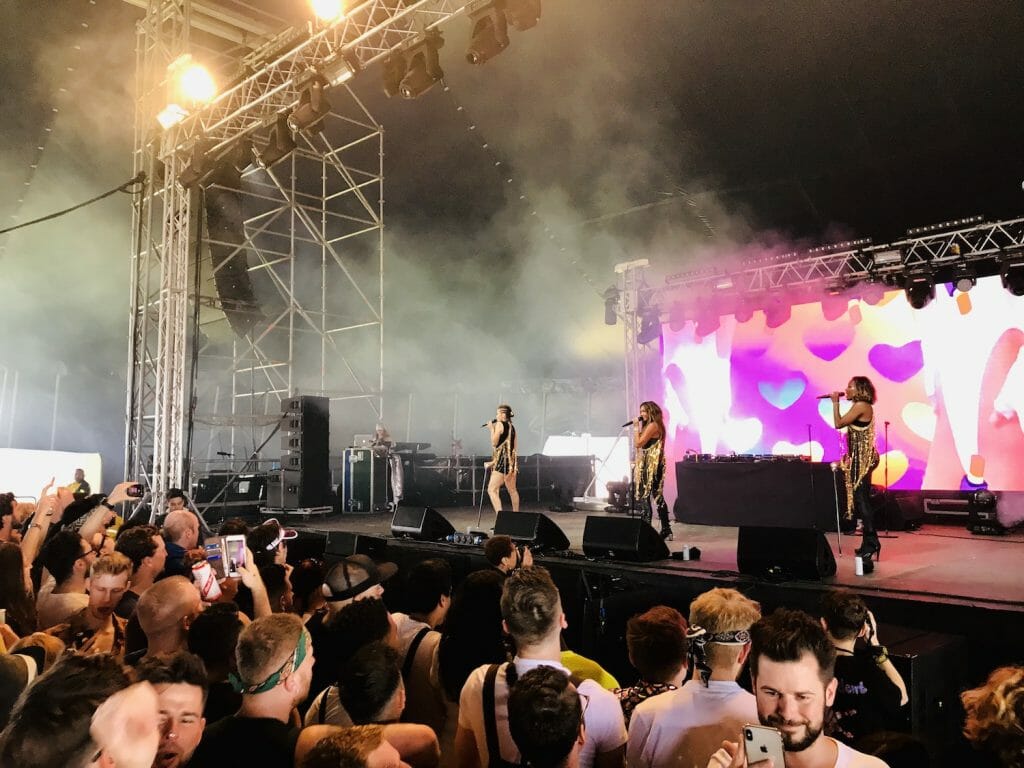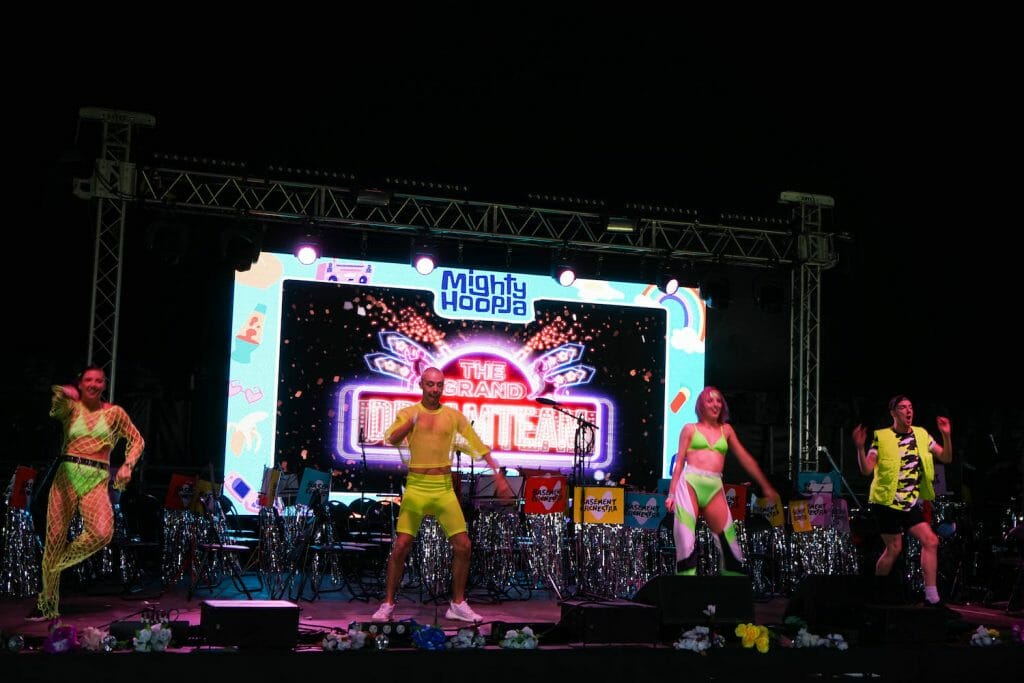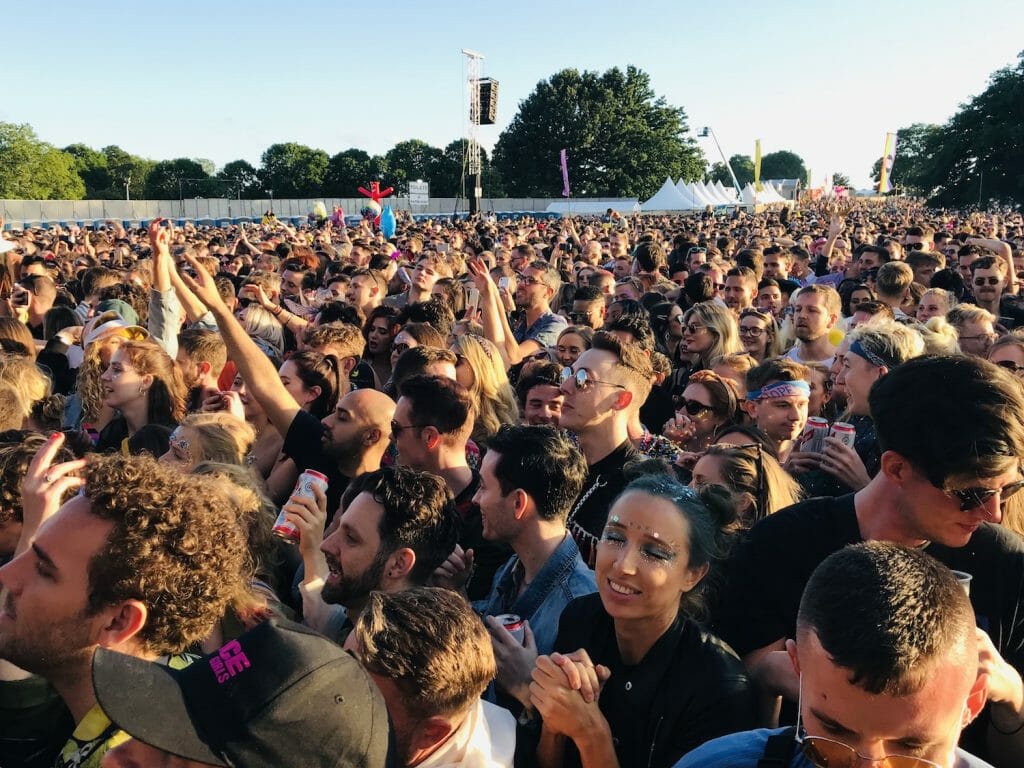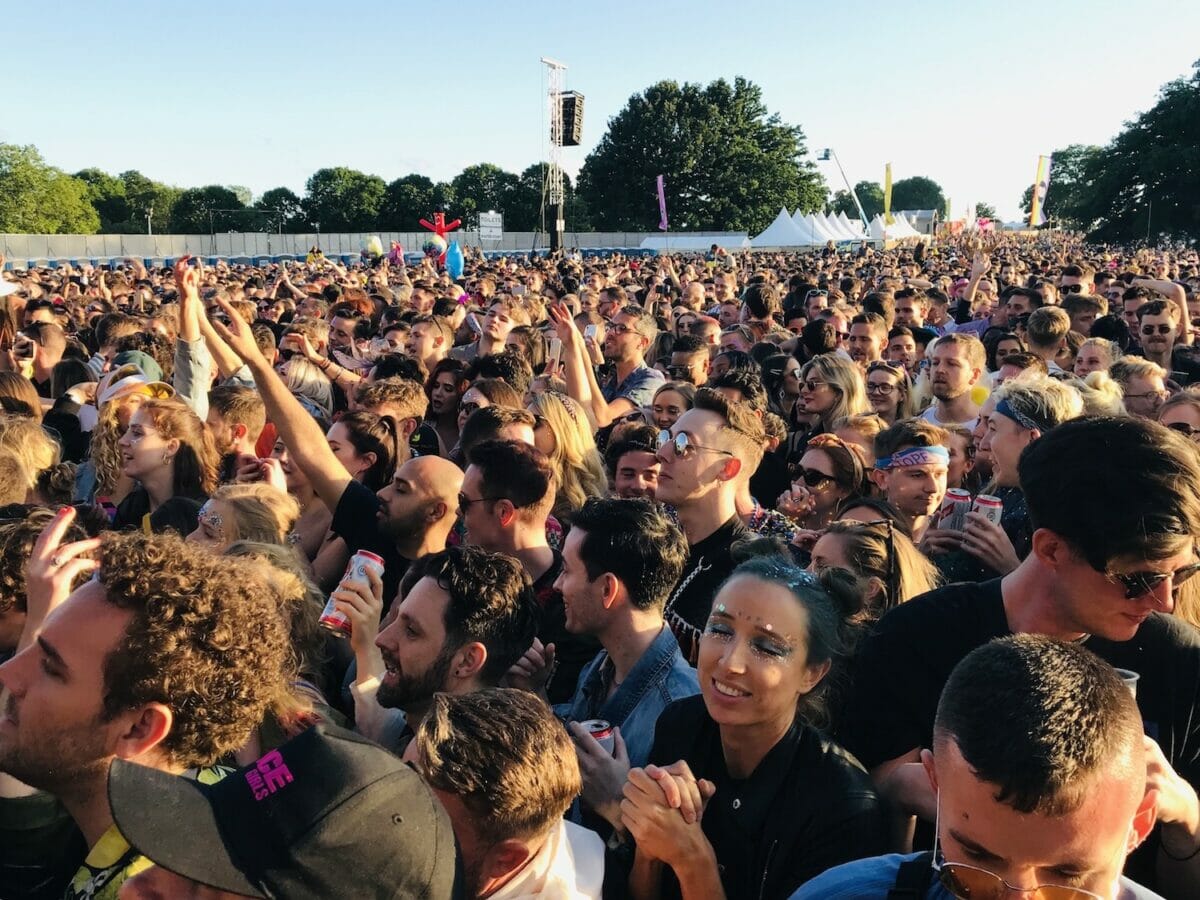 #1. Mighty Hoopla Is Pure, Unadulterated Pop-tastic Fun!
Look, we all get a bit sick of festivals that are just indie band after rock band after edgy singer-songwriter (no disrespect meant!). That's what makes Mighty Hoopla such a joy – it's unashamedly all about pop music, and any other music that makes your heart soar and encourages you to throw your hands in the air!
Acts from yesteryear and now make up some truly pop-tastic line-ups – previous acts include Mel C, Lily Allen, TLC and Belinda Carlisle, among many others. It's a fabulous way to celebrate LGBT culture in the best possible way, with dancing, singing along to the tunes and soaking up the sparkle.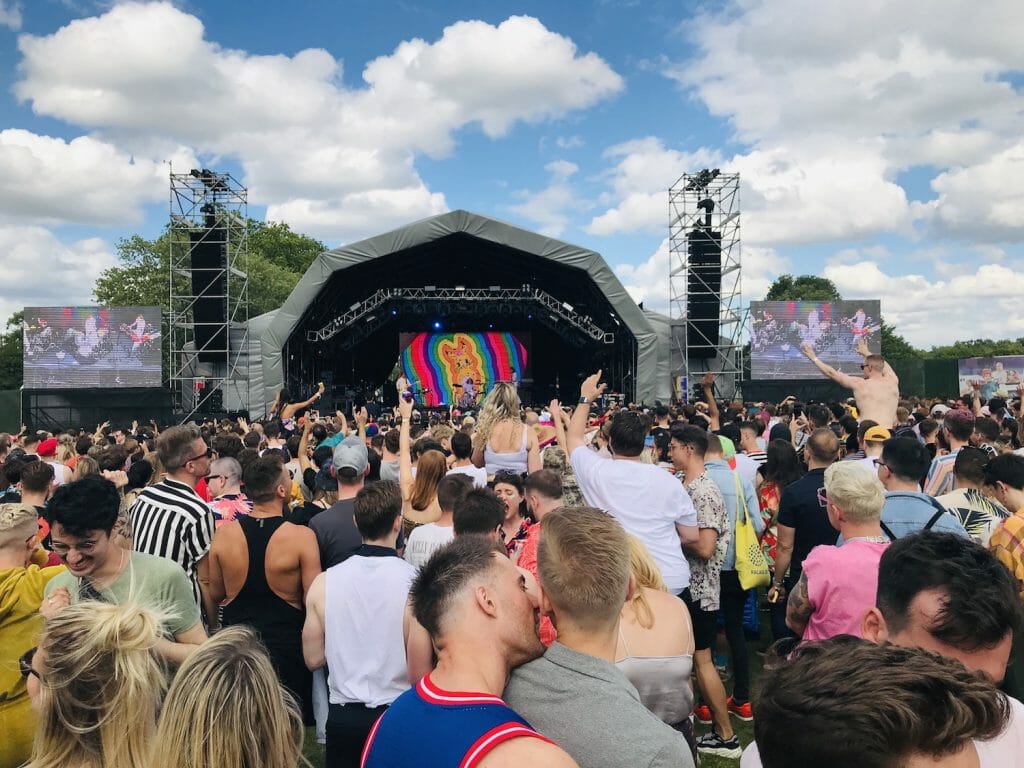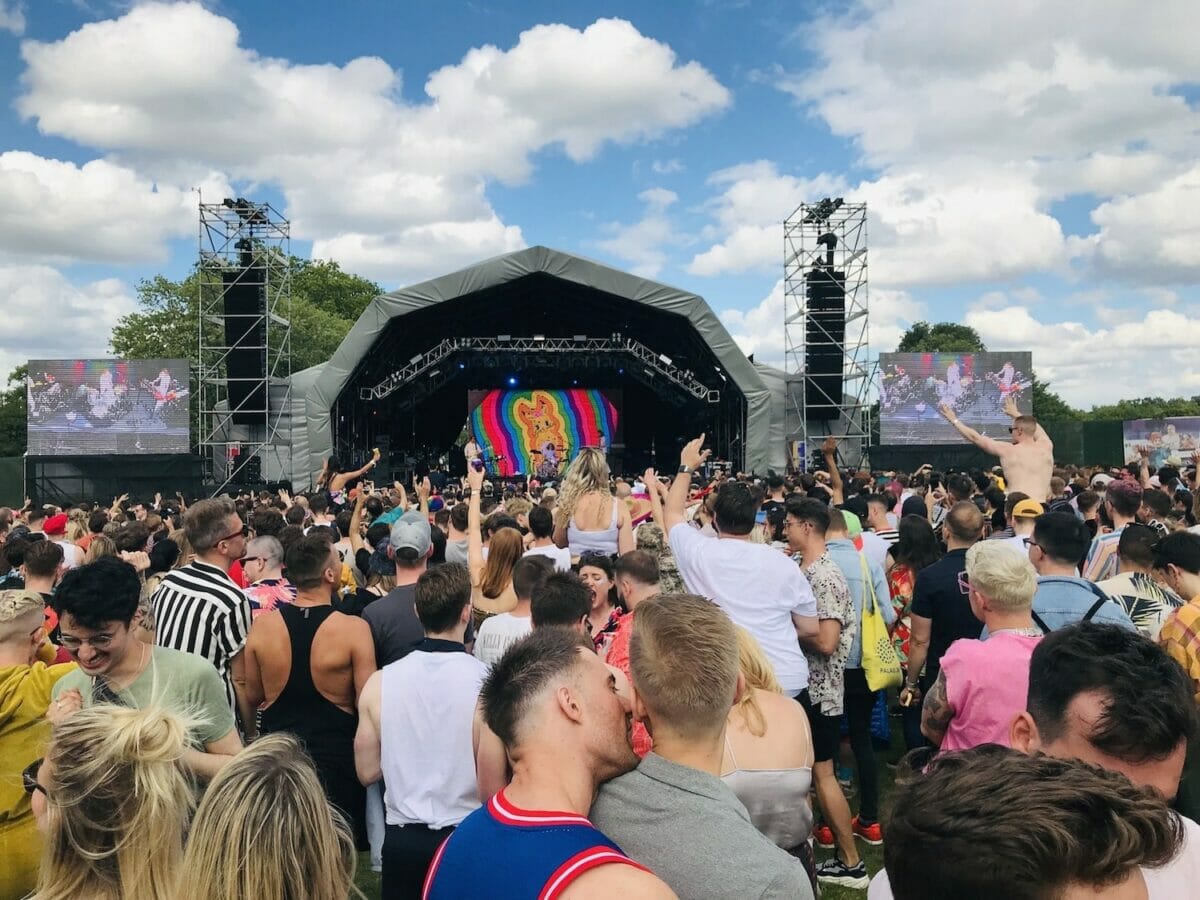 #2. Err, Hello – Check Out These Highlights From 2019!
Seriously, the line-ups are so good they really can take up two of our top reasons to go to Mighty Hoopla! Queen of funk and soul, Chaka Khan, headlined on the Main Stage while some seriously old-school names were found throughout the day. Think All Saints, Jamelia and Bananarama – imagine the waves of nostalgia!
Stage takeovers and club nights thrown by some of the crème de la crème of London's LGBT nightlife were among the highlights. Sink the Pink drag crew performed not once, but twice and Gok Wan himself did a DJ set. Do you see what we mean about fun?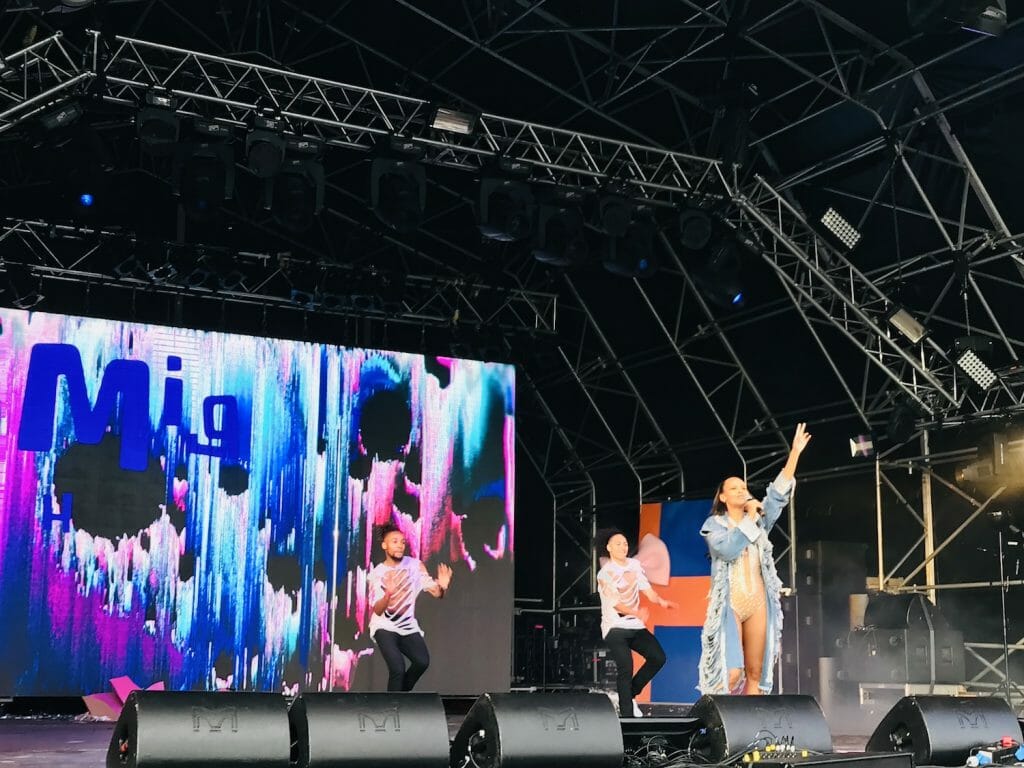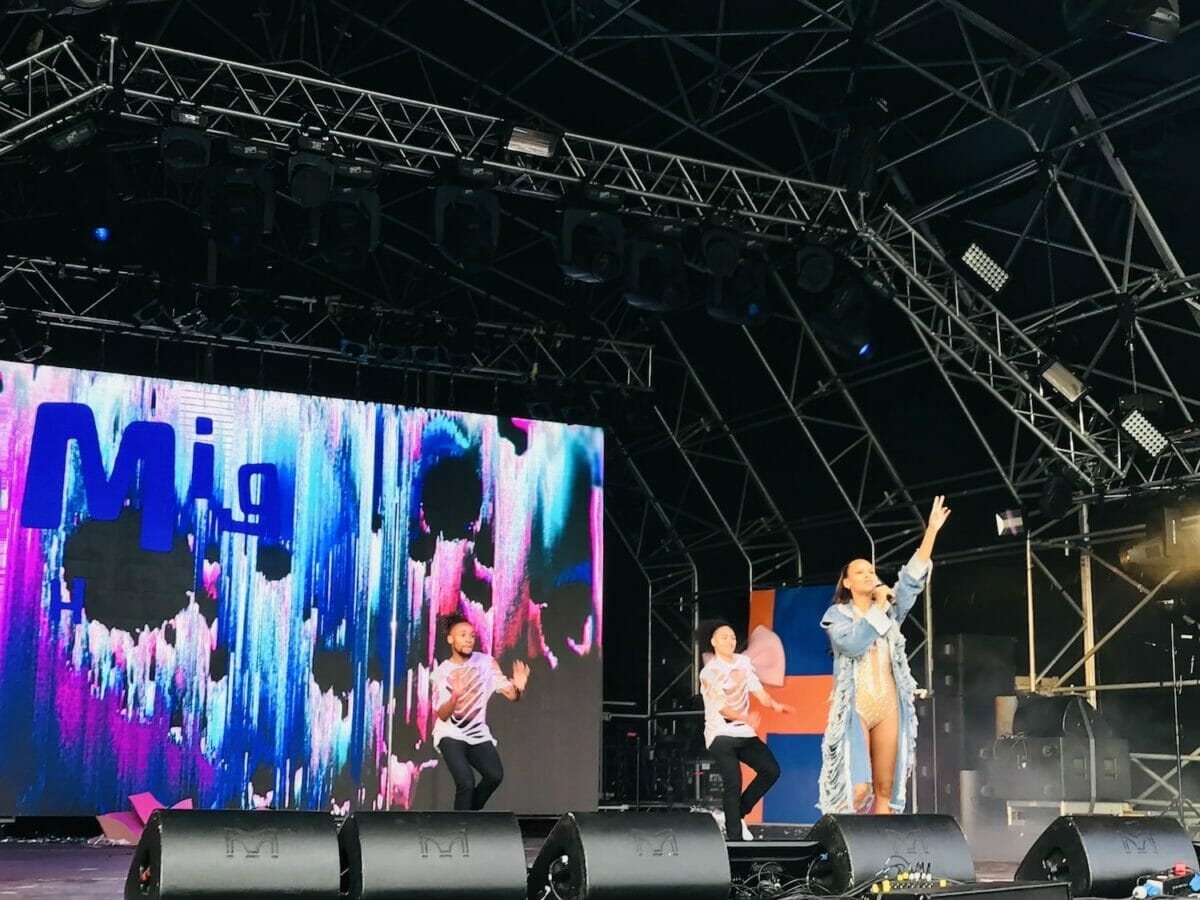 #3. It Is A Joyful, Safe Haven For The LGBT Community!
Mighty Hoopla takes place in Brockwell Park, in the heart of London's Brixton. For this June day, the park is transfigured into a totally safe space for people from all walks of life. There's no judgement here, it's just about fun and acceptance. As a member of the LGBT community you can feel 100% comfortable wearing what you want, dancing how you want and kissing whoever the hell you want to kiss (obviously try and avoid your ex!).
A day without shame, partying with a diverse and fun-loving group of people? Hold on while we go and buy our tickets for next year.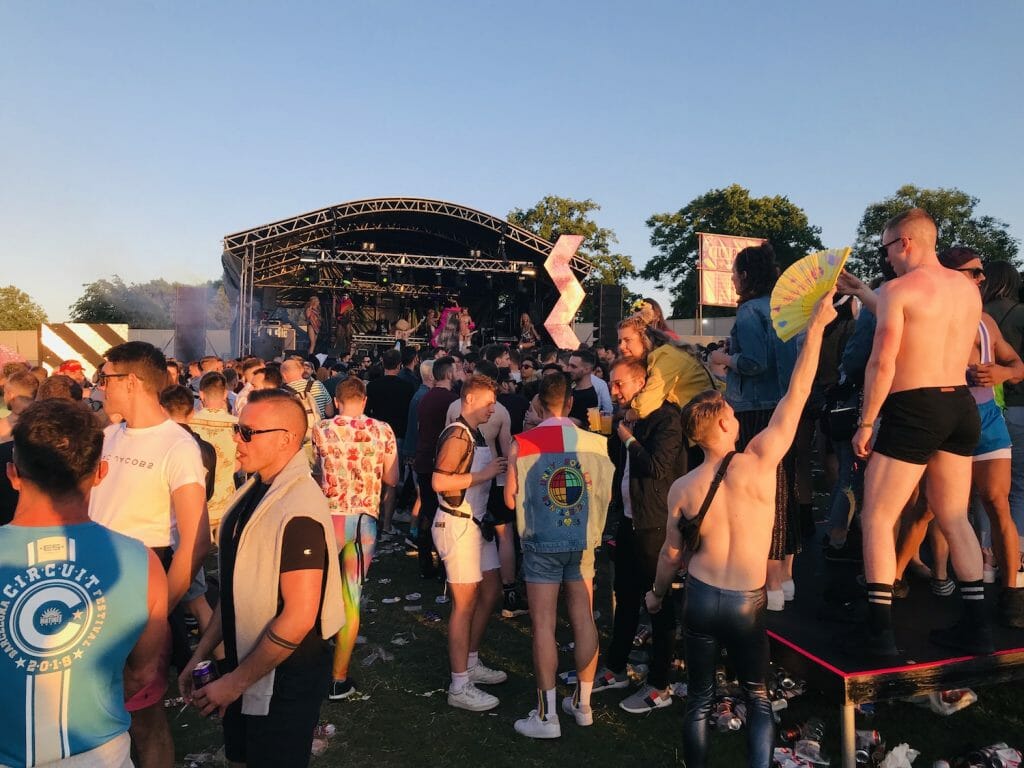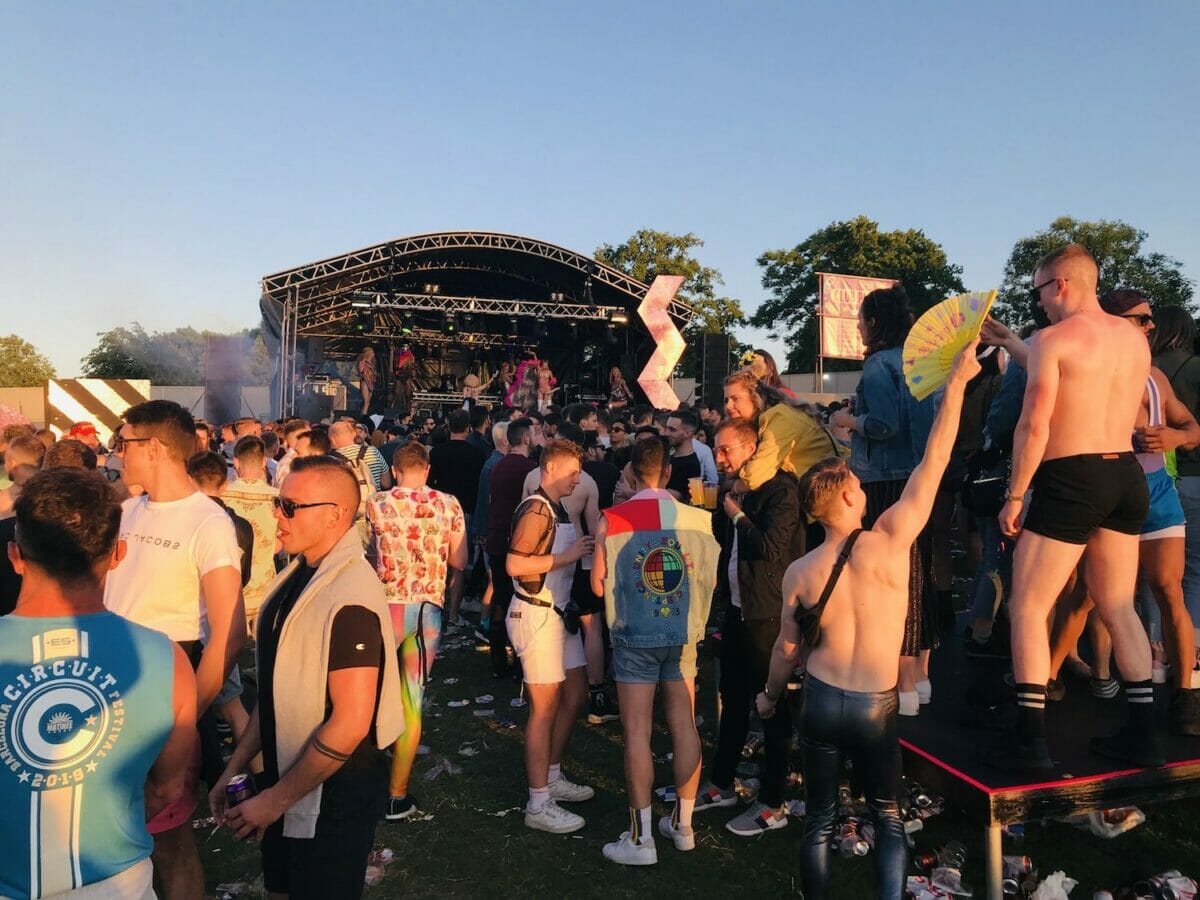 #4. The Associated Club Nights And Parties Are Fabulous!
Along with all the live music you'll find tons of club nights hosting what are essentially mini-festivals within the festival. Sink the Pink, the drag troupe who have to be experienced in real life to be believed, do a couple of shows; The Glory get the partying going on the House of Cabaret Stage.
Added to this you'll find club nights like Guilty Pleasures, Massaoke, U OK Hun? and Hungama. Even if you haven't heard of these, don't the names sound incredible? Hungama is a gay Bollywood hip-hop night – we don't think we need to say any more. The tunes will be blasting and the floor will be pounding at these eclectic parties.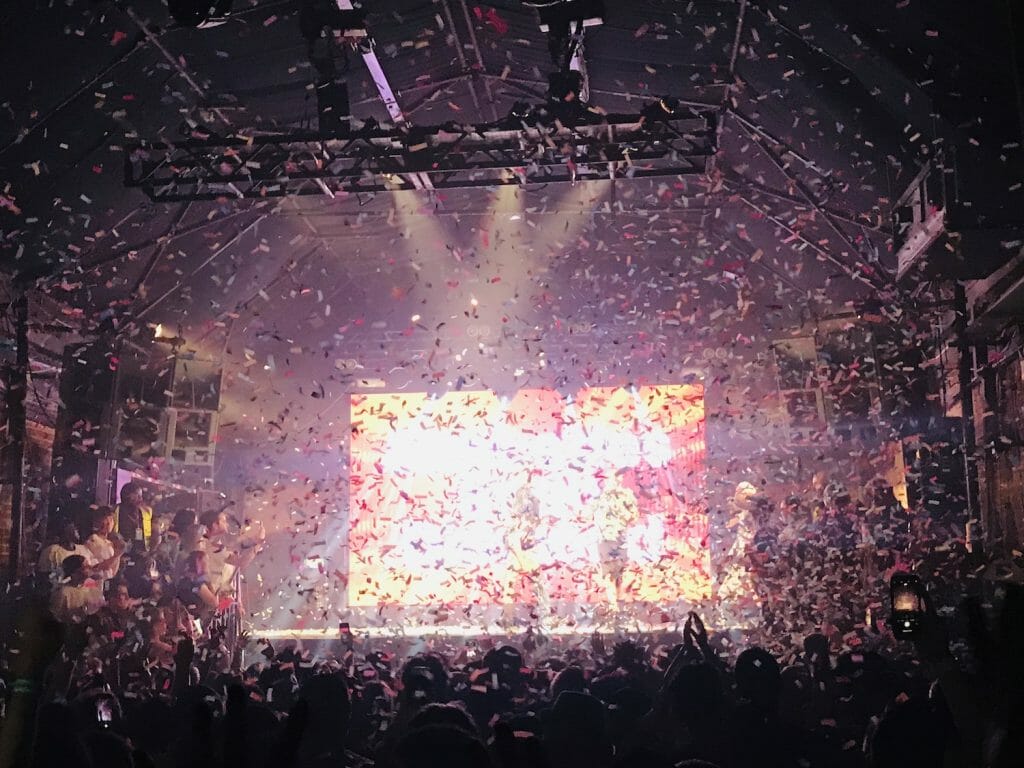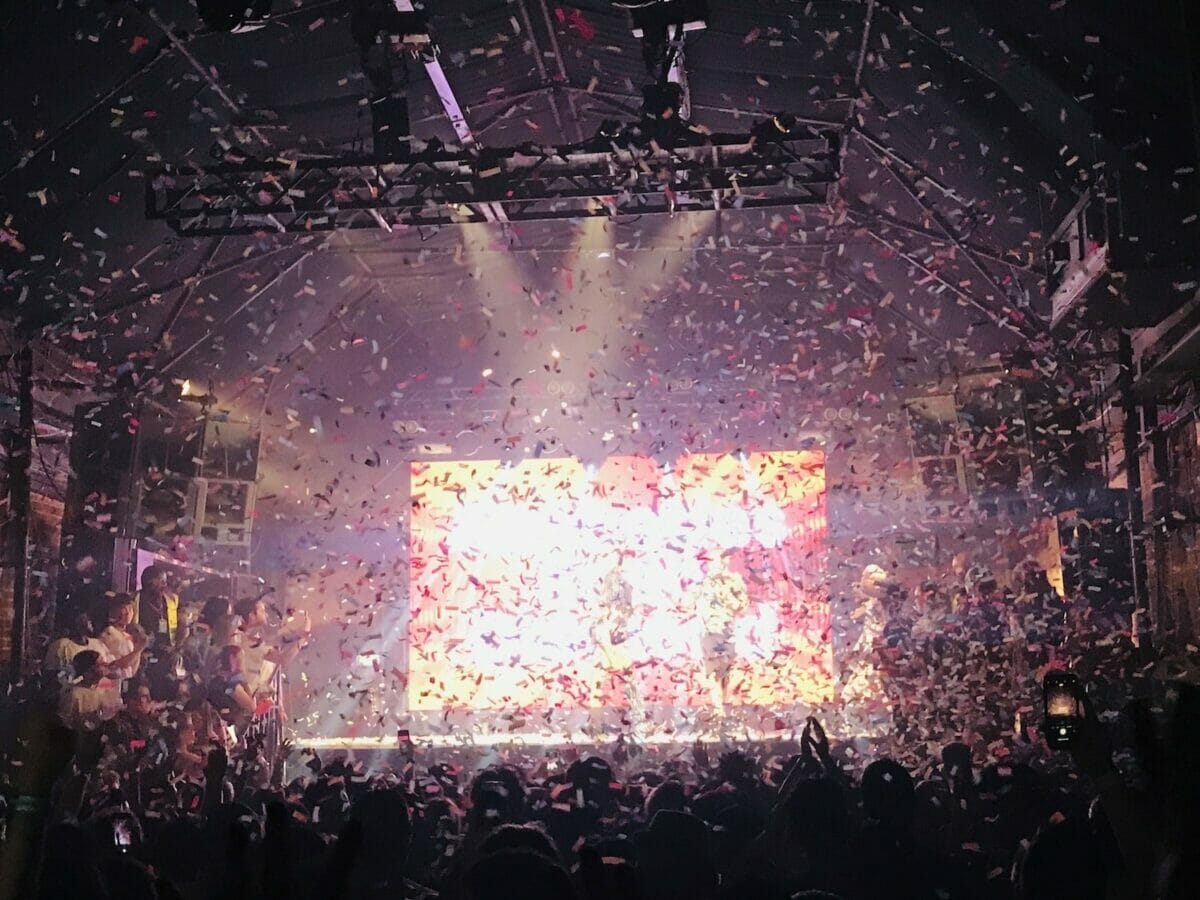 #5. Drag Queens Add To The Fun At Every Stage…
Remember we mentioned that Mel C performed a couple of years back? Well, what we didn't mention is that she was accompanied by drag queens impersonating her Spice Girls bandmates Ginger, Scary, Posh and Baby. This is the kind of wonderful thing that happens at Mighty Hoopla and really turns the fun up to a whole new level.
These glamorous queens can be found all over the park and truly demonstrate the accepting and welcoming environment fostered at Mighty H. One of our top recommendations? Make friends with a drag queen and enjoy all the extra fun and attention coming your way.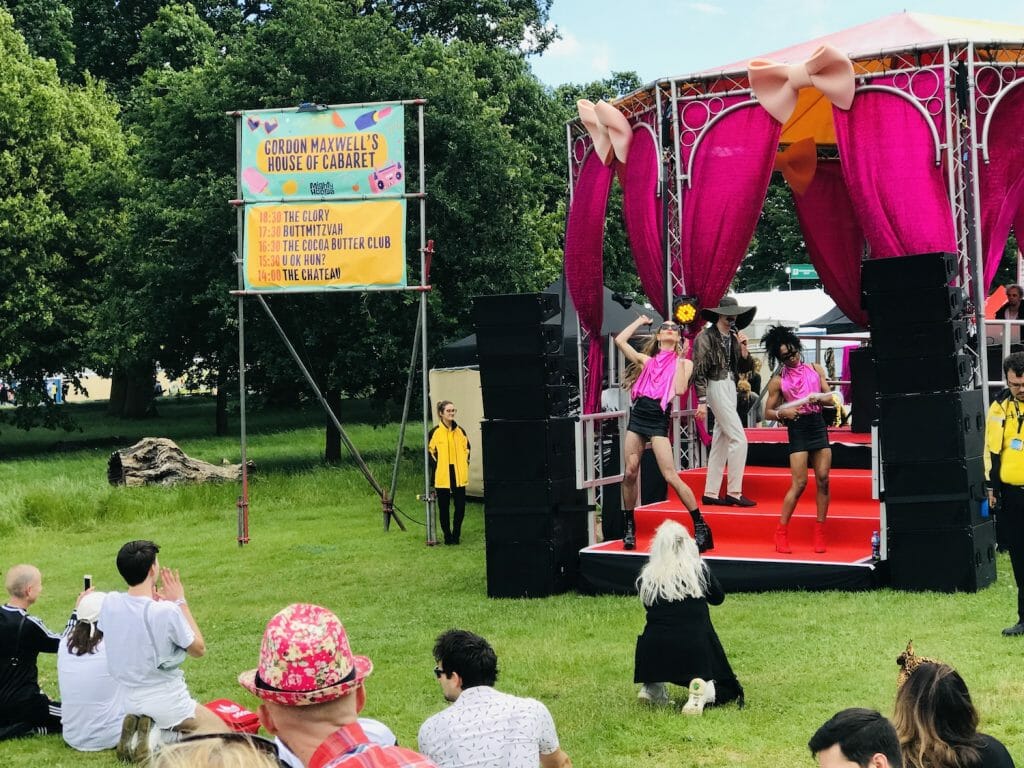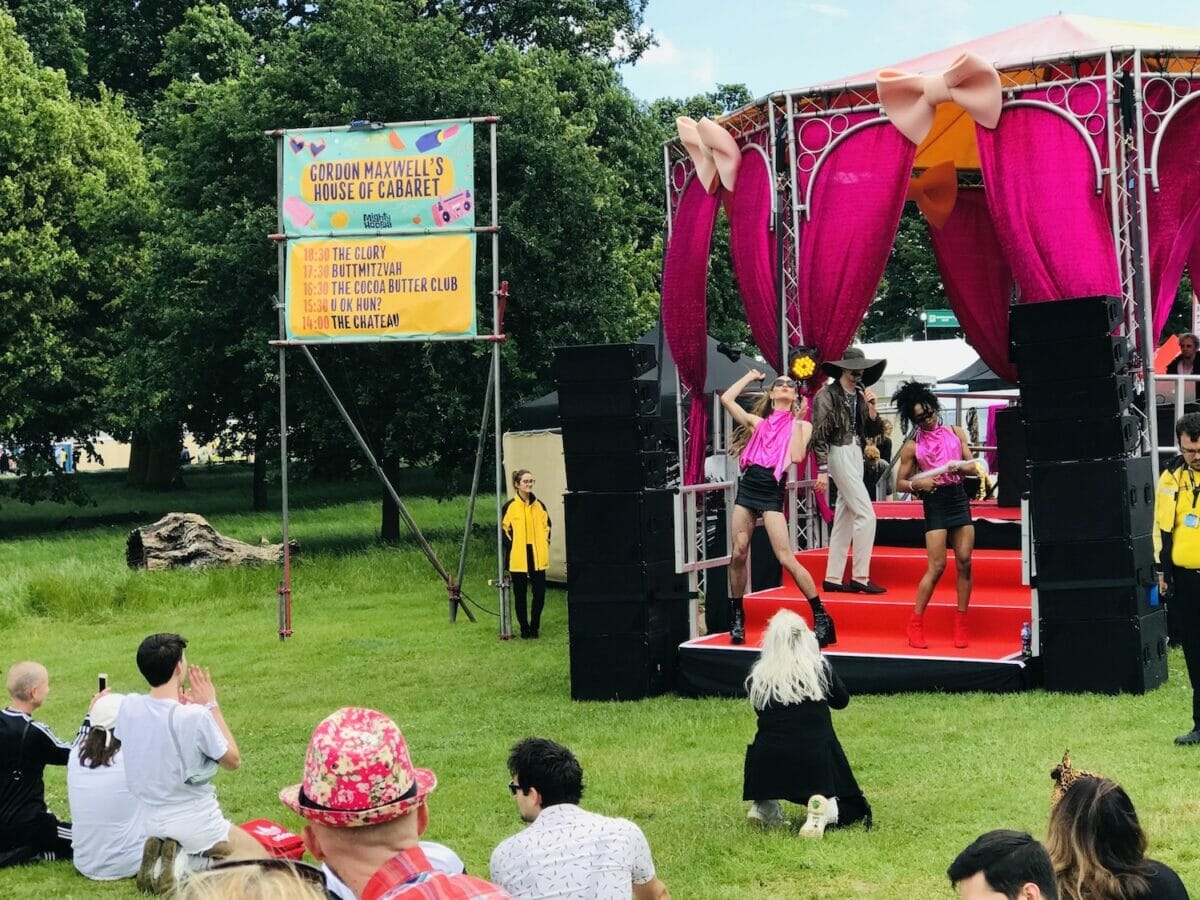 #6. You Get To See Gay London…
Seriously, there's no point planning your next gaycation around a music festival if you have to trek out to some place in the middle of nowhere, camp in the rain for 4 days and not get to see any of the country you're visiting. Not only is Mighty Hoopla slap-bang in the middle of London, but it's also a day festival so you don't need to camp (i.e. go days without showering).
You can have a wild time parting to pop for a day, head back to a comfy bed, and then spend the rest of your holiday exploring one of the world's most amazing and queer-friendly cities. Wins all around, are we right?!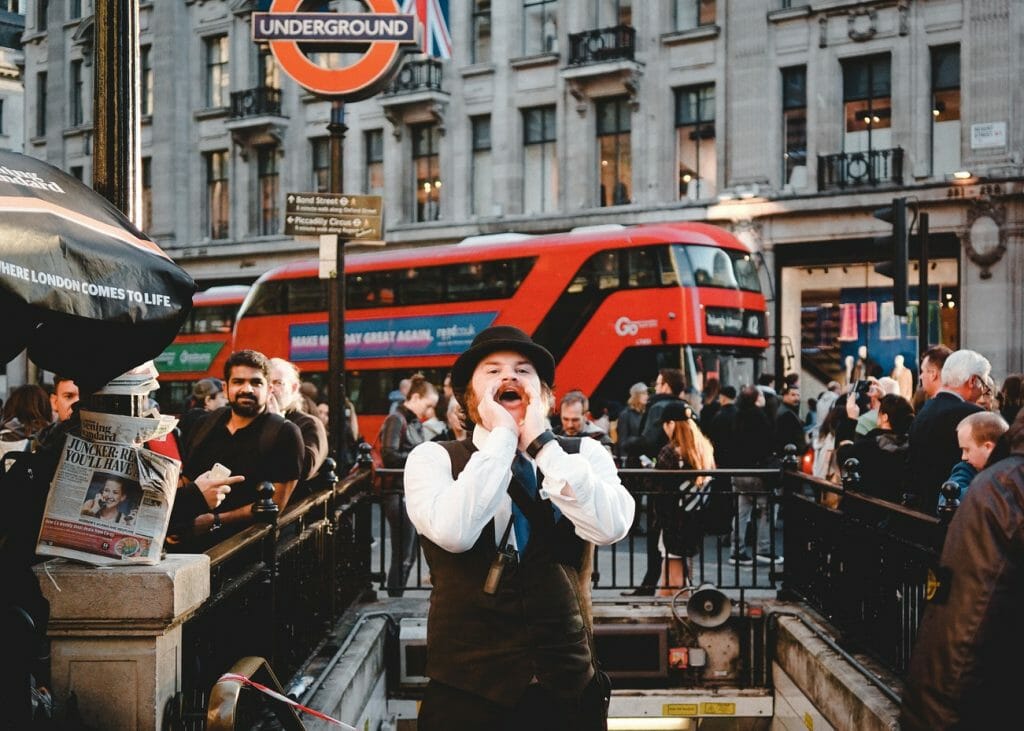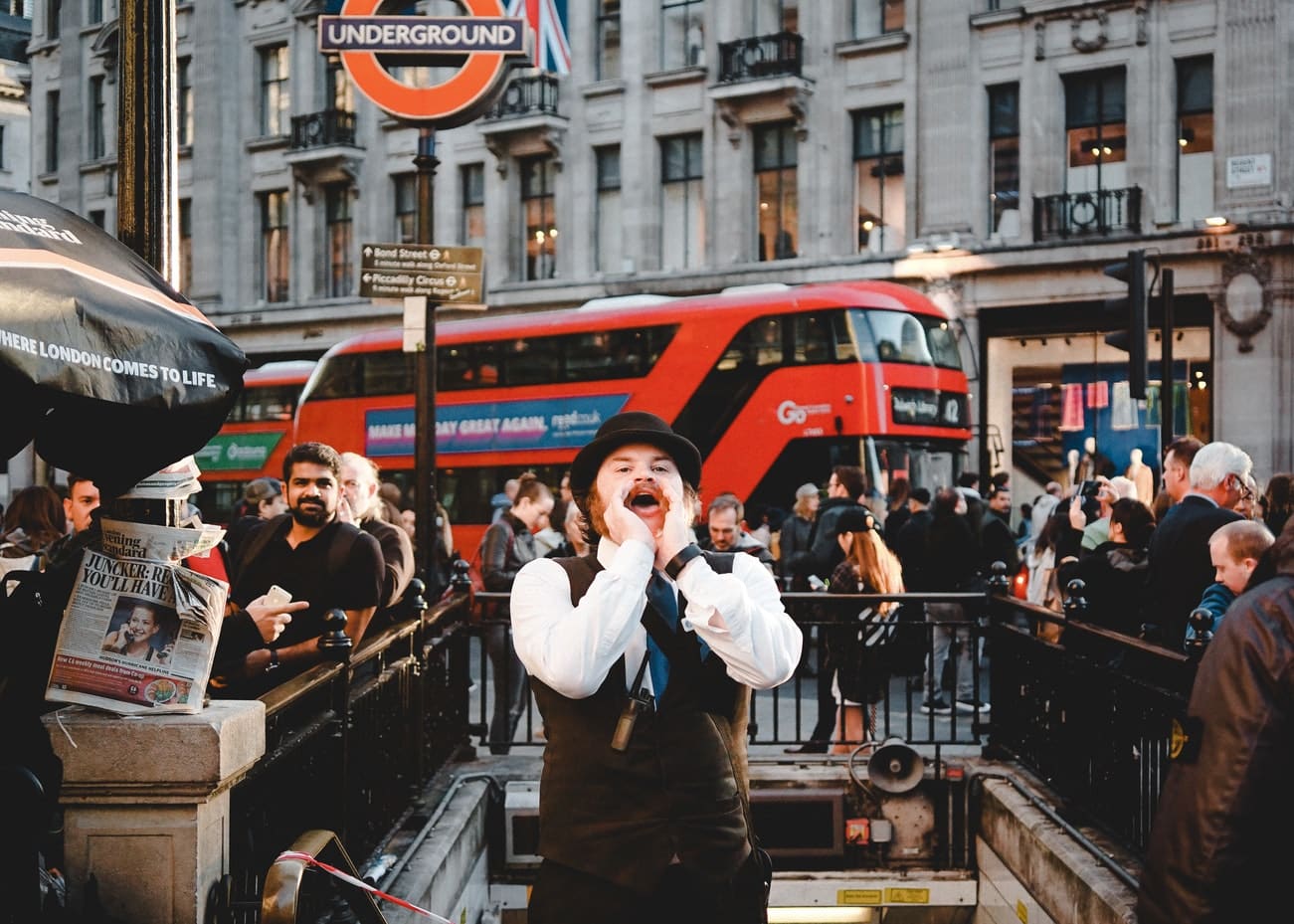 #7. You'll Almost Definitely Meet Someone Cute (If You Can Avoid The People You Ignored On Grindr)!
If you're anything like us, Mighty Hoopla sounds like your ideal place for a little fling. Cabaret, All Saints and Spice Girl drag queens are definitely a good cocktail for some romance. Luckily for you, with such a wide range of people going every year, you're sure to find someone who tickles your fancy – perhaps even a local who can show you around for the rest of your stay?
Wear something original and some sunglasses, scope out the talent and enjoy. The sunglasses are necessary even if it's raining, so you look cooler, can eye people up without them noticing and means you can avoid those people you never replied to on Grindr. We are already huge fans of gay hookup apps for travel, but here you can actually – you know – meet people in real life..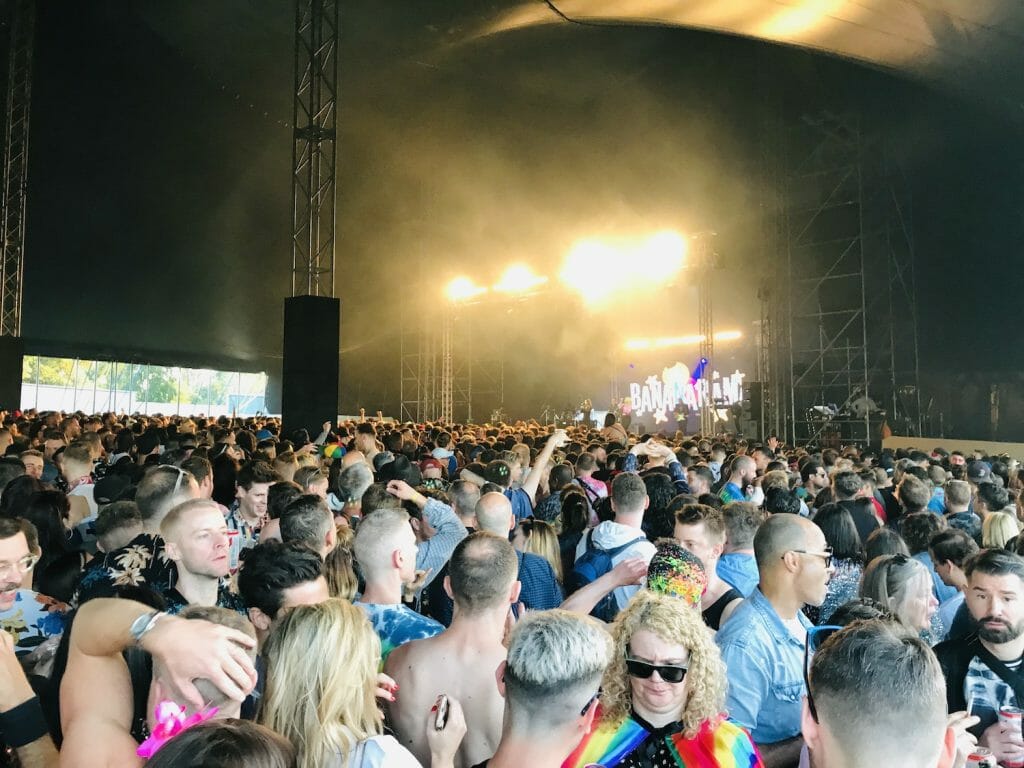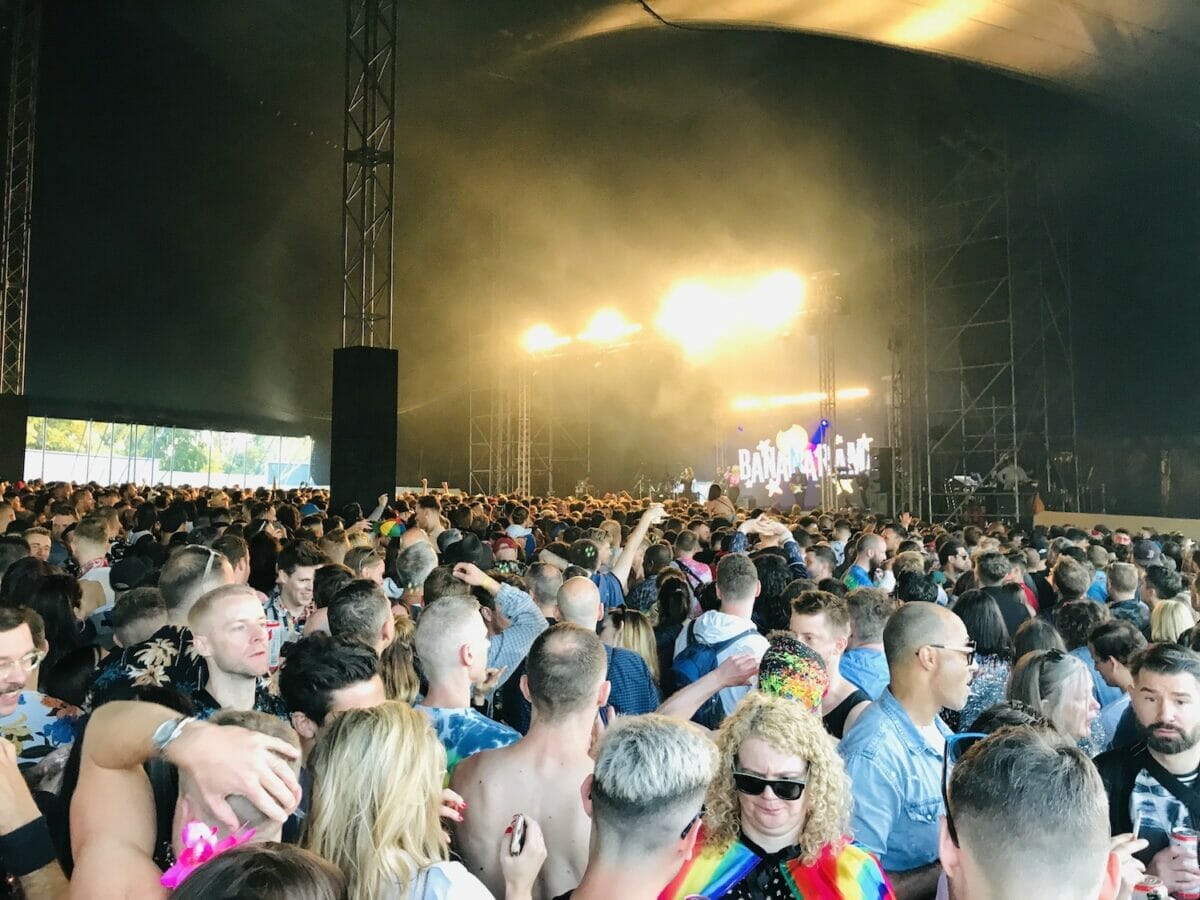 #8. Mighty Hoopla Won't Break The Bank (The Tickets, Anyway!)…
Music festivals (especially in the UK) are fast becoming something that costs more than a week in Mykonos during peak season. However, 2019's tickets were a mere £55 and we'd say it was a total bargain, considering the weird and wonderful acts we saw.
This leaves you with plenty of cash left over for the posh food stalls and (of course) drinks galore. Or you could 'adult' and save that money – it's totally up to you! We actually found the drinks to all be surprisingly affordable – so much so that pre-drinking was not necessary. That just never happens, right!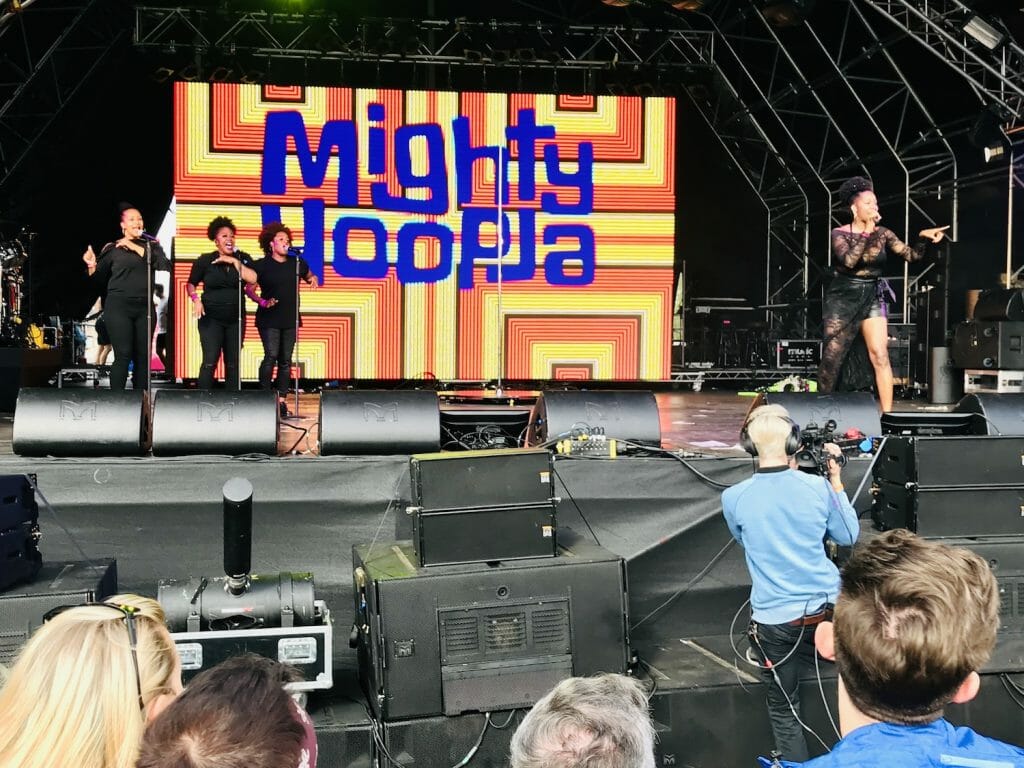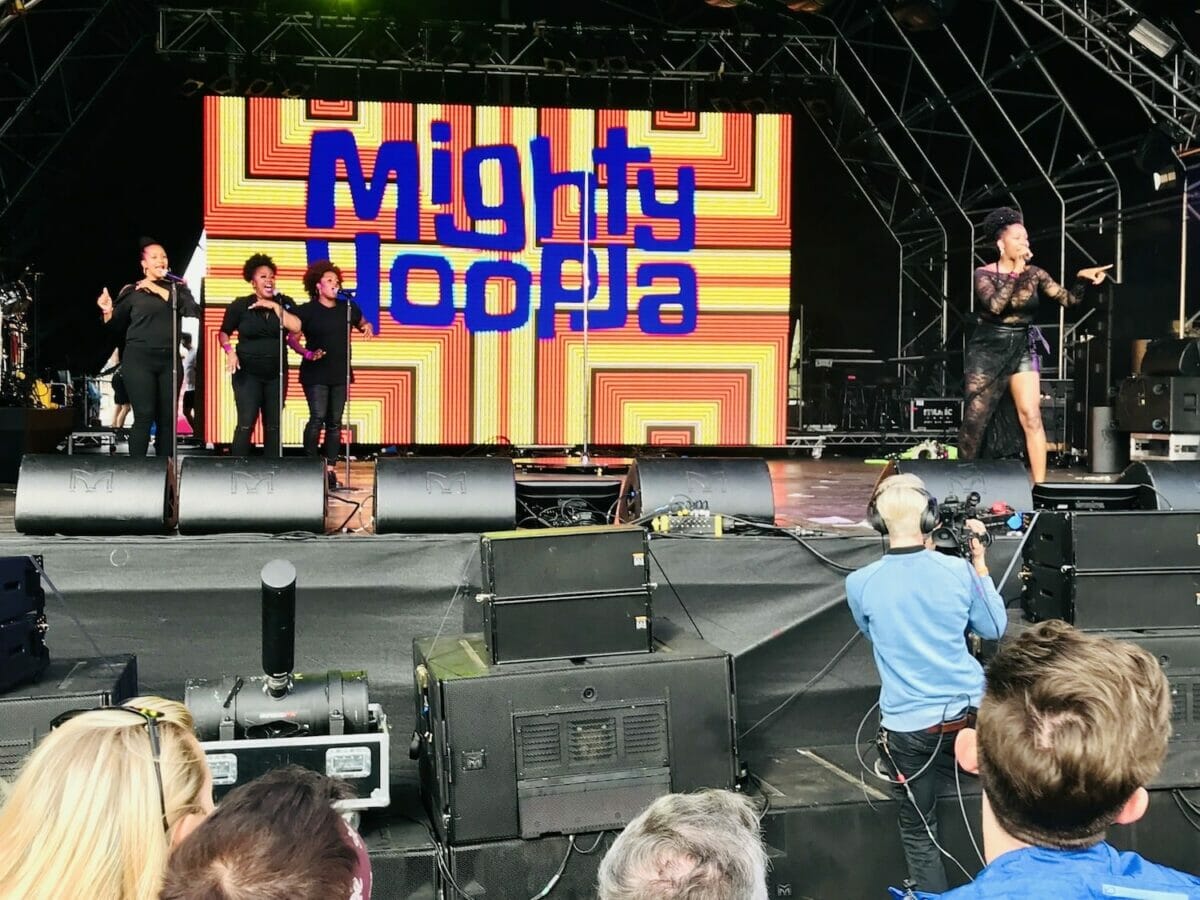 #9. It Is Just Totally Unpretentious!
There's not going to be anywhere here telling you that, like, the performer's earlier albums were, like, way cooler and not as mainstream. No one's going to raise an eyebrow if you rush to the front of the Bananarama audience or almost faint when Jamelia comes on stage. At Mighty Hoopla, you can actually get excited about things! No restraint, no need to act cool – just pure enjoyment.
And oh my God, it's so refreshing. There's no pretention or posing here; everyone just wants to have a good time. So, let your hair down, wear comfortable shoes, get your fierce LGBT fashion outfit together and join in the fun!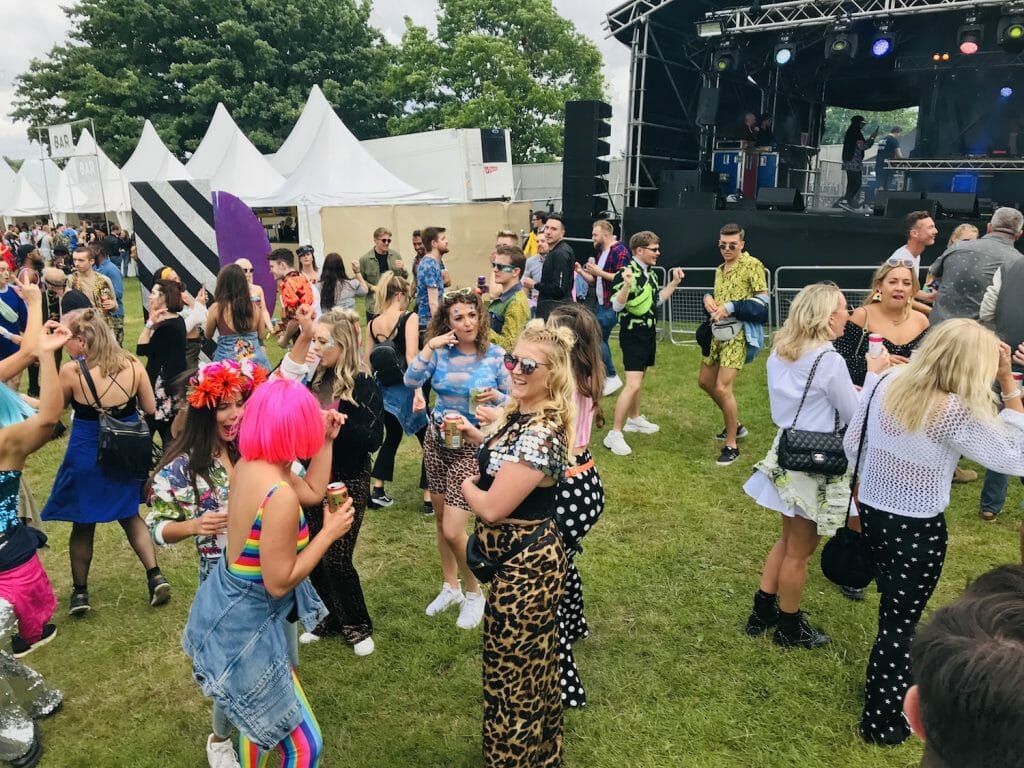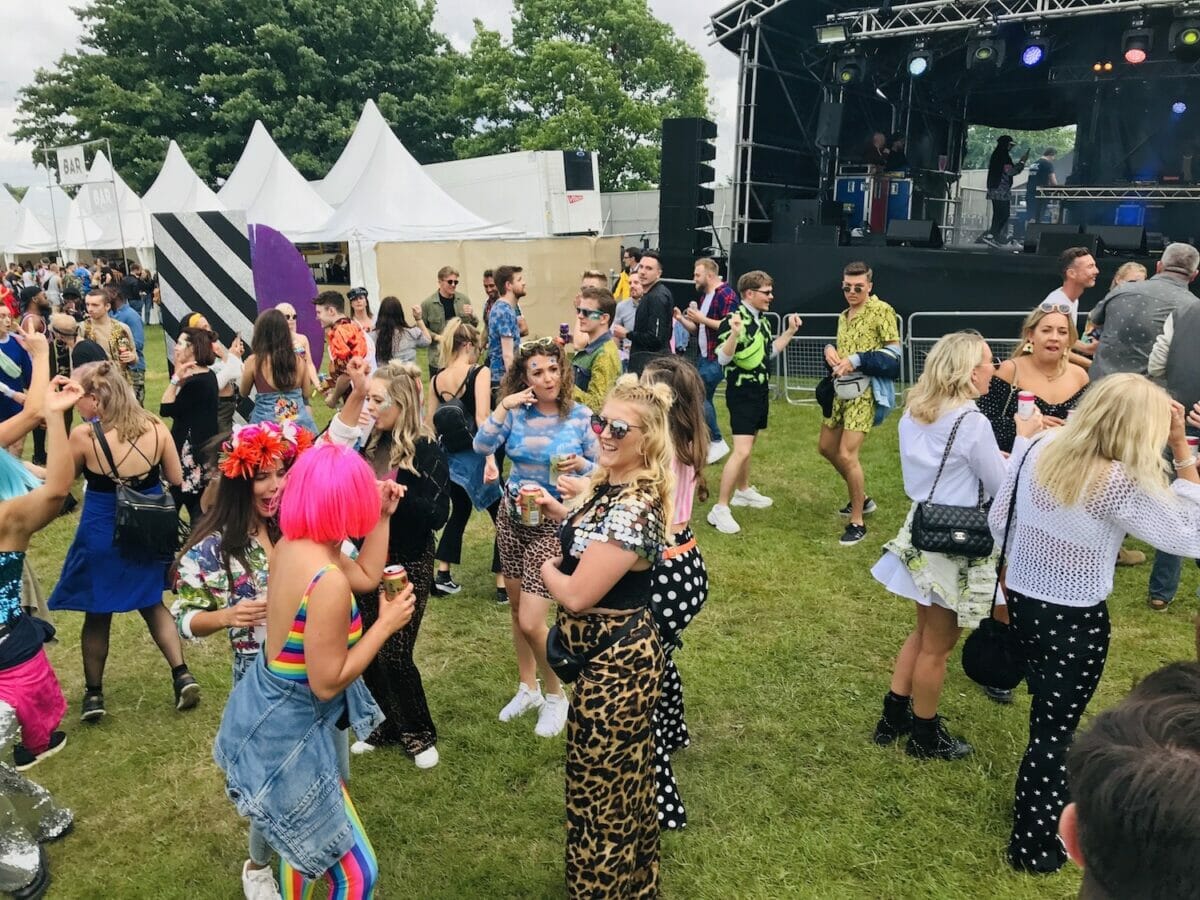 #10. At Mighty Hoopla, There's Always Something Unexpected!
Whether it's tents dedicated purely to playing Spice Girls for an hour, acts going full-throttle on the spectacle (Charlotte Church's Pop Dungeon was particularly memorable), or wild games of bingo with unicorns as prizes, you're bound to find something new and unexpected at Mighty Hoopla!
We also challenge you to find a more colourful festival (not including Pride!). Everywhere you look, you'll see sickening outfits, eco-friendly glitter and neon brights – some of the outfits are almost as good as the performances, really.
Unlike a lot of bog-standard music festivals, it's all about having a glorious time, with a bit of music on the side. No rushing about to get from must-see band to must-see band, but a lot of enjoying the journey from place to place and all the fun-loving folk you'll meet along the way.