Queenstown's Winter Pride Festival is now one of the top highlights of the Downunder gay events calendar and is set to follow up its 2019 success in style with a wonderful line-up of experiences in the pipeline including even more activities, parties, pop-ups, free events and more.
Queenstown is opening its arms again to the gay community of Australasia, and there are very few places anywhere around the globe to both party and adventure in style. Even amongst international gay ski festivals, this would still have to be our top pick.
The festival is full of events both on the slopes and off them, catering to all interests with crazy parties, themed game nights, and adventure activities. It's no wonder that everyone flies in from Christchurch, Wellington, Auckland, and even Sydney and Melbourne for this one week of tantalizing debauchery!
We love that Winter Pride is a festival in a small town with an audacious heart that celebrates love, queerness, community, visibility, and inclusion. Yassss for diversity! Winter Pride Queenstown is a festival that encourages locals and visitors alike to come together and celebrate their Pride in the snow – and unique alternative to fun-in-the-sun events like Mardi Gras, Mighty Hoopla or EuroPride that we also love.
If you are not convinced already, here are 5 reasons you need to attend the fabulous Winter Pride Queenstown!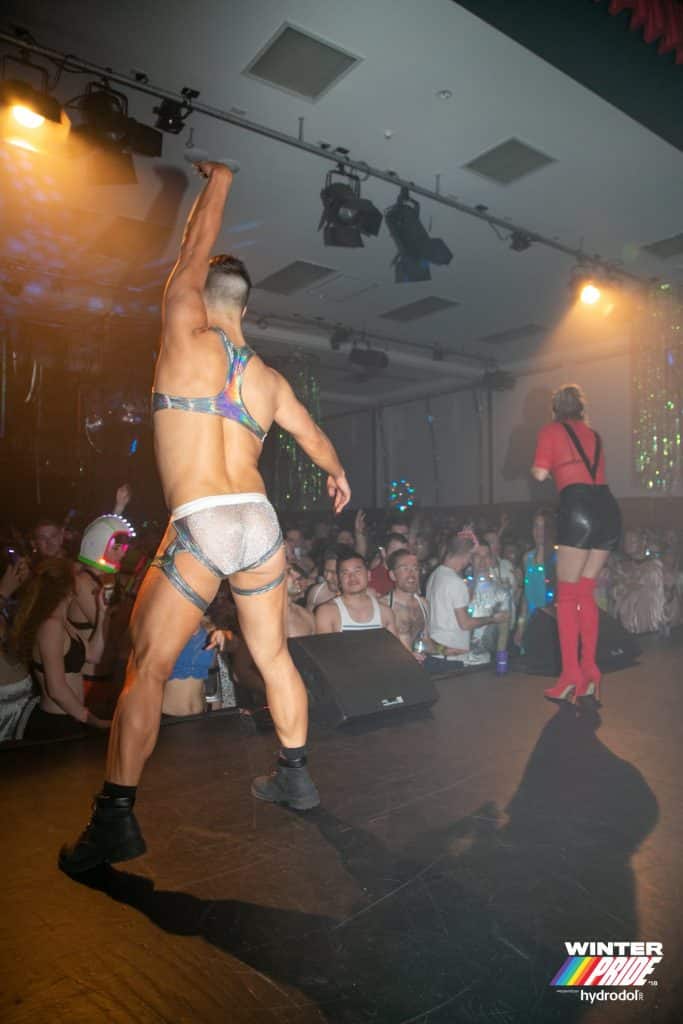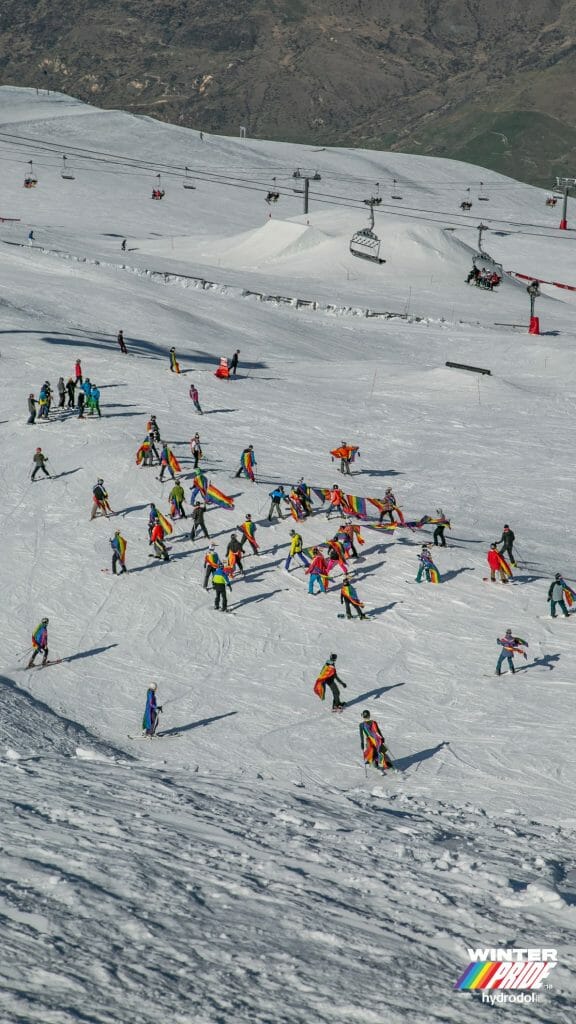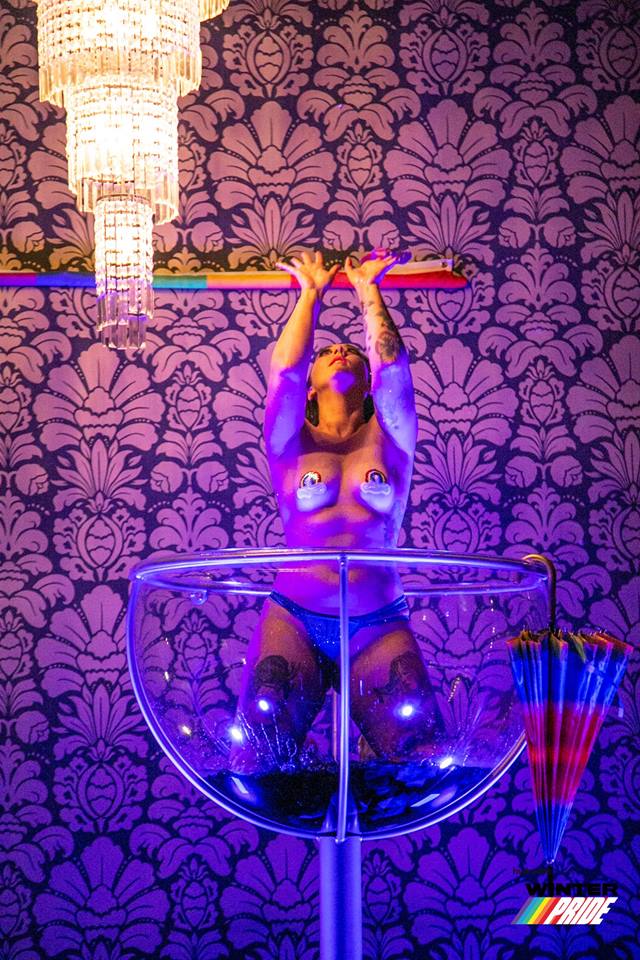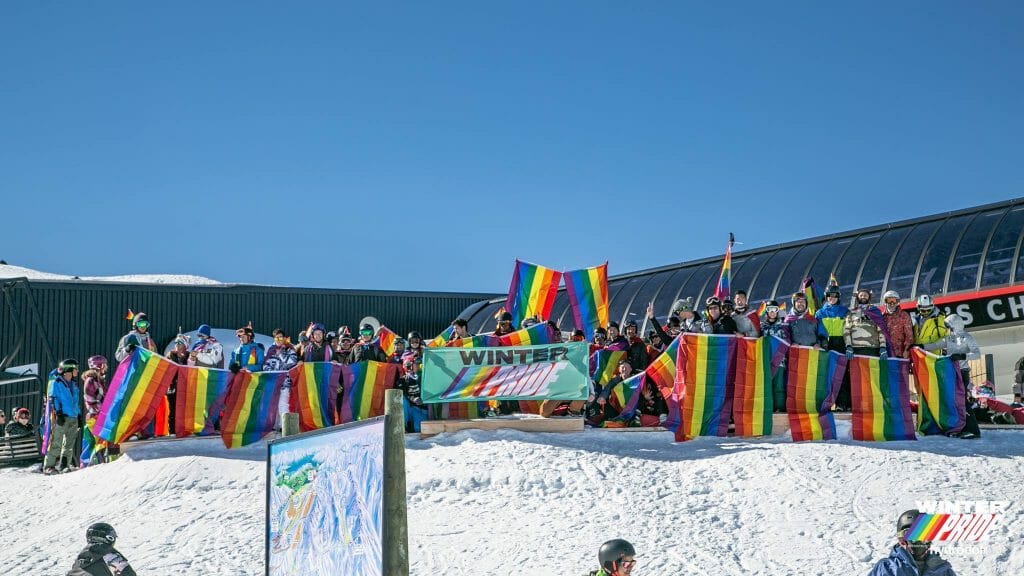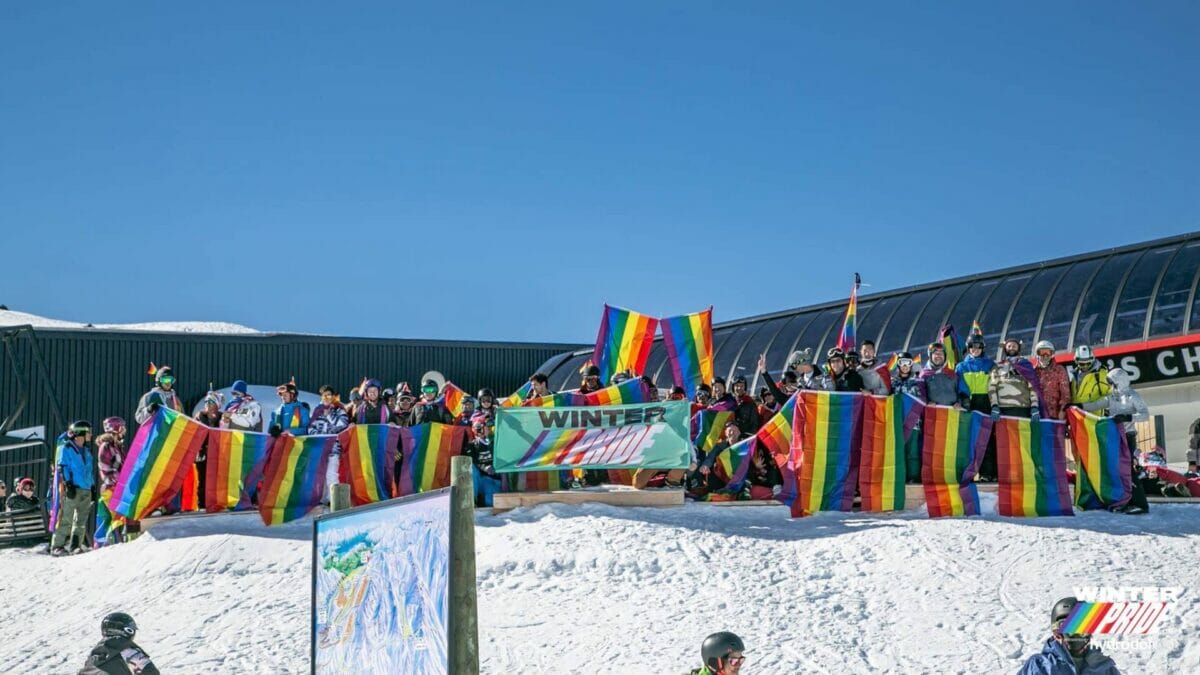 1. There Is Plenty Of Excitement To Be Had Off The Mountain
Queenstown is located most of the way down New Zealand's South Island, nestled between Wakatipu and the Southern Alps. The town has developed a reputation as the Adventure Sports capital of the world, so if you don't fancy hitting the slopes there are plenty more ways to get your kicks.
For those looking for a slower pace, rest assured that the hills surrounding Queenstown are host to incredible vineyards and absolutely jaw-dropping views. The Winter Pride off mountain package includes access to a number of tours that explore the restaurants and vineyards surrounding Queenstown, perfect for recovering from a big night or from one of the many action-packed events.
Roughly 90% of guests arrive from Australia and New Zealand so it should be no surprise that the 10-day festival also holds a sevens touch rugby tournament. Whether you want to get involved or just cheer from the sidelines, this will be one you don't want to miss.
Finally, if that all doesn't sound enough for you already, know that the off-mountain package and event series also includes hike's, access to the Pride in the Park, as well as tickets to the local zip lines, jet boat rides, white rafting and bungee jump!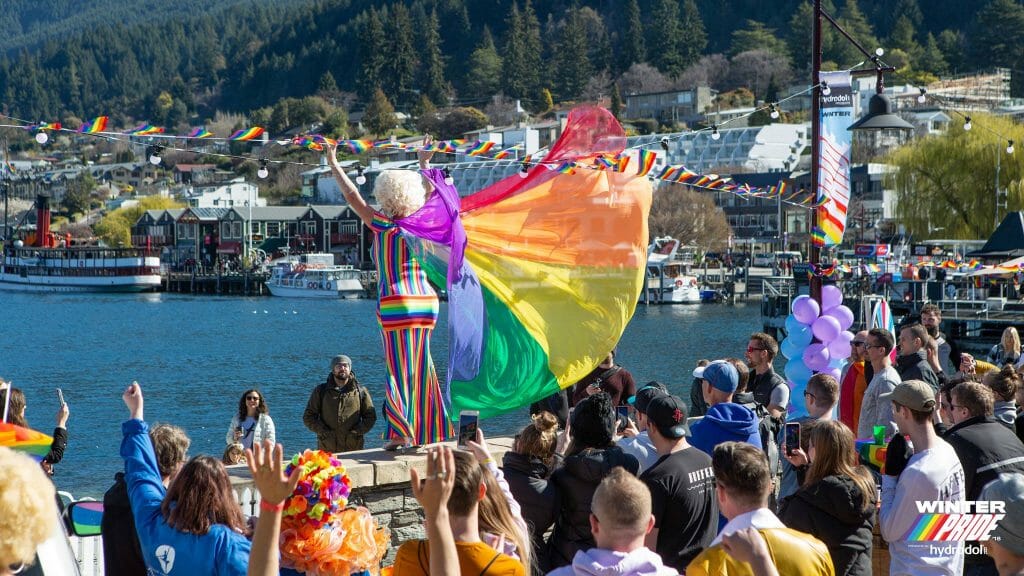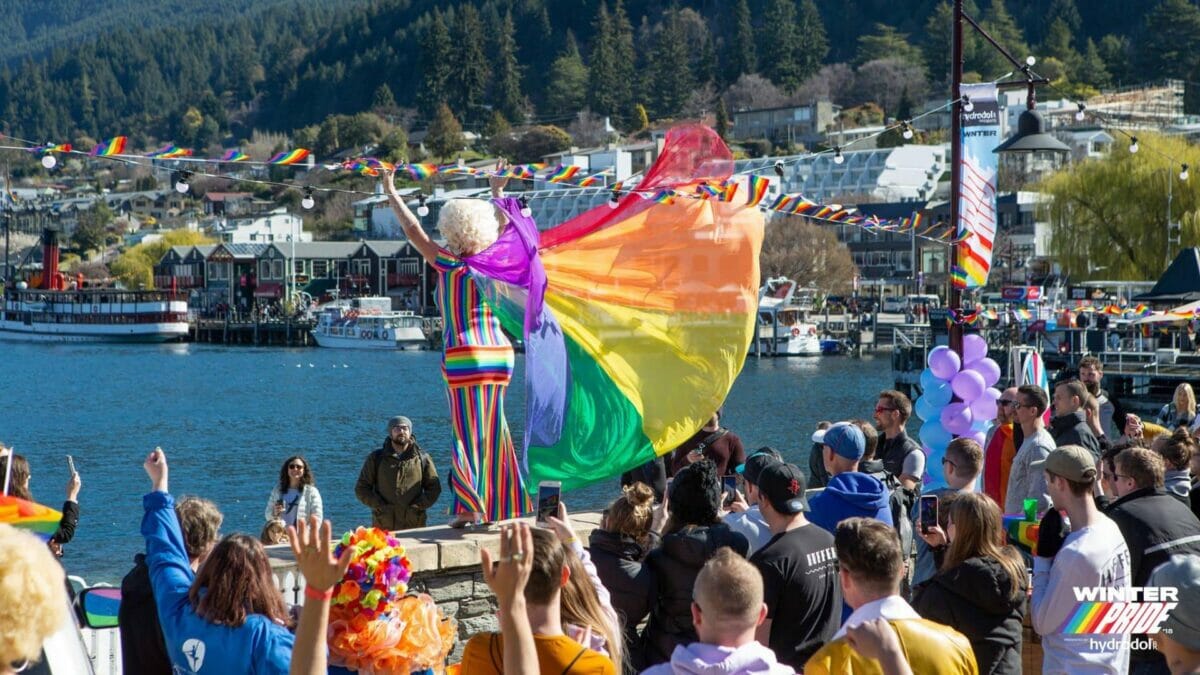 2. But Of Course, For Skiing Fans There Also Plenty Of Fun On The Mountain
For many, Winter Pride Festival is all about the snow! If you're one of the guys or gals who can haul themselves out of bed every morning Queenstown has a lot to offer. There are three key ski areas that you get access to with the On-Mountain ticket package, all with a great range of high-quality snow for both boarders and ski fanatics.
The festival has arranged for you to see as much of the slopes as possible, so from Saturday to Saturday, the festival hosts busses running to either Cardrona Alpine Resort, Coronet Ski Area or The Remarkables Ski area. Busses are free with the On-Mountain package, which means you get to avoid the icy roads.
You can choose to buy the On-Mountain winter pass to get access to everything for the whole week, the package also includes a free ski tour guide, who can help you make the most of your time on the mountain. It is also possible to buy single day, ski passes and bus tickets, so if you're looking to mix and match between the different activities throughout the week you can remain flexible.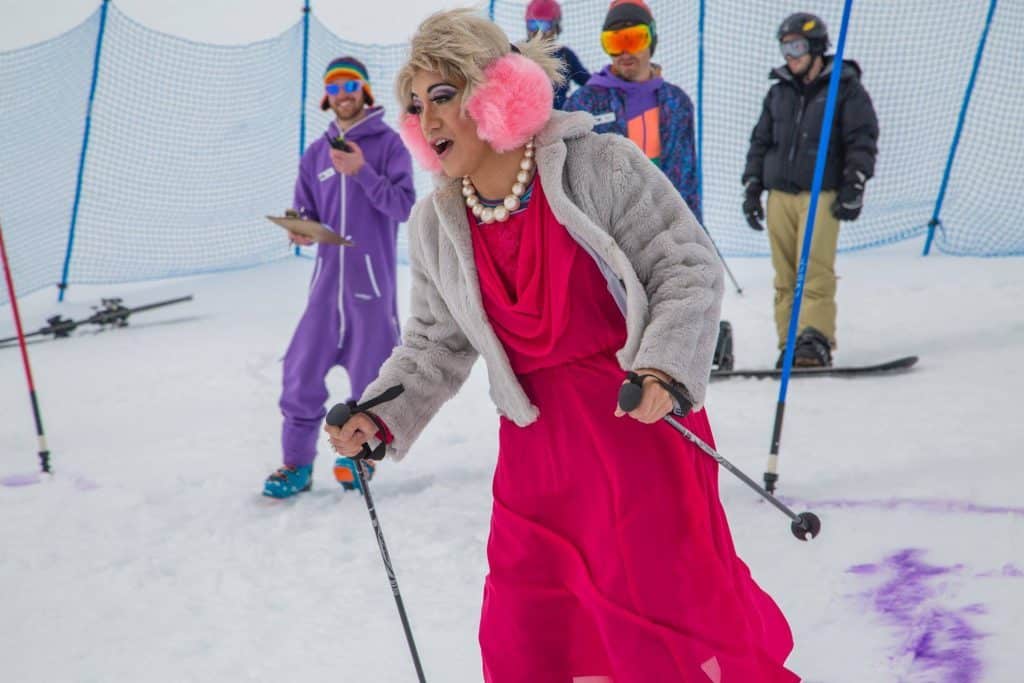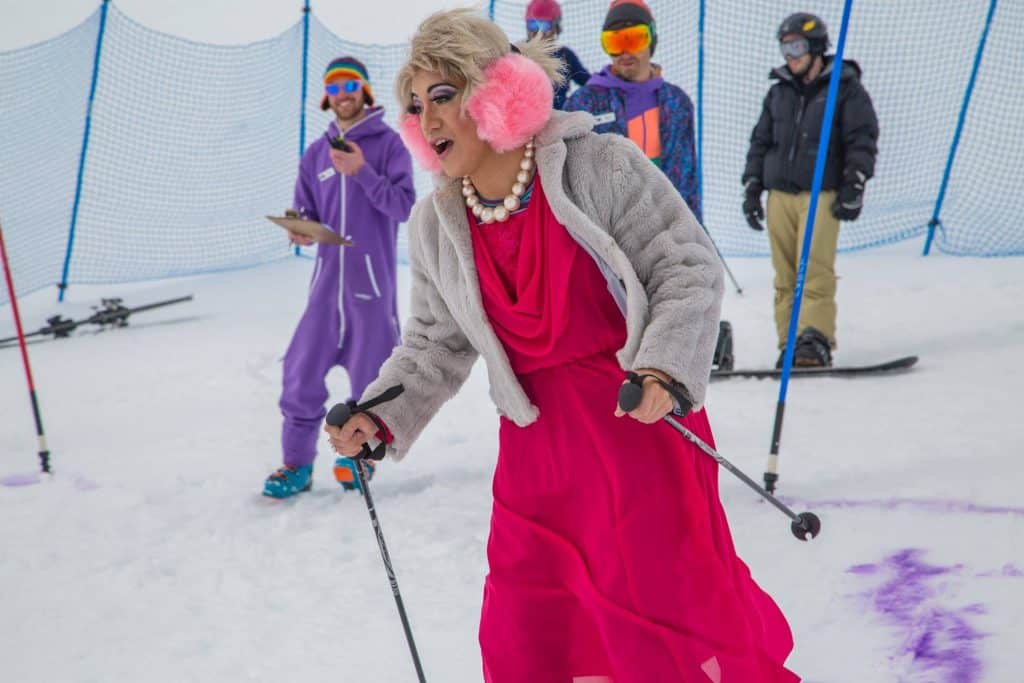 3. Winter Pride Queenstown Is Renown For Its Epic Parties Throughout The Week
Durex is hosting a huge party series throughout the week, hosting events in different Queenstown locations. The events kick off on Friday and run through all ten days of the festival, culminating in a huge last weekend blow out. Expect glamorous costumes, great music, and a great atmosphere as you pile into Queenstown for the night.
Winter Pride is the biggest gay and lesbian event in the southern hemisphere, which means that whatever kind of party you are into you will certainly be able to find it here. The festival features a number of quiz and karaoke nights, which are great events for hanging out with mates. The quiz is Cards against Humanity themed, so expect some outrageous humor!
There are also a number of costume parties throughout the week, including a Military costume party on the first Sunday at the festival, as well as leather and lace before the final weekend. For those who prefer to dress down a bit with gay men in undies (or less), the Urge underwear party is returning for its second year and is held on Thursday night. Theta Project, NZ's ground-breaking gay events company is normally involved in some capacity as well…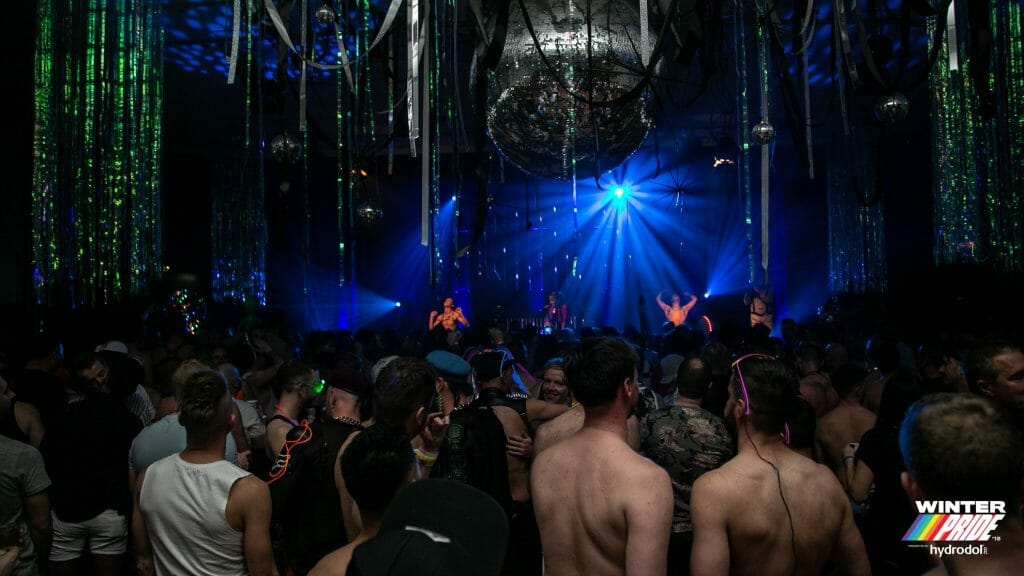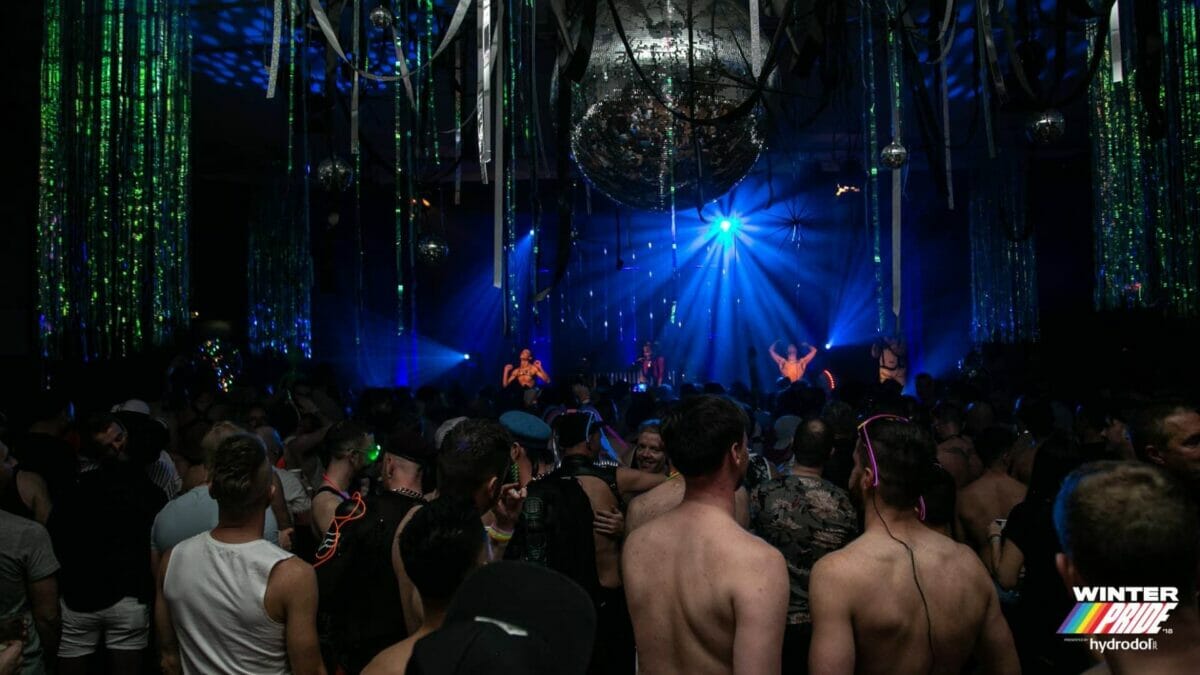 4. There Is Plenty Of Amazing Accommodation Options
The mountains and lakes surrounding Queenstown are home to some truly beautiful luxury accommodation, built to accommodate the huge tourist population that Queenstown hosts throughout the year. There are a huge range of luxury hotels throughout the town, but the Queenstown Park Boutique Hotel really caught our eye with it's a sophisticated but welcoming atmosphere.
The hotel is surrounded by peaceful parkland which promises to help soothe hangovers from the night before. Furthermore, the design of the hotel is created to soothe and relax, with automatically adjustable lighting levels and incredible views over the mountains.
Easy access to the town center means that you're no distance when heading to and from the town or heading back from events and the breakfast menu will see you set up for the day with gorgeous coffee and locally sourced food.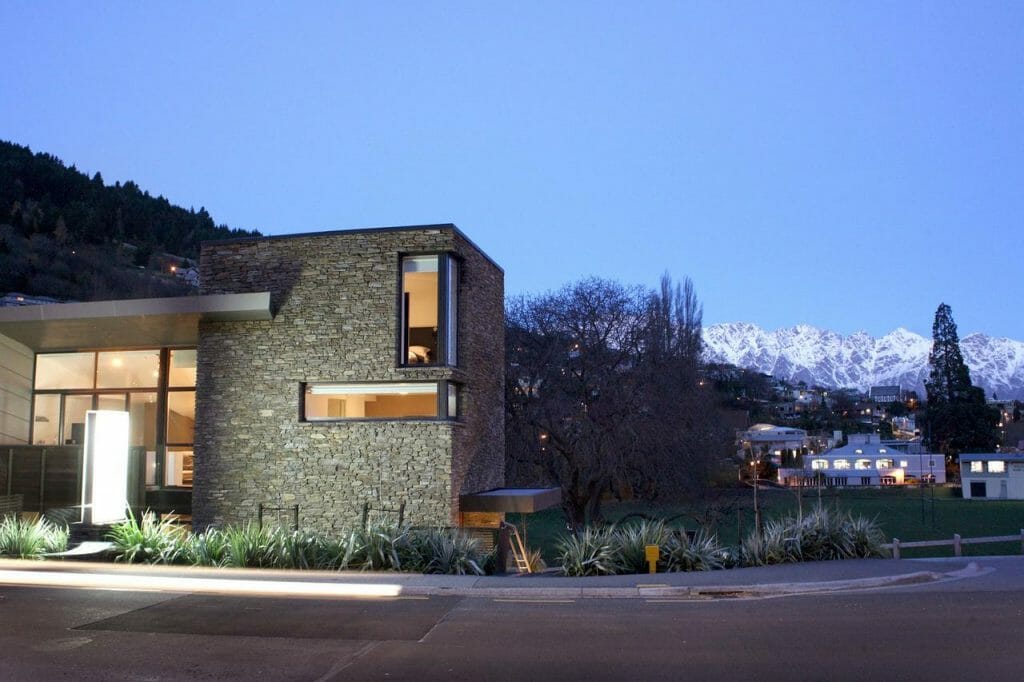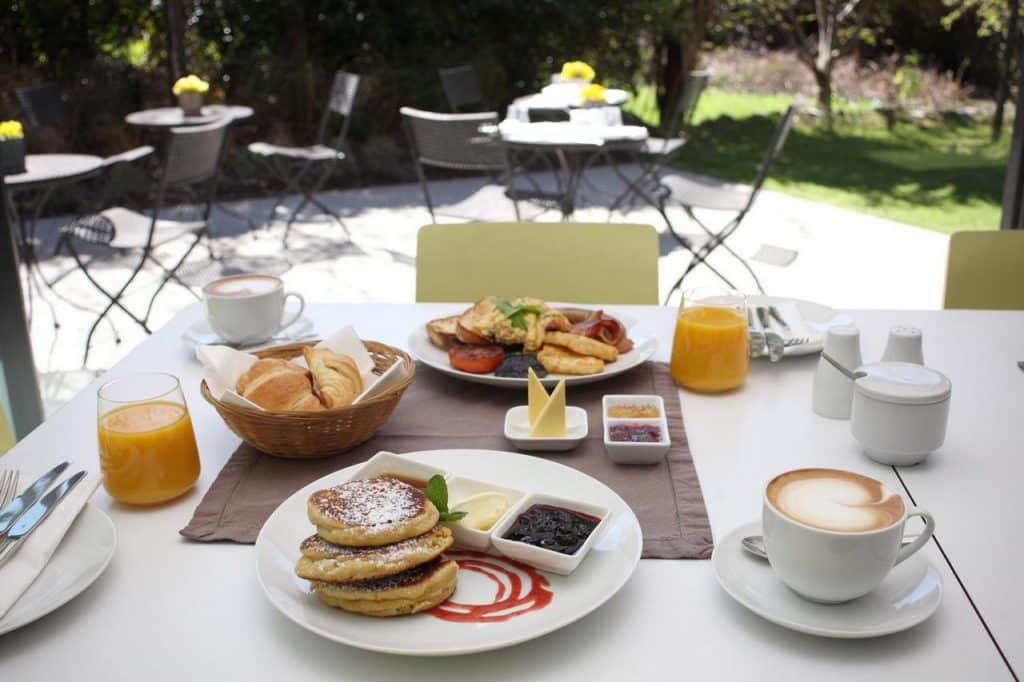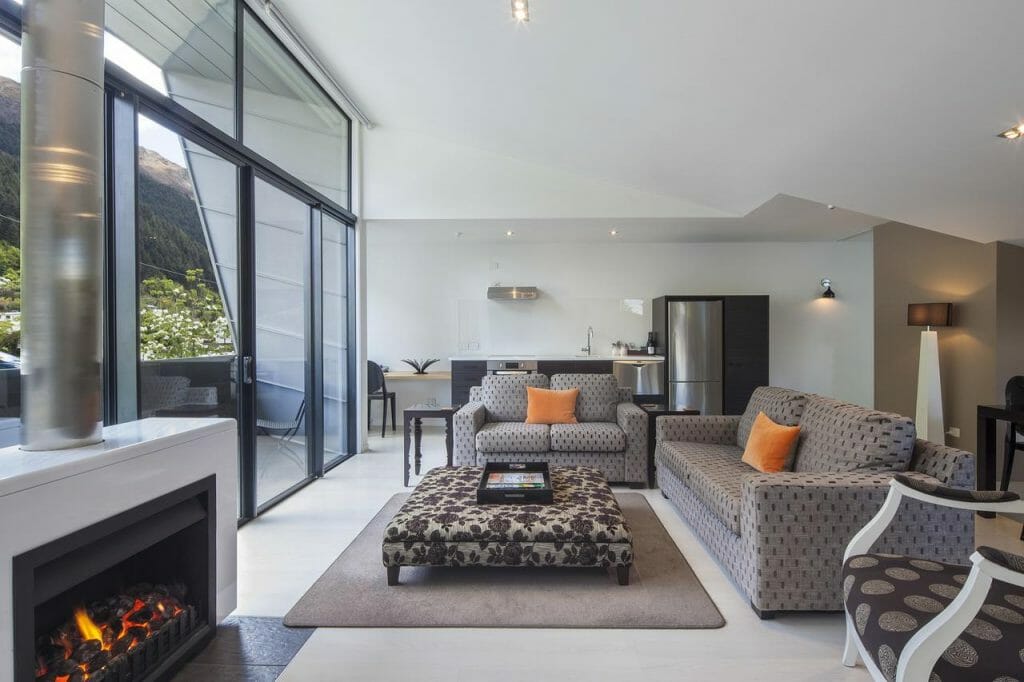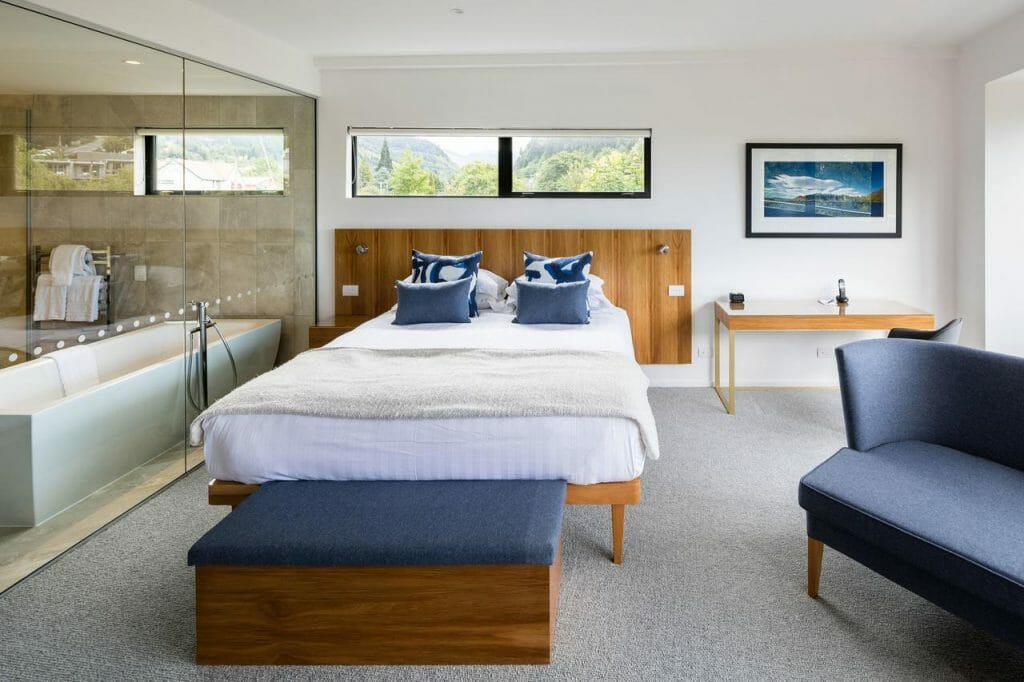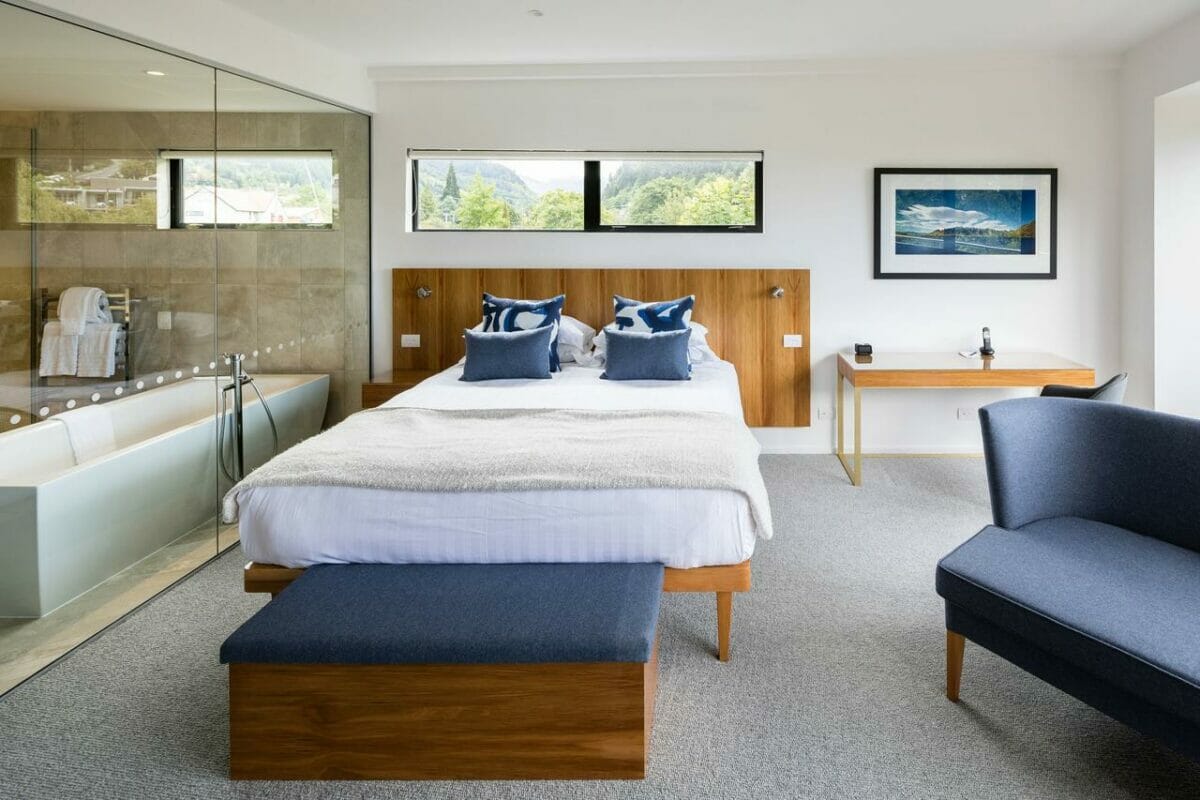 5. Queenstown Has An Accepting, Supportive And Fun Community
Queenstown loved hosting Winter Pride 2018, and local businesses and services have invested in sponsorship of the festival. This small town for ten days becomes a gay paradise! Whether you want to hit the town, or you and your friends just want to get outside, there is no better location to get out and have fun skiing, snowboarding hiking or partying with the LGBT community.
New events are available this year for those looking for specifically trans nights, as well as a women-only event on the first Sunday of the festival. From the 20th August to the 8th September Queenstown becomes a secret LGBT getaway in the mountains, where you can live your best life. The event itself sells 4,500 tickets with way more guests turning up for the free and non-ticketed events.
If you're looking for a fun, supportive and exciting event set in one of the world most stunning resort towns, look no further than Winter Pride Queenstown.