The Island of the Winds is one of the most popular gay holiday destinations for a reason. Both welcoming and idyllic, Mykonos offers gorgeous beaches, beautiful scenery and amazing queer glitterific nightlife.
If your dream holiday involves chilling by a pool all day, sipping a few cocktails and then a night out that you can't write home about, this is the place to go.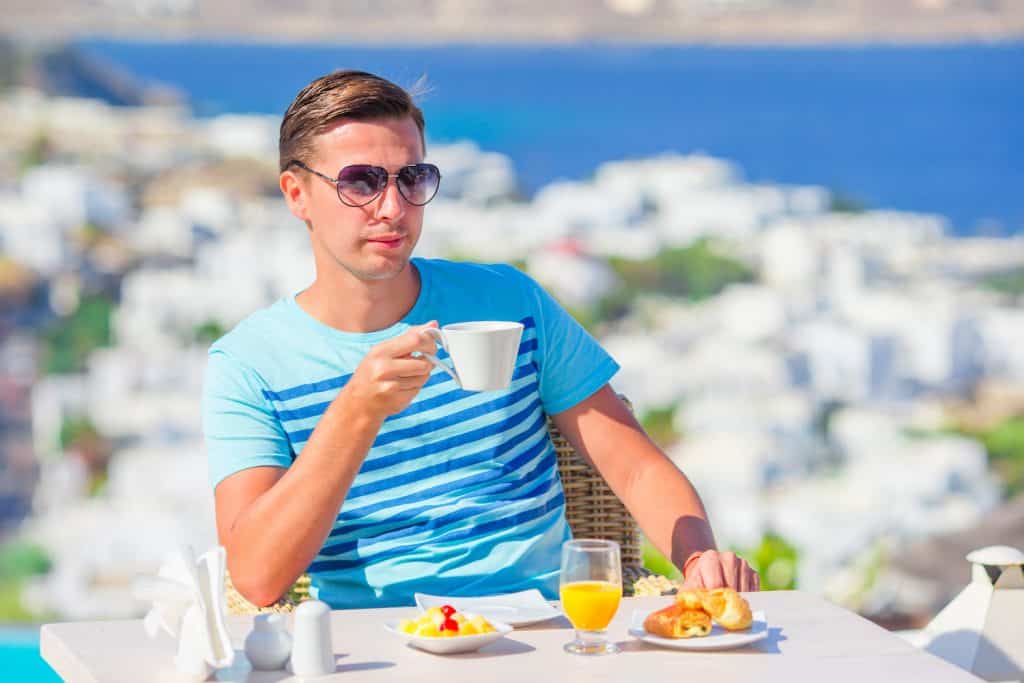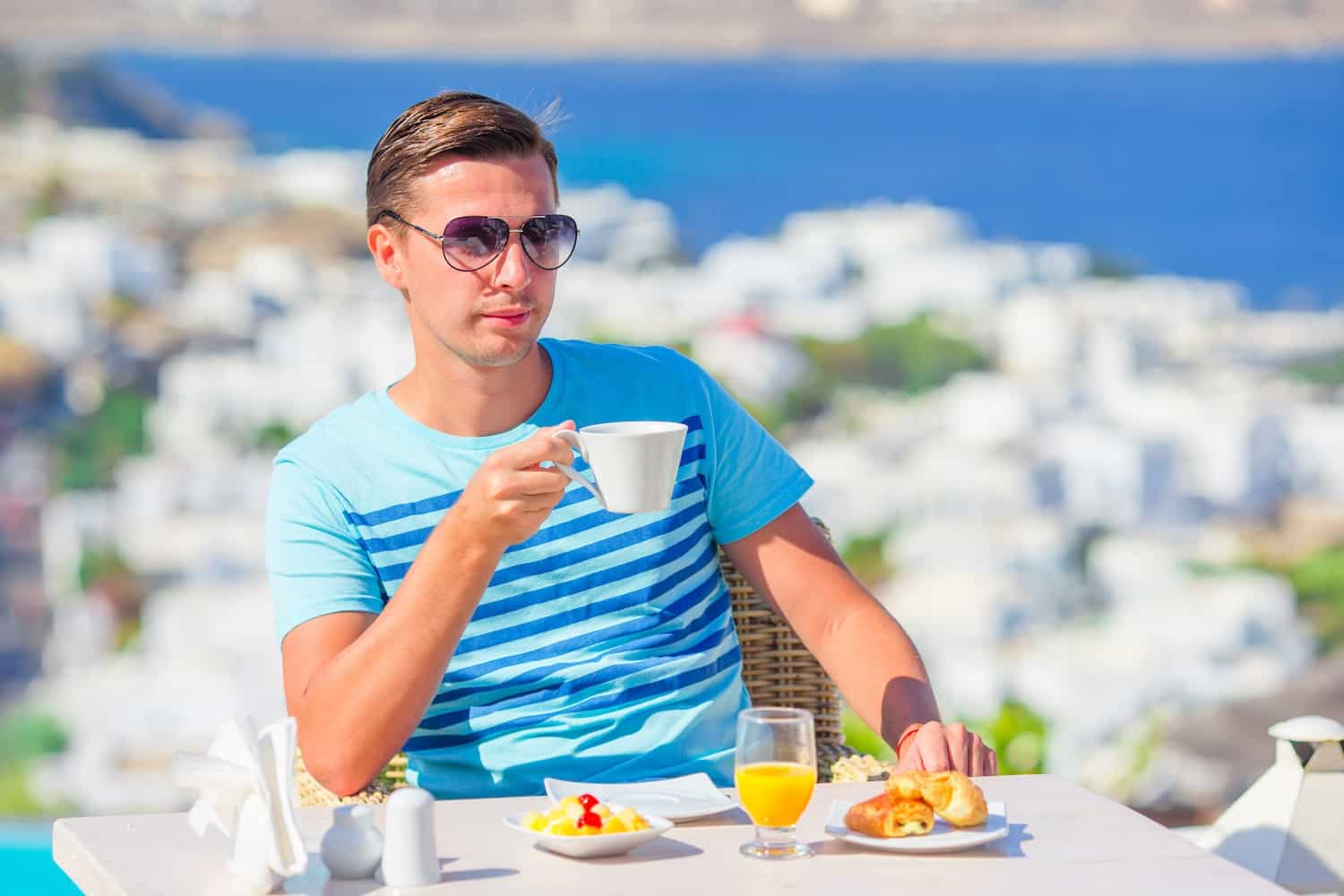 So before you get booking your fun in the sun trip, where are you going to stay? Are there gay hotels in Mykonos? Which one should you choose?
There are actually only two specifically gay hotels in Mykonos, Elysium (a slice of gay paradise) and Geranium, but there is a wealth of fully gay-friendly options. You'll find that all over Mykonos places are open and welcoming, so you are bound to have a holiday to remember.
So kitty girls, are you ready… Just remember, what happens in Mykonos, stays in Mykonos…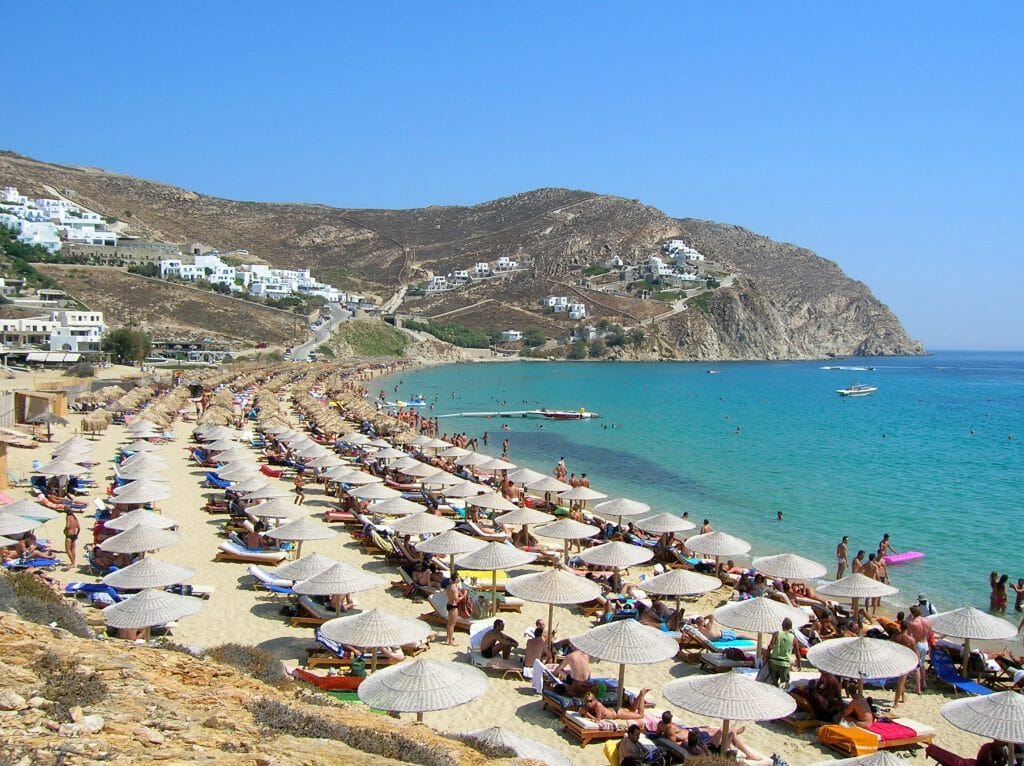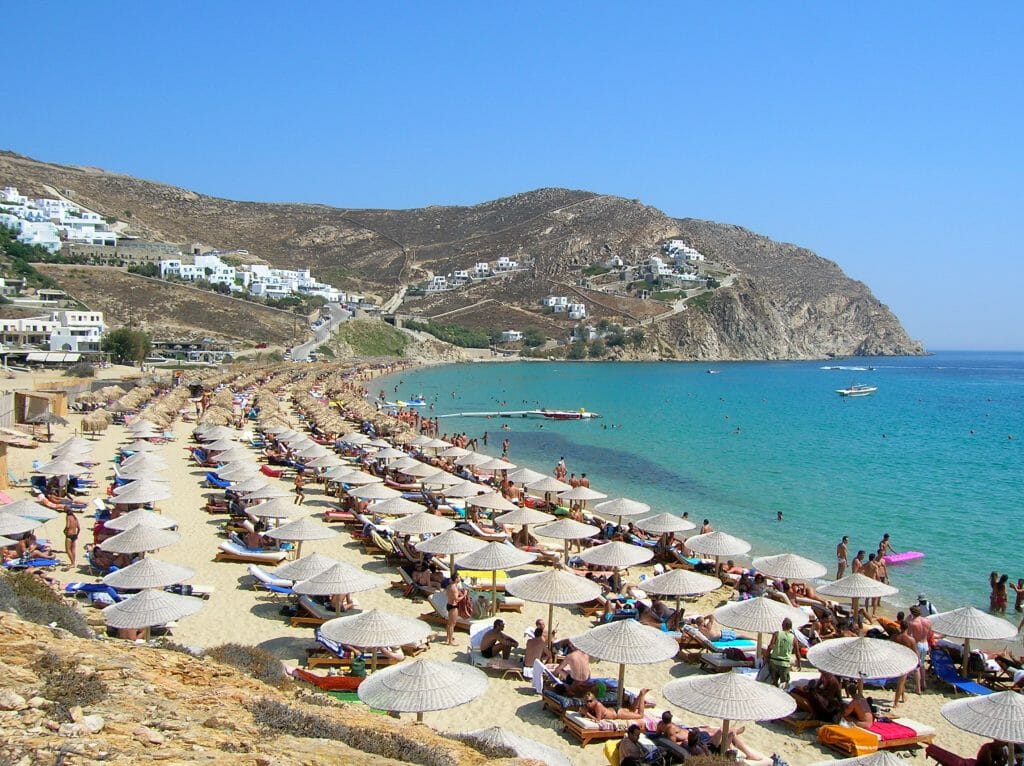 One of two gay hotels in Mykonos, the Elysium is the place to see and be seen. There's a stunning terrace space where you can sip a cool drink and enjoy the view, decadent interiors and, if that isn't relaxing enough, a spa. We love how big it is, so there's always something new to explore here: you'll never get bored! The view will take your breath away (as will some of the contemporary artwork on the walls!). You can read our full write up of the Elysium Gay Hotel in Mykonos here.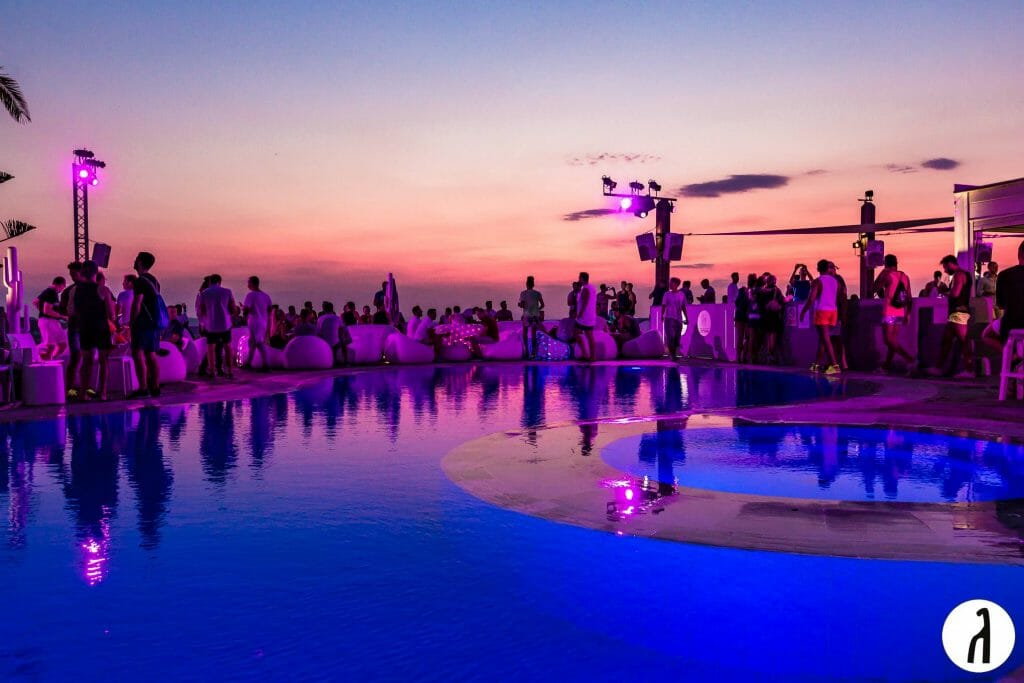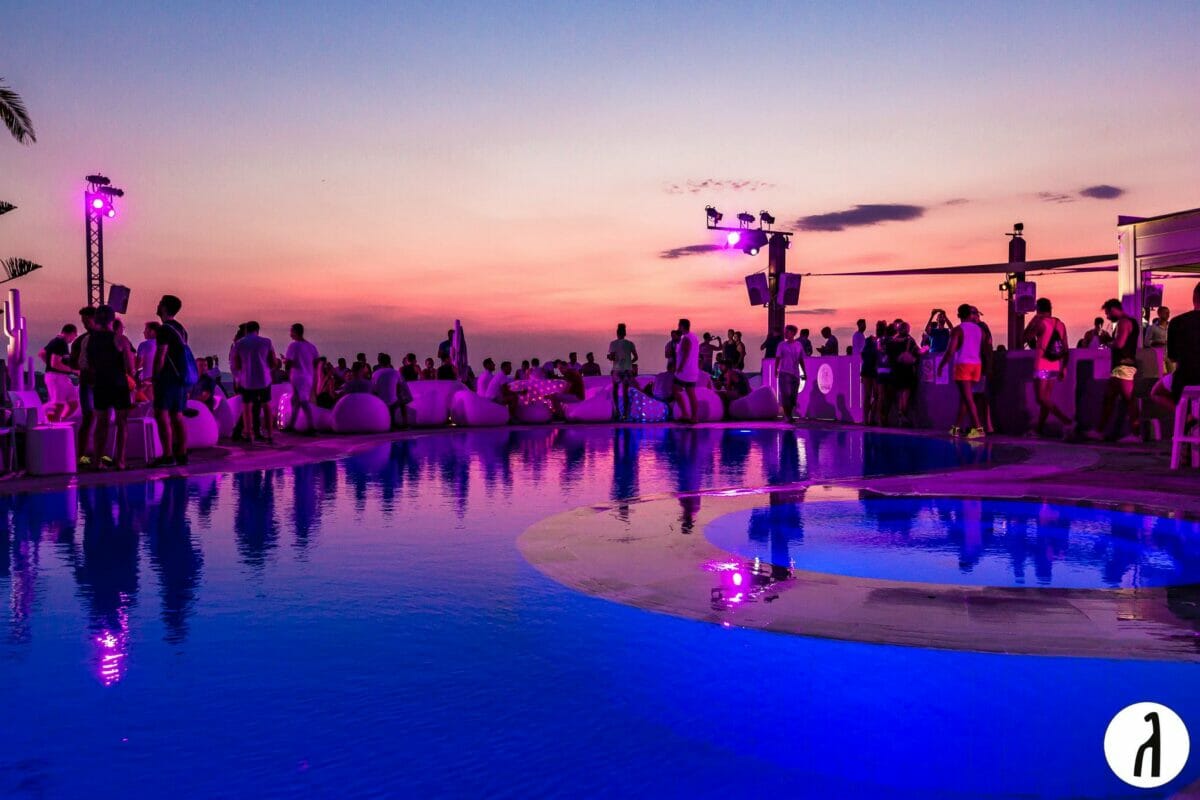 Unlike the Elysium, Mykonos' other gay hotel is quieter and a bit further away from the action, so great if you'd prefer a bit more privacy. It's also aimed specifically at gay traveler, so you'll get a warm welcome (without so many wild parties!).The rooms are modern and clean; some even have a kitchen unit so you can self-cater to get that extra alone time. The swimming pool area is chilled and attractive.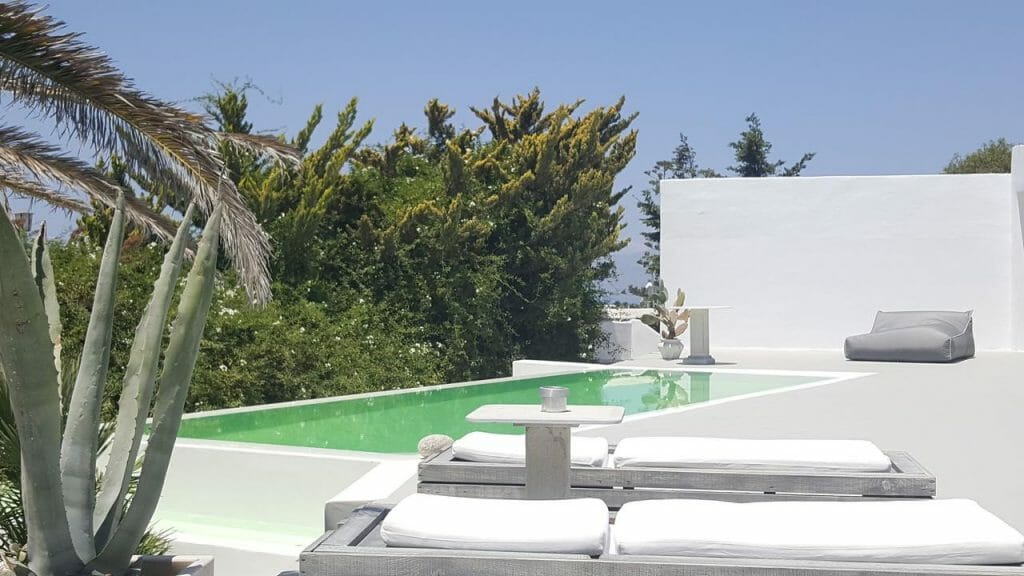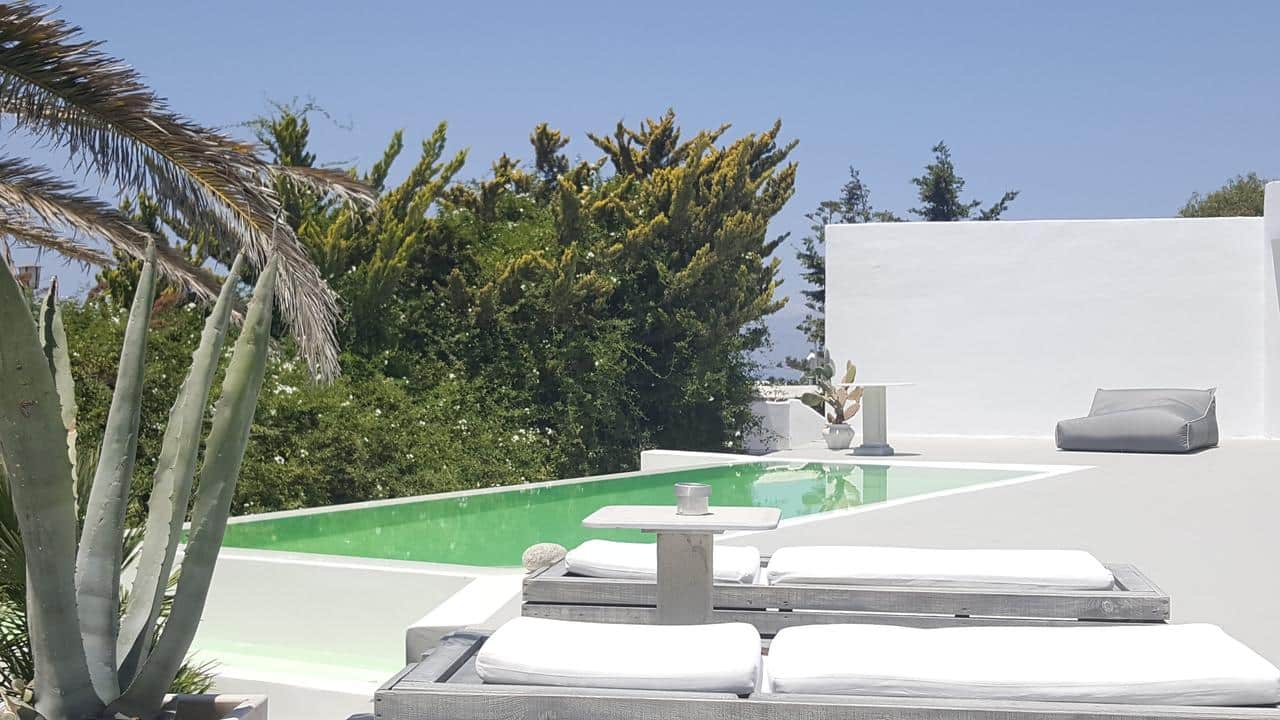 Speaking of privacy, if that is what you like from your holiday destination, then these are the apartments for you. These self-catered studios are great if you're traveling with your significant other and want a space for the two of you to relax in after a hard day's sunbathing. You're also close to the action when you want to head out for the night.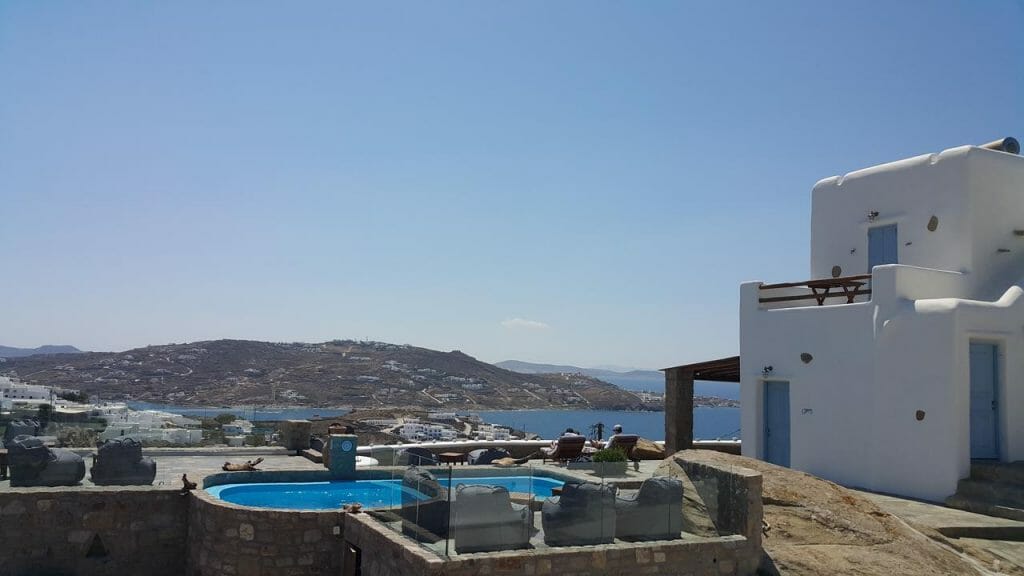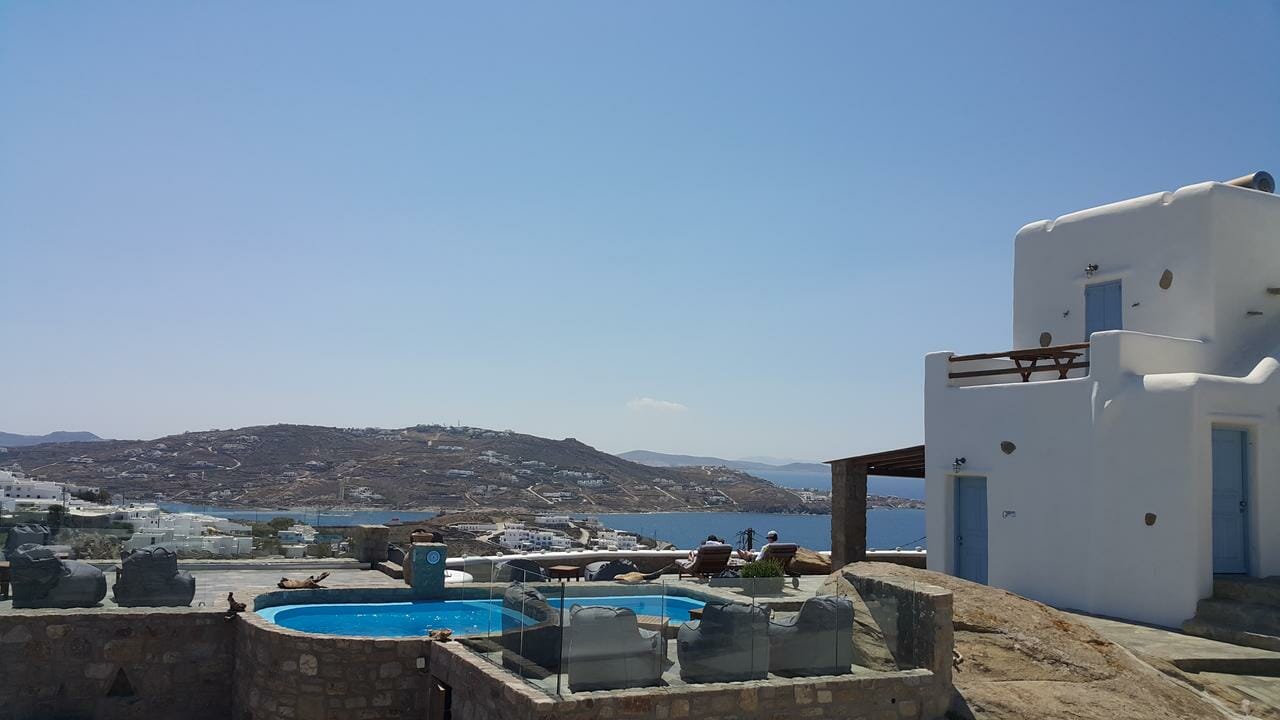 Enjoy complete luxury at the beautiful Harmony Boutique Hotel, which has a fully-equipped spa in addition to its traditional Mediterranean restaurant. The breakfast is pretty spectacular as well! It's right next to the old port so you have panoramic views of the sea from your balcony.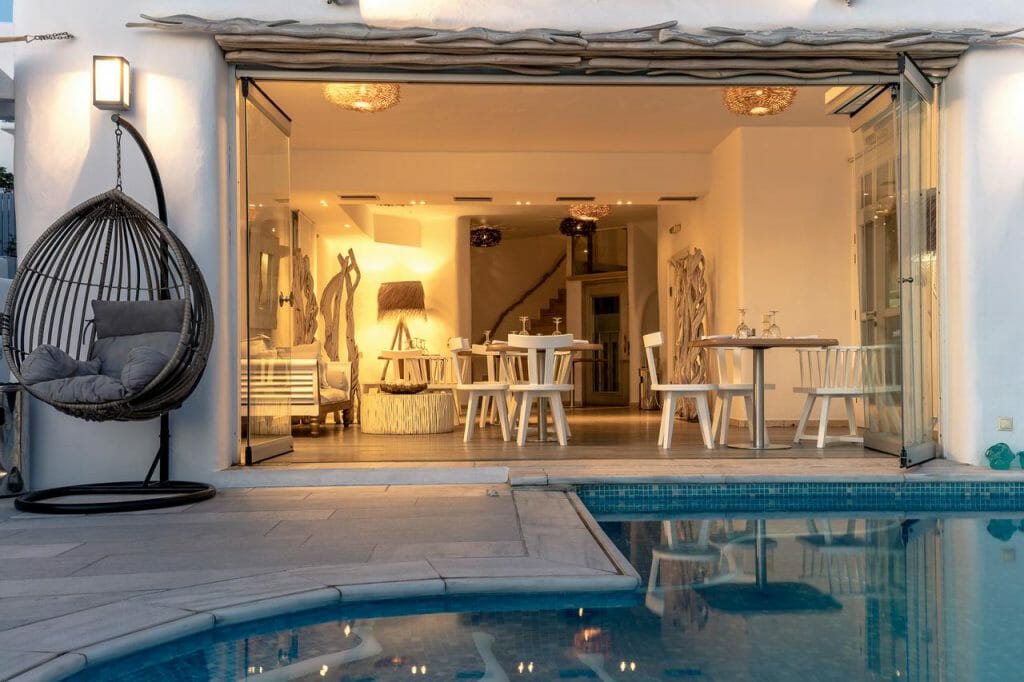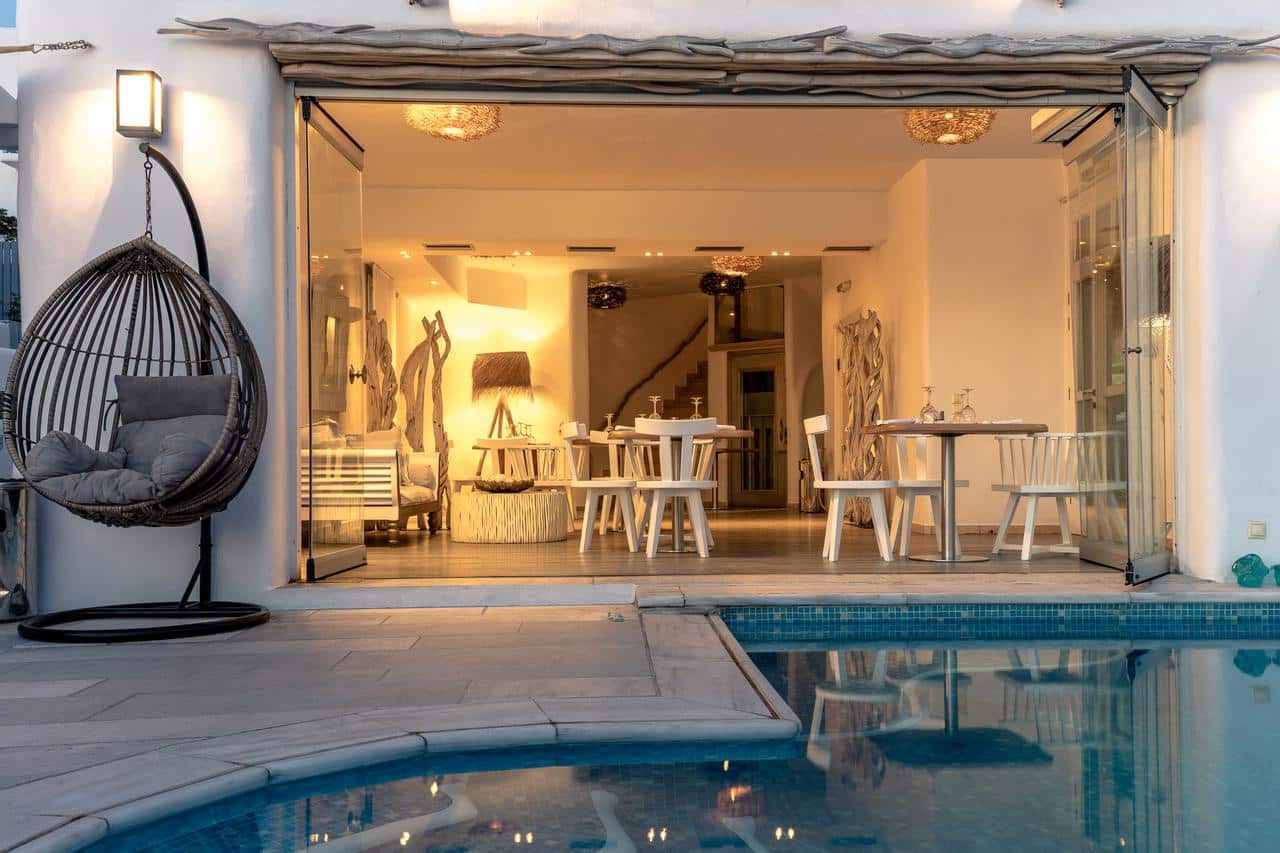 Despite the name, this is not one of the exclusively gay hotels in Mykonos, but it is extremely gay friendly and an ideal option for travelers on more of a budget. Its whitewashed walls and bright blue shutters look fresh against the Greek sky. You're right on the beach and there's a cozy lounge area to relax in when you need to get out of the sun.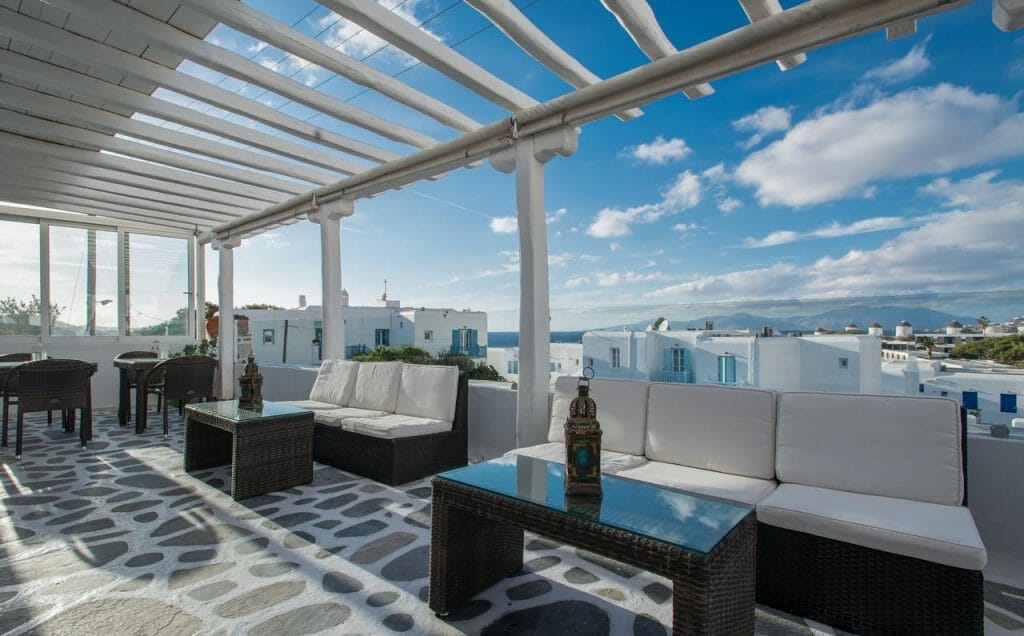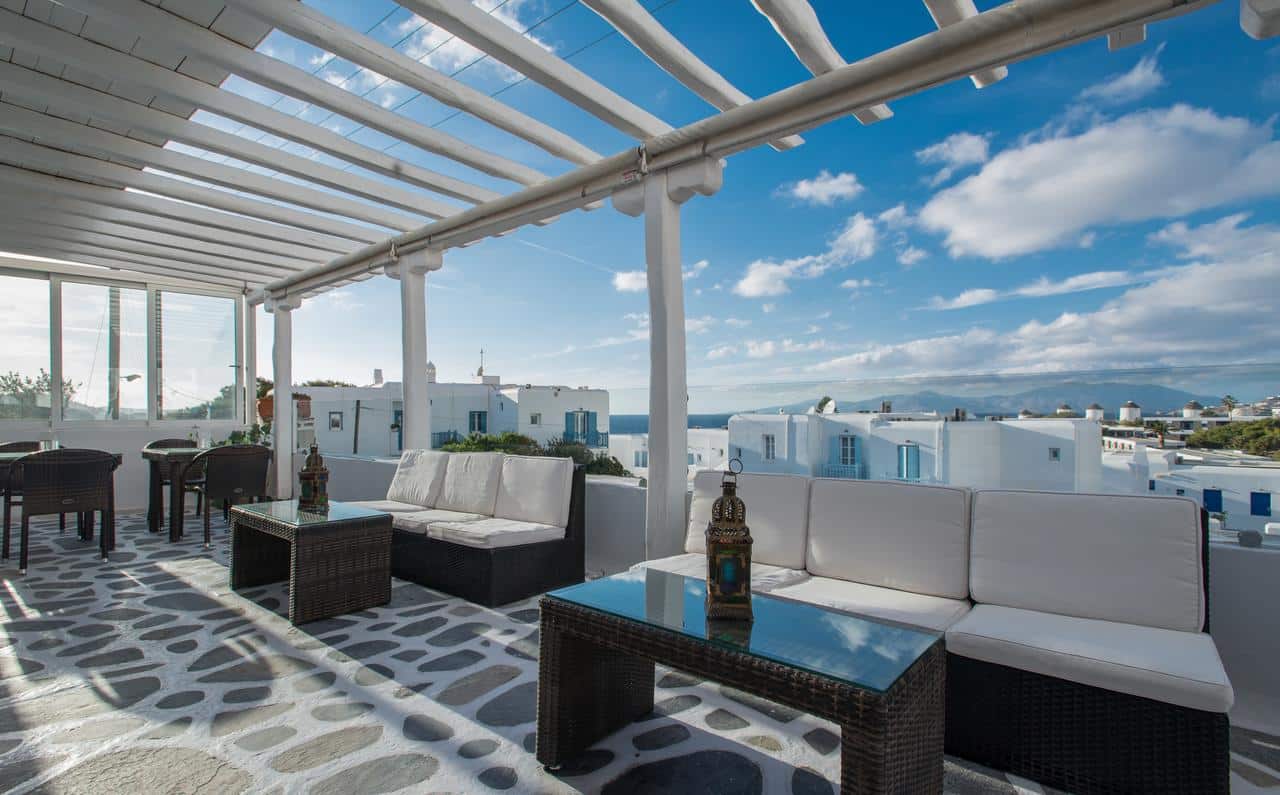 If you're planning a romantic holiday for two, you can't go wrong with Kouros Hotel and Suites. Each room has a private terrace where you can chill in the sun before heading out to enjoy the nightlife. Huge amounts of care have been taken to ensure stylish and elegant rooms – plenty of interiors inspiration here! If you can drag yourself away, the amazing Mykonos nightlife is only moments away.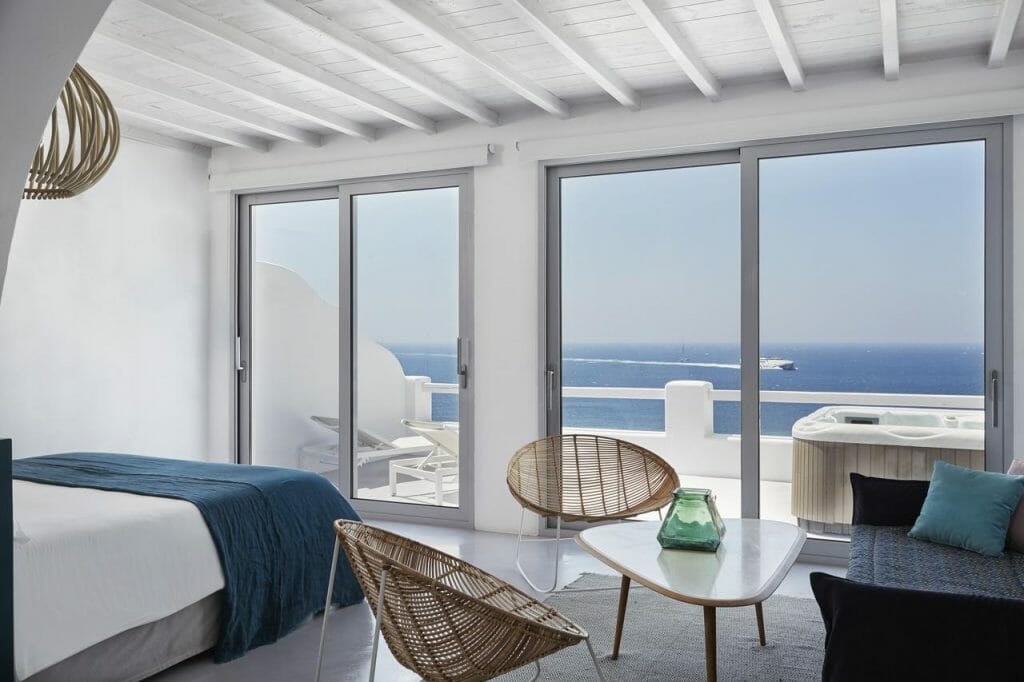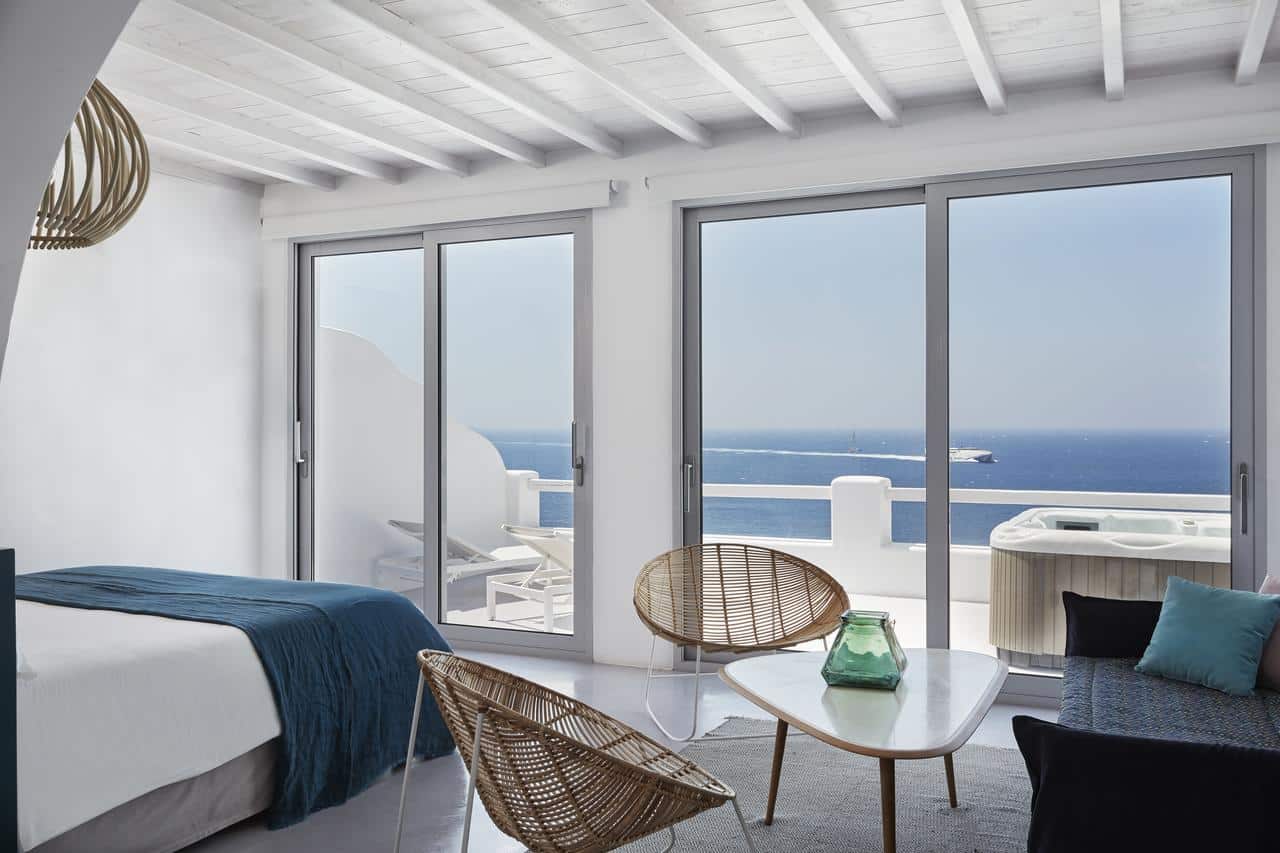 The team at this hillside hotel is so hospitable that this has become a firm favorite among gay travelers. The rooms are bright, breezy and attractively decorated. We love being able to sit on the terrace and watch the sun go down over the town. You can also enjoy a buffet breakfast to energize you for the walk to the beach.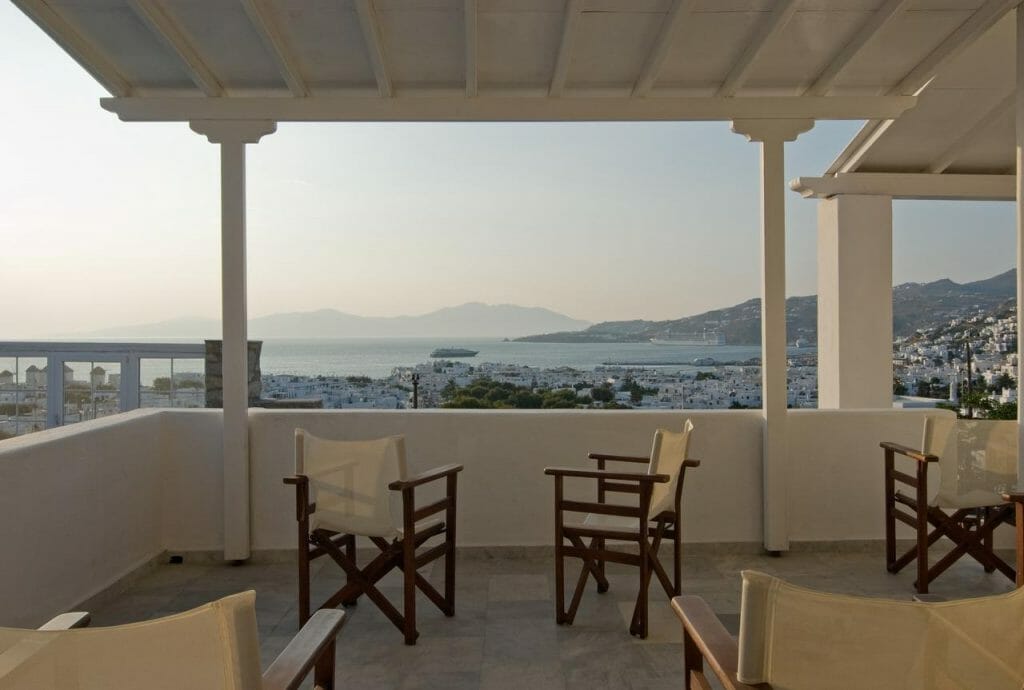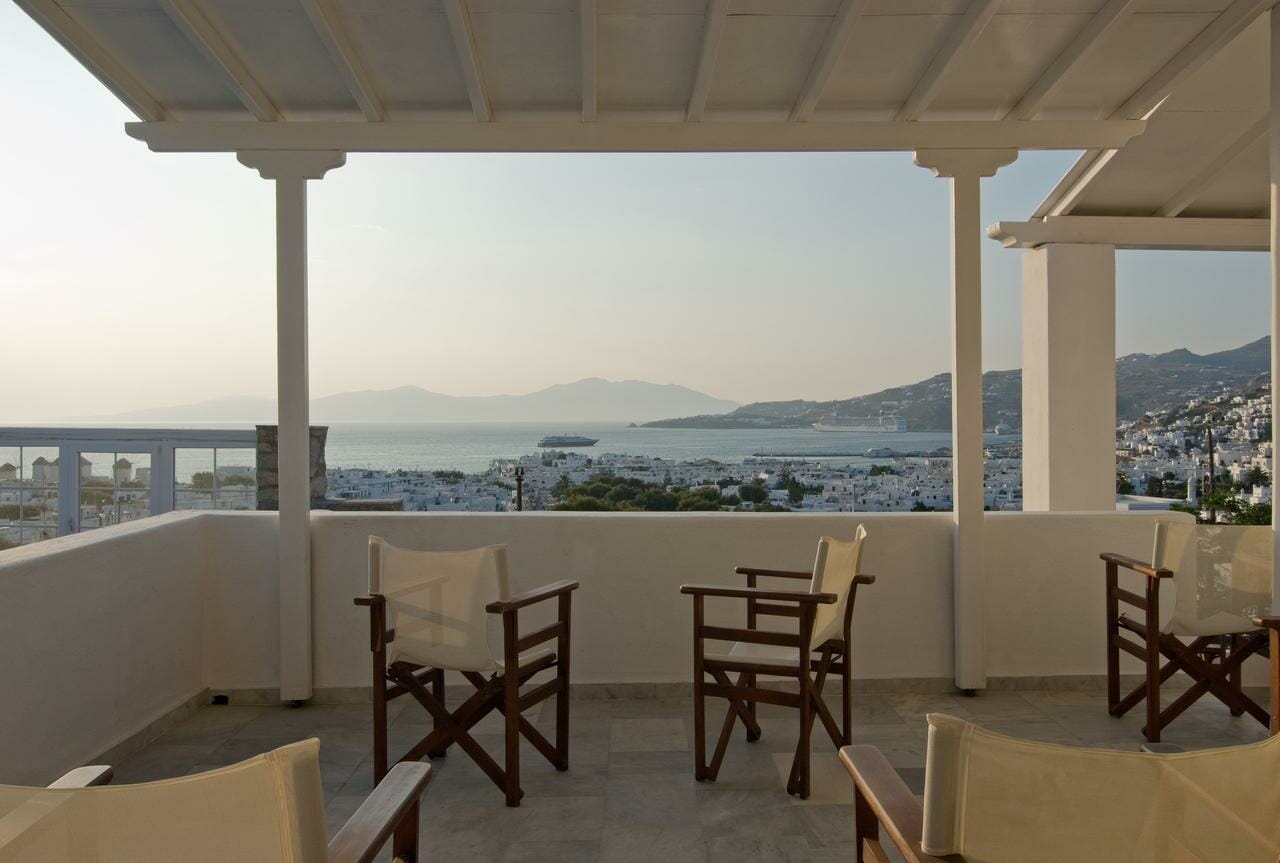 You won't know whether you've stepped into a film set or a hostel at this incredibly hip, gay-friendly hostel at the Old Port. For travelers on a budget, this sociable accommodation should be your first choice. You might have to share a dorm room, but the sleeping spaces are surprisingly private and the stunning bar area more than makes up for it!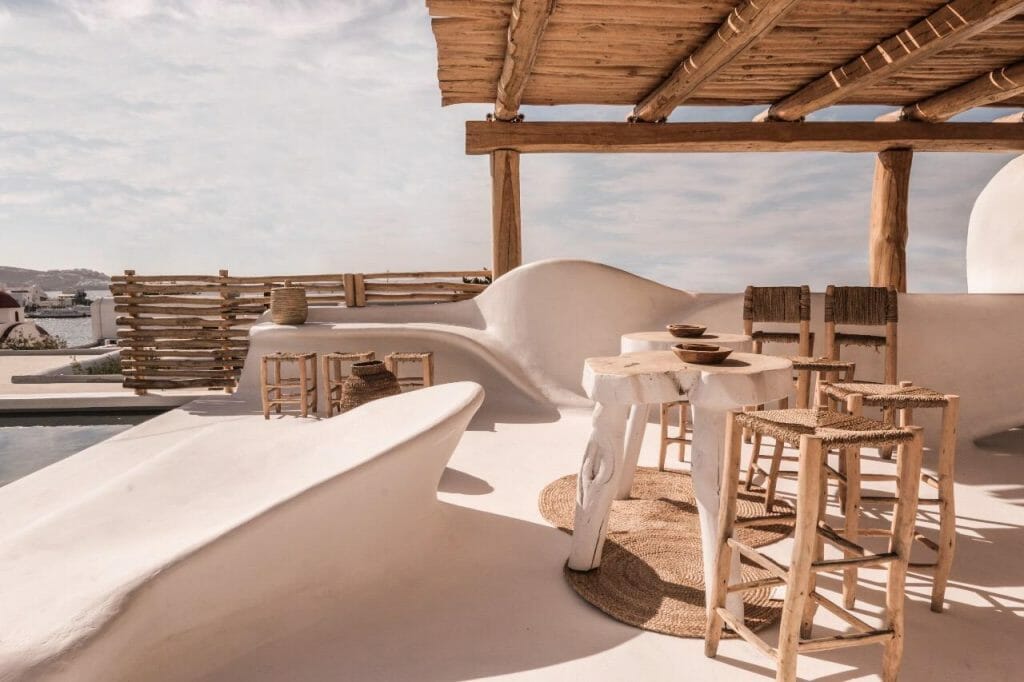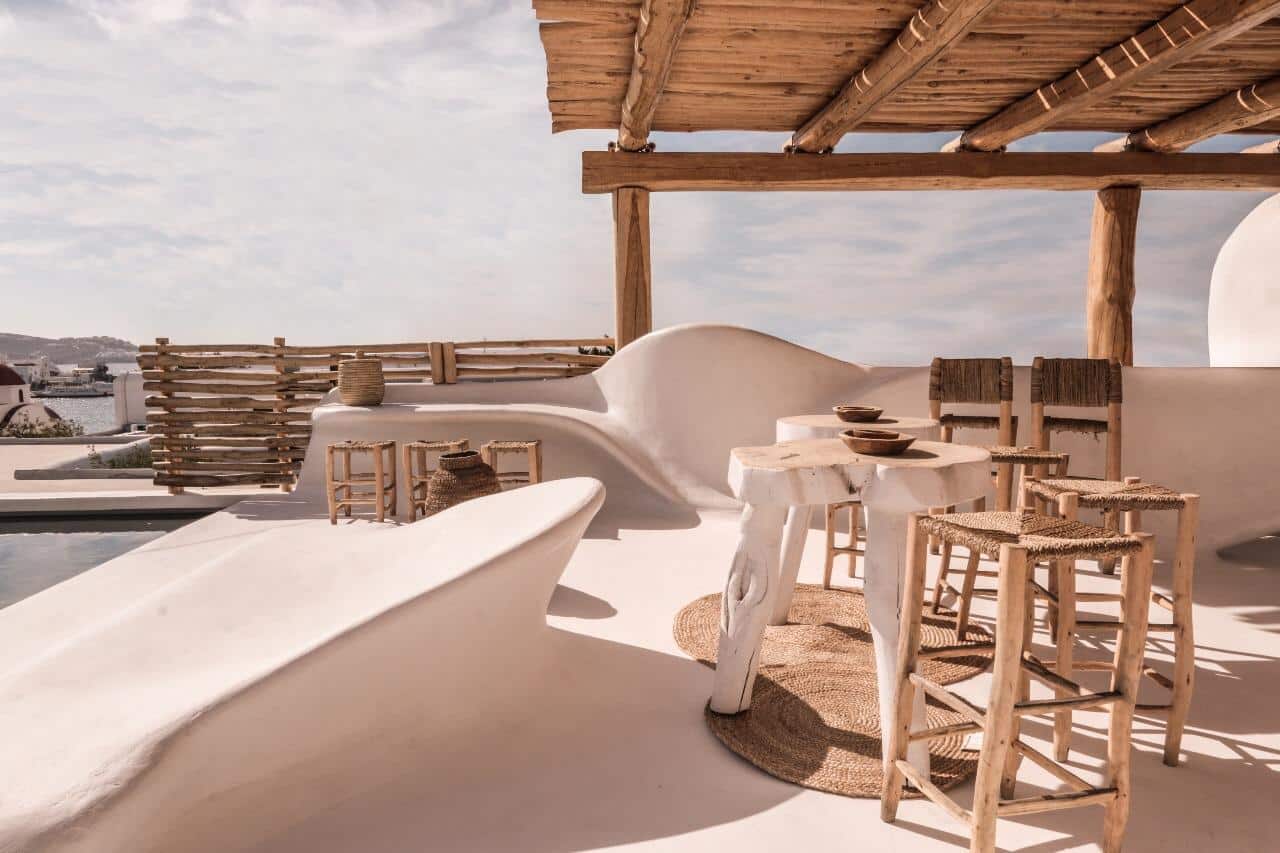 From the budget option to sheer luxury, the Mykonos Grand Hotel and Resort is as grand and glamorous as the name suggests. It's situated right on the beautiful Agios Ioannis beach and has delicious food options at the two hotels. Learn to play tennis, lounge by the infinity pool or explore the picturesque surroundings; that is, if you even want to leave the chic rooms! Impeccable service is the cherry on top to make this one of the most popular resorts in Mykonos with gay travelers.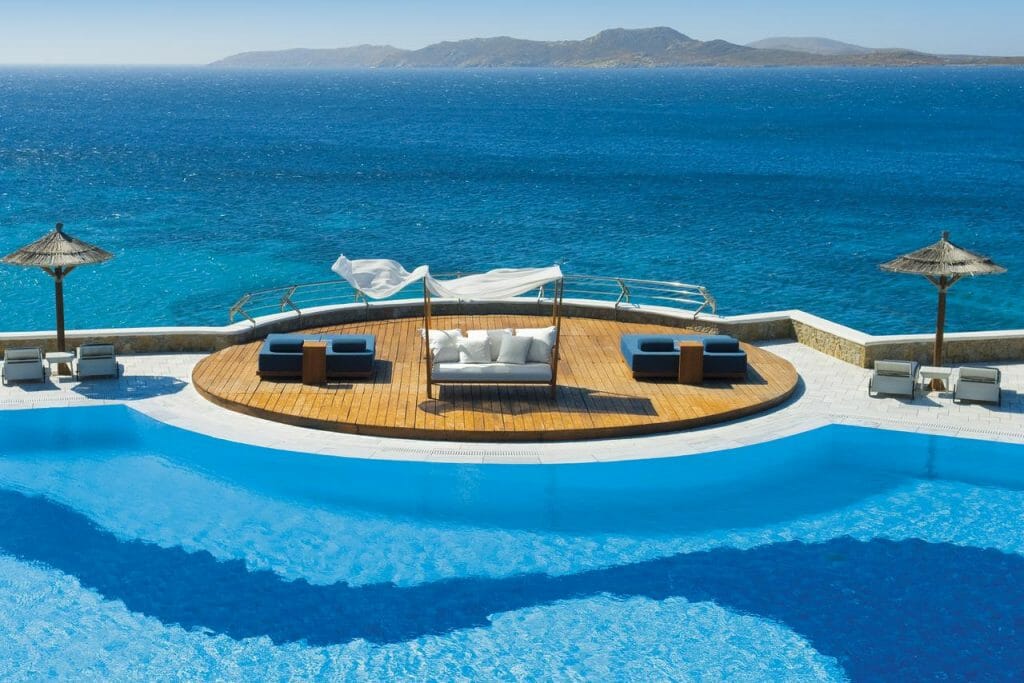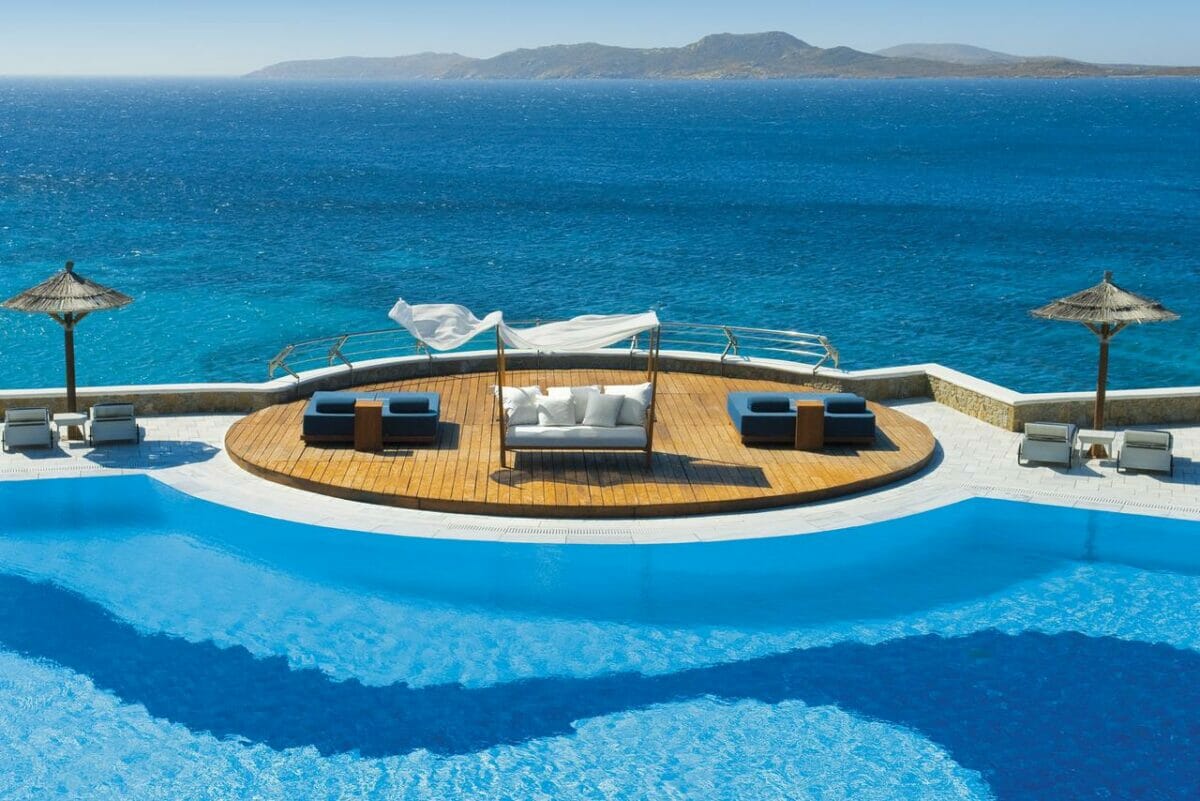 When you arrive at the Nissaki Boutique Hotel, you're immediately gobsmacked by the stunning views of the sea and nearby beach. Things only get better when you're shown your room and find it stylish, comfortable and fully equipped with every amenity you can imagine. Complimentary transfers are a nice touch and there's also an indoor pool and fitness center for gym bunnies who like to keep active even on holiday. For the rest of us, there's a hot tub and swimming pool to relax around!
Whatever kind of gay holiday you're looking for, you can be sure to find a warm welcome and an incredible stay in one of these wonderful gay-friendly or exclusively gay hotels in Mykonos.