While nearby Jo'burg is vivacious, sensual and fast-paced, Pretoria is more composed and orthodox. This is the administrative capital of South Africa after all. Neither compares to the fabulous Gay Capital, Cape Town, but in Gay Pretoria, we still found a lot to love…
An eye-catching small city with a sunny climate, quiet leafy suburbs, wide open green spaces, plenty of culture and the annual jacaranda bloom – we have to admit Pretoria surprised us. We were told it was only a place for businessmen and government workers but found an inner city undergoing something of a revitalization (much like Port Elizabeth) slowly embracing the cosmopolitan and discarding the conservation. Museums, galleries, theatres, and destination dining abound, plus there are some exciting nightlife options including one or two fabulous gay bars.
Just don't expect to find a rainbow-flag covered queer village like Phuket, Brussels or Lisbon however – and to be honest, you are unlikely to find one any time soon…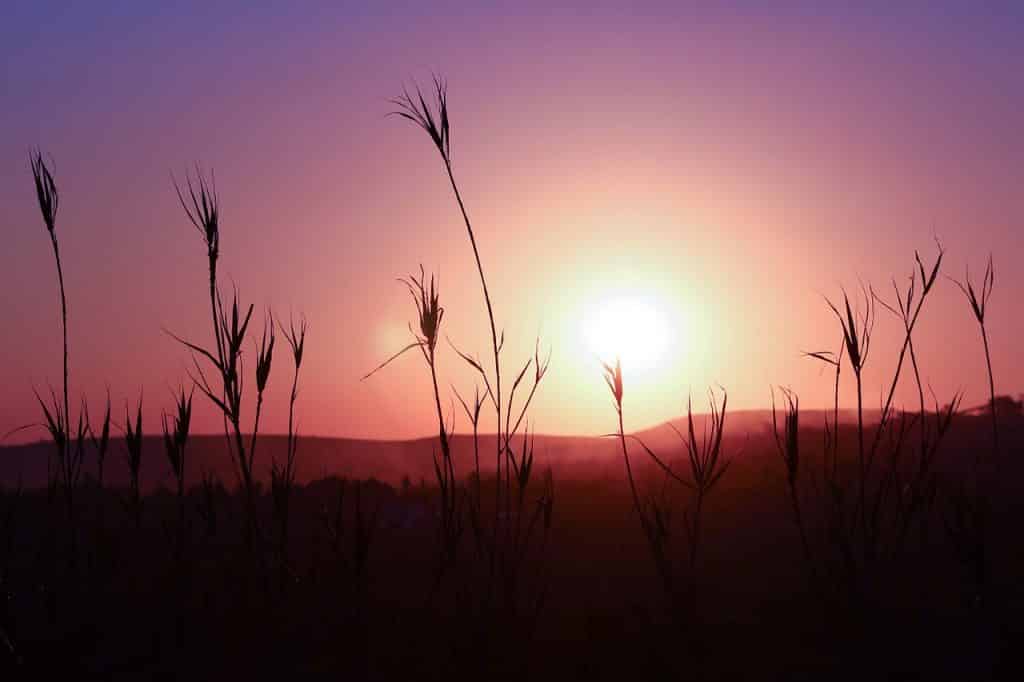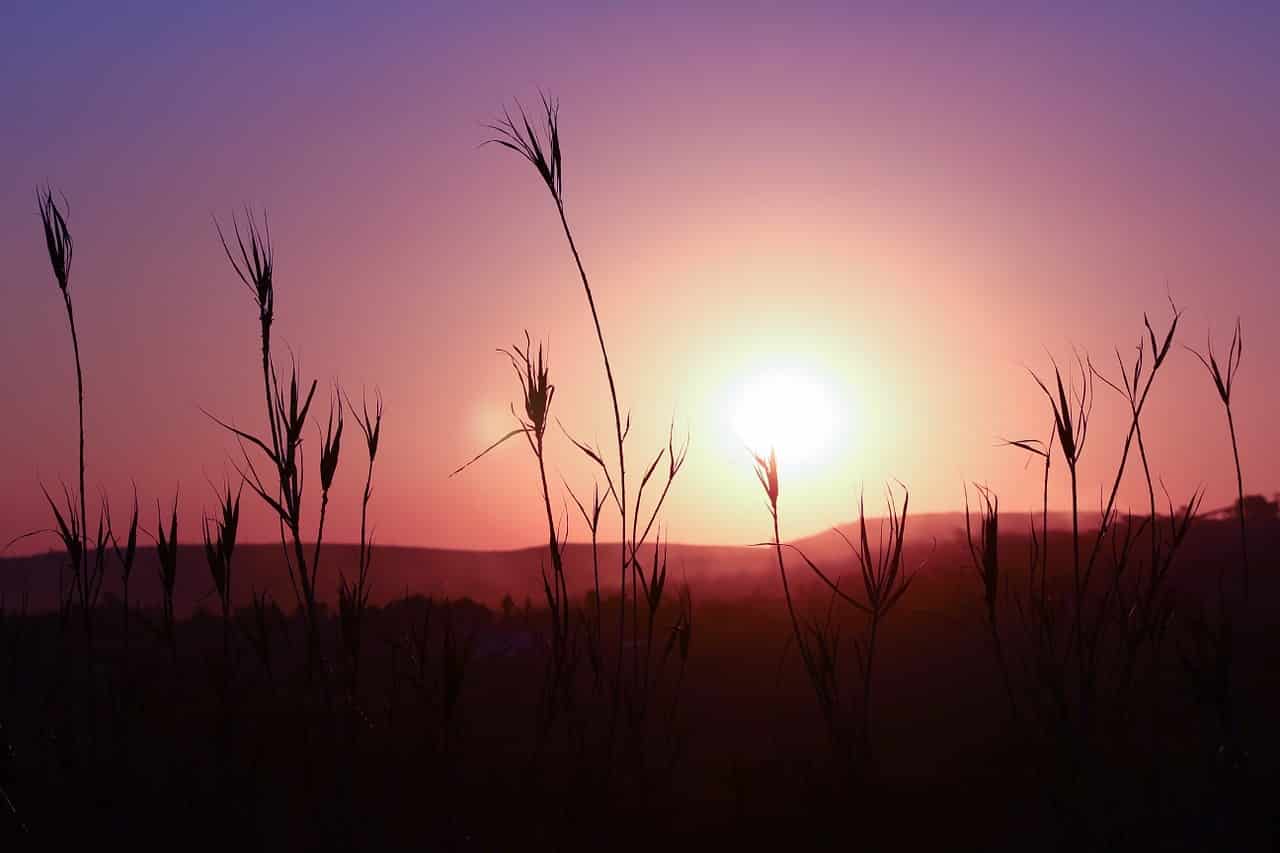 South Africa's constitution was the first in the world to protect people from discrimination on the grounds of this sexual orientation, and the country was the first in Africa to legalize same-sex marriage, but sadly this progressive political climate has not translated to complete acceptance across society and LGBT hate crimes are all too common.
South African law doesn't catalog hate crimes separately from other crimes, so we can't know for sure the exact levels but there is no denying that homosexuality is still very much taboo in smaller, rural areas and that there is a gaping chasm between the law and the social realities for many South Africans.
This, however, is unlikely to affect your average traveler in urban areas – and particularly in gay-friendly Pretoria – but is something to be aware of, and we generally advise caution with public displays of affection in public as such. We are only just beginning to understand the shocking scale of LGBT discrimination in South Africa. While as visitors we personally did not experience any, there is undoubtedly a critical need for hate crimes laws here as the local LGBT community still faces high levels of violence.
Theirs is no magic solution for South Africa and with any change in public perceptions, it's a process that will take some time. In modern Pretoria however, we found many accepting and progressive attitudes and feel comfortable recommending to gay travelers who wish to experience a rich diversity of people, cuisines, and languages, alongside historic buildings and wild nightlife.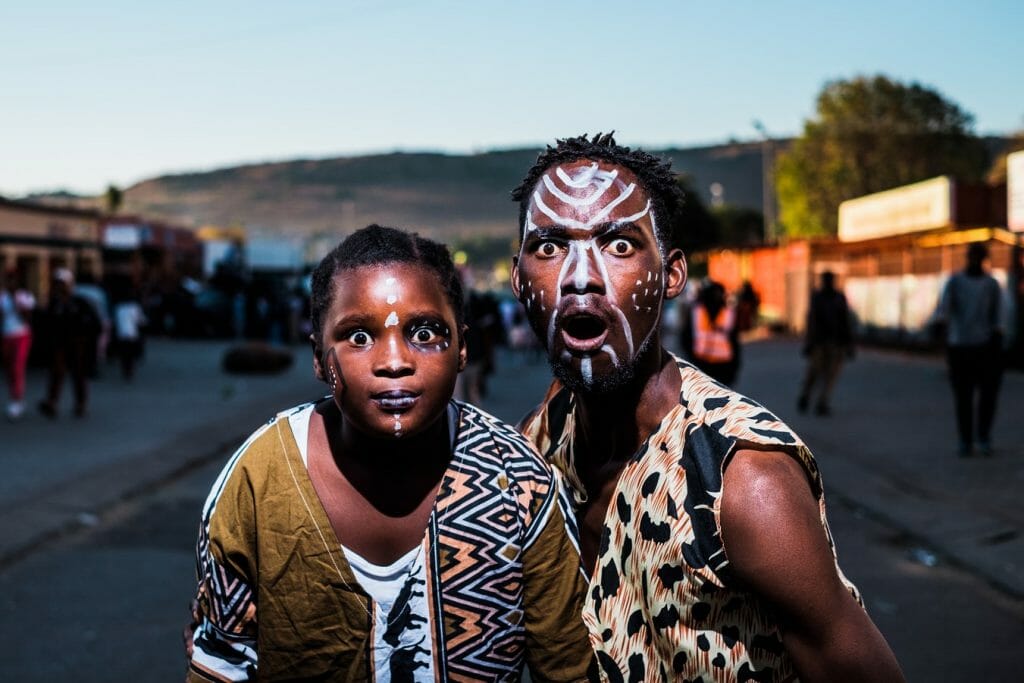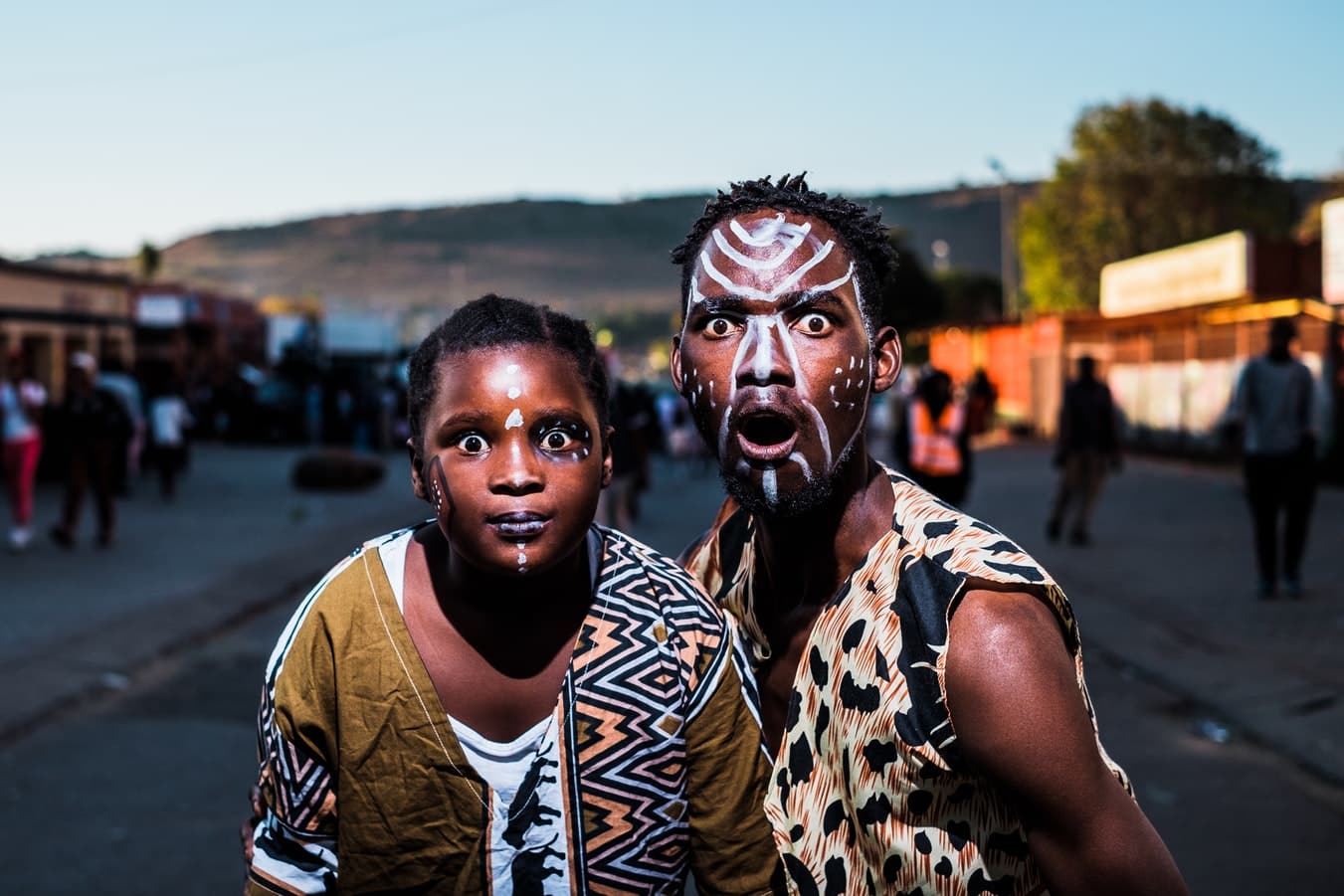 Gay Pretoria Guide: The Essential Guide To LGBT Travel In Pretoria South Africa
Attractions in Pretoria
This might be the administrative capital of South Africa – more synonymous with public servants and business travelers – but being in Africa you can still bet there are going to be plenty of outdoor things to do in Pretoria.
Shopping days, hiking and cycling are all popular, but equally so is laying by the pool or booking day trips to explore the glorious nature on the doorstep of Pretoria. If you plan to get a lot done car hire in Pretoria is a very affordable option and popular to see more far-flung attractions. This is South Africa after all – one of the world's greatest self-drive holiday destinations with the excellent road network and epic scenery.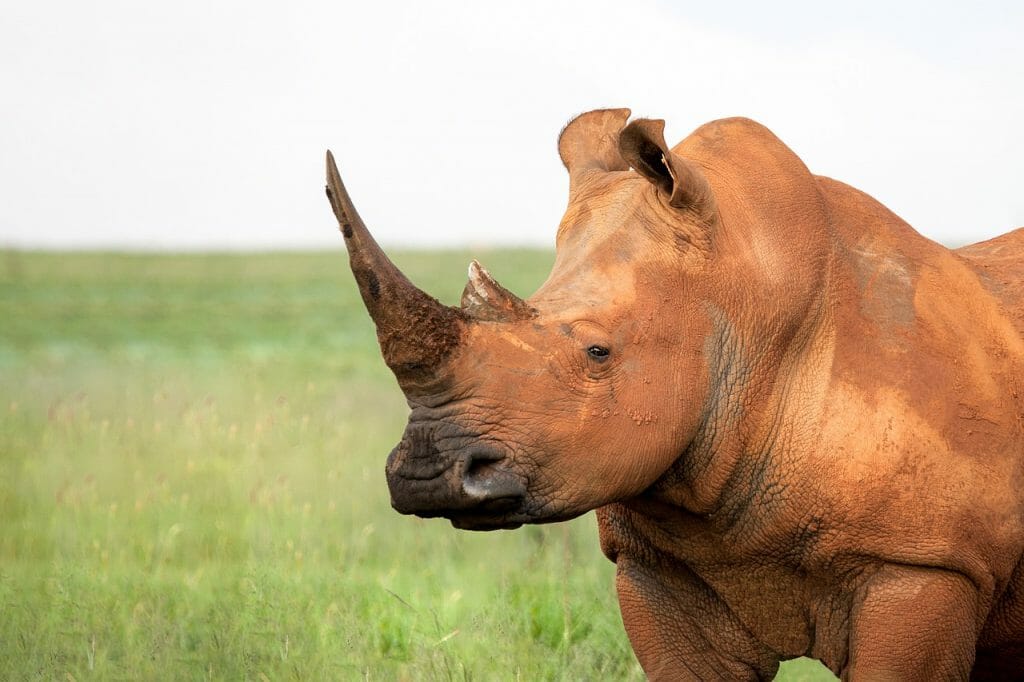 However, when it comes to driving in South Africa, there are a few simple rules to keep safe including ensuring your windows and doors are locked when driving through any urban areas (especially when stopped at a traffic light!) and never leaving any valuables in sight when you are parked. Even better, park your car where a car guard is available – and then all it takes is a few rands to ensure your vehicle remains safe.
Naturally being gay does not define which attractions most of us will want to see in each destination and most queer travelers will simply want to check out the top things to see in Pretoria during the day! We found our favorite memories were watching the sunset from a relaxing cocktail bar, dancing till dawn with our queer family, or laying out by the pool in our luxe Pretoria hotel.
However, if you're someone who can't sit still, we have put together a few of our other things to do in this modern city that are sure to keep you busy!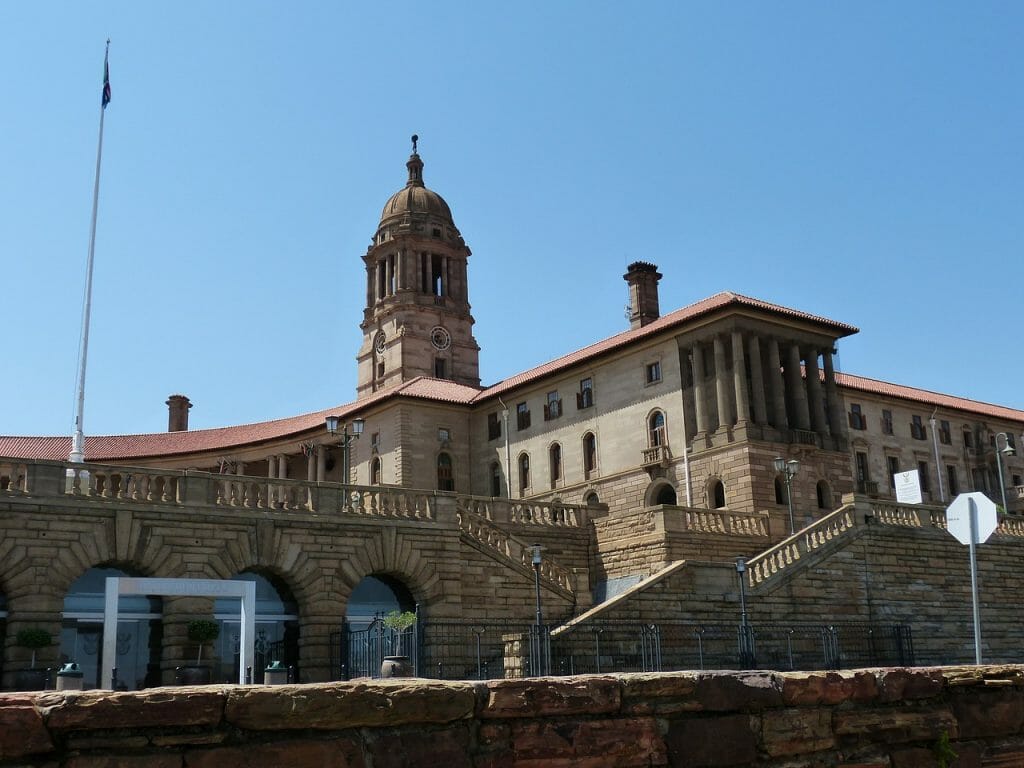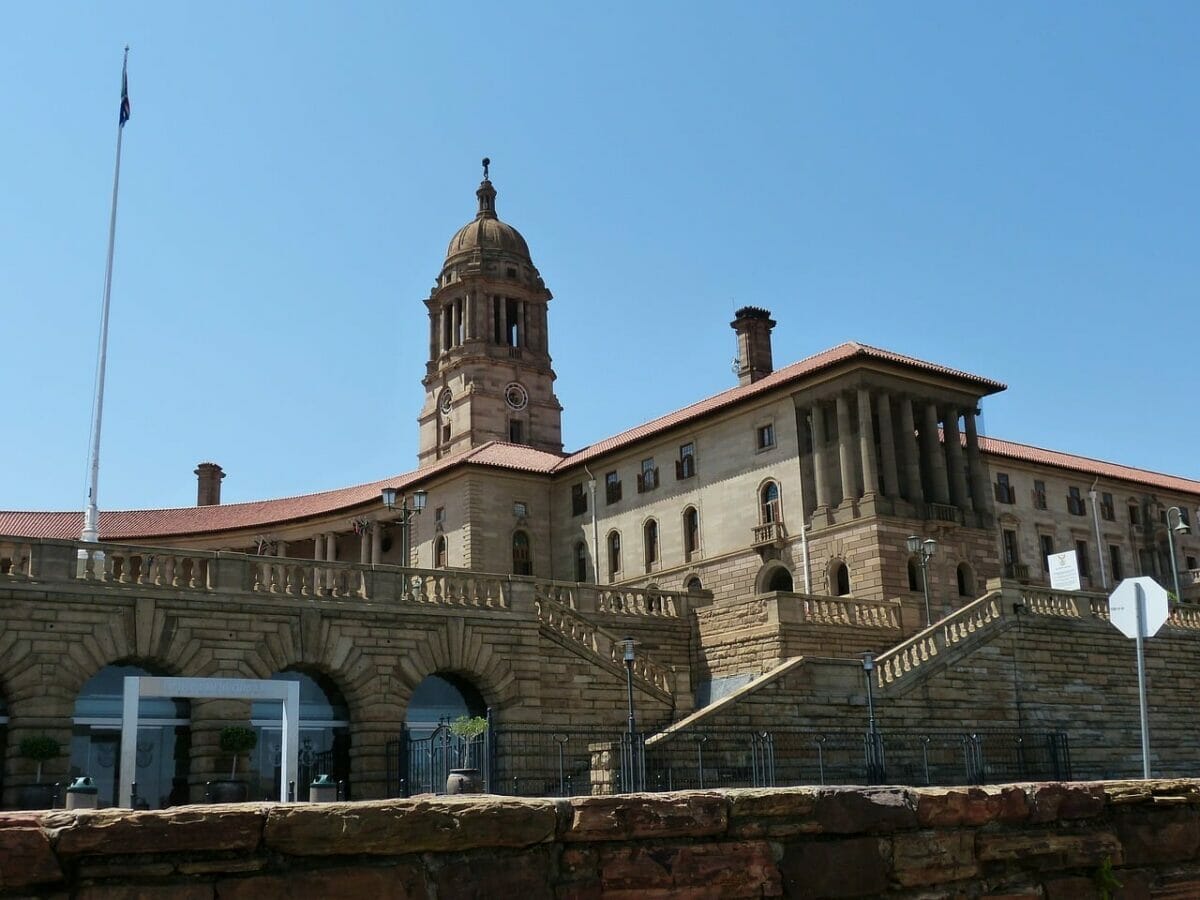 Top Highlights in Pretoria
Elephant Sanctuary – Take a tour or make your own way to the Elephant Sanctuary Hartbeespoort Dam where you can have unparallel access to these gorgeous mammals, accompanied by in-depth commentary on their biology, behavior, and conservation status.
Lesedi Cultural Village – Immerse yourself in South African tribal culture during this visit to the Lesedi Cultural Village from Pretoria. With all transportation provided, there's no need to rent a car and you can simply relax on the scenic journey from Pretoria. Watch a cultural program on the origins of the "Rainbow Nation" and tour four ethnic homesteads to learn more about South Africa's tribal cultures. Wind up with a pan-African buffet to taste the foods of different tribes.
Freedom Park – A hilltop memorial with a list of the names of those killed in the South African Wars, World War I, World War II as well as during the apartheid era. There is also a respectful museum tracing the nation's history through its freedom fighters.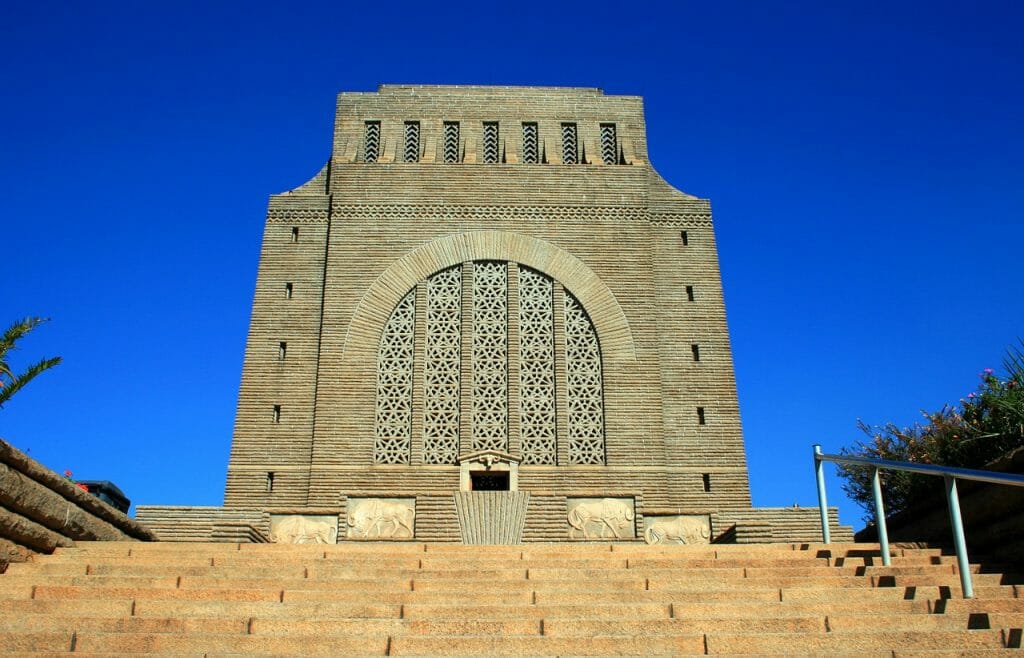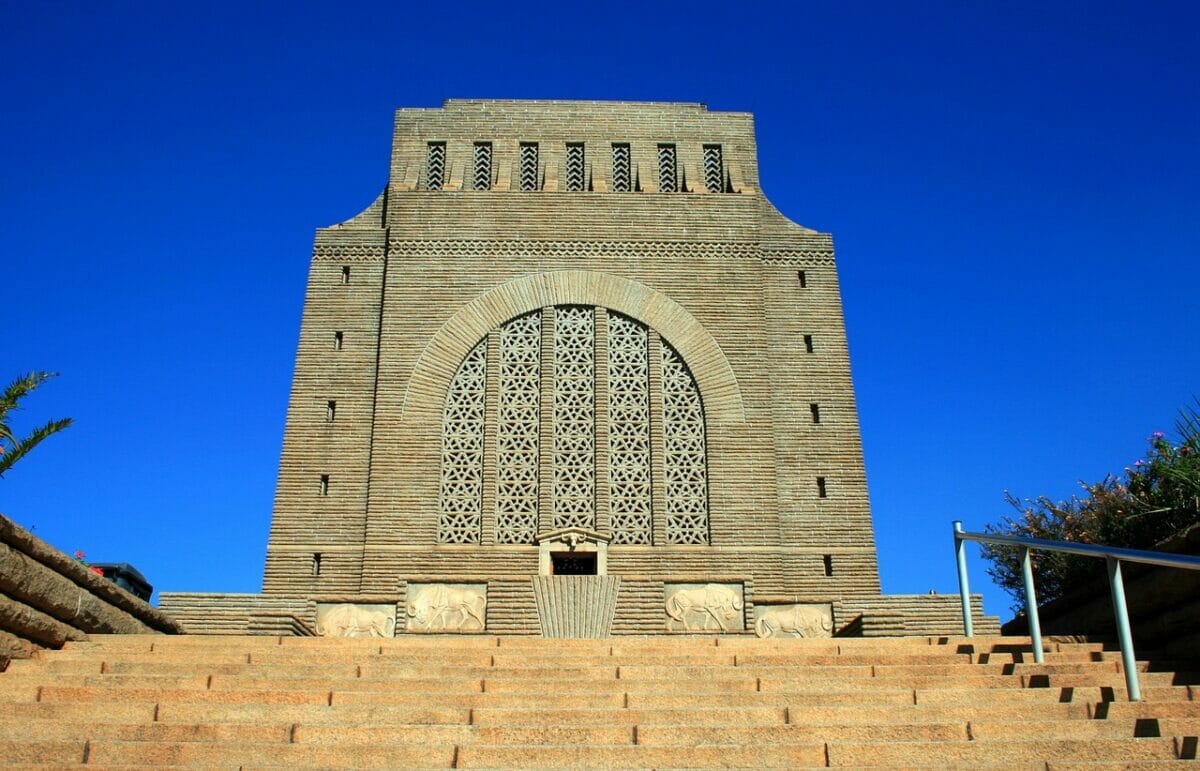 Pretoria City Tour – Get a comprehensive tour of Pretoria in a single day, perfect for first-time visitors or those short on time. With a guide providing in-depth commentary and all directions, seeing all the sights in a short time will be a breeze. Learn about Pretoria's history, culture, and modern life through visits to the Union Building, Paul Kruger's house, the Church Square, the Voortrekker Monument, and others.
Cradle of Humankind – Immerse yourself in the history of human life during this tour of the Cradle of Humankind from Pretoria. Learn how the region's geology has made it a hotbed for fossil remains of human and ape ancestors, as well as many extinct creatures. Other stops include Sterkfontein, Maropeng, Hartebeespoort Dam, and the Chameleon craft village
Soweto – Take a half-day tour of Soweto, a township in the Johannesburg area, with a guide to visit some of its most historically significant sites. You'll see Nelson Mandela's former house, Vilakazi Street (the only place in the world that has been home to two Nobel Laureates), the Hector Pieterson Memorial, and Freedom Square. Lunch is included at a local shebeen.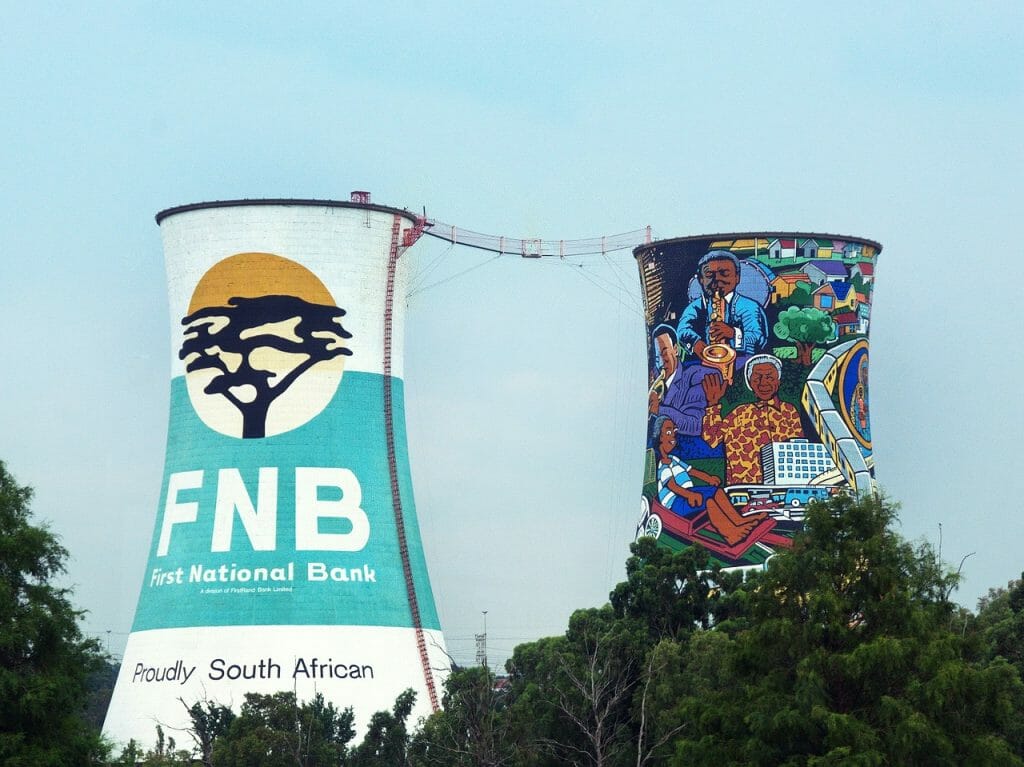 Transvaal Museum – A mammoth museum focussed on South Africa's natural heritage. The museum's collections and exhibits include hominid fossils from the Cradle of Humankind World Heritage Site and associated fauna, including Mrs Ples [the nickname attributed to a fossil skull believed to represent a distant relative of all humankind]; fossils, skeletons, skins and mounted specimens of amphibians, fish, invertebrates, reptiles and mammals.
Blue Crane Restaurant – A gorgeous thatched restaurant well worth the drive to enjoy its quaint sun deck by a lake in a bird reserve. Bird-watching, relaxed nature, global cuisine and inspired cocktails – count us in!
Enjoy the Jacaranda Trees – Possibly the most famous attraction of this city, forget Sakura viewing in Tokyo if you are in time for their blossoming you can see the entire city come alive in a fabulous burst of purple. Also, Nelson Mandela, one wrote during his Treason Trial, "those moments under the shade of the jacaranda trees on the vicarage lawn were the most pleasant of the trial", so we are not the only ones who enjoyed their beauty. See Pretoria painted purple from late September to middle November.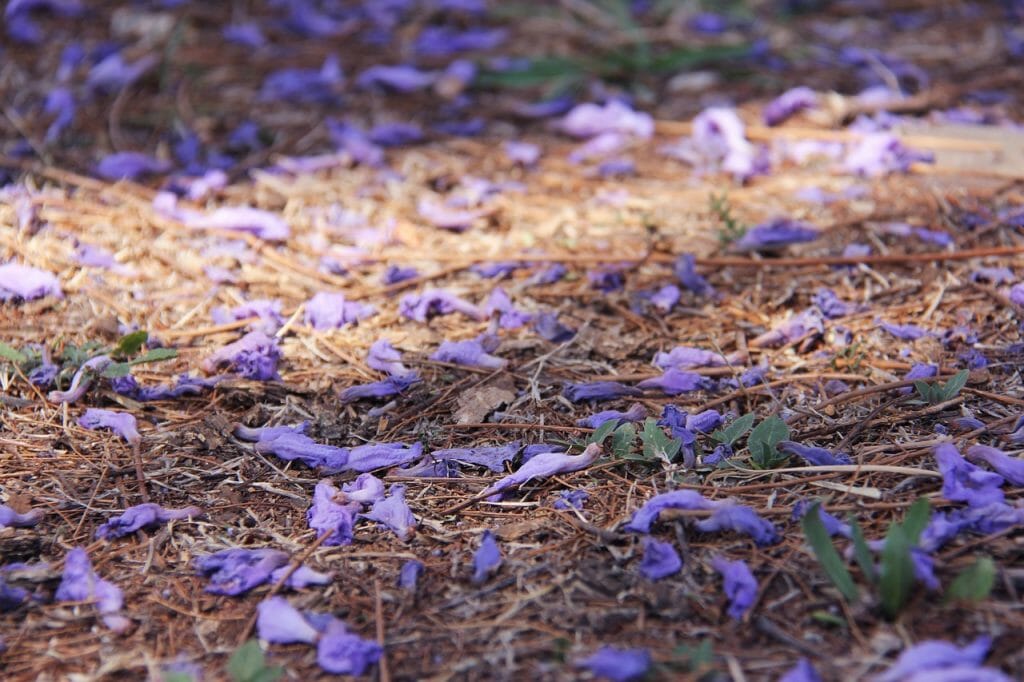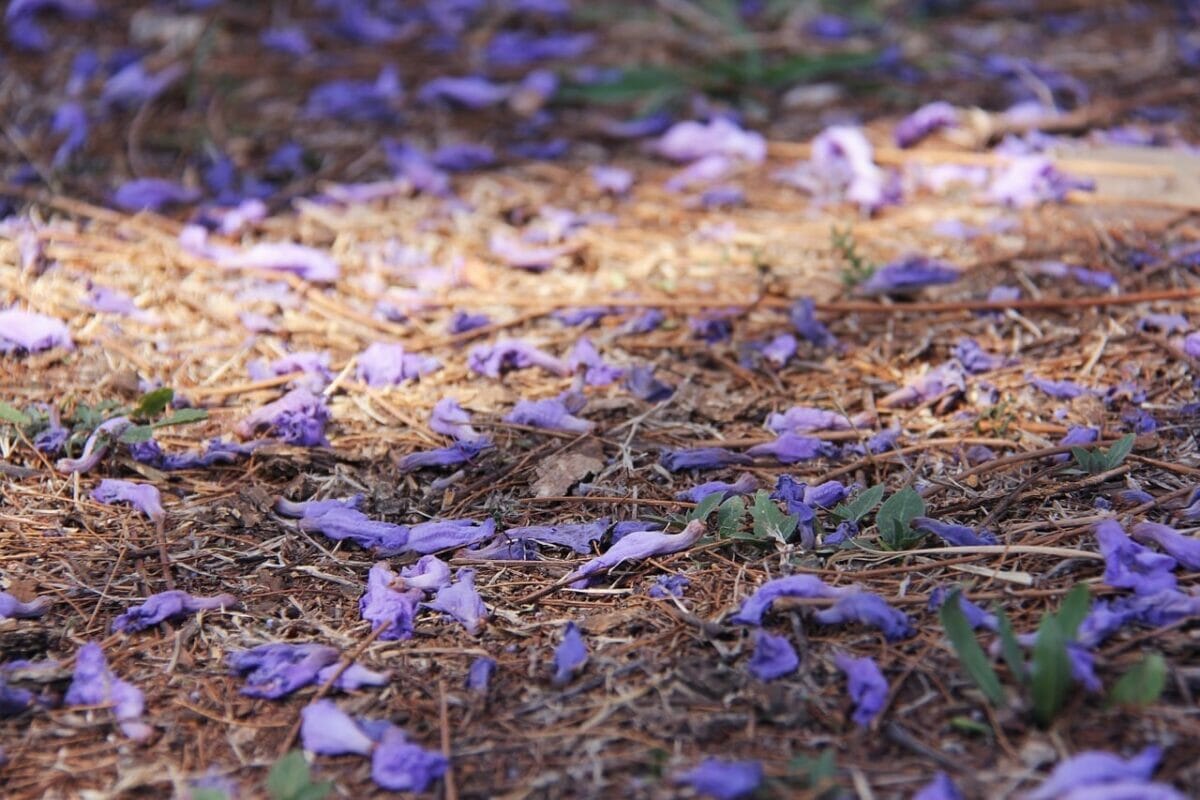 Union Buildings – Explore South Africa's seat of government with its imposing buildings, designed by Sir Herbert Baker, towers and gardens. You are in the administrative capital of SA, so how can you not!
Mustang Sally's – A retro American Diner in Hatfield, Pretoria that wouldn't be out of place in Denver, Palm Springs or Nashville. While the food is great with real value-for-money portions, we recommend coming here for the outrageous milkshakes that will be a feature of your Instagram – and possibly one of the most memorable experiences in Pretoria. The Candy Floss or Nutella shake are our picks, but there are no wrong choices here.
Pretoria LGBTI Pride – Held annually in October, Pretoria Pride consists of a parade and associated entertainment, social and educational events that aim to raise the visibility of the LGBTI community. Pride also serves as a celebration of the local LGBT+ community and its diversity. If you are in town when it is held, you should head along for a fabulous day – but it is probably not worth planning an entire trip around (unlike, say Mardis Gras in Sydney or Austin Pride…)
Gay-friendly and Gay Hotels in Pretoria
In this cosmopolitan administrative city, you will not find any major hotel accommodation that has any issues with gay guests checking in – and plenty of guest houses are explicitly gay-friendly.
For us, being gay-friendly is about providing a non-judgmental and respectful environment in which all people are treated equally. In saying that, elegant design, helpful staff, and excellent value for money never hurt anyone. Some hotels and guest houses in Pretoria have also gone above and beyond in recognizing and marketing to the LGBT community and given their popularity with gay travelers we would say it has paid off!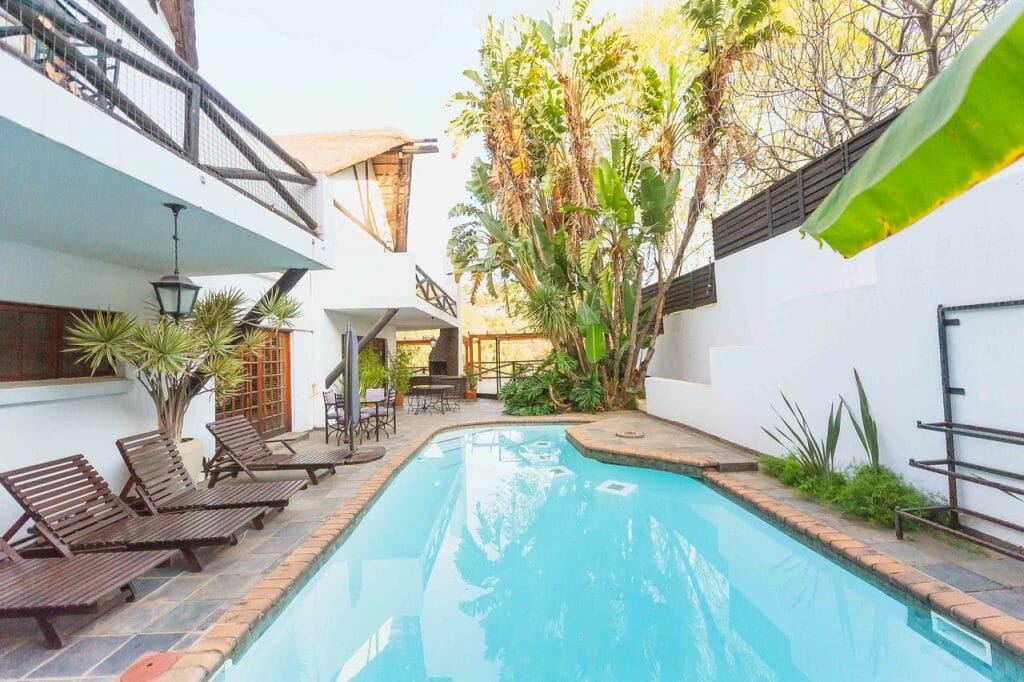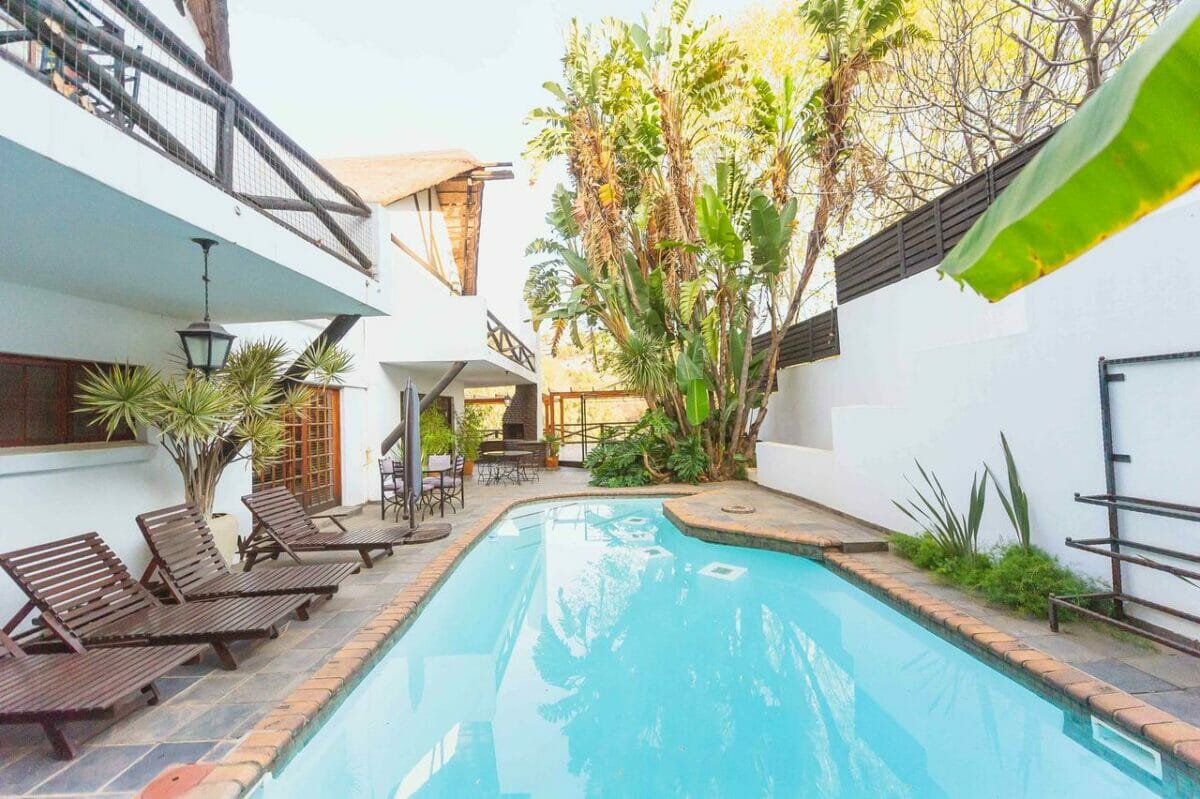 Everybody likes to be surrounded by people with common interests and as such there are a few accommodation options in Pretoria favored by gay travelers – although to be clear there are no exclusively gay hotels in Pretoria sadly.
The following gay-friendly hotels in Pretoria are only the most recommended, but there are hundreds of other hotels in Pretoria if you don't find quite find what you are looking for. Whether you want a fun and social hostel, a cheap but private place to crash after a night of partying or a chic luxury option to sip cocktails surrounded by fashionable people, Gay Pretoria has something for everyone!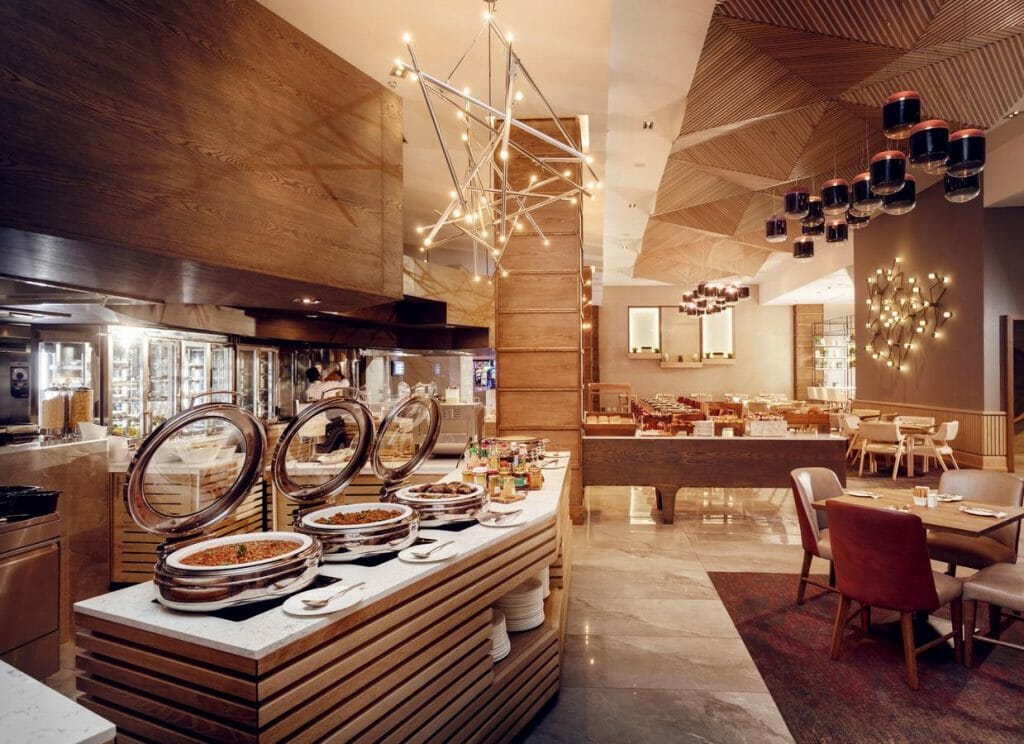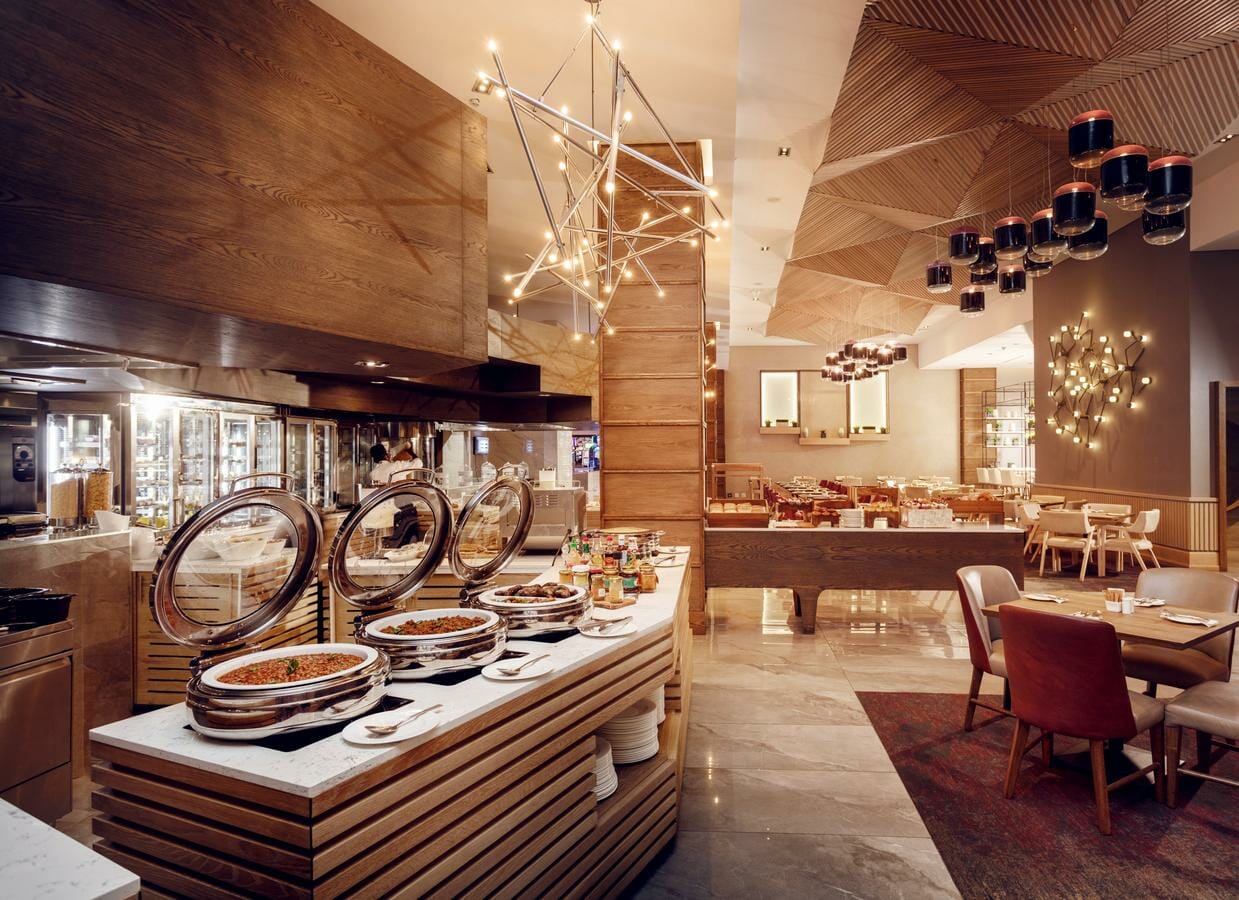 Gay-Popular Hotels in Pretoria
The Maslow Hotel, Time Square ☆☆☆☆☆ – Newly opened in 2018 after an R4.6-billion development project this trailblazing hybrid property is a first for South Africa, featuring a variety of accommodation options for customers, from three-star value to five-star luxury, all housed under one roof. Set in the Time Square entertainment, dining and nightlife complex, guests can return to cozy, contemporary rooms after exploring all the fun activity options literally on their doorstep. Complimentary perks include breakfast buffet and parking if you are driving in South Africa, plus there is a lush pool to relax by (and so, so much more).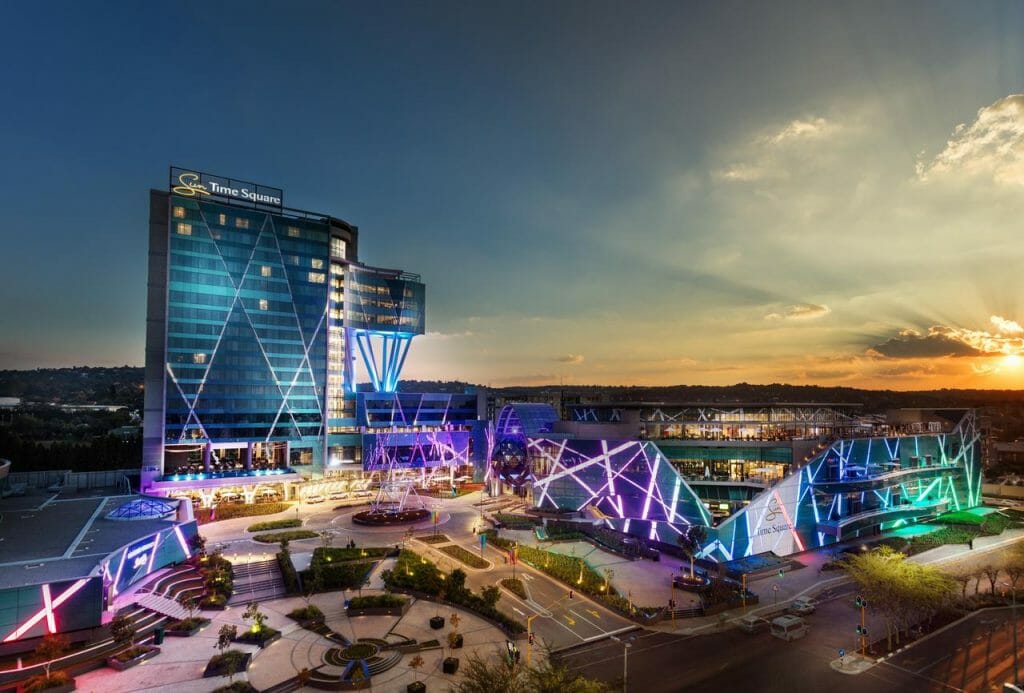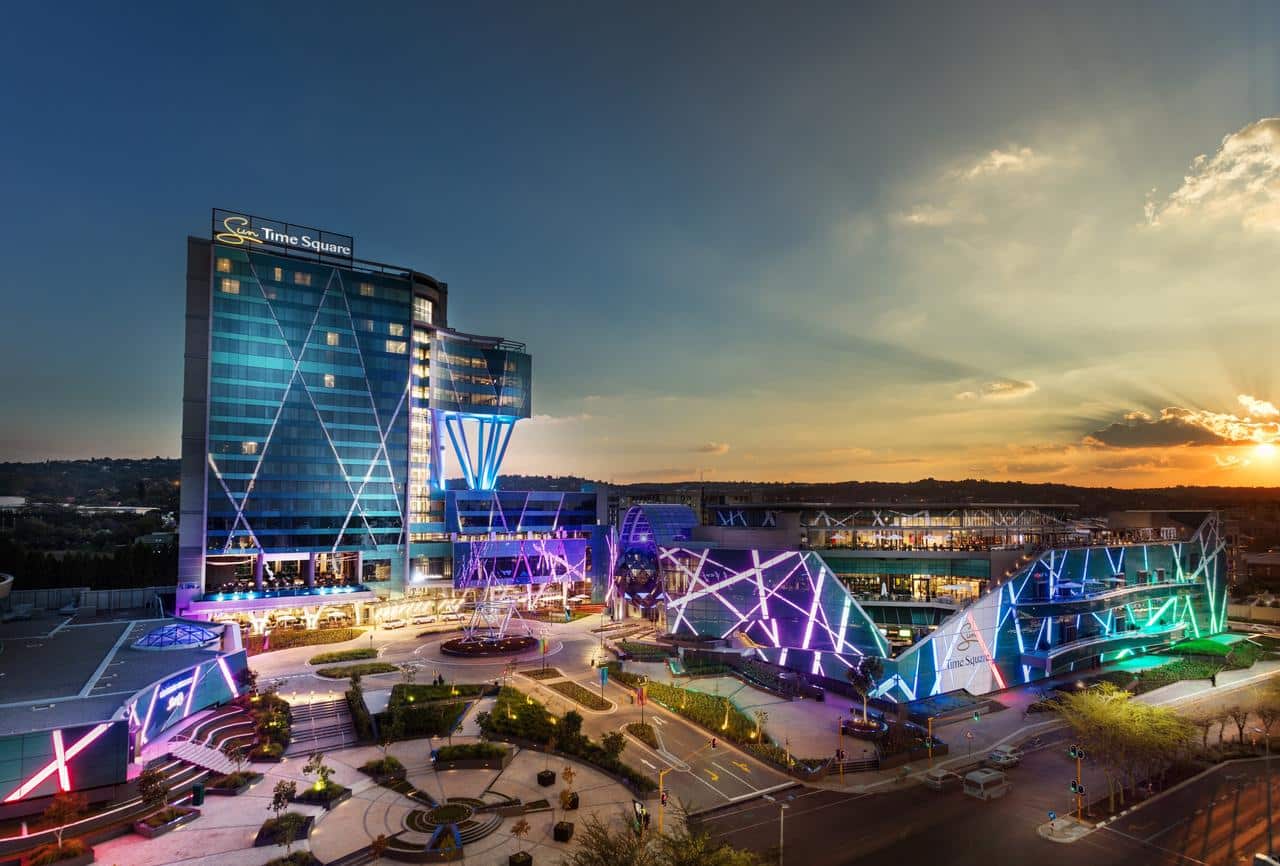 Coral Tree Inn ☆☆☆☆☆ – Located in the heart of Waterkloof Heights Security Estate – in a tranquil and established suburb of Pretoria, overlooking a magnificent natural park, the Coral Tree Inn is a prime example of sophistication and style combined with the personal and hearty hospitality of owners Günther and Sanette Praeg. A gracious thatched manor house, perched on the edge of the Waterkloof Spruit, ensures unobstructed views of the luscious and peaceful natural surroundings and superb birdwatching. Pretoria's most famous restaurants are within a few minutes drive and it is close to major shopping centers, the Union Buildings, and most Embassies and Consulates. With six stunning rooms, the guest house embodies the sleek elegance of modern European design and earthiness and generosity of Africa. It is an enclave of style and pampering, unique in its kind, and is one of our most frequently booked hotels by discerning gay travelers looking for something different. Consider splurging on one of two master suites each with their own small lounge area with a fireplace and private balcony overlooking the natural park and on warm summer evenings, the owners will invite you to experience a traditional South African braai (barbeque) by the pool which you won't want to miss!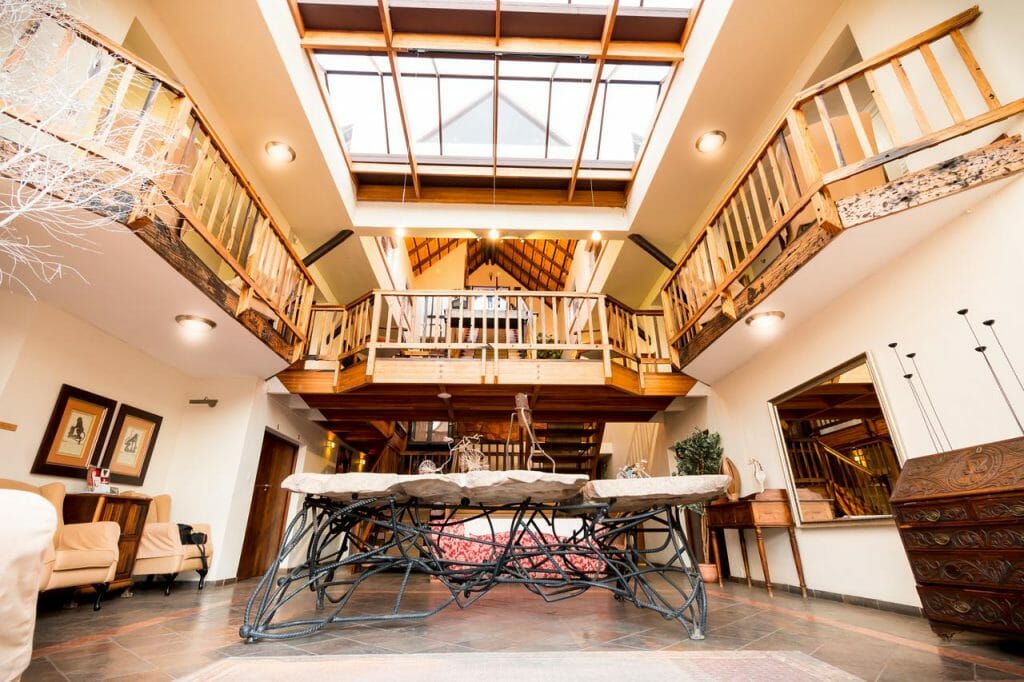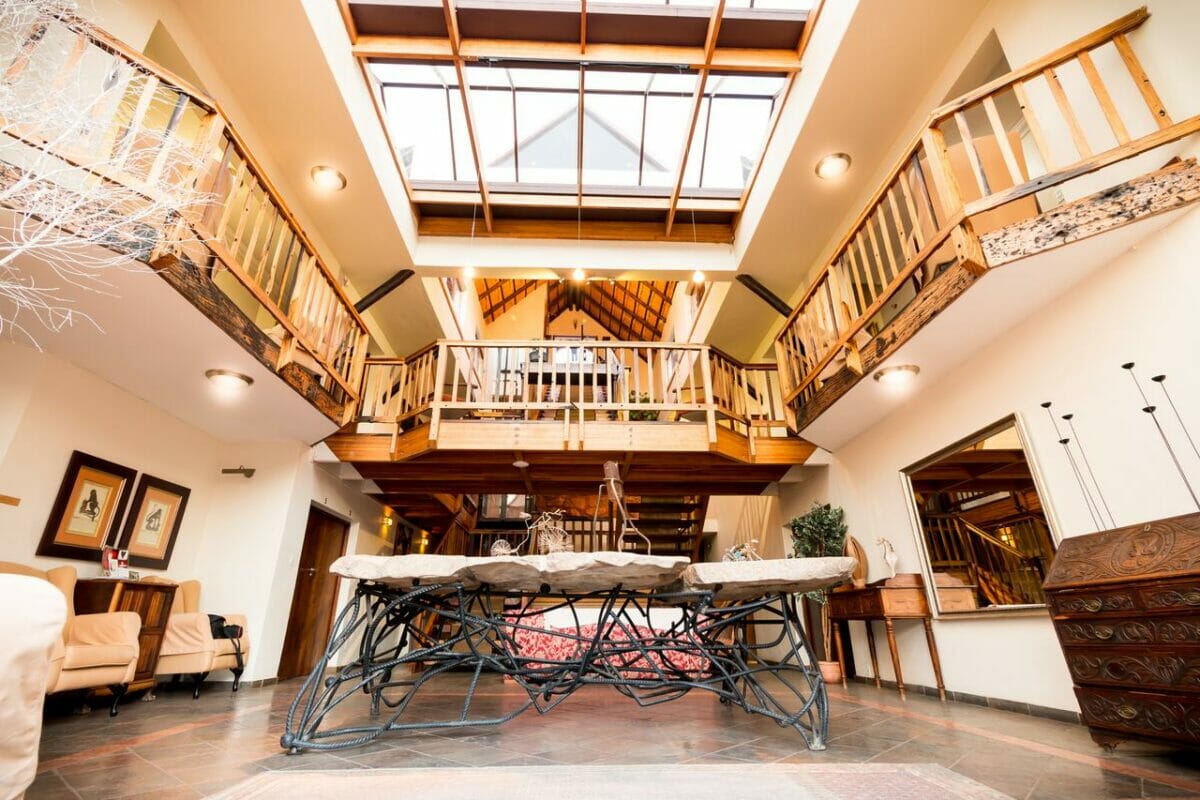 Protea Hotel Fire & Ice! by Marriott ☆☆☆☆ – Feel the buzz from the moment you step into the slick social spaces of this contemporary hotel, operated by the gay-friendly Marriott hotel brand. Conveniently located just off the N1 within easy reach of Pretoria CBD, this one-of-a-kind hotel offers a world of fantastic experiences inside and out. 178 luxury rooms provide the perfect chill pad after a big day out – and after a relaxing sleep you can always wake up to delicious breakfast options and caffeine creations whipped up by the chic restaurant. Splash out in the Olympic-length swimming pool, get snug in a private social pod, or take a short stroll to Menlyn Park, Africa's largest shopping mall. Everything here offers a whole new level of sophistication and tempts you to stay longer – perfect for tourists or business travelers in Pretoria.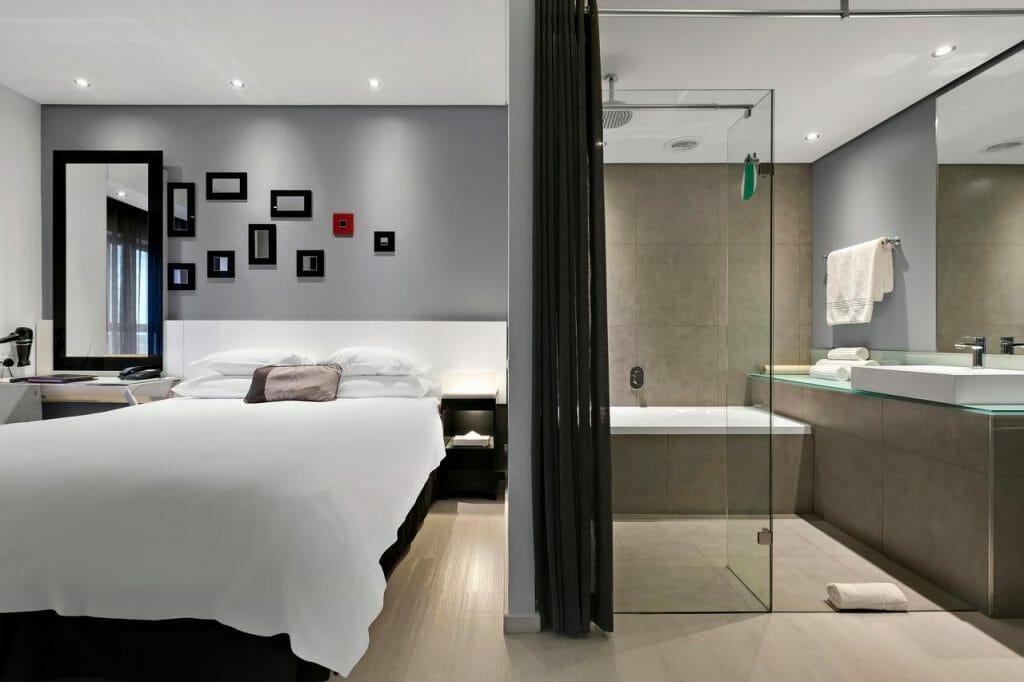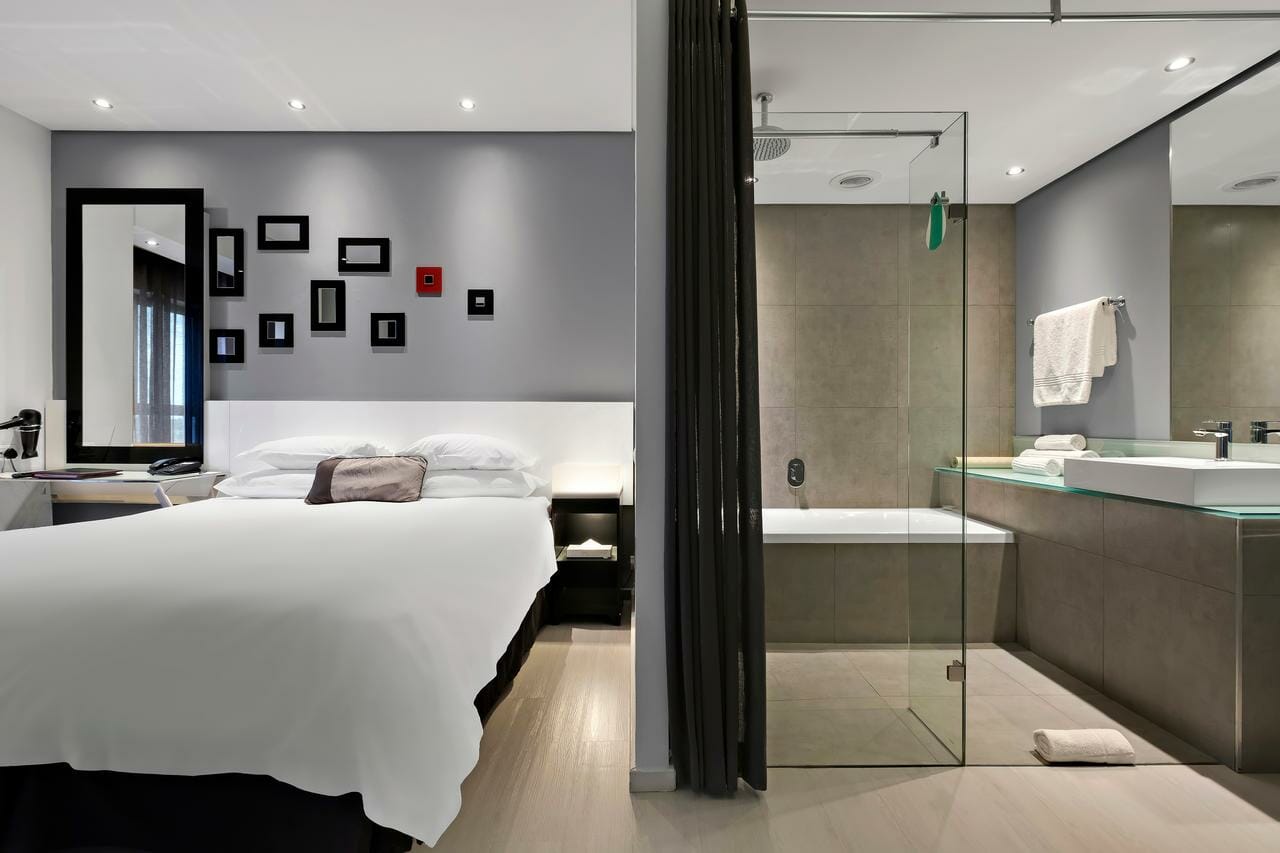 Purple Trumpet Guest House ☆☆☆☆ – A modern, luxury guesthouse situated in Albert Street, Waterkloof – one of Pretoria's most stylish suburbs- and aptly named after the Jacaranda flower. With a magnificent location and superb service, all focusing on the needs of local and international business travelers, it's no wonder they are one of the top rated accommodation options in the city.
Sherewood Lodge ☆☆☆☆ – Situated near Silver Lakes, this gay-friendly guesthouse is surrounded by lush indigenous bush dominated by fever, rock fig and acacia trees offering the perfect place to combine business with pleasure. There are 10 delightful en-suite rooms and a distinct urban-rustic style with warm African colors incorporated throughout with smart use of natural materials such as wood, stone, and slate. A thatched roof completes the Afro-European design, bringing everything together to produce a space in which relaxation is the order of the day. Conveniently located close to all necessary facilities and amenities, this is where you will find your space, your peace, and your energy all wrapped up into a place you can live in – a real "Sebesebe" experience (Sotho for rest, peace, comfort, and tranquility).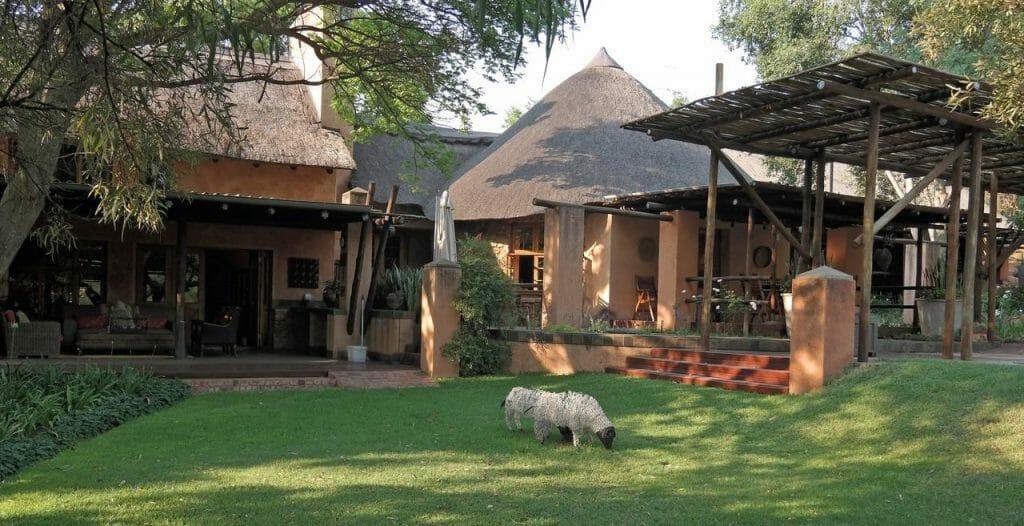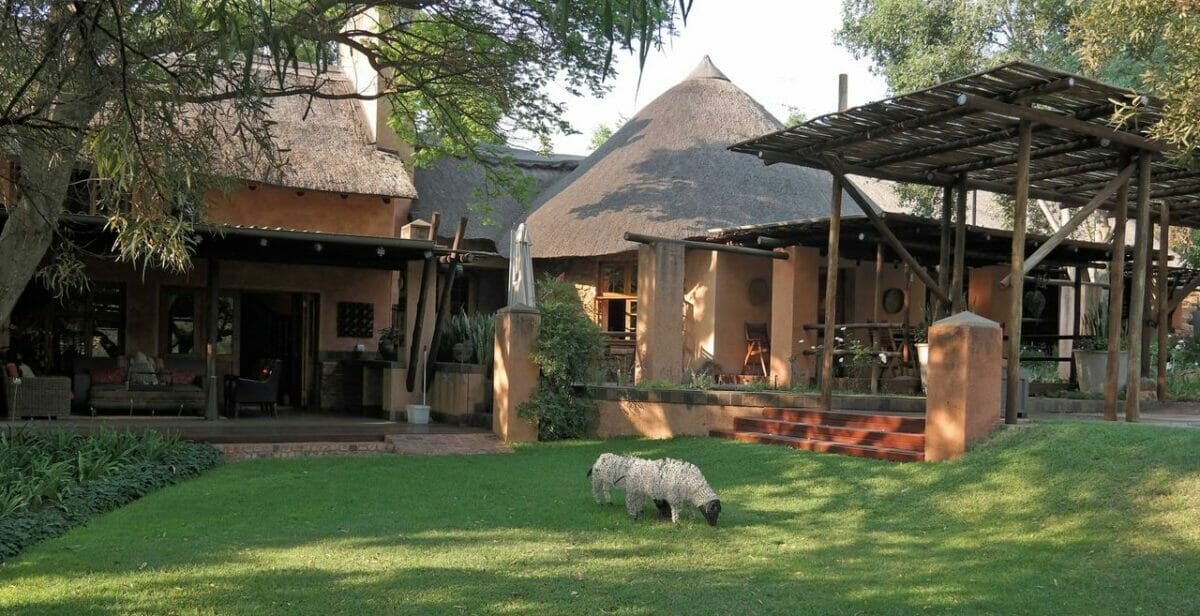 Absolute Farenden ☆☆☆☆ – Gay-friendly luxury apartments in Pretoria close to all the embassies, government facilities, and town center. The property has 40 units all designed to offer visitors a homely atmosphere and is spacious and comfortable while oozing class and sophistication.
Constantia Manor Guesthouse ☆☆☆☆ – A funky LGBT-welcoming accommodation option boasting a year-round outdoor pool, barbecue, and sociable bar. The guest house also has a terrace and views of the garden, homey design, and delightful owners. Perfect for mid-range travelers who want to experience the best of local South African hospitality.
Abafazi Guest House ☆☆☆ – A modern, stylish and ideally situated abode perfect for diplomatic, business and leisure travelers. With Menlyn Shopping Centre, Menlyn Retail Park and Menlyn Maine all just a stone's throw away, guests are spoiled for choice. Surrounded by restaurants, shopping centers, and even a Virgin Active gym, the convenience is unrivaled. Quiet, relaxed and simple rooms – with very affordable price tags – and welcoming-to-all operators are a hallmark of this delightful guesthouse.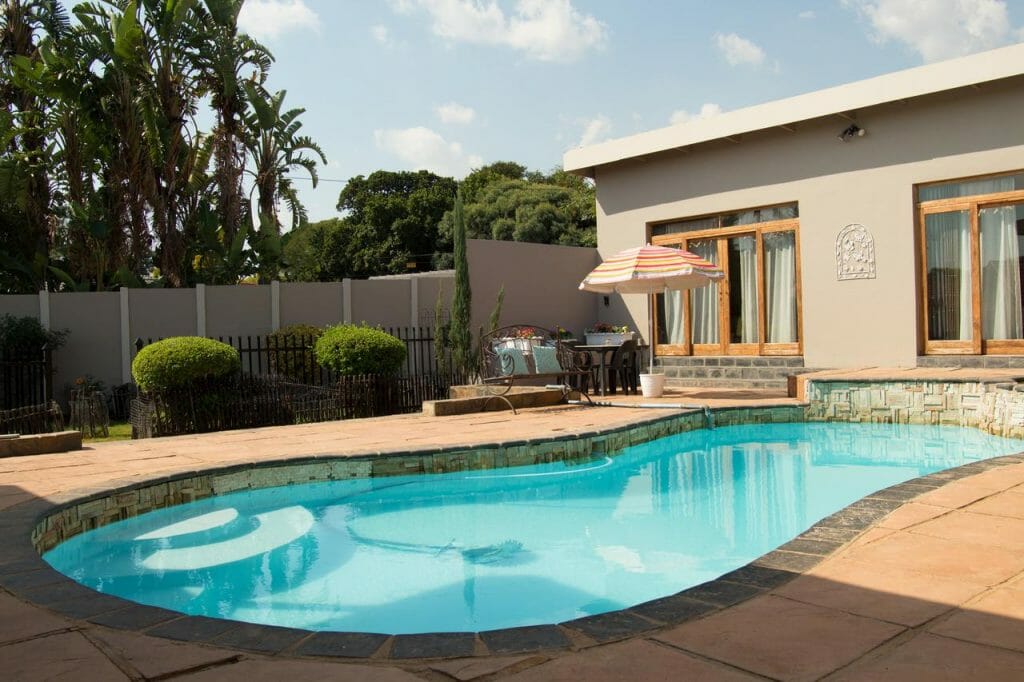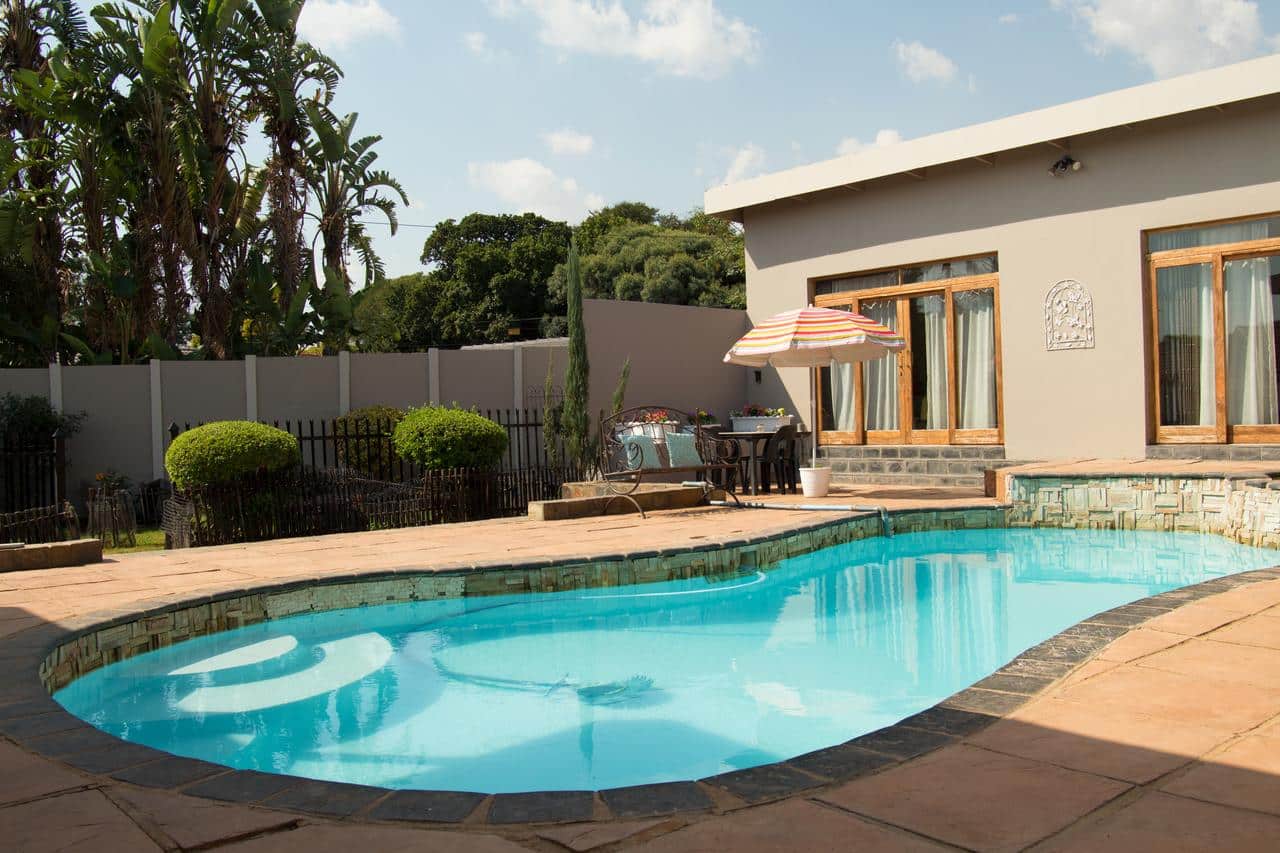 Aloe Guest House ☆☆☆ – Tempting gay travelers with a unique feel and the highest lookout in the area that affords spectacular views as far as the eye can see. Situated in a sub-tropical, northern Pretoria suburb, Aloe Guesthouse is only 15km from the city center. With 6 double rooms and a romantic honeymoon suite with jacuzzi bath, there is a lot to love here – including the price!
Pumbas Backpackers ☆☆– Being a business hub, there are no great hostel options in Pretoria (and nothing like the fabulous gay hostels in Berlin, Madrid or Barcelona) – but the Pumbas Backpackers is a good option for budget travelers on their own gay solo travel adventures. Walking distance to the Hatfield Gautrain Station, in the heart of Hatfield's residential neighborhood, Pumbas Backpackers offers everything the local and international budget adventurer could need.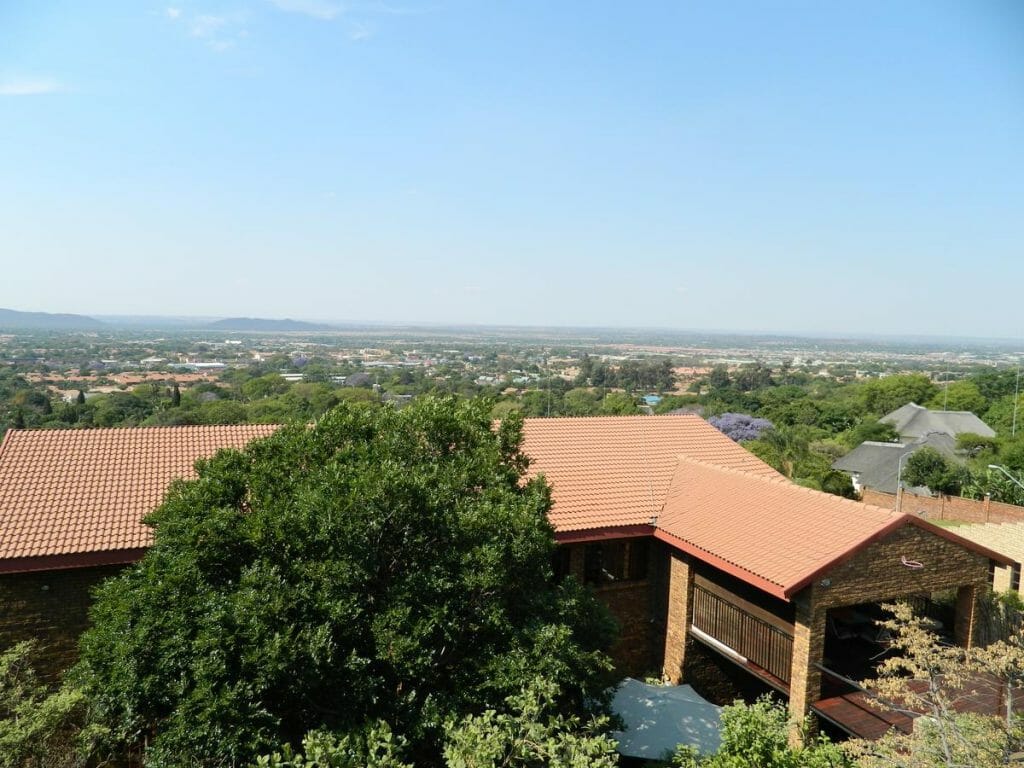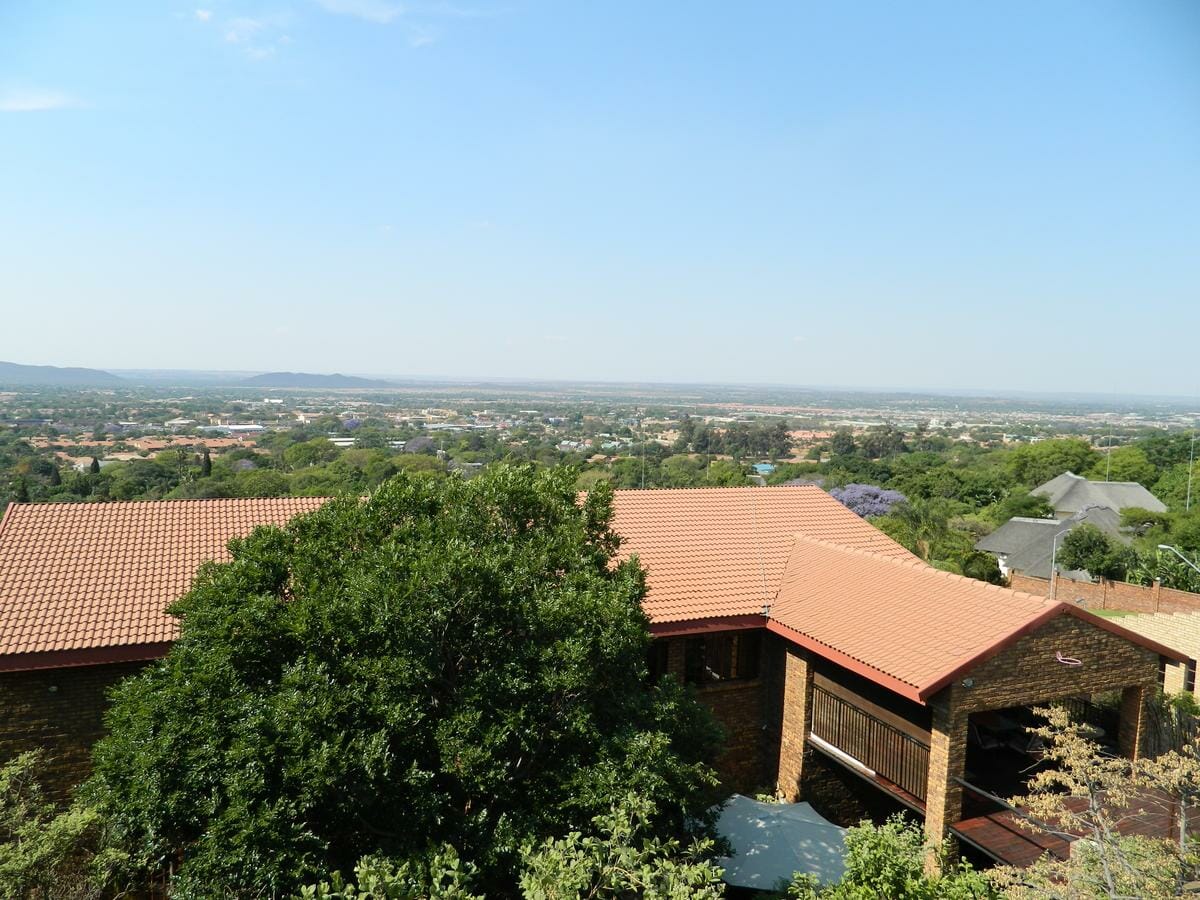 Gay Nightlife in Pretoria South Africa
Sadly the gay club scene in Pretoria is always changing and it seems like most places open just as quickly if they close.
Be sure to check websites and Facebook pages before heading out, and take care – While Pretoria might be one of the more gay-friendly cities in Africa, displays of affection outside of gay bars can still lead to trouble. Also, watch out for hustlers and don't take any valuables with you if you can help it.
Visitors to Gay Pretoria tend to be more focused on business than leisure, but after work hour things really heat up. There is only one gay bar in Pretoria, and other a short drive away, but we also had fun in some luxe mixed venues. Sure they might not be exclusively gay, but they are gay-friendly and gay-popular so we have decided to include a few here as well.
Of course, Pretoria does get crazy wild, and what better way could there be to get to know the locals than in a Pretoria gay bar! Just don't forget your common sense.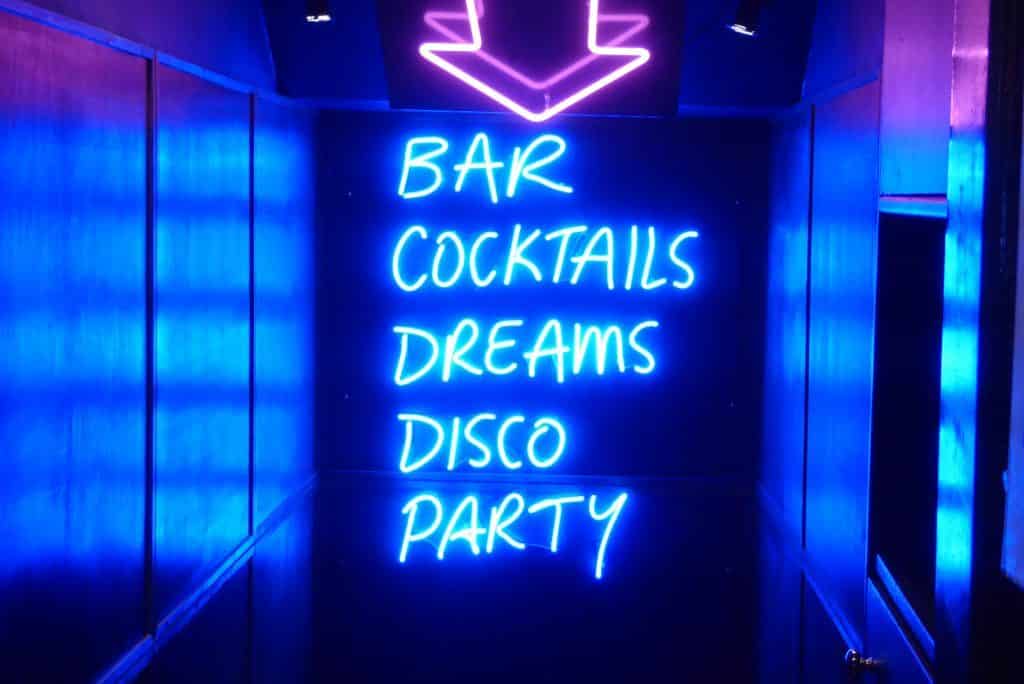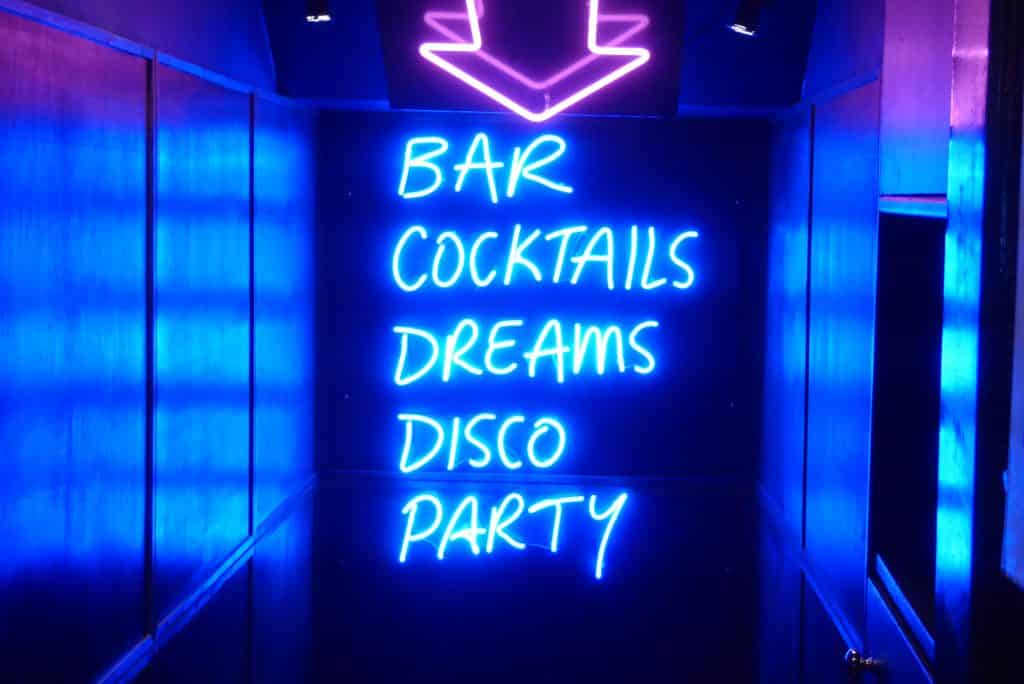 Gay Clubs & Bars in Pretoria
Rasputin – Our favorite Pretoria gay bar where everyone is always welcome. Ok, its the only gay bar in Pretoria – but we still love it. Under new management since late 2018, which seems to be doing the trick with everything being much cleaner and – well, much less darker. Drinks are affordably priced, there are camp fun vibes and magnificent weekly feature nights. Sure, it's not the best gay bar in the world – but Rasputin provides a safe queer space in Pretoria for locals and visitors to get together and enjoy one fabulous night out!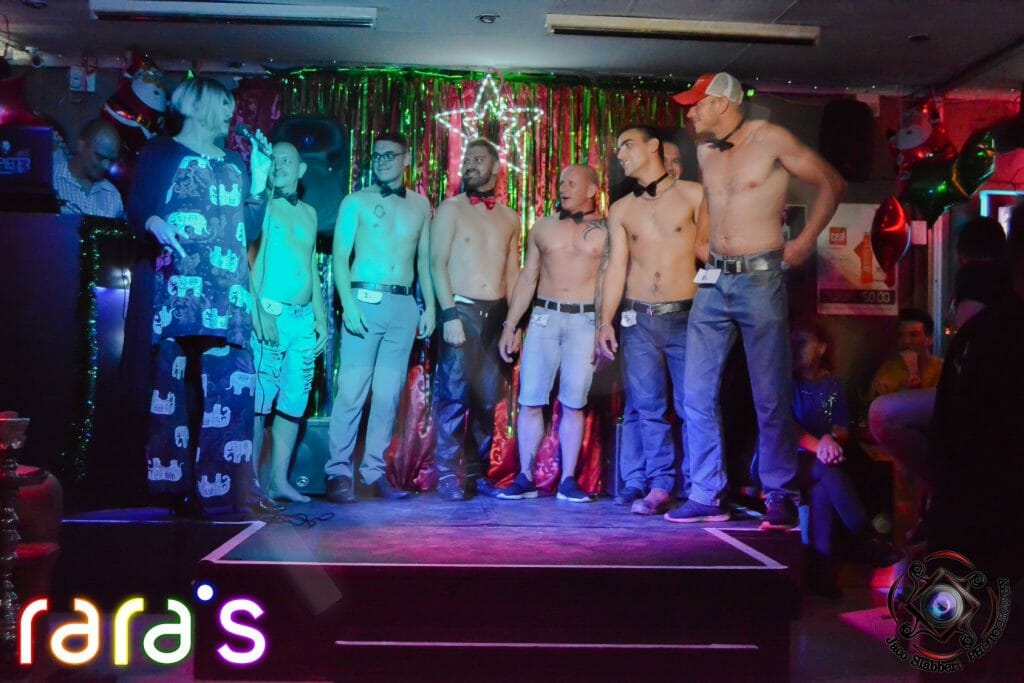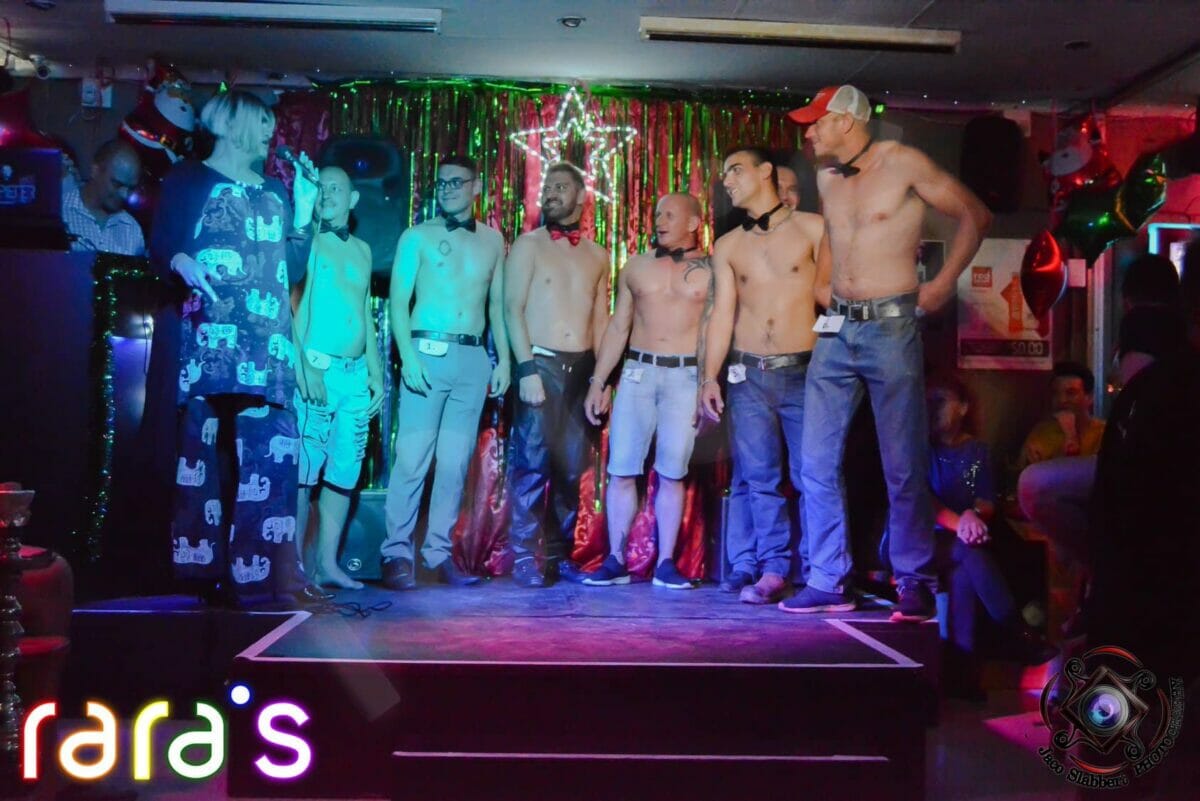 Beefcakes – The ultimate drag dining experience in Pretoria mixing '50s Americana with camp humor, outrageous comedy and stunning drag performers. Inspired by the trend-setting styles of Miami's South Beach, Key West, and Palm Springs, this is where flamingos flock to be surrounded by camp chic and a touch of madness. Beefcakes' legacy of nightly performances, beefy table hosts, luscious libations and mouth-watering burgers prevails in a place that welcomes everyone and anyone to experience drag dining at its finest. They also have locations in Jo'burg and Cape Town -so you know they are doing something right – and while it is more oriented for girls and bachelorette parties, gays are most welcome and we loved donning our gay pride outfits and showing those hetero-girls our queer spirit. Perfectly positioned in Pretoria's upmarket hotspot, The Club Centre in Waterkloof.
ETC-Zone Centurion – A bit out of Pretoria in Centurion (weirdly enough the same name as the gay sauna in Auckland) but a short 20-minute drive will deliver you to a wonderful gay club where anyone is welcome to dance the night away. The best place to go if you just want to have fun with friendly bartenders, epic vibes, welcoming locals, great prices and a variety of drinks. The music is generally pretty spot in too! The best gay party venue in the greater Gauteng area – and absolutely worth the drive from Pretoria!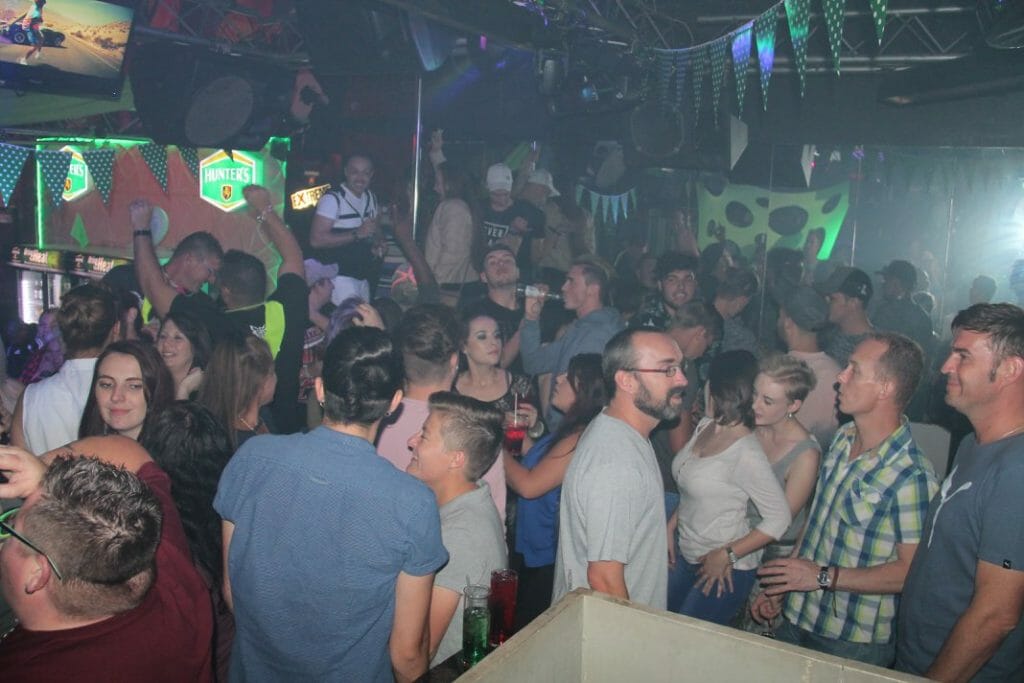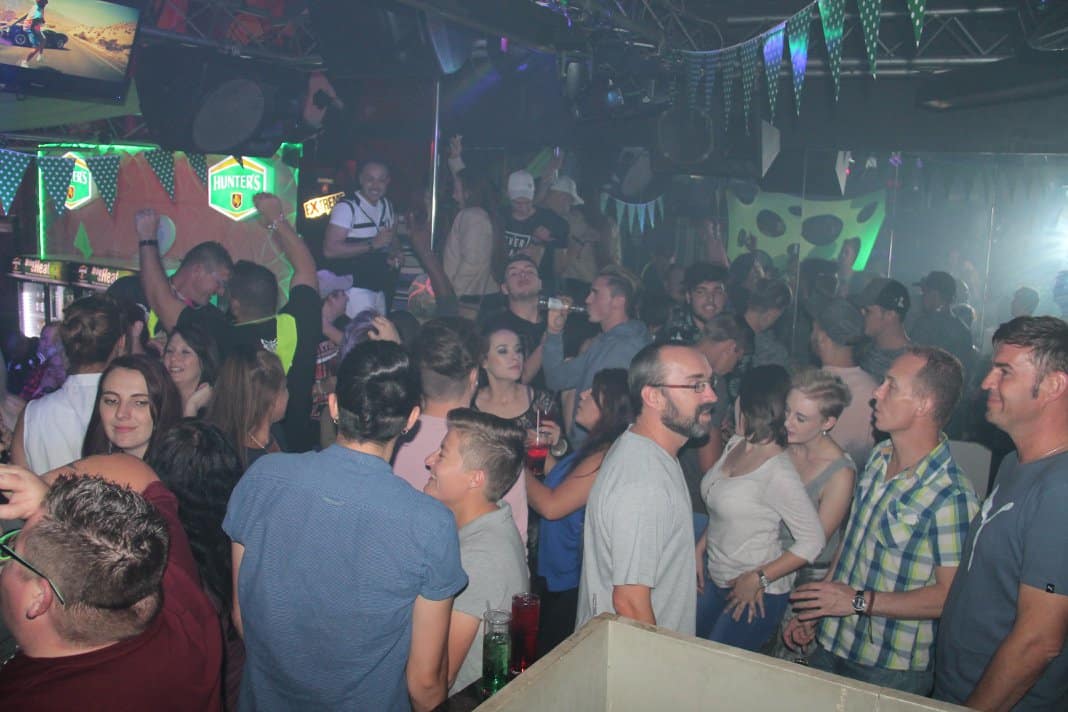 Other Nightlife Hotspots We Loved In Pretoria
Blueroom Hatfield – A one of a kind establishment that gives you a glimpse into the nightlife of the rich and famous in South Africa. Glamour, style, and status are synonymous with the location, as is great food, fan drink options, and 5-star service.
Summit Grill and Skybar – A luxe cocktail bar and supper-club concept with an epic pool deck and live DJ entertainment. Wall-to-wall glass frame the stunning views, which are best enjoyed with craft cocktails and great company. Capturing the ambiance, composition, and beauty of a fine dining restaurant – but in a chic nightlife spot, it is no wonder the Summit Grill and Skybar is so popular!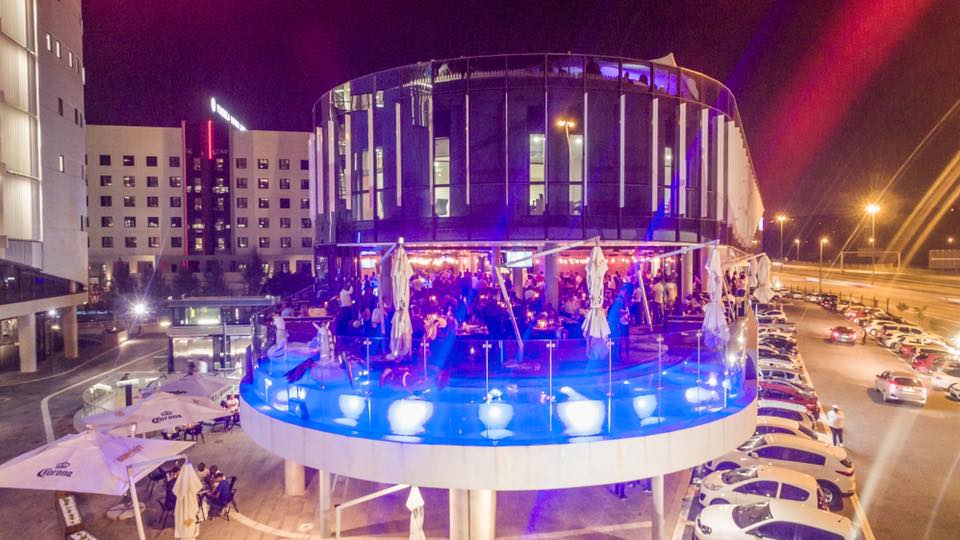 African Beer Emporium – An upmarket venue providing local and foreign visitors a taste of Africa in an unprecedented way and with exceptional style. ABE stocks a large variety of African beers as well as a wide selection of other drinks, and hosts fun weekly events such as Jazzcity and Vinyl nights. The food is pretty great too!
Lucky Rodrigo – A fun restaurant with amazing décor, delicious food, and great cocktails. Popular with the trend-setting and hipster crowd.
Blueroom Hatfield – A one of a kind establishment that gives you a glimpse into the nightlife of the rich and famous in South Africa. Glamour, style, and status are synonymous with the location, as is great food, fan drink options and 5-star service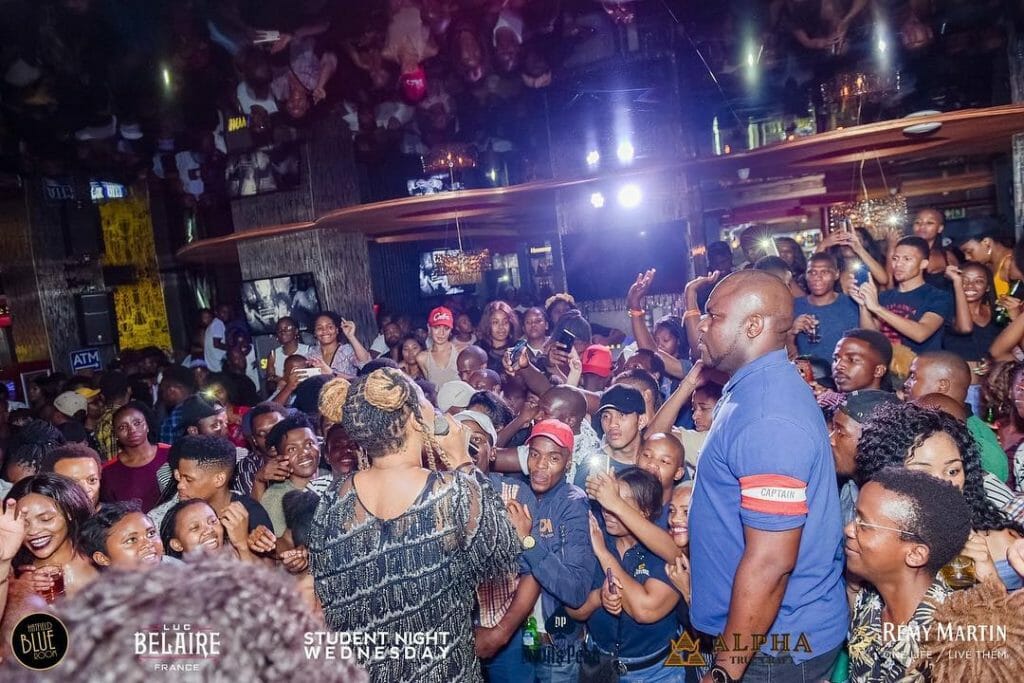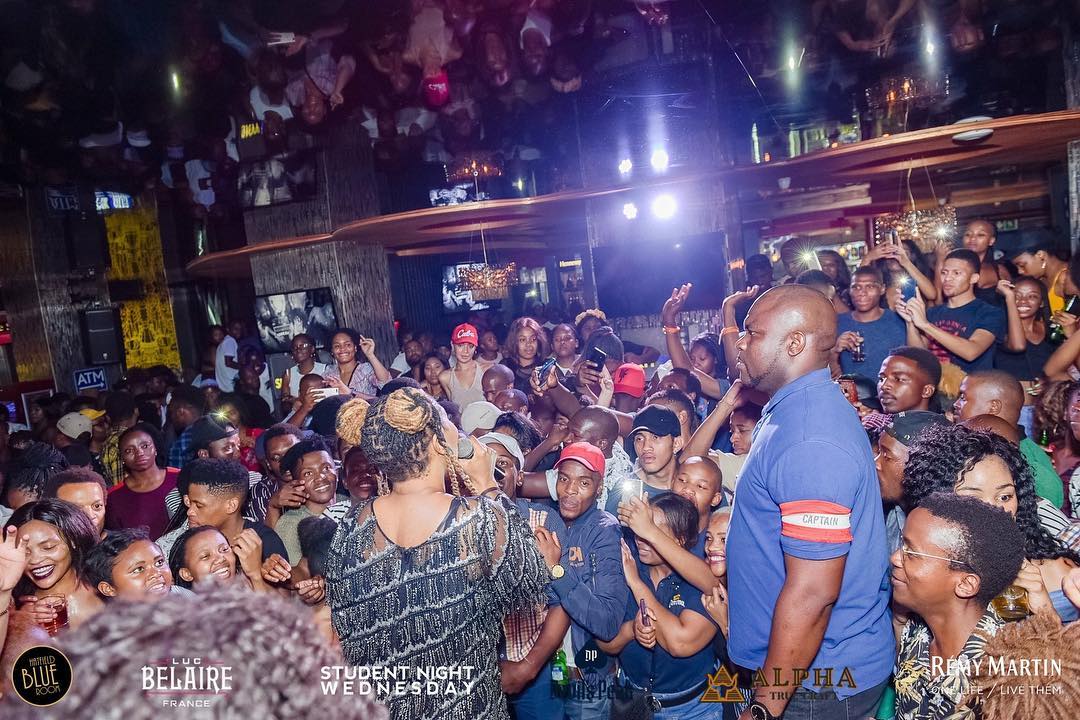 The Globe Bar – If you're looking for exclusive bars in Pretoria, you're in for a treat as The Globe Bar combines experimental mixology and molecular gastronomy in a sexy, sophisticated setting. Seriously, the interior space is serving interstellar space-travel realness and is one of our favorite additions to the Pretoria nightlife scene in recent years. Use a visit here as an excuse to indulge in the finer things in life – from premium spirits to Cuban cigars and more, this is where you come to toast the good life!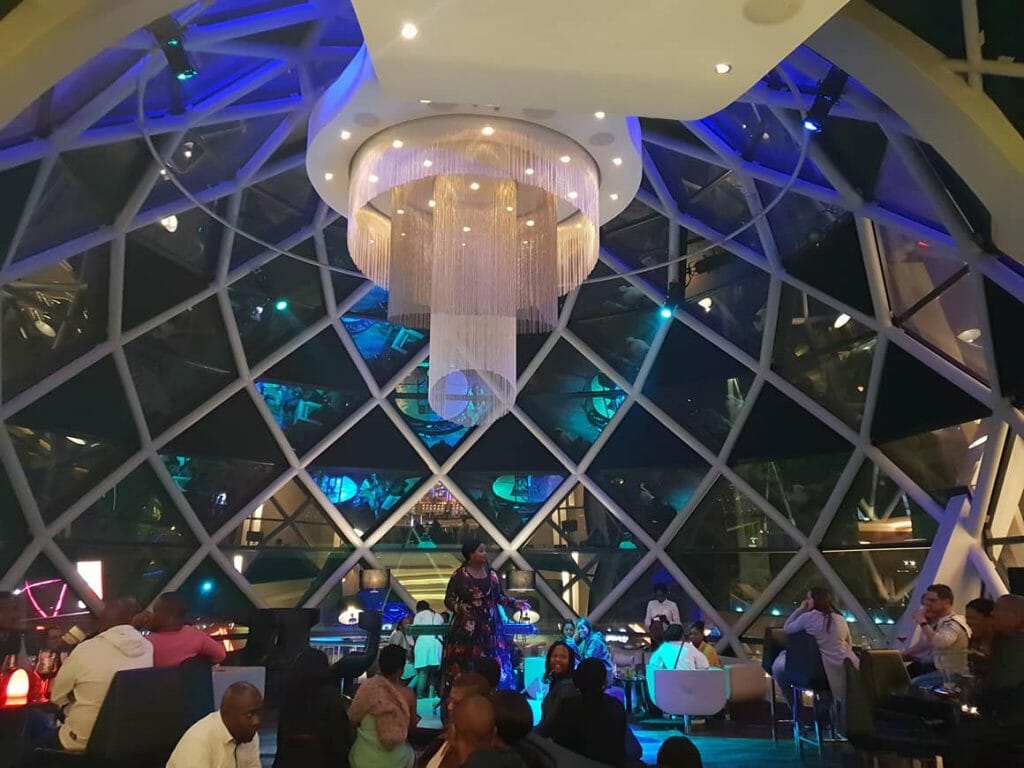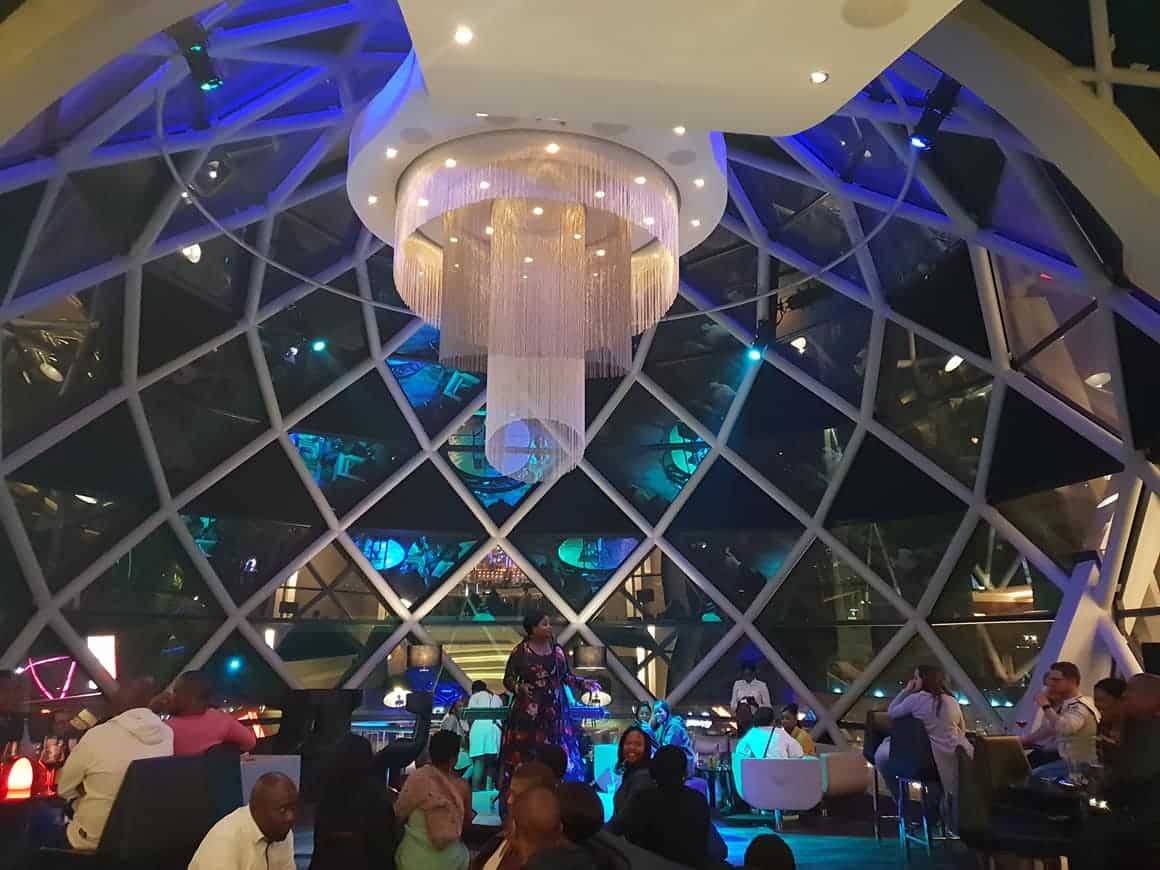 Cruising And Gay Saunas In Pretoria
Even though Pretoria is a popular gay destination there is only one gay hook up spot in Pretoria, which is more than you will find in Durban and Port Elizabeth. We put it down to the influx of closeted lawmakers looking for some quick fun, as tourists are far more likely to go to the glorious Hot House sauna in Cape Town.
The days where gay men could only meet up in steamy saunas at night are long gone – and most guys in South Africa now chose to use popular gay hook-up apps or head to the bars! If you're thinking about hiring a car, the nearest real gay sauna in South Africa is only an hour away in Jo'burg.
Camp David – A gay male sex club, only open to members due to South Africa's strict nudity laws. There are lockers to leave your gear in, after which you can seek out some discreet fun with the usual dark room, slip, cubicle and glory holes or have a quiet drink at the bar.
Gay Pretoria Map