Gay Gran Canaria, one of the Canary Islands, is a popular tourist destination known for its beautiful beaches, vibrant nightlife, and diverse cultural heritage. It is one of the most gay-friendly destinations in the world.
If a gay utopia ever existed, there is no doubt in our minds that Gran Canaria would be it. Gays practically run this island. 'Friendly' fails to fully encapsulate the magnificent gay scene here.
On this island, one of the biggest Pride events in the world (not just Europe) draws a large crowd from all over the globe – the Maspalomas Pride event. It takes place in the ever-friendly Maspalomas region of the island. The event features a range of activities, including marches, speeches, and cultural events.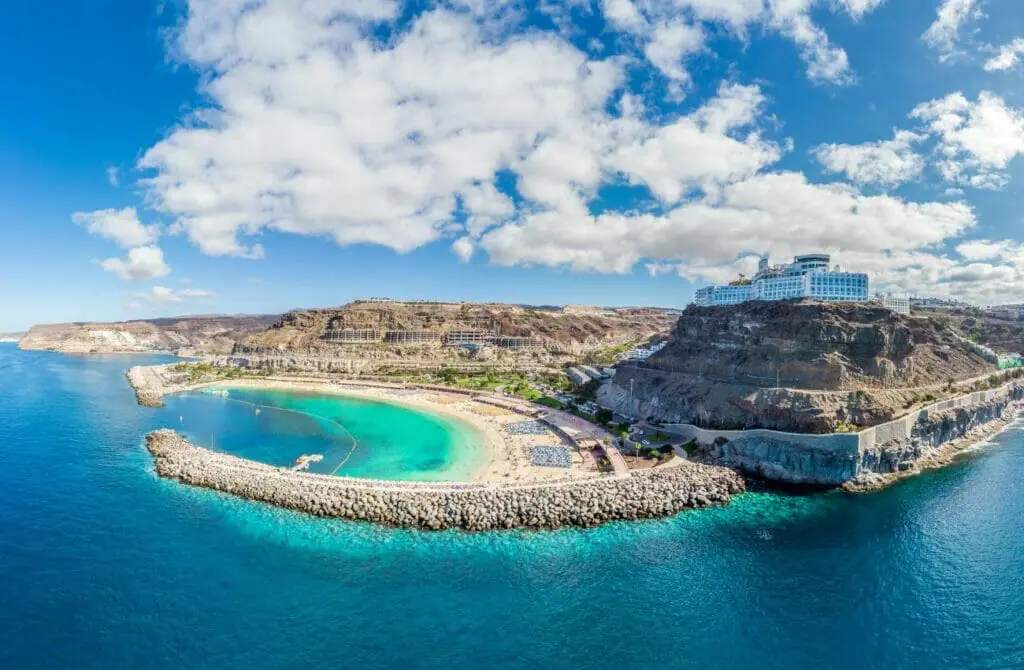 Besides the Maspalomas Pride event, gay Gran Canaria has A LOT of gay bars and clubs spread across the island. That's not all; there are also gay-only resorts, yes! When we said gay utopia, we weren't kidding.
The parties are the wildest we have ever attended, and let's not get started on the men. Gran Canaria is such a stunning island that only exploring the nightlife will mean you had an incomplete trip.
The beaches and attractions are beyond beautiful. We have said it before and are reiterating; if a gay utopia exists, it would definitely be Gran Canaria.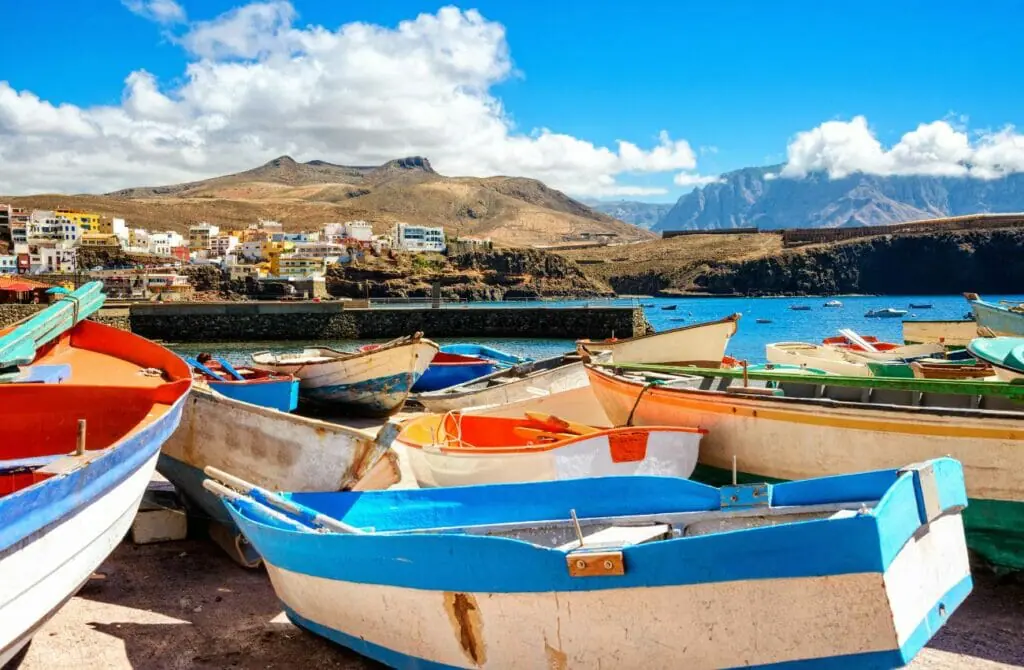 Top Attractions in Gran Canaria, Spain
Gran Canaria has many, many sights that range from dunes to beaches to many more exciting things. They are spread across its many towns, but here are the top ones that will have your jaw on the floor.
Maspalomas Dunes is a stunning natural attraction that has become one of the most popular tourist destinations in the world. The dunes cover an area of 600 hectares and are surrounded by a tropical desert landscape, offering a unique and breathtaking view.
One of the main reasons Maspalomas Dunes is so popular among tourists is its unique landscape. The sand dunes, shaped by the wind and sun, are a rare and beautiful sight to see, especially in combination with the lush vegetation surrounding them. The dunes provide an excellent opportunity for you to take a walk and enjoy the peace of nature or relax and soak up the sun on the soft sand.
Another factor contributing to the popularity of Maspalomas Dunes is the wide range of activities available to visitors. From camel rides and sandboarding to guided tours and sunset hikes, there is something for everyone to enjoy. If you are looking for a more relaxed experience, there are plenty of spots to lie down and soak up the sun or watch the waves crashing on the nearby shore.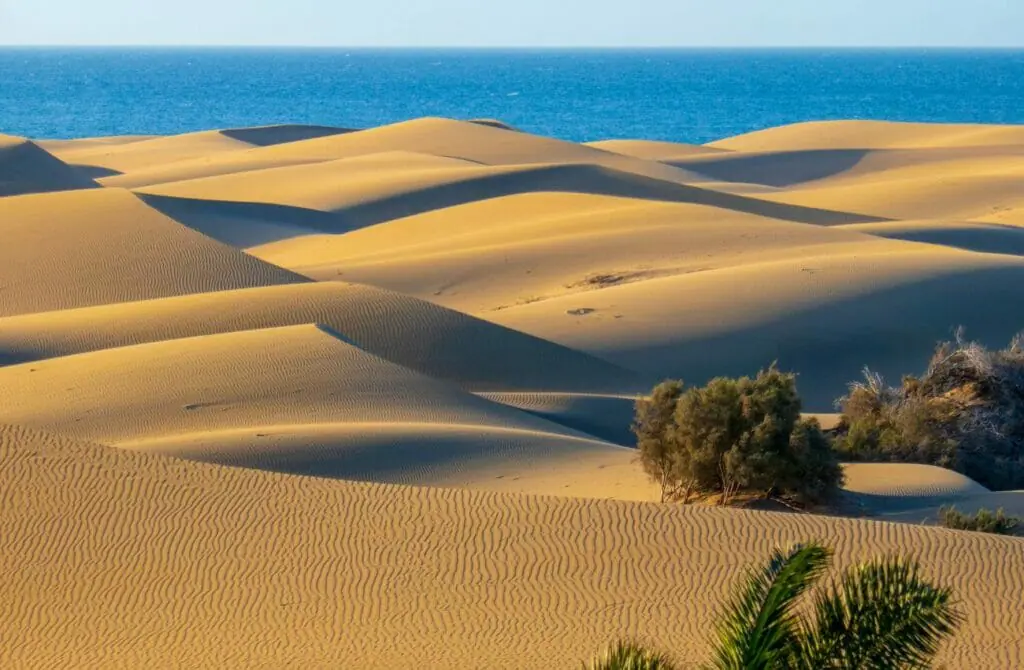 Playa del Inglés, on the southern coast of Gran Canaria, Spain, is a popular tourist destination that attracts millions of visitors every year. With its wide sandy beaches, warm climate, and vibrant nightlife, Playa del Inglés offers something for everyone.
Playa del Inglés is so popular among tourists is its beautiful sandy beaches. The beaches are perfect for sunbathing, swimming, and water sports, making them a popular spot for families, couples, and solo travelers. The promenade along the beach is also a great place for a stroll, offering views of the sea and the nearby mountains.
The resort town is home to many bars, clubs, and restaurants, making it a popular destination for those looking to party in the early hours. The nightlife in Playa del Inglés is known for being lively but also safe, making it an attractive destination for young people.
This unique rock structure, which stands at the height of 80 meters, is considered one of the main tourist attractions of the island.
Tourists from all over the world flock to Roque Nublo to marvel at its stunning natural beauty. The rock formation is in a scenic location, surrounded by green forests and rolling hills. Roque Nublo also holds great cultural and historical significance.
The rock is believed to have been used by the indigenous Guanche people for spiritual rituals and remains an important symbol of their cultural heritage. This rich history and cultural heritage attract tourists who are interested in learning about the local culture and history of the region.
You can hike the Roque Nublo to the top of the rock formation, where they can enjoy stunning views of the surrounding landscape. Several trails lead to the summit, ranging from easy to challenging, so there is something for visitors of all fitness levels. There are several picnic areas and restaurants nearby, making it the perfect spot for a day trip or a picnic.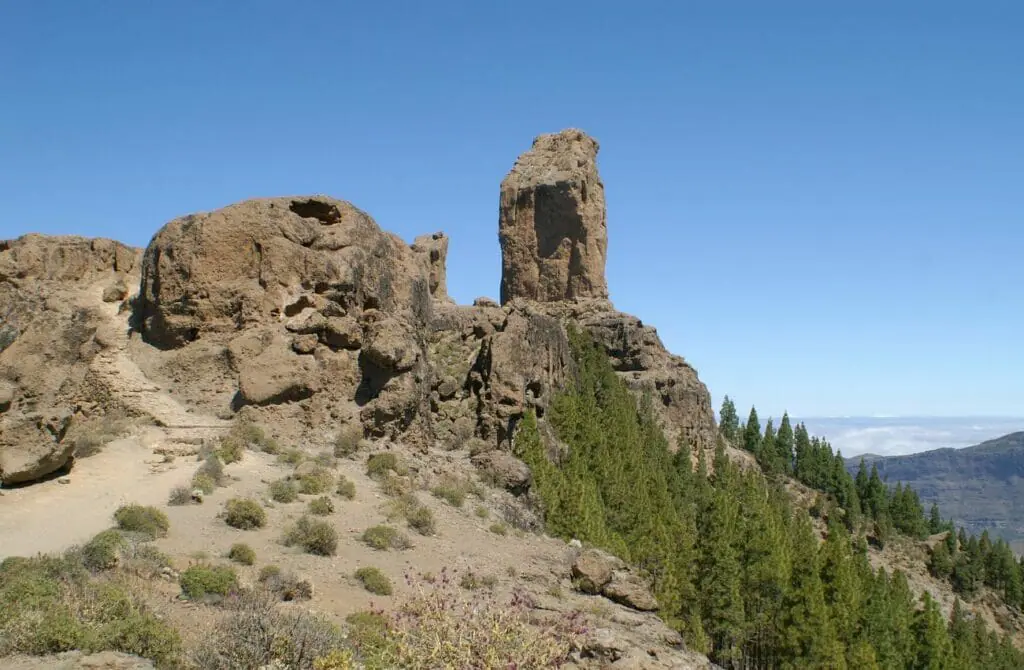 Playa de Las Canteras is a popular beach in Las Palmas de Gran Canaria, Spain. It is one of the best urban beaches in Europe and attracts millions of visitors each year. Its wide sandy shore, crystal clear waters, and diverse range of activities characterize the beach spans over three kilometers.
One of the chief attractions of Playa de Las Canteras is its wide variety of water sports. You can go surfing, windsurfing, kitesurfing, and stand-up paddleboarding, among other activities. There are also several schools and rental shops that offer lessons and equipment, making it easy for you to take part in these activities.
Playa de Las Canteras is also known for its vibrant atmosphere and rich cultural scene. Many restaurants, cafes, and bars, where you can enjoy local cuisine, live music, and lively nightlife, surround the beach. There are also several cultural events and festivals that take place throughout the year, adding to the dynamic atmosphere of the beach.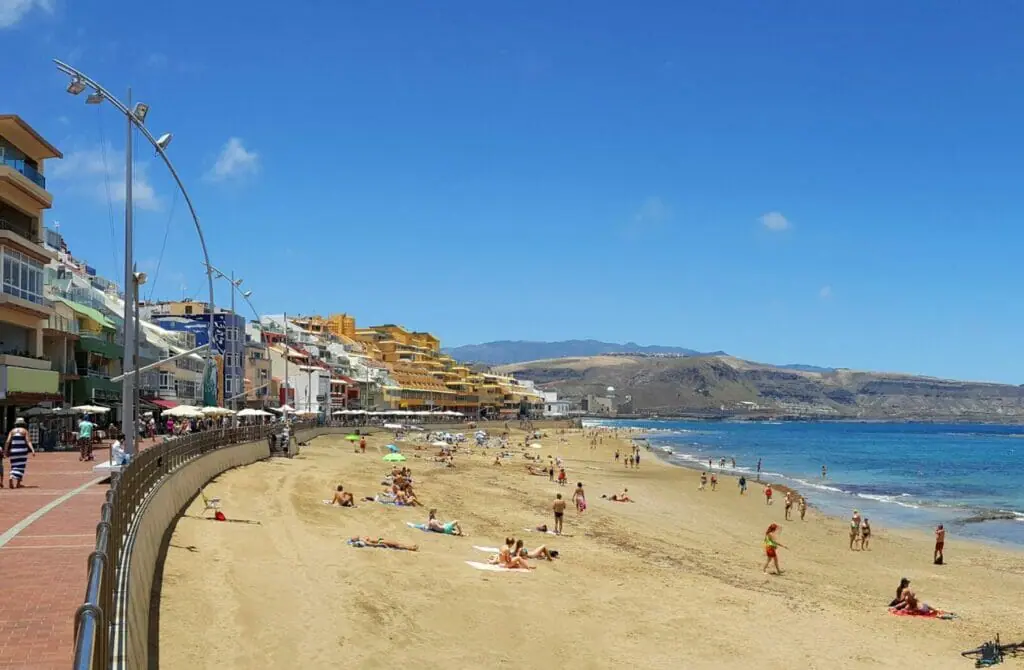 Poema del Mar
Poema del Mar is built in the shape of an enormous conch shell and is surrounded by a tranquil pond and beautiful greenery. The interior of the building is equally stunning, with a large central dome, curved walls, and intricate details that create an atmosphere of calm and serenity.
The building is home to several cultural exhibitions and events, including art exhibitions, concerts, and conferences. It is also a popular venue for weddings and other special events because of its breathtaking architecture and elegant atmosphere.
Visitors to Poema del Mar can take a guided tour of the building, which offers an in-depth look at its unique design and architecture. Lush gardens and a tranquil pond also surrounded the building, making it the perfect place to relax and enjoy the peace and tranquillity of the surrounding environment.
Pico de las Nieves is the highest peak on the island of Gran Canaria, Spain. It stands at an elevation of 1,949 meters. Rich forests surround the peak, as are rolling hills and rugged mountain landscapes, making it an ideal spot for hiking, trekking, and mountain climbing. you can take a challenging hike to the top of the peak, where you can enjoy stunning panoramic views of the surrounding landscape.
Pico de las Nieves is also known for its rich cultural and historical significance. The indigenous Guanche people used it as a religious site in the mountain, and it remains an important symbol of their cultural heritage. You can learn about this rich history and cultural heritage at the nearby Ethnographic Museum, which showcases the traditions and lifestyles of the Guanche people.
You can also visit the nearby town of Tejeda, which is known for its traditional architecture. Beautiful landscapes surround the town and offer a unique insight into the local way of life.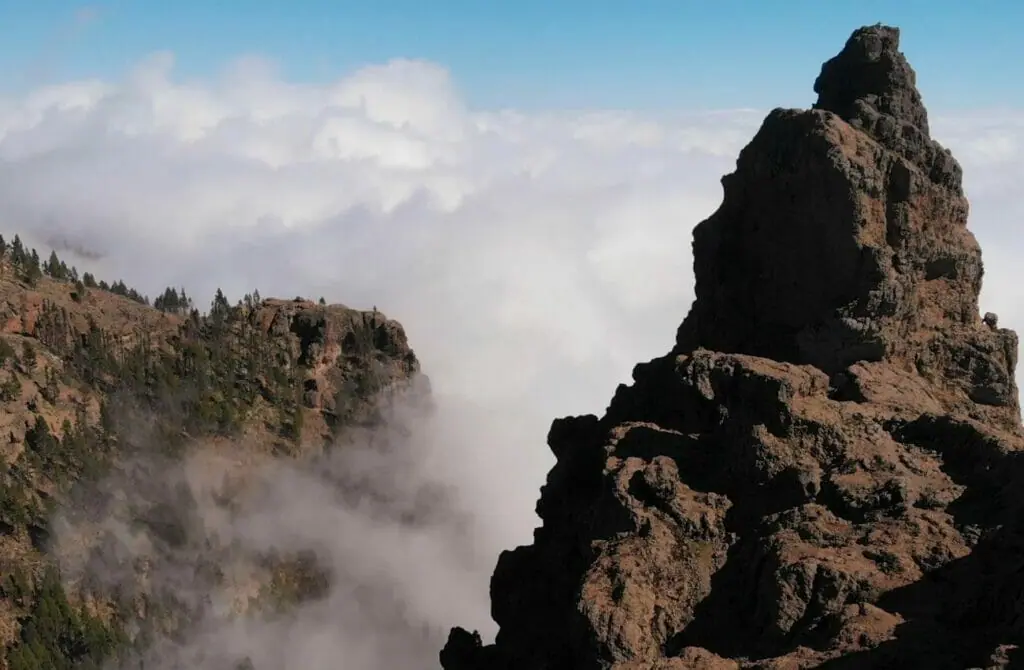 The Old Town of Teror
The old town of Teror is a charming and historic town located in the north of Gran Canaria, Spain. You can explore the narrow streets and historic buildings of the town, admire its beautiful churches and plazas, and learn about its rich history and cultural heritage.
The old town of Teror is the Basilica of Our Lady of the Pine, which is one of the most important religious sites on the island. The basilica is a beautiful example of colonial architecture, with intricate details and a rich history that dates back to the 16th century.
It is also known for its vibrant cultural traditions and festivals, including the popular festival of Our Lady of the Pine, which takes place each year in September. Visitors can witness the colorful parades, lively music, and traditional dances that are an integral part of this important event.
Besides its rich history and cultural heritage, the old town of Teror is also a popular destination for foodies, with its traditional Canarian cuisine and local specialties, such as papas arrugadas (wrinkled potatoes) and mojo (spicy sauce).
Puerto de Mogan is a small, picturesque port in the southwestern part of the island of Gran Canaria in the Canary Islands, Spain. This charming and historic village is a popular tourist destination that draws visitors from all over the world to its narrow streets, quaint houses, and sunny beaches.
One of the principal attractions of Puerto de Mogan is its beautiful sandy beaches, which are surrounded by clear, turquoise waters. The beaches are ideal for sunbathing, swimming, and other water sports, and they offer a perfect place to relax and soak up the Mediterranean sun. You can also take a walk along the promenade, which runs along the beach and offers panoramic views of the sea and the port.
Another highlight of Puerto de Mogan is its vibrant marina, which is a hub of activity and home to many boats, yachts, and other vessels. You can stroll along the marina, admire the boats, and enjoy a bite to eat or a drink at one of the many restaurants, cafes, and bars that line the water's edge.
The marina is also a popular spot for fishing, and you can rent boats and equipment to explore the surrounding waters.
Besides its stunning beaches and bustling marina, Puerto de Mogan is also known for its charming and historic old town, which is a labyrinth of narrow, winding streets and whitewashed houses with bright-colored shutters. You can explore the old town on foot, admire the traditional architecture, and visit one of the many shops and boutiques that sell local crafts, souvenirs, and gifts.
Another popular attraction in Puerto de Mogan is its lively market, which is held every Saturday in the town square. The market is a great place to browse for fresh produce, handmade crafts, and other local goods, and it's also a fun and festive place to sample some of the delicious local cuisine, such as tapas, paella, and other Spanish dishes.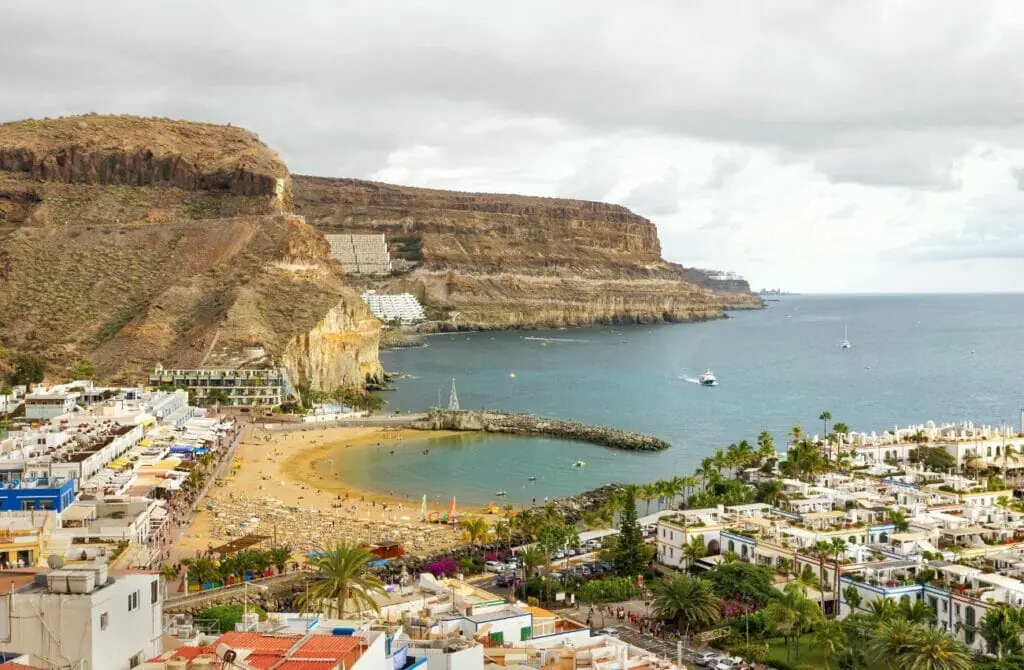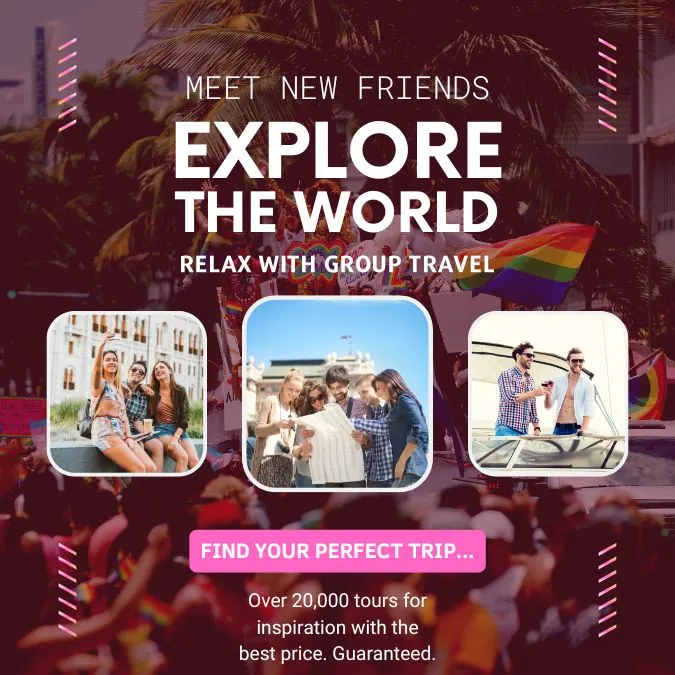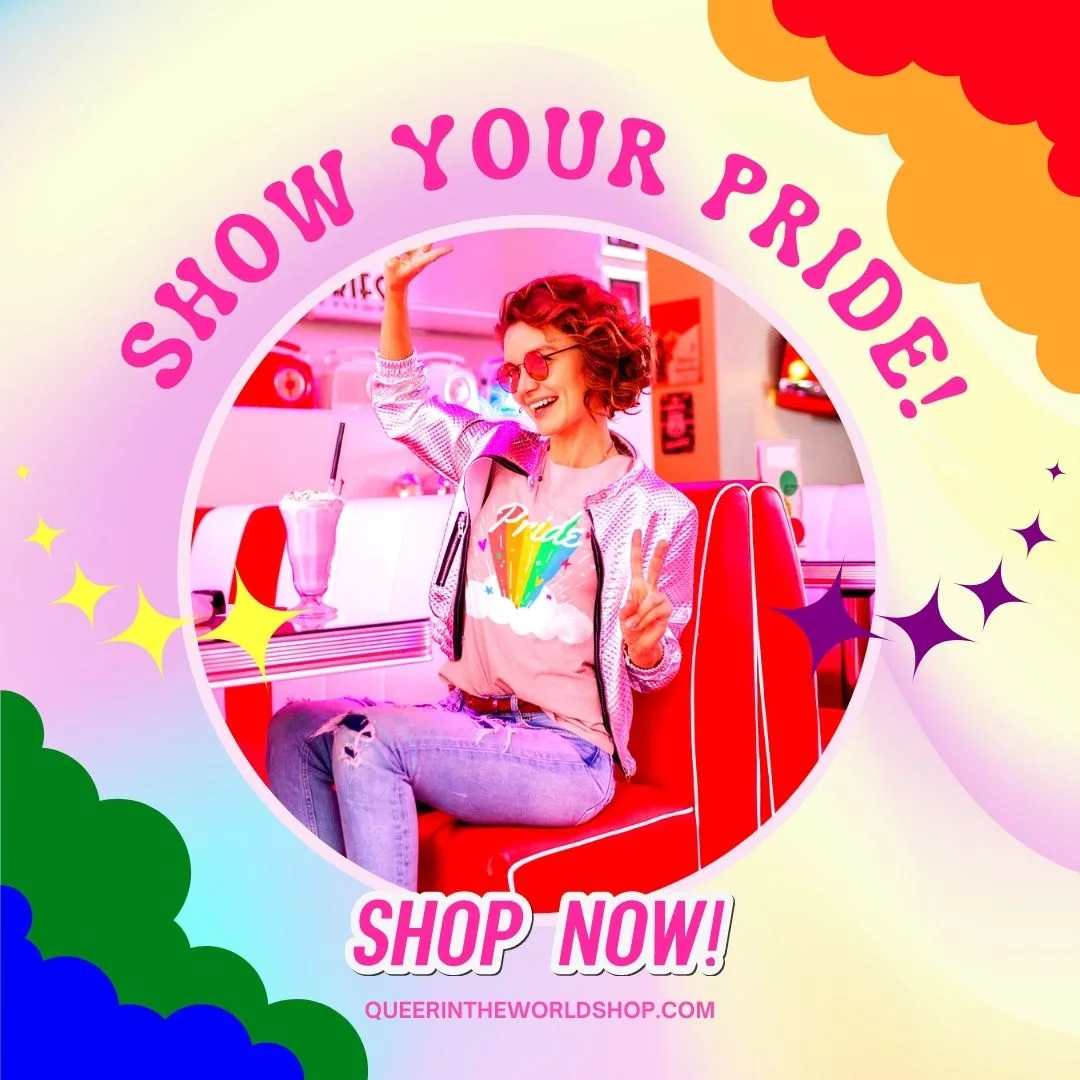 Gay and Gay-Friendly Hotels in Gran Canaria, Spain
This island is very friendly to the queer community and has established multiple hotels and resorts that wave the rainbow flag. Here are a few…
Needless to say, there are also hundreds more hotel and hostel options in Gran Canaria if none of these suit your desired budget, facilities or area – but these are the best hotels according to other gay travelers and us. Whatever your needs are, Gran Canaria has you covered.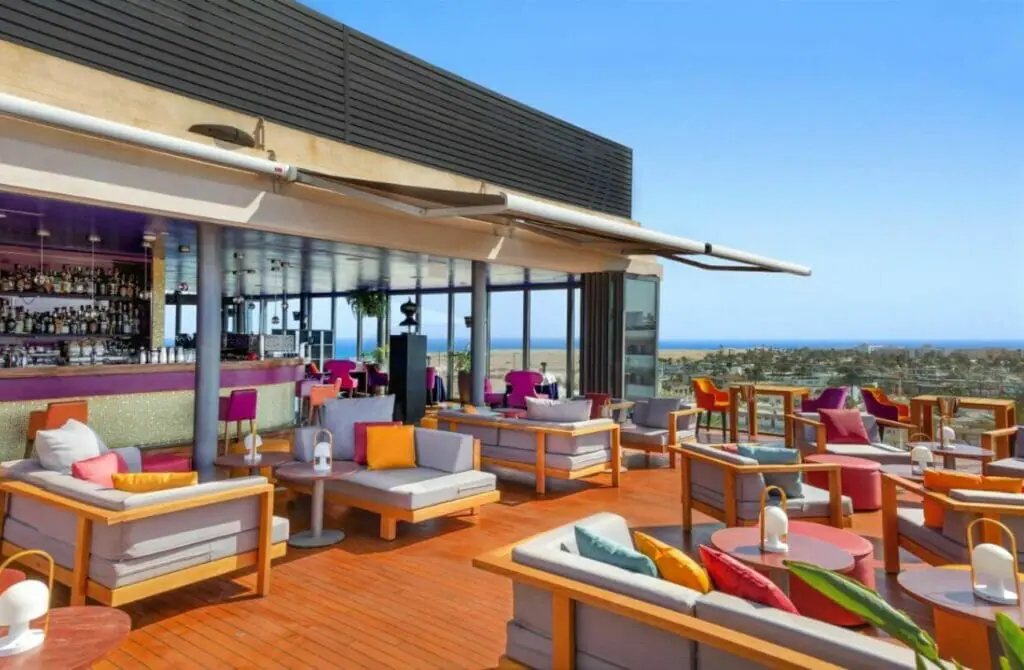 In the southern region of Gran Canaria, Bohemia Suites & Spa is an adults-only boutique hotel where you can experience the bohemian spirit, which is full of joy and positive energy. The staff strives to make each of their guests' stays unique and give them the feeling that they are staying at a friend's house. This modern hotel mixes luxury with interesting places that give its visitors complete seclusion.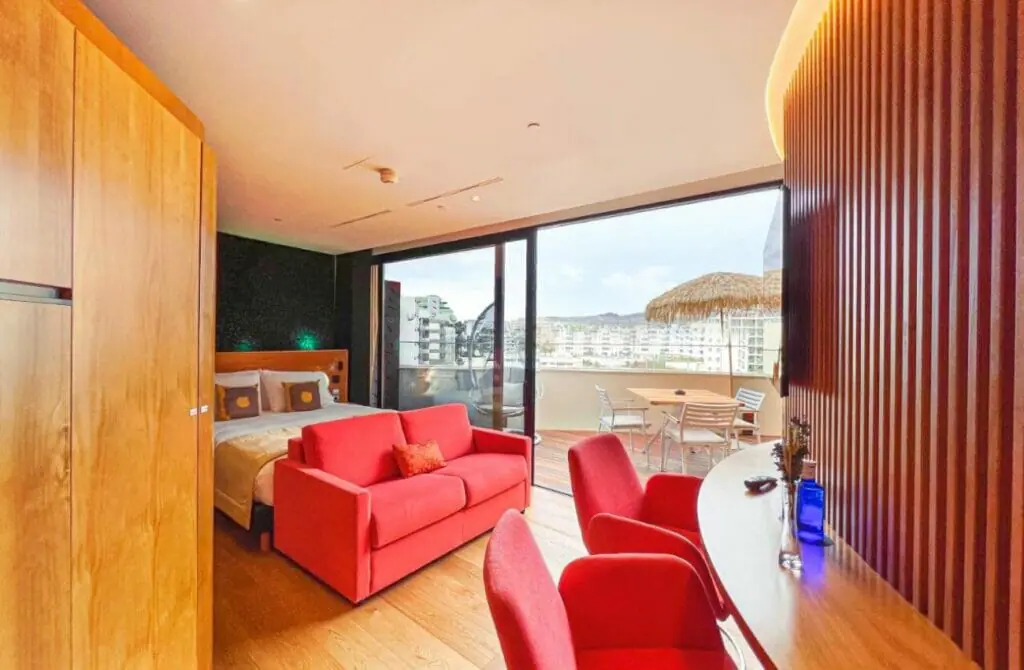 The Lopesan Baobab hotel ☆☆☆☆☆
At the Lopesan Baobab Resort, you may now enjoy a luxurious, exciting, and exotically-themed vacation. This five-star hotel in Meloneras, Gran Canaria, gives its most discerning guests a setting that is reminiscent of African nations throughout—from the untamed nature of its flora to the earthy, interesting color of its buildings, reminiscent of Kilimanjaro's slopes.
Despite all of this, this upscale resort on Gran Canaria has established itself as one of the island's most distinctive, outstanding, and stunning hotel complexes. The Lopesan Baobab hotel captivates at first sight with its façade that mimics African characteristics, a massive entrance that welcomes you, and lush flora.
However, you need to enter its doors to understand that there is much more. Those who stay here will learn, perhaps to their surprise, that the accommodations, services, and culinary selection are all exceptional.
Birdcage Resort Men's Lifestyle Hotel ☆☆☆☆
Your one-of-a-kind four-star Gay Lifestyle Hotel in Playa del Ingles and a peaceful retreat from the hectic Gran Canaria gay scene is the Birdcage Resort. The hotel is about 300 meters (0.18 miles) from the beach and close to the Gay Nightlife Center Yumbo.
The distance from the airport is 25 kilometers / 15 miles. The hotel has a distinctively stylish interior design. It represents an exceptional vacation, a contemporary way of life, and total luxury; its guiding principle is "make yourself at home!"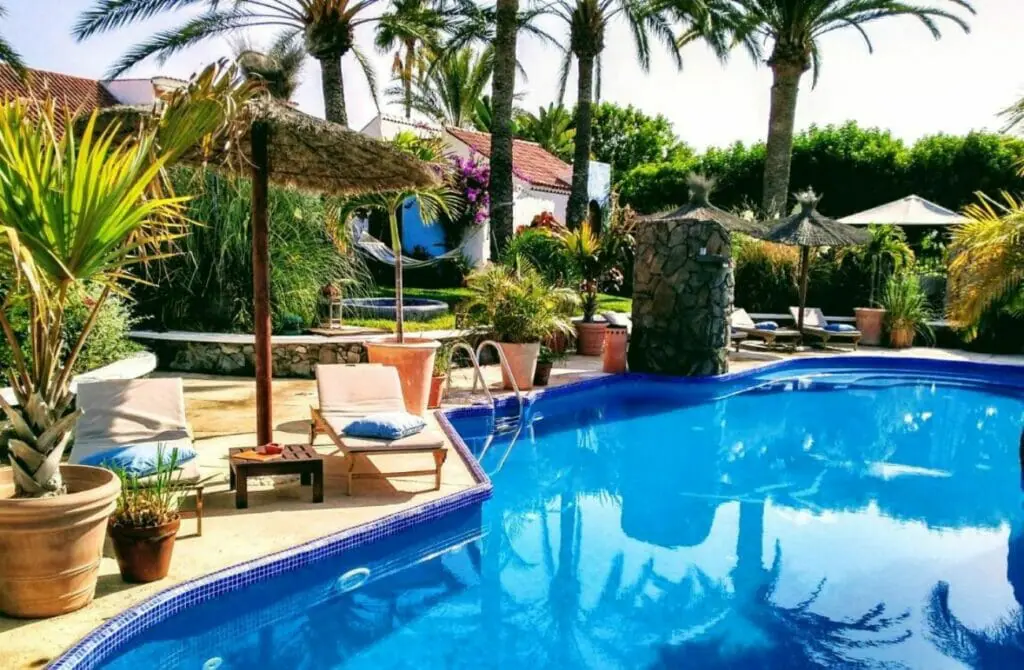 A gay-friendly four-star hotel in Gran Canaria. In the upscale setting of this hotel, enjoy, unwind, and take care of yourself. Imagine walking through a door into a paradise where you can be yourself while yet enjoying the luxuries and conveniences found in a four-star hotel.
The private bathroom in each of our large rooms has been carefully created as a mini-spa. Staying in Seven is a true joy in all senses because of the plush linens and the superior amenities. Every room has a terrace that is completely furnished.
Gay Hotel Club Torso greets its visitors with a modern aesthetic that is fitted to the laid-back way of life under the Canarian sun. It gives the ideal dress optional, and you are free to choose whether to wear anything at all or nothing at all.
The twelve bungalows are roomy, bright, and contemporary, and they are furnished with every modern convenience. Most of the bungalows are located around the heated swimming pool. All the bungalows have contemporary designs suited to a laid-back way of life.
The design concept integrates area, technology, style, and comfort into a contemporary, chic hotel where tourists and business visitors may make use of all the current conveniences.
You can walk to CC Jumbo and Avenida Tirajana, where you'll discover amazing restaurants and the sexiest bars and pubs in only a few minutes, thanks to this advantageous position. You can always find a great location to eat, shop, or enjoy the nightlife while you stay at our resort.
Of course, one of the most popular beaches, known for its renowned dunes and year-round assurance of sunshine, is also fairly close by.
At Los Almendros, you may choose whether to take advantage of the peace provided by our bungalows and vast tropical gardens or if you'd rather use your getaway to meet people from all over the world with whom to have fun, for example, in our pool or Jacuzzi XXL.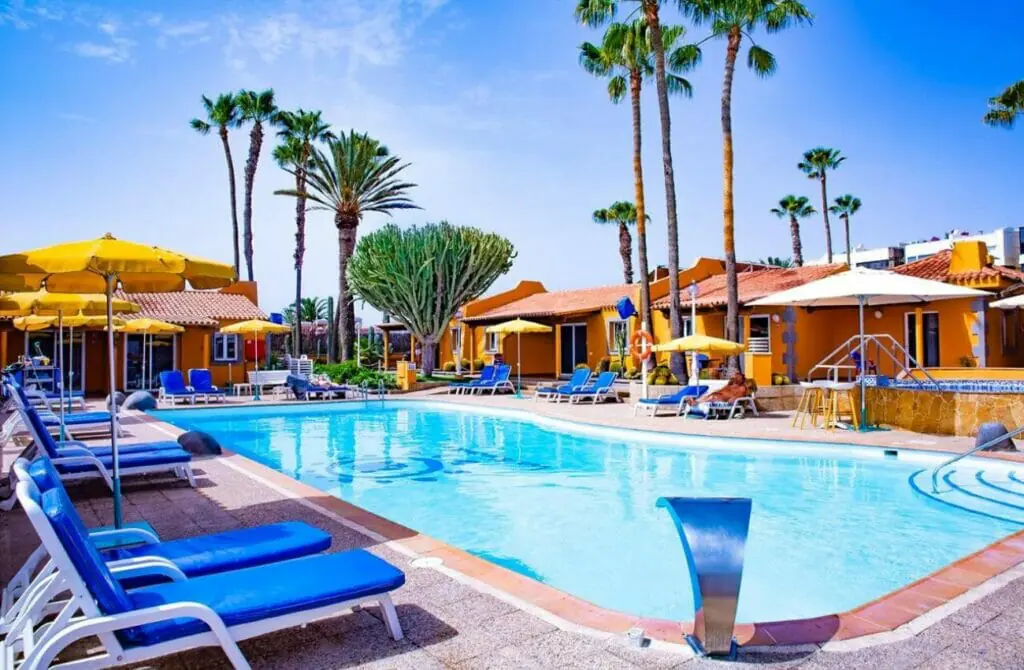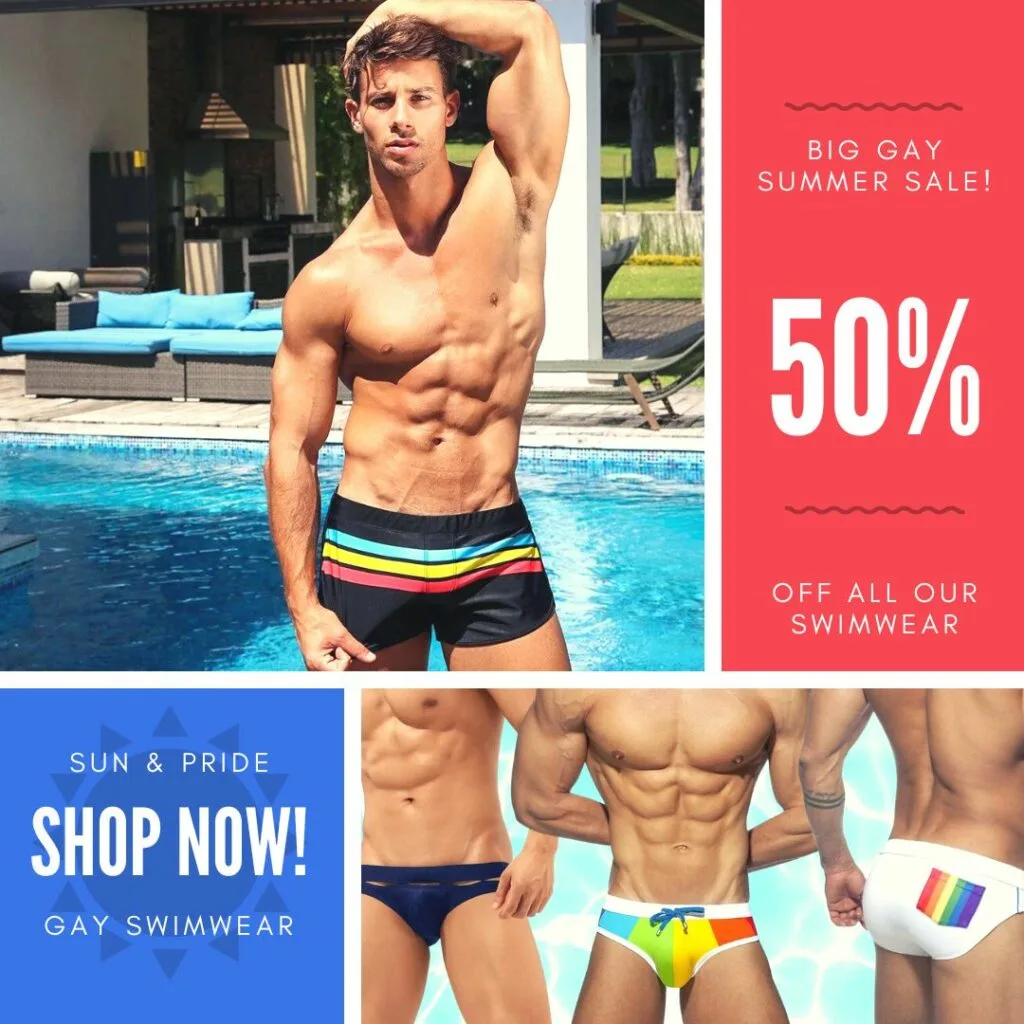 The Gran Marina Suites weaves its way through the port district's streets in the center of Las Palmas de Gran Canaria. The suites blend the personality and warmth of a design accommodation with the greatest features for a special experience during your stay. They have renovated facades that harken back to the most colonial time of the island and their avant-garde interior decoration.
Each suite has beautiful, personalized decorating, high-quality finishes, furnishings, and design, and thorough 360o management to ensure a complete and safe experience. The goal is to make your stay an authentic experience where you may manage your time and your plans without waiting or experiencing any delays.
Within walking distance to Mesa y López's shopping district and Las Alcaravaneras Beach, Hostal Alcaravaneras is situated in the center of Las Palmas de Gran Canaria. A community kitchen is on the top level of this hostel, which contains 20 single and double rooms with private or shared bathrooms.
There are no smoking areas on the premises. However, they offer excellent service and cleanliness, which have solidified it as one of the top hostels in the capital in terms of quality-price.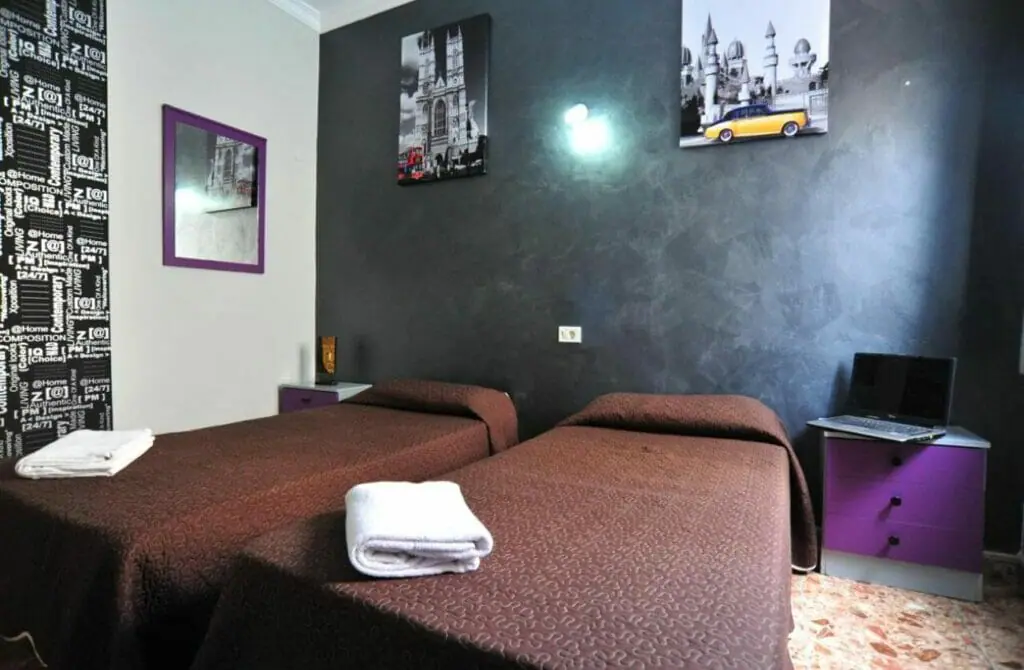 Gay Nightlife in Gran Canaria, Spain
The nightlife on this island is littered across its towns; however, the vibrant scene is the south of the Island in the Maspalomas. Here are the gay bars and clubs in the cities of the Gran Canaria.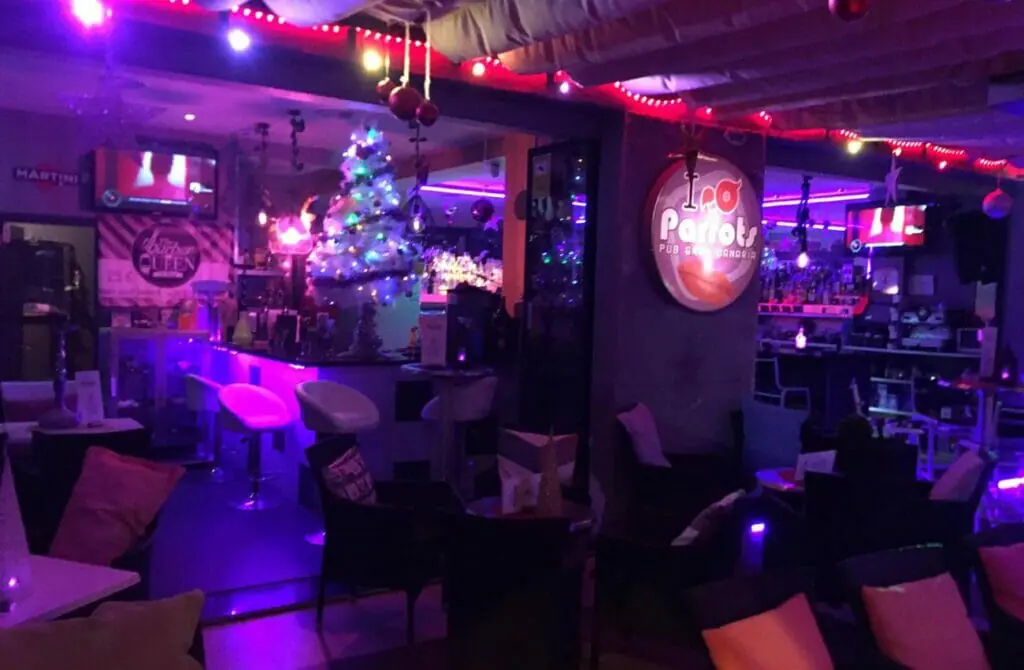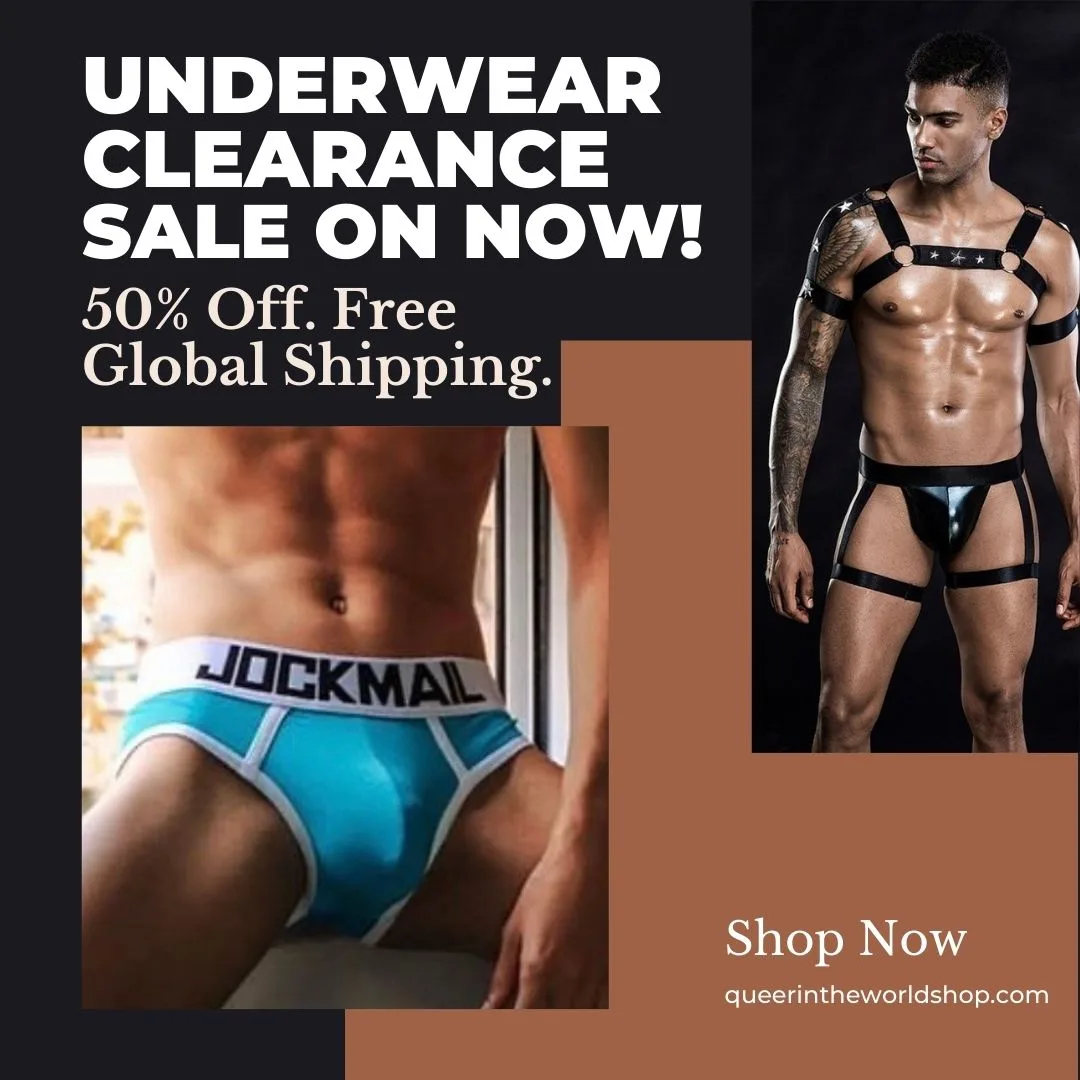 Gay Bars in Maspalomas, Gran Canaria
Open on Gran Canaria with a local crowd that's all about the LGBT community. The Parrots Bar Terrace Gran Canaria is on the ground floor of the Yumbo Center.
It is noted for its modern décor and ambient lighting, which creates a warm and pleasant setting ideal for enjoying its cocktails, various beers, and, of course, any drink. Opening times are from 19:00 until late, with a diverse customer base that is always well-attended.
The largest gay bar in Yumbo Centre and arguably the most antique and popular. With disco pop music, video projection displays, a dance floor, and a cabin cruising area (for men only). The service at Mykonos Bar is always friendly and professional.
The fiction bar is the epitome of its name. Everything here feels unreal. The staff is hot and near-naked. They handpicked their drinks to ensure you have the best as the music whisks you away to the dance floor.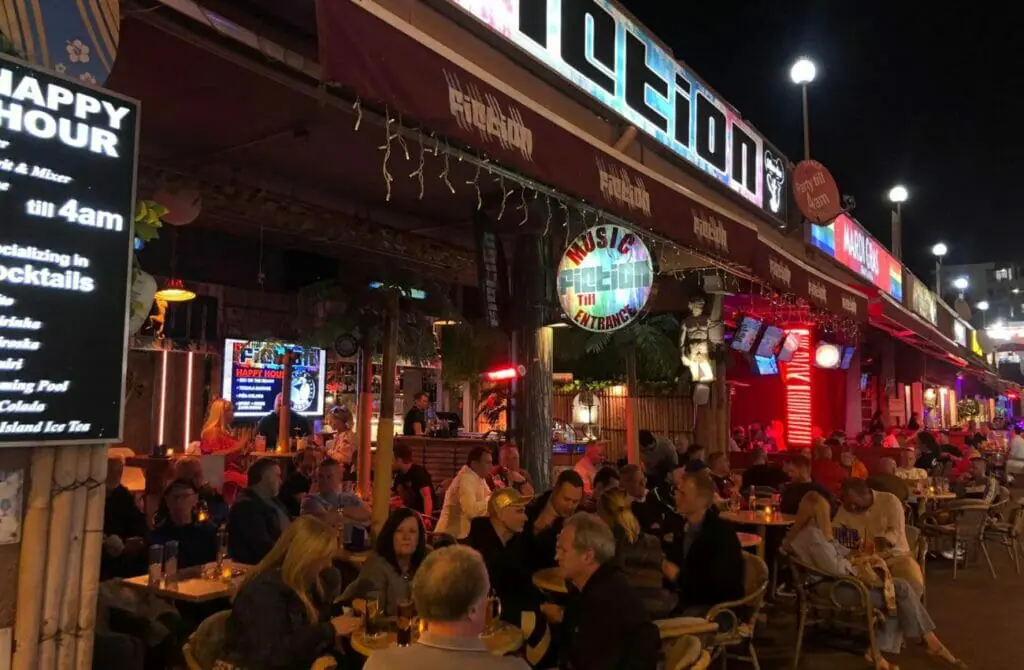 You may find the best-handcrafted cocktails with us, whether classics like Caipirinha, Pia Colada, or Tequila Sunrise or unusual delicacies like Mojito Passion or Paradiso, for everyone, and then make yourself comfortable in our wicker seats on the Palm Terrace.
Since 1996, the Adonis has been an intrinsic element of the Yumbo Center, and we have been a trailblazer for today's excellent standard of cuisine at the Yumbo Center. It has now become a reference in the Maspalomas scene with Klaus in front of his squad. Adonis provides its customers with a pleasant atmosphere in the bar, with standing tables or a more relaxed atmosphere on the patio.
A live music gay bar where drinks, pizza, and burgers are served. You will certainly have a great here because the clientele is funny and sometimes flirty.
Without question, Mantrix Disco is the most well-liked gay club in Gran Canaria. We are in the Yumbo Center on the fourth floor. After many years, Mantrix has become a one-stop hub for LGBT folks who travel to the island every year, as well as for locals who want a great time. There is also a dark room and a cruising cabin if you want to indulge your fantasies.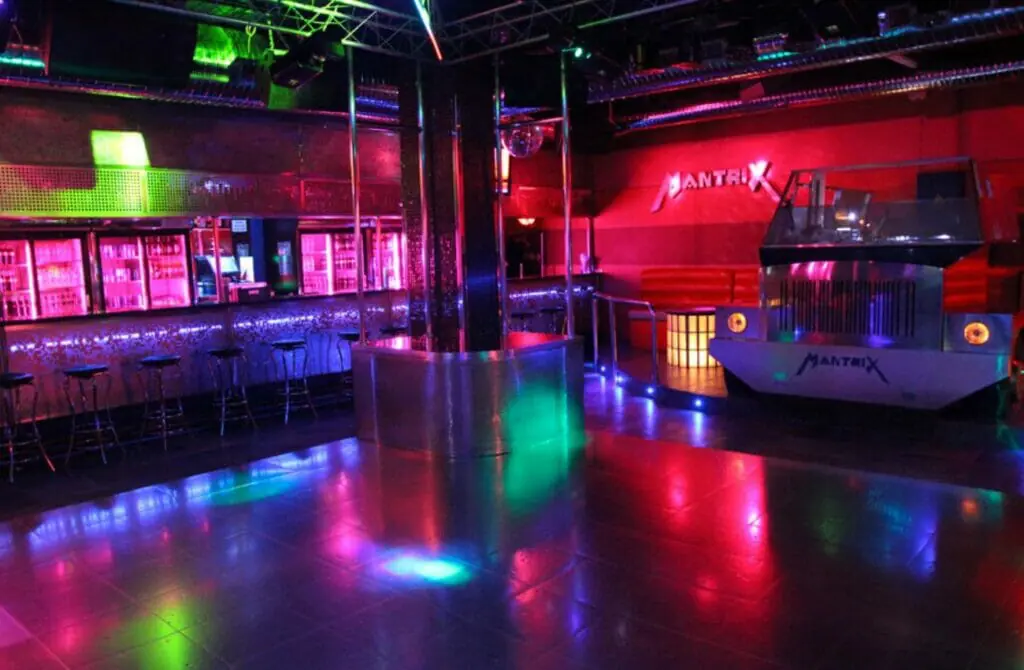 After 33 years open, the legendary venue Bar Na Und has become a reference venue in Yumbo Centrum, recognized for its dance hall and a nightly changing tour of the best Schlager, Spanish music, worldwide, and so on.
Also incorporated live music, daily concerts, and fantastic music groups such as flamenco, jazz, blues, house, indie, chill-out, boleros, salsa, and so on. An extensive selection of drinks and spirits from around the world, as well as cocktails, German beers, French champagne, and so on.
Blue Havana offers live music, theme parties with a fantastic staff of entertainers, and, above all, a cuisine specializing in Cocktails, Smoothies, Champagnes, Gin Tonics, and exceptional combos. In addition, you can unwind with one of their shishas on the terrace, which is heated in the winter.
This cozy cocktail bar invites you to sit and relax and sip amazing cocktails that are well put together as you mingle with the local LGBT folks.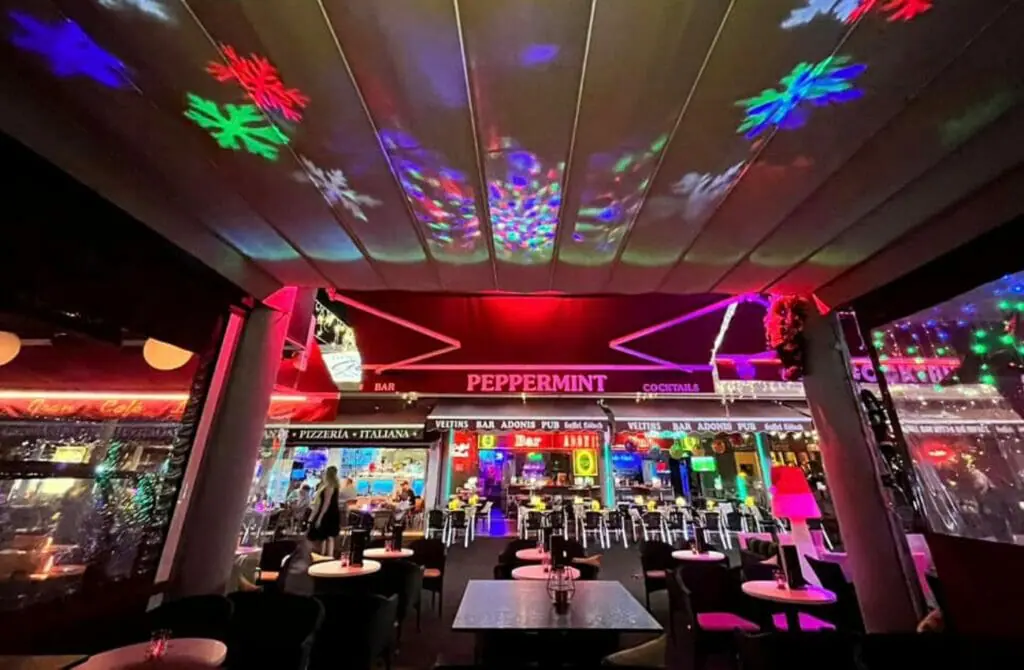 Gay Bars in Tenerife, Gran Canaria
This is an iconic gay bar in Tenerife and is vibrant in its own right. Whether you are looking for a good chat, some drinks or a hot guy, Anderson has you covered.
Tenerife's own duo drag comedy bar. Danny and Elliot own dragalicious and are known for their amazing cabaret shows and drinks. They've become an icon on the island. Check their page to see which venue they'd be hitting.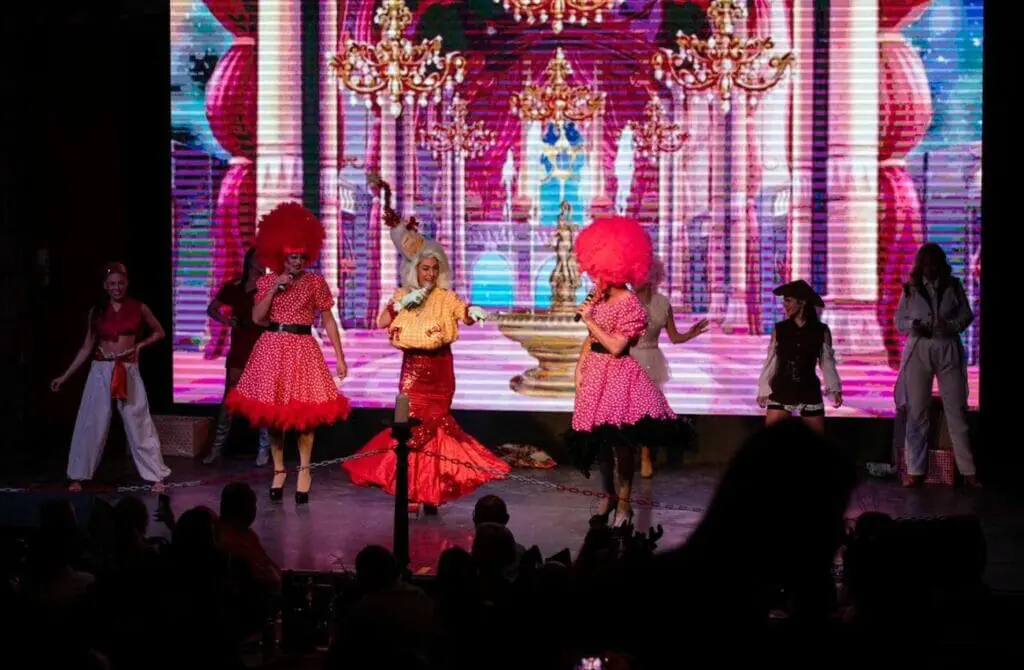 Disco Gay pub may seem quiet when you walk in, but trust us, when we say that quietness lasts for a long time. Also, in Tenerife, this bar is known for its fantastic service, drinks and great vibes.
Gay Bars in Tirajana, Gran Canaria
8 years and macho still wave the flag in Tirajana. This gay bar hosts events and parties that are border freakiness, but it is completely safe. Plus, they are a multi-award-winning gay bar on the island.
Since 2016, this bar has been a hot spot for gays – locals and tourists – who are seeking a good time. The drinks are regular, and they sometimes host themed parties.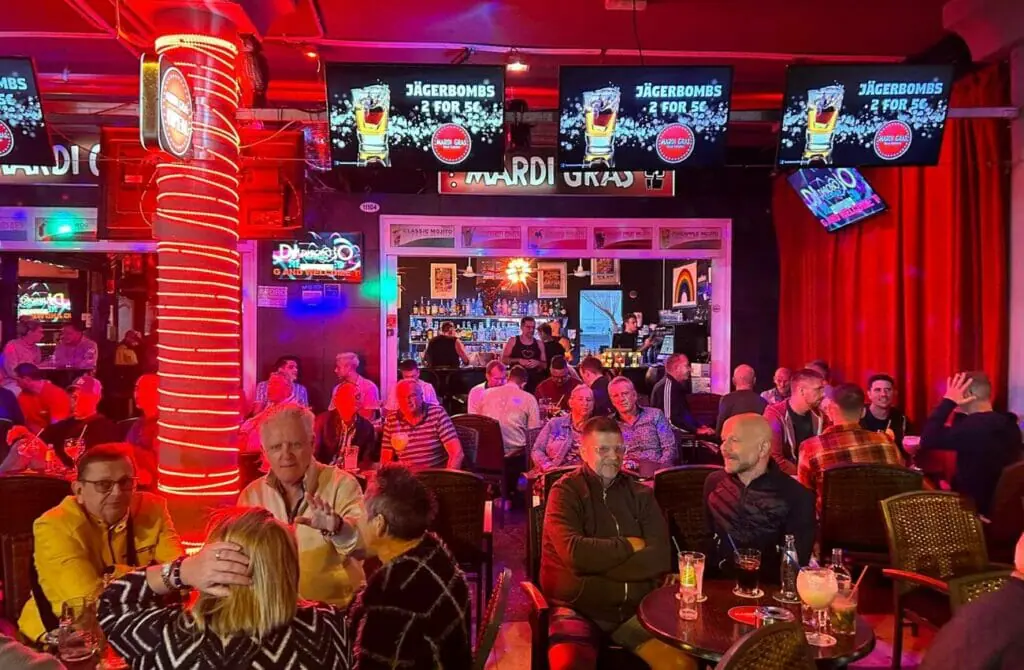 Cruising and Saunas in Gran Canaria, Spain
Gran Canaria has more to offer than bars and clubs and sights and beaches. There are many more surprises left in store for you.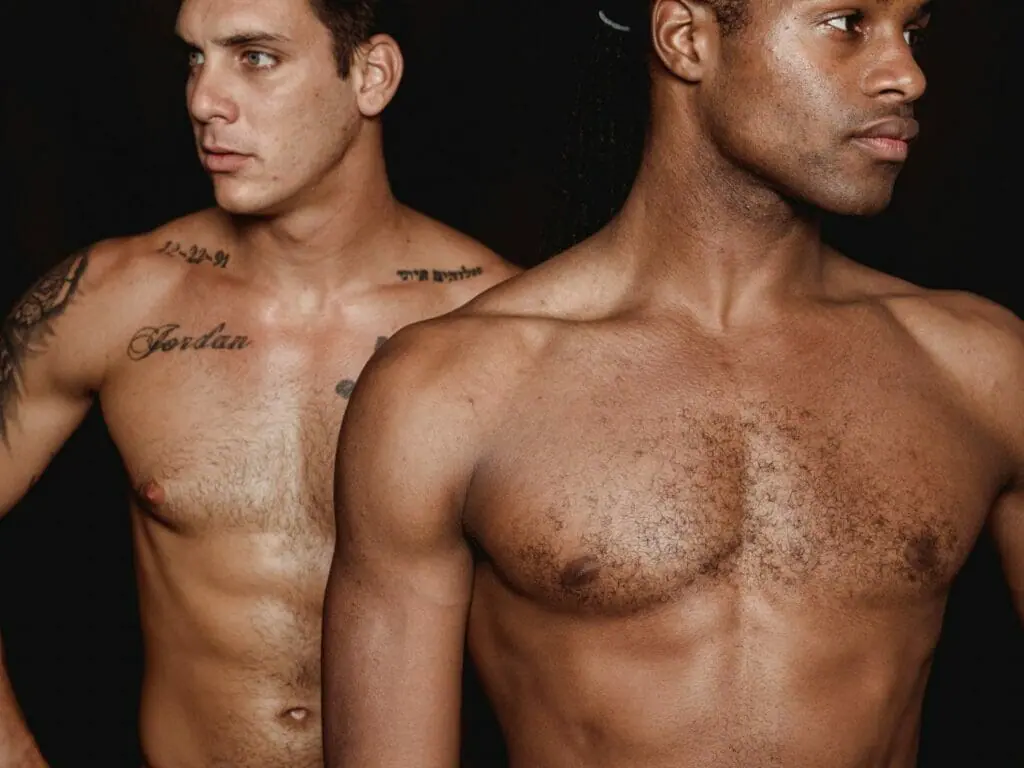 The biggest cruising bar in Gran Canaria features glory holes, an orgie bed, a turntable, three slings, private cabins with really nice mattresses, eight TVs, enormous labyrinths, a movie theater, a piss zone and a military zone.
You can choose the bar that is most comfortable for you from among the three available options. Whatever you prefer at all times, including beer, soft drinks, and mixed cocktails. There are also two slings available for you to use if you wish to play; they are comfortable, so you may enjoy it however you like.
Only you can determine the boundaries. You can find labyrinths, cabins, glory holes, orgy beds, and other spots with various lighting levels around the spacious cruising area. Everything is there for you to fully appreciate.
Noxon, within the Yumbo Centrum, is one of the most entertaining fetish and sex clubs in Maspalomas, Gran Canaria. It has a large space and includes everything from a sling and glory hole cabin to huge group beds, a wet area, a relaxed bar, and a recreational smoking area (which is a customer favorite!).
Since its inception in 2019, it has become the go-to spot for individuals looking to spend a night without inhibitions.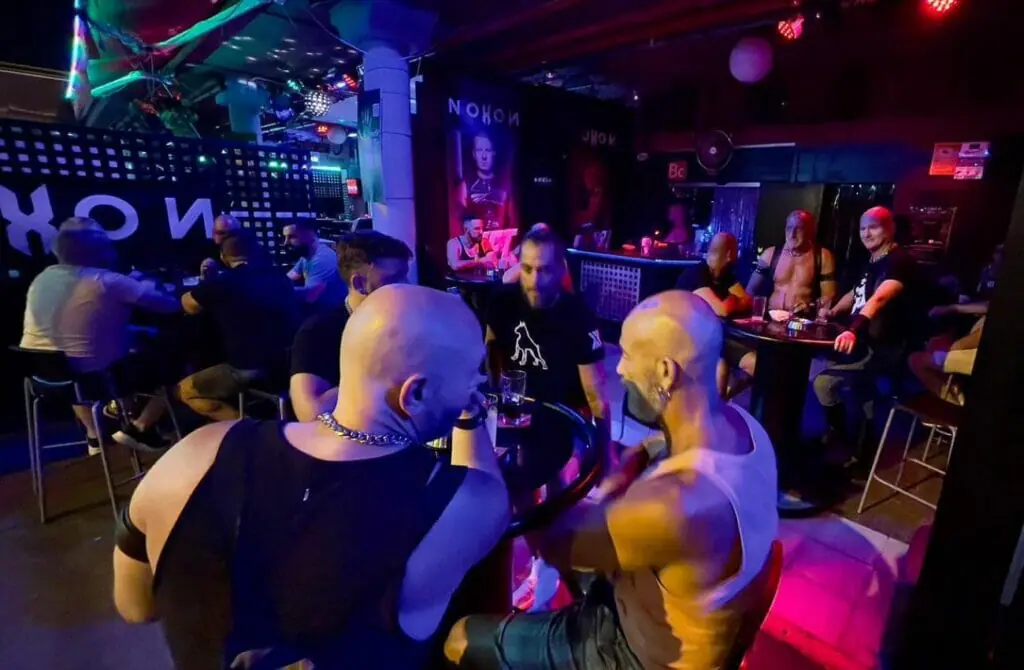 Cruise Bar first opened its doors in 1994, becoming the Canary Islands' first local bear & leather. It sits on the second story of the Yumbo Centrum, a landmark in Playa del Inglés' gay district (Maspalomas). Except for respect and complicity for others, this is the location where you can allow your creativity and enjoyment to run free.
It's a fantastic place to meet new people, drink, listen to music, and flirt. cruise bar's facilities have been upgraded and expanded while keeping the spirit and aspects that have defined it throughout the years.
The dress code in this cruising club is leather, rubber, latex, jocks or naked. They host a variety of events here, like rubber fest, bear carnival and many others. The club has lockers, gloves, enormous beds, a sling area and many kinds of drinks.
Wild! That's the only word suitable for this cruise bar. If you want your wildest needs and fetishes stated, this is where you want to go. Remember to protect yourself.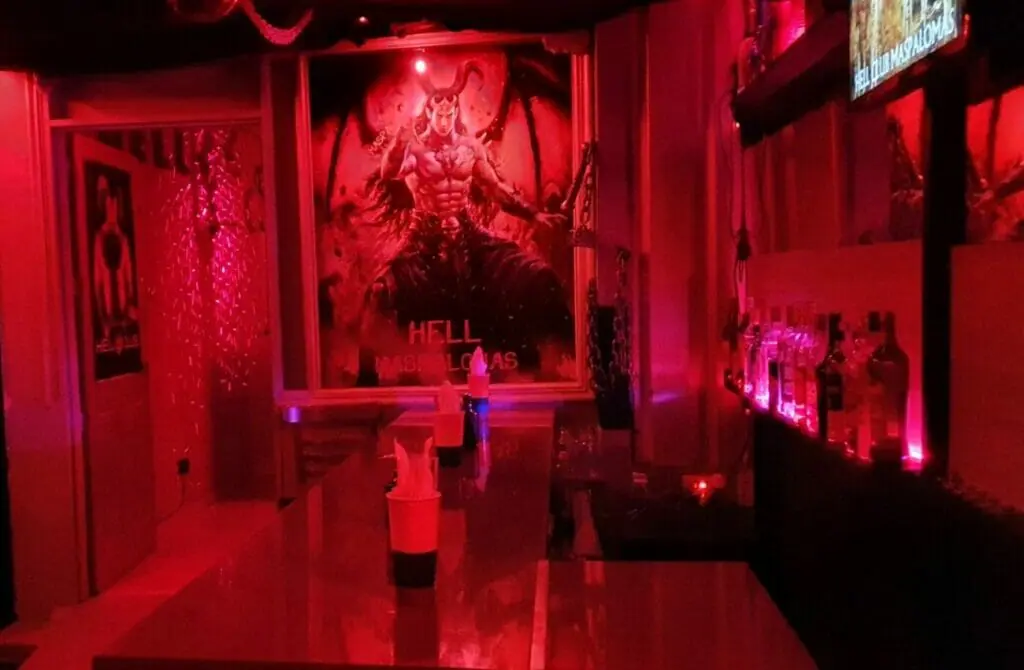 In 2015, this cruising bar became the first leading bar on Gran Canaria island. They have special events like naked parties, fetish parties, and so much more. They also have a strict law in place, so you are assured maximum fun.
Reds Club is one of the cleanest and freakiest bars in the Canary Islands. It is in the center of Maspalomas and is just a 2-minute stroll from Yumbo Centrum. a location where all of your desires can come true.
Tom's Cruising Bar first opened its doors in Yumbo over 6 years ago, offering a men-only bar. In this international cruising bar, you will discover people of all ages to enjoy cabins, glory holes, slings, a special place for smokers, and more.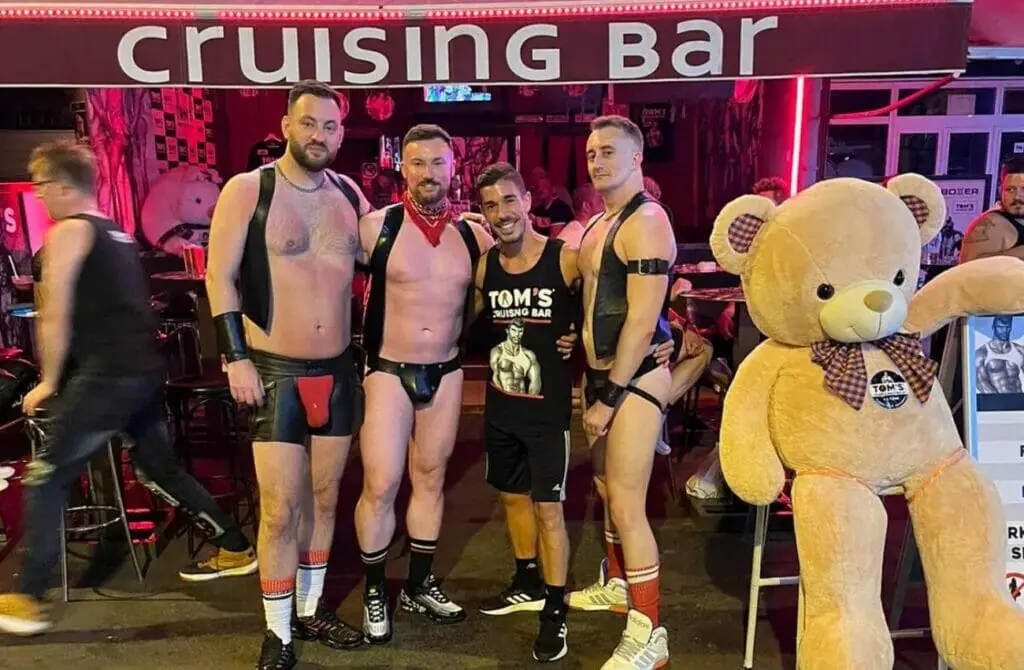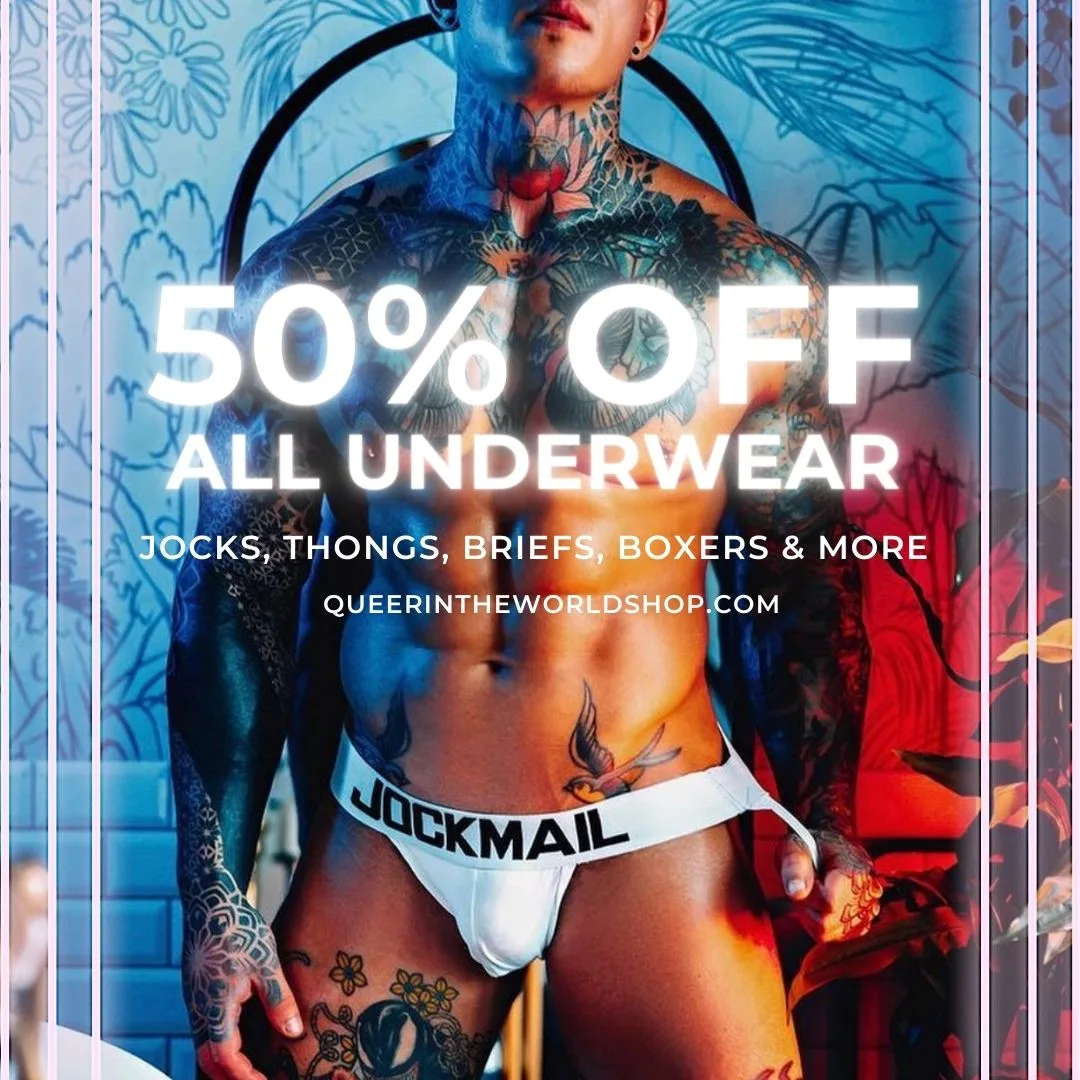 Gay Map Of Gran Canaria
Finding it hard to envisage where everything is in Gran Canaria? Hopefully, this queer-centric map helps where we have marked all the bars, clubs, parties, hotels, saunas, massages and more will help you stay in the spot best suited to you!