The gay scene in Cuba's capital city, Havana, thrives daily as the country gains recognition as a gay-friendly travel destination. Havana was built for strolling, with many cultural attractions and one-of-a-kind activities. However, Havana's gay nightlife remains a well-guarded secret since the gay scene has yet to enjoy the freedoms experienced by other LGBT communities, such as those in North America and Europe or even their South American counterparts.
When the term Havana is uttered, images of Spanish conquistadors, revolutionary heroes, and the literati and glitterati who once basked on these sun-kissed beaches come to mind. Today, the intriguing history of Cuba's capital city greets you at every turn, amid the cobblestone lanes of Old Havana, the stunning Cuban Baroque architecture, ancient forts, museums, iconic restaurants, and busy public squares.
On the other hand, the people are likely to be the highlight of any vacation to gay Havana. Residents are proud of their culturally rich Caribbean city and enjoy sharing its historical riches and hidden mysteries with tourists. They are also outgoing and friendly. Take some live rumba music on a street corner, eat at a restaurant where Ernest Hemingway once dined, or stroll along the famous Malecón and breathe in the salty air.
Interestingly, homosexuality was decriminalized in Cuba on June 17, 1997, and tolerated. There has been a general trend toward increasing rights for LGBT persons throughout the twenty-first century. Before the 1990s, members of the LGBT community faced significant marginalization as a consequence of heteronormativity, traditional gender norms, and rigid ethical standards.
The two most notable neighborhoods in Havana are the art deco area of Vedado and the historic neighborhood of Havana Viejo. Havana Viejo is the city's oldest district.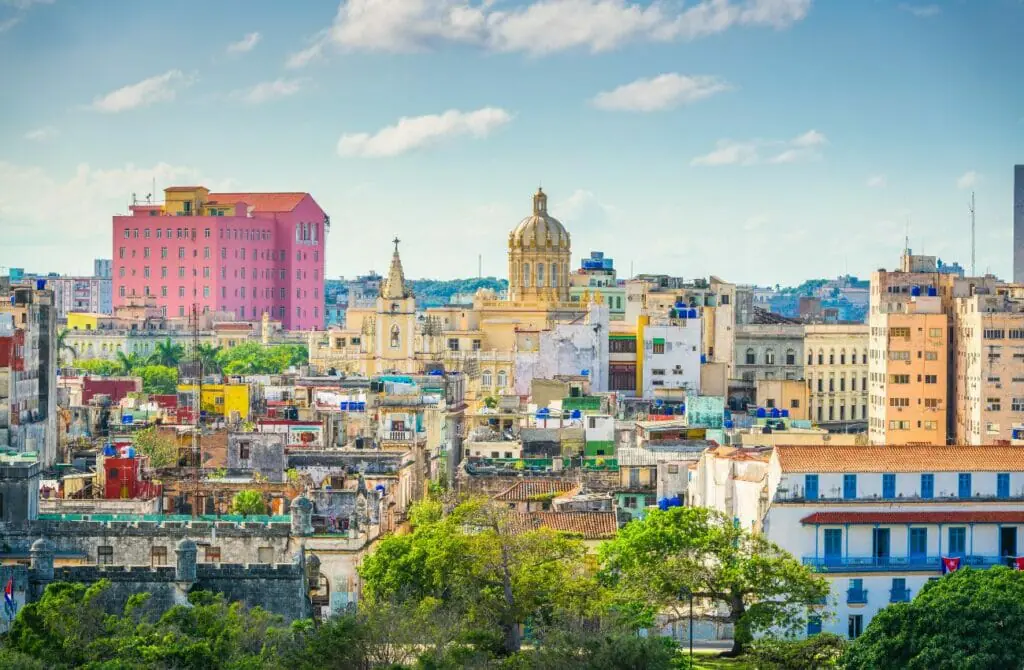 The bulk of Havana's historical landmarks is concentrated in Havana Viejo. In this region, walking more than one block in any direction is difficult without passing by elegant hotels with open-air patios and traditional restaurants with seating that flows out into the streets.
Vedado has a stronger art deco flair to it and is well-known for its gorgeous architecture as well as its active mobster background. These two neighborhoods of Havana constitute the city's center, and they are linked by Las Ramblas, an avenue that runs along the seafront.
With its abundance of art deco architecture and long history as a hangout for American celebrities and renowned mobsters, Vedado is Havana's most fashionable and lively quarter. Vedado has an interesting past as well. Calle 23 is the most densely populated street in terms of gay activities, and at night it changes into a vibrant hotspot for the LGBT community.
A local guide linked with the party organizers is the best way to explore gay Havana. Since many hotels in the area host gay parties for the locals, this is an excellent opportunity to meet other LGBT people. While visiting this charming city, those who identify as LGBT are in for a roller coaster ride of a good time.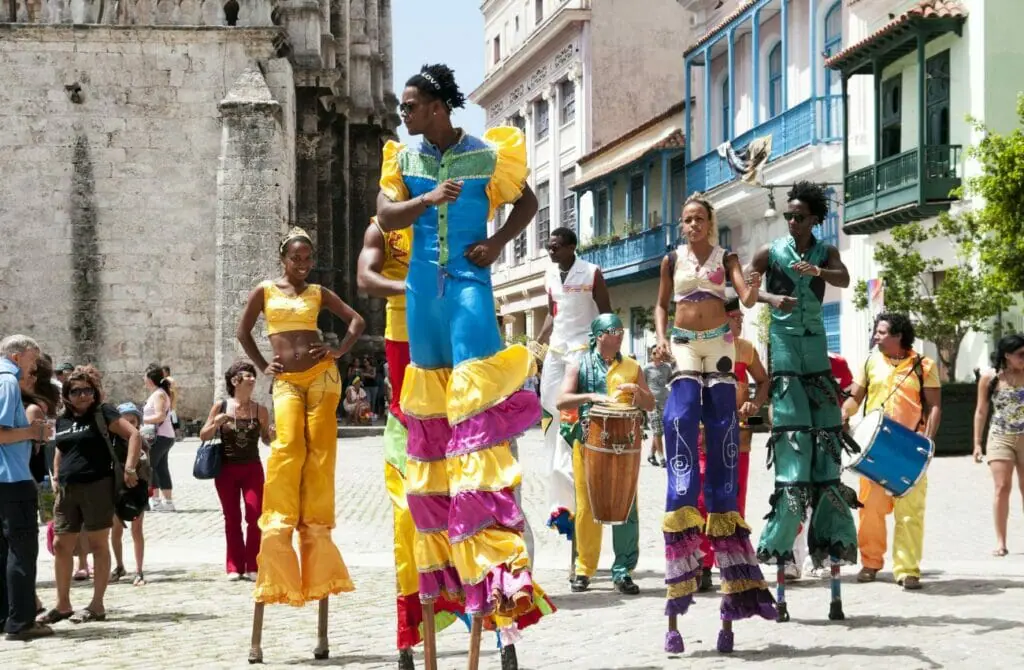 Attractions in Havana, Cuba
Havana's evocative colonial streets have seen better days, which adds to the city's allure despite having an old-timey vibe. In certain situations, a new coat of paint on the buildings of Cuba's capital city, Havana, would be great, but it wouldn't add much to the city's already abundantly cheerful vibe.
Guests will be delighted by the profusion of historically noteworthy buildings on show. Its lovely plazas are a terrific place to while away the day, watching Cadillacs trundle by and listening to the mesmerizing salsa that plays over the radio.
Havana was once a hotbed of revolutionary action, but it attracts far too many visitors today. These visitors are continuously astounded by the wonderful art and architecture around the city. The following are a few of the most popular tourist attractions in Havana, Cuba: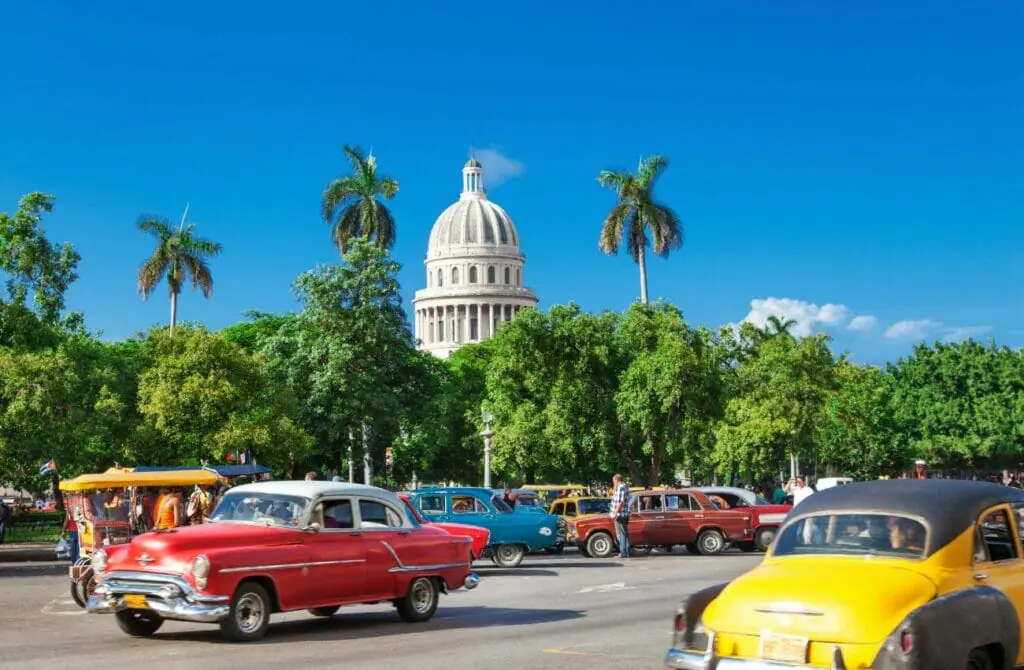 José Fuster is credited for converting his neighborhood into the vibrantly colorful atmosphere it is today. His efforts culminated in creating Fusterlandia, a haven for artists today. The Cuban artist started by adorning his studio before moving on to the neighborhood's buildings, bus stations, fountains, and seats. Everything in town is now covered with tiles and naïve art that seems adorably innocent and imaginative.
Going out and experiencing the environment is a sensory overload. The area is currently visited by many tourists and other artists who come here to set up studios and add their works of art. There's no denying that Fusterlandia has a wonderful air.
La Habana Vieja
La Habana Vieja is one of South America's greatest colonial centers and was where the city's earliest foundations were erected in 1519. Wandering about Havana's Old Town is a terrific experience; brightly colored buildings greet you wherever you go. Although most have seen better days, this adds to the neighborhood's attractiveness.
It is essential to stroll aimlessly through the city's maze of winding streets while in the city; doing so ensures that you will come across various interesting spots not featured in any guidebook.
It's no wonder that La Habana Vieja is a popular tourist destination, considering the quantity of tiny traditional restaurants and snug bars tucked away in different locales, an abundance of magnificent architecture, and the irresistible sound of salsa music.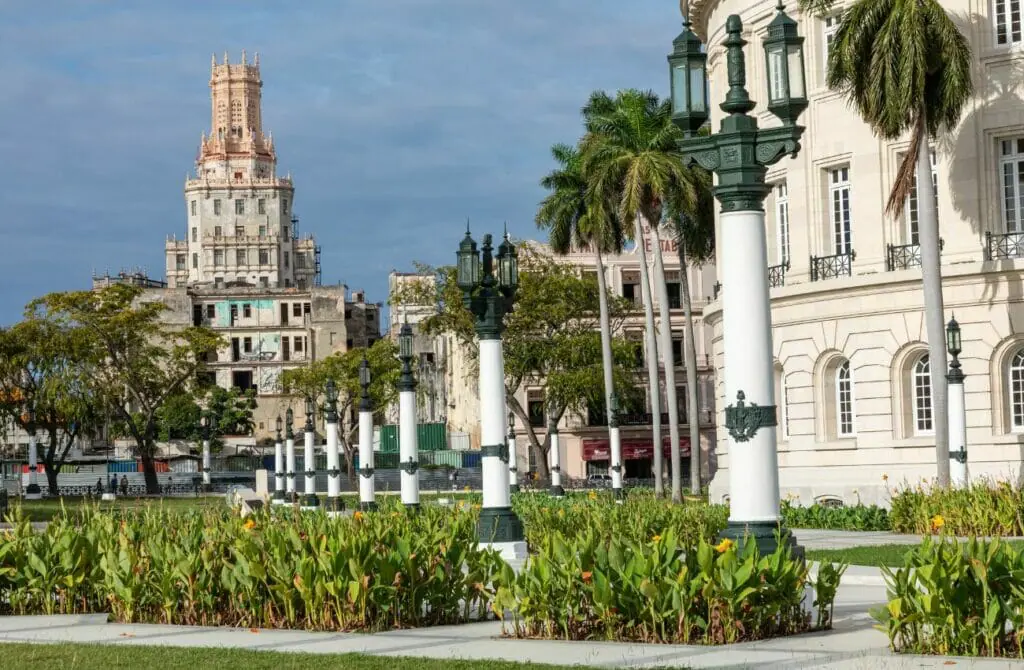 Plaza Vieja
When Plaza Vieja was initially opened to the public in 1559, it was known as New Square; nevertheless, the time has converted it into one of Old Havana's most historically important spots.
The lovely colonial facades that surround Plaza Vieja come from several historical periods. Beautiful examples of Cuban baroque architecture may be seen with great examples of art nouveau architecture.
Fiestas, bullfights, executions, and crowded markets are just a few events that have occurred there throughout the centuries. Plaza Vieja is a prominent location because of its number of taverns, restaurants, and cafés.
Plaza de la Catedral
Plaza de la Catedral is one of Havana's main squares and a lively gathering place for tourists and locals. It is named for the massive church that dominates one side of the plaza. The square has served as a marsh and naval dockyard during its long history. Presently, stately mansions that have undoubtedly seen better days surround the plaza; despite its condition of ruin, it has a charm.
The spectacular Colonial Art Museum, as well as the restaurants often crowded to the brim, can be found in this region. The Palace del Conde Lombillo, named after one of the most renowned flamenco dancers and contains a monument to Antonio Gades in its plaza, is one of the most spectacular constructions.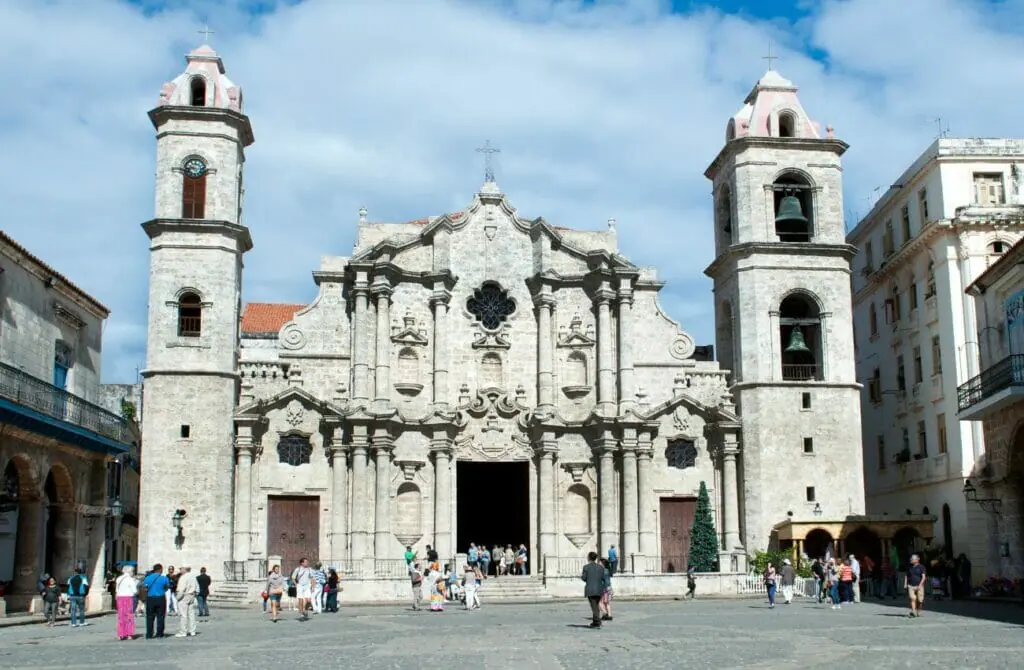 Havana Cathedral
The Havana Cathedral, located in Plaza de la Catedral, is a sight and dominates the area. The year it was completed was 1777. Subsequent additions included a variety of neoclassical components, as well as two asymmetrical bell towers flanking the cathedral's Baroque facade. Once upon a time, the church stored Christopher Columbus' relics until they were moved to another cathedral in Seville.
The murals above the altar provide a touch of elegance to the inside of the structure. The Saint Christopher sculpture, which dates from 1632, is usually recognized as one of the most outstanding works of art held there.
El Malecon
El Malecon is Havana's main length of shoreline, stretching for more than eight kilometers. A leisurely walk along it while gazing over the shimmering river is a beautiful way to spend the day. The city was developed gradually over fifty years. Consequently, the buildings and neighborhoods you travel through have softly changed to depict the many periods in which they were built.
Tucked-away coffee cafes and salsa bars of all sizes may be around the esplanade. El Malecon is a lovely place with a lot of character since fishermen border it down to the water's edge. Sunsets are particularly gorgeous since the buildings shine brilliantly orange, red, and yellow as the sun sets.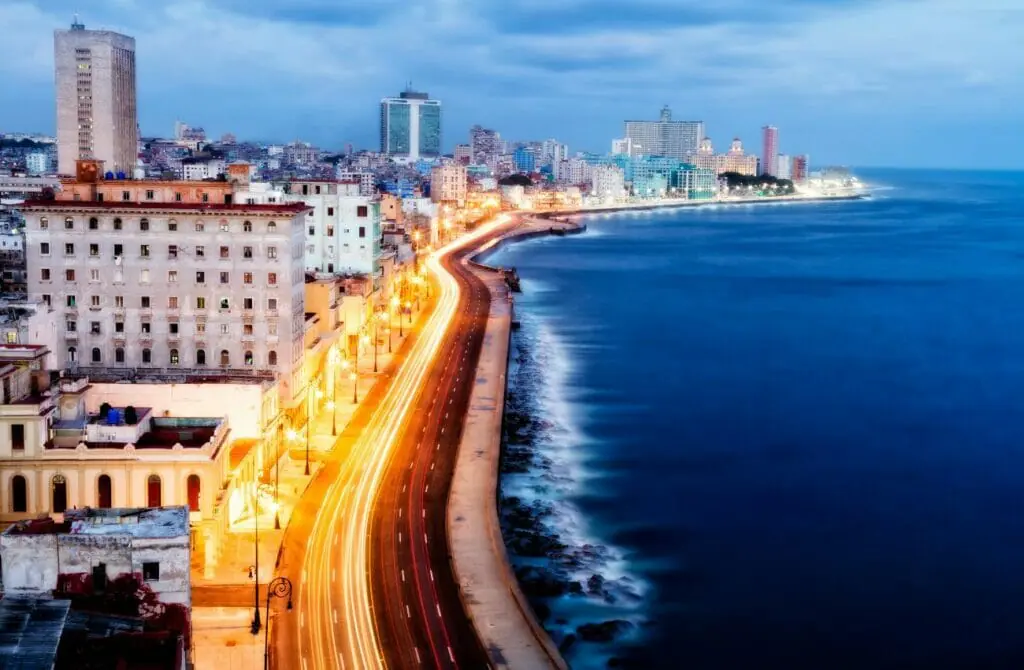 Museo Nacional de Bellas Artes
Exploring the National Museum of Fine Arts is a rewarding experience. It has a notable collection of Cuban art spanning the colonial era to the present day.
The art collection is housed in a beautiful structure and contains some exquisite religious and landscape paintings and hyperrealist pieces done by later generations. Rene Portocarrero and Wilfredo Lam are the collection's most well-known painters.
Rita Lonja designed the modernist sculpture "Forma, Espacio, and Light," which can be seen near the museum's entrance. After that, you will take a quick tour of the ages. Rafael Moreno's surrealist painting "Cuento Rumano" is one of many fantastic works of art to watch out for.
Plaza de Armas
The Plaza de Armas is the city's oldest public plaza, and its name derives from the fact that it was originally used for military training. In its present form, the area is distinguished by the abundance of palm palms and serves as a location for a daily flea market selling old books.
A lovely marble monument to Cuban revolutionary hero Carlos Manuel de Cespedes may be seen in the plaza's center, bordered by spectacular late-1700s architecture. After sightseeing in Havana's searing heat, reclining in the cool shade of the palm trees in Plaza de Armas will revitalize you. You'll be ready to take in even more of the city's wonderful attractions.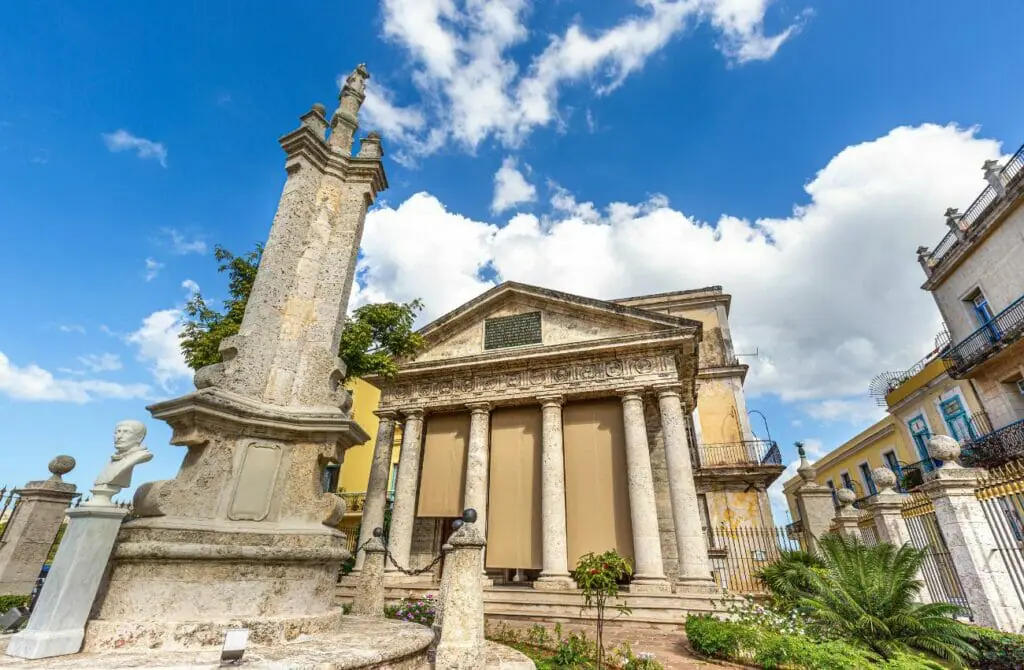 Ernest Hemingway dubbed his house the historic estate Finca Vigia, built-in 1886 on a hill west of Havana. It has now been turned into a wonderful museum showing his life and paintings.
While living at Finca Vigia, he wrote most of his best-known works, including The Old Man and the Sea and For Whom the Bell Tolls. The museum has a wide collection of intriguing artifacts that are on display. It is worth seeing, particularly as many rooms are almost identical to those in which Hemingway stayed. The view of Havana is spectacular.
Plaza de San Francisco de Asis
Plaza de San Francisco de Asis was built in 1575 and used as a marketplace. During colonial times, it was well-known for staging cockfights and card games. The square got its present name from the Franciscan monastery built here.
The expansive plaza is bordered by majestic mansions formerly housing some of Havana's wealthiest residents. This neighborhood now has a plethora of restaurants. The show's undisputed star is the Baroque Basilica, built in the 18th century. As one ascends to the top of the plaza's high tower, one is rewarded with spectacular views of the square.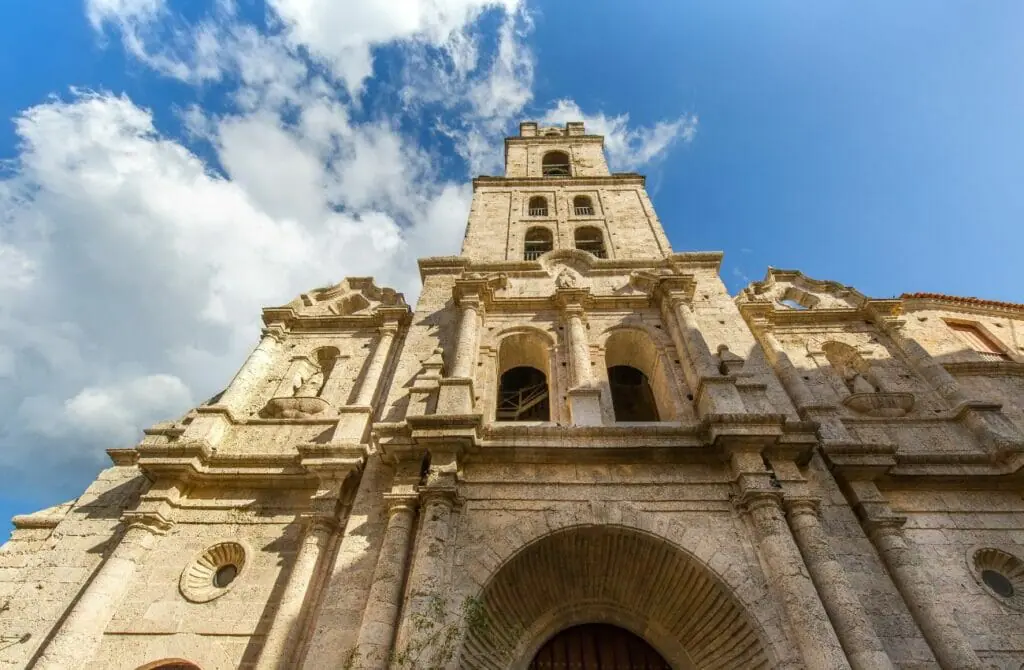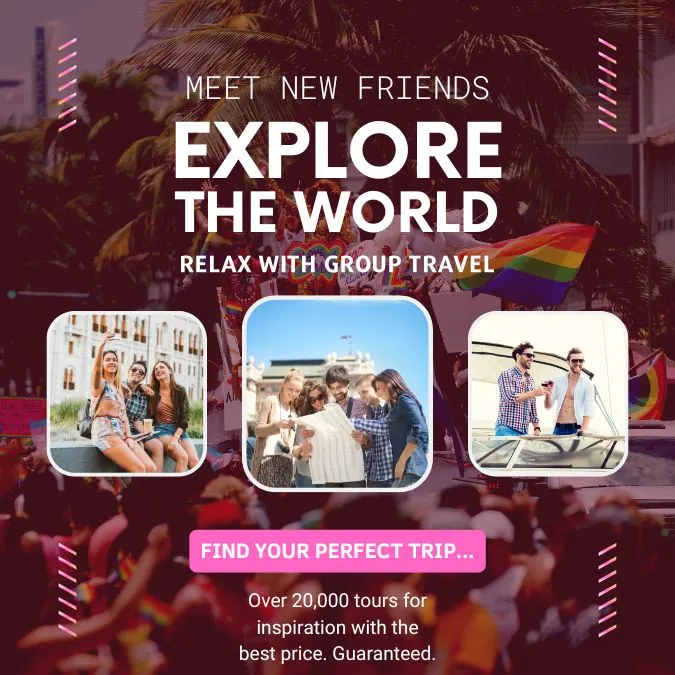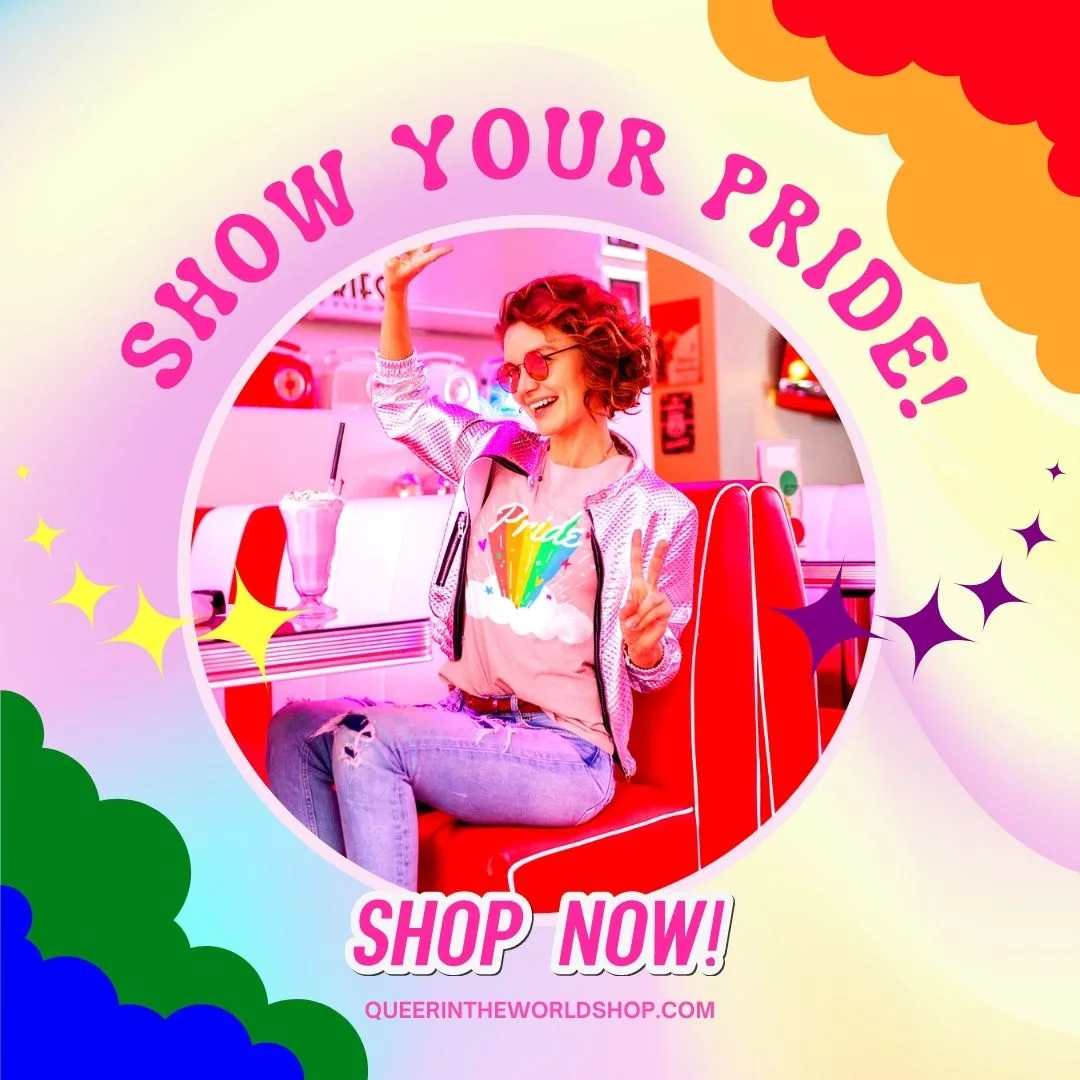 Gay-Friendly and Gay Hotels in Havana, Cuba
Being gay-friendly accommodation means that the establishment is welcoming and inclusive to guests who identify as LGBTQ+. This can include, but is not limited to, having policies and practices that demonstrate a commitment to creating a safe and inclusive environment for LGBTQ+ guests, such as non-discrimination policies and providing support and resources for LGBTQ+ travelers.
Some gay-friendly accommodations may also provide amenities specifically catering to the LGBTQ+ community, such as rainbow flags or literature about local LGBTQ+ events or resources. Furthermore, gay-friendly accommodations may be located in an area known for being LGBTQ+ friendly.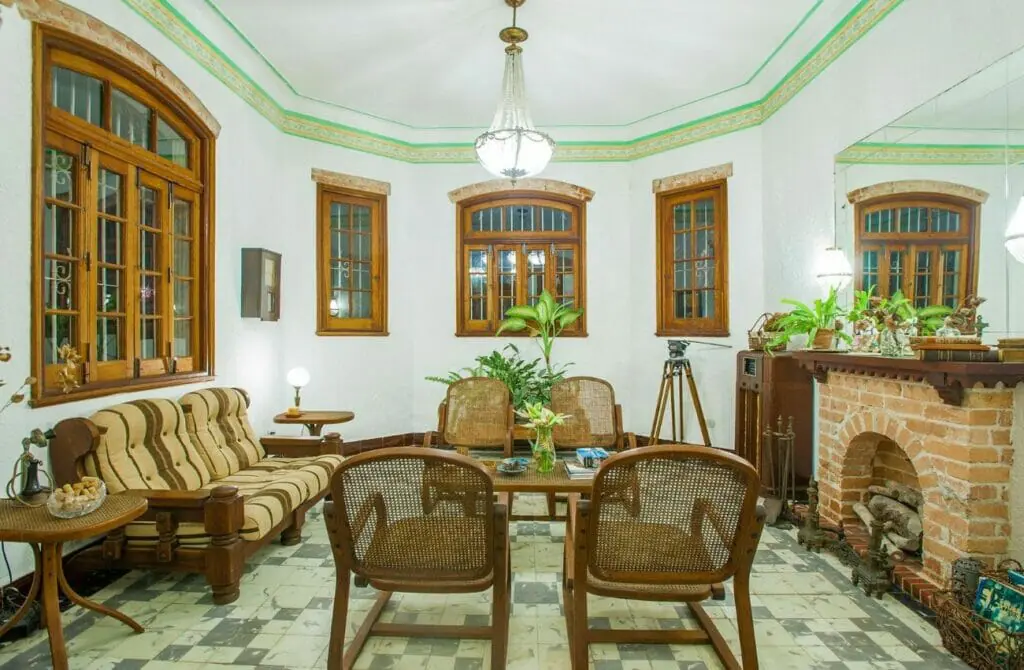 While Havana does not have any specifically gay hotels or resorts, these are the most fabulous and pro-actively gay-friendly hotels in Havana. There are also hundreds more hotel and hostel options in Havana if none of these suit your desired budget, facilities or area – but these are the best hotels according to other gay travelers and us.
Whatever your needs are, Havana has you covered.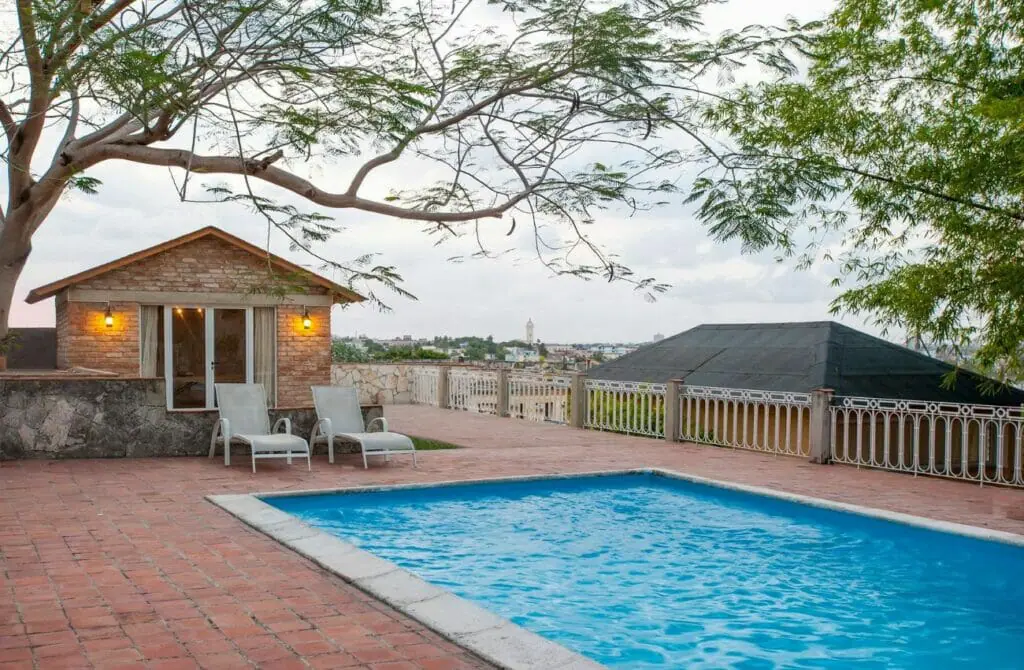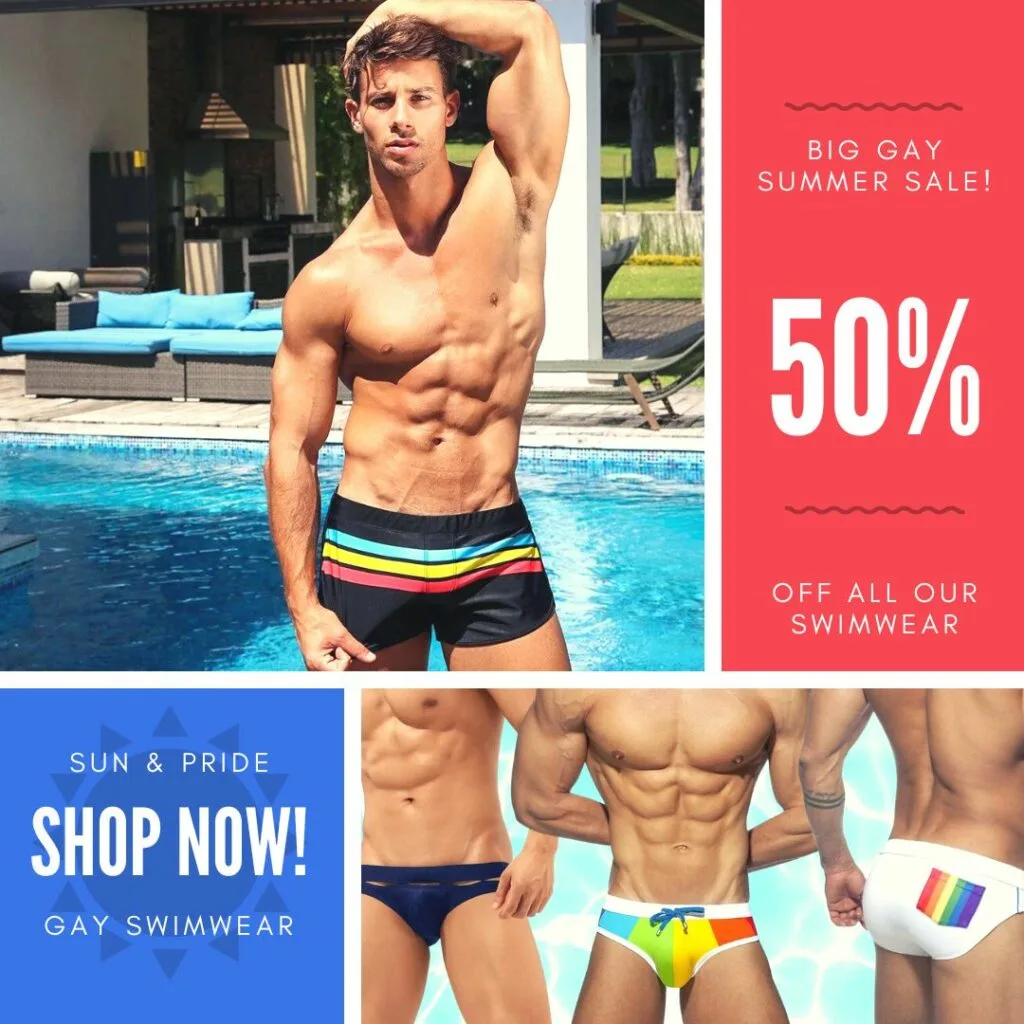 La Rosa De Ortega, Havana ☆☆☆☆☆
If you are looking for a gay hotel in Cuba with a pool, you have come to the right place. They are delighted to welcome you to the Rose de Ortega, one of Cuba's most gay-friendly hotels. The lovely home, which goes back to the nineteenth century and has been turned into a bed & breakfast, can be situated on a hill near the city center in La Vibora.
This lovely bed & breakfast, located three stories and resembling a European house with terraced lawns and lush flower gardens, is a hidden gem sometimes missed.
When you walk in, a stunning crystal chandelier illuminates the communal living area, a mini-museum packed with objects from ancient periods. A drink may be enjoyed in luxury while taking in stunning city views from the building's back alfresco-furnished sunroom. On the other hand, the divine courtyard pool is a one-of-a-kind feature for any bed and breakfast in the globe.
It is also encircled by deck chairs and large enough to allow you to swim laps in it. The meals are served in the traditional setting of the open-air restaurant, and the grounds of the shaded courtyard are suitable for long strolls. Lastly, a massage room is accessible for in-house treatments, which is unique for a bed and breakfast.
La Rosa's nine rooms are each individually furnished, yet they all have a sleek, contemporary atmosphere. Despite this, each room has a royal four-poster bed, a mini-fridge, a flat-screen television, and a modern white marble bathroom. The Main Suite, with its romantic whirlpool room, is the best option if you're looking for a romantic break.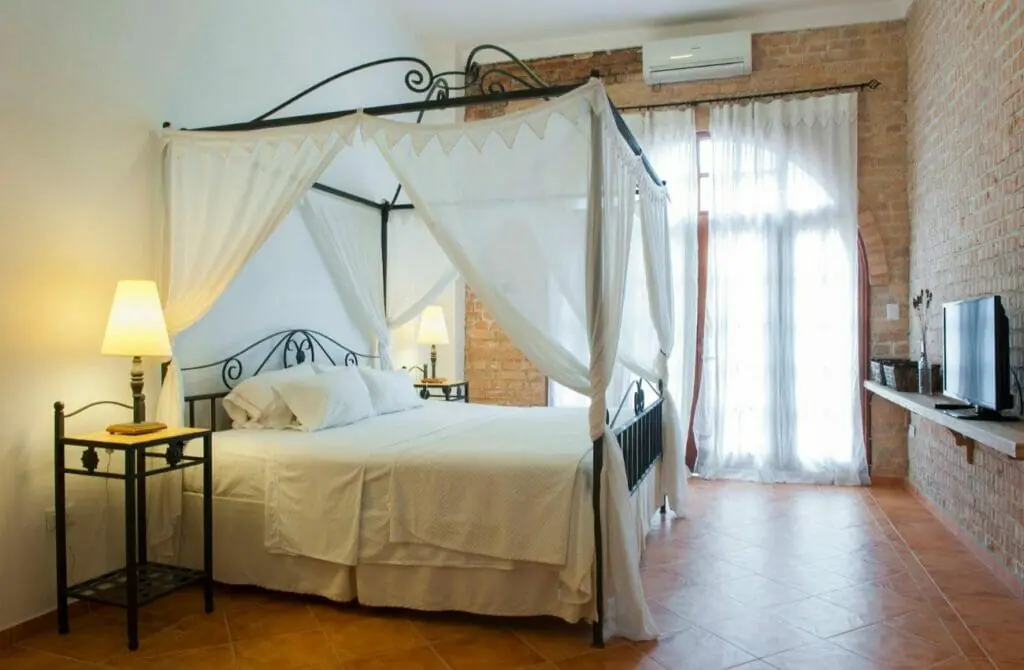 Malecón 663 Boutique Hotel, Havana ☆☆☆☆☆
The opulent Malecón 663 Boutique Hotel embodies urban 'Havana elegance' and is centrally positioned. It earned its name from its position on Havana's Malecón, and it's now known as one of the most popular homosexual hotels in Cuba.
The incredibly unusual and diversified space, which retains a domestic ambiance and welcomes visitors with open arms, is awash with art. Throughout the institution, you'll discover a two-story vertical garden made of plastic poppies, bar stools with bicycle wheels, and even a red spiral staircase.
The staff is quite kind and helpful, and they will direct you in the right direction so that you can get familiar with the city. The rooftop jacuzzi tub is a great place to unwind, and the terrace is one of the most beautiful places to view the sunset over Cuba. In addition, for those interested, we offer Thai massages and yoga lessons.
Moreover, this venue attracts several local Cuban superstars, some of whom you may recognize if you attend the Sunday "Chillout Sunset" soirees or the Thursday "Groovy Latin Jazz" sessions. The leisurely Sunday brunch is a guest favorite, but the highlight is that breakfast is offered all day and may be enjoyed nearly anywhere on the grounds.
This hotel accepts LGBT visitors and boasts rooms portraying a different era in Cuba's architectural heritage while maintaining a contemporary look. In addition, three rooms and the suite each have a private bar and a balcony with views of the ocean!
If you're here with your significant other, go for the modest Gozando in La Habana or the sensual El Cuarto de Tula. El Cuarto de Tula even has a bathtub, so you can spend quality time with your significant other while showering.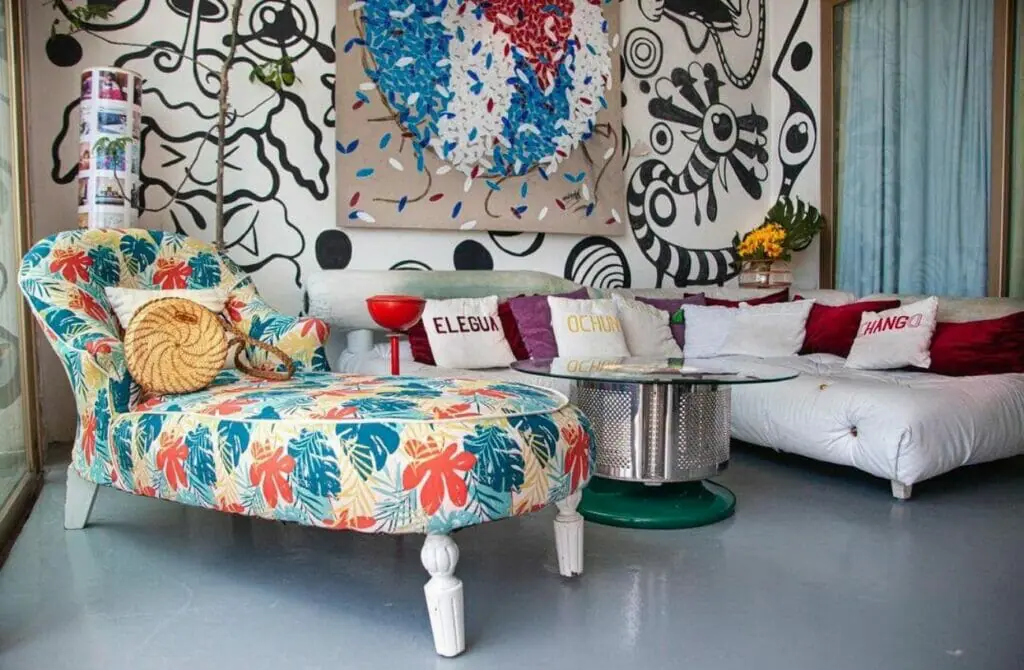 Paseo 206 Boutique Hotel Havana ☆☆☆☆☆
If you're looking for a romantic gay refuge in Cuba's capital of Havana, the Paseo 206 Boutique Hotel Havana is the place to stay. The gorgeous white-hued jewel and gay hotel in Cuba's capital city of La Habana, which dates back to the early 1900s, is situated in the Vedado neighborhood. Moreover, it is only a few streets away from the abundance of gay clubs in Old Havana, and the most lively nightlife surrounds the neighborhood.
The neighborhood around Paseo 206 is full of isolated and romantic nooks and corners suitable for spending quality time with a significant other. At the hotel's spectacular breakfast, which guests may indulge in anywhere on the grounds, eggs made to order, croissants, fruit platters, coffee, and other things are offered. You are invited to relax and enjoy the sights of local life while relaxing in the lovely Orangerie or on the sun-drenched terrace.
You may unwind in the oval room or the magnificent library with a cup of coffee or a glass of wine. You have access to all of these areas. The expensive restaurant seems to be a small bit of Italy right in the heart of Havana. Finally, you may have dinner or an aperitif on the rooftop, which has spectacular views of the green countryside below. What's the most thrilling part? Support is accessible at all times.
Paseo 206's rooms are individually designed with handcrafted Italian lighting, furniture, and Cuban art. The hotel is a cozy premium boutique facility that provides 24-hour service. Apart from spotless and modern restrooms, the suites have plush beds with four-poster frames, dramatic lighting, and even bathtubs in the rooms themselves. The large and soft beds ensure a good night's sleep in any room.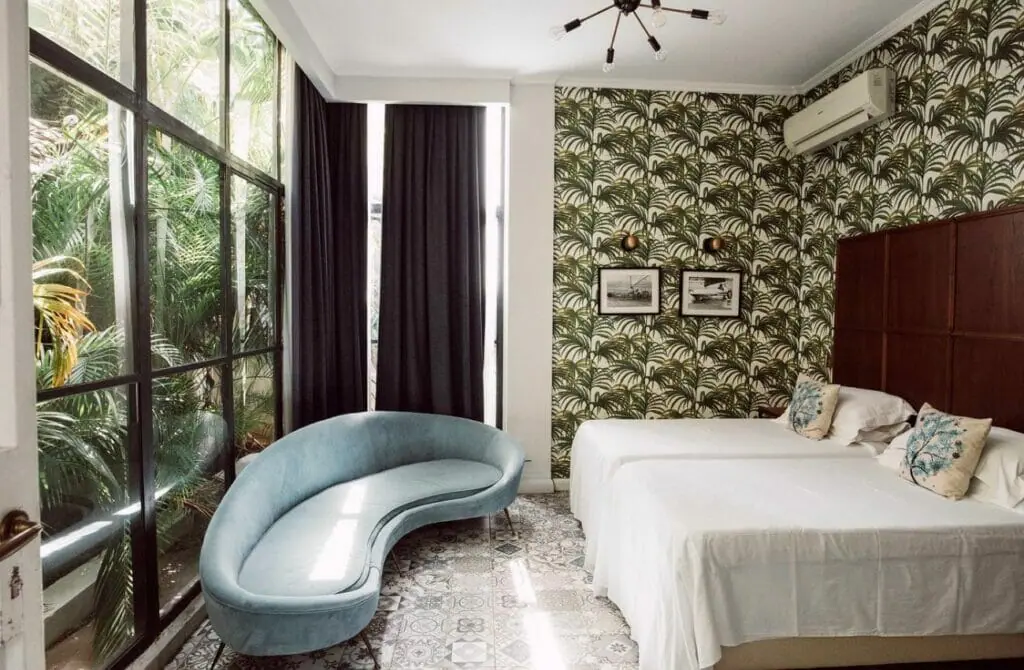 Gay Nightlife in Havana, Cuba
Although Havana has much to offer during the day, there is no way to miss the thrill of the city's nightlife. Staying active through the night in Havana will ensure you don't miss out on anything since the dark hours have almost as much sass and bustle as the beautiful light days!
In this city, you may find every kind of bar, whether a restaurant-and-bar pub, a little intimate bar, a nightclub, a bar with outdoor seating, a luxury high-end beautiful bar, a salsa bar, an underground bar, or a rooftop bar.
Exploring the gay and gay-friendly nightlife in a new city can be one of the most exciting and rewarding experiences while traveling – and Gay Havana is no exception. Not only will you have the opportunity to meet new people and make friends, but you'll also get a taste of the local culture and learn more about the city's LGBTQ+ community.
Going out and experiencing the queer and queer-friendly nightlife in a new city can also be a great way to break out of your comfort zone and try new things. Whether dancing the night away at a gay club or mingling with locals at a gay-friendly bar, you'll have the chance to make memories and create lasting connections.
So, don't be afraid to step out of your comfort zone and explore the gay and gay-friendly nightlife in Havana. You'll be glad you did!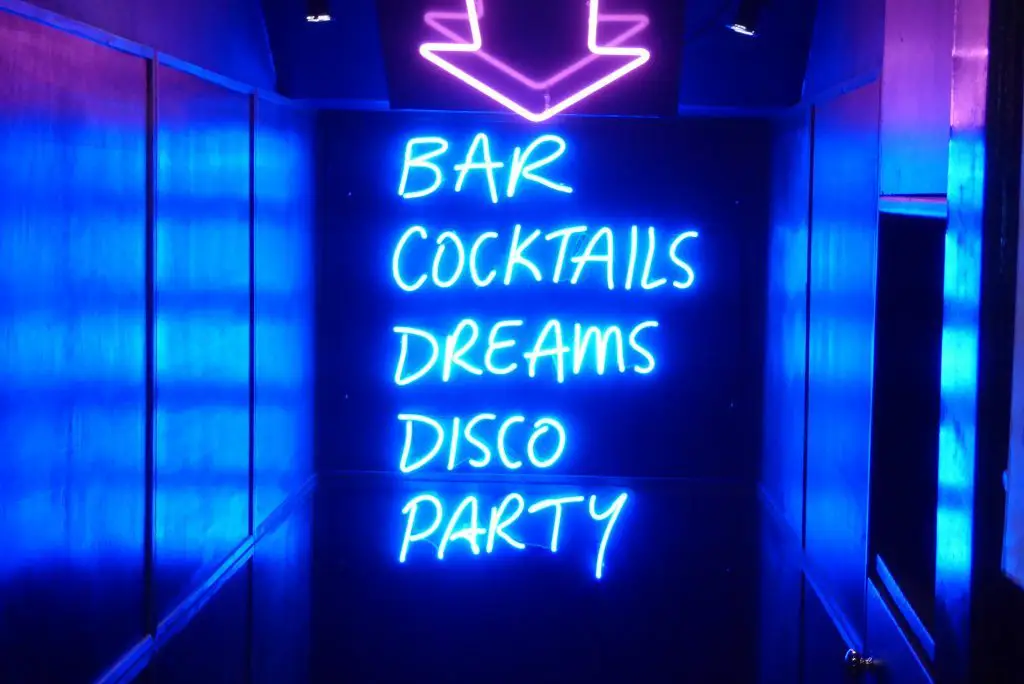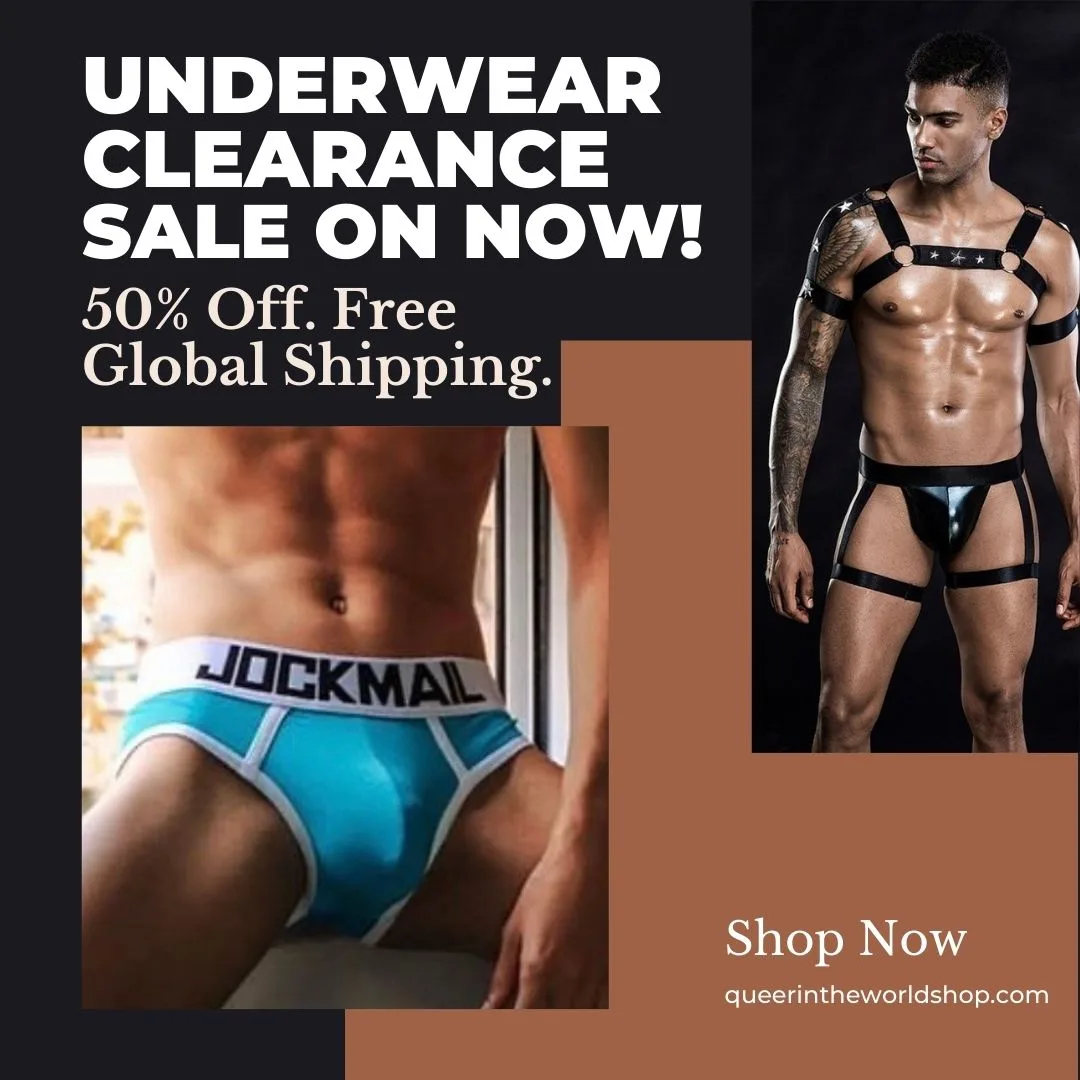 Gay Bars and Clubs in Havana, Cuba
This state-sponsored institution is a touch run-down, but it has long been a gay hotspot and is home to Divino, one of Cuba's most popular drag performers. Despite its decrepit exterior, the establishment has long been a homosexual hangout. This business follows the long tradition of gay pubs across the globe in that it is dirty and smoky, which turns off many prospective clients.
The atmosphere of Cuba's first drag supper club and bar is an outstanding example of how gay class can coexist with camp, and it is matched with a fantastic floor show. The owner, Luisito, lived in Holland for years before returning to the island, so he is well-versed in how to offer guests a nice time.
After the drag performance at eleven o'clock, a rare homoerotic dance spectacular takes place, with staff members performing naked. The staff members are nothing short of spectacular, especially during these performances.
Every Friday night, when gay Cuban youth and their friends gather on the vast dance floor to groove to a live DJ, this disco transforms into a busy hot spot guaranteed to get your pulse racing. There is, of course, a disco ball and an innovative laser light system (for Cuba, at least). This institution is one of the few that provides pole dancing, and its male and female performers dress provocatively.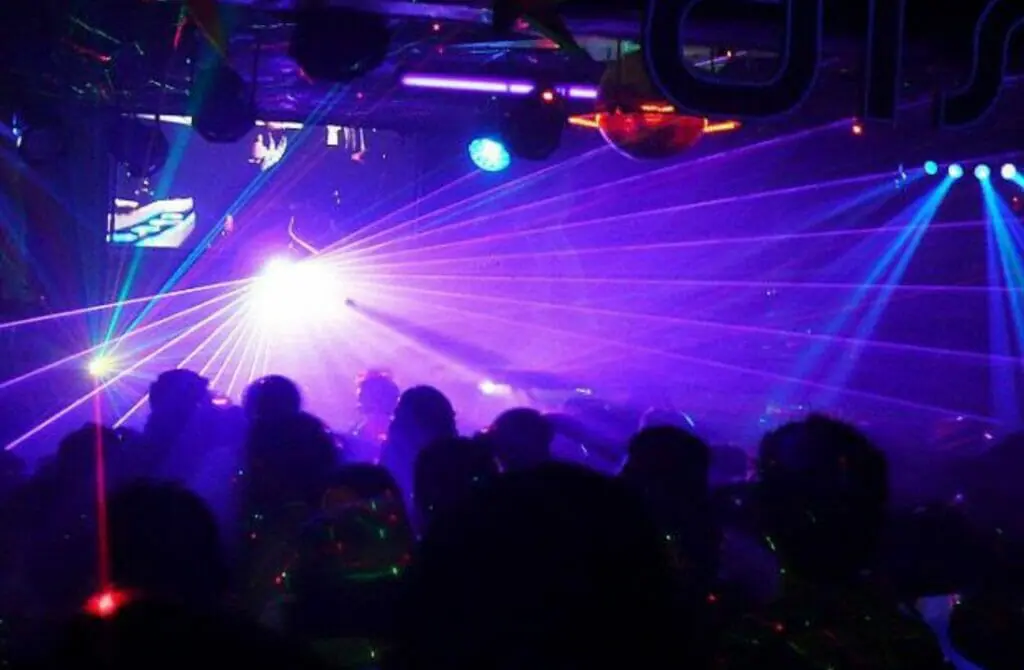 Gay-Friendly Bars and Clubs in Havana, Cuba
A vacation to Havana isn't complete until you try at least one daiquiri from El Floridita. That's like traveling to Paris and not drinking the local wine. Try Hemingway's sugarless Papa Doble, which has twice the amount of rum.
It was a favorite hangout of Ernest Hemingway, but it is now swamped with visitors. While the frozen daiquiris are great, they are pricey. The live music is fantastic, and a full-size bronze statue of Papa is leaning at the bar, adding to the ageless ambiance of the turn of the century.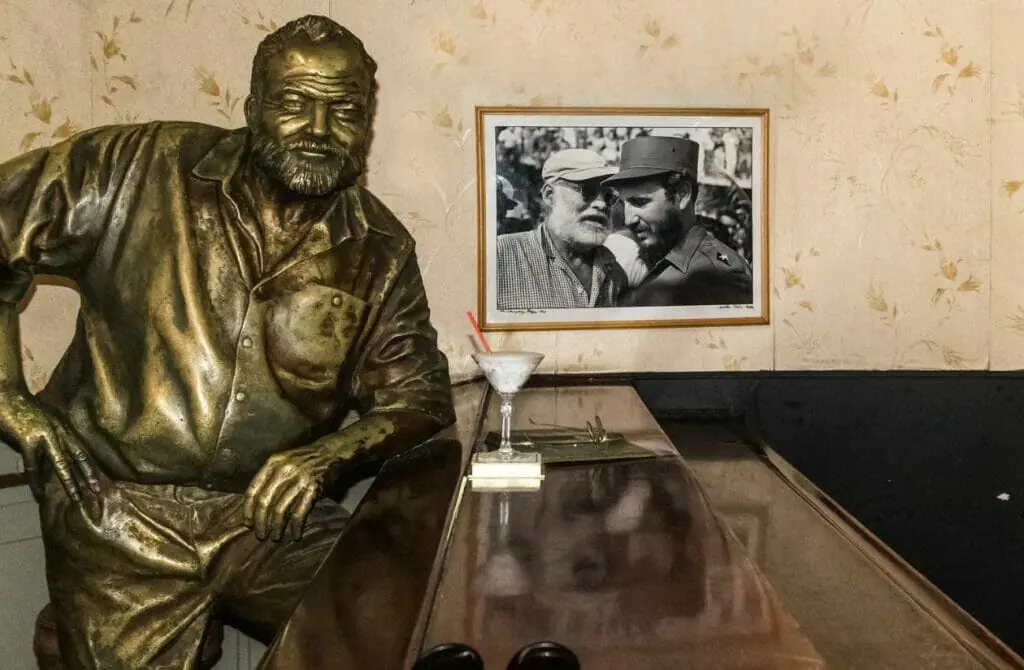 Churchill, Redford, Arnold Schwarzenegger, and Fidel Castro have all smoked cigars at this famed patio-shaded outdoor bar in the Hotel Nacional in Vedado. Here is the place to unwind in a comfy wicker beach chair while enjoying a bottle of premium puro and rum to the sounds of live son and salsa.
The garden features ocean views, and the vibrant social scene may include quinceaneras or photoshoots with models and an endless stream of prominent Cubans and A-list celebrities from across the globe passing through.
This fantastic find off the beaten path is as comfy as a West Village flat, and the interior décor complements the environment beautifully. There is a two-person bathtub, an old American automobile where you may rest with a cappuccino, and vintage typewriters, radios, and other curiosities placed on the walls.
You'll find a varied and welcoming populace here, and the seamless blend of comfortable and eccentric works wonderfully. There aren't many places in Havana where smoking is permitted, but this is one of them. They provide a vast assortment of well-crafted coffee specialties and a full bar.
This Vedado café and restaurant, run by a couple who used to dance with the Danza Contemporanea de Cuba, illustrates the notion of elegant casual with its plant-filled wraparound terrace, comfortable lighting, and distinct couches and sitting areas. Going there for a first date is just as enjoyable as coming there for a regular tryst get-together because of its friendly and inviting ambiance.
Gay-Friendly Cocktails Bars and Clubs in Havana, Cuba
Jesús María 20
(Temporarily or permanently closed. If you know something, please suggest an edit.)
Gentrification has reached the formerly abandoned southern section of Habana Vieja, which now houses the Jess Maria 20 bar and restaurant. Come to this laid-back, Crayola-colored rooftop bar, which is situated above the restaurant of the same name, for the region's greatest artisan beverages and bar.
Amy Winehouse's songs and walls covered in outstanding graffiti art add to New York City's ultra-cool vibe. Are you feeling fruity? Try the tamarind margarita or a daiquiri brimming with maracuya seeds; the inventive gin and tonics are among the best in town.
Sía Kará
(Temporarily or permanently closed. If you know something, please suggest an edit.)
Sá Kará, an exquisite renovation in Centro Habana, is located behind the Capitolio. This tiny hangout is popular among Havana's farándula, the city's bohemian in-crowd. Walls strung with neckties are a focal point for the quirky interior design, including graffiti-covered tables, various wide couches, and cozy chairs cut straight into the walls.
An upright piano is utilized during Latin jazz concerts. The bar serves a broad range of outrageously inexpensive beverages, from classic mojitos to delectable pina coladas, which are great for mixing with high-quality appetizers.
Because of its pop décor, pricey drinks, and snooty service, this second-floor hotspot draws a mixed audience, including homosexual men and women aged 25 to 45.
You'll feel more at home in San Francisco than in Havana because of the ambiance of this hangout, which is more at home in San Francisco than in Havana. The cozy sitting areas, contemporary music, creative attitude, and delectable desserts are just a few reasons to visit this company.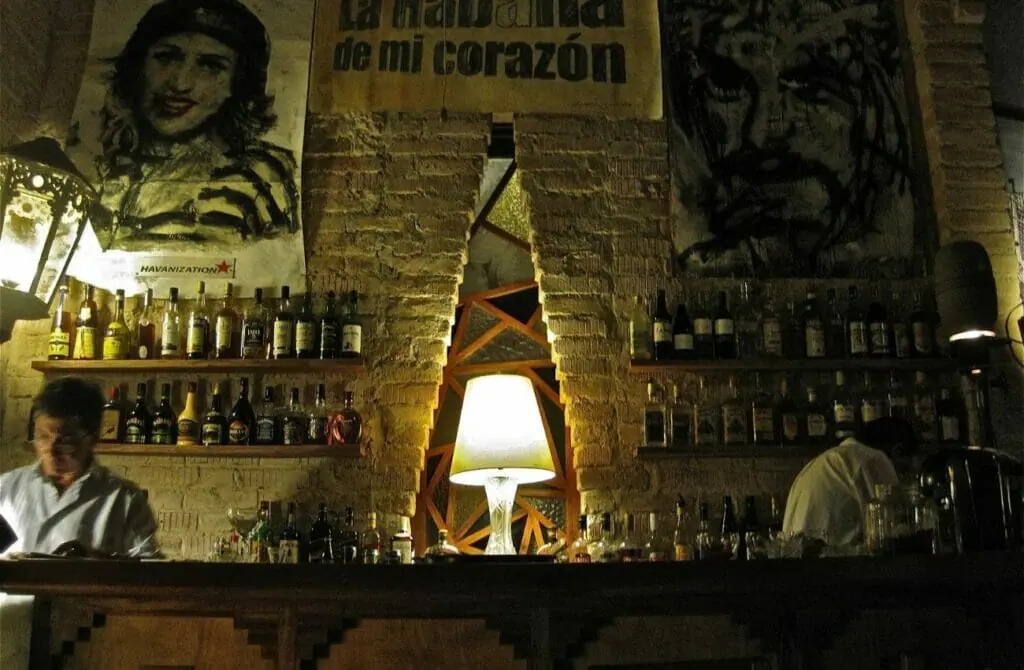 Gay-Friendly Rooftop Bars and Clubs in Havana, Cuba
El Cocinero is affiliated with but runs independently of Havana's multi-venue nightclub Fábrica de Arte Cubano. El Cocinero has a more laid-back vibe, although it still has a swinging vibe. The whole facility is inside a renovated old factory that used to make cooking oil.
The boss rooftop bar is accessible by a winding stairway built within a towering industrial chimney. Upon arrival, visitors will be treated to soft music, delectable tapas, and a menu including over 30 spirit-forward beverages. There is no better spot to do some pre-gaming before traveling to the FAC when the weather is pleasant.
Azcar is on the second floor of a colonial home that has been transformed into a club, bar, and restaurant. The panoramic views of Plaza Vieja alone would be reason enough to visit Azcar; there's also the modern Miami vibe of this second-floor, high-ceiling colonial palace.
Sit on the terrace above, where the French windows are thrown open, and gaze down over Havana's most beautiful plaza. The music grows rougher at night, the volume is ramped up, and the baristas get into the rhythm as they offer signature maracuya daiquiris, pia coladas, and other imaginative beverages.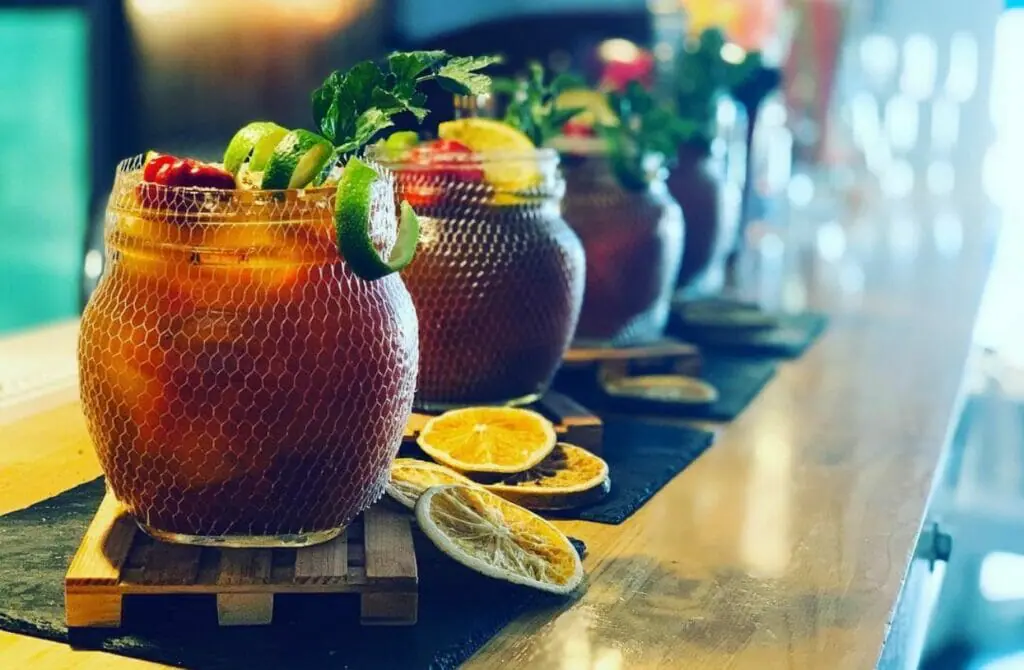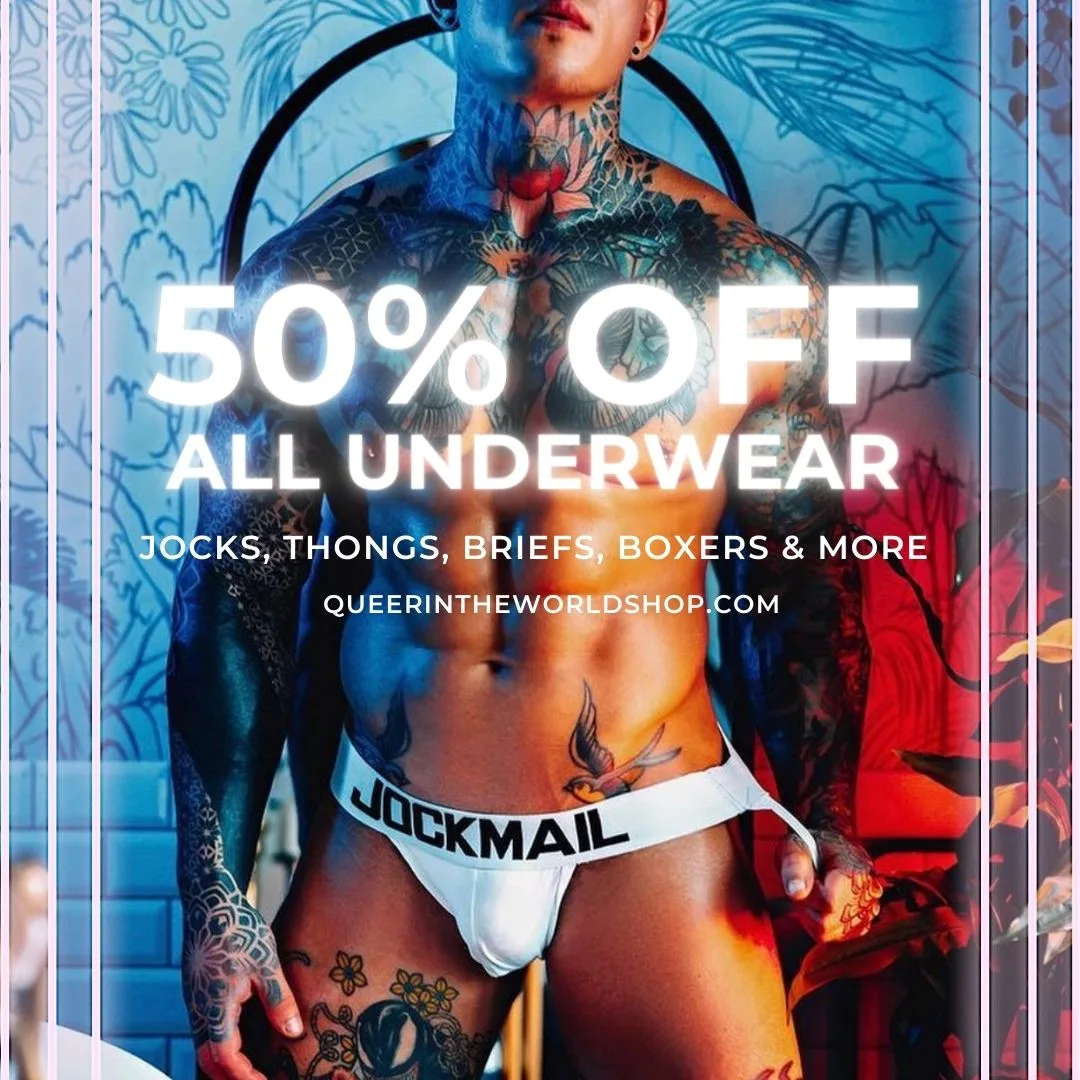 Gay Map Of Havana
Finding it hard to envisage where everything is in Havana? Hopefully, this queer-centric map helps where we have marked all the bars, clubs, parties, hotels, saunas, massages, and more will help you stay in the spot best suited to you!