Welcome to a gay adventure in Bath, a city steeped in history and best known for the Roman baths. You can expect some of the most fantastic bathing and sauna experience in the UK, and it is a must-visit for these facts alone.
Not only that, but as a gay-friendly destination, Bath offers a warm and inclusive atmosphere for all visitors to explore and enjoy. In addition, she provides many attractions, events, and cultural offerings that are especially welcoming to the queer community.
Discover Aquae Sulis (the waters of Sulis), which dates back to the 1st century AD when the Romans built a grand bath and temple in the valley of the River Avon. Admire the magnificent Bath Abbey, founded in the 7th century.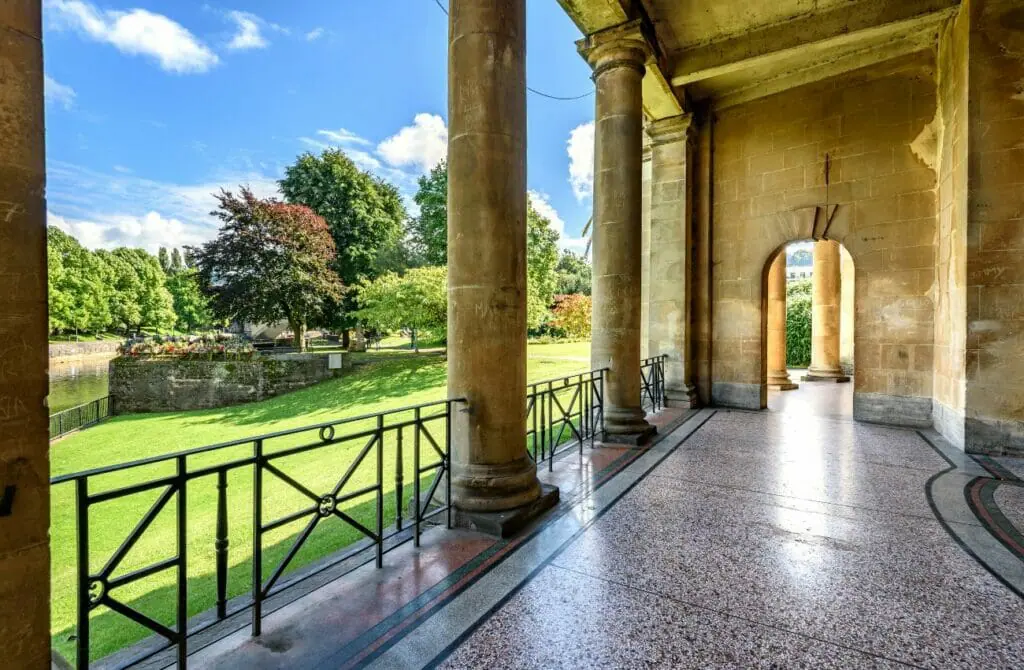 Immerse yourself in the Georgian era as you wander through the city's famous Georgian architecture, including the Royal Crescent, Circus, and Pump Room. Be enamored by the modern cityscape of Bath and how with so much history, they managed to bring a splash of modernity into the fantastic buildings and sights of the last hundred years.
Bath offers many sights and fun-filled attractions that visit this city, one that you'll never forget, from the vast number of museums, pools, theatres and galleries to the numerous shopping centers, such as the Southgate shopping center and the Corridor arcade, or one of Bath's many parks, such as Royal Victoria Park.
All in all, you'll be given so many choices it will be hard to decide where to start. With this and its thriving gay community and inclusive atmosphere, Bath is a perfect destination for LGBTQ+ travelers seeking a unique and memorable experience.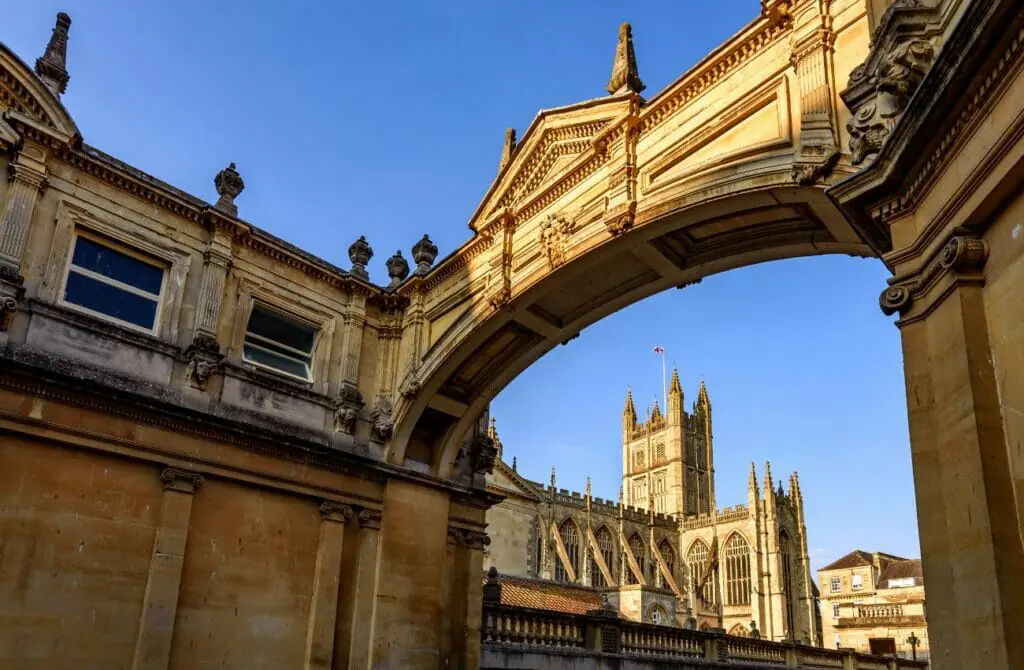 Attractions in Gay Bath
Welcome to Bath, a beautiful and vibrant city that has something for everyone, including queer travelers. Bath is home to some of the most iconic landmarks and attractions, such as the Roman Baths, a world-renowned spa that is over 2,000 years old. Aside from the historic sites, Bath is also known for its Georgian architecture and stunning parks and gardens, including the Royal Crescent, a series of 30 terraced houses in a crescent shape, and the Bath Skyline Walk, a six-mile trail that offers breathtaking views of the city's skyline.
As a foodie destination, Bath has plenty to offer, including classic British cuisine and modern fusion dishes. The city is famous for its local produce, such as the Bath Soft Cheese and the Bath Oliver biscuits. For a sweet treat, be sure to try the Sally Lunn Bun, a brioche-like bun that is served with sweet or savory toppings.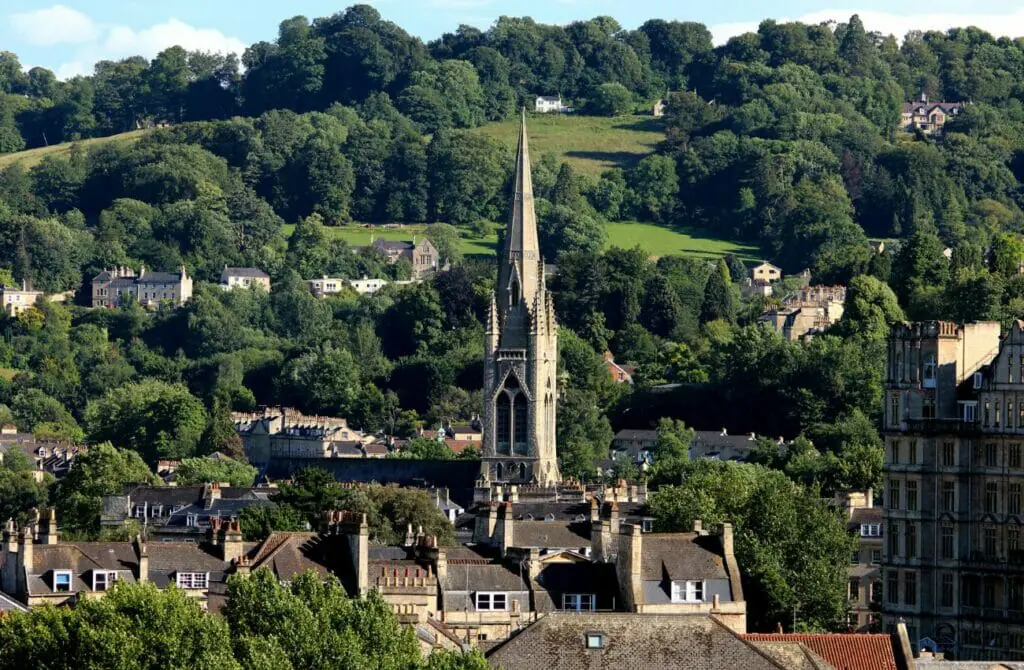 Bath is known for its friendly and welcoming atmosphere, so queer travelers will feel right at home. The city has a thriving LGBTQ+ scene, with many queer-friendly bars, clubs, and events. The gay scene is mostly concentrated in the city center, around Queen's Square and Westgate Buildings. However, queer travelers can enjoy all that Bath has to offer without feeling like they have to stick to a particular area.
Don't let your sexual orientation stop you from enjoying Bath's vibrant culture and attractions. No matter what your interests are, Bath is a city that is full of life and culture, waiting to be explored.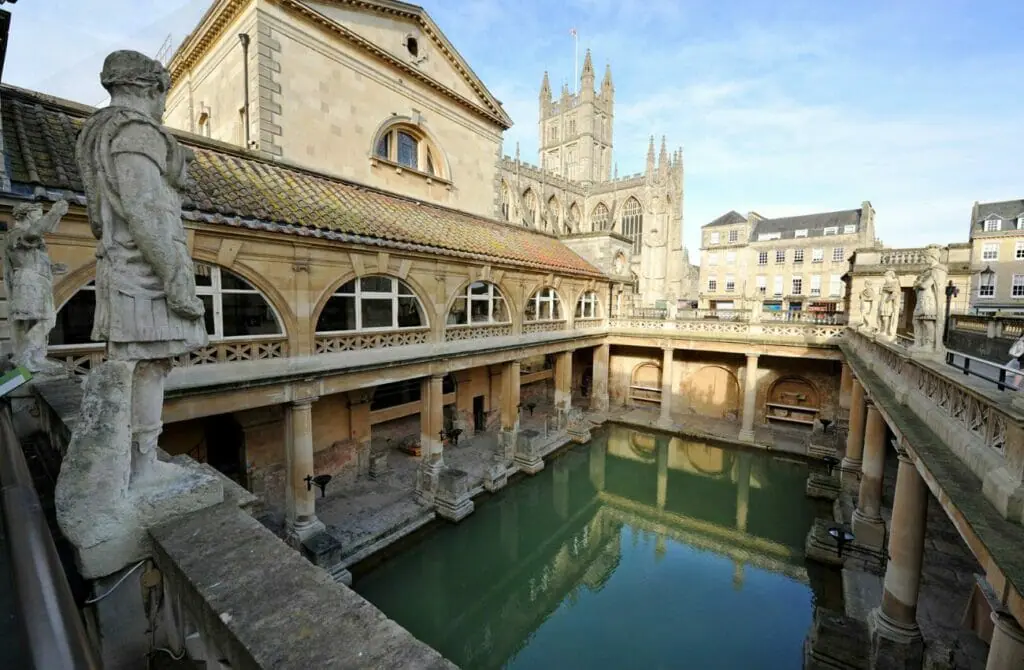 Roman Baths and Bath City Walking Tour
Explore Bath, a UNESCO World Heritage Site, on a morning or afternoon walking tour. Admire the city's Roman and Georgian heritage as you visit top landmarks like the Roman Baths, Bath Abbey, Royal Crescent, Pump Rooms, and Circus. Do all this as you enjoy your professional guide sharing their knowledge of the city's history and architecture.
And as a bonus, you can upgrade your tour to include the entrance fee to the Roman Baths, where you'll see the Great Bath, changing rooms, hot springs, and other antiquities. The tour meets at Bath Abbey and ends at the exact location, so you won't have to get lost at any stage of this exceptional tour. You must see at least one bath when you are in BATH.
Bath Abbey
This 7th-century Bath Abbey is a stunning architectural landmark known for its rich history and Gothic design. The Abbey is a popular tourist attraction for more than just pilgrims and other worshippers. It is one of the oldest structures standing in Bath as a reminder of the city's long history and the importance of Christianity in the UK.
Visitors can admire the stained glass windows, the ornate stone carvings, and the impressive vaulted ceilings while learning about Abbey's historical and spiritual significance. It is a must-visit for anyone interested in architecture and history. Did we also point out that it's haunted?
If you're looking to experience the longest surviving Roman cultural tradition in Bath, you can't miss a dip in one of their local spas. Thermae Bath Spa offers a unique blend of traditional and contemporary treatments, including thermal pools, steam rooms, and relaxation areas.
You can soak in the warm, mineral-rich waters, which have been used for their therapeutic properties since Roman times. Moreover, with a range of massages, other treatments, and a rooftop pool with views over the city, this is the perfect destination whether you're looking for a relaxing day out or a pampering spa experience.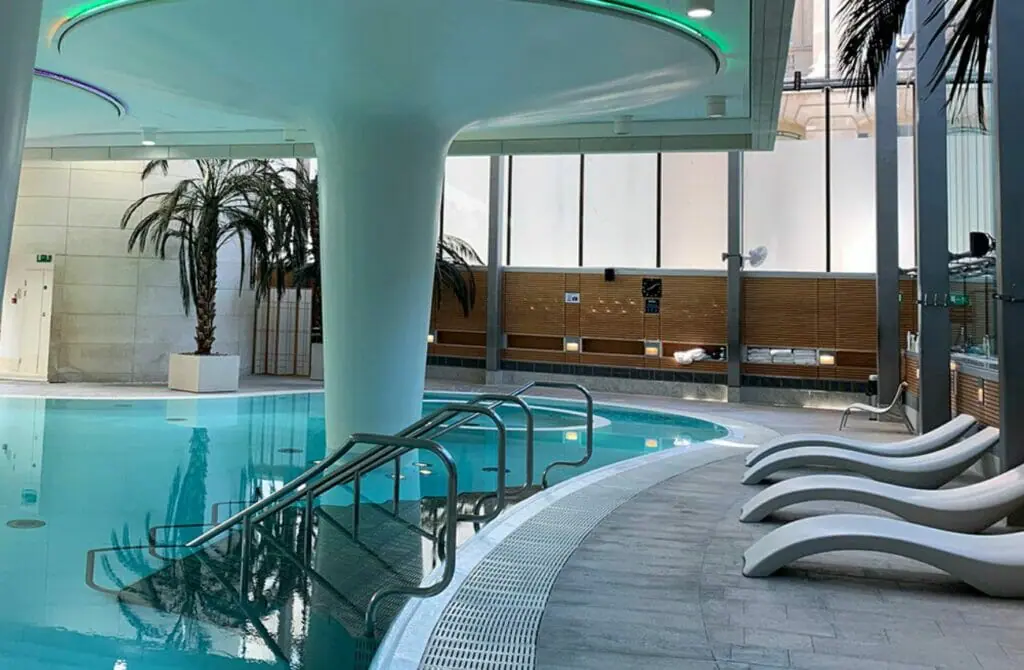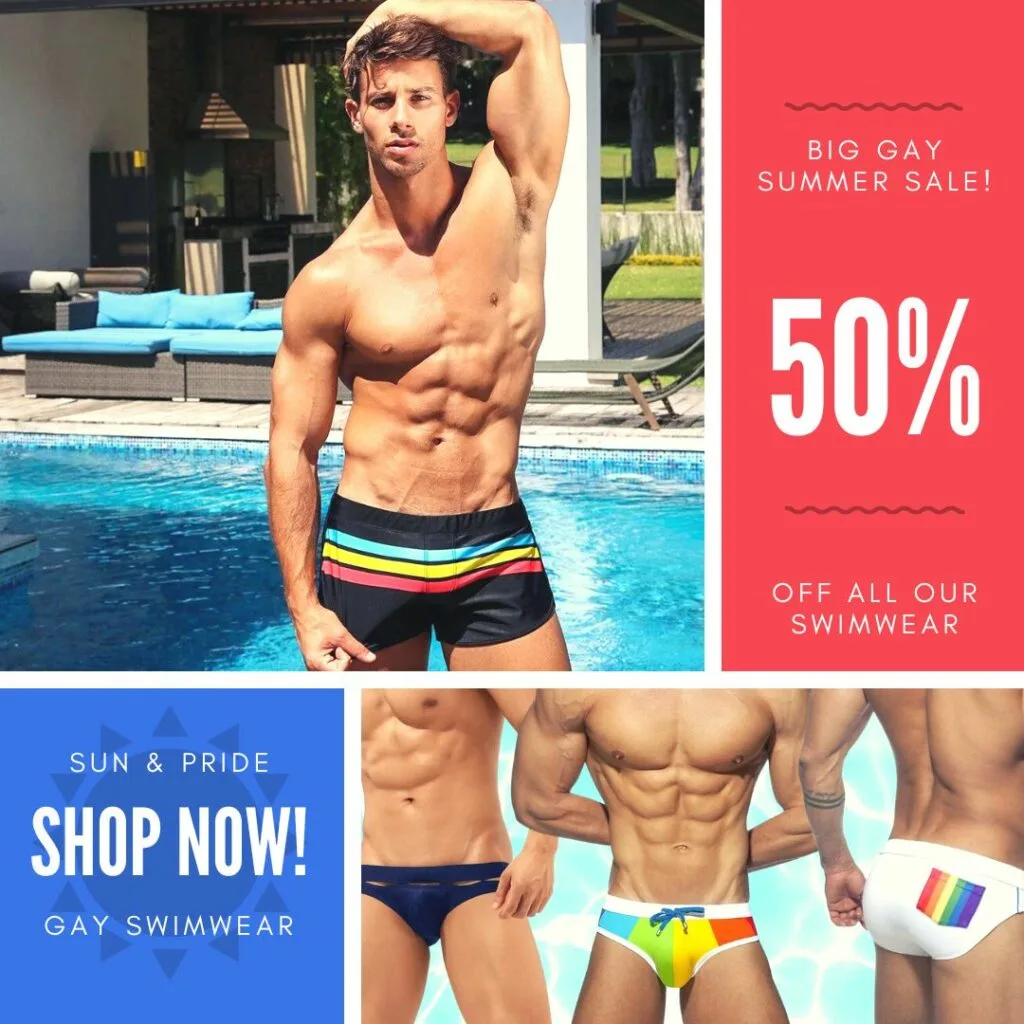 Bath Ghost Tour with Paranormal Experiments
A gay ghost tour in Bath, England, is the perfect spooky adventure. There is also the option for a fullying guided tour that lasts around one hour and takes you through some of the city's most haunted locations after dark.
The tour can be described in two parts: the eerie exposure to haunted places in Bath Abbey, Queen Street and the Roman Baths, and the chance to conduct a little paranormal investigation yourself to capture evidence of supernatural activity.
You will be guided along the way by a humorous, knowledgeable guide who tells the best stories while creating a fun and educational experience. Even better, the tour is open to everyone, and you can book private tours if you'd prefer a one-on-one or an intimate date.
The Royal Crescent
The Royal Crescent in Bath is an excellent work of art. Why? It is a row of 30 fabulously designed Georgian terraced houses that form a stunning crescent-shaped facade. These houses were built in the late 1700s and are considered one of the world's finest examples of Georgian architecture still surviving.
The interiors, as much as their facades, have been maintained to represent their original grandeur and are now open for tourists to swoon over. This place is a must-visit and one of Bath's most iconic landmarks. Trust me; you don't want to miss it when stopping by on your gay holiday in Bath.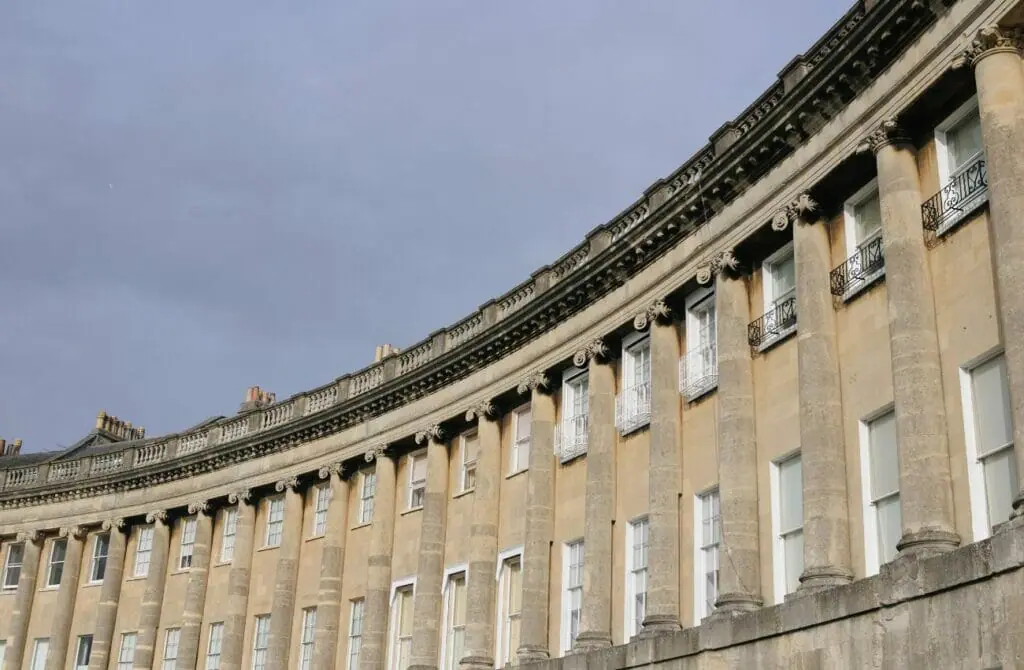 The Circus
The Circus is a beautiful residential area in Bath known for its circular shape, designed by John Wood and built between 1754 and 1768. This Georgian structure features large, elegant houses with uniform facades and columns arranged around a central grassy lawn.
Wood had designed the complex to evoke a classical amphitheater, with the places serving as the seats, and this is very much the type of feeling you get when you visit. It is popular amongst tourists and residents who enjoy trolling around it and appreciating the surviving history of the city.
Pulteney Bridge
If you haven't seen the Pulteney Bridge, you must. It's a work of architectural magic and is one of the few bridges worldwide with shops. It used to be a common sight in England and Europe but has since fallen out of fashion, yet this 18th-century marvel survives and is still a sight that attracts many to the river banks every year to get a squint.
Spanning the gorgeous River Avon, it provides the most scenic views of the city. If you're in Bath, this landmark is a must-visit.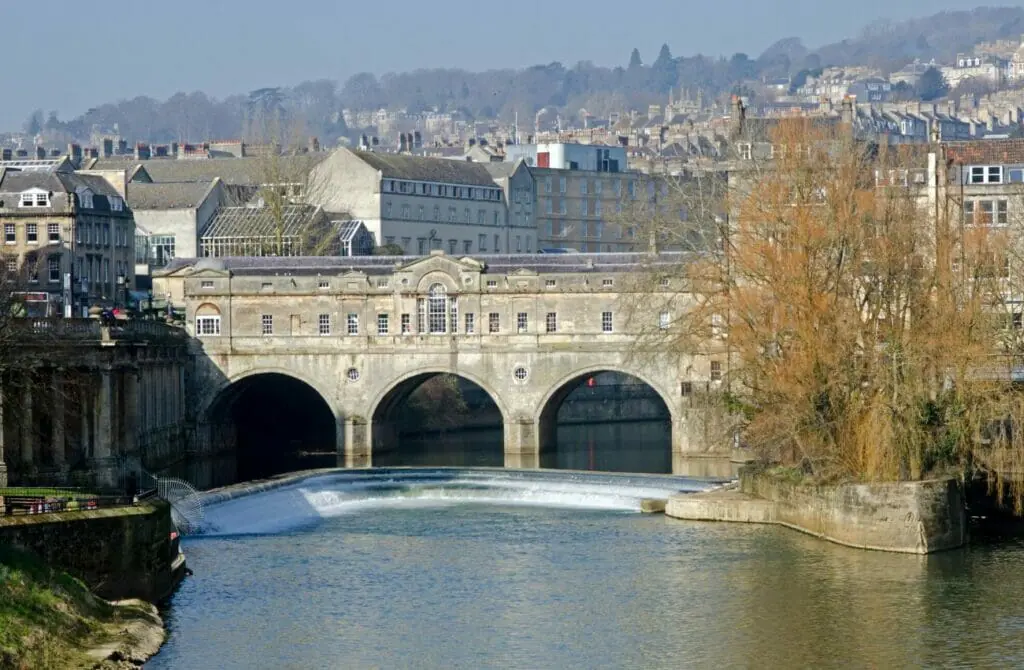 Victoria Art Gallery
The Victoria Art Gallery is an old-timer art gallery that has been around Bath since 190, with some of the best art collections you'll experience anywhere else. You could easily get lost for hours from work, such as Turner, Gainsborough, and Reynolds, as you swoon over the delicate pieces. The gallery also has special exhibitions, artist talks, and workshops where you can learn about art and artists.
However, the best part is that the collection is housed in a Georgian building in the heart of Bath, making it the perfect backdrop for showcasing art. If you love art and appreciate the culture and history of Bath, this is a must-visit.
No. 1 Royal Crescent
Get ready to return to the fabulously fabulous Georgian era with a visit to No. 1 Royal Crescent. This 18th-century building is more than just any ordinary museum; the building is an accurate reconstruction of a Georgian townhouse to match the style of Royal Crescent.
So you can make the most not just of a visit to this iconic district in Bath but also have fun exploring the rooms and reviewing fine collections of art and decorative objects. You will have a gay old time with the interactive exhibits and audio guides, and it is essentially a must-see for any fellow history buffs.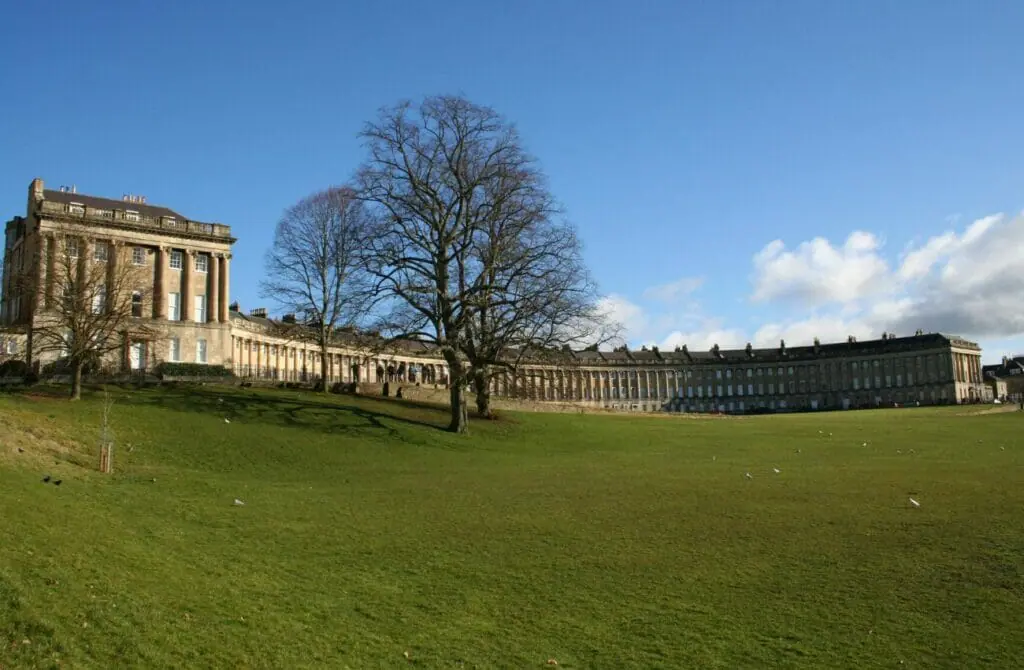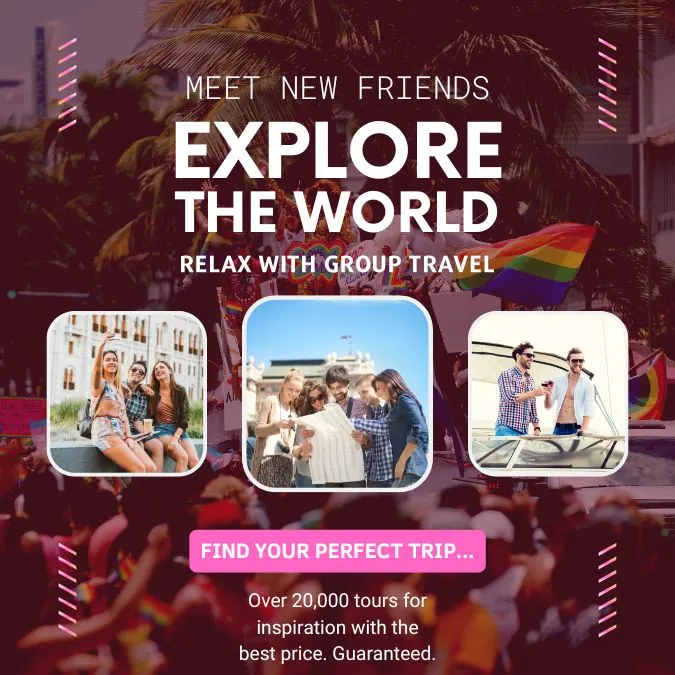 Bath Pride
The annual Bath Pride is a must-attend event for anyone looking to celebrate diversity and show their support for the LGBTQ+ community. Taking place in late July every year, Bath Pride is a colorful and joyous event that brings together people from all walks of life. The main event, the Pride Parade, starts at the iconic Royal Crescent and winds its way through the city center, culminating in a free outdoor festival in the picturesque Queen Square. Bath Pride is a relatively new event, having started in 2019 before which most people went to nearby Bristol, but it has already attracted thousands of people and promises to continue growing in popularity in the years to come.
By attending Bath Pride, you will be joining a global community of LGBTQ+ people and allies who are fighting for equality and acceptance. It's important to support pride events around the world because they serve as a reminder that the fight for LGBTQ+ rights is far from over. Pride events give LGBTQ+ people a chance to come together, celebrate their identities, and show the world that they are proud of who they are.
At Bath Pride, you'll meet people from all over the world, and you'll make connections that will last a lifetime. So, come and join in the fun at Bath Pride and show your support for the LGBTQ+ community!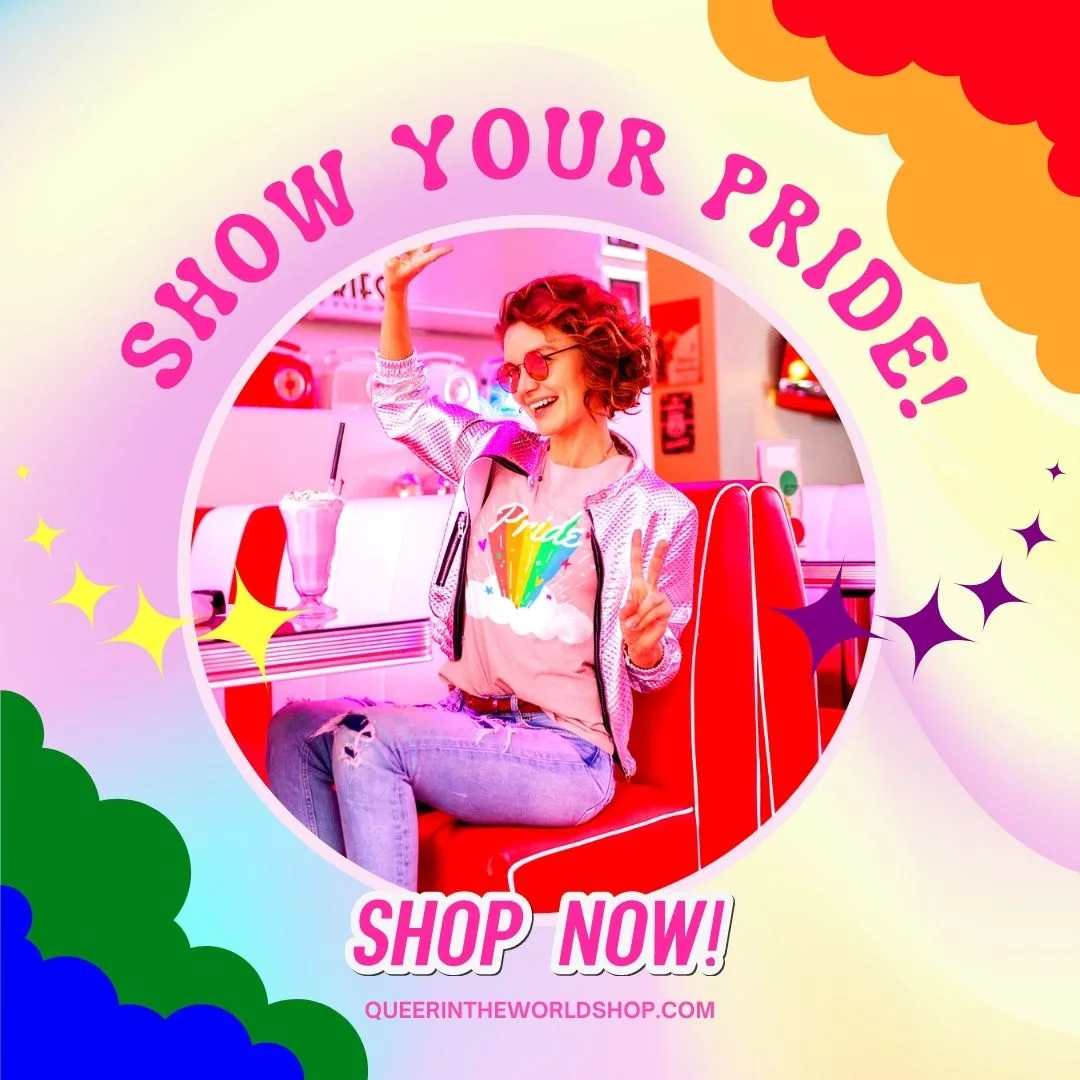 Gay-Friendly & Gay Hotels in Bath
Bath is a charming and historic city with plenty of options for a gay-friendly stay. Not only that, many accommodations offer incredible services and unique extras that might become one of the highlights of your gay trip away to Bath.
Even better? In glamorous Bath, being gay-friendly accommodation means that you'll be welcomed with open arms and a dash of elegance! These fabulous establishments create a safe and inclusive environment for LGBTQ+ guests by having non-discrimination policies and providing resources for queer travelers. And while Bath may not have specifically gay hotels or resorts, fear not darling! The city is known for being LGBTQ+ friendly, so you'll find plenty of pro-actively gay-friendly hotels to choose from.
If you want to be close to the action, head to the Gay Village, which is Bath's main gay area. Here you'll find an array of gay bars and clubs, so you can party all night long.
Needless to say, there are also hundreds more hotel and hostel options in Bath if none of these suit your desired budget, facilities or area – but these are the best hotels according to other gay travelers and us.
Whatever your needs are, Bath has you covered – just be sure to make sure to book your stay now before these fabulous hotels sell out!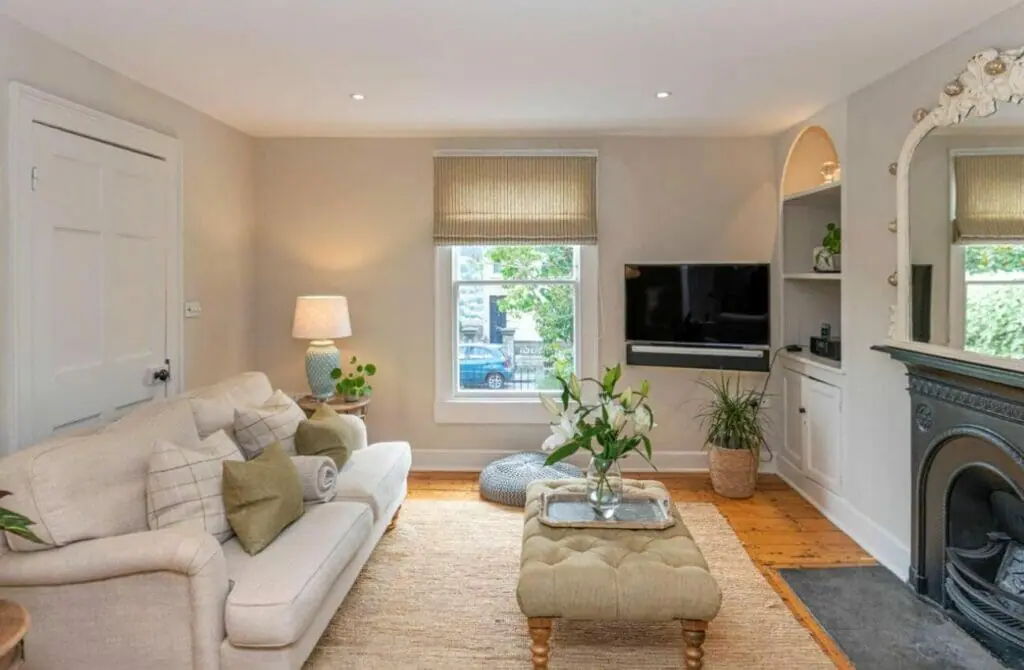 Seventeen The Town House ☆☆☆☆☆
This 1810 Georgian townhouse in the center of town is a fantastic five-star option for gay travelers seeking a fun and comfortable place to stay in Bath. To begin the many reasons why this place is so great, firstly you are just a short stroll from Royal Crescent and the Roman Baths, with many more amazing sights to be taken in from your doorstep.
Then when it comes to on-site services, Seventeen doesn't disappoint. There's something for everyone, from the outdoor tennis court to the arcade games room. Anything that you want to achieve, it can probably be done here! You have enough space to stretch out in the lounge and watch TV or take full advantage of the dining hall and quaint working desk.
Plus, the front-desk safe and housekeeping services provide peace of mind, and If you have any special requests for accessibility needs, staff will be on hand to assist you. In short, if you're looking for a gay-friendly property with top amenities, a great location, and plenty of fun activities, Seventeen The Town House is an excellent choice.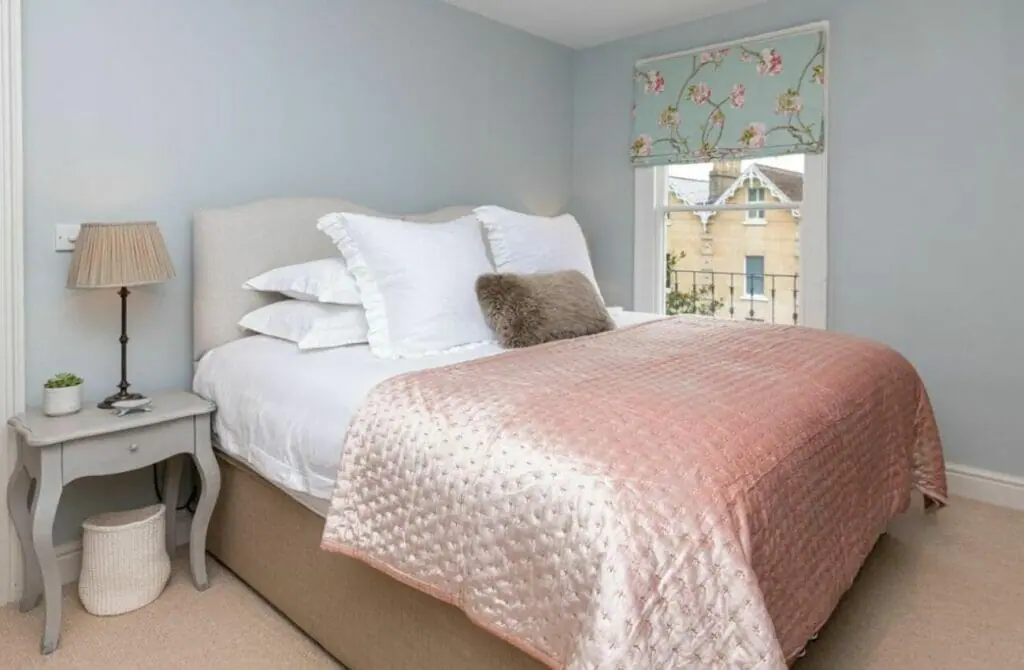 If you're after a classy four-star experience in the heart of Bath, the four-star Francis Hotel offers a beautiful experience for gay travelers. Situated in the center of town, it is close to popular attractions such as the Thermae Bath Spa, Roman Baths, and Royal Crescent. So if you want to be close to it without worrying about transport, you'll be set!
The accommodation itself is just as excellent as its location. Firstly, if you have some little poppers that need housing, they love pets and will be more than happy to provide for them as much as you. Secondly, they have an onsite restaurant with dining and business options to visit Bath stress-free regardless of why you find yourself here. But what about the private spaces?
The rooms are spacious with free wifi, and with breakfast options, you won't need to get out of bed quite early to fill your stomach. From all these points, Francis Hotel Bath is an excellent choice for gay travelers seeking a comfortable, affordable, and sustainable accommodation option in Bath.
This fabulous 4-star hotel in the heart of Bath is located right on the picturesque riverwalk. Double Tree is the perfect choice for gay travelers seeking central and well-serviced accommodation in the city. To begin with, the hotel offers a range of amenities that cater to every need, including a gym for a quick workout and a fantastic breakfast in their on-site restaurant to start the day off right.
They also offer a chic bar and rooms stocked with all you could need, with the highlight of those private spaces being the office extras and room service. In summary, the hotel is designed with excellent services for tourists and businesses, making it a fabulous choice for a gay-friendly getaway.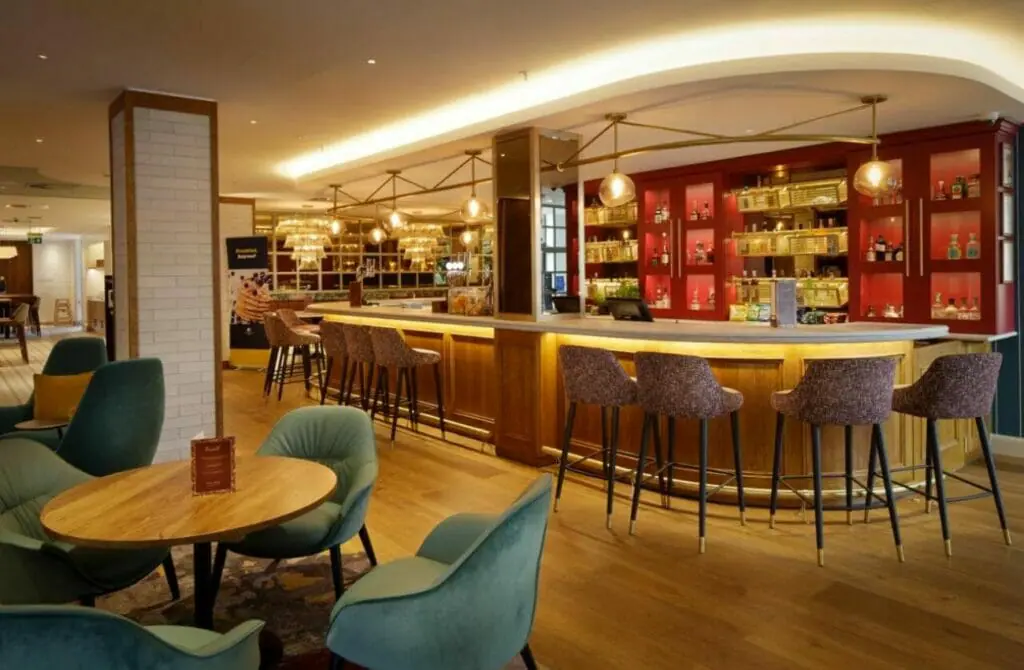 When you stay at the Bear Hotel in Bath, you will have a fantastic experience, even if you don't encounter any bears. Housed in a modern and newly renovated property in the heart of town, you'll be greeted by friendly staff ready to tend to your needs.
However, it isn't just the service that stands out, but the services that make staying there an extra special time. You can even go on holiday with your pet, which is increasingly hard for those who find it impossible to leave home without their little friend.
During the rare examples of an English heatwave, you'll be glad to know that rooms are stocked with air conditioning. However, that's not all that they bost. The hotel has an onsite restaurant with breakfast ready to be served every morning, and in the evening, you can relax and have a warming (or cooling) drink.
The air conditioning in my room was a lifesaver and kept me calm and comfortable during my stay. The restaurant on site was fantastic, serving delicious breakfast every morning, and the bar was a great place to unwind and relax in the evening. Overall, the Bear Hotel is terrific, the rooms are the height of comfort, and the amenities are top-notch. Great for any gay adventure.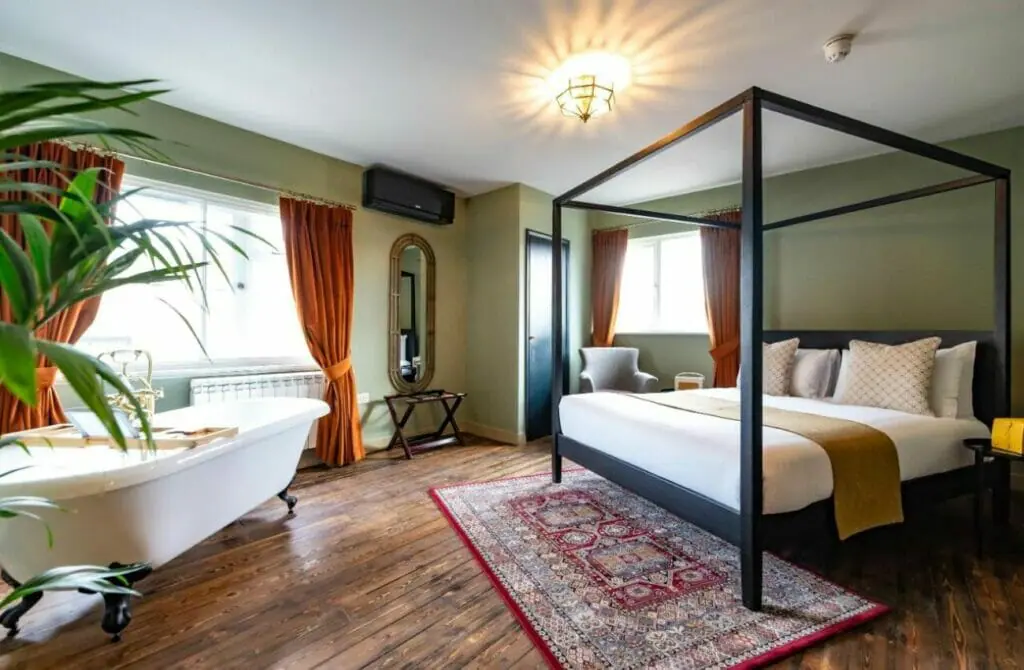 Gay Nightlife In Bath
Bath isn't known for having a bustling gay nightlife scene, even if it is home to a loud and active queer community. But it does offer a few gay-friendly bars and clubs. So although the gay nightlife scene may be more low-key compared to larger cities, there are still plenty of opportunities for LGBTQ individuals to have a fun and enjoyable evening out.
Start your night by heading over to the Walcot Street area, where you'll find some of the city's most popular queer-friendly bars and clubs.
Most of the gay bars and clubs in Bath tend to get busy after 10 pm, so if you're looking for a big night out, be sure to start late. Also, bear in mind that most of these venues close around 3 am, so pace yourself and get ready to party the night away.
So, let your hair down, put on your best outfit, and immerse yourself in the fabulous gay nightlife scene that Bath has to offer. Trust us; it'll be an experience you won't forget!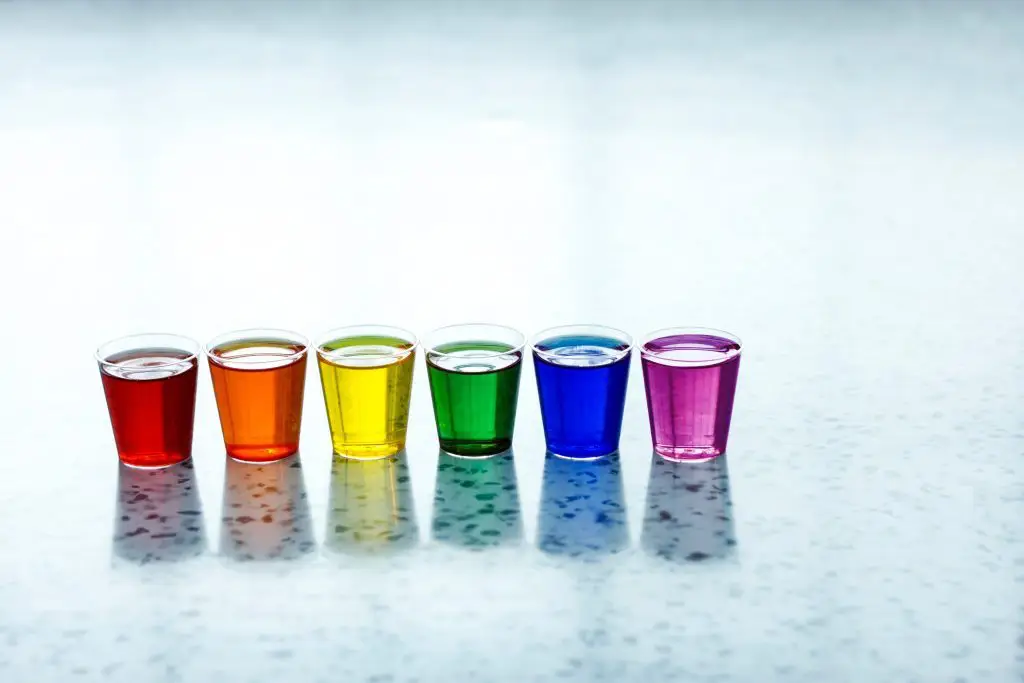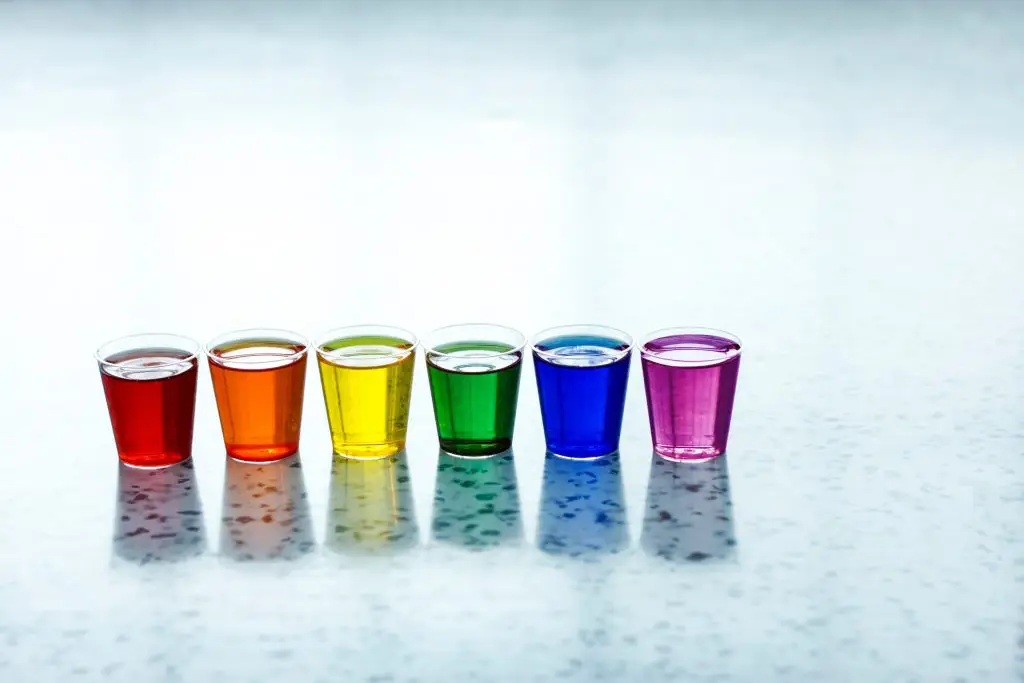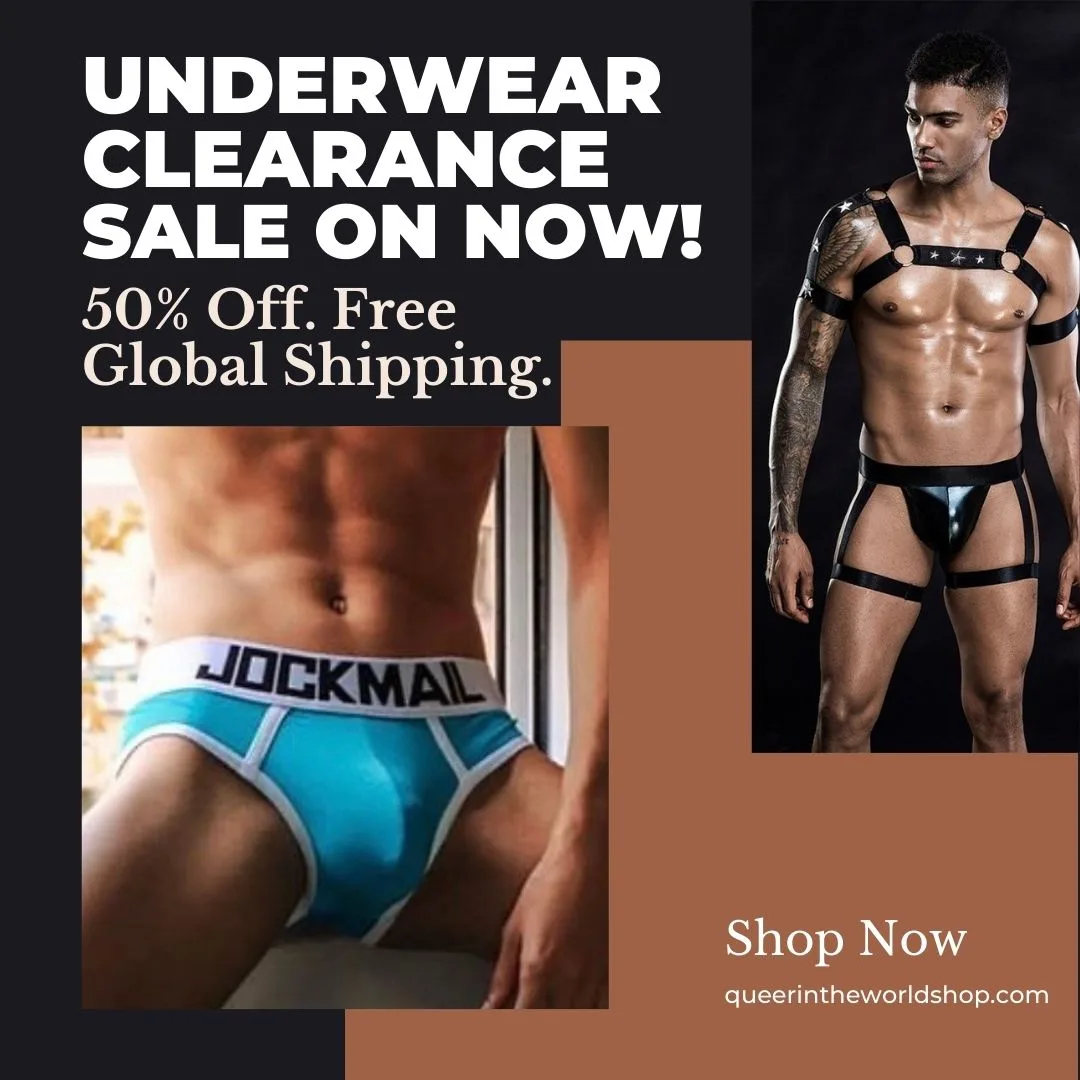 Gay Bars In Bath
You can't miss a stop at the only gay bar in Bath, Mandalyns Bath. This Dance and Night Club has a warm and welcoming atmosphere, and there is the perfect spot to spend a quiet early evening drink before you think about getting stuck into the louder parts of Bath's nightlife.
In addition, you'll have plenty of opportunities to meet and interact with fellow gays, making it the only officially formal gay bar in town. So this is the number place to find a potential pair-up to have fun later on.
The service staff is incredibly friendly and welcoming, making you feel at home even if you're from out of town. One of the best things about Mandalyns is the karaoke night on Thursdays, which is a massive hit and the MC, Queen Phillipa Bucket, adds an extra layer of fun and humor to the evening, making it a night to remember.
For every other day of the week, cocktails are delicious, and the music is excellent, creating the perfect vibe for a night out. So whether you're looking to have a good time by yourself or going out of your way to make new ones, Mandalyns is the place to be.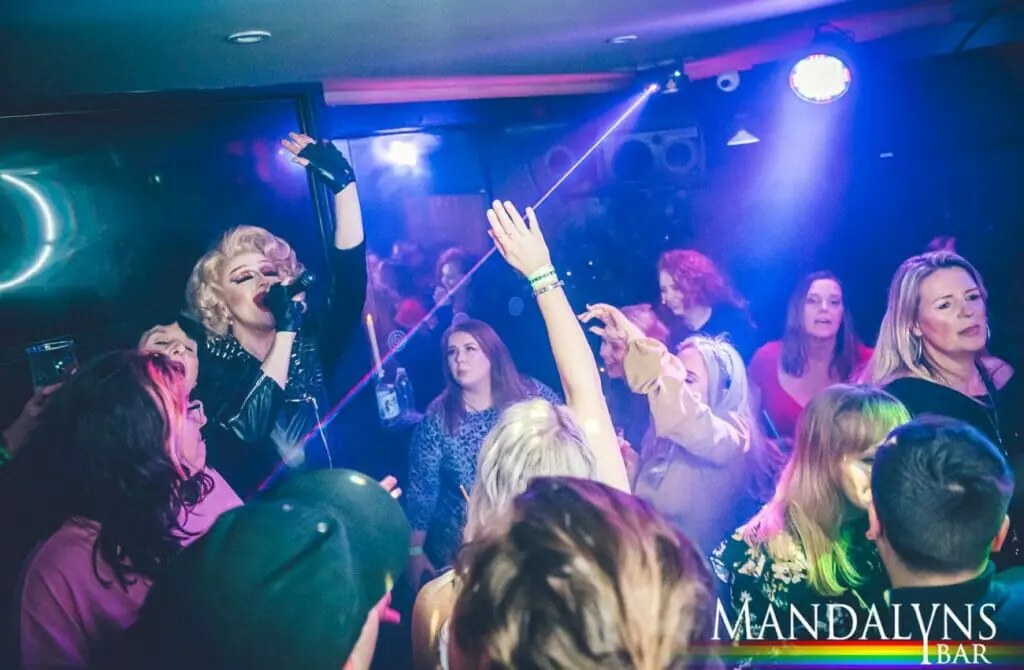 Other Gay-Popular Nightlife Spots In Bath
Located in Grade II listed former Beau Nash cinema, Komedia attracts people from all of Bath and the broader region because it doesn't just offer a great experience but the first community-funded entertainment space in Bath.
Hosting over 400 events annually, you can expect they will have something unique to show you regardless of the time of year. So whether you're a fan of stand-up comedy, live bands, or cinema, there's something for everyone at this venue.
But it isn't just shown and incredible historic buildings that they offer; they have a great cafe-diner with delectable food and drinks, with a gallery supporting local artists' works. As a result, Komedia Bath continues to be a popular destination for people seeking a night of fun and enjoyment.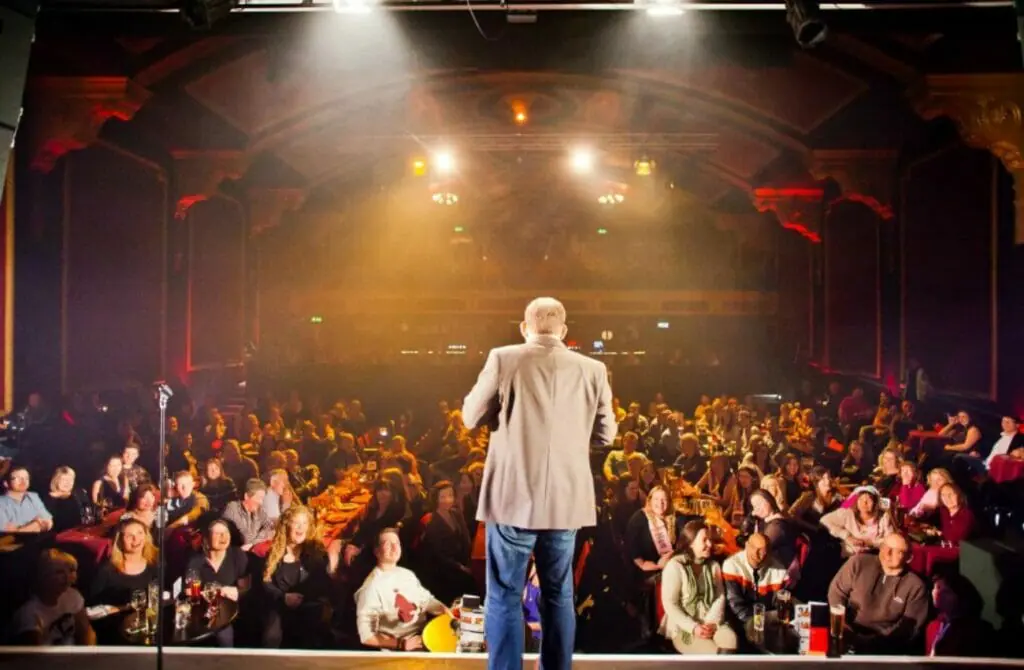 One of the best cocktail bars in Bath that is gay-friendly is Second Bridge, a go-to spot for a night of entertainment and relaxation. With its cozy and heated terrace, the bar provides the perfect atmosphere for sipping on delicious cocktails and trying out their popular shisha pipes.
You can expect an incredible night out not just because of the services but the service as the bar staff are friendly and always make a visit memorable.
Plus, if you are looking for a quiet place for a final drink to unwind before you turn into the evening, their bar is open late as it is excellent for this very purpose. So for those looking for a lively yet tranquil place, this is the best place to be.
Moles is a hidden gem in Bath in an underground small music cellar, making it a popular queer hot spot. The venue's intimate and lively atmosphere provides a safe space to let loose and enjoy great music, without feeling overwhelmed. You don't even need to dance, but with six days a week of live bands, it might be hard to say no to your body!
Whatever your reason for stopping by, it's a great way to go and meet others or even meet someone special for a date. What makes it extra romantic is the venue's proximity to the Jane Austen Centre, so you may finally meet your Mr or Mrs. Darcy. So why wait? Let Moles be your soundtrack to a fun and memorable night.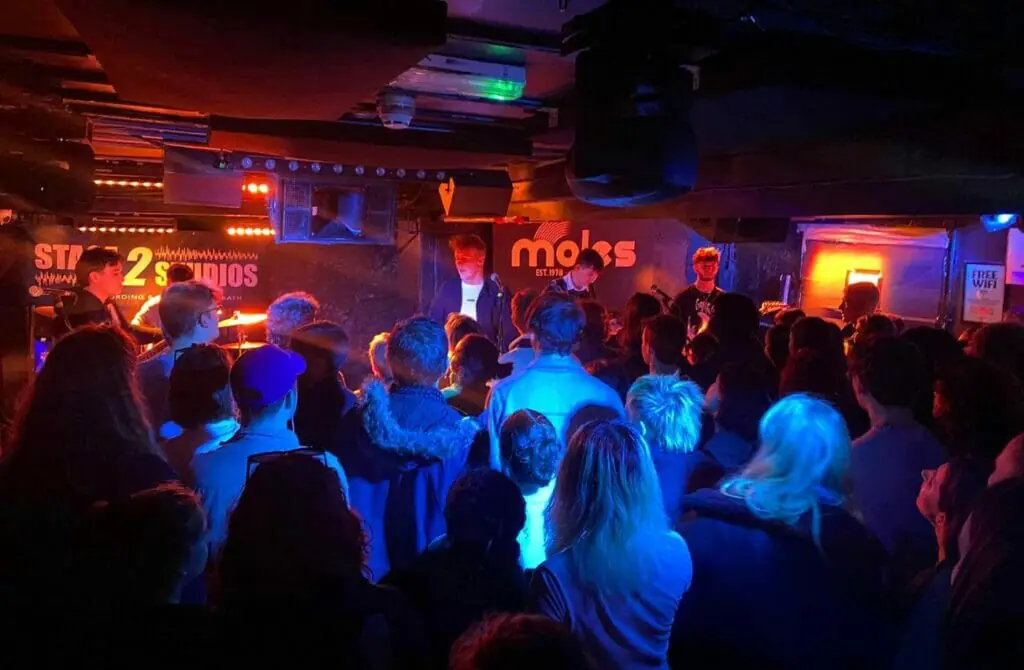 Labyrinth Bar & Nightclub is the place to be for a fantastic night out! With a friendly and welcoming staff who goes above and beyond to make sure each customer feels unique, it's no wonder this club is a hit with the local community. From fantastic music and a positive atmosphere to being open six days a week with a different DJ every time, this venue has everything you need for a night to remember.
Head down to Bath's ONLY magic bar and experience a magical gay-friendly experience with incredible drinks and talented magicians performing jaw-dropping close-up magic that will leave you speechless.
It isn't just a show that you'll be treated to, but great prices and a warm and welcoming venue that makes Sleight Magic Bar one of the top spots for a romantic date or relaxing drink. So grab a drink, sit back, and be amazed by the magic at Sleight.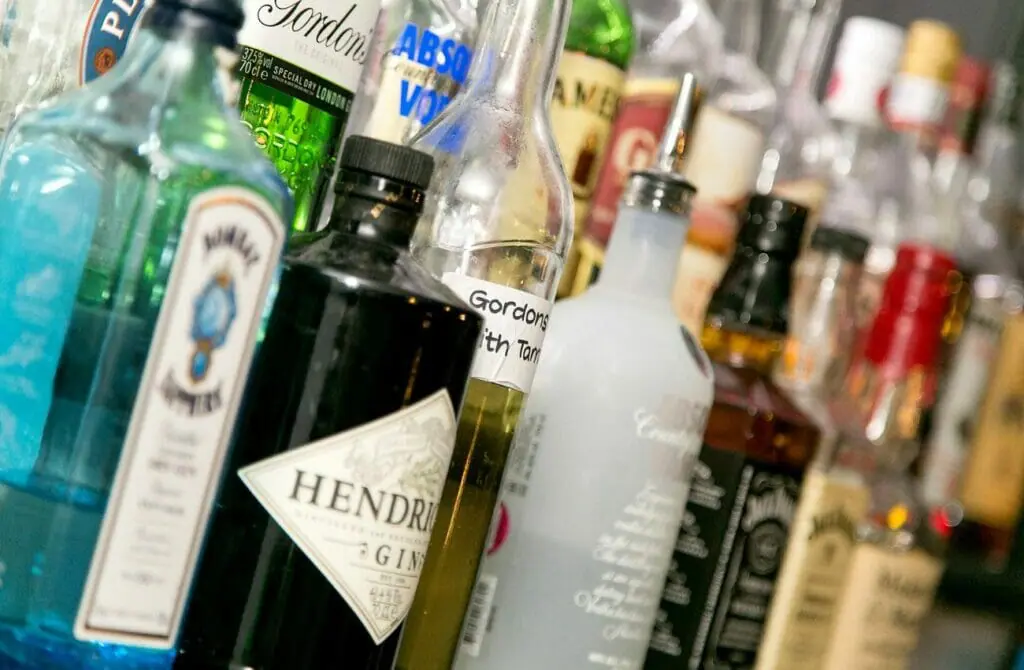 If you're a fan of cider, then you absolutely cannot miss the Bath Cider House. This cozy, laid-back establishment is a mecca for cider enthusiasts, offering a wide range of ciders from all over the UK. They also have an impressive selection of craft beers, spirits, and wine.
The interior is rustic and charming, with wooden tables and chairs, exposed brick walls, and vintage decor. The staff is friendly and knowledgeable, and they'll be happy to help you choose the perfect cider to suit your taste.
One of the highlights of the Bath Cider House is their famous cider-tasting board, which allows you to sample a variety of ciders and find your perfect match. They also offer delicious pub grub, such as homemade pies and sausage rolls, which are perfect for pairing with your drink.
While The Mint Room in Bath is known for its delicious Indian cuisine, they also have an excellent selection of cocktails that are not to be missed!
Their cocktail menu features a variety of classic and contemporary drinks, all made with top-quality spirits and fresh ingredients. From the refreshing mint julep to the smoky mezcal margarita, there's something for every taste.
The interior of The Mint Room is stylish and sophisticated, with a sleek bar area that is perfect for sipping cocktails and socializing with friends. The staff is friendly and professional, and they'll be happy to recommend a drink that suits your taste.
Whether you're looking for a pre-dinner drink or a night out on the town, The Mint Room is a fantastic destination for cocktails in Bath. So why not grab some friends and head over for a drink (or two) – you won't be disappointed!
Arguably one of Bath's most popular nightclubs, Zero Zero is a fantastic venue for a night out, offering great drink deals and a fun atmosphere. So whether you want to go with the flow and get involved in themed nights such as 'cavalli' Saturdays or prefer a VIP room with your private DJ, there is always a great time to be had here.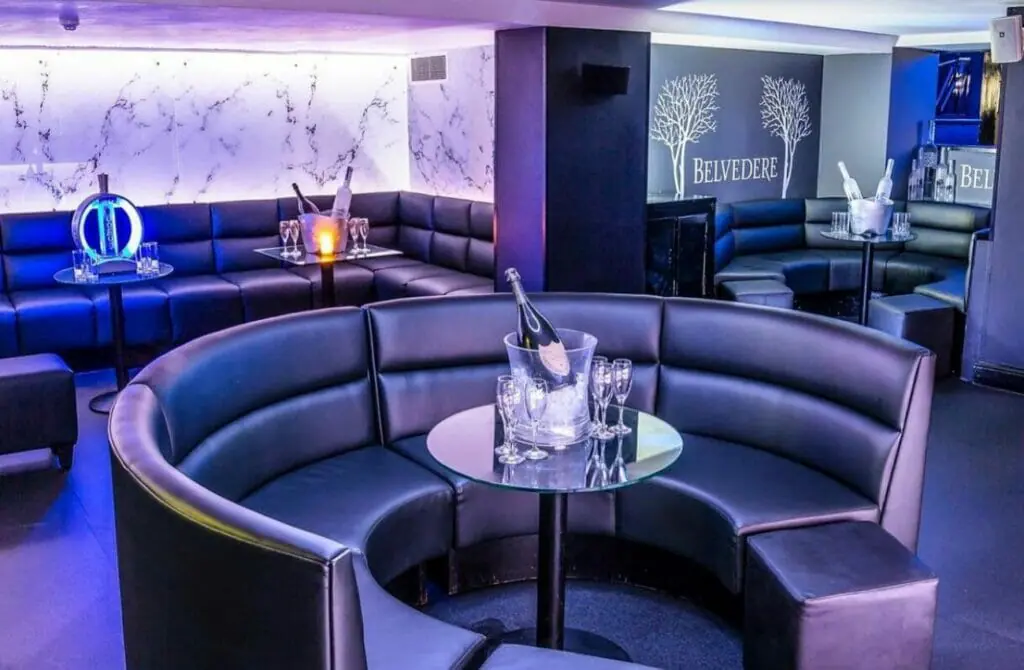 Cruising & Gay Saunas In Bath, UK
Well, our dearest reader, if you were hoping to indulge in some saucy shenanigans at a gay sauna or cruise club during your visit to Bath, UK, we're afraid we have some bad news for you. As the saying goes, all good things must come to an end, and in this case, the good thing is the existence of gay saunas and cruise clubs in Bath.
Alas, fear not! Thanks to modern technology, you can still indulge in some steamy encounters with the help of some trusty hookup apps. After all, who needs a physical location when you can have a virtual one at the tips of your fingers? So, fire up those apps and get swiping, my adventurous friend! Who knows what kind of naughty fun you might find in the virtual realm?
In the end, while Bath may not have any physical gay saunas or cruise clubs like Blackpool, Leeds and Cardiff (despite being a thriving student town and its sexy Roman heritage!), it's still a fabulous destination with plenty to offer in terms of culture, food, and sightseeing. And hey, who needs those saunas and clubs when you've got a whole city to explore? So, go forth and enjoy all that Bath has to offer, both on and offline!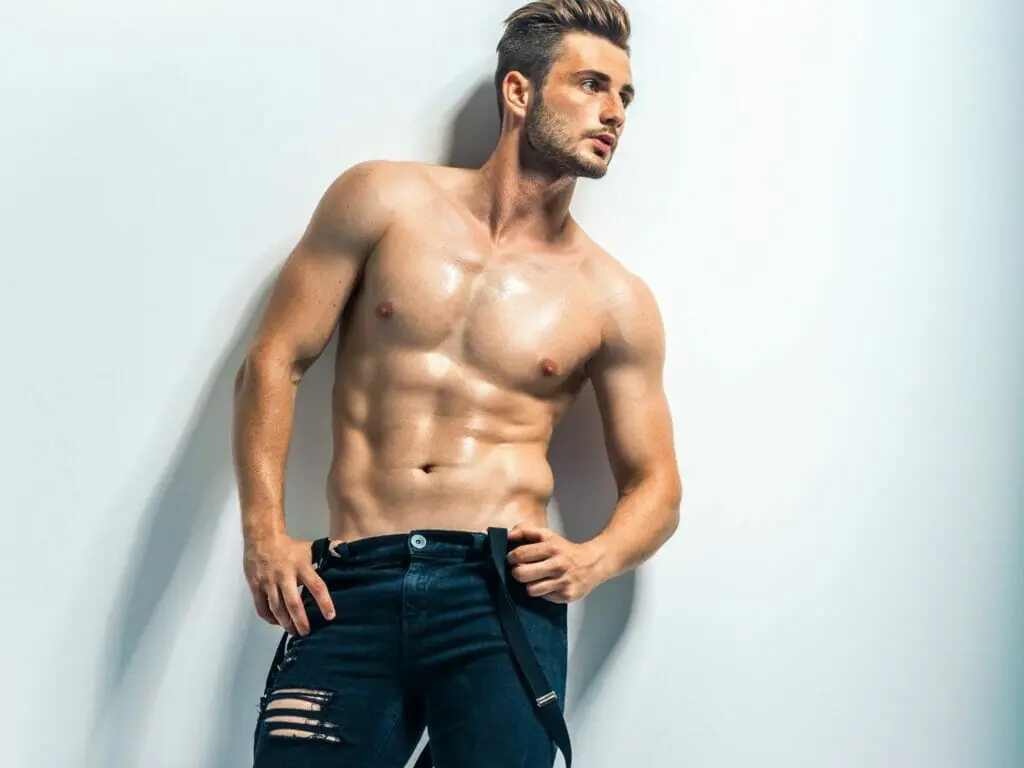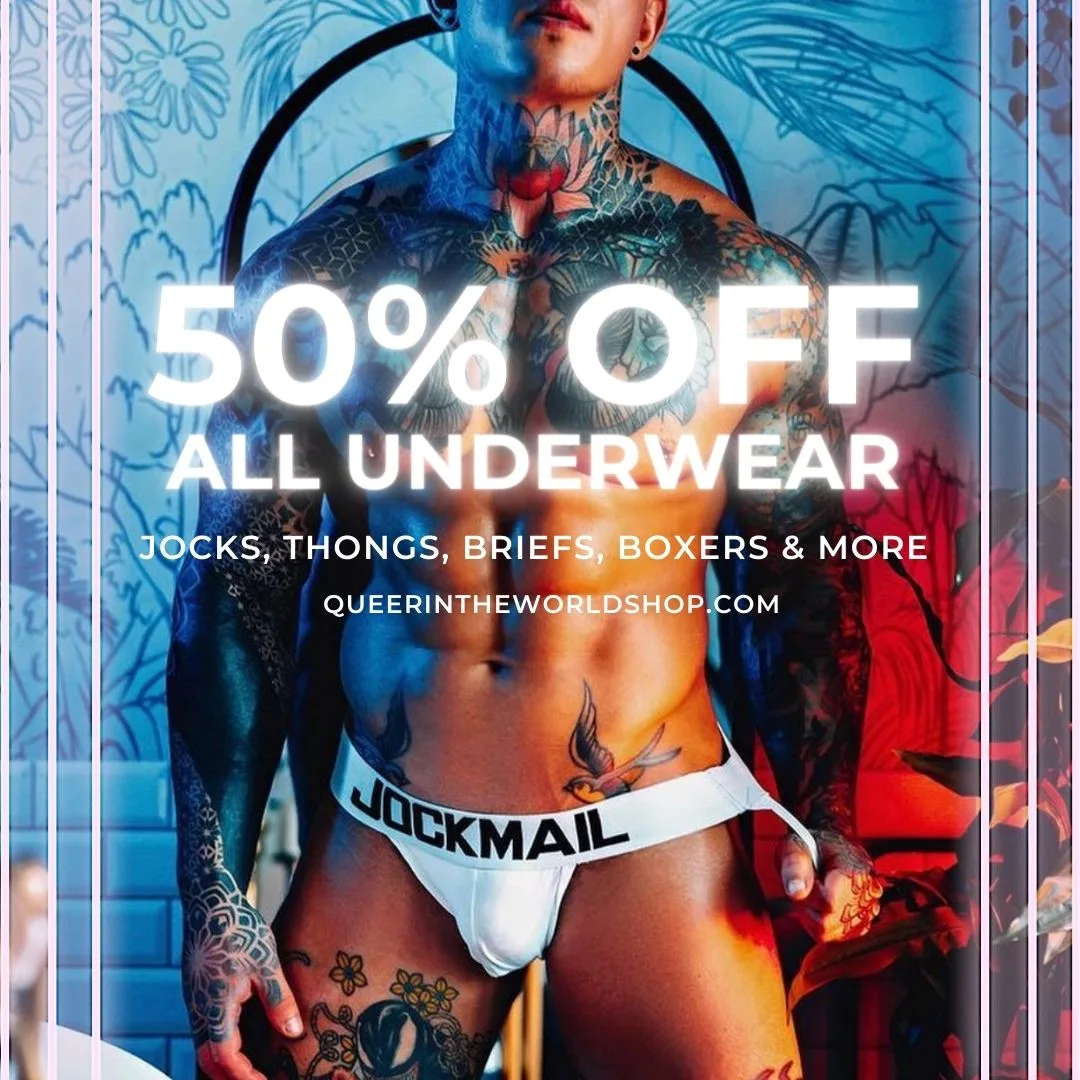 Gay Map Of Bath
Finding it hard to envisage where everything is in Bath? Hopefully, this queer-centric map helps where we have marked all the bars, clubs, parties, hotels, saunas, massages, and more will help you stay in the spot best suited to you!