With ancient roots tucked deep in the Welsh hills, Gay Cardiff is a colorful and energetic place to visit. Its queer community proudly carries its flag high while marching through narrow cobbled streets ringing with love and acceptance — no shortage of fabulous out-and-about Welshmen here!
It is a dazzling city and a bustling metropolis that celebrates diversity; it fuses its vibrant past with forward-thinking attitudes. From medieval castle to modern architecture at Cardiff Bay waterfront and the dynamic gay scene in the heart of the shopping district, this capital of Wales creates an accepting atmosphere where all individuality can be embraced fearlessly.
Cardiff is a shining example of harmony and acceptance, with two official languages coexisting side-by-side in perfect unity. Not only do English and Welsh inhabit the same city – from street signs to menus – but they also share an understanding that love comes without boundaries!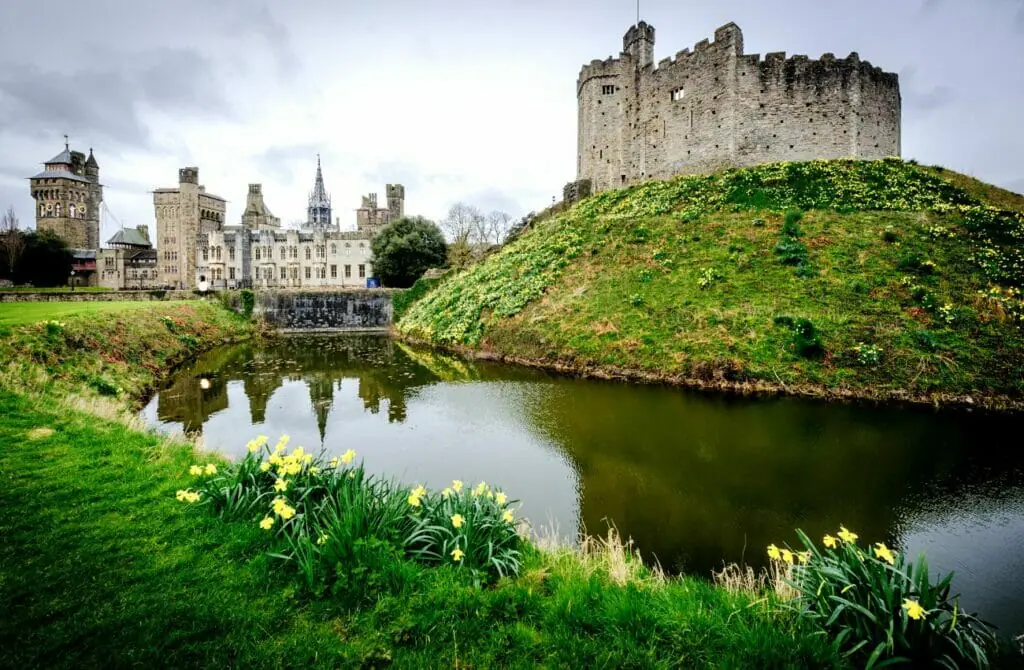 In 2013 England & Wales proudly passed a revolutionary law granting equal marriage rights for gay men and women, making it possible for queer couples all over the country to profess their commitment publicly. So if you needed any more proof that Wales speaks every dialect of equality, here's your answer right there!
Cardiff proudly made history recently: it led the way in creating a more inclusive UK. Yet there's still further to go, so let's keep our minds and hearts open even wider. Recent legislation has been moving in Parliament to make it harder for the queer community to present openly, and there has been a marked increase in homophobic and transphobic hate crimes over the last five years.
Like other nations, it is important to remember your basic safety precautions. Let people know where you are going and look up directions ahead of time. Keep a close eye on your wallet and stick to well-lit areas when walking at night. Utilize the buddy system to keep you and your traveling companions safe.
All of this said, let's dive into Gay Cardiff, one of the most stunning cities in the UK!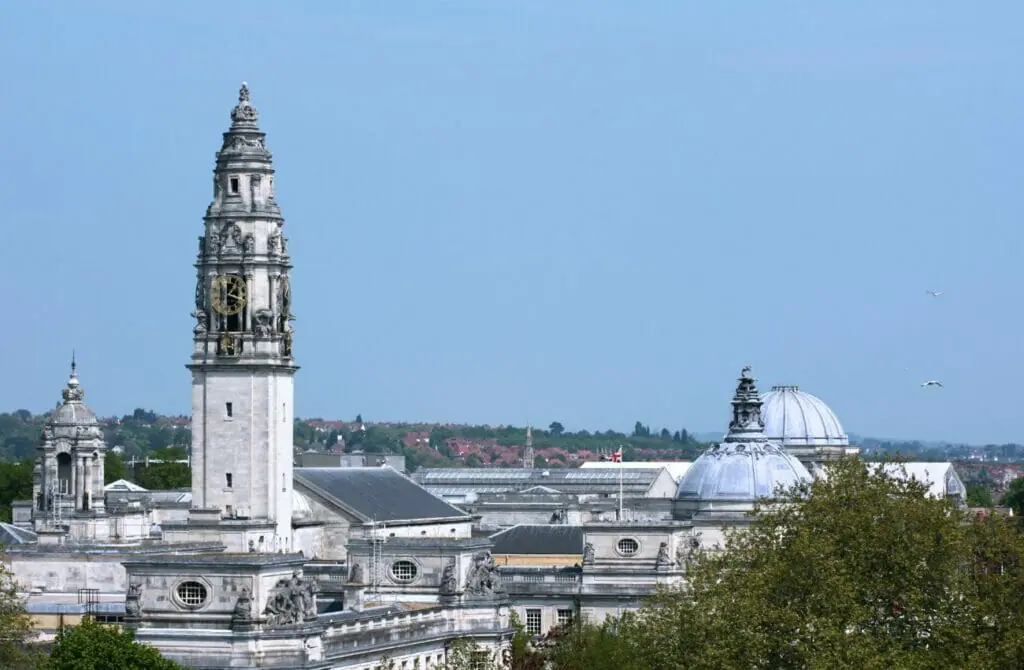 Attractions in Gay Cardiff
The iconic Pierhead Building of Cardiff might be known all over the world, but there are so many other exciting things to explore in this dynamic city with its unique mix of traditional and modern influences, regardless of sexual orientation. As a queer traveler, you can expect to feel welcomed and accepted as you explore the city's culture and attractions.
One of the best ways to start your Cardiff adventure is by visiting some of its most iconic landmarks, such as Cardiff Castle and the National Museum Cardiff. These will give you a sense of the city's rich history and cultural heritage. After that, be sure to explore the beautiful parks and gardens scattered throughout the city, such as Bute Park and Roath Park.
But no visit to Cardiff would be complete without sampling the local cuisine. Wales has a unique food culture, and Cardiff is the perfect place to try some of its most delicious dishes. Be sure to try Welsh cakes, a traditional pastry made with raisins and served hot with butter, and cawl, a hearty stew made with meat, root vegetables, and leeks.
So – don't let your sexual orientation stop you from visiting all the popular attractions in Cardiff. The city has a friendly and inclusive atmosphere that makes everyone feel welcome.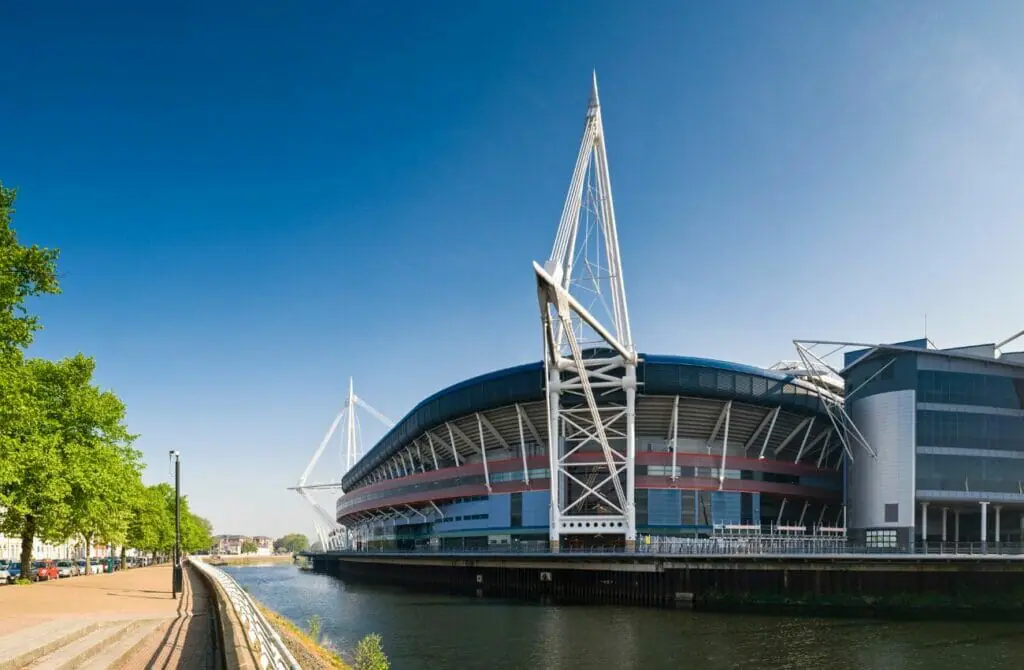 Arts and Culture in Cardiff
St. Fagan's National Museum of History
This museum is a super cool look into the history of Wales and the preservation of Welsh culture. It is completely free to go to, unless you want to explore one of their paid experiences, like a blacksmithing course or a basket-making class. They have a fully functional farm where you can see what life on a 20th-century farm was like and even hang out with the livestock!
While this may sound like an odd choice as a must-see, this shop is rather special. It is the oldest record shop in the world. They often hold special release events, so you can turn an album release night into a special, once-in-a-lifetime adventure.
National Museum Cardiff
This is pretty much what it looks like. This museum houses Welsh cultural holdings, including Welsh art, historic artifacts, and cultural icons. They also feature unique exhibitions, like the BBC centenary exhibit, and Welsh folk art classes.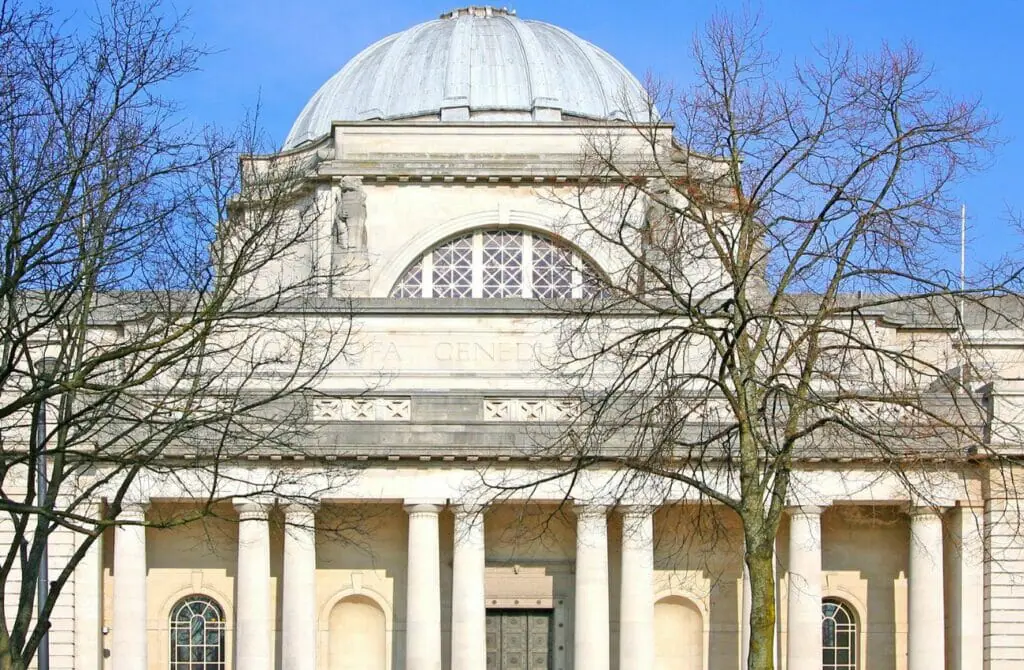 If you want a shopping experience that is uniquely queer, this is the place for you. This shop hosts multiple local gay artists and gives them a place to sell their goods. They also do all kinds of local advocacy to support Cardiff queer, such as a binder recycling program.
A popular family destination, Techniquest is an interactive and fun arcade space. You can get hands-on with different tools and puzzles for all different ages. Their goal is to get everyone involved in STEM and help them learn more about these often intimidating topics.
This center features contemporary art from all over the city in various forms. They have a cinema on site to showcase indie films, a music hall for performances, and even a crafting space.
Fun fact: the modern revival of Doctor Who has almost exclusively been filmed in Cardiff at the BBC soundstages and around town. As a result, you can see countless filming sites on guided tours.
Did you know that Cardiff has one of the highest ratios of castles for a city in the UK? Cardiff Castle is the biggest name, but they are also scattered all around the city or just outside of the limits. Not only is this site historically valuable, but it also operates as a music venue.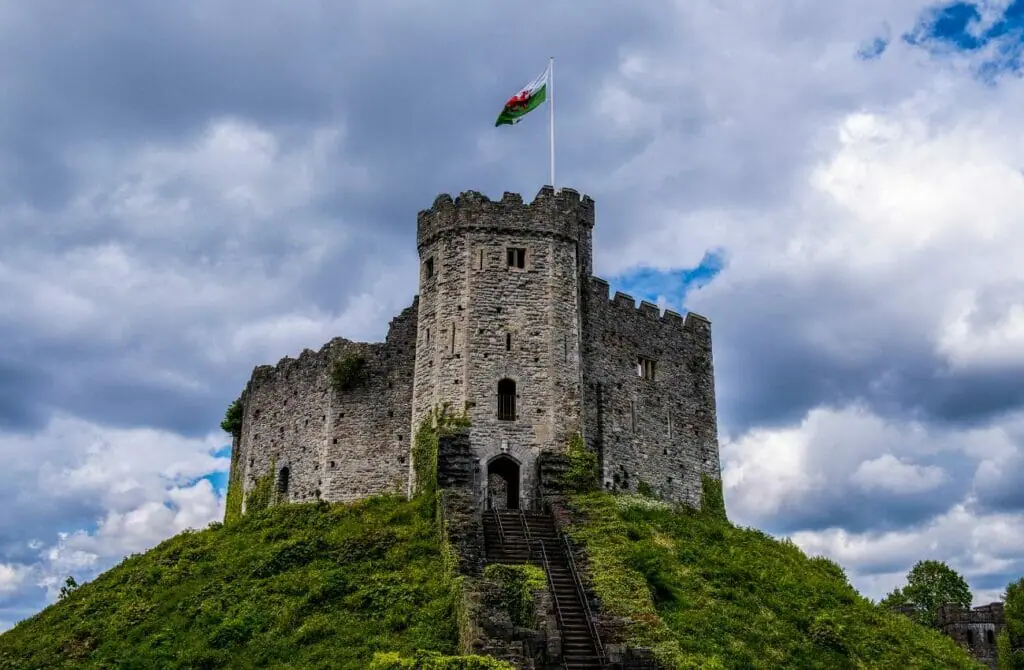 Restaurants and Food Experiences in Cardiff
Wales is chock full of delicious food and the best way to explore is with a guided tour. Guides will take you on a custom tour of the Welsh countryside to enjoy some of the best products in the UK. There are so many small villages around Cardiff that are full of delicious cuisine.
This restaurant is a charming dining experience located in a former post office. This restaurant/bar combo is inside the Parkgate Hotel and does have a smart casual dress code. The bar and lounge is also great party venue with live DJing on Fridays and Saturdays.
The Great British Cheese Festival
Hosted in Cardiff Castle, this is the perfect spot for cheese lovers. It is a two-day festival where you can try all kinds of cheeses from across Great Britain and also features cheese from other international vendors. This is the best place to try Caerphilly cheese while in Wales!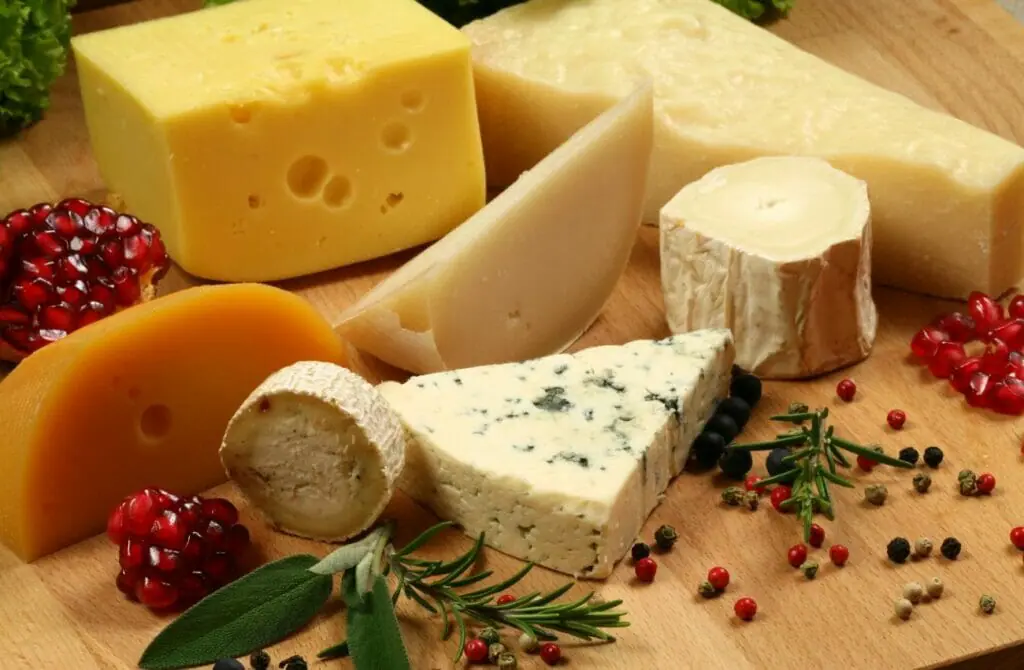 Natural Attractions in Cardiff
Centenary Walk
The Centenary Walk is a massive walking (or 'rambling') path that snakes through Cardiff and connects out to the surrounding countryside. If you are up for the 2.2-mile trek, you'll get a lovely view of Cardiff that not many have. You'll get to see into the city center along with the
While technically not a natural wonder, this is still an exciting thing to track down. This bus moves between several popular destinations on the bay and is a stylish and relaxing way to sightsee. The boats themselves are very nice and well-furnished, so these are no ordinary ferries.
Taff Trail
A massive biking trail, the Taff Trail connects all the major arteries in and around Cardiff. It is a bit faster to get around than the Centenary Walk, but is also a bit of a challenge, especially for inexperienced bikers.
Flat Holm Island
This small island off the coast of Cardiff is a popular tourist destination. There are free guided tours visitors can take during their three hours to visit. You can learn all about the island's storied history and take in the natural wonders.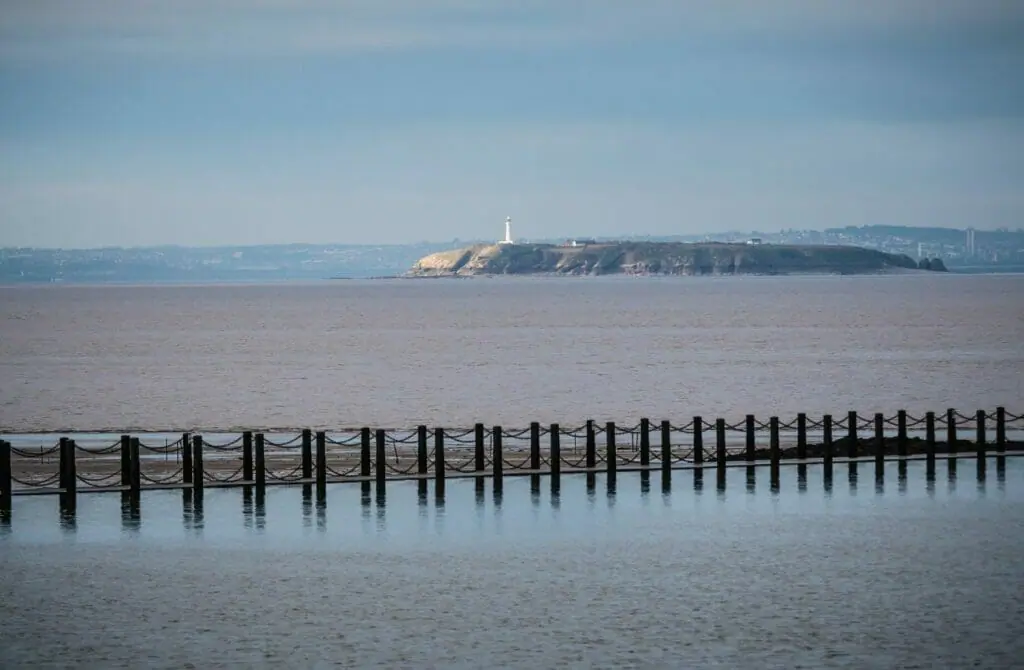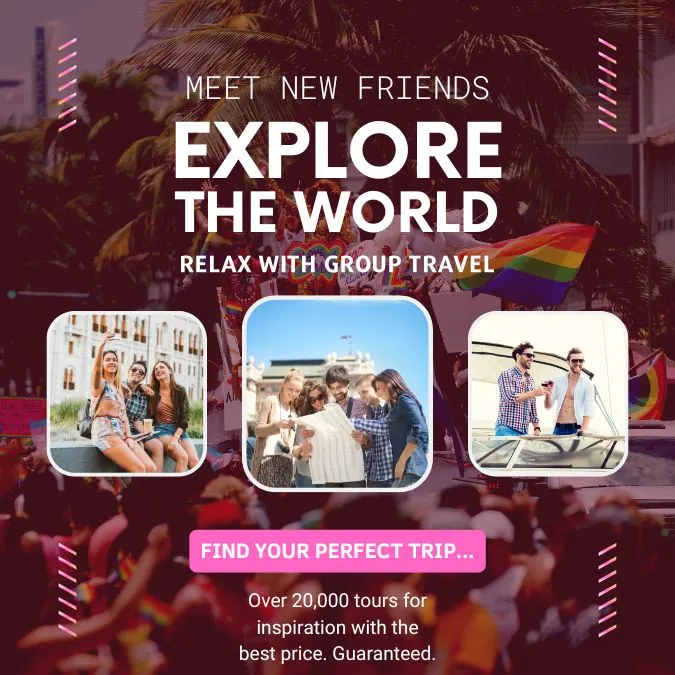 Shows and Venues in Cardiff
Cardiff Singer of the World Competition
This is an opera singing competition hosted every year at St. David's Hall in Cardiff. It is a great time to get out and see the newest rising talent in the opera world or catch a performance from some of the greatest voices. You should buy tickets well in advance if you want to attend because of the international audience.
Since 1929, Sherman Theatre has dazzled Cardiff and given a performance space to countless acts. The venue is huge and can hold 1800 during the standing-room-only nights. They show drag performances along with all kinds of other musical, theatrical, and comedic guests.
This festival features local artisans from all over Cardiff and Wales as a whole. It is a great place to find locally made souvenirs and gifts and put money back into the hands of the local community, not the big corporations.
Cardiff's Pride celebration is called "Pride Cymru" and takes place every August in the city center. This event has grown significantly in size since it began in 1999, and now attracts over 50,000 visitors each year. Pride Cymru is an inclusive event that welcomes everyone, regardless of their sexual orientation or gender identity. By attending, you can show your support for the LGBTQ+ community in Wales and beyond, and connect with other members of the global queer community.
Entirely volunteer-run, it is held at the castle and features a parade, a music festival, and local vendors, along with other typical pride mainstays. So, grab your best rainbow pride shirt and your dancing shoes for a weekend you won't forget.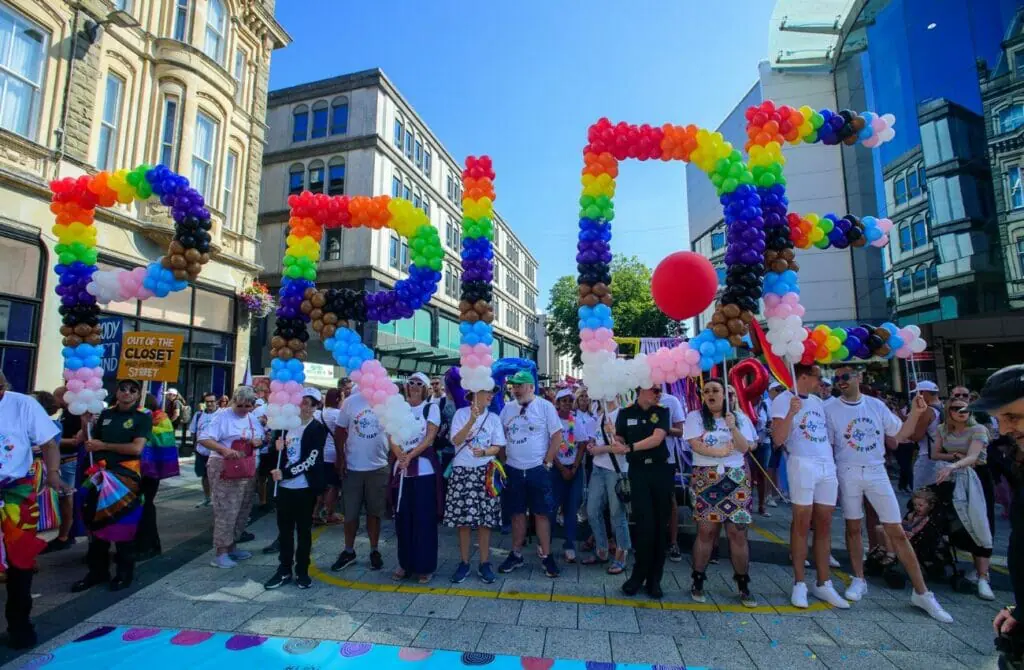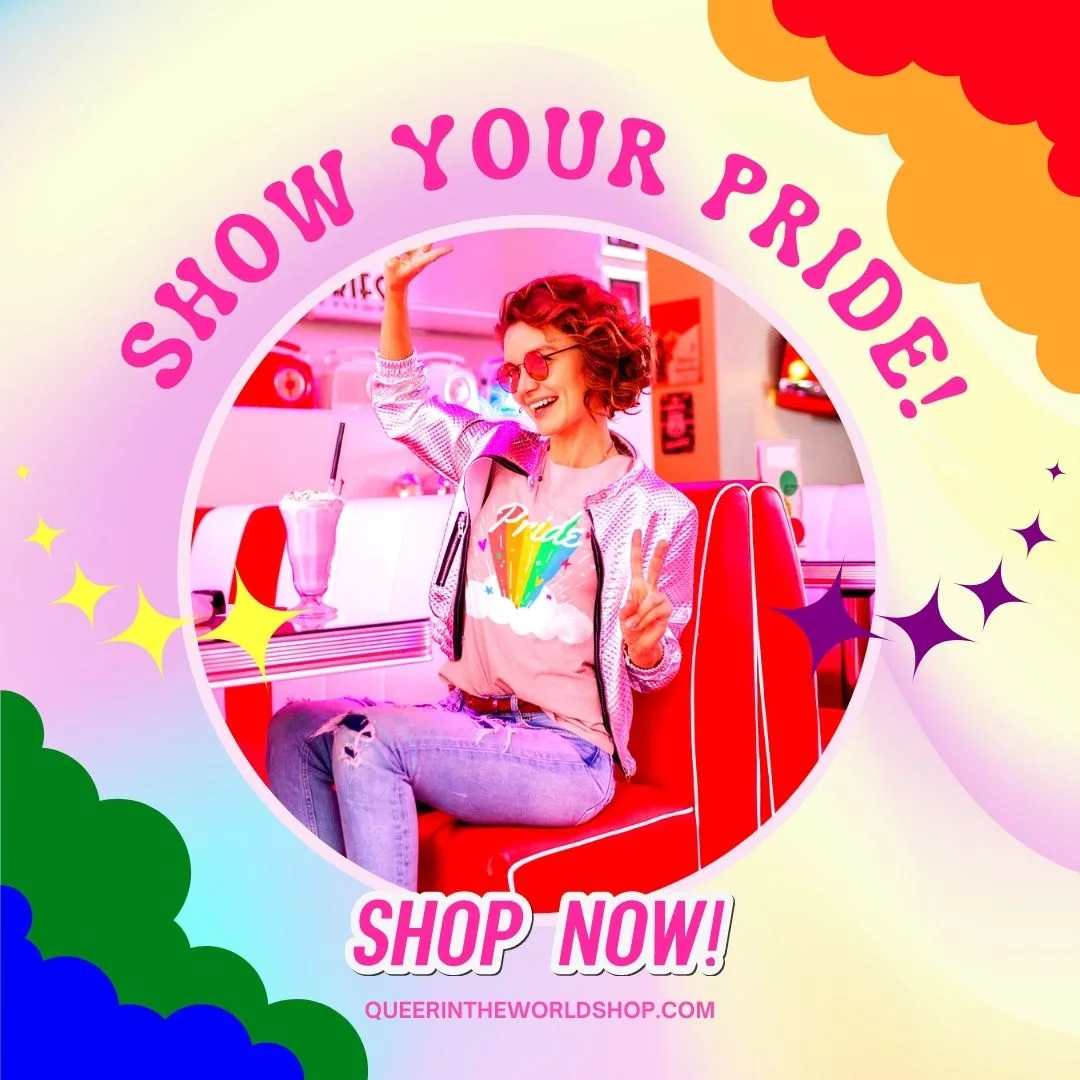 Gay and Gay-Friendly Hotels in Cardiff
In fabulous Cardiff, being gay-friendly accommodation means that you'll be welcomed with open arms and rainbow flags!
These accommodating establishments create a safe and inclusive environment for LGBTQ+ guests by having non-discrimination policies and providing resources for queer travelers. And while Cardiff may not have specifically gay hotels, fear not darling! The city is known for being LGBTQ+ friendly, so you'll find plenty of pro-actively gay-friendly hotels to choose from.
Cardiff also has one of the highest densities of hotels and inns in the United Kingdom, so there are plenty of options to choose from. The ones we've outlined below are all gay-friendly and well-located to give you the best experience possible.
If you want to be close to the action, head to the Castle Quarter, which is Cardiff's main gay area. Here you'll find the vibrant gay scene, which includes bars, clubs and restaurants. Make sure to book your stay now before these fabulous hotels sell out!
Needless to say, there are also hundreds more hotel and hostel options in Cardiff if none of these suit your desired budget, facilities or area – but these are the best hotels according to other gay travelers and us. Whatever your needs are, Cardiff has you covered.
This historic hotel is ten minutes south of Cardiff, but worth the time to drive. Built in 1926 by a shipping magnate, this estate has been lovingly preserved to create a top-of-the-line experience for guests. With sweeping views of the Bristol channel and Flat Holm Island, you can relax in comfort on the Welsh seaside.
This hotel is perfect for weddings between 12 and 85 guests, making it a lovely intimate venue. There is a restaurant on-site that features afternoon tea and Welsh classics. The spa has every service you can think of to feel your best, including manicures, several types of massages, and facials.
If you stay on-site, you also get complimentary access to the spa, free wifi, designer toiletries, and some rooms that come with private terraces. This, along with top-notch service and an uninterrupted view of the sea make this an incredible spot for the discerning traveler.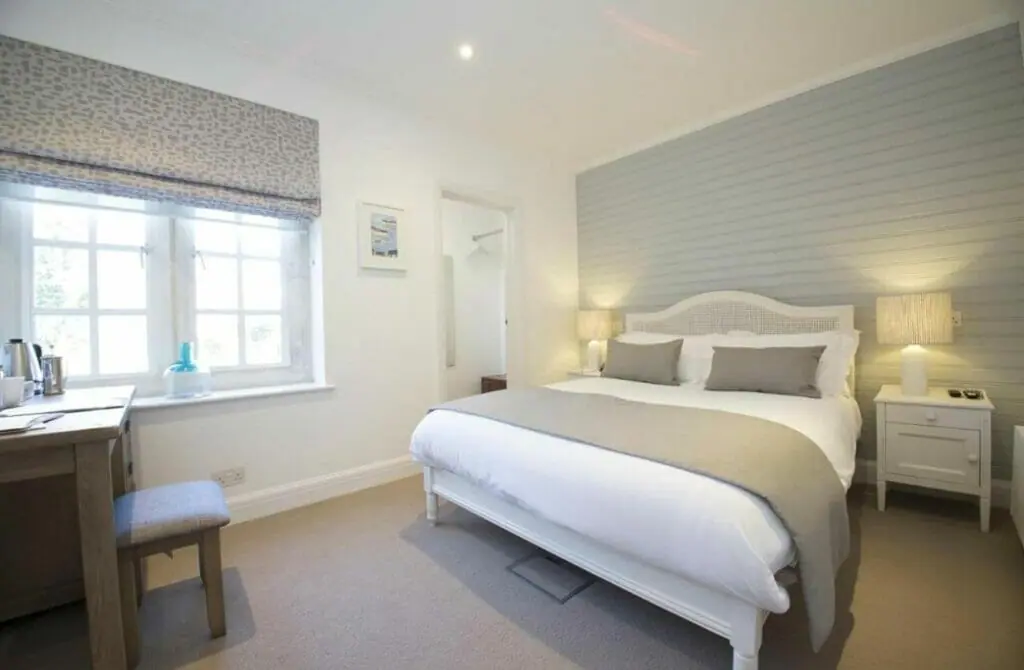 Voco St. David's Cardiff ☆☆☆☆☆
This IHG resort comes with the promise only a massive hotel chain can bring. It is sleek, newly updated, and has stunning views of the marina. This marine theme continues into the rooms, which all have a crips blue, yellow, and white color palette.
They offer suites and regular rooms that are air-conditioned and pet-friendly. You can also book blocks of rooms for larger events and then host those events in their 220-person event space. You can even book add-on events like afternoon tea or a group paddleboarding lesson.
Their spa is award-winning and a great choice for anyone who wants to relax and rejuvenate. It is also currently undergoing a massive renovation in 2023 that is sure to add even more modern amenities.
This hotel features a restaurant and bar named Laguna. It features dishes from around the world and an impressive six different types of afternoon teas. This restaurant also has a terrace to enjoy views of the gardens and city.
Their spa and leisure facilities are incredible, and guests of the hotel can access them with a confirmed stay. They also offer suites that are ideal for families and other larger groups who want to share the same room.
One major drawback to this property is that there are no on-site parking garages. You will have to go either across the street to the NCP lot or find another place to park. You can get a parking discount if you validate your NCP parking ticket at the reception desk.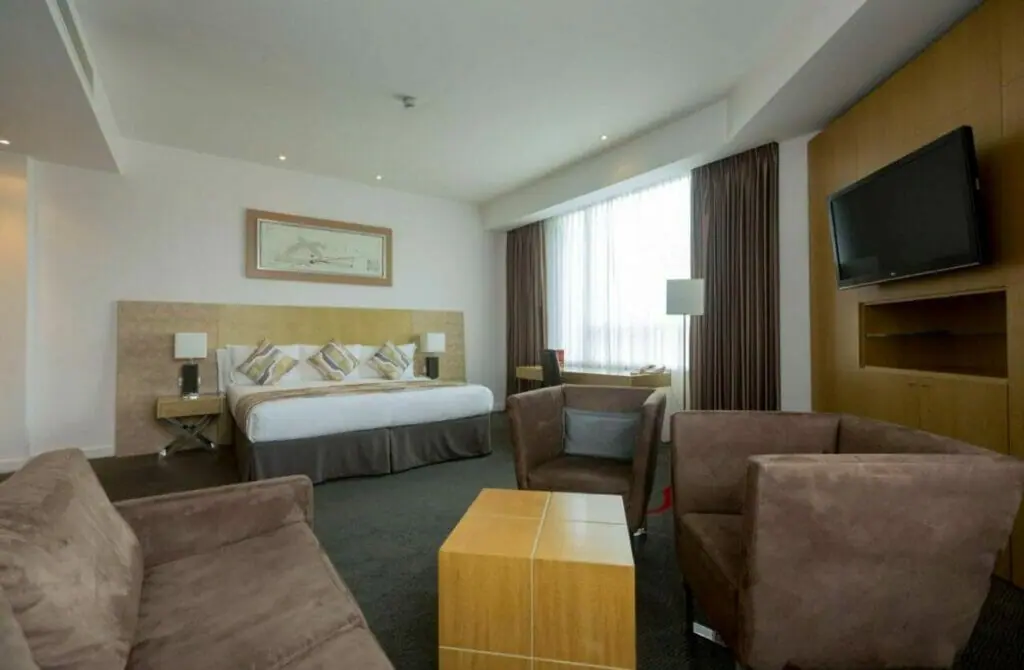 The Mercure brand has several hotel options around Cardiff. These are all of a similar quality and price point, making them ideal if you want consistency, no matter what borough you're in. These are nice, but not the same tier as our five-star picks.
The newly renovated double rooms are also decorated with an urban landscape theme. Walls feature industrial designs, the color palette mirrors that of a city, and there are crisp metal accents all over for fixtures. They have both family rooms and regular bookings for up to two guests that feature more-dated touches.
Each room comes with free WiFi, satellite TVs, and tea and coffee machines. In addition, they have private, secure, and free parking on-site that all hotel guests can use. They also do not allow pets.
A traditional Welsh inn dating back to 1838, this is a perfect spot if you want to tap into traditional hospitality. It is a combination pub and inn with only three rooms. Each room has been prepared with rustic touches like wooden door hangers, dried flowers in vases, and milk in each fridge.
Two of the rooms have king-sized beds, and the last one has a queen-sized mattress. Each room has an en-suite bathroom with a shower and nice toiletries. Staying on-site means you have access to free WiFi, flatscreen TVs, and breakfast in the mornings. Room One on the ground floor is a pet-friendly room.
Dogs are welcome to stay and are even allowed in the dining room when they are well-behaved. This dining room is upstairs, and then there is a pub downstairs. Live music is performed frequently, and all food is from local, fresh grocers who make daily deliveries to the inn. While it is a bit outside of Cardiff, it is worth the drive out, even if you only dine there.
Each room has an en-suite bathroom, a desk, a lovely tea selection, and simple furnishings. One of the coolest features of these rooms is the high ceilings. All of the rooms are super tall, a bit of a rarity for British hotel rooms.
This hotel may not be the most luxurious, but they are also a good budget pick that will get the job done. It is also in a beautiful, centrally-located 1883 building that is Instagram-ready. The central hall with a double staircase, huge chandelier, and painted ceiling is lovely to explore.
This hotel also offers wedding and catering packages for its four event rooms and on-site restaurant. You can plan events of all different sizes.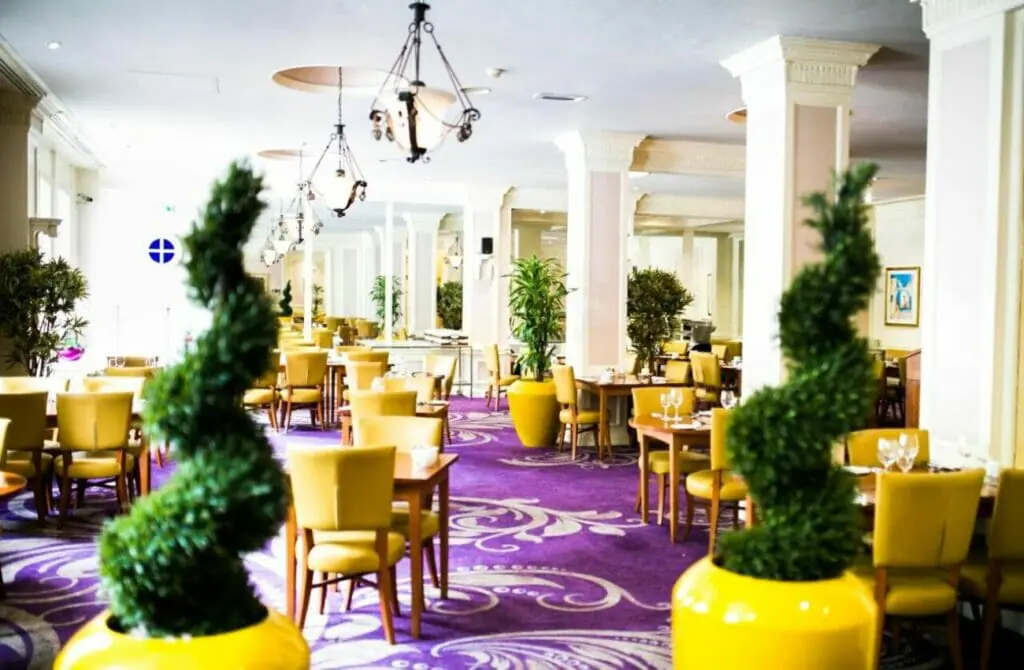 Located just down the street from the St. David's Hall zone, this budget hotel is an affordable and simple selection. They have a restaurant and bar on-site for guests to enjoy, which offer simple fare. There is no parking on-site.
Each room is modern and cozy. They have two types of rooms: a double twin bed and a single double bed. Each room has a city view and they offer accessible solutions. The rooms come with an en-suite bathroom that is small but will get the job done. There are large desks and flatscreen TVs with all channels for guests to enjoy.
It is currently closed to undergo a massive renovation and is expected to open at some point in 2023. This hotel has a great location and is sure to look fantastic once they reopen.
One of two hostels in Cardiff, the Riverhouse is self-described as more of a 'B&B environment' with the price tag of an affordable hostel. It is a family-owned option that strives to make you feel at home while also being super close to all kinds of transportation hubs. In addition, it is right across the water from the Millenium Stadium, a popular football hub.
There is a communal kitchen and the traditional Welsh breakfast is only three pounds if you want some home-cooked food. They also offer private rooms if you want more quiet time or just need your own space after being on the go.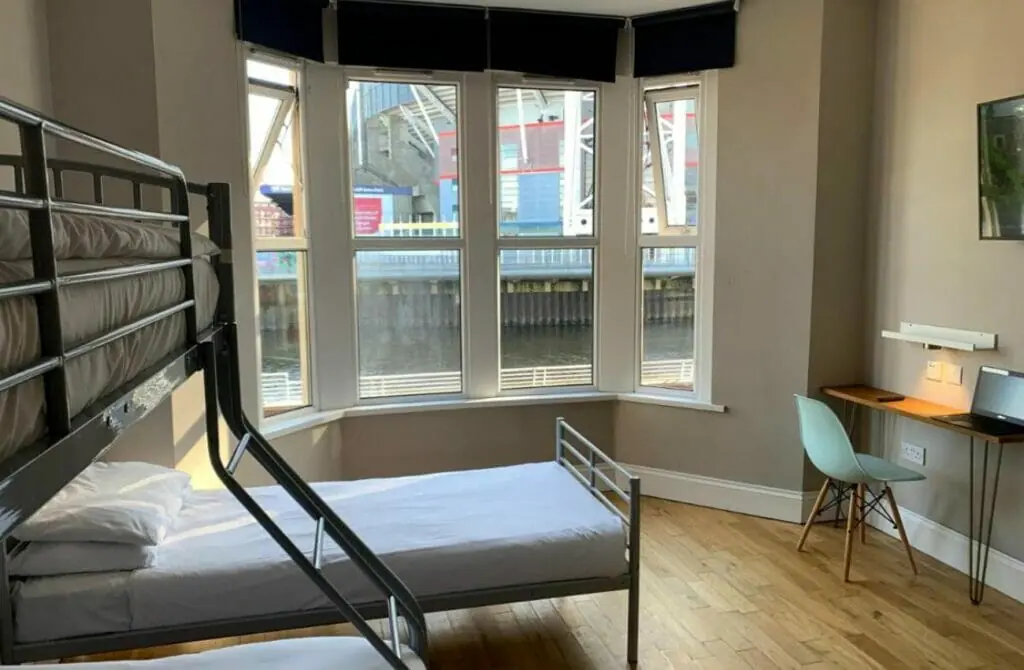 Gay Nightlife in Cardiff
Oh honey, let me spill the tea on the gay nightlife scene in Cardiff! First off, you're in for a real treat because Cardiff has a thriving LGBTQ+ community with plenty of options for you to have a fabulous time. One of the main areas to check out is Charles Street, which is packed with gay bars, clubs, and restaurants.
If you're looking for a wild night of dancing and partying, then head to Pulse on Churchill Way. This multi-level club pumps out some serious beats and attracts a mixed crowd of all ages. But don't bother getting there too early; things don't really get started until after 11 pm.
If you're more of a bar person, then you can't go wrong with Mary's on St. Mary Street. This lively bar is known for its drag shows, karaoke nights, and cheap drinks. It's the perfect spot to meet up with friends and start your night out.
Another popular spot is The Golden Cross on Hayes Bridge Road, which is one of the oldest gay bars in Cardiff. With a relaxed atmosphere and regular events like quiz nights and drag shows, this cozy bar is always a good time.
Most of the gay bars in Cardiff stay open until 3 am, but if you're still raring to go, then head over to Eagle on Charles Street. This men-only club stays open until 6 am and is always packed with a friendly crowd of guys.
So, there you have it, hun. Don't be shy, get out there and experience all the fabulousness that Cardiff's gay nightlife scene has to offer!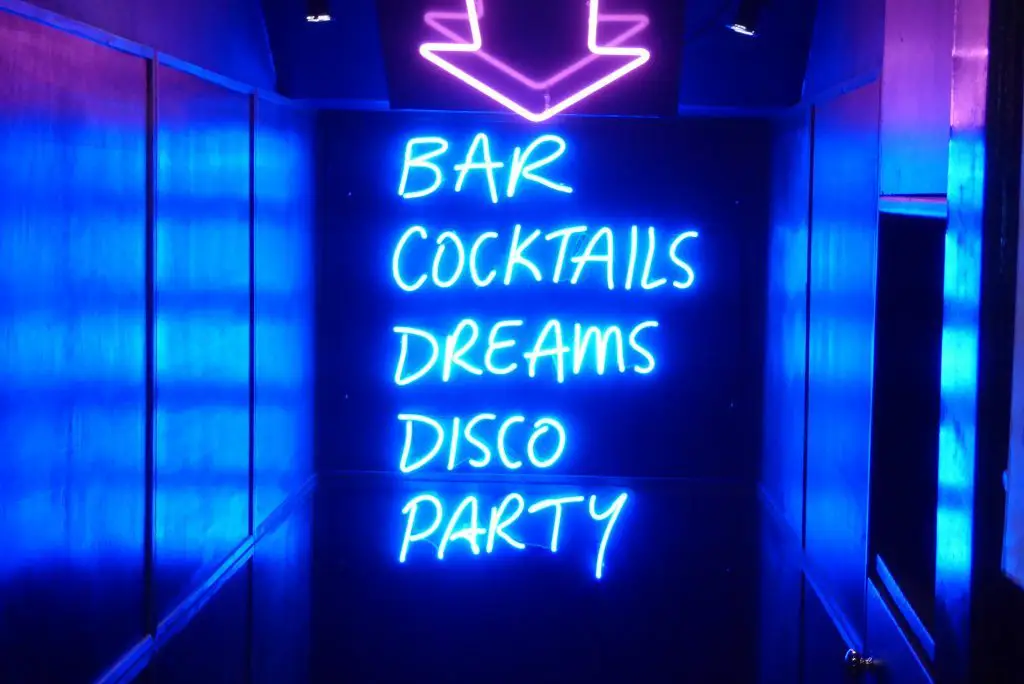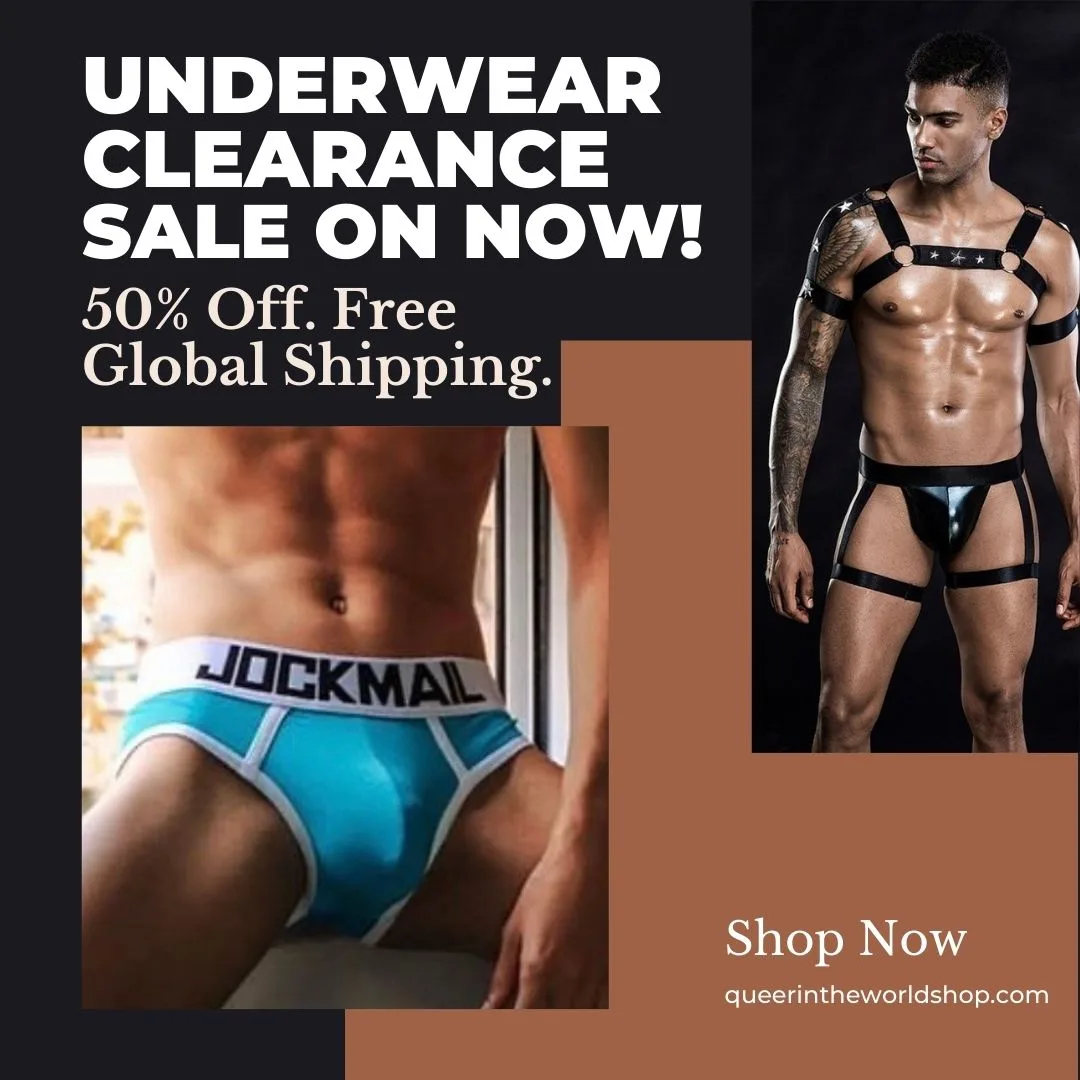 Are you ready for a fabulous night out in Cardiff? Then you simply must check out Mary's, the premium gay cabaret bar on St Mary's Street.
It's the perfect place to soak up the welcoming atmosphere, sip on delicious cocktails, and enjoy the outrageous live cabaret performances that happen every single night of the week. And with an extensive range of premium gins to choose from, you're sure to find the perfect tipple to get your night started. Don't miss out on the fun and excitement at Mary's!
One of a chain of gay bars, Eagle has branches all over the UK. This brand is a historic option and tends to take up shop in older properties. The clientele seems to skew older than other options we'll discuss later. Not only do they feature musical guests, but they also have fetish theme nights.
It is a classic option and recent visitors cite the friendly staff, fairly priced drinks, and exciting shows. They often feature members of the local drag community and other performers. This place gets hopping!
This bar is for both members and non-members. On Fridays and Saturday nights after 10 pm, you must be a member to stay in the bar. This membership costs five pounds, but sometimes, they do extend the public access hours for non-members.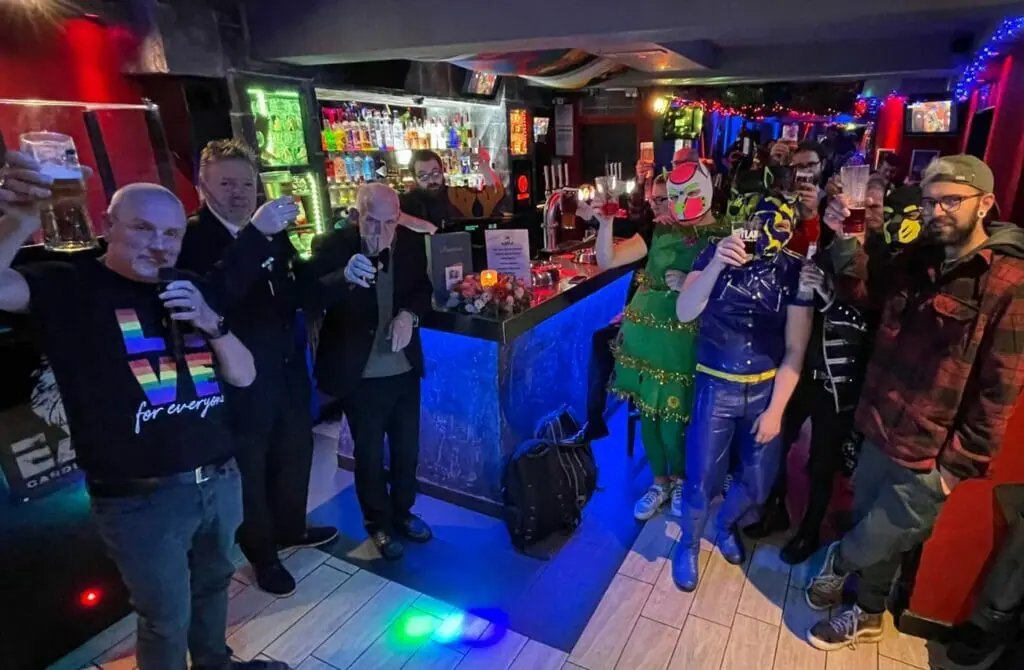 If you love wild, eclectic interior design, Main Stage is the bar for you. Not only do they decorate for all of the holidays, but they also have a fun, quirky style that is completely camp. This venue is styled as a cabaret bar and has drag performances every night.
This bar is popular with hen dos (bachelorette parties) and locals alike, so you can find a wildly diverse crowd. It is also centrally located, and near the Cardiff train station, so you could easily go between this bar and others or even stay outside of the city.
Next up is the Golden Cross. It is a quieter alternative to many of the other options we'll cover. It isn't very large, but they have a lot of fun with drag performances and cabarets. One of the oldest gay establishments in Cardiff, it is popular with locals and tourists alike.
Reviews all call out the fantastic service, amazing drinks, and friendly performers. They also call out the amazing building. Done in Georgian style, it feels unapologetically British and once you step inside, you are taken back to a classic pub feel.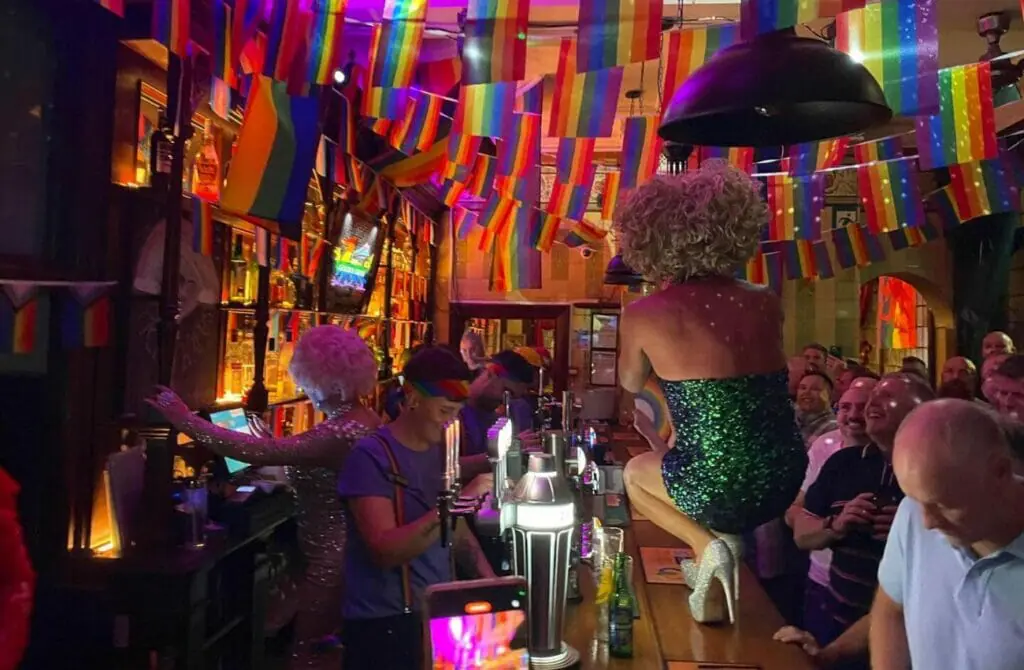 Pulse is a massive, three-story venue that is more of an event venue than a typical gay bar. It is extremely popular with the student crowd and offers special student discounts on Wednesday nights. They also operate a cafe/bar during the daylight hours. Besides being huge, this venue also features a photo booth and several bars to choose from.
Reviews cite the loud music as a nuisance, so if you can handle the atmosphere, this might be the club for you. Since this bar is almost exclusively patronized by students, it can be rowdy and get out of hand. However, security is all over this issue, and many guests note quick removals from the bar.
This bar features a rooftop terrace and two stories of exciting attractions. They proudly say they are one of the busiest gay bars in Cardiff for a reason! You definitely want to go out early to get in the door at King's; some reviewers note being turned away due to capacity or being packed in like sardines.
Each night has a theme and all kinds of different drink specials to choose from. Their karaoke nights are a particular draw and are popular with the uni crowd. They also did a refurbishment in 2021 that looks stunning and gave the bar a much-needed facelift.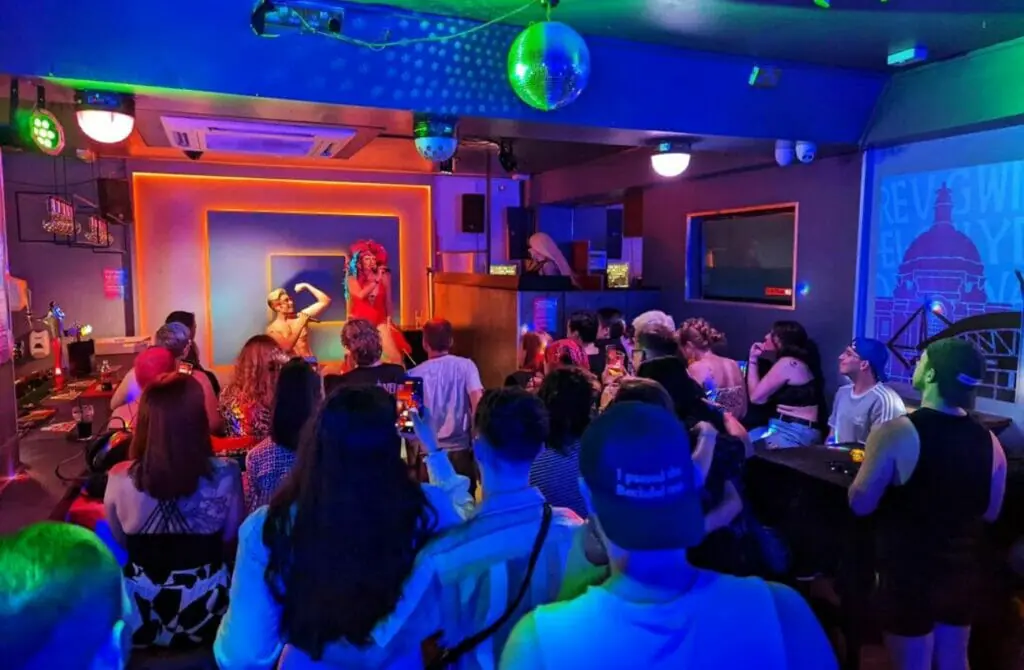 Cruising and Gay Saunas in Cardiff
Oh honey, if you were looking to get your steam on at a gay sauna or cruise club in Cardiff, I'm afraid you'll have to hop on a train or in your car and head to Newport and The Greenhouse. Yes, you heard that right, Newport – the place where the grass is apparently greener on the other side.
But don't you worry, my adventurous friend! Cardiff still has a buzzing gay scene, and there are plenty of opportunities to meet fellow fun-seekers in the clubs or with the help of some trusty hookup apps. Who needs a physical location when you can have a virtual one at the tips of your fingers, right?
So, pack your sexiest jockstrap, grab your phone, and get ready to explore Cardiff's passionate gay scene. Who knows what kind of naughty fun you might find in this Welsh wonderland? Just remember to be safe, consensual, and always respect your fellow adventurers. Happy cruising!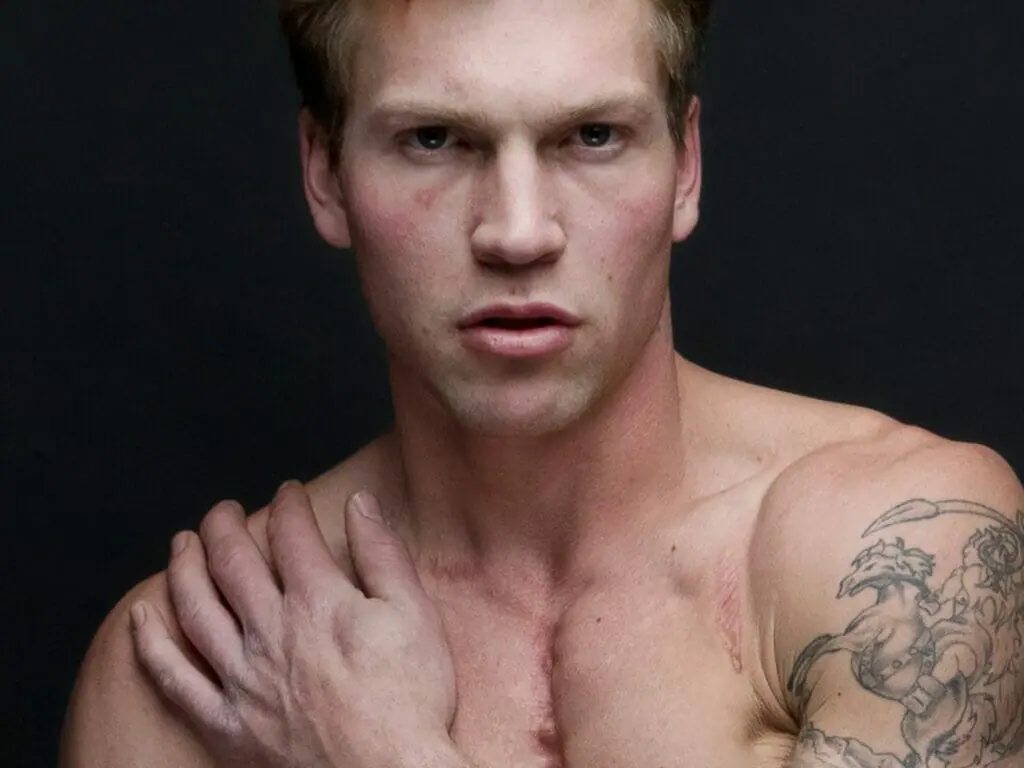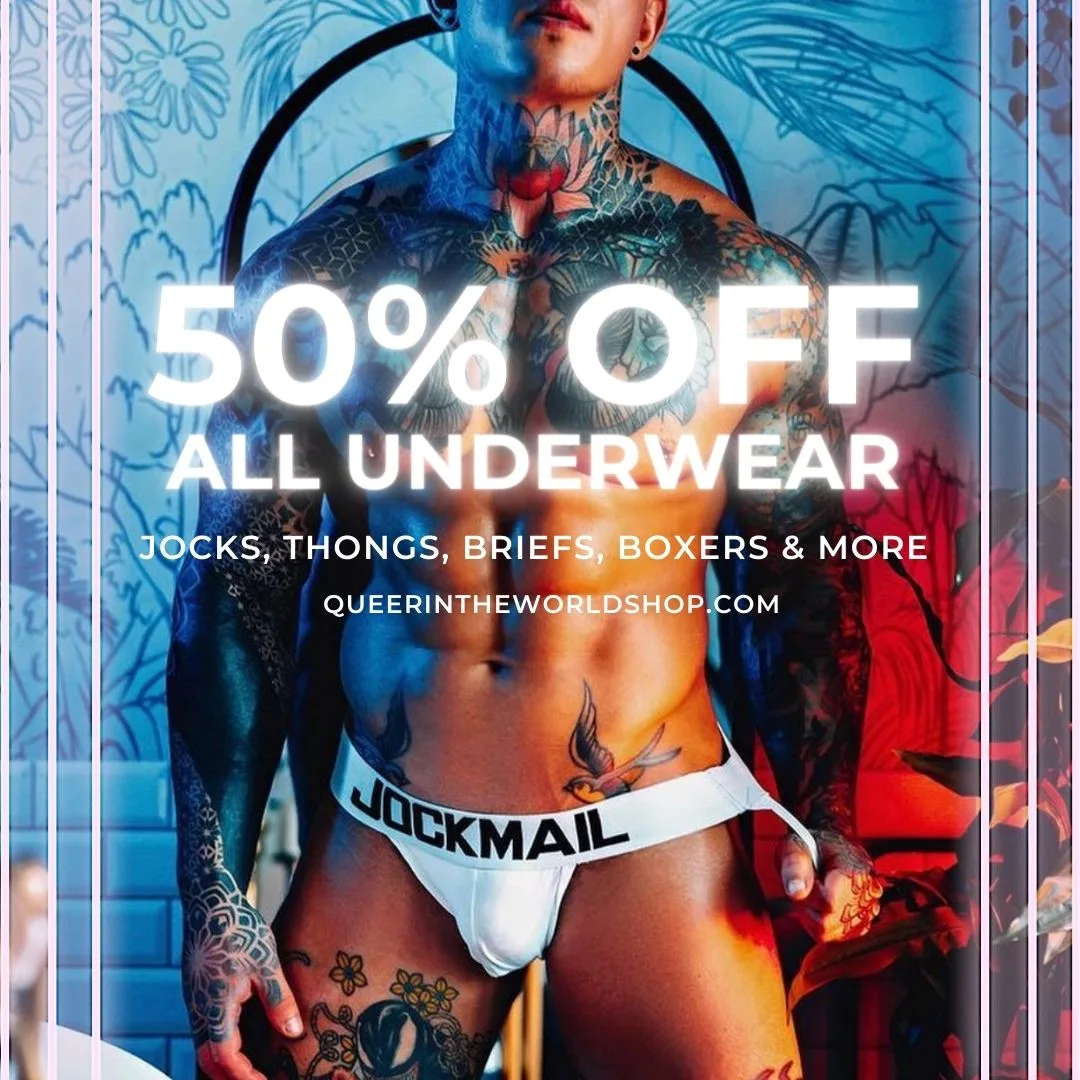 Gay Map Of Cardiff
Finding it hard to envisage where everything is in Cardiff? Hopefully, this queer-centric map helps where we have marked all the bars, clubs, parties, hotels, saunas, massages, and more will help you stay in the spot best suited to you!