When you first learn of Gay Almeria, you might be concerned that it seems like a very by-the-rules-type place at first, based on the fact it is the municipal city of Spain, and 'Almeria' translates to 'the city of the watchtower'.
However, when you learn more, you realize it is super laid back; even its gay scene is evidence of that alone. Almeria today is a shadow of its once harrowing past where at one time, it was part of the Spanish Civil War, which can still be experienced in the various sites and museums around the city.
However, for something more cheery, the gay nightlife serves to draw you away from the horrors of the past with a select number of gay bars to give you a tremendous Spanish drinking experience.
This off-the-beaten track of the gay experience in Spain might offer a small scene compared to more prominent gay hubs like Cadiz, Seville, Valencia, Alicante or Bilbao, but let us tell you, it's got quite the story to tell.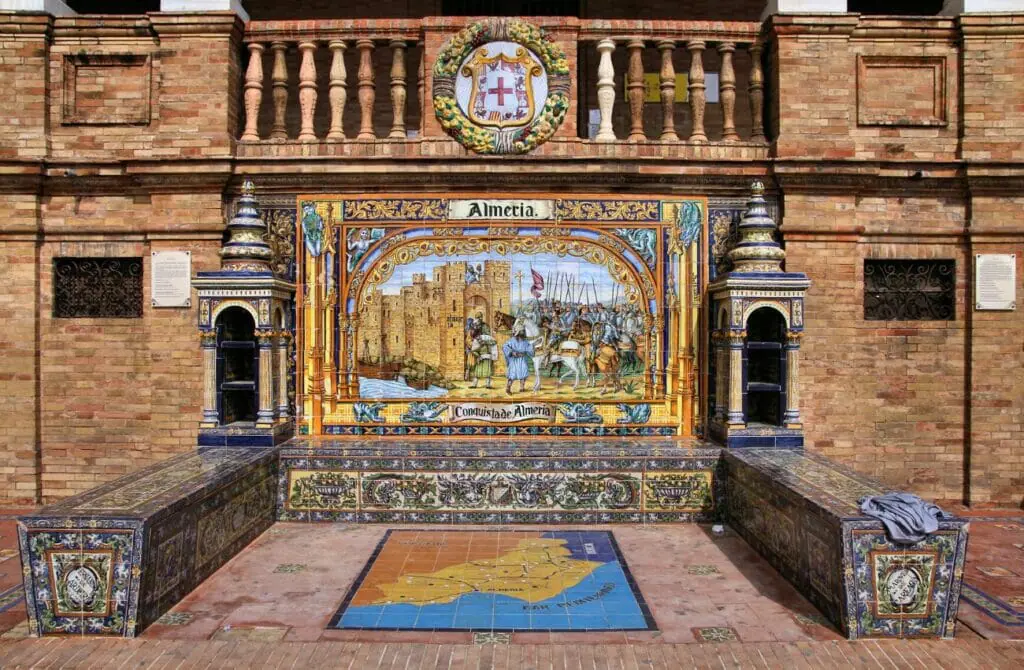 Back in the 1950s and 60s, Almeria was a popular destination for Hollywood filmmakers, who flocked to the region to take advantage of its stunning scenery and sunny weather. During this time, a number of queer artists and performers also made their way to Almeria, bringing with them a vibrant and bohemian culture that helped to establish the city's reputation as a hub for creativity and freedom of expression.
Of course, like many other places in the world, the LGBTQ+ community in Almeria has faced its share of challenges over the years. Spain was under the rule of dictator Francisco Franco for several decades, during which time homosexuality was illegal and heavily stigmatized. It wasn't until the 1970s, following Franco's death, that the country began to move towards greater acceptance and legal protections for LGBTQ+ people.
Fast forward to today, and Almeria is a welcoming and inclusive city for LGBTQ+ folks. The city boasts several gay bars and a well-established queer community, and there are a number of events and activities throughout the year that celebrate and support LGBTQ+ identity.
Now, while it's true that there aren't many formally organized gay cruising venues in Almeria, that doesn't mean there aren't plenty of ways for adventurous queers to connect and get to know each other. Whether you're looking for love on a dating app, hitting up one of the local gay hotspots, or just enjoying the beautiful beaches and sunshine that Almeria has to offer, there's something for everyone in this vibrant and exciting city. So pack your bags, grab your gay shorts and swimwear, and get ready for a fabulous adventure in Almeria!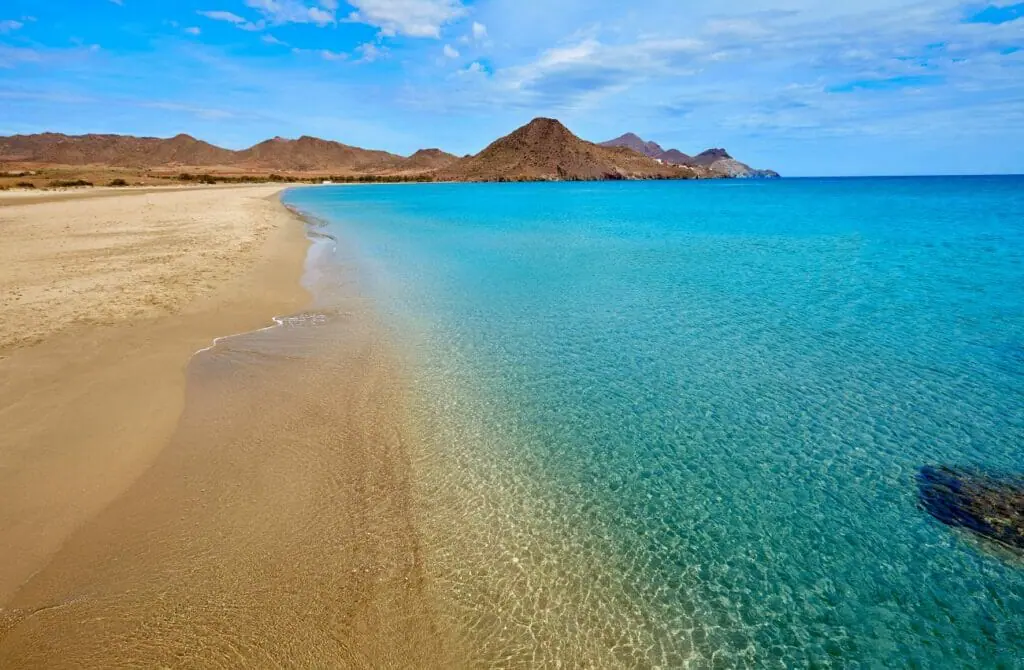 Attractions in Gay Almeria
As a new visitor to Gay Almeria, Spain, you'll find that there are plenty of things to see and do in this vibrant coastal city, regardless of your sexual orientation. One of the best ways to experience any new city is to visit some of its most iconic landmarks and attractions, including its historical monuments, museums, and art galleries. But there's so much more to Almeria than just its famous sites!
This city has a unique vibe that is both energetic and laid-back at the same time, making it the perfect place for a relaxing getaway. Within Almeria is a unique cityscape of old and new with incredible beaches that, despite being the highlight for many tourists, are often less crowded than other cities along the same stretch of Spanish coastline.
Some of the top foods to try in Almeria include seafood dishes like paella and fresh fried fish, as well as local tapas such as migas and boquerones en vinagre. Be sure to also try the locally produced wine and olive oil.
Almeria is known for its beautiful architecture, with many examples of Moorish and Gothic influences that are sure to take your breath away. Exploring its parks and gardens, such as the Alcazaba and the Parque Nicolás Salmerón, are also great ways to take in the city's natural beauty.
One of the things that makes Almeria unique is its diverse cultural events such as the Semana Santa, the Moors and Christians Festival, and the Almeria Western Film Festival. Additionally, the local markets, such as the Mercado Central, offer a great way to experience the hustle and bustle of everyday life in Almeria.
As an out-and-proud queer traveler, your sexual orientation shouldn't stop you from visiting any of Almeria's popular attractions. Regardless of who you are, exploring the city and its culture in the same way as everyone else can help you gain a deeper understanding of the local culture and its people. Some of our favorite must-see attractions in Almeria include the Alcazaba, the Catedral de la Encarnacion, the Plaza Vieja, and the Museo de Arte Doña Pakyta.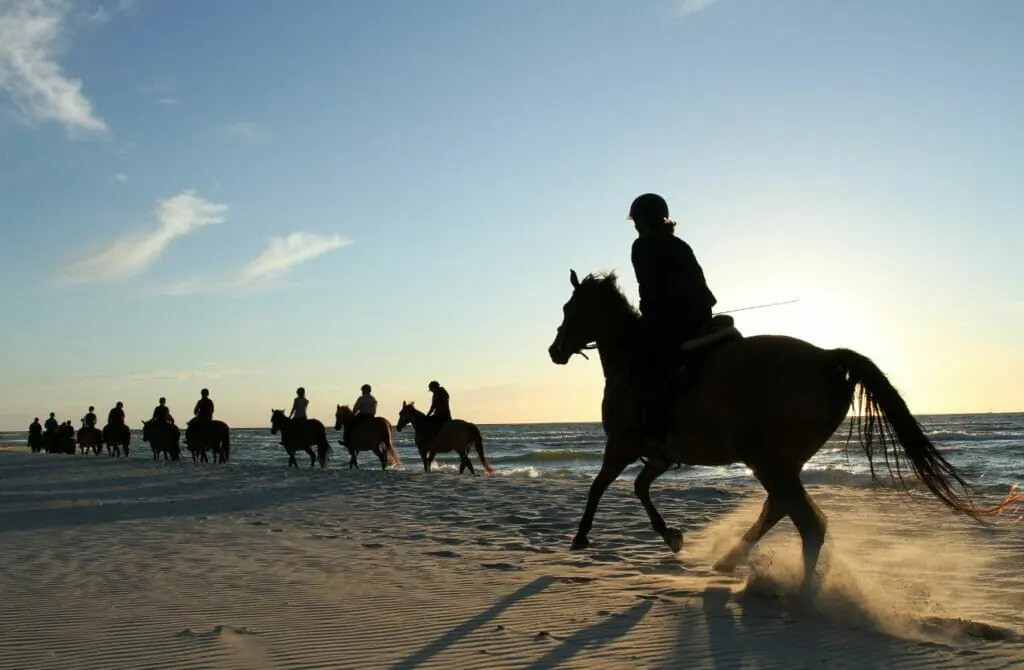 Horse Riding at Dawn Through the Dunes of Cabo De Gata
Whether you've ridden a horse or not, horse riding is a great and unique way to experience the coast and part of the national park. Regardless of your experience, the guides and horses will be a relaxing and easy trek that allows you to see more comfortably than if you were walking.
It's easy on your whole body, and you can spend more time taking in the sights and less worrying about sore feet or the return journey.
Sierra Nevada 4WD Safari small group tour from Granada
This half-day adventure will take you in a 4WD through Sierra Nevada National Park, where you'll see some of the tallest ranges in Spain and other natural treasures worth seeking.
Although a brilliant experience in all seasons, you may experience a white mountain oasis during winter, seeing snowcapped peaks, Christmas-y forests, and white coastal villages. You will be taken through the less traveled parts of the park, and when you arrive at the alpine restaurant, you will be treated to a drink and optional lunch.
Museum of Archaeology of Almeria
With all this history, you need to see the Museum of Archaeology, where you can experience first-hand artifacts from past Almerian inhabitants. It houses all sorts of objects, from statues of Roman gods to burial tombstones. Even a short visit is enough to get a sense of all the layers that make up this complex and fastening place.
Alhambra Palace & Generalife Gardens Daytrip
This UNESCO-listed garden palace is a top destination for those visiting Almeria. This Moorish fortress nestled in the mountains just an hour's drive from the city is worth the hours to get there as it is an excellent example of the area's history, whether it be the structure built in 1238 AD or the restoration efforts that brought it back to life starting in the 1800s.
It is a fantastic site that will keep you busy for a whole day, and the surrounding landscape of mountains and forest promise adventure beyond its walls.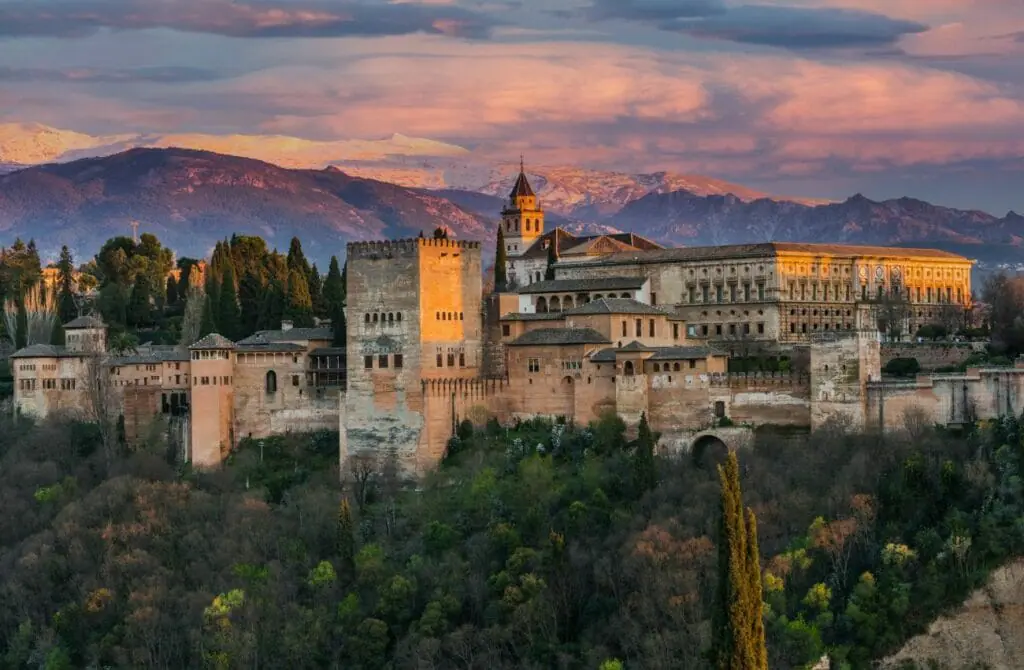 Cortijo El Cura Eco-Bodega Guided Visit and Wine Tasting
Cortijo El Cura Eco-Bodega is a famous winery in the Almeria region that makes wine from the organic lands of the Sierra Nevada mountain ranges and extra virgin olive oil. They are passionate about their organic brand and delicious produce, which shows in the wide variety of wine types on offer. And you can see it yourself in a guided tour with wine tasting!
Monumental Complex of the Alcazaba of Almeria
This incredible Moorish fortress stands out like no other attraction in Almeria as it sits on a hill overlooking the city and sea. It was built in 955 AD and was an essential part of the Muslim kingdom Taifa of Almería that ruled the area at the time, being a key location close to the Mediterranean Sea.
Full-day trip to Cabo de Gata Natural Park
Not far from Almeria is yet another natural park, Cabo de Gata, full of excellent coastal sites that helps it stand out from the other parks. If you can get a kick out of their rugged coastlines, the quaint fishing villages of San Jose and San Miguel, the guided tour, the Lighthouse of Cabo de Gata, and much more, you will have a whale of a time.
You might even be lucky enough to stop the legendary sealife off Siren's cliffs, surrounded by volcanic rocks and high rocky cliffs. Of course, a Siren isn't guaranteed to make an appearance each time, but maybe you'll be lucky to get a kiss from a cute man or woman of the sea. Add this to your to-do list, as this location is not to be missed in Almeria.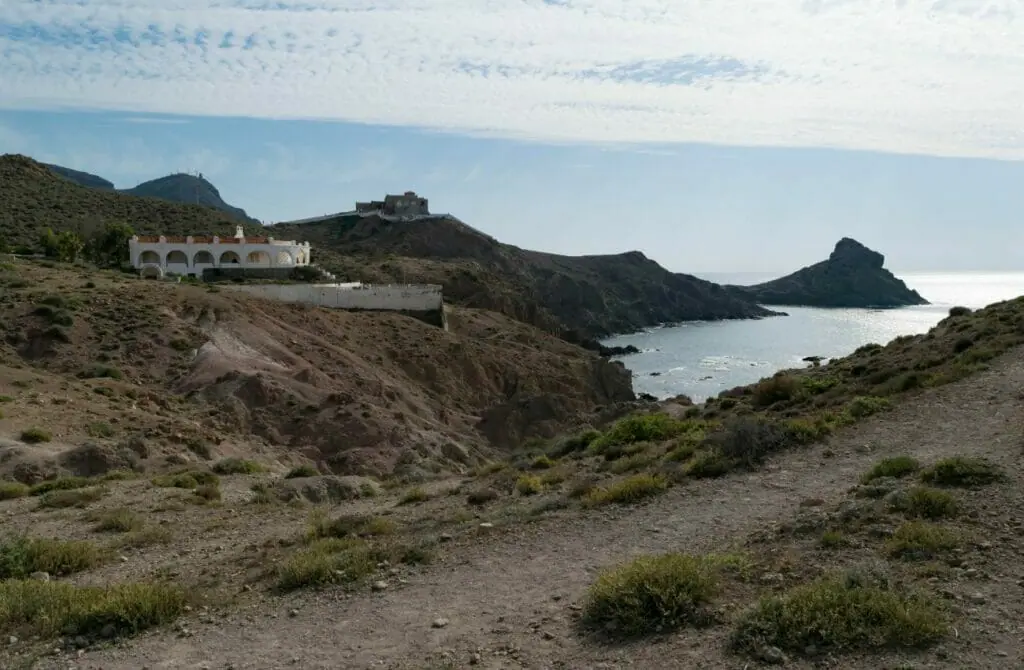 Learn to Snorkel and Kayak At Cabo de Gata Natural Park
When you're in the Cabo de Gata Natural Park area, you could test your chances of finding Siren further and try your hand at kayaking and snorkeling. This starts with elementary lesions to get familiar with the equipment and basic safety, with all you need provided.
Imagine learning something new in the water in the most picturesque classroom that nature could create. You will be given plenty of time to have a row for yourself to experience and take in the views for yourself fully, all with instructors nearby, so you never have to feel out of control.
Shelters of the Spanish Civil War of Almería
A site of more recent conflict in American history is the shelter from the Spanish Civil War that lasted from 1936 – 1939. During the unrest and bombings, shelters were built to give the population projection, and these deep underground tunnels stretched over four kilometers, with the ability to hold up to 40,000 people.
Although it wouldn't be able to help the population of 200,000 today, it serves as a museum to educate visitors on the civil war.
Almeria Cathedral
This gothic renaissance cathedral was constructed in 1562 by the Roman Catholic Church when Christianity had spread through the region by 1498. The structure is a reminder of the city's long and, at times, troubled past as it fell from Muslim hands into Roman Catholic control, as we see in later topic attractions.
These troubles prove that Almeria might just be lucky to still be around old architecture from the past today.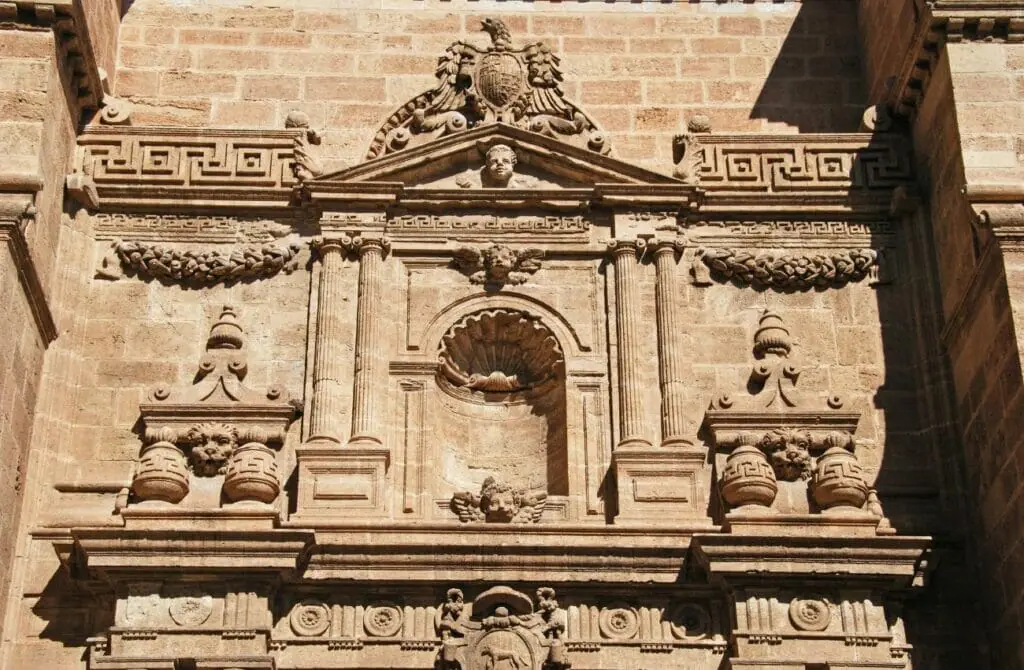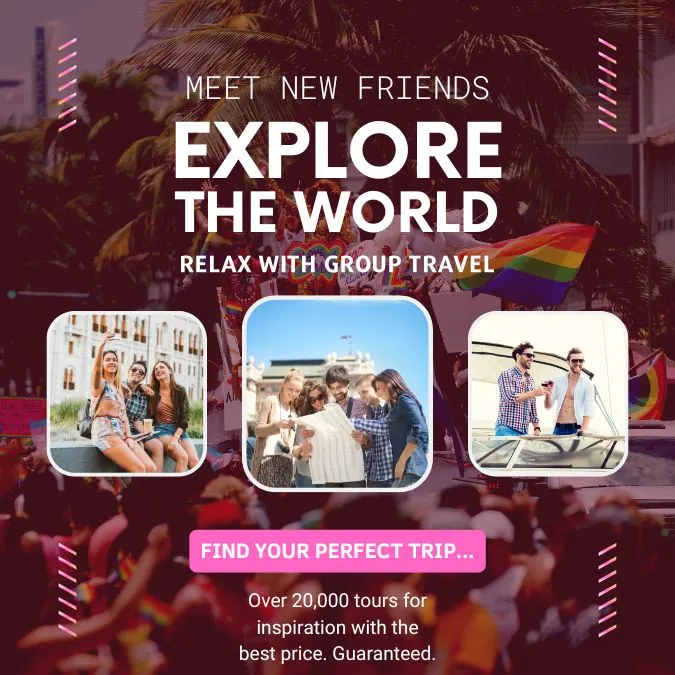 Almería Pride
We can confidently say that attending Pride in Almeria, Spain is an experience you won't ever forget. Every year, Pride takes place in the city during the last week of June, and it has become one of the most anticipated events for the LGBTQ+ community in the region. The celebration, known as Almeria Orgullo, began in 2017, and since then, it has grown to attract over 20,000 people annually.
Almeria Orgullo is not just a celebration of diversity and inclusivity, but it is also an opportunity for the community to come together and show support for one another. It is essential to support Pride events like Almeria Orgullo to show our solidarity and to connect with the global queer community. Almeria Orgullo is more than just a party; it is a space for education, political action, and solidarity. The event is named "Orgullo," which means "pride" in Spanish, and that's exactly what you will feel when you attend.
In conclusion, attending Almeria Orgullo is a must for anyone who wants to experience the vibrant and diverse LGBTQ+ community in Spain. It is an event that celebrates our differences, creates a safe space for everyone, and fosters a sense of community. We must support events like this worldwide to show that love and inclusivity are essential values that should be celebrated and embraced by all. So, pack your best LGBT fashion and join us for Almeria Pride, and let's show the world that love knows no boundaries!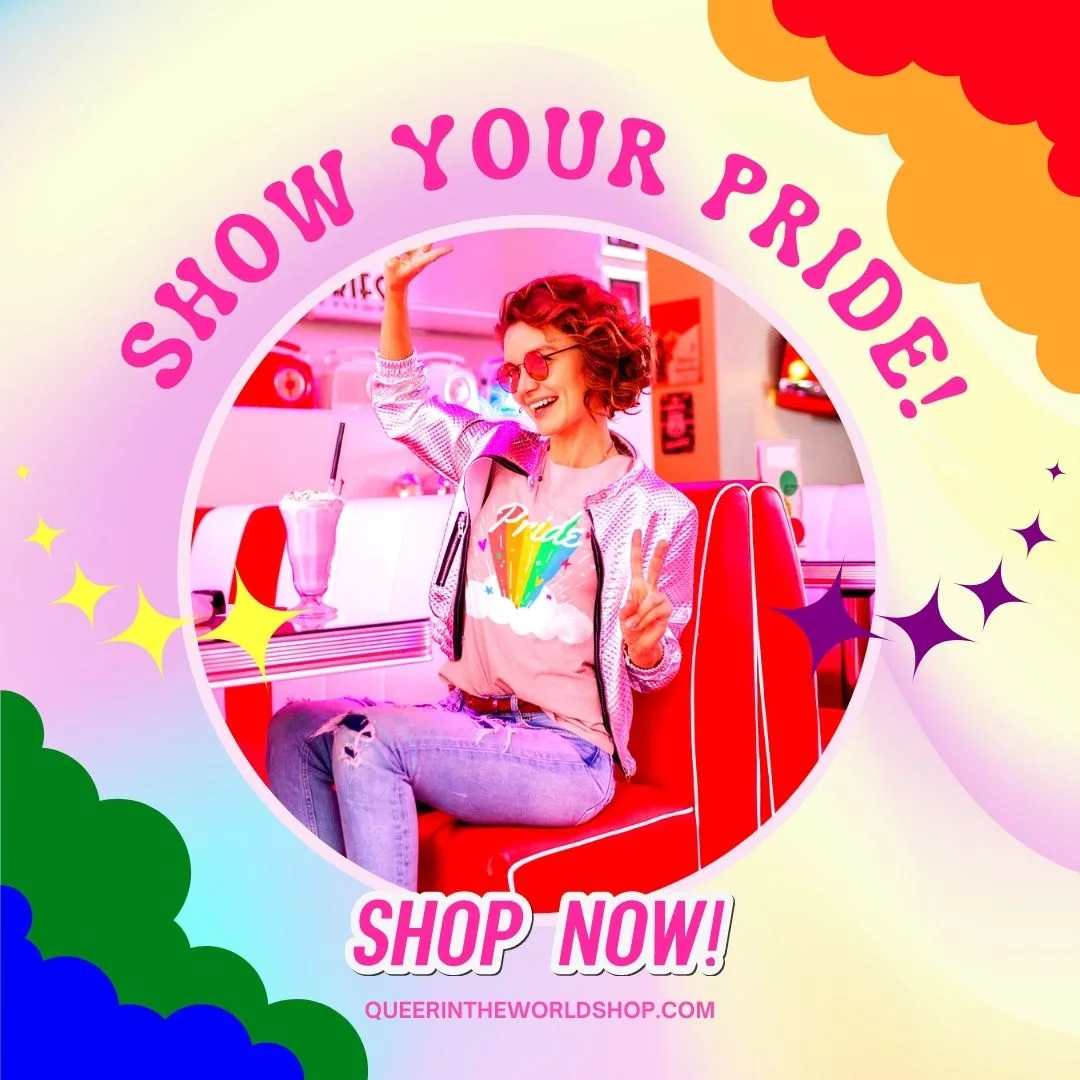 Gay-Friendly & Gay Hotels in Almeria
Get ready to sizzle under the Spanish sun, because Almeria is the place to be for LGBTQ+ travelers looking for a fabulous vacation. Being gay-friendly accommodation in Almeria means you'll feel welcomed and included as an LGBTQ+ guest.
This means having non-discrimination policies in place and providing support and resources for queer travelers. Some gay-friendly hotels may also offer fun amenities like rainbow flags and local LGBTQ+ event information. You deserve to feel safe and comfortable during your travels, and that's exactly what you'll get at the best gay-friendly hotels in Almeria.
While there aren't any specifically gay hotels or resorts in Almeria, there are plenty of fabulous and proactively LGBTQ+ friendly hotels to choose from. If you're looking to be in the heart of the action, then El Zapillo is the main gay area in Almeria. Don't wait to book your room, because these hotels fill up fast. Whatever your budget, desired facilities or preferred location, you'll find your perfect Almeria accommodation with us.
Needless to say, there are also hundreds more hotel and hostel options in Almeria if none of these suit your desired budget, facilities or area – but these are the best hotels according to other gay travelers and us. Whatever you desire are, Almeria has you covered.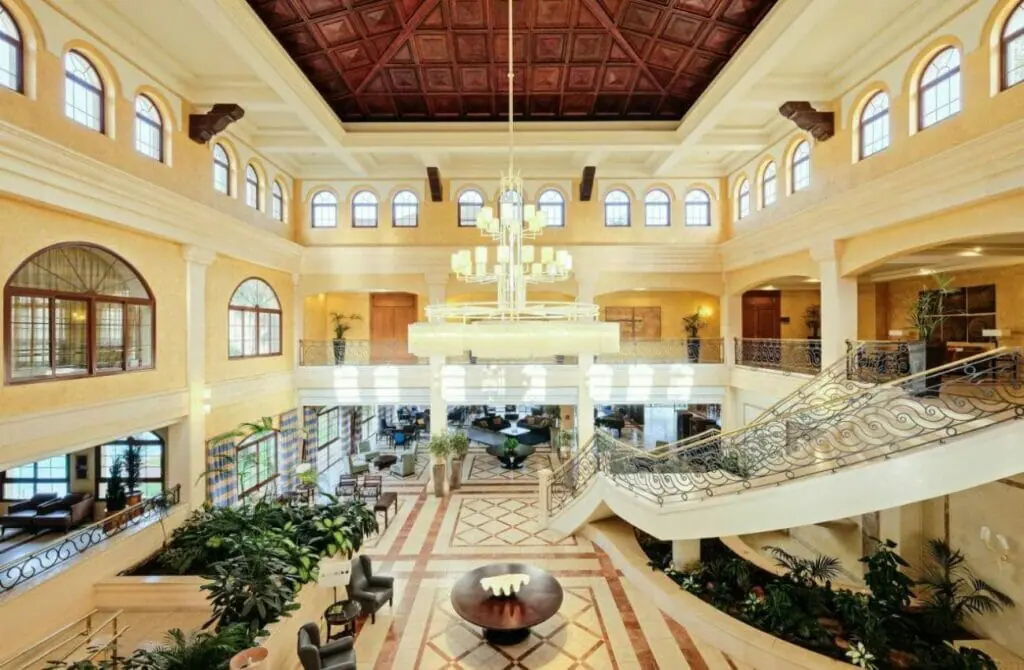 Hotel Envía Almería Spa & Golf ☆☆☆☆☆
To begin the chique tour of the gay-friendly hotels in Almeria, we should look no further up the chain of quality than with this stunning five-star experience. The hotel is located a little dive out from the city center, but the spectacular setting of the surrounding wilderness makes this secluded spot so much more special.
This hotel feels more like a resort, with an expansive golf course, outdoor pools and sitting areas, and that is touching the tip of the iceberg. They also have inside pools, a full-service spa, a fitness center and an aerobics center.
Inside, you will be treated to a selection of two restaurants, two coffee shops, two bars, one swim-up bar and poolside one, 24-hour room services, and best of all, breakfast cooked by a chef! But if your belly isn't satisfied, you can take full advantage of your living quarters.
They have extras to ensure regardless of whether you will be warm or cool, a desk for work, a tv for entertainment, and all the other basics with an ensuite bathroom and sleeping, so there will be no need to ask for anything more.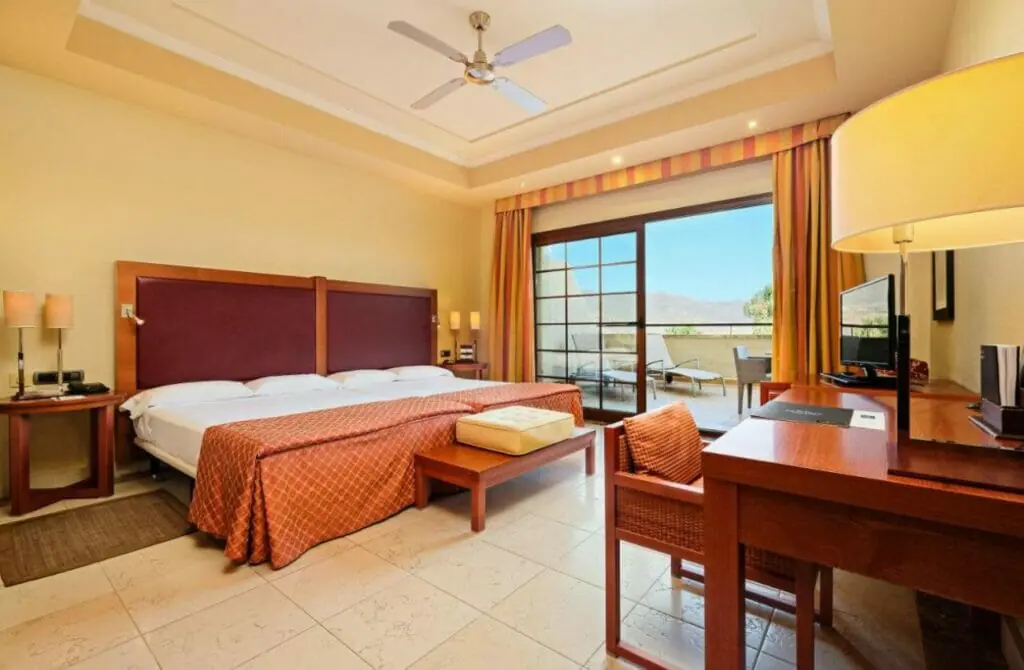 Located along the warm sandy beaches of Almeria and just a stone's throw from the airport, this four-star experience as a beach haven in Spain is one you should not overlook. You can take full advantage of the sea at your doorstep, and not only will the incredible views be a blessing when you make up in the morning, but the fact you are so close to town will also make nightlife adventures a breeze.
This hotel comes with all the services you need, from a pool, fitness center, full-spa services, a restaurant and coffee shop, and a poolside bar. Keep in mind this place is very kids friendly and has kids-only areas, including a pool and playground.
However, this place is so big that you will always be able to find somewhere to relax from the uproar of fun as required. One place is, of course, your private quarters, which all have a chique blue theme to embrace the coastal location. So you can lounge in front of the tv or throw yourself into your soft bed and enjoy this piece of tranquillity.
If hotels in Almeria couldn't get any wetter, this certainly takes the cake as a water hotel oasis with outdoor pools close to Almeria and the sea. Located close to a golf course, you can cut the costs of going to a real golf resort whilst taking full advantage of the primo location.
One thing to keep in mind is the outdoor pool is seasonal, so best come during summer to take full advantage of all the services on offer.
Moreover, they have a tennis course for those that want to keep their game up whilst on holiday. Inside you will be treated to a cozy poolside bar and great rooms that offer all the basics of an excellent three-star hotel experience.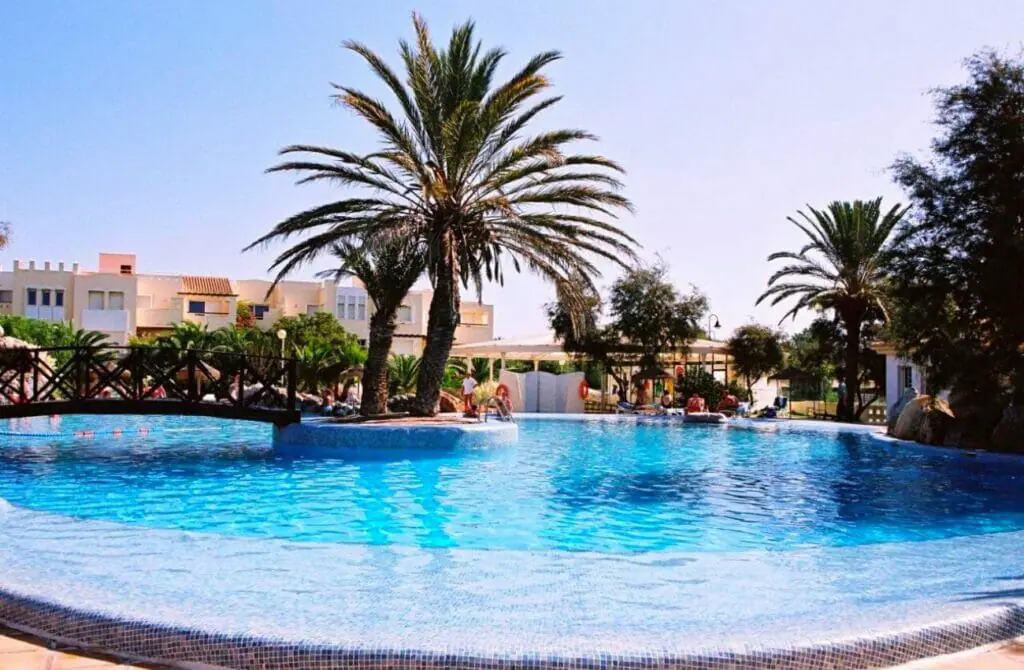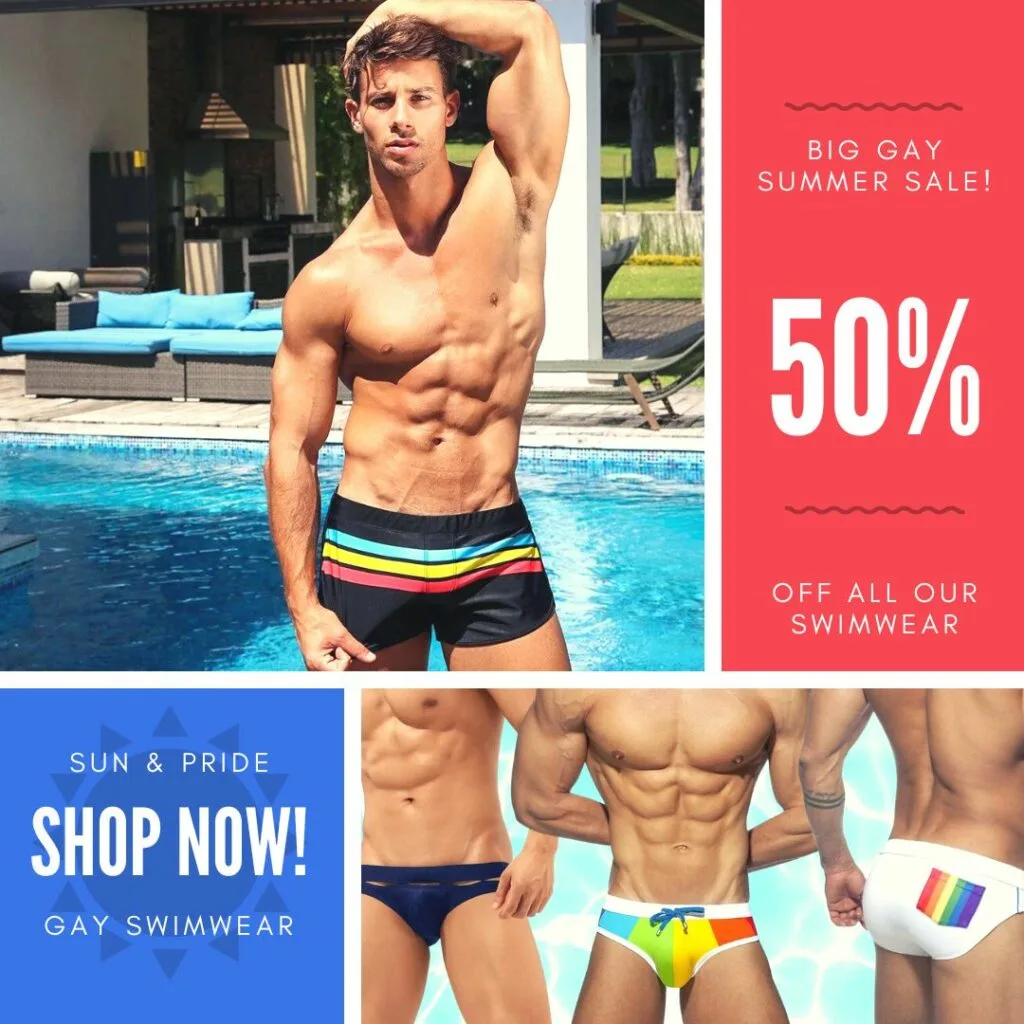 Cortijo Los Malenos (Relais du Silence) ☆☆☆
If you are after a place of seclusion but not bothered by the accommodation being a little way out from Almeria, then this relaxing desert resort in Nijar would be a perfect option. Whether you want to be somewhere with amazing views, a quiet poolside to drip your toes, a full-catered breakfast, or unique Spanish architecture, you will get all this and more at Cortijo Los Malenos.
The shared services have a bar and dining hall on site, with a pool outside and nervous sitting areas. Inside your private chapters are comfy beds, ensuites, and a small kitchen microwave. Some rooms also have desks and private terraces, but with plenty of options to suit all needs.
This three-star hotel is at the lower end of the star range but still has some excellent services that will make it an ideal option for tourists seeking cheaper options for accommodation.
However, it is a bit of a drive as it is about an hour away by car, but you will have incredible coastal views as you travel along the main road to and from the hotel and town. The highlight of this place is the pool and the private balcony views from your hotel rooms.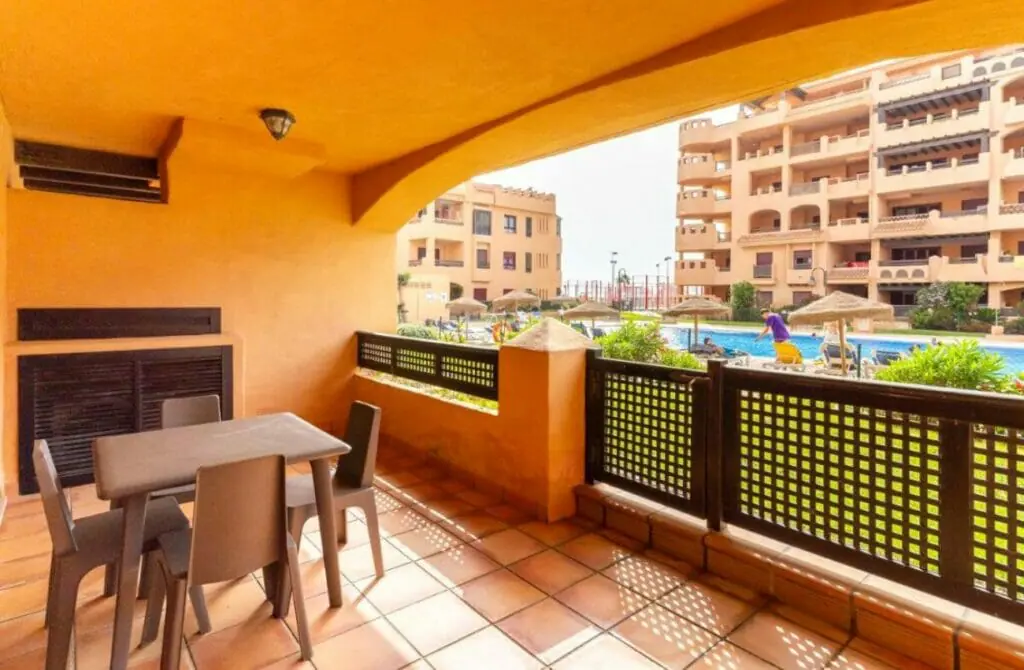 Nightlife In Gay Almeria
¡Hola, mi amor! Almeria is a hidden gem in the south of Spain, with a vibrant and welcoming gay nightlife scene. Whether you're looking to dance the night away or simply socialize with the locals, Almeria has something for everyone.
The main gay nightlife areas in Almeria are located in the downtown area, with several gay-friendly bars and clubs clustered in the Calle Jovellanos and the Calle Las Tiendas. The party typically starts around midnight, but things don't really heat up until 2 am or 3 am, so be prepared for a late night out. The gay clubs generally stay open until 6 am or 7 am, so you can keep the party going until the early hours of the morning.
So, grab your dancing shoes and head to Almeria for an unforgettable night out on the town. With a friendly and welcoming atmosphere, you're sure to have a fantastic time exploring the city's gay and gay-friendly nightlife scene. ¡Vamos a bailar!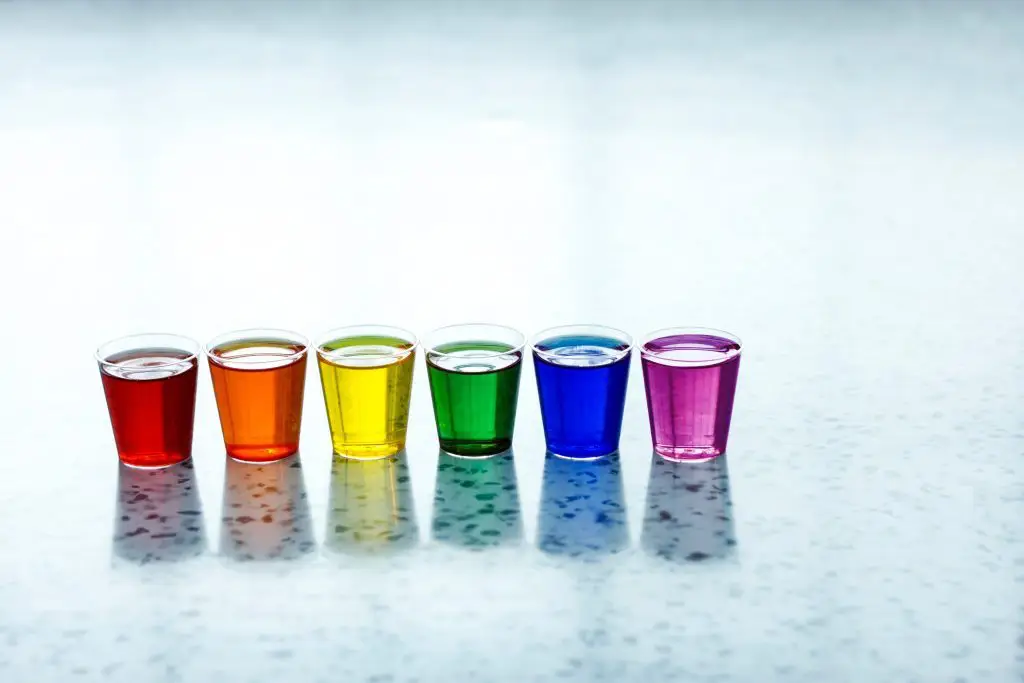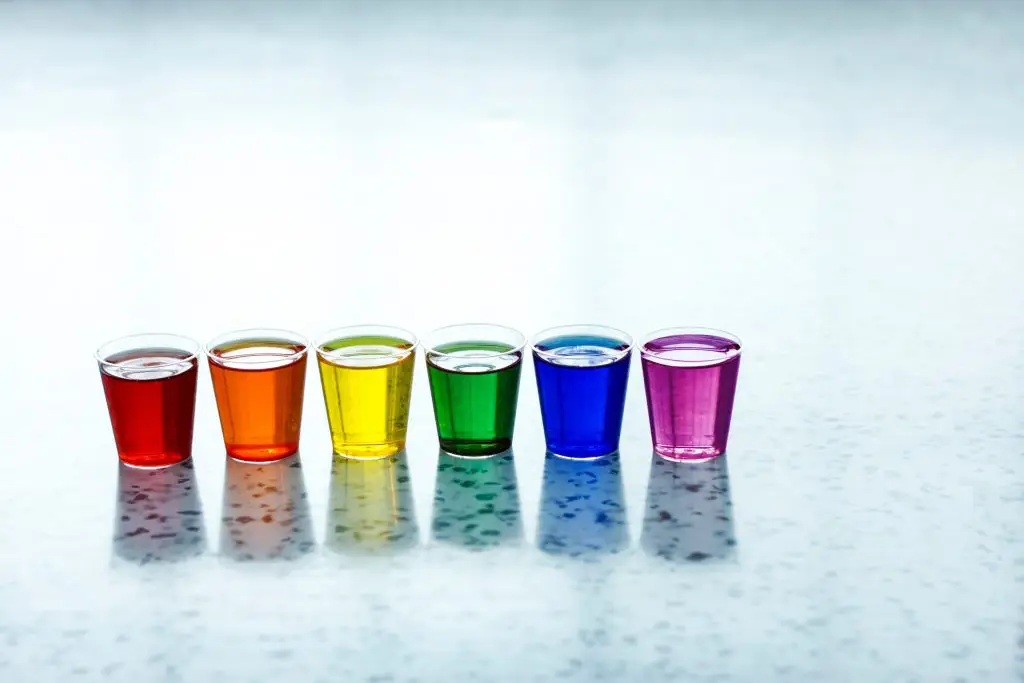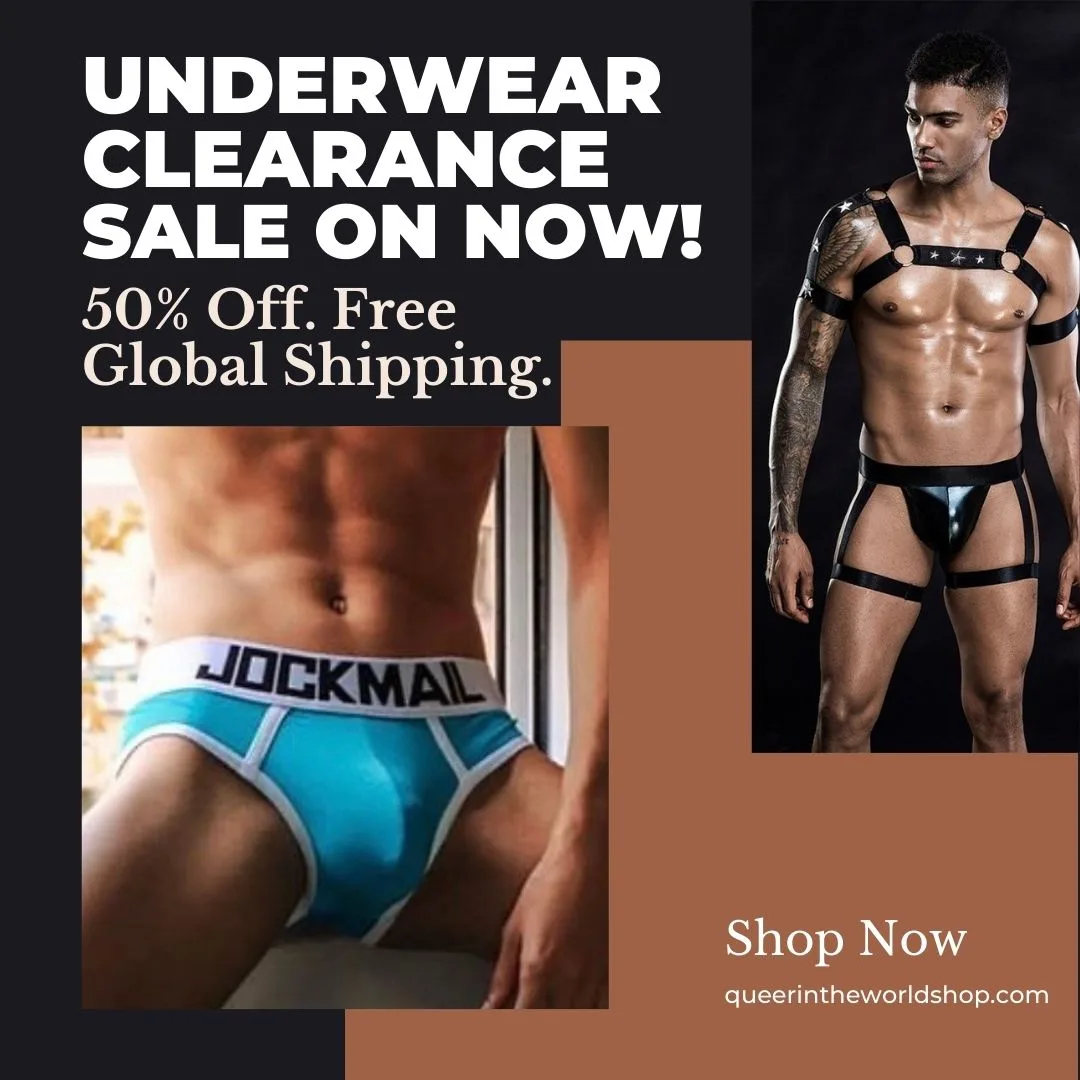 Gay Bars In Gay Almeria
A quaint wee gay bar in the heart of Almeria where you can expect a lot of entertainment, great music, and a small crowd, so it is always lively but not overflowing. One of the highlights of their entertainment is the drag queens, who will lighten up any dreary evening with their comedy and brilliance.
The venue comprises a bar, and dining area, with a small jukebox and dancefloor, with pride flags stretched across the walls to tell all who enter what their policy is all about.
If you're after the ultimate gay advice in Almeria, look no further than their LGBTQ+ organization Colega. Here you can get in contact with outstanding leaders who will tell you all about gay life in the city as well as all over Spain.
In addition, you can get involved with events and simply connect with the social scene. So send them a message if you're planning a trip to Almeria.
One of several gay bars in Almeria, Babilon is a bar of brilliant drinks and a pumping music club. This venue is modern and minimal, drawing the eyes of the street to the bright diamond of its colossal neon sign as you walk by. You will be greeted by friendly barmen and a clean white aesthetic as you enter.
Even if the dining experience isn't for you, you can make a direct beeline for the bar to get a drink before you step out onto the dance hall. Meet fellow gays as you dance the night away.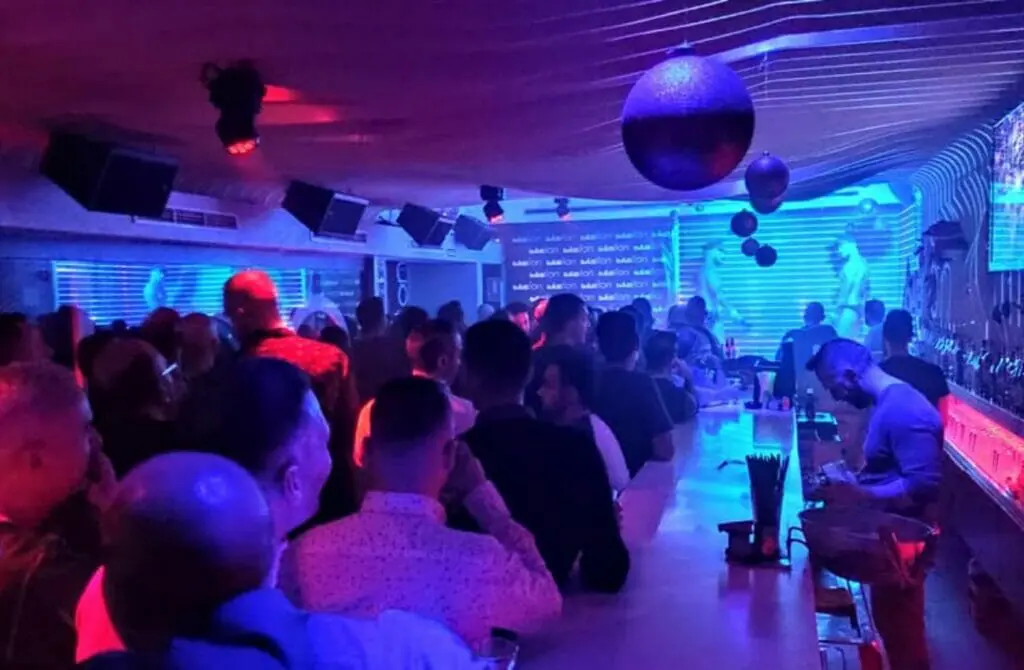 Other Gay-Popular Nightlife Spots In Gay Almeria
If you're after a premium dining option in Almeria, look no further than this chic cocktail bar with a contemporary setting and outside terrace. We should also say they have music and always after presenting only the best classics and most recent tunes. This is a gay favorite for those that want a light drink and enjoys a tranquil place to get well acquainted with friends.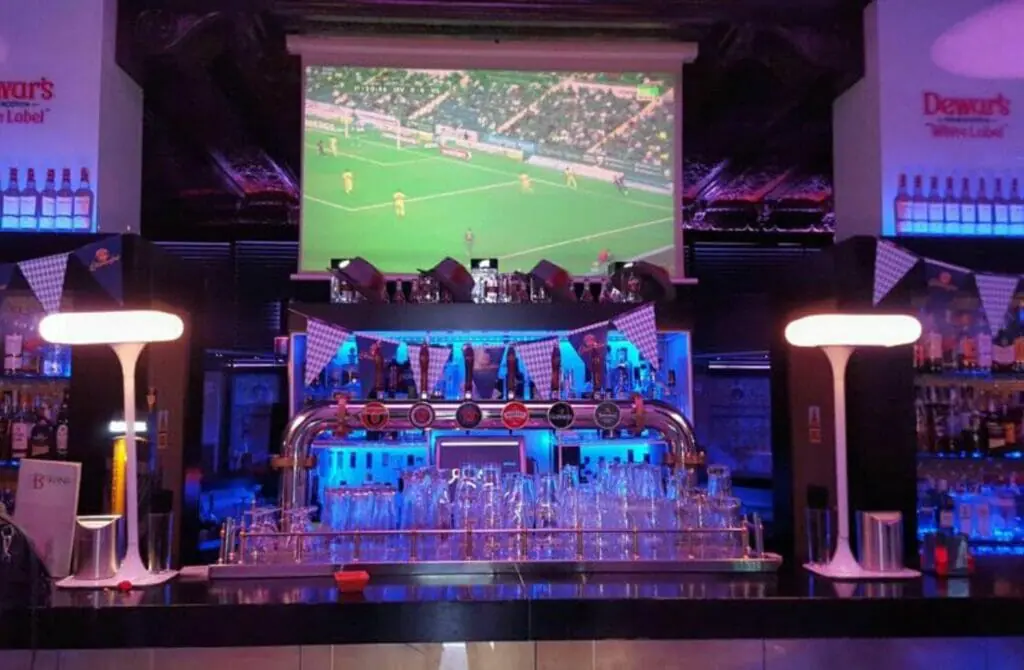 If you're after an alternative Spanish drinking experience at an easily accessible pub, Kutre Pub is never a bad time. This name is an old one in the Almeria nightlife. However, it is a favorite amongst the young and older (who remember fondly on their first few visits to this place).
Even if the crowd at times is more for those thirty and under, regardless of your age or person will be welcomed in with open arms. The laidback Spanish hospitality and setting with punk rock music will always be a good time.
Although not gay, you can still experience a lot of different saunas and baths on offer in Almeria. It makes sense that this historical city pays homage to the Ancient Romans by offering many public bathing options for all that wish to relax in warm waters.
AIRE is a bath for adults offering a comprehensive range of services and packages, from full treatments for couples and massages to an essential drip in the pool. Whatever you're after, you find it here, and even if you need to use Grindr initially to track down a man, it is worth it.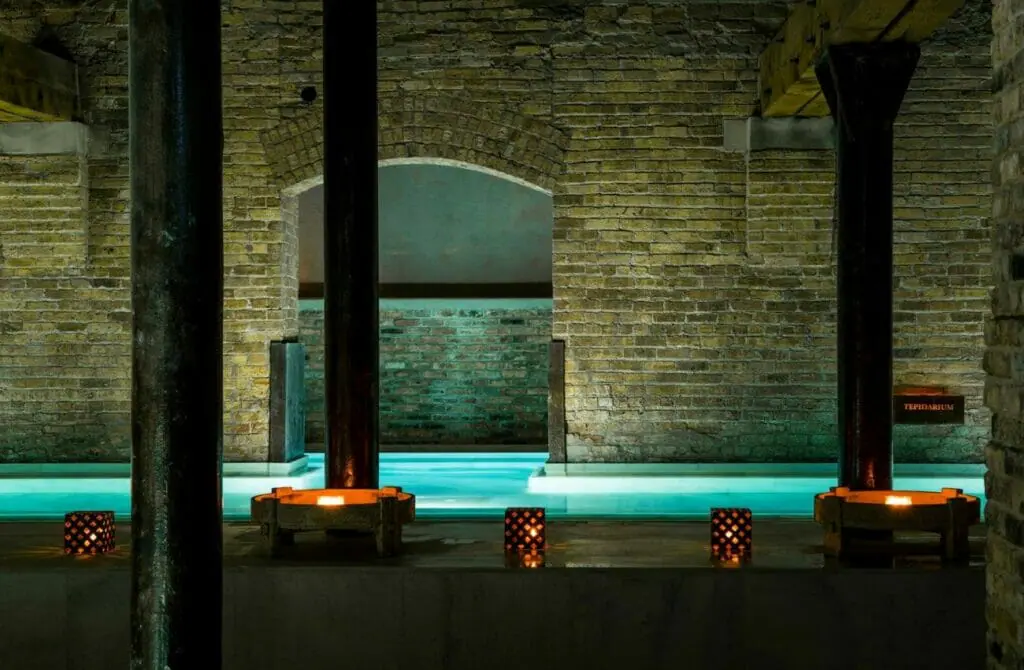 For a taste of some of the most outstanding dining experiences Almeria offers, you can't miss out on this Ancient Greek Acropolis-themed restaurant. Imagine you are a Greek god presiding over the highest point in Athens, surrounded by significant marble structures, columns, and incredible art.
You can get a piece of this at Acropolis as the service is exceptional, the roof-top terrace has fantastic views, and the food is at the height of Spanish cuisine.
If you're after a place that is a little out of fashion and goes against the trend not just in the venue, but the whole night experience, then this piano bar is perfect for you. Expect a night of the unexpected as you enter the dimly lit halls of Demodé Mezcal Club, where the electronic music is loud, and the DJs are louder.
You'll see old flickering TVs, reclining chairs, a full-stocked bar with neon lights, and a blown-up puffer fish. Then if that doesn't sell you, they host indie performers and unconventional events…Oh, and they have pole dancing.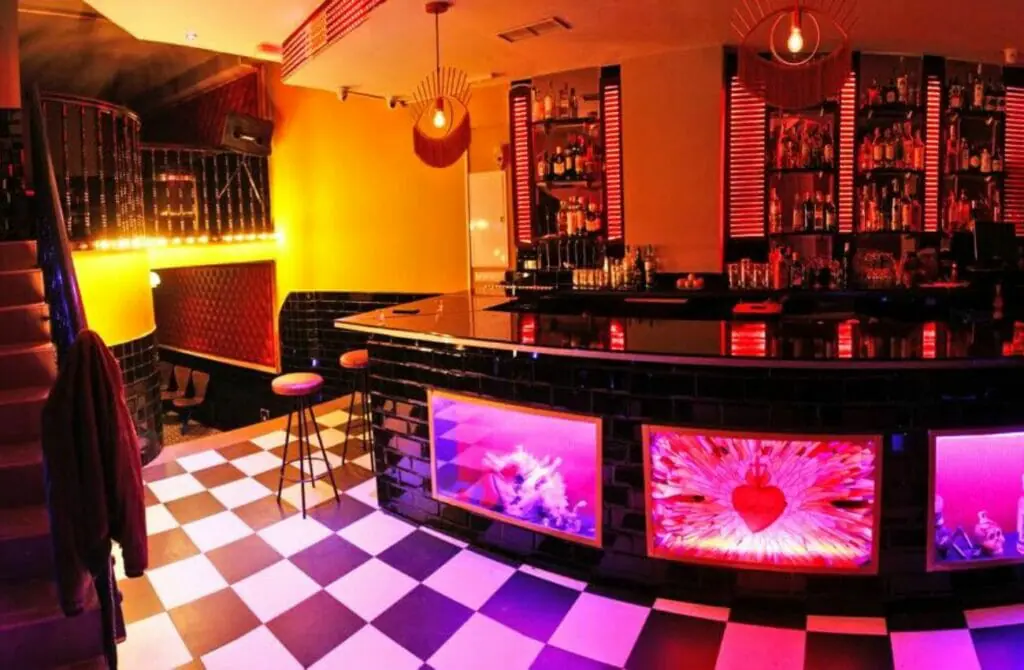 Cruising & Gay Saunas In Gay Almeria
Listen up, sweetie, because we are about to spill the tea. If you're looking for some hot and steamy action in Almeria, you might be out of luck when it comes to gay saunas or cruise clubs. Sorry, hun, but this city ain't got much in the way of organized gay cruising venues. But don't despair just yet!
You can still get your freak on by hitting up the local gay bars and using hookup apps like Tinder, Grindr, or She. Trust us, you'll find plenty of thirsty folks on those apps just waiting to show you a good time.
So get your profile pic poppin' and your game face on, and head out to one of Almeria's gay landmarks to see what kind of trouble you can get into.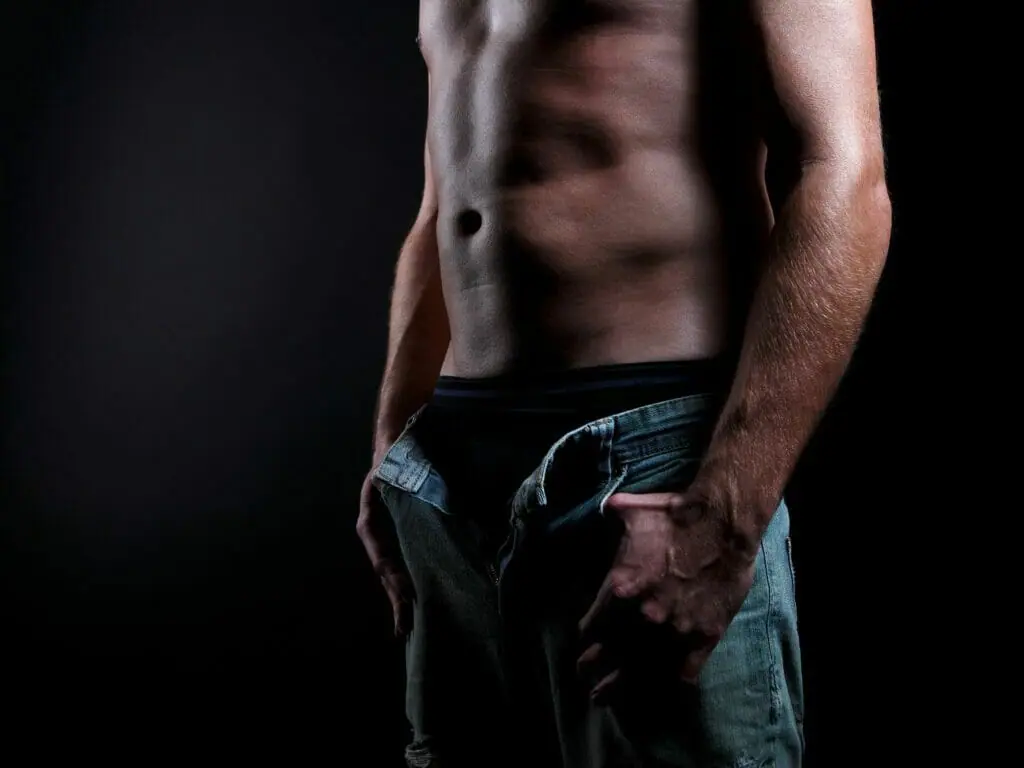 Gay Sex Shops In Gay Almeria
Parafarmacia Fresa y Chocolate
If you're after some sweet toys that aren't chocolate, although has it in the name, this is a famous sex shop to stop by. Here you'll find the latest sex-related products to suit all types of people and your needs. If you need some vibrating eggs, they have that. If you need some leather, you can be sure they'll have a fine selection. So don't fear; just stop by and be taken away by what they offer.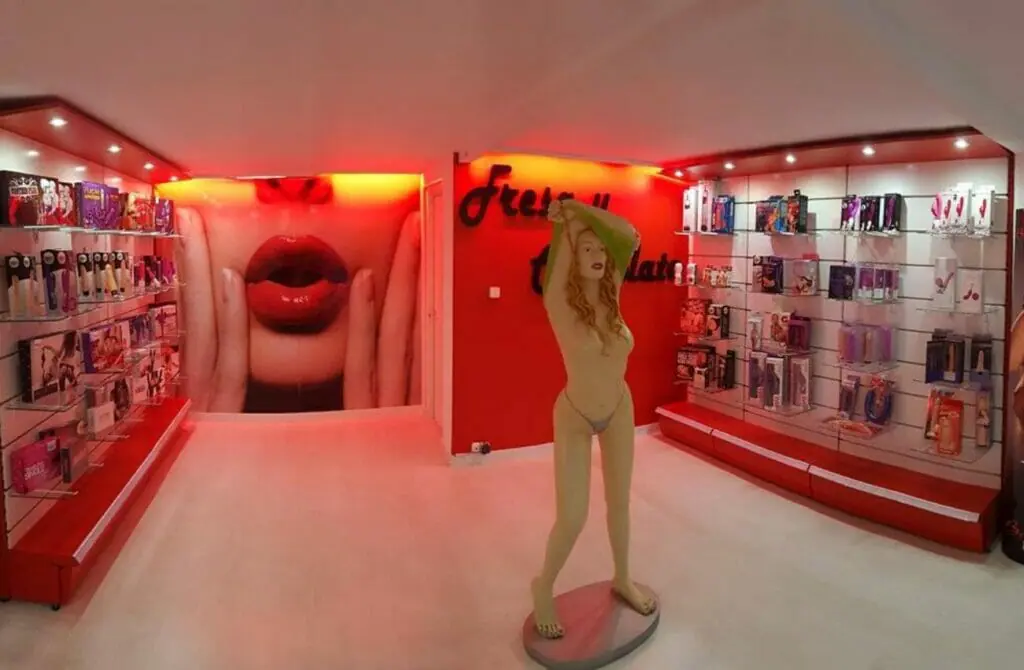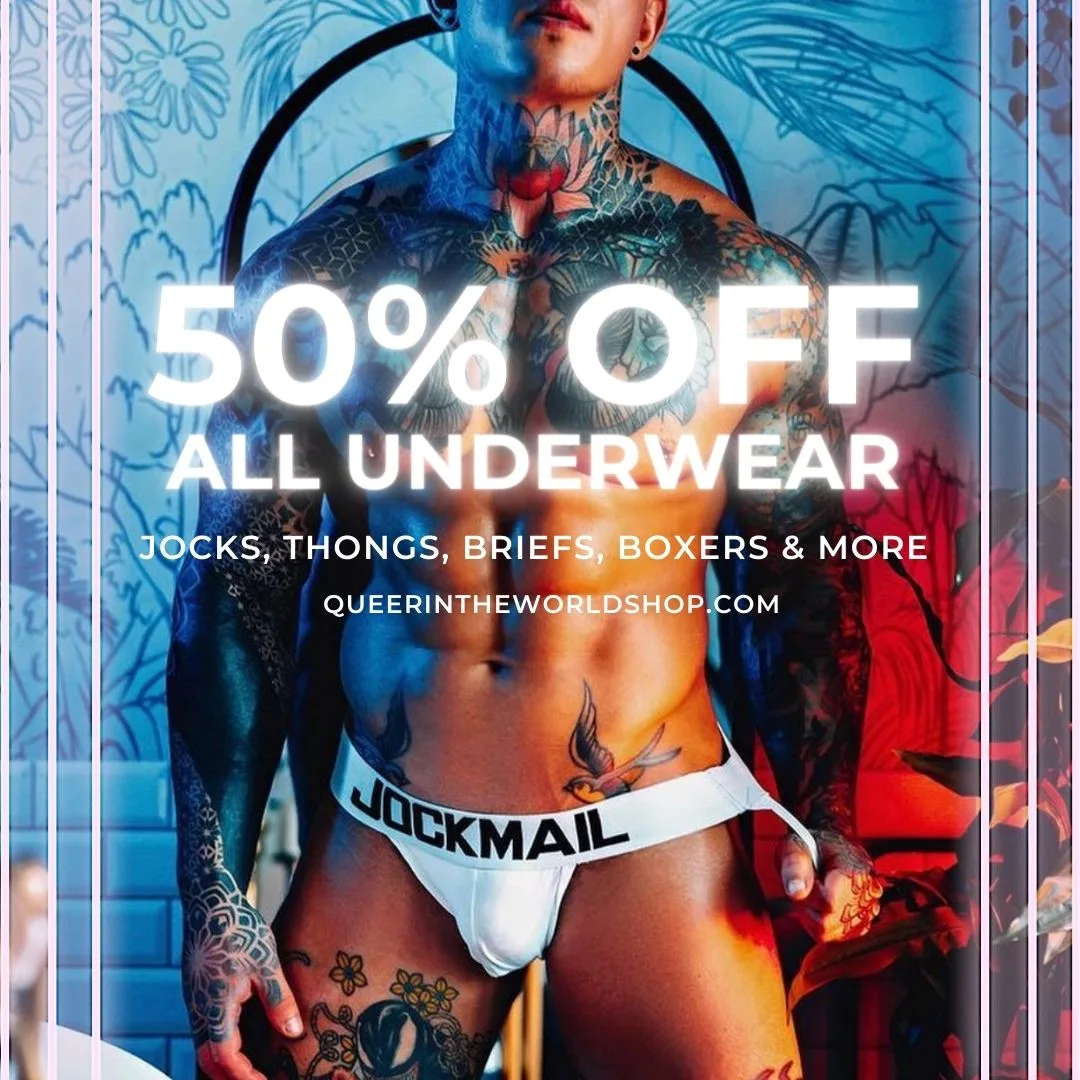 Gay Map Of Almeria
Finding it hard to envisage where everything is in Almeria? Hopefully, this queer-centric map helps where we have marked all the bars, clubs, parties, hotels, saunas, massages, and more will help you stay in the spot best suited to you!