Gay Vigo is a classic Spanish town home to a handful of gay bars and other attractions, making it a star location for queer tourists. You'll be pleased to know that despite this city being best known for its massive port and canning industry, they have much more on offer than just exports.
You can experience a stunning coastline of beaches bordering the Atlantic Ocean just a short ride away from the Islas Cies and, on land, a timeless cityscape of old and new Spanish culture.
Modern buildings plaster most of Vigo, but if you look close enough, you will see the rare example of Medieval stonework and the remaining structures. Those that reside here are proud of their city's history and large port that supplies a lot of Spain's canned food to the rest of the world.
However, industry and history aside, they have significant cultural traditions and a lively nightlife that any visitor to Vigo will get drawn inside.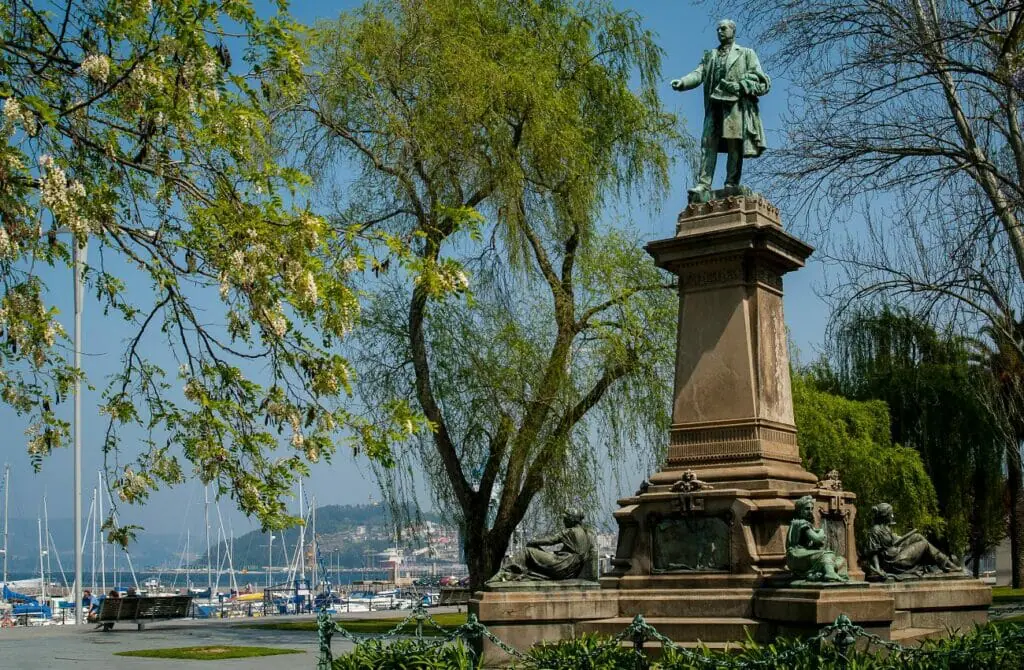 Vigo like many other cities Spain has a complex history when it comes to the LGBTQ+ community. Historically, Spain was a very conservative and Catholic country, and until relatively recently, homosexuality was largely taboo and stigmatized. However, in the decades following the death of dictator Francisco Franco in 1975, the country has undergone significant social and cultural changes, including increased acceptance and legal protections for the LGBTQ+ community.
In Vigo specifically, it's difficult to point to a specific "gay history," as the LGBTQ+ community has been largely underground until the last few decades. However, like many other cities in Spain, there are now numerous bars, clubs, and other establishments that cater specifically to the LGBTQ+ community.
In recent years, Spain has been at the forefront of progressive LGBTQ+ policies and has legalized same-sex marriage, adoption by same-sex couples, and protections against discrimination based on sexual orientation and gender identity. Vigo is no exception to this trend, and while there may still be pockets of resistance and prejudice, overall, the city is considered to be quite welcoming to the LGBTQ+ community.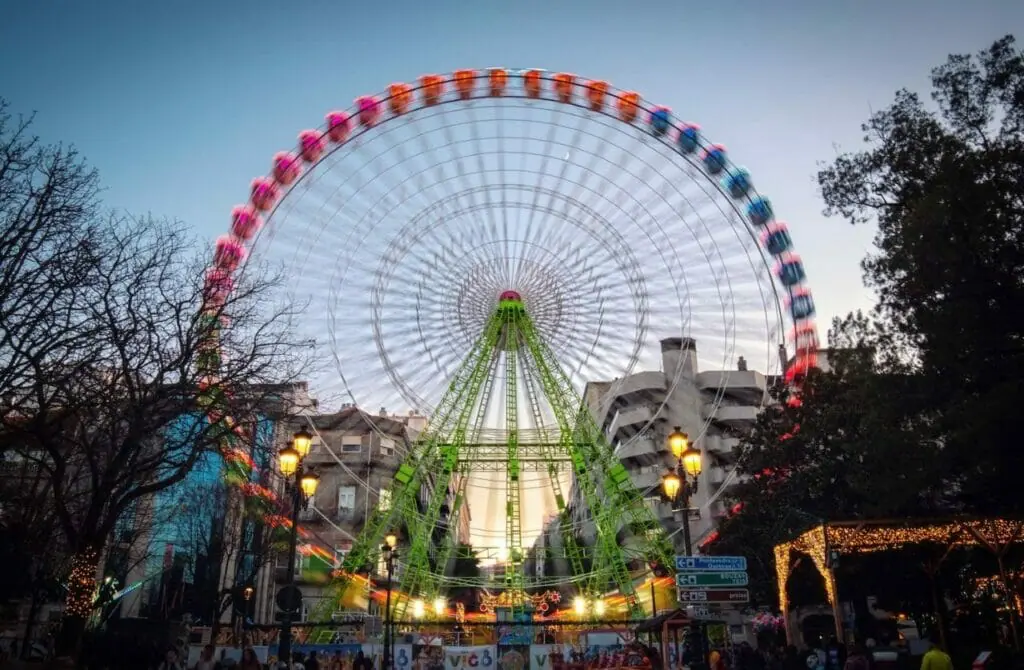 In fact, in 2016, Vigo became one of the first cities in Spain to declare itself a "municipality free of LGTB-phobia," meaning that it has committed to actively fighting discrimination and promoting equality for all its citizens, regardless of sexual orientation or gender identity.
Of course, as with any place, the experiences of LGBTQ+ individuals in Vigo may vary depending on a variety of factors such as age, race, socioeconomic status, and other intersecting identities. However, overall, Vigo is considered to be a relatively safe and welcoming city for LGBTQ+ people, and it continues to make strides toward full equality and inclusion.
The highlights of the queer scene here today are the numerous gay bars such as Roy Bleck and the tight pride organization of Centro LGBTI+ De Vigo that keep close ties between the LGBTQ+ community. Of course, if such places didn't exist, the gays would still thrive, but it adds an extra rainbow of fun to the evening, knowing there's a place to go that is openly gay!
So rest assured, you don't need to fear Vigo if you're a gay tourist because they are so friendly, and there is equally so much to do here.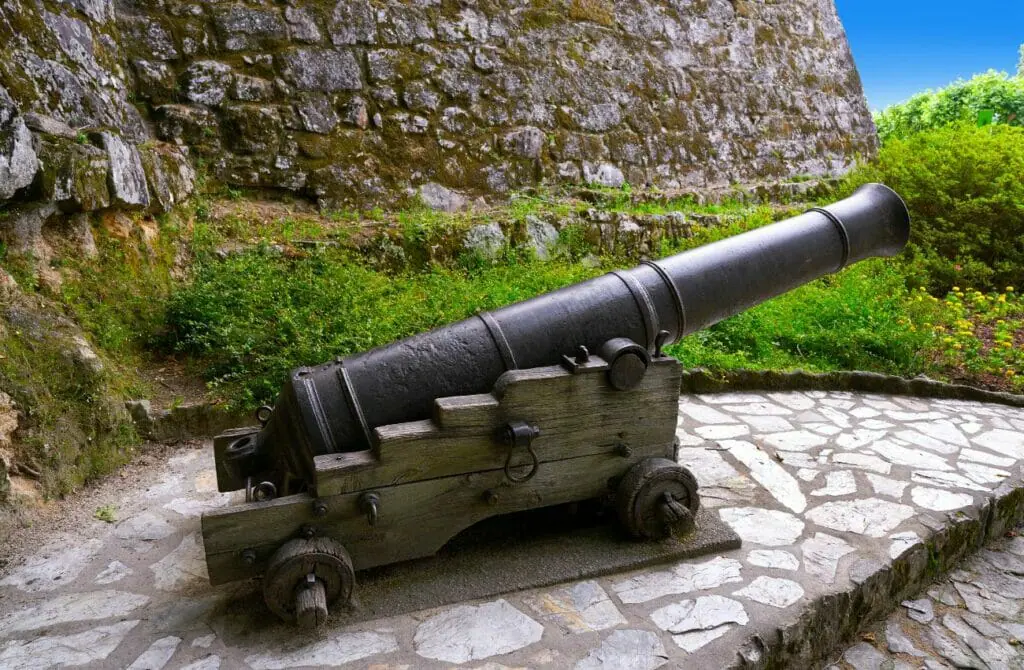 Attractions in Gay Vigo
When it comes to exploring Vigo as an LGBTQ+ traveler, there is no shortage of things to see and do. From historic landmarks to cultural events and culinary delights, there's something for everyone to enjoy in this vibrant Spanish city.
One of the best ways to experience Vigo is to explore its rich history by visiting iconic landmarks such as the Castelo de San Sebastián, an ancient fortress overlooking the sea, or the modern sculpture O Sireno, a symbol of the city's maritime heritage. Art lovers can check out the contemporary works at the MARCO museum, while history buffs can delve into the city's past at the Museo del Mar de Galicia.
But it's not just about sightseeing in Vigo – the city's bustling markets and local cuisine are also must-see attractions. Be sure to sample local delicacies like octopus a feira, a traditional dish of boiled octopus seasoned with paprika, and Albariño wine, a refreshing white wine produced in the nearby Rías Baixas region.
As a queer traveler, don't hesitate to embrace the vibrant energy of Vigo's nightlife, from dance clubs to intimate bars in the city's historic center. The welcoming and open-minded atmosphere will make you feel right at home.
In short, Vigo is a city full of life and culture, with something new to discover around every corner. Whether you're interested in history, art, food, or just taking in the vibe, there's plenty to love about this charming Spanish destination.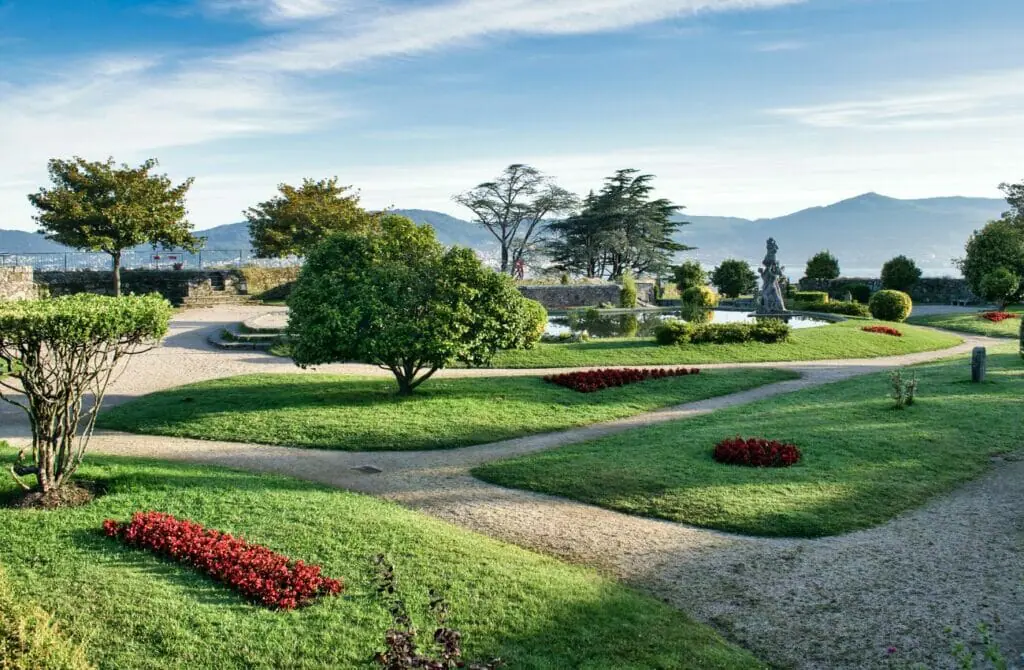 Consider a creative workshop making things for a different touristy activity. You can make hand-crafted and hand-painted ceramic treasures that would be the perfect souvenir or gift to remember your time in Vigo. With bookings made for private groups, it is even children-friendly! So if you have a few hours free, this could be a cute way to go on a date or relax.
The Secrets of Pontevedra: Magic and History
If you're looking to experience the magic and history of other coastal cities along the northern strength of the Spanish coastline, this is the tour for you. Located in Pontevedra, this is a great excuse to get outside of Vigo town for the day and head north to this unique Spanish city.
Learn about the secret lives of pirates and nuns, delve into the dark periods of Spniash history, and see the Shrine of the Apparitions and the Basilica of Santa Maria. This walking tour allows you to walk at your own pace and learn about the culture and magic from an expert.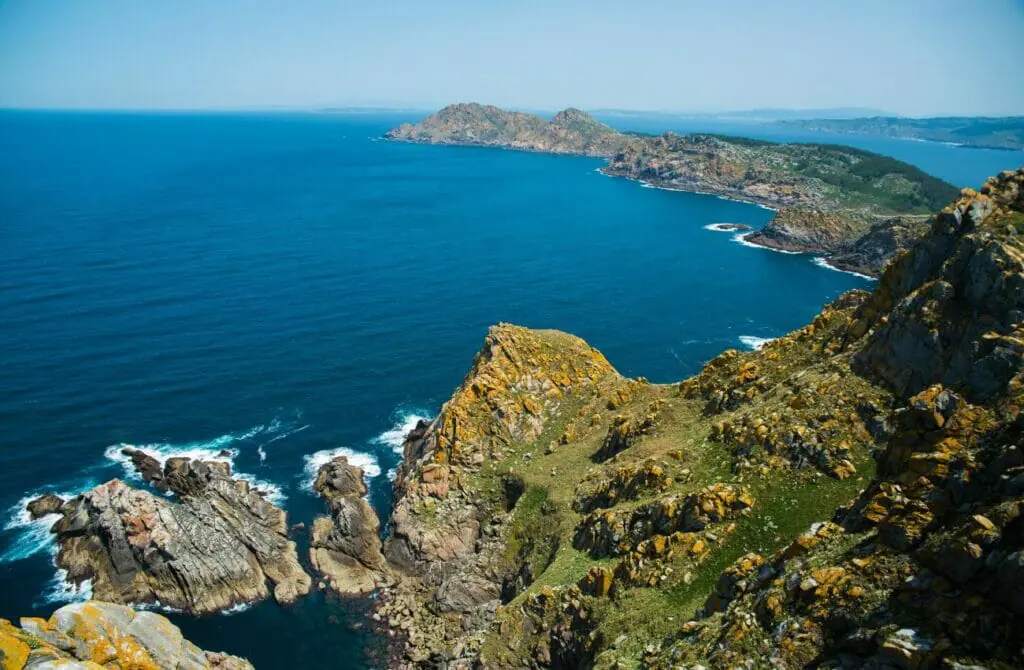 Full-Day Excursion Christmas Lights of Vigo and Pontevedra
When you head to Vigo or Spain around Christmas time, you need to check out this full-day excursion to see the Christmas lights of Vigo and Pontevedra. First, you will be taken on a guided tour of Christmas season markets, where you will experience the magic of this season and how each town decorates itself for this time of year.
Once these escapes in Pontevedra are made, you will travel by boat to Vigo to enjoy their seasonal sights. Then, when the day turns to night, you'll see the lights in action without any of the crowds.
Islas Cíes & Galicia National Park
One of the most popular natural attractions in Vigo is Islas Cies, an island estuary that can be reached from Vigo port on numerous touring boats. These islands are part of the larger Galicia National Park situated to the north of Vigo and are made up of three main islands, Norte or Monteagudo, Del Medio or do Faro and Sur or San Martiño.
If you are wondering why this park is so amazing, not only do they showcase naturally beautiful rock formations, but Playa de Rodas has been named 'The Greatest Beach in the Word' by the Guardian for several years running.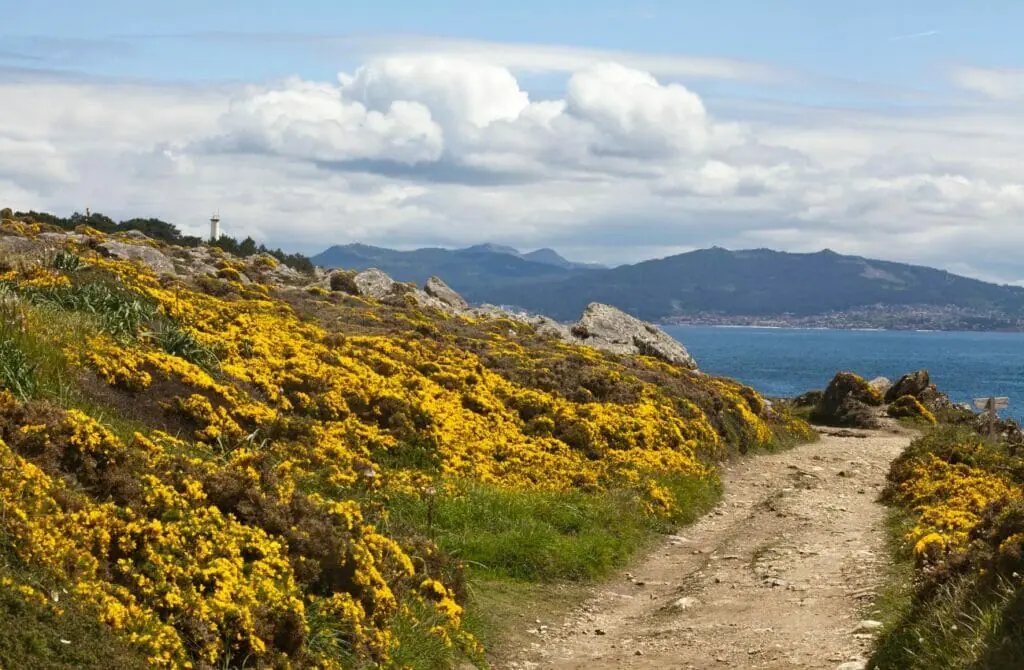 Castelo do Castro
Resting on the hill overlooking Vigo is a stronghold fortress built in 1665 during the Portuguese Restoration War to protect their city from the constant British Navy riads You can see this military ruin today and get a kick out of the history or even better views of the cityscape from the battlements.
It now functions as a park where you can take a picnic to reward yourself for climbing up the short path to the summit, with flowers and statues bordering pathways.
Marco Vigo Museum of Contemporary Art
If you've got a taste for the traditional art seen in the gallery above, you should also set your eyes on the modern art displayed at the Marco Vigo Museum of Contemporary Art.
You can find Marco in the center of town in a building designed in 1861 by José María Ortiz, originally to house the town's jail and courthouse. Today instead of inmates, it houses avant-garde pieces that present the best of what modern art offers.
Praia de Samil
If you're after some sun, sand and water, this stretch of beach is the most popular place to find such desires at Vigo. Not only is the sand aplenty, but there is also a boardwalk with a skatepark and several swimming pools to take full advantage of the view without getting sand on you.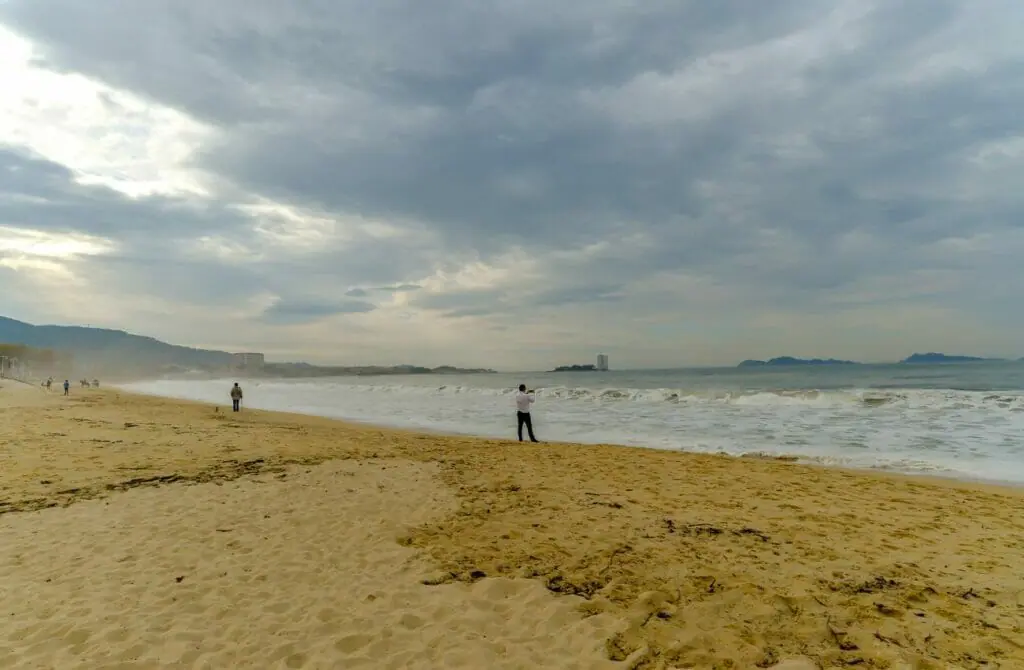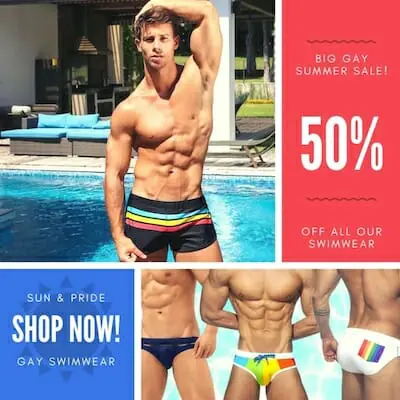 Museo Quiñones de León
Located on the grounds of a public park in the center of Vigo city is the former Pazo de Lavandeira, built in 1670. Now, this manor serves as a rich art gallery housing one of the oldest and more expensive collections of Galician painting and archaeology.
You can have an incredible afternoon walking through the park and then spend time in the cooling halls of the galleries learning about why paintings from Vigo are like none elsewhere.
Museo do Mar de Galicia
This museum is a little different from most as instead of focusing on a general collection and history of a place, it focuses on the relationship between the people of Galicia and the sea. Experience a range of archaeological sites, artifacts, old ocean exploration vessels, and biological and geological specimens. This complete range will give something to everyone.
Parque Monte do Castro
In the rise up to meet Castelo do Castro is the massive central city park that borders the coastline and offers not just a retreat for nature lovers but amazing views when you reach the summit. You can get lost in the numerous walkways and natural sights of this park, and you can find lookouts, fountains and sculptures along the way that tell you more about the history of this area.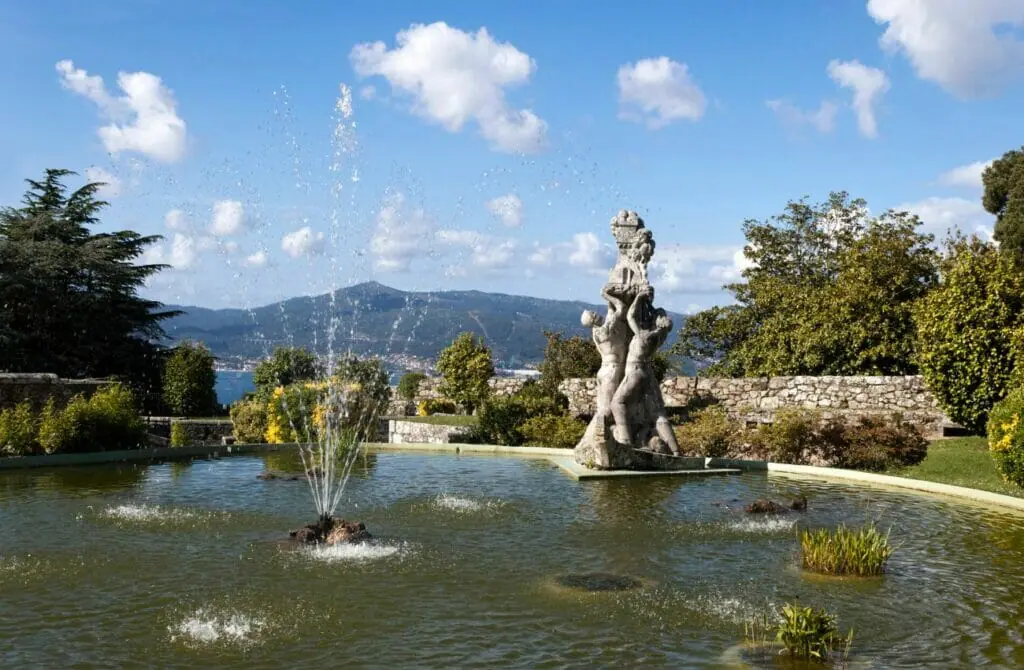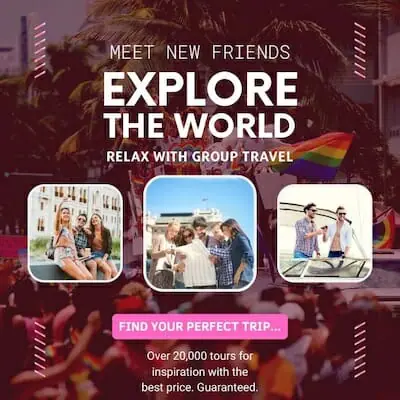 Vigo Pride
The Vigo Pride, also known as "Orgullo LGTB+ Vigo" takes place in late June and attracts thousands of visitors each year. The main parade takes place in the city center, where the streets are adorned with rainbow flags and colorful decorations, creating a joyous and celebratory atmosphere. The week-long festival is filled with a variety of events, including concerts, parties, and cultural activities. This is a great opportunity to connect with other members of the global queer community, celebrate diversity, and support equal rights.
Vigo Pride has been taking place since 2008, and every year it grows bigger and better. The festival is an important event that showcases the city's commitment to inclusivity and acceptance, and it is a chance for the LGBTQ+ community to come together and celebrate their diversity. By attending Vigo Pride, you are not only supporting the local queer community, but you are also contributing to a global movement that seeks to promote love, equality, and respect for all people. So if you're looking for a colorful and exciting pride celebration in a stunning location, pack your best pride underwear and put Vigo on your travel list and get ready to experience a week of fun and acceptance.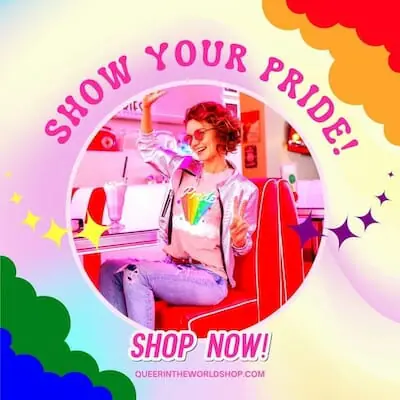 Gay-Friendly & Gay Hotels in Vigo
In Vigo, the phrase "mi casa es su casa" takes on a whole new meaning when it comes to being gay-friendly accommodation. These hospitable establishments create a safe and inclusive environment for LGBTQ+ guests by having non-discrimination policies and providing resources for queer travelers. Plus, some may even offer amenities specifically catering to the LGBTQ+ community, such as rainbow flags or local LGBTQ+ events and resources.
While Vigo doesn't have specifically gay hotels or resorts, there are plenty of pro-actively gay-friendly hotels for you to choose from. And if you want to be in the heart of the action, head to the city center, which is known for being the main gay area. Rest assured, the options you'll find will not disappoint, as these hand-picked examples will show you just how grand accommodation can be in this lively Spanish port city. Get ready to experience the vibrant gay scene, and don't forget to book your stay now before these fabulous hotels sell out!
Needless to say, there are also hundreds more hotel and hostel options in Vigo if none of these suit your desired budget, facilities or area – but these are the best hotels according to other gay travelers and us. Whatever your needs are, Vigo has you covered.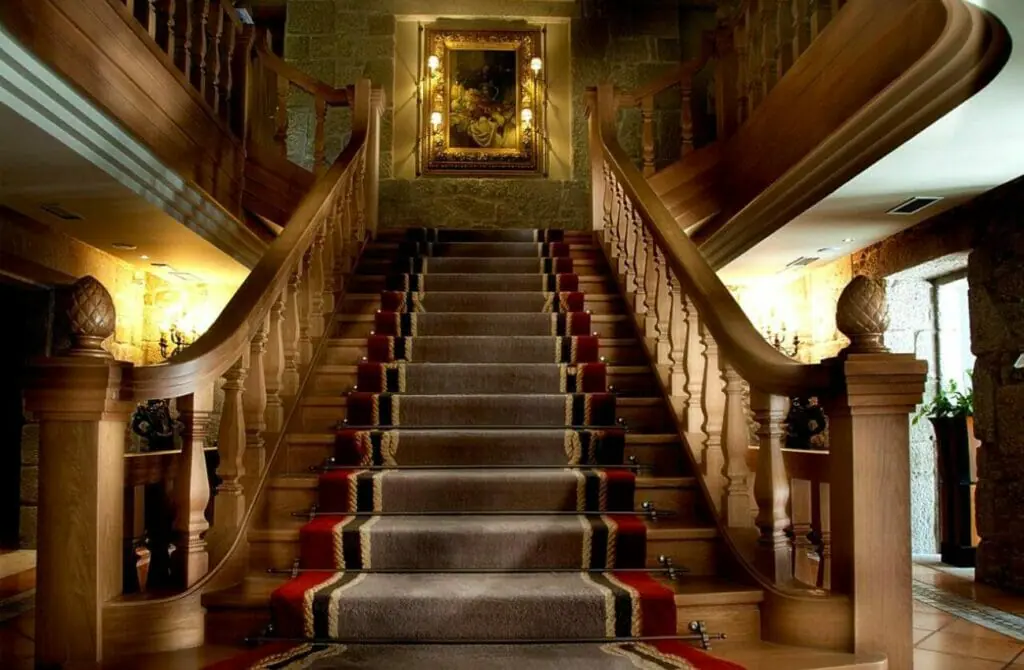 Pazo Los Escudos Hotel And Spa Resort ☆☆☆☆☆
Pazo Los Escudos Hotel And Spa Resort offer an exquisite five-star experience in the heart of Vigo and just a short stroll to the beachfront, private complex garden and terrace. To begin the tour, this exceptionally gay-approved accommodation has a range of amenities, including a game room, pool, playground, and seasonal outdoor pool.
In addition, other shared services such as a Turkish bath/hammam, full-service spa, gym, on-site restaurant and bar (that has food to die for).
When it comes to the rooms, they are soundproof, and guests can enjoy free WiFi, breakfast, 24-hour room service, cozy beds, incredible beach-side views, and private balconies. You'll be pleased to know that with this, parking is free, but with the central city, local transport is in endless supply so you'll be able to get around Vigo quickly.
In summary, this five-star experience along the West Spanish coastline is one you'll struggle to find elsewhere in the city.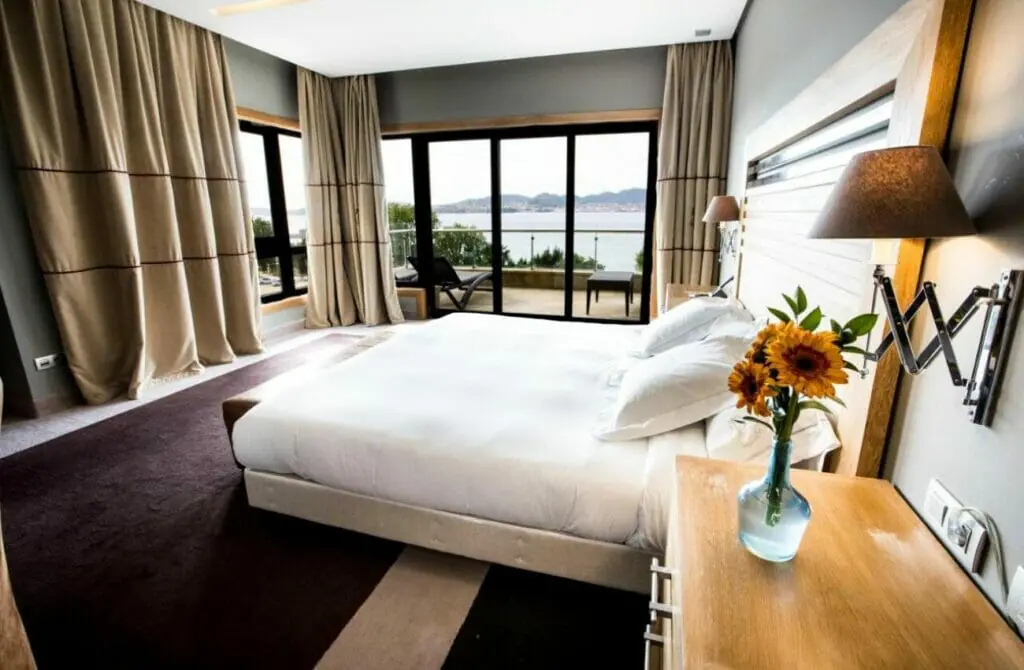 Located in Vigo's pumping city heart, NH Collection Vigo Hotel offers a high-class experience from a striking historic building with incredible views and services. This hotel sits in the business district, near the boardwalk and several cultural attractions such as Sargadelos Gallery and Centro Cultural Caixanova. So you don't have to go far to experience the city's culture, but what does she offer inside?
NH Collection offers soundproof rooms, free WiFi, pet-friendly services, air conditioning, room service, and several extras that show their desire to go above and beyond to help those guests in need. The rooms have balconies, soft beds, plentiful space and storage, and much more. However, it isn't the rooms that make this place so unique.
On-site is a restaurant and bar, gym, breakfast services, parking, a snack deli, dry cleaning and laundry services, tour residences, and even wedding and business services. This hotel is excellent for hosting many events, from conferences to weddings, but it also helps those traveling on their own or with special needs.
If you're looking for a great place in an iconic building, this is an excellent choice for gay and non-gay tourists!
Agua de Mar Hotel Boutique ☆☆☆☆☆
Agua de Mar Hotel Boutique is a fantastic choice for queer travelers looking for a quiet and comfortable stay in Vigo's city center. The staff is friendly and accommodating, providing 24/7 front desk services and a range of guest services, including concierge and will be happy to help with any needs that may arise.
The rooms are spacious and soundproof, offering a peaceful and relaxing environment. These make it perfect for a sound sleep despite being exceptionally close to the nightlife and a great place to watch it from your perch before bendy-byes.
You'll be happy to know an on-site bar and coffee shop/cafe provides guests with various dining options. However, the highlight is the lovely rooftop terrace, which provides a fantastic view of the city. So, look no further than Agua de Mar Hotel Boutique if you're looking for a gay-friendly hotel in Vigo that provides quiet and comfortable accommodation and a range of amenities and services.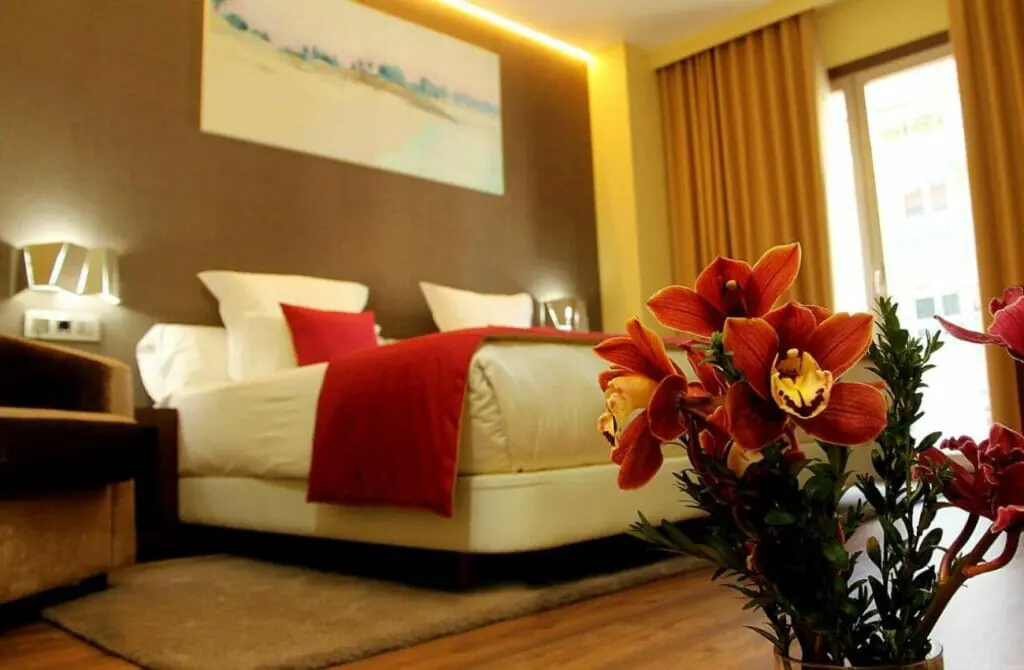 You'll be thoroughly impressed by any stay and Oca Ipanema Hotel, a three-star experience that will leave you feeling welcomed and well-taken care of when you walk through the doors. Housed in a modern building, incredible city access to local landmarks like Monte does Castro Park and Castro Fortress, or the Vigo Zoo and Galicia Sea Museum.
You will find many things about this place that makes it a godsend during the hot summers, such as the room air conditioning and the fact the beach isn't too far away! Then if that wasn't enough, the on-site restaurant is a highlight, serving delicious meals, and the bar is a great place to relax after a long day.
You can begin your days with a tasty breakfast buffet to give you the energy to hit the town running or spend time working in the hotel's business services. Oca Ipanema Hotel is a top pick for a comfortable, convenient, and gay-friendly stay in Vigo.
Hotel Sercotel Tres Luces, located in the heart of Vigo, is the perfect destination for any gay traveler seeking a blend of modern comfort and cultural adventure. You'll have easy access to everything this vibrant city has to offer. However, if you want to relax, this hotel boasts plenty of amenities to ensure your stay is comfortable and enjoyable.
All rooms have free Wi-Fi, air conditioning, and other modern conveniences. You'll also be glad to know a delicious meal is never far away, with the hotel's on-site restaurant and coffee shop ready to serve you.
And if you prefer the comfort of your room, room service is also available. So if you're looking for a welcoming hotel that puts you in the heart of Vigo's gay-friendly community, look no further than Hotel Sercotel Tres Luces.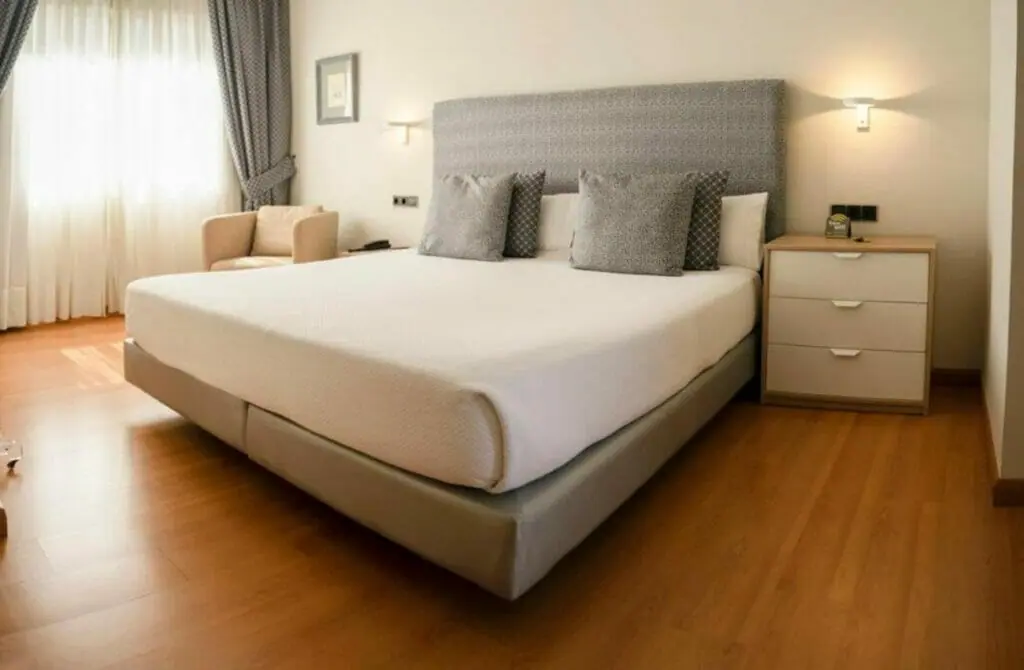 Gay Nightlife In Vigo
Oh honey, if you're looking for a fiery gay scene, Vigo in Spain is the place to be! There's so much to discover, from buzzing nightclubs to cozy gay-friendly bars. And don't even get me started on the local culture – it's fabulous!
Let's talk about the main gay nightlife areas in Vigo. The Calle de las Ostras is a must-visit spot, where you can find a bunch of bars and clubs that cater to the LGBTQ+ community. From cocktails to drag shows, this street has it all! You can also head to the nearby Calle de Pizarro, which is packed with gay-friendly bars where you can hang out with the locals and have a good time.
Things usually get busy after 11 PM, so make sure to have a power nap before hitting the clubs. Speaking of clubs, don't miss out on Roy Bleck Vigo, the most popular gay nightclub in Vigo. They play a mix of pop and electronic music, so get your dancing shoes ready! Most clubs close at 5 AM, so you can party all night long.
So, are you ready to have an unforgettable night out in Vigo? Don't be shy, explore the gay and gay-friendly nightlife and create memories that will last a lifetime!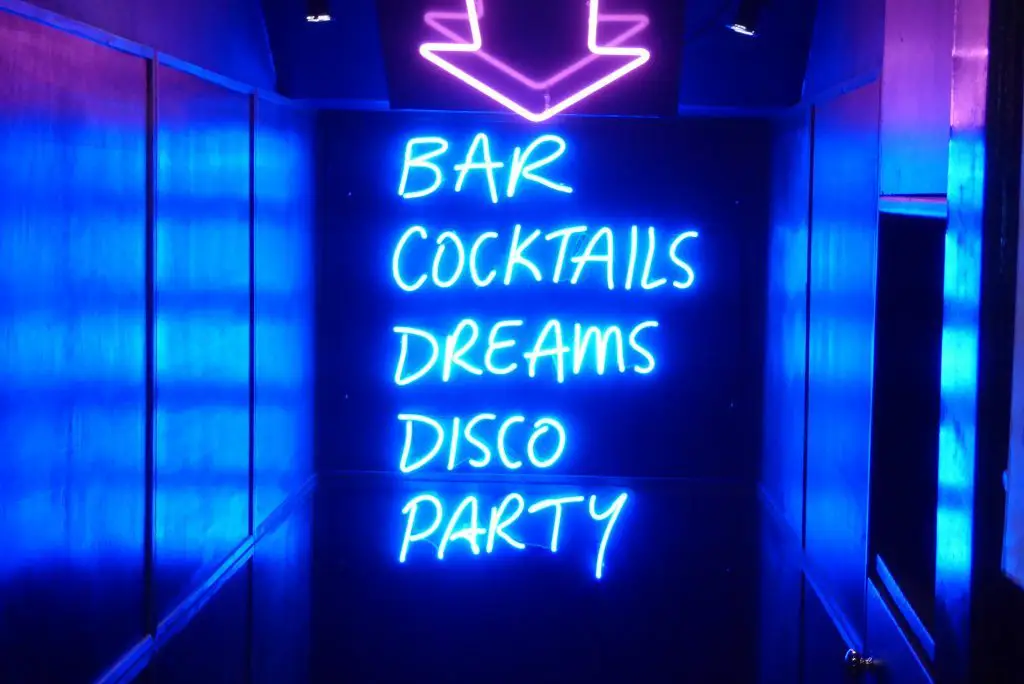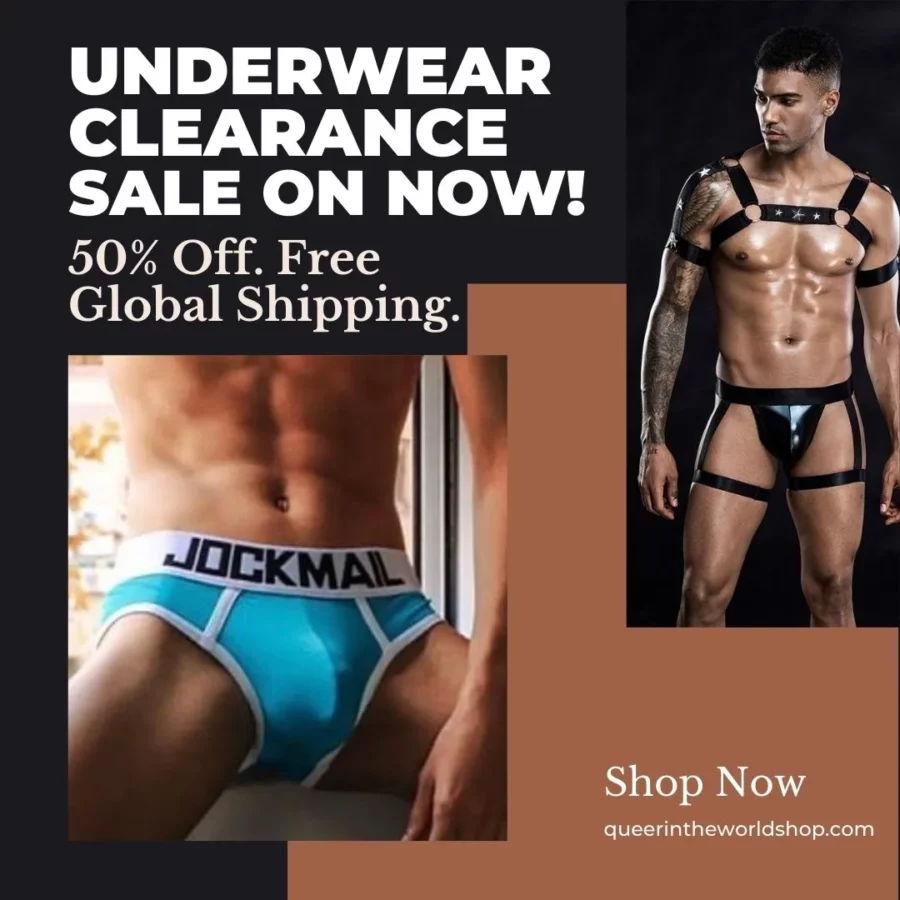 Gay Parties & Gay Clubs In Vigo
Roy Bleck is a lively gay disco club in Vigo's city center with a wide range of entertainment and drinks all night. Being one of the only gay bars in Vigo, it wouldn't be a complete gay night without a stop by Roy Bleck, even if just to say hello. It is a popular spot for the local LGBTQ+ community offering music, dancing, and drag shows.
Moreover, with a spacious interior and a vibrant atmosphere, you'll be tempted to dance the whole night away as you become entranced by the neon lights and great tunes. So whether you're looking for a fun night out or a place to meet new people, Roy Bleck is worth checking out.
Centro LGTBI+ De Vigo is the queer community's central hub for providing a safe and welcoming space for LGBTQ+ people to gather, connect and access resources or support. Located in the town center, this quaint space offers a small library, cafe and bar, seating and a host of other services that make a stop bye essential for all gay travelers.
You may also be able to catch them during a social event, which could be a great way to build your local network or learn about the gay community of Vigo from locals. Making friends will make your trip all the more special.
PVLSE is a non-profit that provides support and resources for the local LGBTQ+ community. They operate in Centro LGTBI+ De Vigo and host events and activities to unite the community.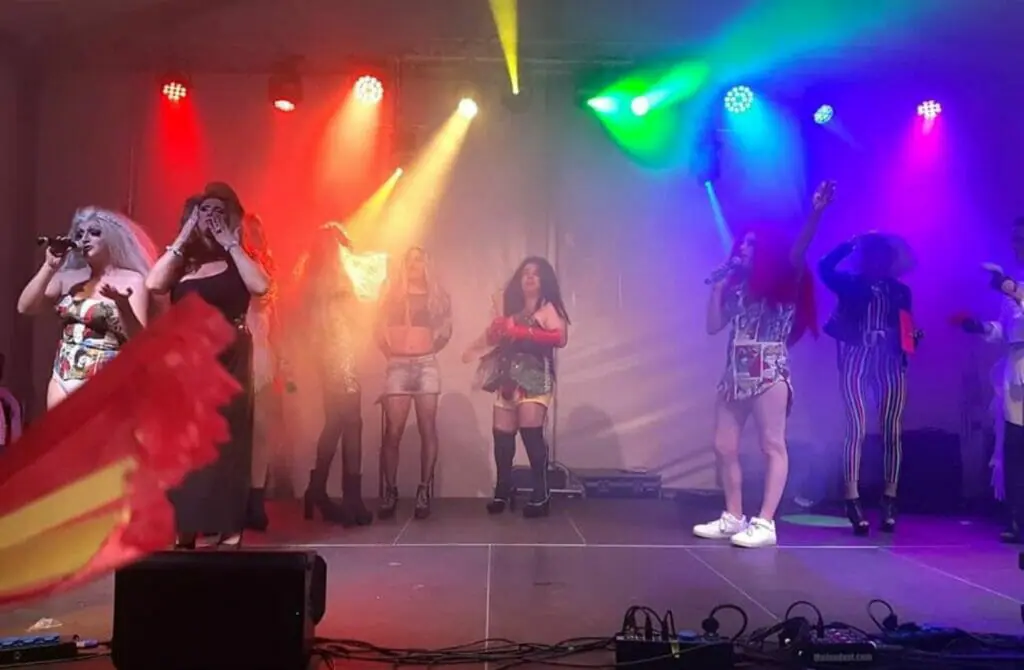 Other Gay-Popular Nightlife Spots In Vigo
Black Ball Vigo is a popular nightlife destination in Vigo for those looking for an off-beat drinking venue filled with decor related to the occult and other witchy artifacts. If you love spooky dolls, ghosts, and a venue that is just a tad bit haunted, this drinking spirit adventure could be like nothing you've sensed before.
This nightclub offers a unique and immersive clubbing experience with its spacious interior and only the best sound and lighting systems. Moreover, despite its rough exterior, its friendly and welcoming atmosphere makes it a popular spot for people of all backgrounds, making it a must-visit for anyone looking for a great night out.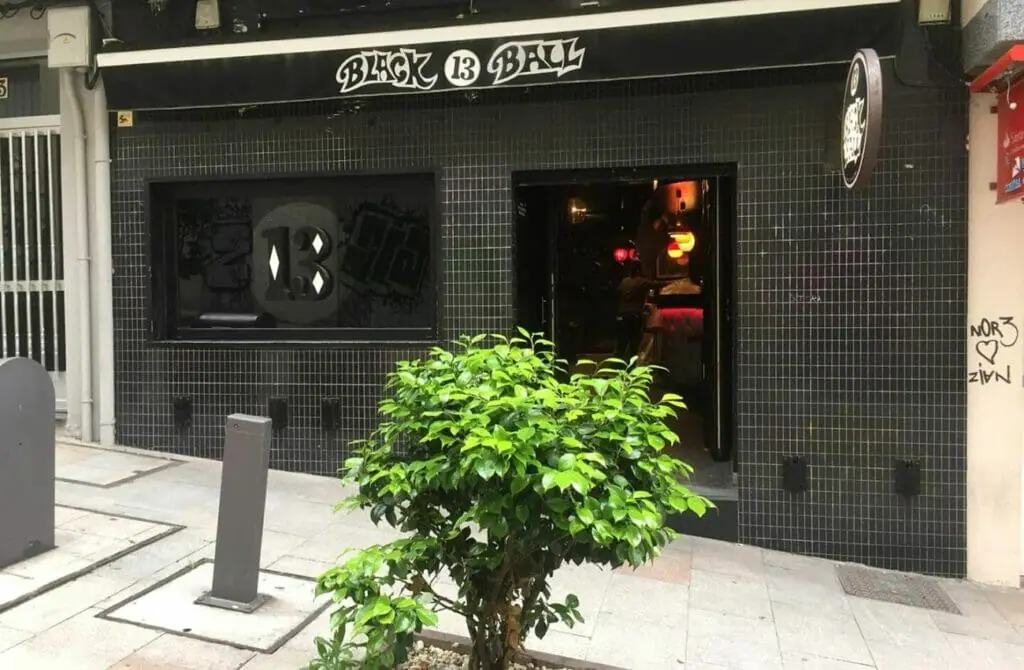 If you're looking for a top music bar in Vigo, look no further than 20th Century Rock, a little slice of All-American culture. With its focus on rock music, it is a popular spot for gay music lovers and party-goers. The bar features a spacious interior and modern sound system, providing an immersive and exciting atmosphere.
But it isn't just dancing and a great night out on the offer; they have a unique backdrop of retro cars, coin-operated games, music memorabilia, Americana, and so much more! So 20th Century Rock is the place to be for a good experience and to see a unique American relic in the Spanish city.
Whether you're looking for a night out with friends or a great time, 20th Century Rock is a must-visit for anyone in the Vigo area.
In the center of Vigo, JukeBox is a music bar that offers a vibrant spot with a diverse selection of music, making it a popular destination for music lovers and party-goers. This venue is your little taste of Vegas in Spain, without the hot desert to match, just a pumping city life and sandy beach line.
You can expect a classic dancing jukebox experience with flashing neon lights, a massive dancehall, the sound turned right up, and a fully stocked bar to get through those long nights of fun. With its friendly and welcoming atmosphere, it is a must-visit for anyone looking for a great time in Vigo.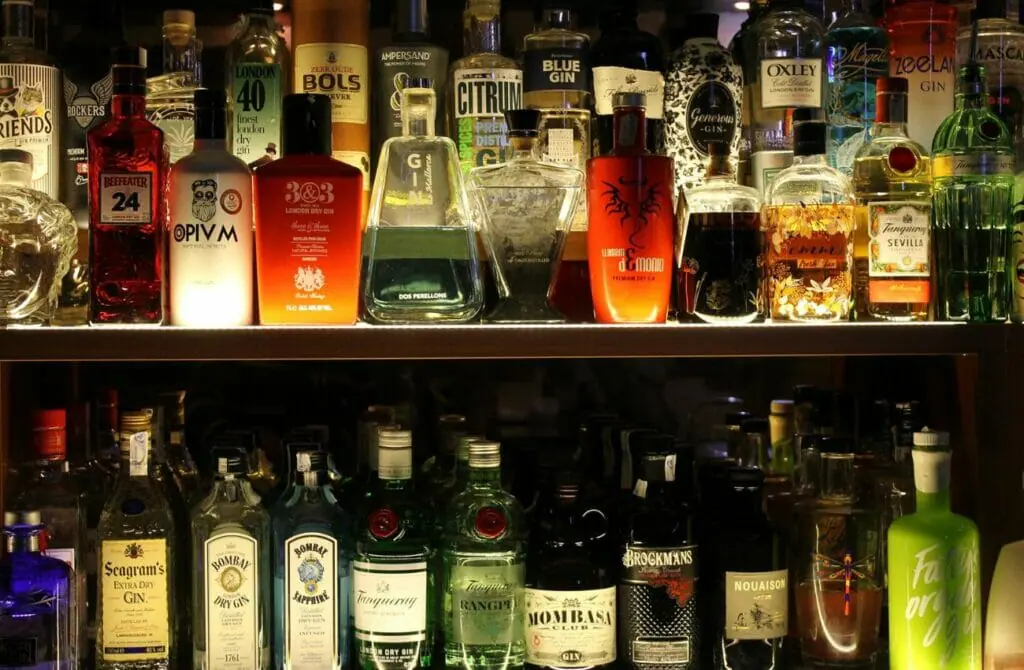 Cruising & Gay Saunas In Vigo
When traveling to a new city, it can be exciting to head out for more than just a stiff drink. One aspect of gay travel that many queer men enjoy is visiting gay saunas and cruising clubs, and while Vigo is not as hedonistic as Amsterdam, London or Berlin, there is thankfully one venue that offers a chance to meet new people, socialize, and engage in sexual activity.
Without resorting to gay hook-up apps or public cruising, that is.
However, it's important to keep in mind that these sex-on-site venues around the world can vary greatly in terms of atmosphere, clientele, and rules, so it's a good idea to prepare yourself before visiting. If you are apprehensive, we advise studying our guide to visiting a gay bathhouse for the first time, which should help set your mind at ease, and always practicing safe sex.
Additionally, it's important to be aware of and respect local laws and customs regarding gay venues and sexual activity. With a little bit of planning and an open mind, visiting the gay sauna can be a fun and exciting part of your gay Vigo travel itinerary.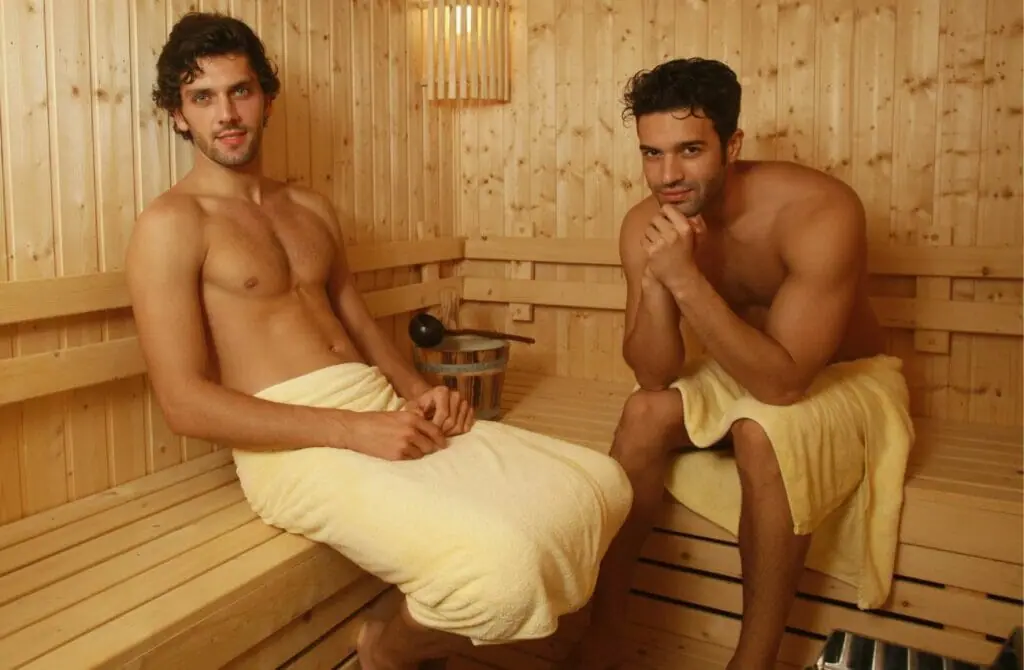 Gay Sauna in Vigo
Azul Sauna Vigo
This sauna located at 6 Rúa do Roupeiro is the only place to go for steamy fun in Gay Vigo, yet it is a popular choice for people regardless of their sexuality or gender. Even if not gay-exclusive, it is gay-friendly, but don't expect to treat it as a usual gay cruising sauna venue. It has two levels: upstairs private cabins with beds, a dark room, two video rooms and a massage room; downstairs, there is a Finnish sauna, Turkish bath, toilets, lockers and bar. On Sundays, Azul Sauna Vigo can get very crowded
People that come here are looking for a quiet time to relax and enjoy the warm baths or steam rooms, and if you're here to meet fellow gays, this might not be the best place. Although, you never know who you might find!
Gay Sex Shops In Vigo
Pikante Sex Shop Cabinas XXX Cruising Satisfyer
If you're after a classy queer sex-shopping experience, you'll be hard-pressed to find anything better than this place! Even if the shop is for all people, they offer a wide range of gay sex toys that will suit all and experienced, non-judgemental workers will help you find the perfect solution to all your urges.
The stock is incredible, and they even have cruising cabins to try your new toys out on yourself or with a partner. So if you're after a fun cruising experience in a safe space, this could be it!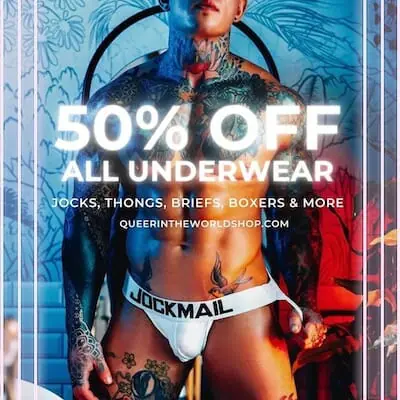 Gay Map Of Vigo
Finding it hard to envisage where everything is in Vigo? Hopefully, this queer-centric map helps where we have marked all the bars, clubs, parties, hotels, saunas, massages, and more will help you stay in the spot best suited to you!