Darlings, let me spill some piping hot tea about the fabulous and fierce city of Bologna, a hidden gem in Italy's gay scene. This honey pot of a city is where you'll find one of the most welcoming and tight-knit LGBTQ+ communities in the country. Bologna is a place where you can feel free to strut your stuff and be yourself without any worries.
The gay scene here may not be as large as in other cities like Rome or Milan, but it's certainly delightfully cruisy and oh-so-satisfying. The city has a lively and dynamic nightlife, with a variety of bars, clubs, and parties to choose from. Head to the gay neighborhood of San Felice for a night out, where you'll find a buzzing hive of activity with bars and clubs aplenty.
Apart from the gay scene, Bologna is a captivating and captivating city, oozing with charm and charisma. From the breathtaking medieval architecture to the mouth-watering cuisine, Bologna has it all. Make sure to explore the historic city center, and marvel at the stunning Two Towers that overlook the city.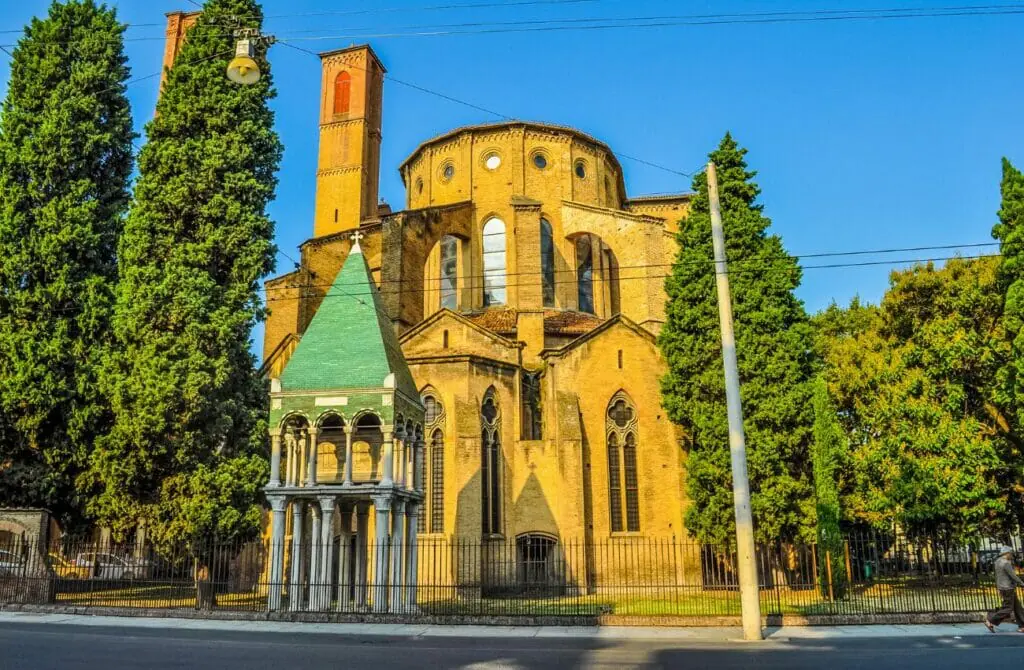 For history buffs, Bologna has a rich and intriguing gay history. The city has always been a safe haven for the LGBTQ+ community, with a long tradition of acceptance and tolerance. Bologna is also the birthplace of Italian queer cinema, and the annual Bologna Pride event is a testament to the city's vibrant and colorful queer culture.
The gay community in Bologna is well integrated into the wider society, and there is generally a relaxed and accepting attitude towards LGBTQ+ people. You will find a range of gay-friendly establishments scattered throughout the city, particularly in the university area, which is known for its vibrant and bohemian atmosphere – and cute boys and girls.
So, my dears, if you're looking for a gay-friendly city with plenty of culture, history, and nightlife, Bologna is the place to be. Come and experience the sweet life for yourself, and see why this city is one of Italy's best-kept secrets.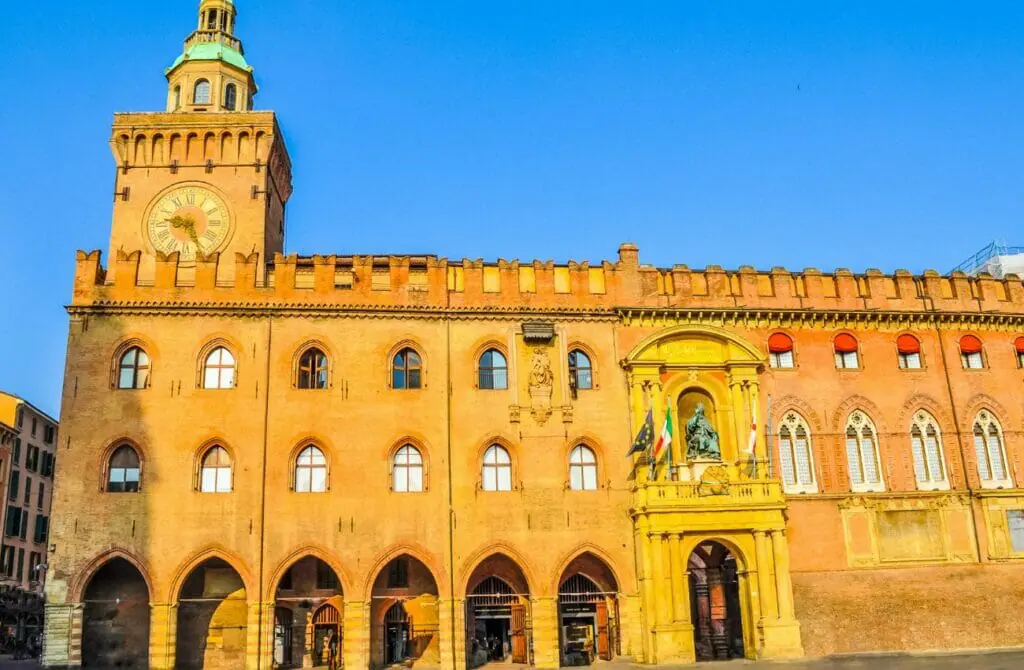 In this article we will cover...
Attractions in Gay Bologna, Italy
Bologna is an undiscovered treasure that is just waiting for you to reveal it and as such one of the best things to do in Bologna (gay or straight) is to explore the city's iconic landmarks and attractions. Take a stroll through the historic center and visit the stunning Piazza Maggiore, the heart of Bologna's cultural life, and the medieval Two Towers, which provide breathtaking views of the city. The Pinacoteca Nazionale, a popular museum housing an impressive collection of Italian art, is also a must-see.
Bologna is renowned for its delicious cuisine, and there are many local foods that you must try during your stay. From the famous handmade pasta dishes, such as tortellini and tagliatelle al ragù, to the traditional cured meats, like mortadella and prosciutto, you will not be disappointed. Don't forget to wash it down with a glass of Sangiovese, a red wine produced in the surrounding hills.
In addition to exploring the city's landmarks and trying the delicious food, there are many other activities to enjoy in Bologna. Take a stroll through the beautiful Giardini Margherita, the city's largest park, or visit the bustling Mercato di Mezzo, a covered market selling fresh produce and local delicacies. You can also attend one of the many cultural events, such as concerts, shows, and festivals, that take place throughout the year.
As a queer traveler, it's important to note that Bologna is a welcoming and inclusive city. Despite its conservative roots, the city is now an open-minded and vibrant place where everyone is welcome to enjoy its many attractions. So, don't let your sexual orientation stop you from visiting any of Bologna's most popular attractions.
Climb the towers, stroll the streets, take in the rich history, peek inside the quaint old stores, stuff your face with the flavors, and don't forget to take in some of the youthful enthusiasm of the area's numerous students. All while being your authentic self.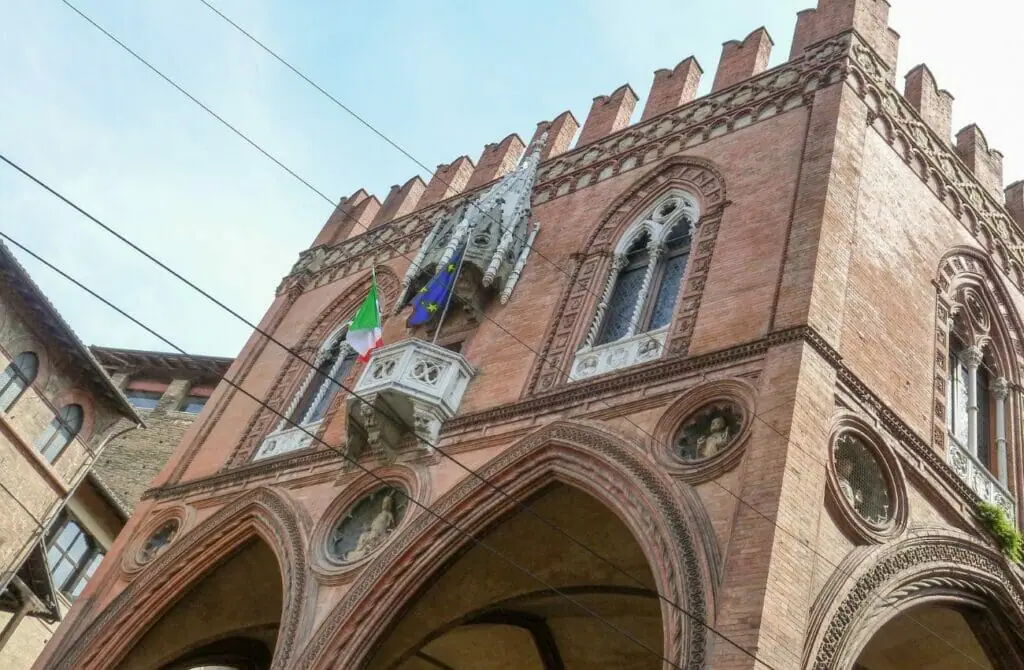 IGOR Libreria is an LGBTQ-friendly bookstore that specializes in LGBTQ+ literature, culture, and photography. It also has a library where you can relax in a pleasant oasis of greenery and books.
Before you skip it as a boring reading area, remember that many gays, lesbians, and transgender people—both locals and tourists—visit IGOR to share the best sensory experience possible with other fluid readers nearby. It's a great opportunity to meet new gay friends while sitting among the quiet yet peaceful ambiance of plants and books.
This iconic square in Bologna's historic center serves as a virtual living area that reveals the social model of the booming community around it. It's a pedestrian square that is surrounded by old historic unique buildings, cozy streets, and flavor servings restaurants.
When you enter it, you'll have the impression that you've traveled back in time and are now in the heart of a grand and potent metropolis. Sit on the church steps or in the "crescent one" to observe people of all generations and walks of life reading, exploring, singing, and soaking up the sun.
On one side, there is a well-known Neptune fountain, where chatter and cheers blend with the rhythm of splashing water. If you're lucky, you might be able to catch a free open-air concert.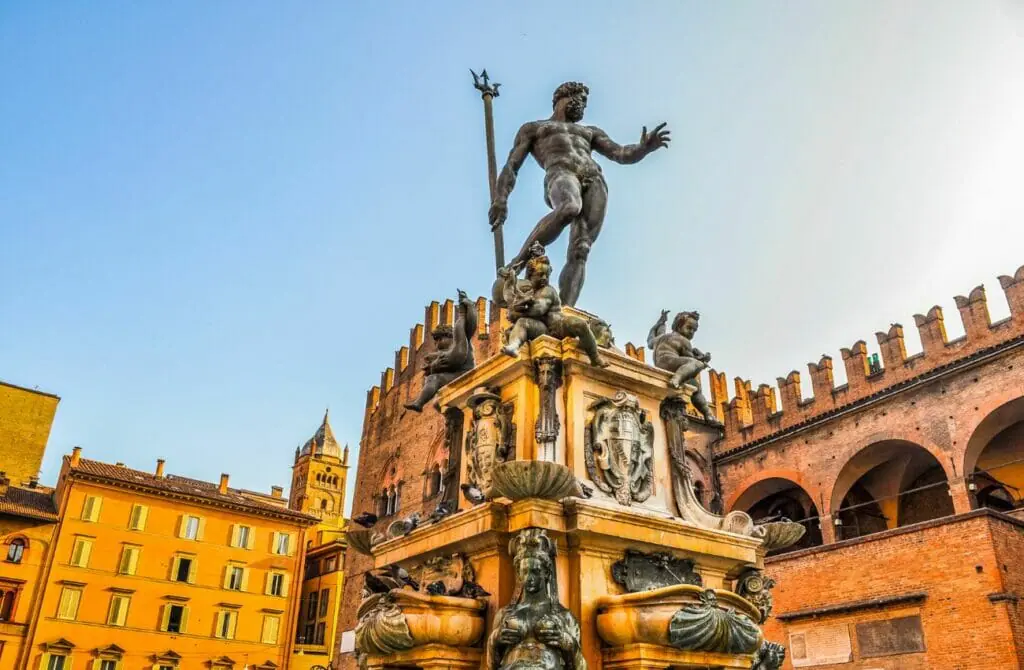 Imagine stepping into the world of the engines that manufactured well-known automobiles like the Lembhergini and Ferrari!
The term "Motor Valley" refers to a region that passes by several supercar factories and museums. Explore the history of Italy's renowned automobile culture by visiting the factories and museums of Lamborghini, Ferrari, and Ducati. View the assembly lines that create the most renowned sports cars and bicycles in the world.
Wait! there's something more…What about combining culinary adventure with off-road driving? Perch the steering of the Ferrari California Turbo or another top-tier vehicle for a 15-minute test drive.
This church, close to Piazza Maggiore, is worth seeing for its beautiful architecture, amazing sculptures, and splendid artwork. It's an interesting fact that it's a half-finished church, with a contrast of light marbles at the bottom and dark bricks meeting the starry sky on top, a modest exterior, and a magnificent interior.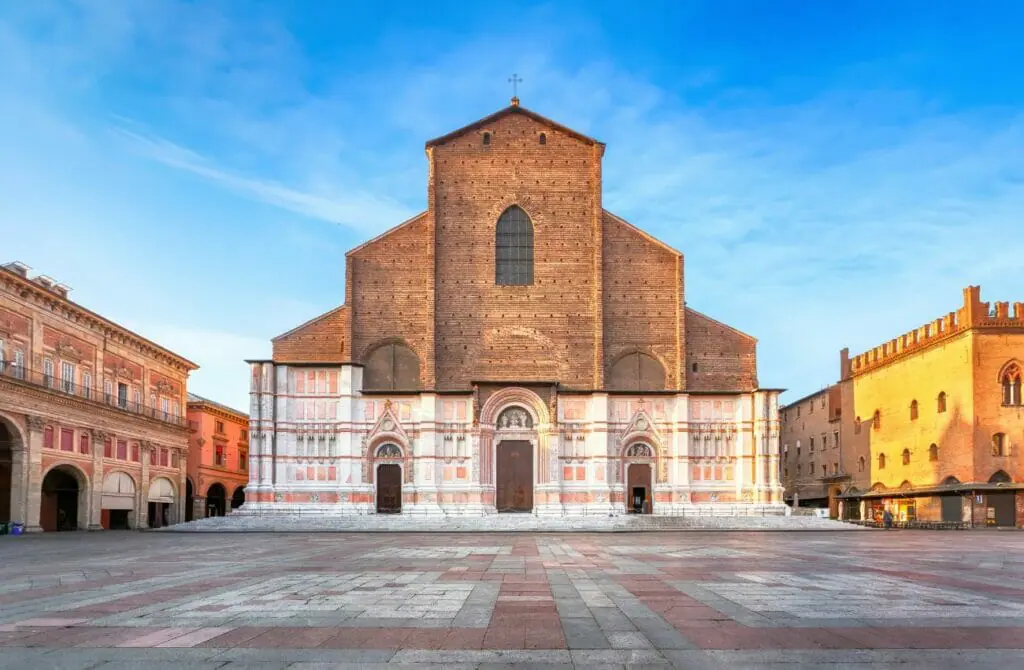 For a one-of-a-kind shopping experience, go to this gay-owned clothing store. The most intriguing aspects are its distinctive outfits. You'll walk out the door with a bang, hot enough to attract the men. Exhibitions of fine art photography are also held here each month.
Bologna is known as the food capital of Italy and for good reason – it is one of the best cities in the world to go on a food tour. The city's rich culinary traditions, world-class ingredients, and unparalleled dedication to quality make it a must-visit destination for any food lover. Bologna is located in the Emilia-Romagna region, which is renowned for its hearty and flavorful dishes. The region's cuisine is based on simple and fresh ingredients, with a focus on high-quality meats, cheeses, and pasta.
One of the most famous dishes from Bologna is tagliatelle al ragù, commonly known as spaghetti bolognese. But that's just the tip of the iceberg. A food tour of Bologna will allow you to discover a wide range of delicious and unique dishes that you won't find anywhere else. From tortellini in brodo (tortellini in broth) to mortadella (the original bologna sausage), and from piadina (a type of flatbread) to gelato, Bologna has something to offer for every taste bud.
The city is also home to one of the oldest and most renowned food markets in Europe, the Mercato di Mezzo. Here, you can find a vast selection of local and fresh produce, including vegetables, fruits, meats, and cheeses. But that's not all – the market also features numerous food stalls where you can taste some of the best street food in the city, such as piadina, fritto misto (fried seafood and vegetables), and gnocco fritto (fried bread).
With its rich culinary traditions, high-quality ingredients, and incredible dedication to quality, Bologna has something for everyone. Whether you're a pasta lover, a meat enthusiast, or a gelato aficionado, you will find something to satisfy your taste buds. So, if you're looking for a food tour destination that will leave you drooling, look no further than Bologna!
Embrace the beauty of the Bologna from the birds-eye view!
The two leaning towers (Asinelli Tower and the Garisenda Tower) dominate the historic center, and the highest point of the Asinelli Tower offers panoramic views of the city and excellent photo ops.
To get to the top, you have to climb 498 steep wooden steps. Sound challenging? Yep, it is, the payoff on the top is priceless. You can take breaks at various rest stops, and while climbing, you can sneak peeks through the tower walls' holes.
So, put on your best shoes and prepare to be exhausted!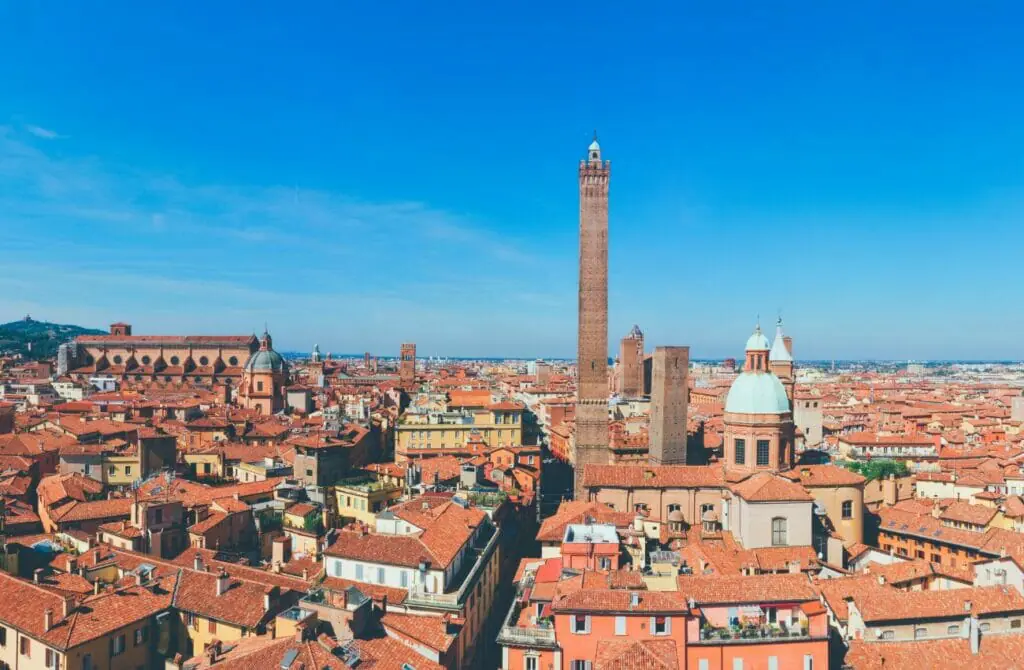 Quadrilatero market is capturing the attention of Bologna's foodies with its street food offerings. One of Bologna's most picturesque locations, where tradition and modernity coexist.
As you stroll through the charming, bustling, narrow streets, you will take in the color and aroma of food stalls, antique stores, and restaurants that sell a variety of delicacies. Come down for the opportunity to savor fresh fish, homemade, local wines, and all other delectable Italian cuisine flavors.
It's a cut above the usual food spots because of its quirky style, which includes eateries, pop-up stores, and hands-on exhibits. For foodies, this world's largest agri-food park is a worthy competitor to Disney Land. With many restaurants and farmland, it contains the city's most instagrammable eats. The 500 adult-sized tricycles with shopping baskets promise a fantasy world experience.
Mercato di Mezzo (The Middle Market)
Stroll around this majestic medieval architecture, the authentic old cute market, with your mouth open. Pair the famous tortellini pasta with fresh regional beer to take your taste buds on a flavorful ride. Whether you are a food lover or not, the vibrant, lively, noisy atmosphere will satisfy your inner dopamine.
This magnificent sight is one of the oldest places of learning thanks to the anatomical theatre and Municipal library. This entire wood-paneled building will remind you of the Harry Potter movie universe with its artistic corners.
As you step and sink back through the ramps and corridors, you will attract by the frescoes and murals. The anatomy room will astound you with its intricate wood carving.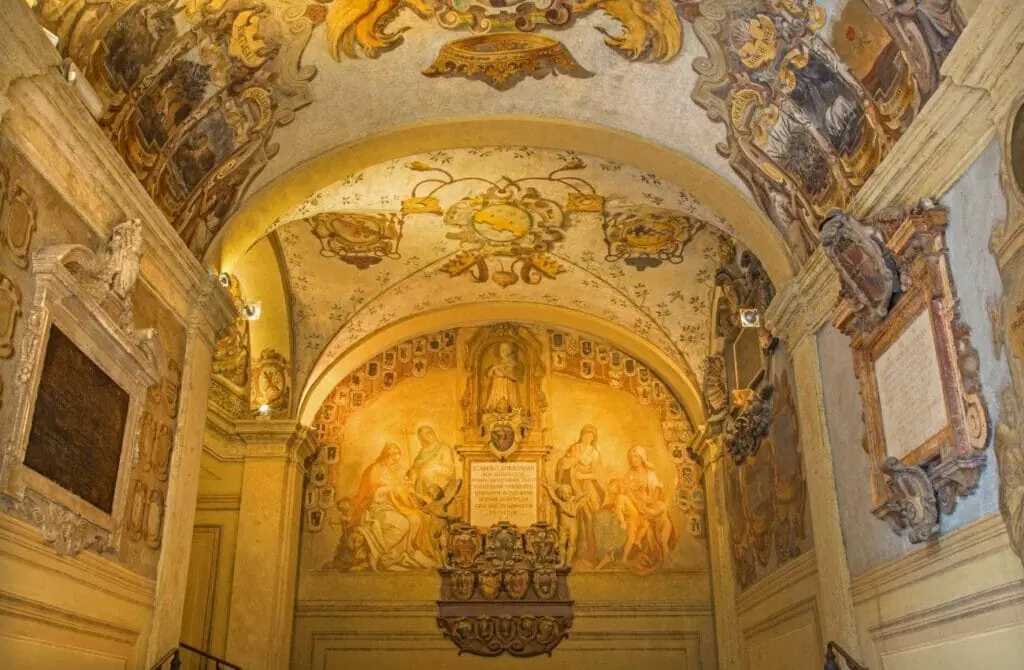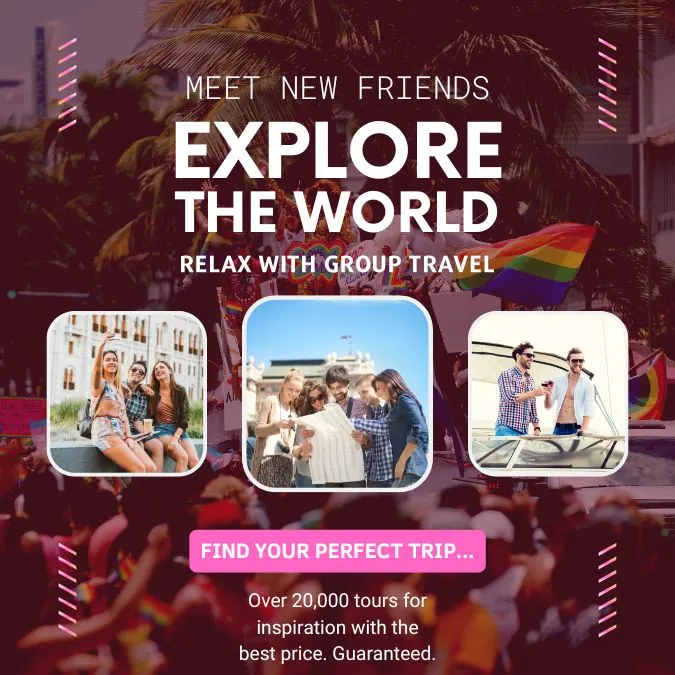 We highly recommend trying to attend Pride in Bologna, Italy, also known as Bologna Pride, for an unforgettably queer experience of this city. The event takes place annually in early June and draws a large crowd of locals and visitors alike. The parade starts at the Piazza Maggiore and winds through the streets of the historic city center, with live music and festivities continuing throughout the day. Bologna Pride began in 2005, and since then, it has grown in popularity to attract over 50,000 people from all over Italy and beyond.
Bologna Pride is more than just a party. It is an opportunity to celebrate diversity and show solidarity with the global queer community. The event's name itself is significant, as the word "Pride" signifies the importance of self-affirmation and confidence in one's identity. Attending Bologna Pride is a powerful statement that we are here, we are proud, and we will not be silenced. It is a space for LGBTQ+ people and allies to come together, have fun, and raise awareness about important issues affecting our community. Supporting Pride events like Bologna Pride is crucial to connect and empower our global queer community, and to push for greater visibility, acceptance, and equal rights.
The celebration is a powerful statement of pride and solidarity, and an excellent opportunity to connect with the LGBTQ+ community in Italy and beyond. By attending and supporting events like Bologna Pride, we can create a more inclusive and accepting world for all. So, pack your bags, grab your rainbow flags and pride underwear, and join us at Bologna Pride for an unforgettable celebration of love and equality!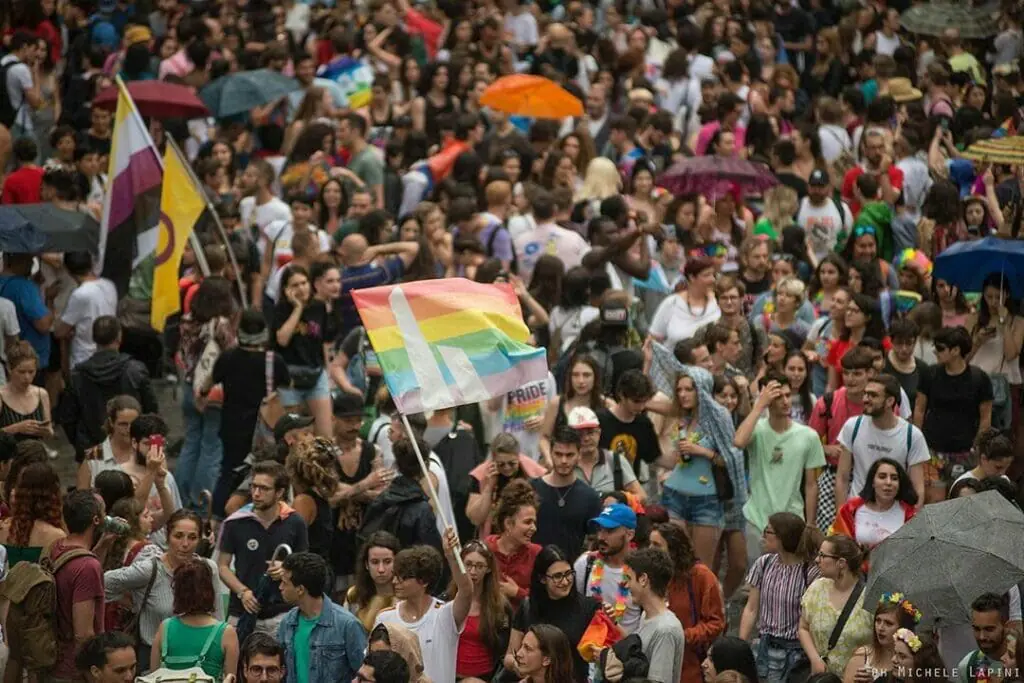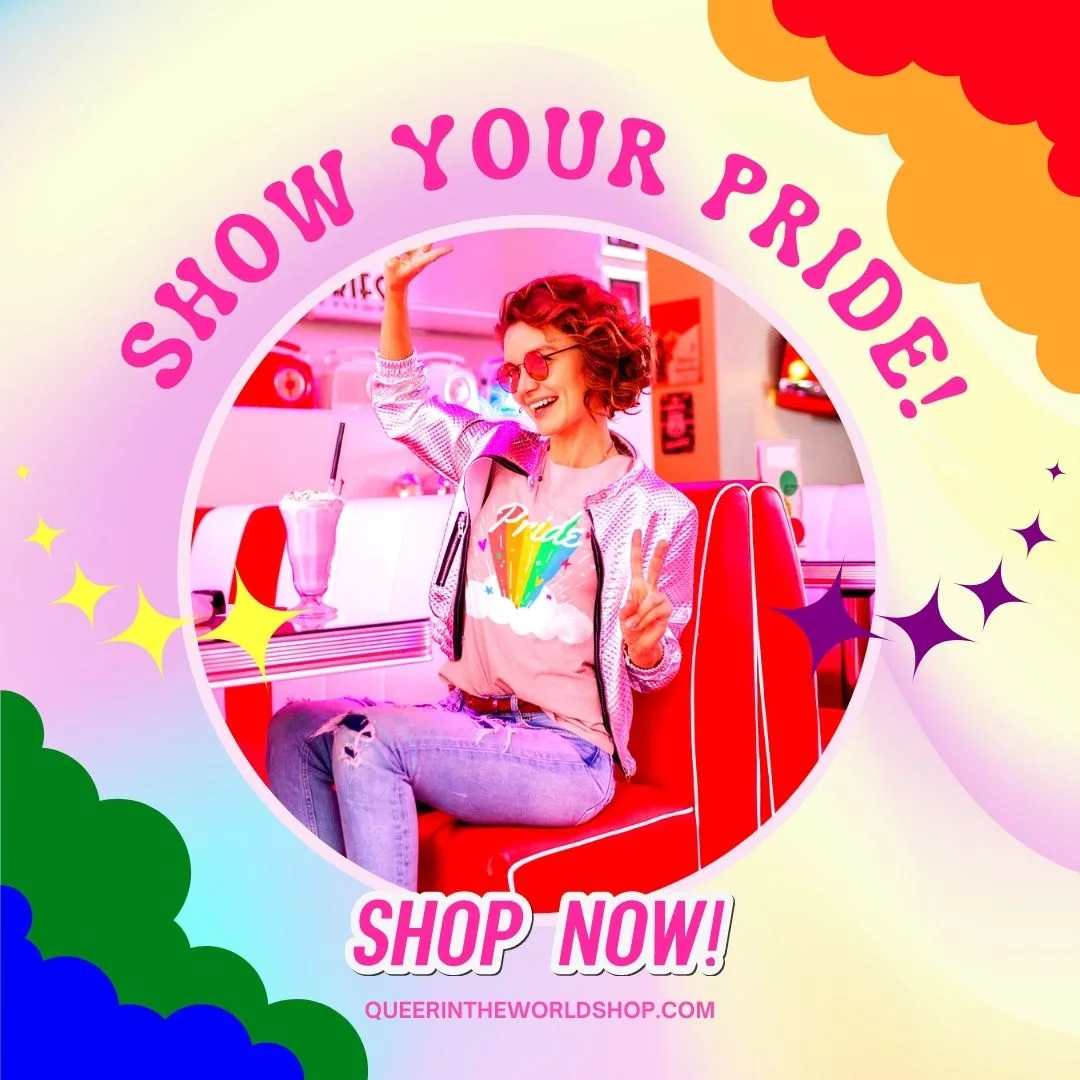 Gay-Friendly and Gay Hotels in Bologna
Get ready to chow down on some delicious pasta and live La Dolce Vita in Bologna. Being gay-friendly accommodation in Bologna means you'll be welcomed and included as an LGBTQ+ guest.
This means having policies and practices in place that create a safe and inclusive environment for queer travelers. Some gay-friendly hotels may also offer amenities catering specifically to the LGBTQ+ community, like rainbow flags or literature about local LGBTQ+ events. You deserve to feel safe and comfortable during your travels, and that's exactly what you'll get at the best gay-friendly hotels in Bologna.
While there aren't any specifically gay hotels or resorts in Bologna, there are plenty of fabulous and proactively LGBTQ+ friendly hotels to choose from. If you're looking to be in the heart of the action, then the gay district in Bologna is around Via del Pratello.
Needless to say, there are also hundreds more hotel and hostel options in Bologna if none of these suit your desired budget, facilities or area – but these are the best hotels according to other gay travelers and us.
Whatever your needs are, Bologna has you covered. Don't wait to book your room, because these hotels fill up fast.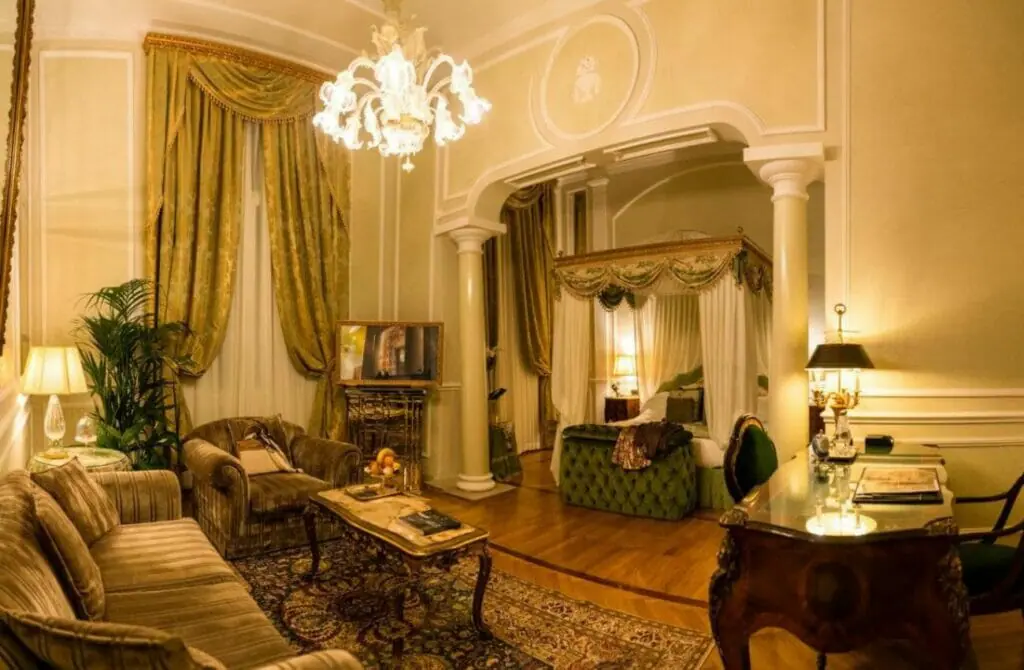 Grand Hotel Majestic "Gia Baglioni" ☆☆☆☆☆
Who hasn't imagined living in a palace? With its opulent antique interior depicting the vivid history of the Red city, this palace shuttles you to yesteryear. As you walk through the hotel's enacting corridors to the royal deluxe luxury room, you will be following in the footsteps of kings.
After taking a royal nap, reserve the outdoor table in the hotel's restaurant and enjoy gastronomic delights under the starry sky, while being overwhelmed by the scent of jasmine and caressed by the winds.
Kicked to the hotel's bar, offering a fine retreat with 300 Italian and foreign wine labels, all tucked beneath the genuine works of art. Here your sense of irony will mesh with frequently seen moneyed gays.
Be forewarned, though: returning to reality will not be easy.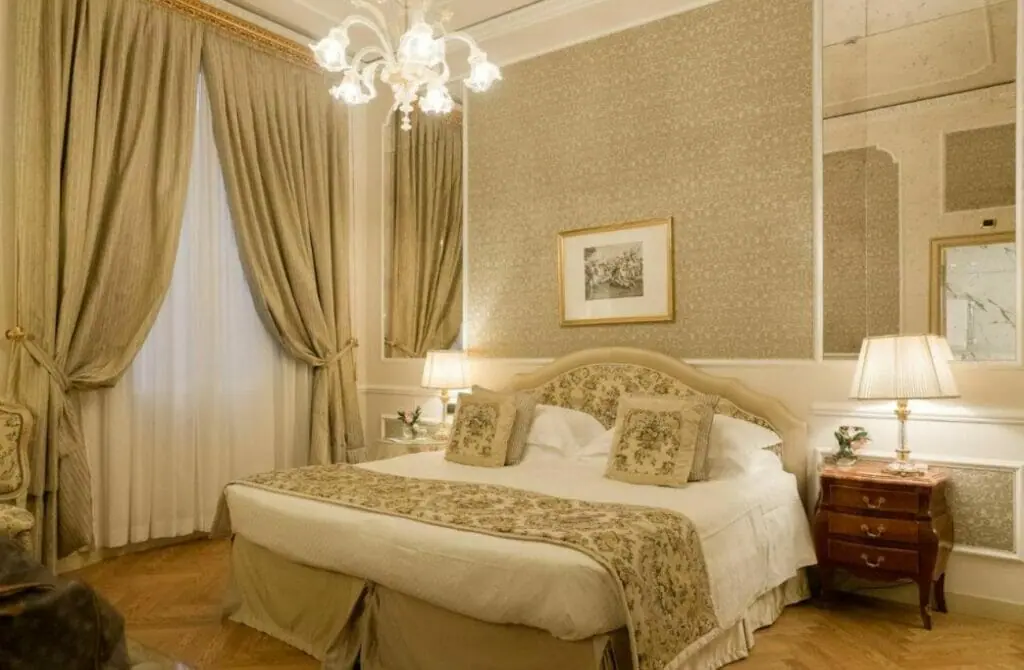 Mitodea – Residenza D' Epoca ☆☆☆☆☆
If all you want is a calm, quiet, comfortable stay with sightseeing, then this accommodation is the ideal place to take a well-deserved break.
Sleep or wake up to natural light and airy glamour streaming in through floor-to-ceiling windows. The hotel's colonial-inspired decor may tempt you to stay there, but you should resist the urge and take an evening stroll, where you might find a one-night stay partner.
After returning, grab a cup of coffee from the hotel's communal area and spend some romantic time on the terrace with the city's view.
This luxurious four-star hotel is ideal for gays who appreciate both elegance and nature. Whether you want to be alone for a romantic getaway or gather with a group to make new friends, Savoia Hotel has it all.
Apart from the usual gay amenities such as a swimming pool, gym, and sauna, the hotel also provides a unique natural experience with its 10,000-metre square park filled with palm trees and a large central fountain.
Isn't that what you want—waking up to the sound of birds singing, soaking up the sun on plenty of pool loungers surrounded by lush gardens, retreating to the rooftop spa, getting naught in the sauna, and treating your belly with the Bologna's best dishes?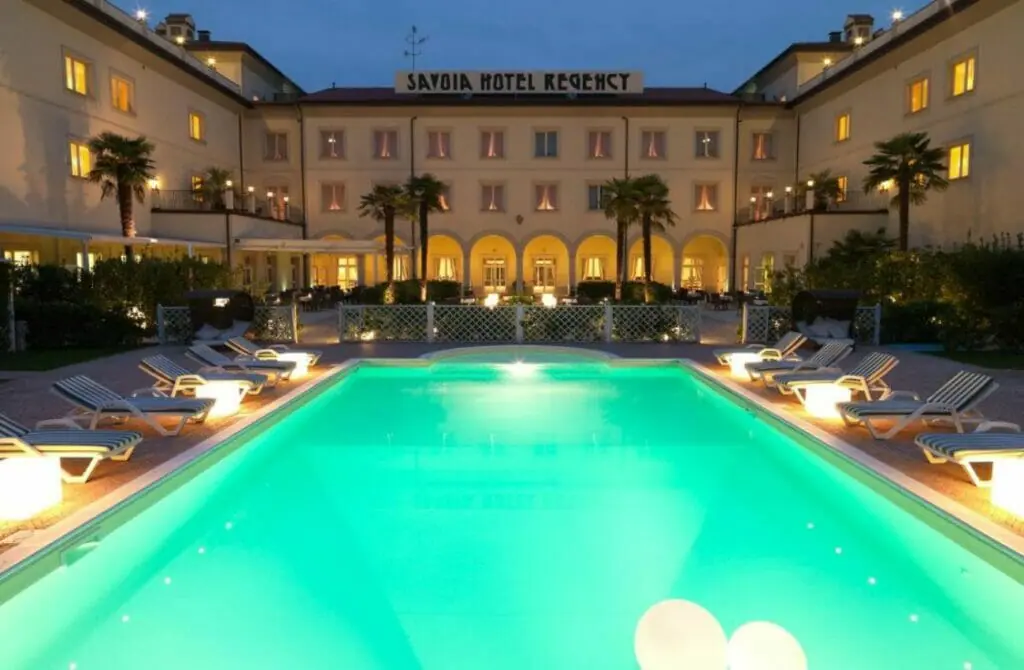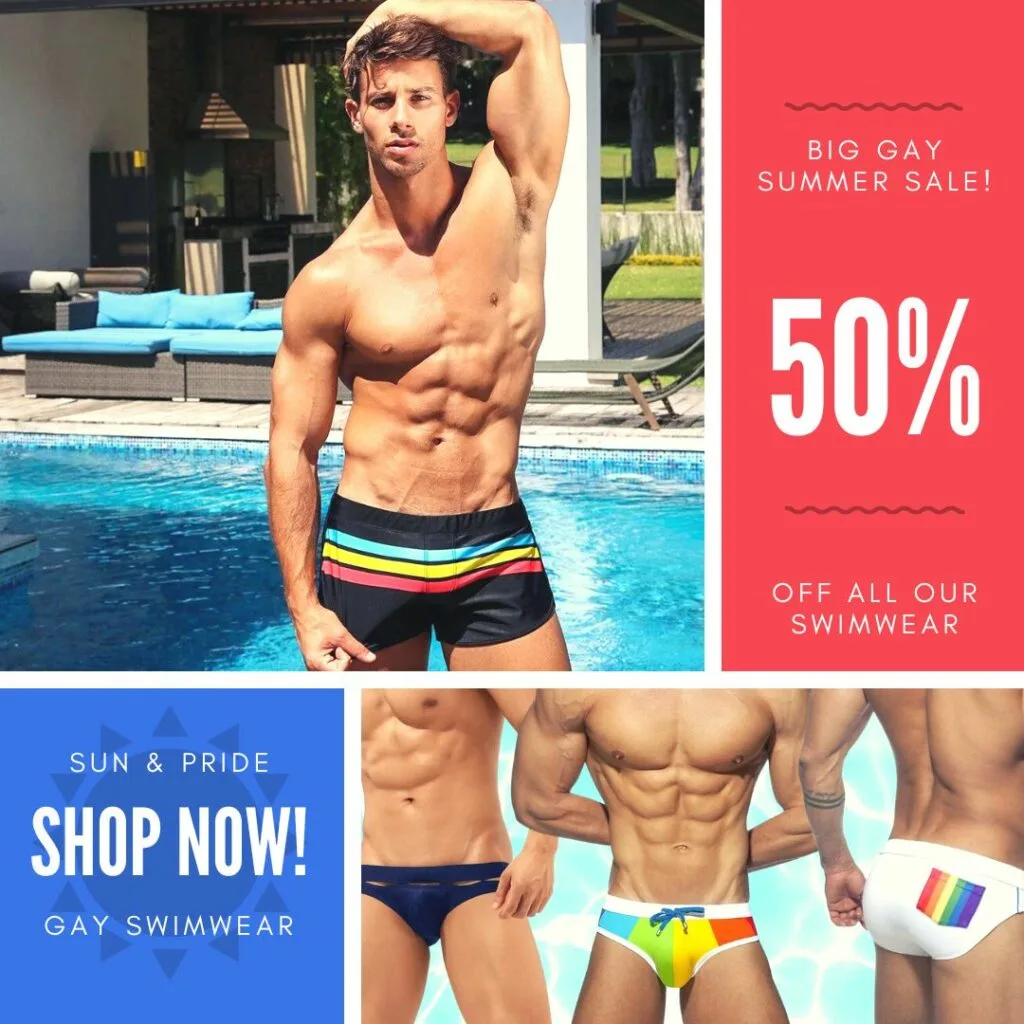 It's ideally situated close to popular tourist attractions and the ideal place to rest your weary. This hotel's main attraction is its kidney-shaped outdoor swimming pool, which is surrounded by palm trees and cabanas, nourishing the soul.
Additionally, the hotel provides all the opulent amenities of a revitalizing wellness center, spa, sauna, hydromassage bath, and yes, a vibrant nightlife with a bar and lobby crowded by hot chic.
If all of that leaves you hungry, hop off to the Spoons' Restaurant to eat at one of Italy's most photogenic restaurants.
Sleep and Eat under one roof!
If you prefer food to bed linens, then lock this hotel. More than its cozy beds and plush towels, Villa Aretuso is renowned for its culinary treats among both locals and tourists. At the Hotel's restaurant, you will be served dishes that are unique to the entire world. Sounds yummy?
Further, the hotel is enveloped by lush greenery that is very favorable for relaxation. So, keep this on your list for a memorable rest time and graceful hospitality.
Hotel Fiera Wellness & Spa ☆☆☆
This 3-star hotel offers a good balance of affordability and facilities. As the name implies, the hotel has a large spa that beauty enthusiasts gay frequently visit. Get hot and bothered in the crispy sauna, where you might get a touch or a nod hinting at some kinky cheeky.
If you don't want to be too naughty, go to the restaurant where the great chef will serve you hot dishes. Alternatively, sit in the lobby and mingle with friendly people.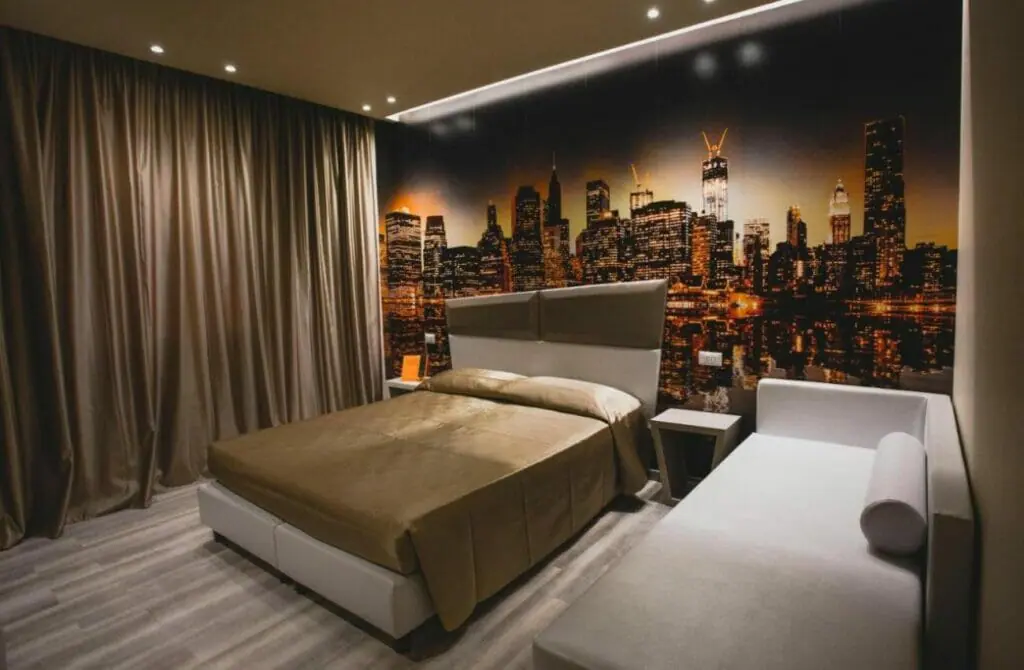 If you prefer socializing to solitude, this hostel is an ideal pick. Keeping your wallet full is another advantage. This hostel offers all the amenities of a bar, lounge, kitchen, and laundrette, but the main draw is its expansive outdoor garden, which hosts numerous live concerts and DJ sets.
Enjoy a beverage while chilling under a tree and interacting with the youths' fascinating university stories. The hostel also provides bike rentals, a great option for exploring the area.
Well, If you crave a good thrill, get out on the rented bike at night. Yeah, this hostel is in an isolated region with nothing but railroad tracks behind it, and the reels here can hit a million views.
Gay Nightlife in Bologna
Darling, let us tell you, Bologna's gay nightlife is nothing short of fabulous and offers a lively, dynamic, and buzzing nightlife with its vibrant student community. After the sunsets and the mouthwatering dinner, gay nighthawkers have a lot of nocturnal activities to partake in.
Expect everything, including dance floors that will your toes, the best music to soothe your ears, the freedom to get dark in the bars and clubs, and, of course, the best drinks from the best mixologists, all in the company of a lively group of rock and roll smiling faces. Above all, you can feel safe and yourself in any of the vibrant venues.
If you're looking for a wild night out, then you must head over to Via Pratello. This is the heart of the city's gay nightlife, and it's buzzing with energy every night of the week. You'll find plenty of gay bars and clubs lining the street, and the atmosphere is simply electric.
If you're looking for a quieter night out, then the Arcigay Center Bologna is the perfect spot. This LGBT community center hosts events and workshops and is a great place to meet locals and learn more about Bologna's LGBTQ+ community.
So, what are you waiting for, hun? Put on your dancing shoes and head over to Via Pratello for a night of gay fun in Bologna!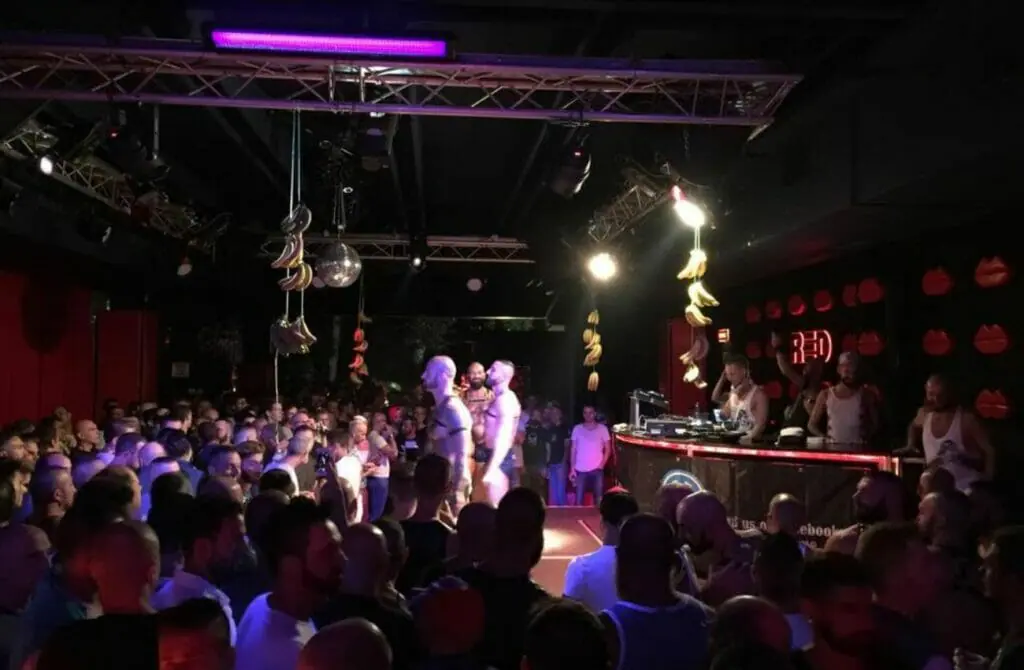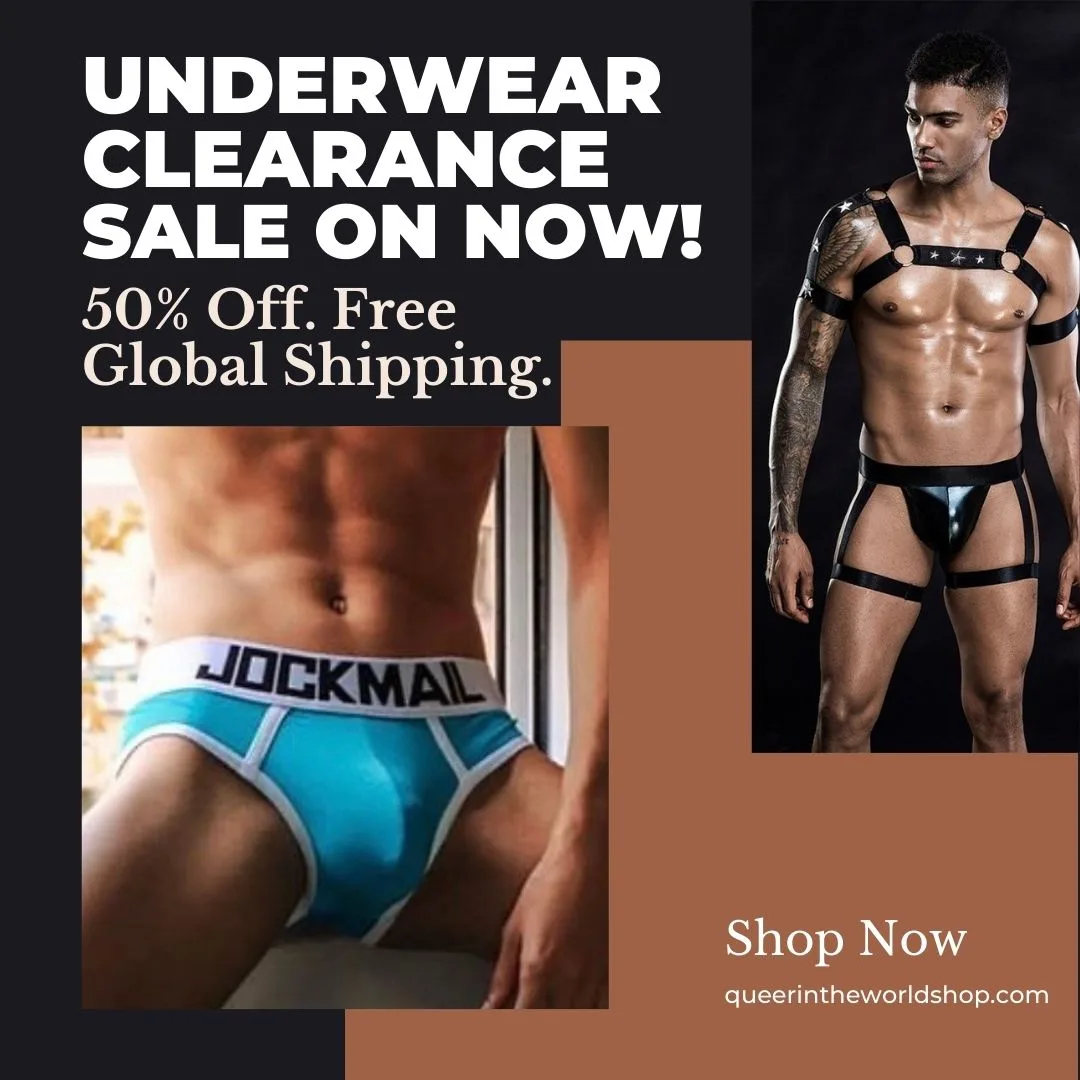 Il Barattolo is a lively and welcoming gay bar in Bologna that is definitely worth checking out during your visit to the city. With its cozy and inviting atmosphere, this bar is a great spot to grab a drink with friends, socialize with locals, and maybe even make some new connections.
The staff at Il Barattolo are always friendly and welcoming, and they take great pride in creating a safe and inclusive environment for all members of the LGBTQ+ community. They serve a great selection of drinks, including delicious cocktails, beers, and wines, and they often host events and themed nights that are a lot of fun.
Whether you're looking for a place to start your night out, or you're just in the mood for a casual drink and good company, Il Barattolo is a fantastic option in Bologna.
If you want to spice things up by dressing up in colorful costumes and engaging in some zesty sexy activities, then it's a number one destination for you.
Red Club is the most popular gay club, attracting partyers of all genders and sexualities from across the borough and beyond for its drag shows, parties, impressive cocktails, and, above all, its cruising underworld. The brightly colored drag queens and go-go dancers keep the atmosphere buzzing all evening.
After feasting your eyes on them, get your hands dirty in the dark room where the boys are more addictive than the cocktails. Once you've fired up a sweat, you can cool off in the club's outdoor pool, oh, with your cruising partner.
If you're not in the mood for that, go to the club's outdoor garden and have a romantic conversation under the starry sky.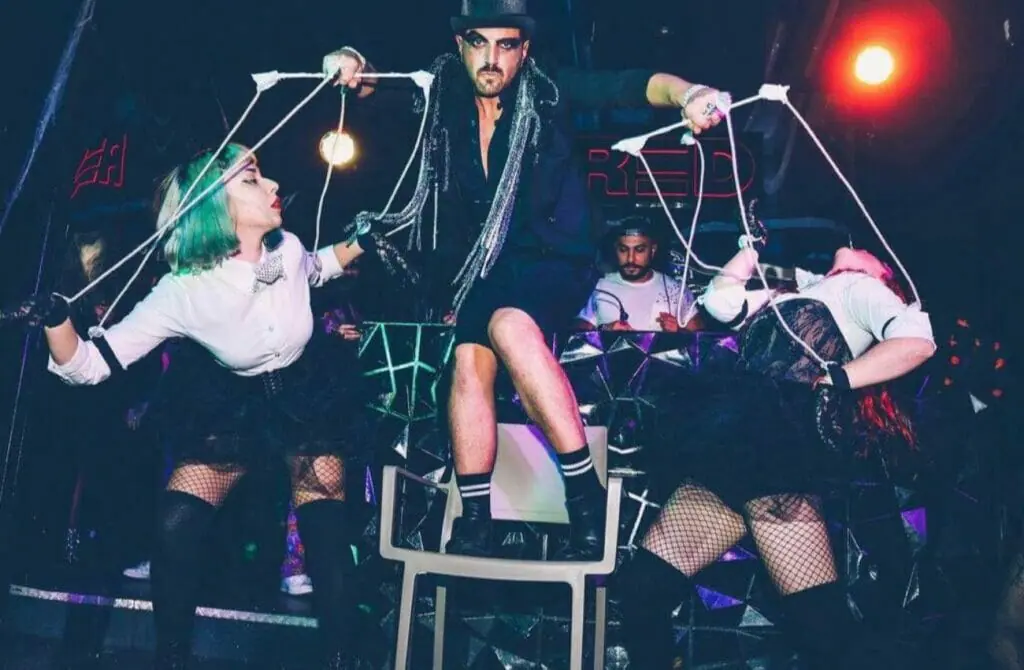 Cassero LGBT Center is a cultural club that designs and produces art exhibitions, festivals, social gatherings, and entertainment activities to assist and work for LGBT members' rights, health, safety, and sheer joy.
This club, located in the ancient salt building, provides a magical high-energy atmosphere with a crowd of friendly queers. The brick room has a dance floor and a lit vibey area with many go-go gay dancers. After smashing your toes on the bopping dance floor, kick out in the outdoor garden for some fresh air and chilly beers.
Bottle up set your singing pipes, and pay heed to vintage punk, rock-and-roll classics, and the latest pop hits. Parco Del Cavaticcio is a large open park that serves as an entertainment and music hub, hosting live concerts, festivals, and gastronomic galas.
All five of your senses, with taste and hearing at the top, will be thankful. The surrounding lush greenery, with canals illuminated by lights, adds to the overall vibes. Line up the stomach with grilled meat, kababs, and roasted beers.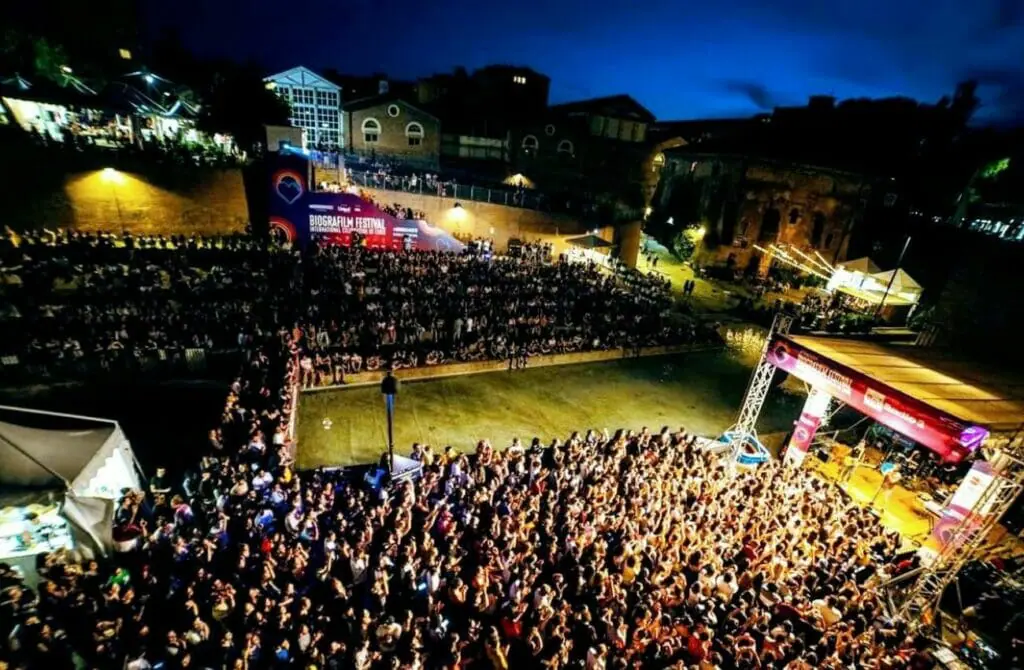 If you're ready to fire up your engines to get dark and dirty, this gay cruise club has you covered. It's well-known as a cruising destination, but it's relatively obscure due to its low-key atmosphere. True, there are no hard party scenes here, but it's a good pick for a private night, with SEXY, an addictive call used throughout the night.
Before you arrive, check the website because the dress code may vary depending on the theme.
Backpackers throng on this bustling street, which still preserves signs of Bologna's illustrious past as a nightlife hotspot. Restaurants, pubs, bars, and aperitifs in the area add value to the nightlife scene's enormous popularity.
The street's main draw is its youthful energy, which keeps the atmosphere alive until dawn. With a great set of drinks and pop venues, take full advantage of the lively atmosphere. Suppose late-night hunger or thirst hits then head at the nearby best bar, Fabrik. You'll get a taste of the city's best cocktails and aperitivo with each bite and sip.
Terrazza Teatro Comunale is a great choice for a jet-set hangout alongside the sexiest sunset. This rooftop will not let you down, whether you're looking for a special meal, icy drinks, or electro beats to go with the romantic views of the Bologna. Grab a seat, indulge in the best cocktails, or go for some cotolettina, pizza, or pasta as the romantic ambiance and soothing music wash over you.
If it's summertime, you will also catch the best performers performing live concerts.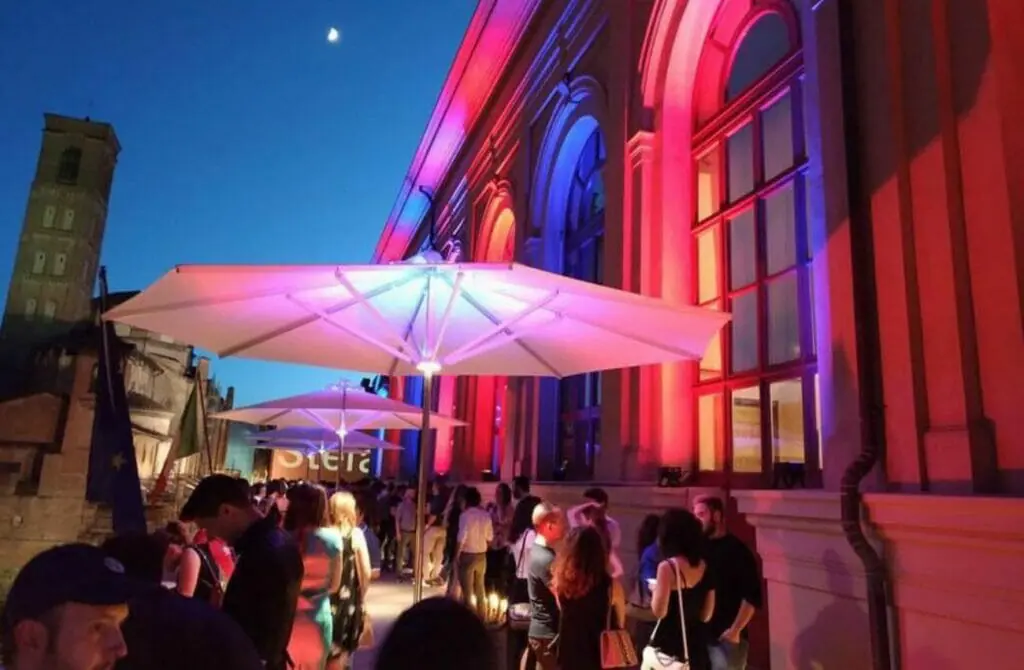 Gay Suana and Gay Cruising in Bologna
Darling, after a long day of exploring the winding streets of Bologna, a hot massage or some naughty cruising might be just what the doctor ordered. But let's be real, scrolling through dating and hookup apps can be a real headache – and don't even get us started on those headless torsos!
But fear not, my adventurous friend, for we've got you covered. We've done the dirty work and compiled a list of the best saunas and cruising spots in Bologna. From hidden public bathhouses to steamy urban parks, we've got all the insider info you need to indulge in some risqué rendezvous.
Just remember safety first, darlings. Use common sense and always respect your fellow cruisers. After all, nothing kills the mood faster than a nasty case of catfishing. So go ahead and let loose, my saucy friend, and explore all that Bologna's naughty side has to offer. Happy cruising!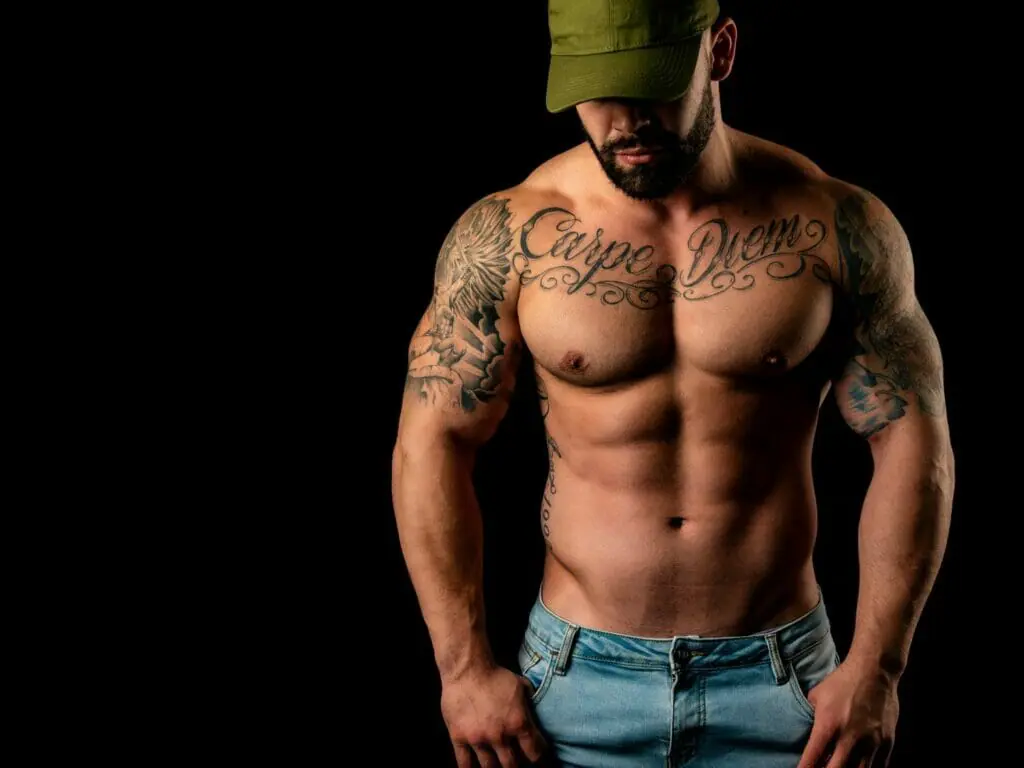 Via Francesco Zanardi
Via Francesco Zanardi is a semi-remote area by the river, and it's a popular gay cruising spot. Guess what? In the warmer months, some guys stroll naked, but unless it's June or July, you might not want to be so forthright. The area is ideal for daytime cruising.
Designed by a famous designer as an Old England recreational club, the Steam Sauna's warm and welcoming atmosphere is sure to make you feel right at home. Just five minutes from the central station, the club is frequented by members of all ages, so there is no need to worry about feeling out of place.
The Steam Sauna is spread over two levels, with 600 square meters of space for you to relax and enjoy yourself. You can kick back and unwind in the wet area, which includes a Jacuzzi, Turkish bath, and Finnish sauna. Or, if you're feeling adventurous, explore the dark room equipped with a video room, glory holes, and a sling cabin for the more daring among us. There's even a bar.
An ARCO card is required for entry. ARCO is an association of private clubs that require membership to participate in their activities and those of affiliated clubs. However, being an ARCO member means you're part of a community that values mutual respect, freedom, and solidarity. Joining is a straightforward process, where you can go to any of their clubs with an ID and follow their collaborators' instructions. After accepting their statute and founding principles, you can access their clubs' activities. ARCO also provides essential services like tests for HIV and other STIs, information campaigns, and telephone support.
Additionally, they support cultural events and initiatives in their circles and the LGBTI movement's fight against homophobia and transphobia. ARCO guarantees complete confidentiality, and they respect every individual's life path, including those who cannot openly live their sexual orientation or gender identity. Once you become a member, you can access their clubs by presenting an ID. If you prefer, you can download their One Pass app for continuous updates on club activities and have a digital card. Tourists can also sign up to a travel pass valid for three months.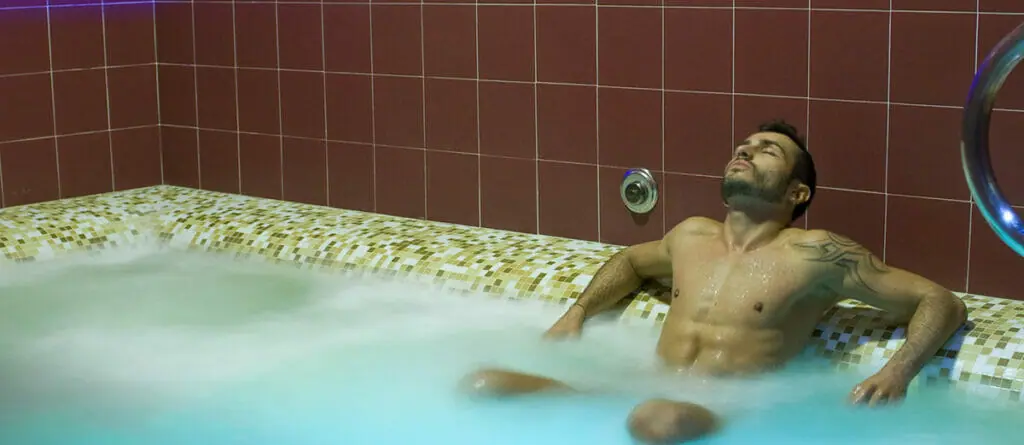 Bart is one of the best cruising spots in Gay Bologna, with a diverse crowd that includes both young muscle and cuddly bears. The atmosphere will get hotter the further back you go. Condoms and lube are practically always ready here, enticing horny people to get down'n'dirty without risk. Grab a single-use pass and indulge in the juicy things.
Save your energy for Saturday night, when roving men in short shorts and naked bodies will be most active.
If you're looking for the ultimate relaxation experience, Cosmos Club in Bologna has got you covered. With a variety of amenities, such as a biosauna, hydromassage, Turkish bath, Finnish sauna, and chromotherapy, you'll be able to pamper your body and mind. The biosauna, in particular, offers a tropical environment that helps increase your overall well-being. And if you're in the mood for some bubbly fun, the large whirlpool is perfect for a collective and convivial experience. The chromotherapy sessions in the Turkish bath and whirlpool are an added bonus that'll help you de-stress and balance your energy points. And if you're feeling adventurous, the dark room awaits you.
Cosmos Club also offers a variety of entertainment options such as meeting spaces, recreation rooms, a large collection of media for watching movies and listening to music, as well as a wide selection of books and magazines. You'll be able to dedicate some time to yourself and your passions, whether that's watching your favorite movies on a large screen or lounging in the reading rooms. And when it's time for a snack or drink, the American bar is there to serve you with a variety of refreshing drinks and snacks. So head to Cosmos Club, and immerse yourself in the exotic and relaxing atmosphere.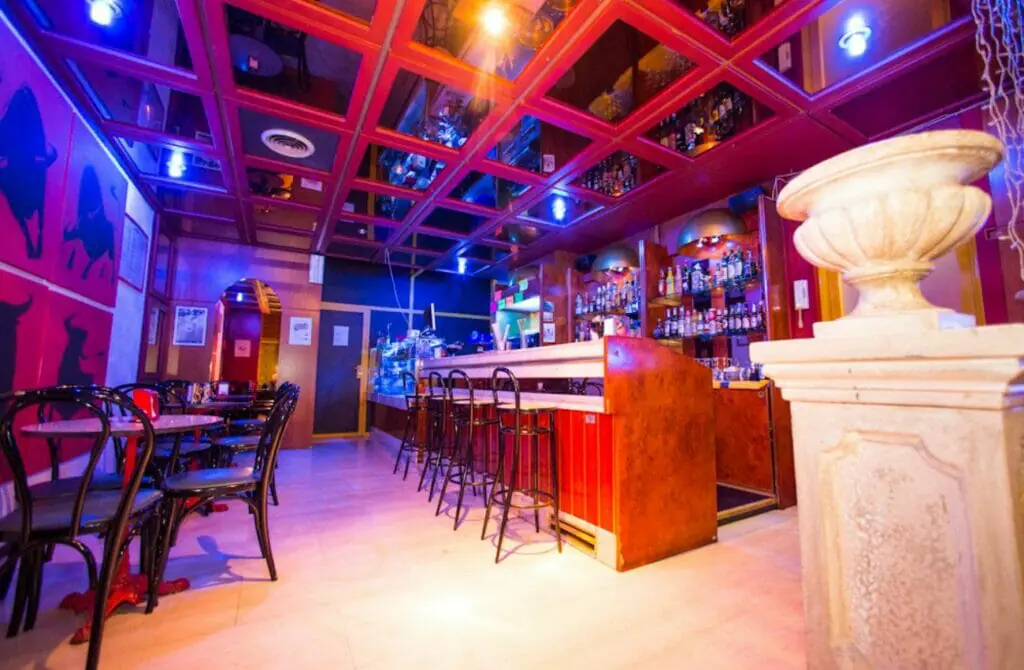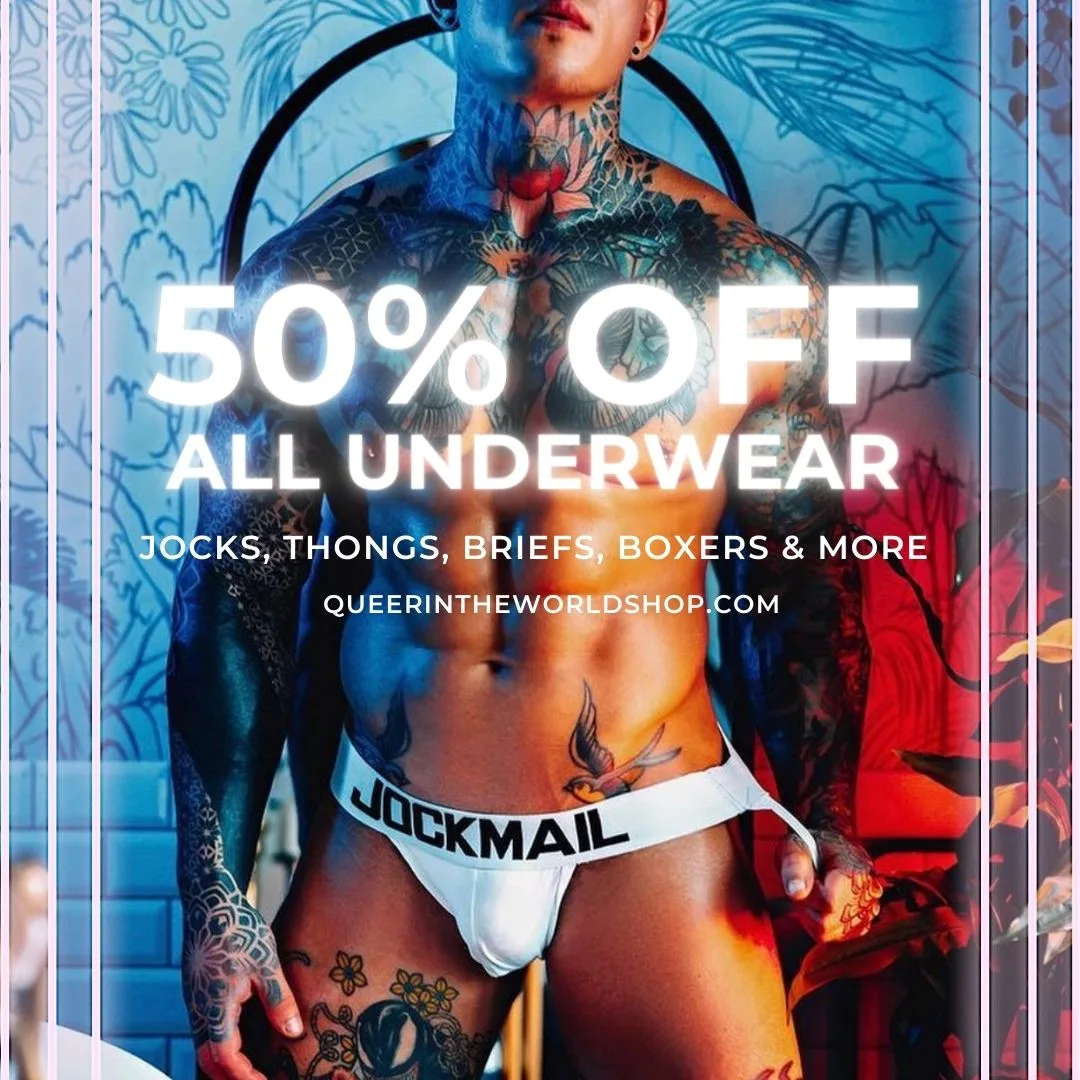 Gay Map Of Bologna
Finding it hard to envisage where everything is in Bologna? Hopefully, this queer-centric map helps where we have marked all the bars, clubs, parties, hotels, saunas, massages, and more will help you stay in the spot best suited to you!