Honey, have you heard about the hidden gem that is Gay Cadiz? This charming and historic city in southwestern Spain may not be as well-known as some of its larger counterparts, but don't let that fool you.
Cadiz has a rich history of LGBTQ+ culture and an equally thriving queer scene that is just waiting to be explored.
When it comes to gay life in Cadiz, you'll find a friendly and welcoming community that celebrates individuality and expression. The city's gay bars and clubs may not be as numerous as other destinations like Sitges, Barcelona or Madrid, but they more than make up for it in character and charm.
From the new-age Kings & Queens club, and if you prefer something traditional, the smaller El Poniente or El Chiringuito's laid-back beachfront vibes, there's something for everyone.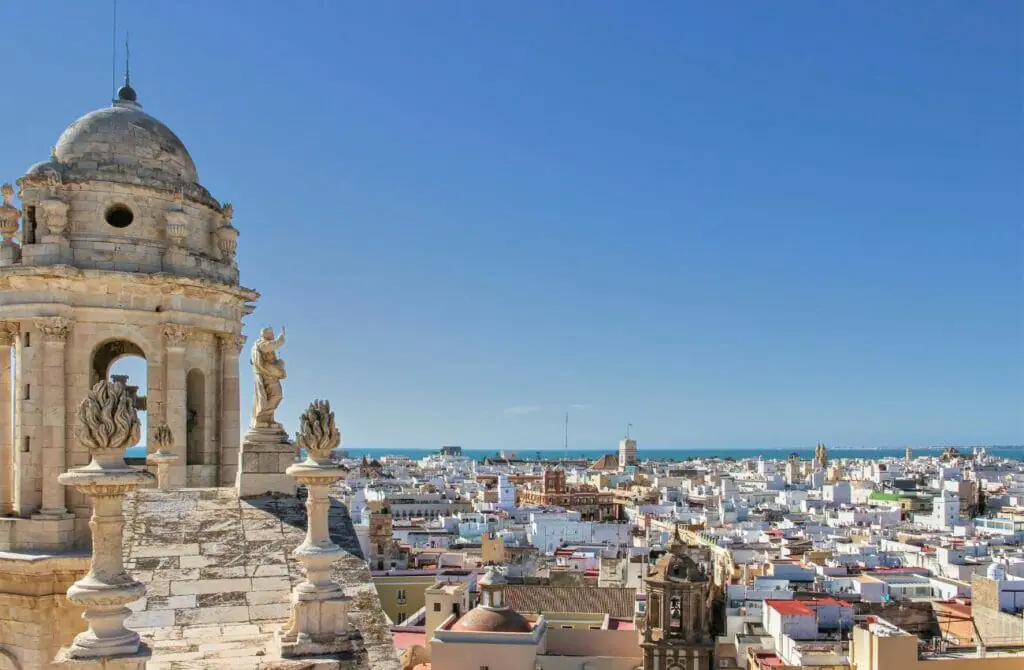 If you're looking to dive into the heart of Cadiz's gay scene, the charming El Pópulo neighborhood is the place to be. This historic district is home to many of the city's best LGBTQ+ hotspots and is full of winding streets, stunning architecture, and vibrant local culture.
But the fun doesn't stop there, honey. Cadiz also boasts breathtaking beaches, delicious seafood, and a vibrant flamenco scene that will leave you mesmerized. And if you're a history buff, this city has so much tea to spill, because Cadiz is one of the oldest continuously inhabited cities in Europe, with a rich and diverse cultural heritage that is sure to captivate you.
Furthermore, the city is so traveler friendly that you can take several forms of public transport to get around with ease (or hire a bike) and see the unique sights at your own pace from the ground. All-in-all, Cadiz is rich with things to do and is a must-see for those gay travelers wanting to explore off the beaten path of the usual gay holiday experience in Spain
So, pack your bags and head on over to gay Cadiz. You won't be disappointed.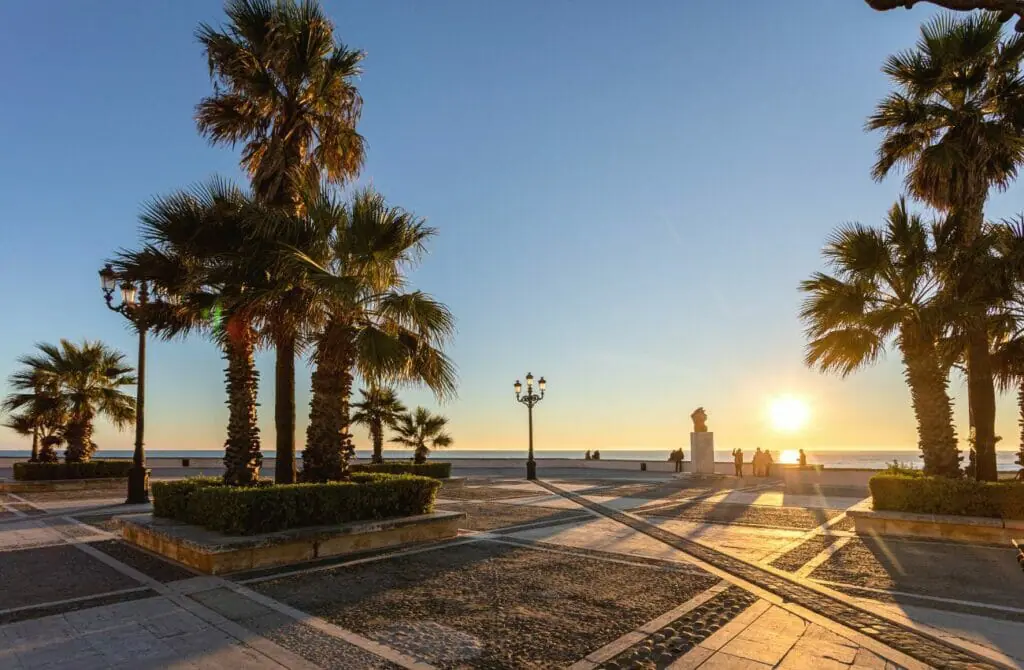 Attractions in Gay Cadiz
Welcome to beautiful Cadiz, honey! As a new visitor to this stunning city, there are so many exciting things to explore, and you don't have to be a member of the LGBTQ+ community to have a fabulous time. Cadiz is a city steeped in history and culture, with beautiful architecture, lush parks and gardens, and a vibrant food scene that is sure to tantalize your taste buds.
Start your journey by taking in the city's most iconic landmarks, like the Torre Tavira, the Catedral de Cadiz, and the famous Plaza de España. Don't forget to explore the winding streets of the city's historic center, where you'll find hidden gems at every turn.
When you're ready for a break, take a stroll through the city's beautiful parks and gardens, such as the Genovés Park or the Alameda Apodaca. And if you're a foodie, you'll love the local cuisine, which includes mouth-watering tapas, fresh seafood, and sherry wine. Don't forget to try the local specialty, the "tortillitas de camarones" – a delicious shrimp fritter that's a must-try for any food lover.
As for cultural events, Cadiz is known for its lively carnivals and flamenco performances, which are an essential part of the city's cultural heritage. And if you're looking to bring home some souvenirs, be sure to visit the bustling Mercado Central de Cadiz, where you can find everything from fresh produce to handmade crafts.
So come on down to Cadiz, honey, and experience all this unique and charming city has to offer. You won't regret it!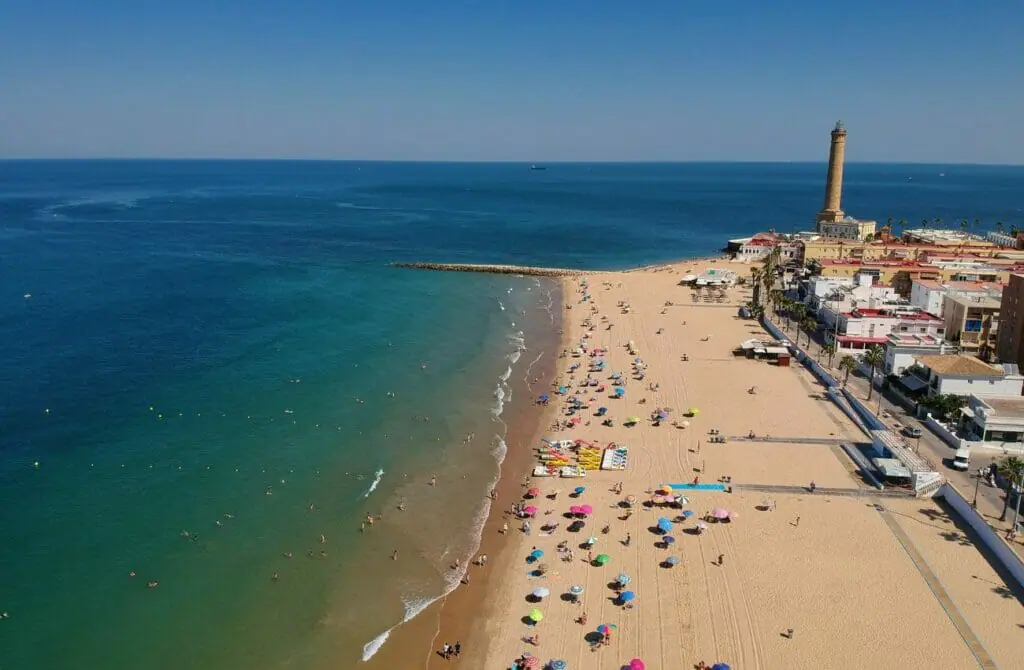 Cadiz City Hop-on Hop-off Sightseeing Shore Excursion
One of the best ways right off the bat to experience any city is by taking advantage of their tourist bus tours. For example, Cadiz offers a hop-on hop-off doubledecker bus tour starting at Cadiz port before making your way past iconic sights like Cadiz Cathedral and Puerta de Tierra.
During this tour, you can stop at any destination, and with a handy audio guide, you can experience everything at your own pace with a 24-hour duration for services.
Cadiz Old Town Private Walking Tour
As you'd guess, Cadiz's oldest part is Old Town. So, if you're one for history and ancient white-washed buildings, this two-hour private walking tour will be one of the highlights of your stay in Cadiz.
Be dazzled by the seaside Cadiz Cathedral, see where locals buy their fresh produce at the market and venture through narrow alleyways and open plazas, all while the guild regales you with tales of the past and legend. After the tour, you can enjoy a compilatory glass of sherry wine.
Torre Tavira
This 18th-century tower offers some of the best city skylines views over Cadiz, so even if you don't care much for the structure's history, you can get some amazing photos! This tower is unique from regular tall buildings because of its former history as a watch tower and the preserved dark room with a Camera Obscura.
La Caleta
If you're in Cadiz for summer, it would be a crime not to visit La Caleta beach, where you'll be in for a real treat. Not only is this beach a mixture of sand and rocky terrain, but the surrounding beachside attractions also give it a unique feel that few other Spanish beaches could boat.
To the right, as you face towards the sea, you have the castle for high fortified walls, then to the left, you have a makeshift white jetty and sandy shore giving into a rocky coastline. The beach is always bustling during the day, so if you want to enjoy it at night, you can still see incredible sights in the twilight without the background noise.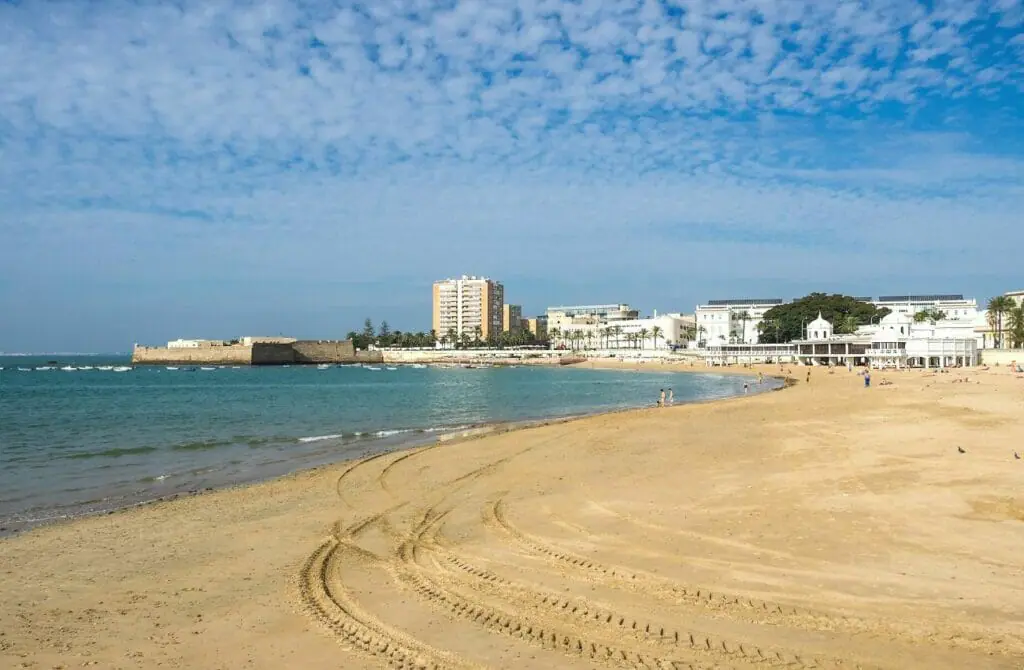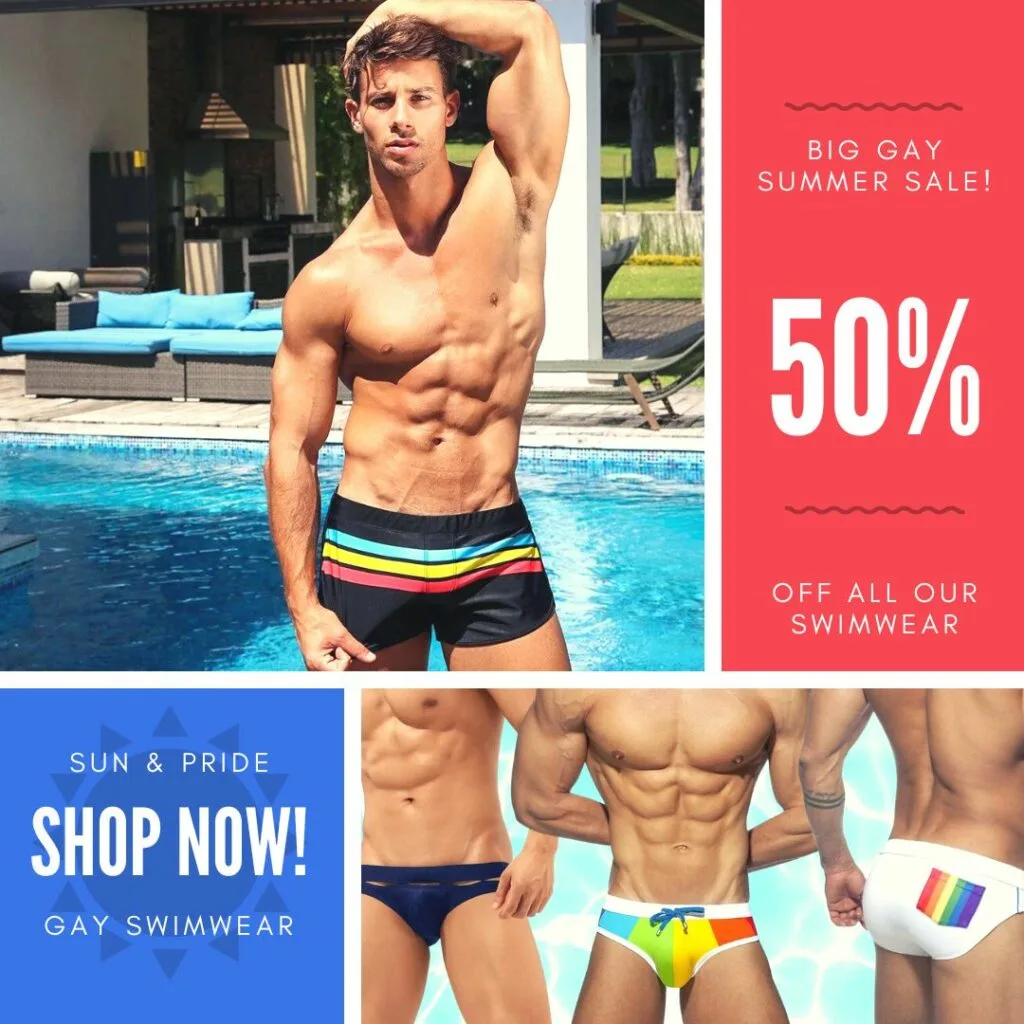 Cádiz Like a Local: Private, Customized Walking Tour
If you feel that wheels and looking around Cadiz are best seen by foot and the guiding eyes of a private walking tour, then Cadiz also lets you experience the town like a local.
This experience opts to skip the boring historical information in favor of providing a highly customizable tour to allow you to share aspects of Cadiz culture and city life you're most passionate about. I'm sure they might give a tour with a gay twist if kindly asked.
Viator Cadiz: 3-Hour Tapas Tour
This tour will bring the taste of Cadiz right up close to your taste buds. The guide certainly knows what the local cuisine is all about, including the best places to eat and also what to order if you're unsure about what is being served. So not only will you get a great dining experience and learn a lot about how food is grown and made locally to provide great Spanish dishes.
Sherry Triangle Tour 3-Day Food & Wine Itinerary
Cadiz is famous for the sherry that comes out of the Sherry Triangle, so it is a must to go on this foodie trip to gain a full appreciation for what this city does best, good food and good wine. The Sherry Triangle is a plot of land formed by three Sherry-crazy towns in the Cadiz region, Jerez de la Frontera, El Puerto de Santa María and Sanlucar de Barrameda.
And during this tour, you'll be able to experience all of them! So, consider heading out into the vineyards of the Sherry Triangle on this three-day tour, where you'll delve deep into the storage spaces, learn about the whole sherry-making process from growth through to bottling, and enjoy a few delicious tasters. You'll become a real Spanish sherry connoisseur.
Teatro Romano de Cádiz
If you want to get a slice of ancient history in Spain, this particularly excavated Roman theatre archaeological site is an incredibly well-preserved site that once held great literary works to up to 20,000 spectators. Despite its size, it is only the second largest in Roman Hispania, but you'll still be impressed as you walk through not just former seating but tunnels that run under the structure.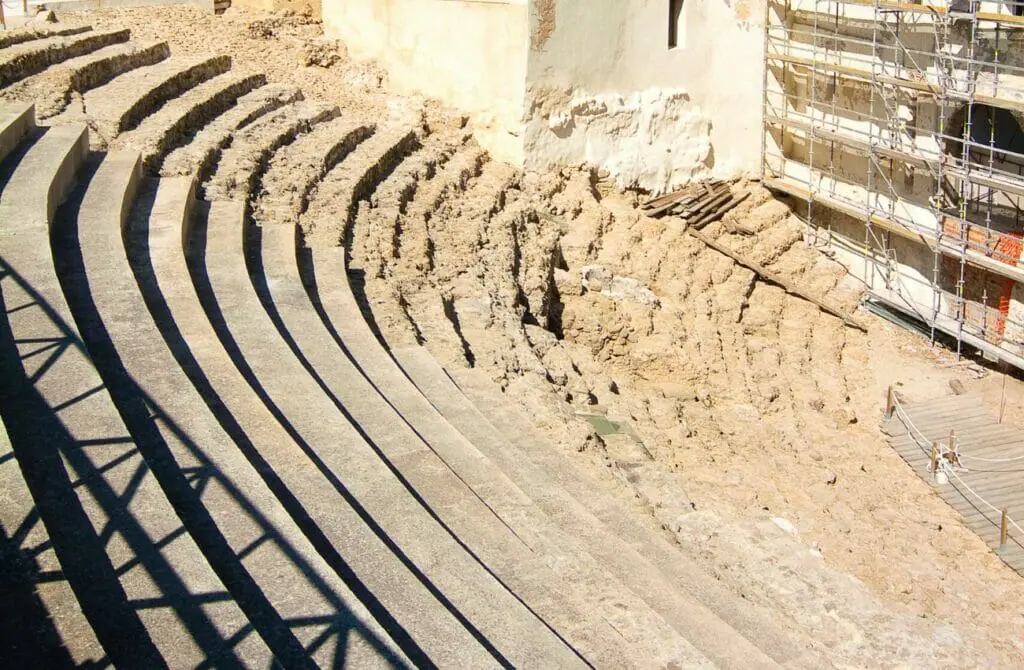 Cadiz Museum
Having now experienced much of Cadiz from the ground and seen the extent of the city, to enrich further the historical experience, you need to check out the Cadiz Museum. It celebrates Phoenician and Roman culture through to 20th-century Spanish Culture, with artifacts ranging from statues to modern-day paintings. You'll be surprised what you might find in their curio cabinets.
For a taste of traditional Andalusian cuisine, Restaurante Badulaque is a must-visit. Located on the Playa de la Costilla, this chic restaurant boasts an elegant ambiance and a menu full of mouth-watering dishes, from fresh seafood to succulent meats. It's the perfect spot for a romantic dinner or a special occasion.
Parque Genoves
A quiet little park tucked away in the embrace of Cadiz is a natural oasis for locals to escape the jungle of buildings and daily life. You can visit for just a piece of fresh air, take a walk along their many tracks, take in the varieties of plants and trees, or just lounge with a book in the shade.
An iconic part is the fountain waterfall with dinosaur drinking from the pond and the various unique levels that make up the terrain. It is most certainly a place to be explored!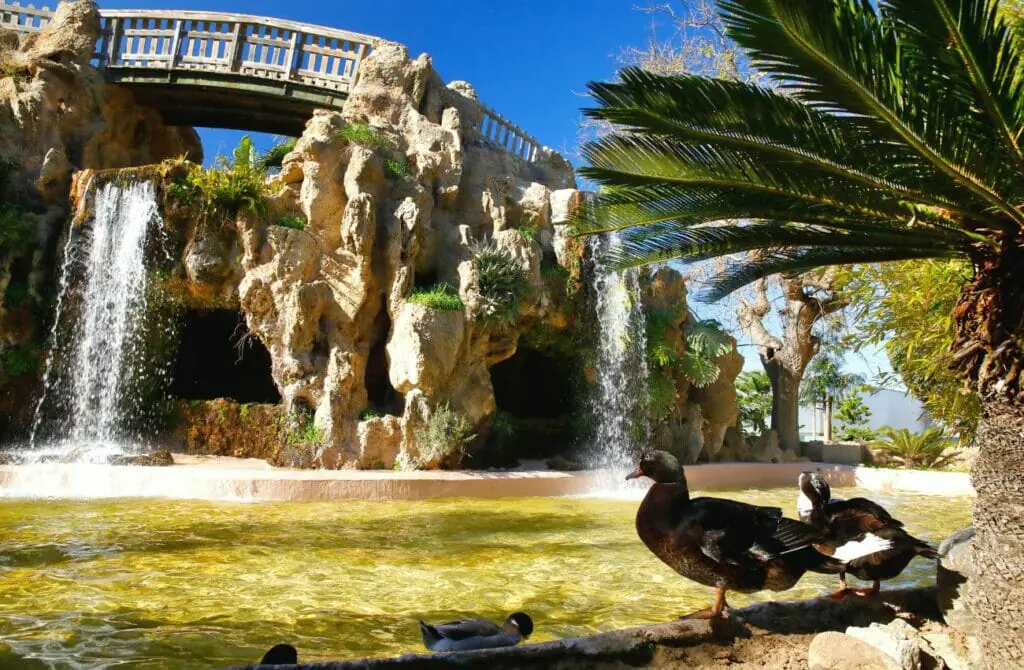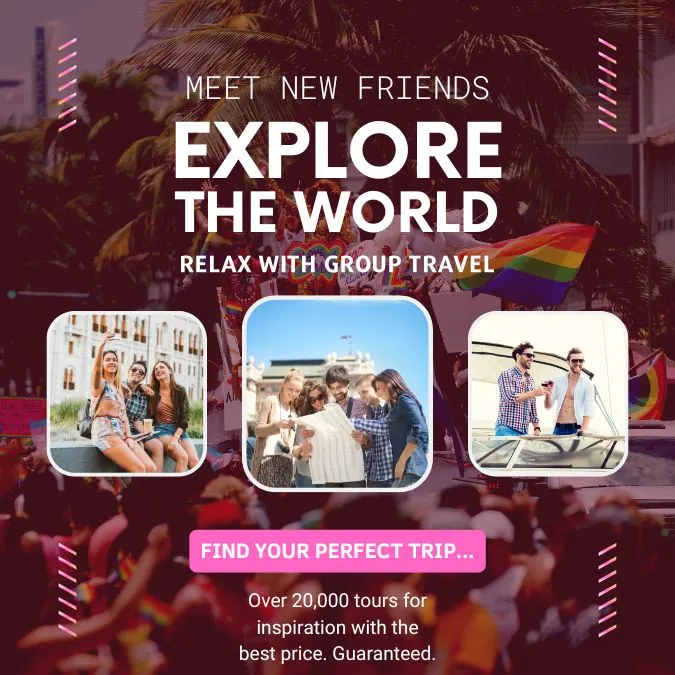 Cádiz con Orgullo / Cádiz Pride
If you're looking for an unforgettable pride experience in Spain, look no further than Cádiz con Orgullo! This vibrant and exciting event takes place annually in the charming coastal city of Cádiz.
The festival celebrates the LGBTQ+ community and promotes equality and diversity through a week-long schedule of events, parties, and cultural activities. Cádiz con Orgullo typically takes place in late June or early July, with the main parade and festivities happening on the last weekend of the month. The festival has been a fixture in Cádiz's LGBTQ+ calendar since 2005 and has been growing in popularity ever since. In recent years, the festival has attracted up to 20,000 people, both local and international, making it one of the most exciting and diverse pride events in southern Spain.
Don't miss the chance to jump into your favorite gay shorts or tank top and join in on the fun and celebrate pride with the friendly and welcoming community of Cádiz!
Carnaval de Cádiz
If you're looking for a unique and unforgettable experience in Spain, the Carnaval de Cádiz is an event you won't want to miss. Held annually in the charming coastal city of Cádiz, this festival is one of the biggest and most vibrant carnivals in the country. Dating back to the 16th century, the Carnaval de Cádiz is a celebration of music, dance, and outrageous costumes. The festival lasts for two weeks, with events taking place throughout the city's streets, squares, and theaters.
During the Carnaval de Cádiz, the city comes alive with an electric atmosphere as locals and visitors alike take to the streets to join the festivities. The streets are filled with music, laughter, and excitement as people dress up in creative and often humorous costumes. The main event is the Grand Parade, where thousands of performers dance through the city, accompanied by live music and colorful floats.
With over 100 groups participating each year, the carnival draws crowds of over 100,000 people from all over the world. So, pack your most flamboyant outfit and head to Cádiz to experience the magic of the Carnaval de Cádiz!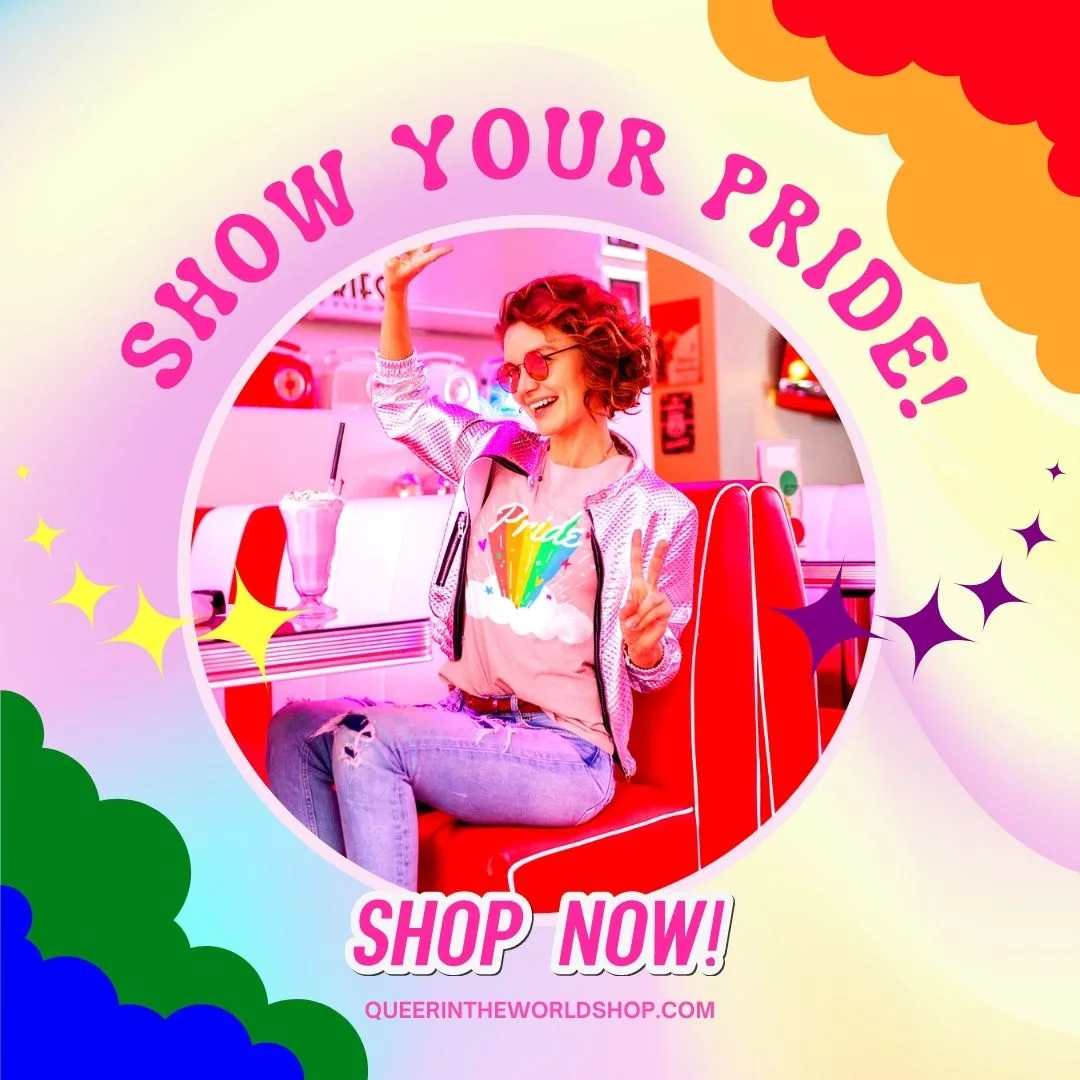 Gay-Friendly & Gay Hotels in Gay Cadiz
Are you looking for a city where you can let your hair down and be yourself? Then look no further than Cádiz! Here, you'll find a plethora of gay-friendly accommodations that welcome guests who identify as LGBTQ+.
What does being "gay-friendly" mean, you ask? It means that the establishment has policies and practices in place to create a safe and inclusive environment for LGBTQ+ guests. You can expect non-discrimination policies, as well as support and resources for LGBTQ+ travelers.
Some gay-friendly accommodations in Cádiz go above and beyond, providing amenities specifically tailored to the LGBTQ+ community. You may spot a rainbow flag or find literature about local LGBTQ+ events or resources. You'll also be pleased to know that gay-friendly accommodations are often located in areas that are known for being LGBTQ+ friendly.
While you won't find specifically gay hotels or resorts in Cádiz, there are plenty of fabulous and proactively gay-friendly hotels to choose from. With so many options to suit your budget, facilities, and location preferences, you'll find that Cádiz has everything you need for a memorable and inclusive trip.
Needless to say, there are also hundreds more hotel and hostel options in Cadiz if none of these suit your desired budget, facilities or area – but these are the best hotels according to other gay travelers and us. Whatever your needs are, Cadiz has you covered.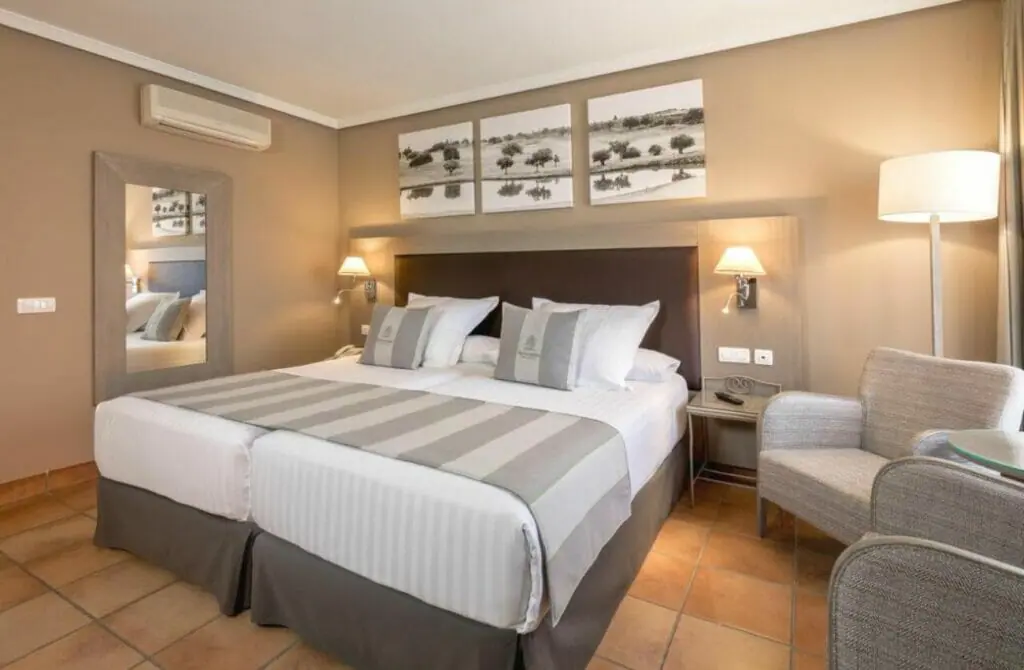 Barceló Montecastillo Golf Hotel ☆☆☆☆☆
This hotel is located an hour's drive from the central city of Cadiz; however, being one of only a few five-star experiences in the region, the extra travel time is worth it to those who want the whole package.
So what do you get with this package of extra travel to experience Cadiz? Firstly they pride themselves on their expansive golf course and driving range that is part of the even bigger complex.
Without the restriction of space in the city, this hotel takes full advantage of this space with open courtyards, four outdoor pools, a water playground, and loungers. But, of course, we are just talking about what you can find outside!
When you head indoors, you'll further understand why this paradise can't be matched by others in Cadiz, with the many halls for dining or hosting conferences, numerous bars and restaurants. You can take the party inside and have a blast in the indoor swimming pool, burn carbs at the gym, or have a romantic spa treatment.
However, this venue isn't all just for adults, as the hotel provides a children's play area, with outside water play areas catering to the same demographic.
When you've made your golf rounds, you can head back to your room, where you can lounge in various seating options as you take a cold drink from your minibar. Then when the day comes to do some work, you have a desk to work away, with the background of the tv droning out the quiet tranquillity of this place.
Ground floor rooms come with their outside sitting area, lined by hedges, whilst the floors above have balconies. You can look out at the complex and enjoy the incredible views in these areas.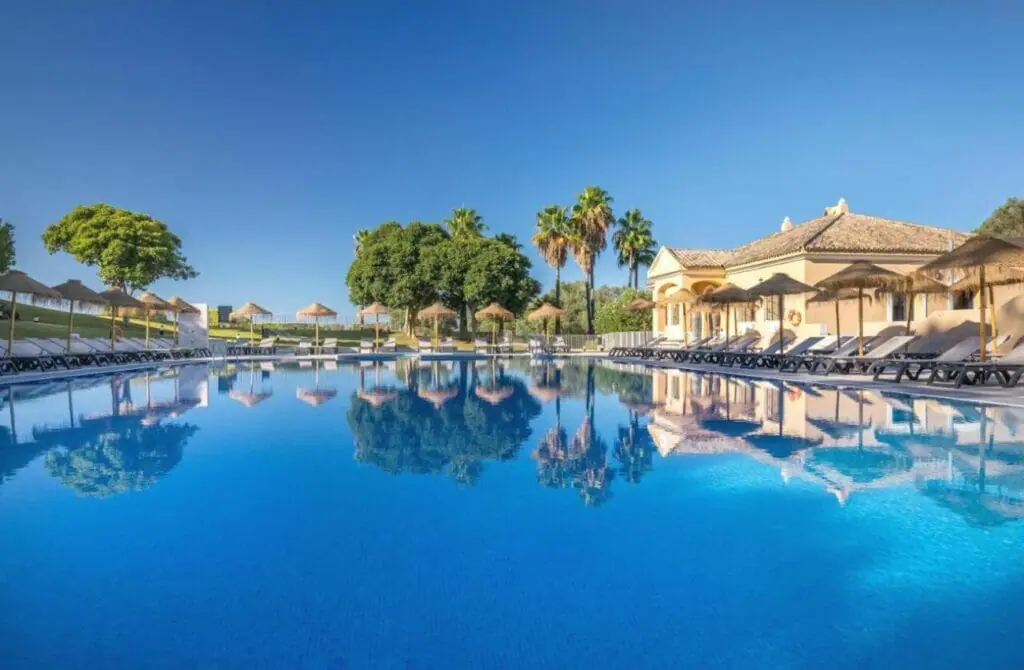 If you're looking for a place to stay outside of Cadiz, Hotel Ritual El Palmar is the ultimate gay getaway. In a unique environment with spectacular views of the Costa de la Luz, this LGBT hotel offers services and facilities to leave you feeling like the queen you are.
Completely renovated, you can enjoy our avant-garde rooms with sea views, an infinity pool and a multitude of amenities to make your stay a unique and unforgettable experience. Adults only, you will need to hire a car to stay here (it's about 40 minutes outside of town – but the queer vibes here are immaculate and worth the effort.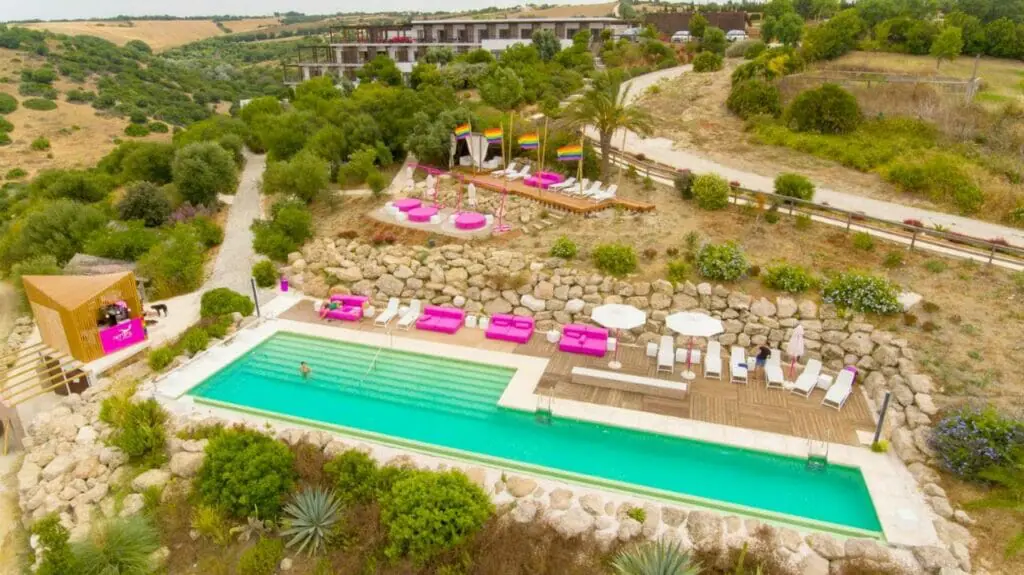 For a truly unforgettable stay, the Parador de Cádiz is a must-visit. This luxurious hotel is located in an 18th-century building overlooking the sea, and it's just a short walk from the city's main attractions. With its elegant decor, stunning views, and top-notch service, the Parador de Cádiz is the perfect choice for those looking for a touch of luxury during their stay in the city.
Barceló Jerez Montecastillo & Convention Center ☆☆☆☆
The Barceló Jerez Montecastillo & Convention Center is a 4-star hotel in Jerez de la Frontera, Spain. Even if it is a little way out of the main city of Cadiz, the central town location is unique, with lots of space for the complex to sprawl out.
In addition, it features a spa, fitness center, and golf course. The hotel also offers a variety of room options and facilities, such as free Wi-Fi, a bar, and a restaurant. A highlight is an outside pool which is a perfect place for a photoshoot of your holiday!
Barceló Costa Ballena Golf & Spa ☆☆☆☆
The Barceló Costa Ballena Golf & Spa is a fantastic choice for a luxury vacation. The hotel boasts a wide variety of on-site amenities, including a world-class golf course, multiple swimming pools, and a full-service spa.
The staff is friendly and attentive, and the location is perfect for exploring the surrounding area with a fantastic view and access to the sandy coastline. Plus, when you get hungry, there's an on-site restaurant and bar to suit your needs!
Gay travelers will feel at home as the hotel is exceptionally gay-friendly, and the private quarters are decked to the highest comfort. These have shades, balconies and seating areas, indoor desks and loungers, a private bathroom and beds to cater to families and couples. Each room is different, so see what they offer and secure the perfect room with a view.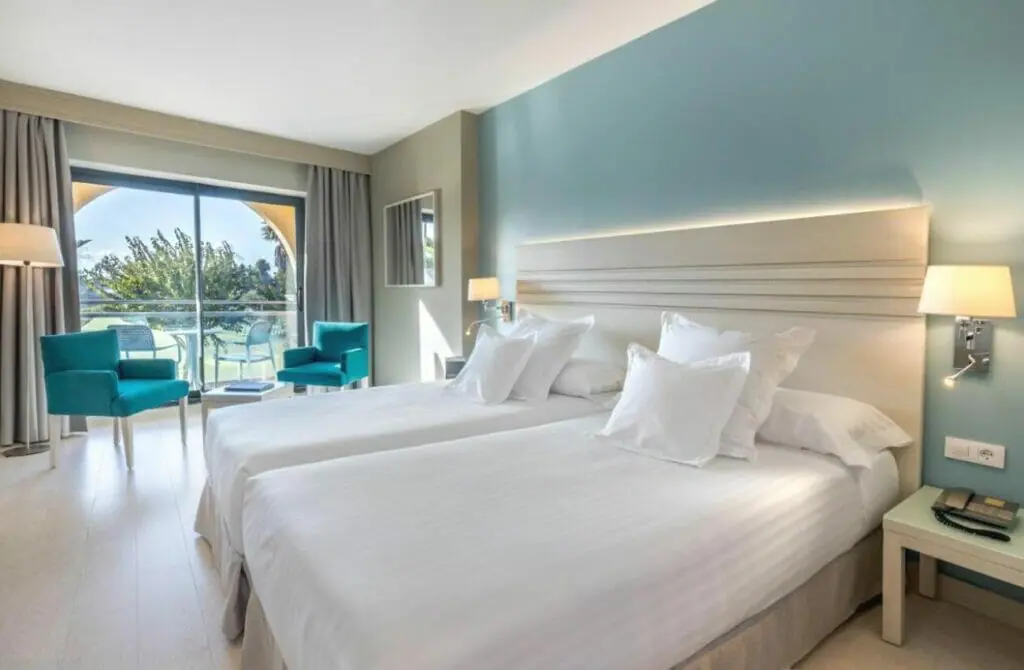 El Armador Casa Palacio is a luxury boutique hotel located in the heart of Cadiz, making it a perfect option for playing a royal visit. It is housed in a restored 18th-century palace and features elegant rooms and suites with high ceilings, chandeliers, and antique furnishings.
The hotel's decor is characterized by its original frescoes, stucco work, and a large central courtyard. However, besides offering unique private spaces and decor, the hotel has a rooftop terrace with incredible views, and down below, you can dine in their bar and Mediterranean cuisine restaurant.
Plaza Mina Suites – Adults Only ☆☆☆
Located in the heart of Cadiz is an adults-only hotel that offers a range of rooms and suites with modern amenities, such as air conditioning, free Wi-Fi, and flat-screen TVs. Its roof terrace offers amazing views of the city and a quiet place to read a book in the shade or sun, and the fact this is an adults-only hotel might be enough to seal the deal.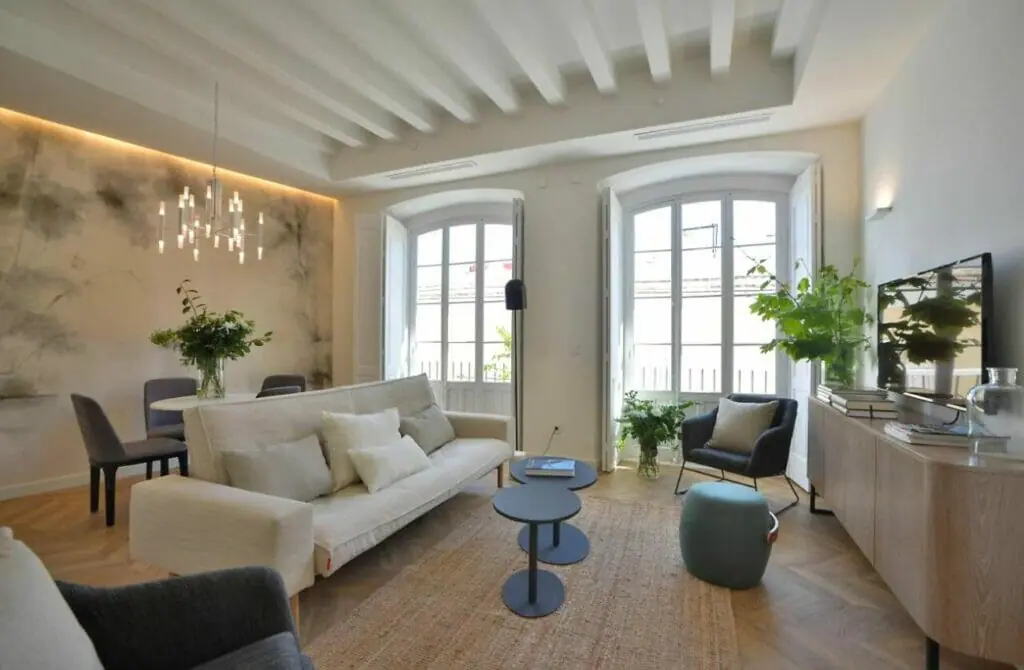 Gay Nightlife In Gay Cadiz
Welcome to the fabulous world of gay and gay-friendly nightlife in Cadiz, where the parties never stop and the fun never ends. This charming city boasts a thriving LGBTQ+ scene with numerous bars, clubs, and events that cater to all tastes and preferences. From sleek and stylish nightclubs to cozy and intimate bars, there's something for everyone in this vibrant city.
The main gay nightlife areas in Cadiz are located in the historic center, specifically around Plaza de la Merced and Calle de la Palma. These areas are known for their welcoming atmosphere, colorful decor, and delicious cocktails. The party starts late in Cadiz, with most bars and clubs opening around midnight and continuing until the early hours of the morning. So, get ready to dance the night away and make some unforgettable memories.
Whether you're looking for a wild night out or a relaxed evening with friends, Cadiz has it all. So, put on your dancing shoes and get ready to experience the best gay and gay-friendly nightlife that this beautiful city has to offer.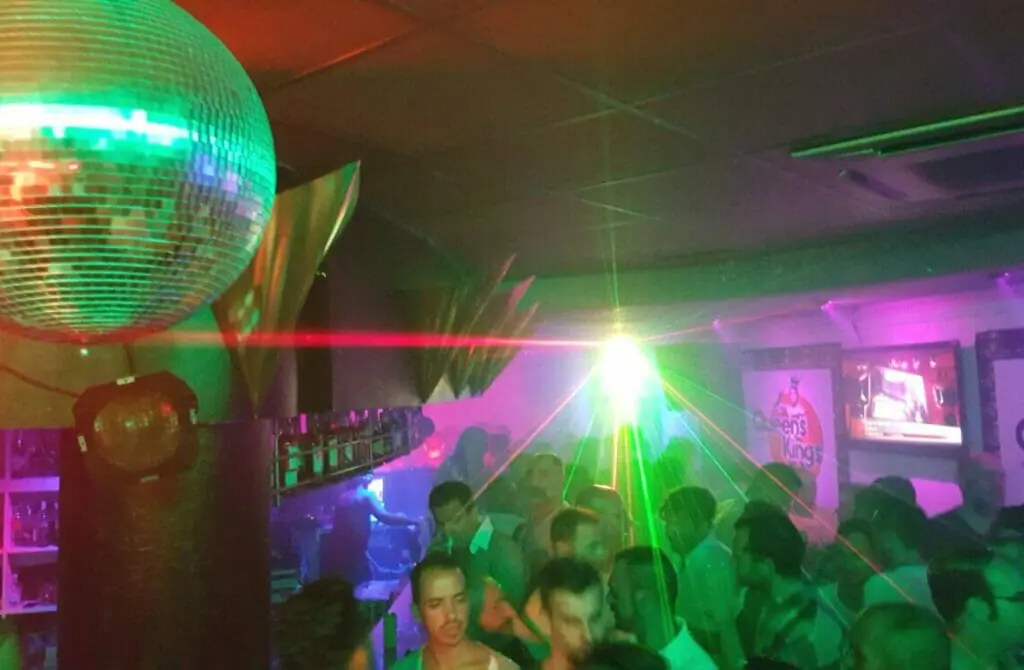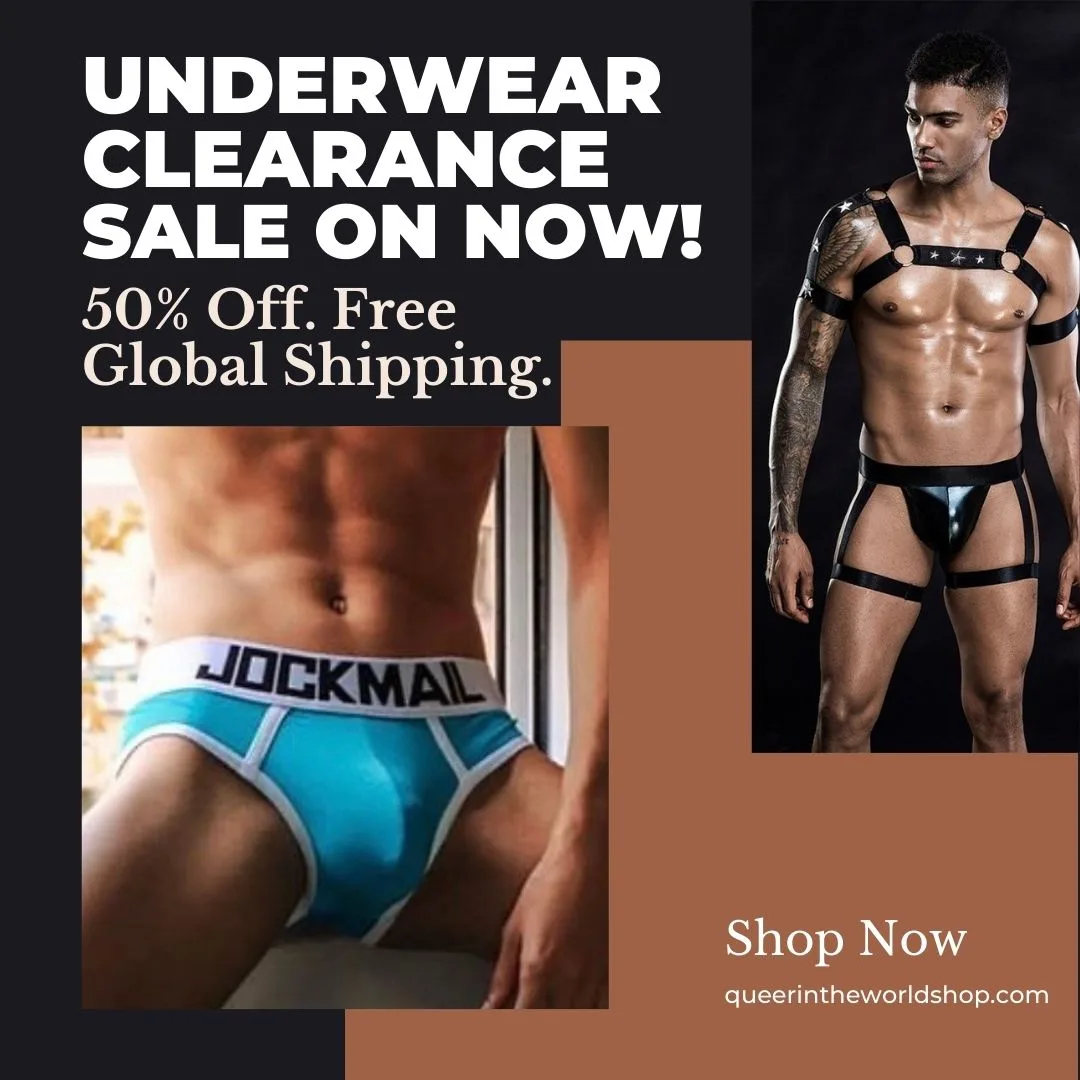 Gay Bars In Gay Cadiz
Kings and & Queens is a star gay nightlife attraction in Cadiz. Maybe because it is ranked as the 9th most popular nightclub in town? Or the fact they are unapologetically gay and throw a rainbow of a party every night.
Expect every night in K&Q to be different, as you might find one evening being bedazzled by drags and the subsequent drinking and dancing so much you'll be smiling from ear to ear into the early hours of tomorrow.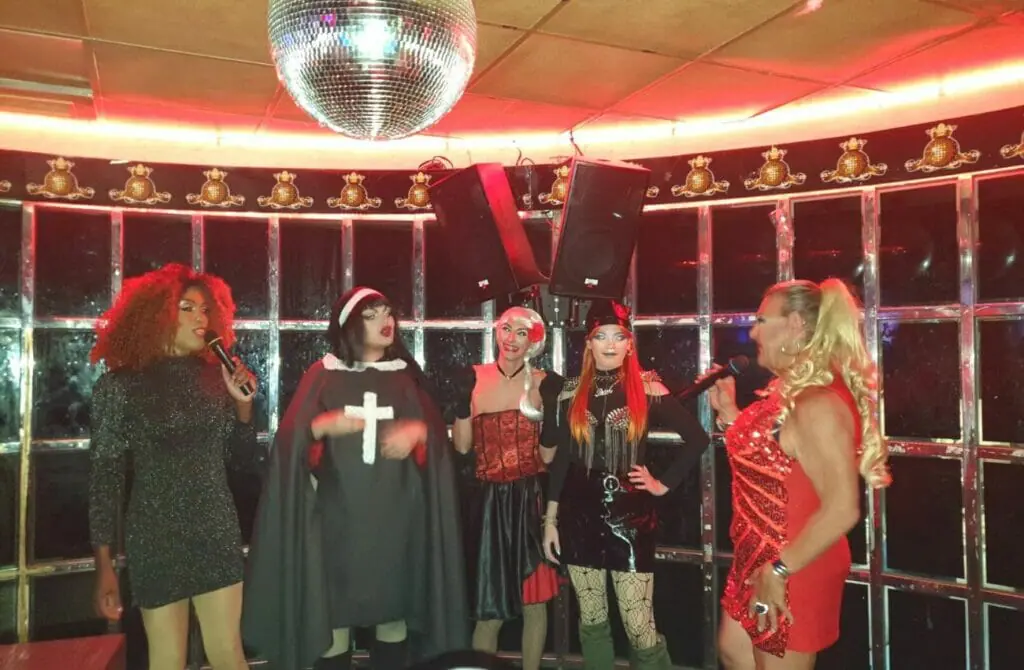 This popular gay bar is a must-stop during your night tour of gay Cazdiz nightlife. This quiet and friendly bar has two things that make it a special place for the queer community to frequent; it is located close to the coastline, and it is a small venue that still packs plenty of good drinks and entertainment.
Their outside terrace is great for those with doggies but doesn't want to leave them at home and miss out on all the fun!
If you want the gayest disco experience, look no further than the Pandora Club. With music always at full volume, the massive dancehalls large enough to contain that gigantic gay energy, crazy strobe lights, pumping floors, and drinks all around!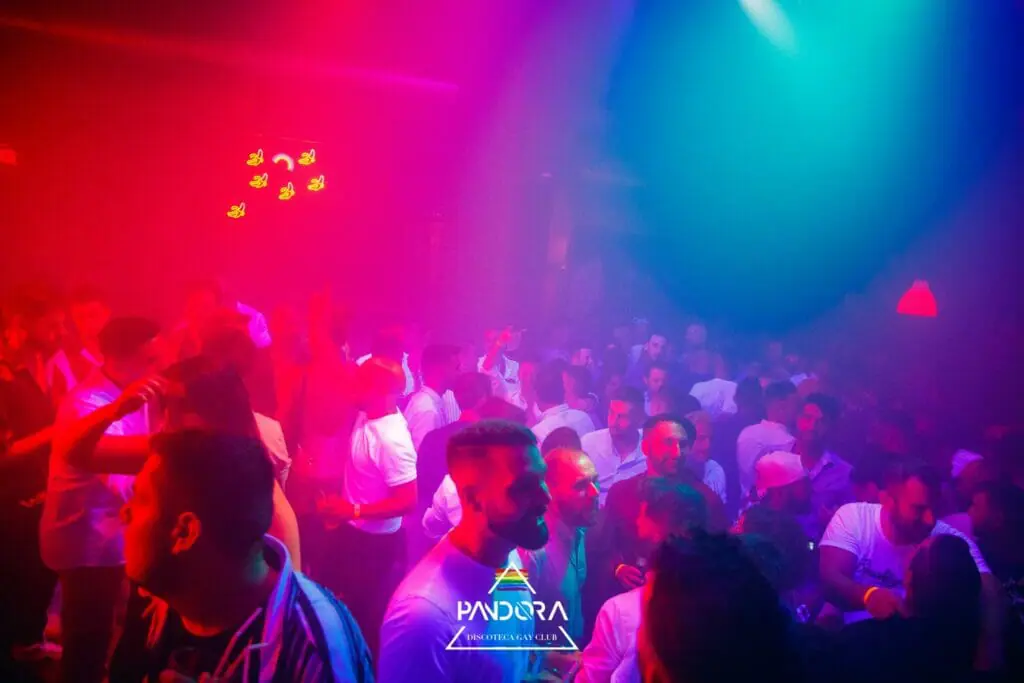 Located in the heart of Cadiz, the first thing you will spot about this cafe is the rainbow flag fluttering above the door. This gay bar and cafe is a quaint favorite for those seeking a quiet daytime place to relax with a drink during the many adventures Cadiz takes you upon.
The cafe functions as a great place to enjoy the good weather from their terrace by day, and at the turn of the night, it takes on a whole new breed of life.
One of a handful of gay bars in Cadiz, we have something special here: a quaint little corner bar on the ground floor of a bustling pedestrian road. You can enjoy one of many local Spanish wines as you take in the street life at one of their street side tables or hug close to the bar and try your hand at a few flirty phrases with the bar staff. I particularly like the hot pink bling of the bar decoration.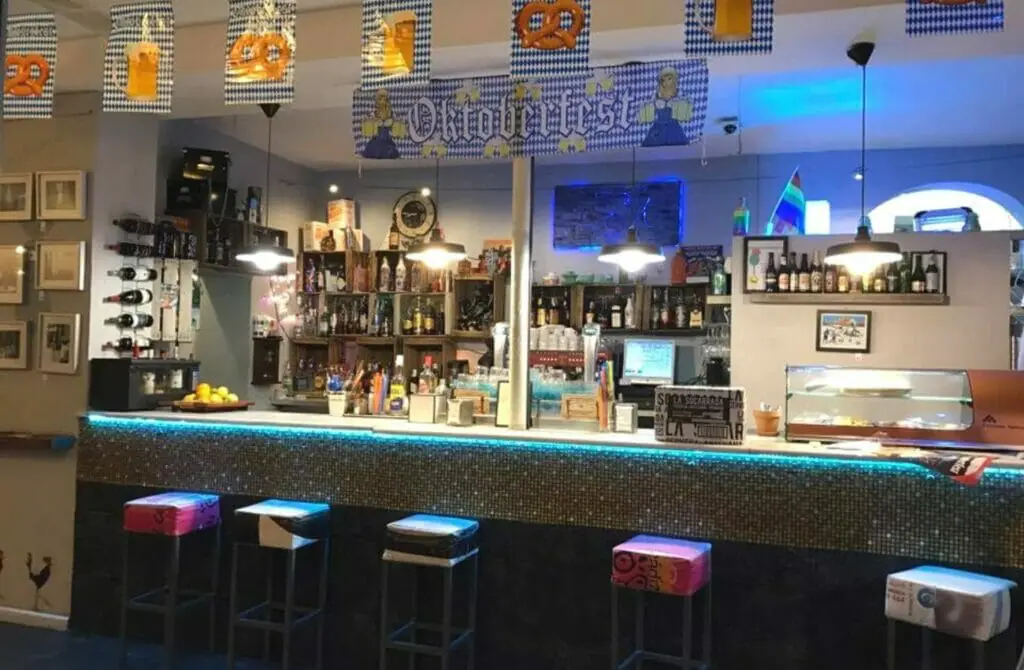 Other Gay-Popular Nightlife Spots In Gay Cadiz
This historic establishment has been serving up delicious tapas and cocktails since 1836. The bar is located in the basement of the building, giving it a speakeasy vibe. The cocktails are creative and expertly crafted, with a focus on local ingredients and flavors.
This famous beachside beer hall is popular amongst not just locals but queers alike. You can expect incredible beers and wines catering to all types of drinkers, and they can get pretty rowdy during game nights. However, most of the time, this is a great place to come visit if you want a relaxing atmosphere to get stuck into deep conversation or warm drinks.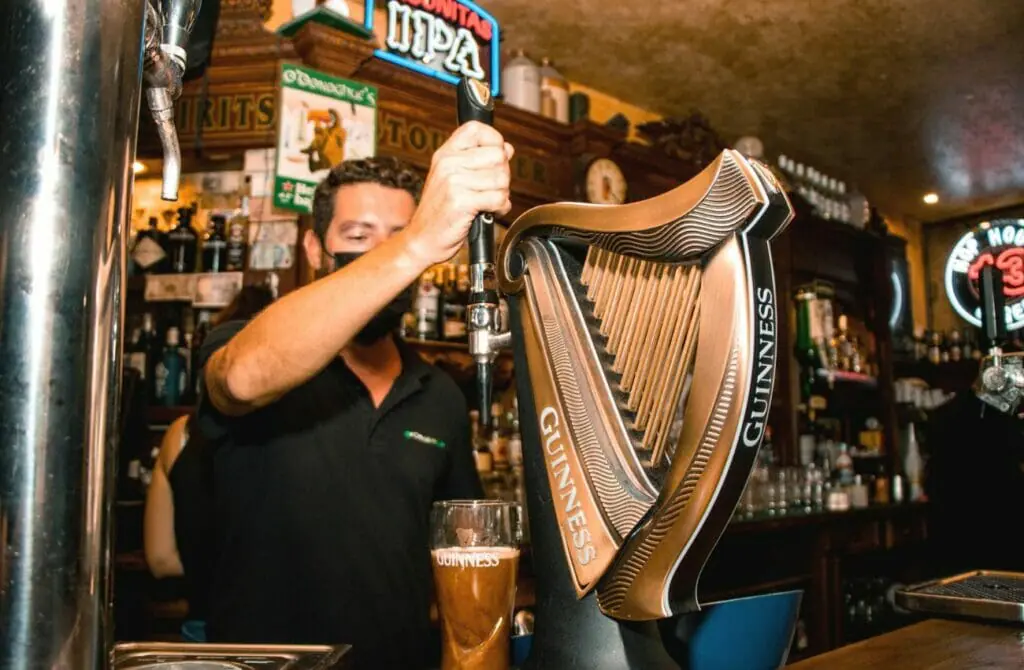 One of the premium disco clubs in Cadiz, a night wouldn't be complete for music lovers if you didn't stop by and take a peep. They don't just have great dance halls, pumping music and penalty of drinks to go around; they also have themed dress-up nights and regular DJs.
If you're looking for a taste of Havana in the heart of Cadiz, then Habana Café is the perfect spot for you. With its vintage decor, live music, and a wide variety of cocktails, it's easy to see why this place is so popular among locals and tourists alike. It's a great place to unwind with friends after a day of exploring the city – and very gay-popular.
During your nighttime escapades, you may stumble upon one of the relaxed cocktail bars throughout Cadiz, but at EVOHÉ, you will be treated to something different than all the others.
Firstly although catering to all, it is a popular spot for queer people to hang out, and the quiet level of sounds and cozy rustic aesthetic adds to this charm. So if you're one for rough, exposed bricks at your drinking establishment, you can't go wrong here!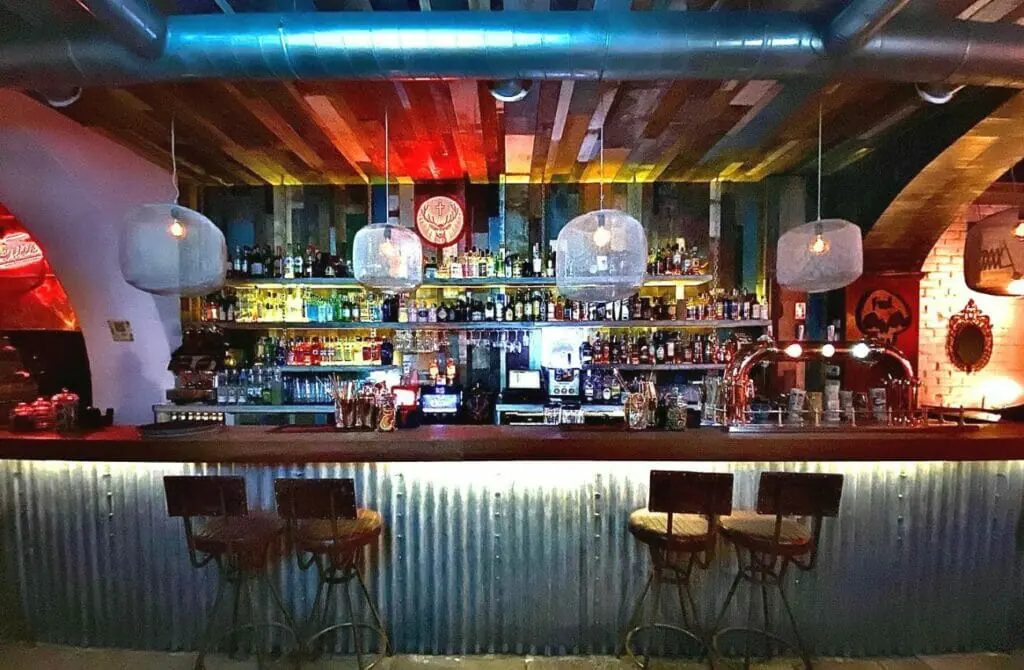 Cruising & Gay Saunas In Gay Cadiz
When traveling to a new city, it can be exciting to head out for more than just a stiff drink. One aspect of gay travel that many queer men enjoy is visiting gay saunas and cruising clubs and while Cadiz is not as hedonistic as Amsterdam, Londo or Berlin, there are thankfully a few venues that offer a chance to meet new people, socialize, and engage in sexual activity.
Without resorting to gay hook up apps or public cruising…
However, it's important to keep in mind that these sex-on-site venues around the world can vary greatly in terms of atmosphere, clientele, and rules, so it's a good idea to prepare yourself before visiting. If you are apprehensive, we advise studying our guide to visiting a gay bathhouse for the first time, which should help set your mind at ease, and always practicing safe sex.
Additionally, it's important to be aware of and respect local laws and customs regarding gay venues and sexual activity. With a little bit of planning and an open mind, visiting the gay cruise club and sauna can be a fun and exciting part of your gay Cadiz travel itinerary.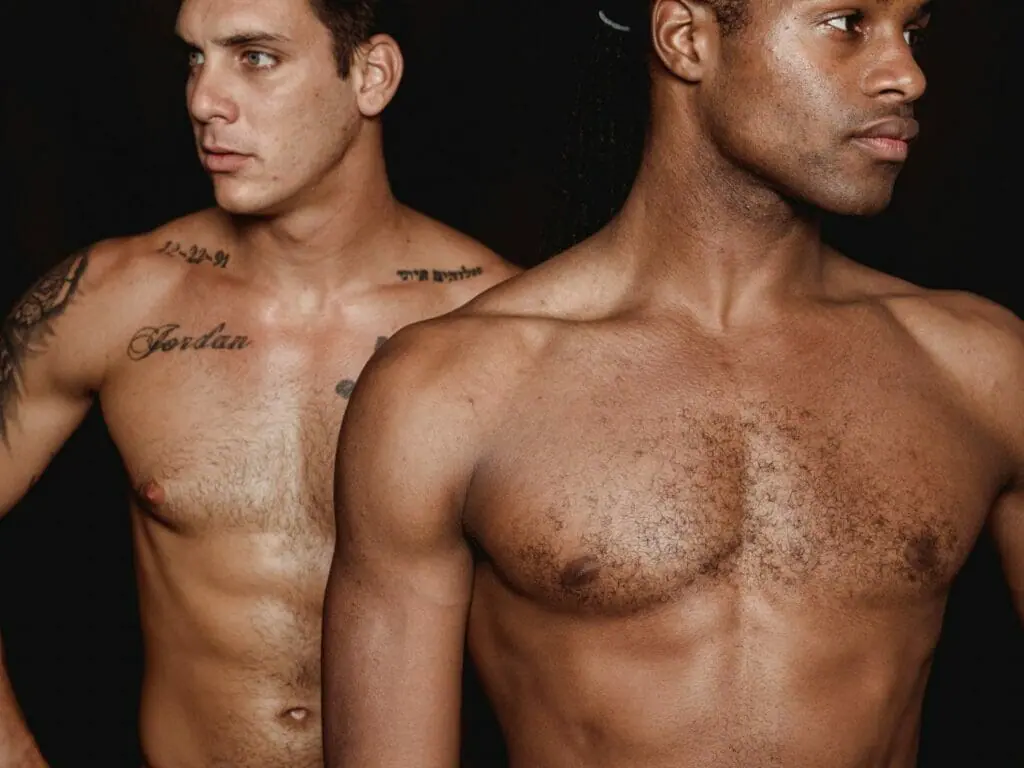 One of the gay men's exclusive cruising bars in Cadiz, Men to Men is the best place to find fellow gay men and experience a snippet of gay Cadiz (whatever that experience might be). You'll be treated to a wide range of queer entertainment, from themed nights to live shows by hilarious drag queens.
However, don't be afraid to come on the nights when it's a little quiet to make the most of finding a cute date or simply taste their range of drinks.
Although not exclusively a gay bar and sauna, this establishment celebrates the free love experience of all, regardless of gender. So, you can expect a great experience here as you stop by the bar or head into their jacuzzi area (covid permitting).
This sex shop is one of several found throughout Cadiz, but it is one of the most talked about sellers because it has everything you could ever want or need! They offer gay sex toys and other ways to improve your sex life on holiday.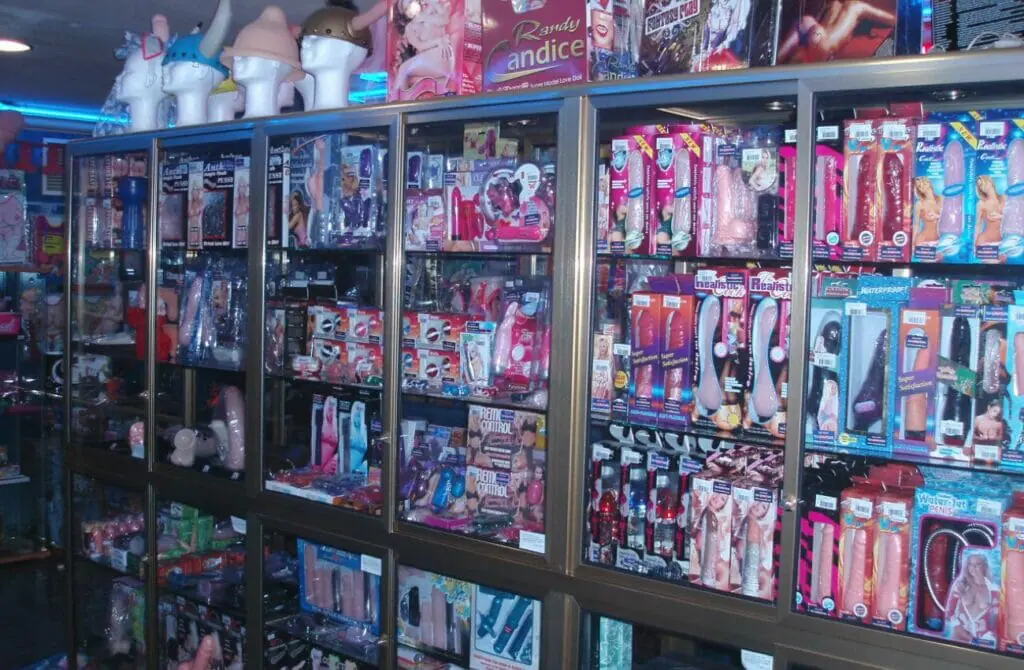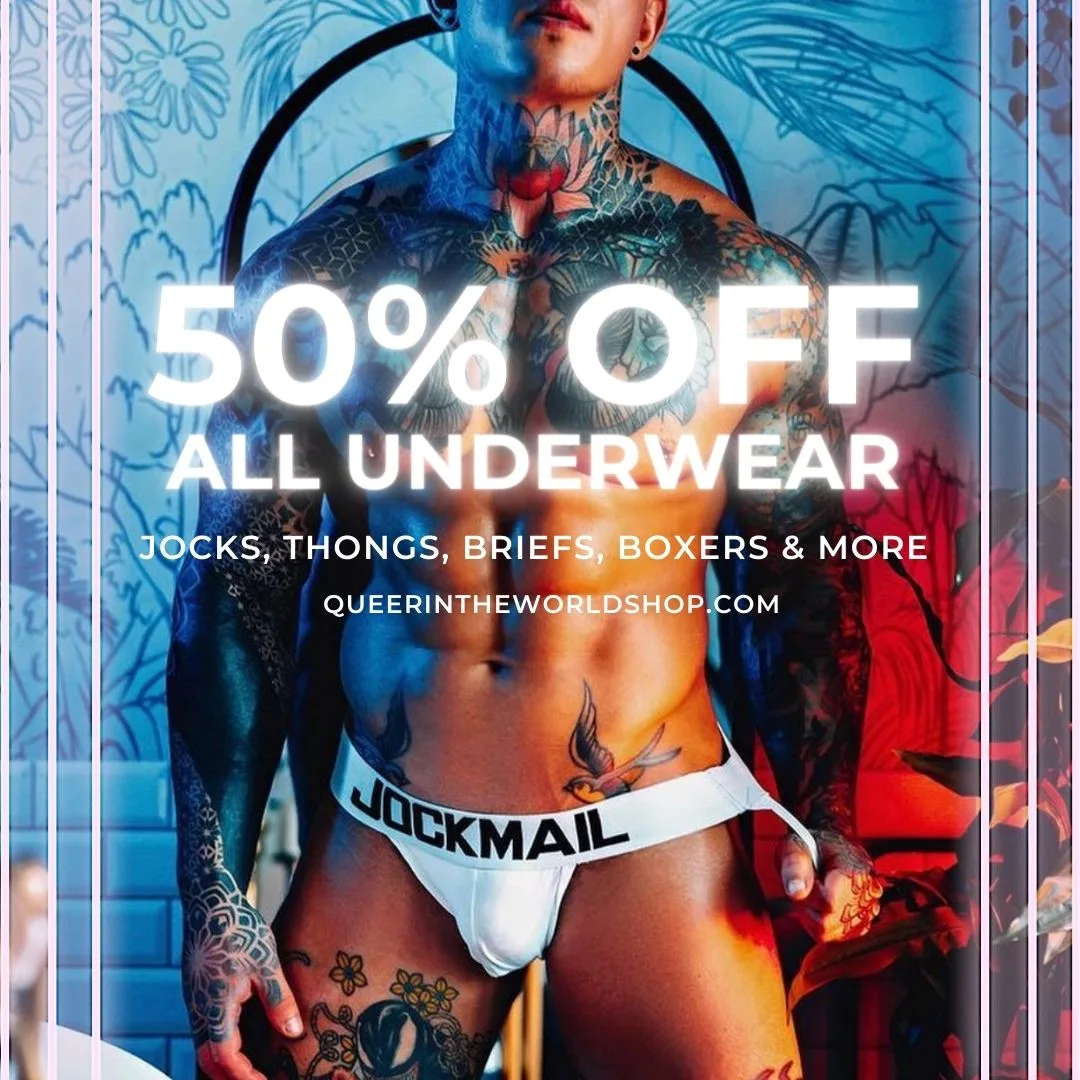 Gay Map Of Cadiz
Finding it hard to envisage where everything is in Cadiz? Hopefully, this queer-centric map helps where we have marked all the bars, clubs, parties, hotels, saunas, massages and more will help you stay in the spot best suited to you!