Welcome to LGBT Murcia, Spain, where the queer scene may be small but is mighty in its offerings. This vibrant city boasts stunning historic buildings and attractions that can't be found anywhere else, making it a must-see destination for LGBTQ+ travelers.
And for those looking for some gay nightlife action, Murcia won't disappoint. The city is home to a tight-knit community of gay bars that will quench your thirst and provide you with endless entertainment. And if you're in need of some R&R, you'll find a gay sauna that caters to all your pampering needs.
Despite its size, the gay scene in Murcia is a force to be reckoned with. You'll find that this community pulls out all the stops to offer a variety of attractions and experiences that surpass those of other cities, even ones larger in size.
So whether you're looking to explore the history and architecture of Murcia, let loose and have a good time at the gay bars, or indulge in some luxurious relaxation at the gay sauna, this city has everything you need to make your visit unforgettable.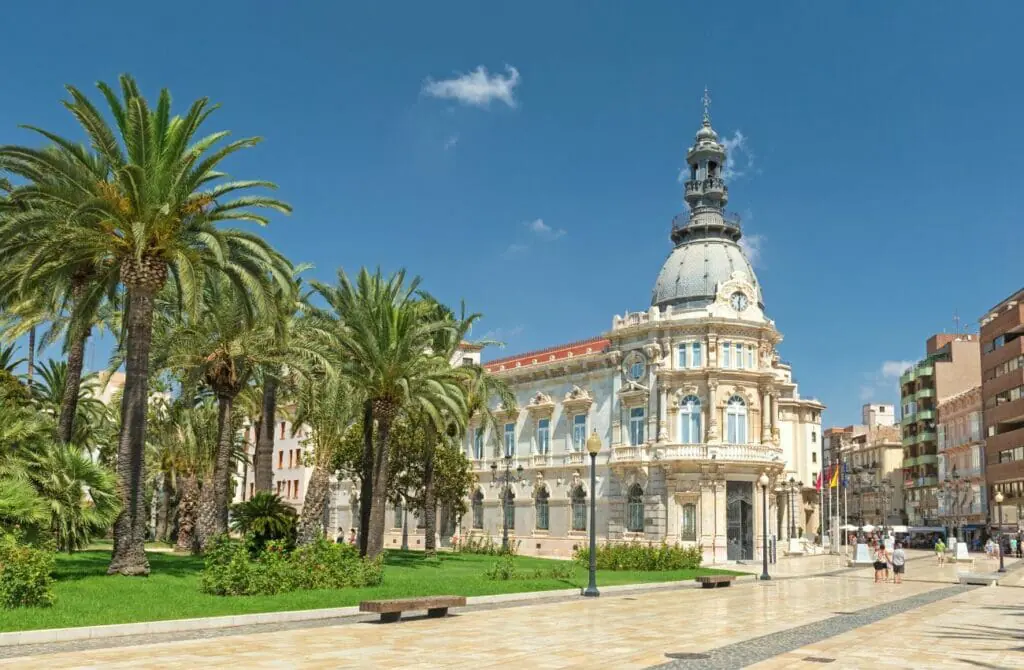 Founded in 825 by Abd ar-Rahman II, this city in southern Spain was born through a headstrong leader who was also a frequent patron of art. This resulted in amazing architectural layouts and sights that still dominate the city today.
Whether that be the monumental Castillo árabe de Monteagudo, the impressive presence of Murcia Cathedral, or the city's oldest surviving bridge Puente de Los Peligros.
You can expect a rich nightlife and a rich daytime of delights to tease the eyes as well! However, rest assured for those that don't care for history that Murcia caters to people from all walks of life. Whether you seek to taste all the Spanish wine in town or try your hand at outdoor adventure tours, Murcia is not likely to disappoint.
The city also offers a great range of exports from fruits, vegetables and flowers. These flower exports are one reason they call it "The Flower Captial of Europe", so best you bring flowers to your dates whilst playing around, or you just might look out of place!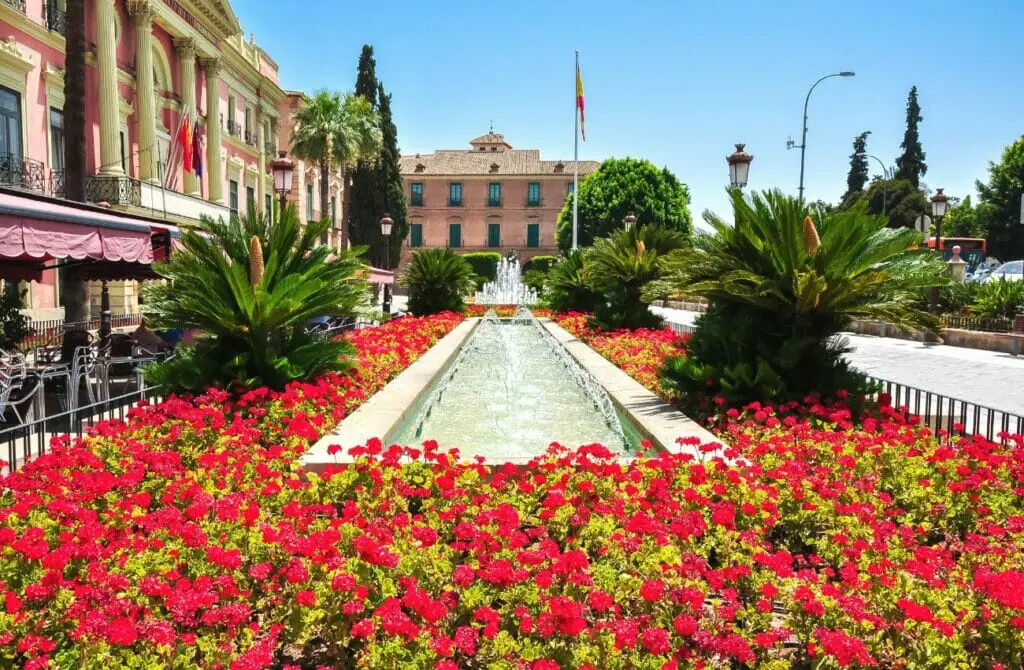 Attractions in Gay Murcia
Hey there honey! Welcome to Gay Murcia, where the tapas are hot and the sights are even hotter! You're in for a treat as this small city packs a punch with its unique blend of history, culture, and gay life.
The city's gay scene may be small, but it's mighty, and the friendly locals are always up for a good time. You can find the main gay areas around the center of town, including the popular barrios of Santa Eulalia and El Carmen.
But Gay Murcia isn't just about the gay scene, there's plenty to see and do for everyone. From the stunning Baroque architecture of the Cathedral of Murcia, to the modern art at the Salzillo Museum, this city has something for everyone. And don't forget to indulge in the local cuisine, such as zarangollo (a traditional Spanish omelet) and the refreshing local drink, horchata.
Murcia also has a rich history, with influences from Roman, Moorish, and Christian cultures. Make sure to visit the historic Alcazar Seguir de Murcia and the charming Plaza de las Flores. And if you're lucky enough to be in town during the Festival of Three Cultures, you'll be treated to a colorful celebration of the city's diverse cultural heritage.
So get ready to experience all that Gay Murcia has to offer. You won't be disappointed!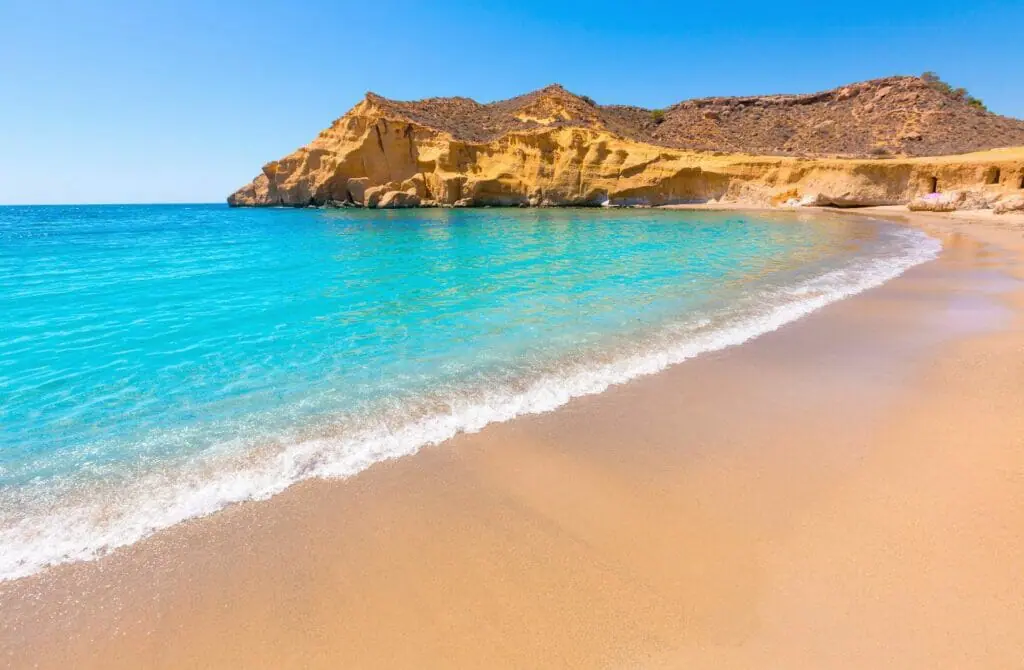 Descent of the Canyon of the Almadenes in Calasparra
Hidden away in a valley just northwest of Murcia is an adventure you'll never forget with a kayak tour through the canyon of the Almadenes. Your guides will direct you through the waters, and with all the hard work left to the professionals, you can sit back and take in the splashes and sights.
A highlight of this trip along the Segura river is Monigotes cave, where Neolithic cave paintings remind us just how old and wide the human race has spread.
Murcia City Spring Festival Flower Parade
In April every year, Murcia City runs The Spring Flower Festival and Parade, celebrating its fame for being the capital of flowers in Europe. Here is where florists and flower enthusiasts will gather to celebrate the smells and beauty of these colorful natural plants.
The city's streets are transformed into a garden oasis with draping bouquets and other flora arrangements. And not only are the streets decked, but the roads are full of floats and parades in complete celebration of many delights flowers bring to the lives of Murcian dwellers.
In a quaint little town to the north of Murcia in Cieza is a special Spanish twist in the classic adventure sport of bungee jumping. Jump from the top of a 22-meter bridge set to the backdrop of rolling hill grasslands, and included in the price is a second one free of charge!
Many love the experience of bungee as it frees you from the worries of life and allows you to test your limits and resolve. You'll come away a new person.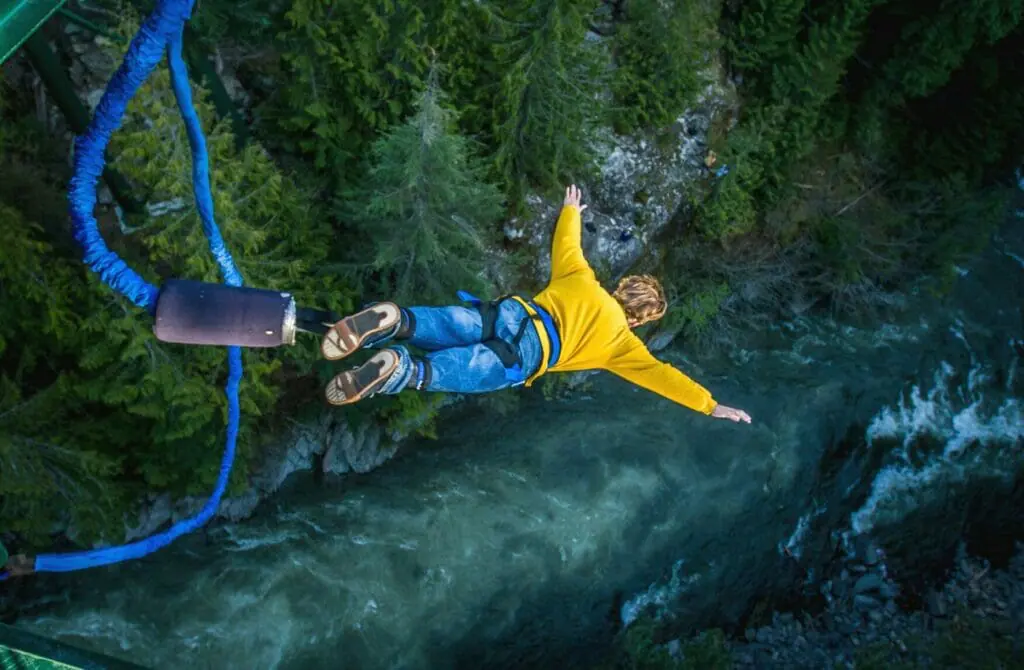 Murcia and Cartagena Shore Excursion Private Tour
Take a visit to the coastline from the heart of the capital city of Murcia. Along the way, visit iconic attractions and sights from the Sierra De Carrasocoy, The Cathedral and the Historical Casino, Cartagena, and Punic Wall. To begin this tour, if you are already located in Murcia, you can take a bus or train to Cartagena, and from there, you'll be taken on a round trip back to the legendary coastal town.
Private Activity in Diving Baptism from Murcia
Located a little drive from Cartagena, you will meet your guides at the Balkysub diving center at port Cabo de Palos. This three-hour activity will allow you to experience the fantastic ocean diving wonders, providing all the gear and guidance to experience being underwater fully.
However, before you hit the water, you will be taught the basics and run through the health and safety before we get you geared up and let you play around in the water at up to a depth of six meters. Learning to dive has to start somewhere, so this could be the start of a lifelong hobby.
Sierra De Carrascoy
This is a unique national park with over 48 walking tracks, amazing mountainous views, and flatter, easy trails for those who need an easy walk. Located in the region between Murcia city and Cartagena, you will find yourself driving through this rich piece of southern Spain in one way or another.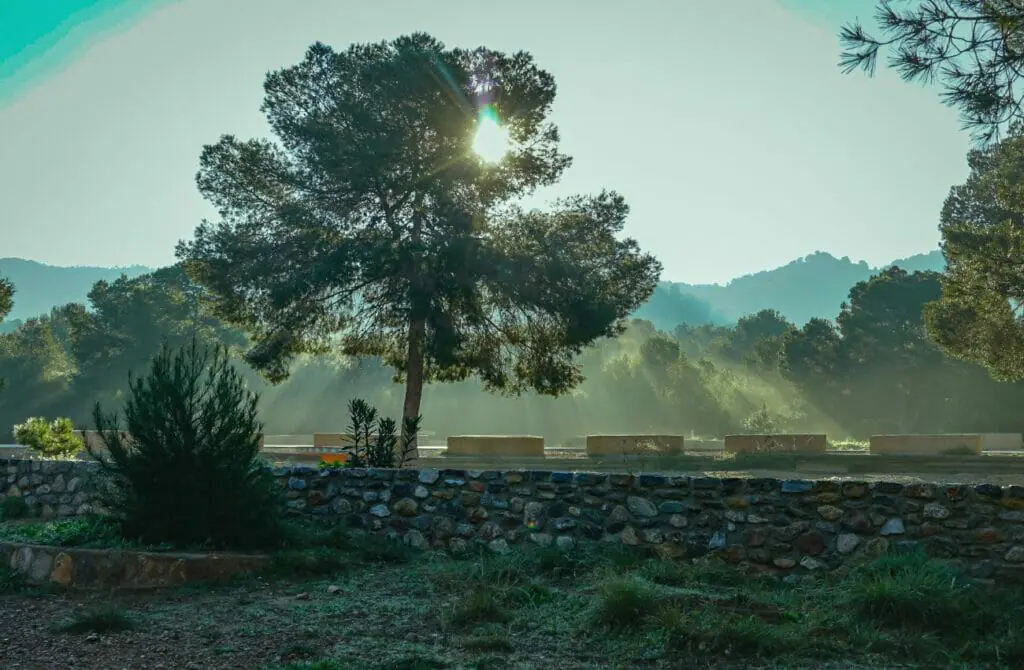 Punic Wall
This is a famous 3rd-century AD archaeological site found in Cartagena and was the first defensive wall made by the original inhabitants. It is renowned because it is one of the few surviving structures that bore witness to the Second Punic War, a series of three wars fought between Carthaginians and Rome.
Floridablanca Garden
Come and experience the first opened public garden in Spain; this 18th-century garden is a must-see when you make your rounds in Murcia. Stretched across a large block in the city's heart, this rich home for various trees and plants has become a popular promenade for locals and tourists alike.
Over the years since its conception, monuments have been erected to pay homage to moments in the city's and Spain's history, from the many statues to themed walks and little areas to enjoy a picnic.
Cathedral of Murcia
This cathedral, built in 1465, is a massive Catholic Cathedral located in the Old Town district of Murcia town. You can stop by to gape in wonder at its facade or head inside to see through the power of architectural wonder you can make a visitor feel like they are stepping into a different realm, one of the gods and holy power.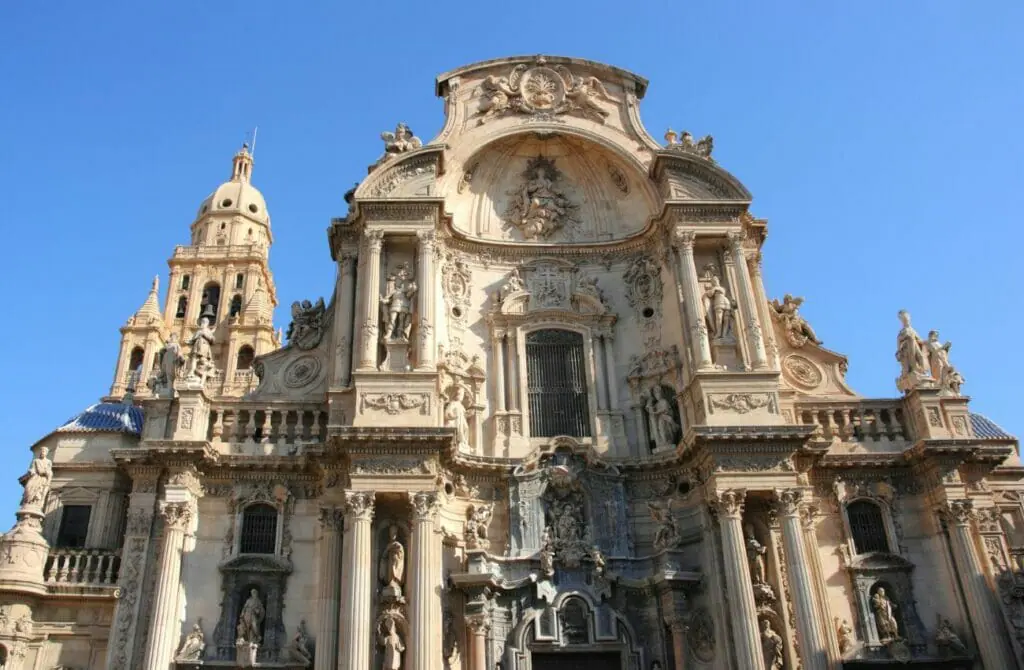 Mercado de Veronicas
Food is one of the many things Spain does brilliantly, so you must stop by one of the city's many markets to experience it in its most natural form. Mercado de Veronicas is one of the great attractions that fulfills these needs and is also an incredible historical building constructed between 1914-1917.
This open food market has a range of stalls and foods on offer, so you'll be able to pick up that perfect cheese or components to make tapas. You don't need a plan for precisely what you'll buy. Instead, let all your senses guide you.
Day Tour To Cartagena
A beautiful historic coastal city that runs along the southern coastline of Spain, Cartagena is one of the oldest Ancient Greek and Roman cities occupied since their settlement. Travel through rich marble lain streets, outlined by art nouveau structures, modernist architecture, and slices of older buildings from the ruins of the ancient world.
Those that have read ancient greek tragedies or roman playwrights might recognize the name Carthage. However, this is different from the original place found in those pieces. Carthage Nova, the Spanish take on the original found along the north African coast.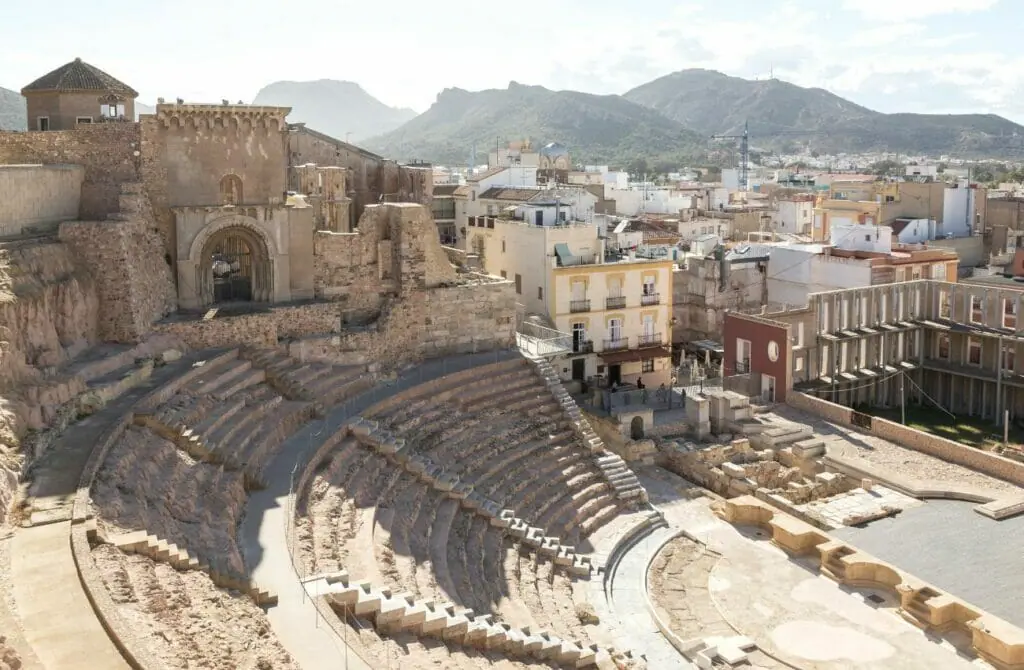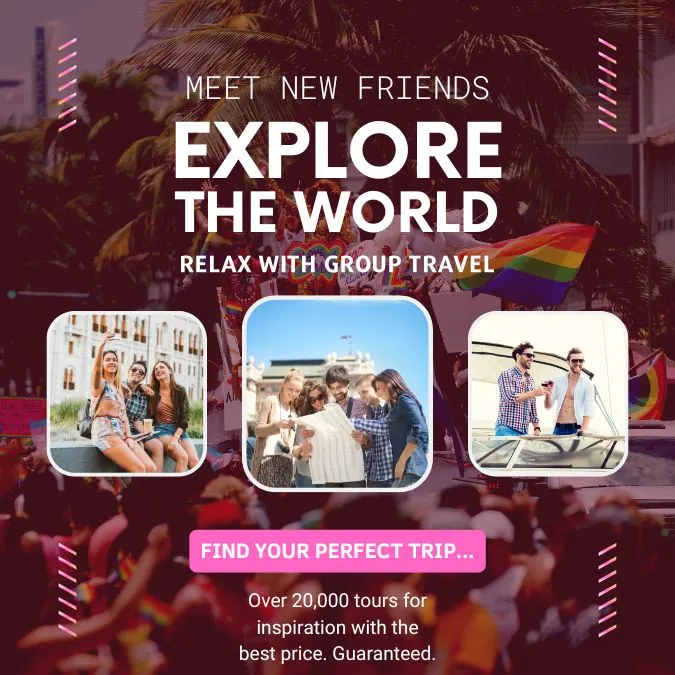 Darling, let me tell you why you simply must add No Te Prives to your travel itinerary for Murcia. No Te Prives is a massive LGBTQ+ event that takes place in Murcia every year, and it's one of the most important gatherings for our community in all of Spain.
This event has its roots in the fight for gay rights and the struggle against discrimination and homophobia. Every year, No Te Prives brings together thousands of people to celebrate diversity, freedom, and equality. The festival is a beautiful and colorful expression of the LGBTQ+ community's culture, art, and music.
But No Te Prives is not just a fabulous party. It's also an important space for education, activism, and advocacy. Throughout the festival, there are workshops, talks, and exhibitions focused on LGBTQ+ rights and issues. So, if you want to learn more about our community's struggles and victories, this event is a must-attend.
No Te Prives typically takes place in June, and the festival is spread over several days, so you'll have plenty of time to take it all in. It's a time to embrace your true self, be surrounded by like-minded people, and celebrate the beautiful diversity of our community.
So, if you're a gay traveler looking for a truly unforgettable experience in Murcia, mark No Te Prives on your calendar and get ready to dance, learn, and celebrate with thousands of other fabulous LGBTQ+ people. They also have connections to other gay groups in Murcia and events, so are a fabulous source of information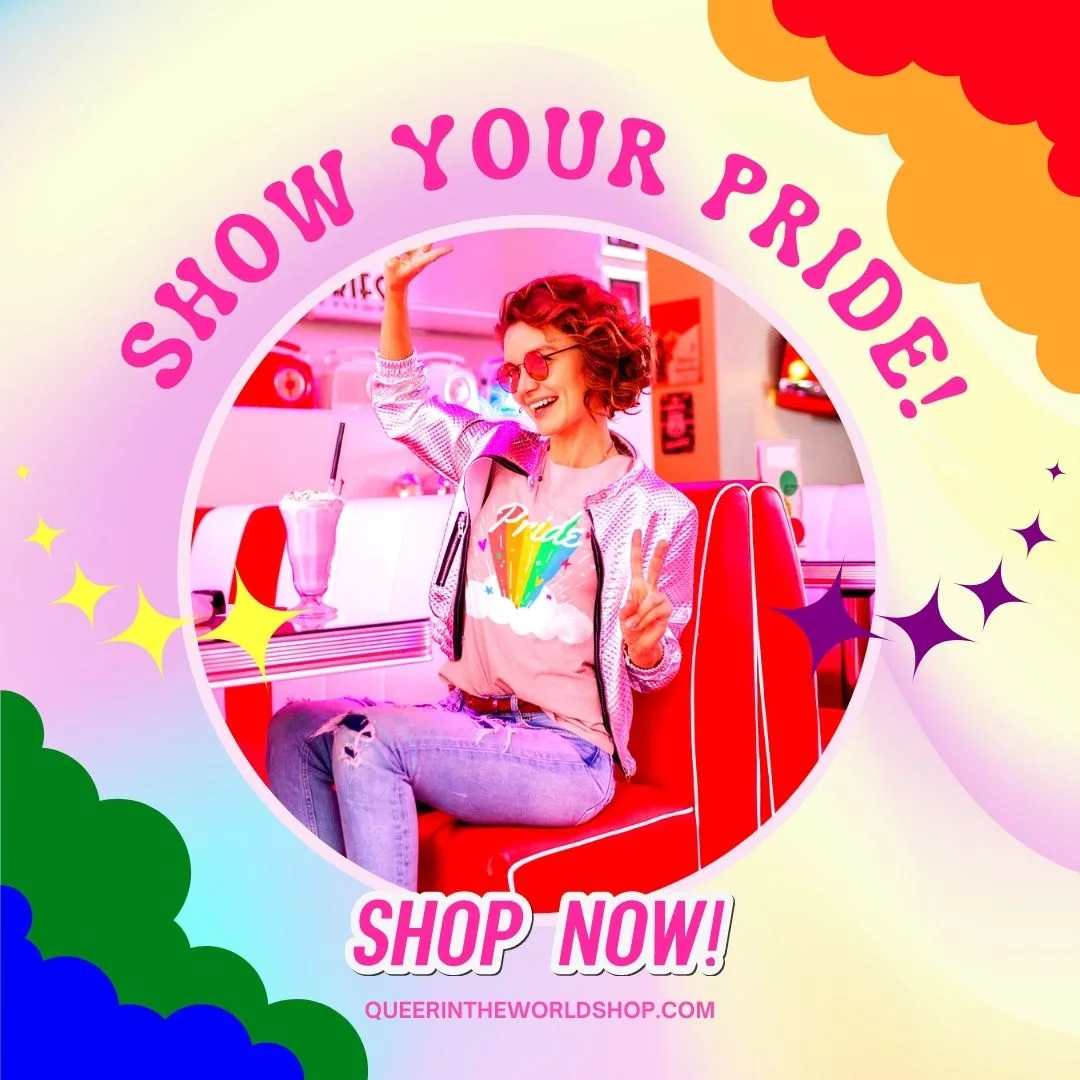 Gay-Friendly & Gay Hotels in Gay Murcia
Darling, let me spill the tea on gay-friendly accommodations for you! You don't want to be caught sleeping in a hotel that's not welcoming and inclusive to our LGBTQ+ family. So, listen up and book your hotel now before they sell out!
When you're booking your stay, look for accommodations that go above and beyond with policies and practices that demonstrate a commitment to creating a safe and inclusive environment for our community. Non-discrimination policies, support, and resources for LGBTQ+ travelers are a must, honey! And don't be afraid to check if they have rainbow flags or literature about local LGBTQ+ events or resources, because that's the kind of attention to detail we deserve.
While there are no specifically gay hotels or resorts in Murcia, fear not! We've scoured through the best fabulous and pro-actively gay-friendly hotels in town to ensure you have a gay-old time. Trust us, these are the hotels that other gay travelers swear by. Of course, there are also hundreds more options in Murcia if none of these tickle your fancy, but these are the creme de la creme. So, book now, darling! You deserve a fabulous stay in Murcia, and we've got you covered.
Needless to say, there are also hundreds more hotel and hostel options in Murcia if none of these suit your desired budget, facilities or area – but these are the best hotels according to other gay travelers and us. Whatever your needs are, Murcia has you covered.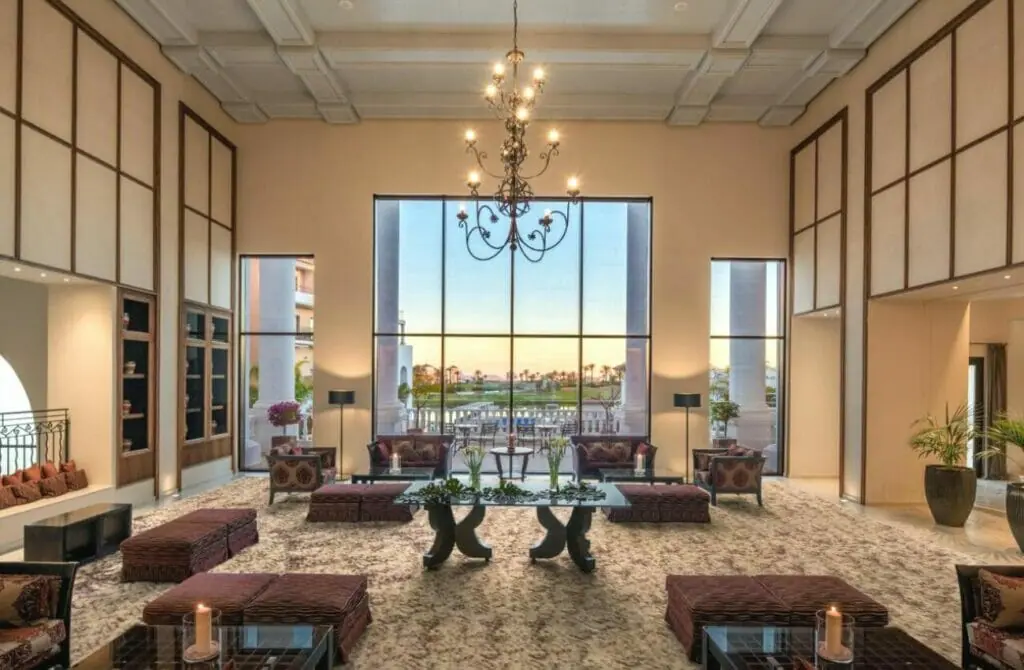 DoubleTree by Hilton La Torre Golf & Spa Resort ☆☆☆☆☆
DoubleTree is the height of accommodation experience in Murcia, with a glowing five-star ranking that is hard to find elsewhere in this region. It isn't located in the city, but its rural location in the beautiful wilderness between Murcia and Cartegena allows its guests an experience they won't forget. Overall, it offers a luxury experience focused on golf and relaxation. So if you love both, you'll love it.
The resort features a variety of amenities, including a golf course, spa, fitness center, multiple swimming pools, and several dining options. Moreover, they also offer meeting and event spaces for business and social gatherings. But it's not just about the shared rooms, but your own personal space too!
Guest rooms and suites offer modern amenities and views of the golf course or surrounding area. Additionally, these spaces cater to all needs with an emphasis on comfort, the best bedding, and modern hotel essentials, including a desk, TV, ensuites, and private balconies.
Even if you can't make your food as quickly, the dining options will make this easy, and seeing its remote location might be easier than traveling out.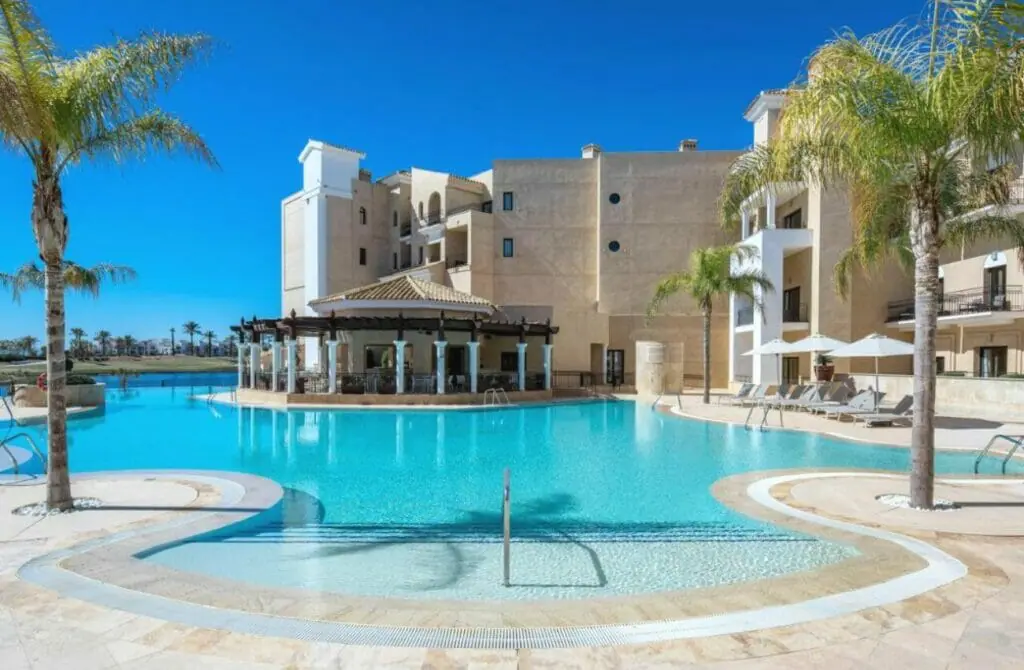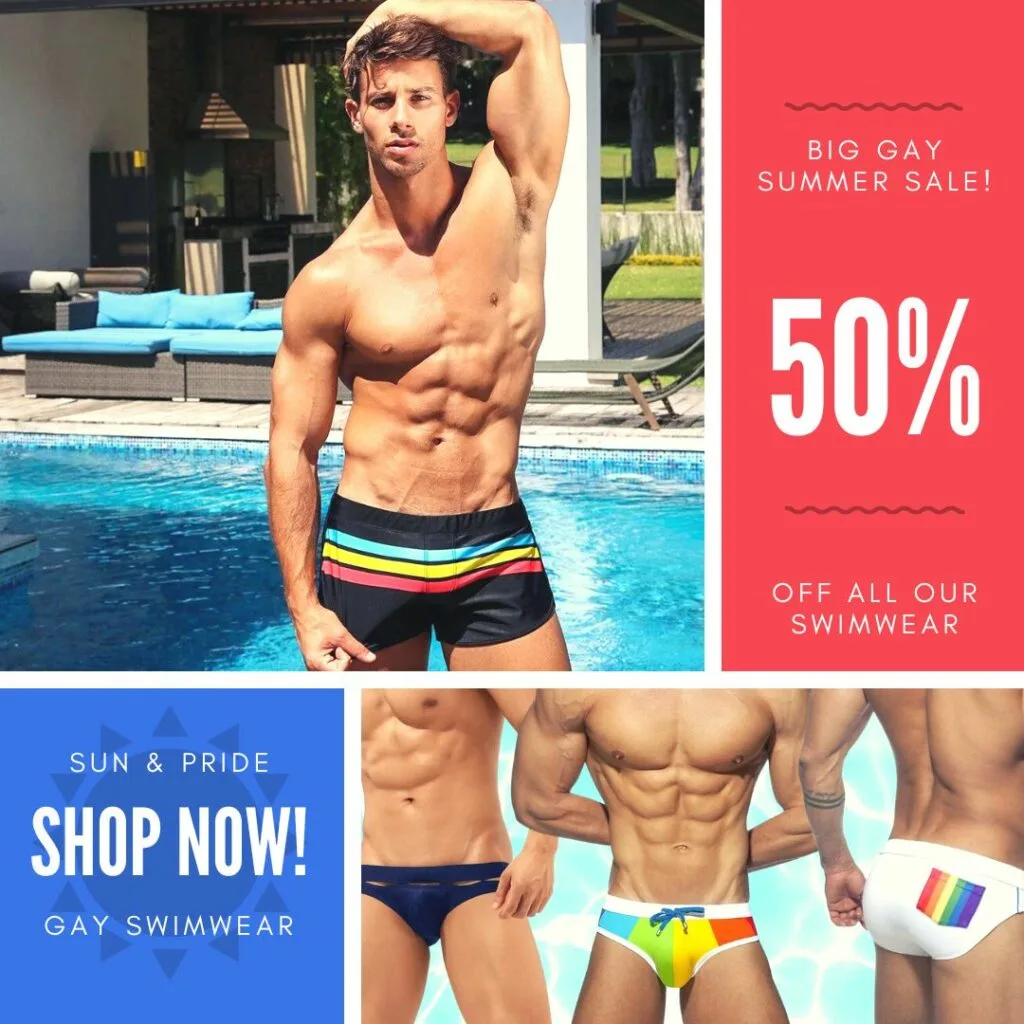 Occidental Murcia Siete Coronas ☆☆☆☆
This four-star experience is one you cannot miss, located in the heart of town; you won't have to travel far to experience the gay nightlife of Murcia. Constructed in a modern tower building, Occidental Murcia Siete Coronas is a central city experience in luxury.
Right out the bat, there is an outside terrace and patio you will see as you make your way up the steps into the reception hall, and once you settle in quickly, you'll know why it is hard to leave your room.
Rooms have amazing views and amenities, including memory foam beds and soft cushions to make resting a breeze on holiday. But if you don't want to rest at your desk or lounge watching tv in your room, you can also spread out in the shared halls of the hotel. Get a bite at the on-site restaurant and bar, or sit by the inside hall. And finally, a gym will also keep you well in shape!
Located along the east coast, about an hour's drive from Murcia city, is the four-star summer paradise option for hotels. Just a short stretch from Playa los Narejos, you can experience salty sea water or a freshwater pool on the hotel's terrace looking out to the ocean.
If this beachside terrace isn't enough, this hotel hosts a spa, gym, two bars (one of which is poolside), and not just one, but two coffee shops! So this could be the perfect option to find gay dates, with your room just a short walk away.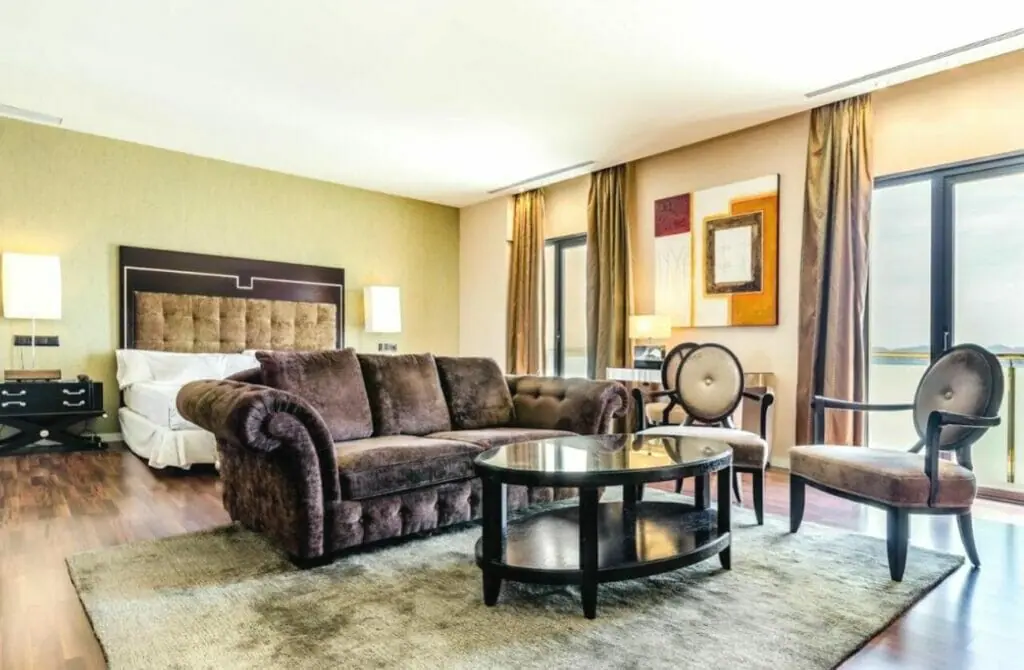 Along the verge of Mar Manor is the three-star beach hotel only an hour or so drive from Murcia city. You can have the beach at your front door and go for romantic strolls in the evenings or enjoy the sunset from the shared terraces or private room balcony.
This hotel stay will provide three beach bars, one restaurant, one cafe, a garden, a terrace and even free parking! These shared facilities will be enhanced by the warm summer aesthetic throughout the whole building and rooms catering to max relaxation.
This quaint little piece of Spanish landscape is situated in the Chamaleta, Jumilla region of Murcia and is about an hour's drive from the hustle and bustle of the city. However, this secluded spot could make all the difference in turning your holiday into something extra special.
Not only are you surrounded by the fantastic Spanish scenery of the National Park in a rustic villa. Despite outer appearances, the B&B has many on-site dining options to ensure your seclusion doesn't feel like a loss, and it even comes with a complimentary breakfast!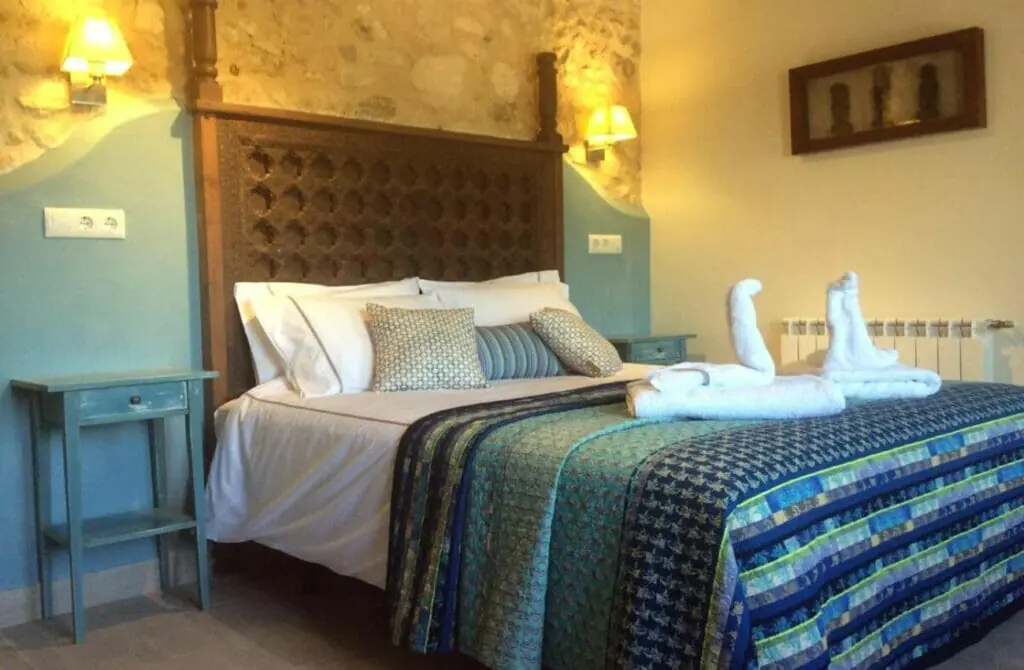 Gay Nightlife In Gay Murcia
Well, well, well, sugar, if you're looking for a good time in Murcia, you've come to the right place! The gay and gay-friendly nightlife scene in this city is off the chain! So, grab your dancing shoes, and let's get into it.
First things first, let's talk about the main gay nightlife areas in Murcia. The Chueca neighborhood is the most popular gayborhood, and it's the place to be if you want to experience the full gay scene. The area is packed with bars, clubs, and restaurants catering to our LGBTQ+ community. If you're feeling adventurous, the Malasana neighborhood is another trendy spot with an eclectic mix of gay and straight bars.
Now, let's talk about when things get busy and close in Murcia. Most bars and clubs in Chueca don't get going until after midnight, so you'll want to pace yourself if you're planning on partying all night long. Things start winding down around 5 or 6 am, so be prepared for a long night of dancing, drinking, and making new friends.
Remember, honey, exploring the gay and gay-friendly nightlife in a new city is all about breaking out of your comfort zone and trying new things. So, don't be afraid to let loose and have fun! You never know who you might meet or what kind of memories you'll create. So, what are you waiting for? Get out there and experience the gay scene in Murcia!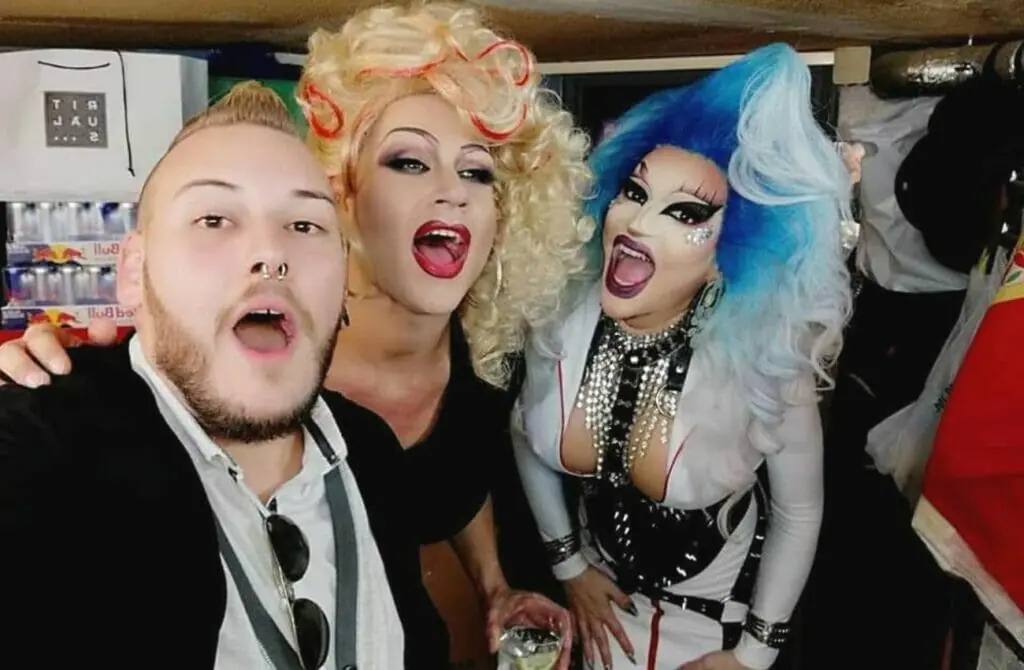 Gay Bars In Murcia
If you're after a gay bar with some style in Murcia, you can't go wrong with Piscis. It has been open for over forty years and has something to offer everyone, from great drinks to a designated cruising zone.
This art deco fishy-themed bar, you'll feel like you're in a 1950s milkbar with dining areas and circular table sets, but even if the decor might seem old, it has modern music and brilliant gayness that will bring even those who only enjoy the present age.
In this gay bar in Murcia city, you can expect that most of the people you'll meet here are part of the LGBTQ+ community. However, the 'Room Temperature' bar is open to all and stands out from the crowd with its decoration.
You can spot it from the main street by the bright pink facade with painted characters, and when you enter, the bar is lit up subtly by rainbow lights. It feels like a traditional gay Spanish bar; you can't miss out.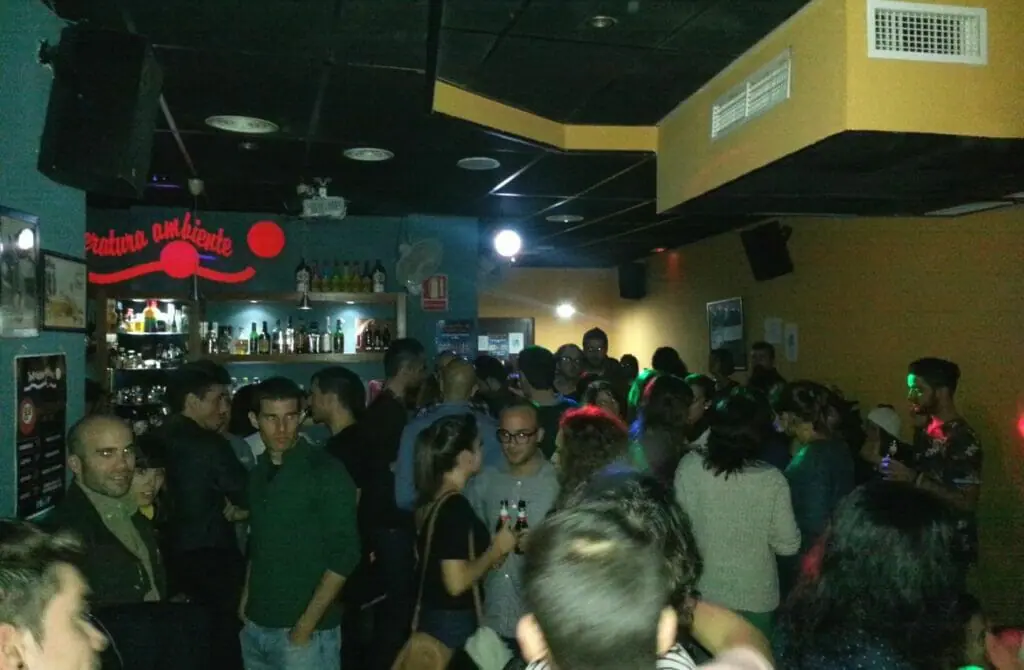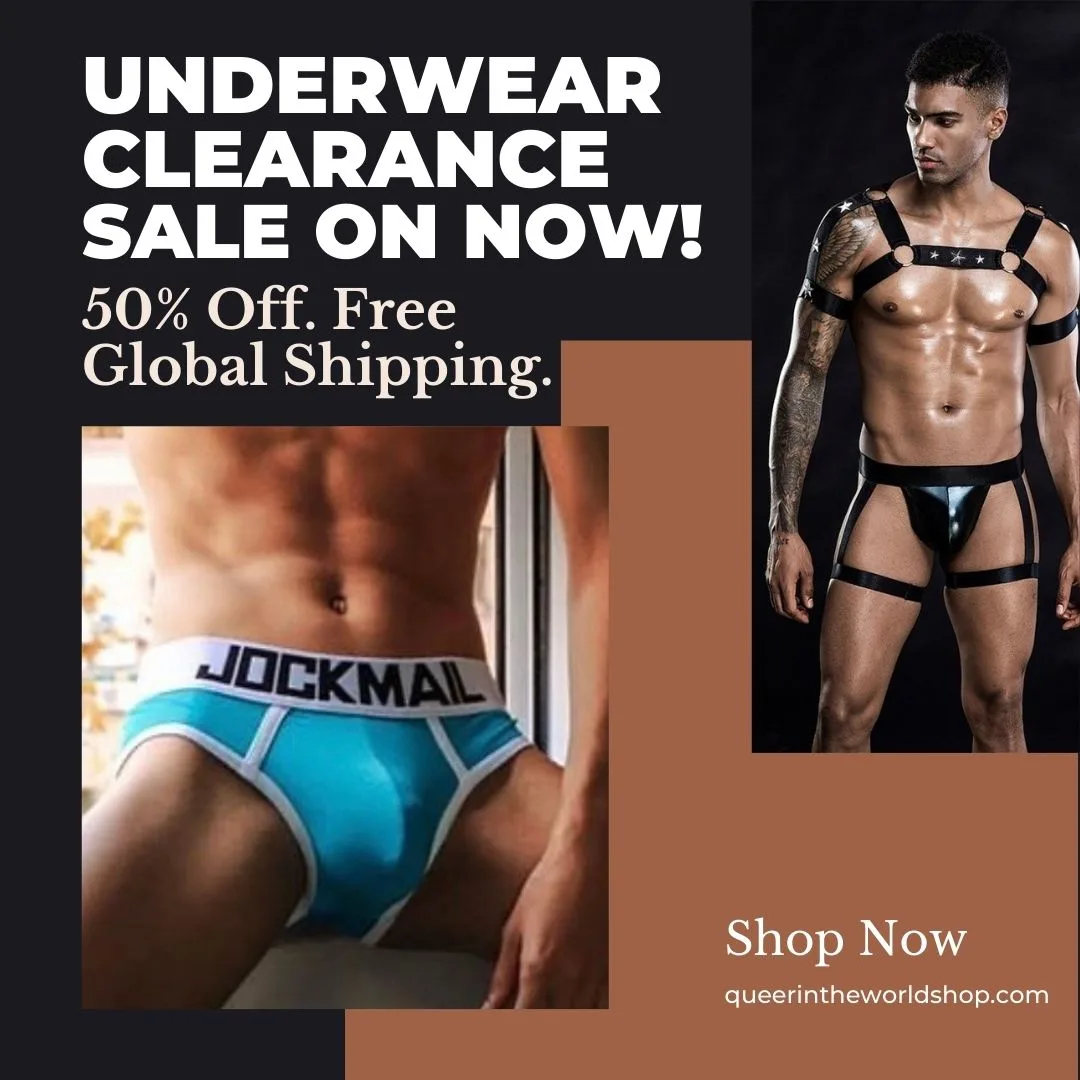 Other Gay-Popular Nightlife Spots In Murcia
A lively nightclub that is popular with the LGBTQ+ community. This club boasts a diverse crowd and a high-energy atmosphere, with top DJs spinning the latest beats. Be sure to dress to impress when you visit Maná, as this is the spot to see and be seen.
An exciting bar that features unique and eclectic decor. This spot is perfect for a night out with friends, with its vibrant atmosphere and delicious drinks. Be sure to try the signature cocktails, which are a true work of art.
This trendy LGBT-friendly nightclub is known for its energetic atmosphere and pulsing beats that will keep you dancing all night long. With multiple levels and a diverse crowd, Discoteca Metropol is the perfect spot for a fun and upbeat night out.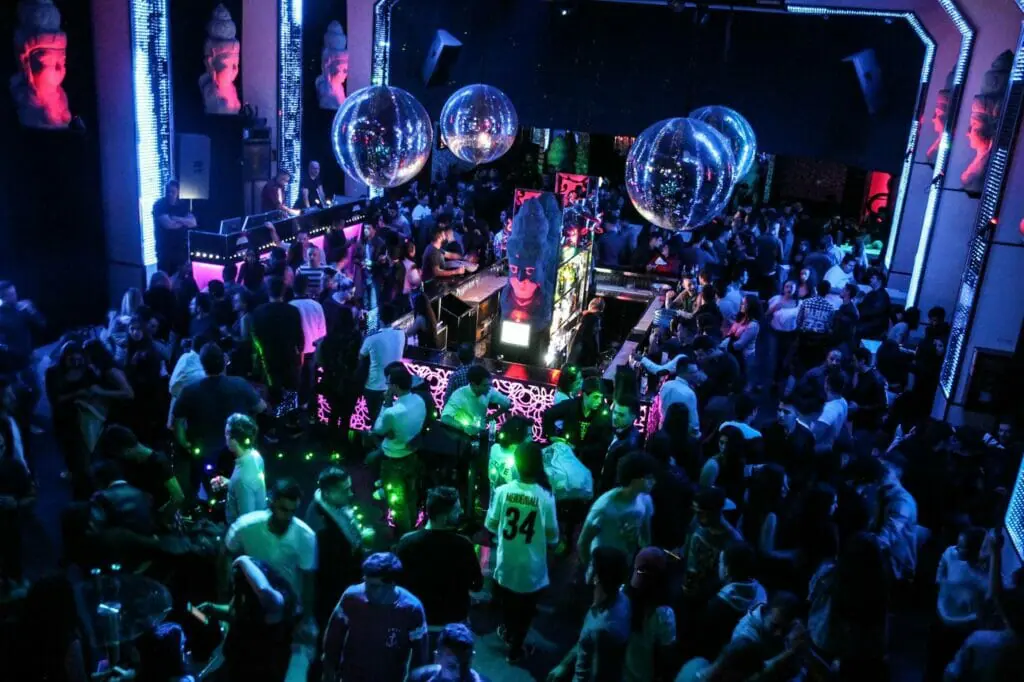 In the center of Murcia, Alter Ego stands out as a bar and cafe with a unique blend of Japanese food and traditional nightlife entertainment. This adult entertainment zone is divided into the bar and dining area, and the dance hall with a DJ stand. The venue is tied together to bring you some of the best dancing experiences in Murcia.
This classy cocktail bar and cafe is a popular gay-friendly evening and night escapade to begin your fun planned activities. Relax in a great venue that translates in English to 'The Animated Forest' you are most certainly going to feel like you've stepped into an elven bar in a magical forest with drinks to die for.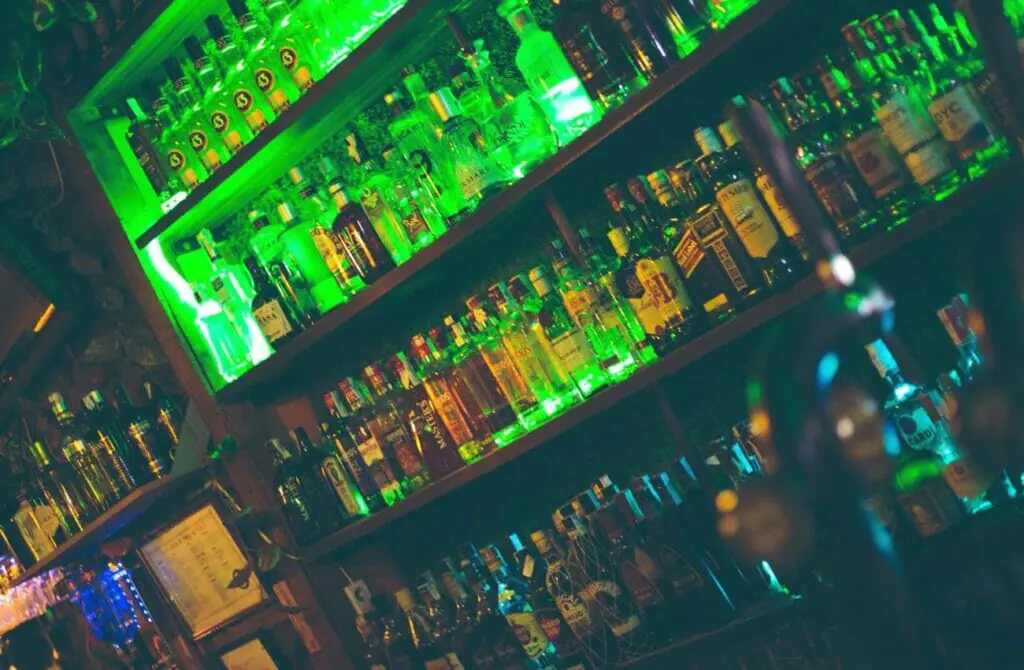 A popular gay-friendly cafe and bar, the Aztekum Lounge prides itself on its Spanish Arabian decor and coastal beachfront location. You can enjoy a dining experience that is hard to find elsewhere, with outside gardening and dining with a view of the sea included.
By day you can expect a pleasant warm cafe experience, and by night, a romantic twilight dine-in with fantastic food and drinks. So this is perfect if you have a date set up!
La Roneria y la Gintoneria Murcia
If you're after a rustic bar in the heart of Murcia that offers plenty of dining space and drinks, you can't go wrong with La Roneria. With decor inspired by London in the UK, you will be entertained by music and drink and the numerous pictures of the English city and notable memorabilia. So any English tourist will feel right at home here!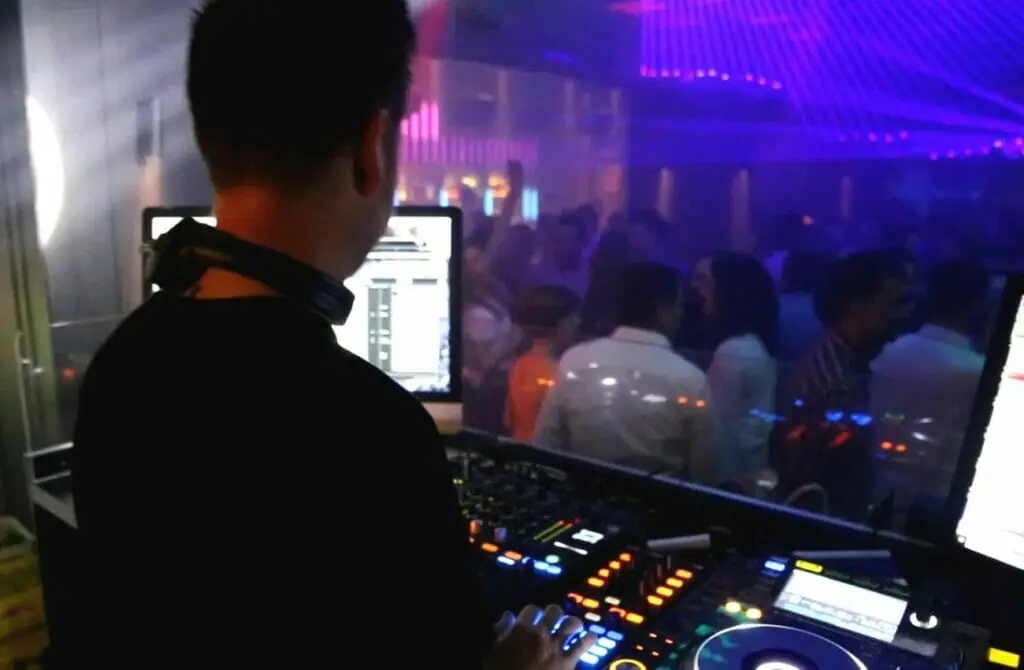 Cruising & Gay Saunas In Gay Murcia
When traveling to a new city, it can be exciting to head out for more than just a stiff drink. One aspect of gay travel that many queer men enjoy is visiting gay saunas and cruising clubs and while Murcia is not as hedonistic as Amsterdam, Londo or Berlin, thankfully there is one venue that offers a chance to meet new people, socialize, and engage in sexual activity.
Without resorting to gay hook-up apps or public cruising that is…
However, it's important to keep in mind that these sex-on-site venues around the world can vary greatly in terms of atmosphere, clientele, and rules, so it's a good idea to prepare yourself before visiting. If you are apprehensive, we advise studying our guide to visiting a gay bathhouse for the first time, which should help set your mind at ease, and always practice safe sex.
Additionally, it's important to be aware of and respect local laws and customs regarding gay venues and sexual activity. With a little bit of planning and an open mind, visiting the sauna can be a fun and exciting part of your gay Murcia travel itinerary.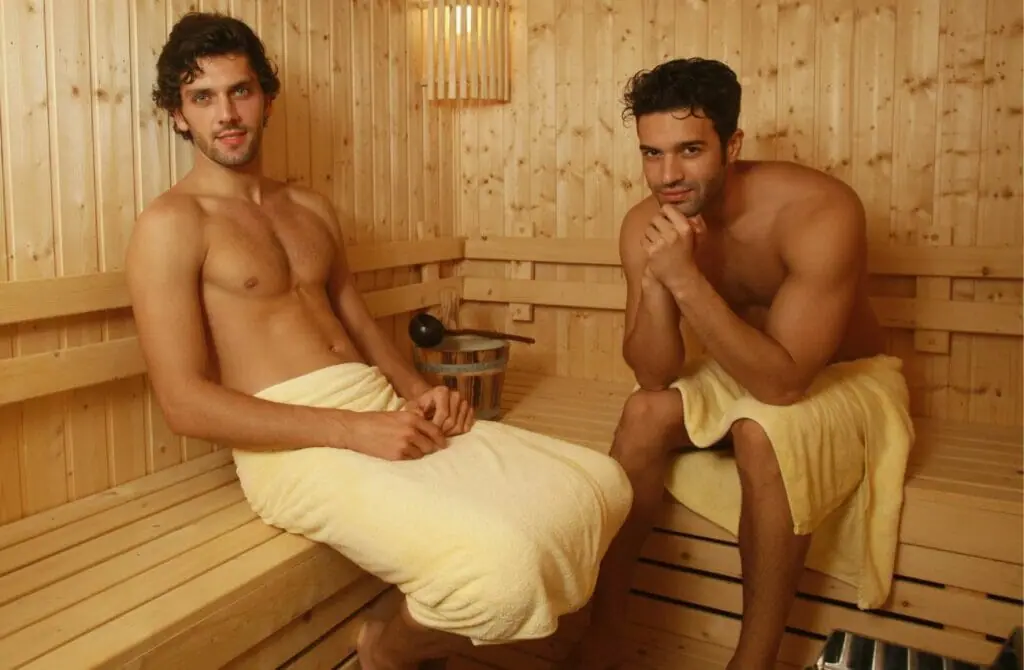 One of many sex shops in Murcia, Funny Toys Story stands out because it sells adult toys and hosts cabins to have some fun with them as well! So even if you don't buy a toy, for a small fee, you can relieve yourself in the cabins or have some fun with a partner.
If you're after an excellent steaming time, this gay Sauna in the heart of Murcia functions as a great place to relax in warm waters but experience a high-class cruising venue for gay men. This sauna is spacious and clean, and it has various services to make this visit to a gay sauna memorable.
The sauna comes with a jacuzzi, heated cabins, a sauna, a darkroom and even massages! Some guys say that their… backend massages are so good that they make it hard to walk for several days afterward. You couldn't ask for a better gay sauna and place to meet fellow gay men.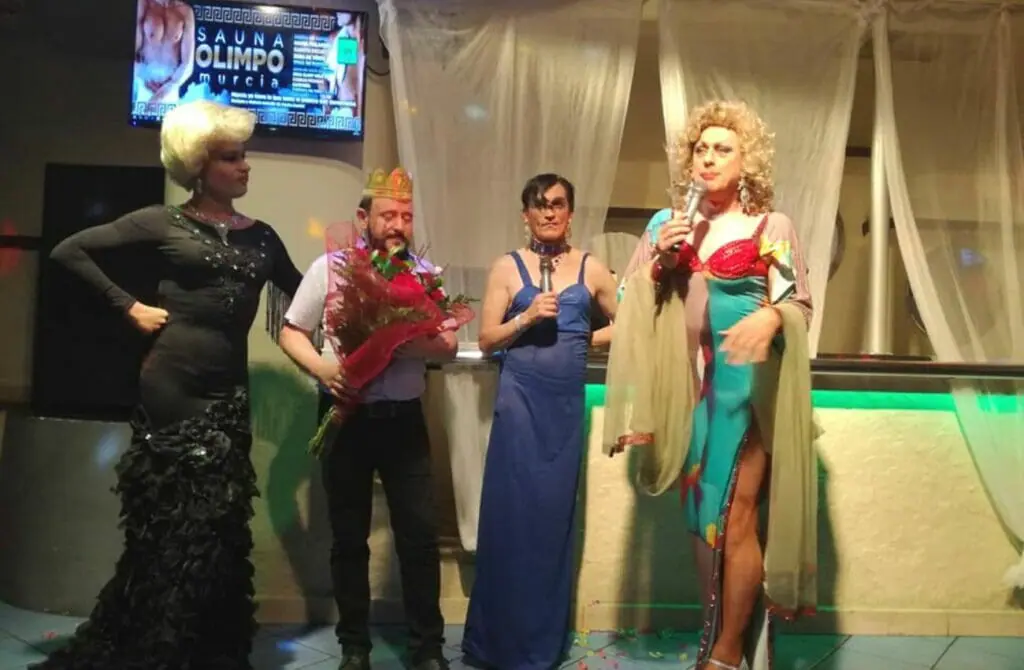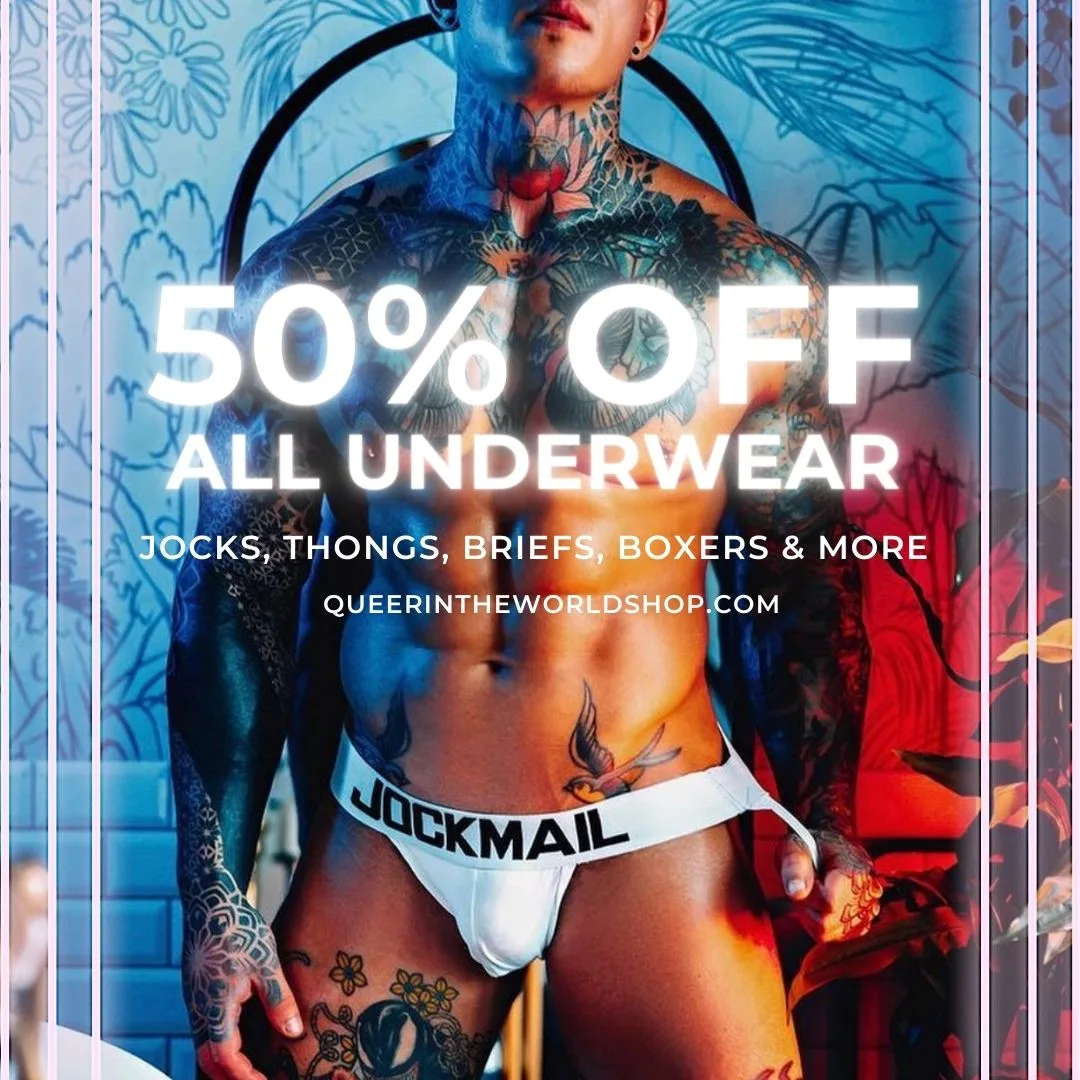 Gay Map Of Murcia
Finding it hard to envisage where everything is in Murcia? Hopefully, this queer-centric map helps where we have marked all the bars, clubs, parties, hotels, saunas, massages and more will help you stay in the spot best suited to you!