The appeal of Gay Brighton is easy to see with one of the UK's most prominent gay scene, quirky design details, retro flashbacks and trendy, hedonistic vibes.
Whether you are considering a naughty weekend by the sea-side which is only an hour by train from London or a relaxing week in an iconically British locale in Gay Brighton, you will find a friendly and welcoming city flooded with a large number of LGBT visitors. Often referred to as the Gay Capital of The UK, there are more gay pubs and bars that we could keep a track off – not to mention large clubs and one of the biggest Gay Prides in the UK.
Even outside of the nightlife, oh-so-cool and yet slightly outrageous Brighton has something for everyone: trendy coffee shops, cheap hostels, designer art galleries, drag burlesque shows and refined cocktail bars. Or you could simply plop down your sun lounger and take advantage of the sun… Though this is still England, and you are likely to quickly discover why the Brits love their pubs so much.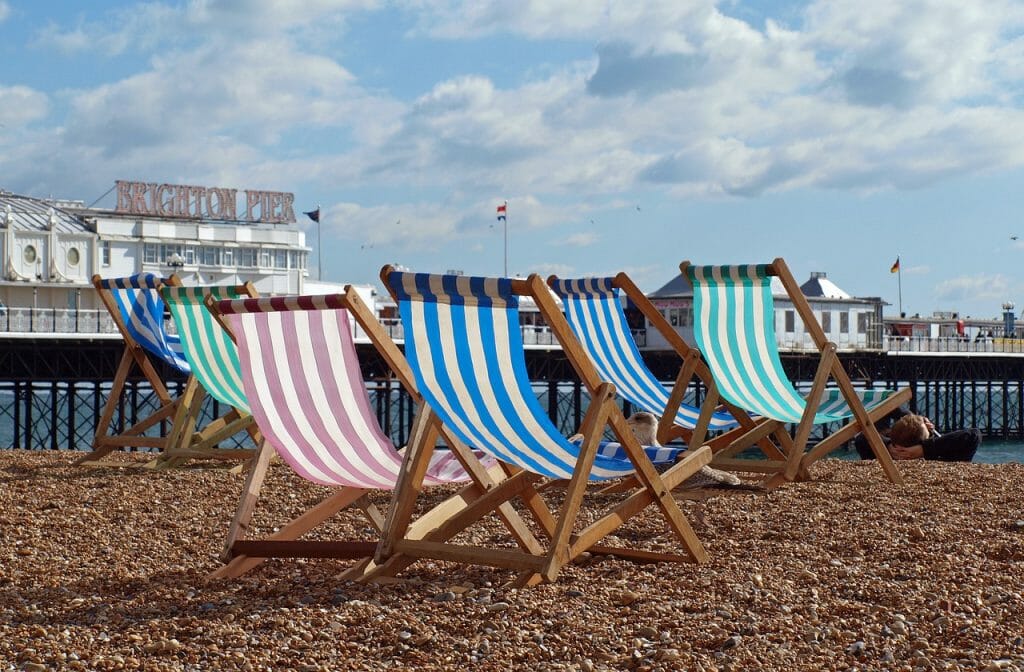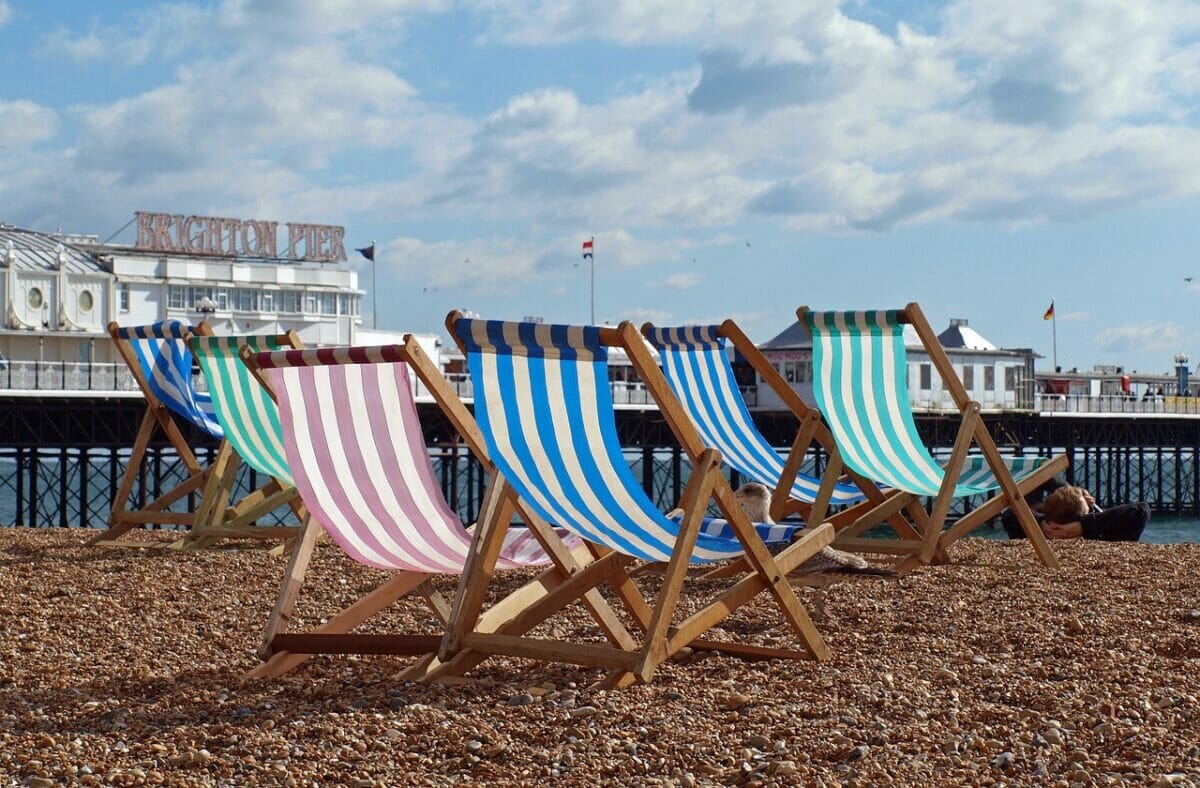 The most popular area of Gay Brighton is the Gay Village conveniently located in the Kemp Town district around the St. James Street strip also including a few seafront gay venues just to the east. While this is the undisputed hub of LGBT life in Brighton, the Gay Village is by no means the only place worth exploring.
Colorful and contemporary yet uniquely British and historic, Gay Brighton has reinvented itself once again and redefined England's seaside experience. While its amusement arcades, Regency-era buildings, and raw shingle beach remain, Brighton, today is just as famous for its nightlife, modern art scene, and alternative festivals.
So prepare yourself for the outlandish, because in ever-changing Brighton you never quite know what to expect…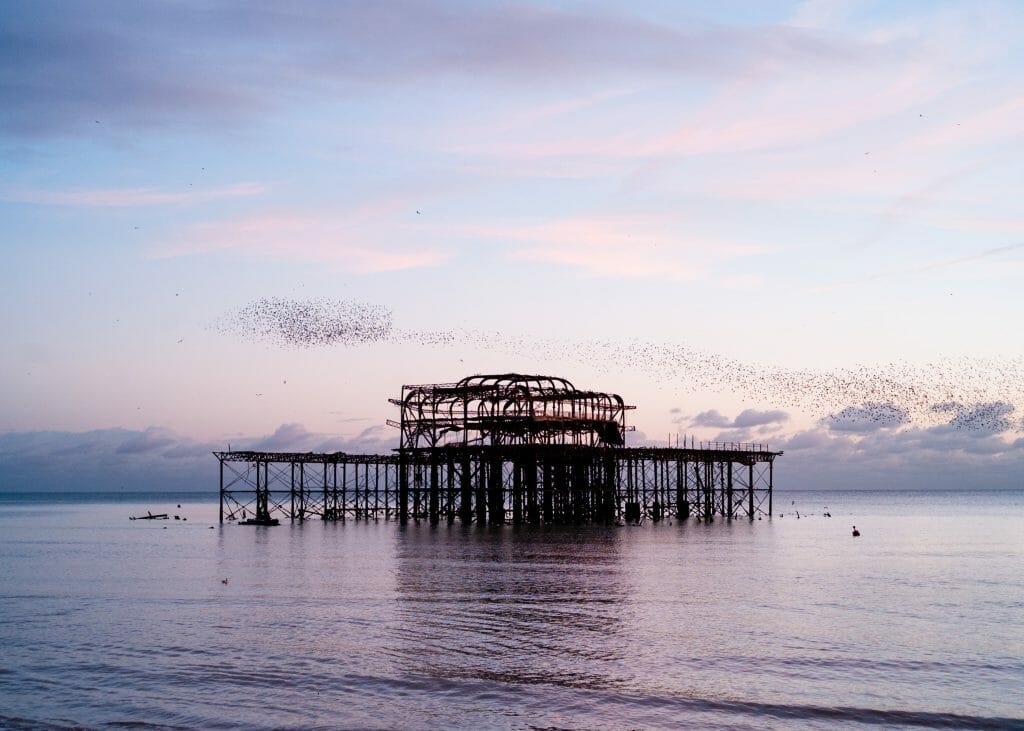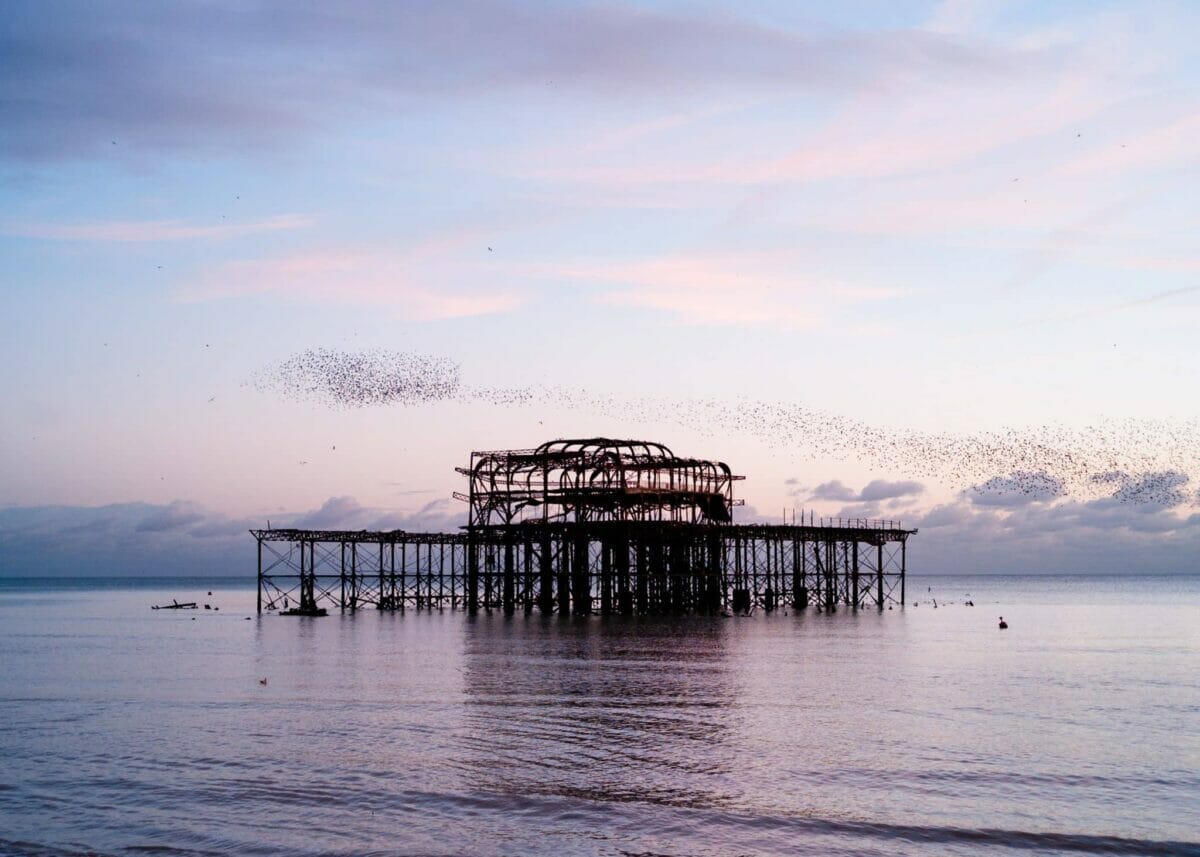 Gay Brighton Guide: The Essential Guide To LGBT Travel In Brighton England
Attractions in Gay Brighton
Naturally being gay does not define which attraction most of us will want to see in each city and most queer travelers will simply want to check out the top things to see in Brighton during the day!
Brighton is a very safe, tolerant and progressive city and gay travelers in England do not need to take any precautions concerning public displays of affection. Rest assured you will have no issues exploring this beautiful diverse city, and even the essential list of things to do with keep visitors entertained for at least a couple of days.
A word of warning, however, the gay scene in Brighton draws you in and can be difficult to pull yourself away from. Just remember there is more to Brighton than the gay village… even if it doesn't feel like it at the time!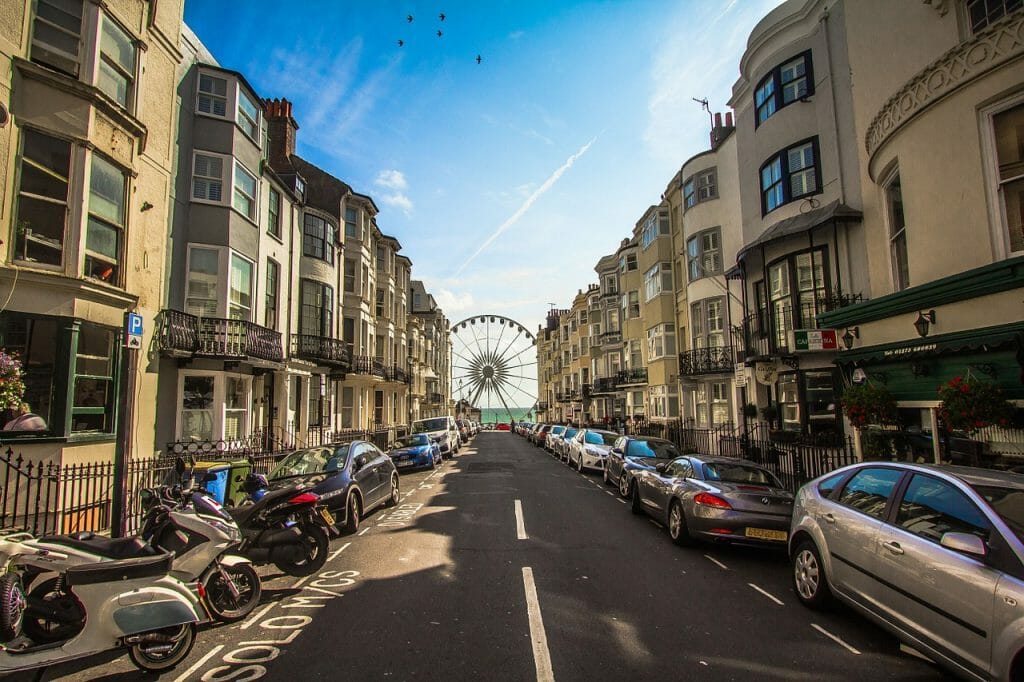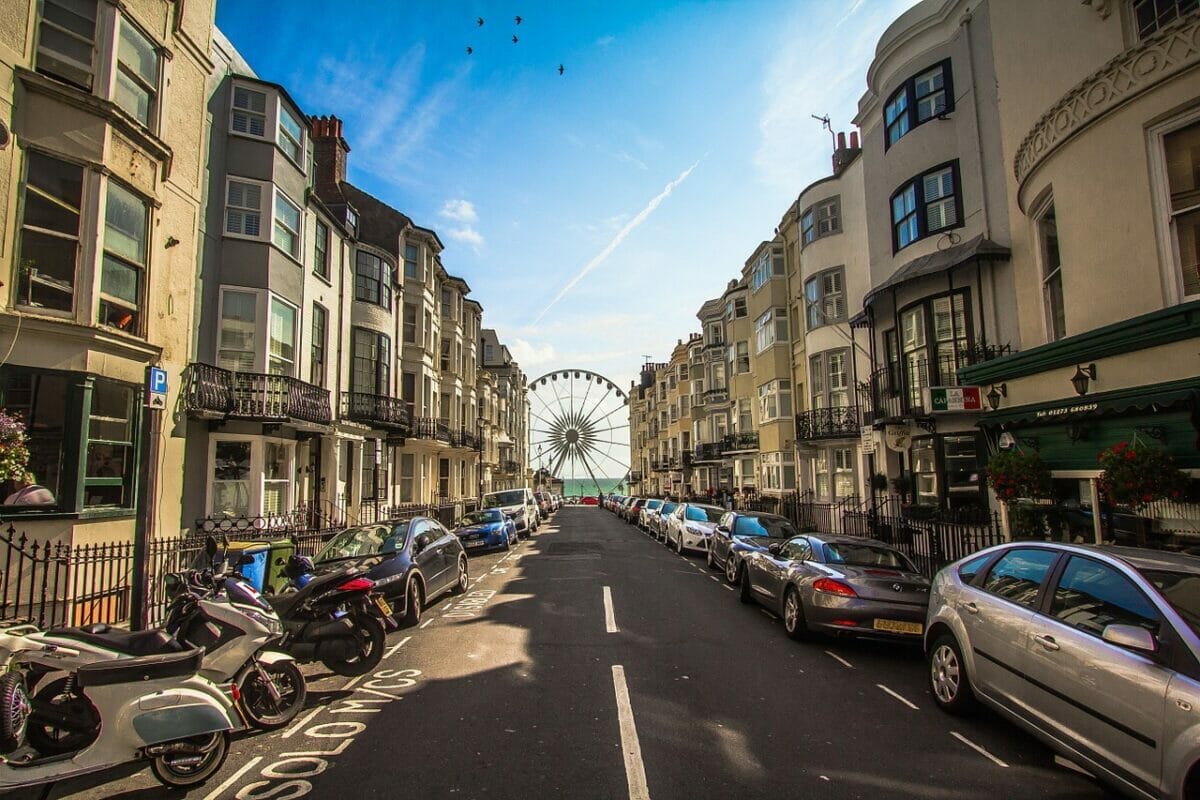 Top Highlights Of Brighton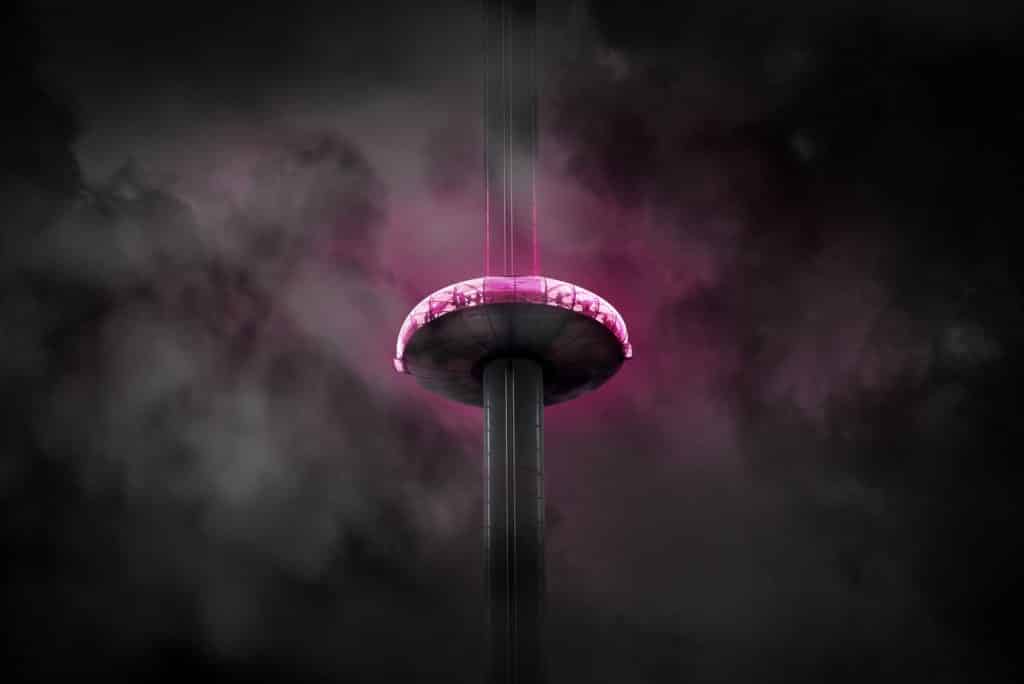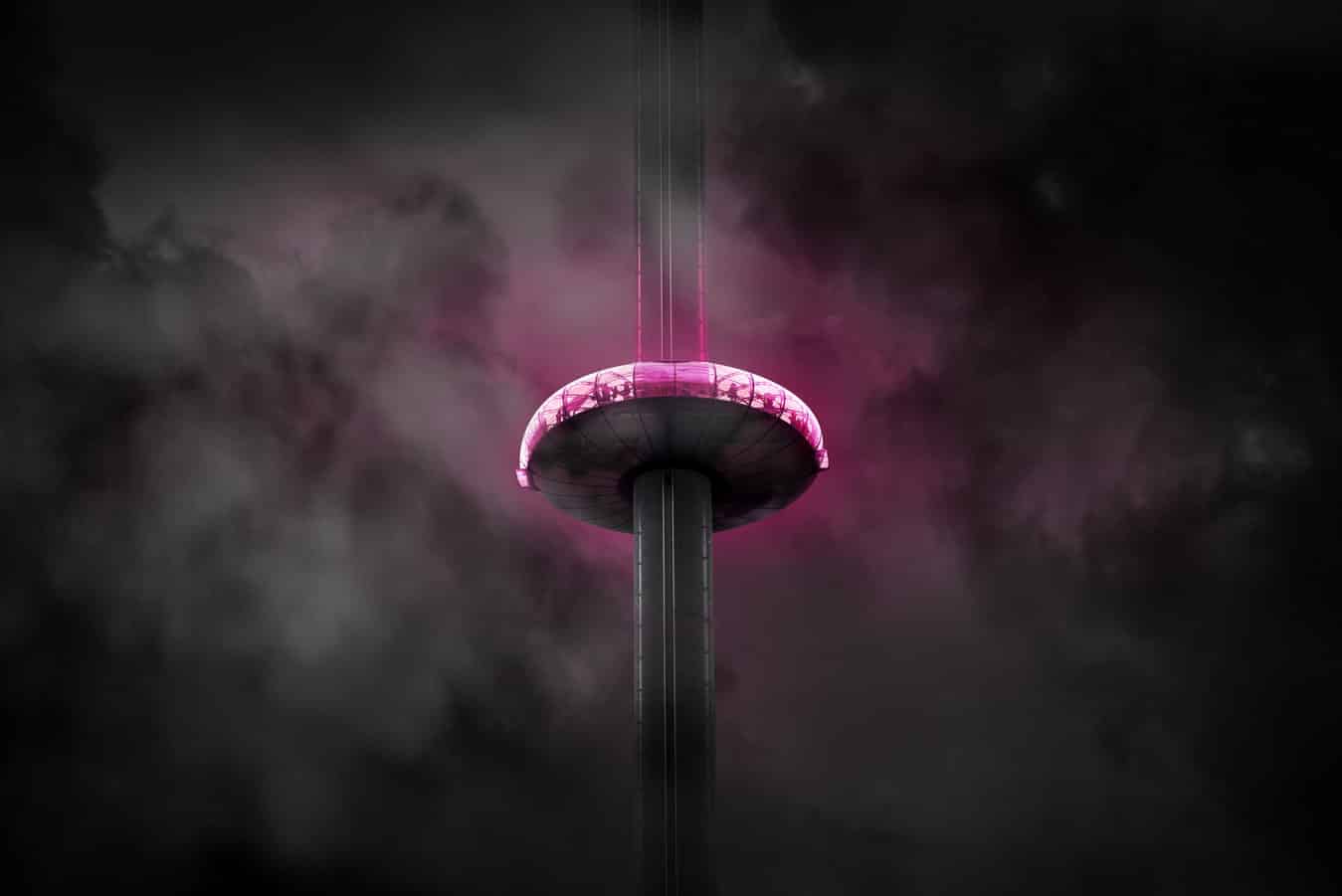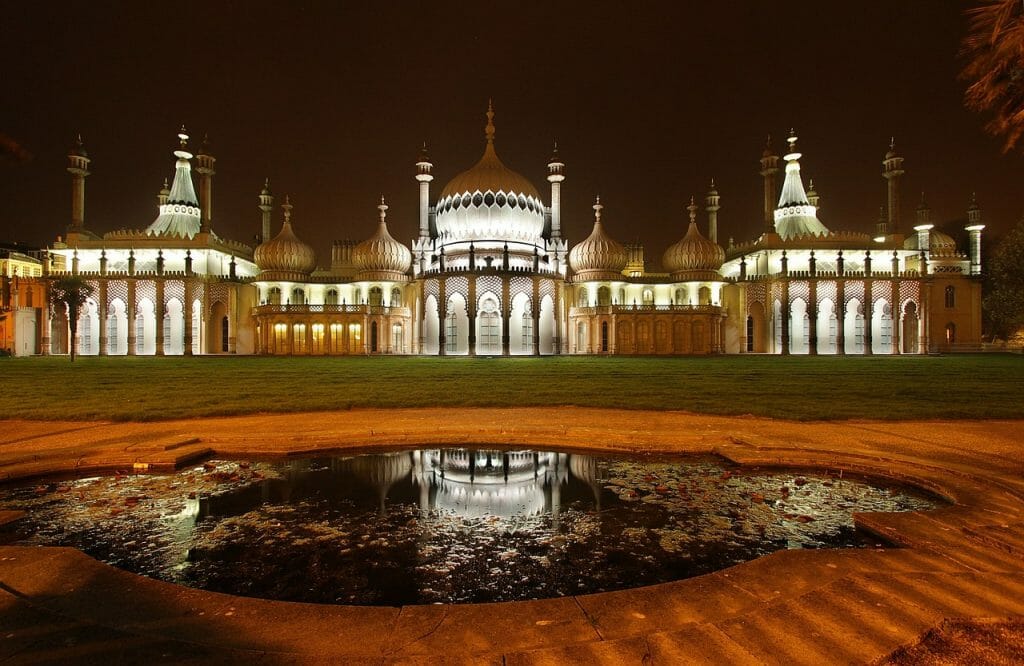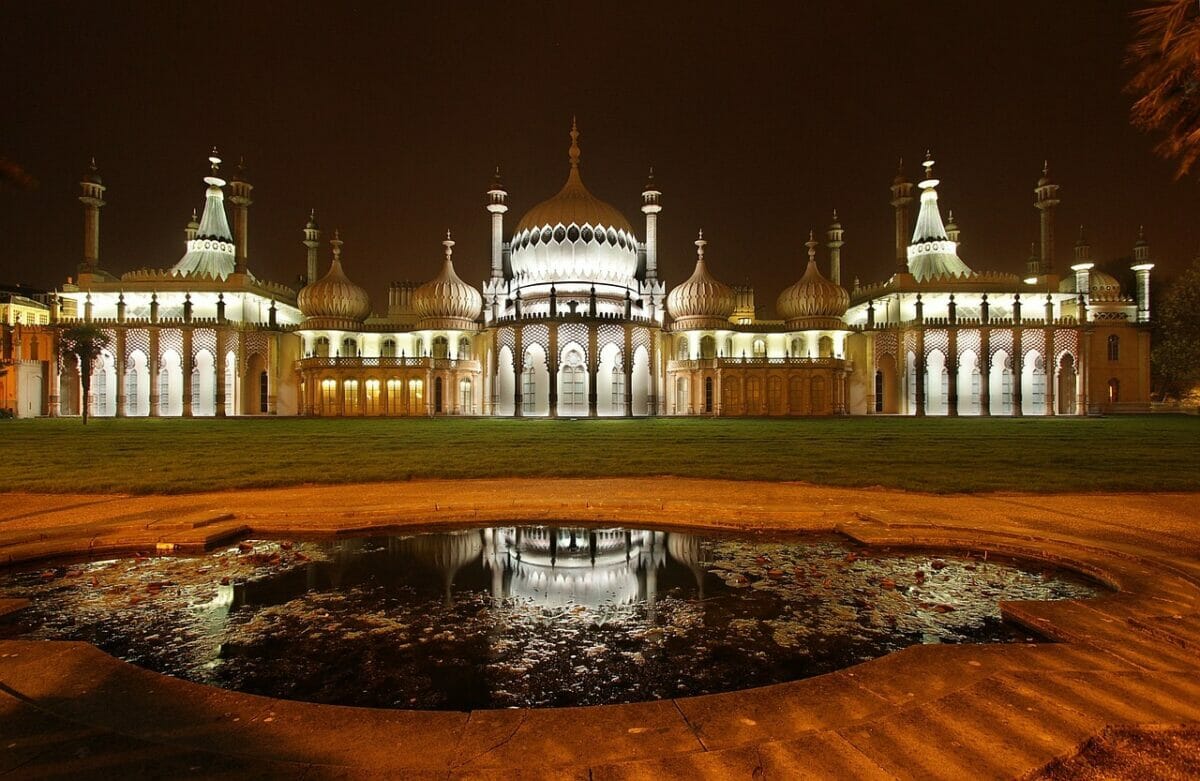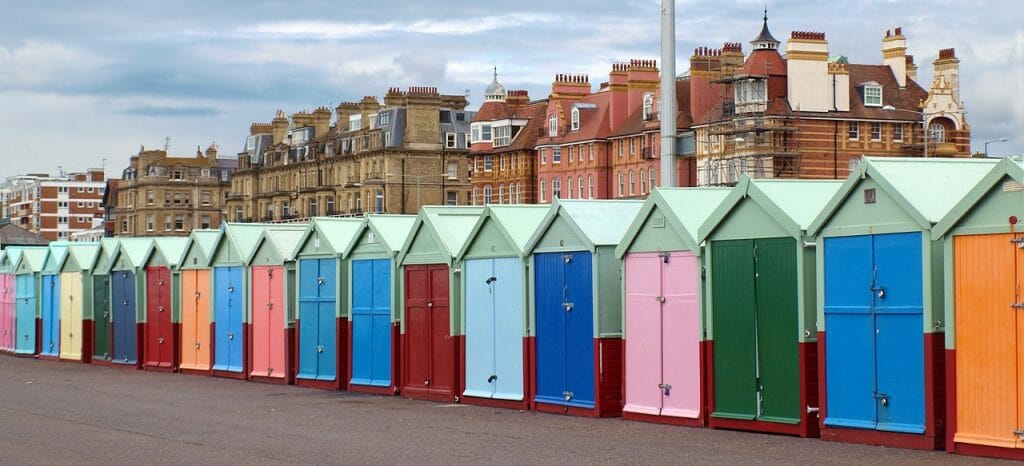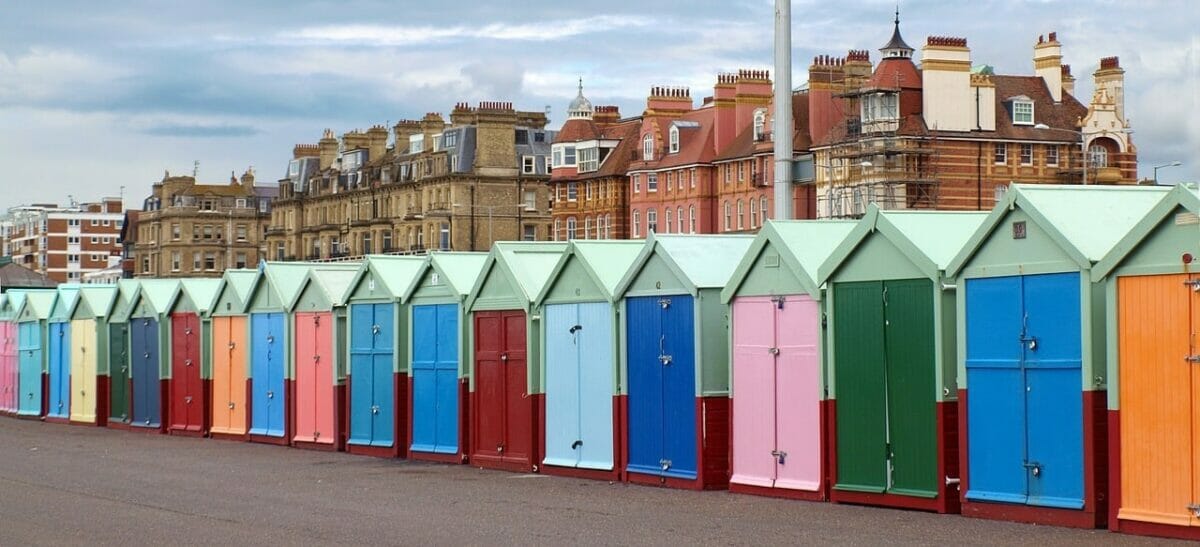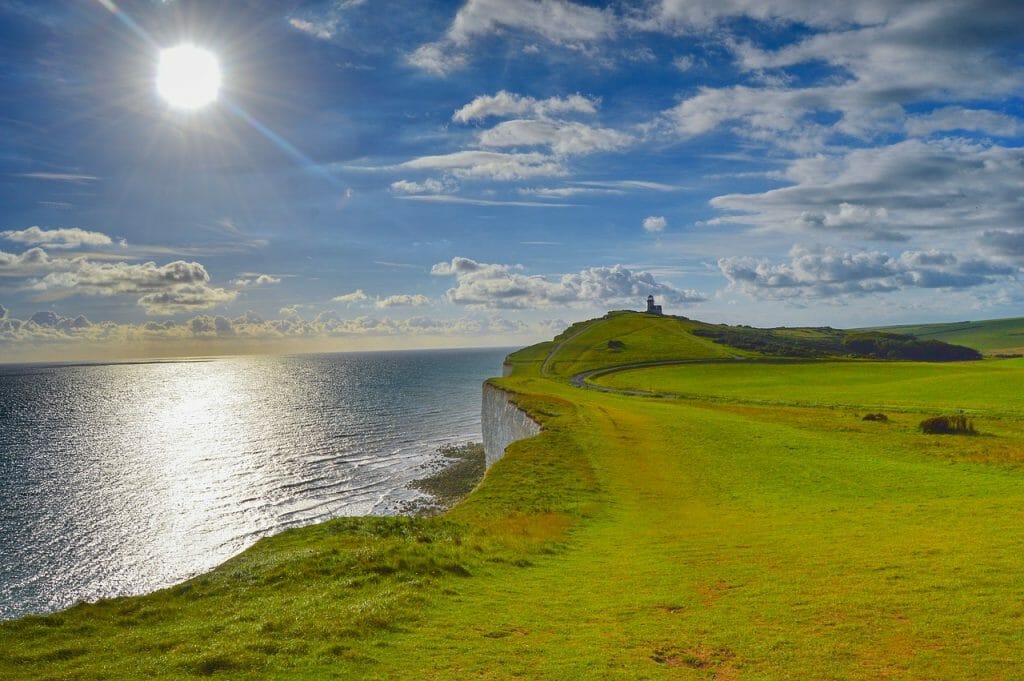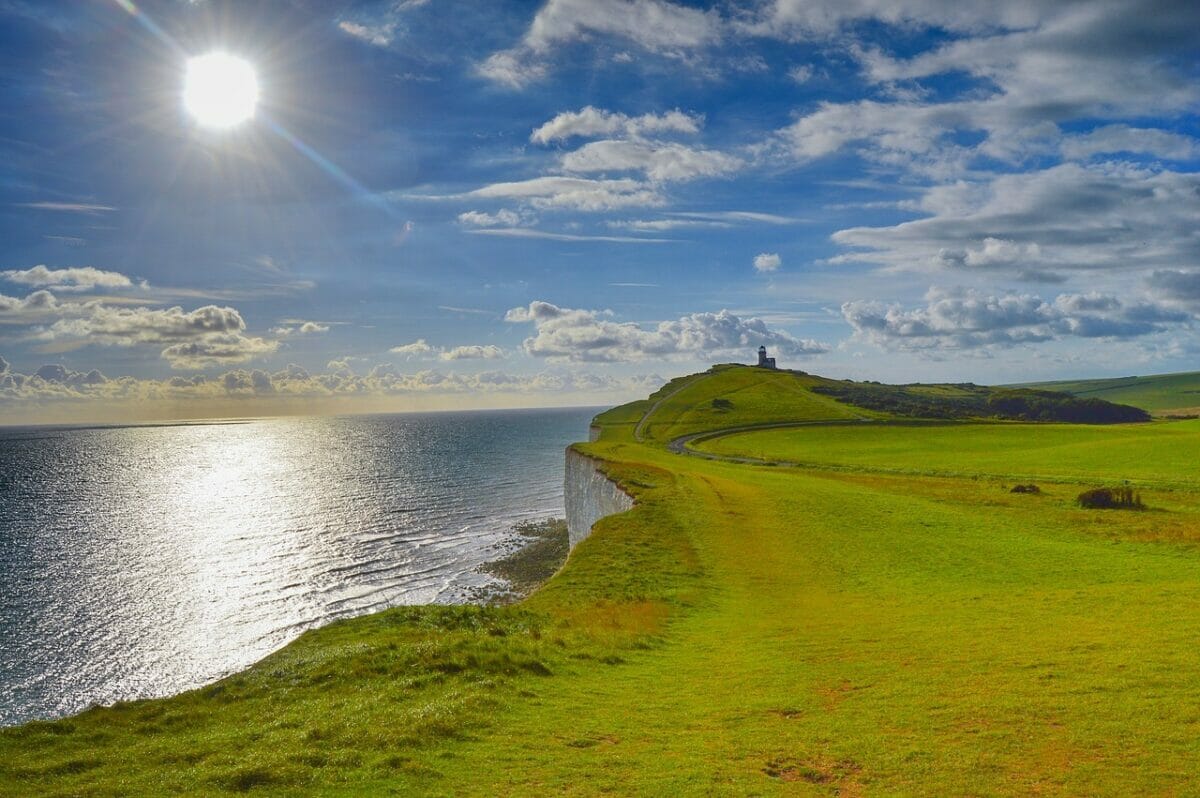 Gay Things To Do In Brighton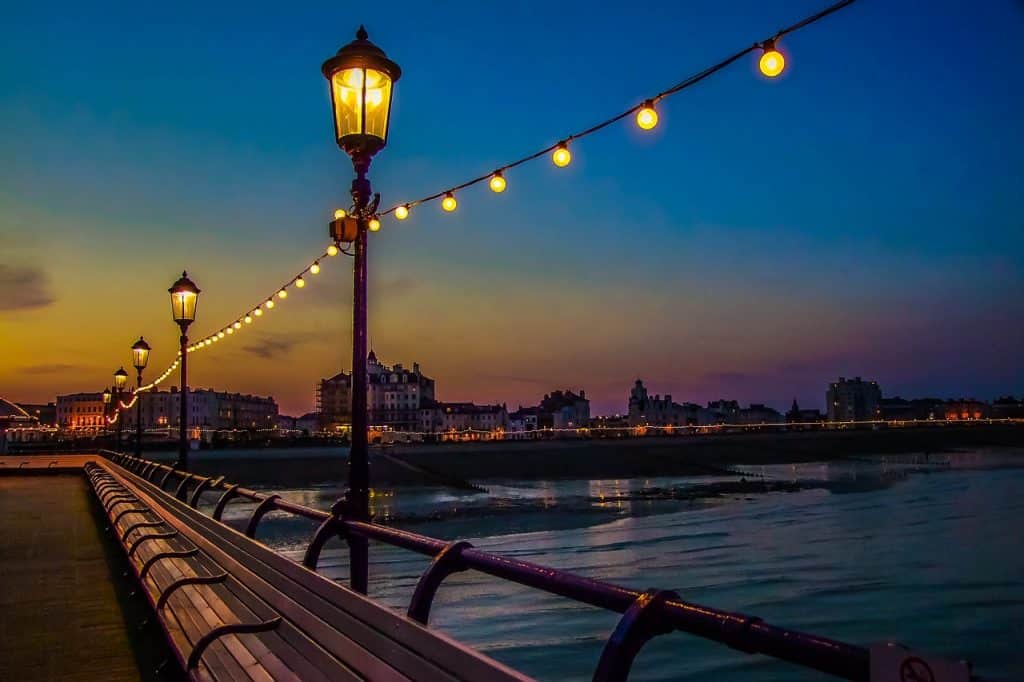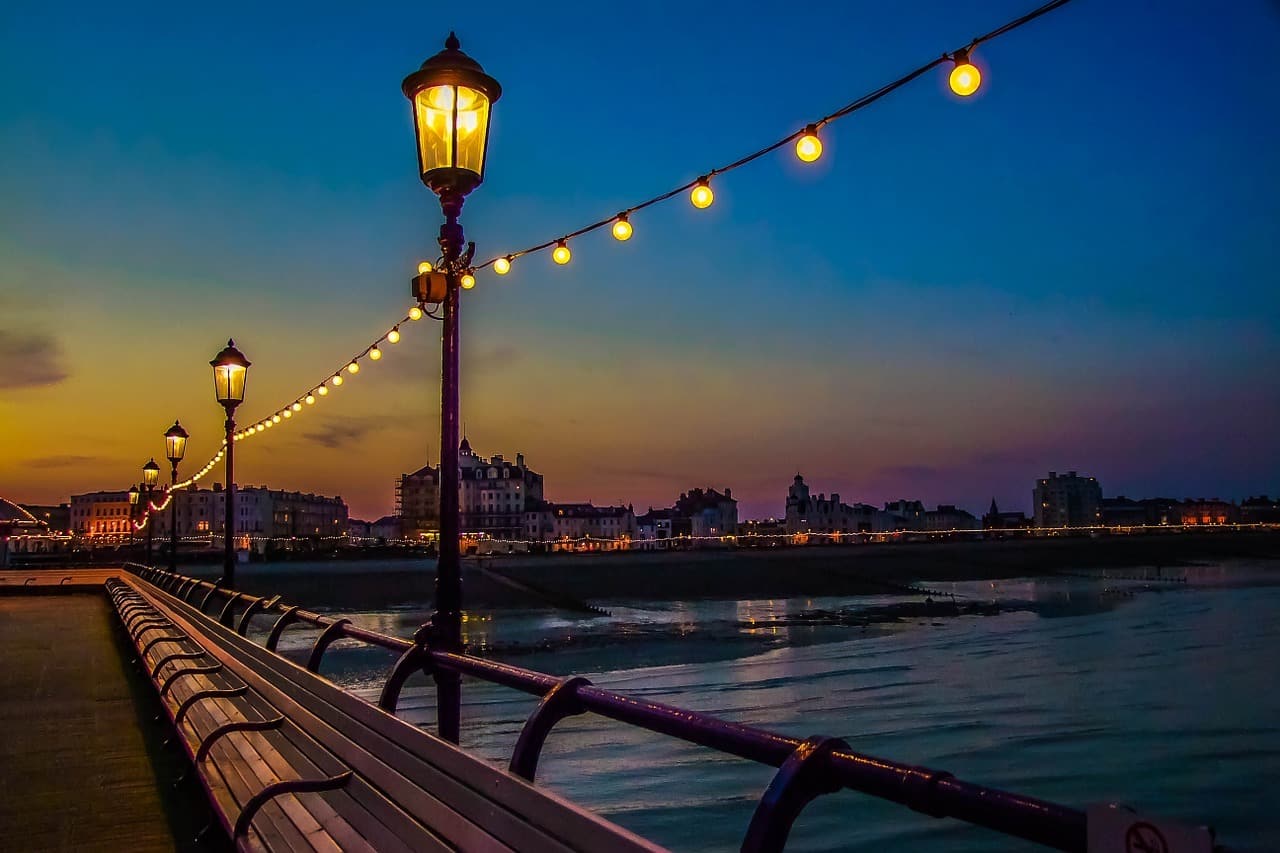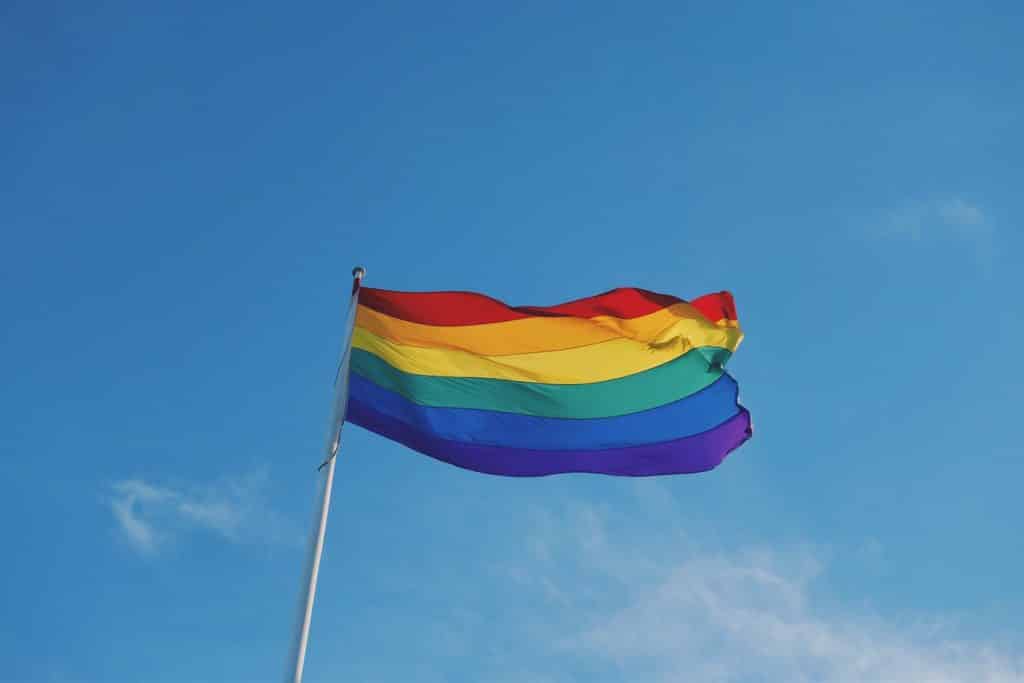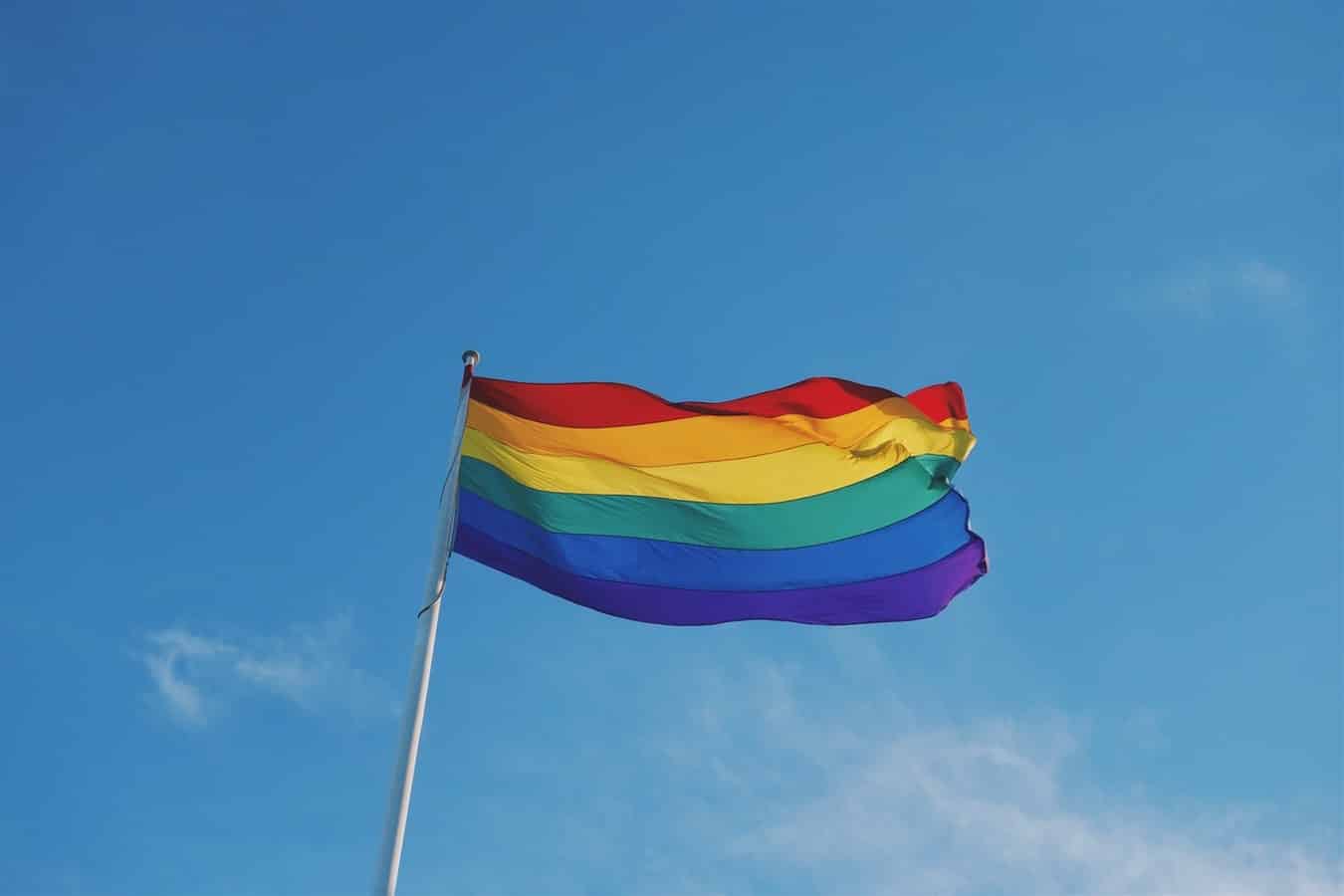 Gay-friendly and Gay Hotels in Brighton
As you would expect, pretty much every hotel and hostel in Gay Brighton can be considered gay-friendly – after all being a gay-friendly it not all about upscale luxury, but about providing friendly and open service and welcoming everyone with open arms!
Having said that, everyone likes to be surrounded by people with common interests, and as such there a few popular hotels in Brighton that are known hot spots for gay travelers to stay!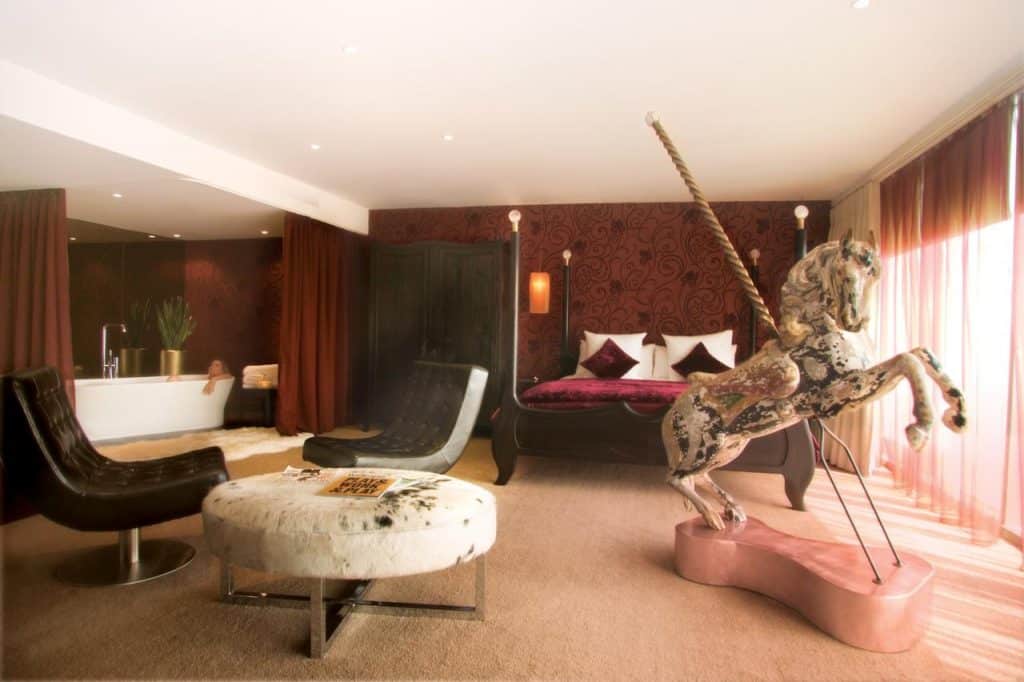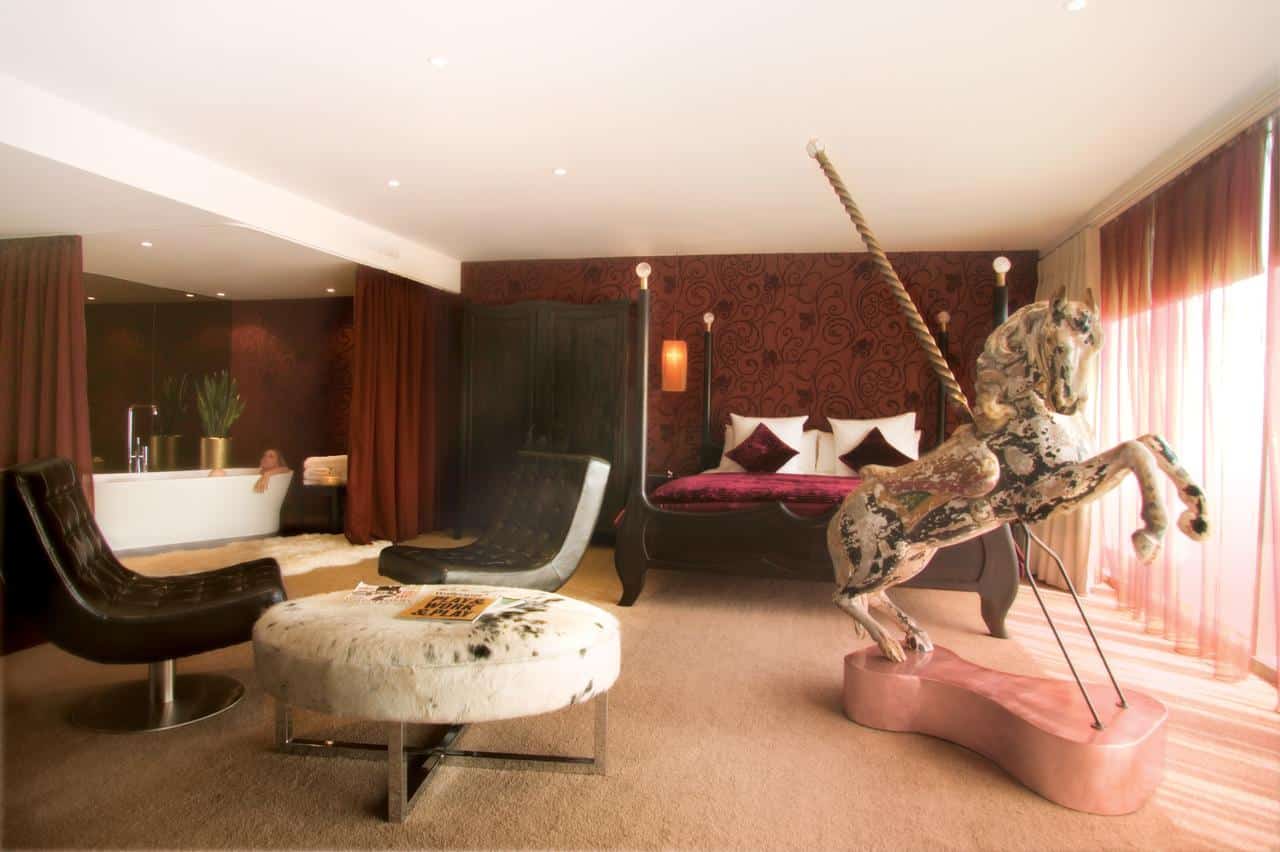 No hotels are exclusively for gay men anymore – a sign of the liberal times in England – but others are still a crucial part of the gay scene because of their location and history and some hotels are just known as being exceptionally welcoming of gay guests. The following hotels in Brighton are only the most popular with gay travelers and can all be relied on for an extraordinary stay, but there are hundreds of other hotels in Brighton if you don't find quite what you are looking for.
Whether you want a fun and social hostel, a cheap room to crash after a night of partying or a designer boutique option to sip cocktails and surround yourself with fabulous people – Gay Brighton as something for everyone!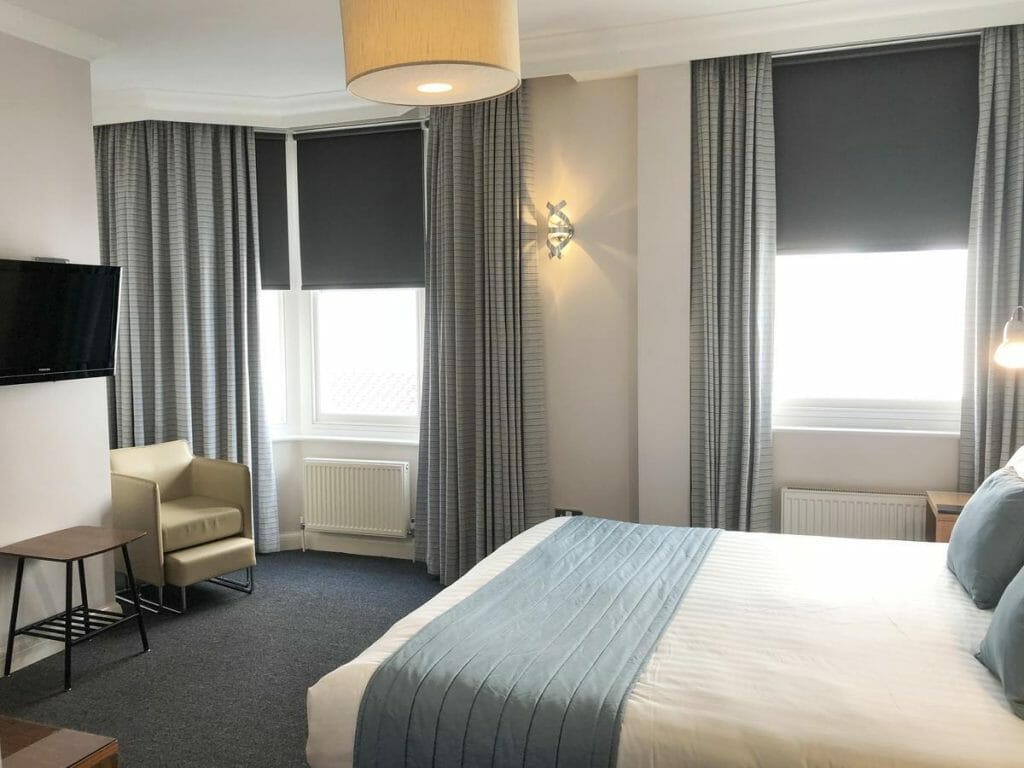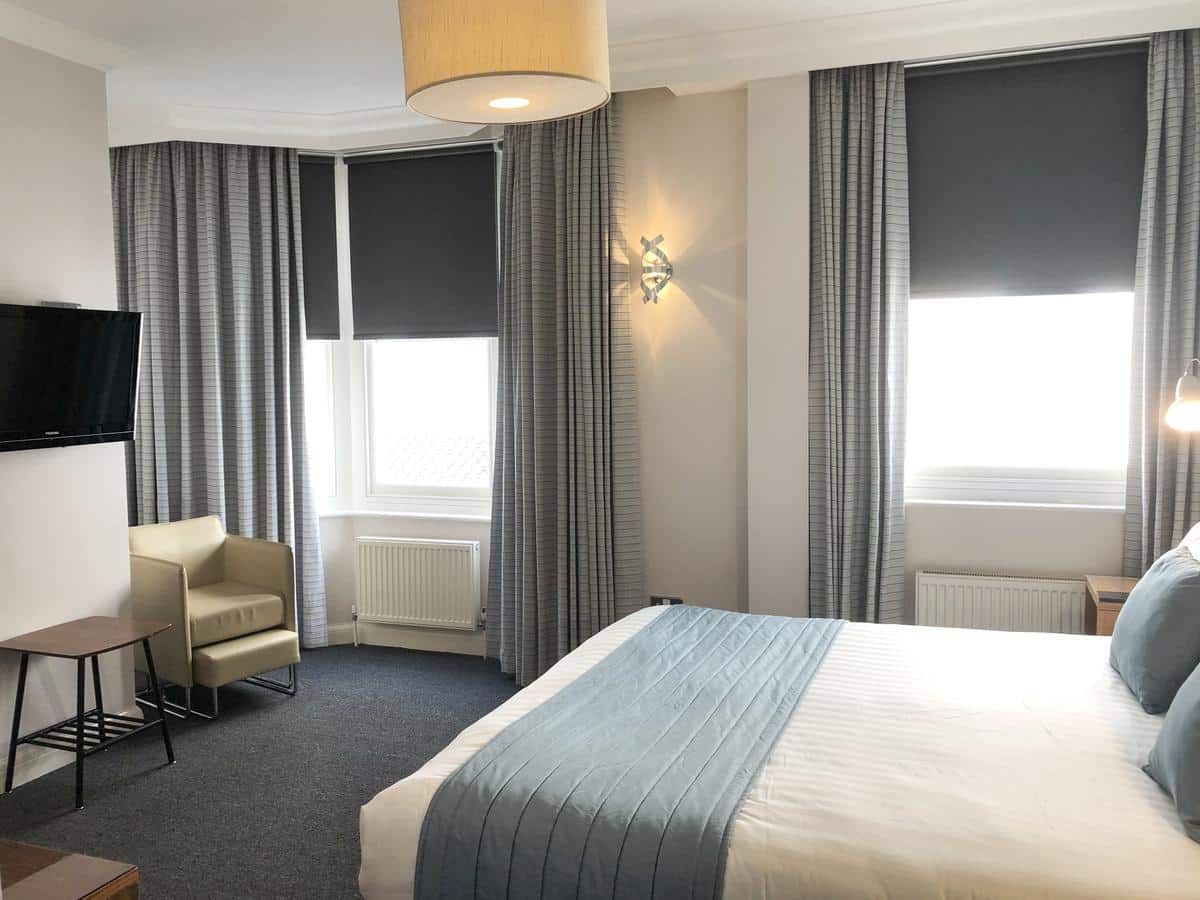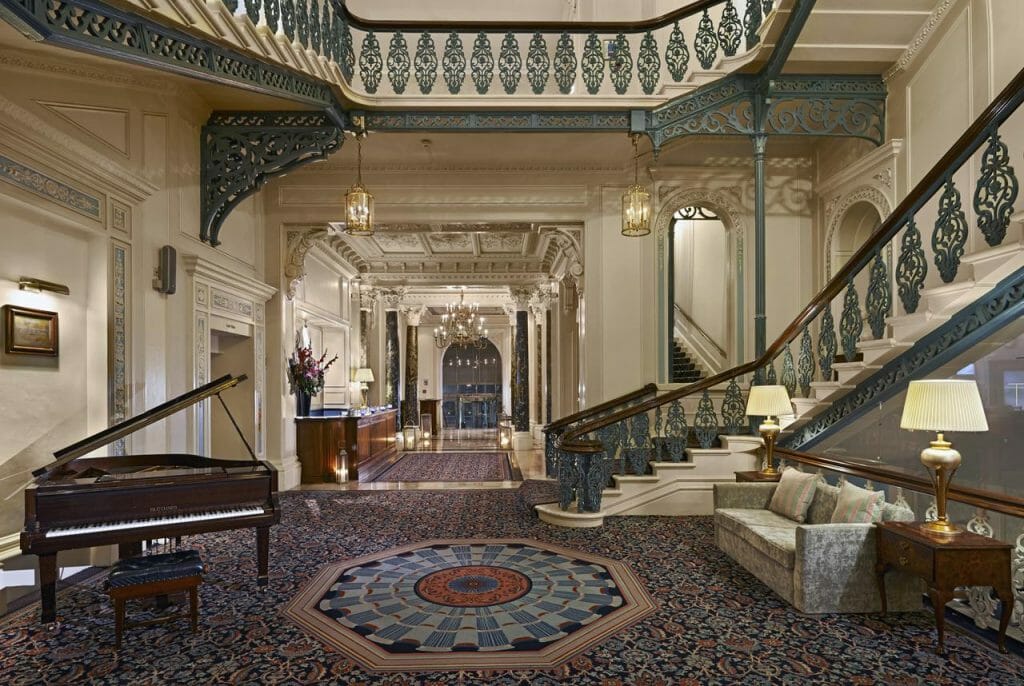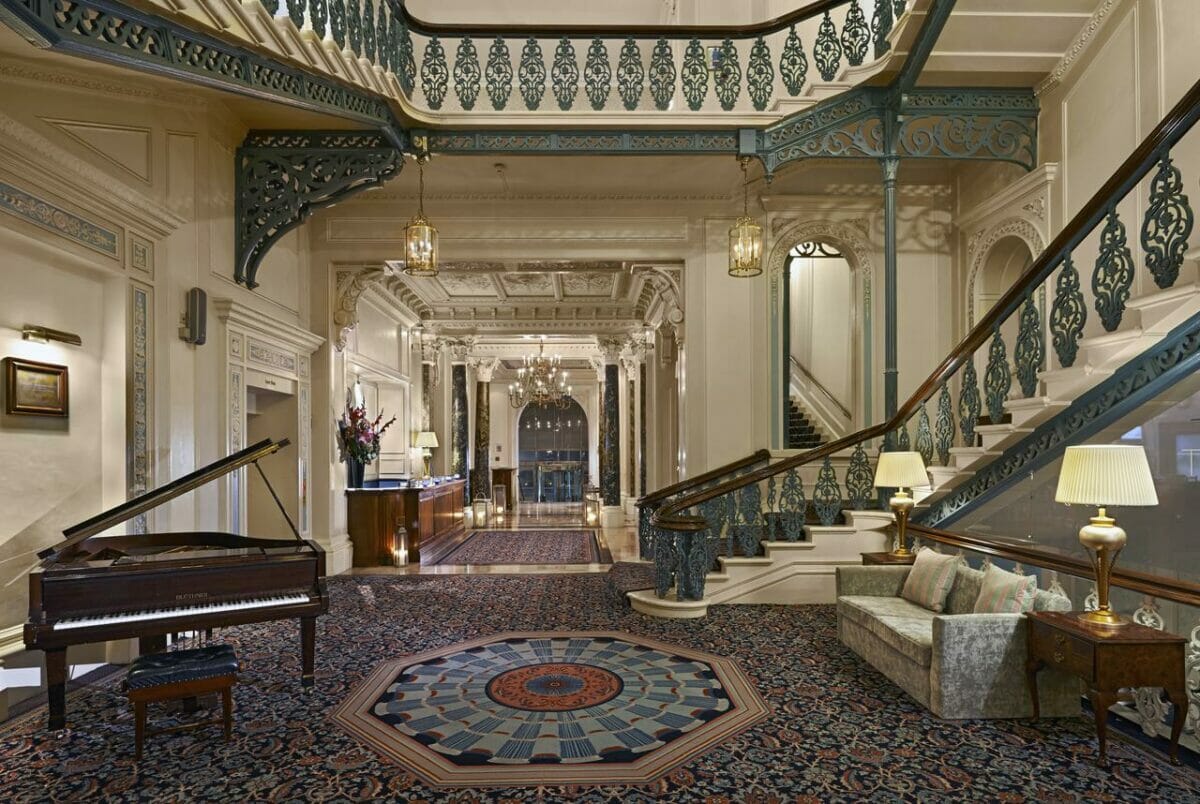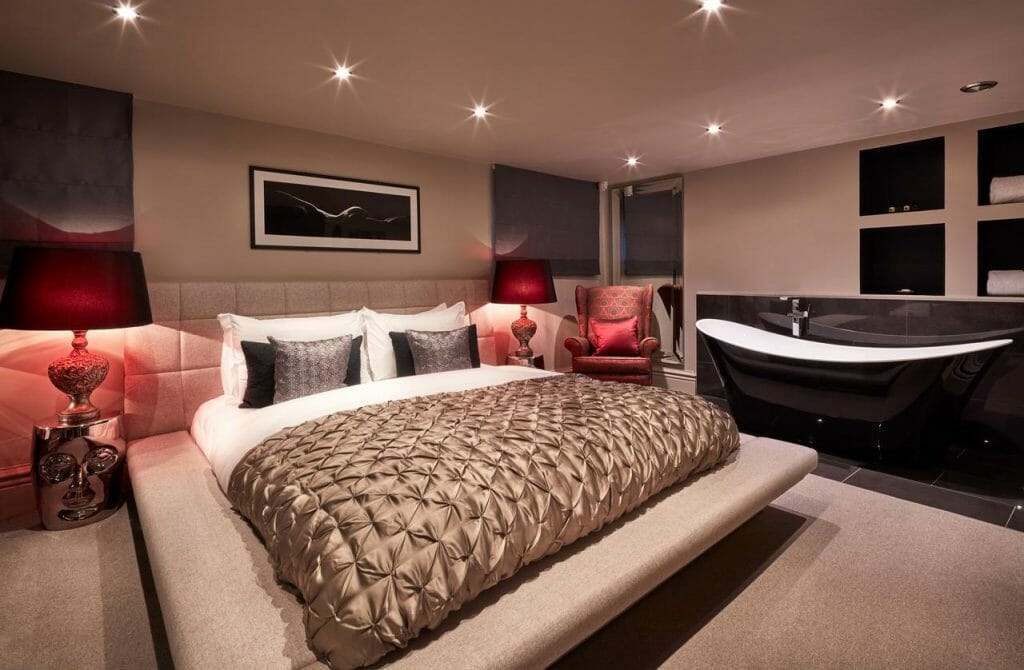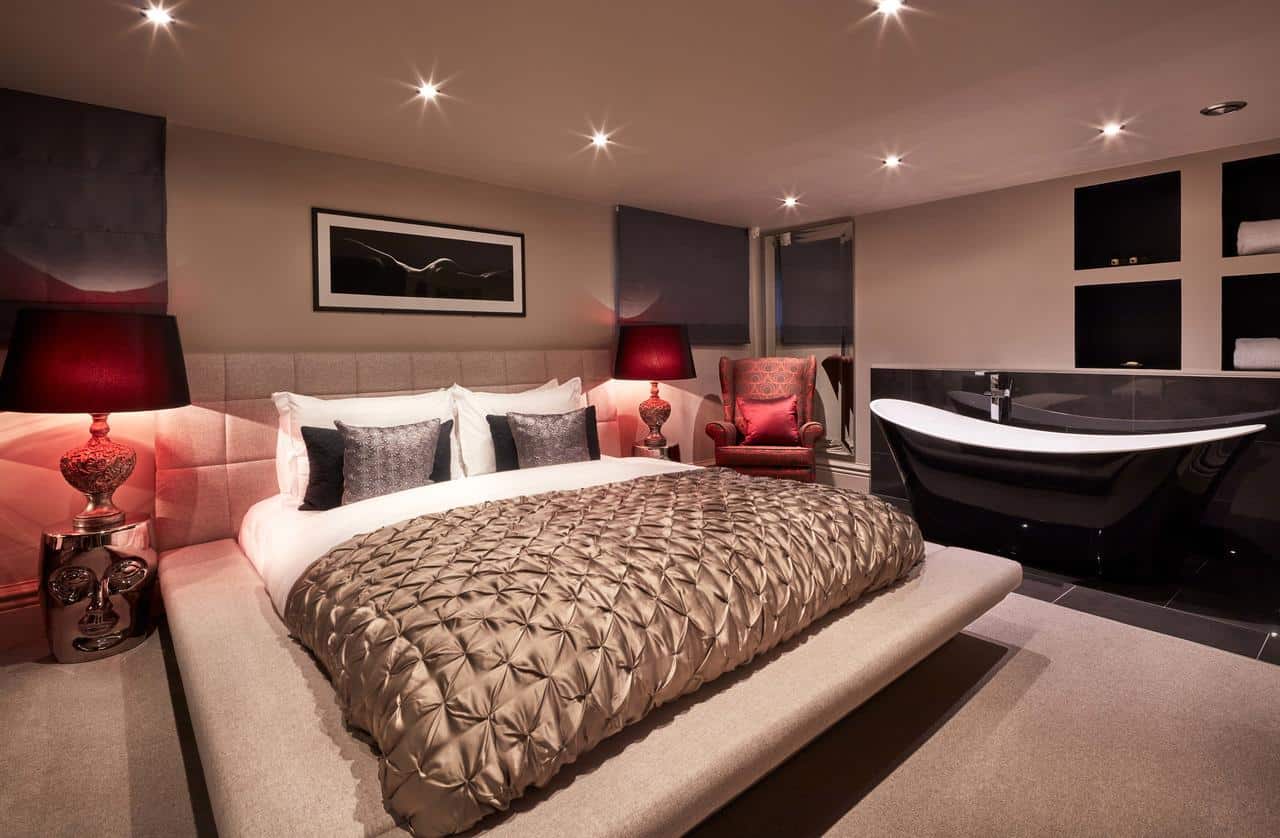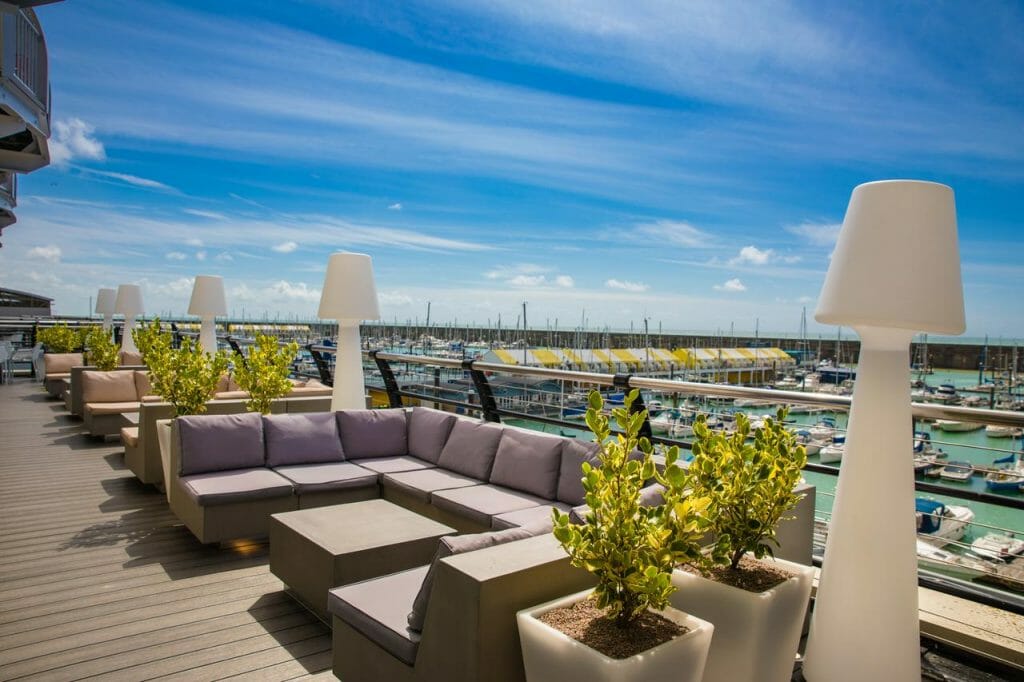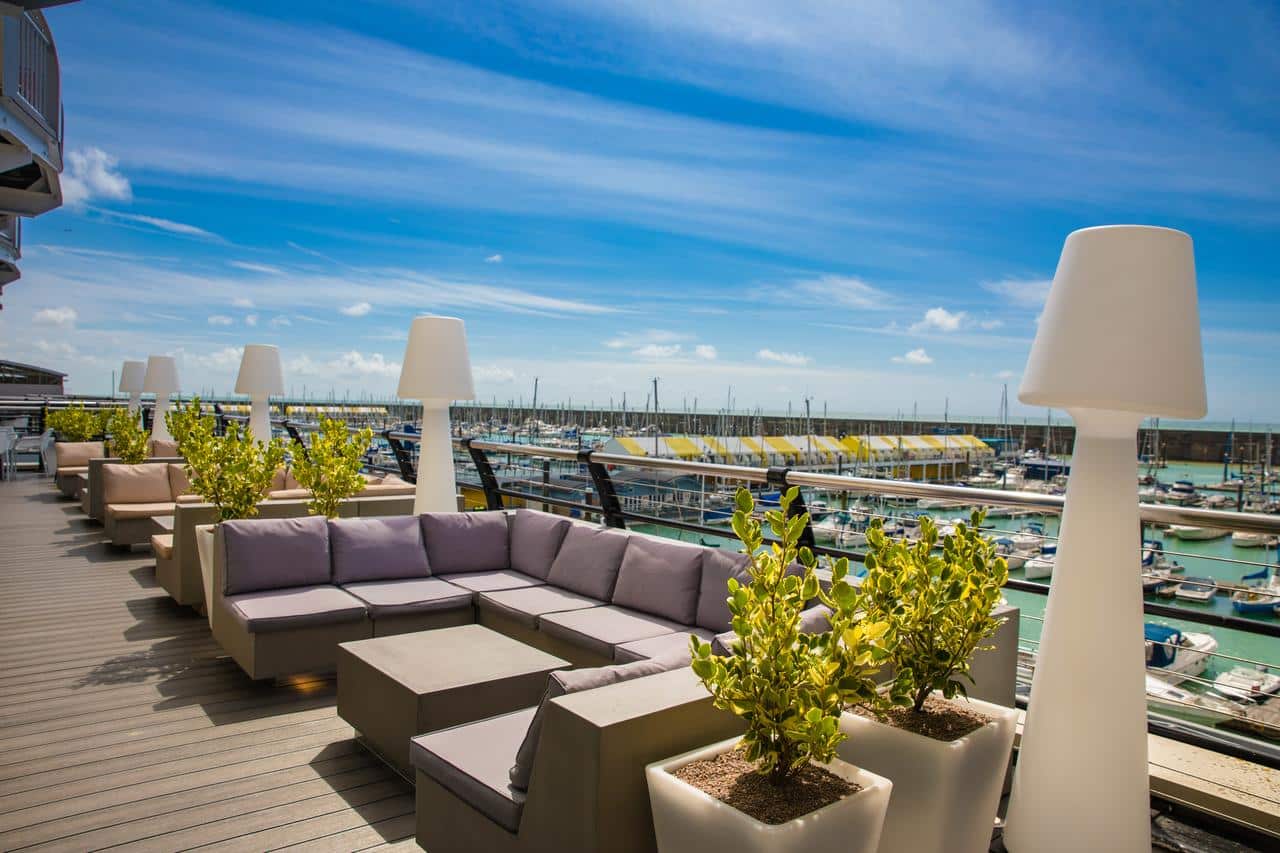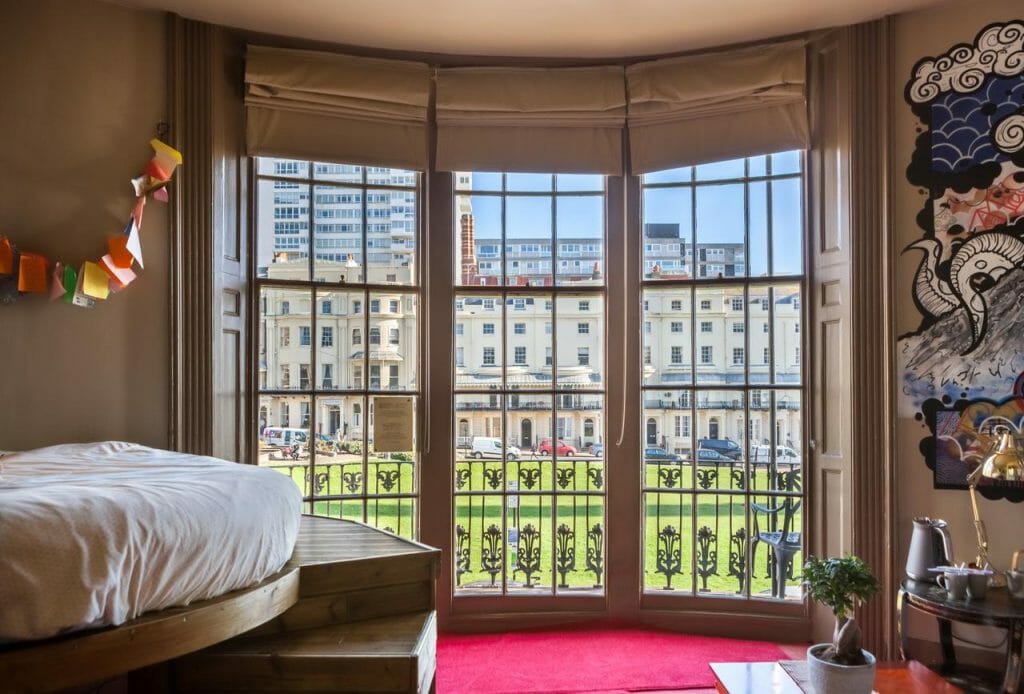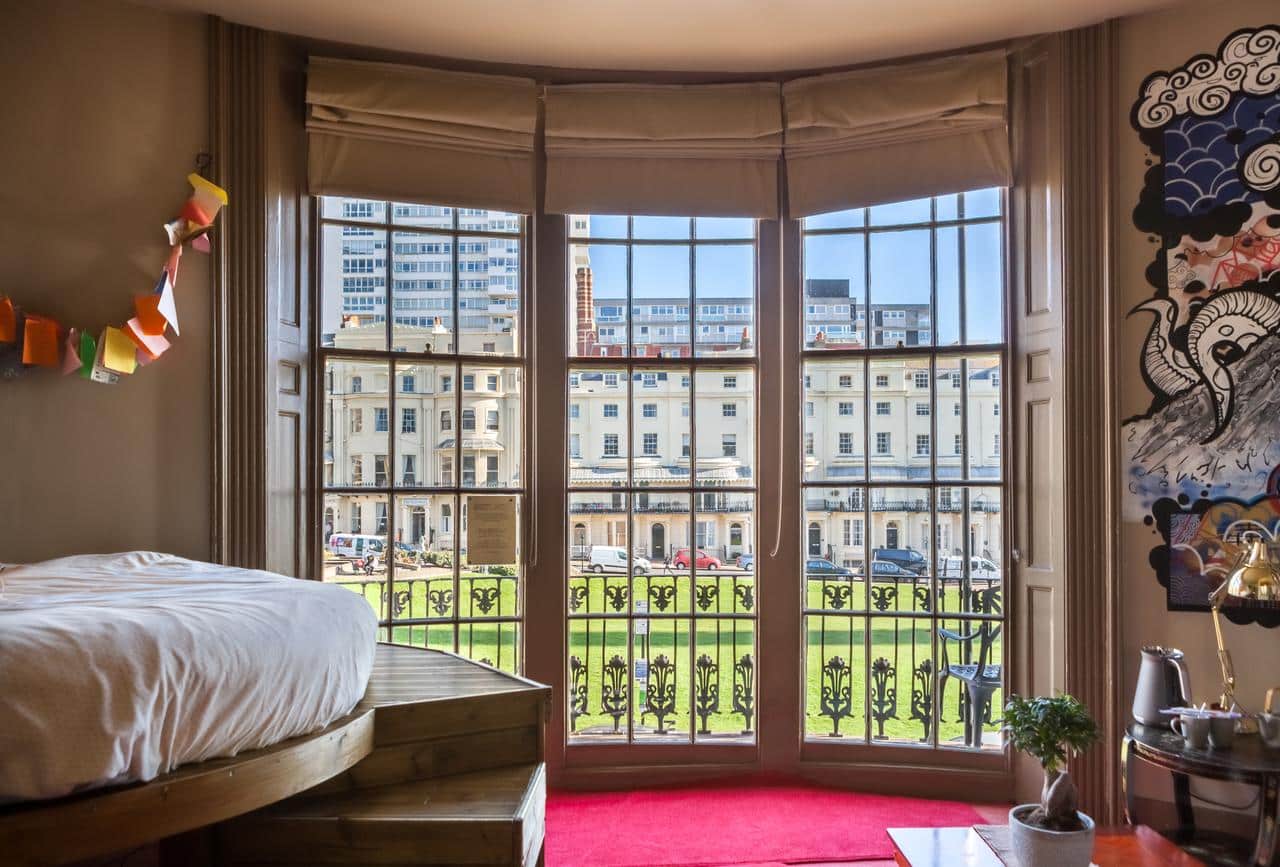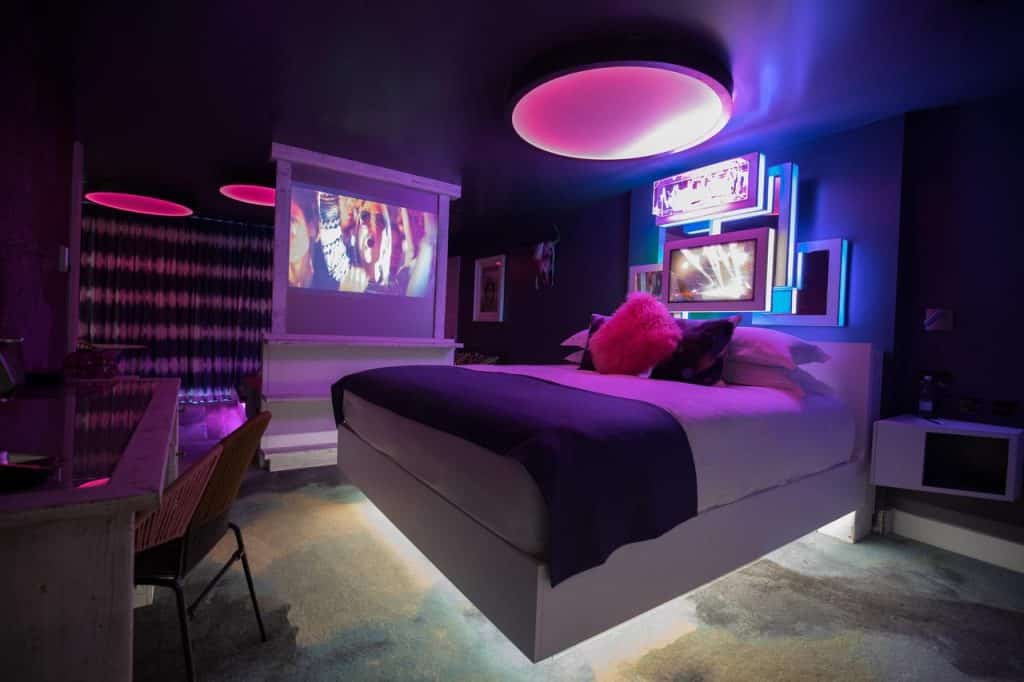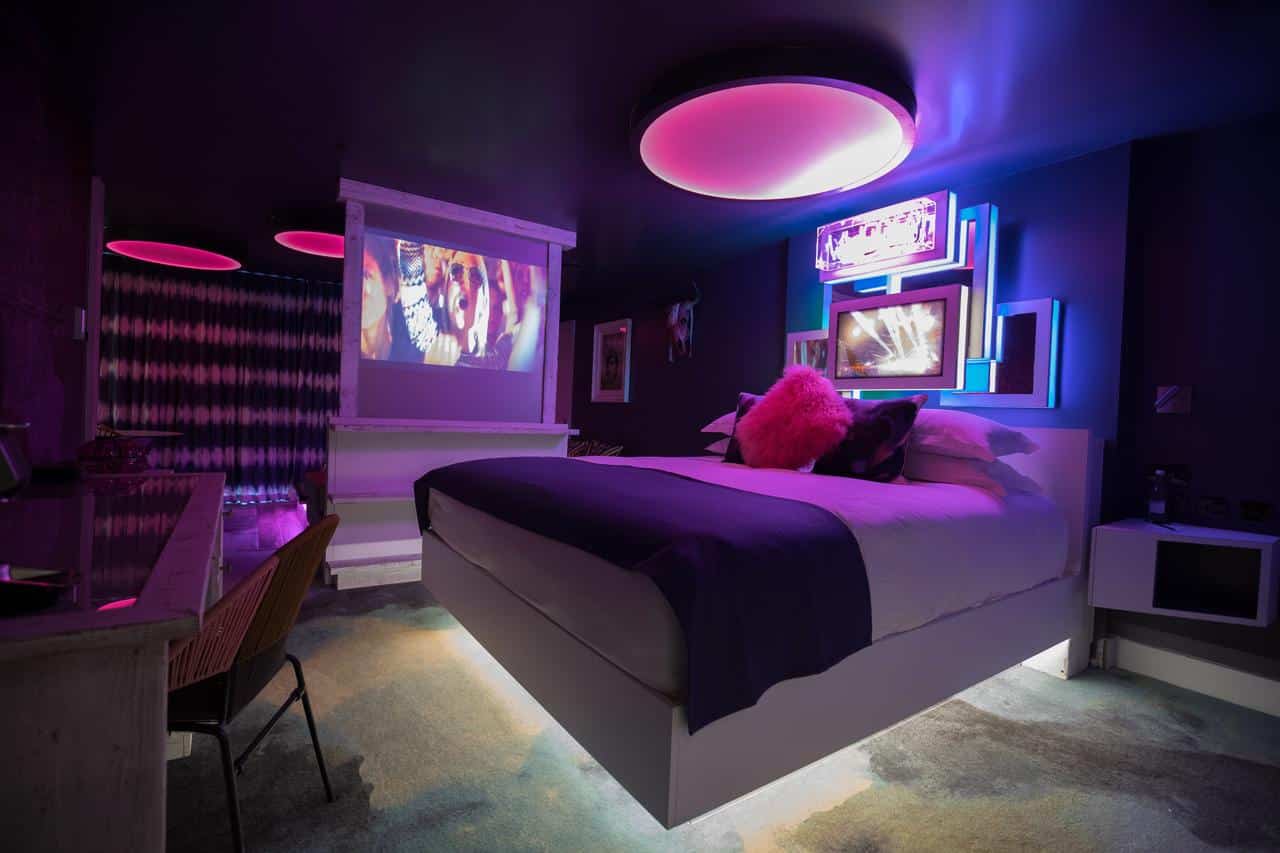 Gay Nightlife in Brighton
We are not even sure where to start as the wild gay nightlife in Brighton took us by surprise -and its self-proclaimed title of the gay capital of the UK is well-deserved with the largest gay village in the United Kingdom outside of London.
If you become as overwhelmed as we were, the only thing you really need to know is that the gay Brighton village is conveniently located in the Kemp Town district focussed on the St. James Street strip and with a few seafront gay venues just to the east …While the hub of LGBT life in Brighton, the village is but by no means the only place to spend the night with your global queer family so don't be afraid to explore.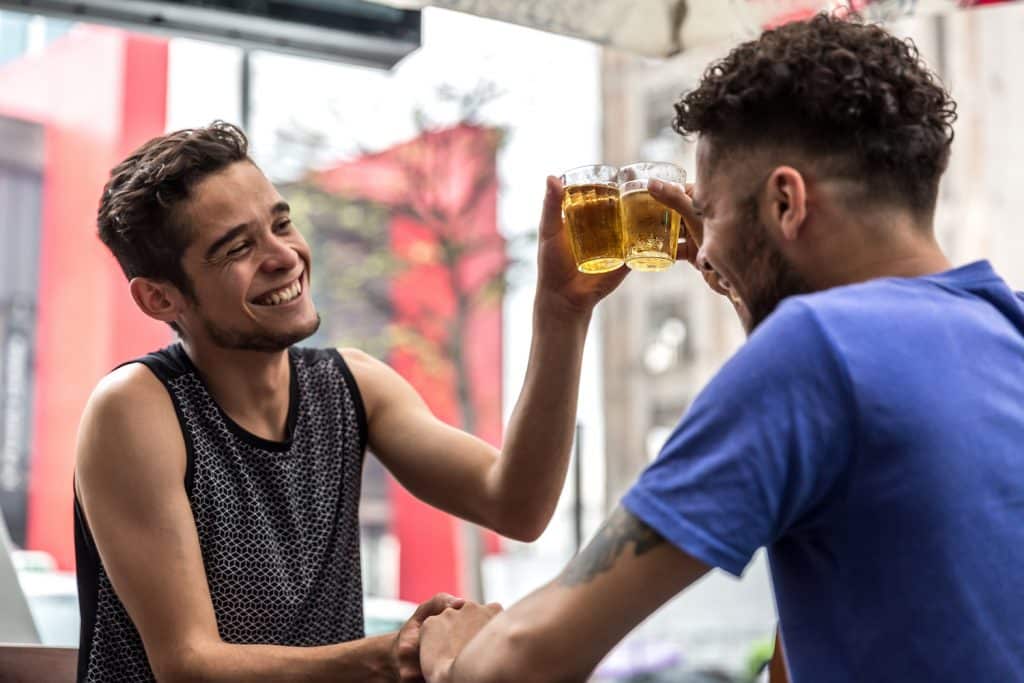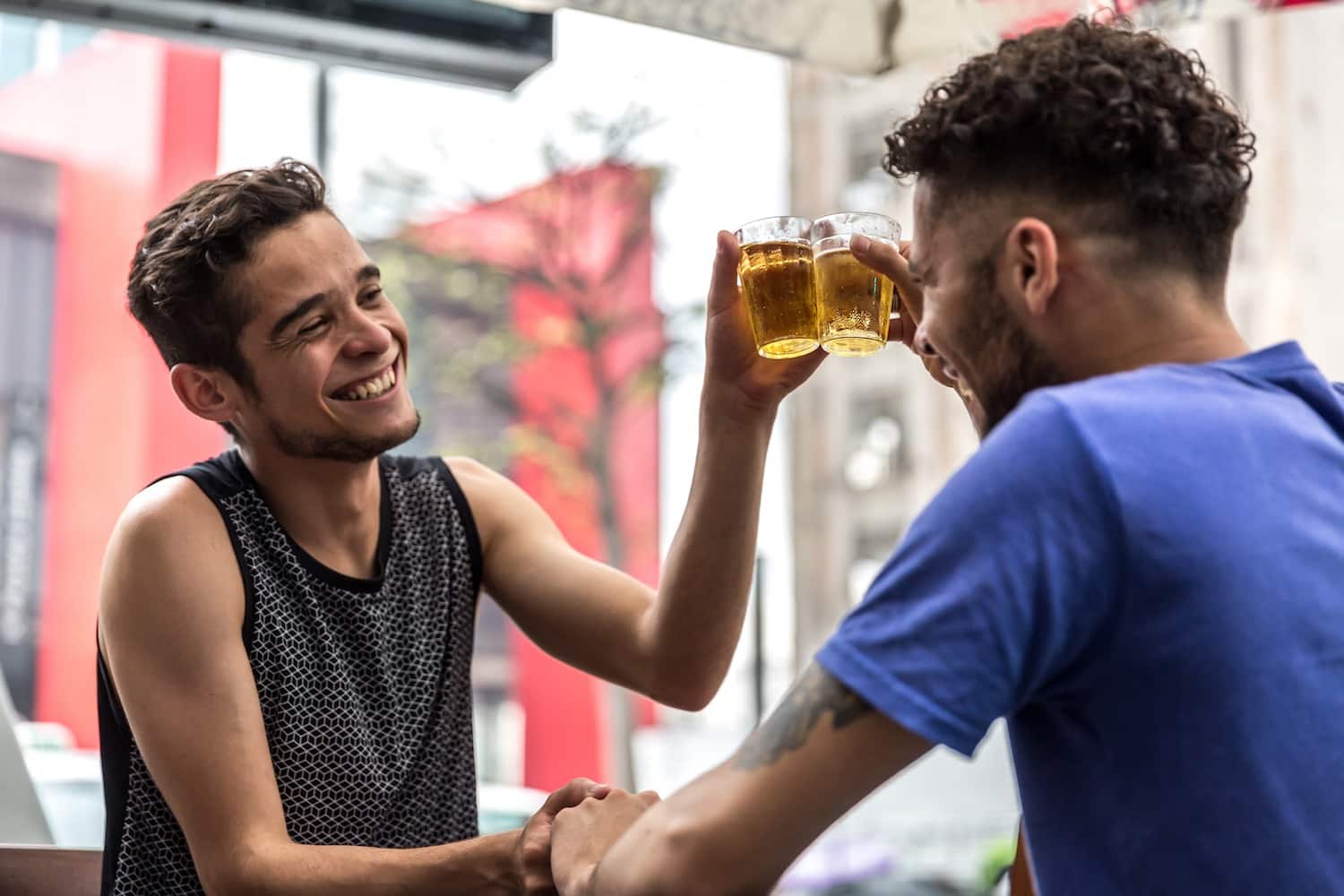 Brighton has something for everyone from utterly over-the-top glitter queer club parties to relaxed pubs and chic cocktail bars, and that is without exploring all the LGBT-friendly options. If none of these gay venues seem for you, remember many gays in Brighton don't feel the need to segregate themselves and because Brighton's nightlife is very open-minded, you can meet people everywhere you go.
But with a gay nightlife scene as fabulous as this, you would be foolish to not sample at least a few of the LGBT venues…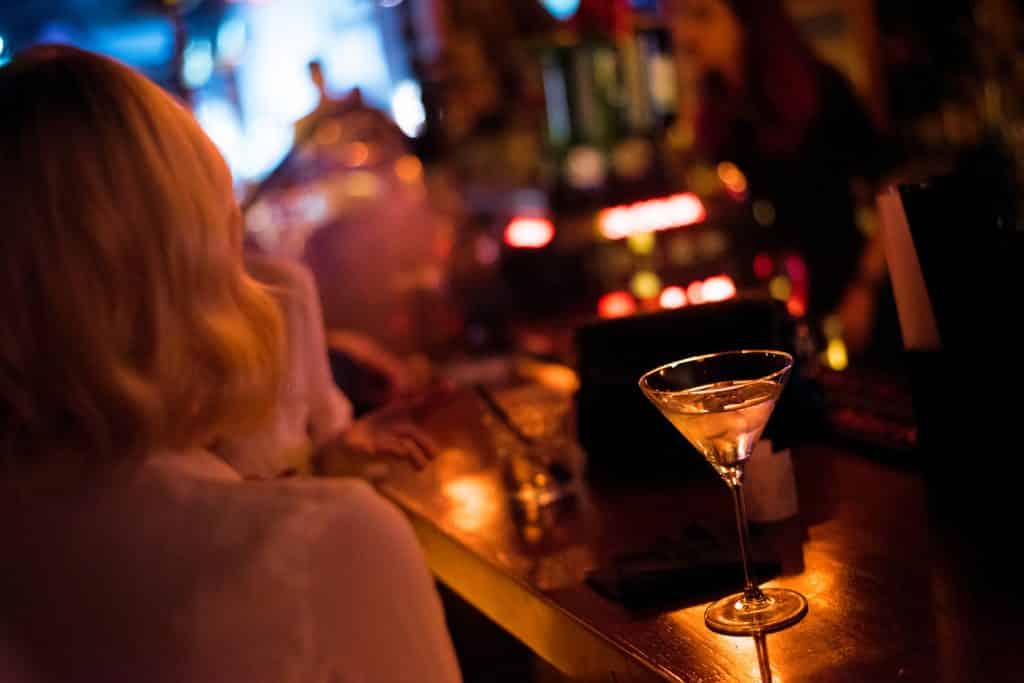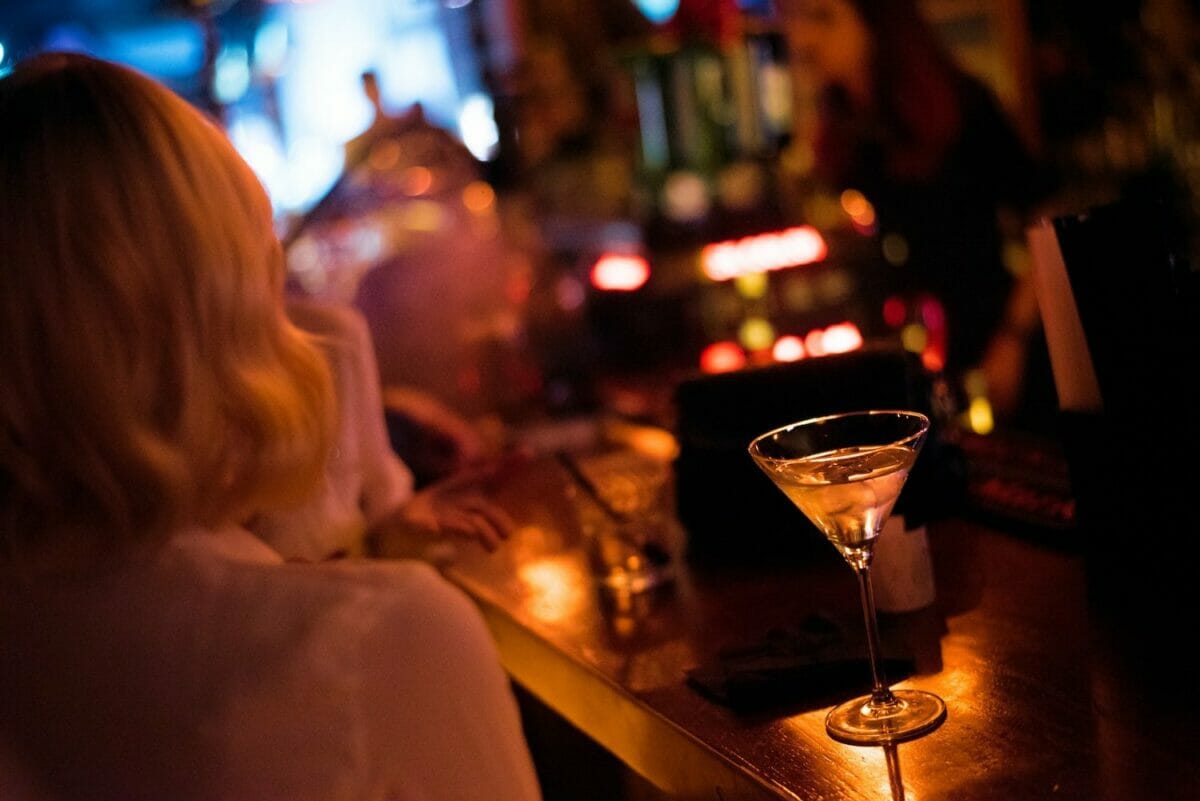 Gay Pubs in Brighton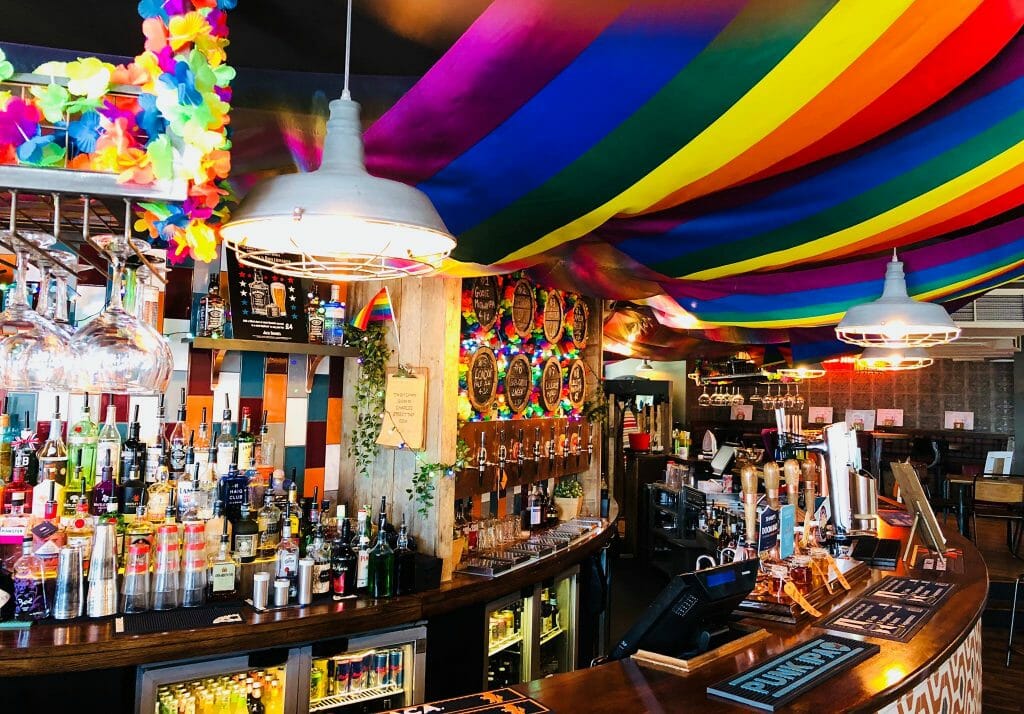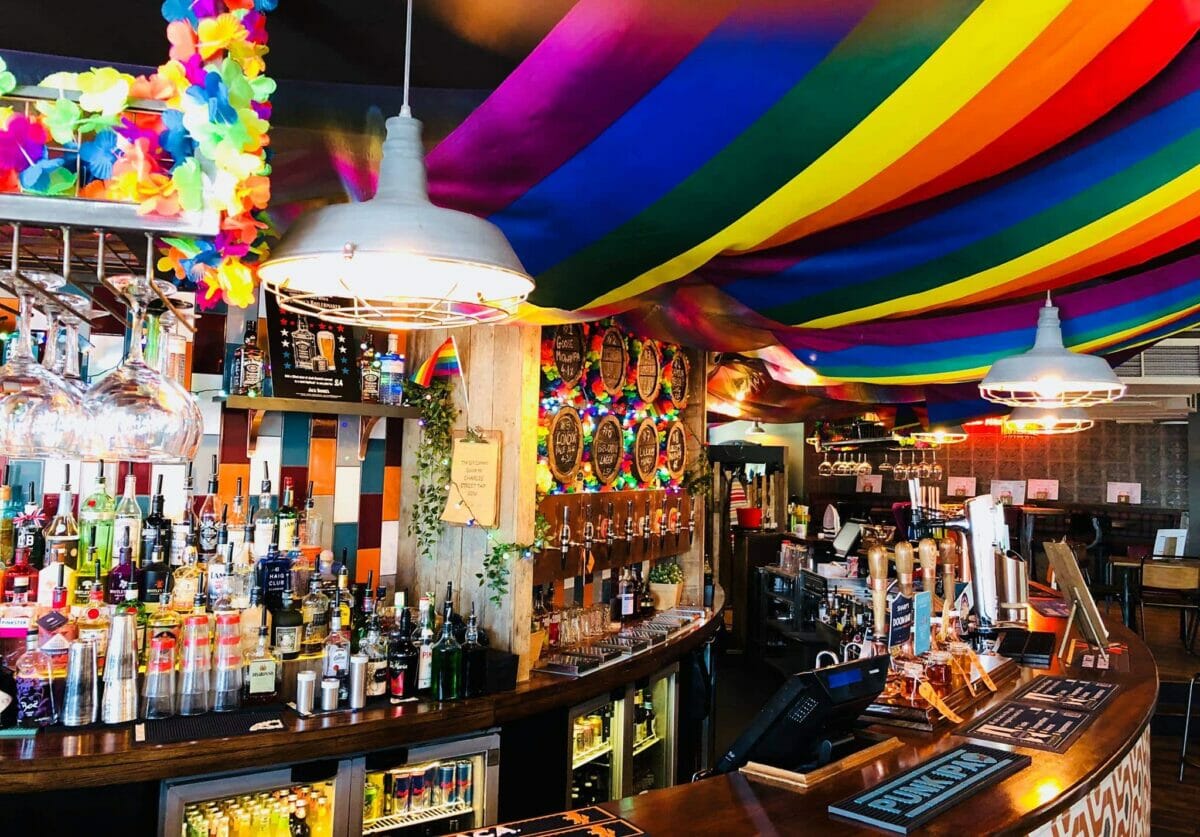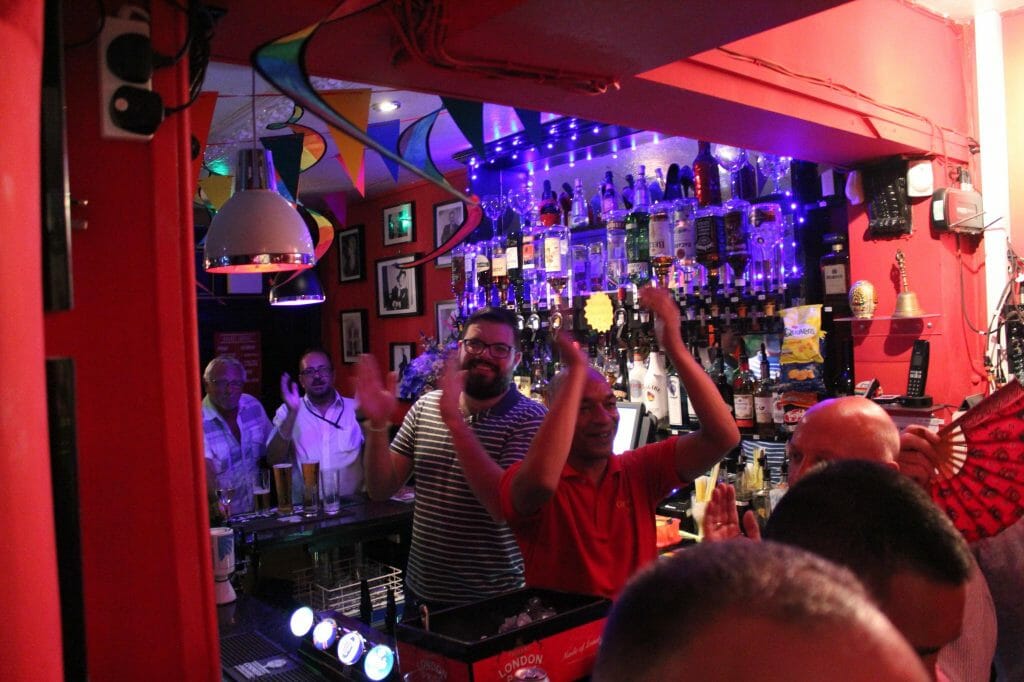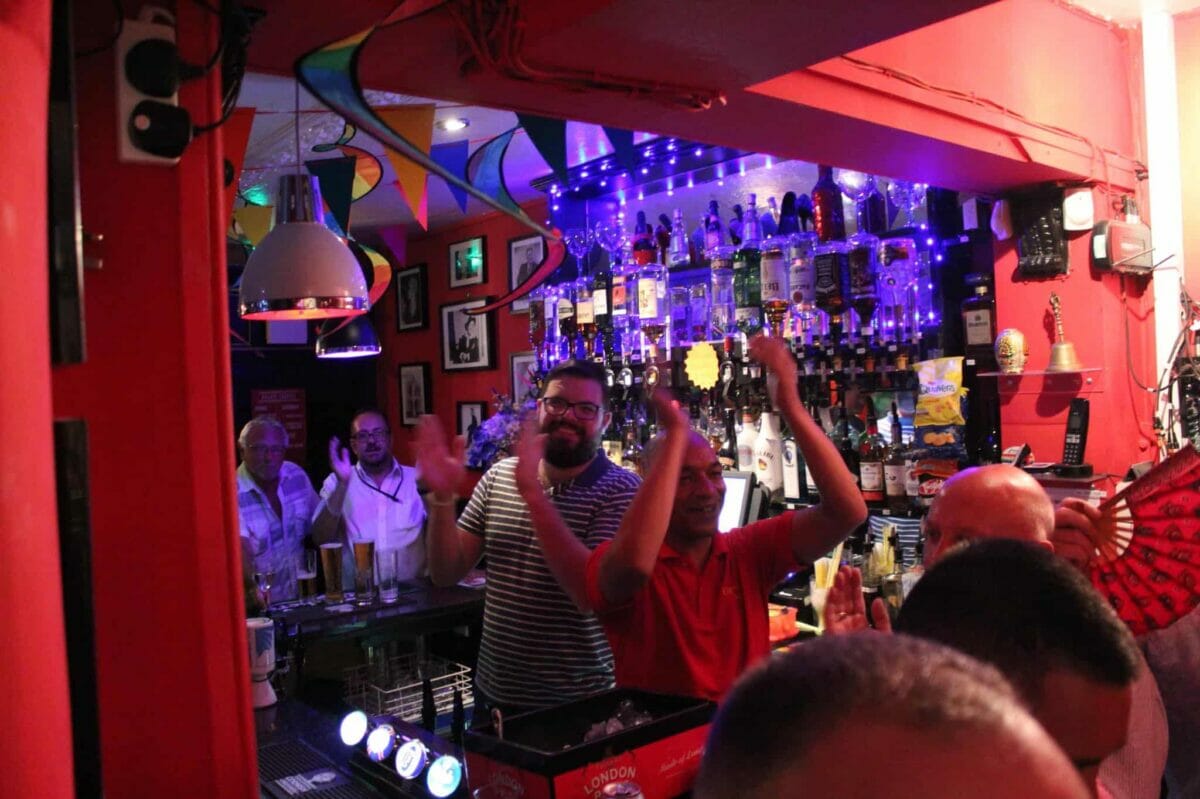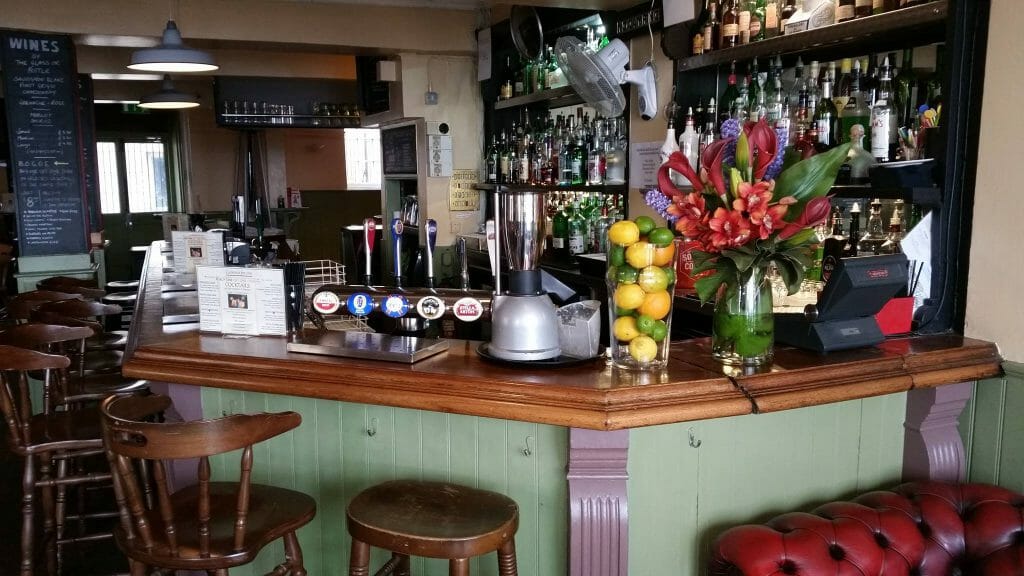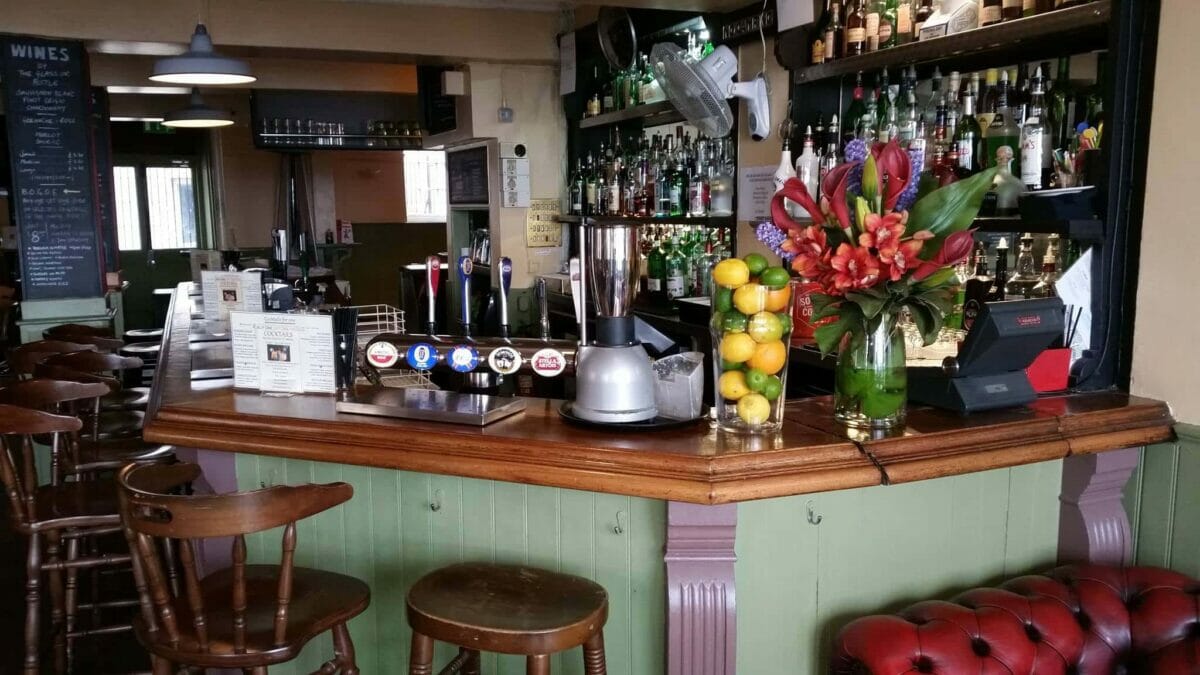 Gay Bars in Brighton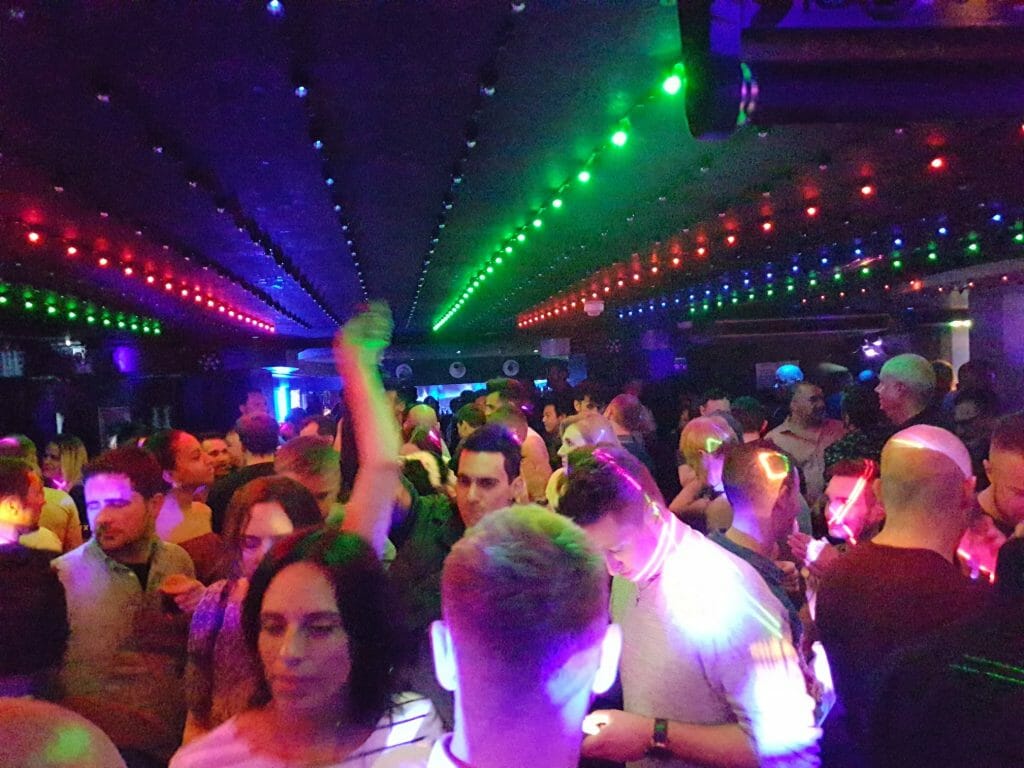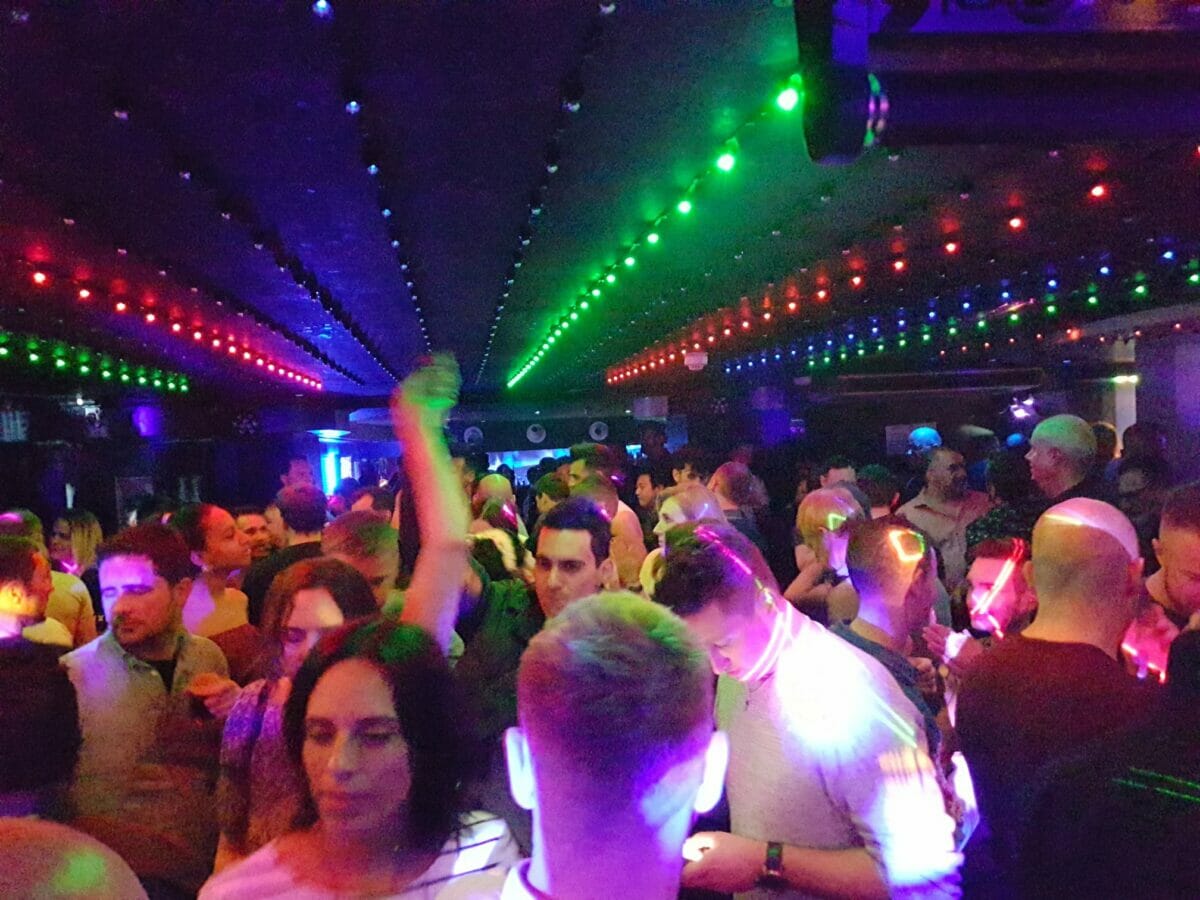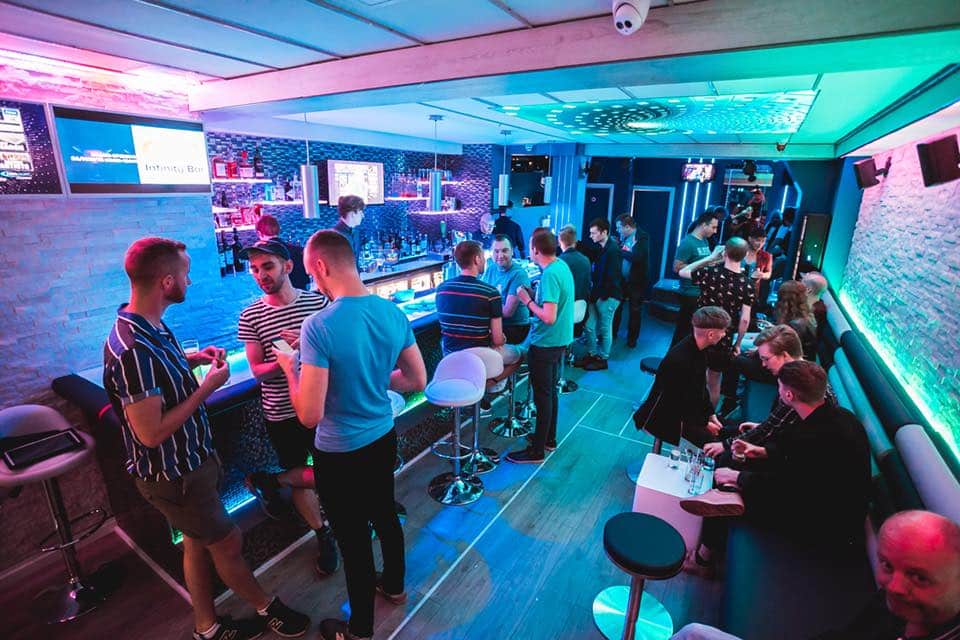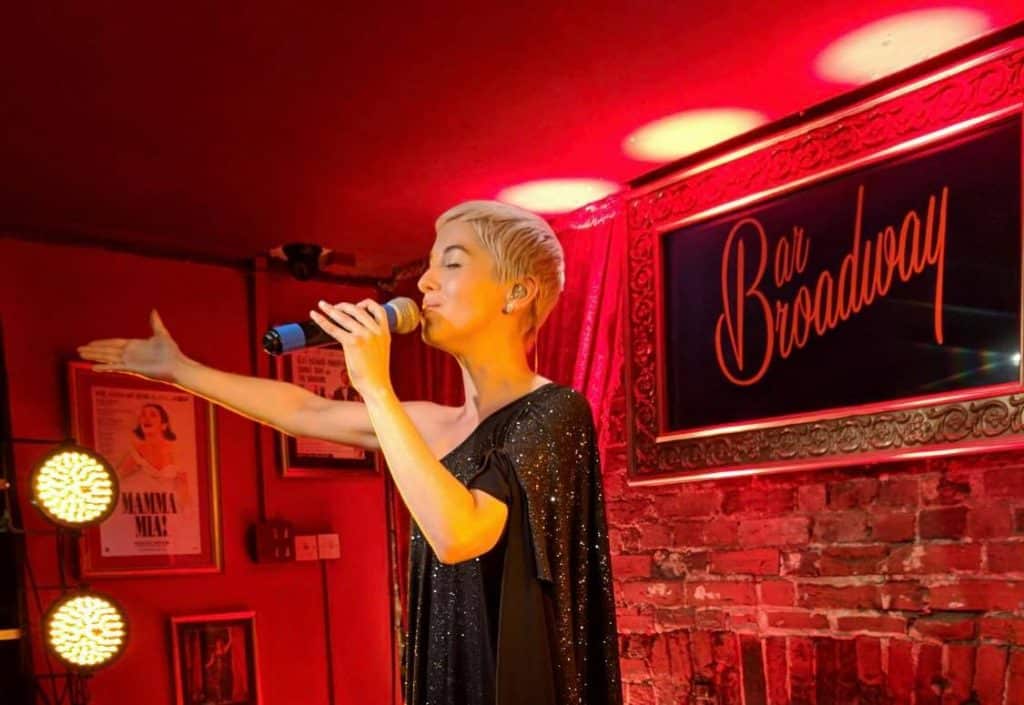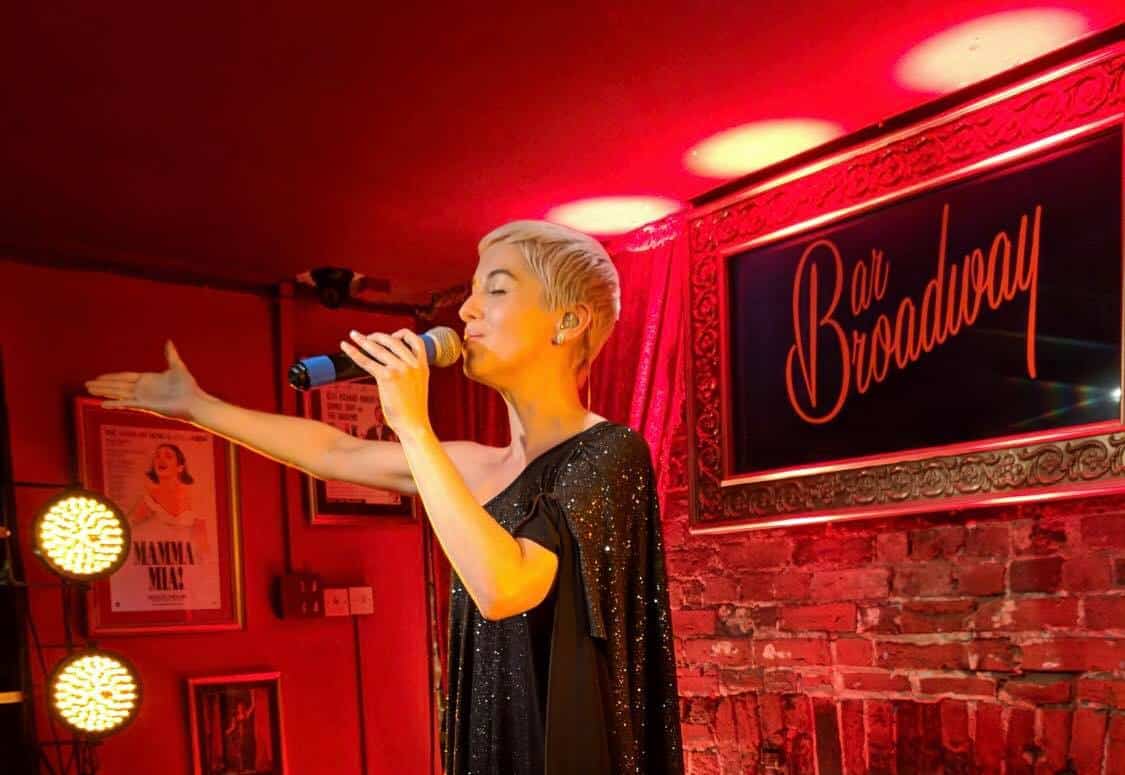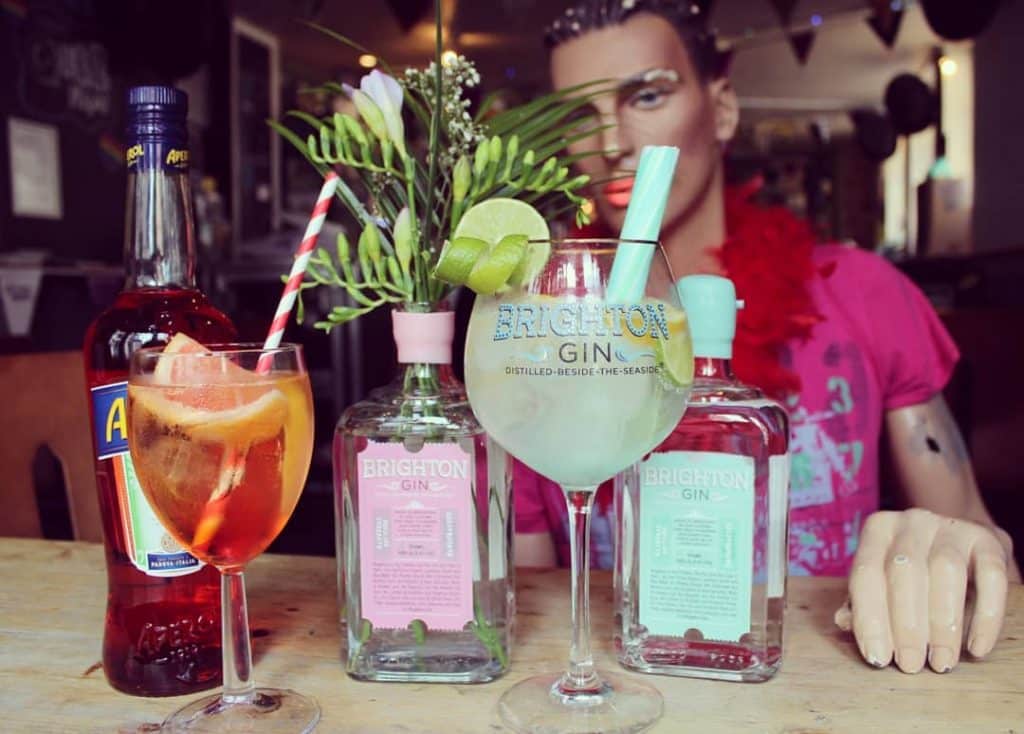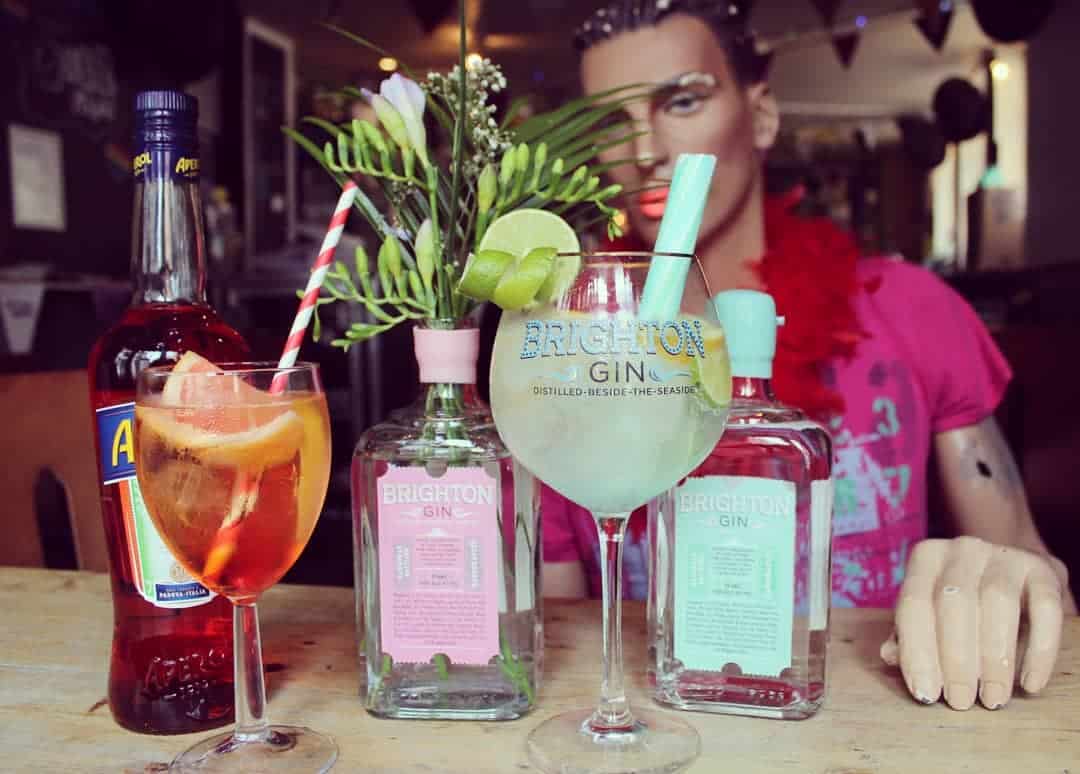 Gay Clubs in Brighton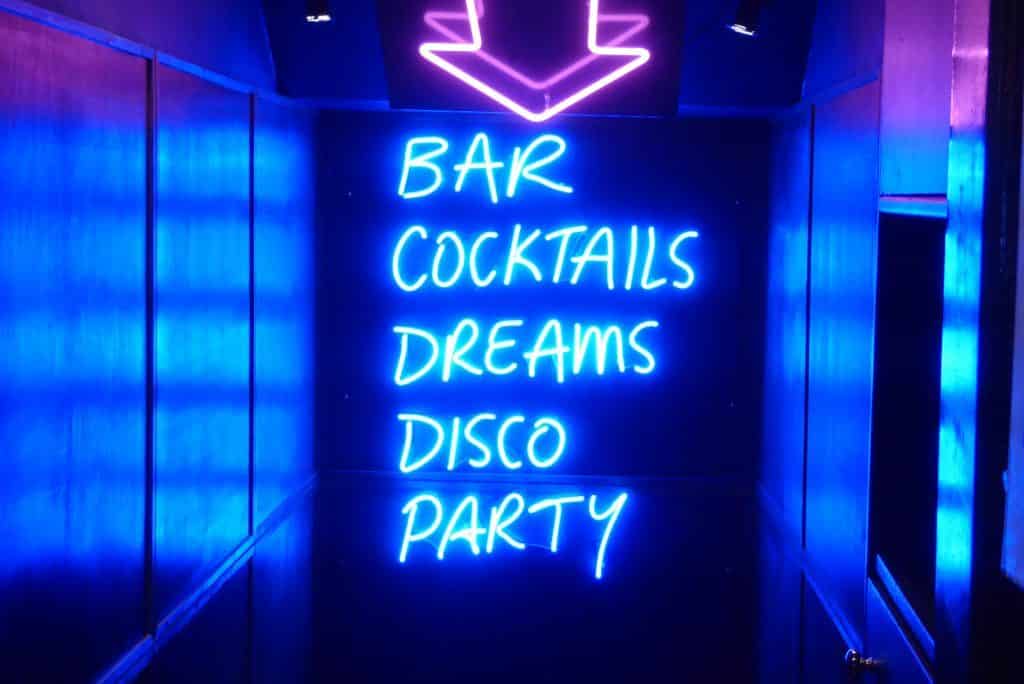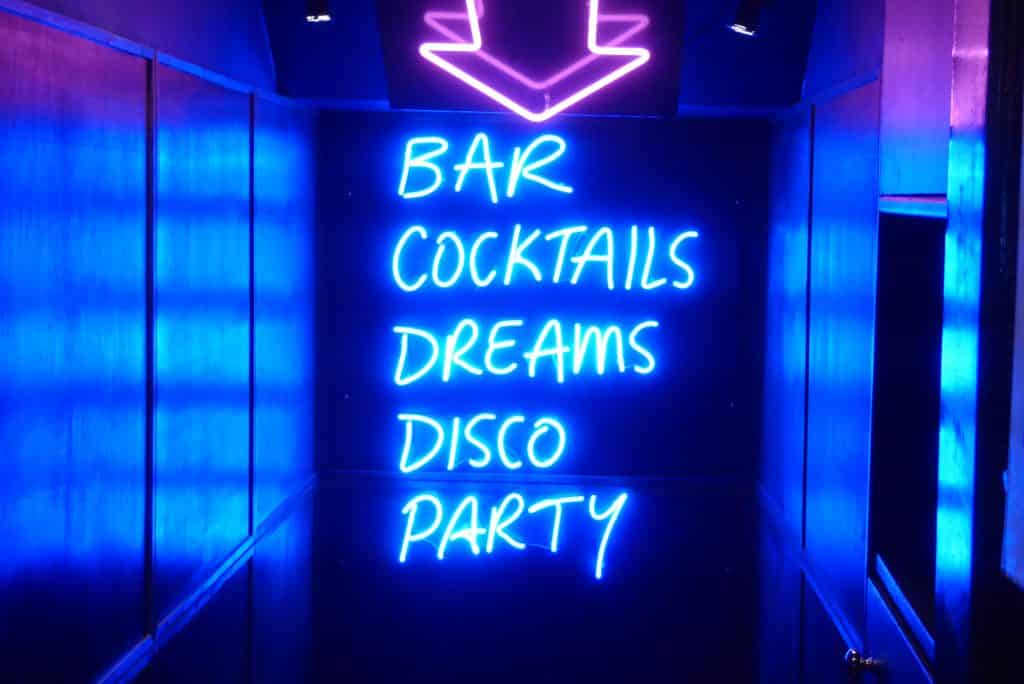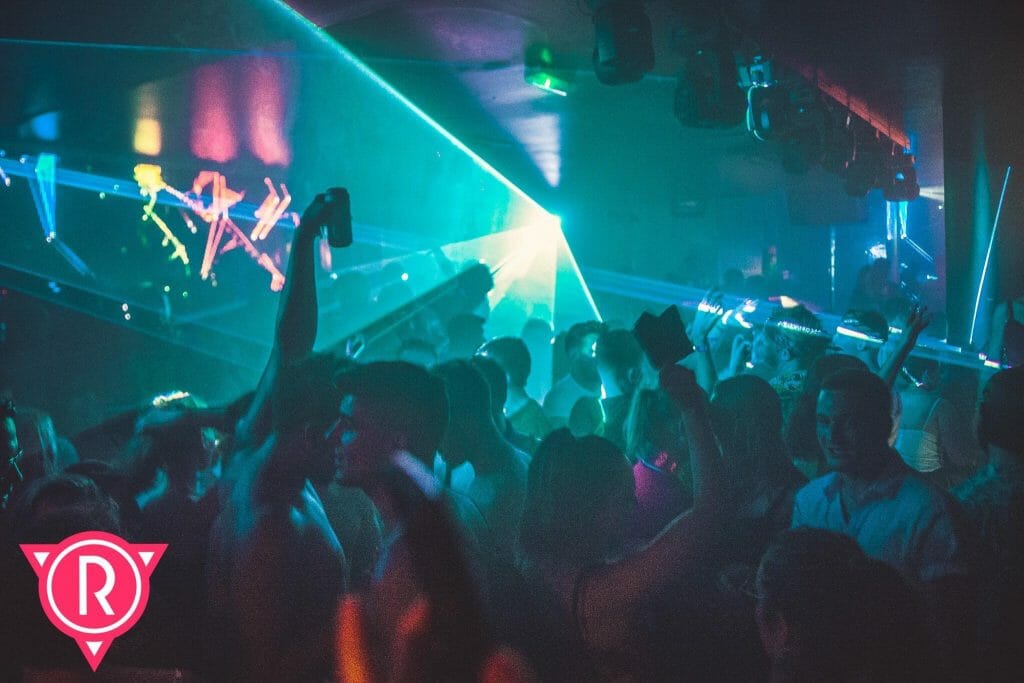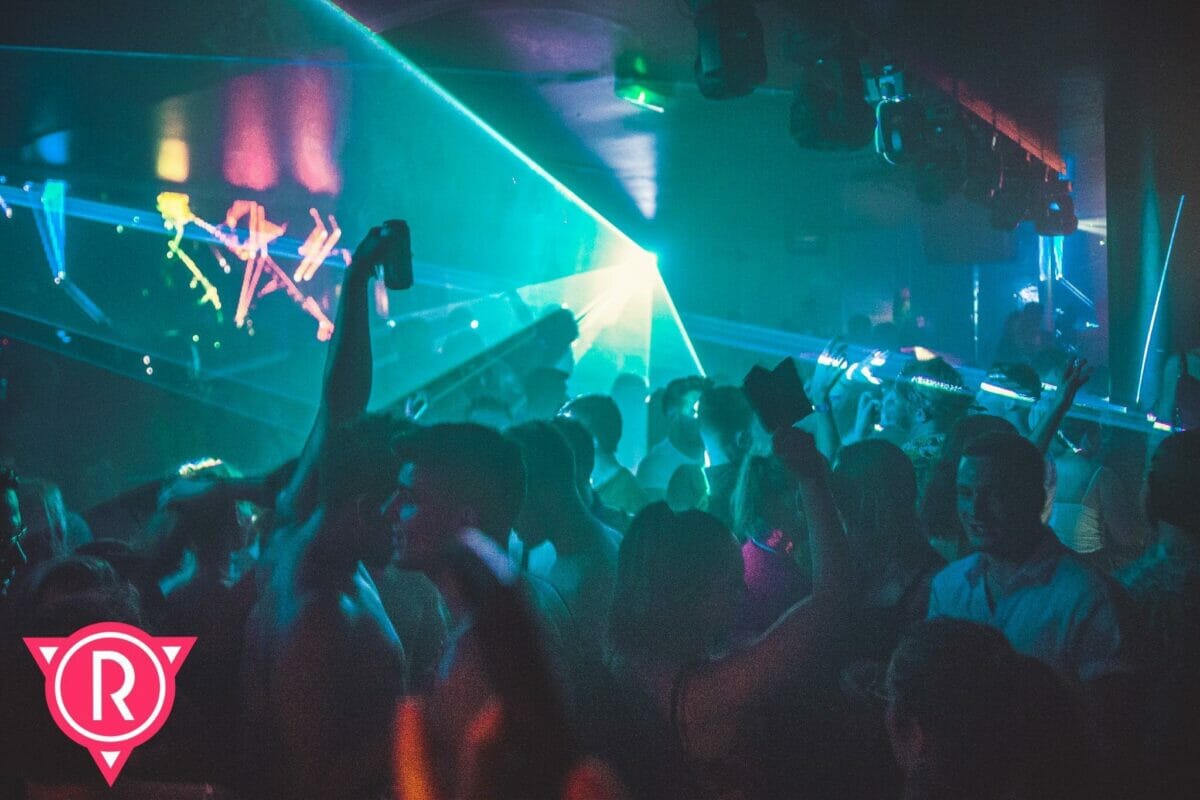 Have you had enough of gay cruising in Brighton – either in the bars or elsewhere? If you desire a bit more guaranteed action, the gay saunas in Brighton will not disappoint you (unlikely all those faceless accounts on
Grindr or the other hook up apps…)
.
In such a popular holiday destination you should have no issues visiting any of the Brighton gay saunas, though it is always a bit of a lucky dip in terms of who you might find. Then again, this is half the fun right? If you are nervous or have not been before you could always check out our
first-time gay sauna guide
for some easy hints and tips.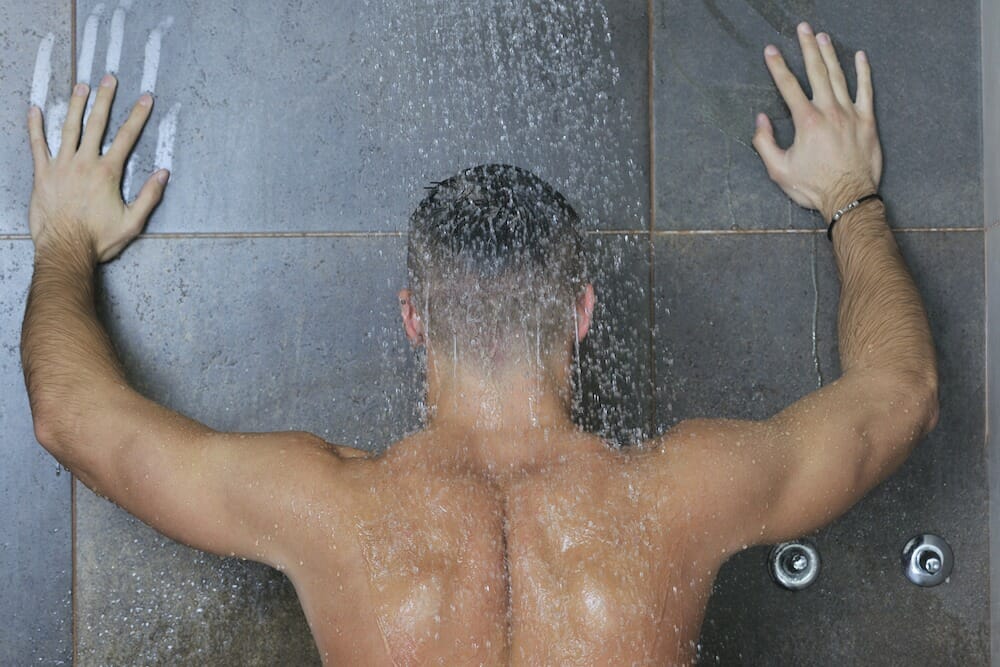 The Brighton Sauna – One of the biggest UK sauna's and one of the best, aiming to give you the best sauna experience around, with a smile, and a friendly attitude at all times. This means no mess and simply no excuses about things not working when you turn up – it all just runs smoothly, how refreshing! The owners clearly see a future here as they are constantly upgrading and keeping the Brighton Sauna modern and up-to-date, and are paid off with stay steam of hot guys. It is buzzing on Naked Wednesdays as well as on Sunday afternoon but most evenings you can find someone fun in there. Faculties include a dry 20-man sauna, jacuzzi, steam room, cinema, private cabins, glory holes, sling, showers, and three dark rooms. They also offer some of the best male massages in Brighton.
The Boiler Room Sauna – The 'other' gay sauna in Brighton, convenient if you are staying in the Hove. There is a large sauna, steam room, cinema, play spaces, private cabins, and jacuzzi. The Boiler Room Sauna is smaller than the Brighton Sauna, but always quite busy, with a fully-licensed full bar and surprisingly pleasant food.
Cruising and Fetish Clubs in Brighton
If the bars or gay parties in Brighton are too vanilla for you, perhaps these fetish clubs and cruise lounges are a better fit?
The gay leather/fetish/bear scene is not as wild as other places in Europe like Rome, Paris, Vienna, and Prague but still has something to peak the curiosity of those who dare to embrace their darker passions! For the uninitiated, this could be the perfect place to explore your curiosities and hidden desires…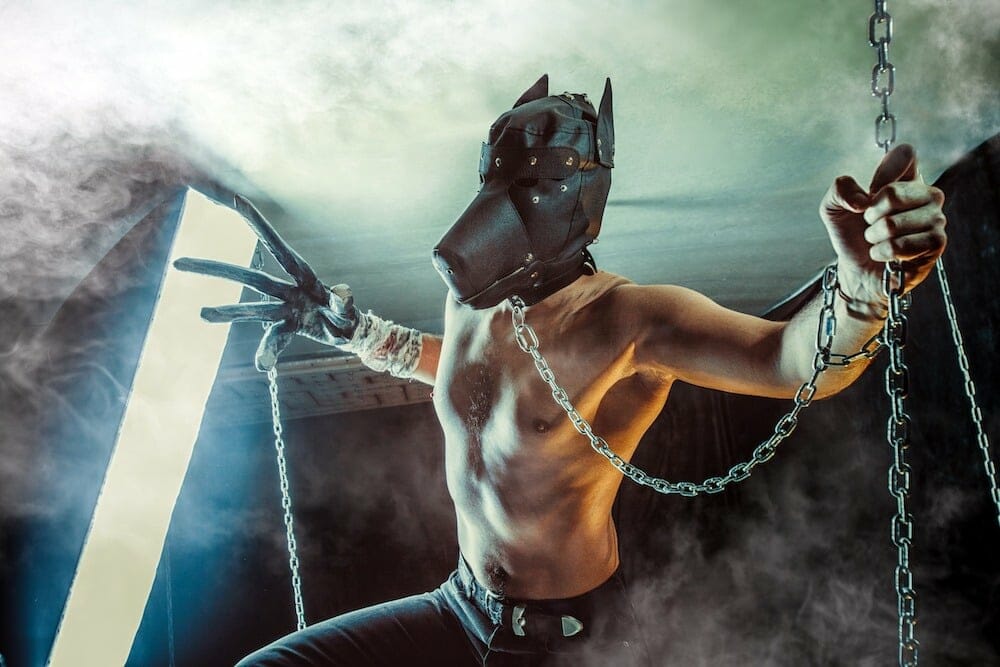 Don't Tell Mama – A friendly, no attitude, cozy and stylish bar in Brighton hosted by friendly Serge. Popular with locals for the sportswear nights, but always drawing a crowd who come to actually meet and connect with other gays without the use of a hookup app! Don't Tell Mama is firstly a social club for men with a small dance floor but if the connection is right there is a cruising area and small dark room out back. The first Sunday of every month is Raunch, a friendly fetish event with a strict dress code of Leather, Rubber, Uniform, Underwear, Clothing Optional etc. If you are slightly bitter and cynical of the gay scene in Brighton (or anywhere really) their Friday and Saturday night policy of no phones and apps is fabulous making guests and newcomers feel very welcome.
Subline – The most popular gay sex club in Brighton with a kinky, industrial vibe. Think exposed brick walls, jail cages, poles and plenty of dark spaces. Subline is men-only from Thursday to Sunday but does operate a mixed Wednesdays. Check their website for drinks and theme nights if you have a particular fetish. Subline operates on a no dress code basis unless stated within specific event listings, but you are always encouraged to dress for the occasion. Great to see condoms and lube available freely on the bar and in the dark back rooms.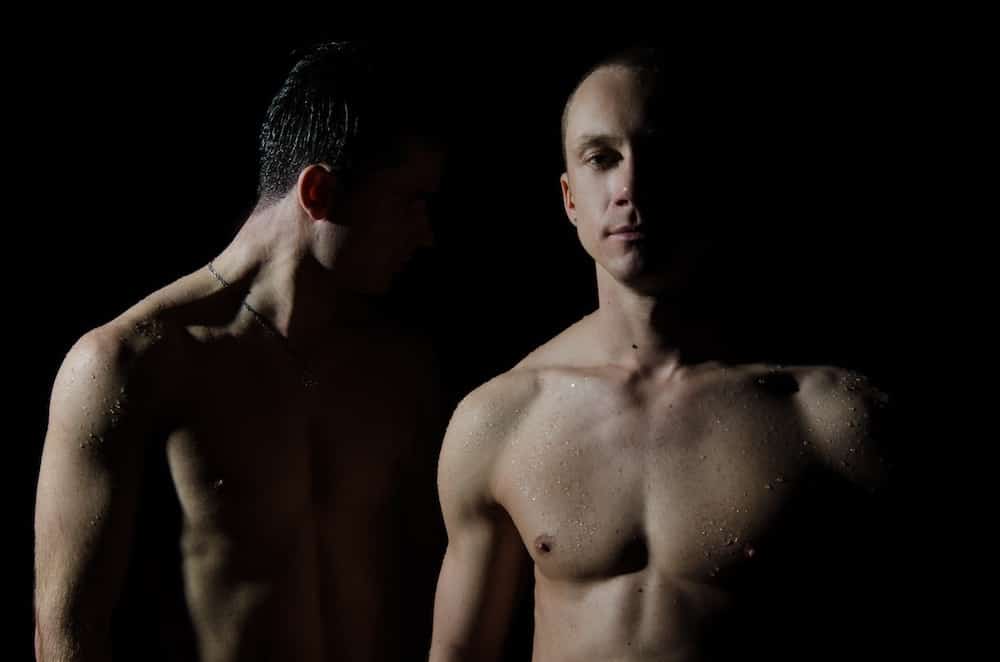 Gay Brighton Map