Gay villages are usually fun and exciting cultural hotspots that are well worth the visit when you are traveling. For LGBT folk, gay villages are a great place to let loose, knowing that you will be accepted and can have fun without judgment.
They are also a great place to go out and socialize and meet other gay travelers. In the United Kingdom, things first started to change following the decriminalization of sexual activity between men, in 1967 in England and Wales, and later in Scotland and Northern Ireland.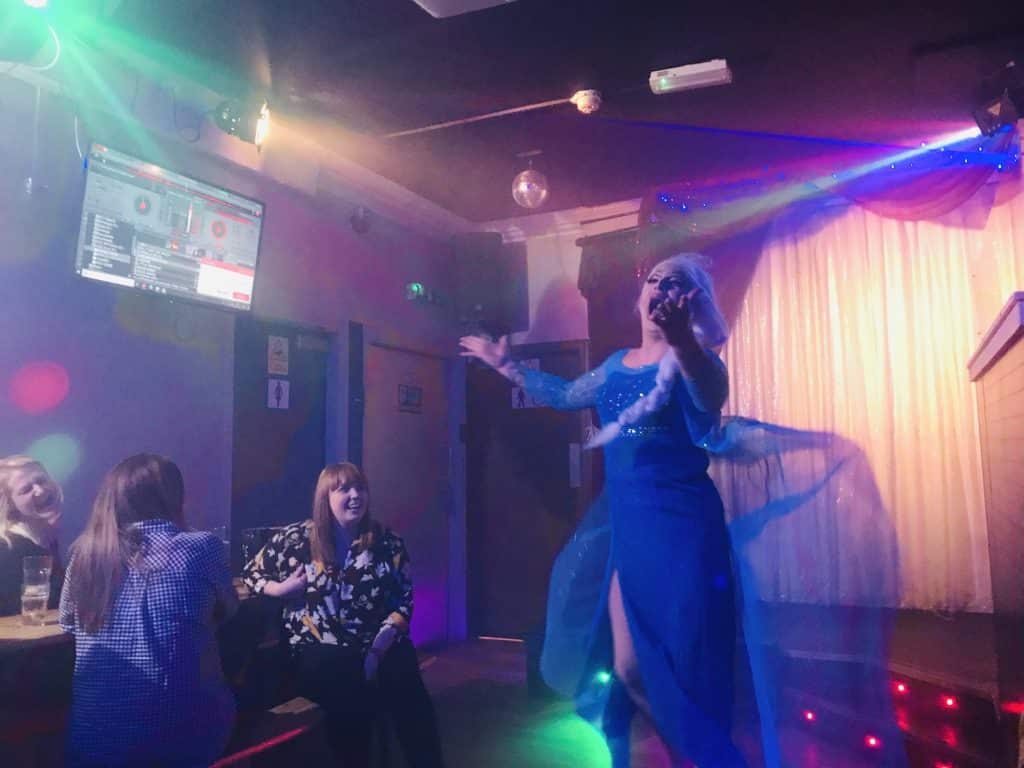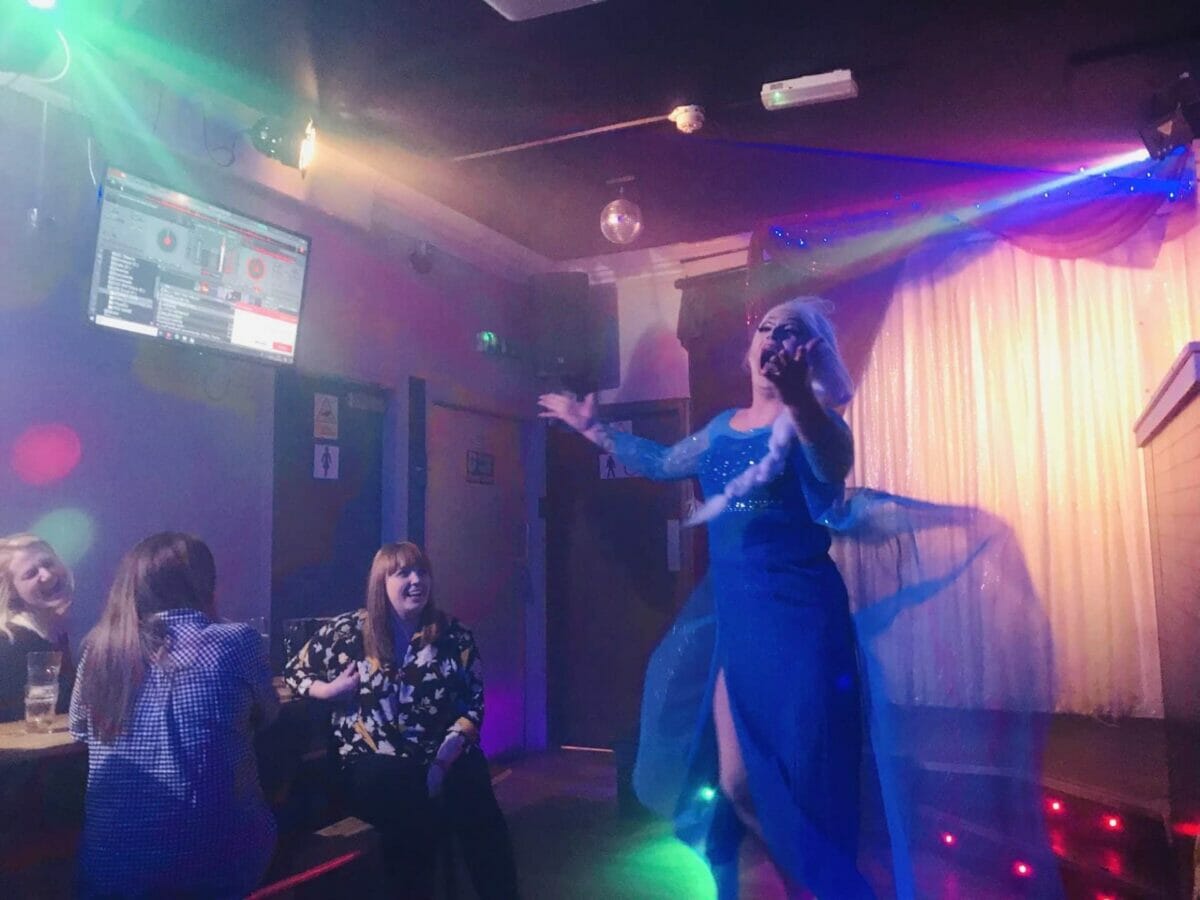 This rapidly lead to the formation of gay villages, an LGBTQ-friendly oasis in an otherwise hostile cityscape which contained gay-oriented establishments, such as gay bars and pubs, nightclubs, bathhouses, restaurants, boutiques and bookstores.
Since the turn of the 21st century, LGBT rights have increasingly strengthened in the United Kingdom, and the need for gay villages has waned – but some still remain incredibly popular with high concentrations of gay residents and businesses. Gentrification, changing nightlife trends and an increasingly accepting society mean many have disappeared but there are still several different gay villages in the UK to choose from when you are traveling – here are some of our favorites we think you should try out!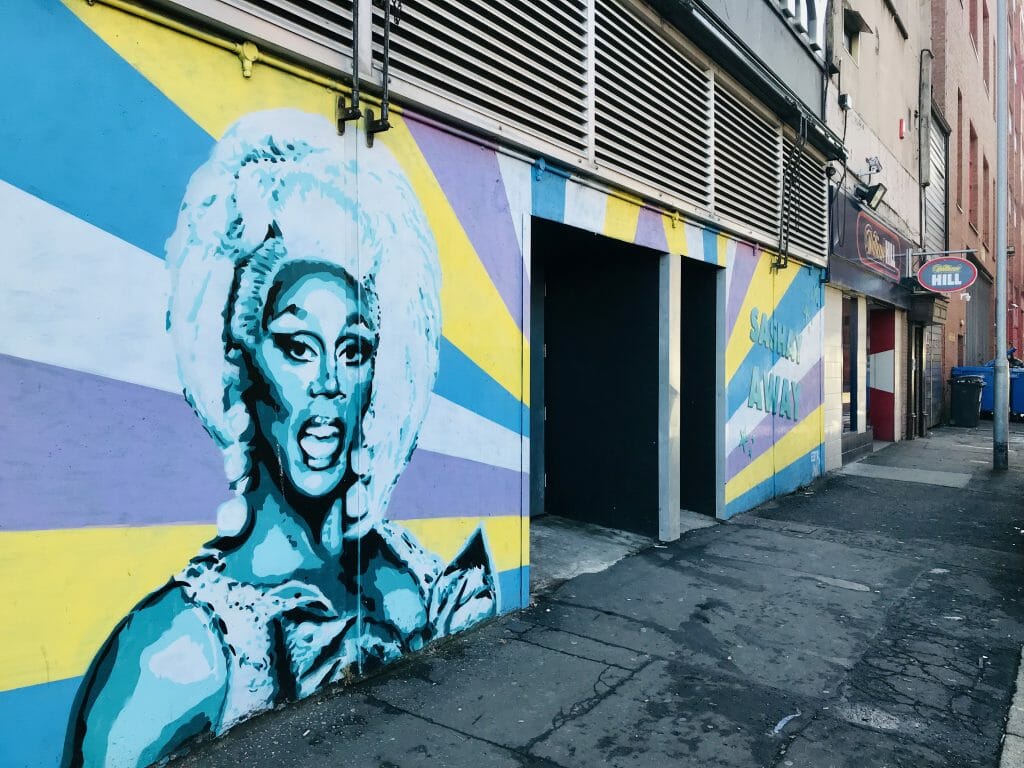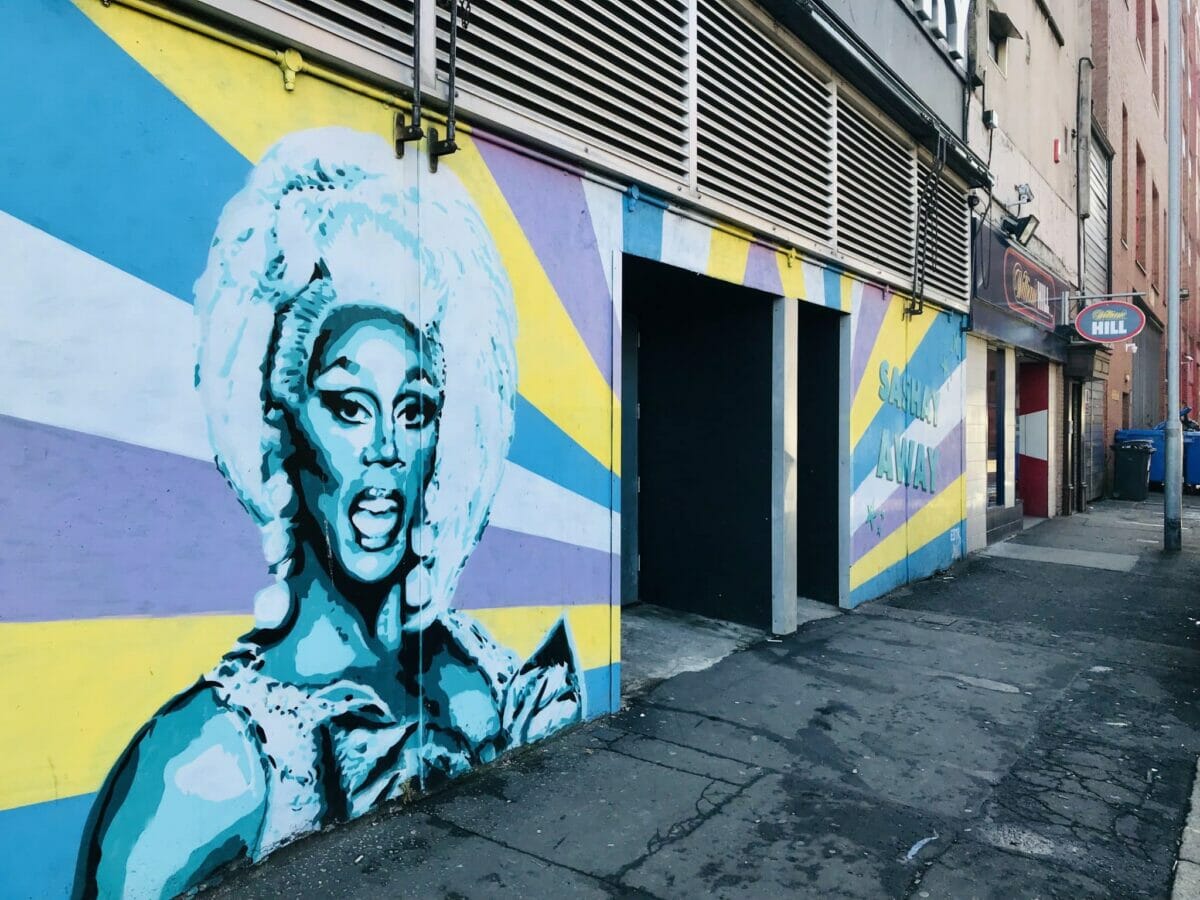 The Best Gay Villages In The United Kingdom For Fabulous Queer Fun! 🇬🇧
The Cathedral Quarter is a very vibrant neighborhood that's full of rich history as well as plenty of sought-after modern restaurants and bars. Historically, many newspapers operated out of this neighborhood, and the Irish News and the Belfast Telegraph still do today. It's also home to the Belfast Central Library. If you're into art and music, there's plenty to explore here as well – the Metropolitan Arts Centre and Belfast Exposed are great places to check out an exhibition, while the Black Box is a wonderful place to catch a show.
They also host the Outburst Queer Arts Festival each year. This neighborhood is teeming with trendy restaurants and bars, including the Dirty Onion, which is housed in Belfast's oldest building. For a fun night out, head to Kremlin, the city's most famous gay club with a cheeky Soviet theme. The Merchant Hotel offers lodging for luxury lovers, while the Bullitt Hotel has a quirkier vibe. We are not going to lie though, outside of these areas things can still be a little rough and you aren't likely to find any houses without alarm systems. So take care.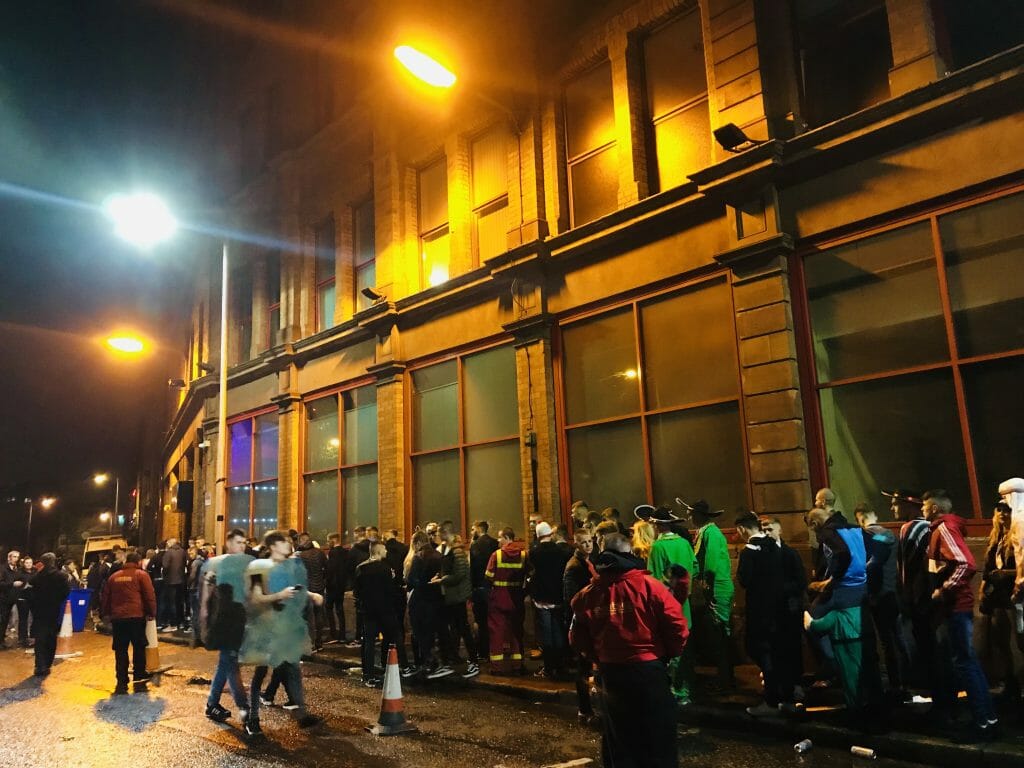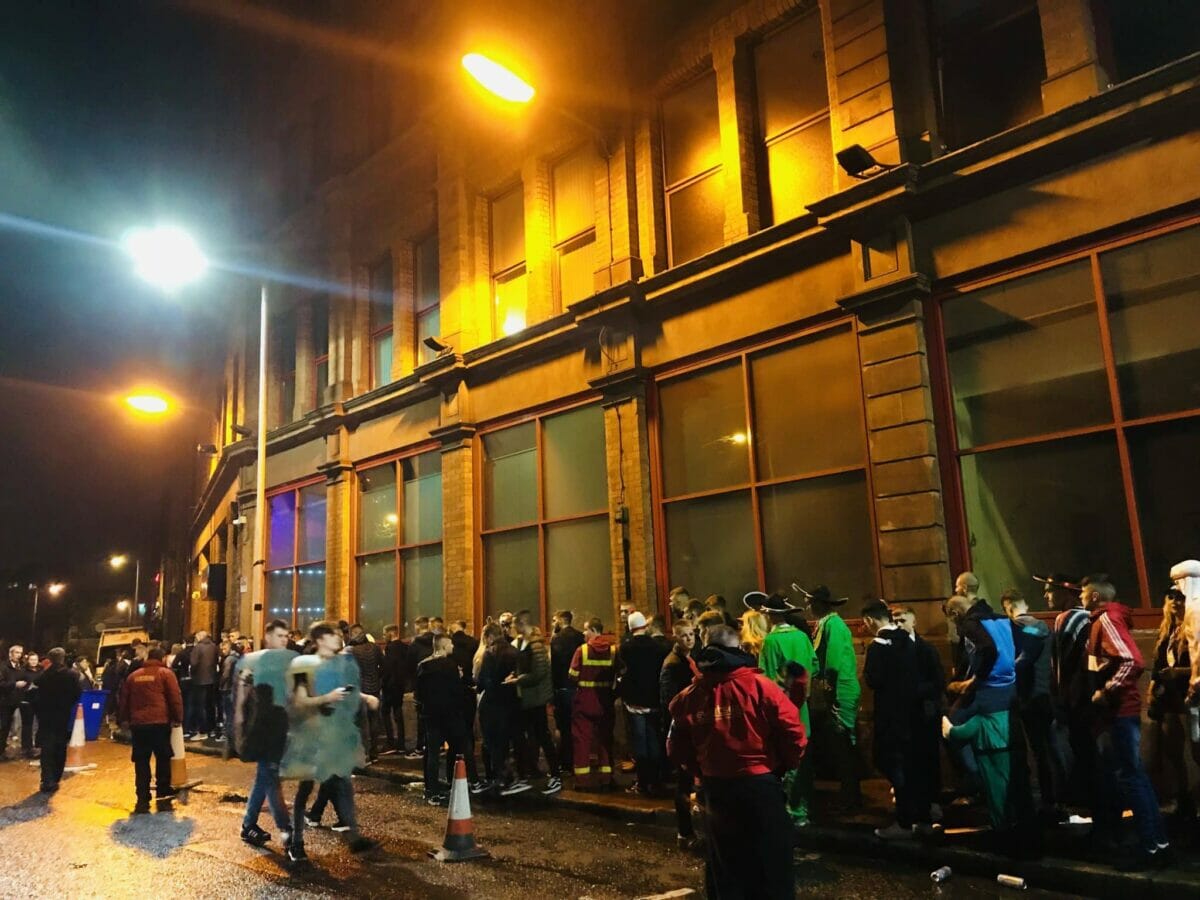 Pink Triangle, Newcastle upon Tyne
Newcastle is a charming town located right on the river in northeast England. The gay area is called the Pink Triangle and is right in the center of town.
Powerhouse is one of the most popular clubs and has a very exclusive, high-end vibe. For incredible drag shows, it's also worth heading to Rusty's, a quirky spot beloved by the locals. Secrets and Eazy Street are two other popular options in this neighborhood, and there's also a local Eagle Bar as well. Newcastle is relatively walkable and there's also a local metro station, so it's very easy to get around.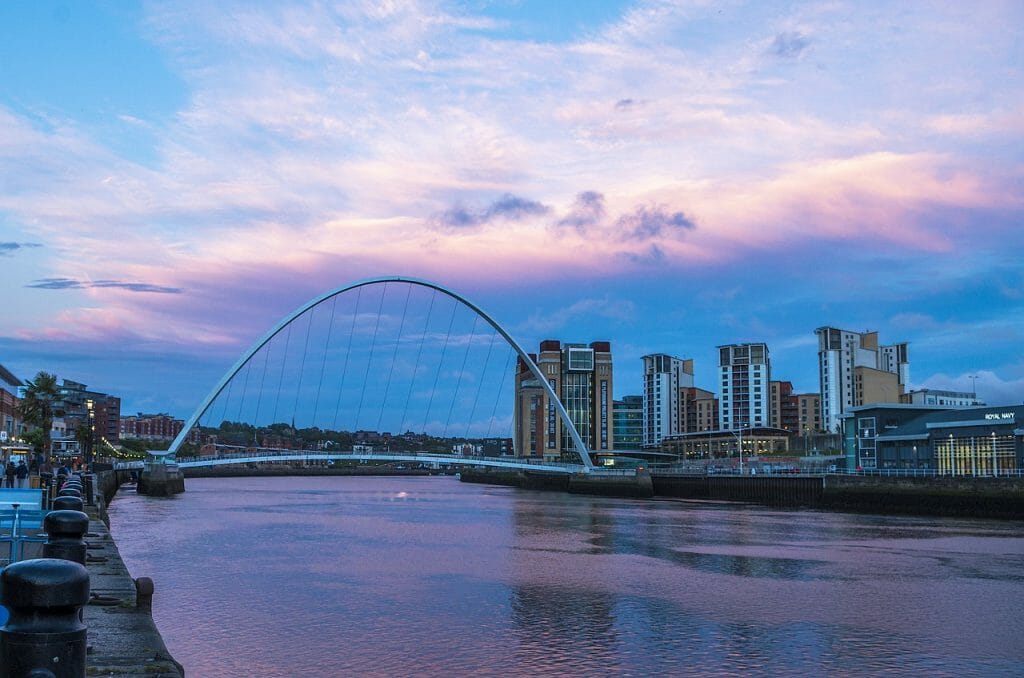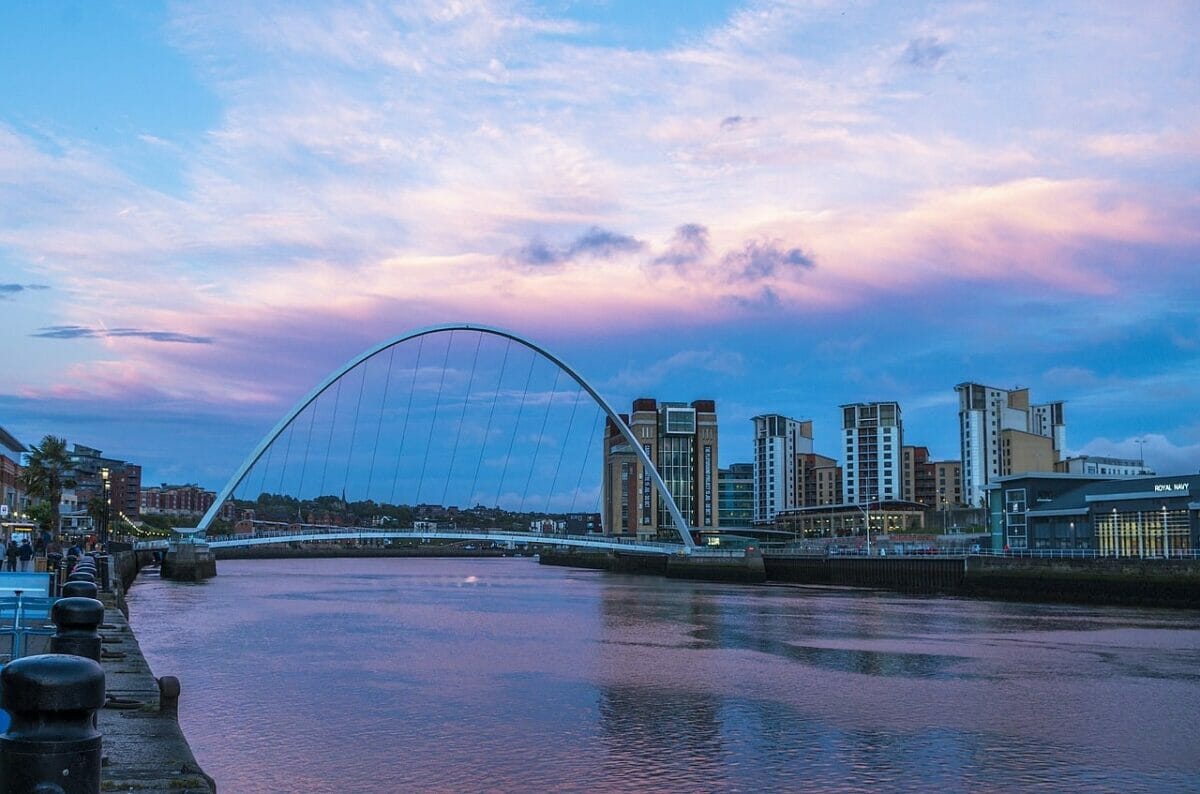 Broughton Street is an artsy area that's a favorite of locals and is home to a concentration of gay bars and other LGBT-friendly businesses.
This area is sometimes called the Pink Triangle, with some of the gay bars extending onto nearby Leith Street. Although this area is bustling, it's relatively unknown to most tourists, and instead is full of independent shops that give you an authentically Scottish experience. CC Blooms is the biggest gay hotspot here, with a classy restaurant and club environment.
The Street and The Regent Bar offer a more casual experience that's still very lively. During the day, be sure to stroll the streets and explore the charming shops, galleries, and coffee houses. Because this area is so central, it's also walkable to many of the historic attractions that you might want to check out during your stay.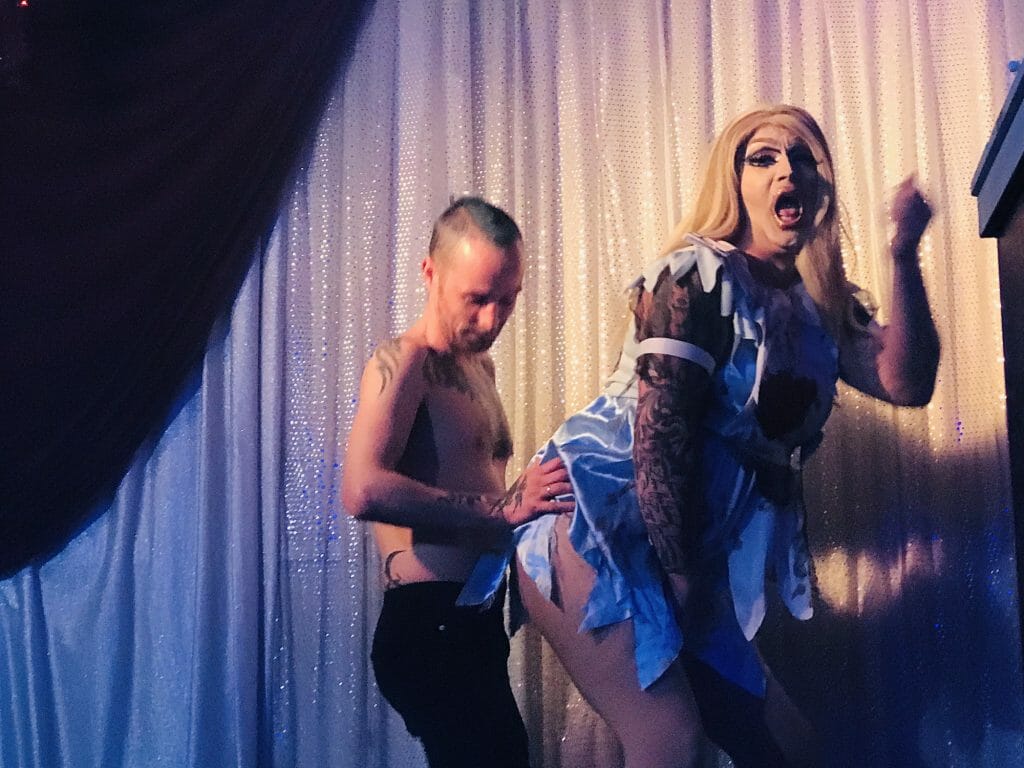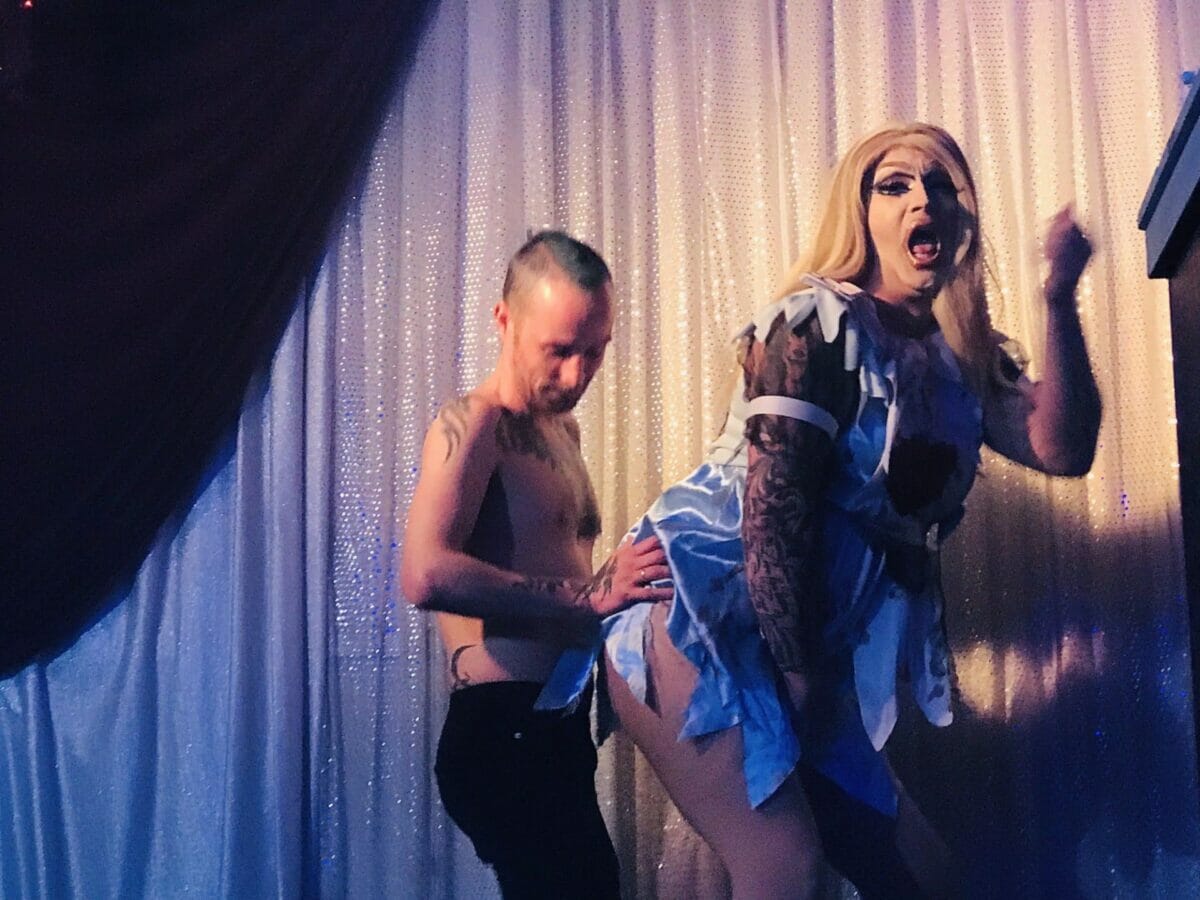 Most of Glasgow's gay bars and attractions are located right at the center of everything in Merchant City. This area gets its name from the wealthy merchants who lived here in the 18th century but has now been built up as a central shopping and entertainment district.
Many of Glasgow's hottest restaurants are here, and the area is also known for hosting festivals of all kinds throughout the year. There's a little bit of everything here when it comes to nightlife – Speakeasy is a sexy option for the hipster crowd, Delmonica's is perfect for karaoke, DJs, and quiz nights, and The Riding Room hosts cabaret and burlesque shows.
Be sure to shop your way through Ingram Street and the Designer District while you're here – this is a great place to purchase those luxury LGBT shoes you've been lusting after, or discover an amazing new indie designer.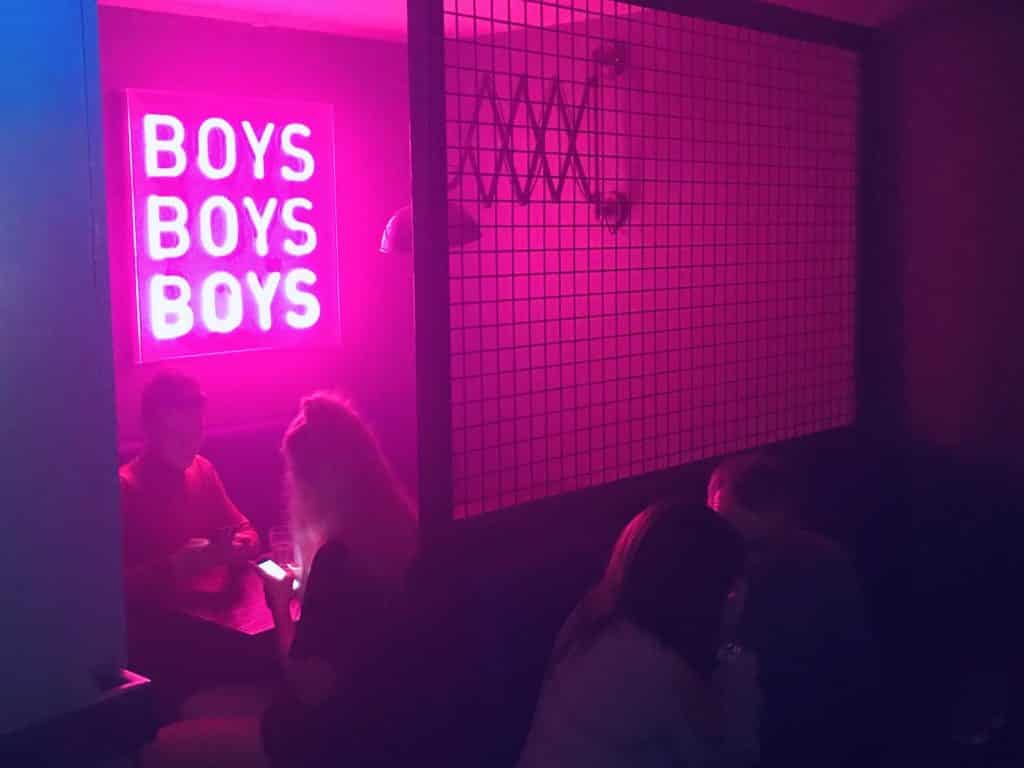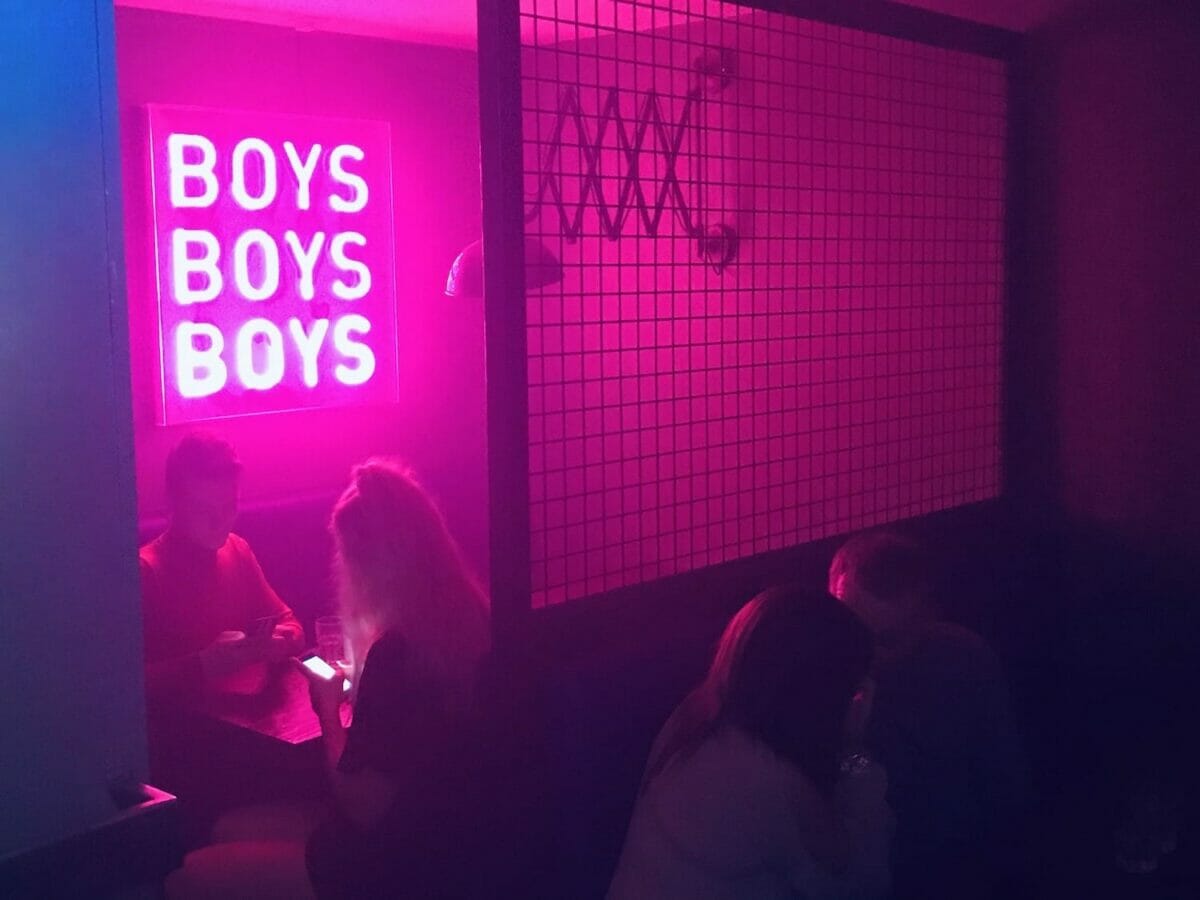 Old Market, Bristol
Old Market is a vibrant gay village that hosts a wide variety of alternative events throughout the year, and is also home to a variety of art galleries and pop-up shops. It's also in one of the oldest parts of the city, so it's full of beautiful buildings and all of the businesses are independently owned.
Bears love the Bristol Bear Bar, and the Phoenix Bar and Punch Bowl are both cozy gay-friendly spots to enjoy a drink and a meal. When you're ready to get a bit more lively, check out the Gin Palace for cabaret shows. Queenshilling and OMG are high-energy dance clubs, and there's also the Lad's Locker Room sauna for relaxing spa treatments.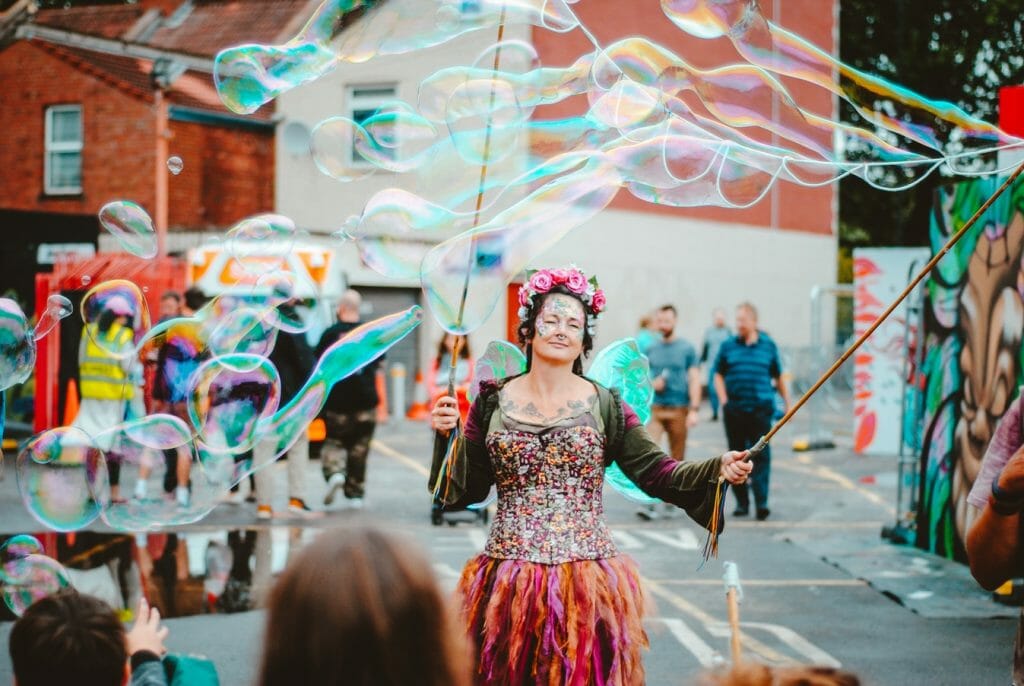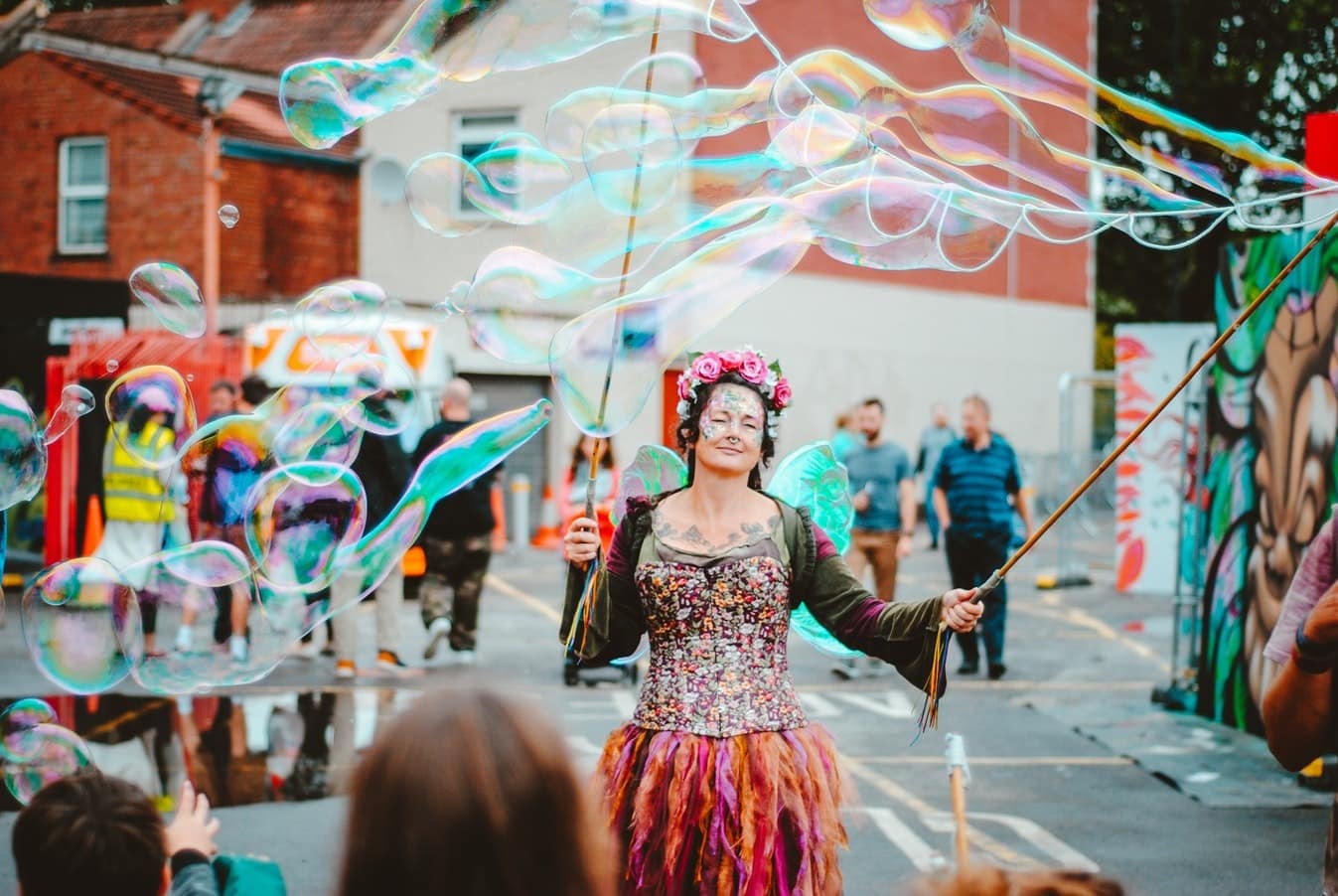 Soho is one of the biggest and most well-known gay villages not only in the United Kingdom, but in the entire world. It has a very rich history and is absolutely teeming with amazing food, nightlife, and entertainment options. Even at the beginning of the 20th century, there were clubs and speakeasies here where LGBT people were free to be themselves without persecution. It has since gentrified significantly, but the gay culture still remains.
The majority of the gay bars and attractions are centered around Old Compton Street. G-A-Y Bar is one of the most notable options and caters to a younger crowd, while Ku Bar and Club offers a slightly classier club experience. The area is also home to She Soho, London's only venue that caters to an exclusively lesbian crowd.
The Soho area is also regarded as a hotspot for independent theater and movies, with many live shows and production houses based here.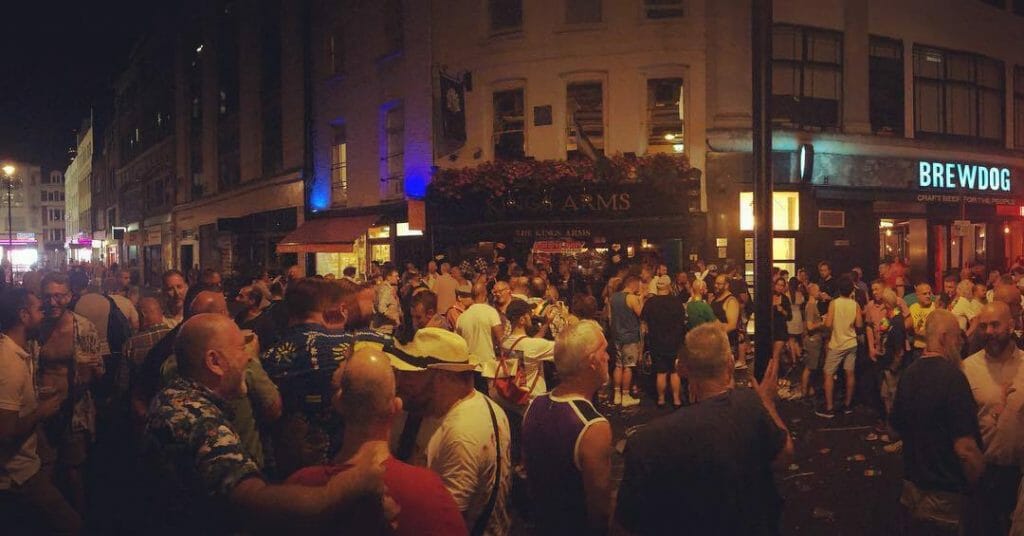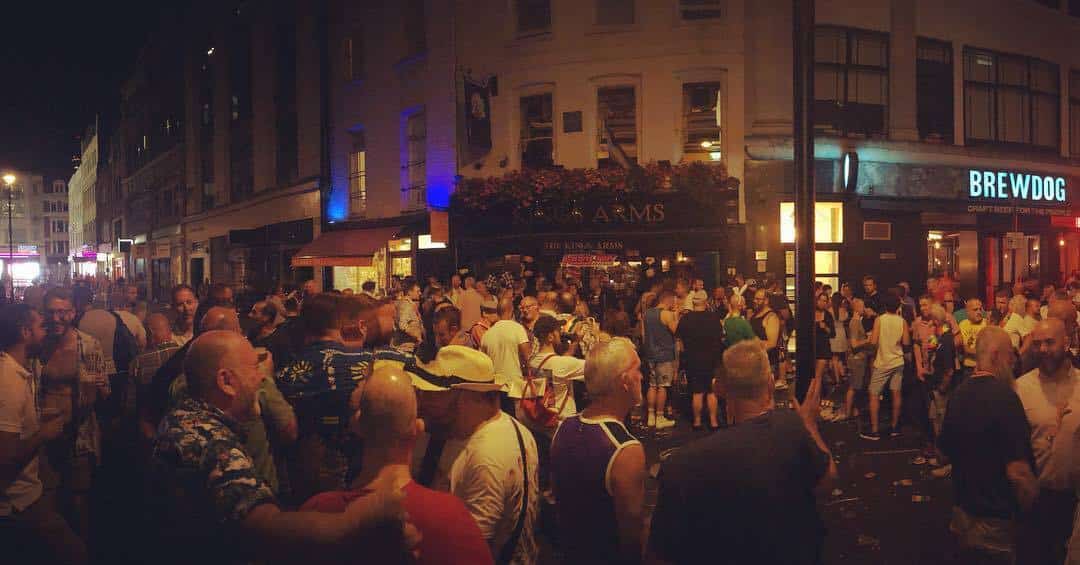 Vauxhall is another gay neighborhood in London, this one with a more up-and-coming vibe. It's located right on the river and near a large rail yard, and many of the venues here have an edgy, industrial vibe.
It's home to London's resident Eagle Bar, as well as the Royal Vauxhall Tavern, which is one of the oldest gay-friendly venues in the city. Some of the city's best options for all-night partying are here as well, at clubs like Union and Fire. If you're into edgy, underground events, this neighborhood is also a great place to find them, and be sure to check local calendars before your trip to see what's happening.
Vauxhall is even home to gay gyms and gay saunas to keep you entertained during the day.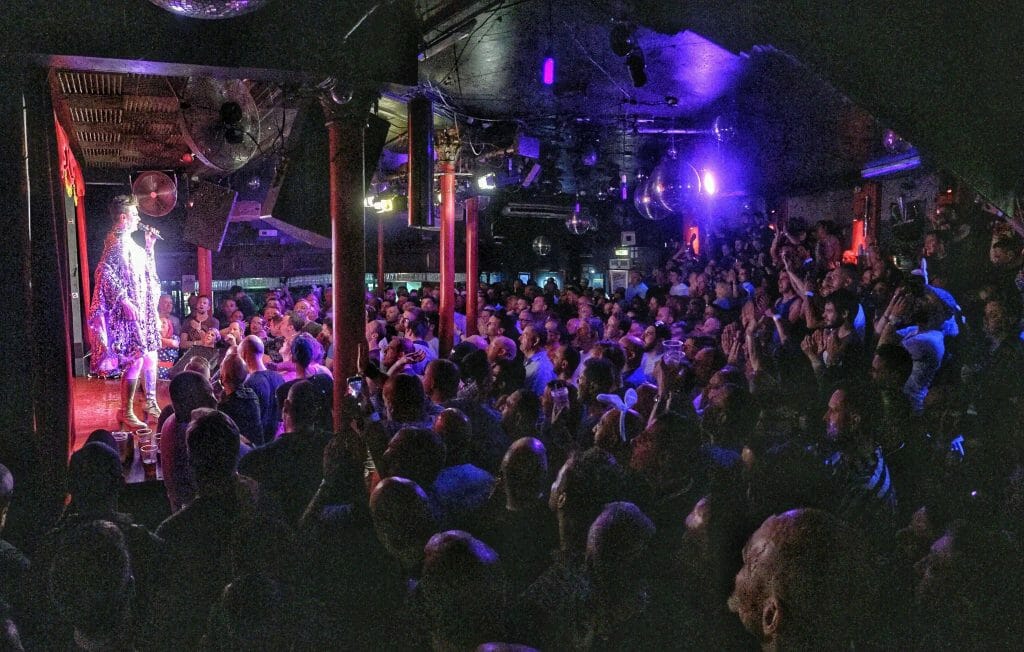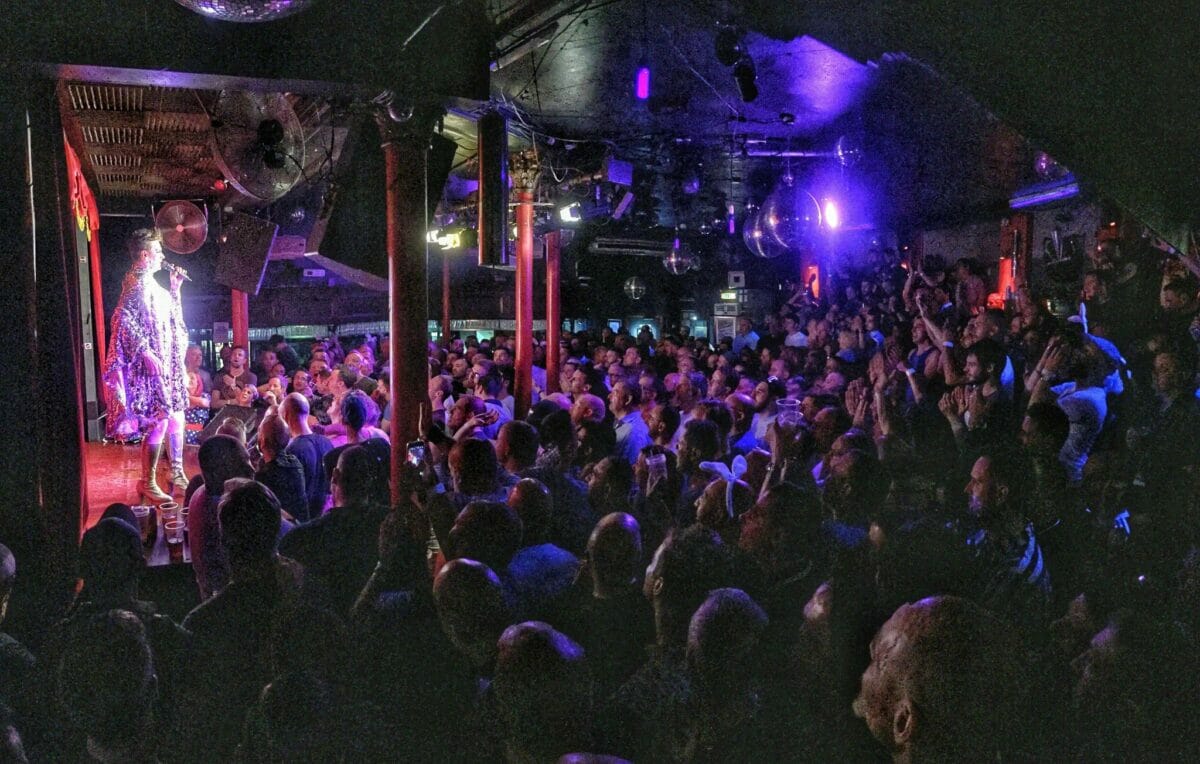 Stanley Street Quarter, Liverpool
The Stanley Street Quarter has been Liverpool's gay village dating back to the Victorian era, and has a long history of acceptance. The area is very walkable, with many streets being pedestrian-only.
Liverpool has also made a dedicated effort to build up this area of town and make it even more LGBT friendly. When heading out for the evening, start with a drink at the Lisbon, and then head to Navy Bar for dancing and Superstar Boudoir for drag shows. You also shouldn't miss Man's Ruin, a pirate-themed bar hidden slightly off the main drag.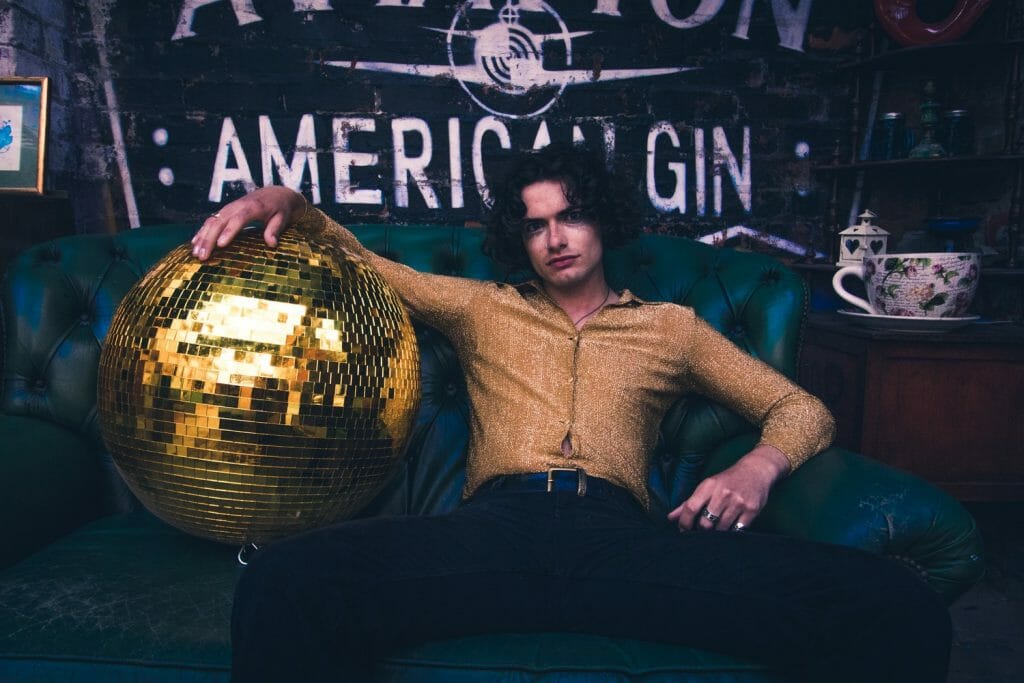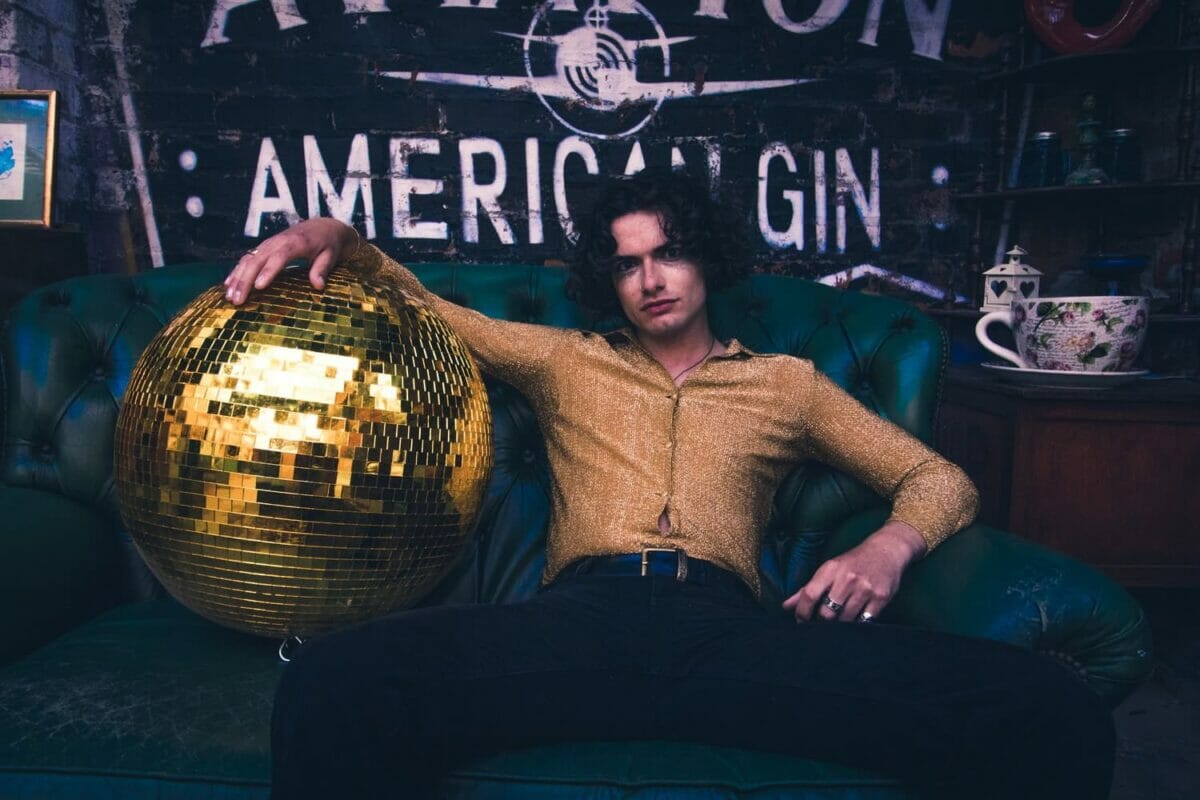 Manchester's gay village is centered around Canal Street, which is where most of the gay bars and clubs are, and is also where Pride celebrations are hosted each year.
It has been a meeting spot for members of the LGBT community since the 1950s, and although the neighborhood has gentrified and changed quite a bit, there's still plenty of gay nightlife and attractions. Manchester is one of the most liberal cities in the UK and there's a wonderful culture of acceptance here. There are so many bars and restaurants to choose from – The Molly House and the Richmond Tea Room are great for brunch, while GAY and Thompsons Arms are lively options for the younger crowd. Head to Via or TriBeCa for a welcoming atmosphere and fun drag shows. For the leather crowd, REM Bar and Company Bar are great choices.
Canal Street is very beautiful in the summer, with brick buildings and leafy trees lining the canal, so be sure to bring your camera to capture the moment. The area is also very walkable, and staying at a hotel nearby will put you right in the middle of all the action.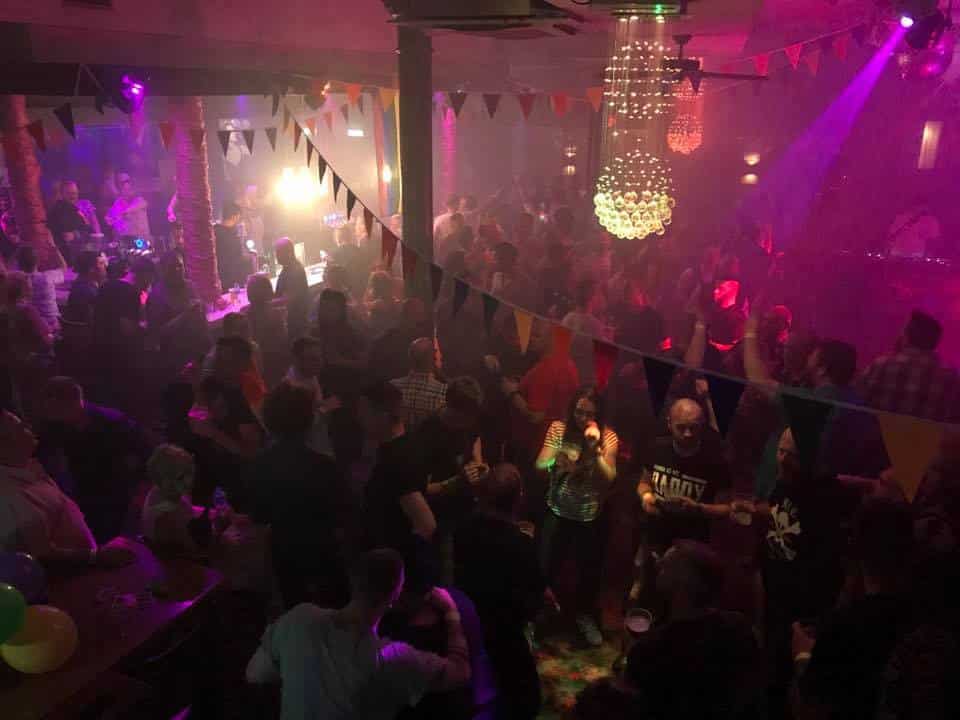 This charming gay village in Brighton is located right along the pier, and has plenty of artsy local cafes, shops, and bars to keep you entertained when you're not enjoying the beach.
The vibe is very bohemian, laid back, and accepting, and many people even consider it the gay capital of the UK, although there are many cities vying for that title. Bed and breakfasts are the way to go here when choosing your accommodation, and the Hotel Pelirocco is a favorite among LGBT travelers because of its rock-and-roll inspired decor. When you're ready to go out, head to Charles Street Tap for food, drinks, and cabaret right on the water, and then dance the night away at Bulldog afterward.
Other fun options include the ZONE and Infinity Bar. You can also grab a coffee during the day at Legends and stick around until night, when it transforms into a bar and club.