Newcastle is a vivacious destination for queers of all kinds! Whether you're seeking sun-kissed strolls by Tyne's edge or unforgettable nights on the dance floor, Newcastle has it. Its vibrant scene packs a punch, giving you the energy of northern cities like Liverpool and Manchester but with an intimate spin.
Perfect for when you're ready to let loose in fabulous frivolity! Newcastle boasts a diverse, lively cityscape and an eclectic and proud LGBTQ+ community. Nestled close to the hubbub of Central Station lies their 'Pink Triangle' – a center for a queer culture that adds color to urban life.
Only 50 kilometers from the Scottish border and teeming with life, Newcastle has so much to offer. It is a bustling town pivoting toward a STEM future while preserving the incredible history that came before. The region has two major universities, and the town population waxes and wanes with the seasons.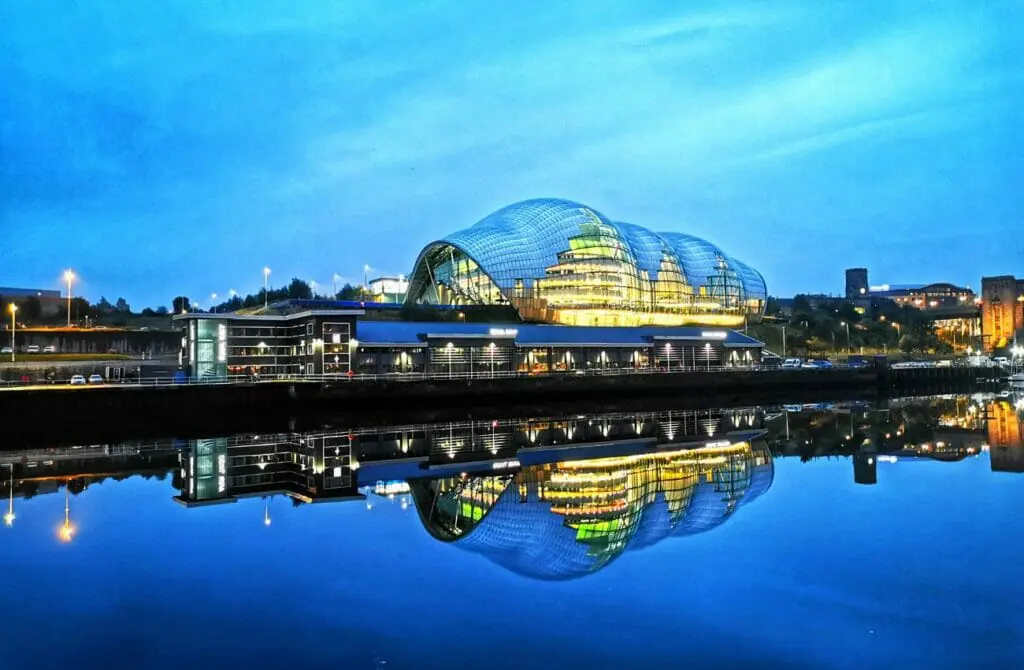 Like other areas of the UK, it is important to remember that sexuality and gender identity hate crimes are on the rise. Even in a Labour party (the progressive party) dominated city like Newcastle, incidents can happen. That, combined with the clear Parliament rejection of specific gender rights, makes the UK a relatively safe but complicated country to visit.
As long as you and your party follow basic safety rules for traveling, it would be best to avoid much trouble. In general, avoid members of the footballer sub-culture, often identified by their tracksuits and attendance of major football games.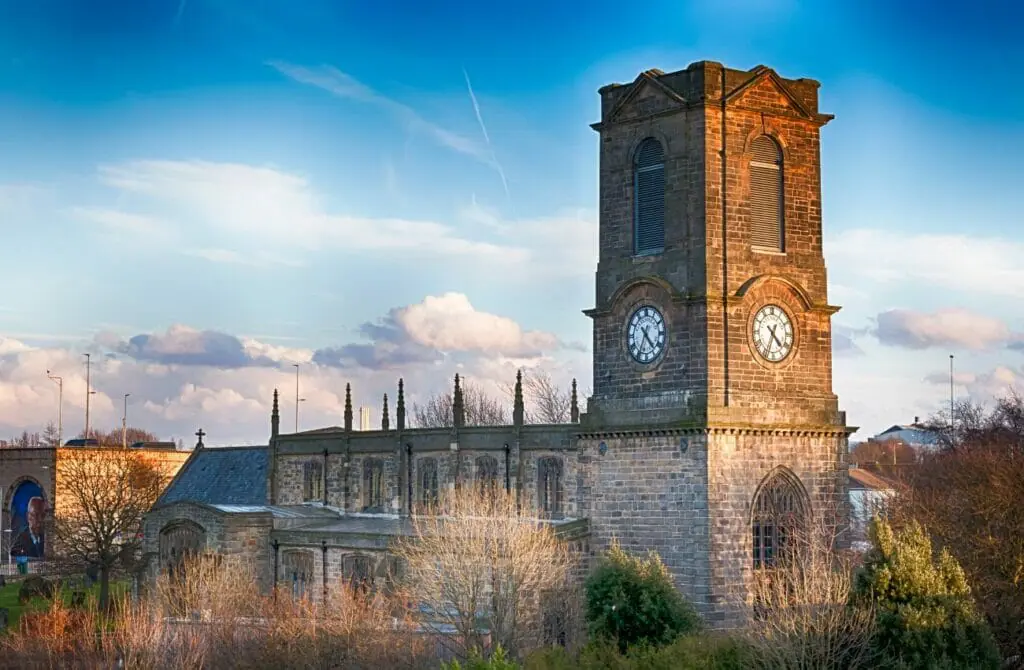 Attractions in Newcastle, UK
As a vibrant city in northeast England, Newcastle is an exciting destination for travelers of all backgrounds, including LGBTQ+ visitors. With plenty of activities to choose from, visitors can experience Newcastle's rich history and culture, including the stunning architecture and iconic landmarks, such as the Tyne Bridge and St. Nicholas Cathedral.
While exploring the city, make sure to stop by the Quayside, a bustling waterfront area filled with restaurants, bars, and clubs, where you can enjoy the stunning views of the River Tyne. Newcastle is also famous for its nightlife scene, with many gay-friendly bars and clubs located around the popular area of Pink Triangle, which is in the center of the city.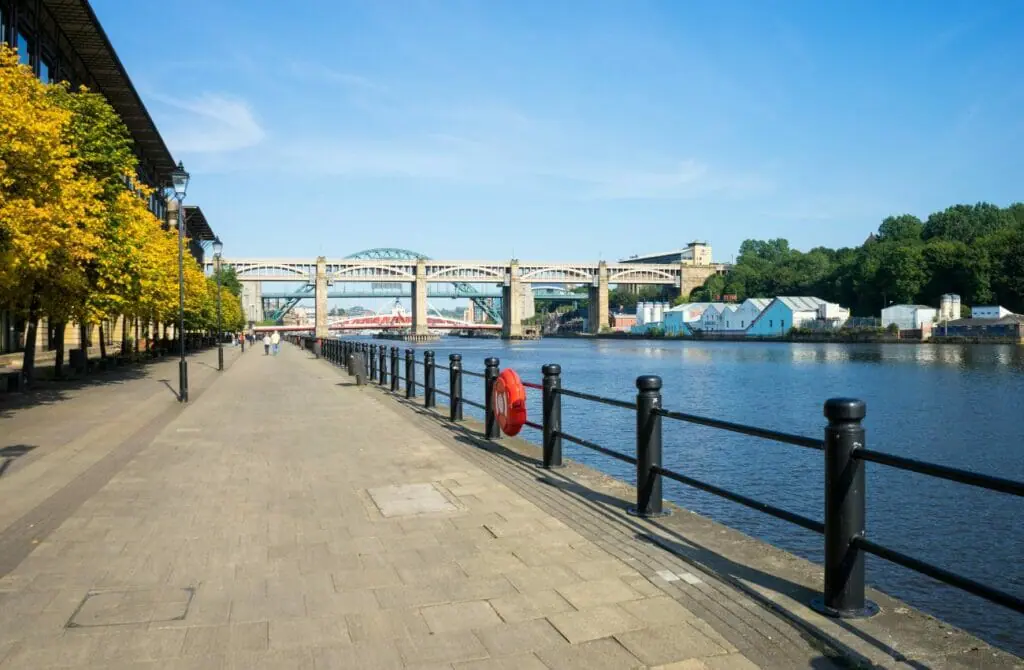 When it comes to food, Newcastle is known for its hearty and comforting cuisine, with many traditional dishes that will warm your heart and soul. One of the most popular local dishes is stotty cake, a type of bread that is sliced and used for sandwiches, while stottie sausage rolls are also a must-try. For something sweet, the Geordie classic of Newcastle Brown Ale cake is a delicious treat that's sure to satisfy your sweet tooth.
Additionally, Newcastle is a city with a proud cultural heritage, with a vibrant arts and music scene, including the famous Newcastle Theatre Royal and the Great North Museum. Visitors can also explore the stunning parks and gardens around the city, such as Jesmond Dene, which offers a tranquil escape from bustling city life.
As an LGBTQ+ traveler, you can enjoy all that Newcastle has to offer without any worry or concern. Whether you're exploring iconic landmarks, trying delicious local cuisine, or enjoying the lively nightlife scene, Newcastle welcomes everyone with open arms.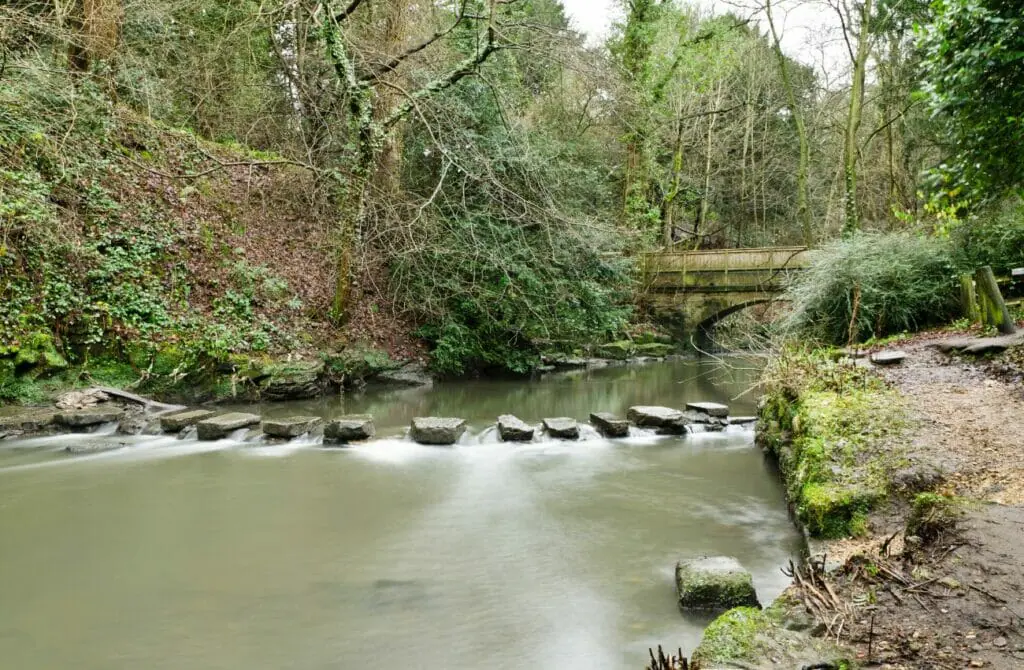 Arts and Culture in Newcastle
Grainger Town Historic District
This district is the oldest in the city and one of the best places to go looking for Newcastle's history. While there has been some recent modern development, vast swathes of the area are still intact as they were first built.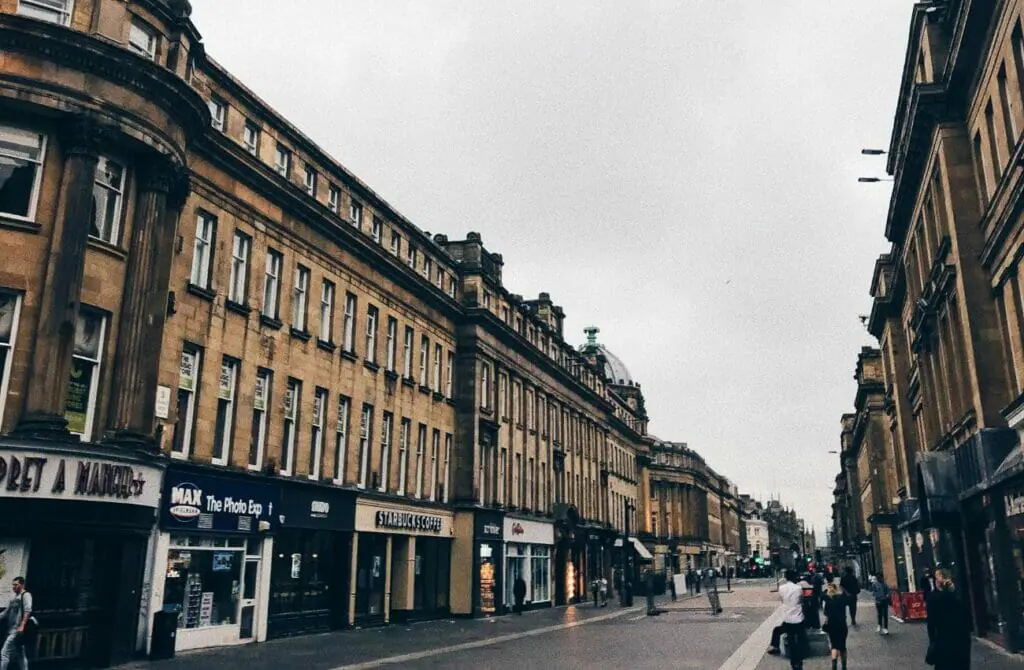 Chinatown
One of only five Chinatowns in the United Kingdom, the Newcastle Chinatown is a great place to stop and enjoy some incredible food, attractions, and a diverse community.
This is a massive institution and is great for families and all other groups. It is free for entry and has one of the largest collections of local history in the Newcastle area. This is a great spot to get a footing and plan other spots to visit.
Short for the Literary and Philosophical Society of Newcastle, this is the largest independent library outside of London. Like the Great North Museum, Lit & Phil is free for entry, resides in a historic building, and is open to all guests.
The Laing Art Gallery features both contemporary and historical art from all over the world. They also feature many local Newcastle artists that are just getting started, so it's a great way to give back to the community.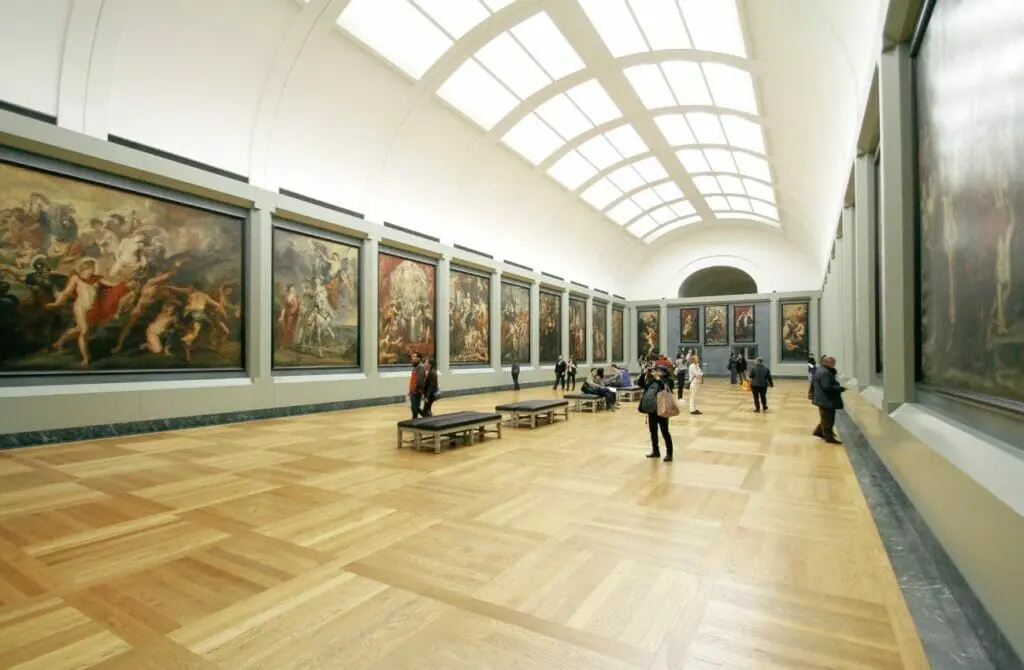 Like many other northern cities, Newcastle has seen its fair share of true crime, and this is the perfect way to learn more. These guided tours highlight some of the famous figures and gritty tales from Newcastle's history that guests might not know about.
Restaurants and Food Experiences in New Castle
The brewery could either go in this section or the Natural Attractions because of its location. It is nestled in a historic building in the Palace of Arts Exhibition Park and offers a wide selection of locally made beers. You can also find their brews in shops and bars around Newcastle.
Another beer option on this list, the Newcastle Beer Festival, is a bit smaller than the Leeds Beer Festival but has the same amount of heart. You can find most local beers at this festival and might even get a new favorite!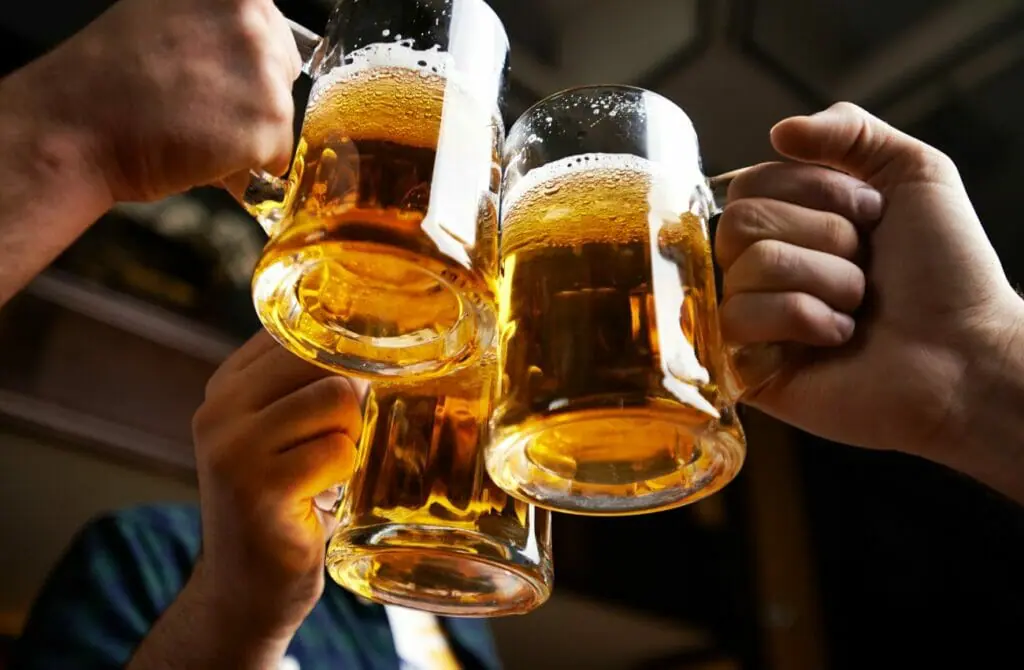 This seafood restaurant is perched on top of the Baltic Art Museum and is a great place to sample all kinds of local seafood. While there, you need to try the local Lindisfarne oysters. This specialty is done exceptionally at this and other restaurants in the area.
Natural Attractions in New Castle
Hadrian's Wall Pieces
Newcastle happens to fall along the path of Hadrian's Wall, and you can easily get to it. There are plenty of Hadrian's Wall walking tours you can go on during your time at Newcastle.
Town Moor
This massive park is a great spot for concerts and all kinds of events. It is over 1000 acres and is a great spot for rambling (hiking), biking, and seeing the seasonal events that occur there. They have an extensive schedule of events, big and small, on their website.
Shows and Venues in New Castle
At the end of June every year, Newcastle hosts the largest carnival in Europe. The Hoppings has been running on the Town Moor since 1882 and returns every year. This is a great spot for some good old-fashioned fun and to get a glimpse into the world of entertainment from yesteryear.
This theater was built in 1831 and is still putting on shows. You can see everything from famous West End plays and musicals to local dance troupe performances in a live venue.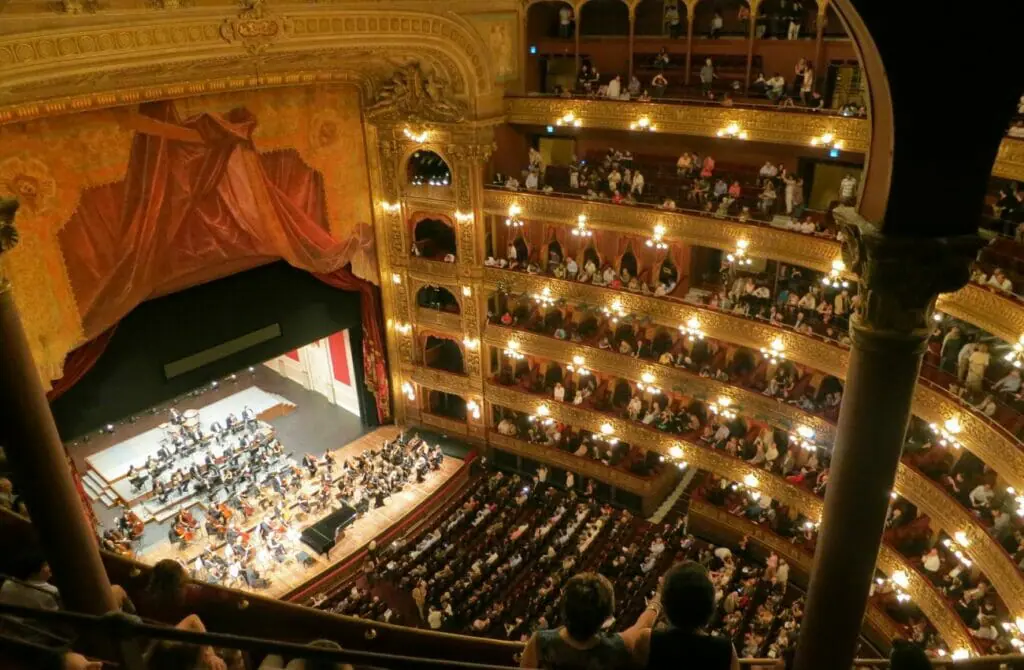 This smaller but also historic theater is a great spot for guests to enjoy a smaller talk or intimate show. They often host small local groups and lecture series in their 400-seat space.
This movie theater has been lovingly restored and is a great place to catch the newest, critically-acclaimed hits released by independent studios from all over the world. It is a stunning old theater built over 100 years ago and a perfect date night spot.
This is one of a chain of UK entertainment venues and a fun place to enjoy your stay. While it is a bit like a nightclub, they also hold other concerts with top artists and different types of theme nights. They also encourage ethical concert going with their commitment to artists and locals alike.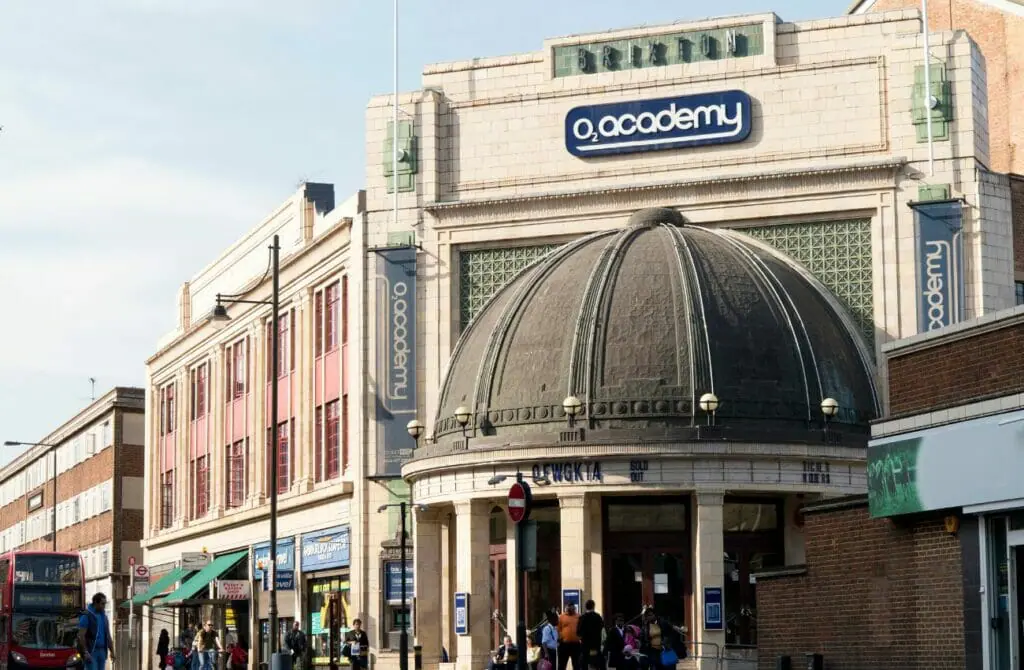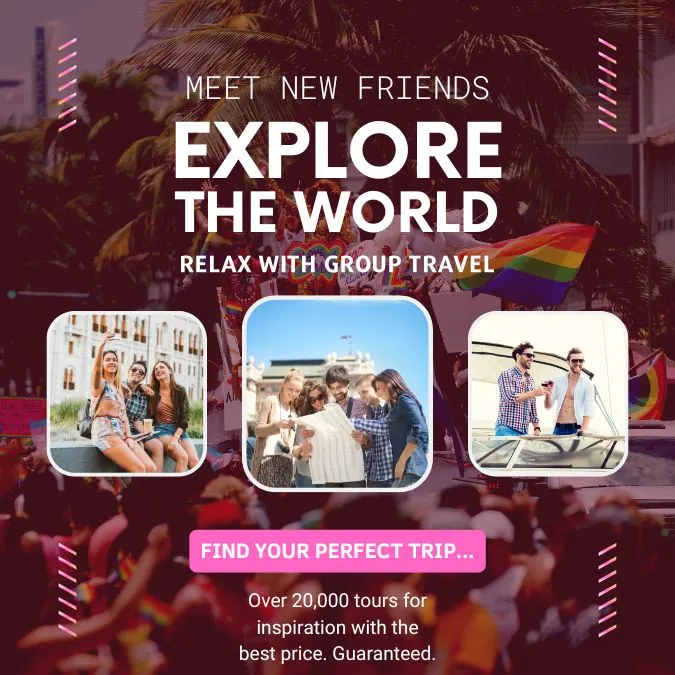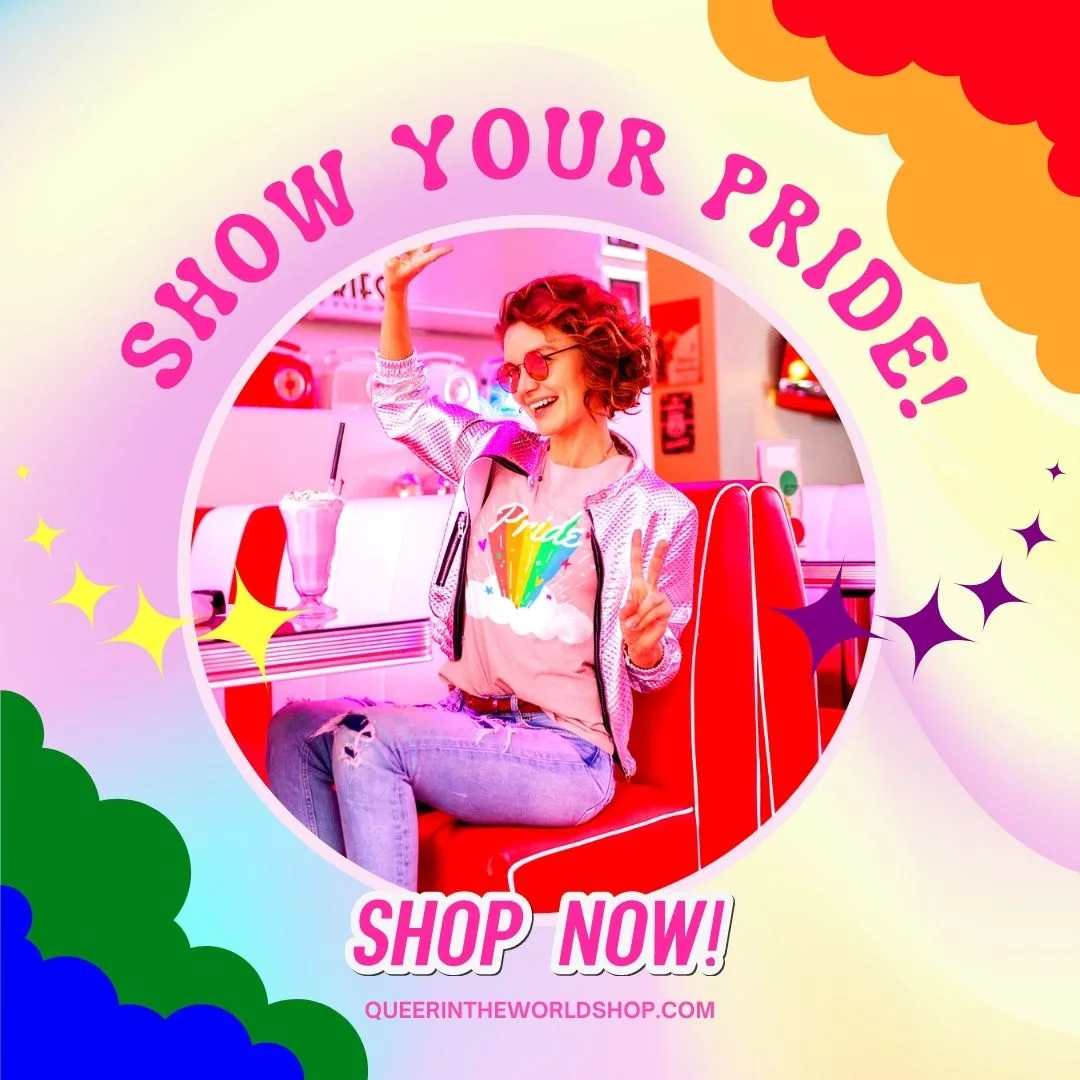 Gay and Gay-Friendly Hotels in Newcastle
Get ready to slay in the fabulously gay-friendly hotels of Newcastle! Being LGBTQ+ friendly means these hotels are welcoming and inclusive to guests who identify as LGBTQ+. They'll have non-discrimination policies in place and resources to make sure you feel safe and happy during your stay.
The main gay area in Newcastle is the lively area of Times Square in the city center. You'll find plenty of gay bars, clubs, and events that cater to the LGBTQ+ community. And the gay-friendly hotels in this area are within walking distance of all the action.
Some of the top-rated gay-friendly hotels in Newcastle include the stylish Malmaison Newcastle, the luxurious Crowne Plaza Newcastle, and the budget-friendly Euro Hostel Newcastle. But no matter where you choose to stay in Newcastle, you can rest assured that you'll be welcomed with open arms.
Don't miss out on the opportunity to stay in these amazing gay-friendly accommodations in Newcastle. Book your hotel now to avoid sell-outs and secure your spot in one of the most gay-friendly cities in the UK!
…Needless to say, there are also hundreds more hotel and hostel options in Newcastle if none of these suit your desired budget, facilities or area – but these are the best hotels according to other gay travelers and us. Whatever your needs are, Newcastle has you covered.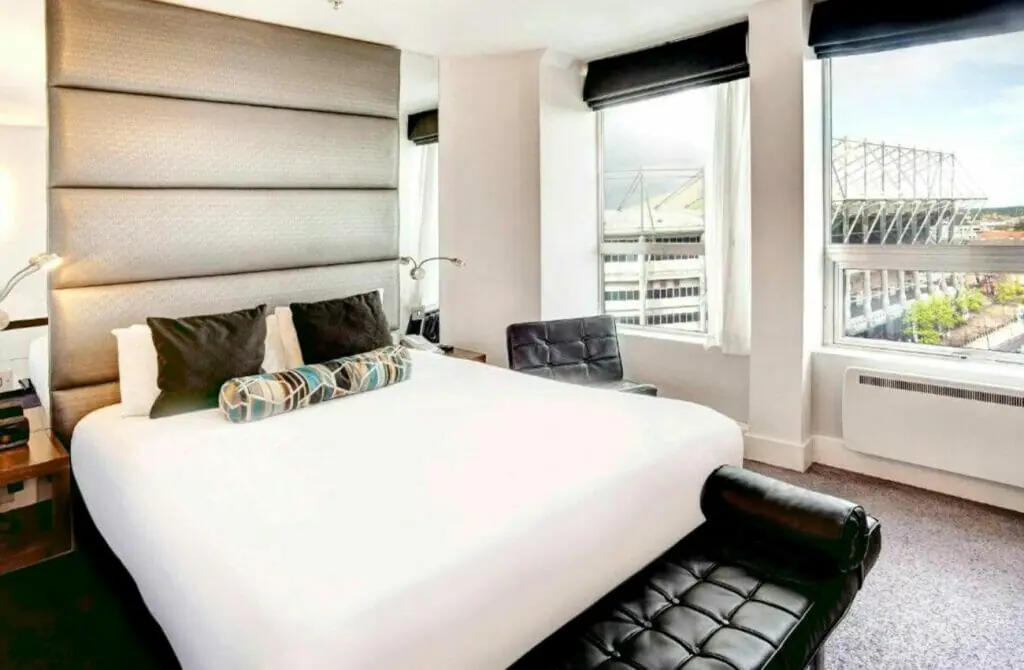 Part of a larger chain, Sandman Signature has corporate backing to support LGBT+ guests. You can get a top-of-the-line hotel stay without the prejudice that so many others have. This also gives you the perk of knowing that your hotel is held to a standard that other hotels may not provide.
It is a bright, modern hotel with a mostly black and white color scheme but with some luxe touches. There are also suites available for guests to rent, which are perfect for families or longer stays. These come with kitchens and other utensils to prepare meals with.
If you don't want to cook for yourself, the hotel itself has a cafe and a fusion restaurant on-site. They also have a breakfast buffet and meeting rooms for all kinds of guest needs. All of the rooms have rain showers and designer toiletries to make it an even nicer stay.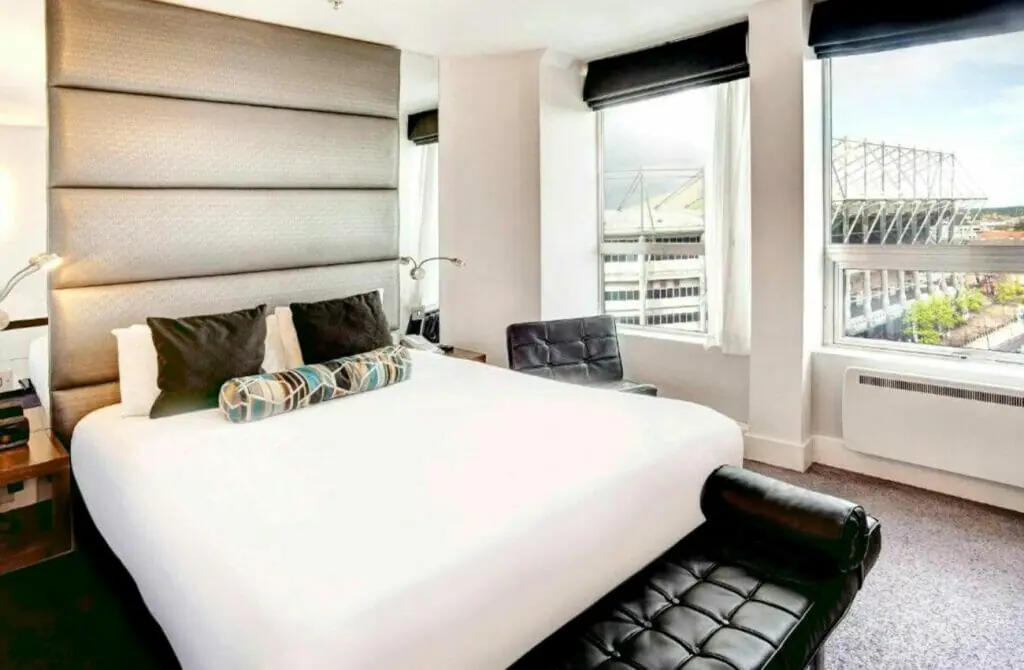 With a clean aesthetic framed by pops of color, you'd be hard-pressed to find a more stylish hotel in Newcastle. These rooms are stylish, and you can even get a king-sized room with a balcony. Reviews often mention their clean and spacious rooms with designer toiletries and rain showers.
Also, this hotel is managed by IHG, which has committed itself to the inclusion and support of the LGBT+ community. This, combined with their international standards of cleanliness, make the hotel a great spot to stay.
If all of this didn't sell you, there is an art gallery, a cafe, a steakhouse, and dry cleaning services for guests to enjoy. The location is incredible, too, located right in the center city and only a few minutes from the Pink Triangle gayborhood and Boulevard (we'll touch on them below).
A rather moody estate, the County Hotel is based in Grade I historic building, meaning that it has been selected for its impressive and exciting historical value. It dated back to 1874 and was one of Newcastle's first hotels, right across from the train station in the center city and across from the Royal Station Hotel (we'll talk about them next).
This massive Victorian hotel offers packages for weddings and other large gatherings, making it an ideal place for larger groups. They have a modern reception room that is perfect for groups of all sizes. You can buy rooms in bundles to make sure they are all close to each other. There are both suites and regular rooms that come with typical amenities, including an automatic wake-up call for all guests.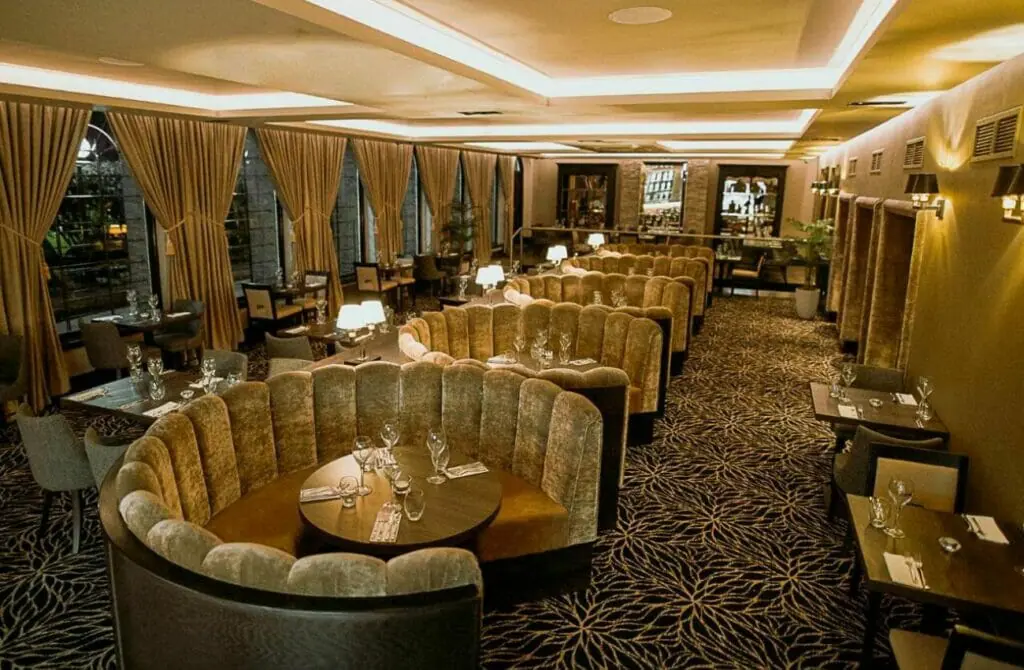 This hotel combines modern elegance with historic elements, such as four poster beds and plush textures. While it isn't the most modern, it is perfectly serviceable and close to big attractions in the area. It is also in a massive historic building that guests can explore during their stay. They also have a restaurant and cocktail bar on-site that serves typical bistro cuisine.
Additionally, they have a fitness center, but there is a fee to enter. These facilities include a sauna, indoor pool, massage center, gym, and other fitness amenities. You can even get gift vouchers for other guests or people who might be heading to this area.
As the name implies, this hotel is directly next door to Newcastle's central station. It is a perfect hotel to hop off the line and immediately roll into. No need to haul your luggage around everywhere with you.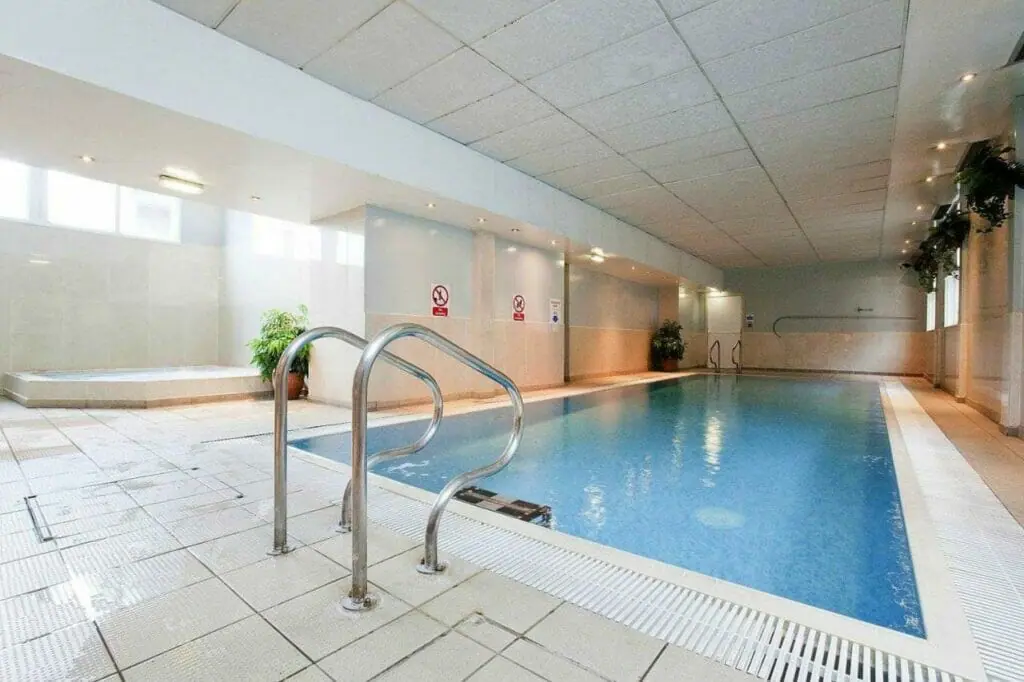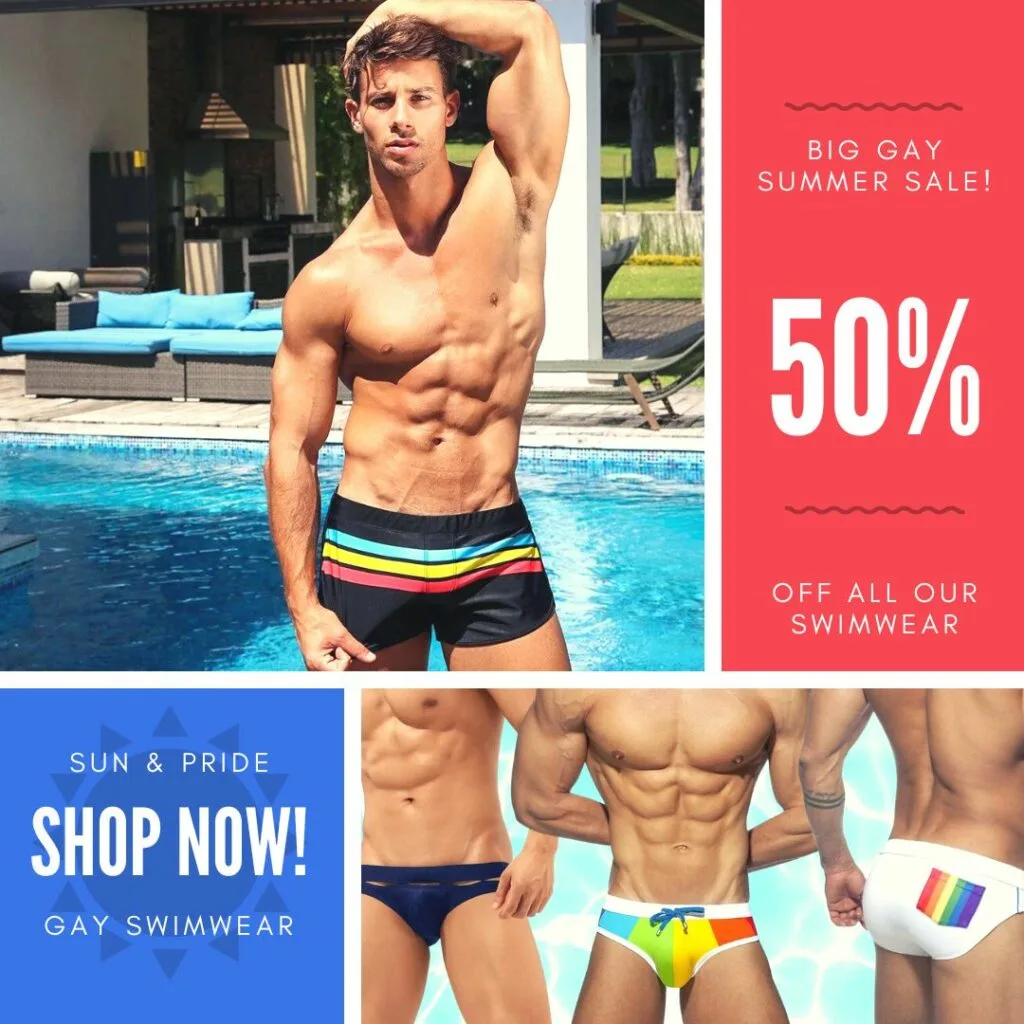 This hotel has a restaurant and terrace on site, along with free private parking. It is also very close to St. James Park, one of the recreational spaces in Newcastle, and both major universities. There is 24-hour room service and access to the front desk at all hours of the day.
They also offer a full English or Irish breakfast and vegetarian options. The rooms have been recently upgraded and updated for the modern era with fun, contemporary touches. It is close to many other iconic places, and access to the train station is ideal.
While this all sounds good, it is a bit further from the city center than the other hotels on this list. It is about three miles from the heart of town, which could be a bit more than you bargained for on a night out. You may want to consider getting a rental car or using Uber while out on the town.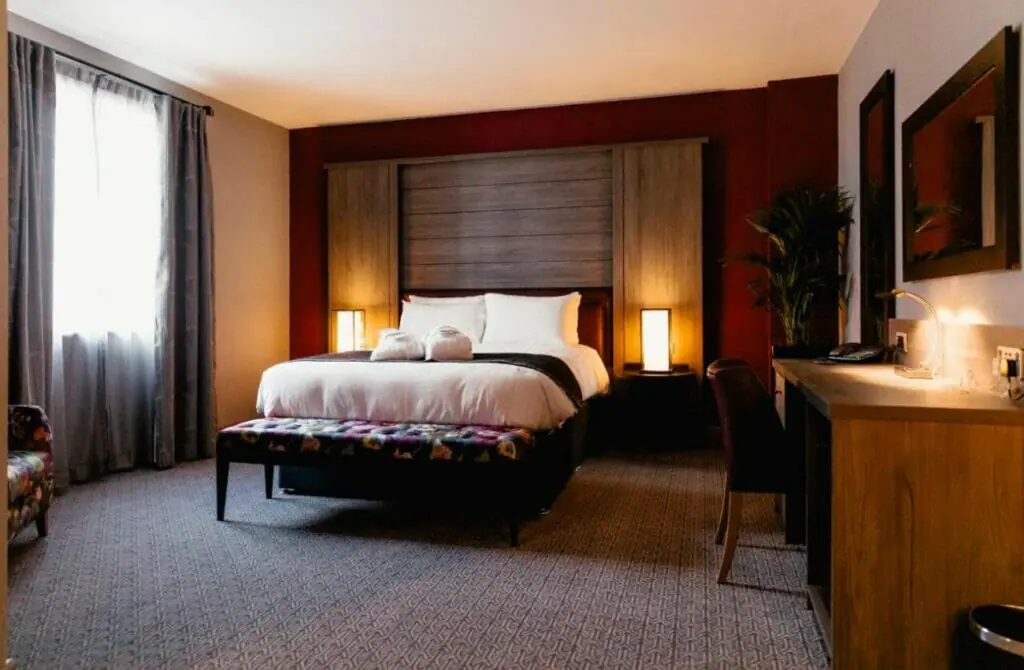 If you've ever wanted to feel like Lord of the Manor, this is the hotel for you. The hotel is based in a historic country estate just outside of Newcastle and is full of original fixtures. On top of this, there is a restaurant on-site, and they have expansive gardens to explore.
While the 17 rooms aren't exactly the Ritz, they are nice, and the location is incredible. That is, as long as you're willing to get a rental car. Otterburn Castle is about 50 km from the nearest airport and is a bit of a hike for those wanting to go into the Pink Triangle district.
This hostel has a striking orange color theme with a lot of other popping colors. It's a classic collegiate aesthetic that isn't a five-star hotel but a five-star hostel. They are consistently ranked as one of the best hostels in the UK. You can arrive at any time to check in, and they even have hot showers!
All of the rooms feature bunk beds, and there is 24-hour security. All rooms are mixed dorm style and can have 12 people at maximum. One note is that any groups of three or more need to make their reservations well in advance so that there is a room set aside for you and your party.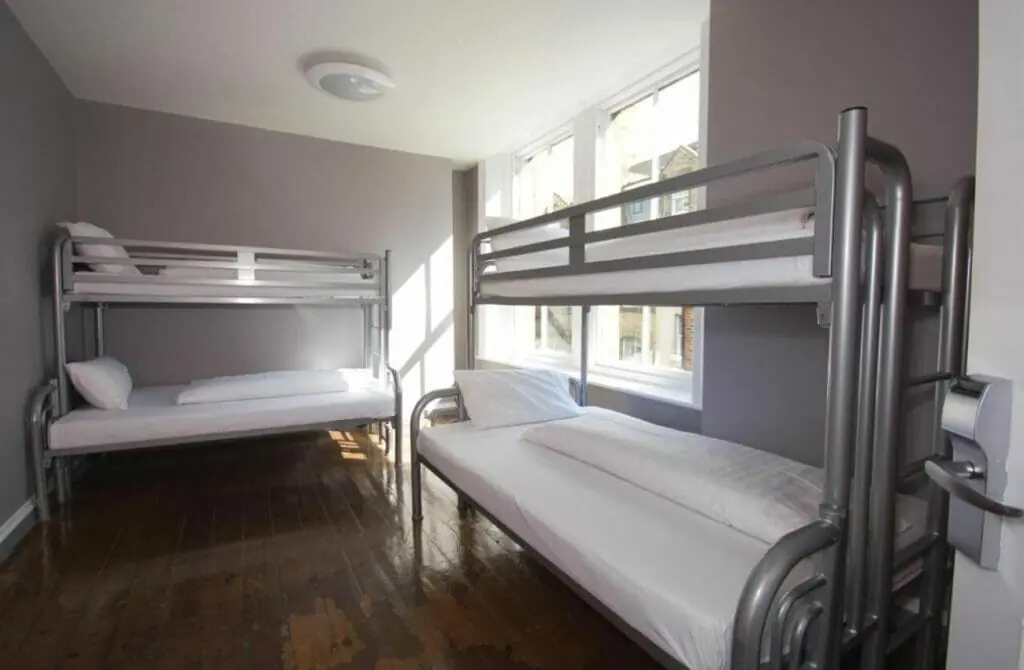 Gay Nightlife in Newcastle, UK
Newcastle has quite the reputation for a bumping nightlife. The bar scene consistently ranks on Best of lists for the UK and Europe. Gay bars are just a part of this thriving community, and there is truly something for everyone.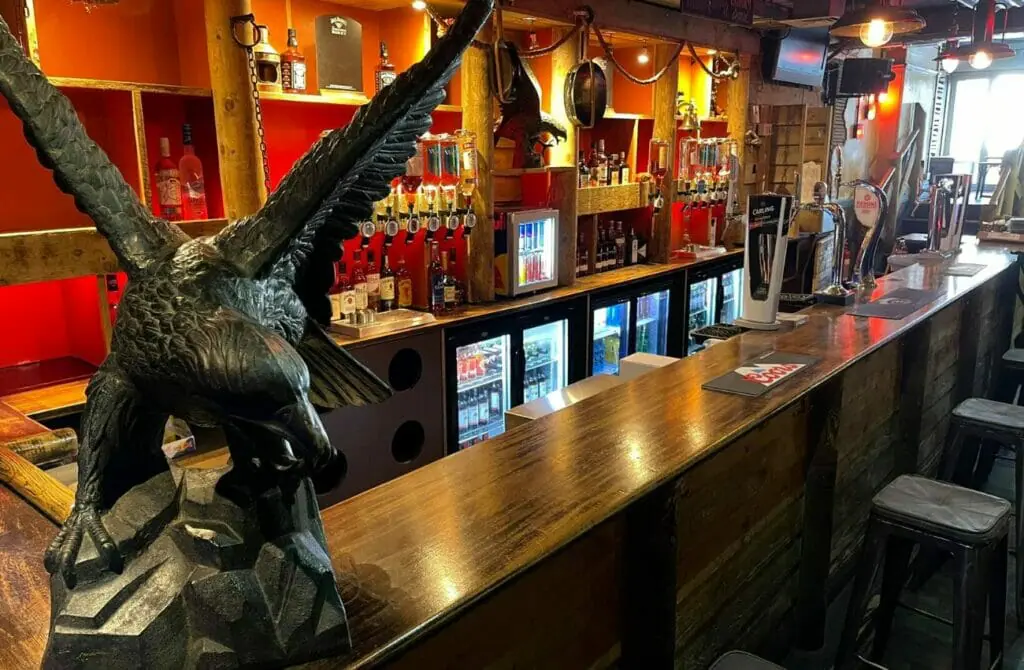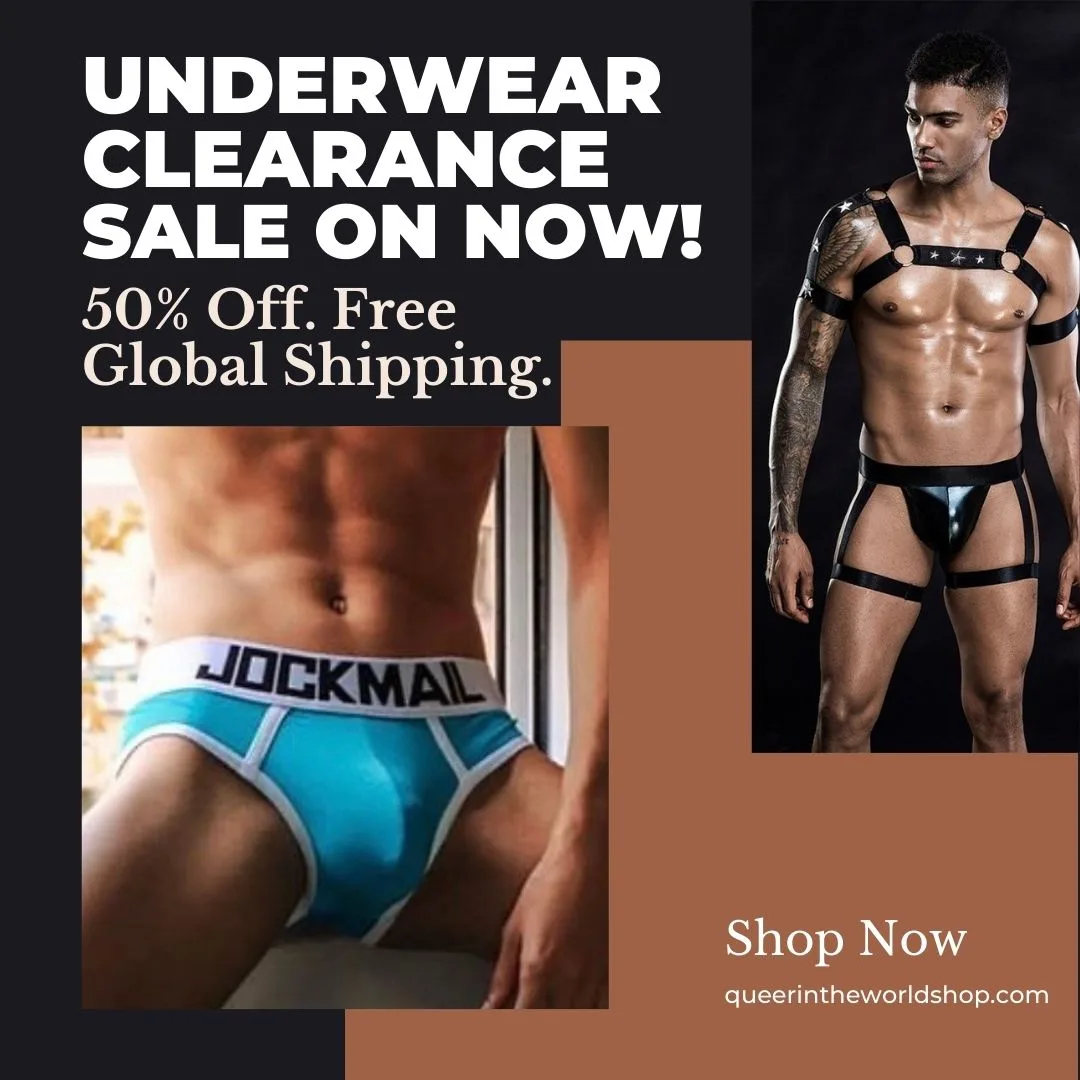 The Eagle is one of the preeminent places in the Pink Triangle and a great starting point for tourists who are hitting all the different bars. This is a fun, typical pub with good music, free charging for devices, and theme nights.
There is also a cruising space downstairs. It is noted, however, that there have been some complaints about locals of all types coming into the bar and even down into the cruising space. These individuals may not fit the profile of a gay, cisgender man, and some patrons are pushing back against this.
The switch is popular with not just gay men but people from all over the LGBT+ community. You can find all kinds of people at this bar; it is a truly inclusive space. Additionally, this bar tends to have a younger crowd than other bars in the area because it is popular with university students.
This bar has one particularly iconic theme night: Drag Idol. This competition pits queens against each other to see who will be crowned champion. This is one of their many event nights, and something important to call out is that you can get in free on those nights.
Several reviews call out how Switch is a perfect pre-game spot before heading to Boulevard next door. Speaking of…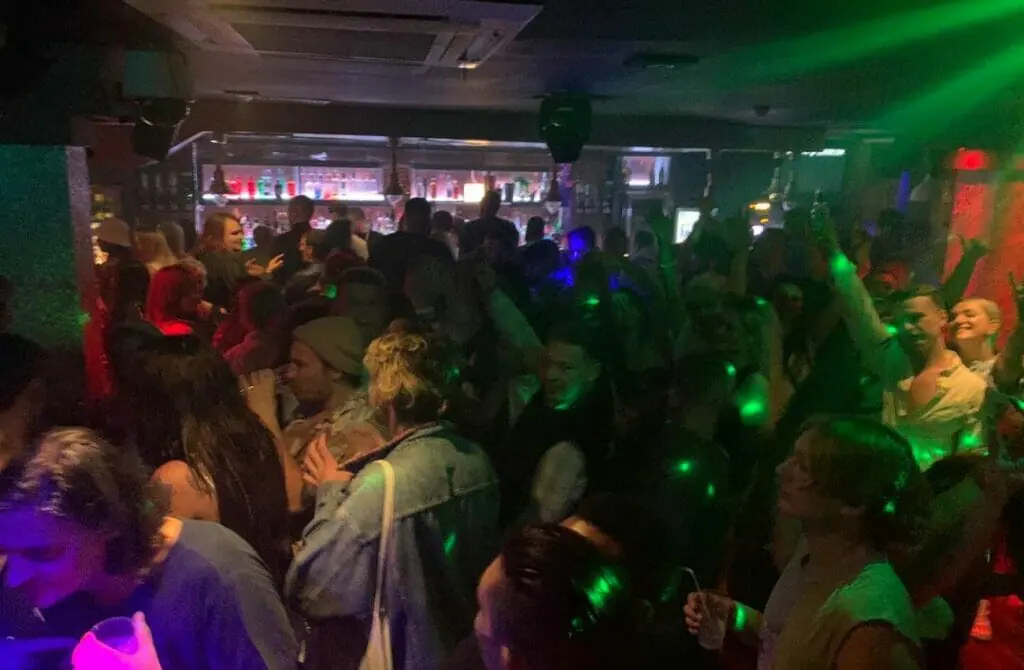 Known far and wide for its cabaret performances, Boulevard is a staple of the Newcastle gay nightlife scene. In addition, Miss Rory and Danni Dee are icons of the Geordie drag arena and headliners at Boulevard.
This is a true cabaret venue with Miss Rory as the emcee and Danni Dee as the lead performer. You should buy tickets in advance, but they are well worth the trip. Shows frequently change from season to season and include slapstick comedy, dramatic dance performances, and even charity events.
The venue itself has a standing room area, a table service section, specialty boxes, a VIP bar, and a main bar directly in front of the stage. There is also a dress code that generally reads as 'smart casual,' but you can easily go all the way with fancy dress clothing.
Rusty's has several floors with bars on each one, giving you a ton of space to explore and dance the night away. It is centrally located and only a few minutes from all of the major hotels and attractions.
Another popular spot with the uni crowd, you can expect to see all the different types at this bar. The drinks are cheap, the music good, and the drag performances exciting. They often have drag DJs running the tables and interacting with the guests, who are noted as being some of the best drag performers in the area after Boulevard.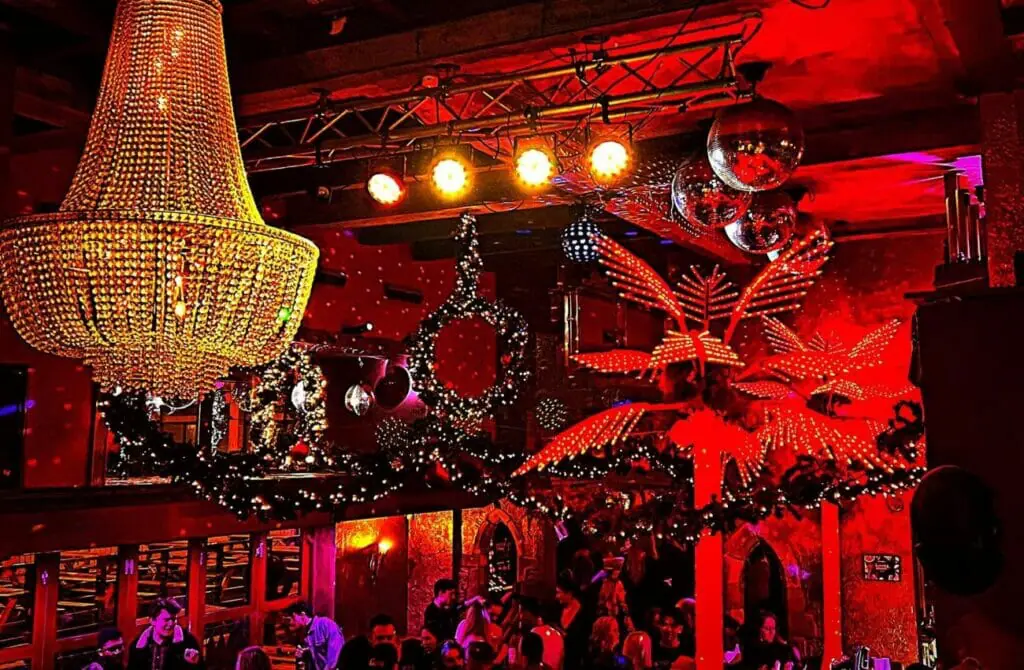 This bar has a casual atmosphere, is popular with uni students and older clientele alike, has a karaoke bar, has a rooftop seating area, and even has cheap drinks. They are also welcoming of fetishists and those who are in the more fringe areas of that community. This bar is a perfect spot for a night out.
On top of all that, The Bank also has drag bingo, special drink deals, and even cabaret shows. It's a great spot to see some of the new, local drag talents while out and about. They also draw in classic queens from the region who are touring their new shows around the North.
The Yard is the oldest gay bar in Newcastle and has been run by gay men since the 1980s. It is a perfect spot to take a load off and learn about the local community and how far everyone has come.
In addition, you can rent out levels for special events, like a bachelor's party. These rentals include time with a drag DJ, complimentary drinks, and even special performances, like comedy specials the hosts put on.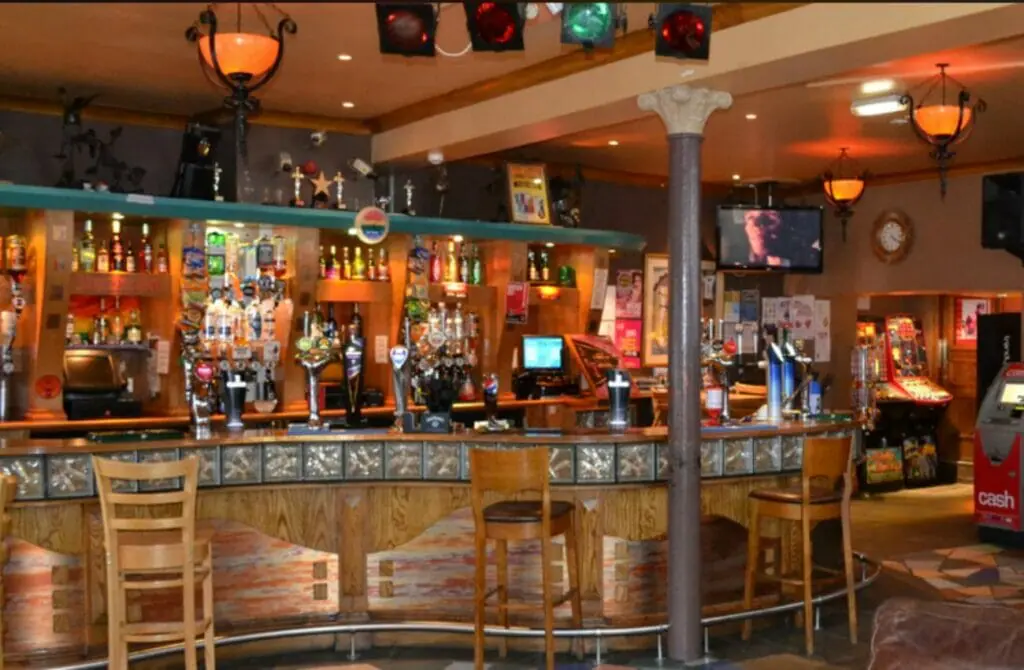 A newer addition to the gay scene, Tipsy Cow is a classic brunch venue by day and a roaring bar by night. They offer drag brunches on their terrace and a selection of mixed drinks with their eats. Speaking of: their specialty is BBQ!
What really sells this place as a hopping hang-out is that it is entirely cow-themed. Everything has cow print, from the outside of the building to the trash cans. This theme is fun, exciting, and perfect for Instagram pictures.
This bar does a 180 at night when it becomes a hopping gay pub. It is popular with the locals for its cheap drinks, fun atmosphere, and incredible service. It may be a small bar, but it has a lot of heart.
Eazy Street is a popular dive bar with locals and is known for its exceptional drag hosts and events. There is a karaoke section for guests to enjoy and plenty of other drag events, such as special parties and partnerships with other local bars, like Switch.
It is a smaller venue, but it has a lot of character and is beloved for the good drinks and great bouncers. It is a safety bar on the main line of pubs through the Pink Triangle and follows the 25 Challenge for bars and pubs. This challenge means that instead of guessing if guests are over 21, they instead raised the age to 25, and anyone who looks under that will be carded.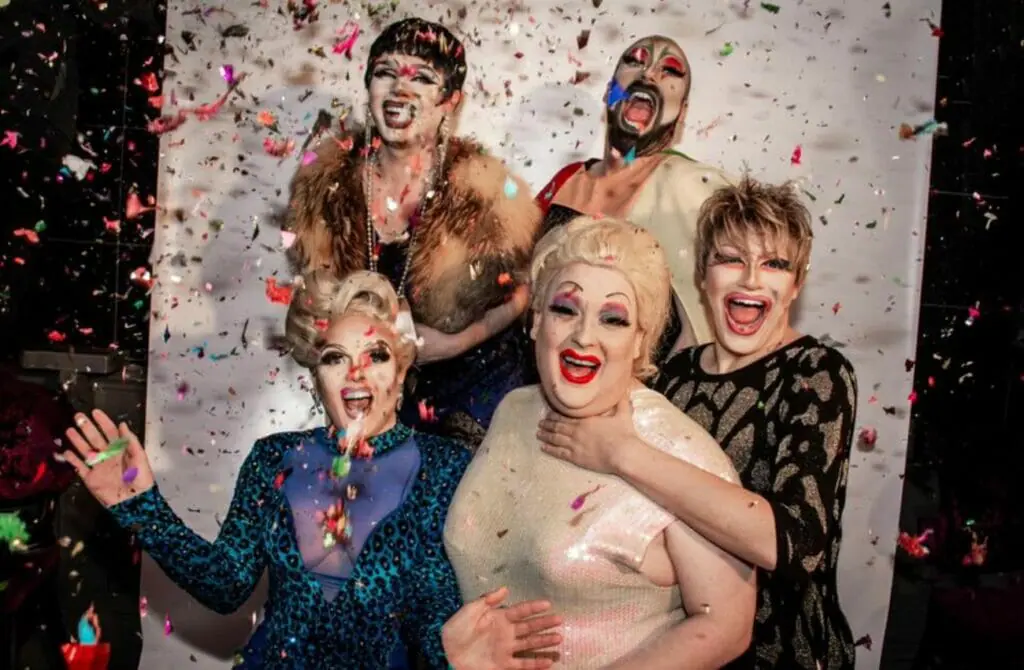 Cruising and Gay Saunas in Newcastle, UK
There is one gay sauna in Newcastle, and that is called Number 52 Sauna. This sauna offers most of the same amenities as other saunas, such as steam rooms, themed discount days, and a cafe on site. They also have rooms you can rent by the hour and a cinema room.
Another cruising site is in the basement of The Eagle, with the bathrooms being a noted hookup spot. However, it has changed in recent years, and modern guests note that it is not exclusive to gay men anymore.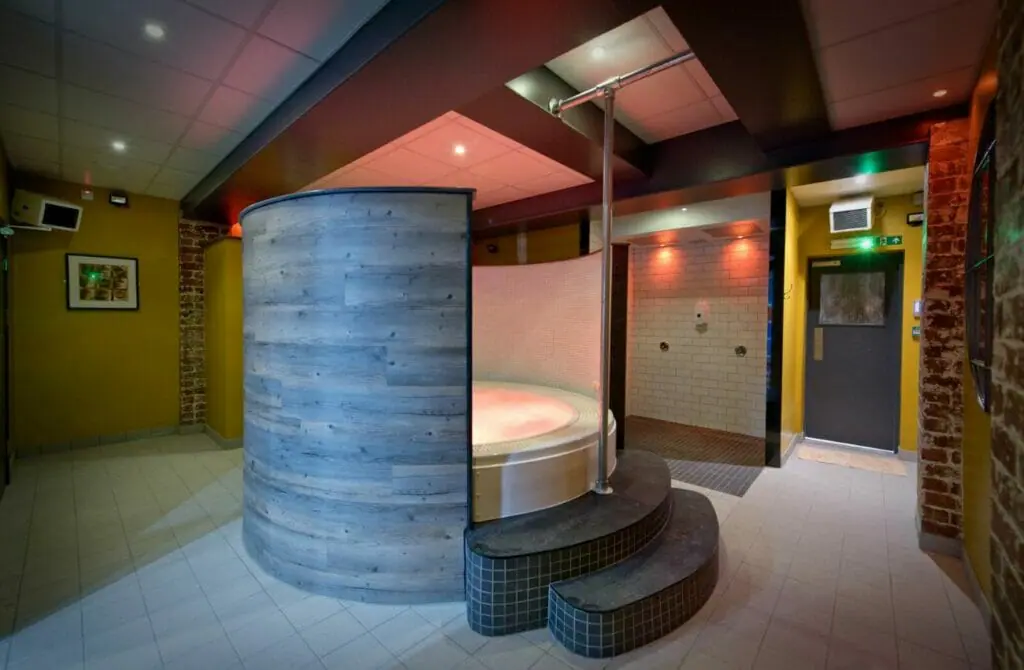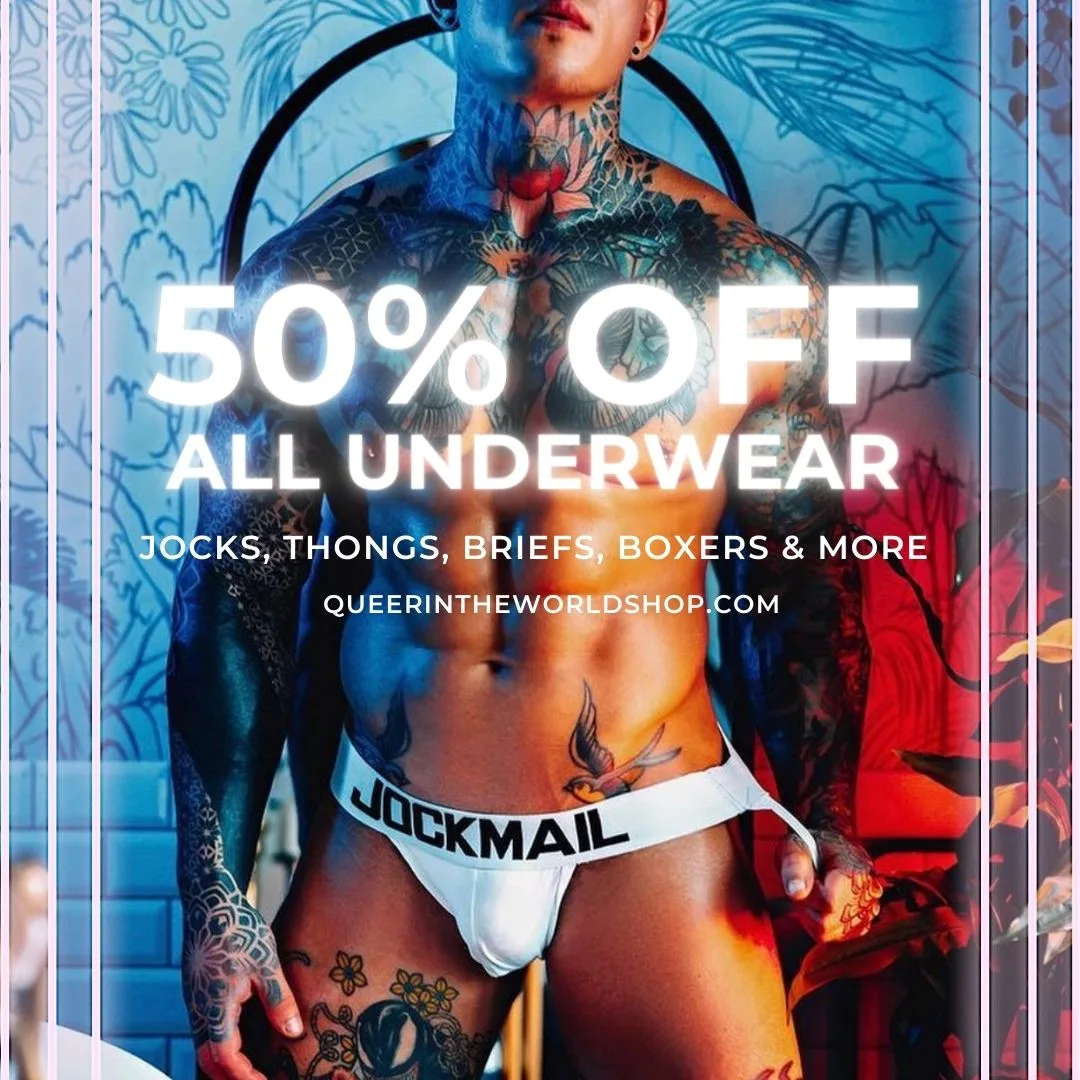 Gay Map Of Newcastle, UK
Finding it hard to envisage where everything is in Newcastle? Hopefully, this queer-centric map helps where we have marked all the bars, clubs, parties, hotels, saunas, massages, and more will help you stay in the spot best suited to you!