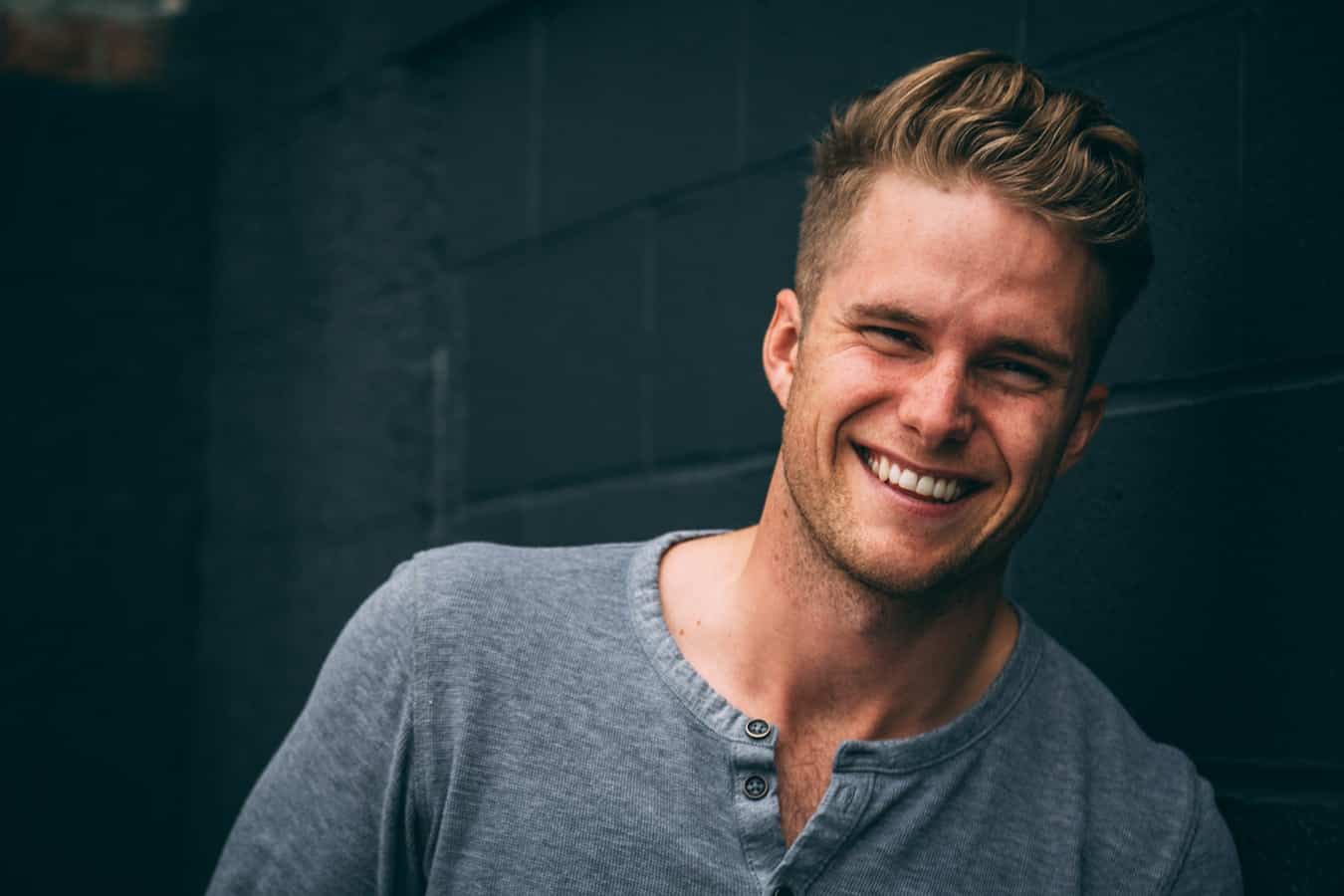 A funny shirt never hurt anyone. In fact, they often help just by bringing a smile to the faces of people you pass in the street. Cute graphics, funny quotes or gags, bright colors, and slogans can make a t shirt that helps you stand out in the crowd.
So how about a funny gay shirt? It's a great way to show off your rainbow spirit and your sense of humor at the same time. Trust us, you'll be amazed at how often these shirts help break the ice with someone new!
Let's have a look at some of our favorite funny gay shirts that are bound to leave you gagging. Much like this sickening drag queen merch already did…
This is definitely the perfect t-shirt if you've got a dry and sarcastic sense of humor. It's the kind of thing that takes people a second to get; and then they snort in their cup of tea!
Buy it in gray with black print or black with white print (or both) and get people chuckling on your next trip to the supermarket.
Even if you're not a fan of dogs, we challenge anyone not to smile at this design of two grinning pug dogs with bright rainbow paraphernalia. The graphic stands out well on the black background but we like the baby blue option for something a bit more summery.
For a true comedy effect, wear this tee while taking your pug for a walk (or just borrow someone else's for an afternoon!). Or just wear to your next Atlantis gay cruise or Disney Gay Days to make instant friends with someone cute…
Definitely not the shirt to choose if you're a shy and retiring type, this shirt makes a strong statement and will make you smile every time you catch sight of yourself in a mirror.
We love the vibrant rainbow that accompanies the proud 'Gay AF' statement. The quality is great, so you might buy it for a one-off bag but you'll find yourself wearing it all the time. Just maybe don't wear it to your grandma's for tea; otherwise there'll be some awkward explanations. Trust us.
The slogan that accompanies this contemporary geometric rainbow design never fails to make us giggle. It's cute, it's funny and the deer graphic is surprisingly trendy (no cartoon Bambi deer here).
You know we like to have options, and this tee offers plenty as you can choose from a variety of different colors for the main t-shirt – we think the deer stands out best on the black or heather, though.
Seriously, people take one look at this tee and immediately burst out laughing, every time. For extra laughs wear it next time you go on a flight! Actually, really do wear it on a flight; it's lightweight and comfortable enough for a long journey.
Choose from a range of colors or just get them all and wear matching outfits on your next gaycation with friends!
Funny gay shirts aren't just for Christmas; they're for Halloween, too! This versatile grey tank is the perfect lazy gay guy's Halloween costume, but you can wear it year-round to make people laugh.
It's actually super comfortable so you can wear it to work out in, to run errands in or to the next costume party you can't be bothered making an outfit for. Or since its a tank top, its perfect for your next hot gay holiday in Palm Springs, Key West or Fire Island.
If you love a margarita, Mexican food and showing off your queer spirit, this is the T-shirt you need for all occasions. Whether it's Pride in Mexico City, tanning beachside in Puerto Vallarta or a tequila drinking sesh with your besties, this shirt fits the mood.
It's soft and a classic fit, so you'll stay comfortable all day long. Choose from a range of muted colors so the rainbow shades of the bowl design really jump out.
This is one of the winners among funny gay shirts for its choice of colors and the hilarious message. It always gets double-takes on the street and makes people smile wherever you're wearing it.
It's so soft that you can wear it out and about or as a pajama top. We love that the design is quite subtle, but still very funny. Plus, the simplicity of the top means that you're free to go wild with the rest of your outfit.
This is one of those shirts that just saves you explanation time, are we right? There's only one way to stop the queue of ladies forming and that's to clarify your preferences loud and clear. On a funny gay shirt.
This wearable tee is versatile, goes with everything and has some excellent rainbow colors helping the word 'Gay' fully stand out. What more could you want?
All this fabulous gay pride merchandise of course. What, we are greedy OK!
Not for wallflowers, this cute shirt will make people smile, start conversations at check-outs and make you look just fabulous. We love the distressed finish of the rainbow burst and the silhouetted unicorn rising proud in the middle.
Show your love for the LGBT community and embrace your sassy sense of humor at the same time with this tee.
Are you a bit of a space nut and want to flaunt your rainbow spirit? Then look no further, you have found the funny gay shirt you need! This quirky rainbow striped alien gives the peace sign to everyone you meet, while you advertise who you are with pride!
Comes in a choice of colors but if you're going for a sci-fi theme, then black is definitely your best option to match the color of outer space.
OK, now you're done giggling over these fab options, get yourself one or two funny gay shirts and see how much more you enjoy getting dressed in the morning when you know you're going to be cheering people up.