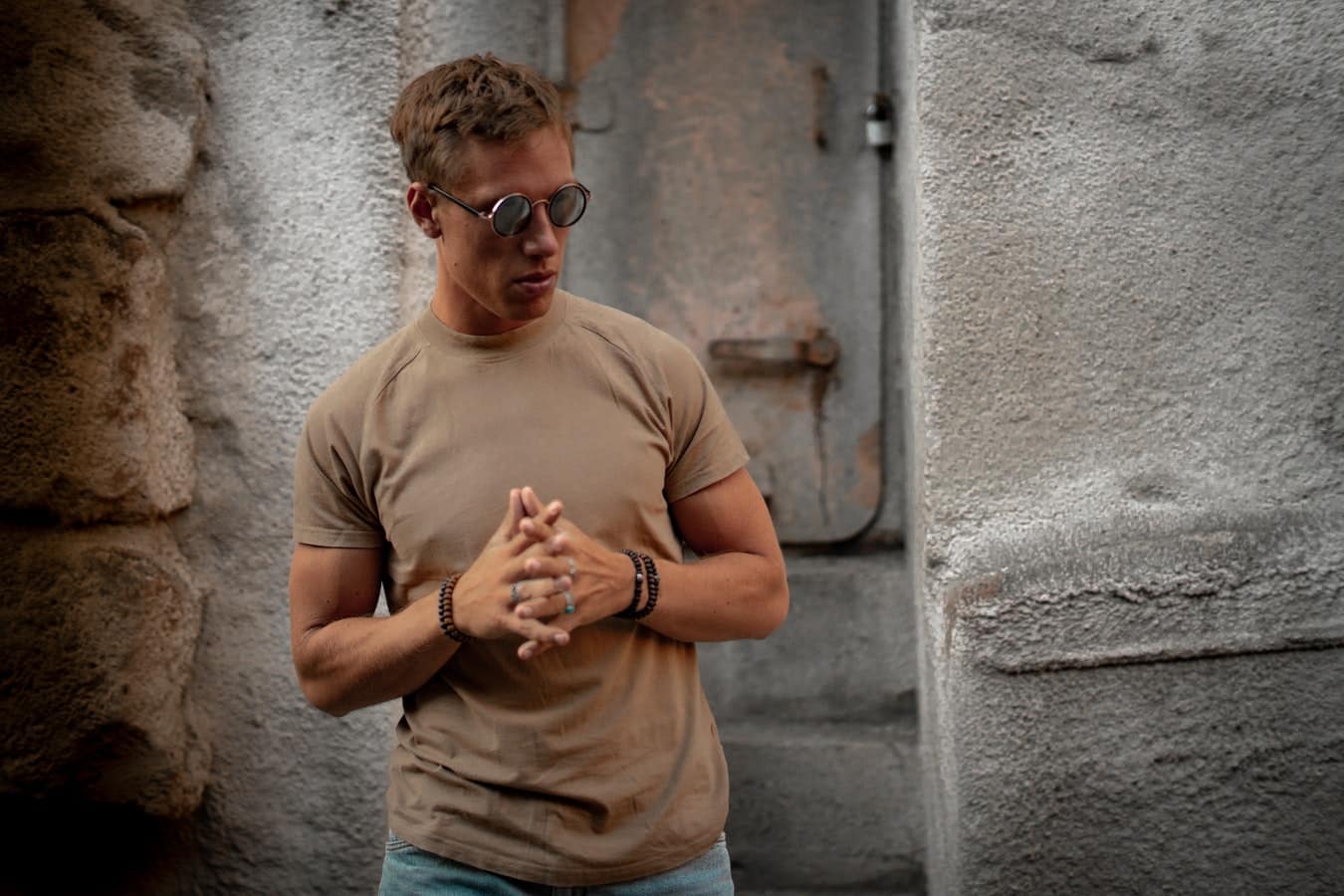 Sometimes you just need to wear your heart on your sleeve… Or your wrist! There's nothing to be gained from hiding your true self, so why not wear a fabulous gay pride bracelet to show it off?
Bracelets are versatile, fun and add a pop to every outfit, especially when they're all the colors of the rainbow. Wearing a gay pride bracelet brings a smile to your face whenever you see it on your wrist – let's be honest, it's the second best cute thing you could have on your arm!
So get ready to release your inner unicorn with our fierce selection of gay pride bracelets. Perfect for Gay Pride, Gay Atlantis cruises, Gay Days at Disney or really – any occasion you can think of!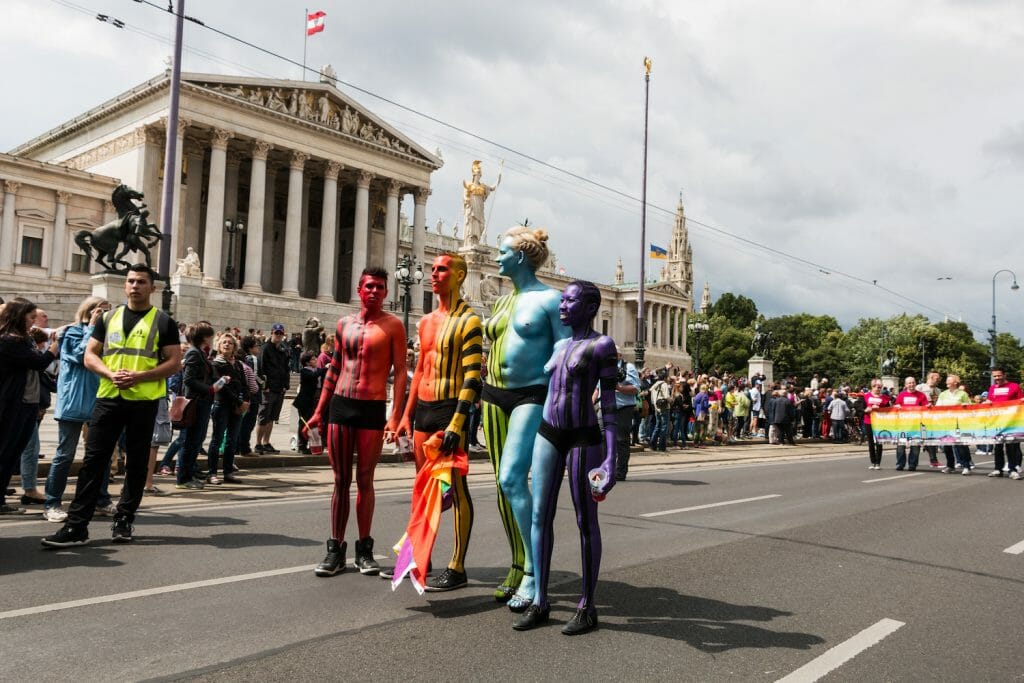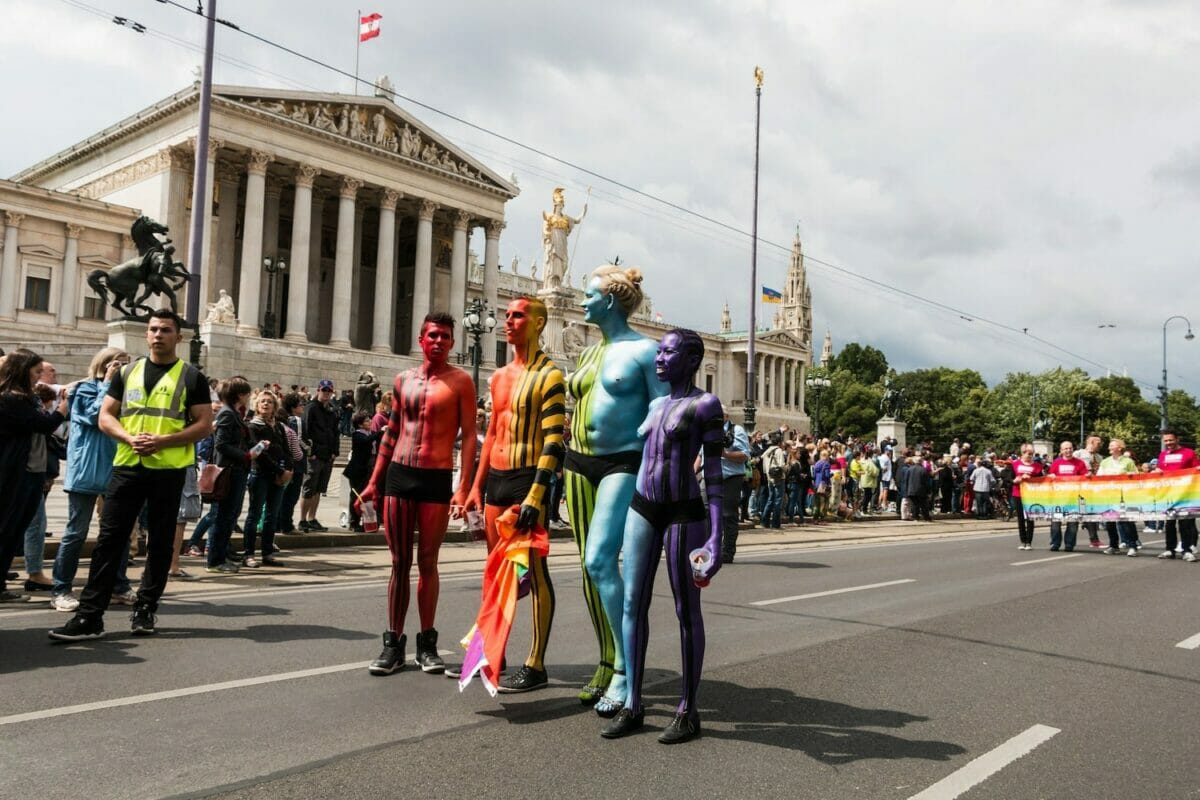 If you want a bright, fun and playful addition to your collection of gay pride accessories, then this is it. The colorful strands are artfully plaited to make a high quality and adjustable wristband.
Often with things like this you would worry it won't last, but this one can be worn 24/7, even in the shower, and hold up well. A symbol of joy and endurance that we can get on board with!
This is a slightly more sophisticated choice, although still cheerful and proud, that can be worn every day comfortably. It's the ideal combination of delicate and chunky and you're sure to get lots of admiring looks.
The stainless steel links can be removed or added to change the fit and the rainbow-colored rubber is durable without catching annoyingly on your skin. It's a high quality so you know you'll be wearing it for years to come.
OK, so these aren't exactly the subtle choice, but whoever got anywhere by being subtle? Two black silicone bands with 'PRIDE' in rainbow letters standing out, well, proudly.
They're super light to wear to perfect for dancing with your hands over your head all day on your parade! The design is simple but effective. Get one for you, and one as a gift for a good friend – or why not by more for everyone to remember you on your next gay travel group trip.
One of the things we love about these rainbow beaded bracelets is that there is always one black bean and one white bead at opposite sides – the black bead has elements from the Dead Sea, the lowest place on earth, and the white one has water from Mount Everest, the (you guessed it!) highest place on earth. It's a reminder to find balance, to stay hopeful and to stay humble.
Cool, right? And when this message is embedded in a fun, trendy and comfortable gay pride bracelet, all the better! Why not get a couple and wear them at the same time? Now you'll really have a talking point – and a discreet way of outing yourself while enjoying gay solo travel to meet other unicorns just like you…
This is definitely a great choice if you're a fan of leather (wink) or just like your gay pride bracelets to be a bit more understated. The plaited leather is soft to touch and comfortable to wear.
It fastens with a magnetic stainless steel clasp that makes it easy to remove. The bright rainbow stripes on the fastener make a calm but firm statement about your gay pride. Buy in a pack of two and give the other to your sweetheart, or a good friend.
If you like your bracelets a bit chunkier and more out there, this smooth chain with its enamel rainbow design is something to get excited about. Sometimes you don't fancy having cord or rubber around your wrist so this is a sophisticated alternative.
Stainless steel is a lovely, solid material for your jewelry and won't tarnish, no matter how many hot tubs you get in with it on! The bright colors pop against the metal and make a trendy statement.
This is truly one for those of us who like to let our inner unicorns gallop free! An unabashedly bright and ballsy stud cuff, this rainbow piece immediately stood out among other gay pride bracelets as something that's bound to help us get in the pride groove.
You'll want to rock out wearing this – and the good news is, you can without any worries about it getting damaged. It's high quality and the snap close will ensure it stays put.
This is an elaborate and fashionable silicone bangle with an undeniably sexy design of two interlocking male symbols. We love that it's a sophisticated way to show your style and your gay pride.
It's good for those of us who sport a more monochrome wardrobe and so prefer to avoid the rainbow colors, but still want to demonstrate their beliefs. The combination of stainless steel and silicone make it durable and sleek.
Usually it's good to have lighter jewelry, but sometimes it's nice to have the feel of something heavy and well-made around your wrist, to anchor you a bit and help you feel the sheer quality of an item. This gorgeous bracelet of aluminum flat weave does just that.
Made of woven aluminum rings shot through with delicate rainbow colors, this is a subtle and classy nod to the brighter rainbow designs seen on this list. It's handmade with a great deal of care and is sure to get you compliments.
Cheerful and brash, this lightweight rubber bracelet is an easy and fun addition to your party wardrobe. It might not be the most sophisticated of gay pride bracelets, but it's definitely one of the most interesting!
Decorated with bright colors, male (and female) symbols and cute gay couples holding hands, it shows everyone you meet that you are confident in who you are and not afraid to shout it loud and proud – via pride jewelry!
So get that arm party started, dear unicorns!