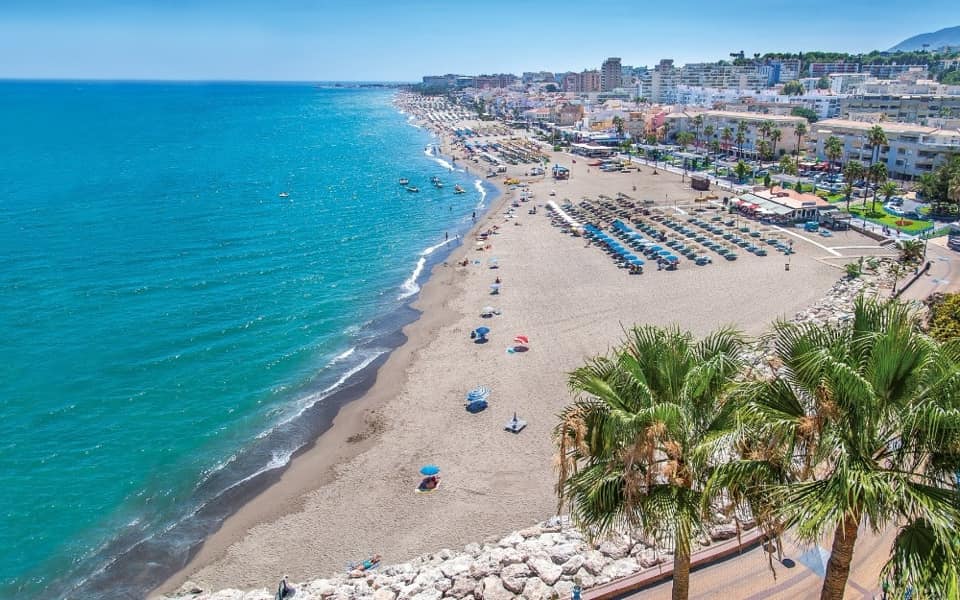 A coastal retreat on the beautiful Costa del Sol in Spain, Gay Torremolinos is known for its splendid beaches, varied nightlife, affordable prices, and a jam-packed calendar of annual events.
Nicknamed "Chueca on the Beach" after Madrid's famous gay district, Torremolinos has long been an oasis of freedom, even back during the repressive Franco regime. In fact, over 50 years ago, this is where the first gay bar in Spain was opened. Since then, its fortunes have waxed and wanned today we can confidently say things are very much back in full swing.
'Terrible Torre' may have a byword for tacky package holiday deals in the 1970s, but today Torre has grown up – and attracting trendy jet setters and yes, plenty of queers. The hotels here might still have an architectural style best designated 'ruinous' – but the 7km of perfect sand and a very open culture let you overlook this shortcoming.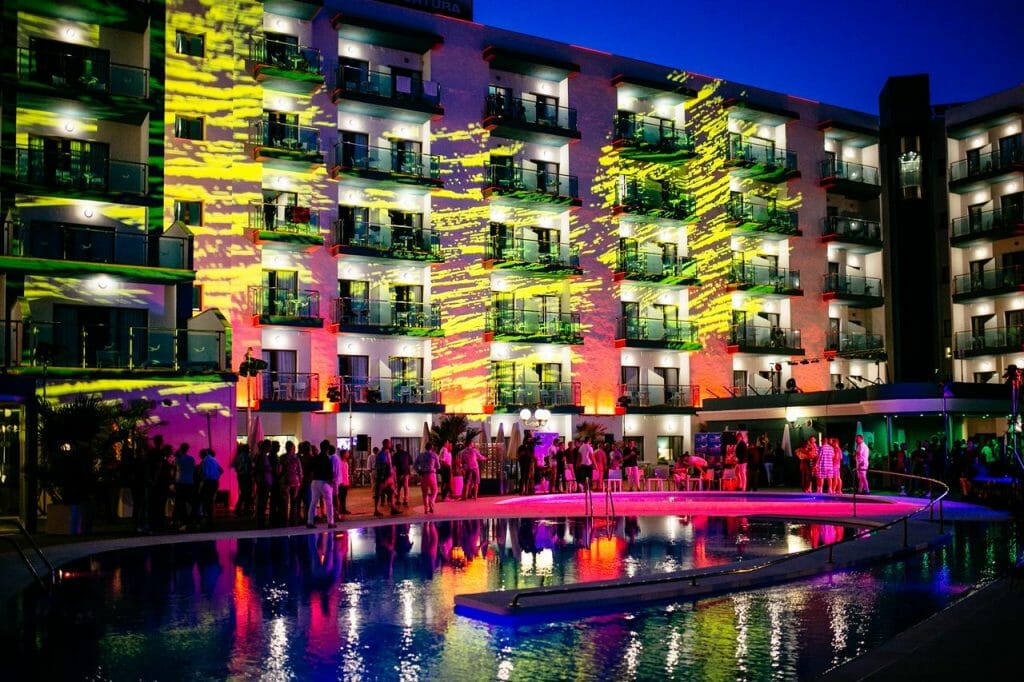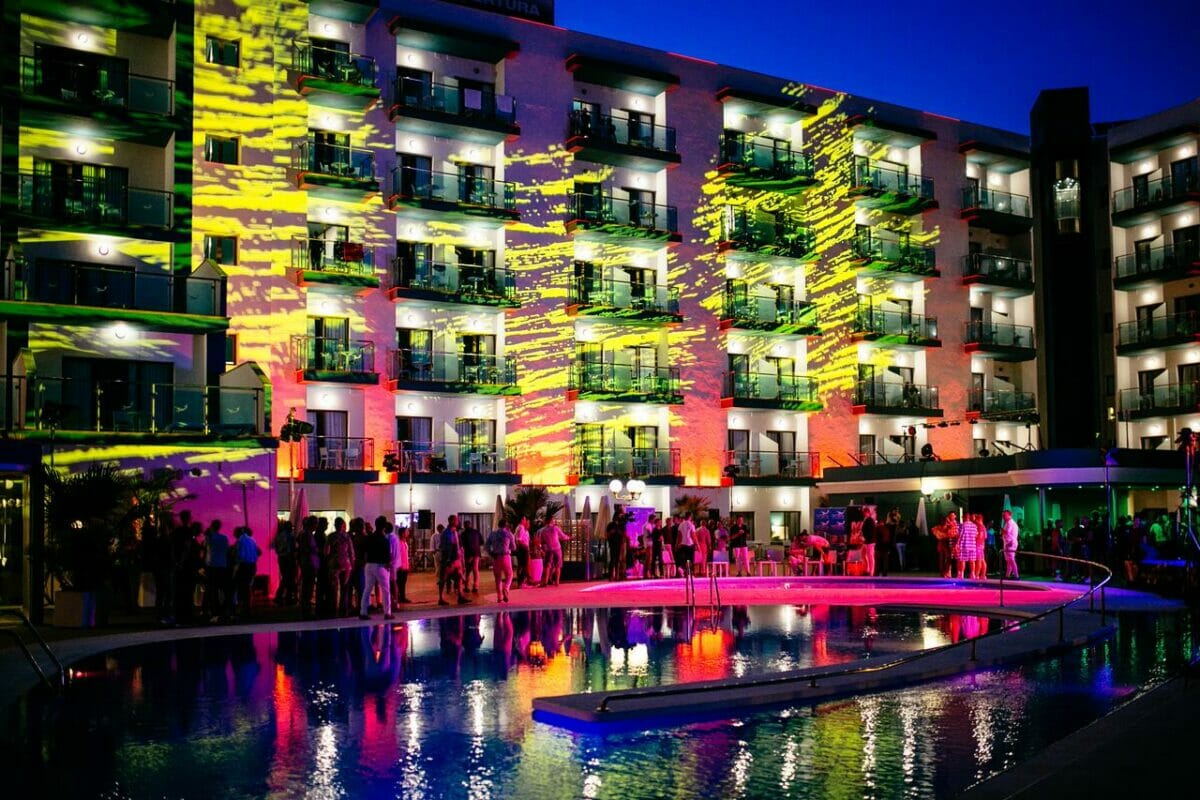 Positively teaming during the summer months, this is an unpretentious gay holiday destination that sizzles with unconcealed hedonism – yet avoids the price tag and often ostentatiousness of Stiges, Nice or Mykonos.
A playground for gay men who flock here from around the world to work on their tan beachside during the day, before cramming into dozens of gay bars and clubs of La Nogelera at night – Torremolinos is particular popular with the bear and fetish crowd, which is reflected by the sheer number of cruise bars and events catering to them each year.
Torremolinos is beyond gay-friendly, and no matter which season you visit in, you will be welcomed with accepting and open arms. At times, we struggled to spot any straight people, and it always felt like the queers had taken complete control. Espeically around Easter or other big queer events. And all just a ten-minute drive from Malaga airport…
Torremolinos might be one of the world's biggest gay travel destinations you have never heard of.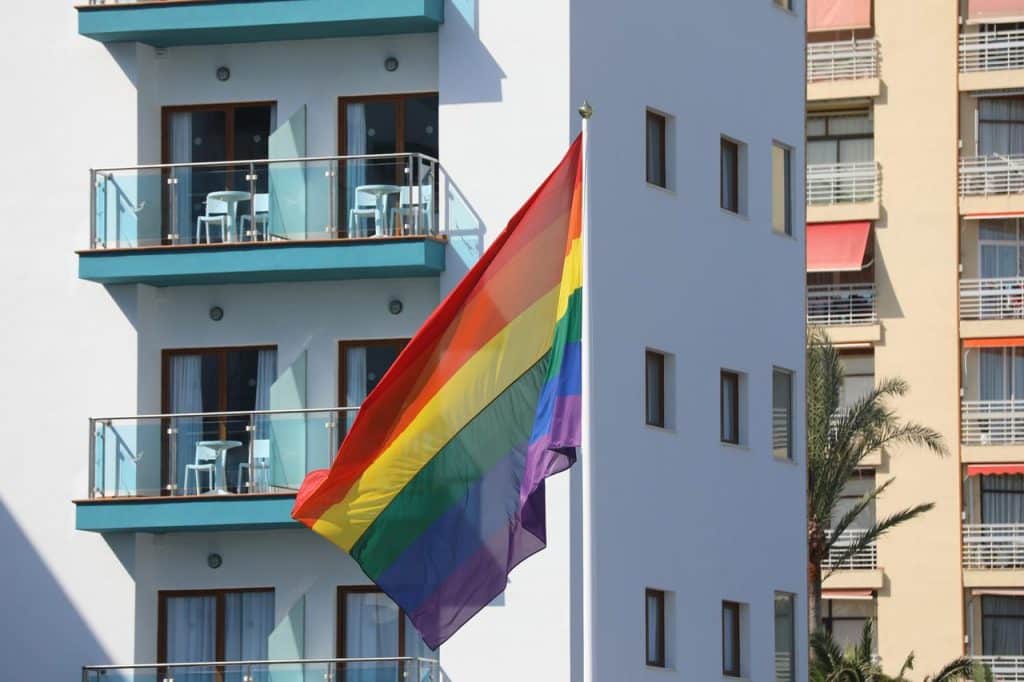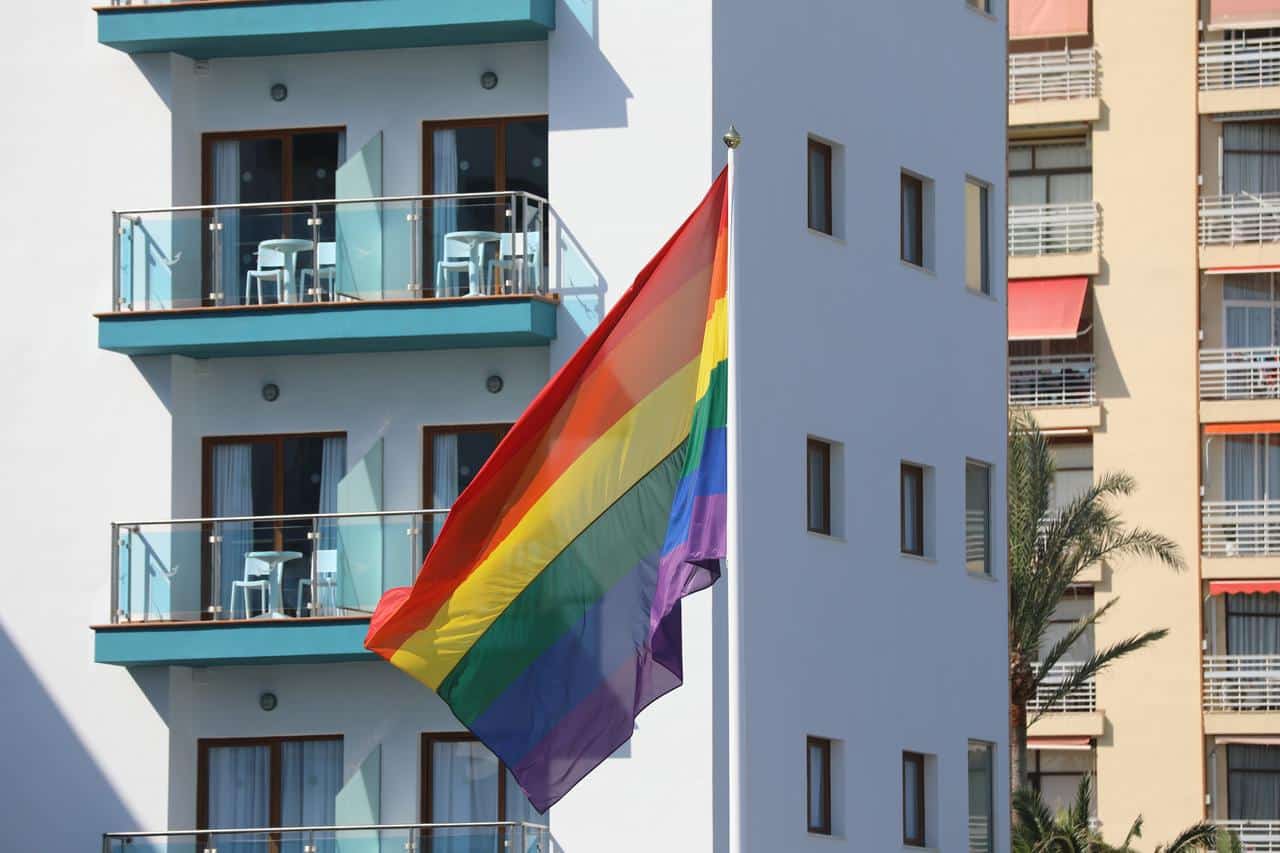 Gay Torremolinos Guide: The Essential Guide To LGBT Travel In Torremolinos Spain
Attractions in Torremolinos
Naturally, being gay does not define which attractions most of us will want to see in each destination, and most queer travelers will want to check out the top things to see in Torremolinos during the day!
We found our favorite memories were watching the sunset from a relaxing cocktail bar, dancing till dawn with our queer family, or checking out gorgeous men on the Torremolinos gay beach – and honestly, that is the whole appeal here. There are a few museums and churches, but we would instead head to a drag show or work on our tan.
Torremolinos also has an excellent line-up of gay events throughout the year that is well-worth planning your trip around if you can. Easter marks the start of the summer season with more parties than we could cover, but Mad Bear Beach and Pride are always utterly marvelous. There are also some amazing day trip options in the area if you somehow find yourself bored…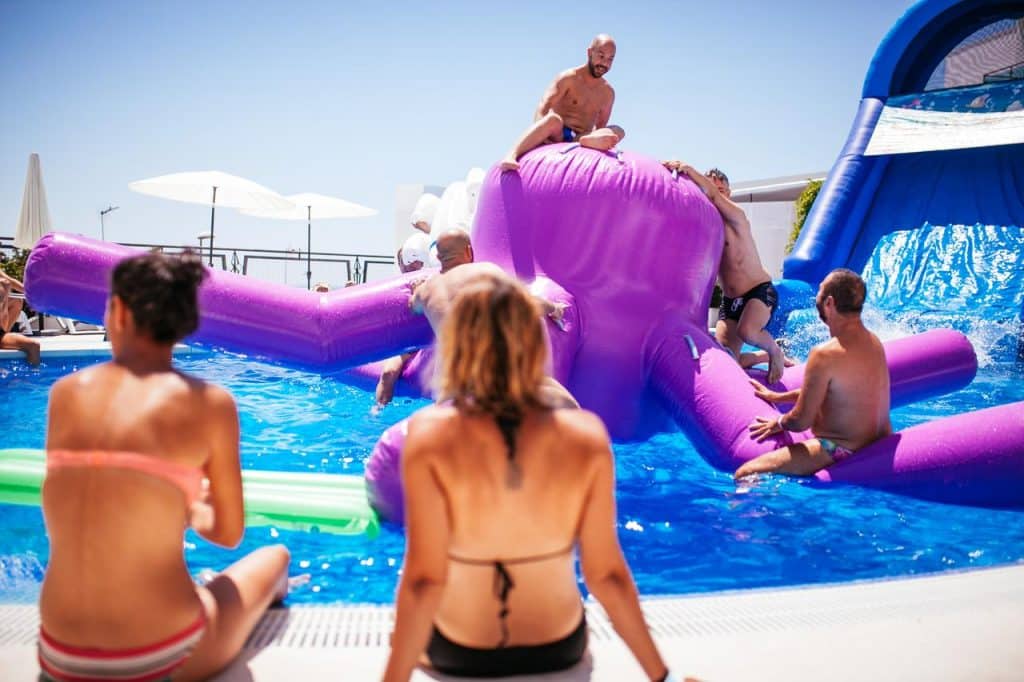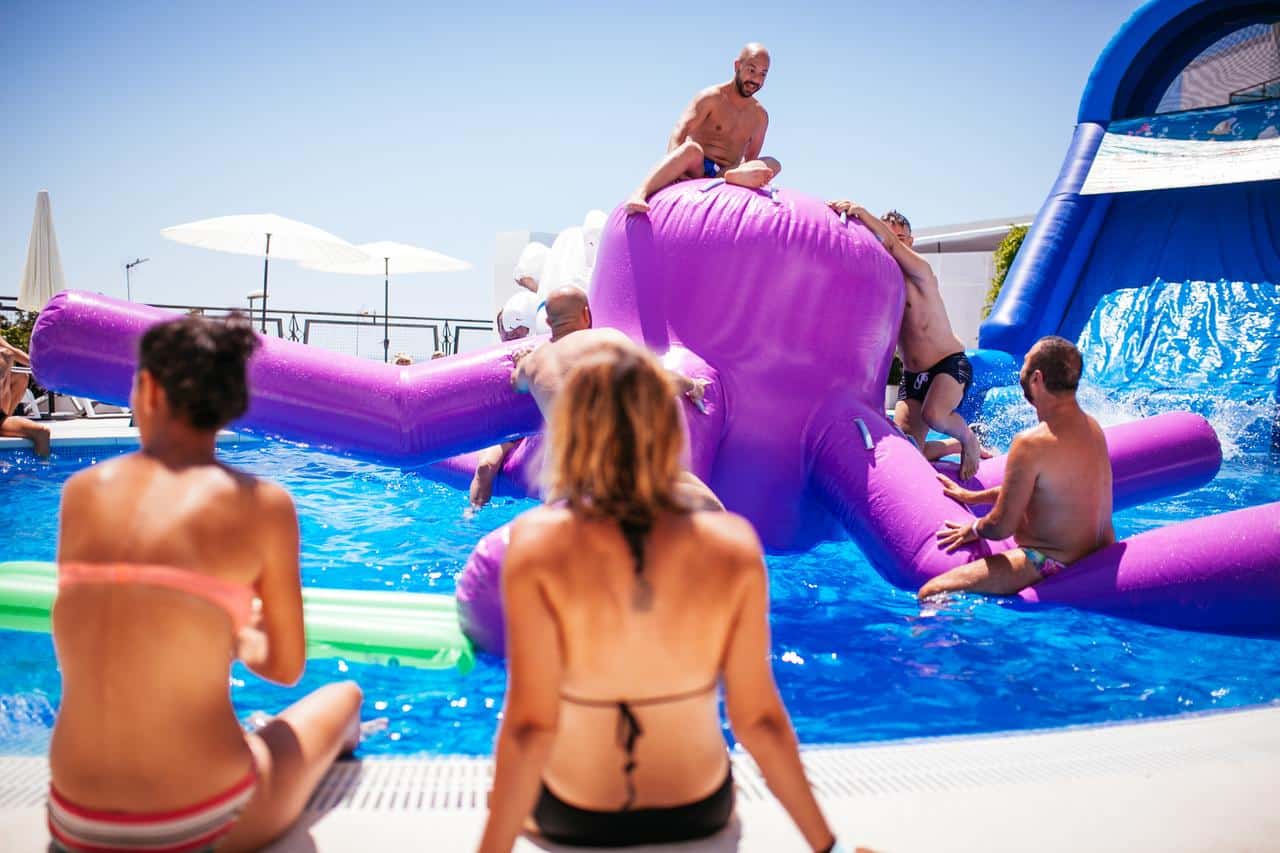 Things To Do In Torremolinos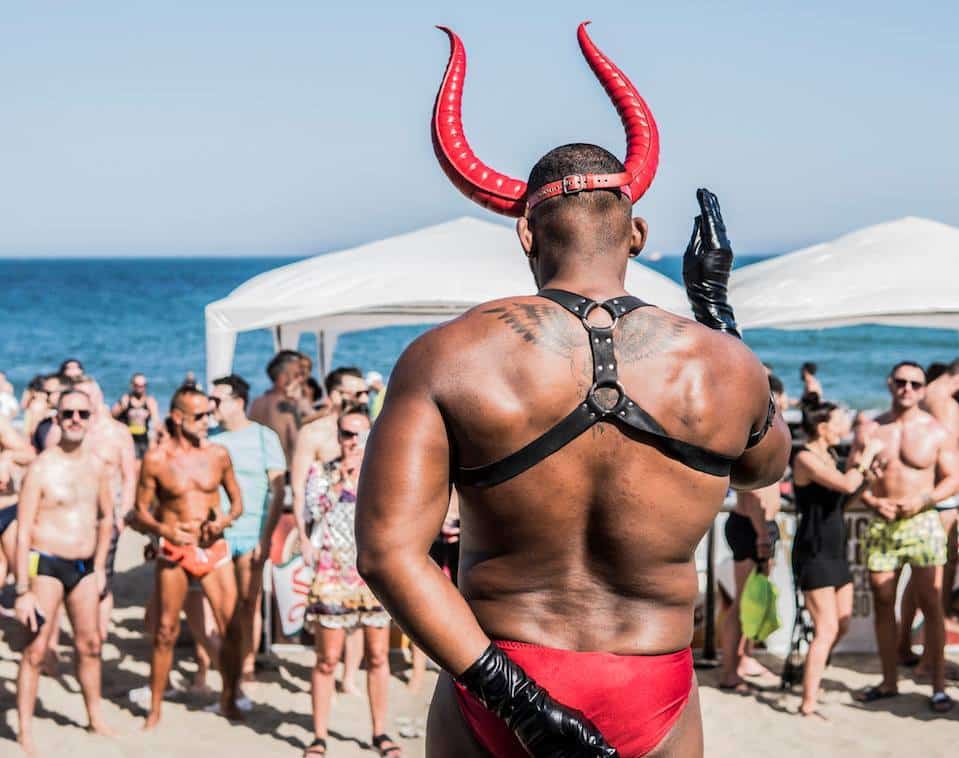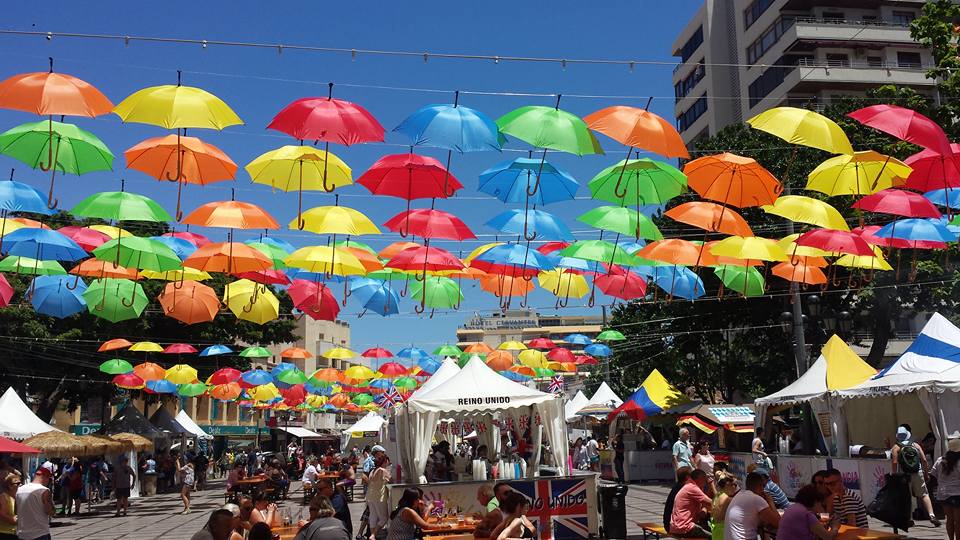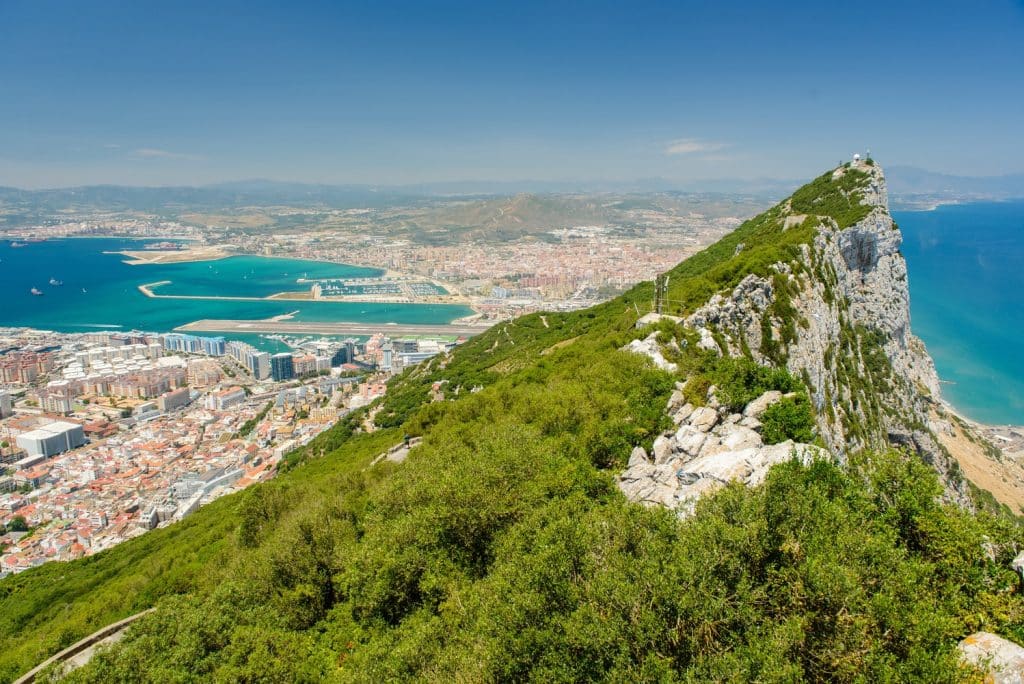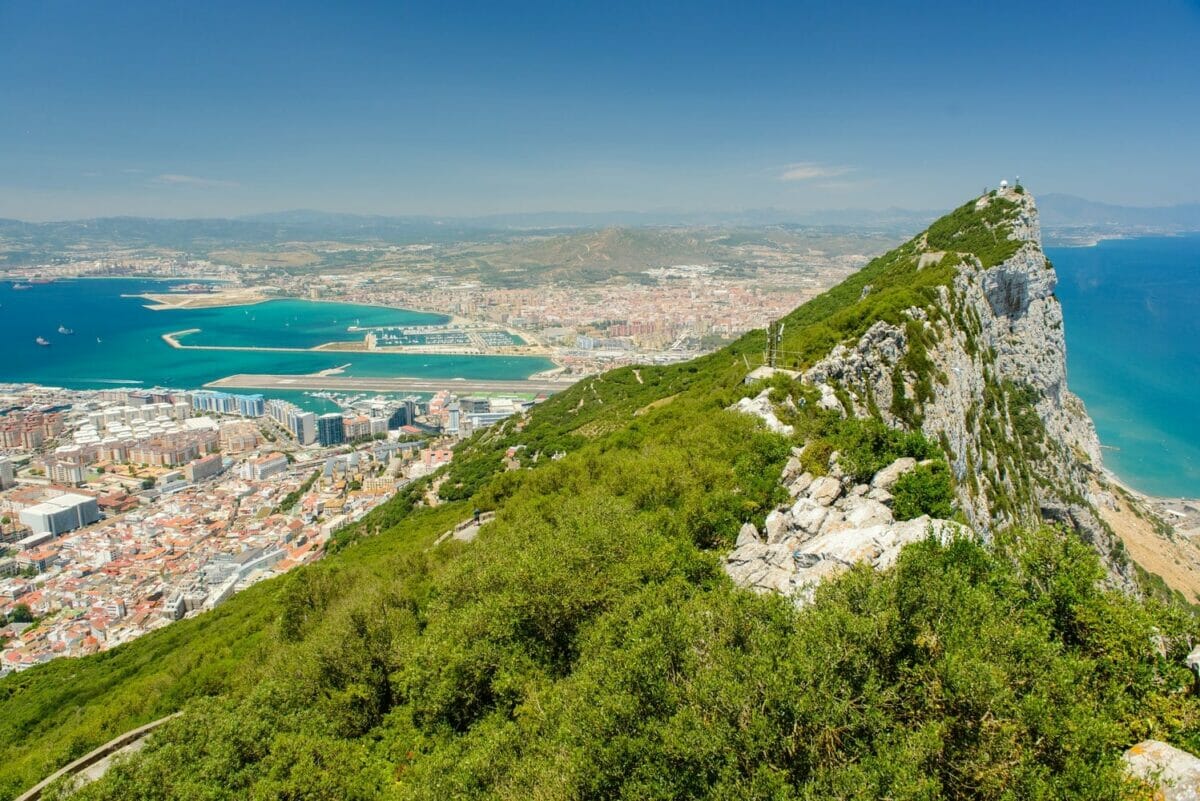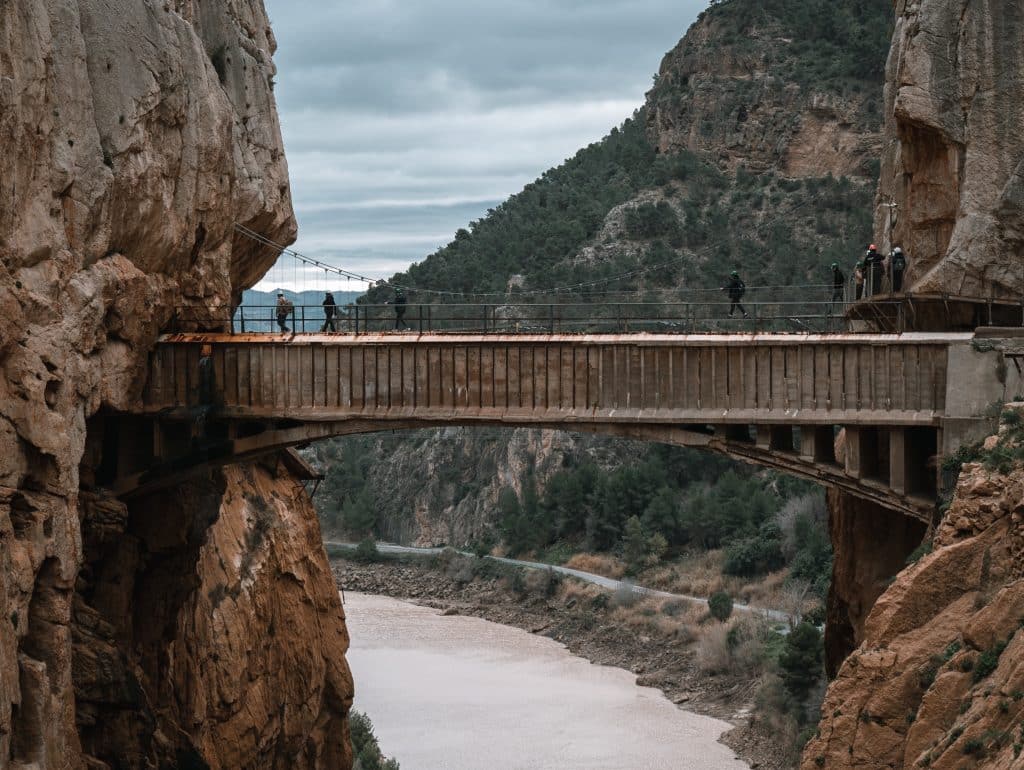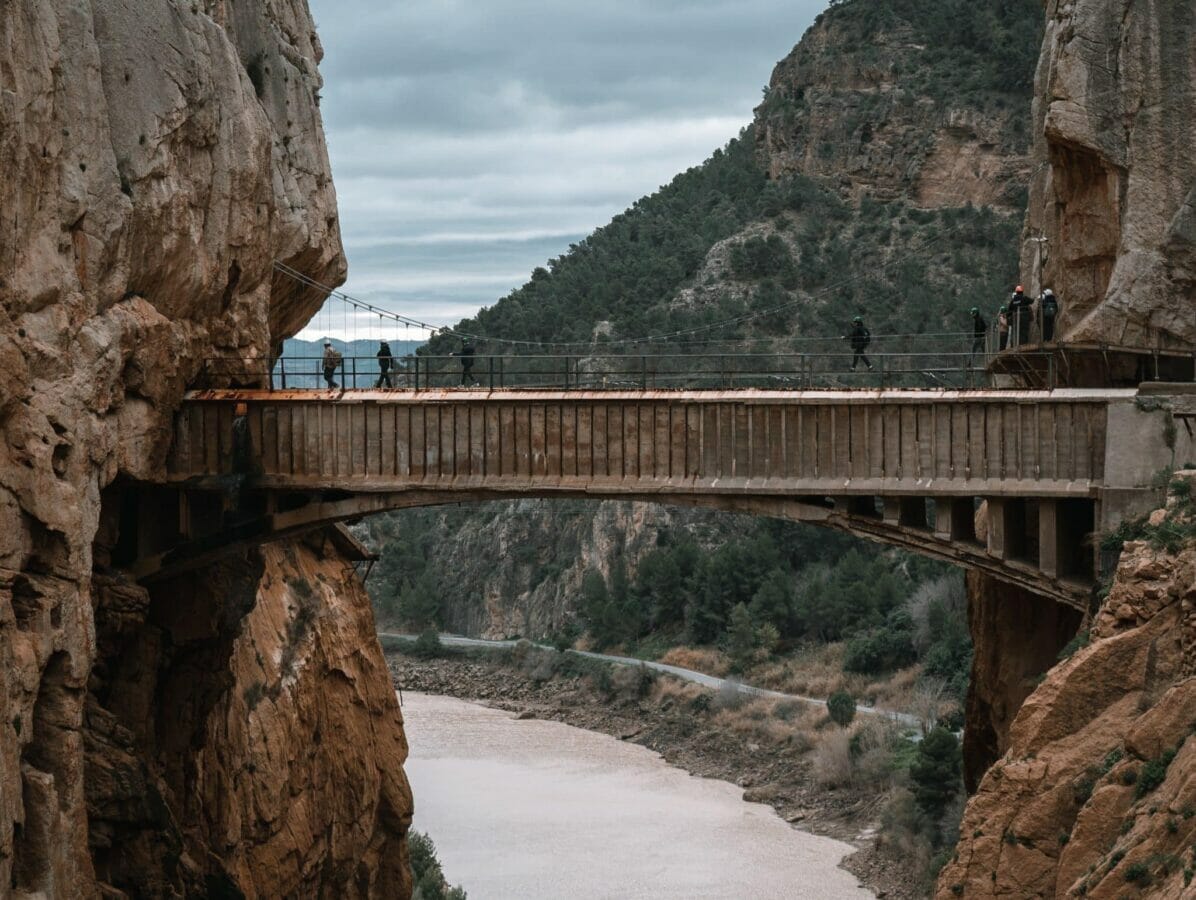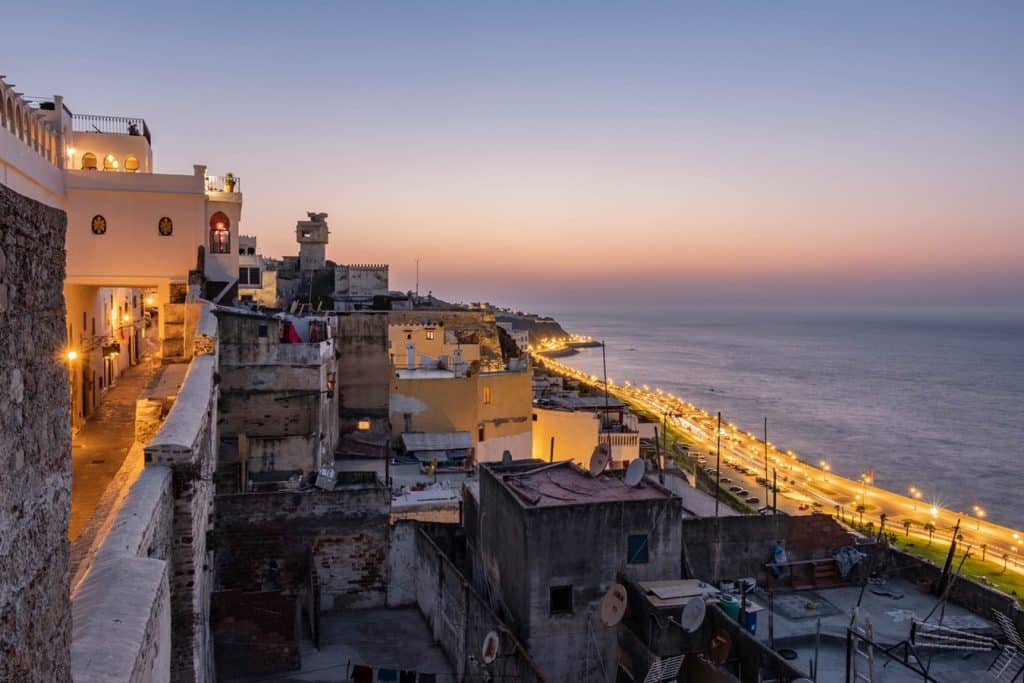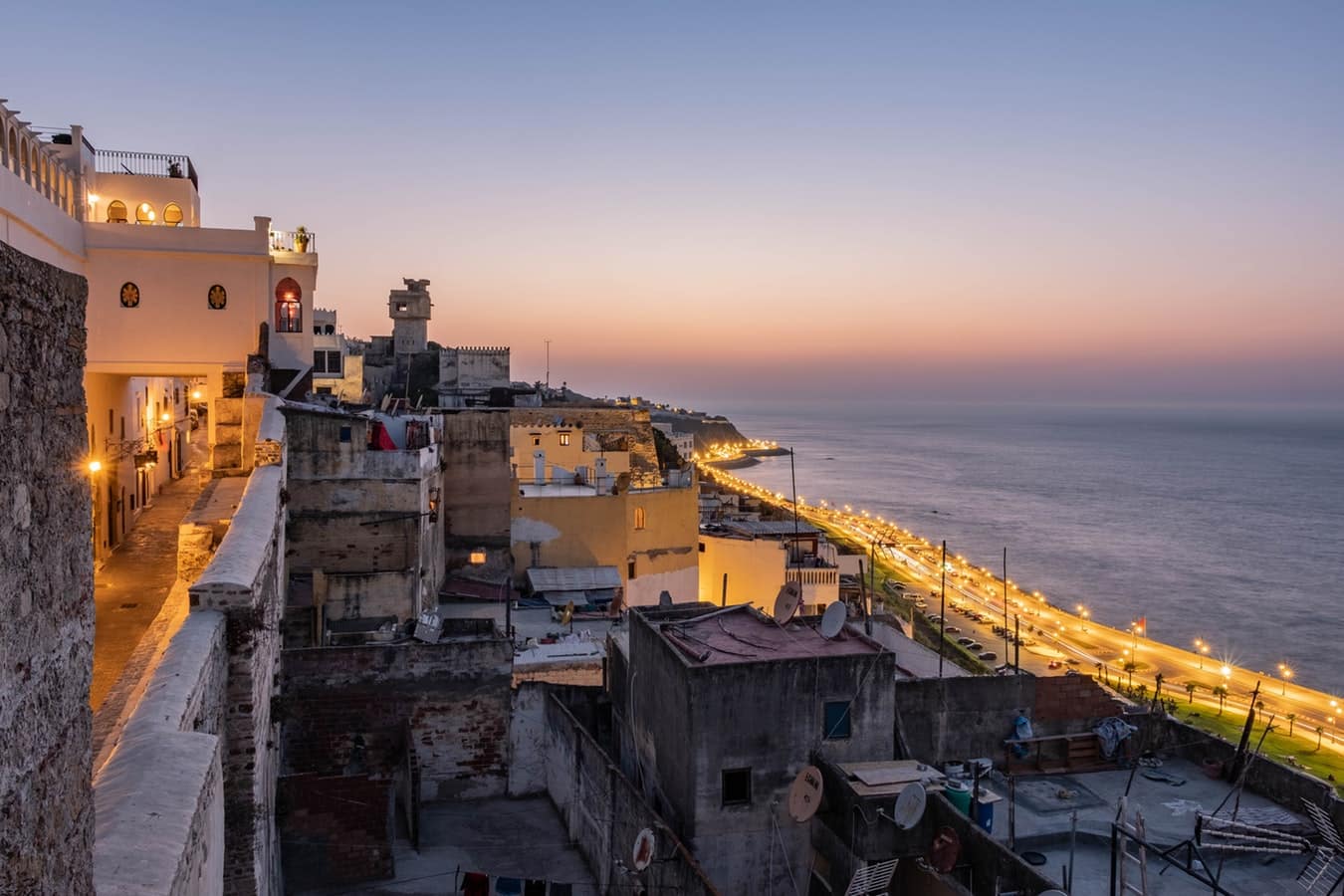 Annual Gay Events In Torremolinos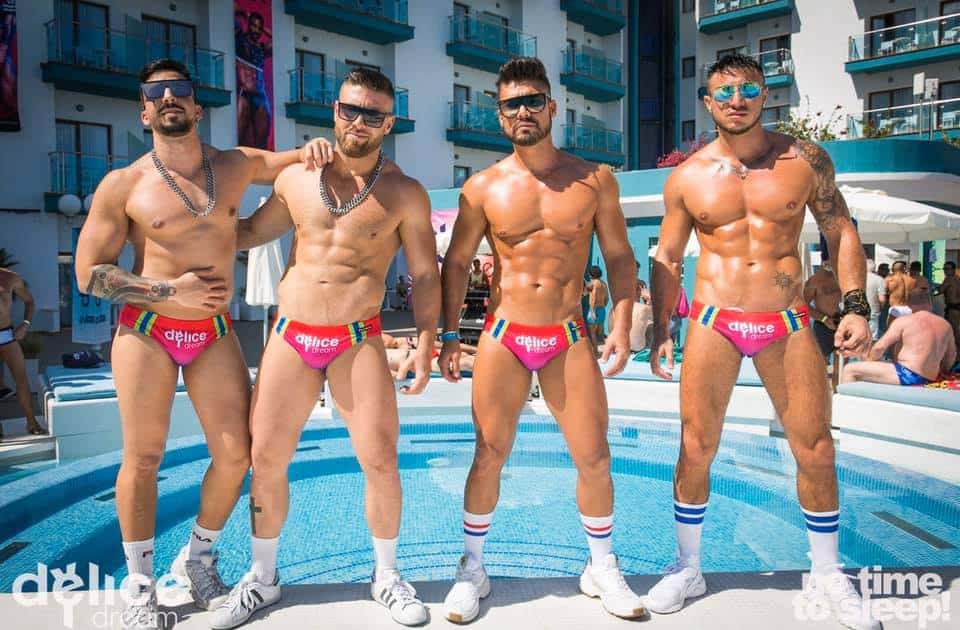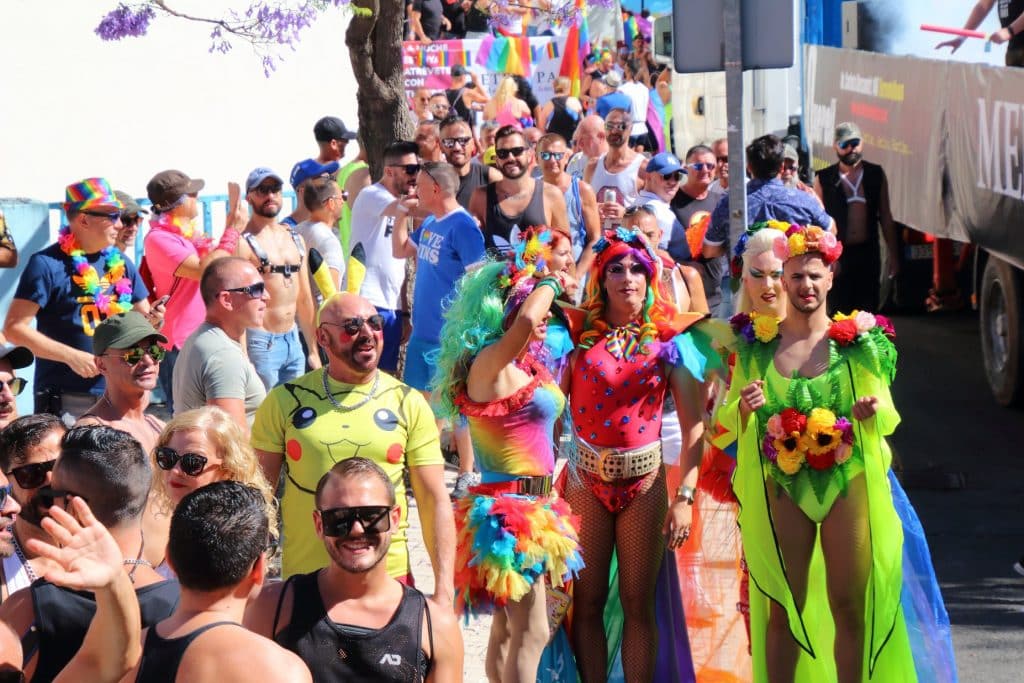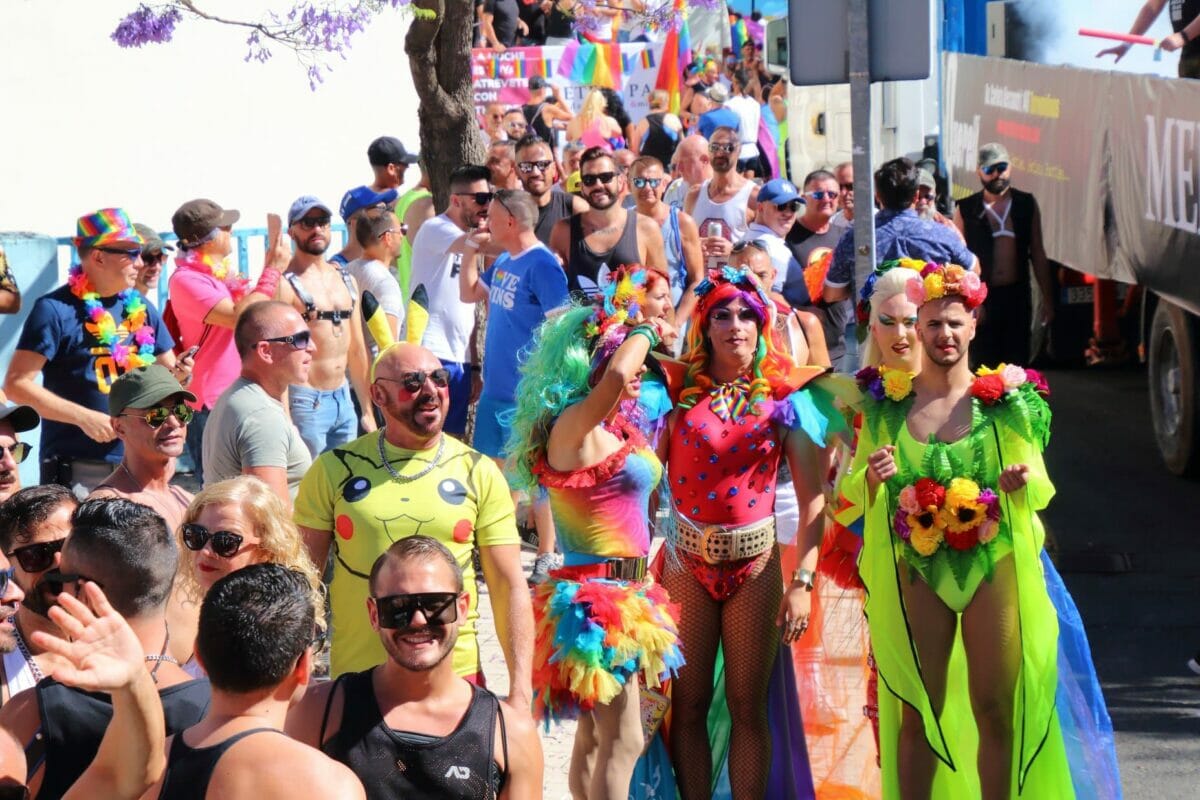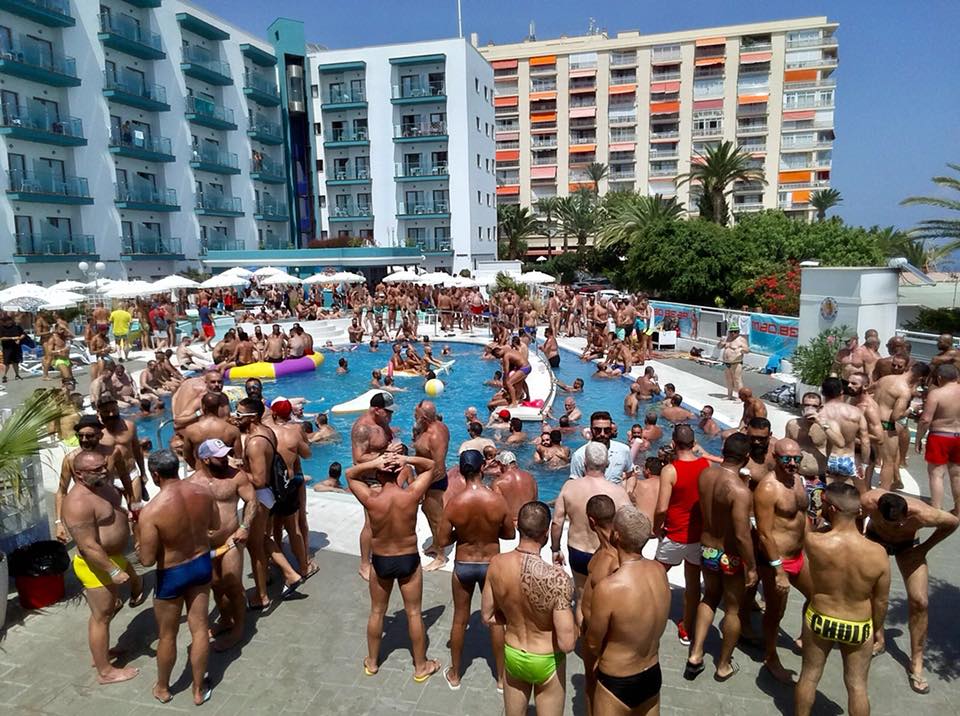 Gay-friendly and Gay Hotels in Torremolinos Spain
As a world leader in LGBT tourism, there are plenty of hotels in Torremolinos catering for every type of traveler – and it would be unheard of for any hotel or guesthouse to have an issue with a same-sex couple checking it. Everyone here is gay-friendly and welcoming, as it should be!
Still, everyone likes to be surrounded by like-minded people, and as such, a few hotels in Torremolinos have cropped up as *the* place for gay travelers to stay! Torremolinos is compact and very walkable, but our favorite hotels were clustered close to the Bajondillo beach waterfront with all the gay nightlife at Nogalera, just a short walk away.
Gay Torremolinos is all about the beach and bars, so you want a hotel that lets you access both with ease.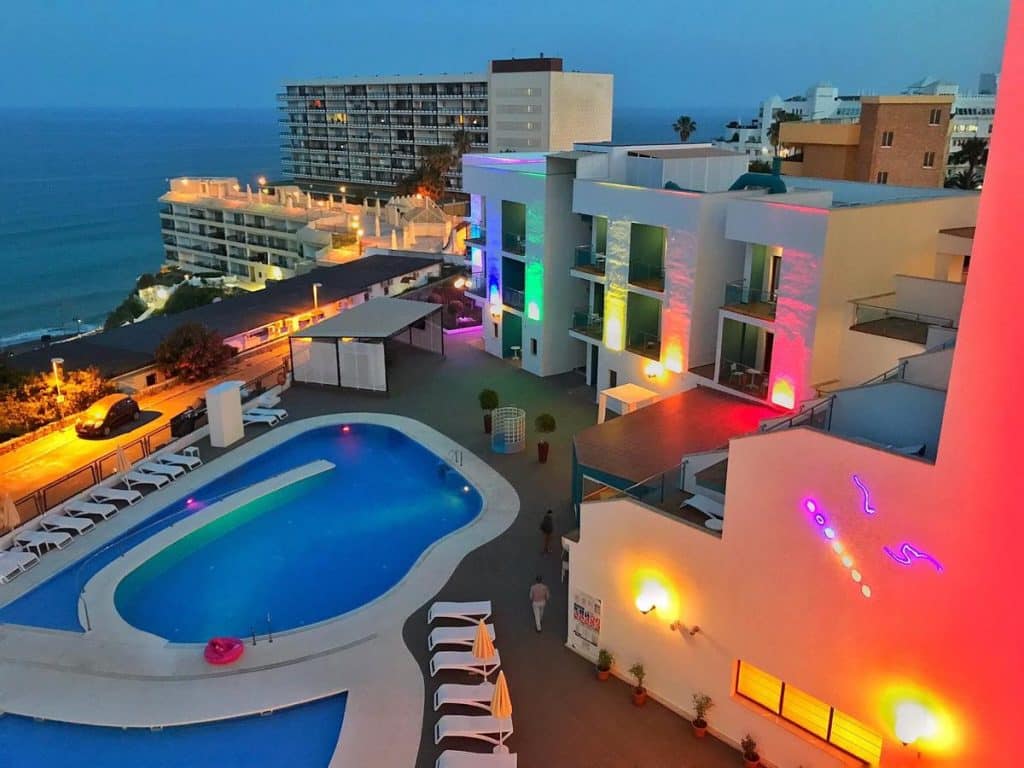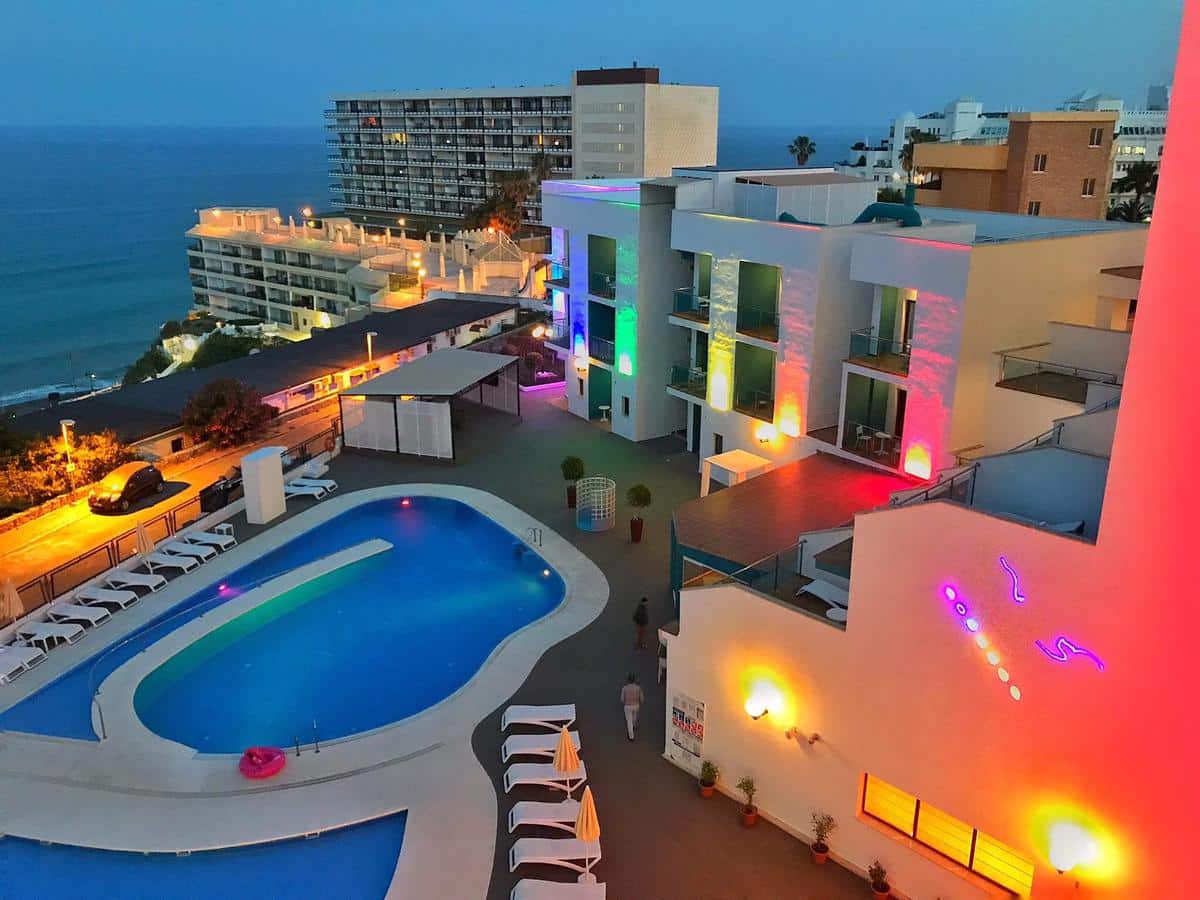 The following hotels in Gay Torremolinos have all received rave recommendations from gay travelers in the past. Still, of course, there are hundreds of other hotels all over Torremolinos if these are not quite what you are looking for. Prices are high in peak season, and the adage is true: you do get what you pay for here! Balconies and sea-views don't come cheap, and while there is no exclusive gay hotel in Torremolinos, during the summer, gays outnumber hetero-travelers at most of these locations.
Whether you want a cheap place to crash after a night of partying, an affordable hotel with a pool to socialize around, or a chic designer option to sip cocktails by the sea surrounded by fabulous people – Gay Torremolinos has something for everyone!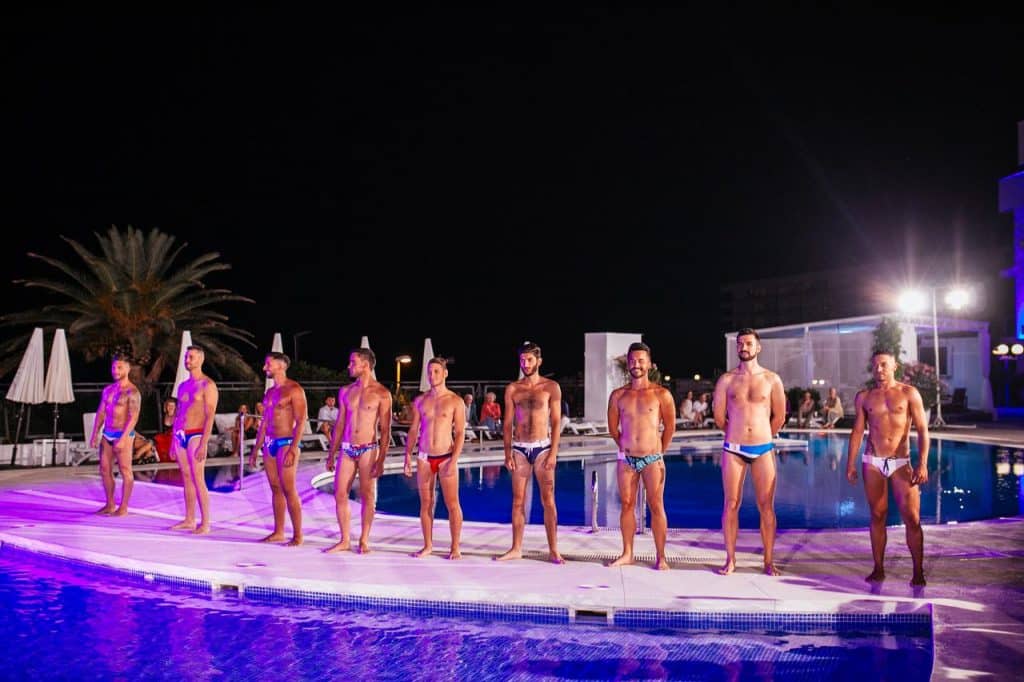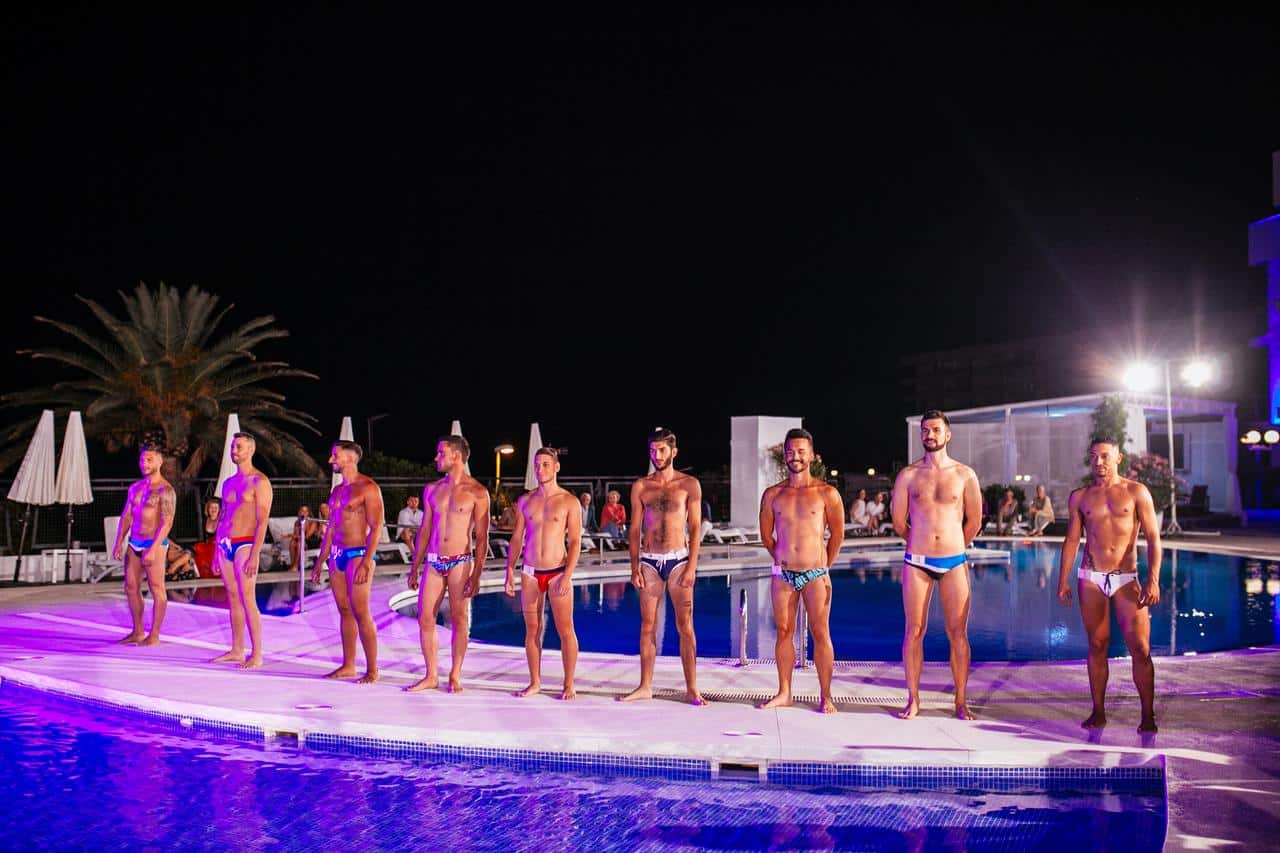 Hotel Ritual Torremolinos ☆☆☆☆– 'Openly friendly', this eclectic and (basically) gay hotel is our favorite spot to stay, right on Bajondillo beach. They even have an annual Mr. Rituals Hotel contest…Completely renovated, you can enjoy avant-garde rooms with sea views. Or head up to the ninth floor of the hotel where you can enjoy a private guest-only area. Sunbathe, swim in the infinity pool, or take in the marvelous views out over the Med and beach. Along with the pool, you can enjoy the best cocktails in our rooftop bar, open until sunrise. You can also stay in shape and relax as The Hotel Ritual Torremolinos has a latest-generation sauna spa with a high-quality templarium, dynamic pool, steam room, sauna, chromotherapy room, and massage room.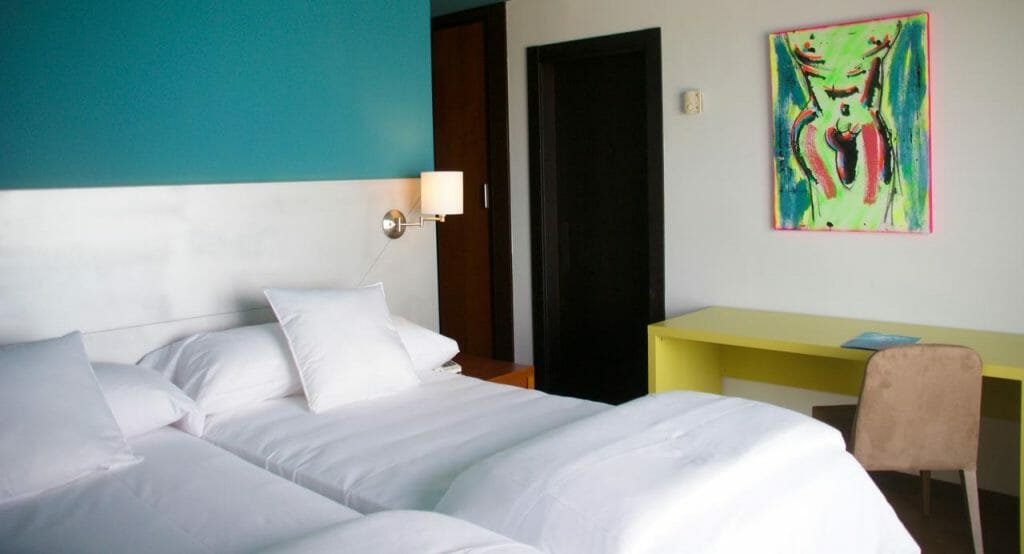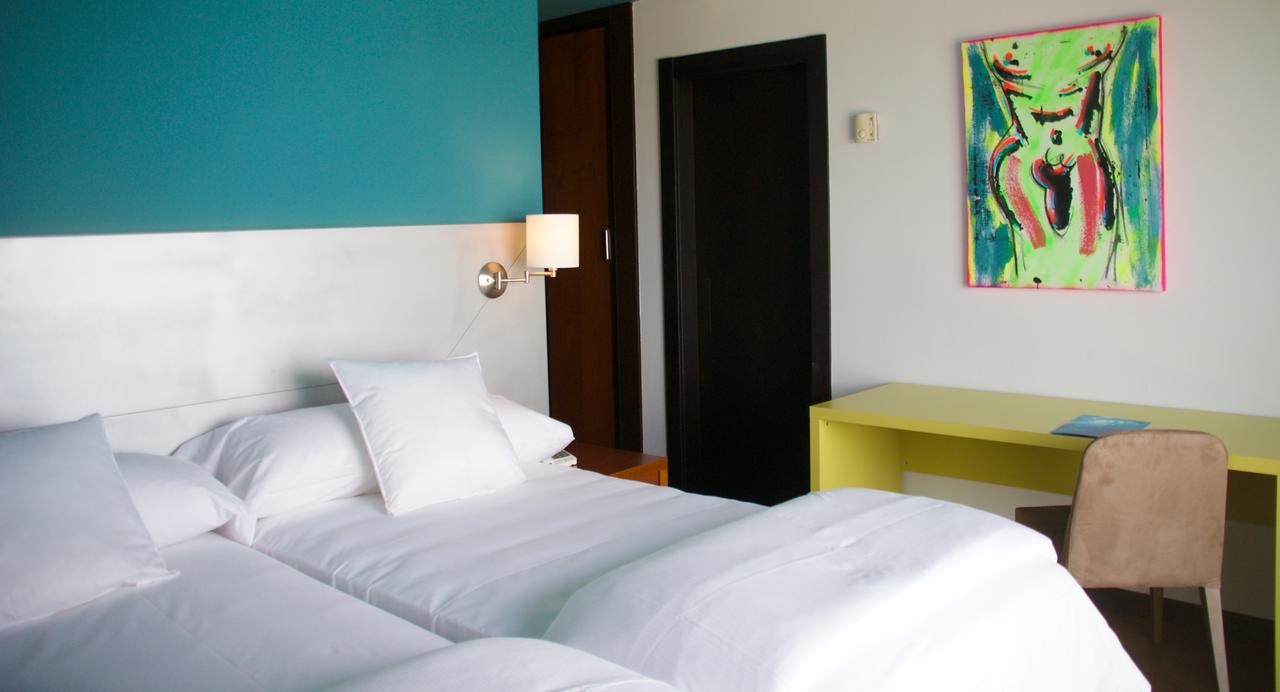 Fenix Torremolinos ☆☆☆ – An adults-only hotel with affordable rooms to make you feel at home. Located in the center of Torremolinos and very close to the beach of El Bajondillo, you are ensured a peaceful break here that you can enjoy with your partner or friends, overlooking the Mediterranean sea. The recently renovated elegant rooms have air conditioning and a modern bathroom with a bath or shower while the spa offers a sauna, a Turkish bath, and solarium. The hotel's buffet restaurant enjoys fabulous views, and there is also a chill-out bar that holds cabaret nights with live music and exclusive entertainment — very gay-popular.
Meliá Costa del Sol ☆☆☆☆ – One of the best options for unwinding, having fun, and working in Gay Torremolinos, thanks to its excellent location, its complete and comfortable facilities, and its superb service. A short walk to most of the highlights of Gay Torremolinos, this luxury hotel provides rooms and suites with fabulous sea views; different dining spaces; an outdoor pool overlooking the sea and surrounded by gardens and a gym. There is also the award-winning Thalasso Spa with a dynamic seawater pool, two massage cabins, a sauna, and a steam room.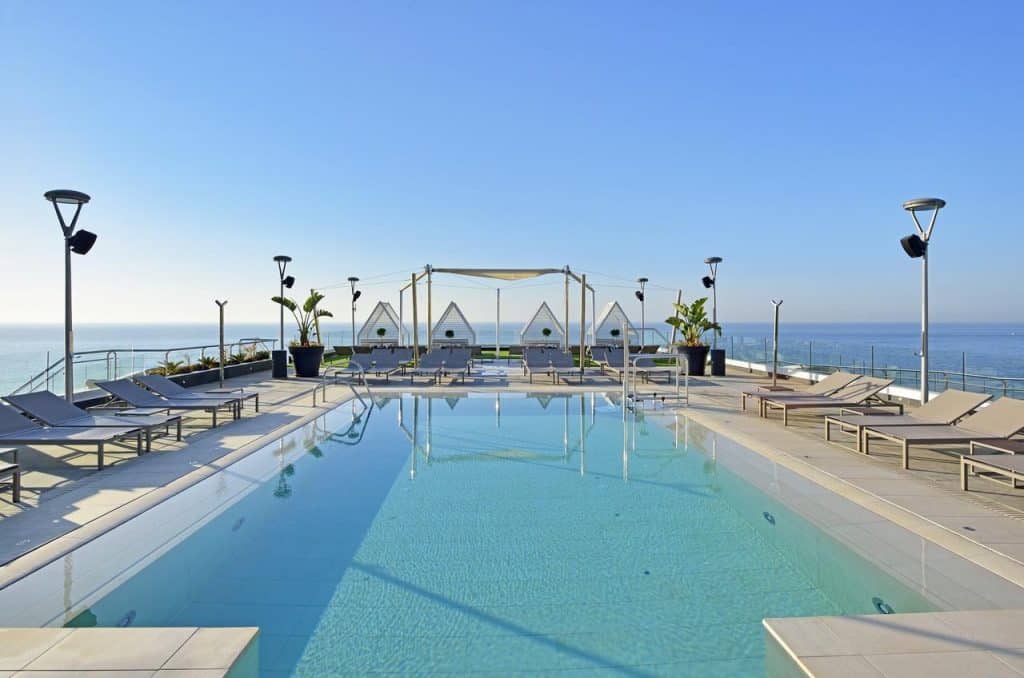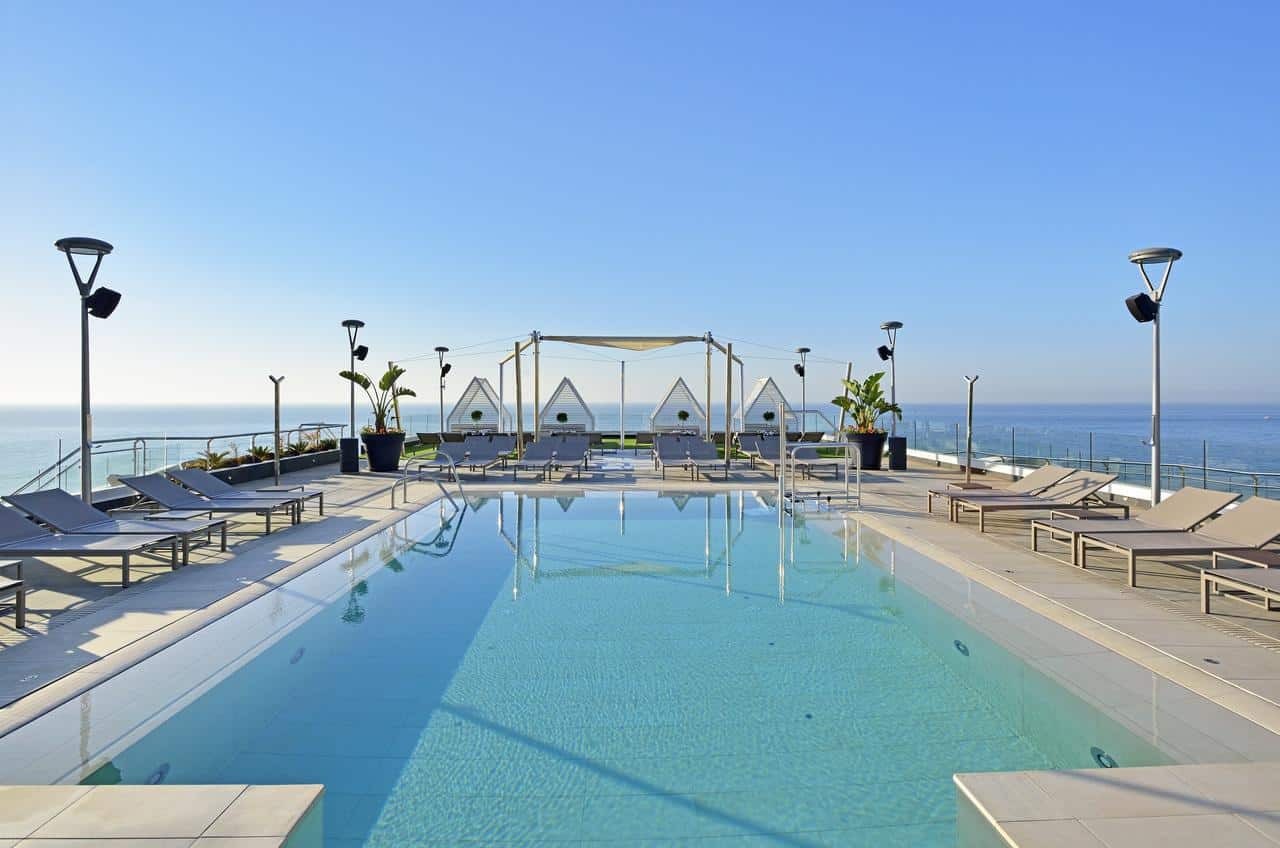 Hotel Roc Flamingo ☆☆☆ – A modern, laid-back hotel in the center of Torremolinos offering excellent value for money. The perky, relaxed rooms all feature furnished terraces while there is also a free breakfast buffet served daily in a casual restaurant. Should you wish to explore it, there is a dynamic bar/game room with a pool table, plus an inviting outdoor pool and occasional live entertainment.
Bajondillo Beach Cozy Inns ☆☆ – A newly established LBGT-friendly establishment 90 meters from the beach. Straightforward and affordable, it also offers a lobby-bar overlooking the street and air-conditioned rooms. If you are looking for quality rooms to sleep in with welcoming service and no additional amenities, this is a great option.
Pixel Guesthouse ☆☆☆ – An intimate 8-room hotel villa located in the most privileged area of Torremolinos and only a 5 minutes walk from the beach. Renovated and converted into a hotel, we loved the designer garden with a swimming pool, comfortable rooms, and friendly service. There is a dining kitchen where breakfasts are served and open 24 hours for the use and enjoyment of guests. The concept of accommodation is quite novel for some, but we place it between a boutique hotel and a bed and breakfast guesthouse.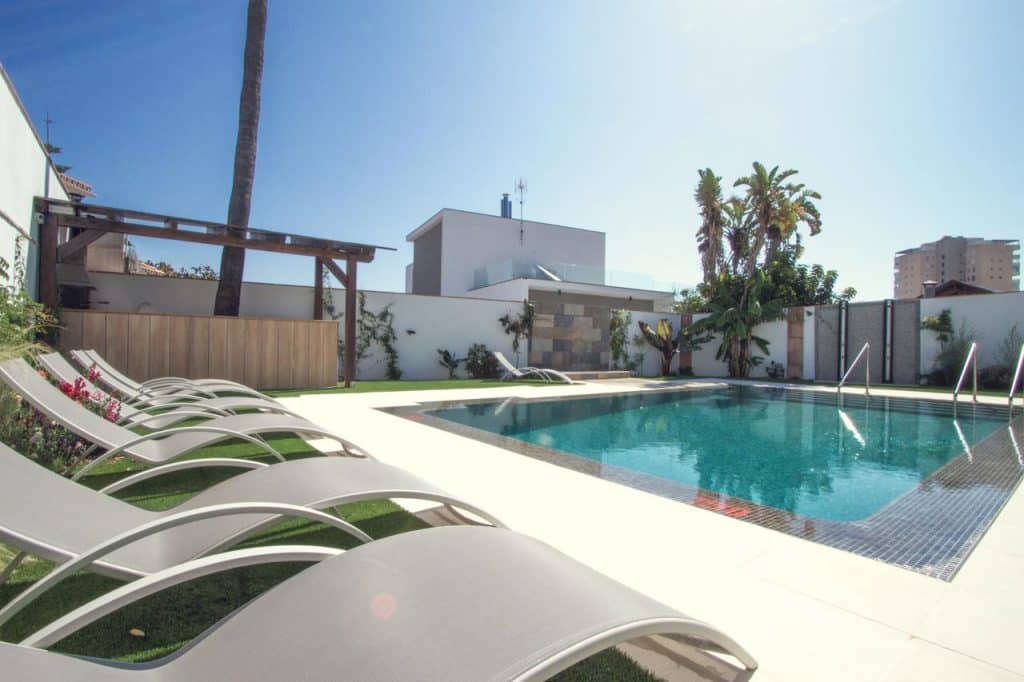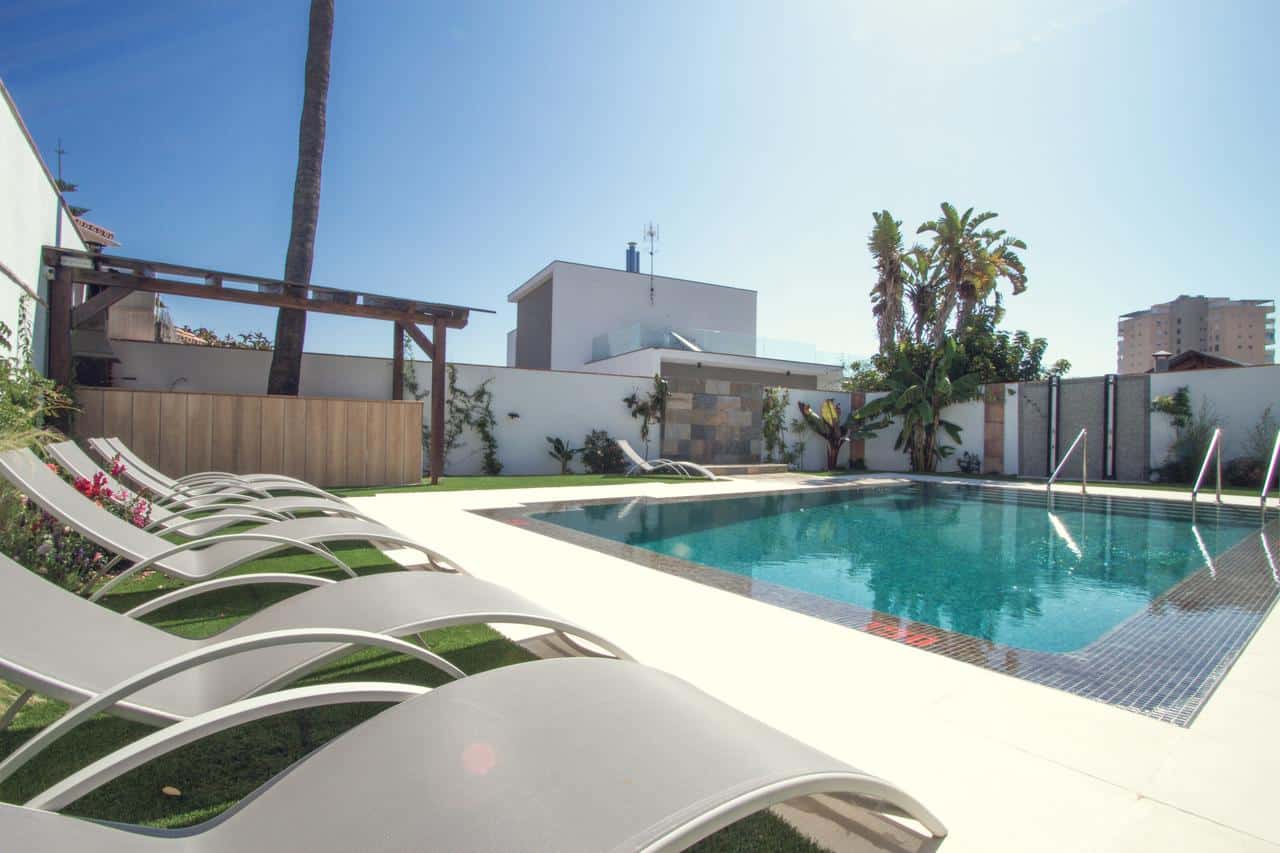 Gay Bars and Gay Clubs in Torremolinos
With Torremolinos being one of the world's best gay beach vacation destinations, you would expect an incredible gay nightlife scene – and, thankfully, you will not be disappointed!
Depending on your mood, you can find anything here from a relaxed cocktail in an upscale bar to an all-night dance rave surrounded by your queer family! This is one of Spain's most fabulous beachside communities, however – and it will cost you more than your typical gay beach holiday in Phuket, Punta Cana or Puerto Vallarta.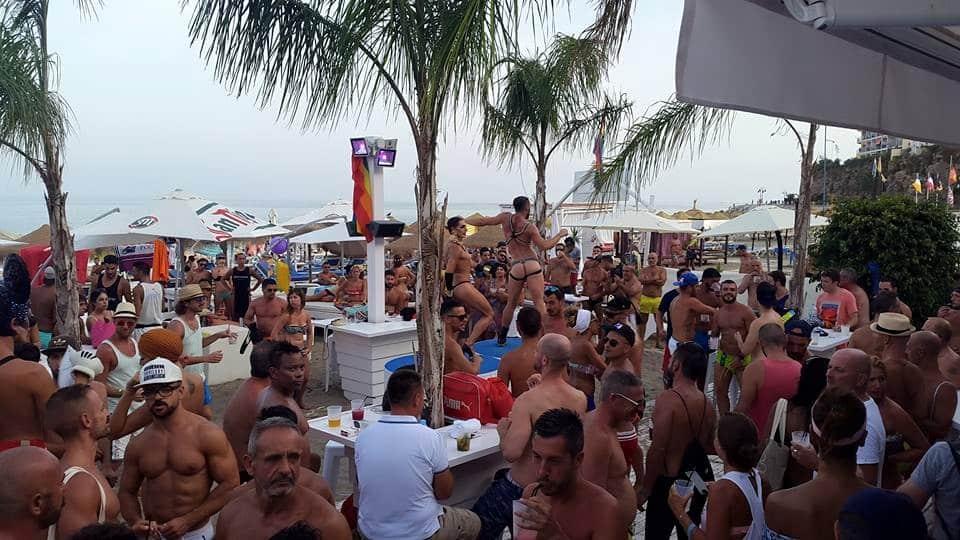 While the Torremolinos gay scene is active all year round, there is unquestionably a peak summer season running from May till September. You can expect most venues to be open from late March during the weekends and from Easter daily as the gay clubs and nightlife kick it into overdrive.
We are not staying off-season isn't a great time to visit, with lower prices and more locals, but you will have to work harder to find pumping venues. Check opening hours before heading out and expect to restrict your partying to weekends.
The Nogalera district is the city's gay village. Located in the center of Torremolinos, the area offers a wide array of gay bars and restaurants focused on the LGBT community. You could also check out Pueblo Blanco, another particularly gay-friendly area in the city with extensive commercial offerings and a relaxed atmosphere.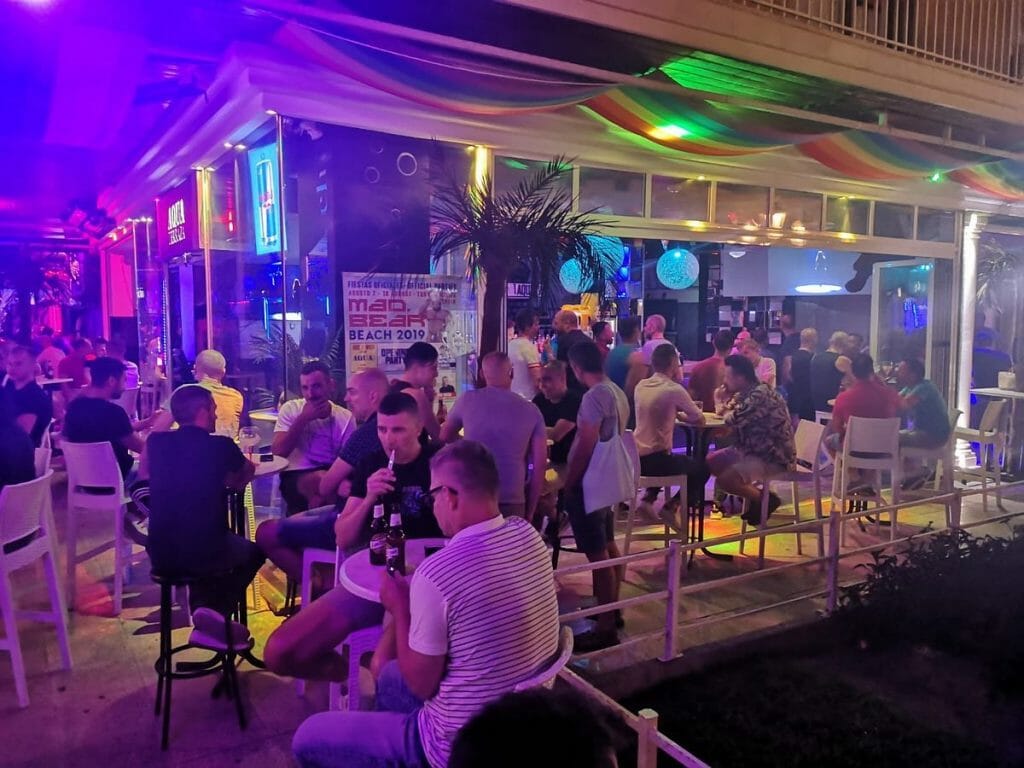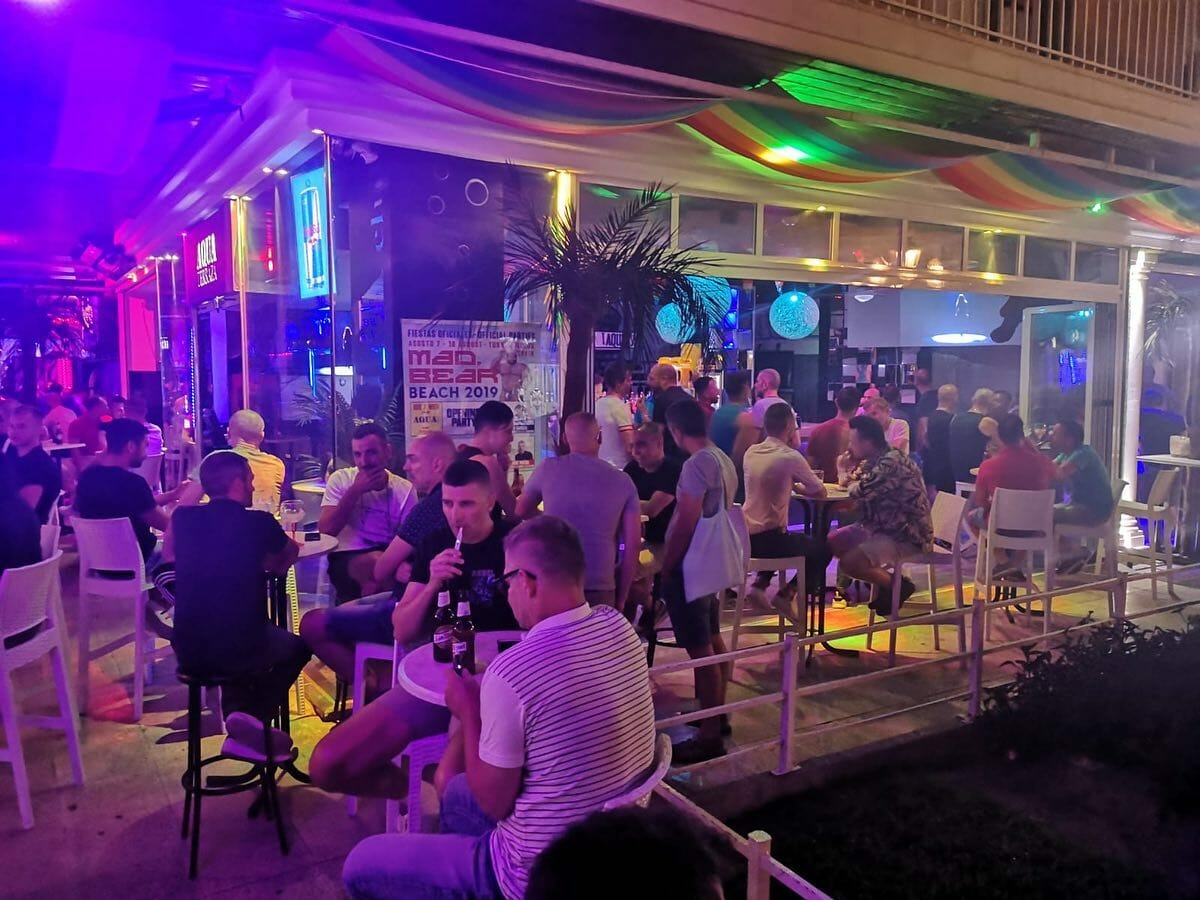 Honestly, everything here is so compact, and we ended finding our favorite spots by wandering around and seeing where was right on the night. Don't be afraid to part from the crowds. Chances are they will eventually come to you no matter when you go.
We should warn you, however, to take particular vigilant from pickpockets – especially if you are planning to get drunk and end up with your pants down. When exploring dark rooms or cruising, it is always a good idea no matter where you are to leave valuables at home…
Terrace bars are busy with the after-beach crowds and then post-dinner until around midnight, then bars get busy around midnight, and finally, nightclubs open at 2 AM, get crowded around 3 AM, and stay open until 5. This is Spain, after all, so take a siesta and be prepared for a fabulously exhausting night out.
For many gay bars in Torremolinos, flip-flops and tank tops are the uniforms of choice – but some more upscale clubs and venues demand more.
As Coco Chanel declared, "luxury equals comfort," so don't get too caught up as later in the night, plenty of tank tops come off!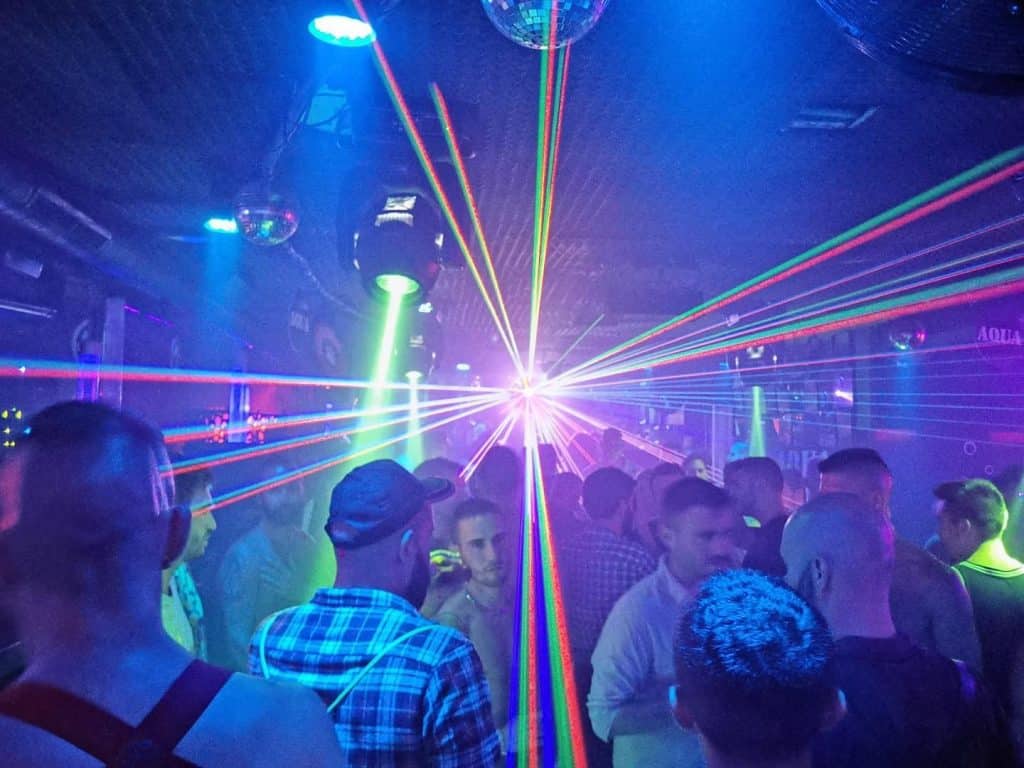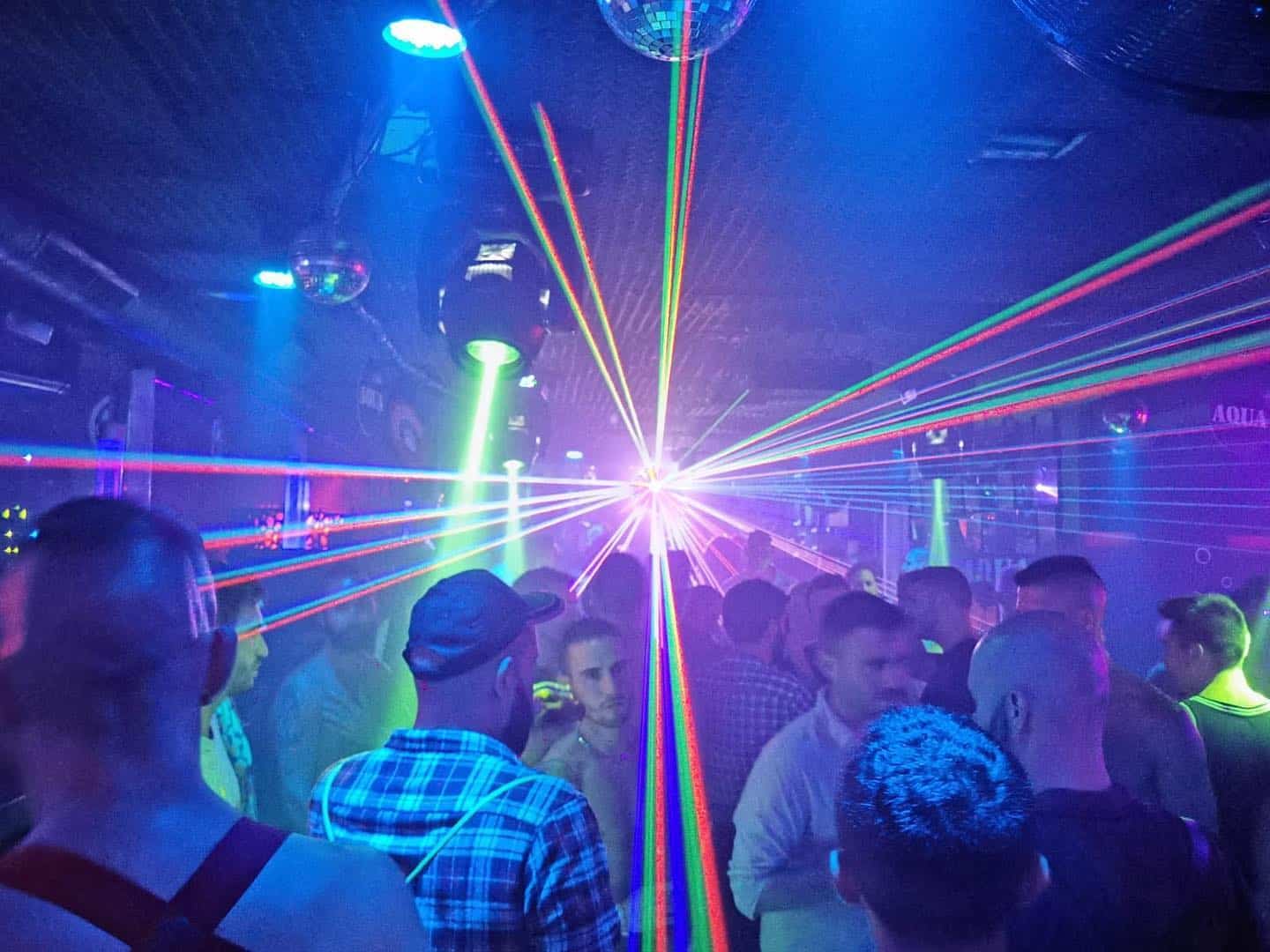 Bar At Torremolinos Gay Beach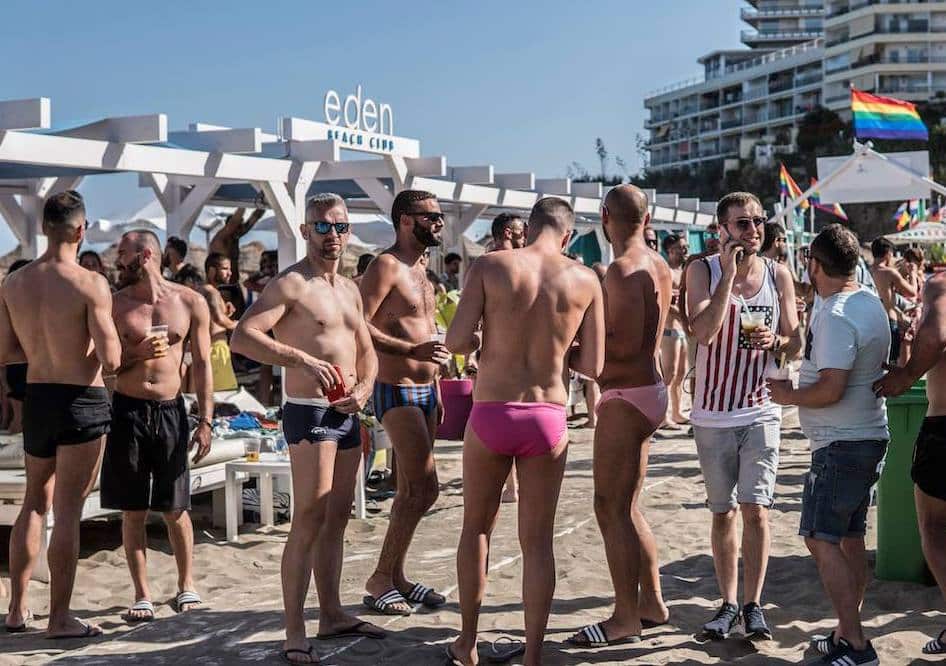 La Nogalera Gay Village Bars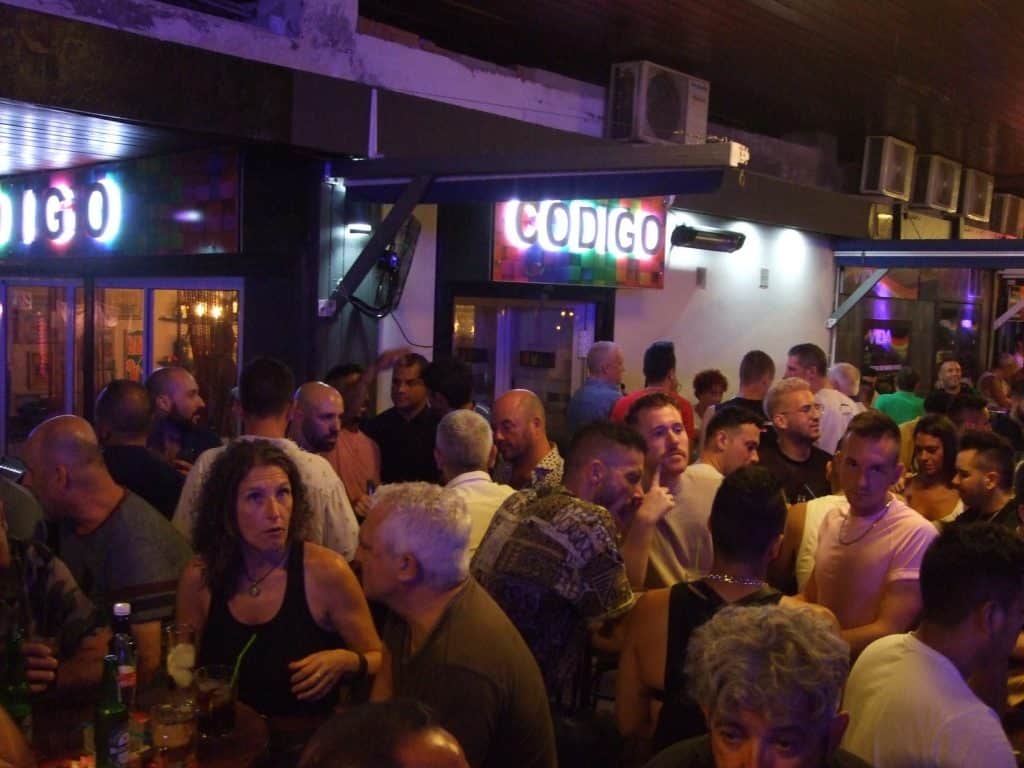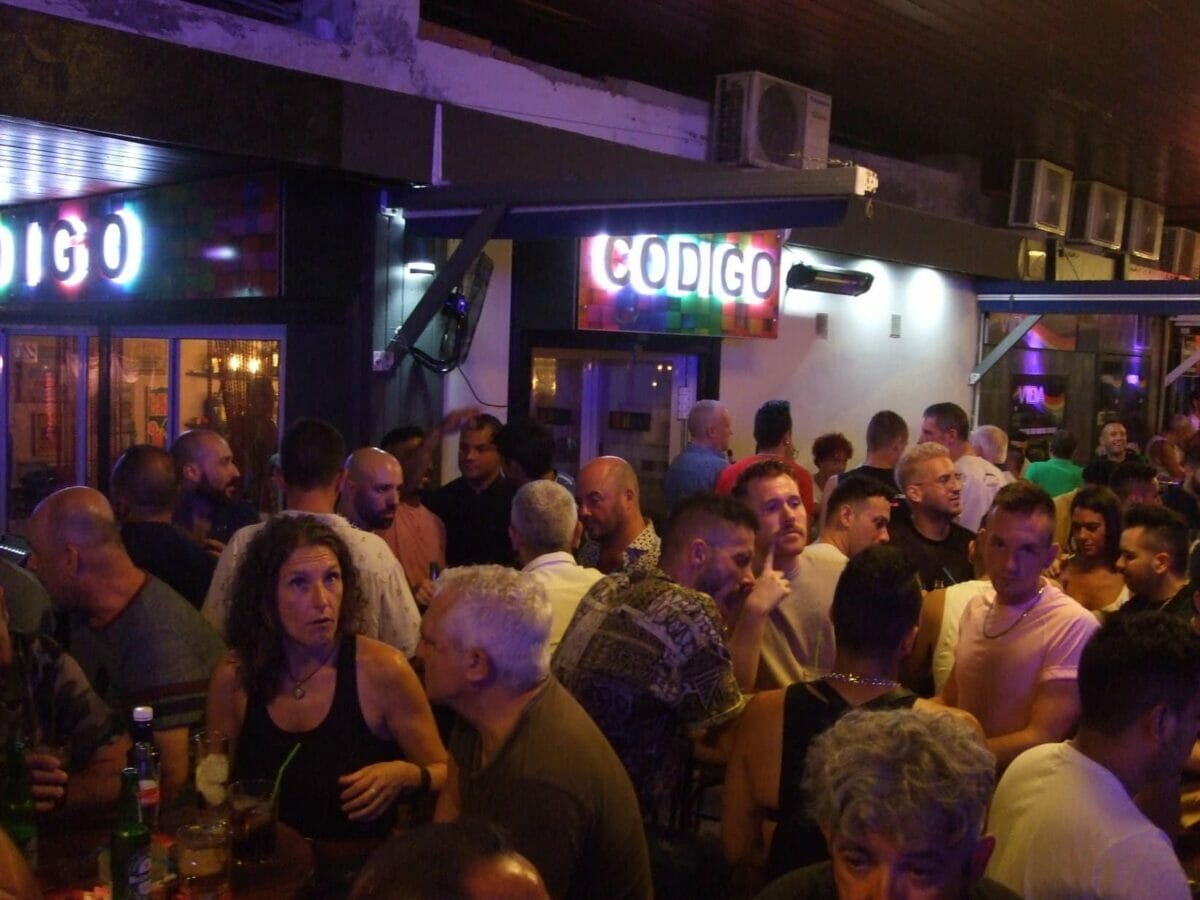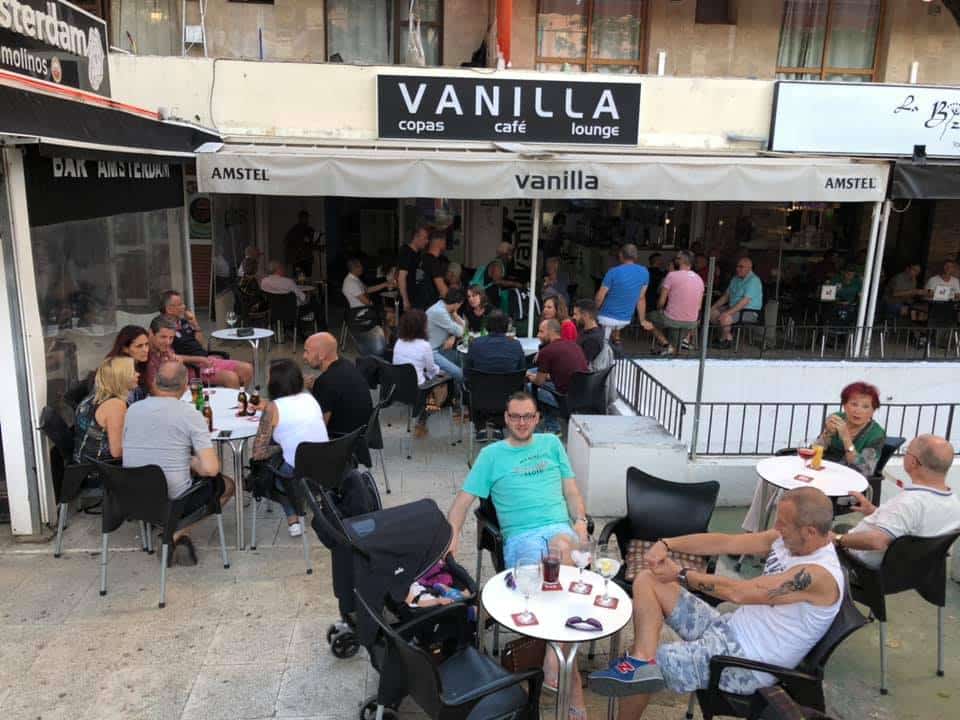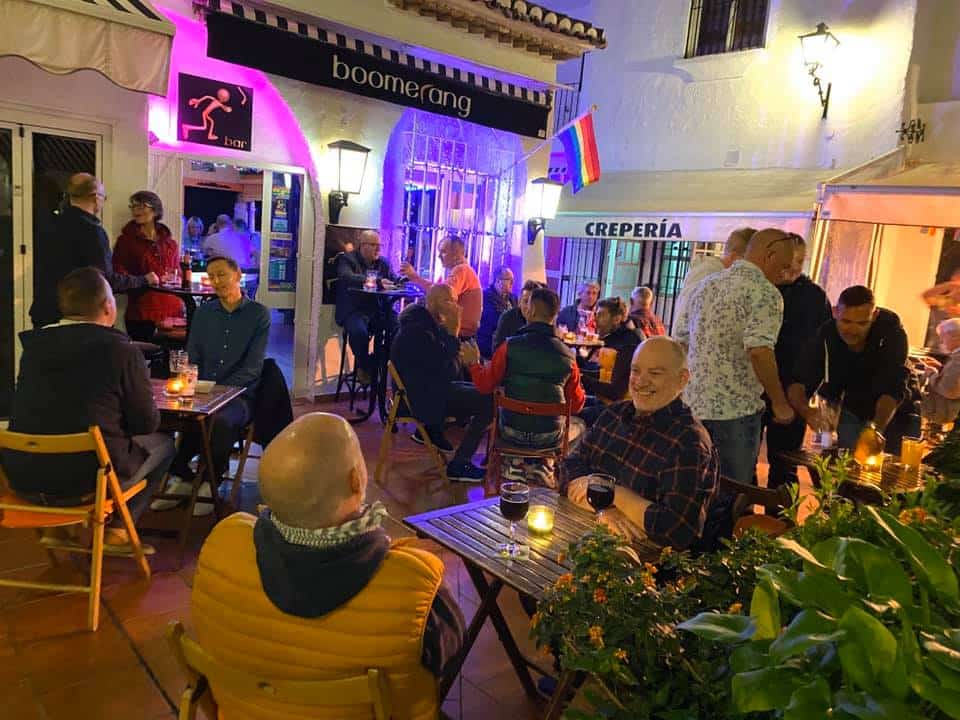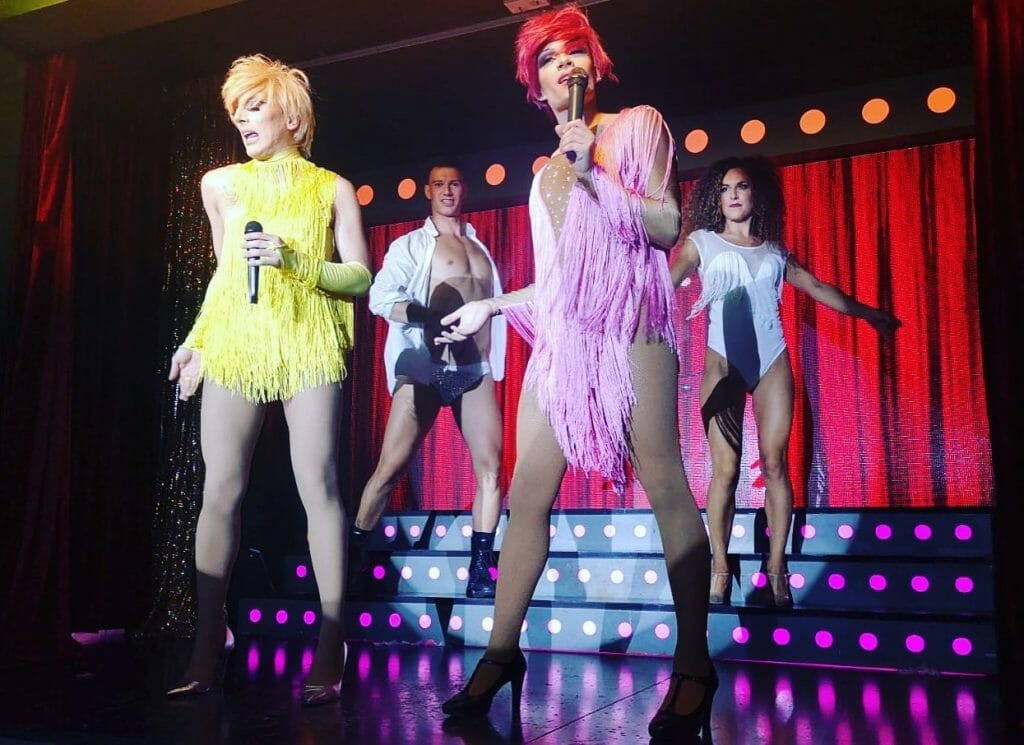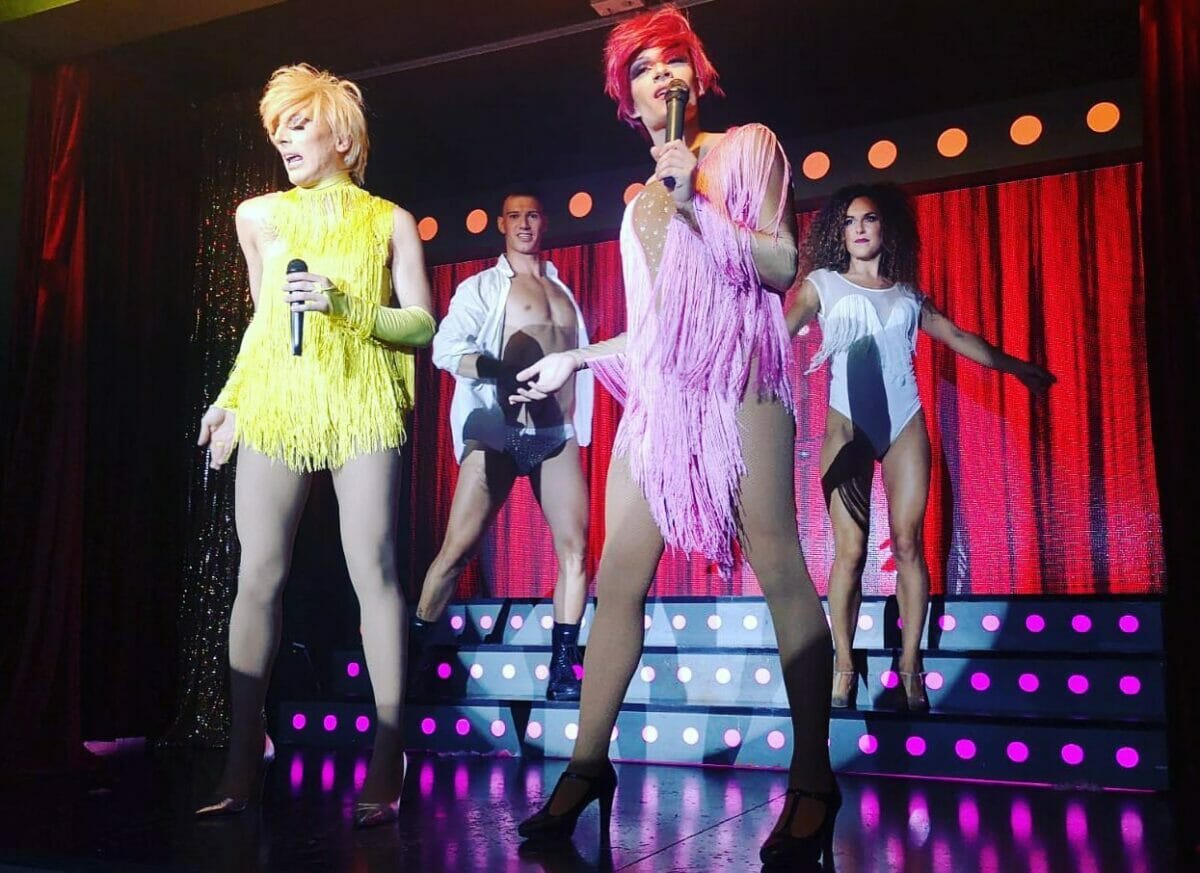 Gay Clubs In Torremolinos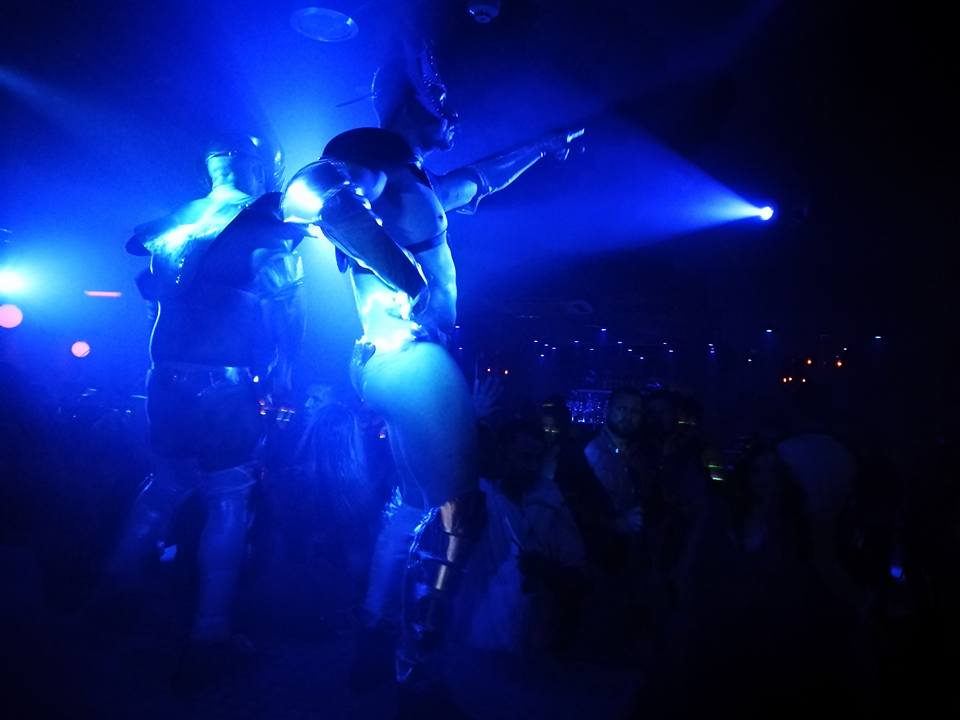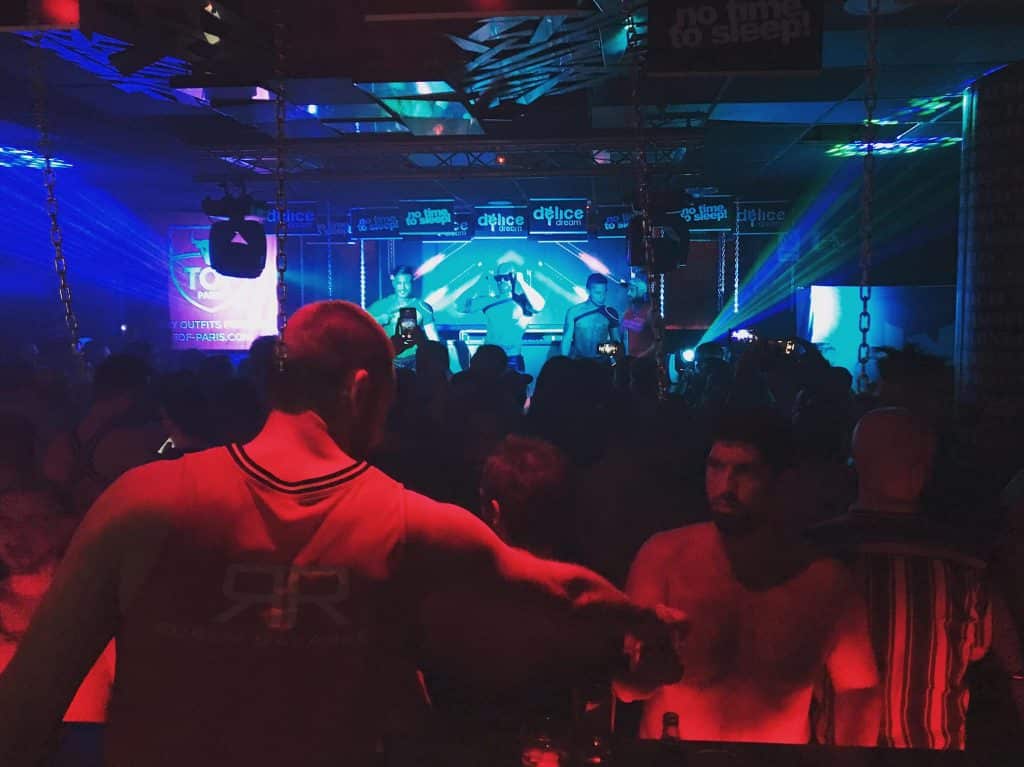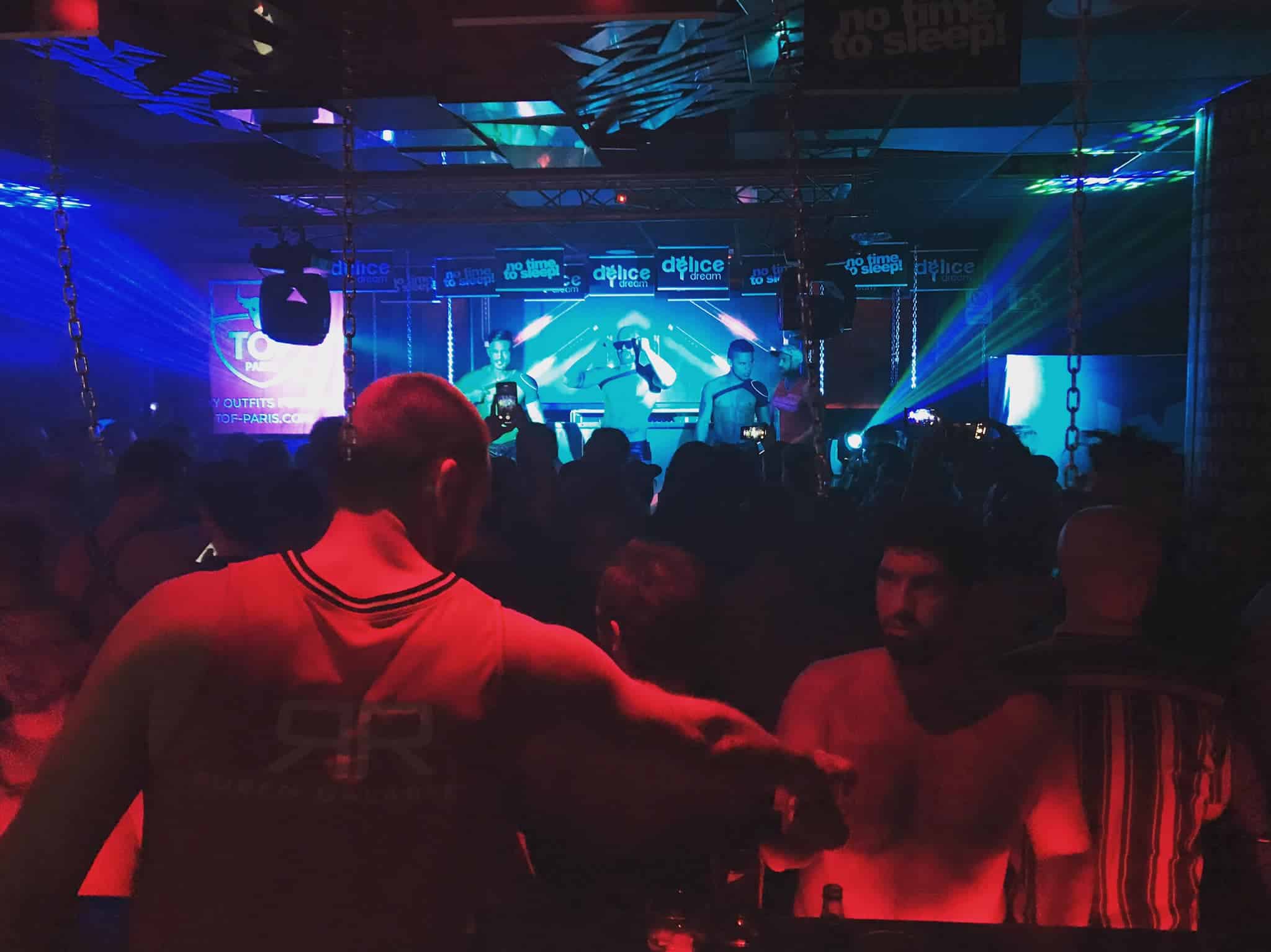 Gay Cruising in Torremolinos
Had enough of gay cruising in Torremolinos – either in the bars, beach or elsewhere?
For those who want a bit more guaranteed action, there is only one gay sauna in Torremolinos. Luckily it is pretty good and should not disappoint you (unlikely all those faceless Grindr accounts). If you want to explore your kinky side without a steamy sauna, there is also the gay Torremolinos cruise club scene. It's one of the most friendly, welcoming, and about as sensually self-indulgent we have ever come across – similar to Hannover, Toronto, Melbourne, and Brighton – so why not give it a go?
Or you can always resort to the gay hook up apps!
As a resort town on the Costa del Sol – foreigners are happily welcoming in all sauna and gay sex clubs in Torremolinos. In fact, we are often the target demographic. Many patrons will speak English, but you'll still need to be good at reading non-verbal cues. Luckily we also have our gay sauna guide to help you out!
Apolo Sauna Cabaret – A novel sauna concept for in Torremolinos mixing pleasure with … well, more pleasure. Men of all ages are invited to enjoy the cabaret with drag queen shows, go-go's, professional DJs, and erotic music. After you can then explore 1,500 square meters of the more traditional gay sauna facilities, including a Finnish sauna, jacuzzi, bar, individual cabins, maze, and darkroom and XXX video room. The less traditional amenities include a bondage area with cage, harness, and cross, and double-height glory hole hallway. The blend of cabaret and sauna is … laudable, but we recommend purely going for the sauna component. Generally well-attended, and recently reopened after an extensive renovation.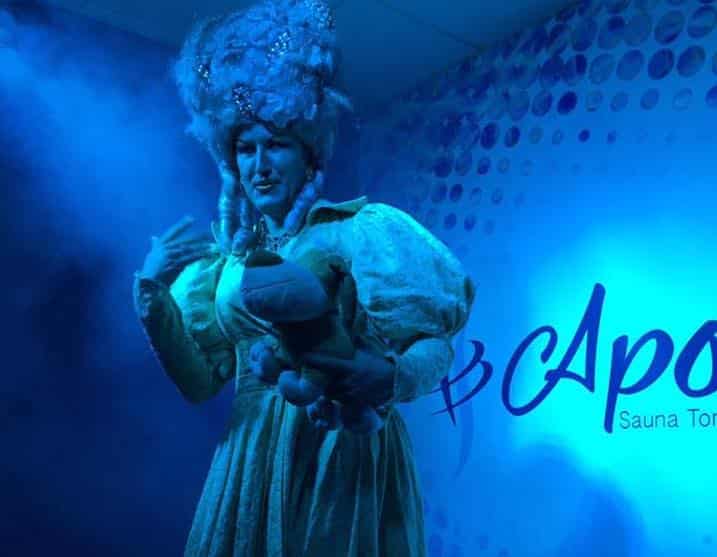 Gay Sex Clubs in Torremolinos
Men's Bar – A gay cruise spot for men who like men. Bear, leather, butch, daddy, cub, wold, chaser – all are welcomed into this sleazy space with darkroom downstairs. There are fairly priced drinks, a sexy crowd, and trustworthy staff.
Free Eagle – A male-only gay cruise bar for bears, fetish, and leather fans. Great staff, a generally easy-going crowd, and themed nights to cater to various interests. Inside there is a darkroom, sling, cabins and more…
Cuero Fetish Cruising Club – A gay sex bar for men with a morbid, masculine attitude and desire to interact with limits – other than respect for others – and with total discretion. With a dark yet sexy atmosphere, here you will enjoy the perfect atmosphere to carry out your fantasies with total freedom. And if you want to have a drink with some leathermen, this is also your place. Check their website for the dress code and the party of the night, including underwear and nudist events.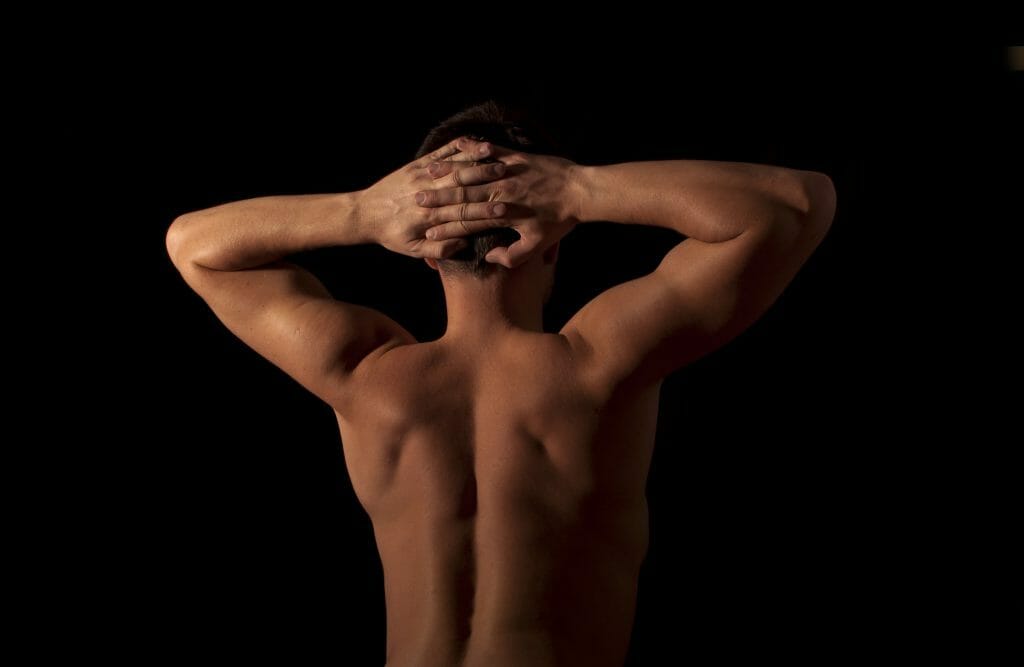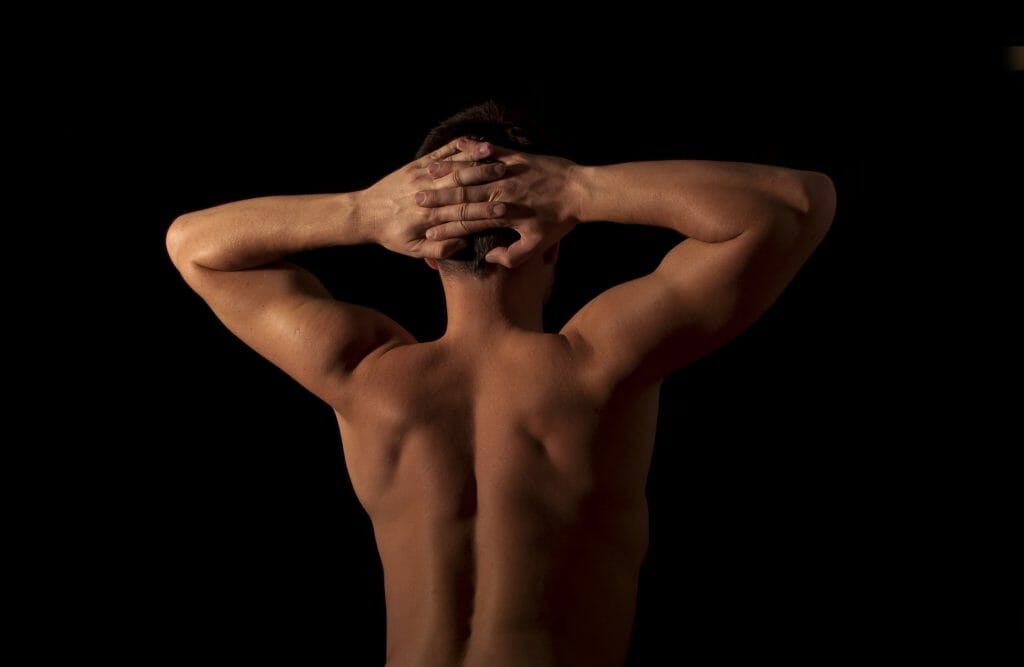 Exxxtreme Club – This animated sex club is open for gays only who come to drink, dance, cruise, and enjoy exploring the darkness. In the center of Torremolinos with different kink parties, a sensual atmosphere, erotic facilities, and numerous live sex shows. Affordable prices ensure this place is generally packed on the weekends. There is also a sex toy shop next door.
Querell Cruising Club – A hardcore gay sex nightclub with epic events most nights of the week. If we could only go to one gay cruising club in Torremolinos, this would be it. Even though it is 20 minutes from the center of the city, it is worth it. The Second Saturday of the month is the infamous Masked/Naked party. Inside there is an active darkroom, glory holes, sling – but also a busy dance floor and bar with friendly service.